November 20, 2010 is when we stood before our family members and friends & vowed to be true to one another forever. Four years have passed. So much has happened. Our first big event as husband & wife was our honeymoon in Montego Bay, Jamaica. After our wedding reception at The Links at Firestone Farms and walking together hand in hand through the gauntlet of dwindling sparklers held by our favorite people, we drove just down the road to the Dutch Village Inn. I remember my tulle ball gown barely fitting in Josh's rusty Ford Focus; it poofed out all around me as he opened and shut the passenger side door for me. I am not exaggerating even a bit when I say that I could NOT stop smiling for the entire ride to the hotel. The day had been so joyful. I was giddy that I could call Joshua my husband & that I knew we'd be together through everything from then on.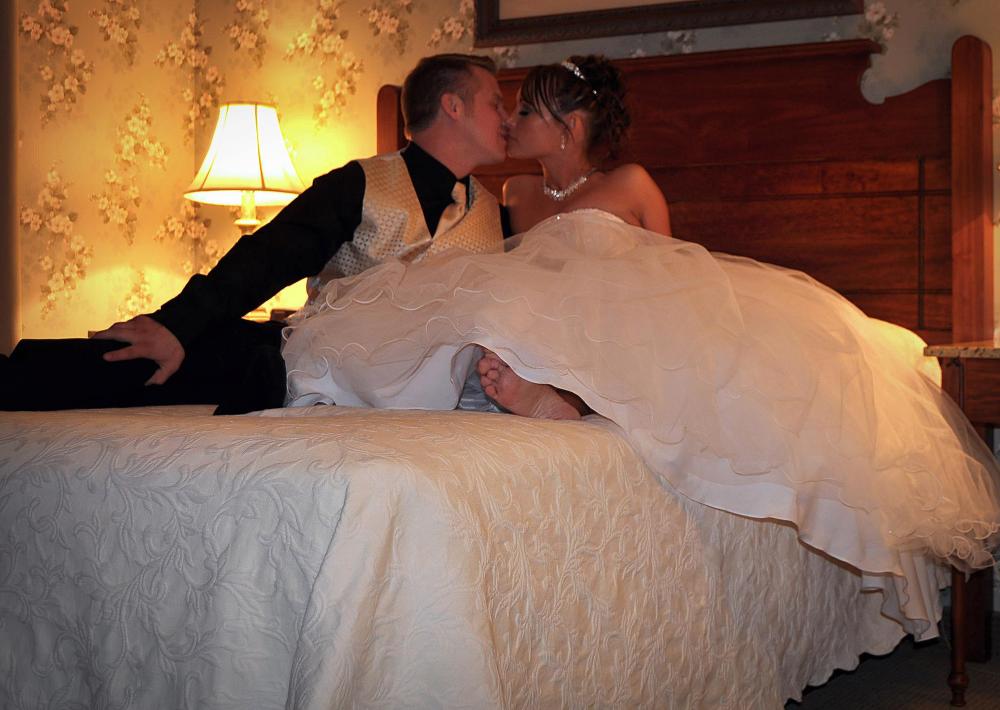 We were only at the hotel for three hours before we excitedly drove to the airport to jet off to Jamaica. Unbelievably enough, it was the first flight for both of us! We were both like energetic, ecstatic little kids!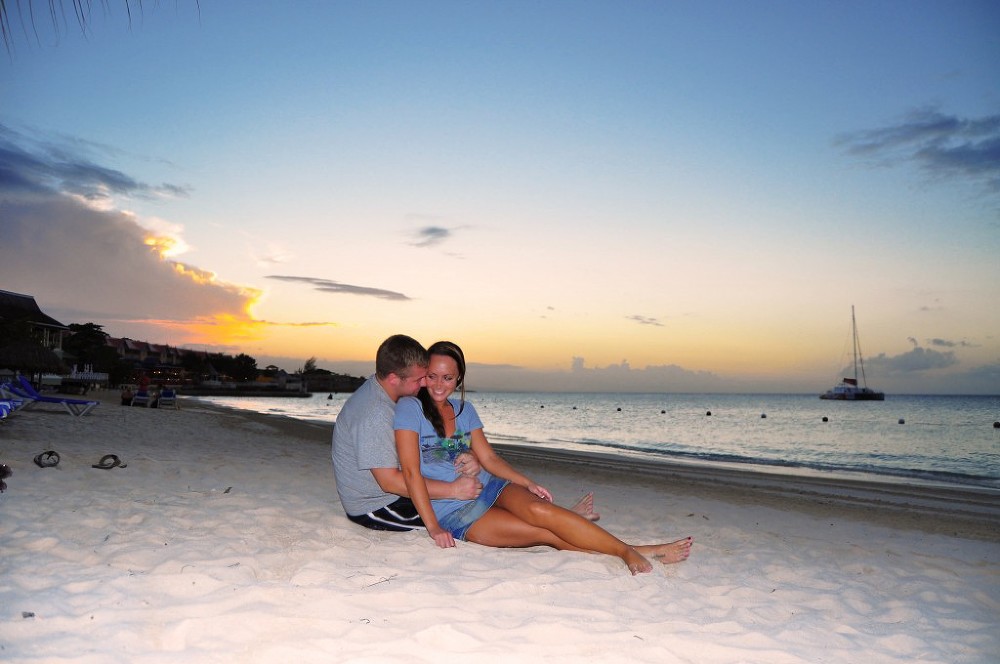 Jamaica was paradise, beyond beautiful, and the perfect way to celebrate our new marriage! Josh did have food poisoning for a couple of days, sadly, but we still got to kayak, travel to and climb Dunn's River Falls, snorkel, swim, relax on the beach, compete in a funny newlywed game, and simply enjoy being together in a lovely place!
Throughout the past four years, there have been plenty of other highlights in our marriage.
In 2011, just five months after our wedding, we started our photography business together. We were both still working our full-time jobs. All of the money that we earned from the business (and some from our full-time jobs) went straight back into the business. We often worked 10 hour days at our respective offices simply to come home and work determinedly at building a business that we could call our own. At times, it was stressful. We were tired. We often lost faith in ourselves and had lots of doubts. But we stuck through it together because we had a passion for what we were doing & we trusted that we'd end up where God wanted us. Now we both exclusively work for Menning Photographic & couldn't be happier!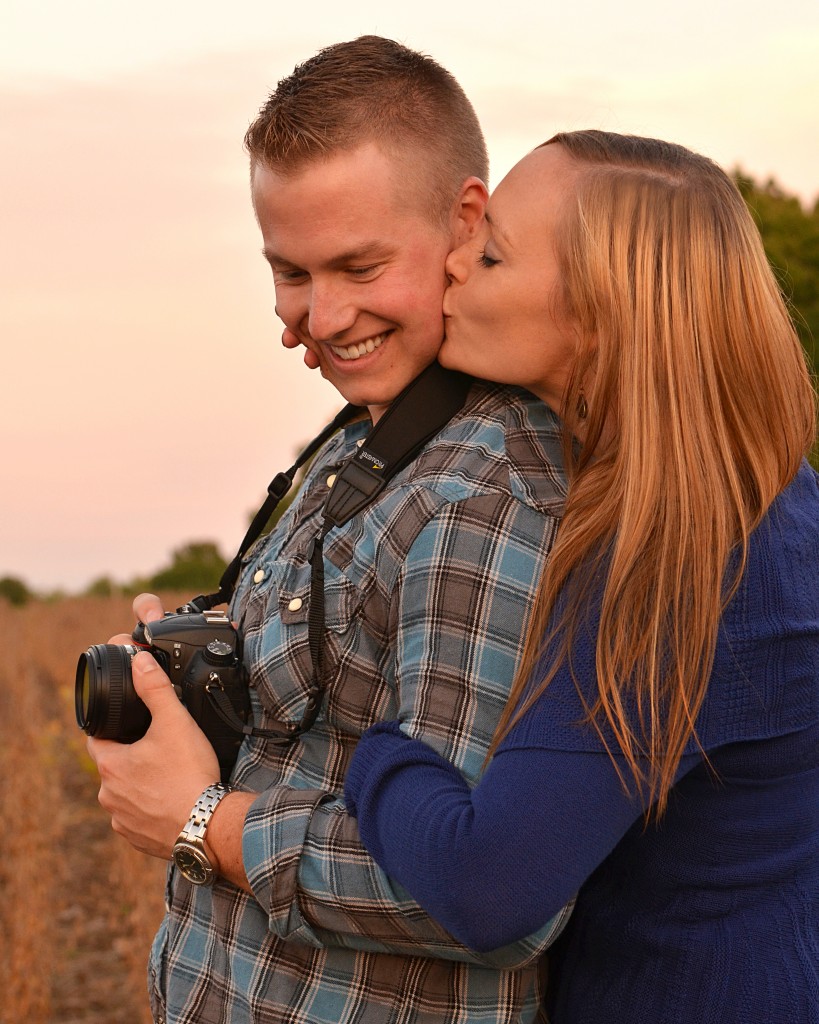 In 2012, we bought our home. We're both country kids at heart. We both grew up running through cornfields, breathless and scratched from head to toe, spent countless hours climbing trees, explored through the woods with friends, and generally made our own amusement in the great outdoors. (Not together because we didn't know each other yet, but our childhoods were very similar). We've always felt freest and most at home surrounded by fields, wide open spaces, and nature. We moved into our home in the country in July 2012 & started a new chapter in our married lives.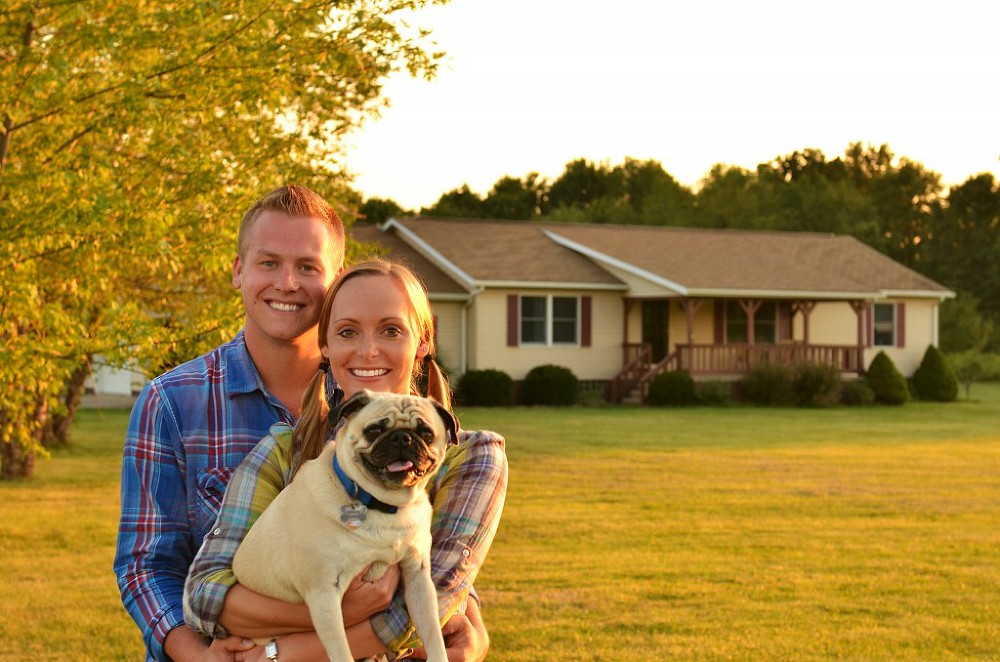 Our travel adventures during marriage have been so much fun! We love exploring together and experiencing new cultures and areas of the world!
We loved Munich, Germany! (You can read about those adventures HERE).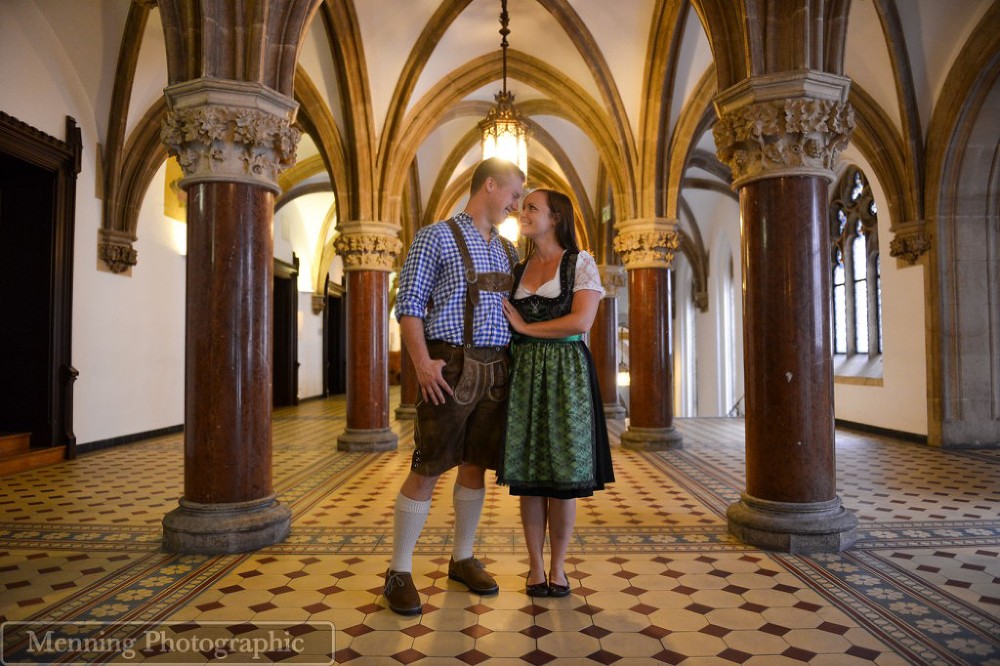 We shared lots of laughs, fun, and seafood at the Outer Banks.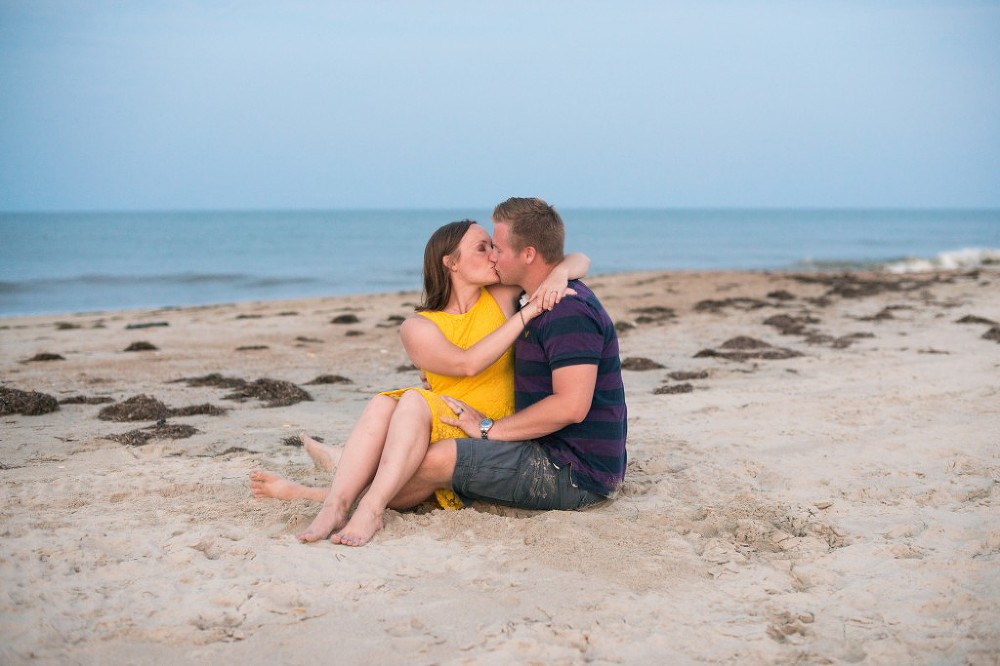 Our gondola ride in Venice, Italy: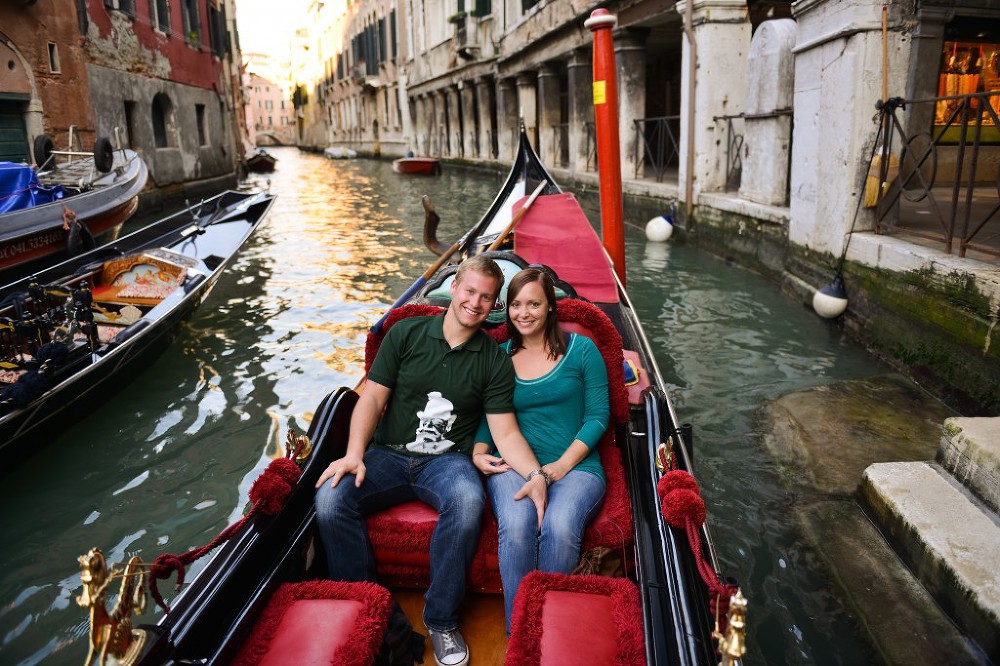 We traveled to St. Pete Beach, Florida with all of my mom's side of the family- aunts, uncles, grandparents, cousins, etc. Here's my parents, sisters, bro-in-law, niece, and nephew (in my sister's belly)-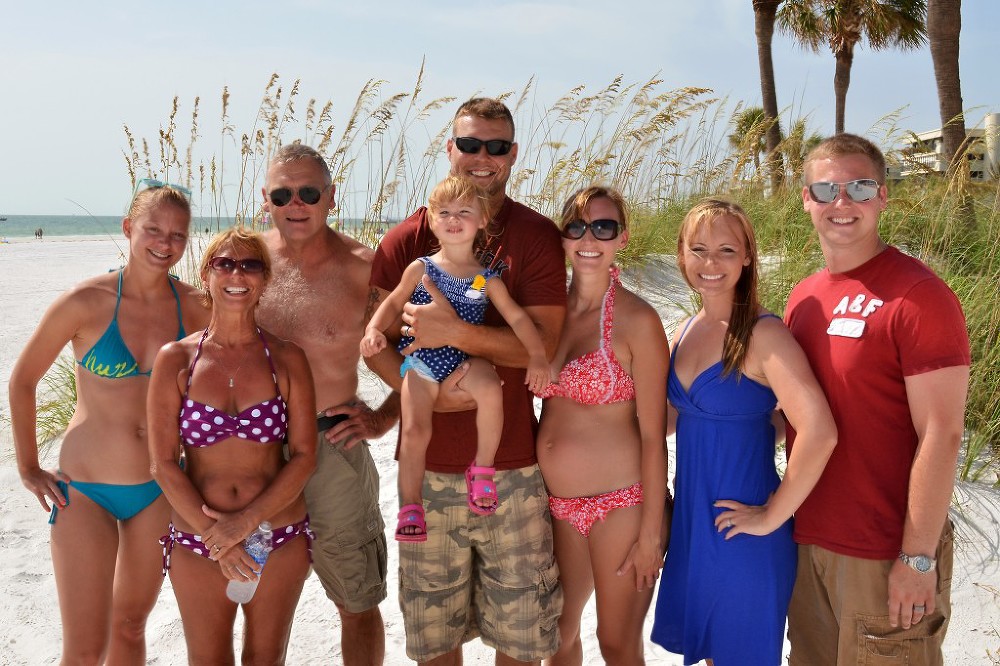 See also: this photo because it's awesome! I love my family!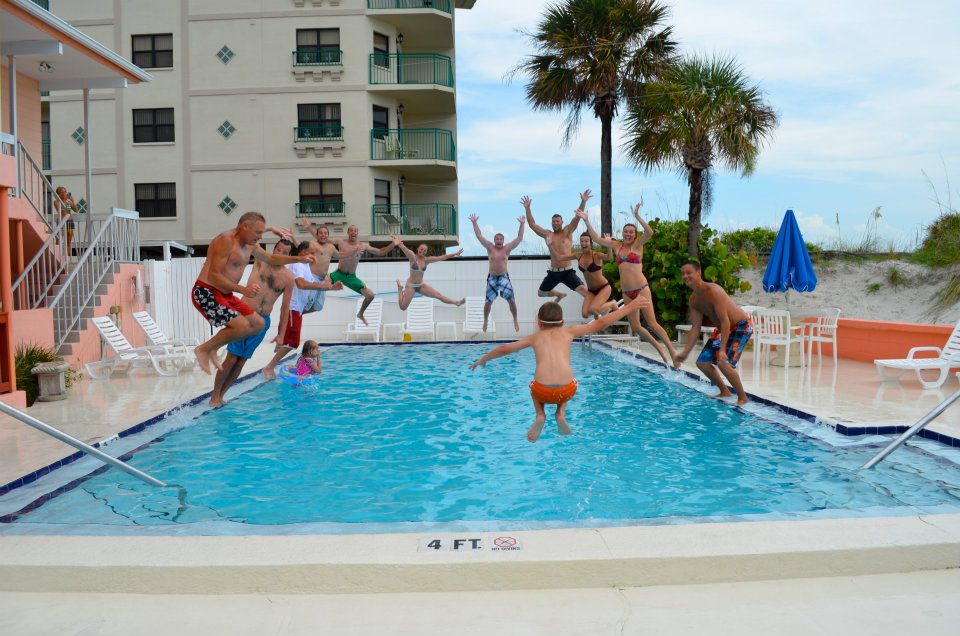 We enjoyed awesome weather and lots of fun with my friend Kristin during our trip to Buffalo & Niagara Falls!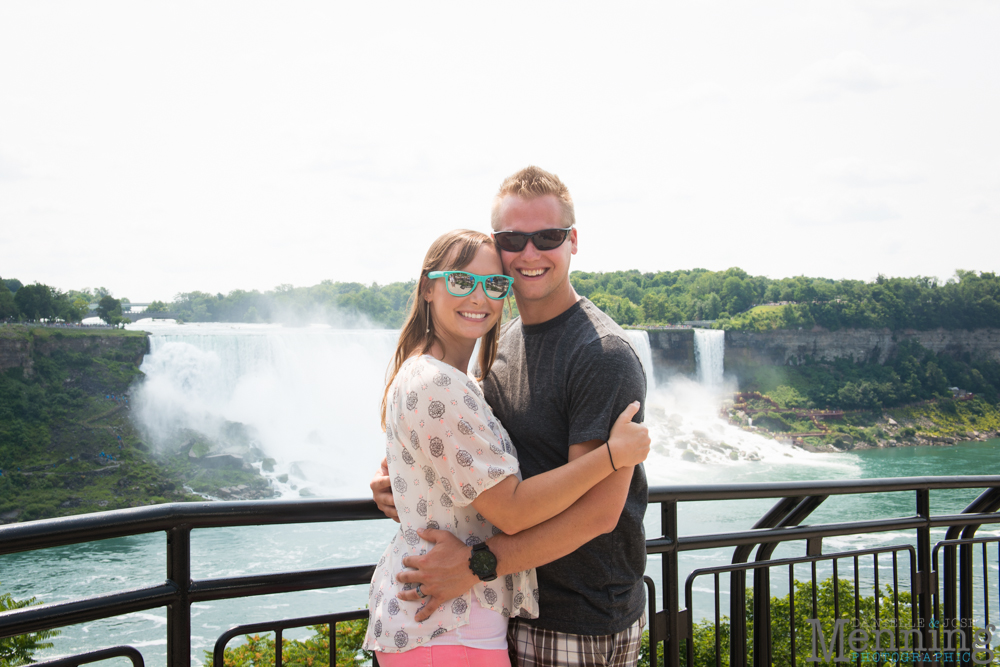 We've gone to Boston a few times to visit my wonderful sister, Lisa. Â She entitled this photo: Menning Photographic in Action. 🙂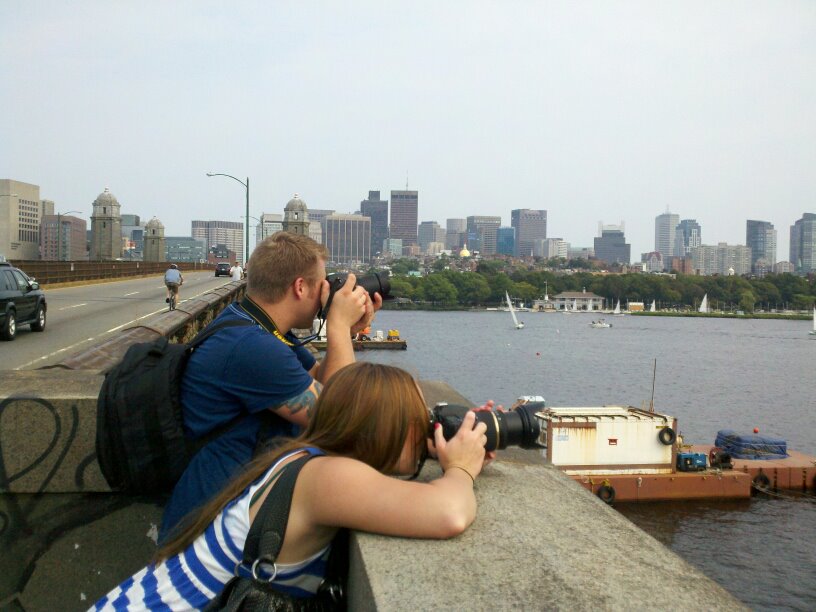 And we've gotten to travel to Georgia a few times to enjoy CONNECT Retreat & visit our friends Jeremy & Cynthia. (Here's our small group at CONNECT; love you all! Photo creds: Katelyn James).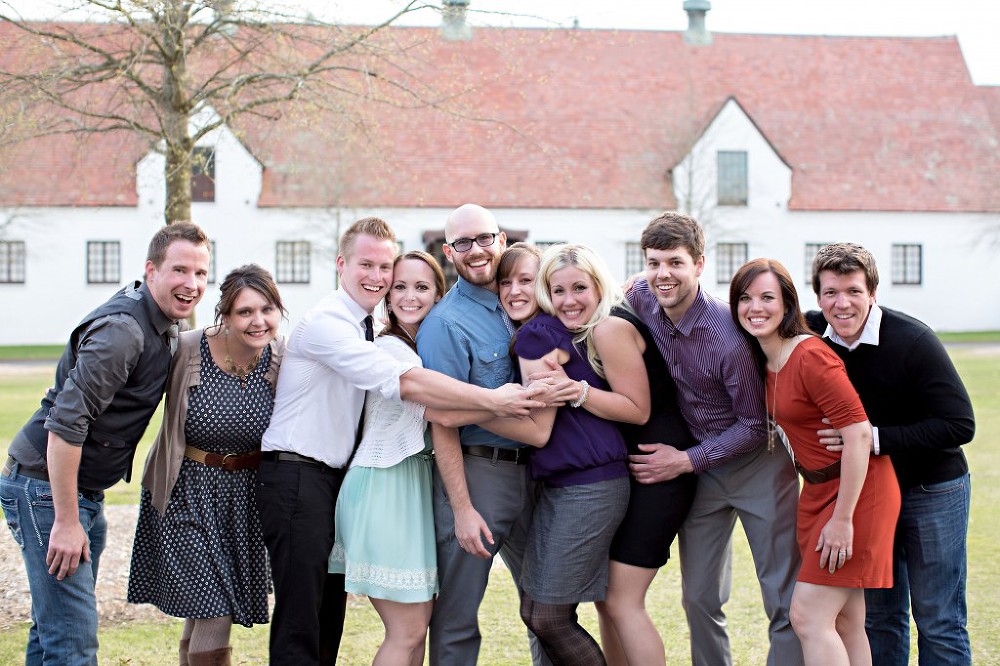 Between traveling, remodeling our home, hanging out with family, welcoming another pug into our family, meeting new people, photographing weddings, expecting our first baby, and all of the other highlights that you all see on our blog and on social media, it may seem like we have it all together and that nothing ever goes wrong. That's the thing about social media; you've witnessed the highlight reel of our marriage. Sure, we occasionally share funny anecdotes about little mishaps or silly happenings in our lives, but we don't share the tough stuff. The private matters that bring us into one another's arms with such force because we wouldn't be able to stand on our own, the puffy, bloodshot eyes, the tear stained cheeks that we wipe away for one another, the disappointments, the heartache, the nagging self-doubt, the unimaginable losses that can never be replaced or forgotten. . . these are all interwoven with the happy snapshots you see above. . . these moments are as much a part of these past four years as all of the highlights that we happily share. Getting through the happy and the sad alike TOGETHER makes us stronger. It makes our marriage more unshakeable. It inextricably intertwines us into one life rather than the two lives we led prior to our marriage. Yes, we've been through so much in these four years of marriage; some incredibly happy times & some unbelievably sad times, but we've always clung to one another, helped one another, encouraged one another, and stood by one another. . . through it all. That's the beauty of marriage- it doesn't just celebrate the highlight reel; it celebrates the entirety of life and allows us to share the joy and the sorrow, always knowing that someone is there through everything.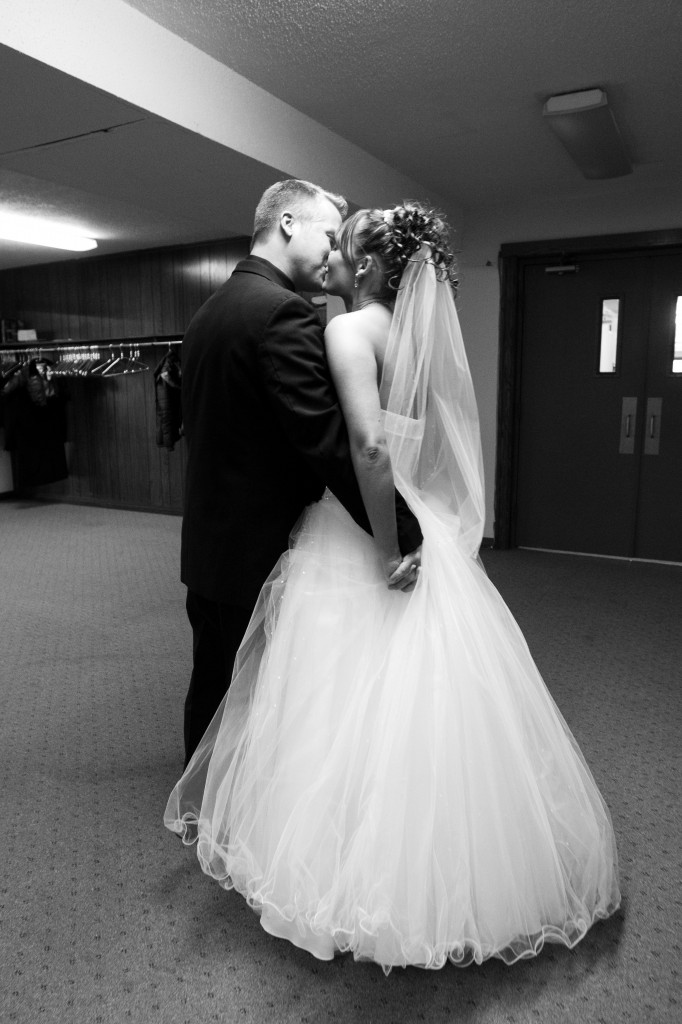 [Photo credit: Inlux Photo]
Happy fourth anniversary, Joshua! I love you.