From the start of this business, we always intended our blog to be a mixture of personal musings & business. So here's some personal.
In the beginning of Summer of 2013, we were looking over our calendar for the upcoming months and saw a two and a half week gap in there with nothing scheduled in late September-early October. We had been talking about going to Europe for years. So when we saw that break, I said to Josh, "We'll go to Europe." And he said, "Okay!" And we went. 🙂
A note before beginning: Please don't judge us by our appearance while traveling. I know you wouldn't dream of it, but we have to warn you, it's not pretty. We wore the same clothes a few days and just kinda went with the flow regarding our hair. To borrow an apt quote from Al Gore, "Airplane travel is nature's way of making you look like your passport photo."
While planning, we both agreed that we didn't want to be visiting a different city/country every day while there because we wanted to delve a bit deeper into the culture of the places we visited rather than simply hitting highlights and moving on to the next place in an exhausted blur. So we decided on two countries. Germany and Italy. This "brezel" was as big as my head. After finding our hotel, this was our first official business in Munich. 🙂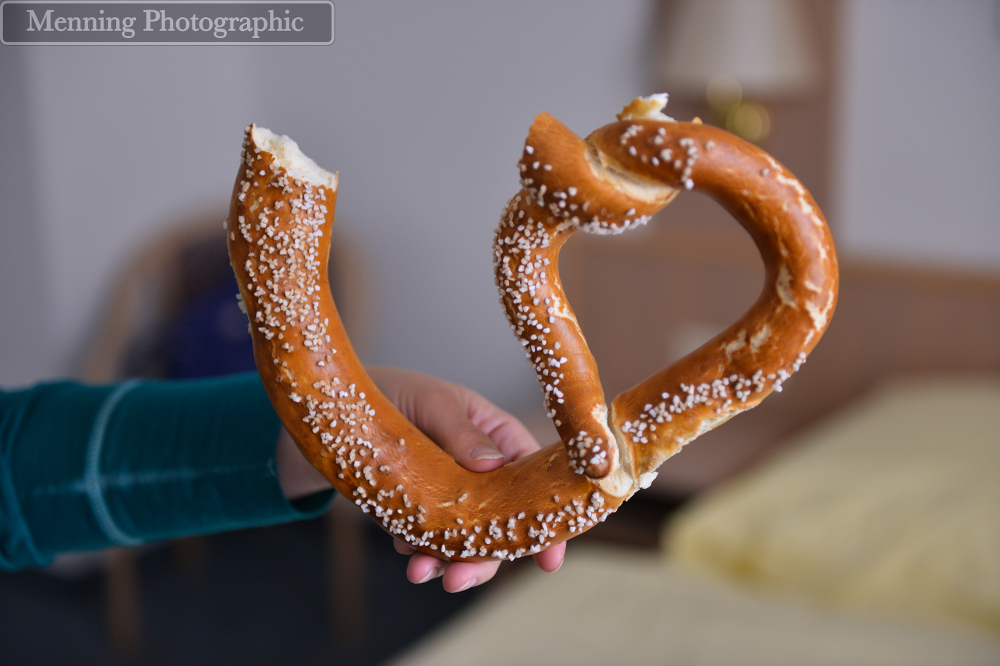 Our hotel there was comfy. It was a family-owned business and just so happened to be a block from the Oktoberfest grounds. And our trip to Munich just so happened to be during Oktoberfest. Seriously. . . we did not originally plan it that way, but it happened & we were NOT mad. 🙂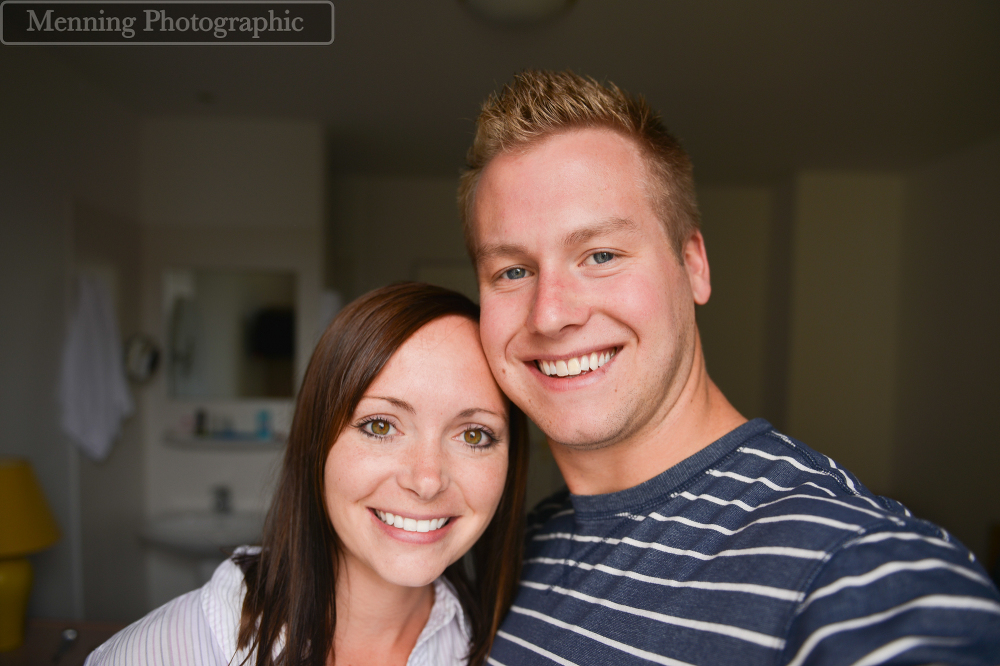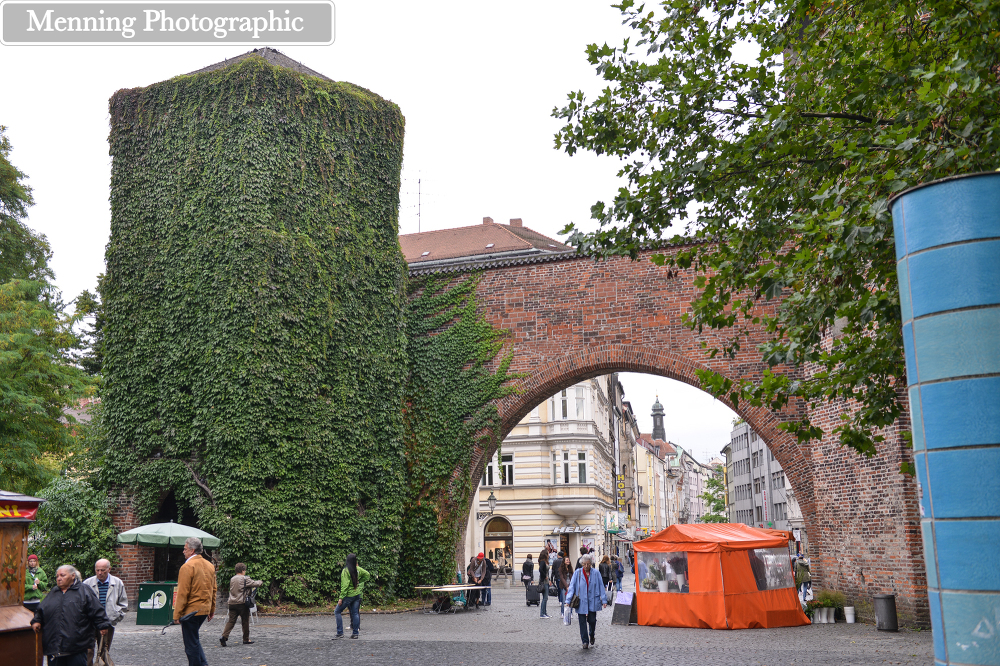 While there, we bought Bavarian outfits & had a lot of fun wearing them around. We also used them as Halloween costumes when we got home. Might I just say, Josh looks so handsome in his lederhosen.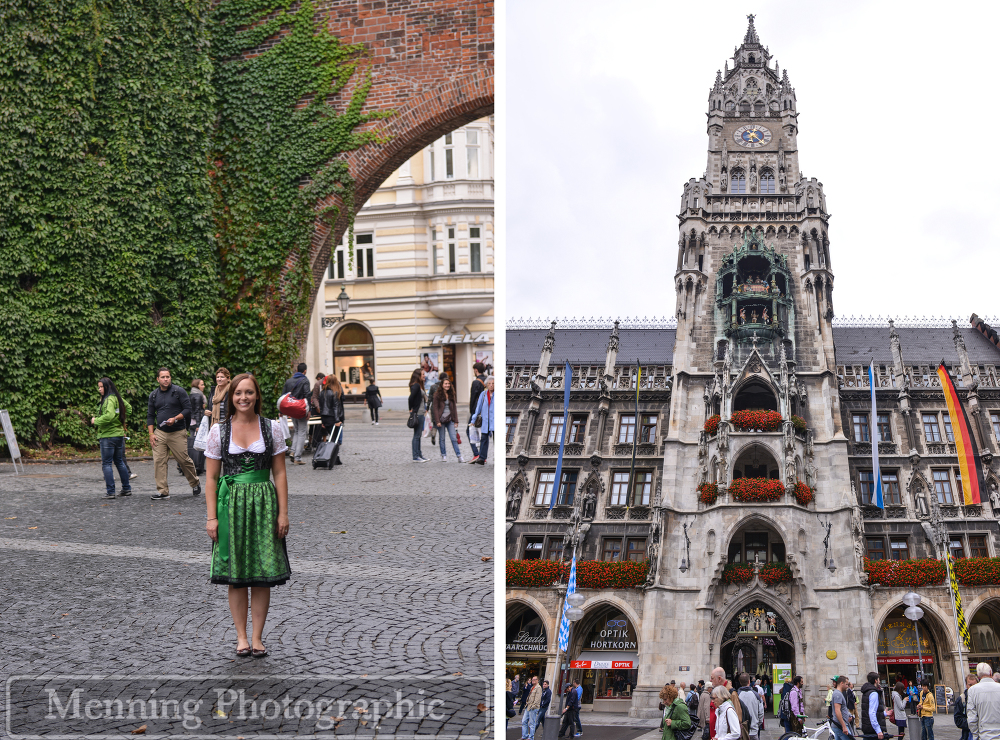 This is Marienplatz. It's the town square of Munich. This building was bombed during the war and had to be reconstructed, but still looks like a medieval building. It was the first structure we saw when we emerged from the subway after coming from the airport when we arrived to Munich. The streets were abuzz with people in their dirndl and lederhosen & we were both enthralled with the culture immediately.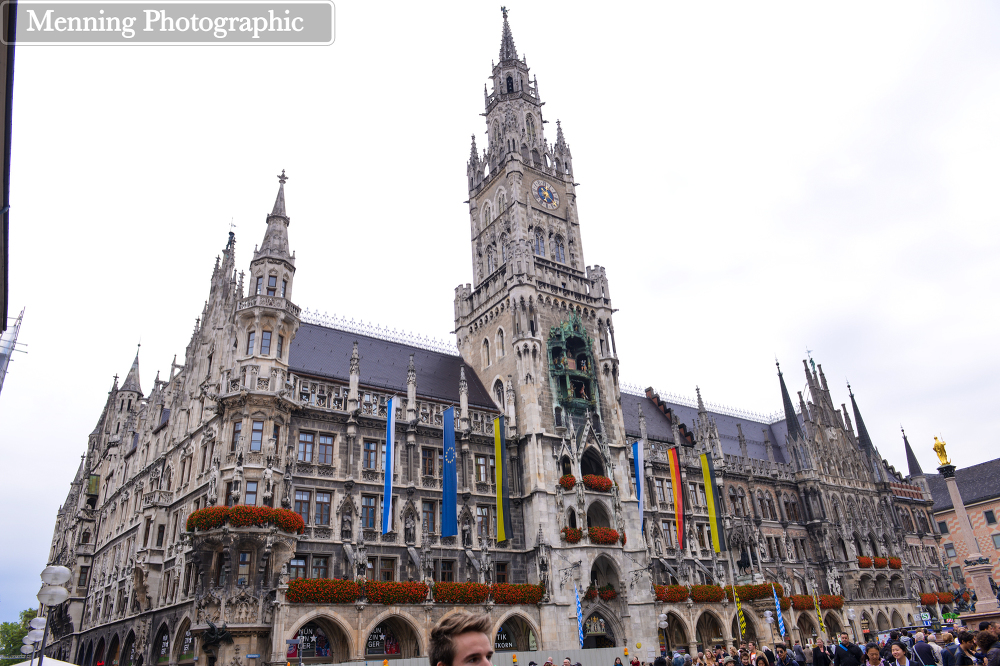 He blew me a kiss.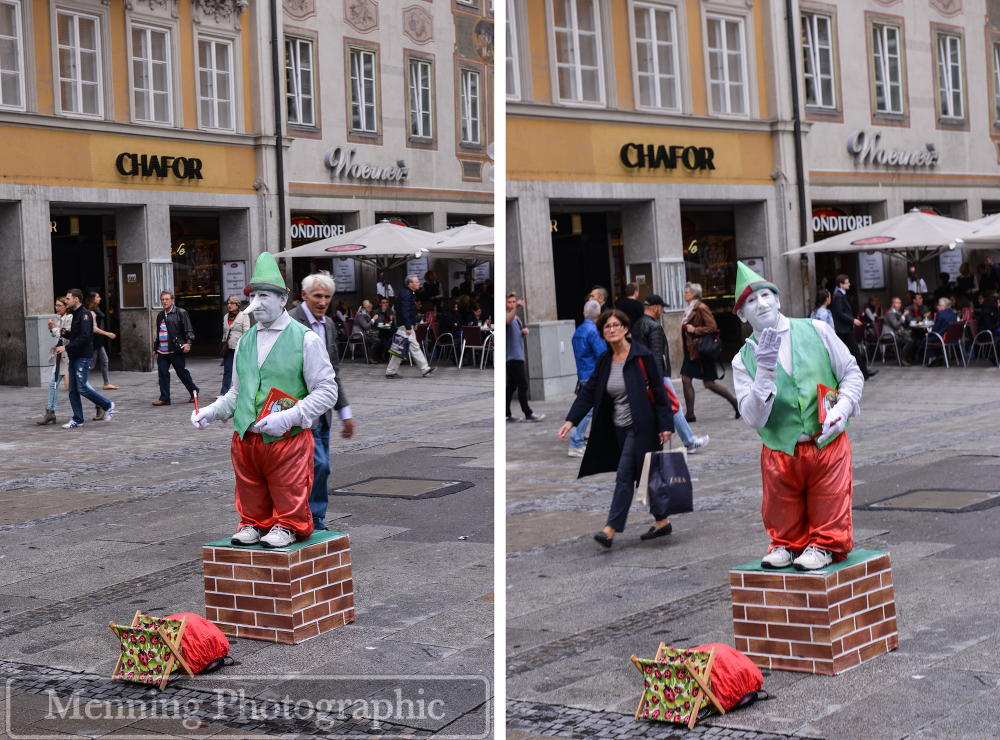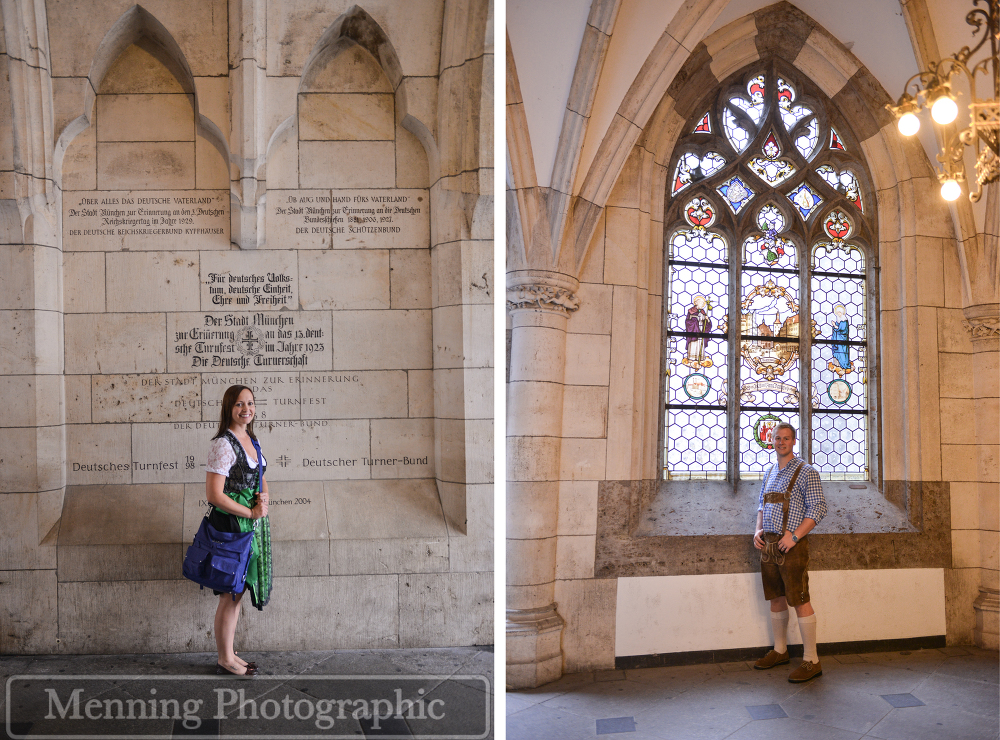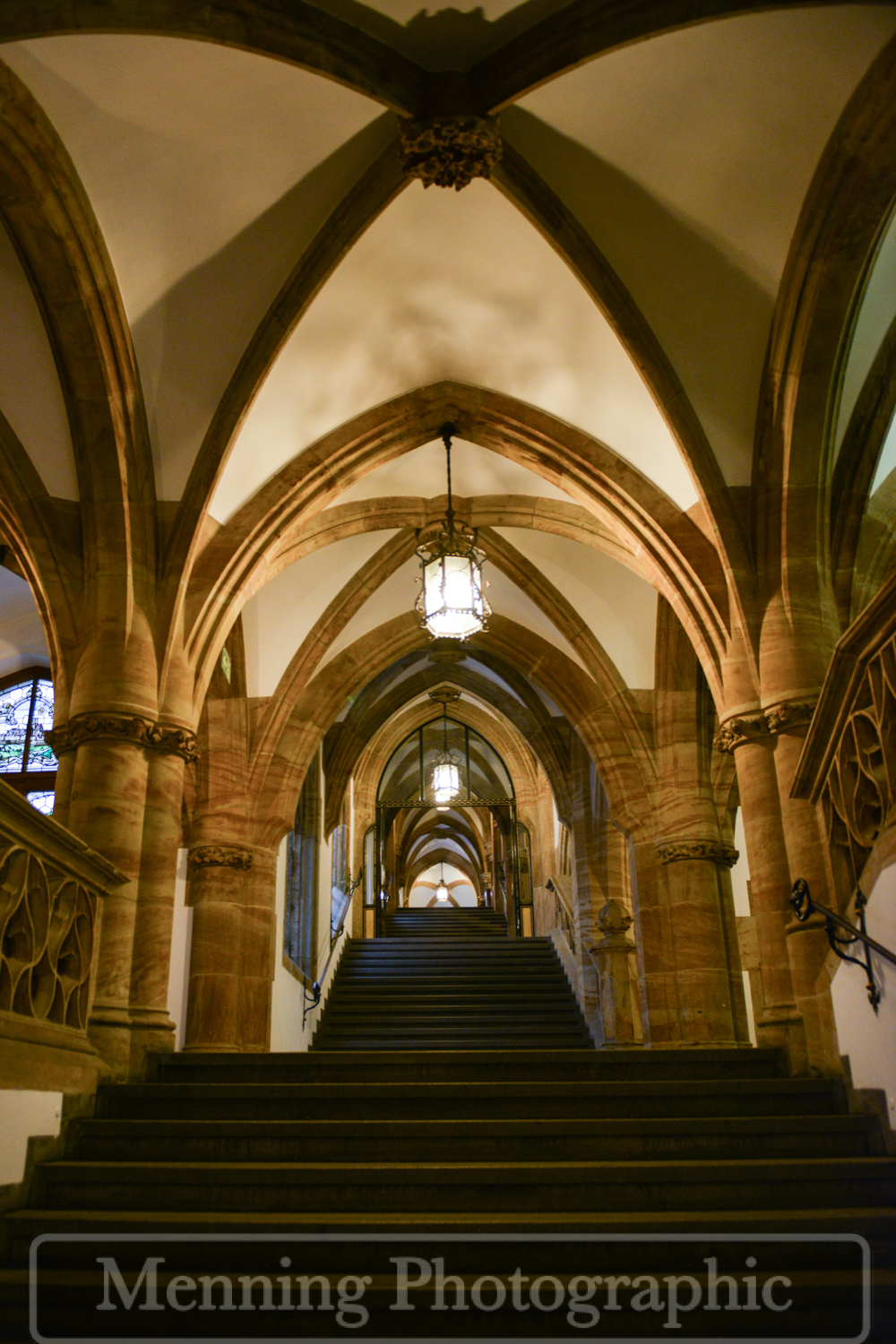 I'm not going to apologize for the many selfies we took while there. 🙂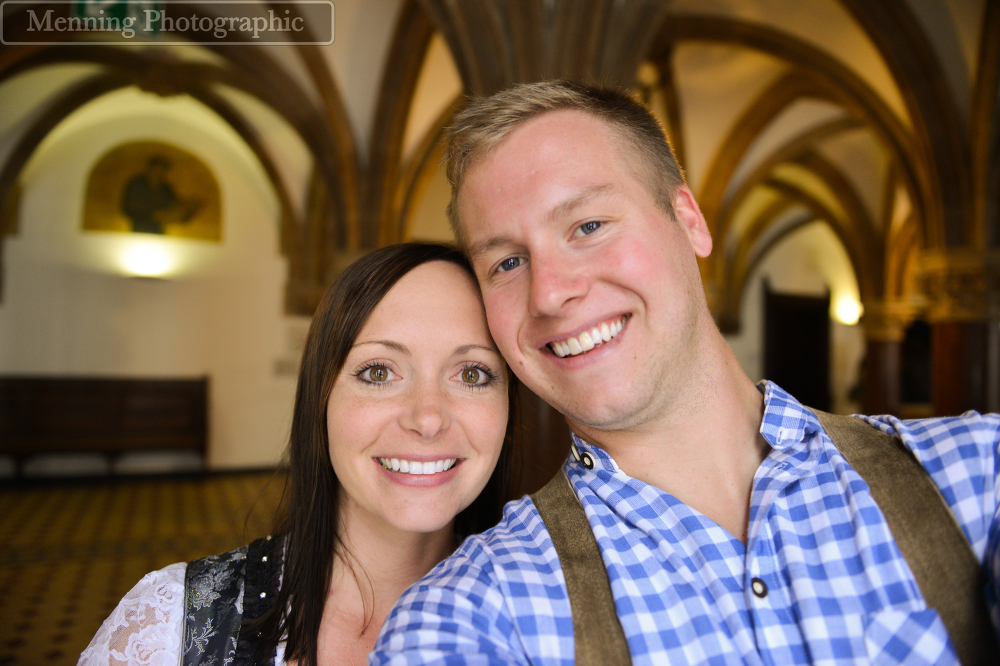 And shots with the camera's timer. . .
I adore this photo.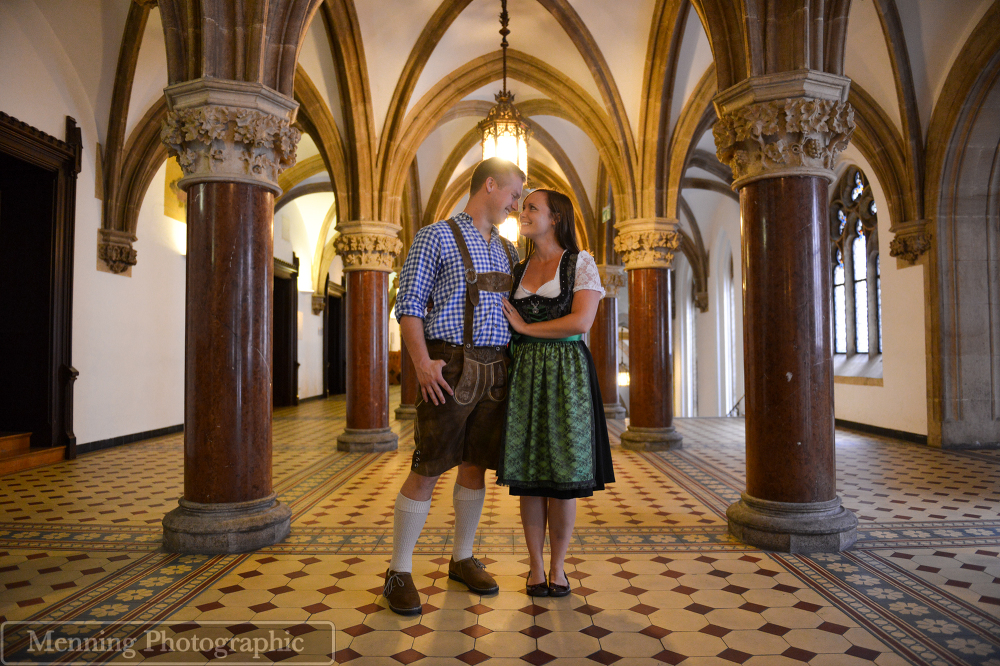 If you go to Munich, you MUST go to Hofbrauhaus! The atmosphere is just plain fun. There are long picnic tables & you sit with whomever has an empty spot big enough for you to squeeze in. The place is always packed with laughing, boisterous crowds having a great time. And the polka band is the catalyst for dancing, singing, and standing on the tables. 🙂 We made friends with Riley from Canada and her husband, Kevin, who was from Ireland while we were there for six hours (we could have stayed longer. . . seriously). They were so much fun to talk to & get to know! Â P.S. The potato salad and bockwurst are delish.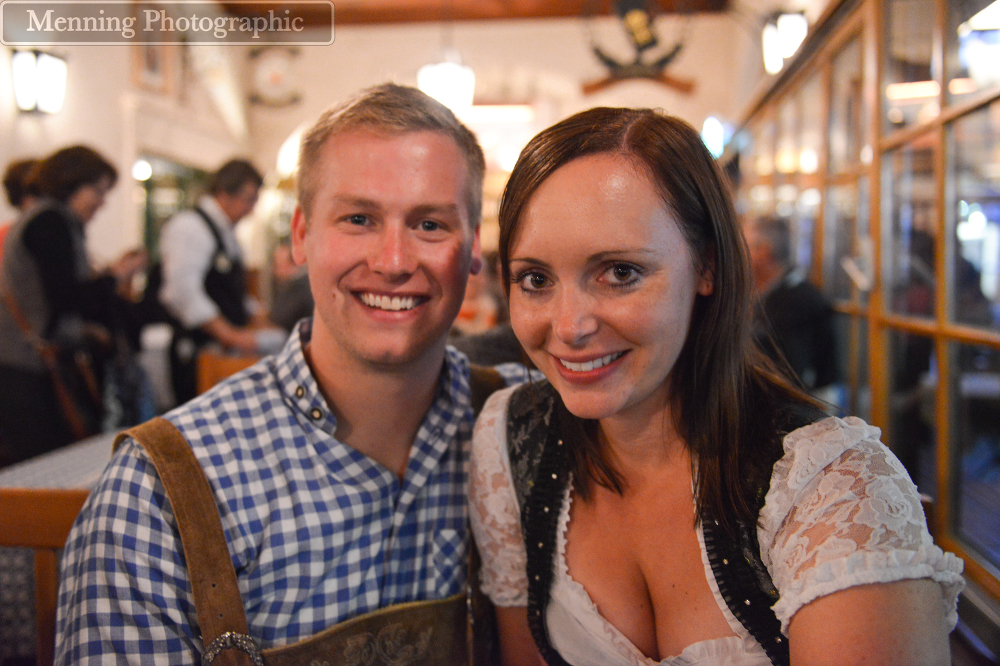 The aforementioned polka band: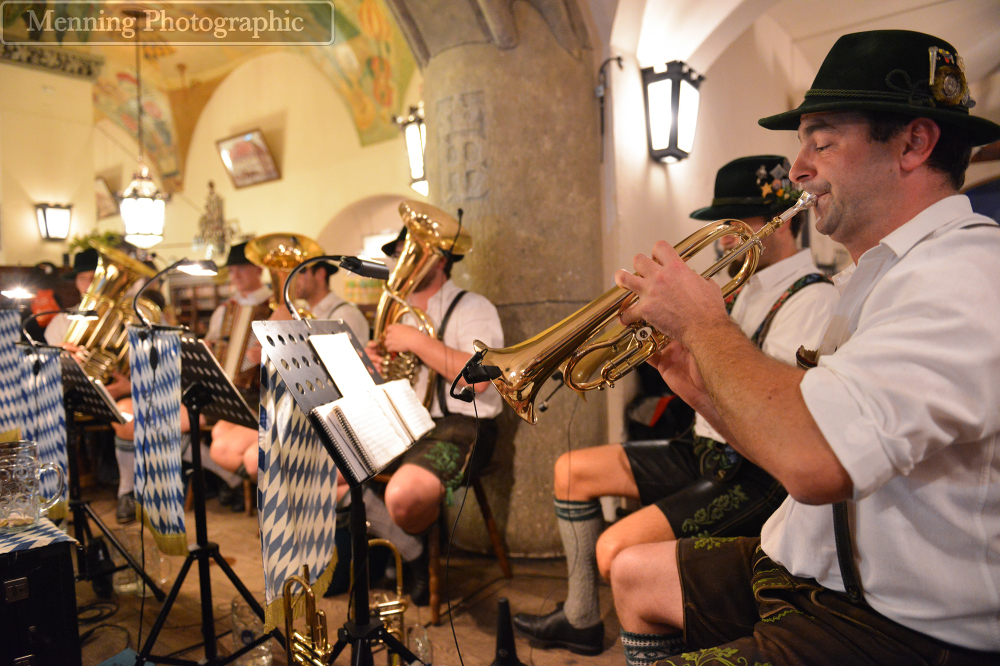 Out on the patio: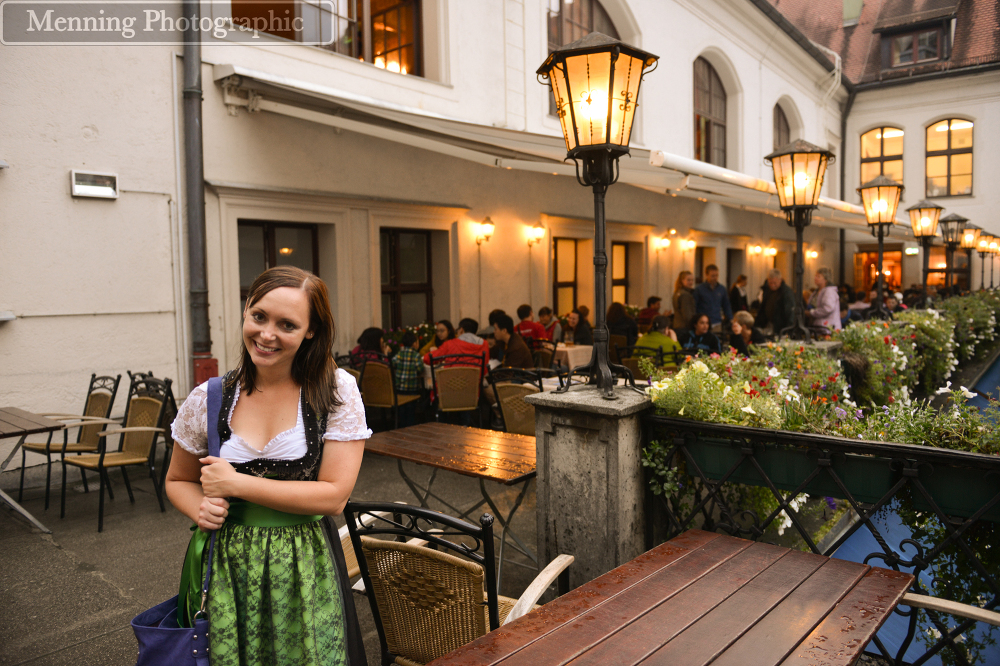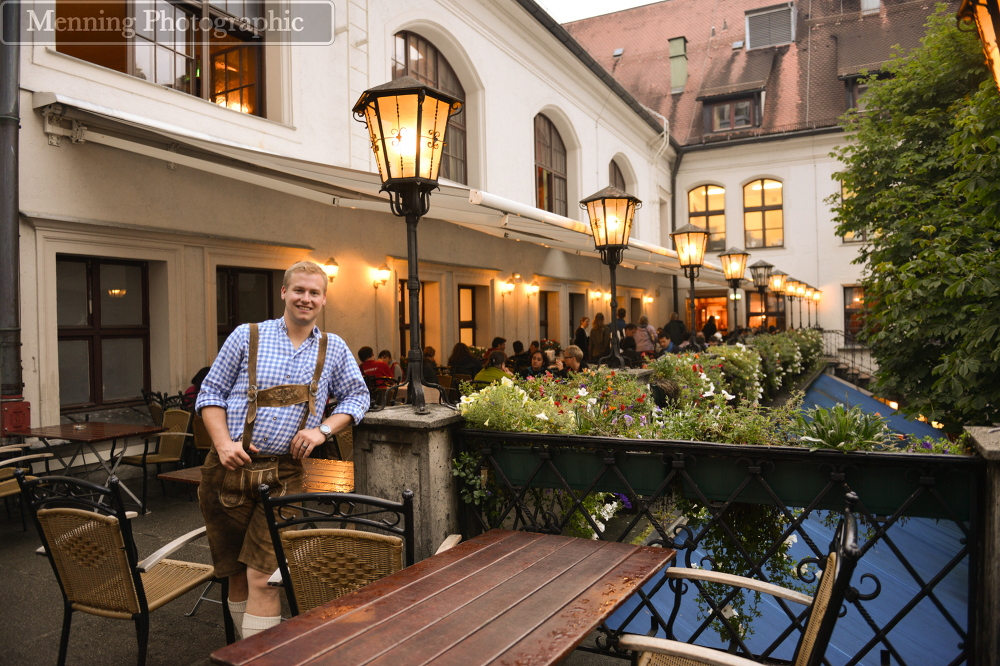 This was our breakfast the next morning. The Cafe Americano- SO great. I've never had coffee like it here (irony).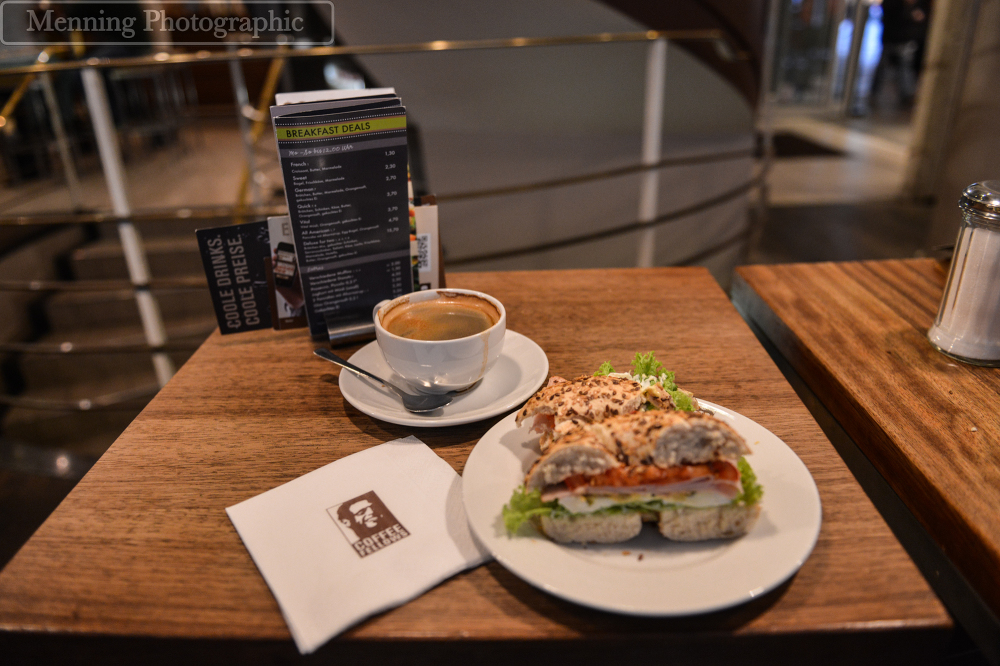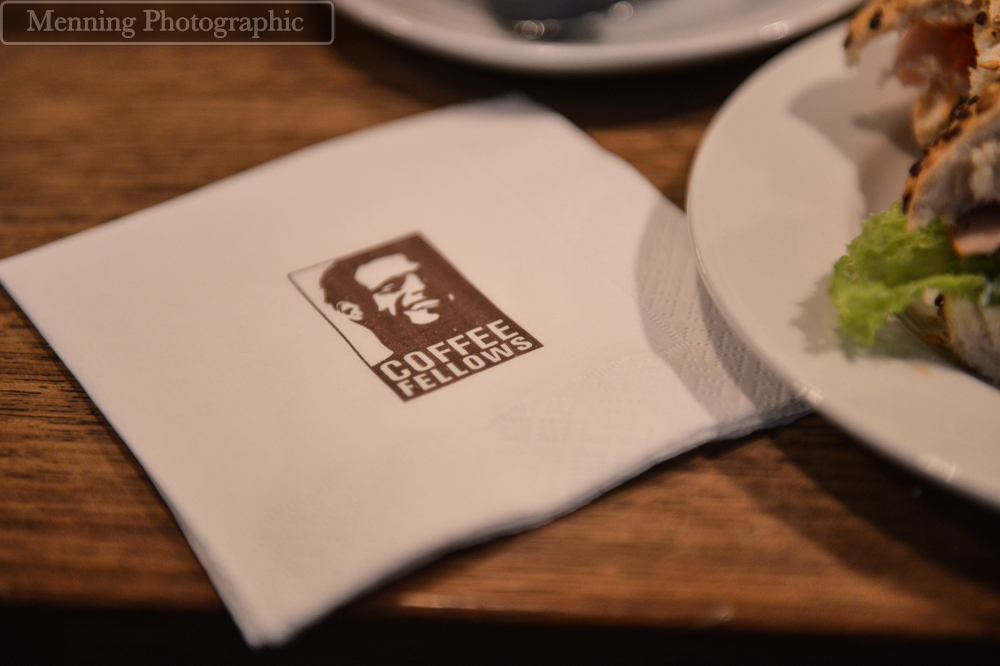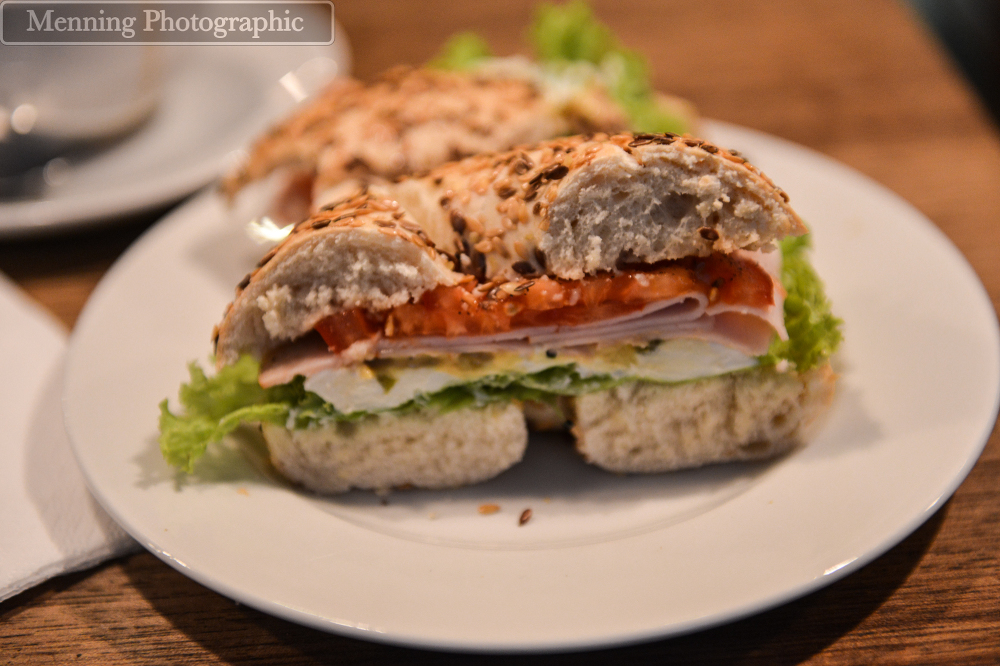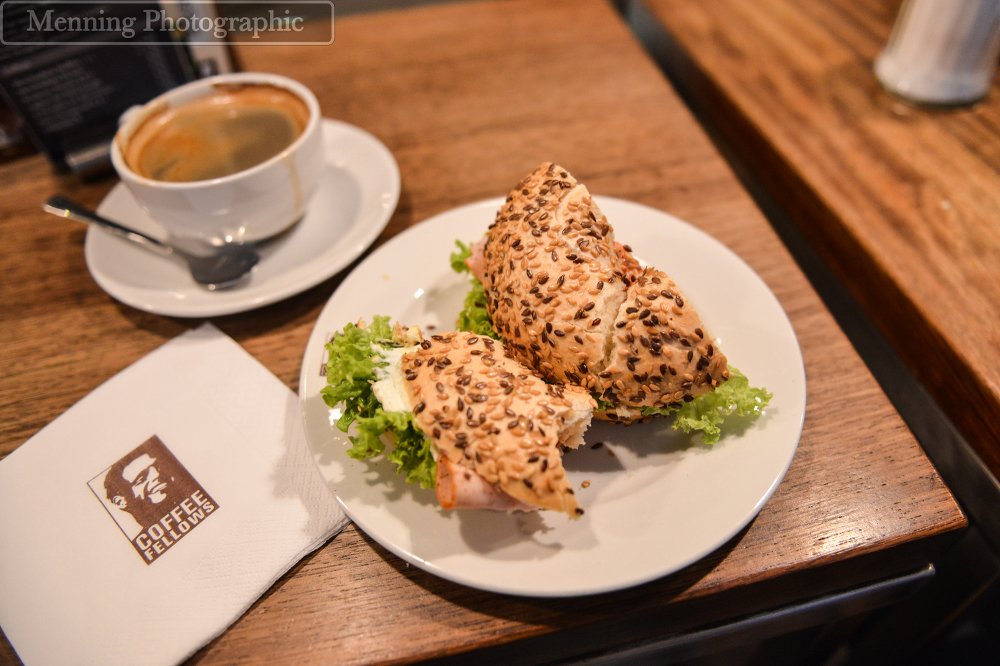 Since Wiesn (Oktoberfest) was going on, all of the shops had gingerbread cookie hearts hanging in their windows. It was such a festive & beautiful time to be there. We loved exploring the different parts of the city & seeing everything there. I tried not to blink.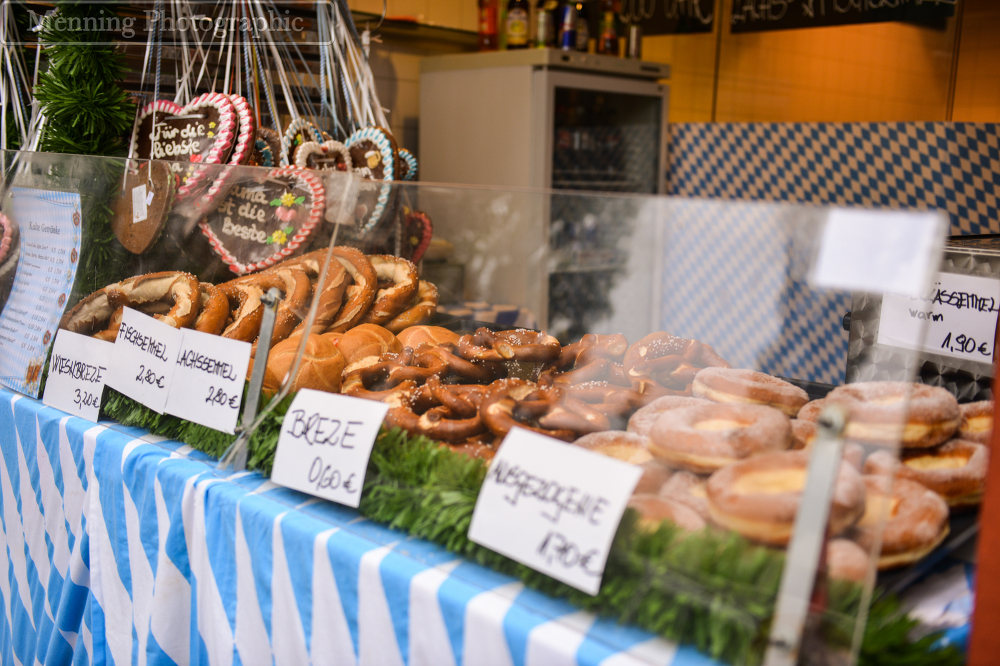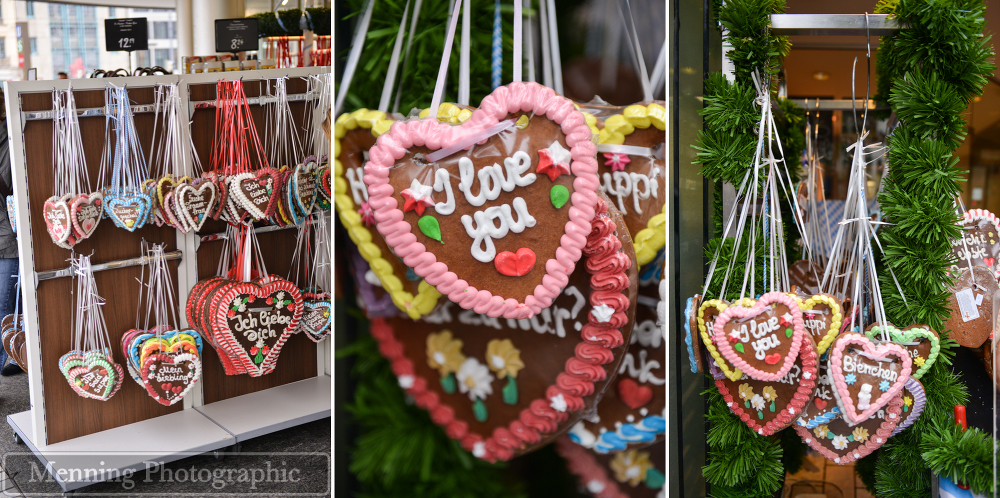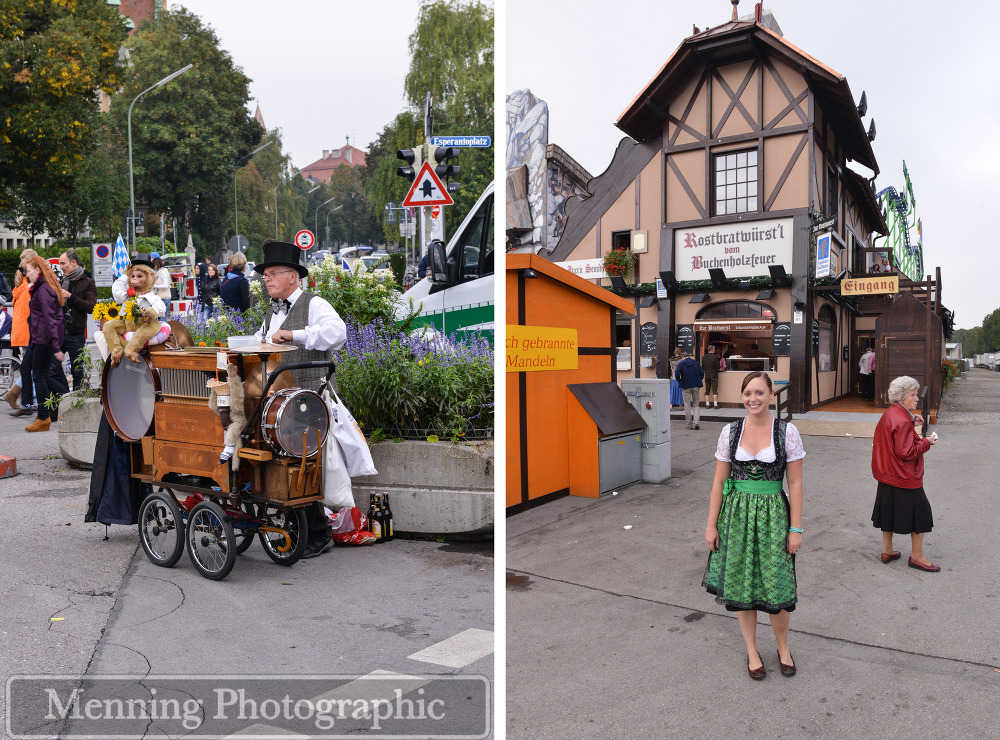 Six million people from around the world attend Oktoberfest each year. That's a lot of people in a pretty small area.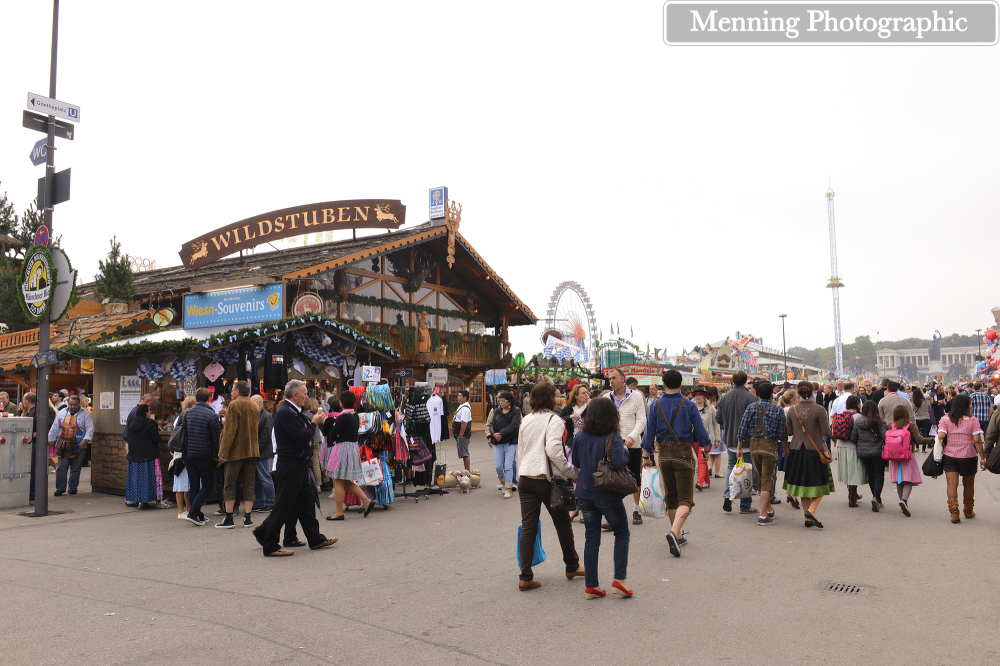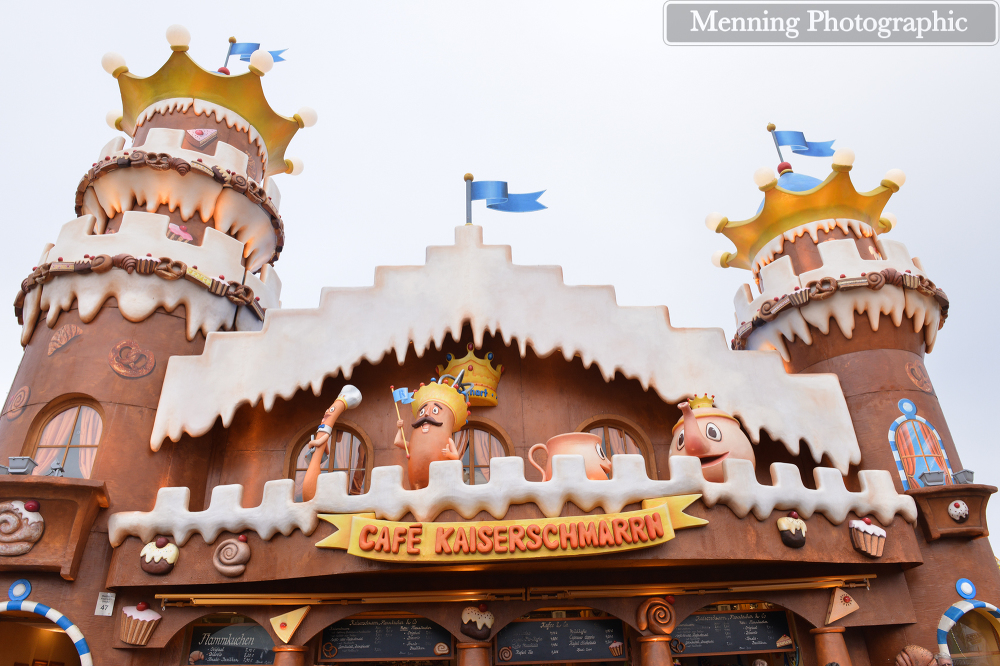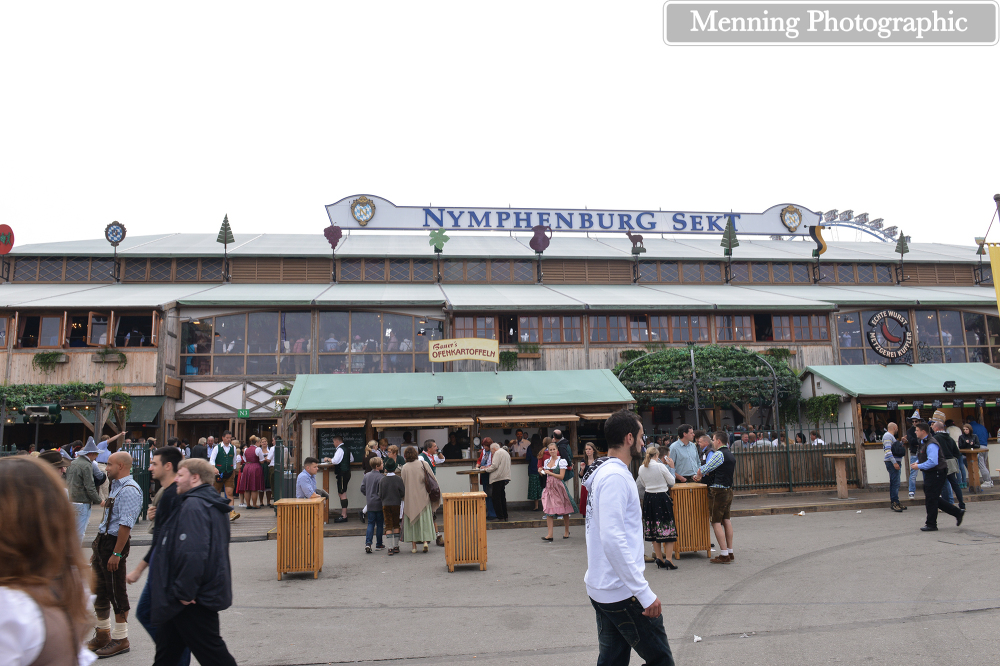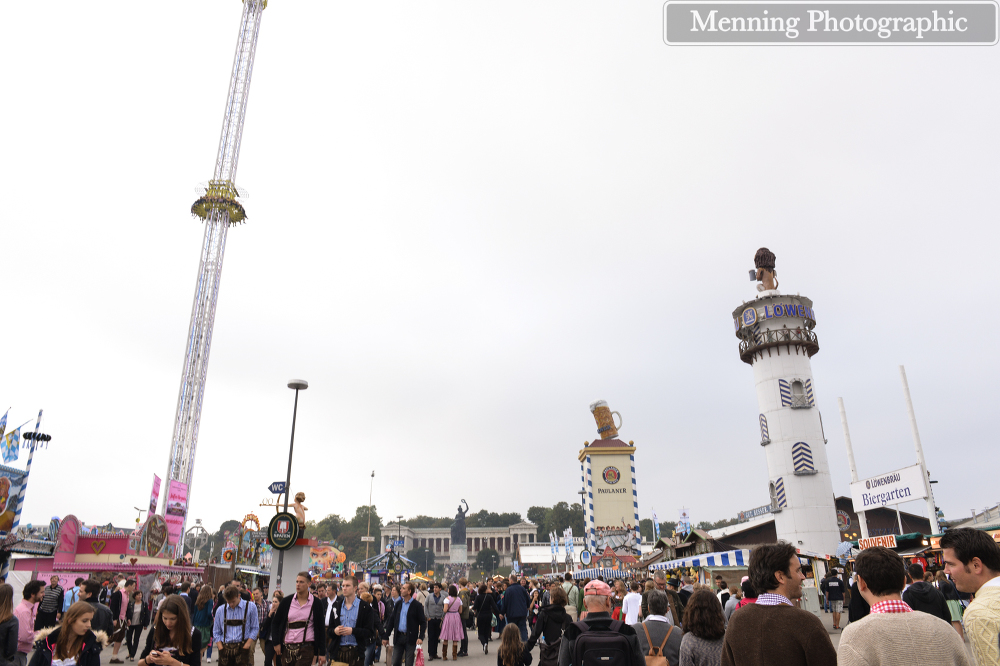 The air smelled of sugar and fried foods.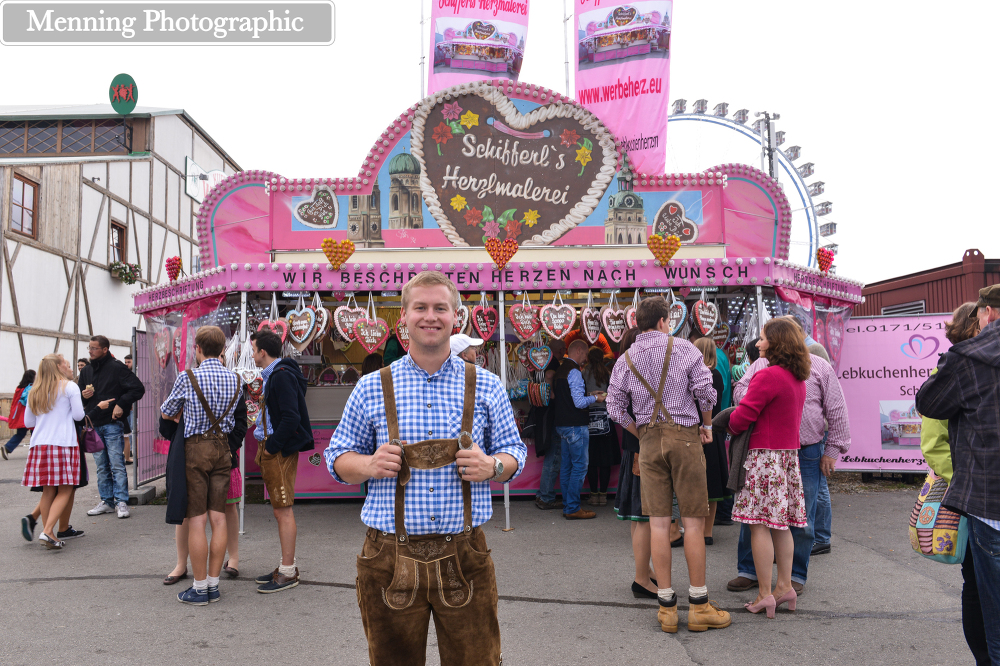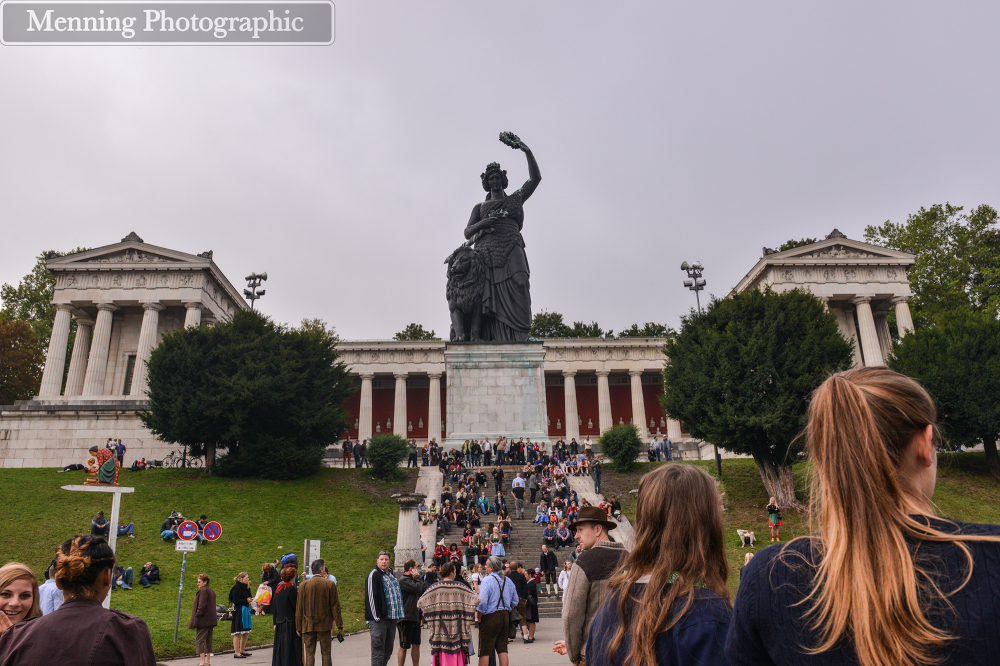 We sat down and chatted with a couple. The girl was from Munich & the guy was from Croatia. We were always a little jealous upon hearing about their many weeks of holiday per year and their government holidays that frequently allowed nearly all workers days off. Â Life seems a lot slower paced and time off work seems more highly valued there.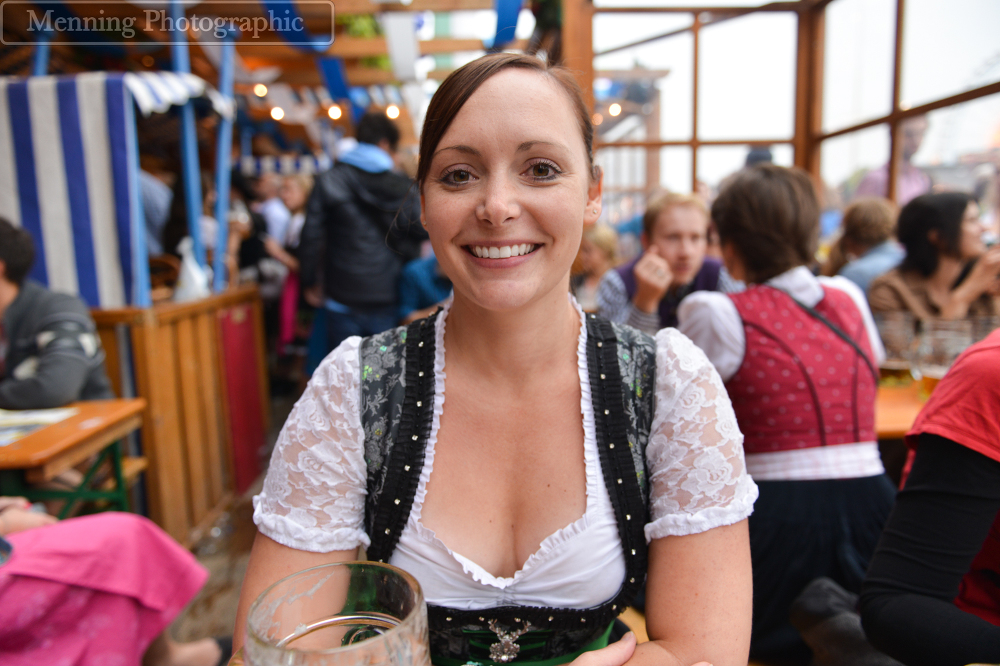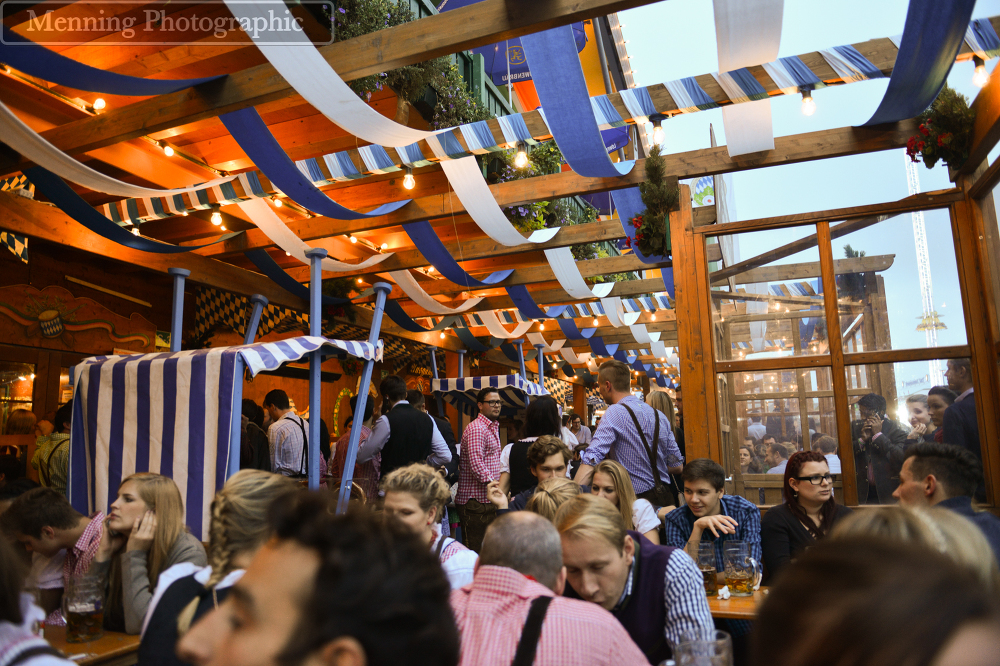 We rode that bad boy. . . photos to come. 🙂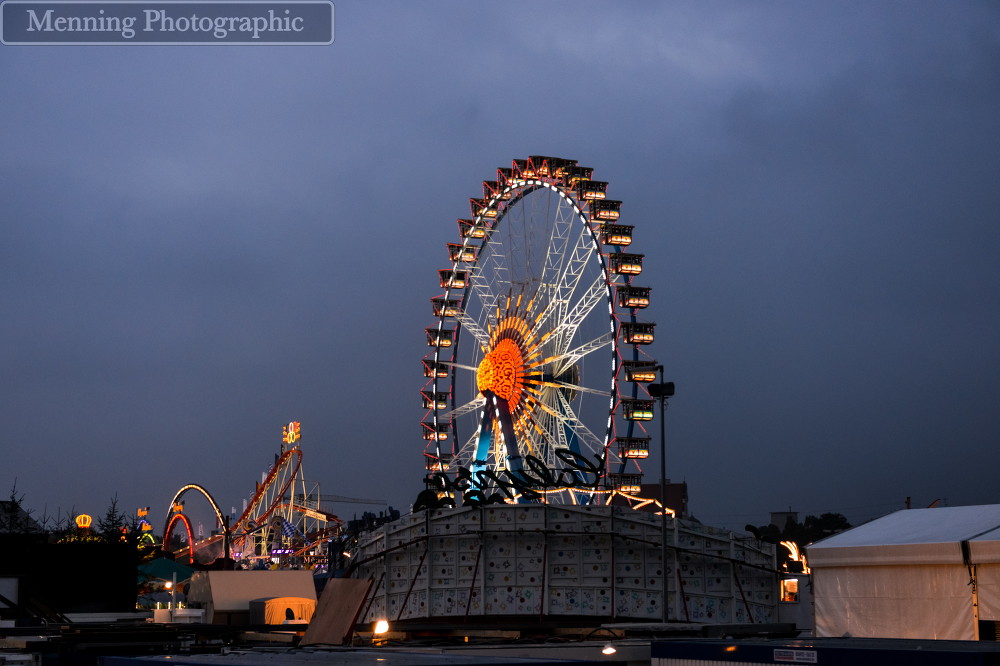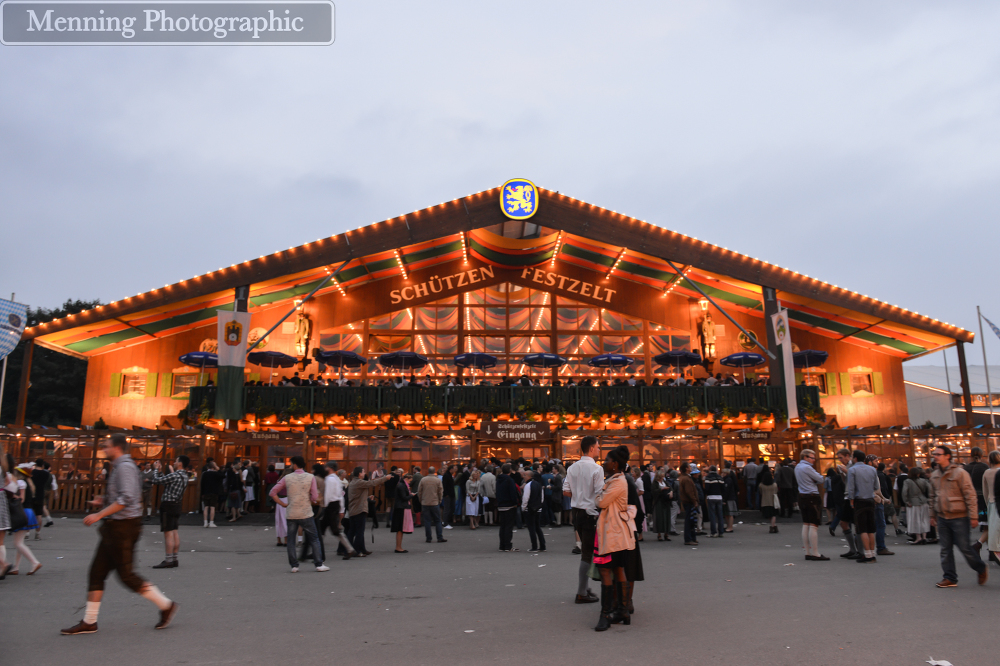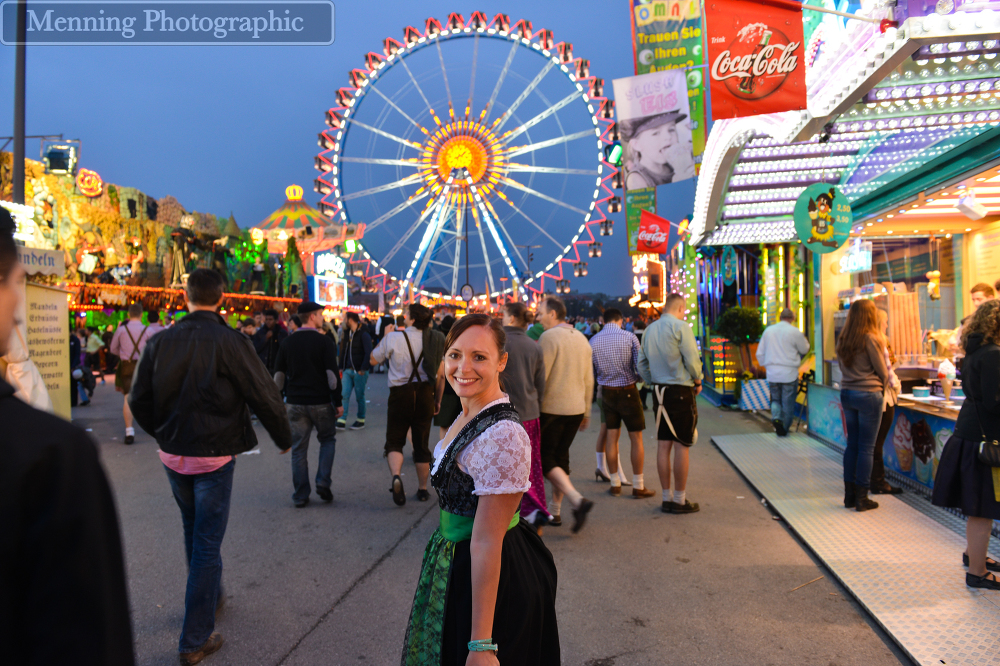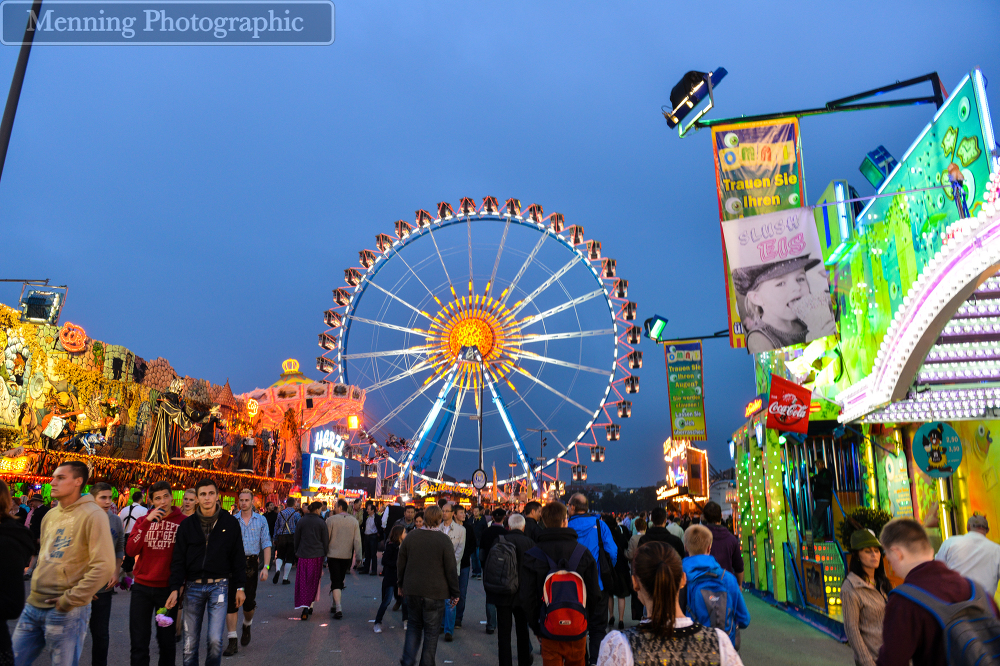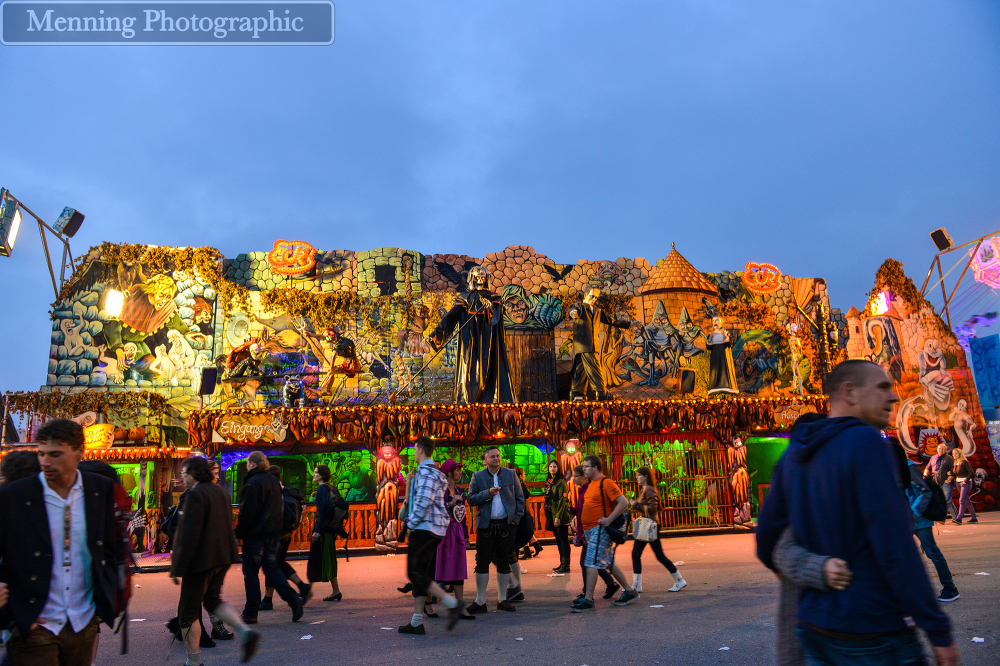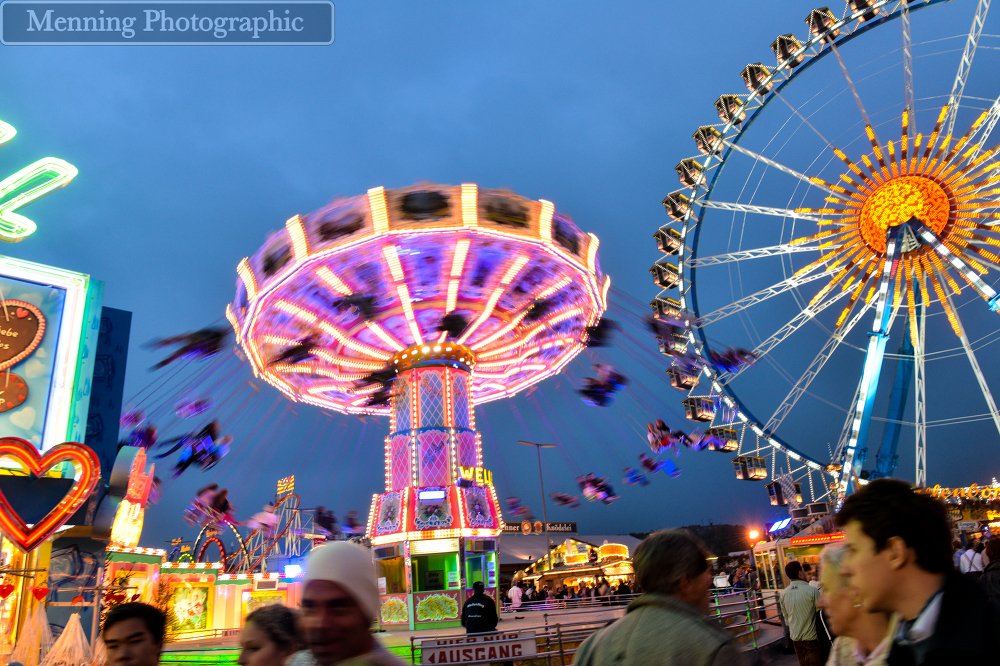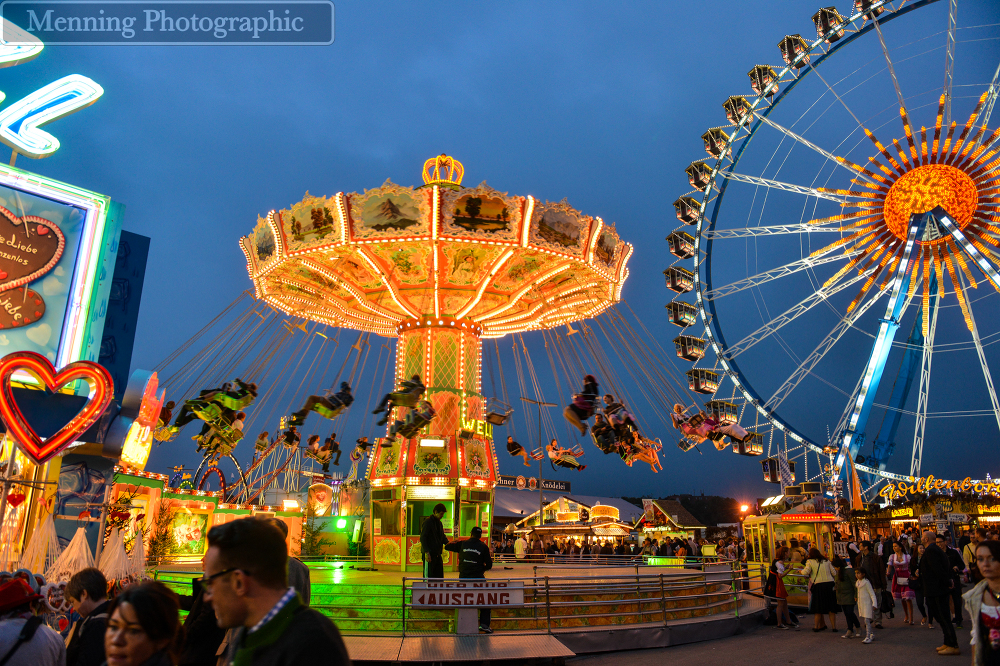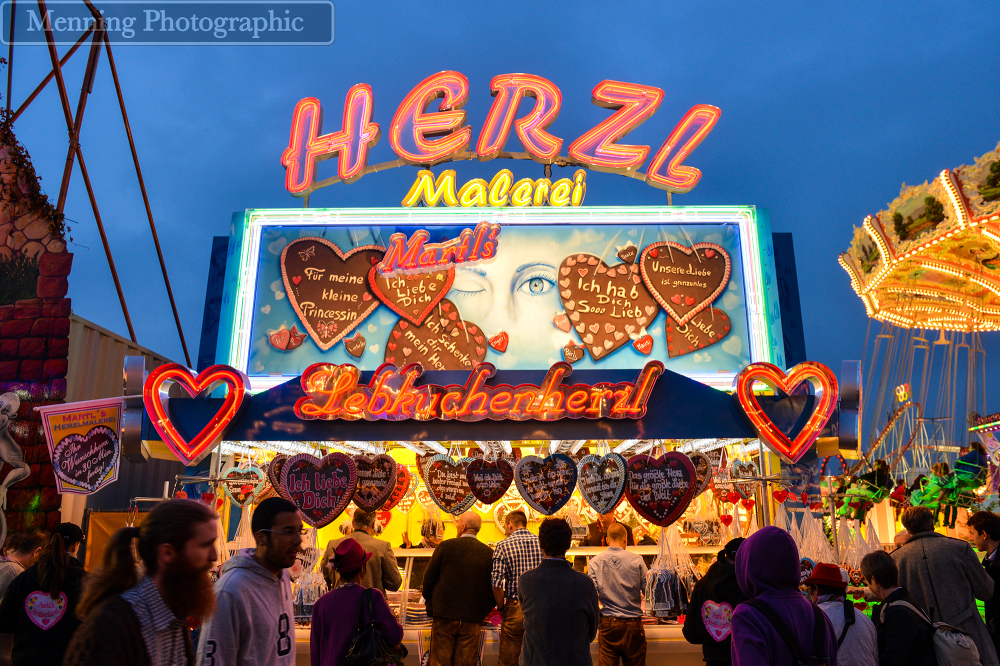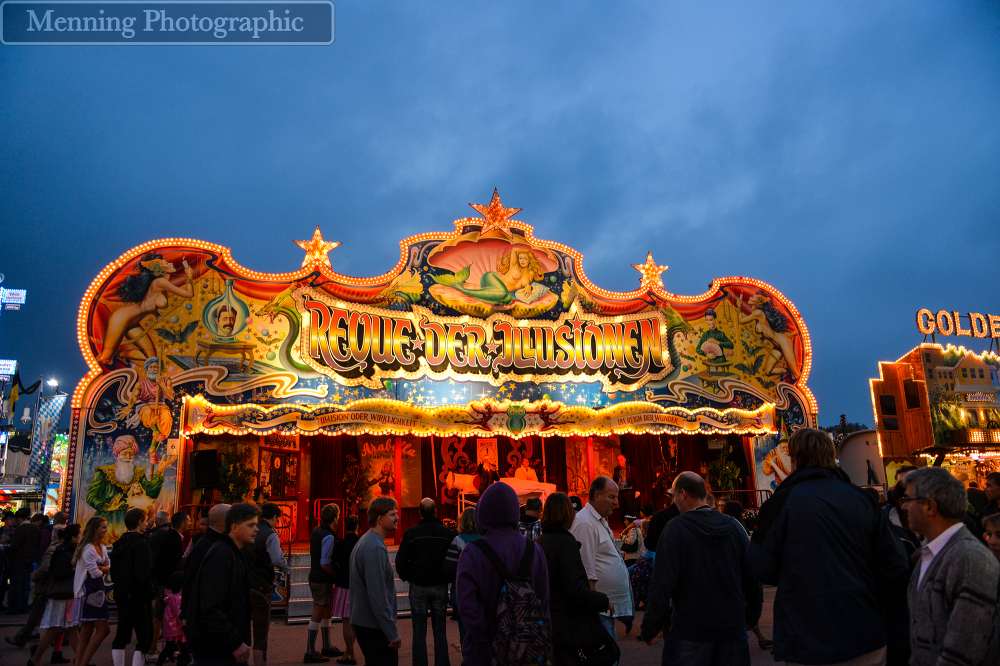 Photos from the ferris wheel: the view from up there was so mesmerizing. The lights, the sounds, the crowd of tiny ants people milling about. . .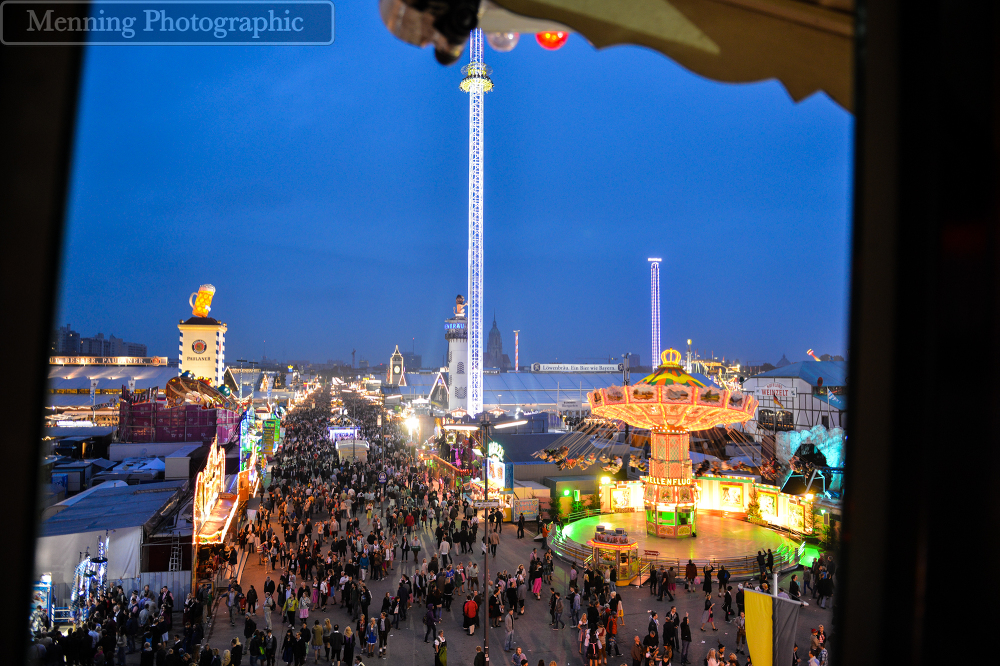 And us on the ferris wheel.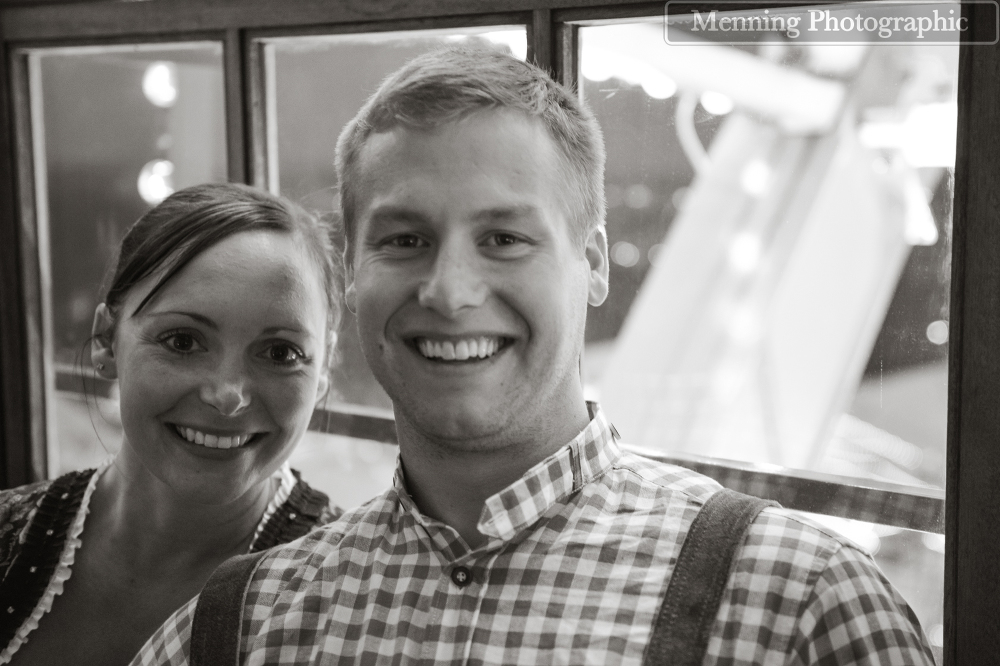 There's Oktoberfest, my friends. Aaaaaand now I want to go back!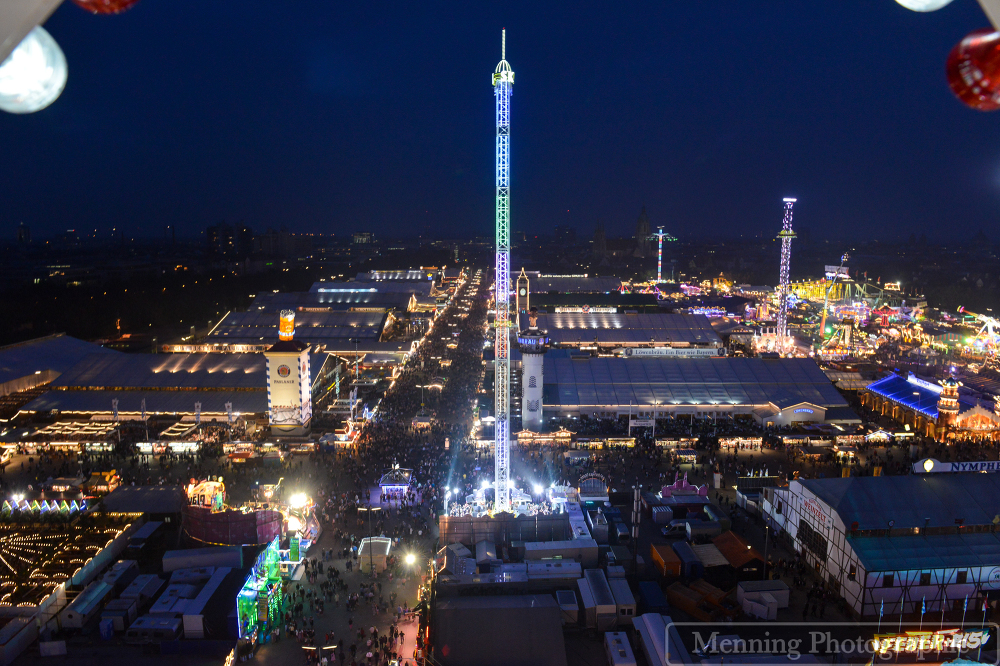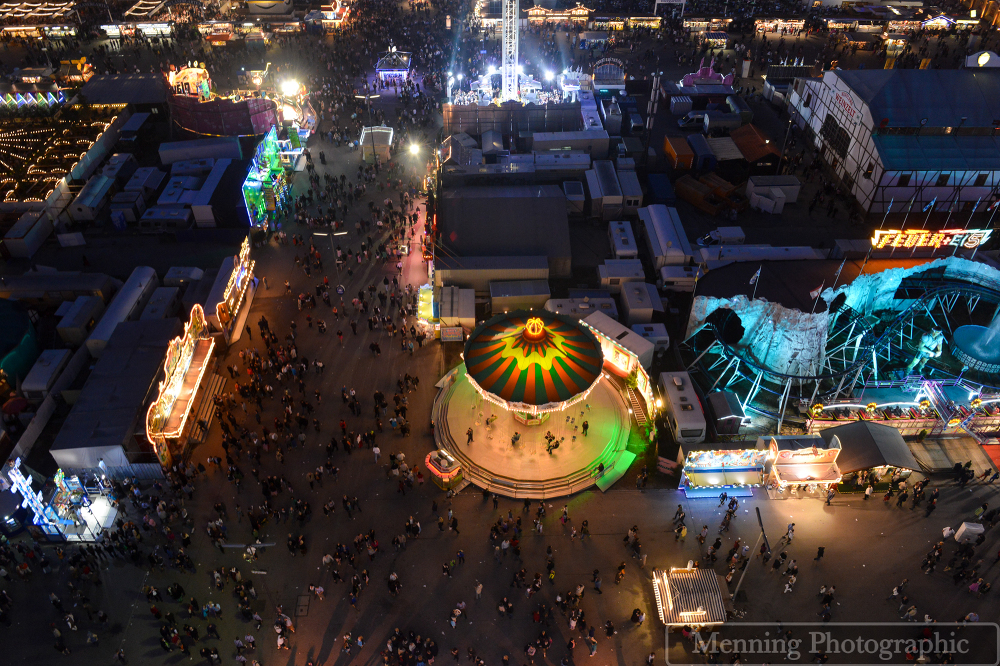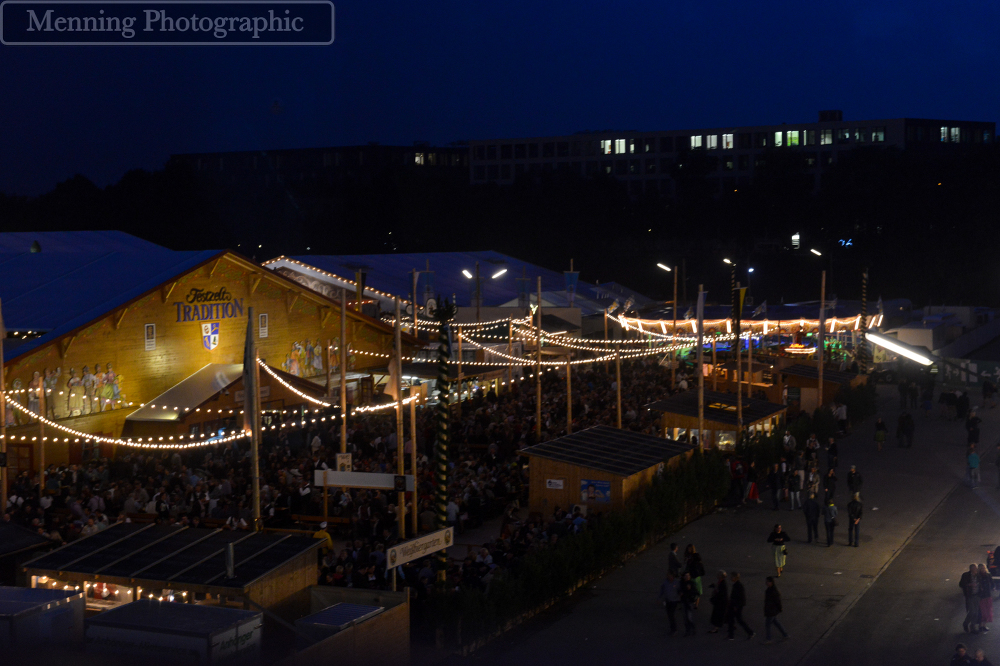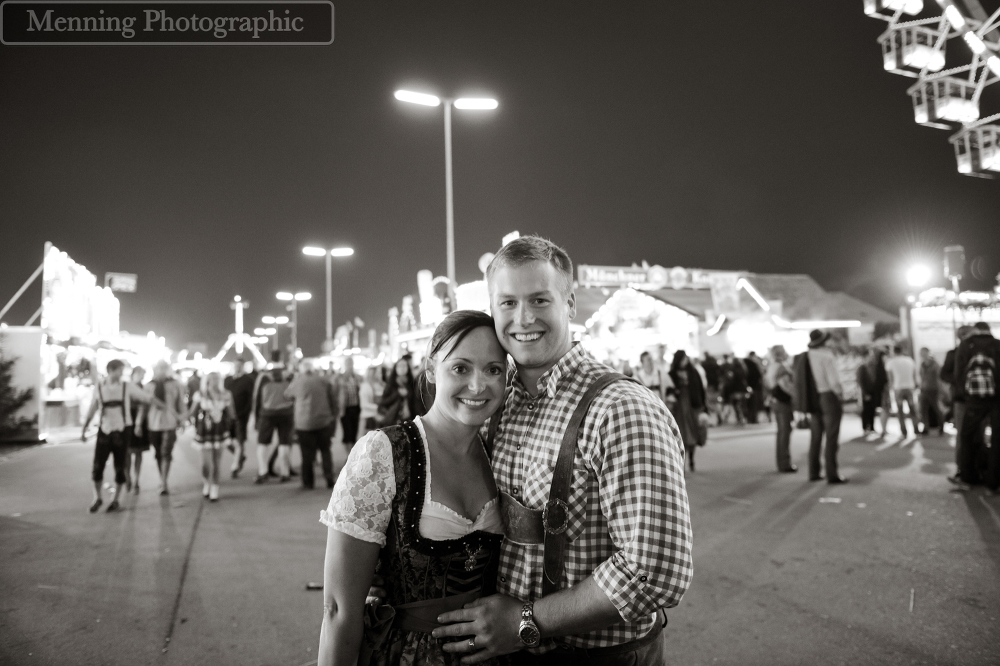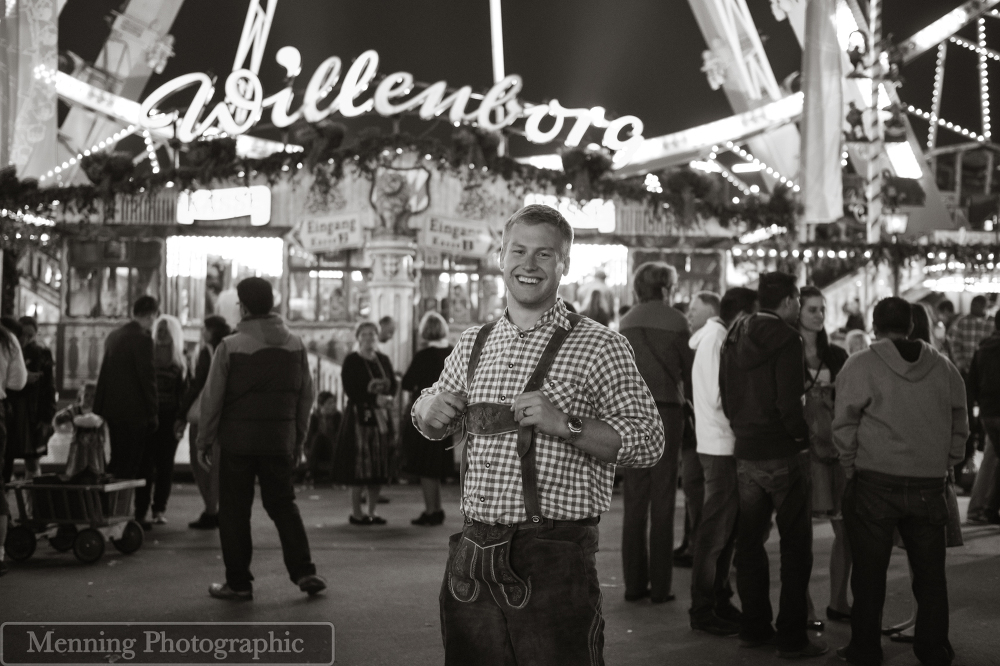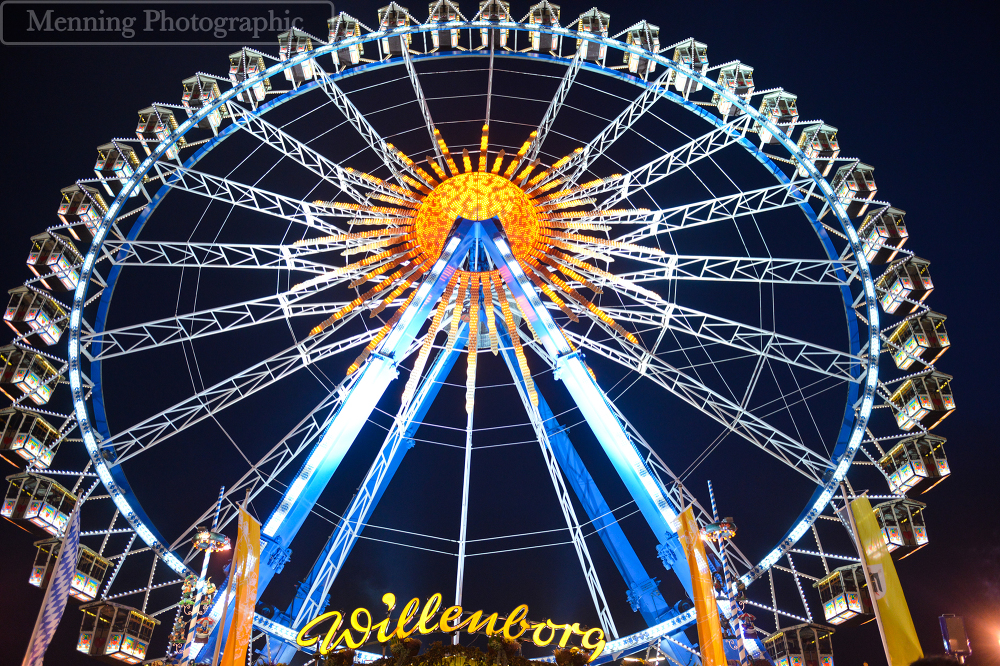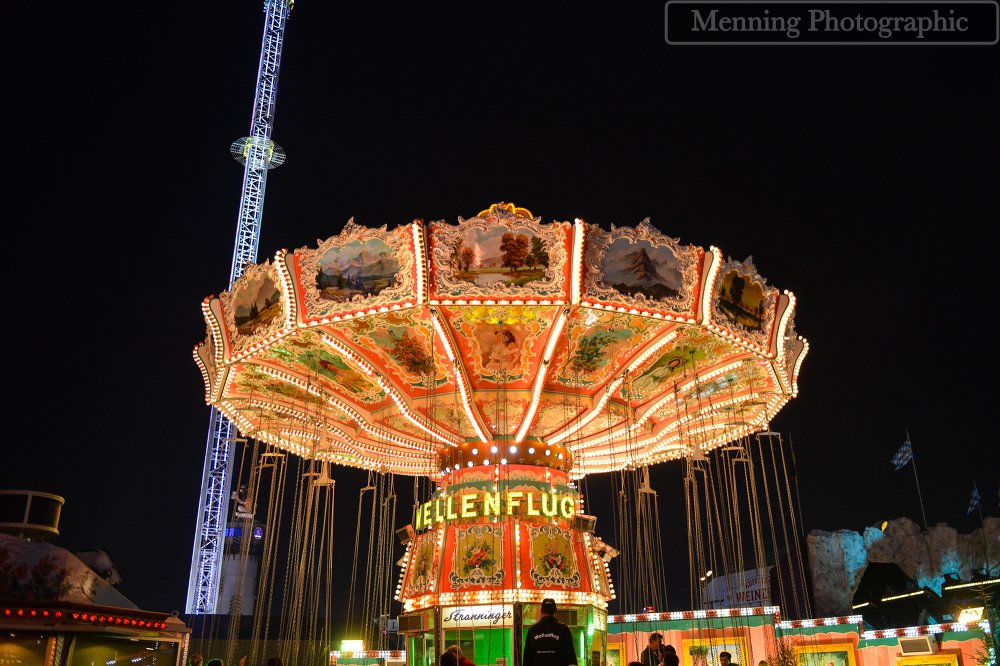 We rode the Olympic Rings roller coaster while there, too. Dizzying, but fun.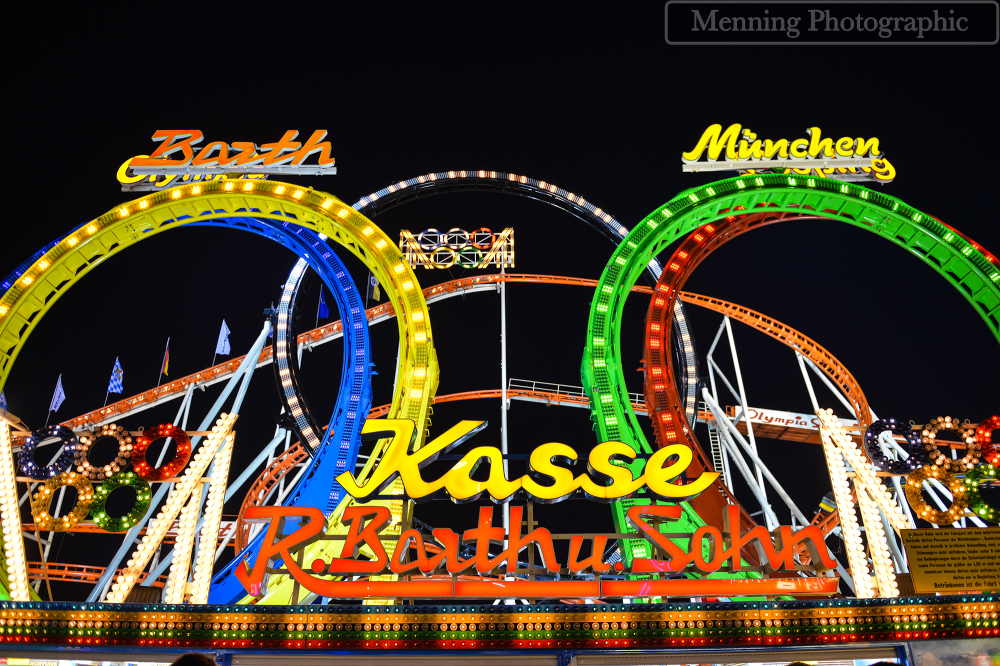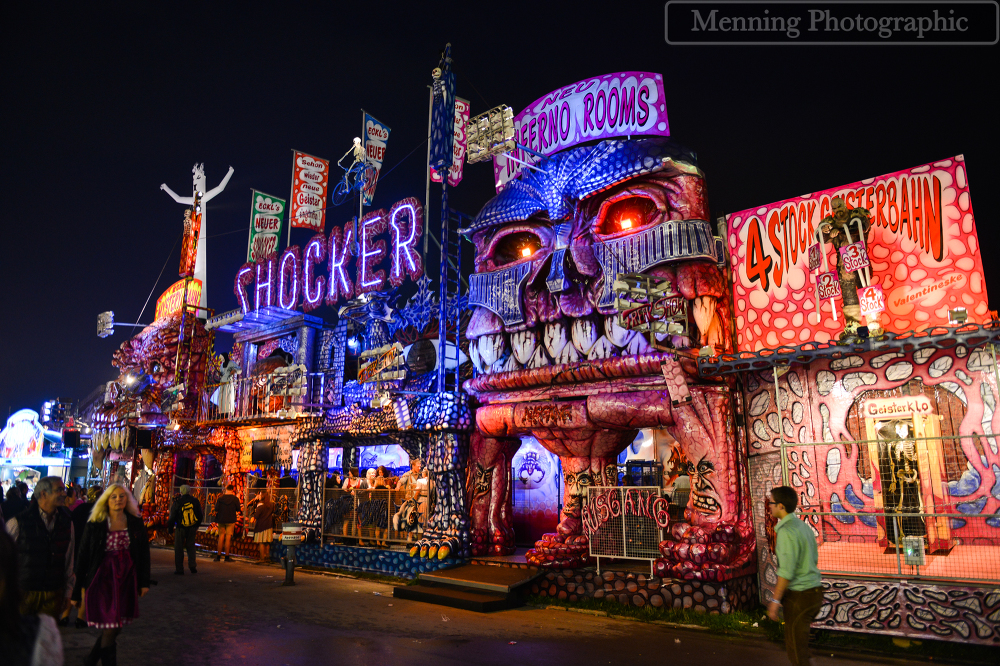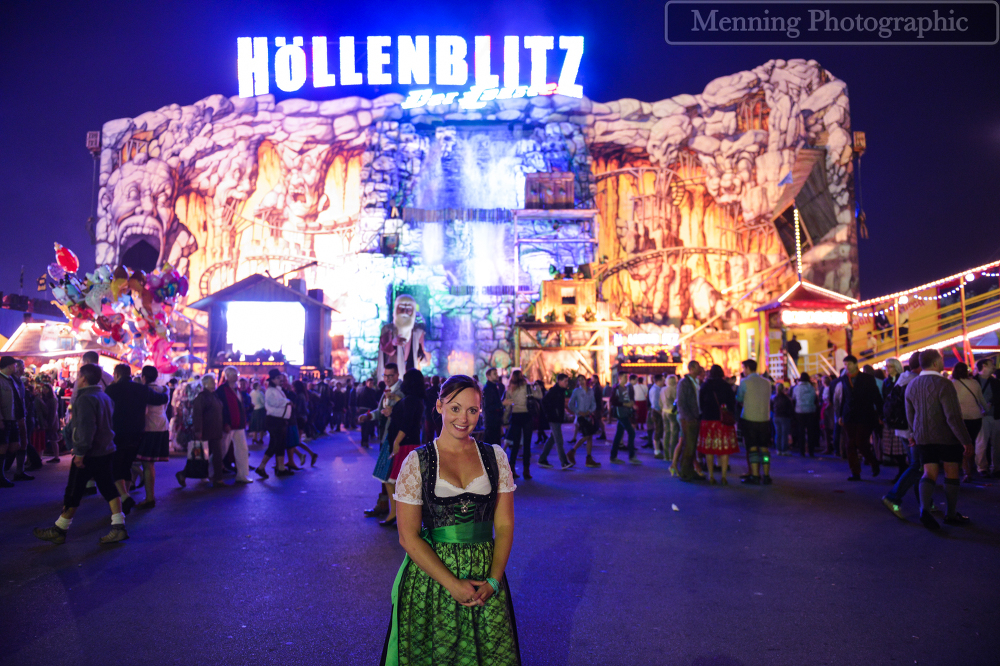 These gummi bears are iconic in Germany. Check out the Haribo website. Very cute. These were in a dish at the front desk of our hotel. They were a nice little snack to take with us throughout our long days of much walking. The breakfast at our hotel was rather amazing & very filling so gummi bears often held us over until dinnertime.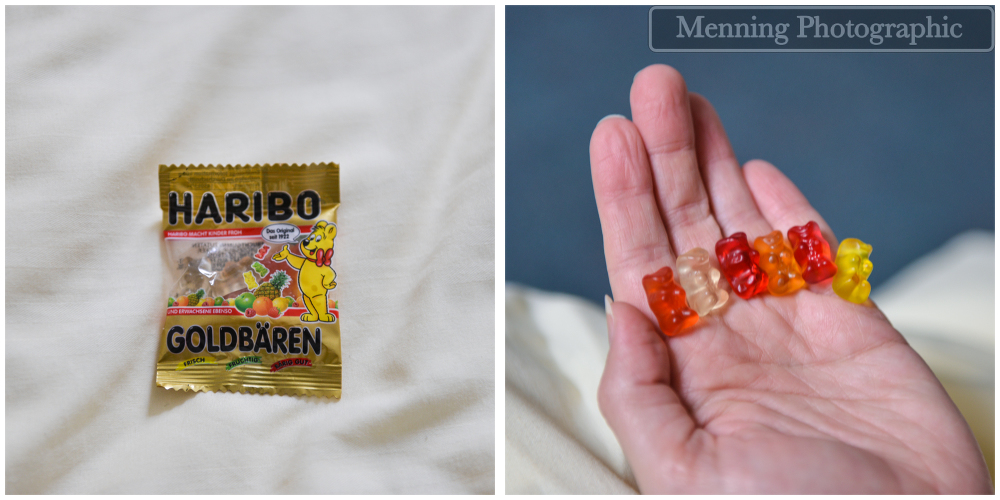 Here we are at breakfast one day enjoying our hearty meats & Nutella on EVERYTHINGÂ biscotti. The dishes were adorable. This was my favorite breakfast by far out of any of the hotels we stayed in.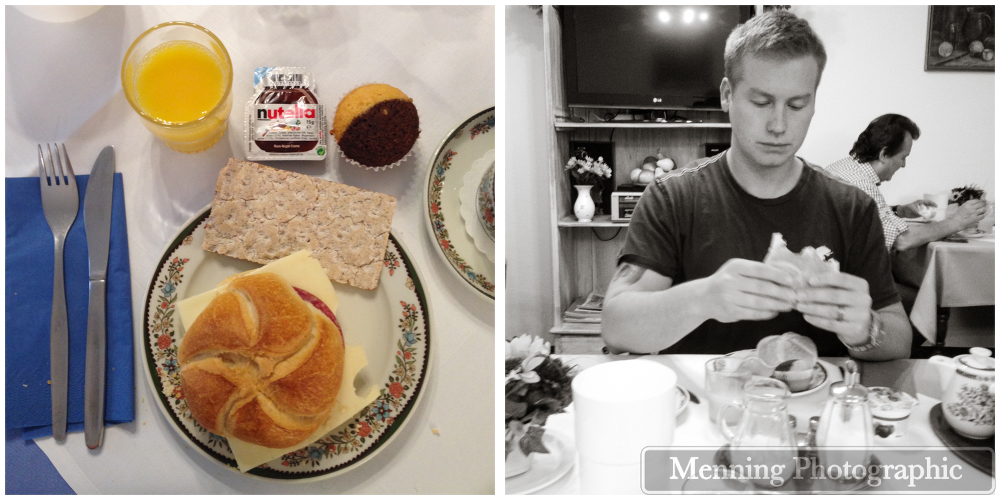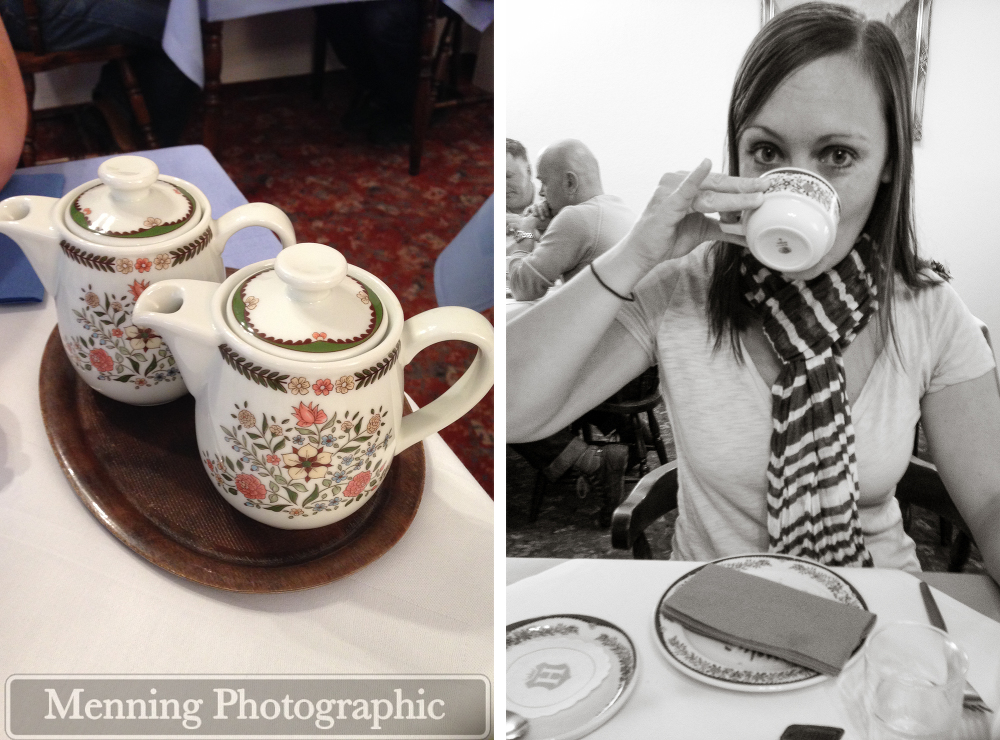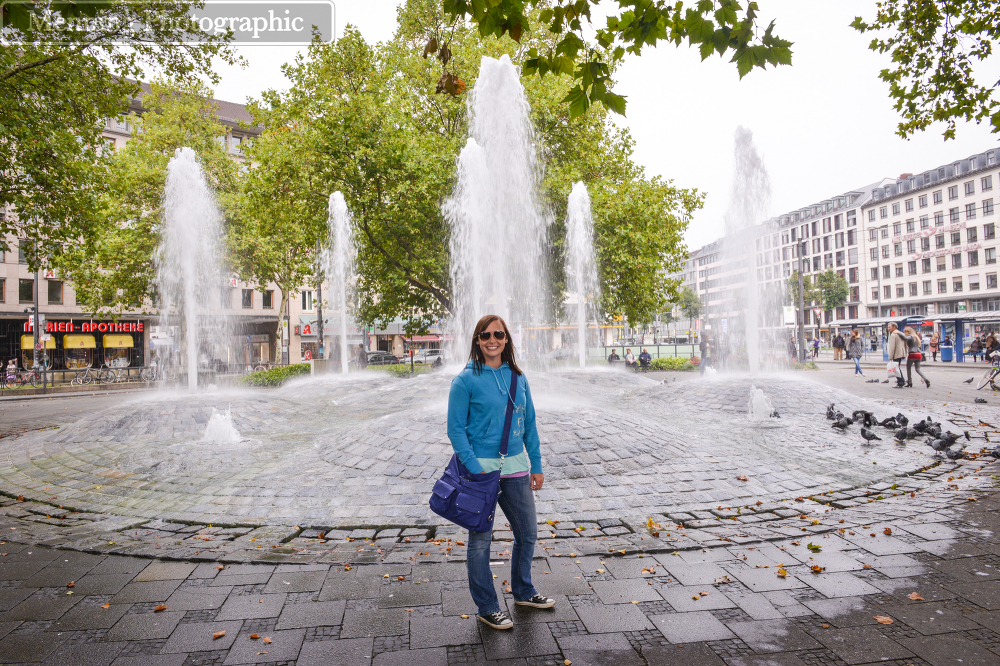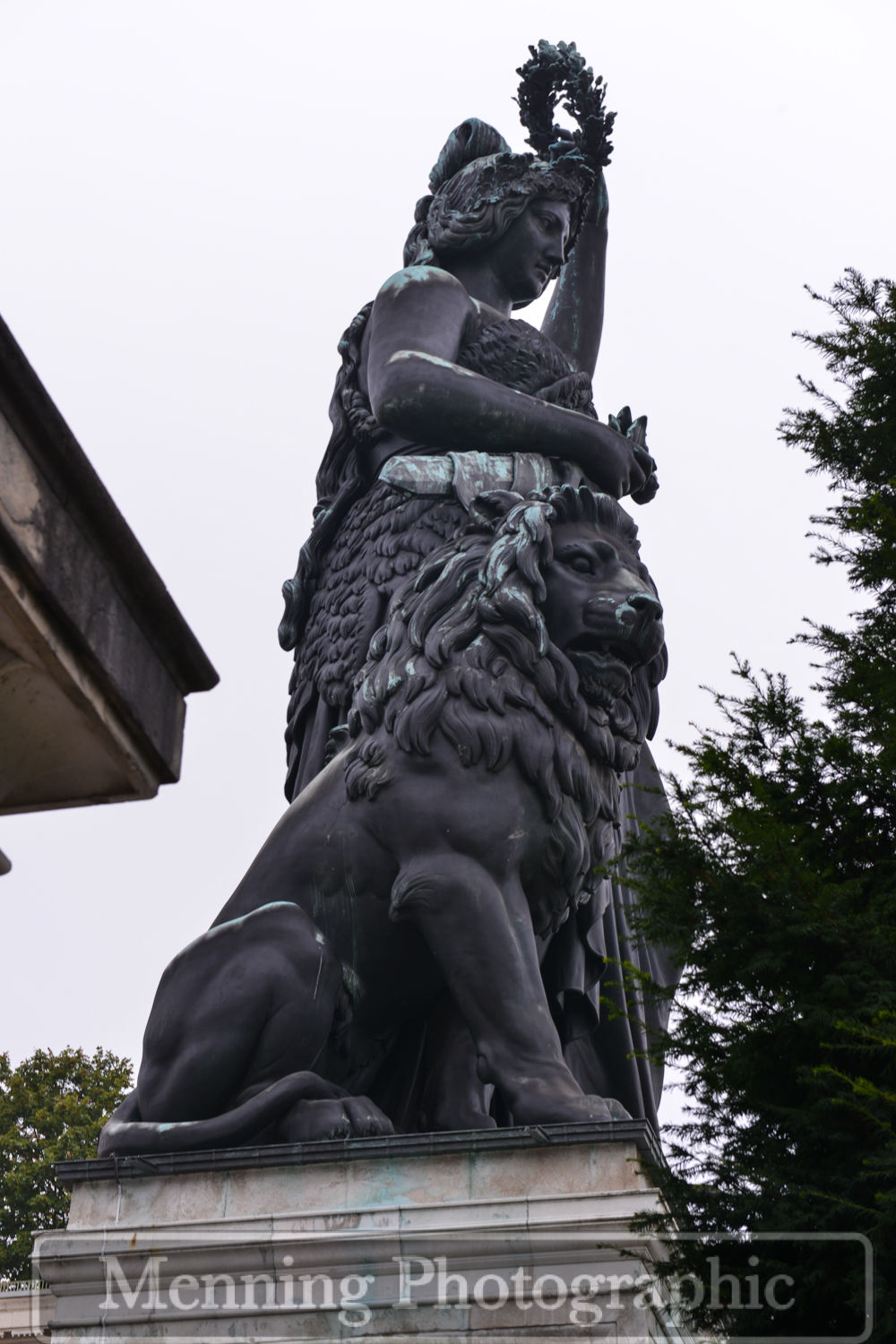 While there, we referred to Rick Steve's travel guide a lot. We took a walking tour of Munich and hit the historical sights one day. It was very impressive & the architecture was interesting & truly unlike any we'd seen. I don't intend to give a history lessen or any particular architectural insight. We were there to admire & experience. We're not experts, and I like it that way.
"We live in a wonderful world that is full of beauty, charm, and adventure. There is no end to the adventures we can have if only we seek them with our eyes open." -Jawaharlal Nehru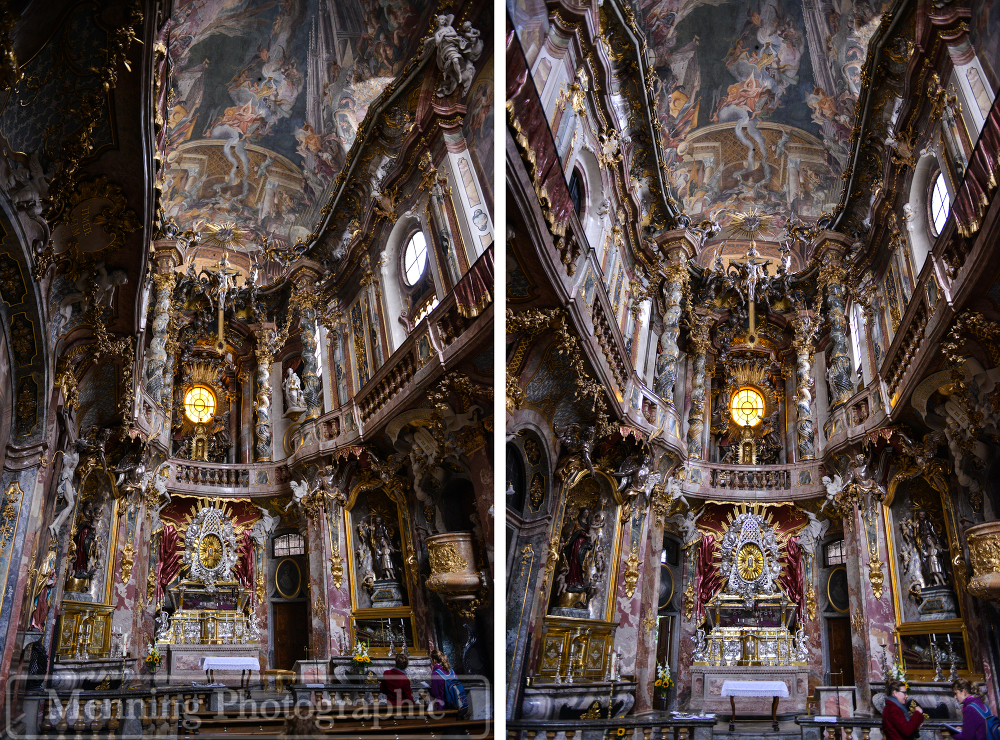 This is the Asam Church. It was our favorite of the churches in Munich. It's just so over-the-top. You feel as though your eyes just cannot take everything in. "Ostentatious" is the best word I can think to describe it. Below right, "Hey, Grim Reaper. Whatcha doing in the church?"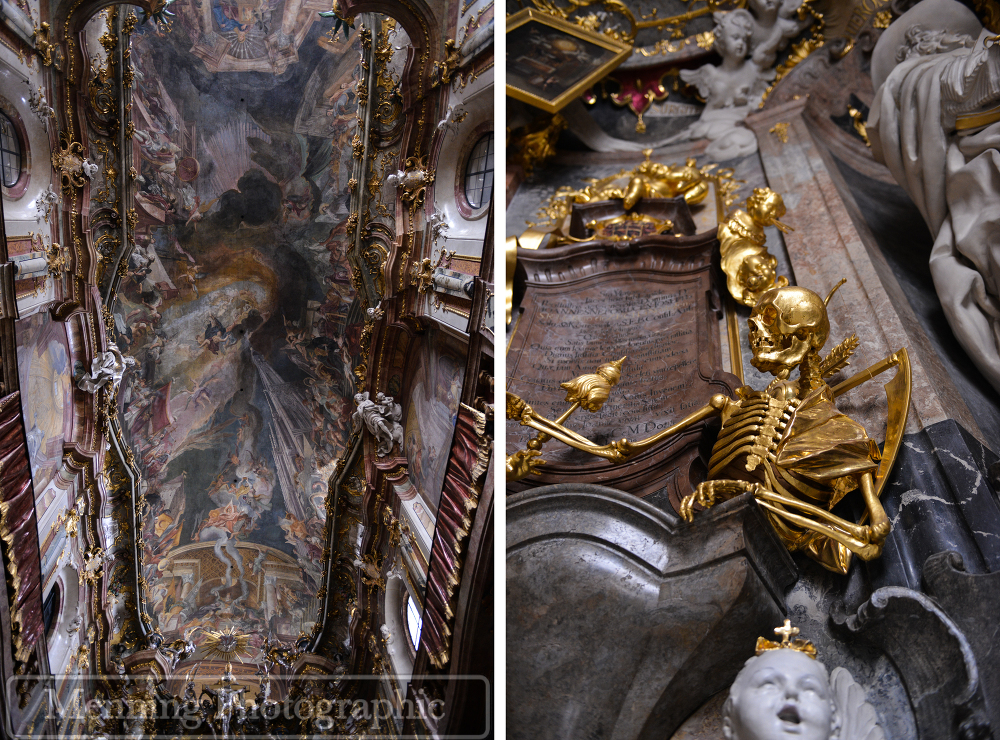 This is Frauenkirche. The door is rather large, no? See also, the clock. 🙂 Josh almost blends in.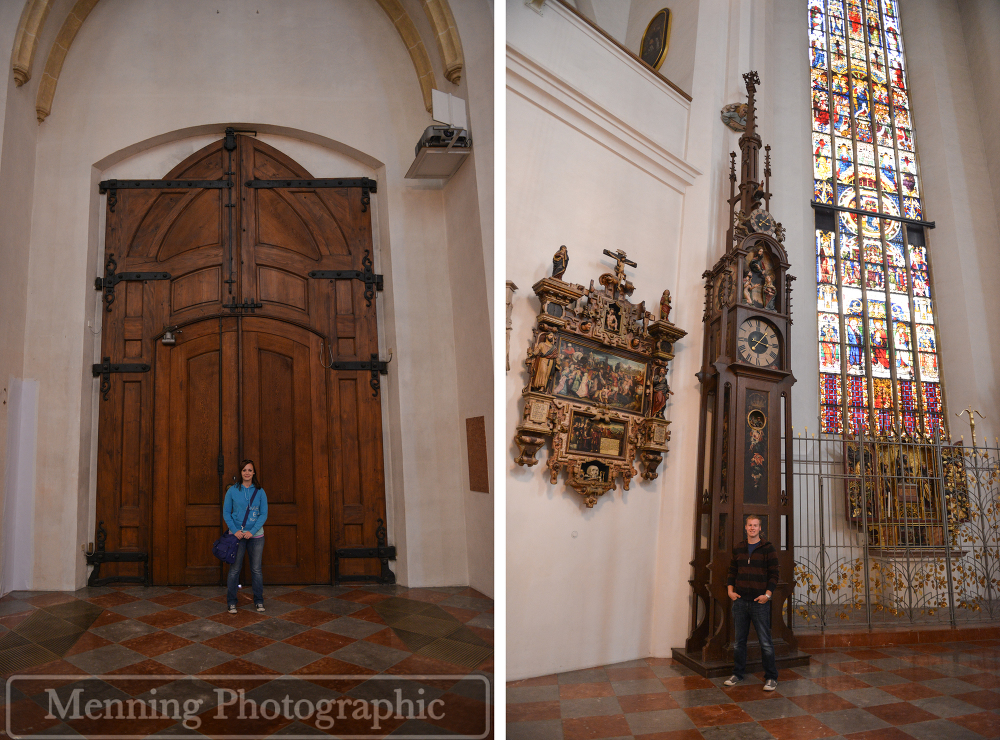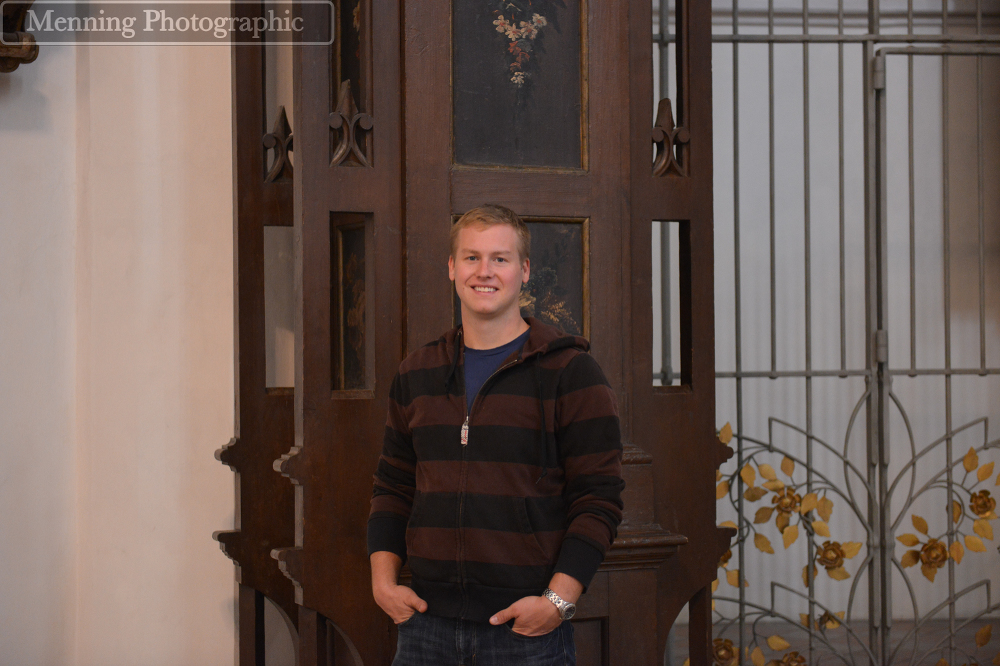 Below is Frauenkirche, also. Most of this church was destroyed in WWII, but the towers survived & the rest was restored. I thought a lot about that while there. How much of their cities were destroyed by bombs & how living through that war must have been. It's unimaginable. We chose not to go to any of the concentration camp museums. . .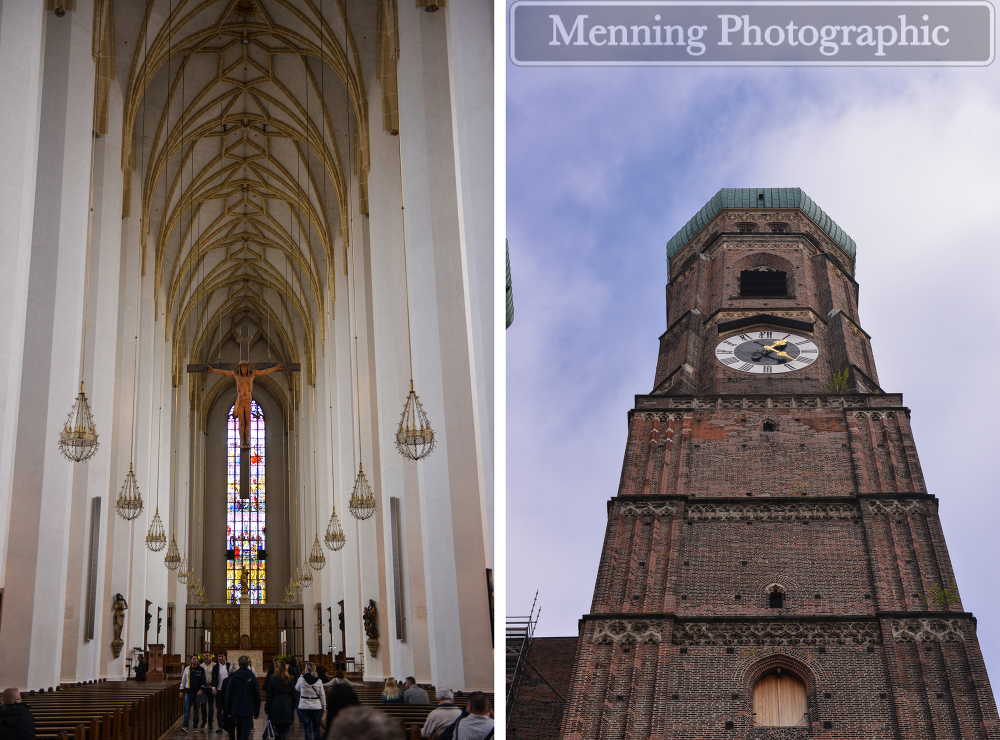 This is one of the places we ate. It's Augustiner.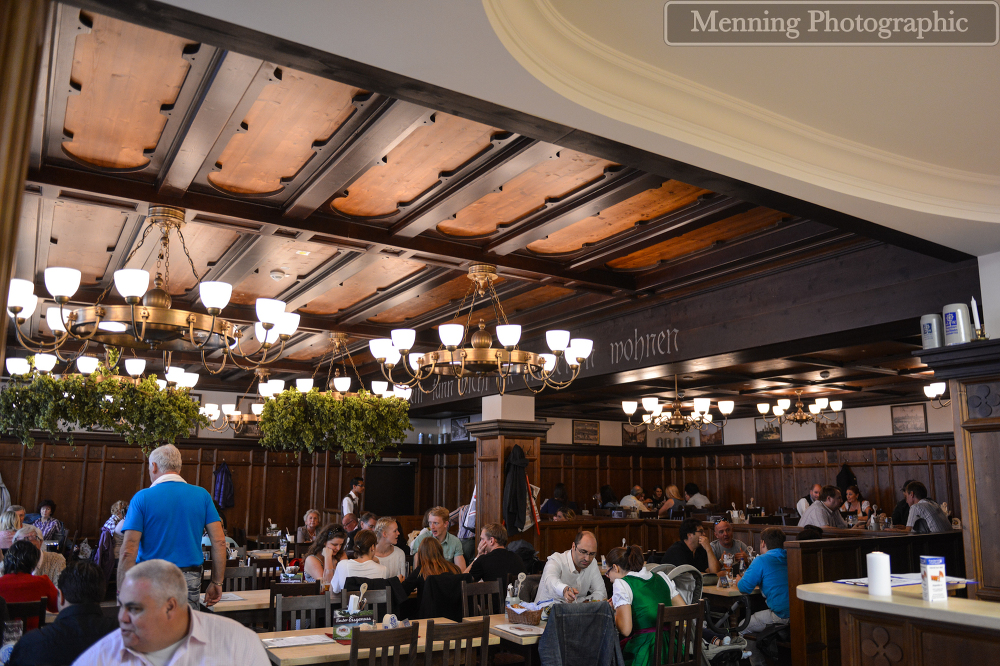 Here's my sausage. Yes, Josh & I giggled at it. No, we couldn't help it.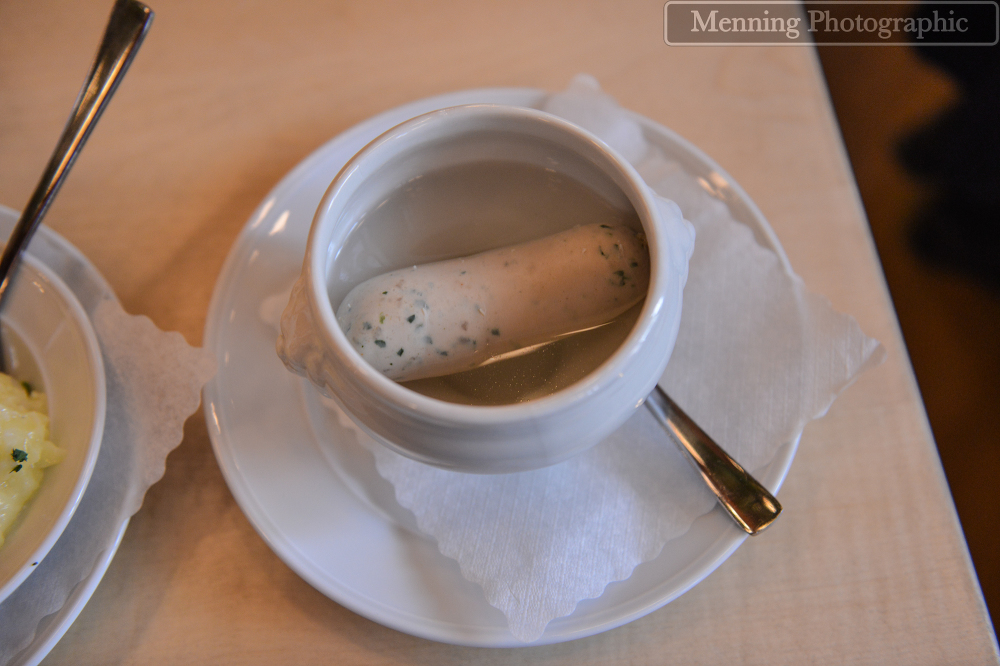 I wish someone I know could make this incomparable potato salad that was served everywhere in Munich.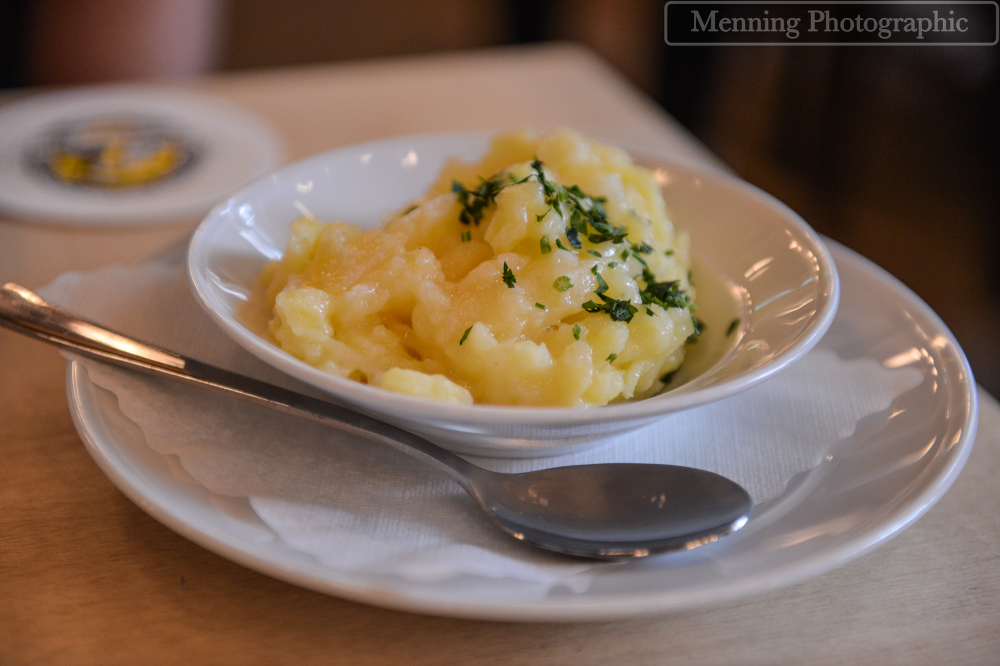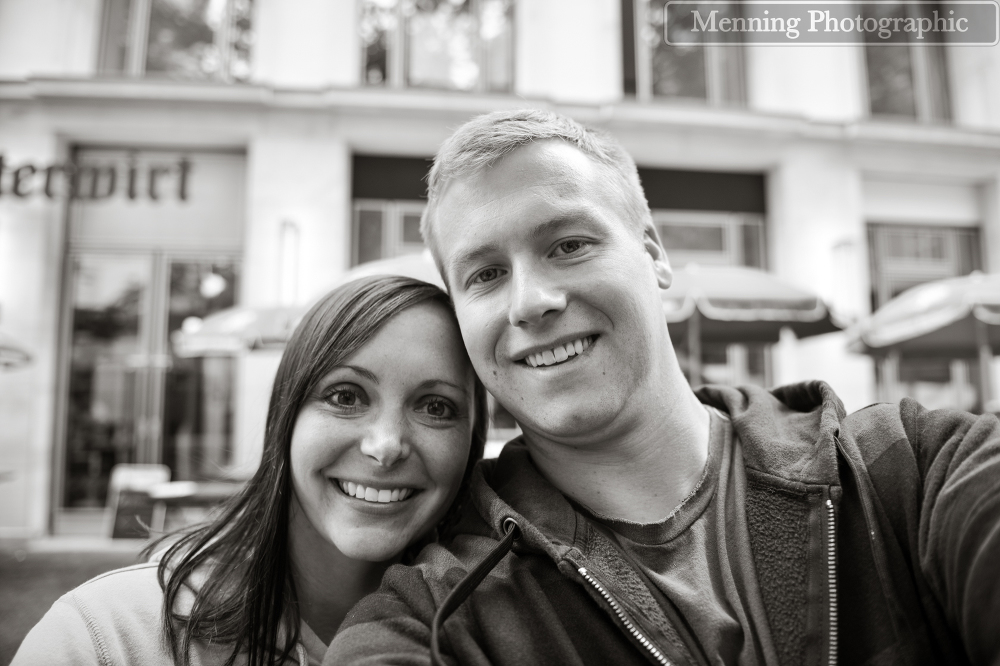 We saw this whilst wandering the city & I liked the festiveness & colorfulness.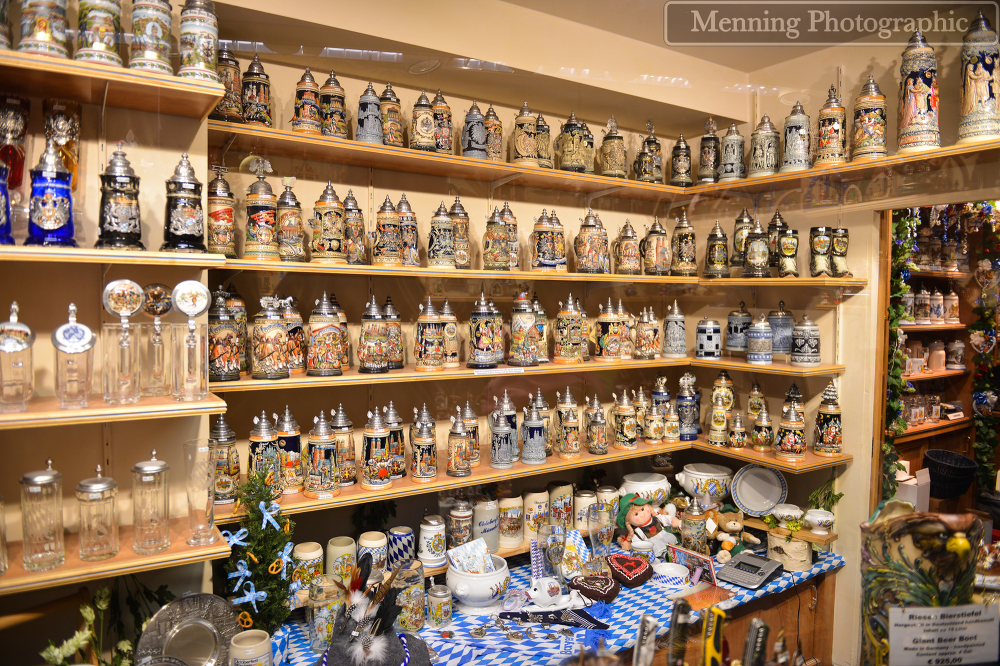 All of the churches are just vast, which in itself is impressive to see. Not to mention the details.
"Travel makes one modest. You see what a tiny place you occupy in the world." -Gustave Flaubert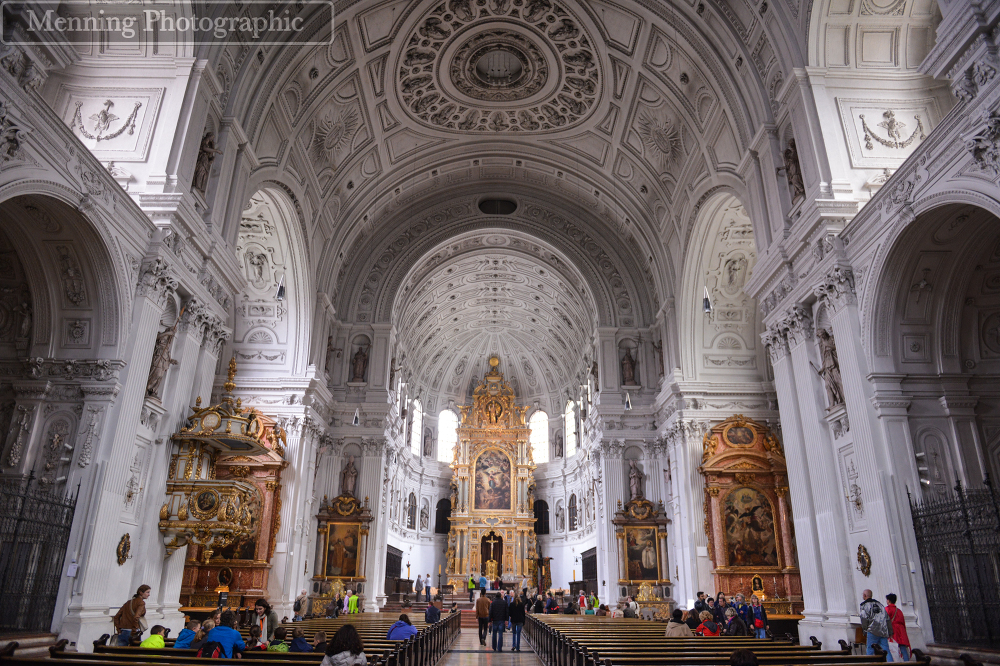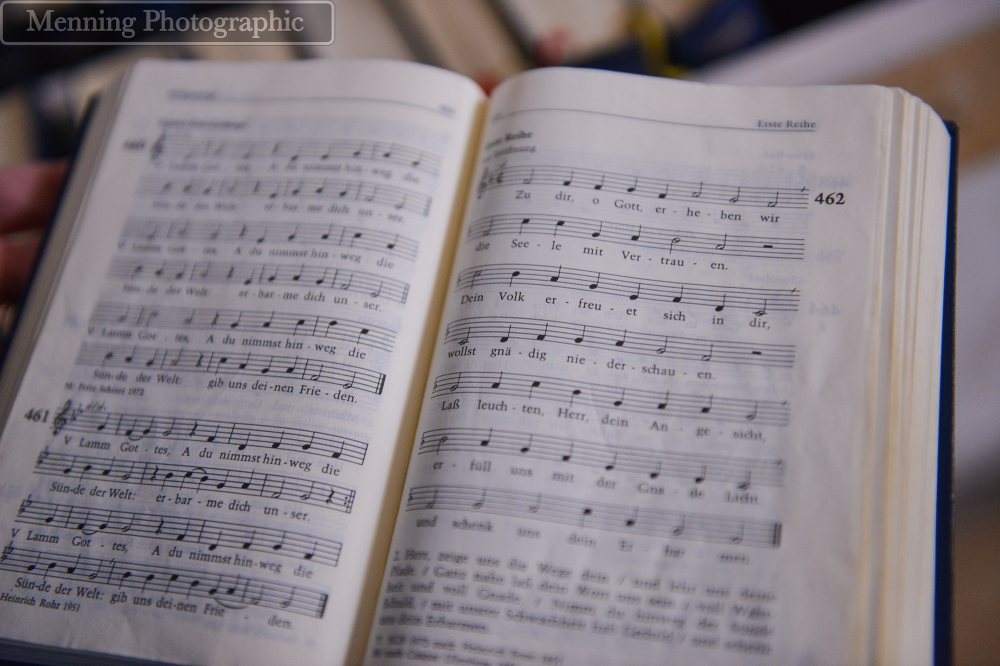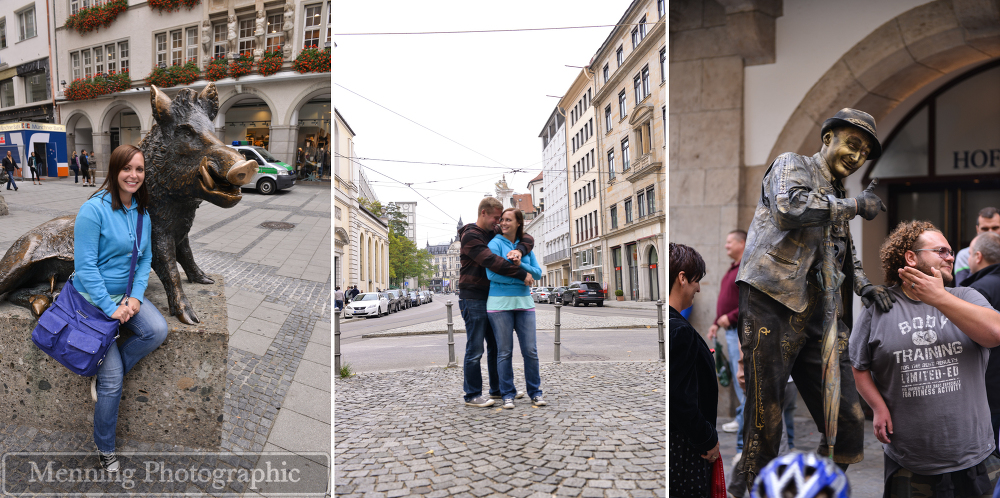 This is Hofbrauhaus again. We wanted to stop by once more. Believe us, it draws you in.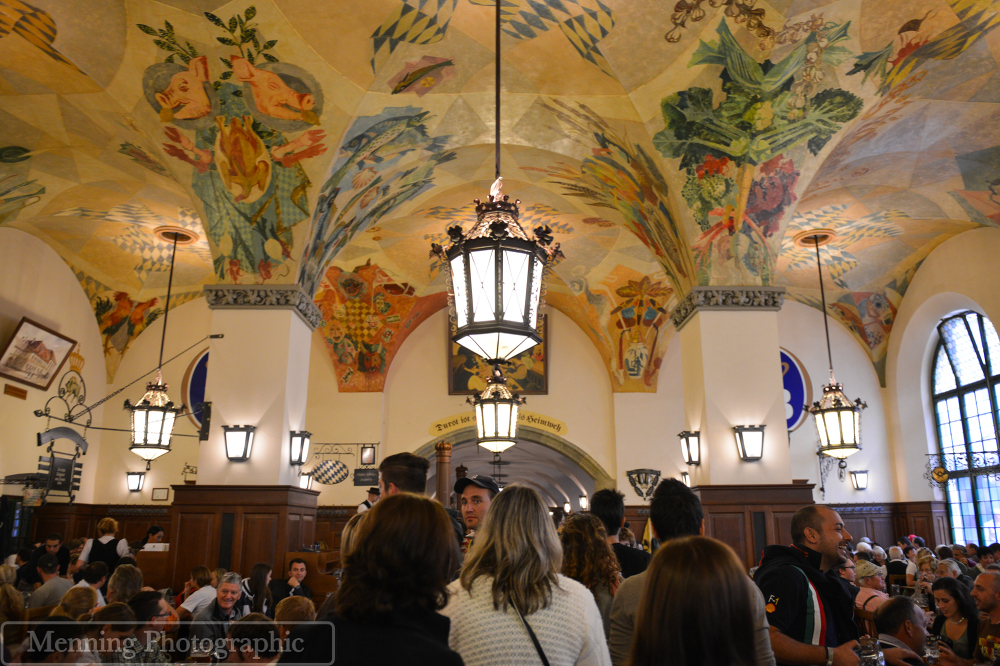 Horse & carriage: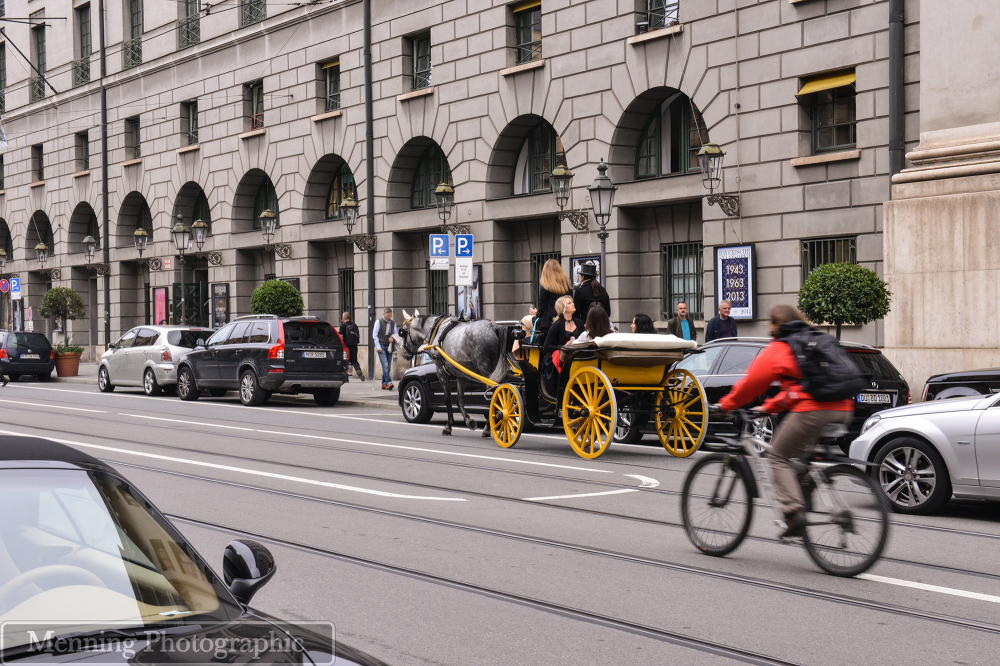 This looked fun.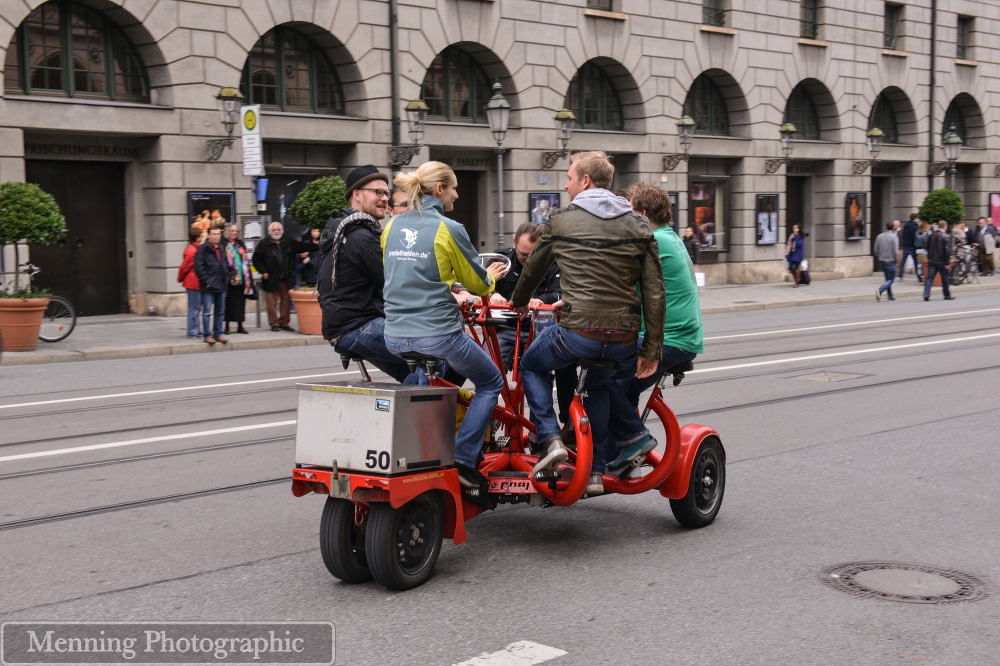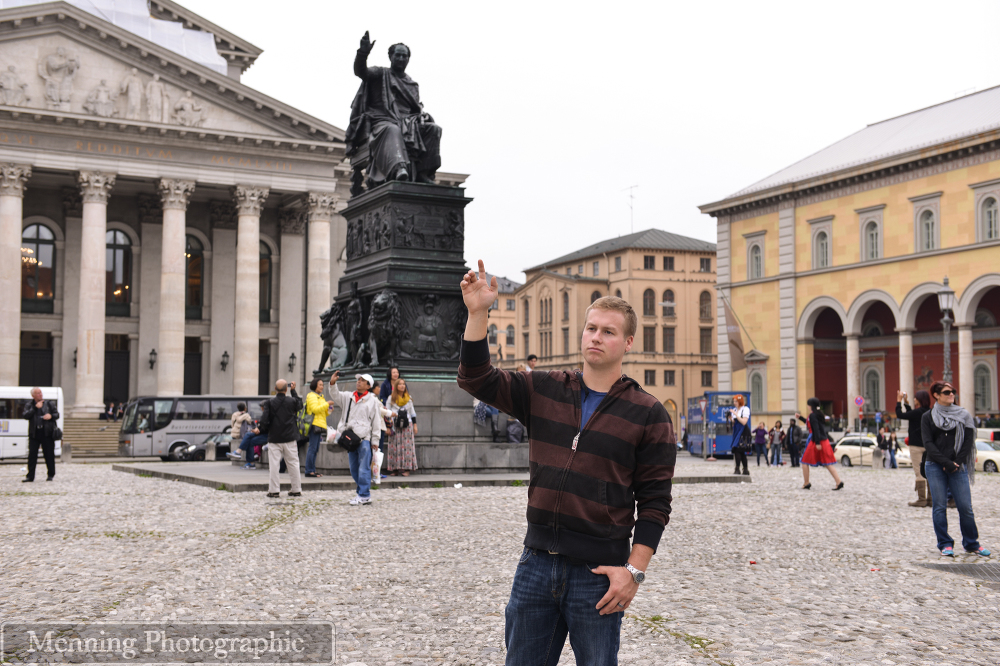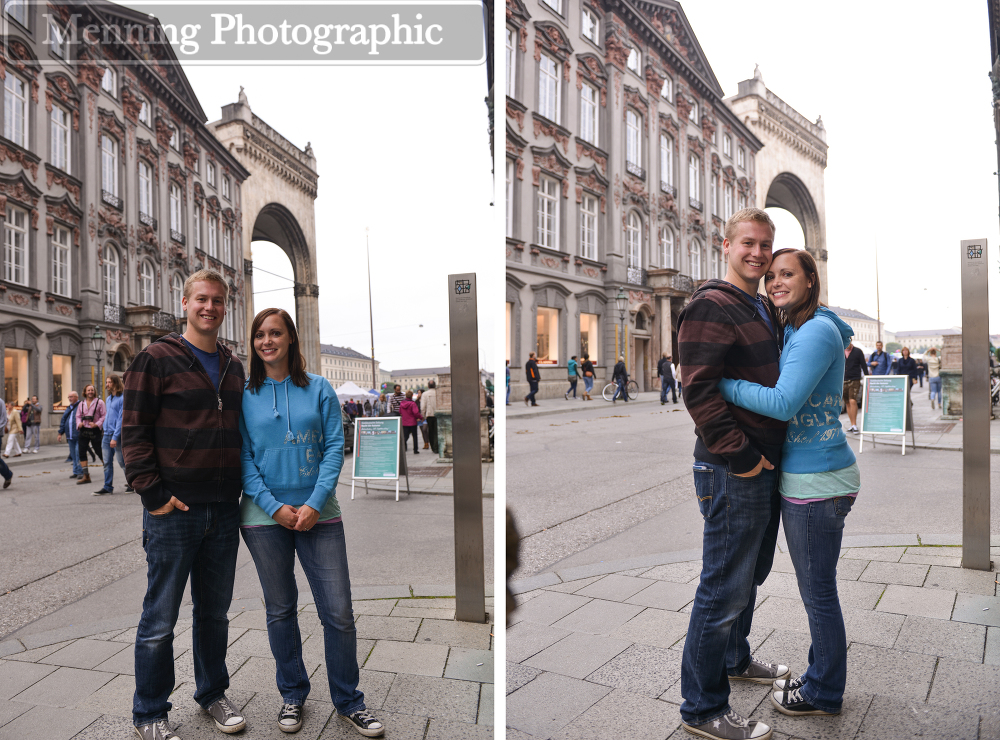 I'm FIERCE.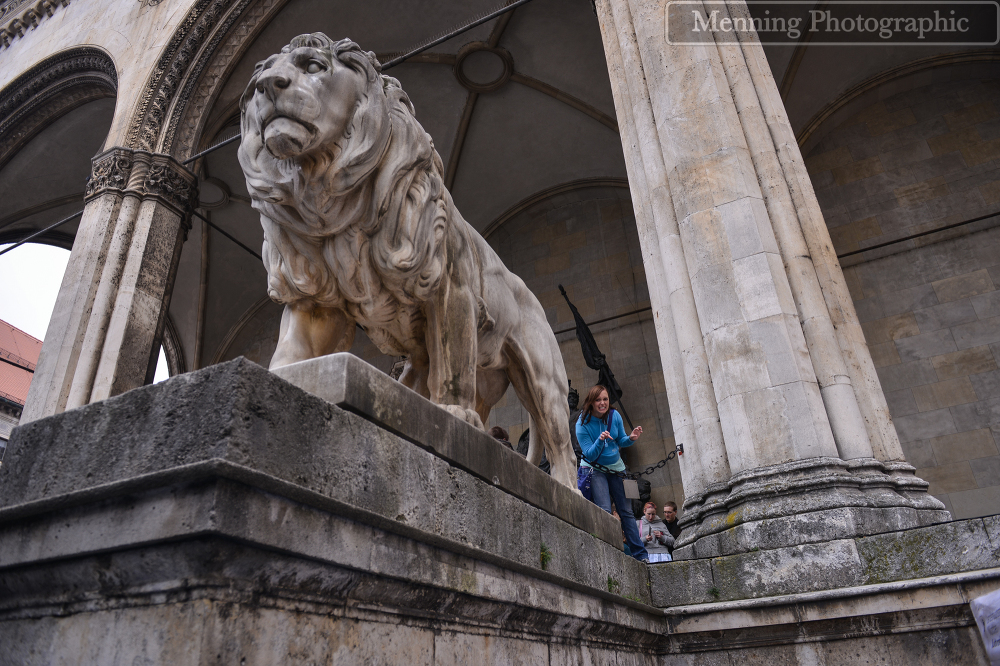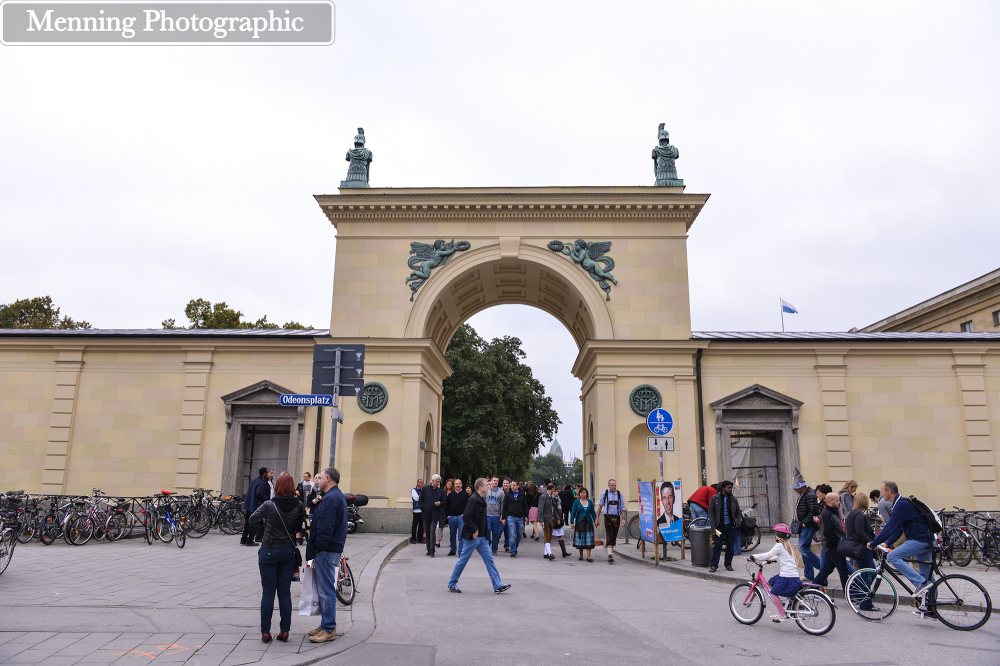 We had walked around ALL.DAY at this point (not to mention we'd been walking around for three days prior). It was exhausting, but it was so worth it. We just told ourselves & each other we'd sleep/rest when we got back home. We wanted to see everything & do everything we could. This is Hofgarten.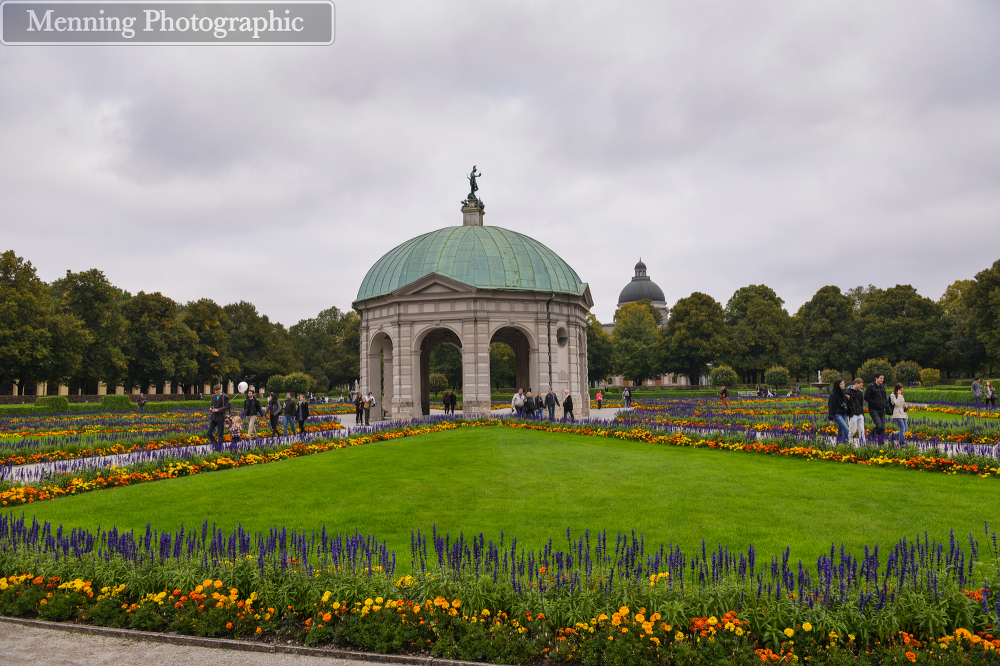 Test shot. Bubble blowin'.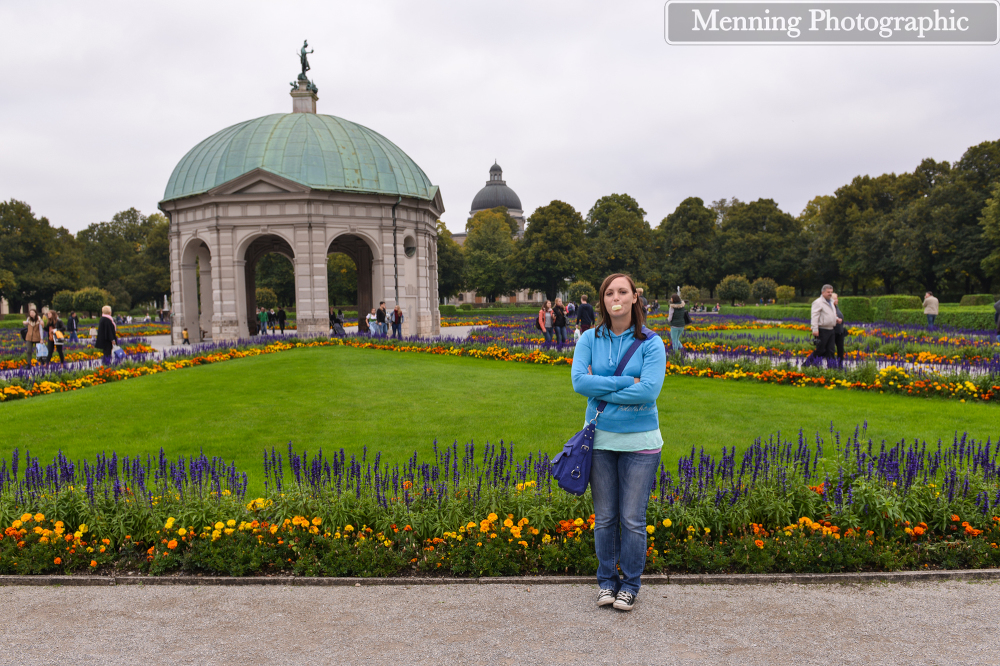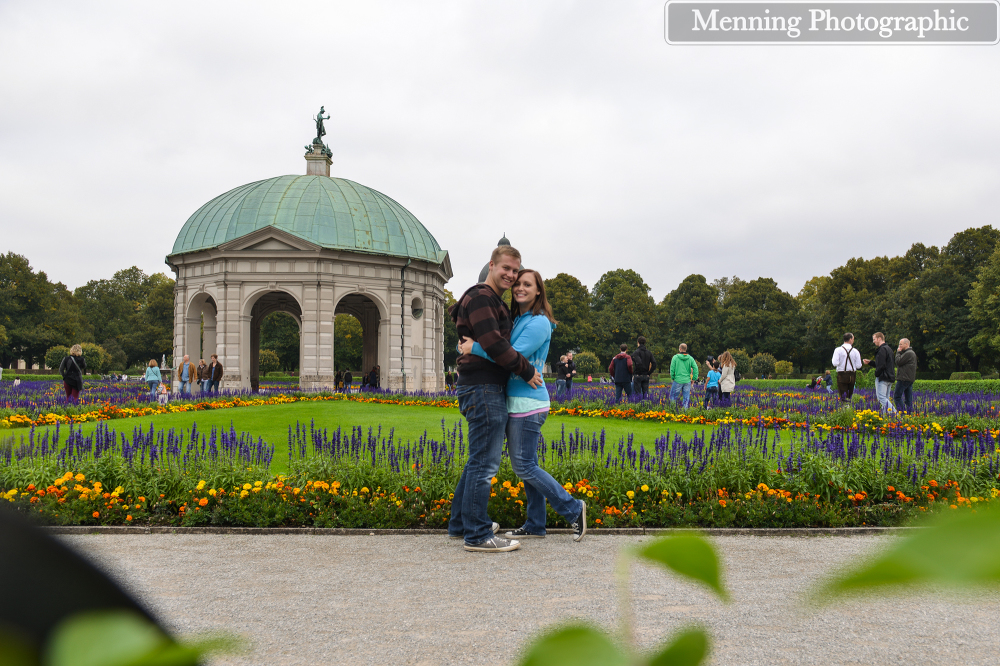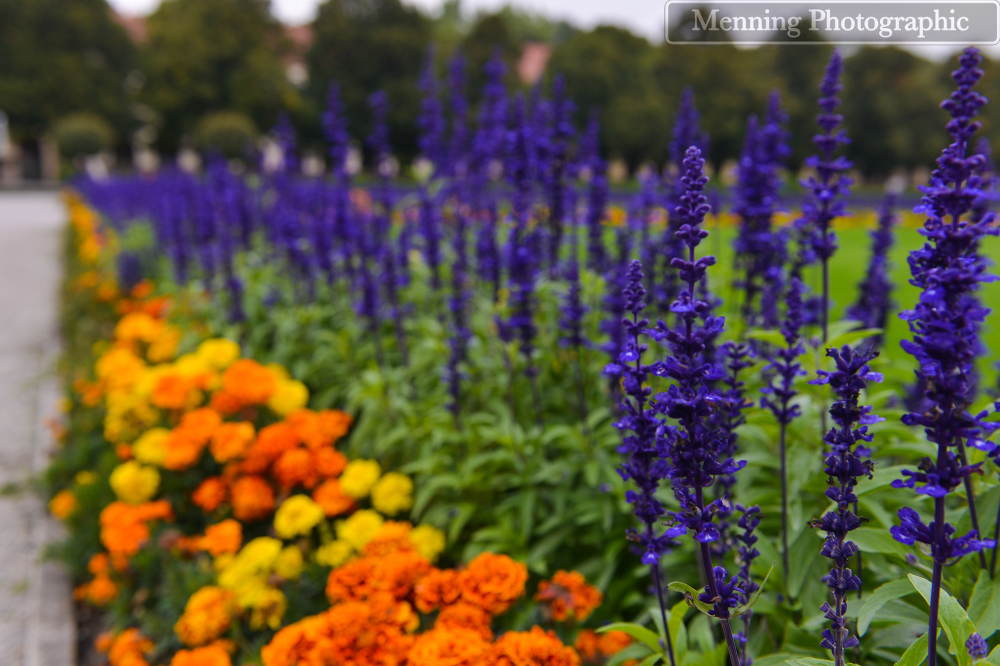 Josh took my picture, said something hilarious, and then . . .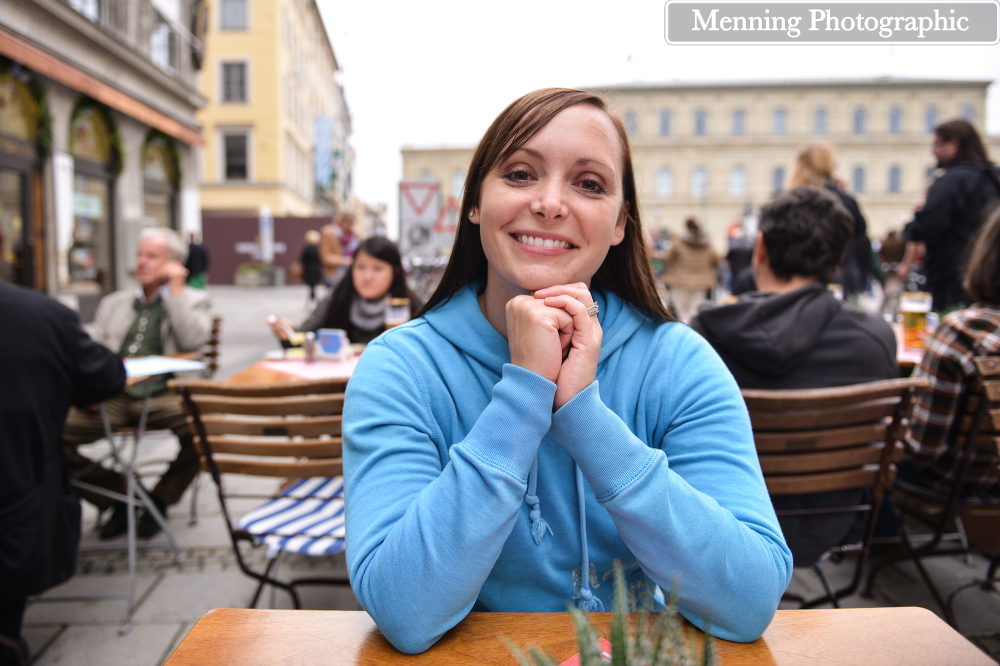 . . .took my picture again. You can tell the difference between my fake & real smile. That's why we always try to make you guys laugh when we take your photos. That's why we're dorks. At least that's what we tell ourselves. 🙂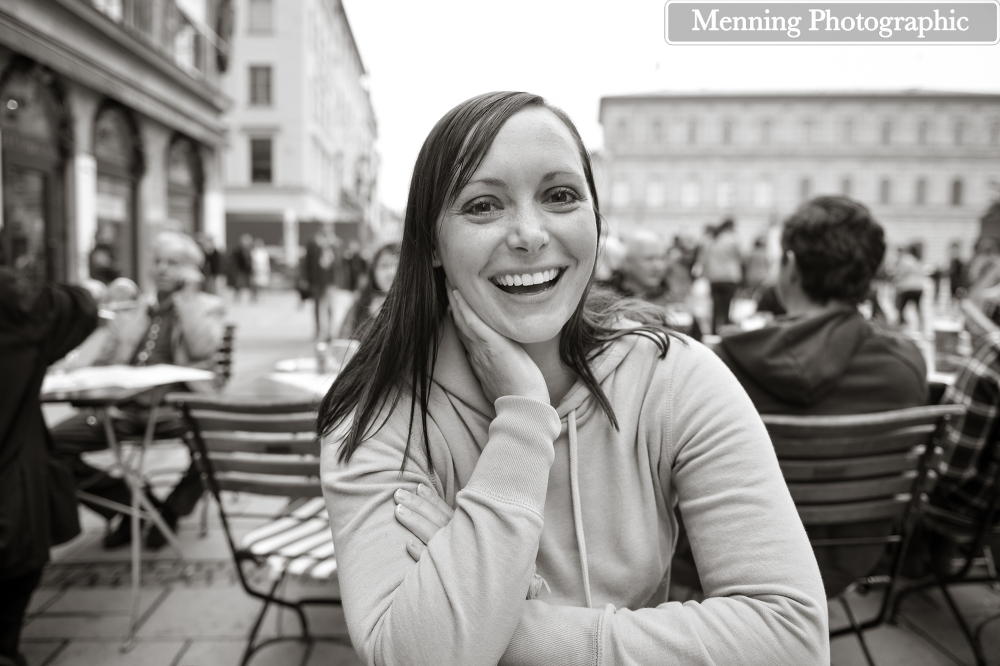 Josh being Josh.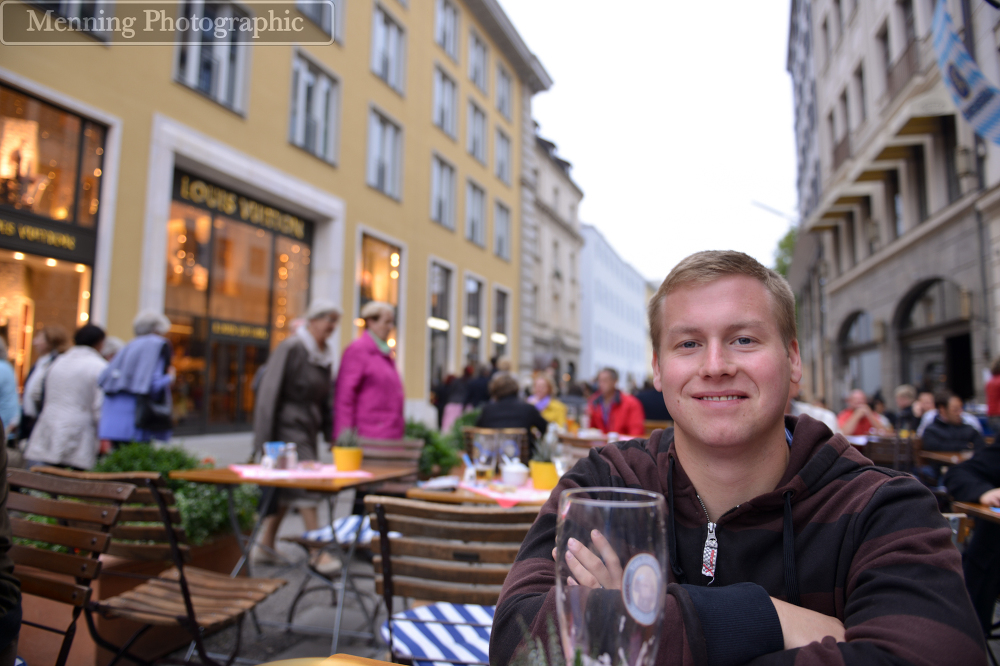 Sorry. I know you thought I was taking your photo, Josh, but Louis was so bright & pretty. LOL.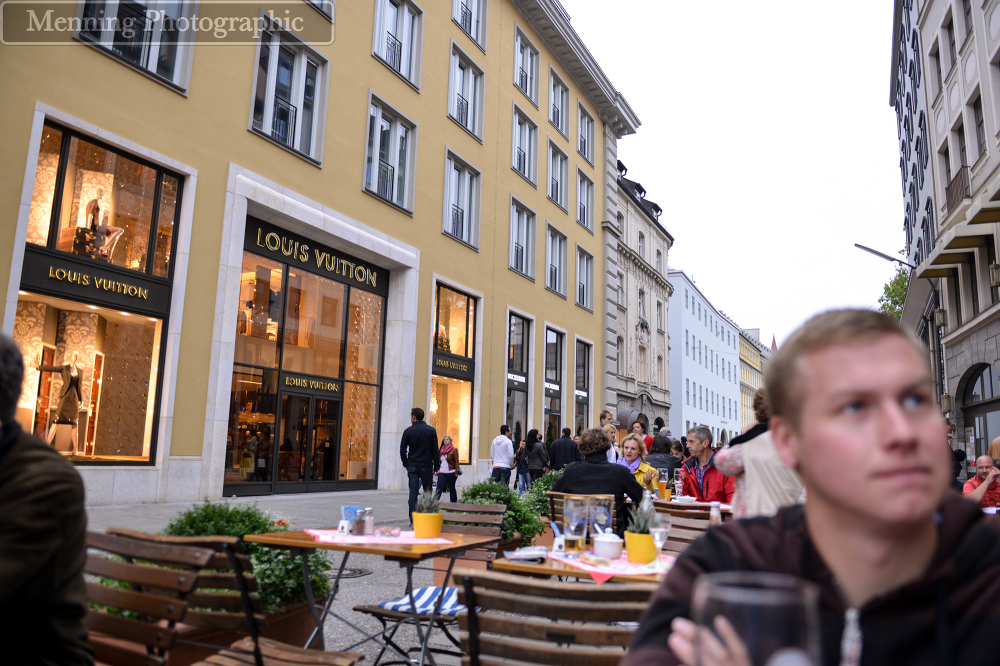 And this, THIS my friends, is the reason we now have two pugs. One a fawn (Norris) and the other a brindle (Punky). I didn't even know brindle pugs existed until this moment. THIS fateful moment. LOL. And now our lives are forever changed. 🙂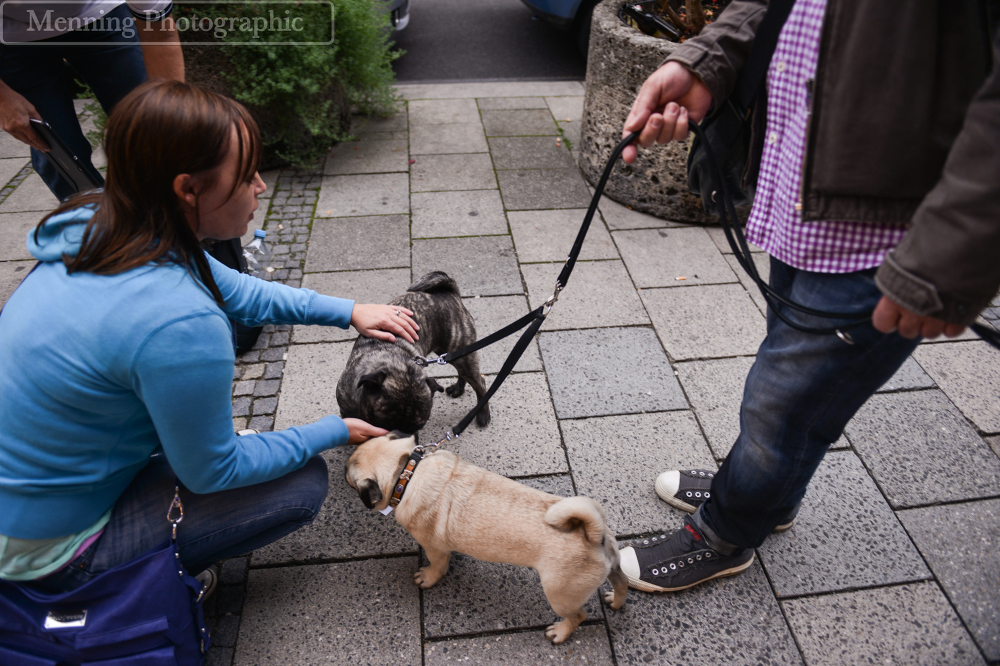 We LOVED Munich. I'll say that again. We LOVED it. The food, the people, the culture, the buildings, the pace of life, the outfits, the laughter, and the fun. We'll be back to Germany! We want to see some castles & mountains & countryside. We had to blitz off on the FAST train to Italy, though, so we packed up what little belongings we had brought & boarded the train to from Munich to Venice sad to leave Germany, but excited to see Italy. We enjoyed the train ride through the mountains and vineyards. The scenery was beautiful, although the legroom was slight. 🙂 Small sacrifice, I suppose.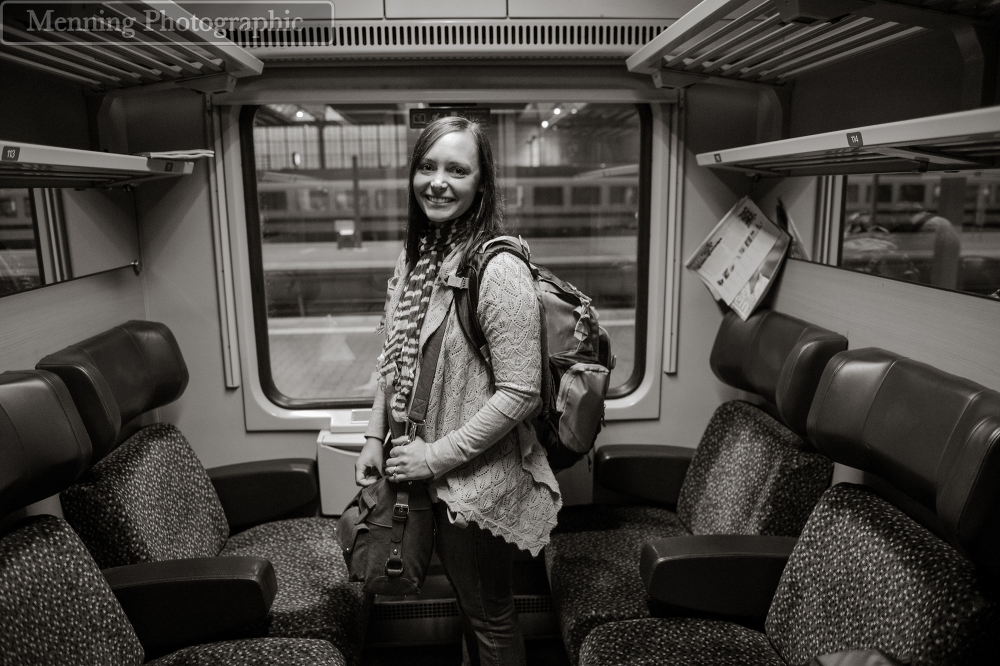 Stay tuned for more blogs about Venice, Florence, and Rome. We'll be posting them soon. Thanks for reading & let us know if you have any questions. We'll be glad to answer & help you with any travel advice. We're not experts, but we'll share all of the knowledge we have.
You can see our photography work here:
Facebook | Pinterest | Twitter | G +