Welcome to Part II of our European vacation blogs! Part I (Munich) is here if you missed it. From Munich, we hopped on the train & made it to Venice, Italy approximately seven hours later. The train was very fast, but we could still view the breathtaking mountains, rolling hills, and vineyards in the countryside outside of the windows. I fell asleep on Josh's arm & drooled on him a bit (I'm very smooth). He didn't even wake me & just laughed when I apologized. He loves me. 🙂 We arrived to a dreary Venetian day, checked into our hotel, and took this photo of the view from our hotel room's window.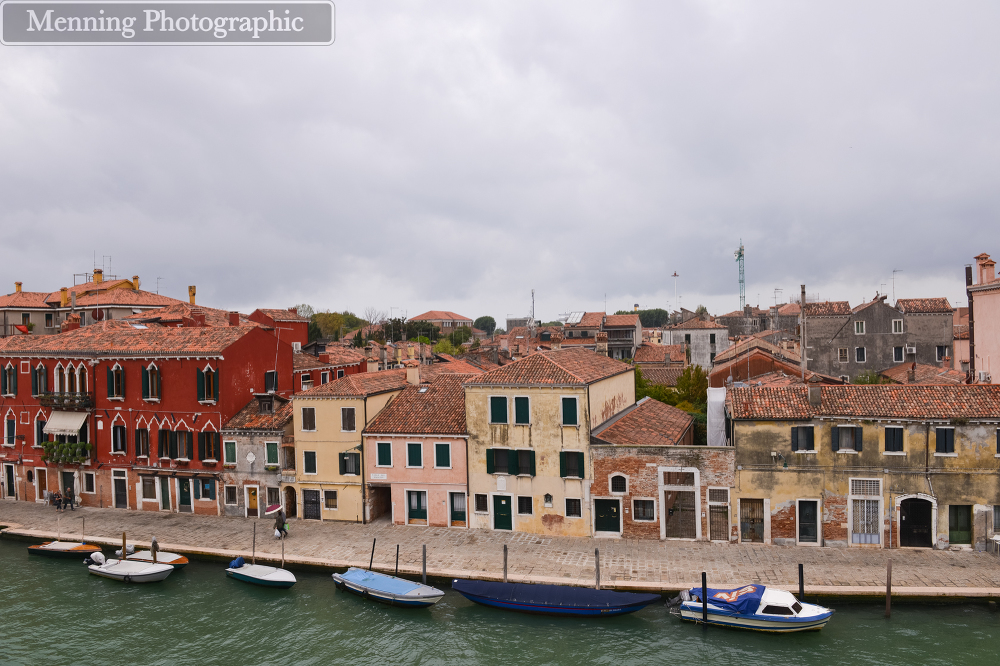 We thought the decor was photo-worthy (in a comical way). Doesn't it seem like the Wardrobe from Disney's Beauty & the Beast belongs here?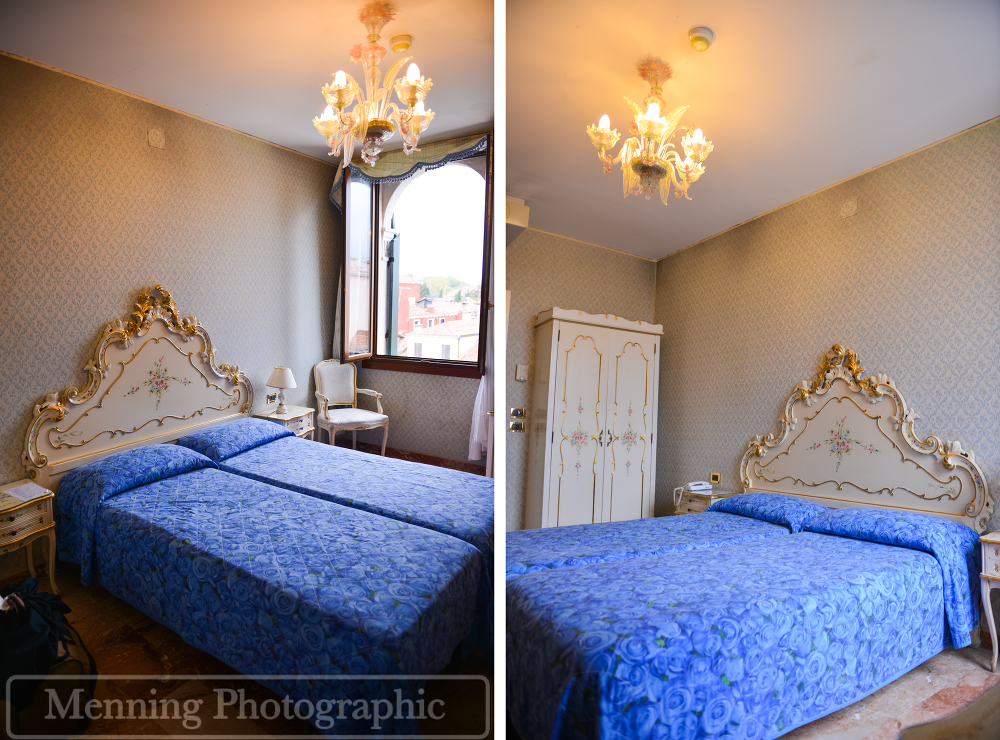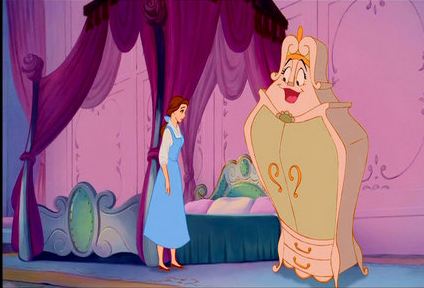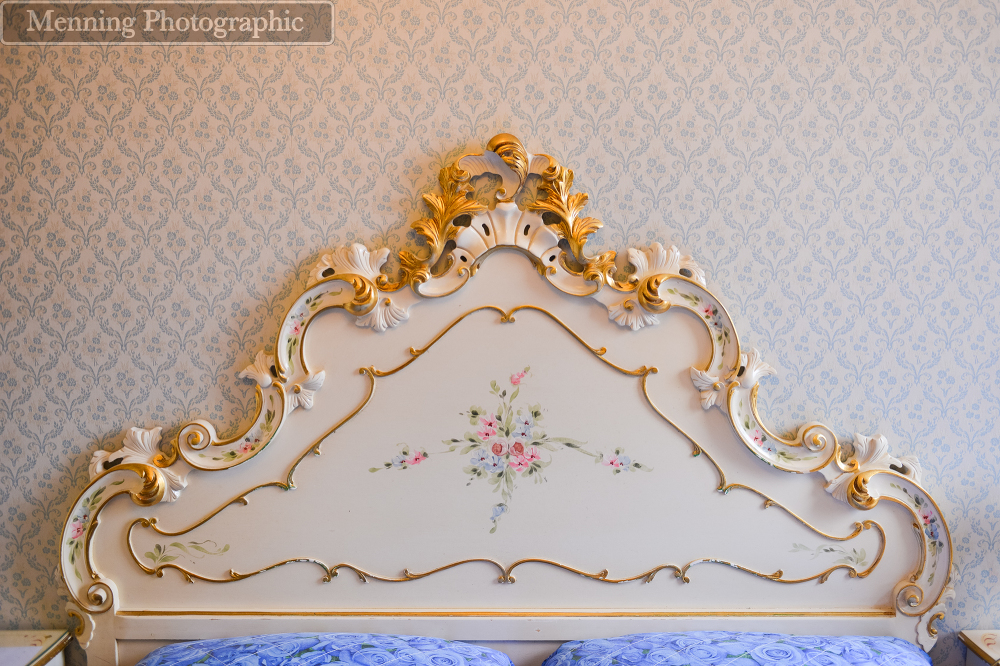 We were very hungry from our long day of traveling, as we'd only had a small panini that morning before getting on the train so we went ahead and noshed on some PIZZA. If you don't want to see photos of pasta & pizza, don't read the rest of this post. 😀 Mangi! We definitely ate a ton of pasta & pizza in Italy.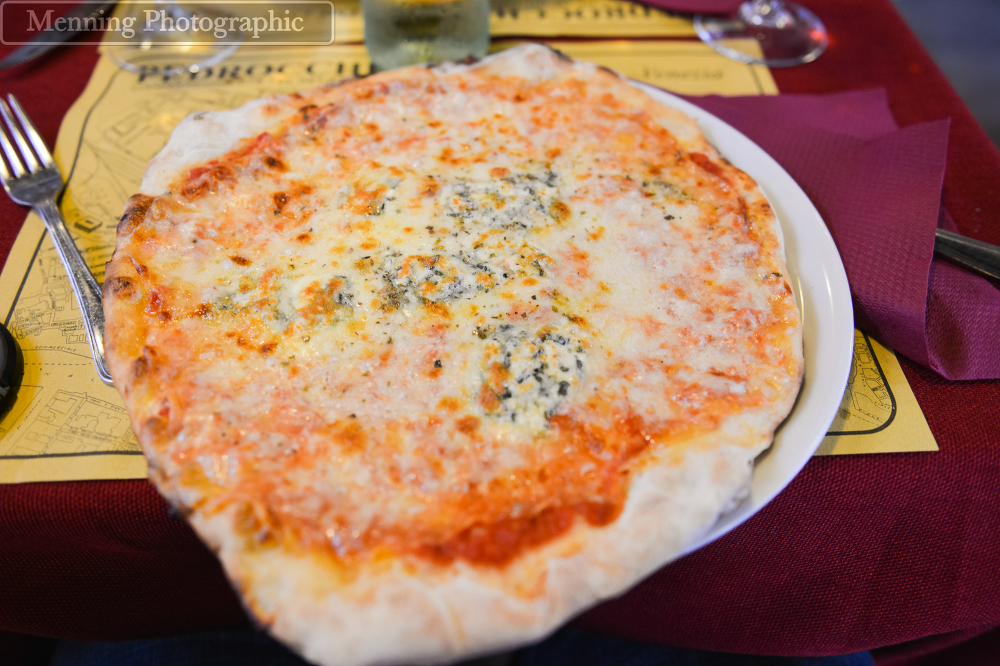 There is a lot to see in Venice. It's a small island so we just decided we'd walk and walk and walk to see all we could see there. I mean, even if we got lost, it wasn't like we'd be helplessly lost; we were on an island & we couldn't get off of it by walking. So we explored. It's called the "City of Masks" & they are everywhere!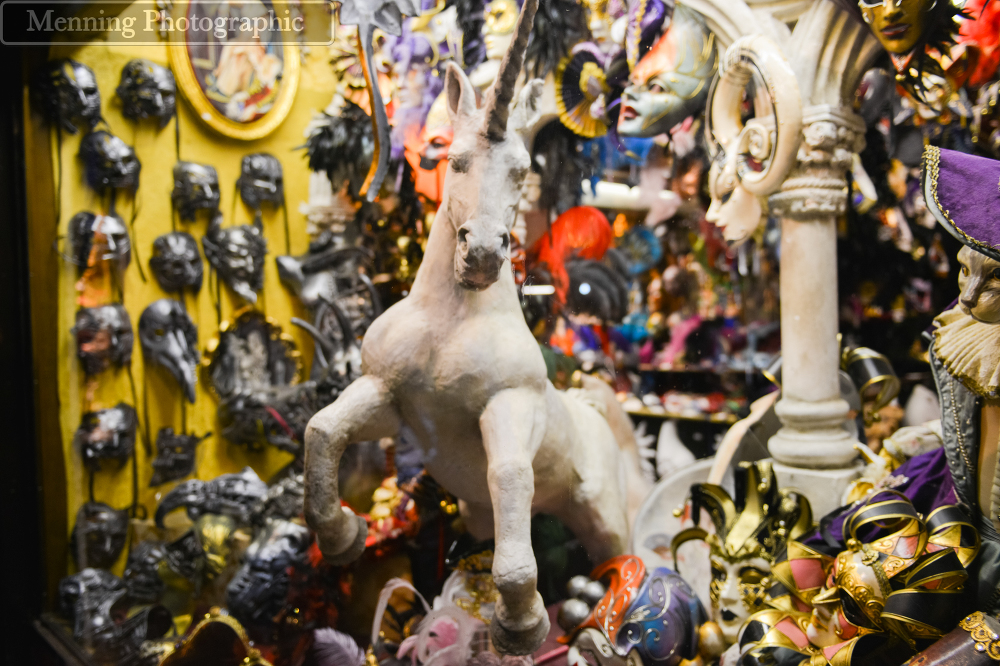 My little niece, Addison, calls me Aunt Dani so I just had to pose by the store named after me. 🙂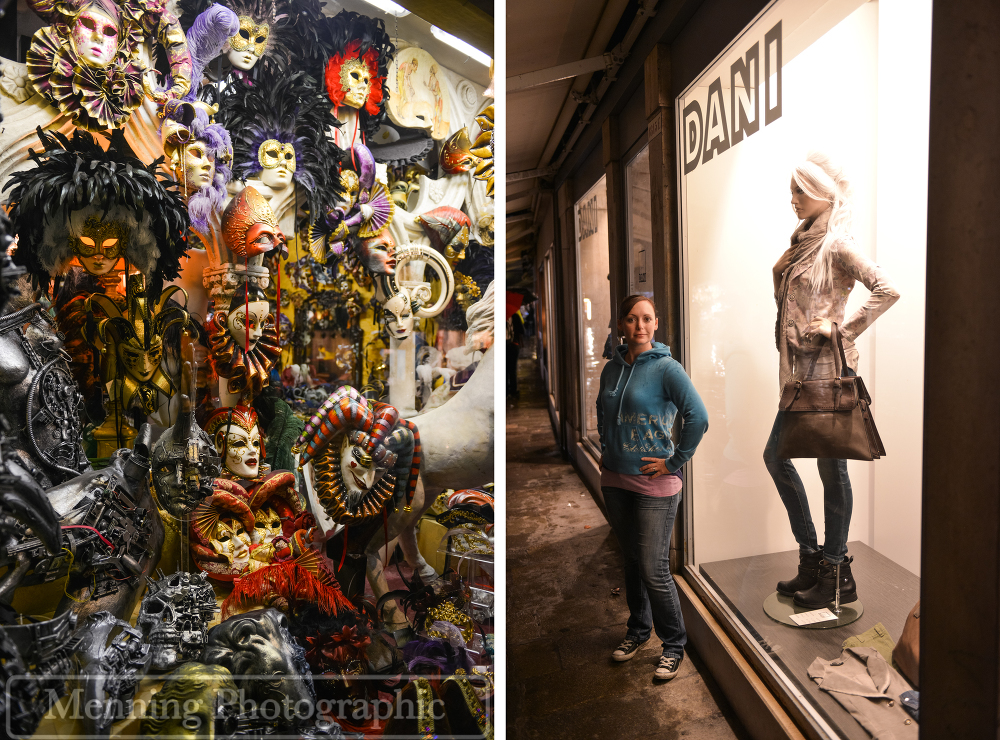 Although it was raining the entire day, we didn't care. We made the most of our time there & just walked around in the rain. Out of 15 travel days, it only rained 3. I think that's pretty amazing. Gelato was EVERYWHERE. The Italian version of ice cream is smoother, creamier, and richer. Josh loved the tiramisu & I liked the Nutella in Venice. We dined inside this little gelateria & the employee there was jamming out and singing to some Linkin Park & Avenged Sevenfold that was on the radio. A lot of Venice is touristy & the culture is rather similar in a lot of ways to American culture, but very different in other aspects. The way of life is less fast-paced. It is an expensive city, as everything has to be shipped in on boats and hand-trucked to its destination so only go if you're okay with splurging a bit.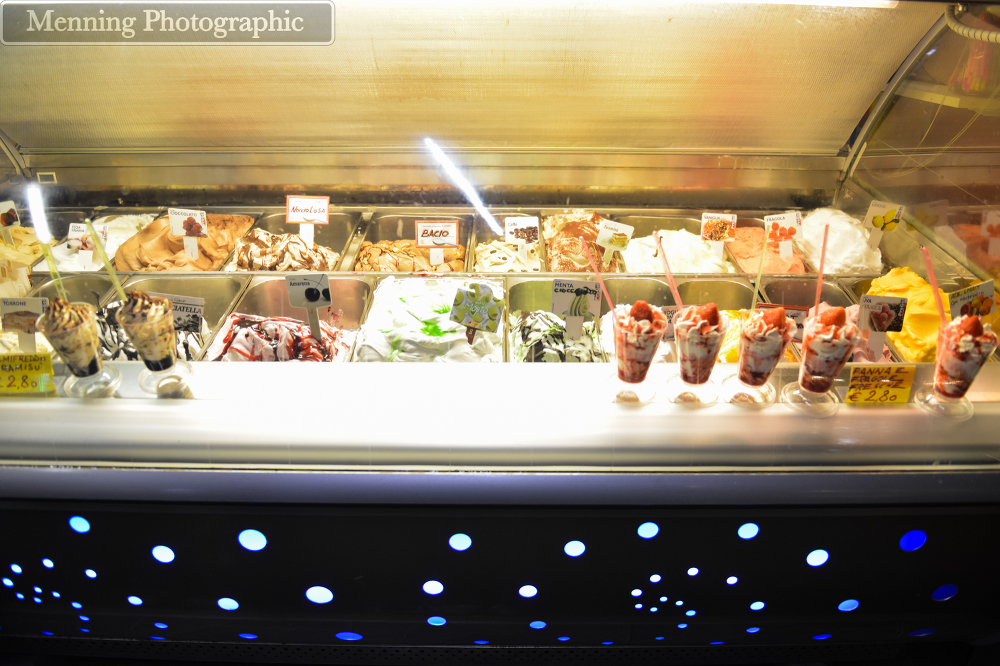 The next day also rained. We got up and rode the water taxi (vaporetto) around the Grand Canal to see the city by water. This city is unlike any we've ever been to for obvious reasons. It's an island without streets that is made up of back alleys, bridges, and a maze of canals.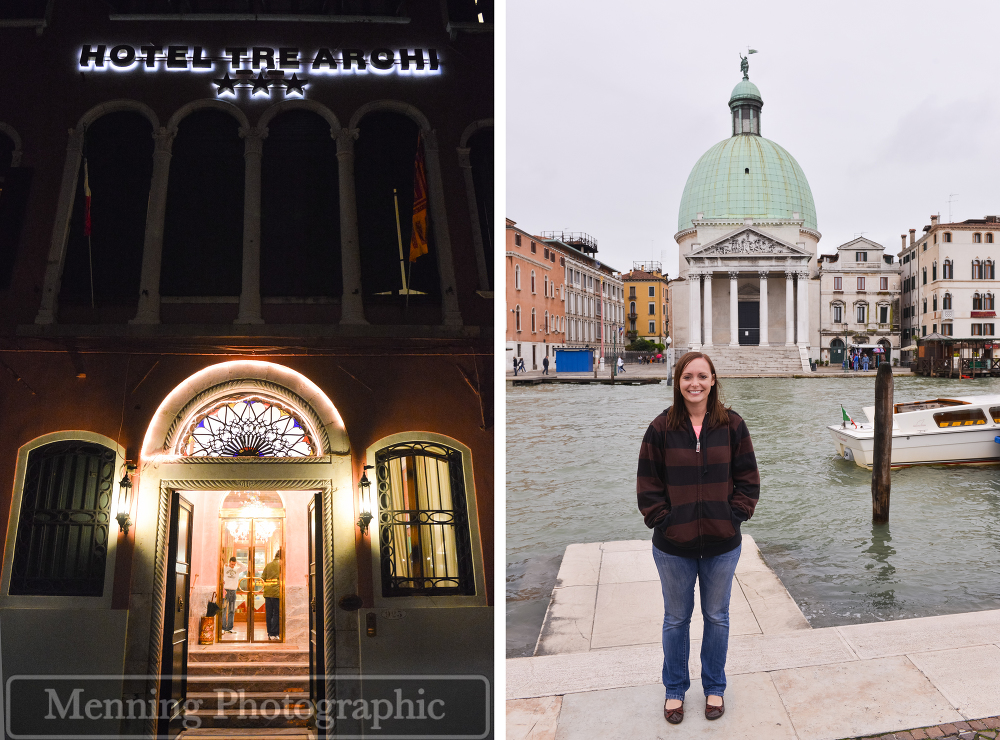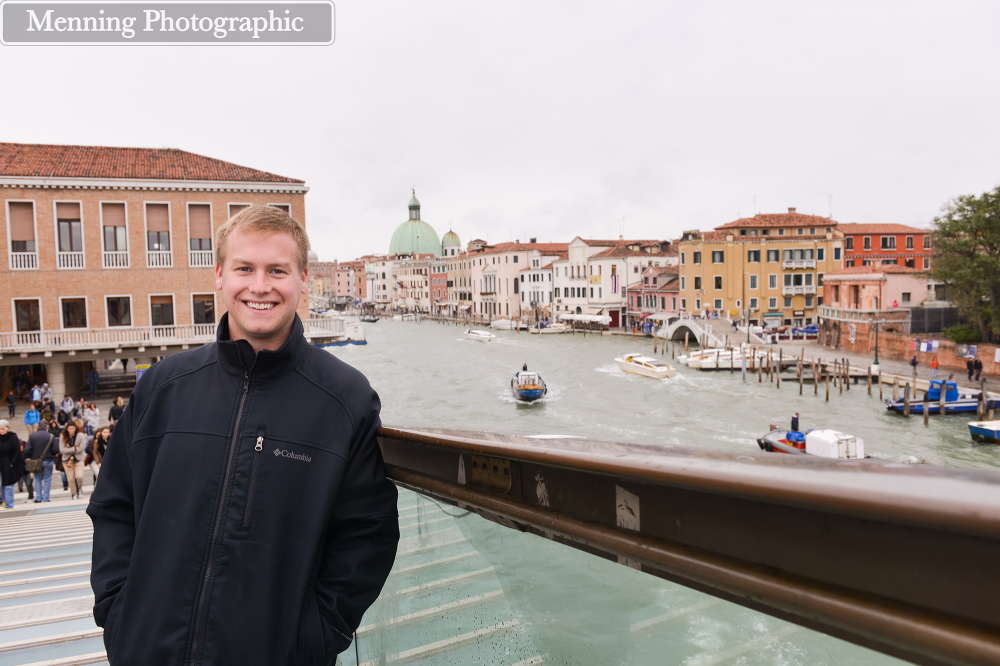 Our view from the back of the boat: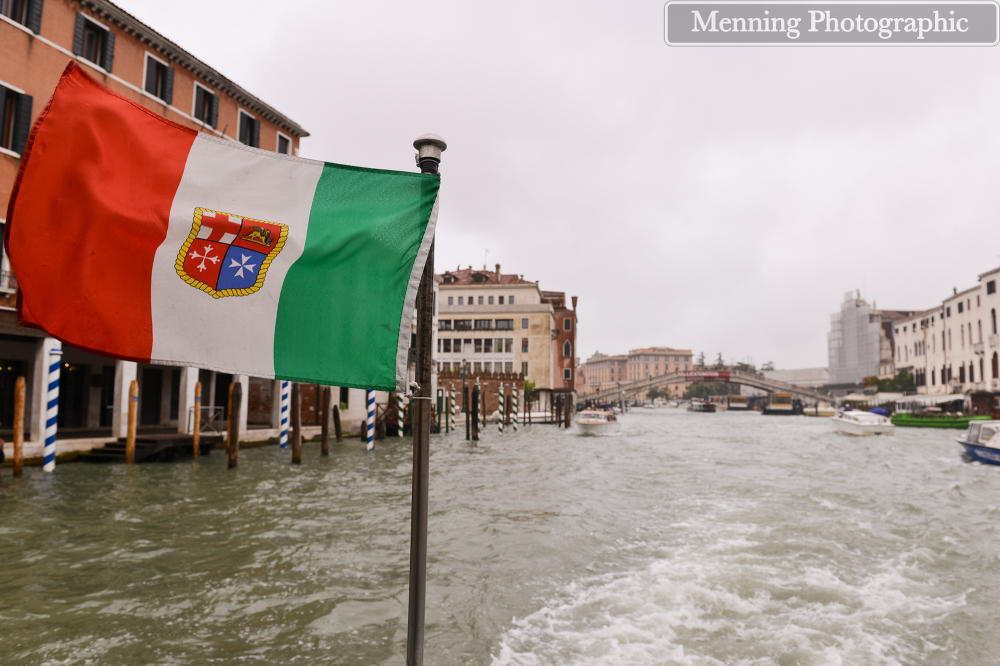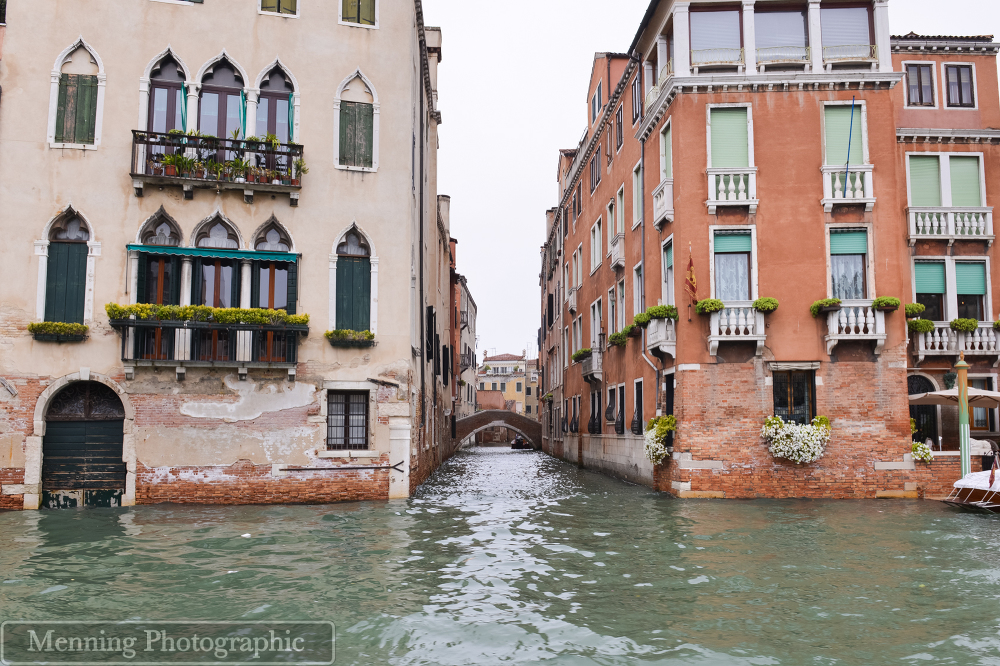 To make it in life, you have to smile & have fun even through the rainy, windy, chilly days. 🙂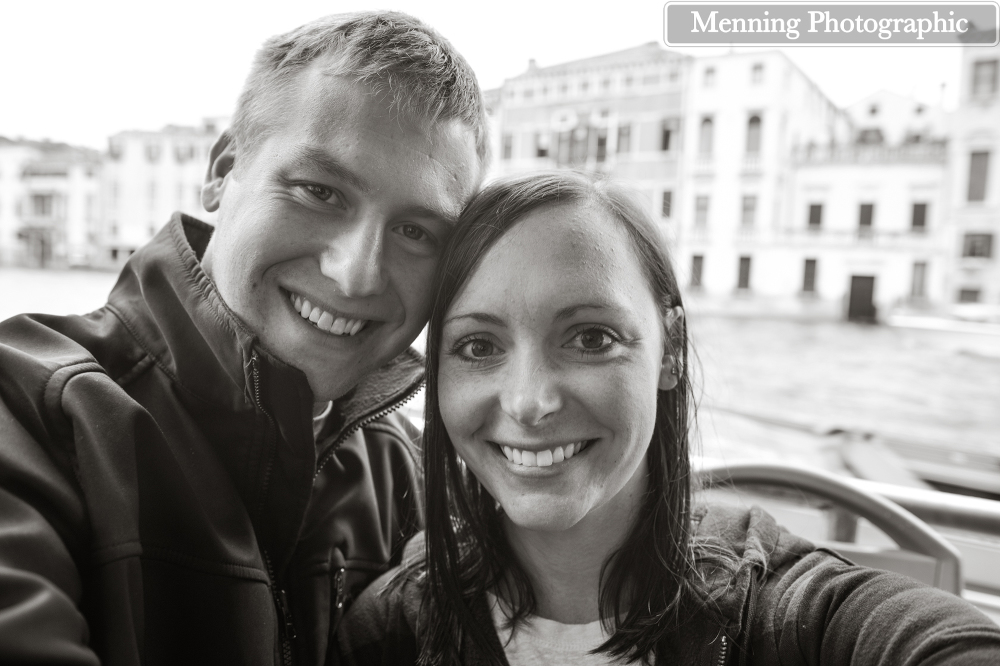 Here's the Rialto Bridge from the Grand Canal.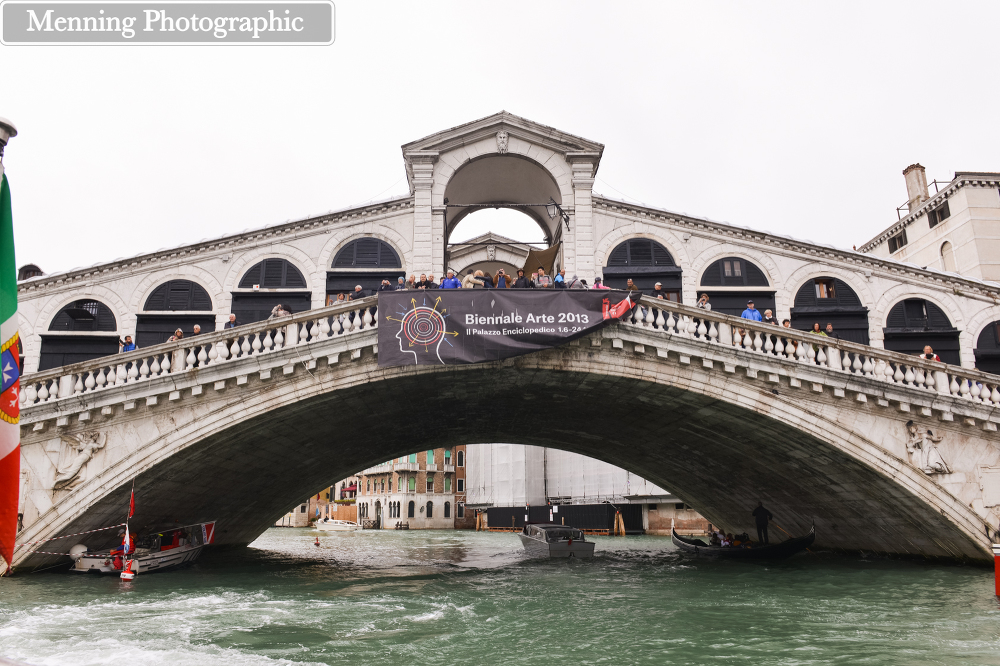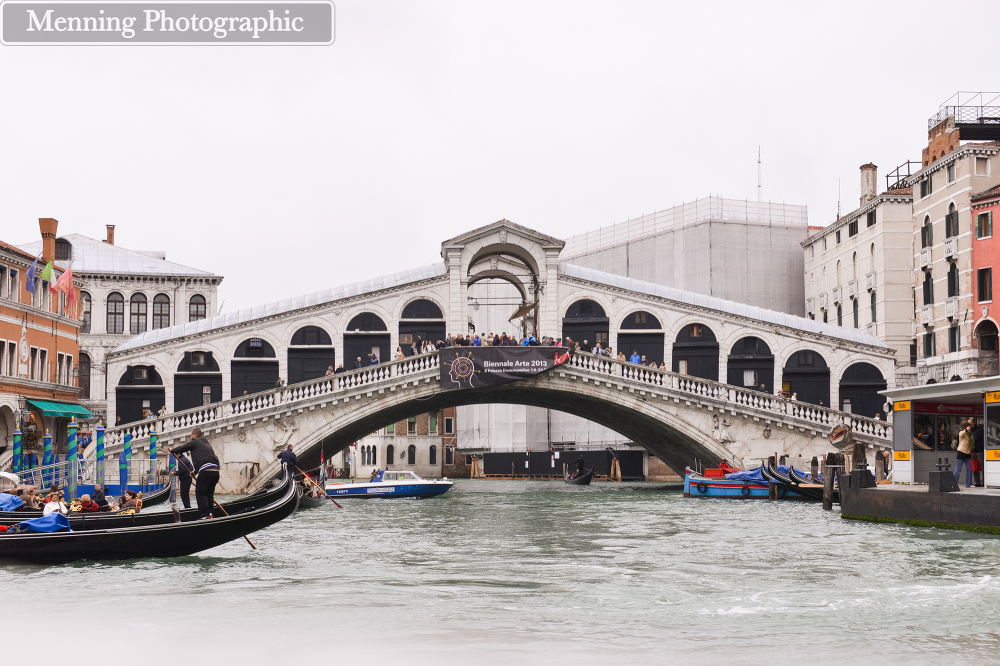 I was fulfilling a dream that had begun about fifteen years ago just by being here. It was surreal in a few ways & I was ecstatic to be sharing the experience with Joshua.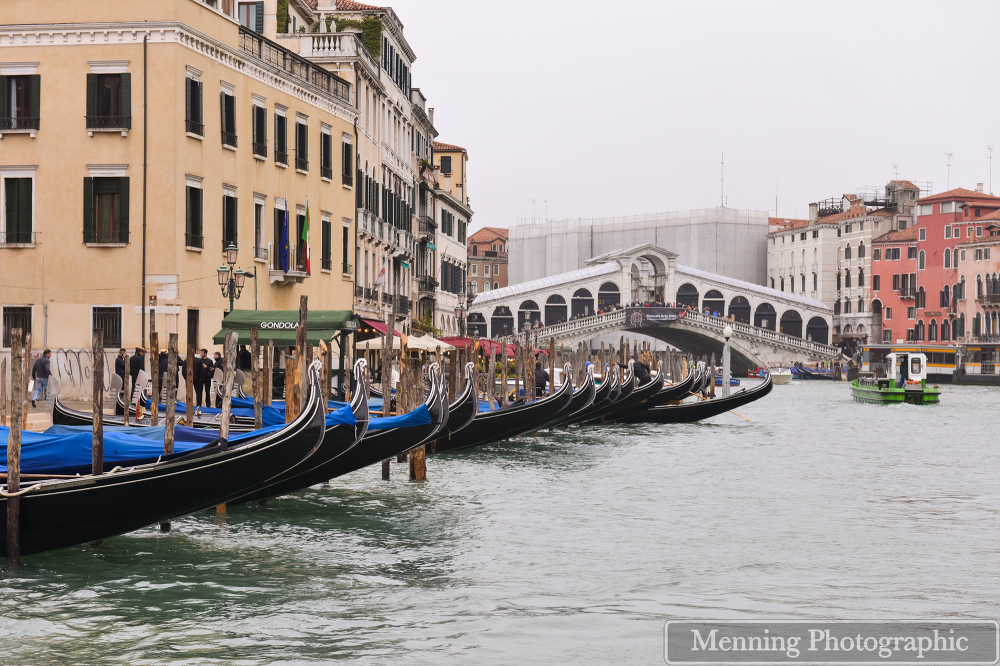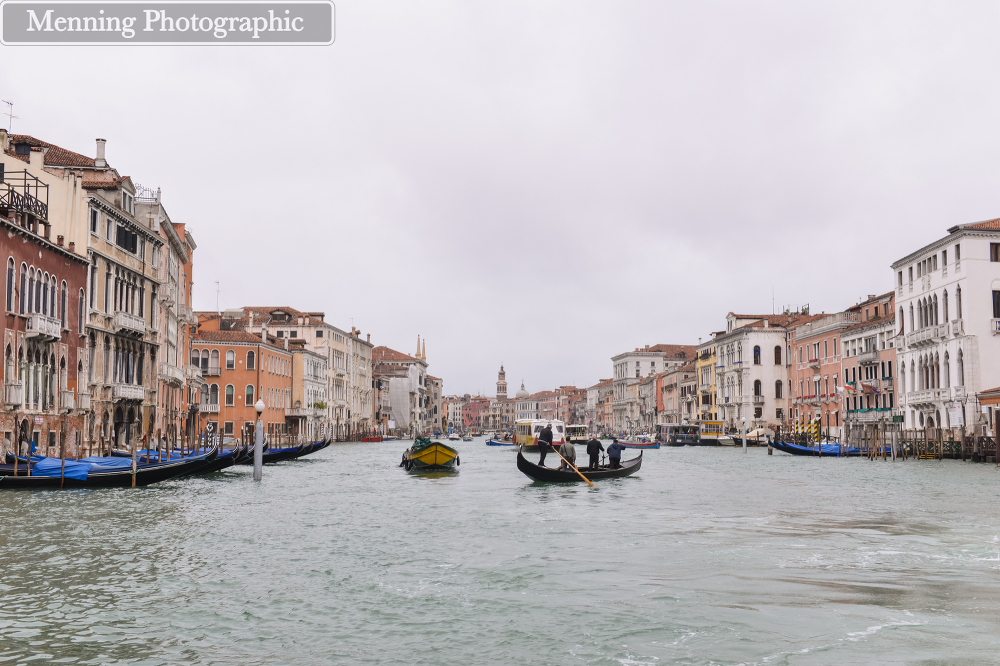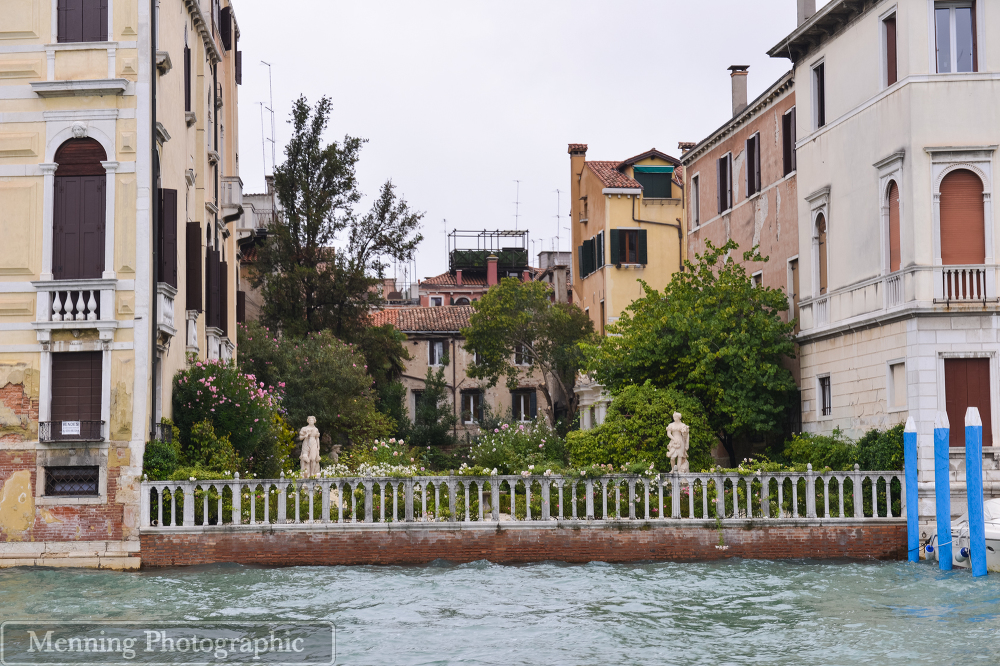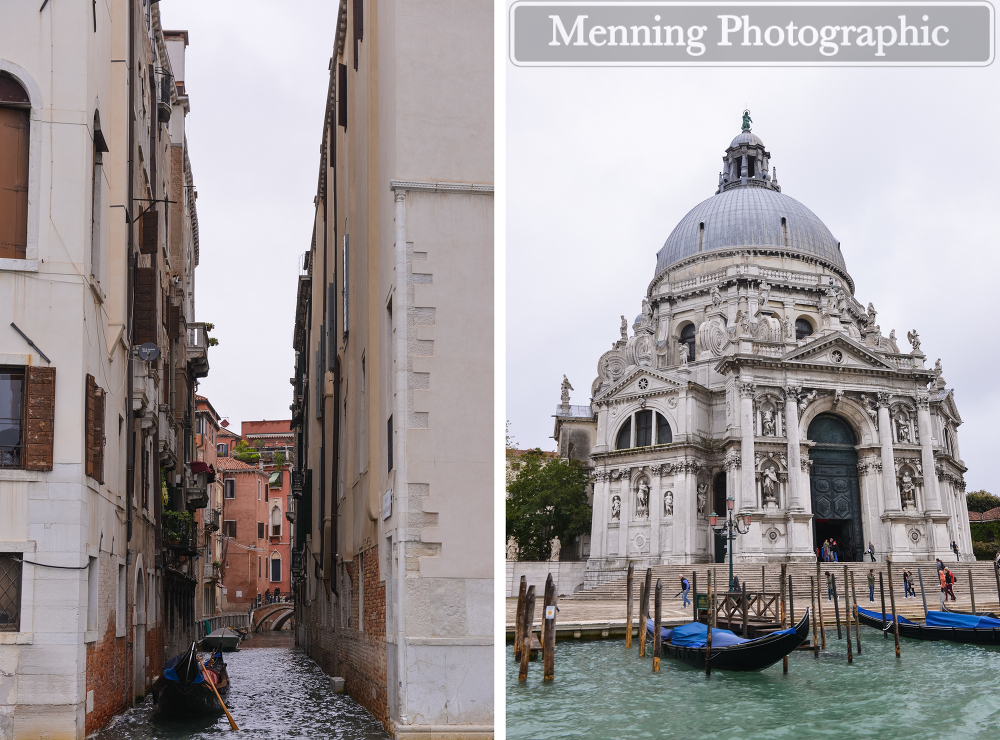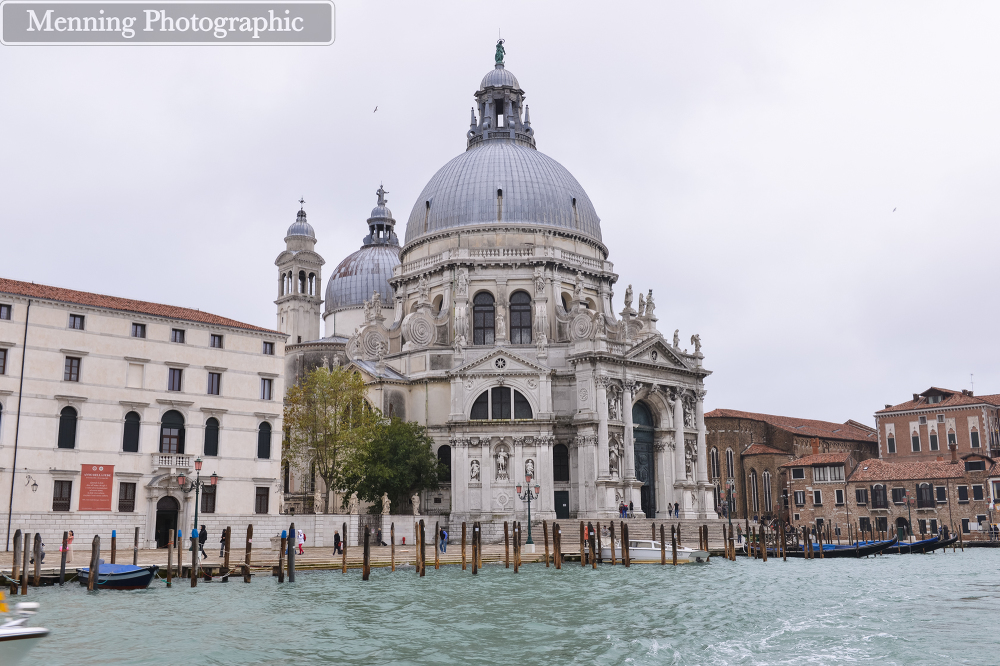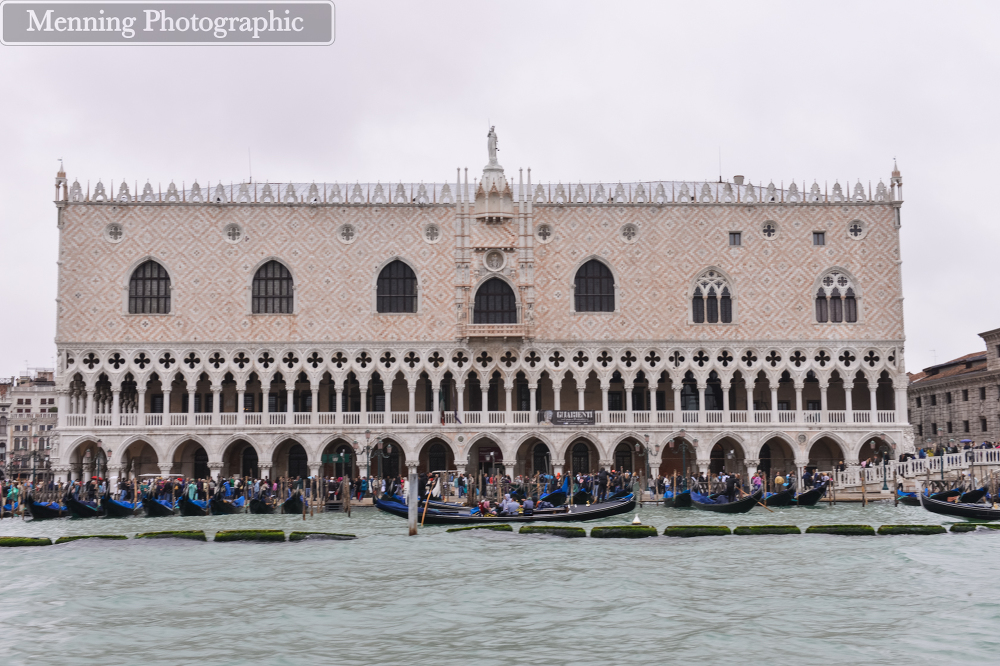 Love Locks on the bridge. These are placed by people in love to symbolize their lasting commitment to one another.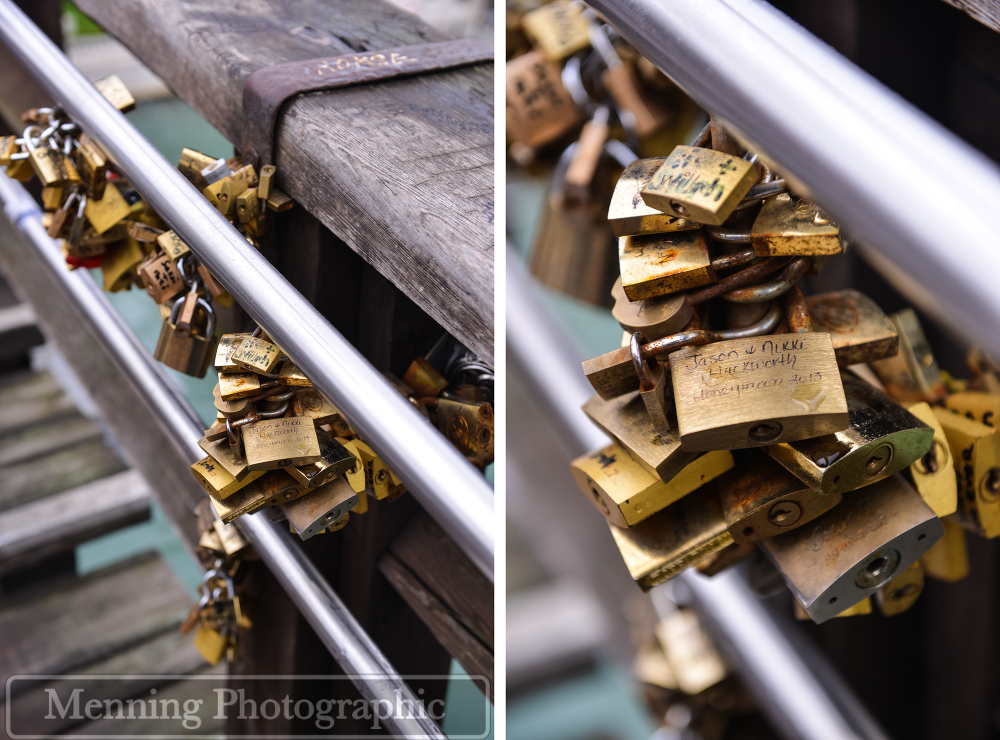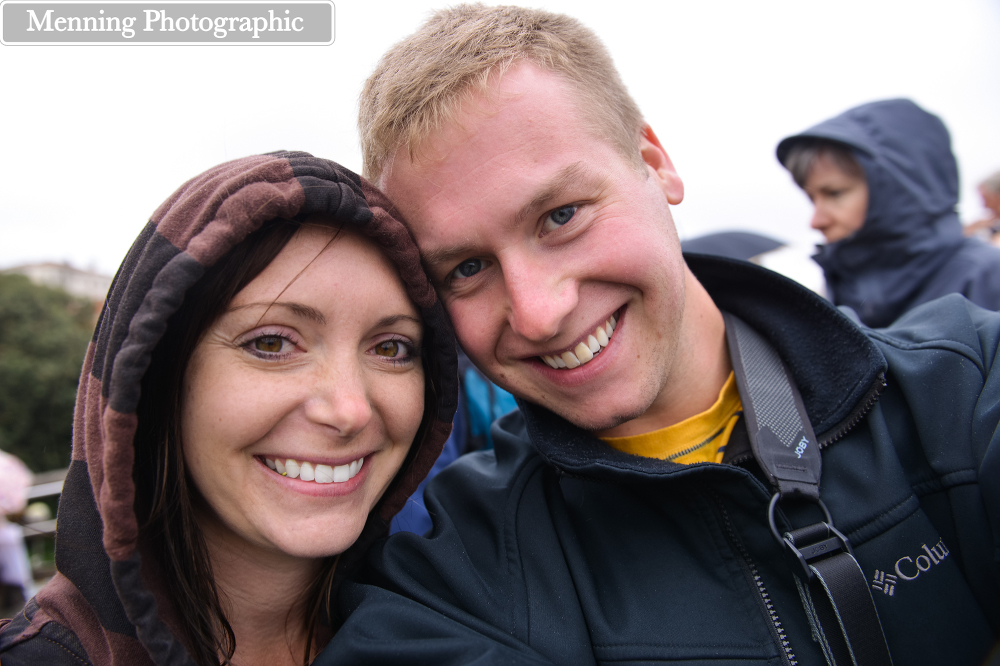 It was so cold & rainy. We explored the many mazes of alleys, bridges, and canals with the wind whipping our faces, smiling the entire way. Yes, we're weird. 😉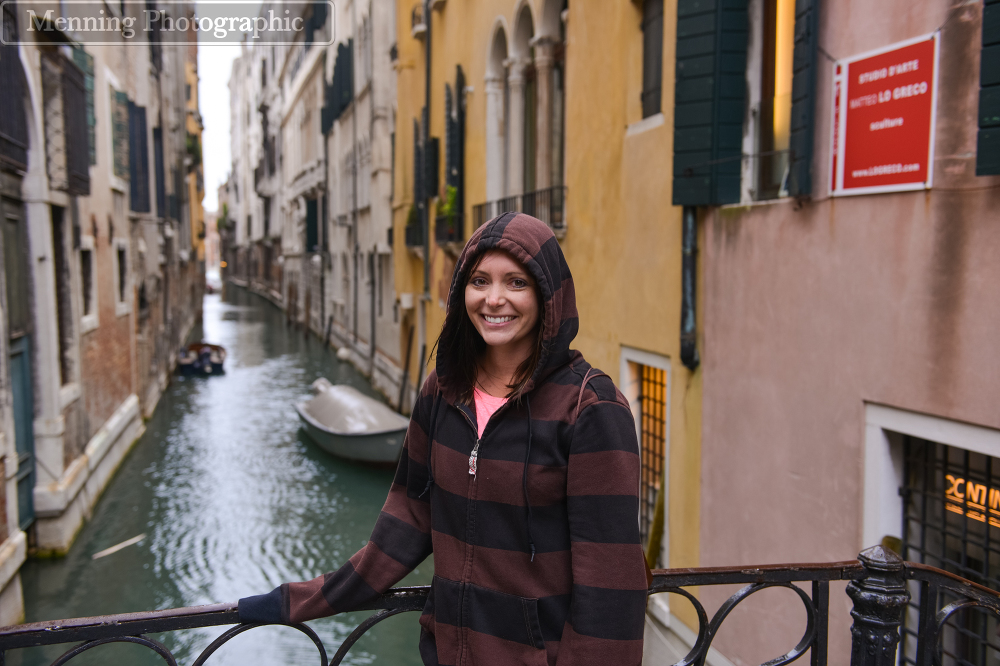 We happened upon a small museum with many old, beautiful instruments.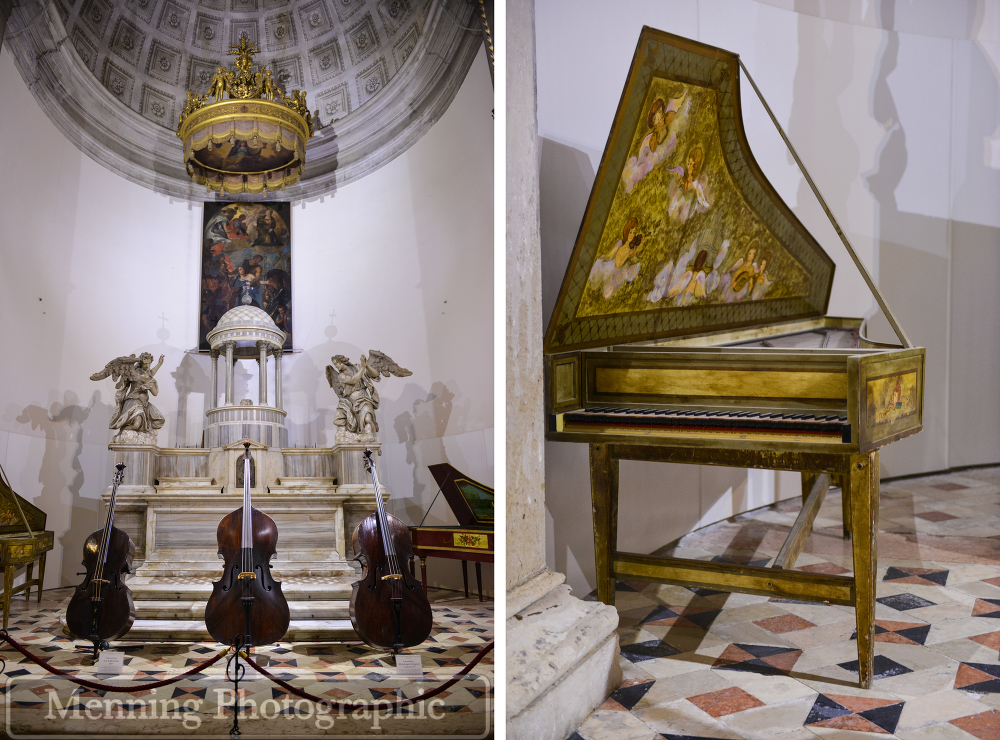 Then we were in St. Mark's Square. This is where the scene with Ashton Kutcher & the pidgeons took place in the movie Just Married.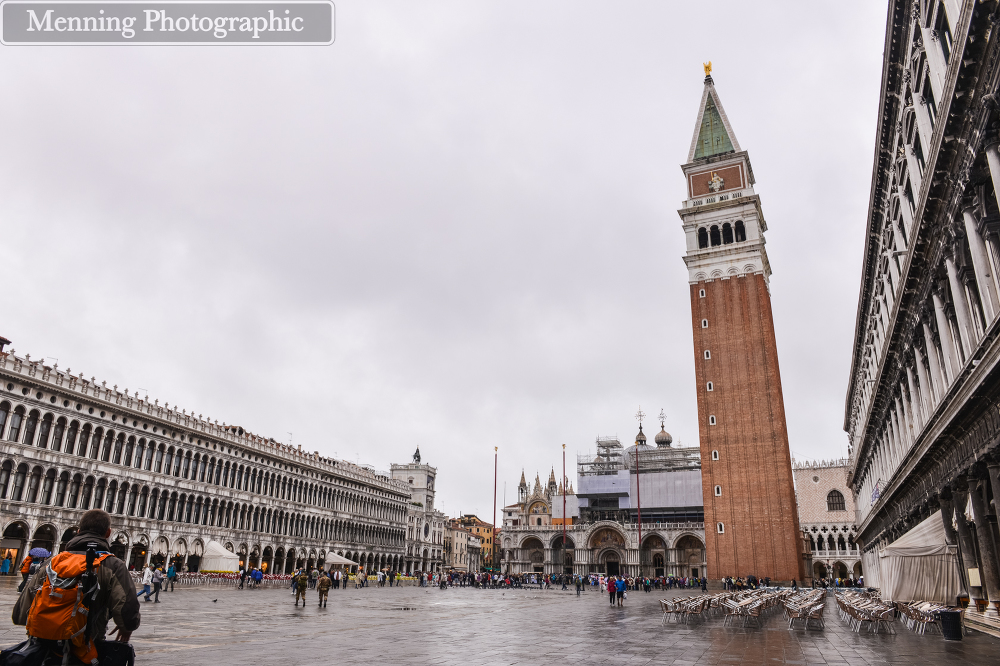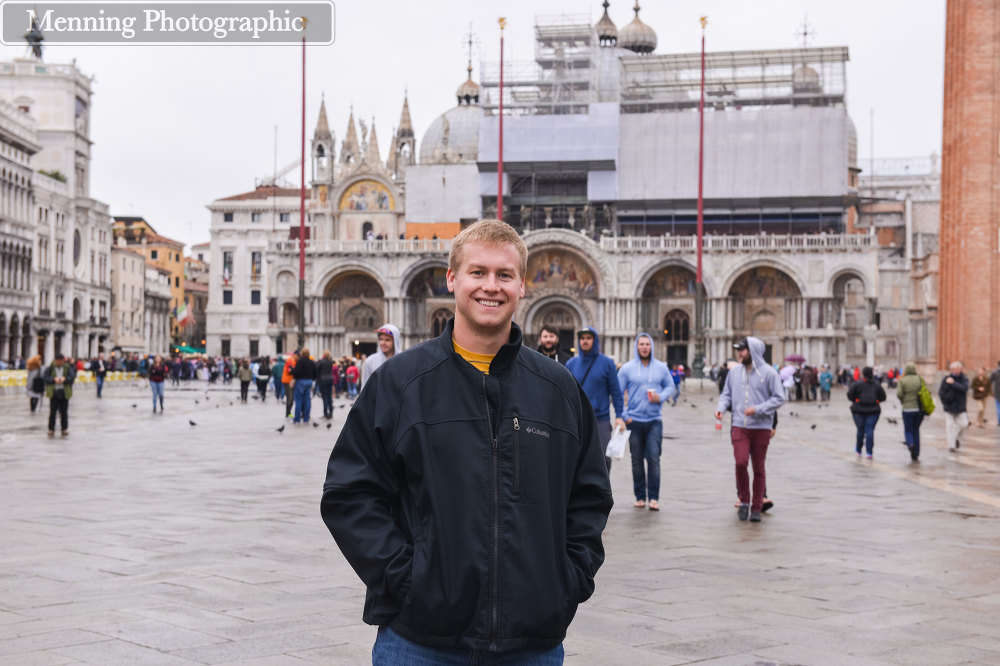 Thanks to a friendly guy who took this photo.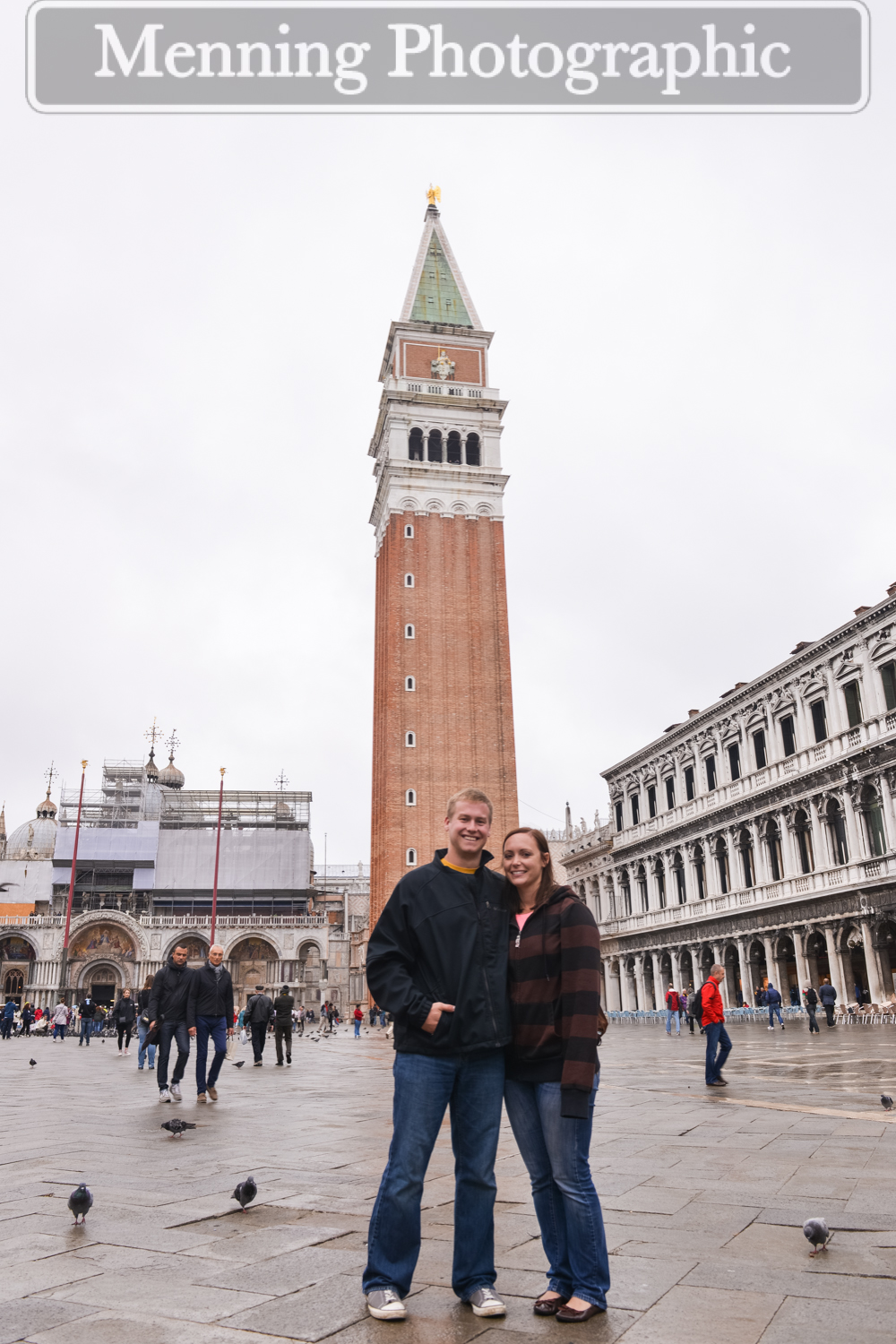 Josh returned the favor. We just can't get away from work even when we're halfway across the world. 😉 hehe!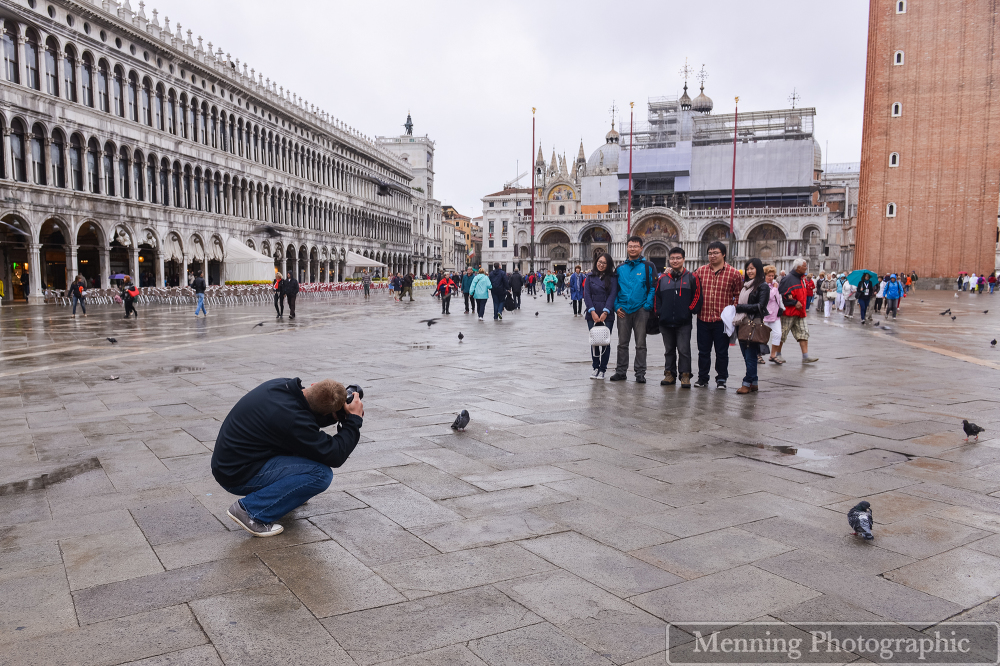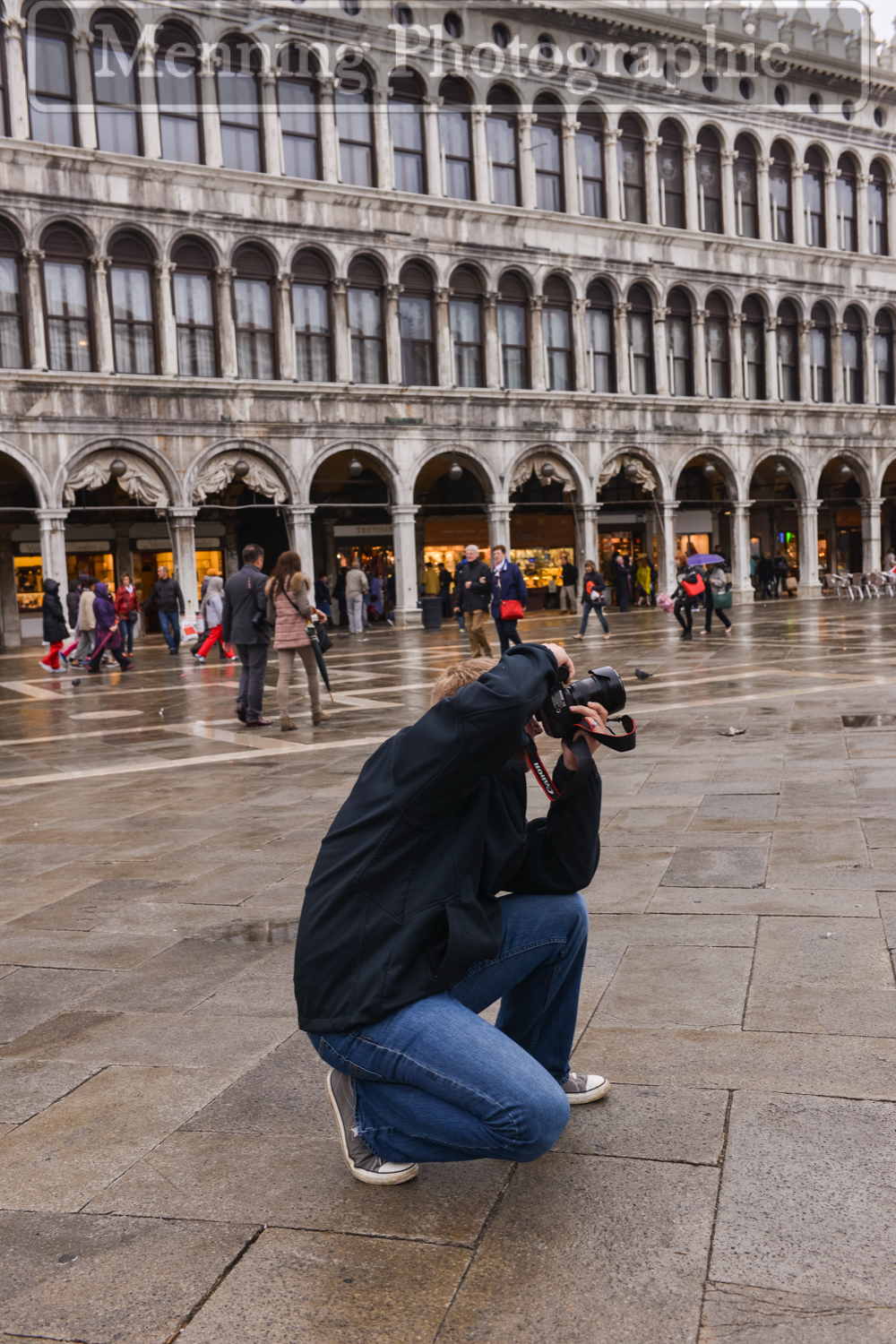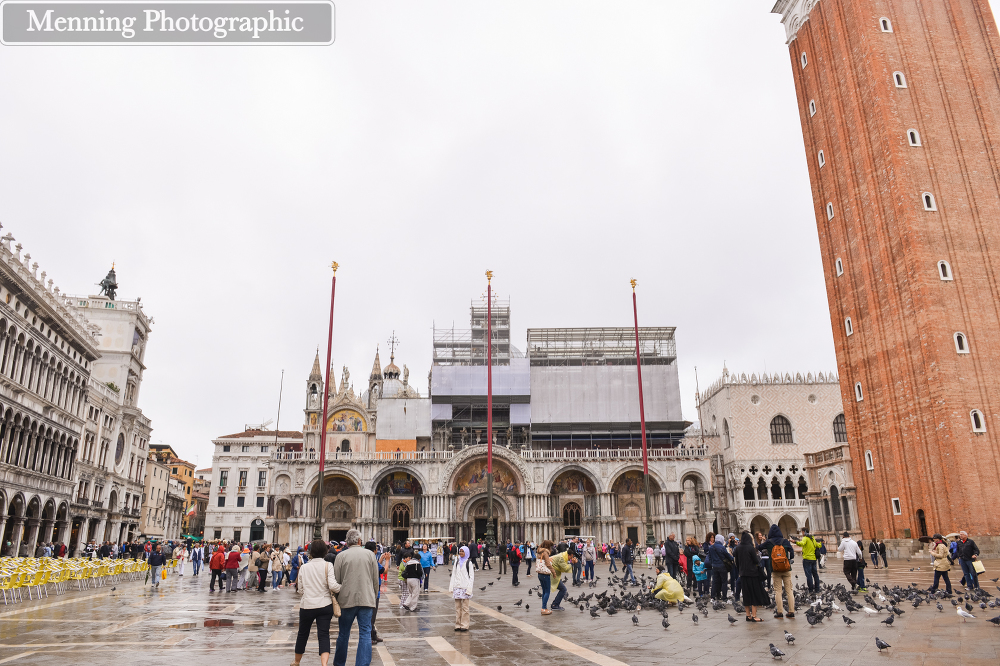 Our lunch was delish. Josh had tortellini with ham and I had gnocchi with meat sauce. Then I mimicked the lion on a fancy door handle. 🙂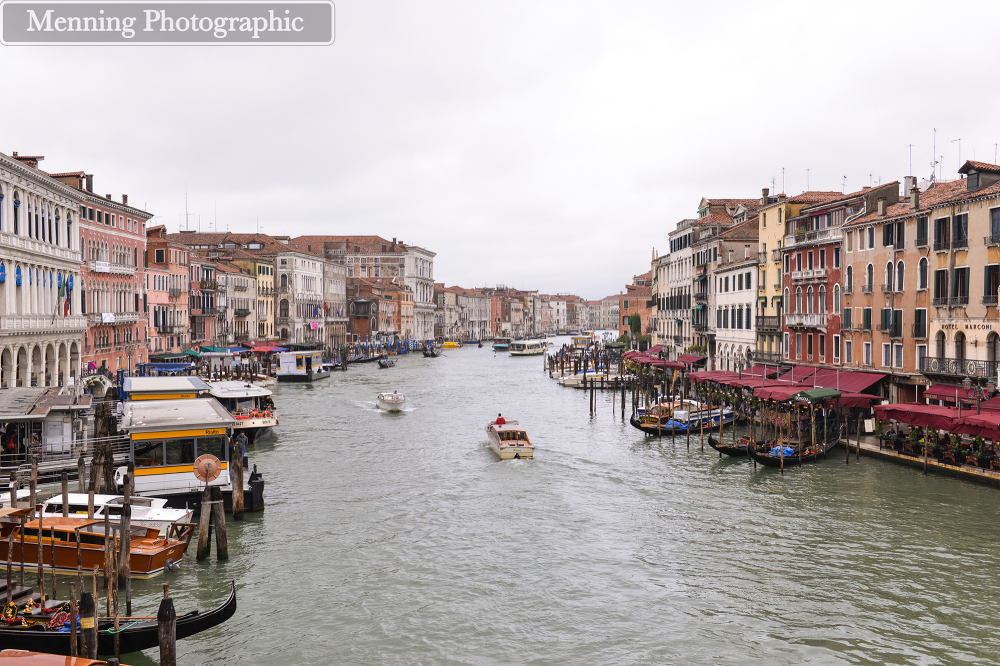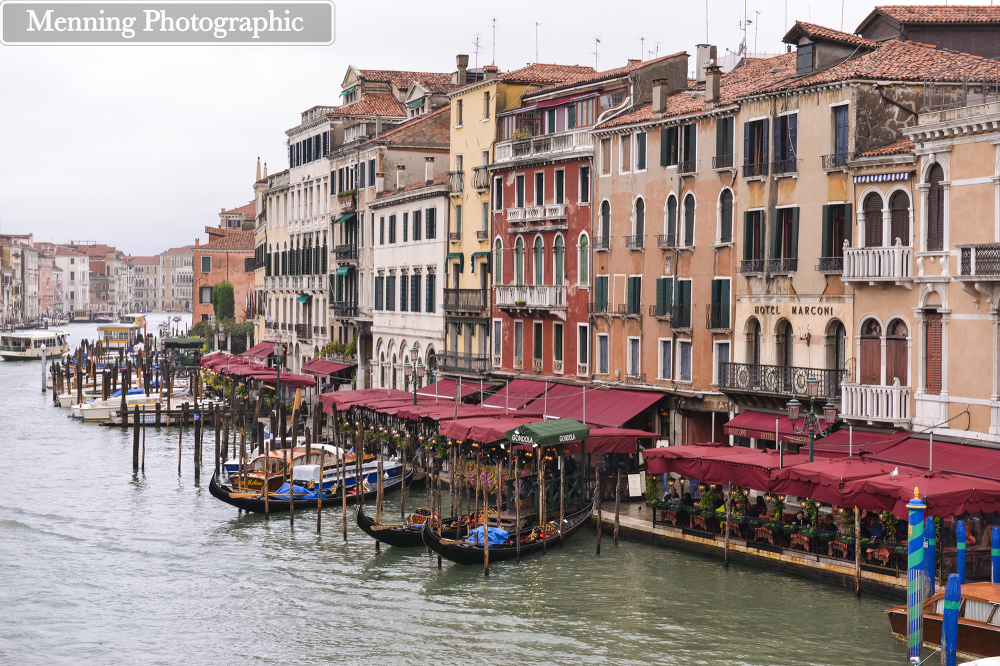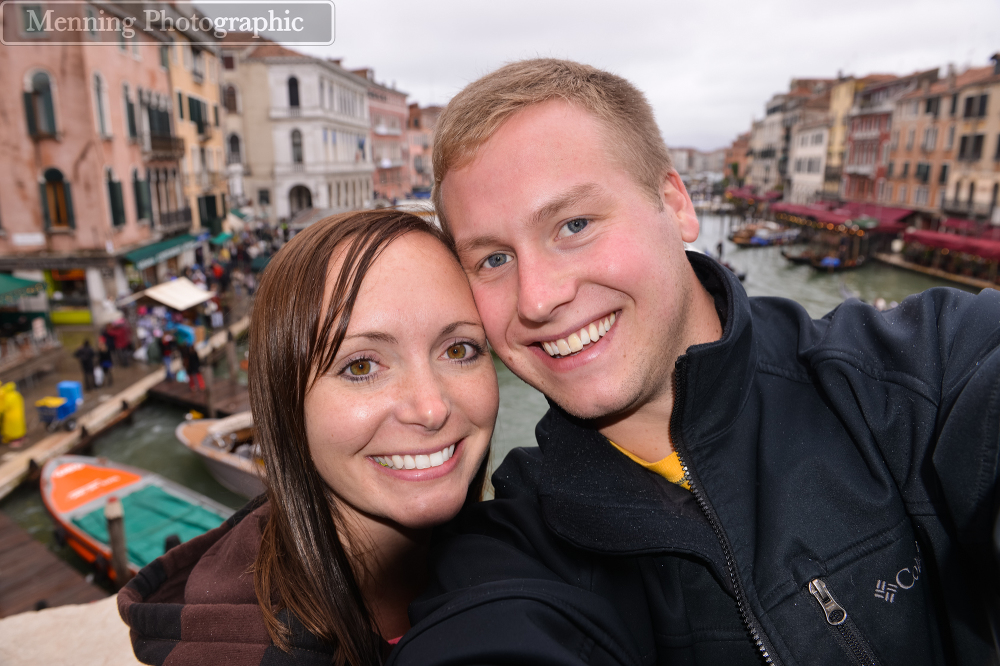 I feel like I'm being totally repetitive, but we strolled and explored. That was the gist of our trip, honestly.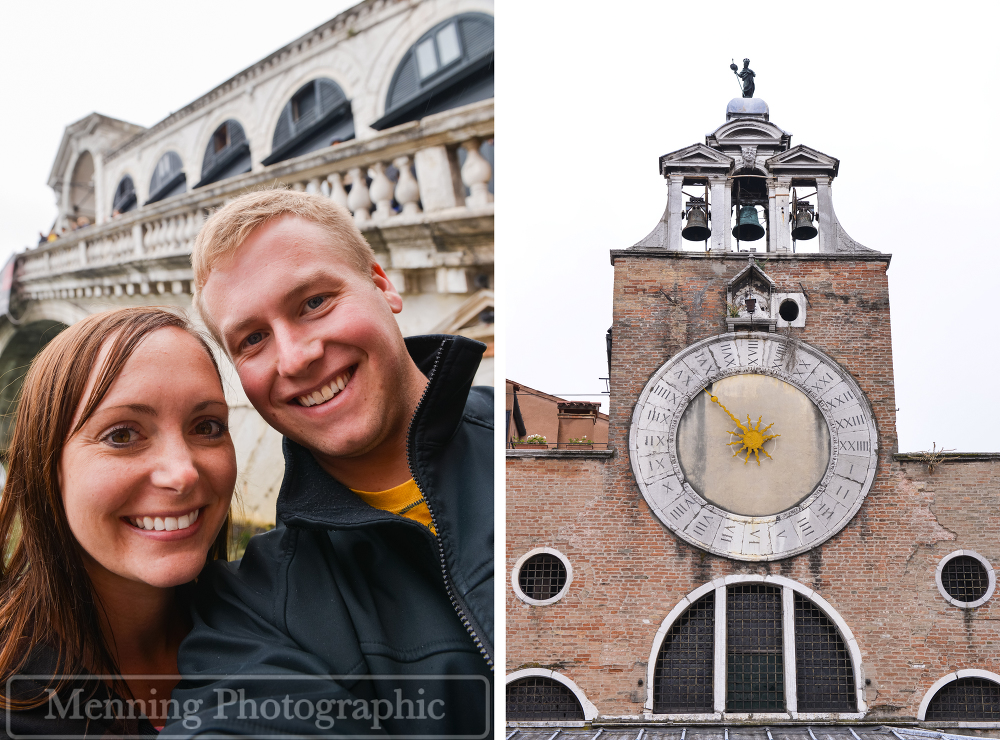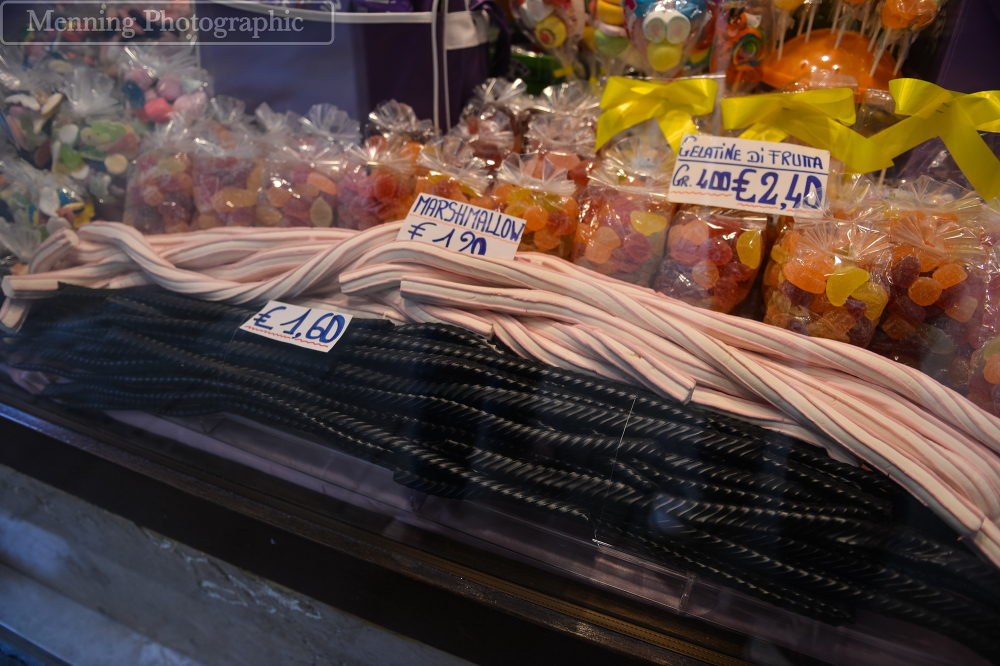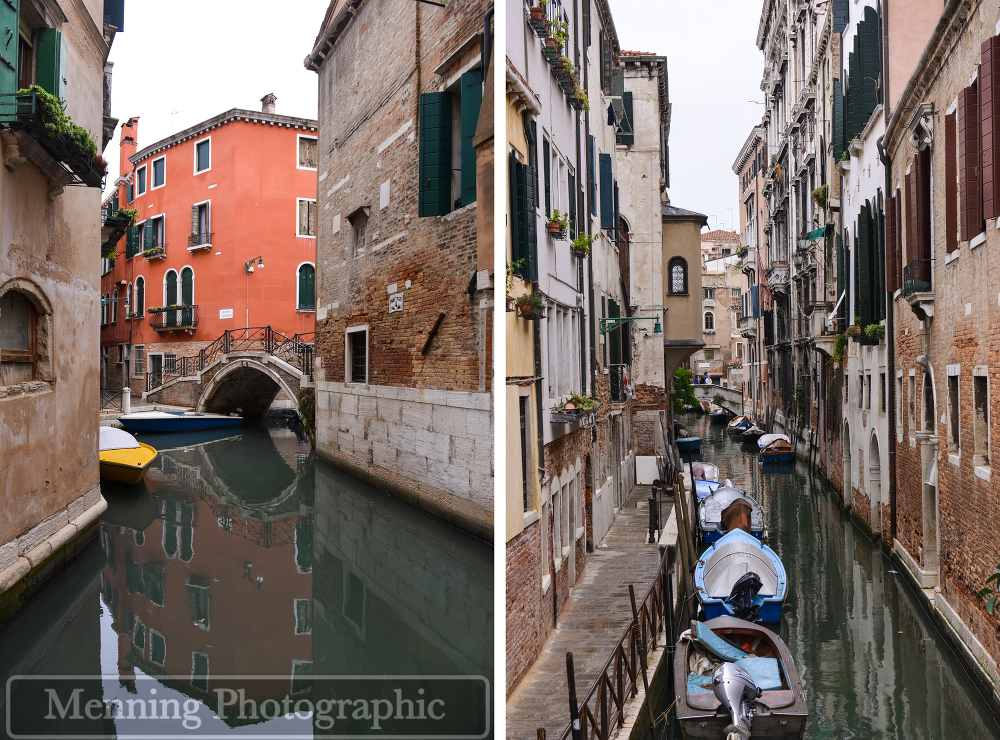 Our Chucks have seen lots of stones, dirt, and bricks.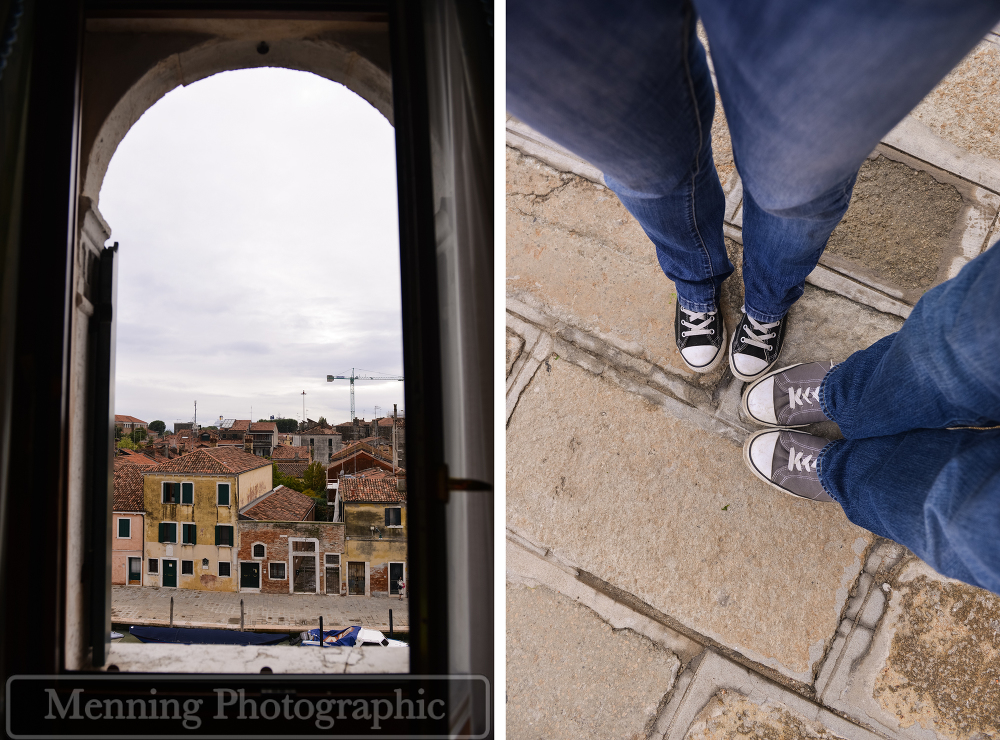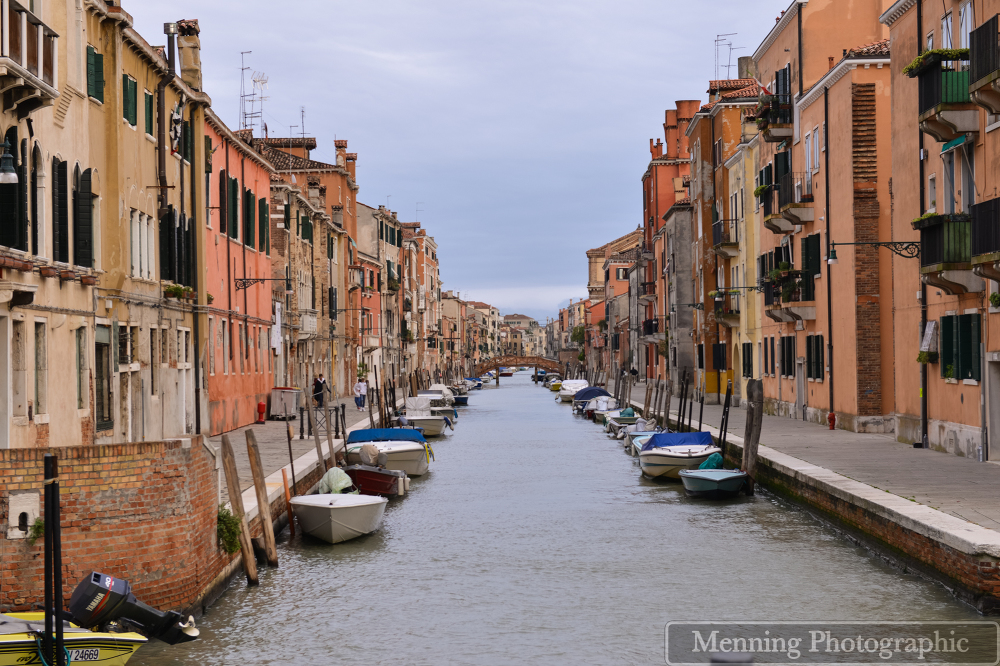 Dinner that evening was a bit fancier (not excessively so, but a bit). Everything we read told us that Italians LOVE to eat. Their meals are the entertainment of the evening. They linger over many courses & truly view their meals as an experience. We tried this a couple of times. It was an experience, but it was honestly difficult. We're so used to getting our food, eating it in a fairly quickly fashion, and then leaving the restaurant. You know the routine in America . . . servers don't want you to sit and linger. They want you to leave ASAP so they can get another party seated and make more tips. Not in Italy . . . they expect you to be there for a few hours eating & having a great time. The servers do not even bring you the check until you specifically ask for it & a lot of times, you need to flag them down because they simply do not mind one bit if you sit there until the joint closes. So we attempted to relax & enjoy.


Then we took a romantic moonlit ride on the vaporetti. It was enchanting.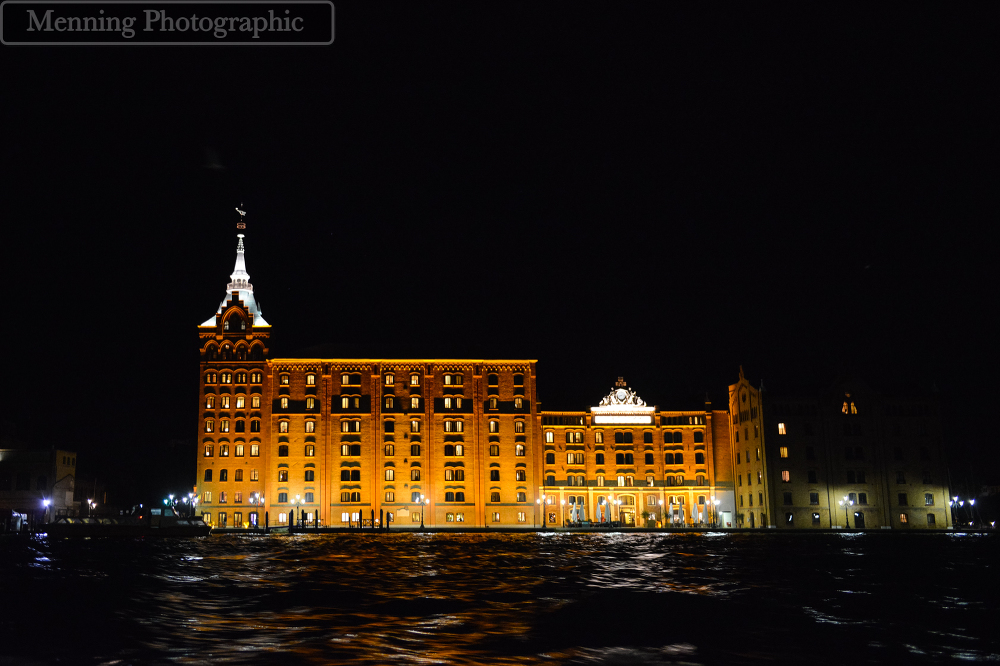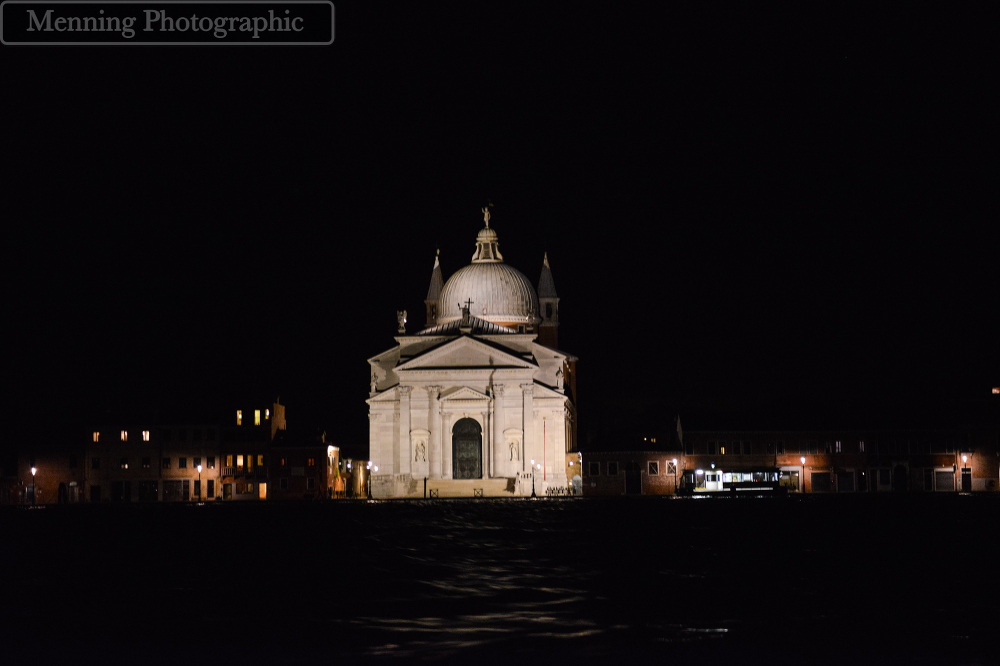 St. Mark's Square in the evening is, in a word two words, idyllically romantic.

Orchestras playing lilting music that floated through the fresh, cool, nighttime air set the ambiance. Couples danced throughout the square.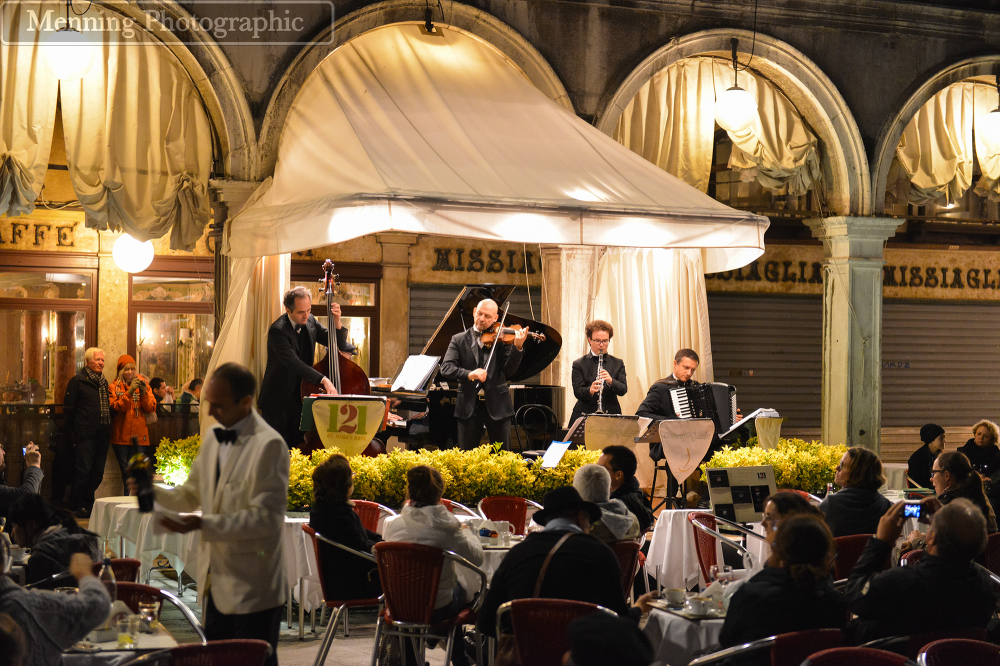 Gelato. 🙂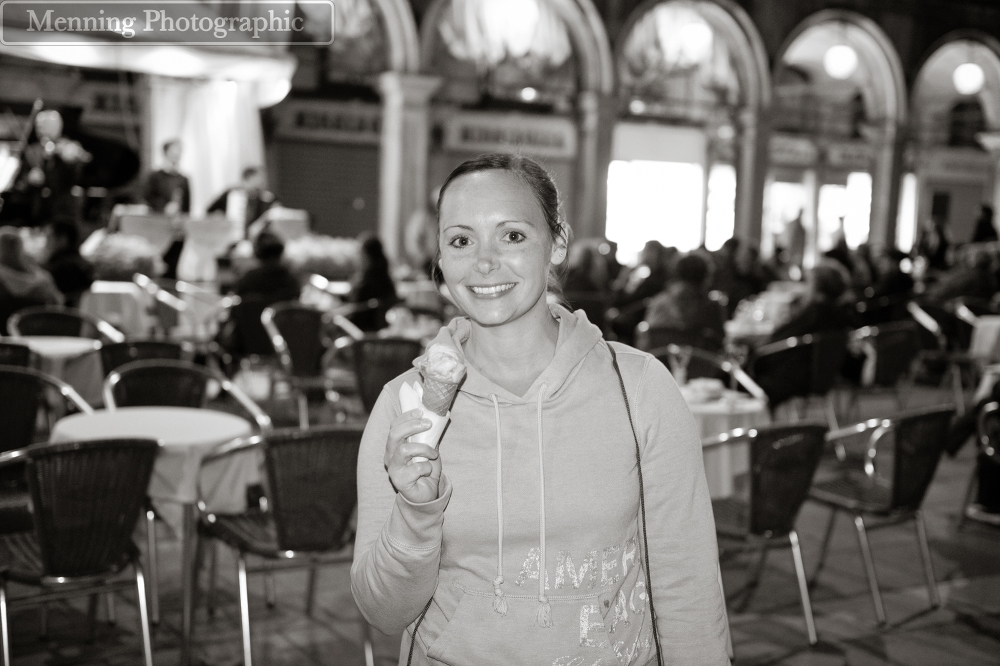 And then we took the water taxi ride back to our hotel. The Grand Canal is beautiful during the day, but it's so much more intriguing at night. You can gaze into the old palaces & enjoy the ornate chandeliers therein. It was fun to imagine the royalty that used to live there in Venice's early days cruising up to their front doors by boat.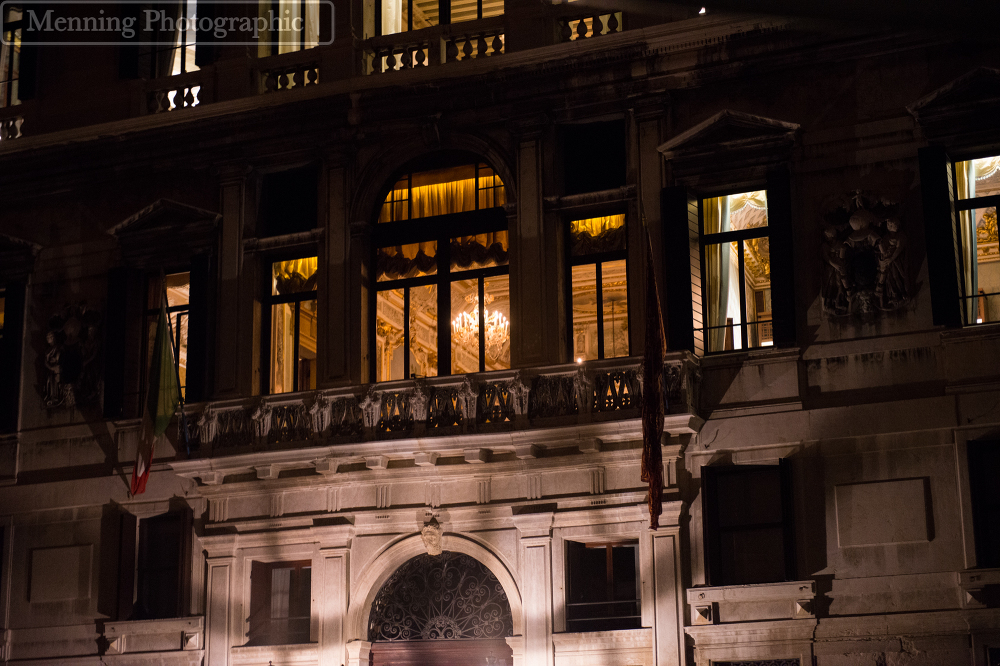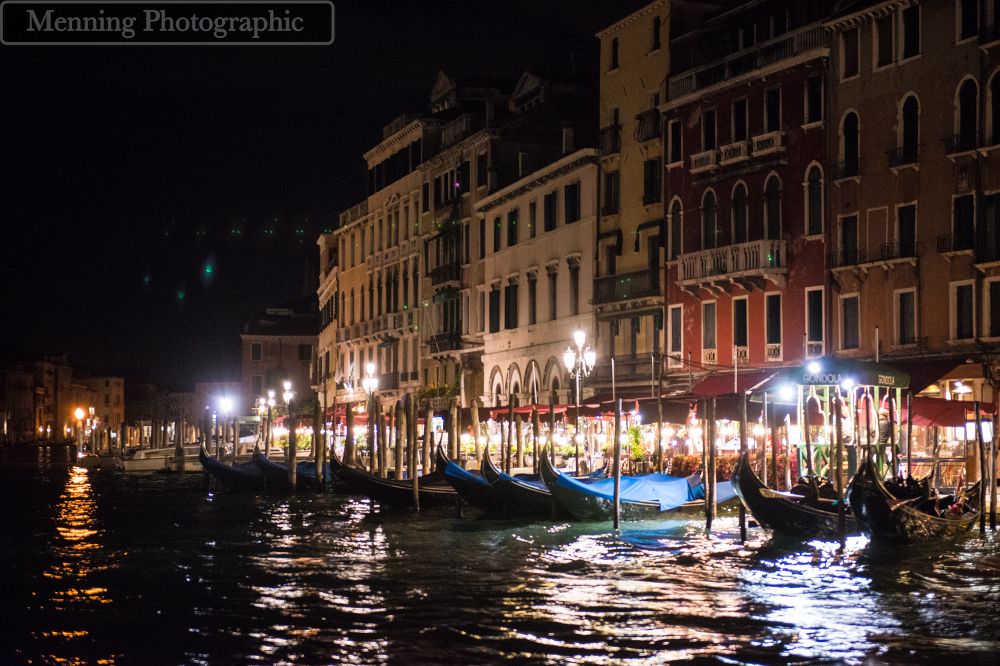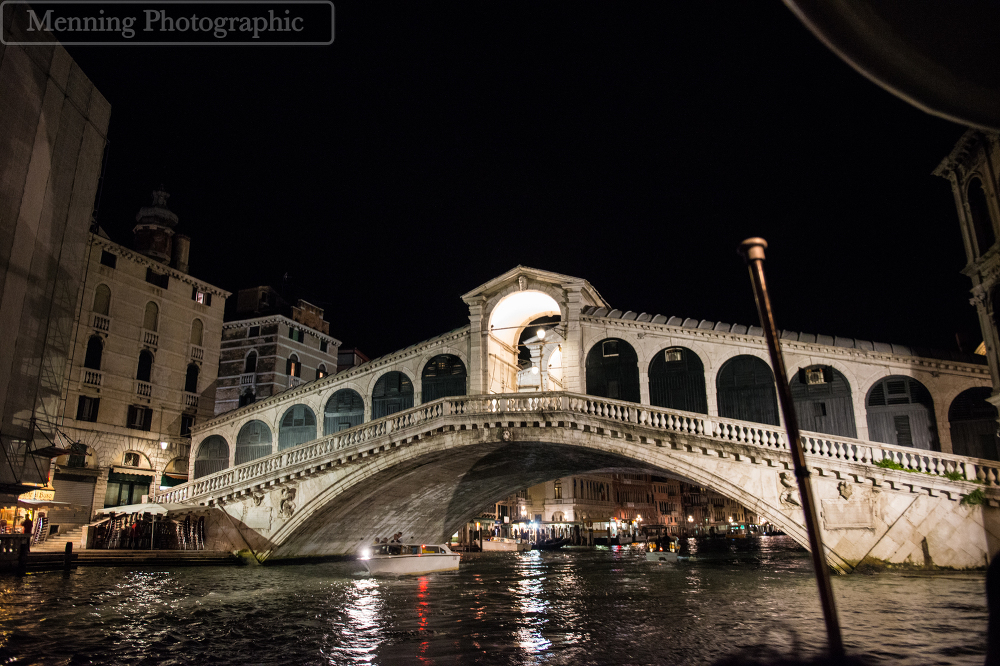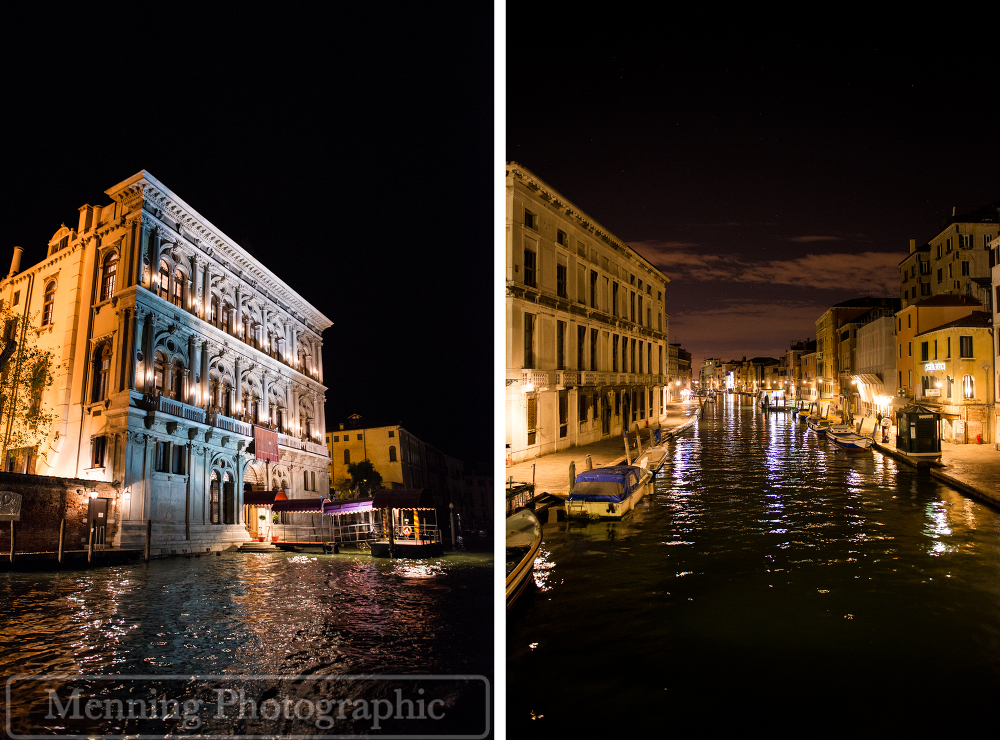 The next morning was full of warmth and SUNSHINE. We were really happy to see the sun, as the past day and a half had been gloomy. Check out that swordfish at this fish market set up on the sidewalk.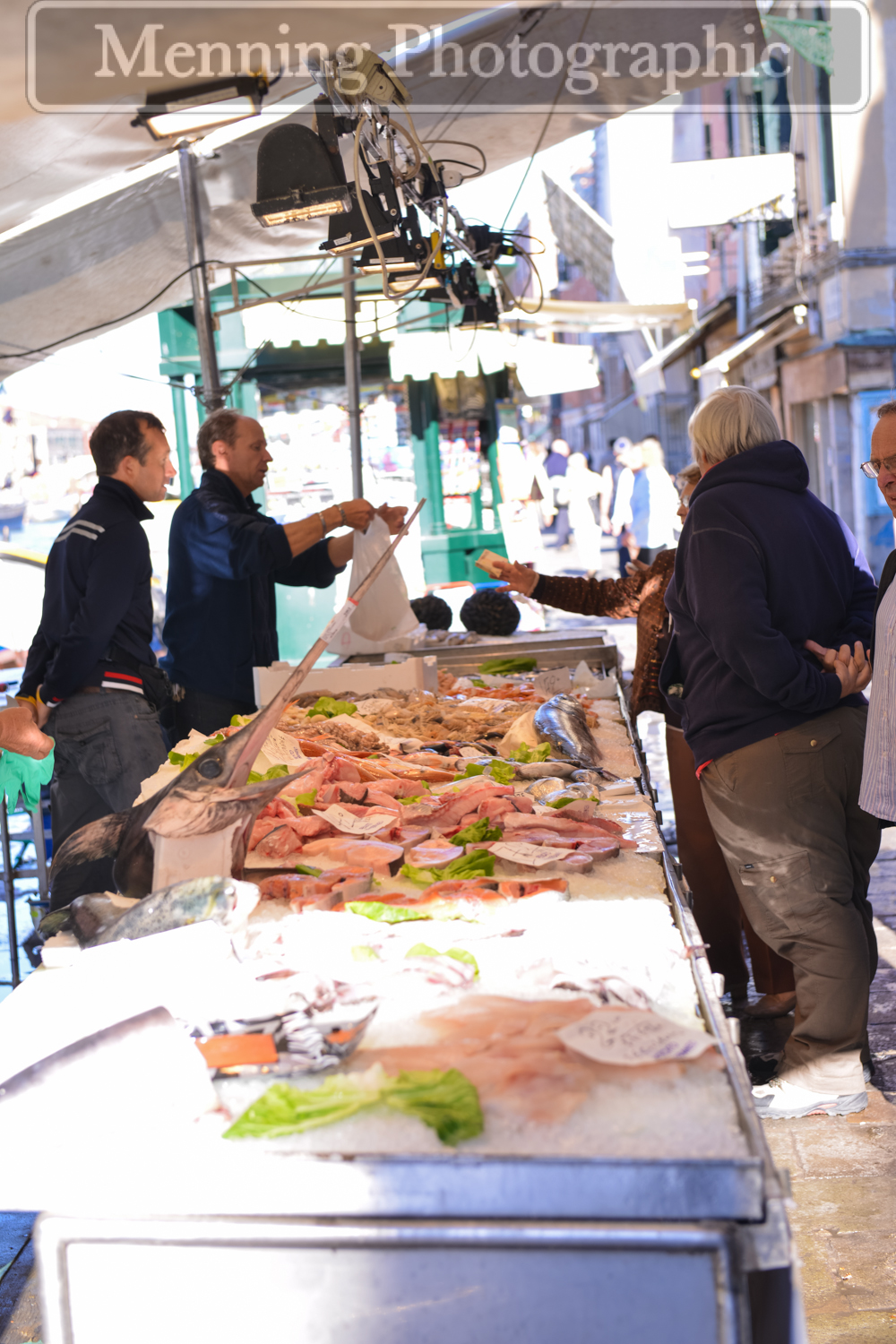 We chugged along in the front of the vaporetto to see the city in the sunlight. It was lovely to feel that warmth on our faces. The water looked brighter & all of the colors looked more cheerful in the sunlight.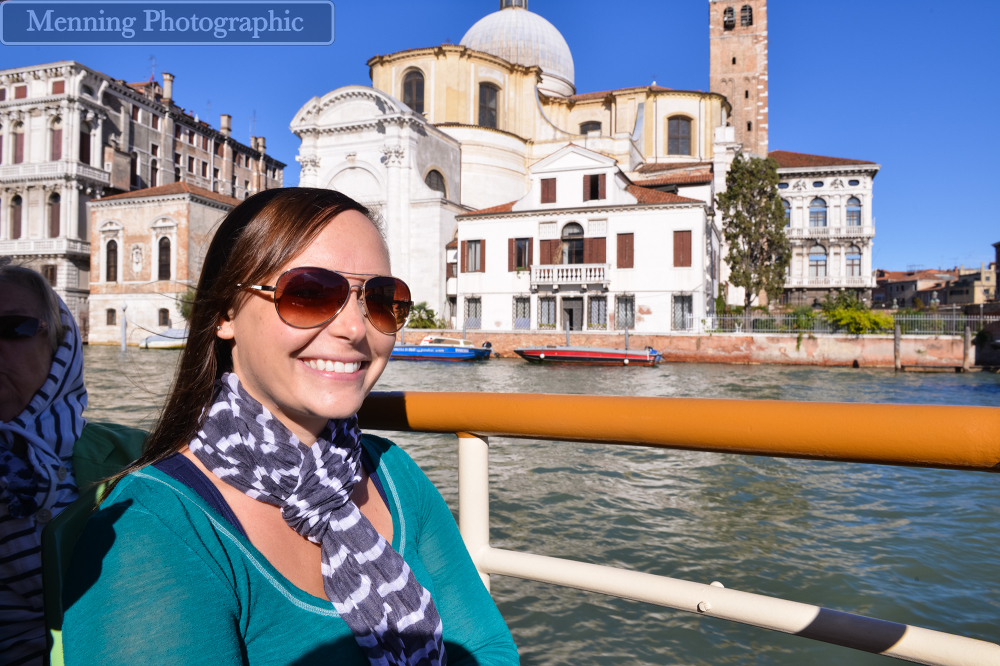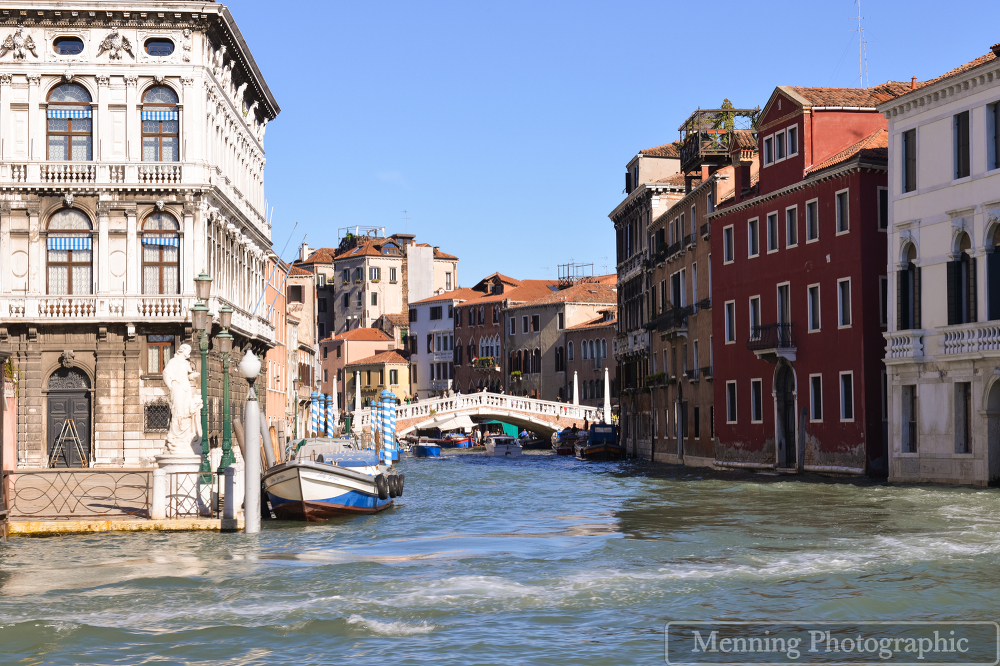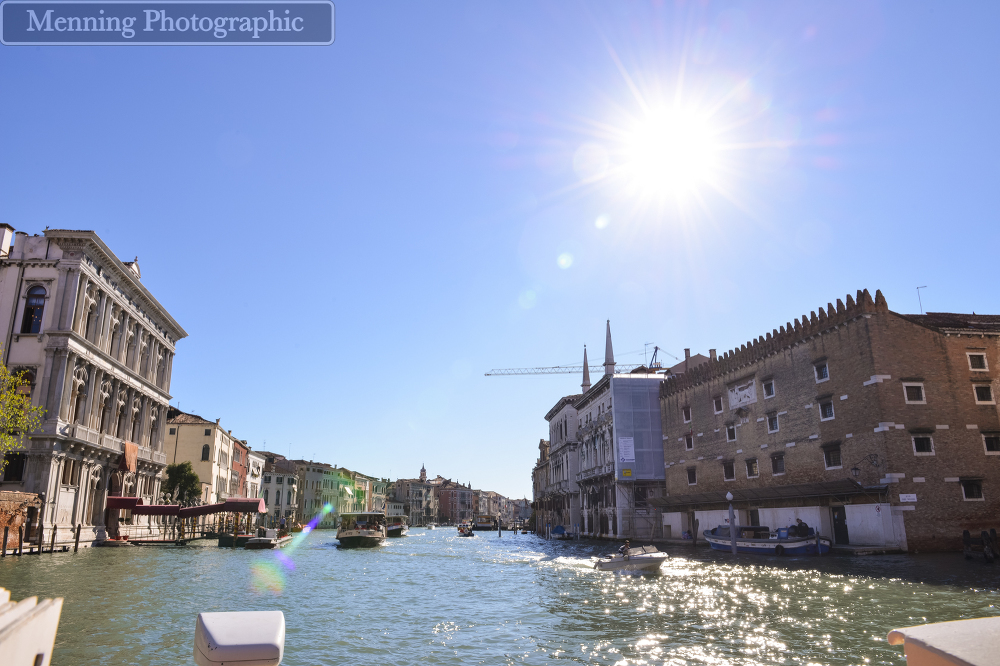 Don't you just LOVE how sunlight makes water sparkle?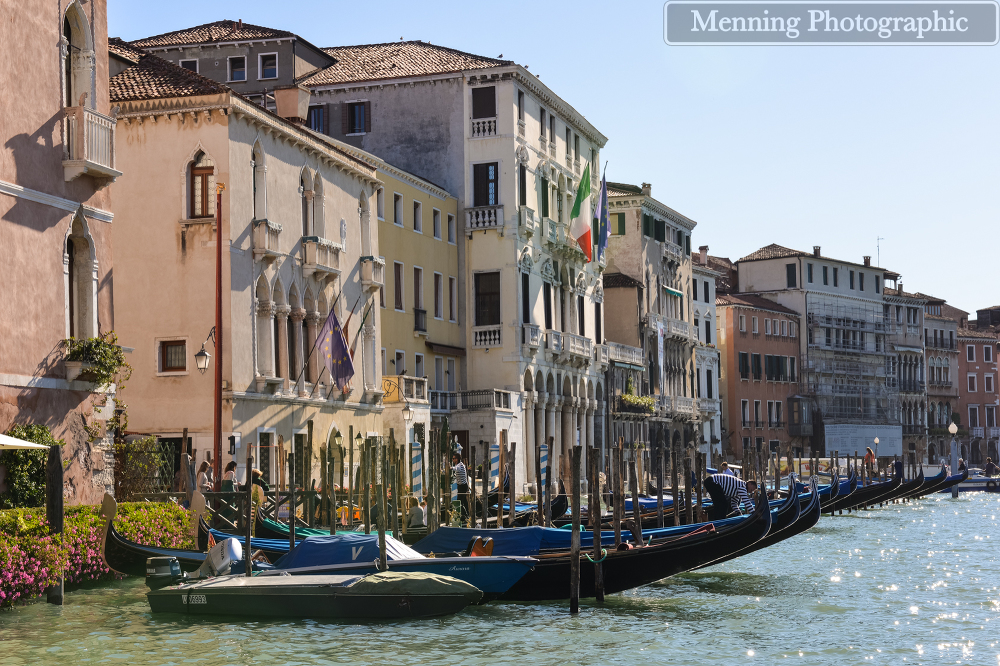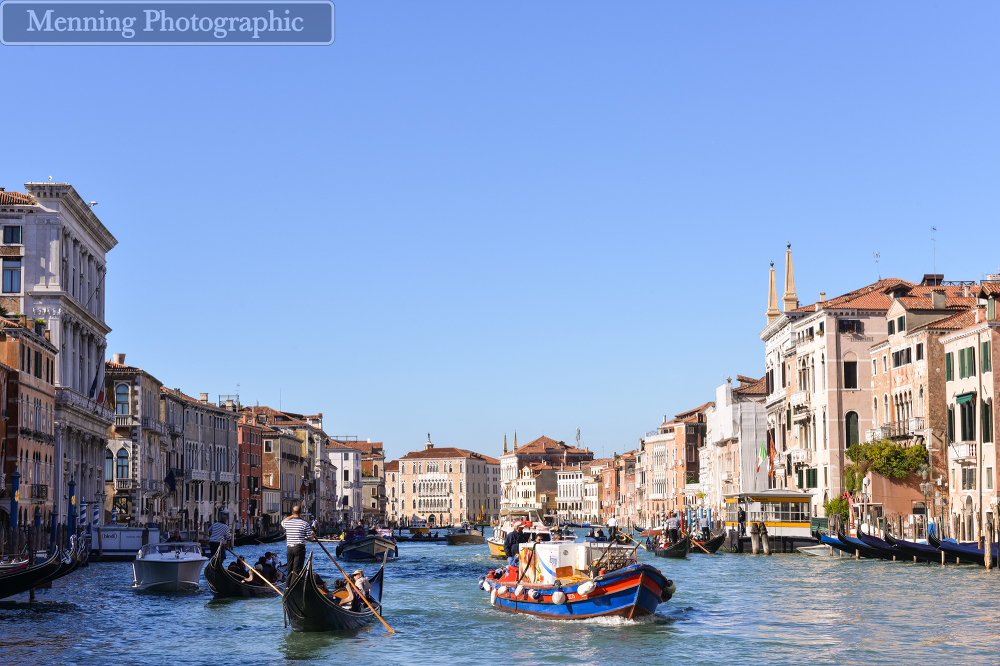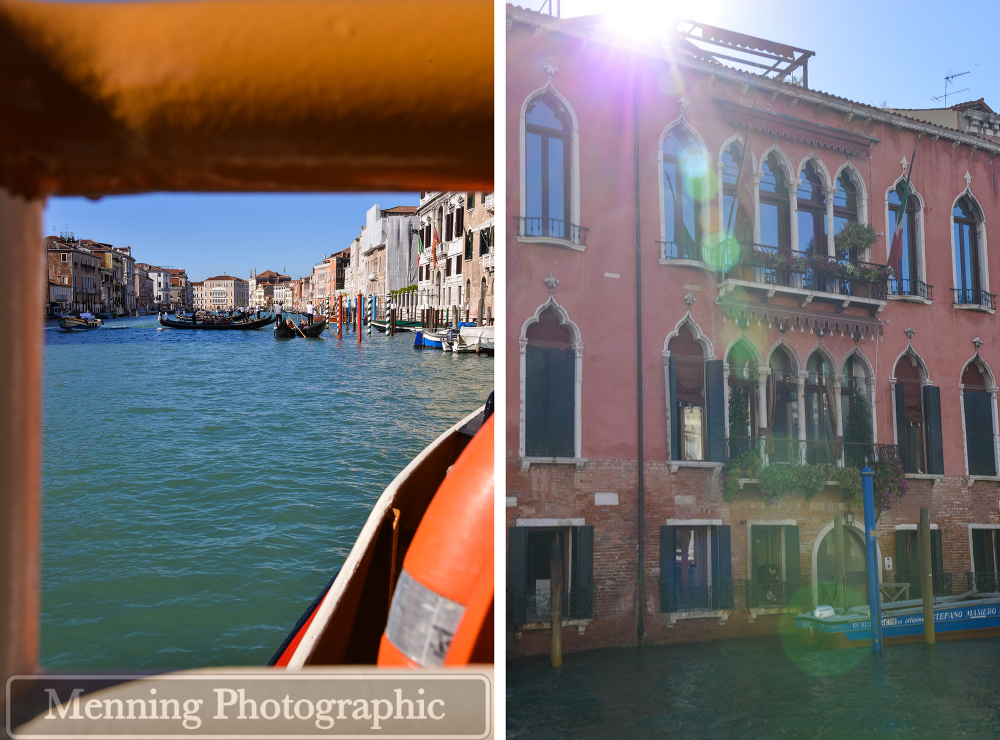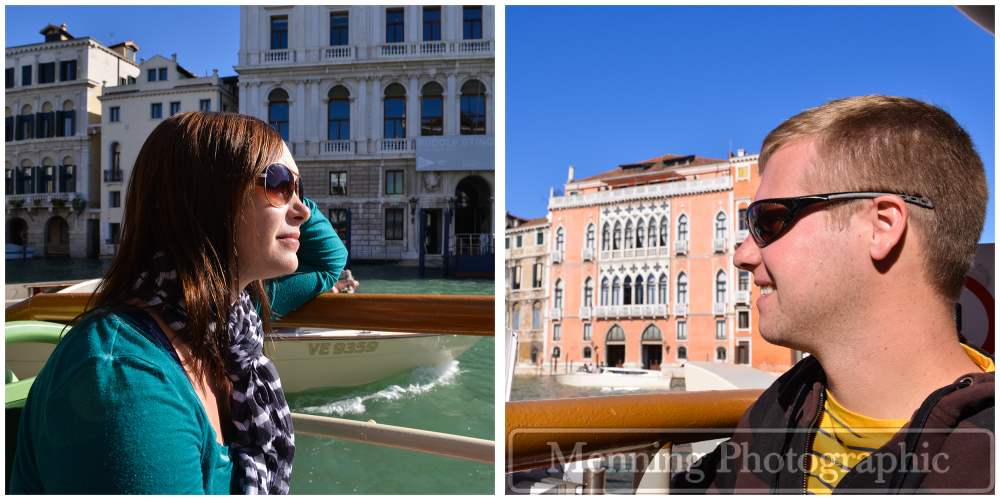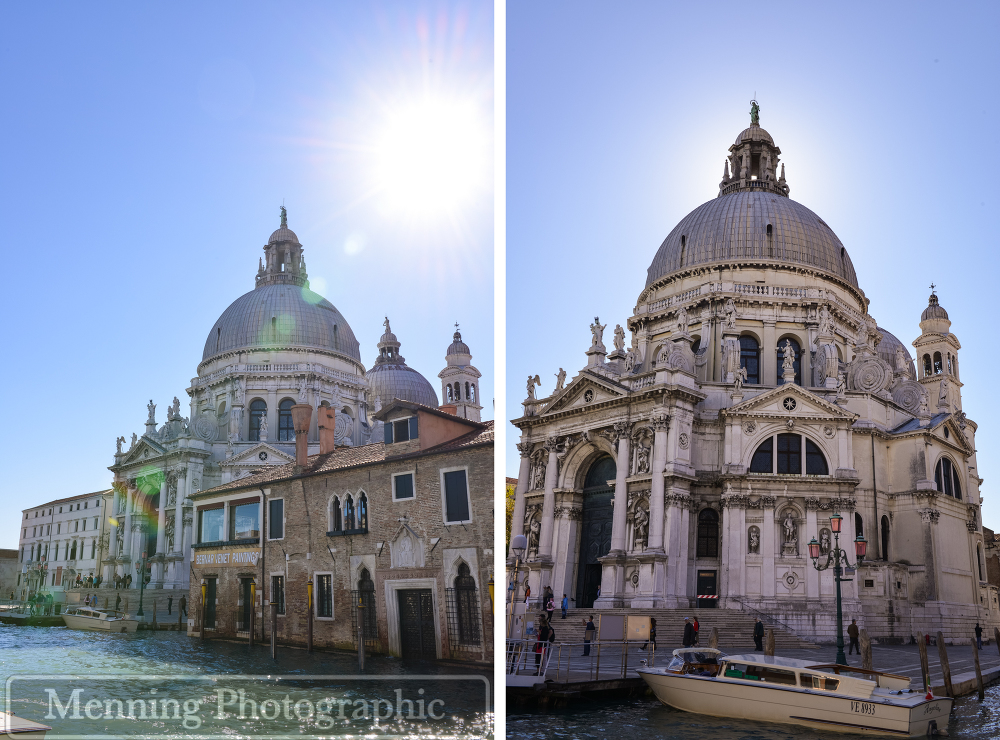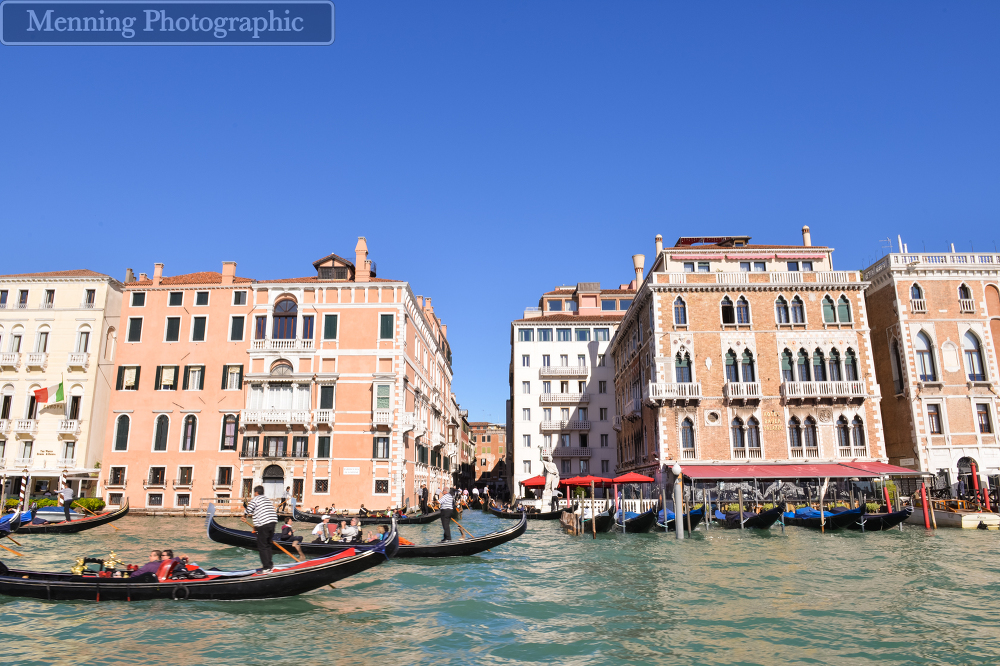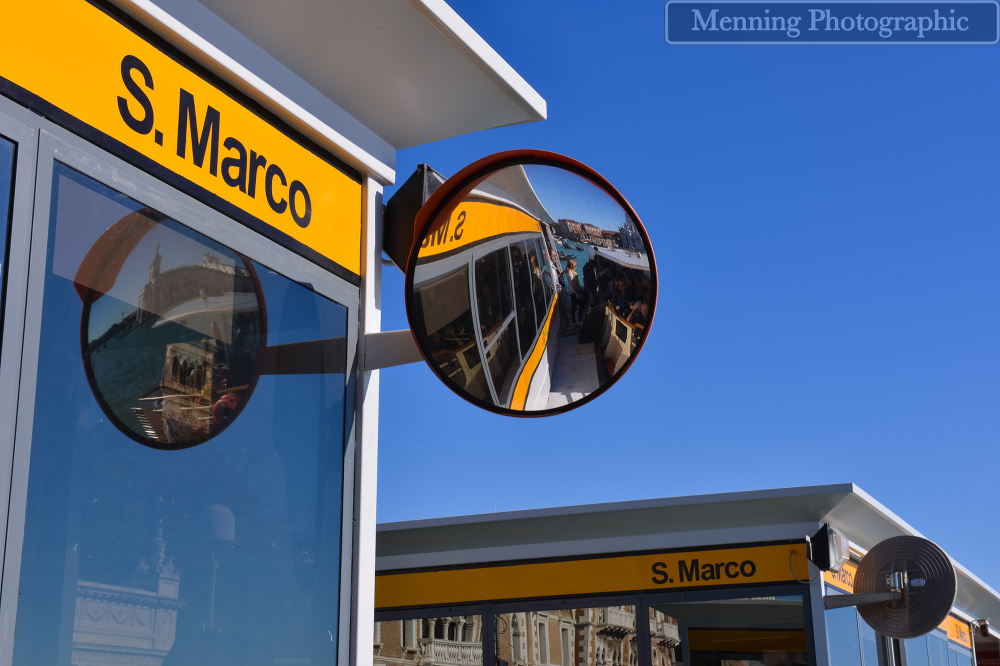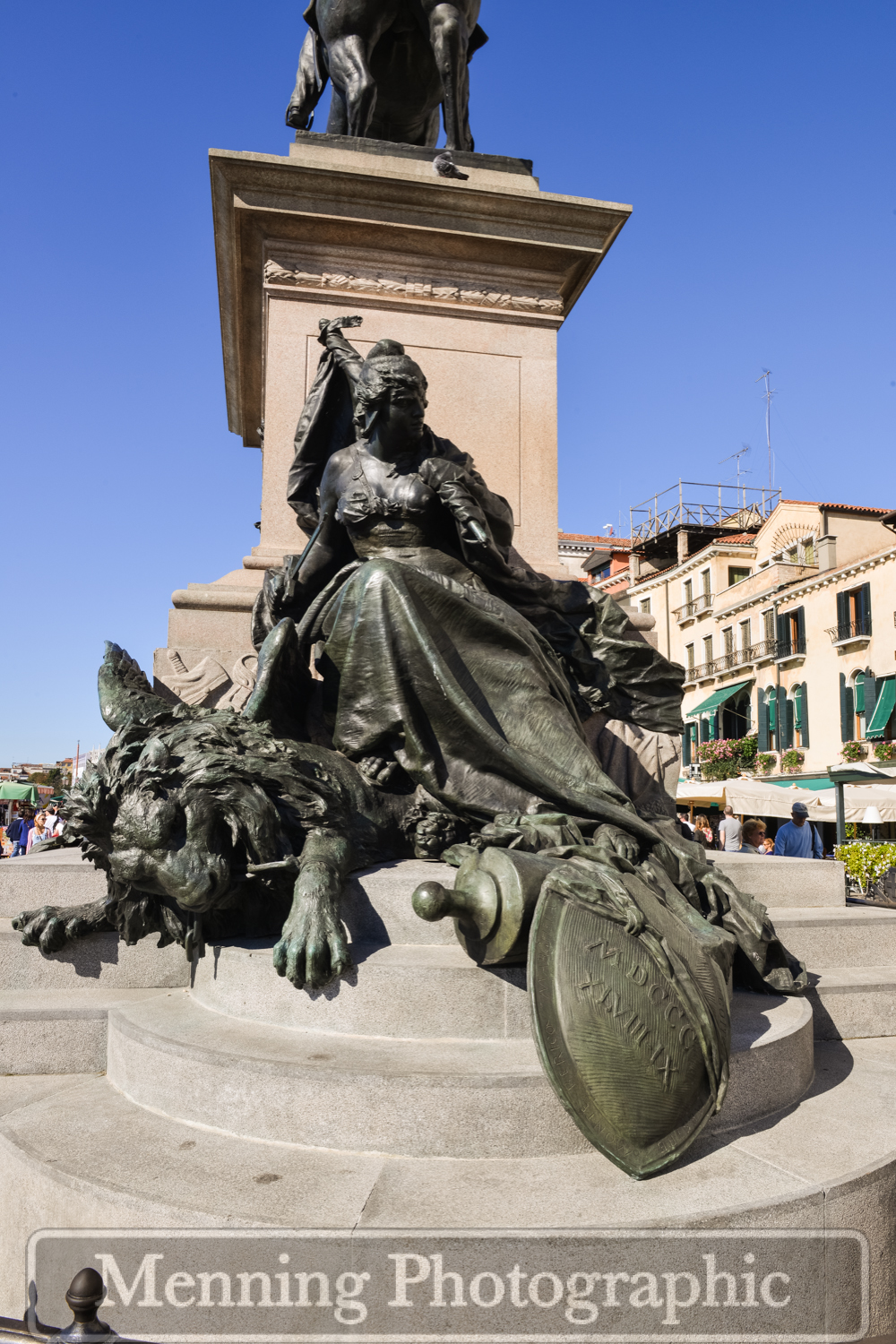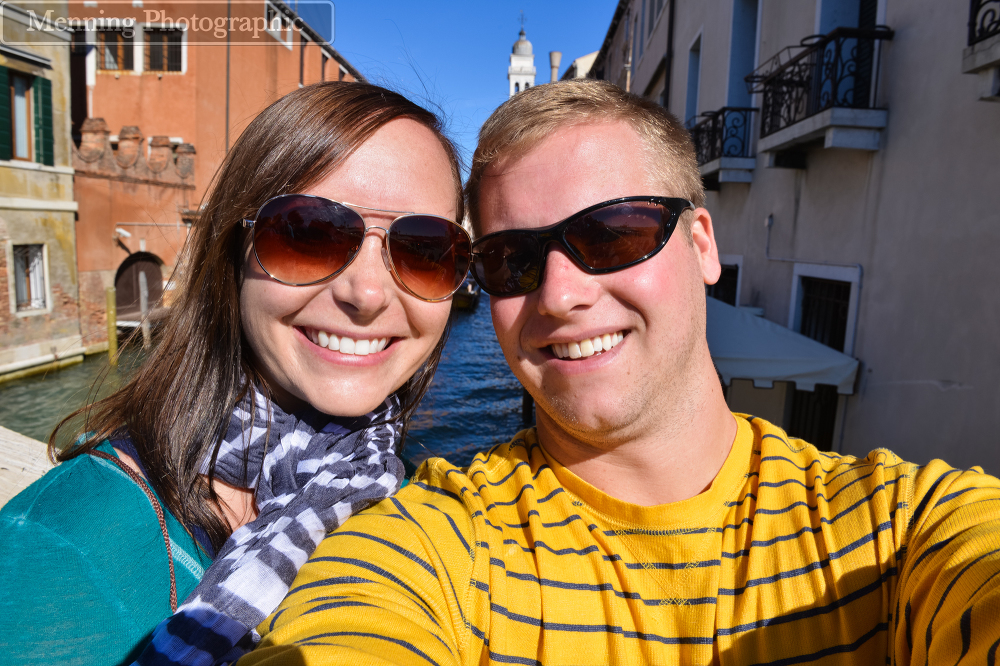 Vendors attempt to sell knock-off handbags, sunglasses, and other cheap toys and goods to tourists. This is illegal for them to do, and it's illegal for tourists to buy from them. These guys were EVERYWHERE, though. Sometimes la polizia came by & it was rather entertaining to watch them scatter frantically.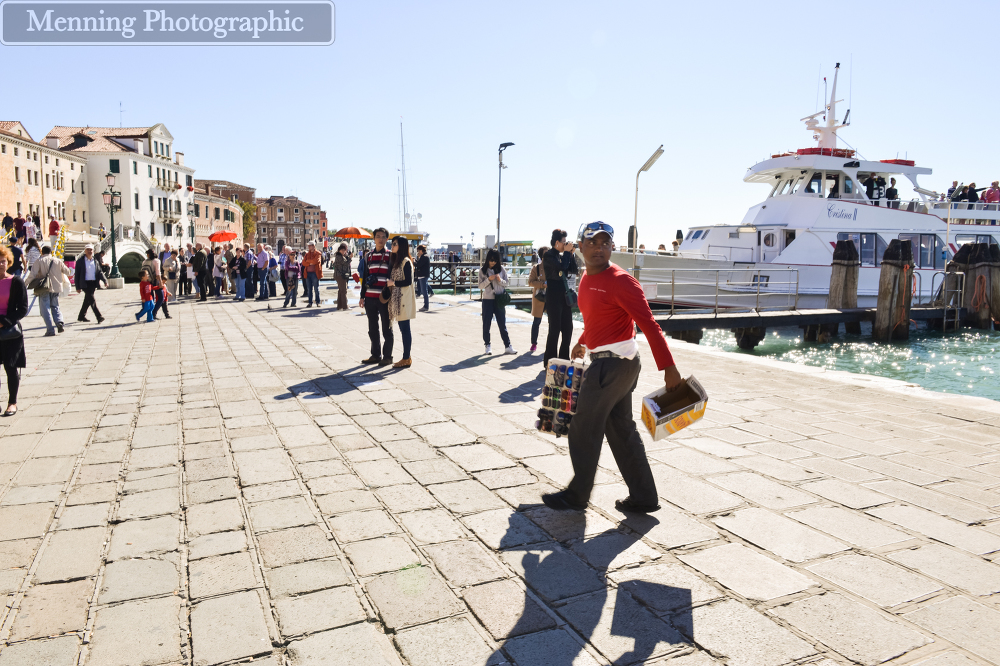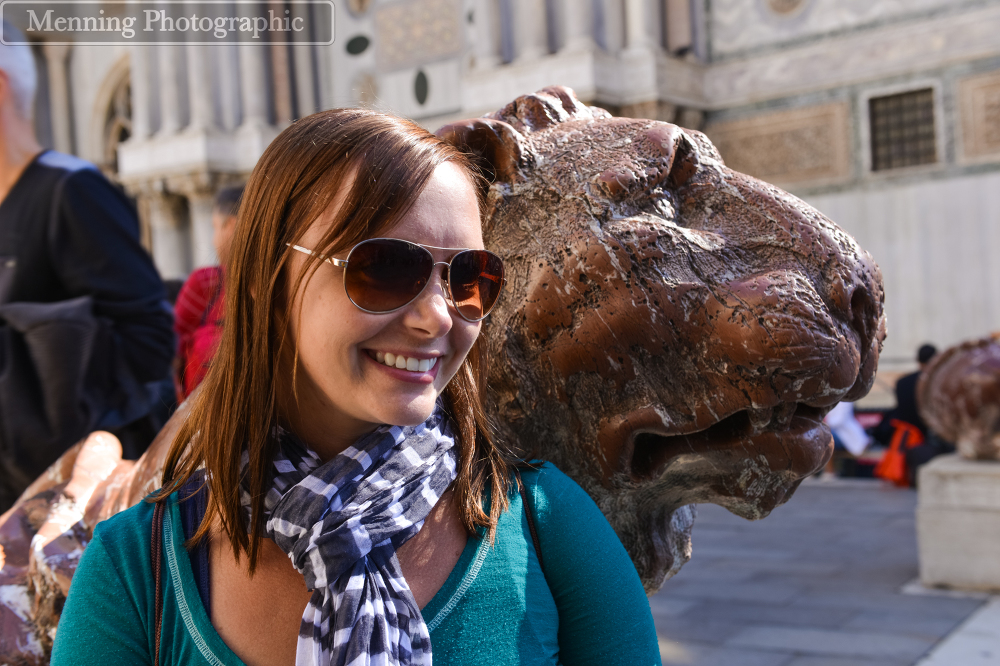 Yes, we set up our auto-timer. 🙂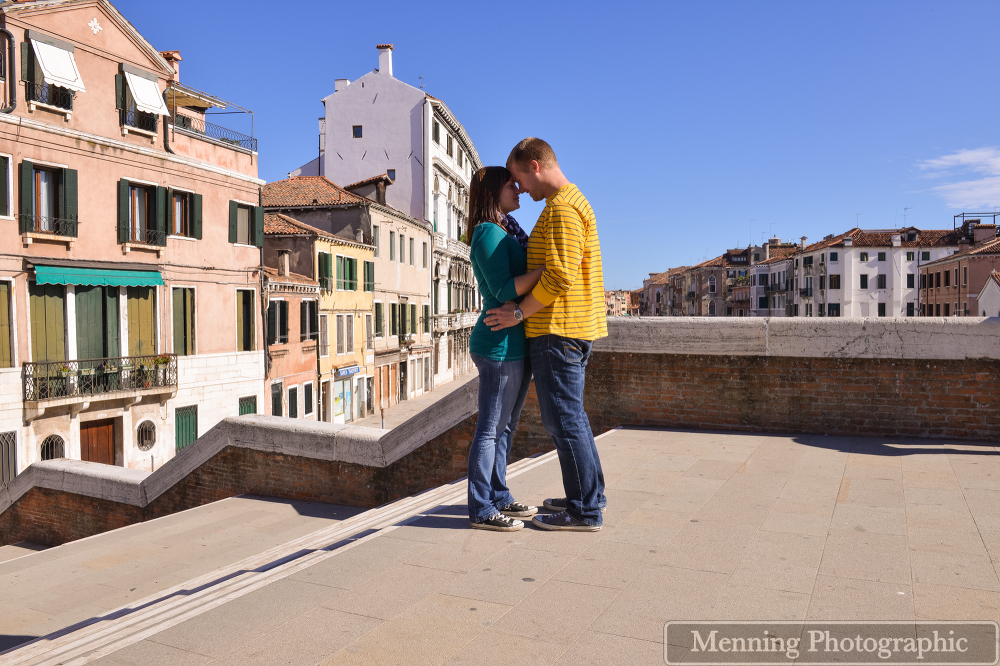 I call this . . . Josh & Danielle: Under the Venetian Sun. 😉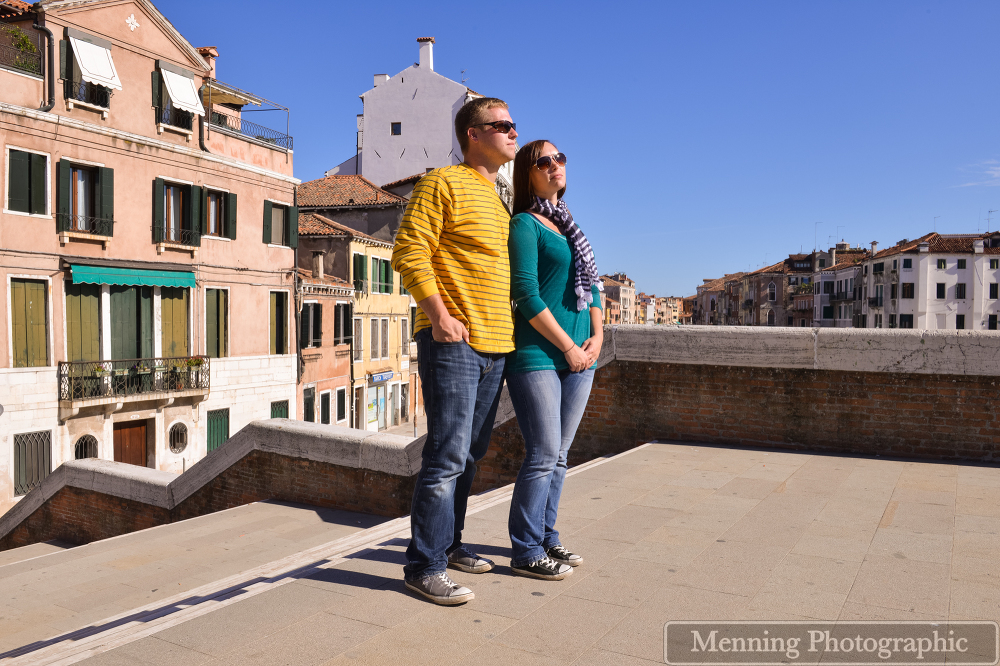 That late afternoon, we took a gondola ride. Yes, that's a totally touristy thing to do, but it was a unique experience & a once-in-a-lifetime thing. We had a blast cuddling up & listening to our gondolier croon & comment with historical tidbits. He pointed out Marco Polo's place of death & the market where a scene from the recent move The Tourist with Angelina Jolie & Johnny Depp was filmed.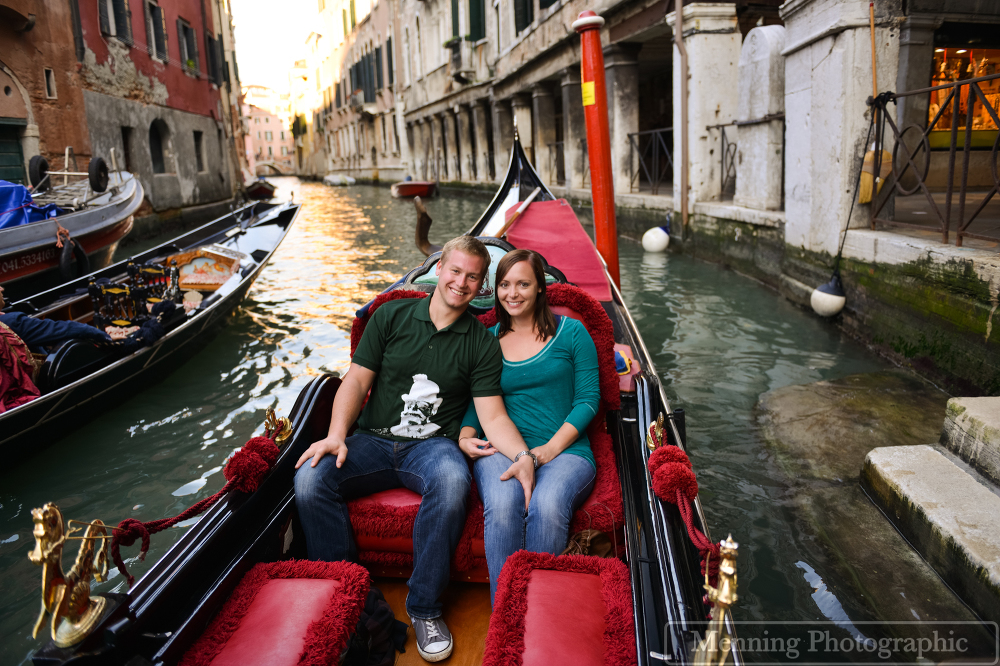 Dinnertime! Josh had ravioli with fish sauce & Danielle enjoyed spaghetti with shrimp & tomatoes.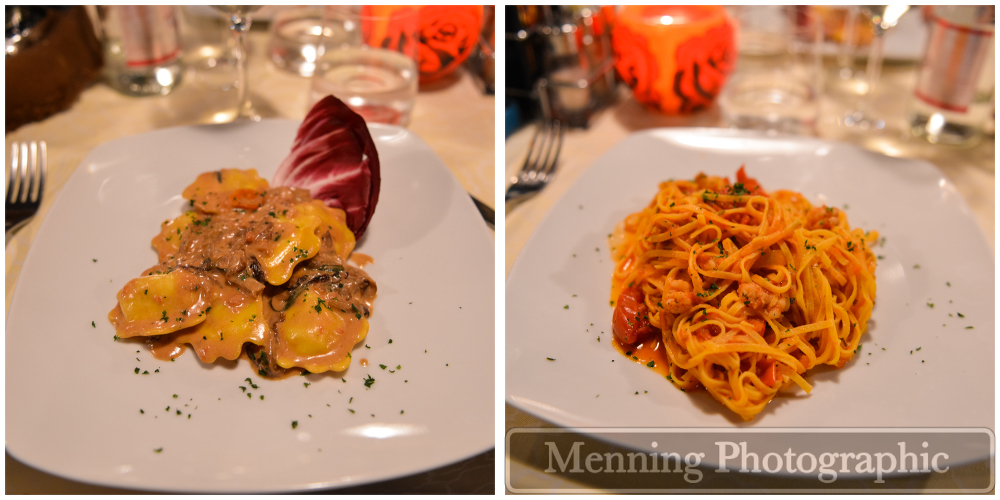 Venice was a dream come true to visit. We loved exploring and getting lost. The food was delish & it was unlike anywhere we'd ever been. We had great experiences there, ate way too much, & walked around enough that we hopefully broke even. 🙂 Stay tuned for our blogs about our travels in Florence & Rome! We love sharing this stuff with you all! Ask us any questions you have or share your Venetian travel experiences with us in the comments section below or email us at info@menningphotographic.com. We'd love to hear from you!
See our photography here, too:
Twitter | Facebook | Pinterest | Google +