Lindsey & Michael's wedding day is definitely one that was FUN- yes, in ALL CAPS! These two are a couple who likes to have a great time together & are always up for being silly and laughing with their family members & their friends who are just like family. We met Lindsey when she was a bridesmaid in a wedding we photographed a few years ago & we were SO EXCITED when she contacted us as soon as she & Michael got engaged! She even chose her wedding date based on our availability; I seriously almost cry when brides & grooms do that. It means a lot to us that they believe in the same things we do; beautiful imagery that'll tell the story of their wedding day- the first day of their marriage- for generations to come! Their wedding day was among the first at Century Farms in Carrollton, Ohio. It's a newer venue & it's the most amaaaaaazingly gorgeous barn we've photographed a wedding in! You'll have to check out the photos to get the true feel for it! The furniture is all Amish made & I wish we could have one of these tables in our home! They're just lovely! The floors are gorgeous; the sliding barn doors are perfect. The staircases add a pretty touch. The upper levels of the barn have a great view of everything happening on the main floor. The owners of the venue are friendly & helpful. There are villas that are perfect for bridal & groom prep the morning of the wedding that are only a 1 minute walk from the barn; it's such a great setup! It was everything Lindsey & Michael could've hoped for & there was no doubt that they had a BLAST on their wedding day. These photographs will show just how much fun they had because there was no hiding it in their smiles all day! And just wait until you see their sweet first look photos. We had so much fun being part of this wedding day & we're really happy to be sharing some of our favorite images on our blog!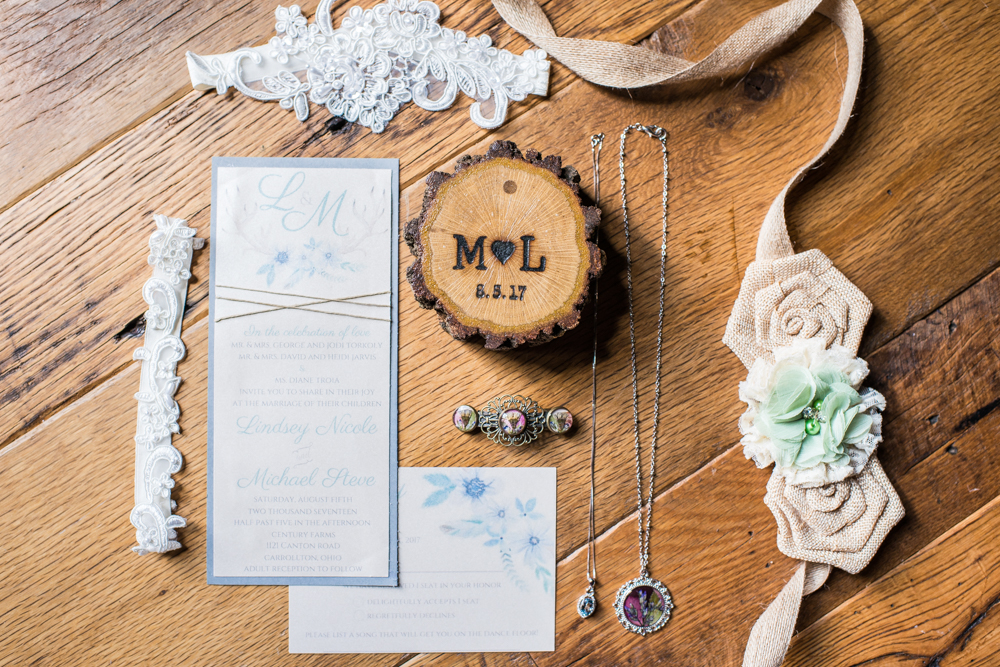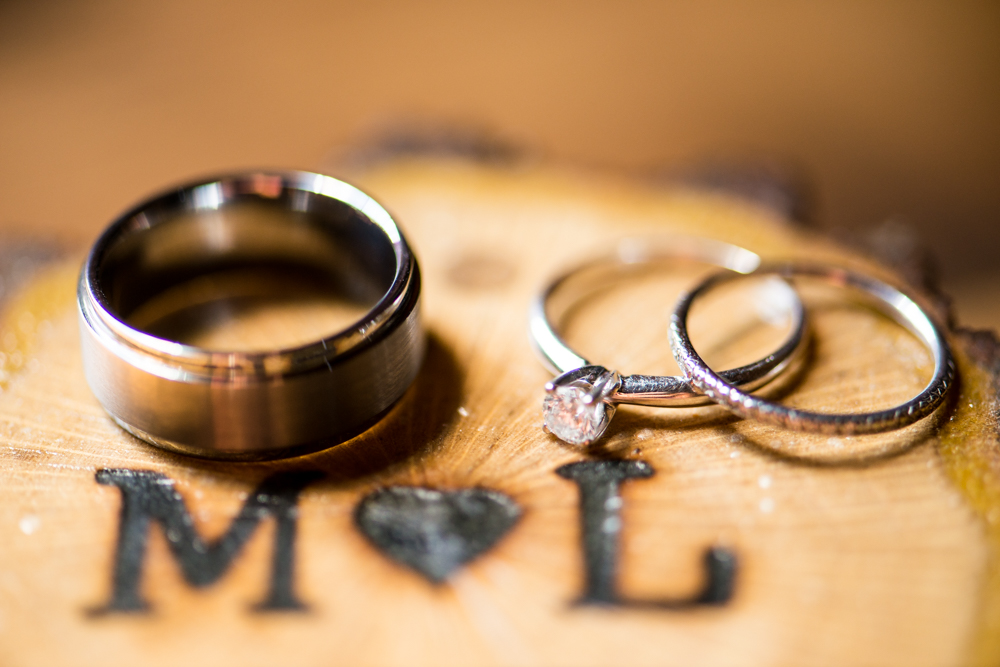 Lindsey hadn't seen all of the bridesmaids' dresses together at the same time before the wedding day since all of her bridesmaids are spread out across the country. She was pleasantly surprised at how great the various shades of blue & green all came together.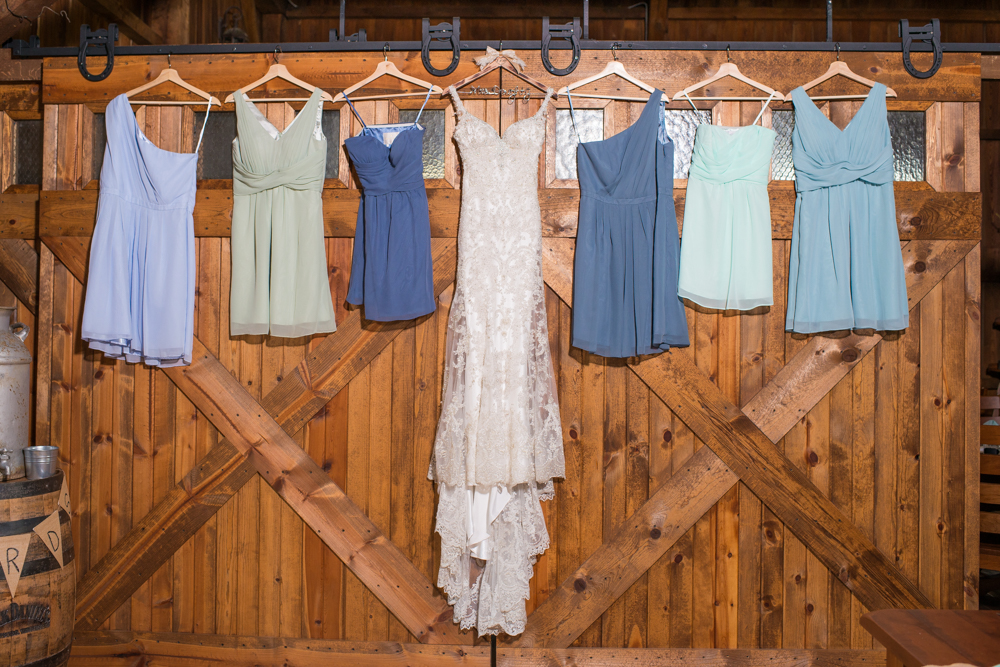 Her gown was from Toula's Bridal & she looked PERFECT in it!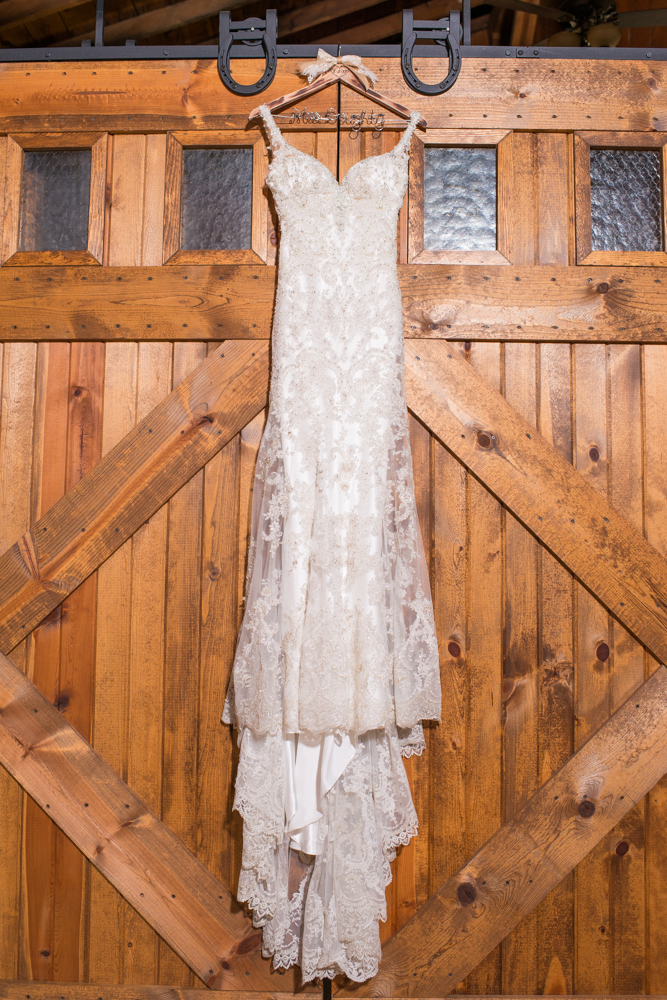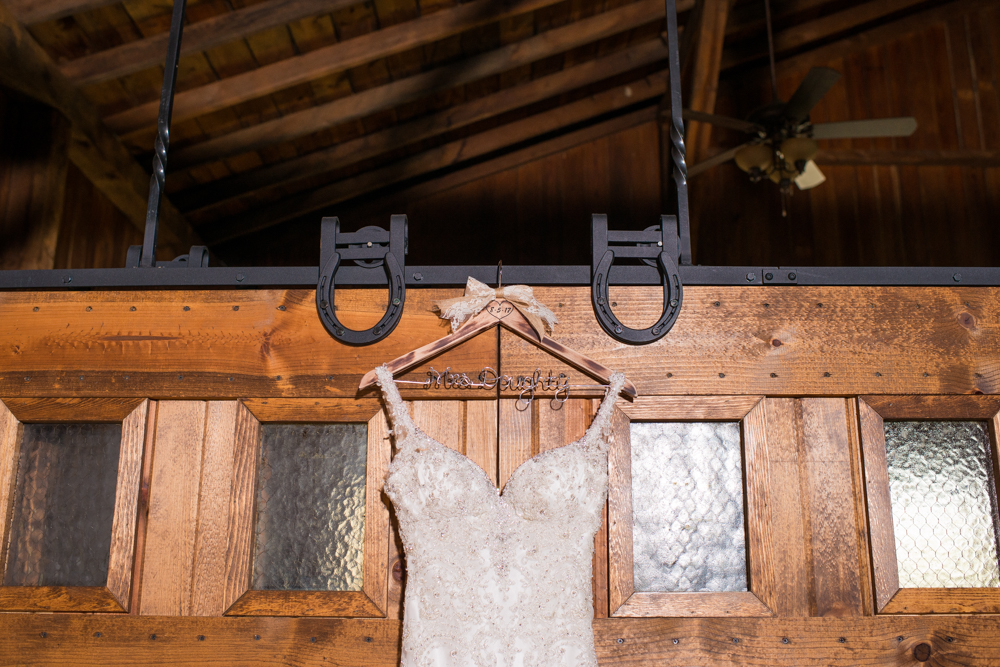 Michael's boots were his favorite part of his ensemble so Josh was sure to take lots of photos of them for him.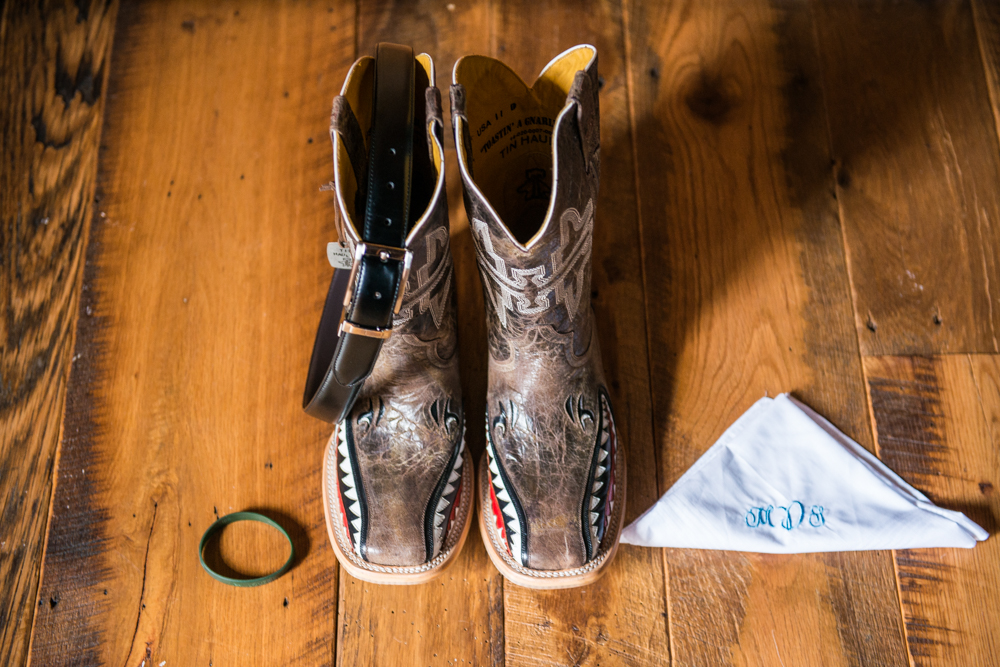 I've known Becky since we were kids & I always love when I get to see her do her thing with makeup; she's a pro & always does a fabulous job! Plus, I always love chatting with her!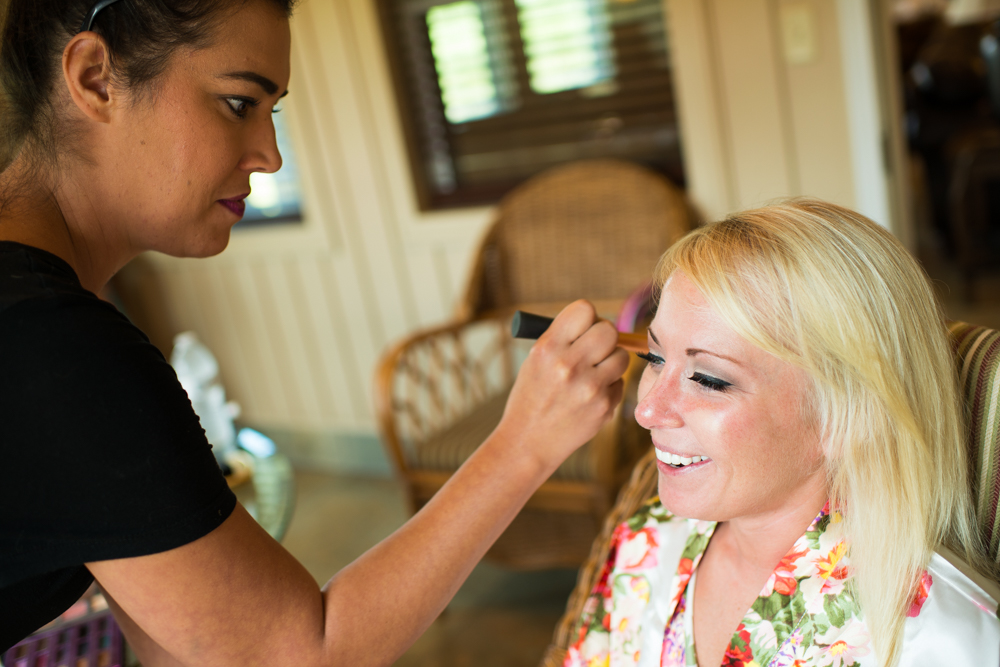 Lindsey's eyes are AMAZING. They're just beyond gorgeous! This was the moment she got to see her makeup all finished. She was happy & smiling ALL day! 
And this is why we love love love Jenny Wehr- the owner & florist at The Willows by Wehr in Columbiana. She is the best & makes brides' wedding floral dreams come true. Lindsey was giddy when she first saw her bouquet all finished.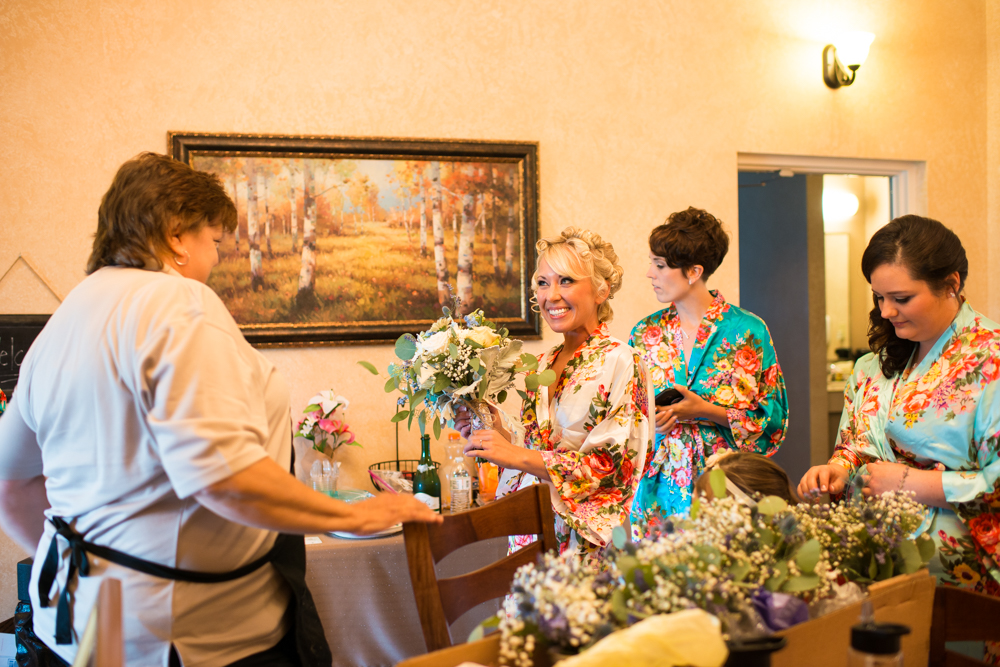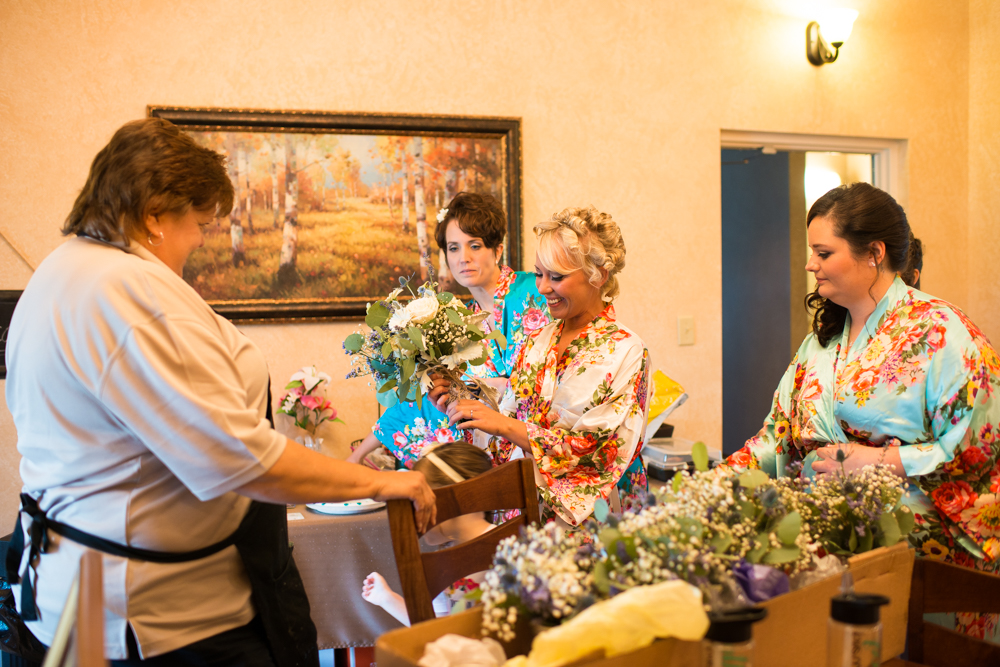 It was really special that Lindsey's mom got to do her hair for her wedding day.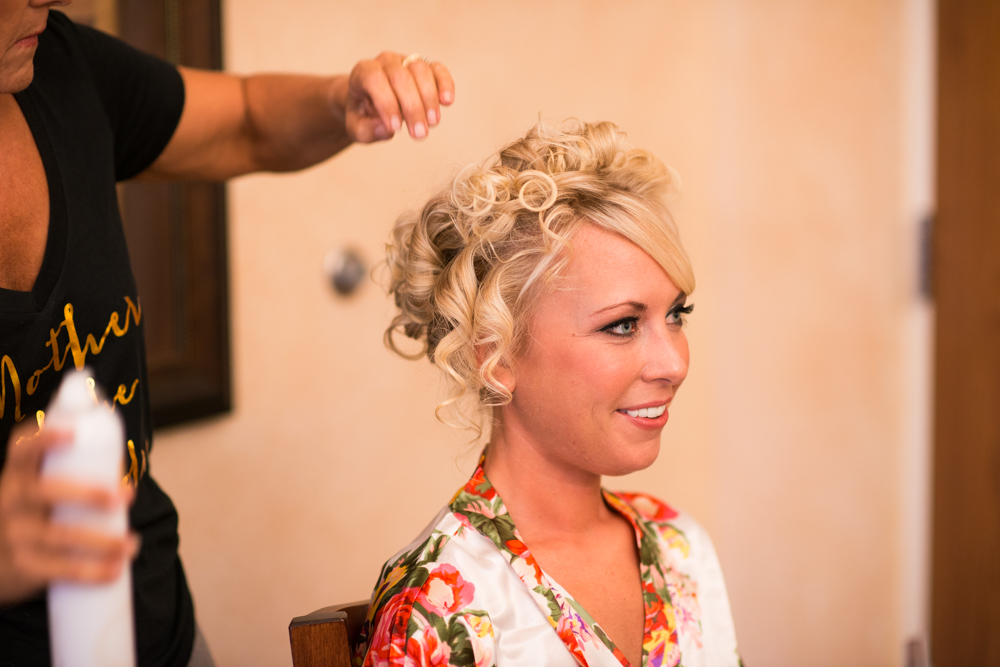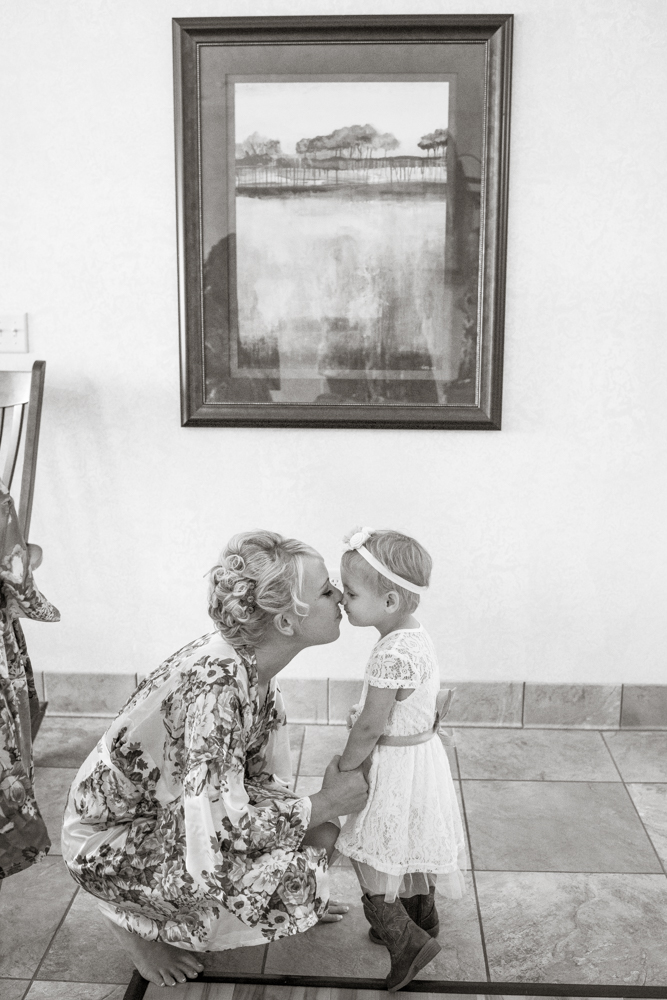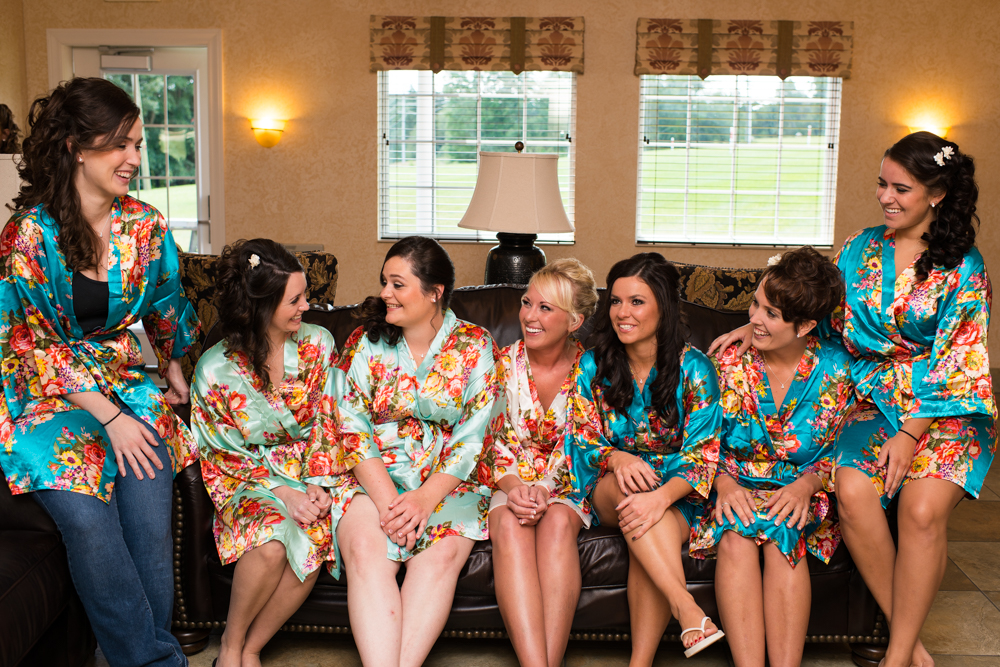 I told the story of her hairpiece on our Facebook page, but it's worth repeating because it's really sentimental & special. Lindsey's grandmother passed away & Lindsey knew she wanted to do something special to honor her on her wedding day so she had flowers pressed from the funeral to have placed inside of this hairpiece so her grandmother could be with her all throughout her wedding day in spirit.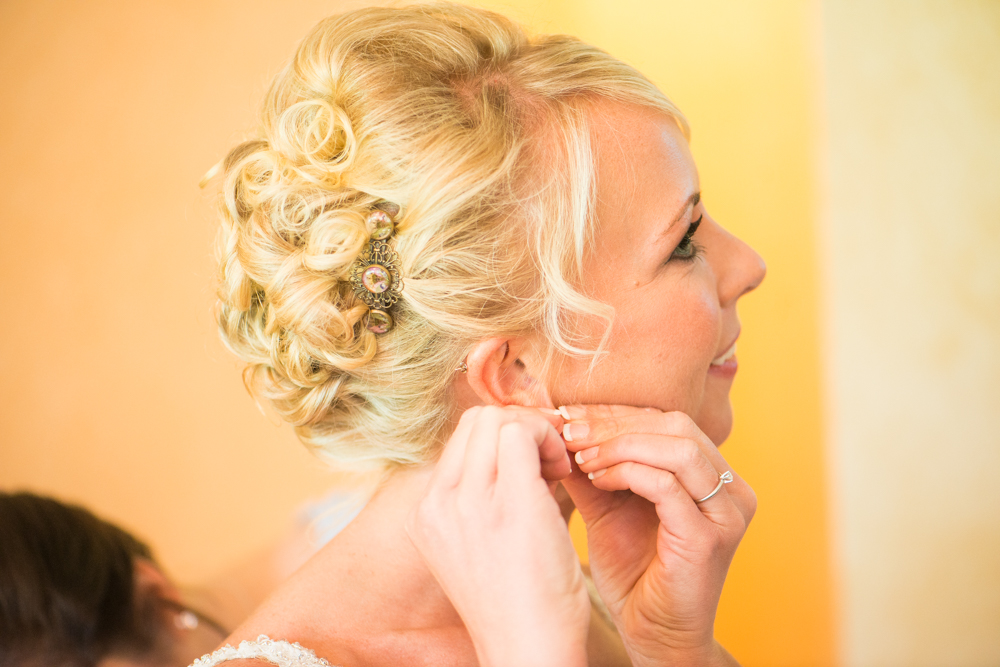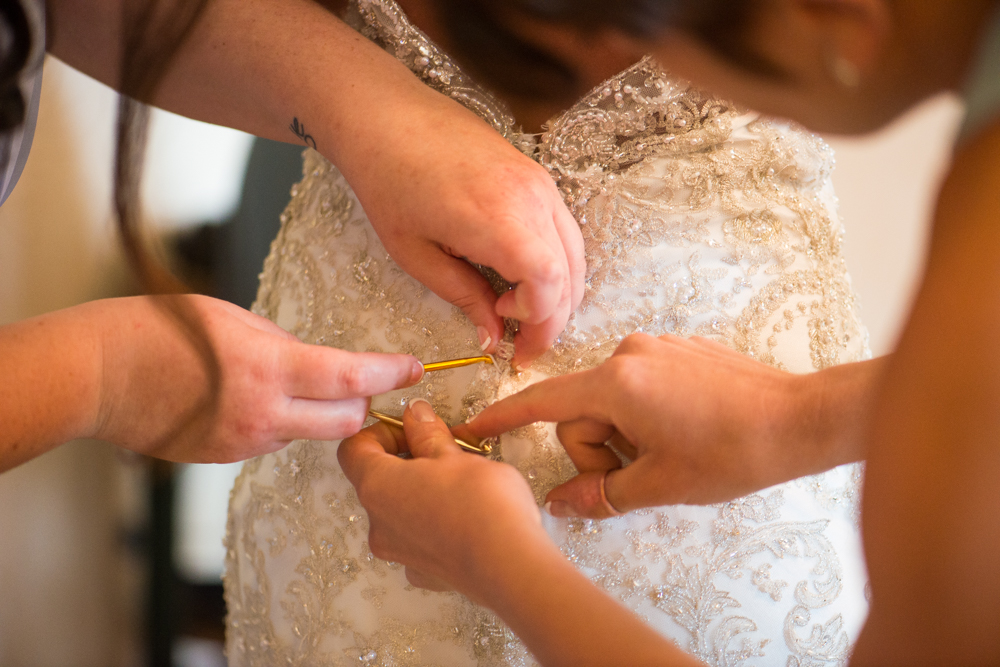 Unbelievably gorgeous bride!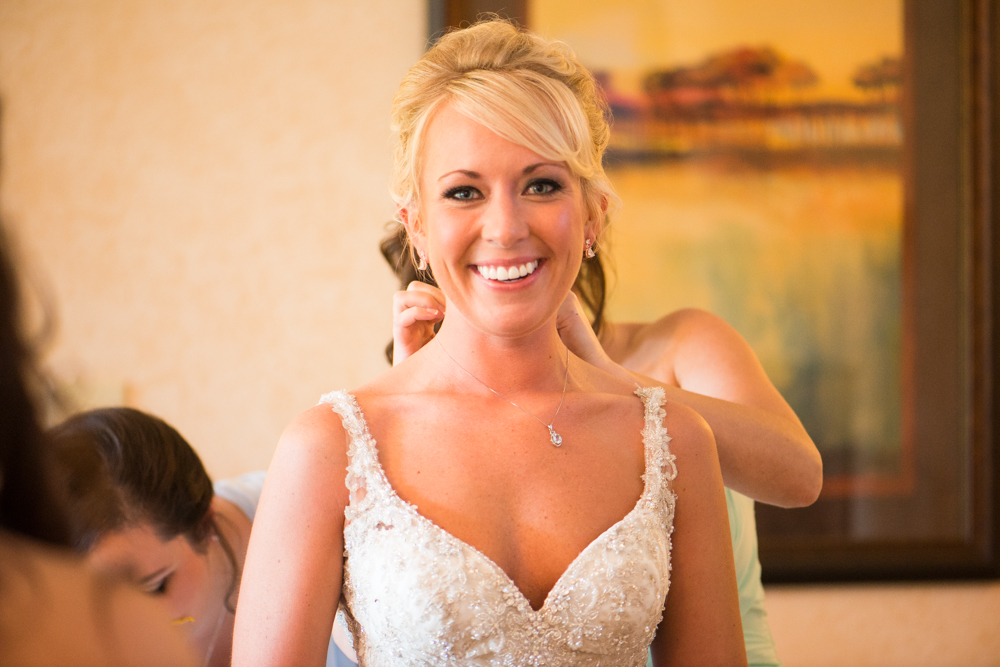 And so full of joy & laughter. Love it!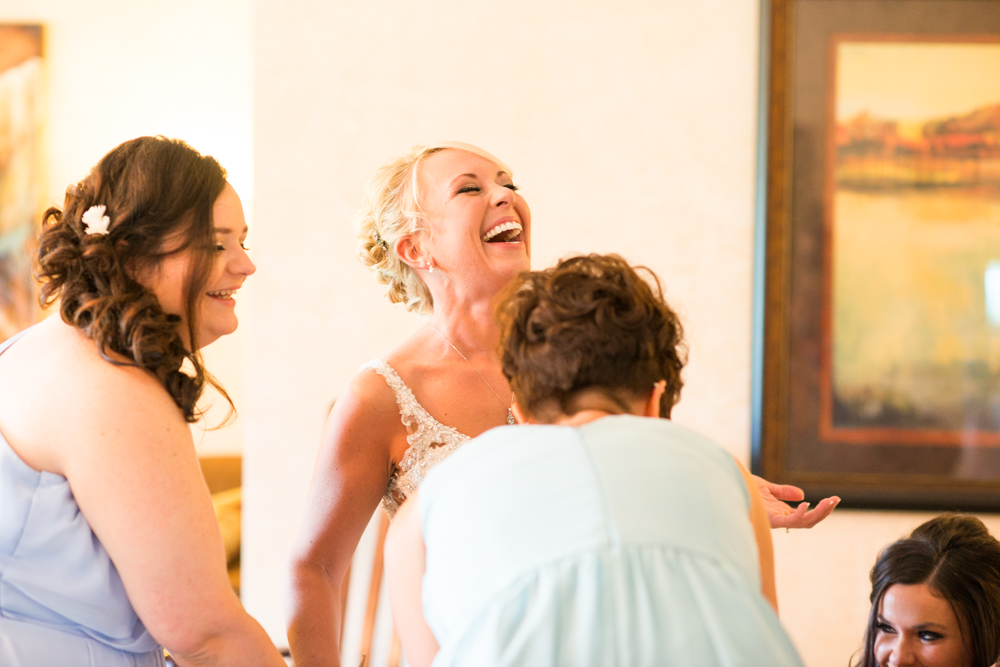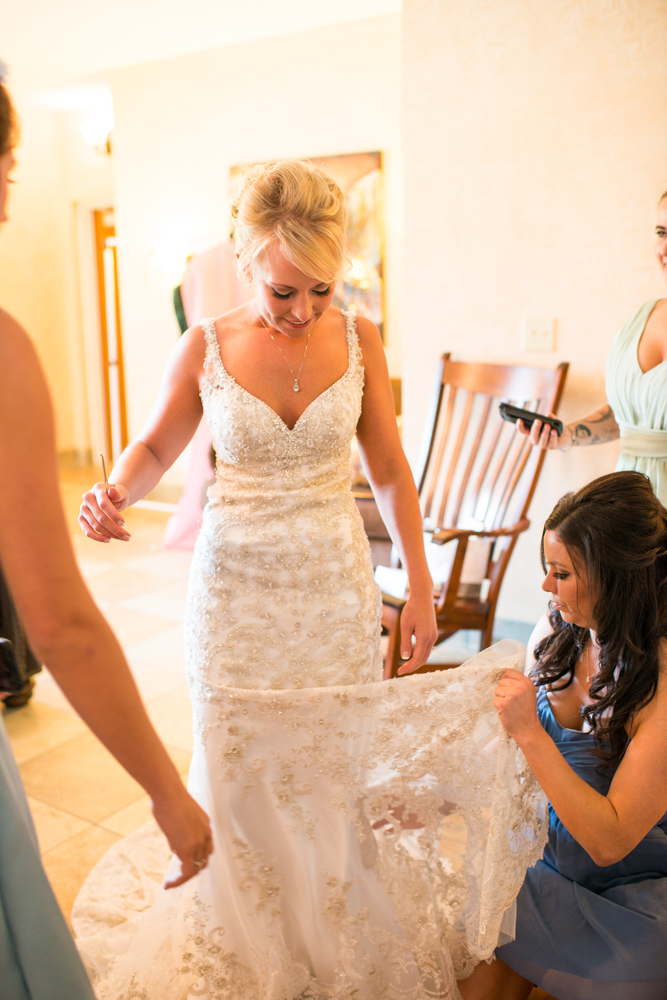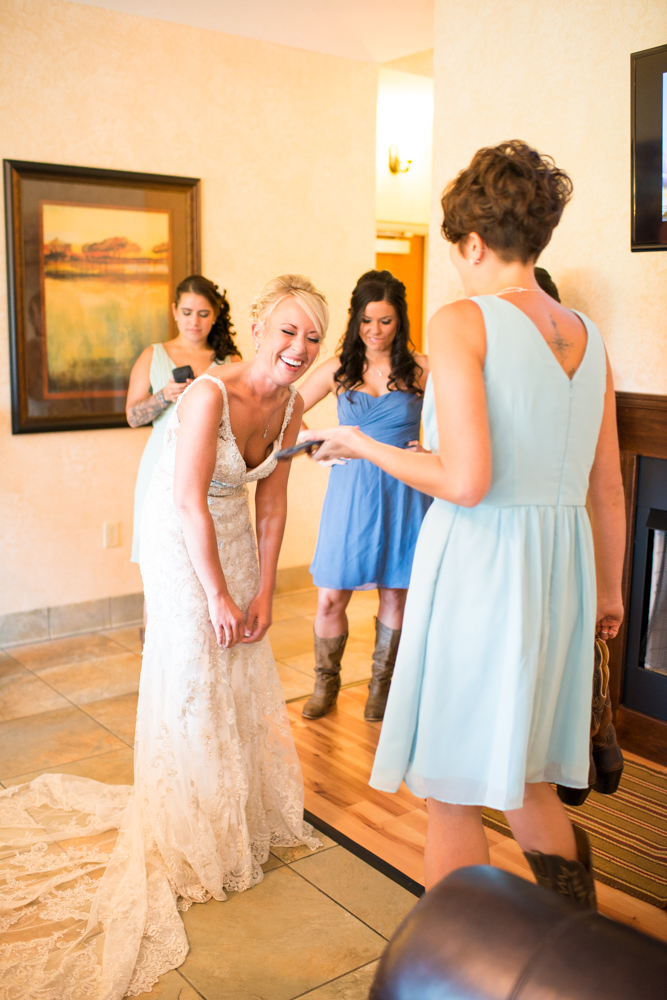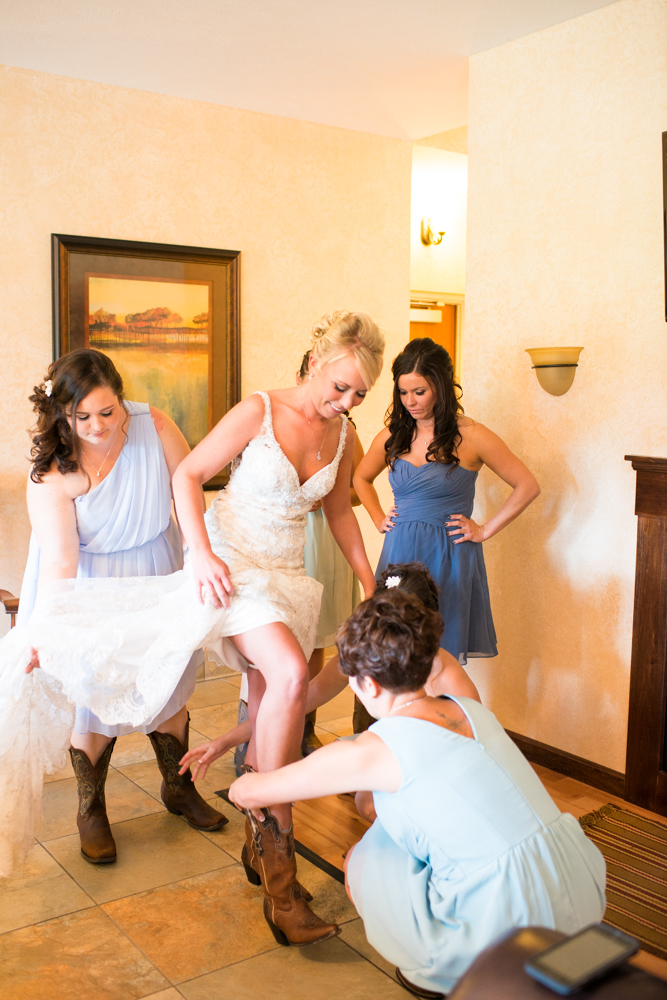 Then it was time for their first look! I get butterflies every time we shoot a first look. It's the best time on a wedding day because the bride & groom get a few private moments to just be and soak in that this day has finally come.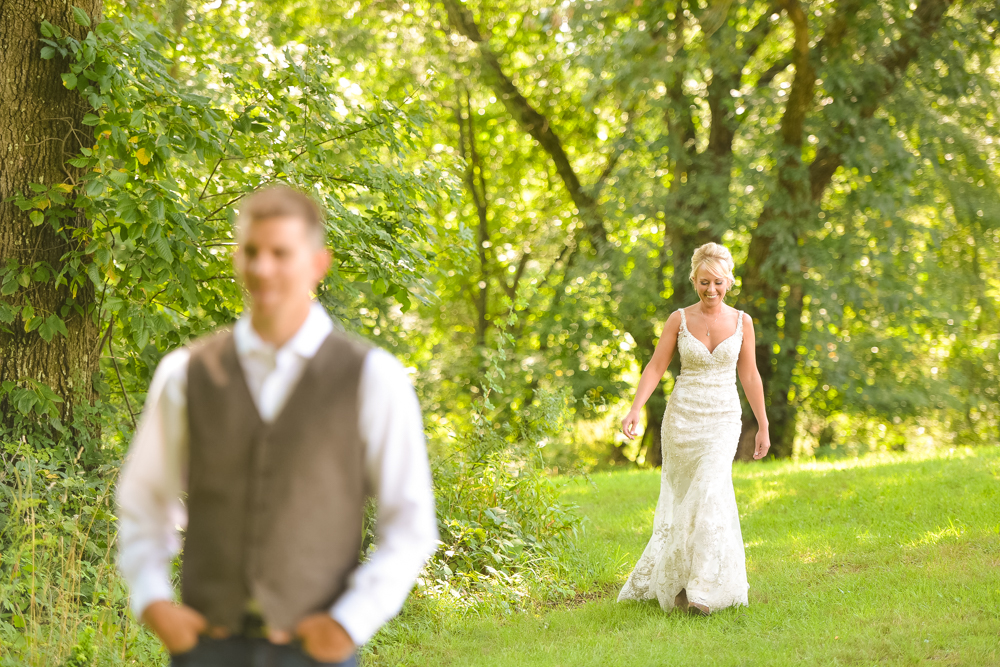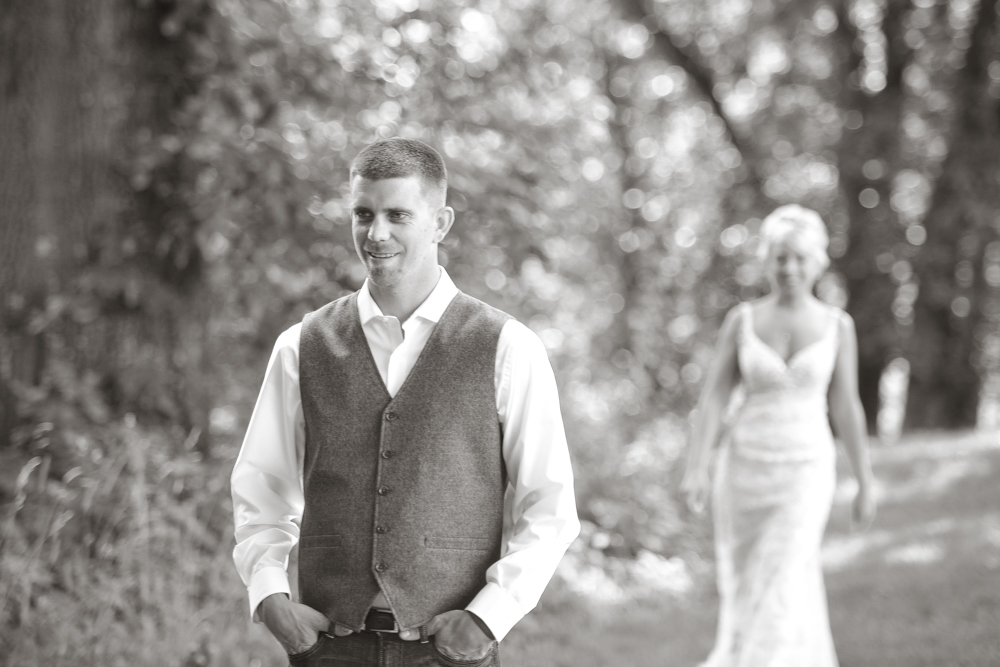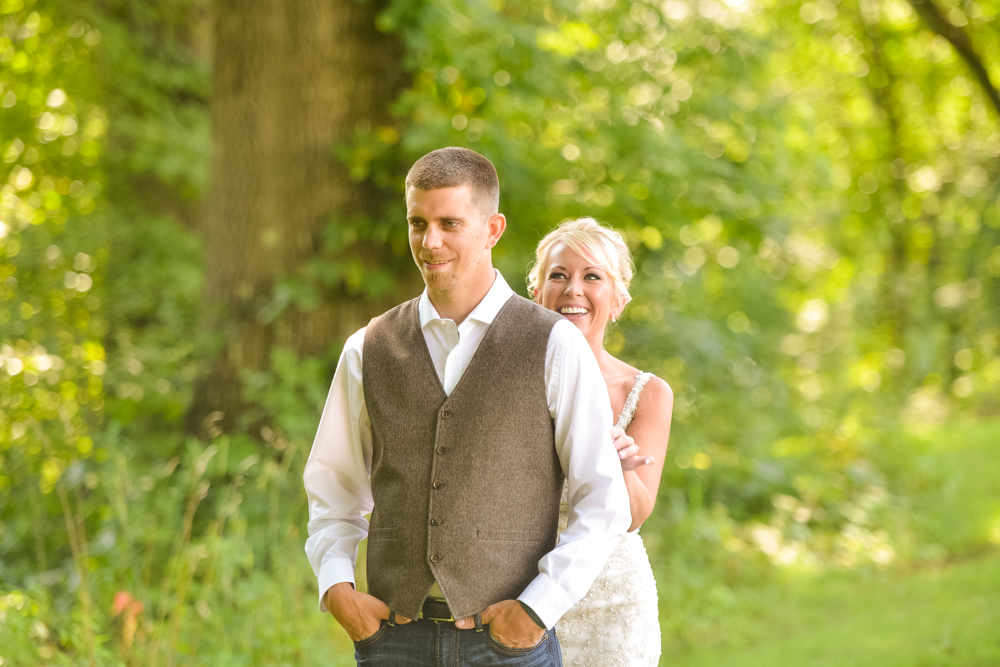 I can't even handle how cute this is!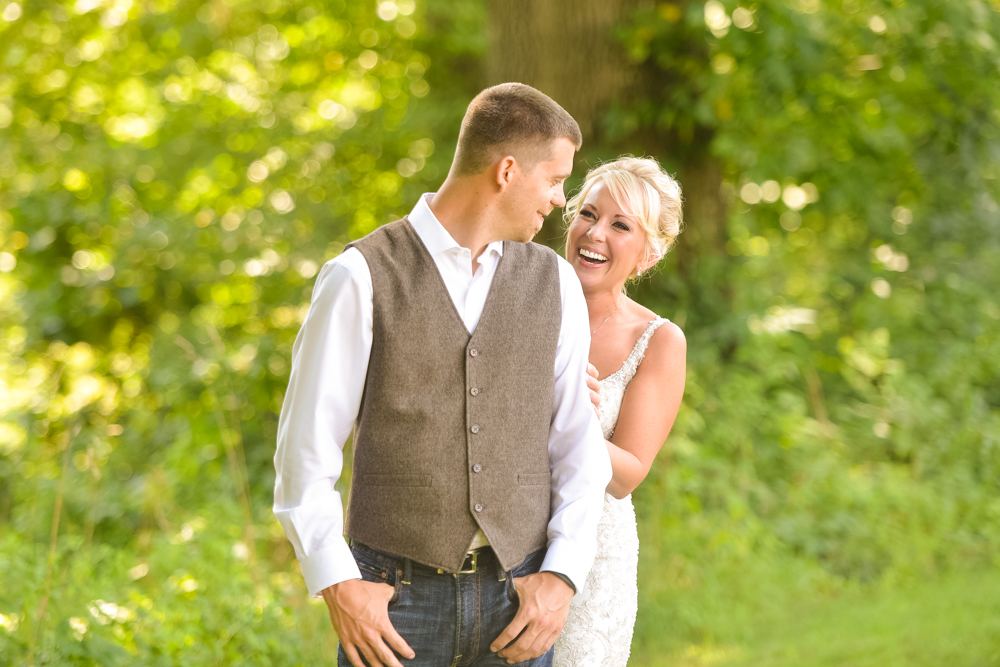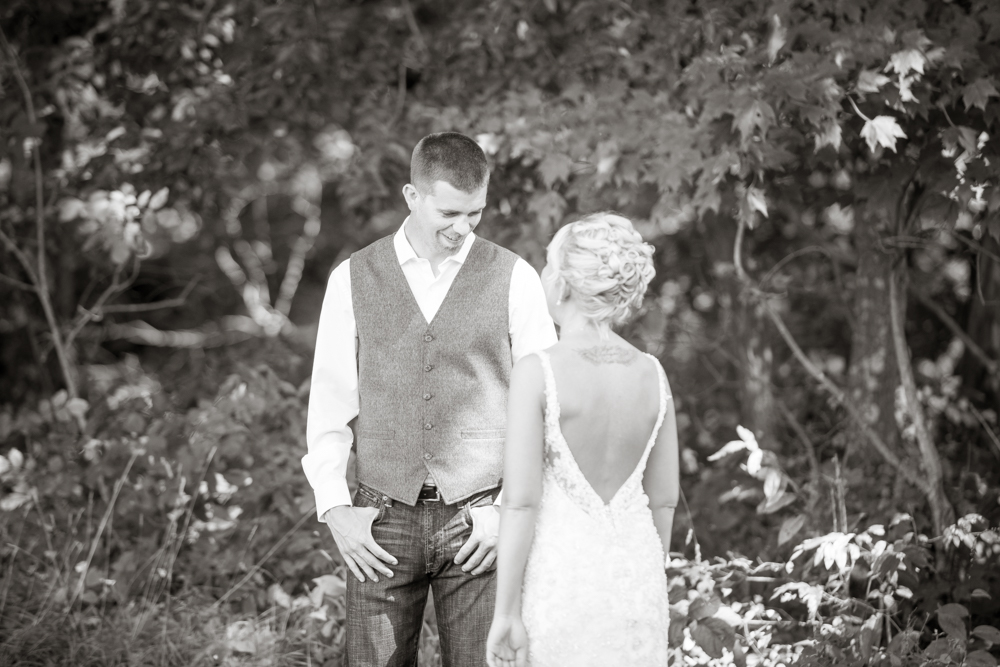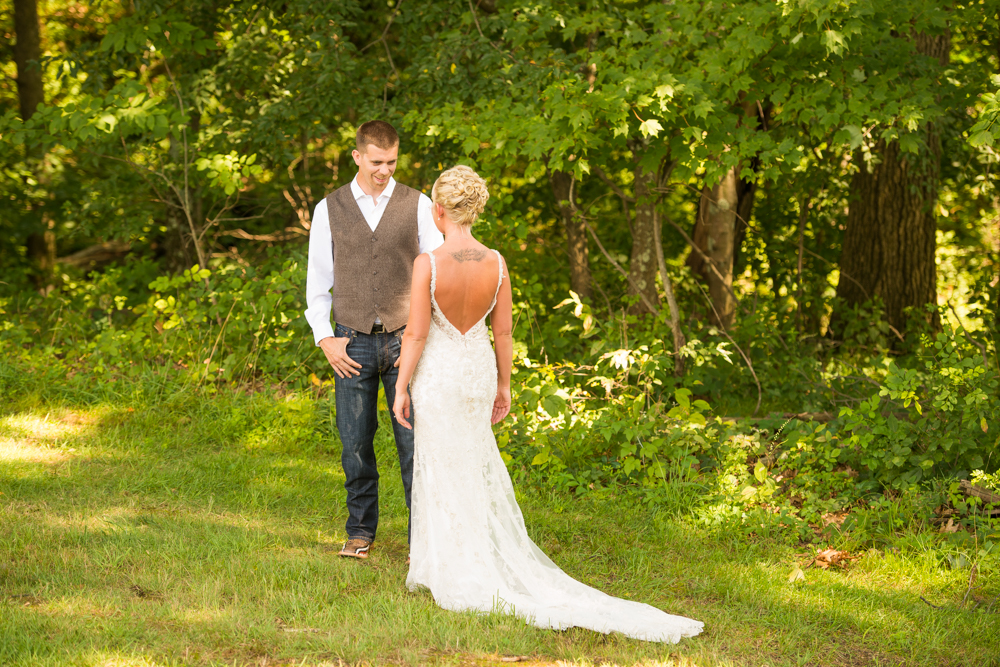 If you saw their engagement photos, then you know that their dog is basically a model & perfect in every way. Miss Riley, we love you! And Jenny did a fantastic job with her flower collar that you'll see coming up.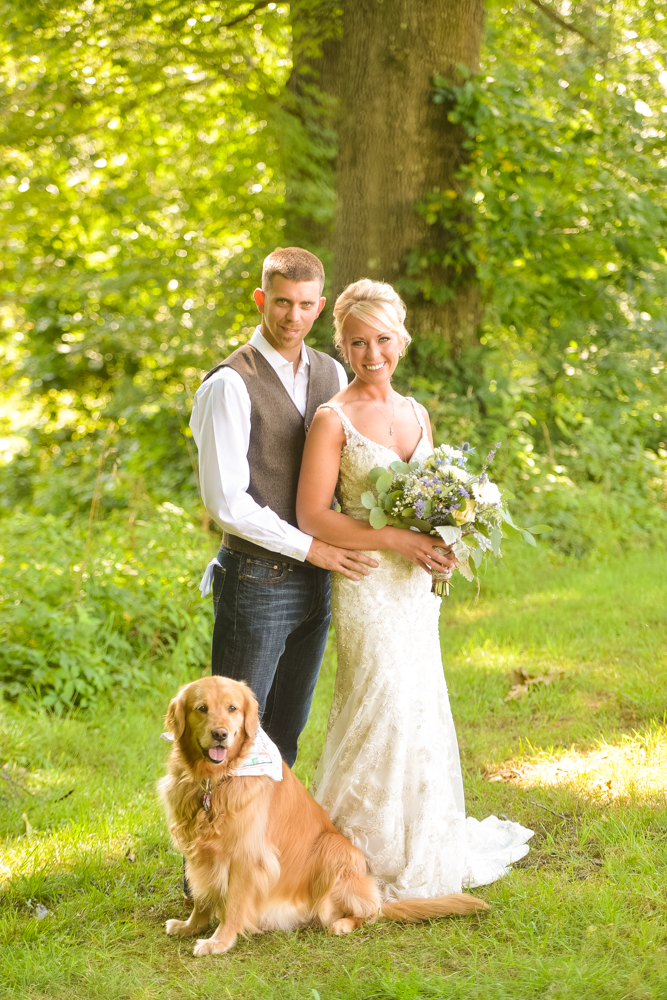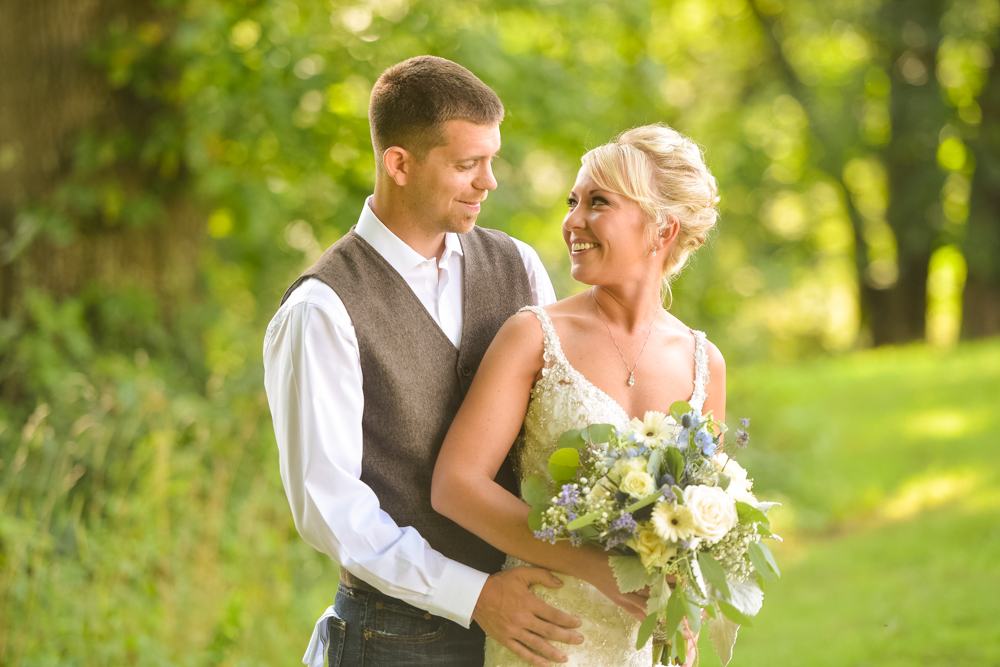 Beautiful! Those smiles!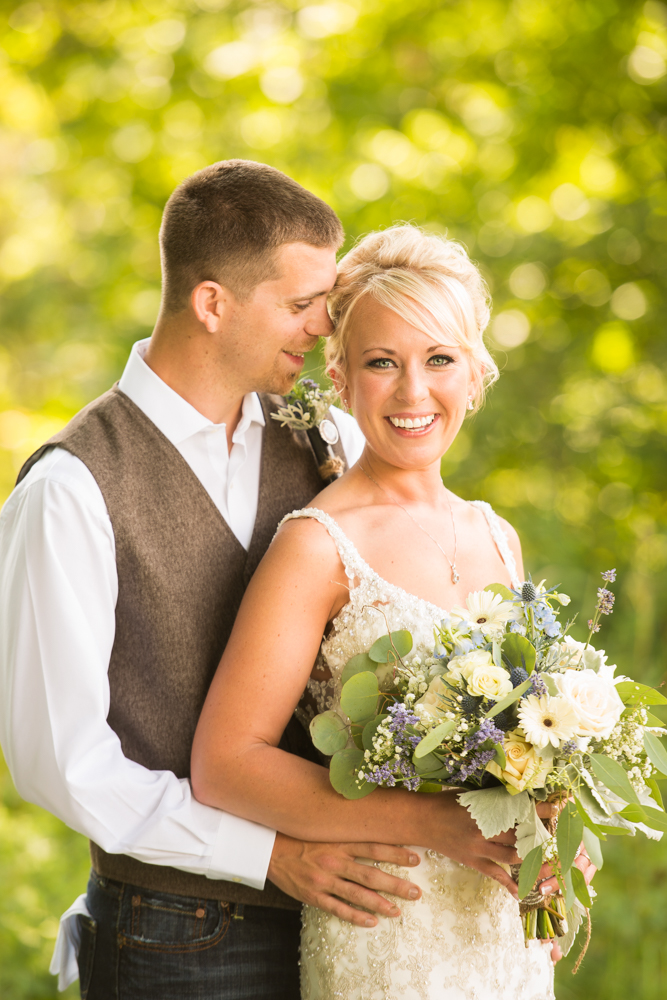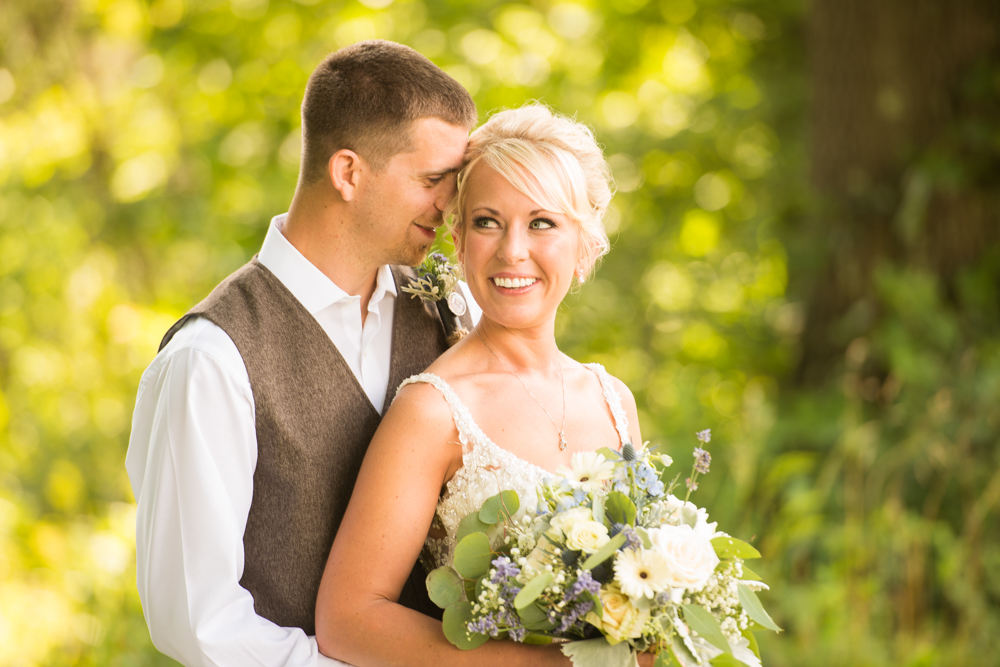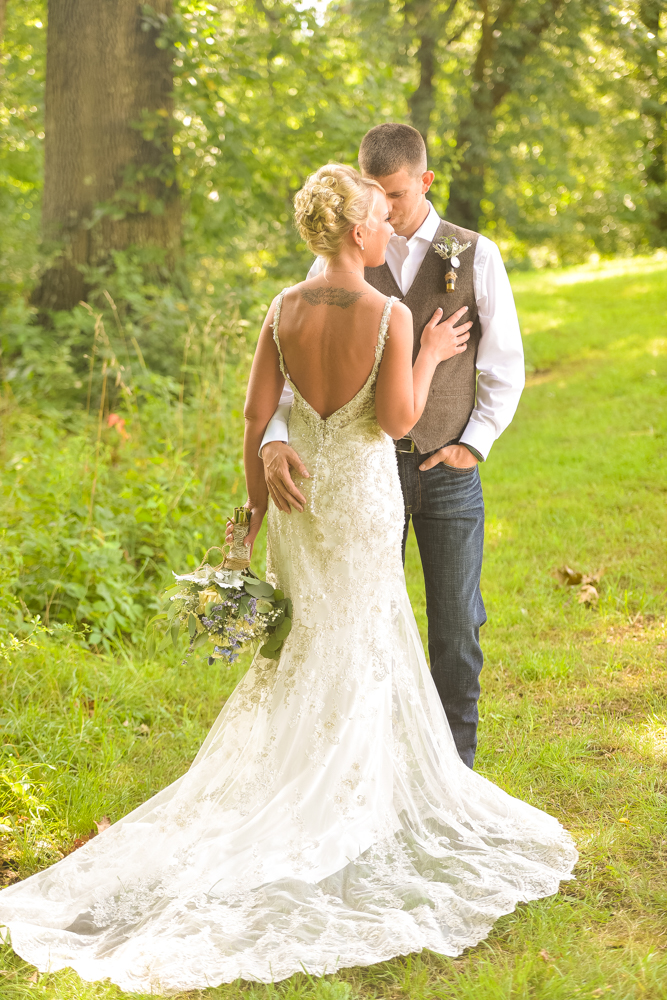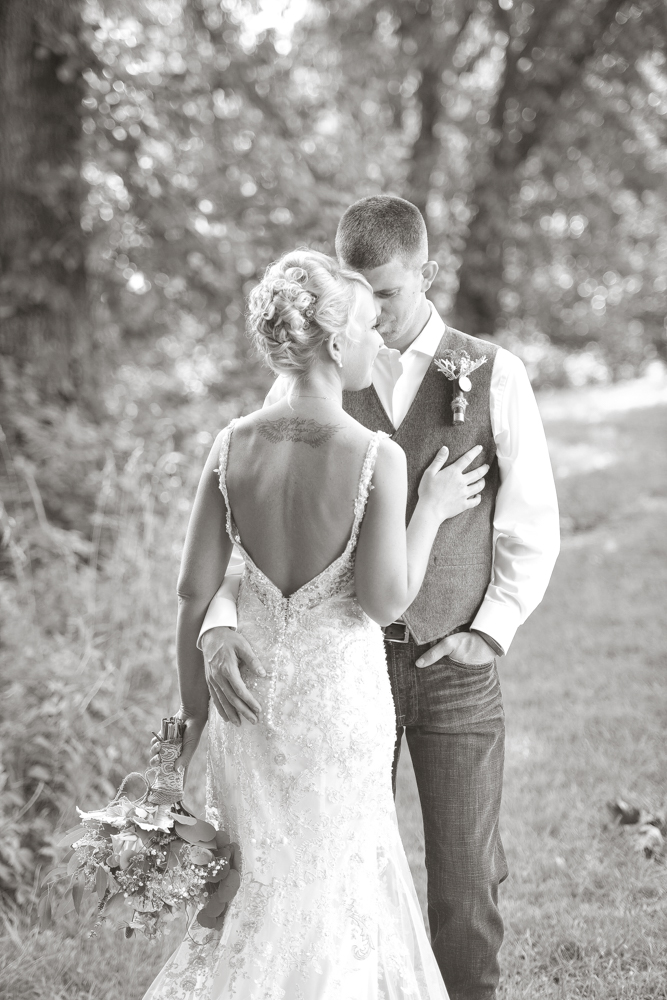 This day was all about love & happiness. Even when their friends gave their toasts at the reception they gushed about how perfect these two are. . . even though it took them the longest time to admit they were dating at first. haha!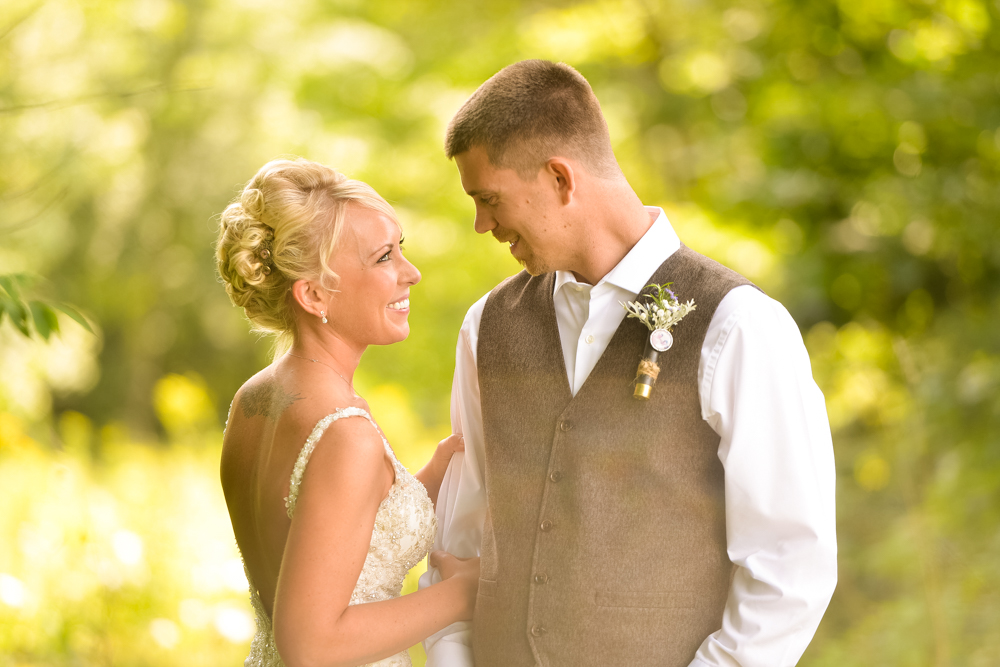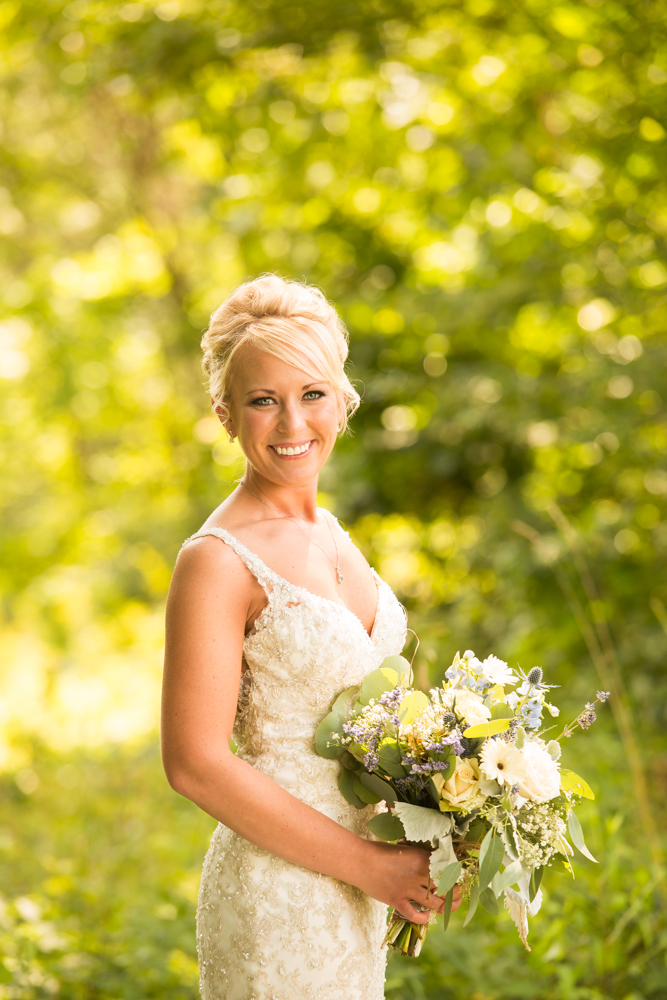 Wow! Just stunning!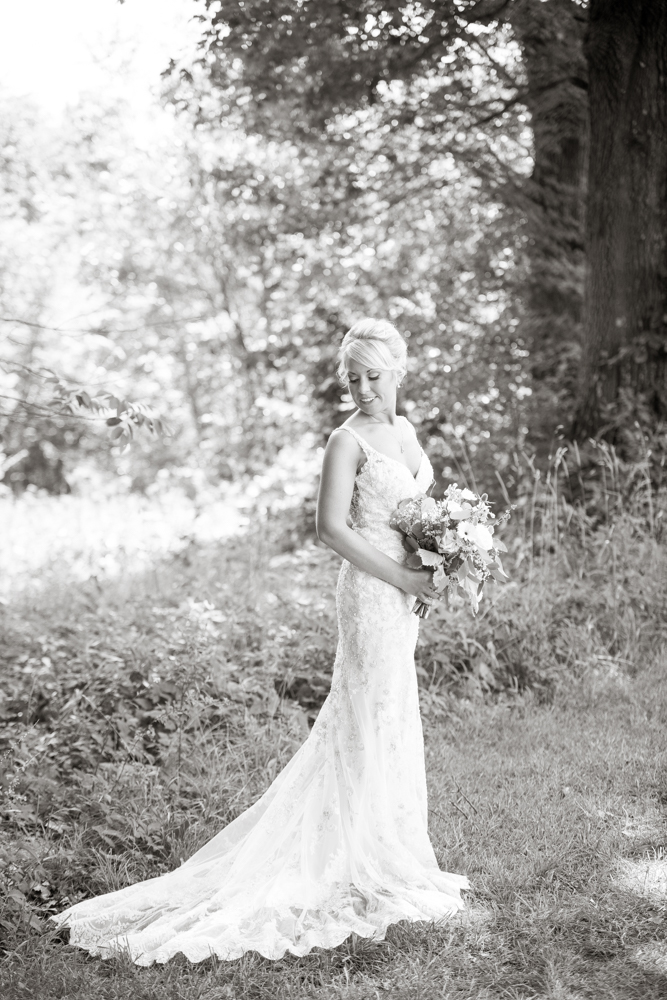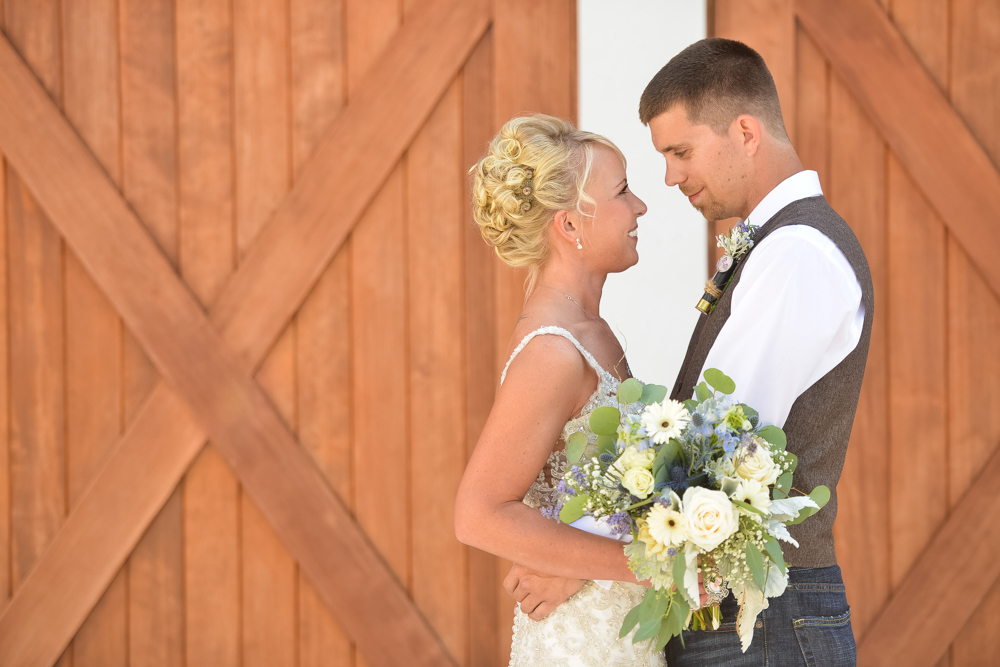 Century Farms is a rustic glam dream come true for brides who want a pretty barn wedding.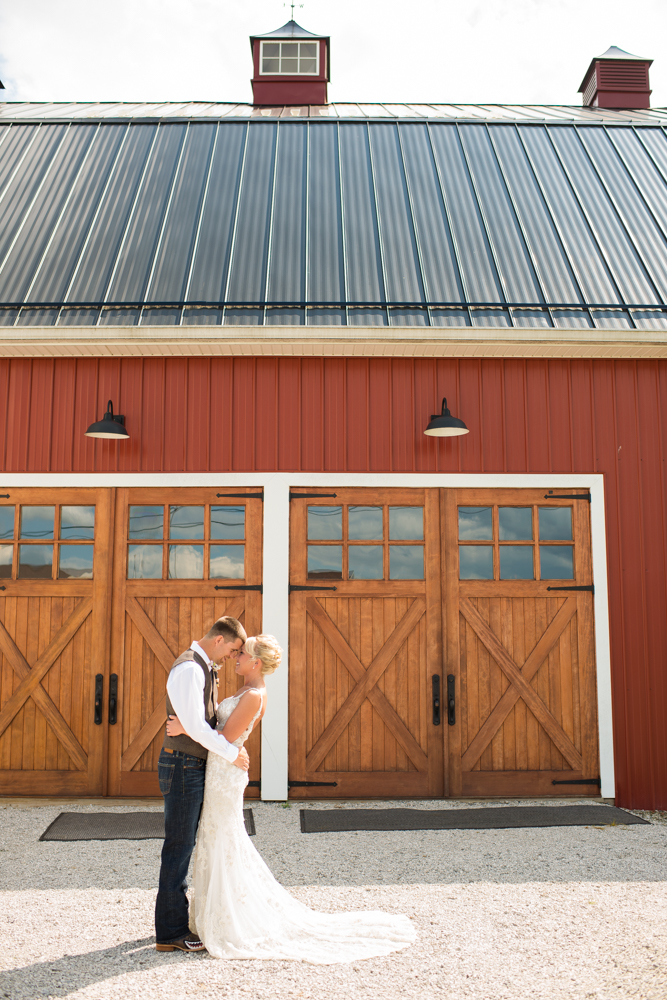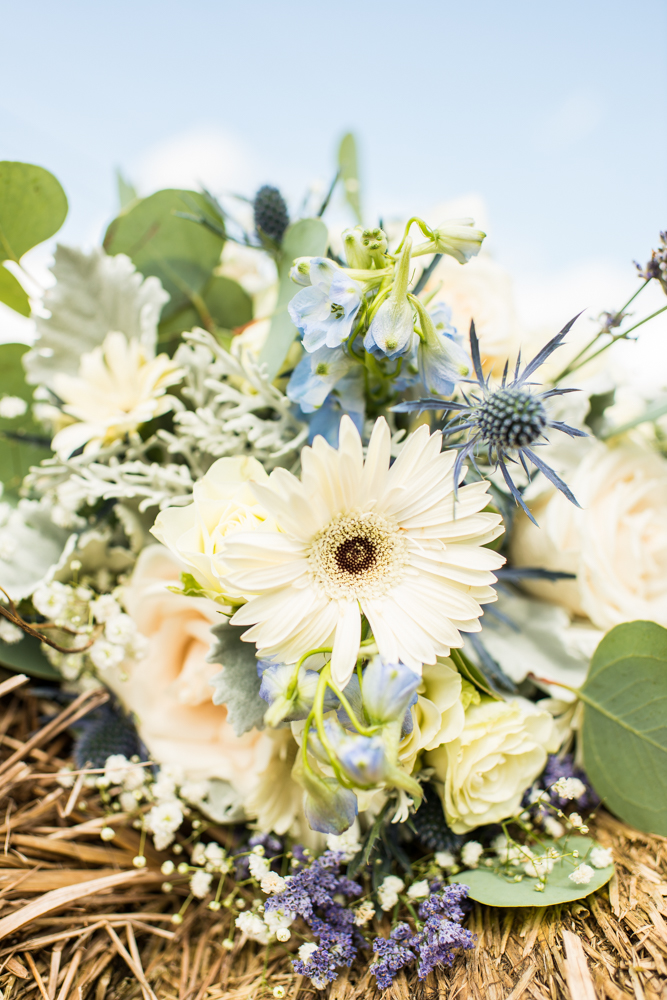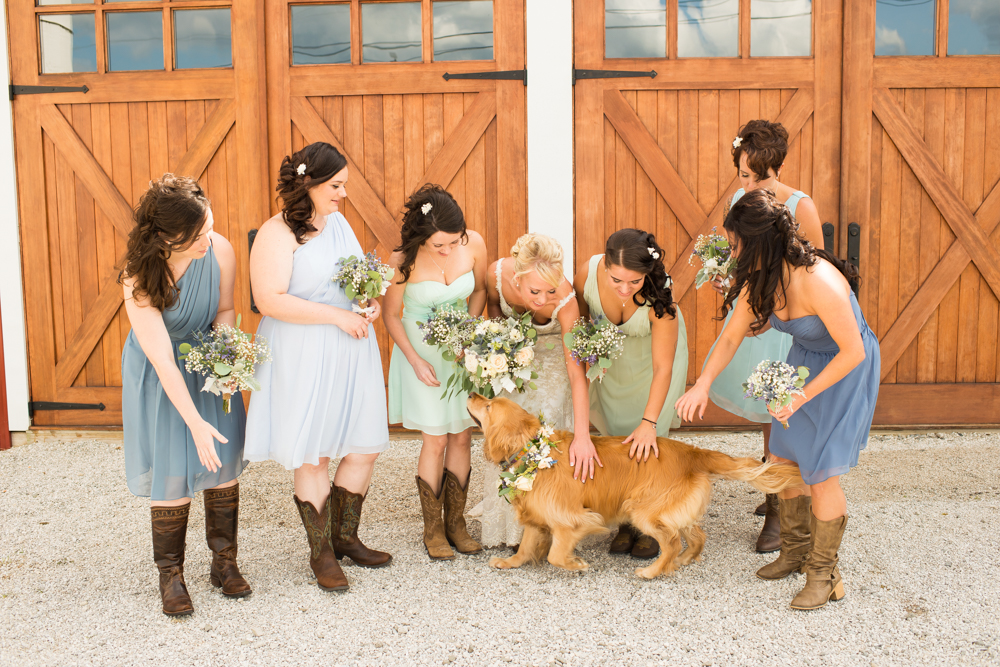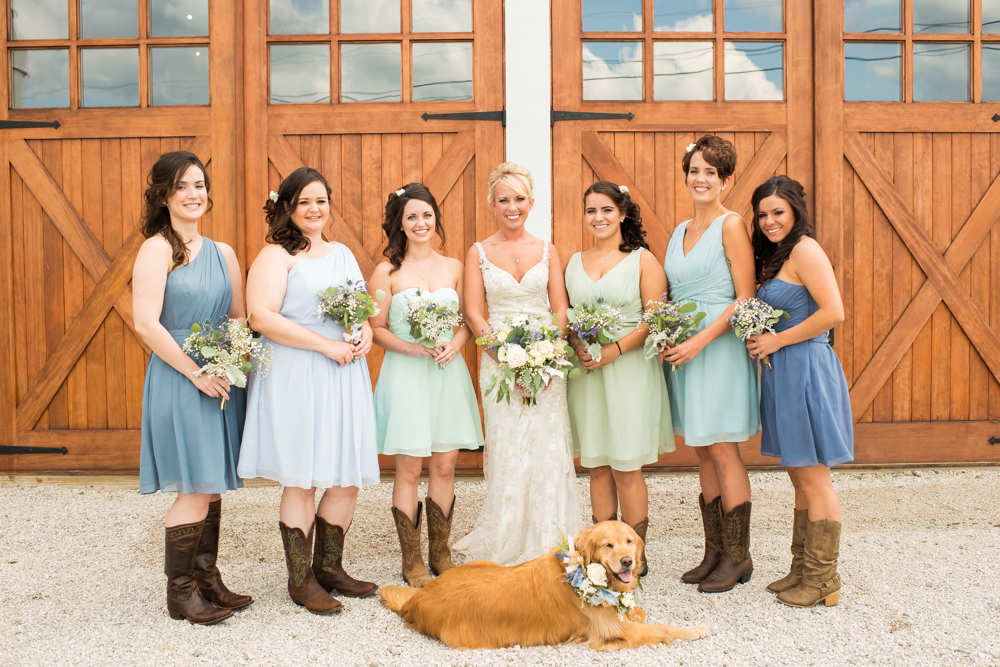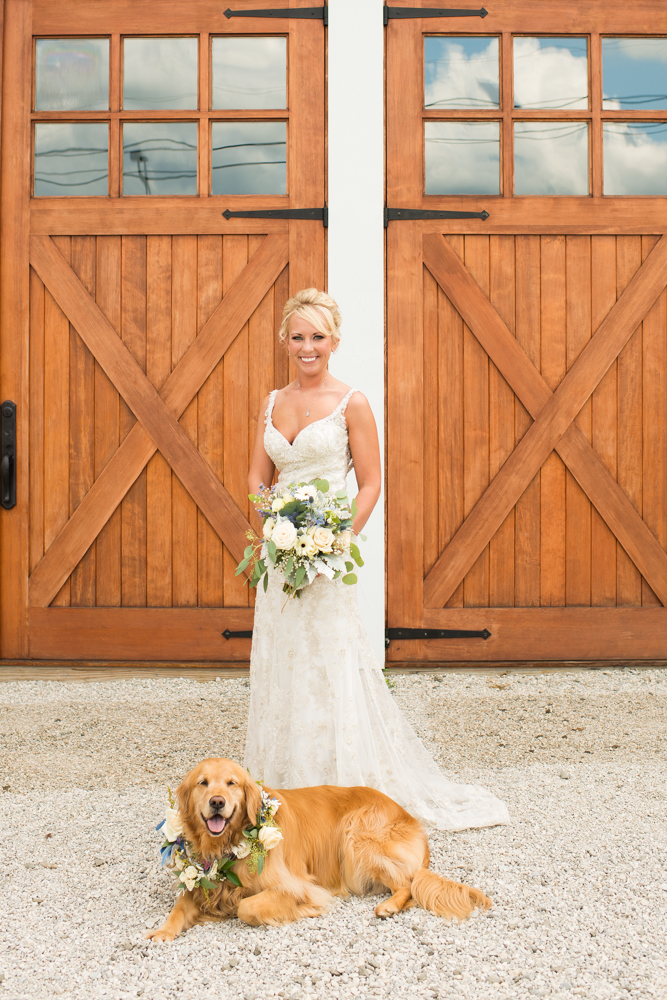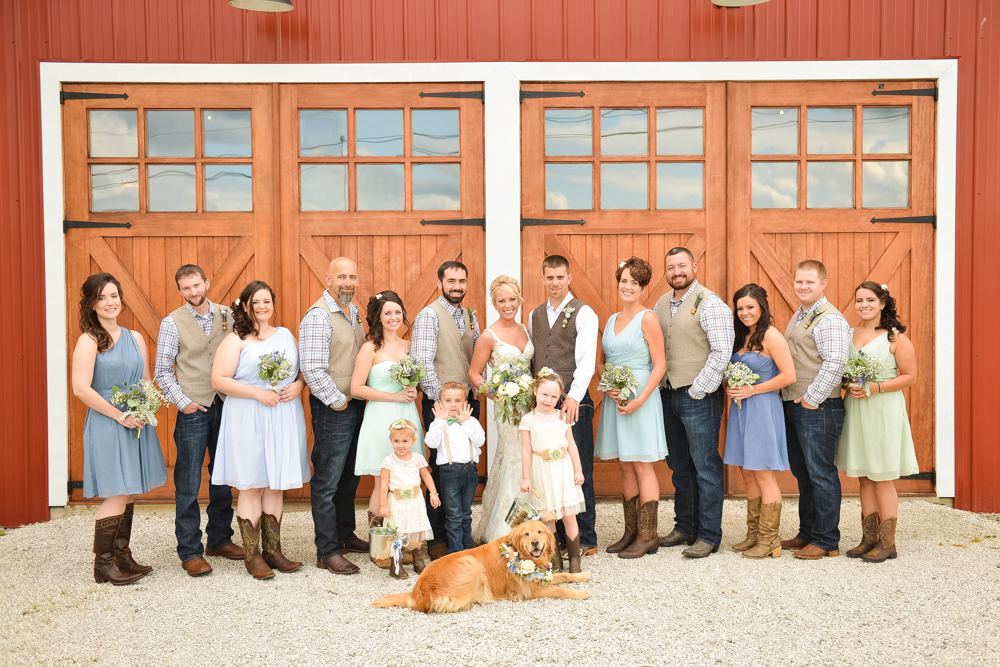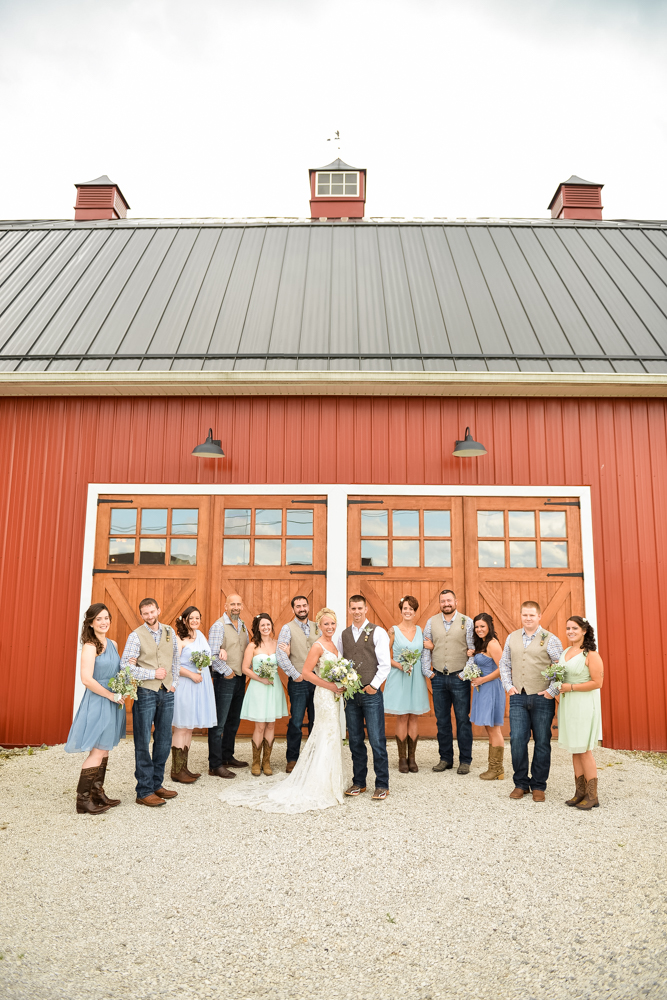 ha! This group was anything but shy.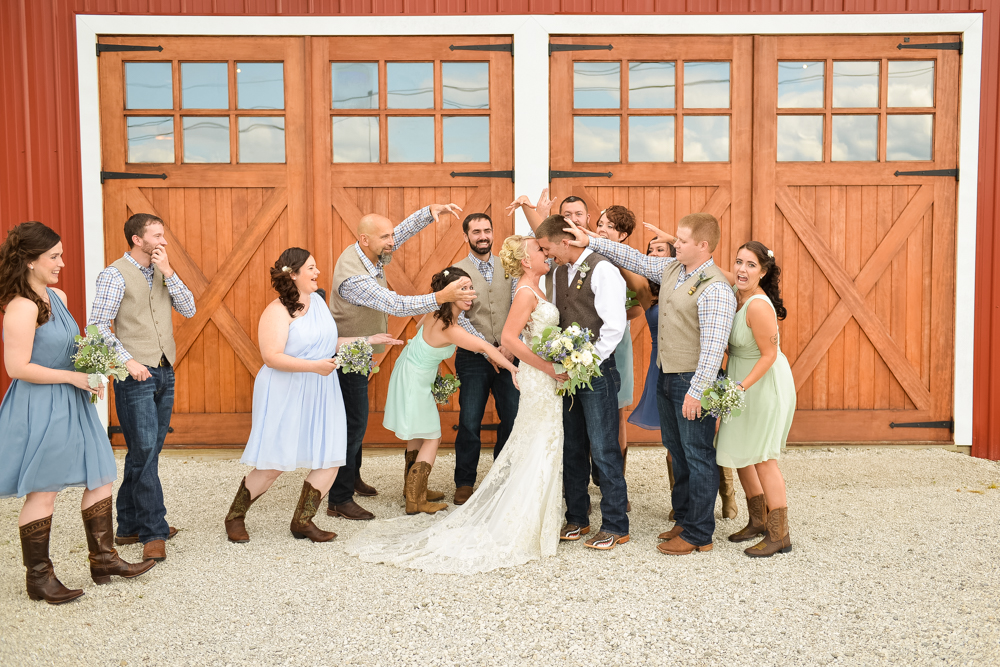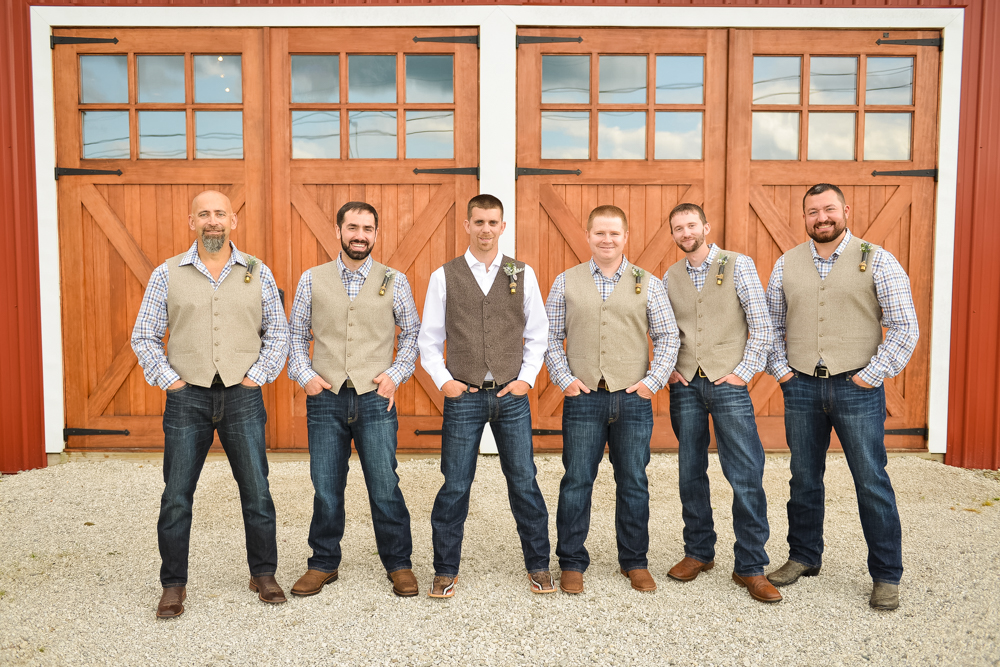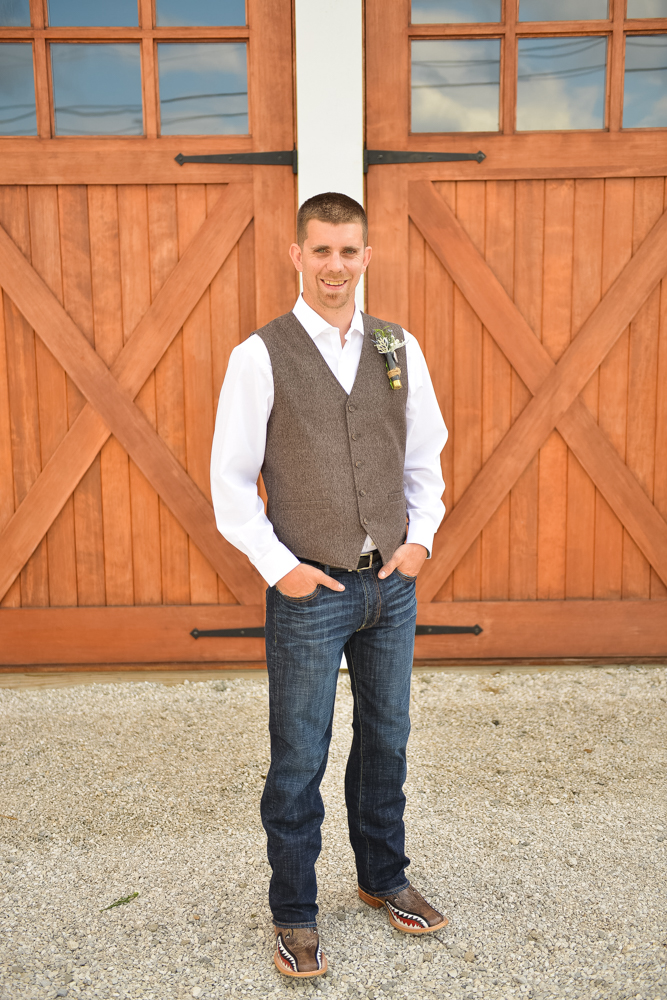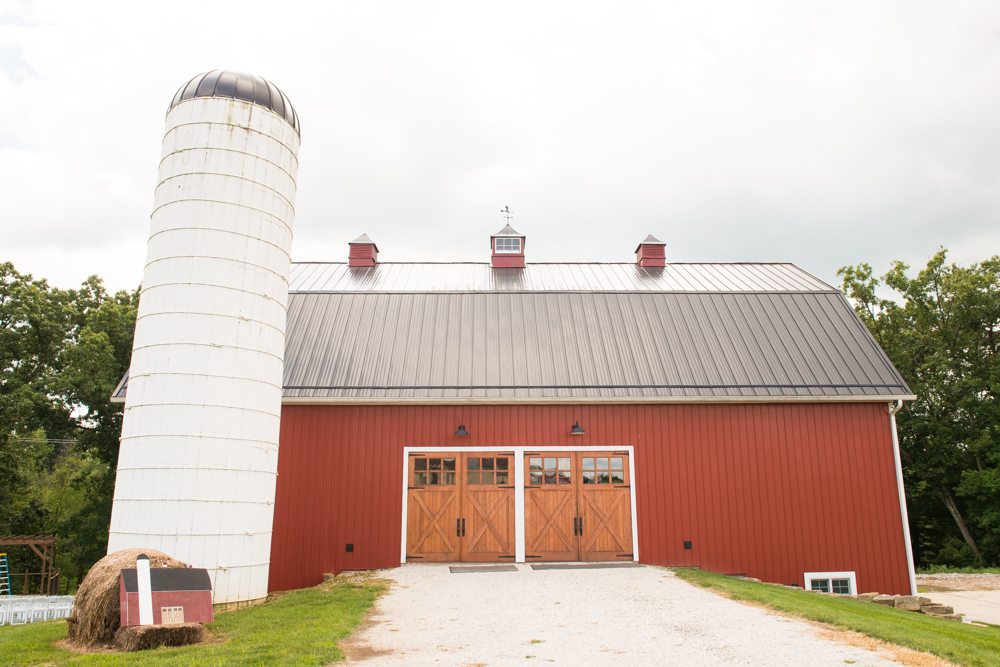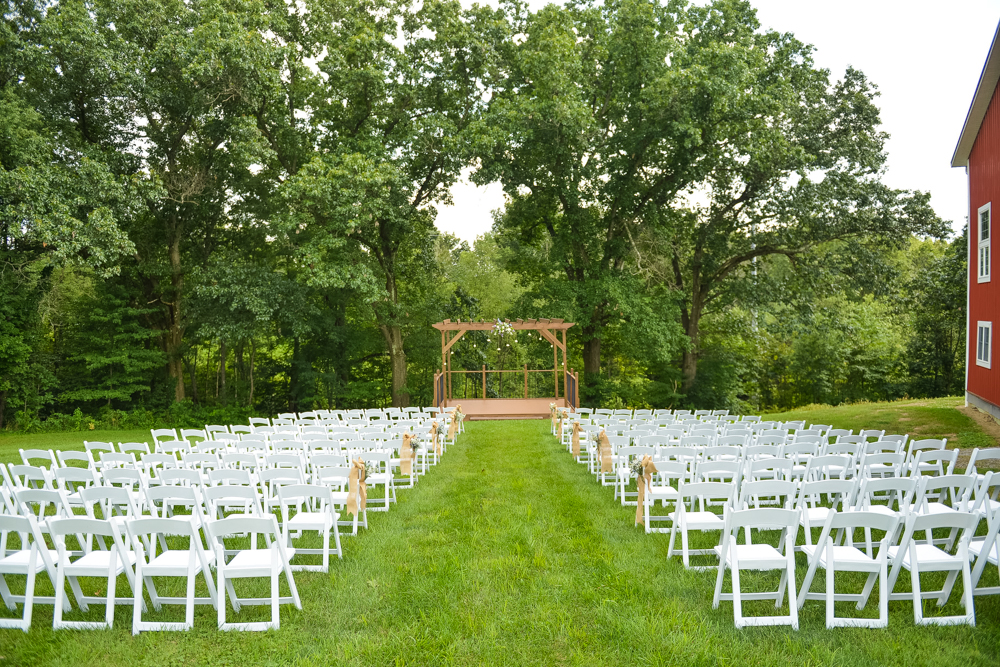 Such a pretty place to say "I do."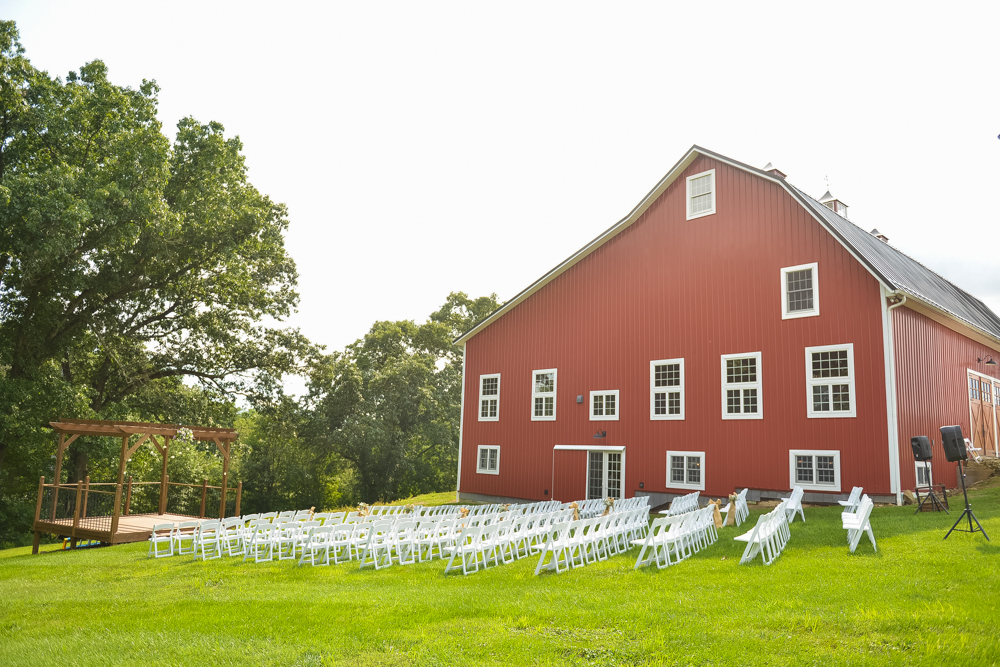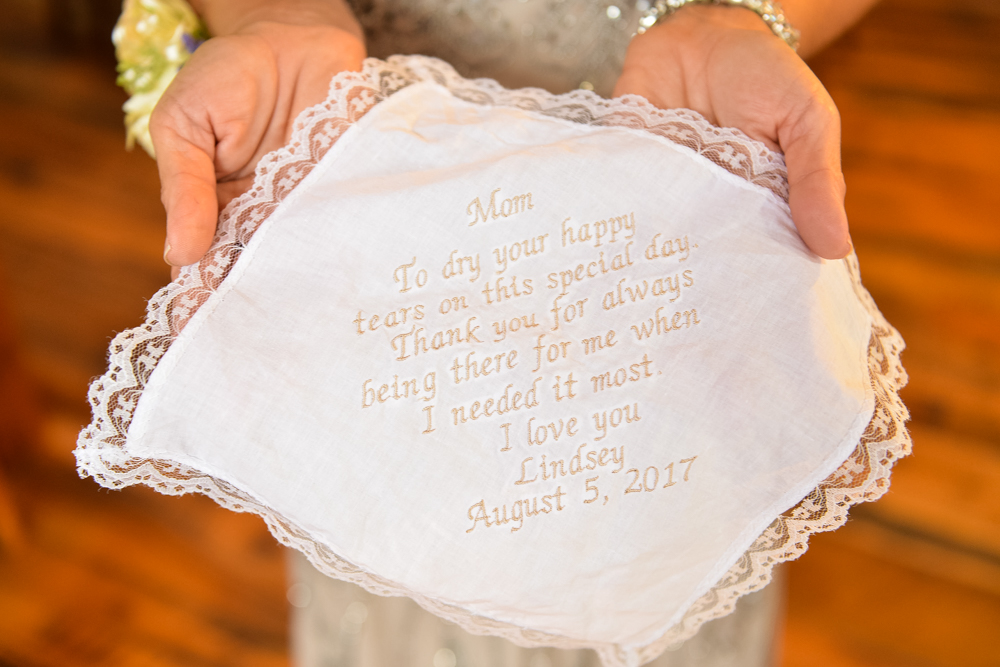 Good thing Lindsey got her mom the handkerchief.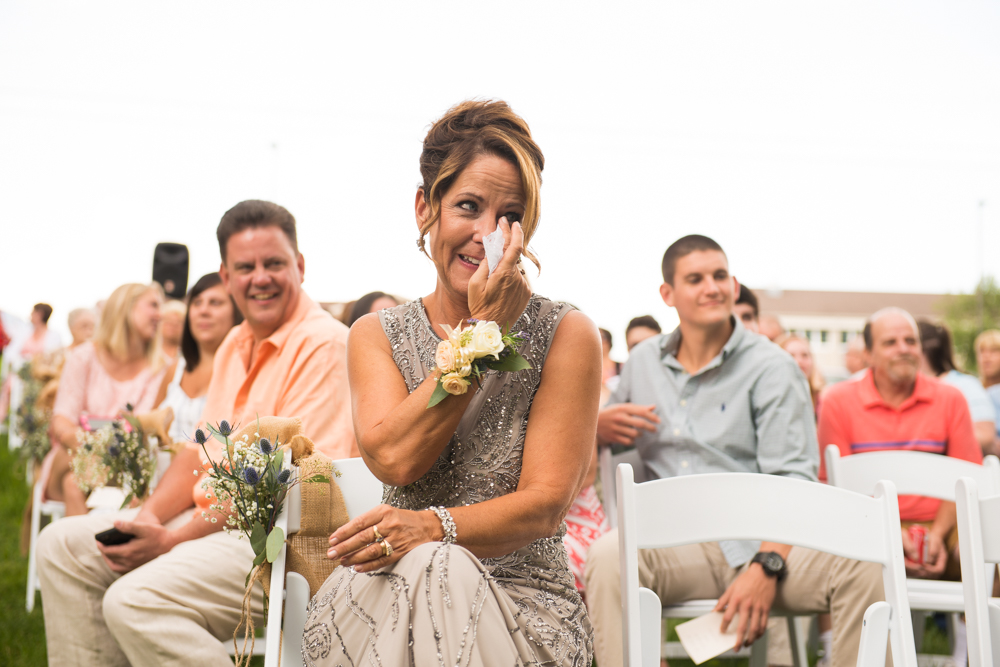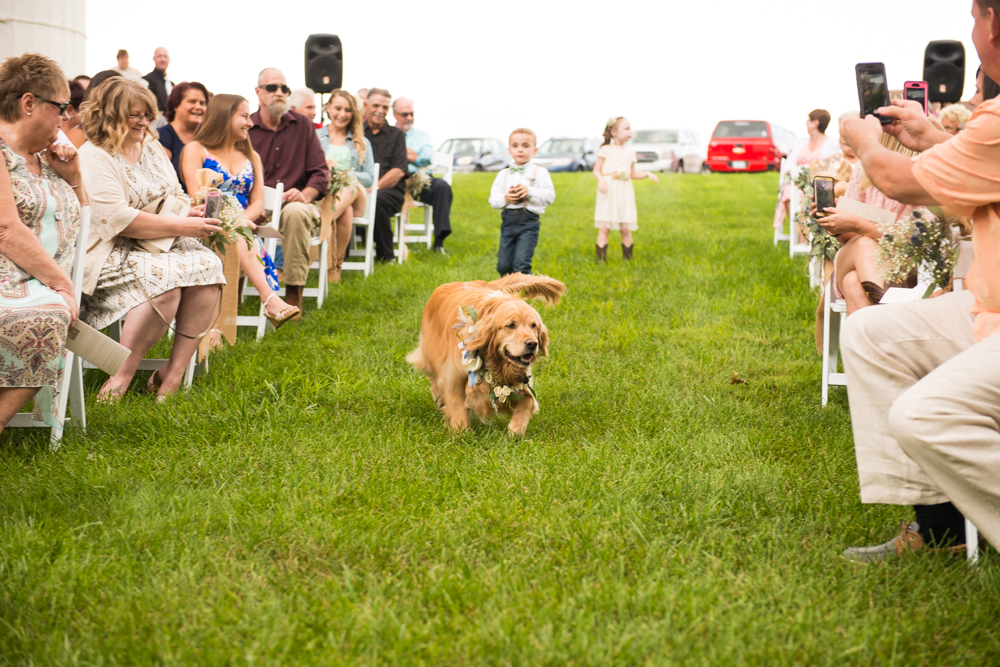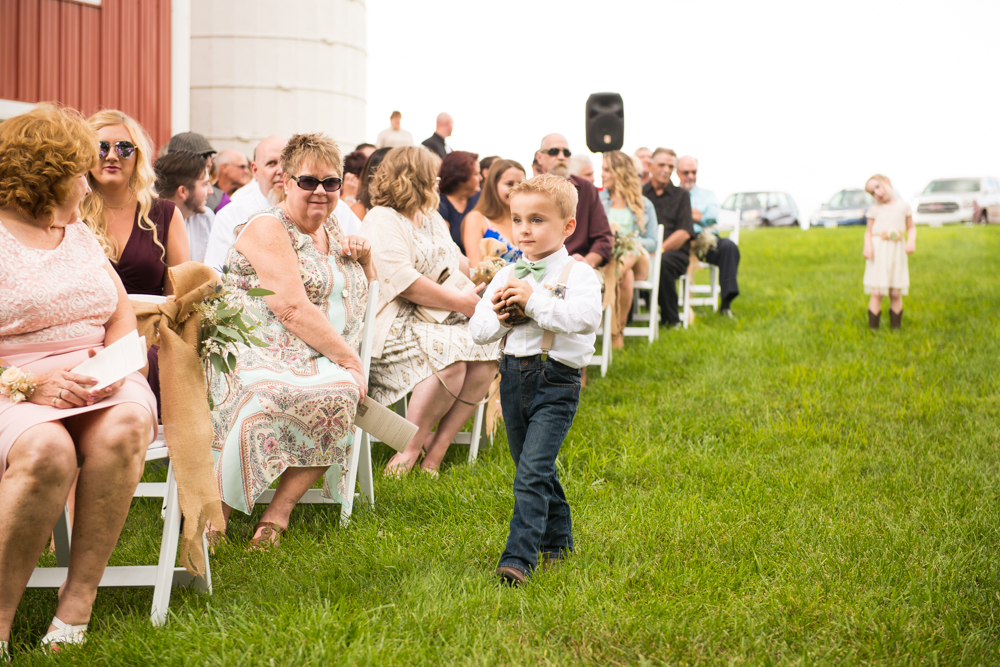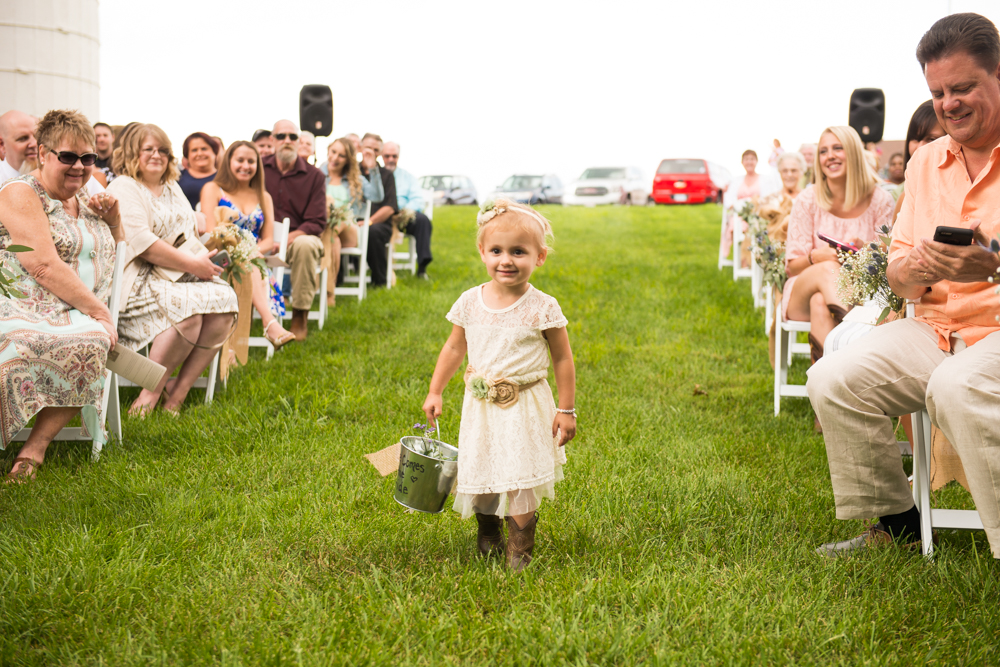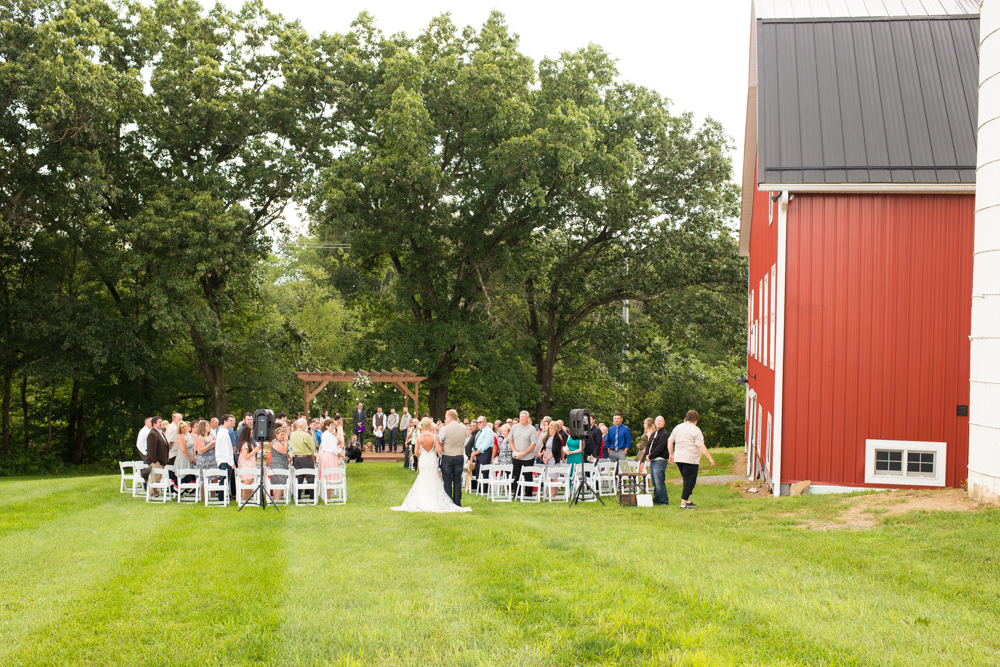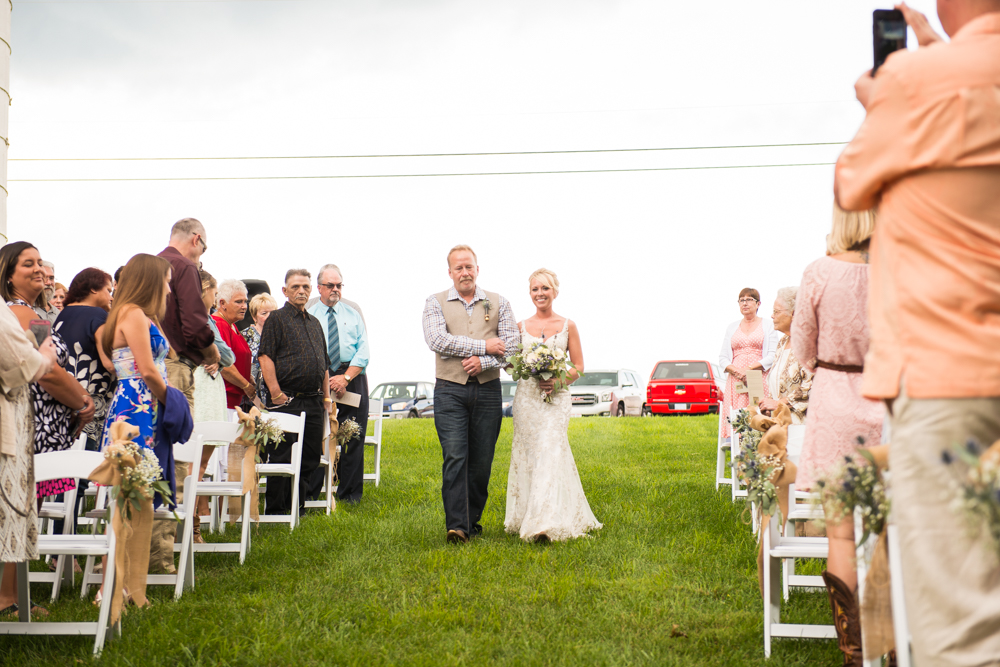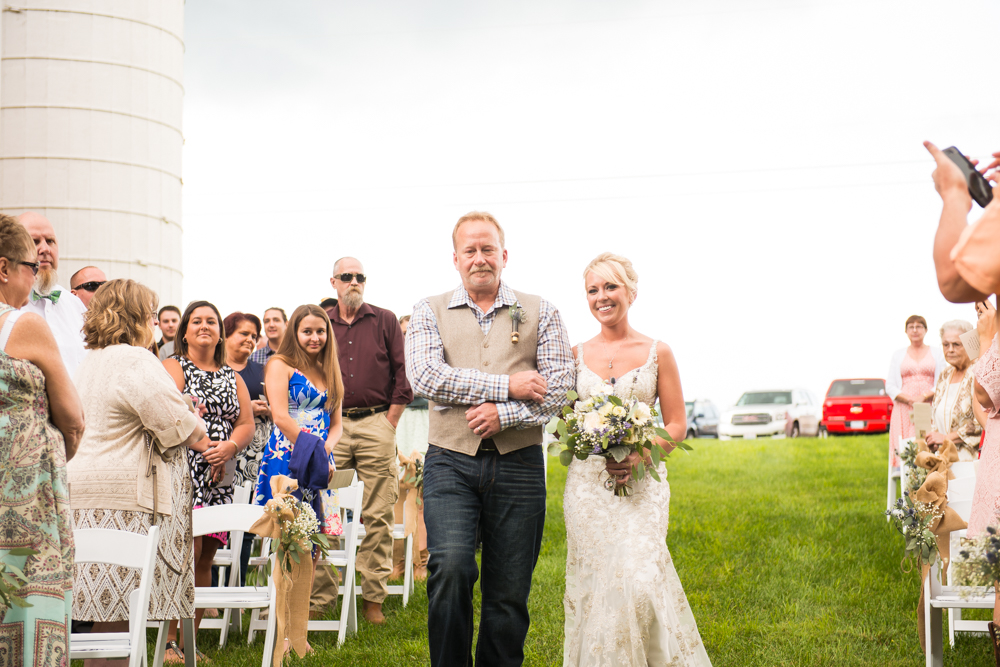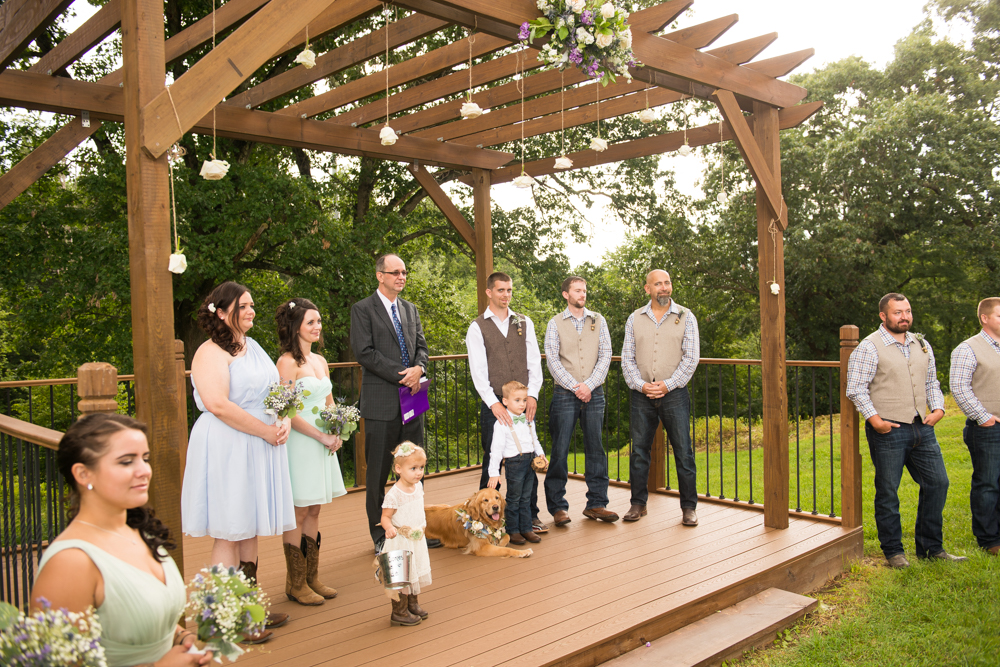 Riley was proud of her co-flower girl for walking down the aisle so she gave her a sloppy kiss.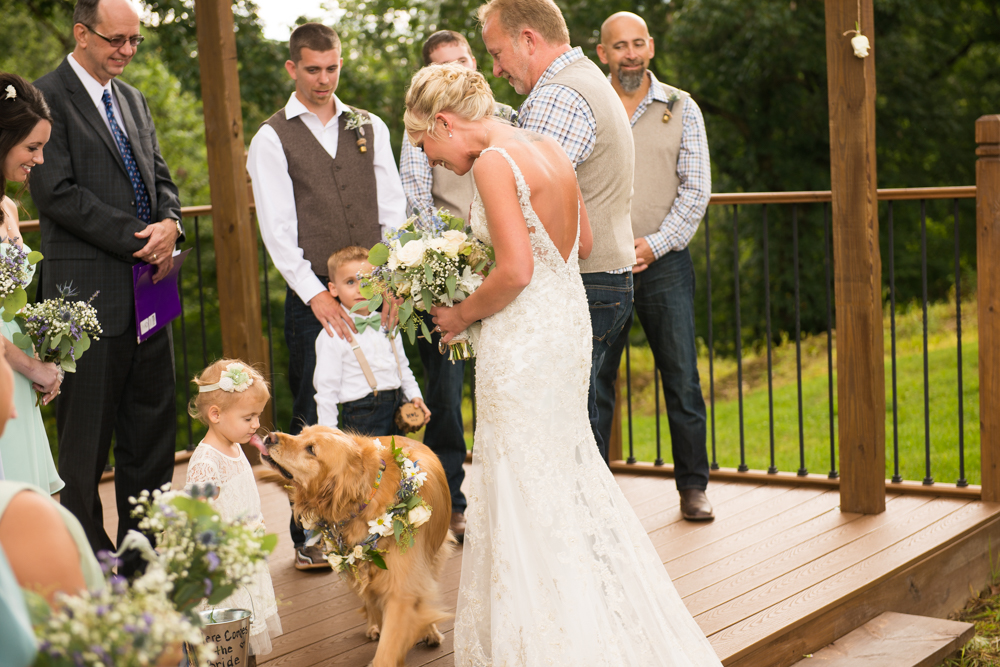 It must've been a wet one. haha!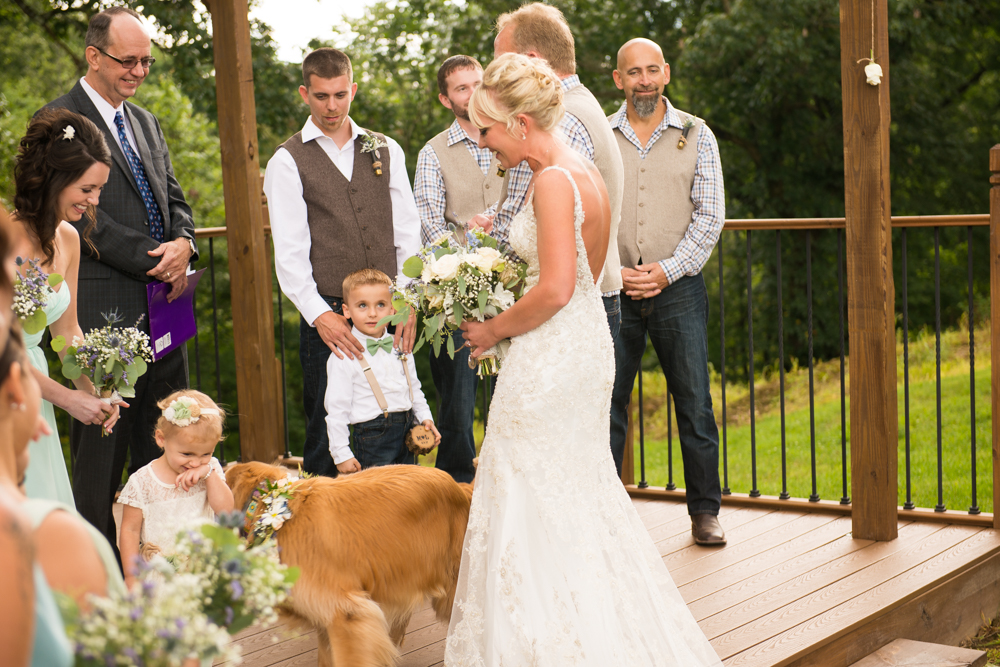 "Yeah. . . my mommy & daddy are getting married! Life is good."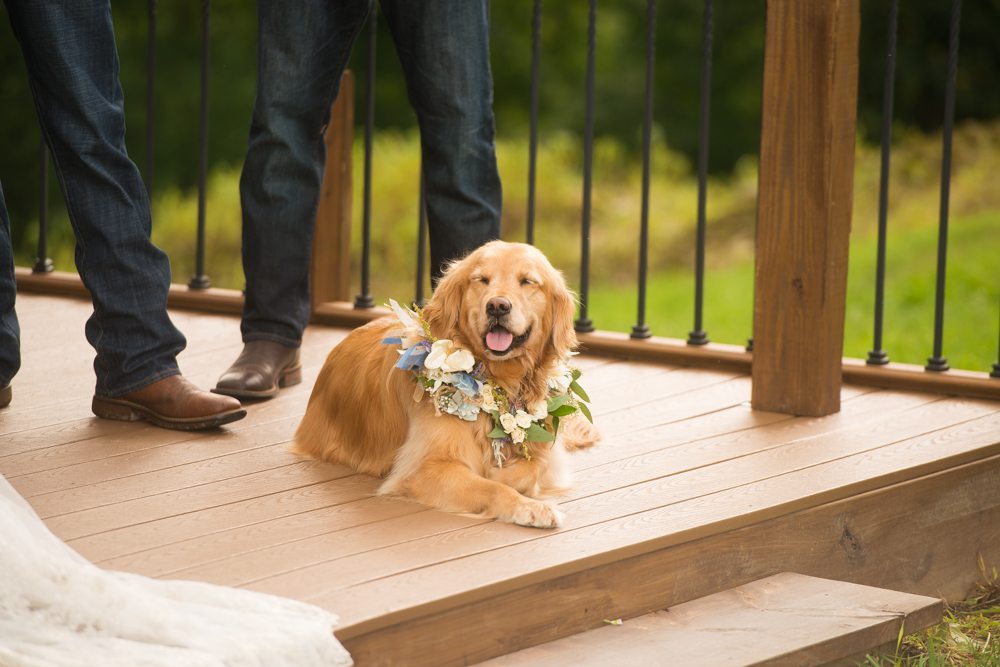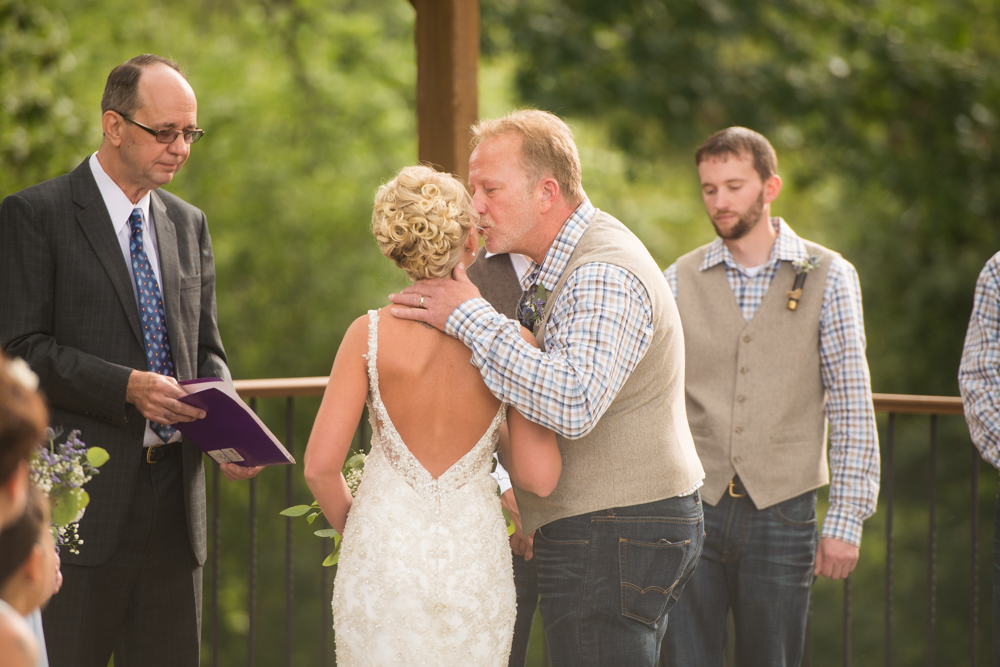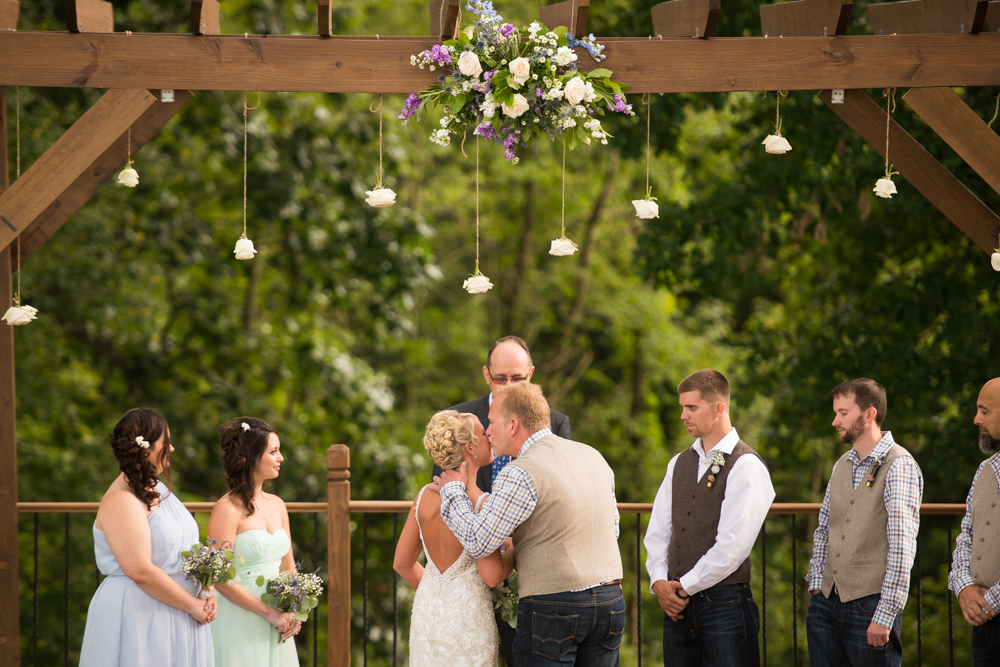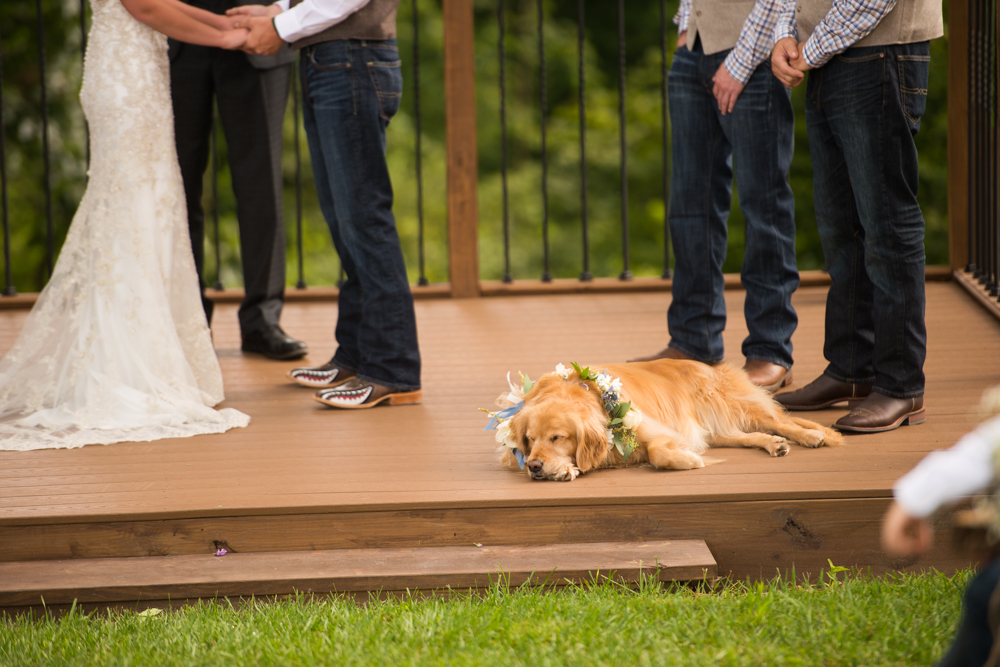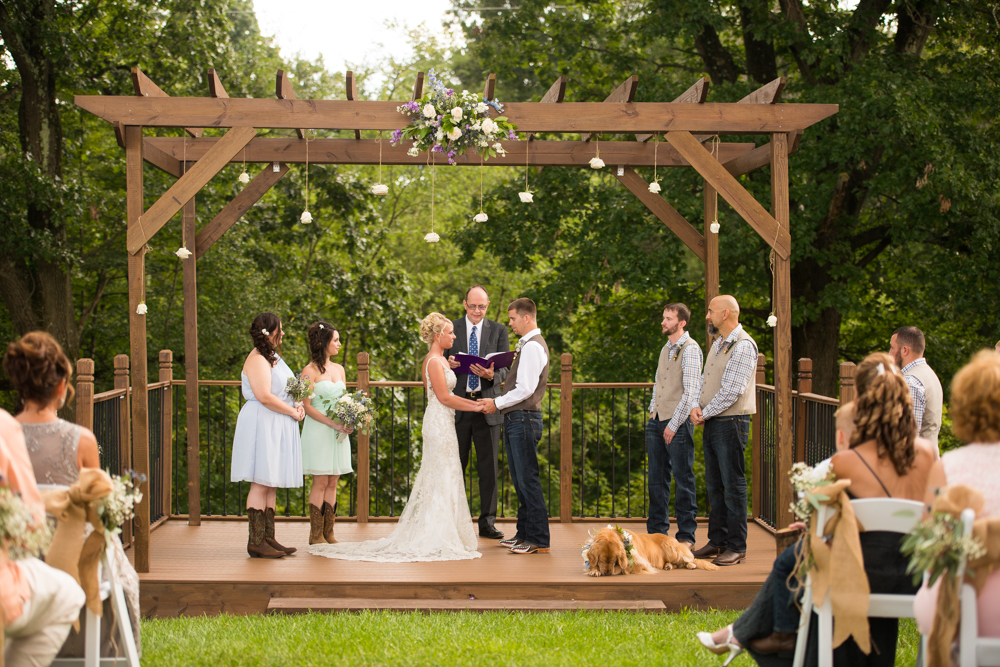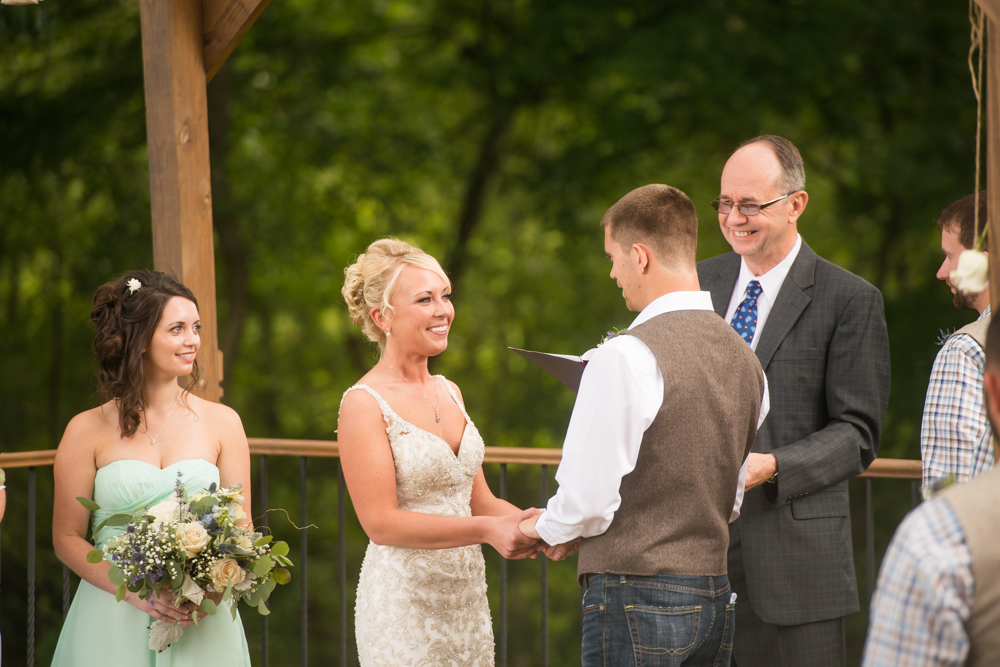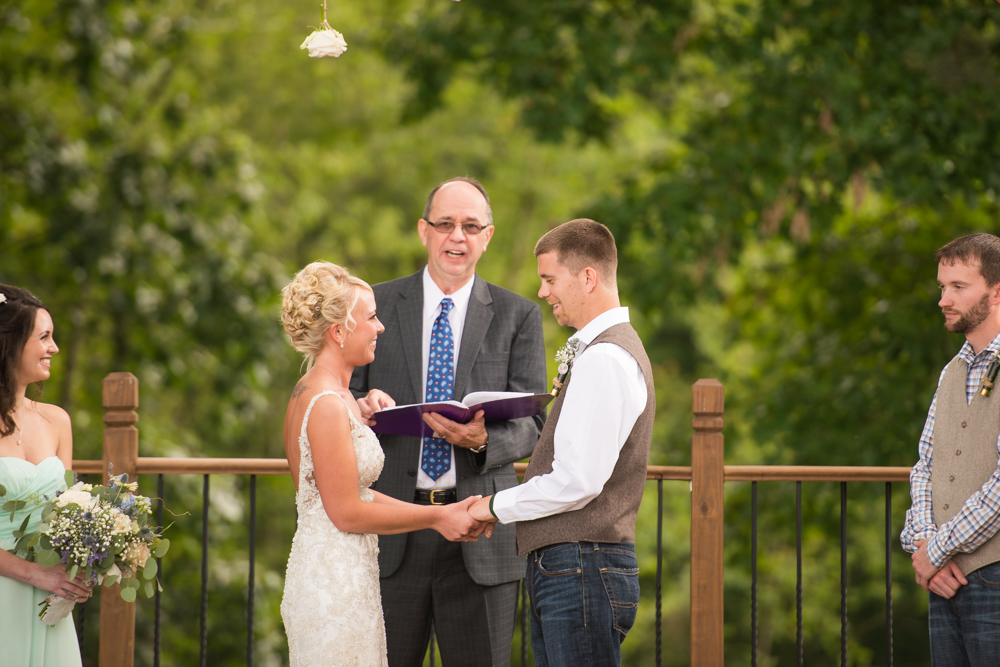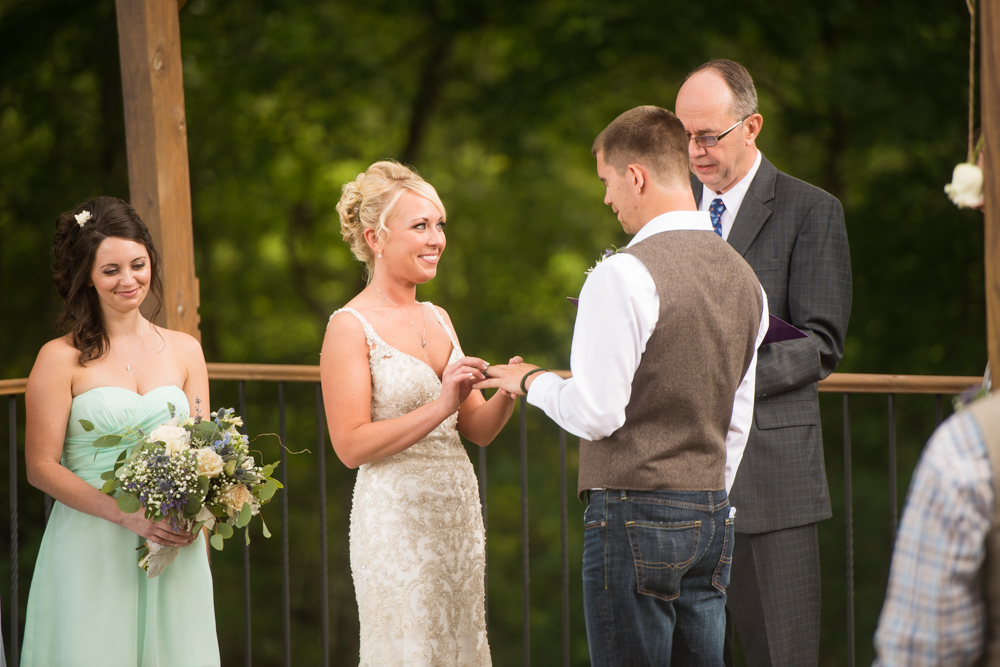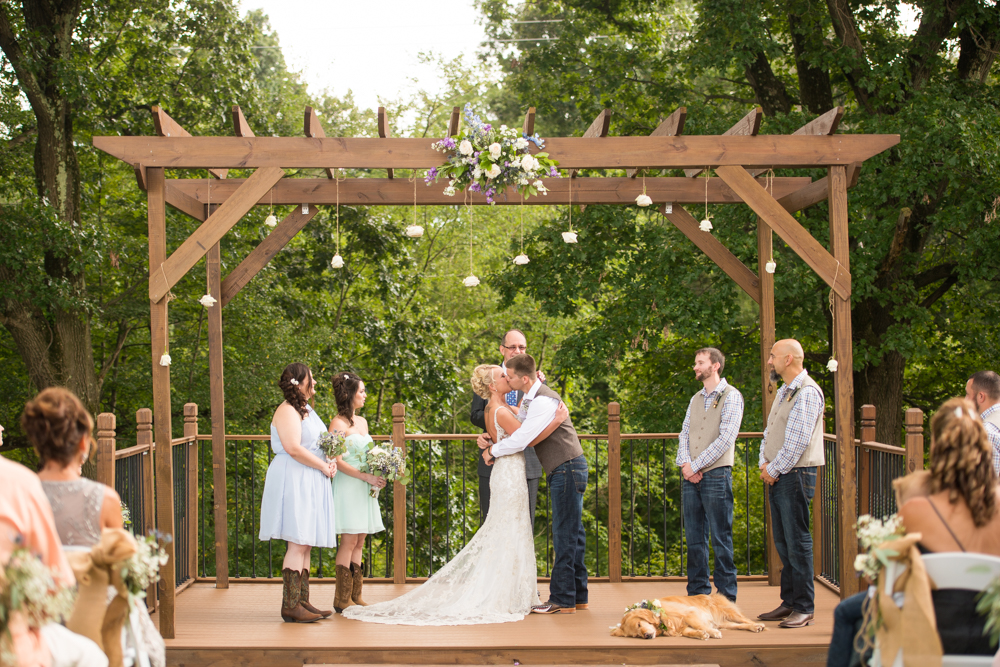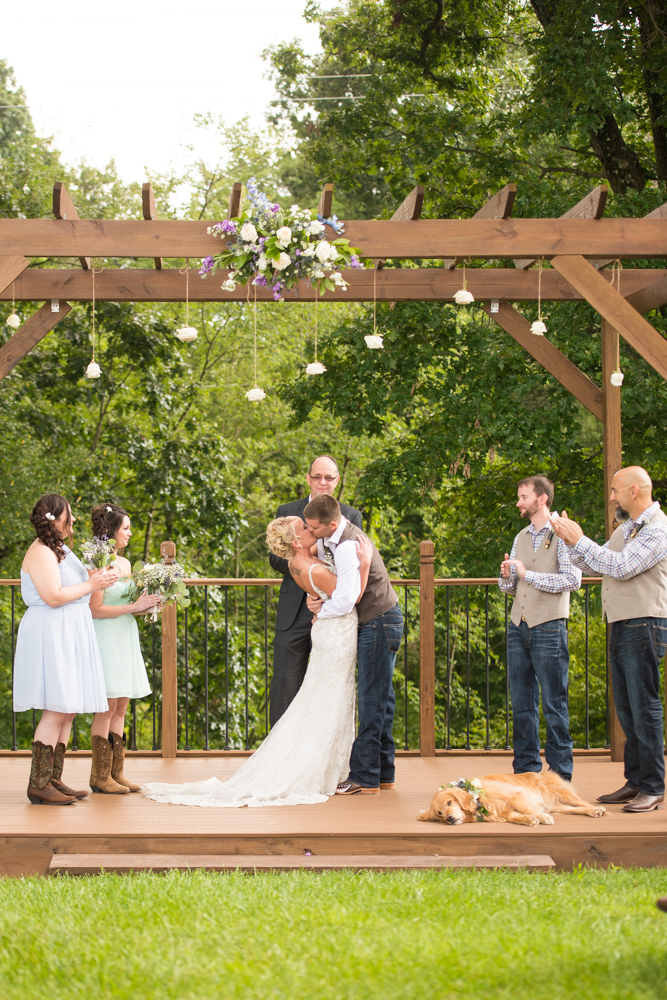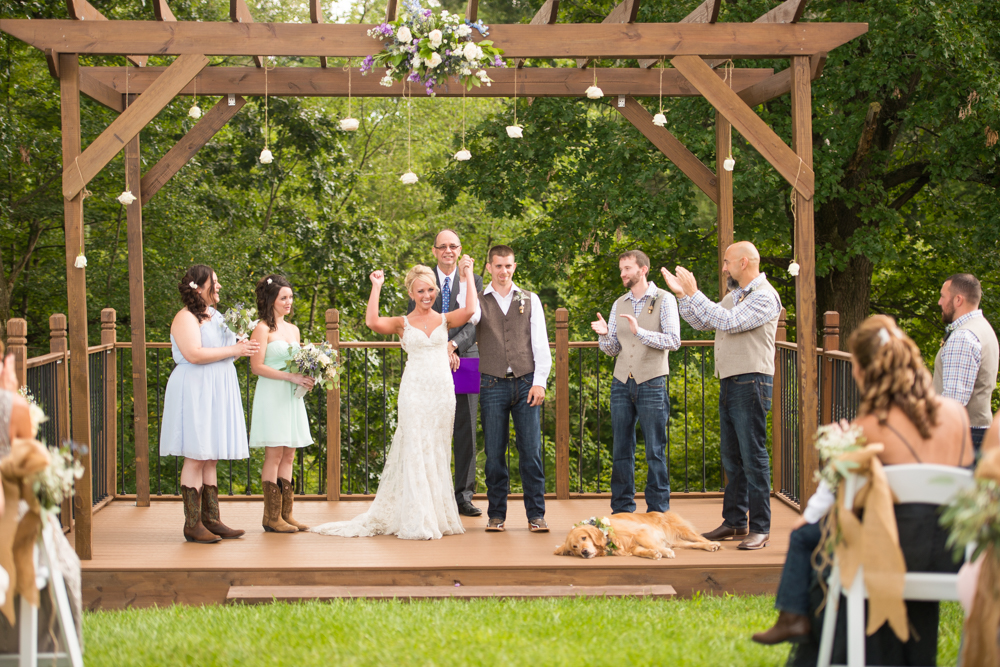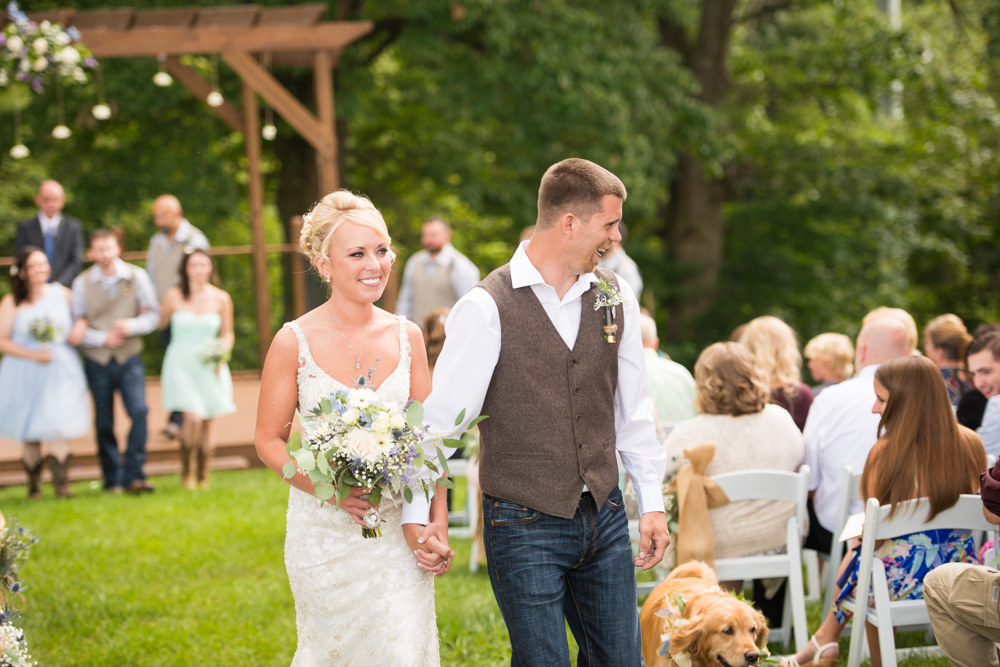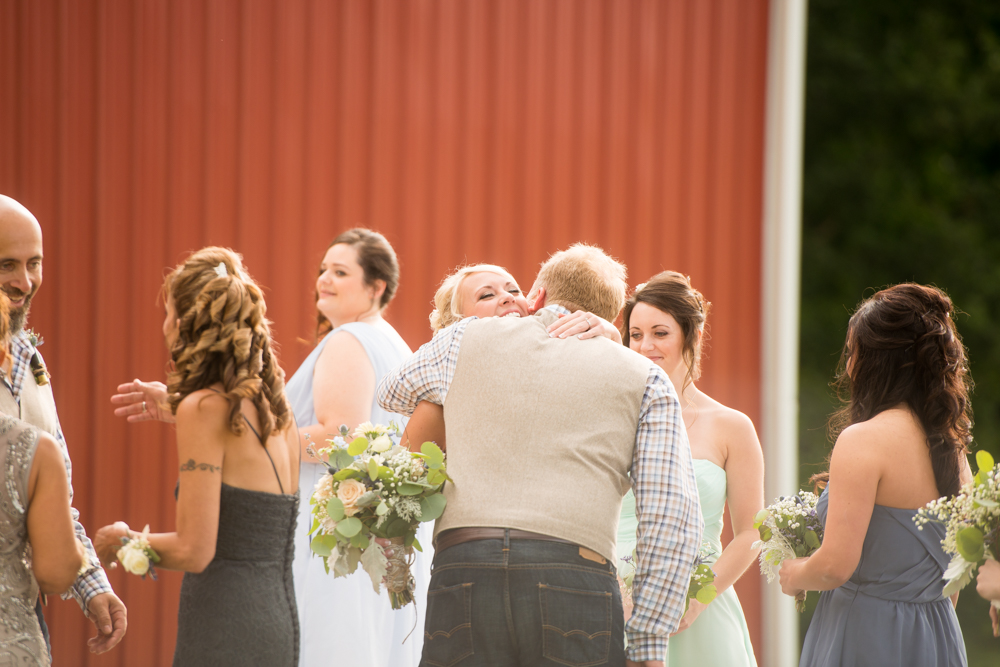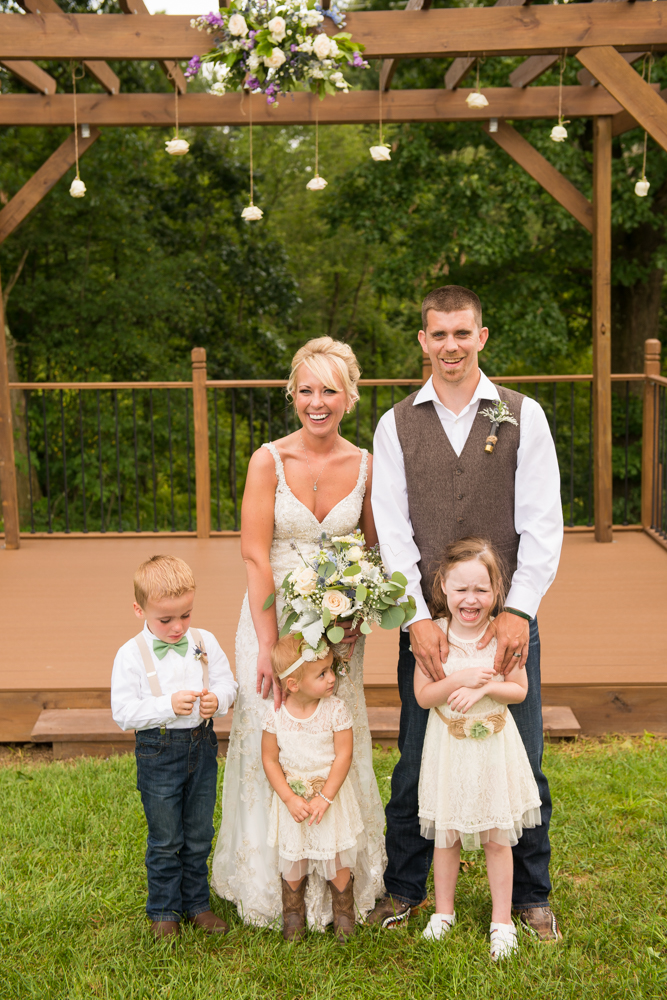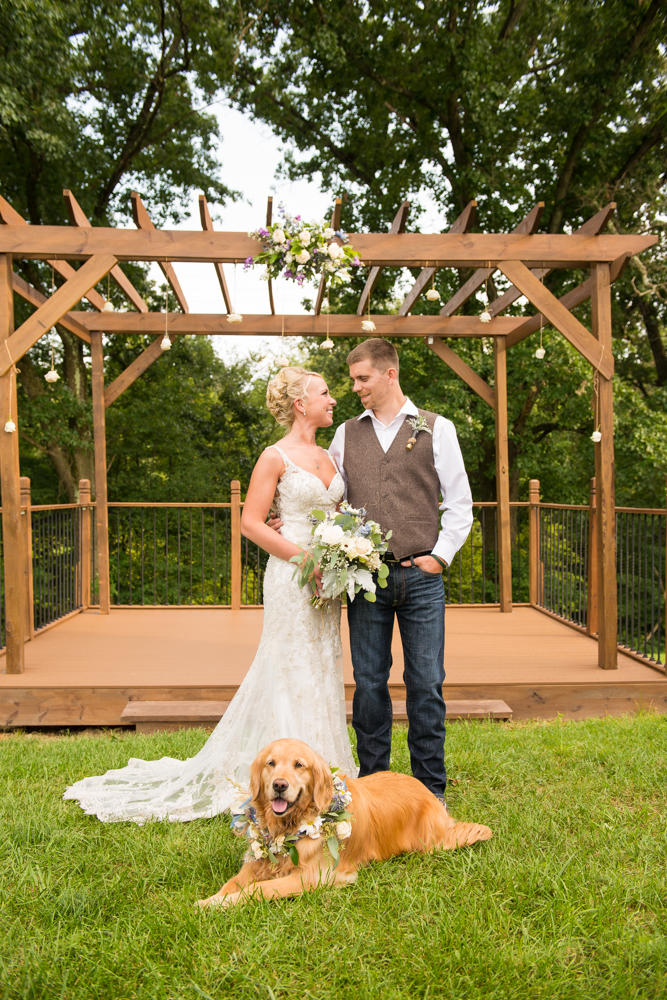 Okay, perfect family!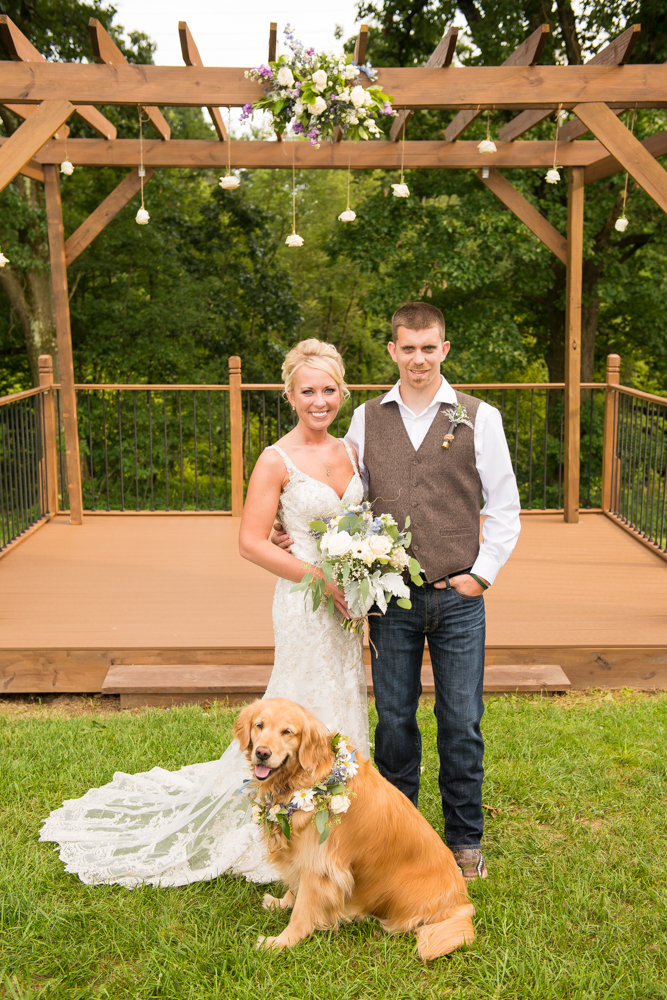 We got to take a few Just Married portraits before the party started.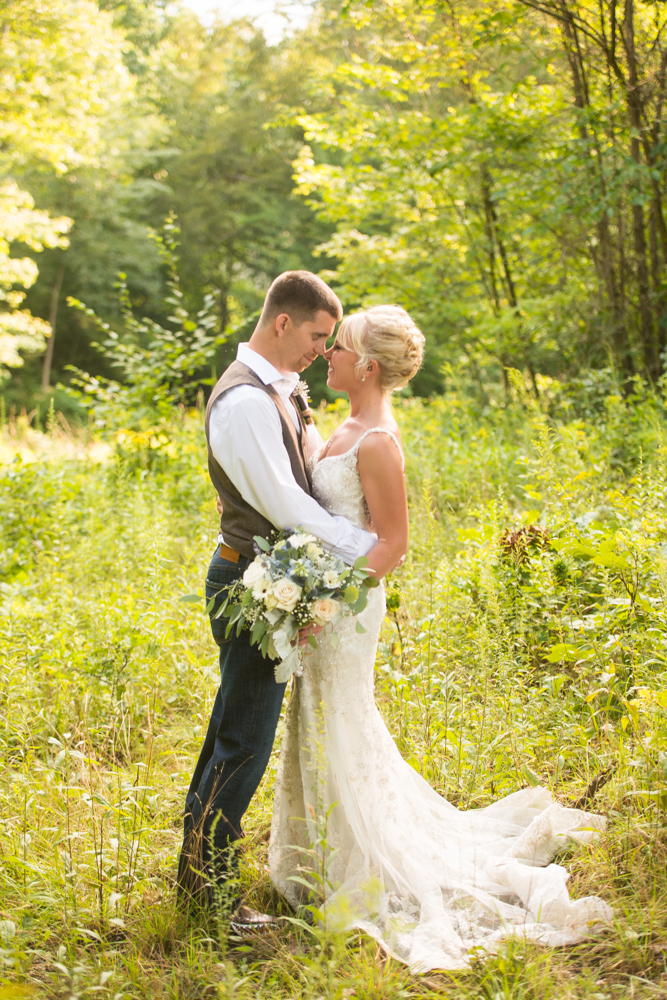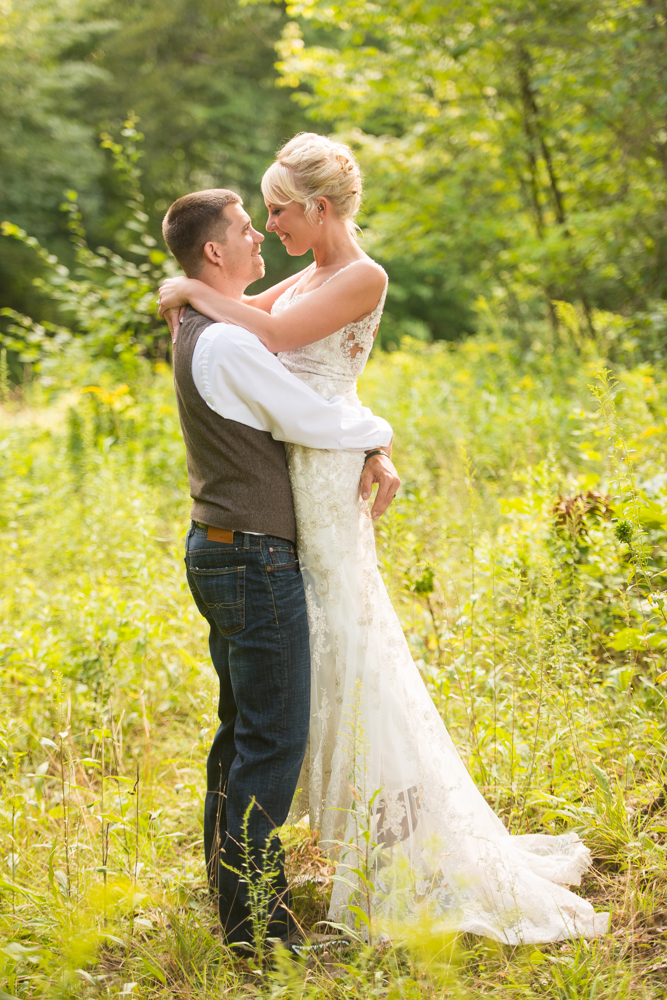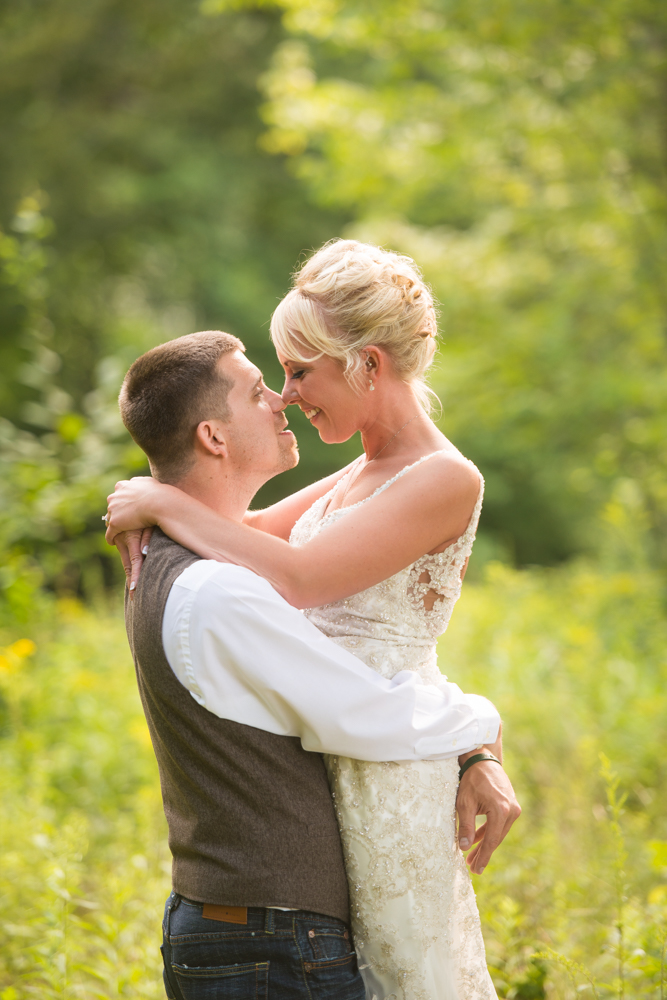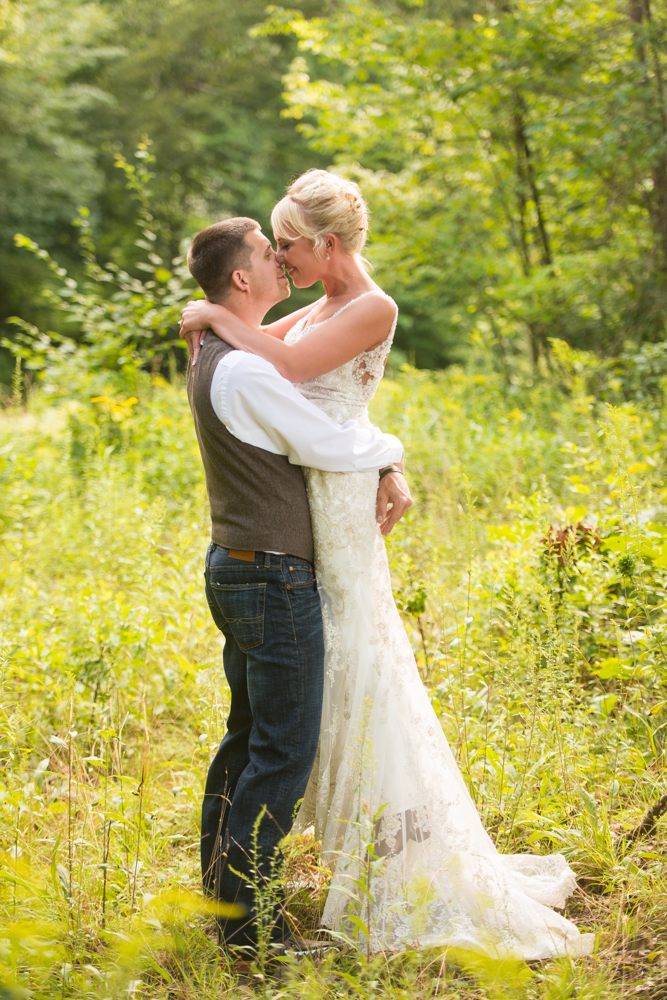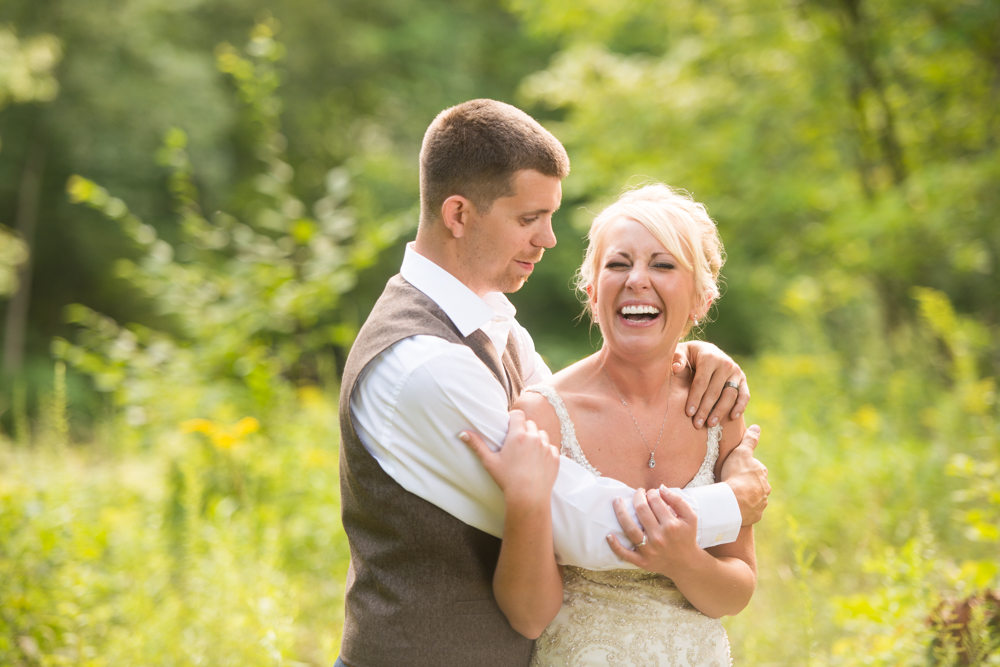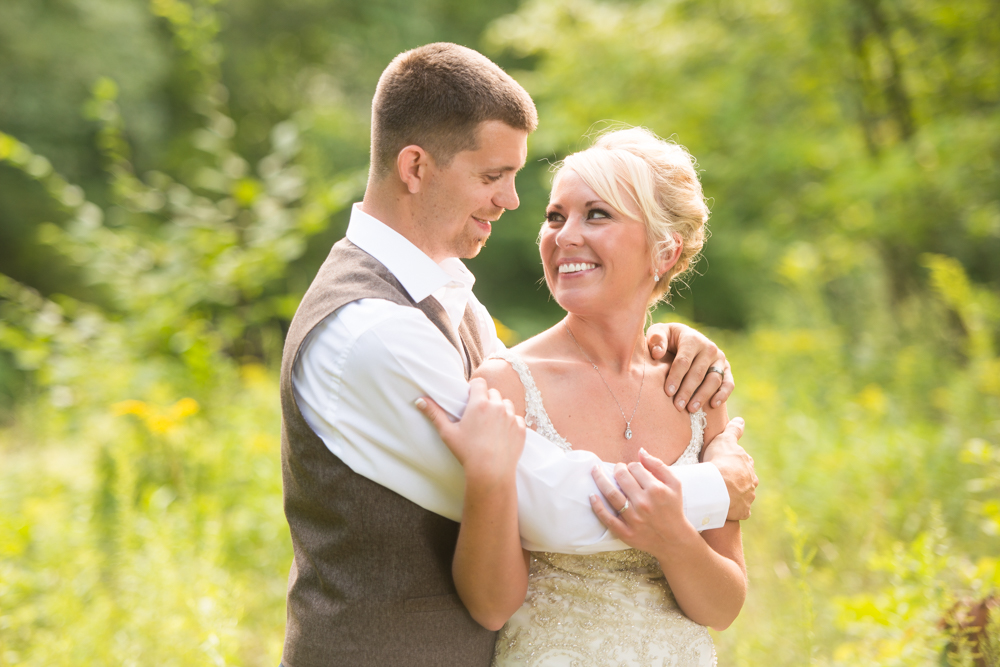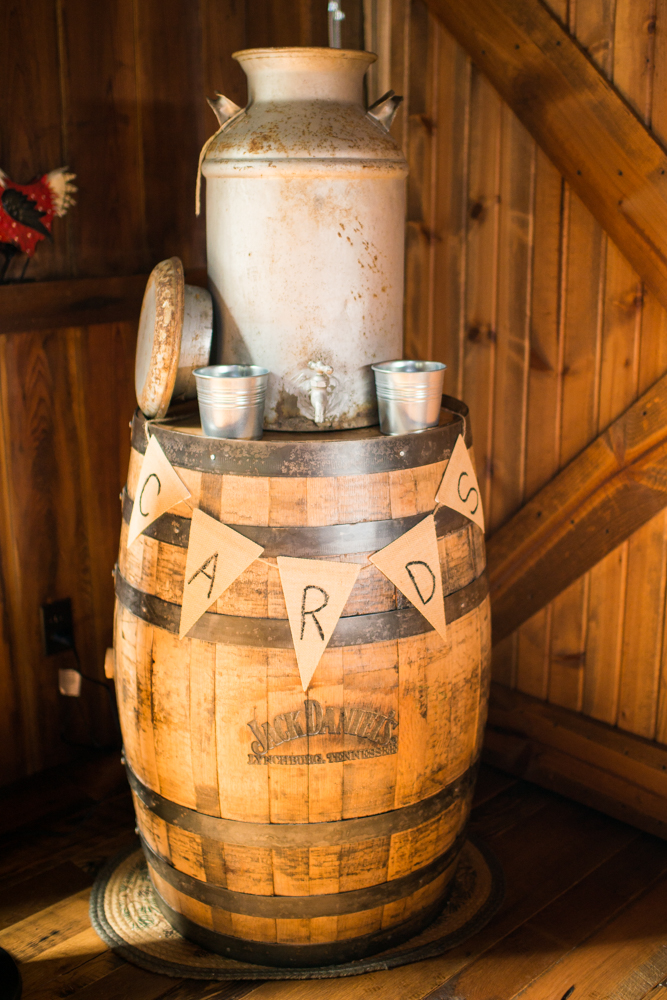 Simply Sweet Cakes made this rustic wedding cake.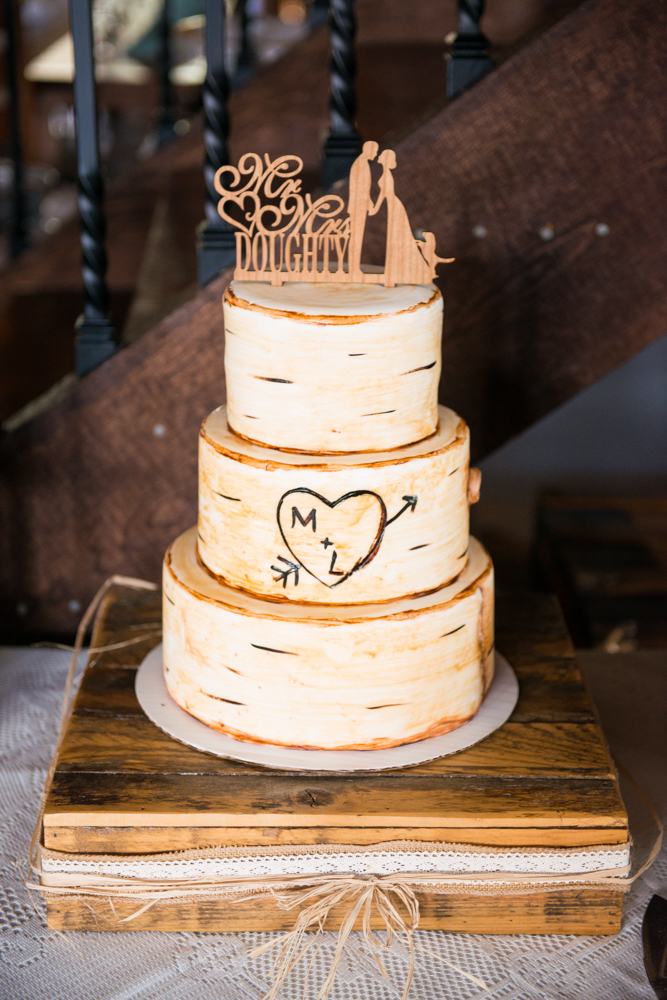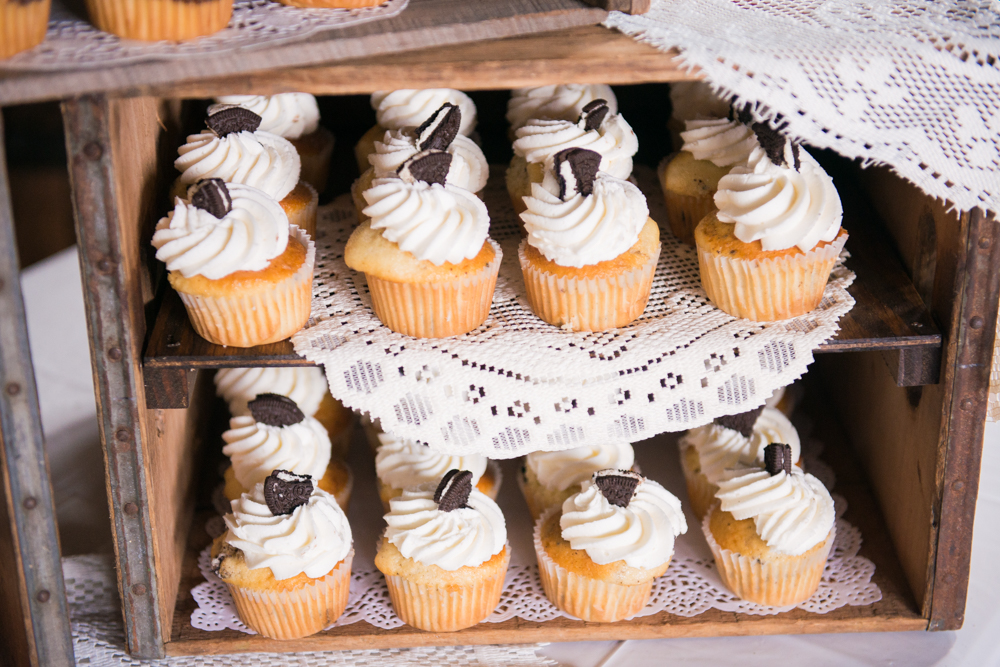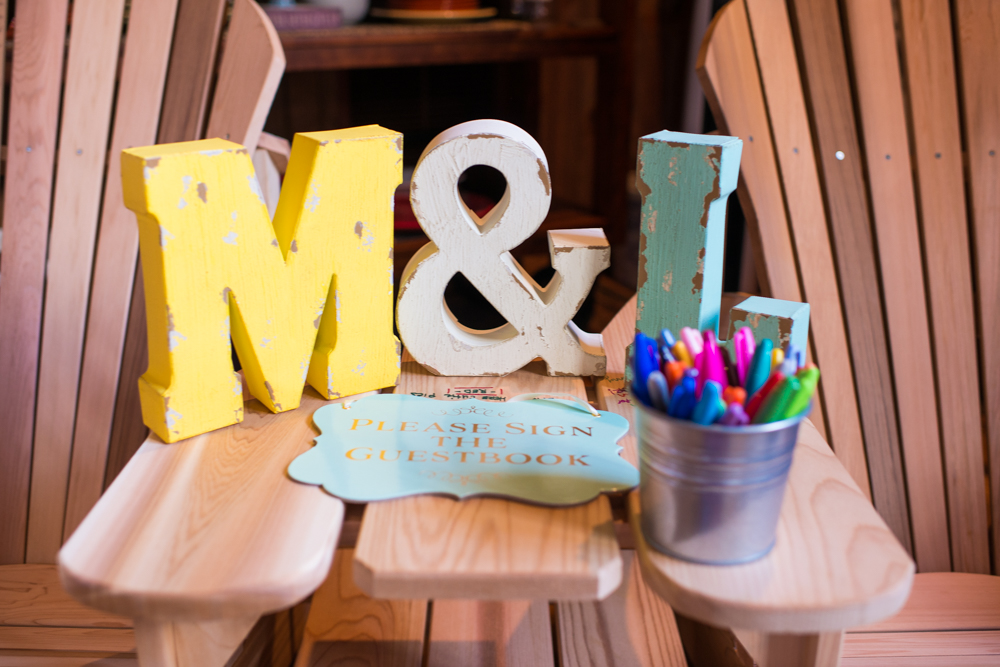 We loved this display in honor of their dog Gunner.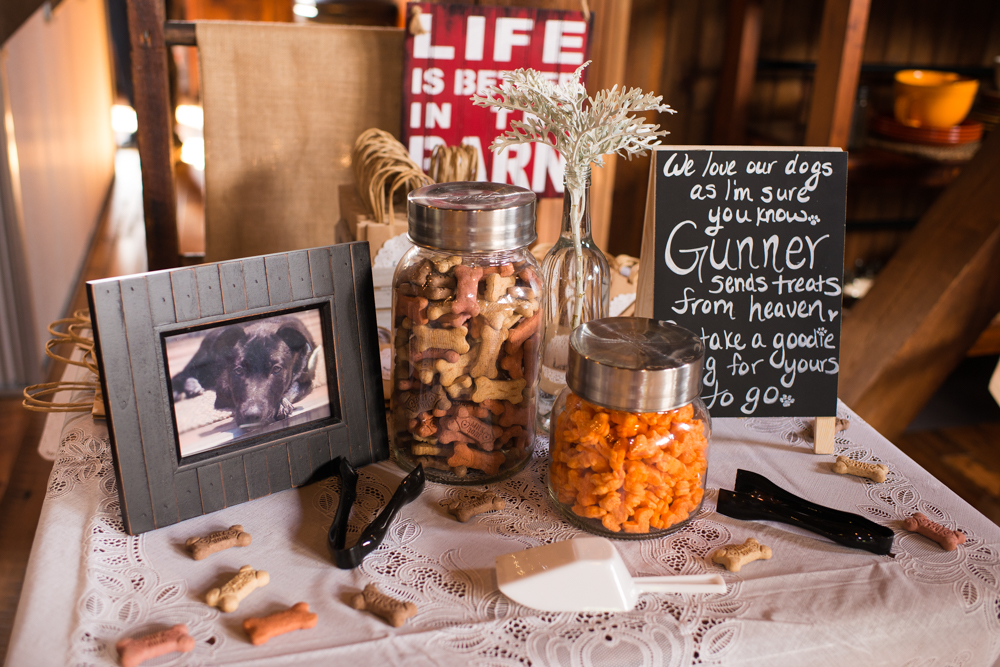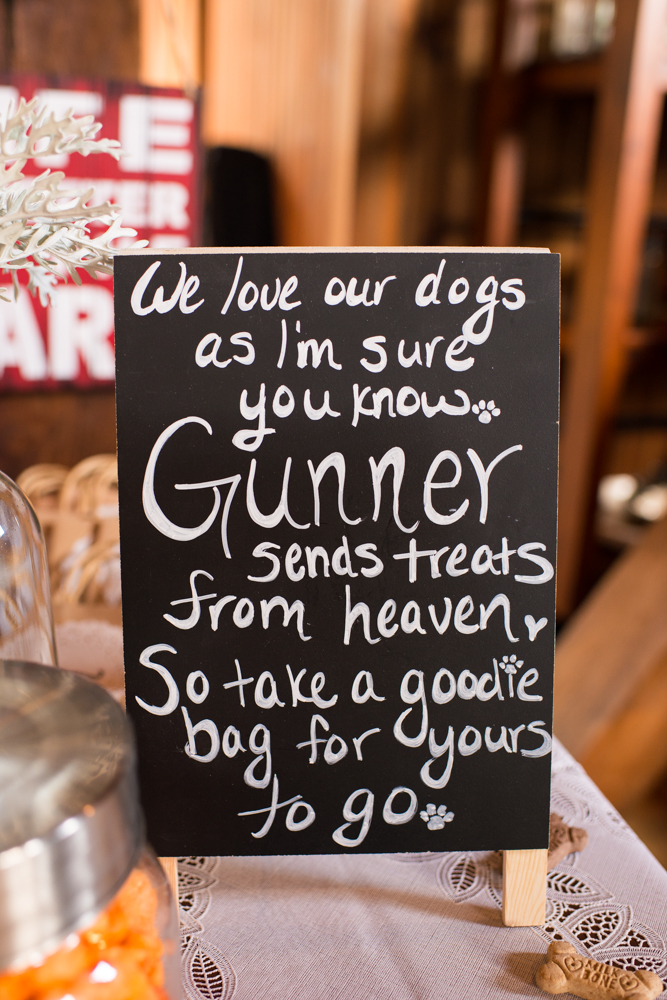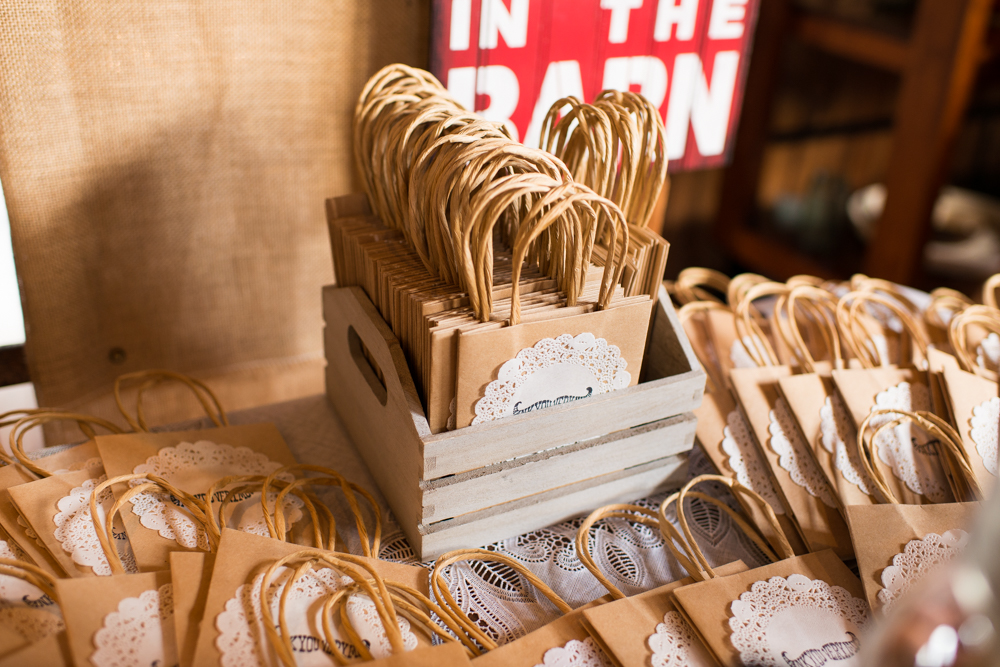 You see what we mean about the gorgeous furniture at Century Farms?!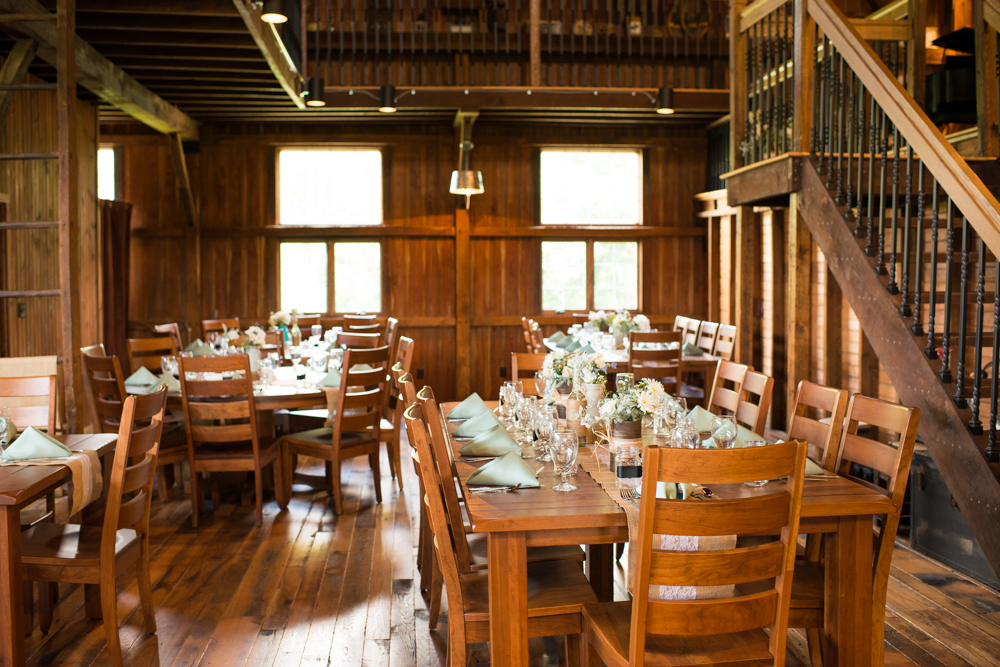 And Jenny of The Willows by Wehr had everything looking lovely.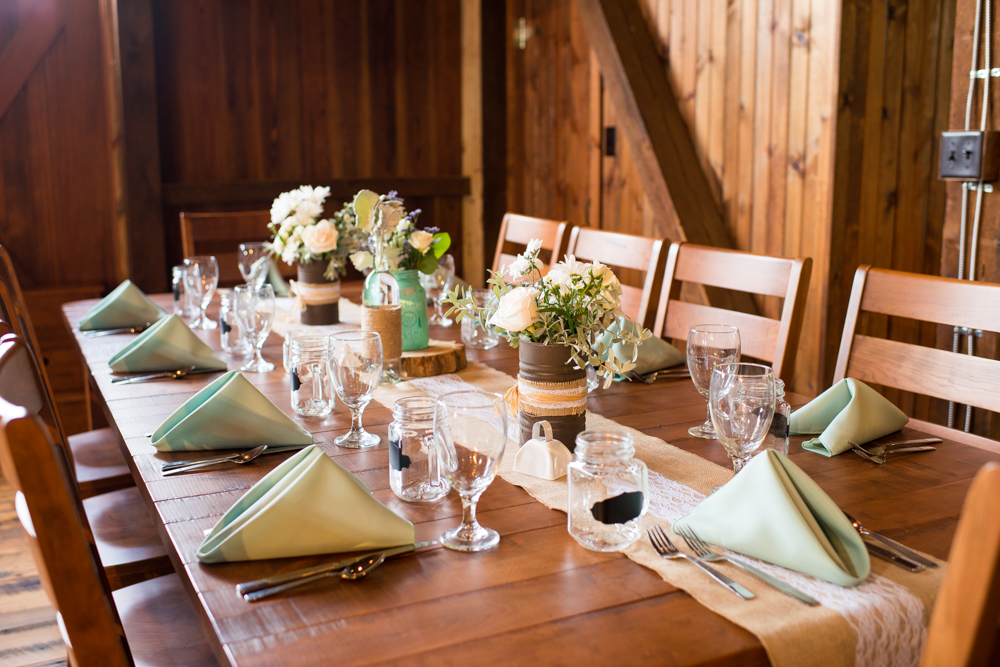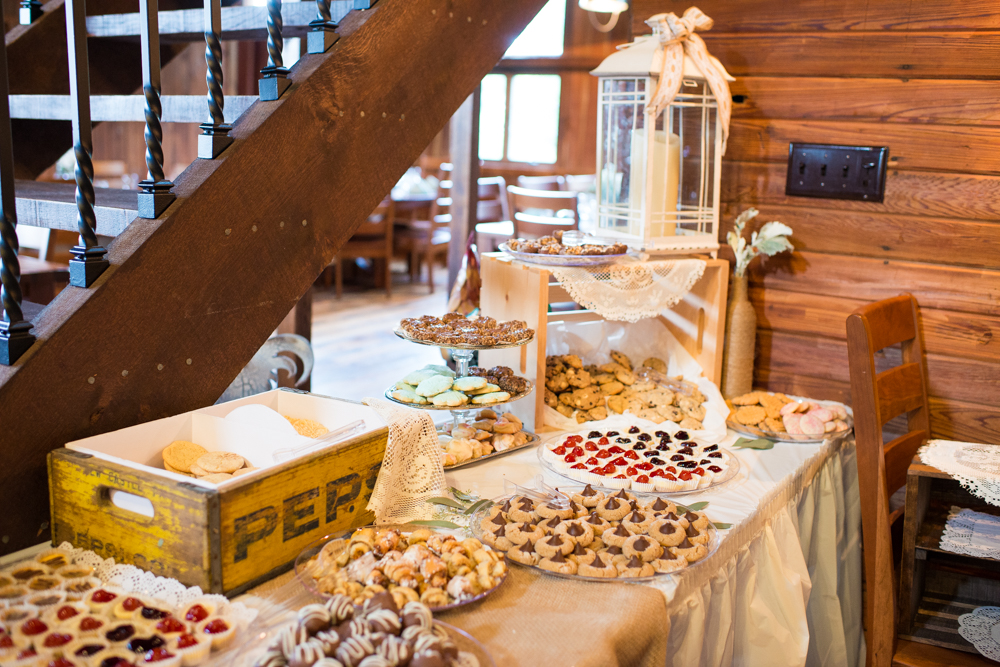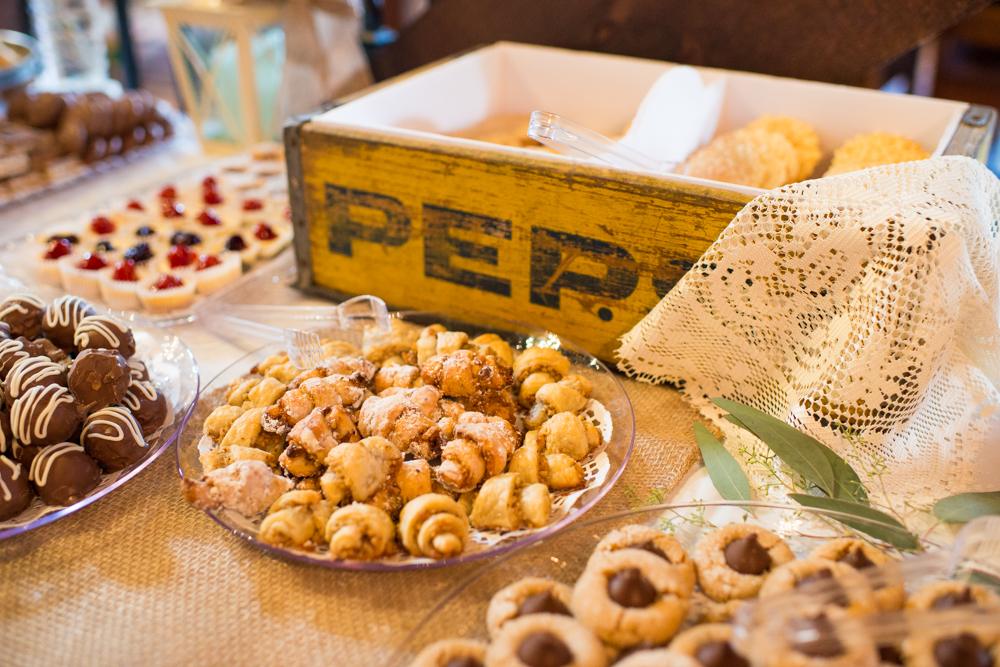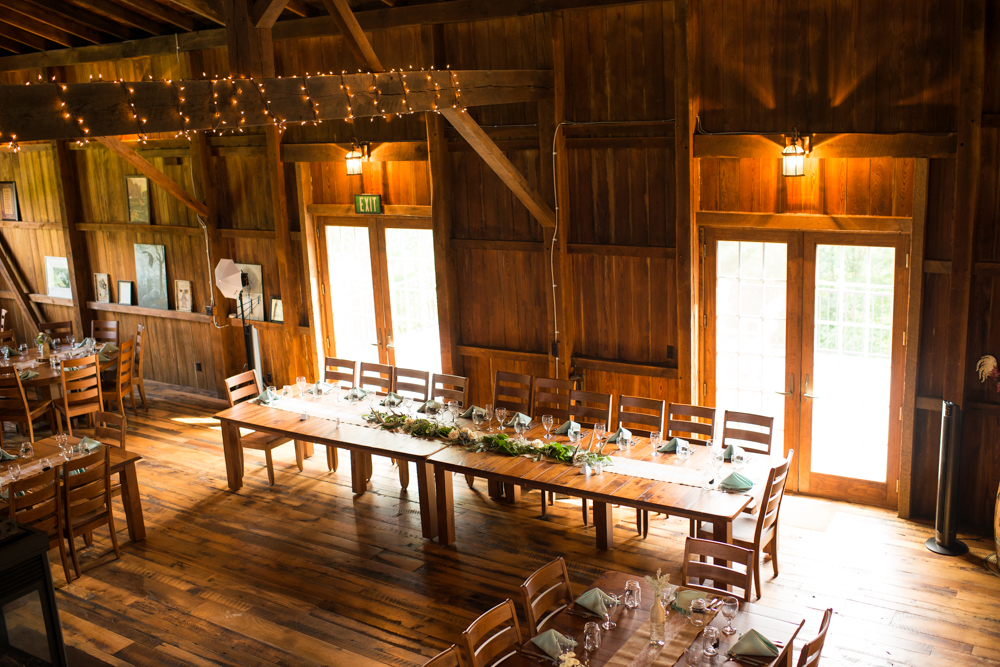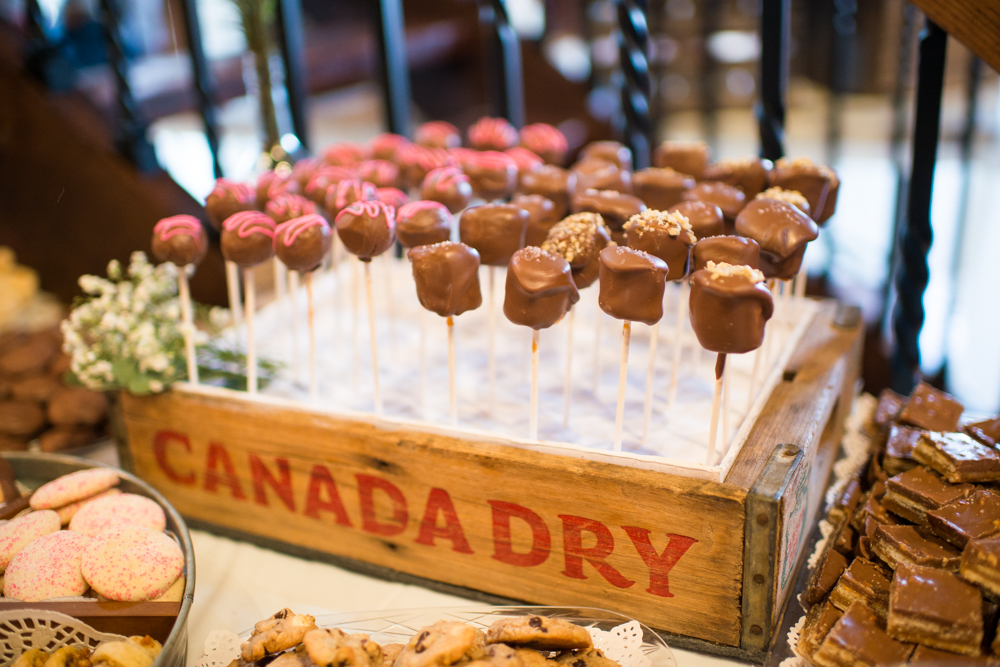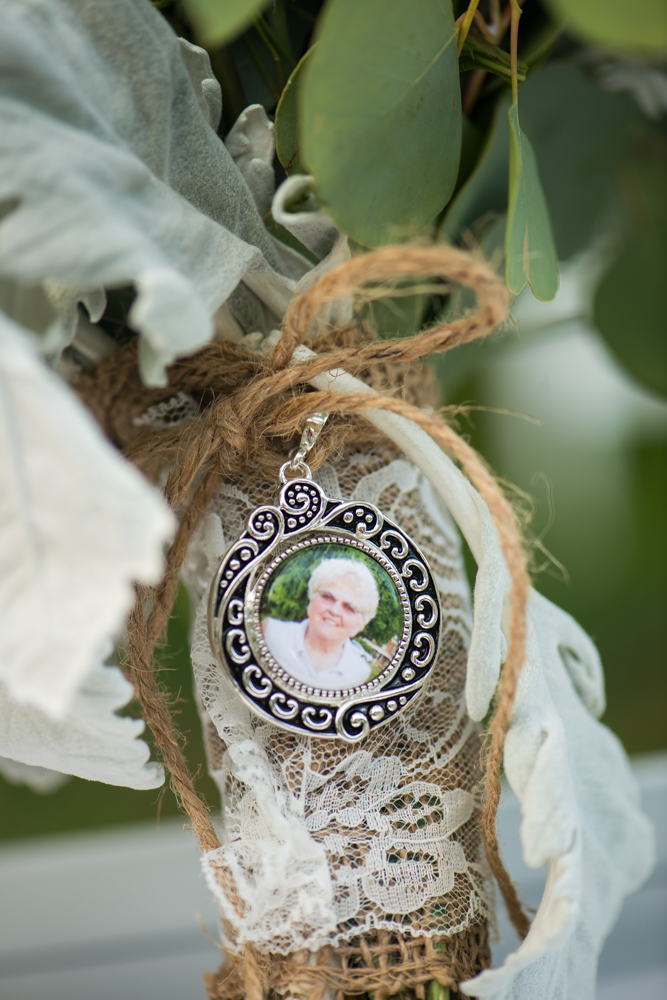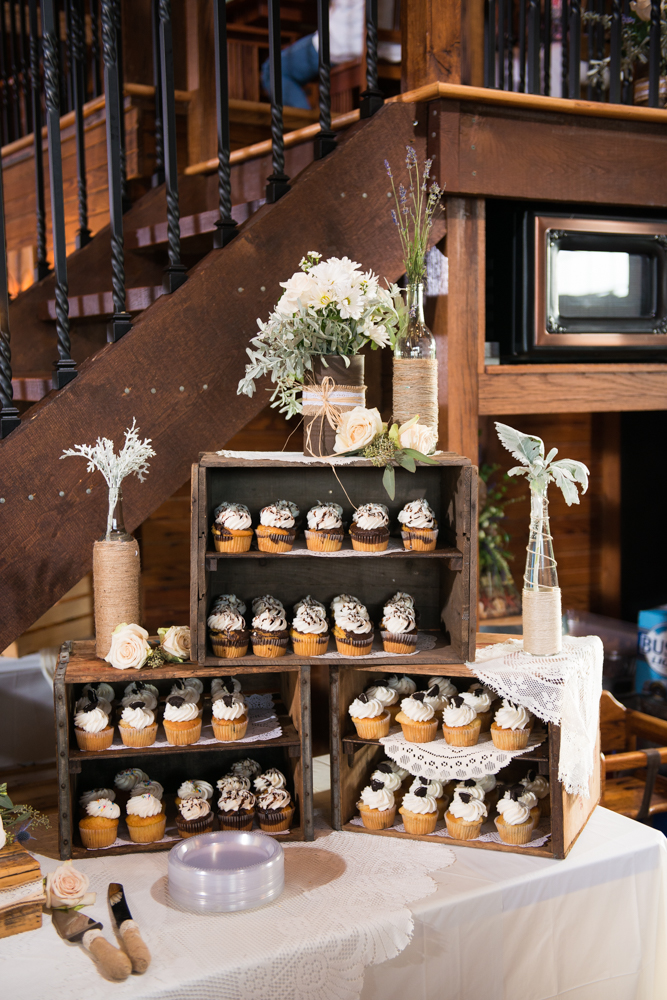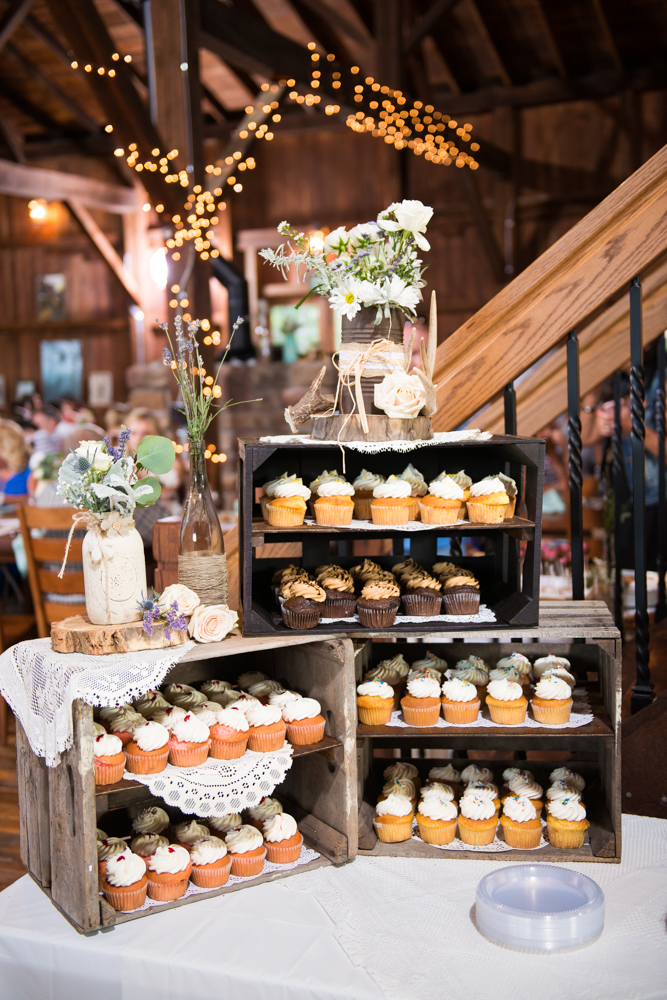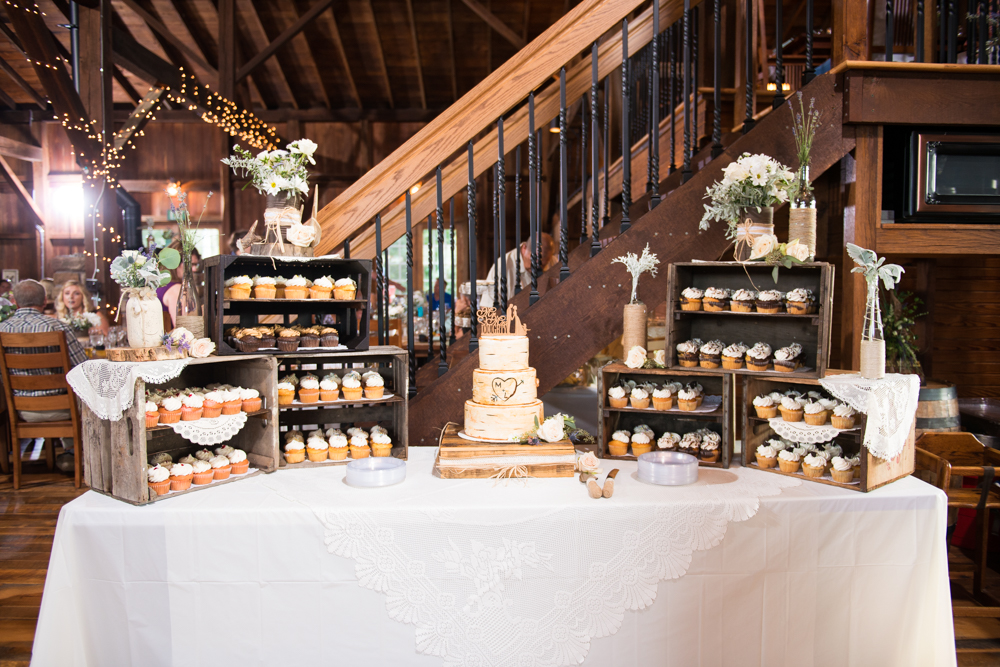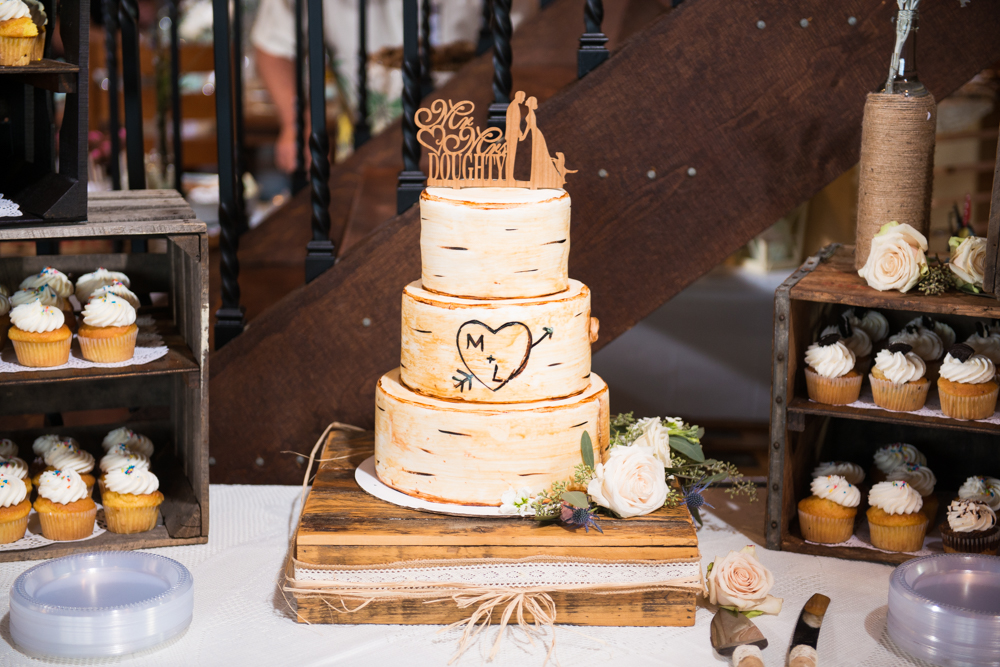 Their cake topper!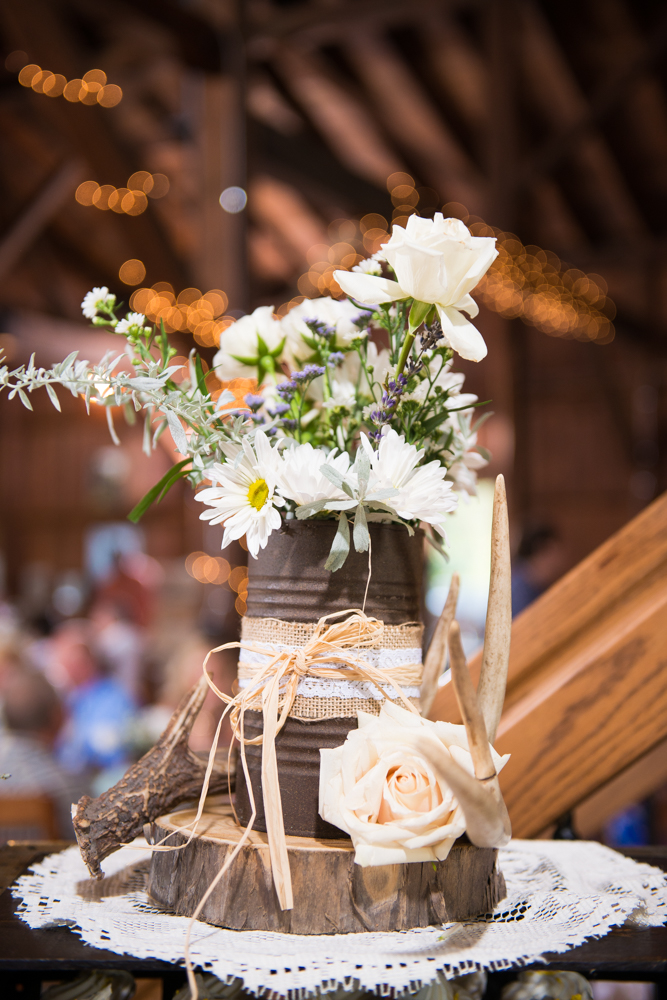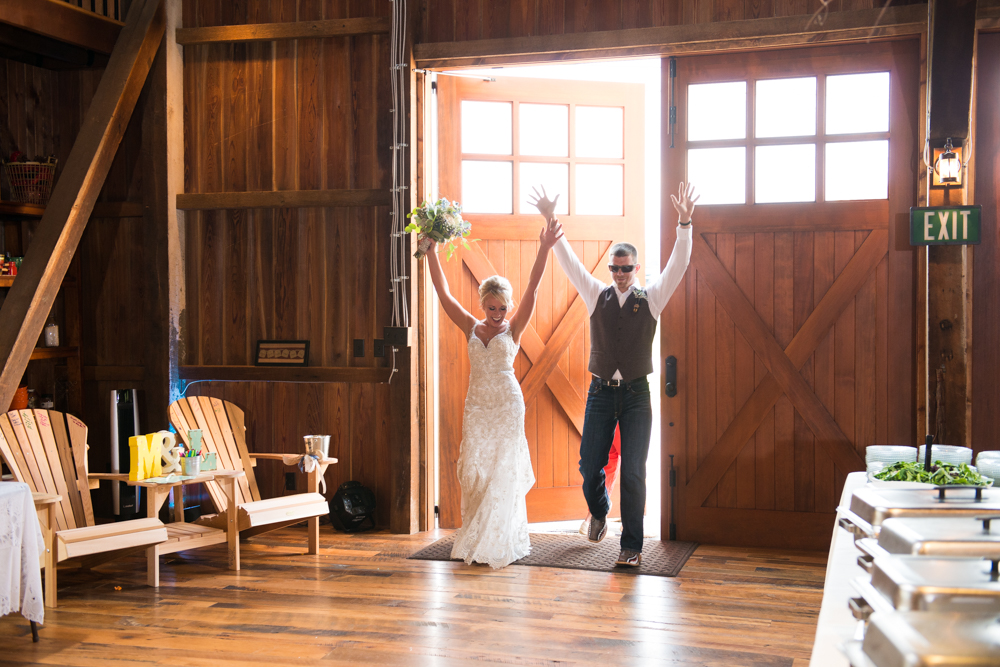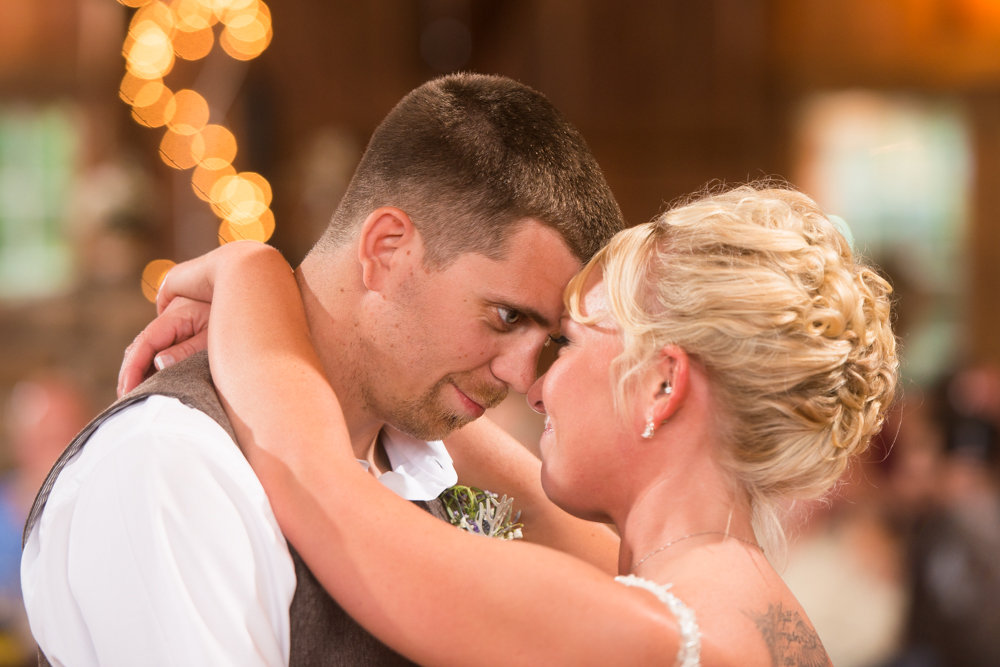 I love this love.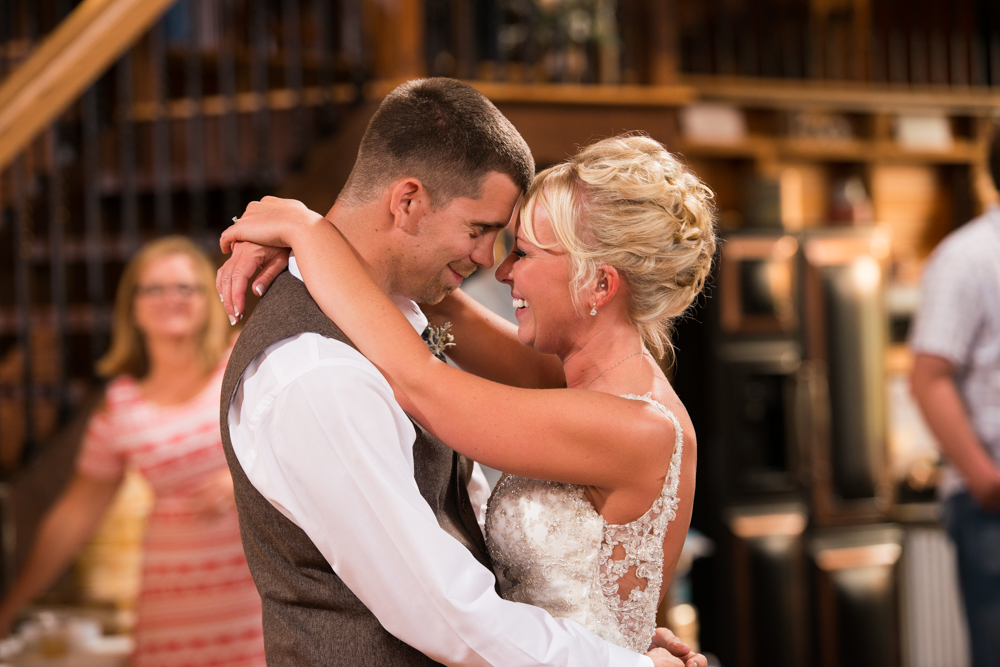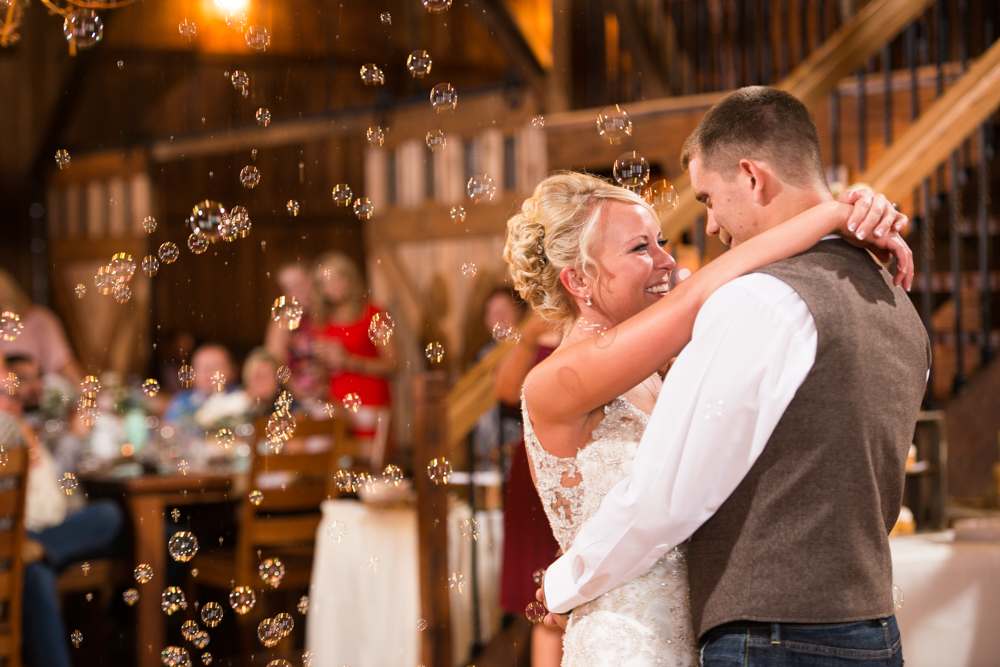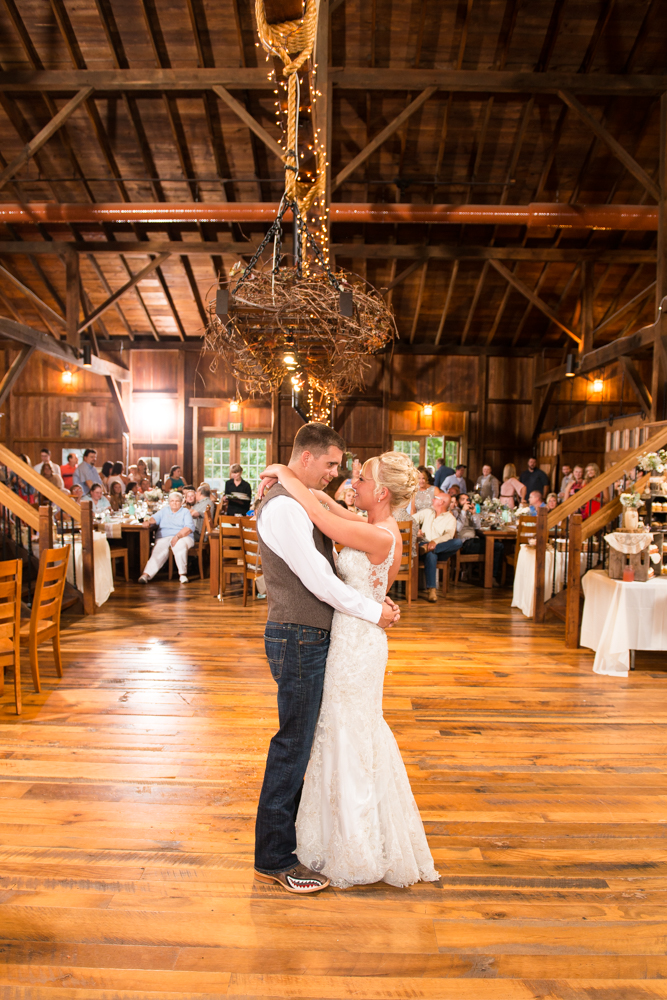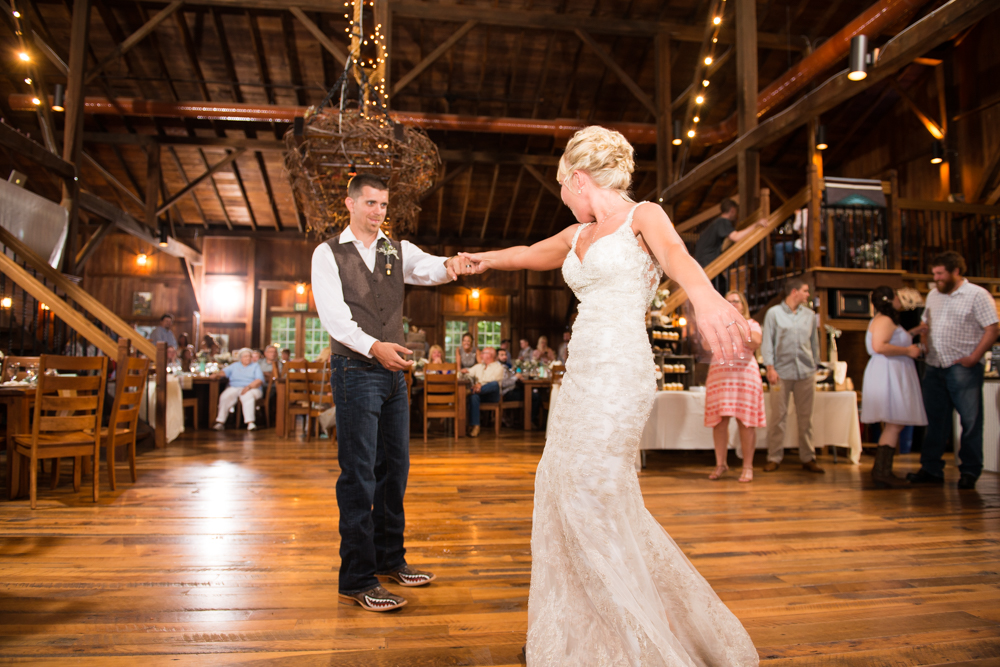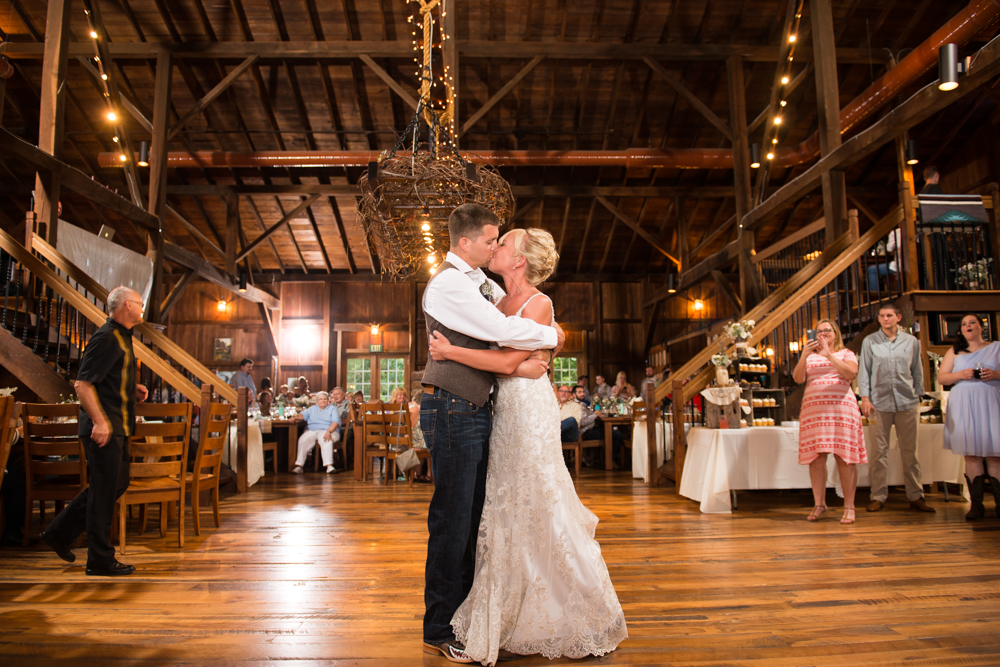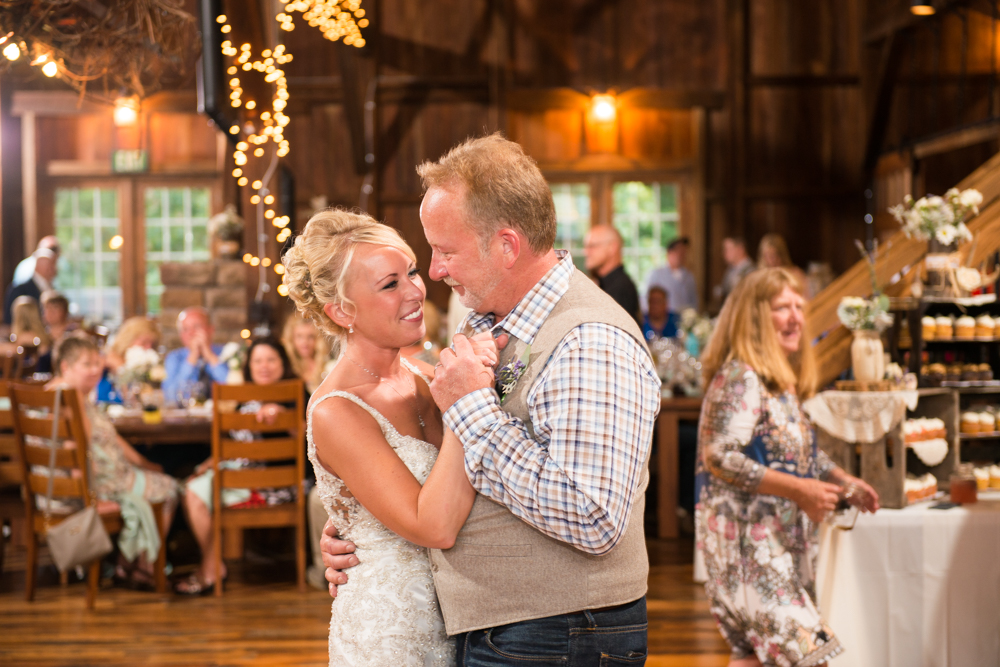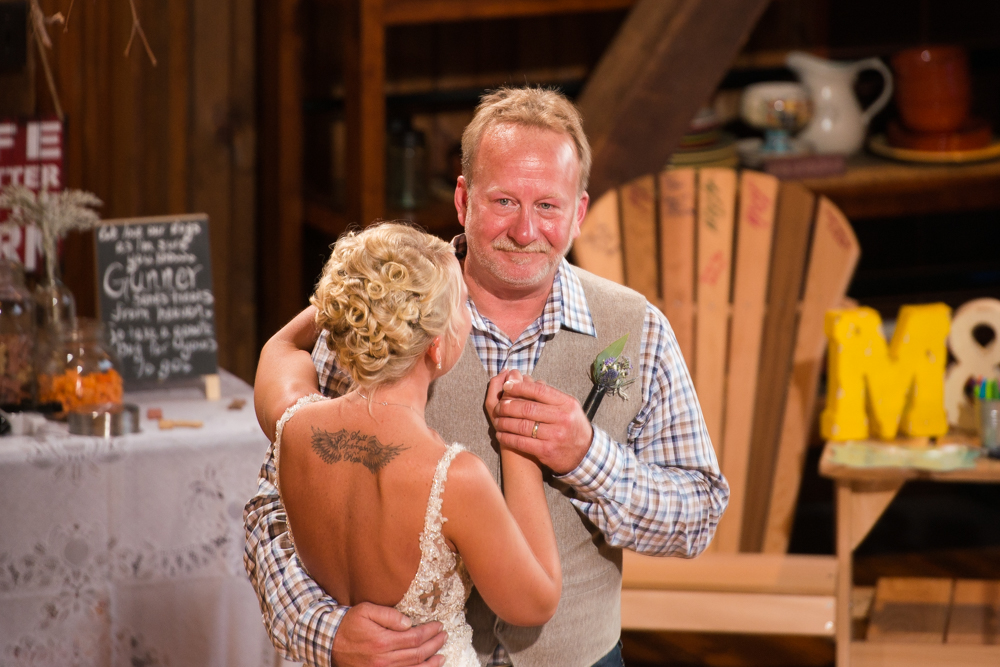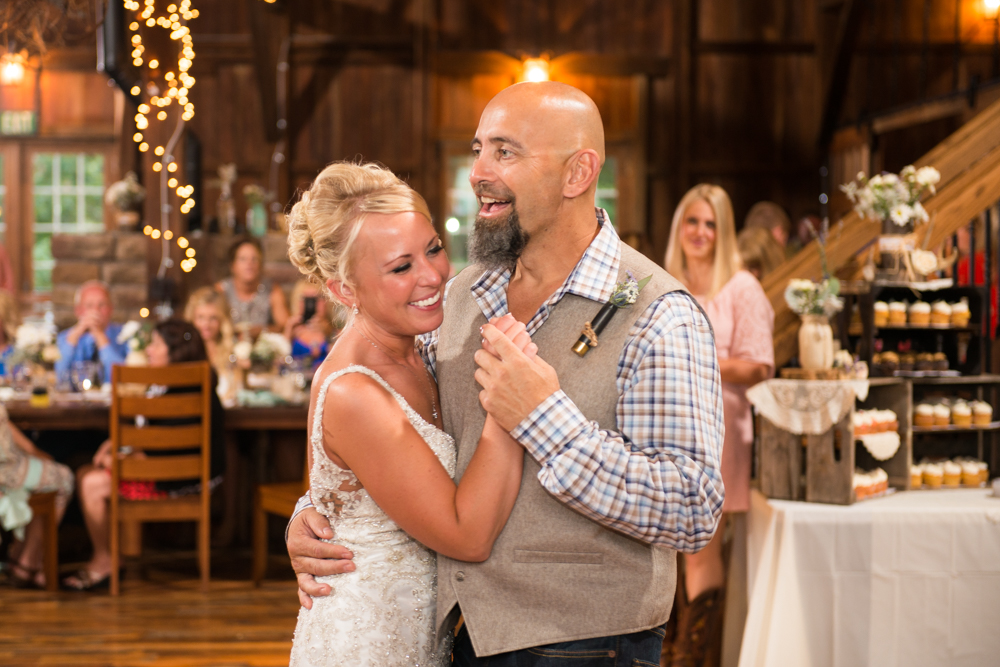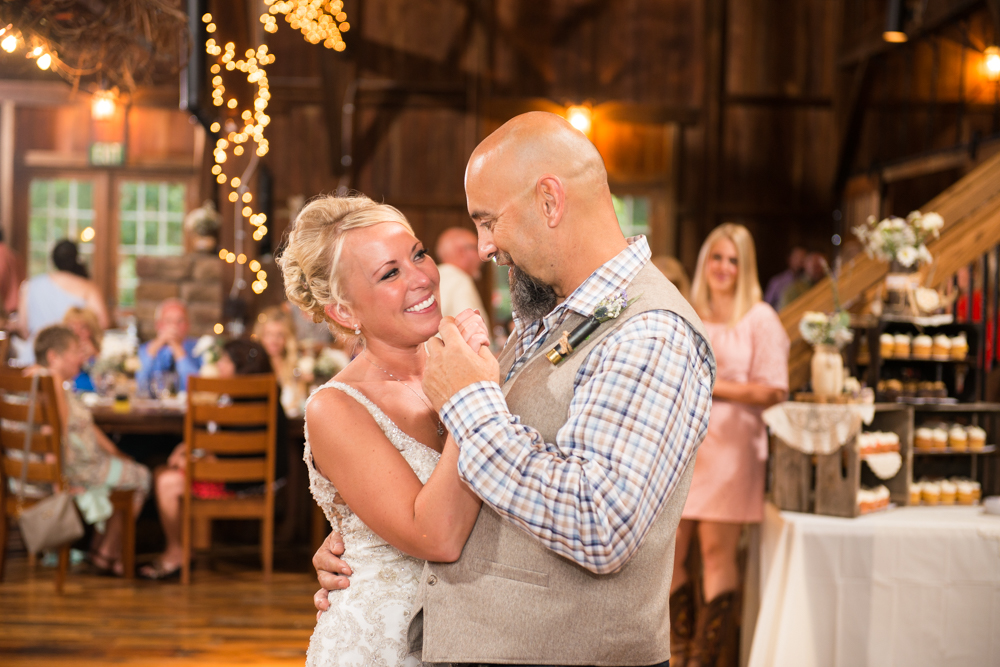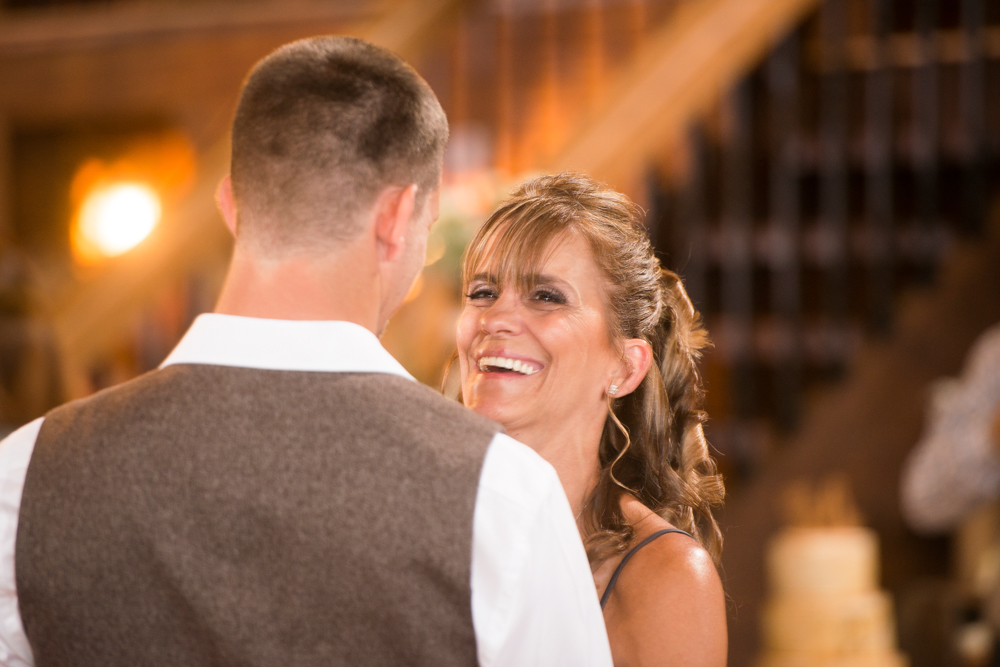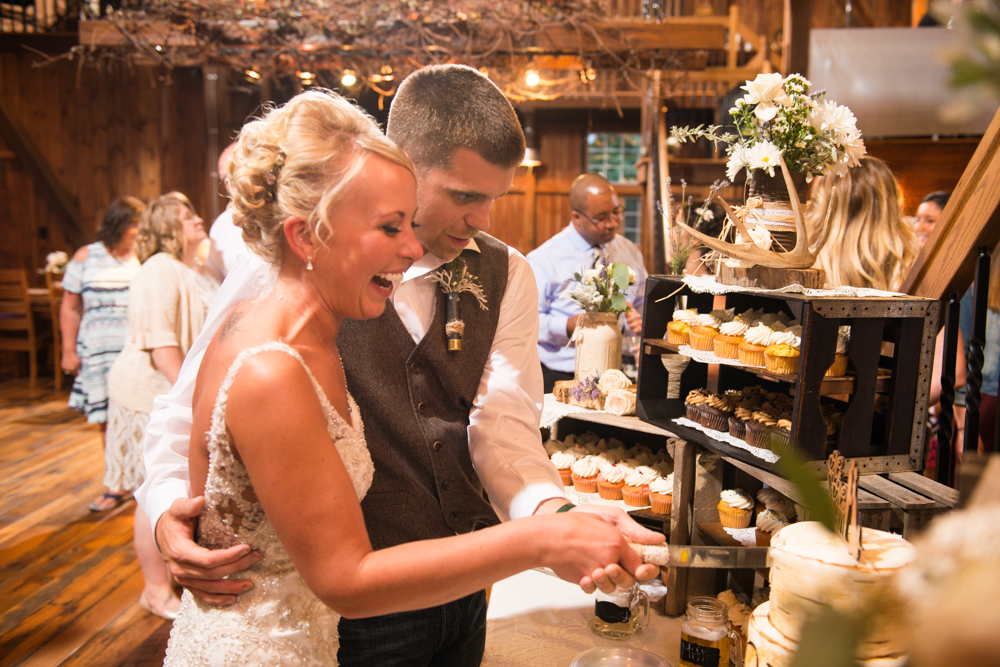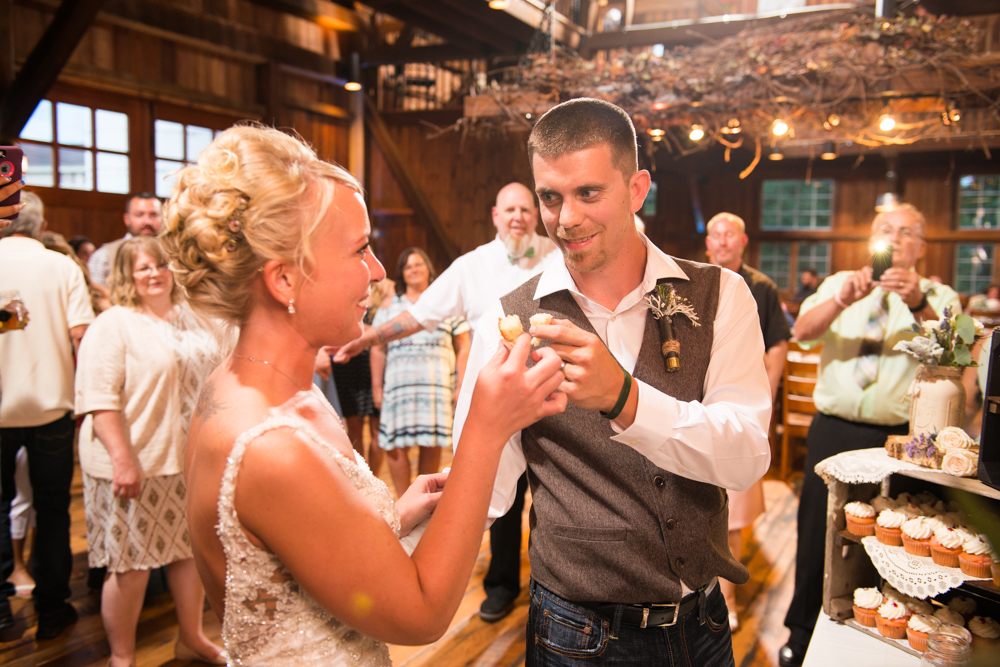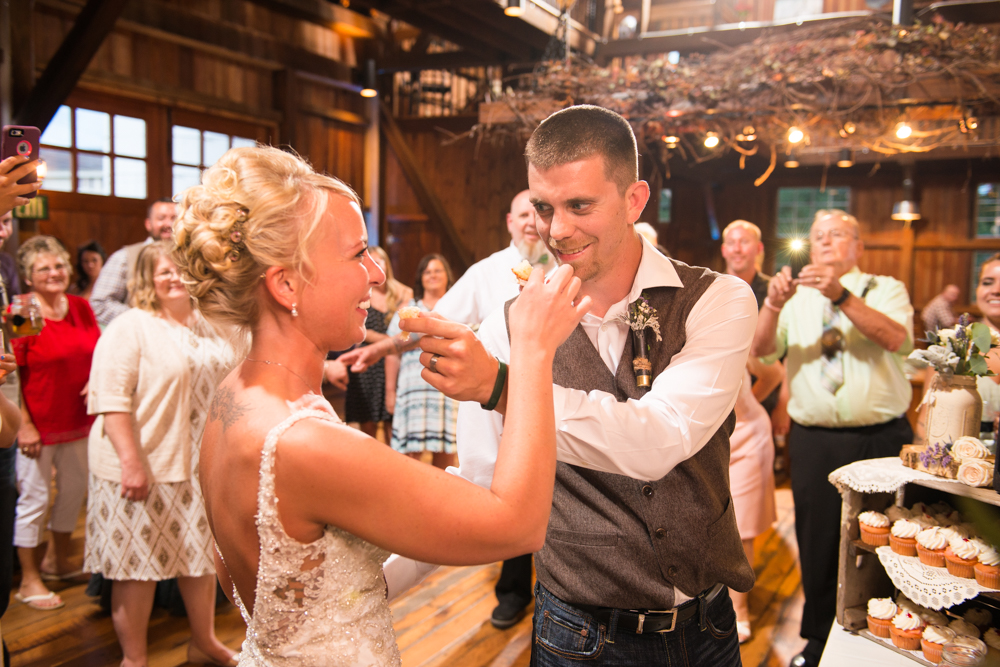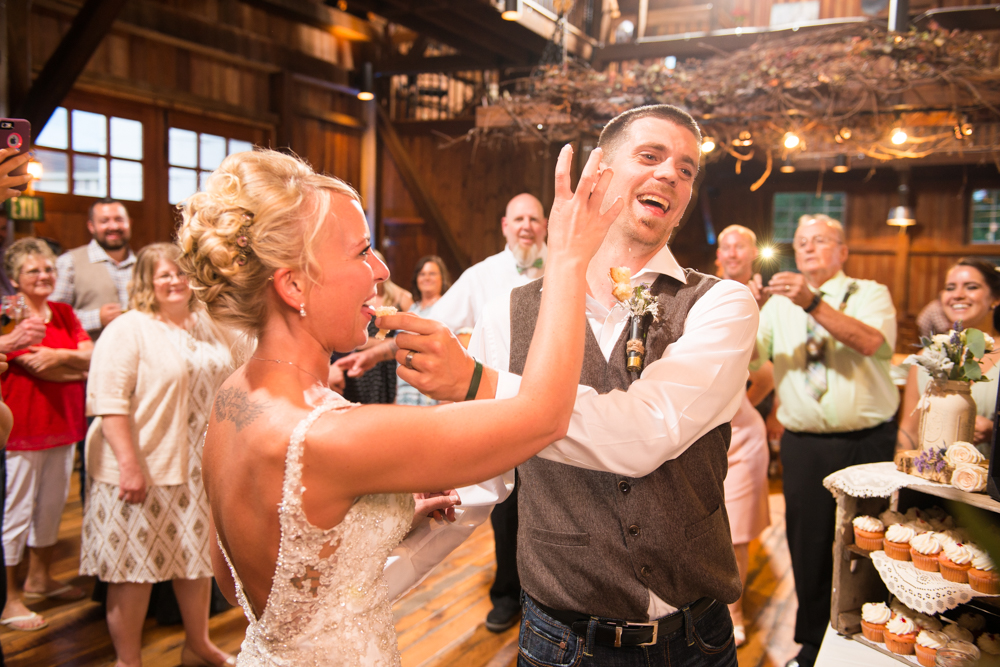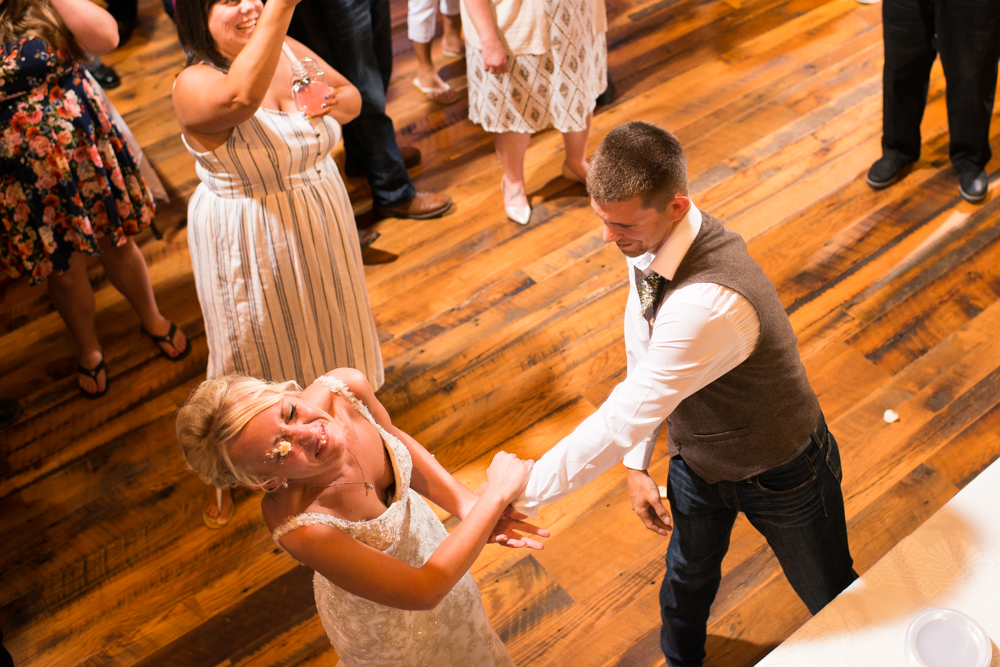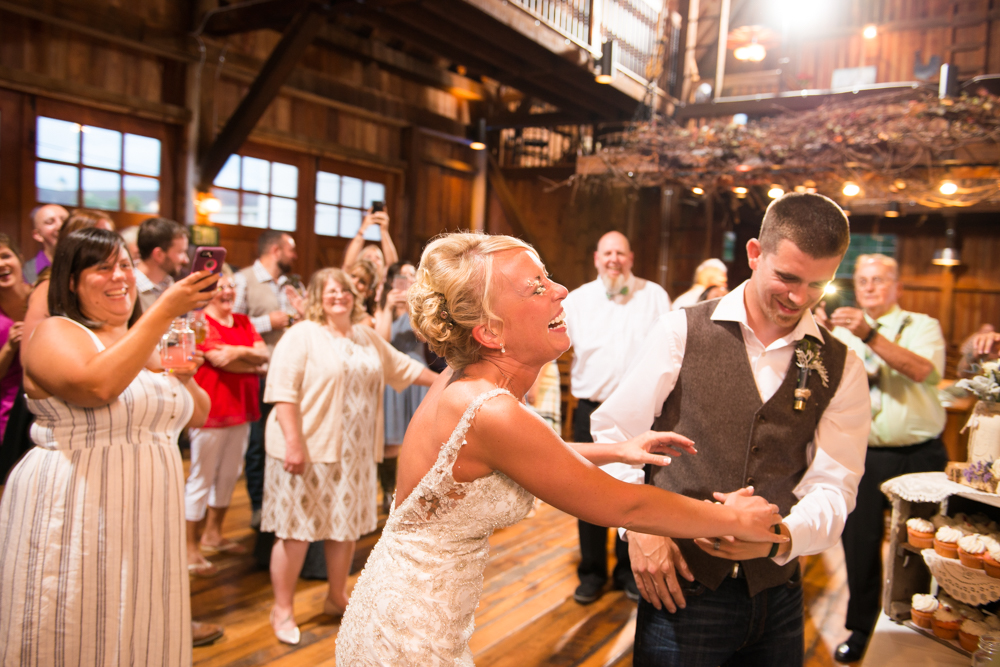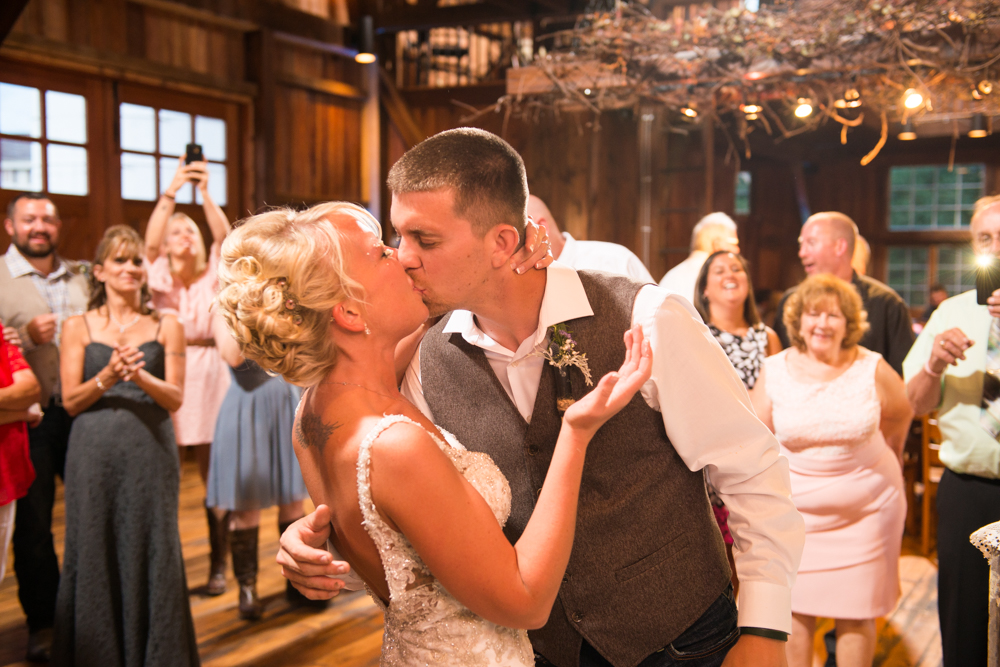 Seriously, you guys. These people all know how to let loose & have fun.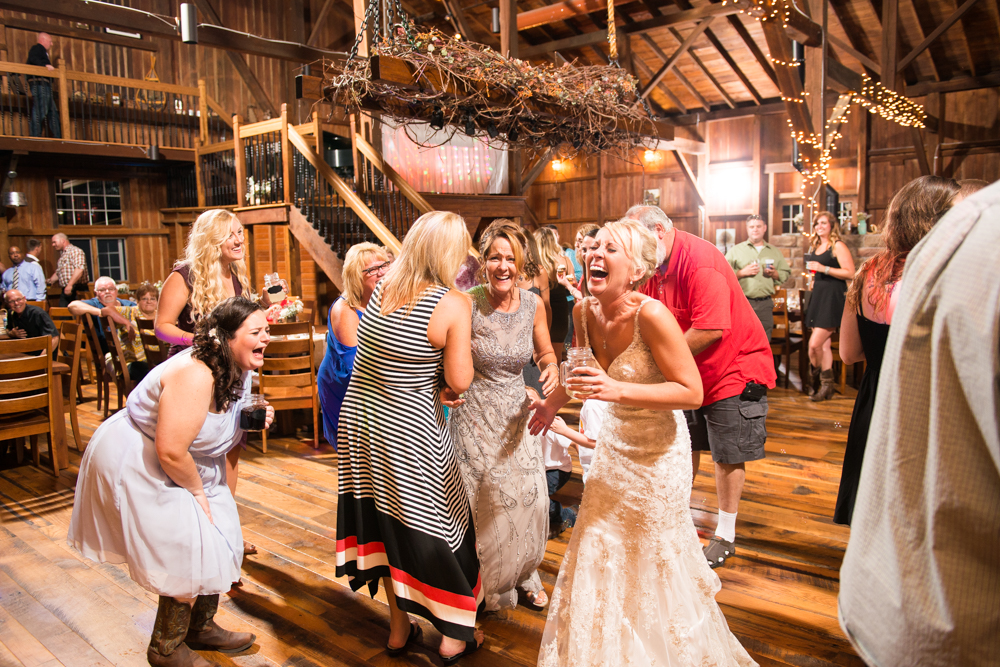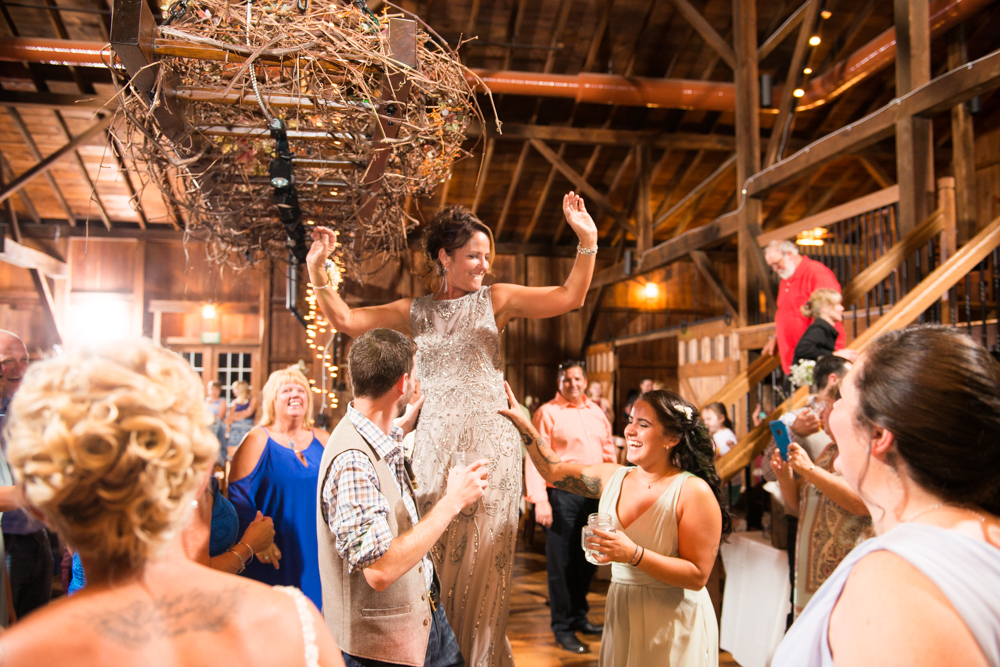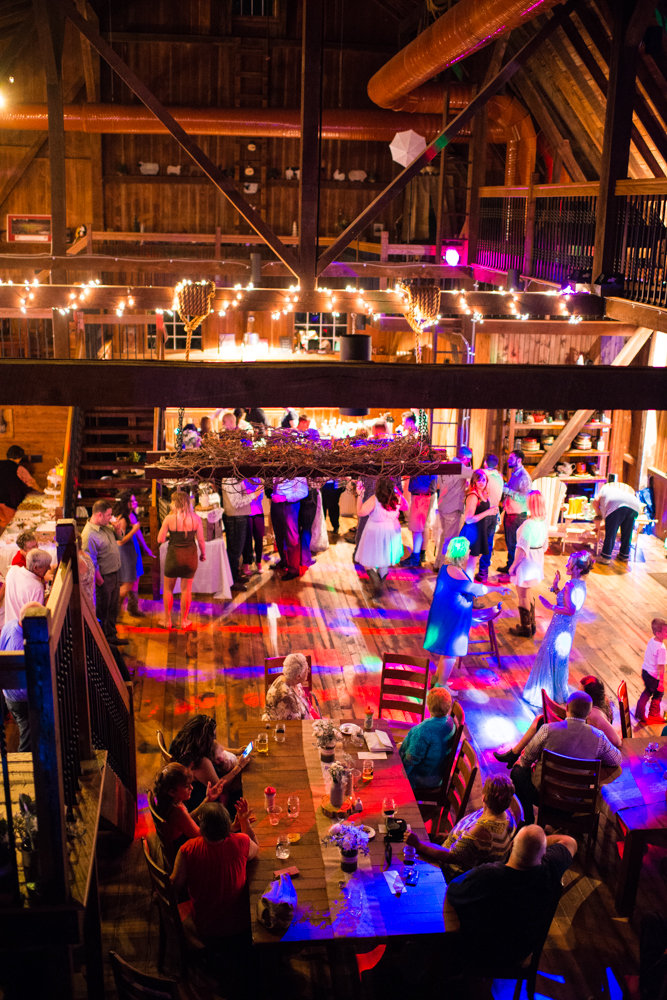 Lindsey & Michael, we love you guys! You are such a fun & awesome couple! We had a great time with you & everyone in your wedding at Century Farms! We wish you both & Riley all the best that life has to offer!
Thanks for reading our blog! We're Josh & Danielle; we're married and we shoot people on their wedding days! We'd love to hear from you in the comments! How did you hear about our blog? Are you getting married soon? Connect with us & see if we're a fit for your wedding day photography! We can also be friends here:
Instagram | Facebook | Twitter | Pinterest | Google +
If you liked this blog post, you may also be interested in:
Brookside Farms Spring Wedding in Ohio