Oh my goodness are we excited to share this amazing Spring Brookside Farms wedding with you all! Why? Because the bride & groom are absolutely the cutest! They're one of those couples who simply fit together, are so comfortable together, and just make you want to be their friends & sit around a bonfire with them & chill! We could tell throughout the entire wedding day that everyone around these two are fully in support of this marriage. Their families were genuinely happy, her friends were his friends and vice versa, and the entire day was full of smiles & joy for these two to get married. It was beautiful & we were glad to be part of it! Not to mention, the venue was perfect! Brookside Farms is full of the most beautiful places to photograph & we had such a blast there for our first time! We look forward to photographing lots of weddings & receptions there in the future!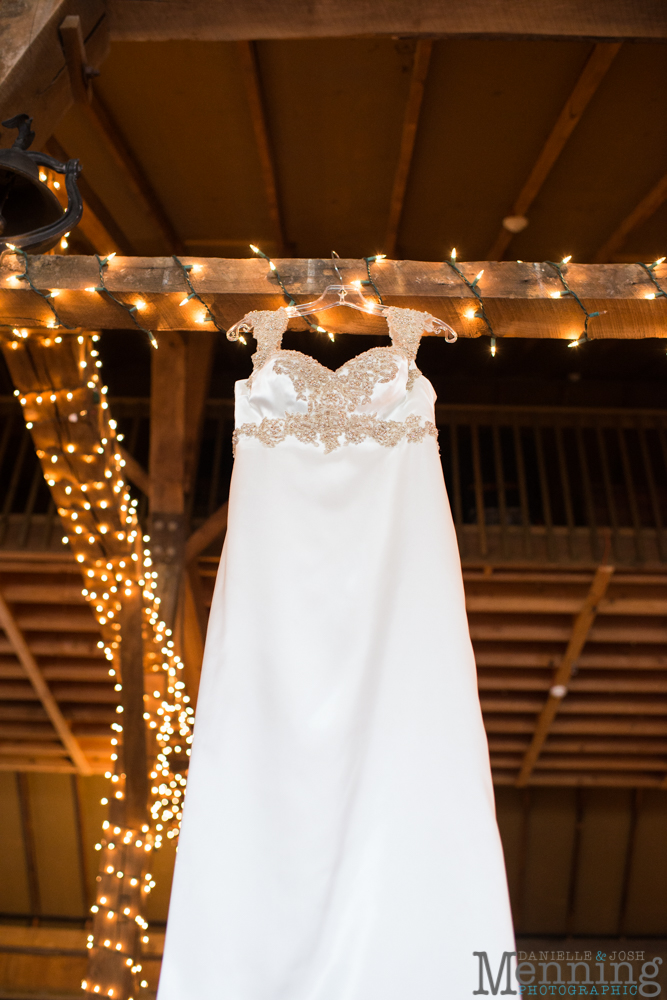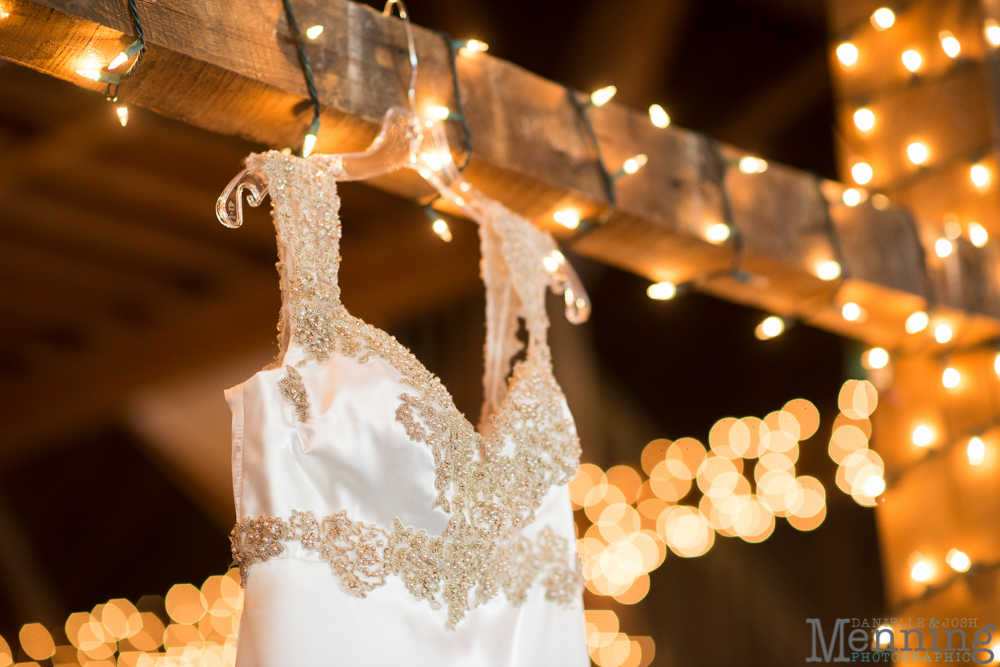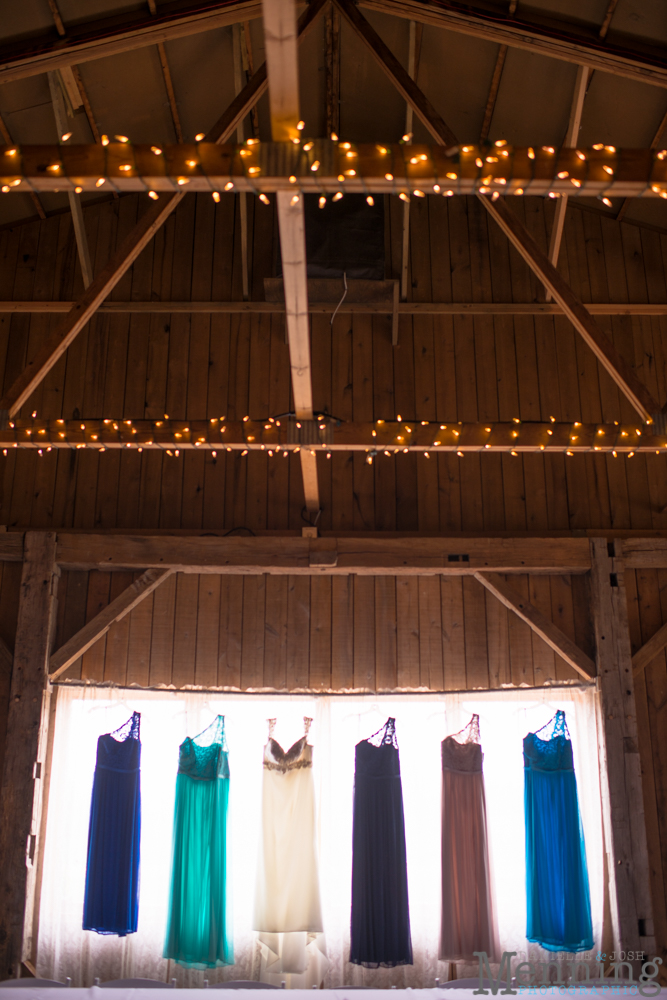 I almost stole these. 😉 Sara & I are wear the same tiny shoe size.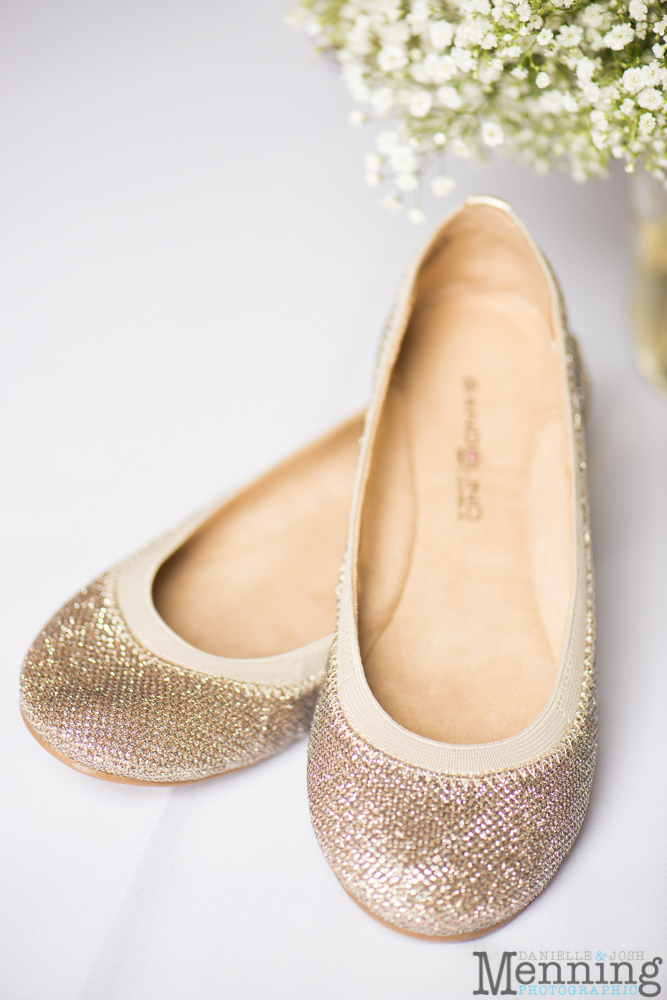 Sara's unique ring is gorgeous!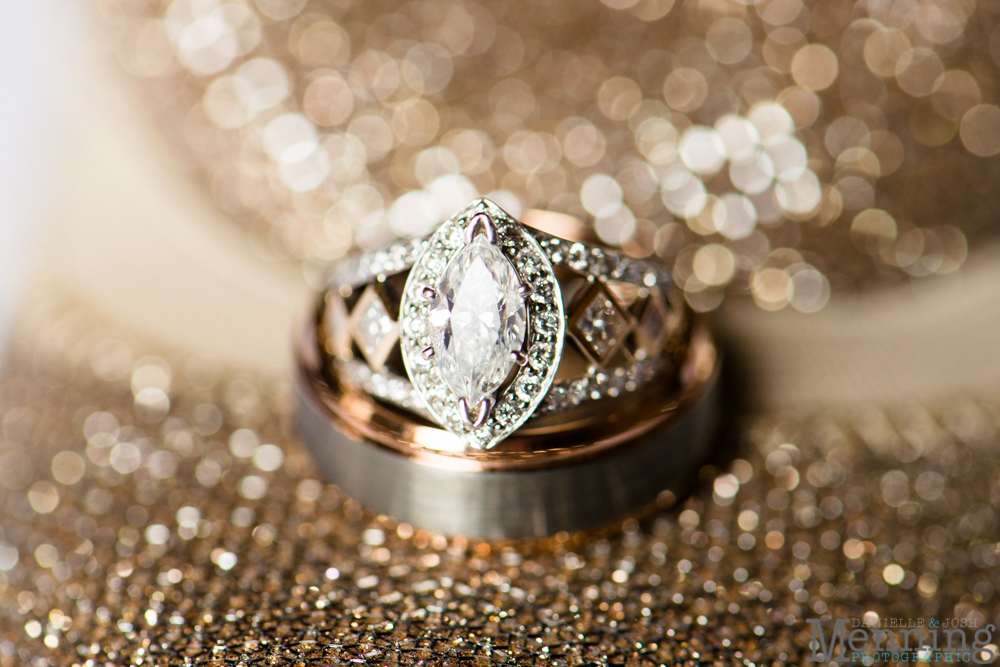 Shelby from Studio 7 did a great job with makeup.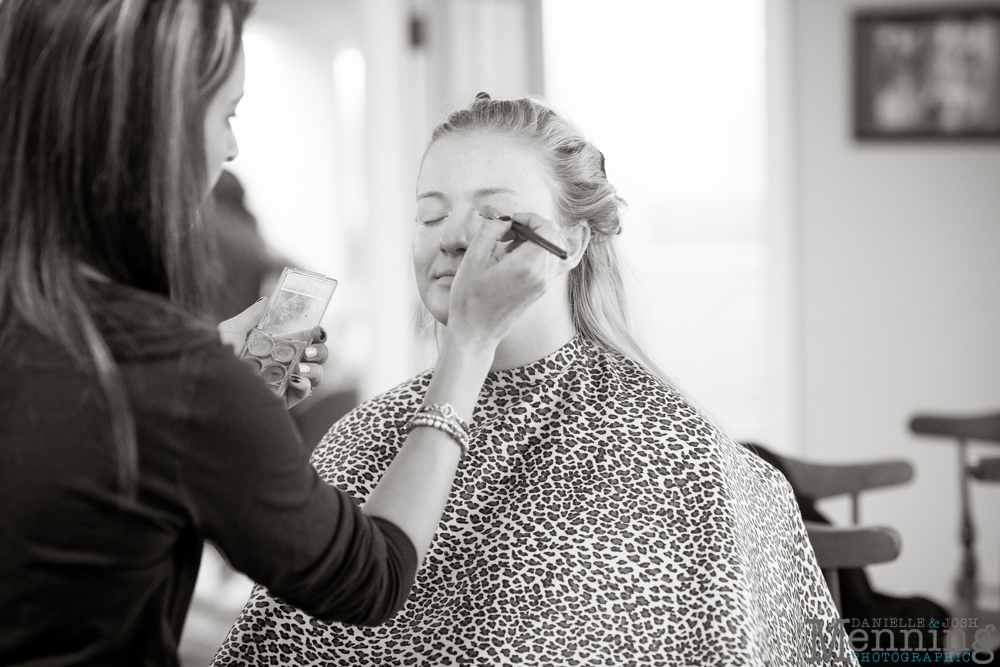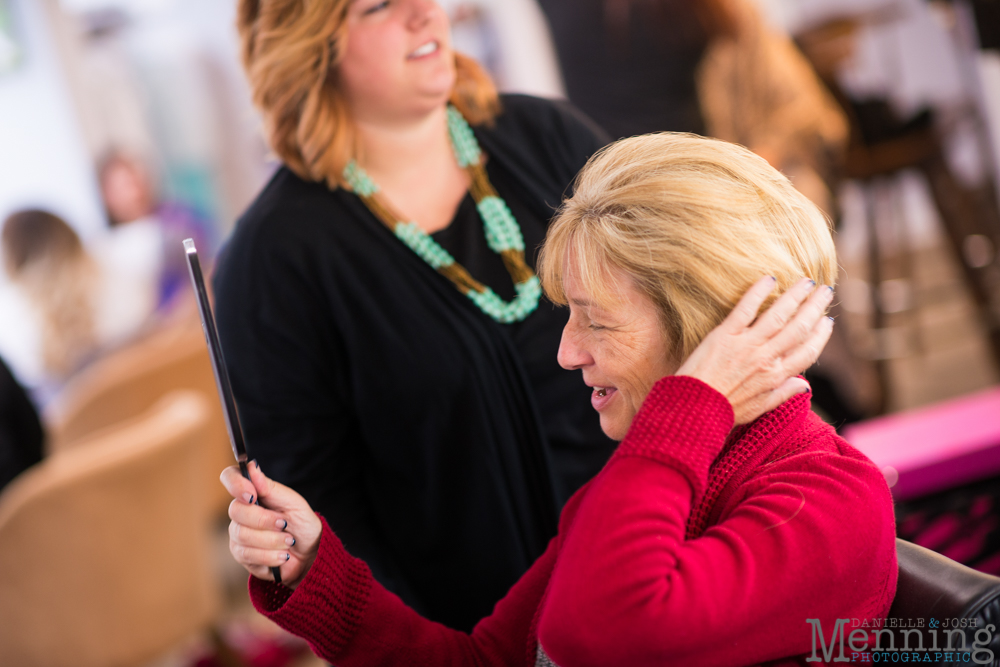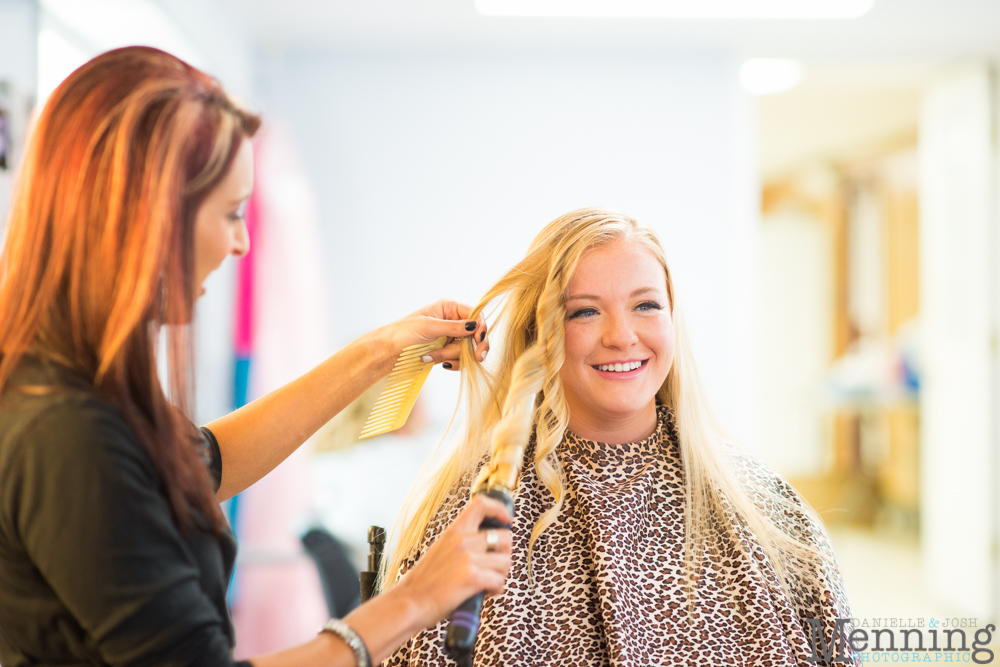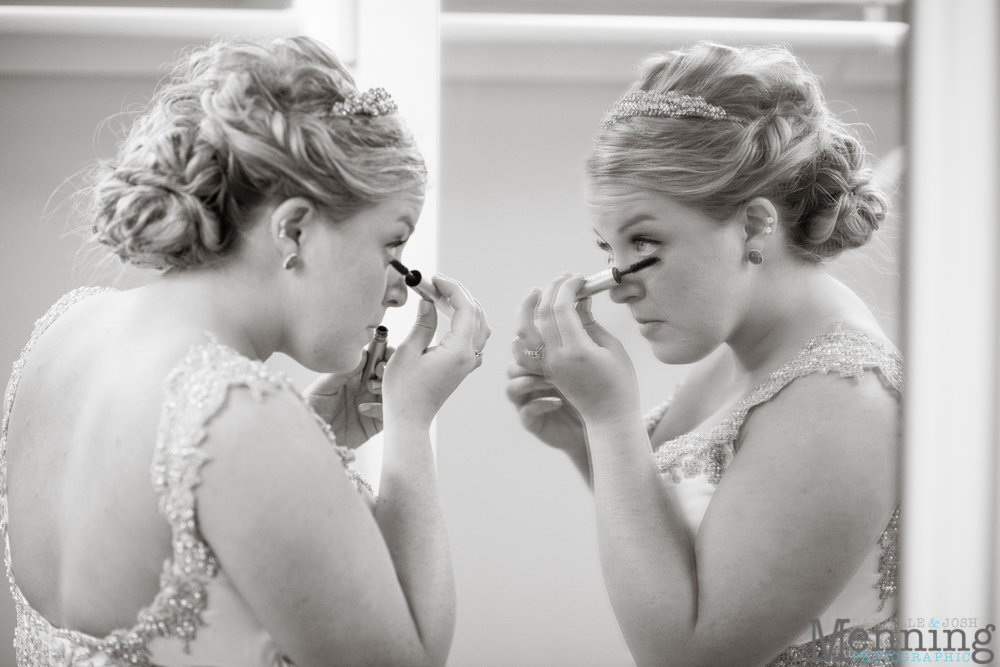 Sara & Tyler love to write each other thoughtful notes & letters & their wedding day was another chance for them to do that. They each wrote the other a letter & read them the morning of the wedding.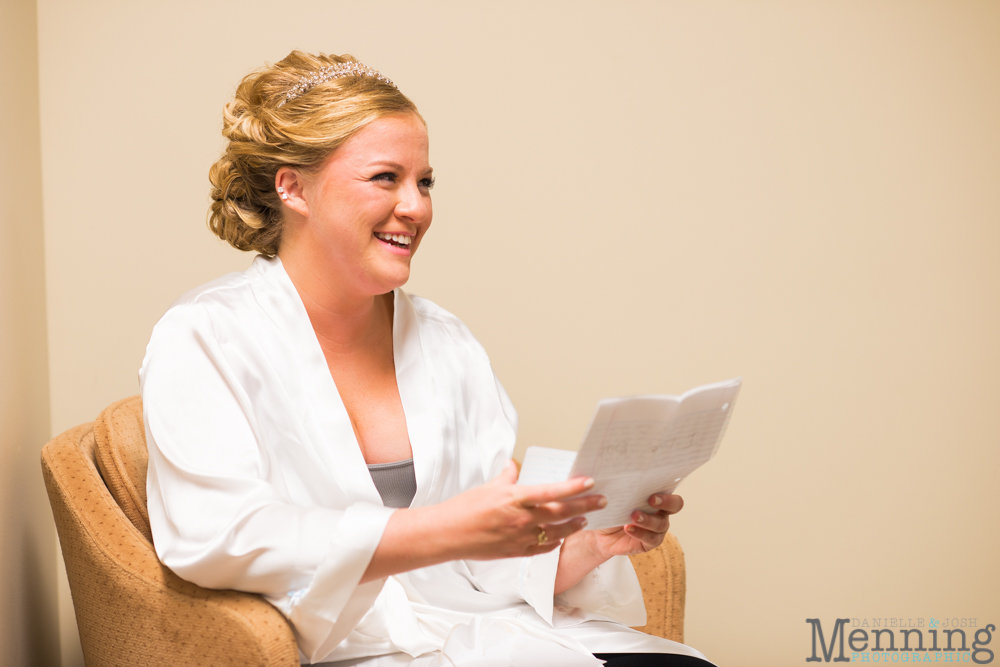 These bridesmaids were so cool! I felt like we could all be friends! I loved their laid back vibe.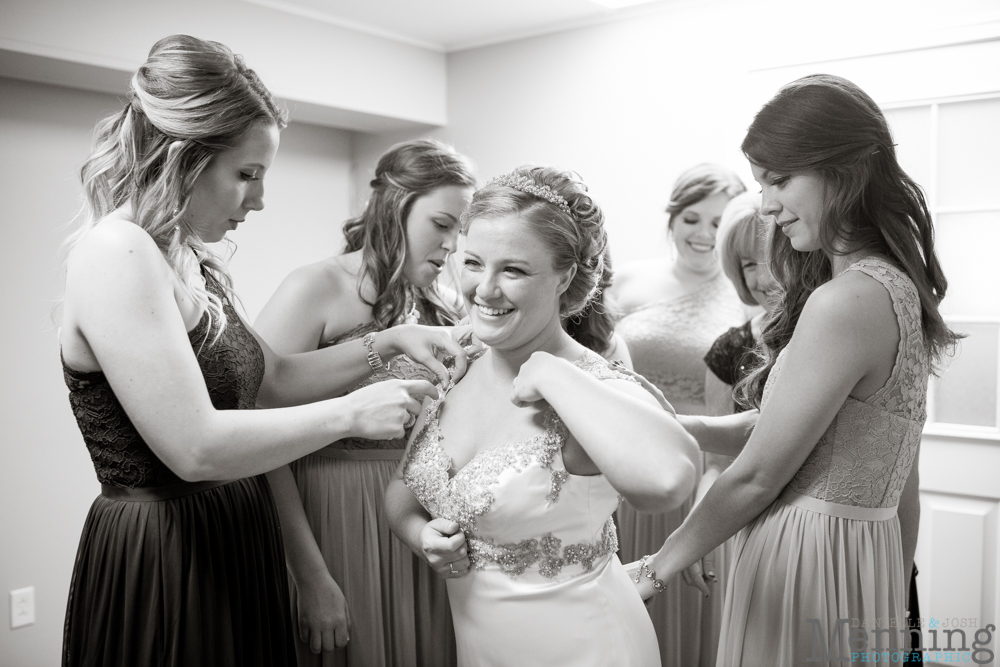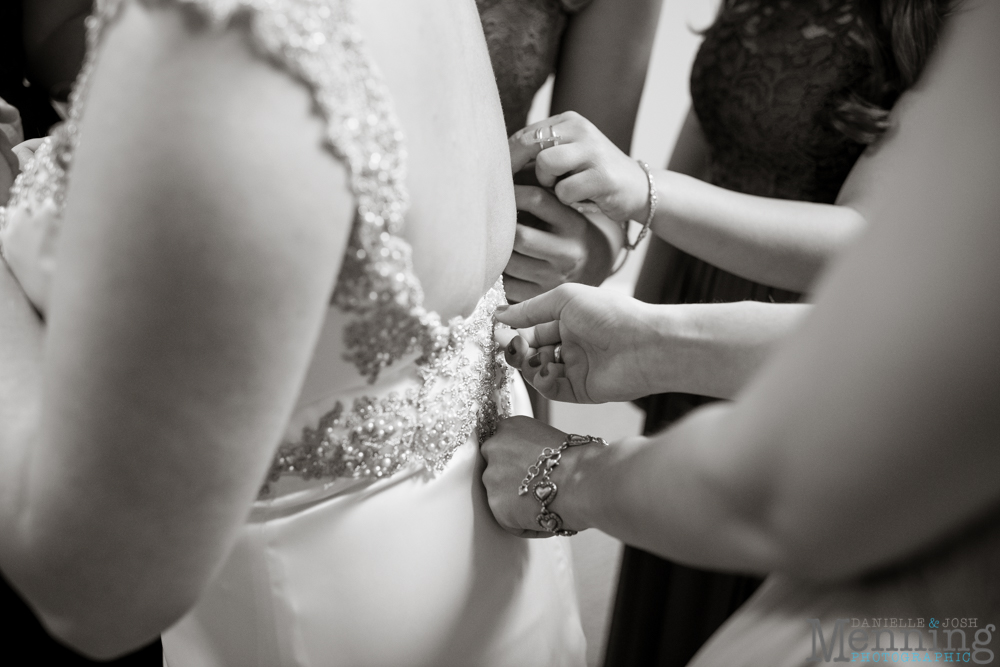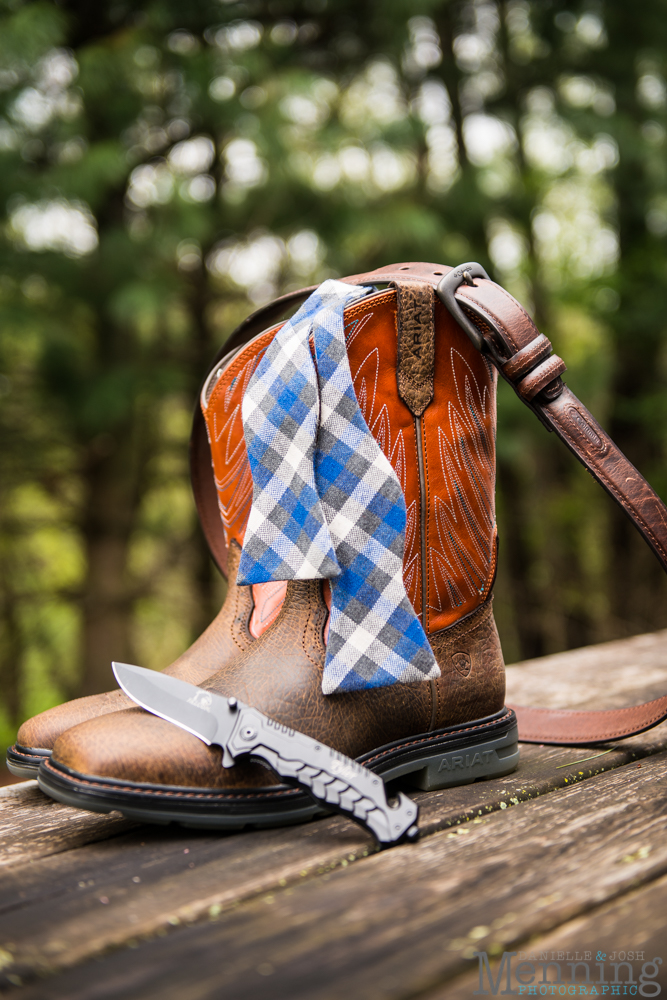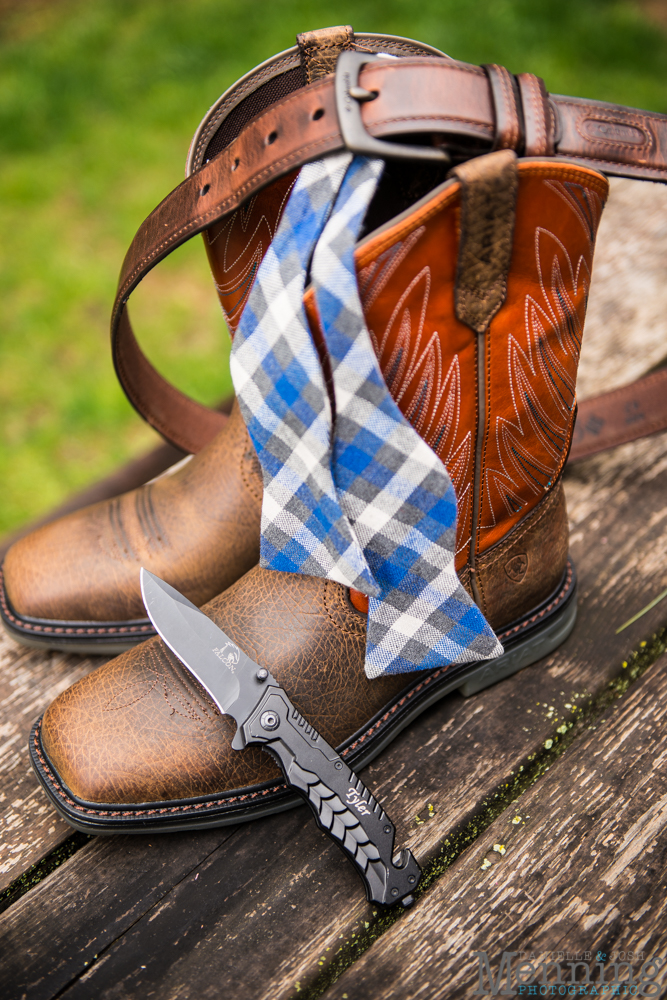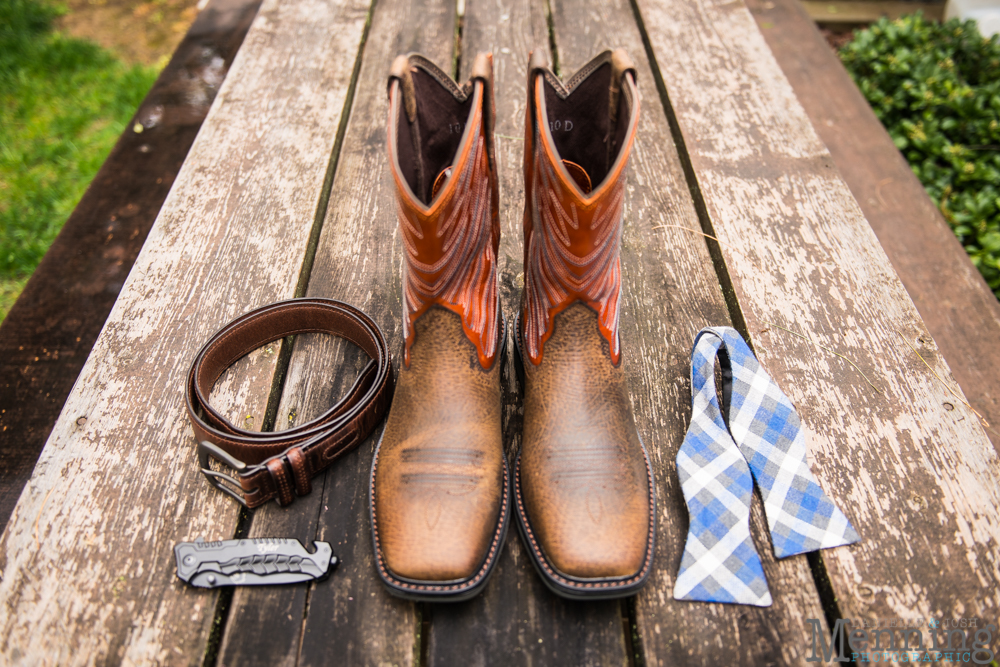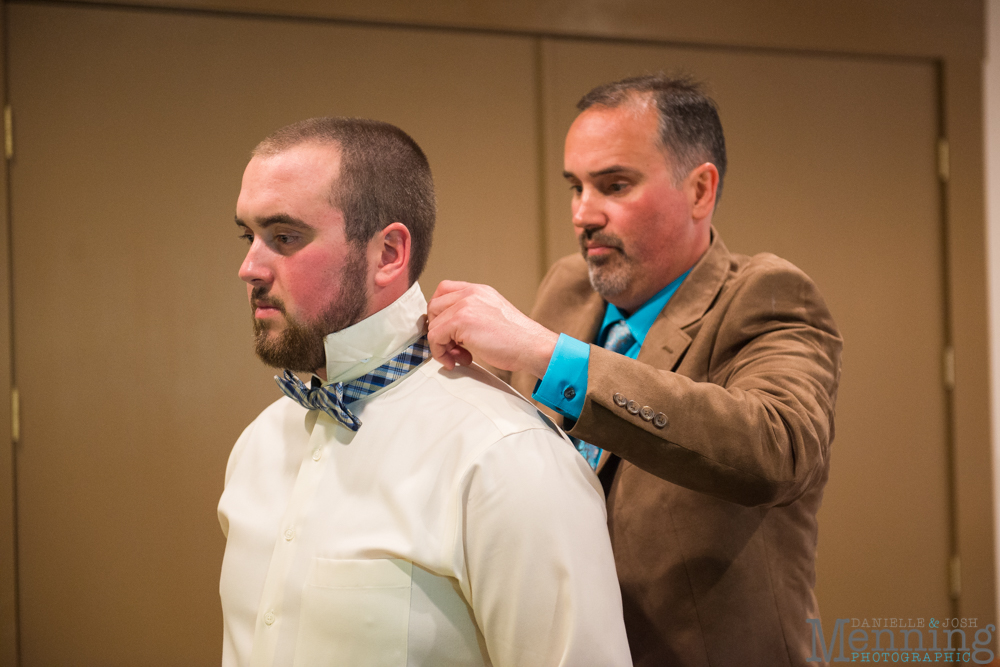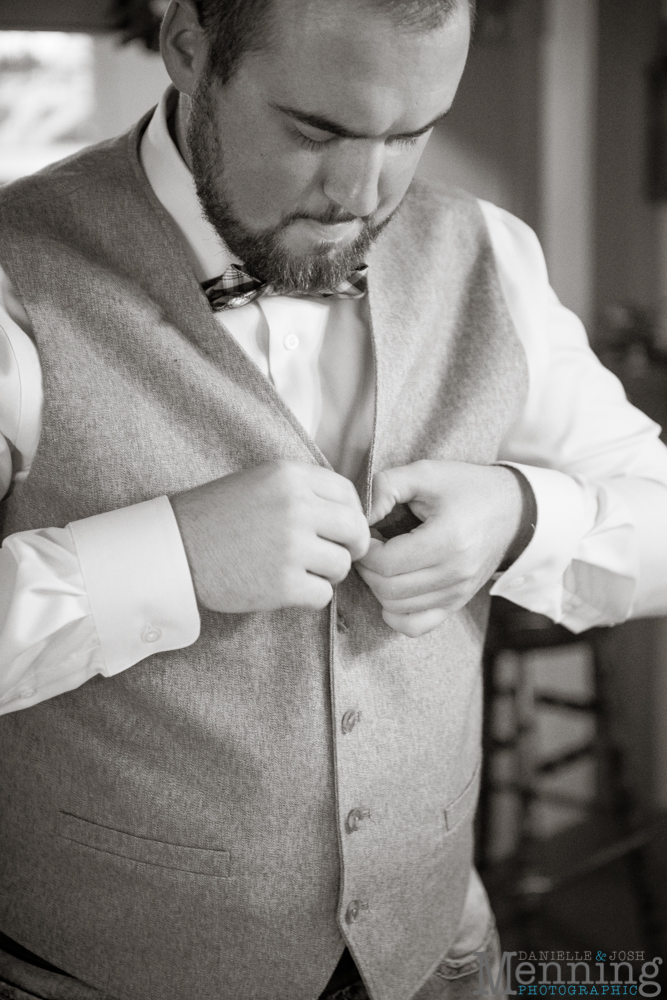 These guys were fun. They forced (twisted his arm, I'm sure) Josh to play a round of cornhole with them after they were all ready to go & they had a bit of extra time before Tyler & Sara's first look.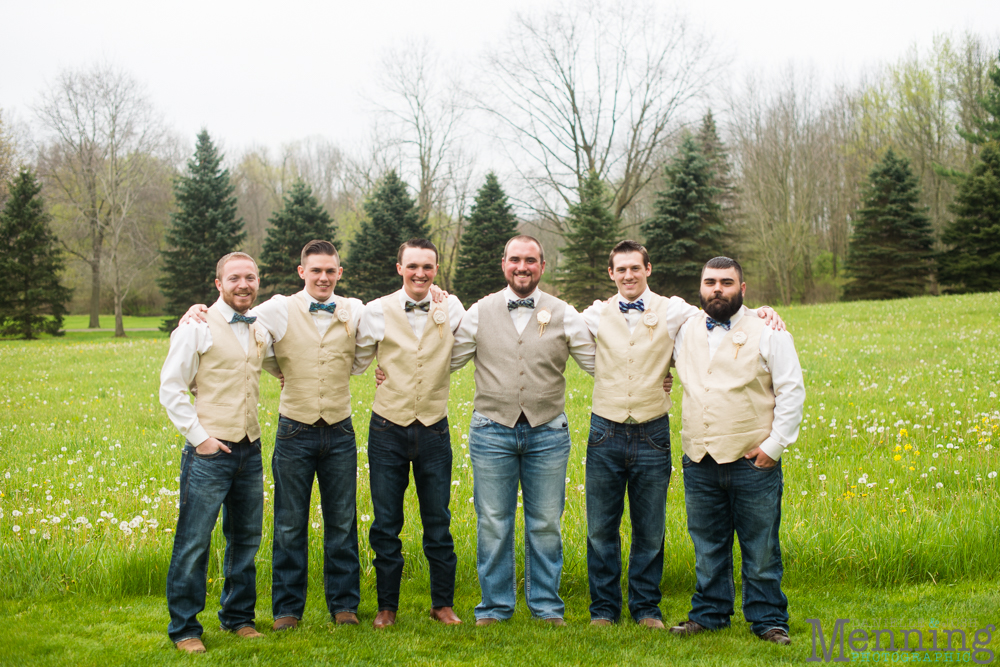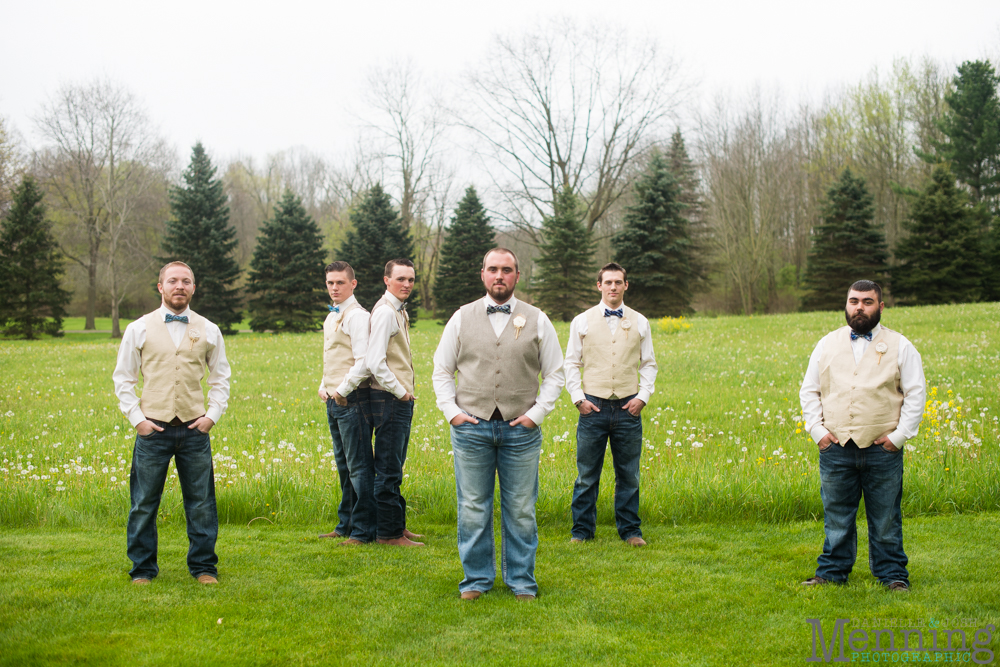 What a great smile. And he cut his hair & beard. . . we were all waiting on the edge of our seats  after the engagement session.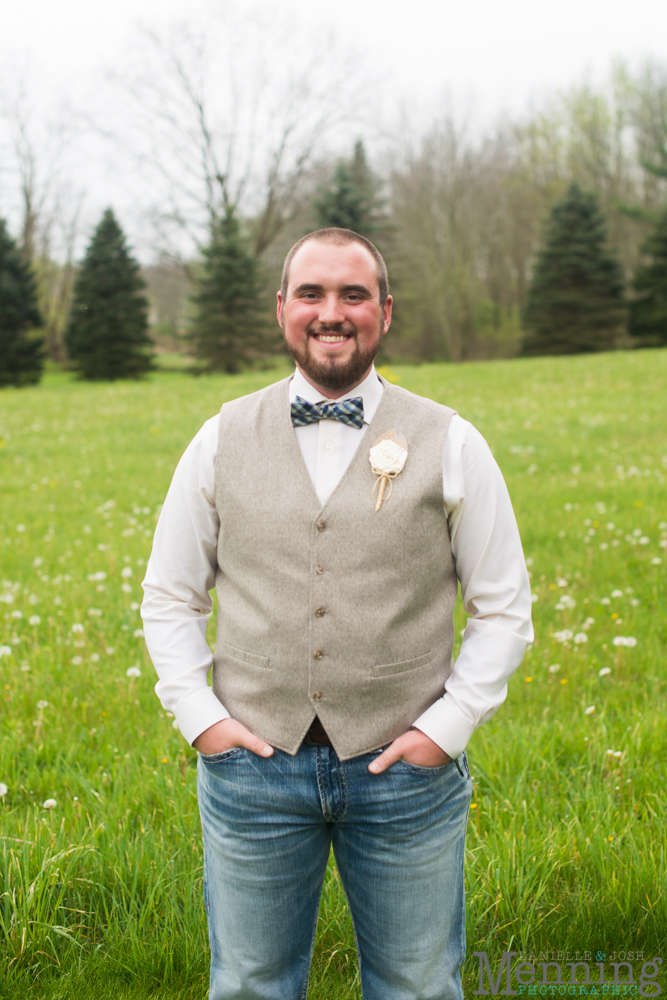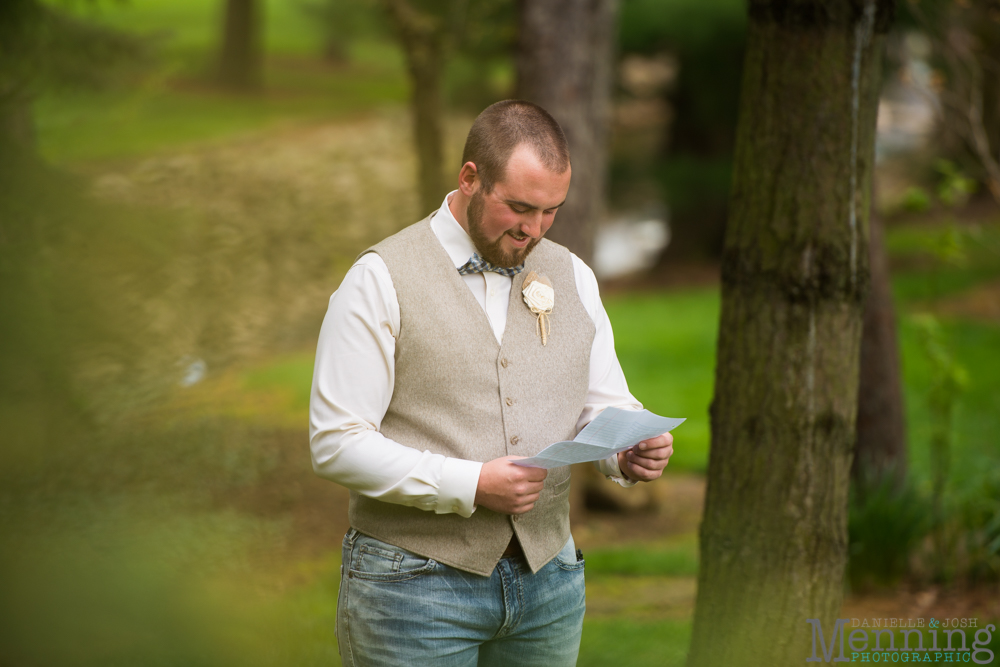 Then it was time for their first look. I was extremely excited for this for them because they were both itching to see each other. It was inspiring to see.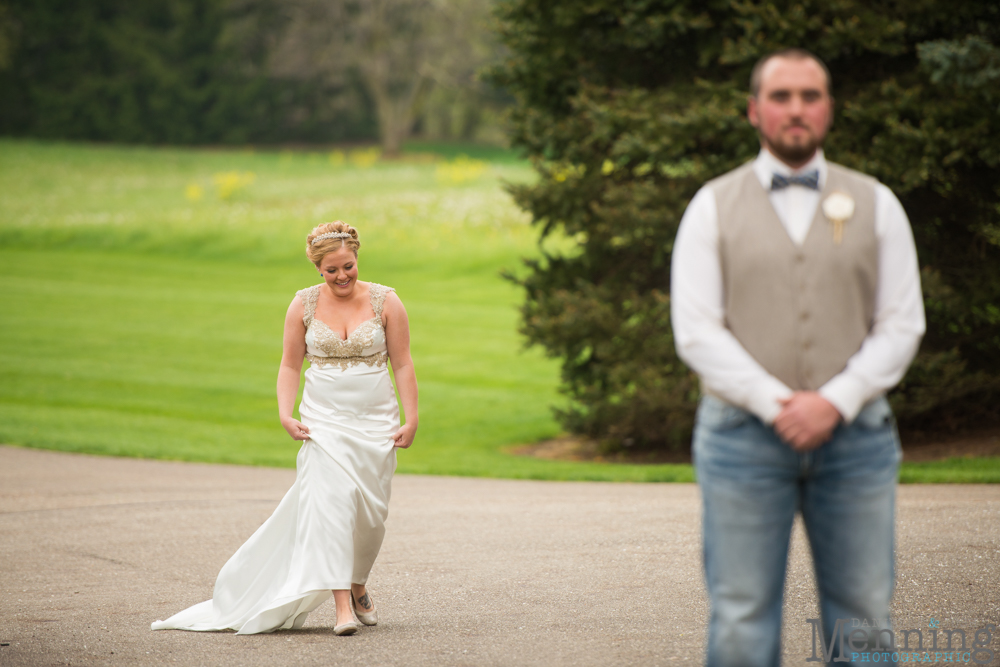 When they came over to hang out after their wedding images were ready, they both agreed that they were extremely glad they did a first look. Tyler said he couldn't even have imagined their wedding day any other way & that seeing Sara & having a few private moments with her before the wedding day got all of his nerves about being in front of everyone out of the way.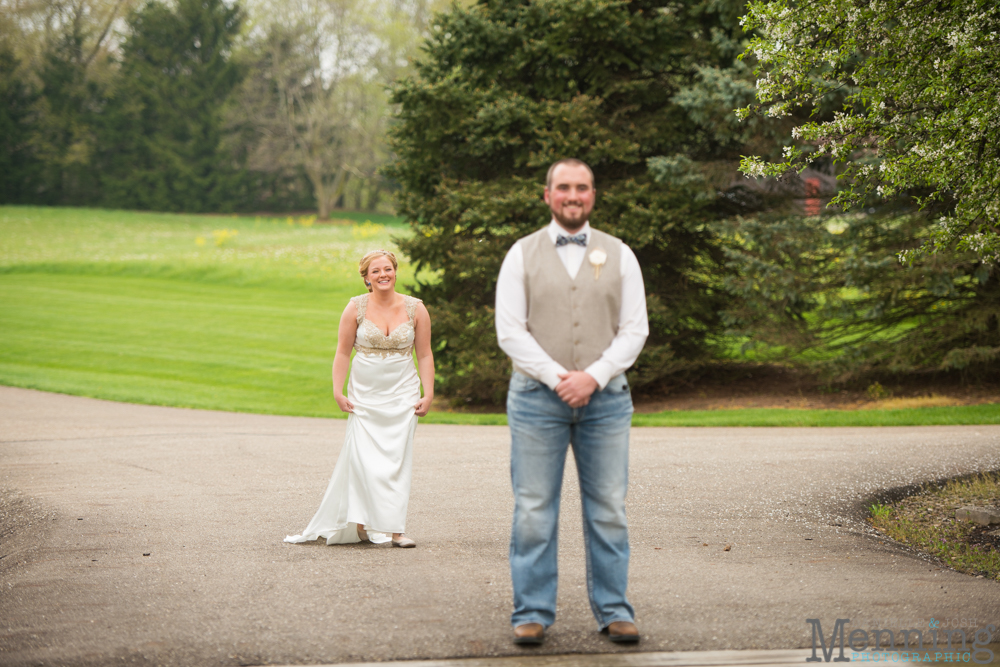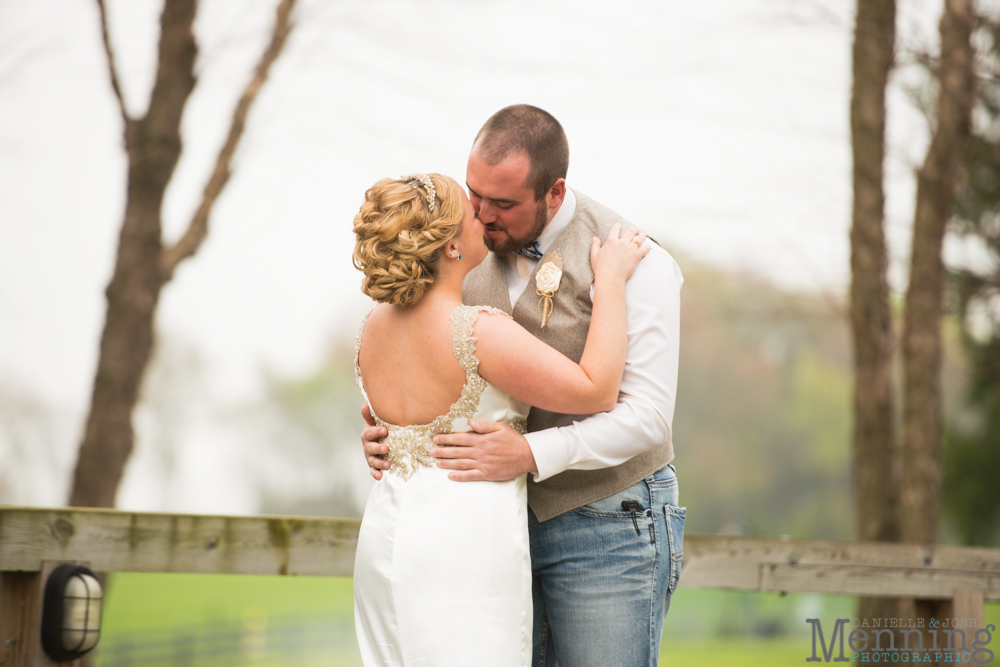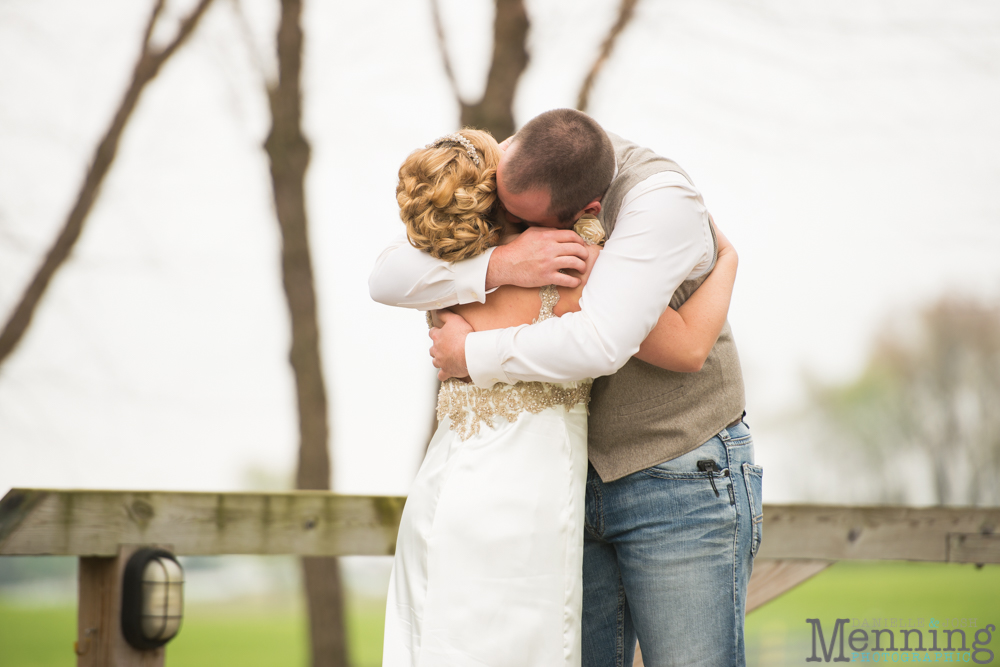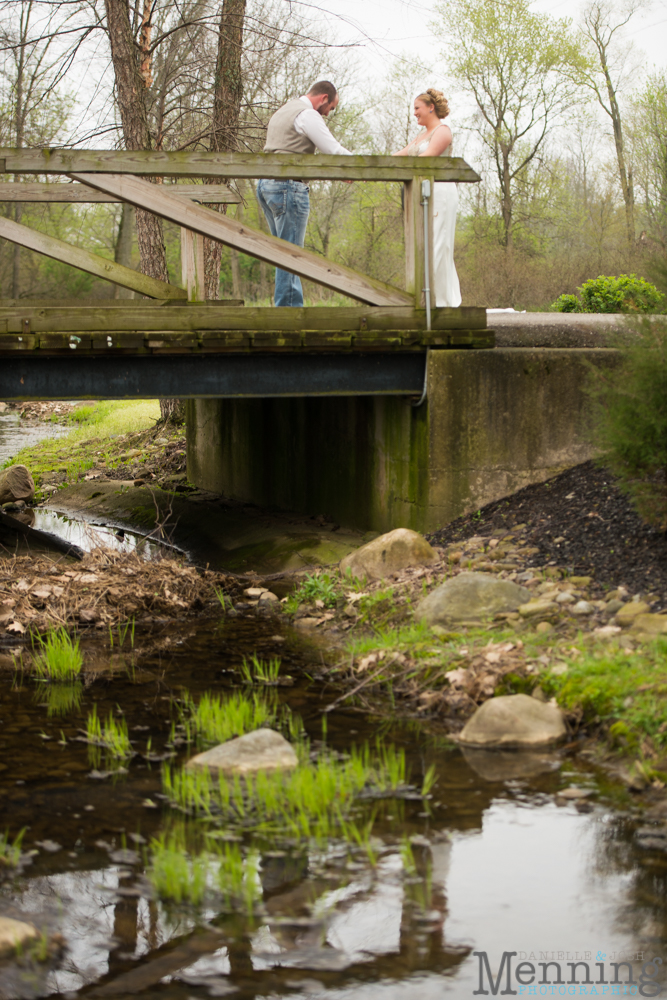 Oh my word. . . they are undeniably adorable together. They light each other up.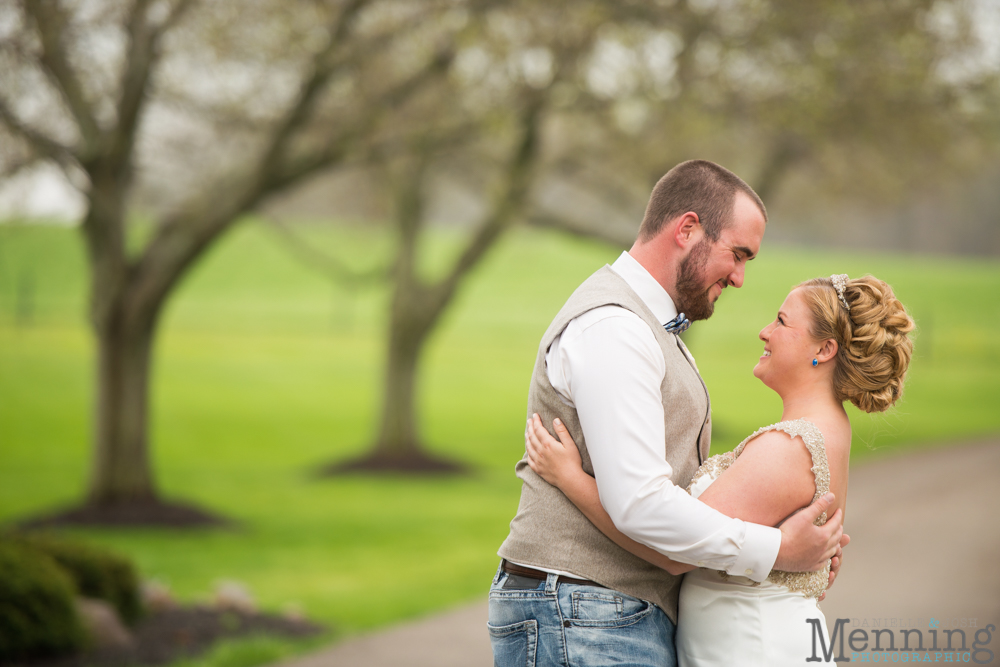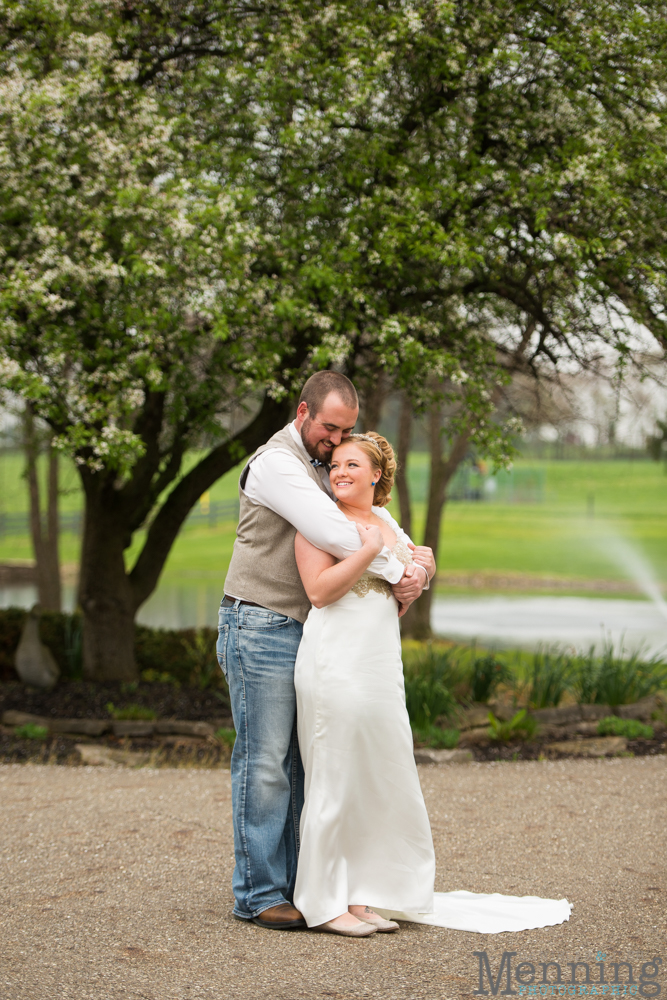 The sweetness. . . happy sigh.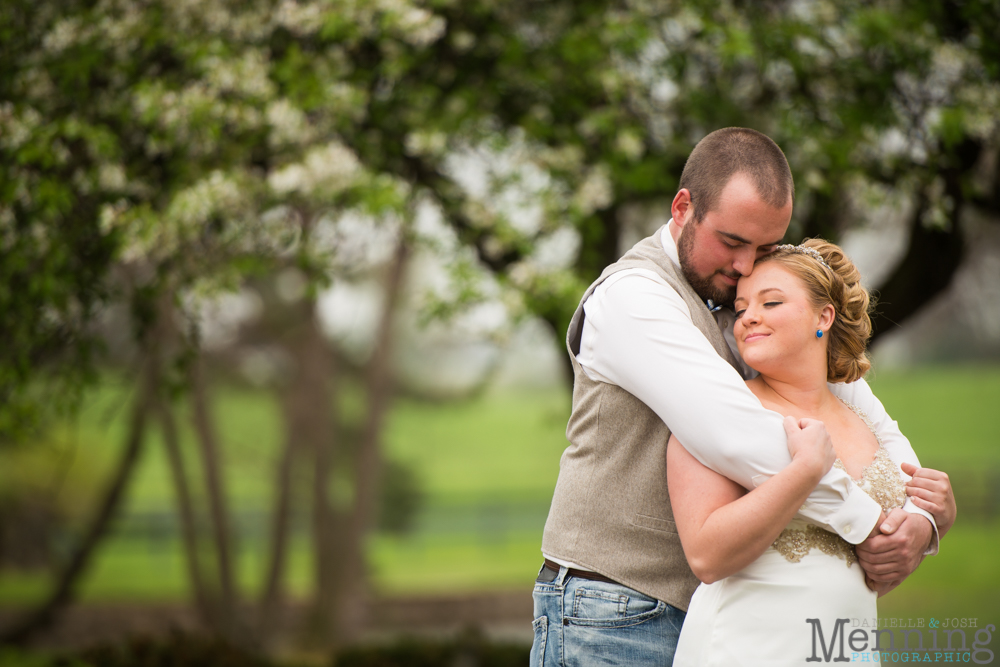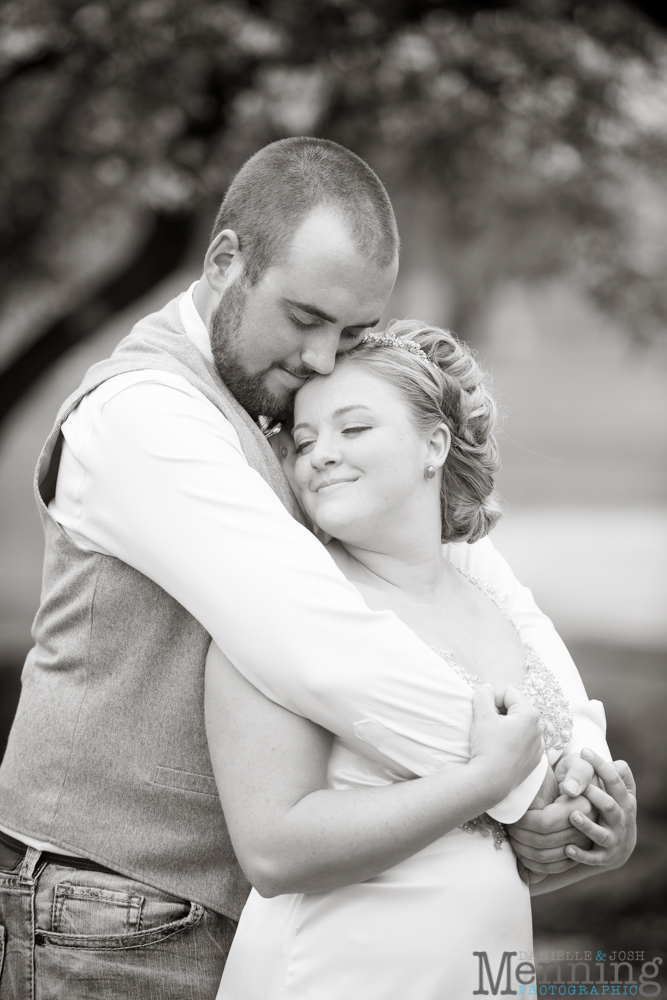 We could have photographed these two on this property All.Day.Long! It was perfection.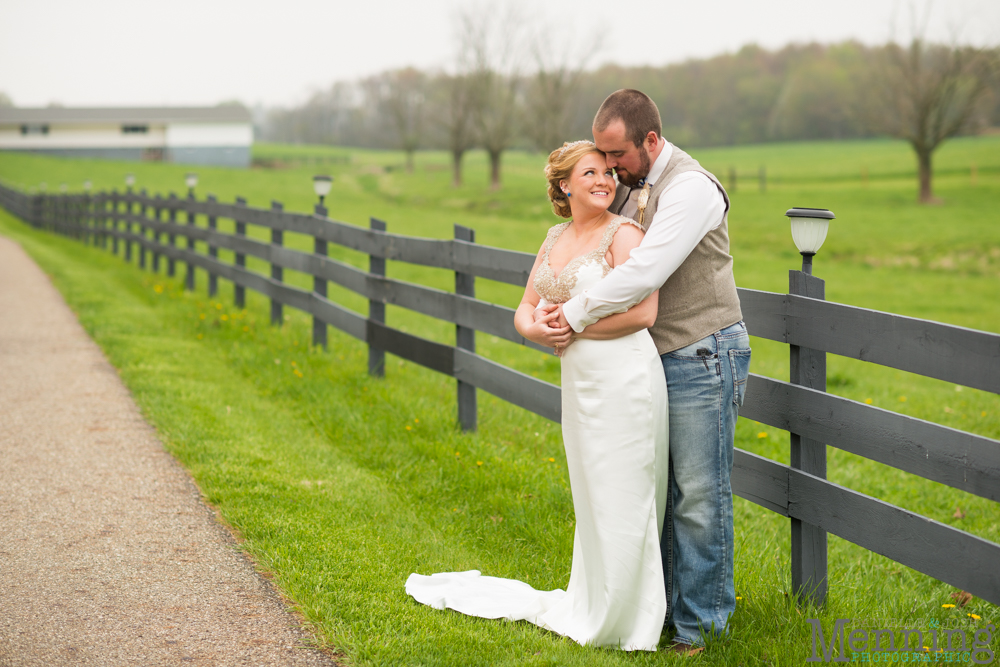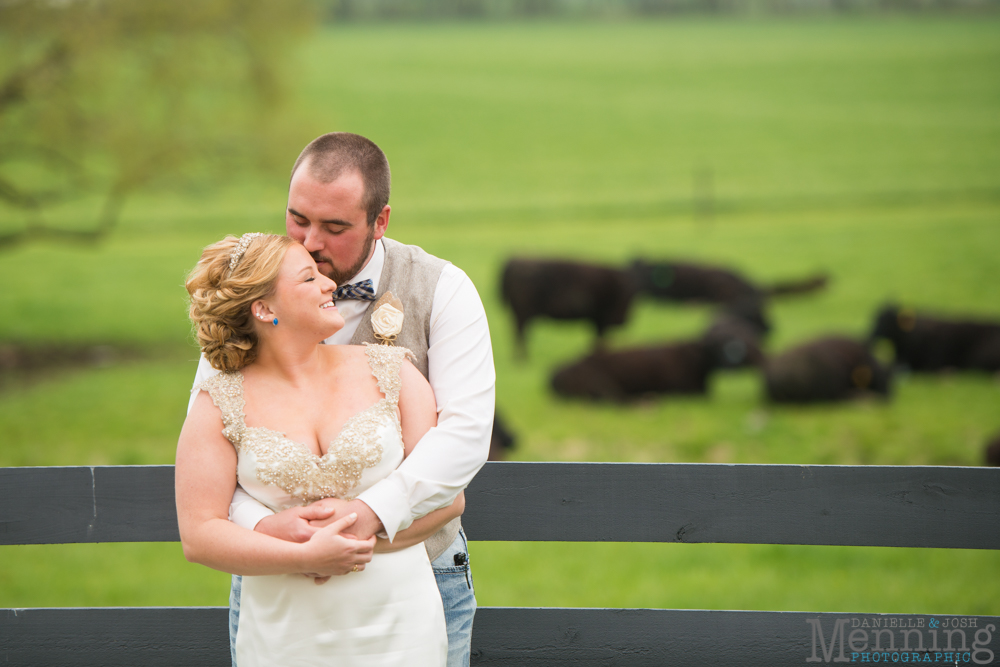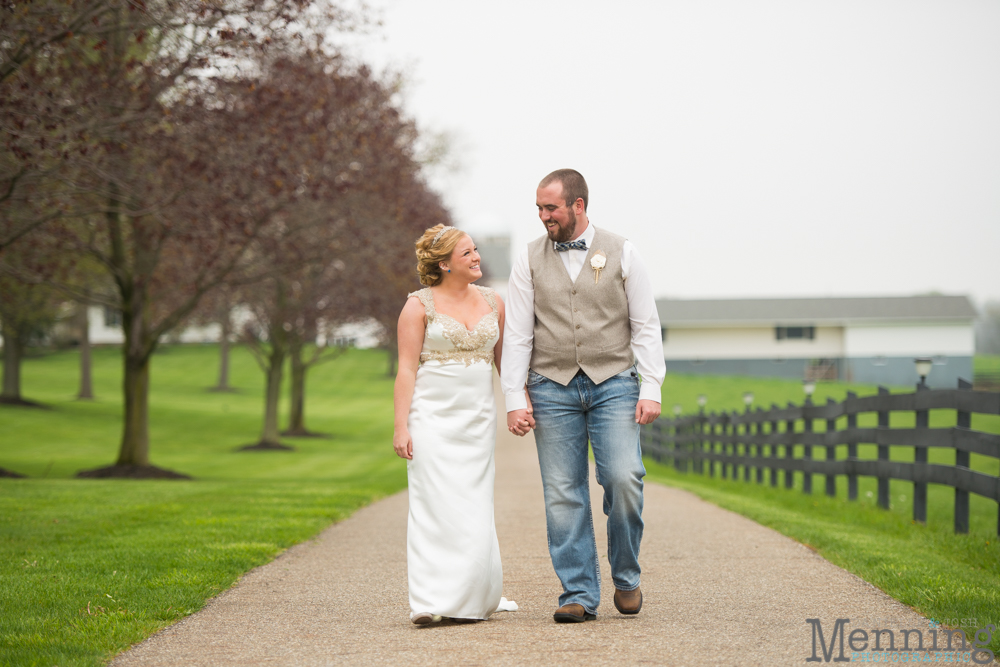 And we couldn't even stop smiling looking at their happiness if we had tried. Plus, we got to photograph them with a covered bridge. . . just like their engagement session. How cool is that?!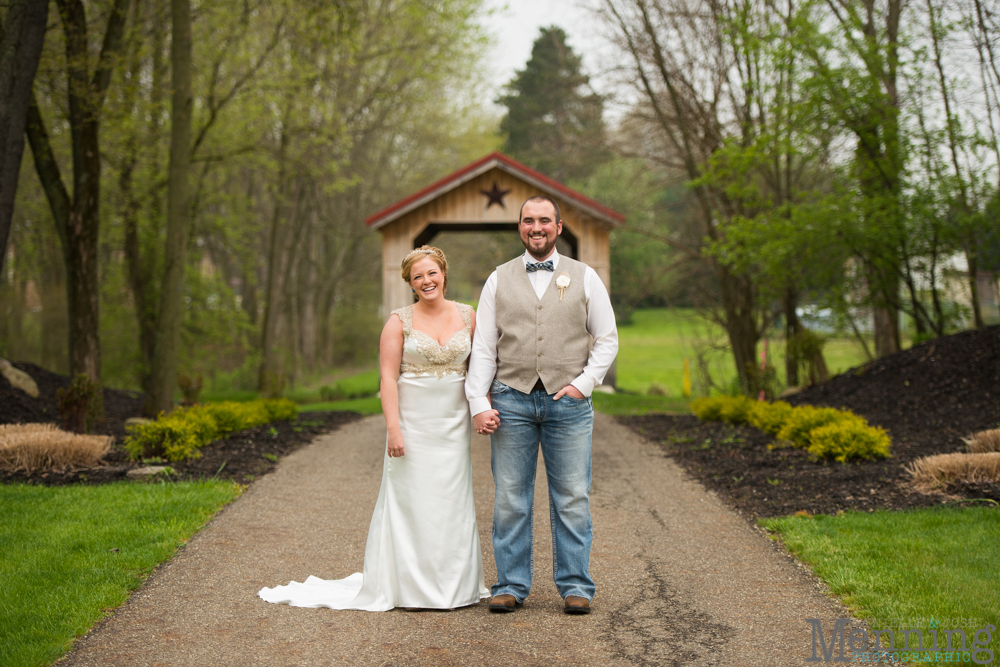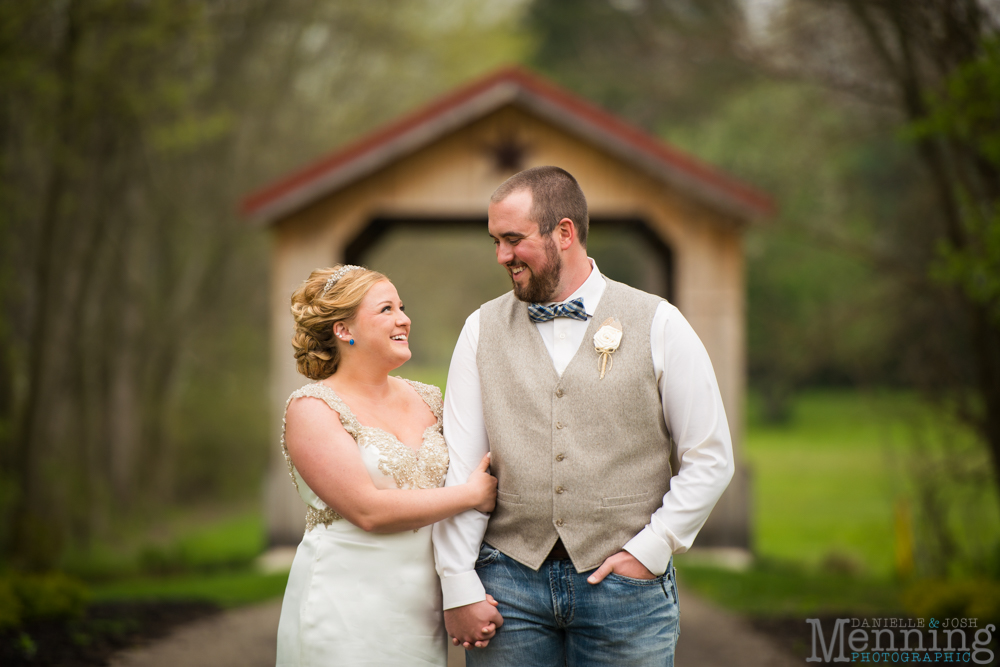 Then it was time to have some fun with their bridal party.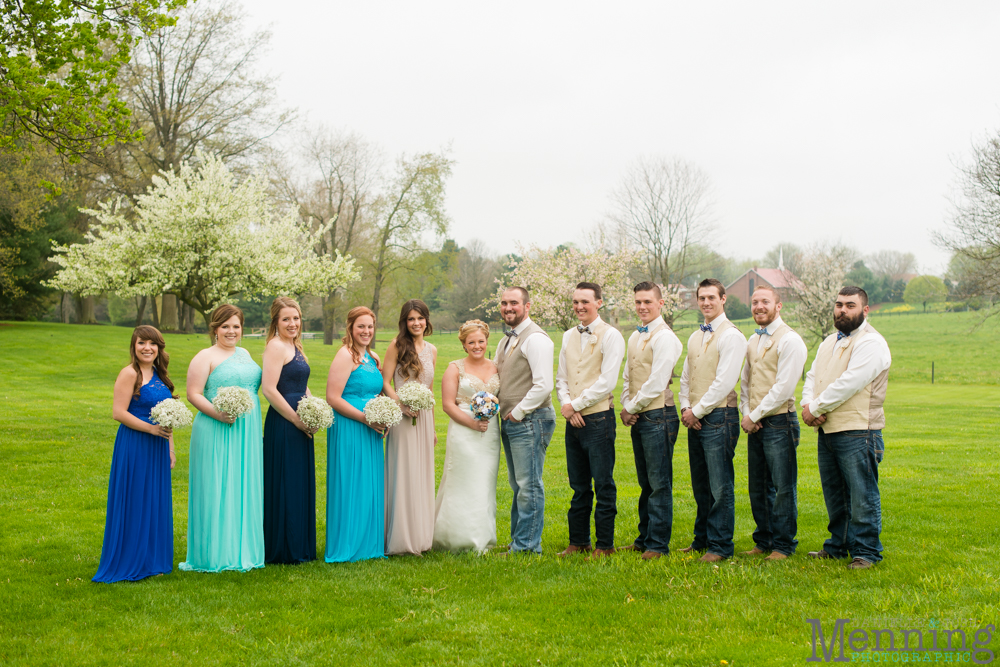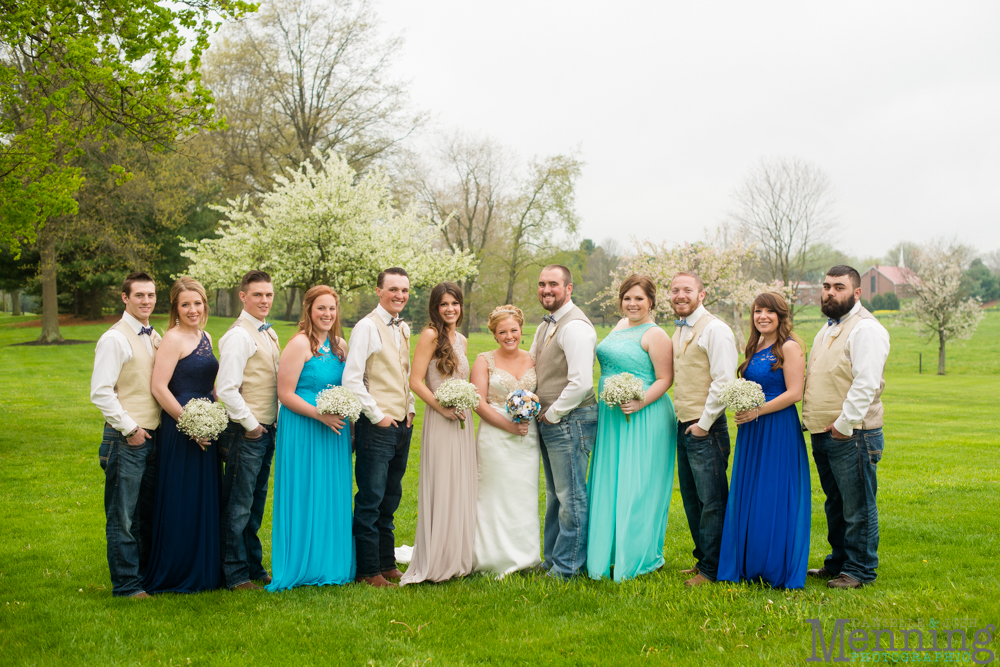 They were an awesome group! It was a bit chilly & windy that day, but no one even complained. What a blessing that they were all there for their friends on their wedding day & stayed positive & happy even though they were cold. We love that.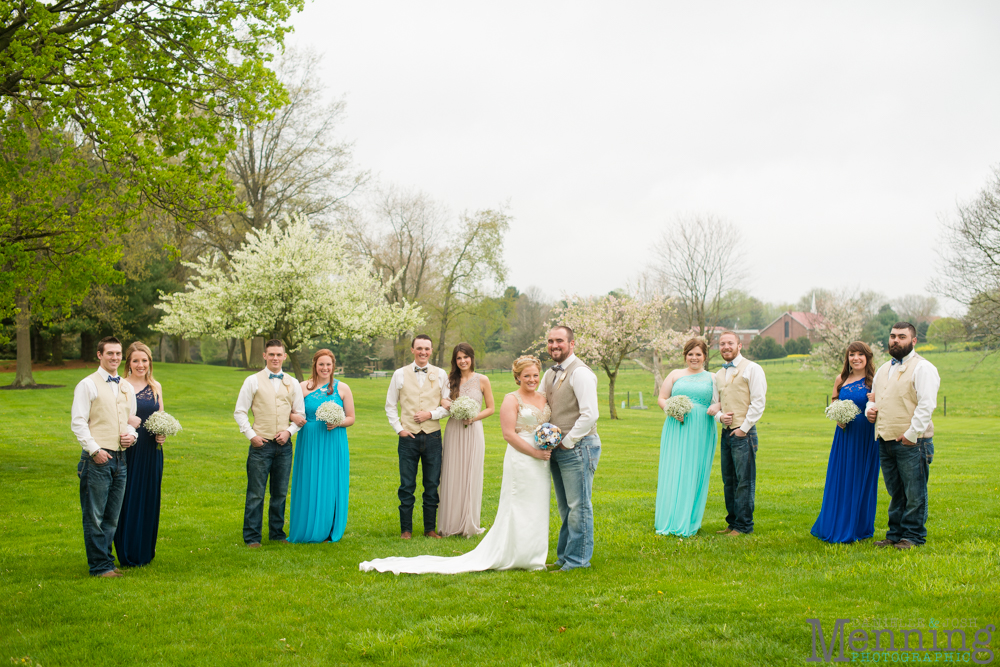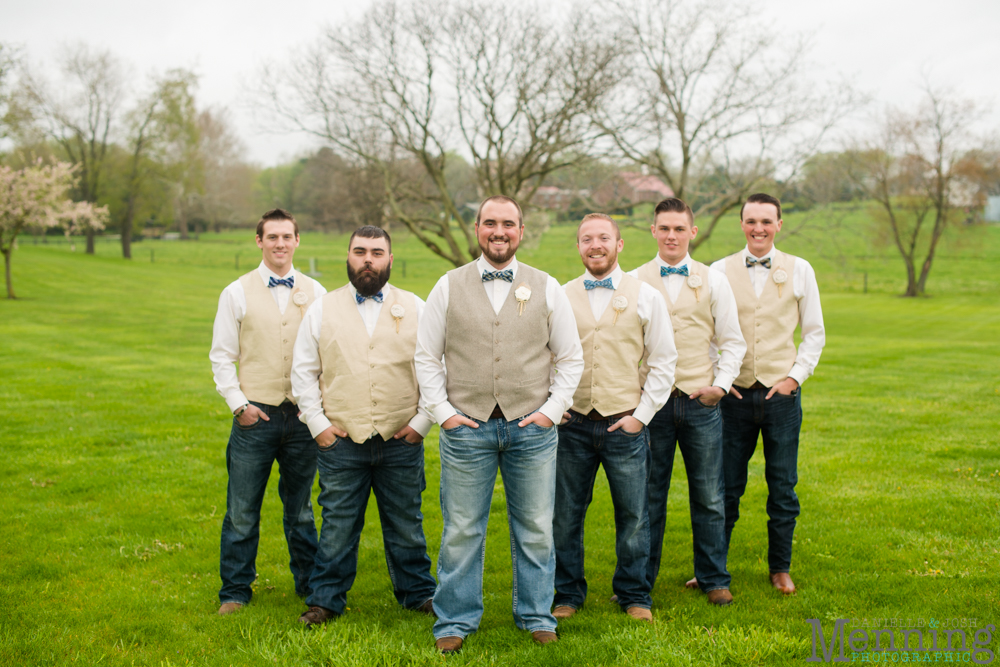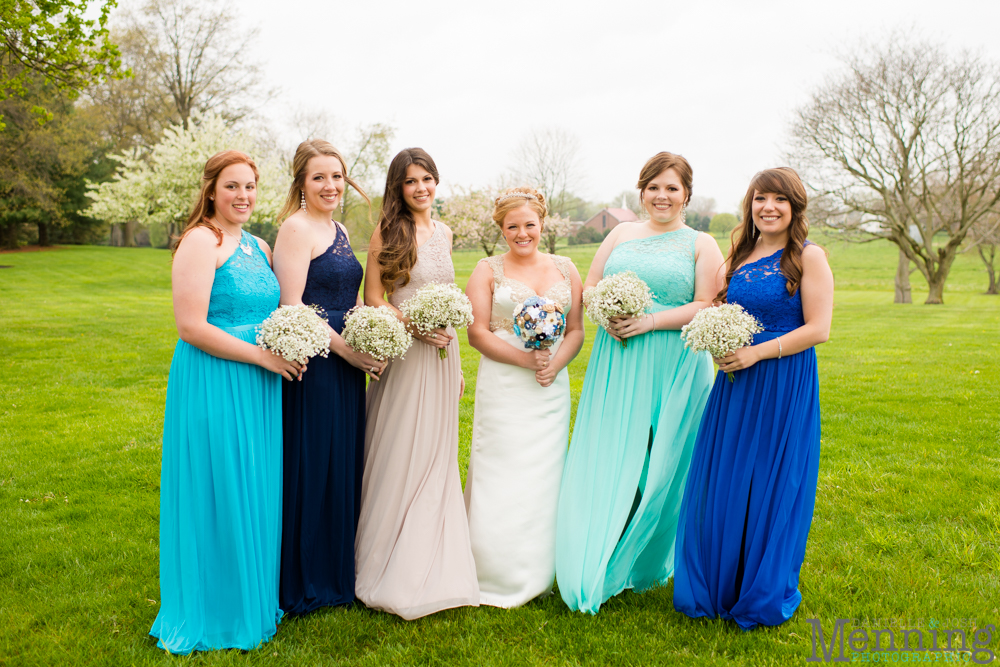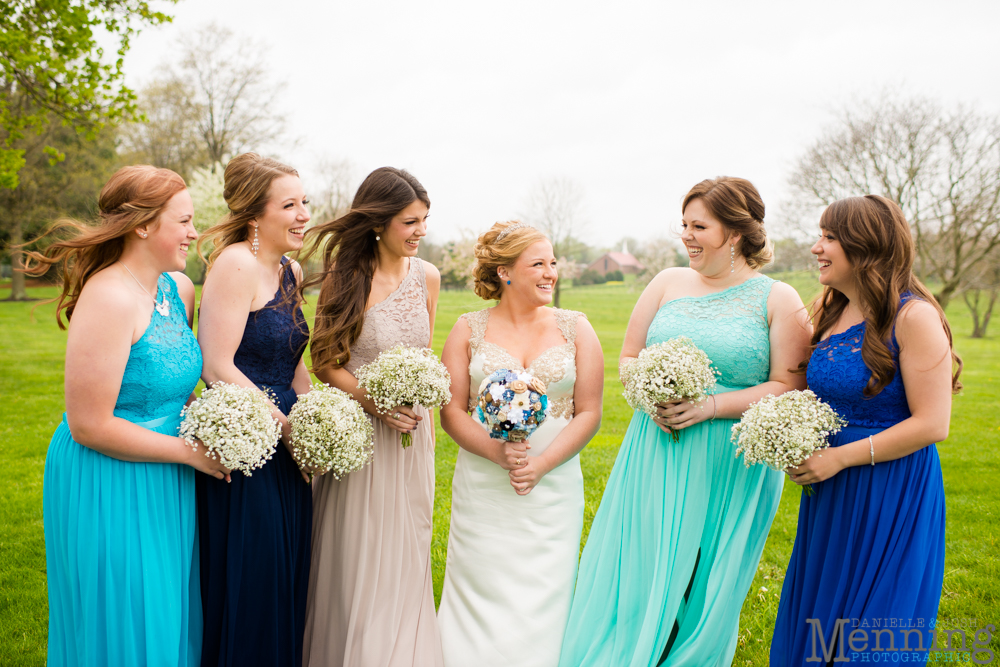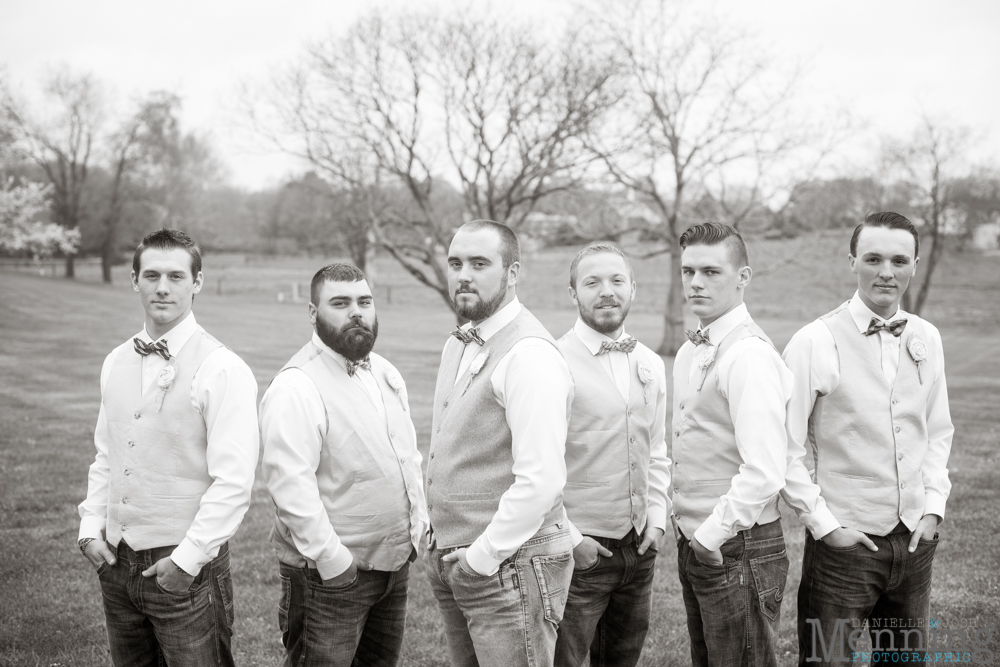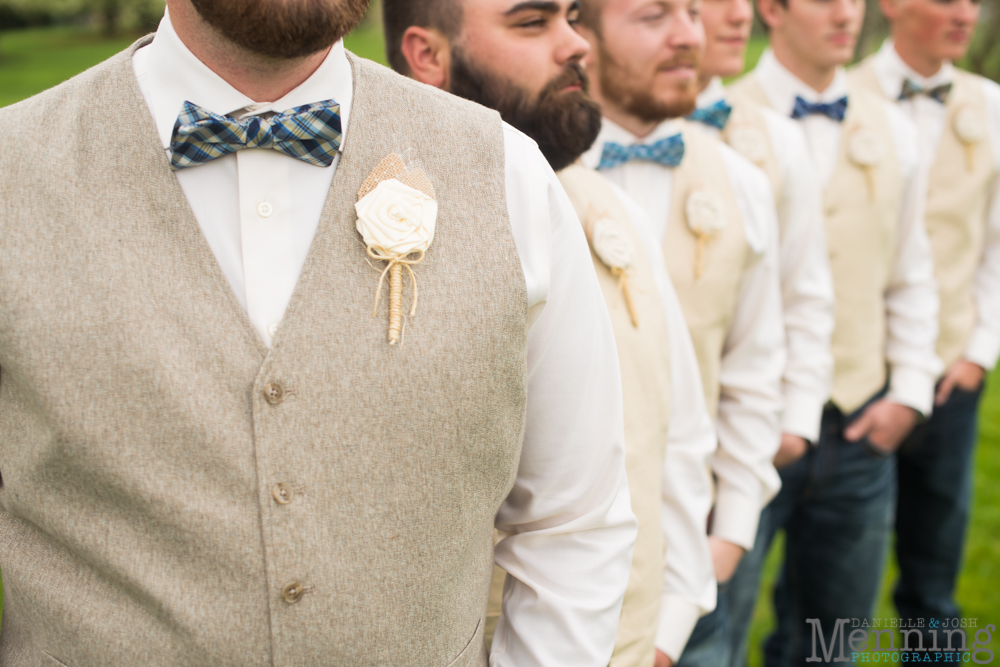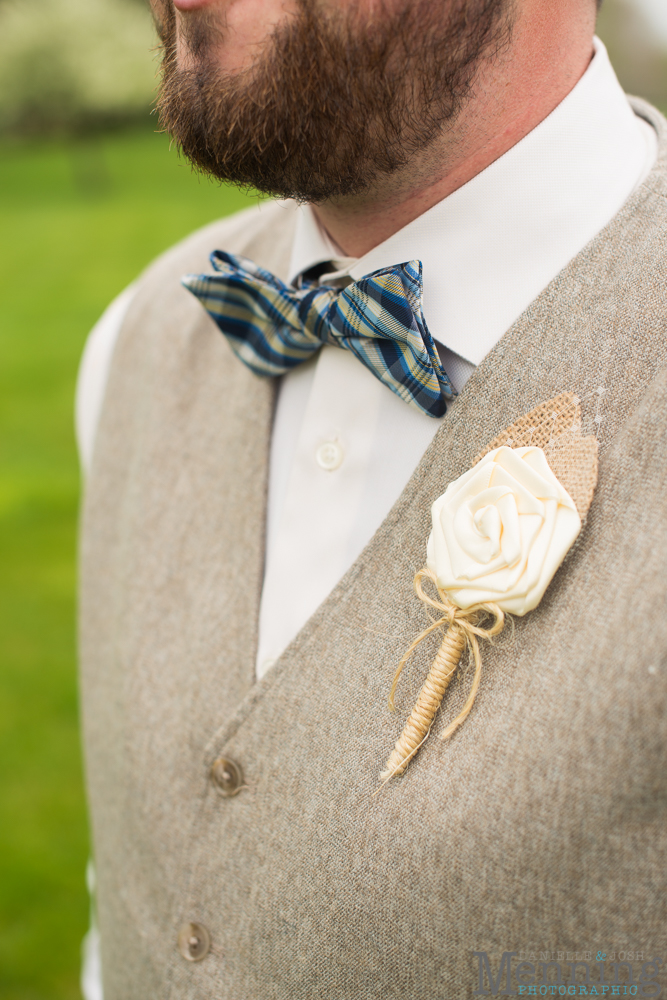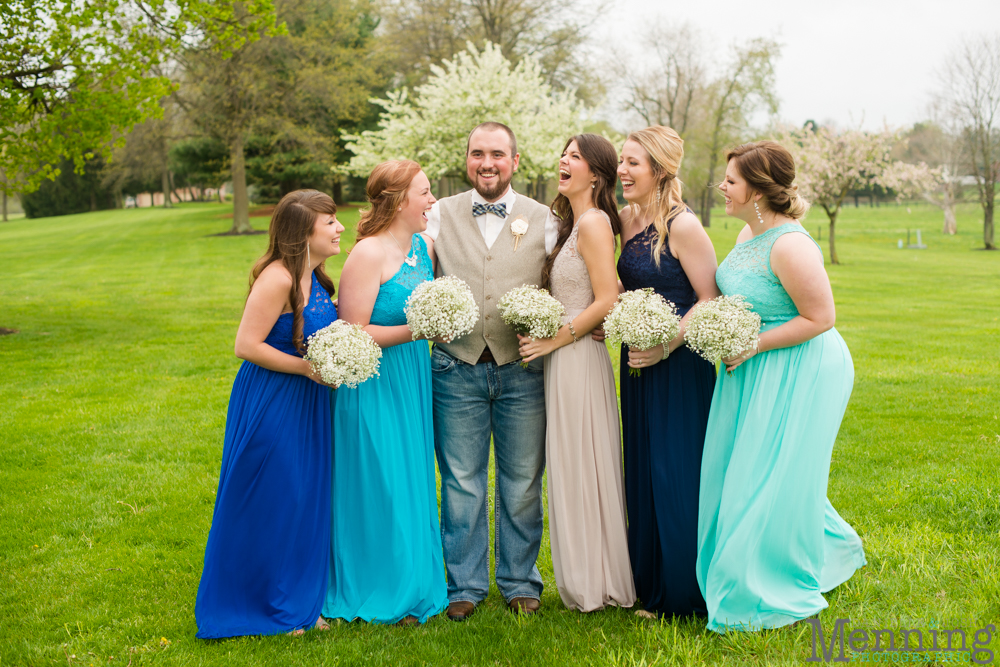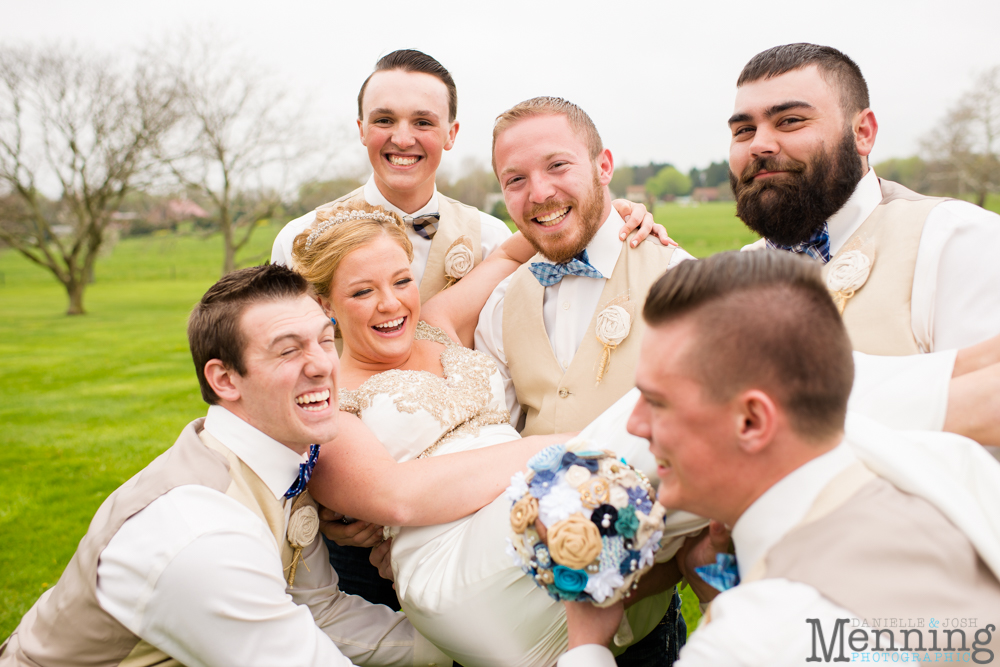 Sara made her bouquet herself. Â It was unique & really cool!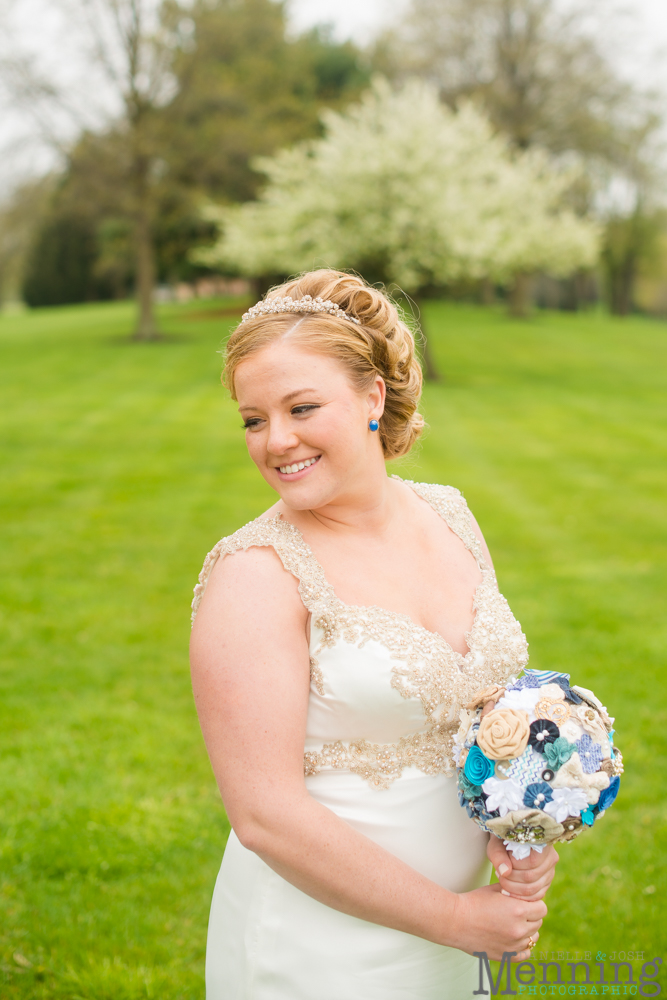 She looked downright amazing!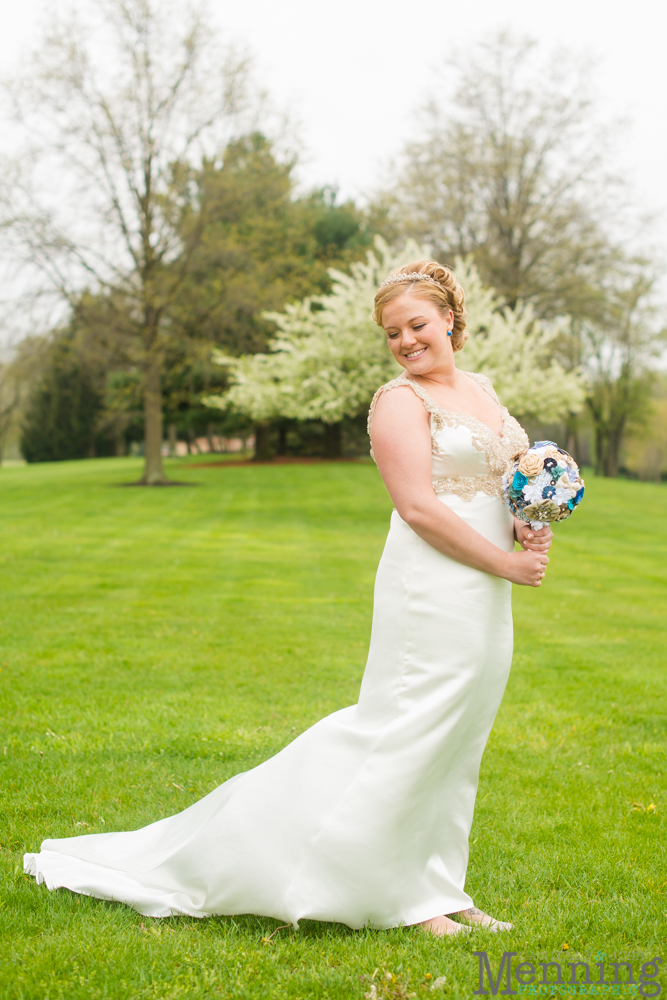 And then a vintage truck that perfectly matched their wedding colors just happened to show up. 🙂 Just kidding about the randomness of it all, but it was totally wonderful that Tyler's uncle could bring this gem!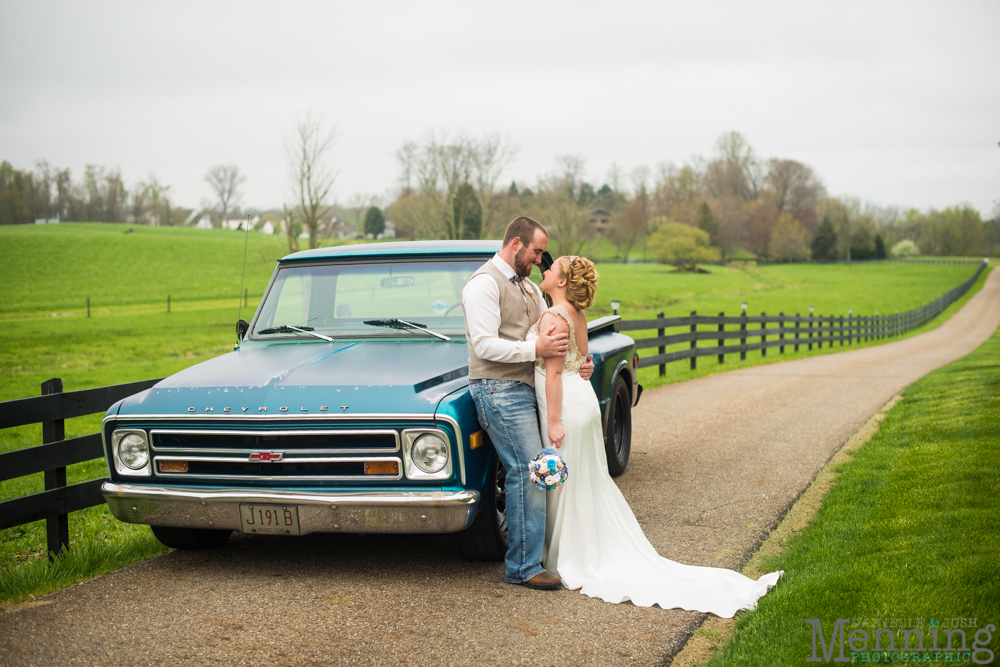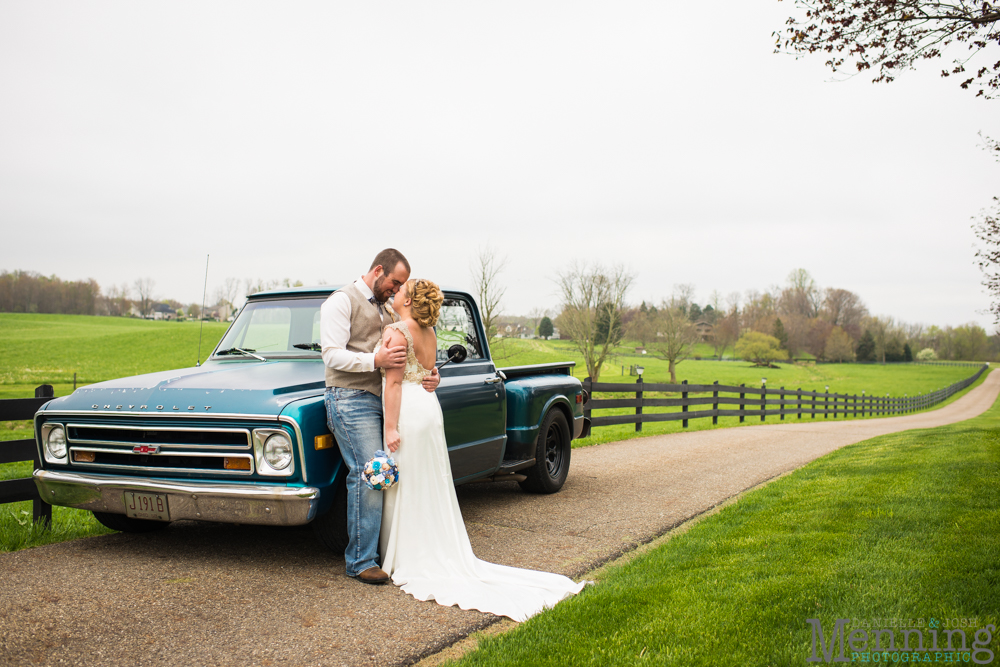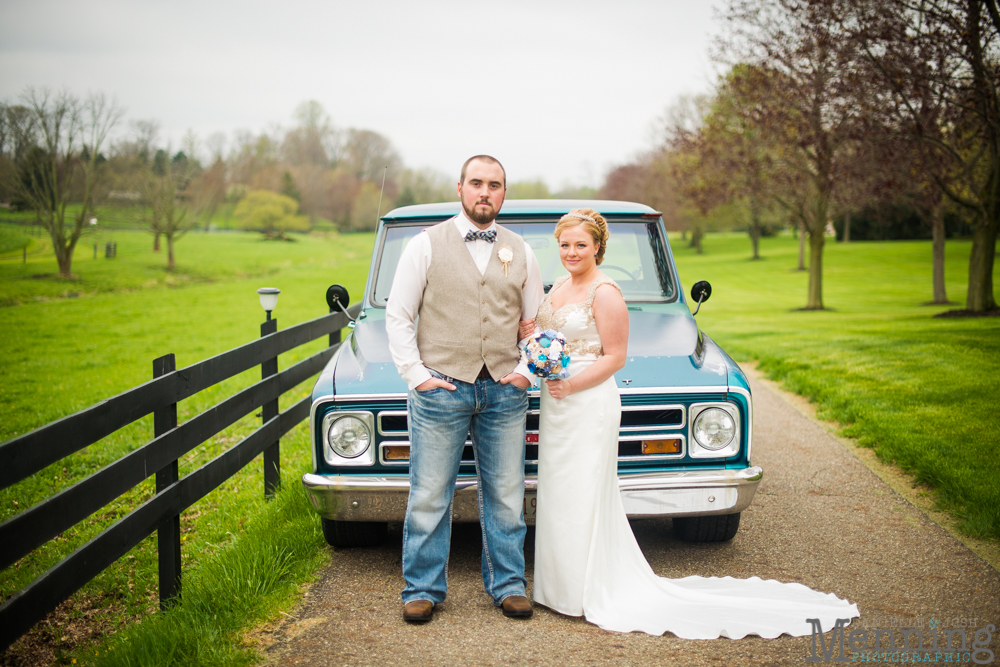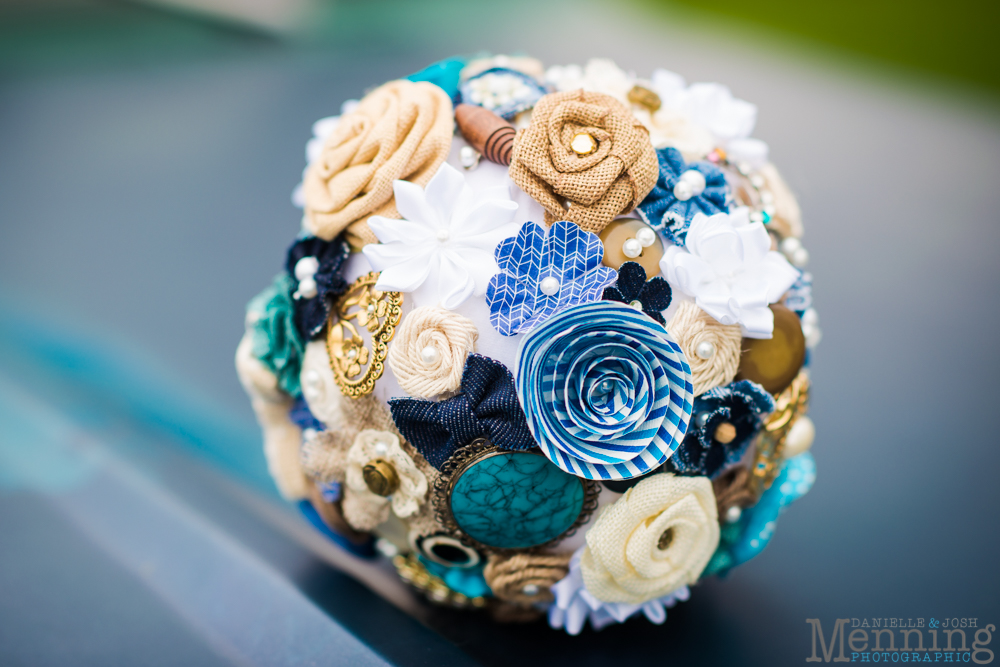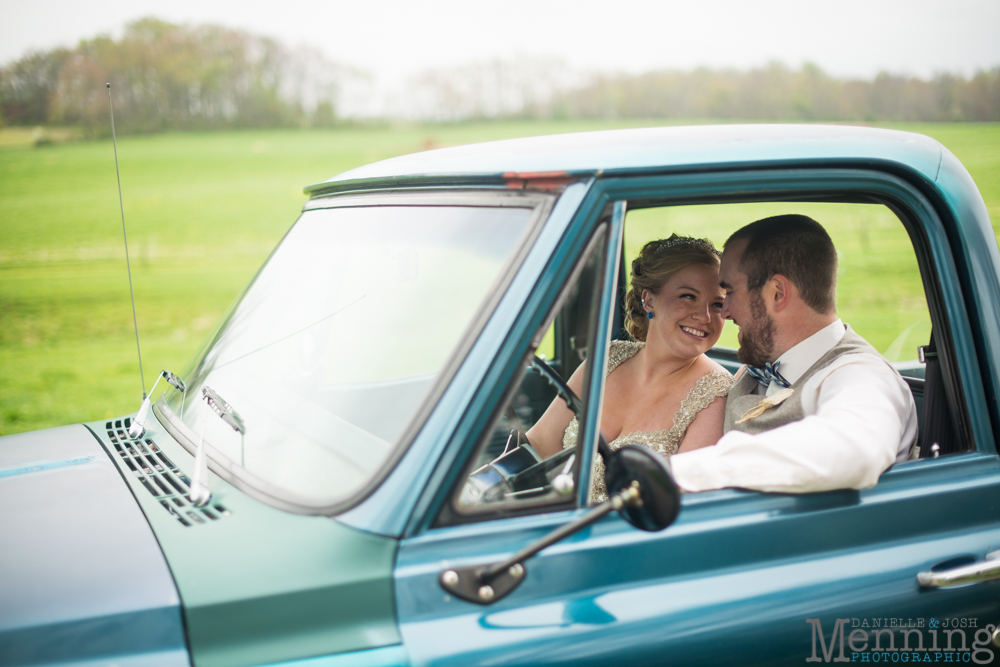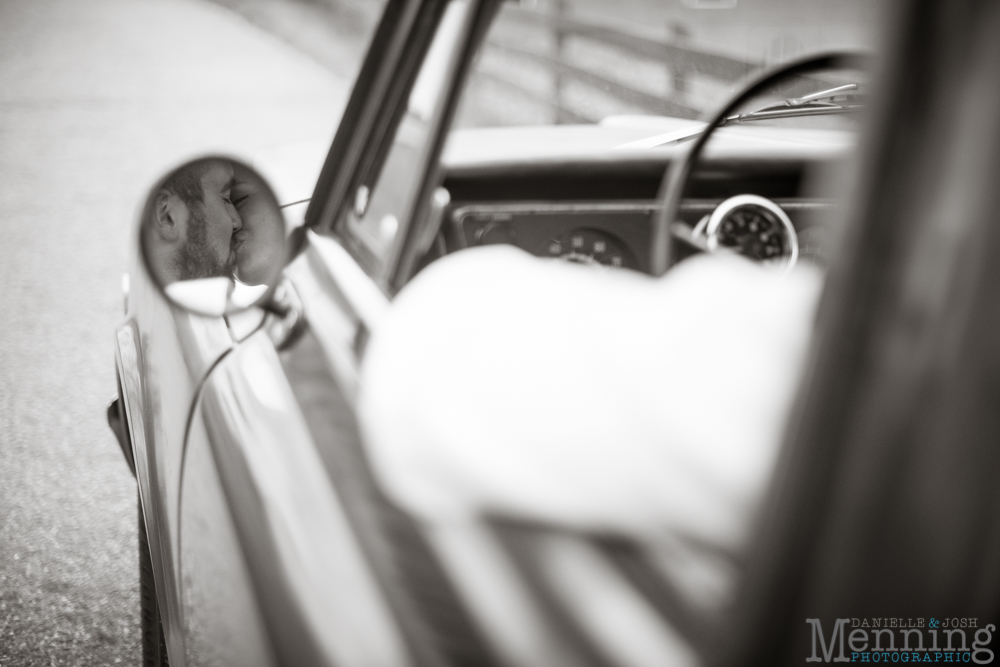 After the wonderful first look, bridal party photos, family formal photos, and a few more bride & groom photos, it was time for the wedding ceremony. Everyone was relaxed & ready to enjoy the rest of the day with the guests because of the first look & the stress-free timeline. Sara & Tyler's ceremony was performed by Tyler's uncle. It was personal & full of love. This was Tyler's reaction when Sara walked down the aisle toward him with her dad.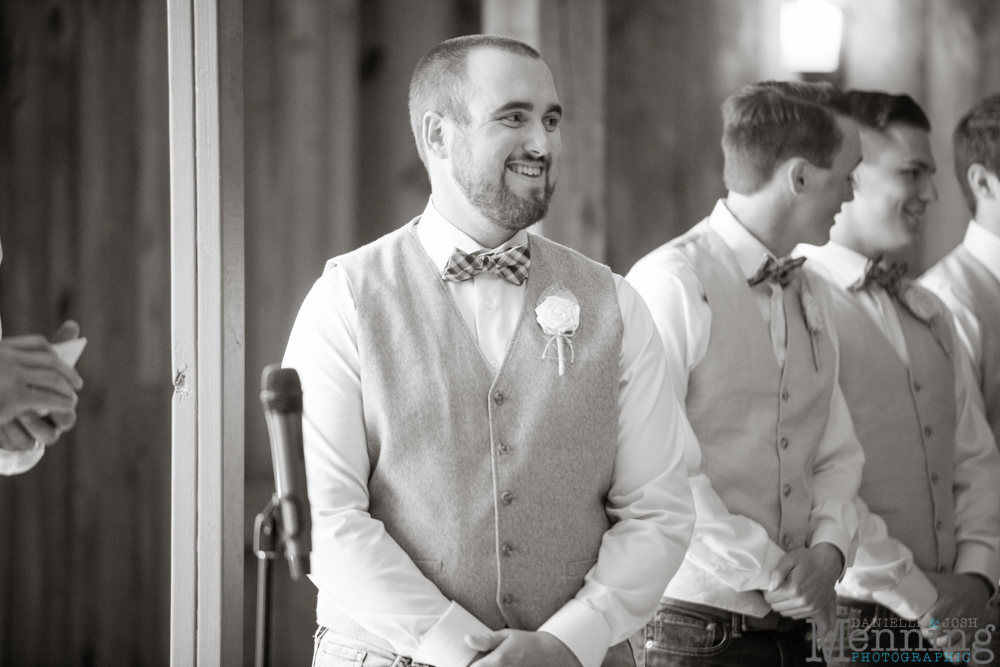 I love how tightly her dad hugged her.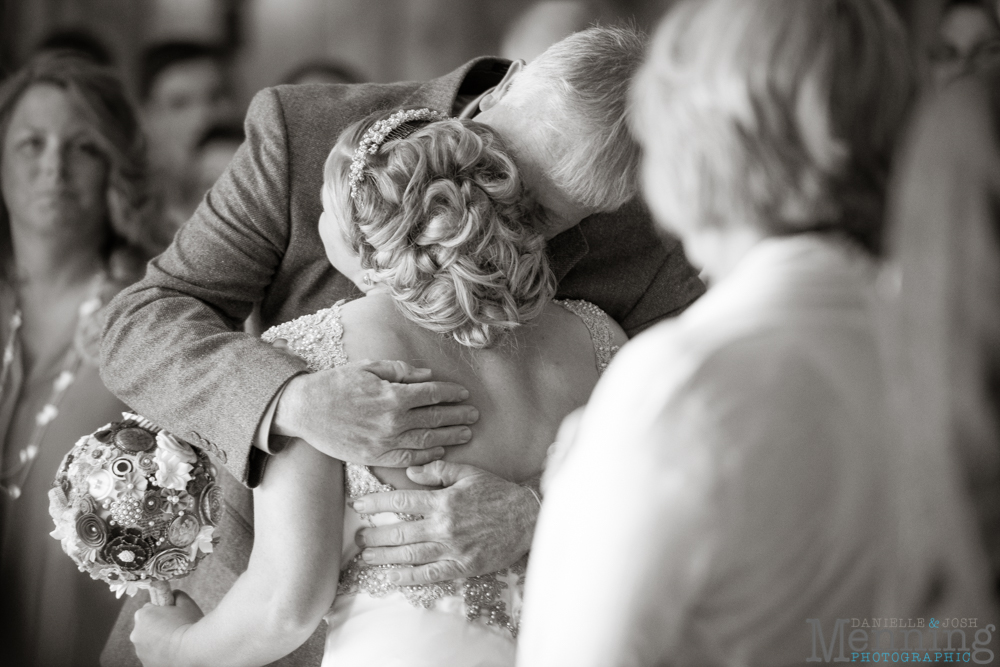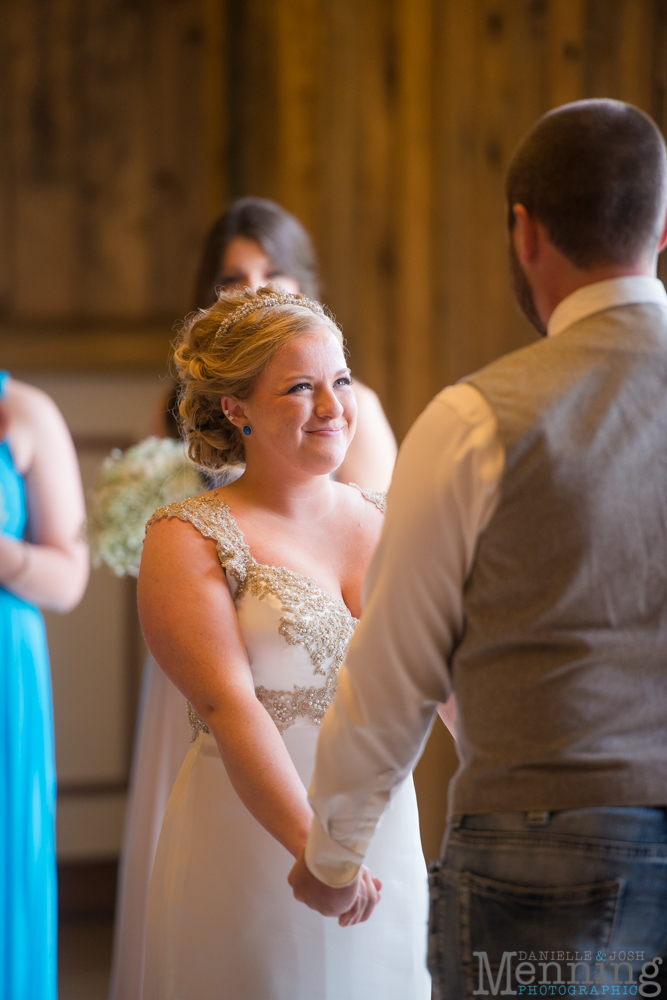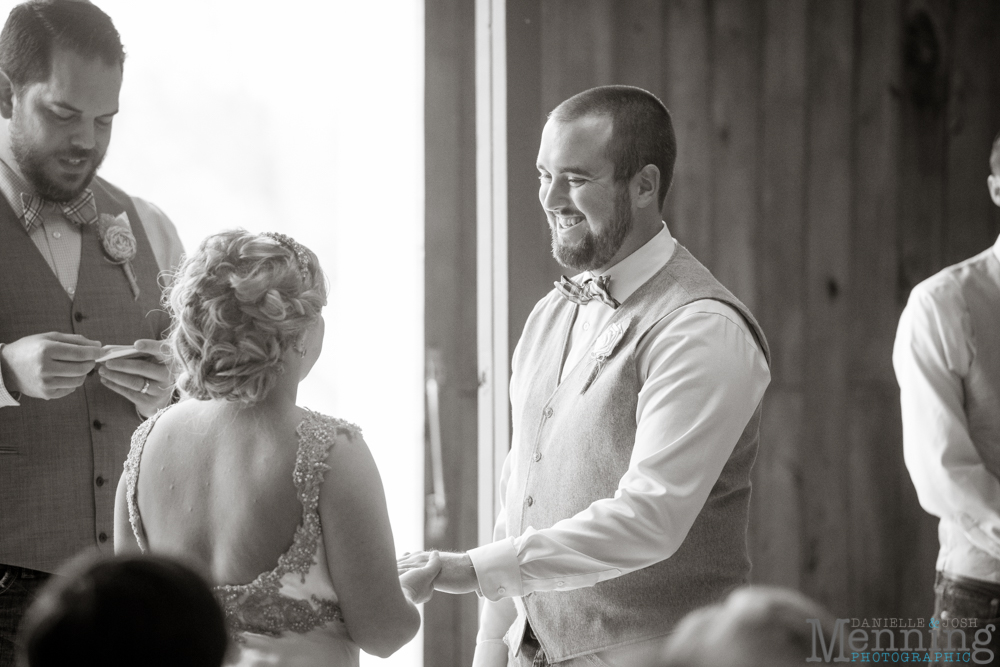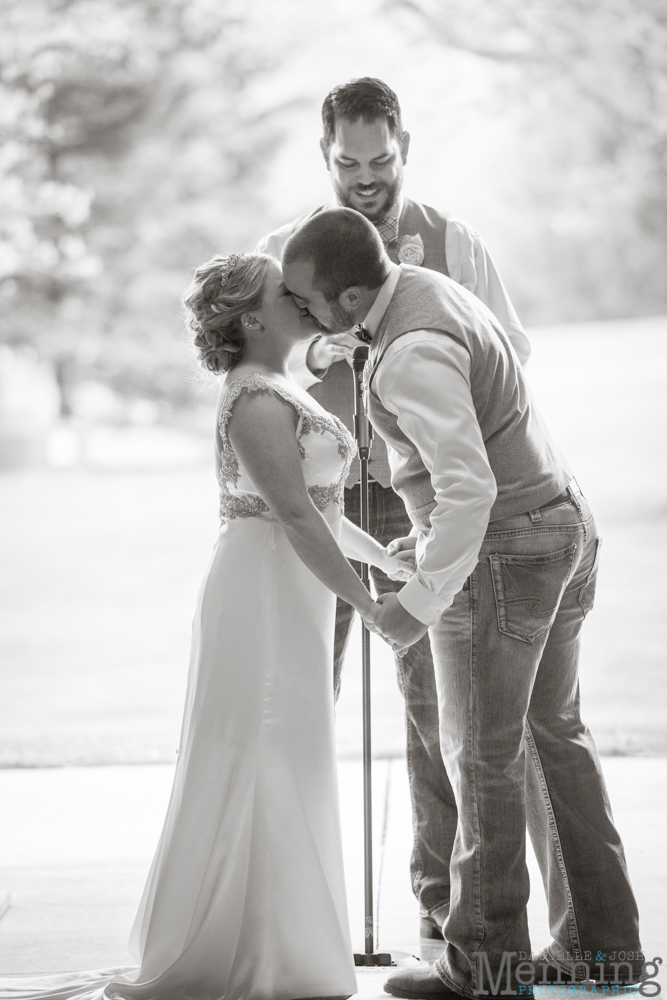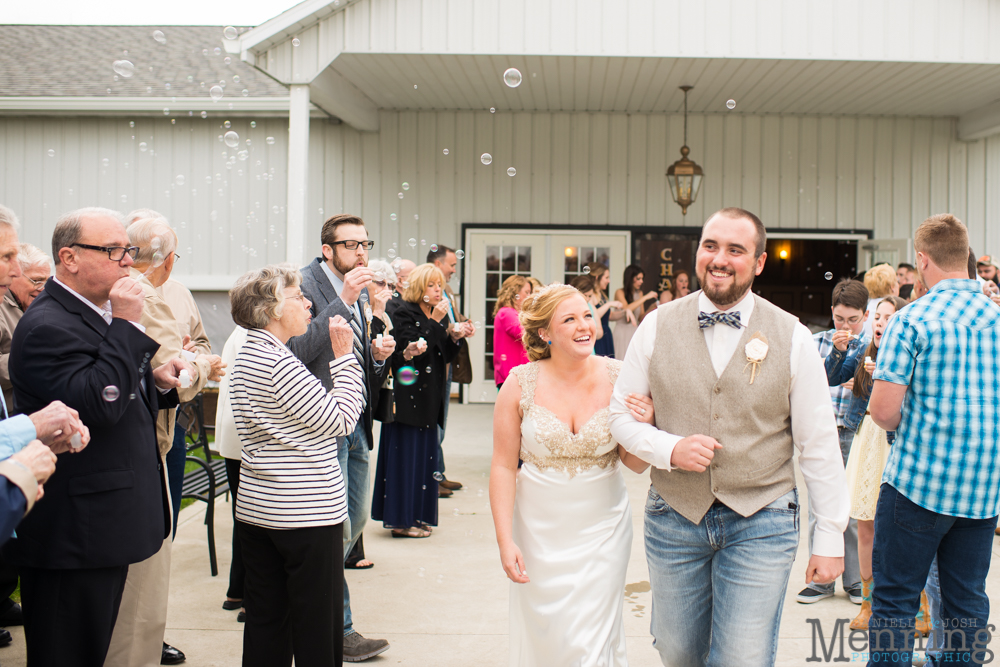 THIS FIELD! I was SOOOOO excited when we spotted it!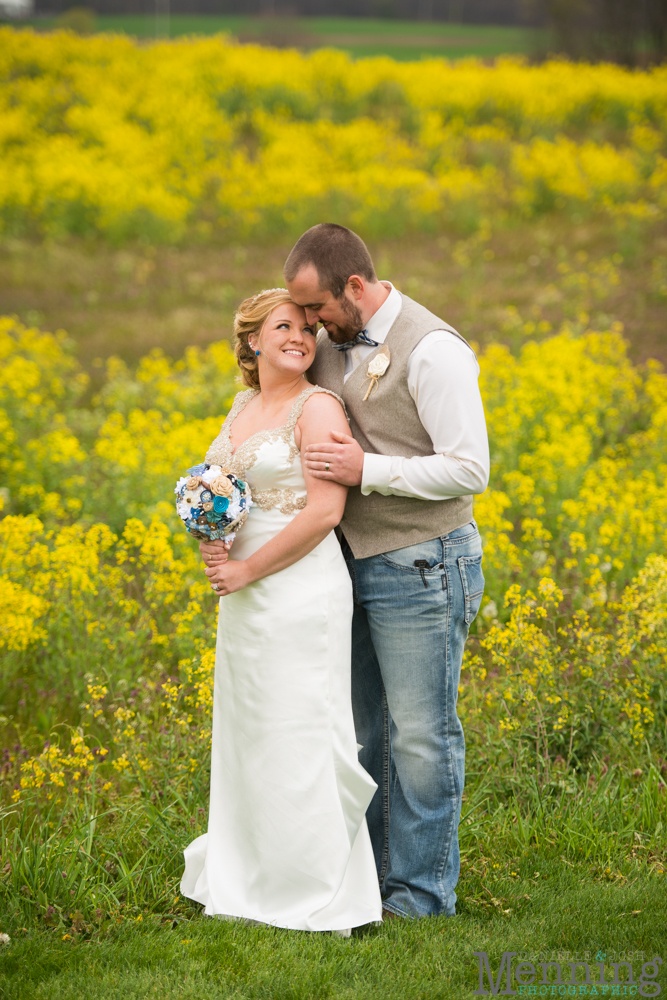 Because of their amazing wedding day timeline, their bridal party & family could go join cocktail hour immediately with the guests & enjoy their time. Sara & Tyler chose to have a few more just married photos taken & then they got to enjoy most of cocktail hour. Ahhhhh, first looks. . . we love them!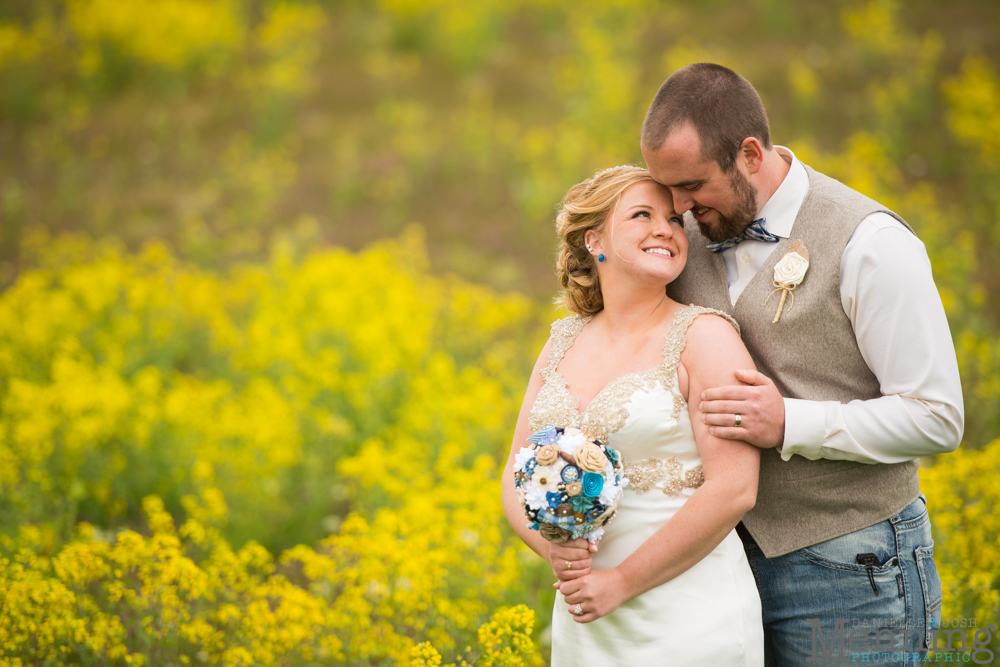 This is definitely a favorite!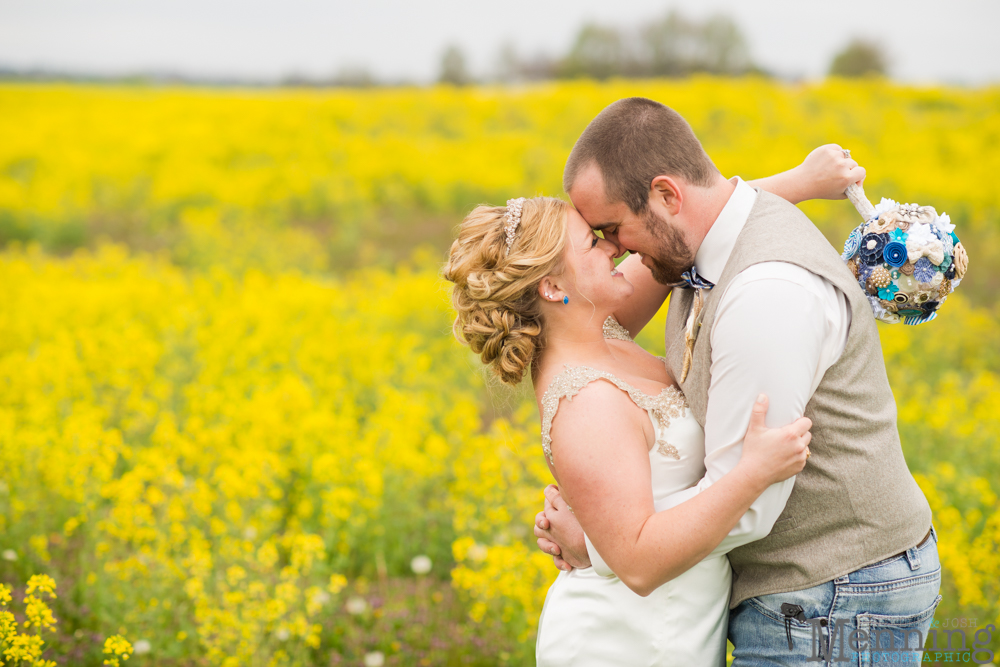 Sara's smile lights up her entire face. She is so cute. And she smiles biggest when Tyler's holding her tight!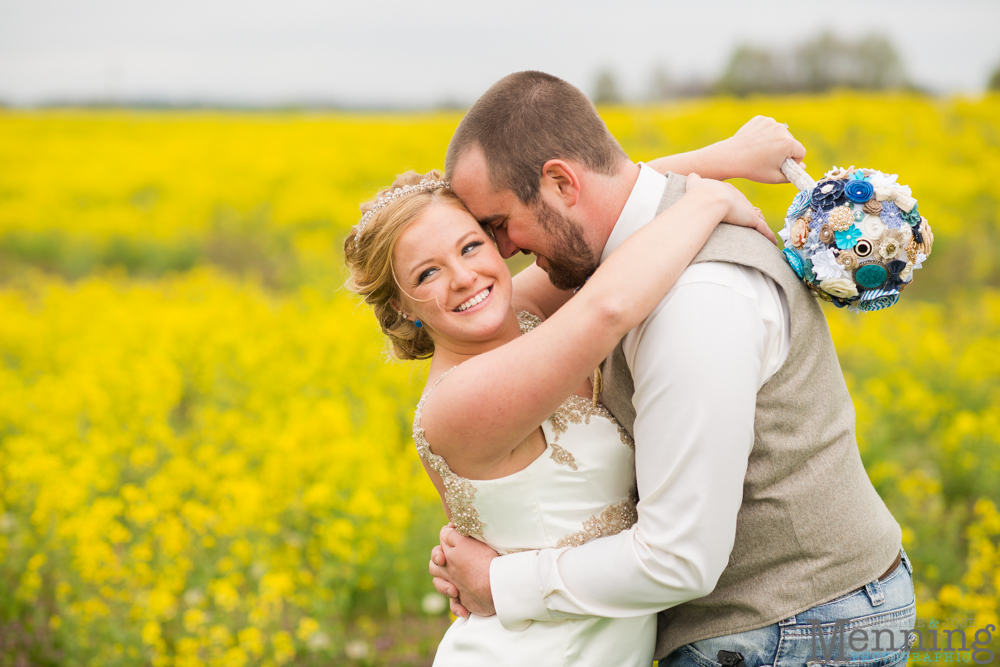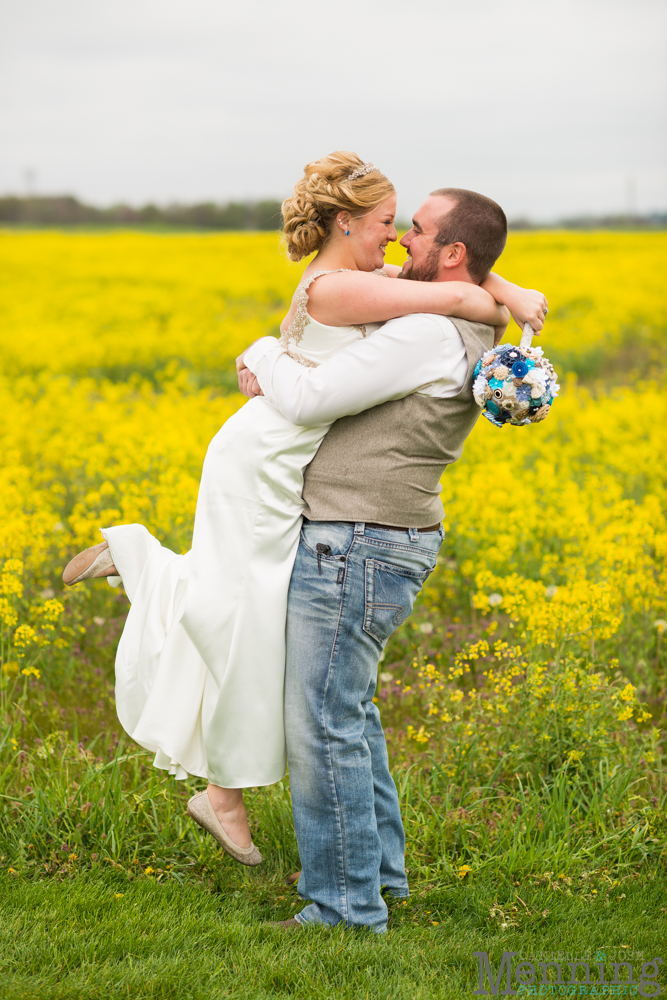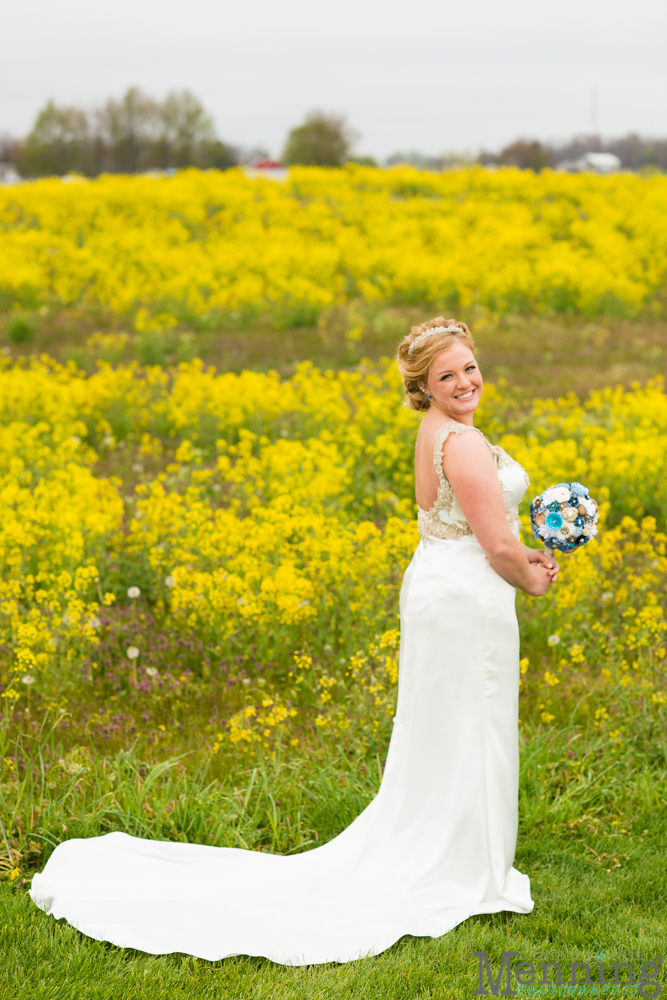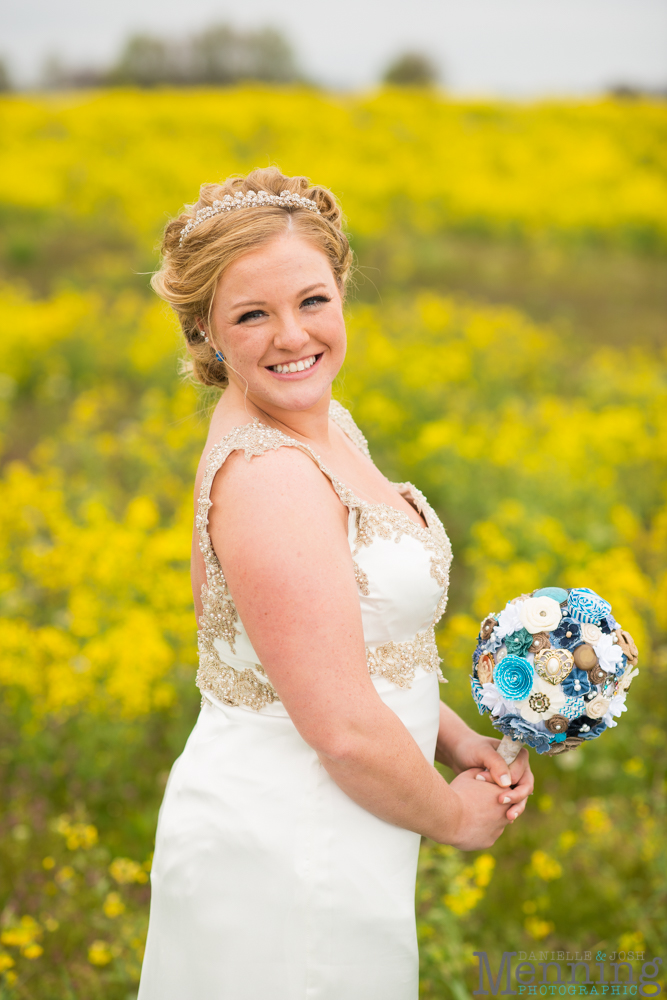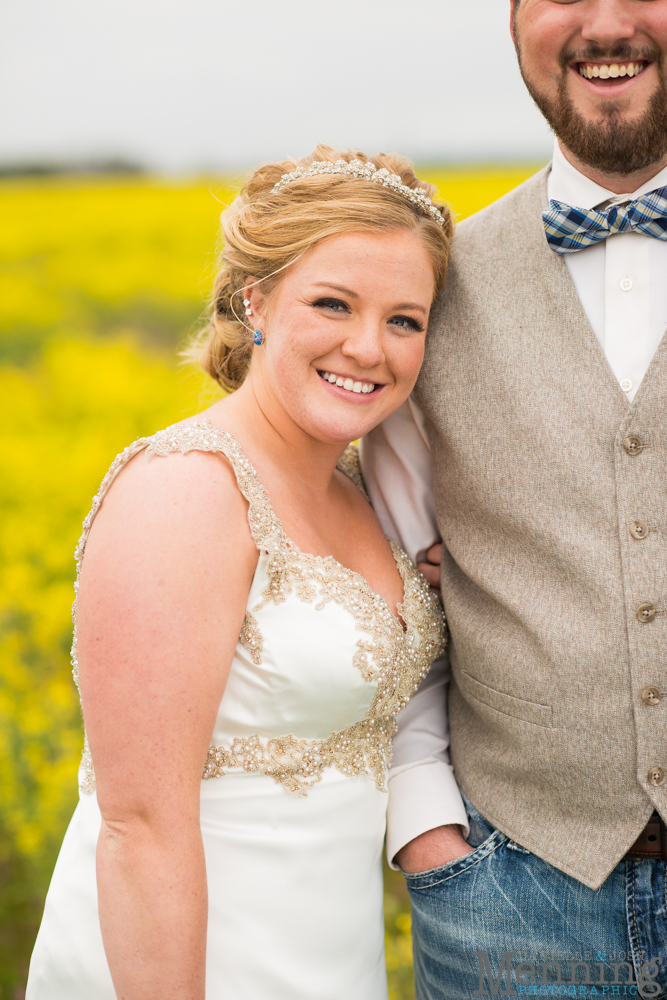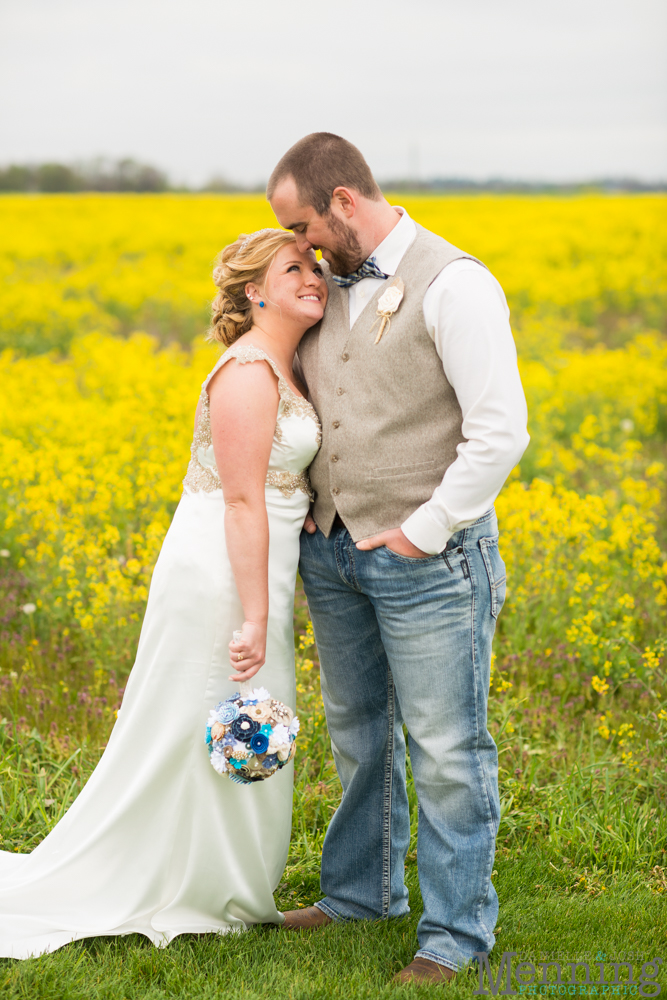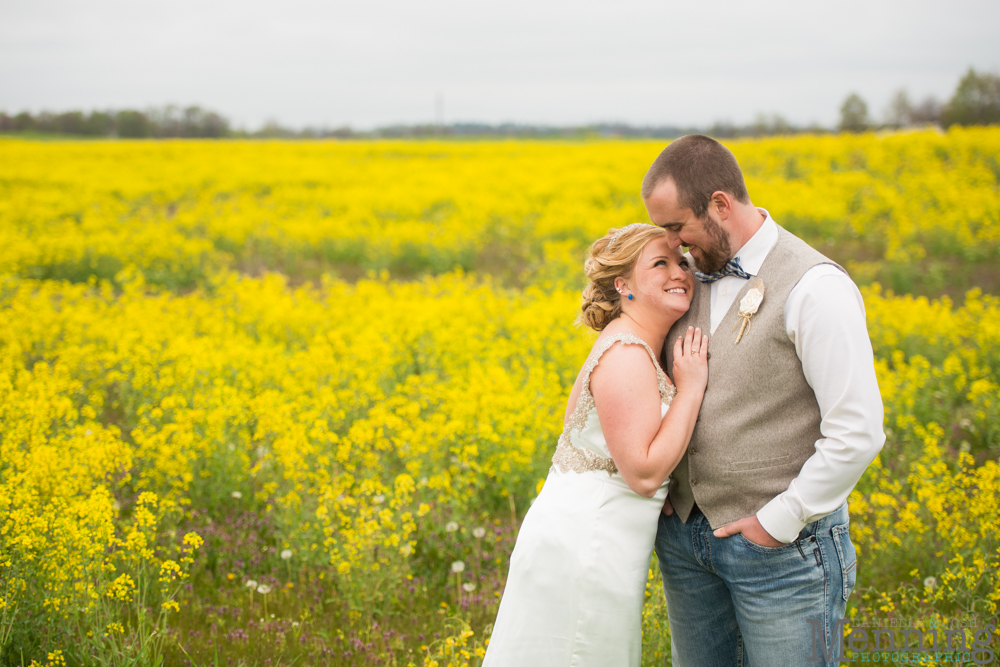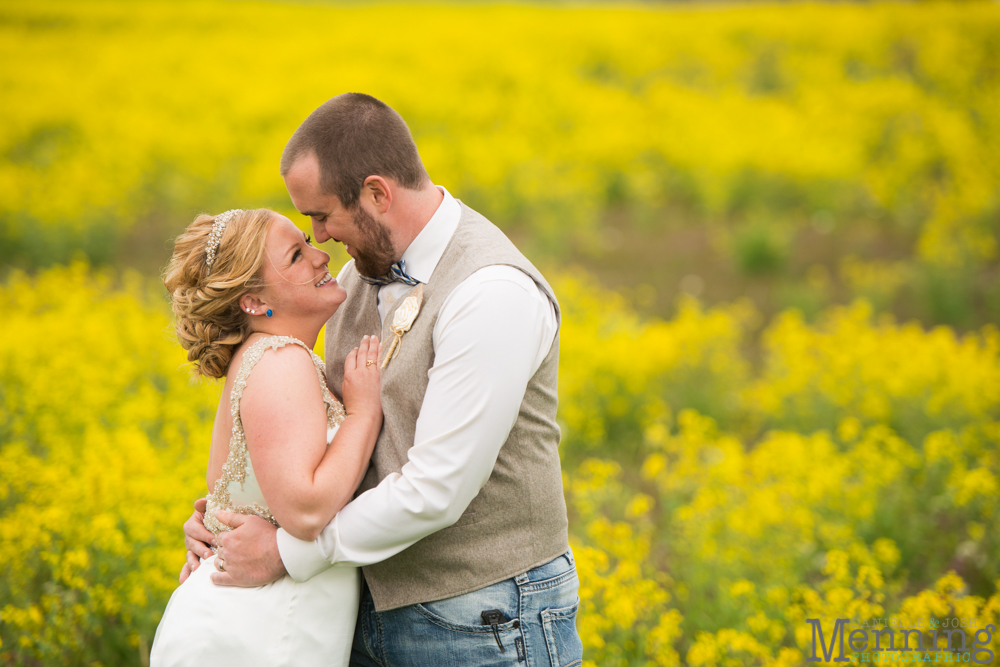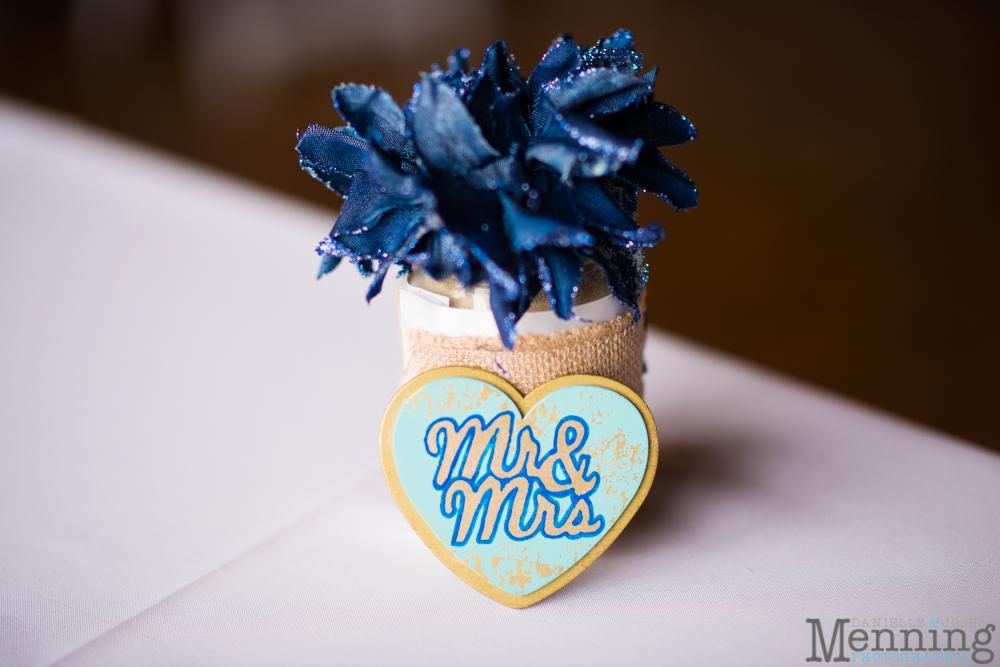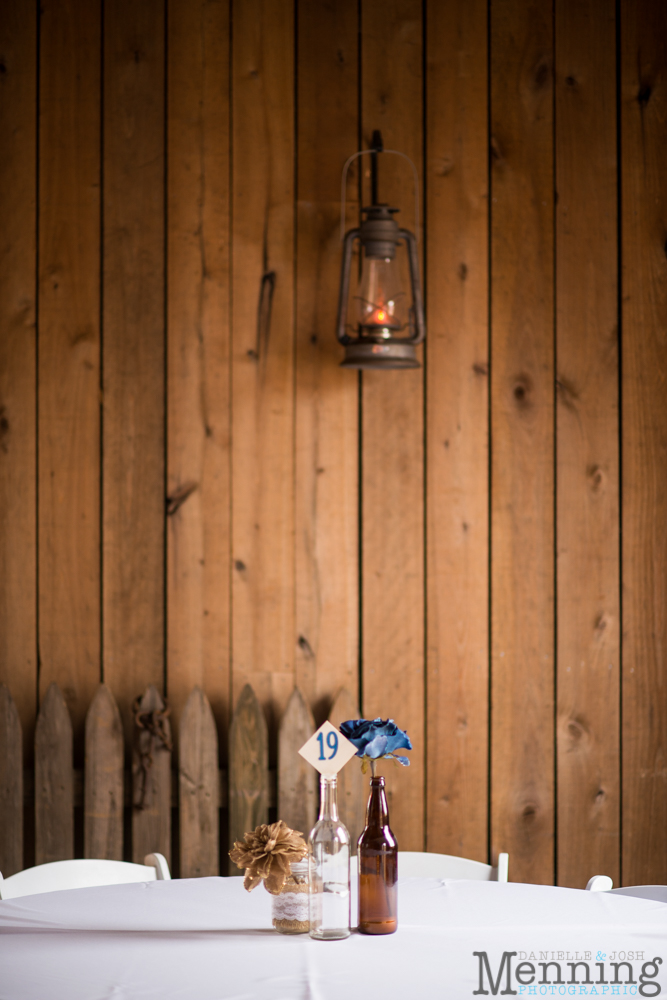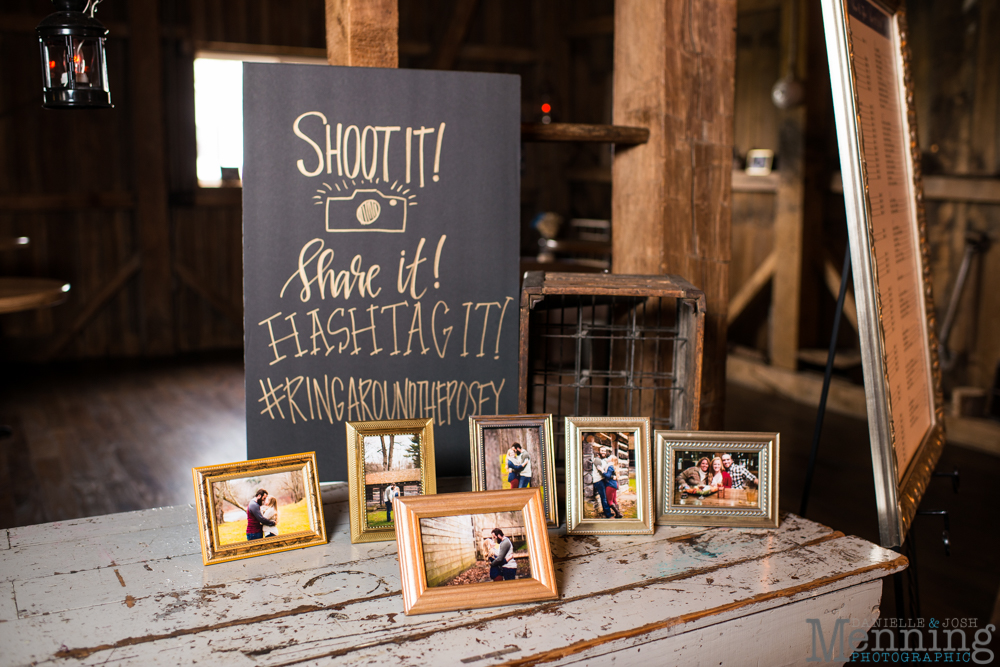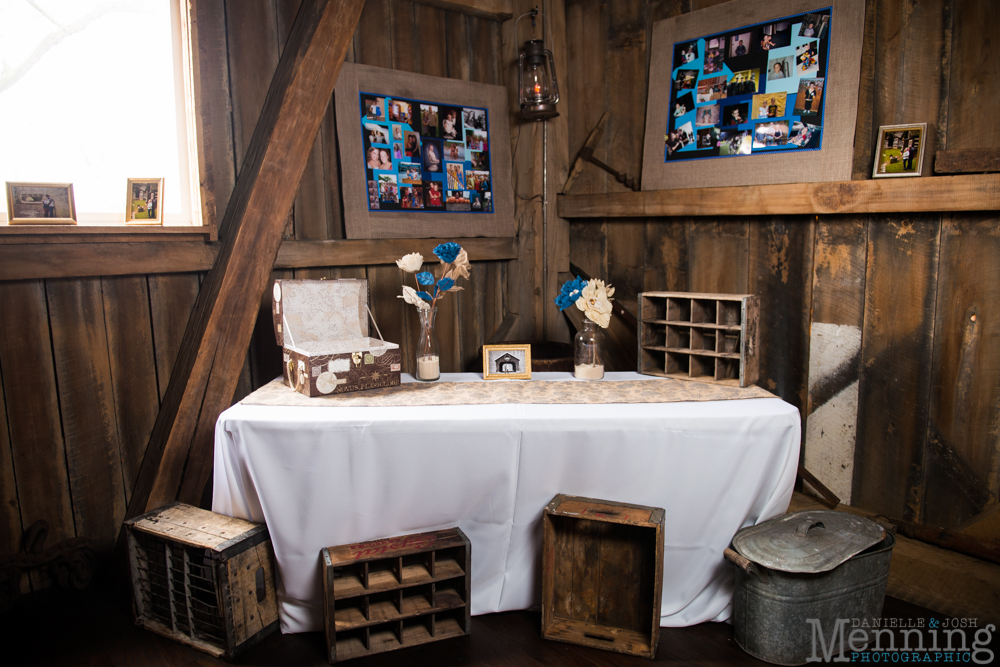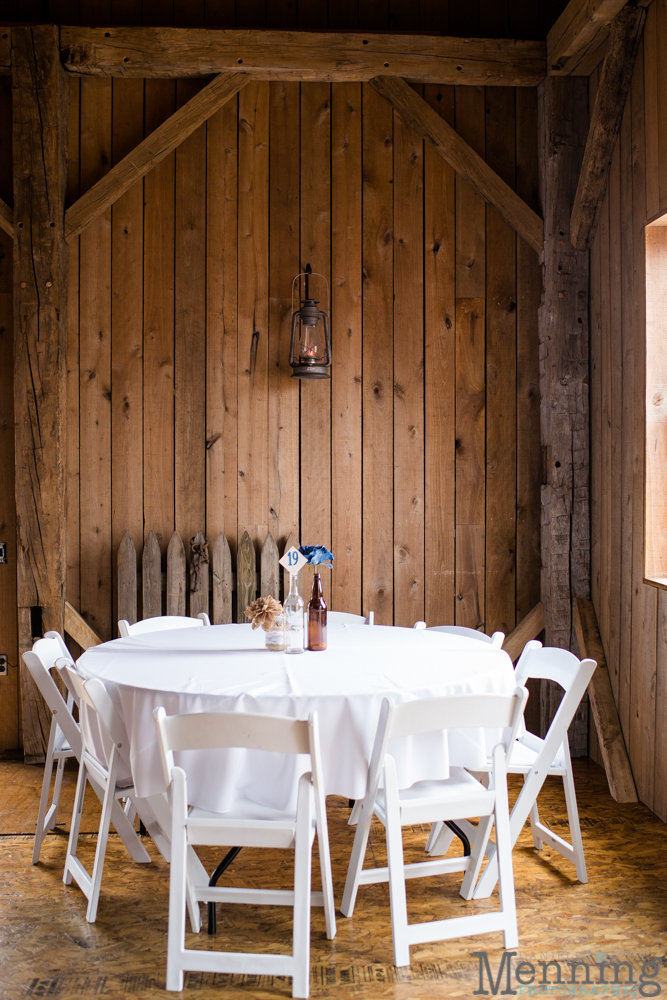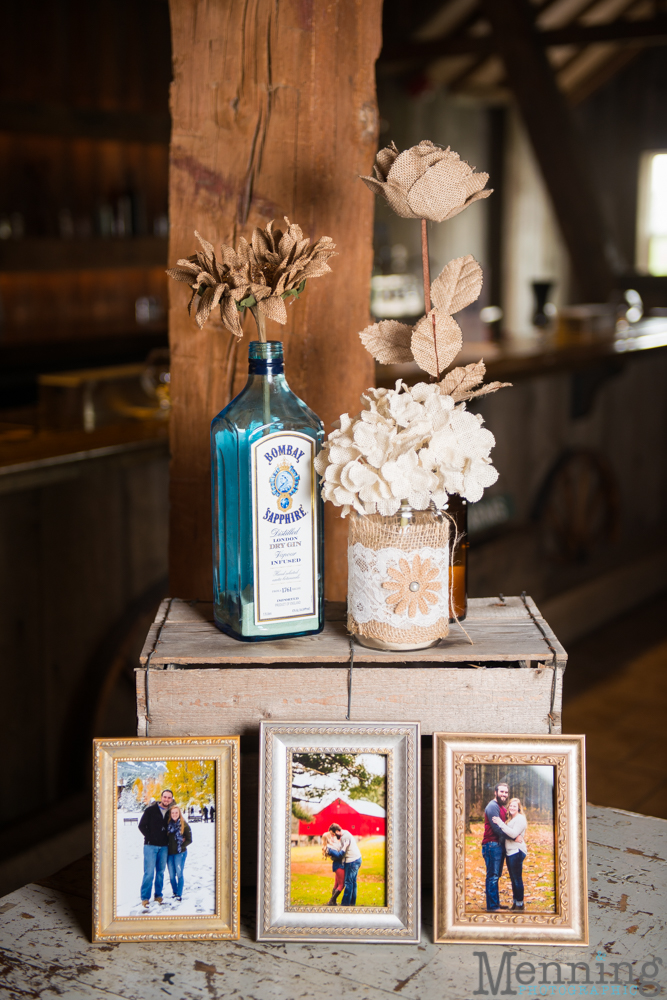 Everything was beautiful. They did a great job with the DIY details.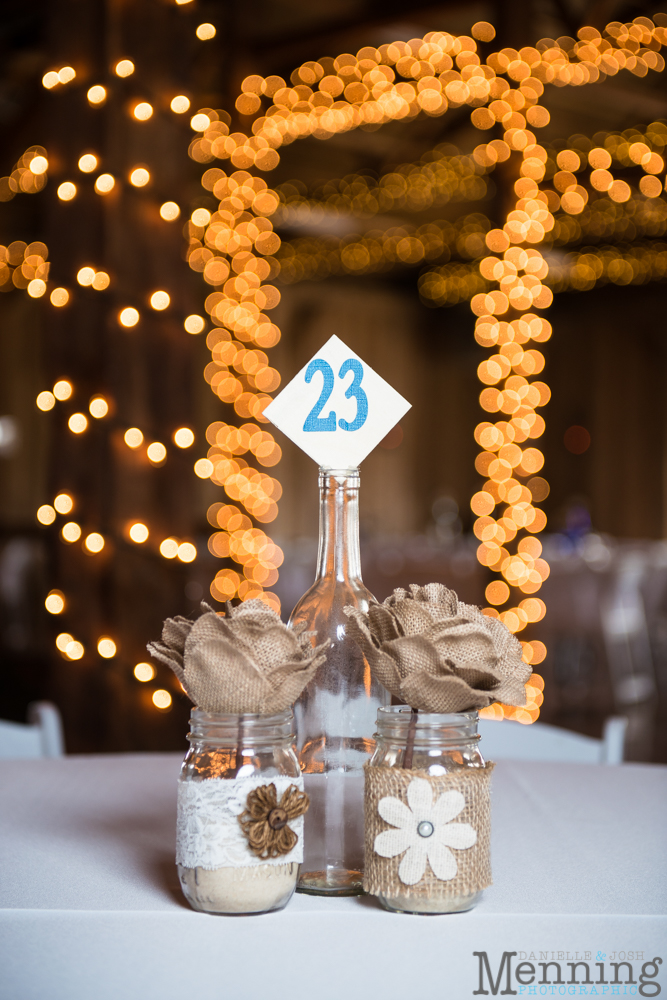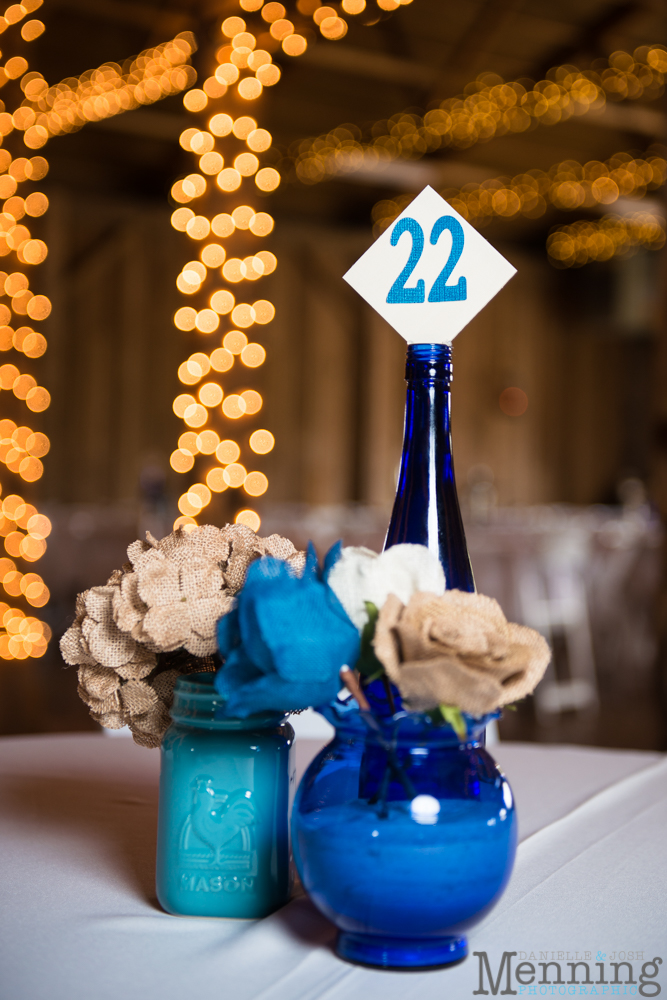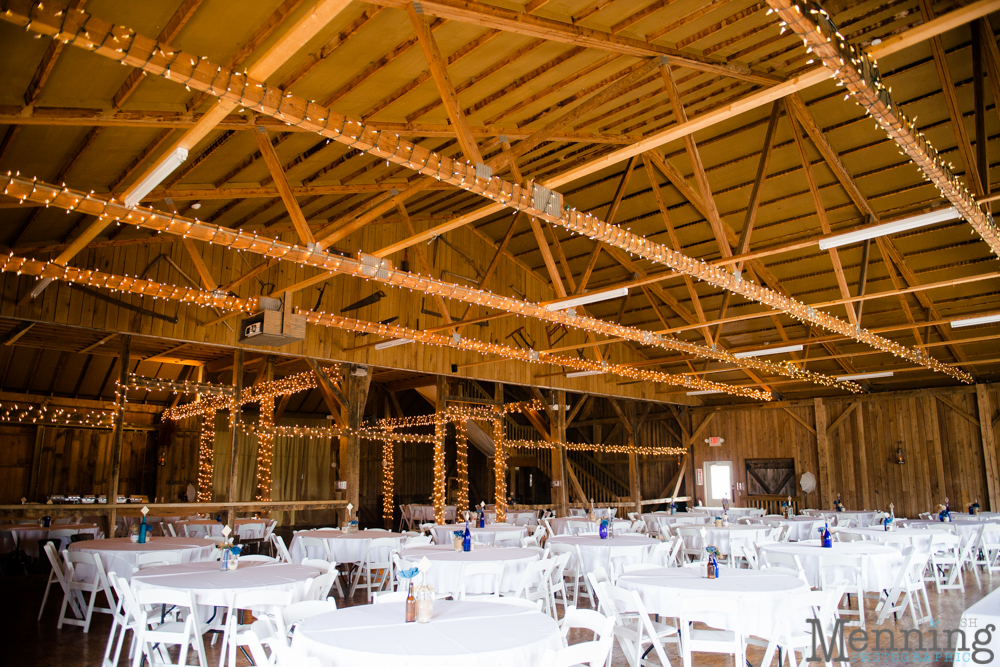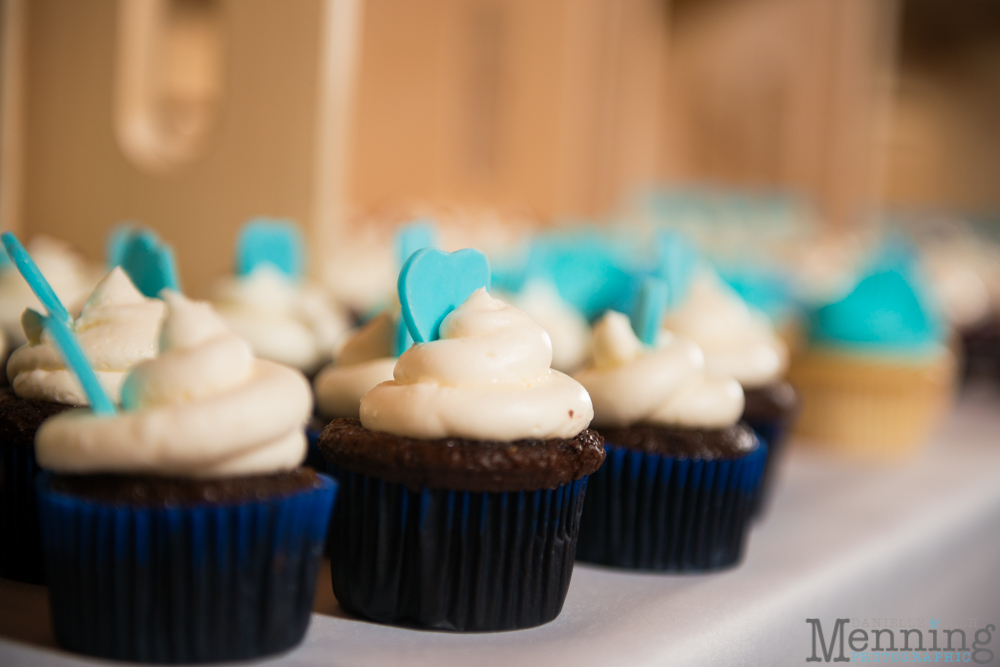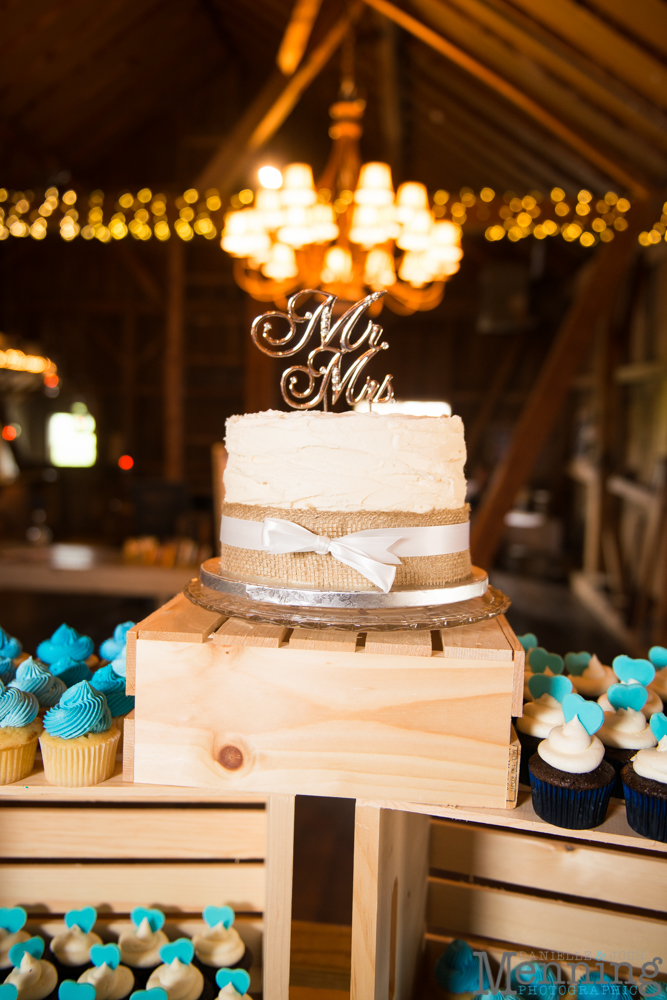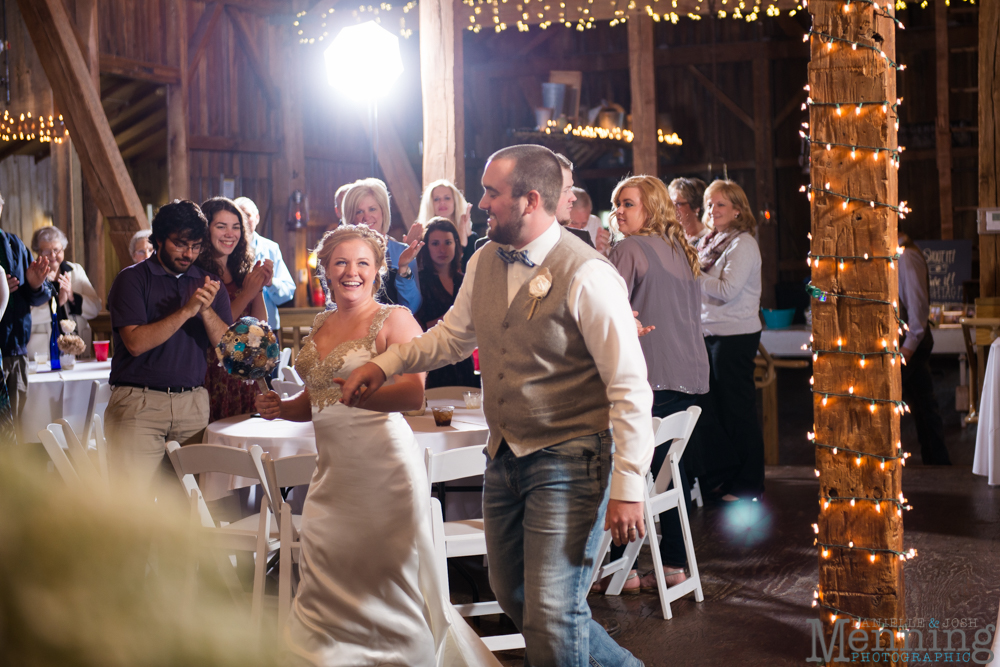 Sara's best friend Sammi's speech was the perfect mix of sweet & emotional.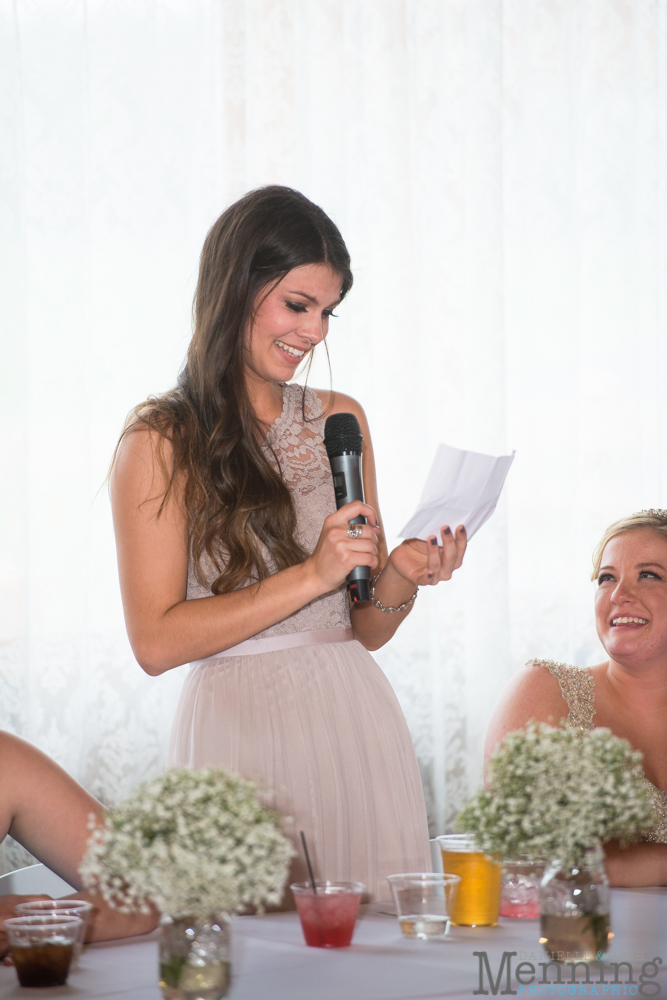 Dylan, Tyler's brother, did a great job with his best man speech!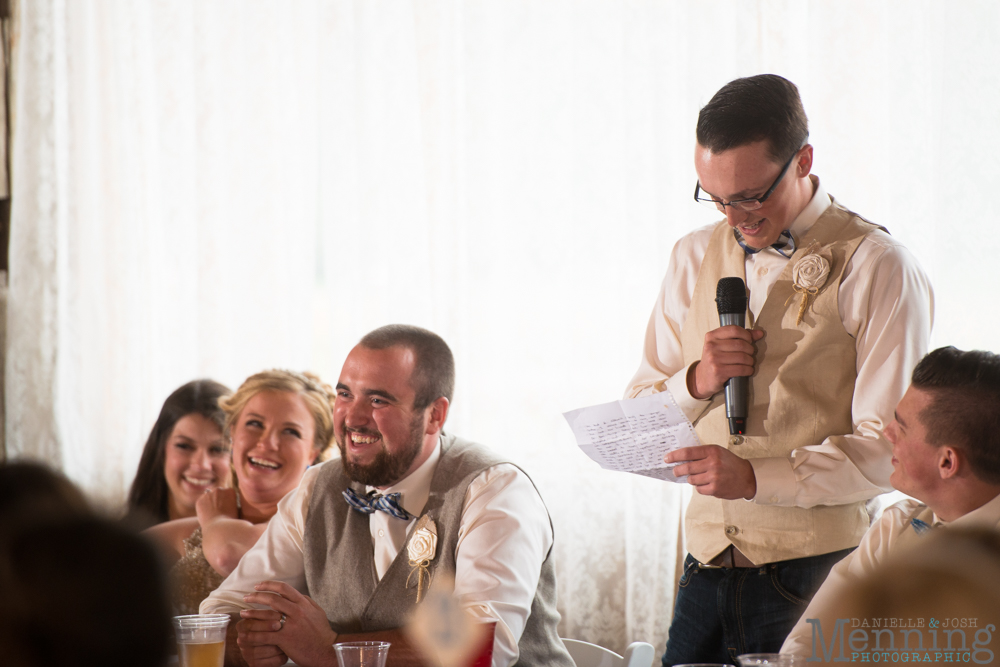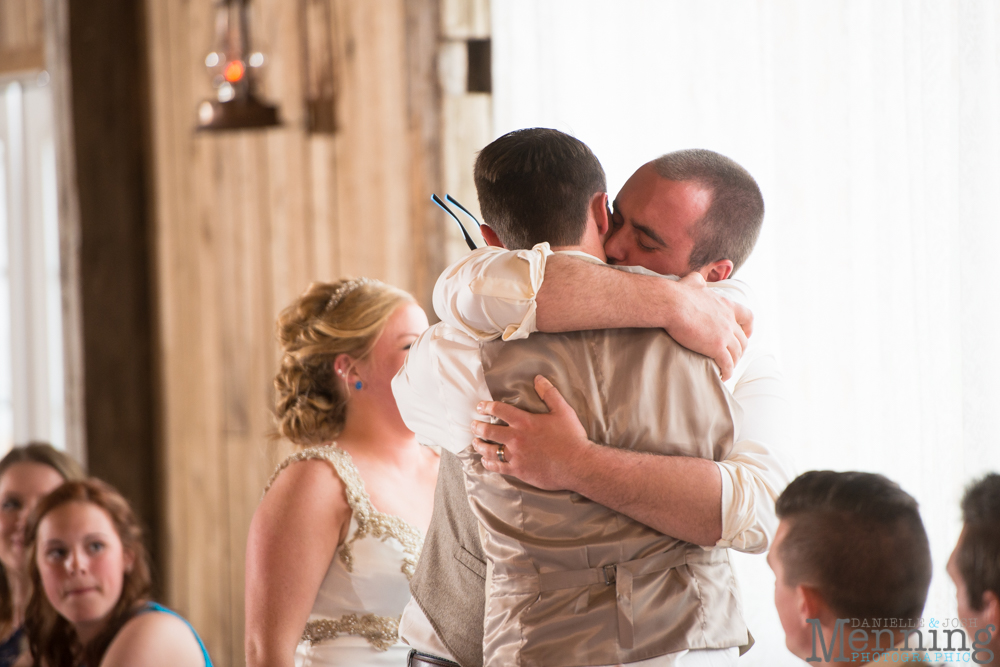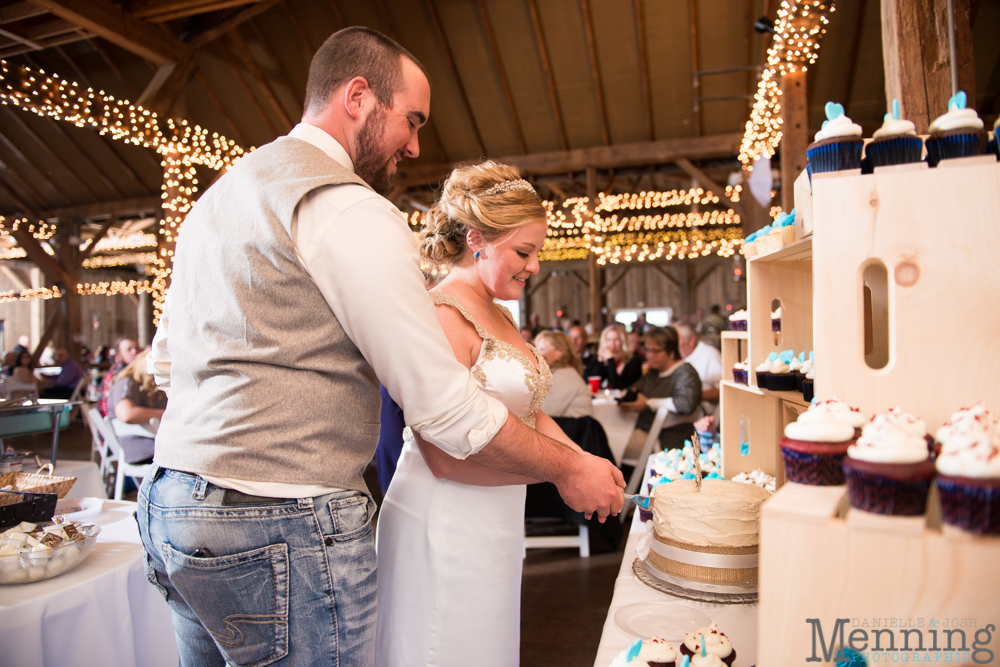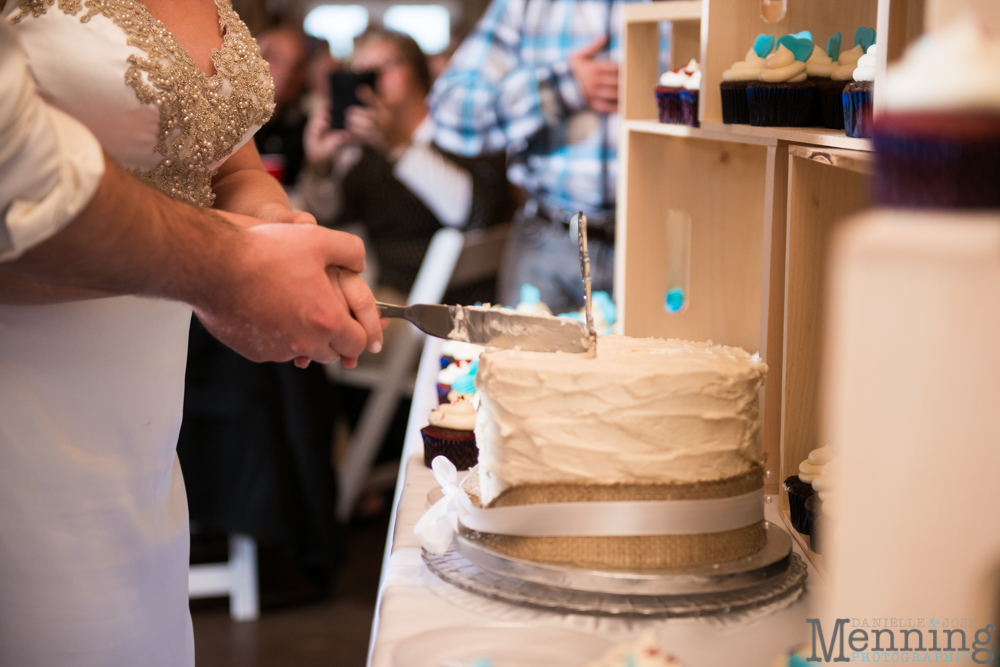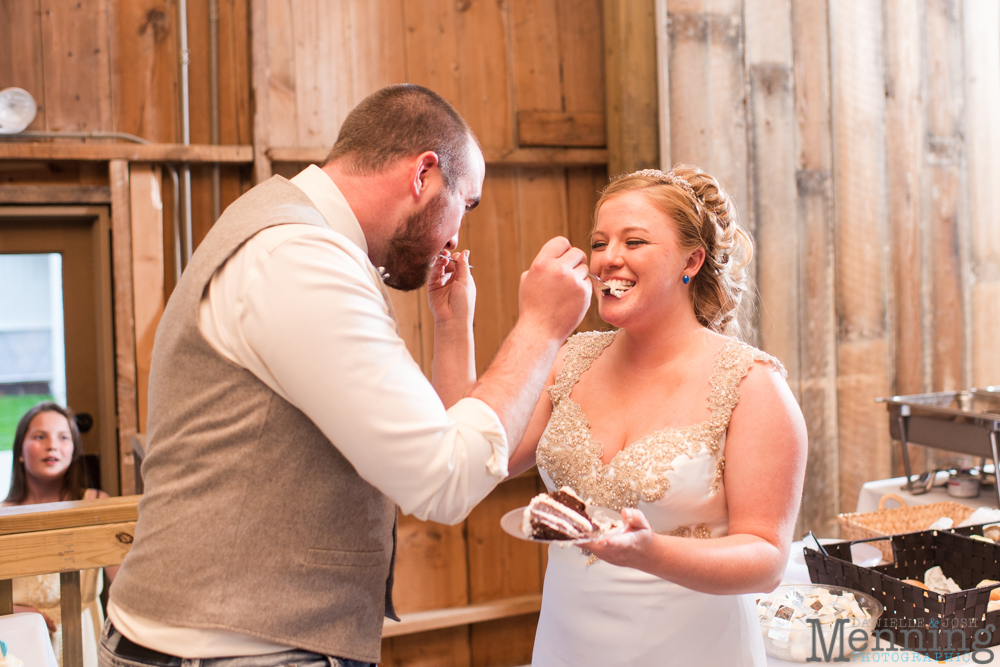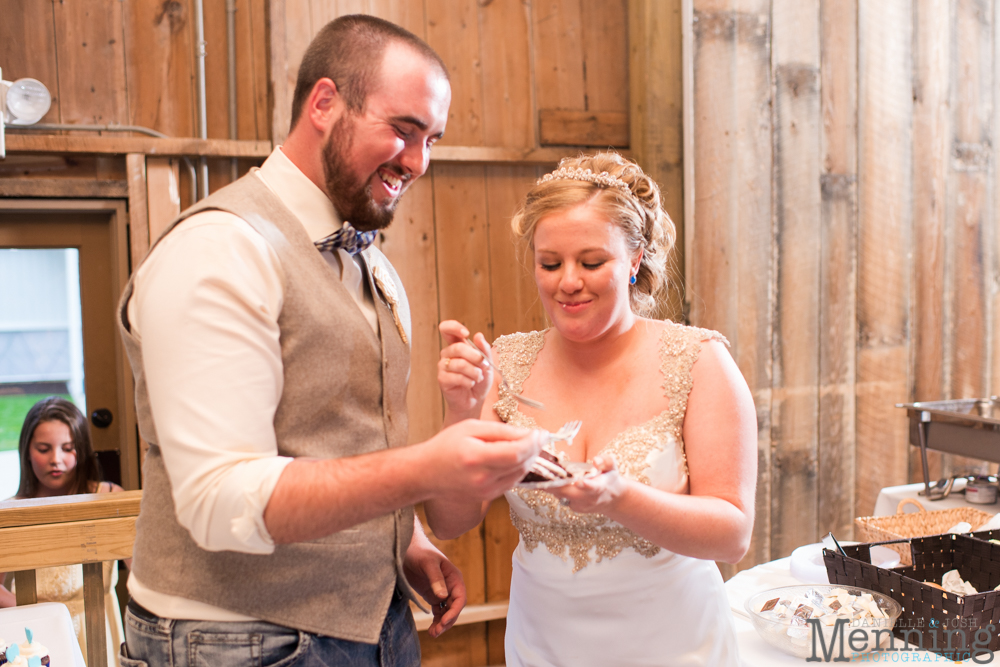 Their first dance was full of smiles. They danced to "I Don't Dance."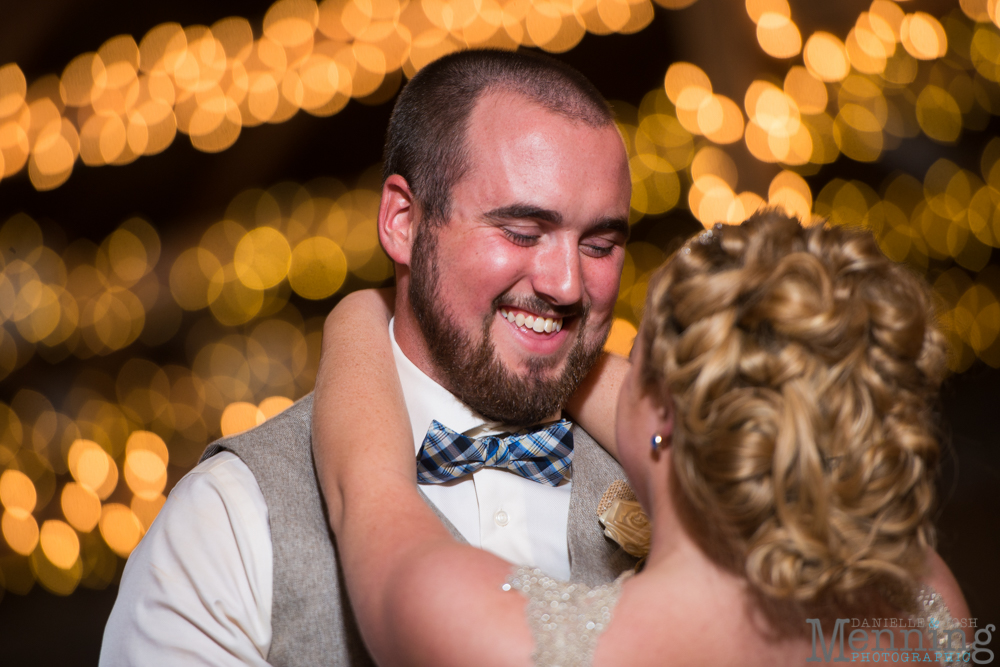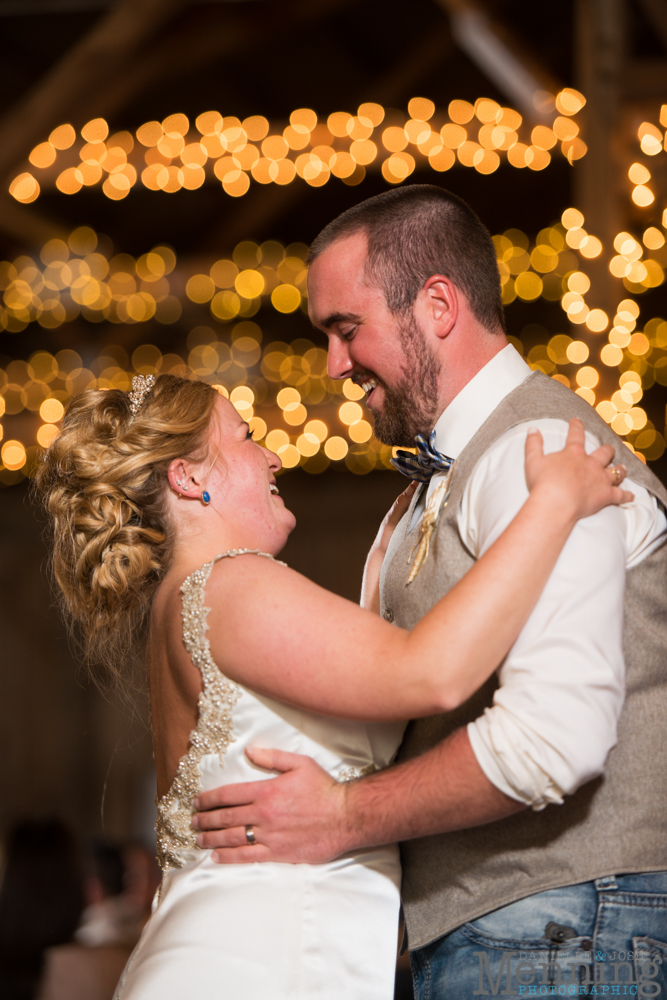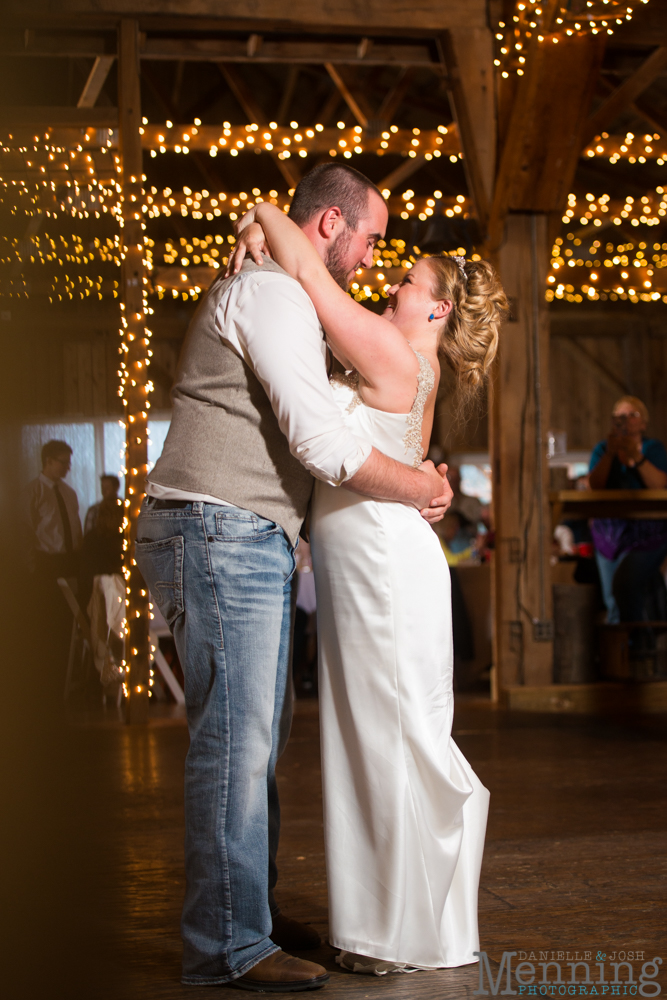 And Tyler got to dance with his mom.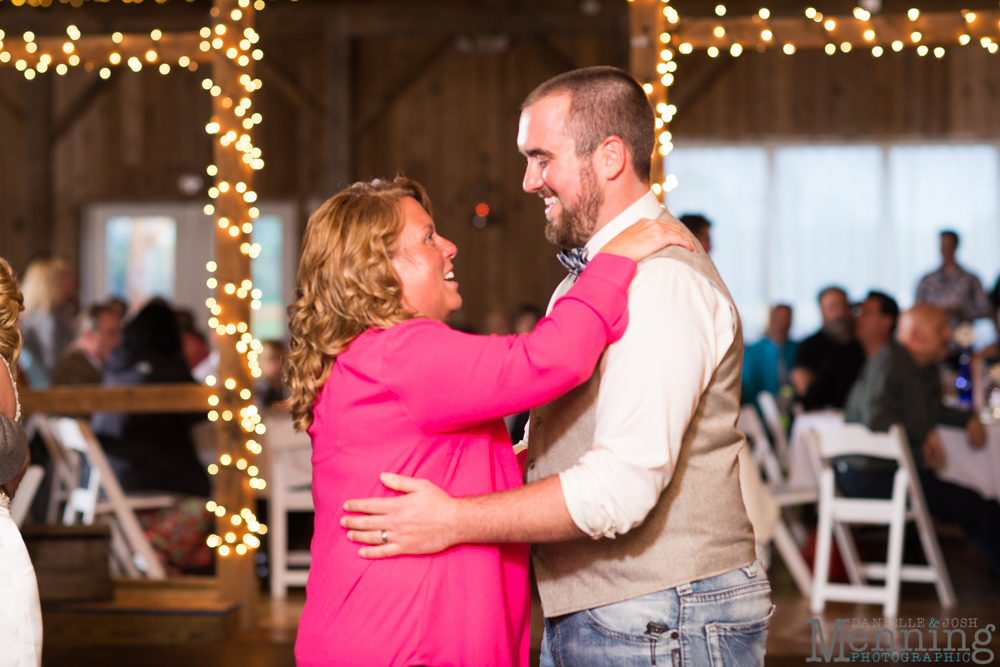 Sara & her dad got to share a dance, too.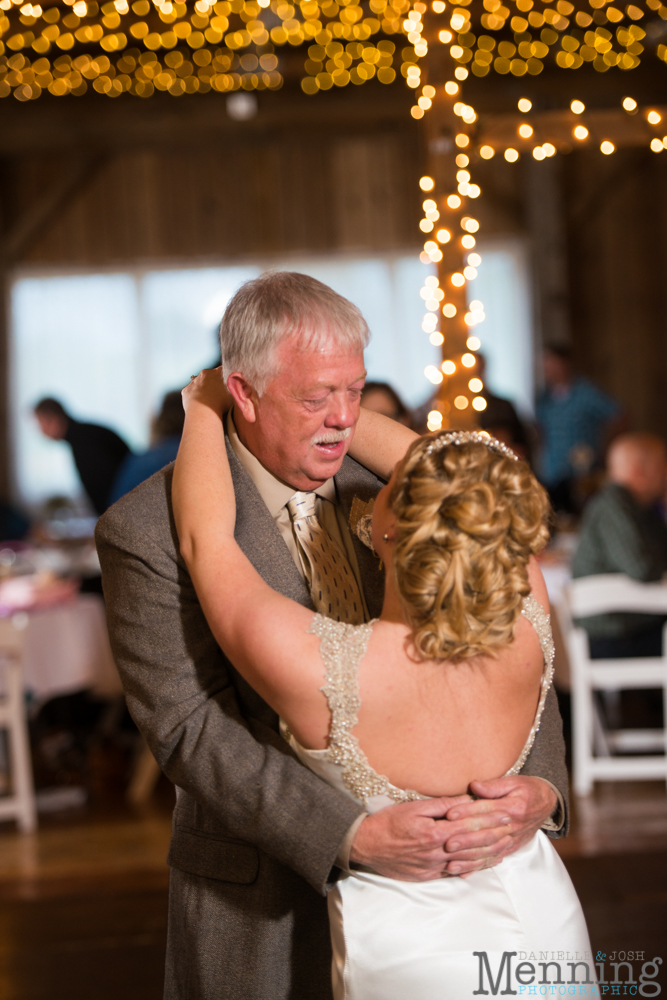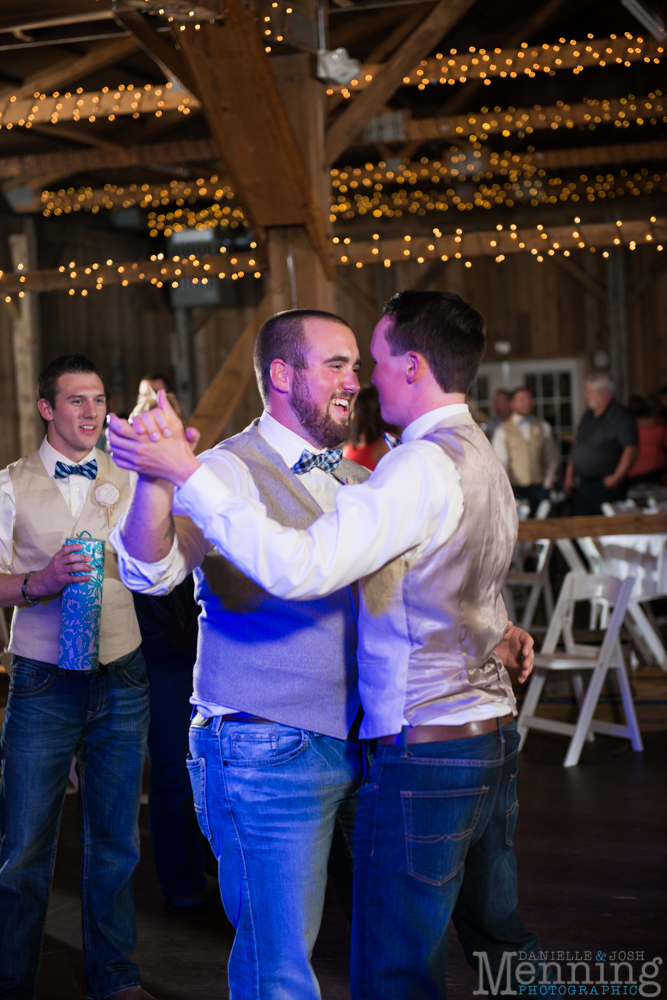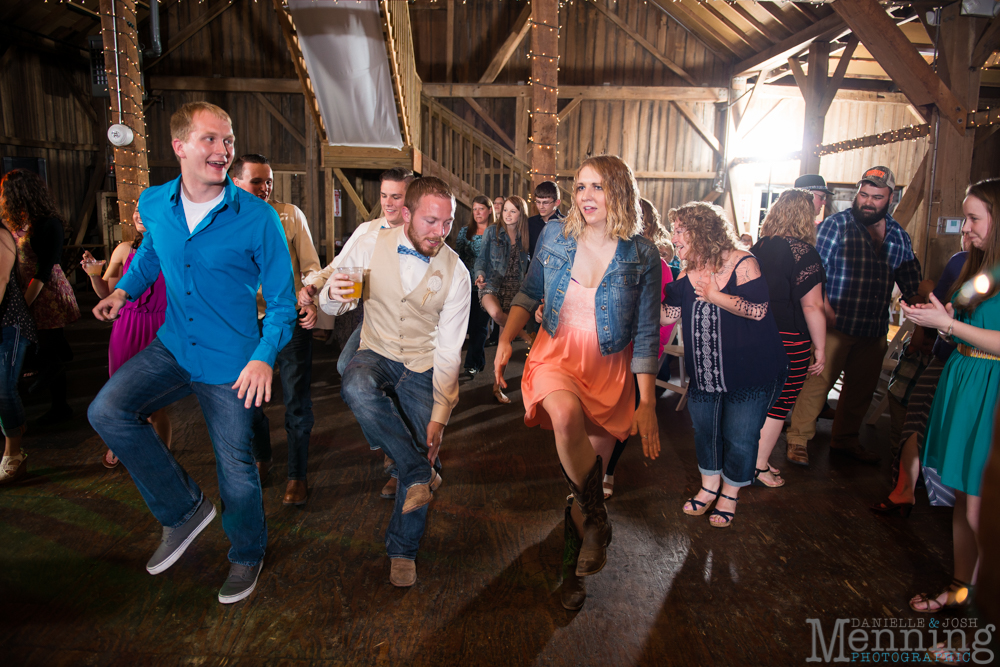 We snuck them away for a few minutes & painted some light.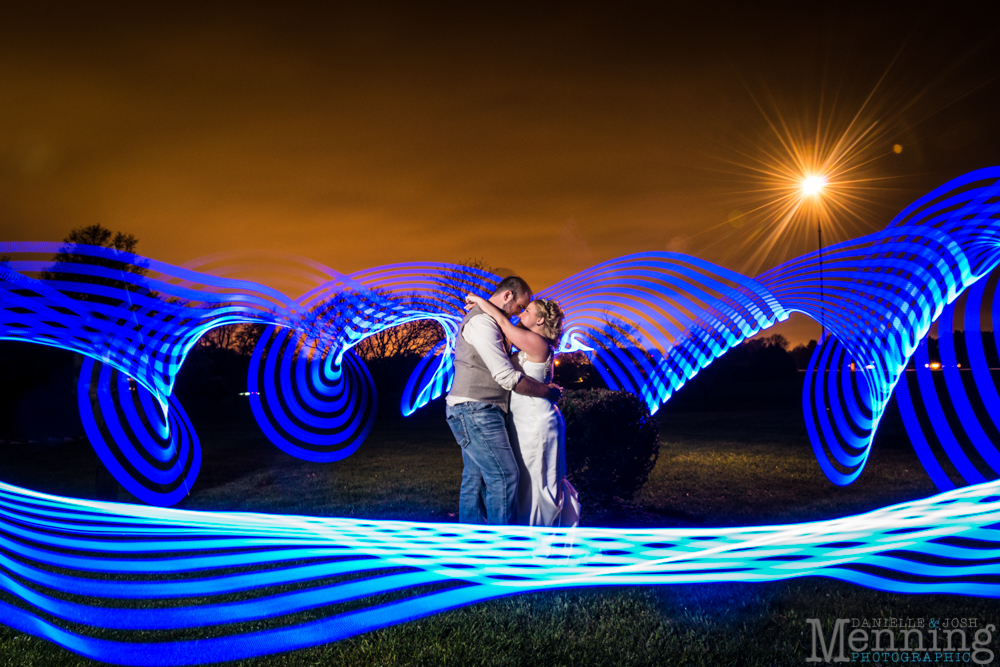 Sara & Tyler, we are very happy for you both. We wish you many years of love, laughter, and fun!
If you're new to our blog, we're Josh & Danielle Menning, a husband & wife wedding photography team based in the Youngstown, Ohio area. We'd love to chat with you about your engagement & wedding photography! You can see some more of our work, cute photos of our daughter, and also some of our two crazy pugs here, too:
Instagram | Facebook | Twitter | Pinterest | Google +