We're having such a great time looking back over the wedding photos from our 2016 weddings! It just brings back all of the beautiful memories from this past year & all of the wonderful couples we have gotten to know! Today's blog topic is wedding flowers & we're excited to show you our favorites from 2016! One aspect of being part of the wedding vendors scene in Youngstown that we absolutely love is that we genuinely like working with our fellow wedding vendors! There are so many creative & kind people we've gotten to meet because of the Youngstown wedding industry! The florists we've gotten to know are no exception to that rule! And a few of them have become friends who we cherish. They seriously have an abundance of talent & we aren't quite sure how they make such magic with flowers. Whether you're into a classic & sophisticated look or a unique & fun look, you'll find some wedding flower inspiration in this blog post!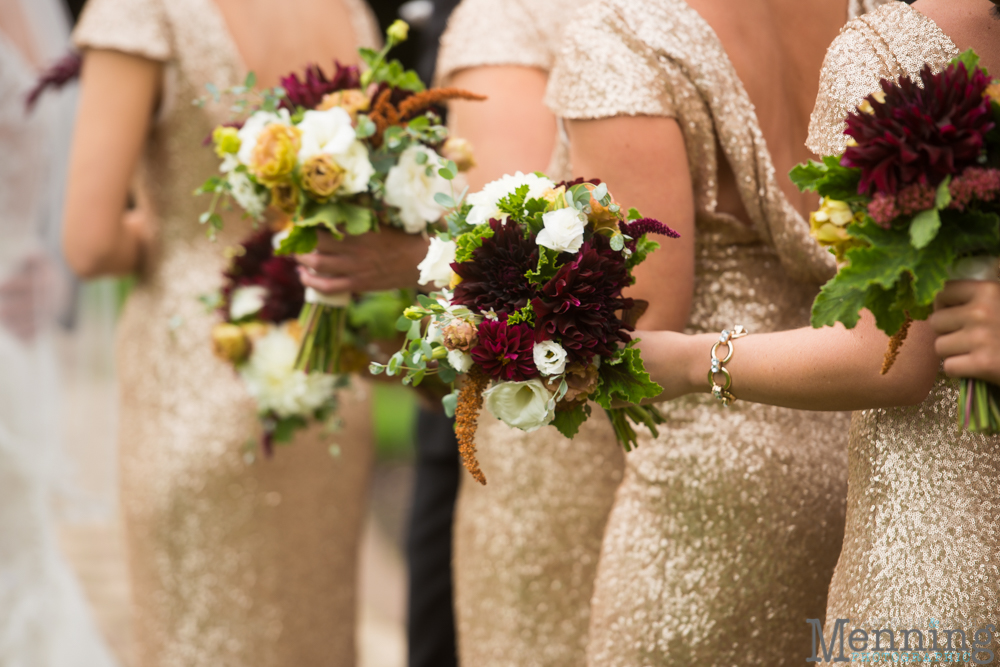 Tara from Fodor Tree Farm | Farmhouse Blooms designed these stunning & punchy bouquets & the reception decor. Â They complemented the gorgeous sparkly bridesmaids' dresses in such a fun & unexpected way! And we loved all of the texture, too!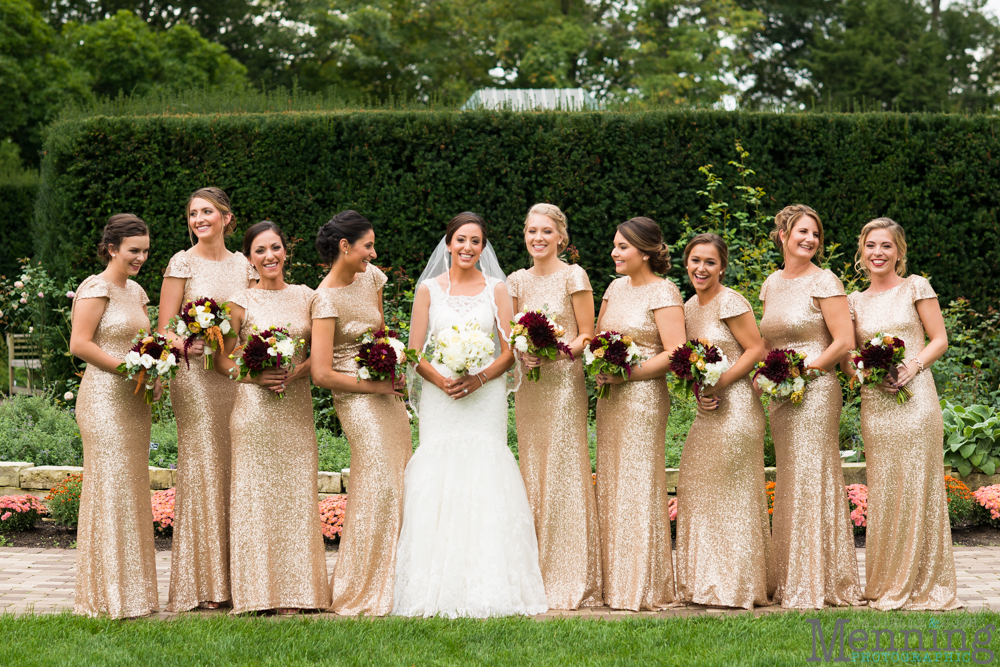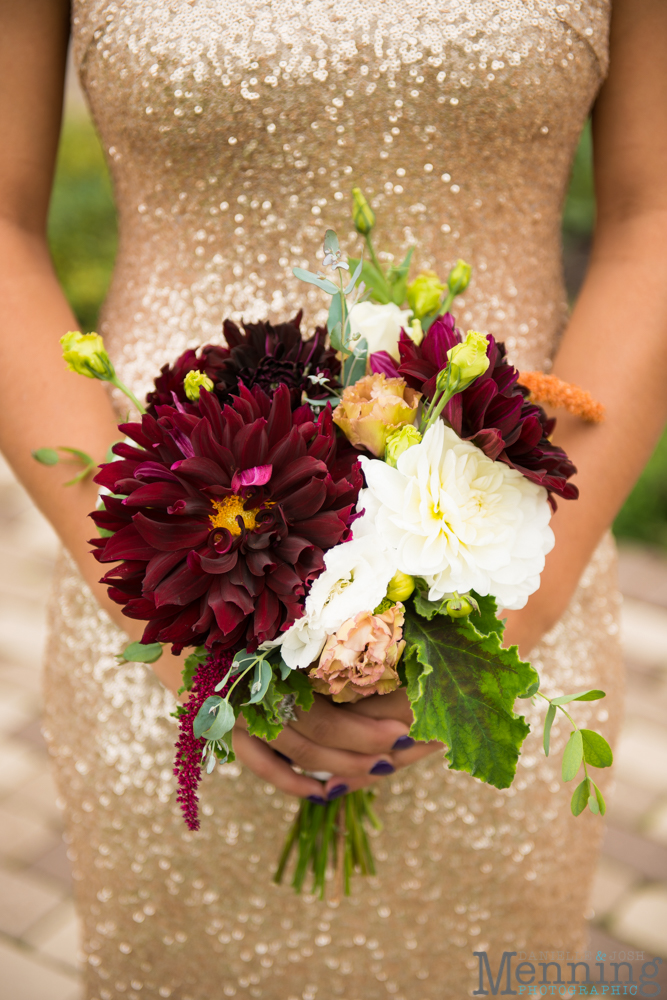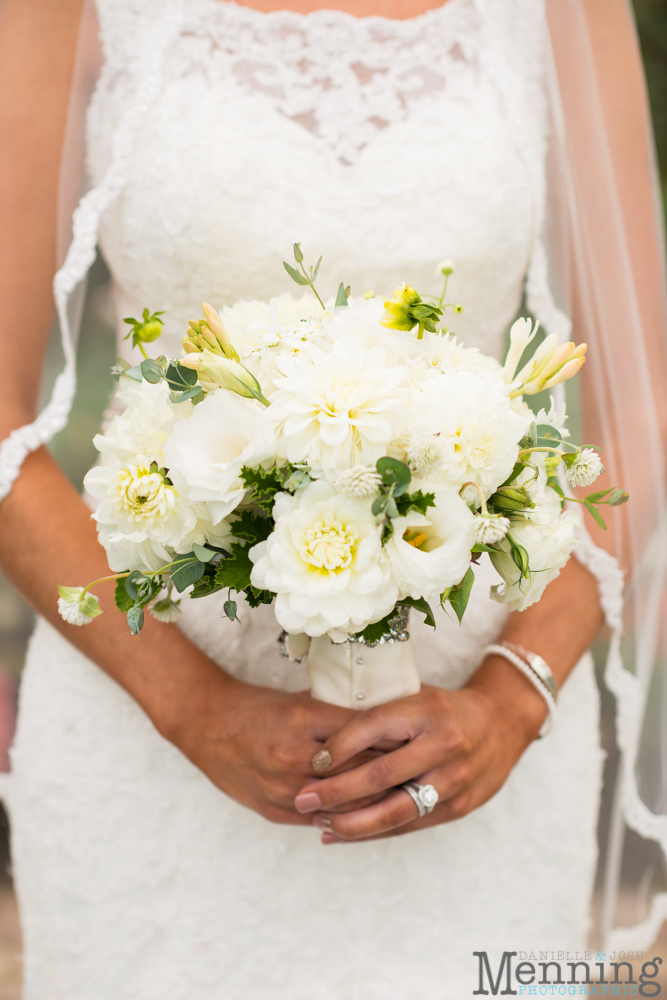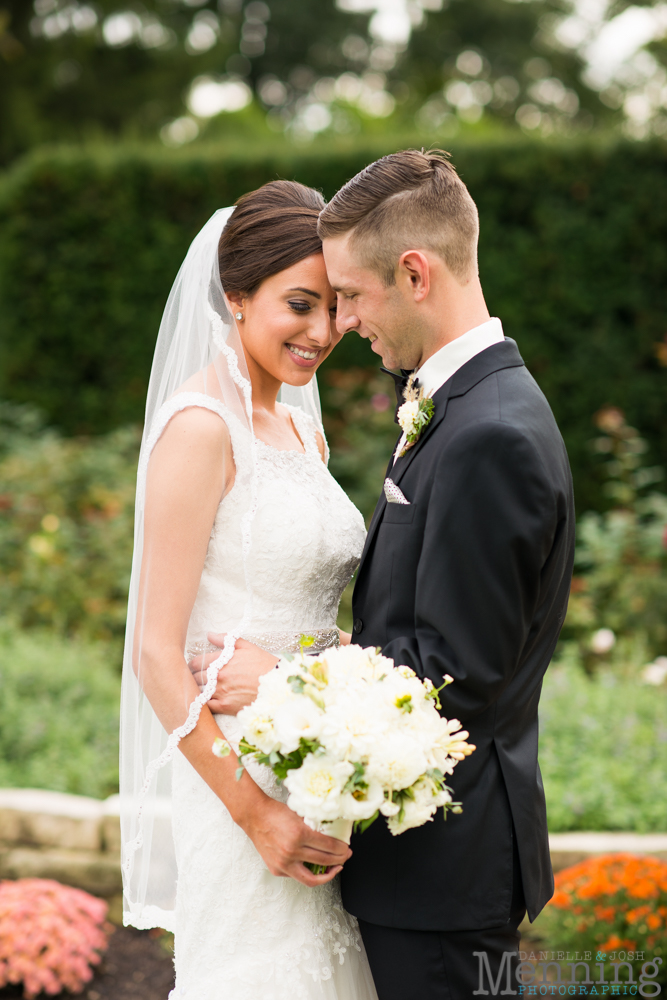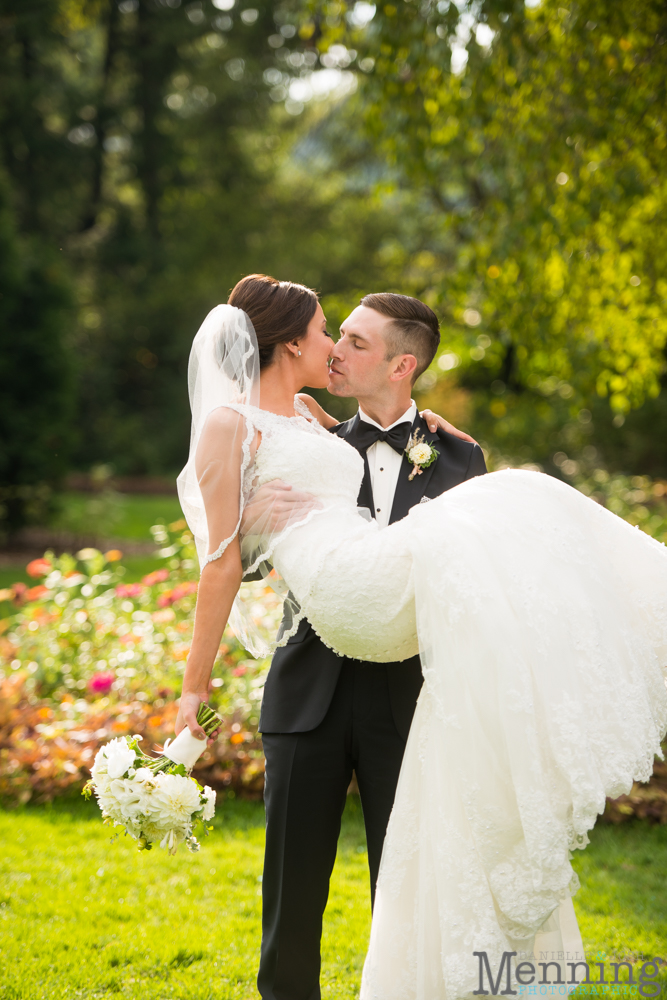 Tara had Antone's Banquet Centre looking fabulous!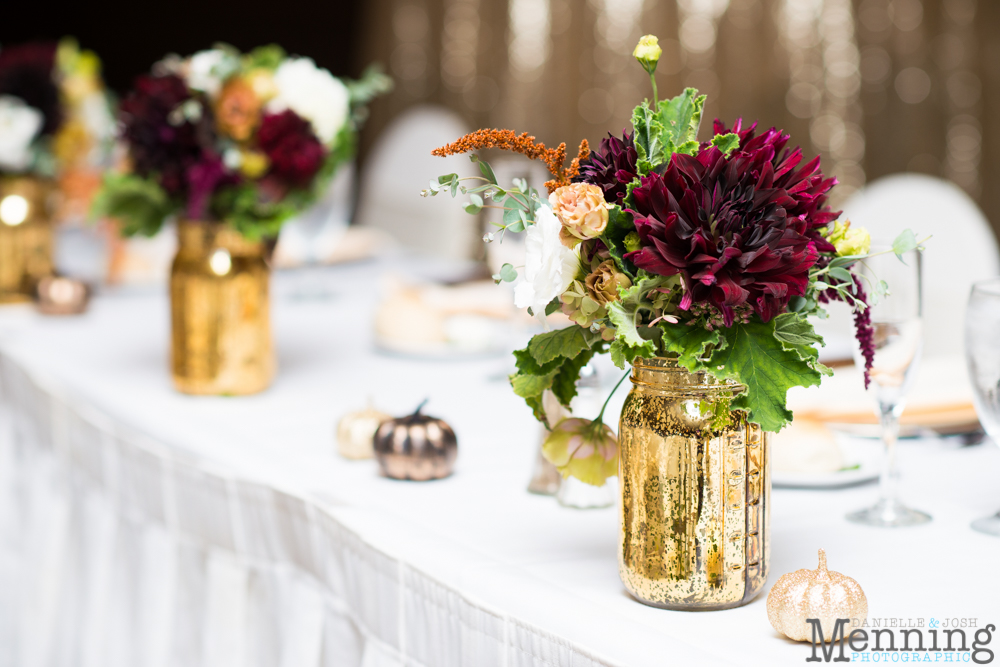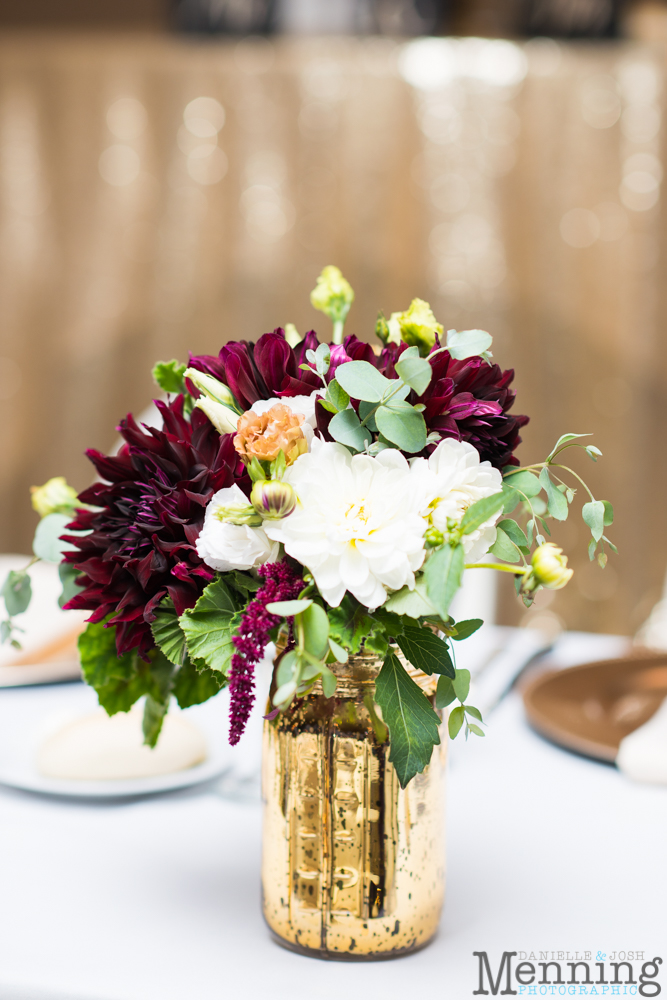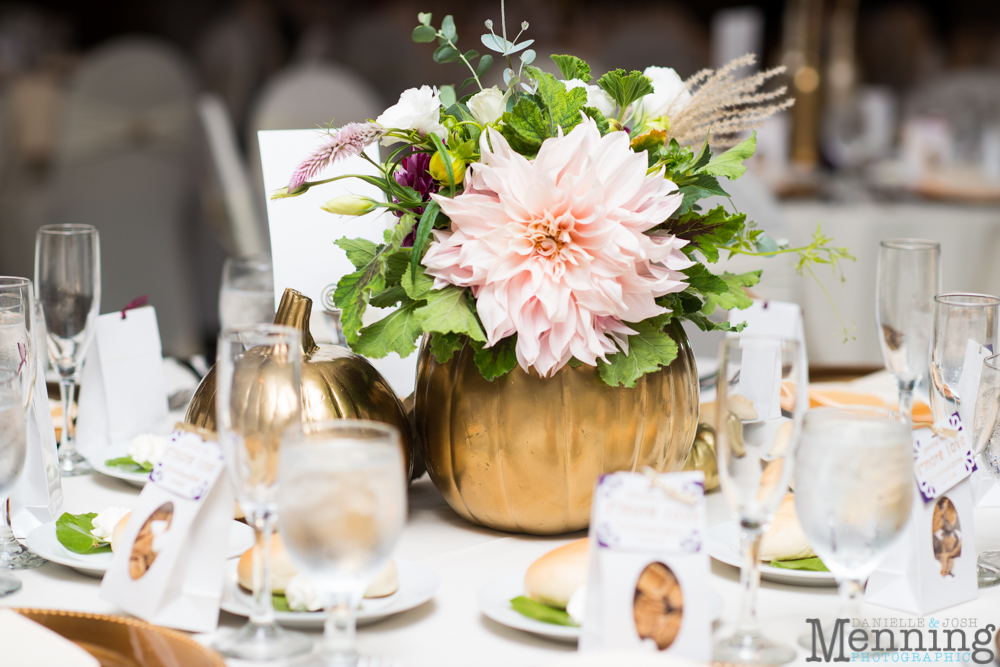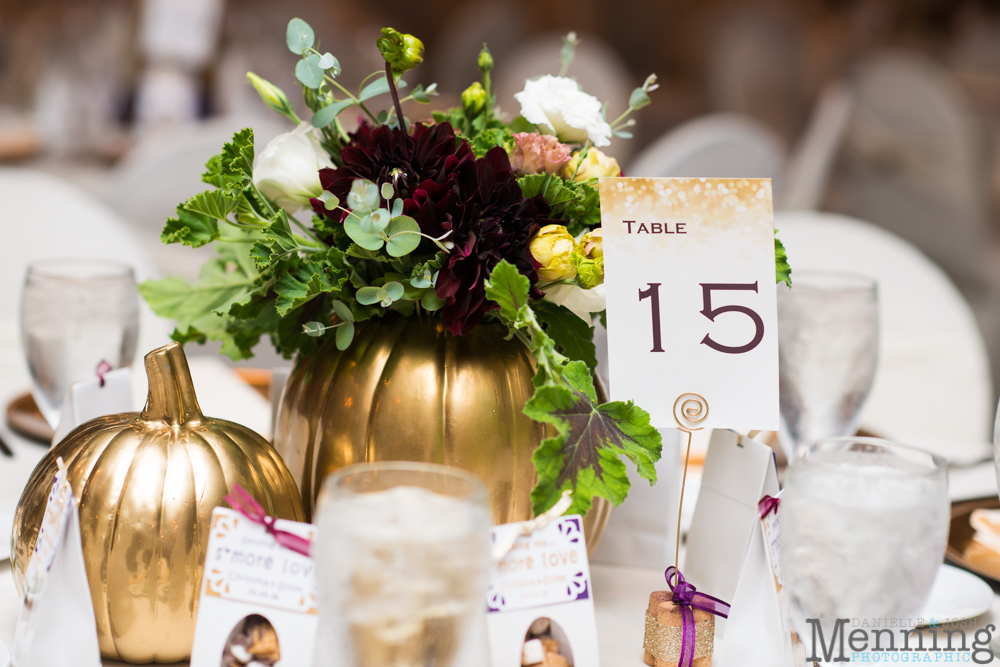 This Stambaugh Auditorium wedding was the perfect occasion for a classic blush bridal bouquet.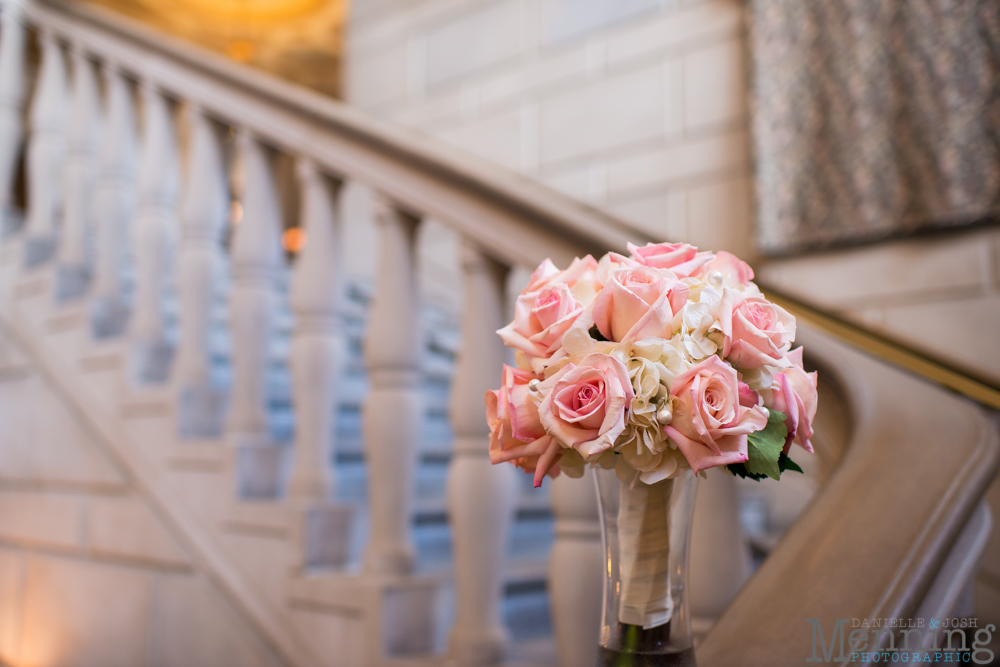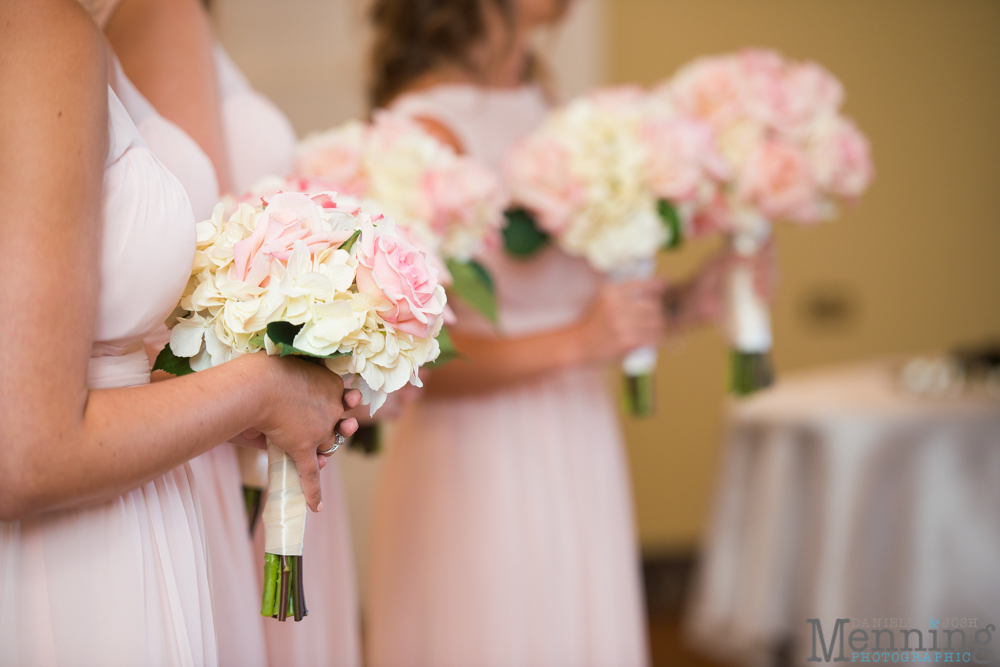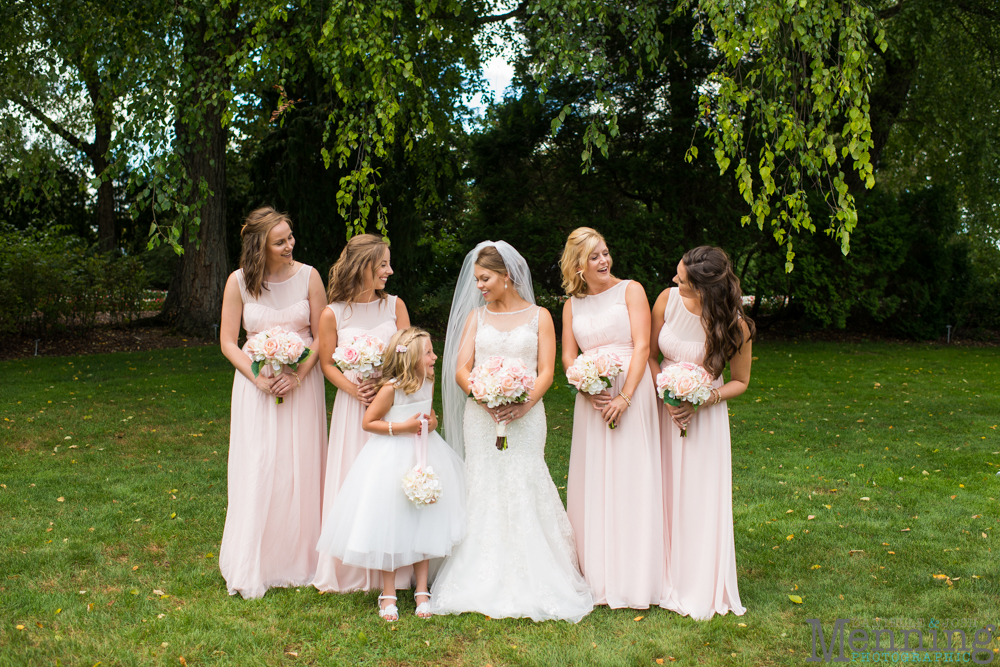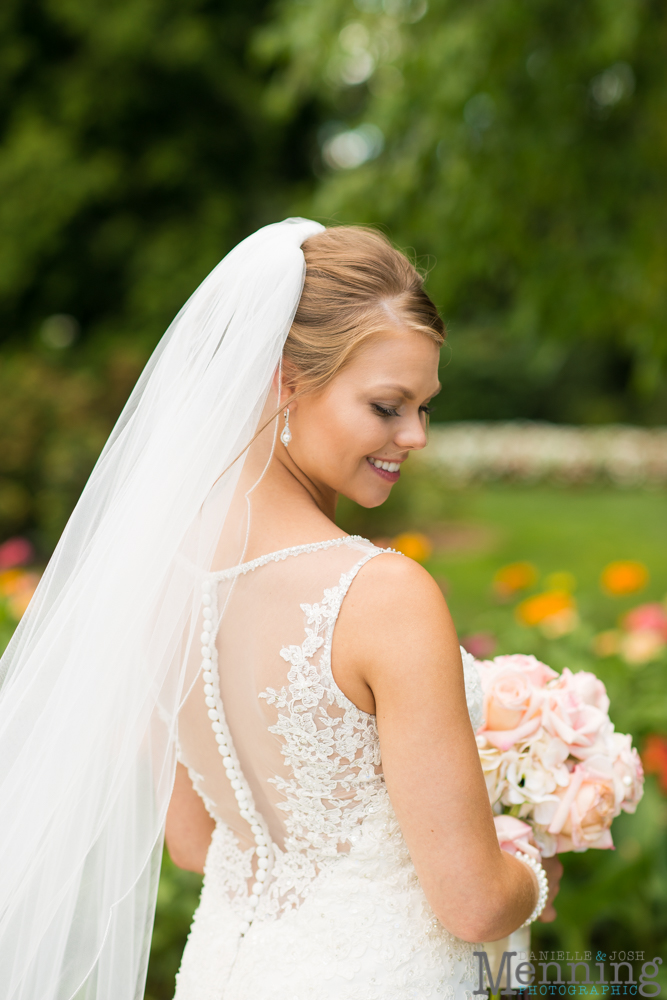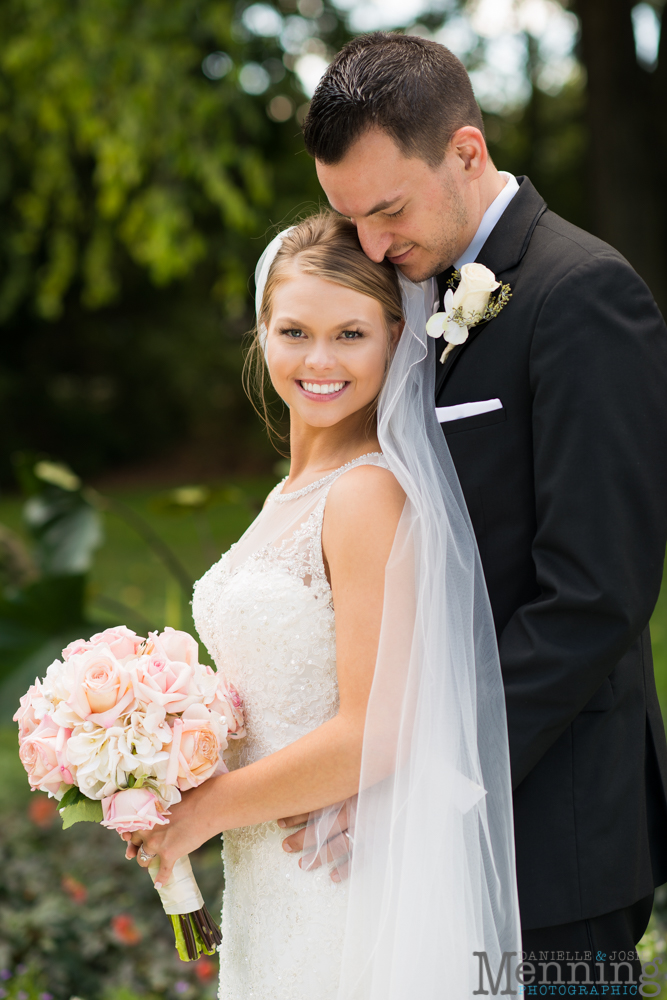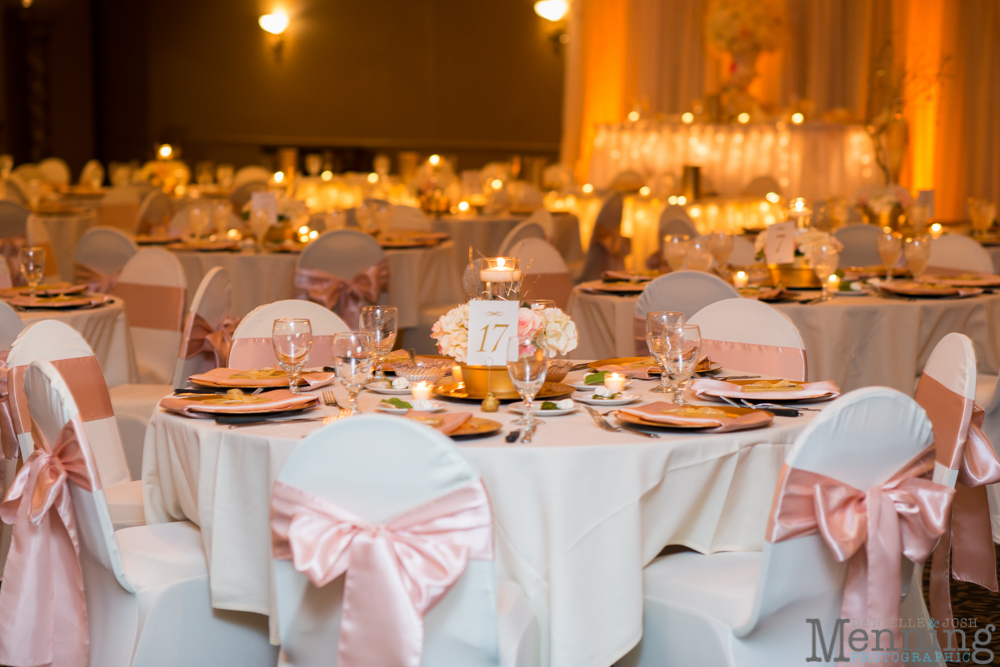 We adore COLOR & these bouquets by Sweet Arrangements were beautiful!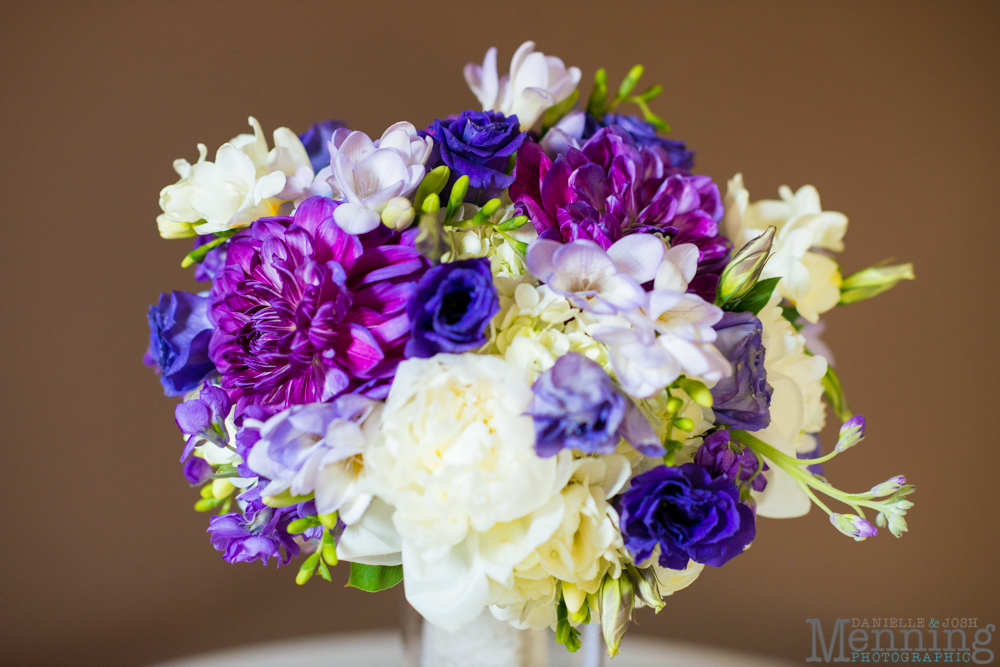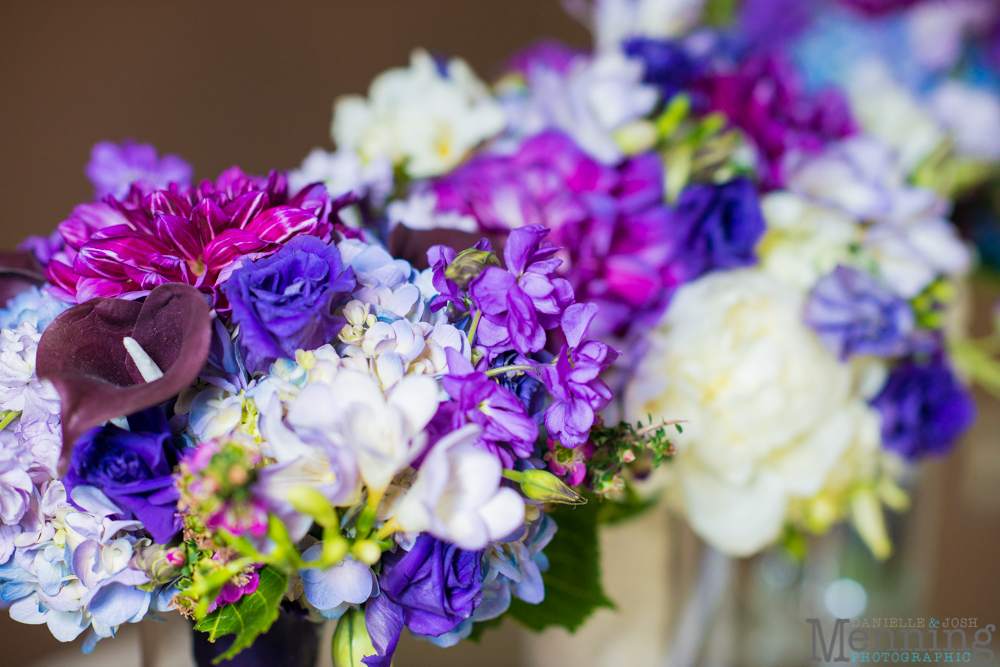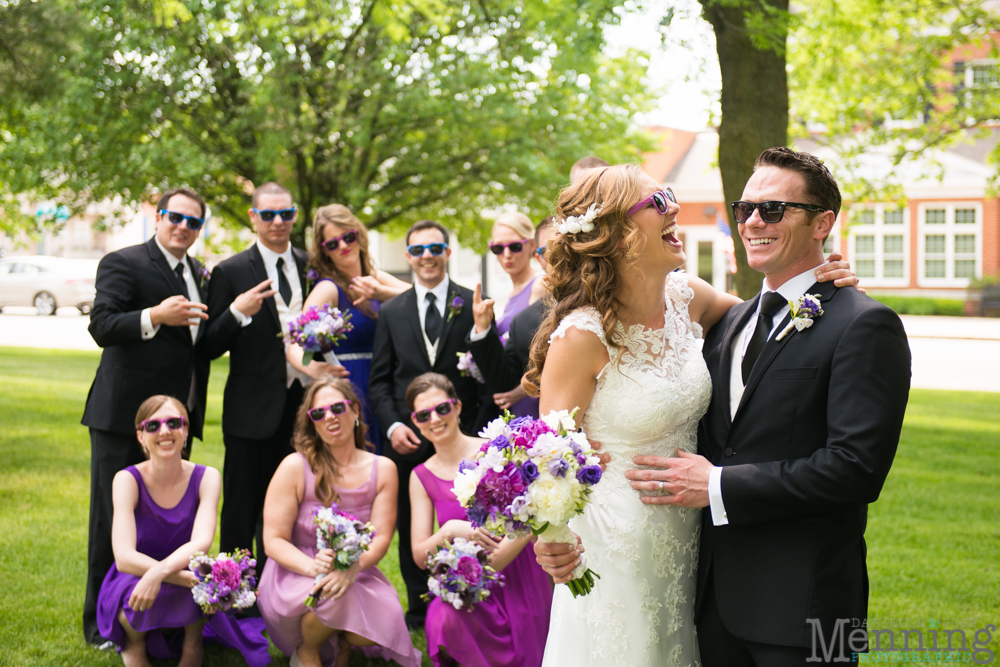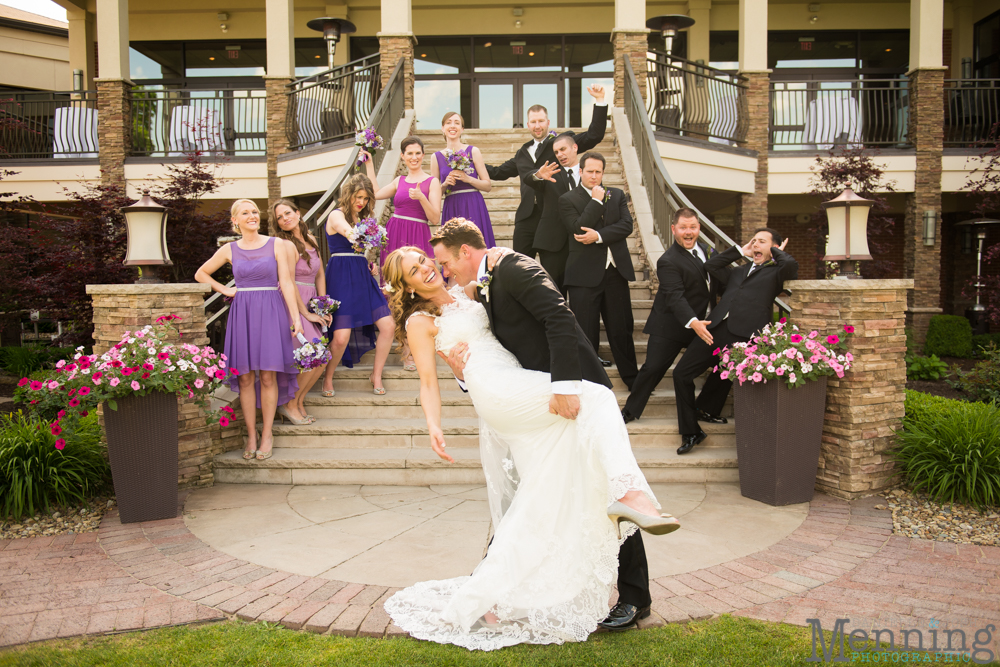 This was a Pittsburgh wedding & Bettis Floral did a fabulous job with the bouquets & reception decor.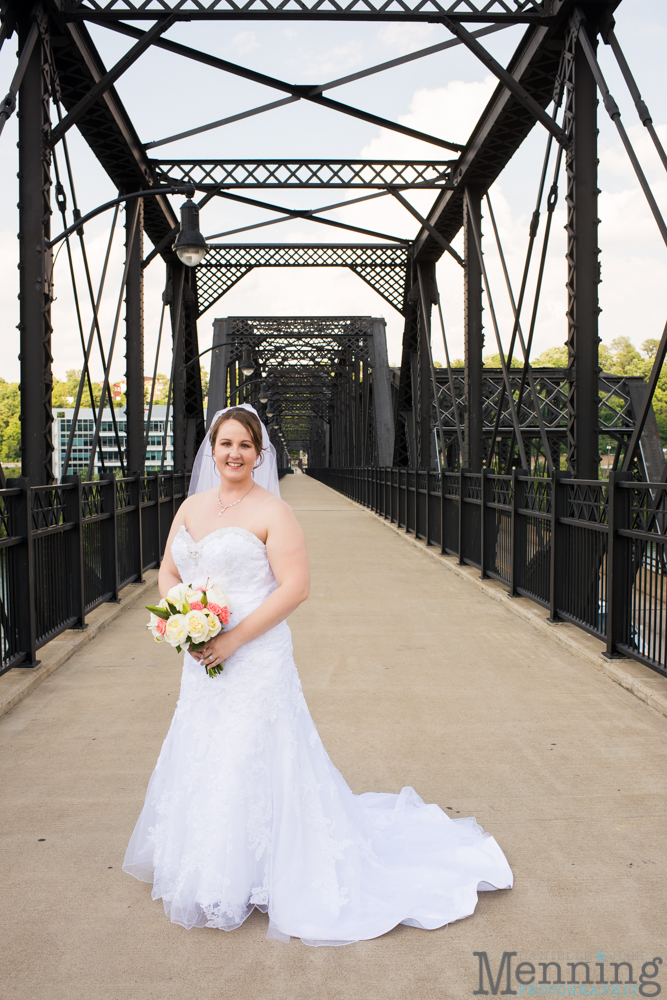 That punch of orange against the royal blue cannot be ignored (in a good way!).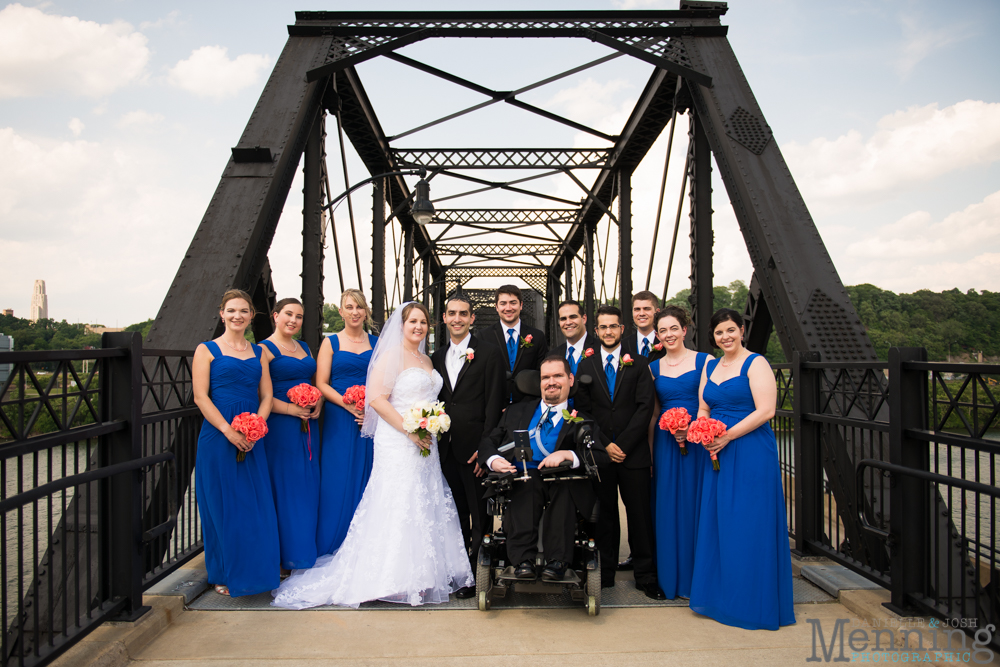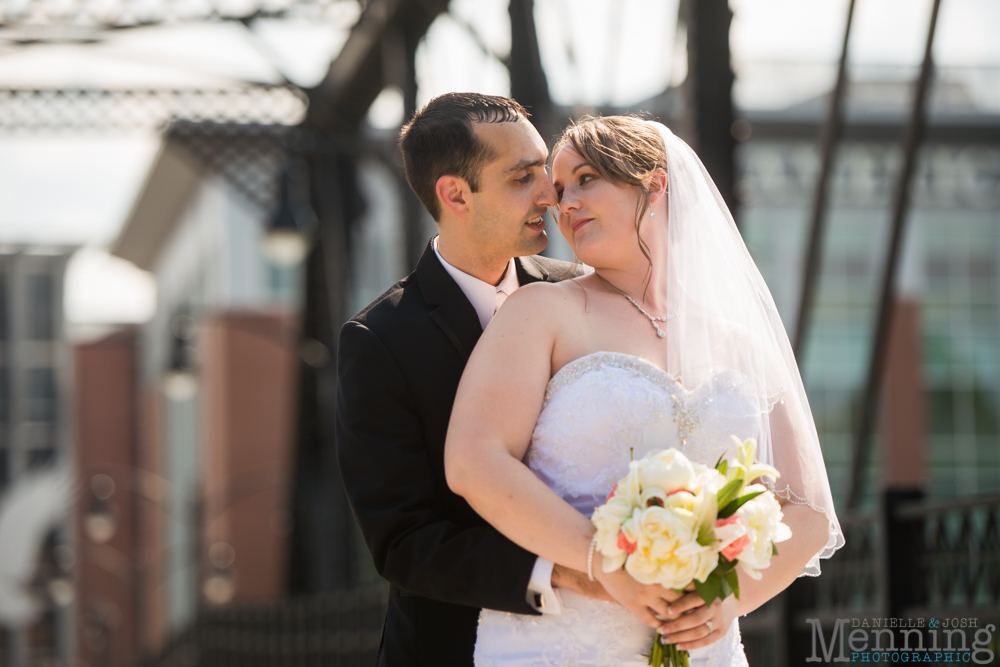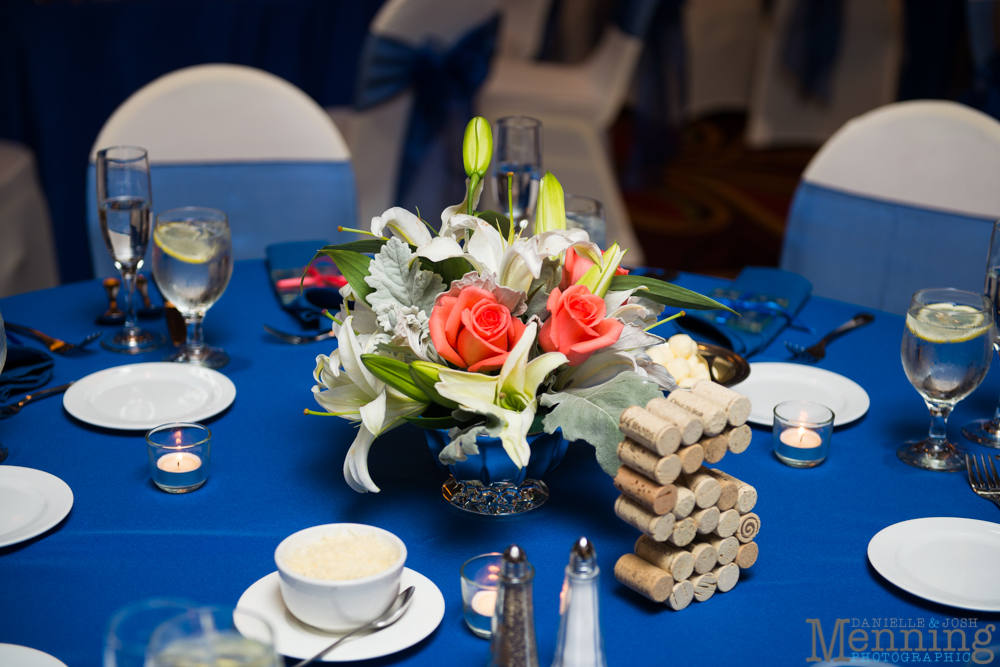 Flowers Straight from the Heart in East Palestine fashioned these bouquets for a rustic Summer barn wedding.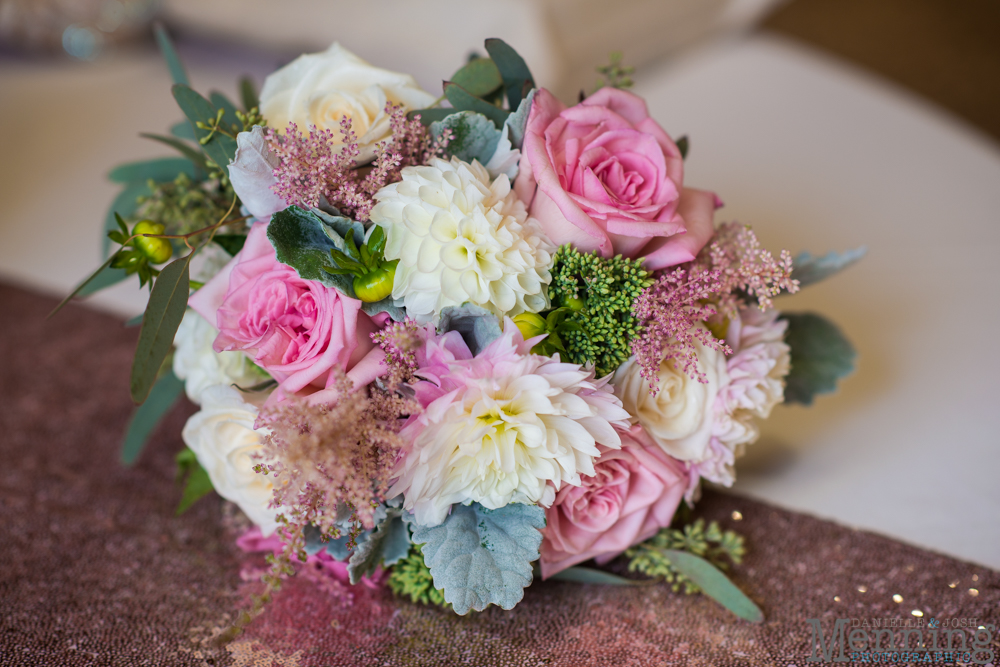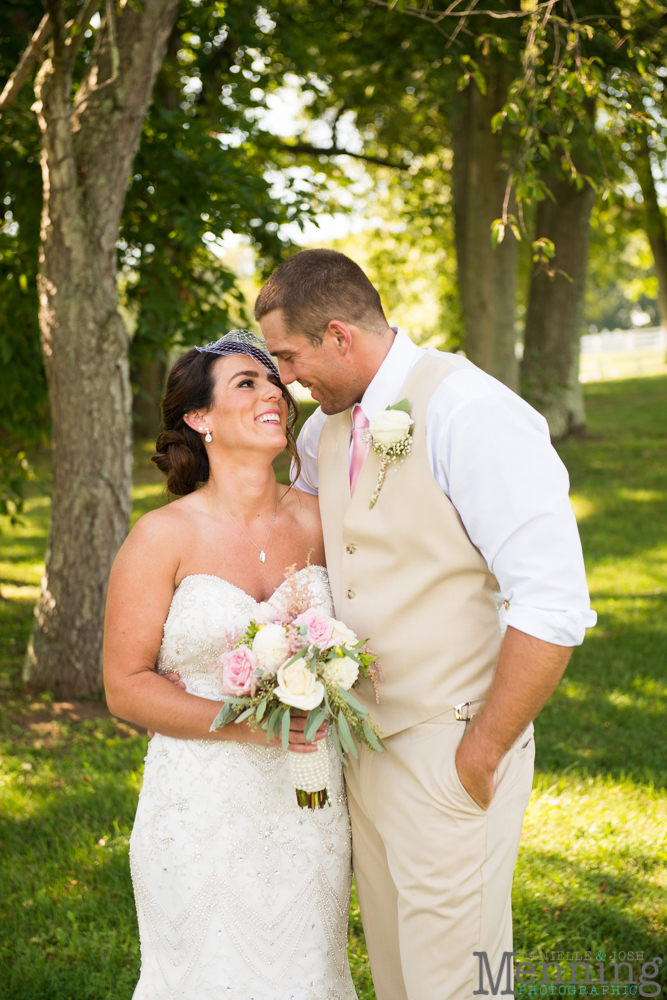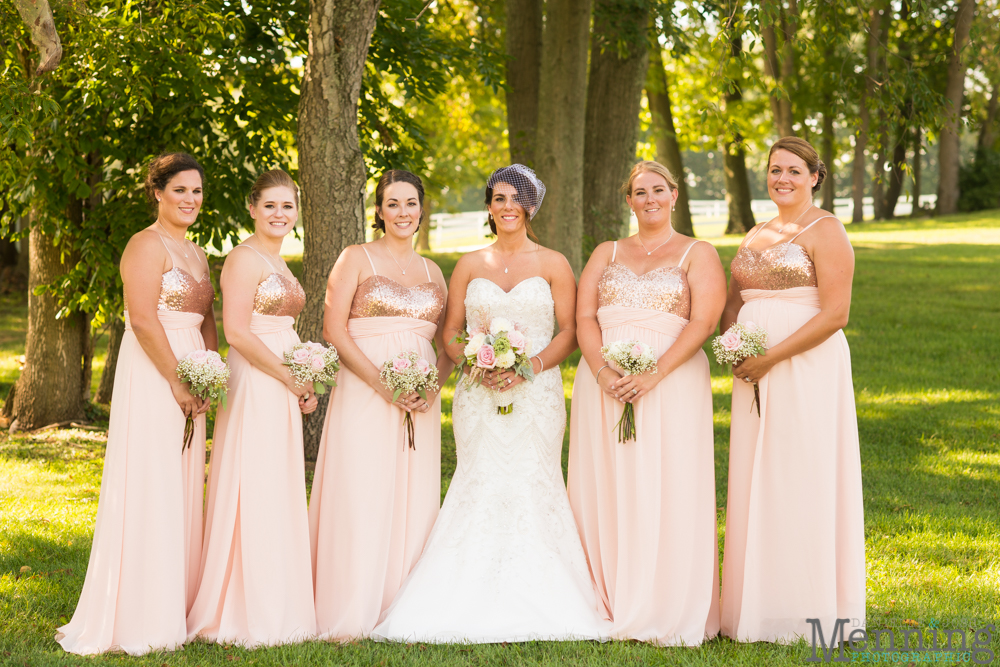 This was our first wedding in 2016 (just 16 days into the year) and the deep blue beautifully accented the crisp clean-fallen snow.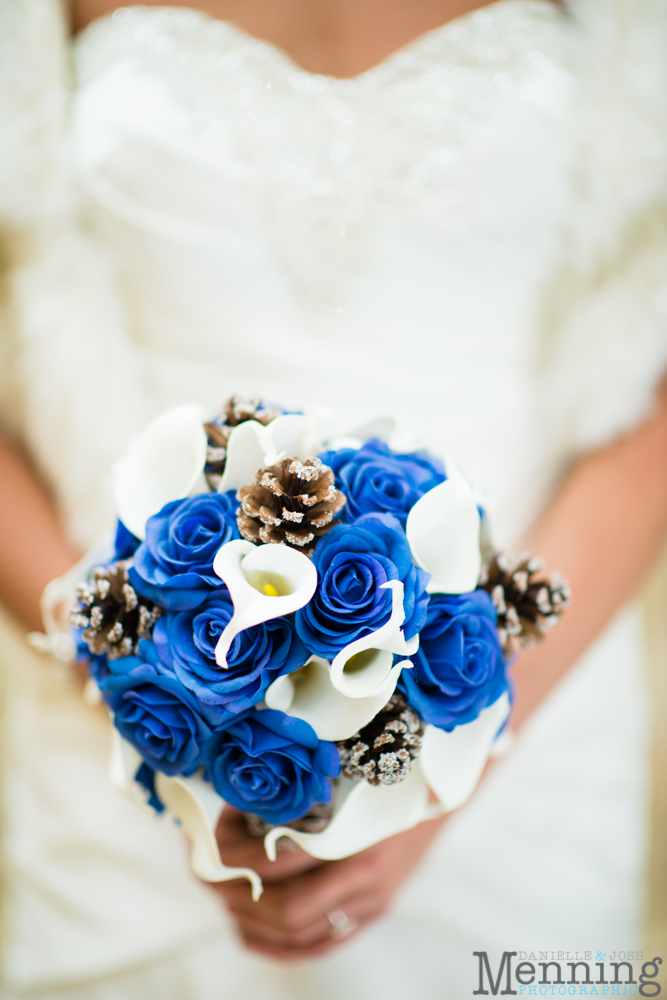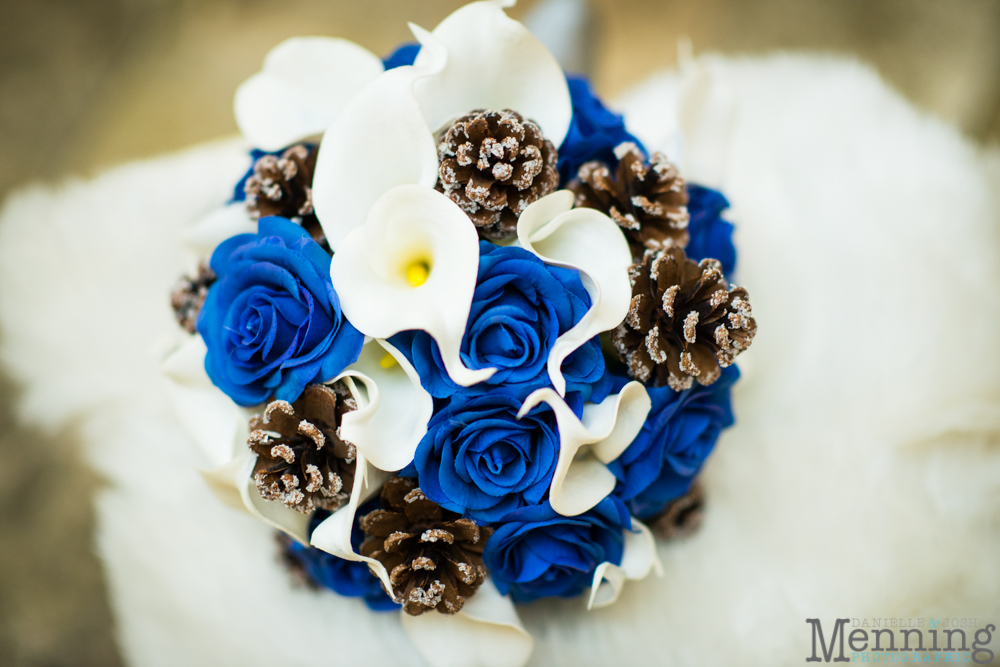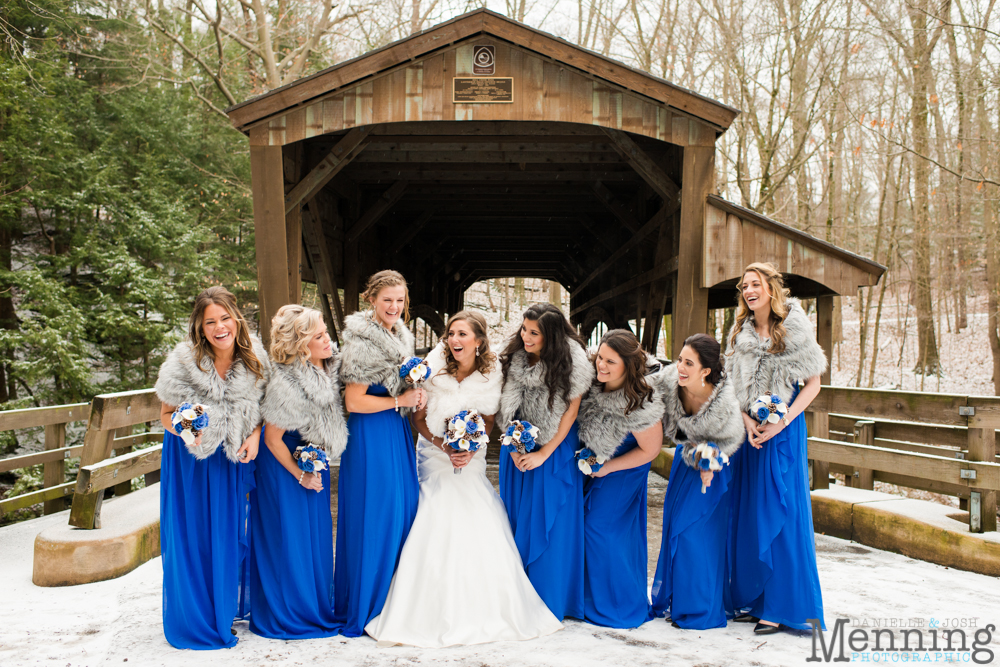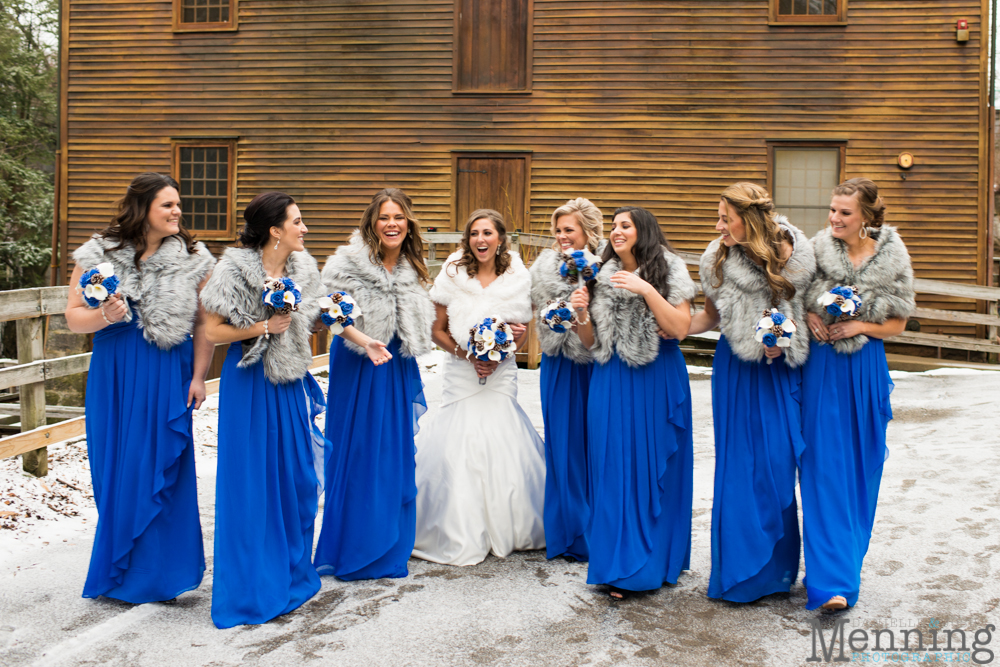 This bouquet was perfect for Tiffani & her wedding at The Barn & Gazebo in Salem.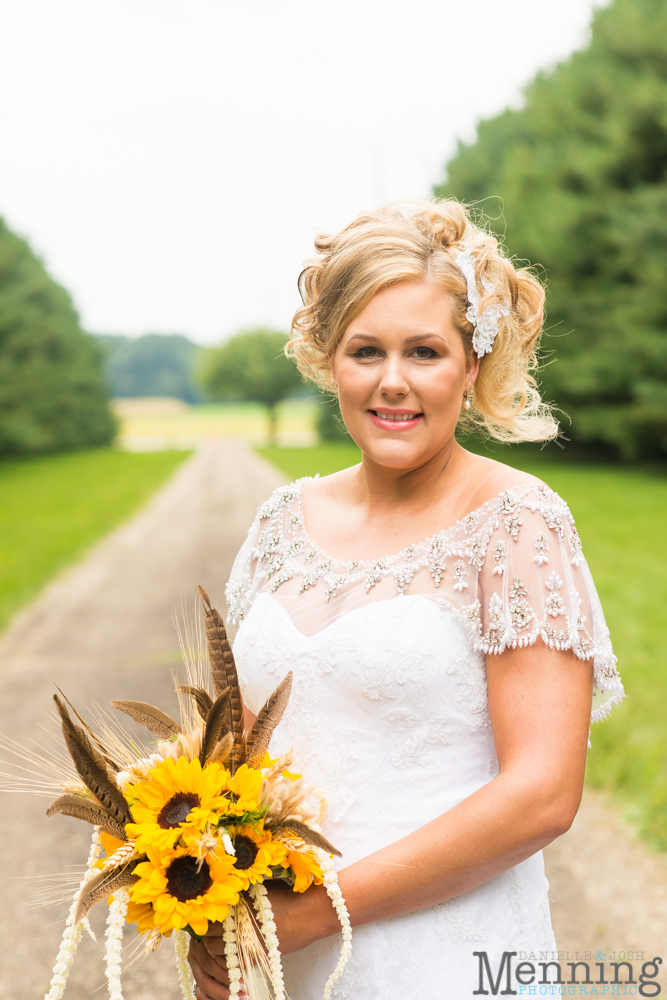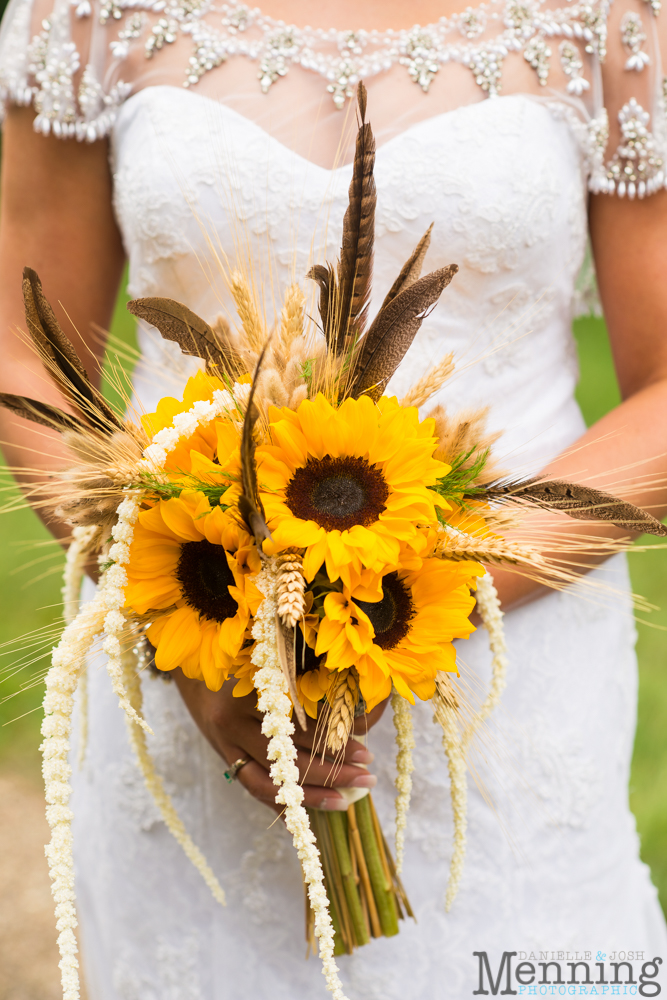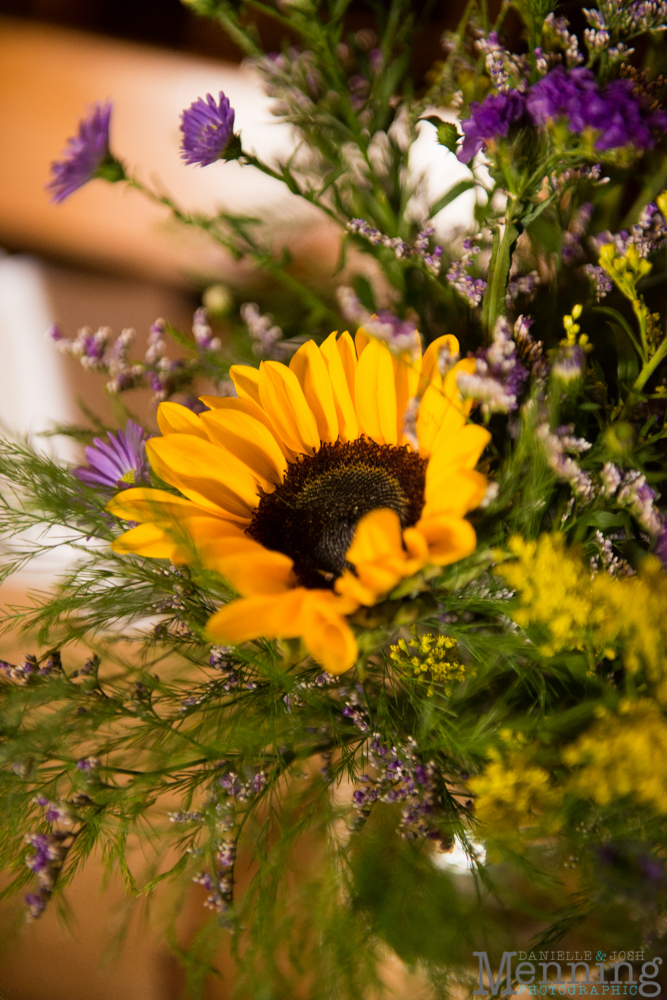 We'll just be upfront & honest with you all about something: Jenny Wehr from The Willows by Wehr is our absolute all-time favorite florist! She works magic, People. And she's a gem of a person. We just love her. She did an amazing job (as always) with Steph's flowers!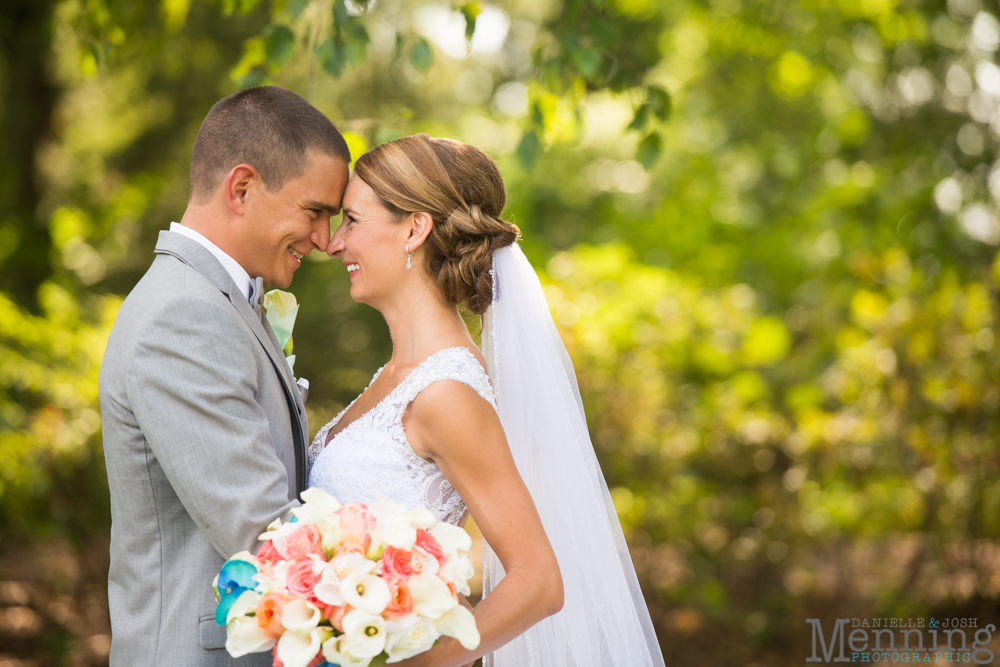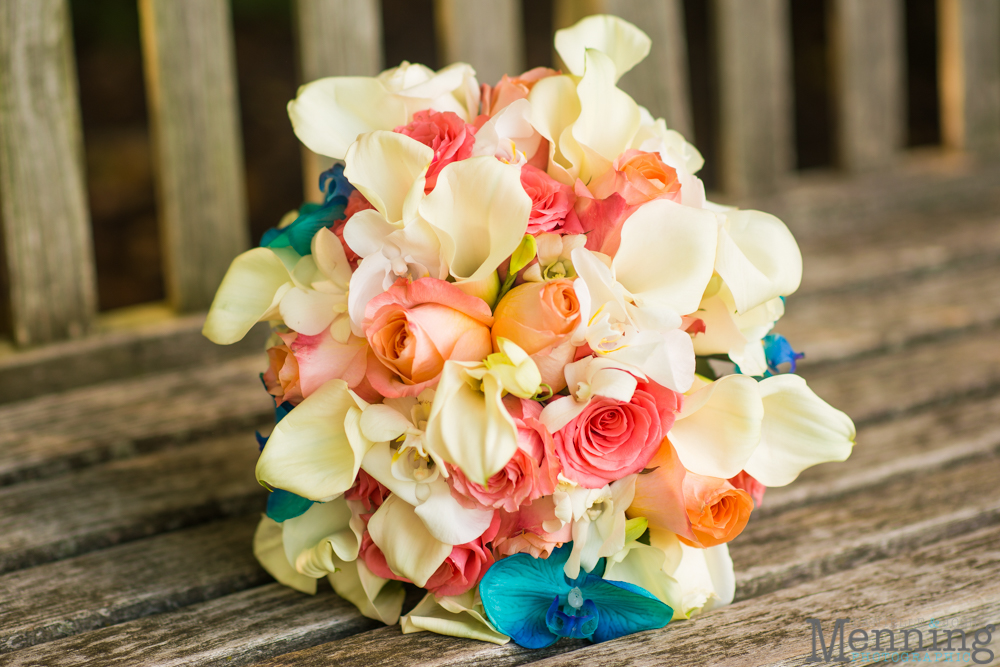 Sweet Arrangements was the florist for this bright & punchy Spring wedding. Talk about color!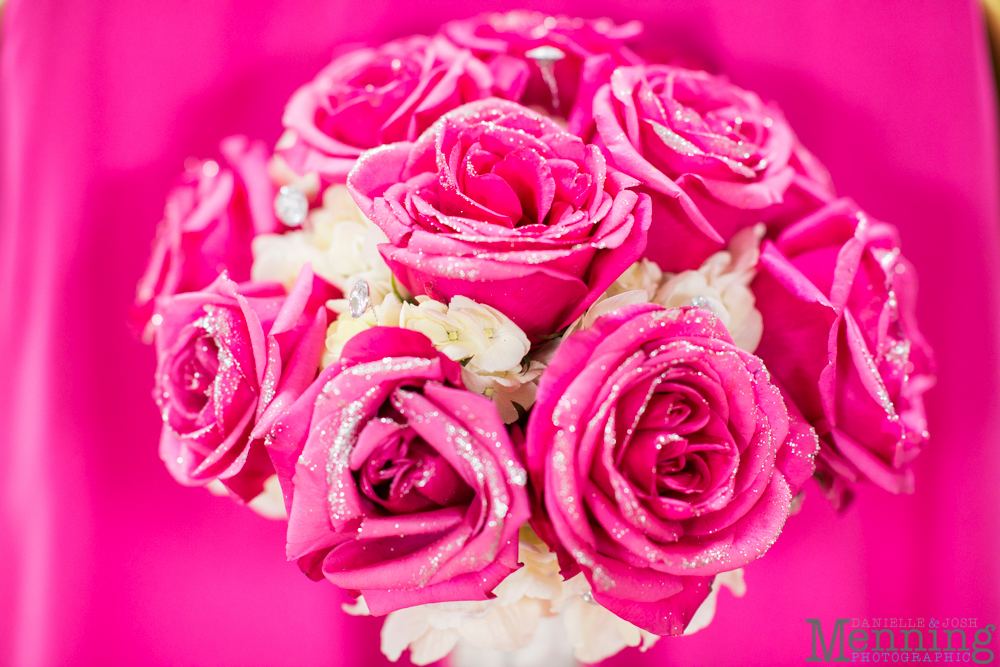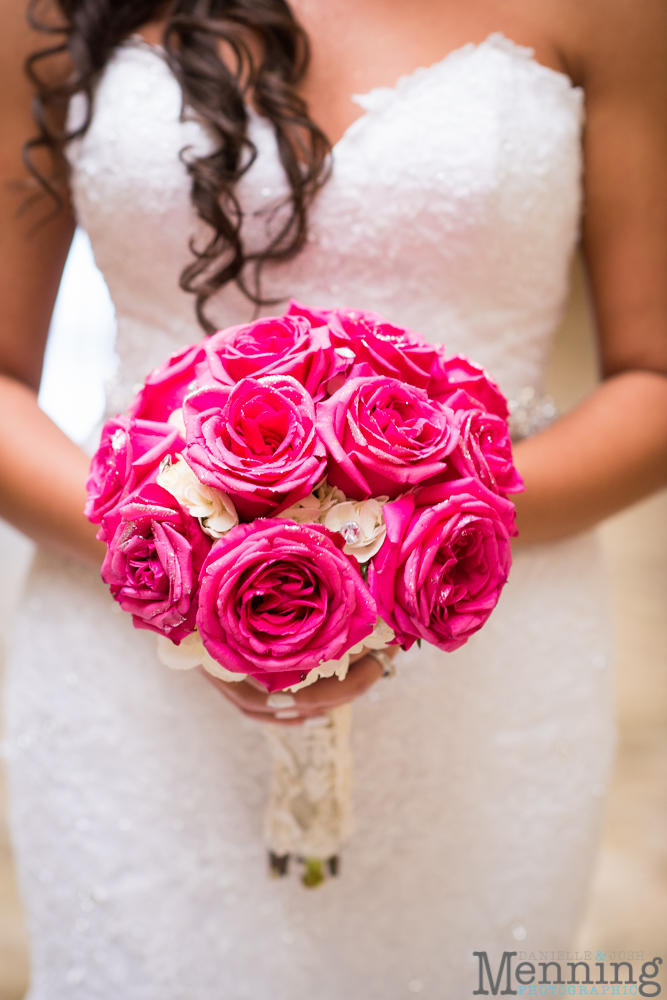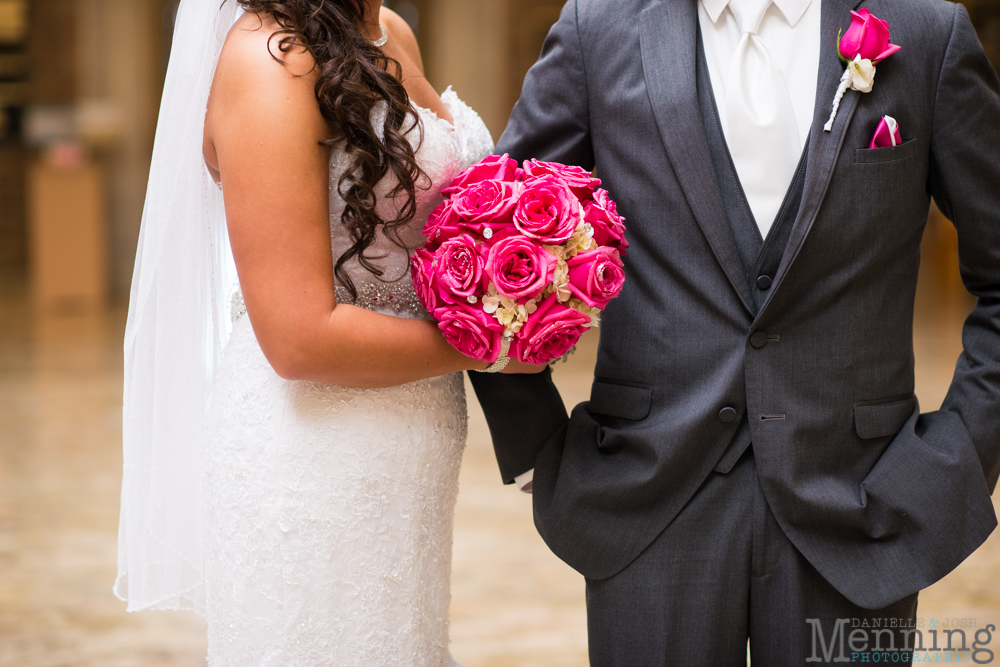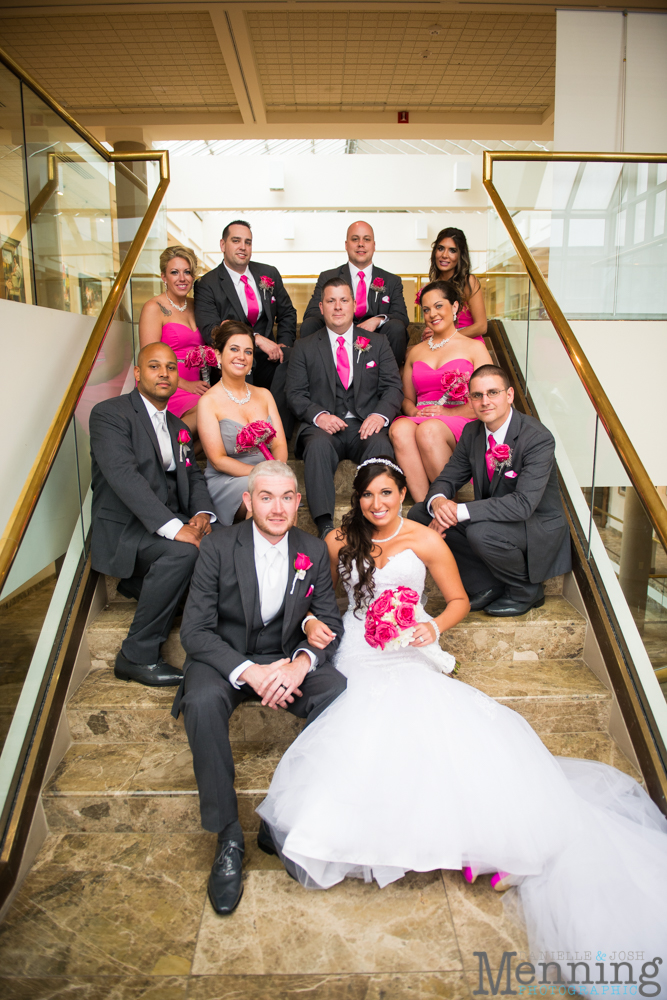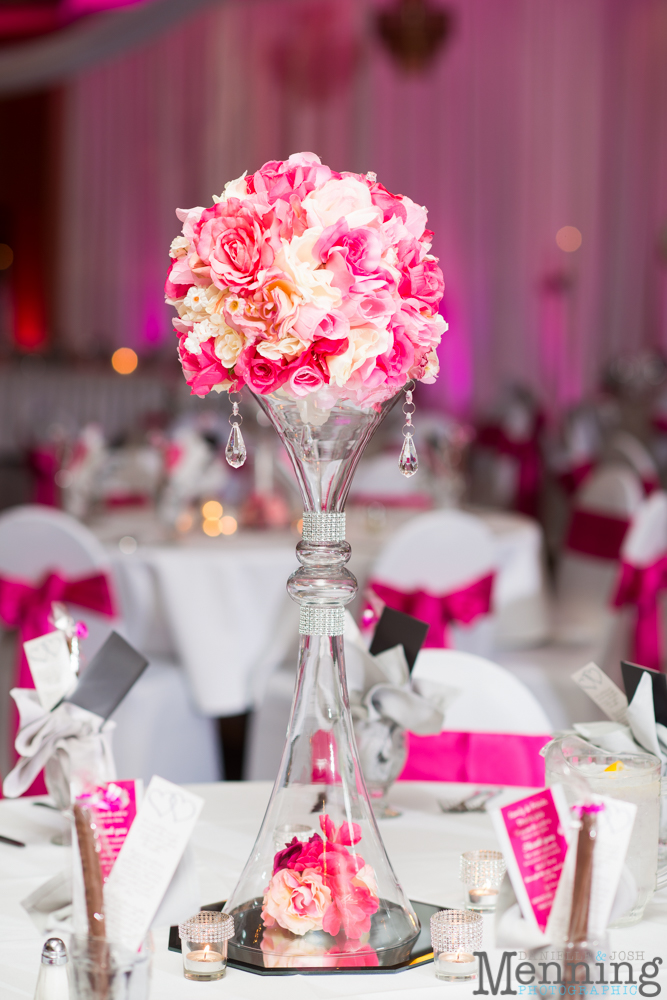 The florist for Stephanie & Dalton's gorgeous wedding day was Jensen's in Warren.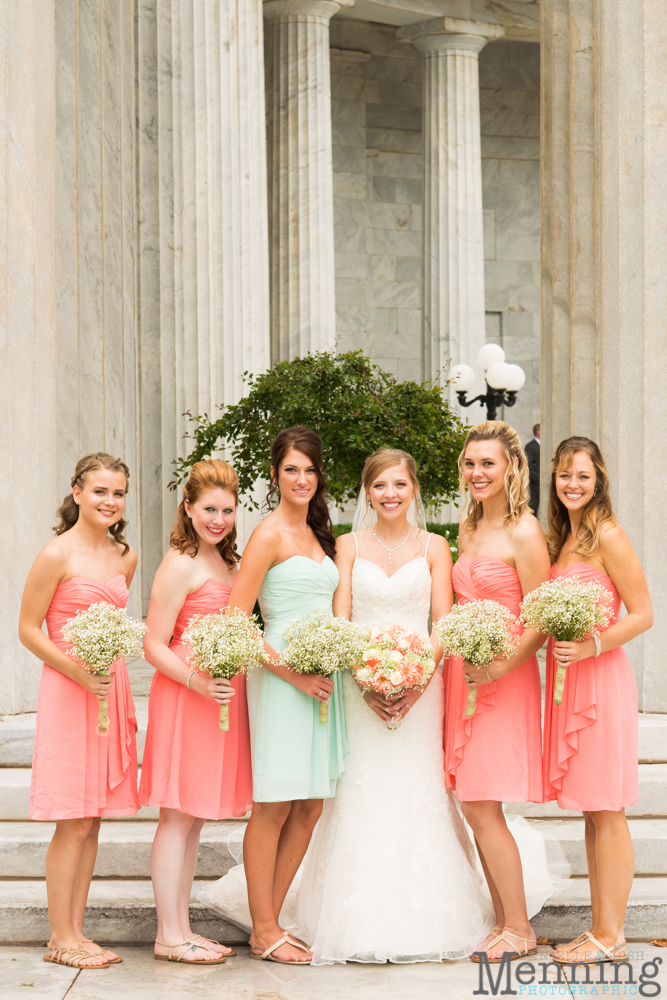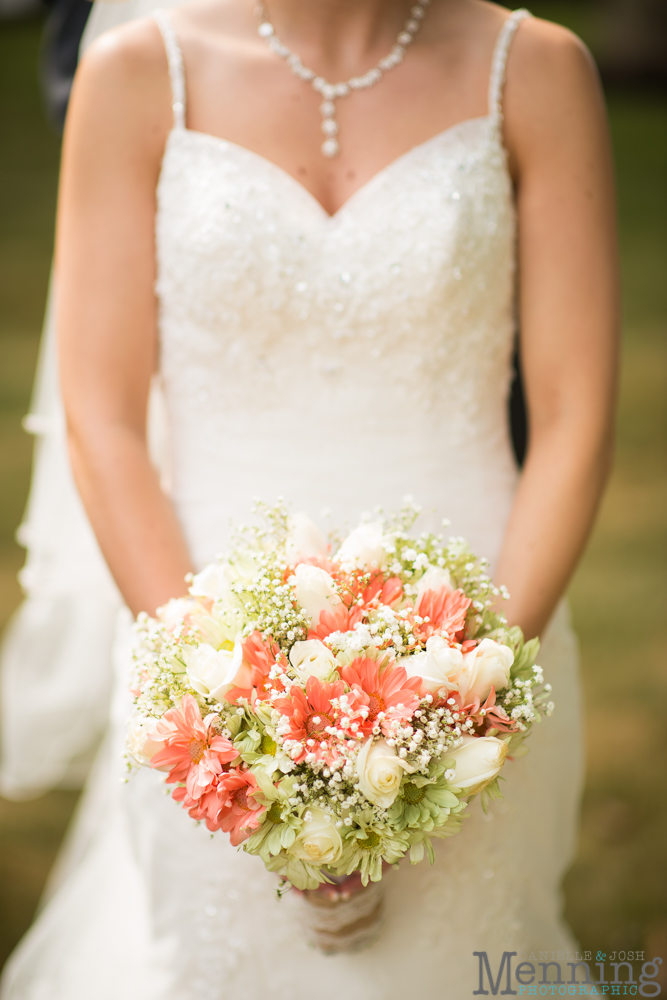 Heritage Florist in Cortland served as the florist for this pretty Summer wedding.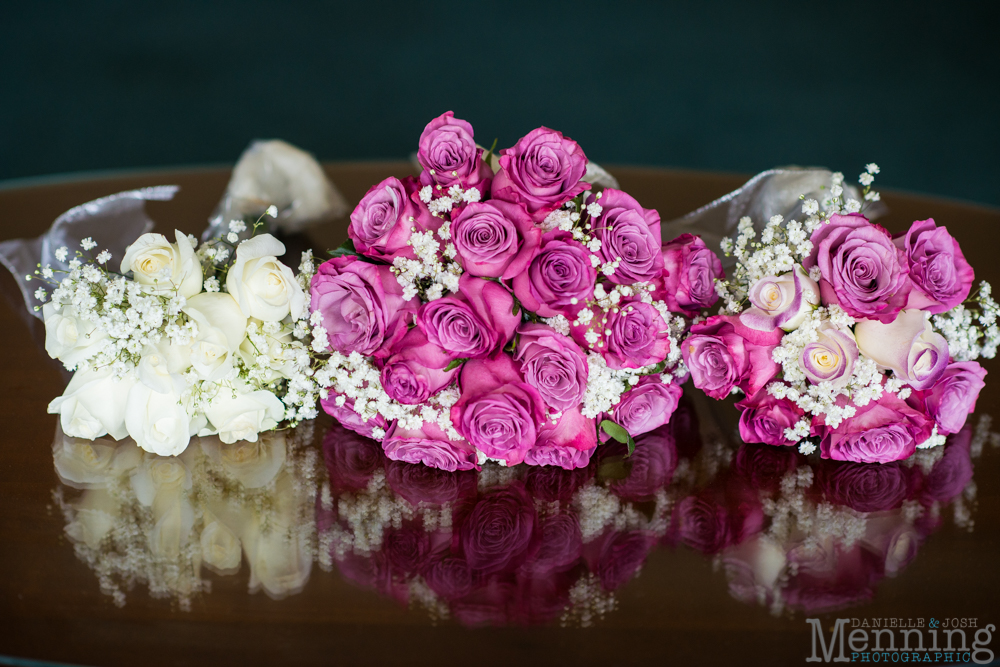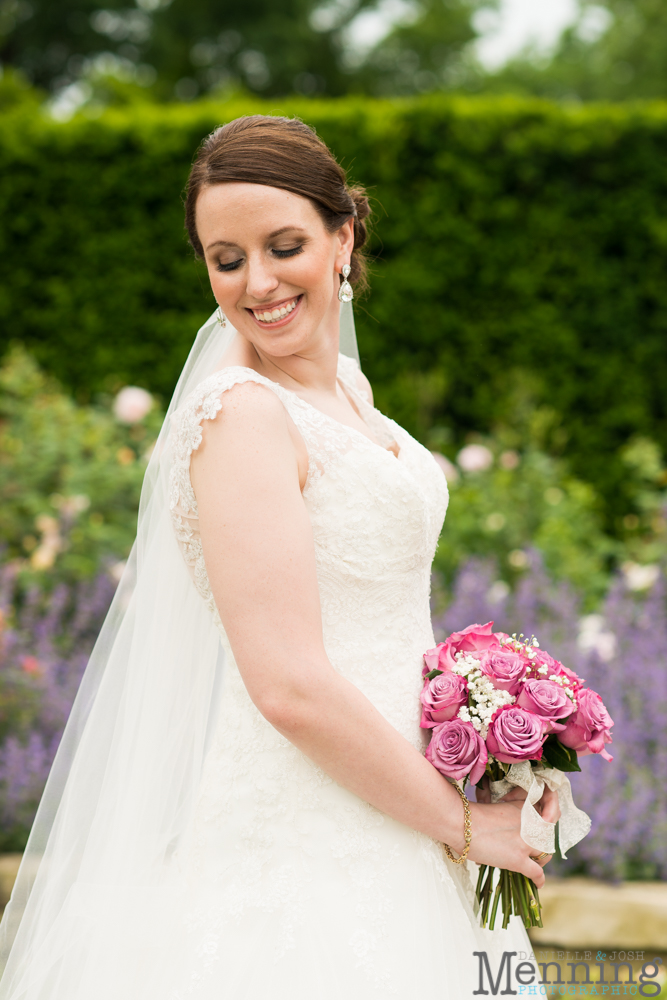 This amazing wedding day was another one we had the privilege of working with Jenny from The Willows by Wehr.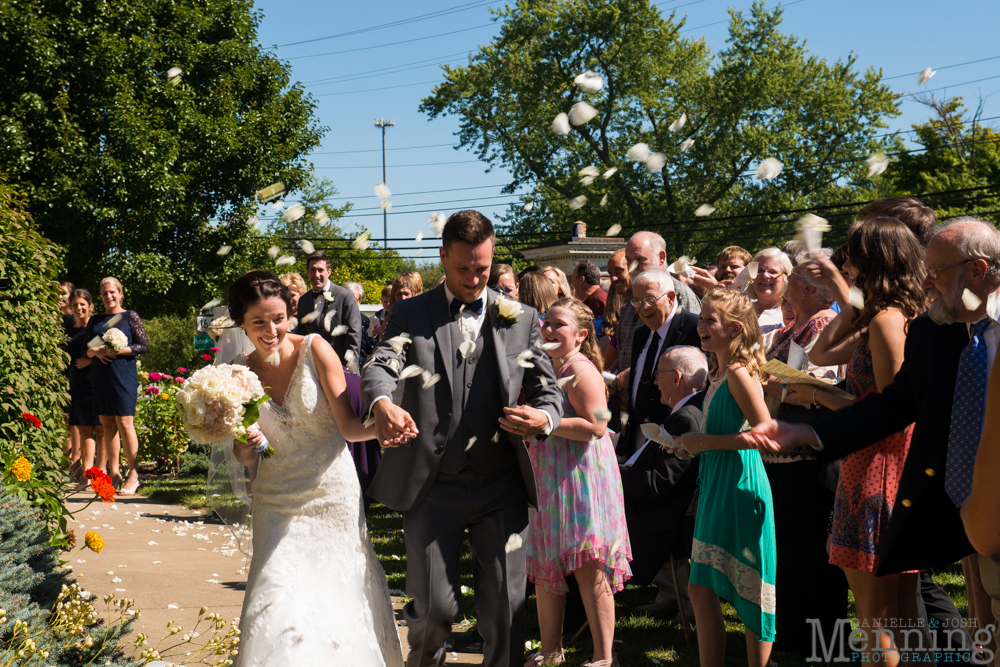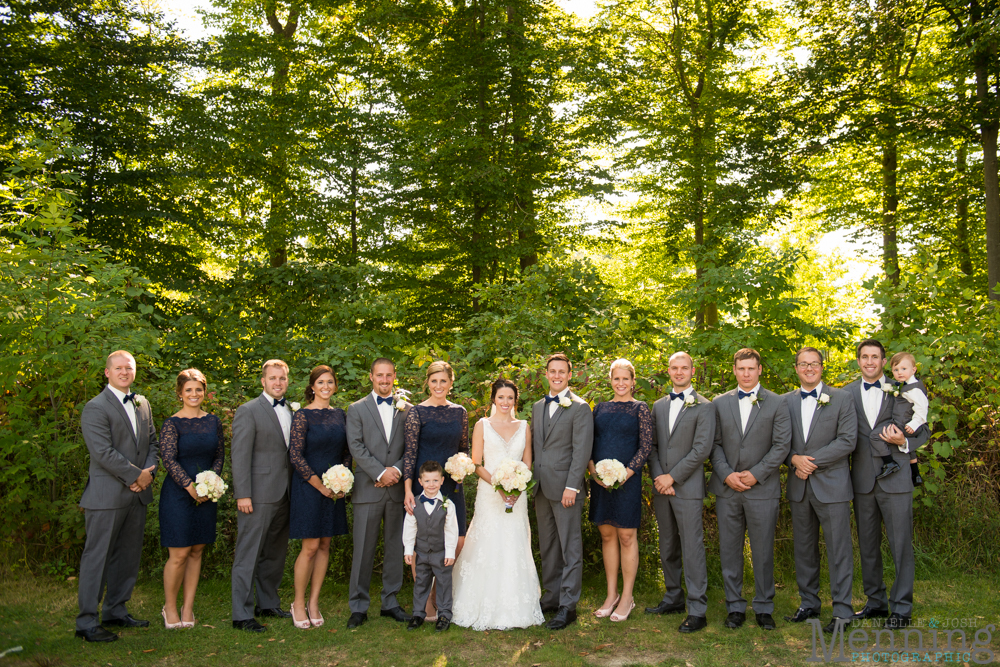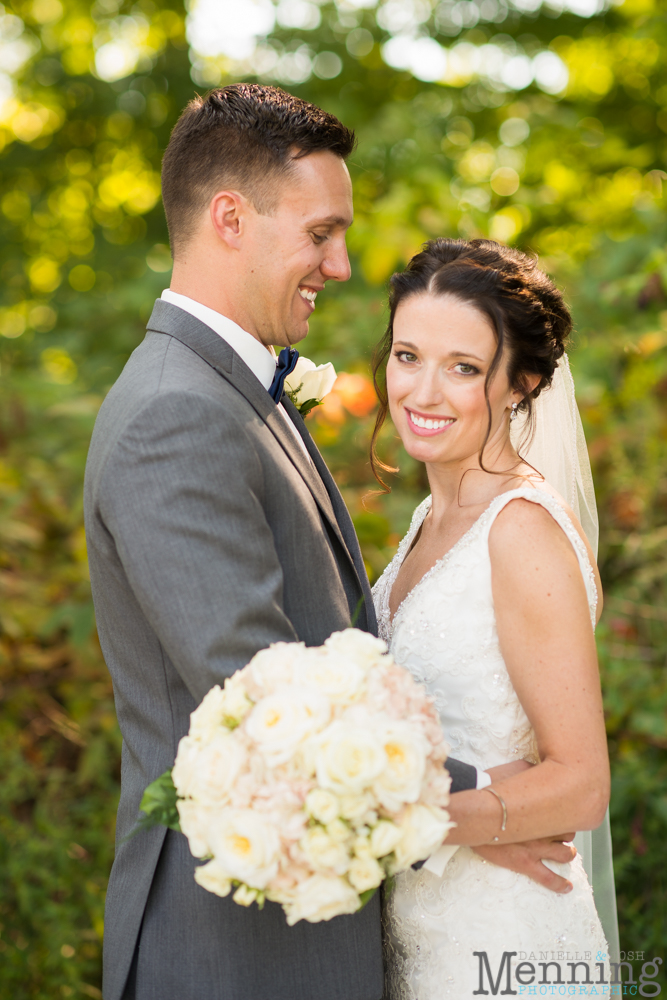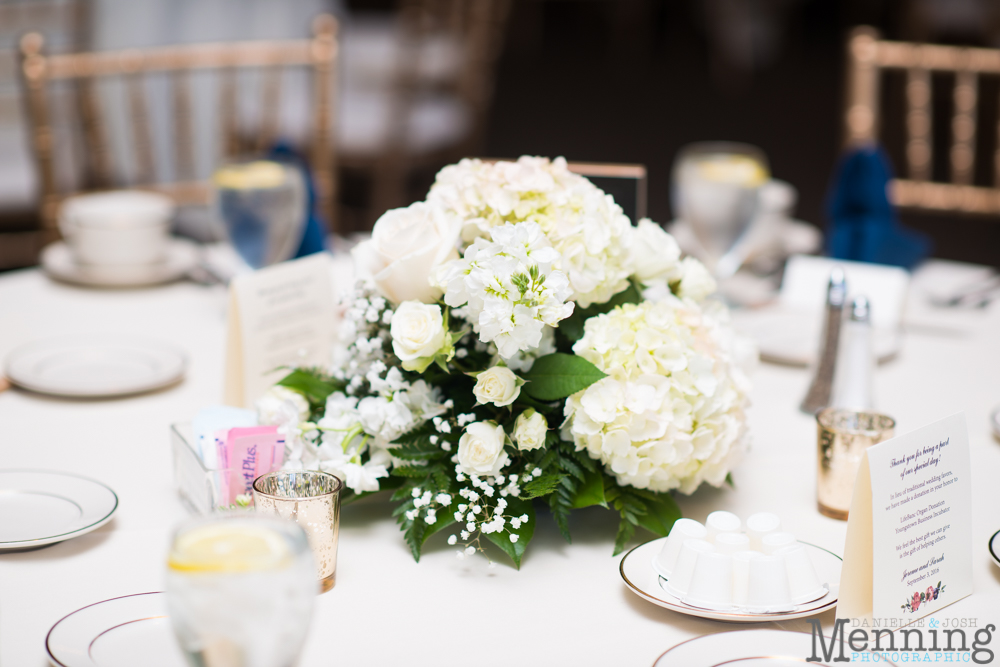 Sara's bouquet at her Brookside Farms wedding was not made of flowers.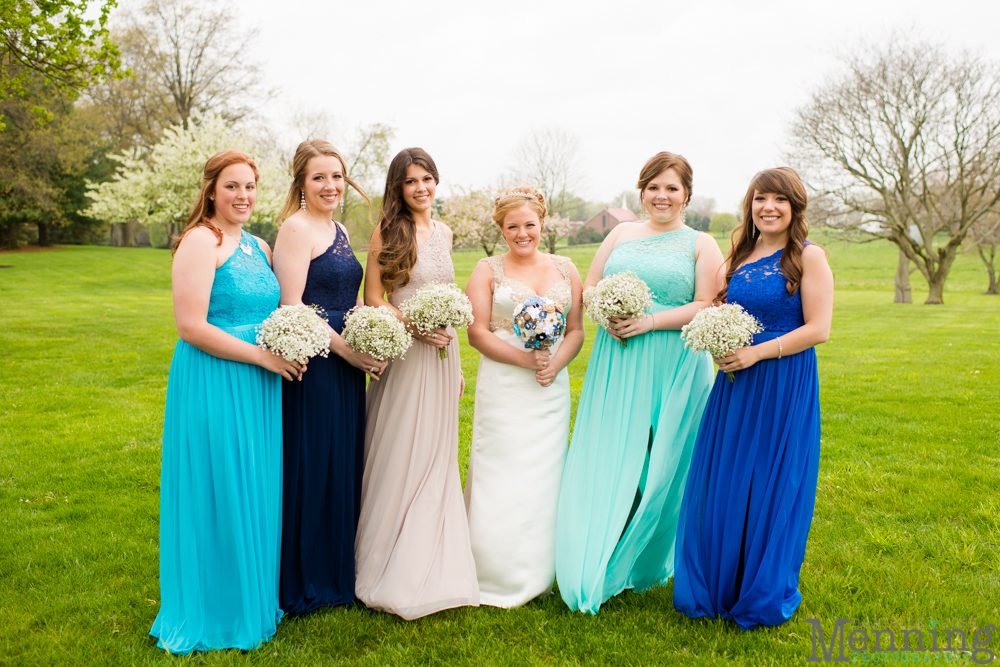 It was unique & she received a lot of compliments on it.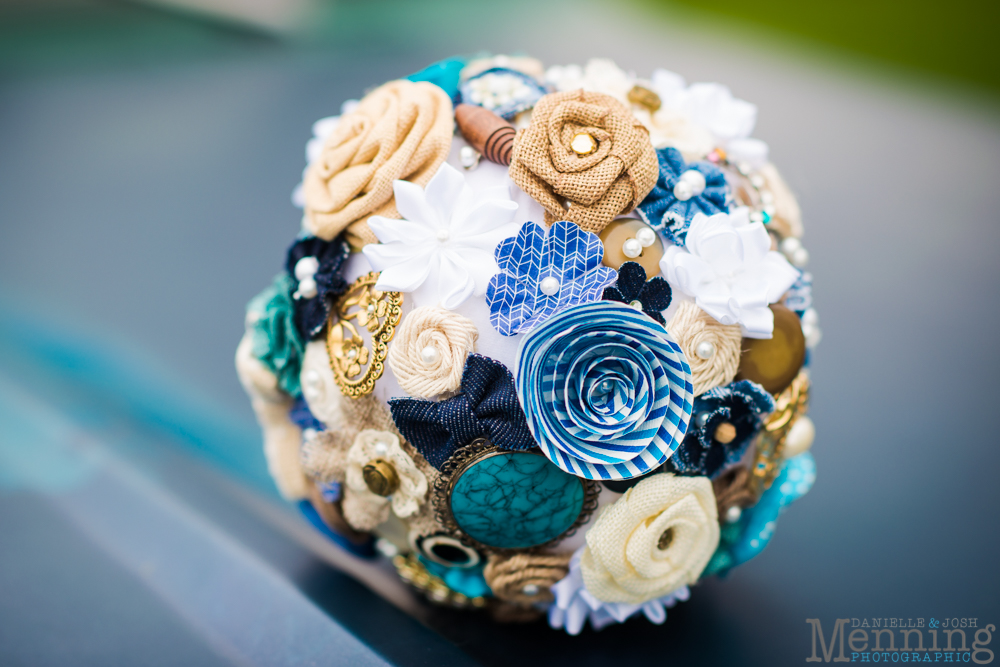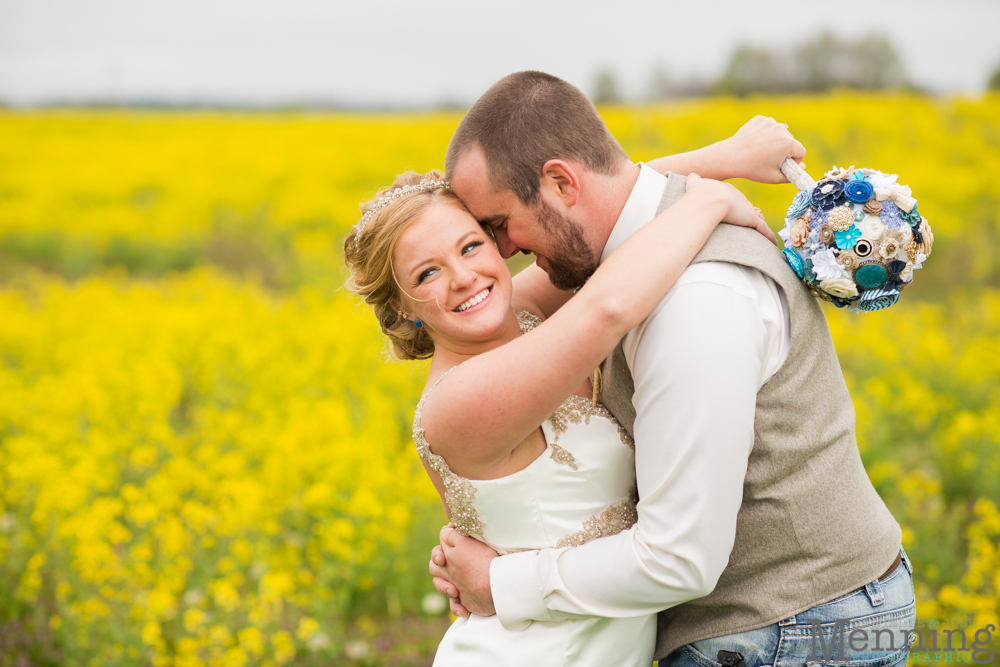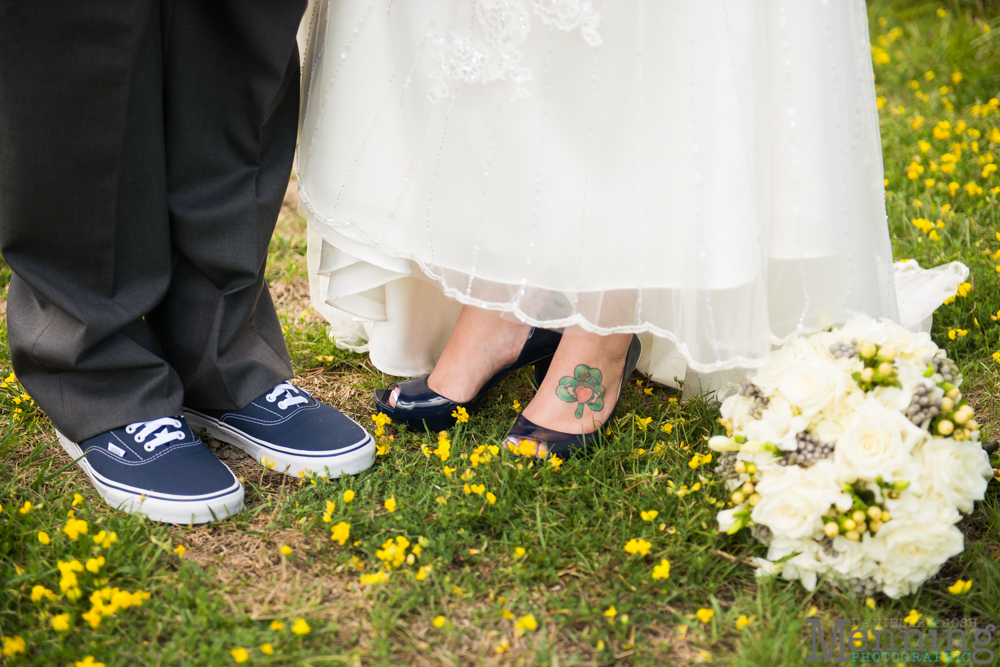 This was a favorite from last year. A Floral Dynasty was the florist. We liked the gray & yellow & how it meshed so well with the color palette of the wedding day.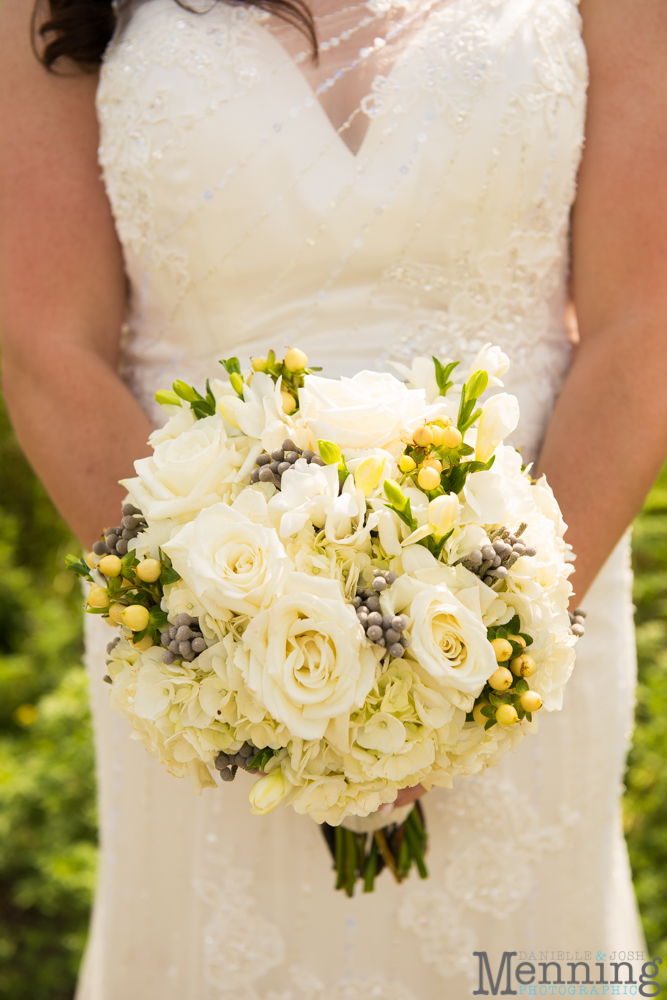 Floral Magic designed this bridal bouquet with lots of unique shapes & colors. Sara incorporated some meaningful pins in there, too.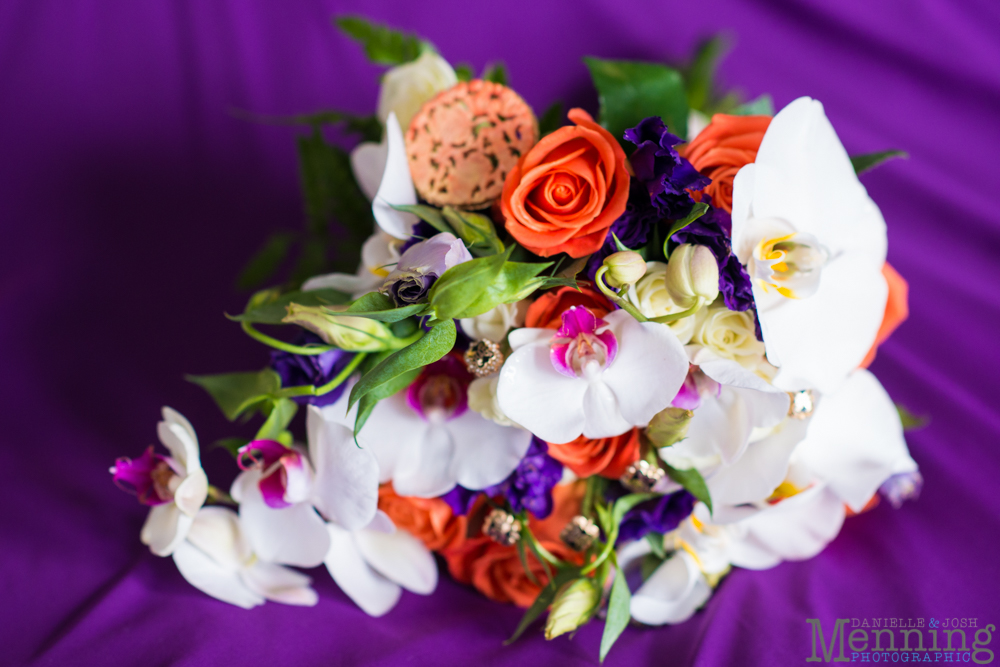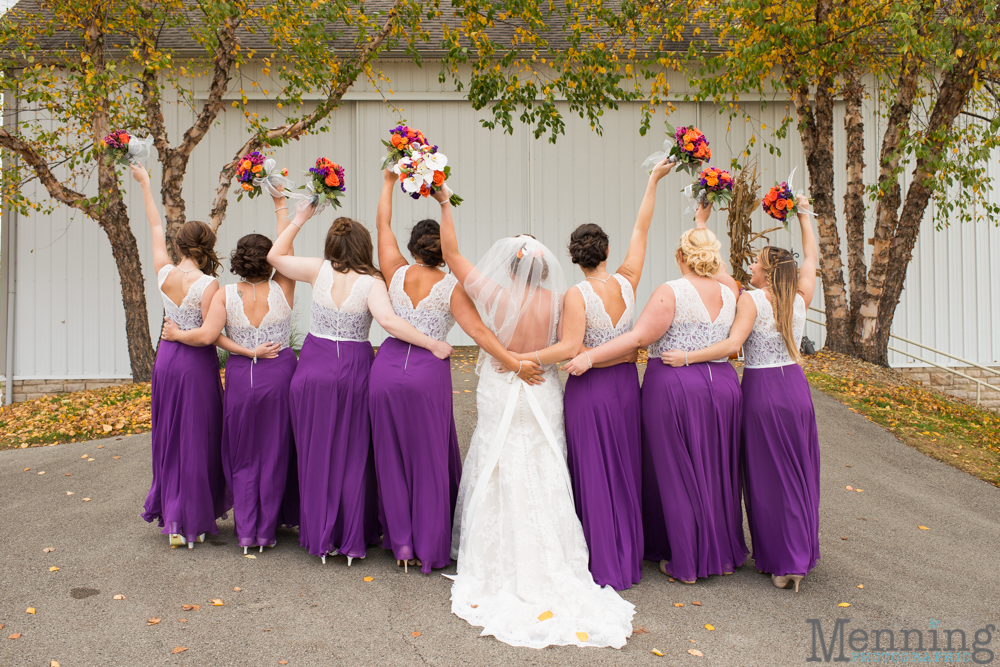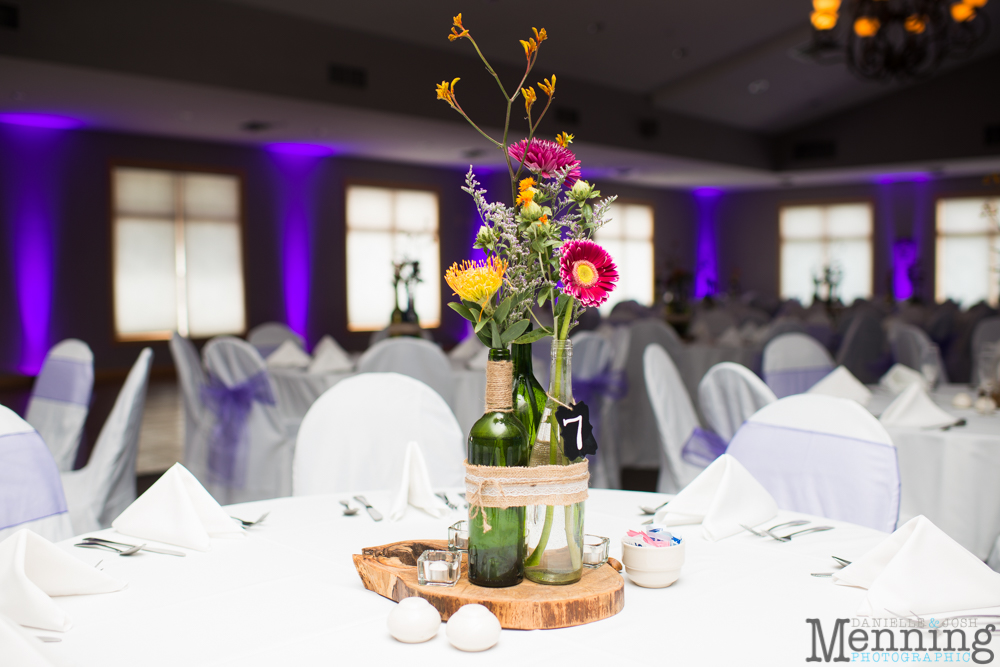 Rose's wedding day bouquet was full of brooches & bling. Her bridesmaids carried matching Michael Kors wristlets.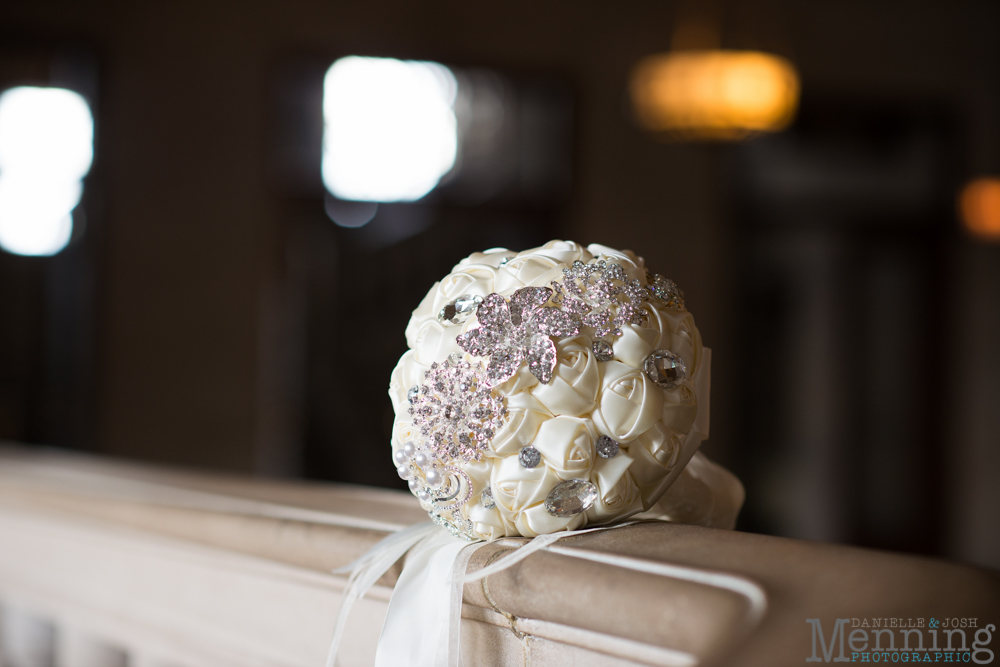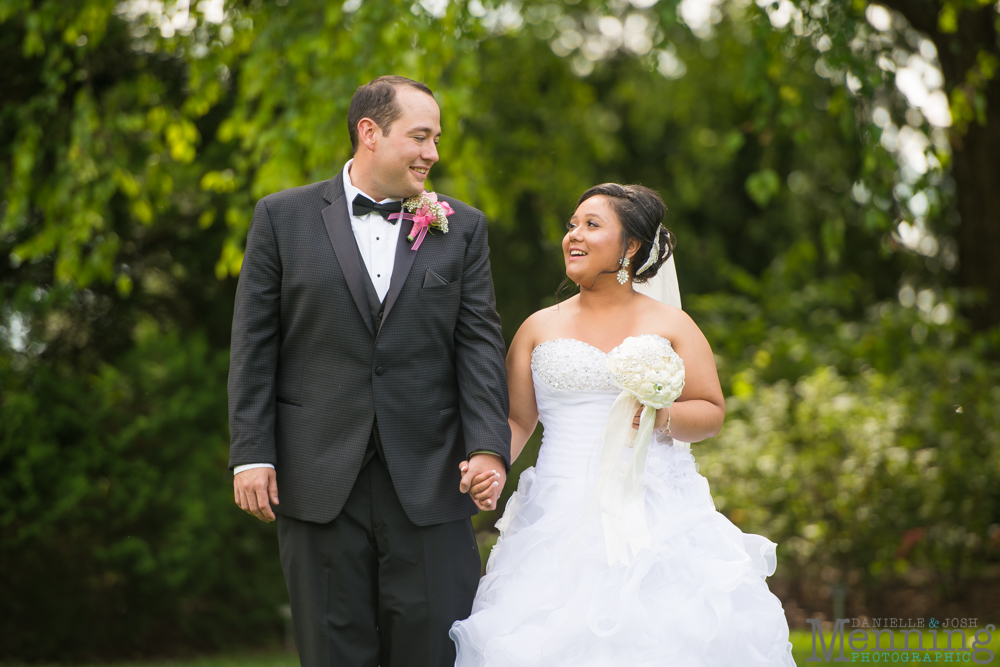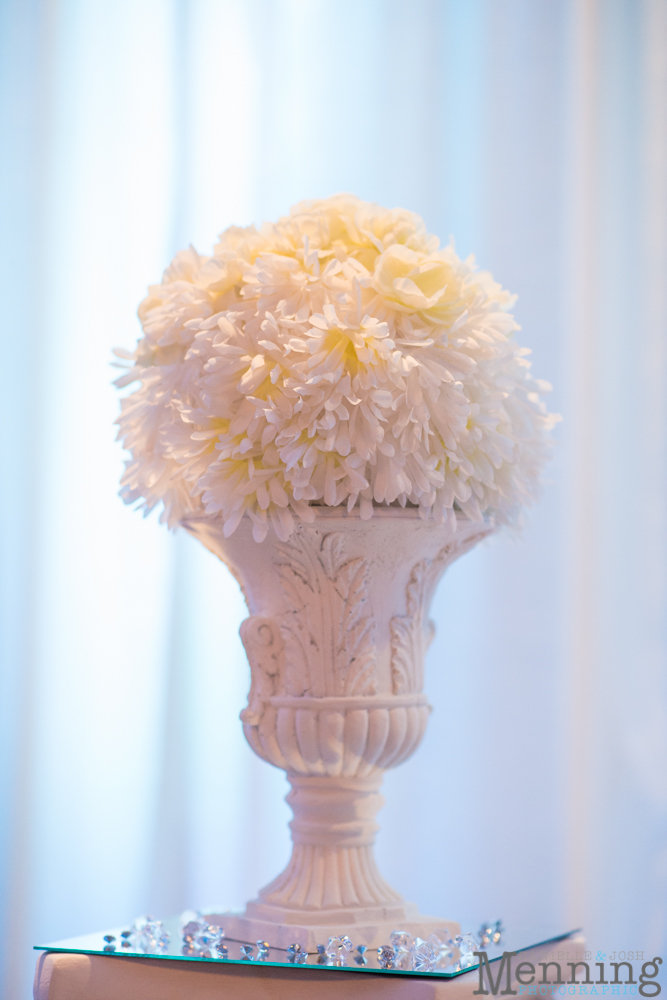 Something New Florist in Canfield along with Joe Mineo Creative decorated The Lake Club stunningly for Rachelle & Steven's wedding day in May!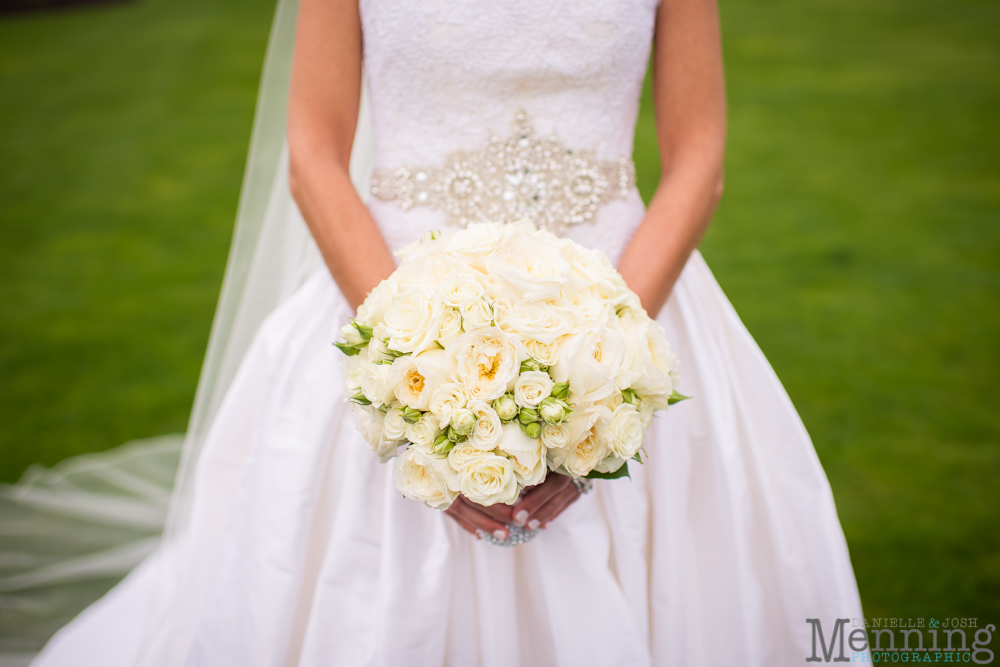 It was very cold that day.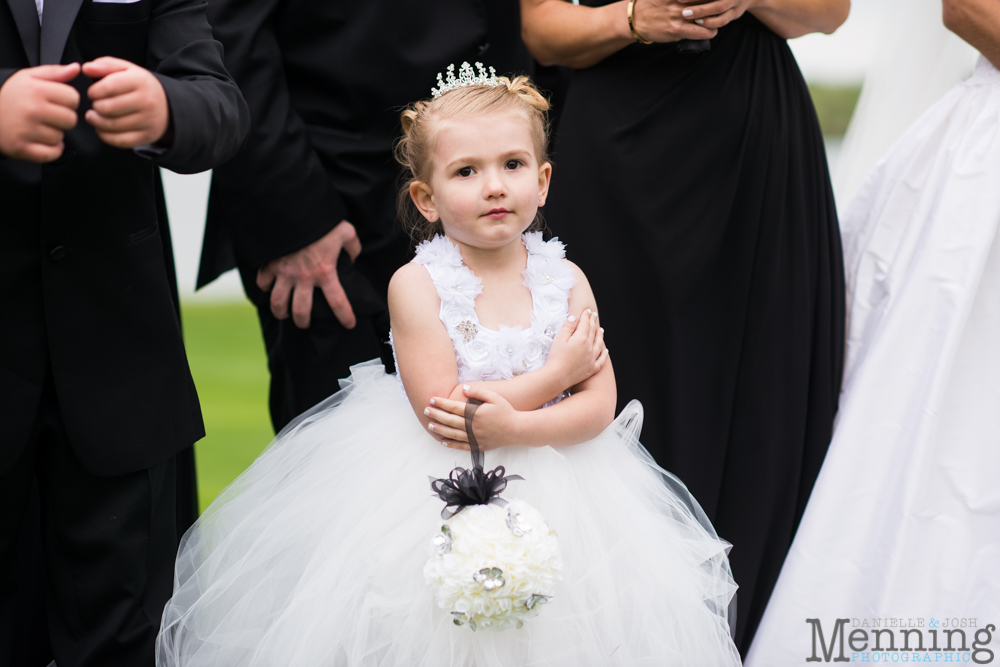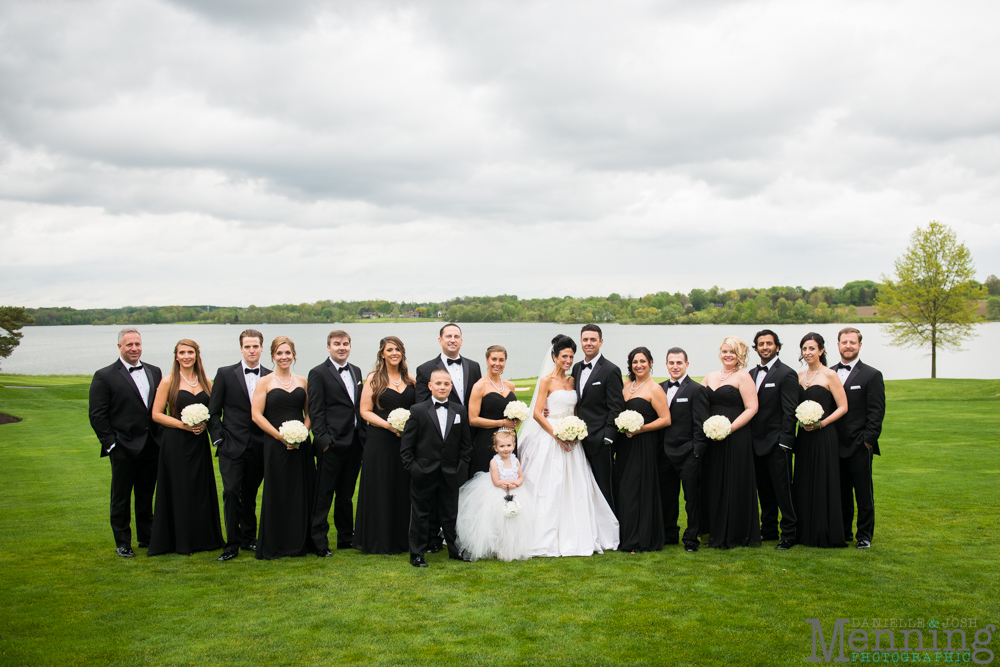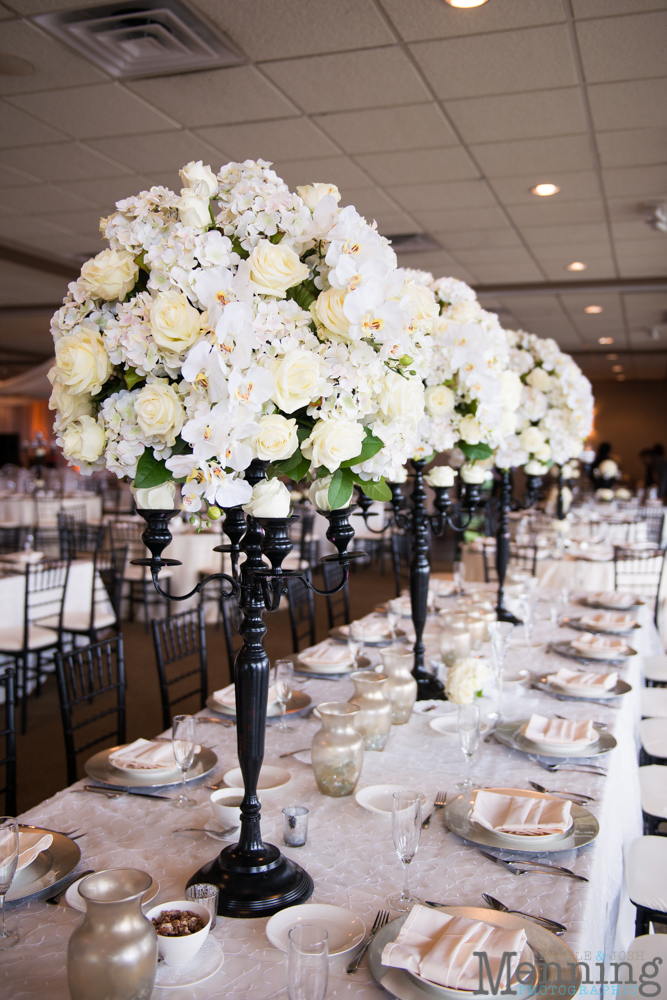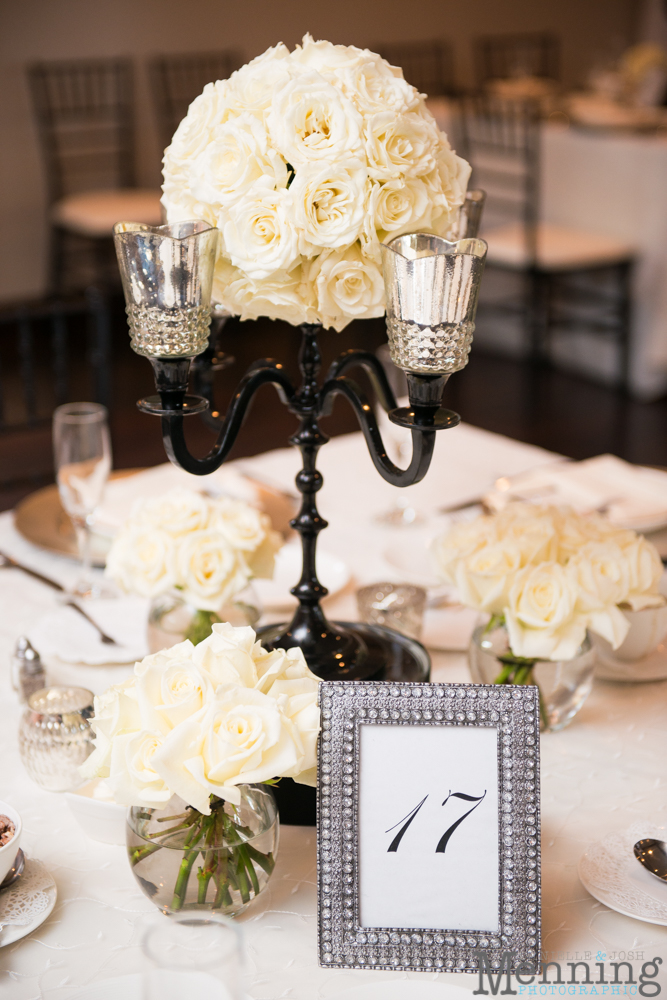 The Orange Poppy was the florist for this classic black tie wedding.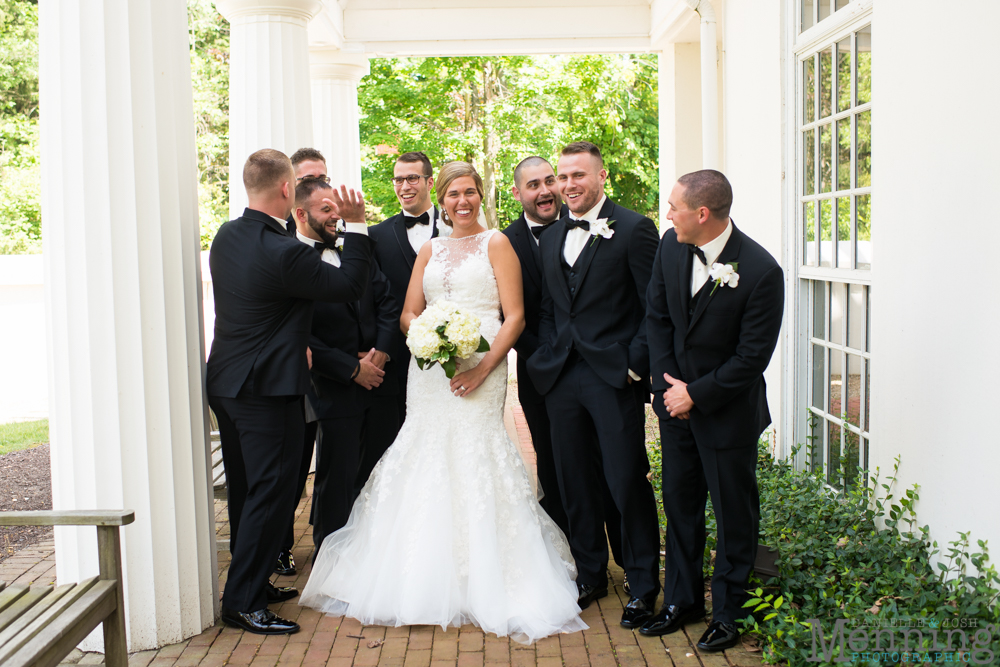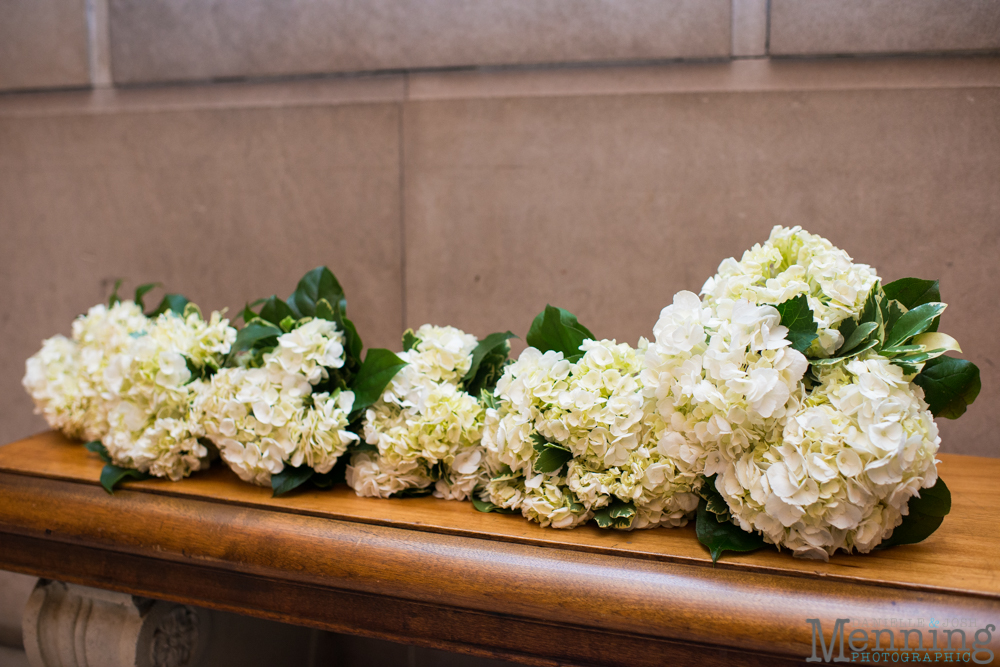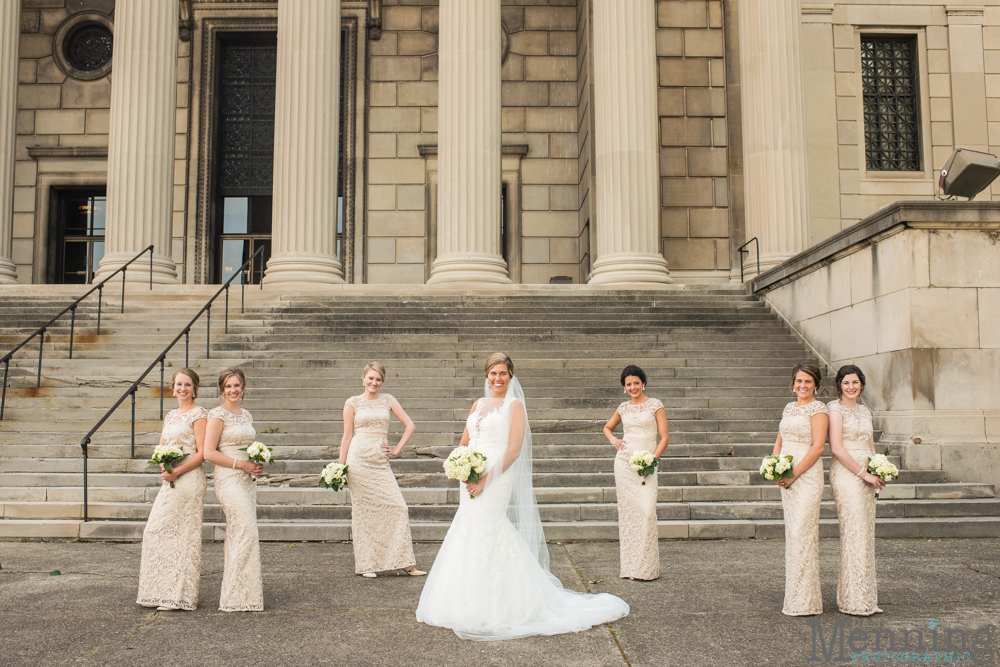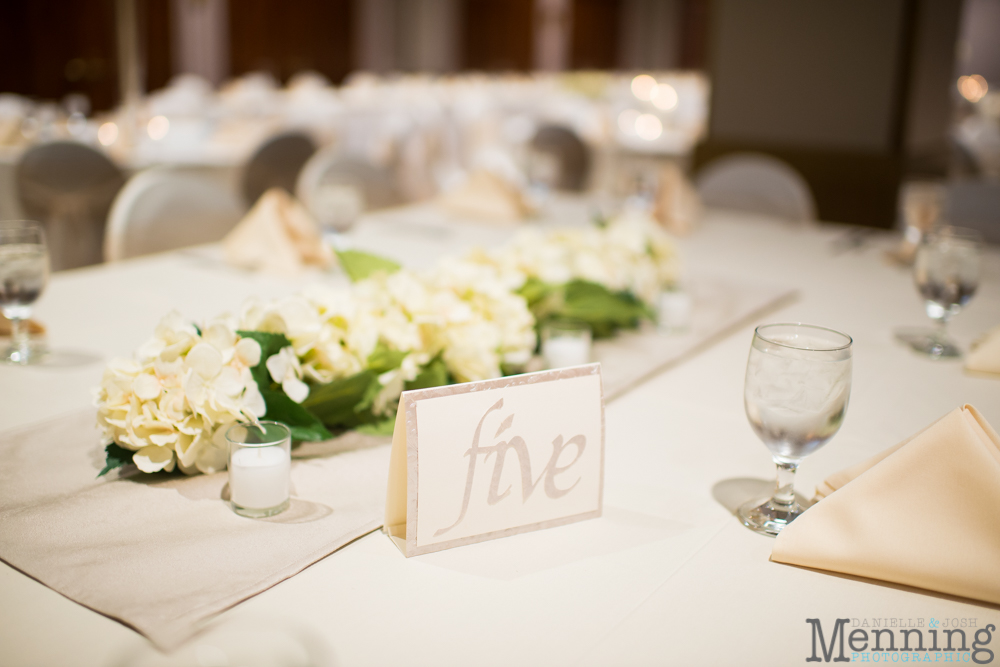 Natalie & Anthony weren't afraid to add some beautiful color to their cheery Summer wedding at The Lake Club. And she could've done bicep curls with her bouquet; it was substantial!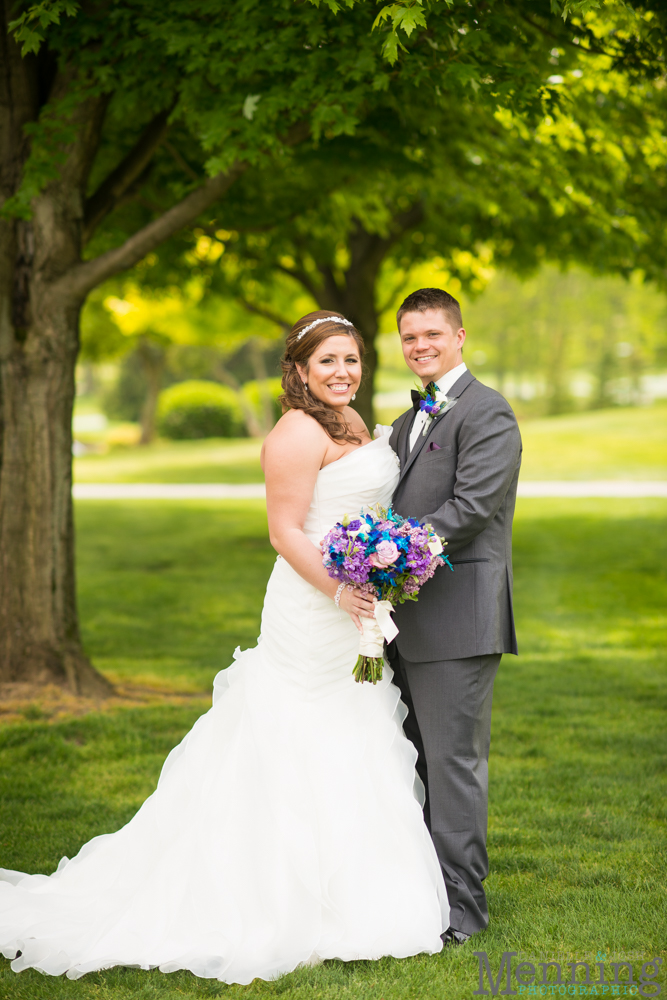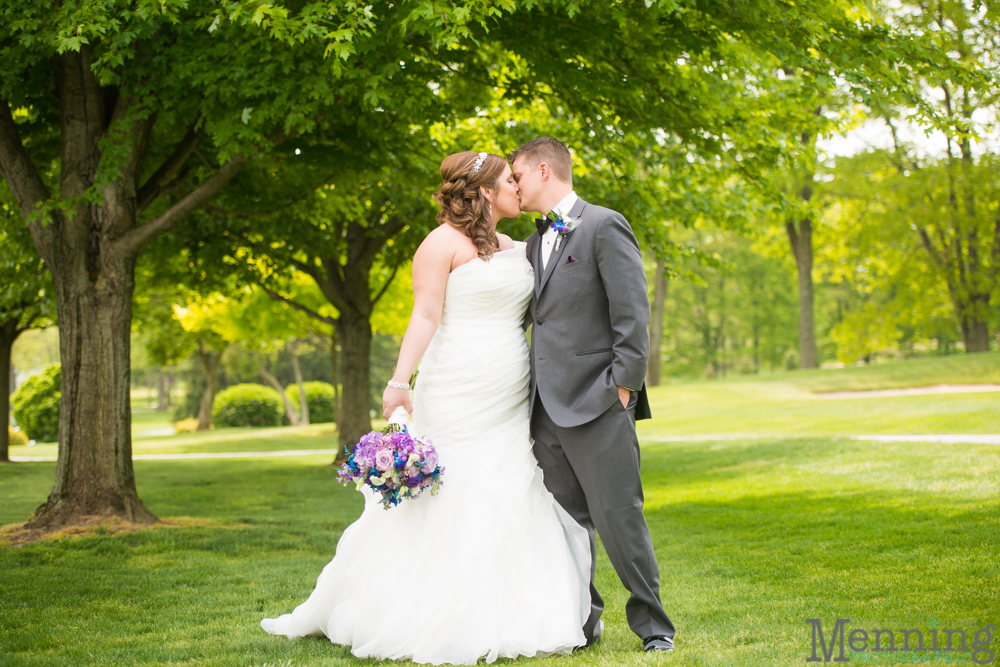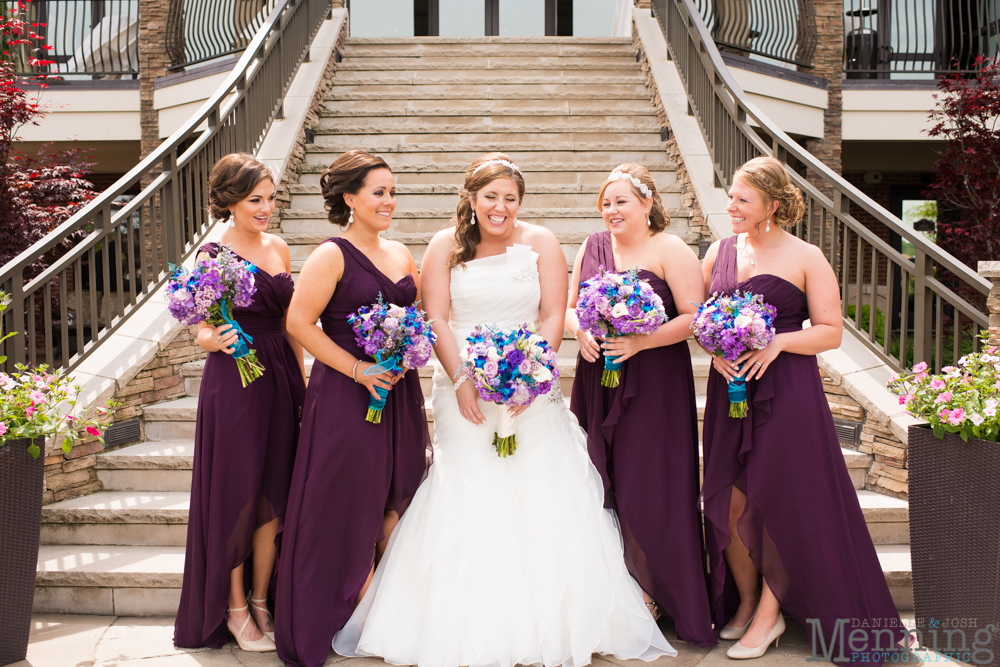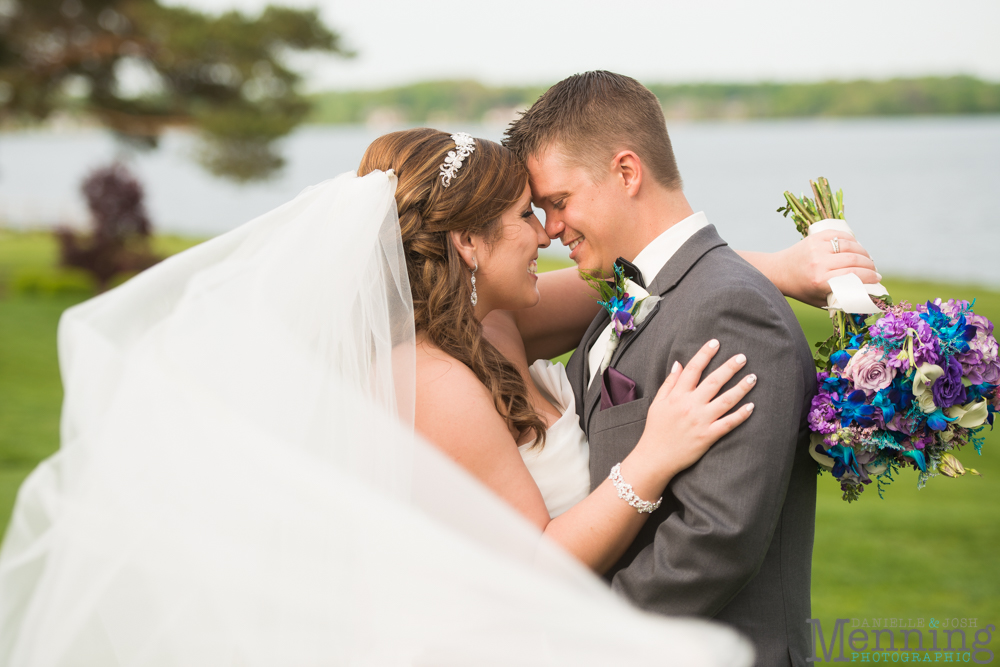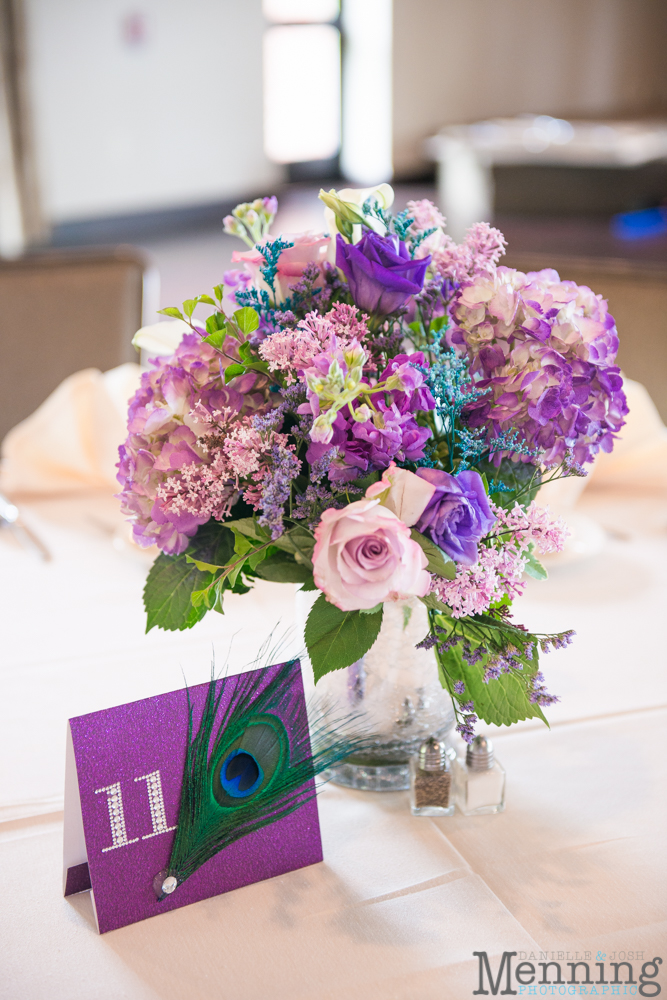 Monica's & Chuck's wedding at The Spread Eagle Tavern in Hanoverton was another The Willows by Wehr wedding. Her bouquet was perfect.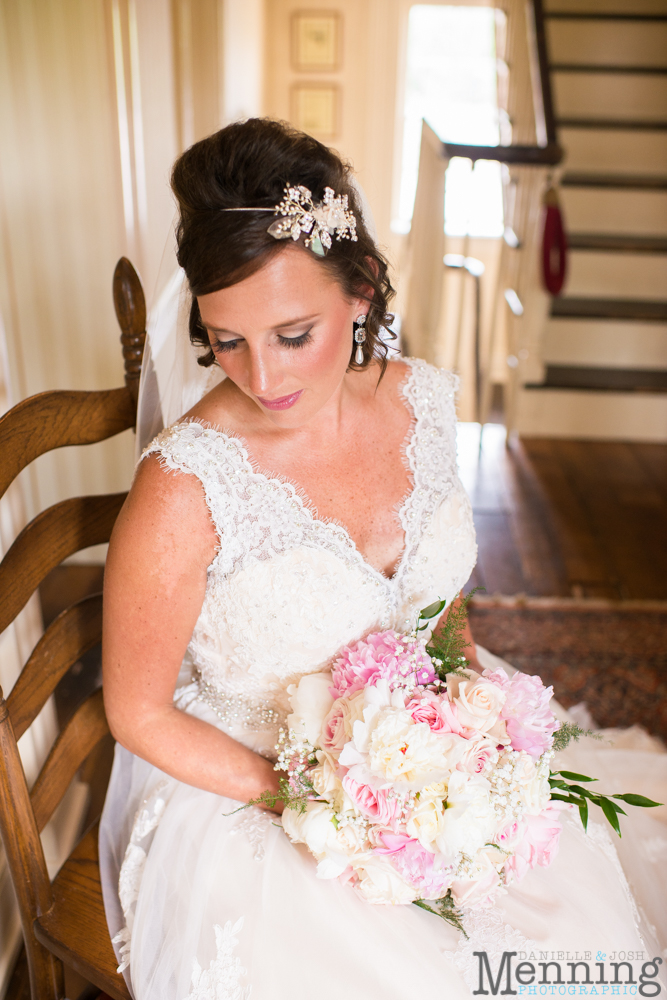 Don't you love peonies & roses together?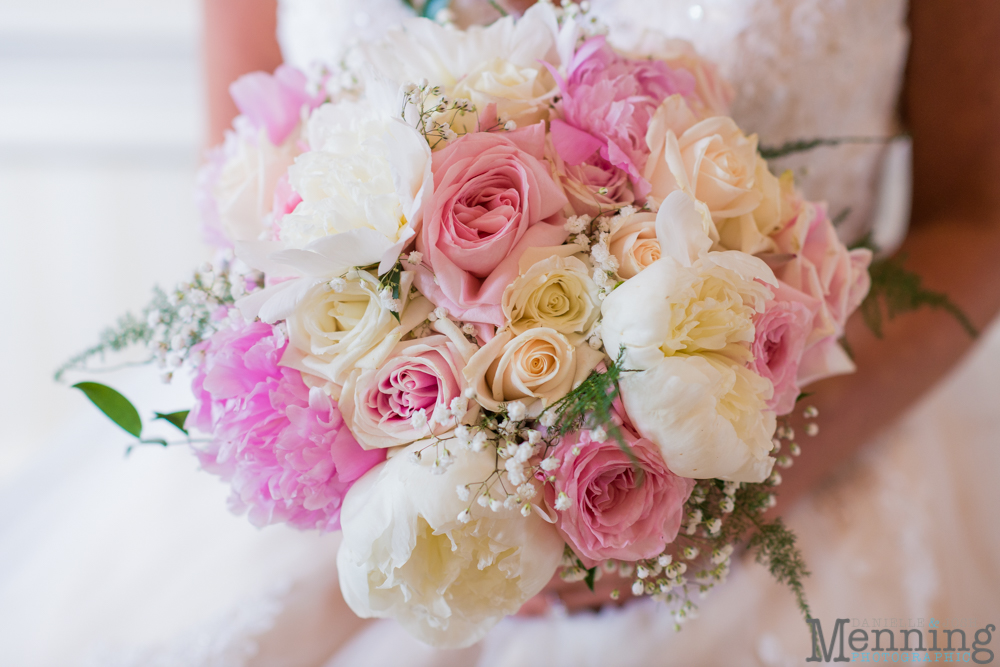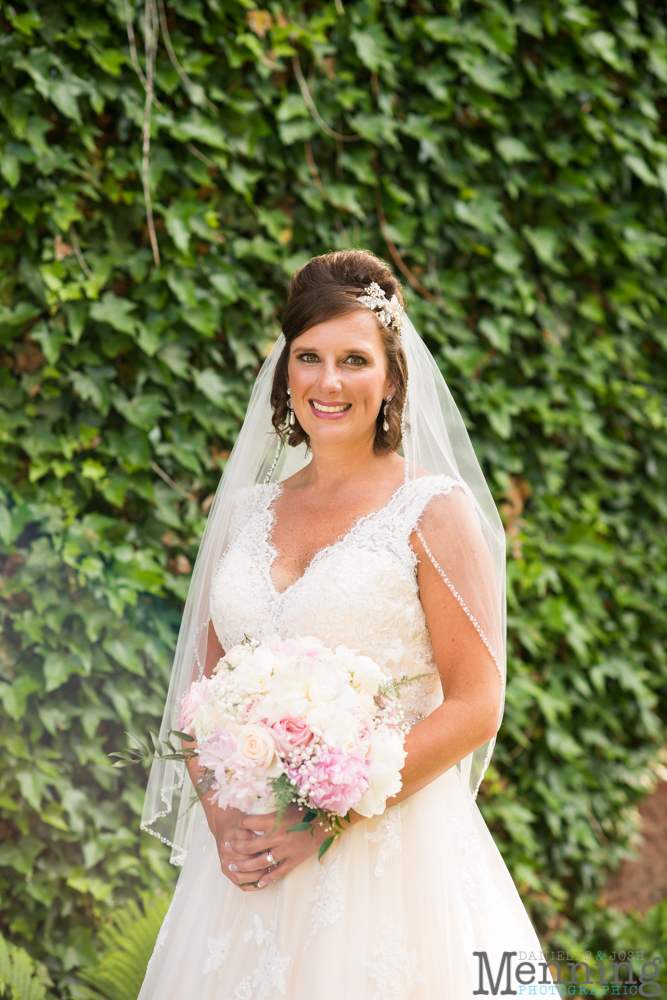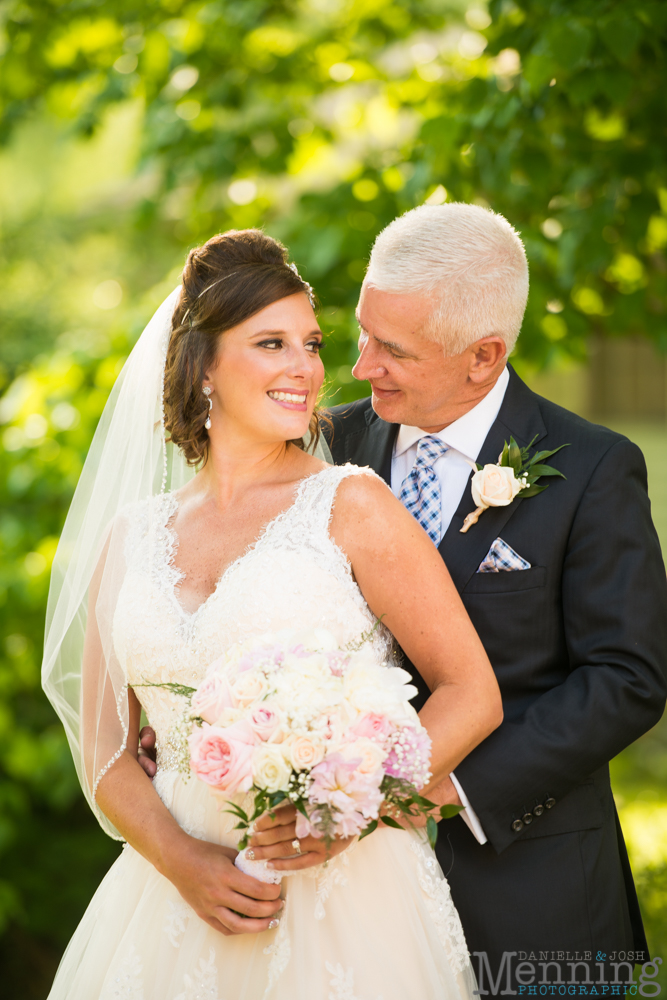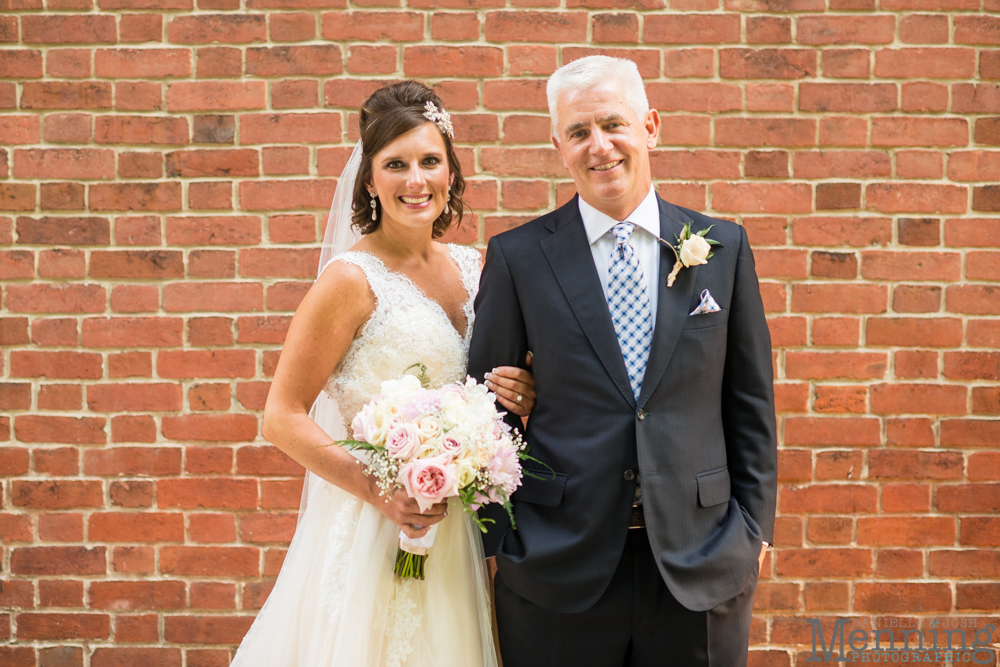 Do you watch Shark Tank? We're told this was a featured product- Eco Flower. They're really cool!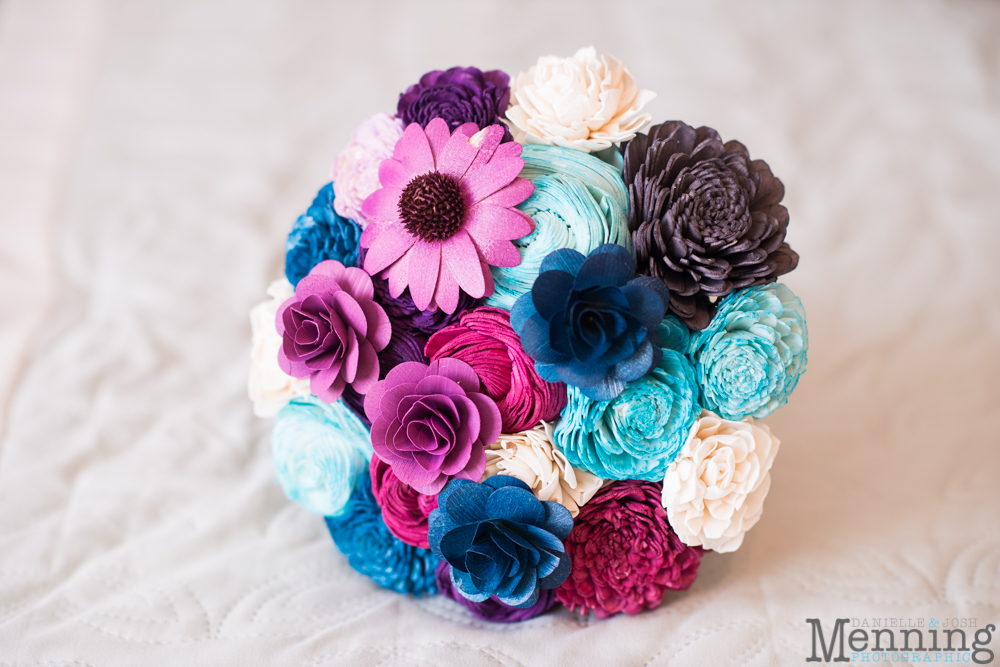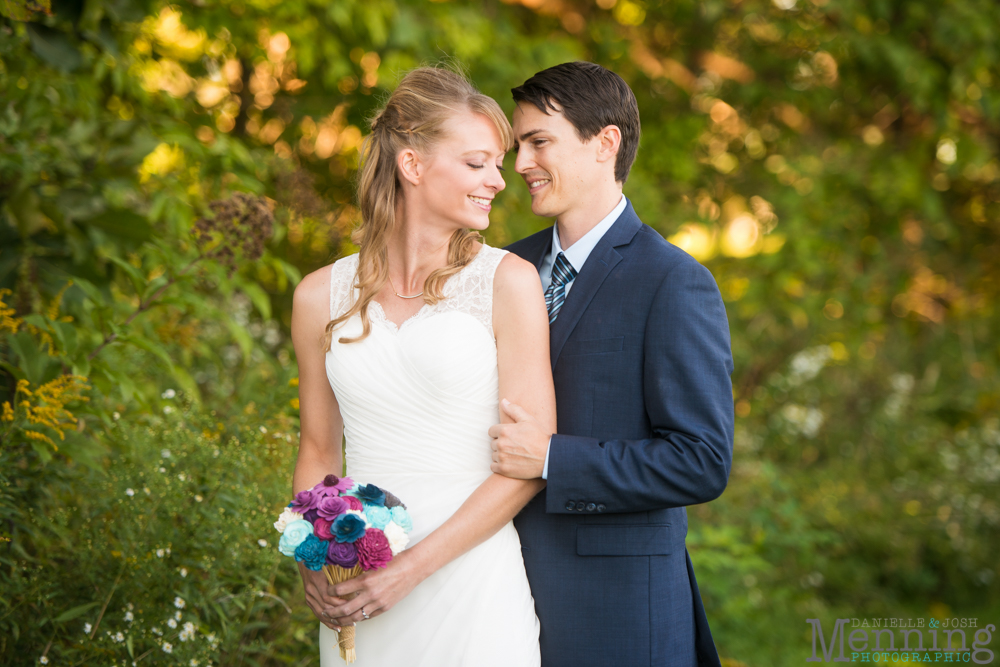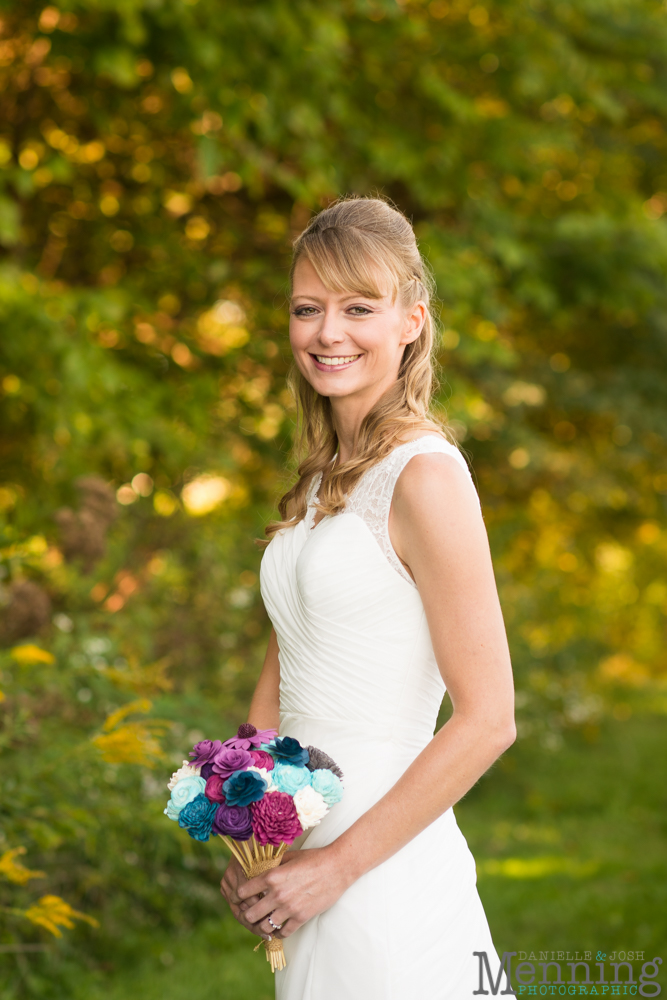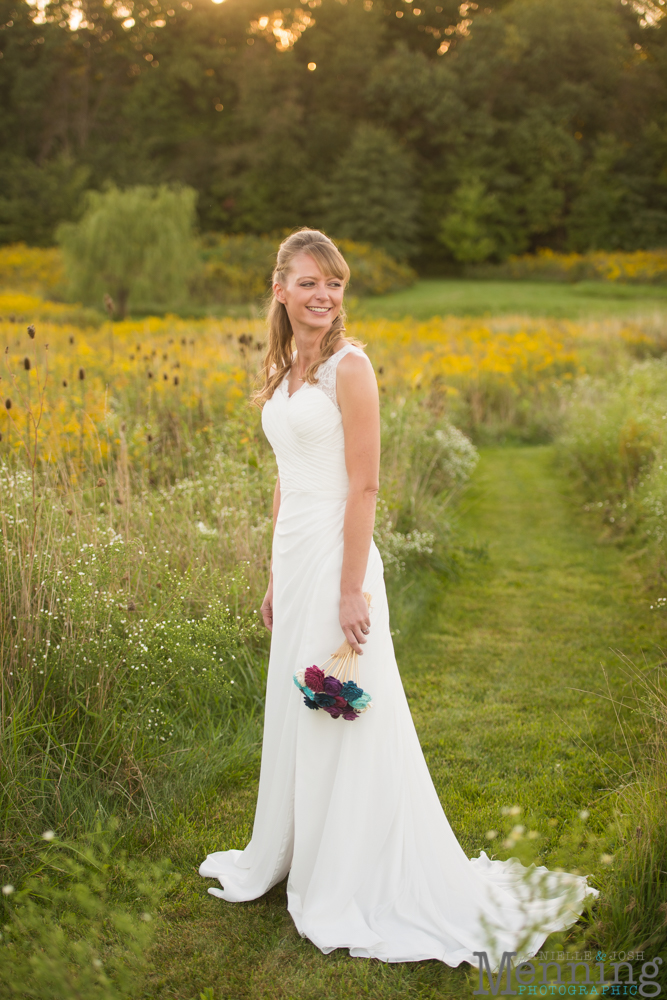 Edward's Floral was the florist for this pretty Julia's Bed & Breakfast wedding.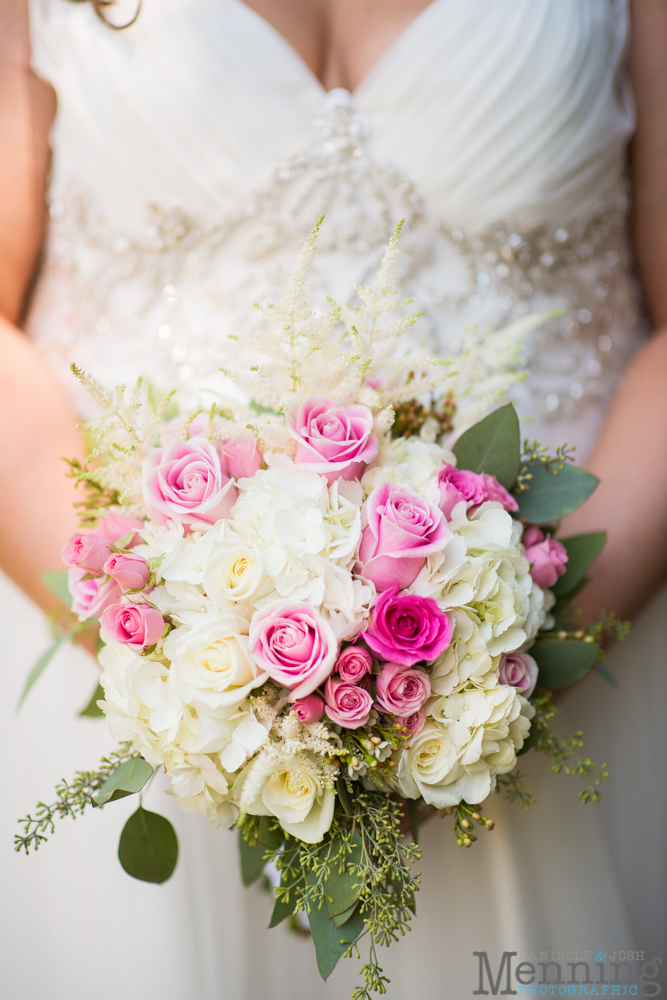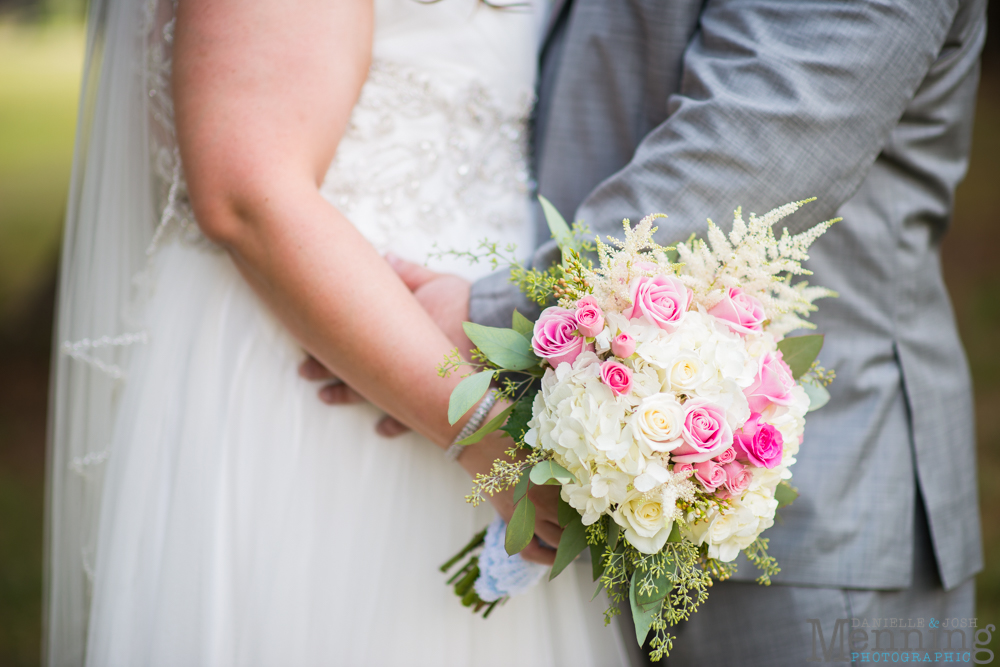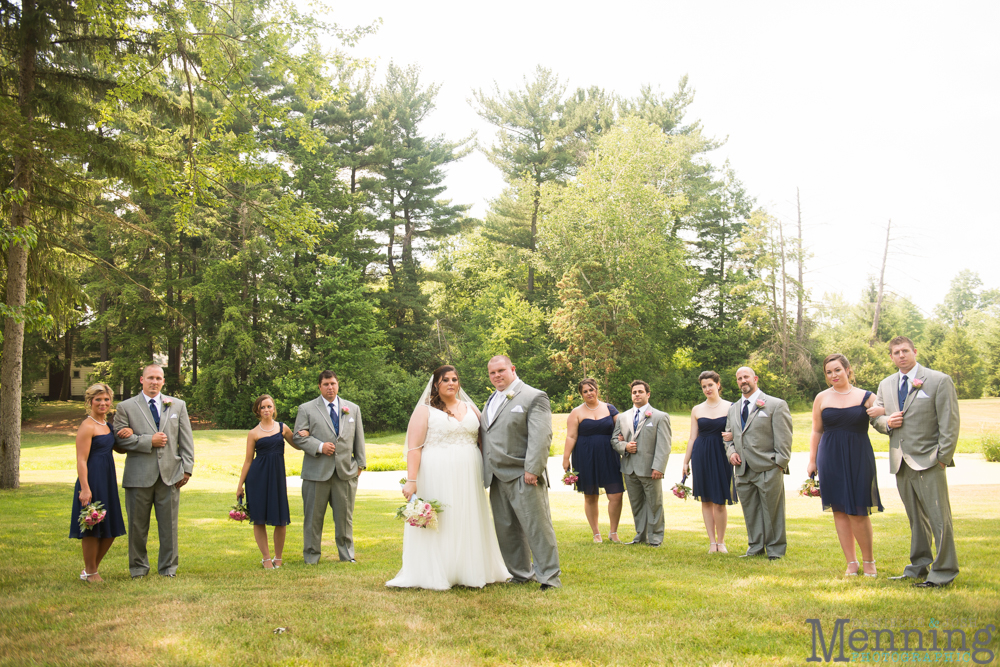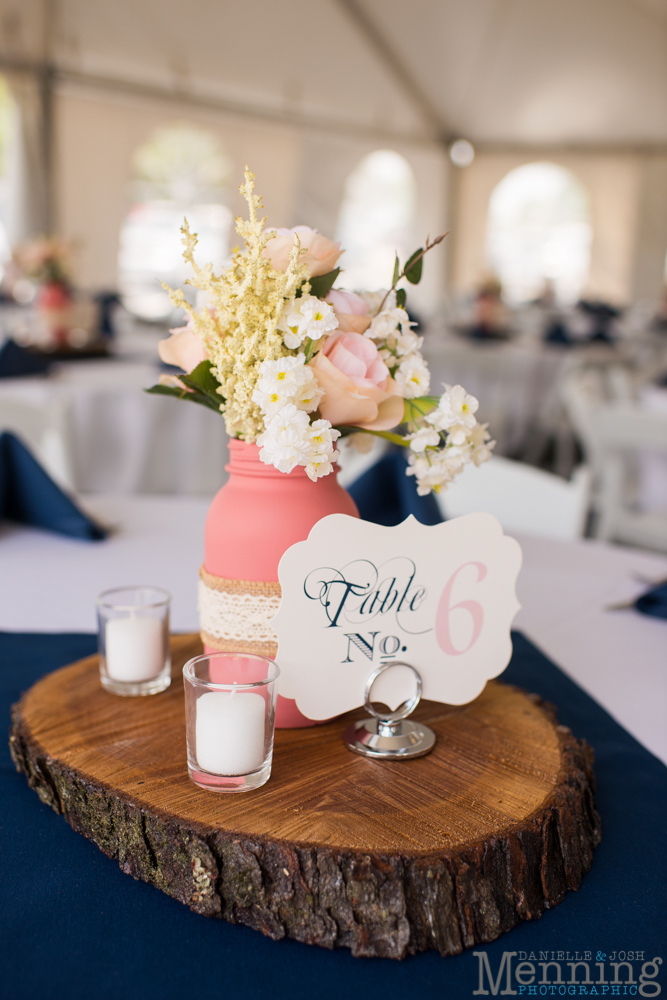 This adorable flower girl couldn't help herself; she just had to hold the bride's bouquet by Green's Floral Shop.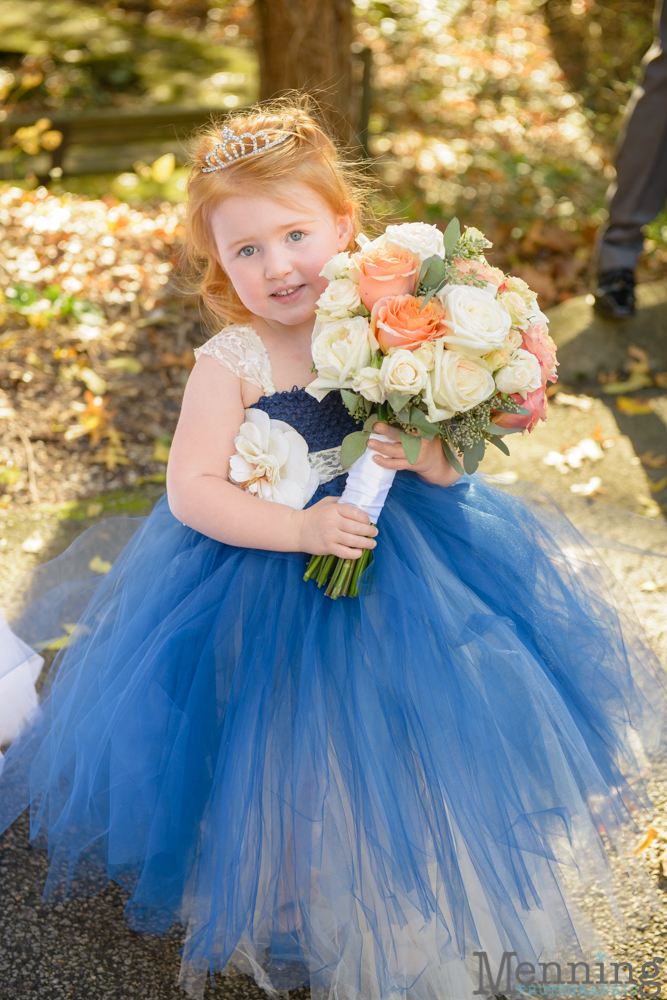 Is this not absolutely perfect for a late Fall wedding?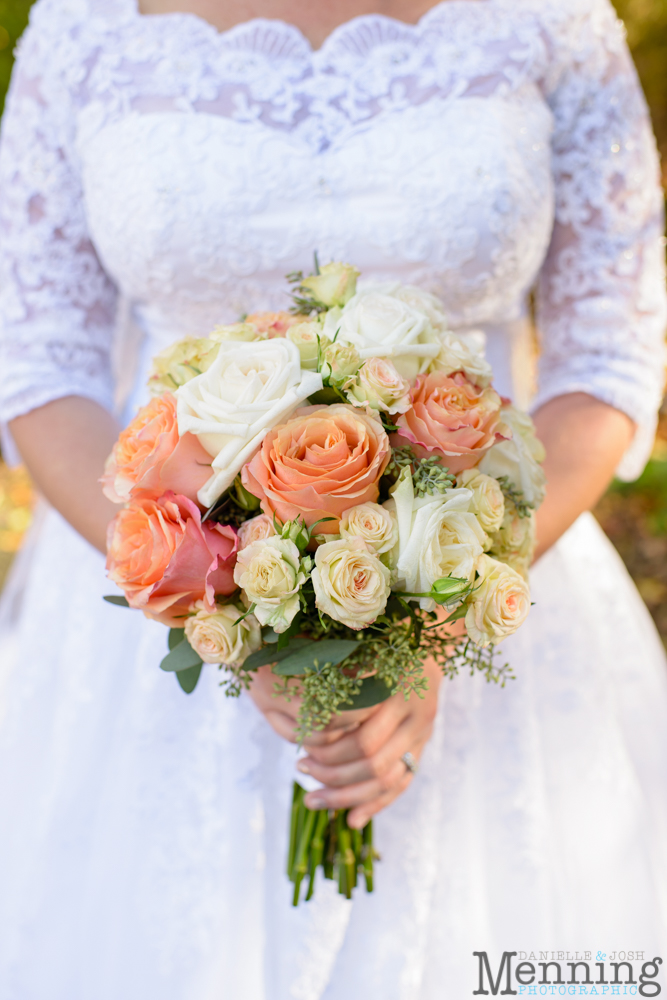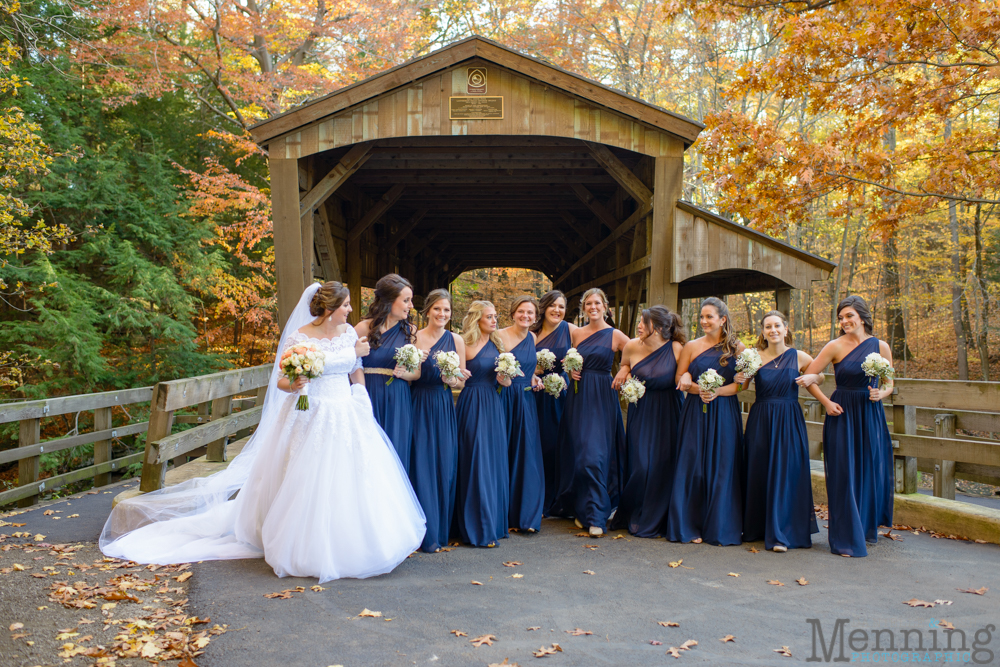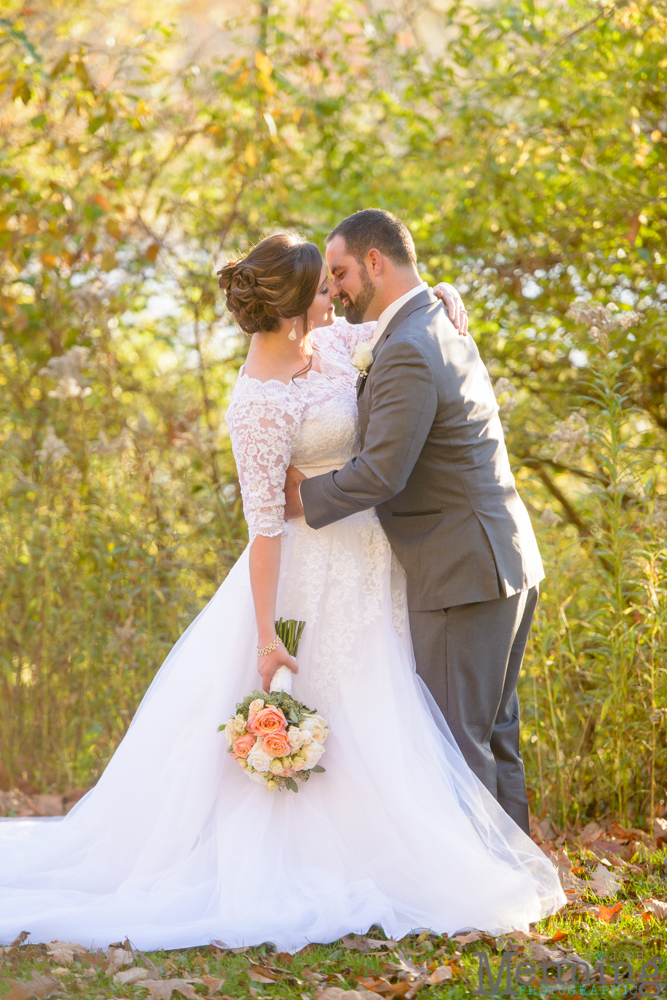 The bride's lovely mama took care of these wedding day flowers herself! I'm impressed.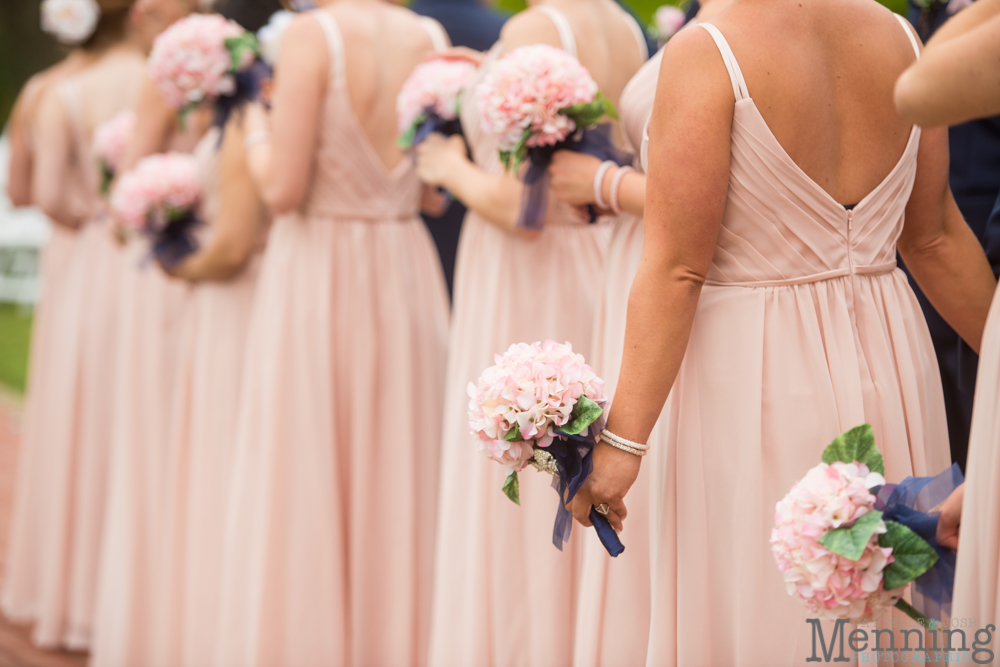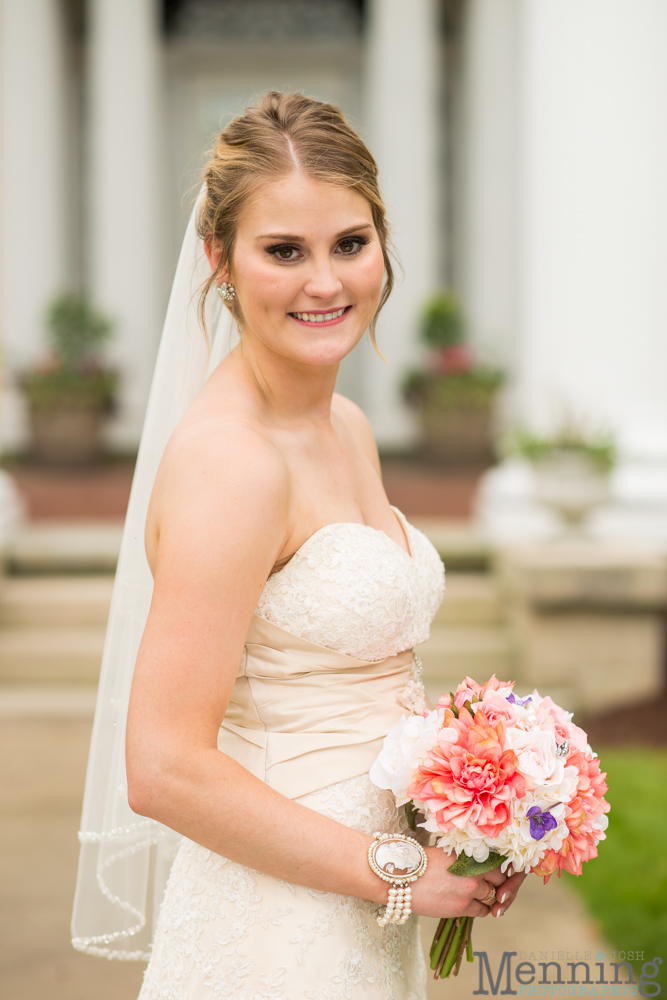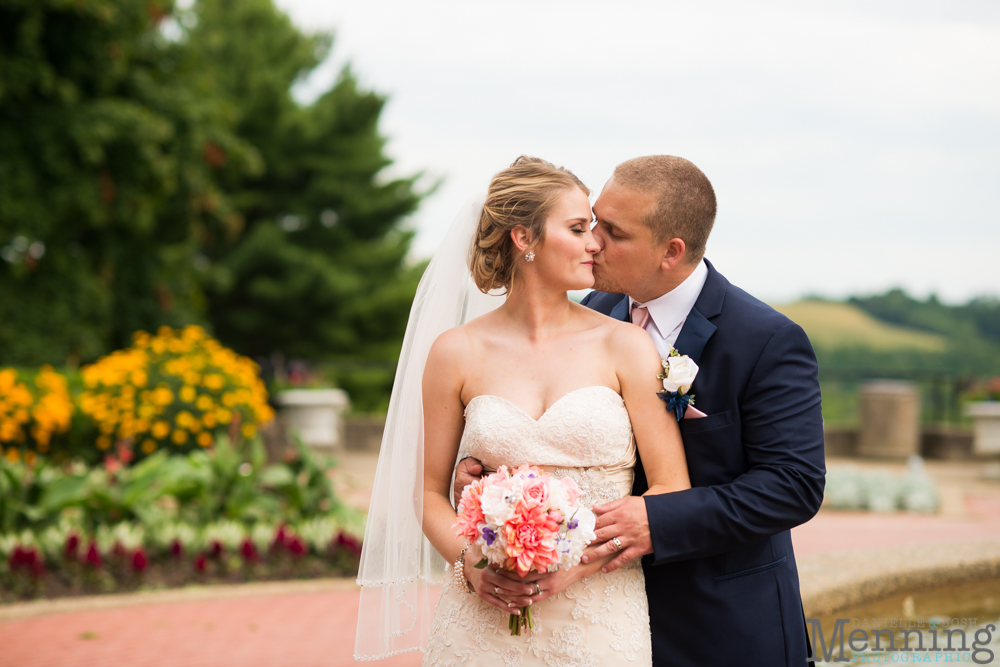 Sweet Arrangements in Youngstown was the florist for Jess' & Eric's Deyor wedding!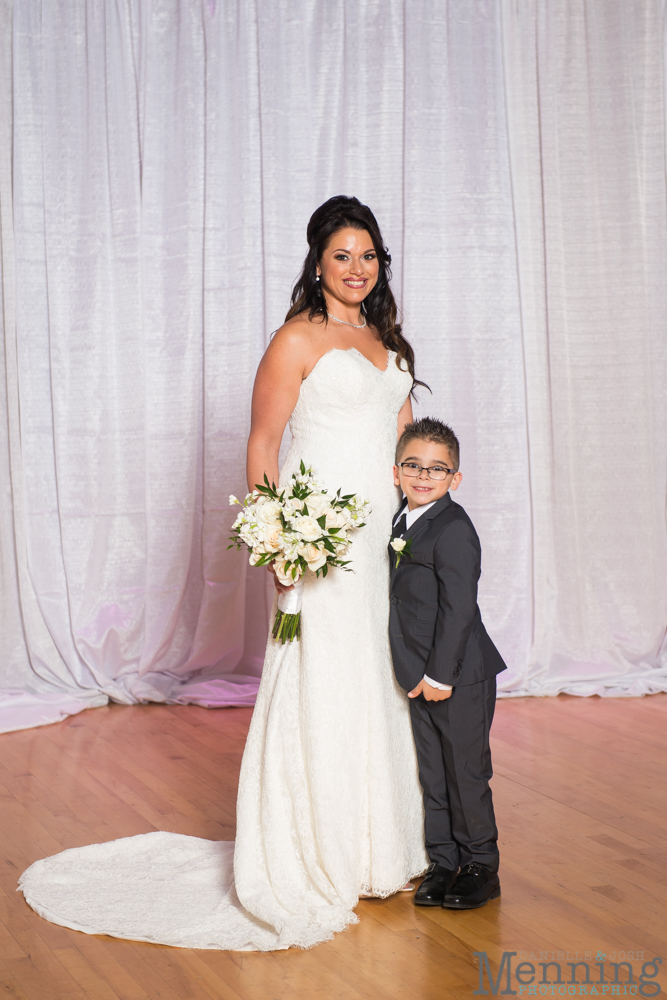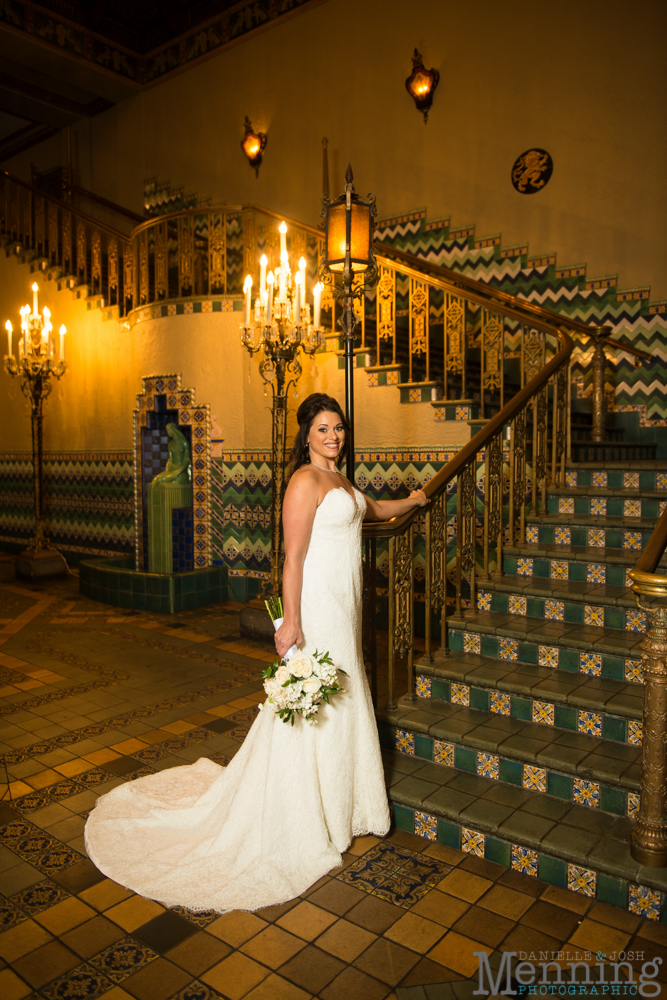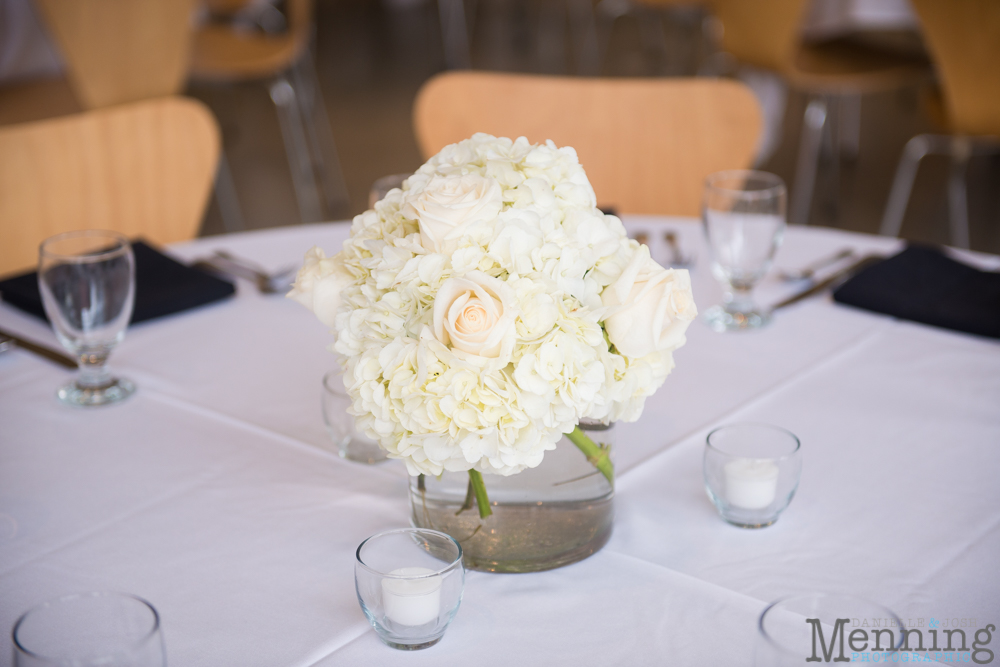 Wildflowers are always among our favorites for wedding days!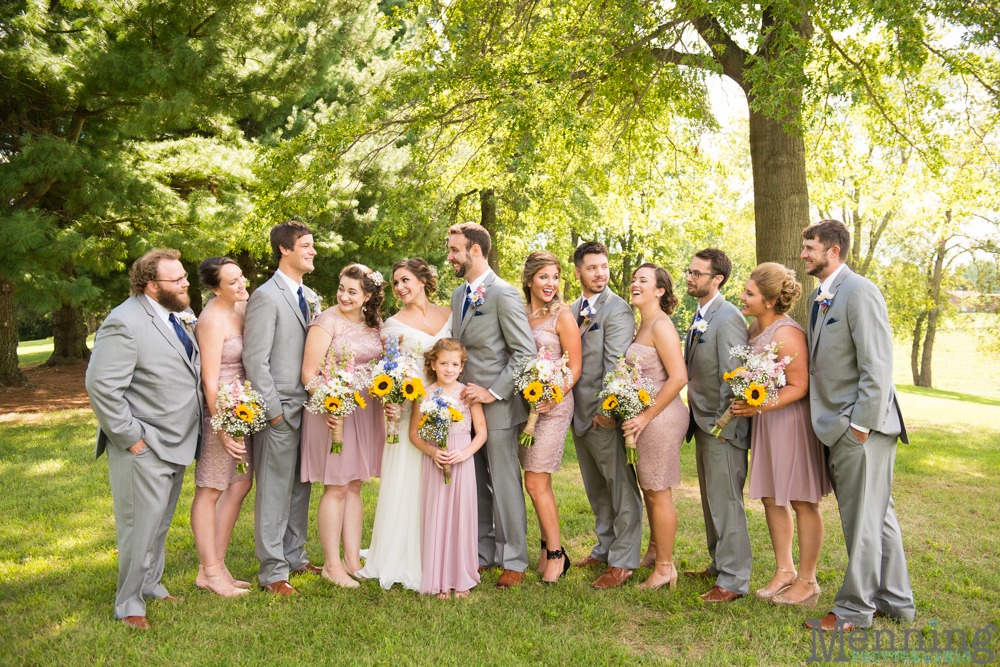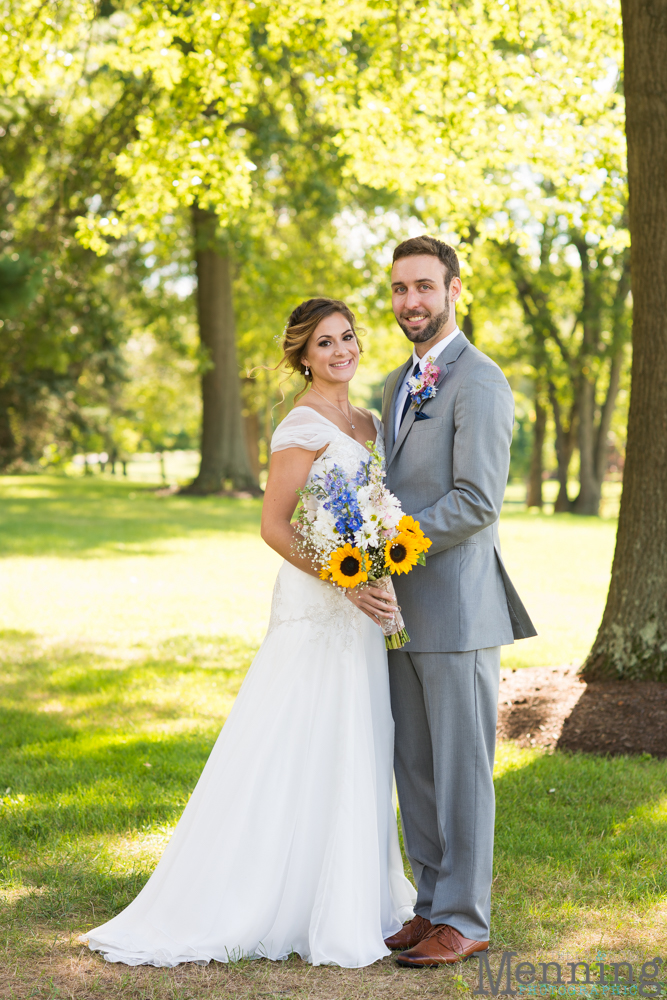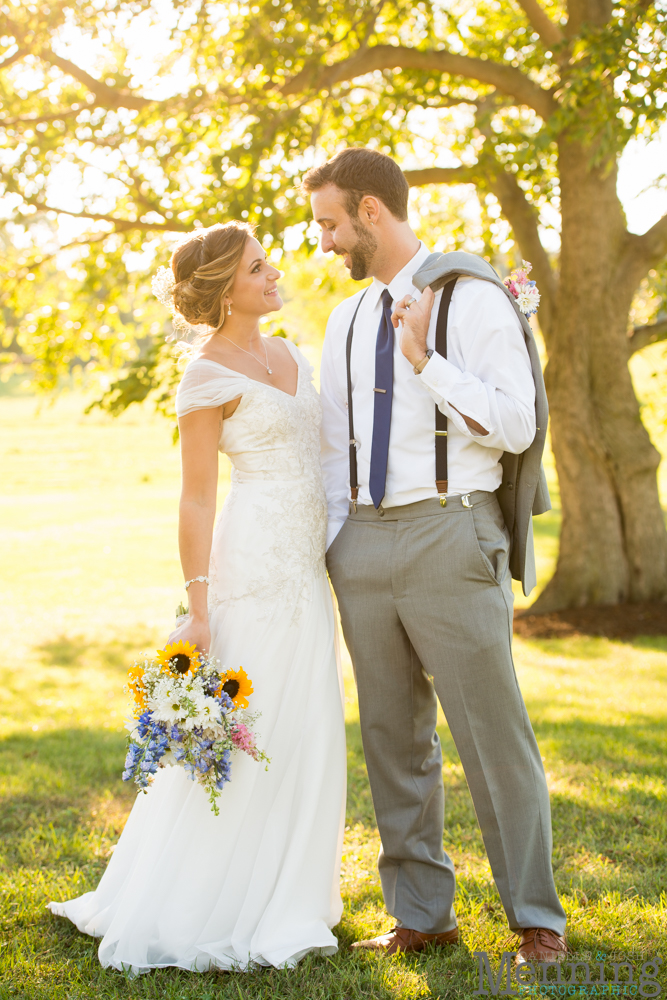 Jenna's bouquet sparkled.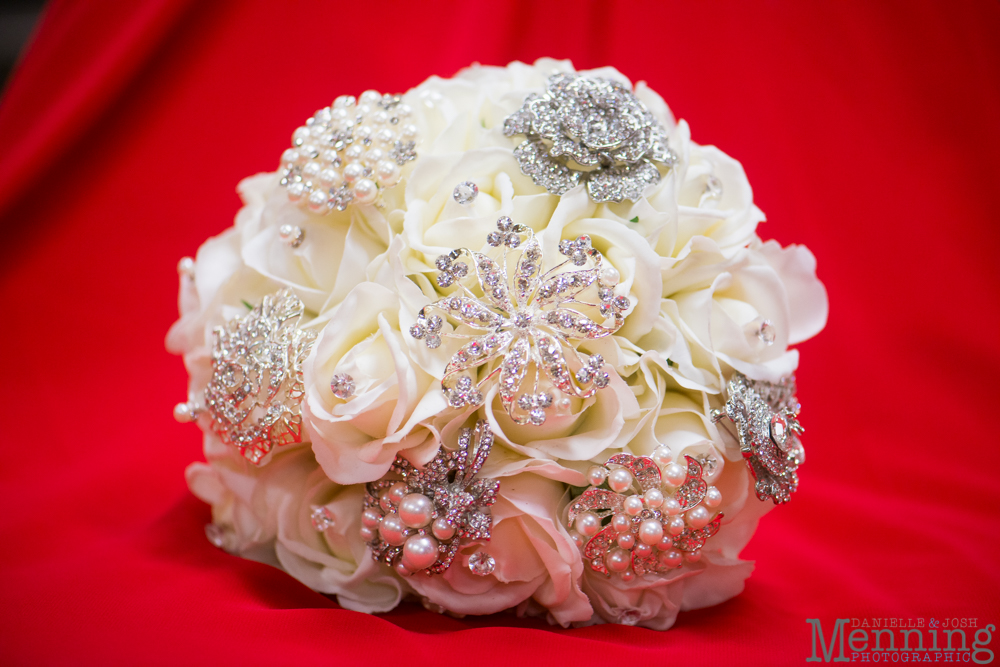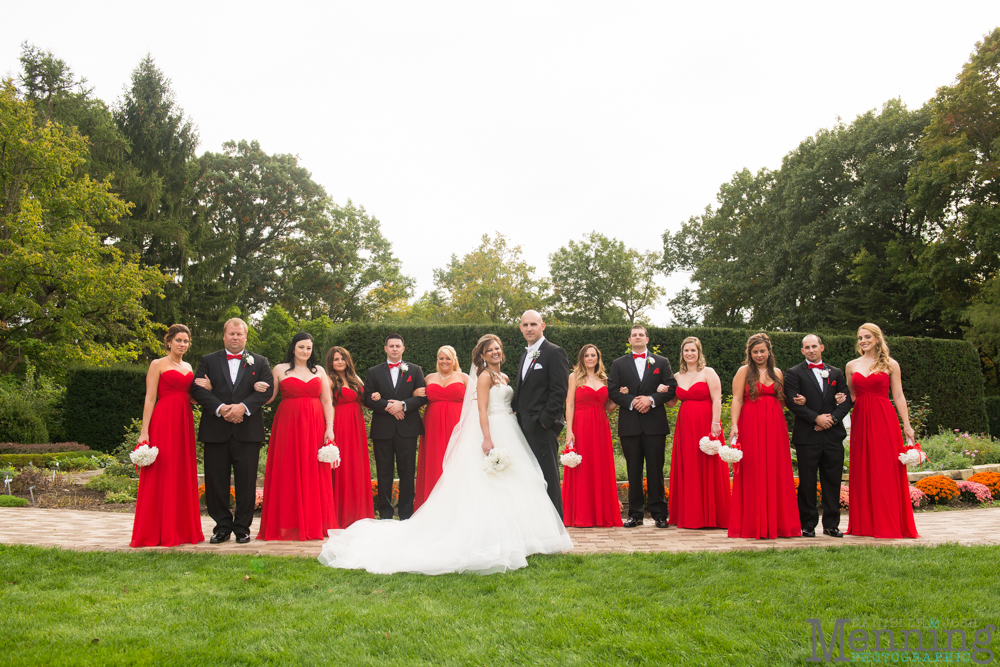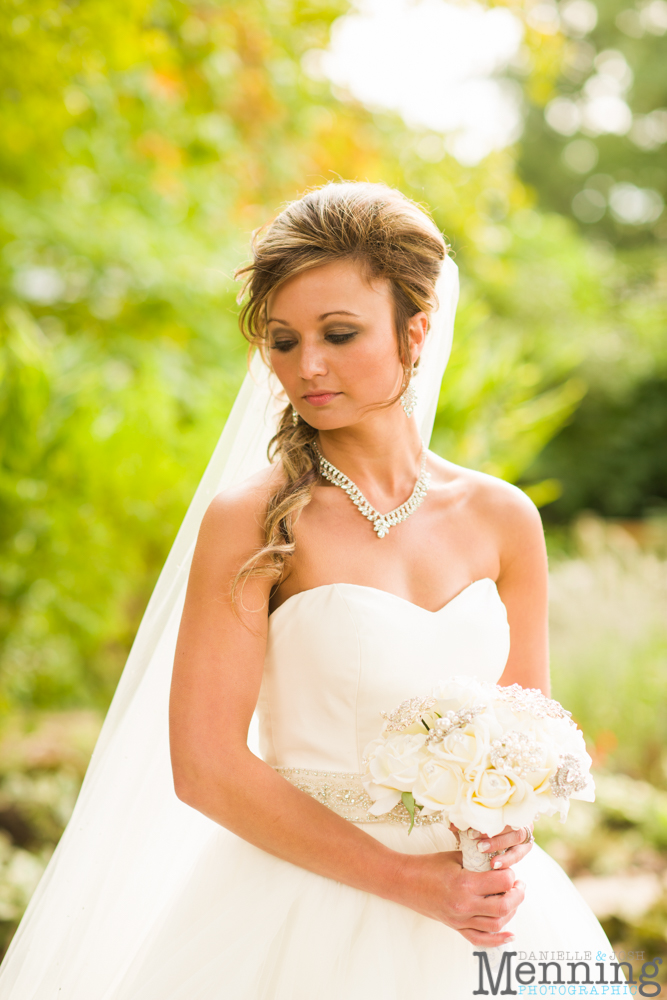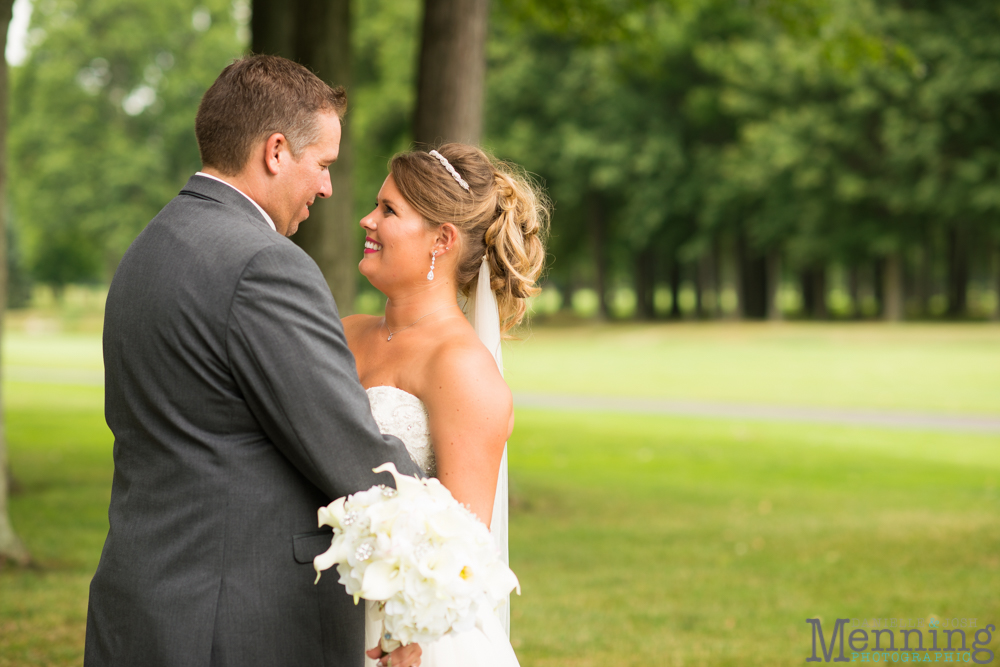 The Willows by Wehr knocked this wedding reception decor at The Avalon Inn out of the park!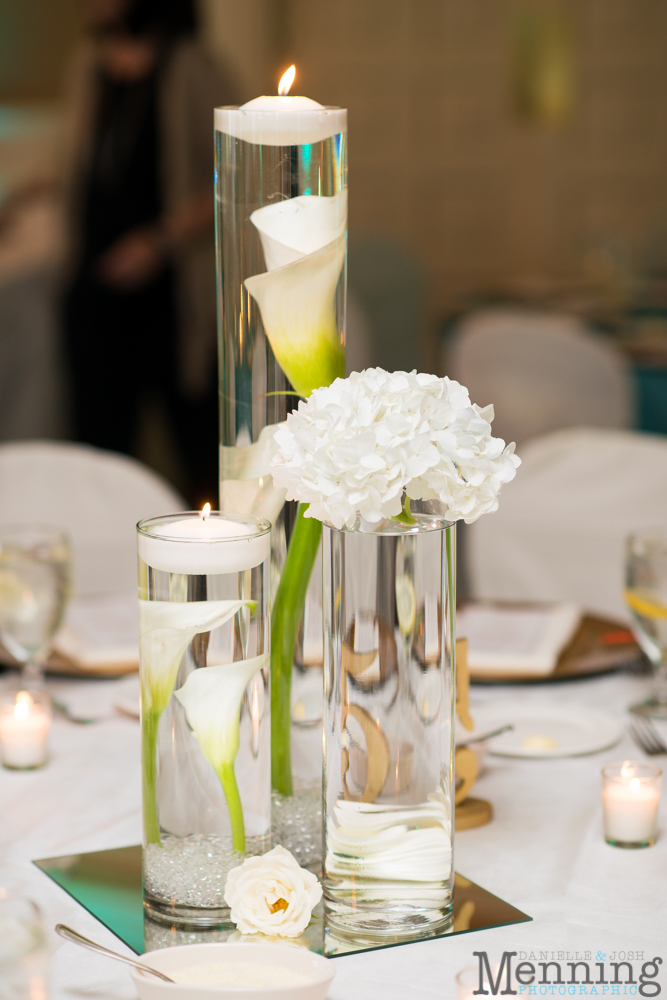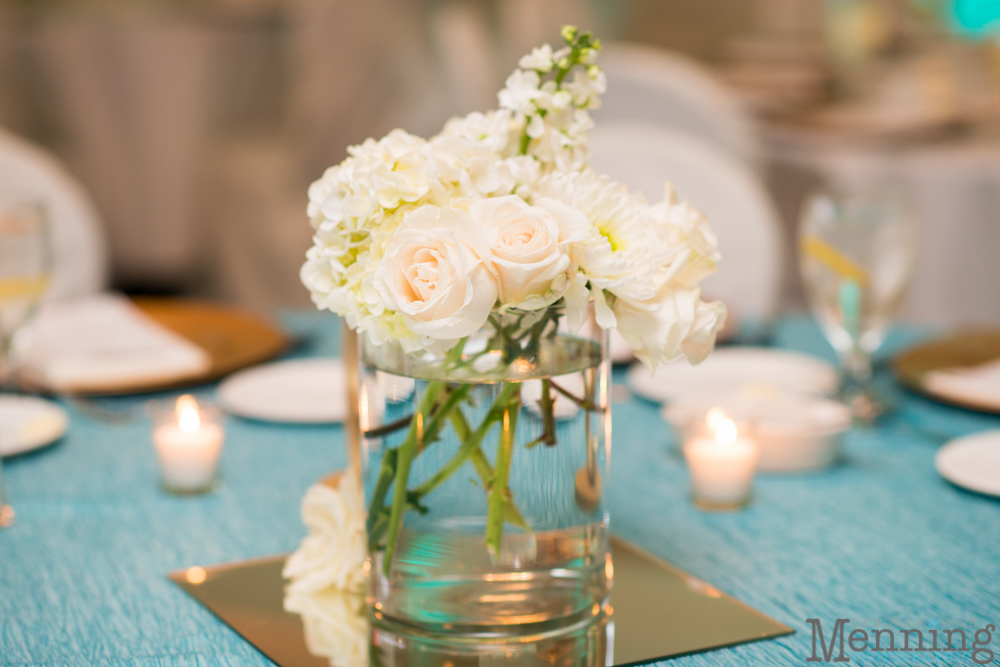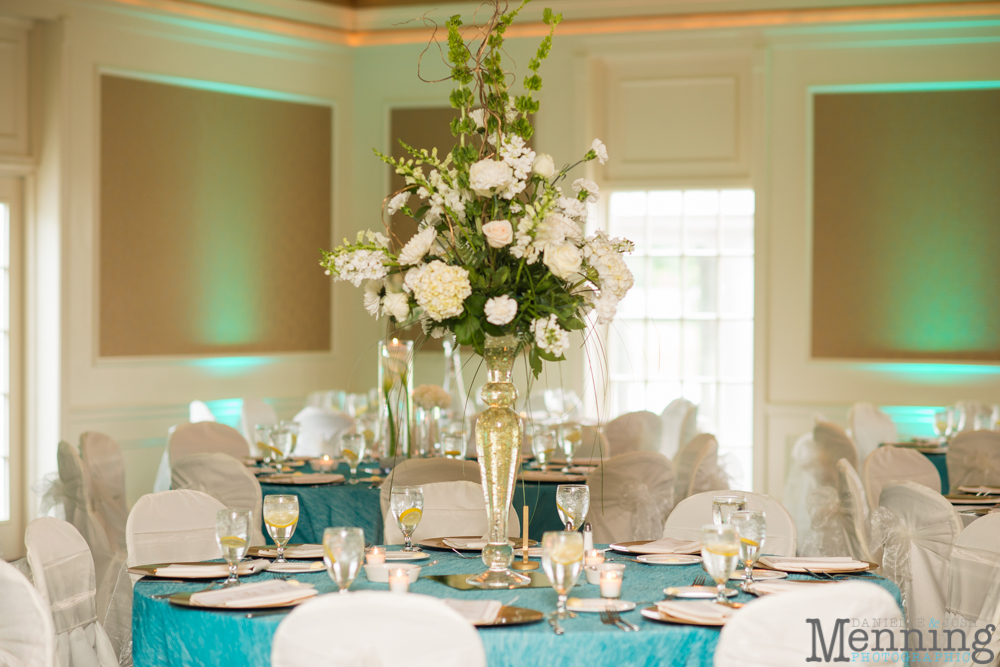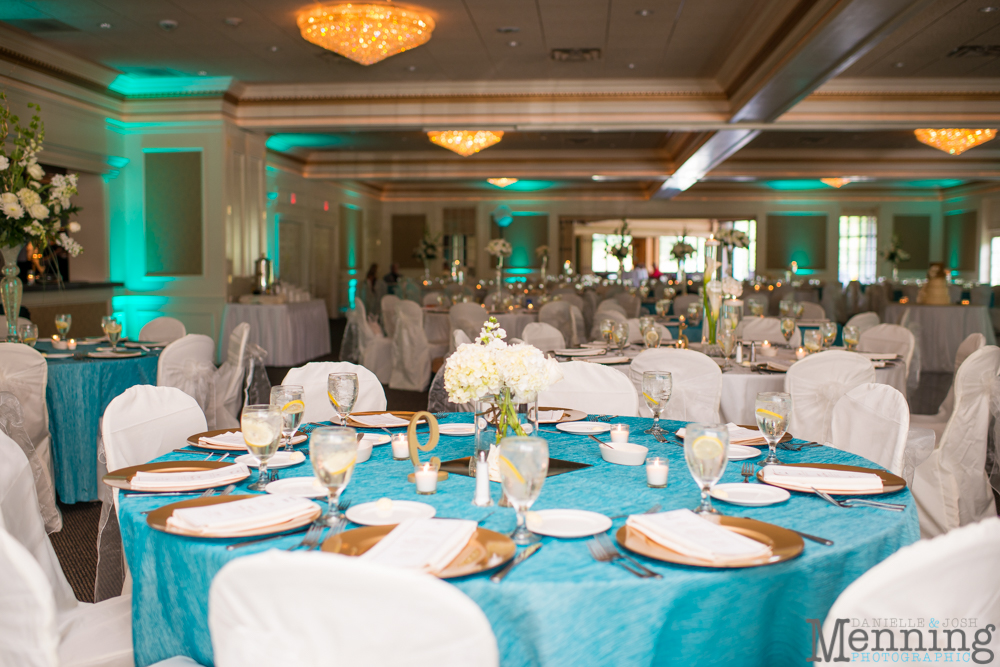 Flowers Straight from the Heart did a lovely job with the flowers for this Fall wedding!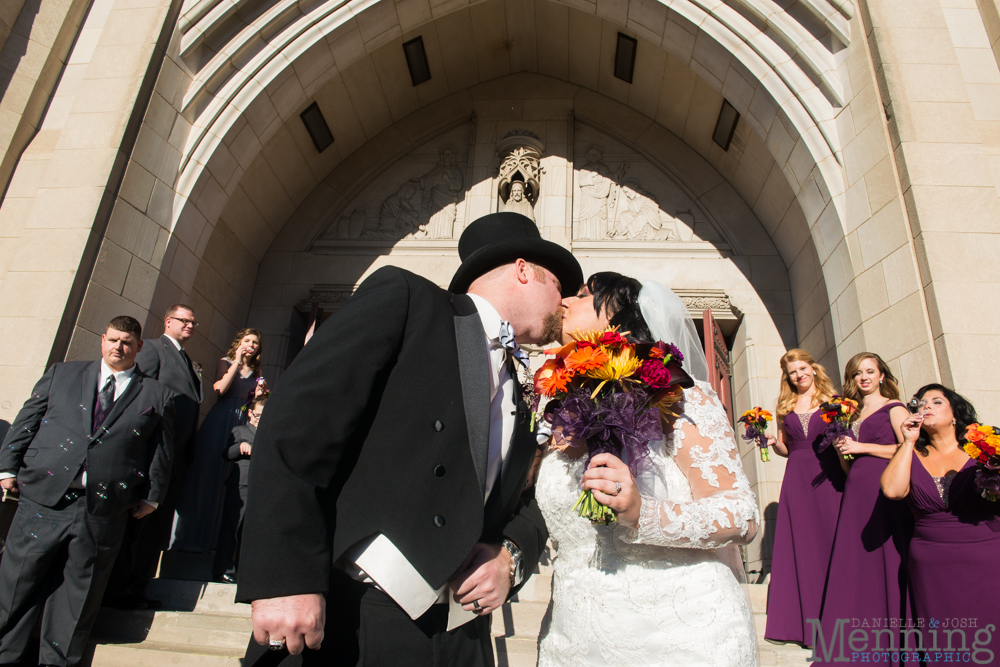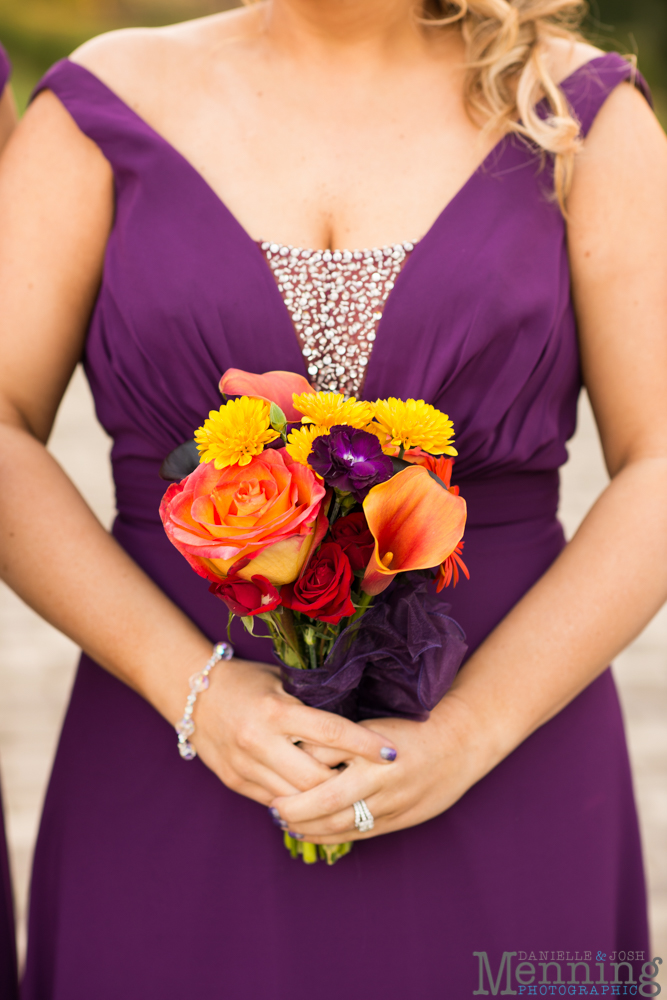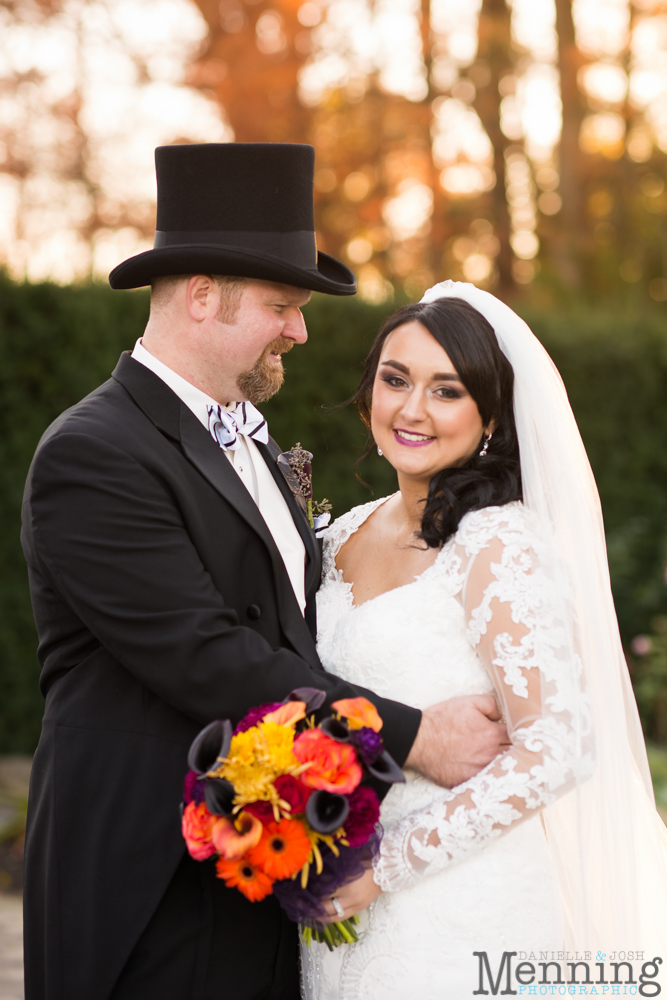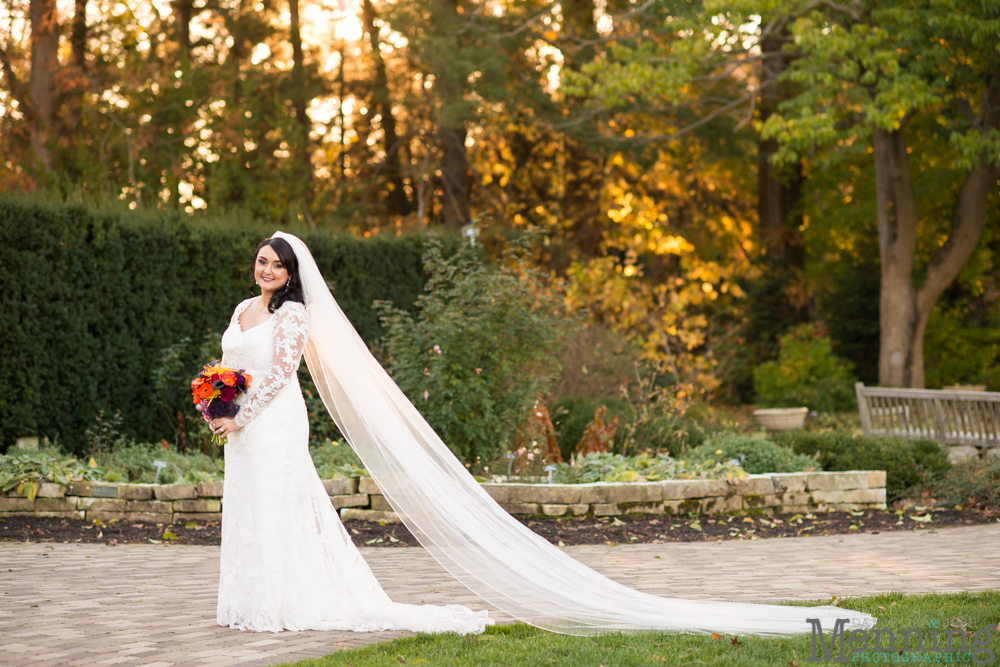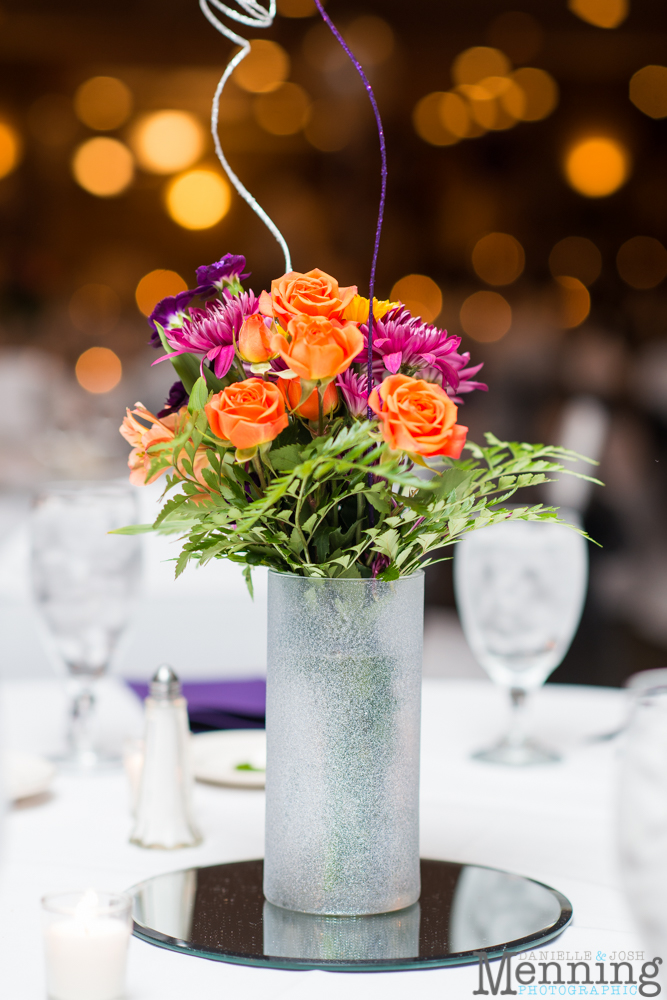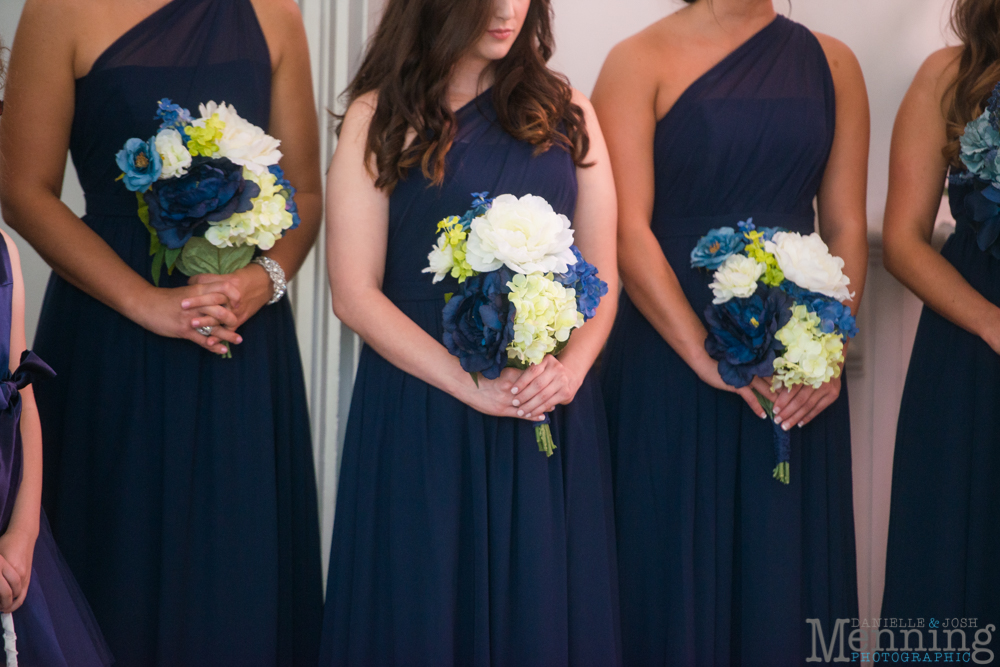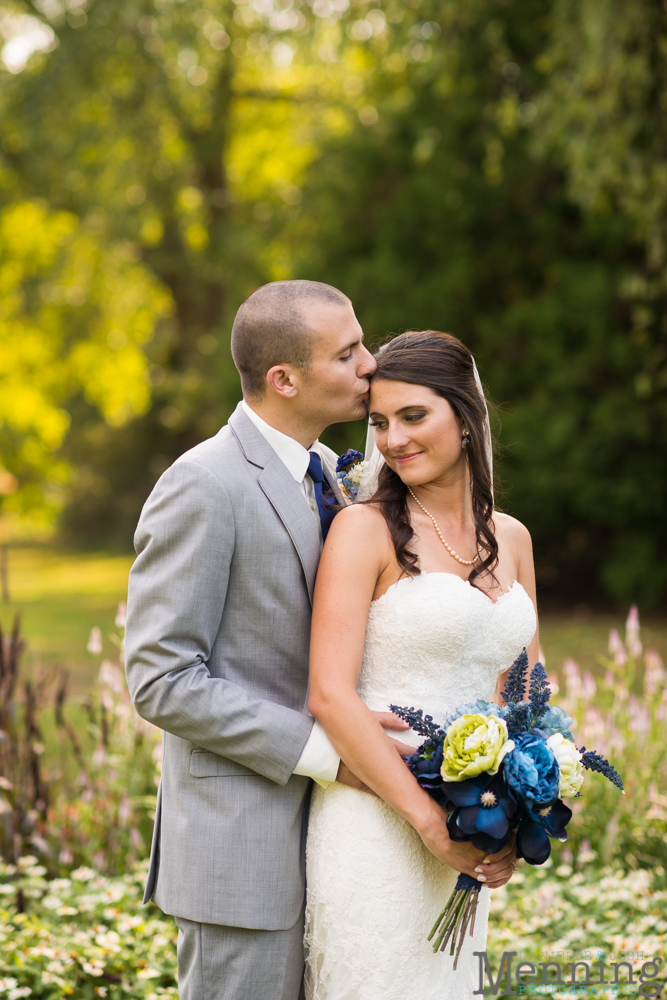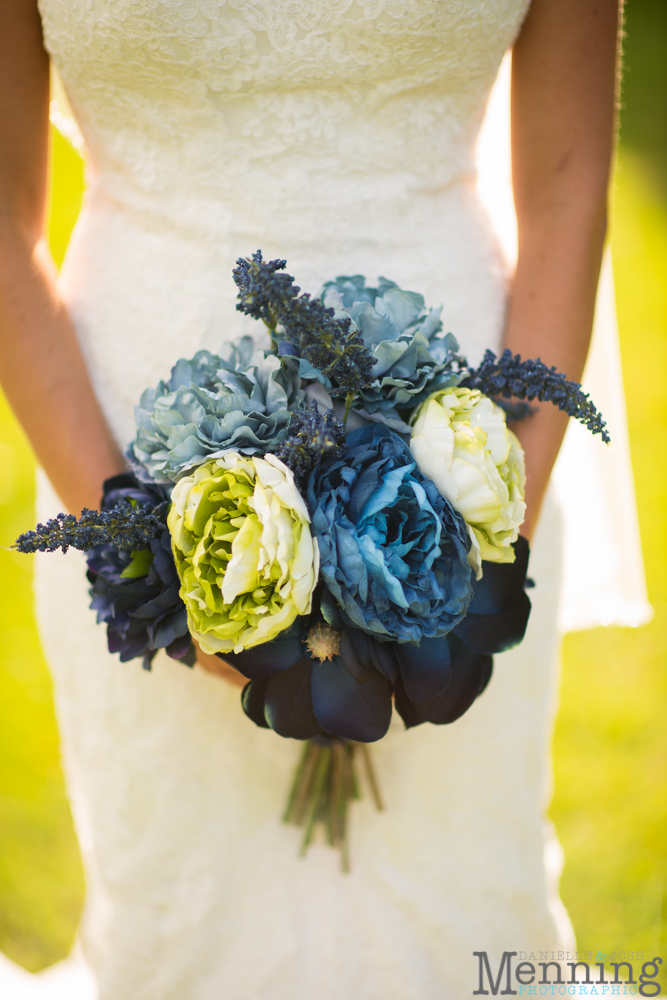 We're looking forward to seeing what the wedding trends with florals will bring this year! We hope you found some wedding flower inspiration here! Stay tuned for more of our 2016 Year in Review posts coming soon!
If you liked this post, you may like:
Thank you for checking out our blog! We appreciate you!
Instagram | Facebook | Twitter | Pinterest | Google +