Today on the blog we're sharing all the pretty wedding day details. Being Ohio wedding photographers means that we see a range of wedding decor from elegant and fancy to rustic and natural. Every Youngstown bride is unique & has her own style and we love how she can express that in her wedding day details! We already blogged our favorite wedding cakes & favorite wedding flowers from 2016 so this post will be all the other little details & decor, as well as wedding gowns & shoes! We know that brides invest a lot of creativity, time, energy, and funds into their wedding day details so we wrote a blog post awhile ago to help brides help their photographers get the best wedding detail shots possible on their wedding day. You can see that post HERE.
This is one of my favorite wedding dress shots, maybe ever.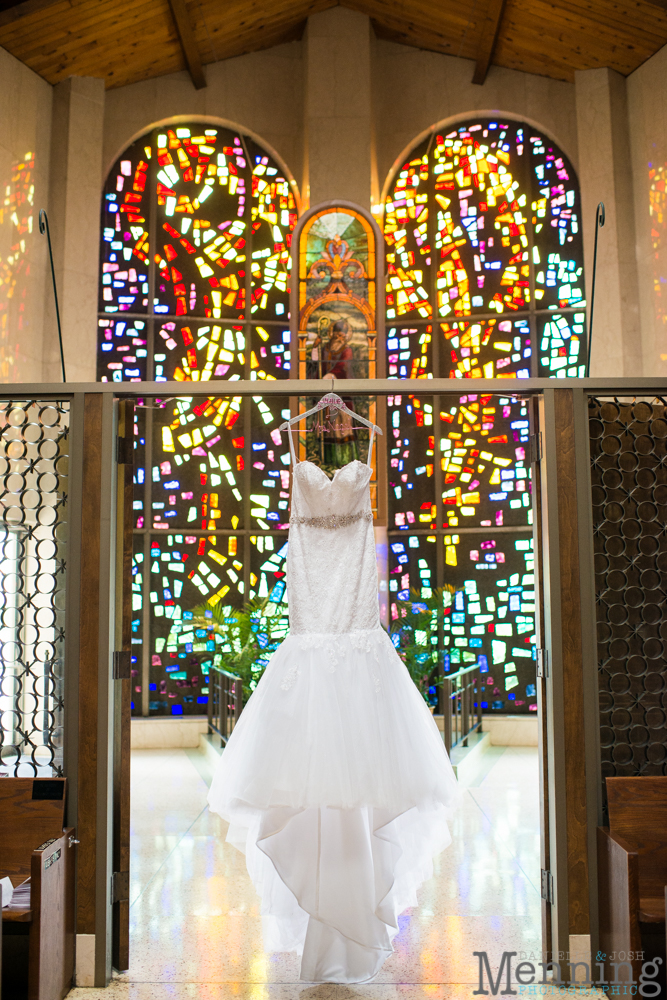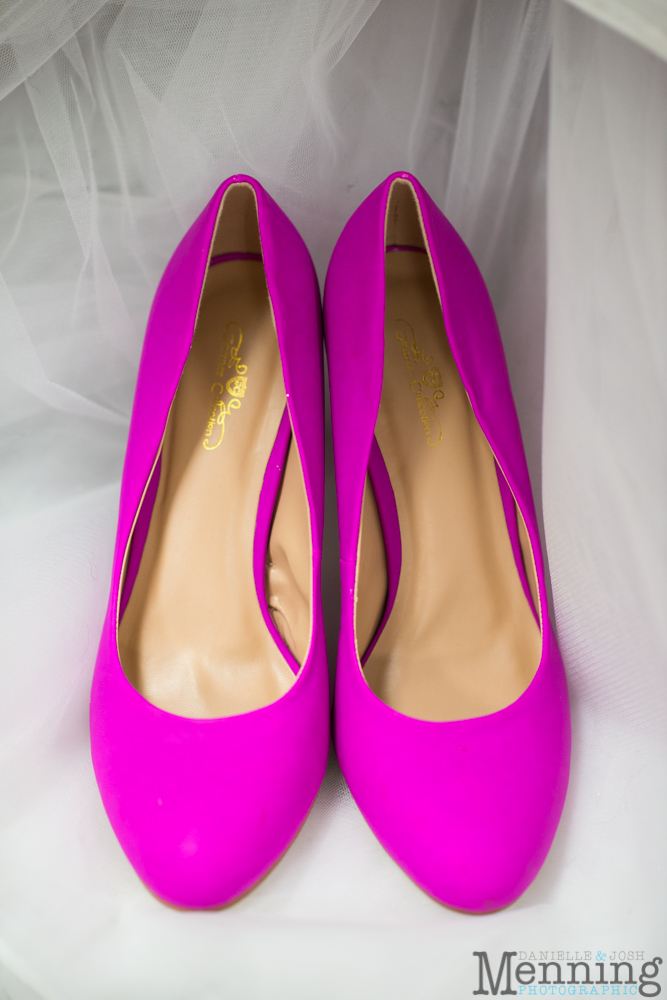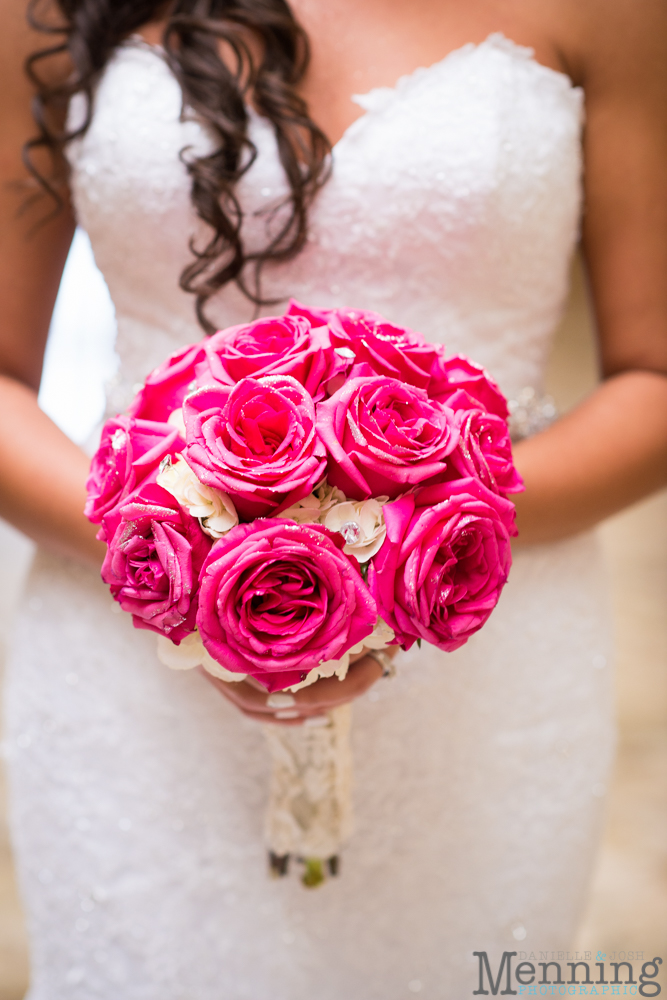 We'd be remiss if we didn't tell you that uplighting transforms any reception venue! The ambiance uplighting provides is outstanding! A lot of DJs that we work with offer uplighting with some of their packages & we encourage our couples to take advantage. Â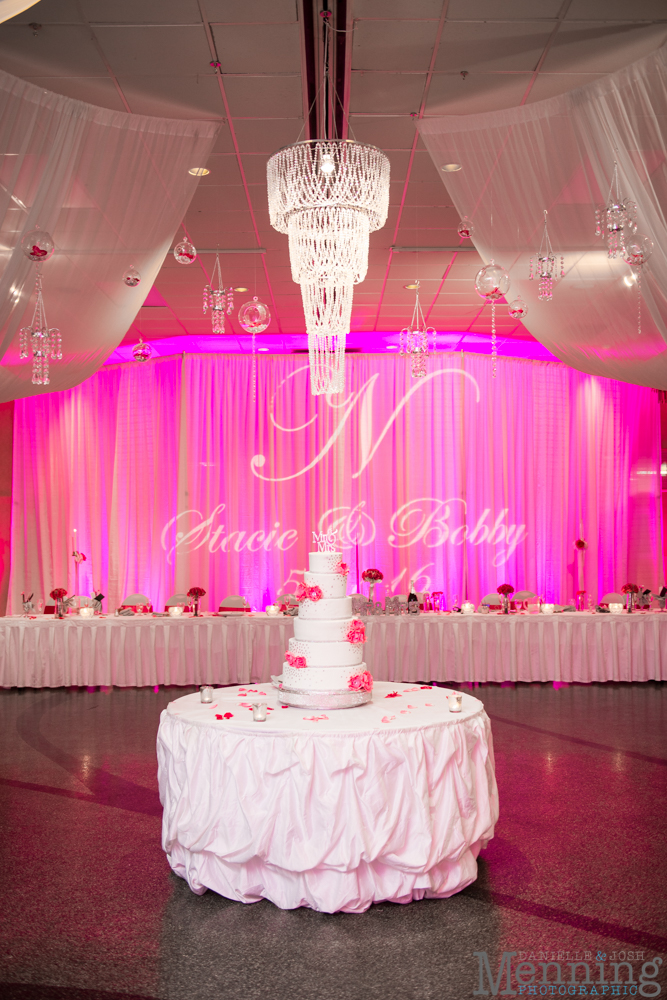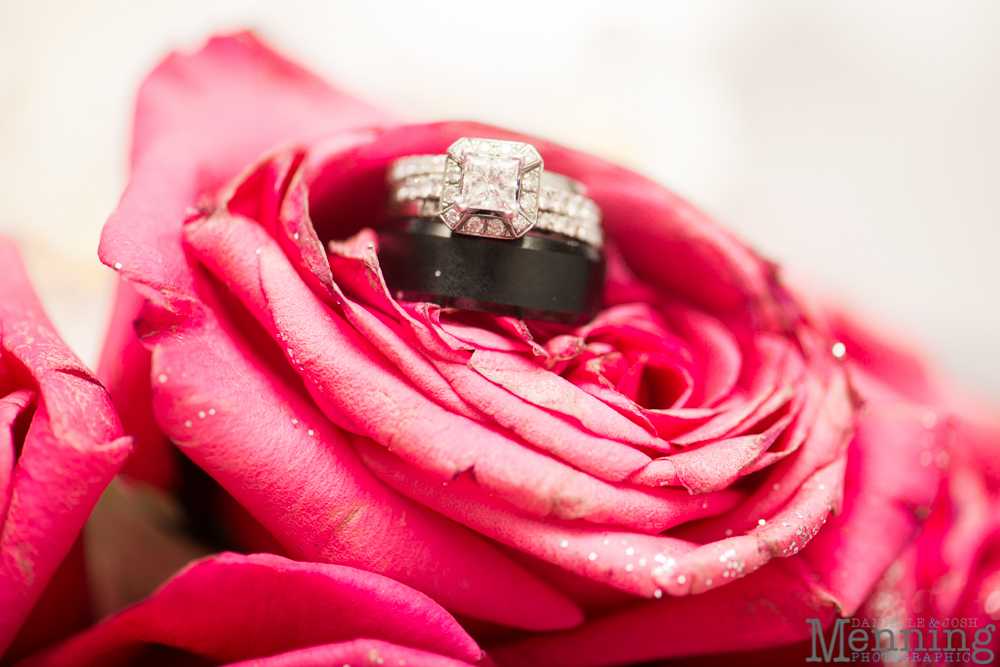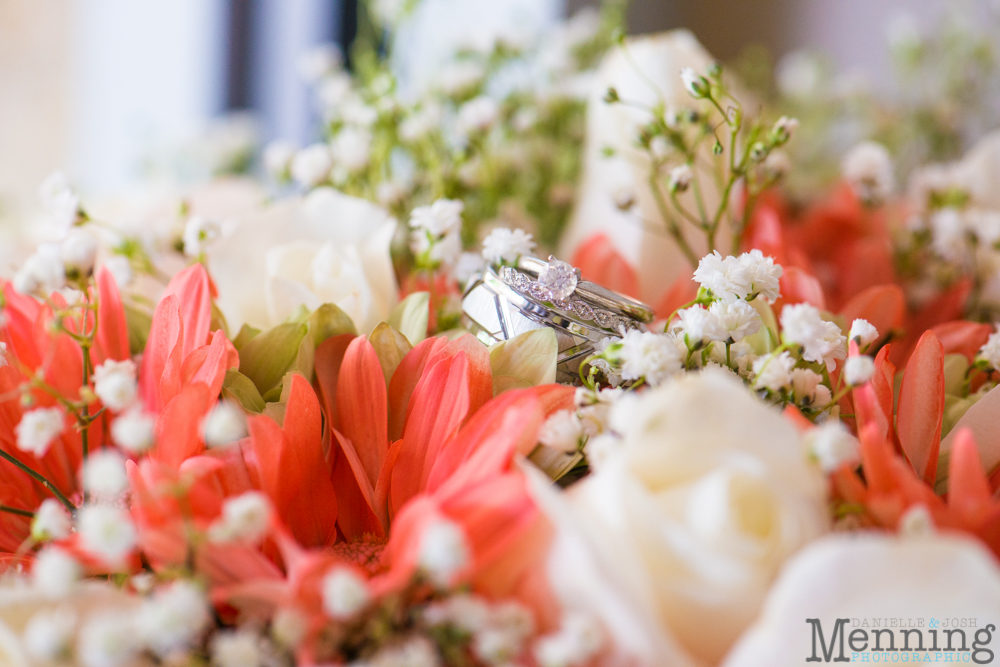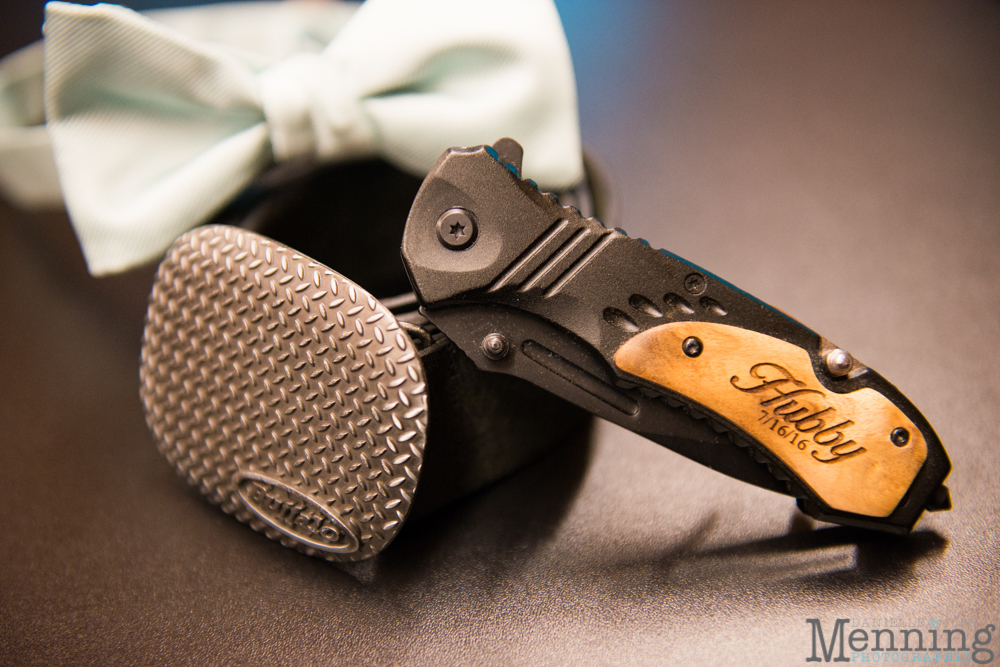 This wedding ceremony decor was darling & meaningful at the same time.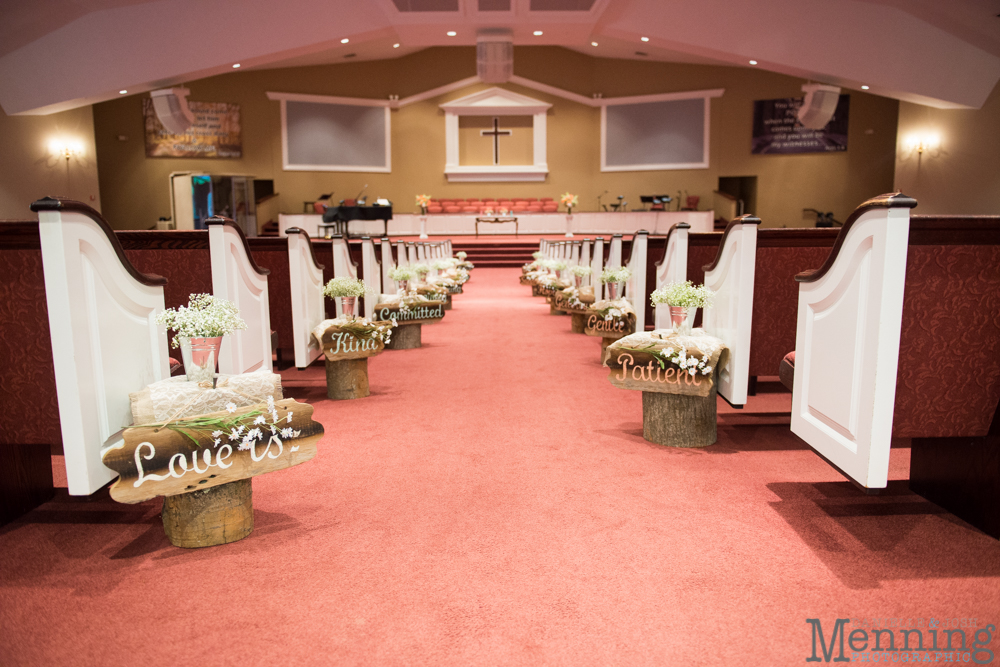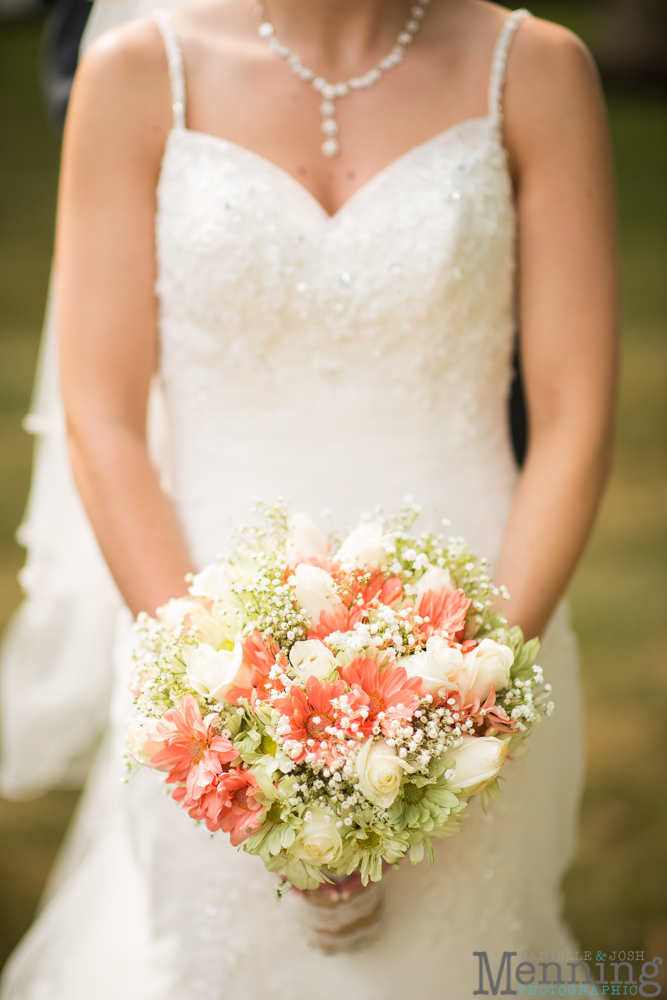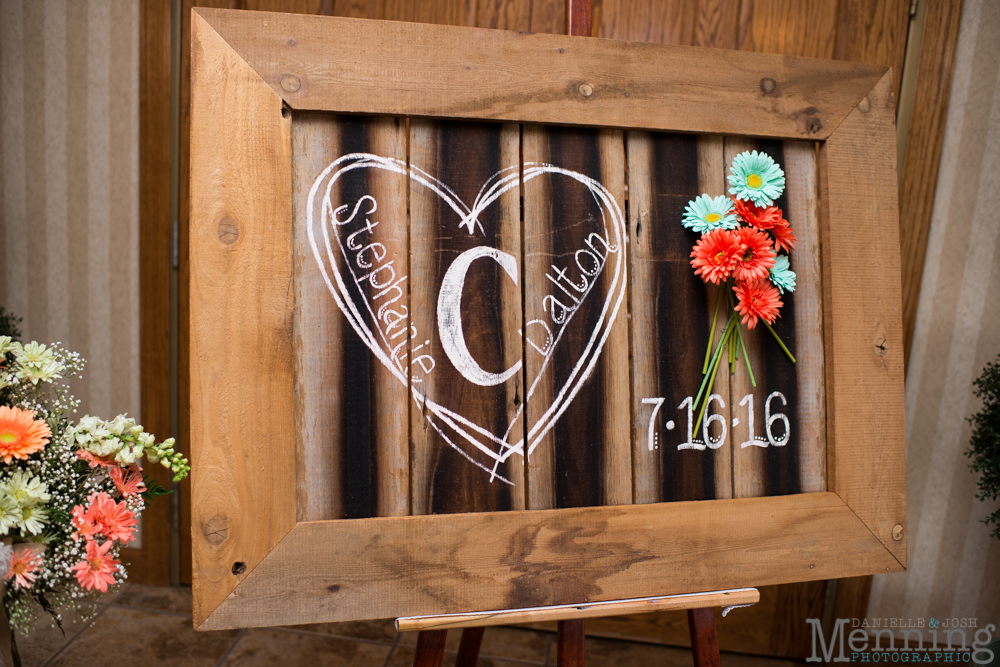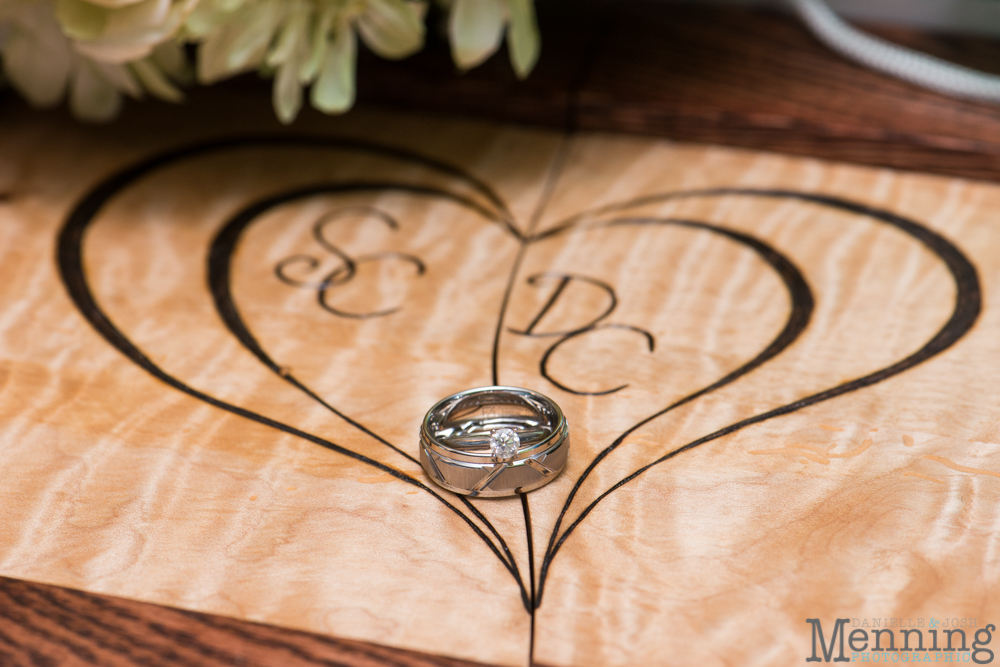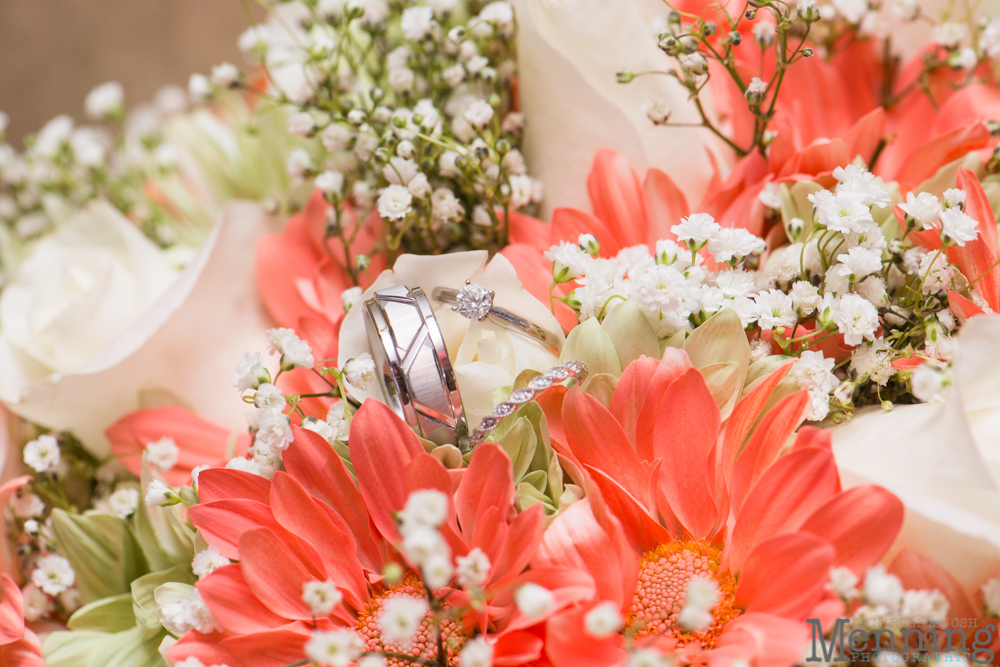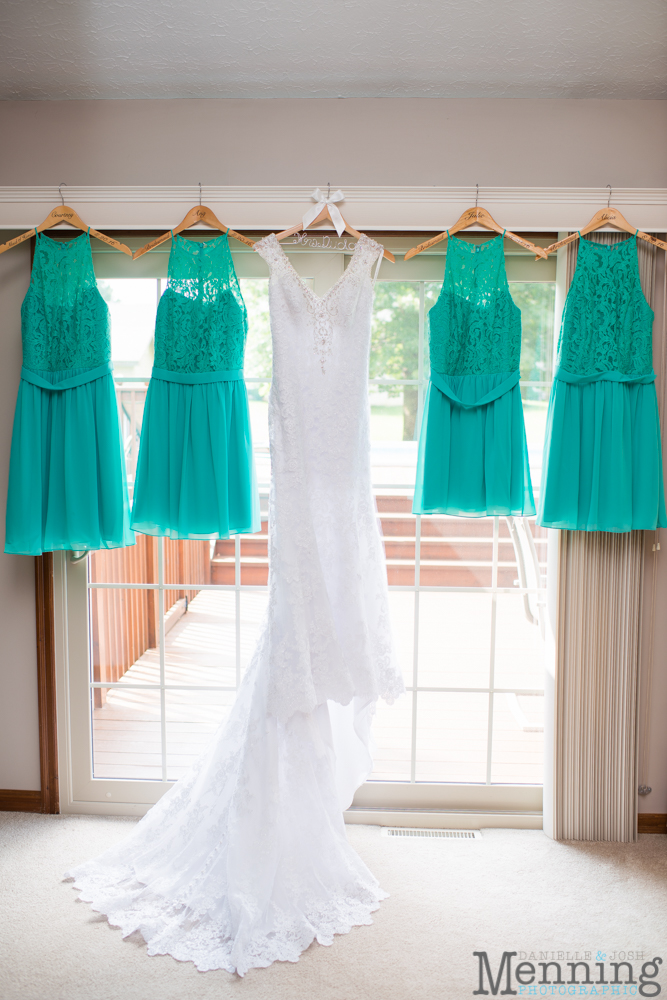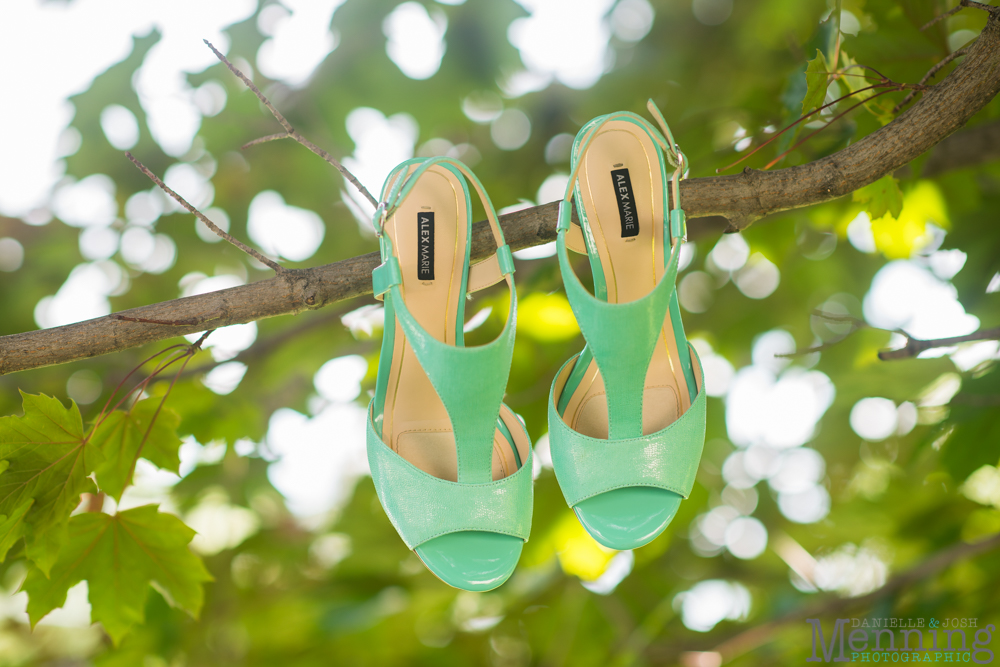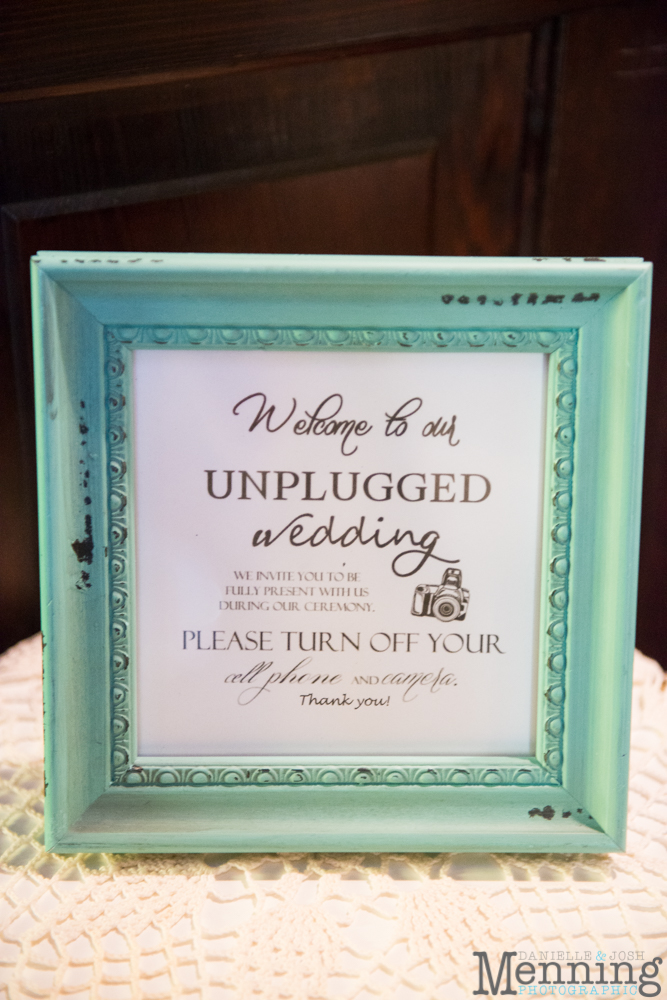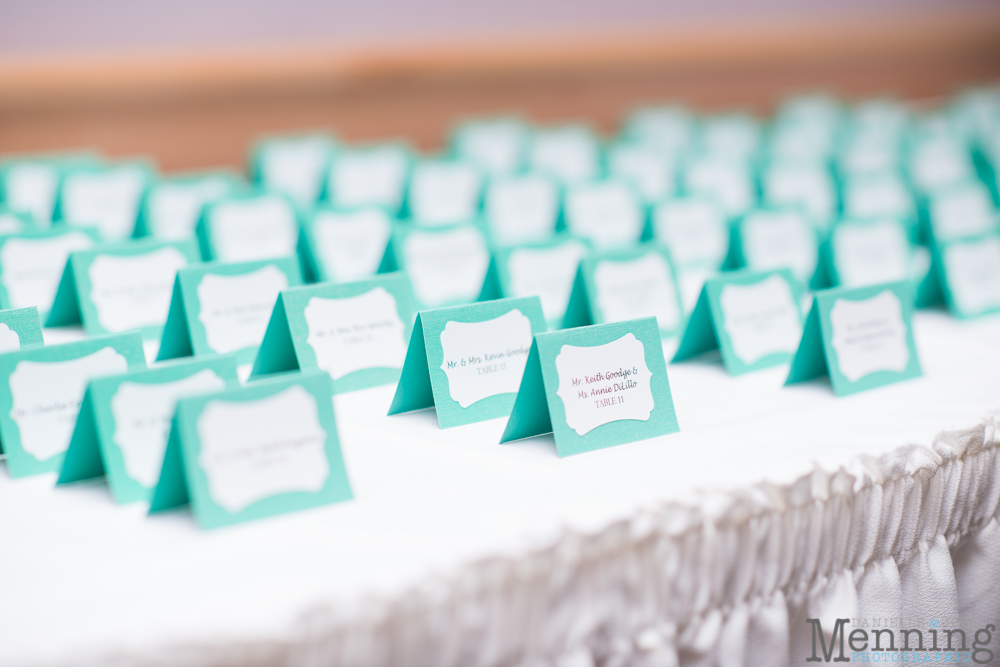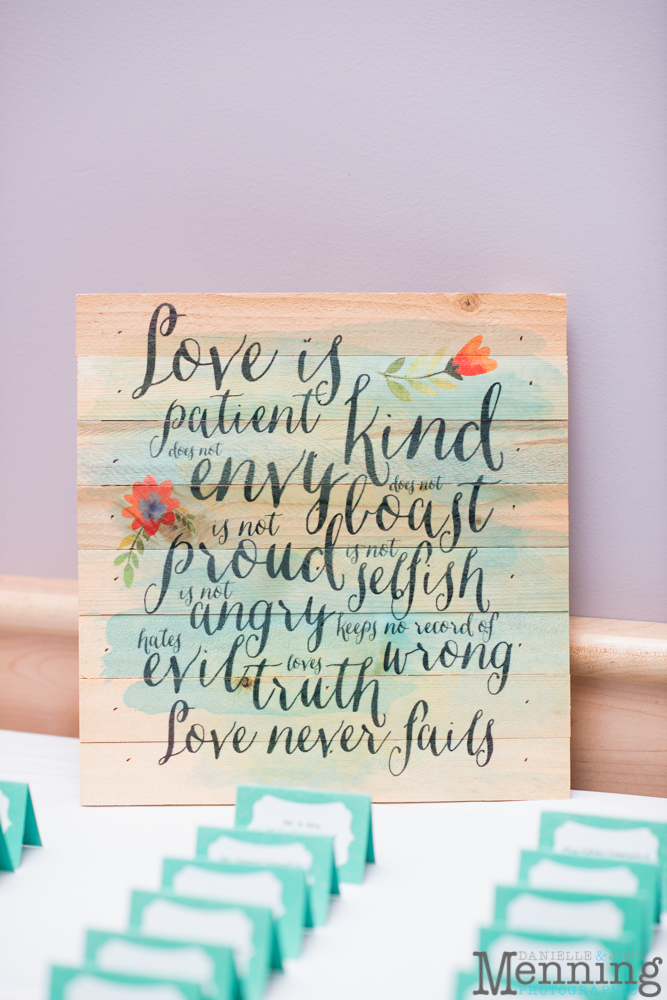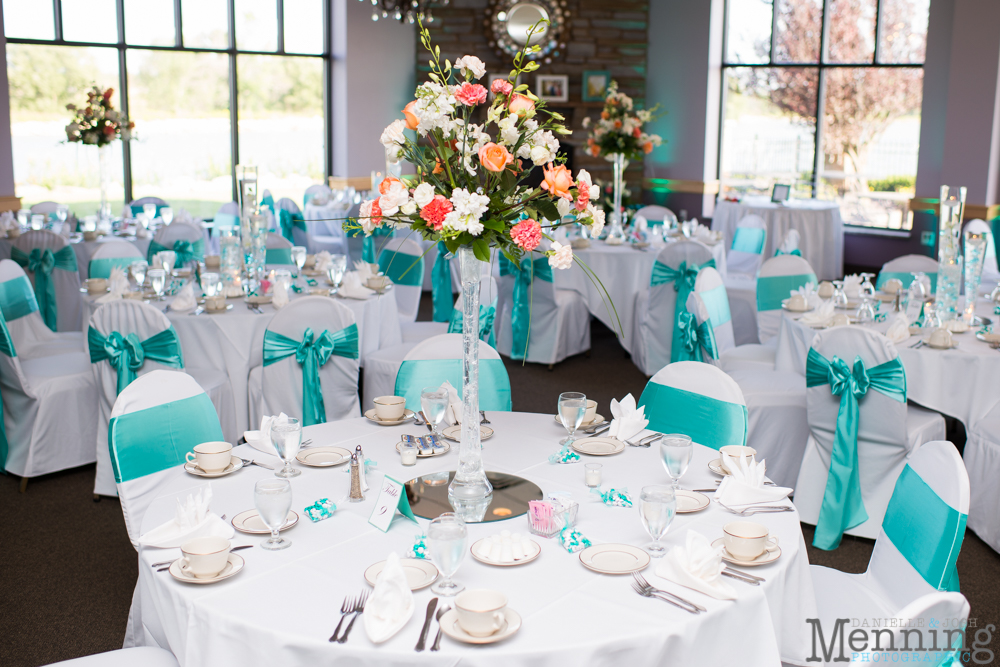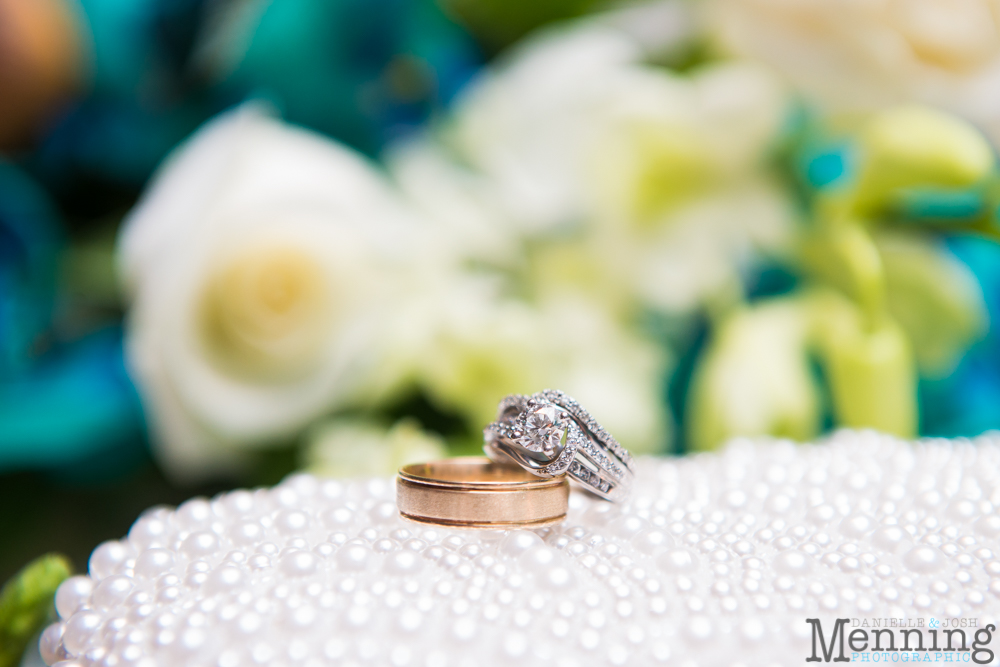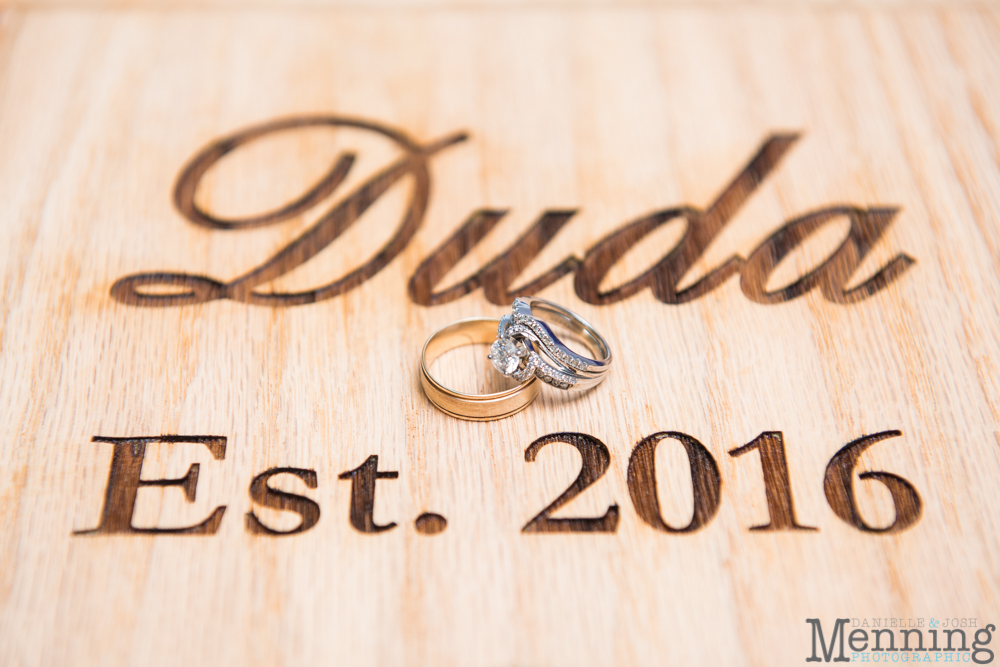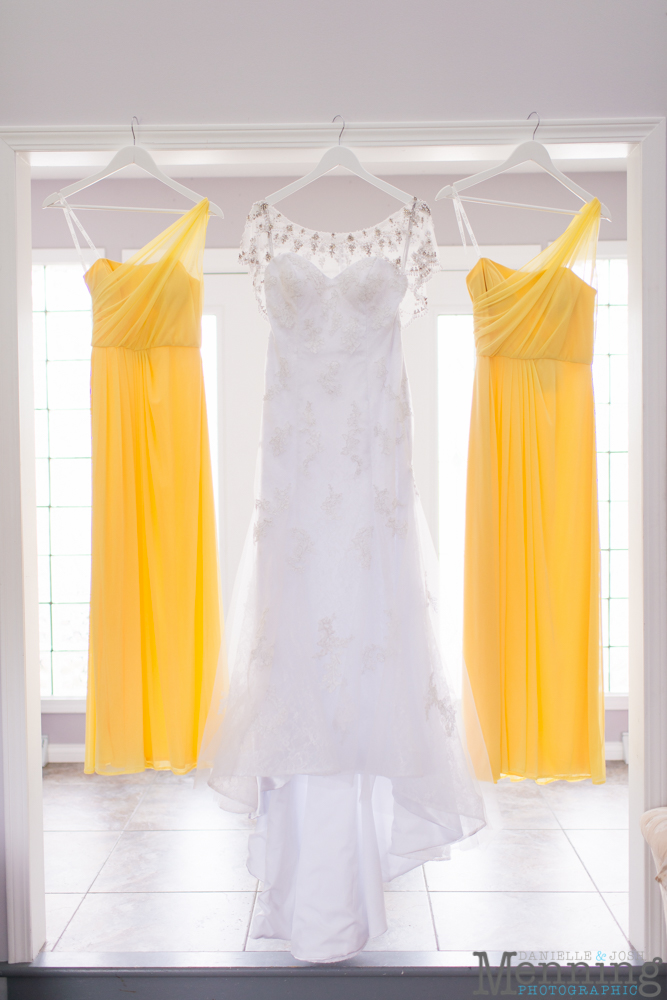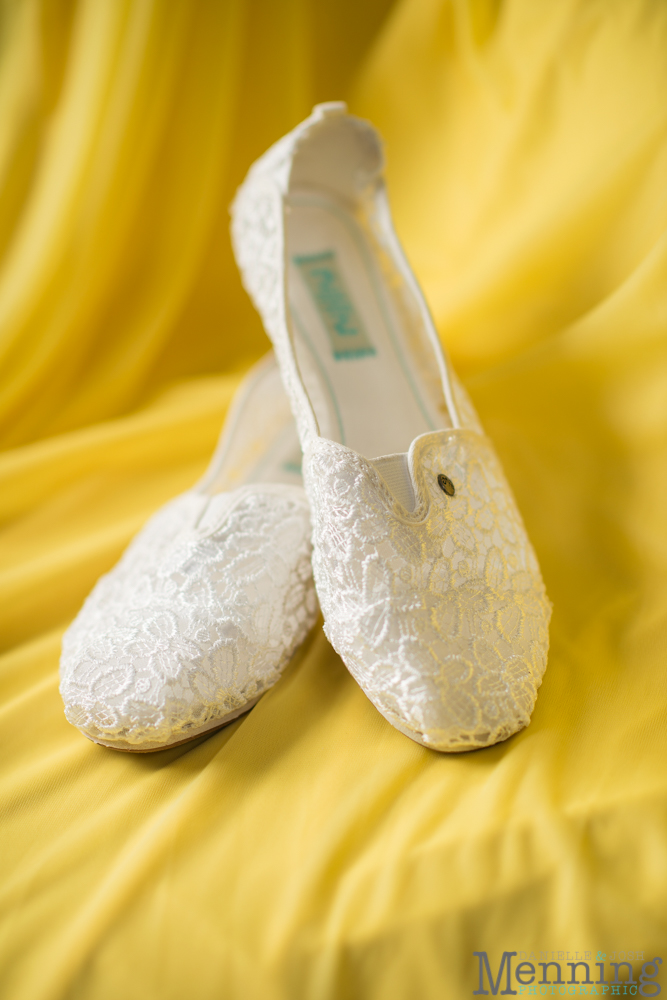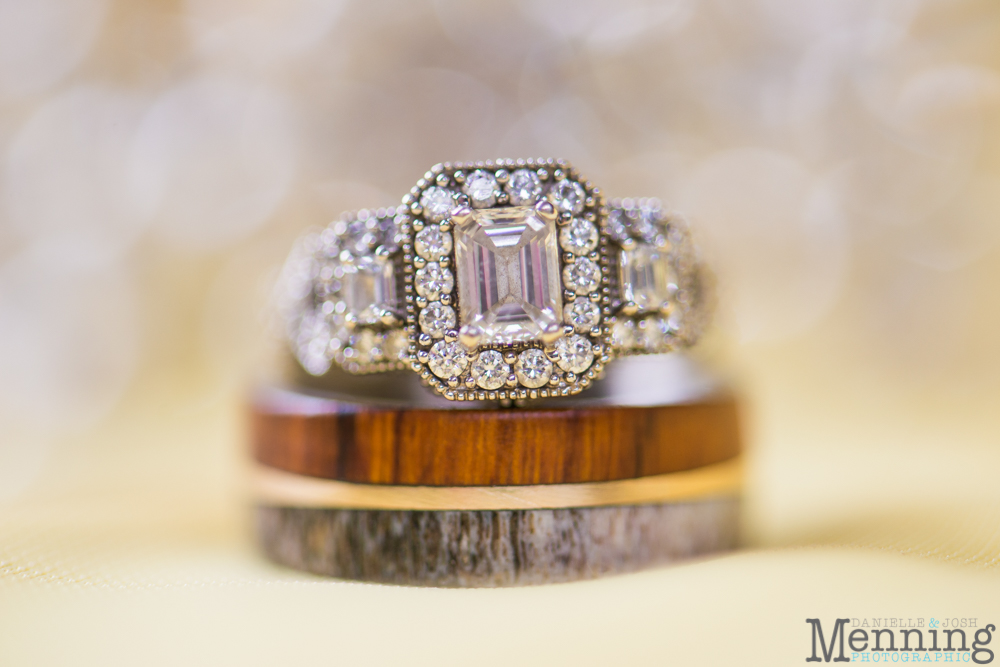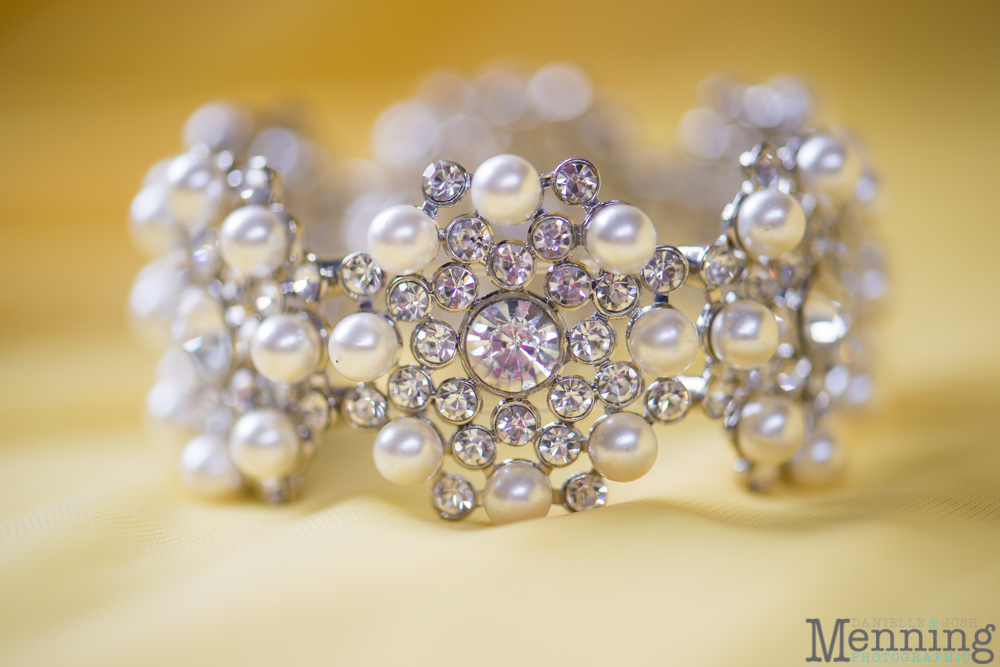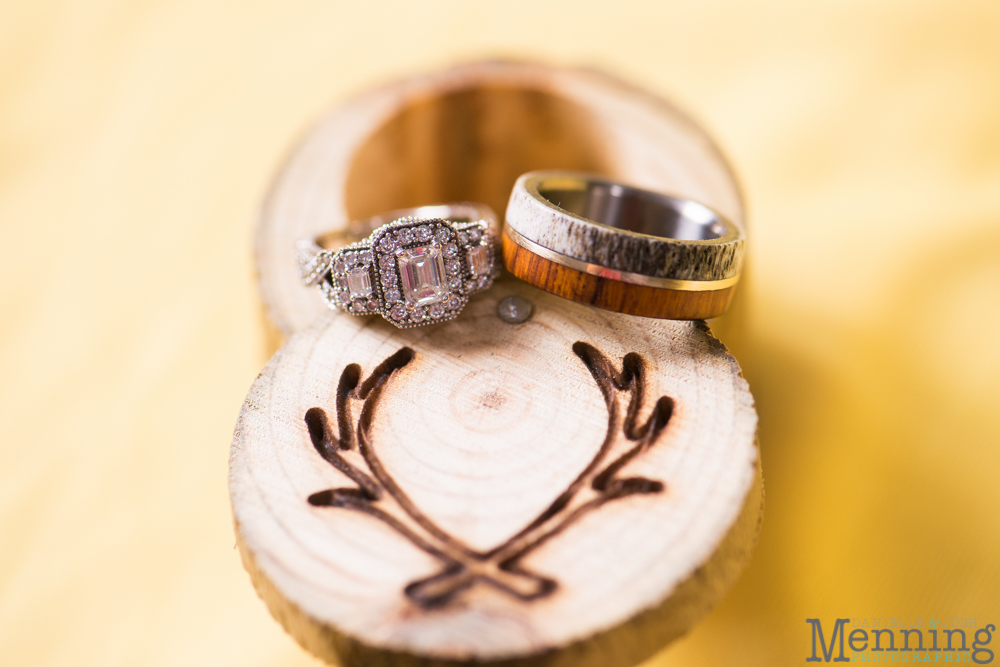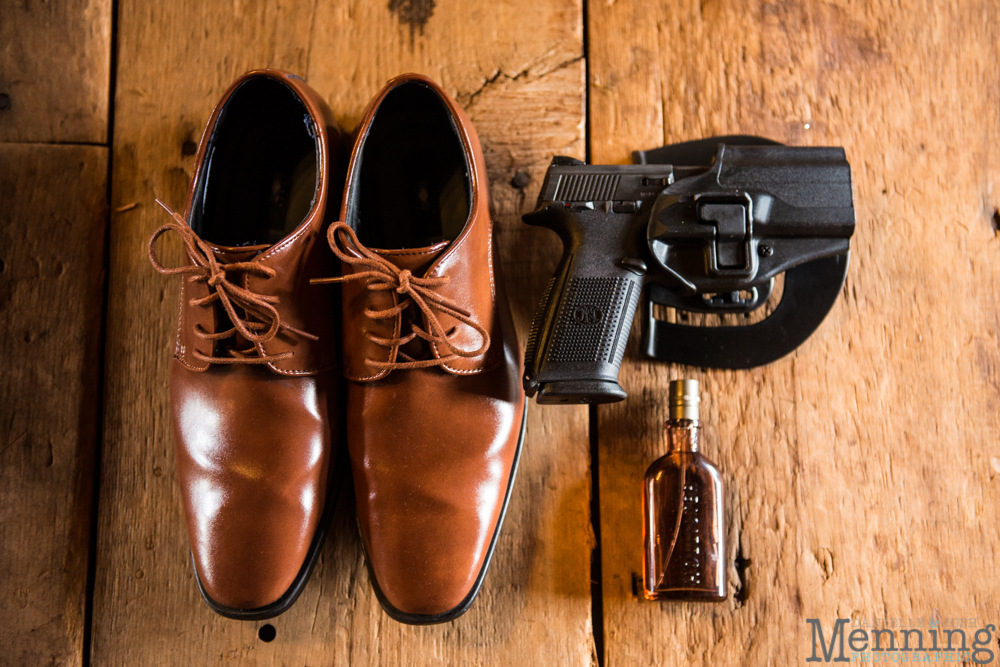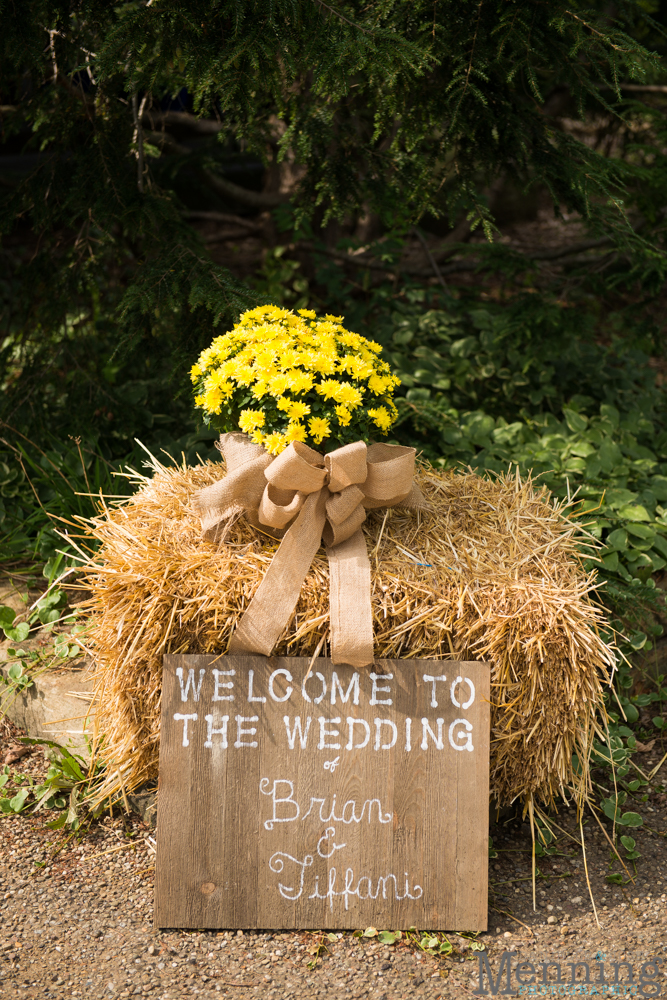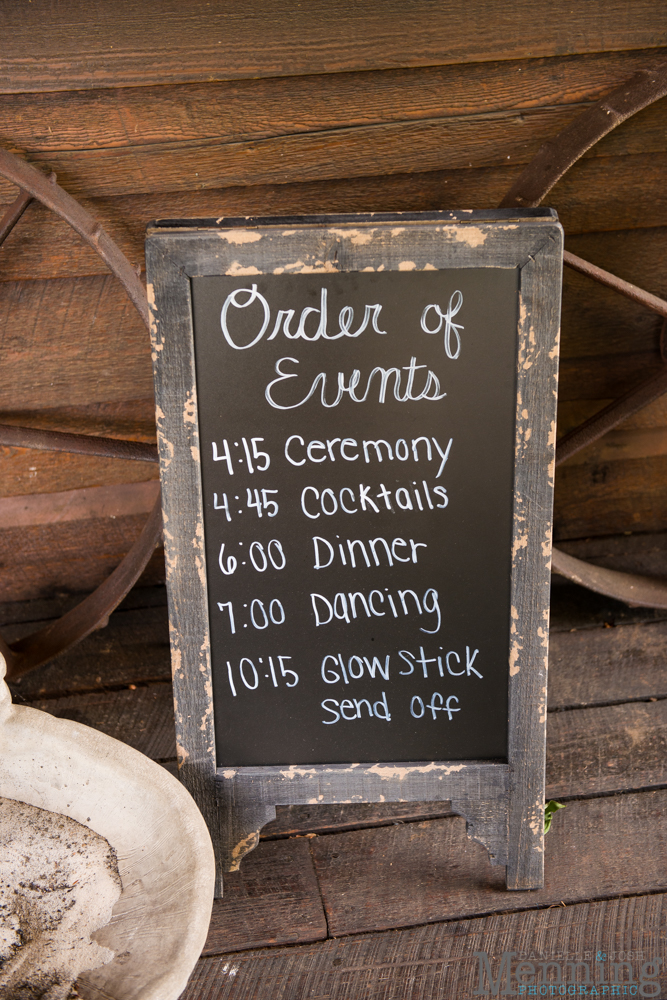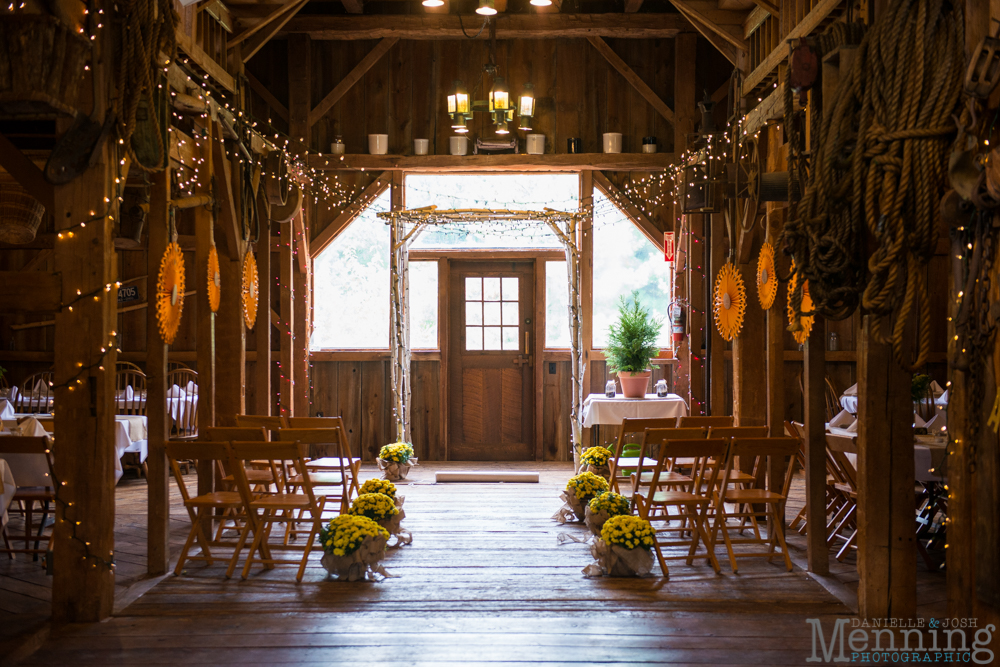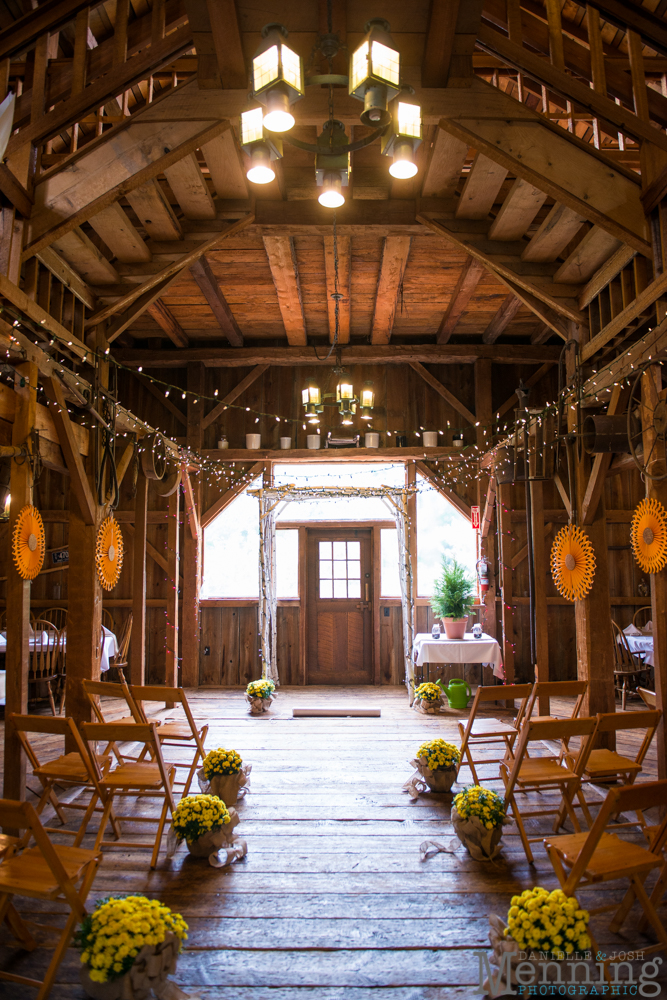 Hedgehog cookies. . . they are adorable!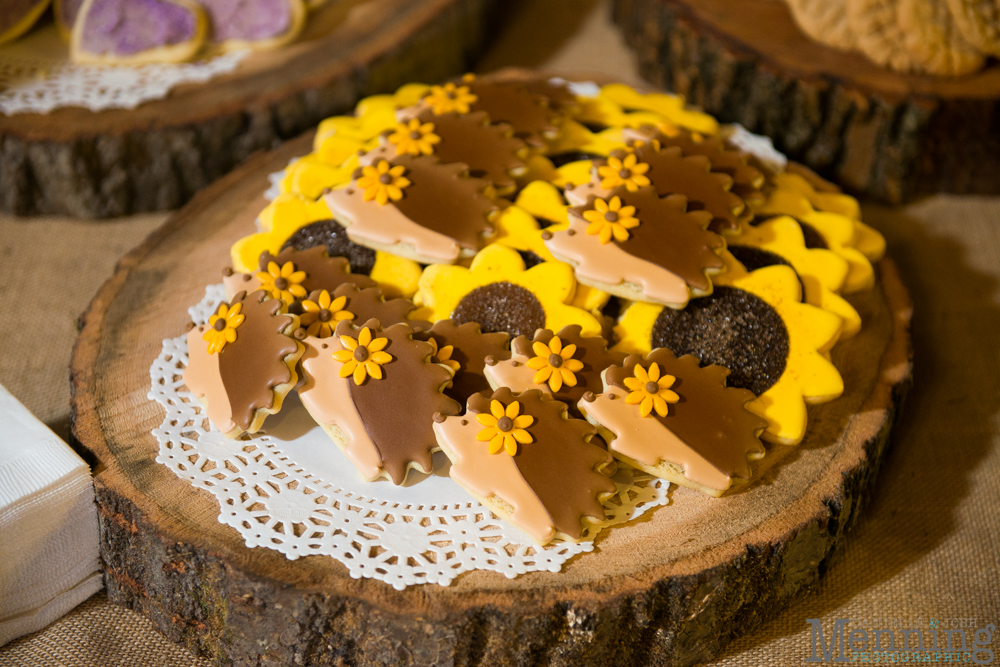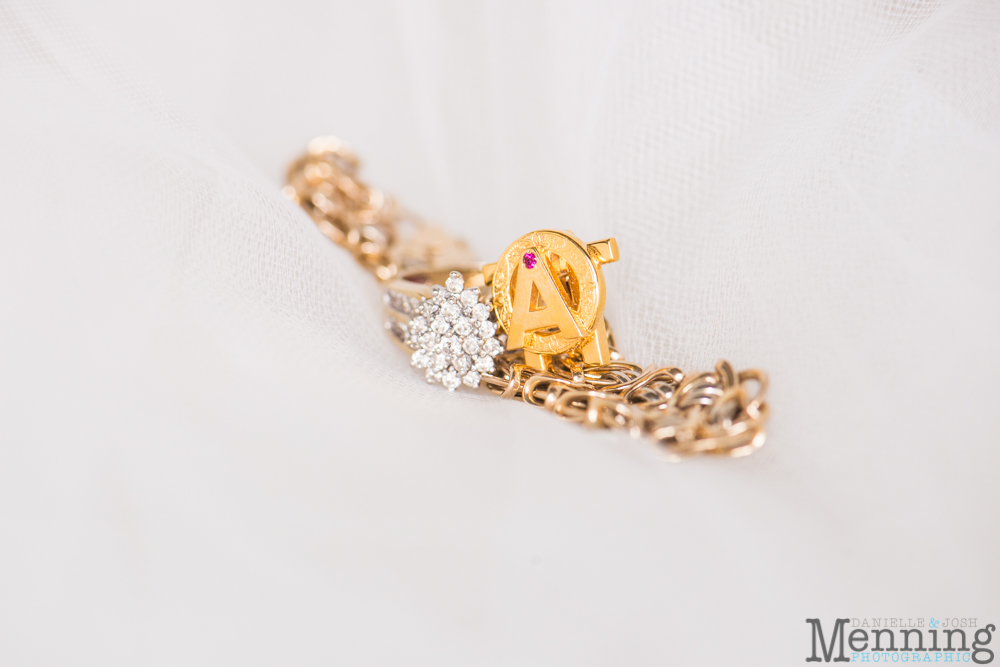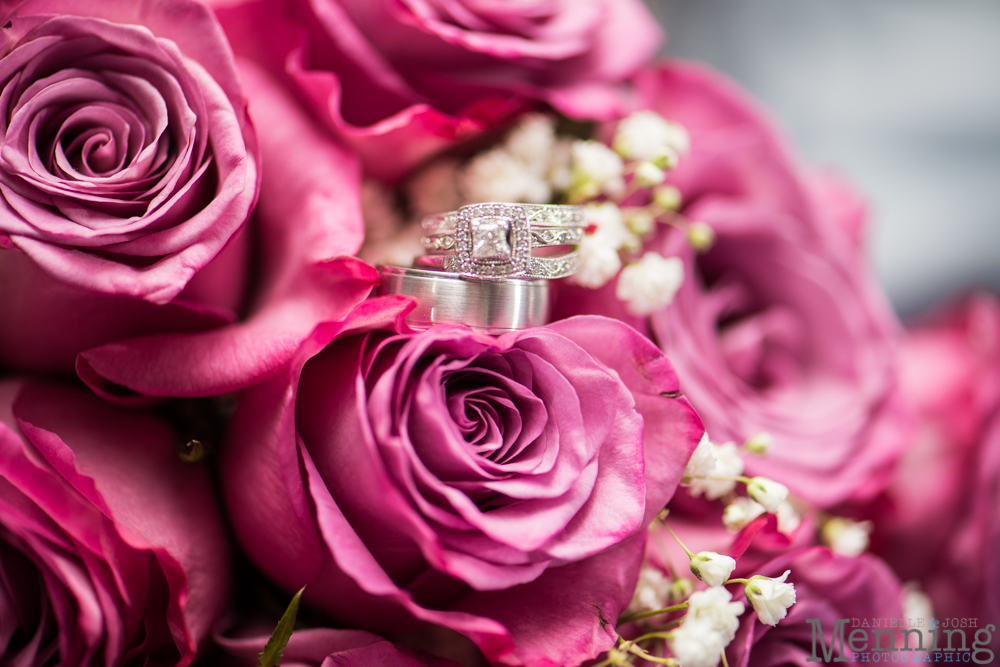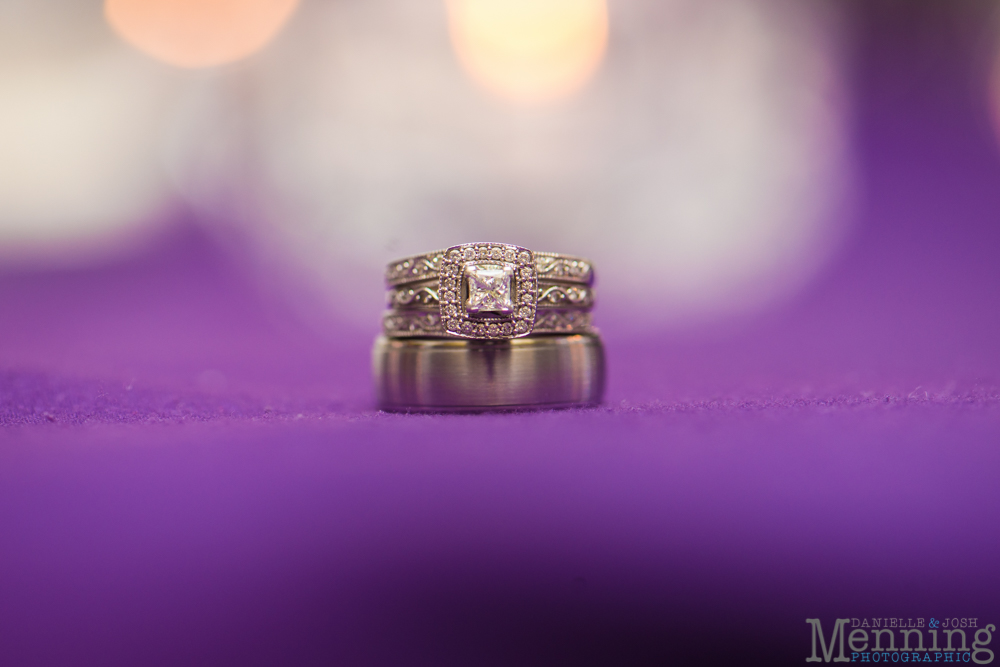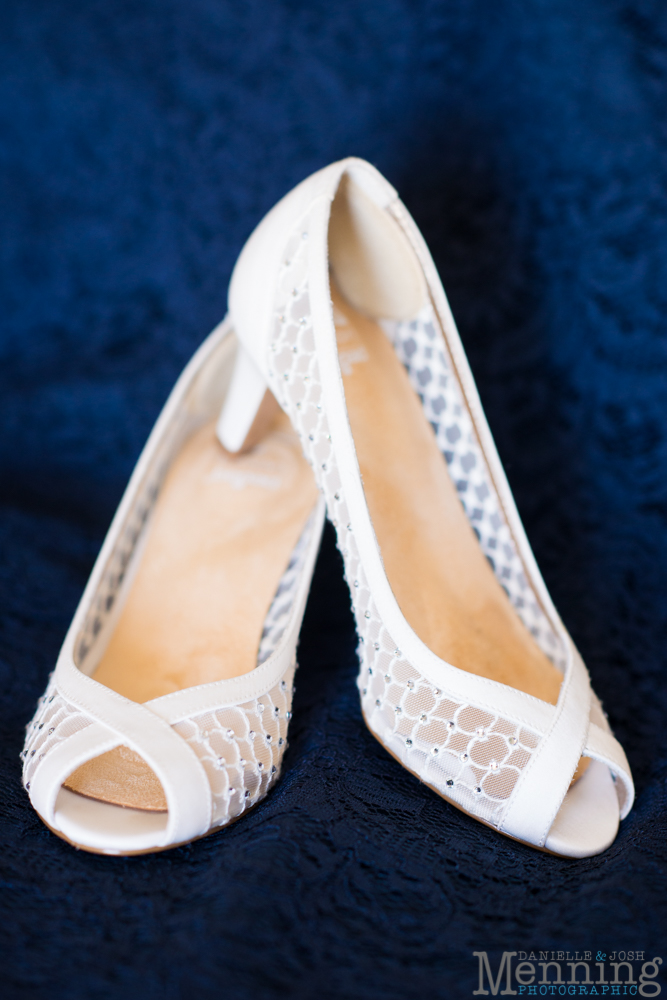 We also have to mention that our favorite dress shop is Jacqueline's Bridal in Poland. A lot of our brides are Jacqueline's Bridal brides & they rave about their experience there. Their gowns are stunning!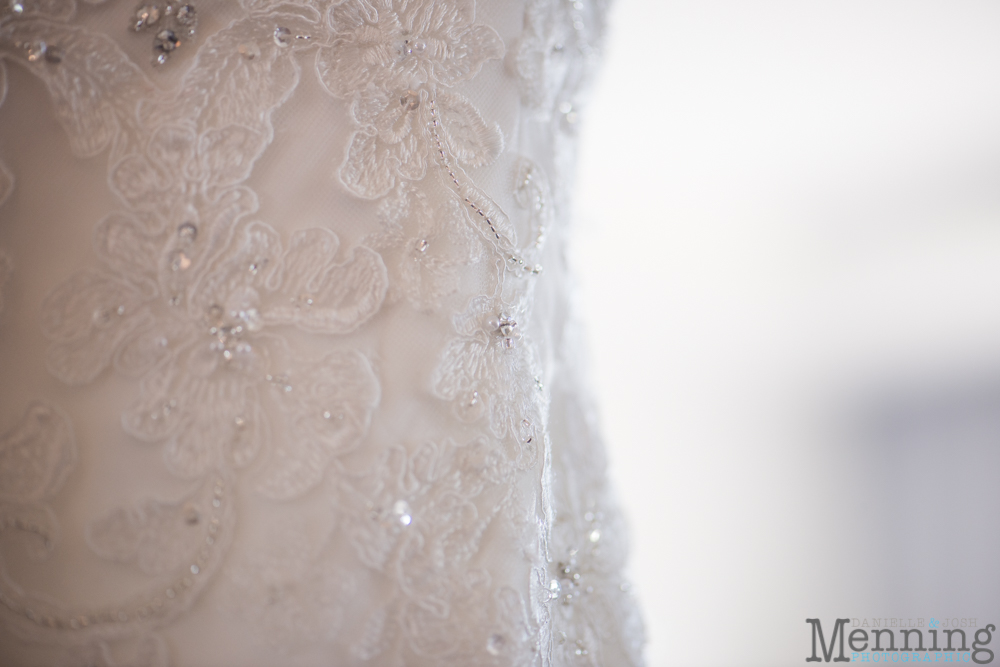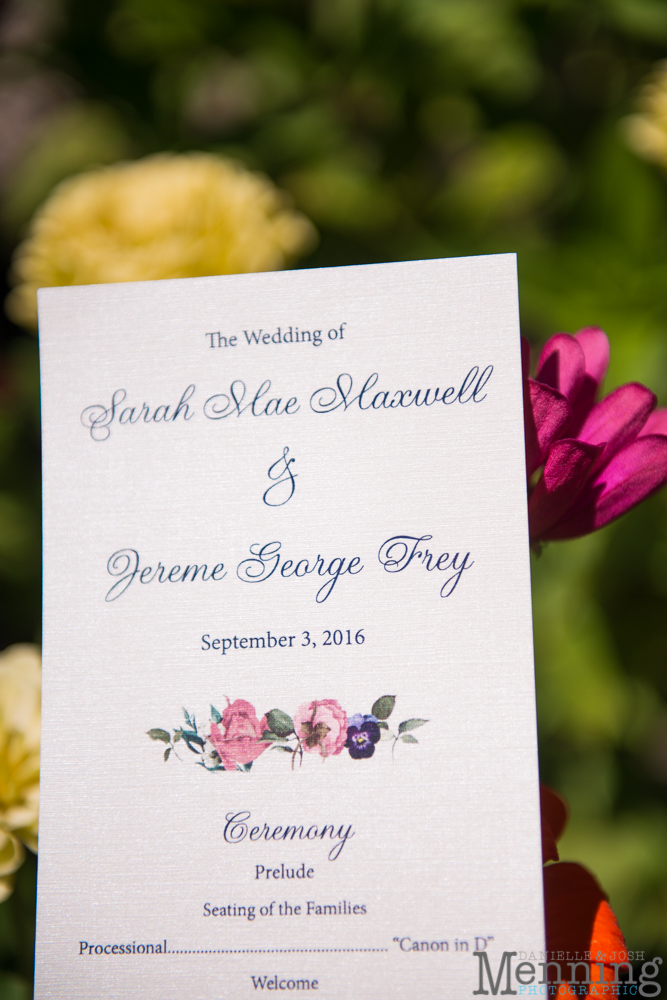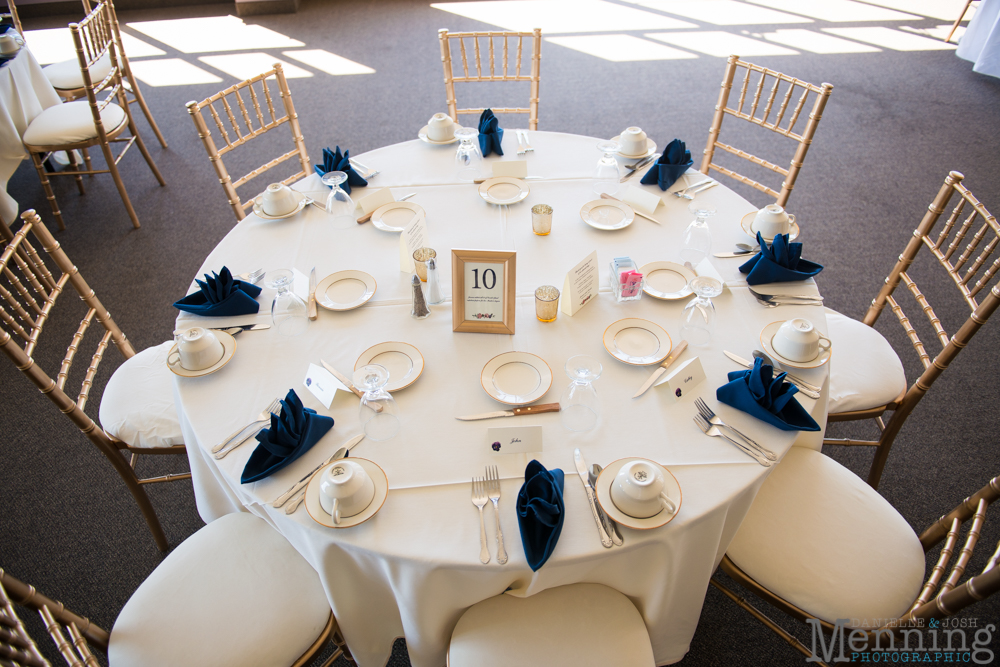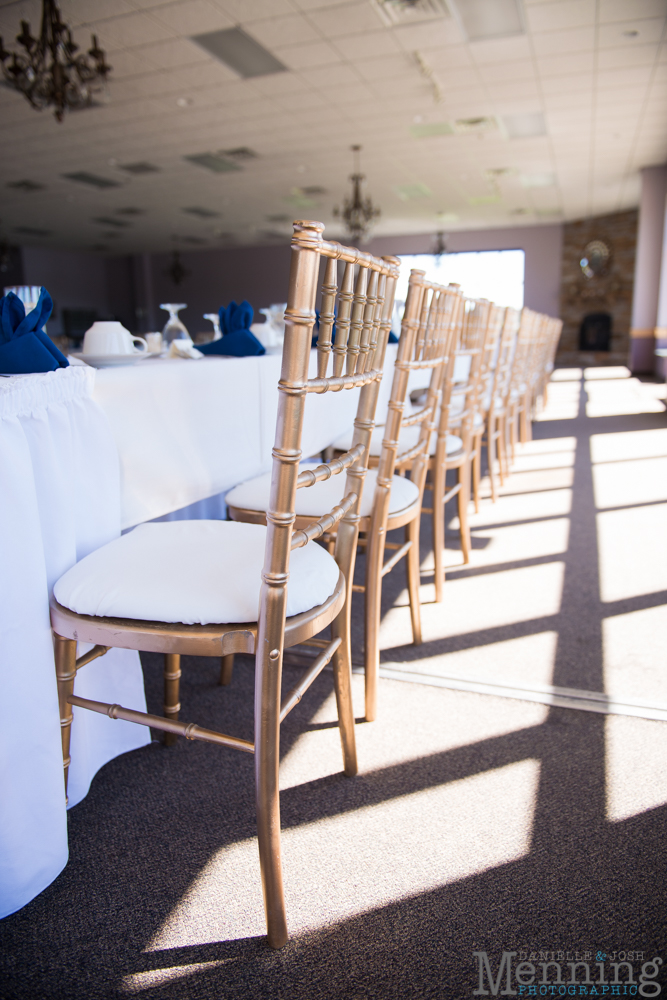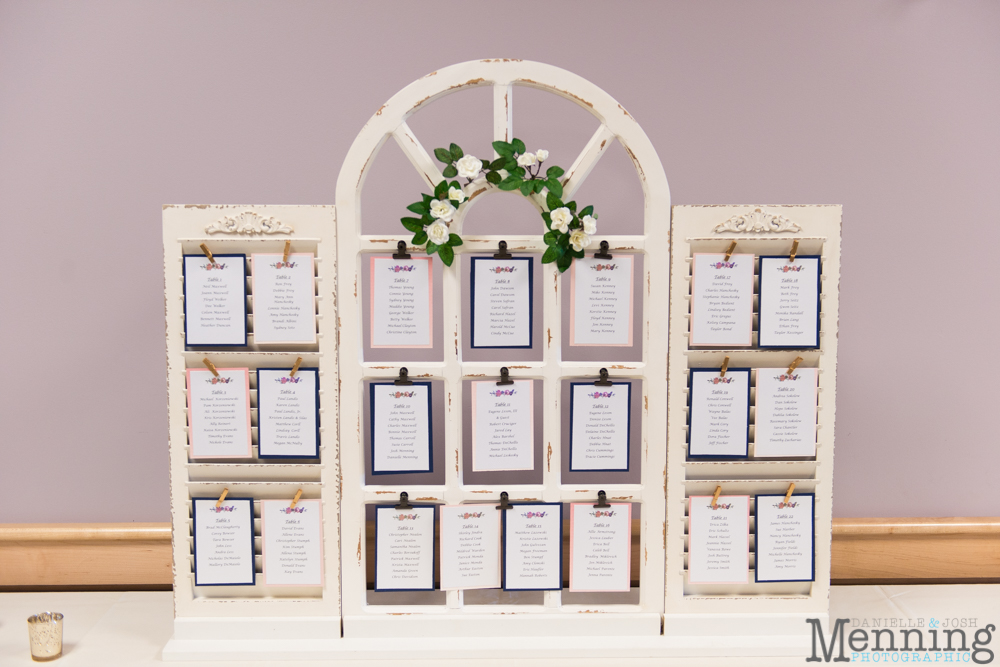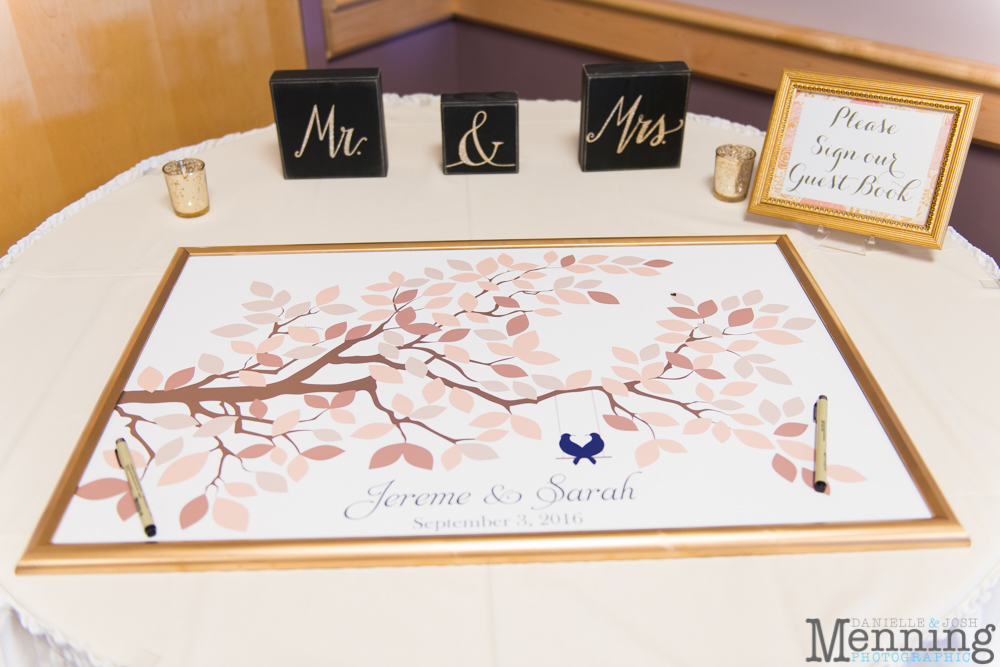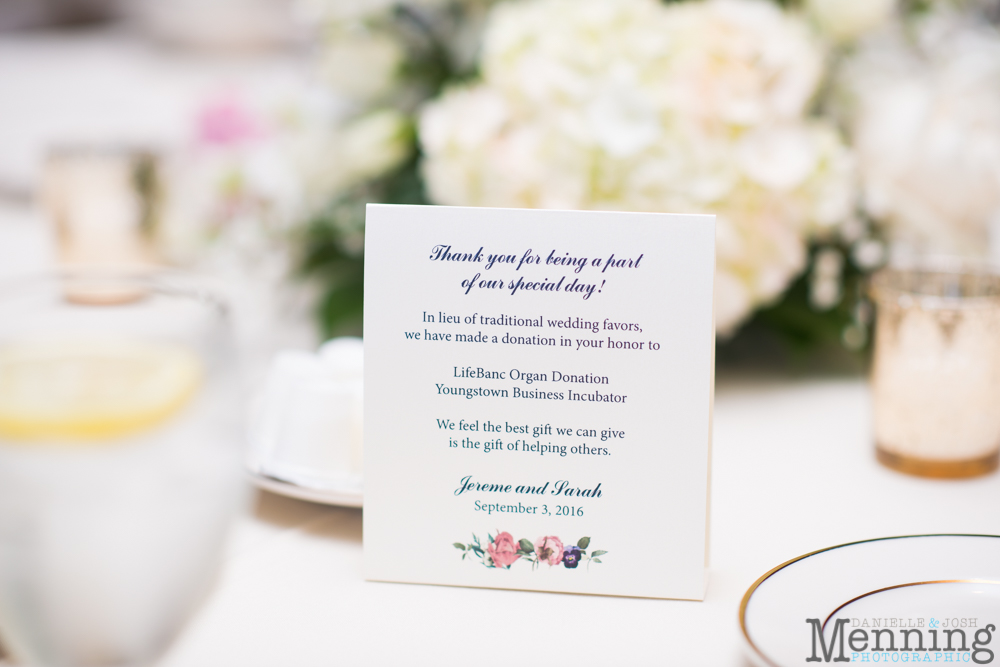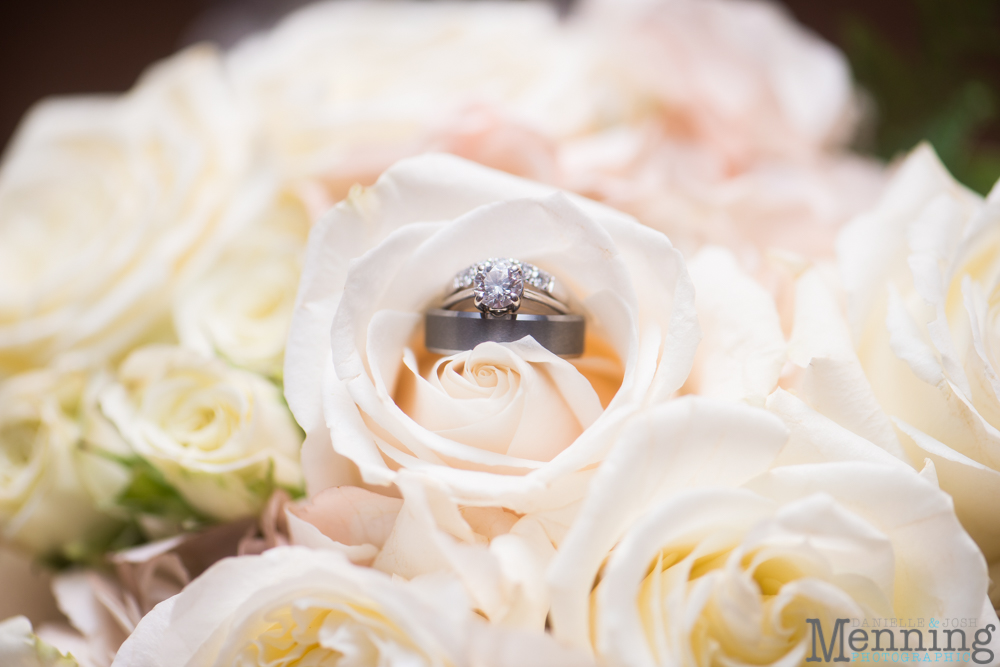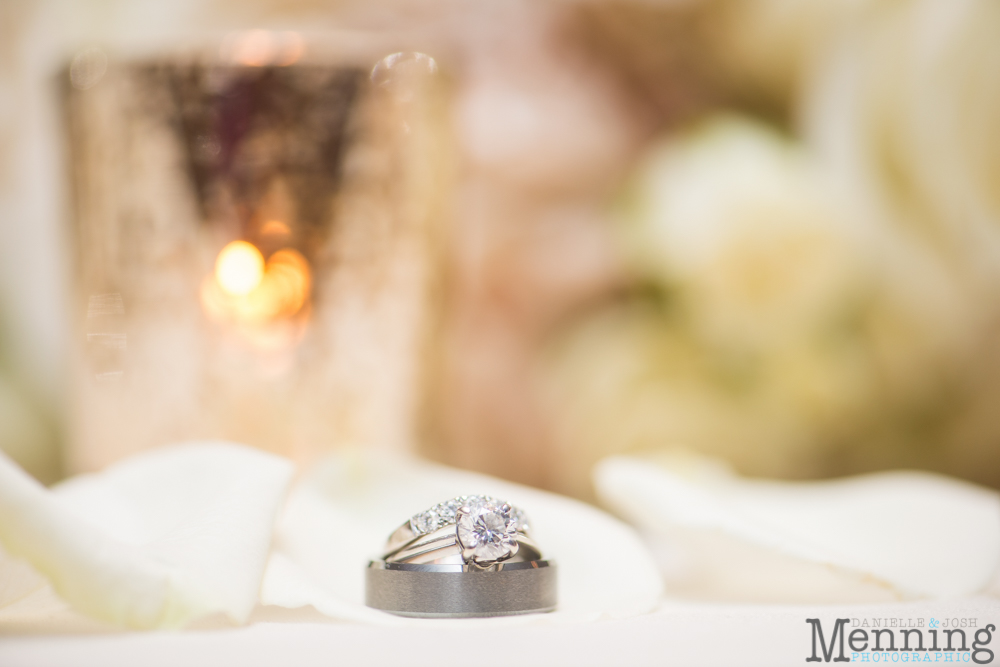 This groom let his personality shine through with his wedding day details! We always like to photograph the groom's details, too! Don't forget about the groom.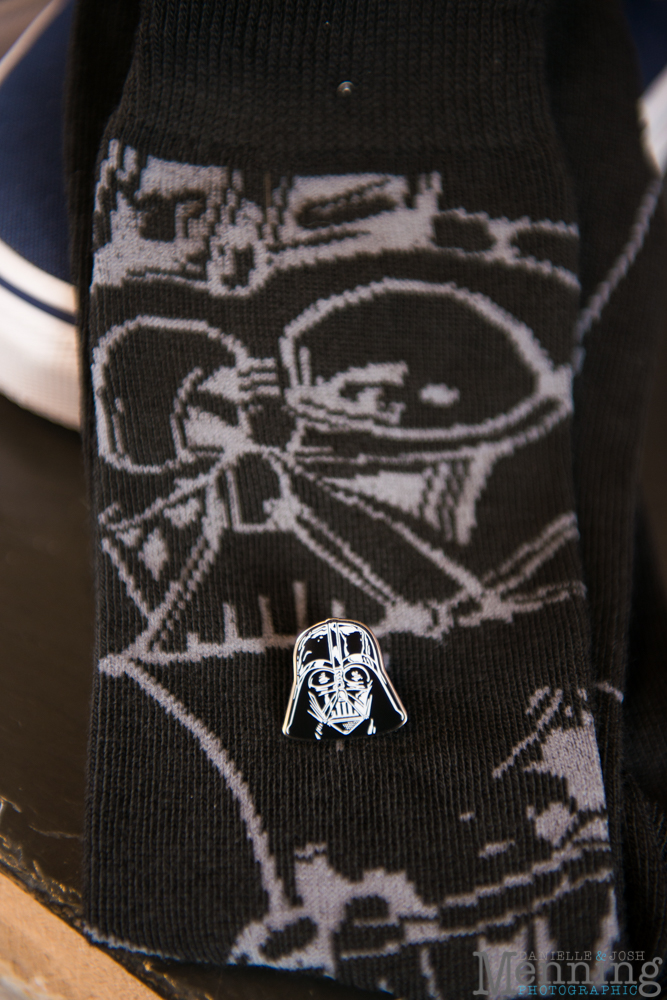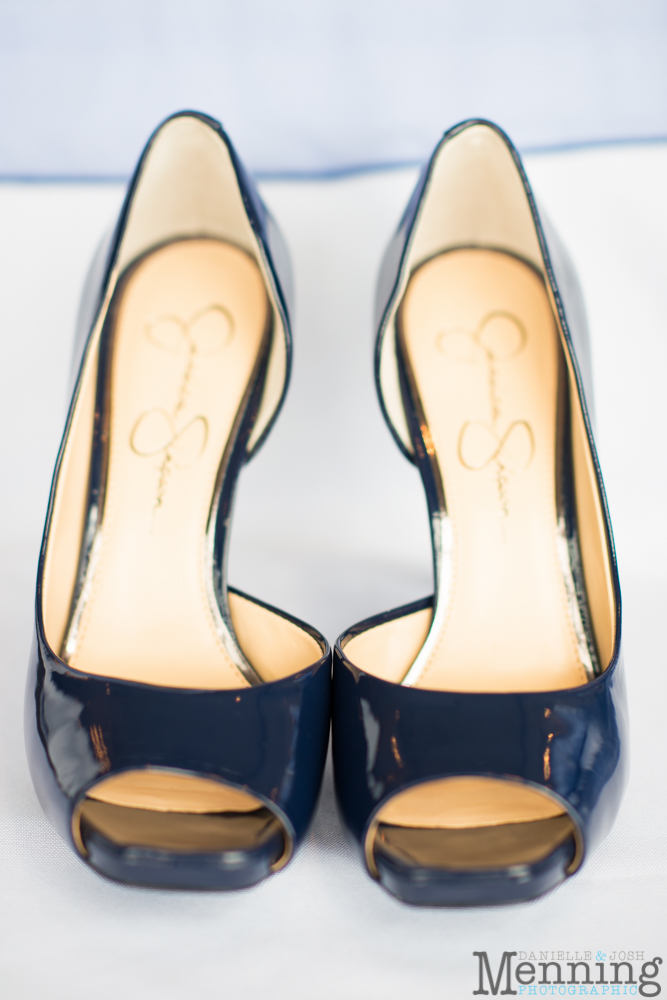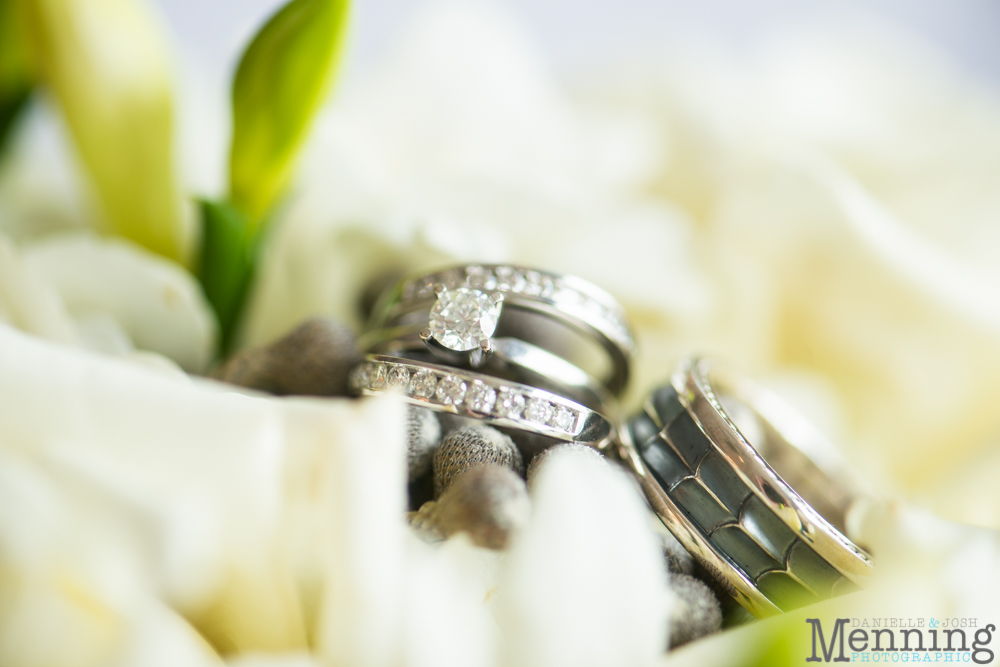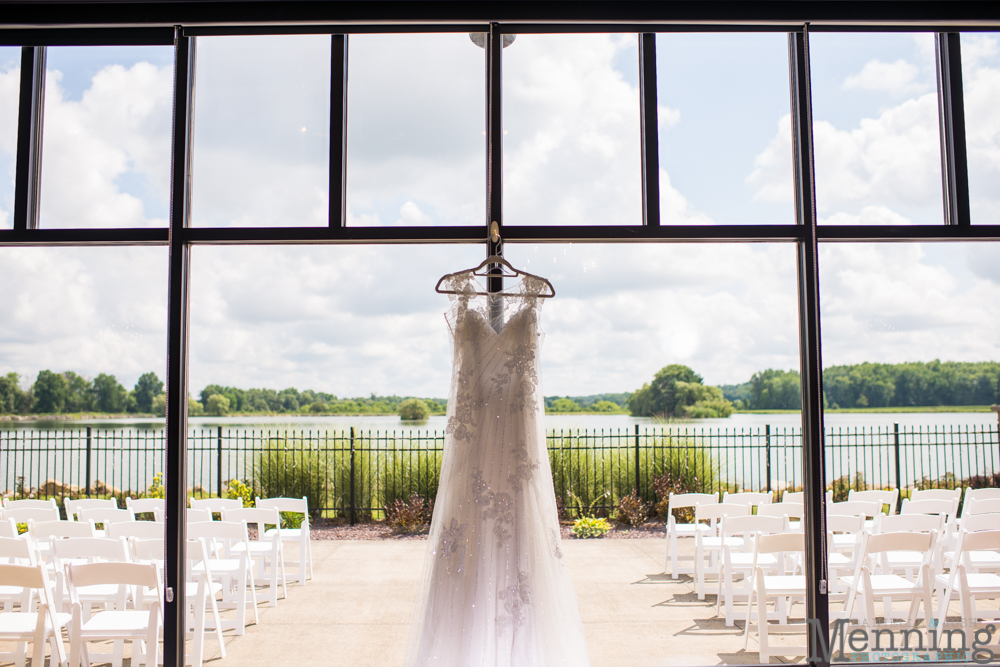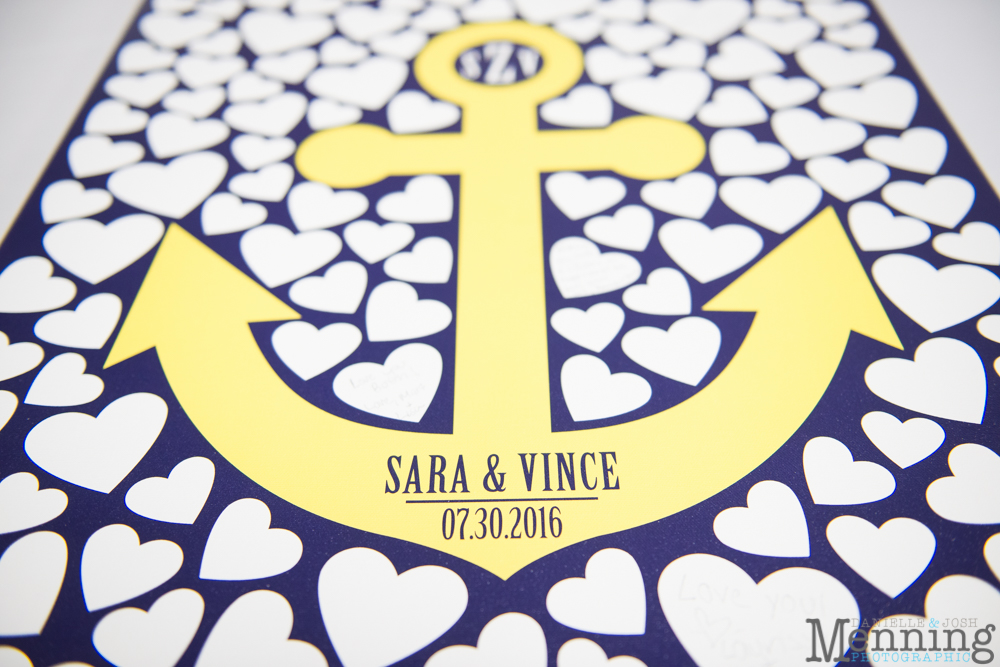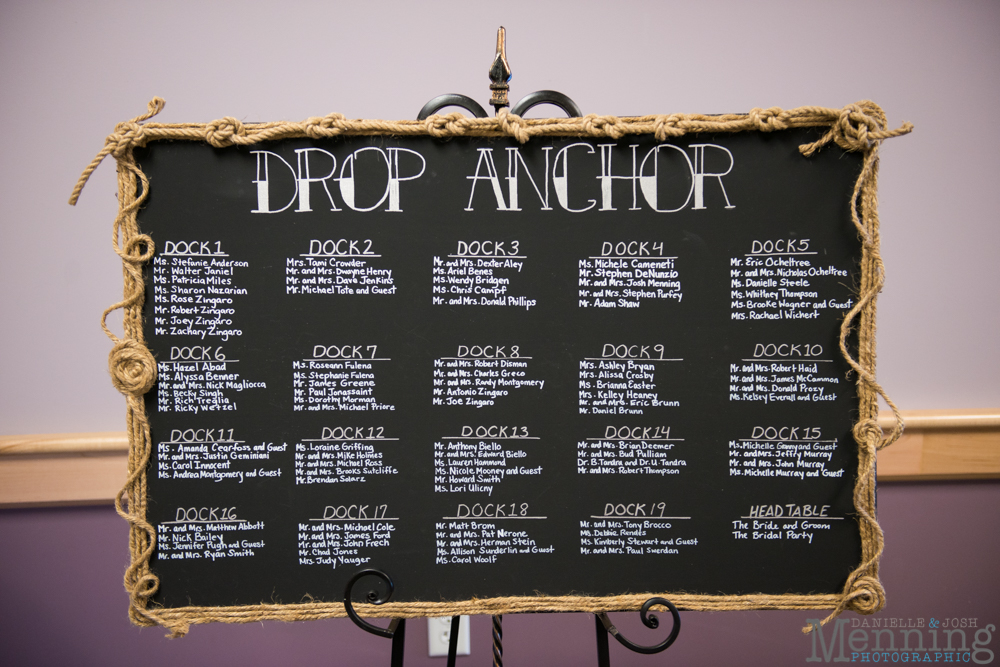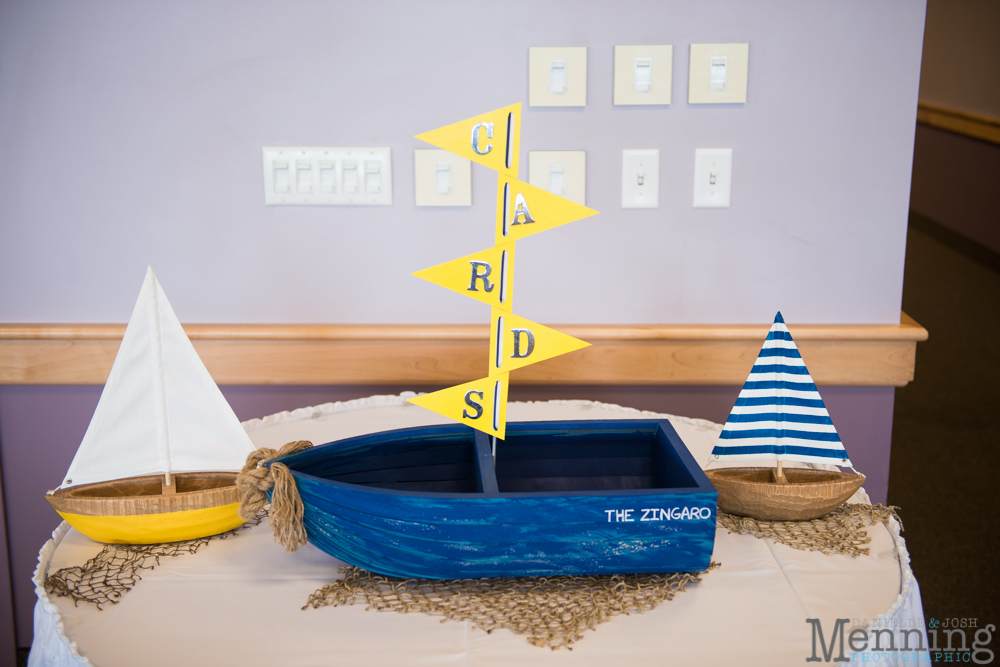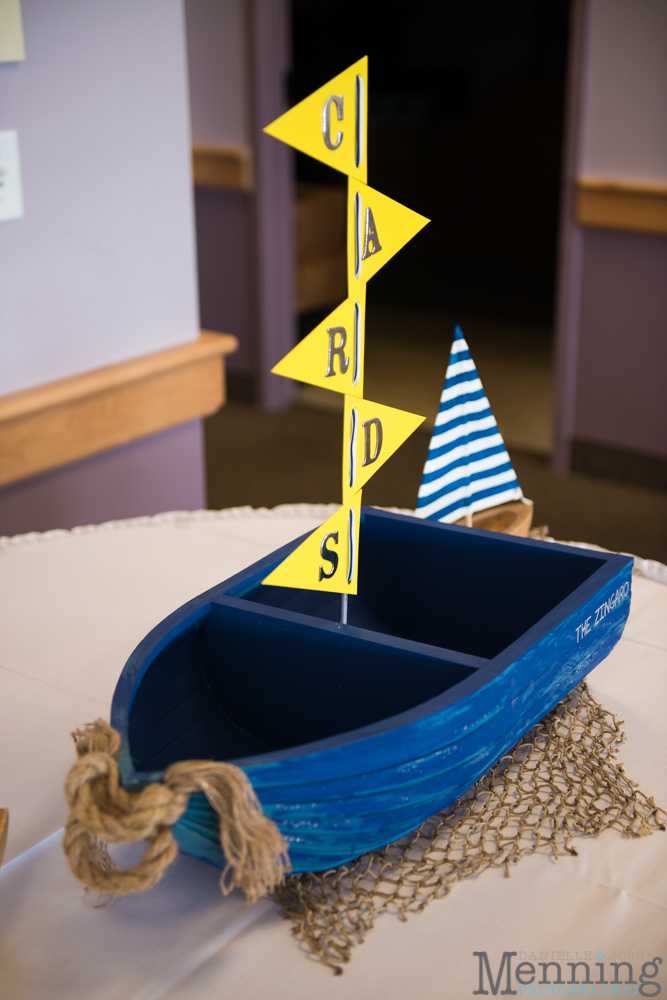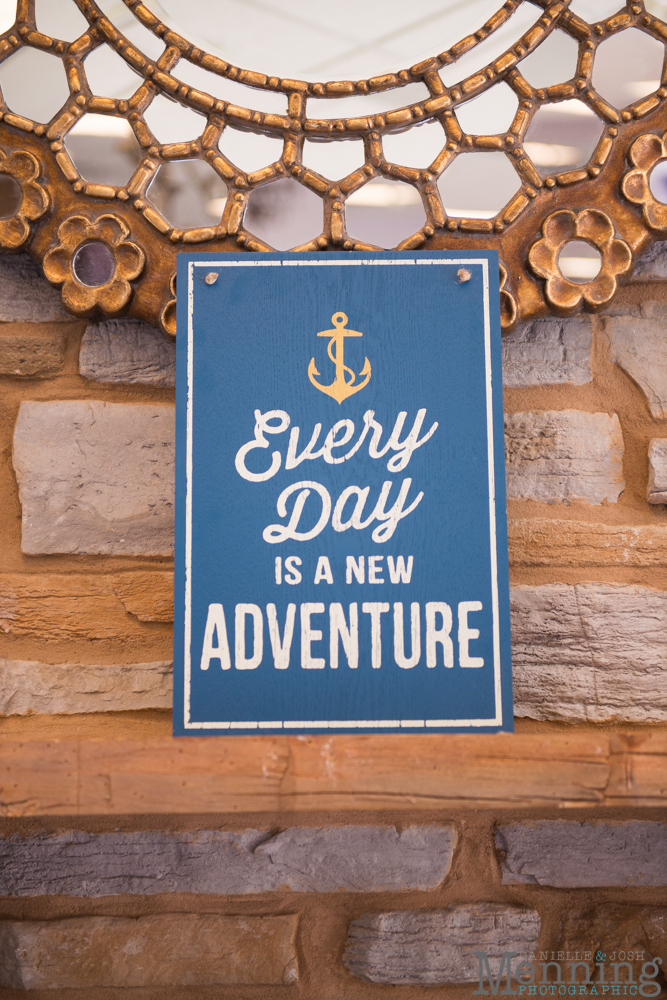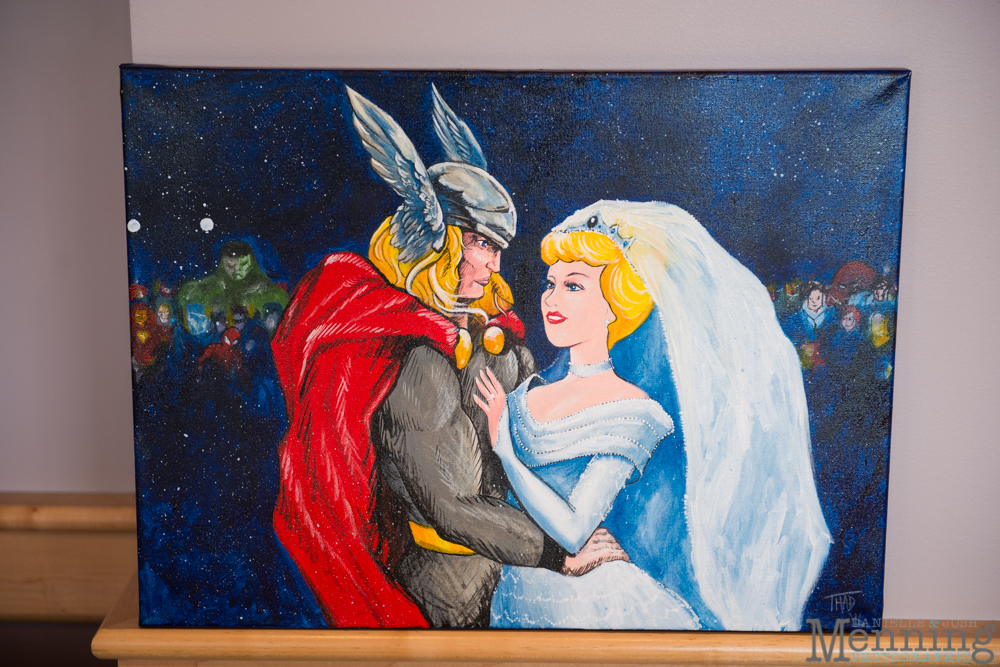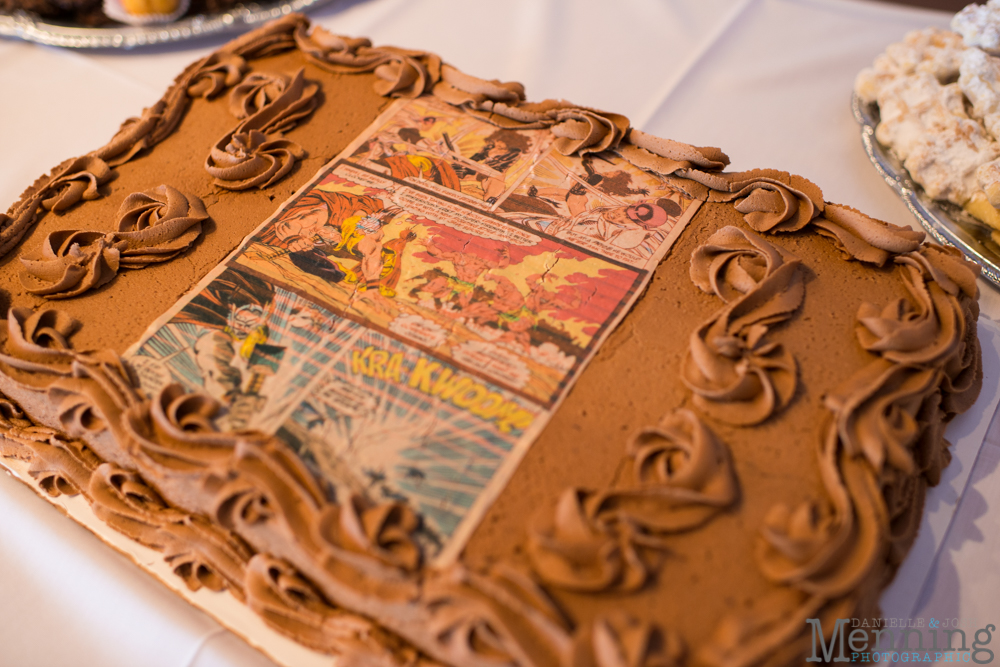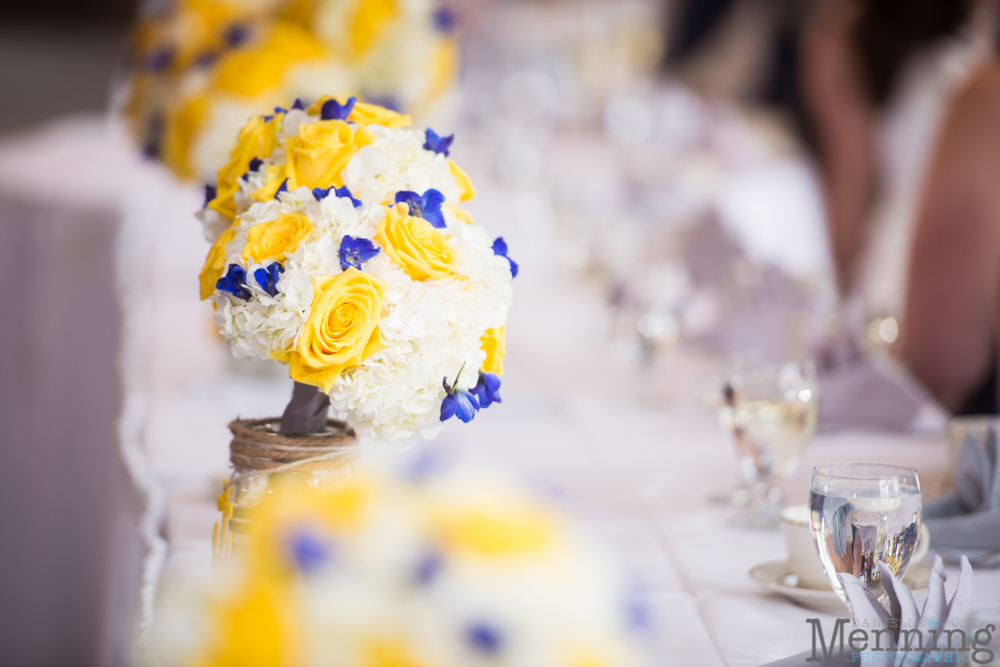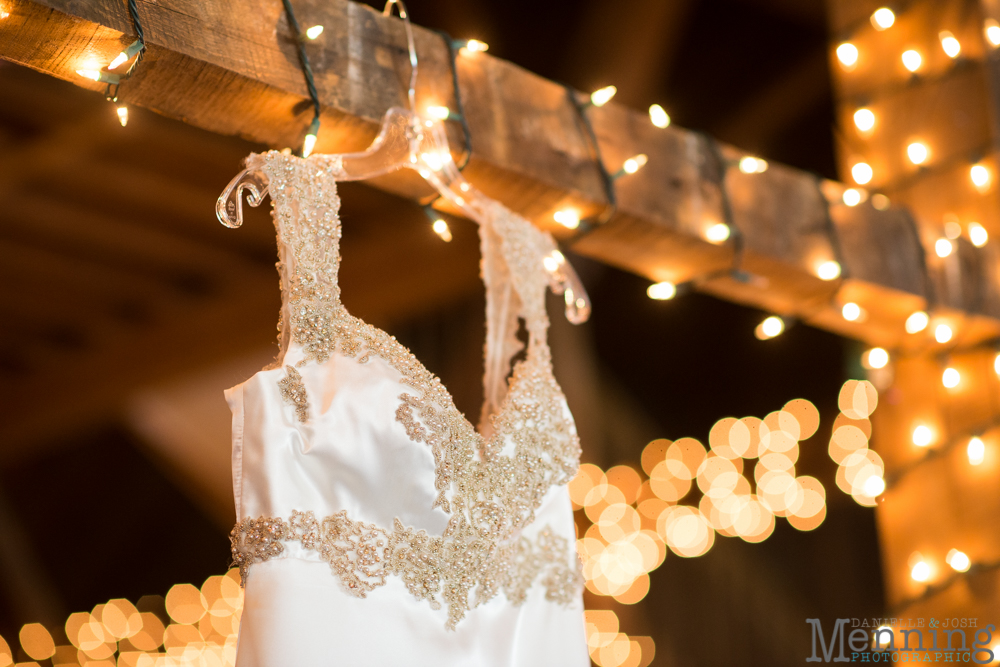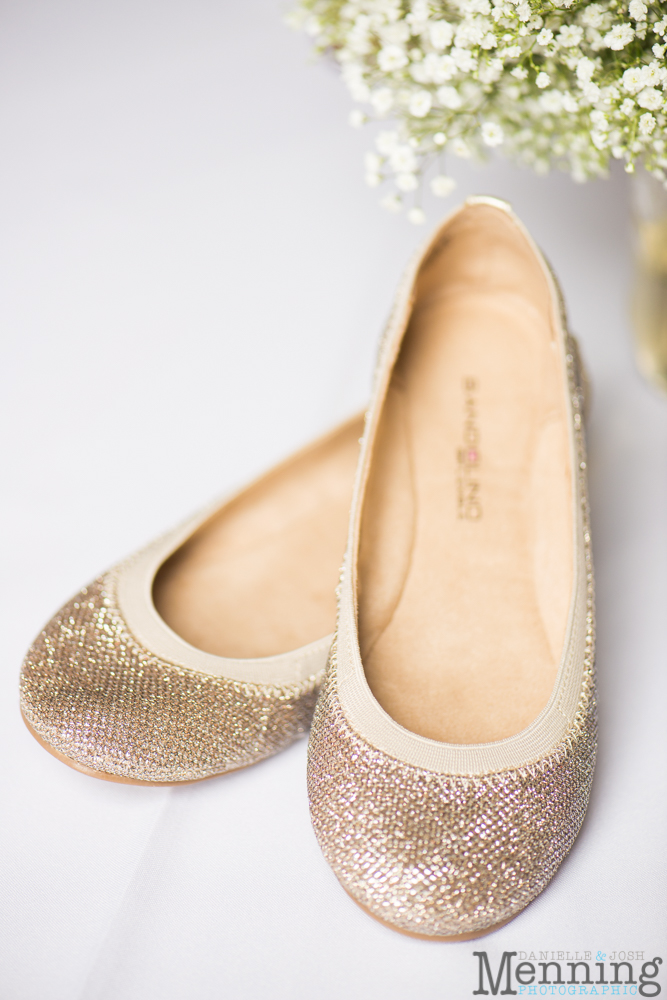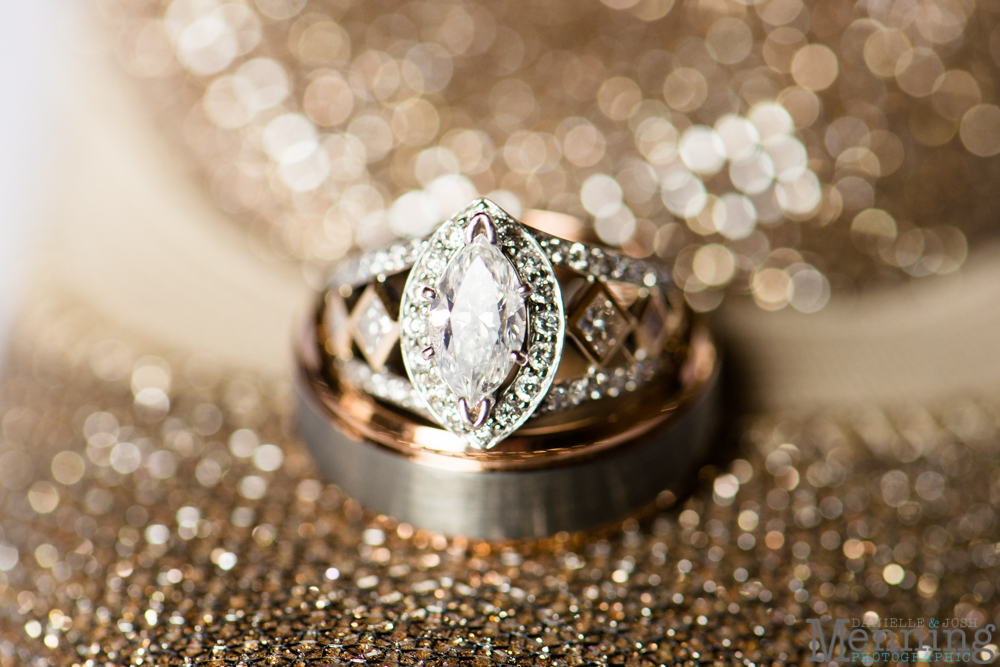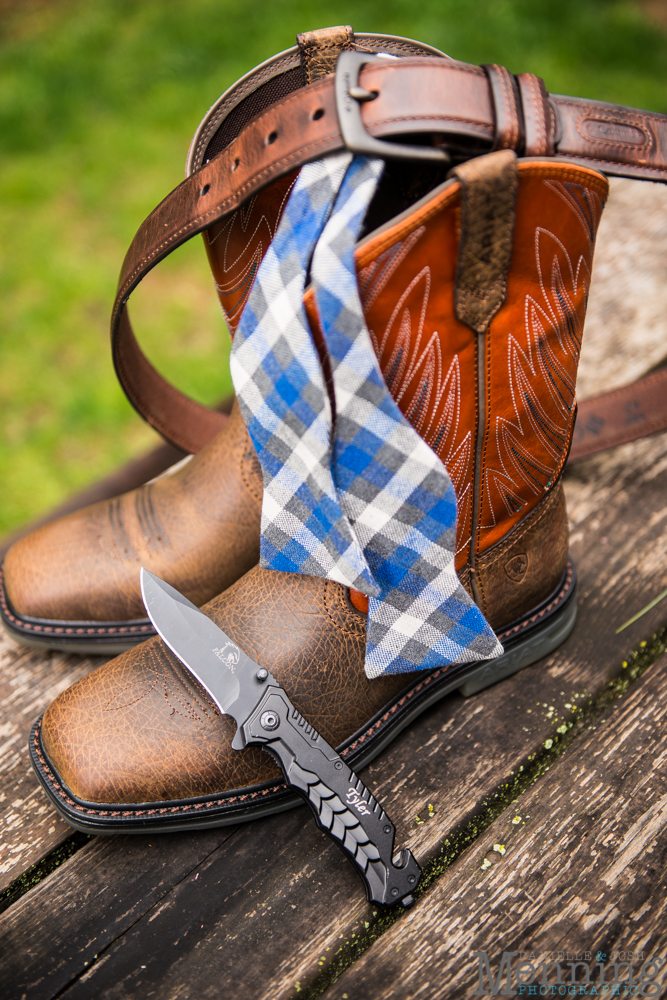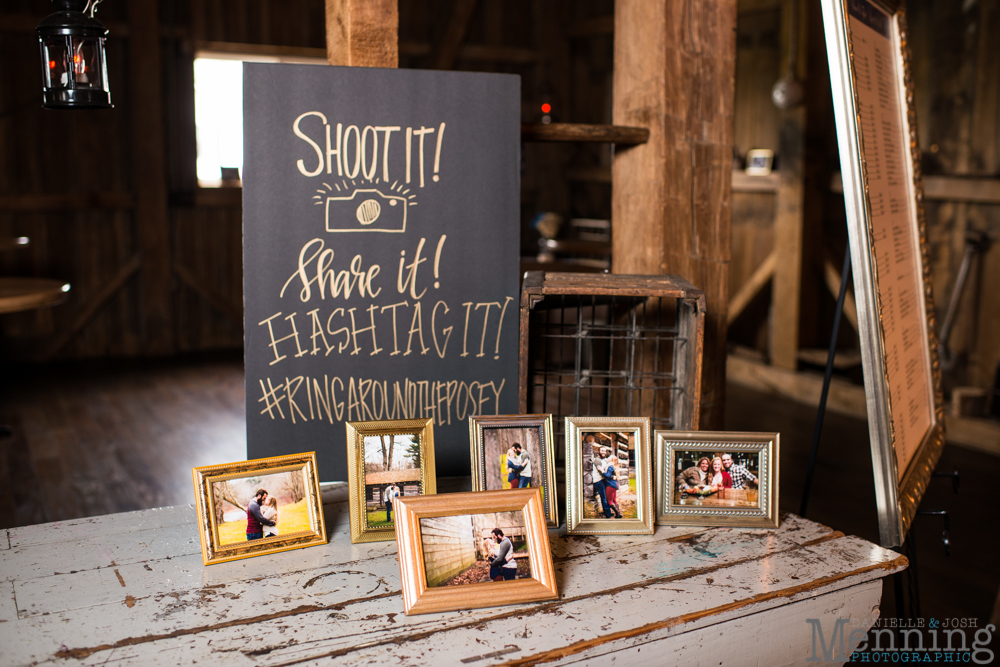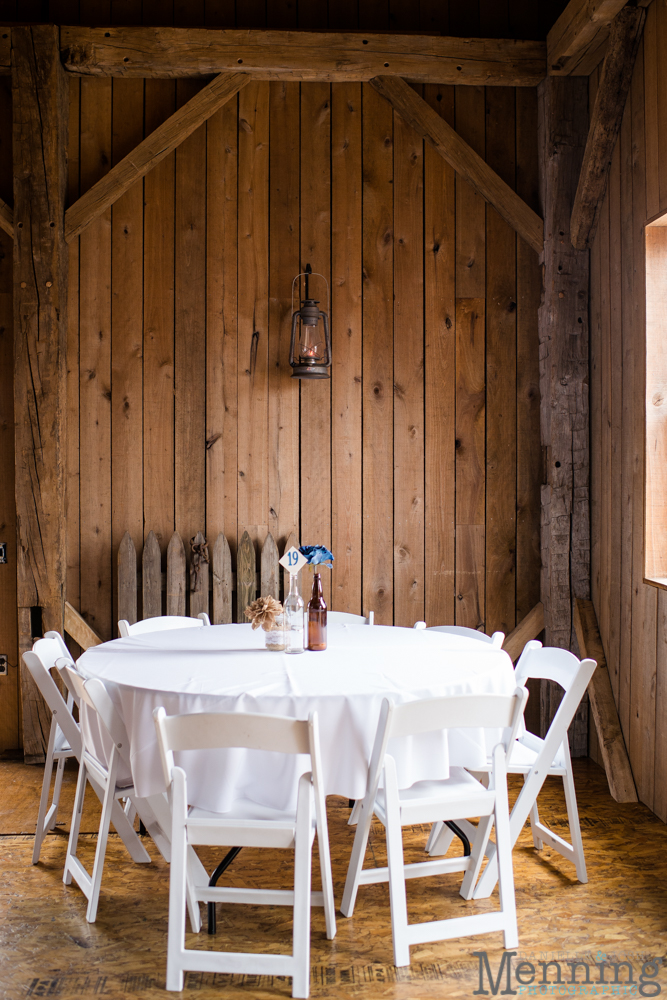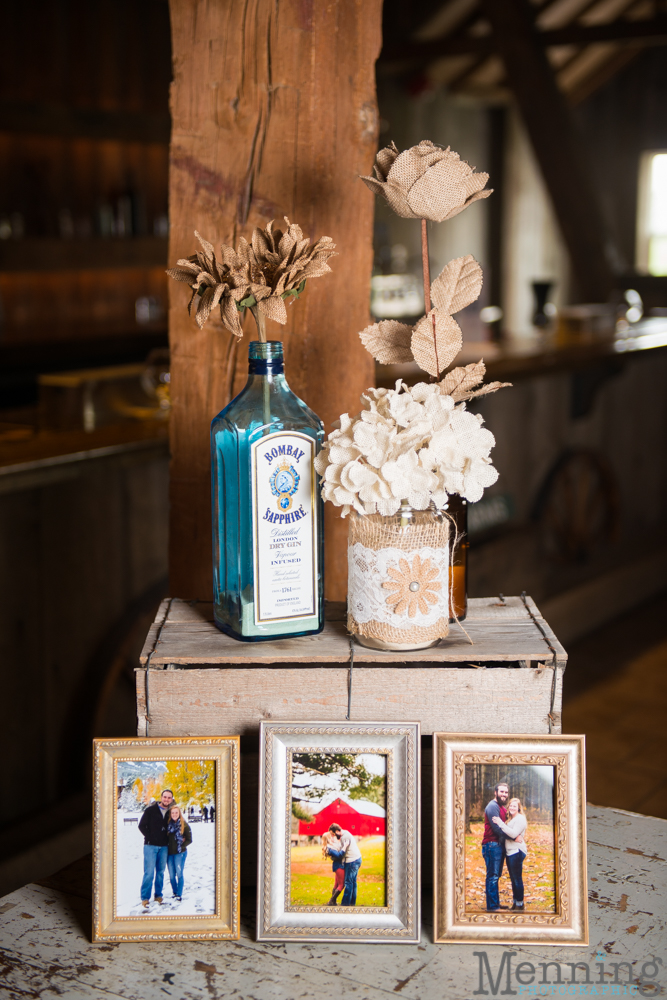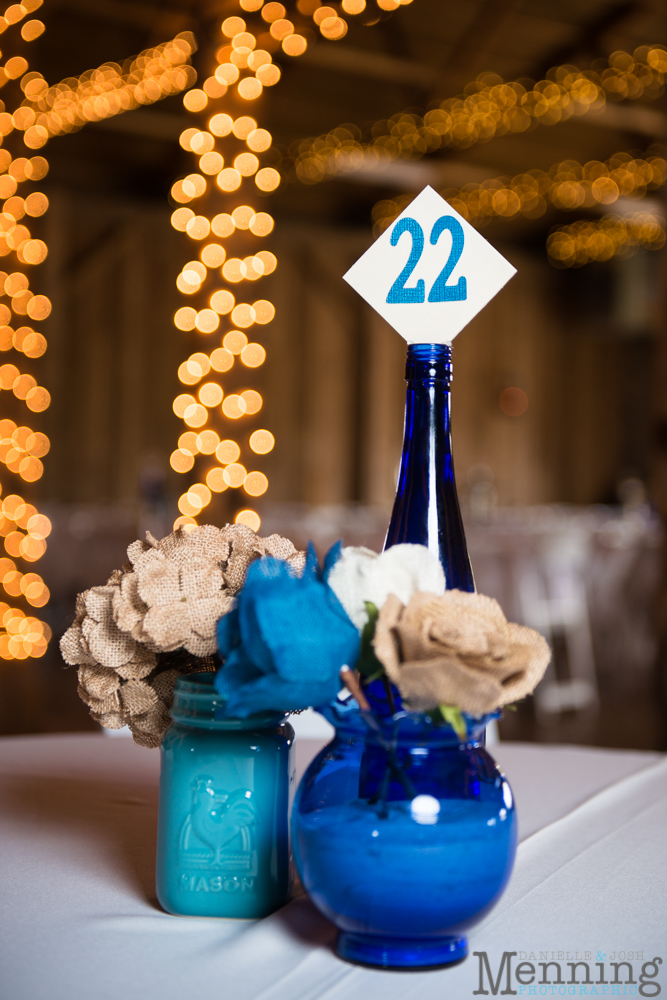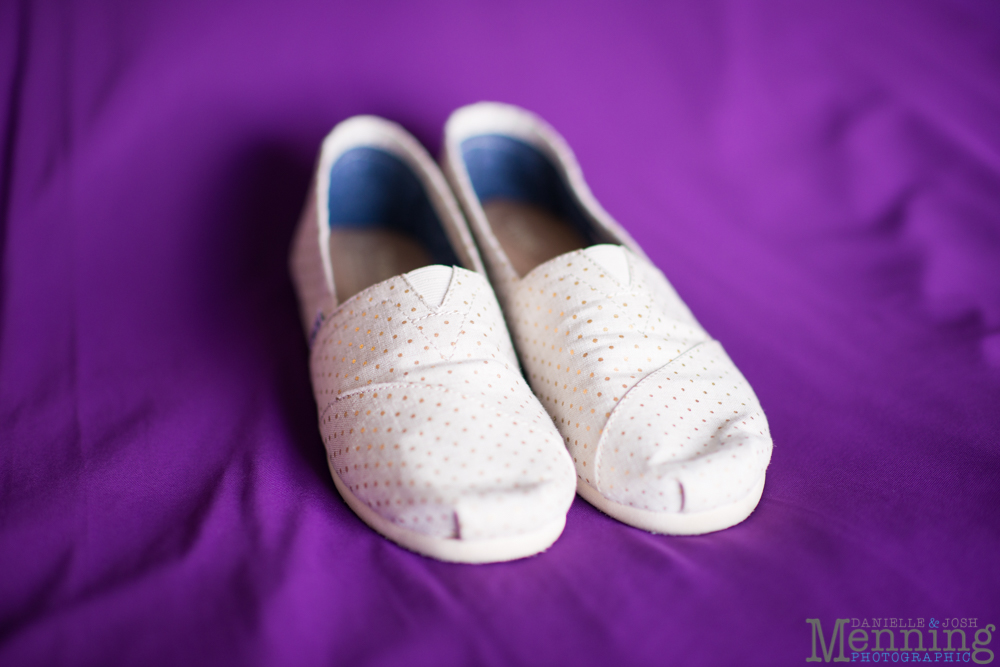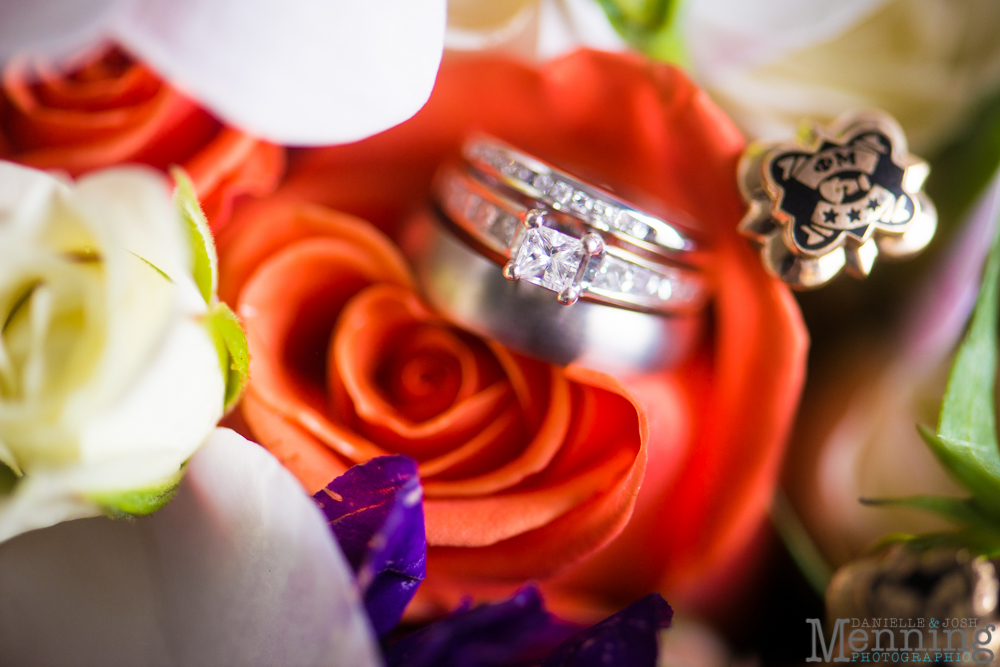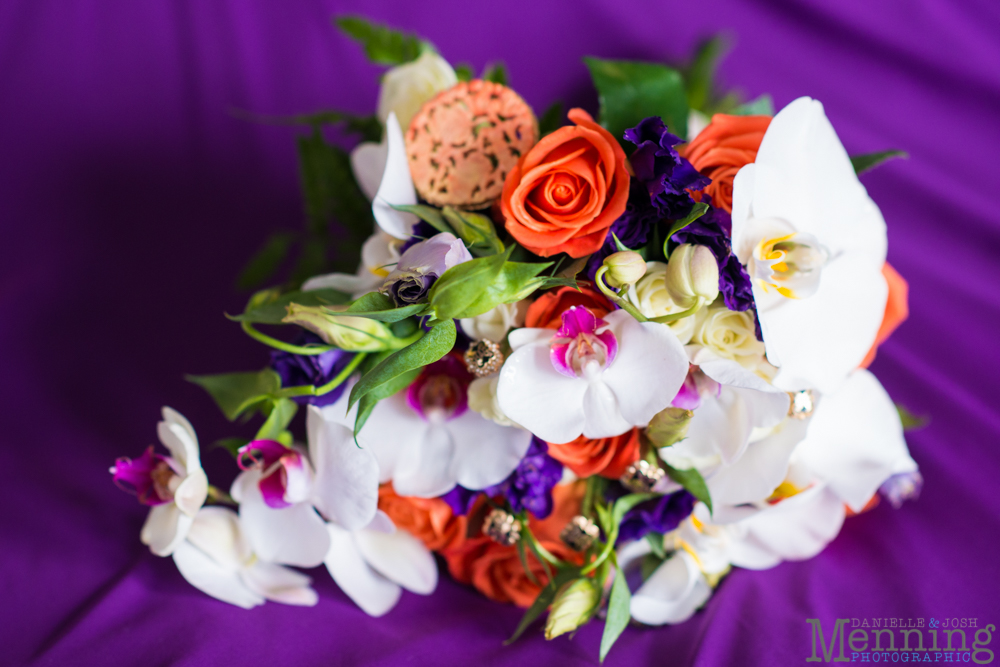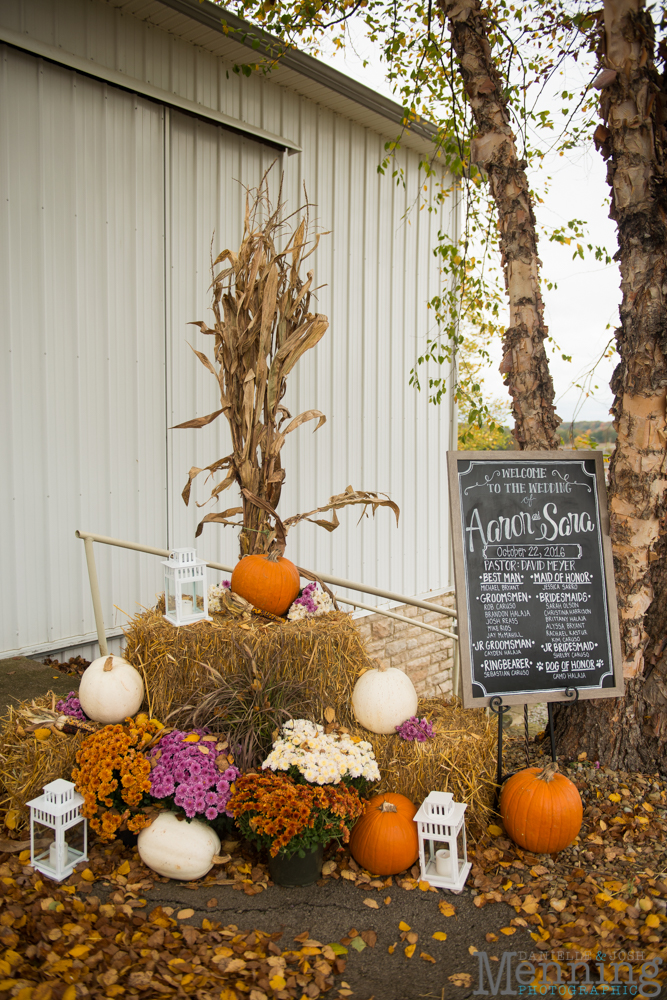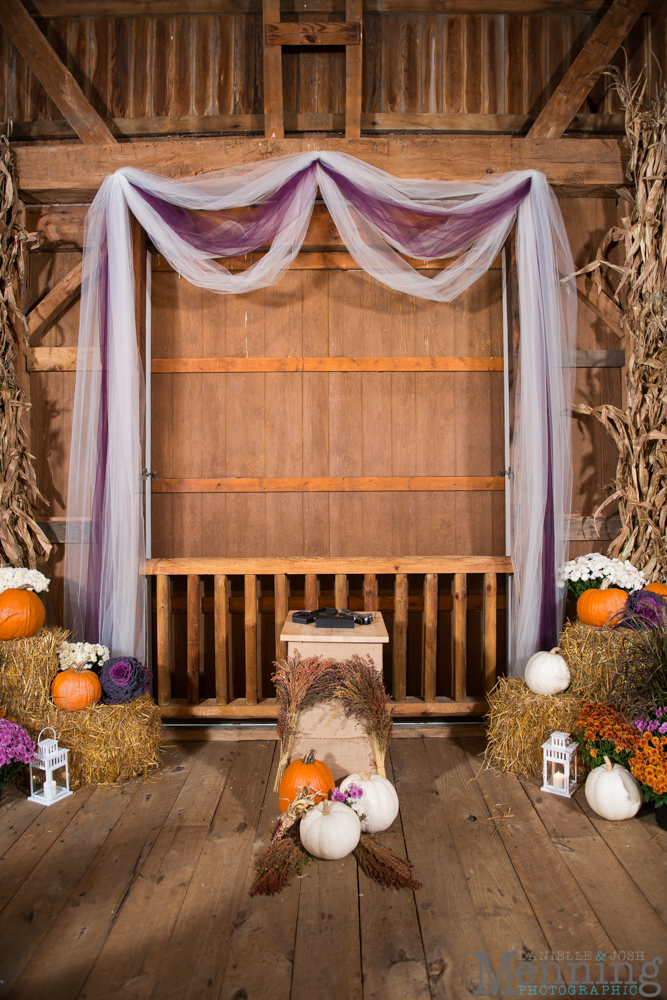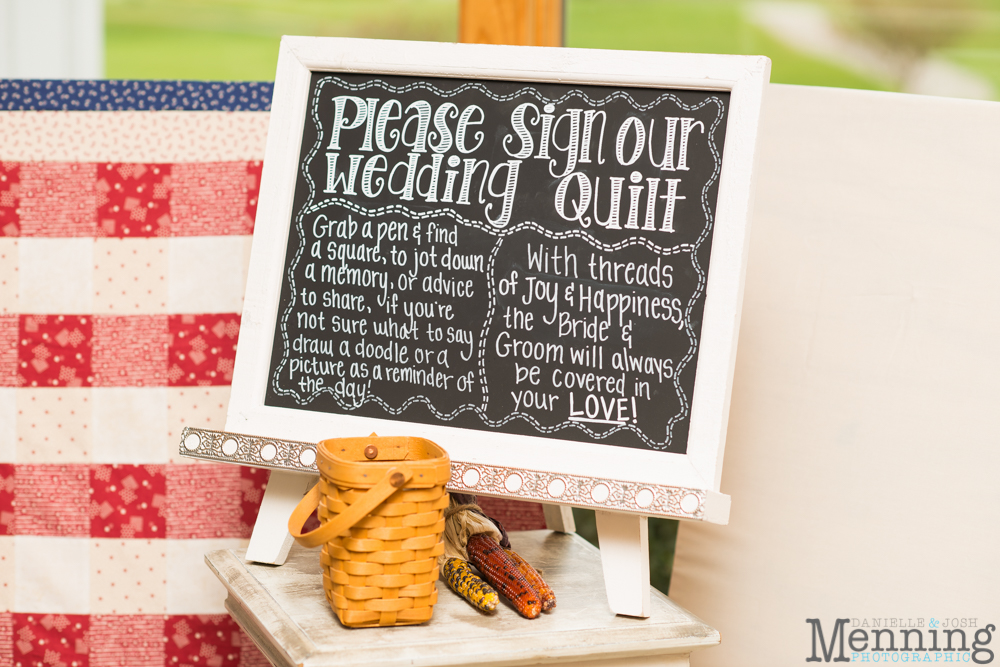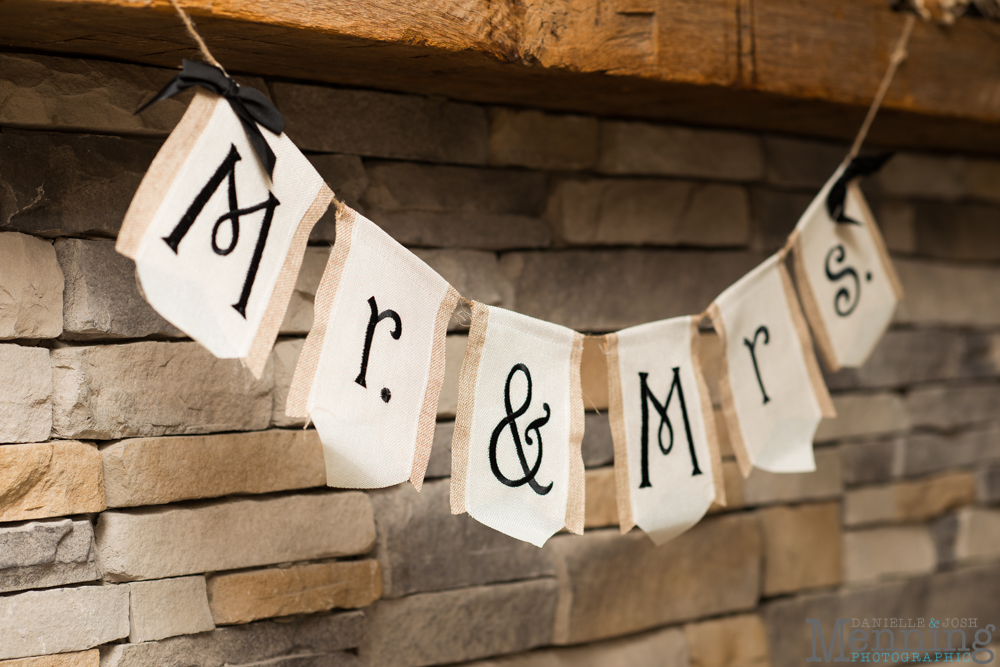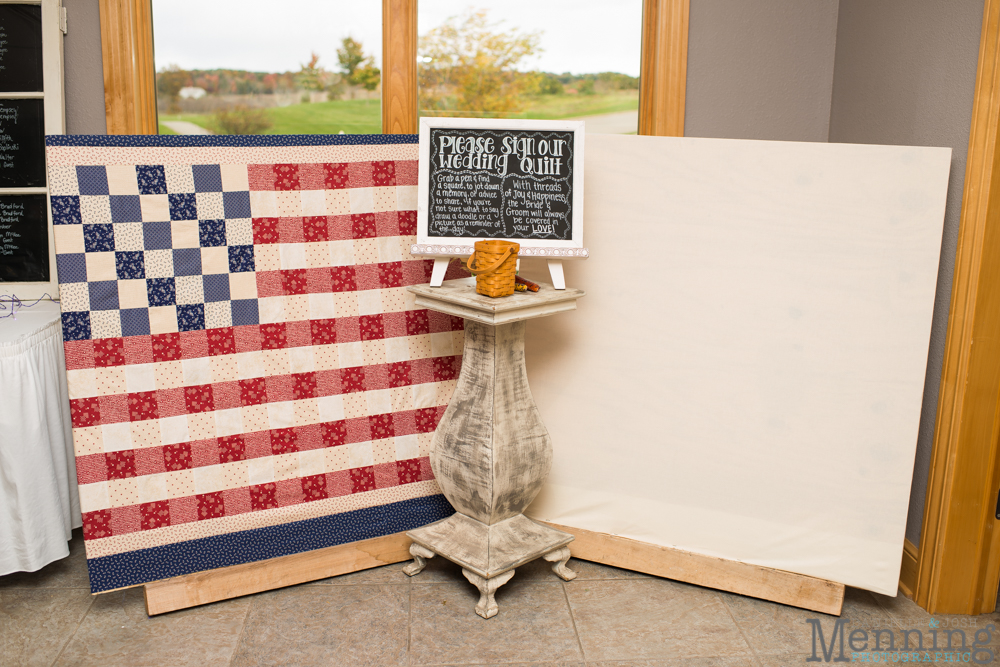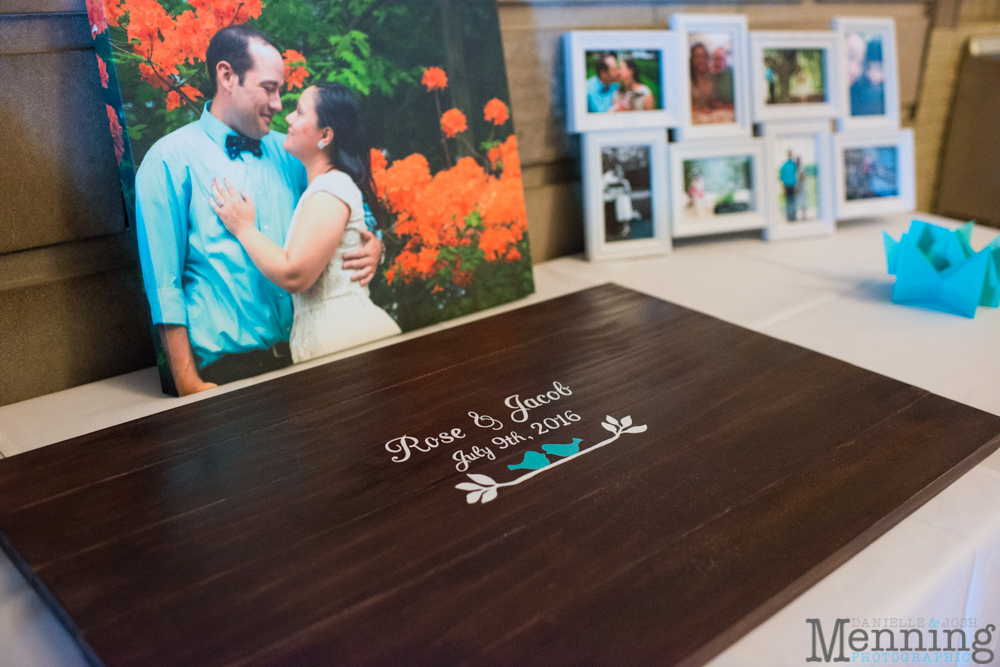 Stambaugh Auditorium is a great venue to get grand detail shots. The bridesmaids helped me out with this one.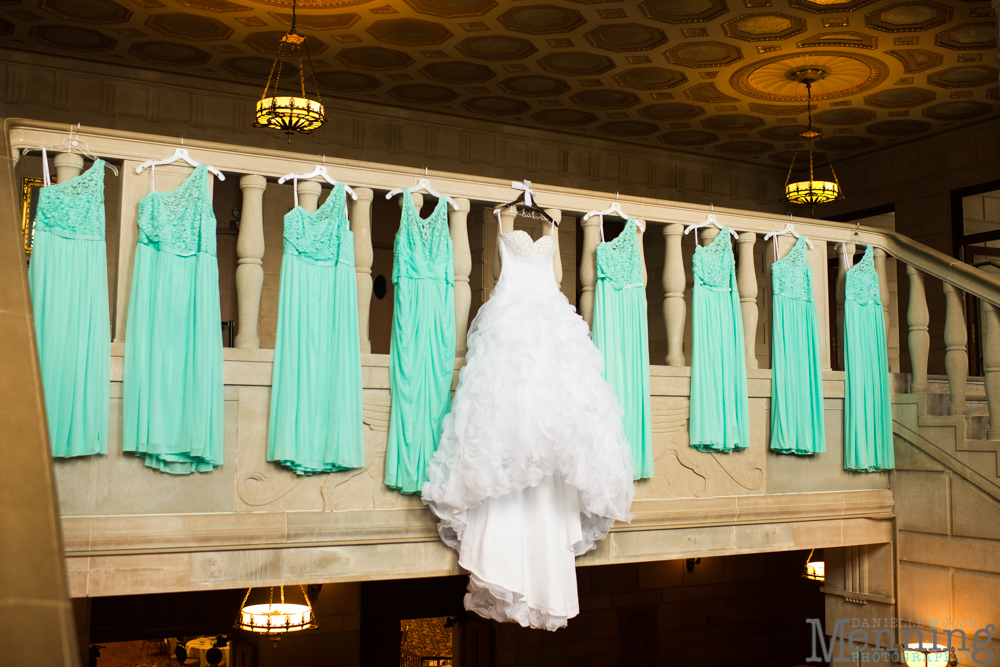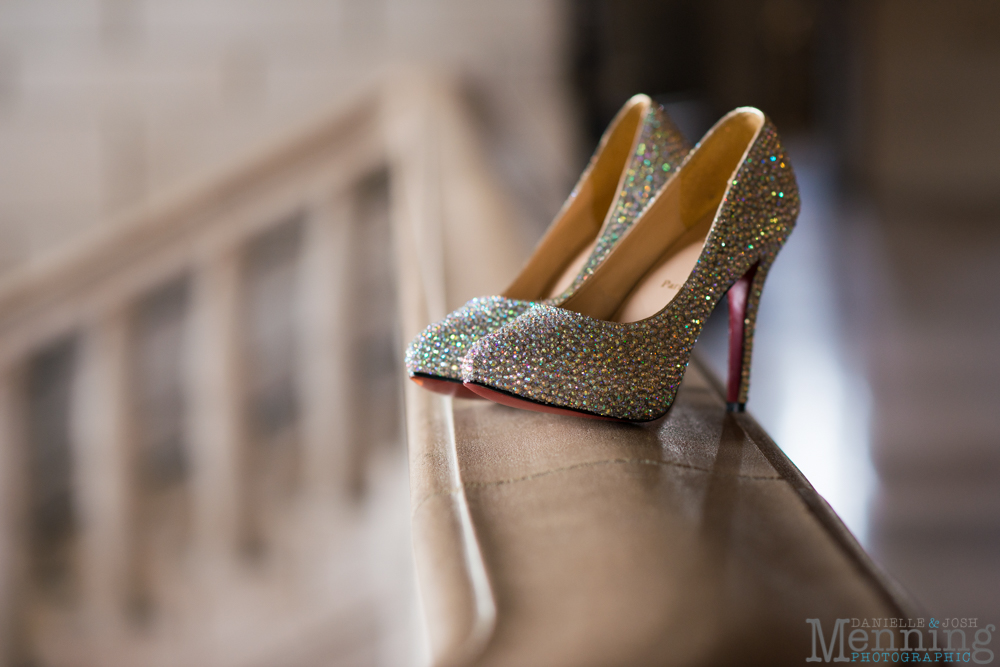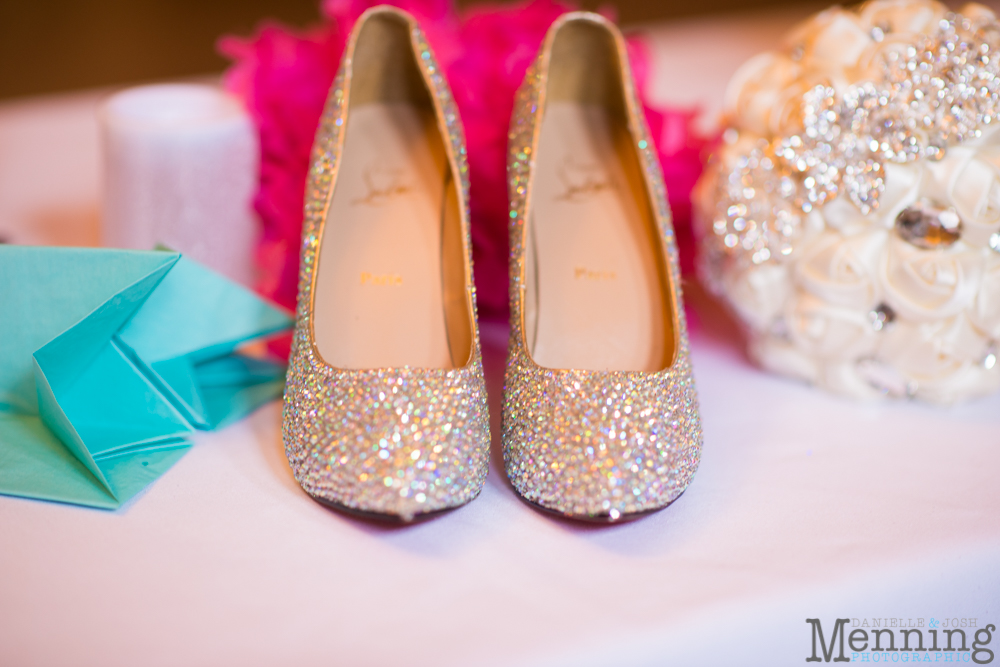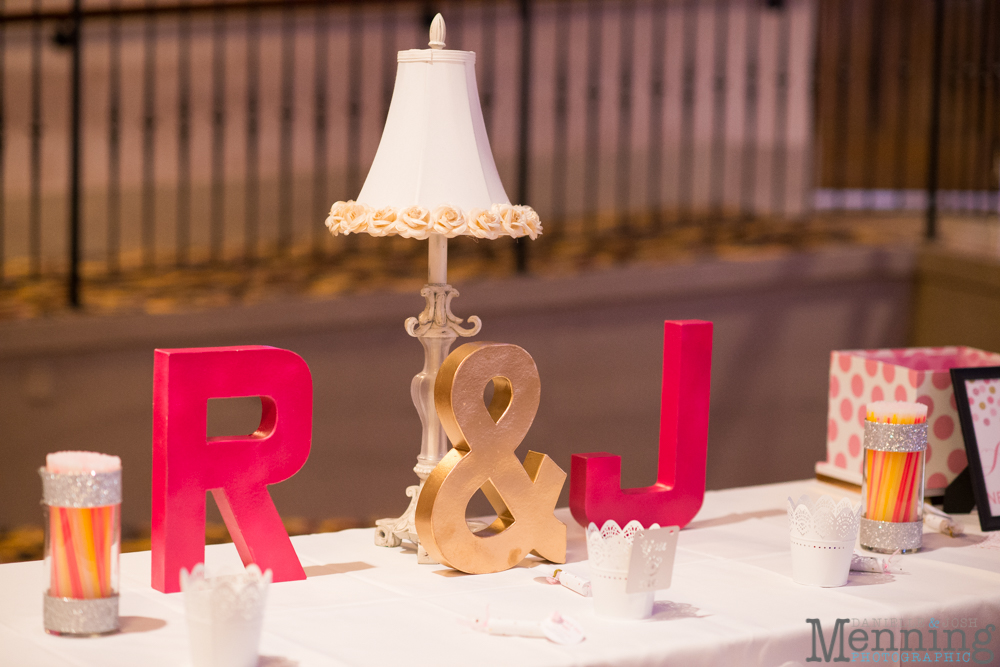 This was a beautiful one-of-a-kind wedding gown.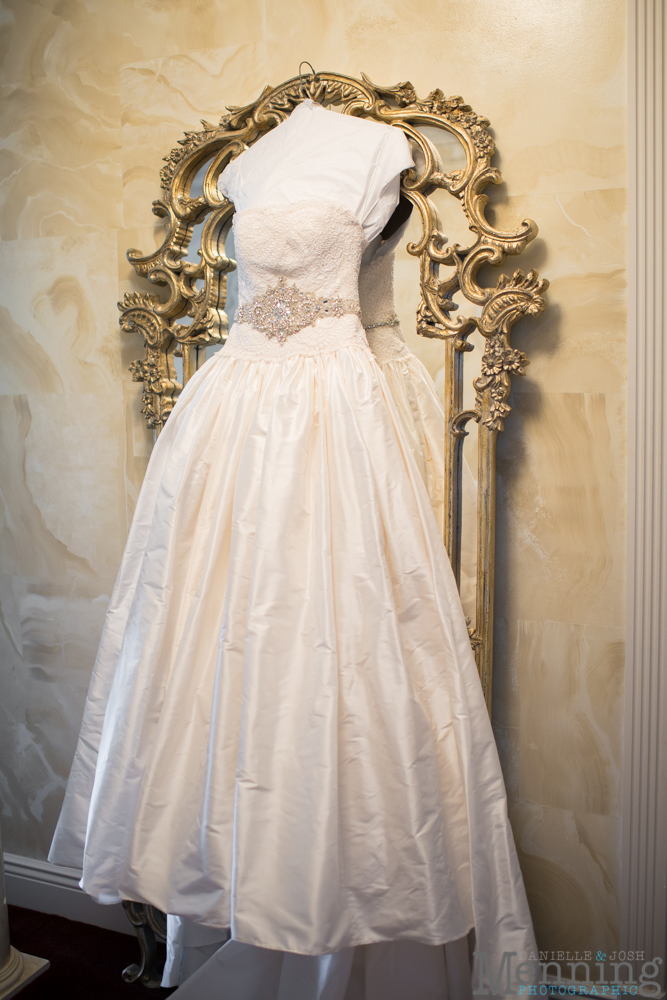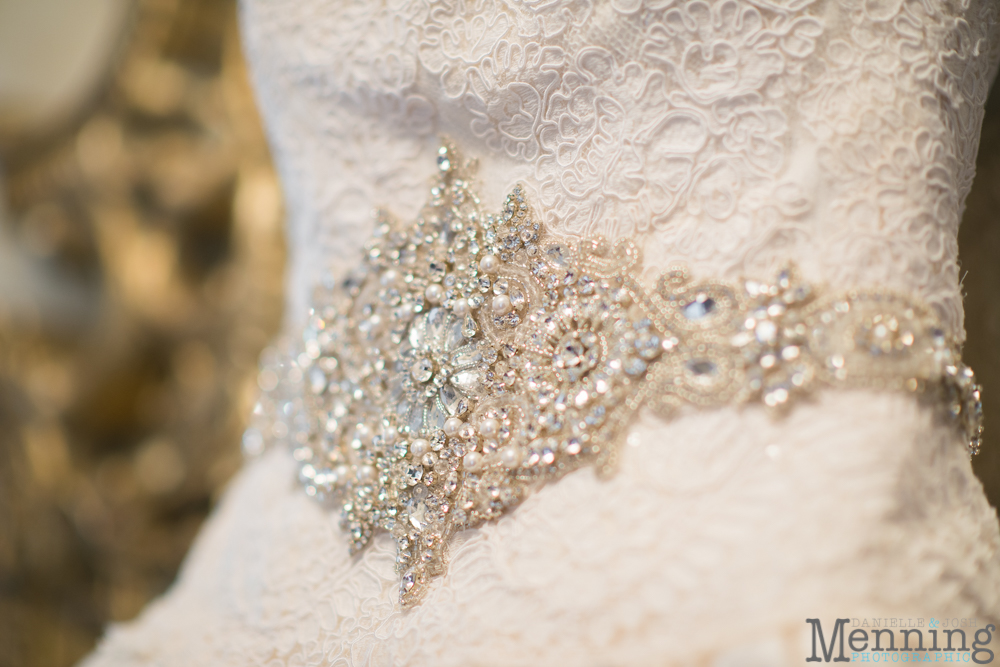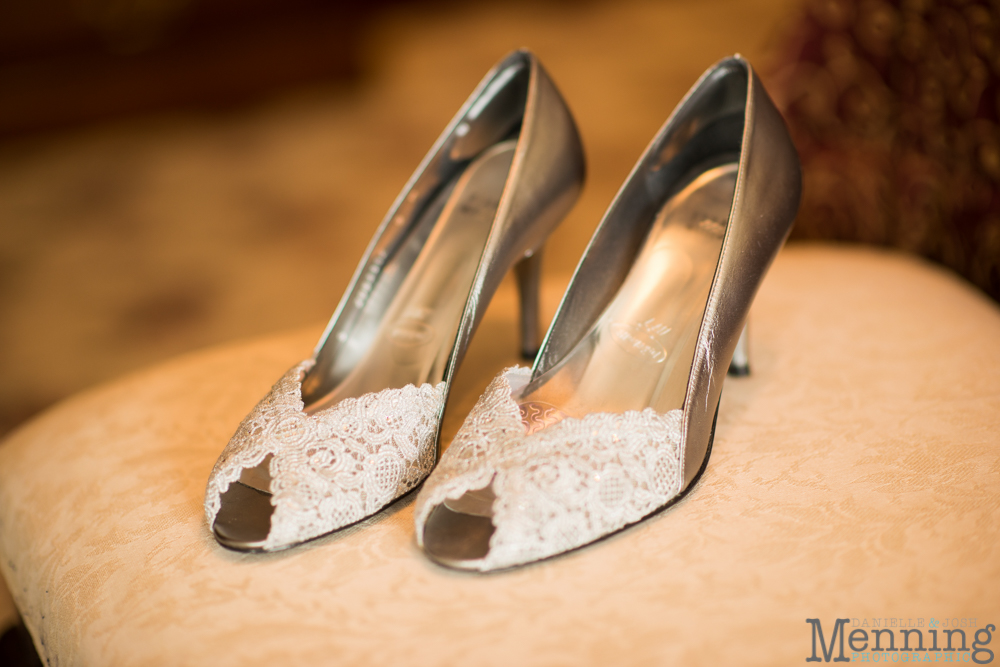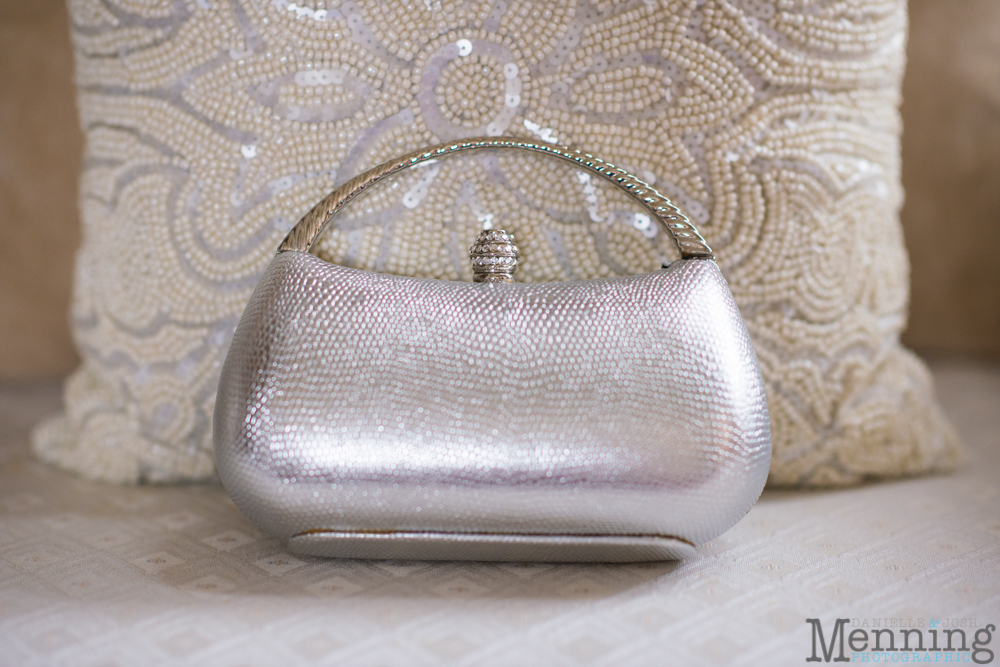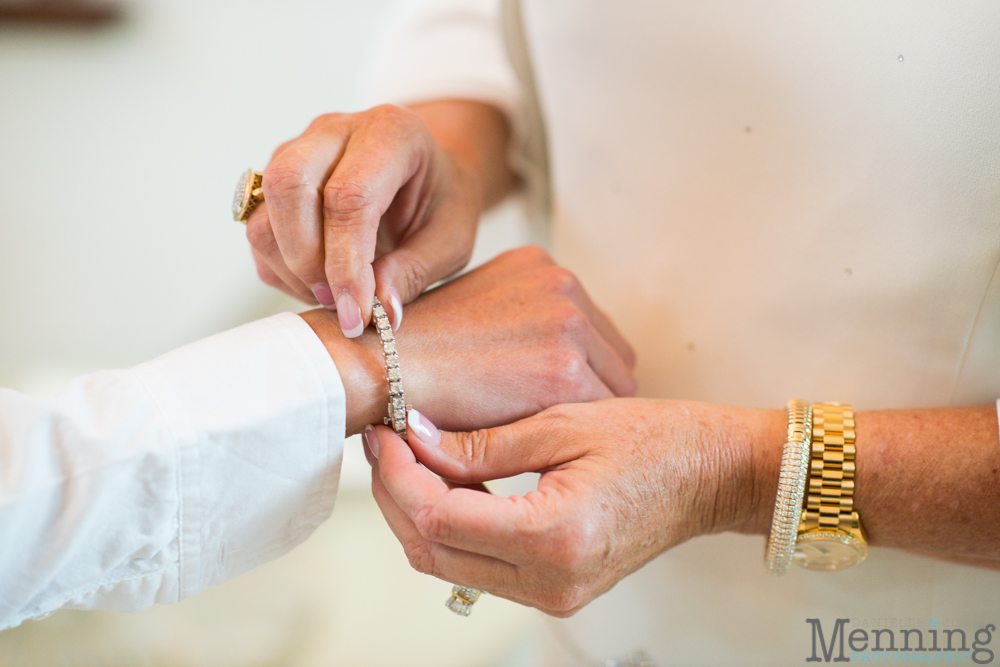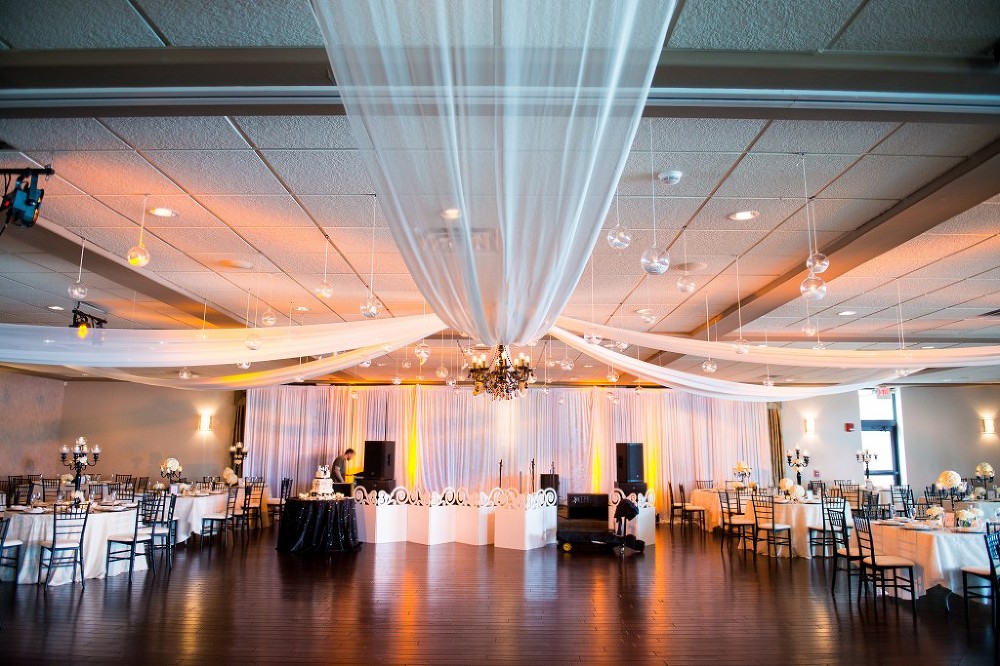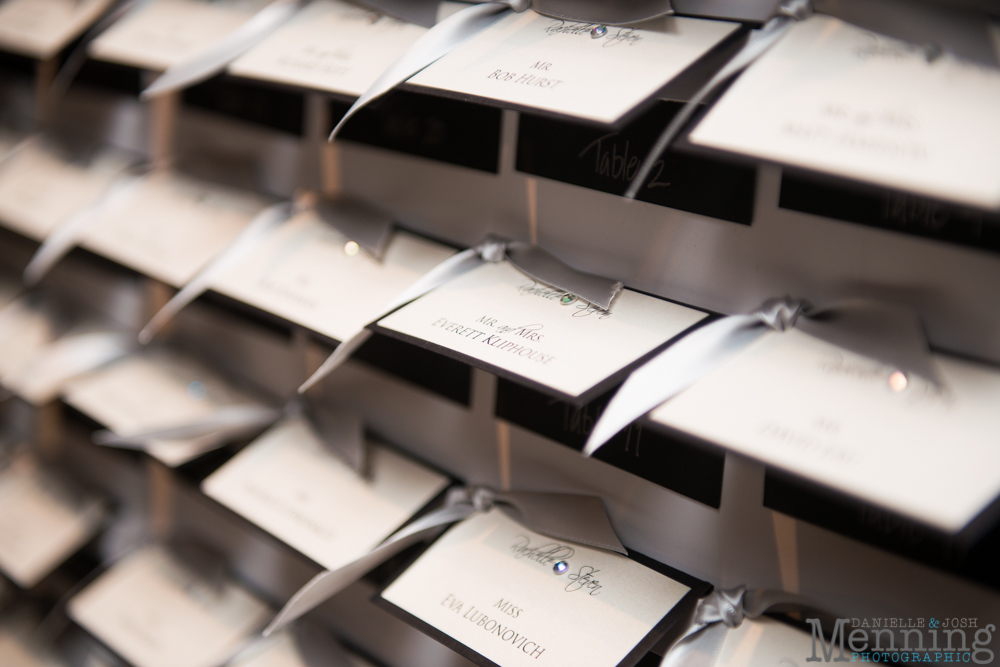 Joe Mineo Creative styled this wedding decor gorgeously & elegantly.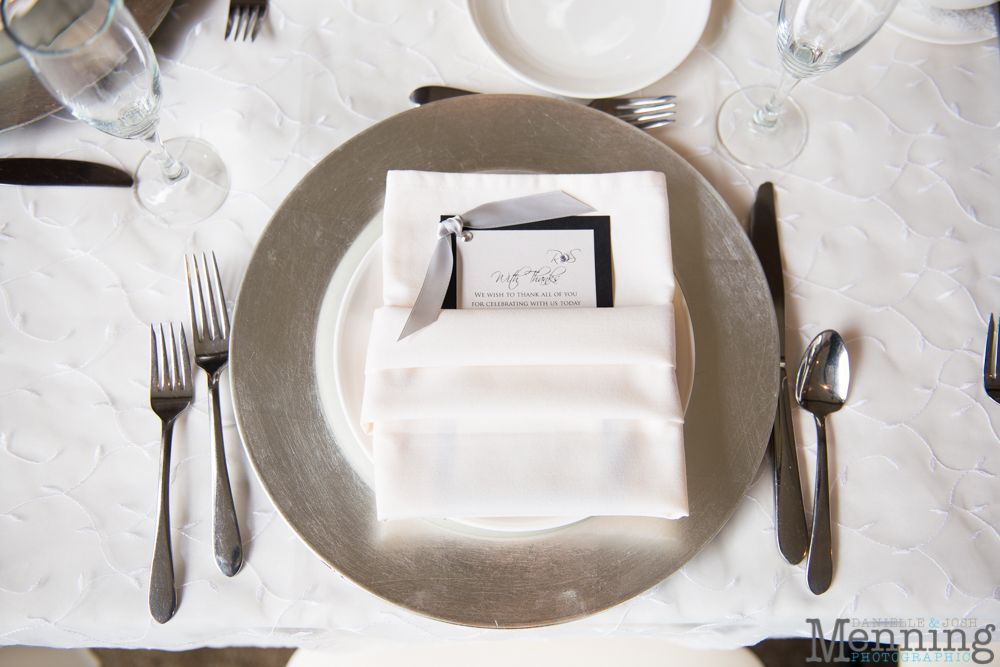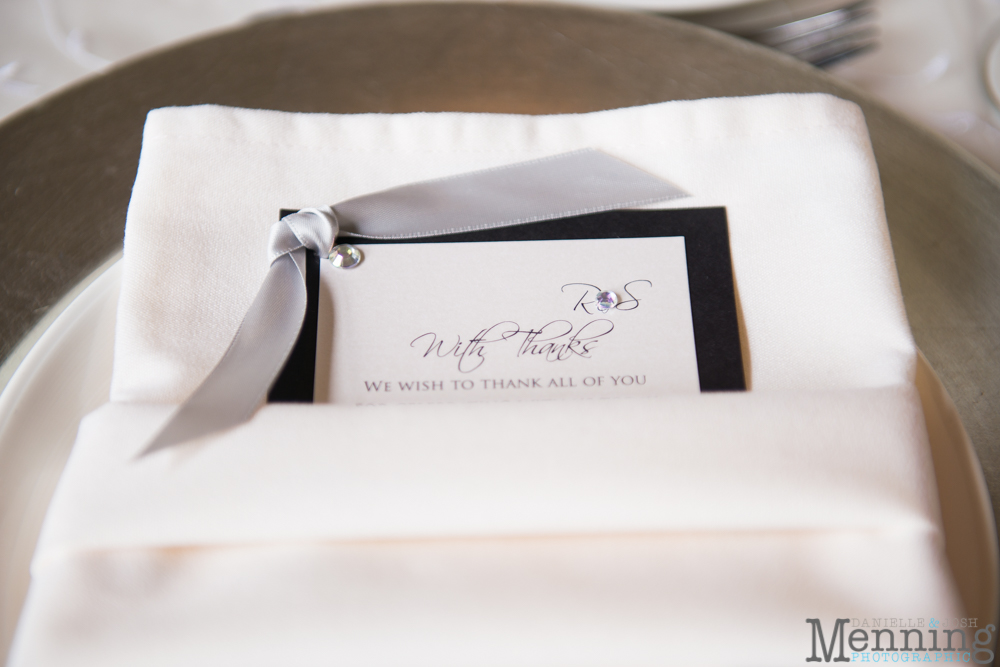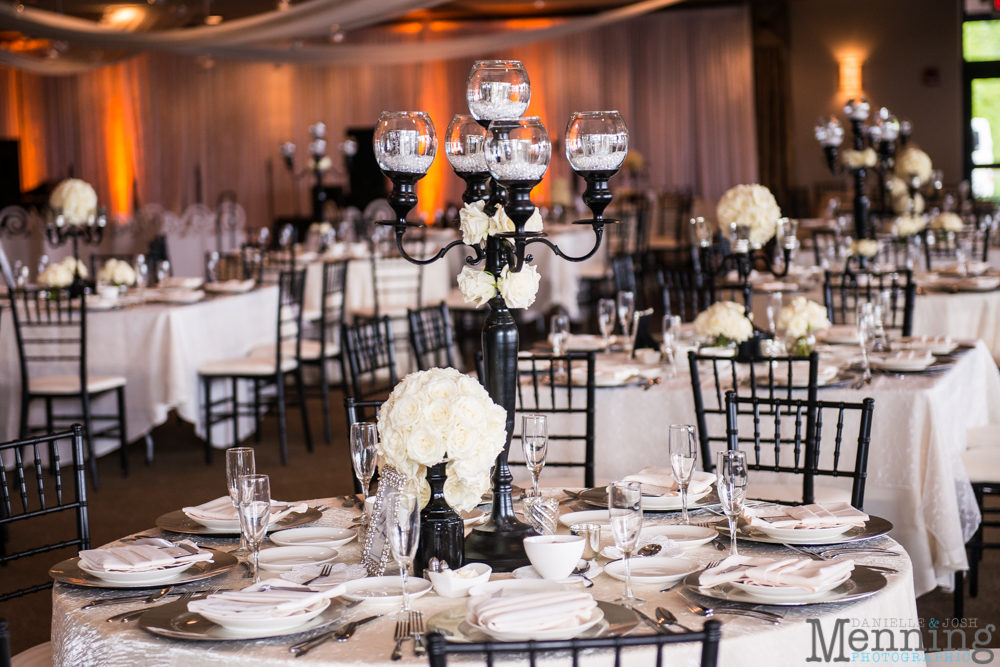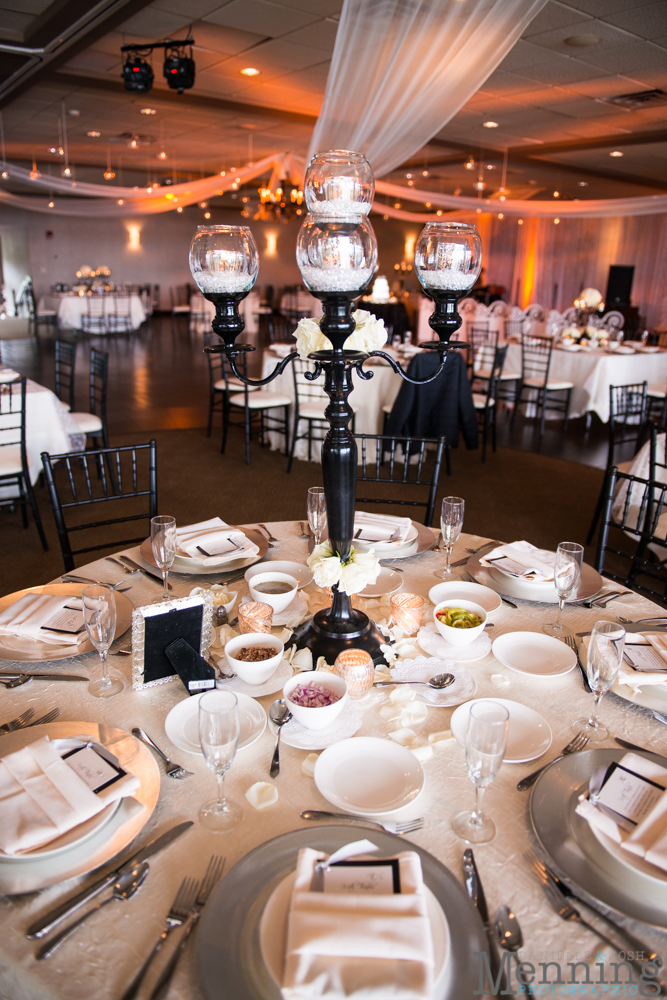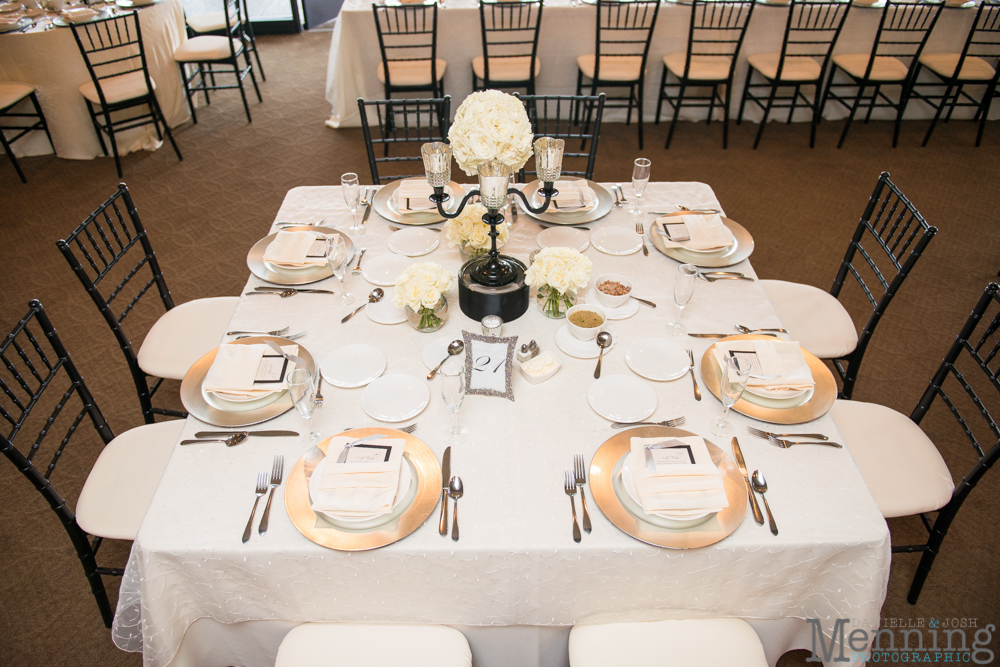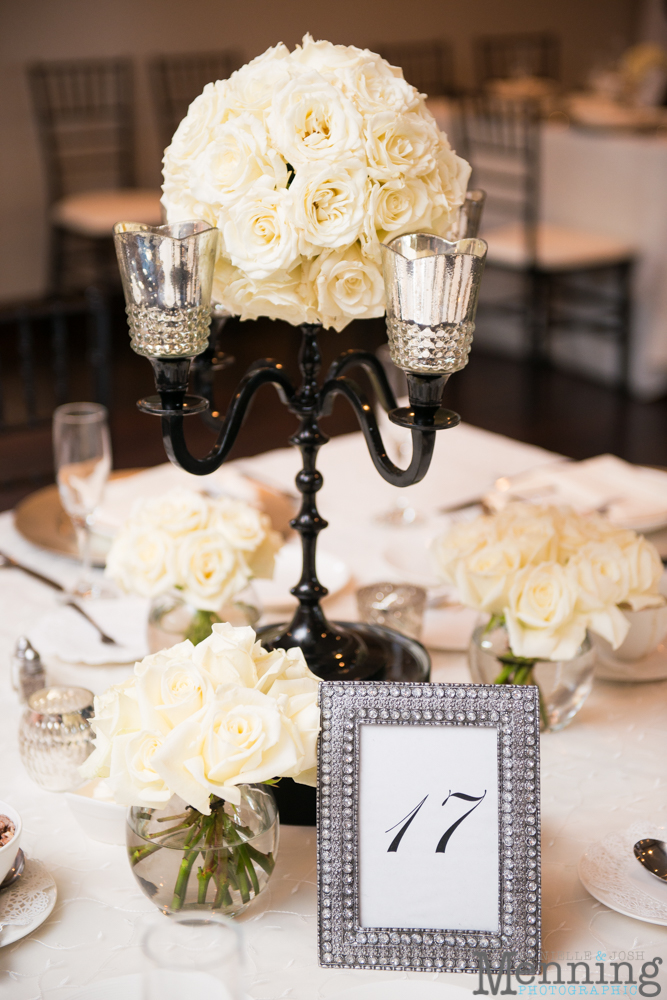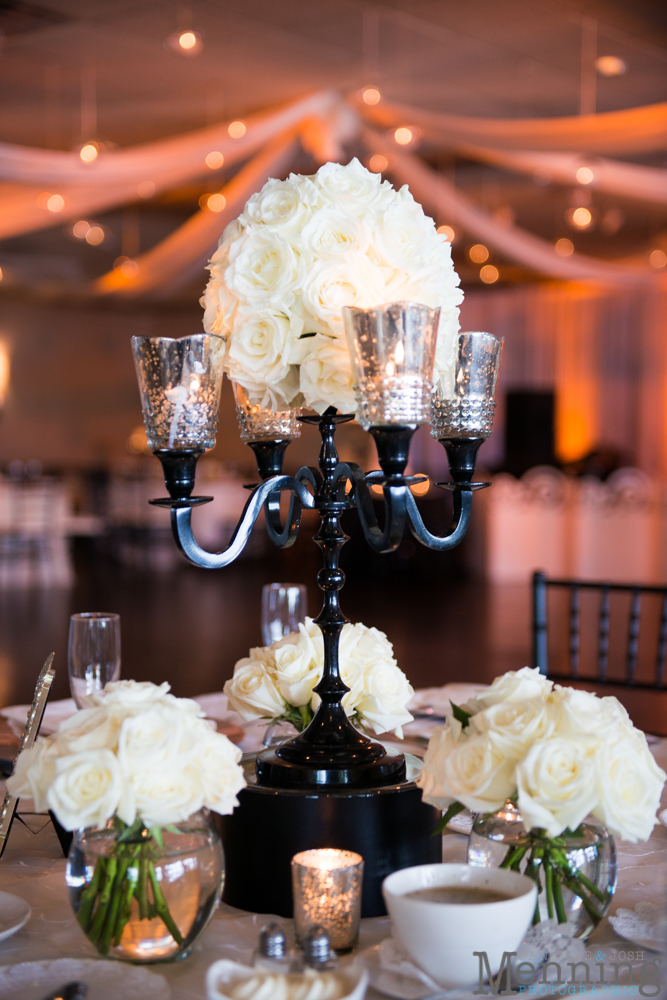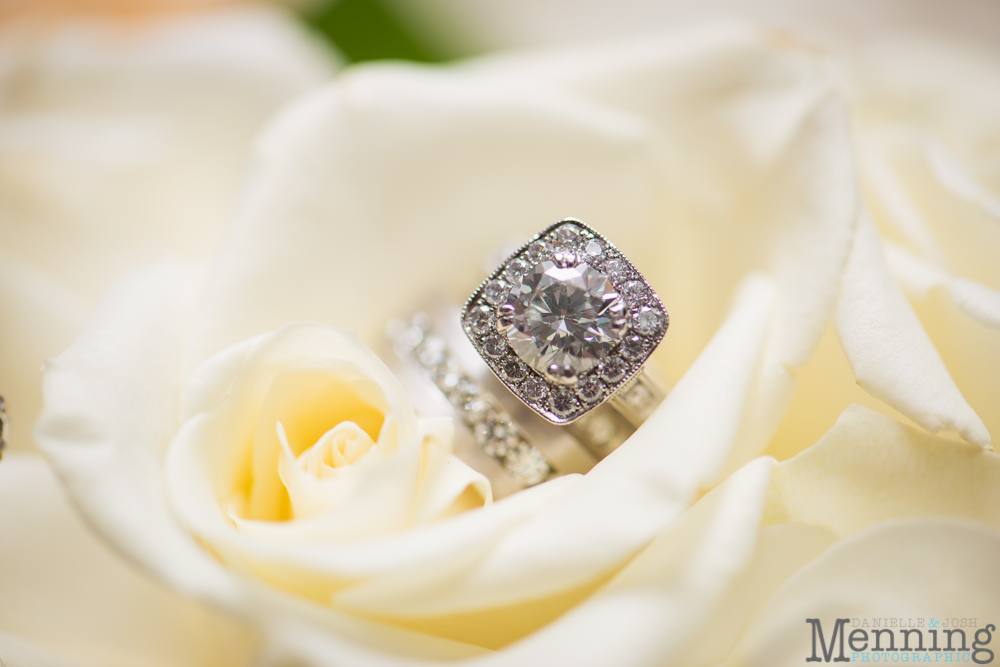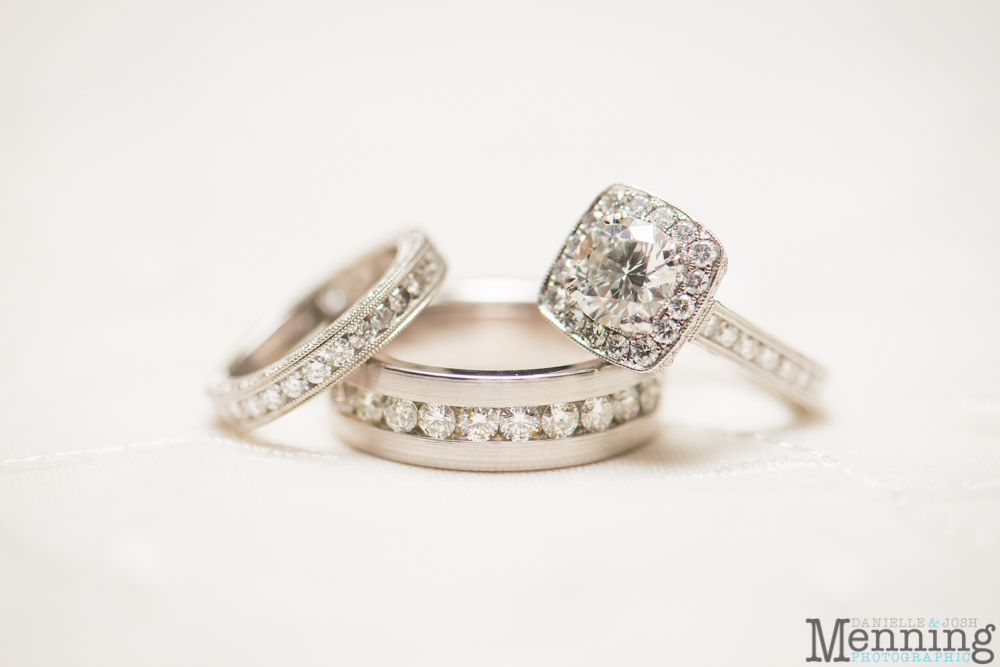 Pearls!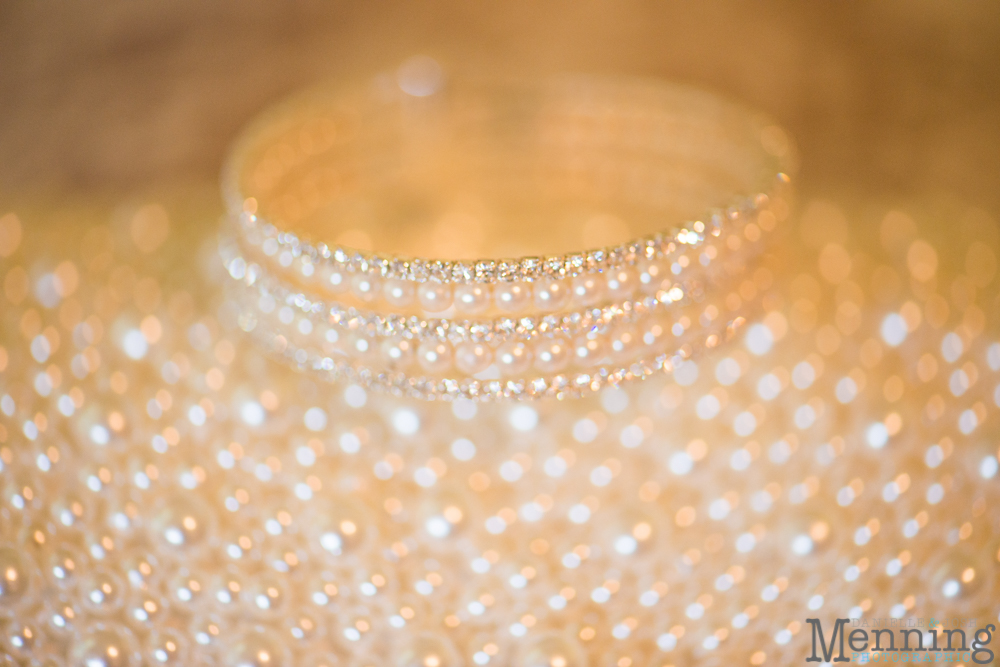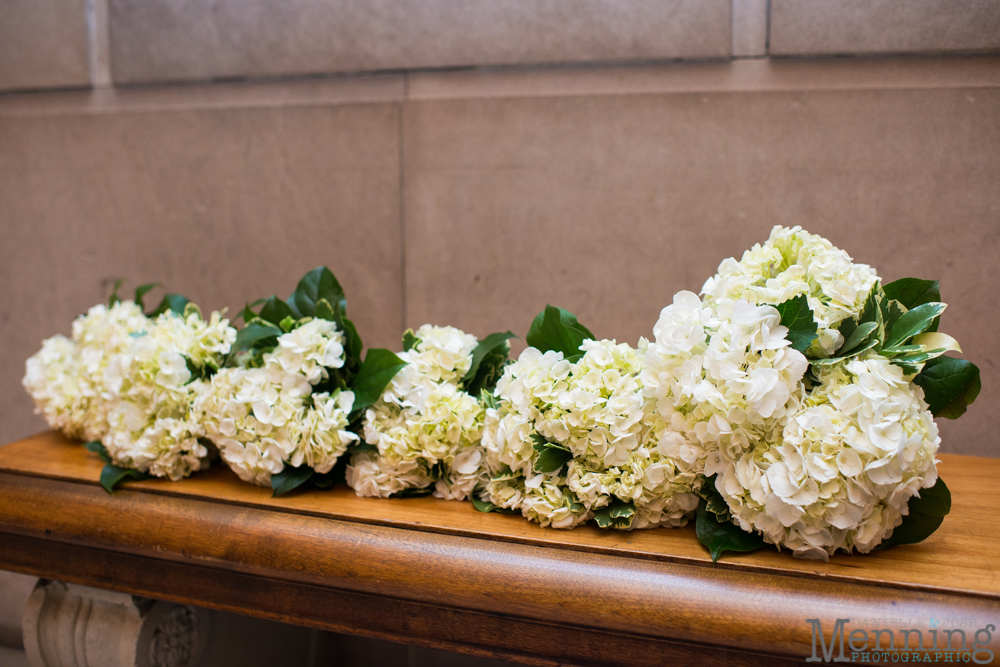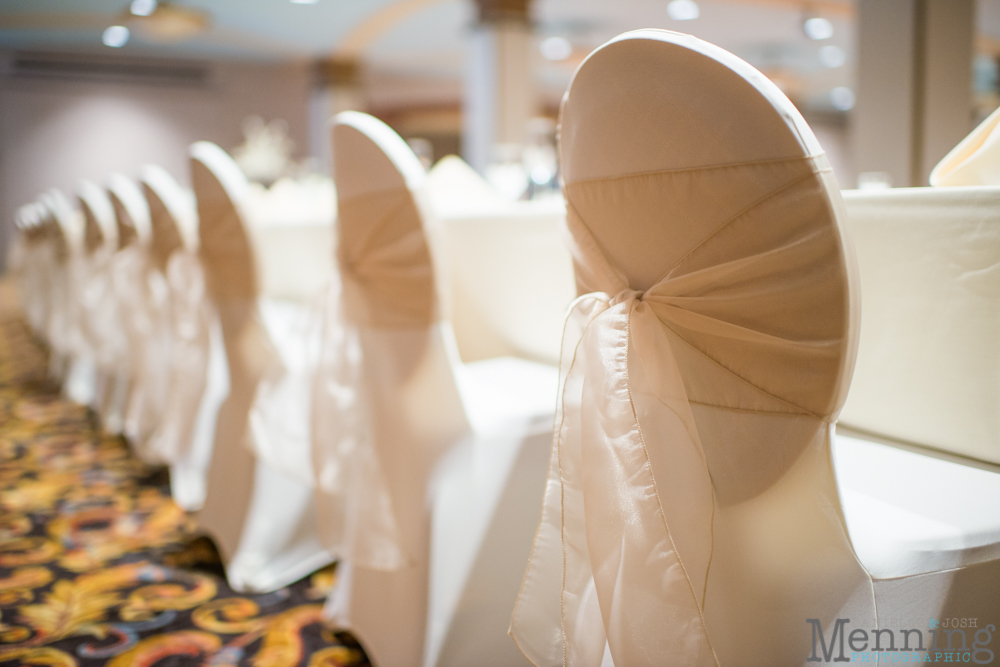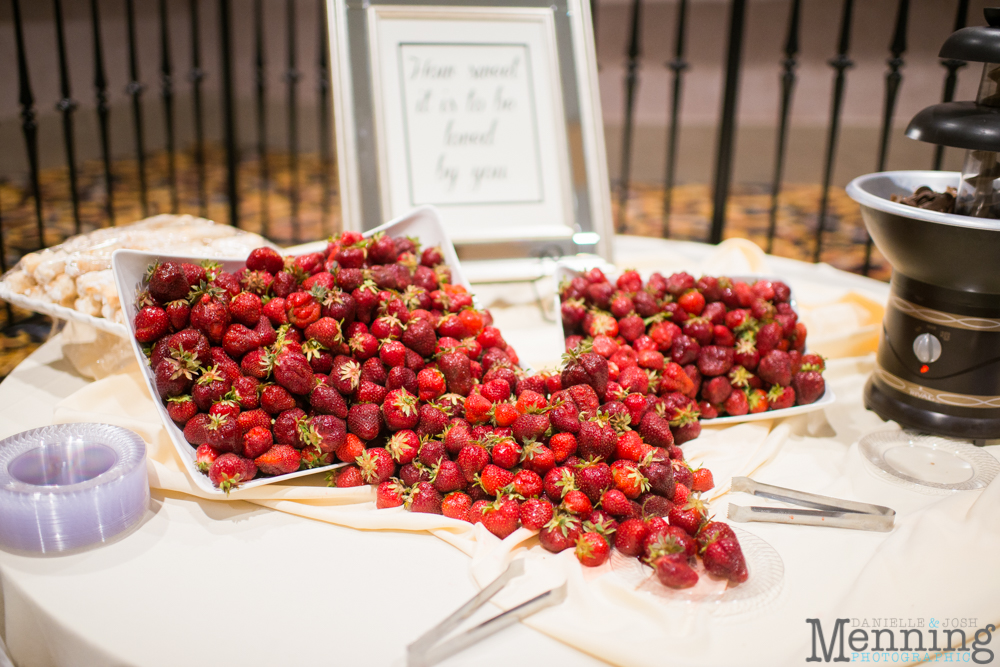 Guests got to enjoy this amazing spread from Lariccia's Italian Marketplace during cocktail hour.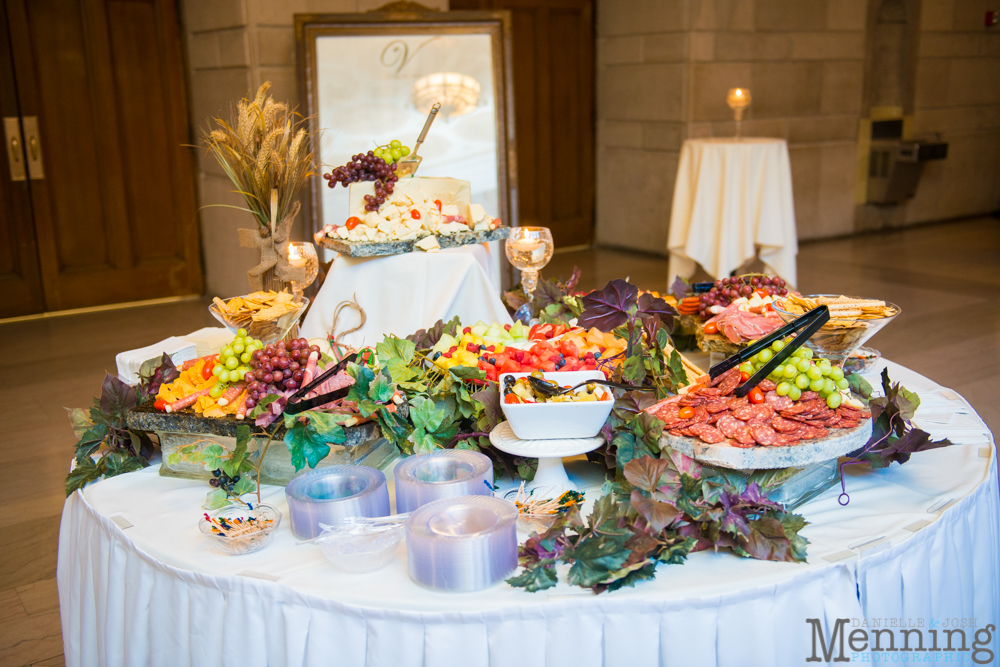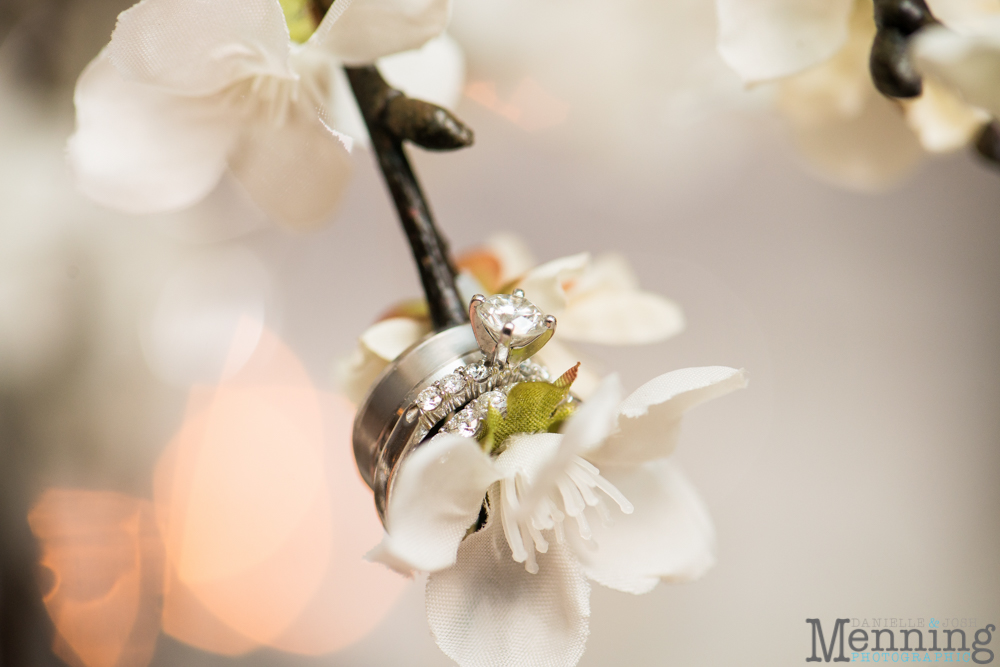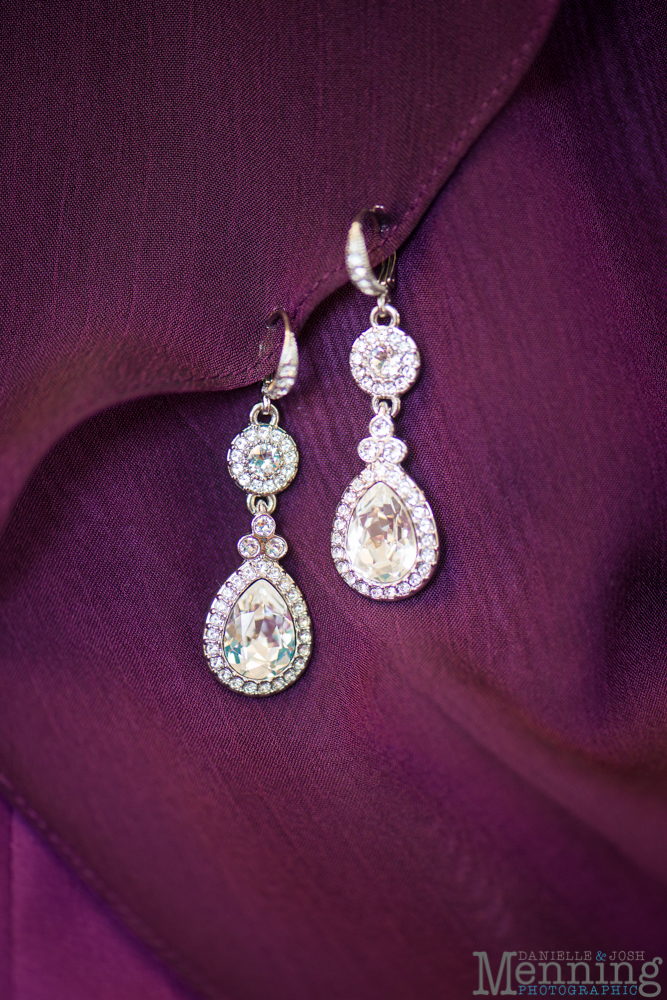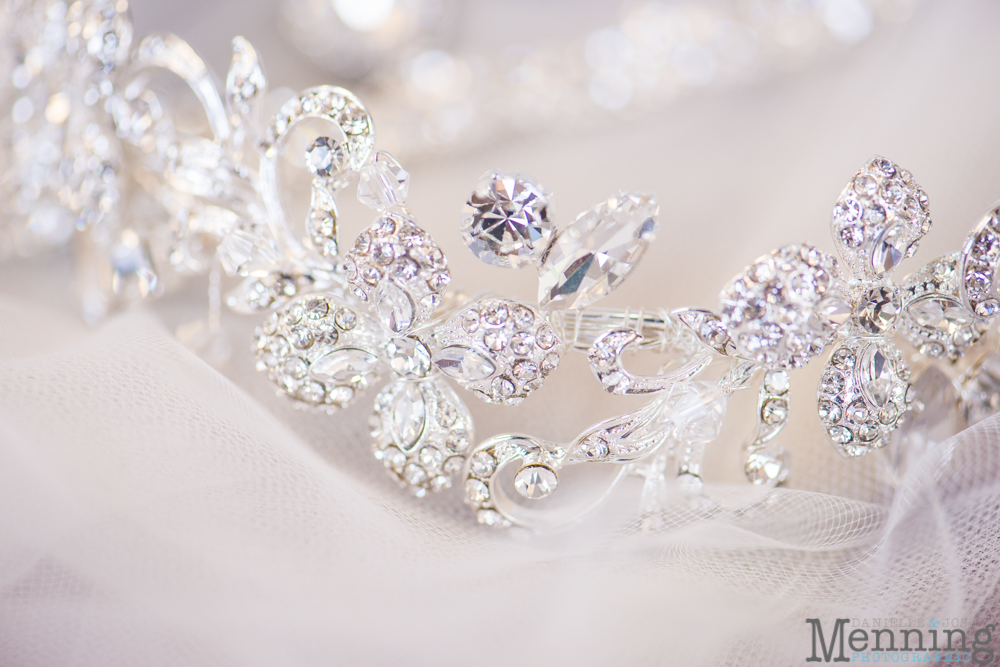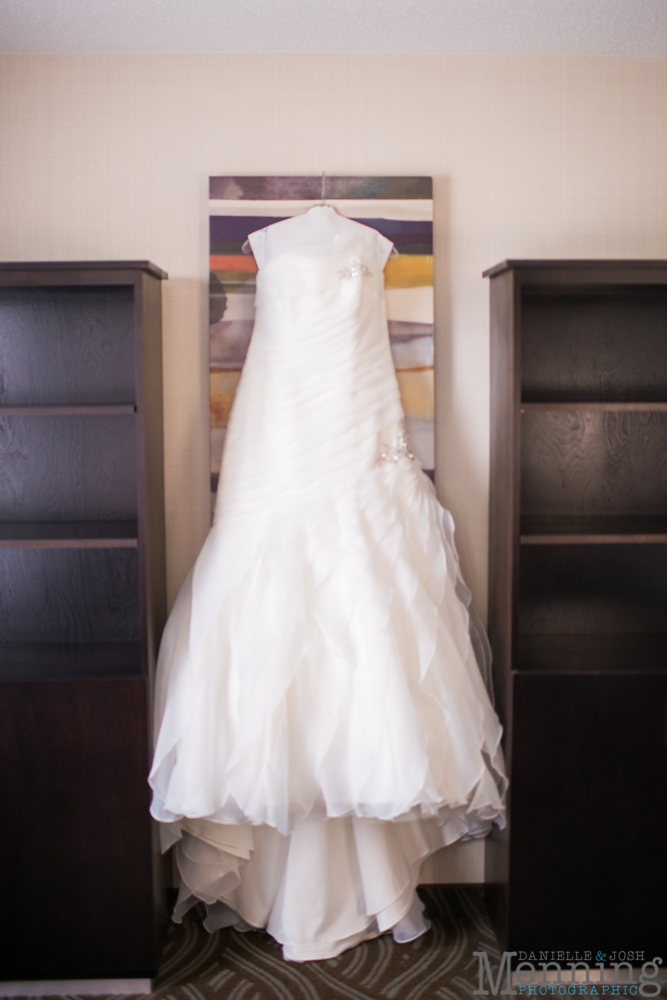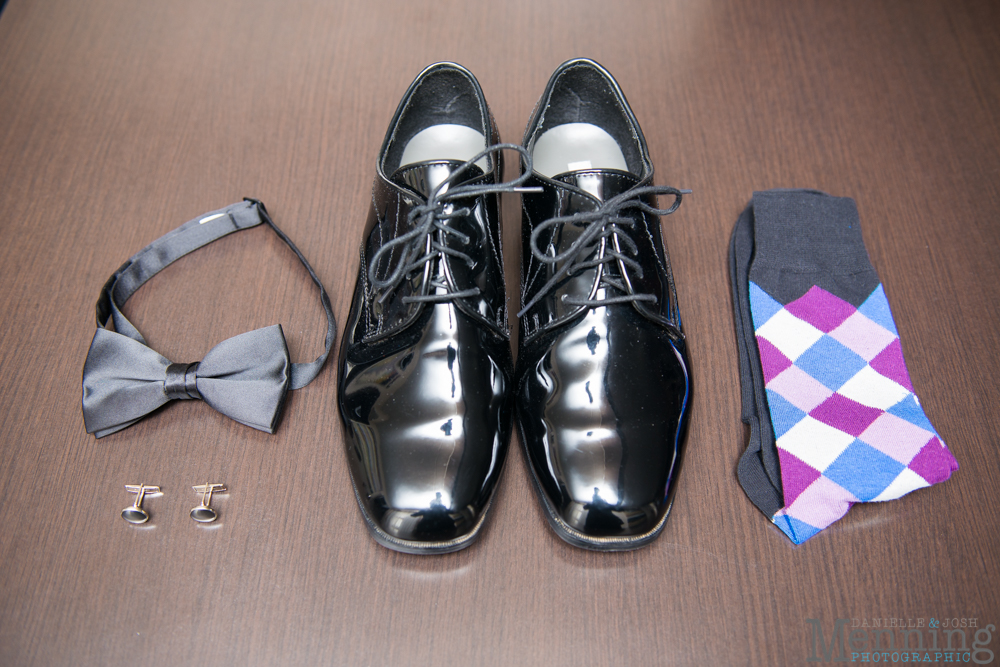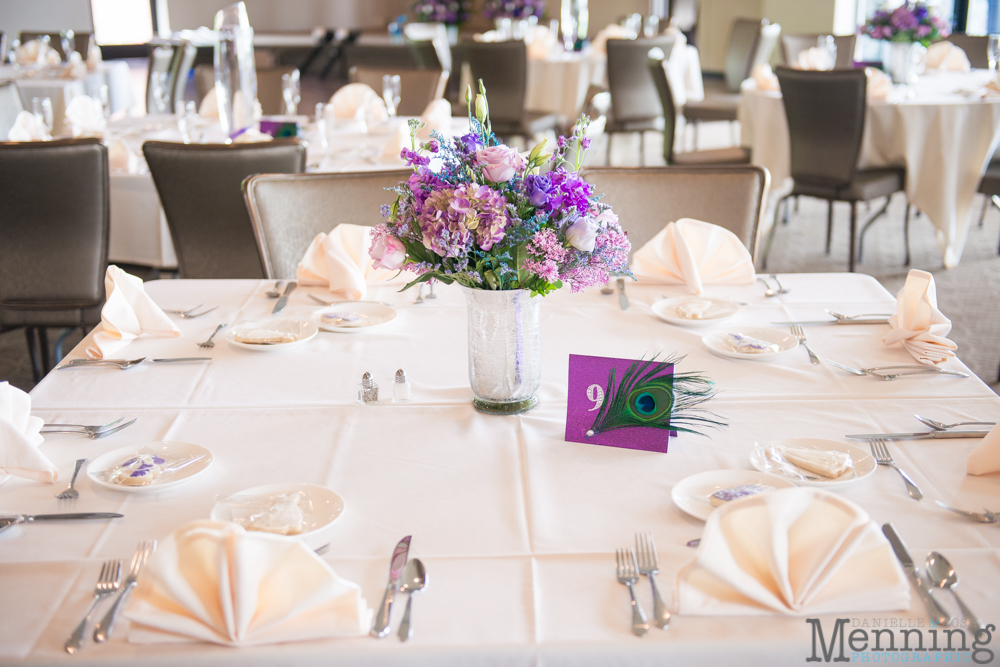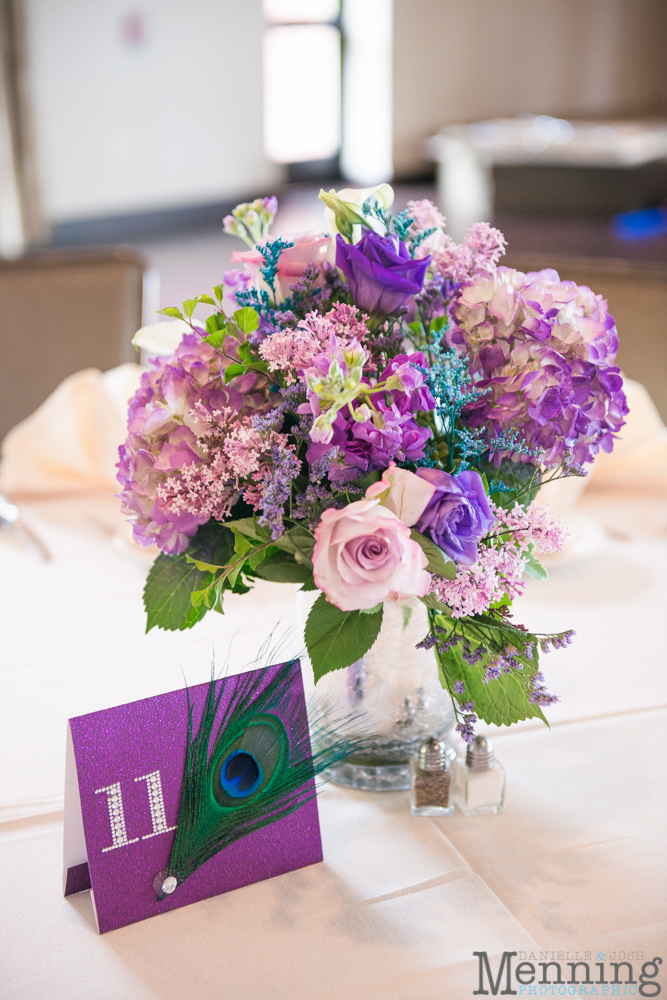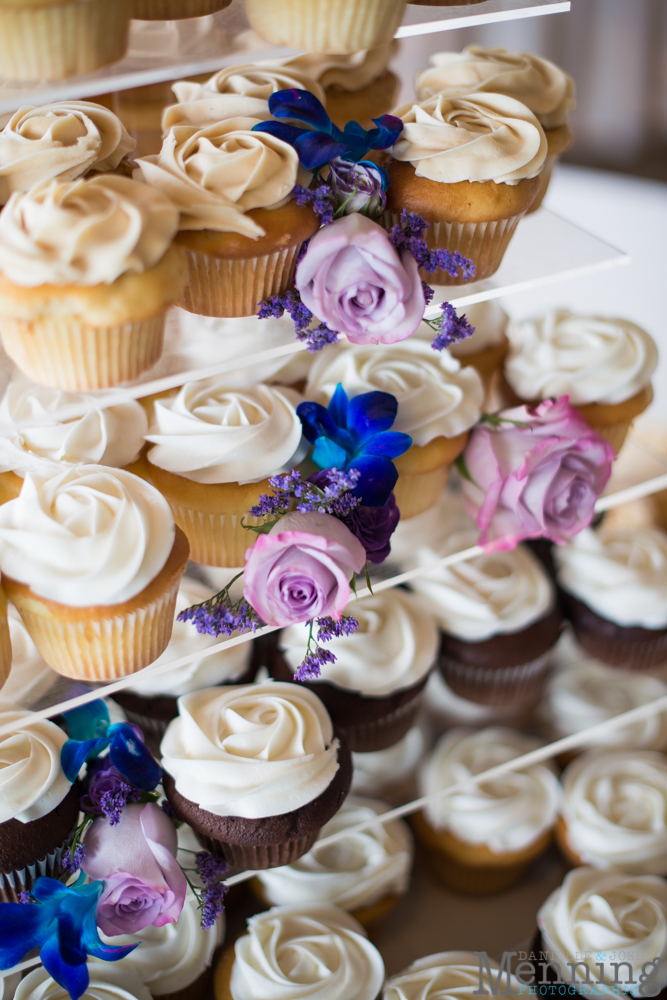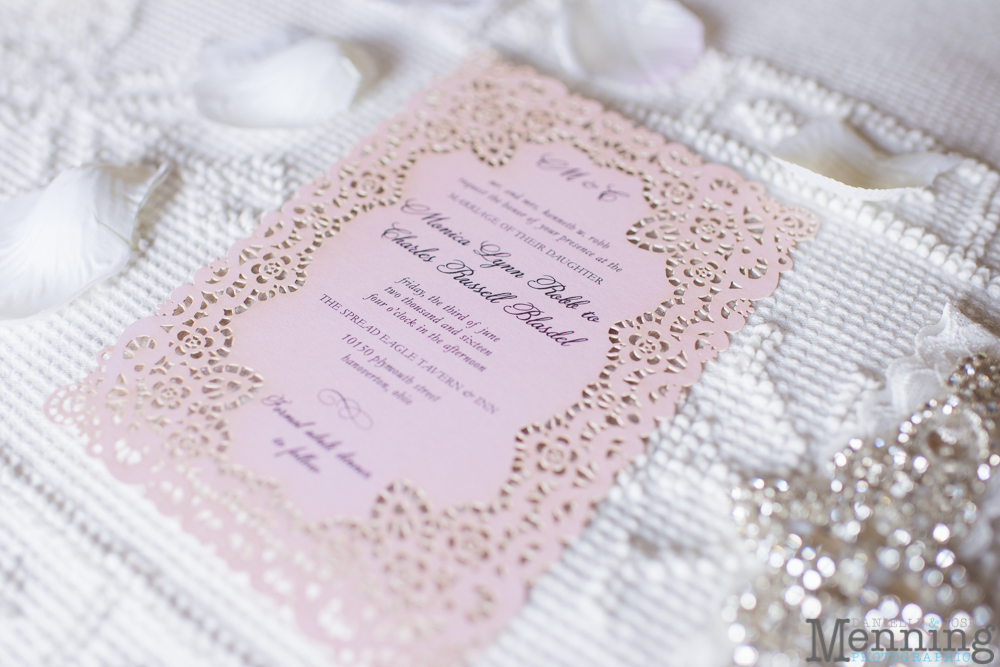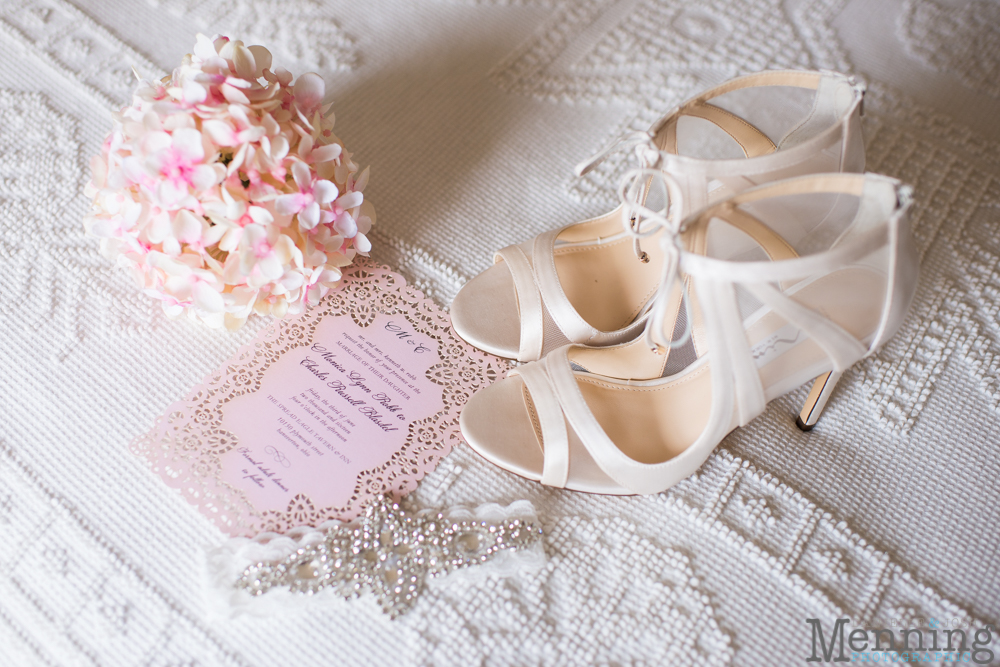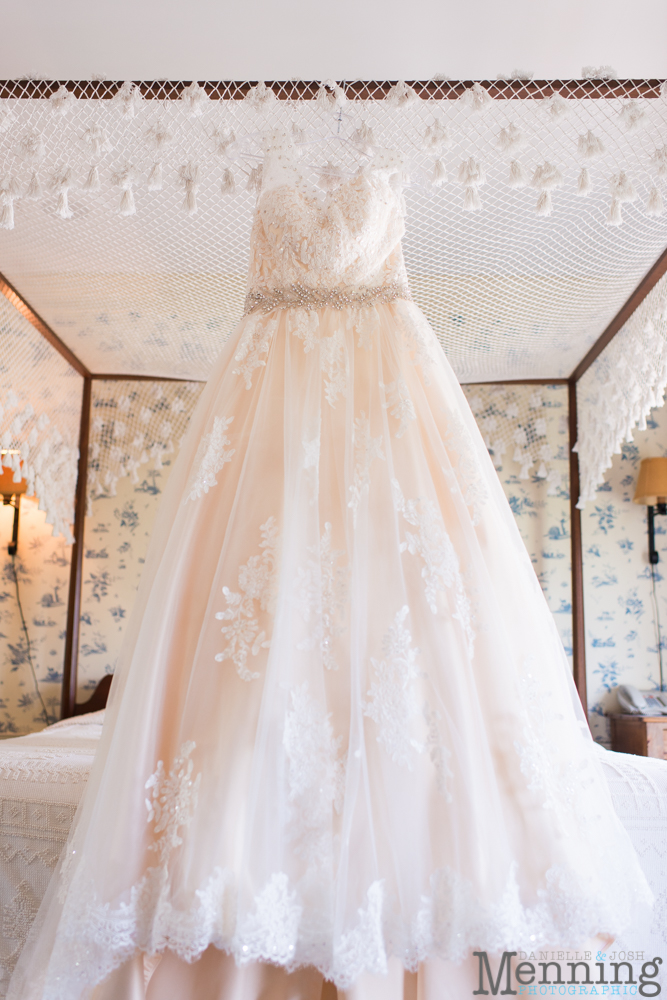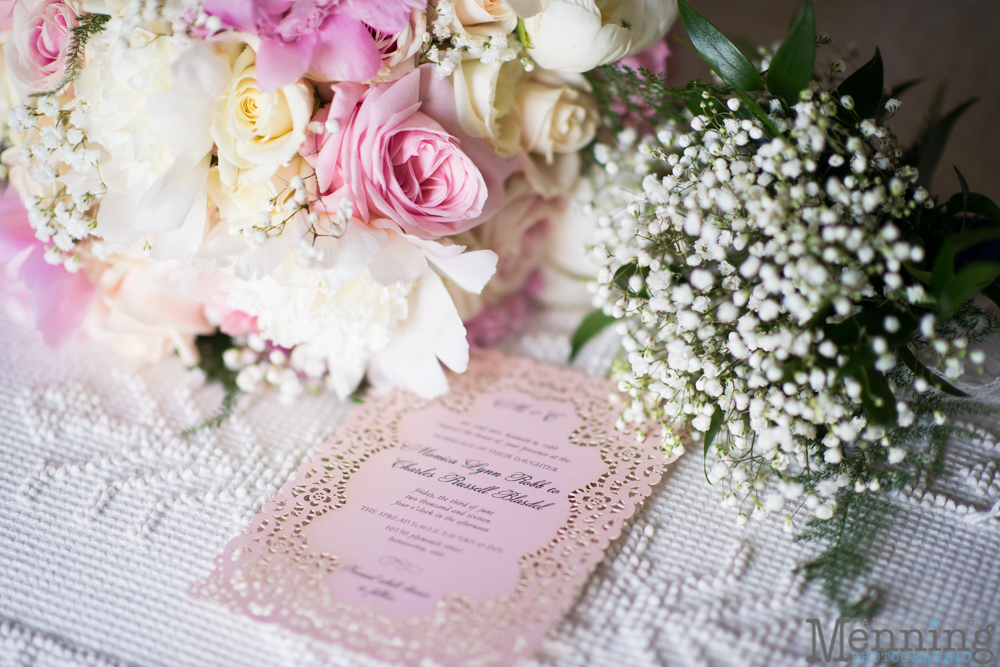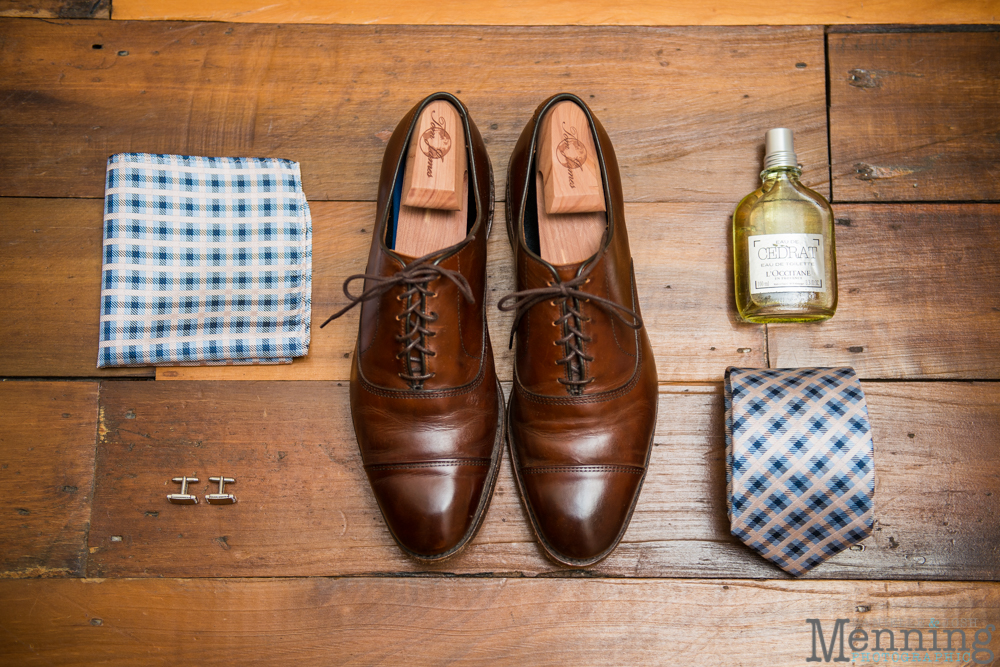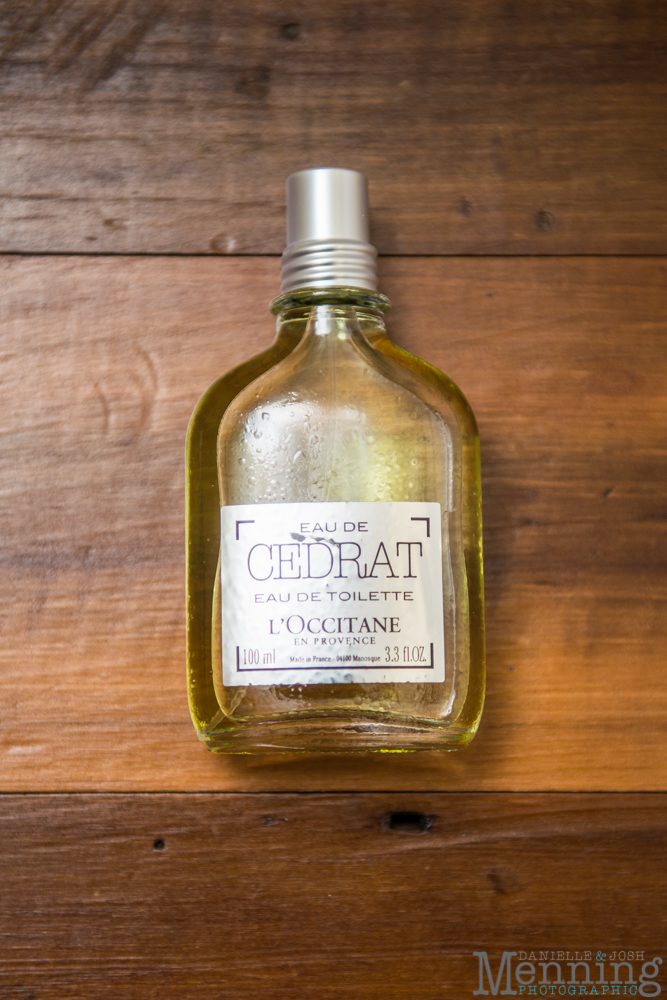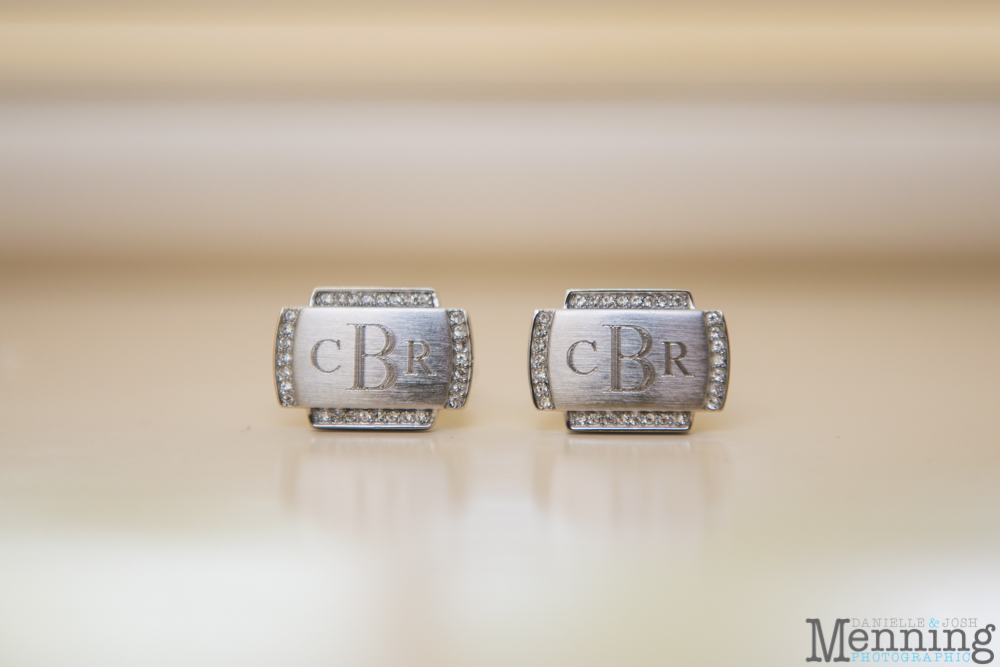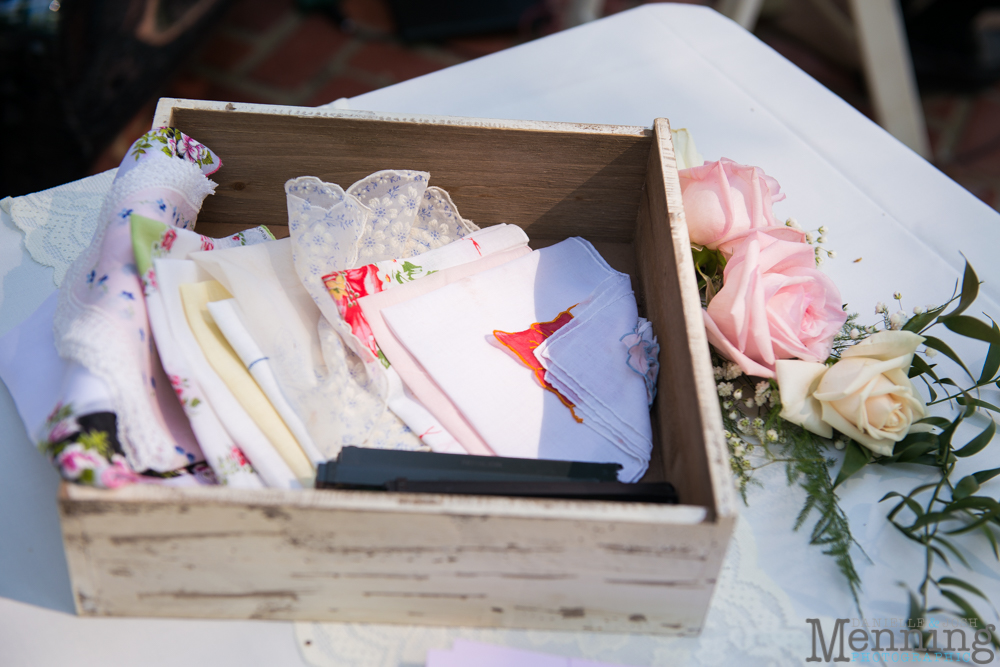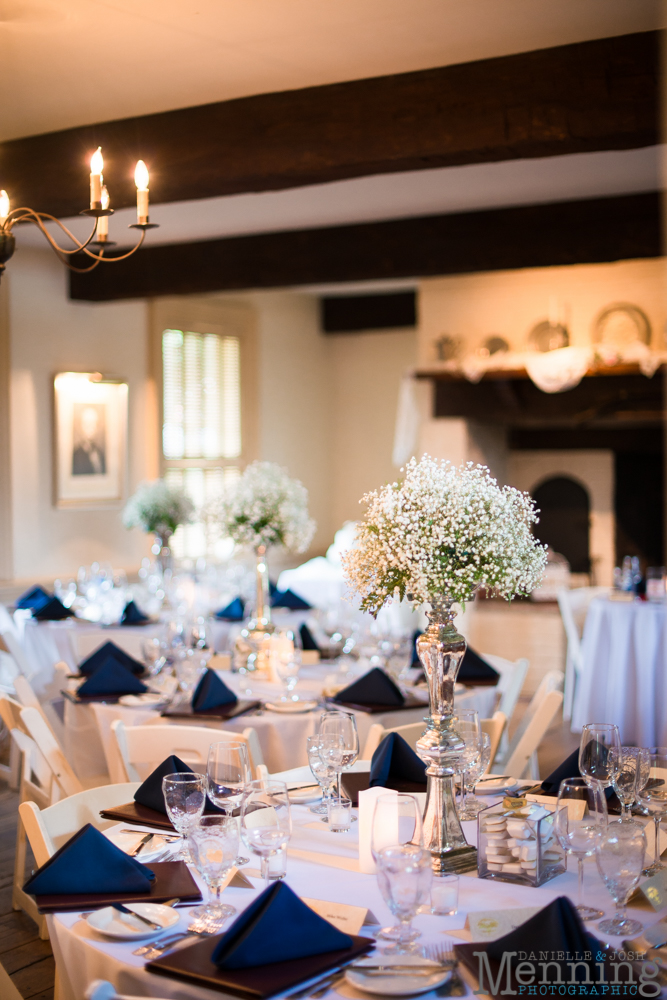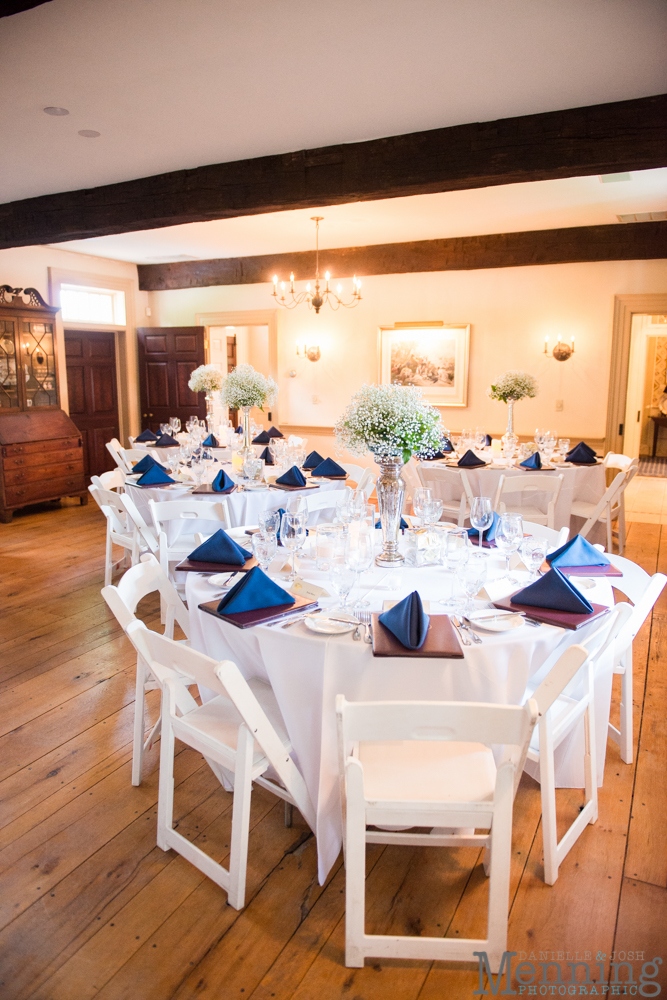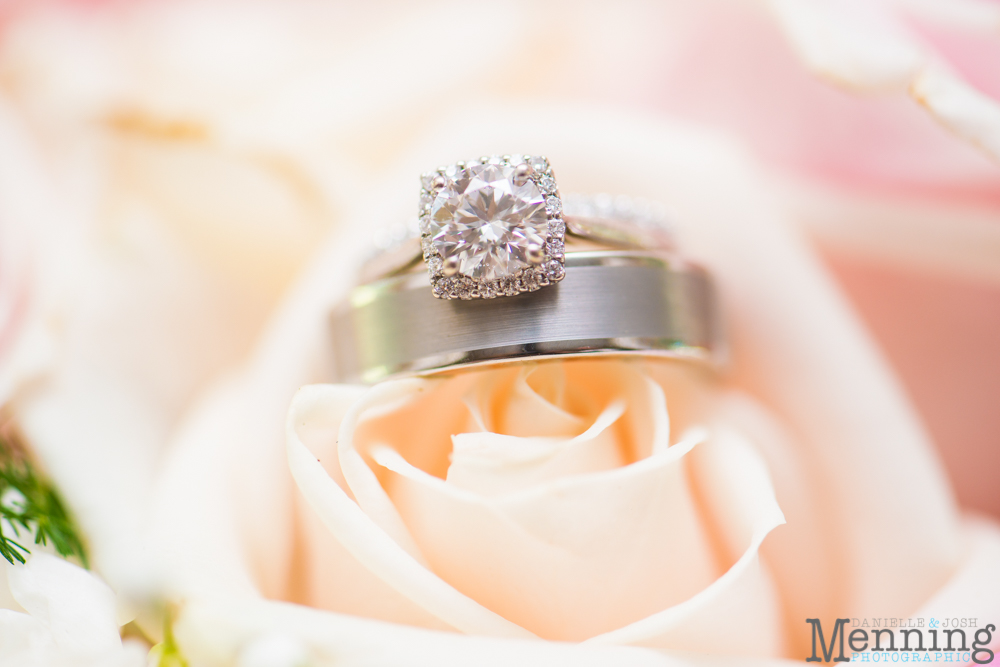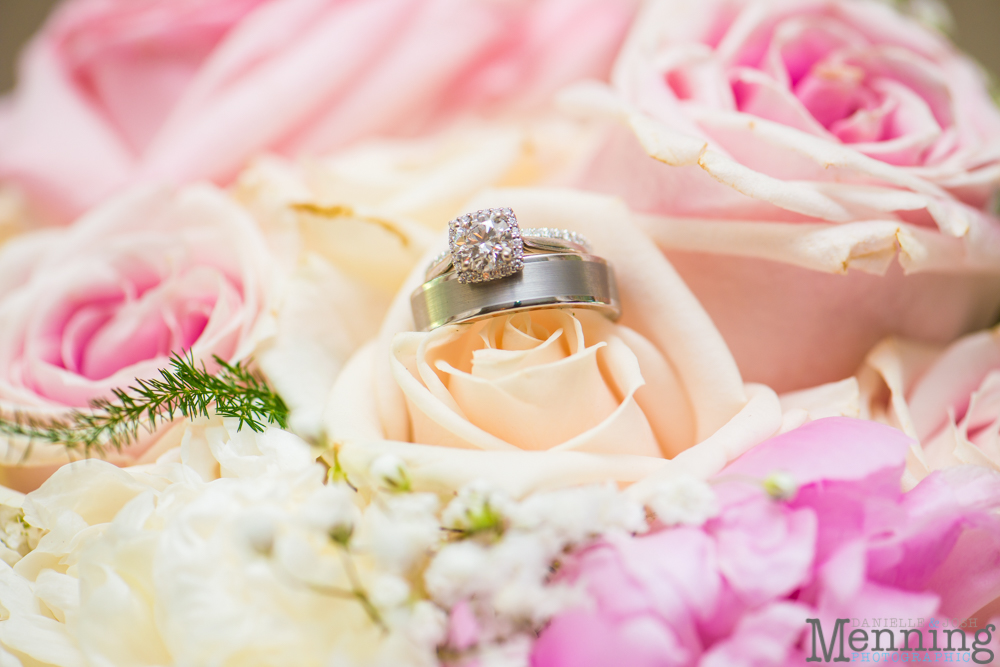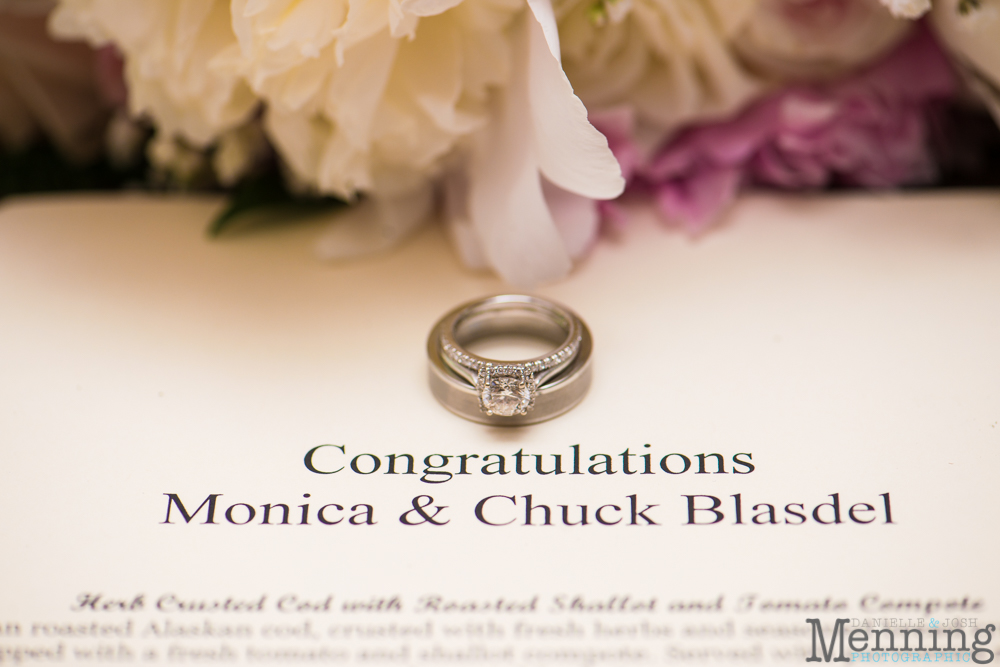 This simple & pretty backyard wedding was in our backyard. We still can't believe how unbelievably perfect the weather was & how amazing everything worked out!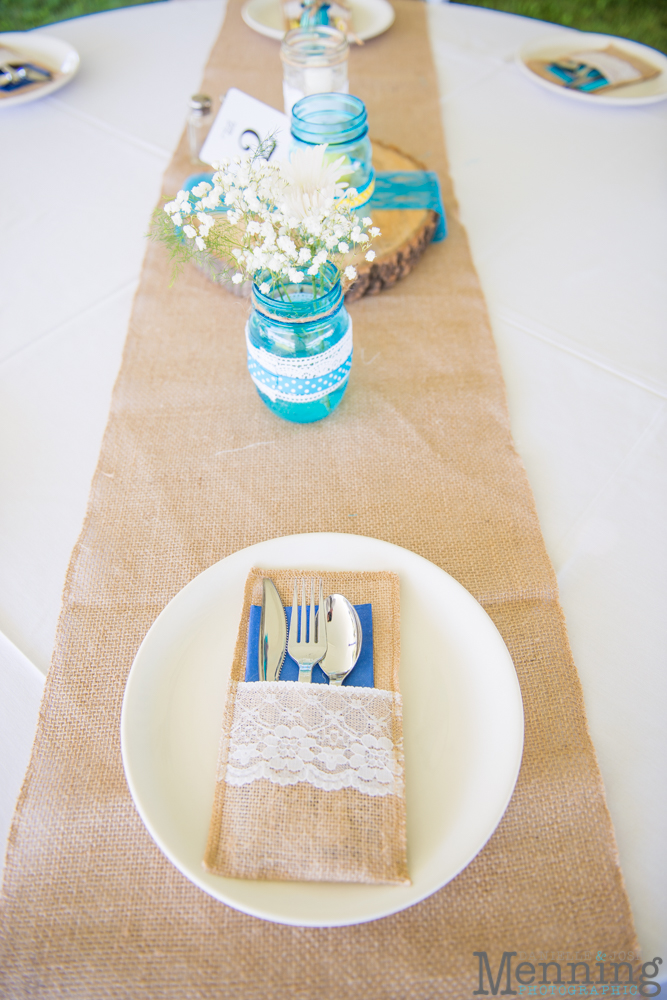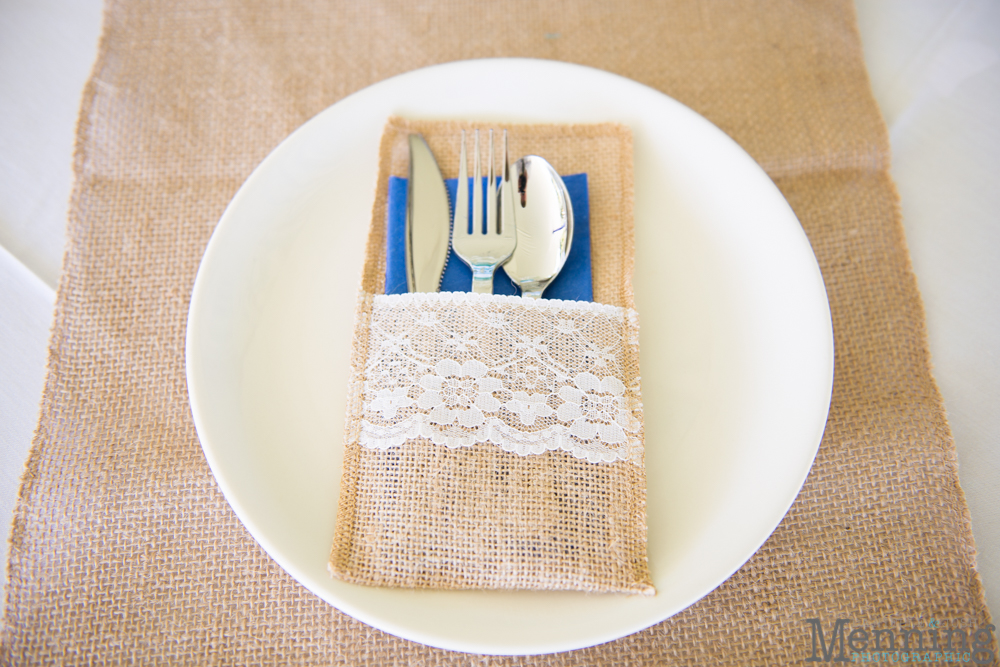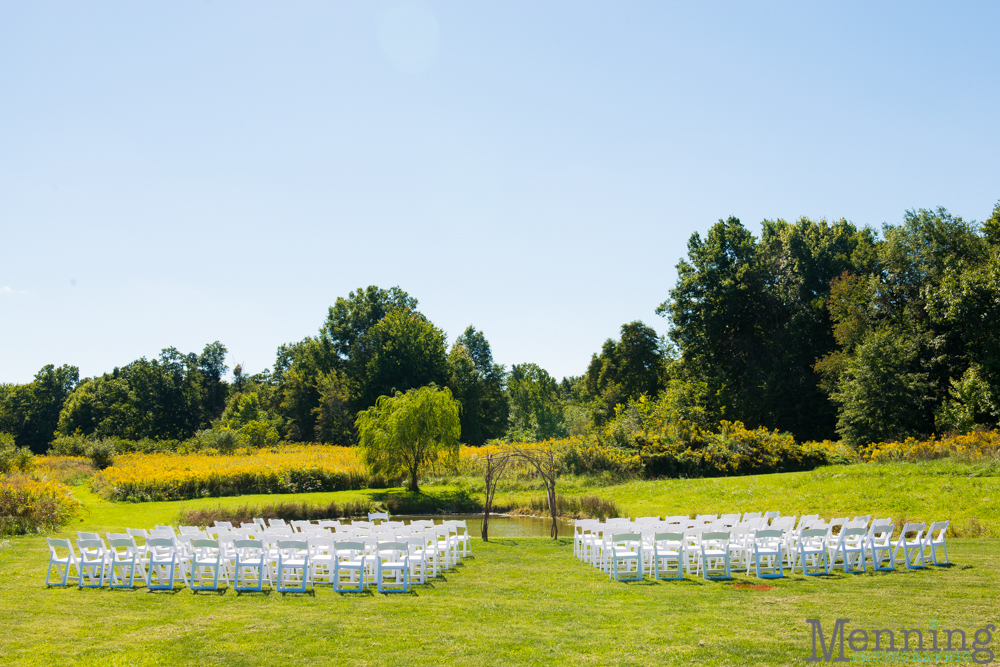 And Josh built this arbor. I'm so proud of his awesomeness!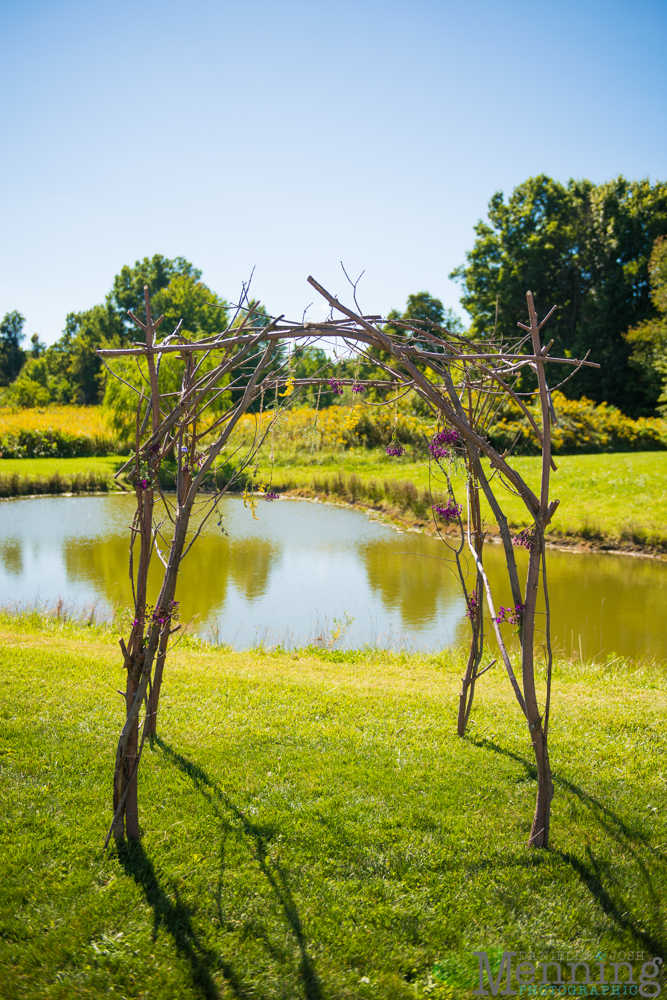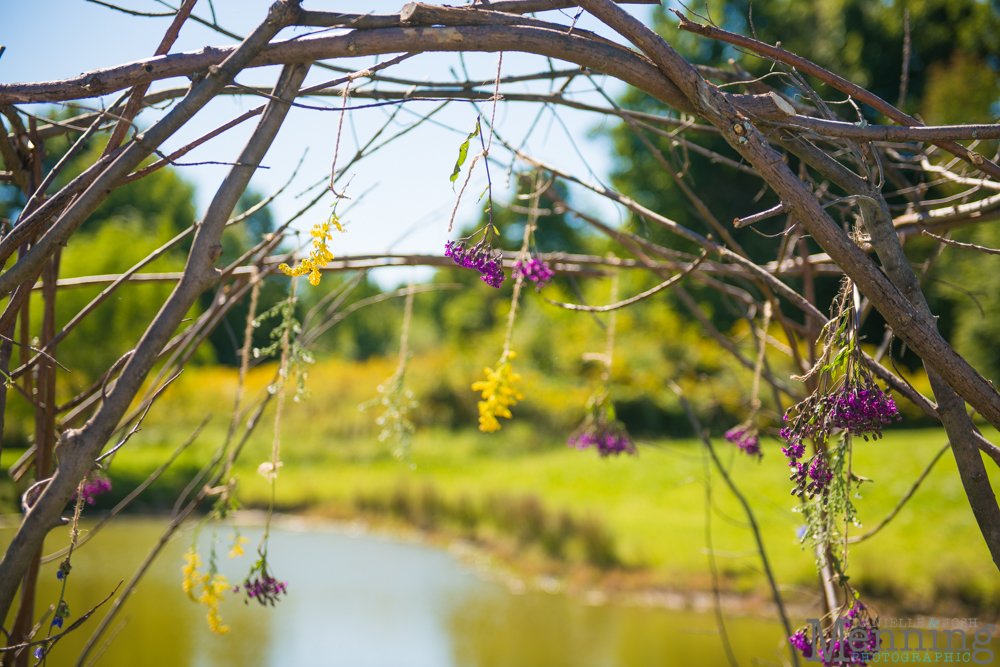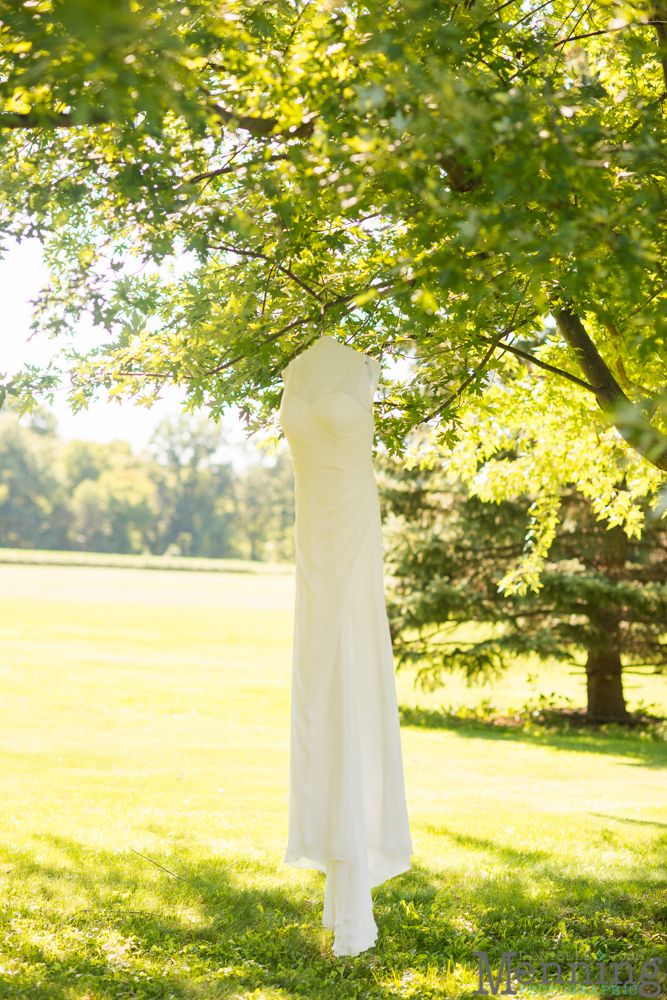 Tieks are the bomb.com! I wear Tieks when I photograph weddings & they're super comfy!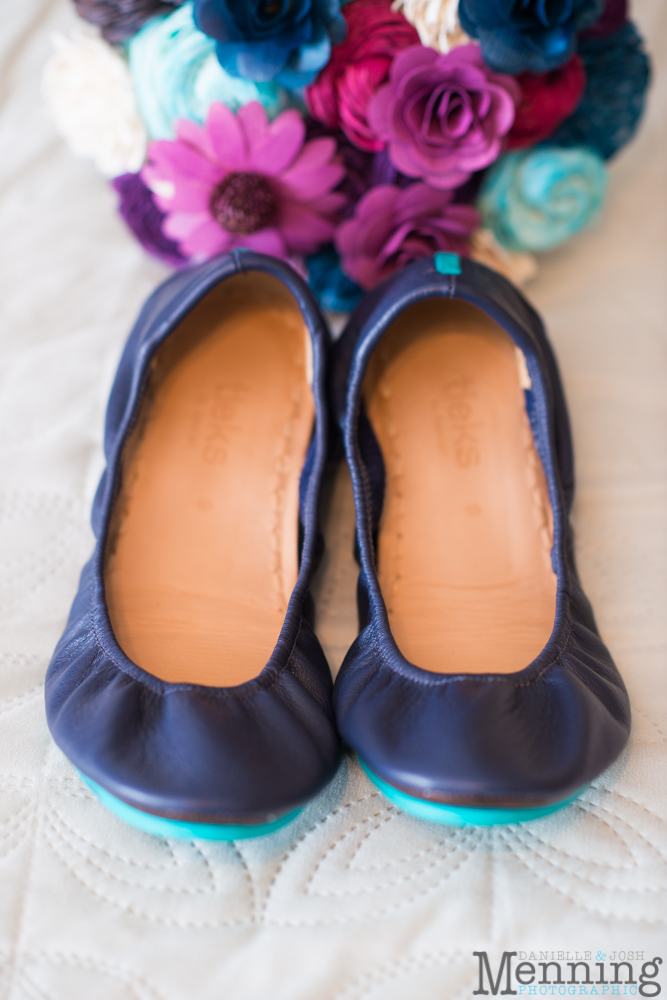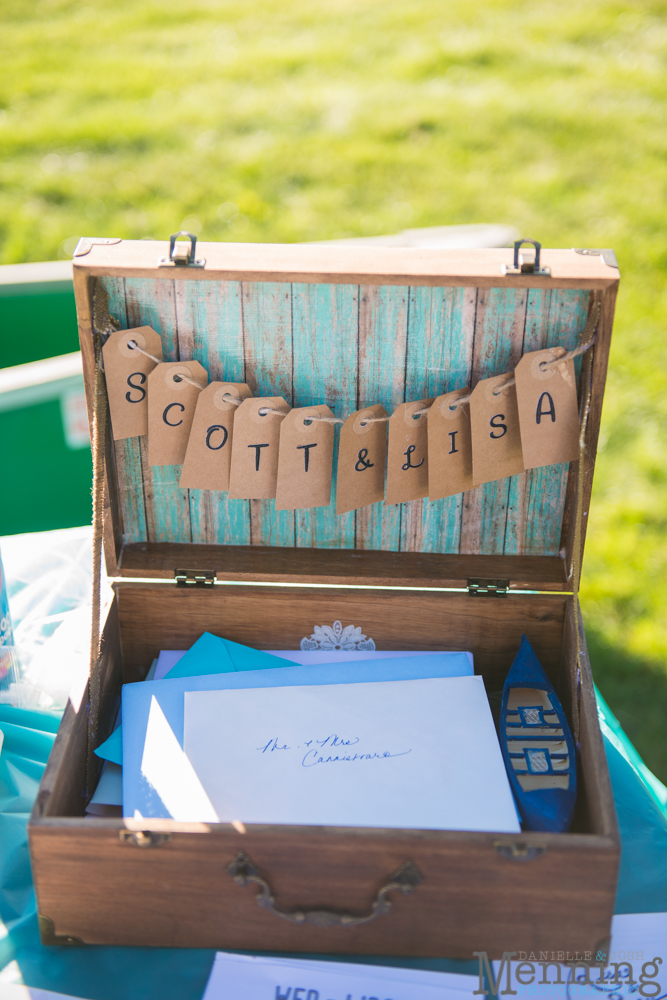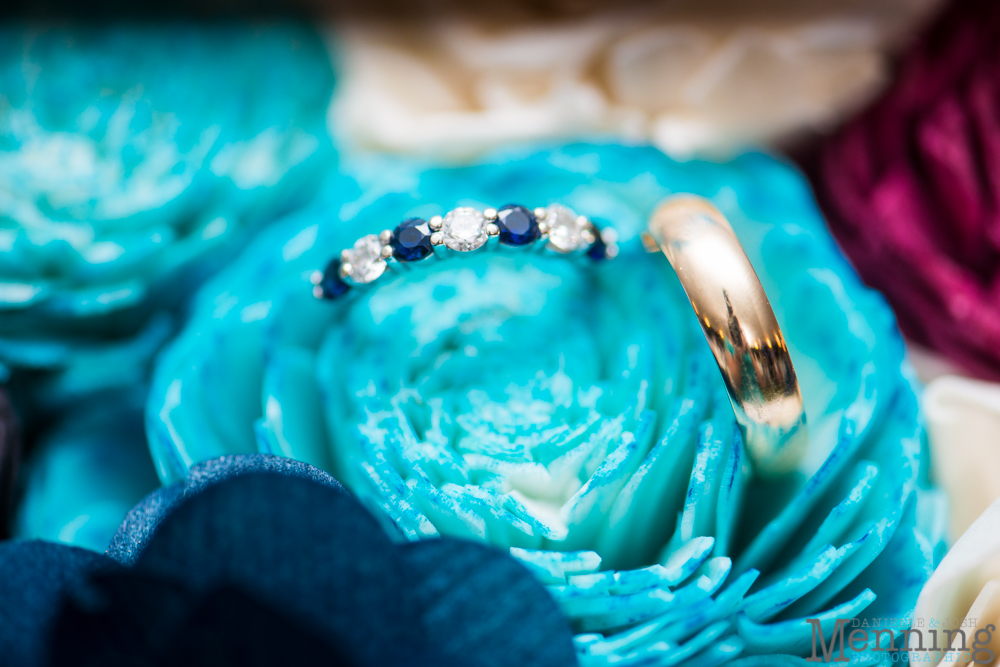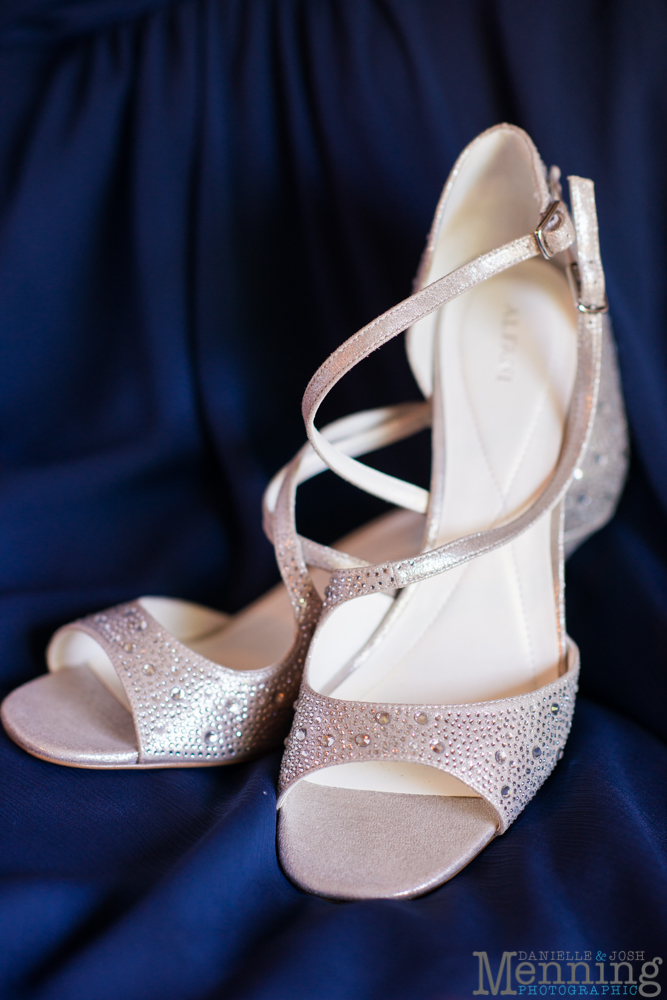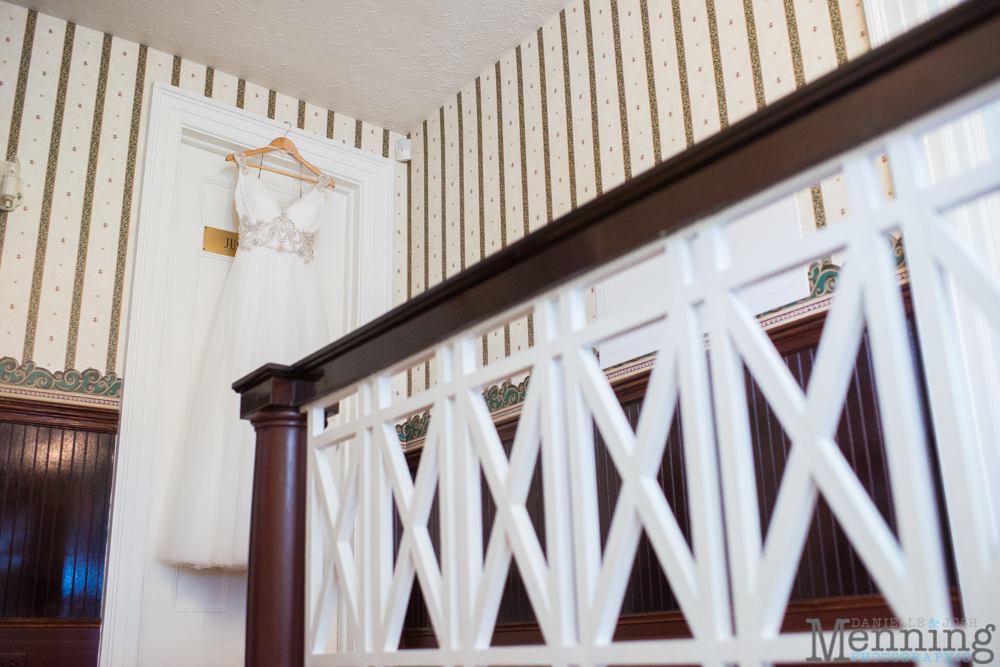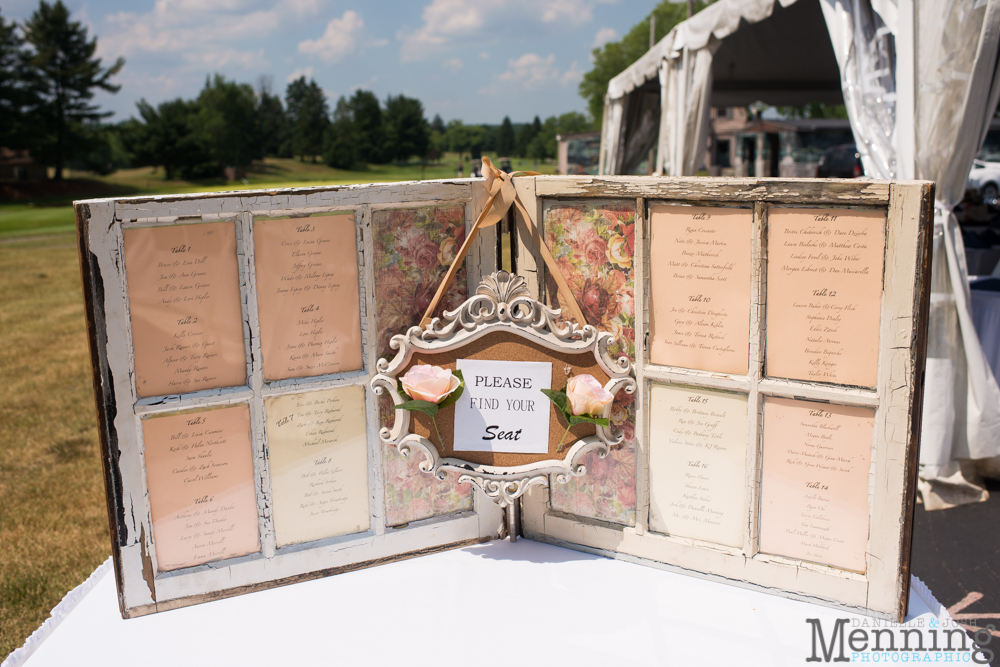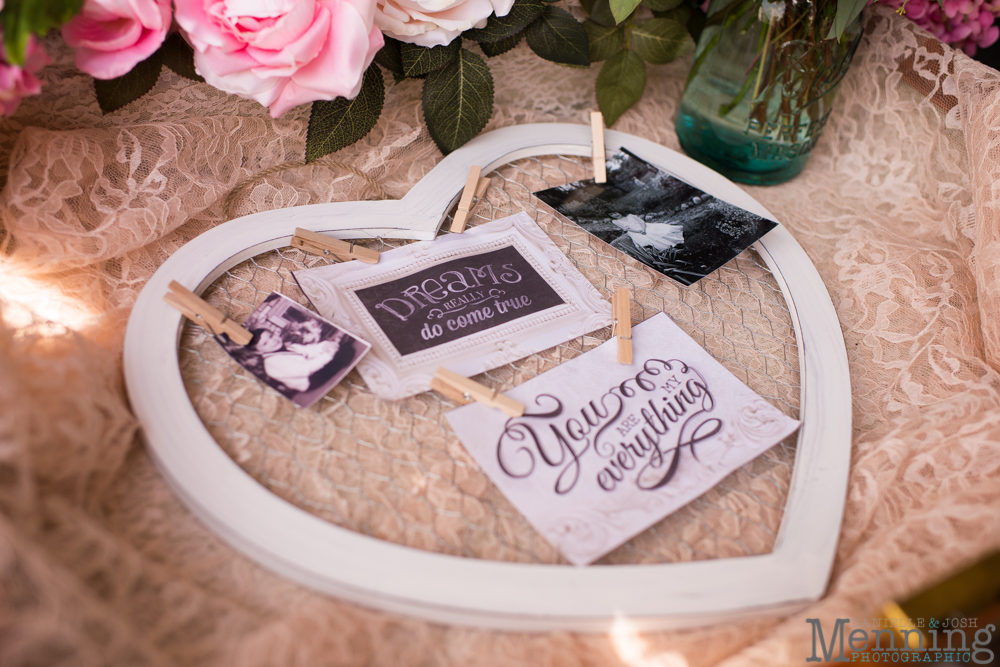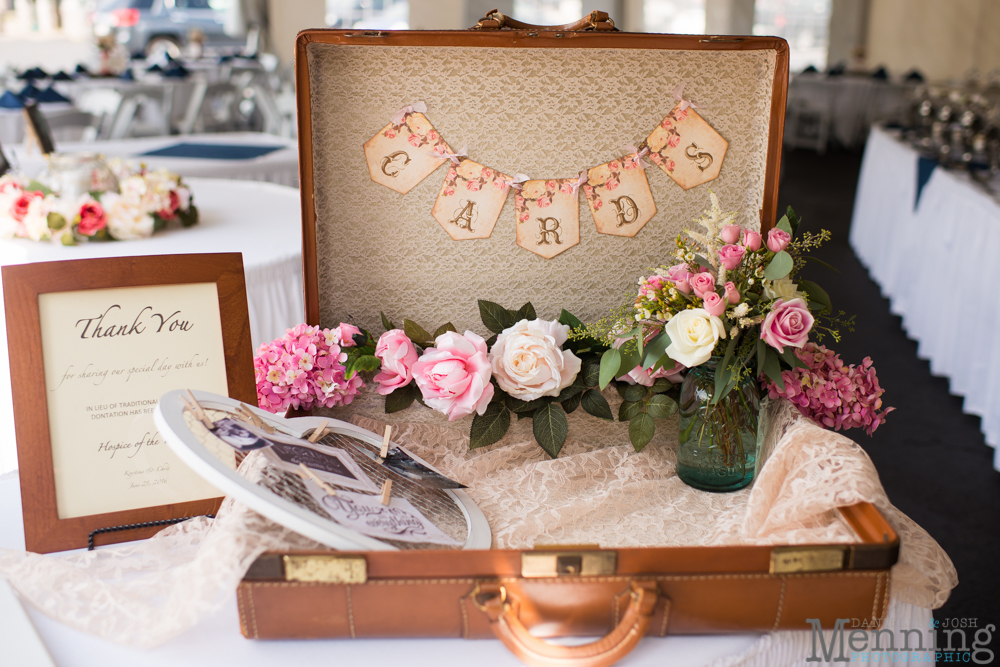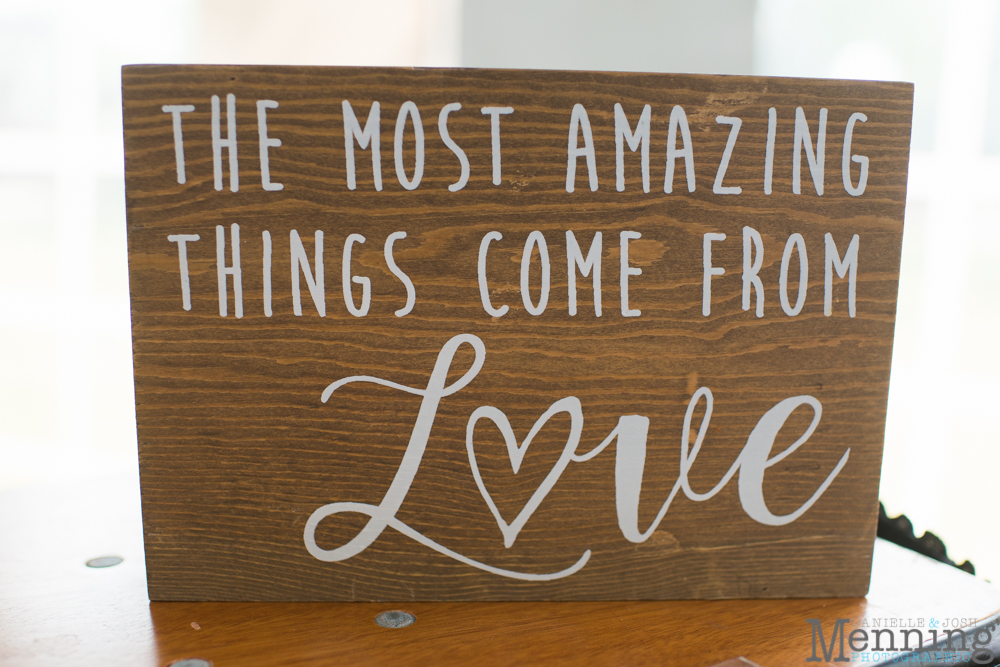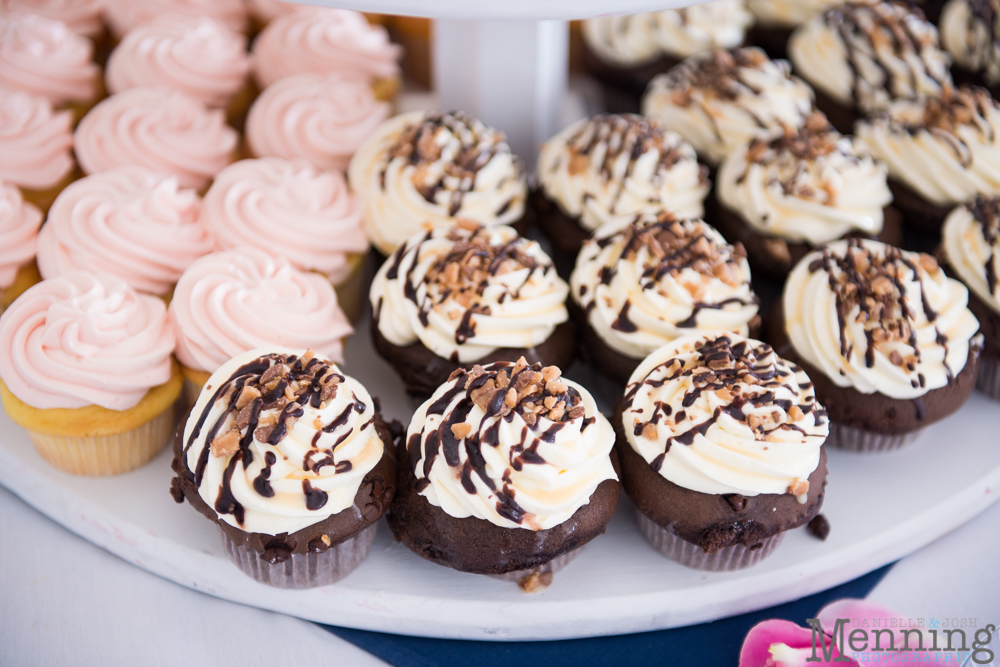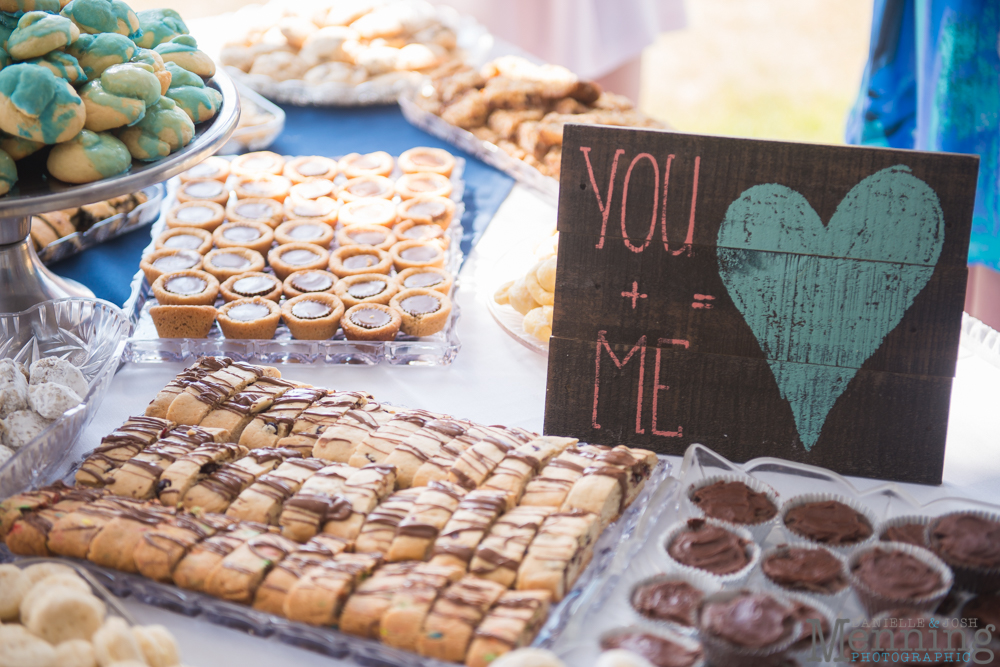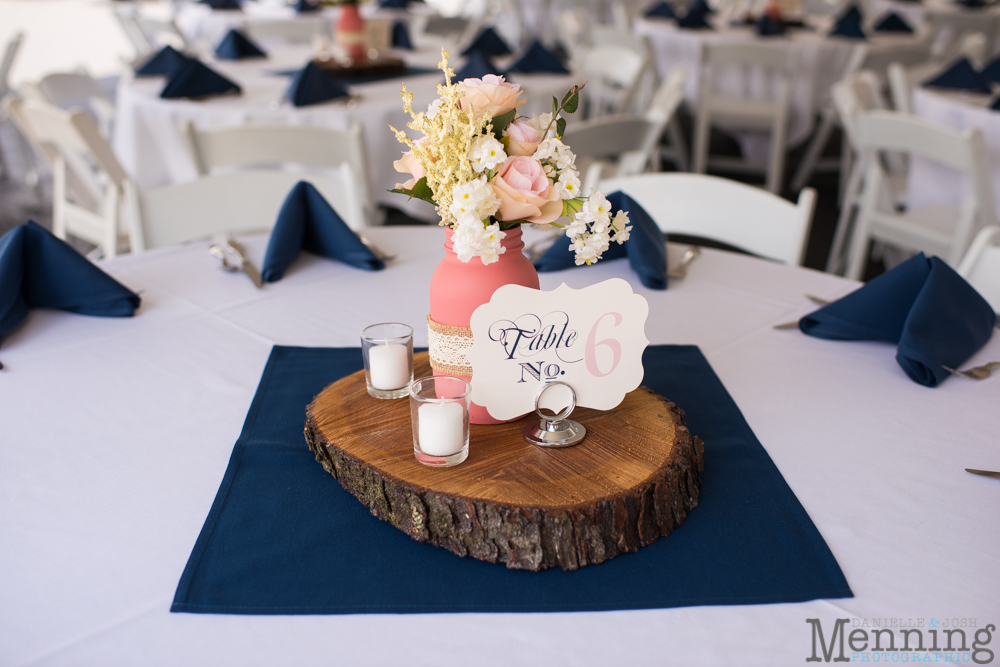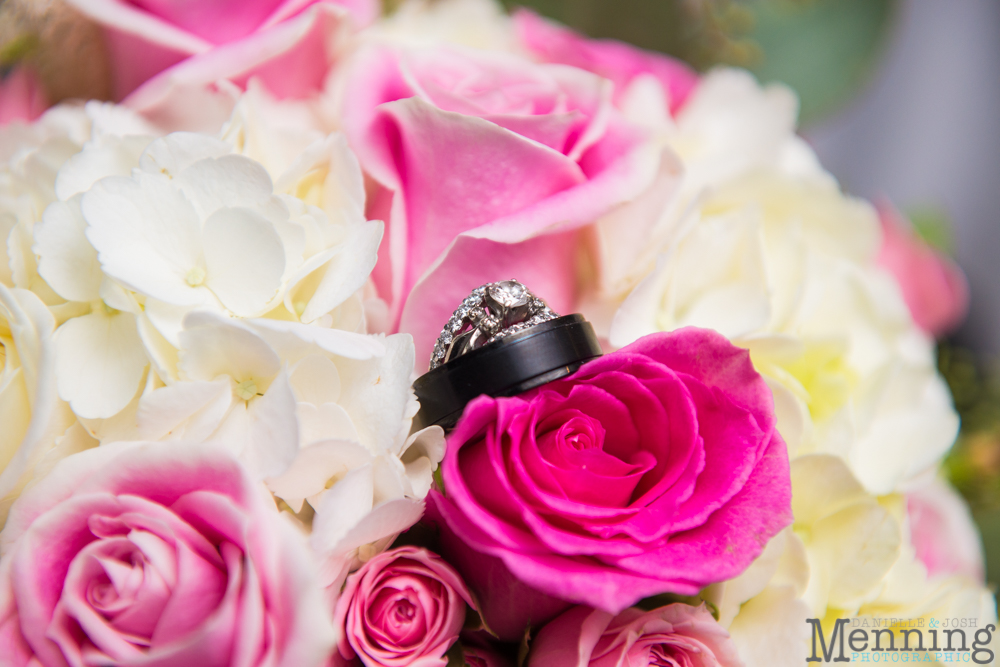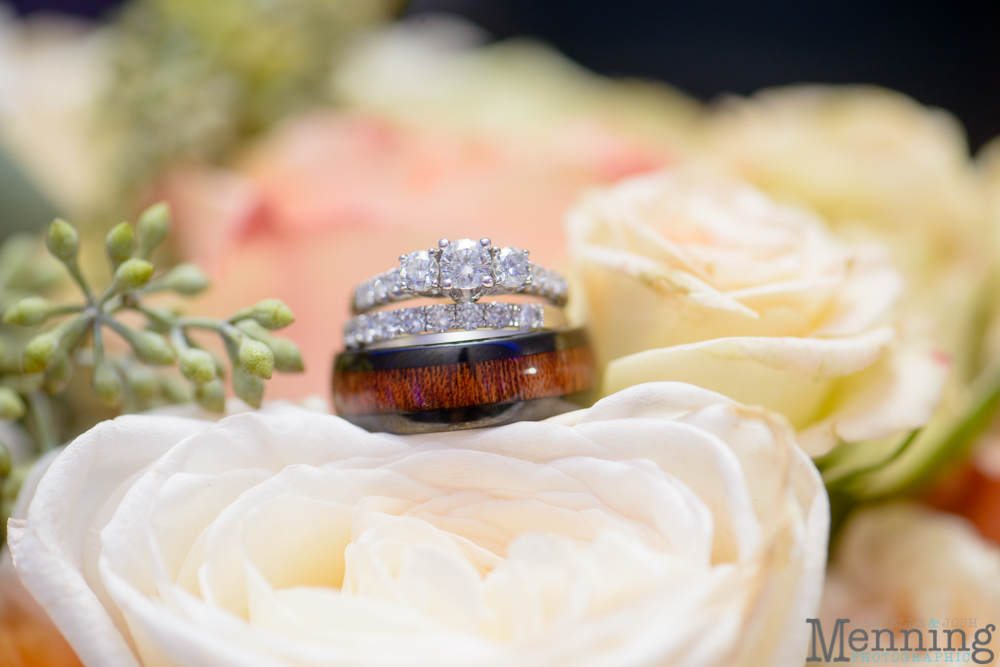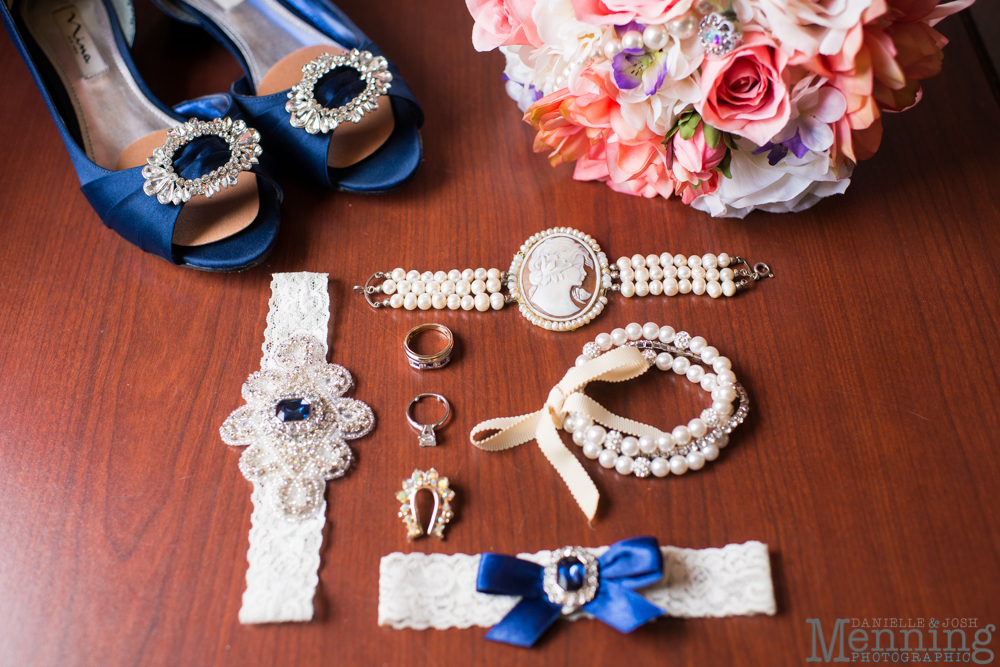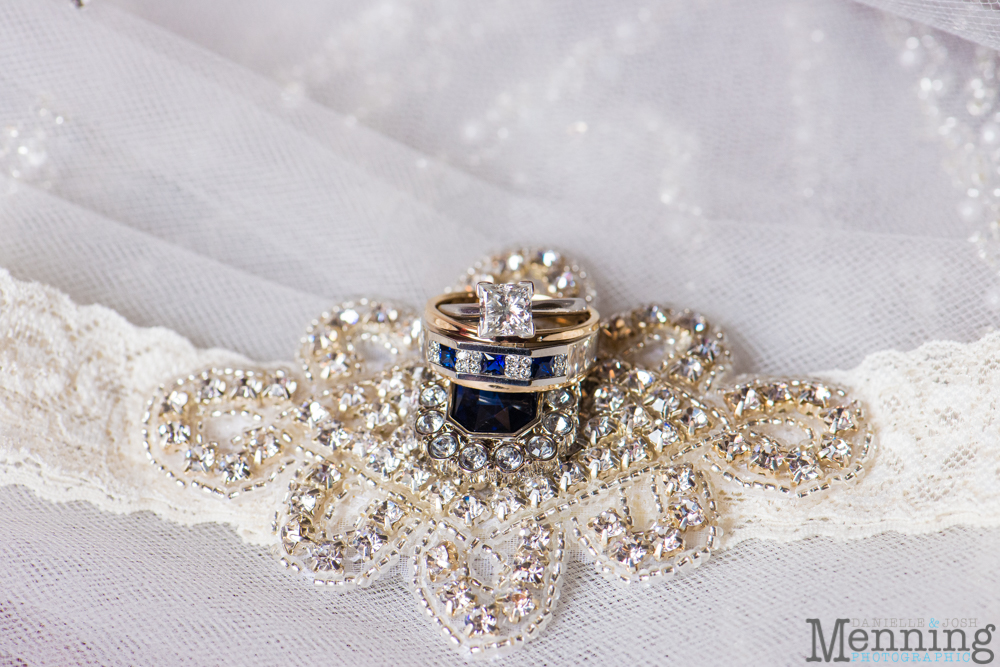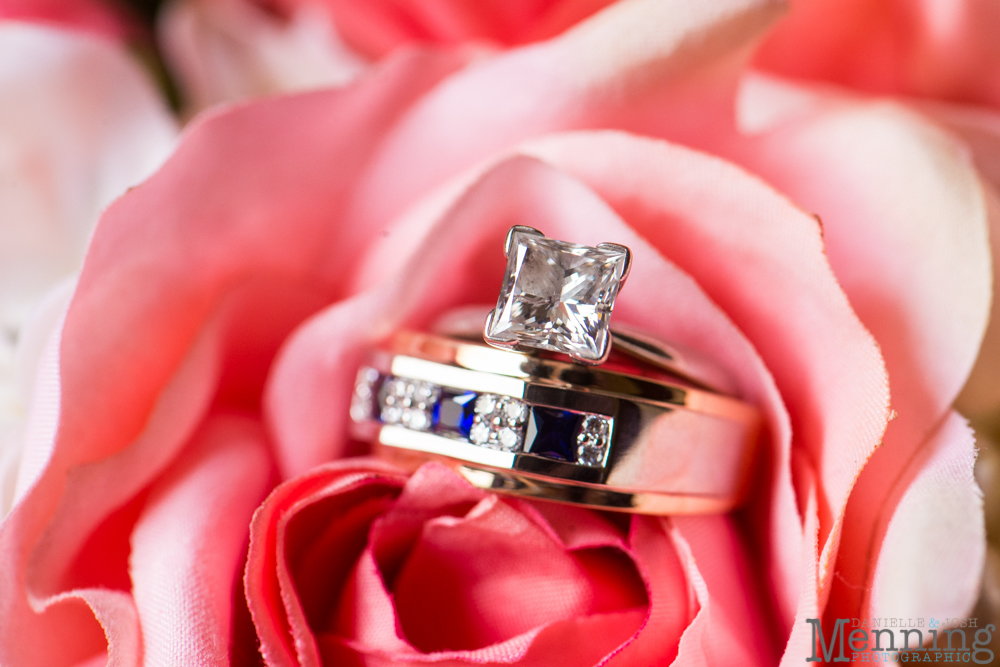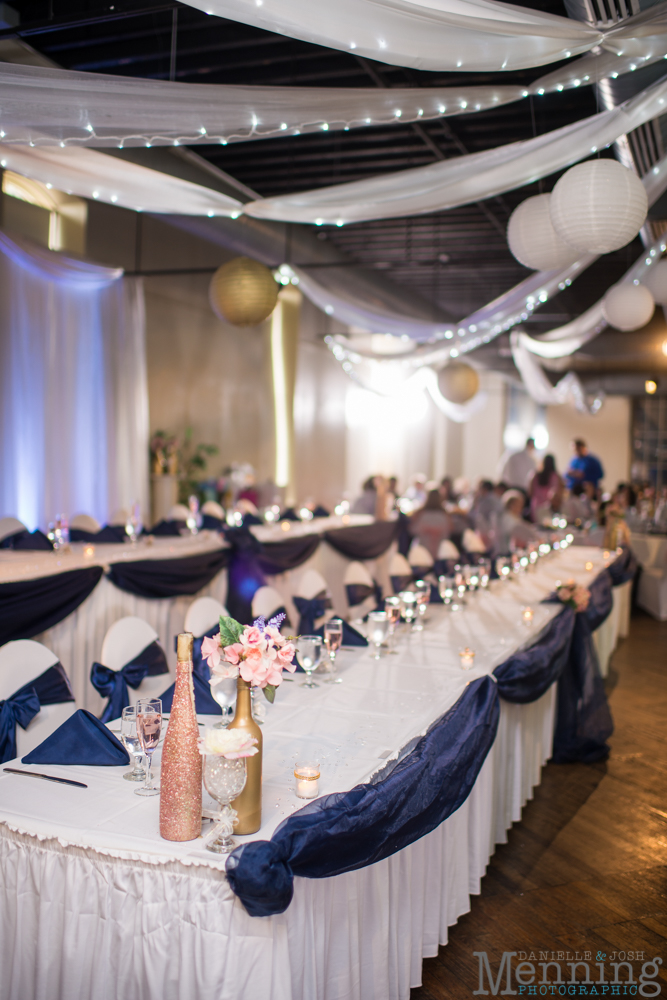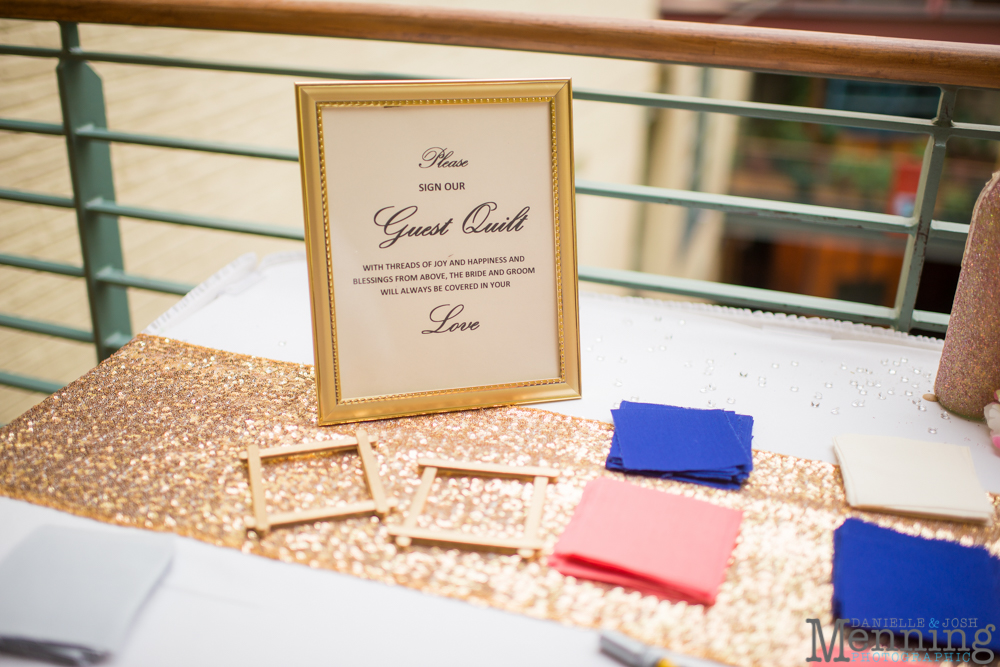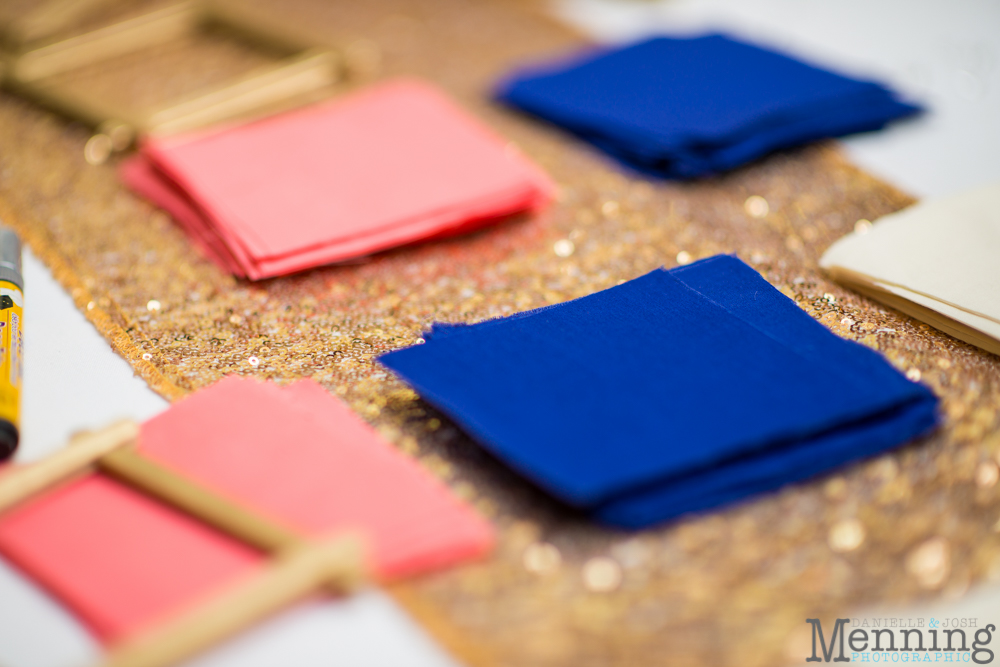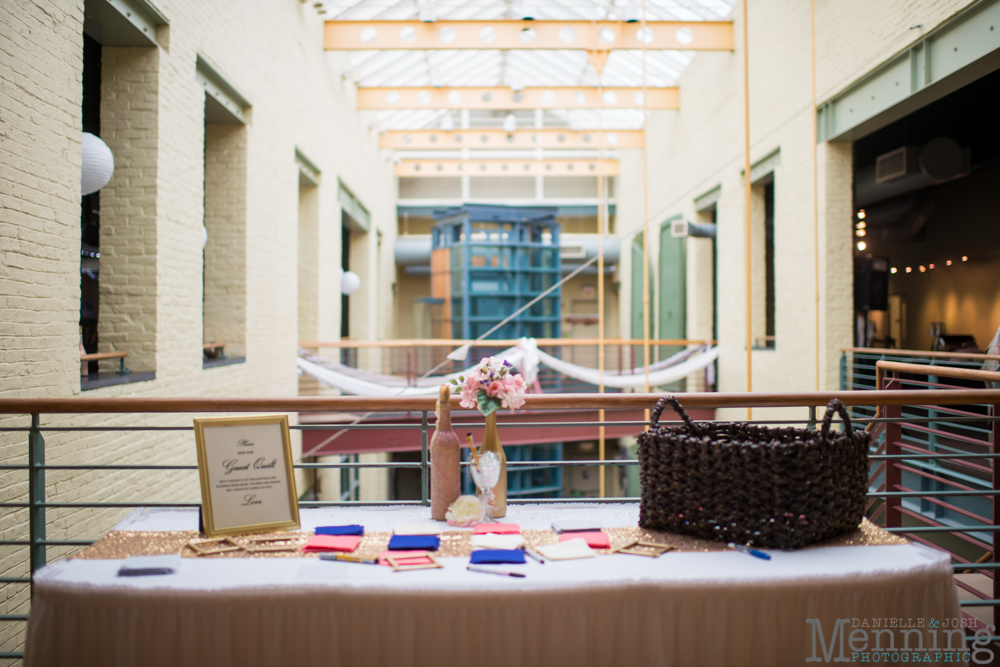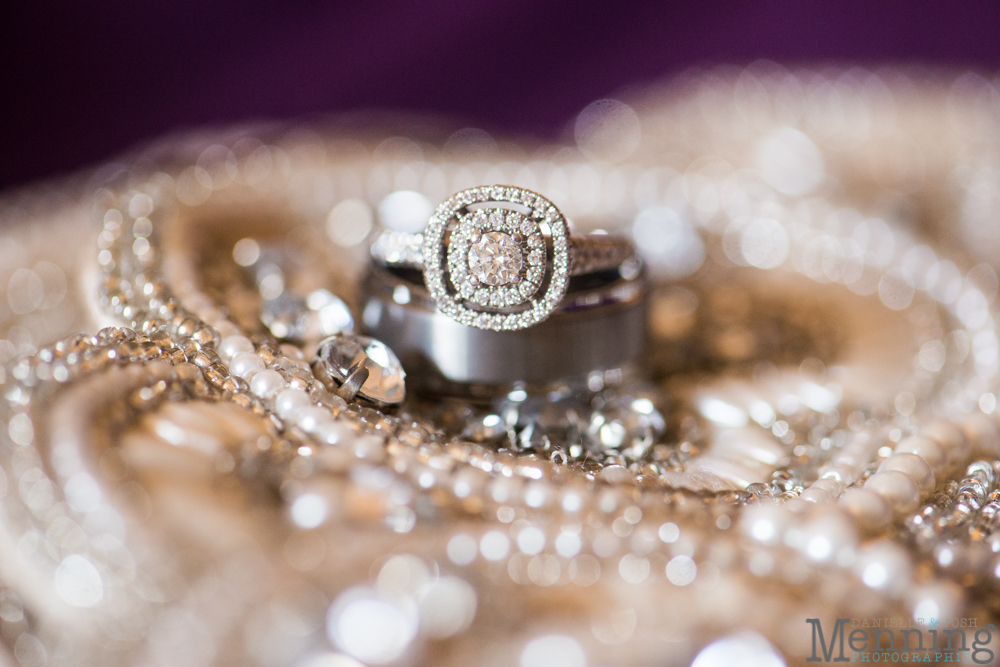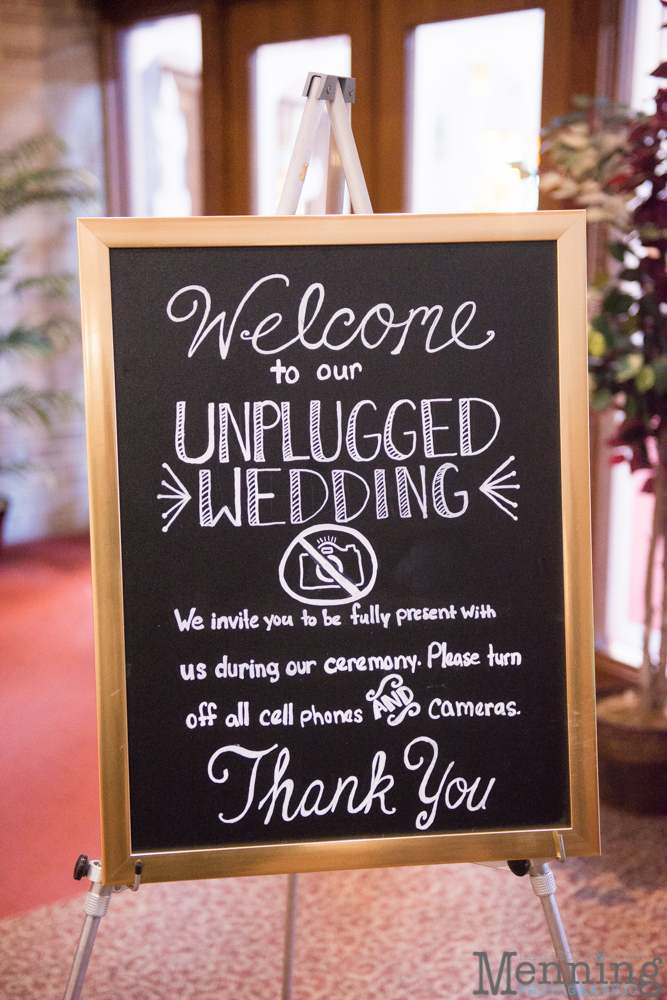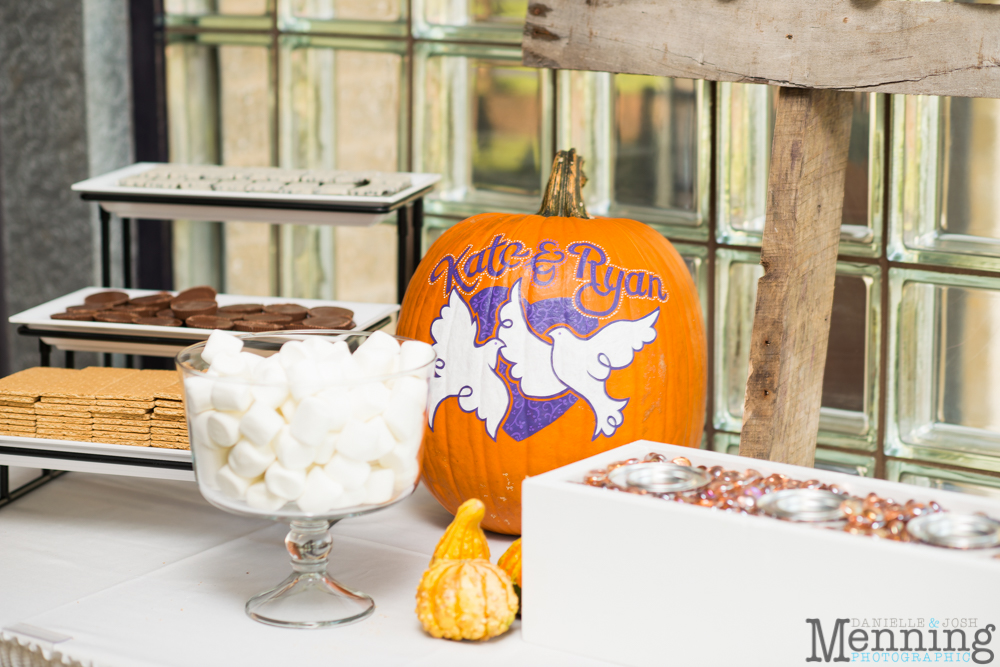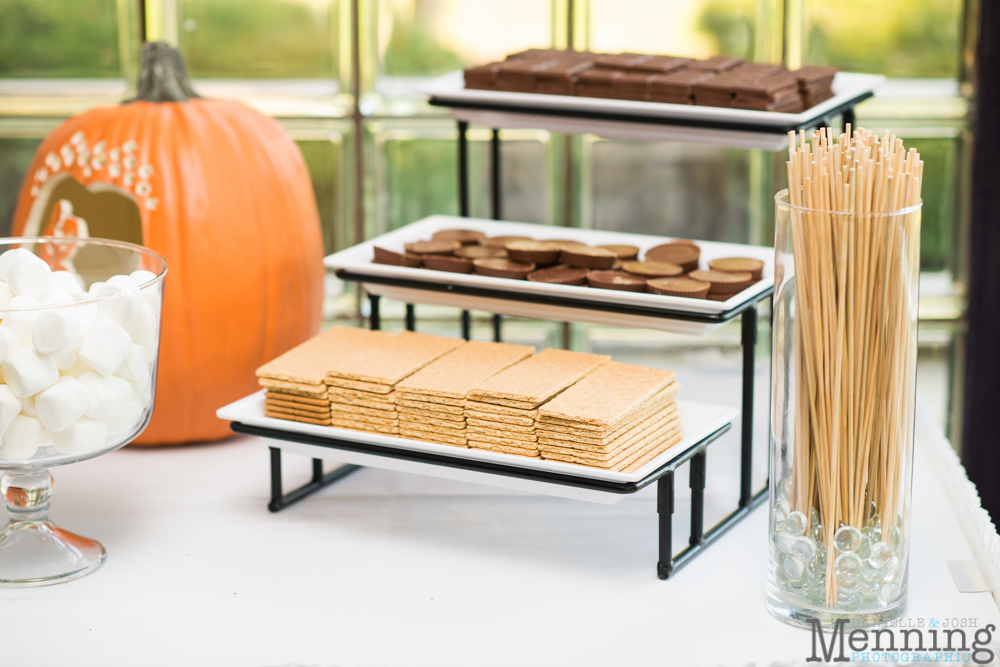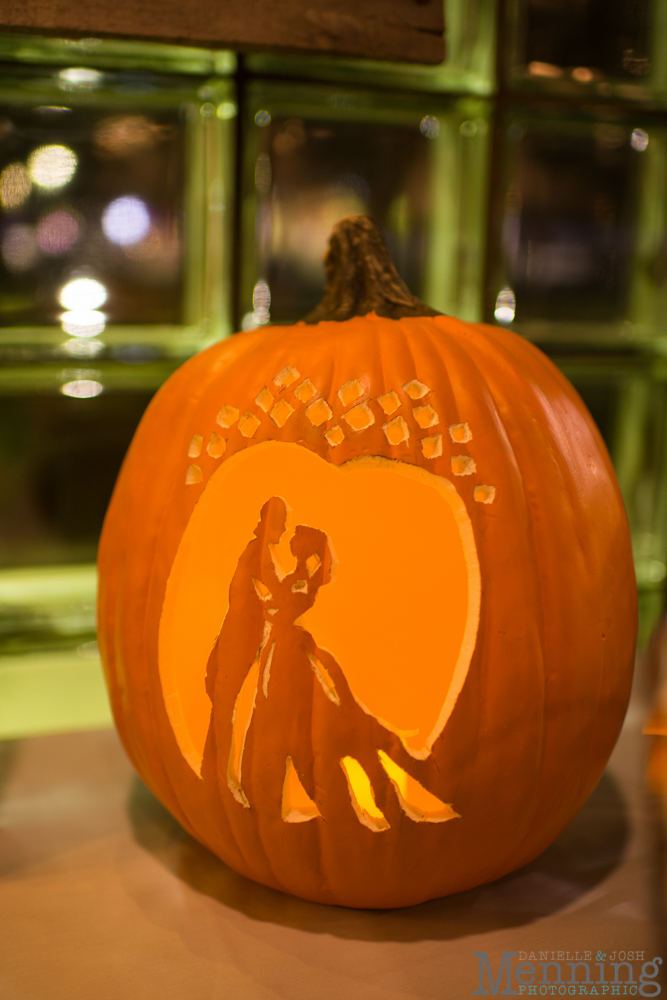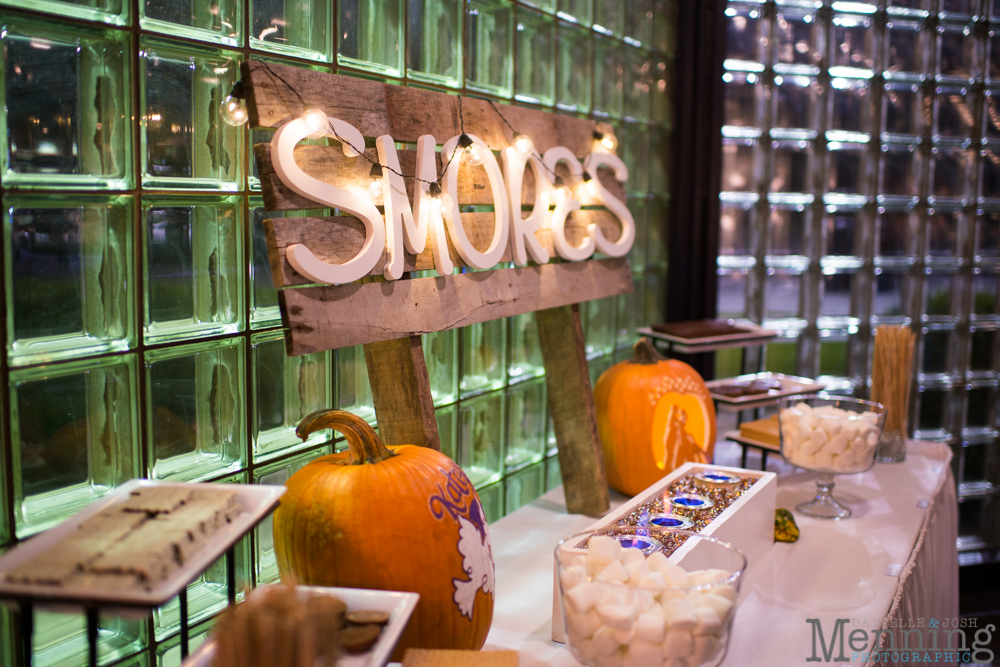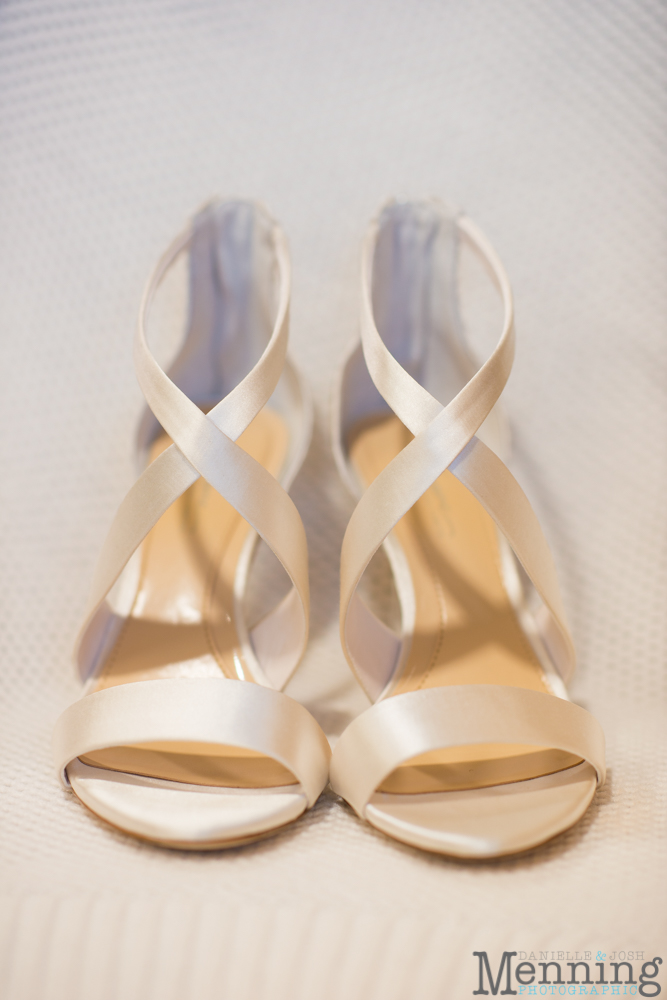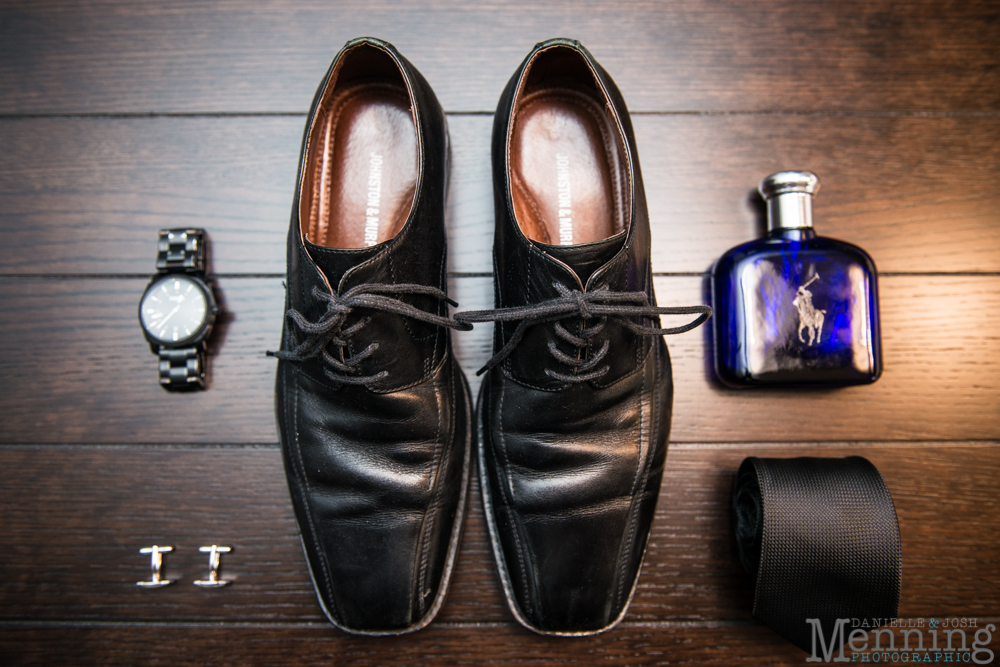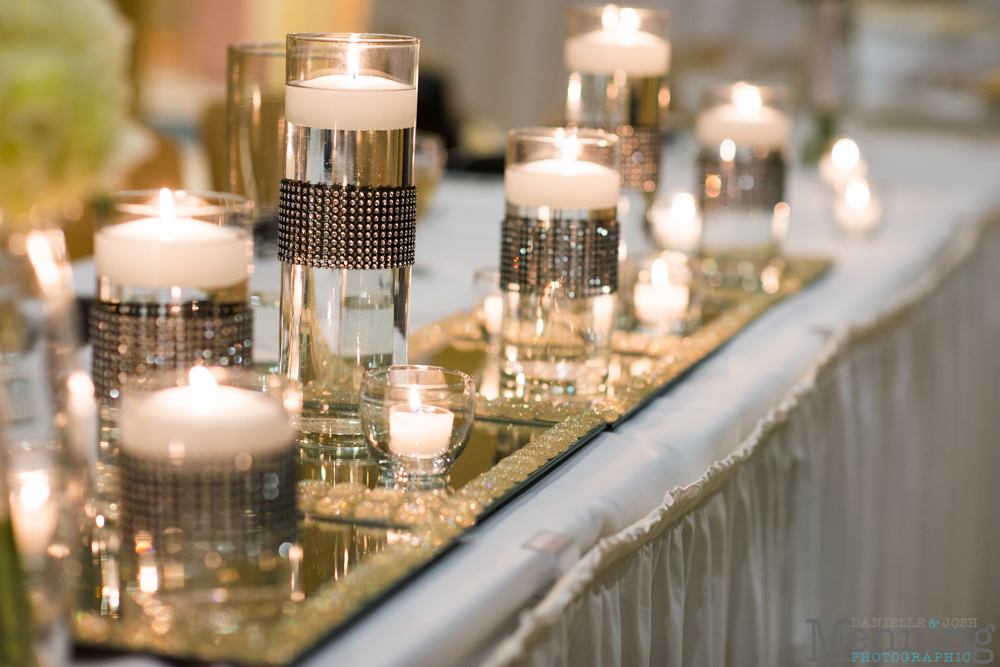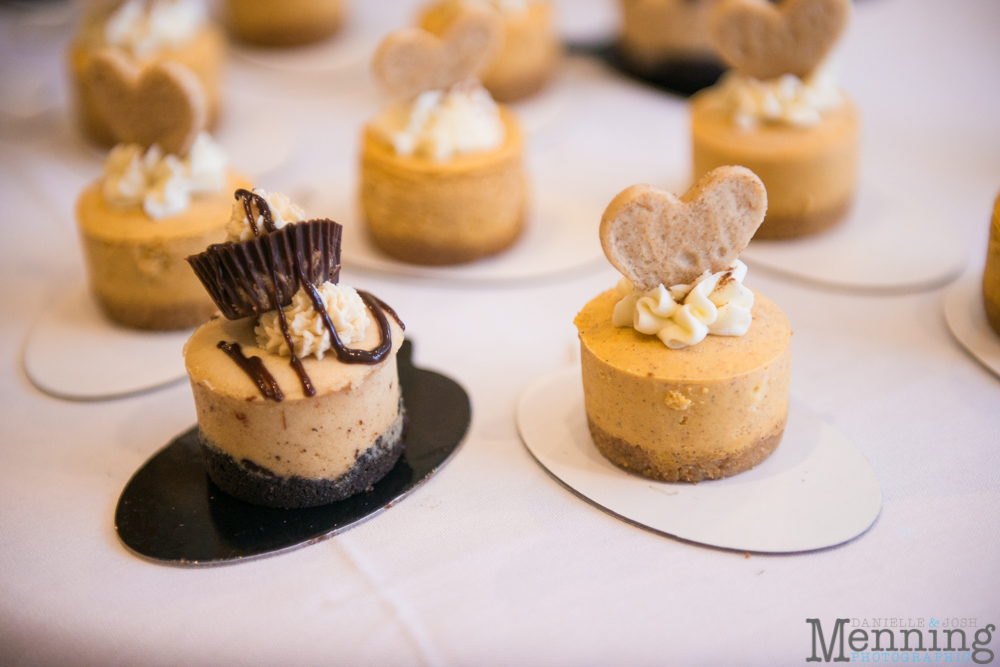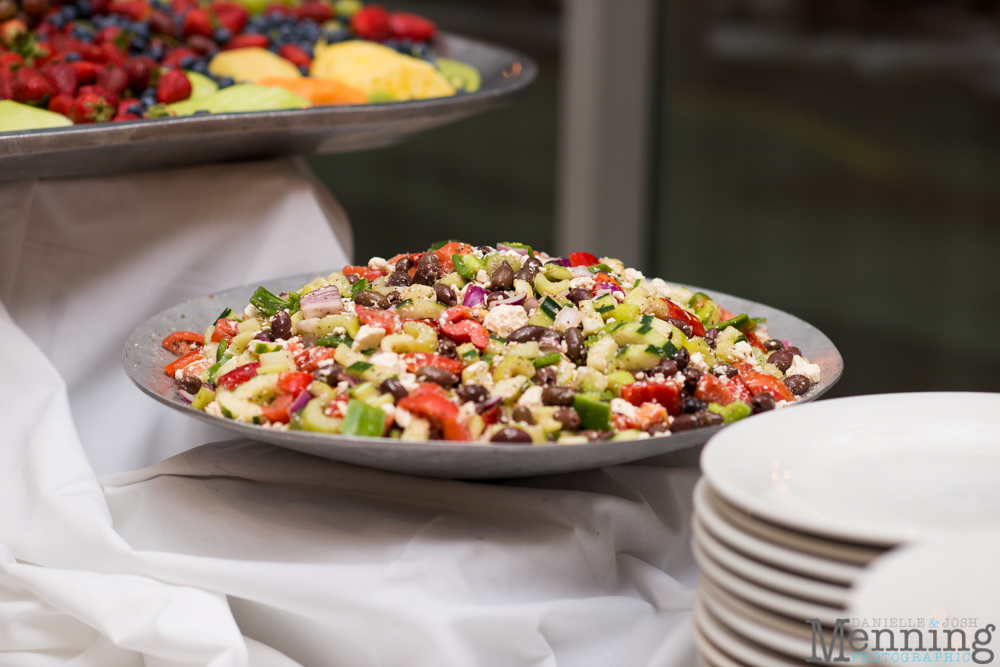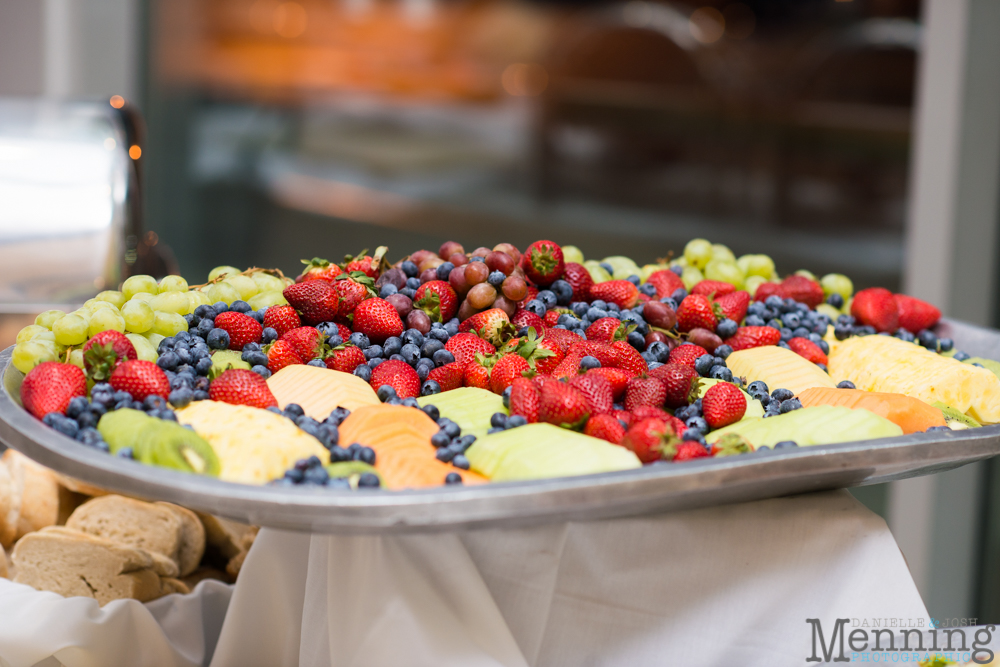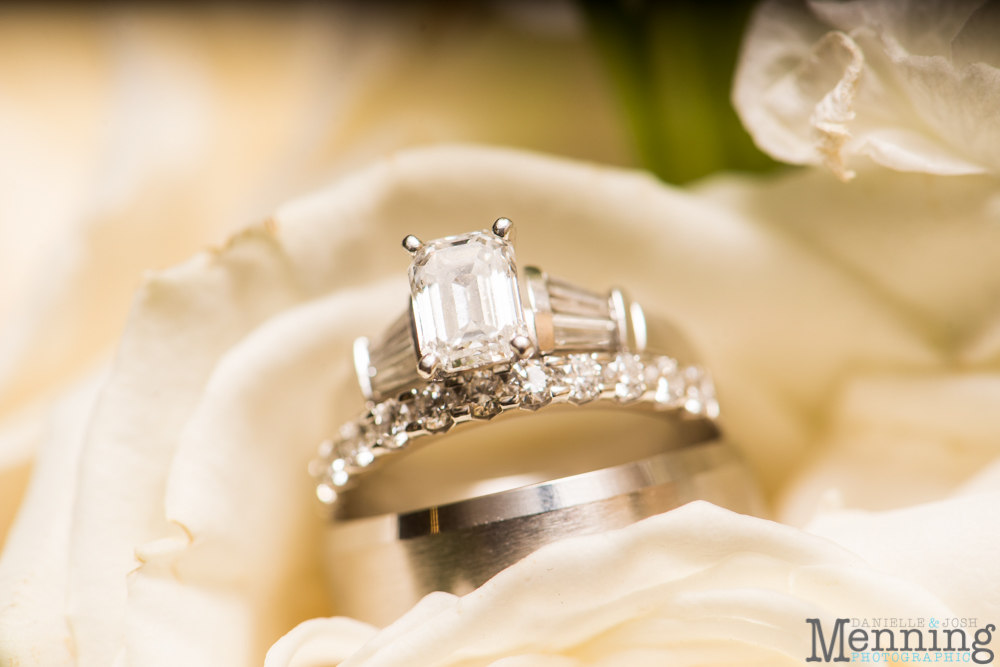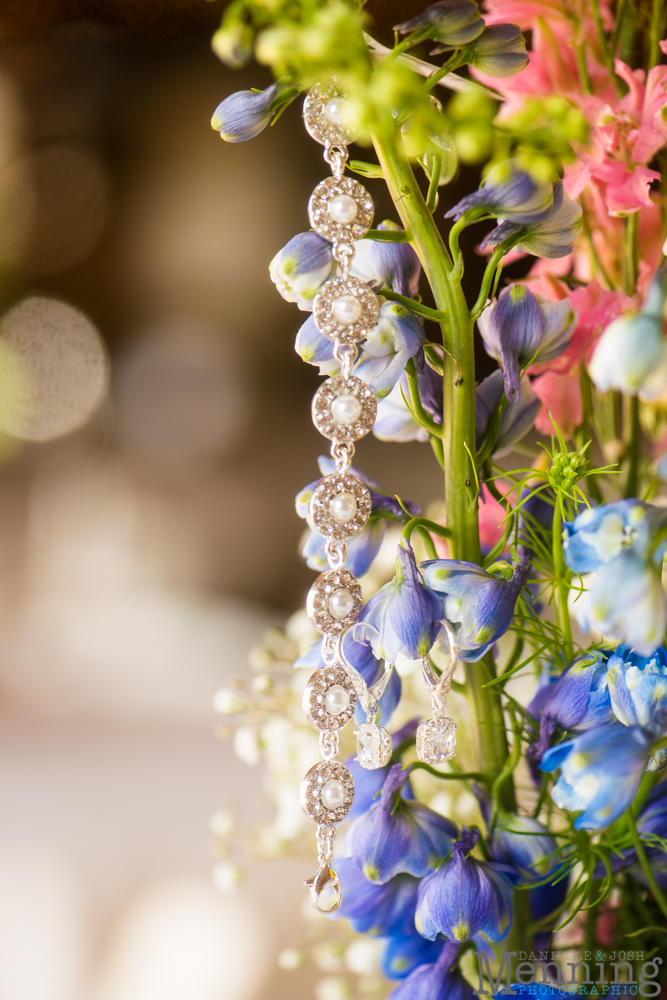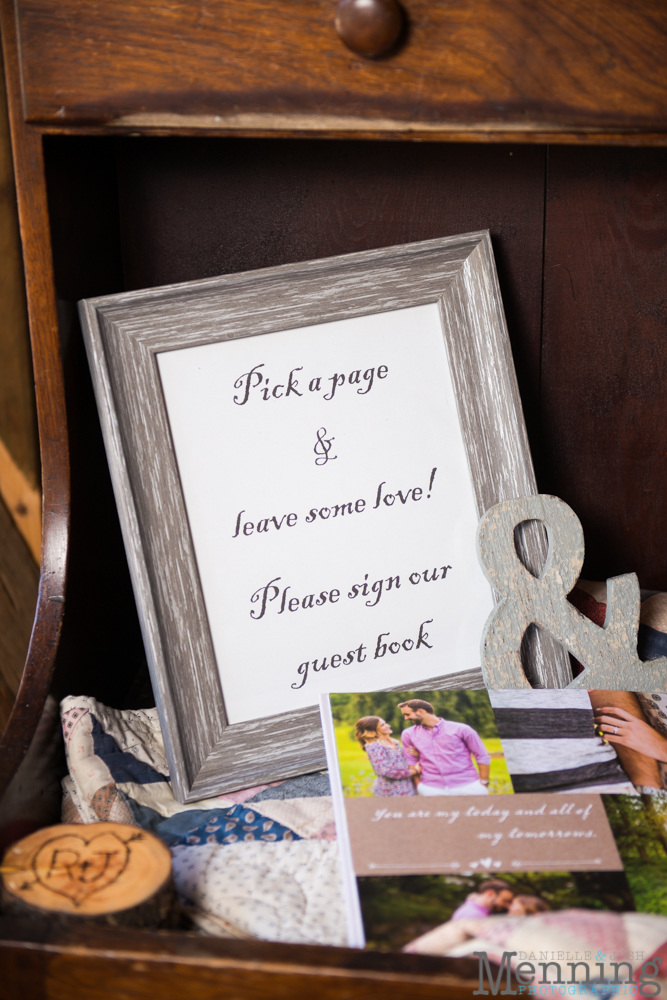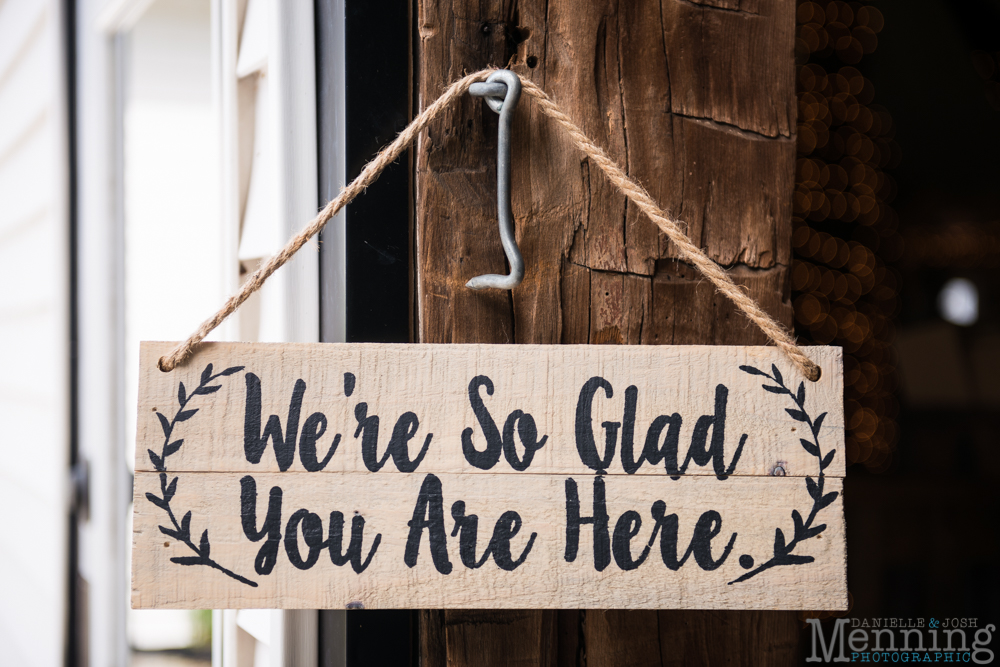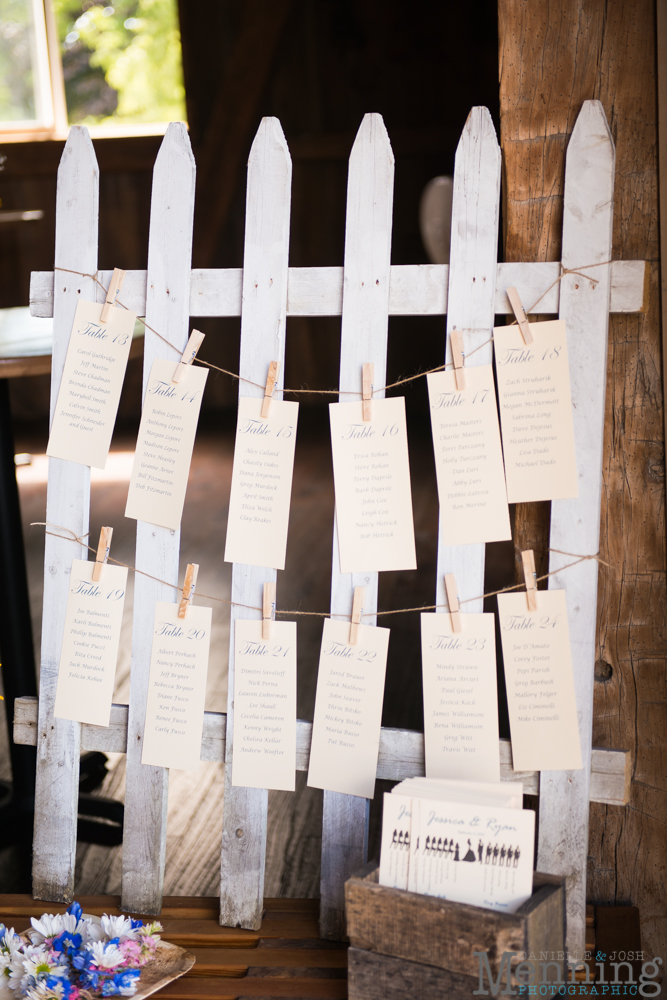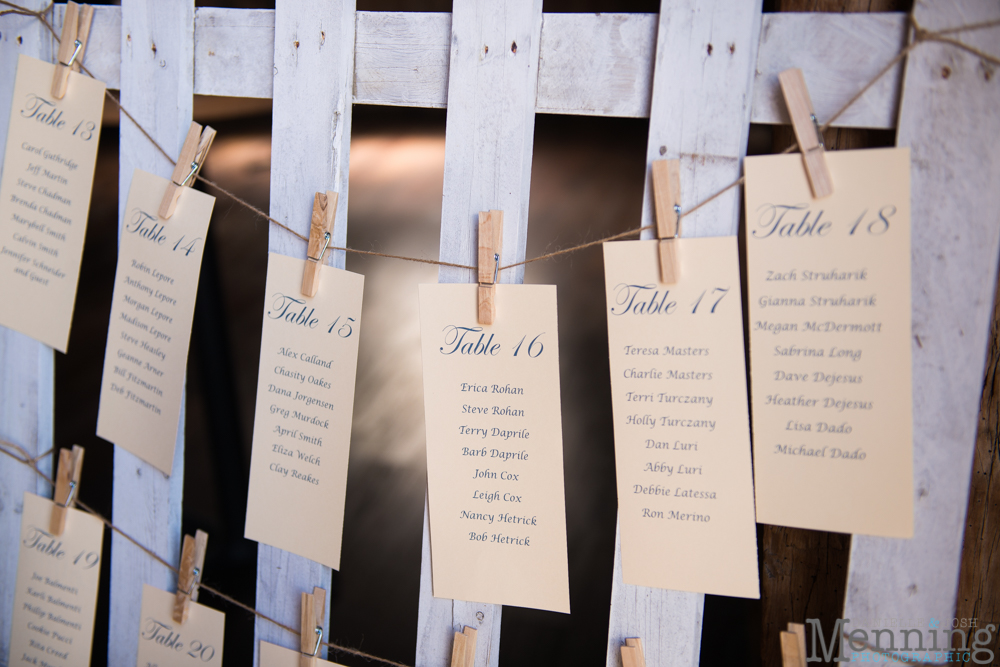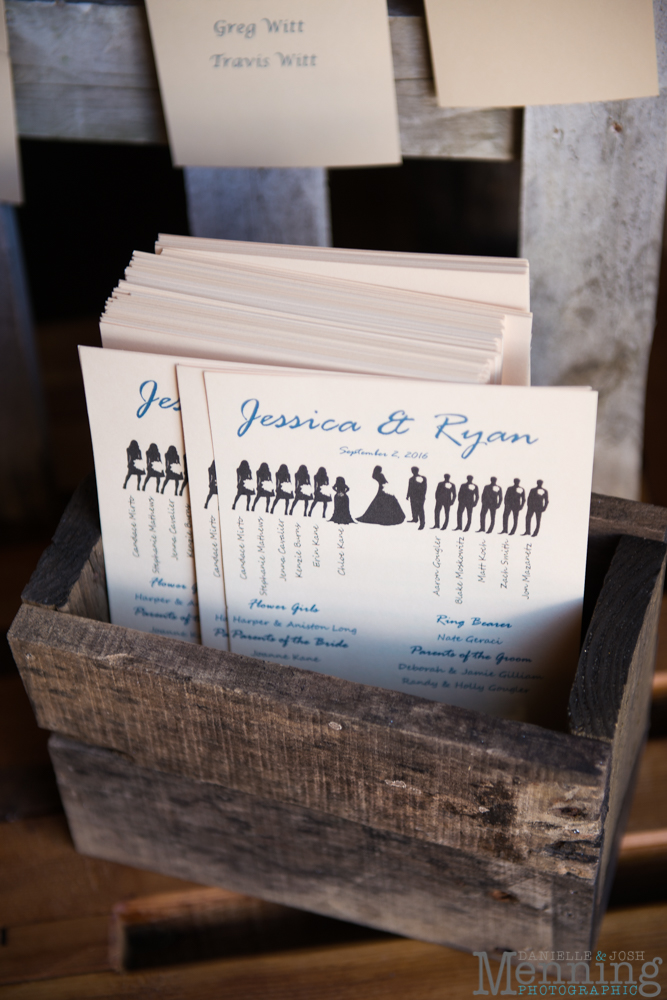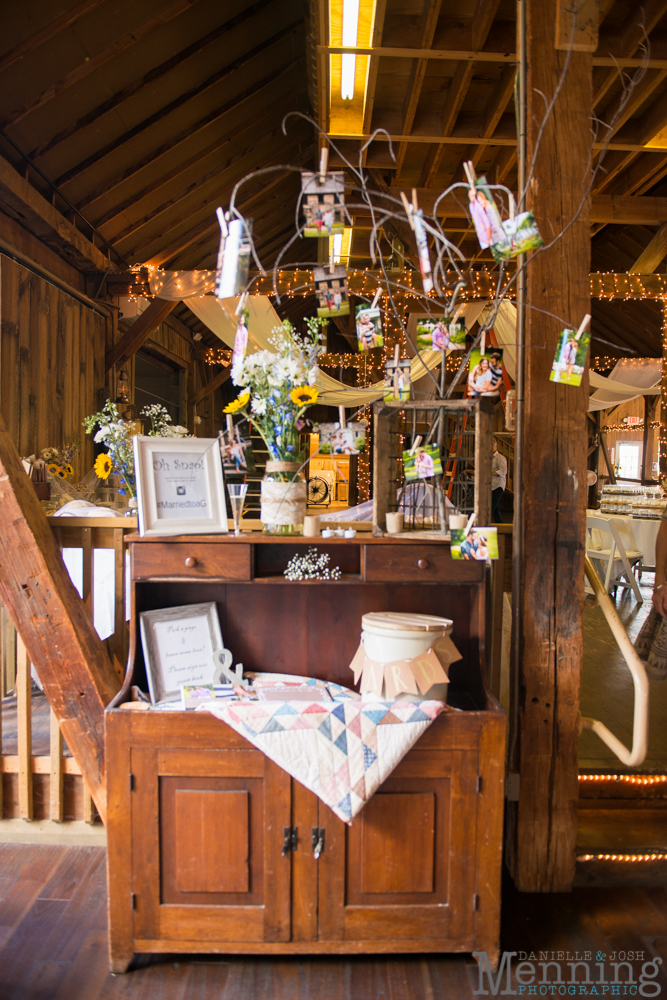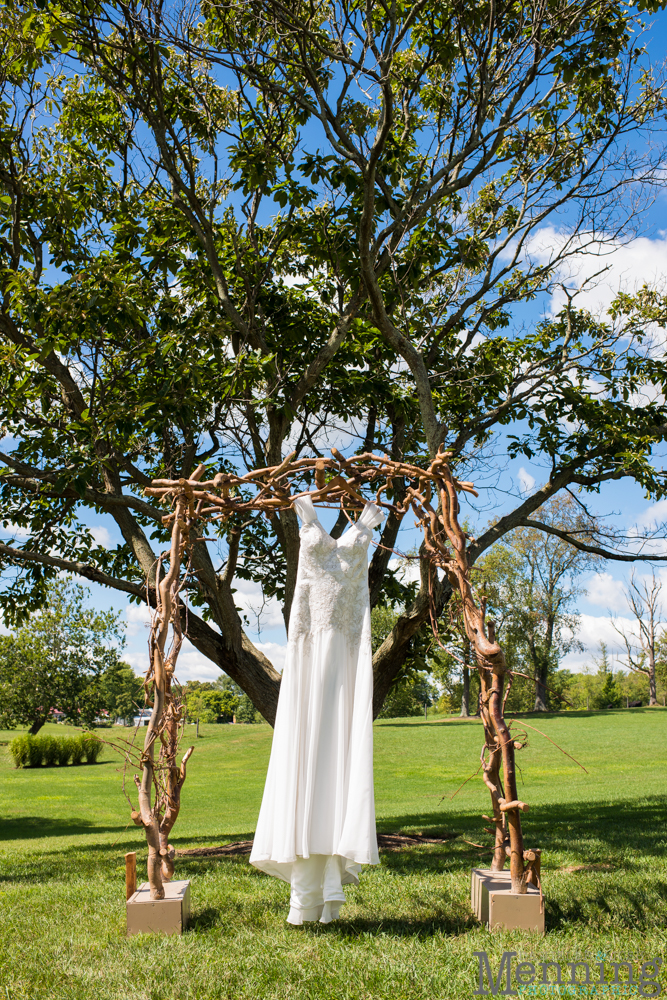 A gorgeous landscape on a bright & sunny day can't be beat!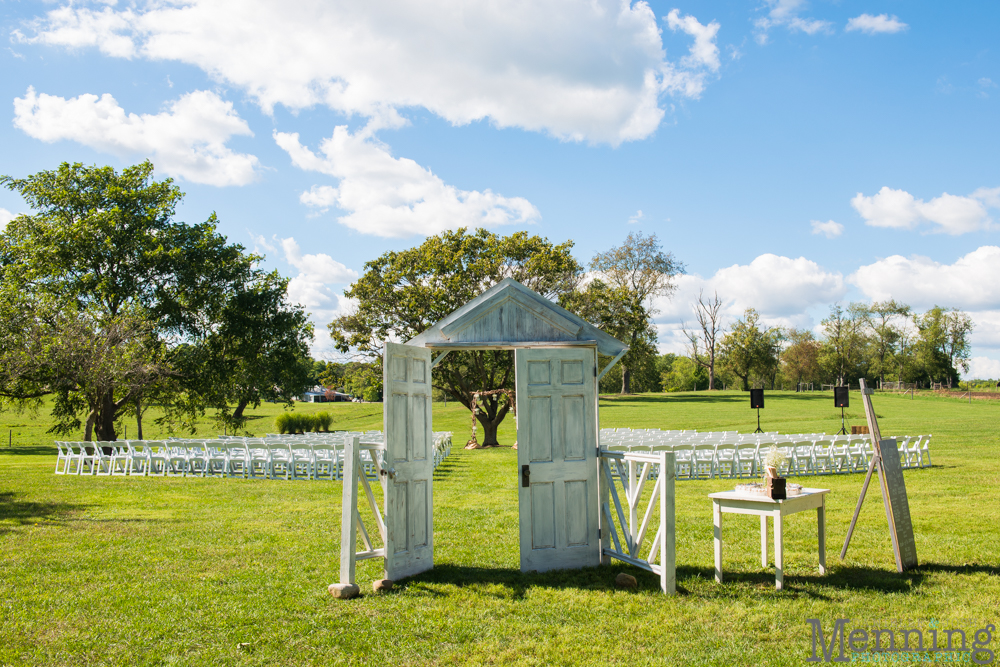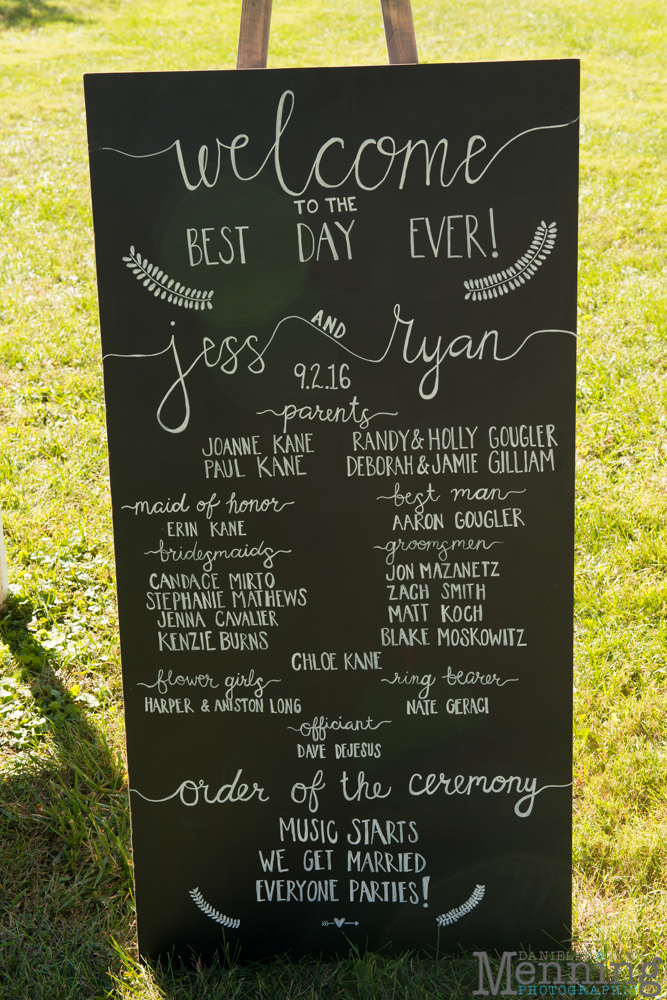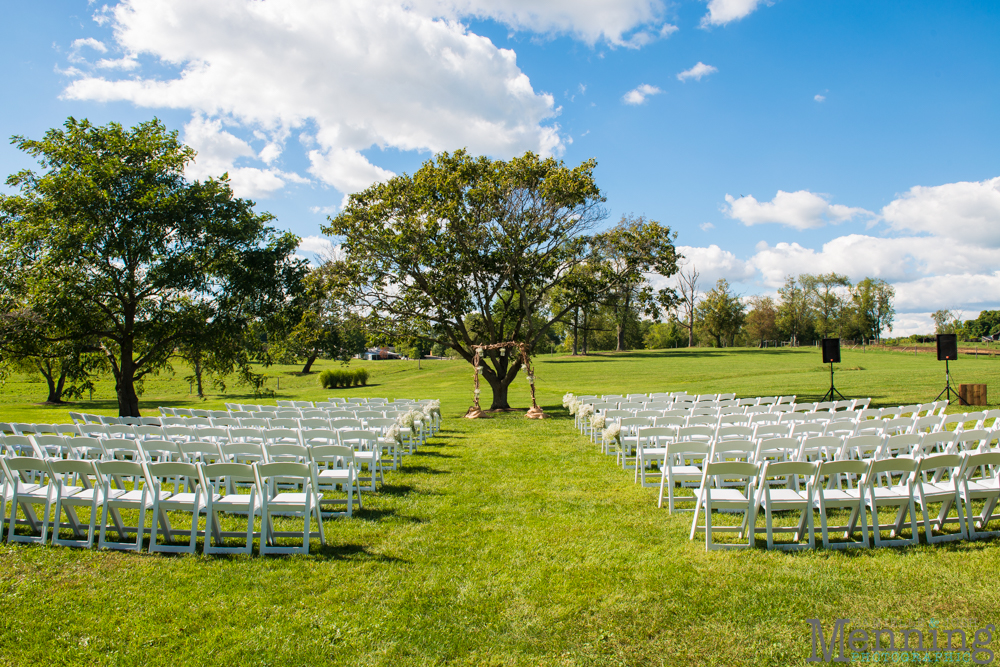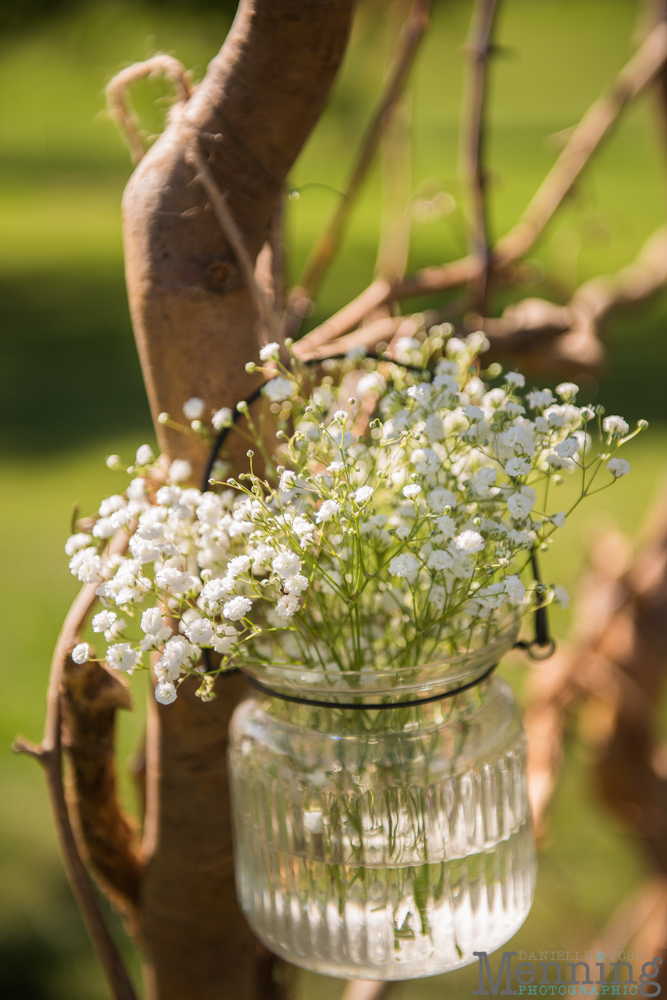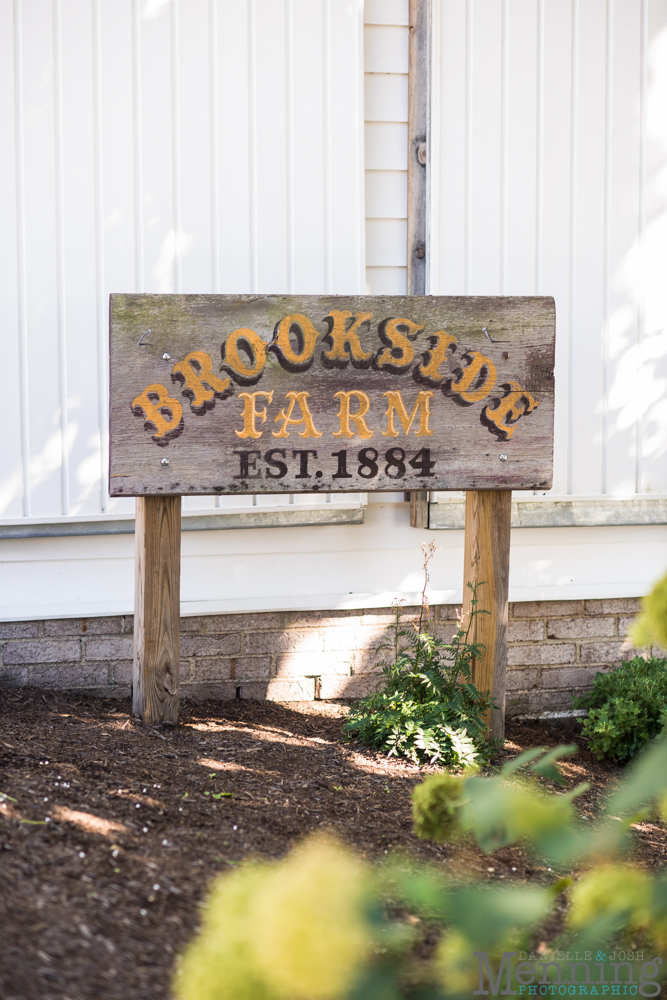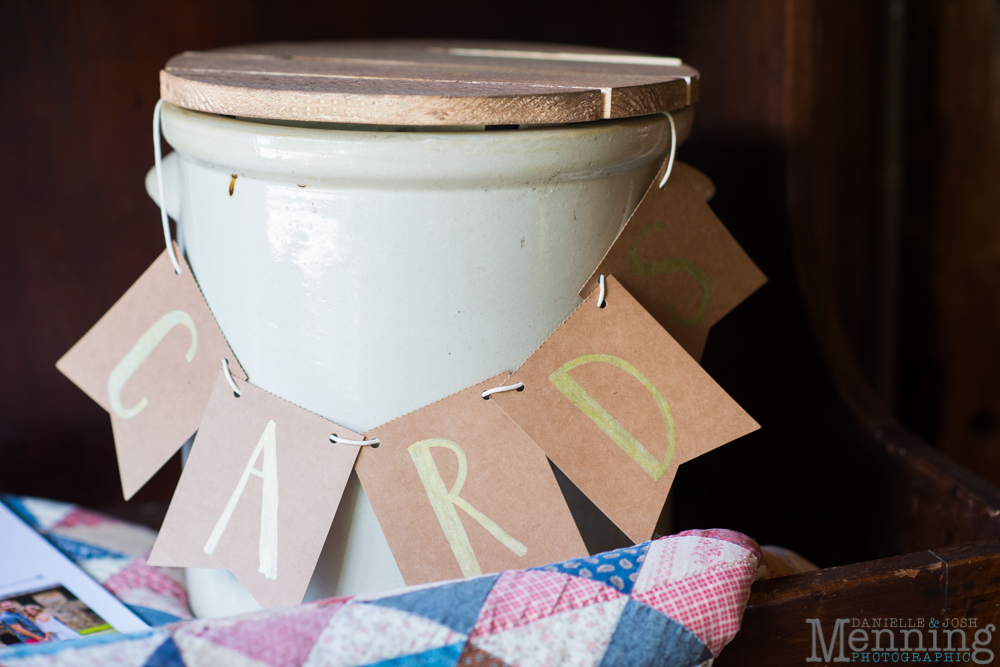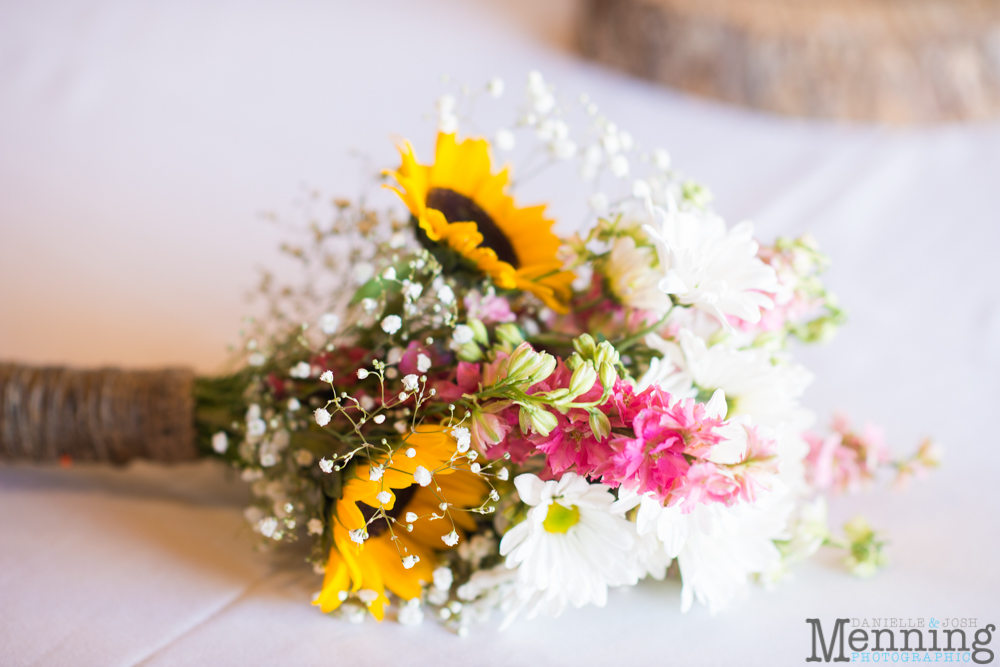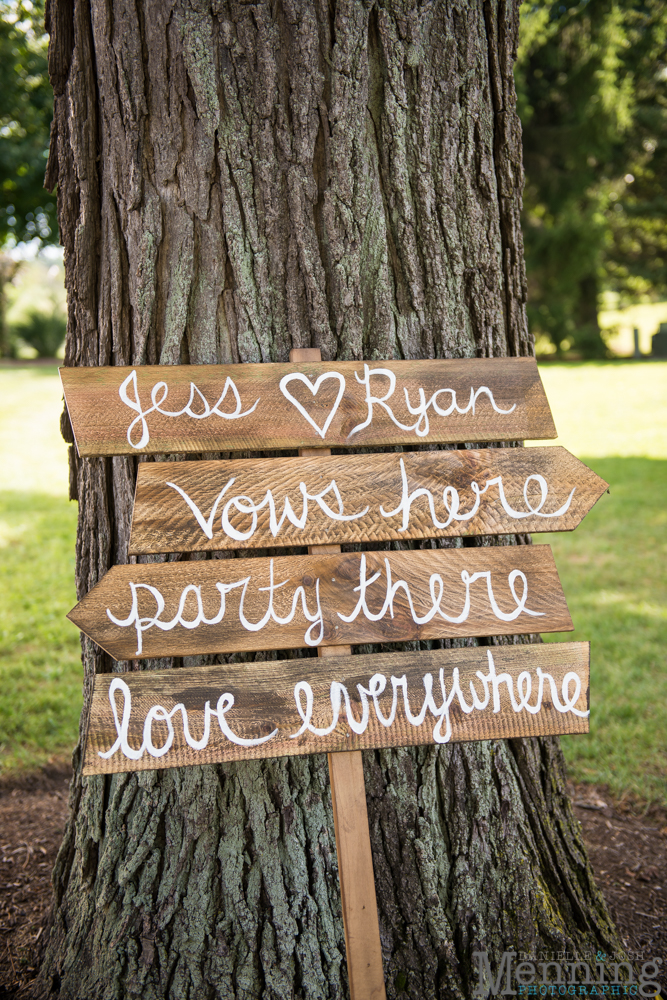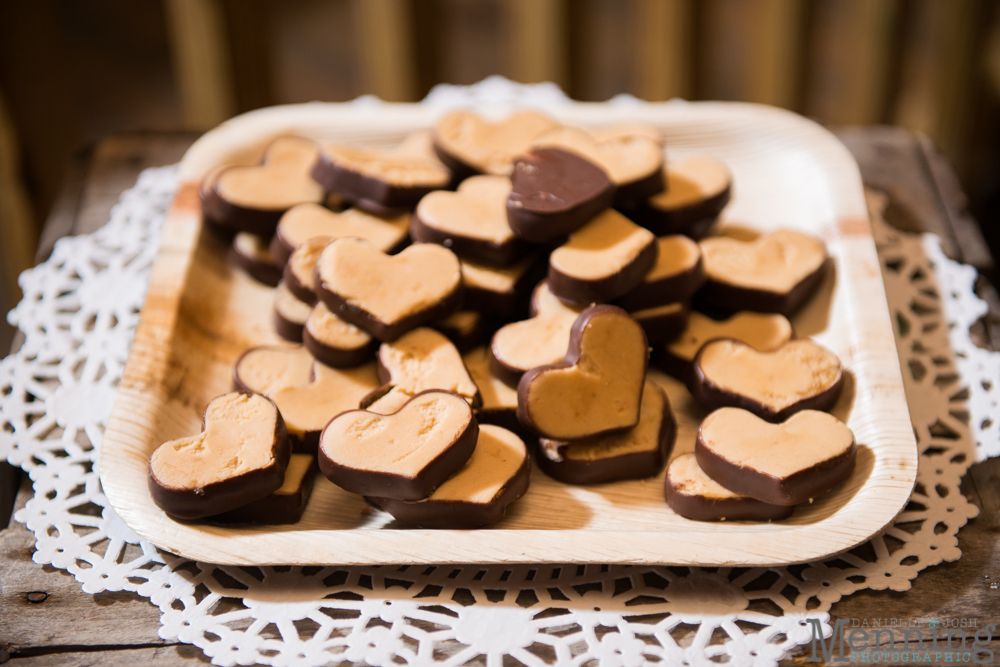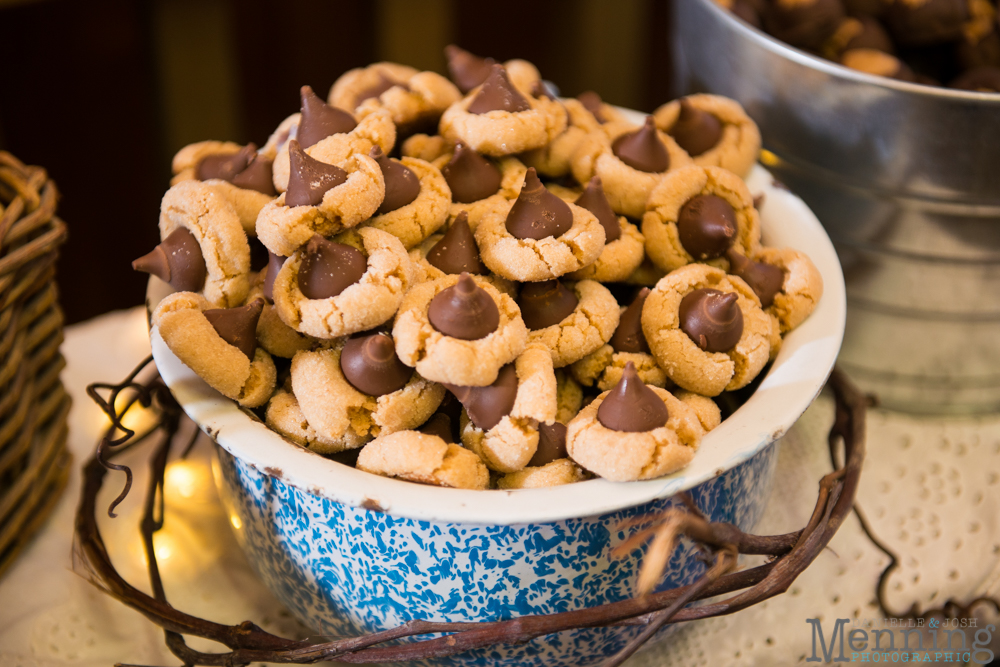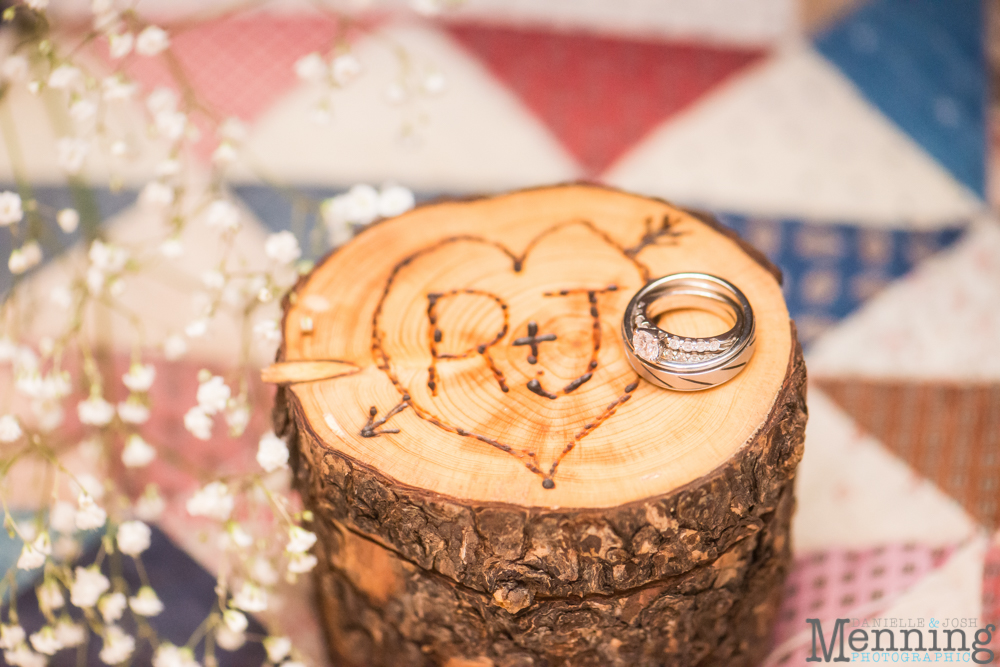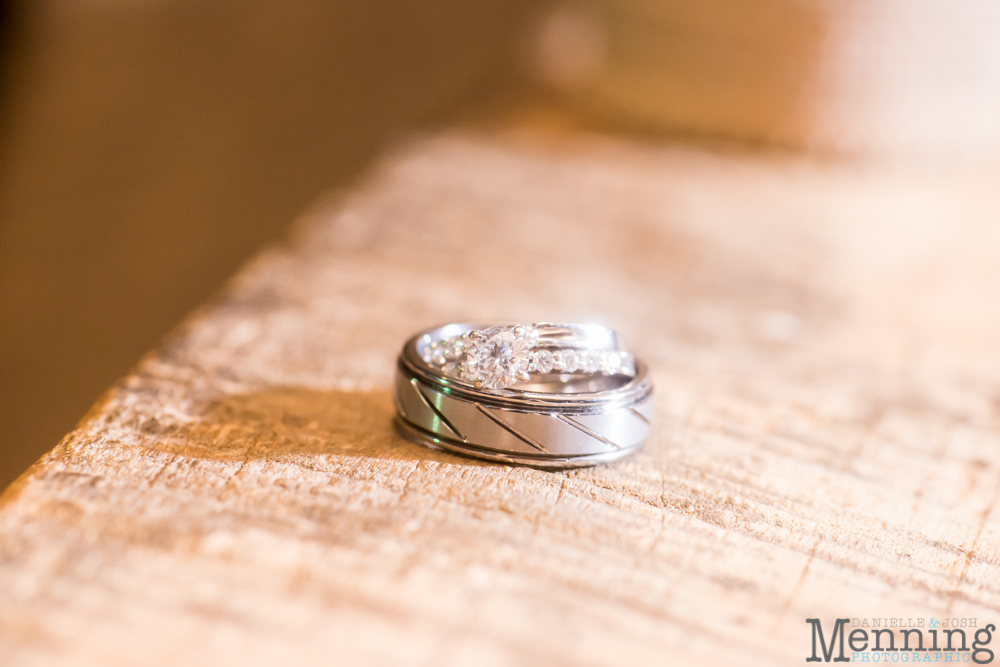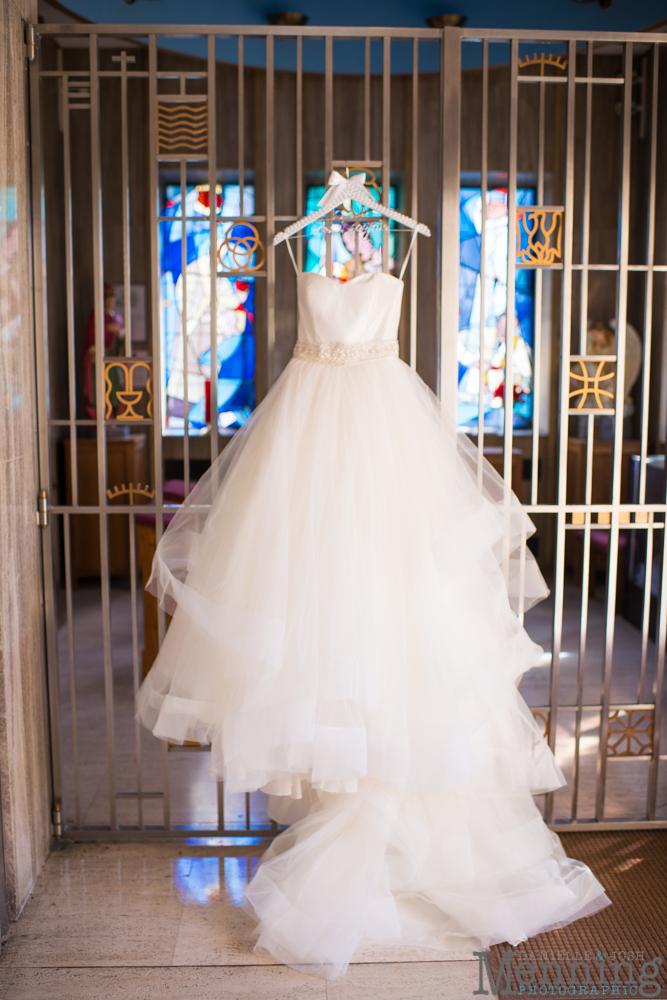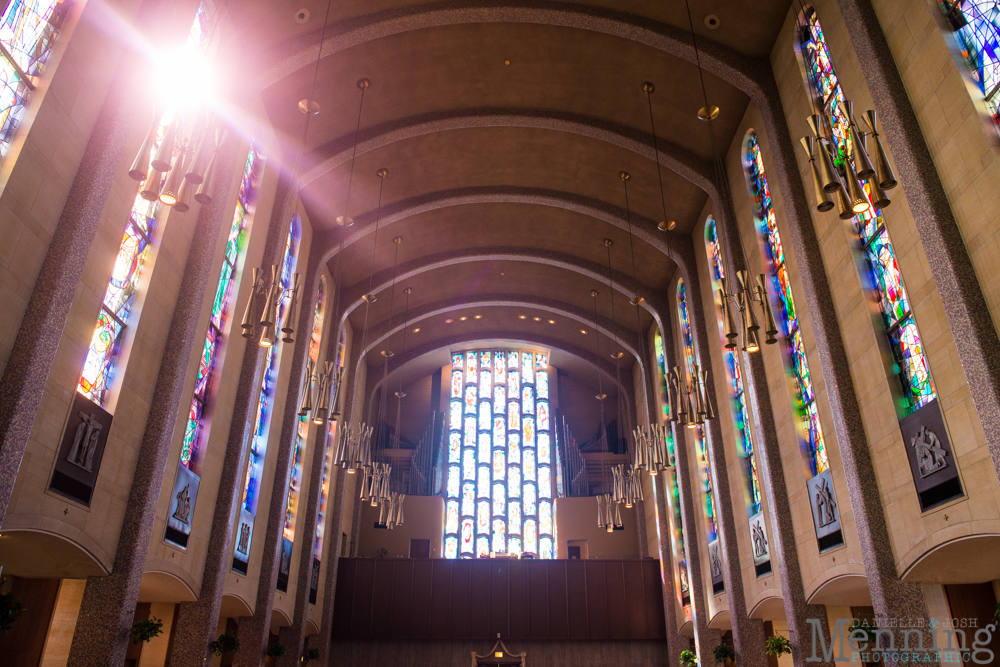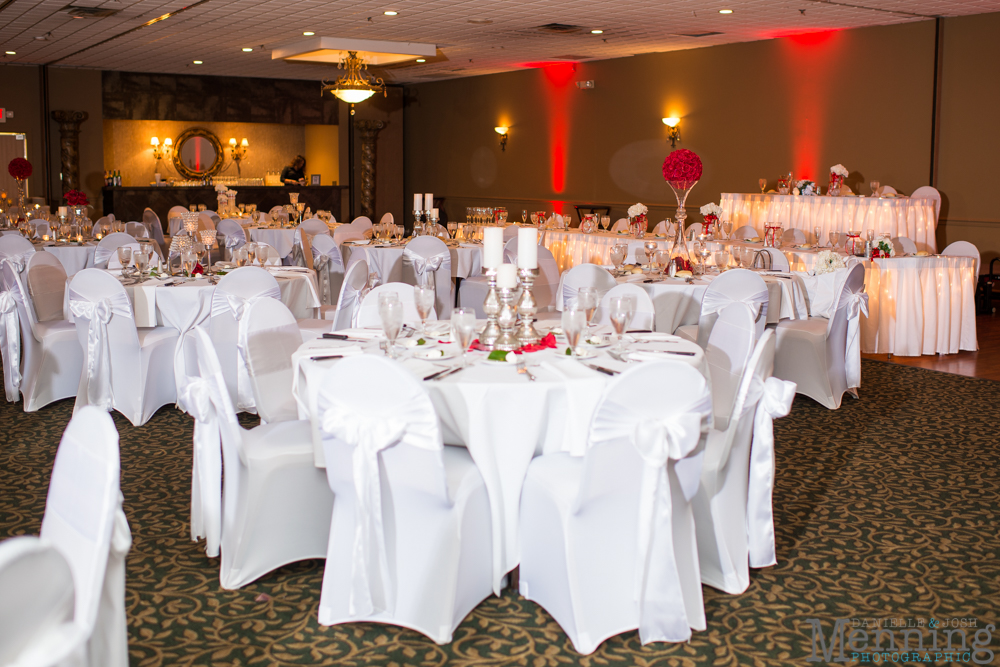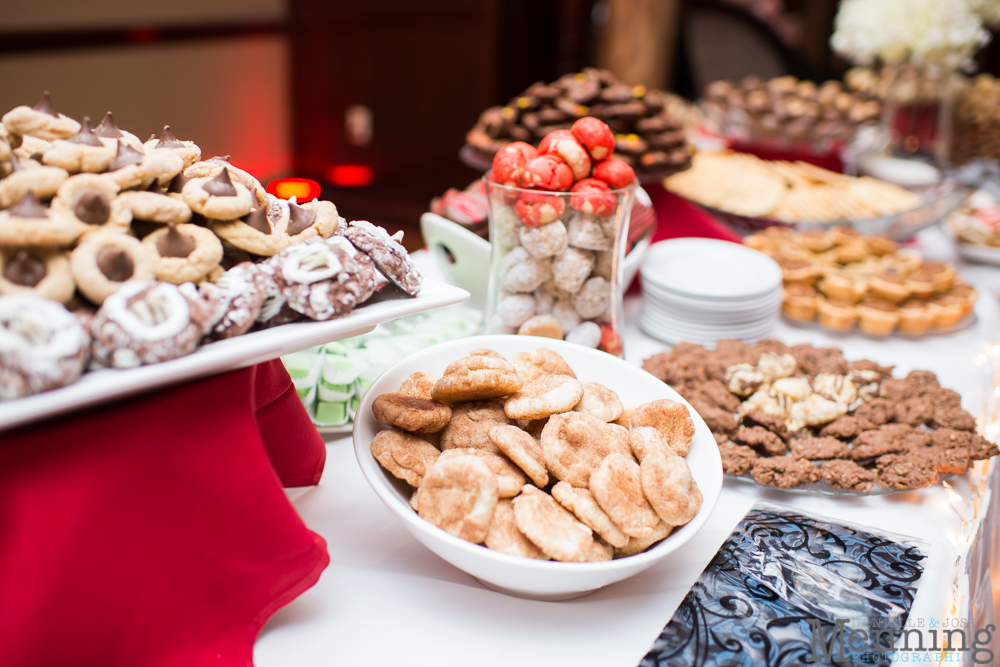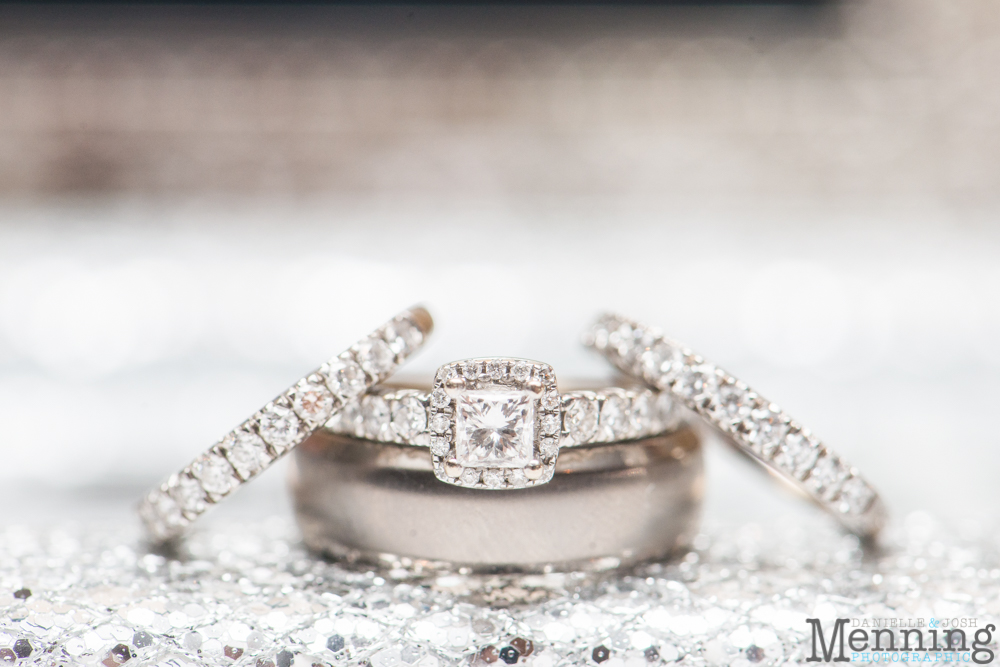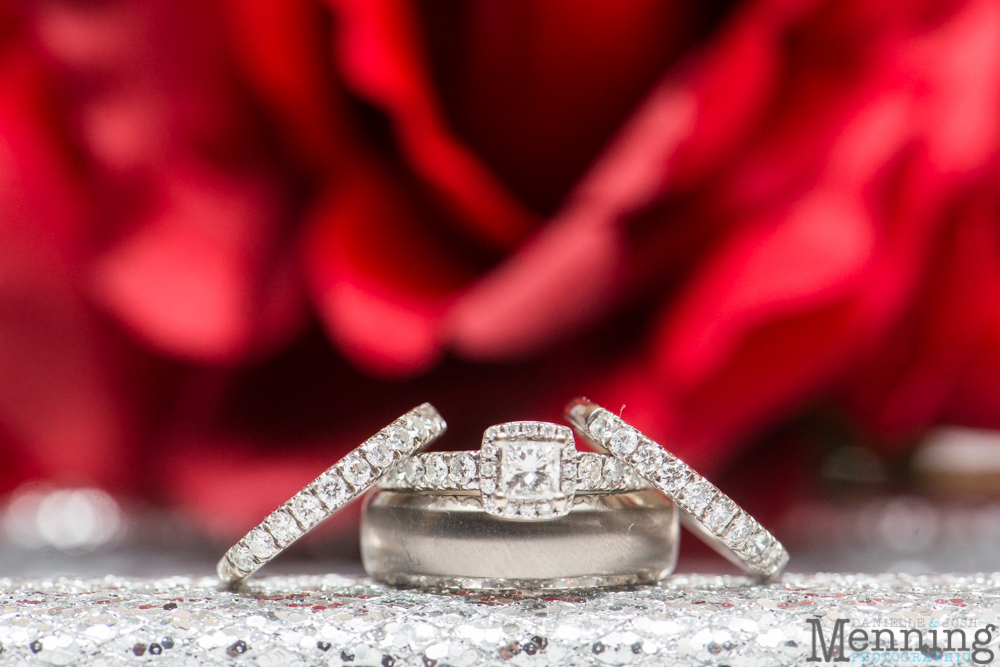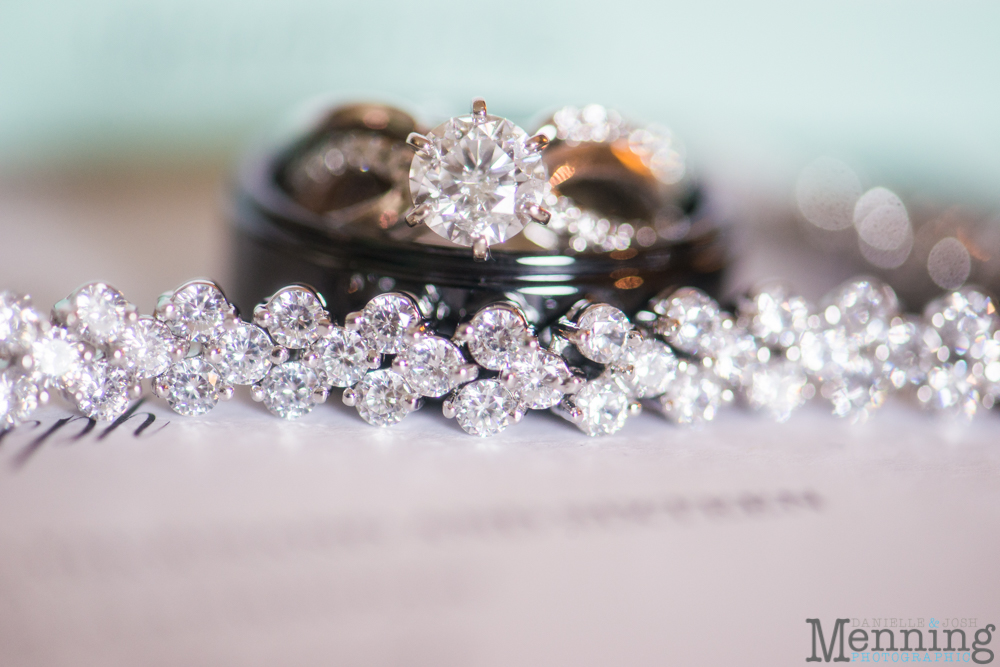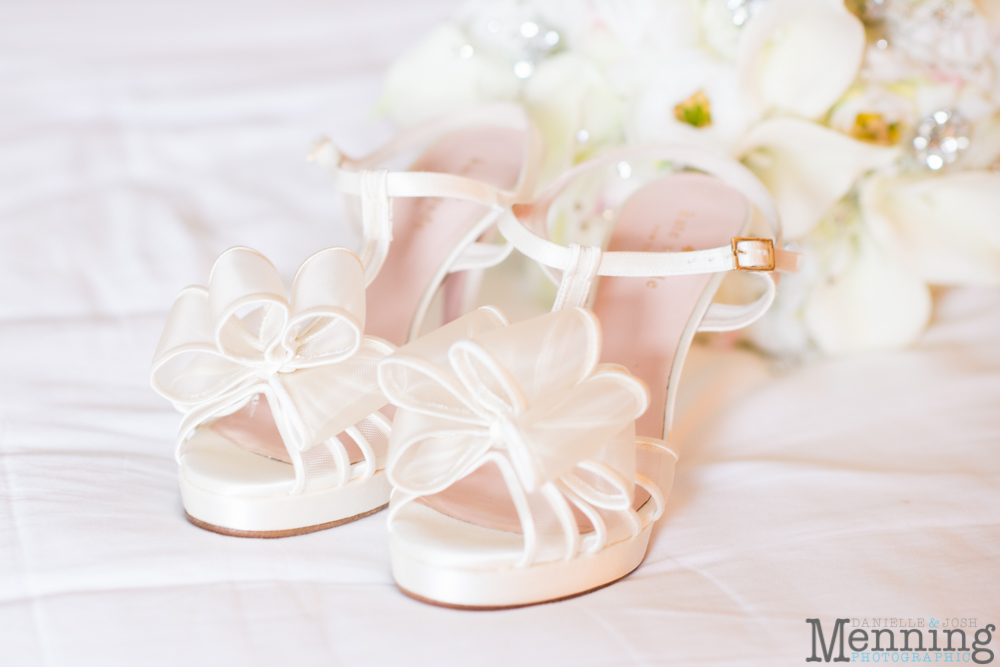 I couldn't resist photographing the bride's shoes with the flower girl's tiny shoes.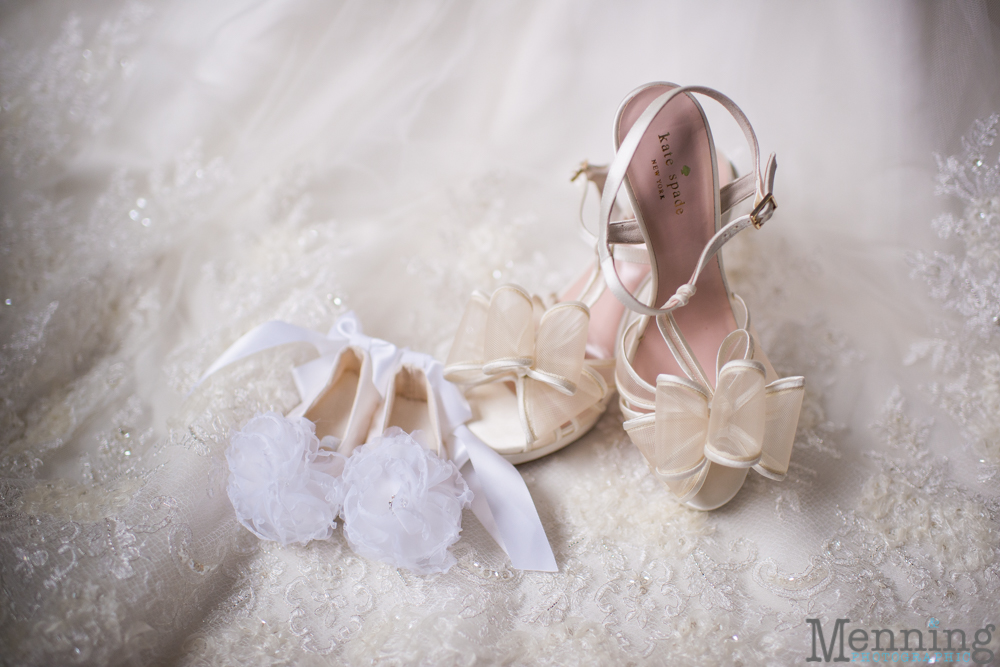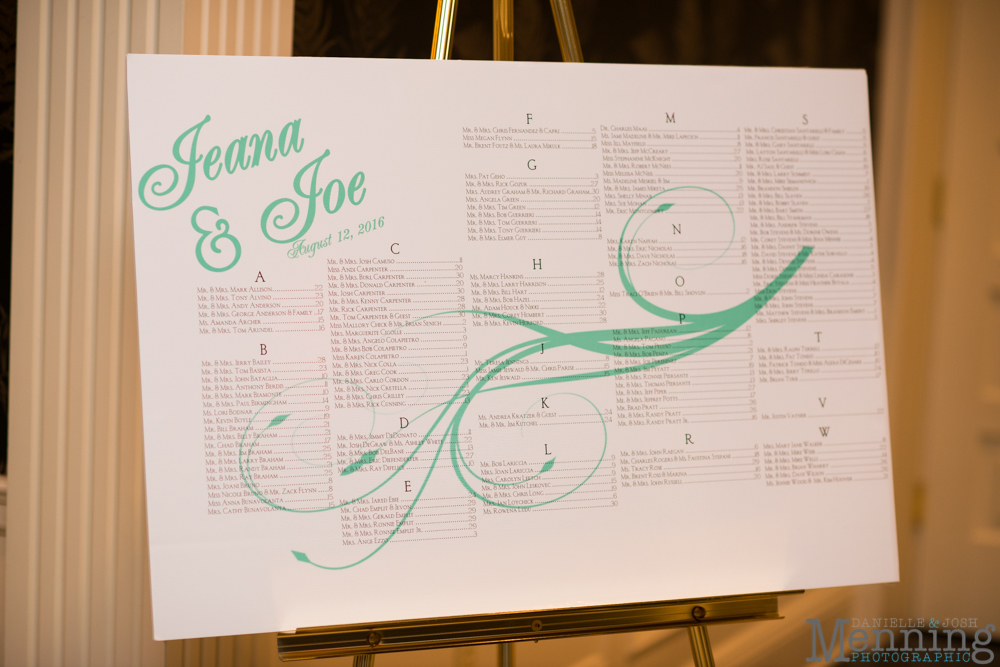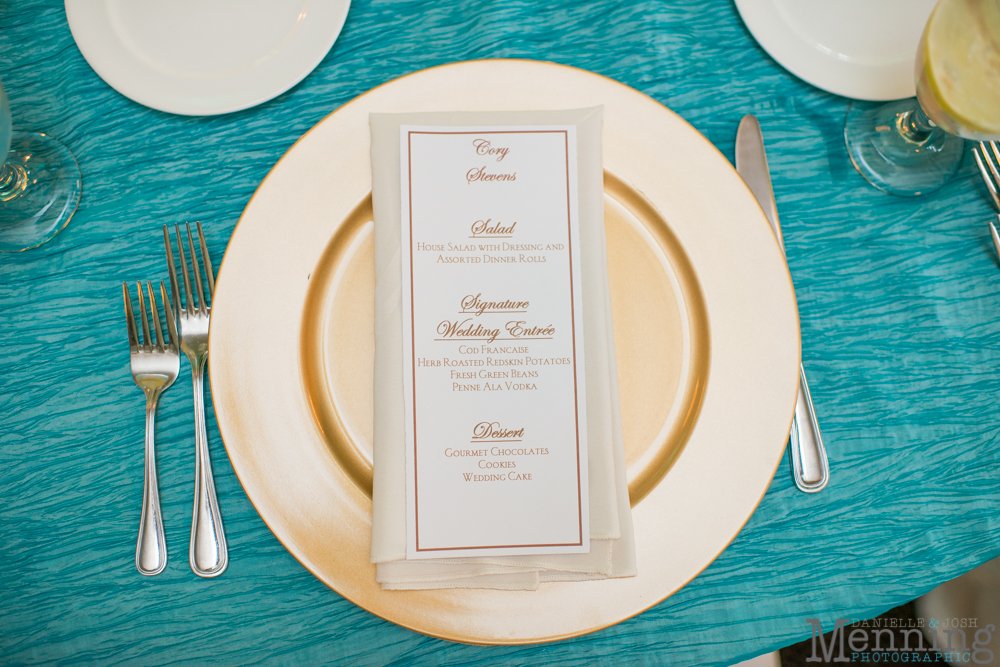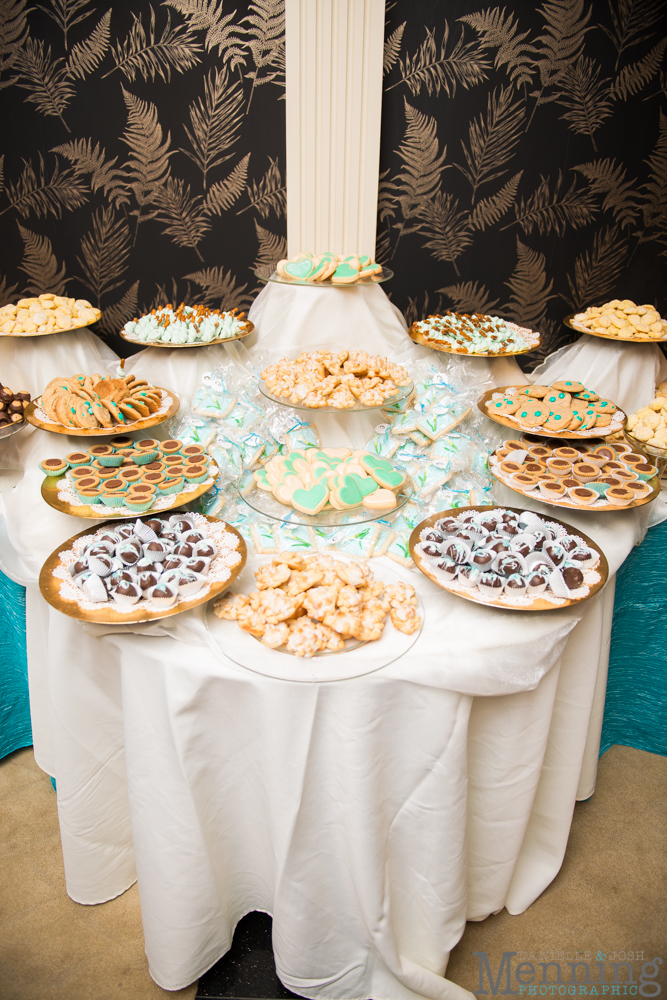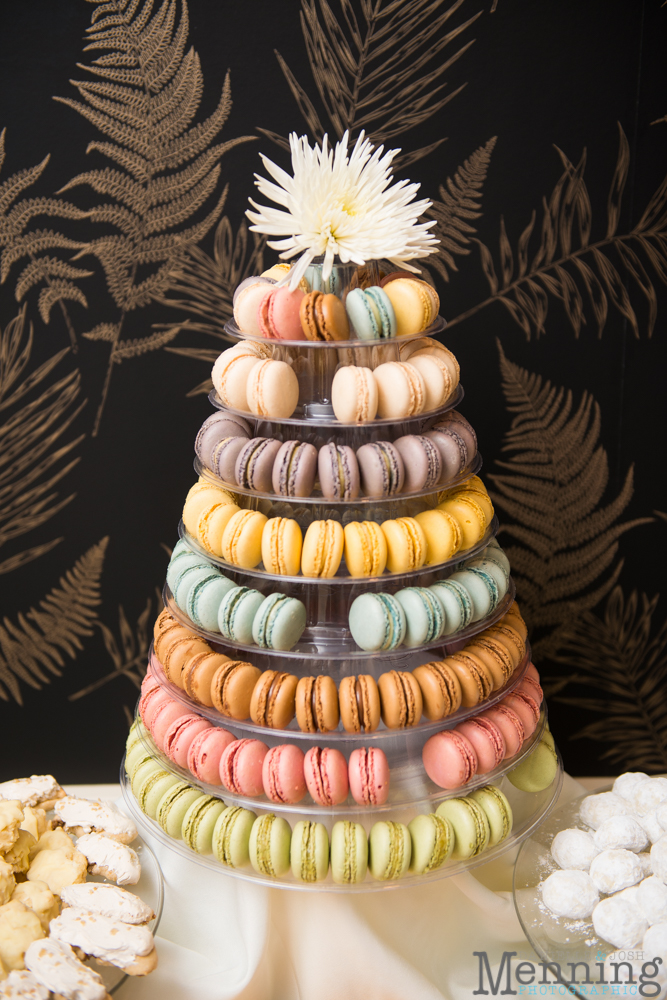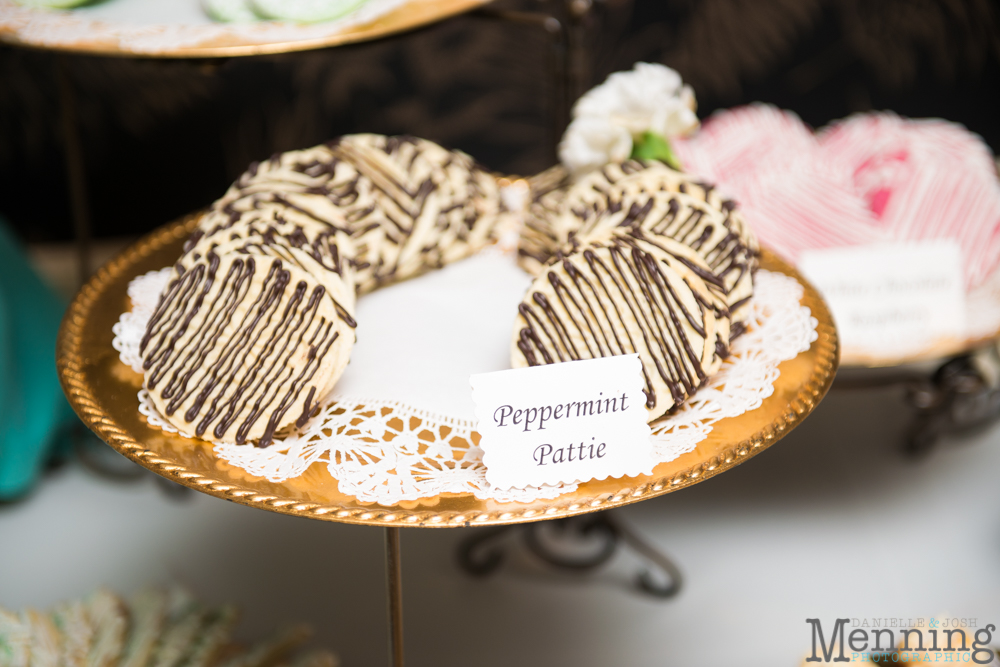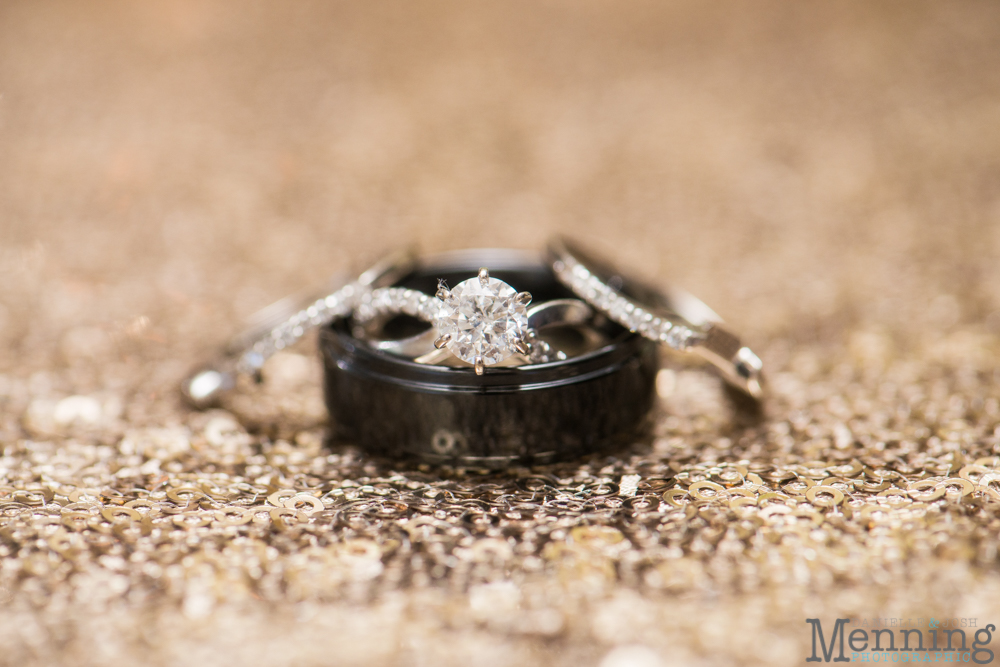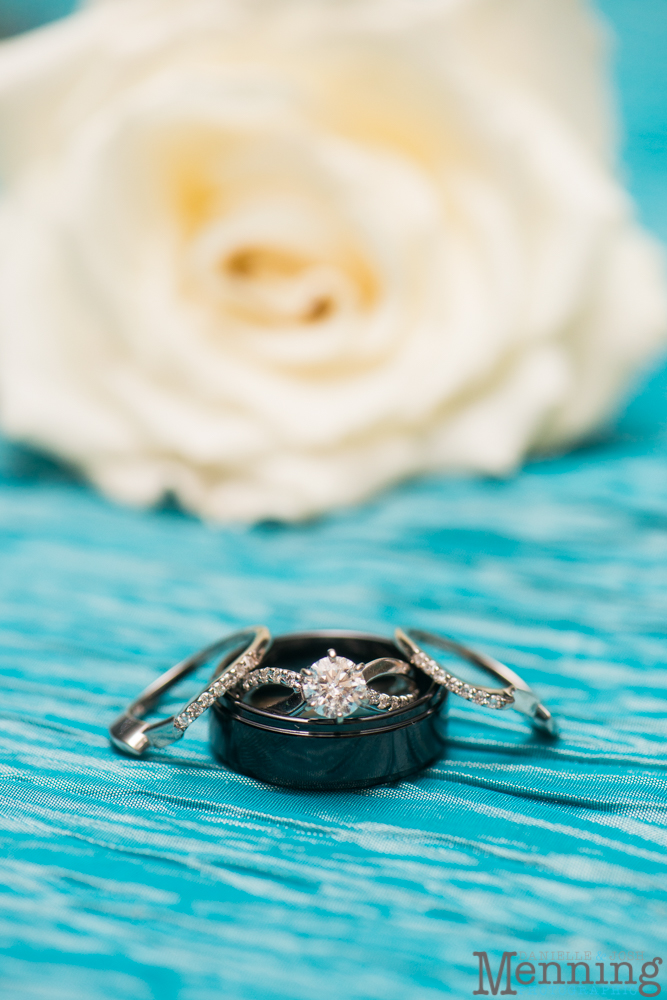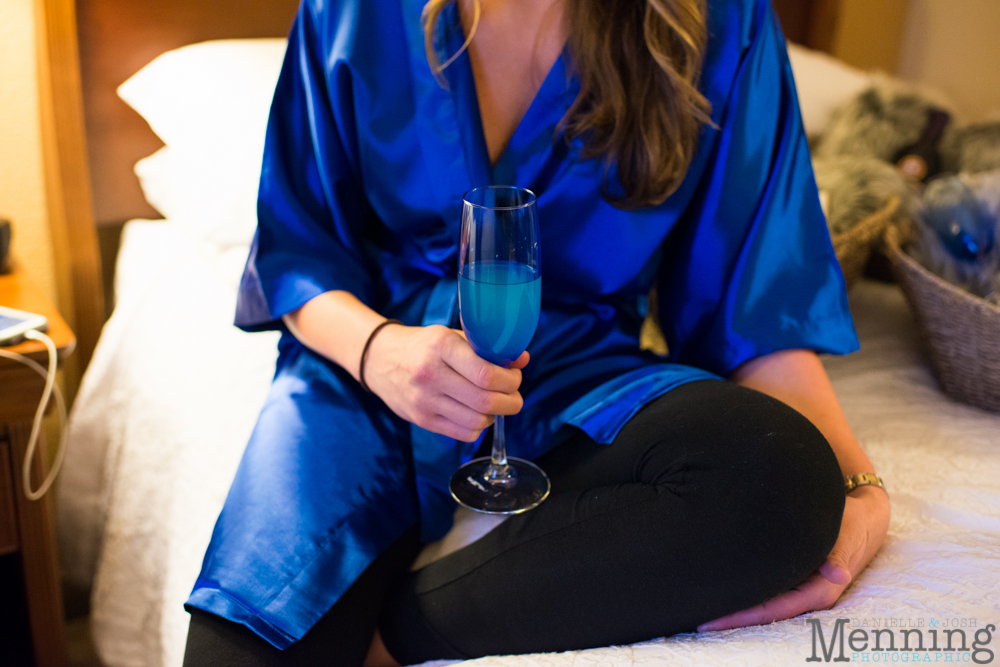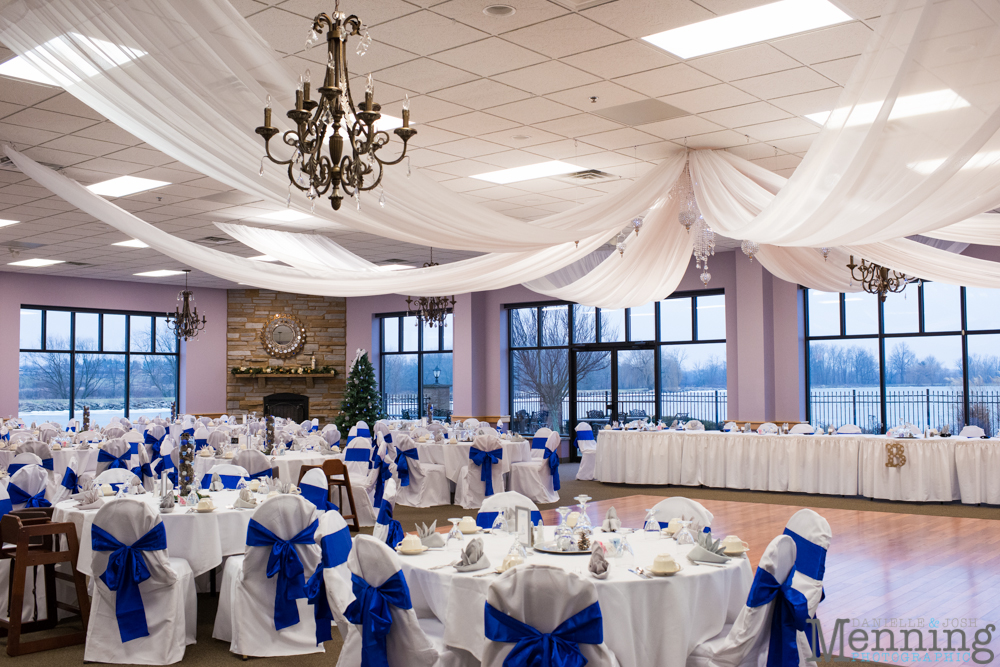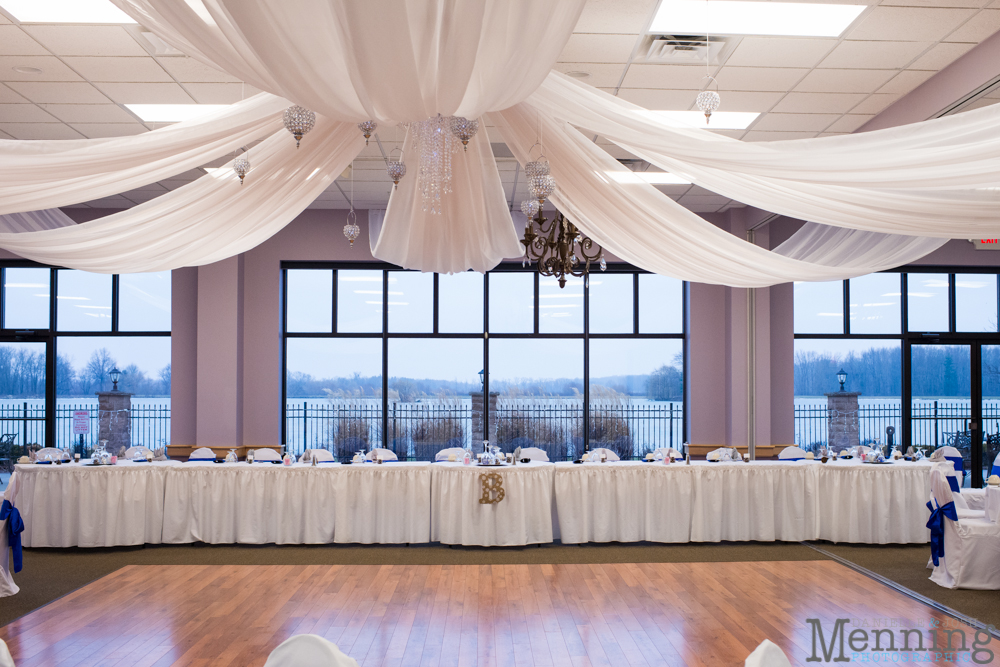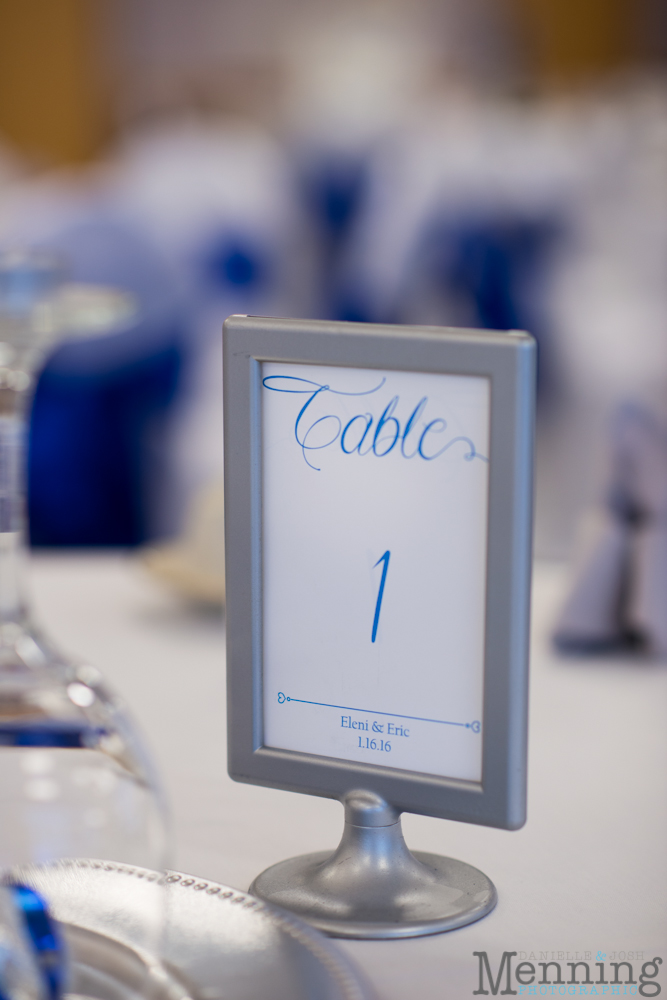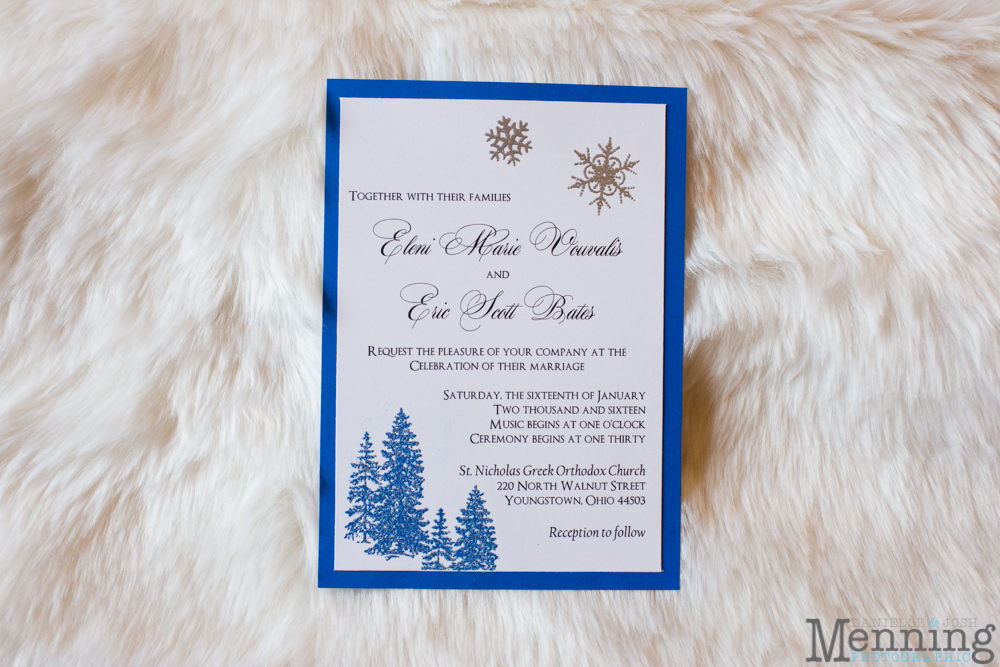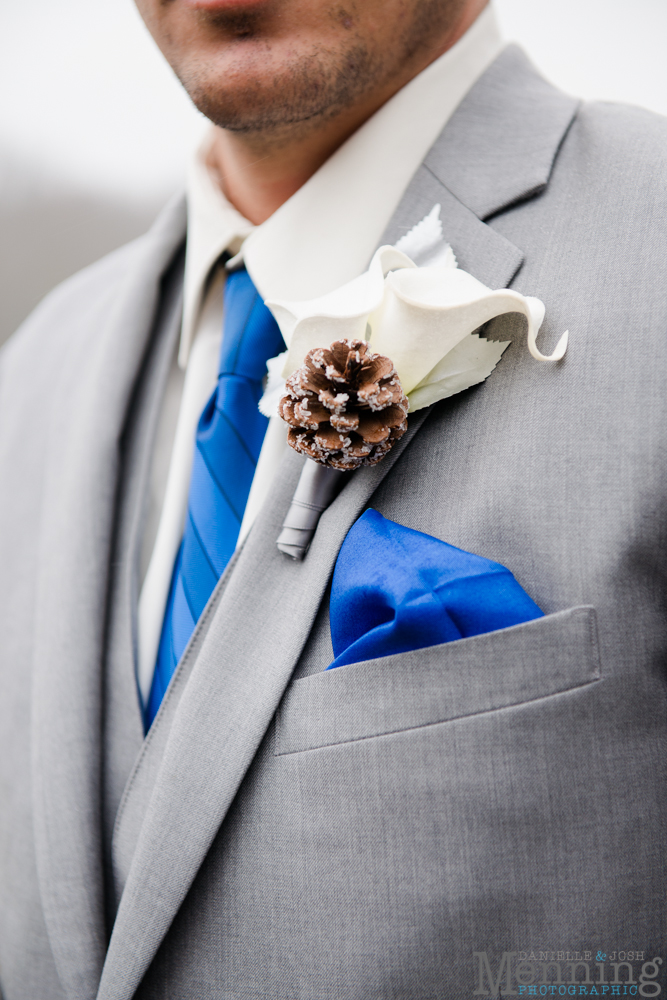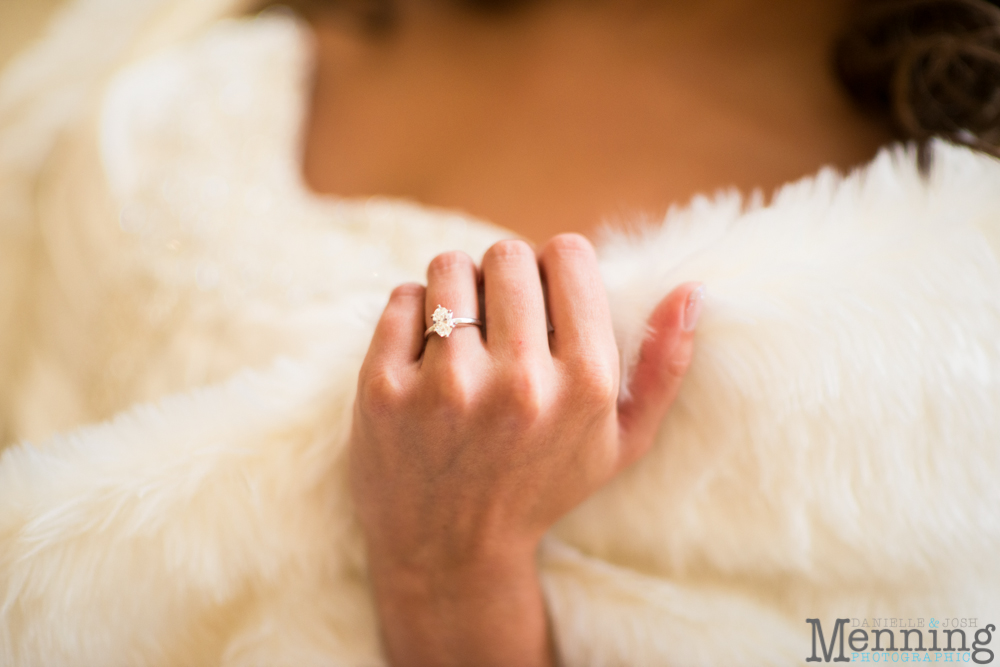 This hot cocoa bar was really cute. This was a January wedding so the guests loved warming up this way!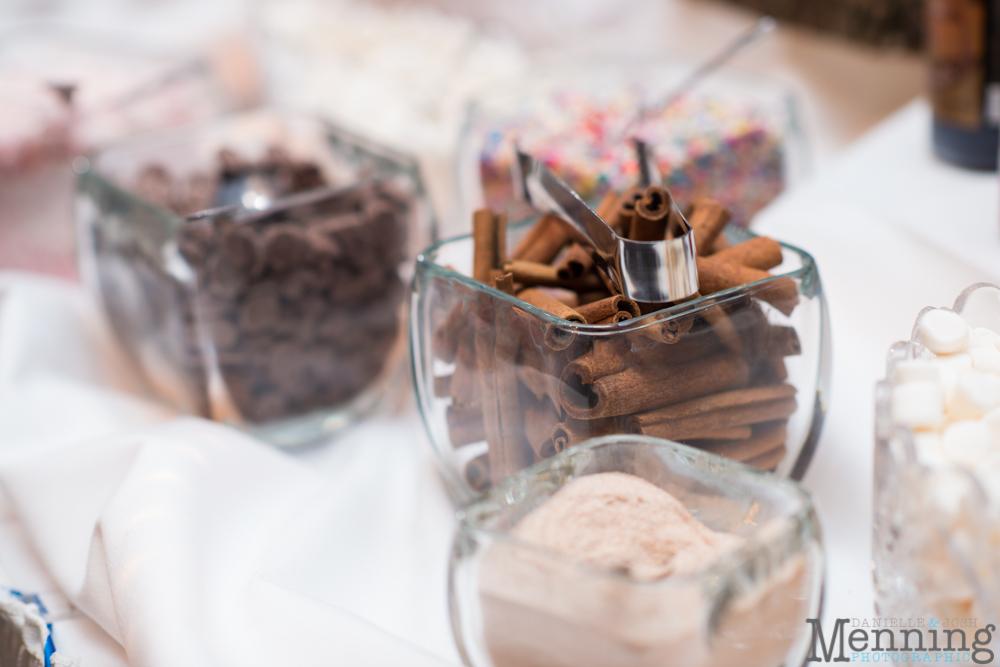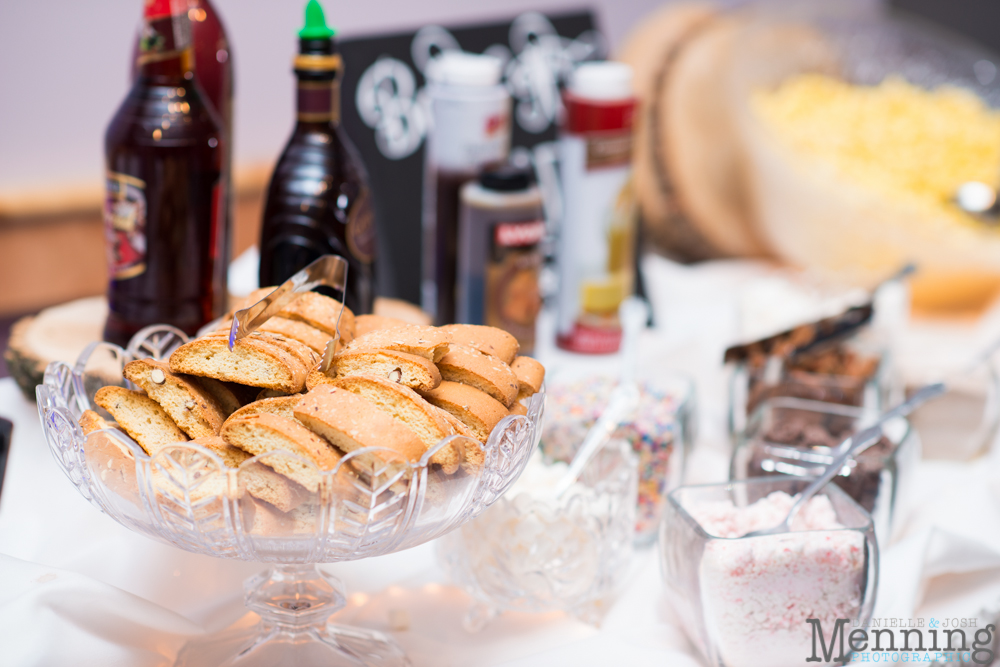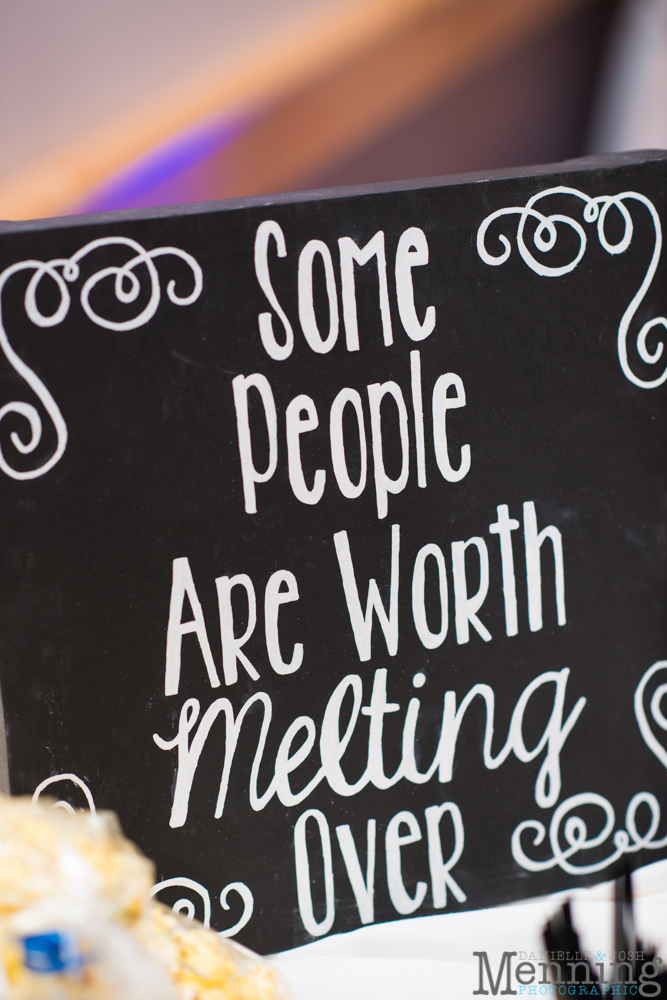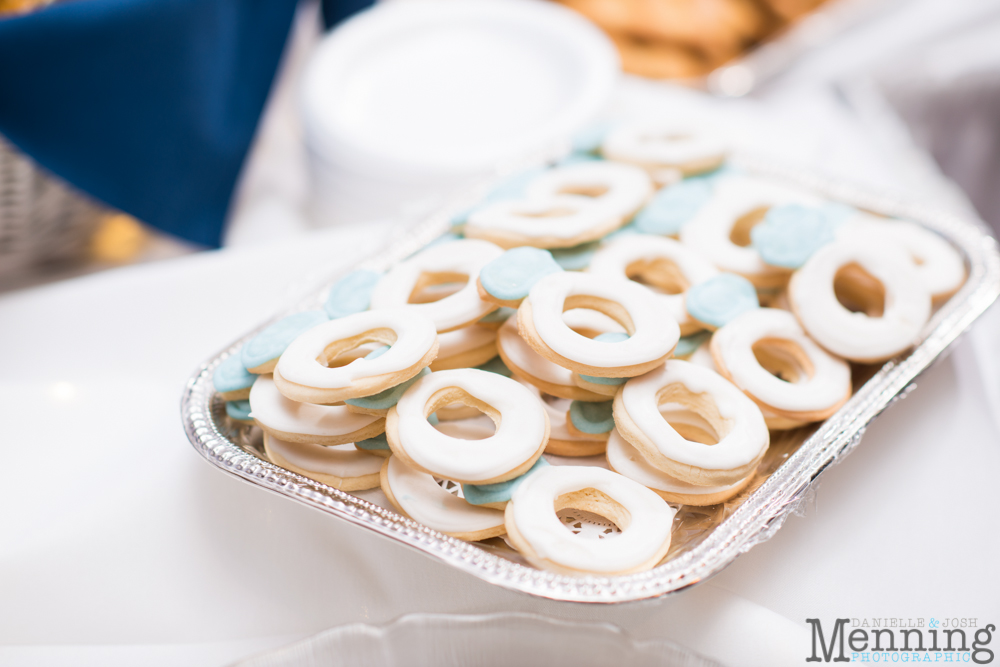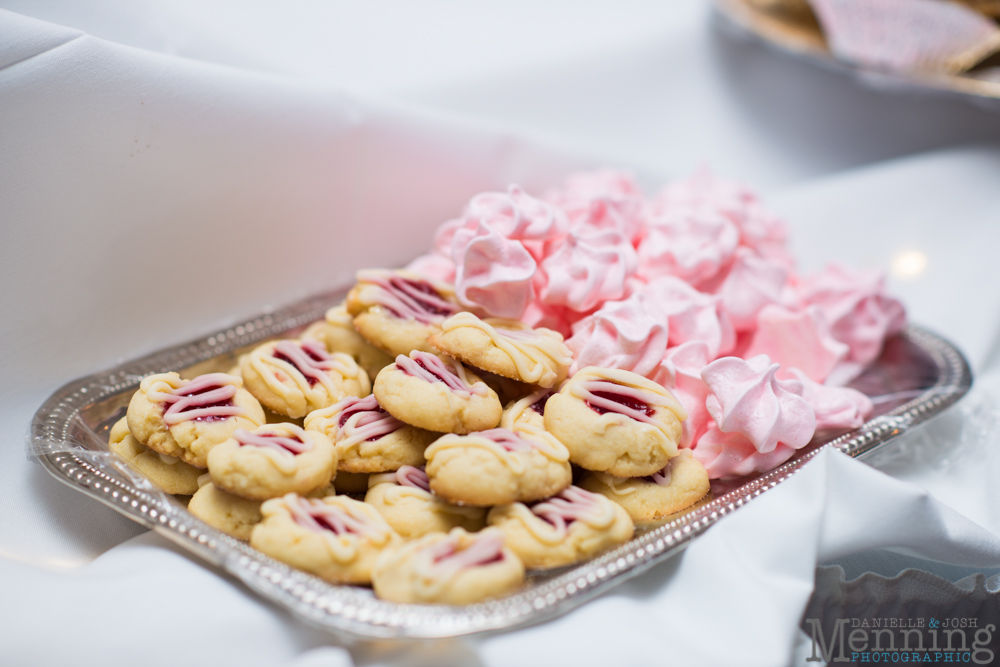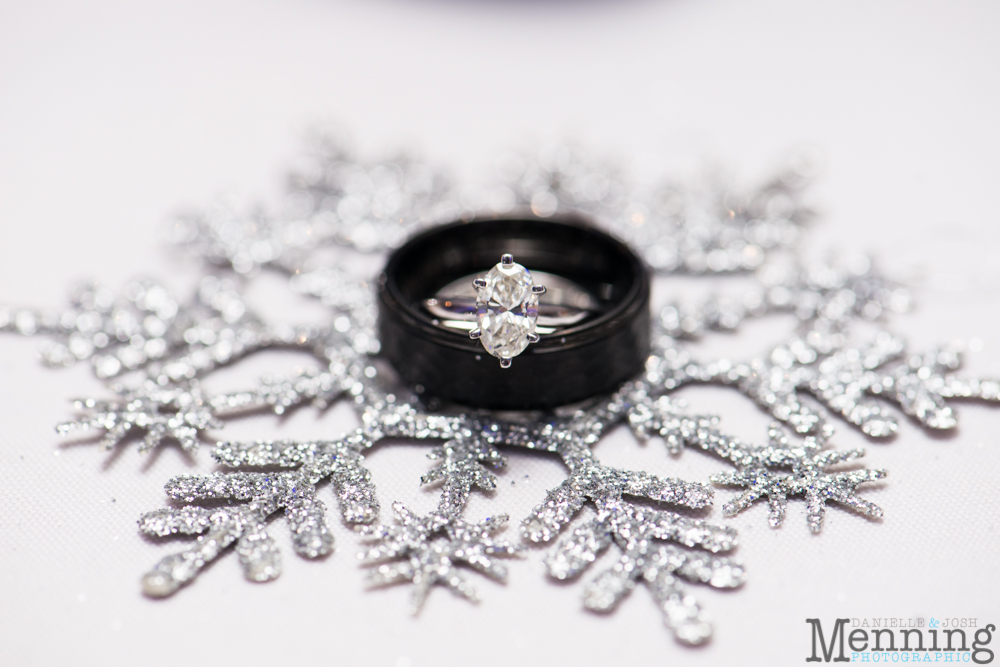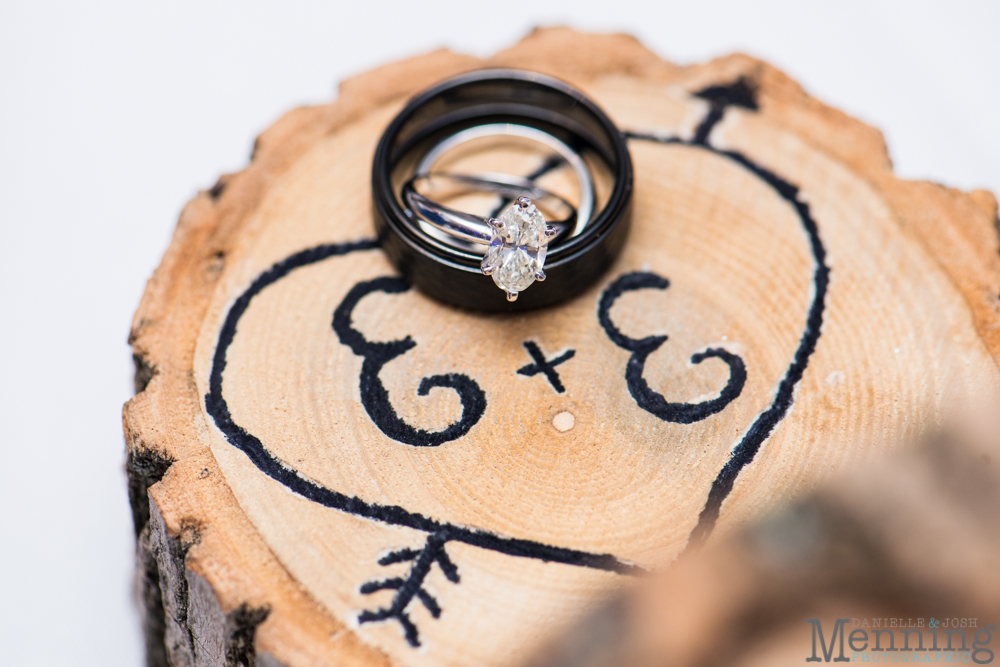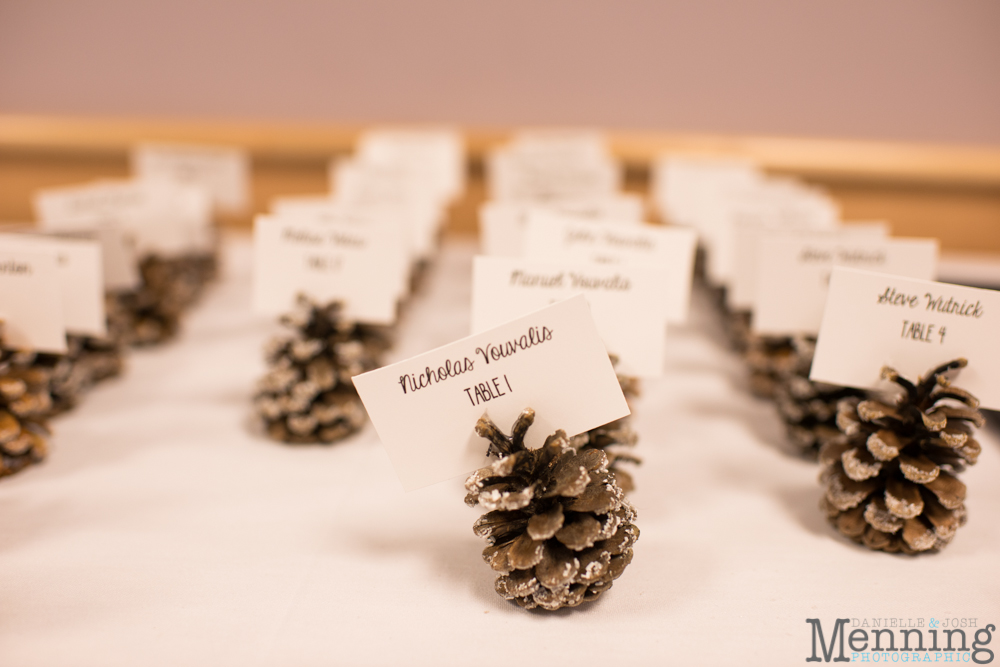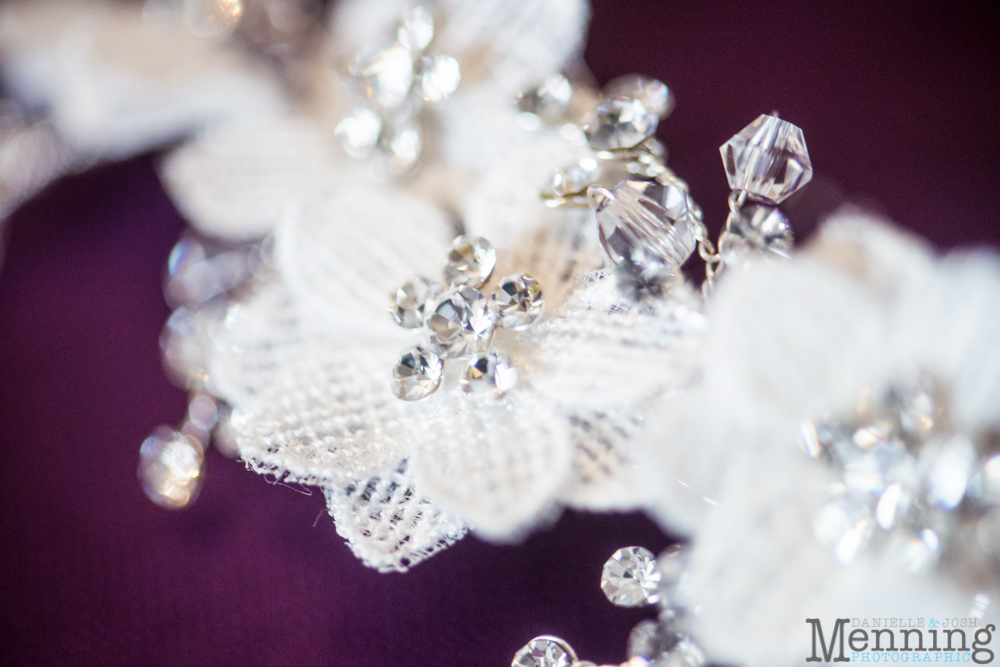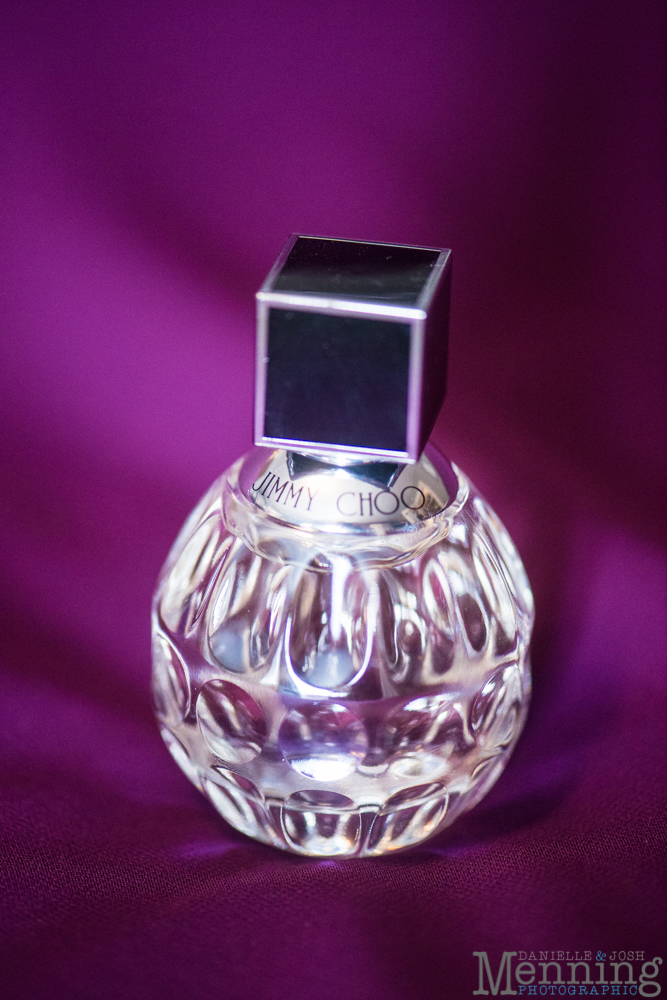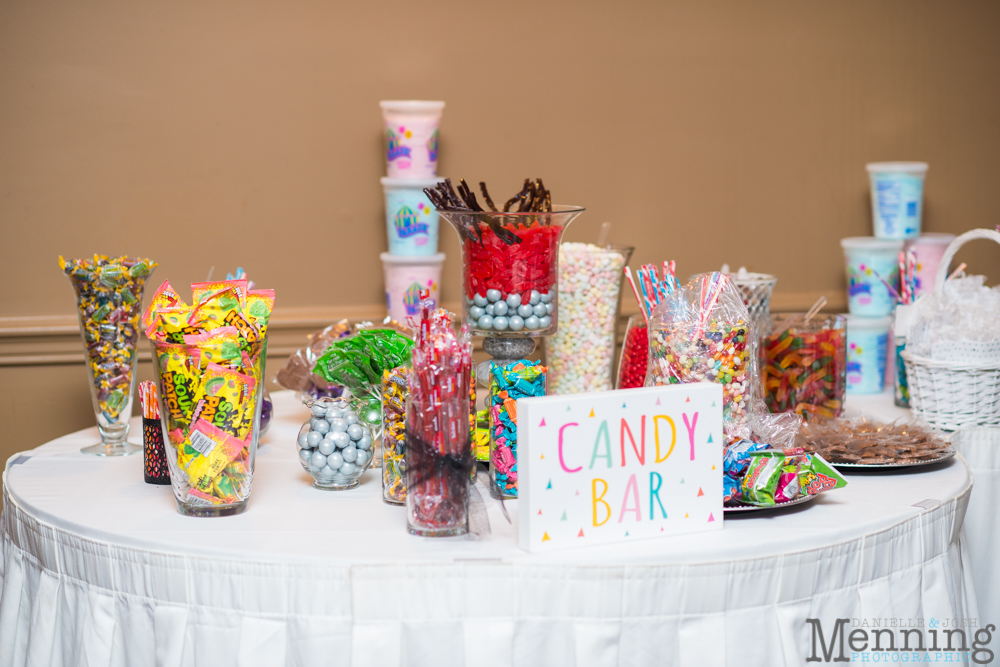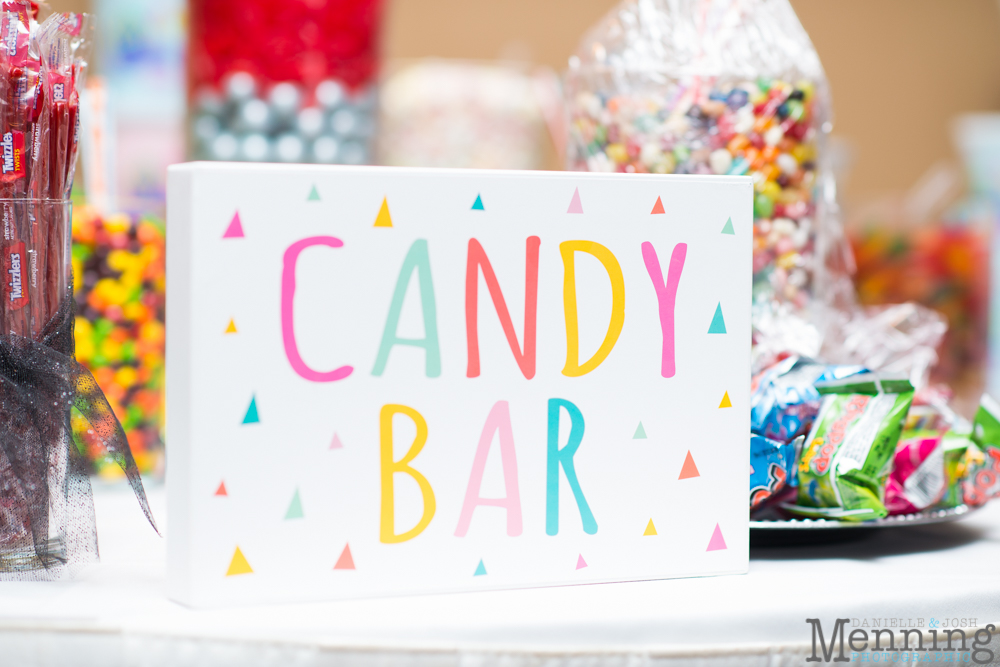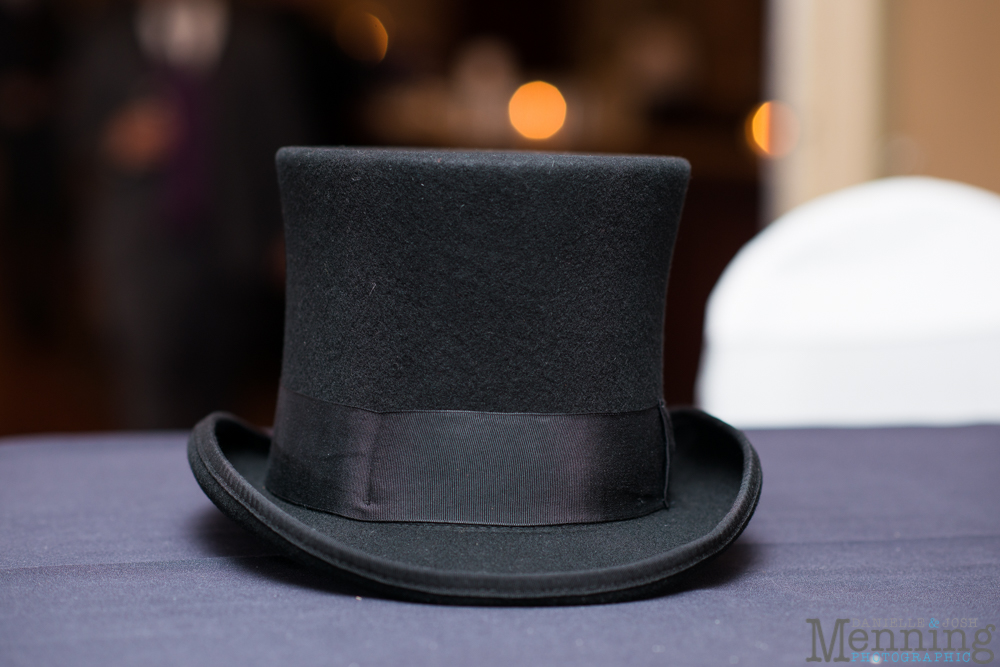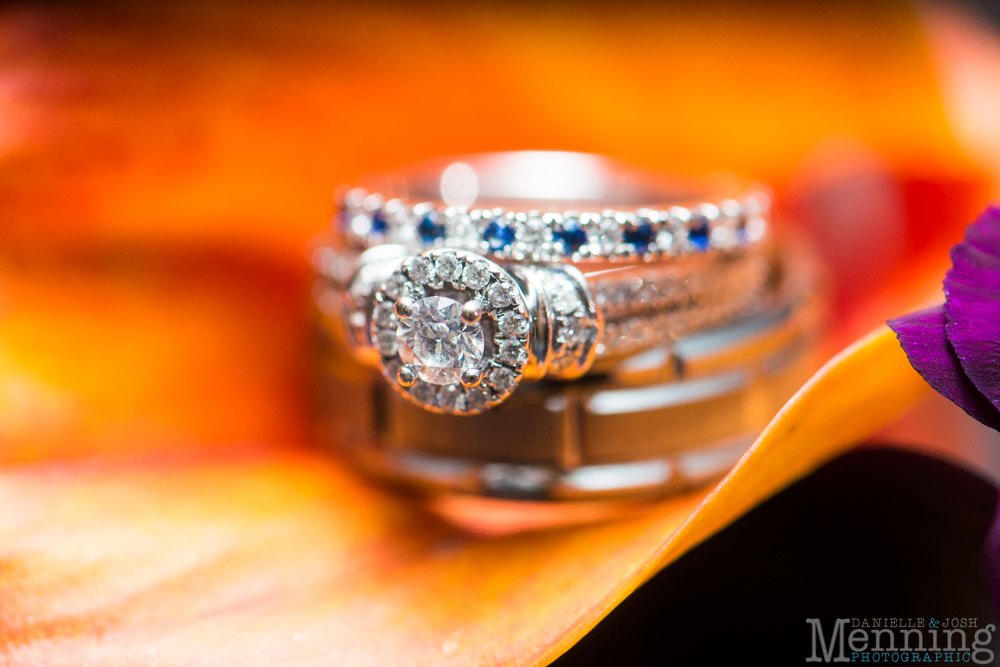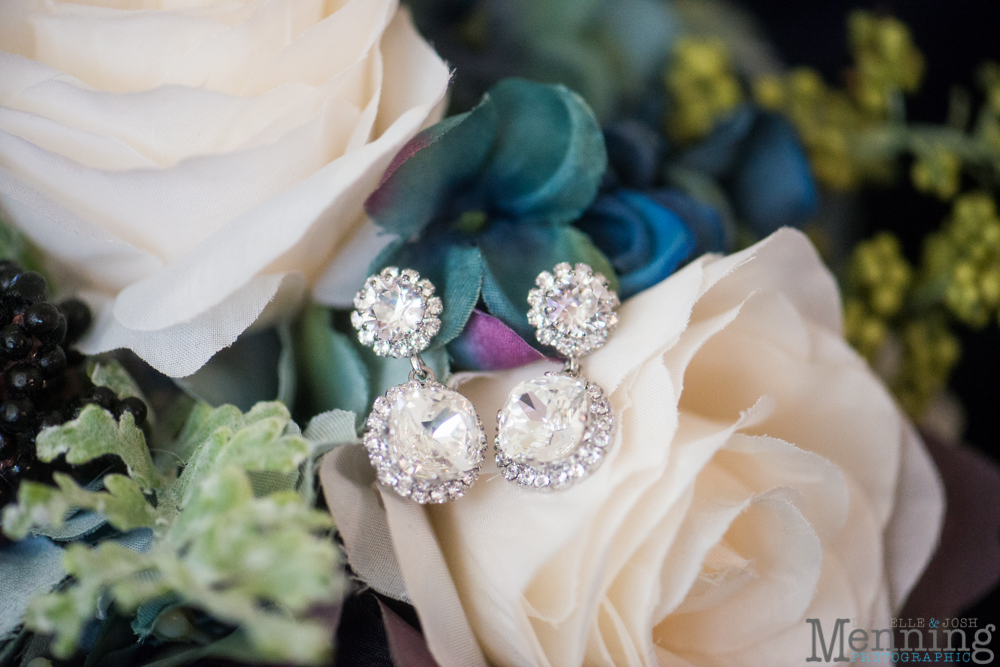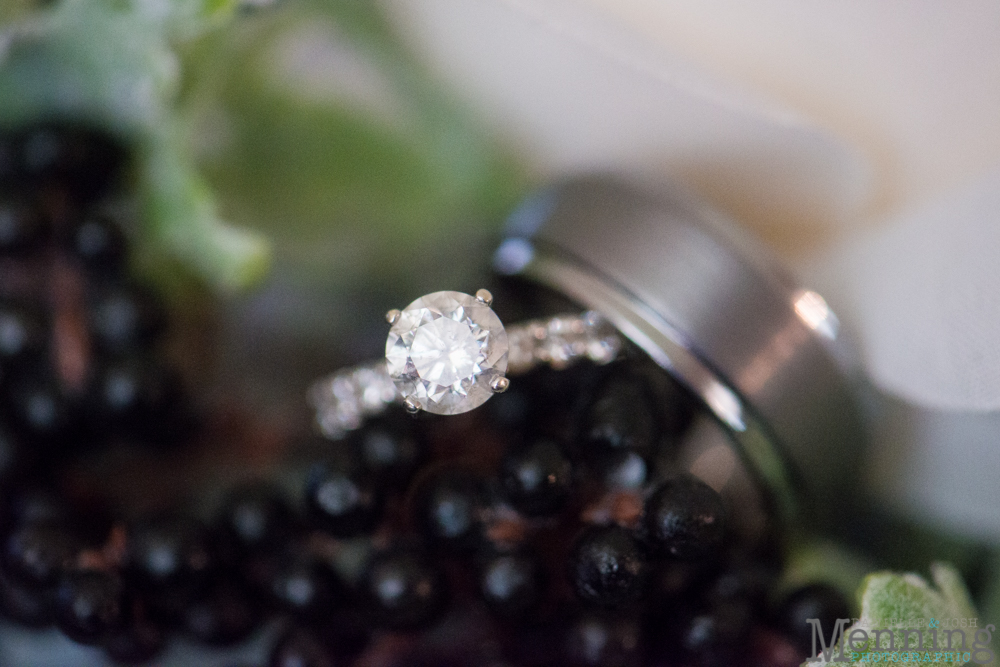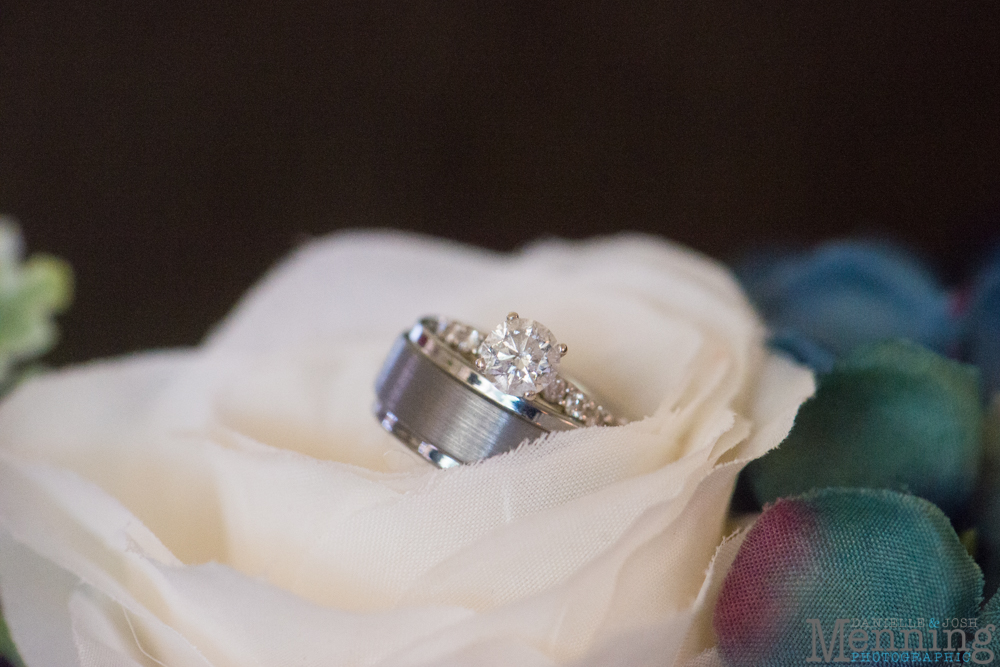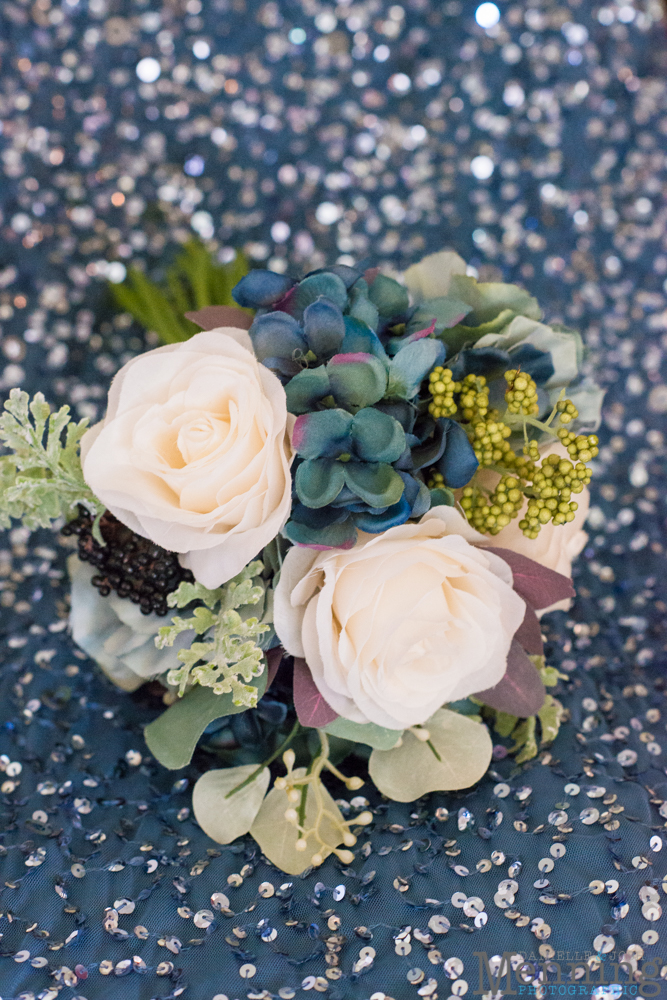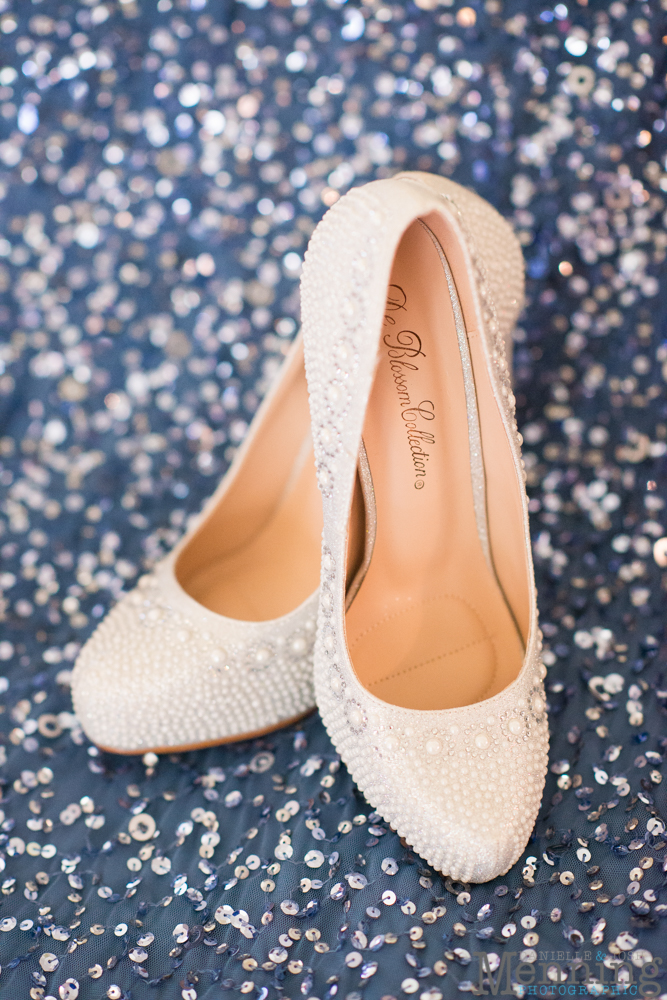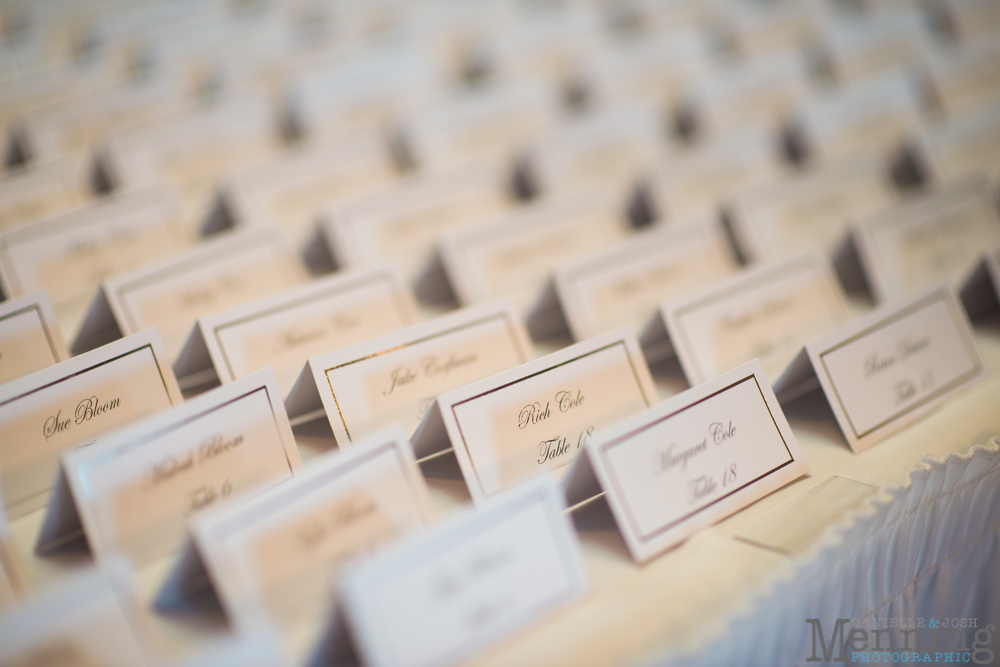 All the sparkle!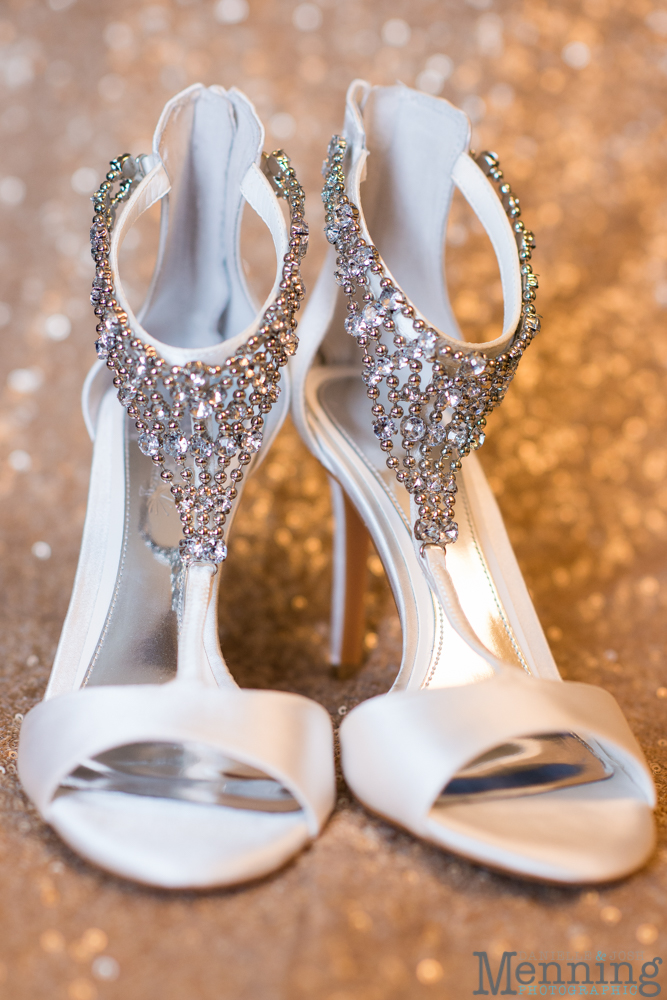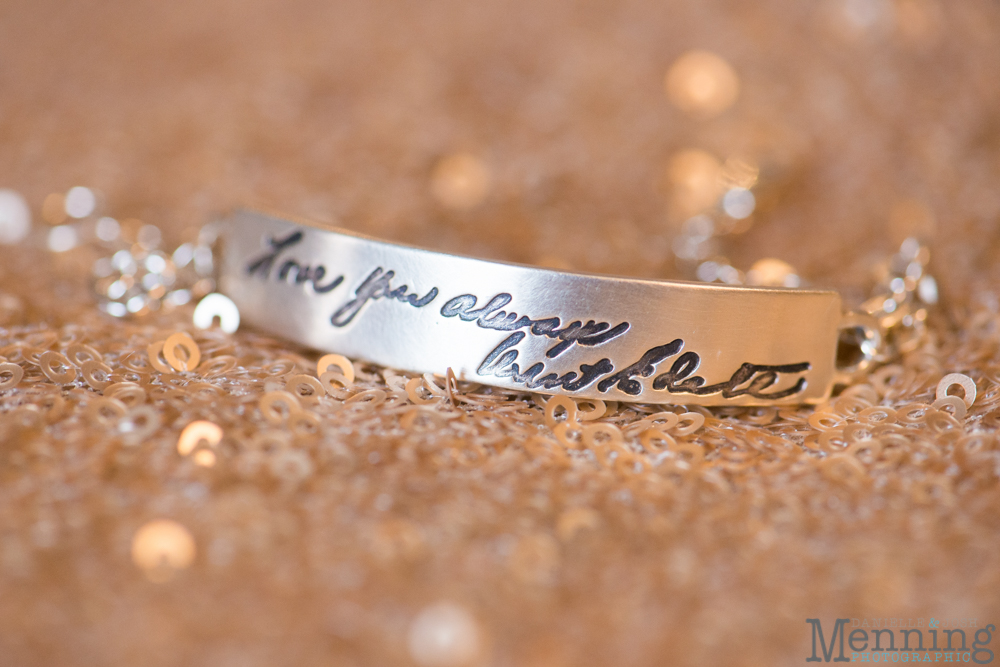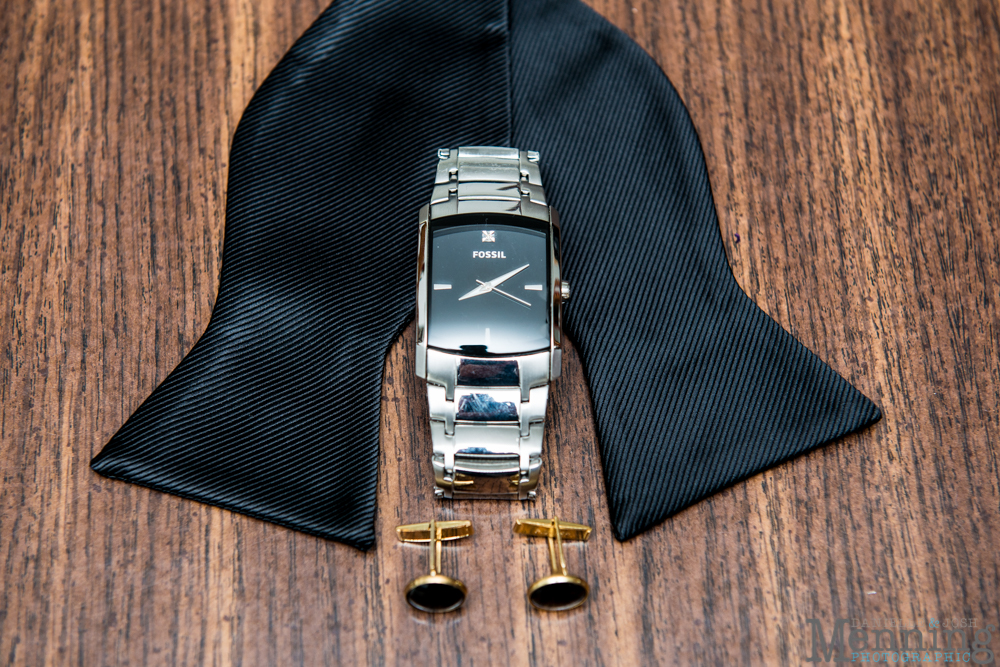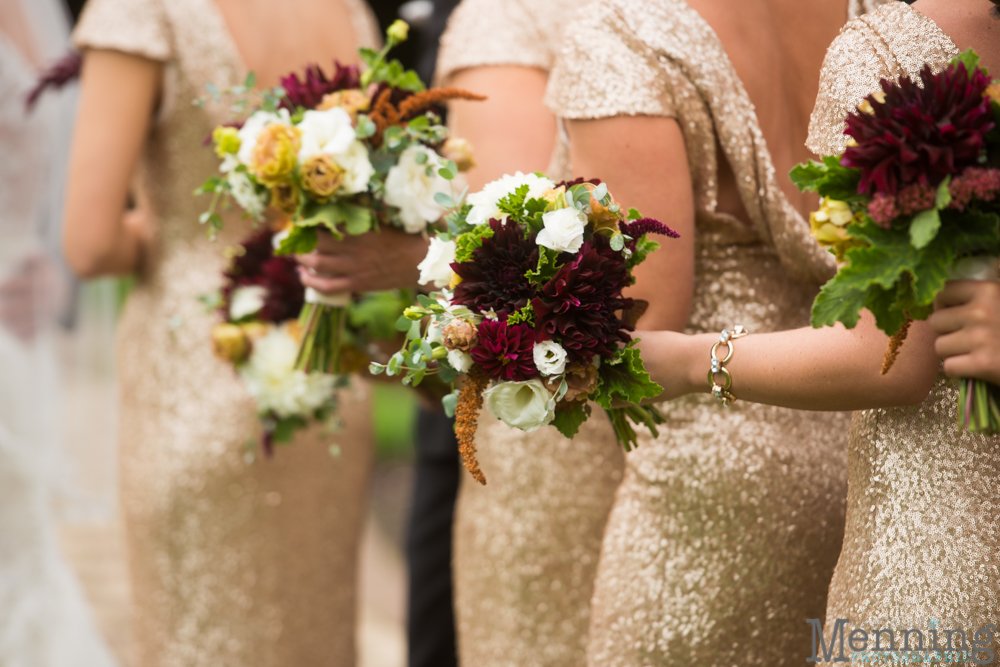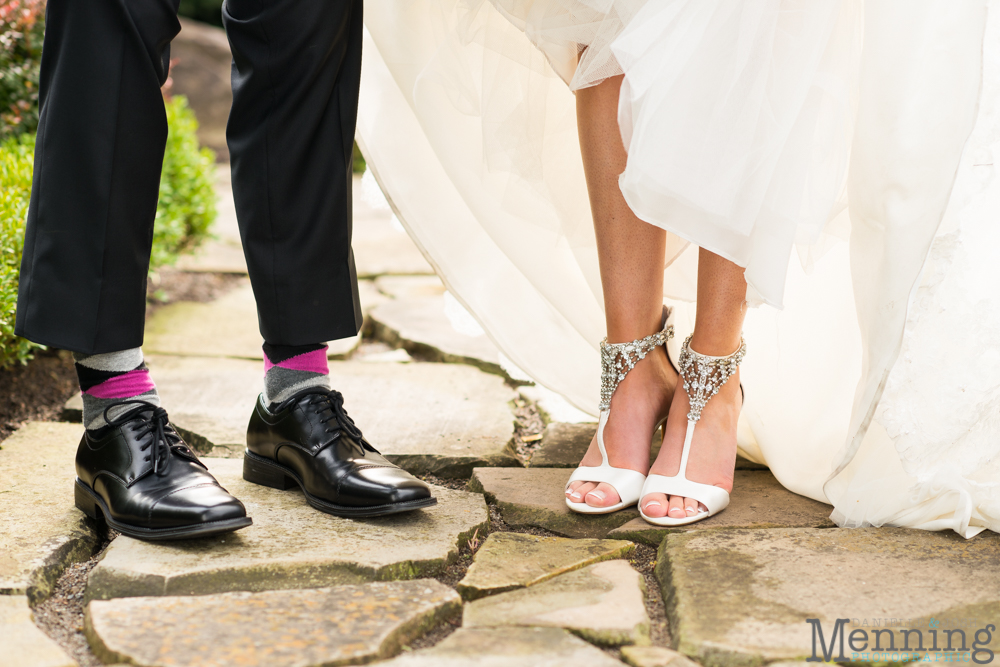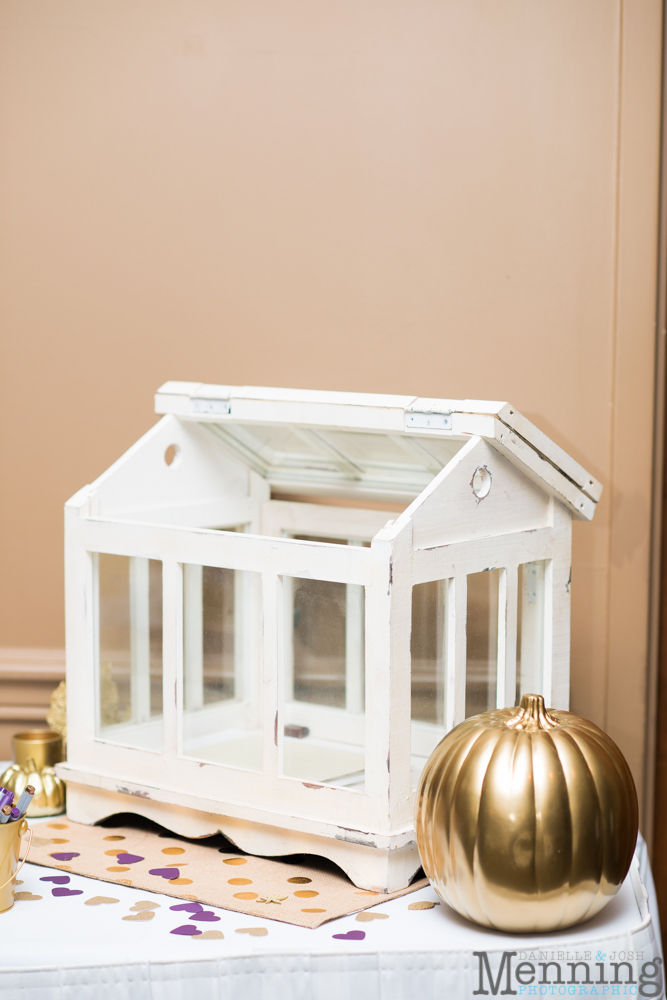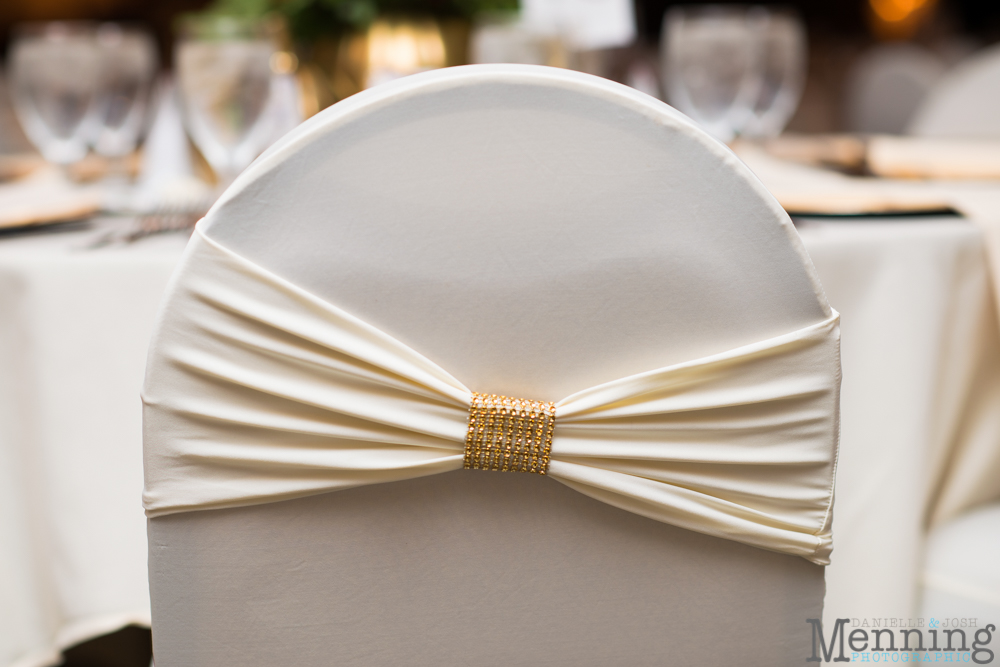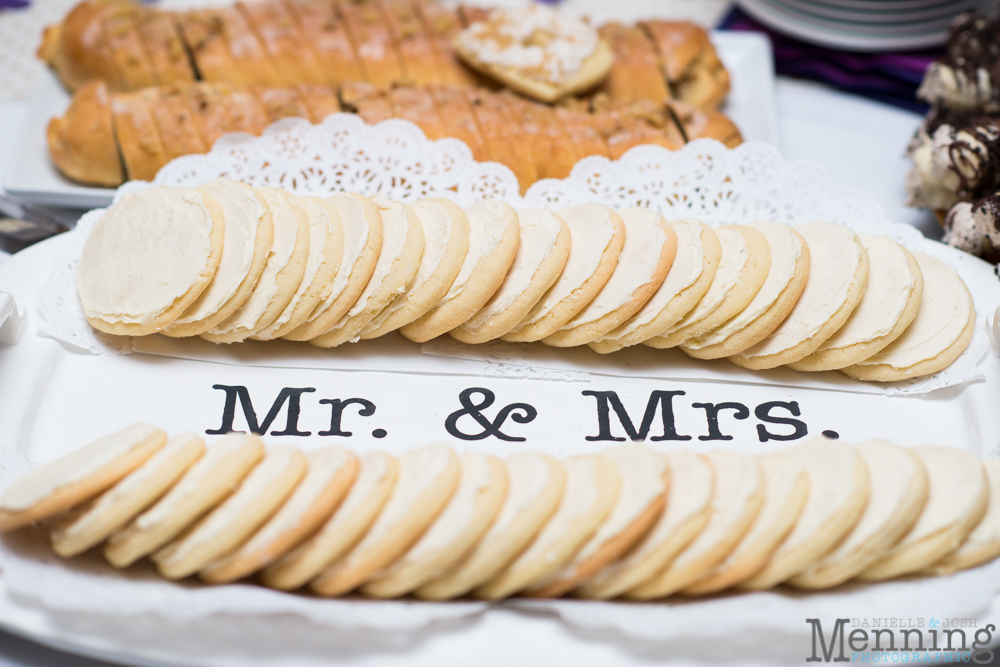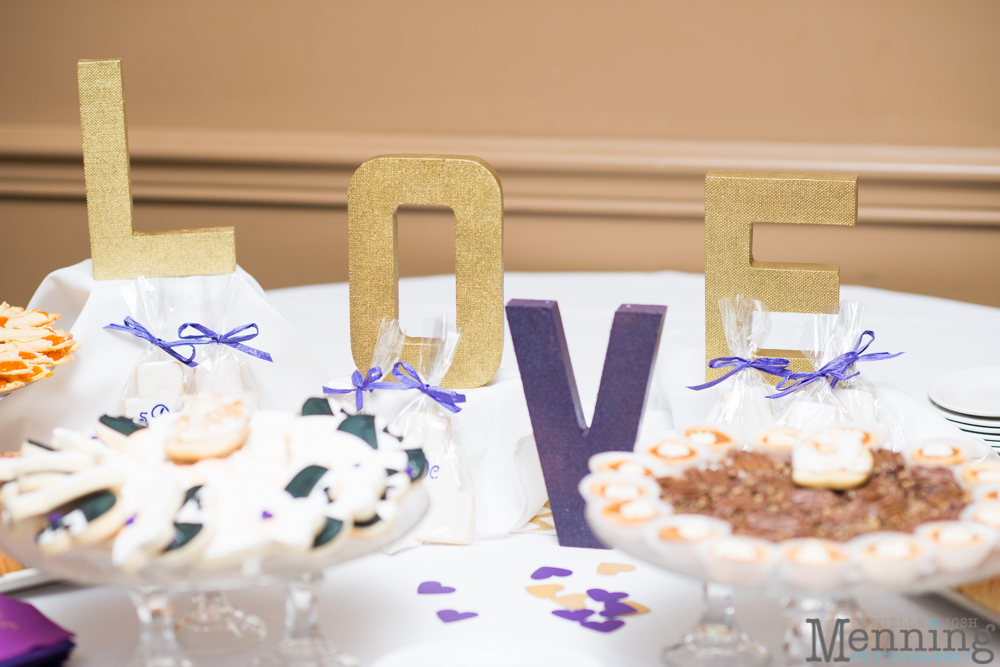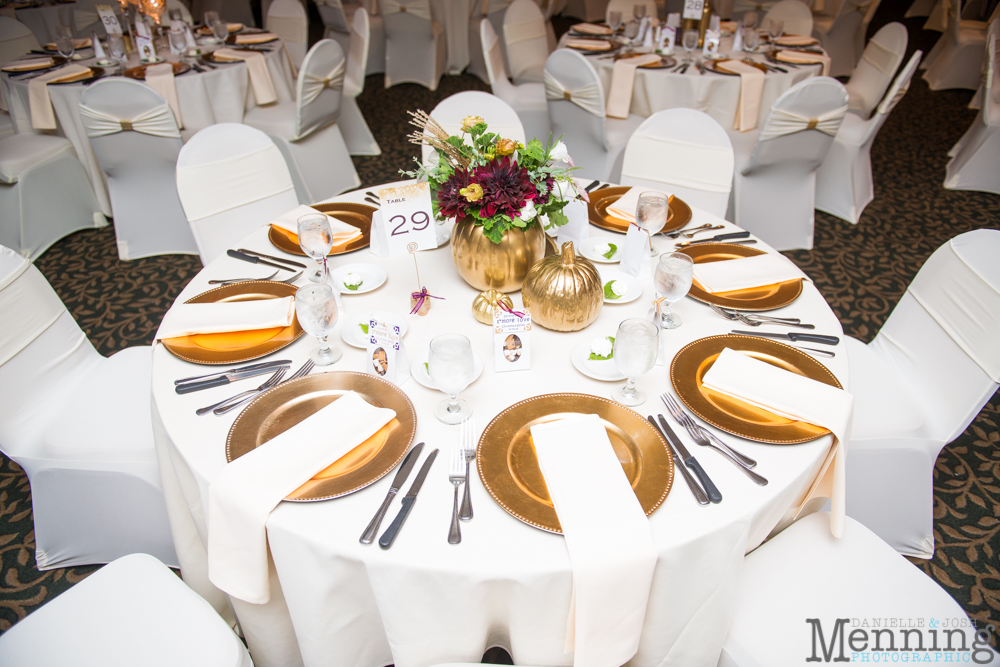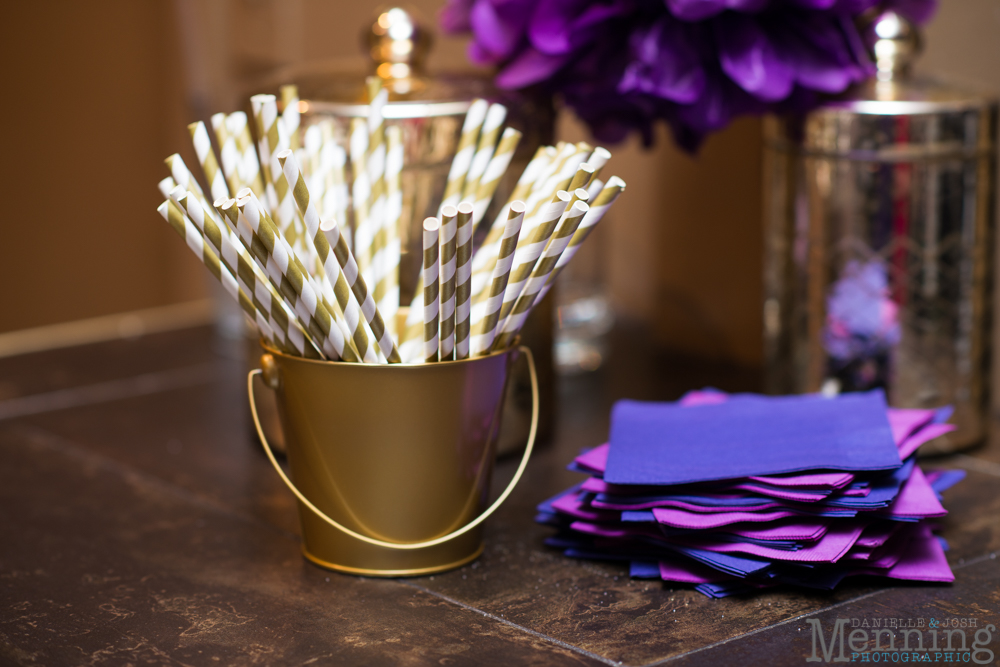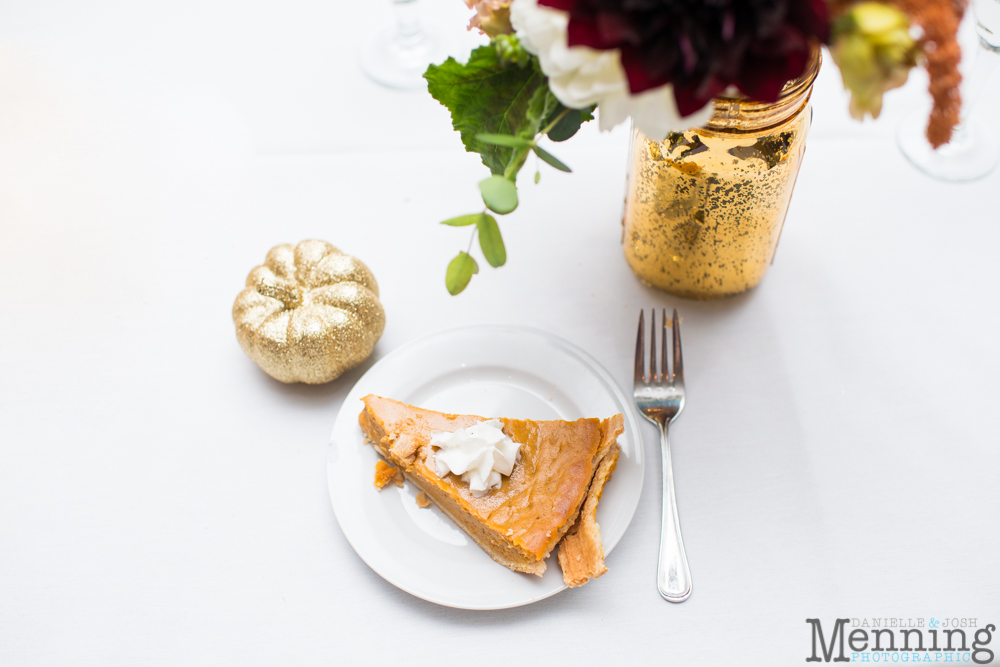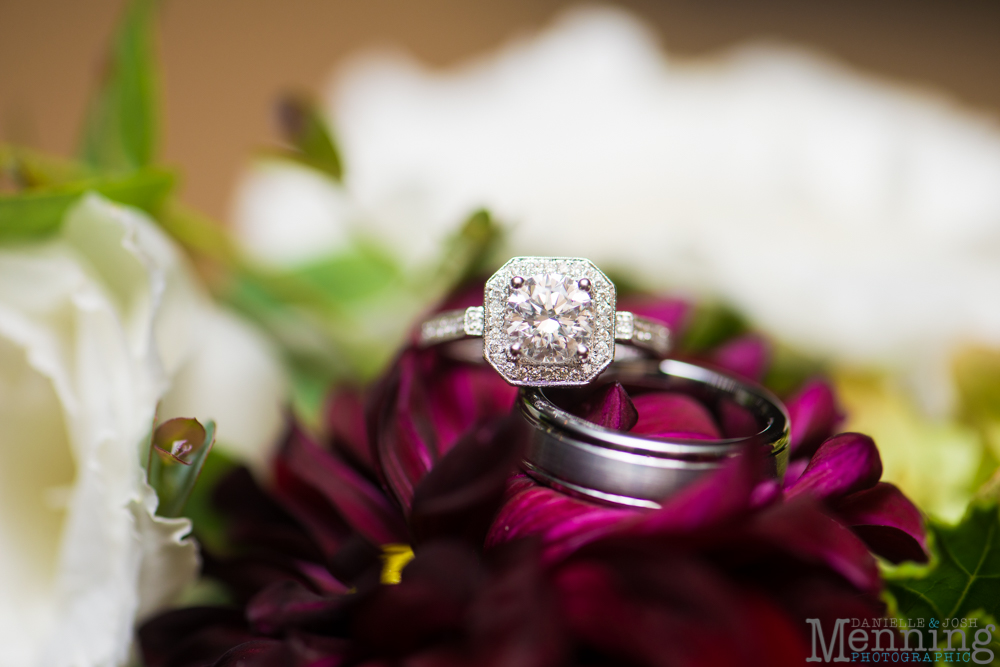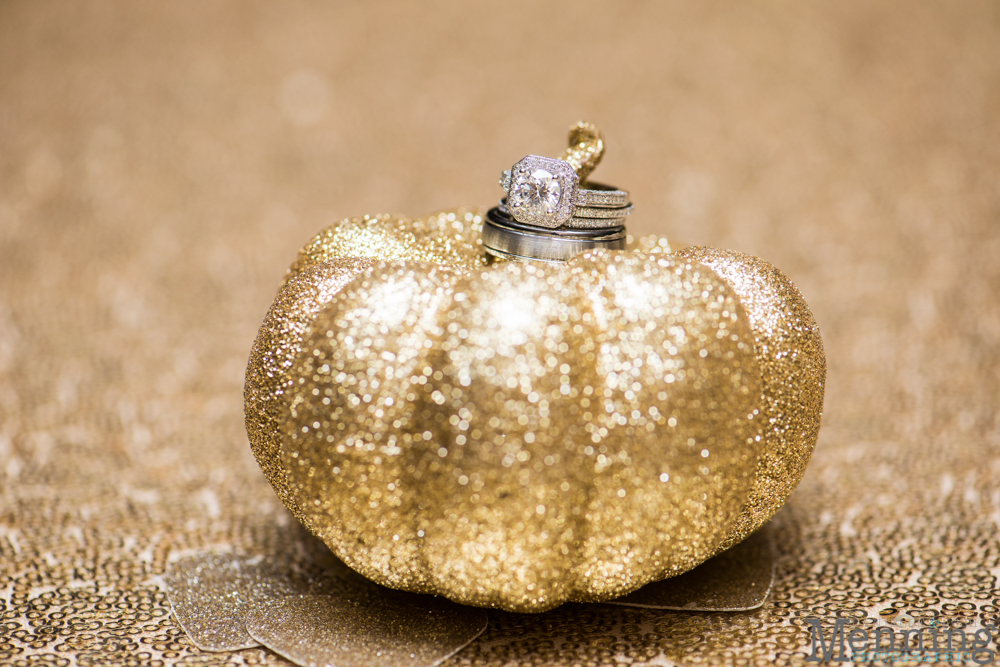 This was a request of the bride. She wanted her dress to hang on one of the old trees in her childhood backyard. Thankfully her dad helped me with a ladder. No one knew I was pregnant at the time & I bet they would've fussed about me climbing up the ladder & hanging up the dress, but I was safe about it! No worries!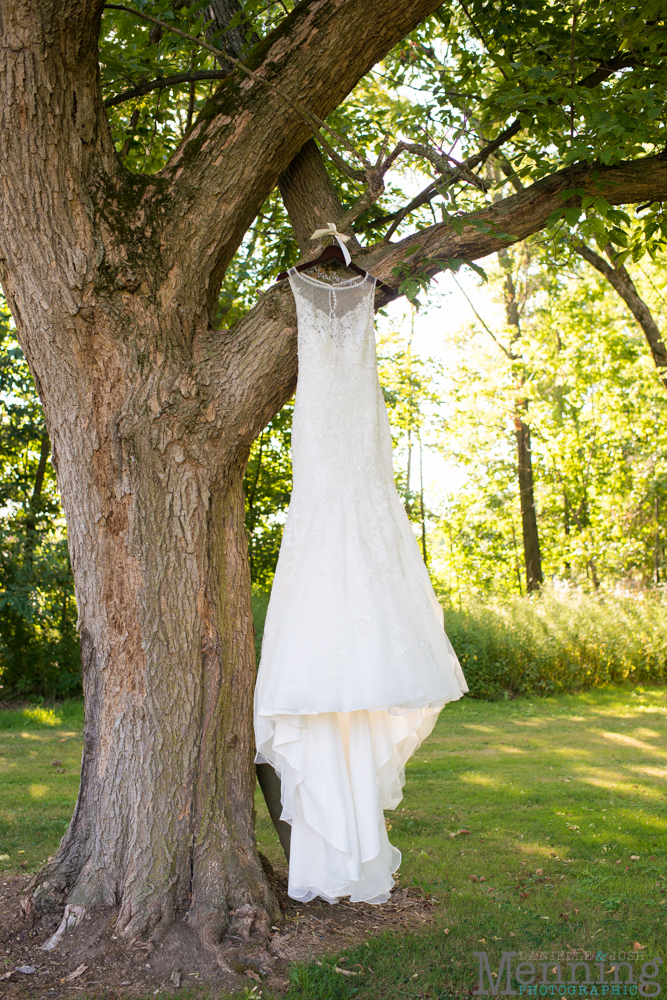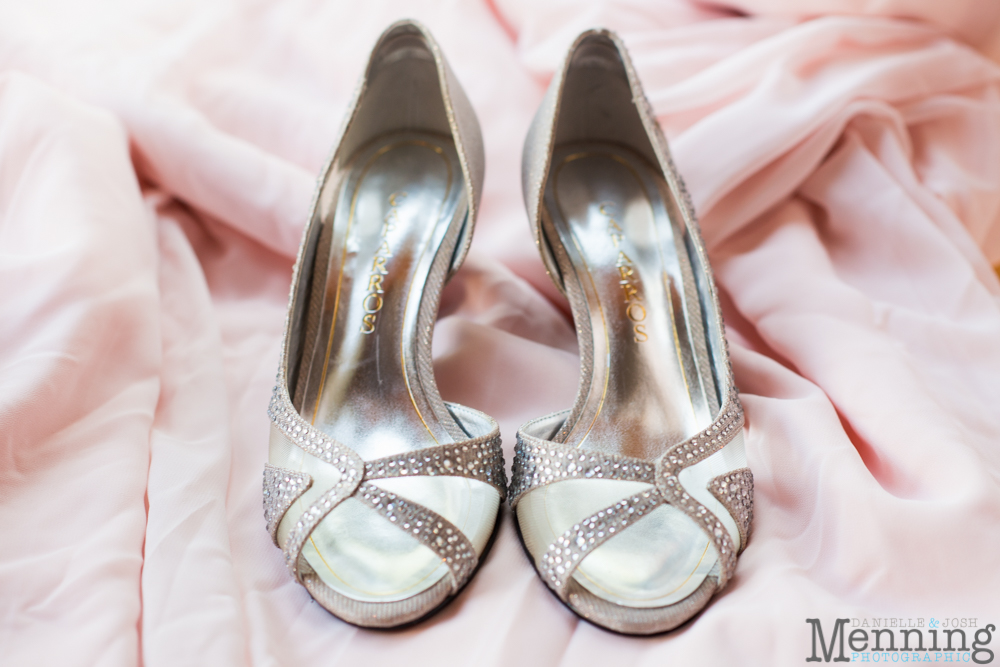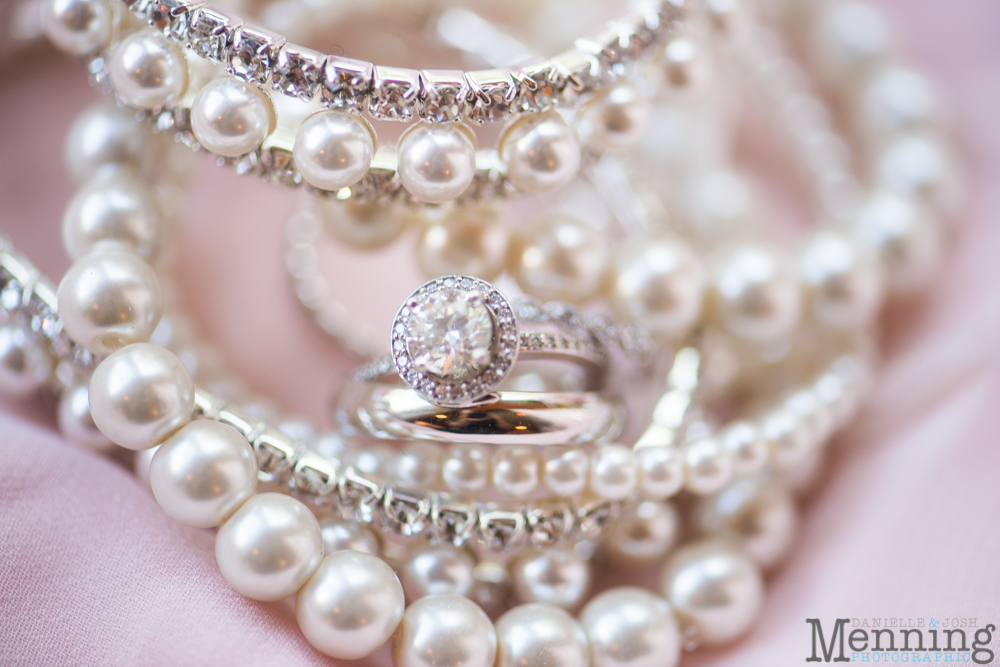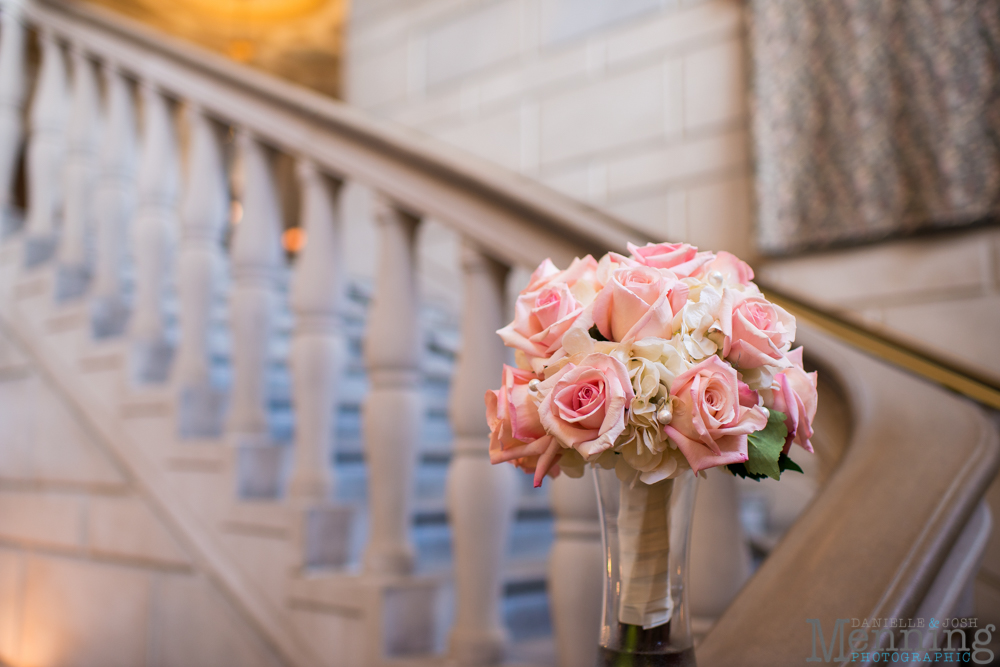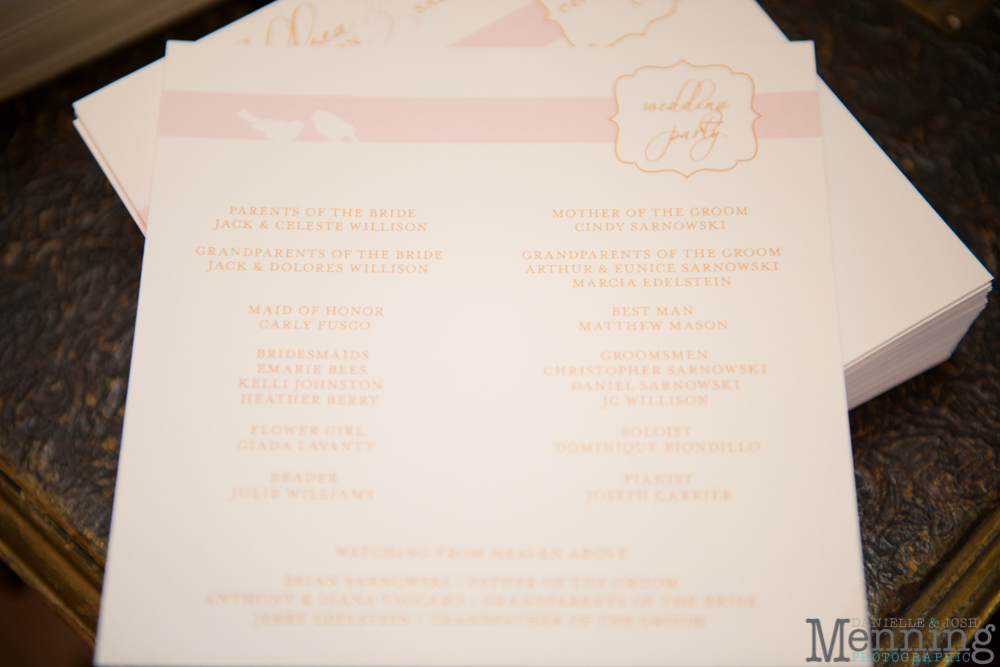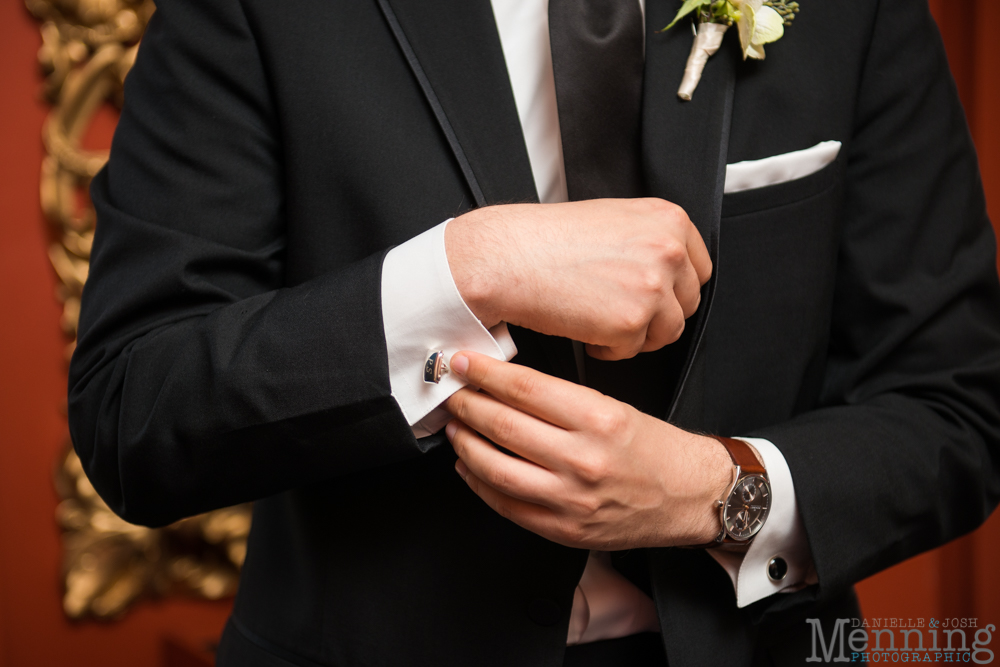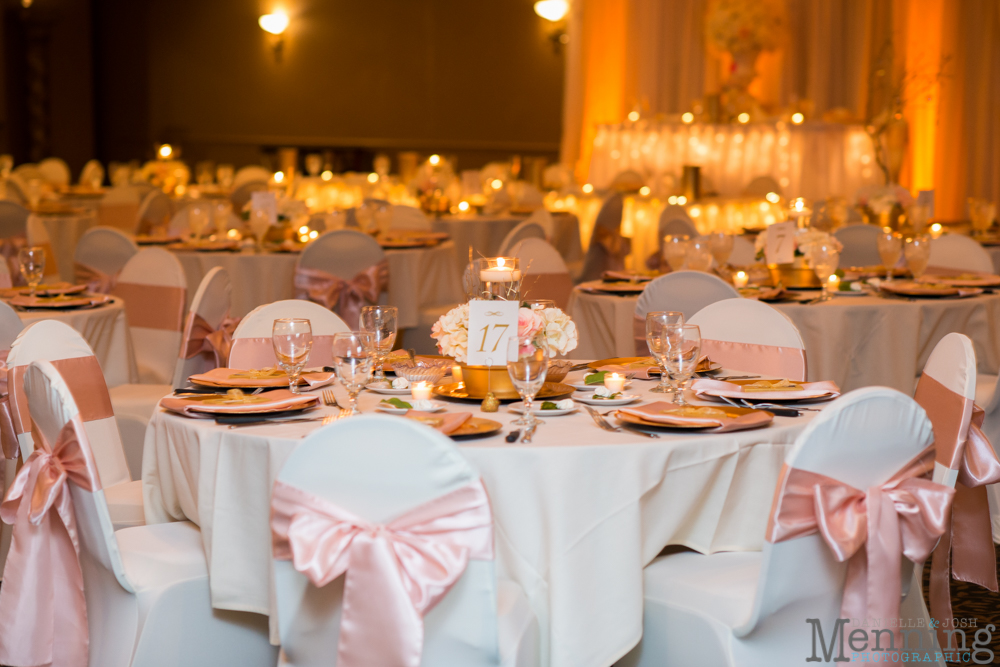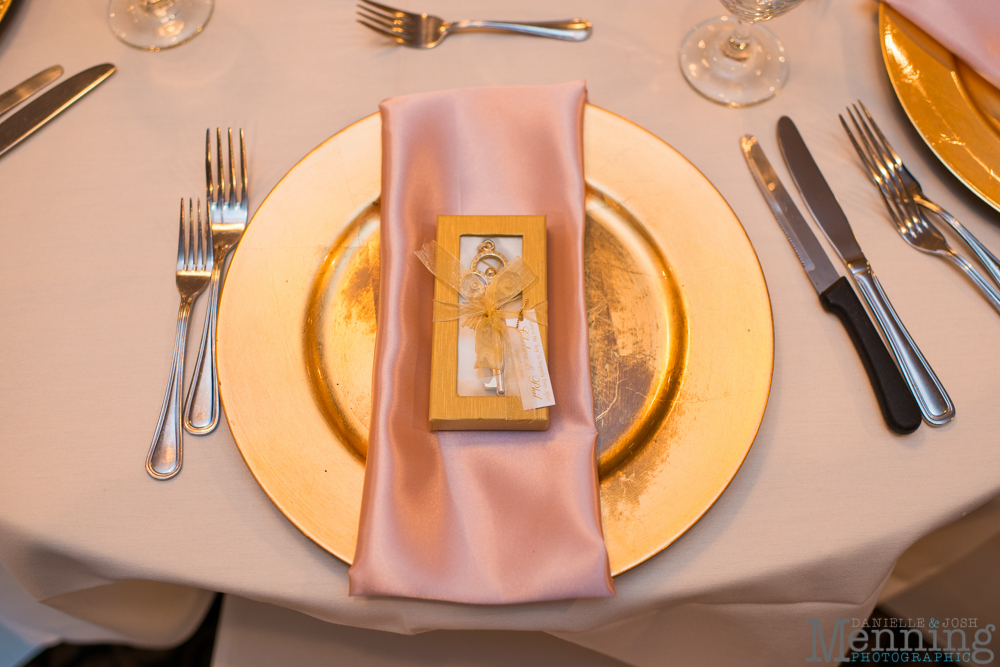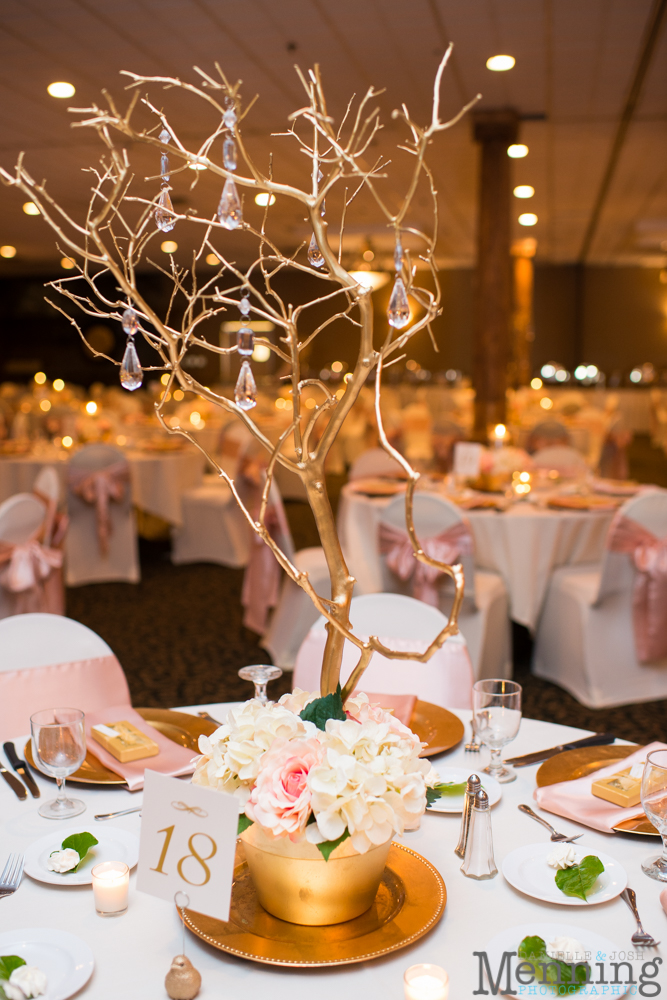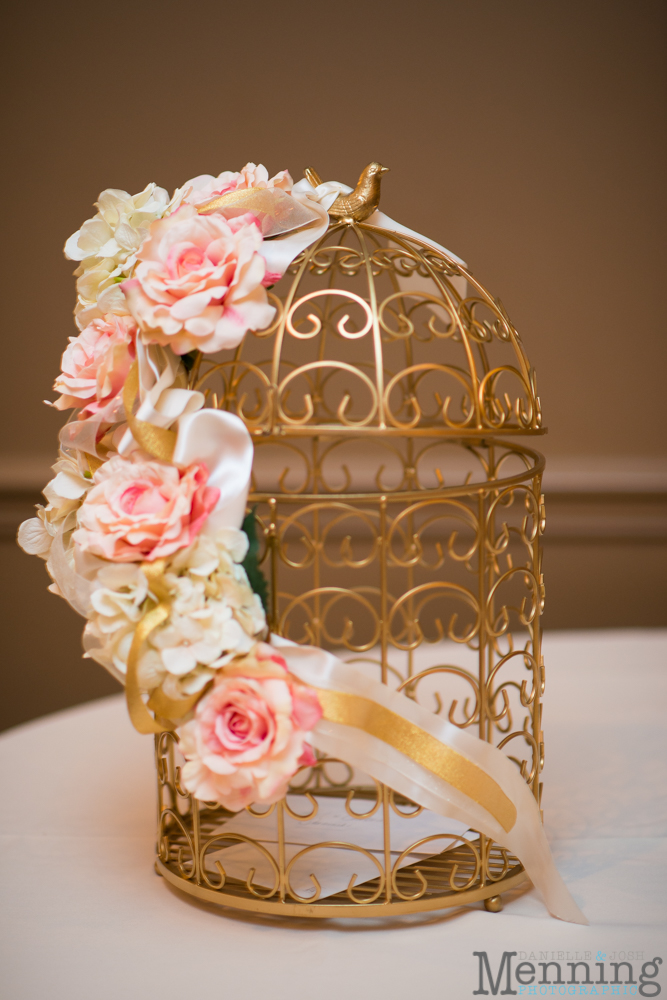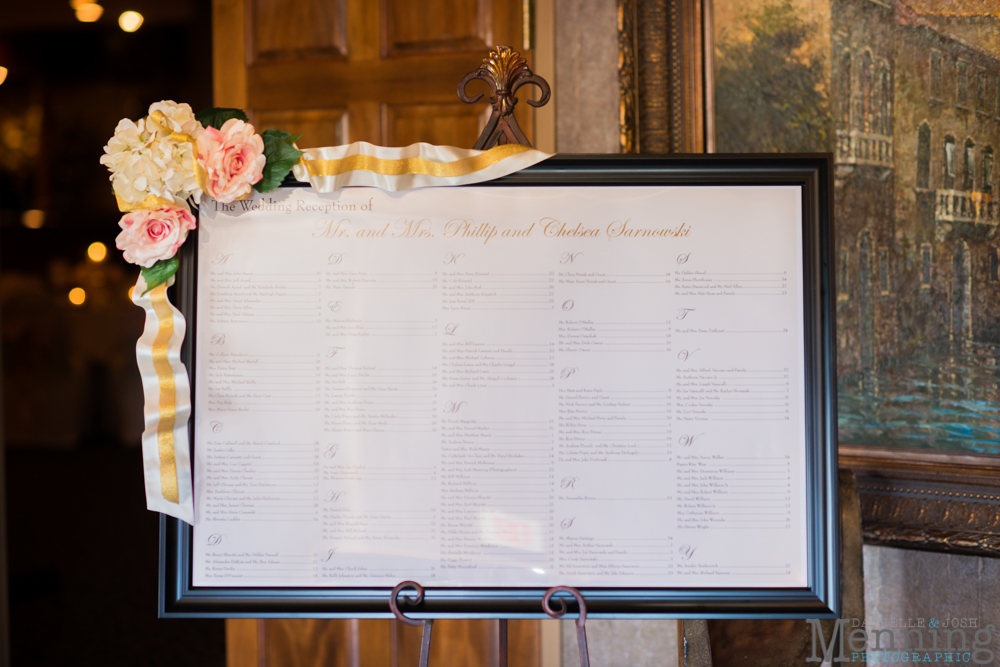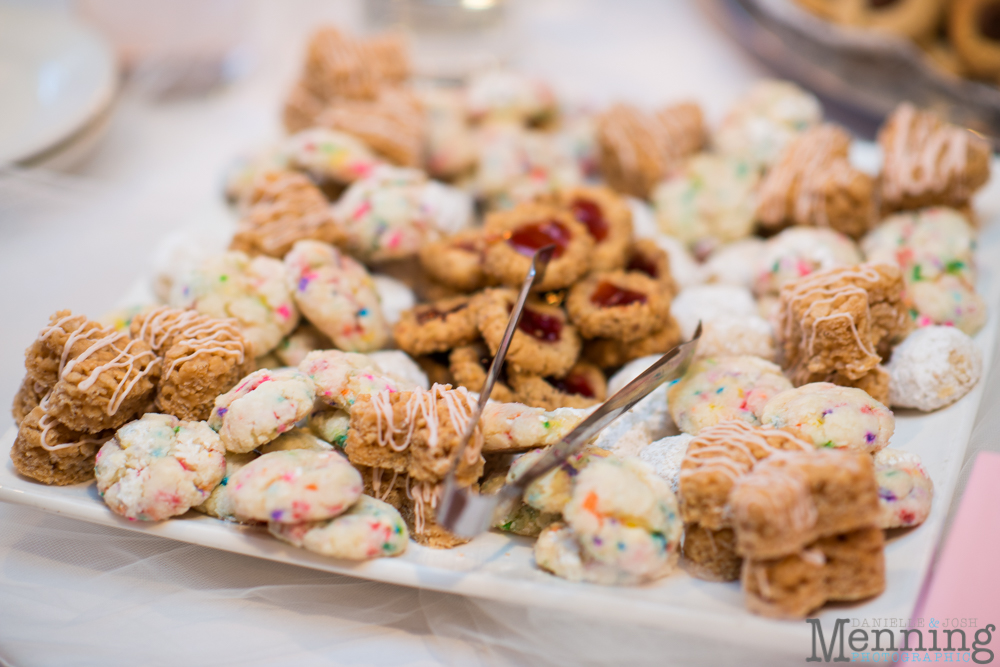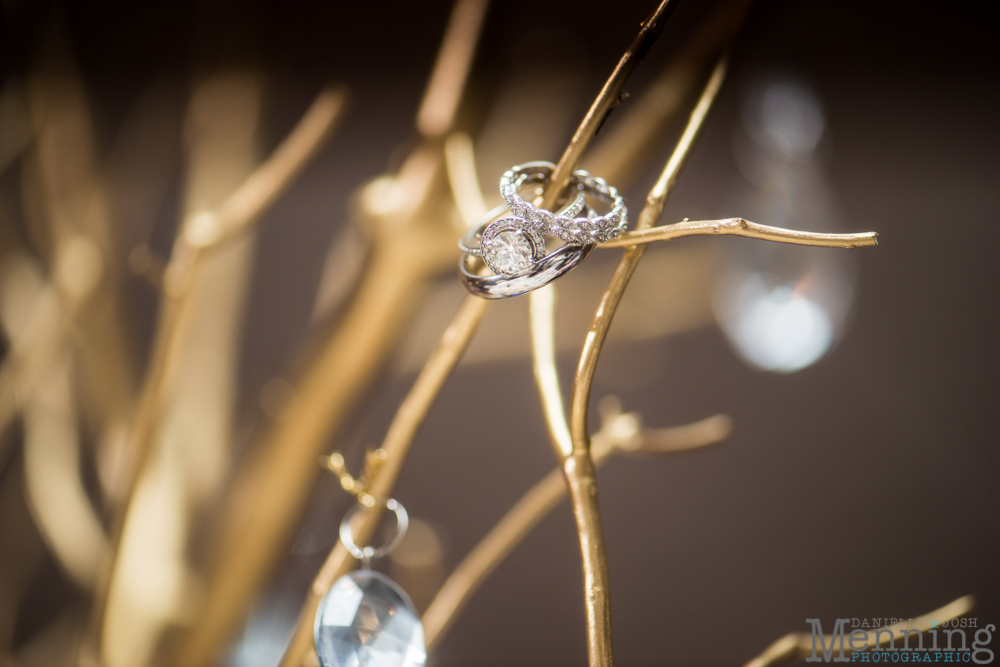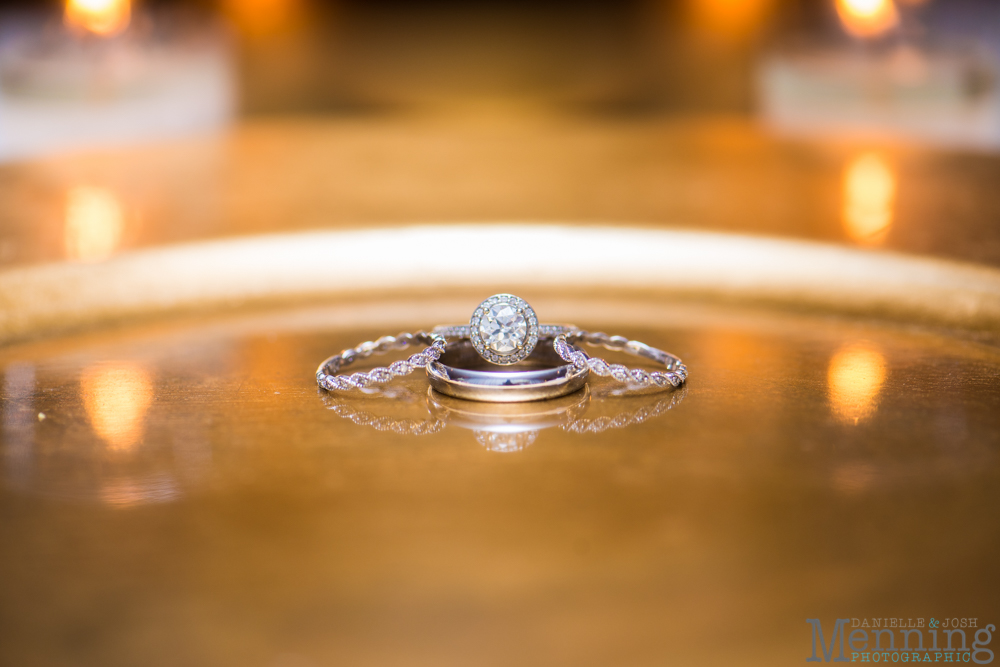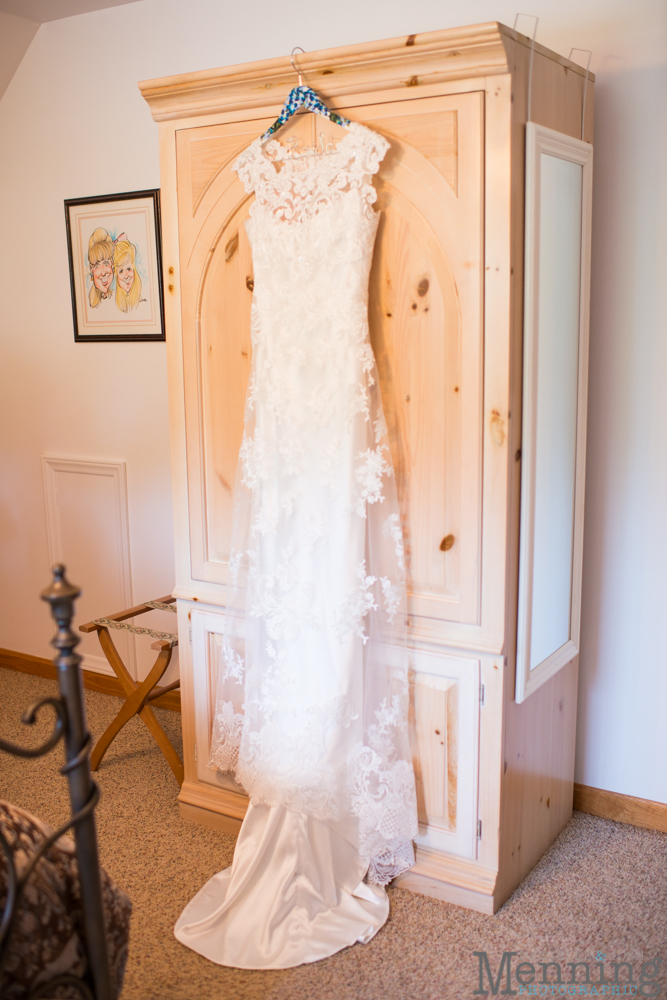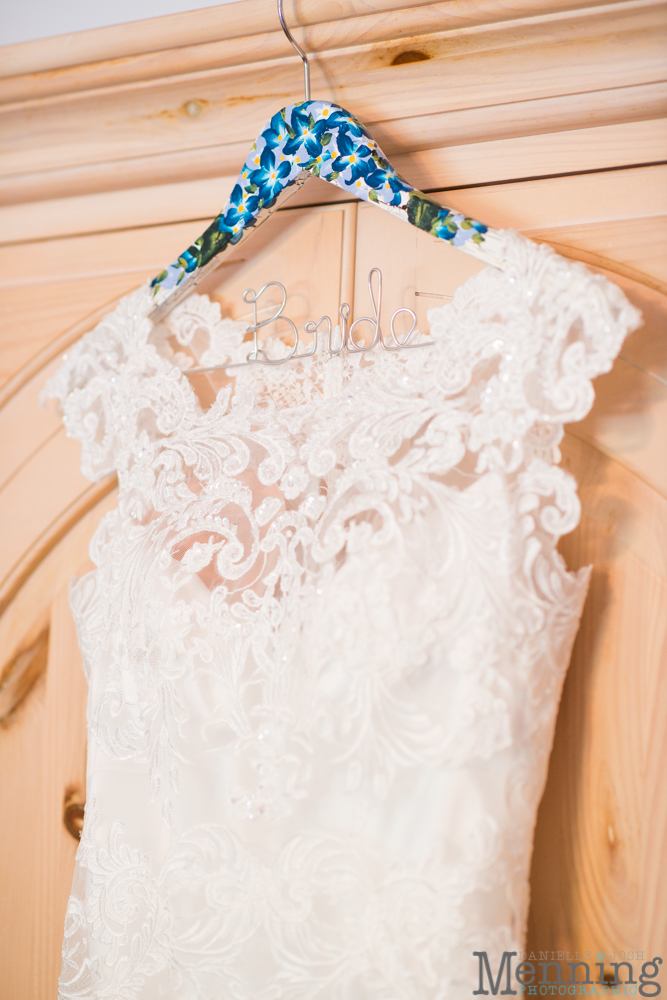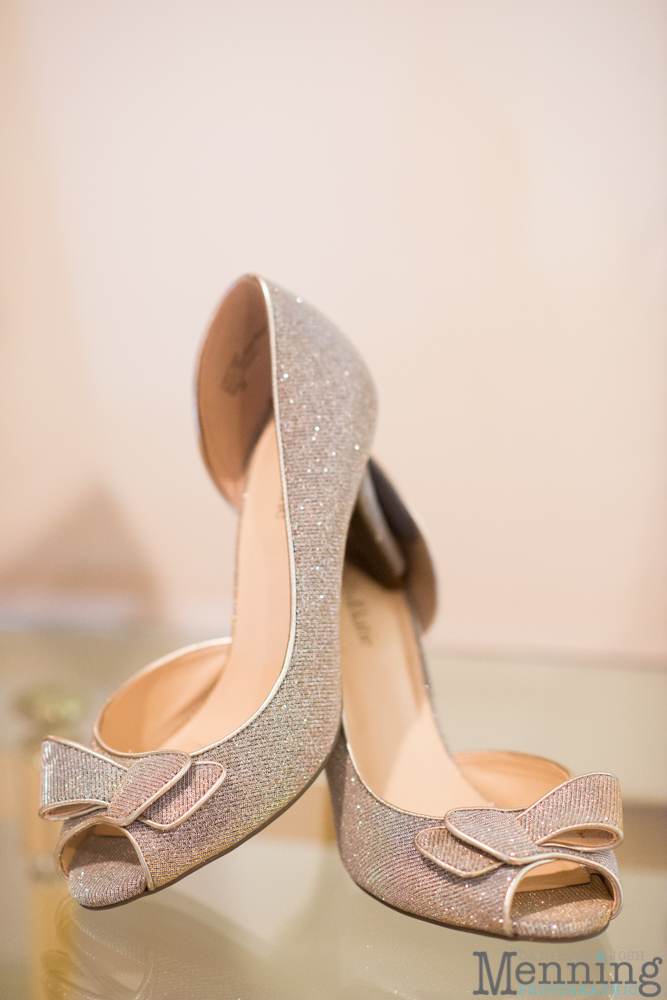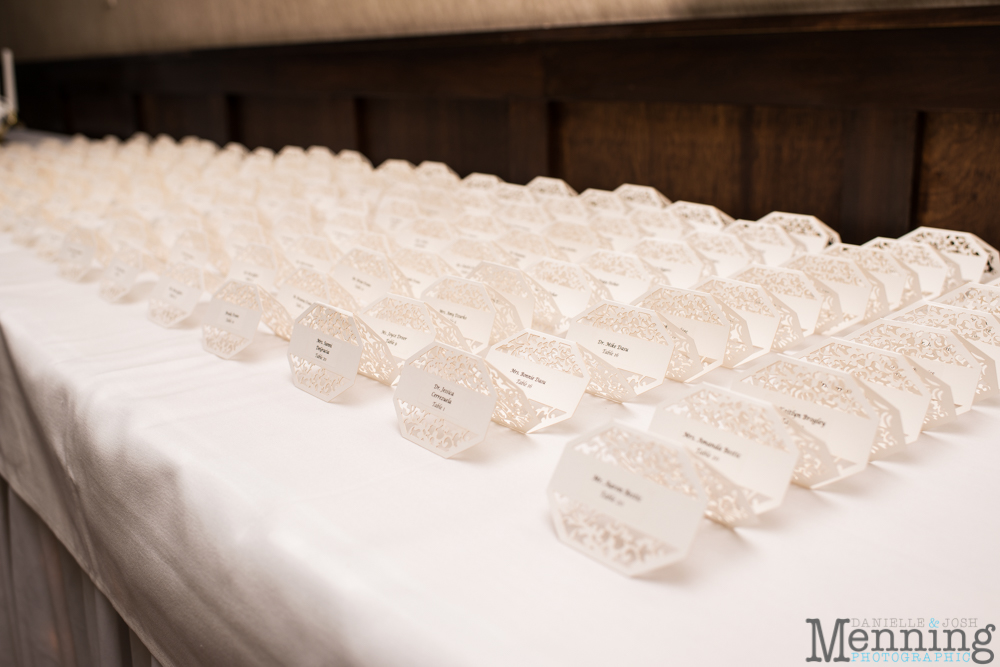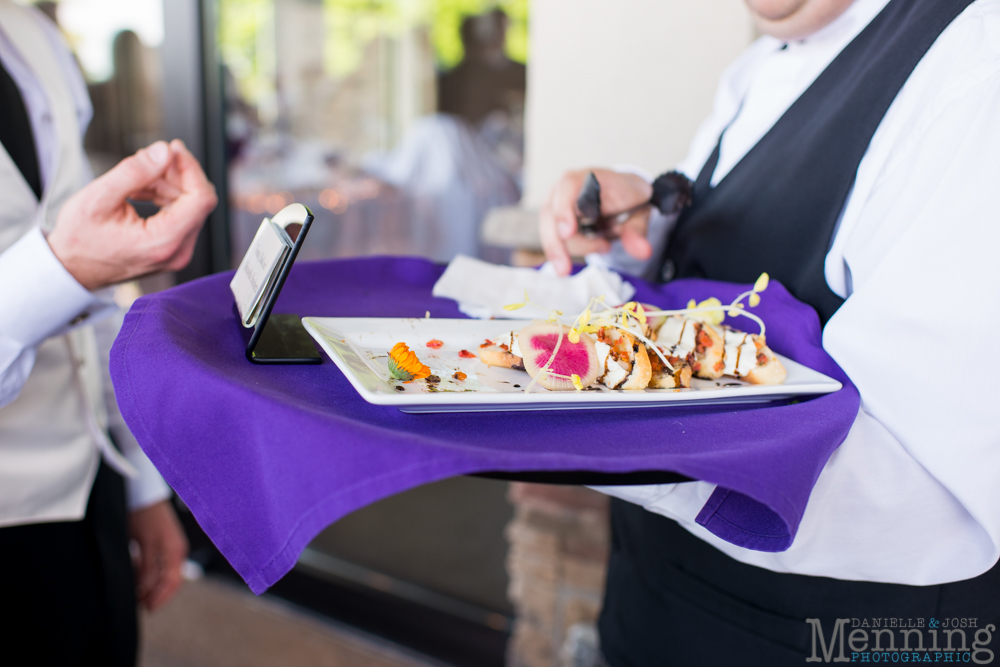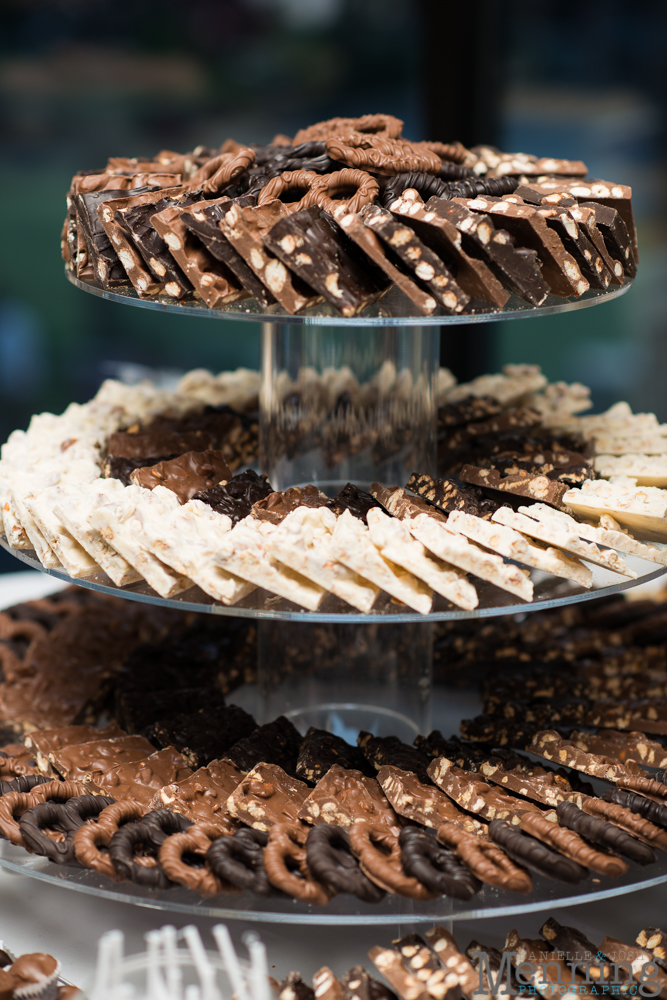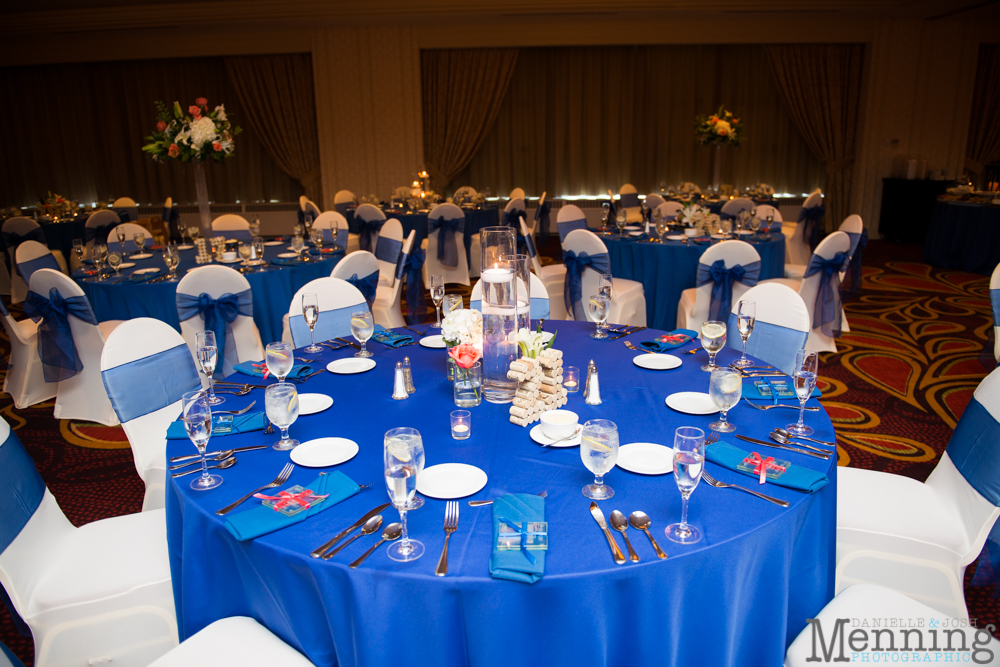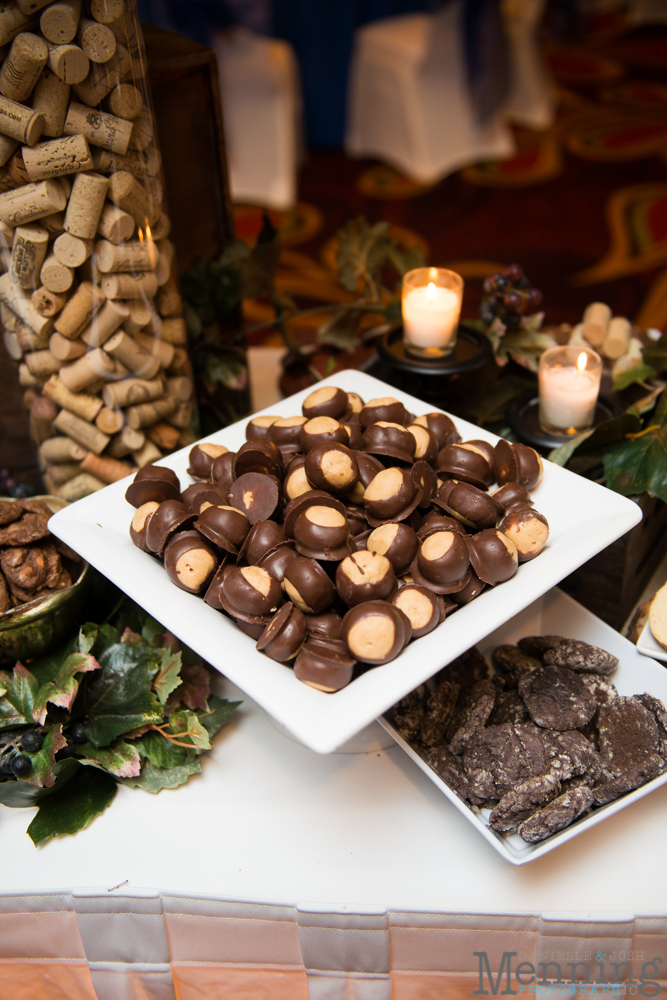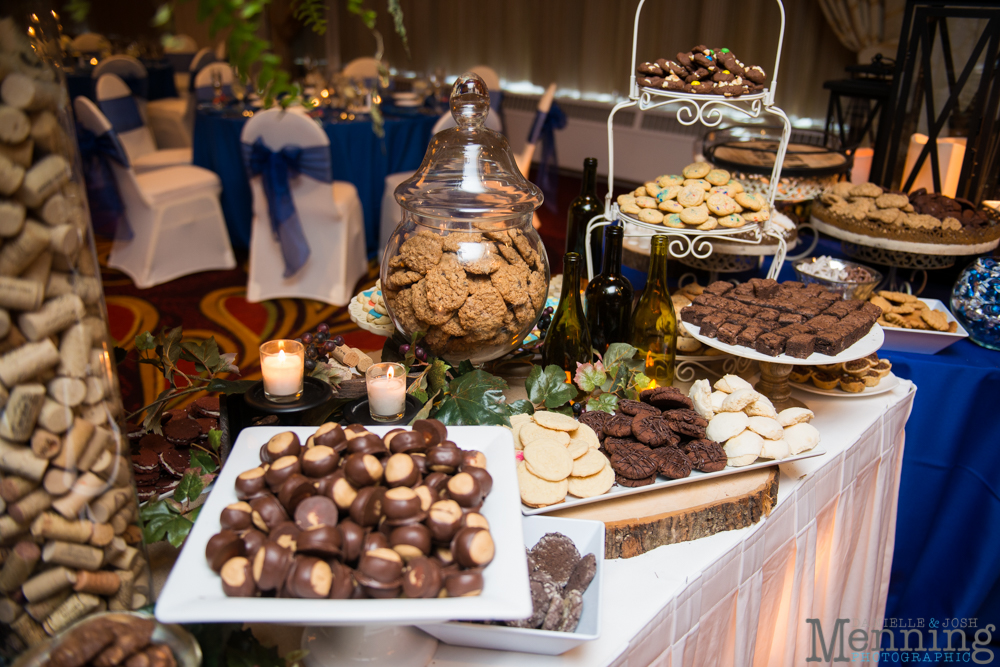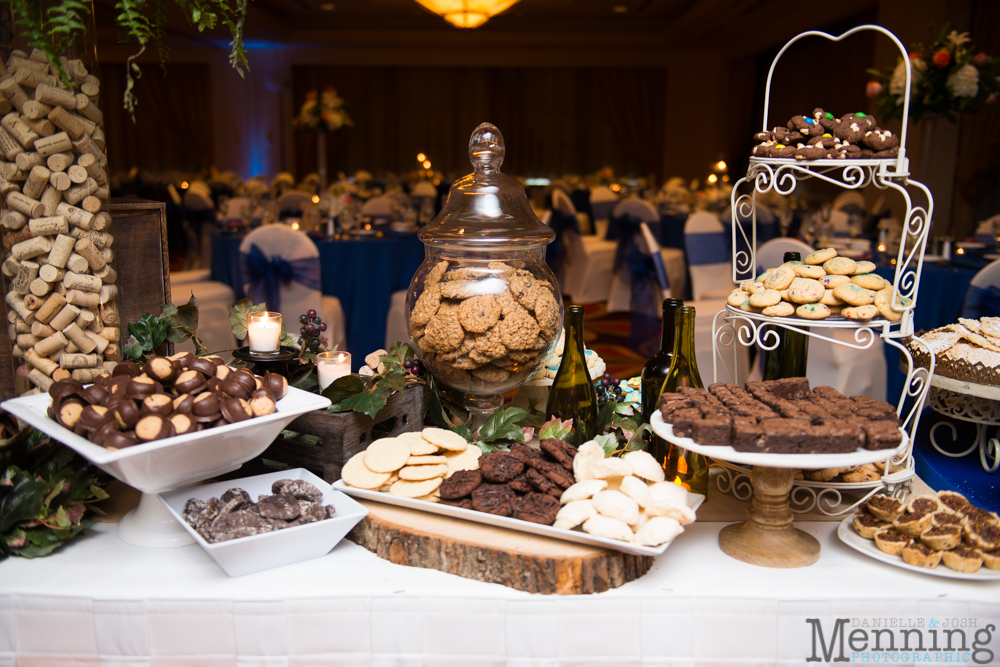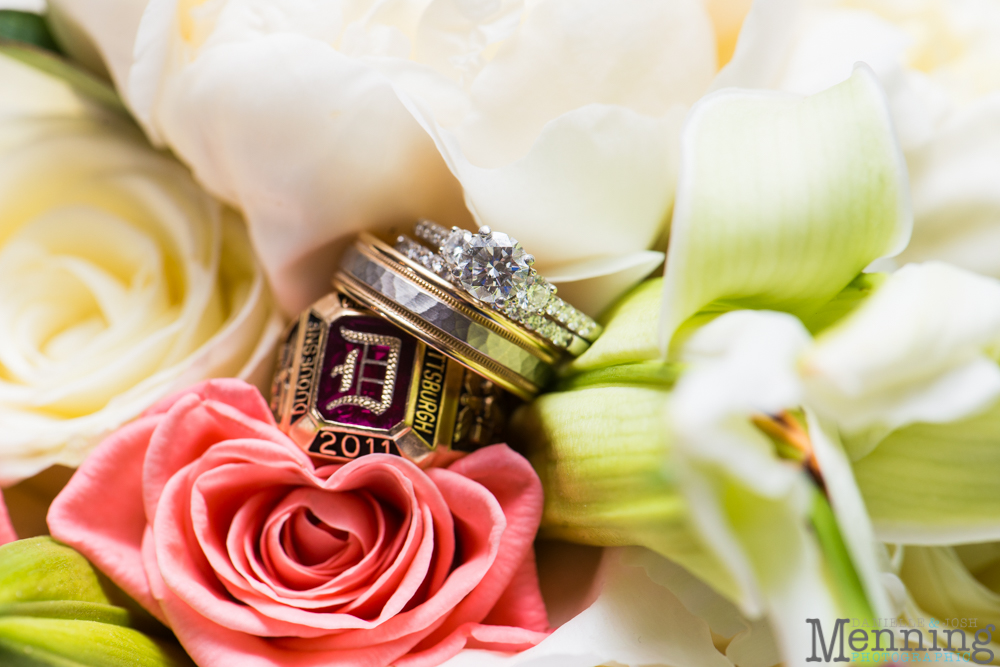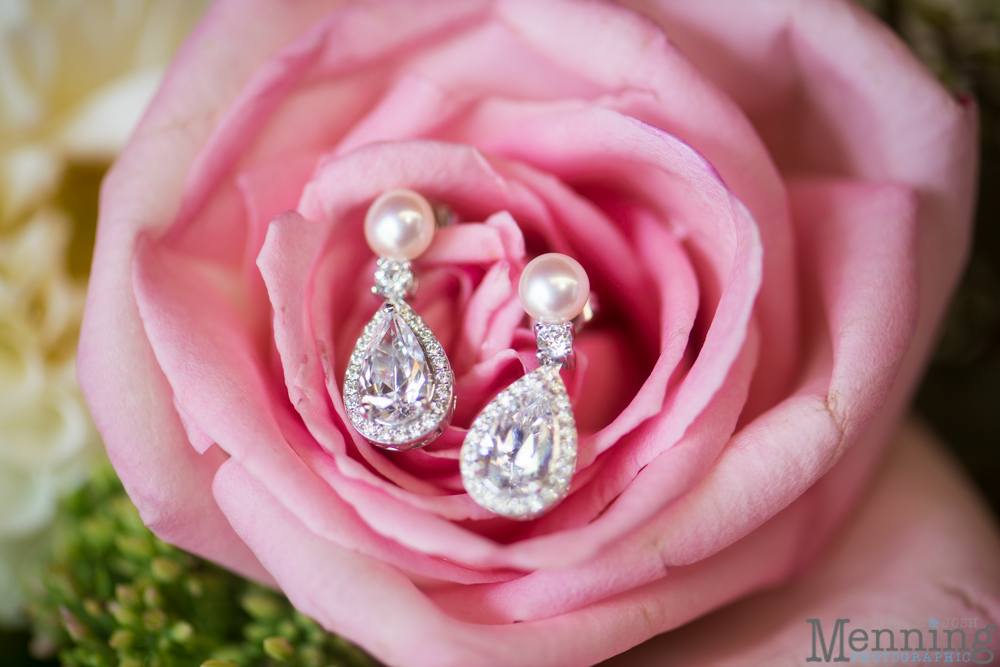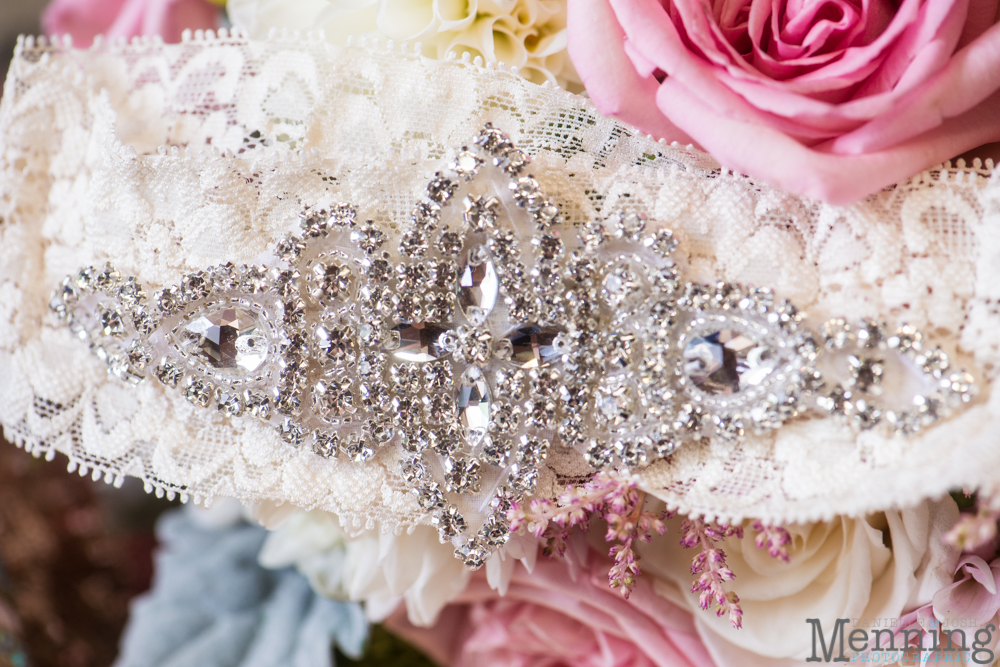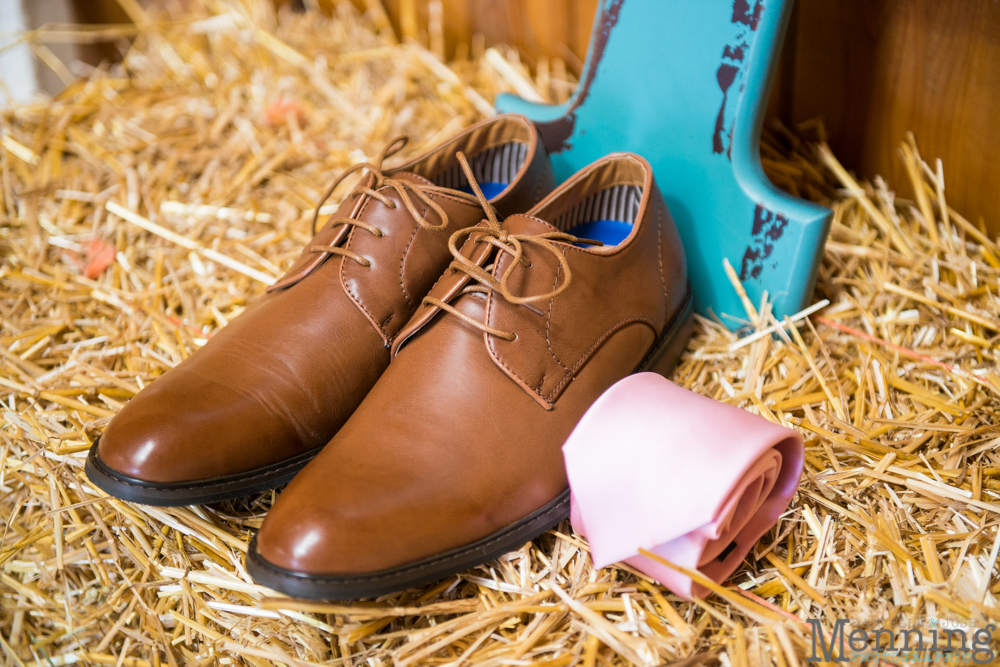 This distressed door screamed, "Hang the dress on me!"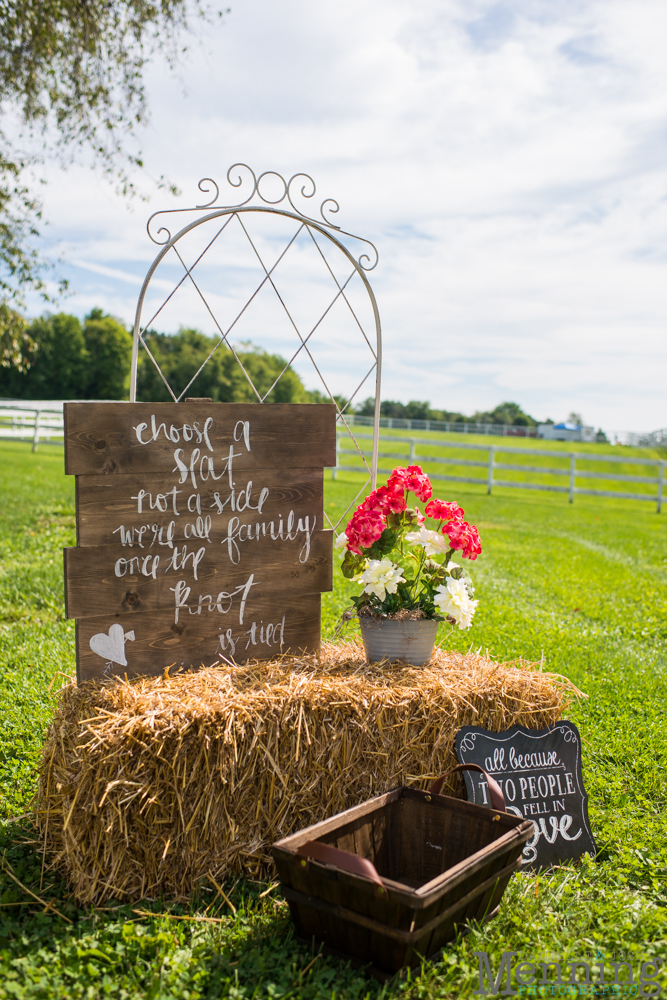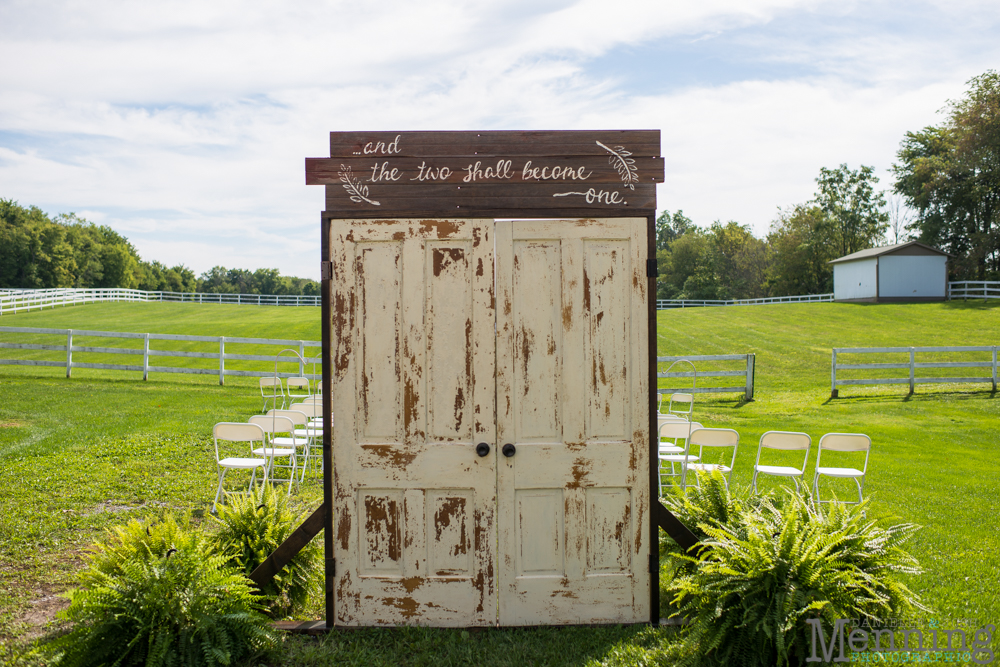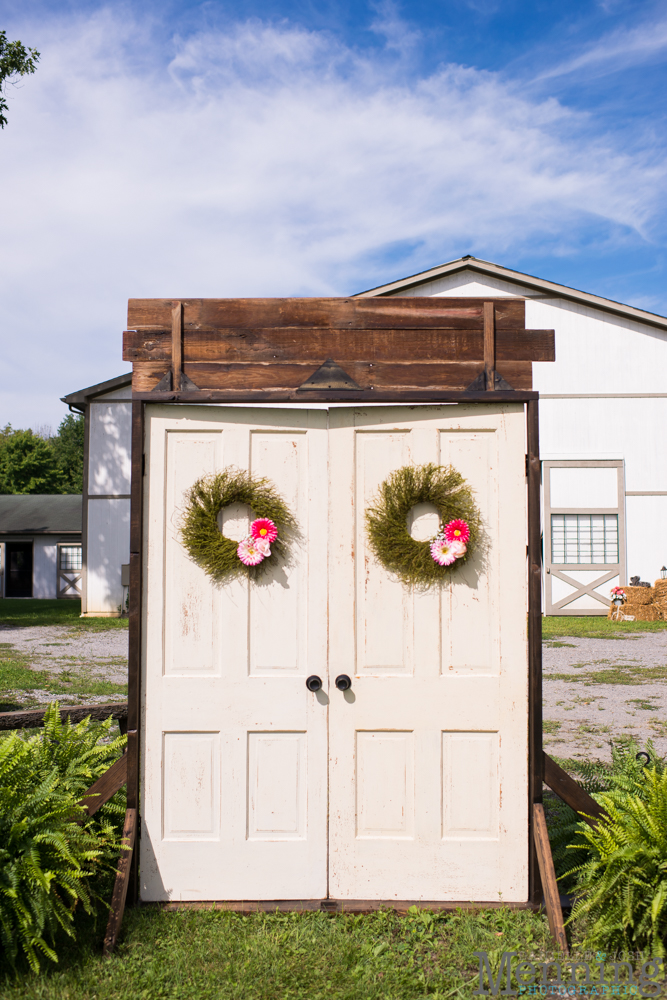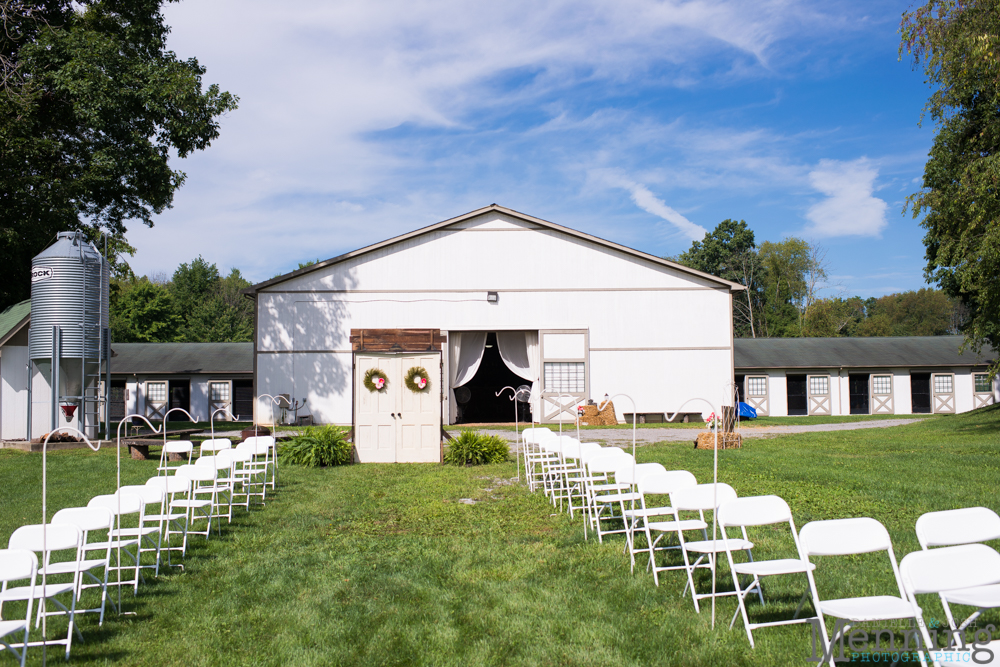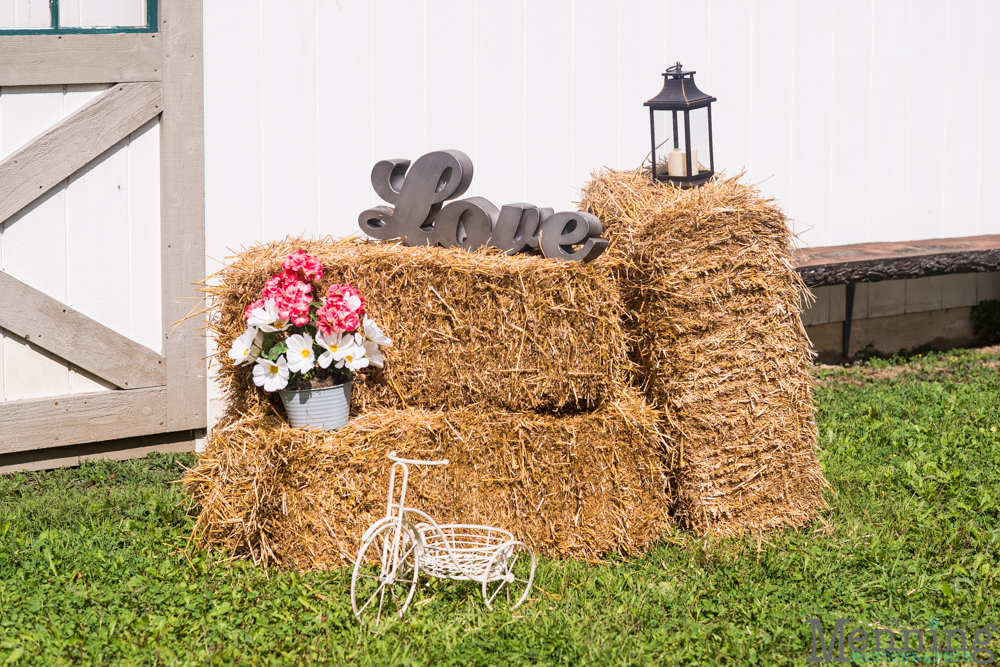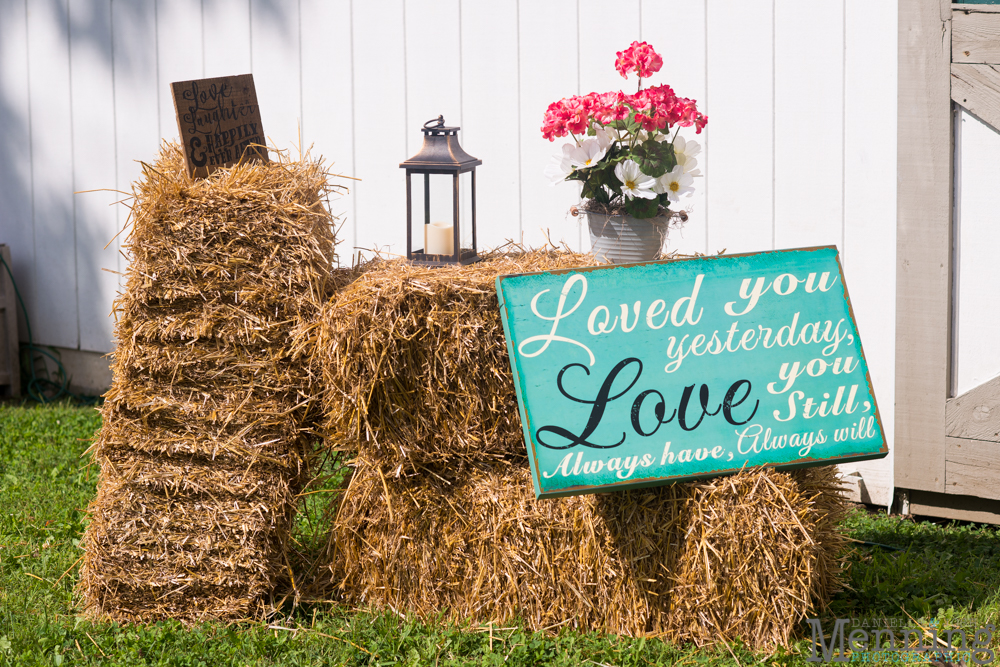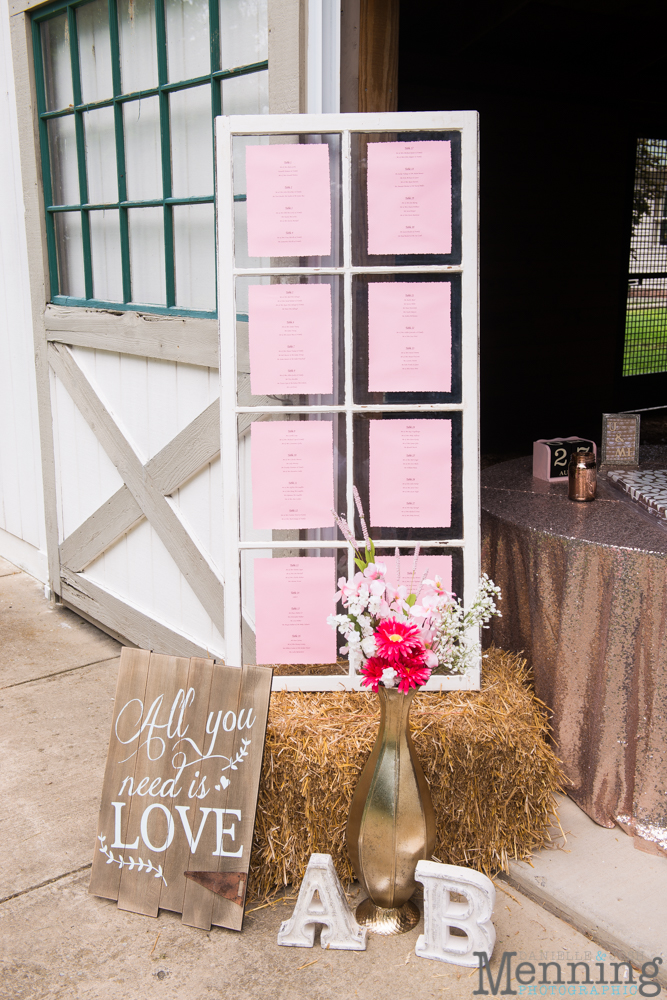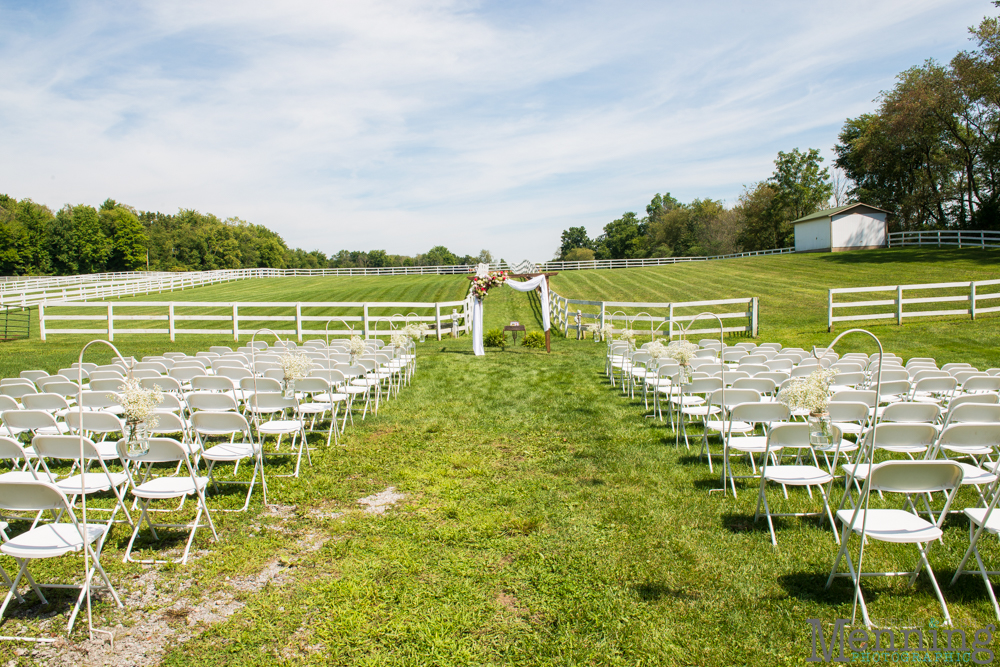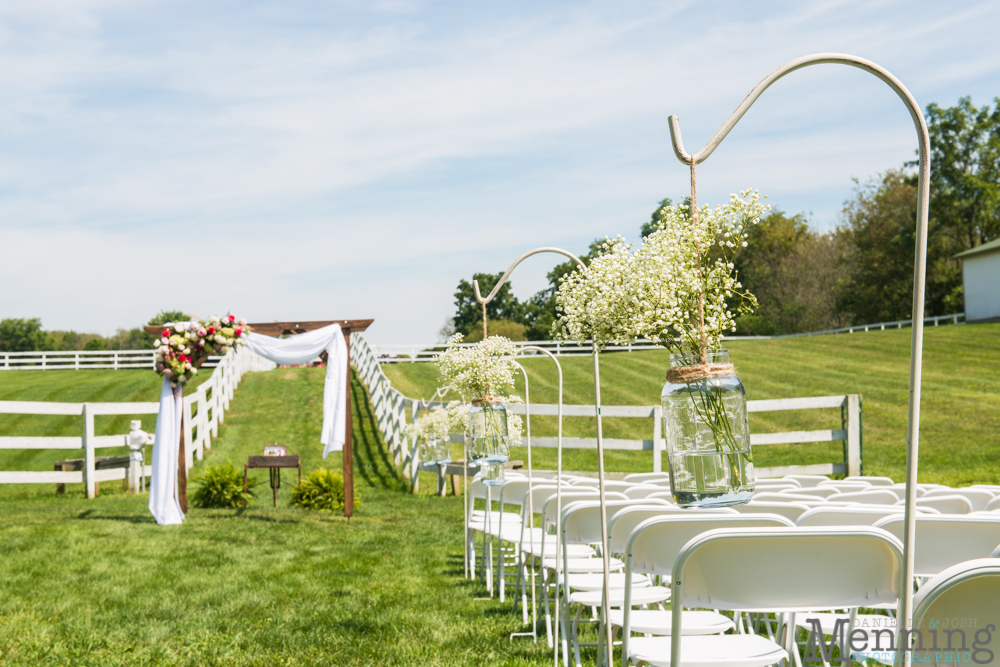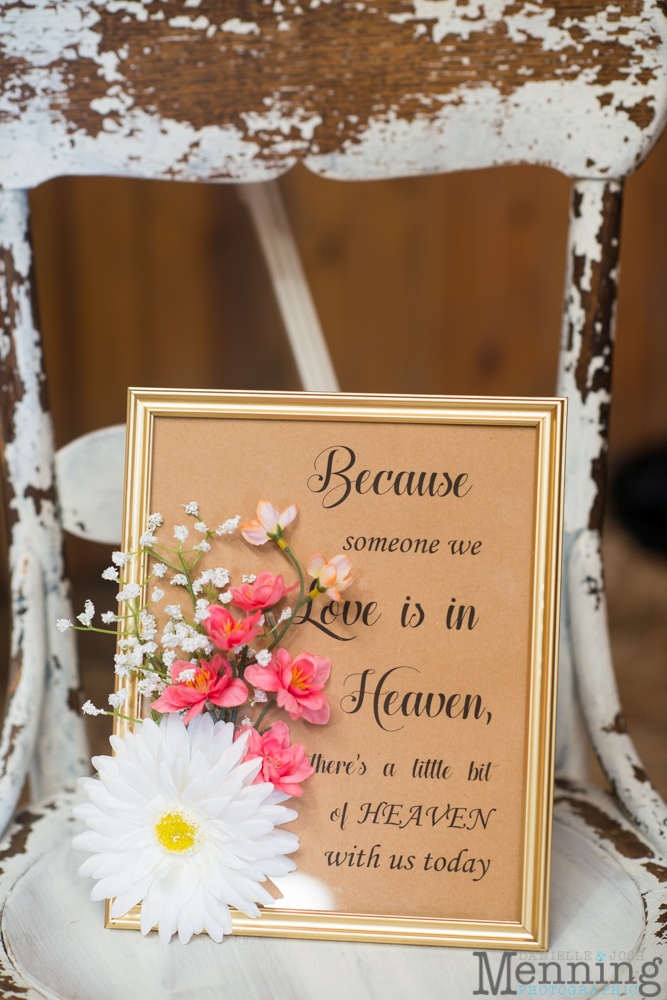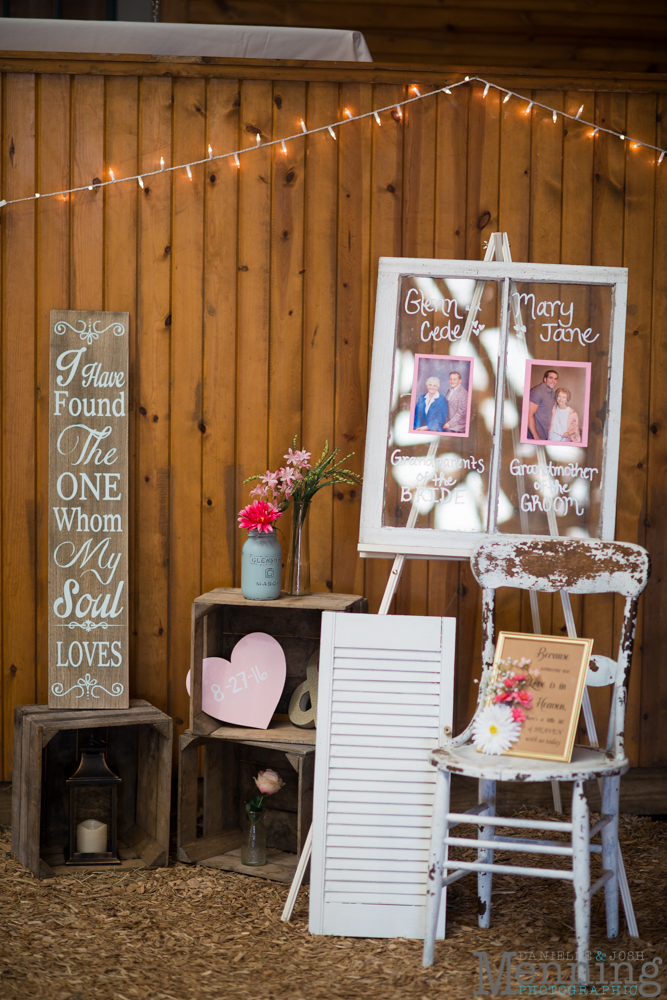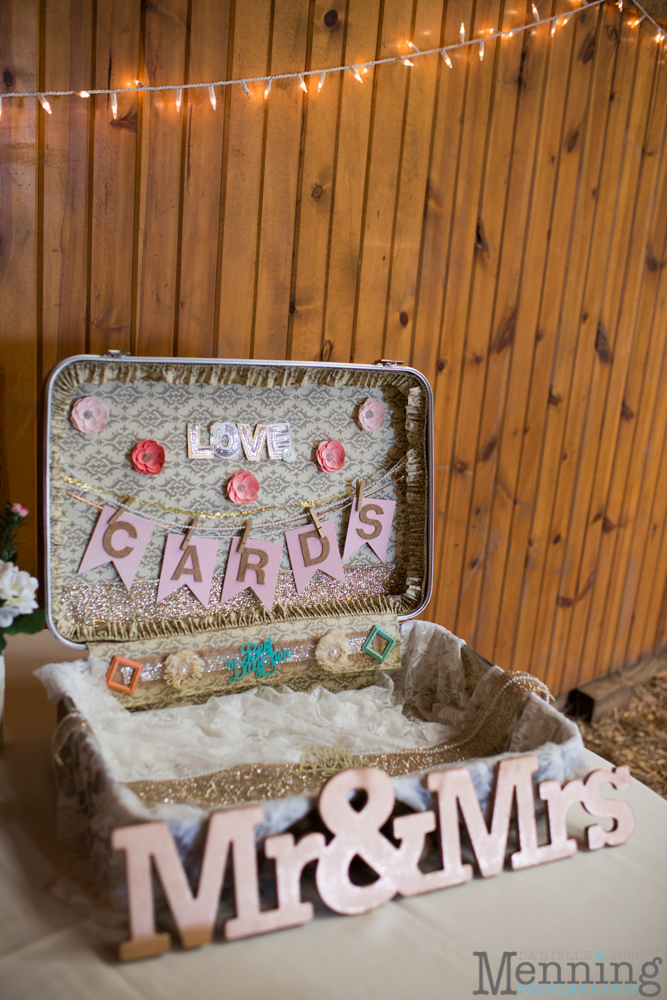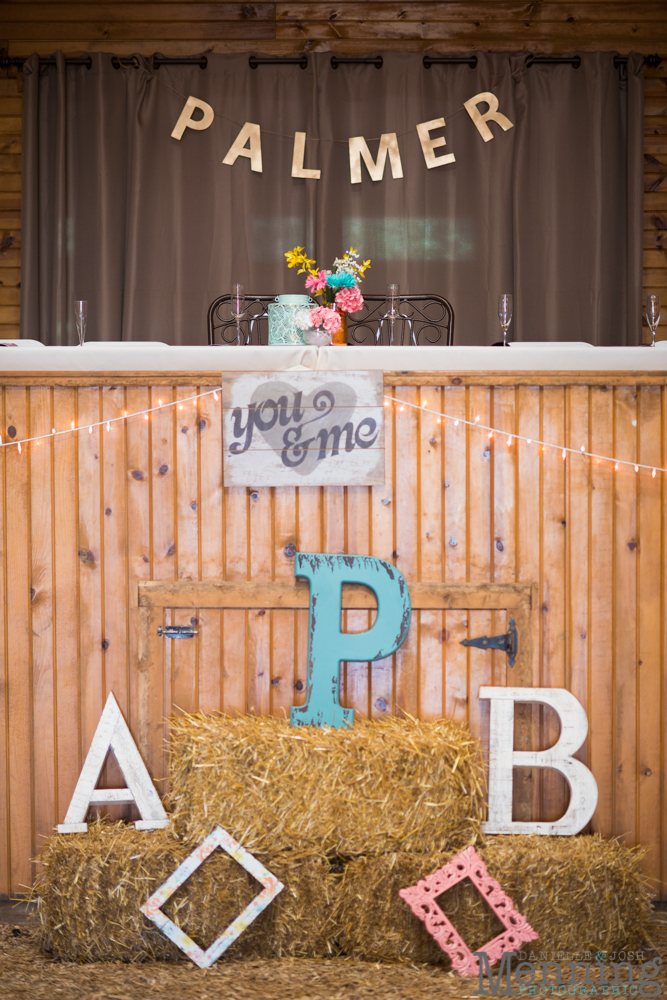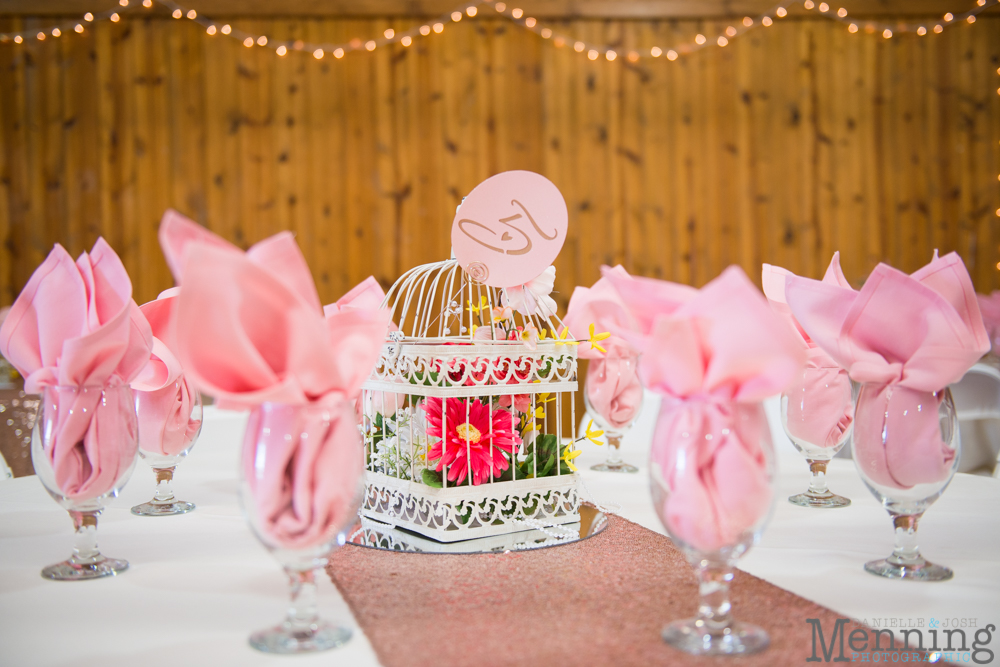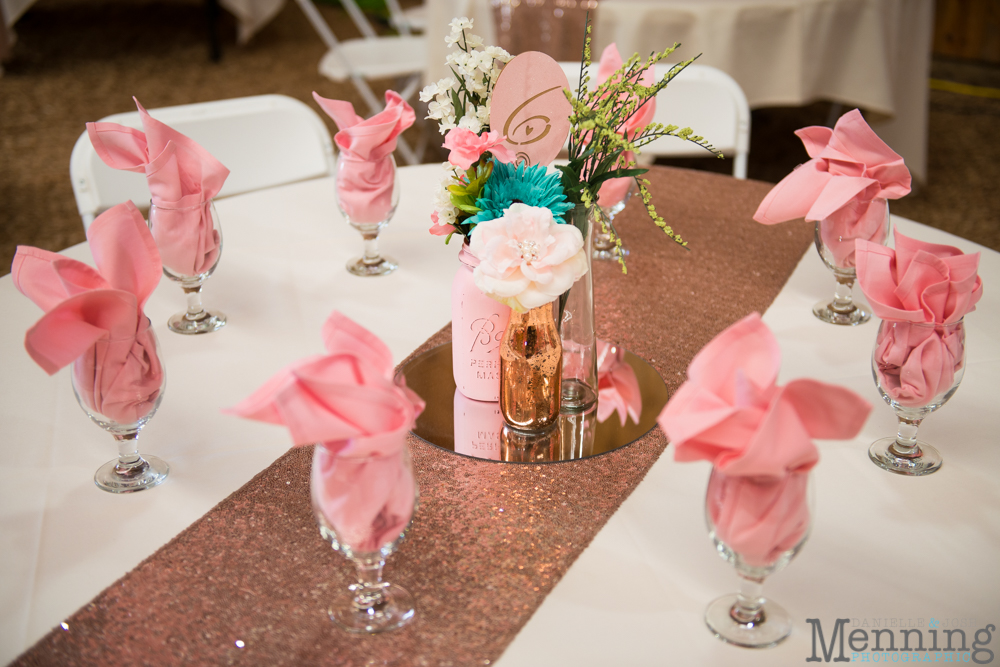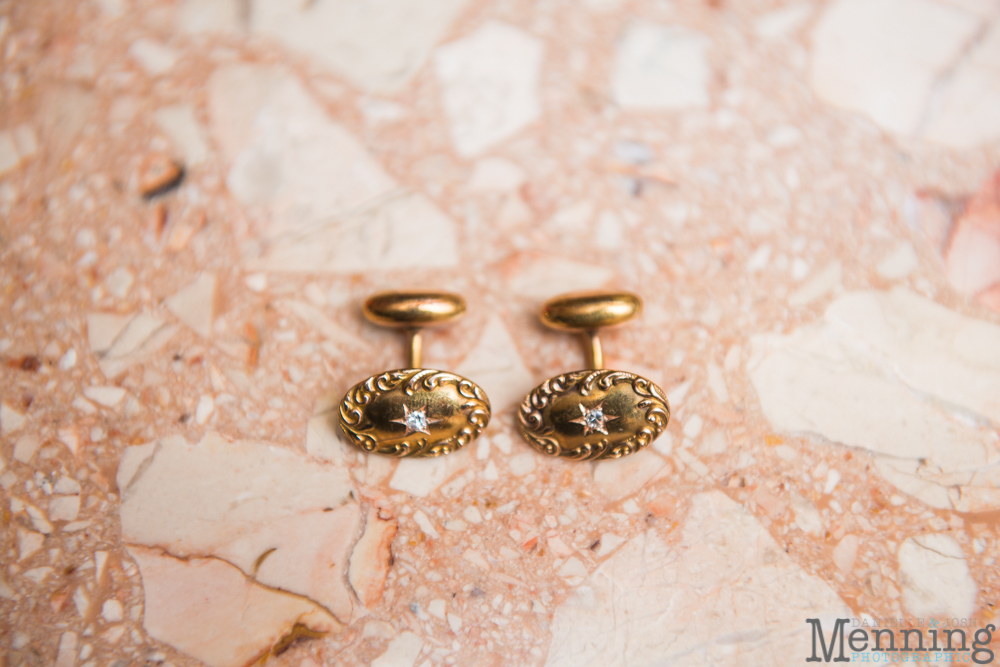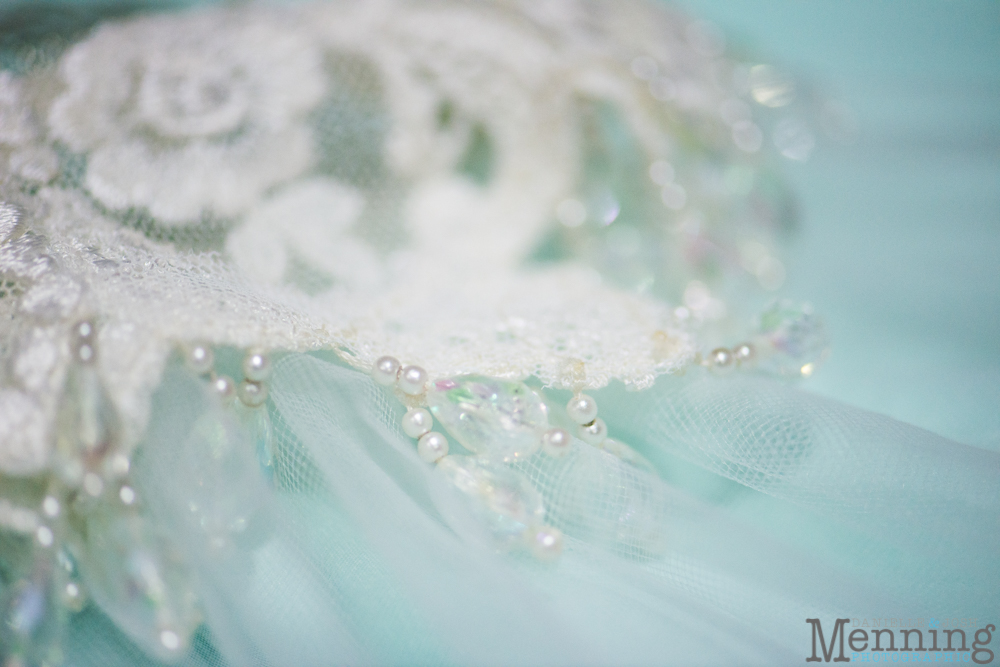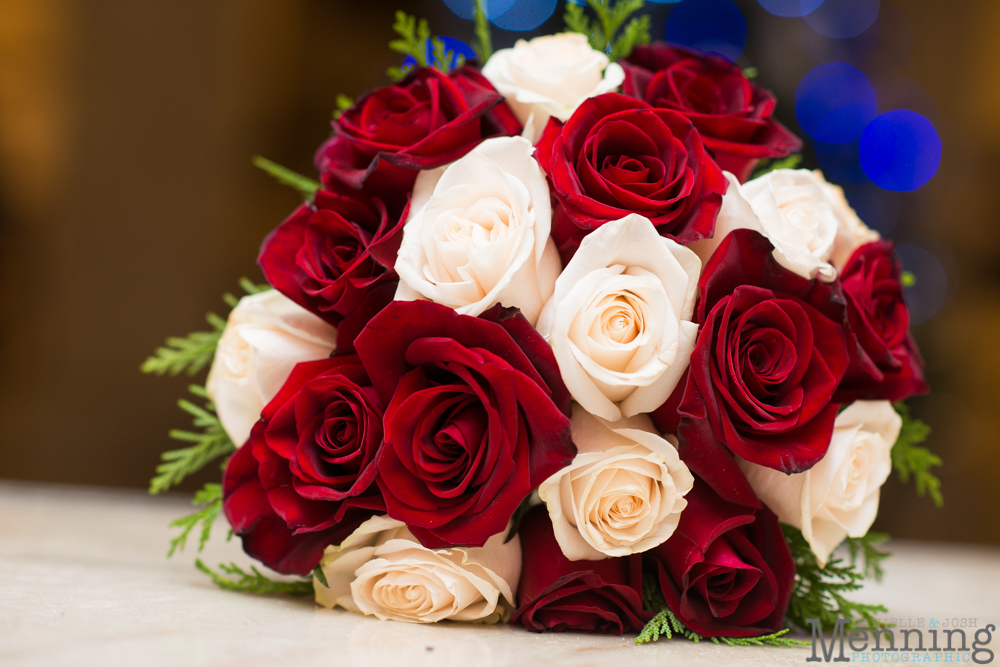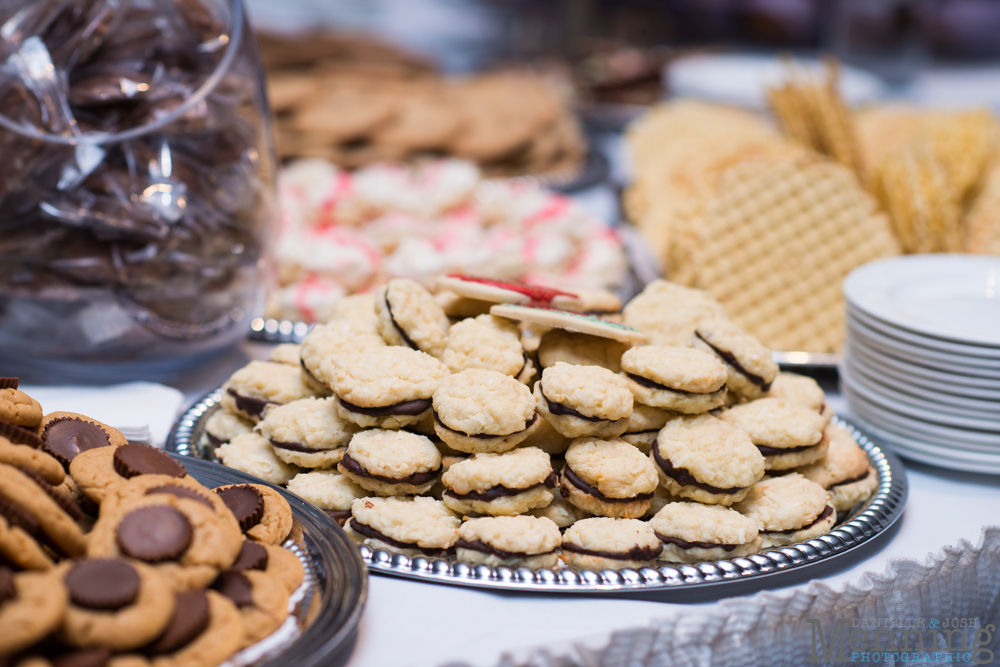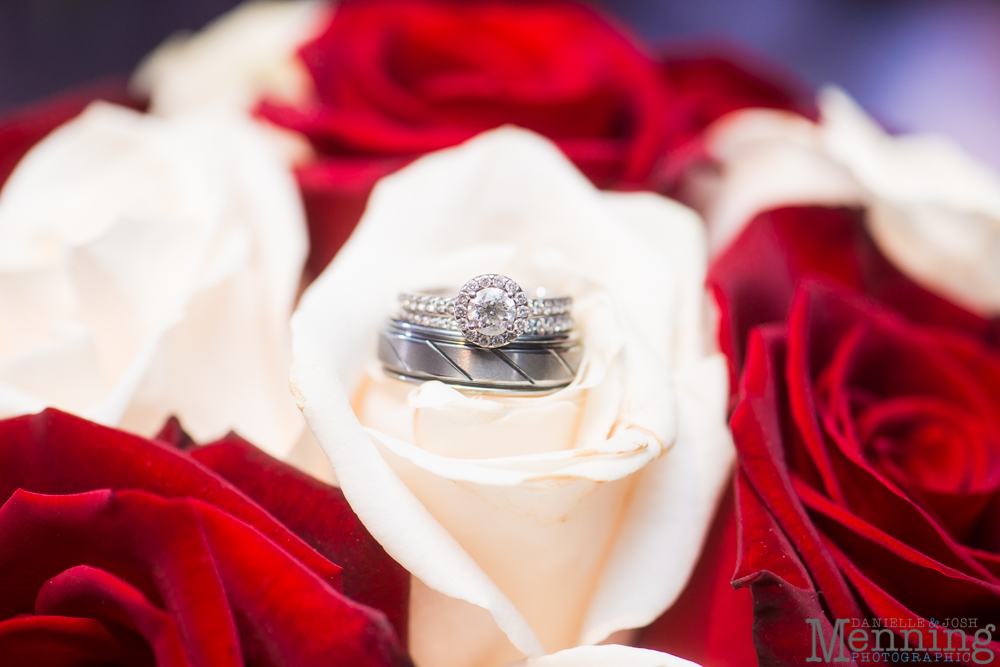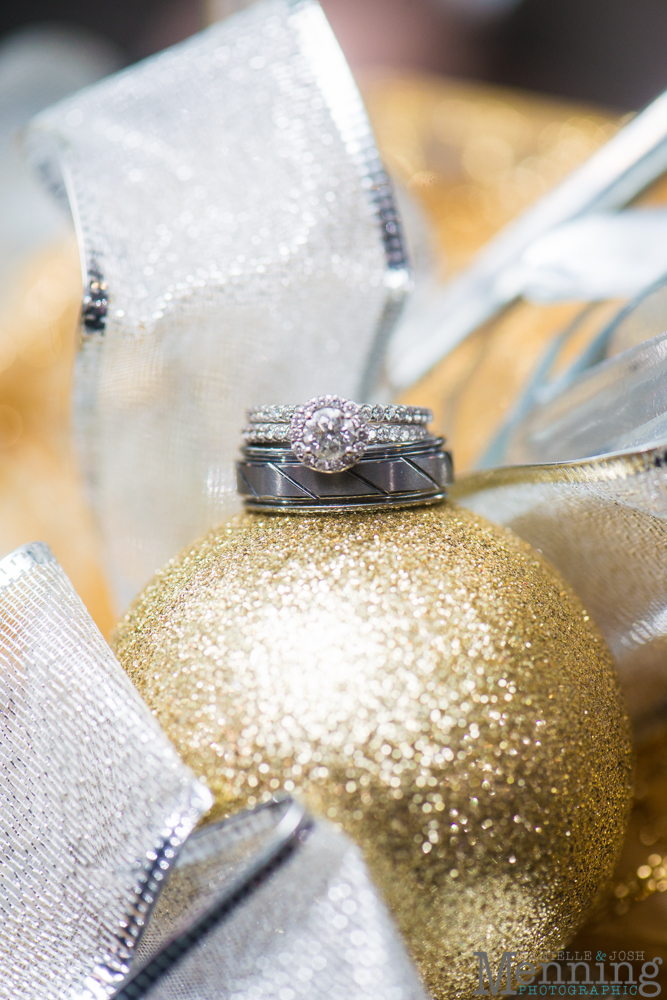 What a bunch of pretty! We hope this gives you inspiration for your wedding day! Have fun planning & crafting those fun details. Please feel free to email us with any questions you have about your own wedding day photography! We're happy to help! info@menningphotographic.com
Instagram | Facebook | Twitter | Pinterest | Google +