We've said it before & I'm sure we'll say it again: we have the BEST wedding clients!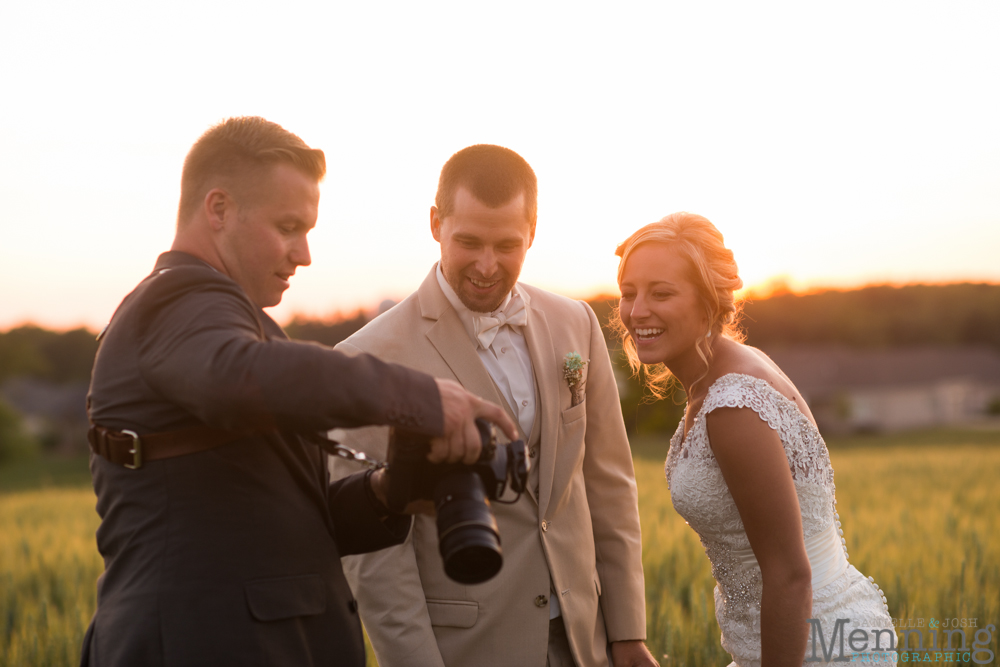 Recently, Jered (the groom pictured above) wrote us a review on our Facebook page that had us truly contemplating our business & thanking God for putting the clients he does into our lives. Jered said, "Menning Photographic was not recommended to us…we discovered them when looking for pictures of our venue on Google (insert quote "Everything Happens for a Reason") – our first question for them as photographers was "how much" but little did we know that a price would mean very little compared to the value their friendship would bring. Their God given gift and skills are unmatched but the most amazing aspect I took from them was the example they set as a married couple. My wife and I both agree that having them as our photographers was by far the most perfect decision we made for our wedding and we would not think twice about choosing them again. They care about their clients and they take pride in their work. The Mennings simply will not let you down, and you can guarantee they will blow you away with the moments they capture and the way they present it. Words cannot describe how amazing they are, everyone needs to hire them, follow them on social media, and/or be friends with them…whatever it takes everyone needs to experience the amazingness of Josh and Danielle for themselves! Thank You, Josh and Danielle for being spectacular photographers, kind individuals, and great human beings…but mostly thank you for your friendship."
His words humble us & make us feel so thankful to be doing this for a living. We're blown away & full of happiness & love.
If you're planning a wedding and searching around for photographers or asking friends for recommendations, we get it. We've been there. We'll celebrate our fifth wedding anniversary later this year & I can remember clearly when we were wedding planning. We, like most couples getting married, had a budget. We, like most wedding couples, were planning our first wedding. We didn't really have any idea what anything should cost. But one thing we did know was that photography was very high on our wedding day priority list. Â We reasoned that the only tangible mementos we'd have left after our wedding day was over were our photographs. And we loved the artistry & creativity of our photographers. One other thing we loved was that we felt comfortable around them & we felt like we could be ourselves.
Just a few months after our wedding day, we started this photography business. One thing that was always very important to us is that our clients feel very comfortable around us & even that we are able to form a lasting friendship with them. We never want to be just another vendor in a wedding planning checklist. We want to be there for our clients. We want to serve them. Before the wedding, we want to help with anything & everything! We want our clients to come to us to ask about other vendors or to help them craft the perfect wedding day timeline. We want our clients to trust us when it comes to wedding day advice & marriage advice. On wedding days, we've tied ties, pinned on boutonnieres, helped bridesmaids figure out how to lace a corset wedding gown, bustled wedding gowns, gotten a bottle of water for the bride & groom on a hot day, calmed nerves, assured mothers of the bride that the wedding day is going smoothly & is far from chaotic even though it might feel that way, held onto bridesmaids' hair ties until the end of the night so they wouldn't have them on their wrists for photos, helped an elderly guest with their dinner plate, given hungry bridal party members the granola bars we pack as snacks to eat throughout the day because their blood sugar was low, offered advice when it's asked for based on our experience with so many weddings, and carried boxes of flowers from the ceremony location to a family member's car just to lend a hand.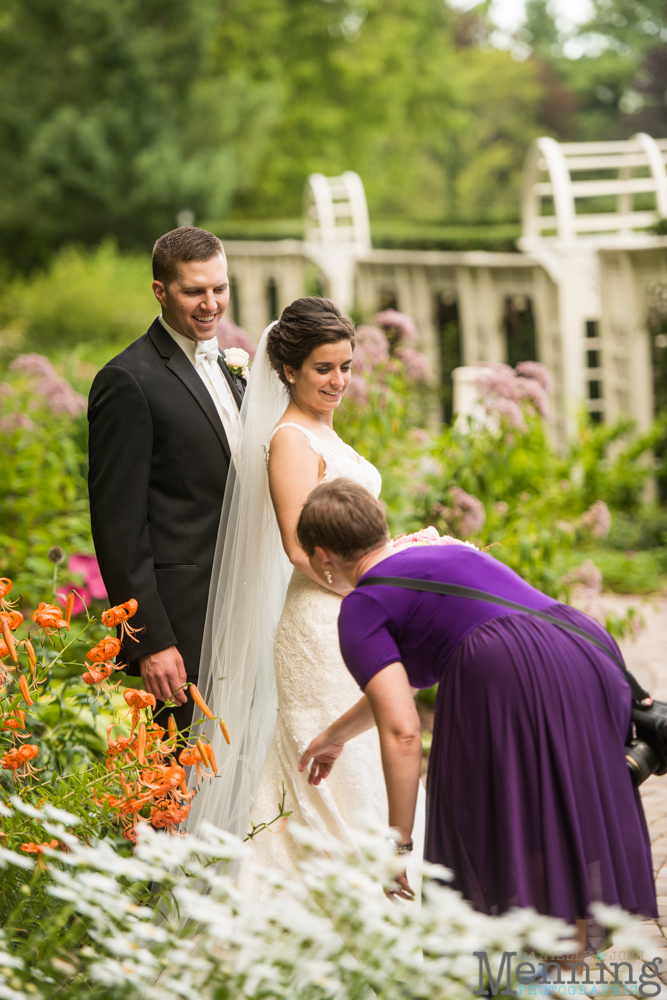 Please don't misunderstand our intentions in this blog post! We're not saying these things to brag or to bring attention to ourselves. We just want our clients & our potential clients to know that we want to be more than just some wedding vendor to you. If you want a wedding photographer who is going to show up the day of your wedding having never met you before & take some photos for you for a few hours, we're sure you can find one. But please know that we can't be those wedding photographers. It's simply not in our makeup. We feel the need to serve our wedding couples & it really brings us joy to get to know them personally & to root for their marriages. That's why our business' motto is all about serving & loving our clients.
Some of our clients have turned into such great friends and we couldn't be more thankful for that. If you're searching for a wedding photographer and you're overwhelmed with the choice, please know that you're not the only one. We were there just a few short years ago. And we meet with brides & grooms planning their weddings all of the time. We have just a couple of quick pieces of advice for you:
Meet with the potential photographers you want to work with. There is no substitute for face-to-face contact. You'll spend a lot of time with your wedding photographer on your wedding day- you want to like him or her or them & their personality. If you are a high strung person, you probably want photographers who are calm & who are chill to even you out. You want someone whose personality meshes with yours. You want someone with whom you can have fun.
Remember that while budget is important, there are definitely ways you can skimp in other areas (and still have an amazing wedding!) in order to hire your dream photographers- after all, your wedding photos are forever & a basket of foam flip flops that won't get used are not. 🙂 This probably sounds self-serving coming from wedding photographers, but we had the same mentality when we were on the flip side- when we were the bride & groom, we forewent spending our budget on fancy flowers or an expensive designer gown. A third of our wedding budget was spent on our photography & we wouldn't change a thing! Great photographers can make any wedding look high end whether beaucoup bucks are spent on details or the details are more modest.
If you're our wedding clients, we really care about you. We really care about your marriage. Whether you like it or not (haha), we pray for you. We want your marriage to succeed and to thrive. We want you to come away from your wedding day feeling like, "Wow, I had so much fun with Josh & Danielle. That didn't even feel like having my photographs taken. I got to hang out with my new spouse & enjoy intimate moments. It just so happened that they were captured & I get to enjoy them and remember how I felt on my wedding day forever."
To our clients- thank you for allowing us to photograph your wedding, to serve you, and to root for your marriages. It means a lot to us & allows us to love our job since it's so much more than just a wedding day to us. ♥