Today's engagement session is FULL of smiles, genuine laughter, and all kinds of adorableness between one of the cutest couples we've ever met! These two just light each other up with joy and have so much fun together! During their engagement session, we traipsed through rolling hills of tall grass & wheat, sat in a field of wildflowers, and we even busted out our drone for a few photos since we knew the views at their West Virginia engagement session location were stunning & striking. You can see for MILES from the tops of those hills & it's a really glorious sight to see what a beautiful creation we get to enjoy. Amy & Logan are SO DARN CUTE, but we don't need to tell you that because you can see for yourself!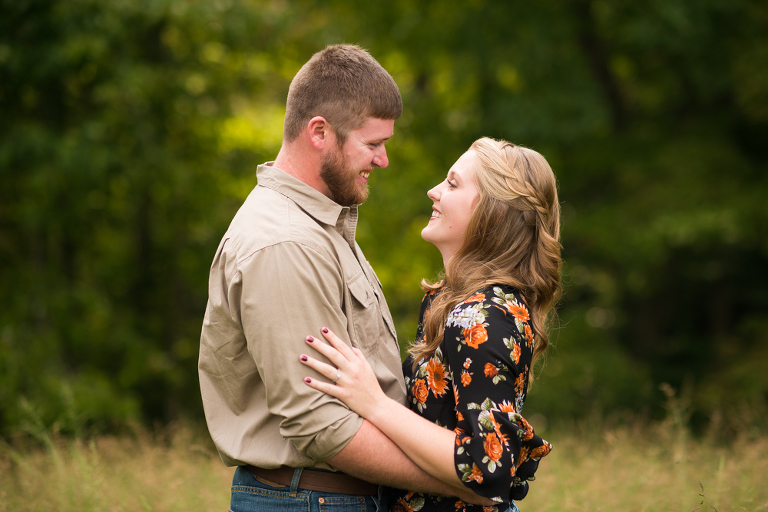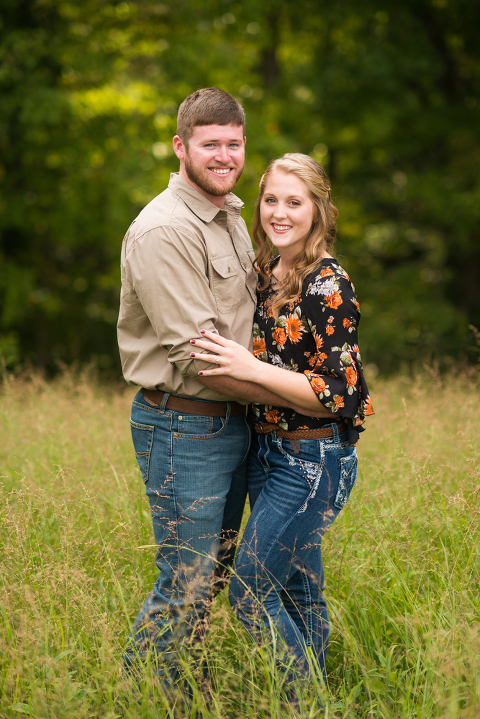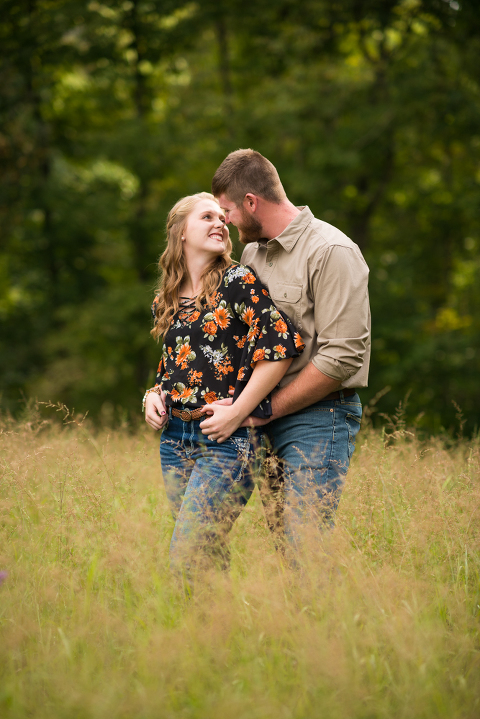 Logan & Amy met while bailing hay. Yes, that's a true story! It's funny & sweet to hear them tell the story because Amy says she didn't like him at first & refused to talk to him because he took over the apartment she was promised by her dad. Logan just laughs. And then Amy admits she couldn't stay mad at Logan for even a minute because it was evident from almost the moment they met that they were perfect together. Another funny thing, though? Amy's sister is married to a guy named Logan so Amy joked she couldn't end up with this Logan because it'd just be too confusing. And a fun side note since I'm already rambling (haha)- we photographed Amy's sister's wedding & we are so excited we get to photograph Amy's & see them all again!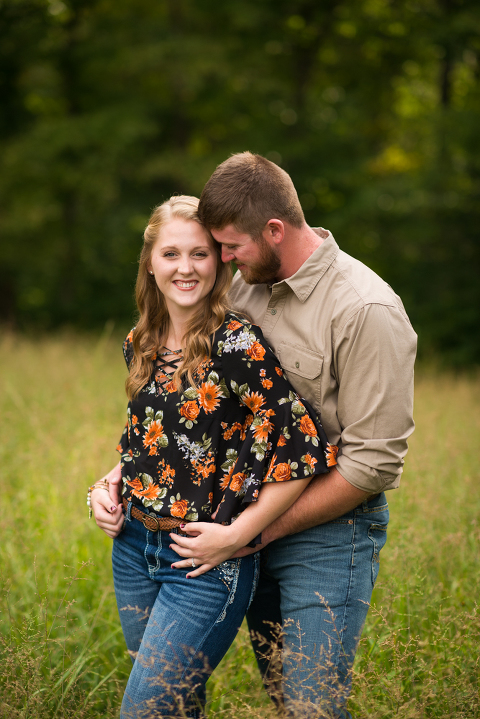 This- this RIGHT here– is what it's all about with the one you love, #amiright?!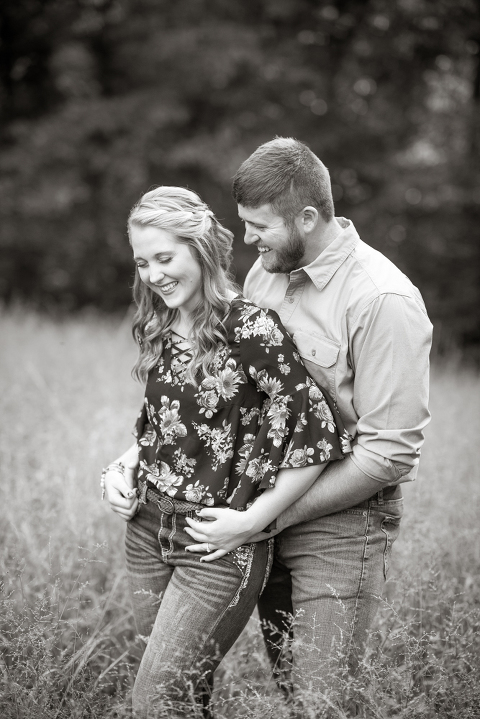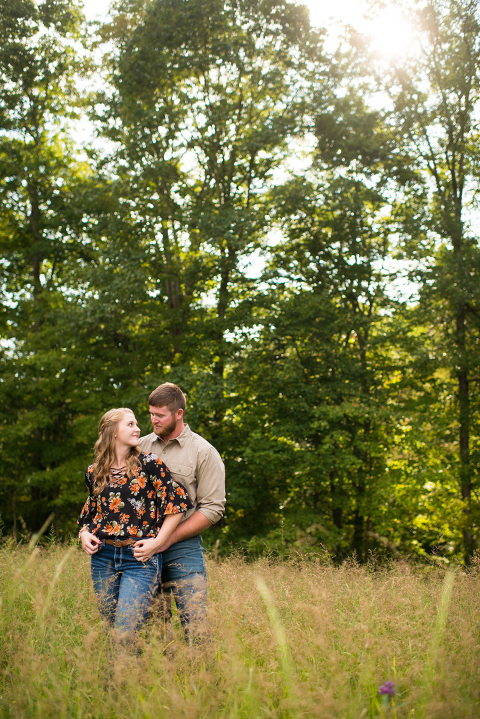 This location! So, so beautiful! It's where Amy grew up & where Amy & Logan now call home together.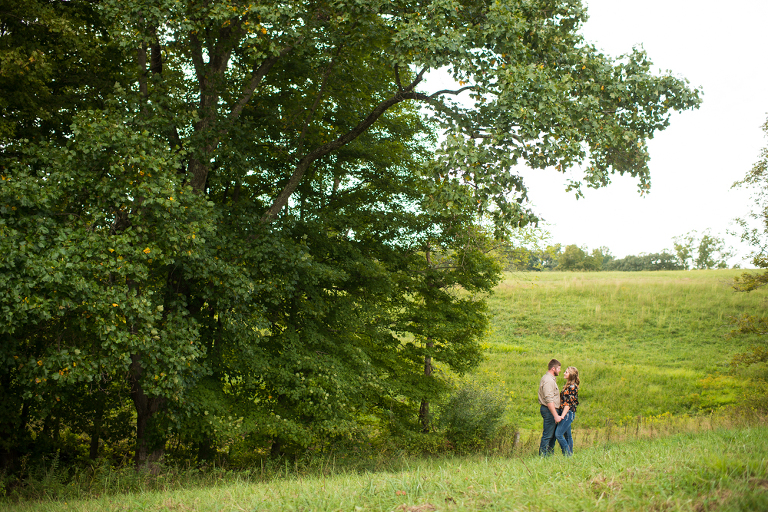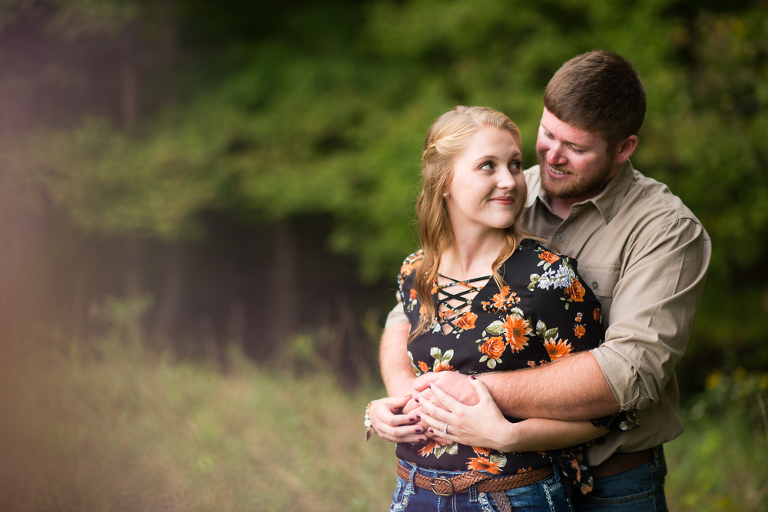 Being around couples like this lifts our spirits no matter what is going on in our lives. It is truly a blessing to witness so much love in this world.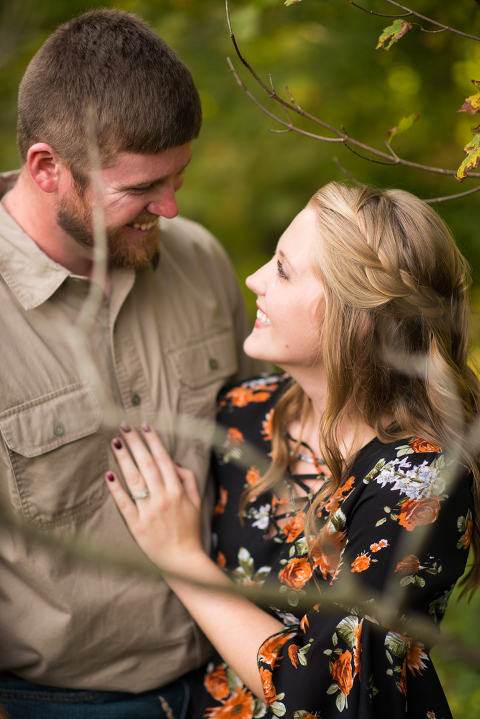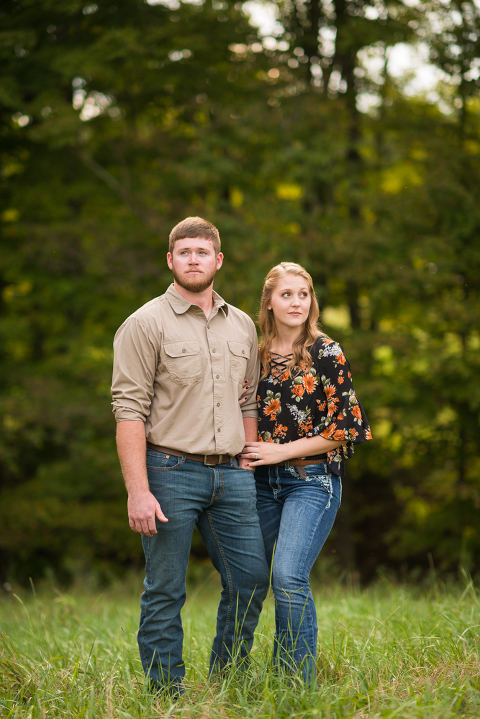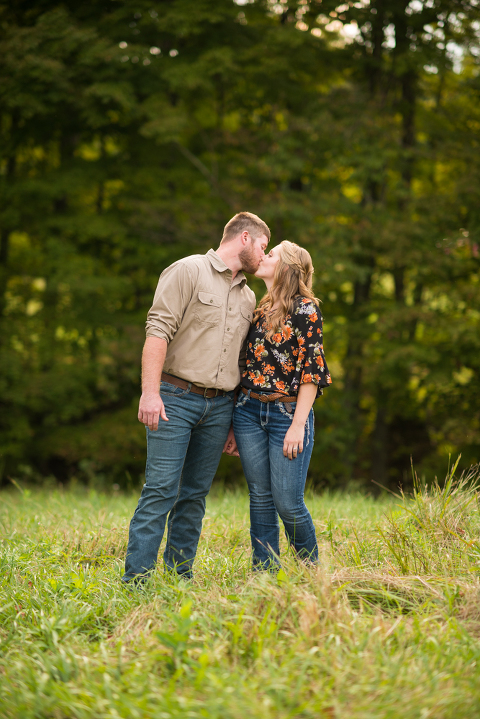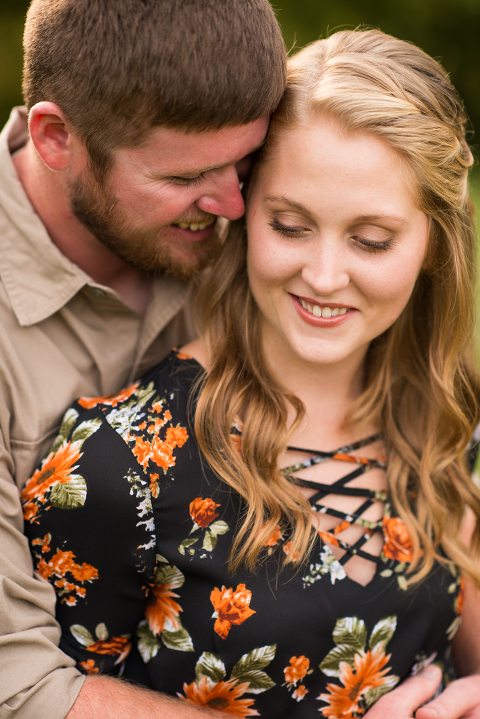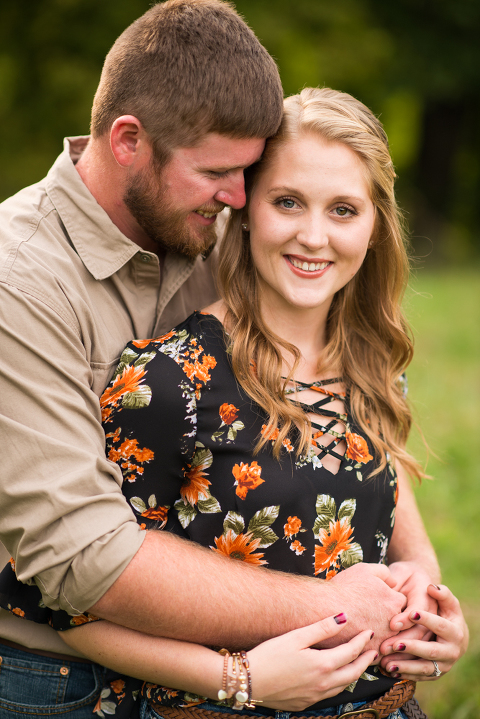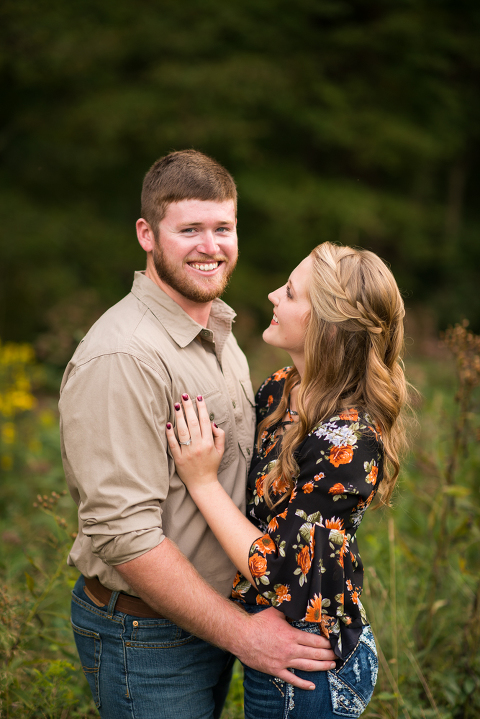 Seriously loving every one of these! And isn't Amy's hair so pretty?!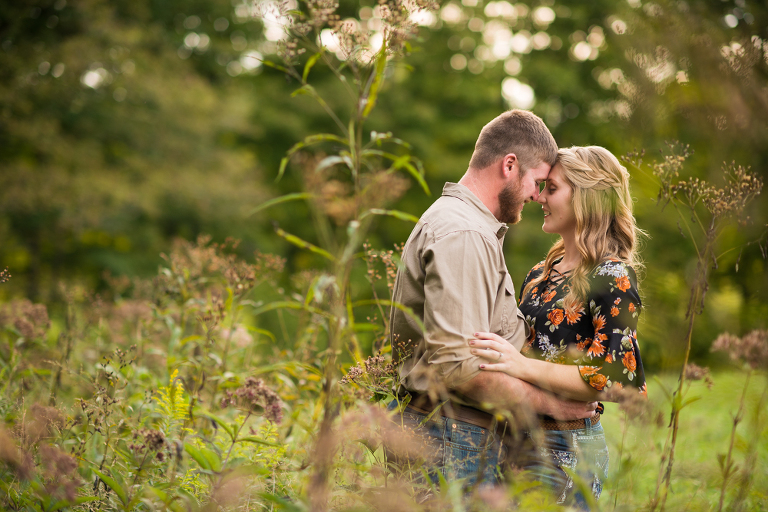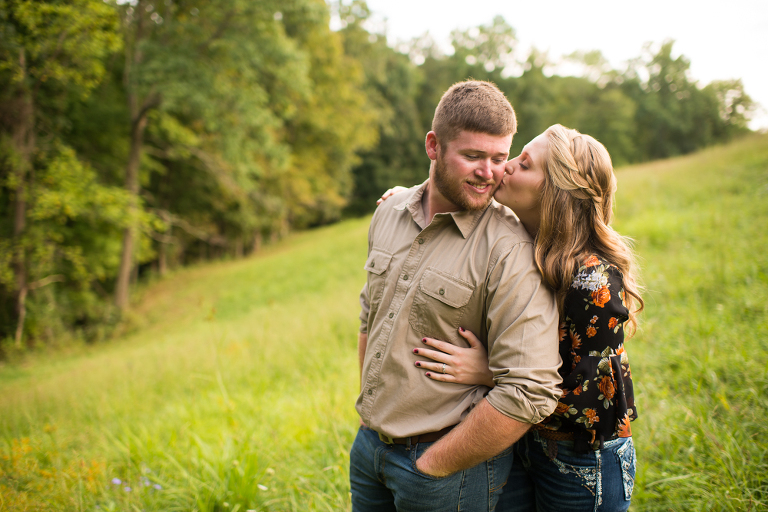 After a quick outfit change, we were back in action & totally over the moon about life in these beautiful hills with these beautiful people.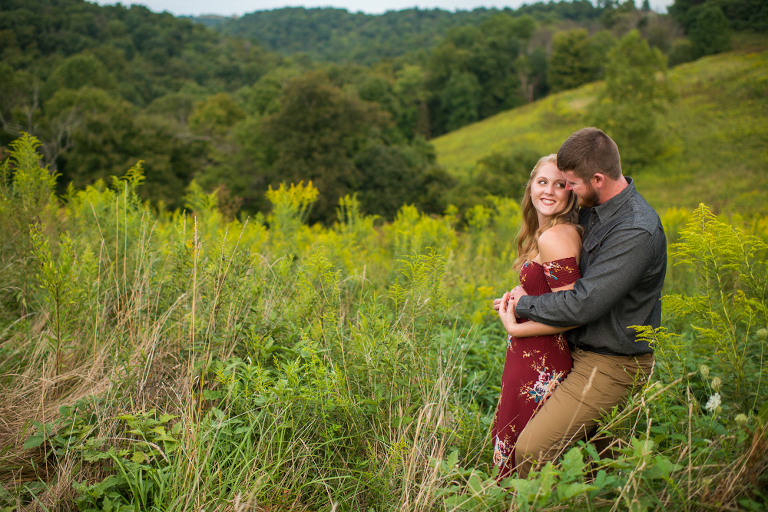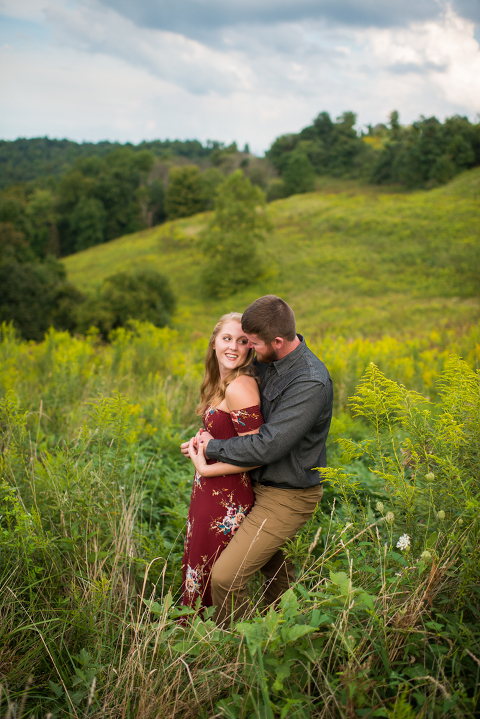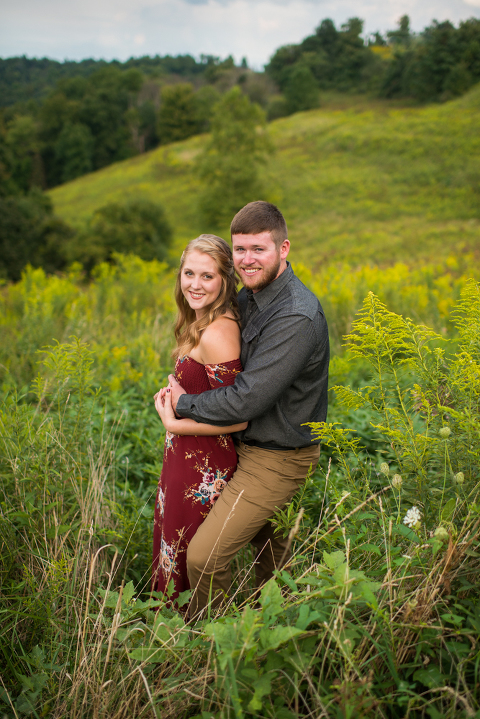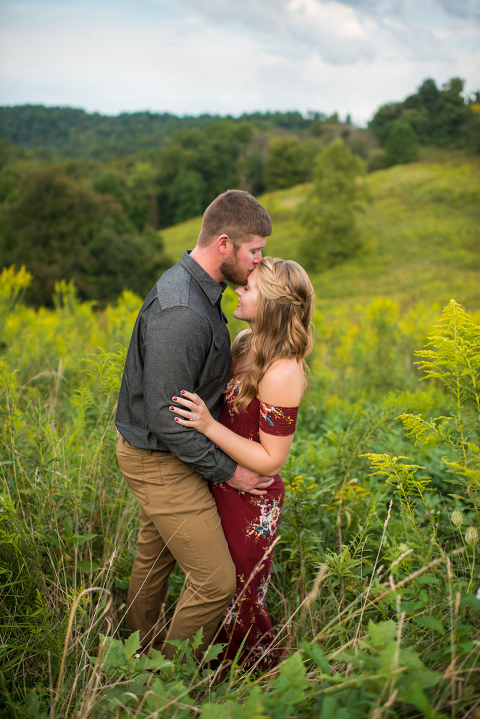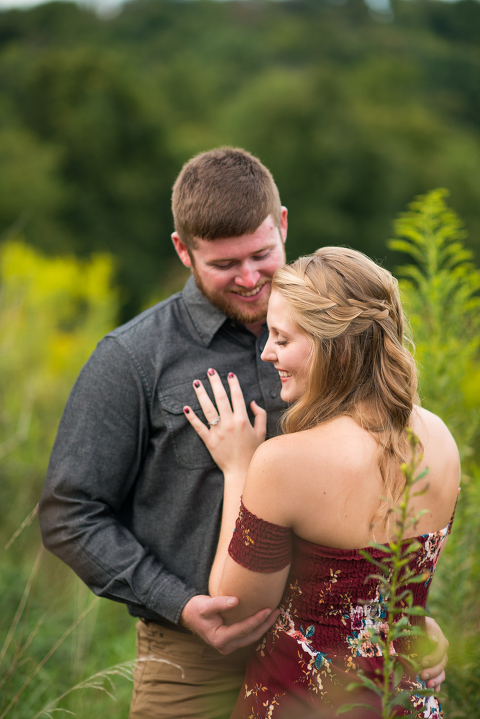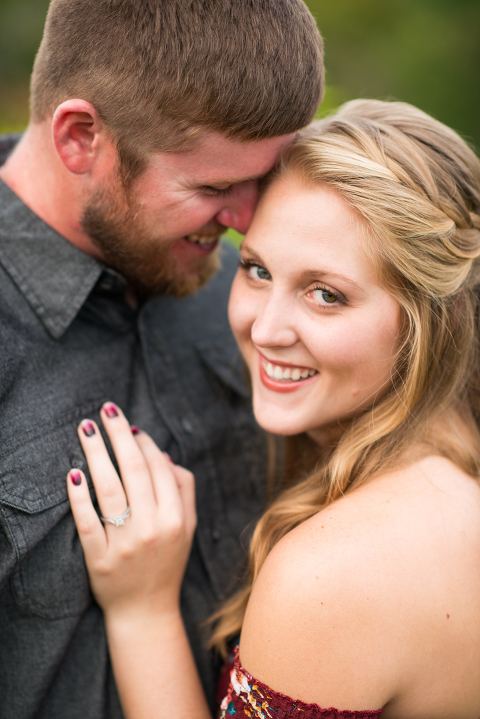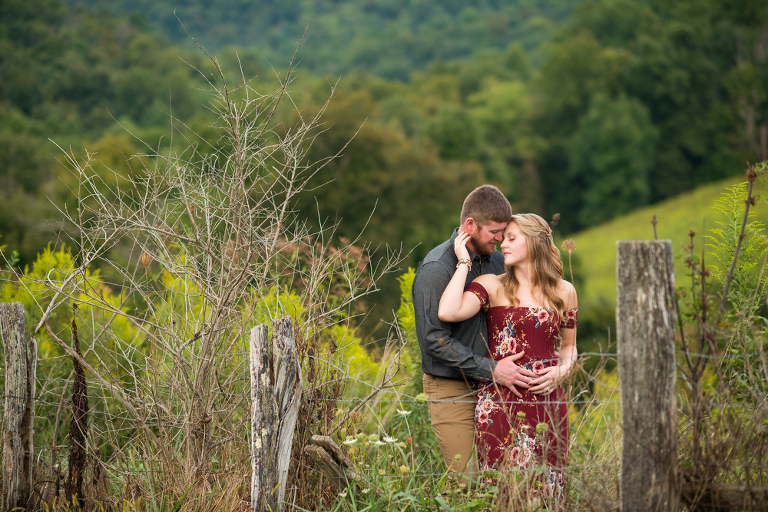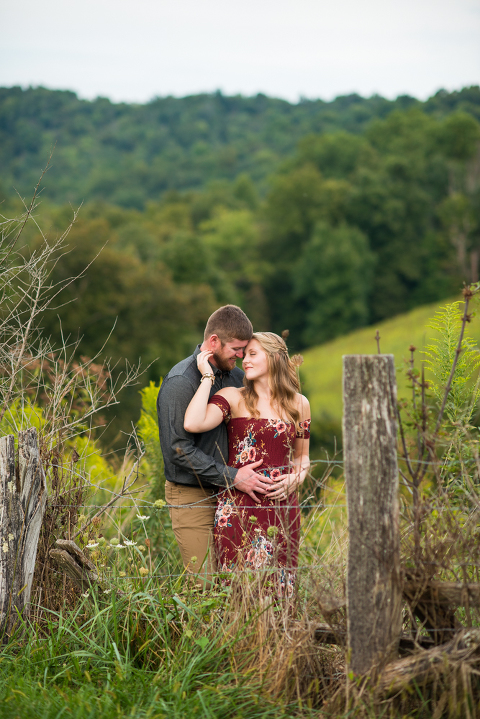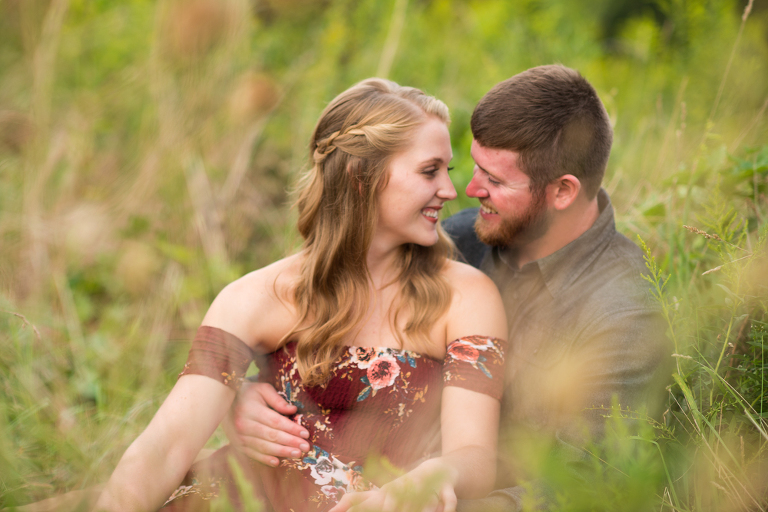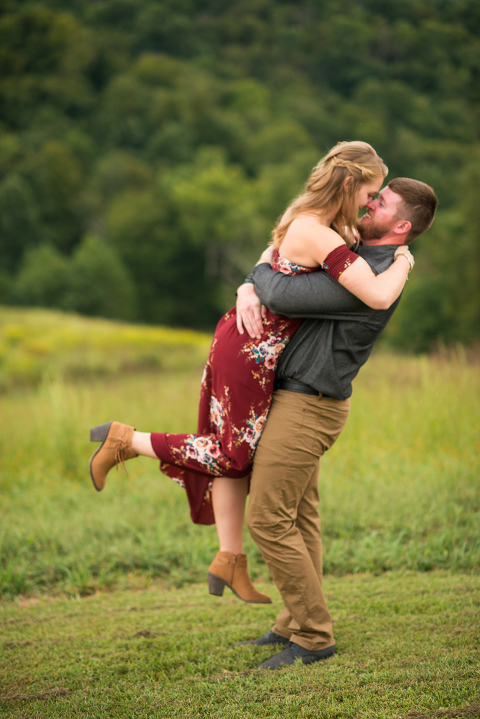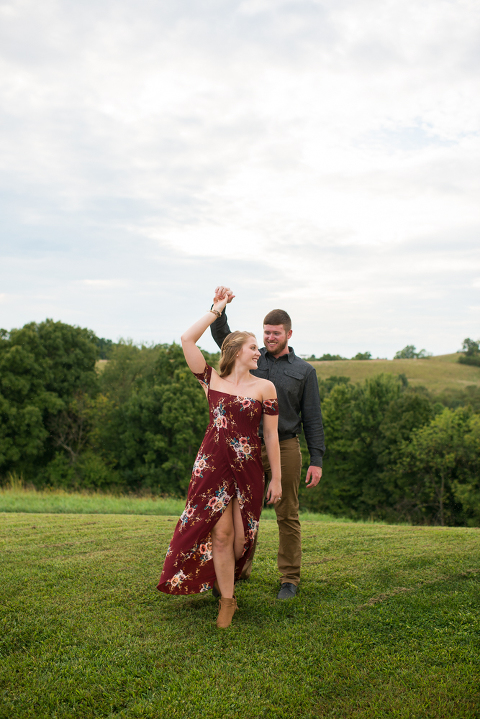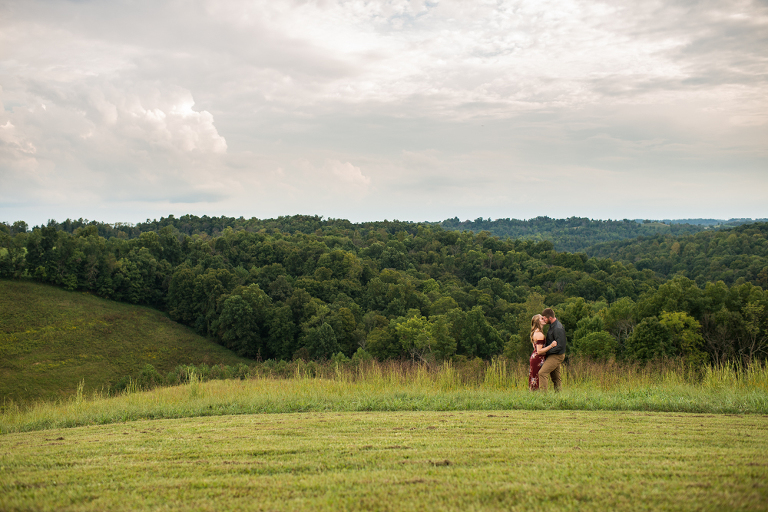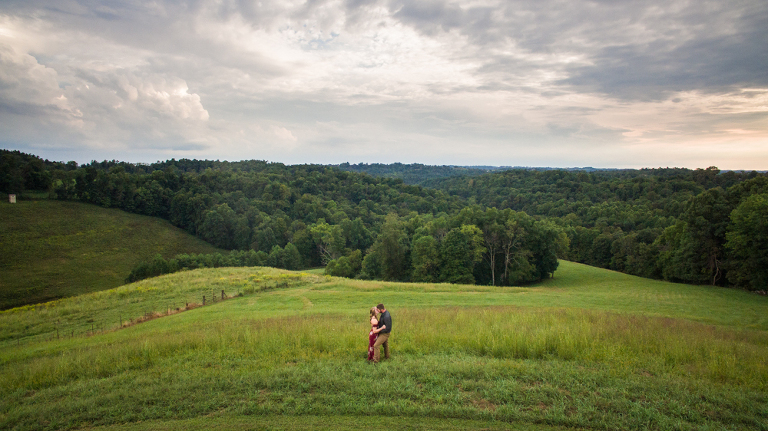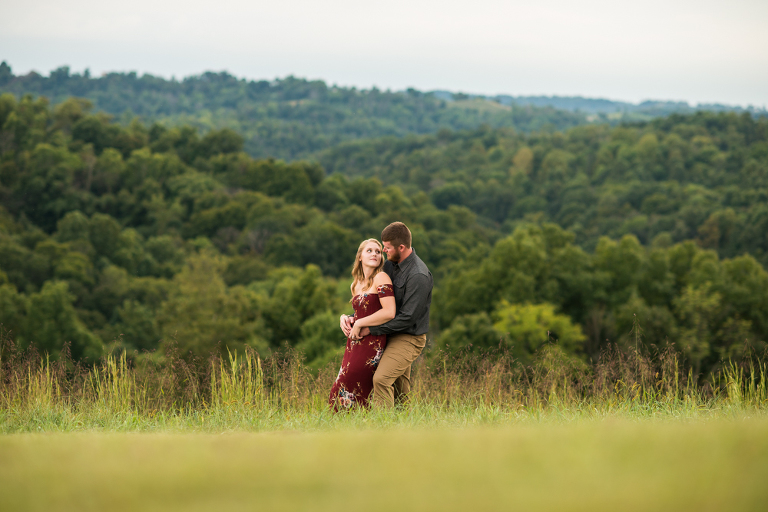 We may just have to bring the drone more often! What do you think?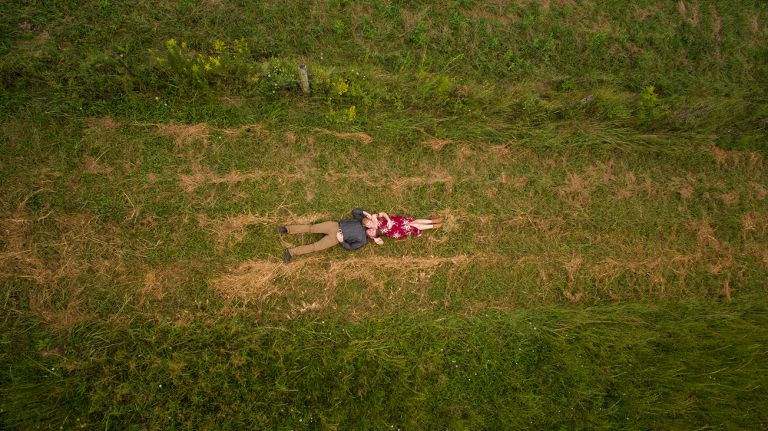 They'll have to frame this one for the grandkids someday lol! They can teach the young whippersnappers all about a movie called Zoolander. ha!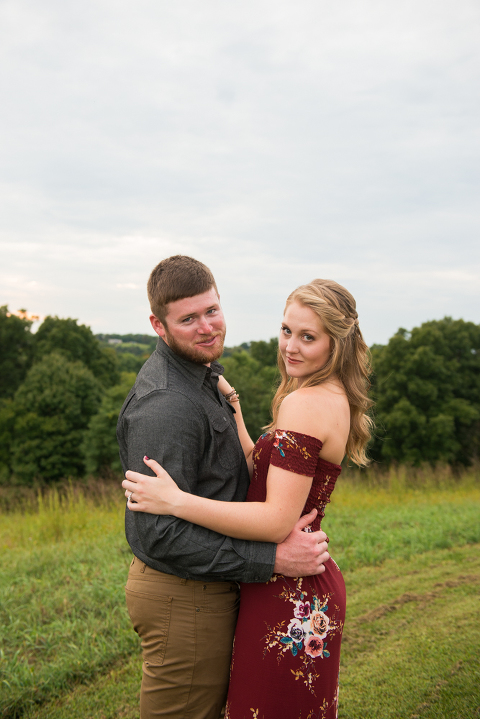 Being silly & "Blue Steeling" is totally worth it when it causes genuine moments like this. All the heart eyes!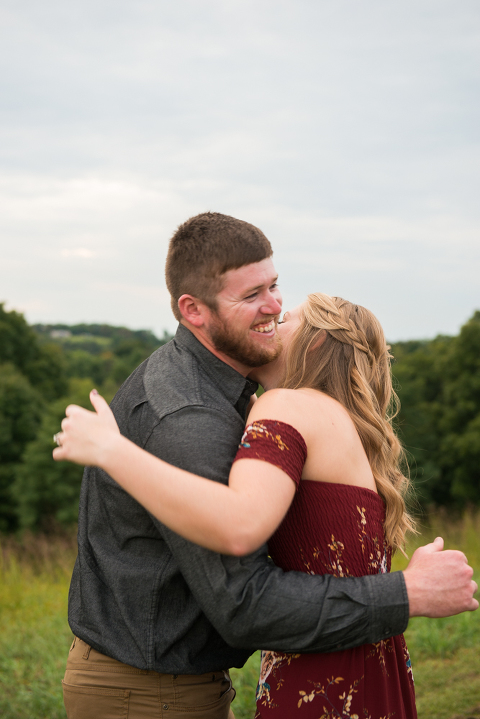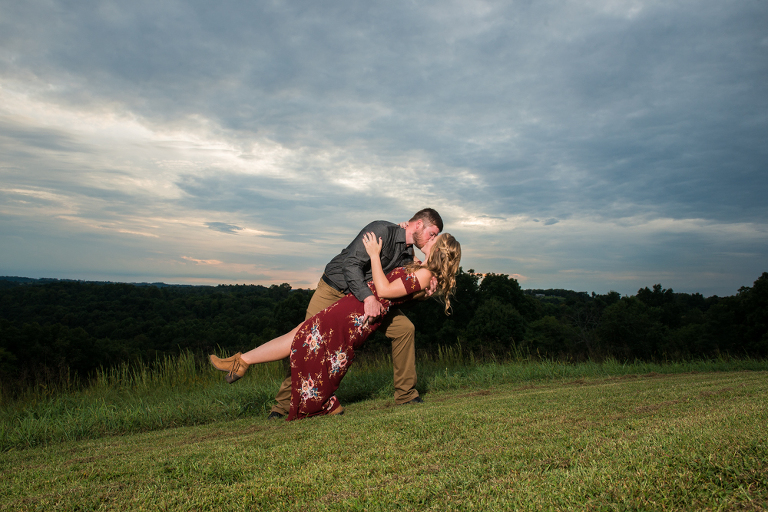 Thank you so much, Amy & Logan, for trusting us with your engagement & wedding day memories! We are ecstatic for you both to become husband & wife & live out your marriage journey side by side! We can't wait for the big day next summer!
If you enjoyed this blog post, you may also like:
Spring Engagement Photos in Boardman, Ohio
10 Reasons We Loved Growing Up in the Country
If you're new to our blog, welcome & thanks for stopping by! We're Josh & Danielle Menning, a husband & wife wedding photography team based in the Youngstown, Ohio area. We love being goofy, Ohio State football, our two darling toddlers, our ridiculously silly pugs Norris & Punky, our church & how loving it is, and photographing weddings for joyful couples who believe in marriage! We'd love to get to know you! Follow along with the fun here: