Josh & I grew up less than ten minutes from one another, but we never met until we were both in college at Kent State University. The night we met, we instantly connected & felt like we'd known each other for years. Our childhoods were very similar. We both grew up next to cornfields with farm animals very nearby. Neither of us grew up ON a farm, but we're most definitely country kids through & through. So here are our 10 Reasons We Love Growing Up in the Country!
1. Enjoying Room to Roam: There is plenty of room to roam & explore! We trudged through the woods, ran through the cornfields until our arms & necks were scratched & bloody (cornstalks are sharp, for you city folks. 😉 ), and rode our bikes miles upon miles. We never felt claustrophobic, that's for sure! There was plenty of room for having all of our friends over and playing football or baseball in our yards.
2. Having Peace & Quiet: We both love that we can hear birds chirping, peepers peeping, and frogs croaking. Traffic was almost nonexistent on the roads where we grew up.
3. Chilling by Bonfires: One of our favorite things to do to this day is relax around a crackling bonfire. There's something calming, homey, and happy about being around a fire with those you love. Even if the air is chilly, you are comforted & enveloped in the warmth from the flames. Plus, hobo pies & s'mores. . . is there anything more scrumptious?!
4. Camping in the Backyard: You can pitch a tent in your backyard & camp away if you want. What kid wouldn't love that?!
5. Playing Toilet Paper Wars: I'm not sure we should admit to this on the Internet, but we toilet papered our friends' houses a time or two as teenagers. We're talking full out stealth mode dressed in all black armed with 96 TP rolls from Save A Lot sneaking through the woods kind of toilet papering. It was epic. It was an adrenaline rush. It was all in good fun. And we loved it. That is until our friend figured out we were coming over to TP him one night & sat prepared to pepper us with paint balls from his roof. Ouch. 🙂
6. Blowing Stuff Up:Â This one was mostly Josh and his friends (boys will be boys). When you live in the country, you figure out what you can blow up in your backyard with your friends. It's not safe or recommended, but we'd be lying if we said it didn't happen. I'm glad Josh grew out of that stage in life, but I can just picture his little face lighting up as he discovered a new chemistry concoction to try.
7. Knowing Your Neighbors:Â When we say we knew our neighbors, we're not talking just our next-door neighbors. We're talking everyone for a five mile radius (and then some). It's really comforting & wonderful to know that there are good people around looking out for you (as long as they don't tattle to your parents when you blow stuff up). 😉
8. Making Your Own Fun: We were not allowed to say, "I'm bored" as children. That was a surefire way to get our moms to give us extra chores to do. Thus, we made our own fun in the strangest & most wonderful ways. We got muddy, we climbed trees, we made up stories about mysteries that we had to solve from clues we found in the woods, we made forts, we explored until we couldn't explore anymore. And there were no streetlights so our parents couldn't make us come back home when they came on. 😉 Just kidding. . . we had to be back in our own yards by nightfall as kids. We had to get creative to have fun sometimes &, looking back, we're really glad we had those experiences.
9. Stargazing:Â Josh & I have both always loved stargazing. In fact, stargazing was what we did on our third date. Â The clear country night sky is alight with the beauty & wonder of the stars & our love for staring at their celestial magnificence began when we were growing up as kids in the country.
10. Enjoying the Outdoors: A lot of the above reasons we loved growing up in the country & why we still love the country involve our love for the outdoors. Seeing the sunrise & sunset; looking at the natural beauty of the trees, the sky, the clouds, the grass, the wildflowers, and so much more; feeling a warm breeze; enjoying the sun on your skin; appreciating the rain from a covered front porch; building snowmen; jumping in piles of leaves; and simply being outside makes our hearts happy.
We took the photo below when we moved into our house in the country in 2013. In some ways it is difficult to believe we've been here almost three years. We feel very blessed & happy that Tenley will get to experience childhood as a country kid, too.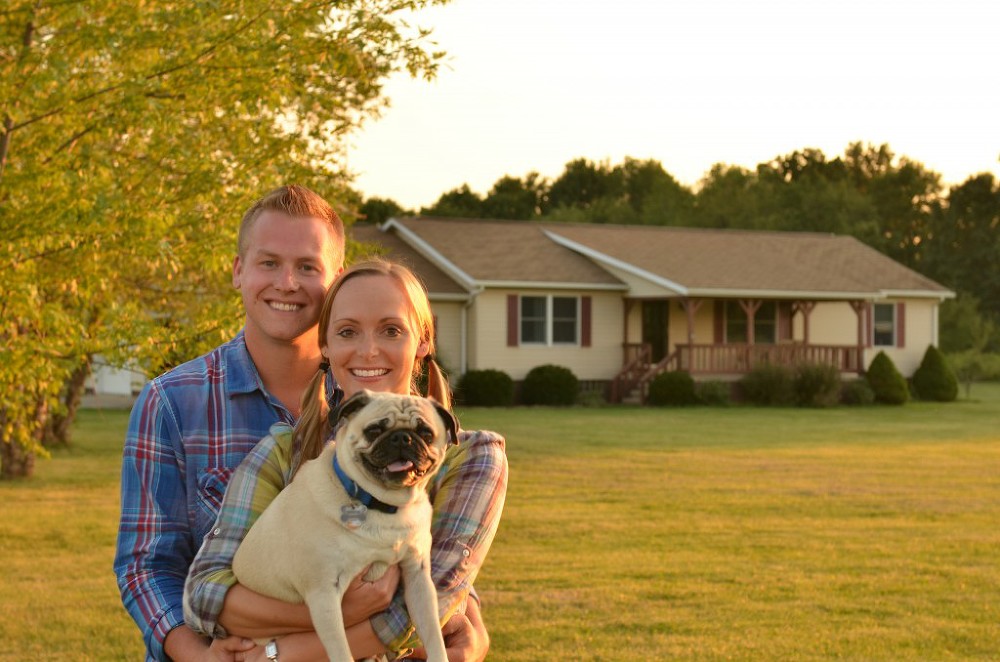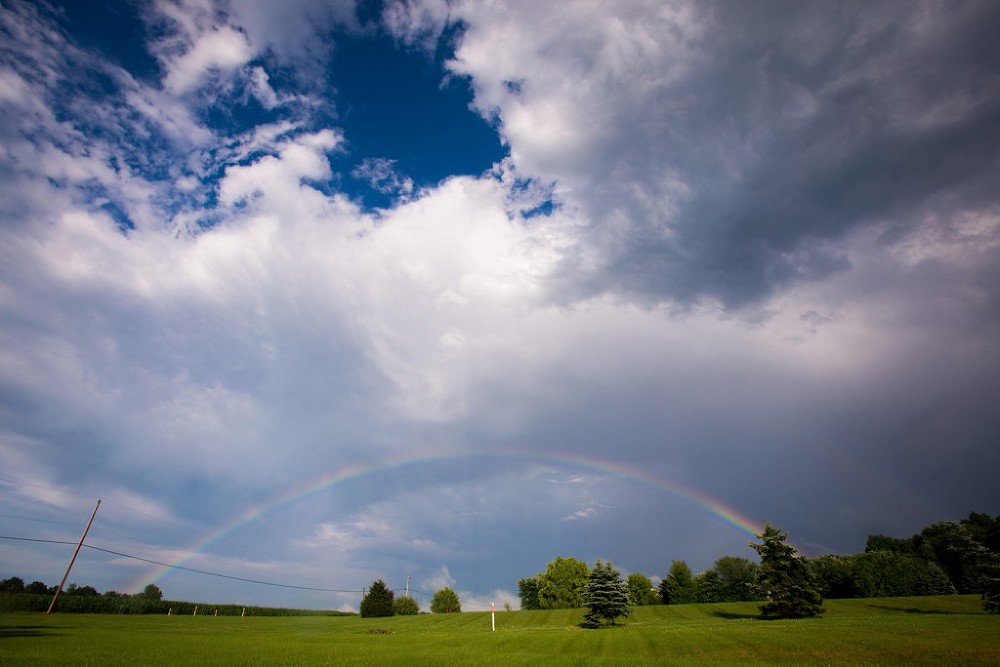 We're so thankful to God for allowing us to enjoy his creation & for our guardian angels who looked out for us as crazy & reckless country kids. 😉
Instagram | Facebook | Twitter | Pinterest | Google +