Kelsey & Logan are such a fun couple! We knew after hanging out with them on their family's property & at the site of the home they were building during their engagement session that their wedding day was going to be an absolute blast! And it did not disappoint! Not only are they fun, though, but they are genuinely caring, kind, hard working people who don't hesitate to help others & who love their family members & friends with everything they have. We're happy to see what the future will hold in store for this wonderful couple & we're so excited to see them embark on their journey of marriage. Beyond all of that, their home that was nothing more than freshly cleared land during the engagement session is finished now & it's all ready for them to build their life together. Â We need to photograph more West Virginia weddings because this one was beautiful & fun!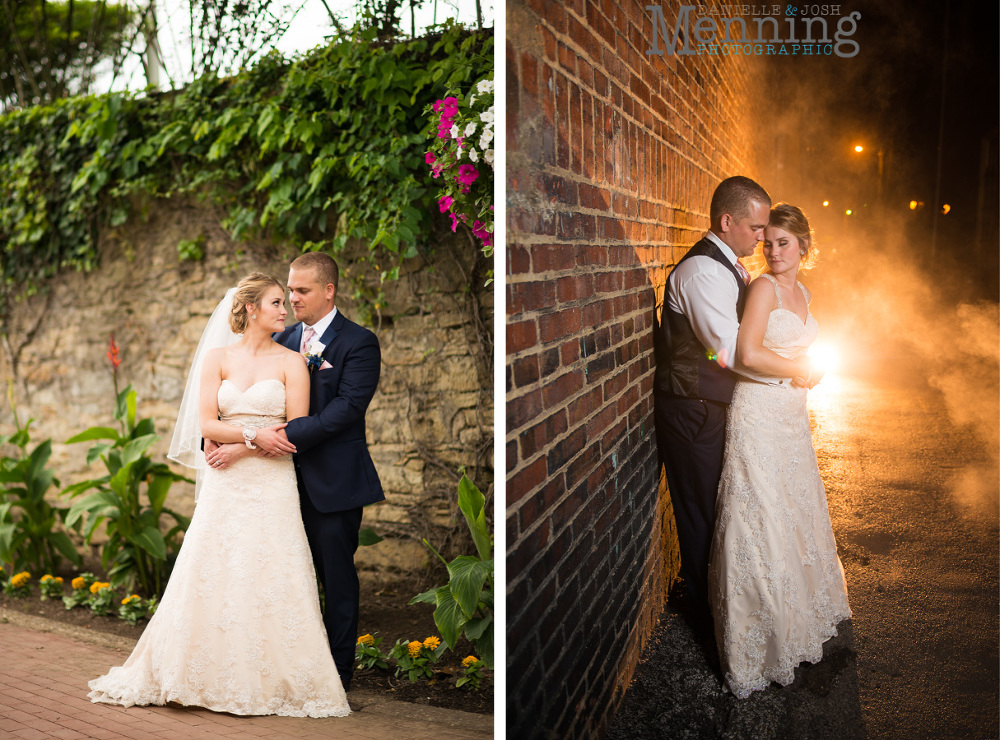 Kelsey's wedding day details were stunning.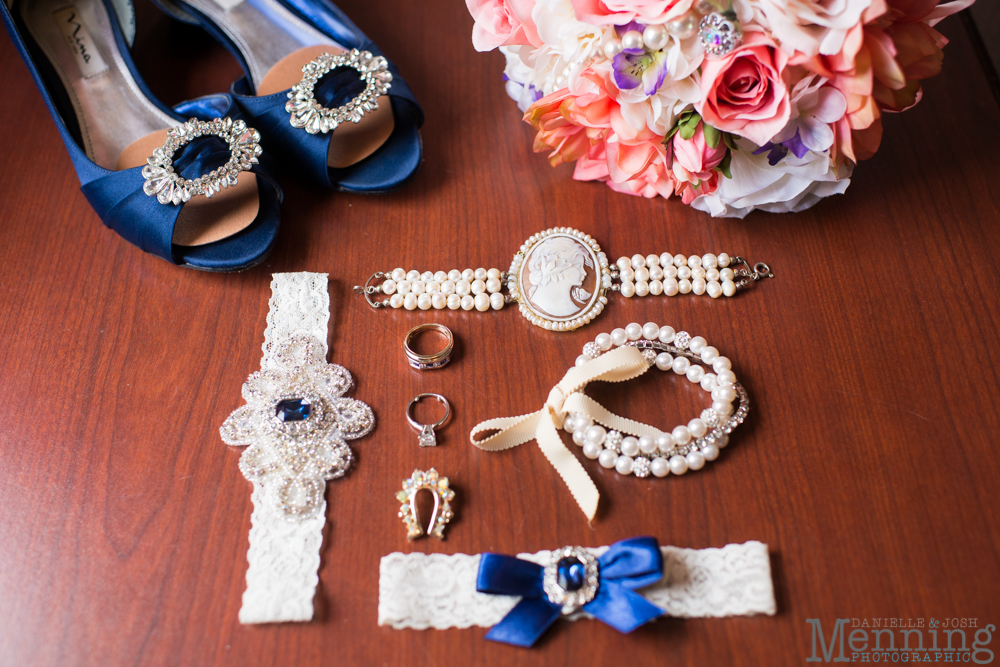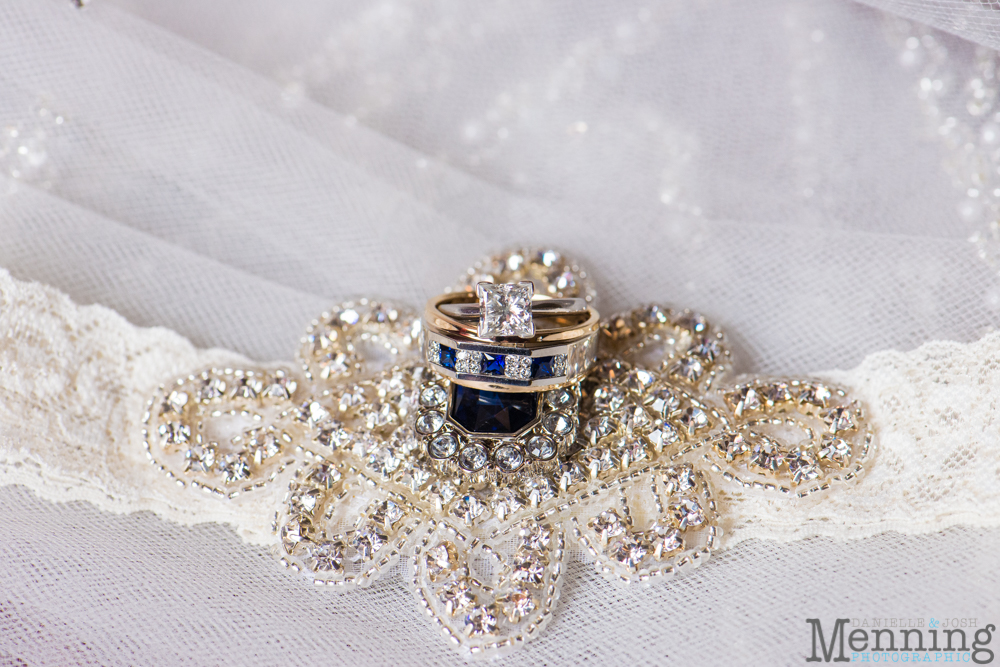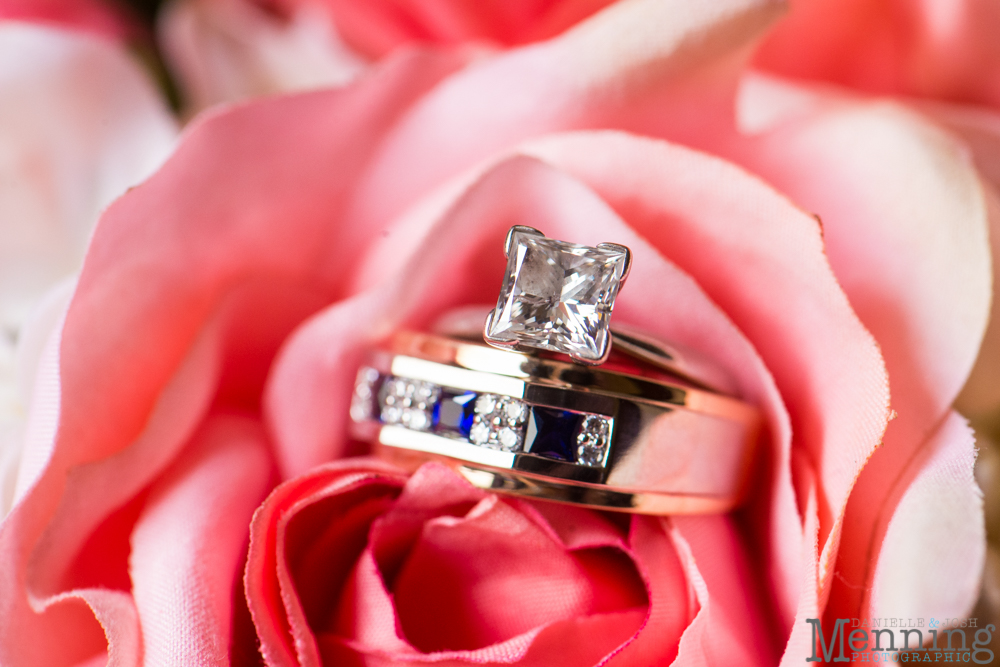 Jae Lee Paredes did an excellent job with Kelsey's wedding day makeup!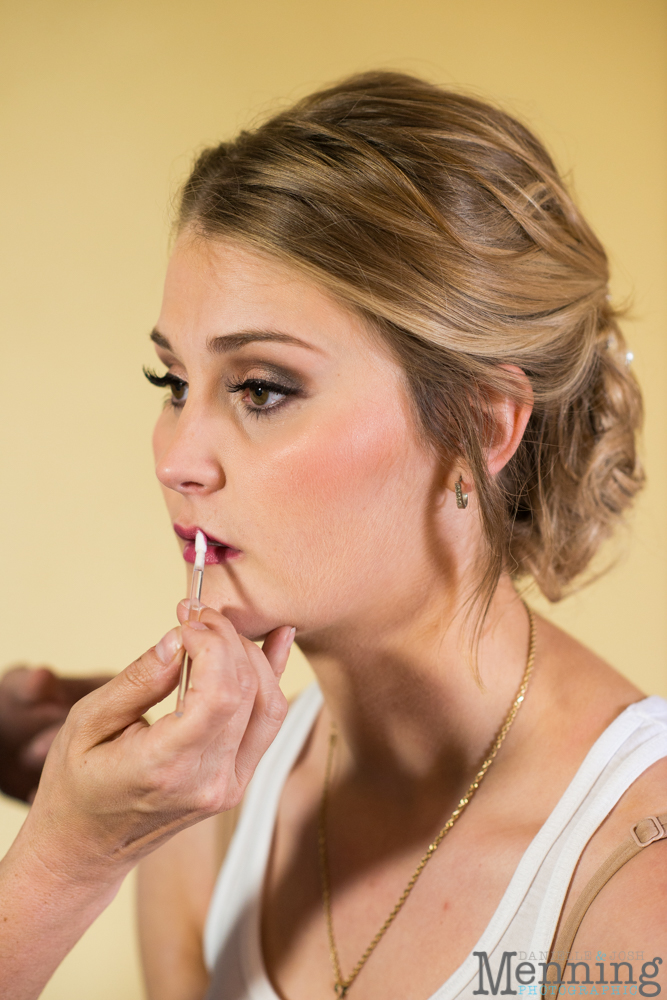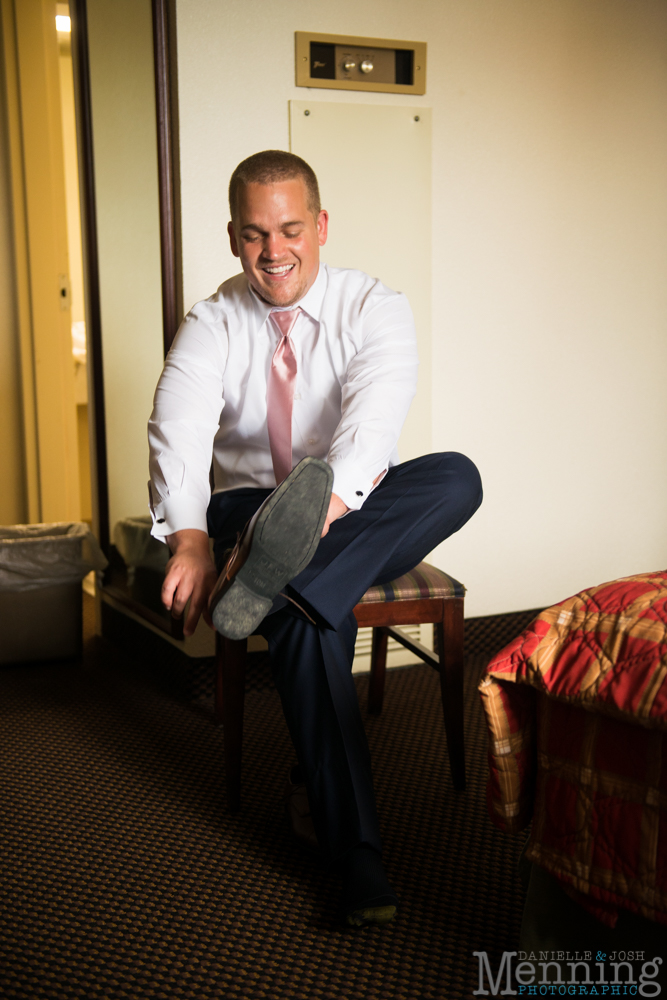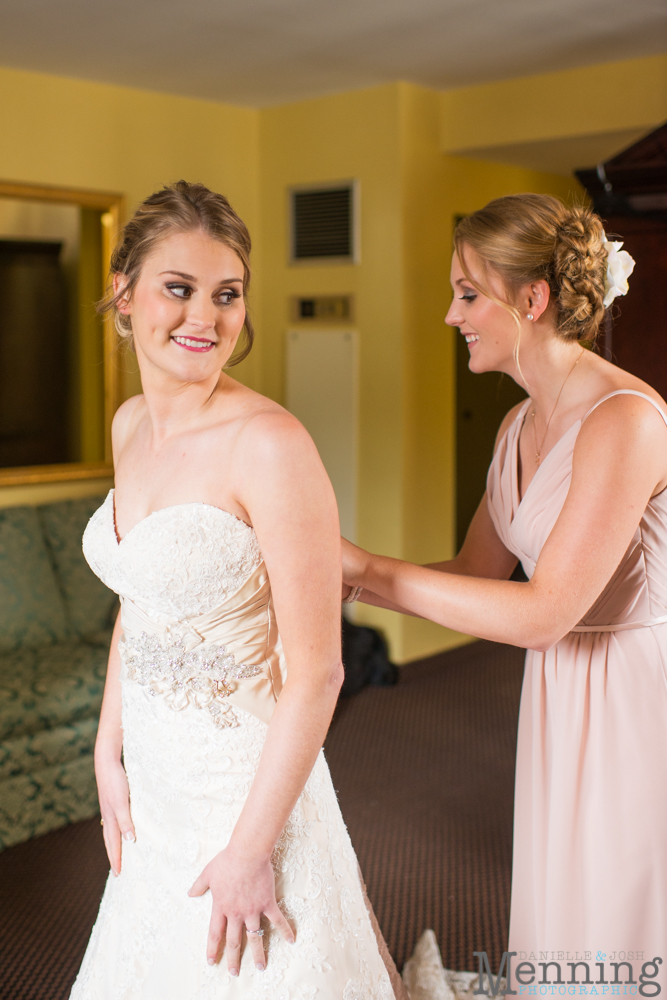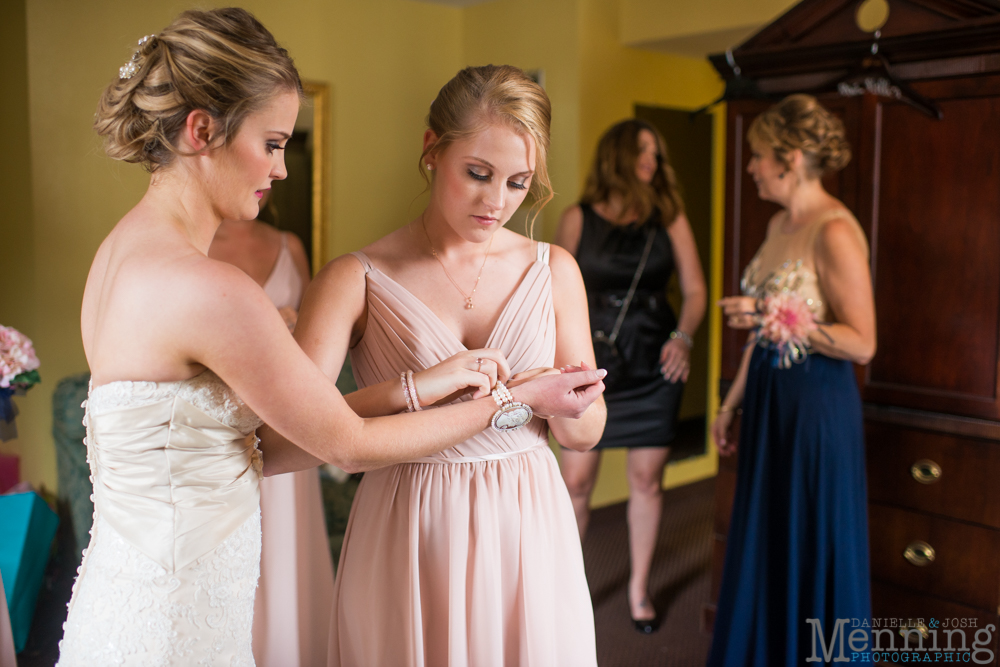 Kelsey was a GORGEOUS bride!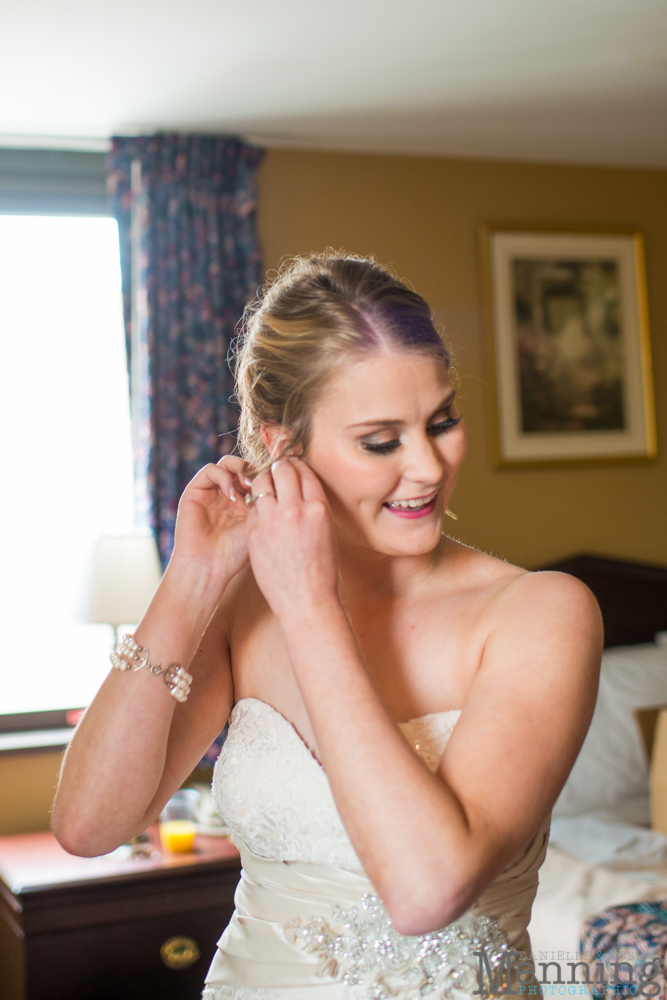 And Kelsey's mama Denise did a fabulous job with the florals & decor!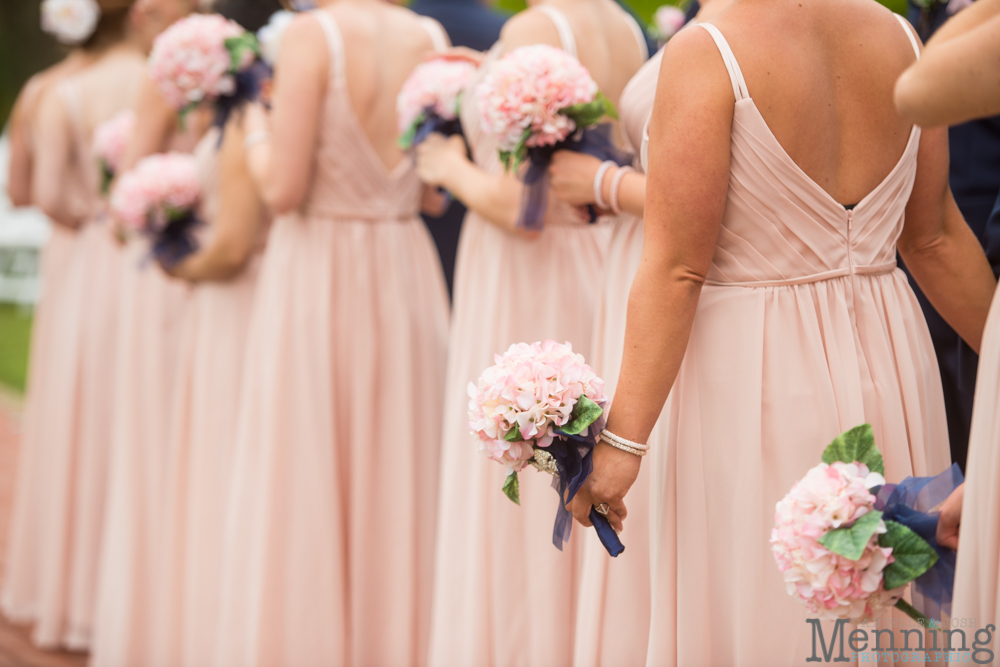 I'll try my best to let the ceremony photos at Oglebay Resort speak for themselves. There was a lot of emotion & so much happiness. The ceremony was one to remember. . . and we know Kelsey & Logan will remember it for a lifetime.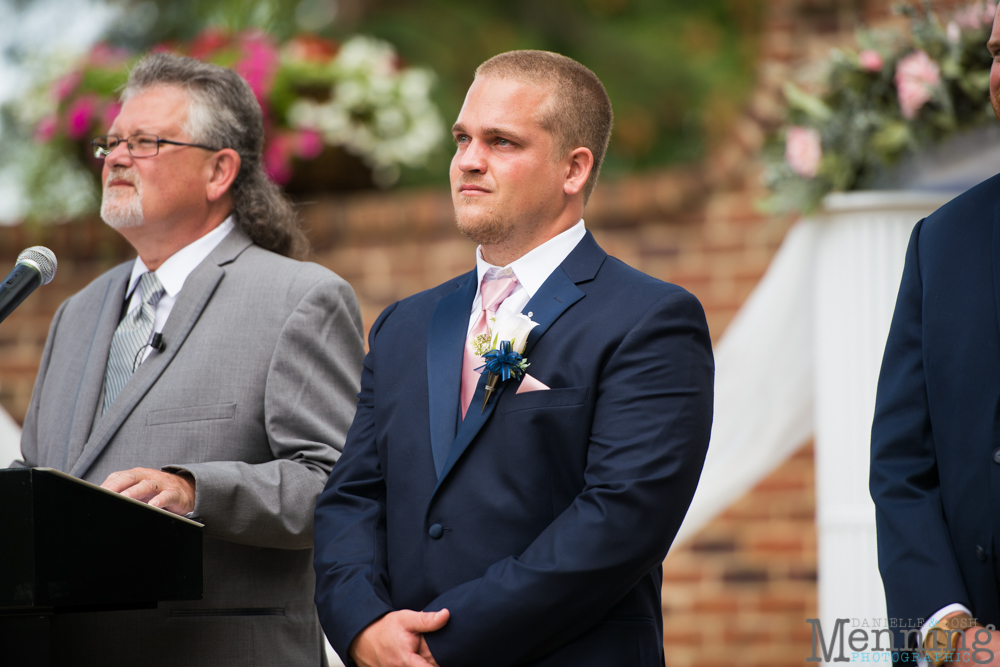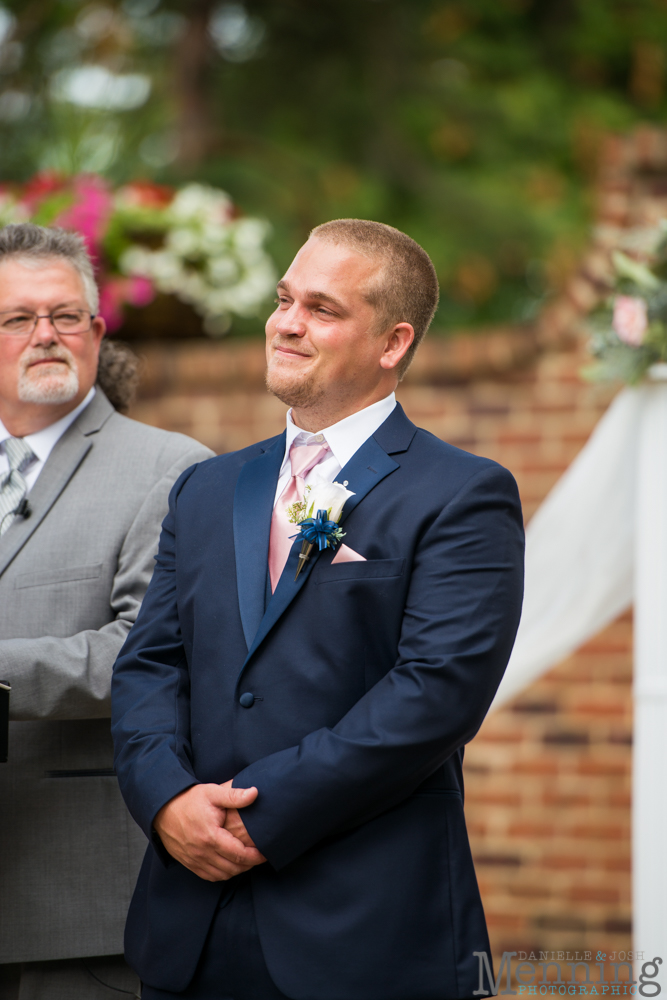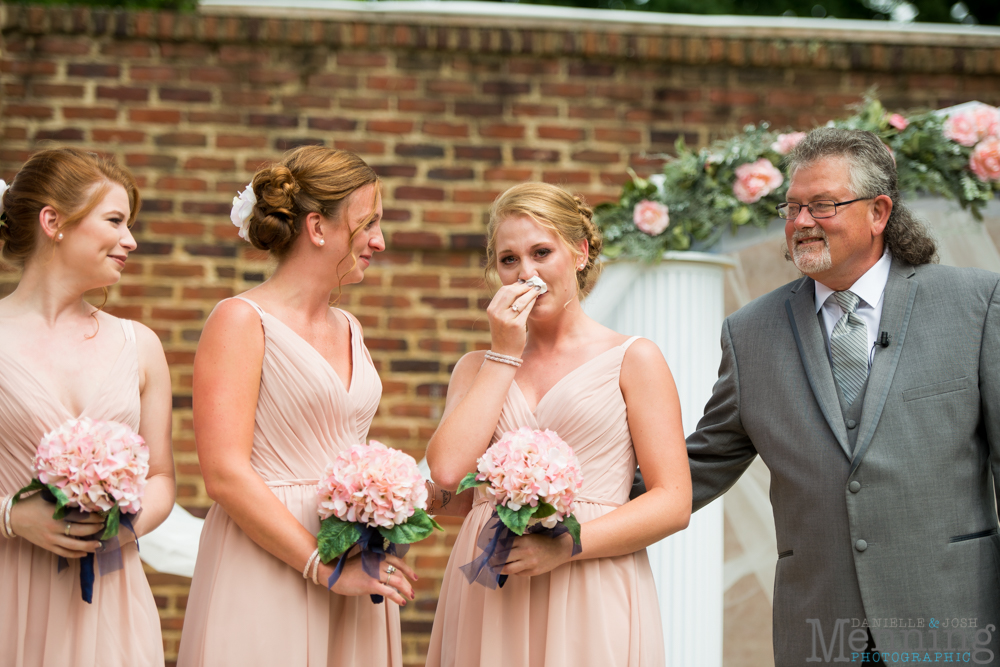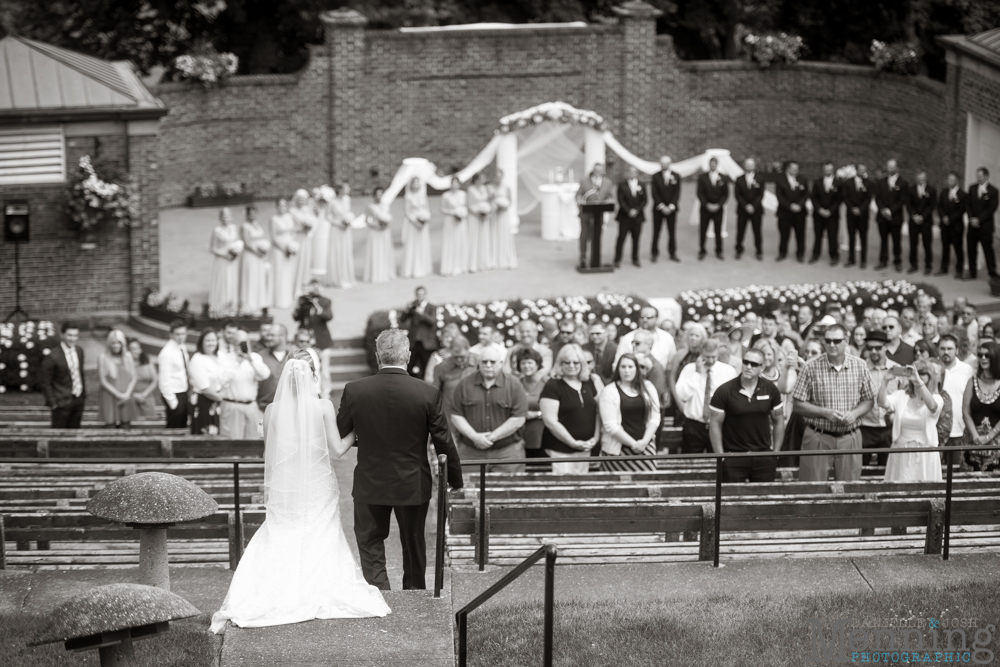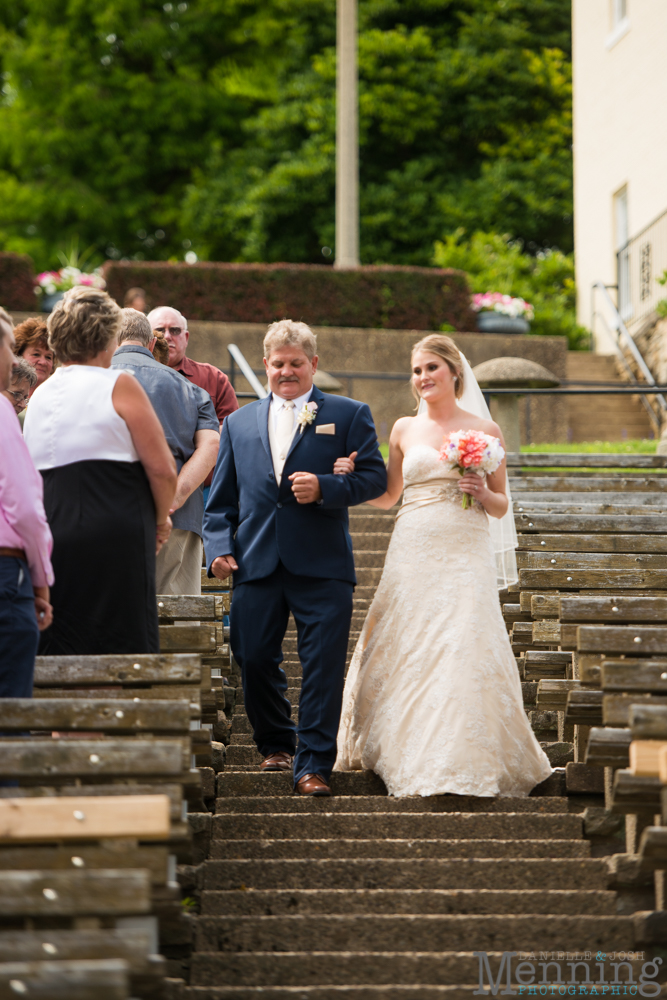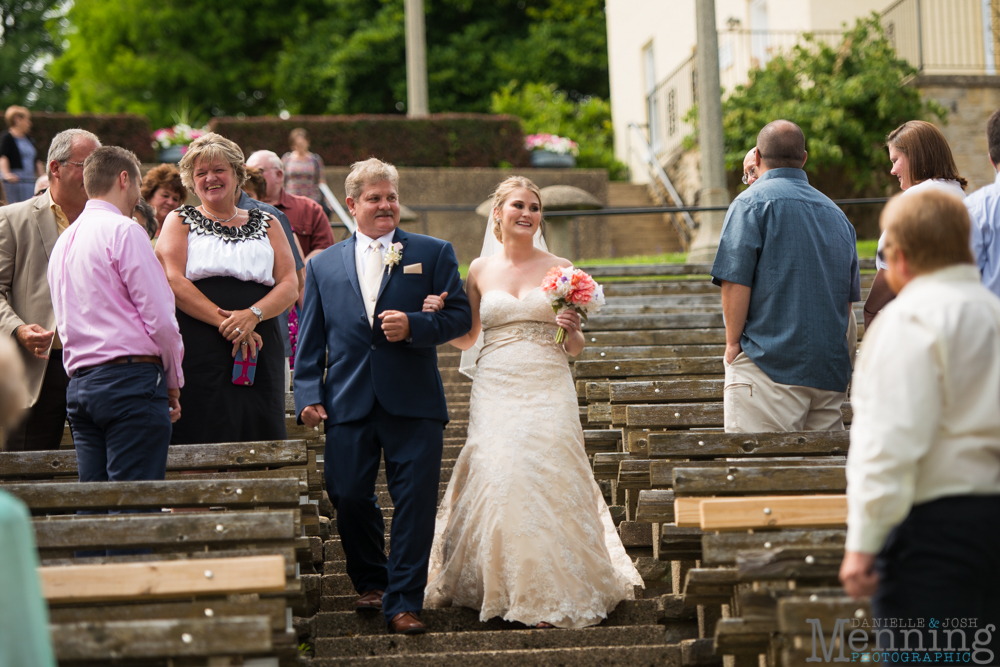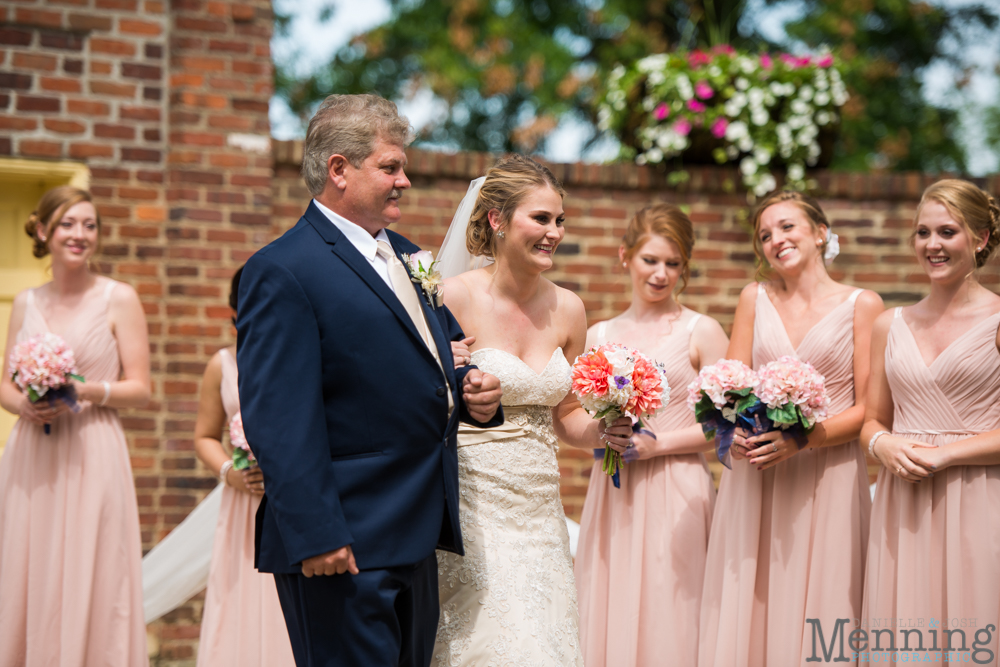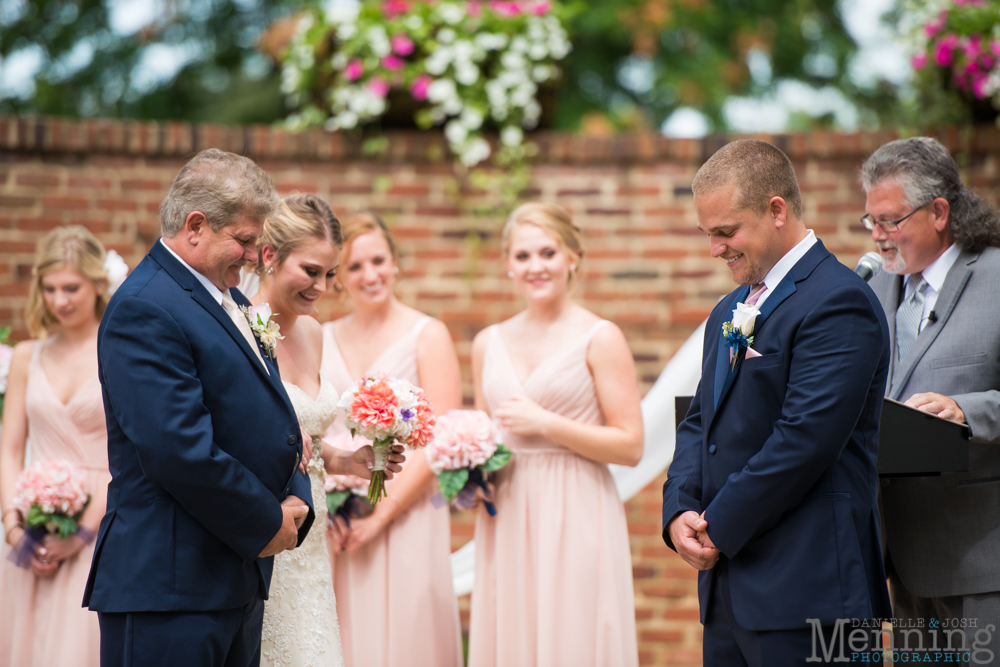 Her dad was just a little hesitant to give away his first baby girl.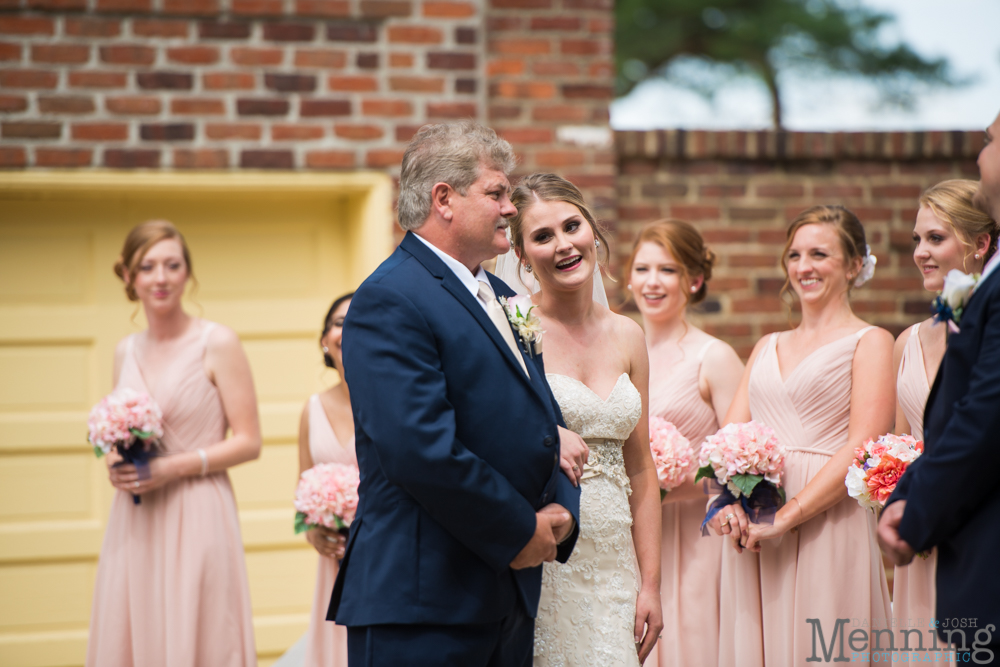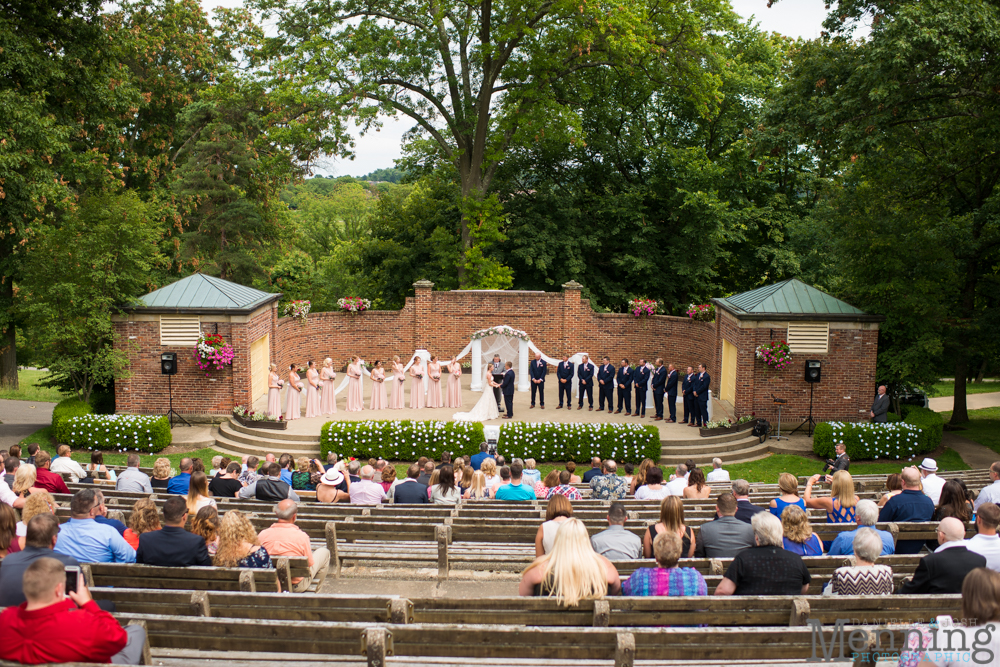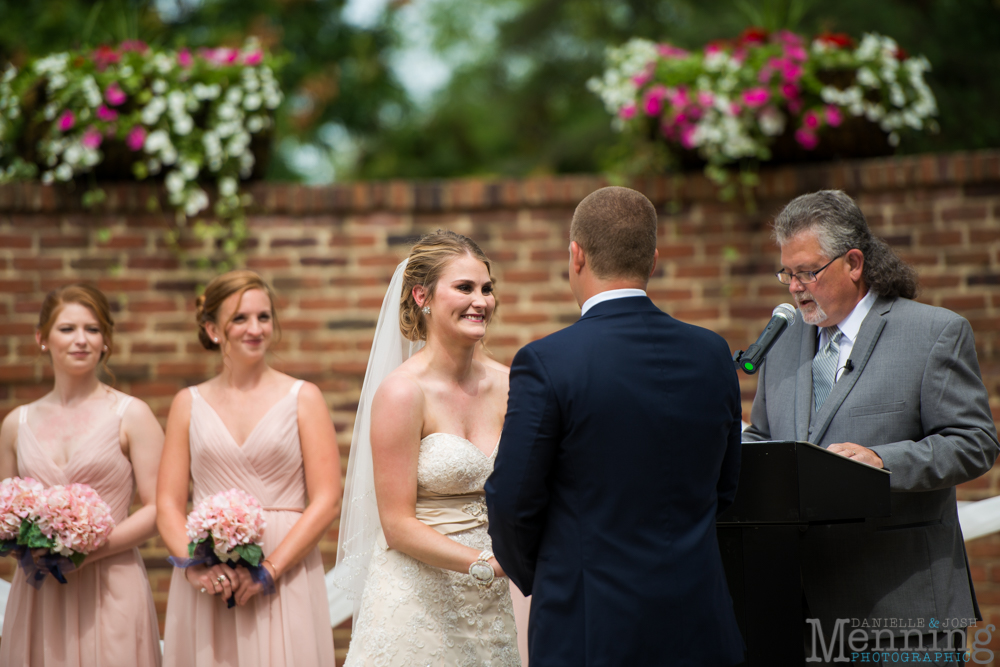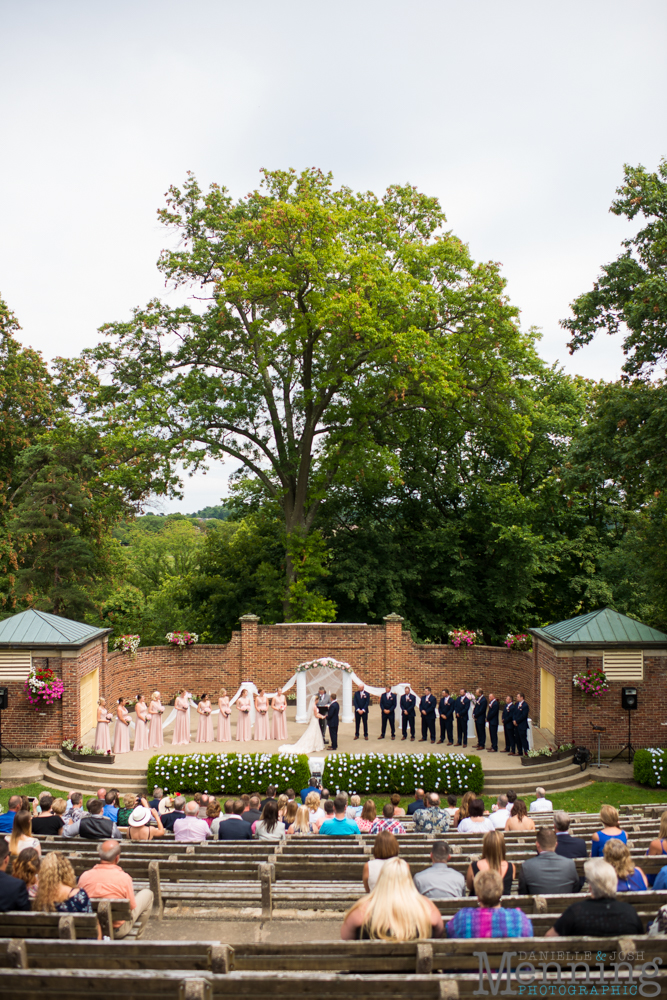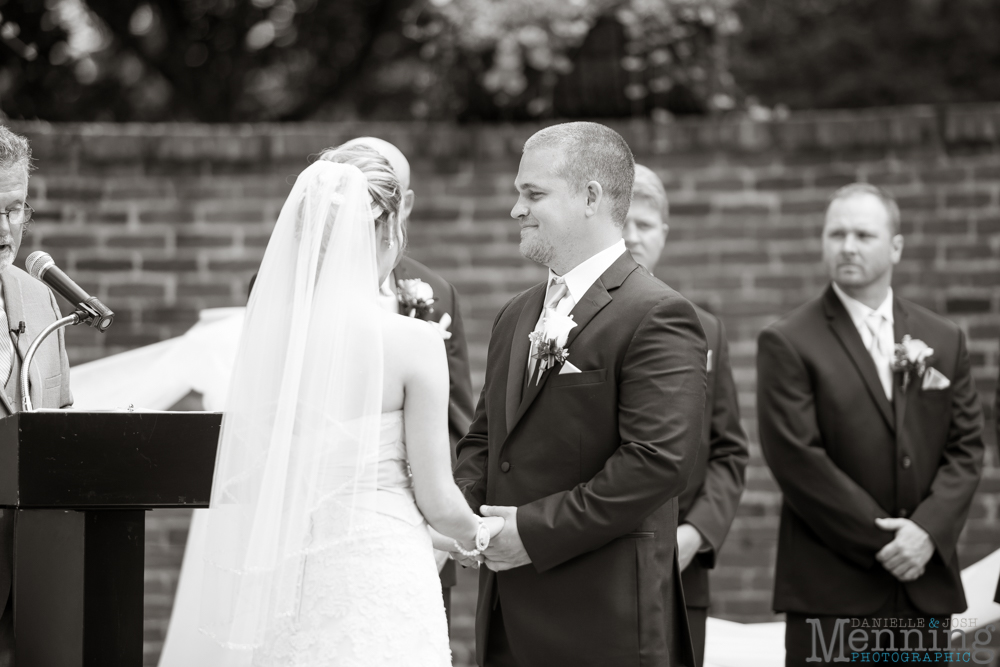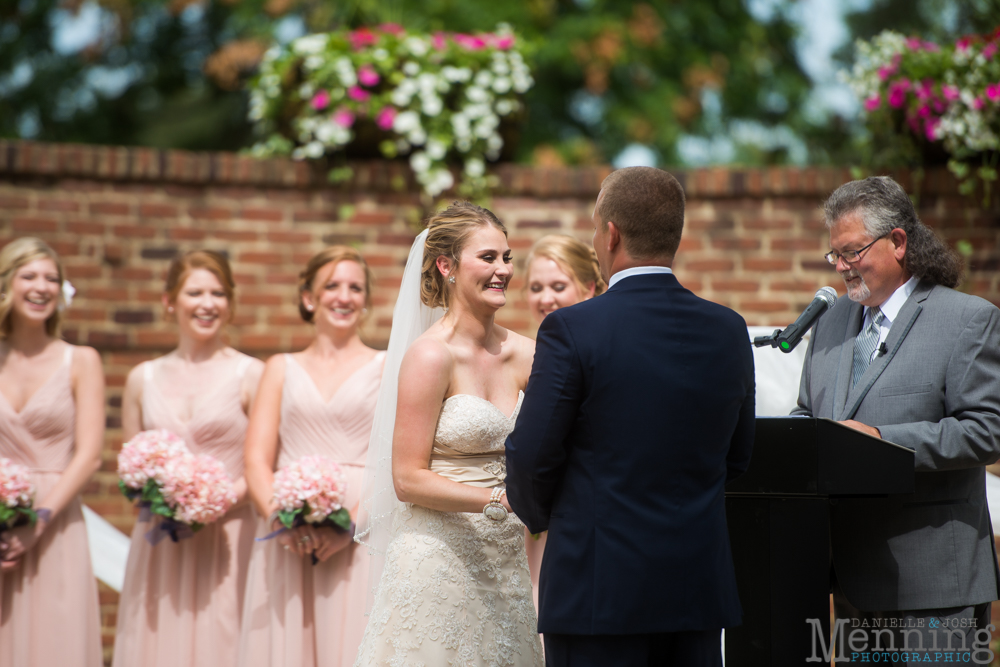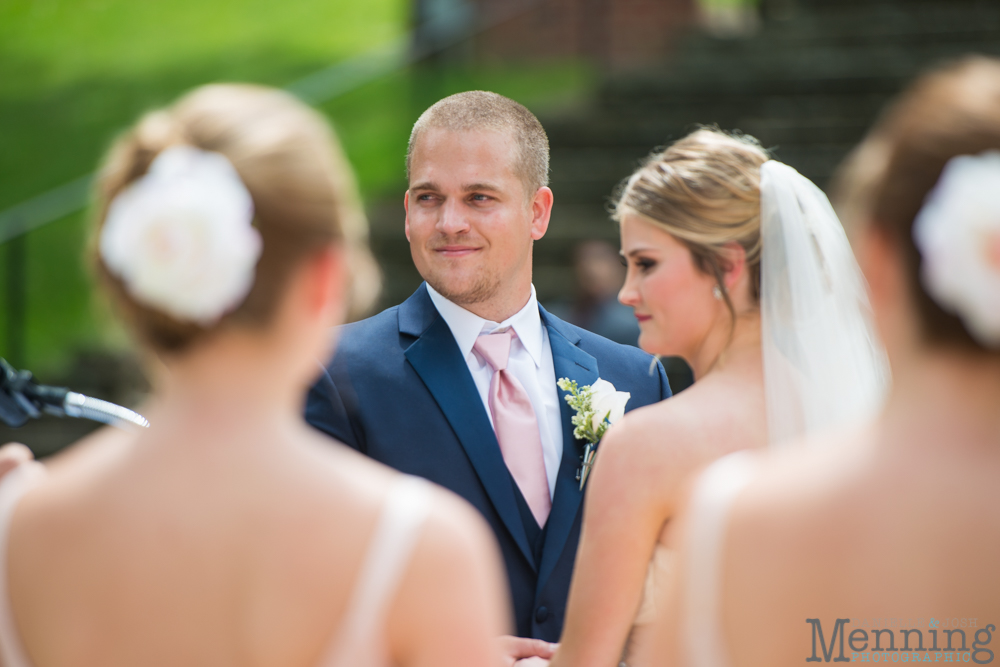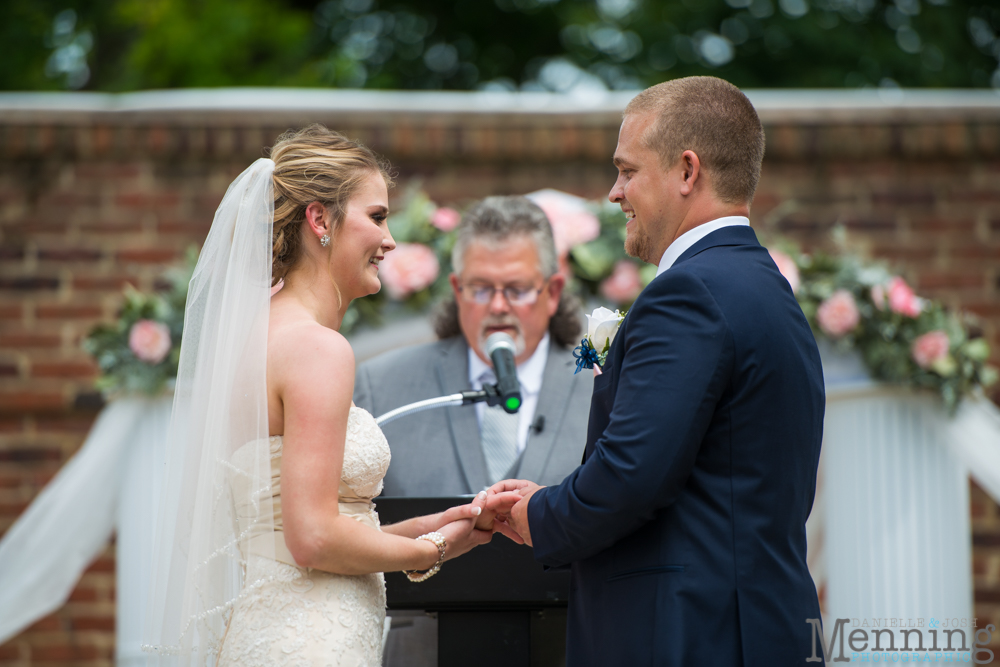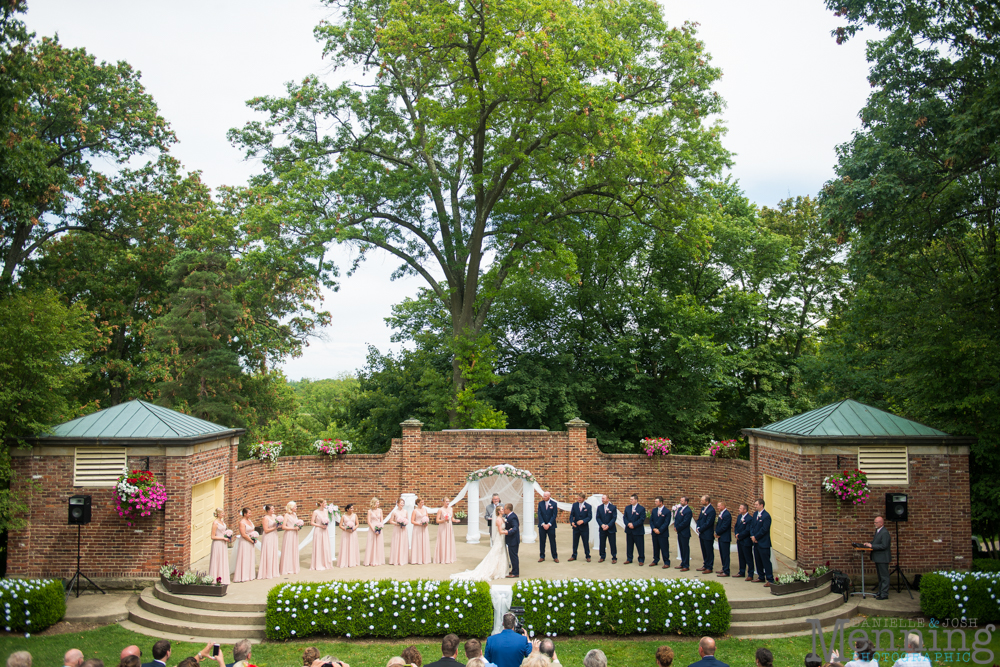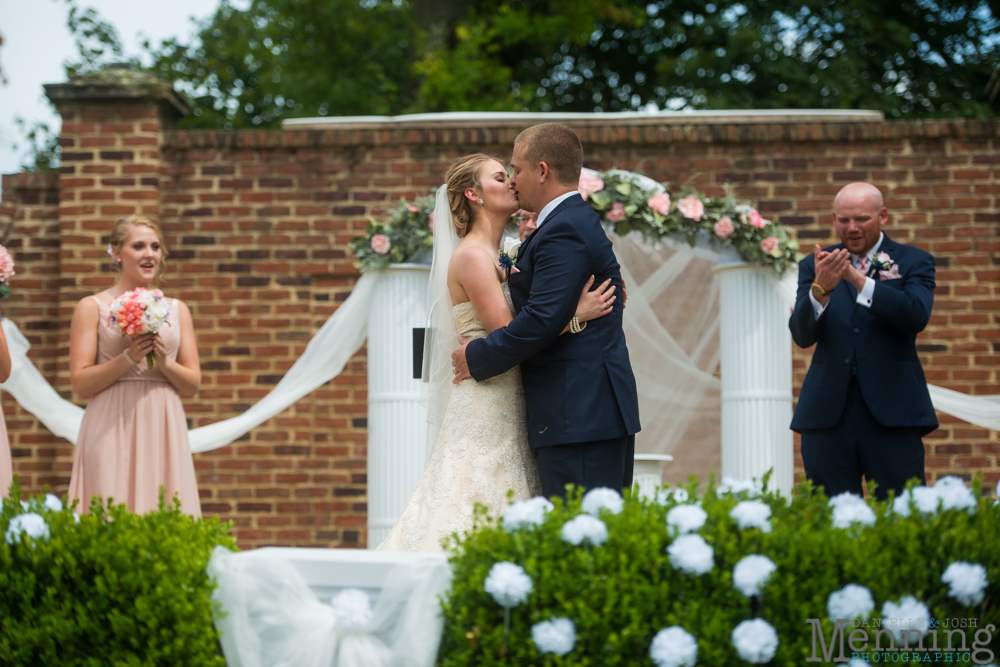 We could've taken photos for hours upon hours at Oglebay Resort. It one stunning place with spectacular quintessential West Virginia views!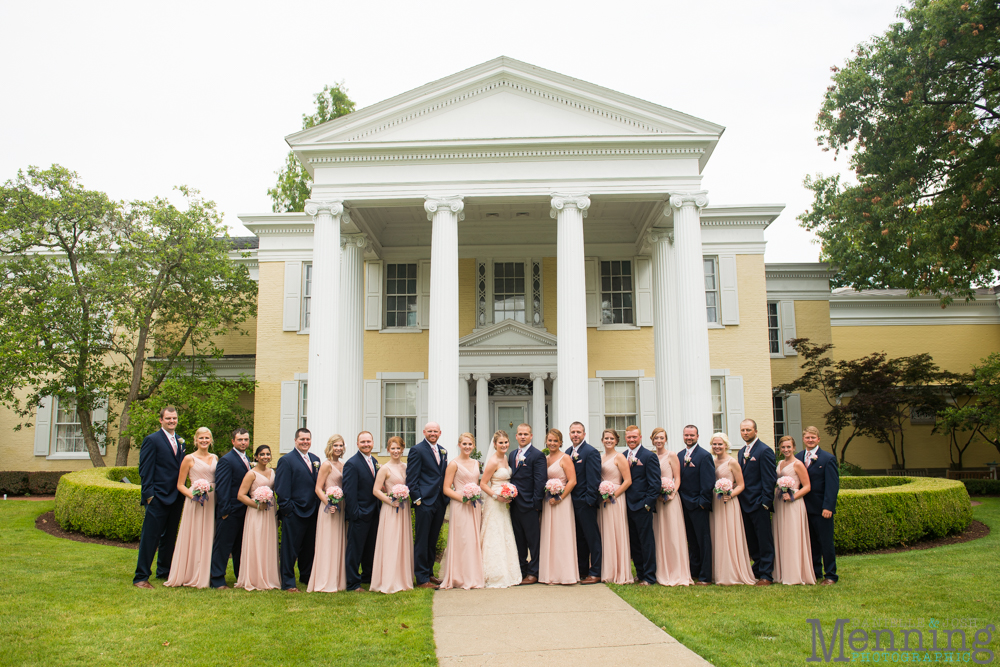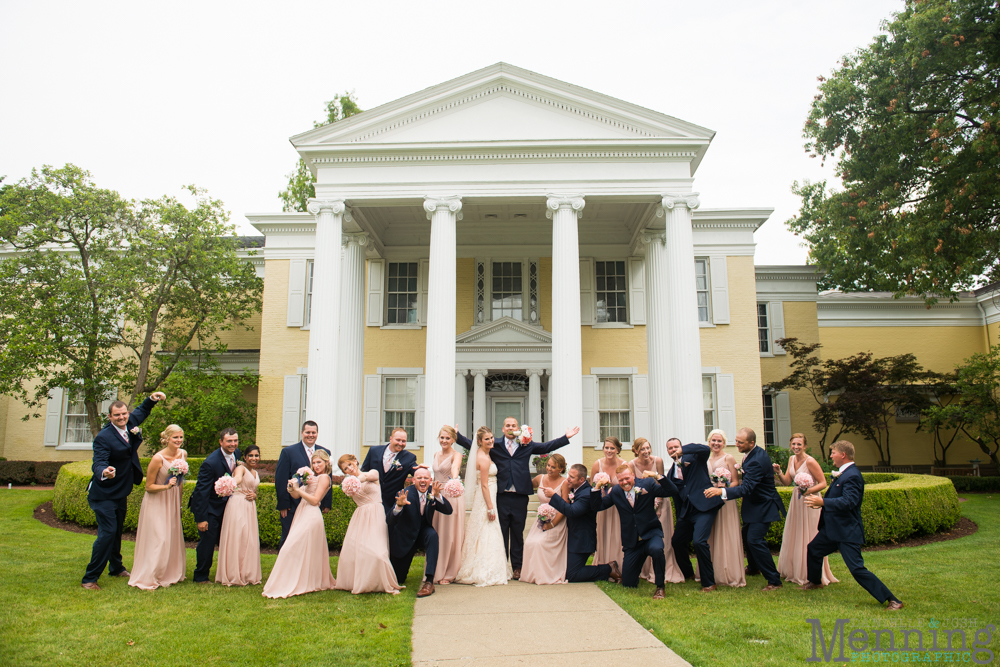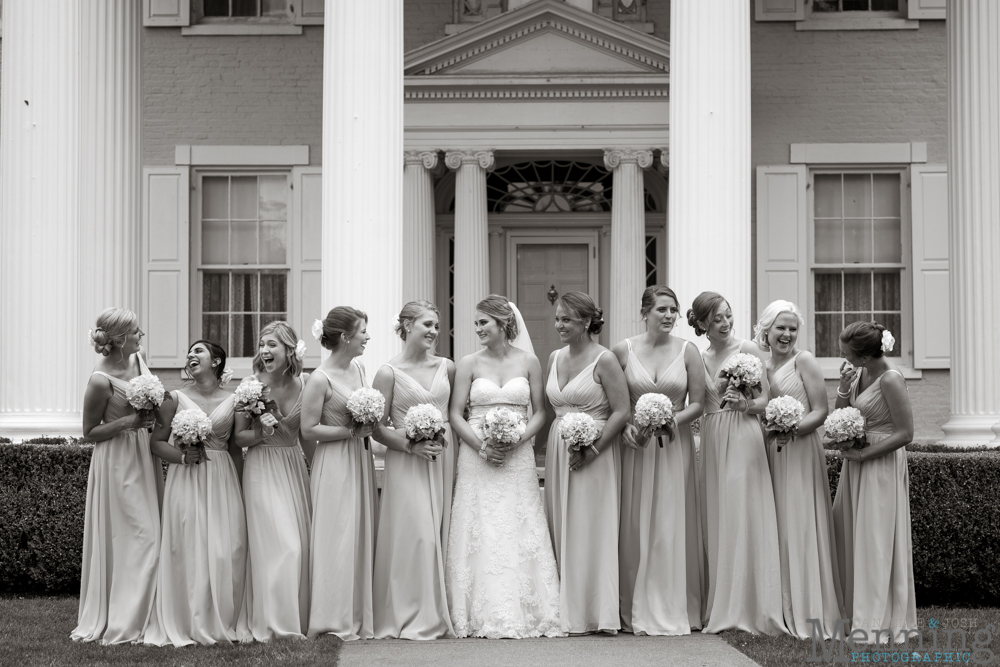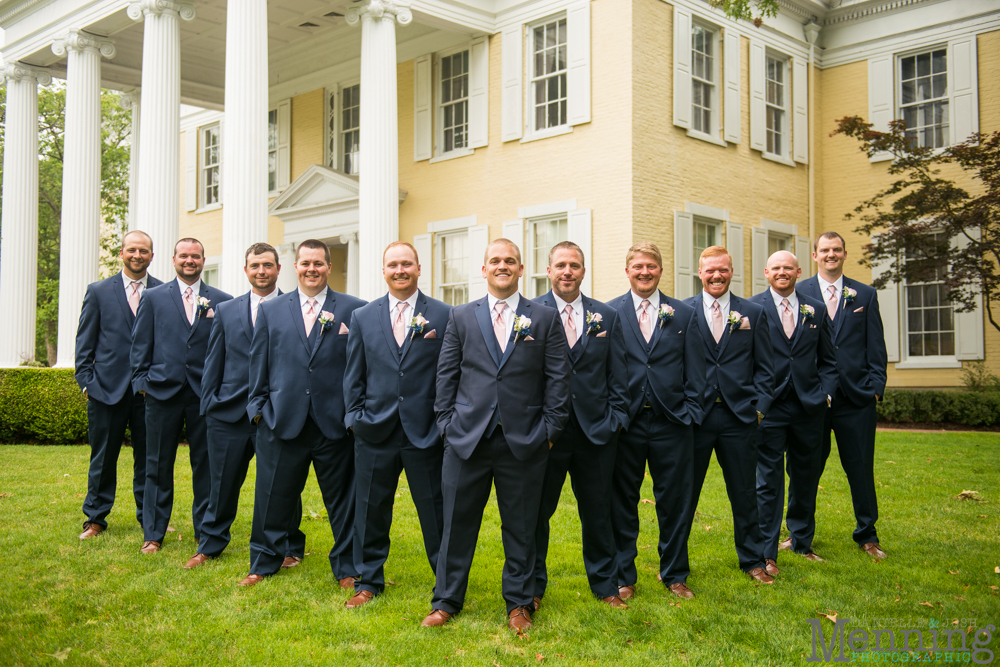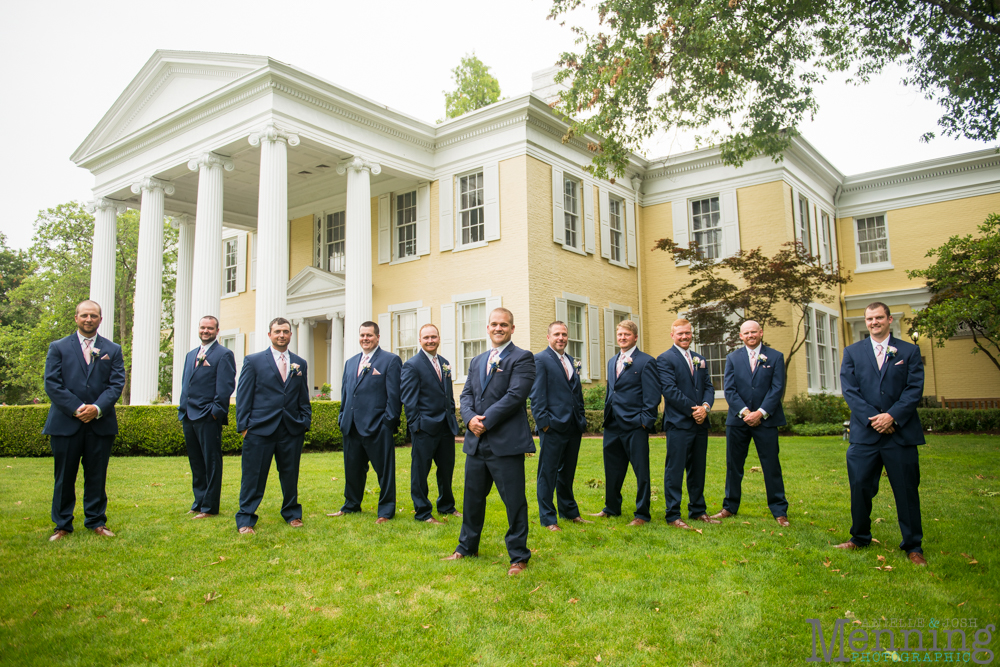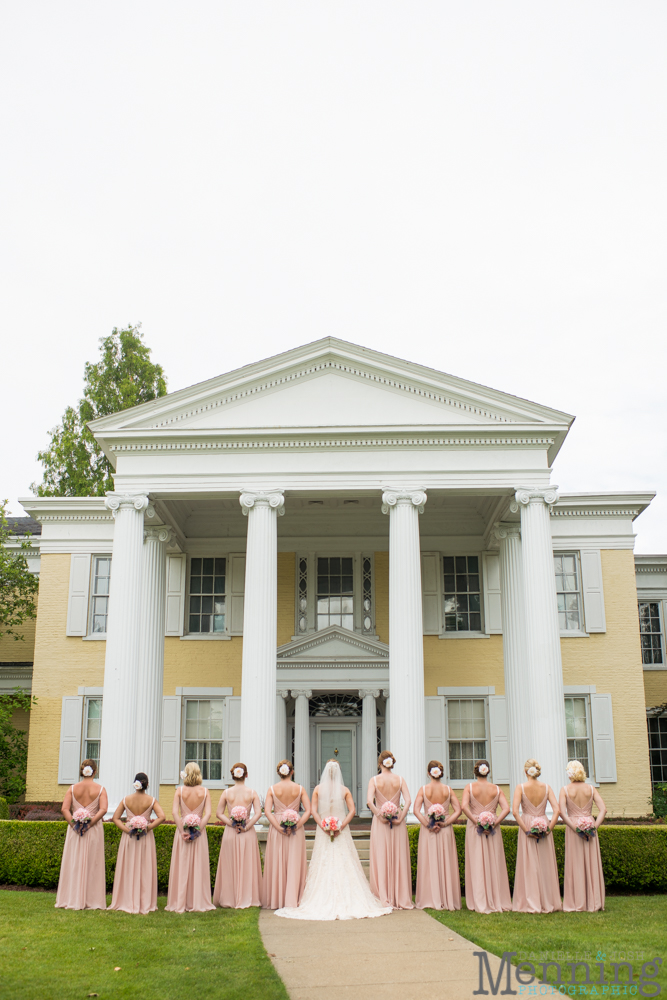 Since their bridal party was the size of two full football teams and the groom is a football coach. . .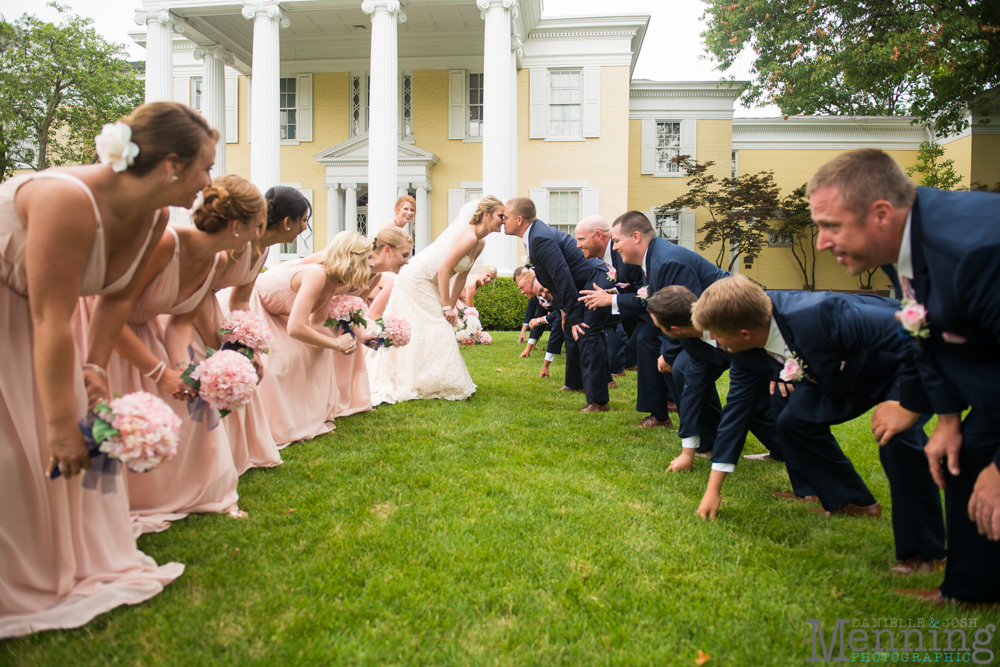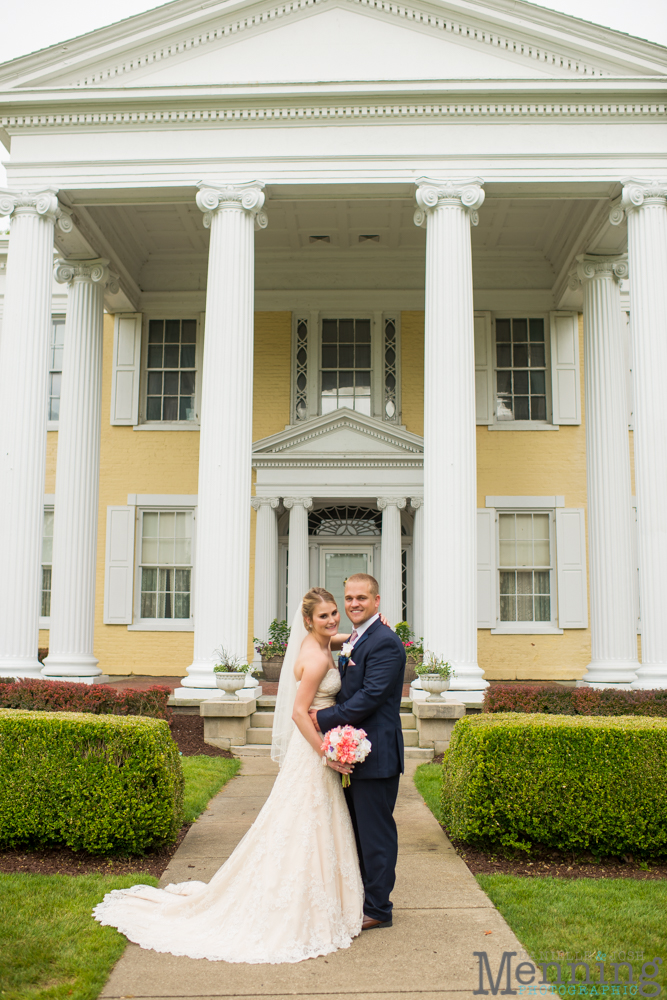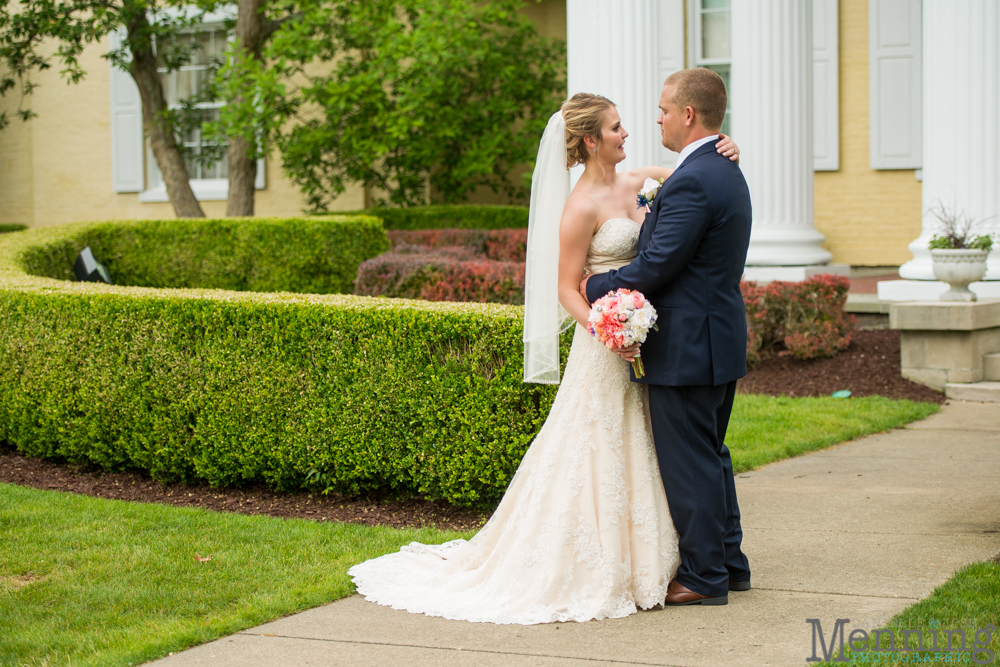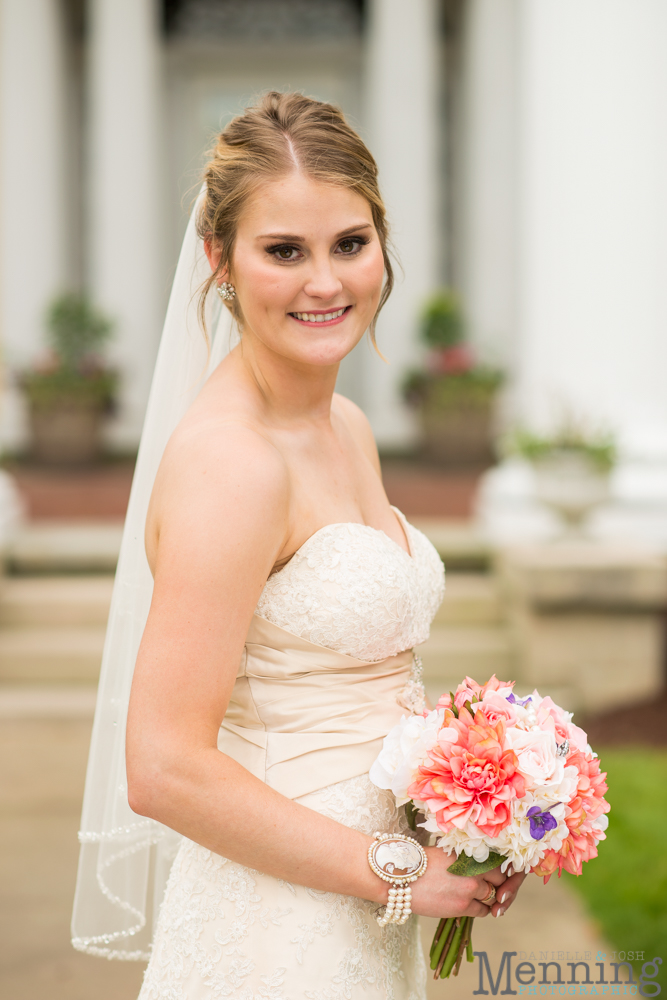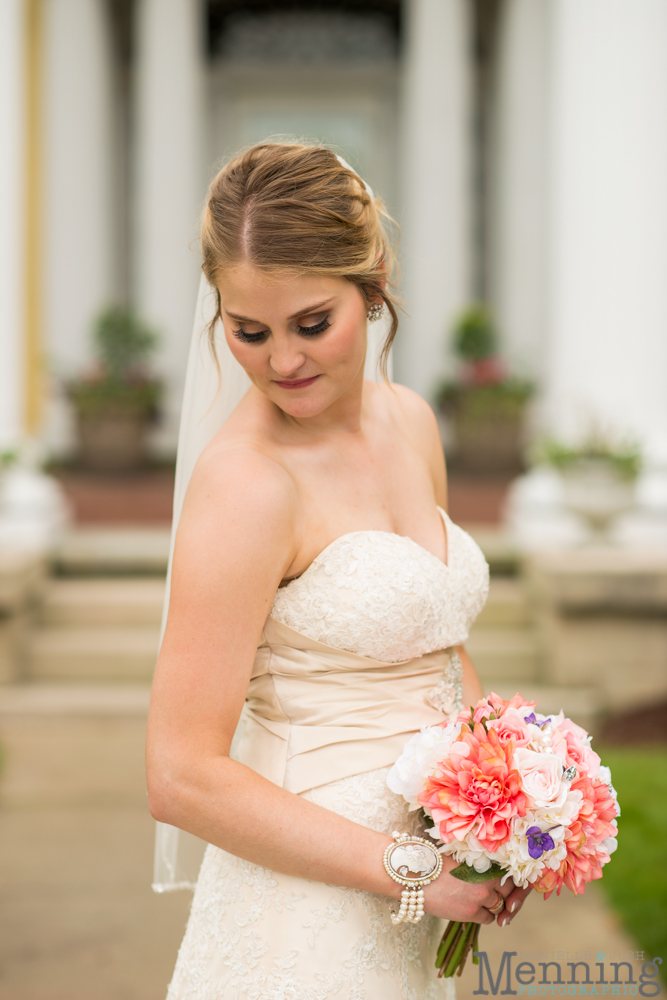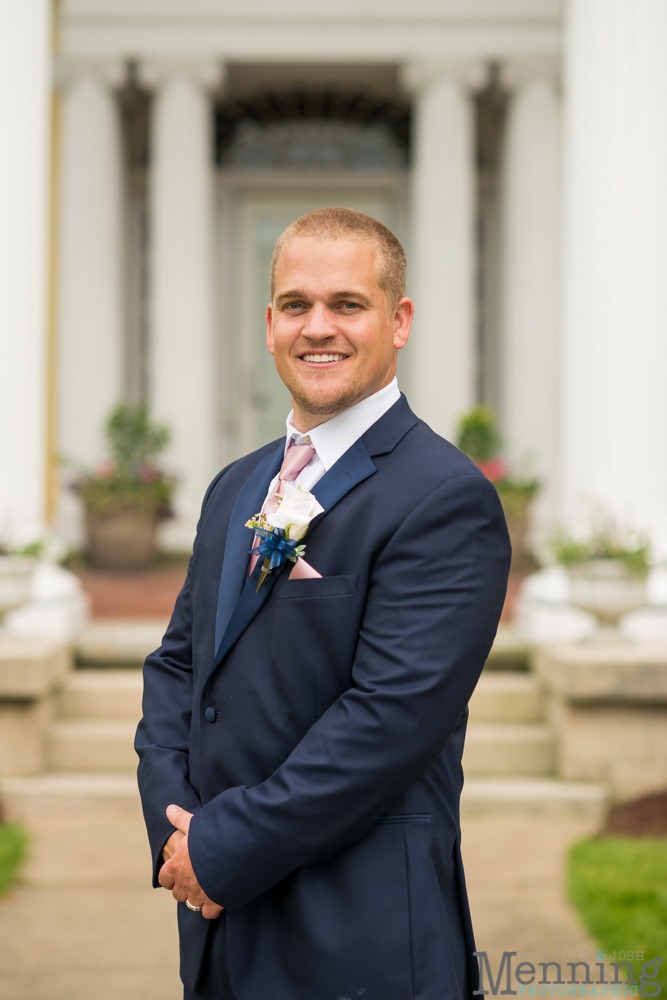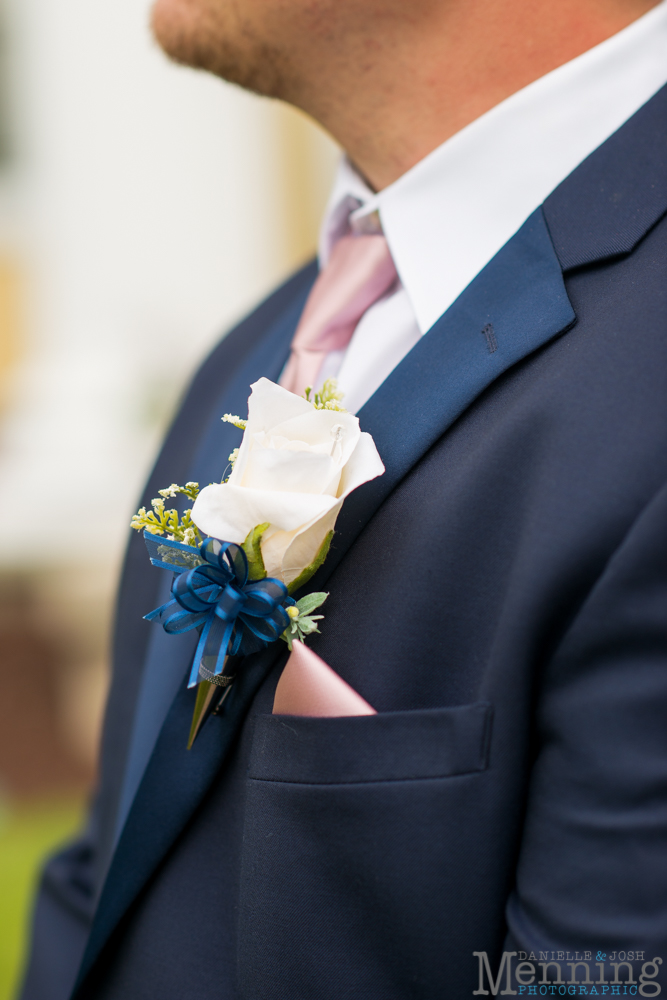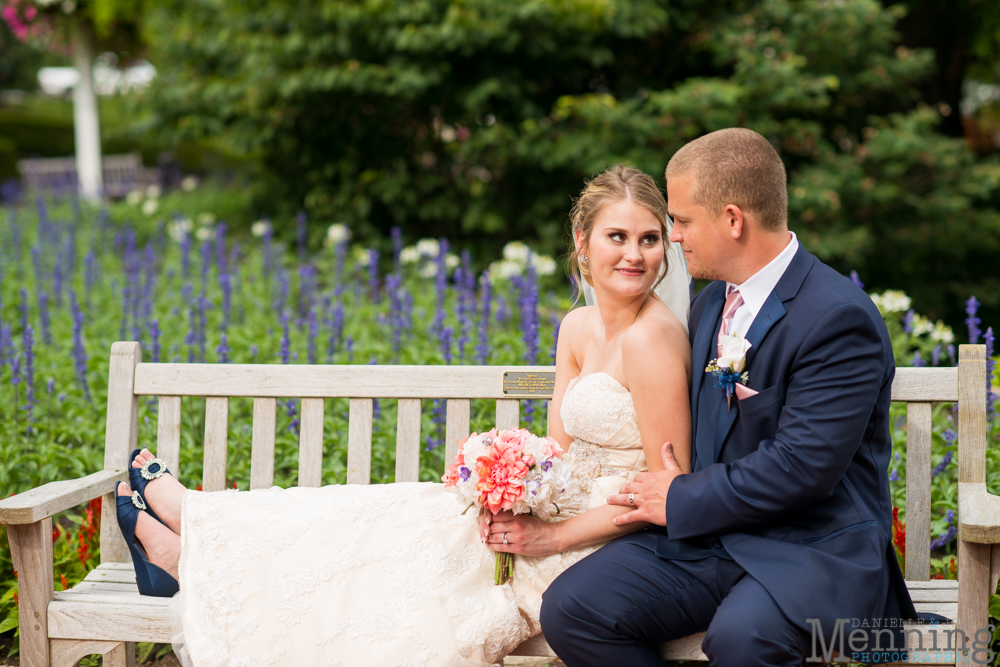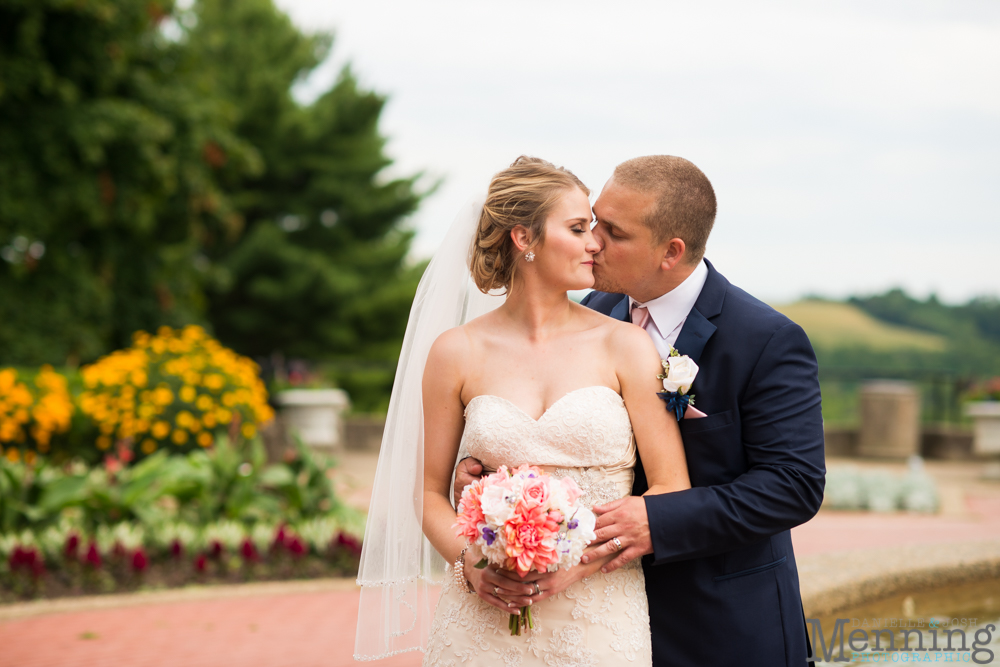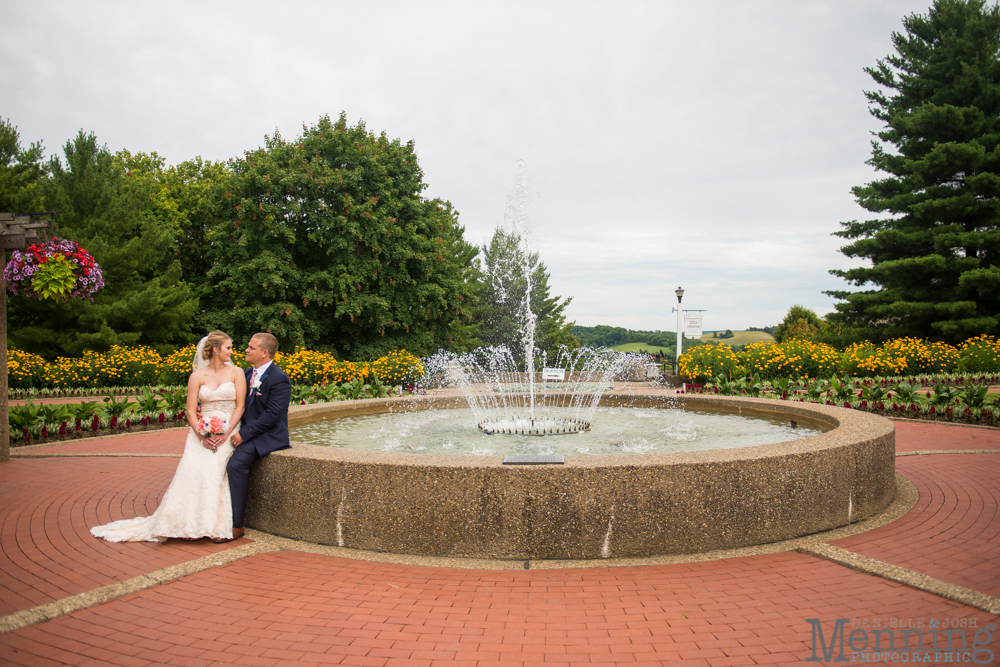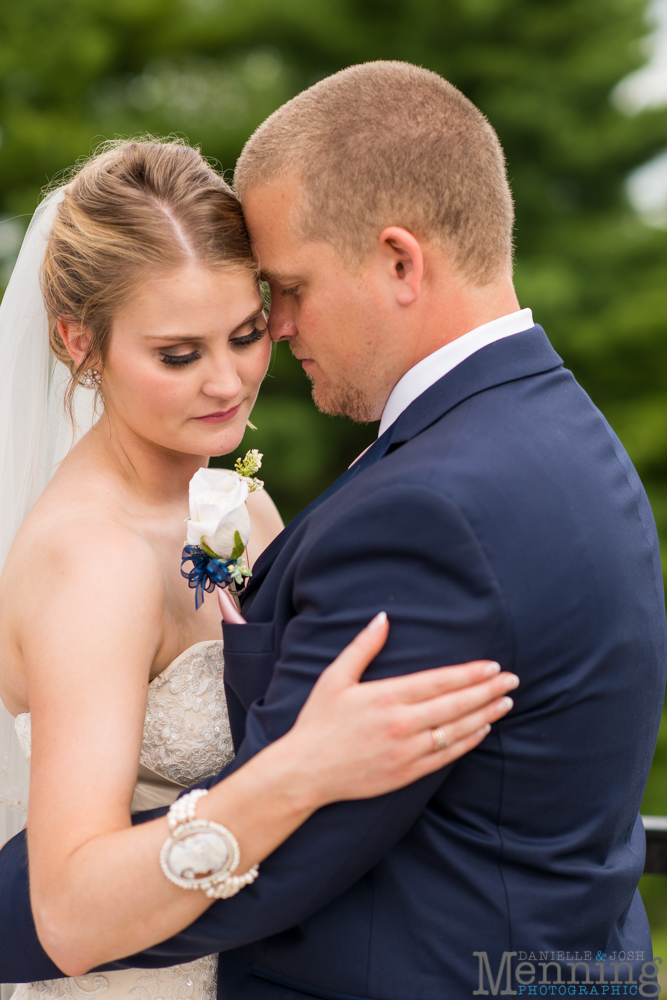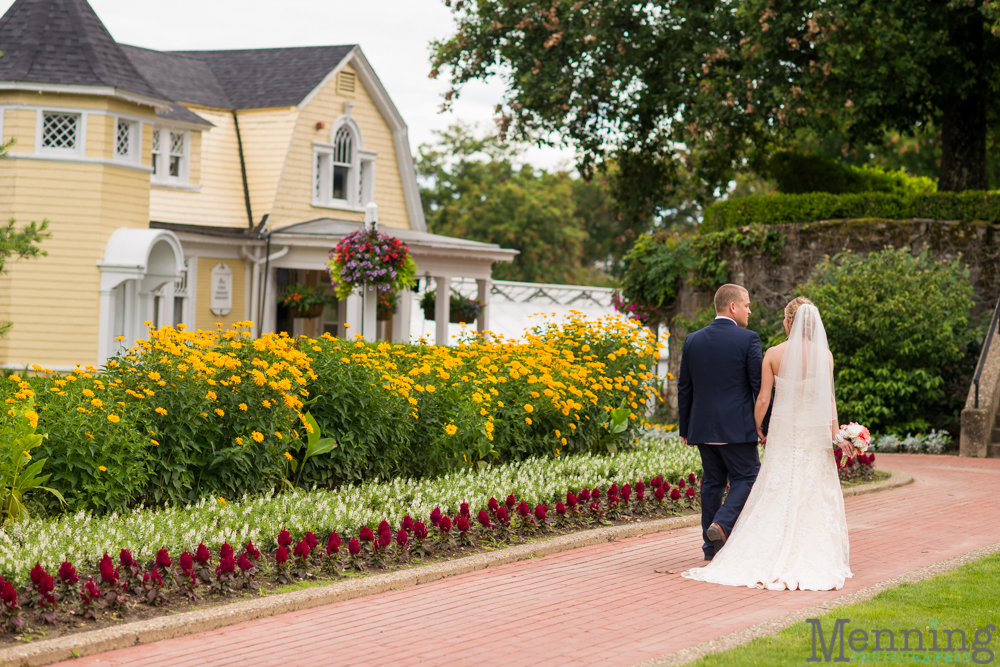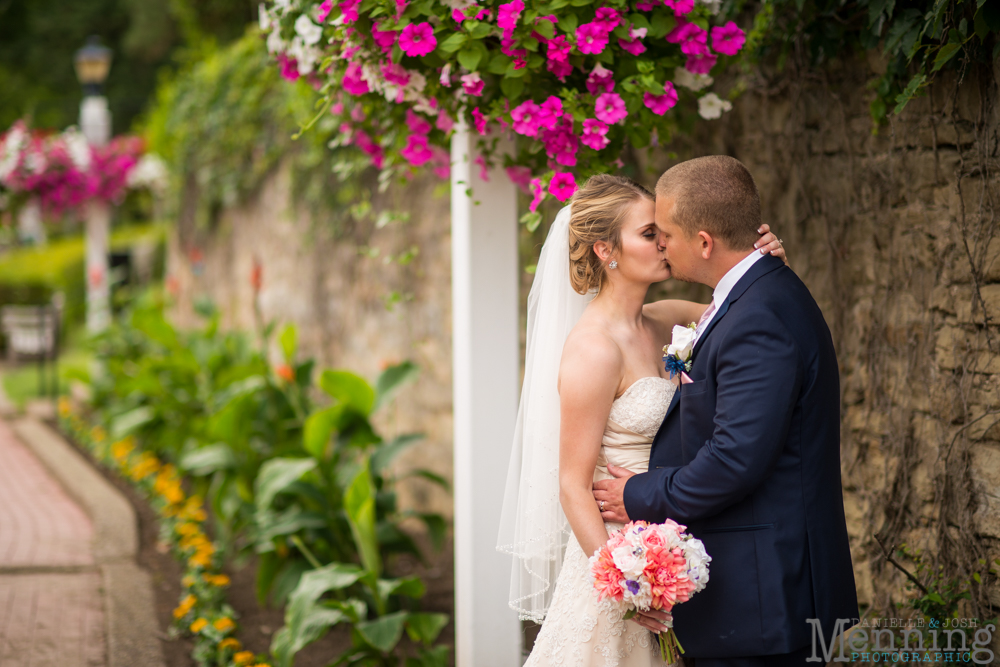 The bride's cousin made the pretty wedding cake.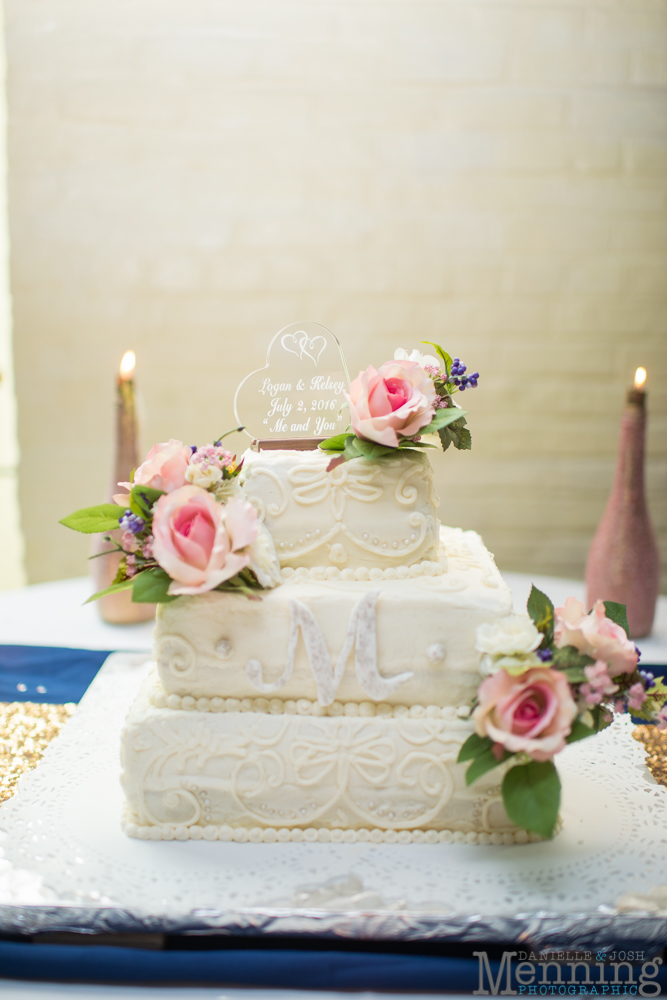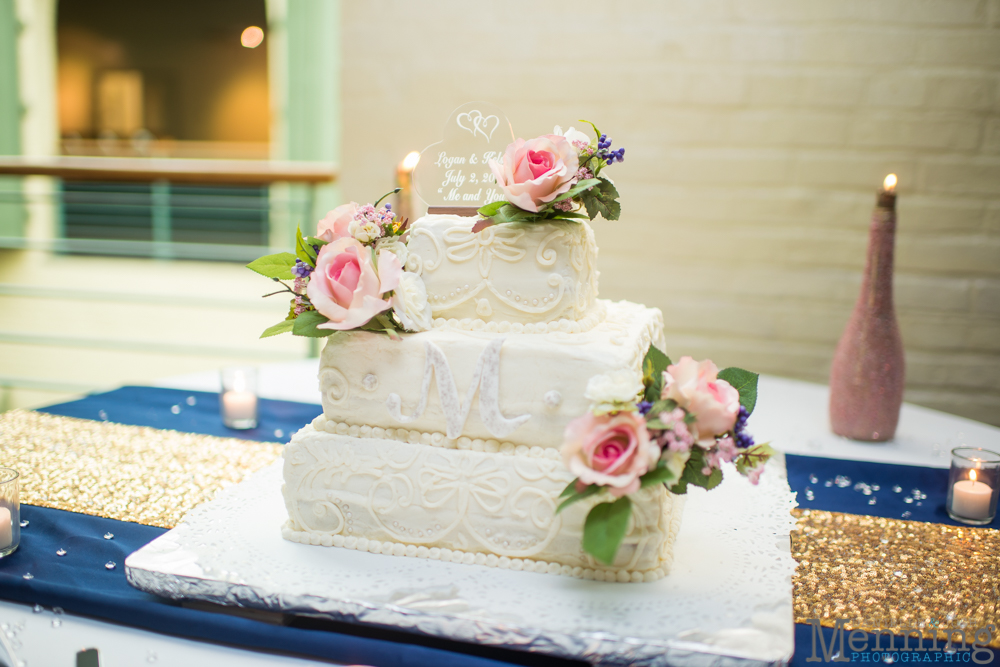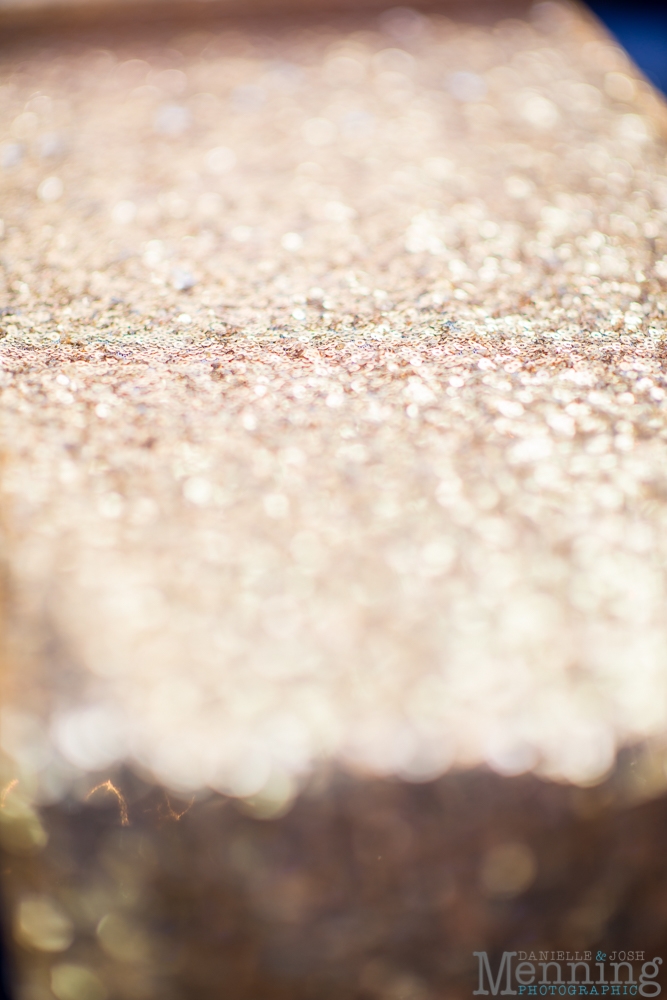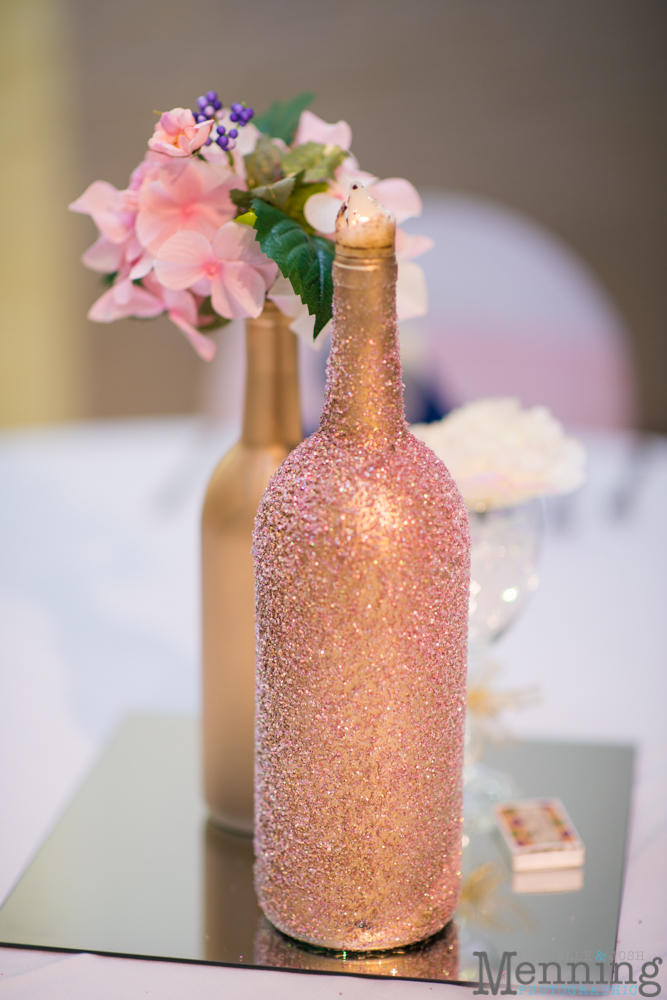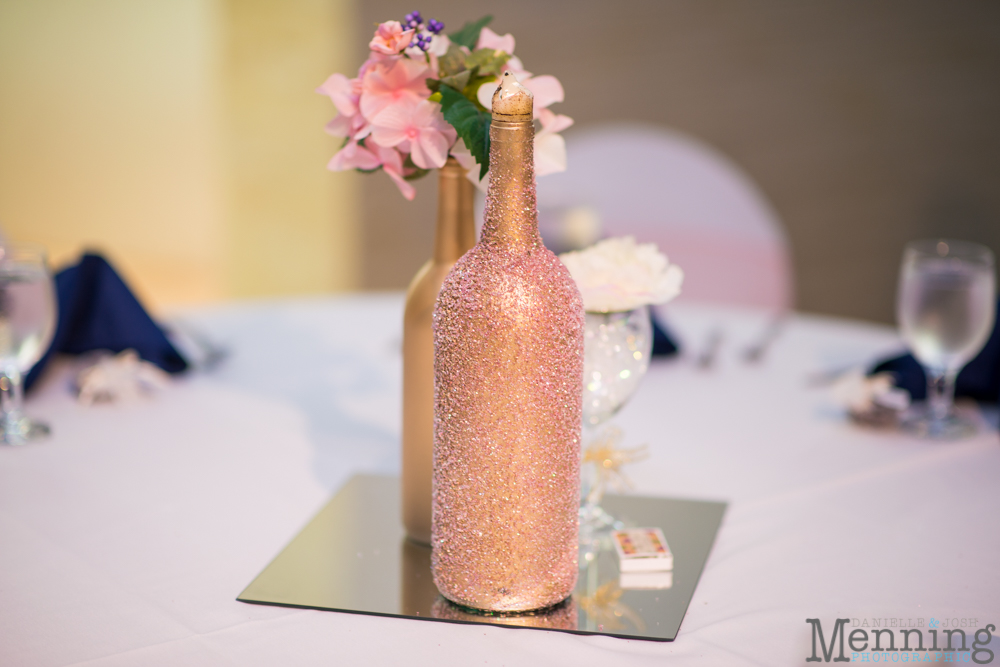 River City Ale Works in Wheeling, WV was looking lovely.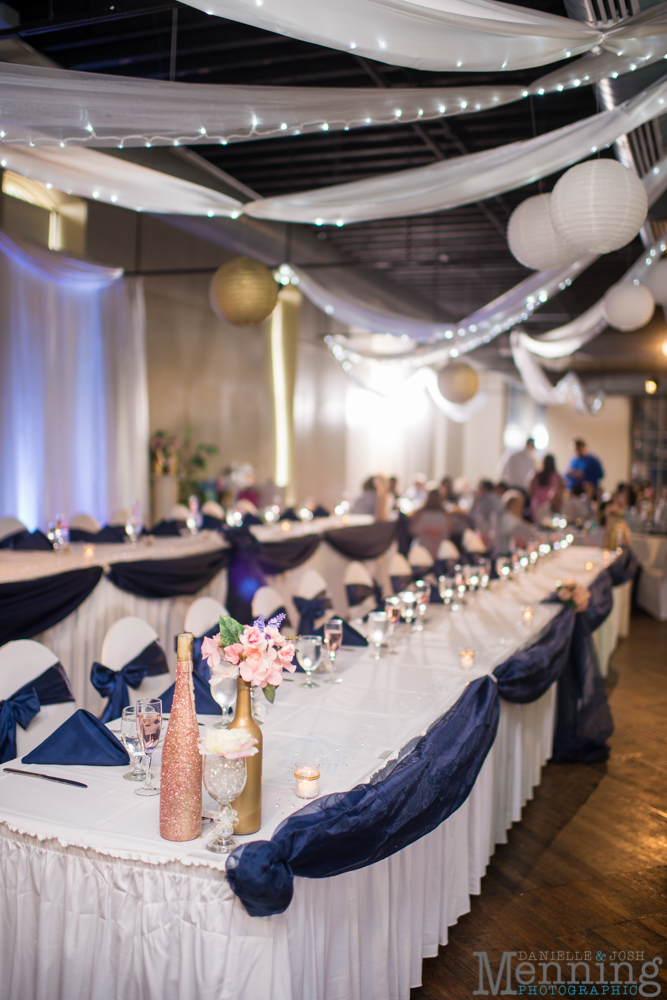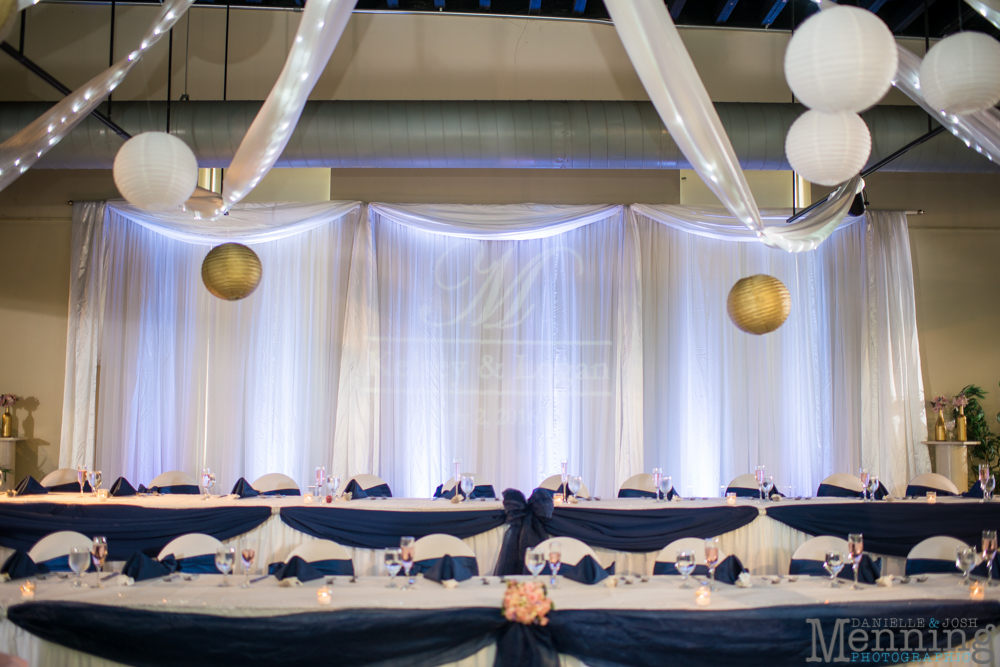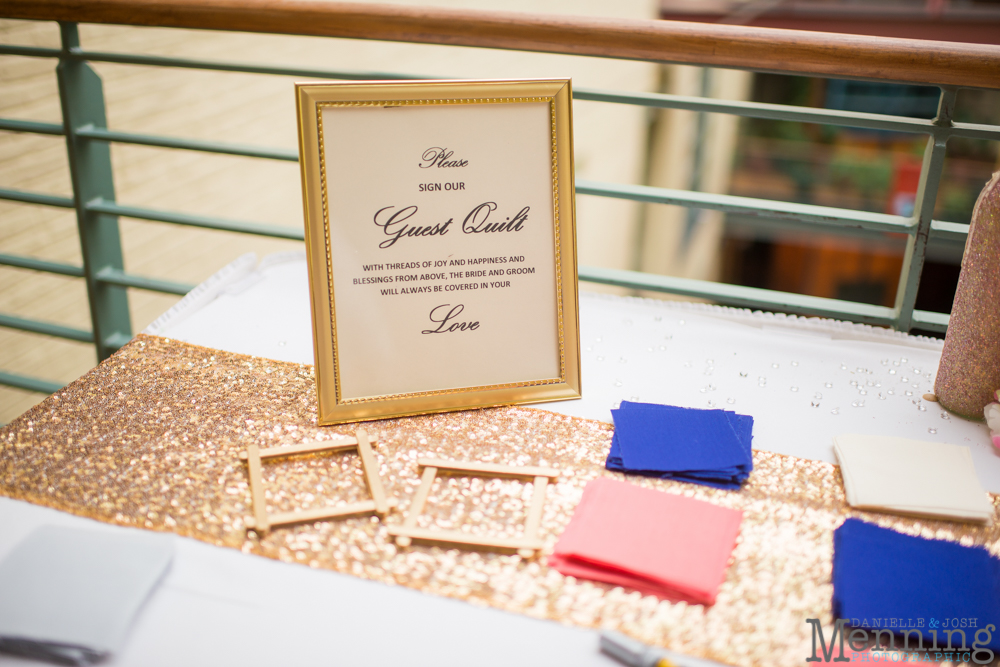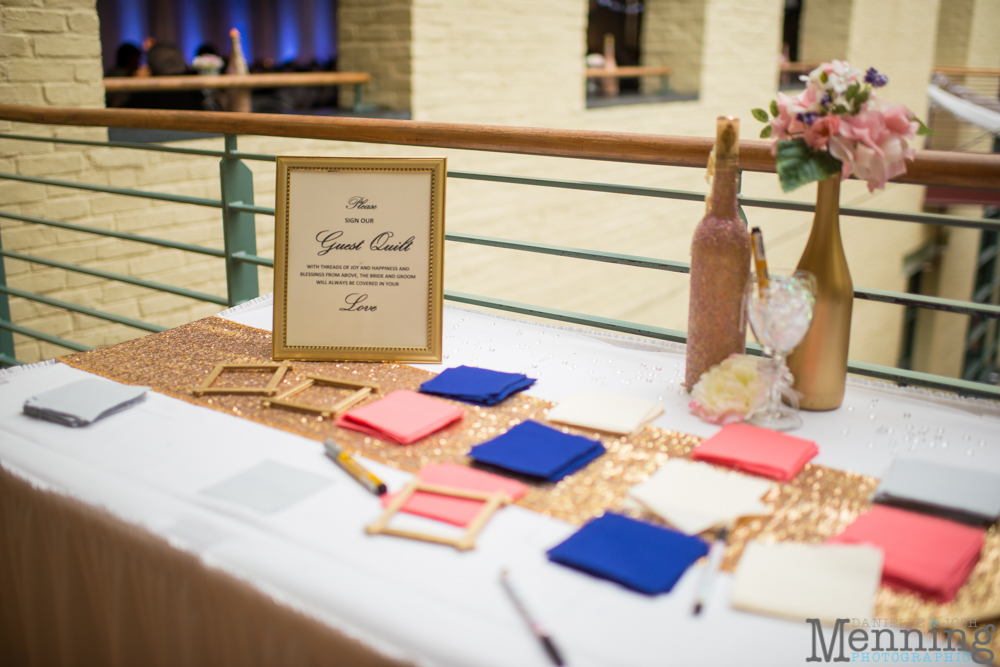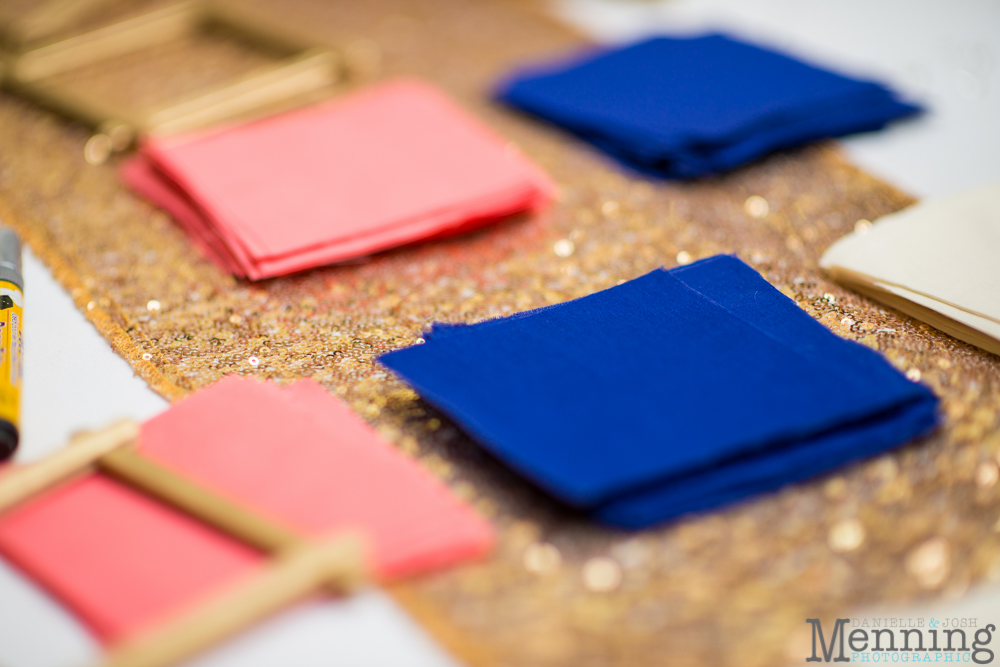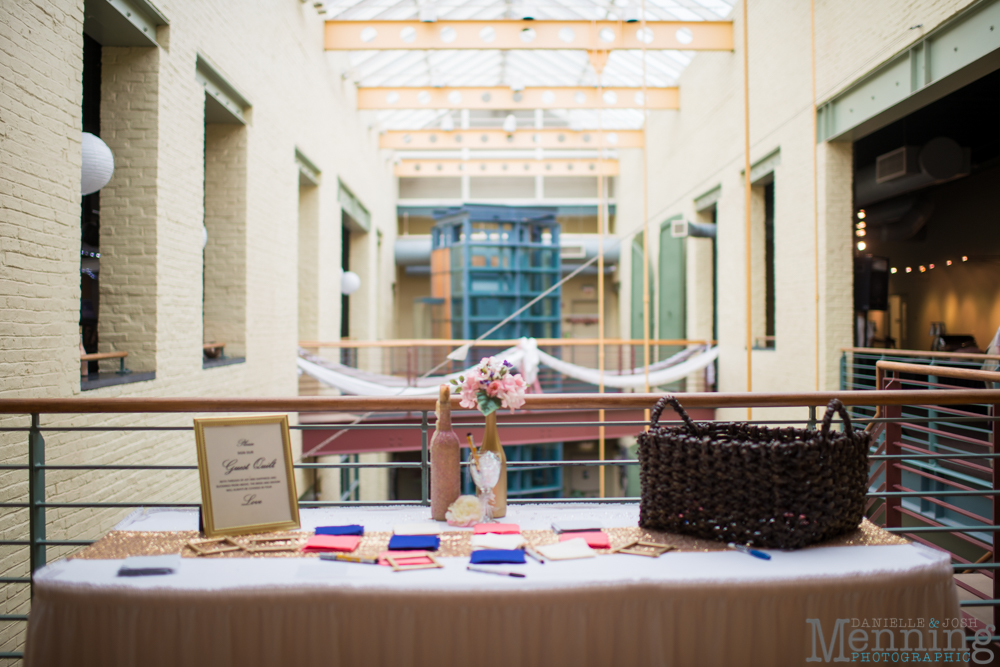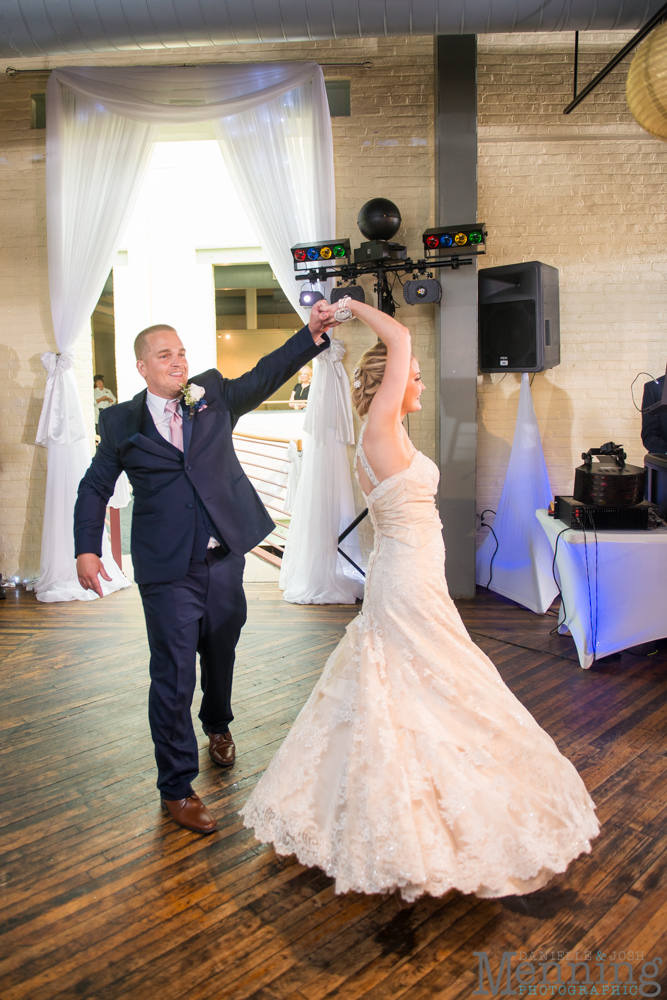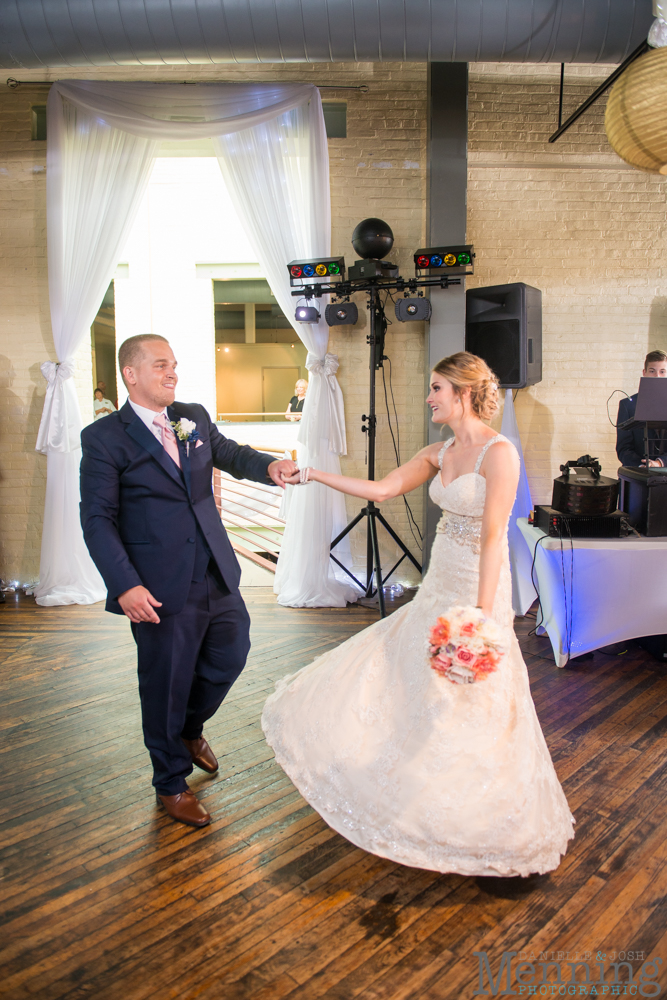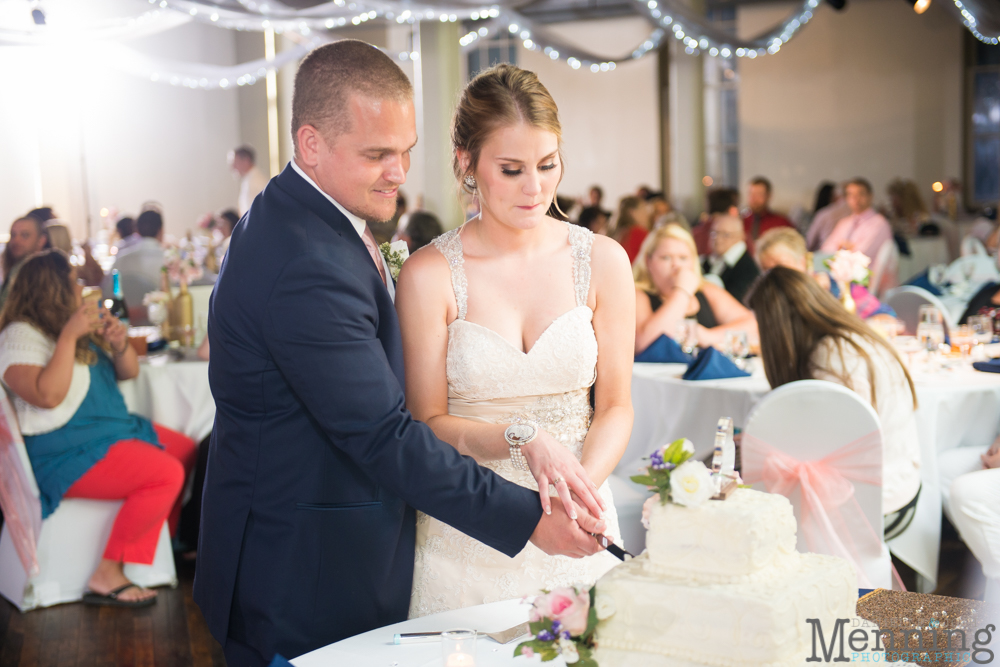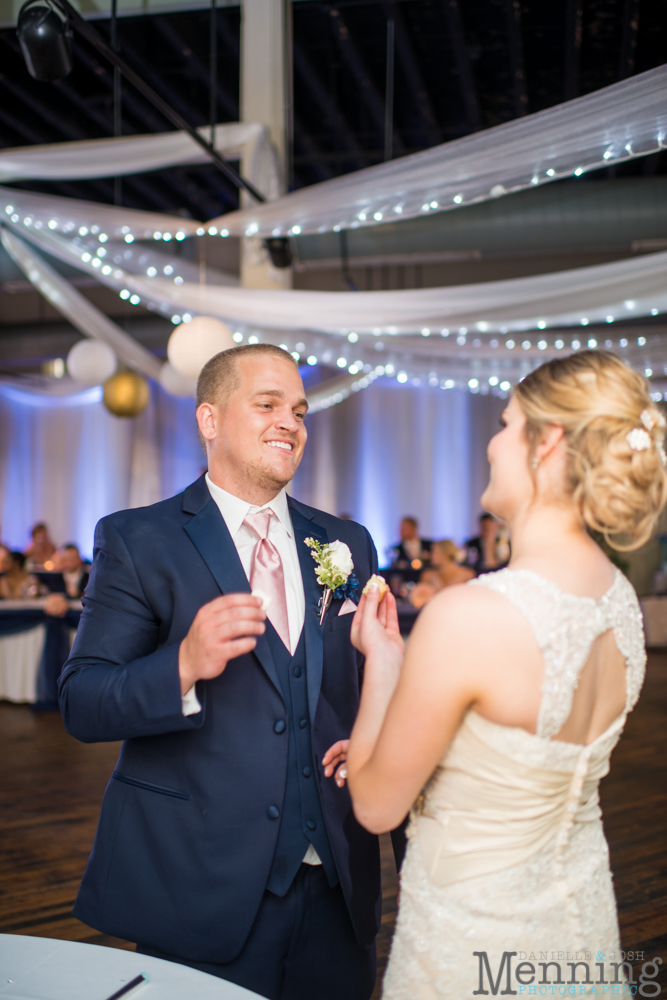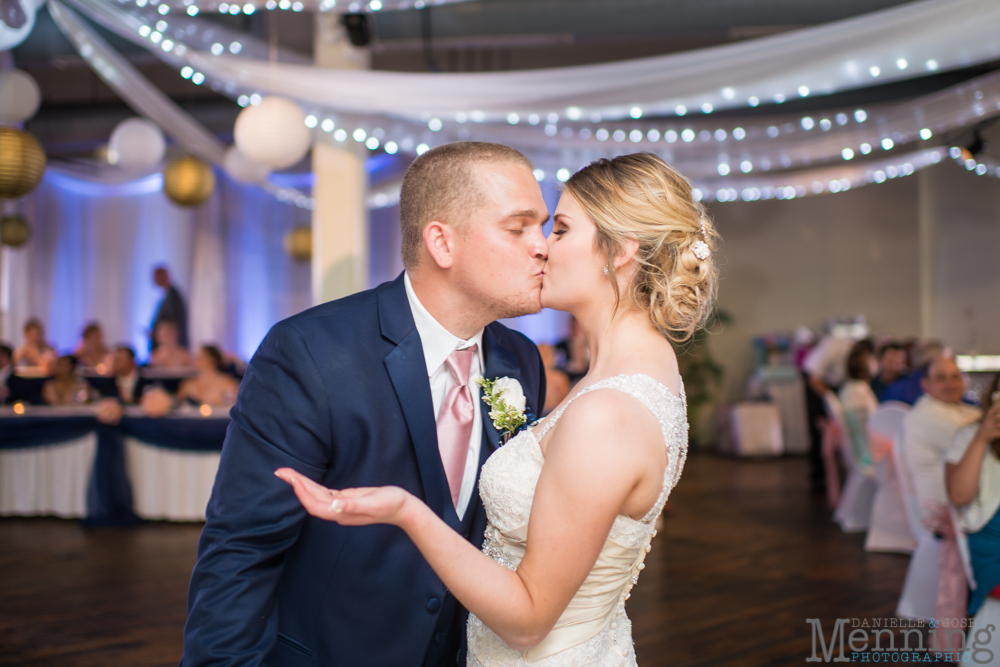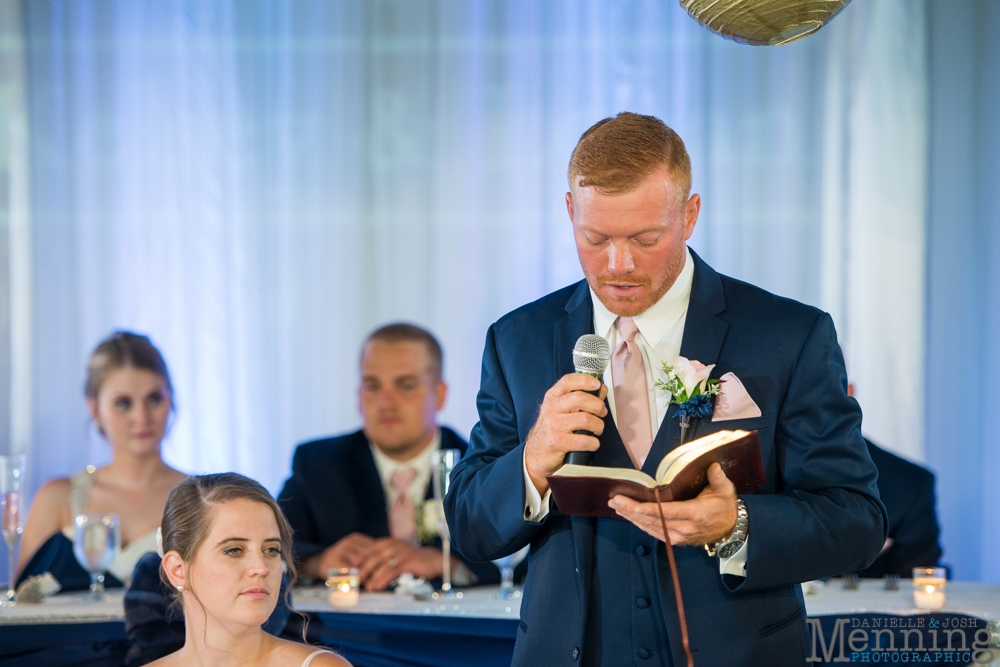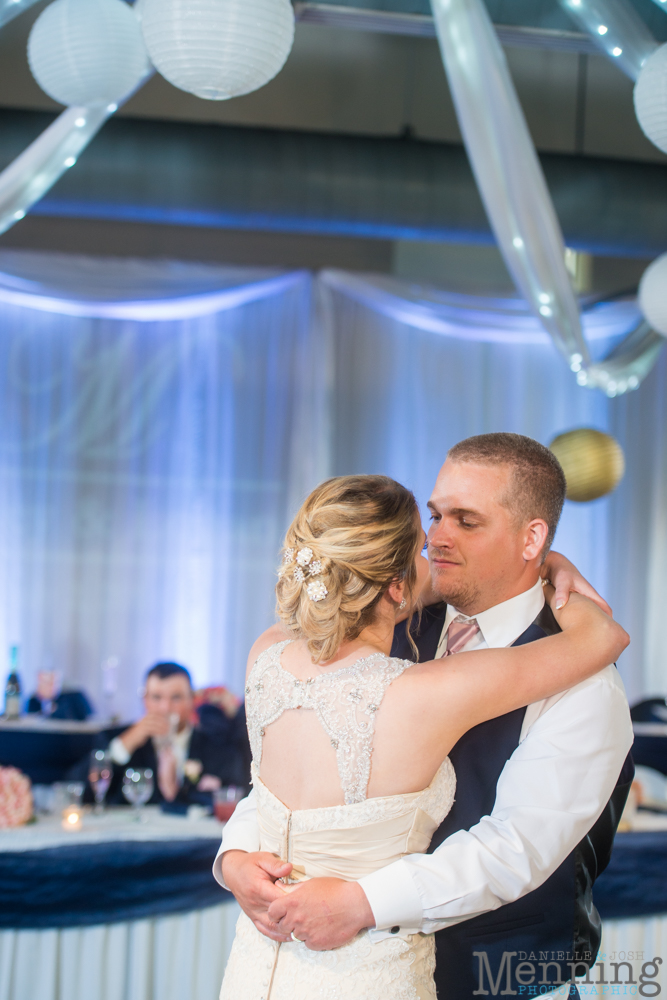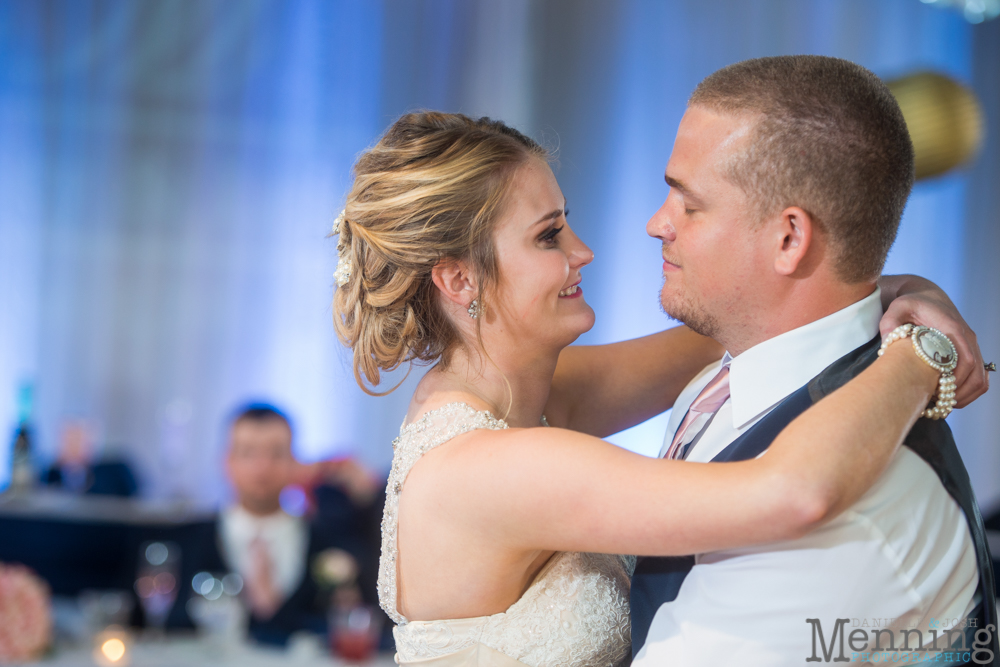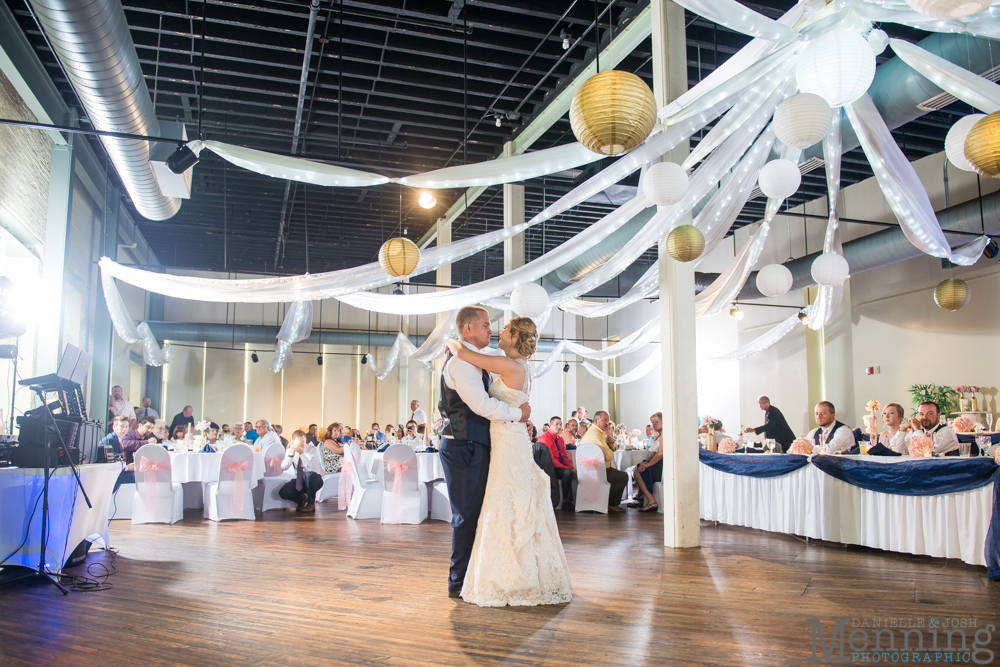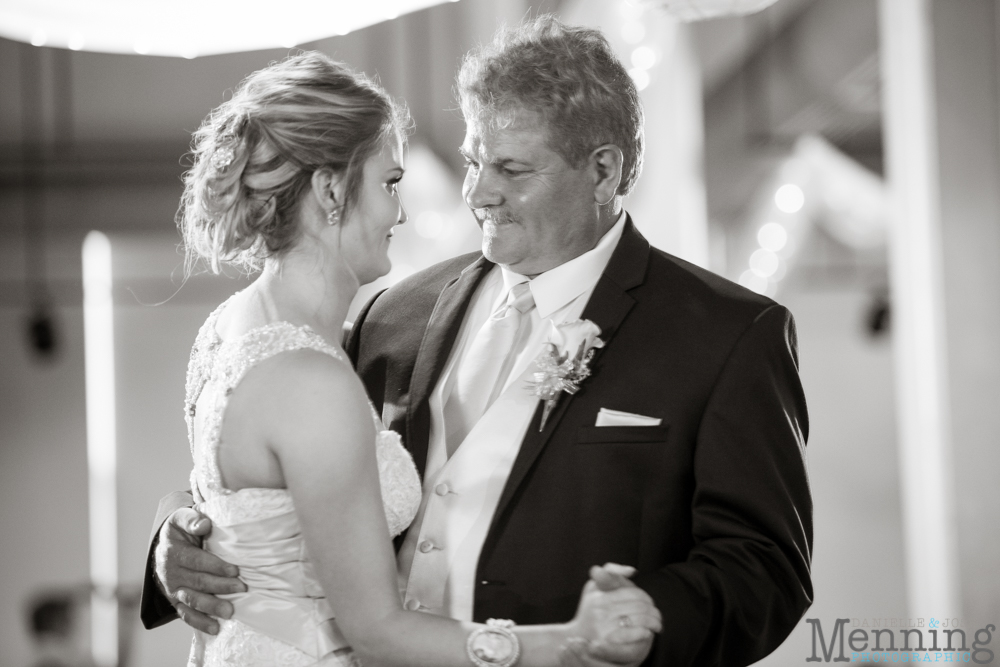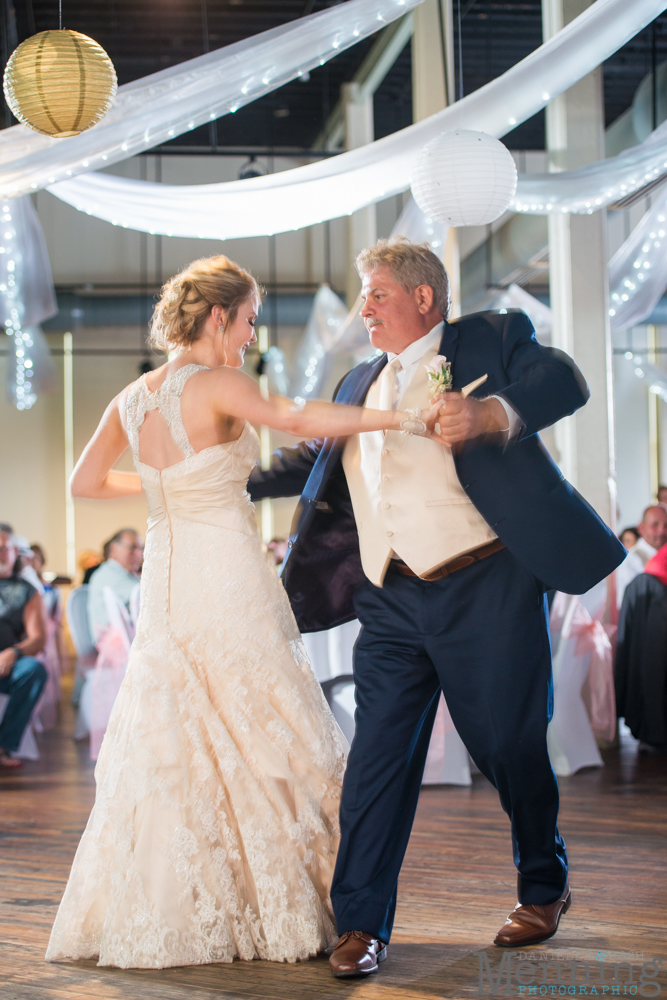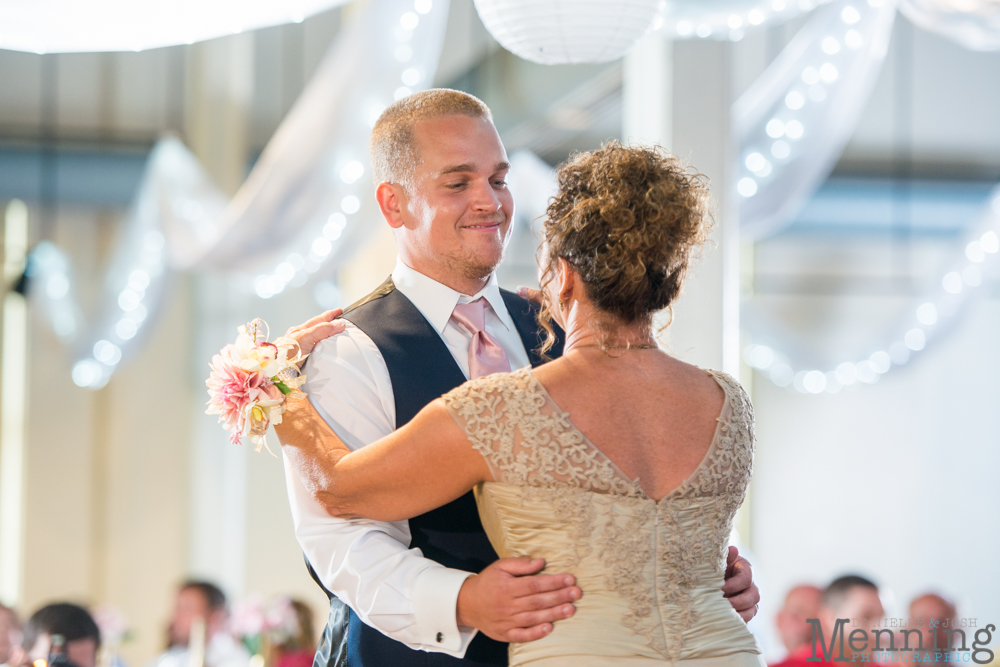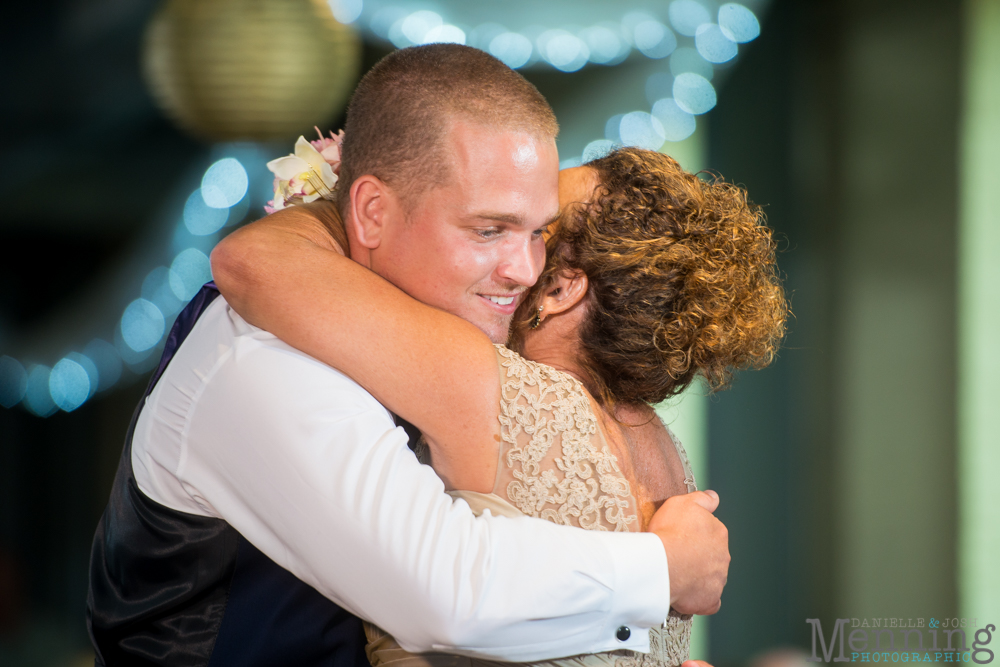 Kelsey surprised her mom with a special dance to Carrie Underwood's Mama's Song. I needed a tissue or two after that!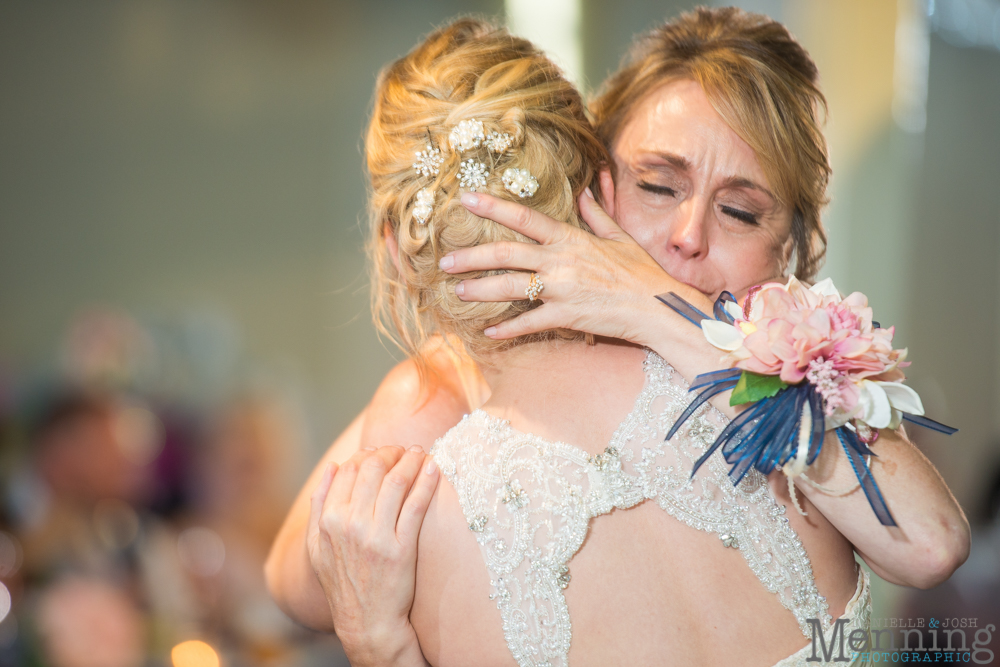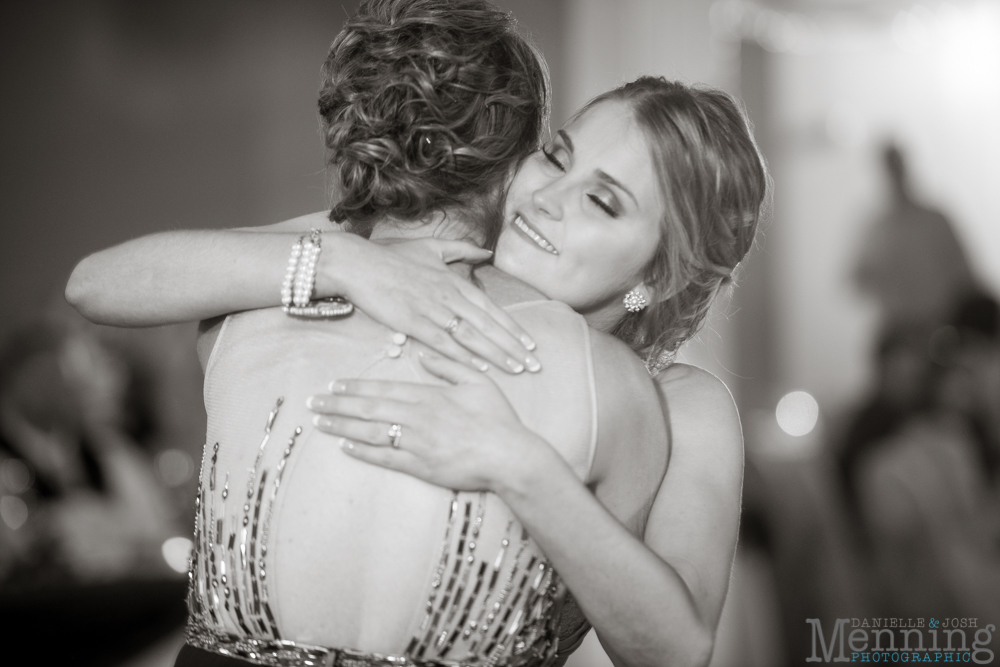 The rest of the night was fun & dancing. Everyone had a great time!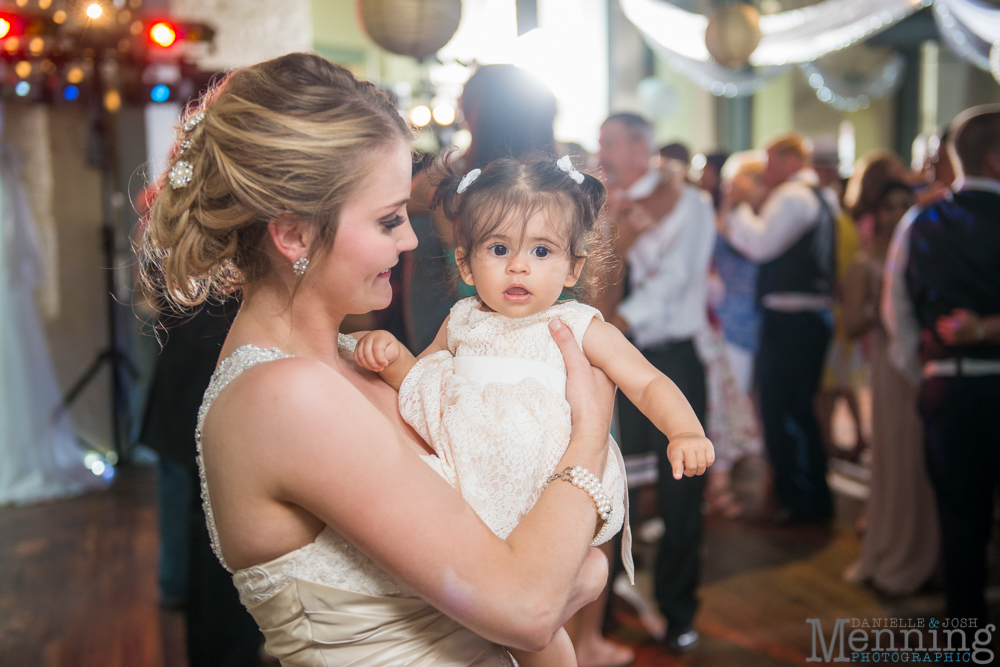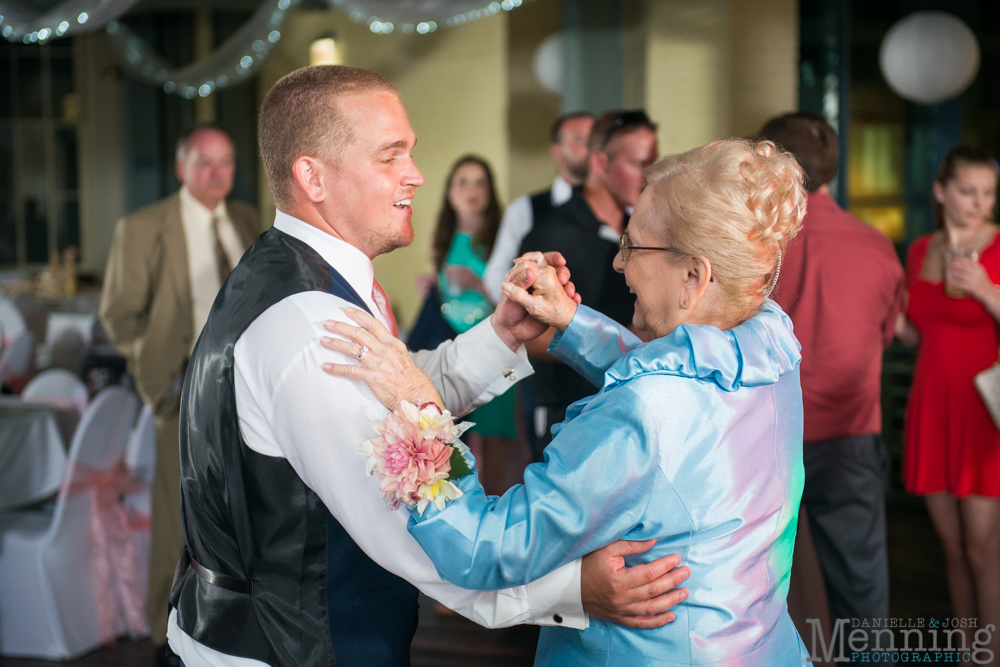 We were able to sneak them away for five minutes & it got a little steamy in the alleyway.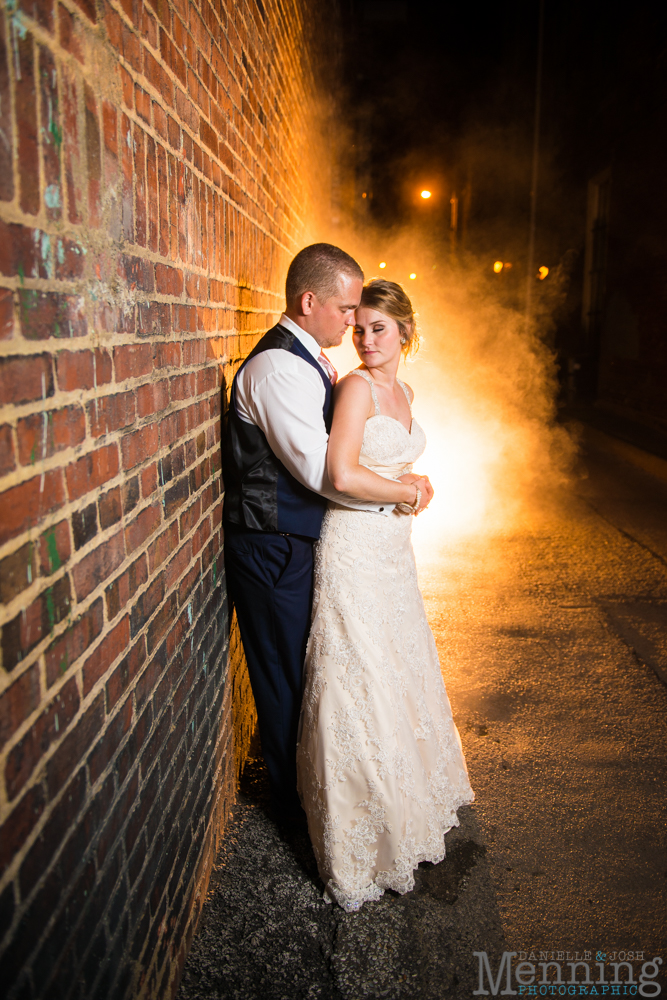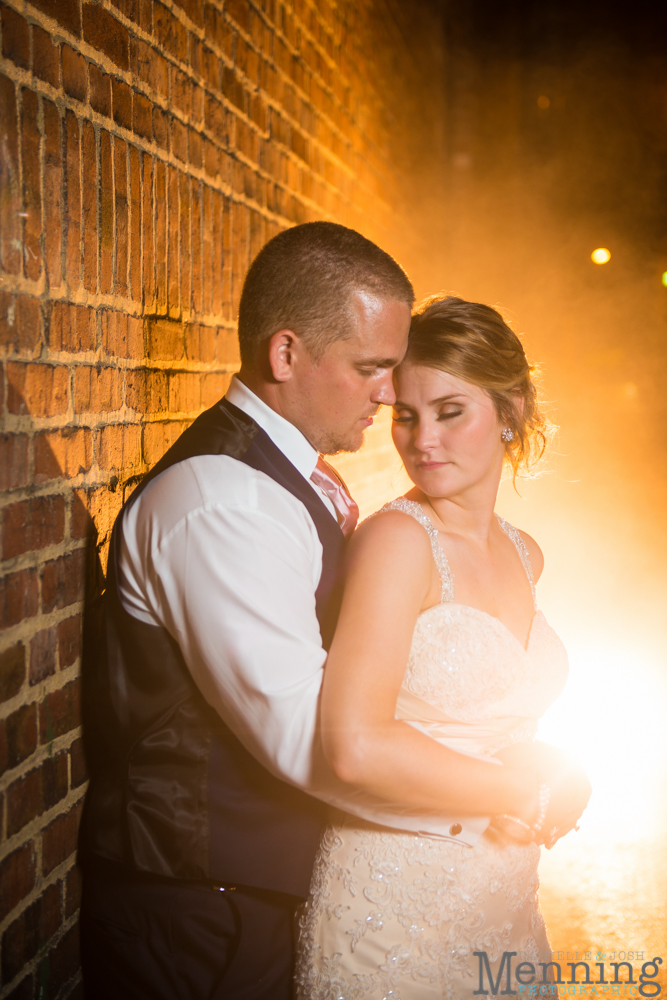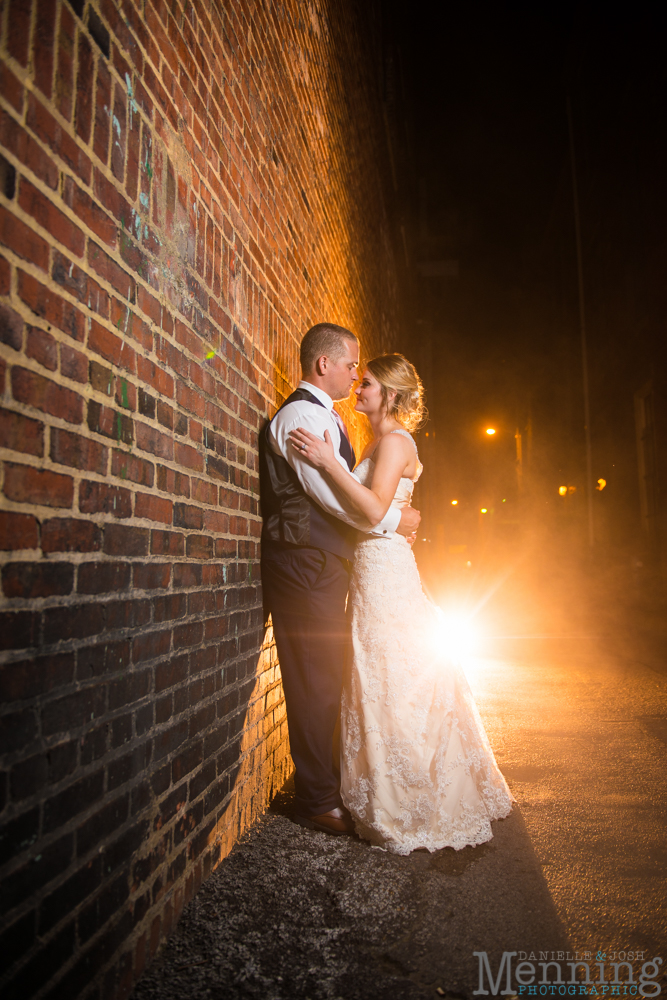 Kelsey & Logan, thank you very much for entrusting us with your wedding day memories! We had such a great time getting to know you two & your families. We wish you both a lifetime of love that grows each day.
If you're new to our blog, we're Josh & Danielle Menning, husband & wife wedding photographers who shoot weddings for couples who believe that their marriage is much more important than their wedding day, but who also value wedding photography above all else that they invest in for their wedding day. You can follow along with the fun here:
Instagram | Facebook | Twitter | Pinterest | Google +