To say that we had a fabulous time with Eva & Andrew would be an understatement! Their wedding day was one of those days we could feel it in the air that everyone was entranced by the true love story that they saw unfolding in front of them and one of those days when people could cut loose together & have a remarkable time that they'll all remember for years to come! Eva & Andrew are such a sweet & romantic couple, but they are also goofy. It's the perfect combination & they're amazing complements to one another. We're so glad that they met during their first week of college at Mount Union, that they decided to risk ruining their amazing friendship so that they could date (seems that was the correct decision!), and that they stuck together through everything & have now vowed to do so for the rest of their lives.  Their wedding & reception venue, Brookside Farms in Louisville, Ohio is one of our favorite wedding venues in the Northeast Ohio area at which to photograph weddings! There are so many beautiful landscapes around the property & the barn reception venue is a great layout for fun! We've now had the great fortune to photograph weddings at Brookside Farms in the Spring, Summer, and Fall. And we've loved every single one! Eva & Andrew's wedding day was full of so many memorable moments & it was truly difficult to narrow down the amount of images we're sharing in this blog post! Eva was a very organized & thoughtful wedding planner. Their wedding day timeline ran smoothly & their details were beautiful & Pinterest-worthy while also being sentimental & special. We're really happy for these two to belong to the married club! And we're excited to get to share our favorites of their many, many wonderful wedding images with you all!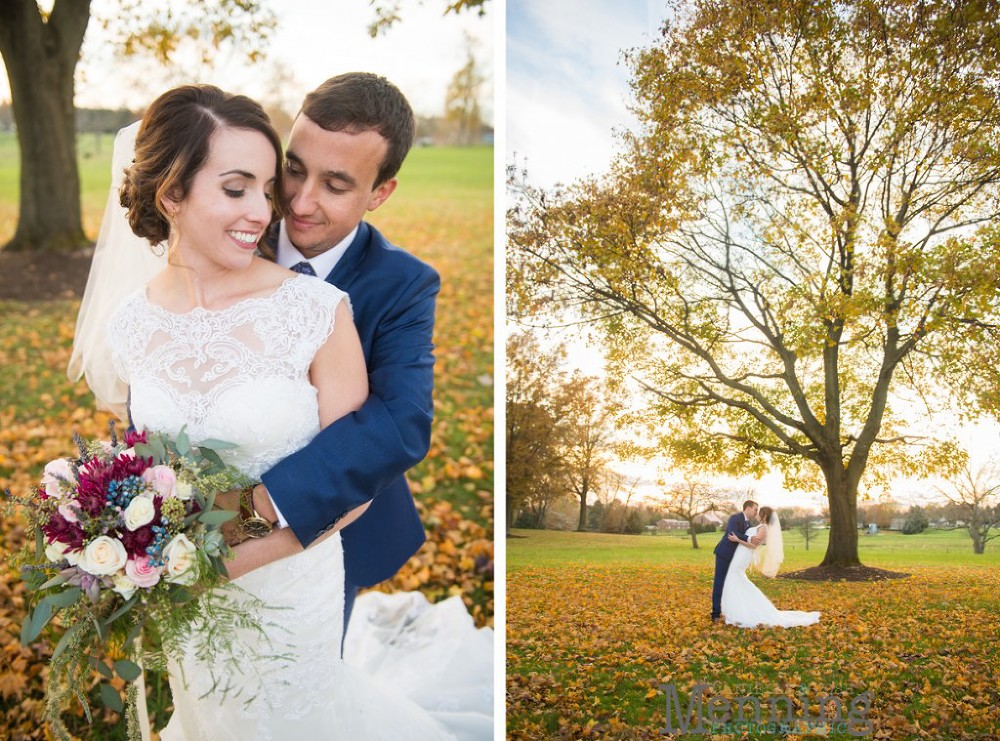 It's always great when I get to start out the wedding day with the meaningful & pretty details!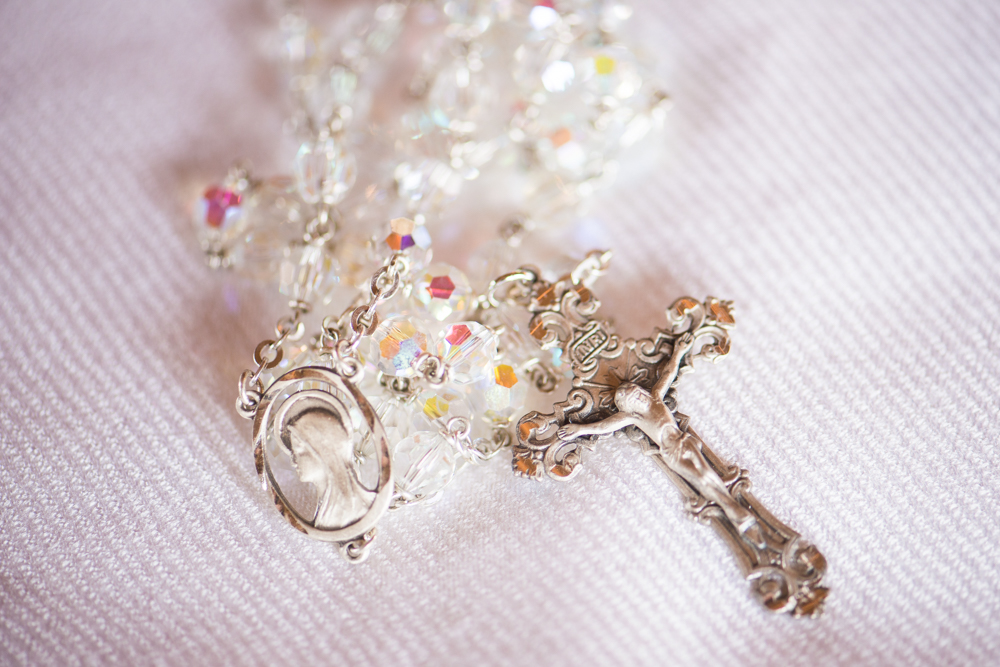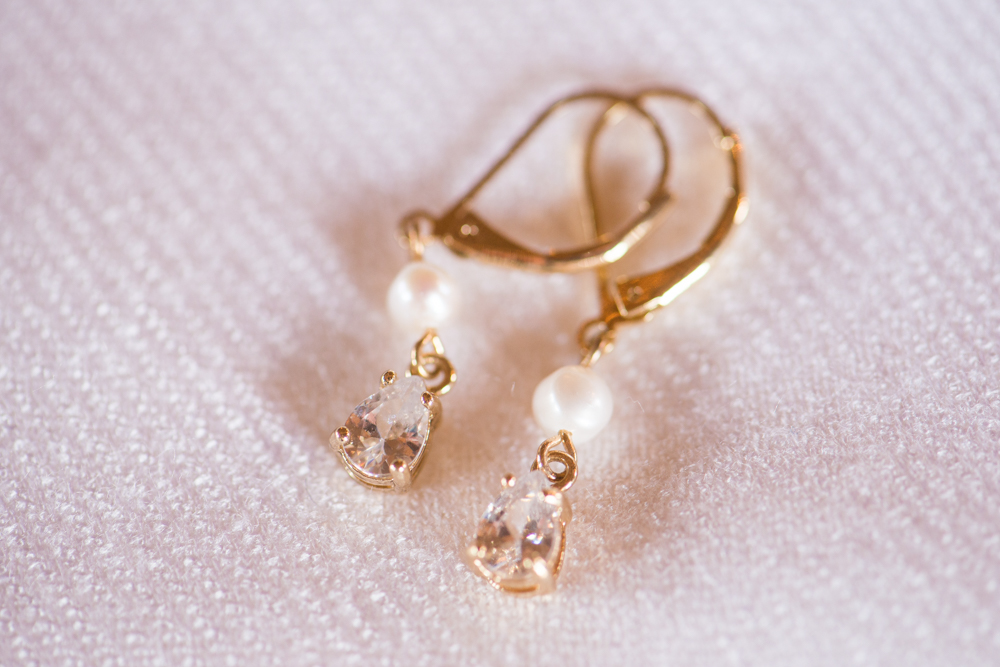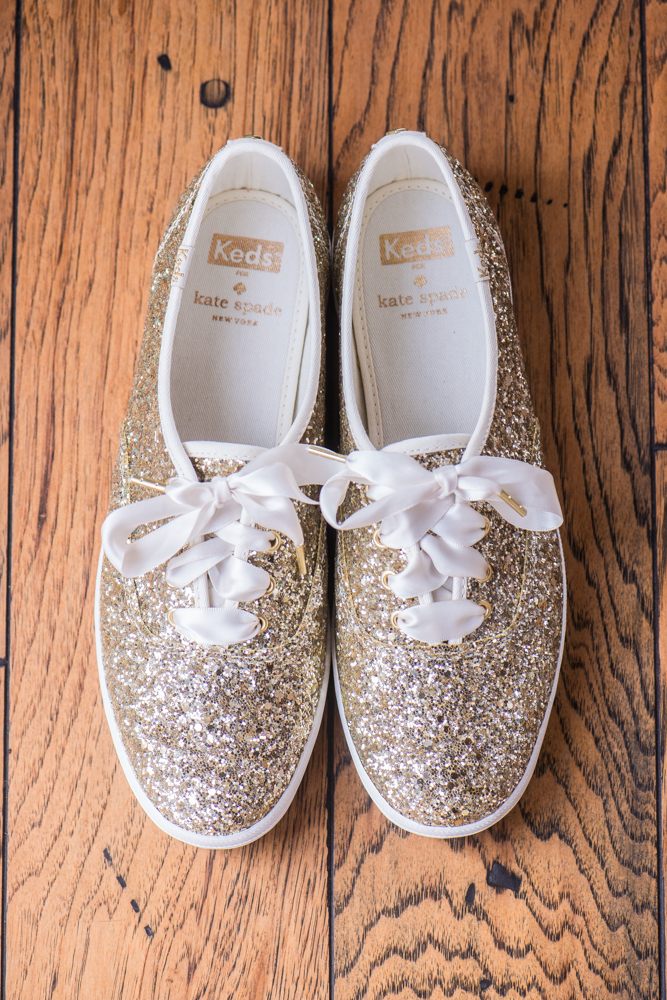 Eva's dress is from Jacqueline's Bridal. I feel like I say this all of the time, but we highly recommend Jacqueline's Bridal to all of our brides.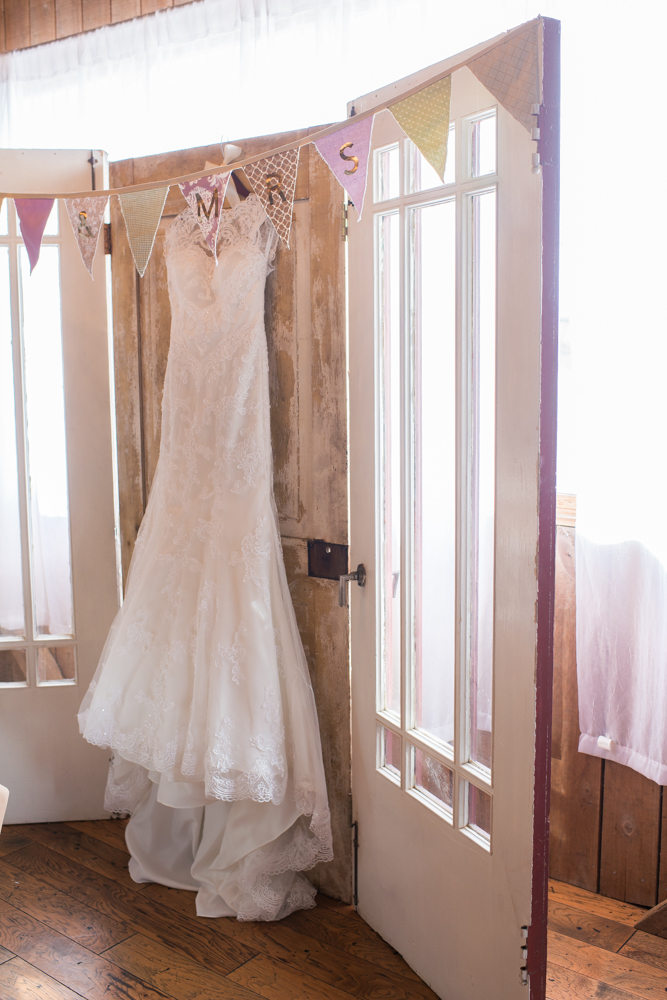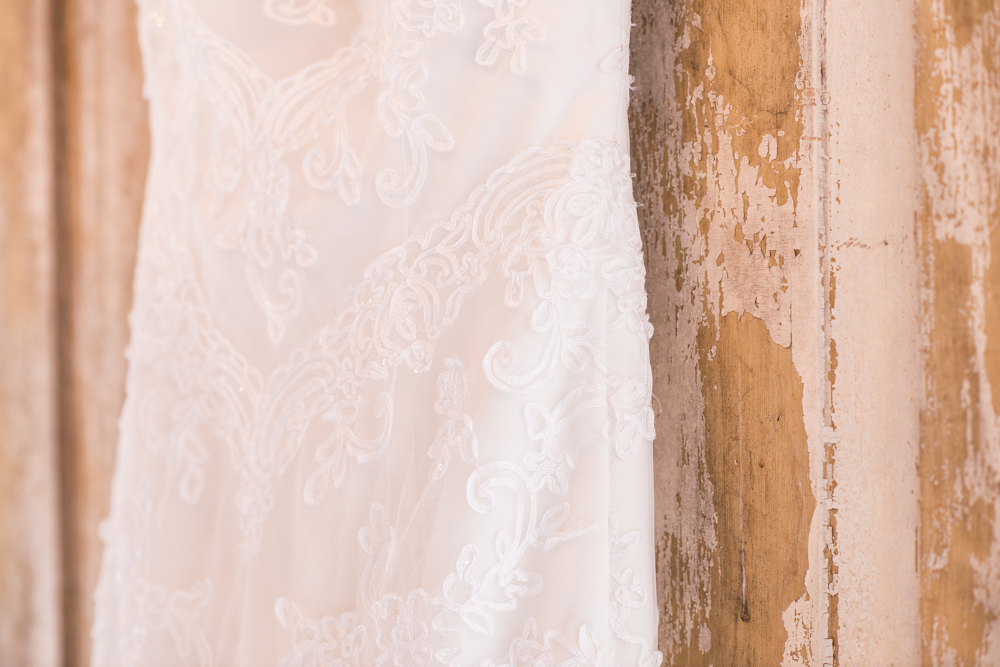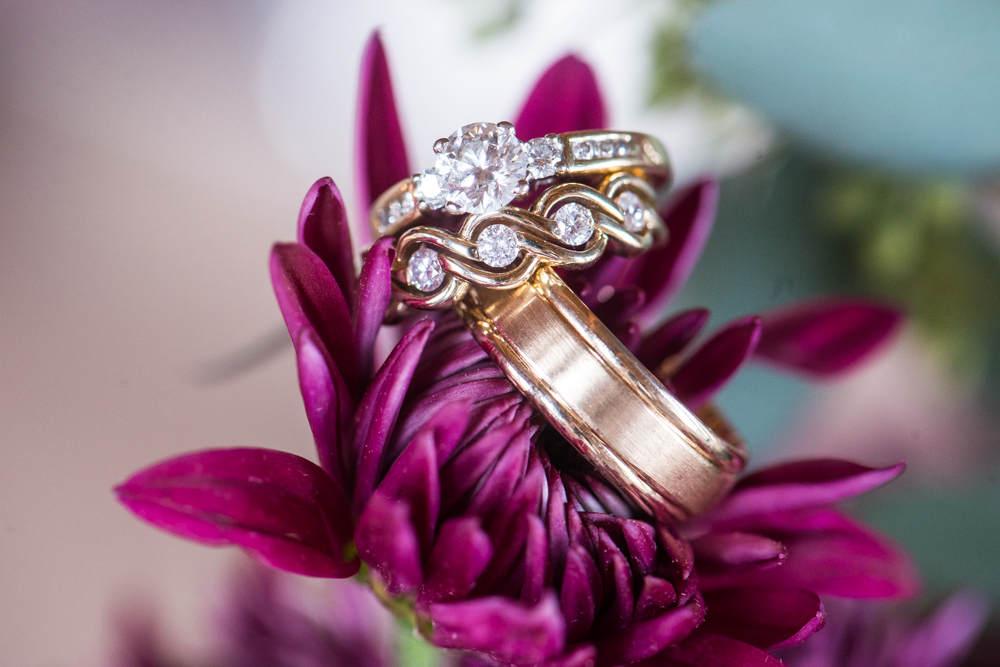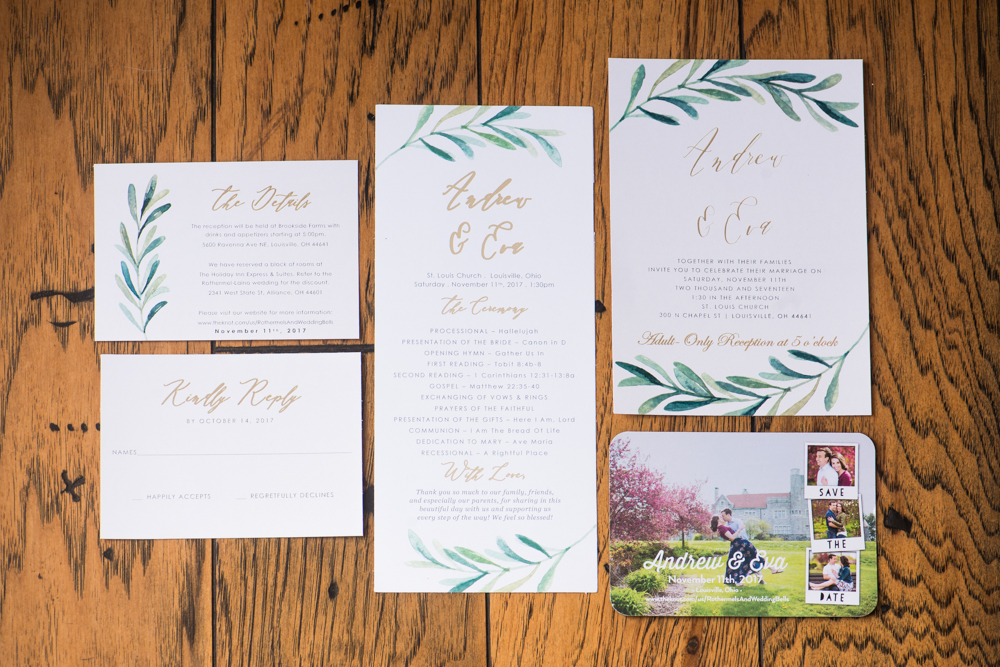 Rachel Cleland did a fabulous job with the lovely bride's hair.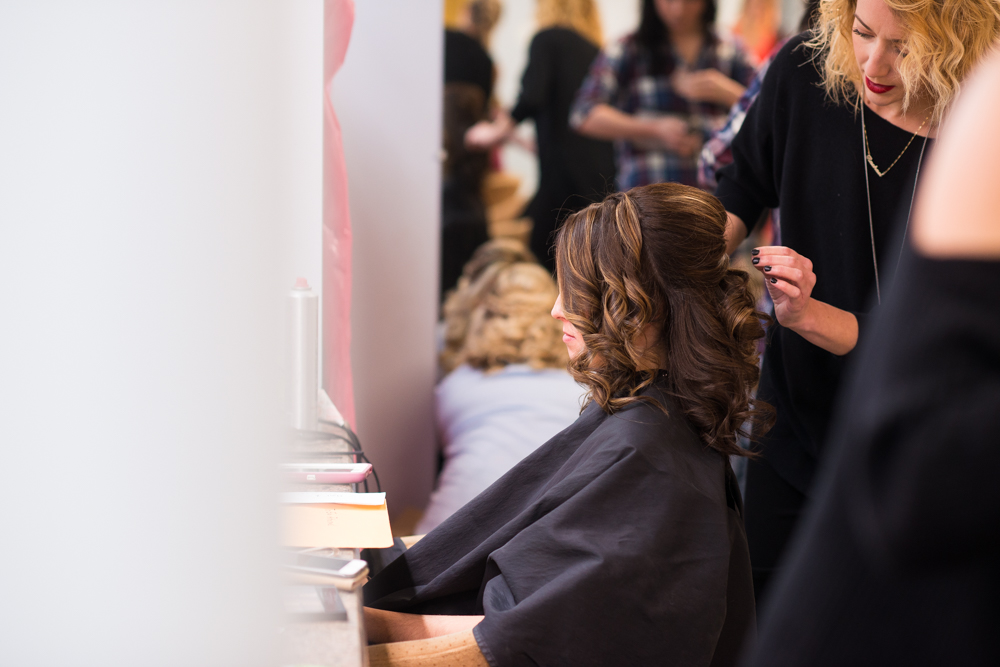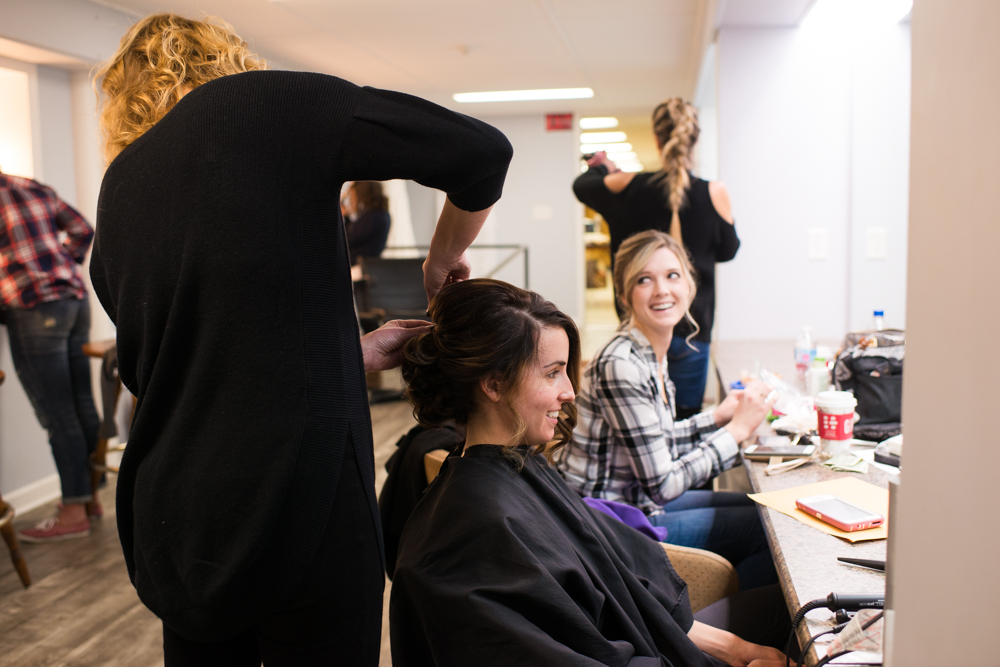 Can't forget the groom's details either.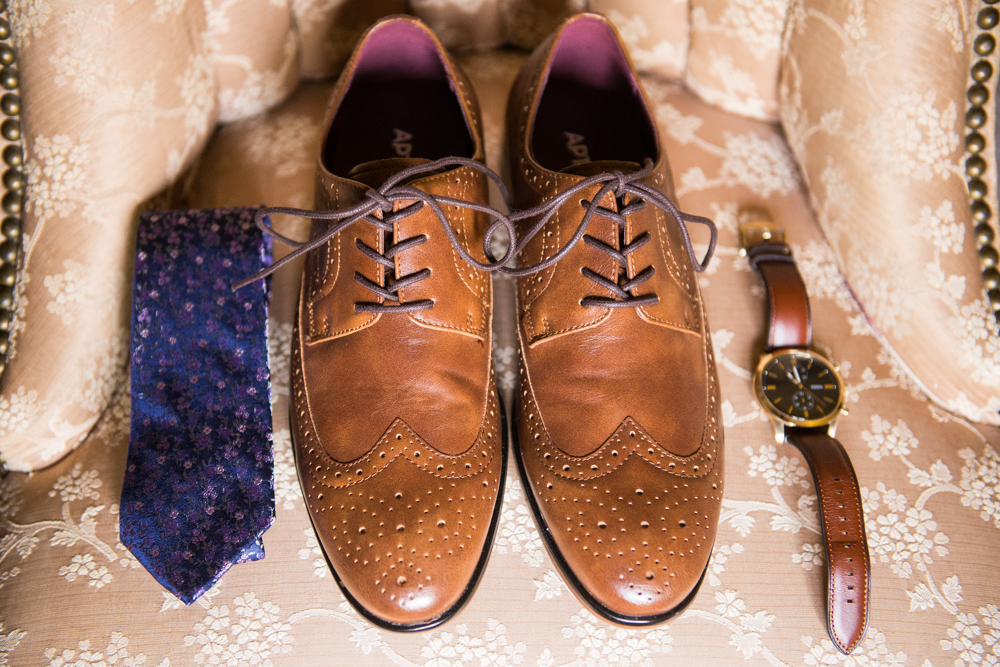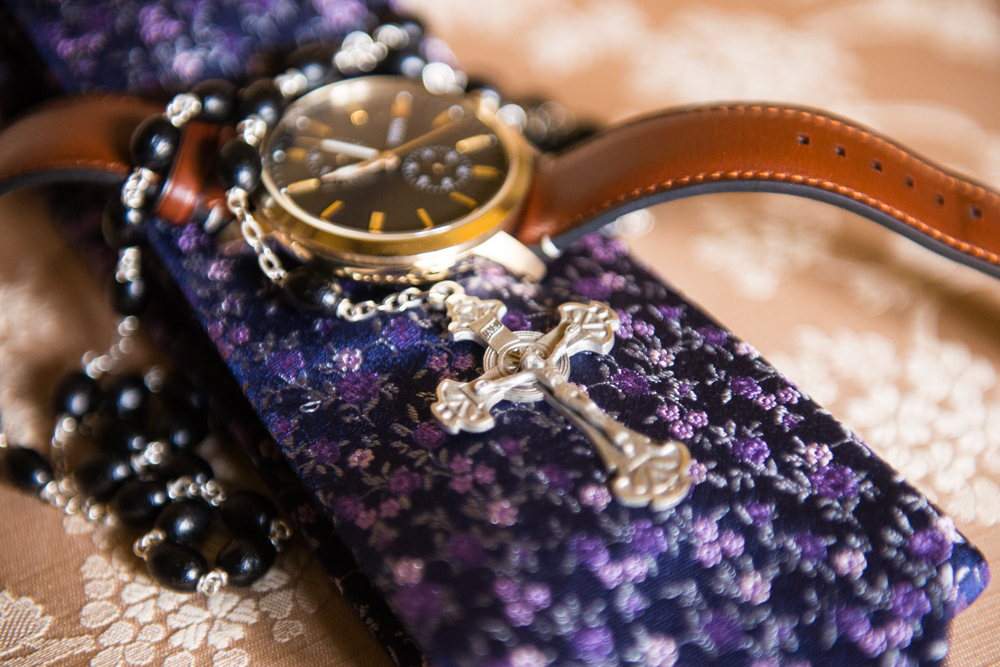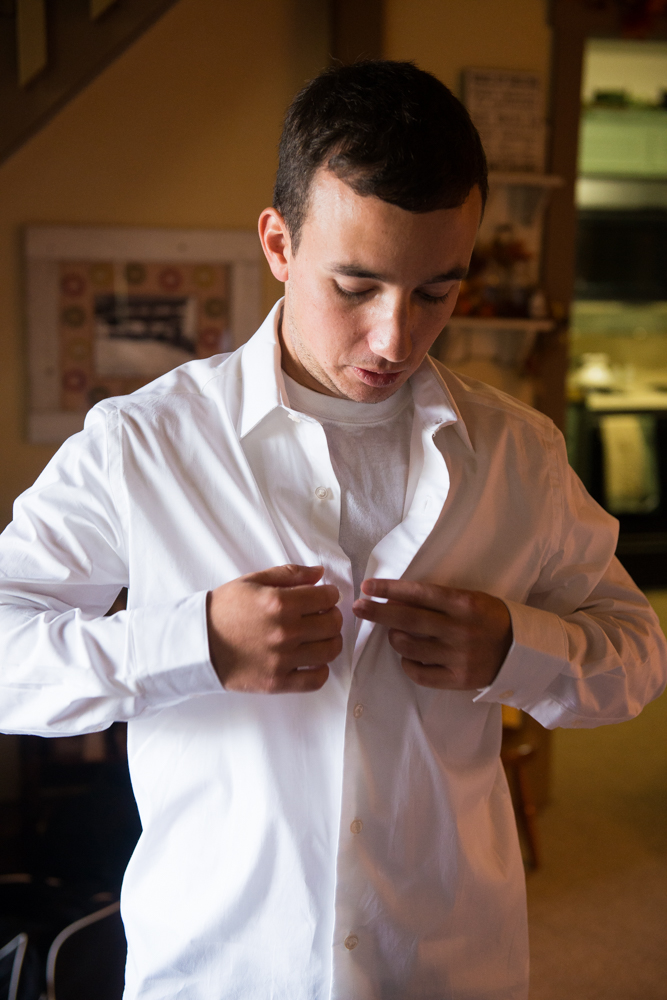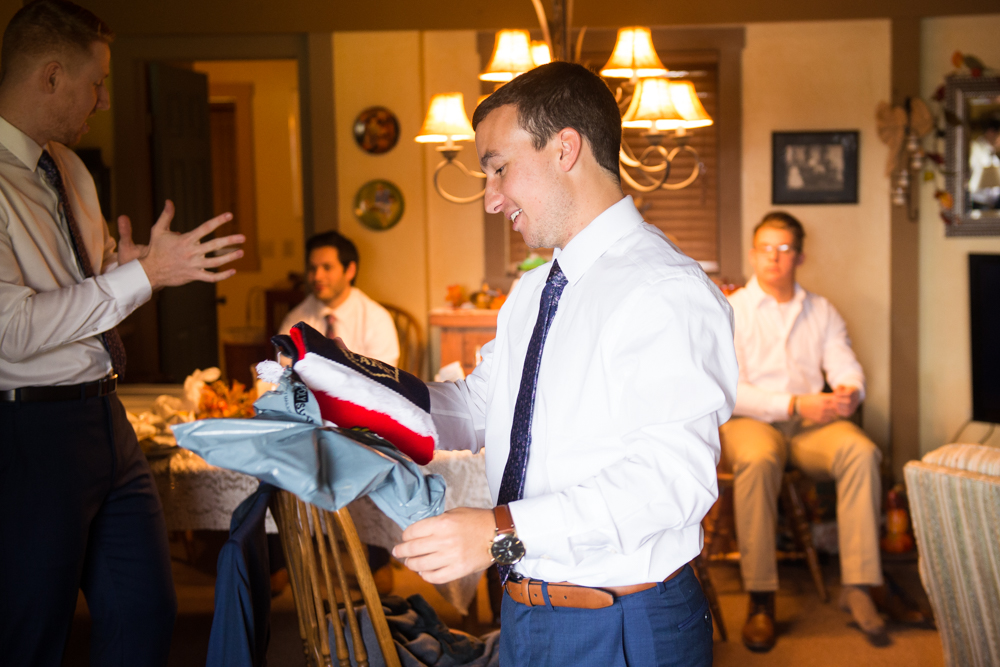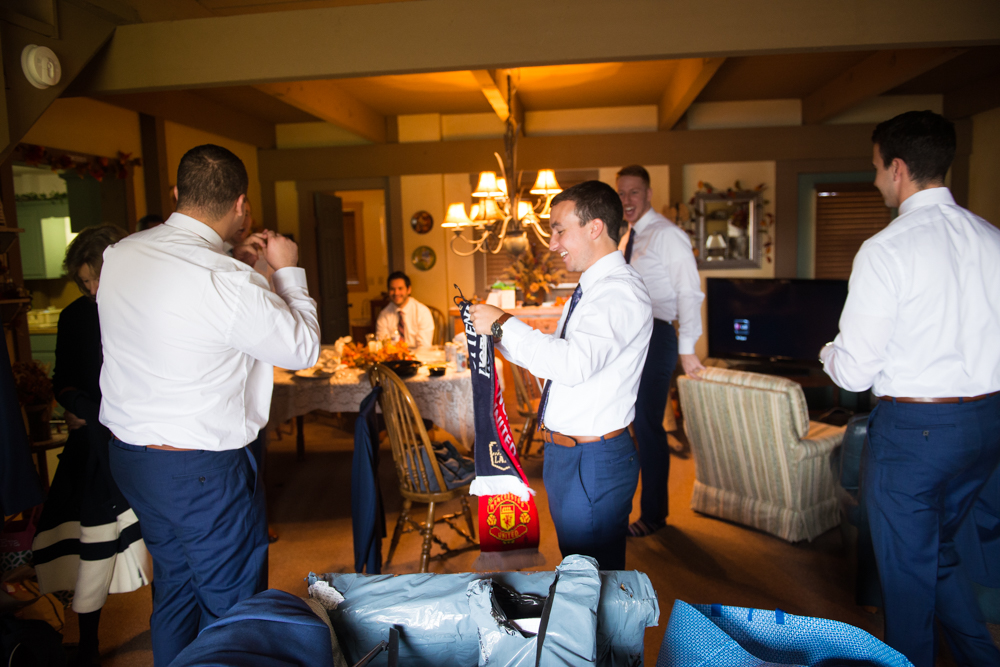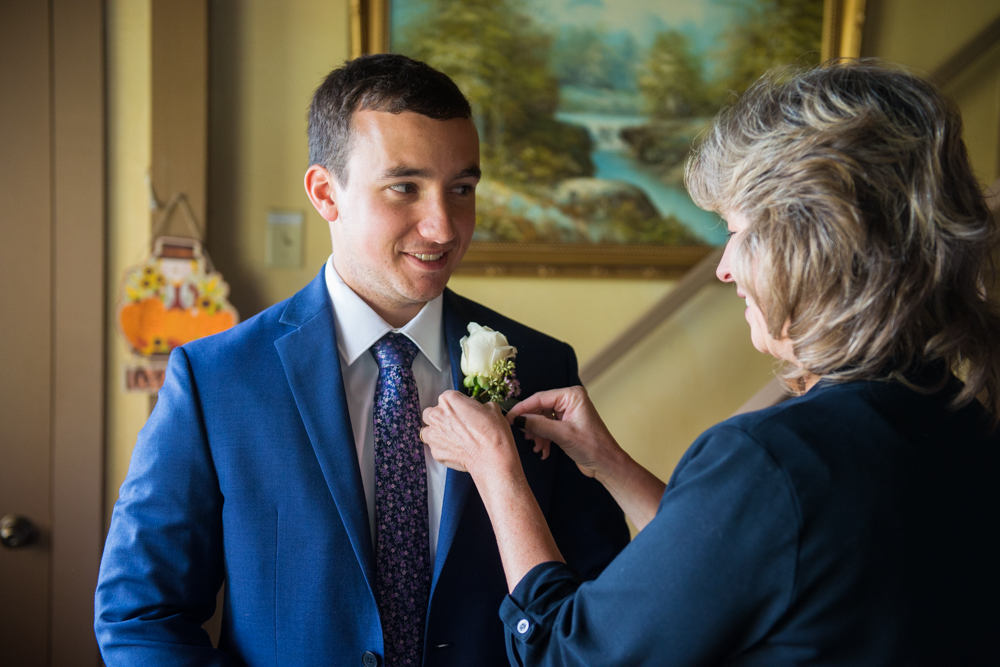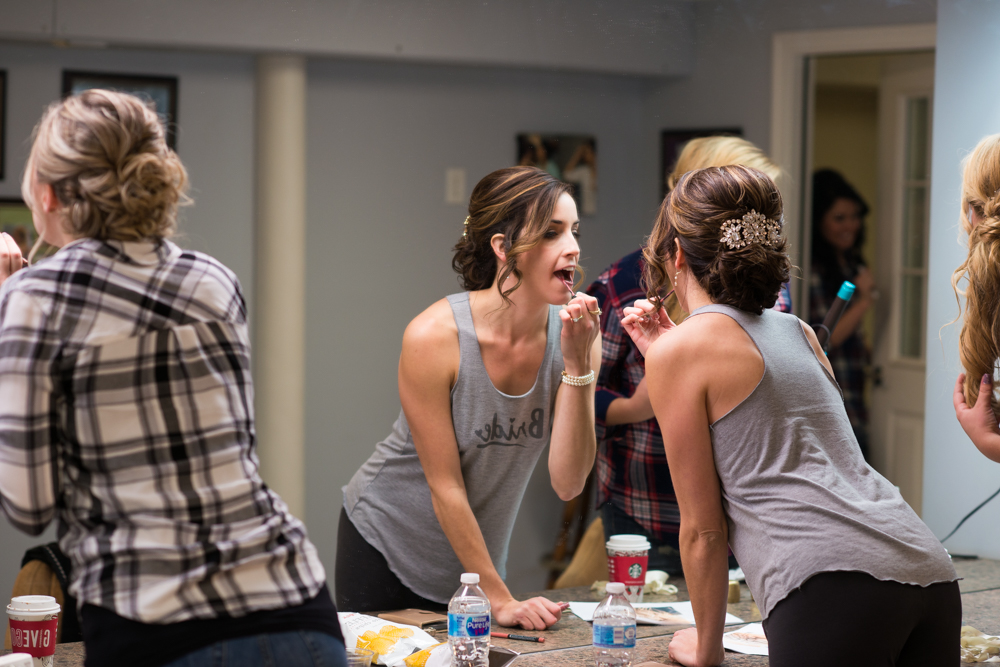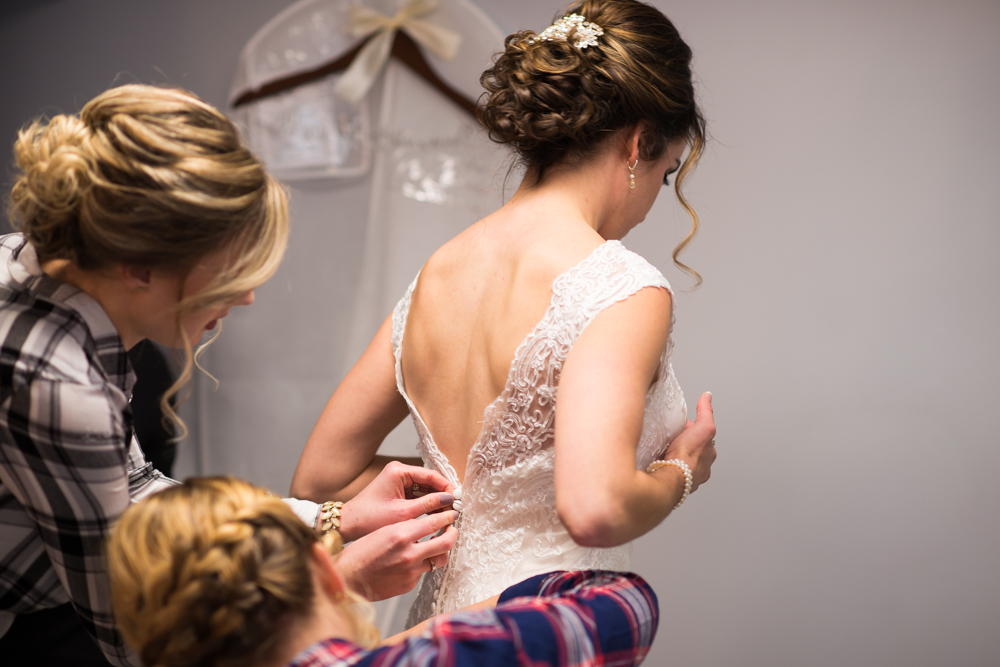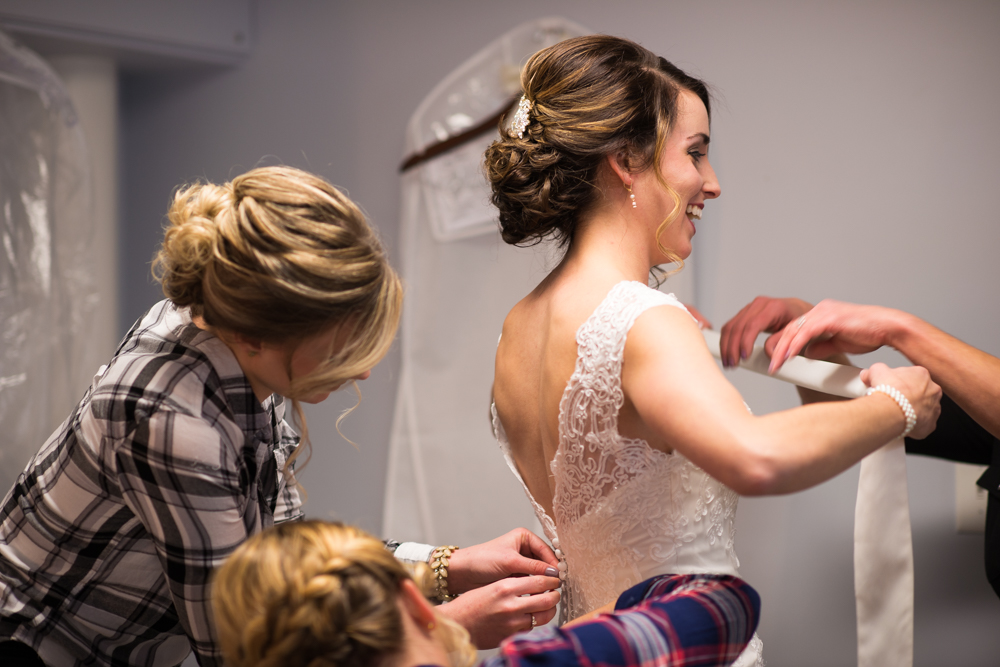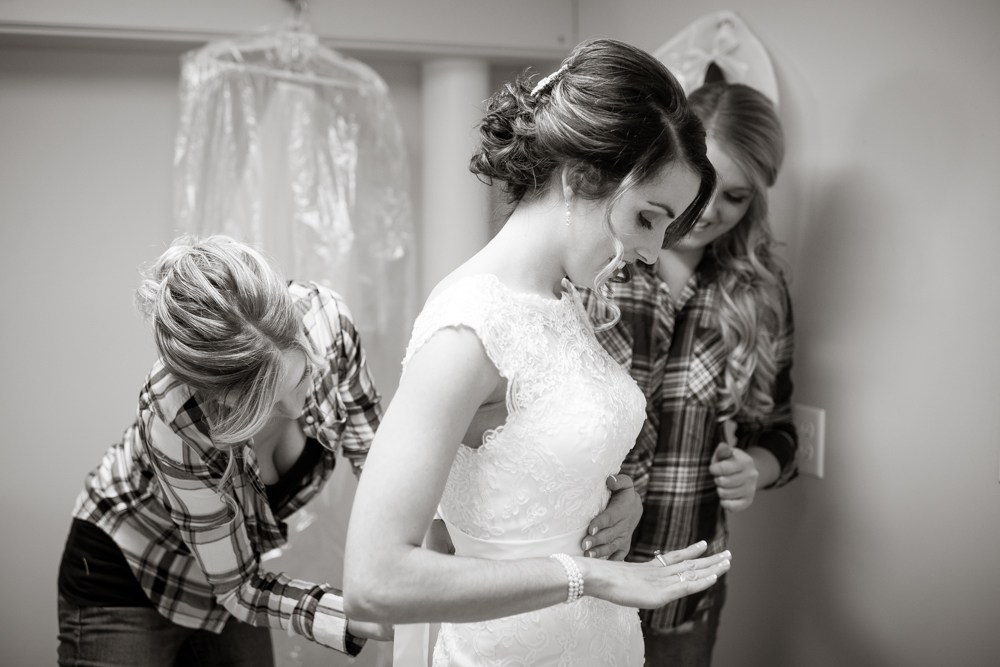 Hello, perfect neckline & amazingly gorgeous bride!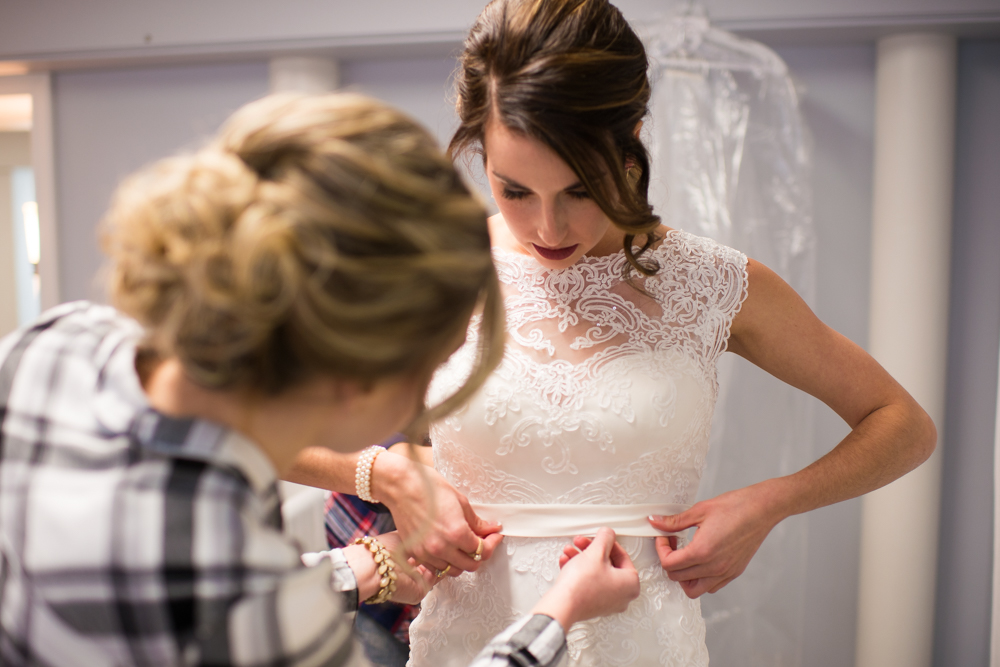 It was time for a first look with her dad.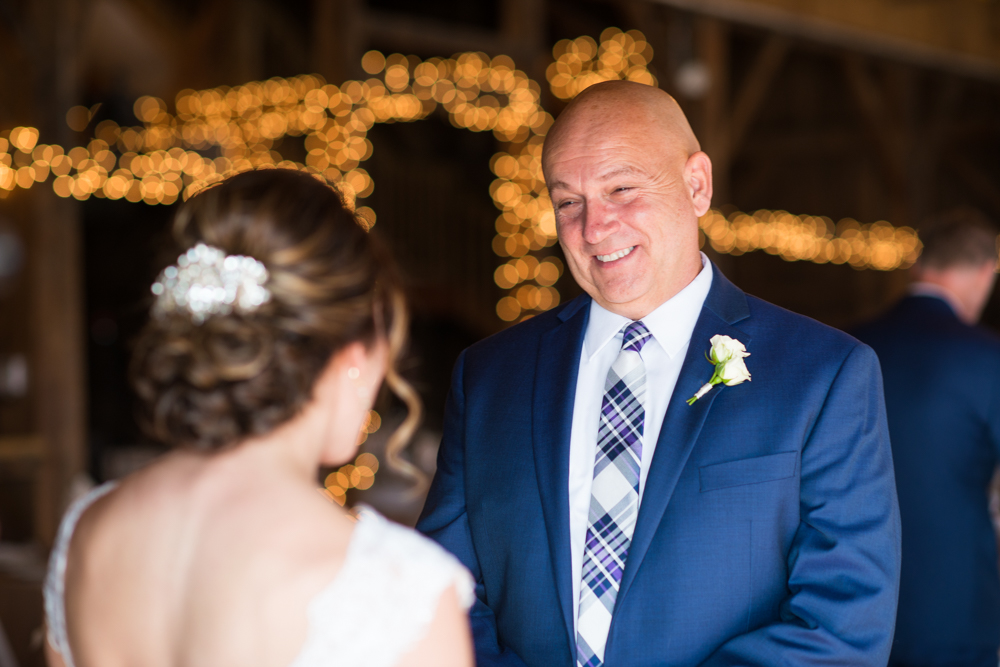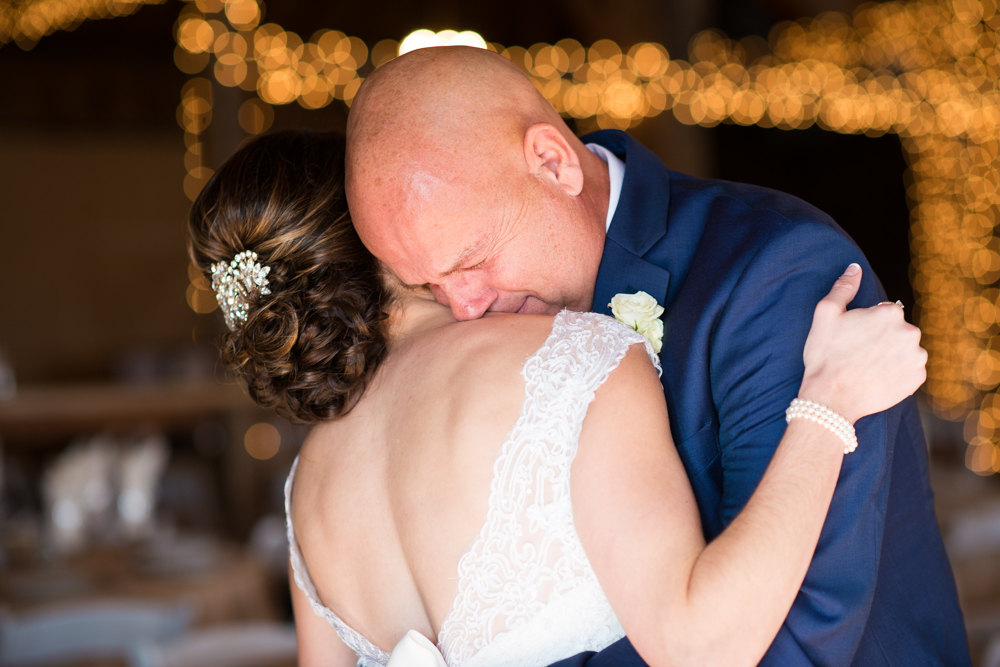 And her stepdad, too.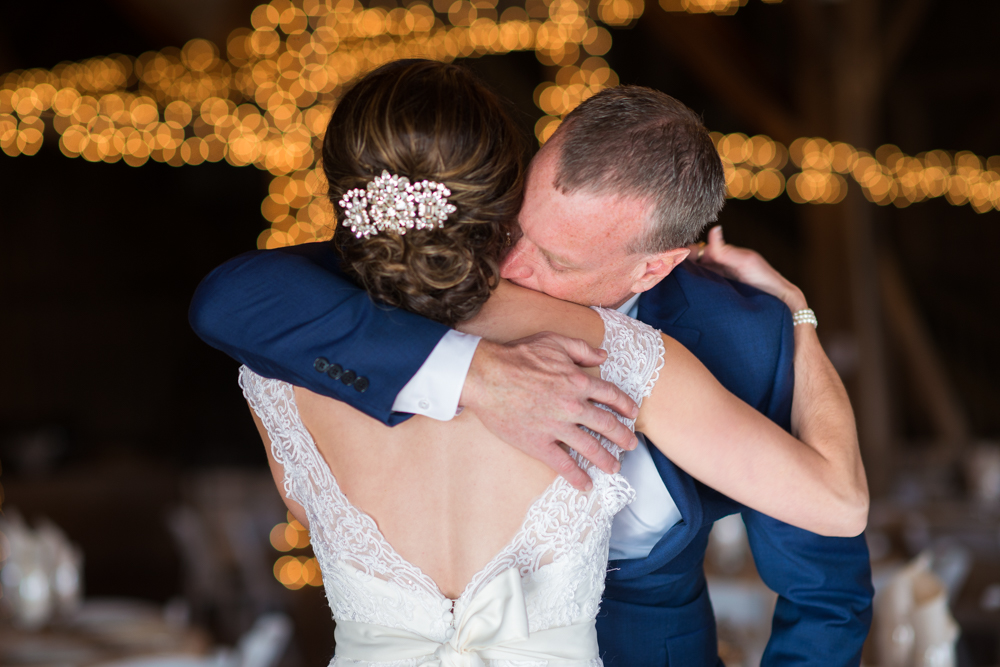 Eva & Andrew wanted to get to share a few moments together & read personal vows that they had written to each other. These two are the missing piece of each other's hearts that they never knew existed until they met. They're so unabashedly in love with one another & don't hold back. We're looking forward to seeing what marriage will hold in store for them because they are so perfect for one another.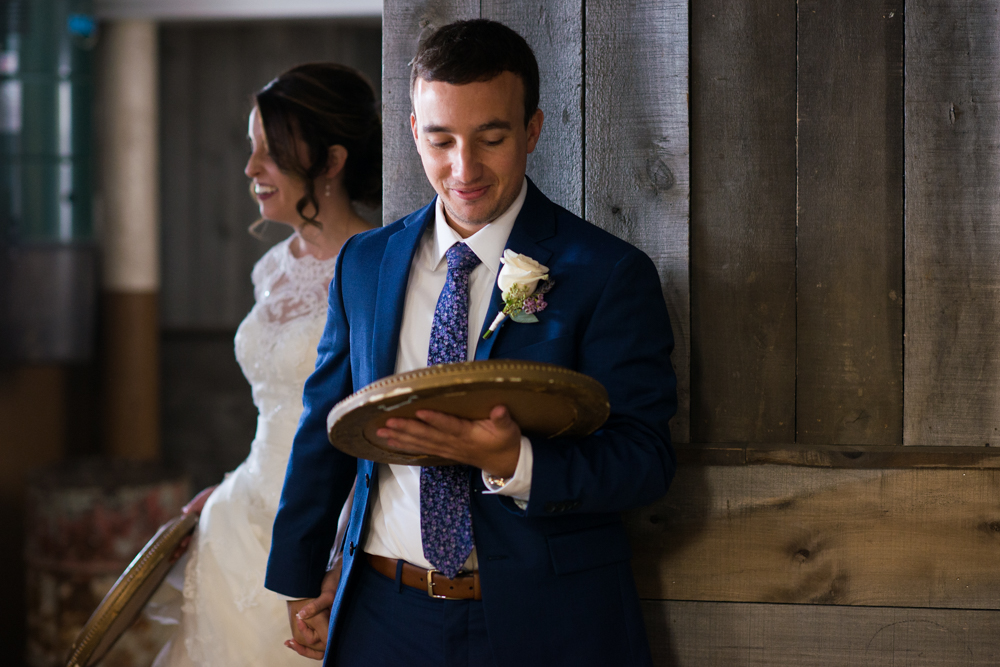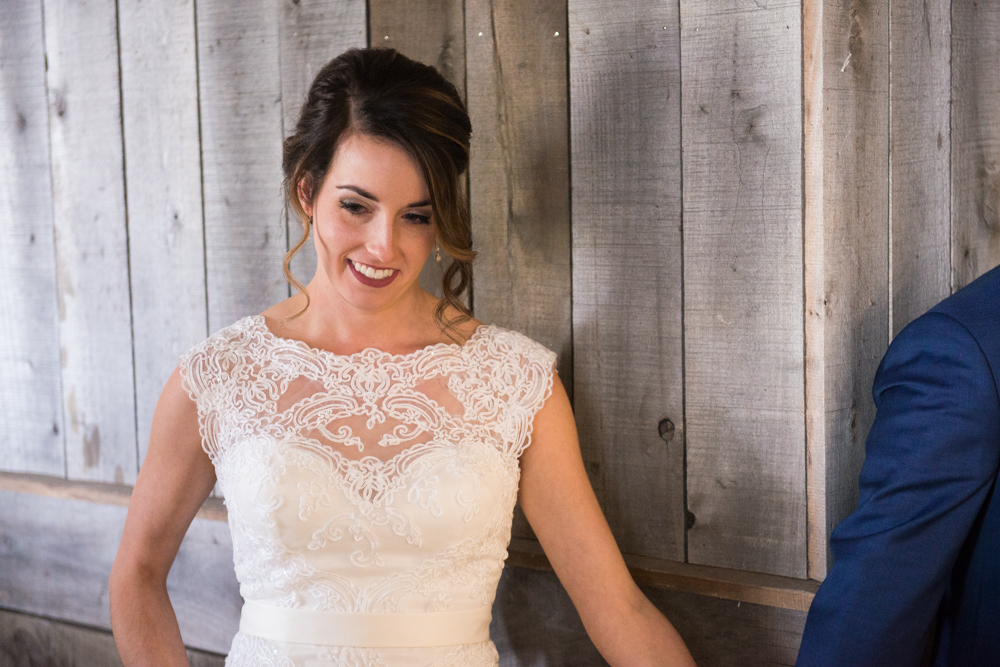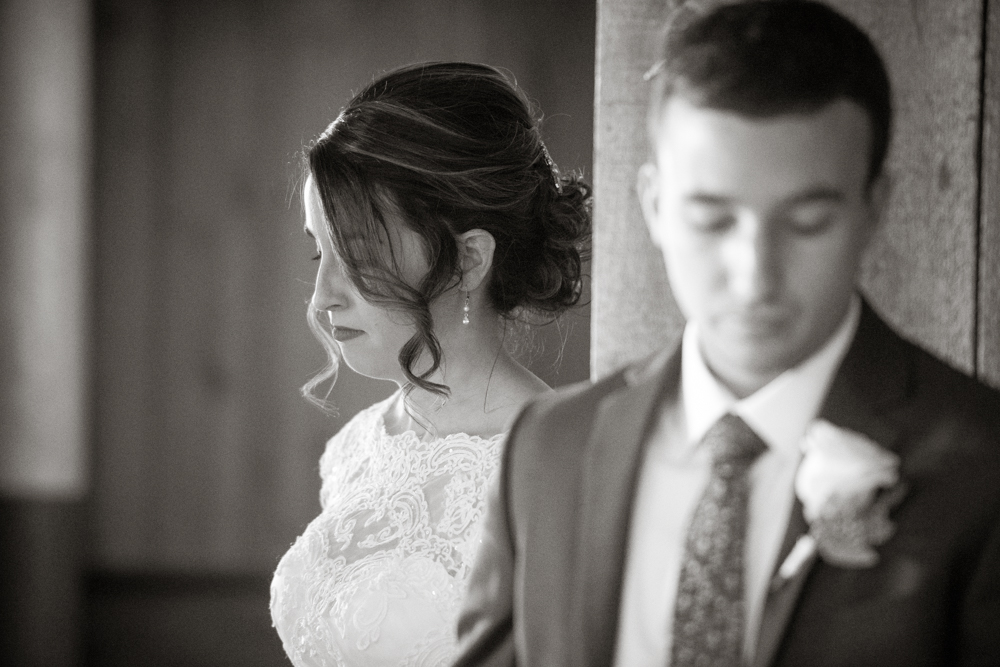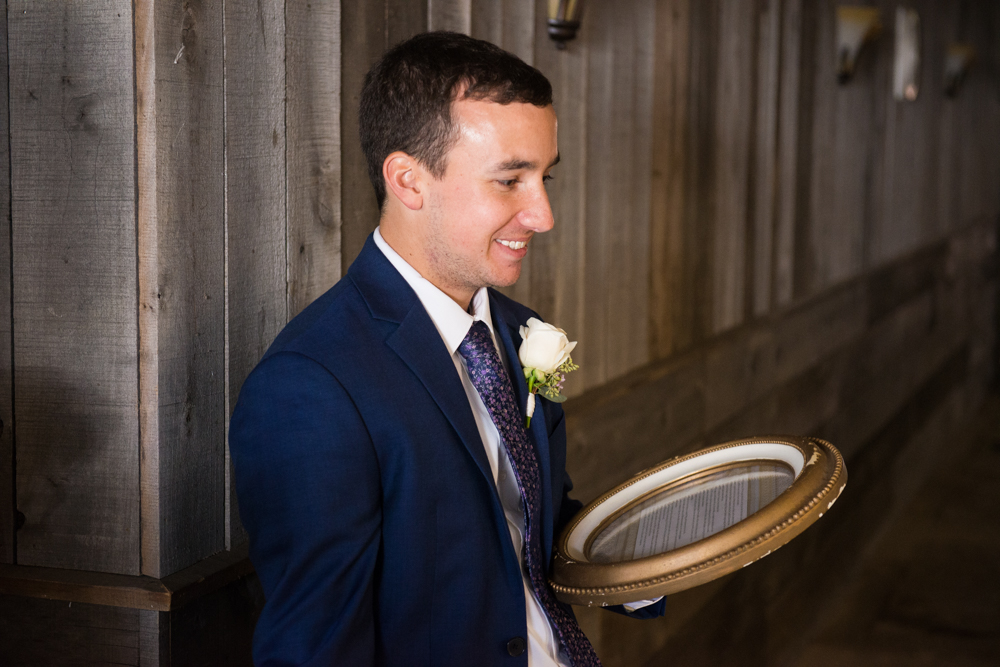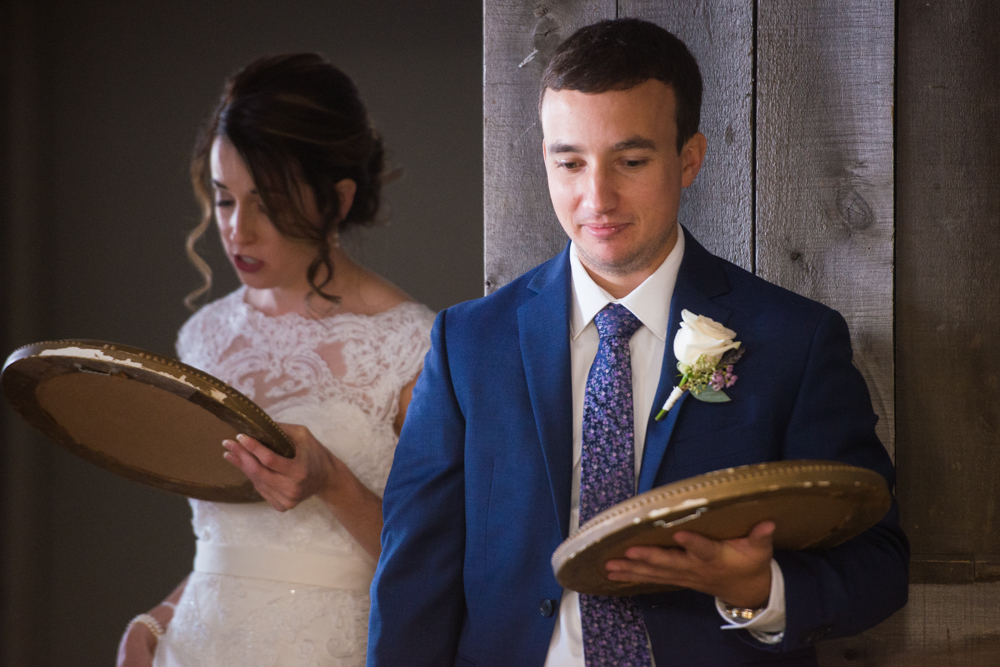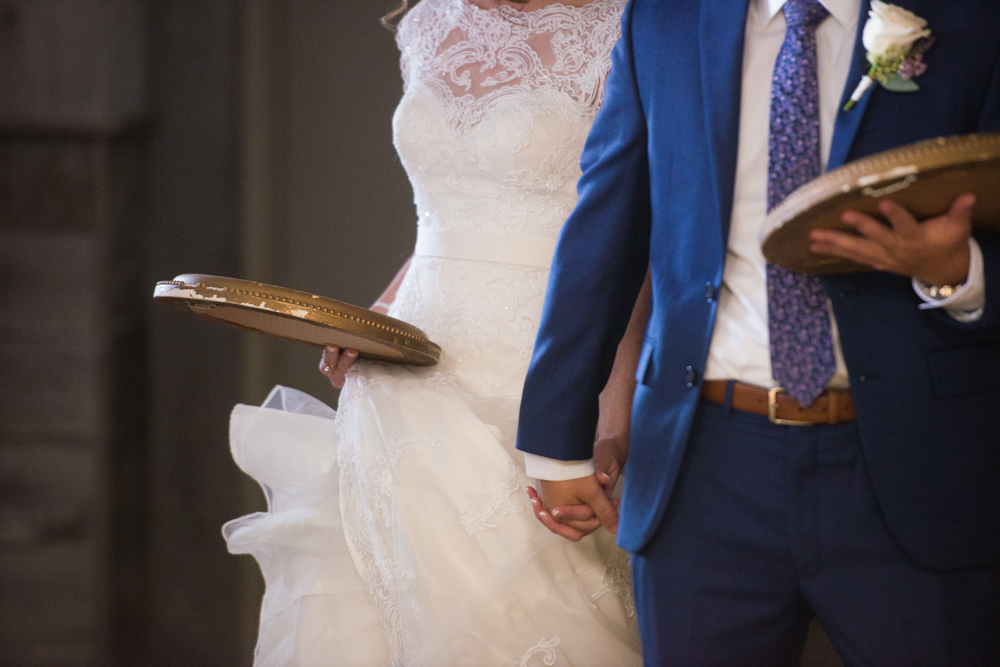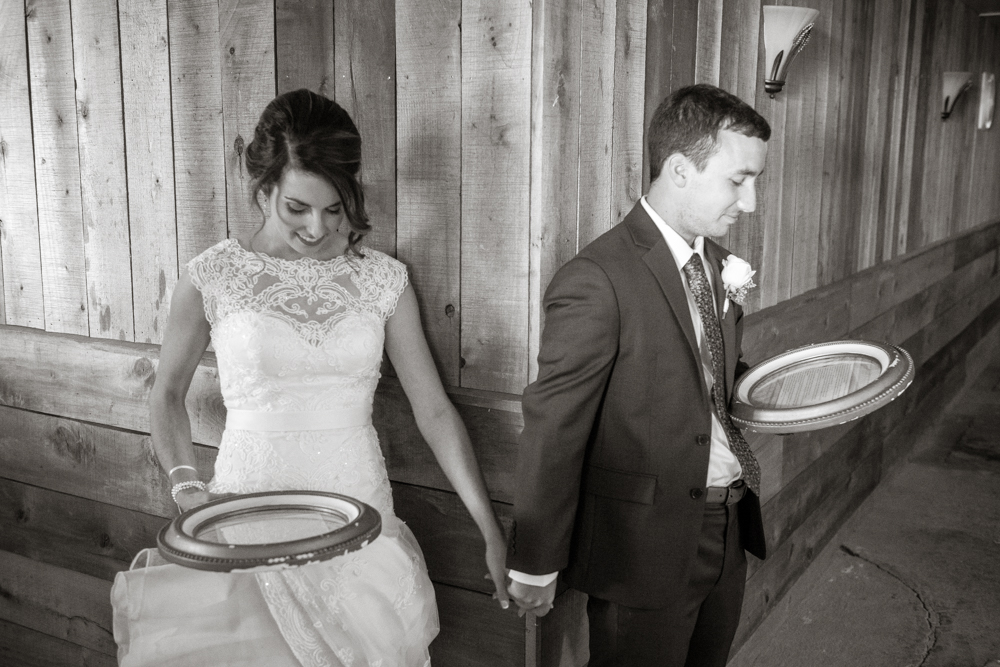 After we all wiped our happy tears away, it was time for Eva & Andrew's wedding ceremony at St. Louis Church in Louisville. It was our first time there & it was beautiful!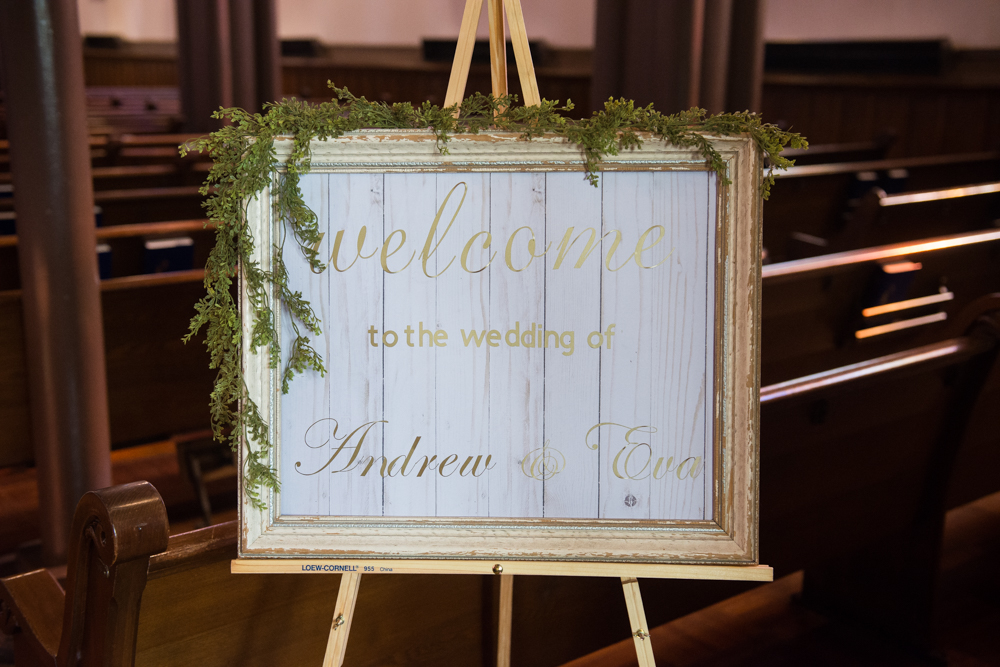 Well, they're downright adorbs!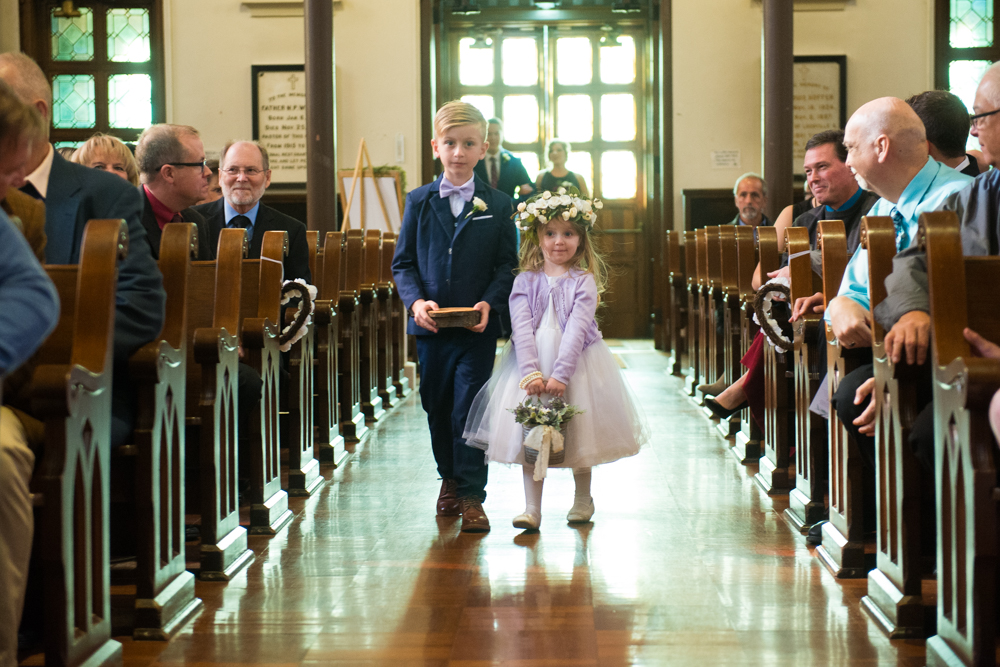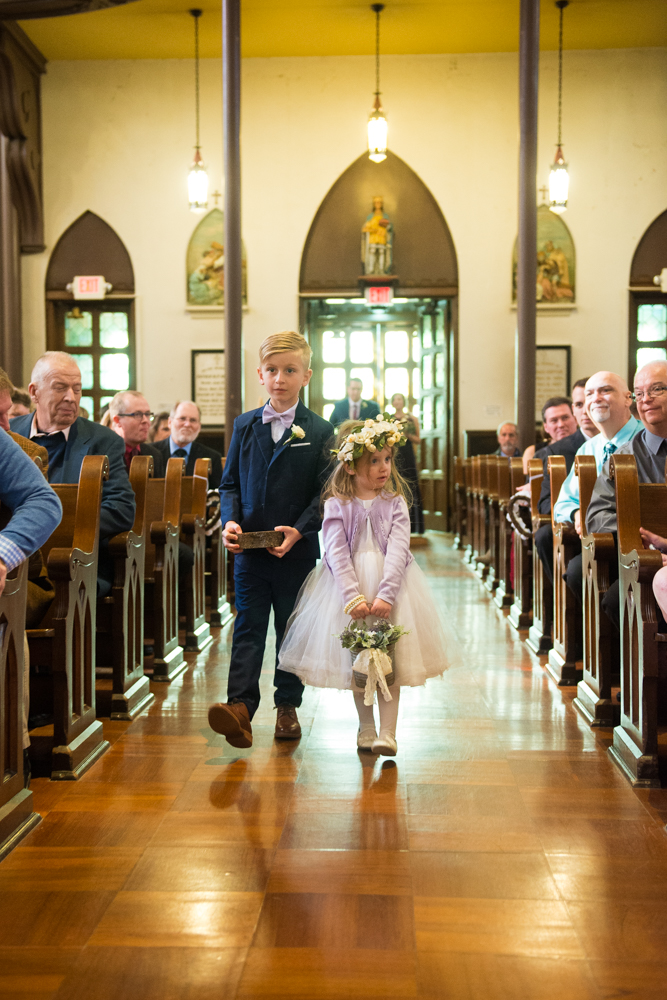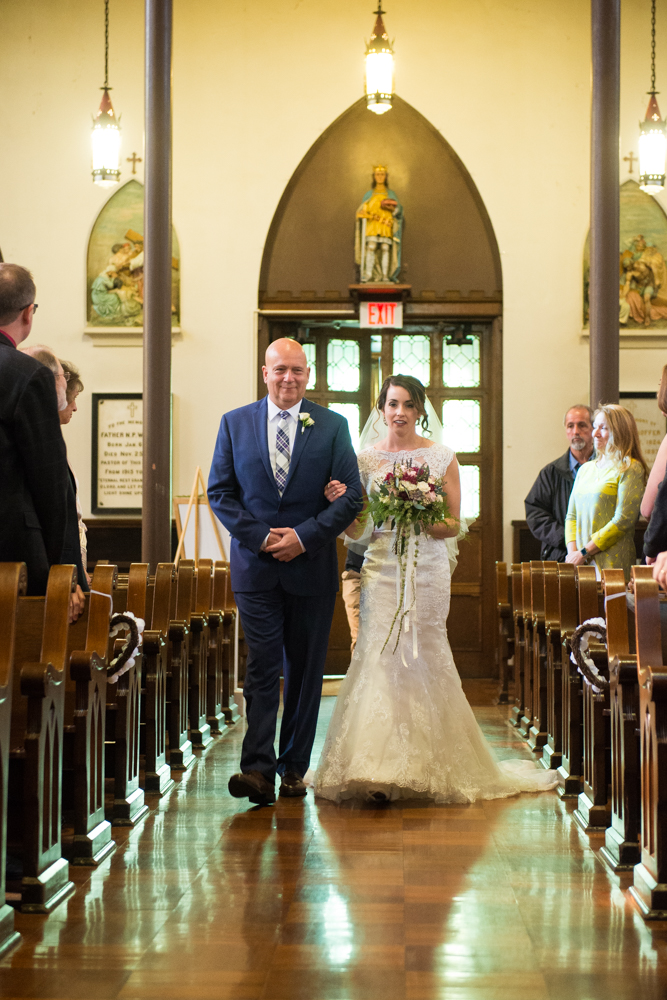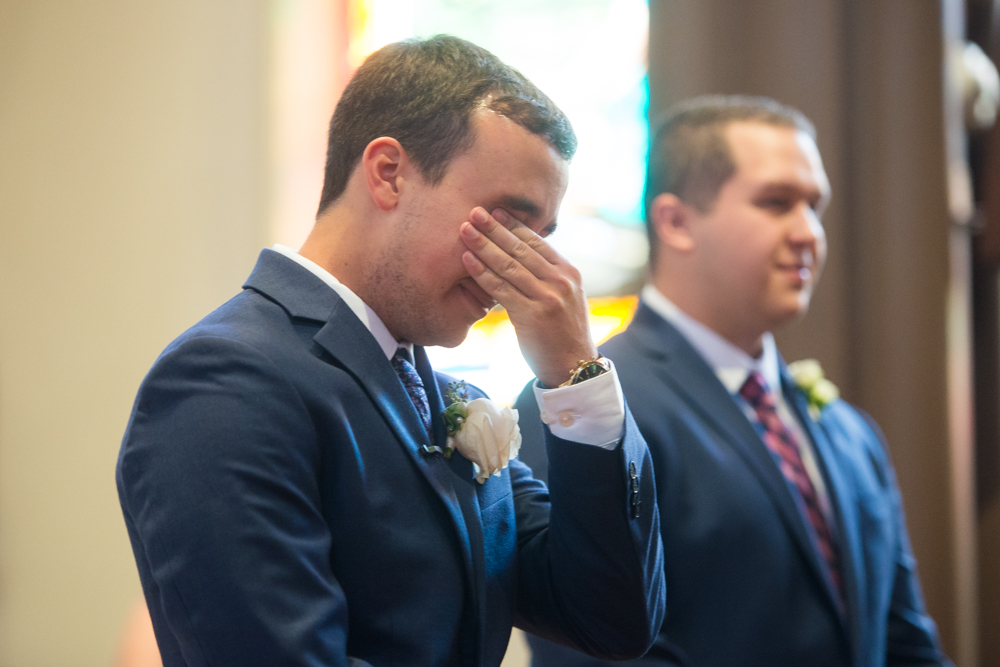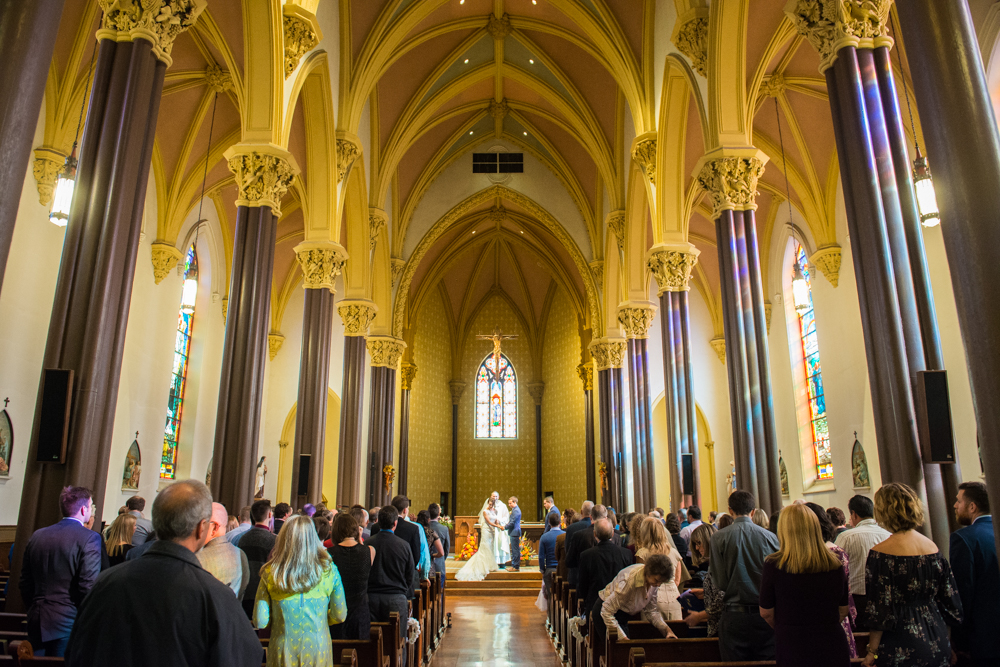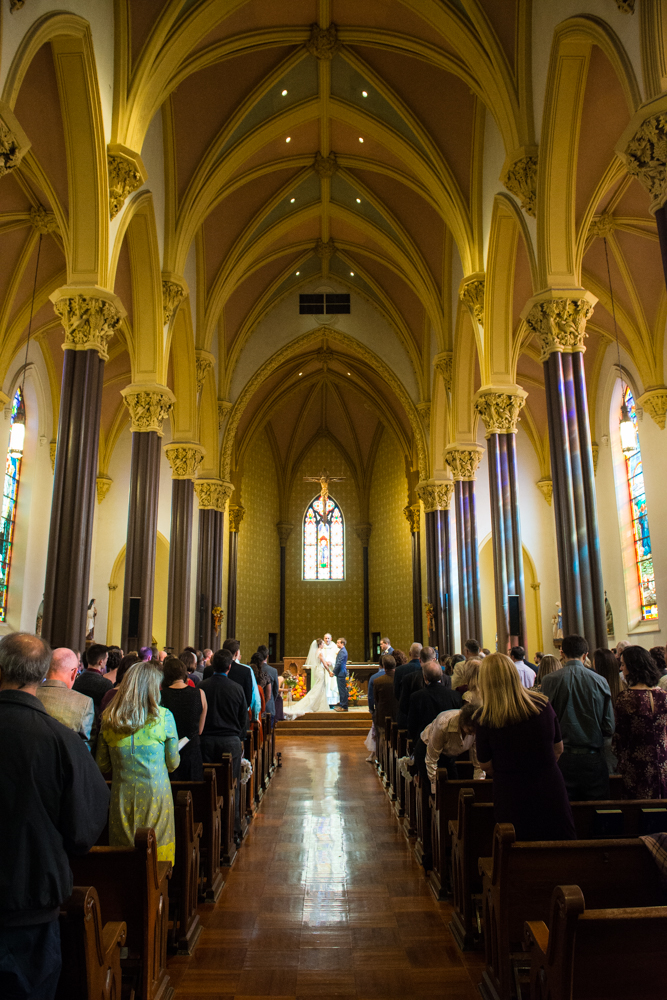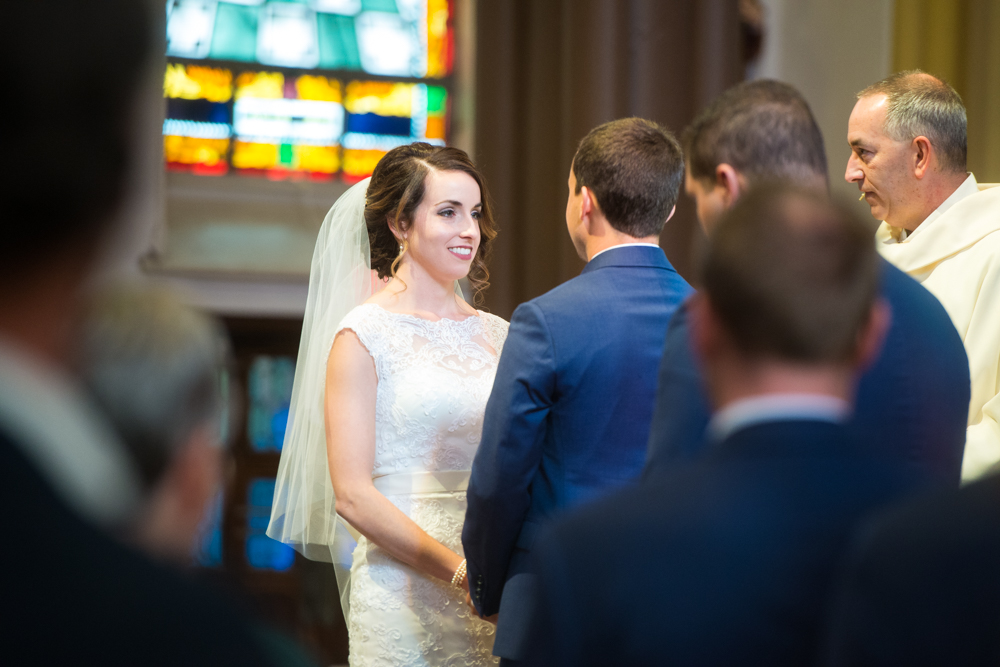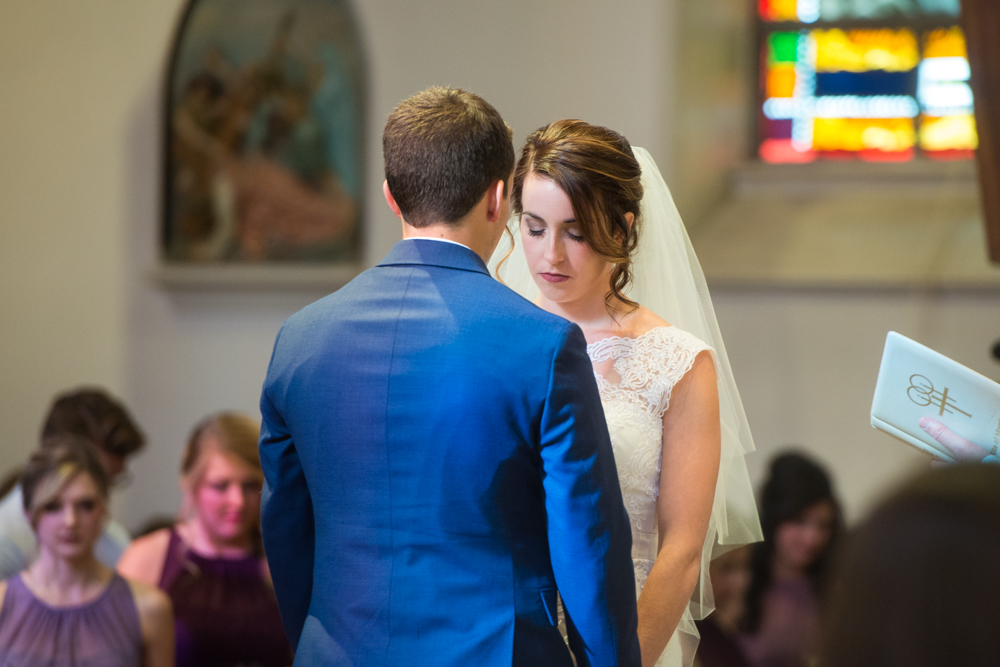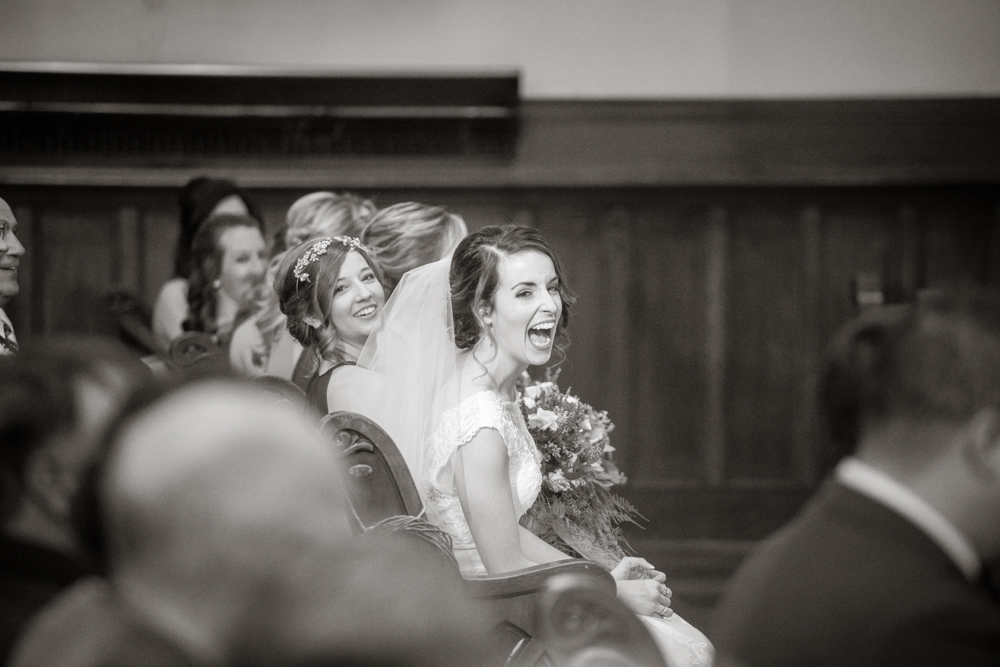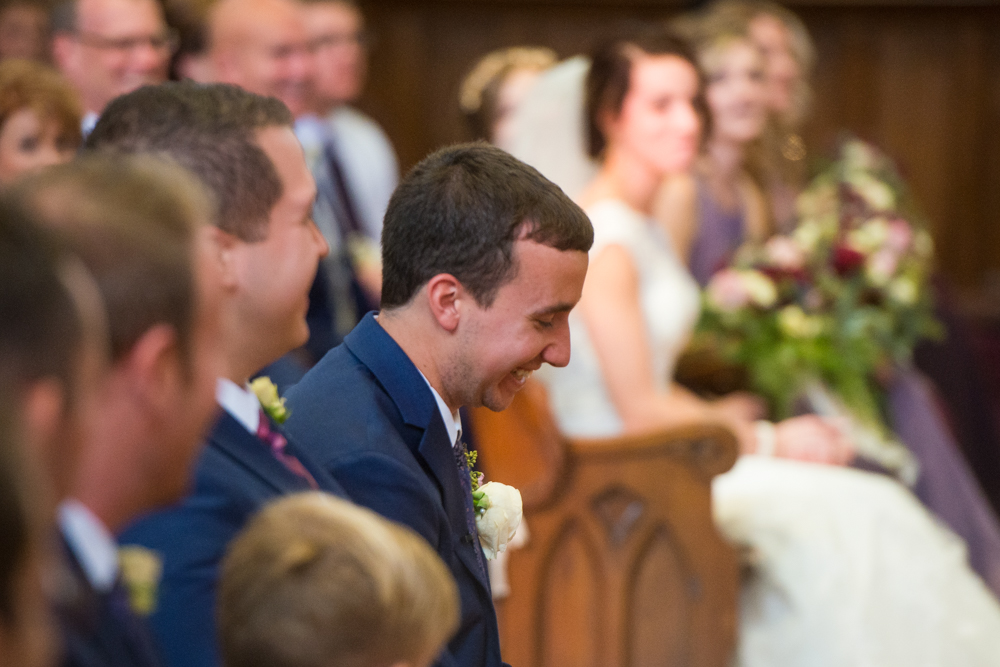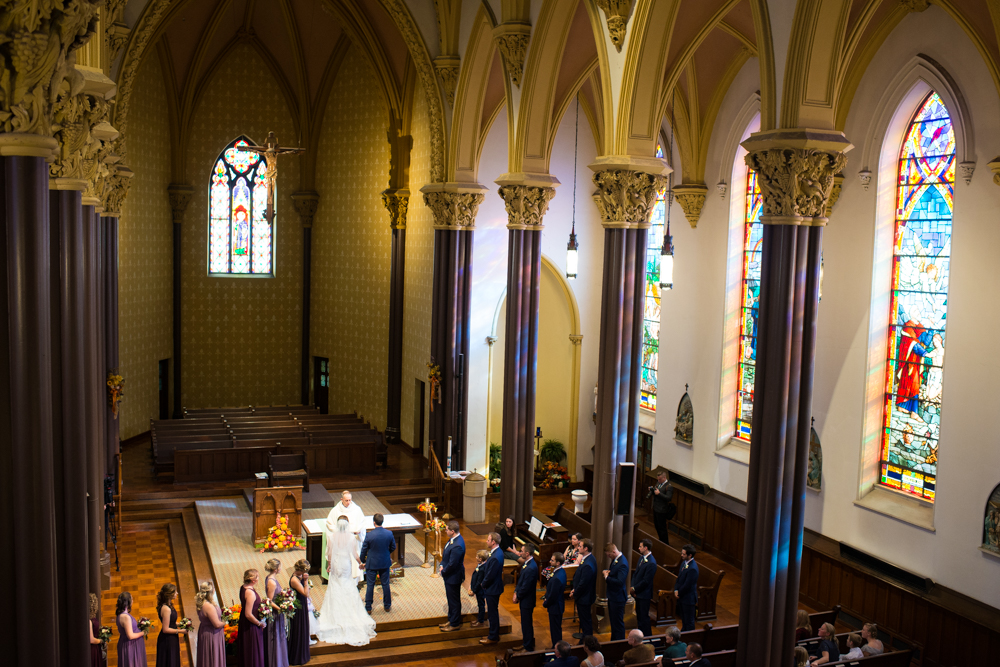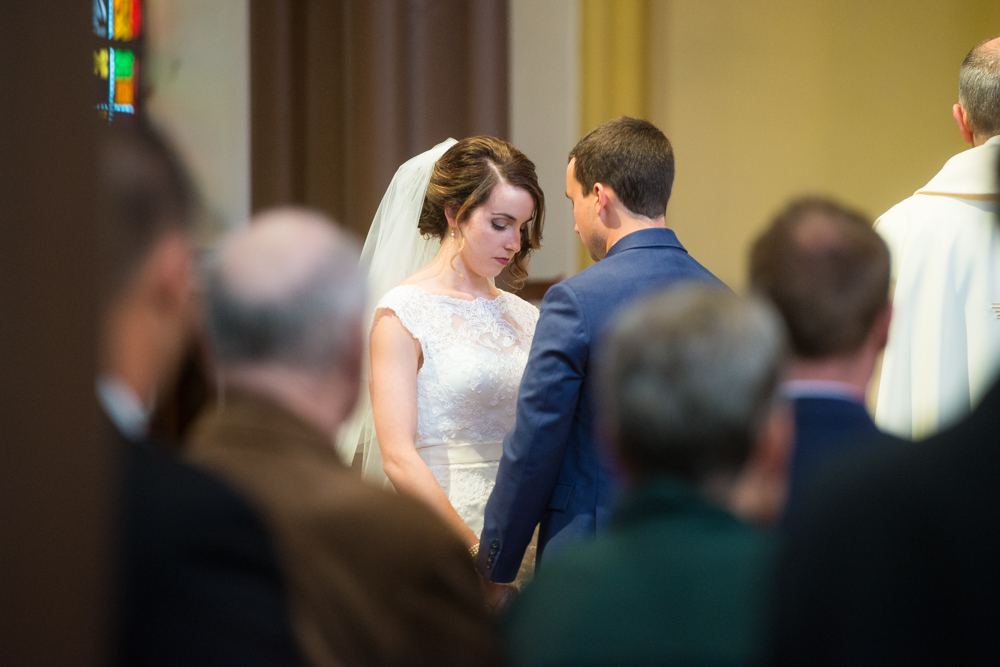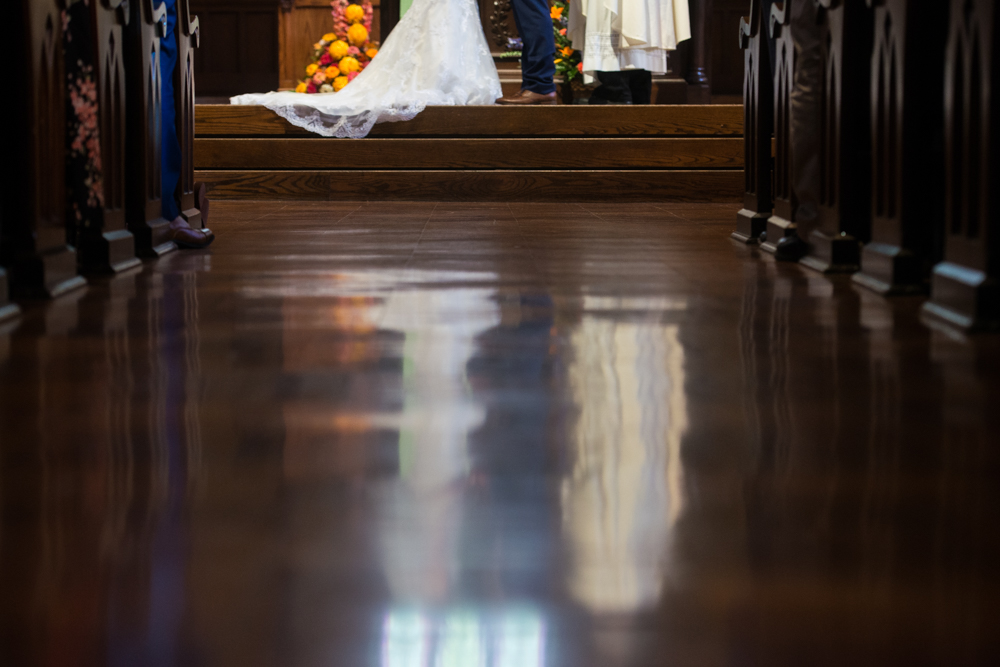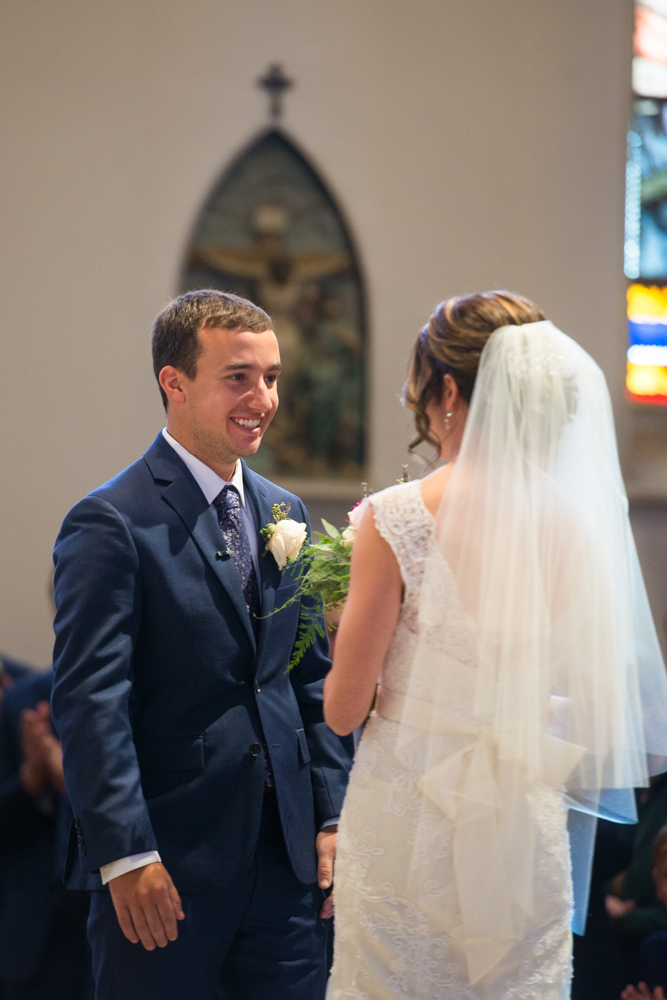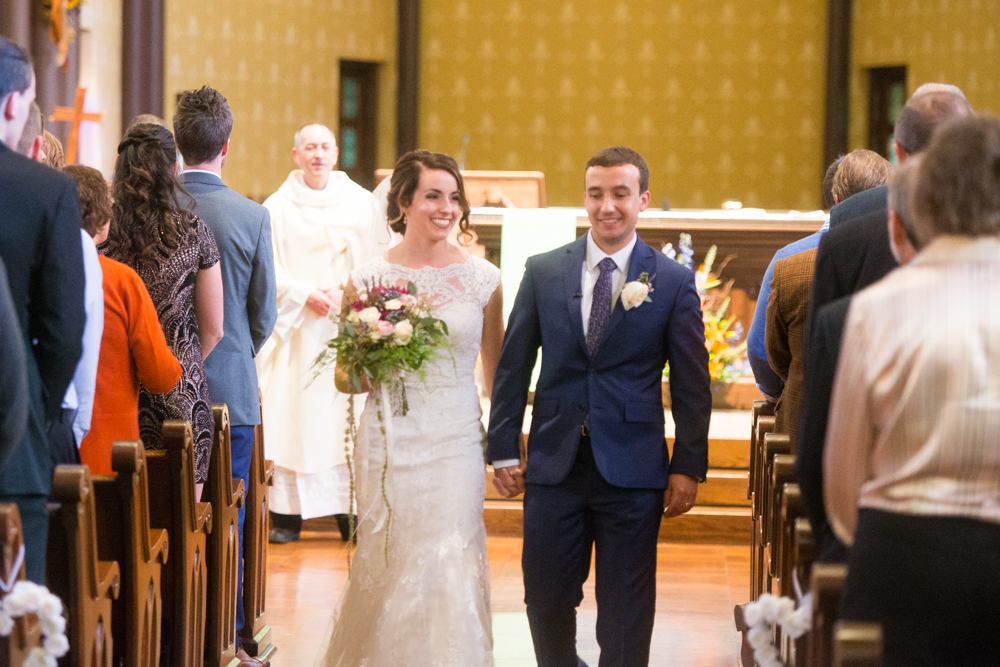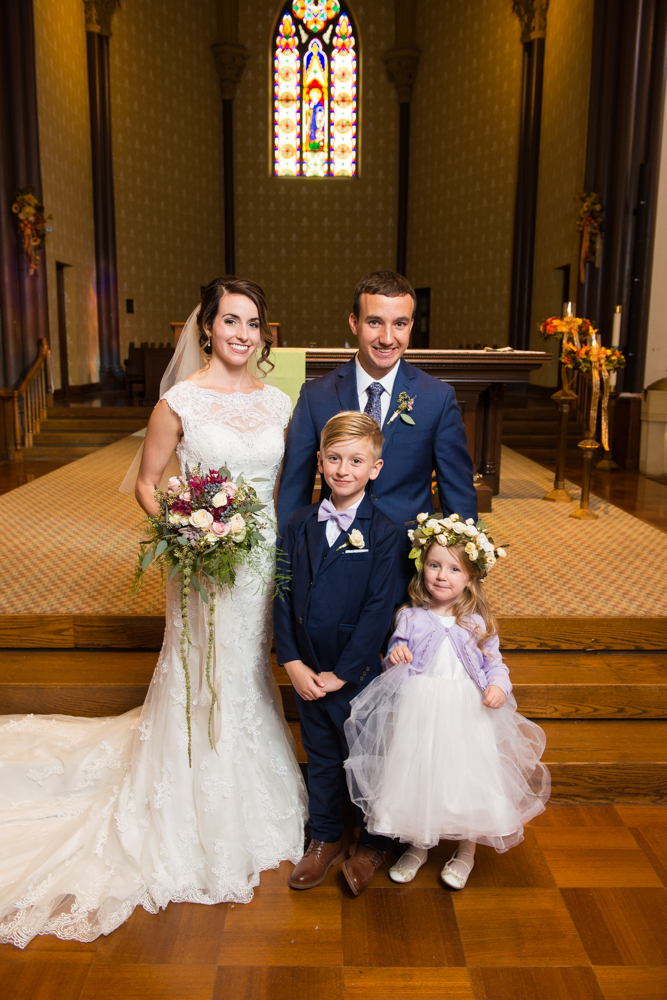 We had time to stop at Eva & Andrew's Alma Mater Mount Union University. It was a brisk day, but everyone had a great time & powered through the cold.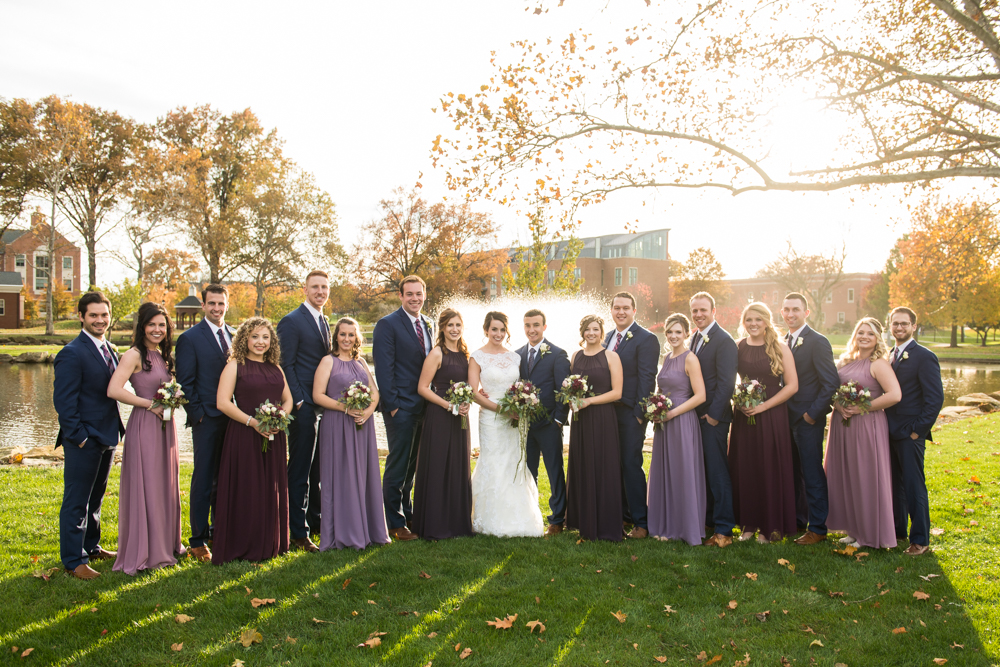 Aren't those bouquets lovely? Graceful Wedding Company did a fabulous job with the florals & reception decor!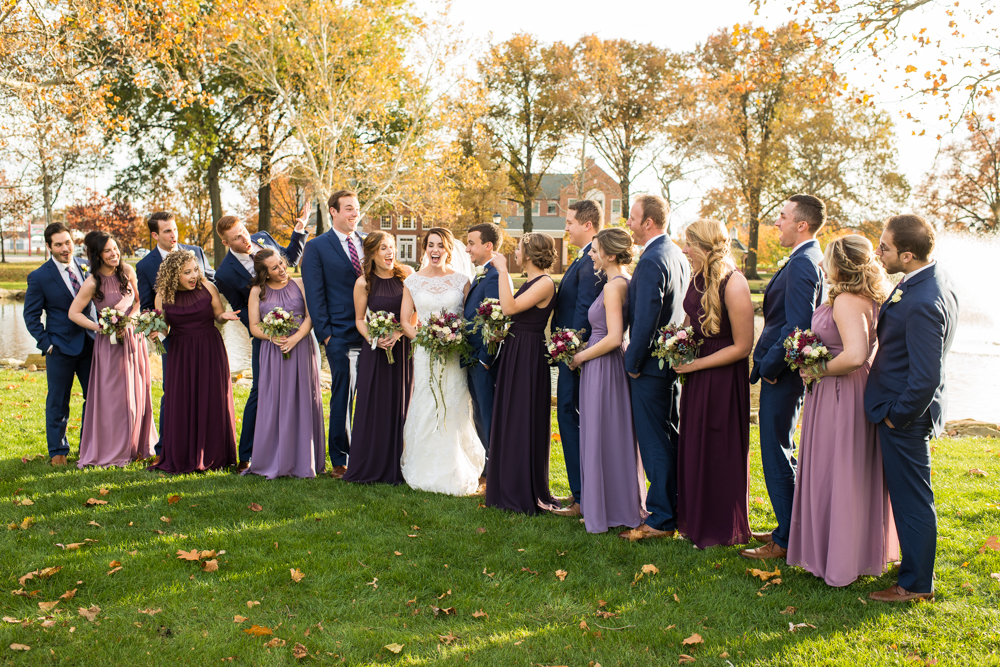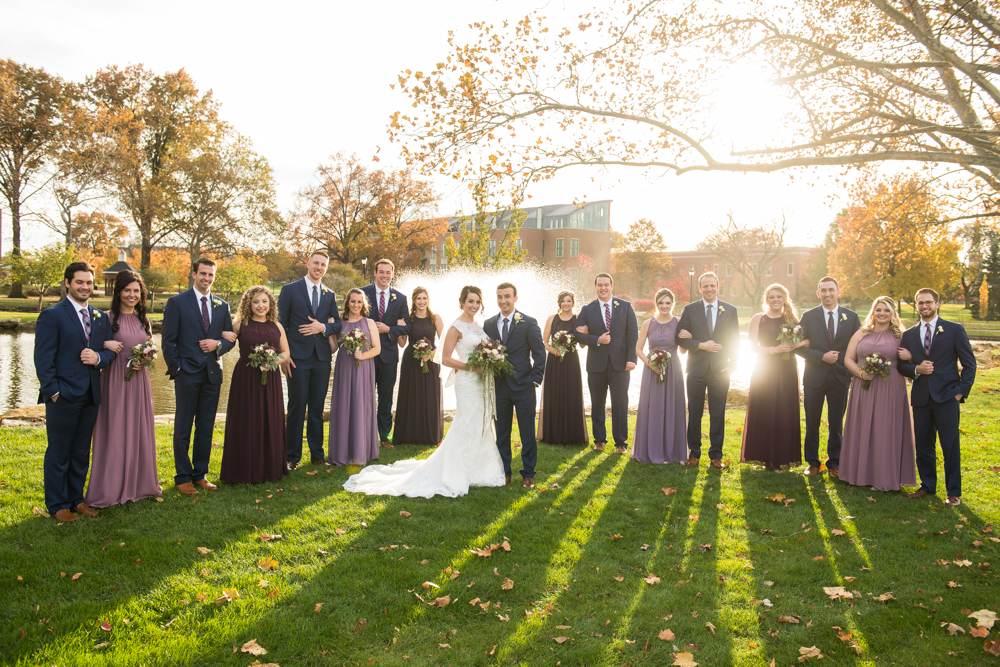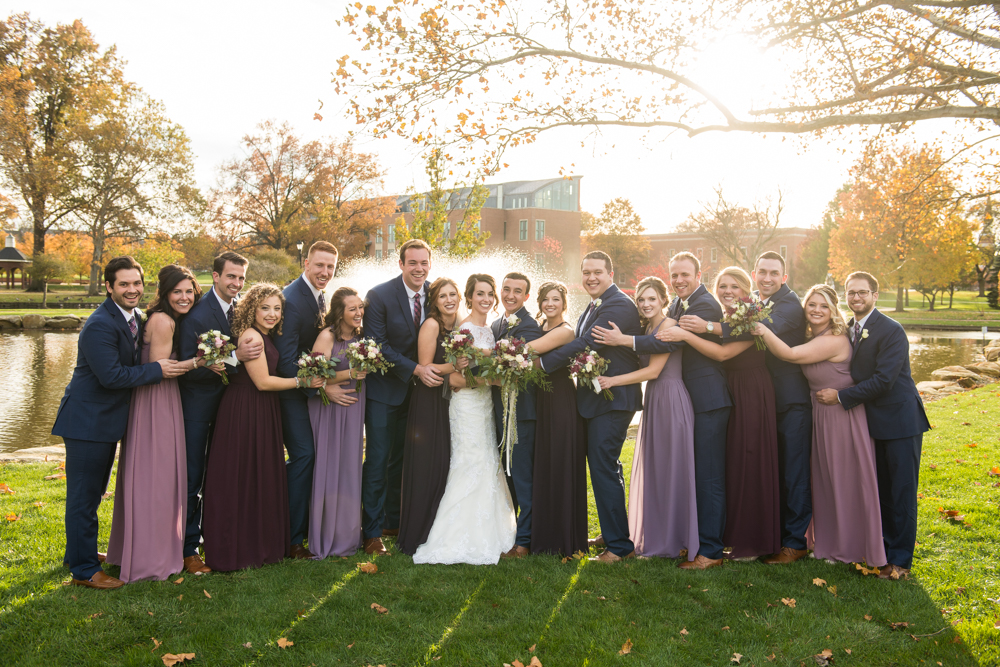 They are all so cute & fun! We loved this bridal party!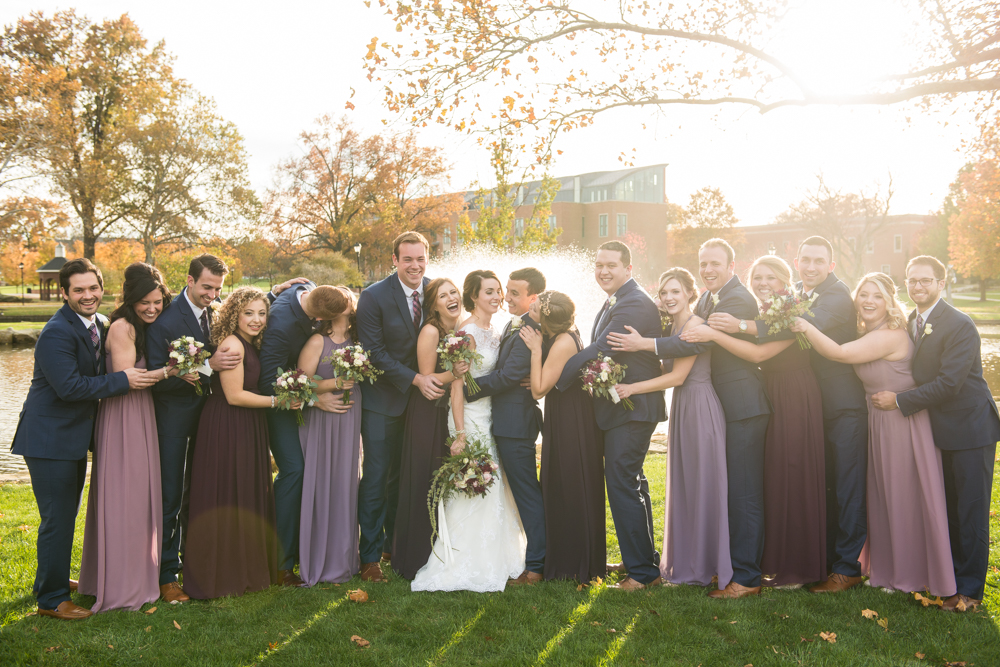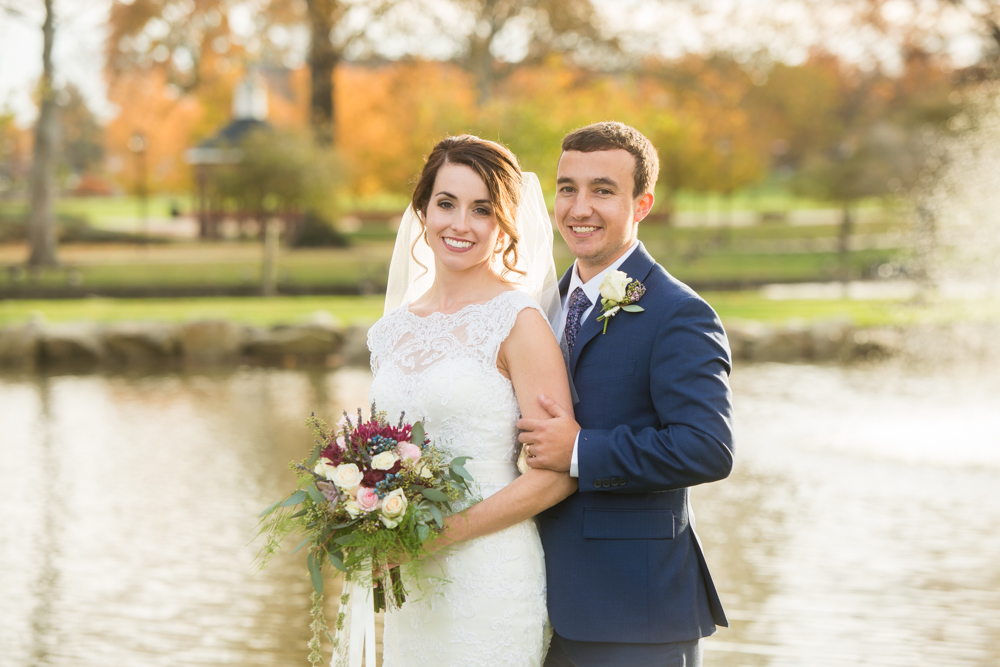 We had to make a quick stop on the kissing bridge! It has such significance to Mount Union alums who meet there & get married.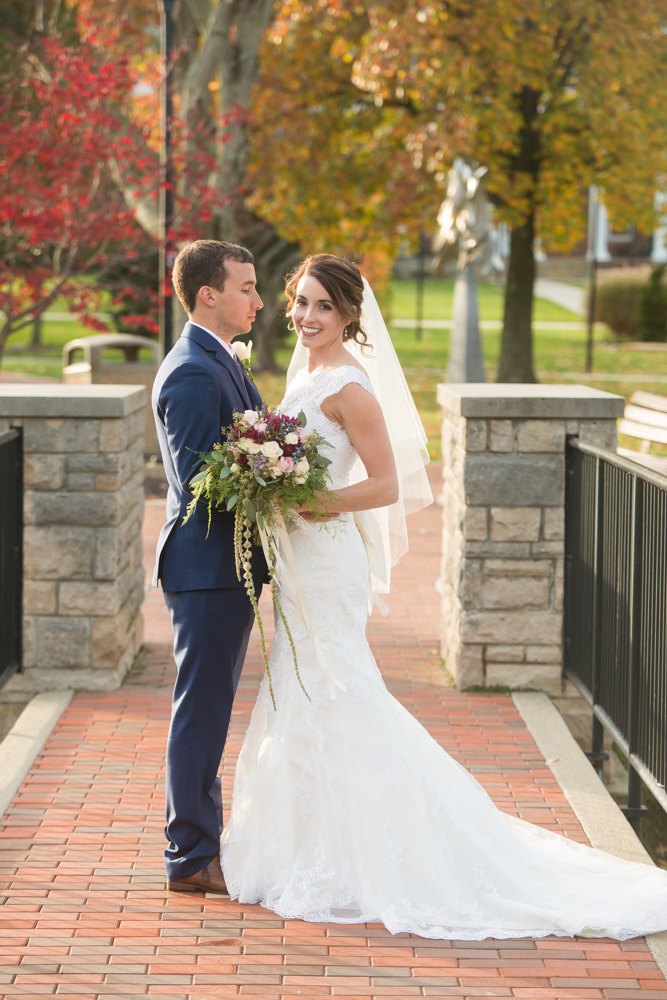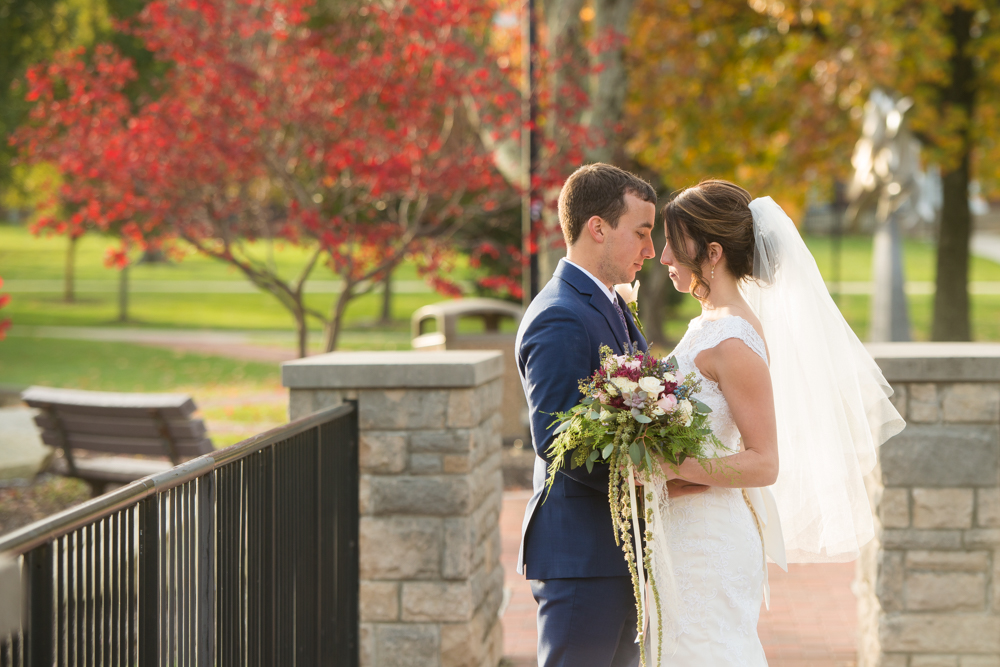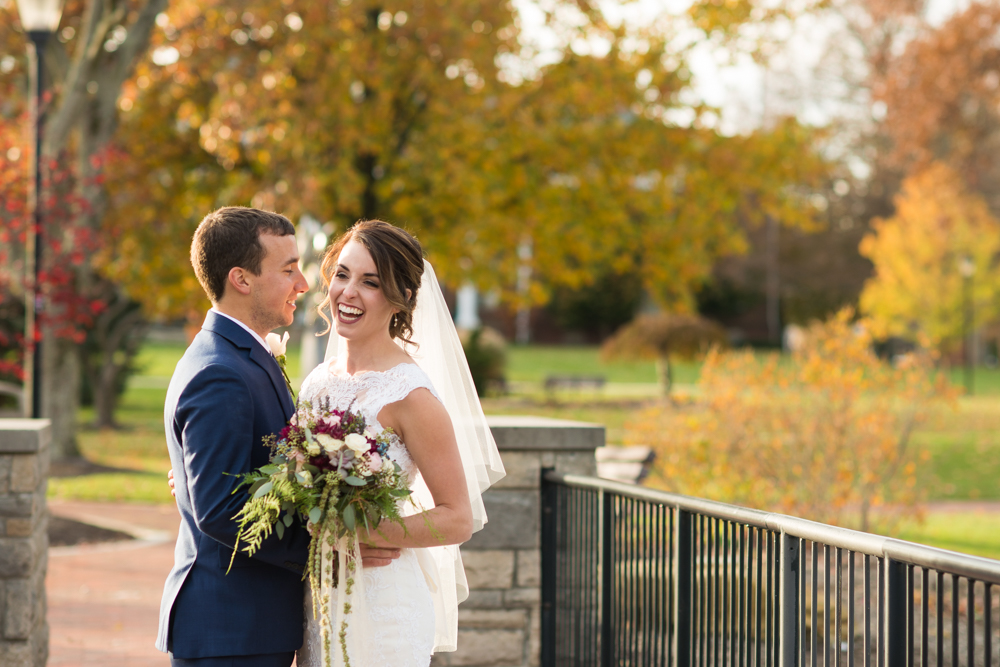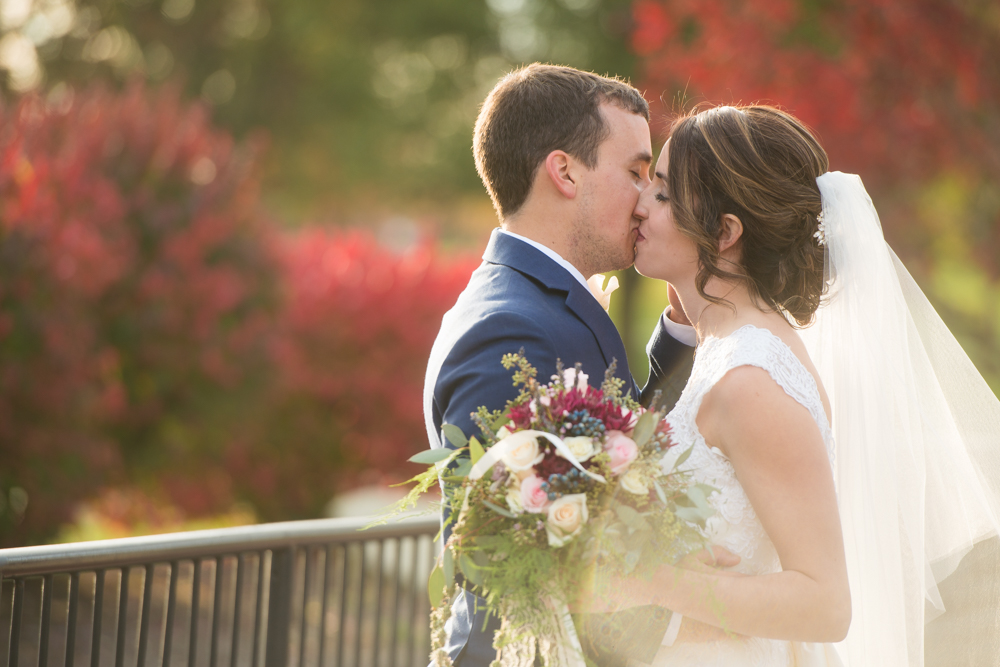 This is one of my favorite bouquets all year! Those succulents & the different colors & textures worked so well together! Fall bouquets are dreamy.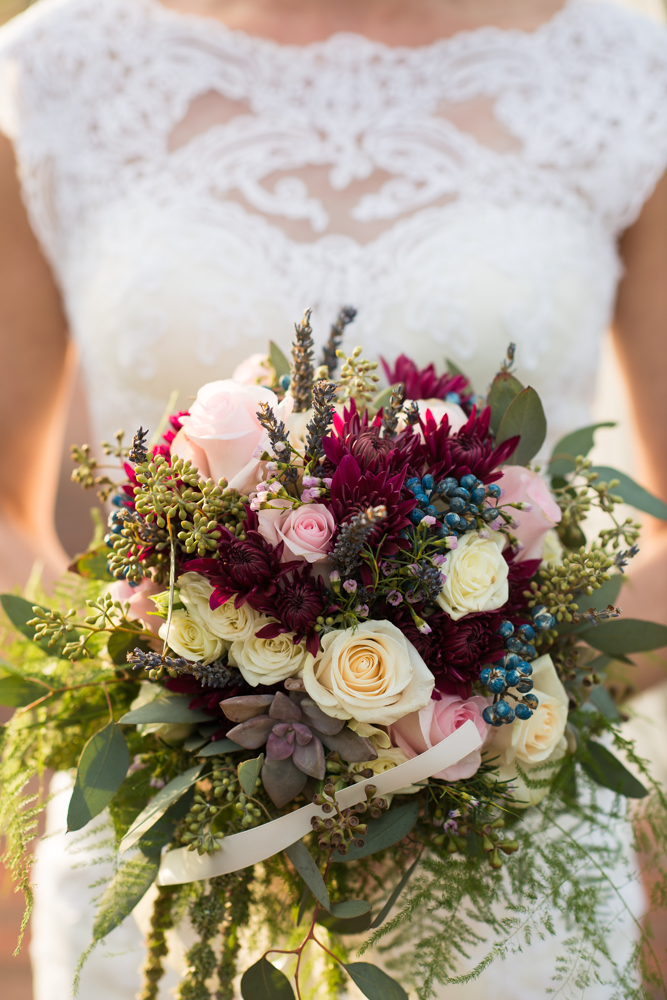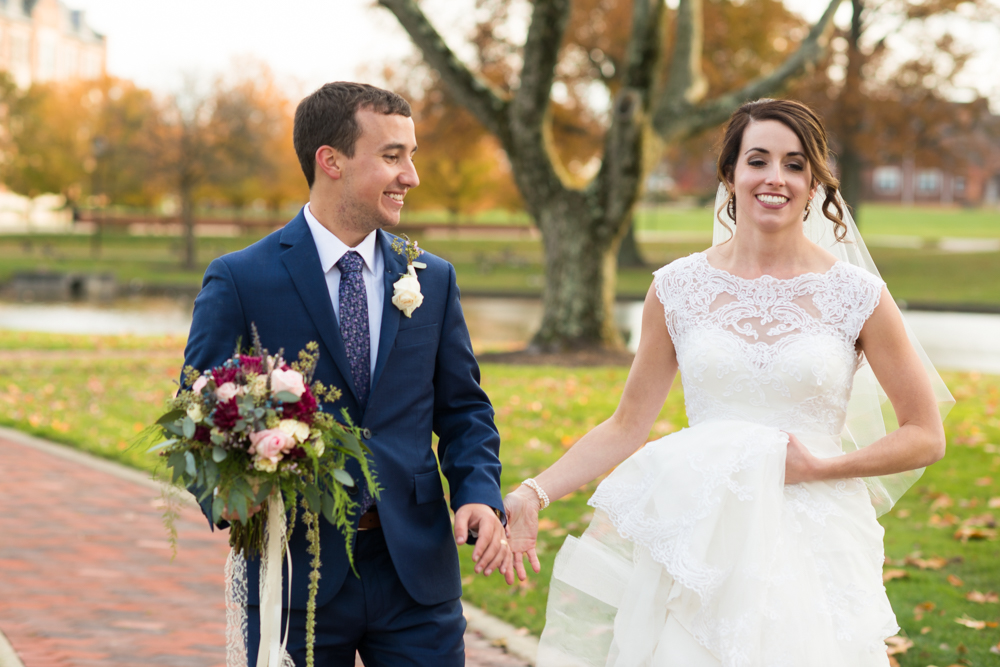 The rest of the bridal party portraits and bride & groom portraits took place at Brookside Farms. The light was glowy and perfect. And those various shades of purple? Stunning!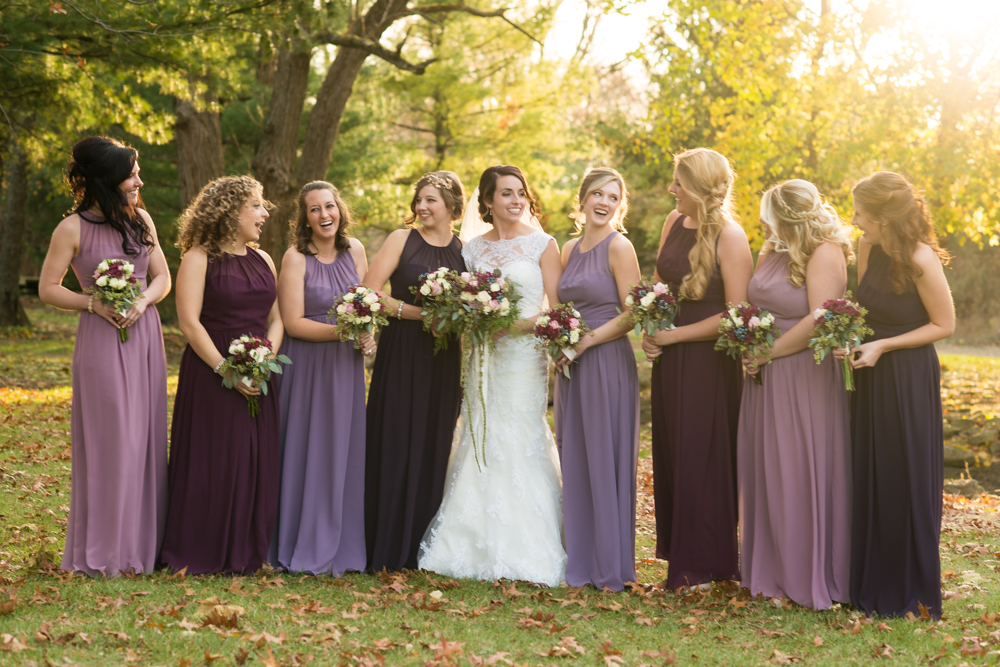 The guys looked dapper, as well. The coordinating, but not matching ties took the cool groomsmen factor over the top.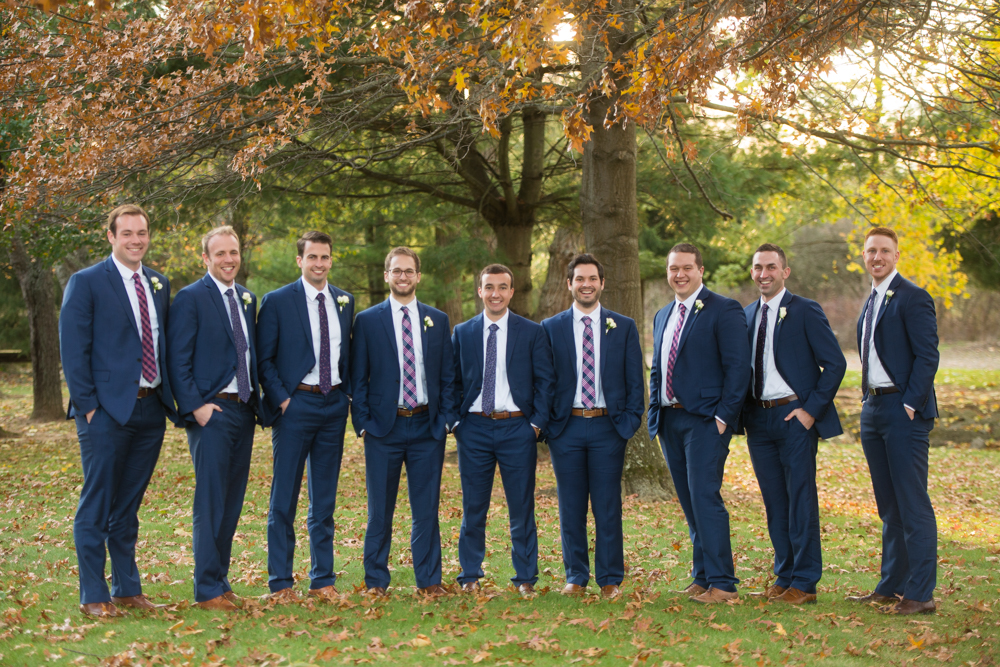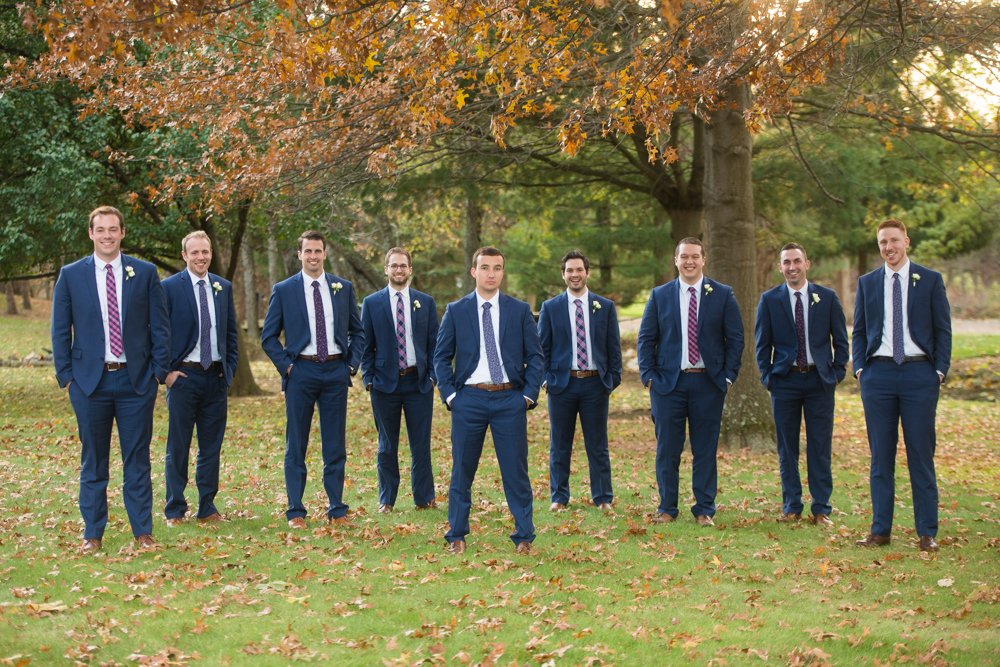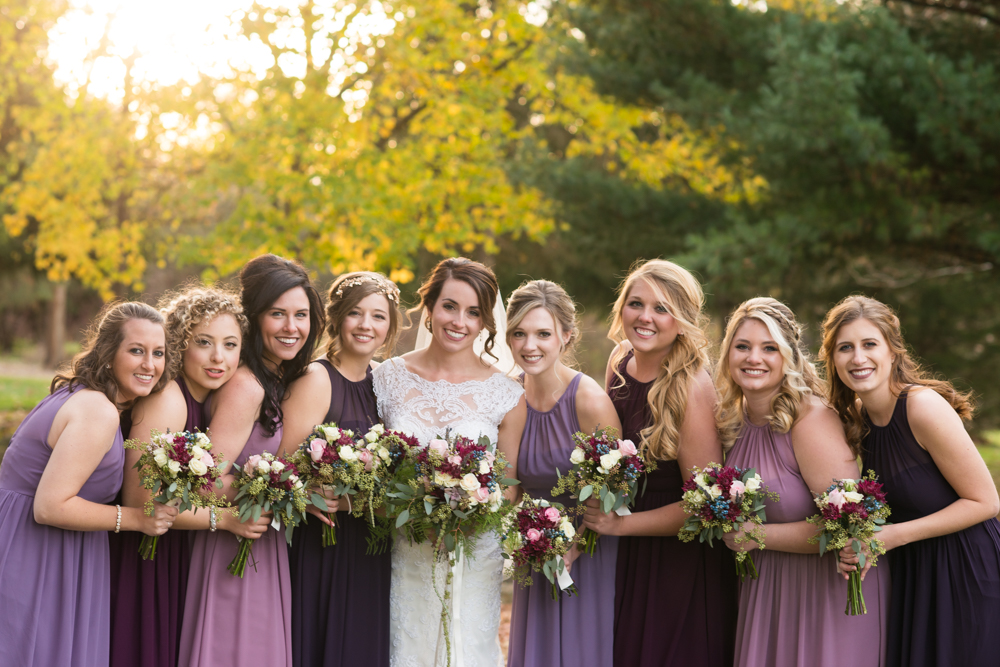 Eva was a gloriously photogenic bride! She's a lovely human and has a heart full of love and a giving spirit. We're so happy to know her!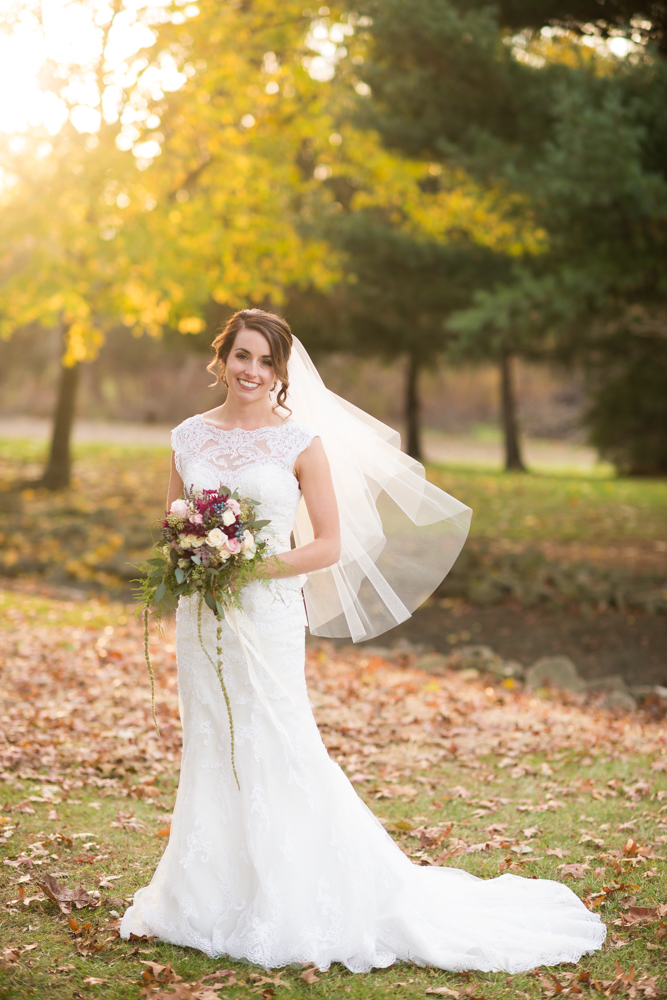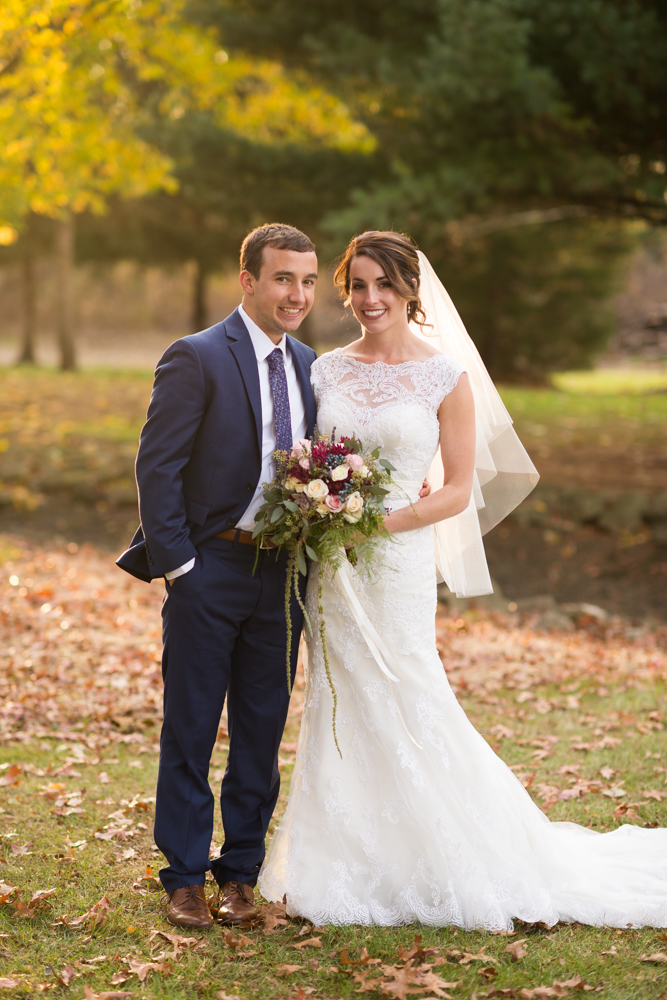 Okay, you two! Stop being so amazing all of the time! You're making the rest of us look bad. hehe.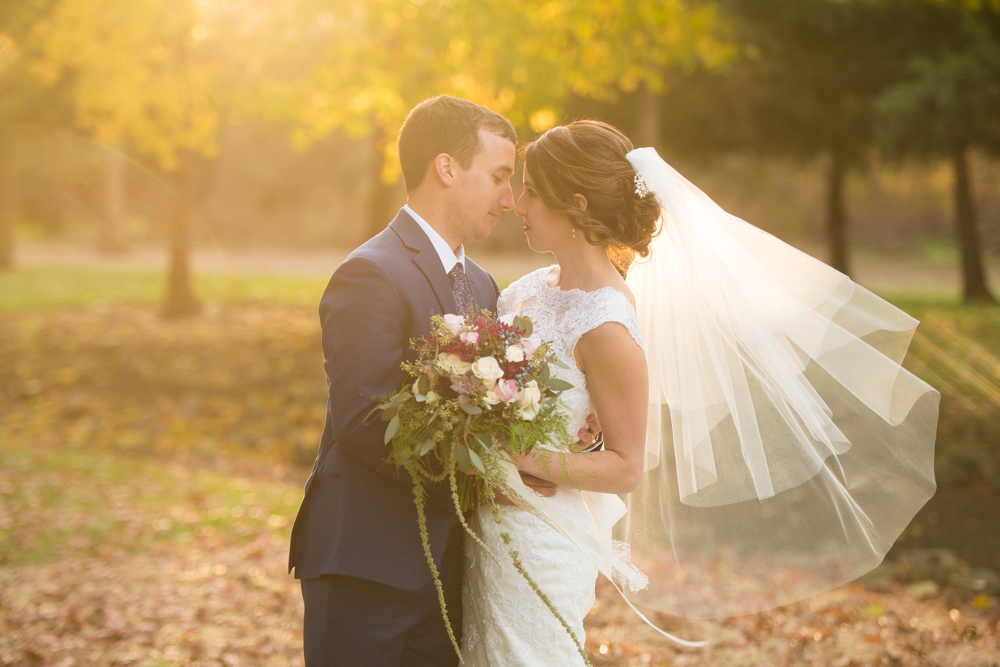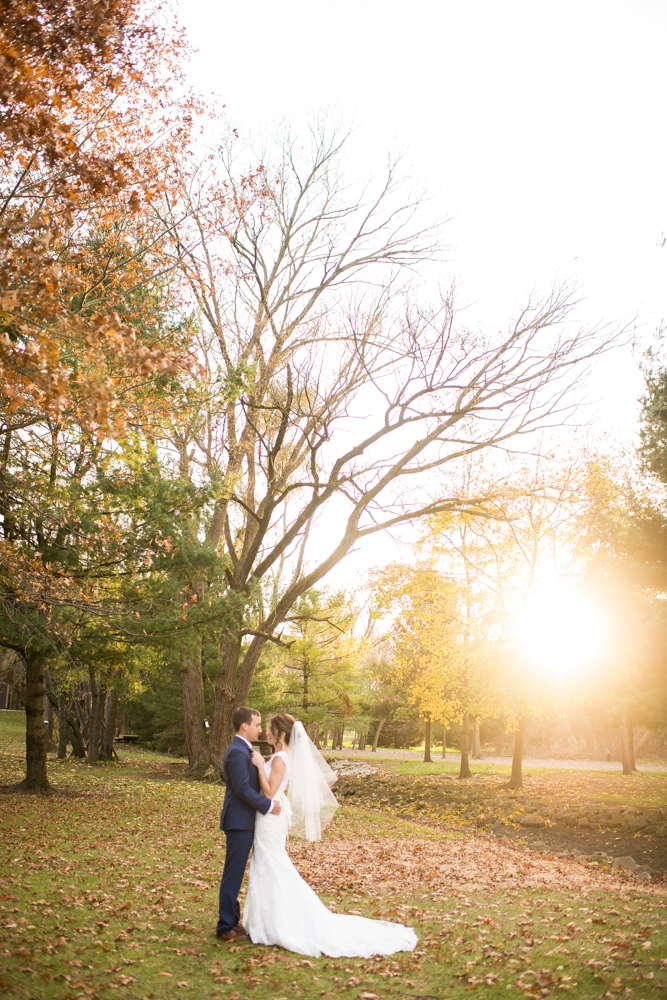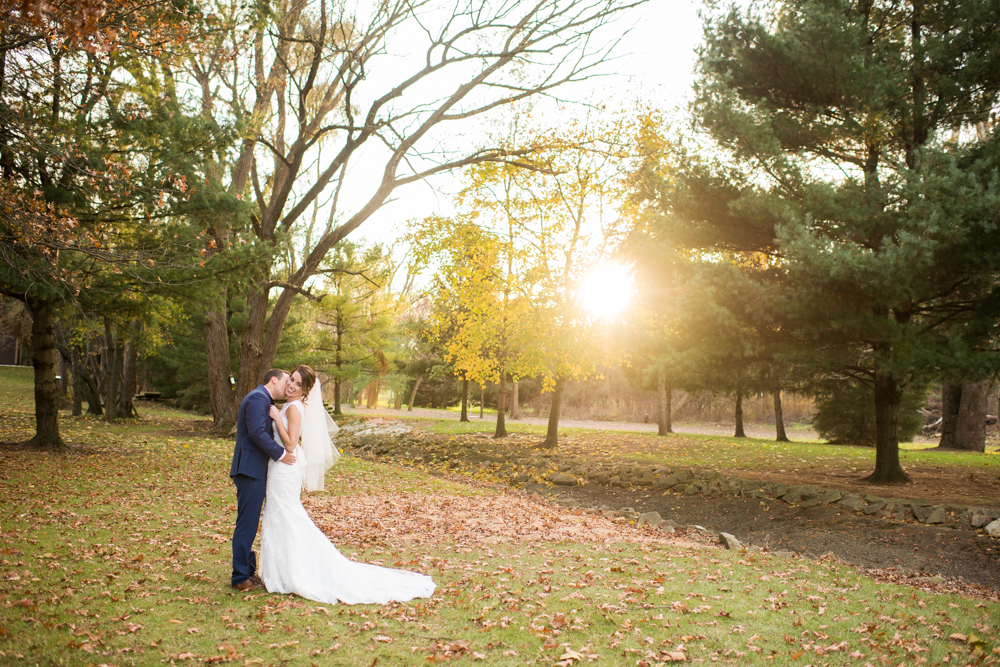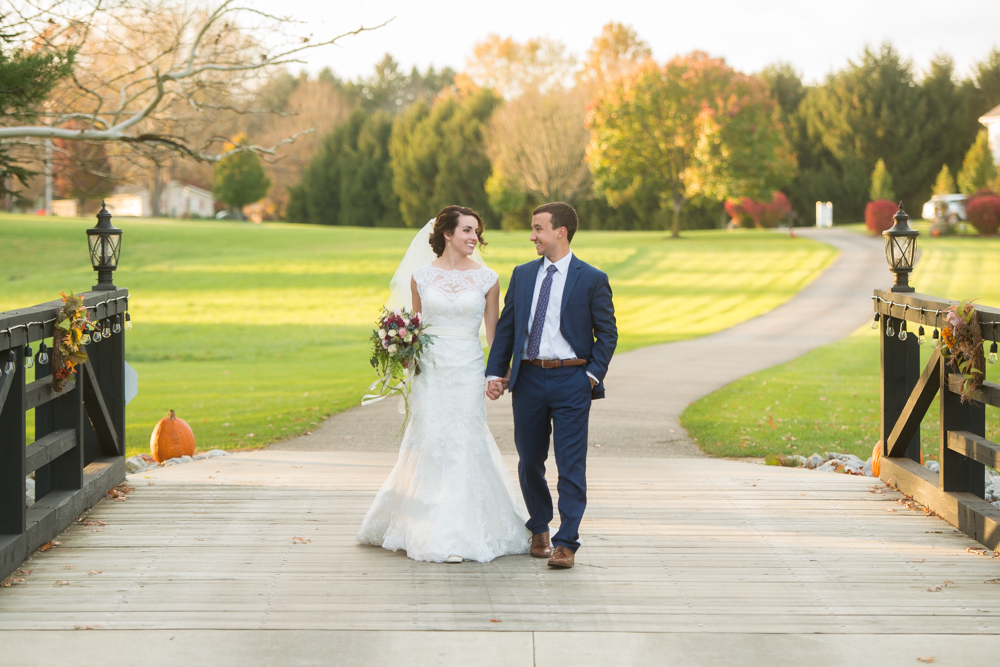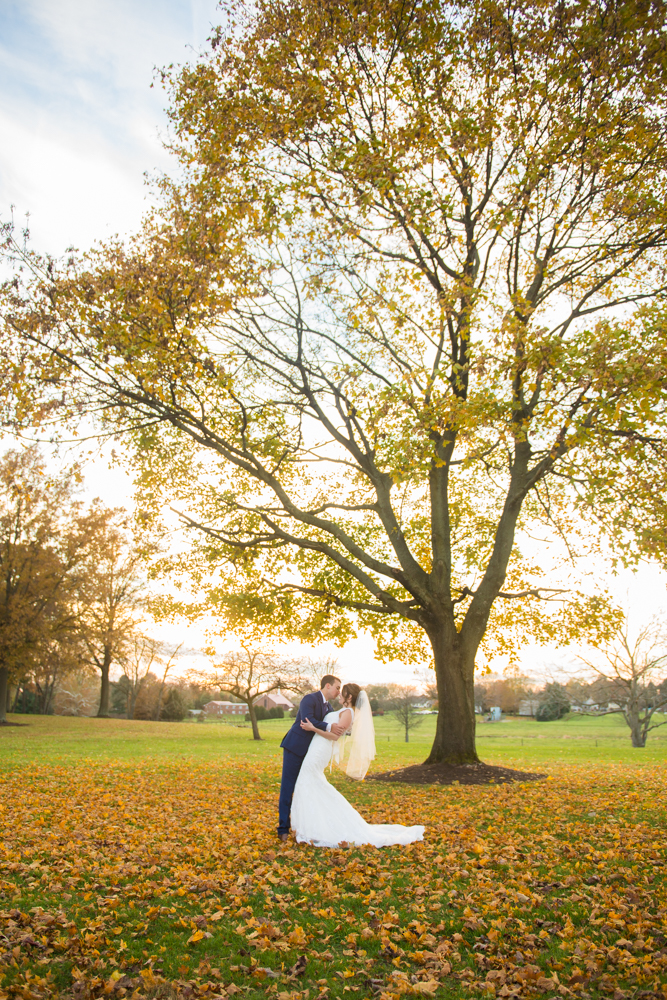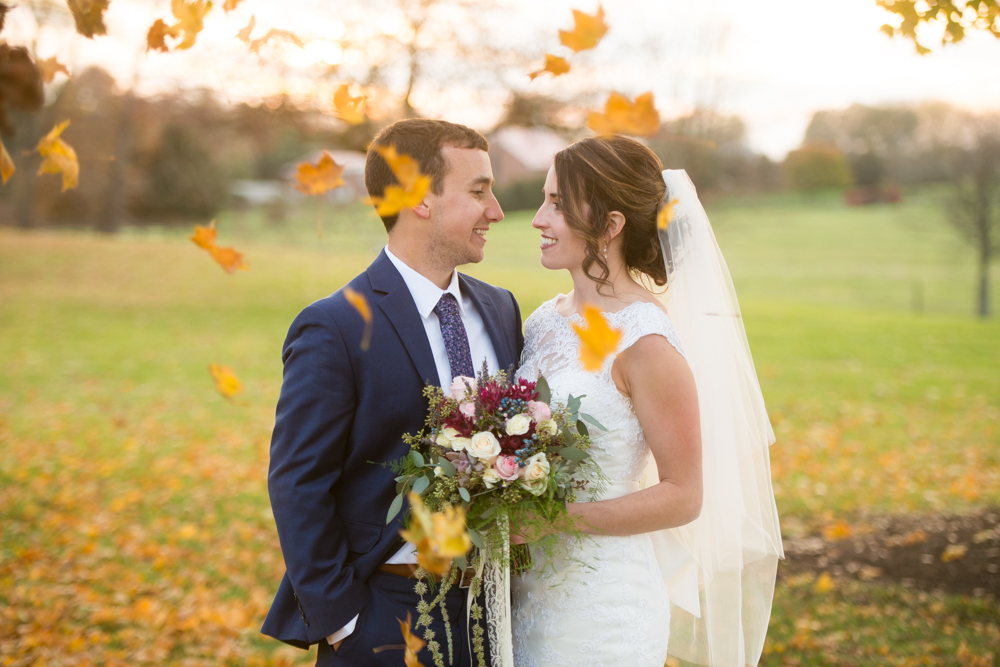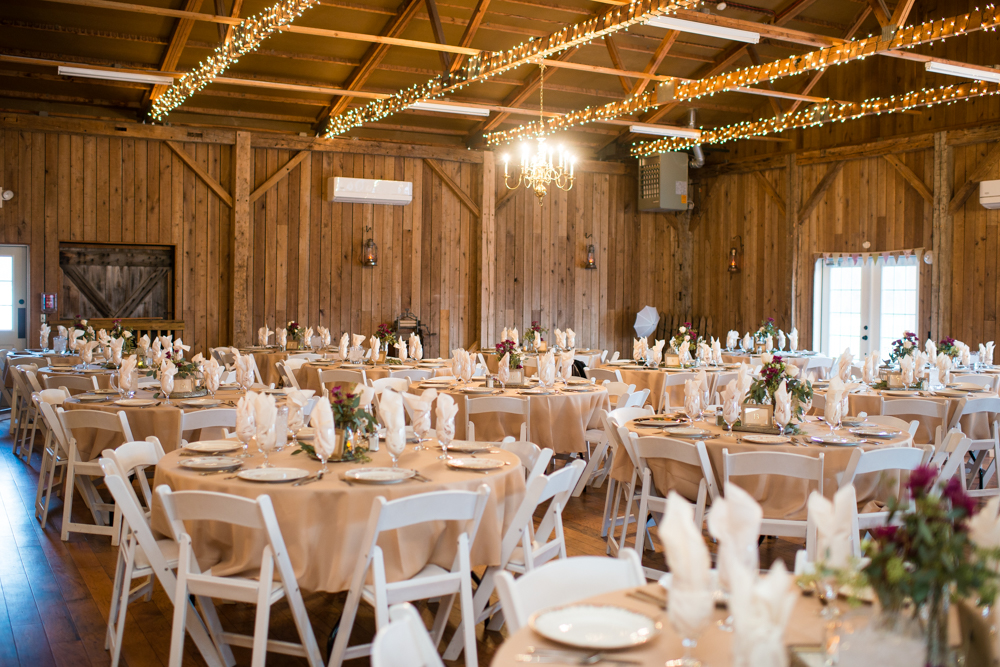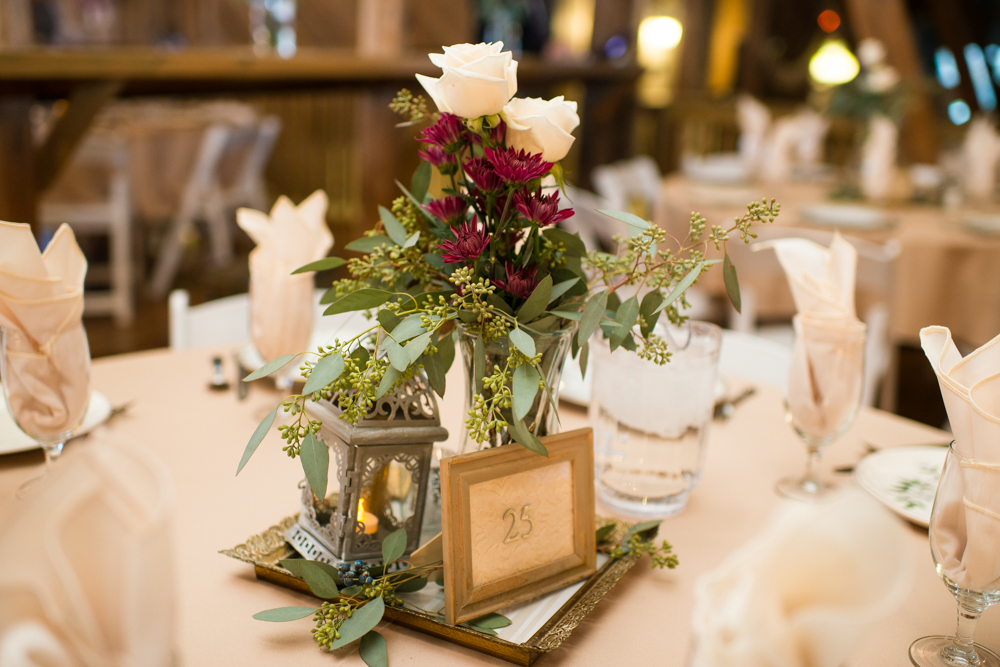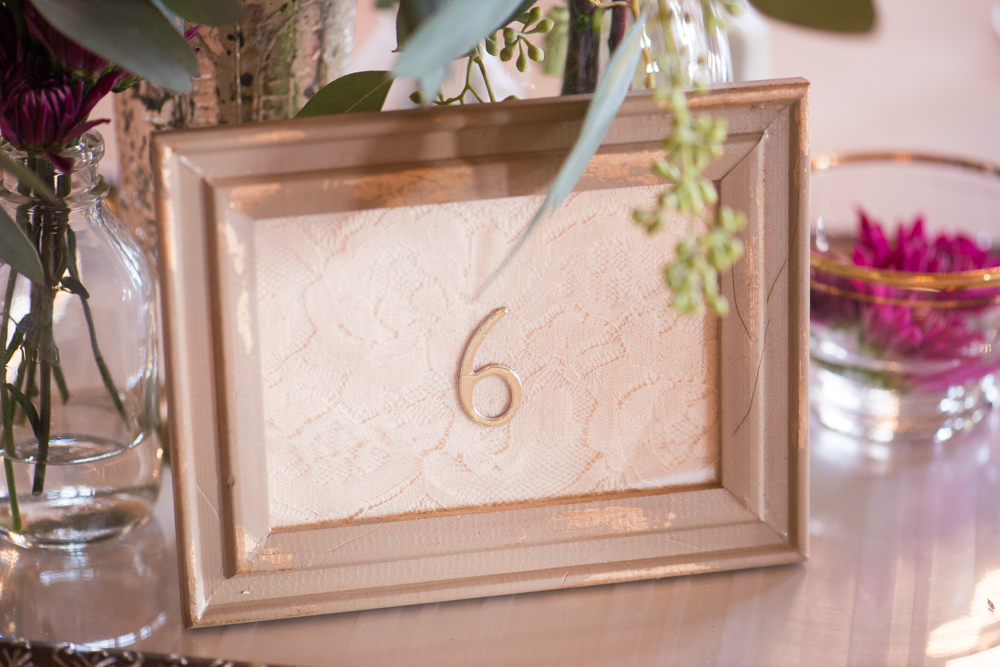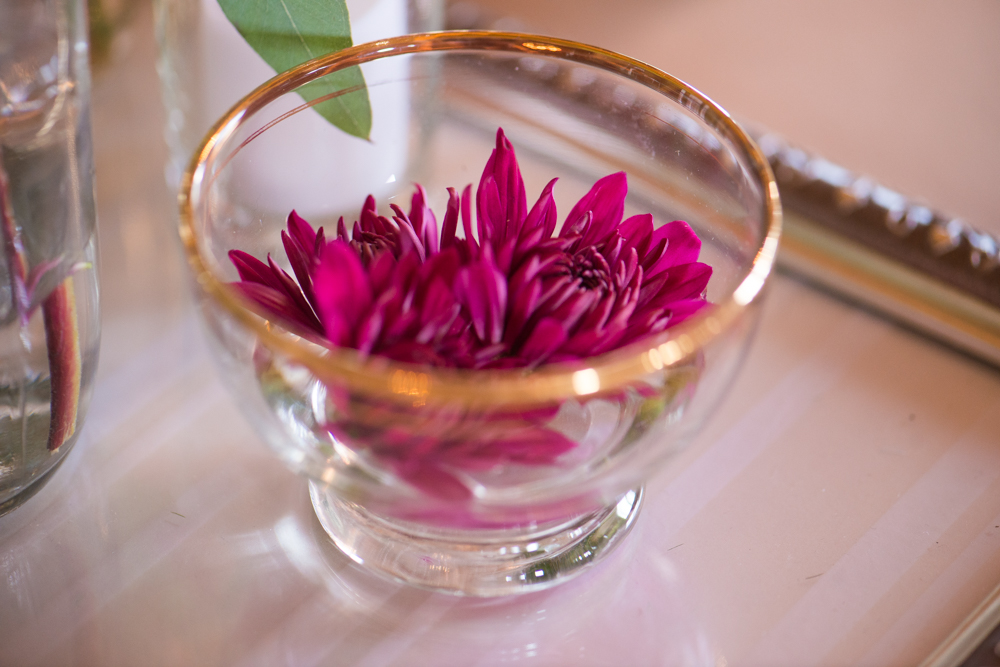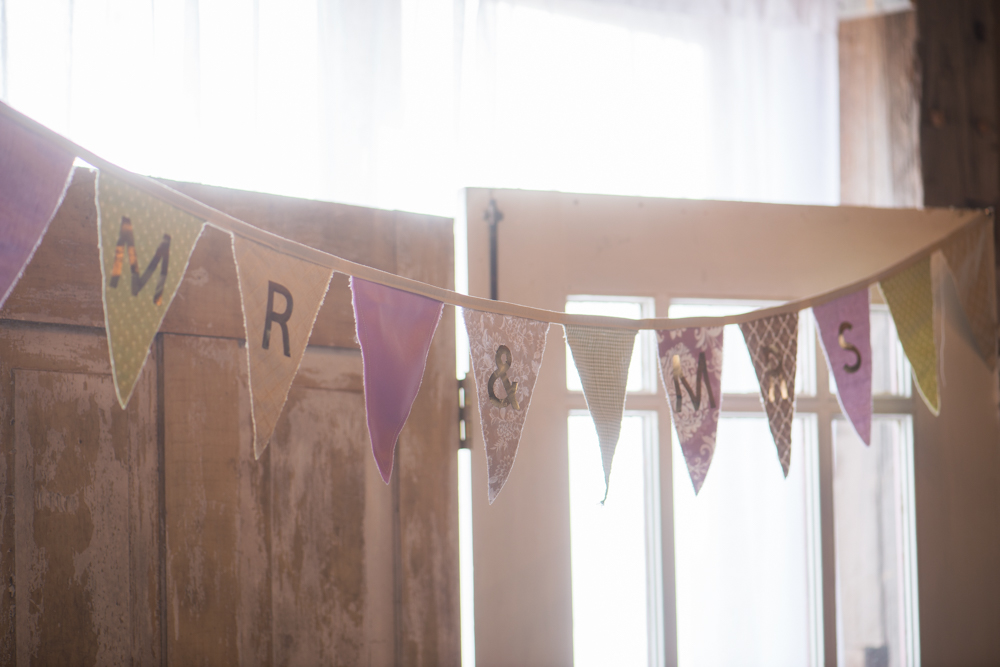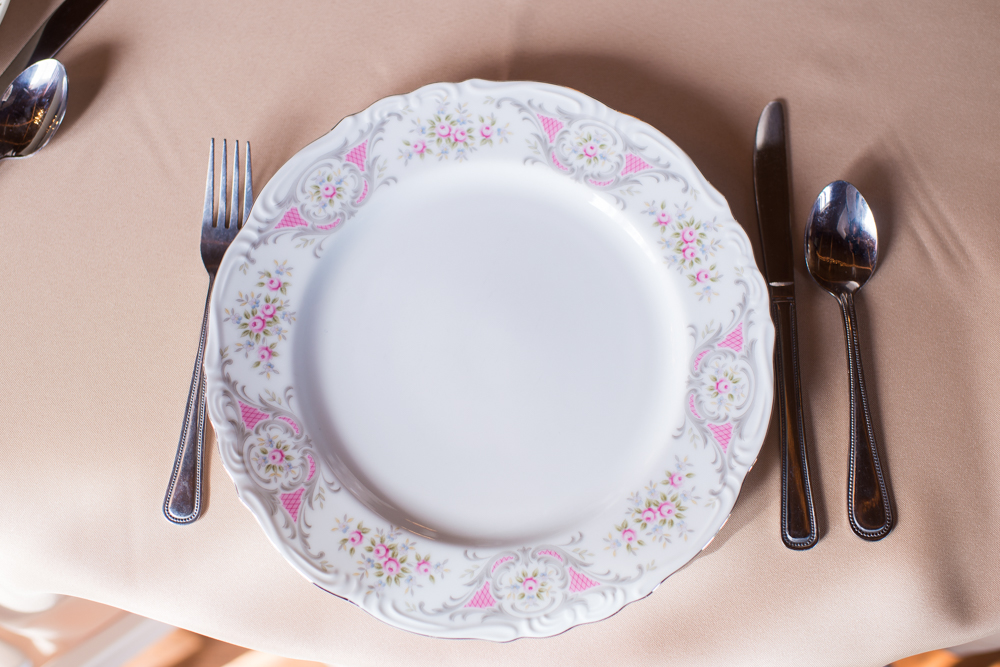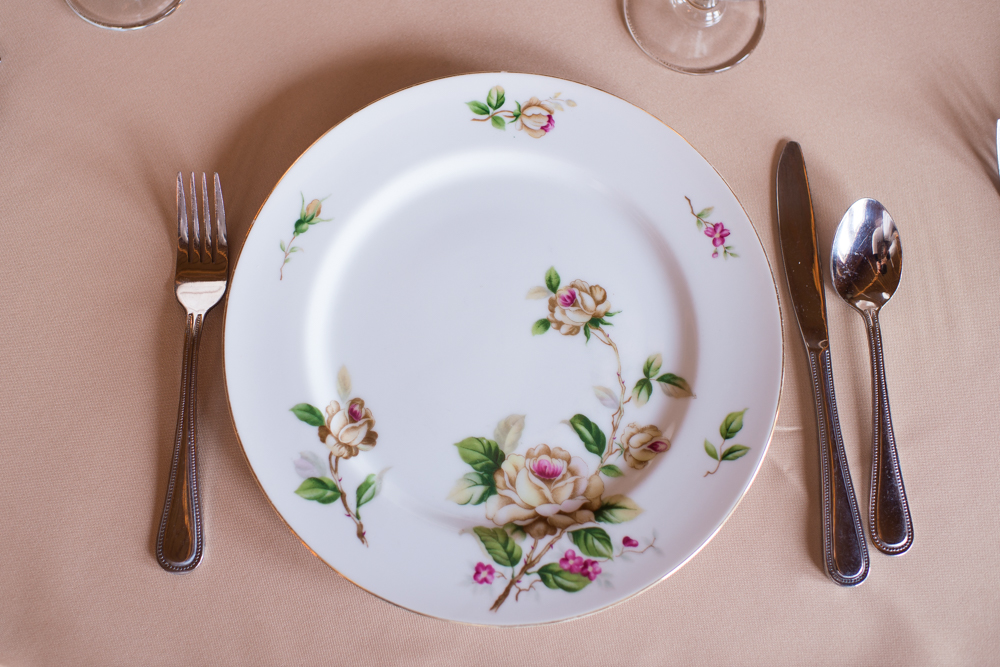 The decor was whimsical meets vintage meets rustic meets chic. It was a perfect mixture for the cozy barn venue.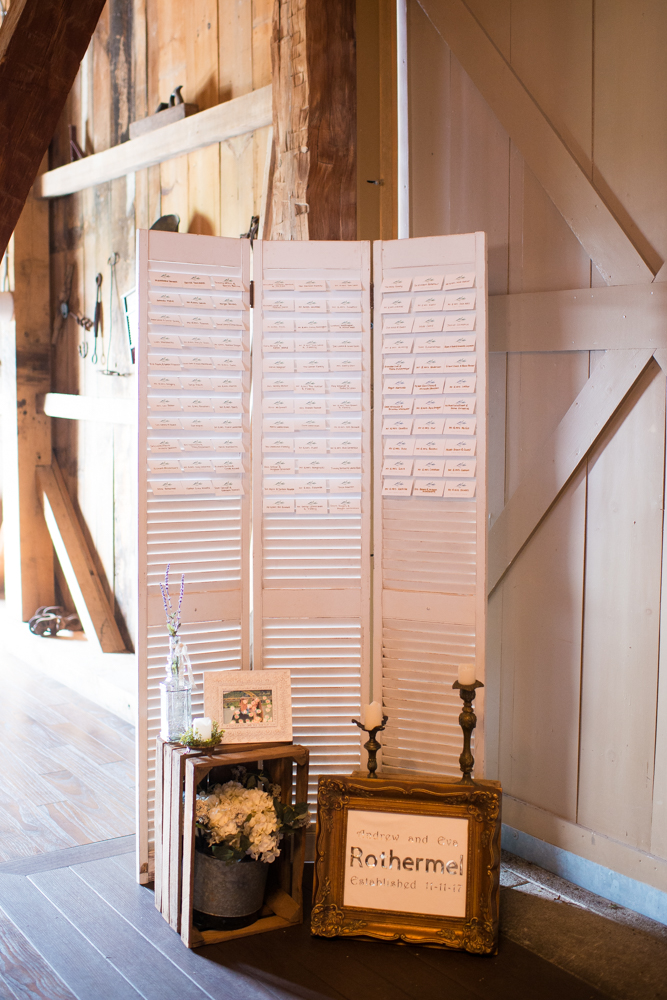 How thoughtful are they to thank us in their decor?!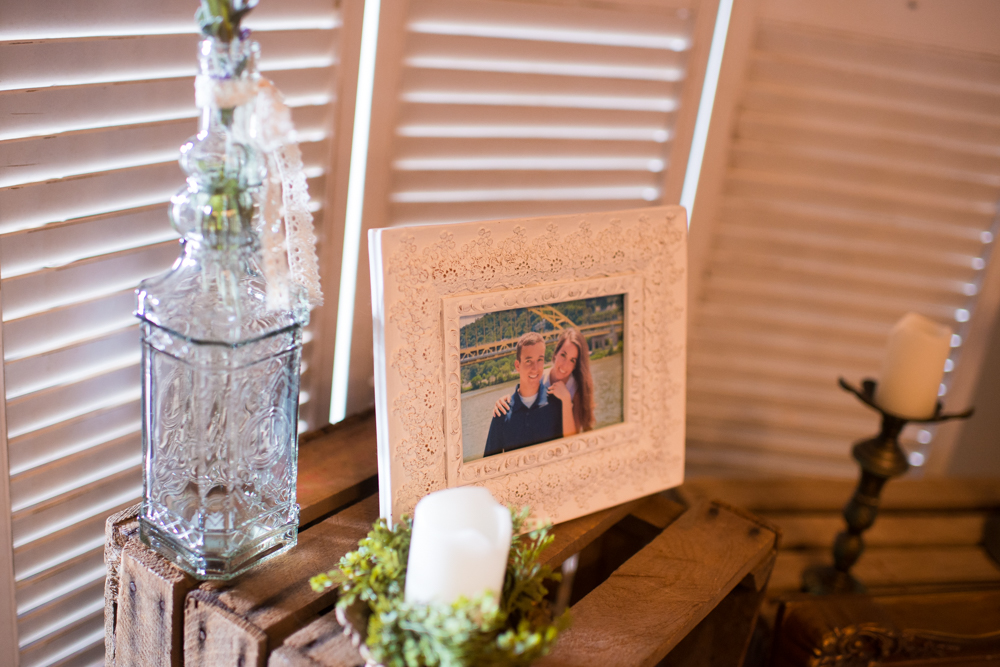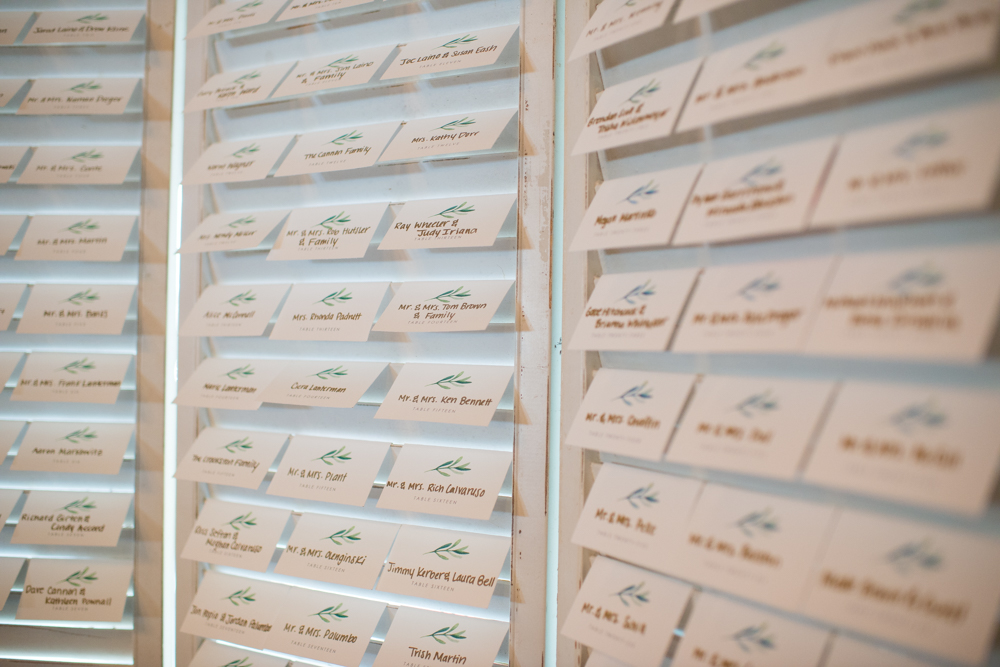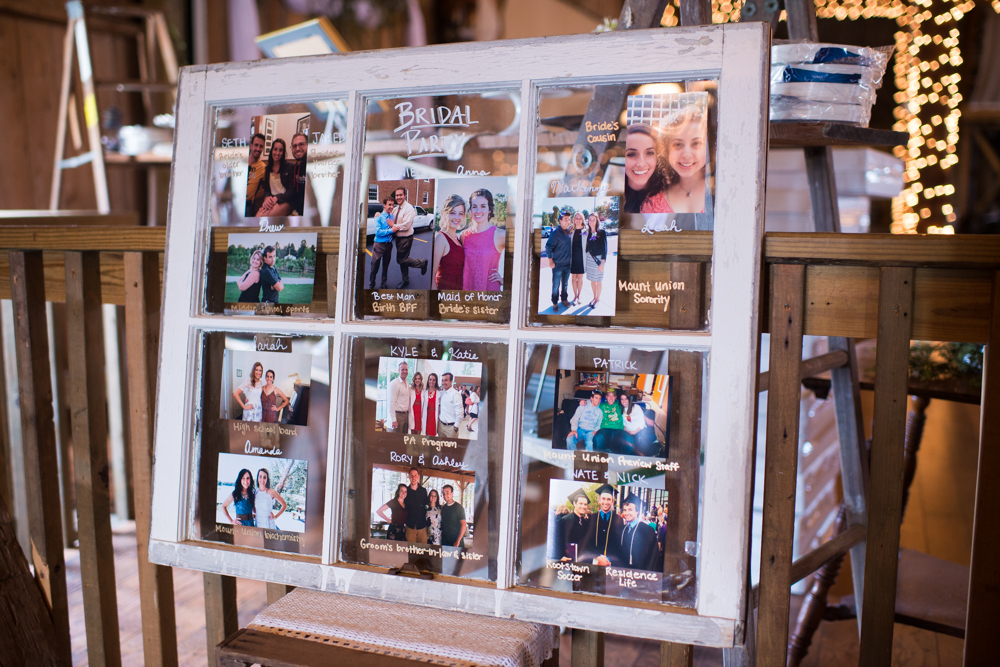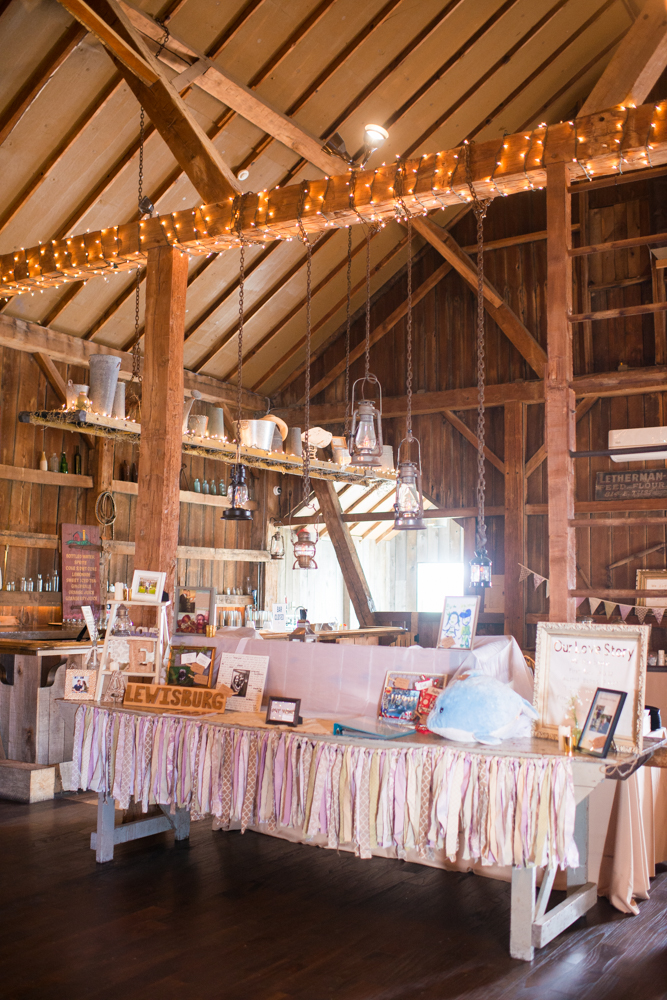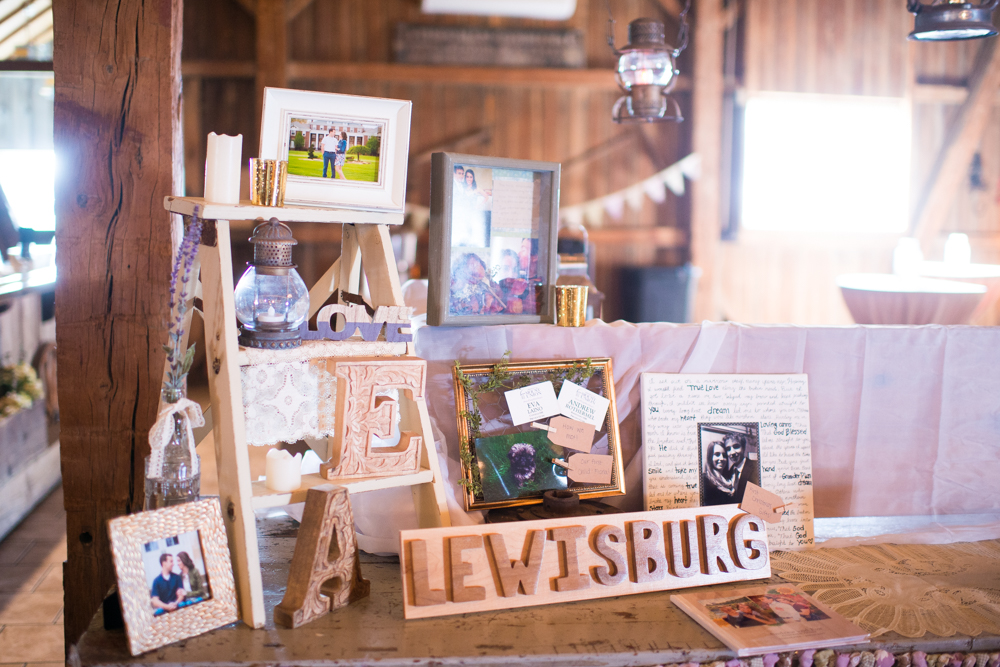 Their card mailbox was too cute.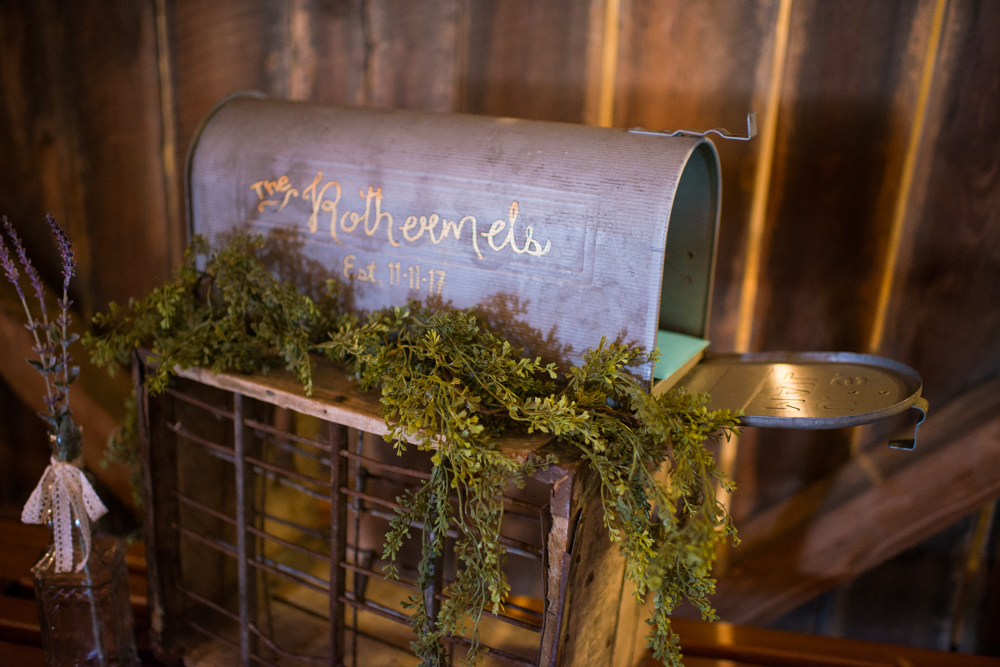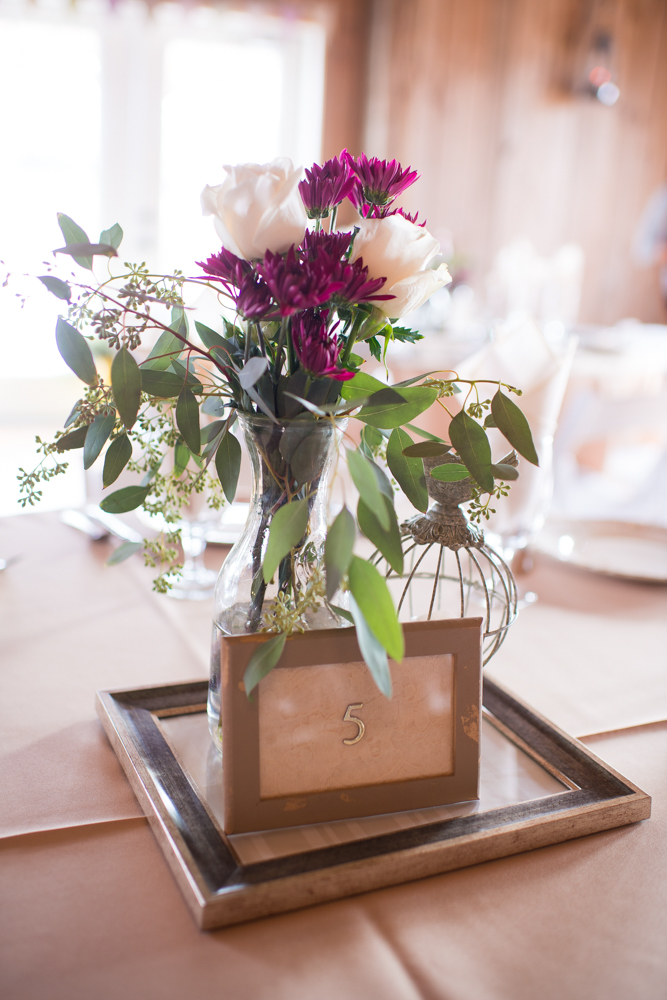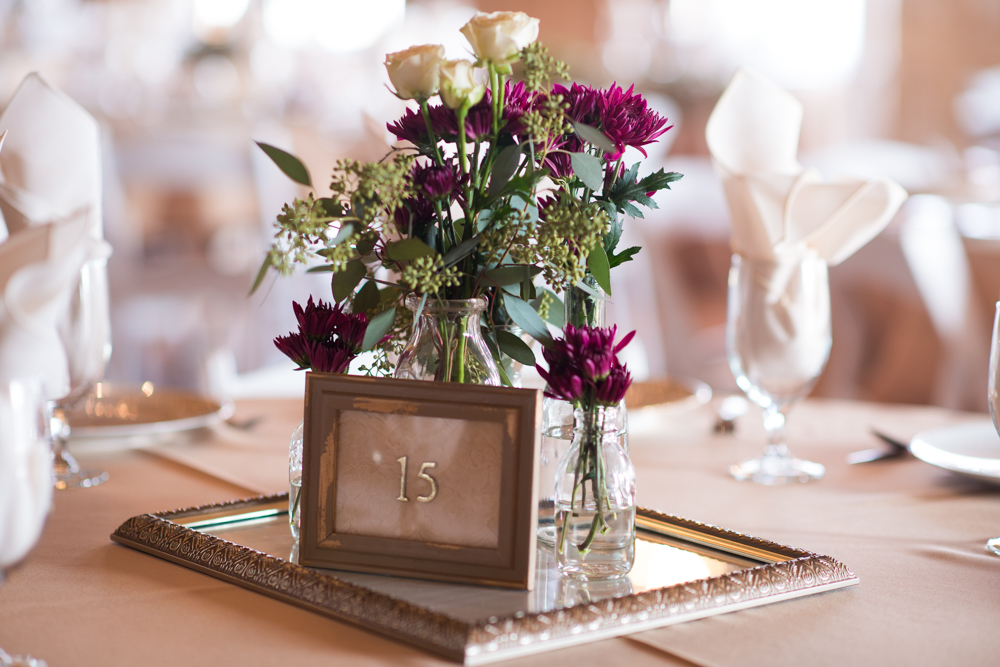 And the White House Fruit Farm donuts for dessert made everyone happy. "Love means finding someone with whom you'd share your last donut." How sweet. Pun intended.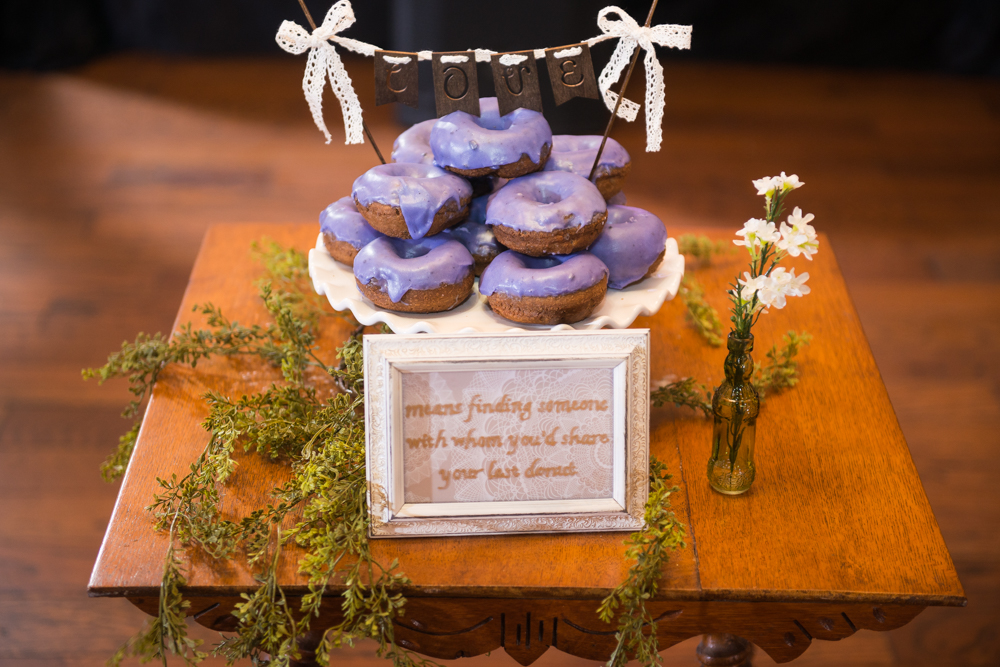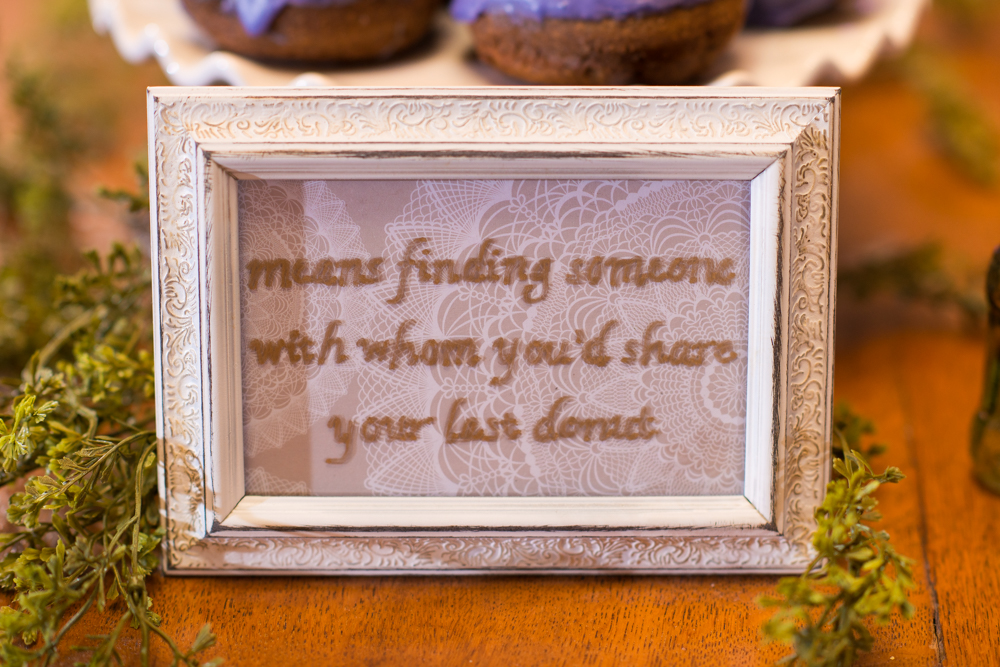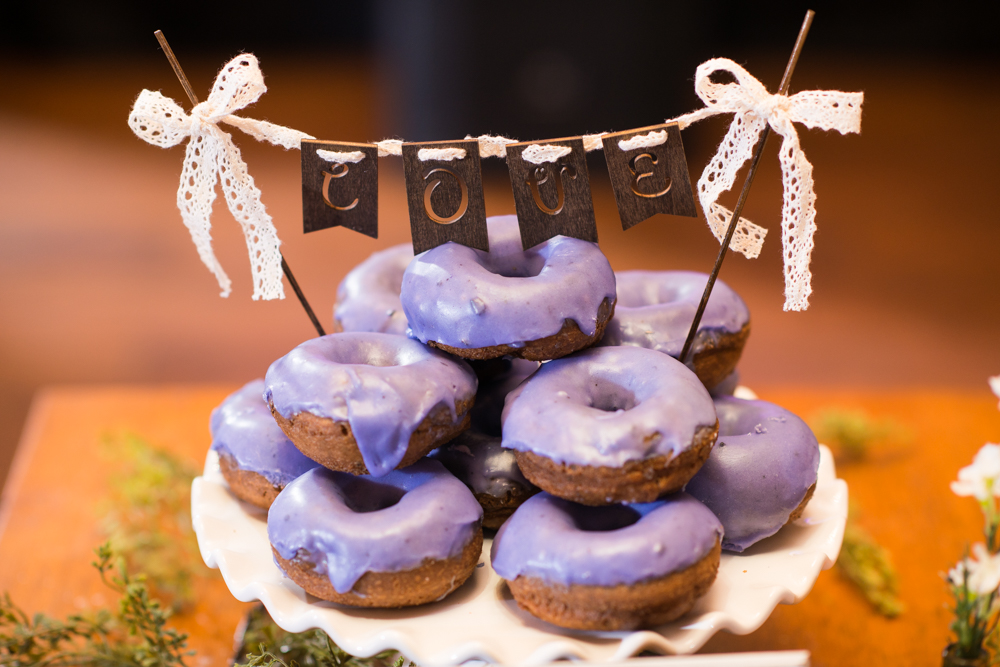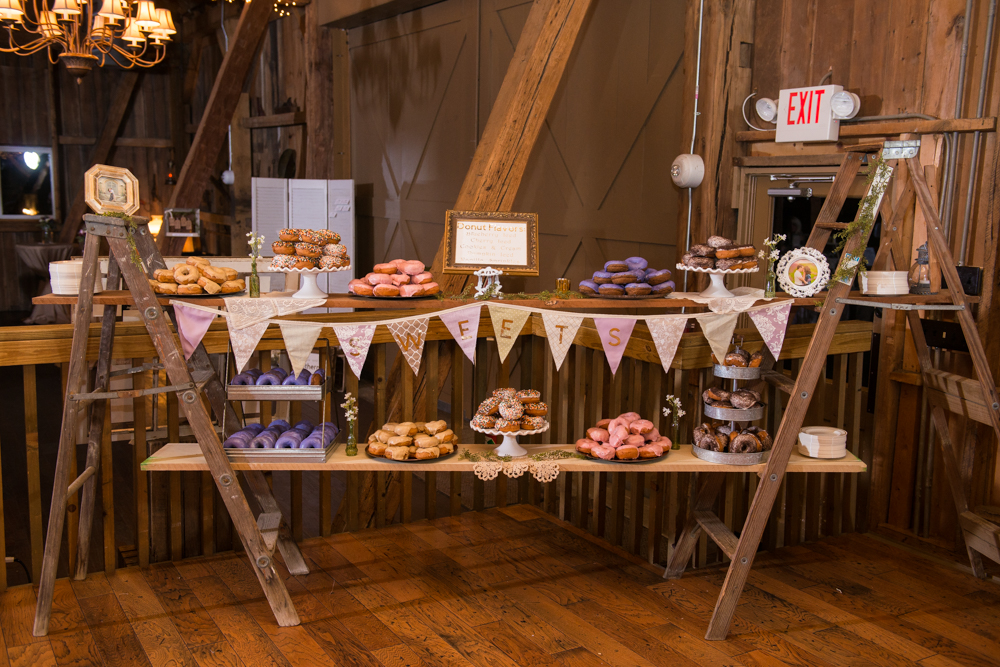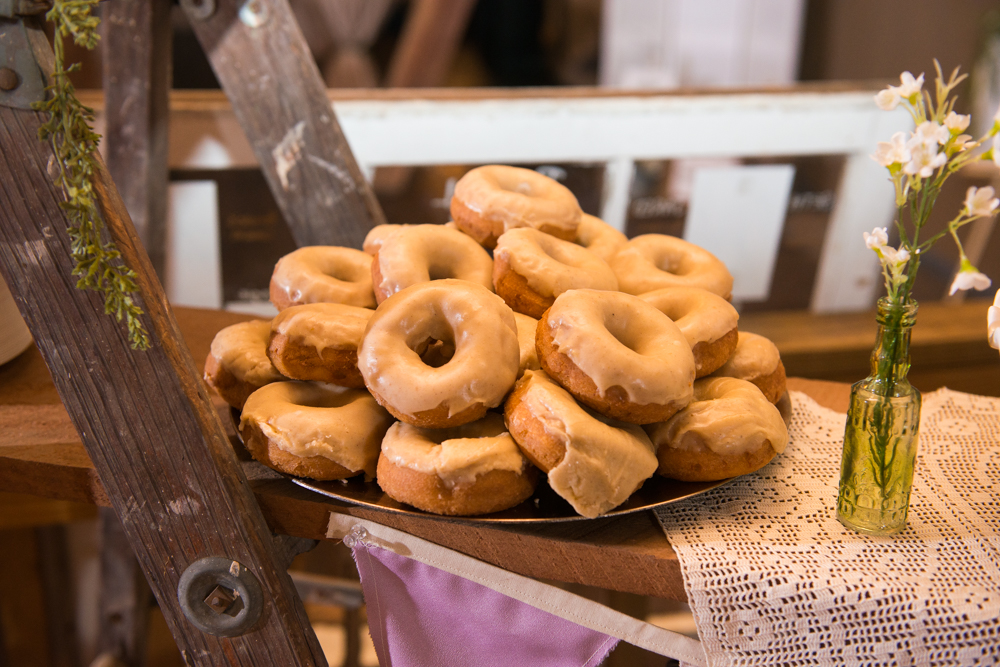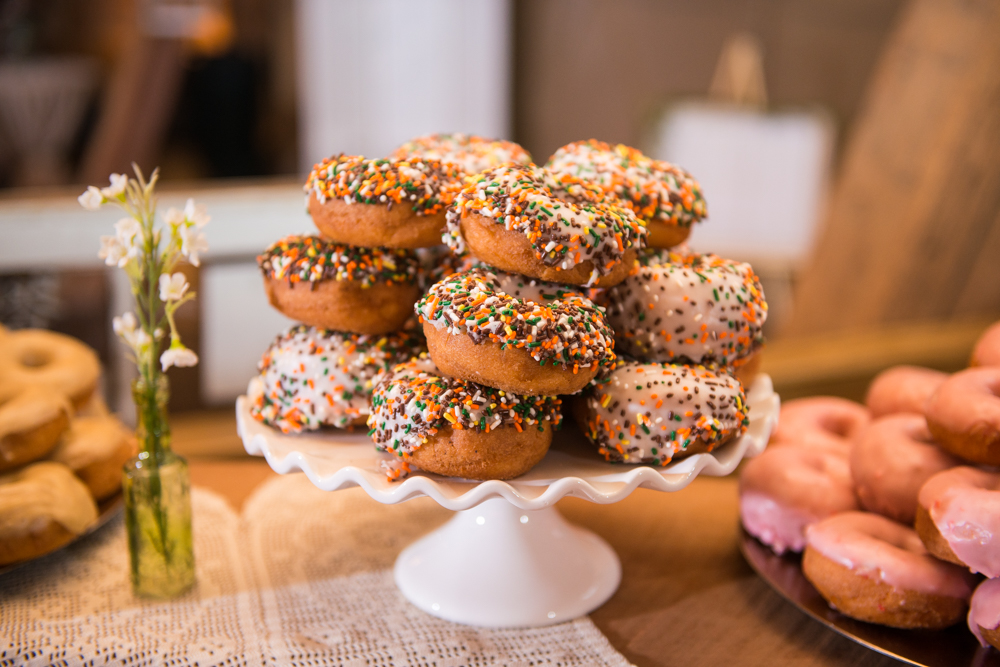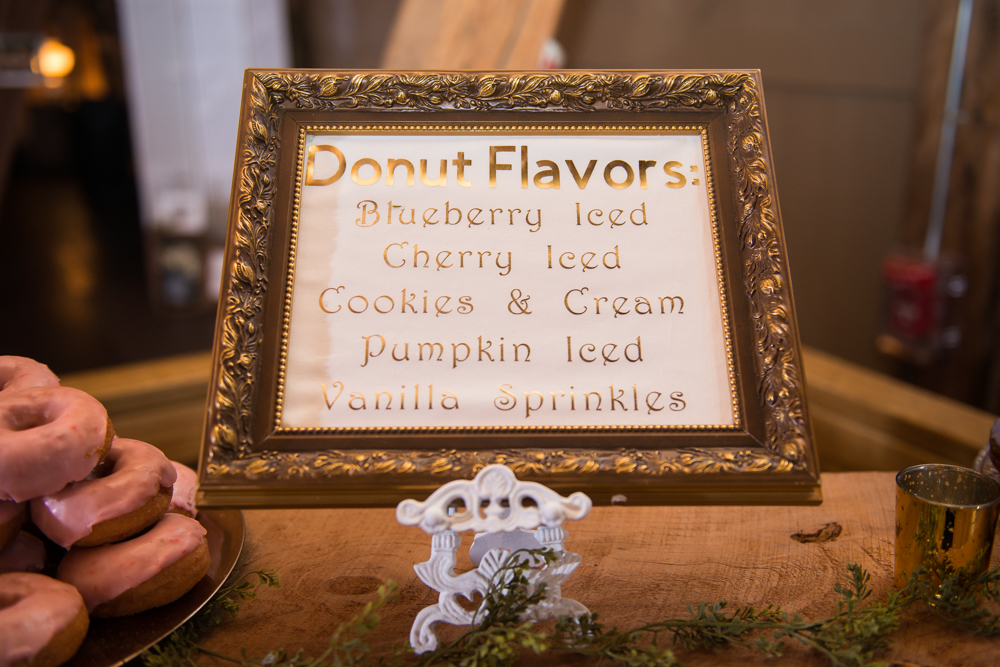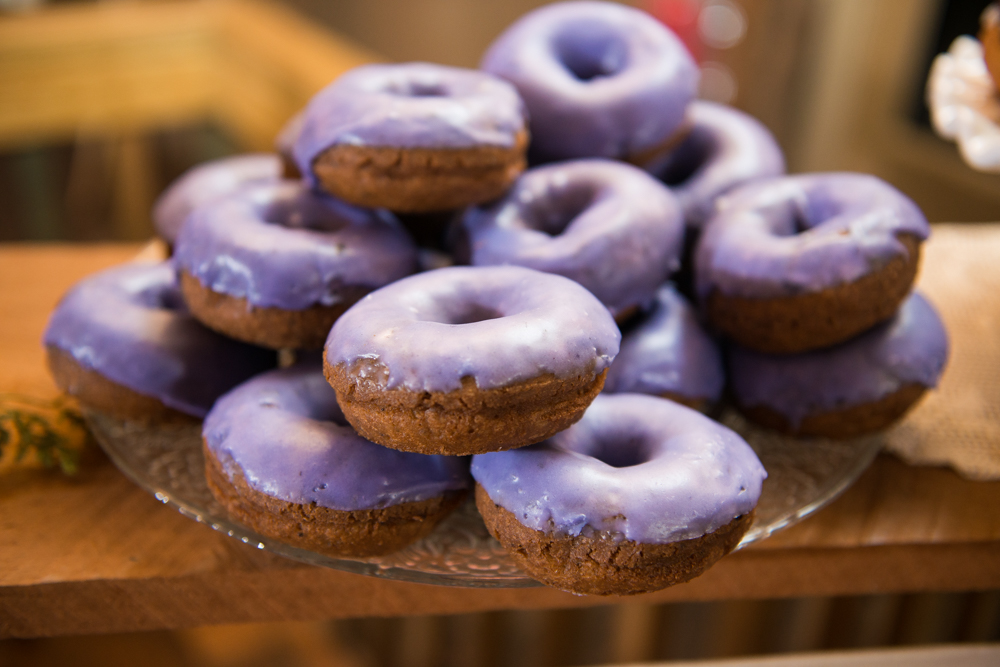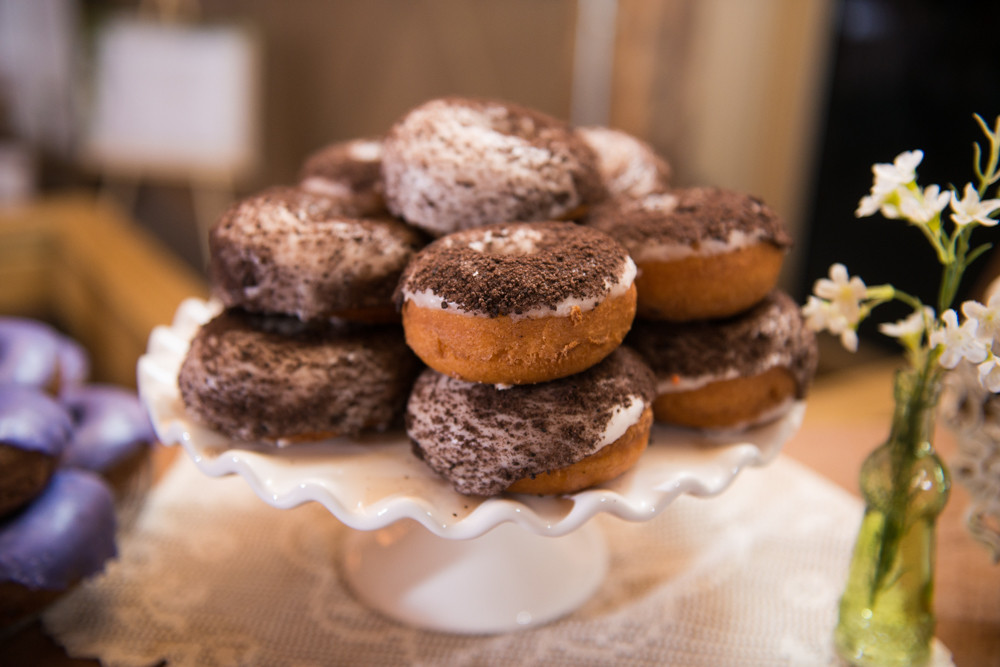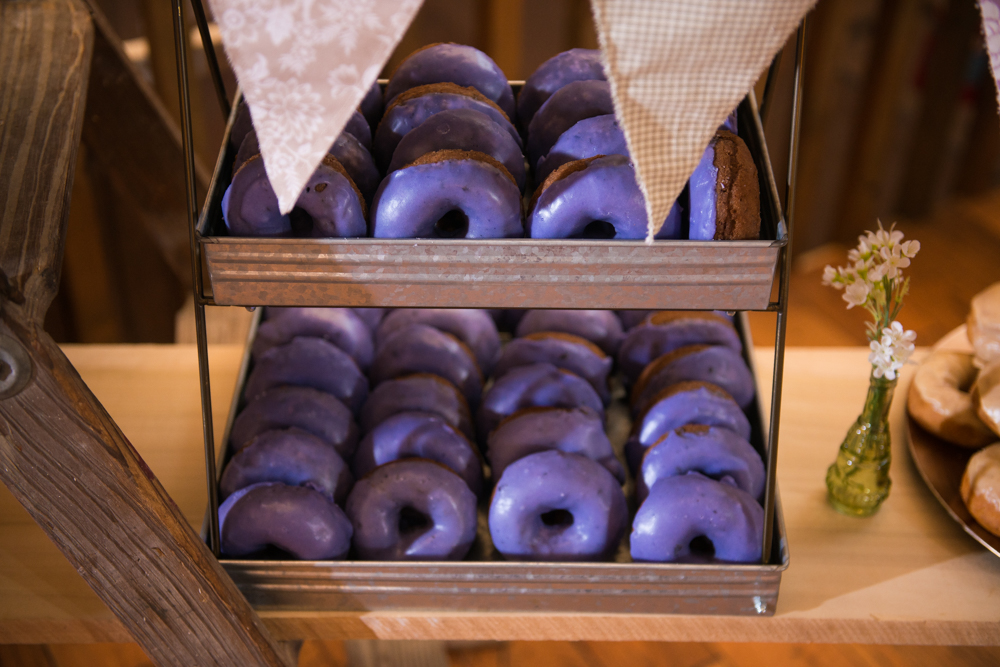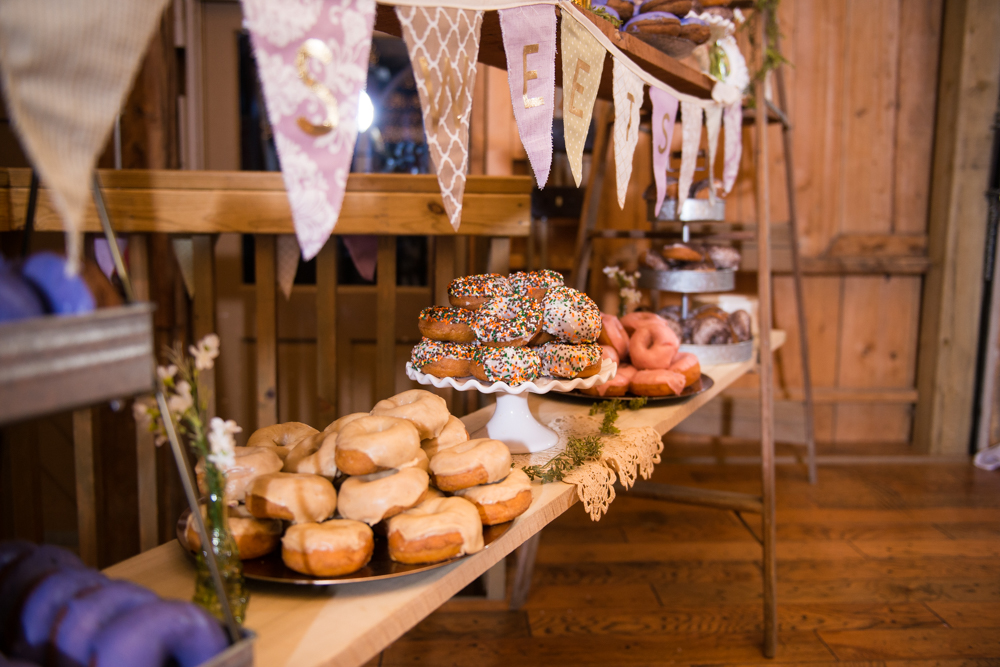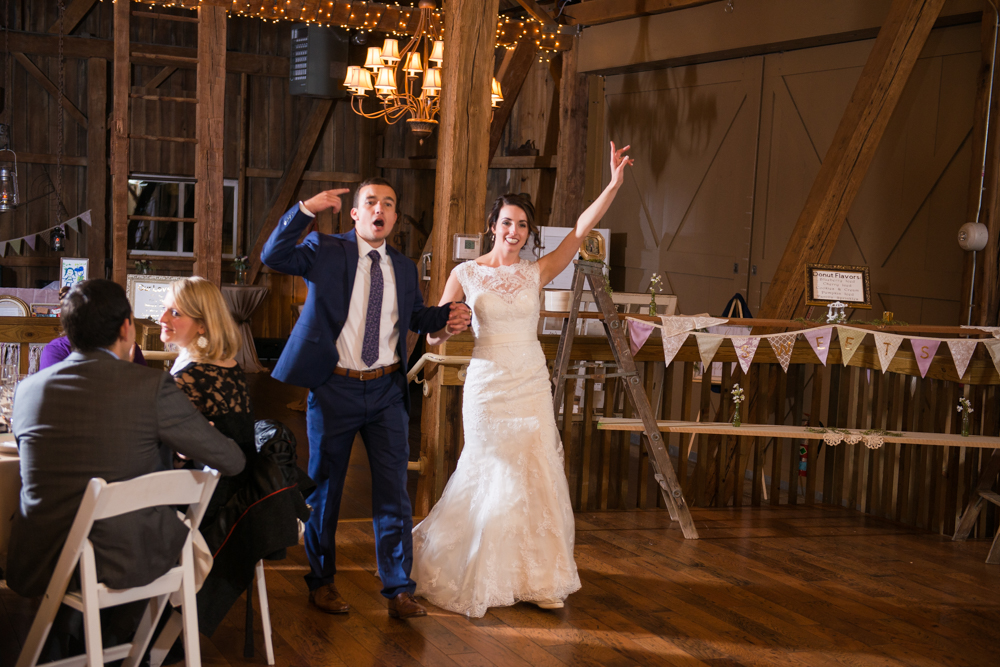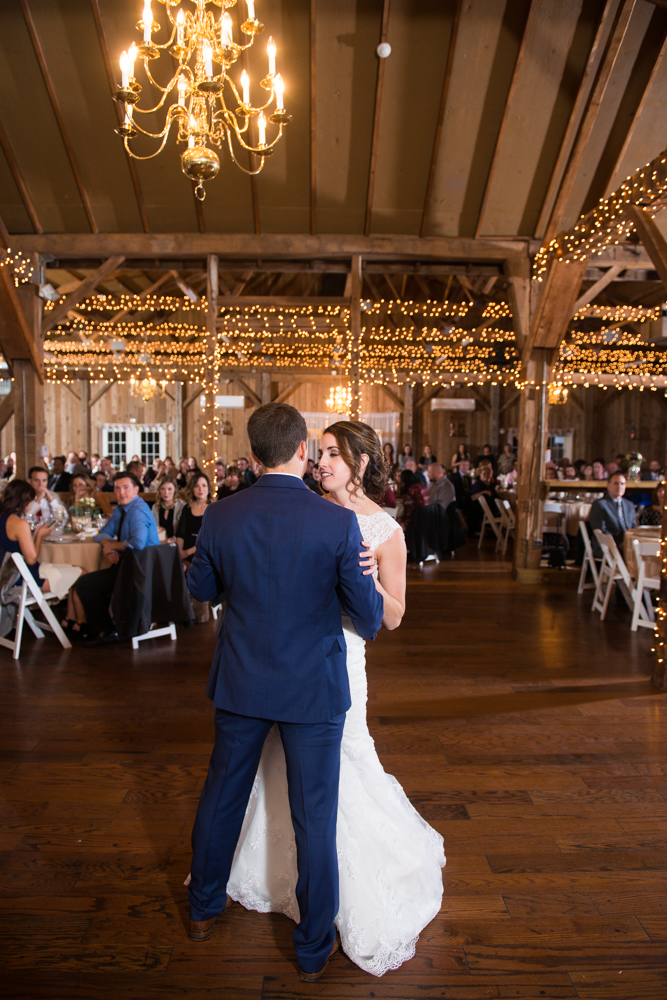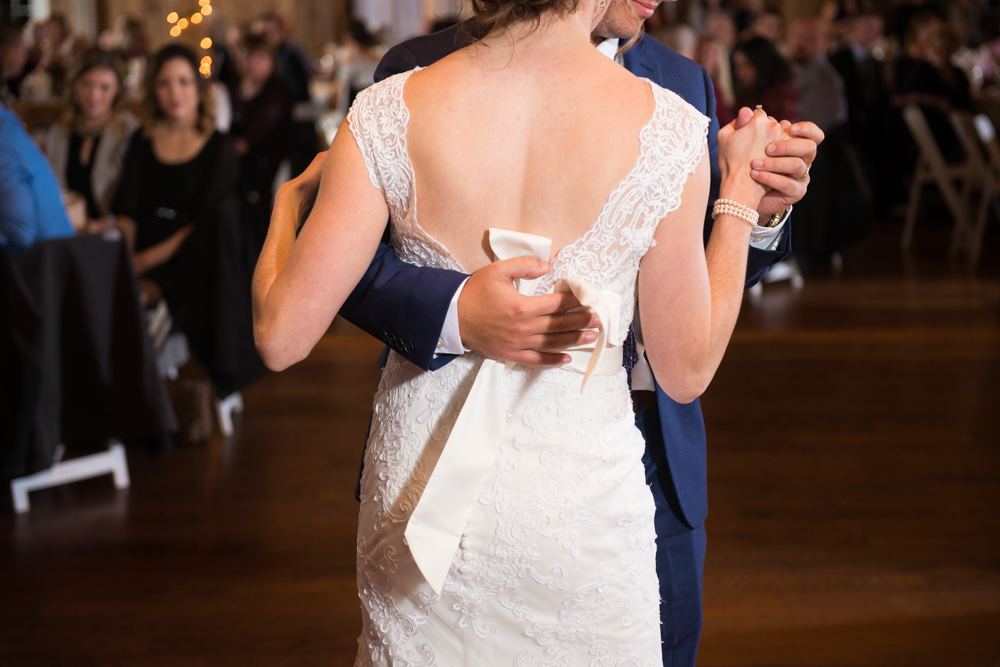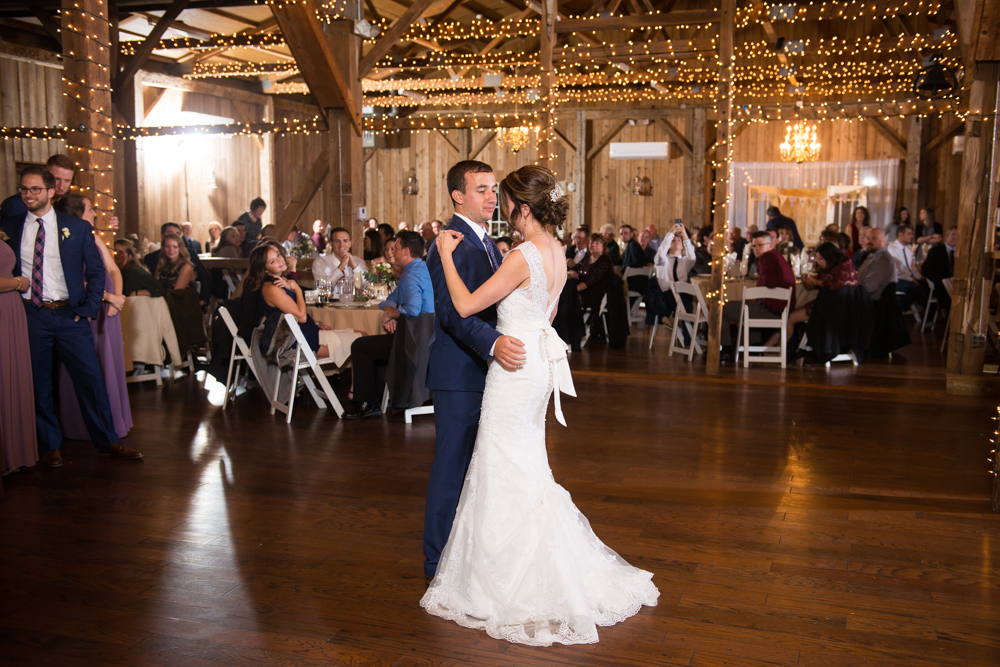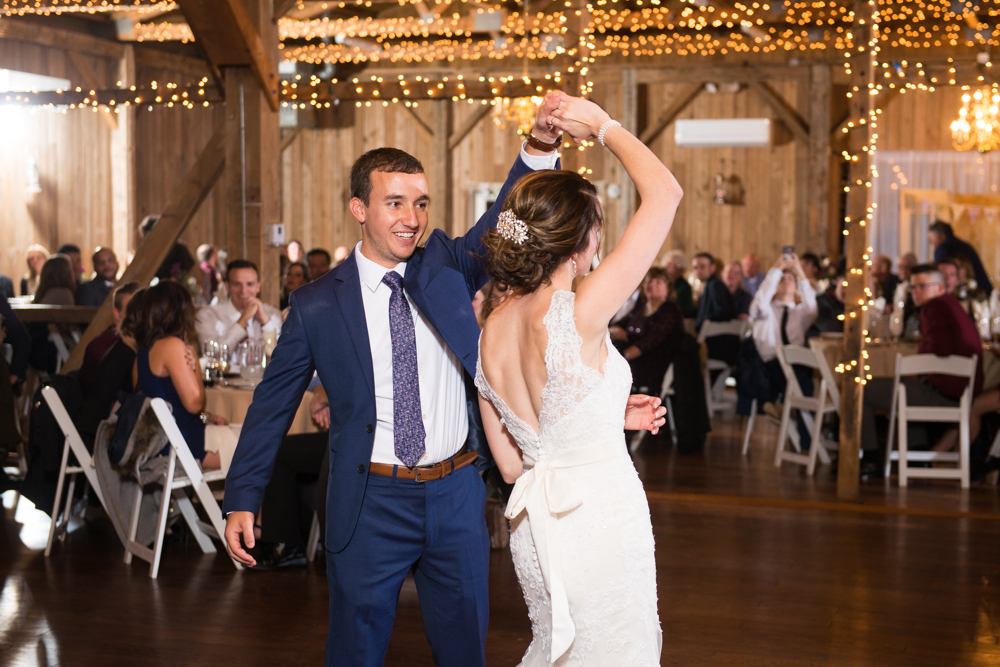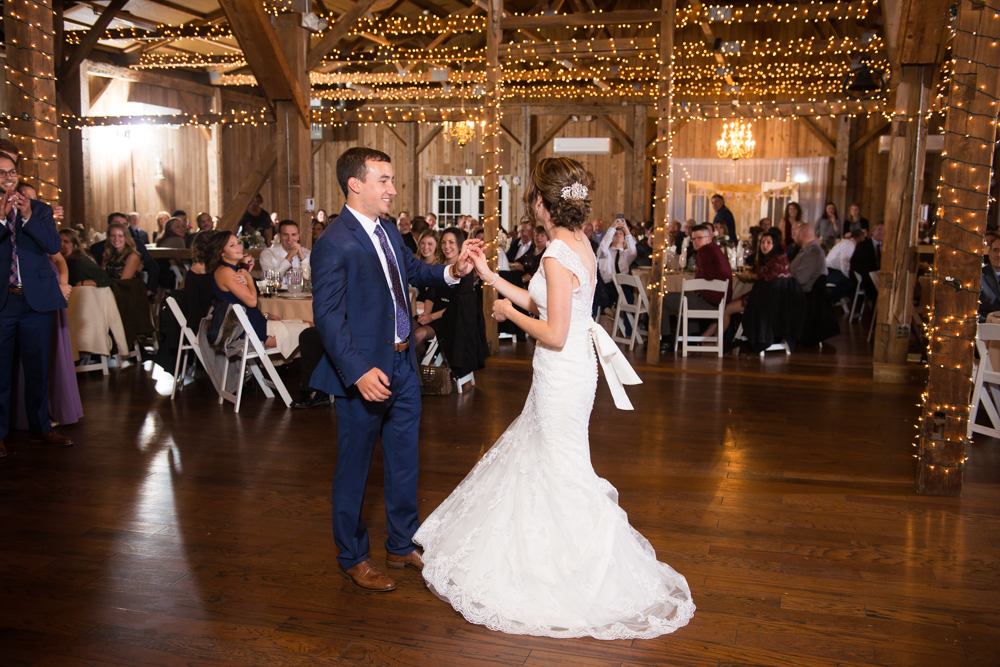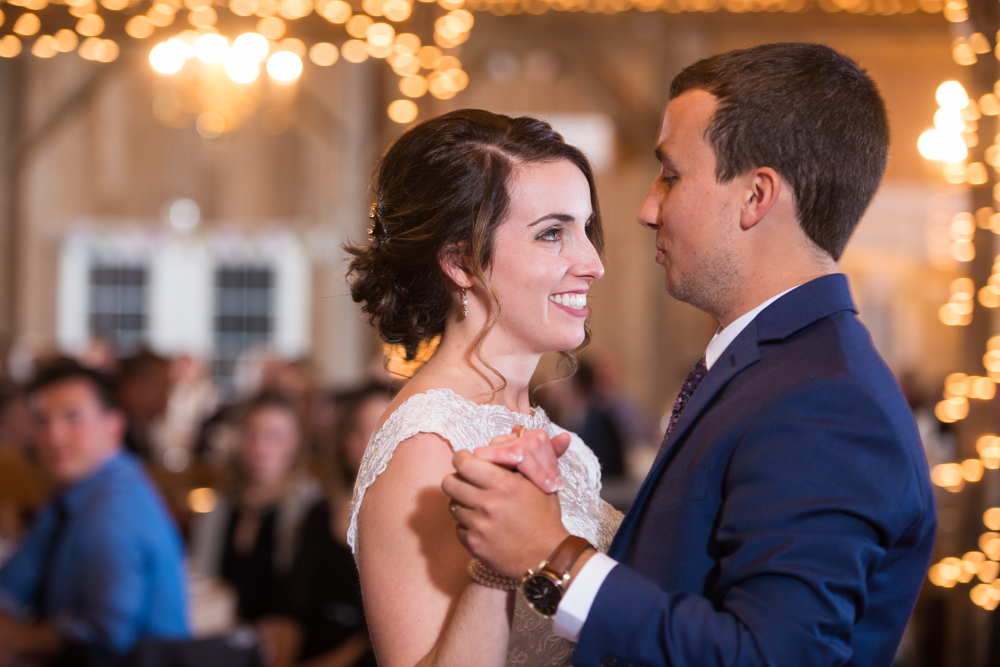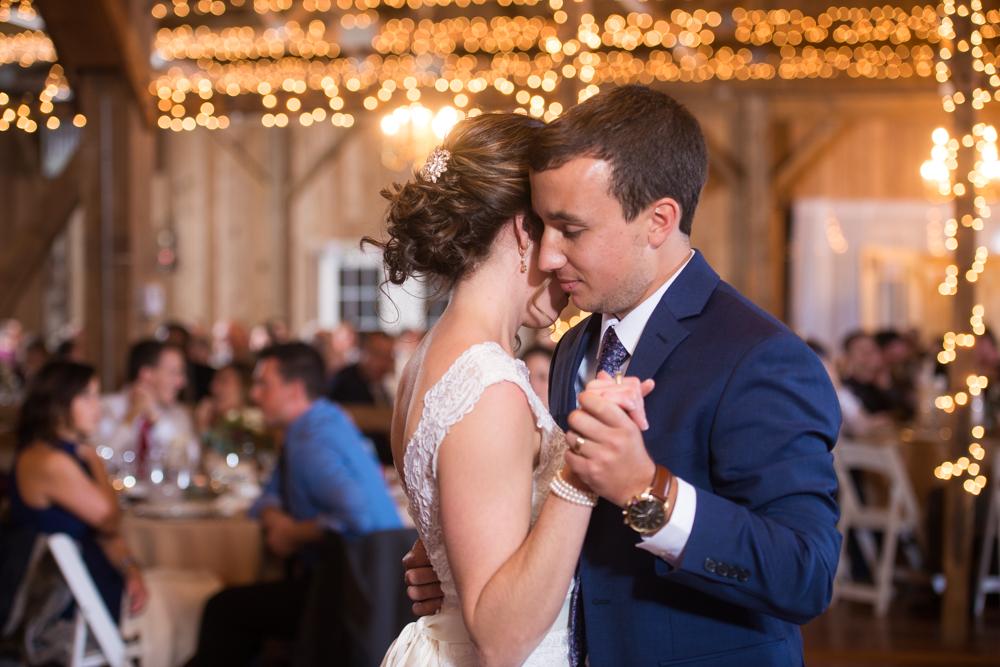 Lots of laughs and a few tears made up the toasts.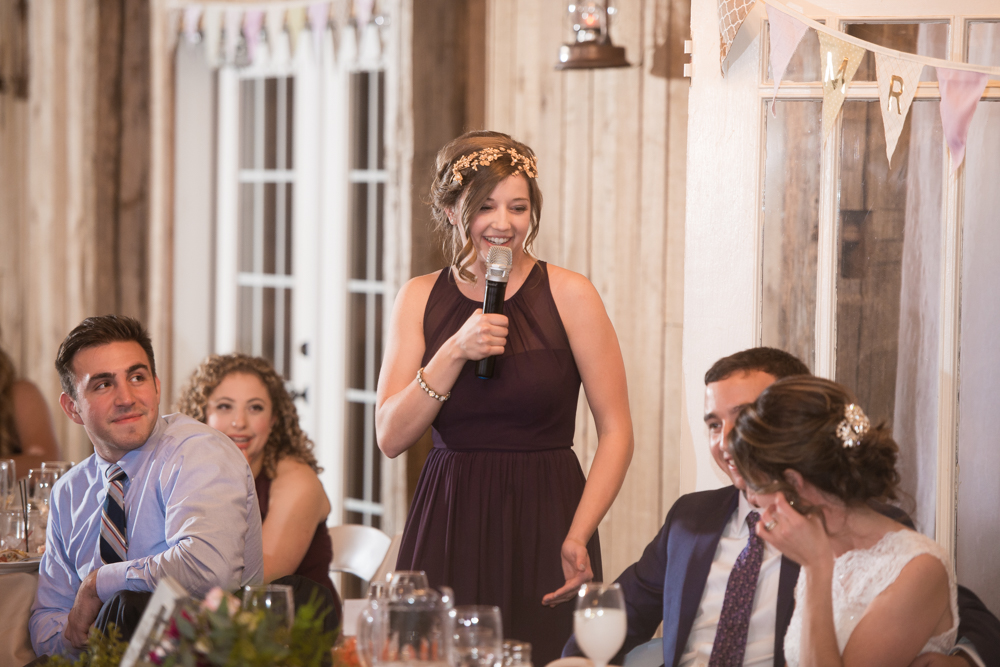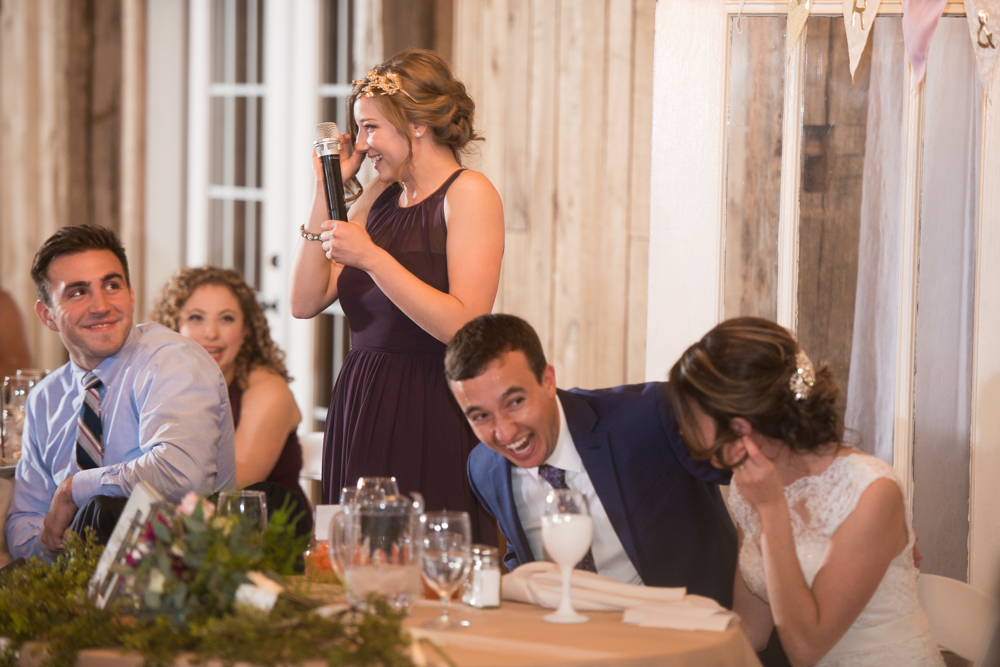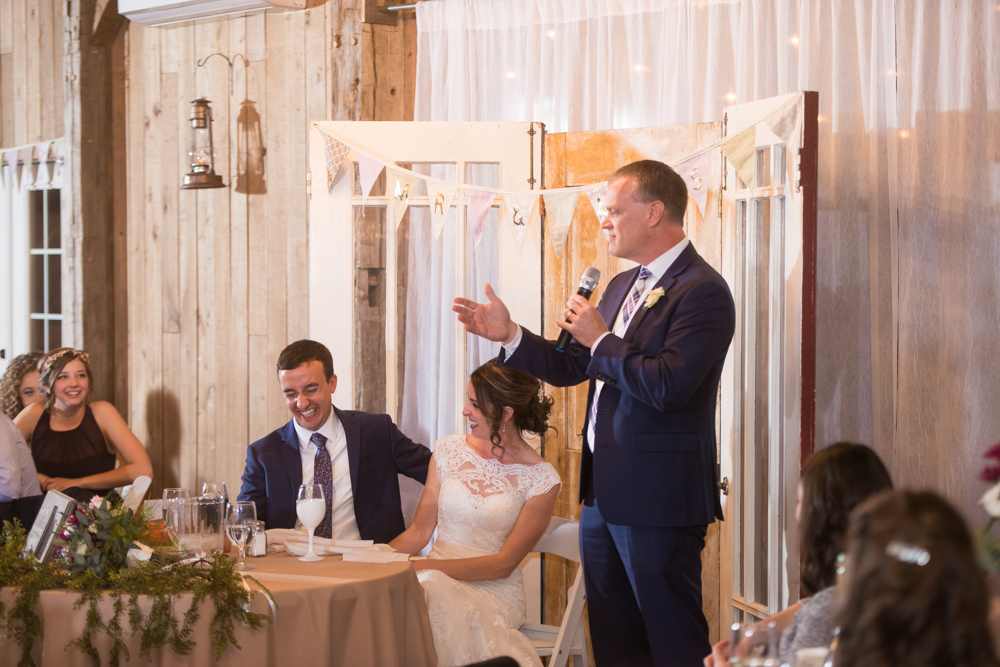 And then the father-daughter dance brought the entire room to tears. Eva's dad surprised her with a slideshow of videos & photos from when she was growing up. I mean, come on! Tear-jerker for everyone! It was a touching moment.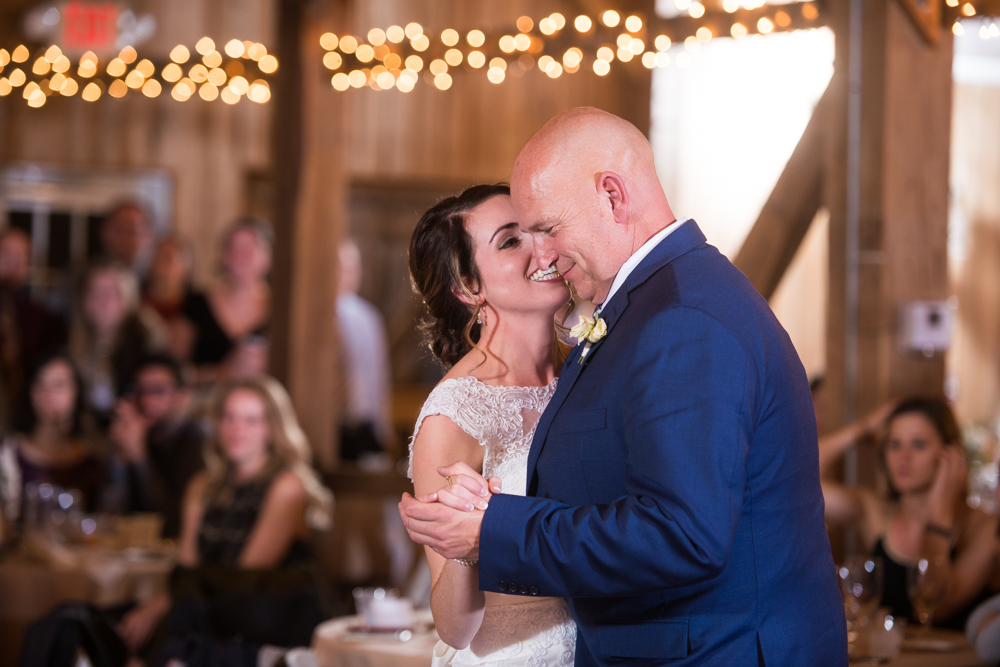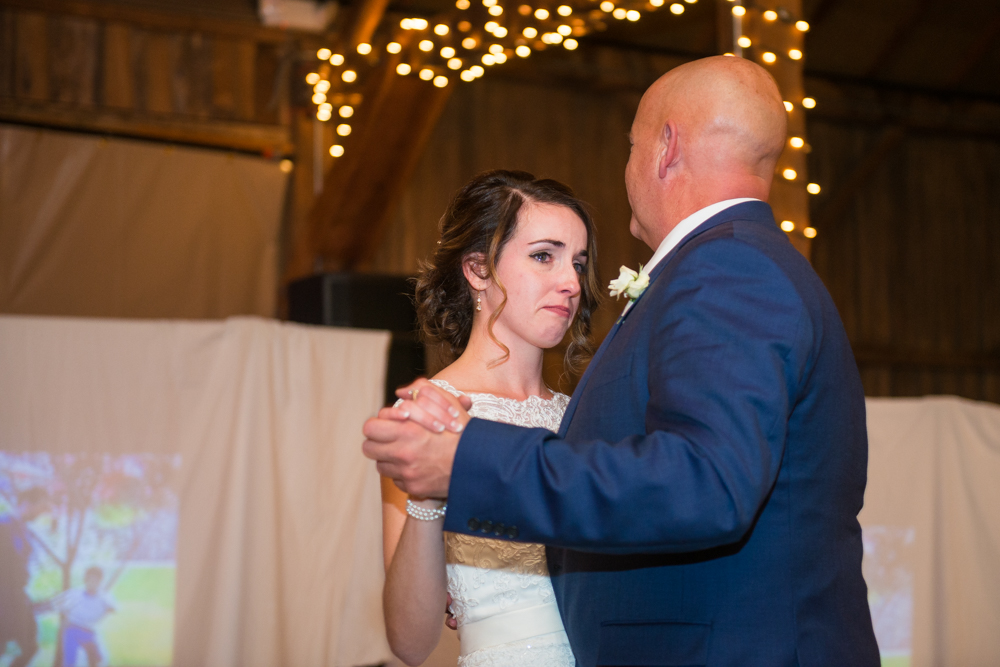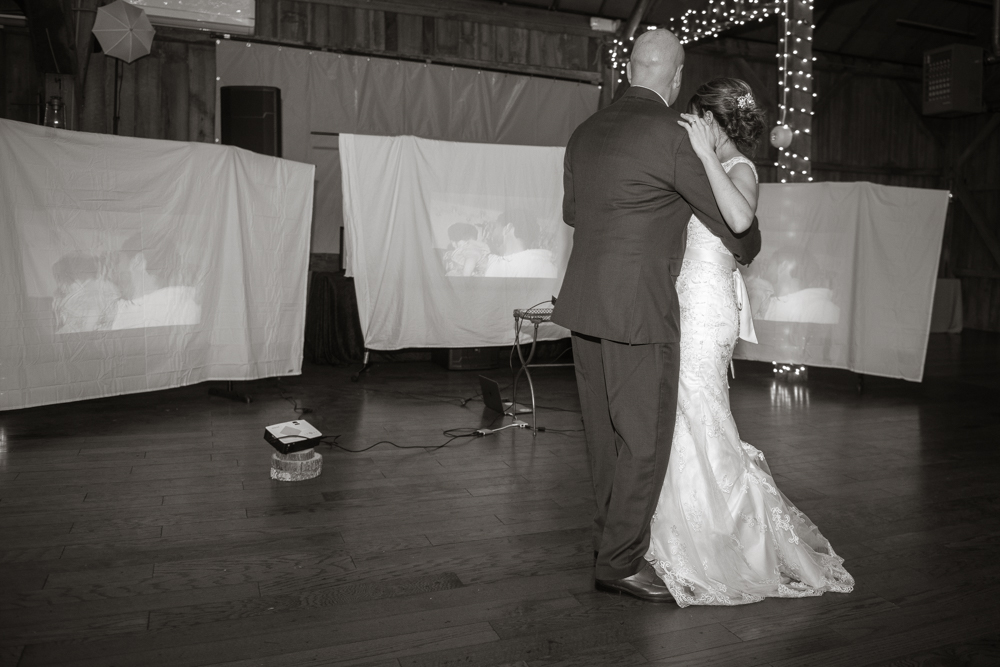 Andrew & his mom shared a beautiful mother-son dance.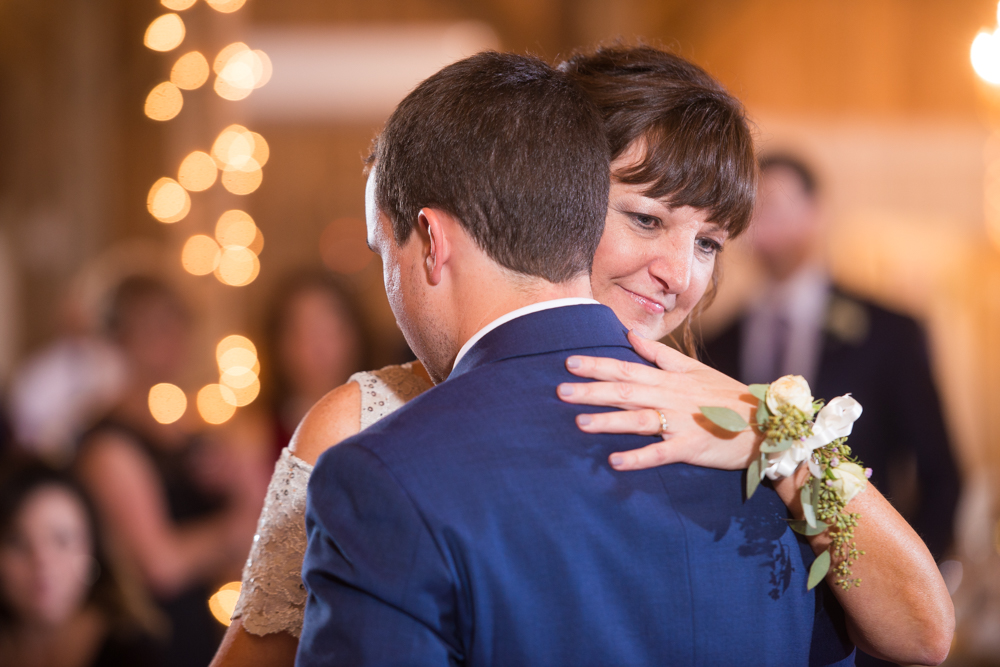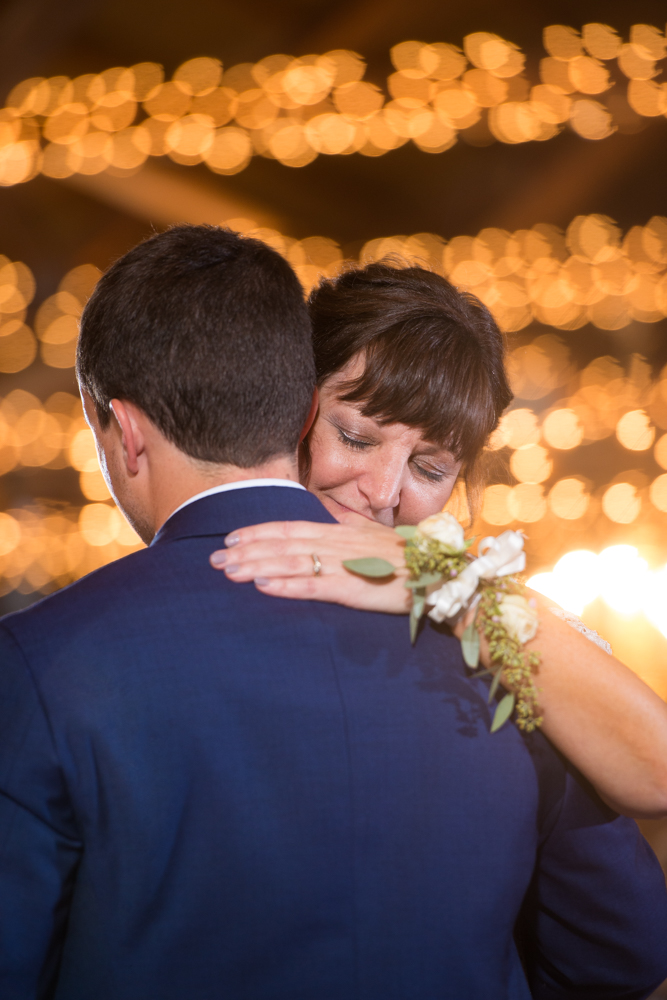 And Eva danced with her step-dad. They invited all of the fathers & daughters to come dance, too.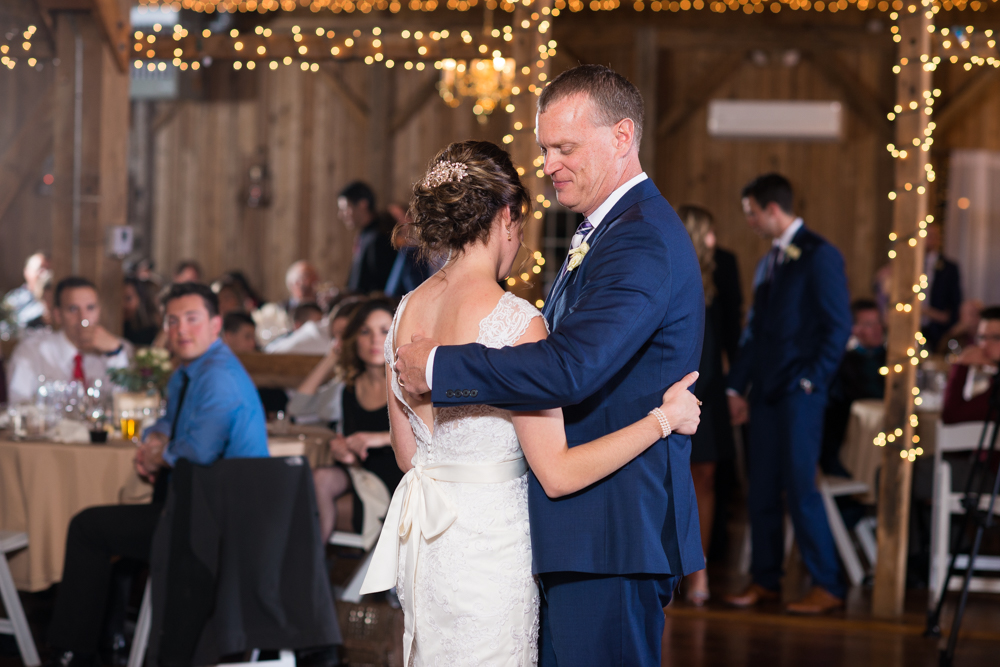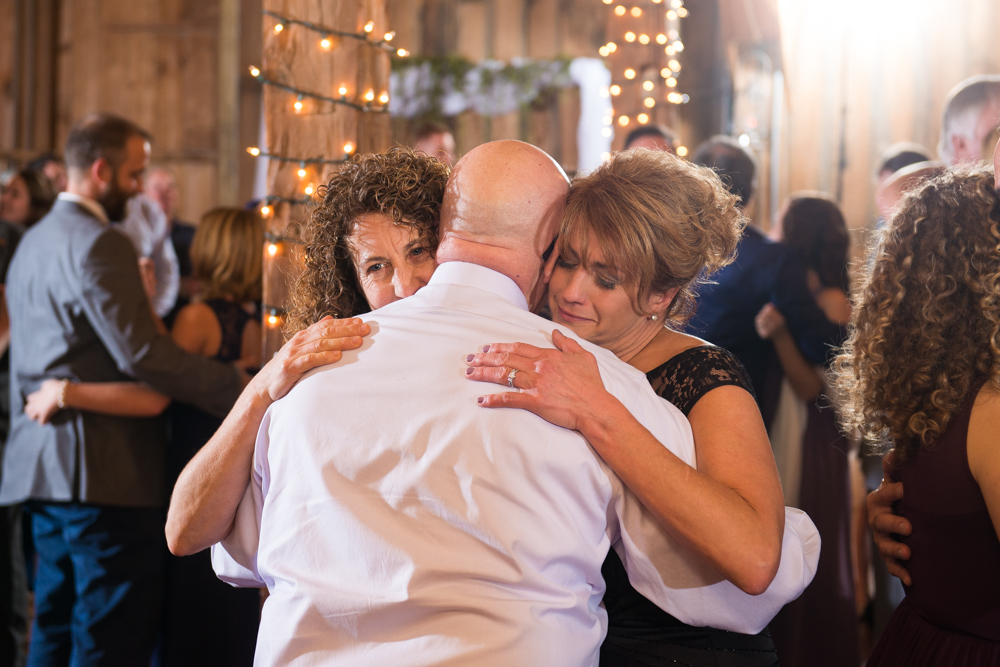 And the rest of the night was full of dancing & laughter. It was a hoot! Their DJ Jake from Flash & Sound did a great job keeping the crowd going & having fun!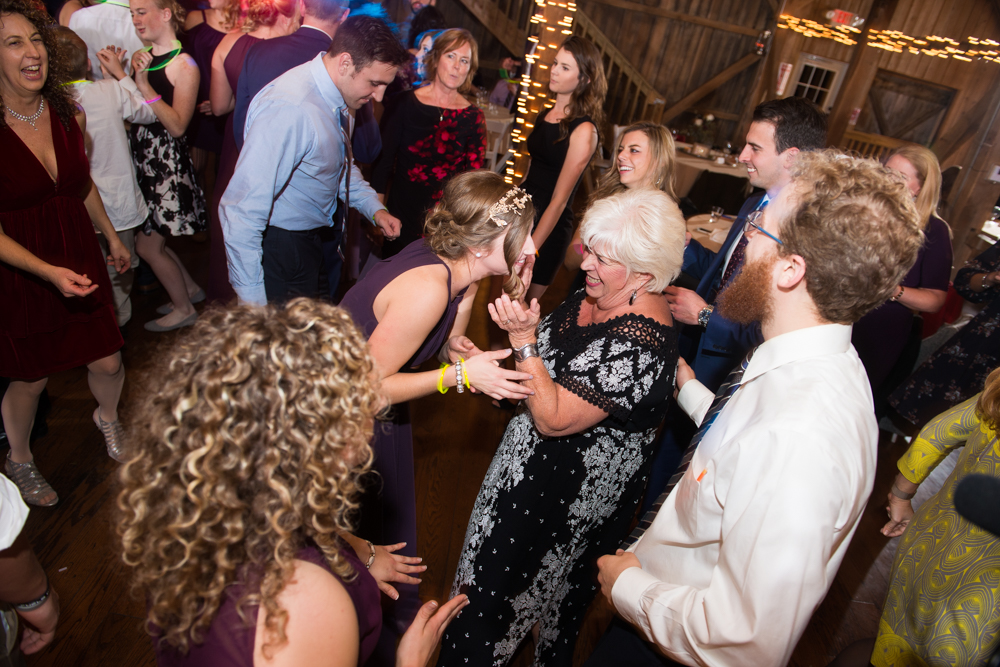 Okay, this is when you know you're an awesome bride! Get it, Eva!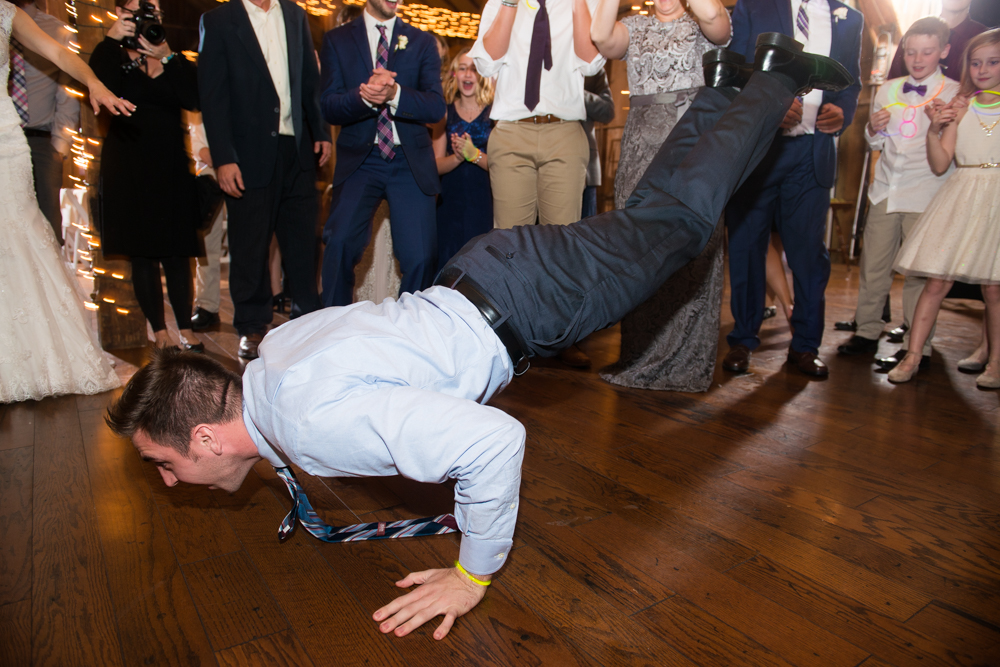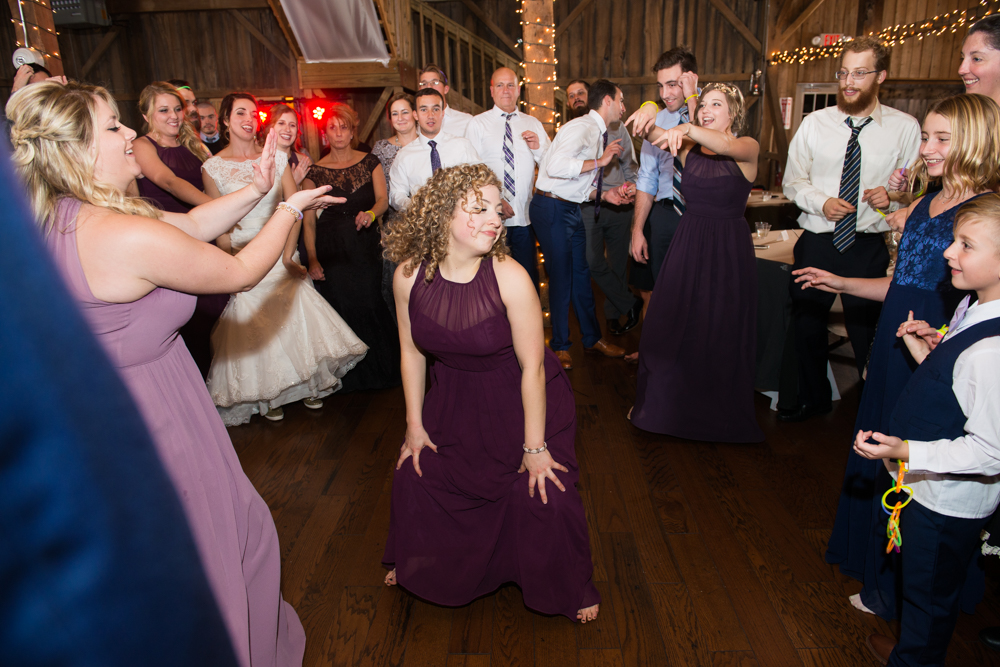 Glowsticks for the win!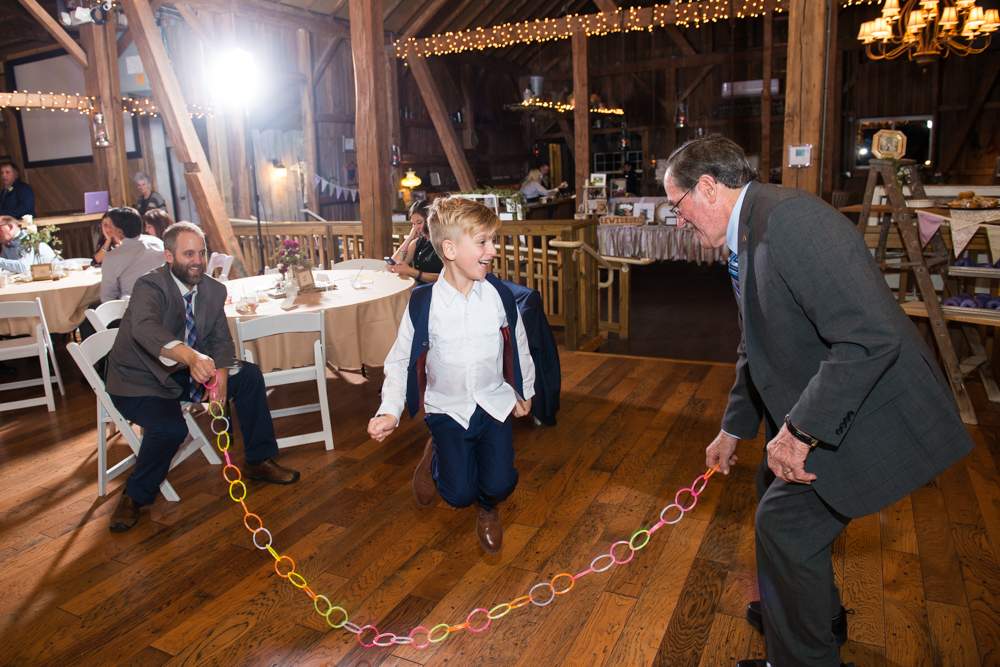 And a shout out to the guys at Bumble Media who shot video on the wedding day. They were fun to talk to & easy to work with.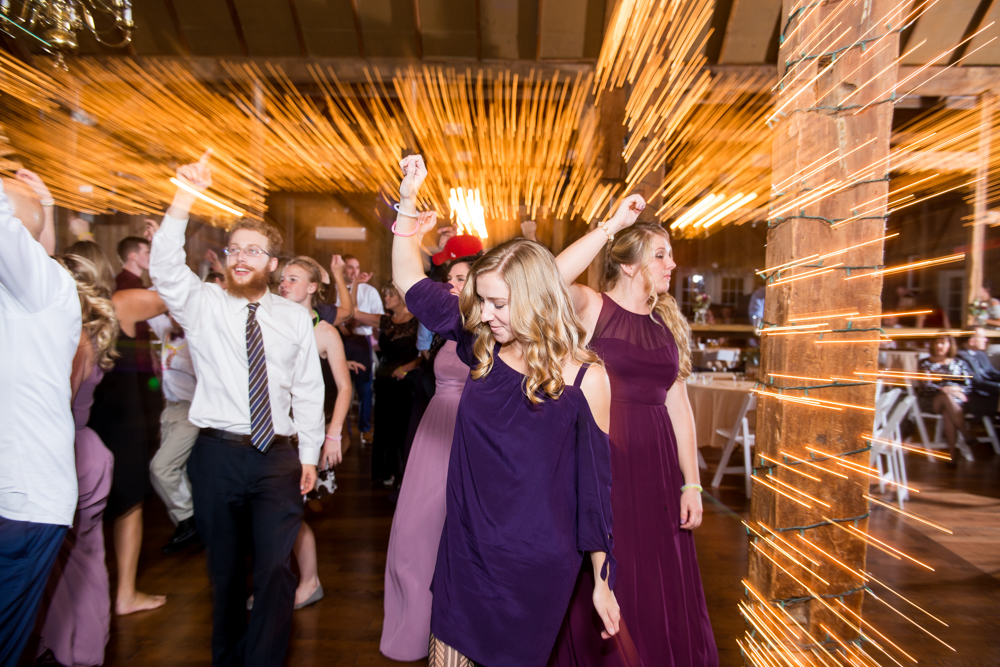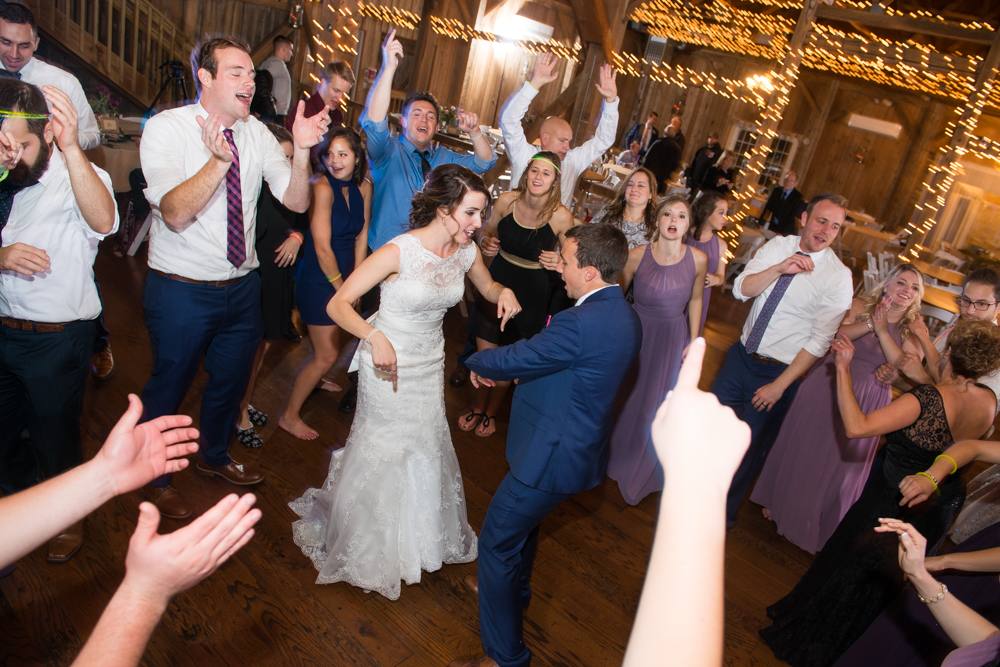 Love these two!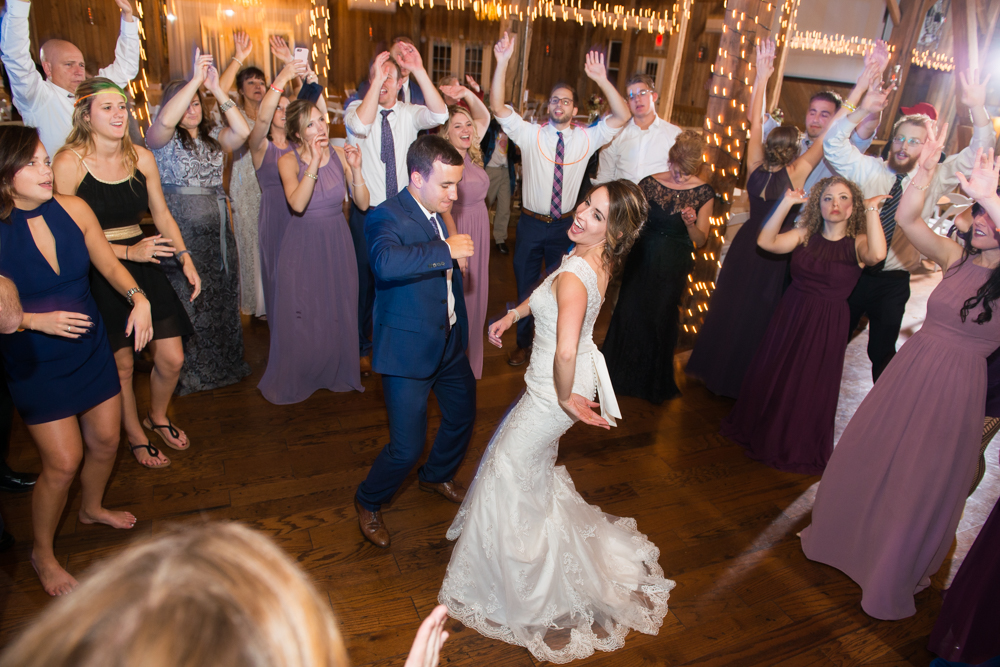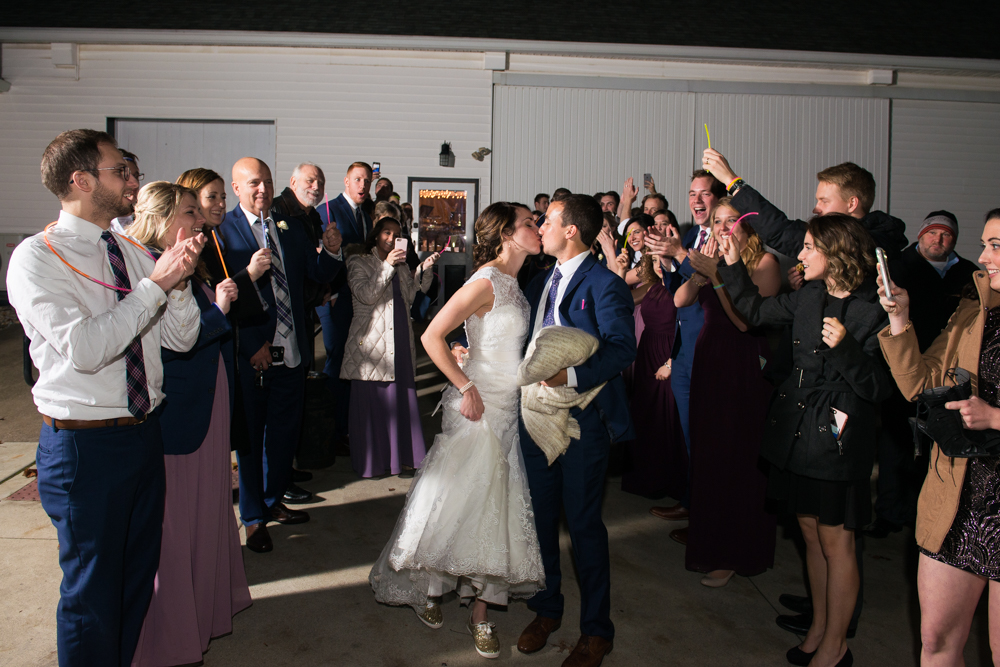 And when you're as obsessed with tractors as Andrew is, the best thing ever is a tractor sendoff with your new hot wife driving the getaway tractor!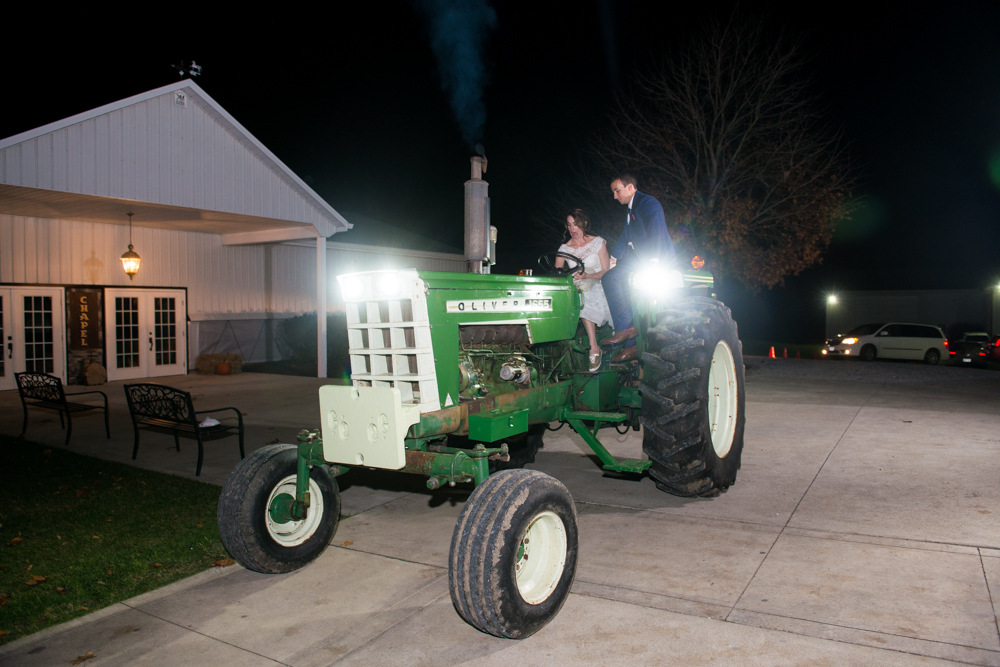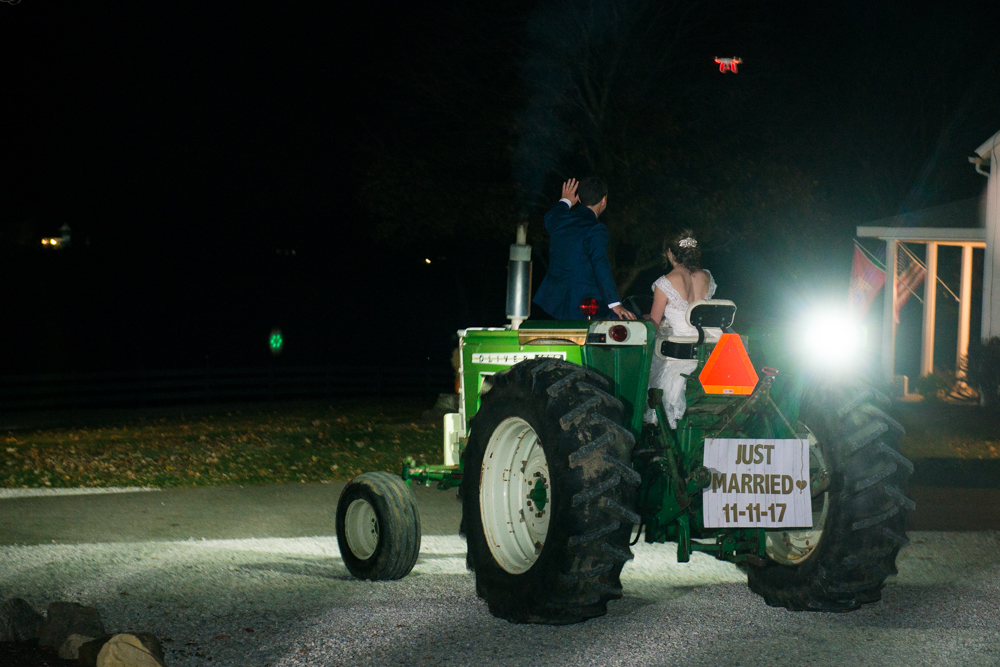 Congratulations again, Eva & Andrew! We couldn't be happier for you both! And we can't thank you enough for trusting us with your precious wedding day memories!
Thanks for reading the blog! We're Josh & Danielle & we're married wedding photographers. We photograph weddings mostly in the Youngstown, Ohio area, but we have passports so hire us to come to Italy to photograph your wedding, okay? We love marriage and our little blessings Tenley & Kenton. We try our best every day to live with a love like Jesus & treat others like we wish to be treated. Life is short. . . kindness is important. You can follow along with our social media fun here:
Instagram | Facebook | Twitter | Pinterest | Google +
If you enjoyed this blog post, you may also like:
Spring Wedding at Brookside Farms