Family traditions! They're so much fun & holiday traditions are really special. Every year since we've been married, Josh & I have gotten a real Christmas tree & we love the tradition of going to find the one we like at the tree farm. The past few years, we have gone with my parents & it's always a memorable experience. Tenley was under the weather when we went this year unfortunately, but we made the most of it.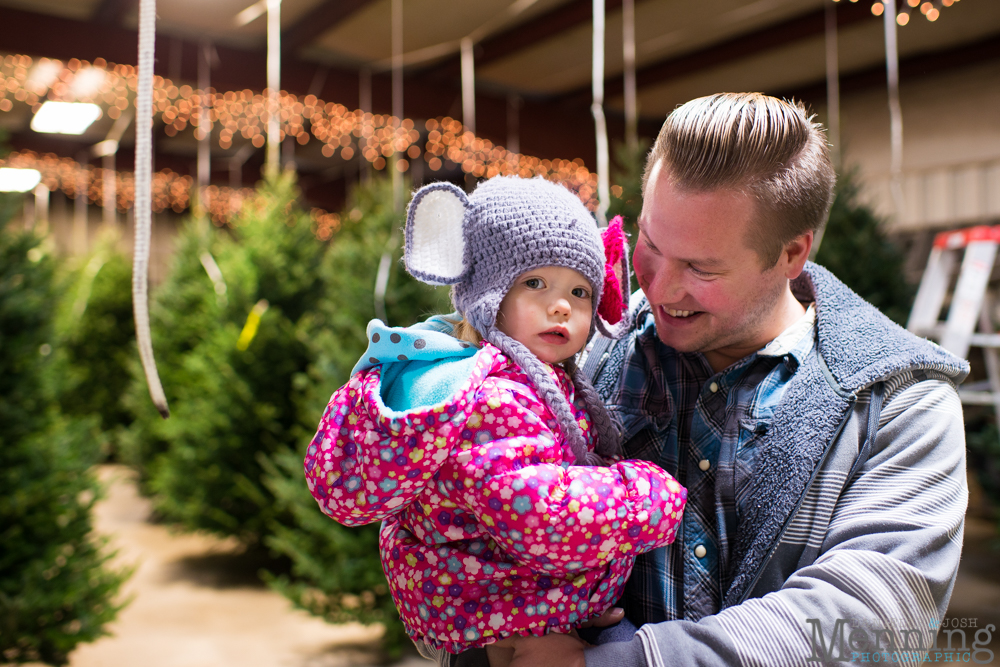 If you saw this on our Instagram, you already know, but my parents got this purple tree! It's a funny little story. When we first walked in, I saw that tree & I KNEW my mom would want it. She's a purple fanatic; her living room is decorated in purples & she is always loving on purple stuff. But I also knew my dad would think it was silly to have a purple Christmas tree.  I also knew Tenley would be attracted to the purple tree because it's her current favorite color, too. She always points out purple things & it's always the first crayon she chooses when we color- "purple one!" she'll say.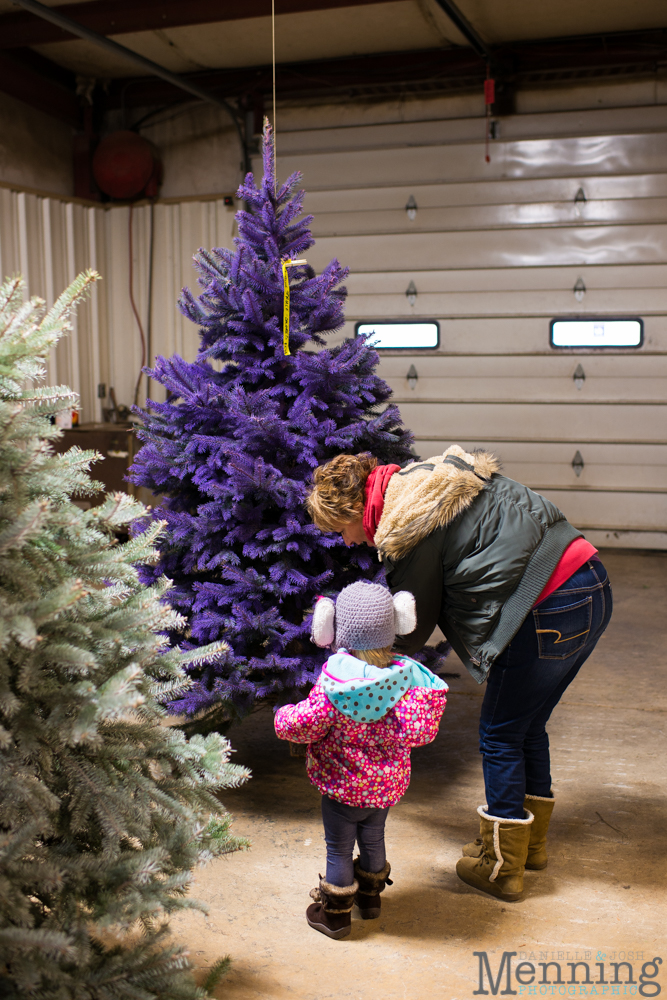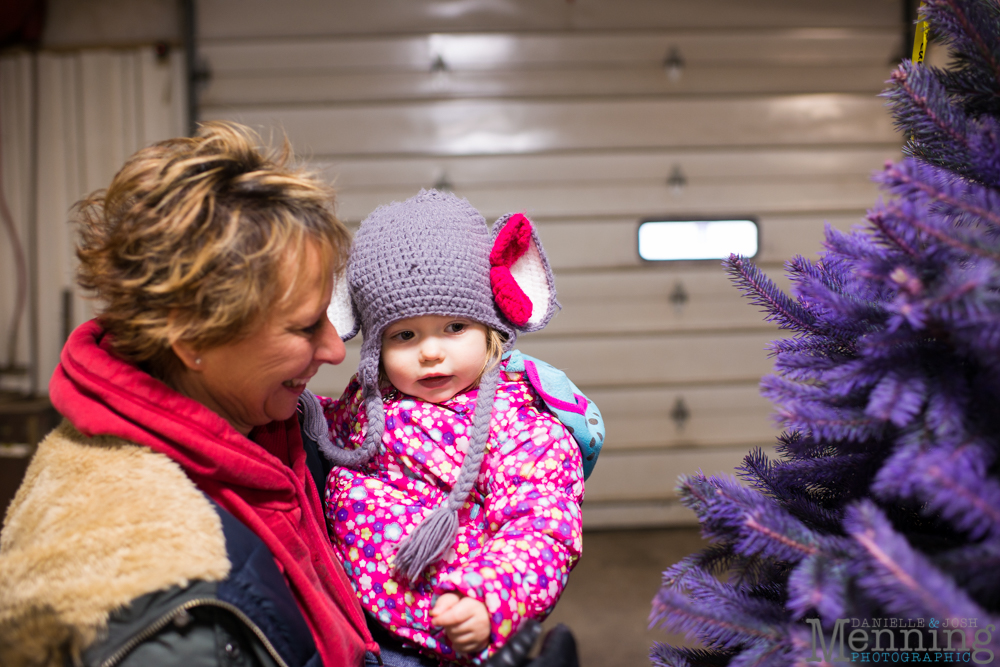 Well we looked all around & my parents were deciding between two green trees. They chose one. They told the employees at Robinson's Tree Farm. Then when they were just about to get the green tree down to wrap it up for them, mom said, "No. . . I have to get the purple one." My dad just laughed. I KNEW IT! haha! And Tenley talks about the purple tree all the time and says, "Go Grandma's house. See purple tree."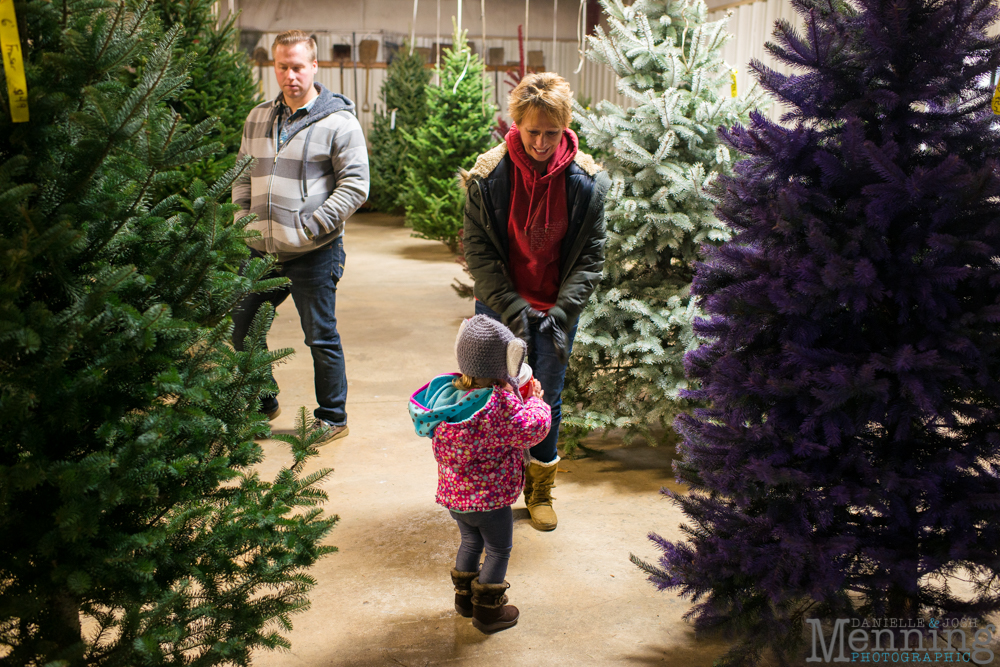 Relax. . . it was basically empty. We don't really let our 21 month old drink coffee. ha!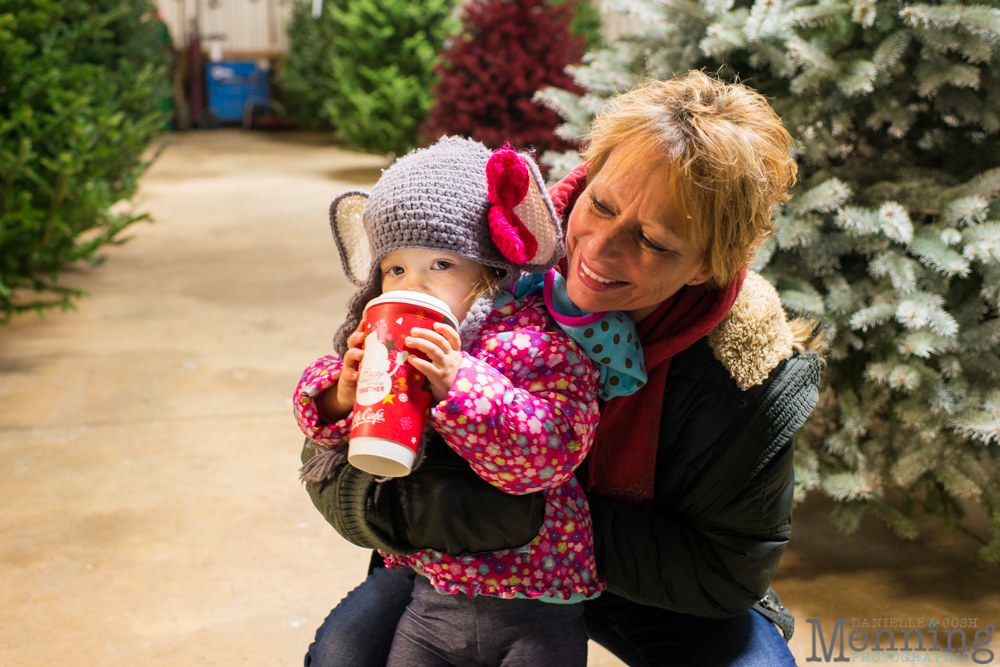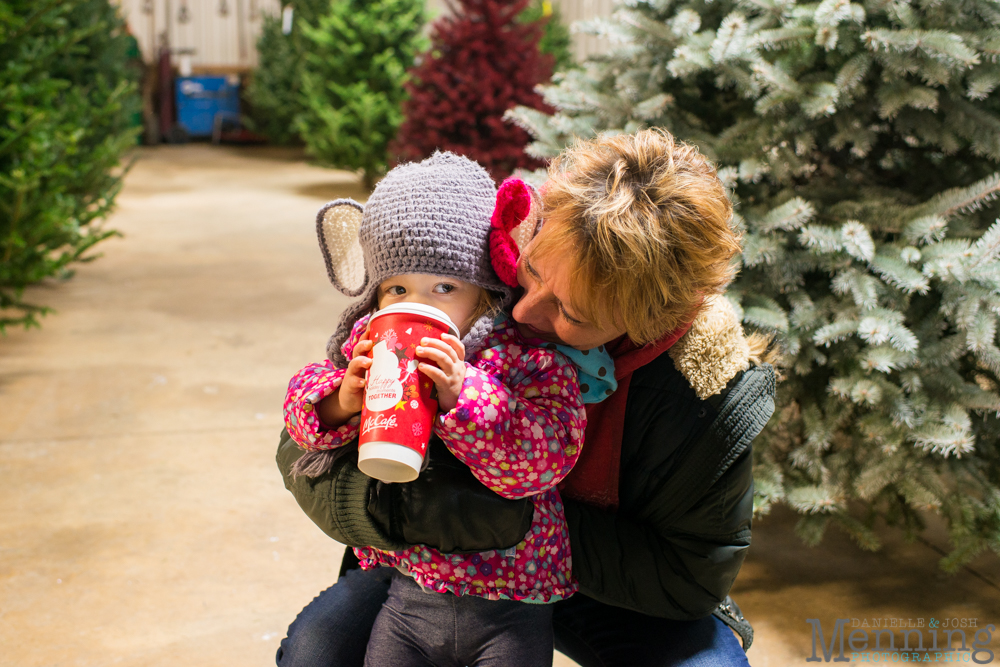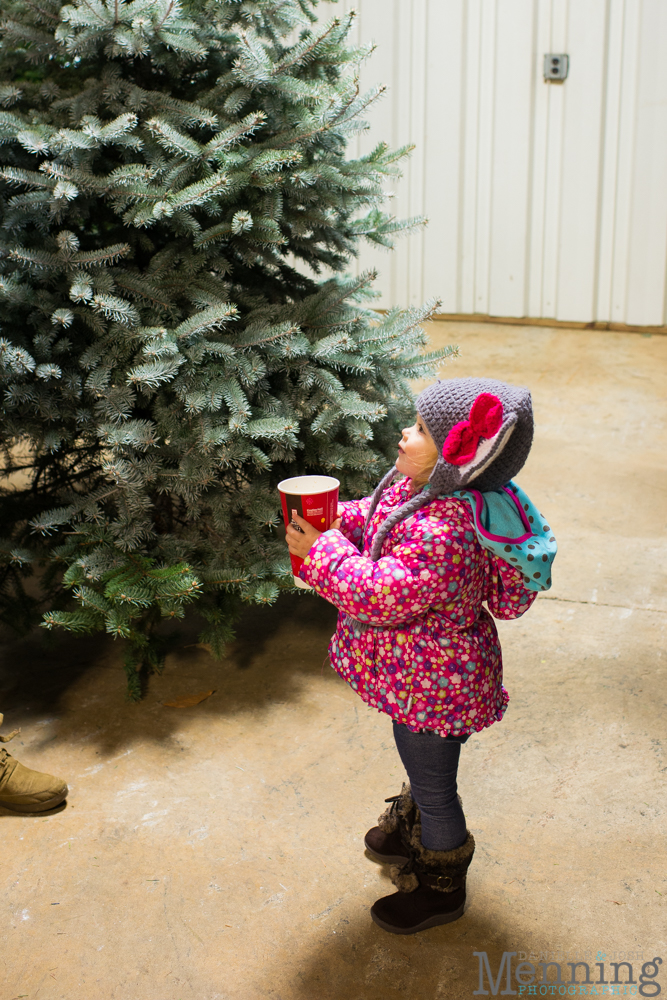 She feels pretty cool that we let her try, though. She calls it "toffee."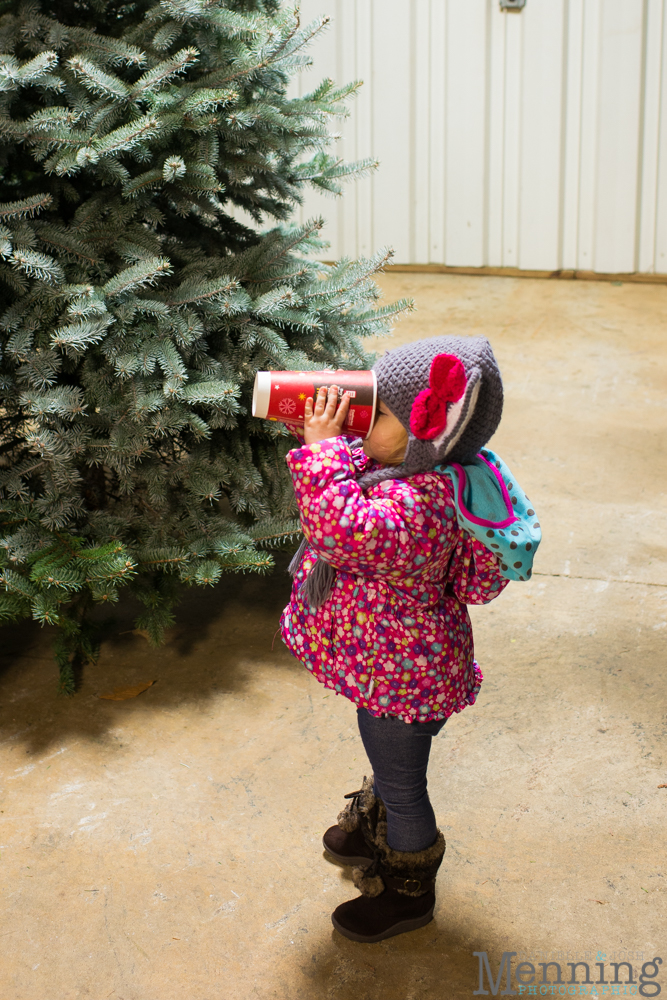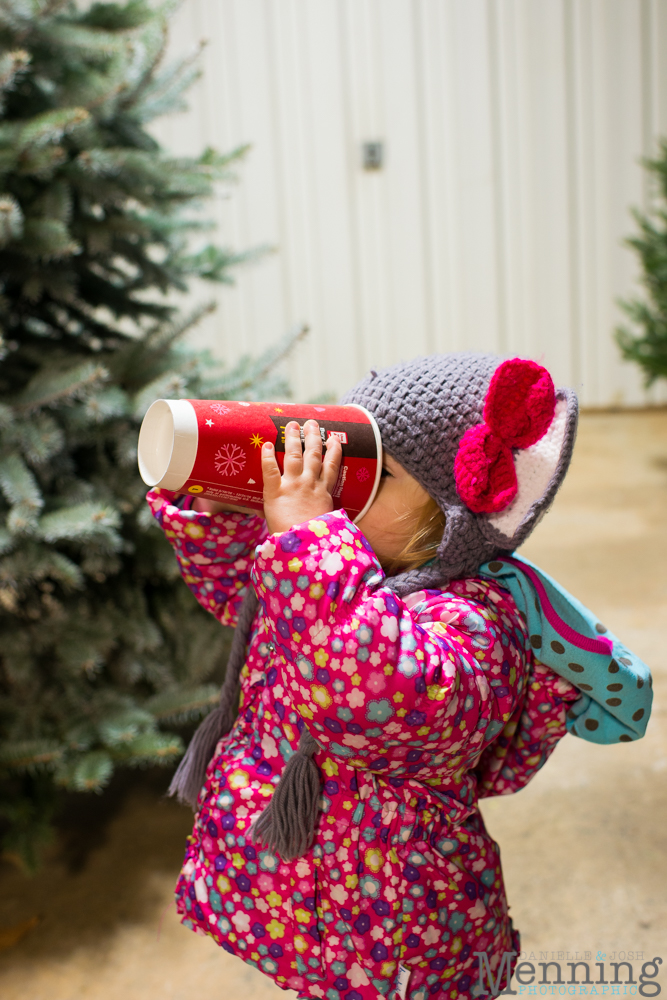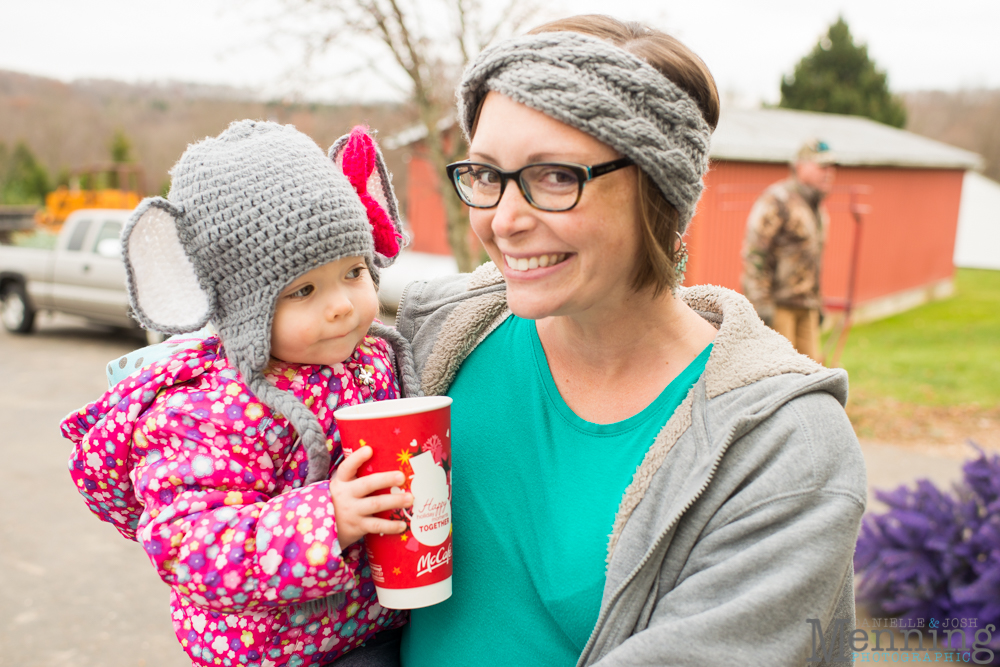 After we totally cheated & chose one of the pre-cut trees this year we went to the farm area to pose. LOL!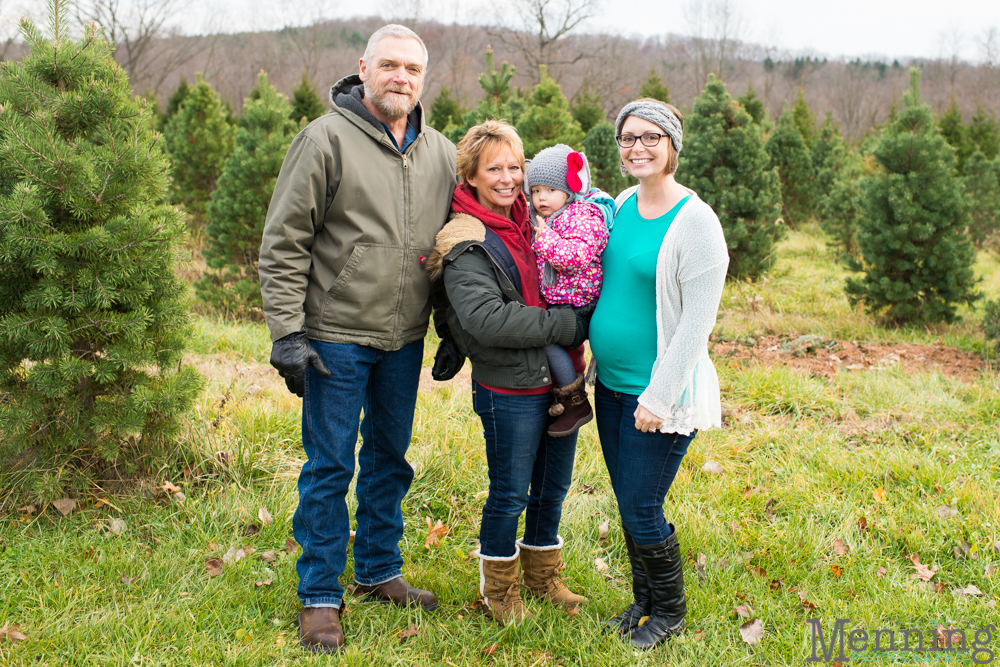 Just had to throw this one in from 2015 to make myself cry about how big Tenley is now!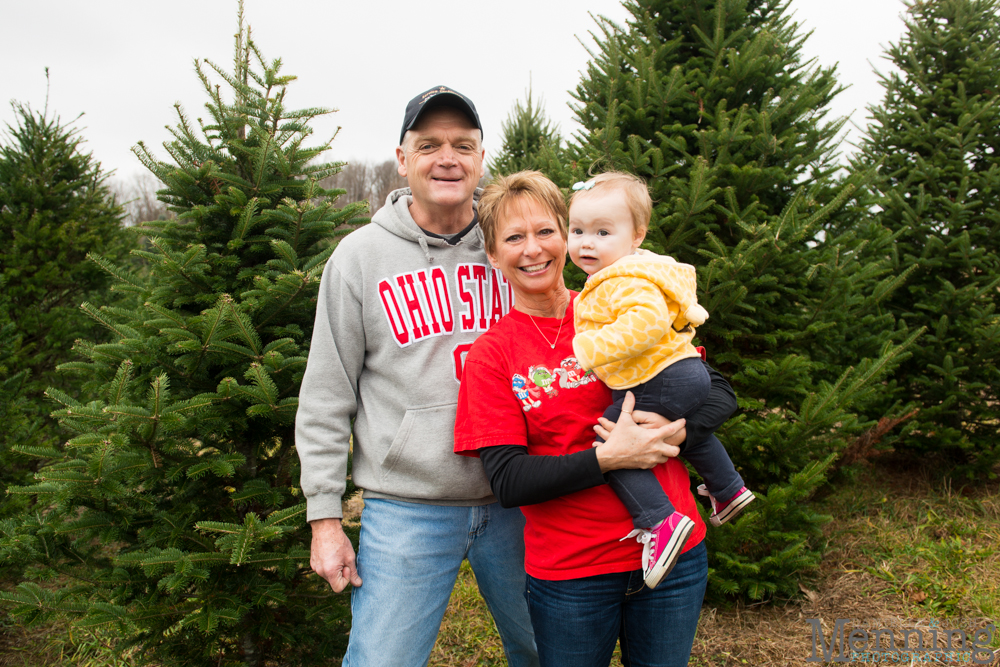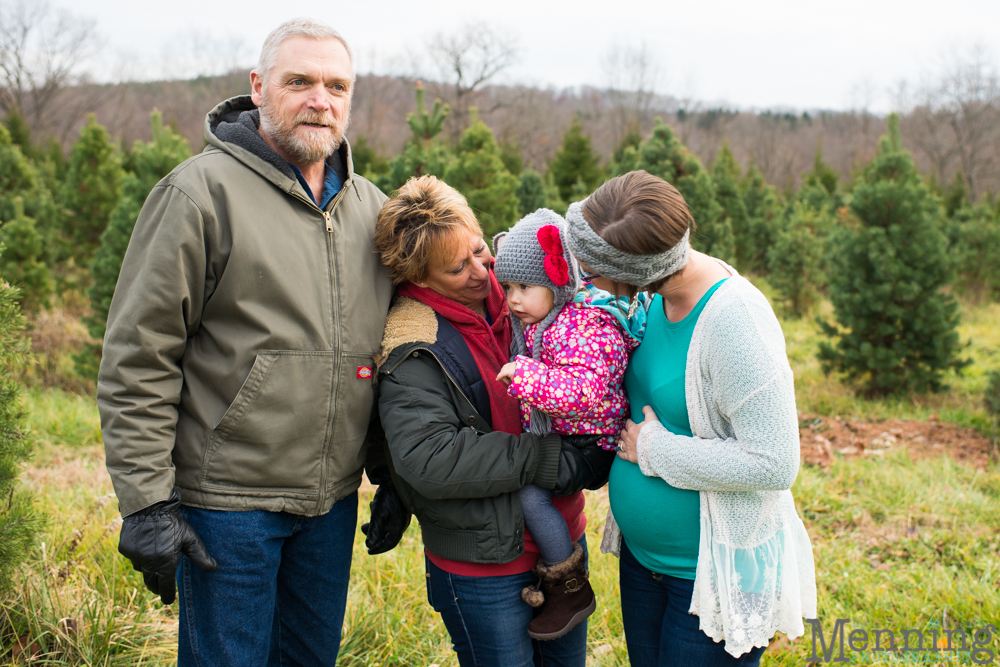 We're going to have two kiddos running around next Christmas. It's so exciting!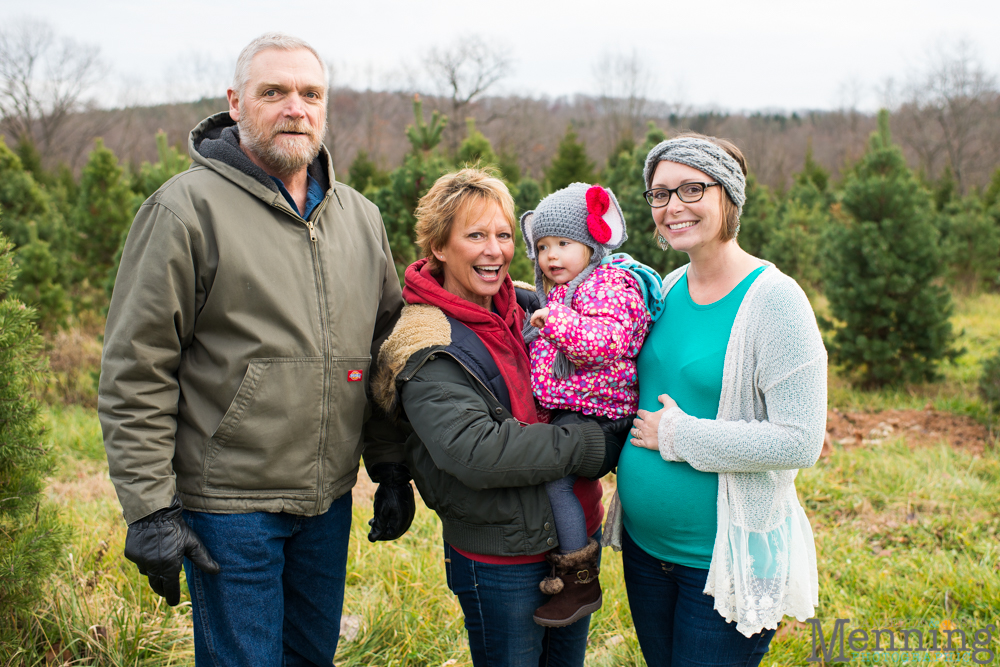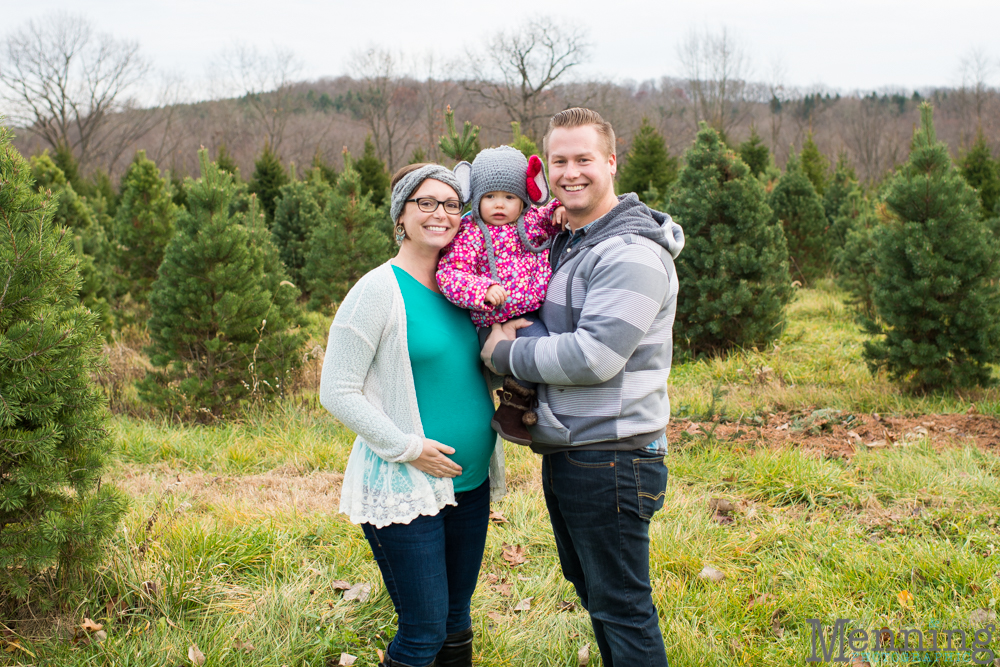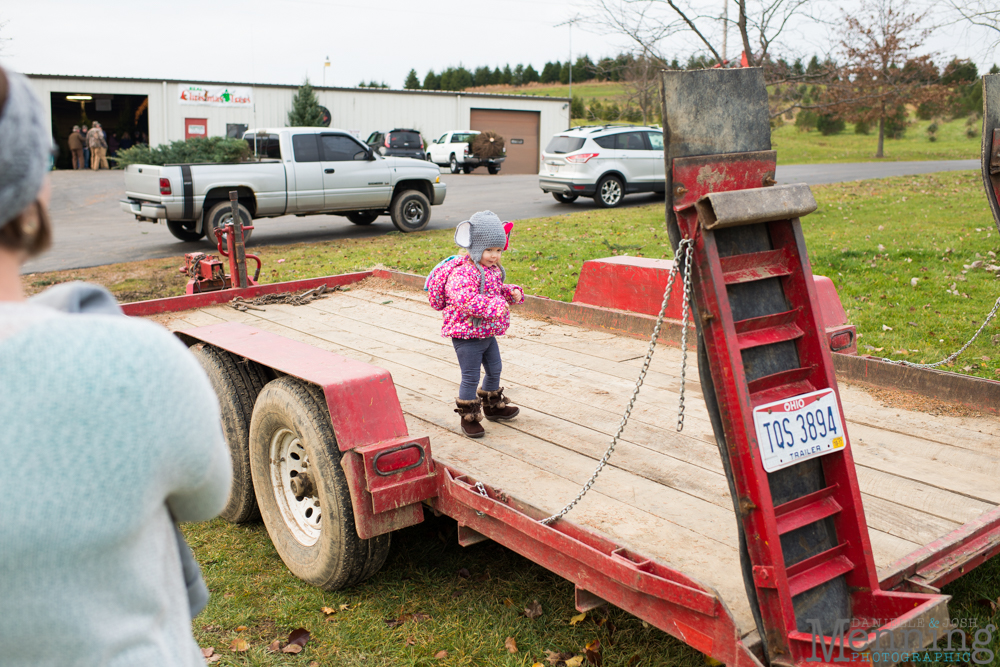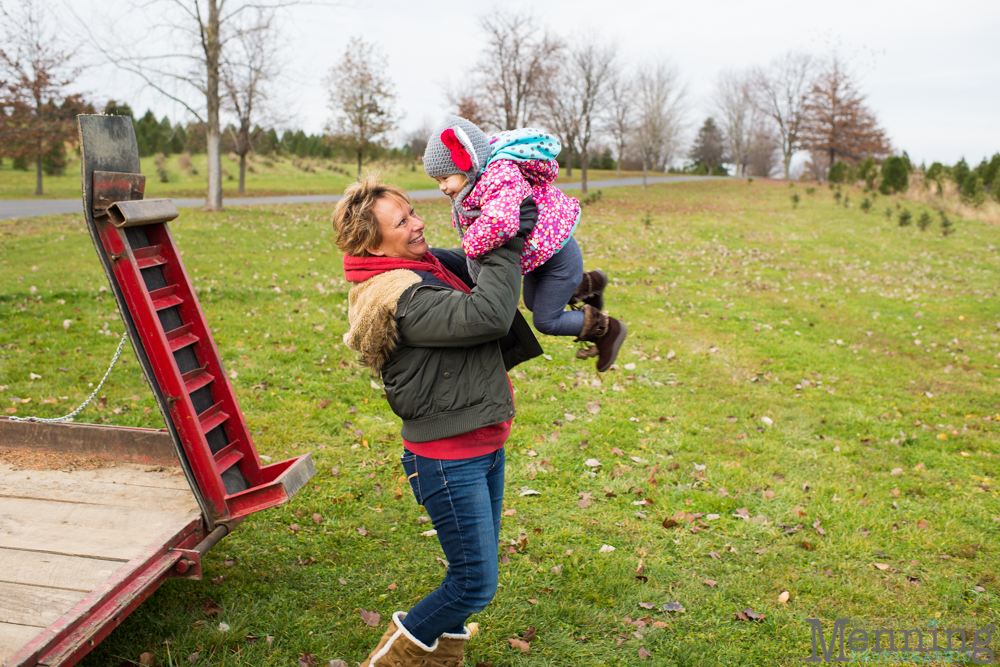 Tenley & her Grandma Shishi are basically obsessed with each other.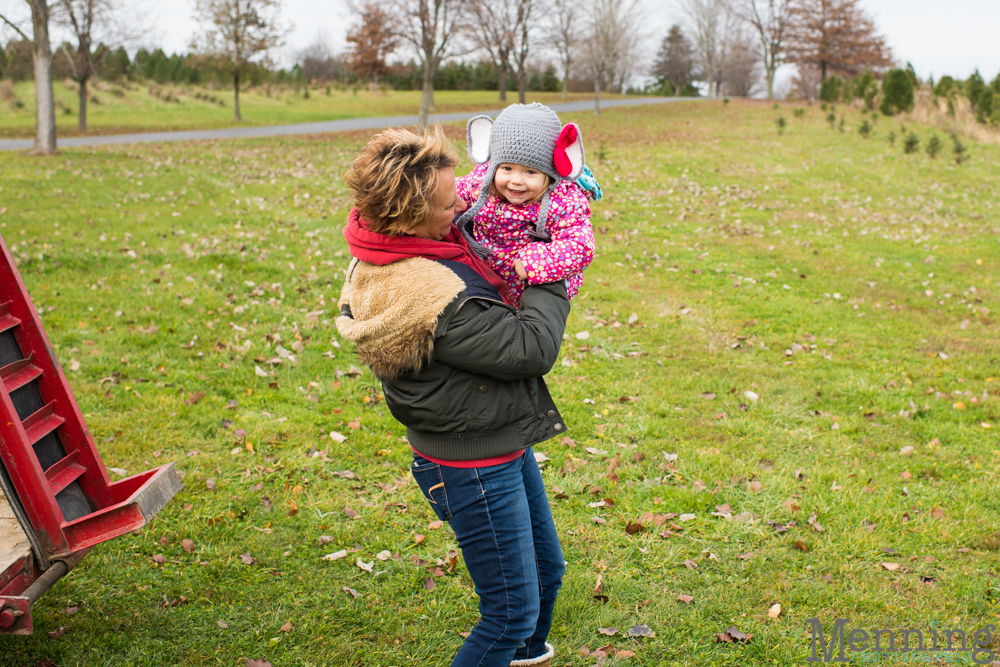 And one more photo from Tenley's first Christmas for nostalgia's sake.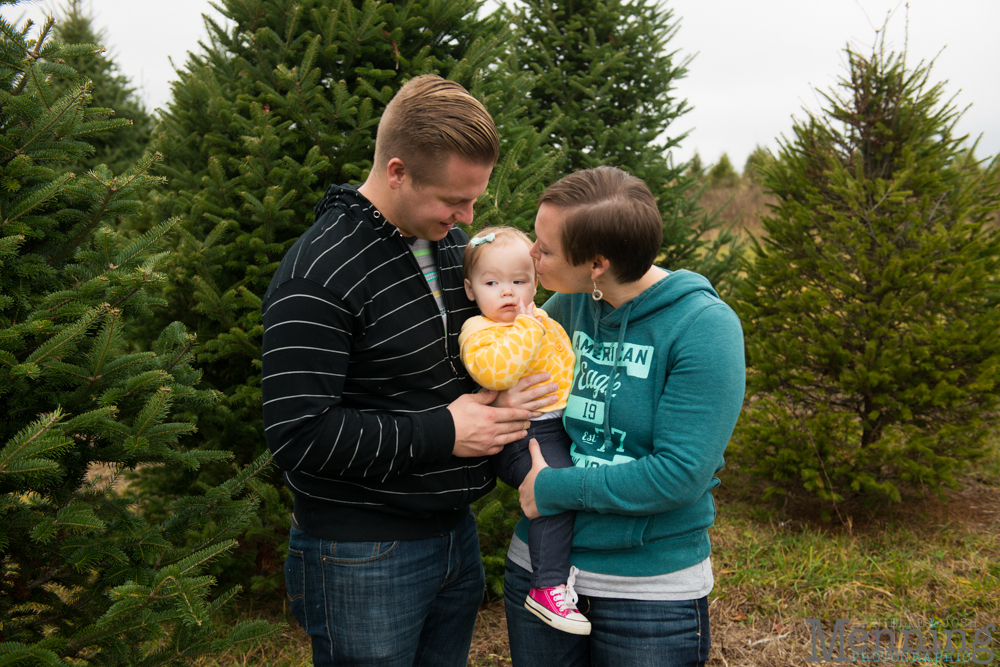 Thanks for following along with our family fun!
Here are our past Christmas Tree Shenanigans:
I really wish we would've blogged our Christmas tree experience in 2012 because it was downright hilarious. But I found a few cell phone photos of that action & I just have to share. It was before we bought our SUV so we shoved our more than 9 foot tree in Josh's Ford Focus. I was crying I was laughing so hard. I remember the day very well. I asked Josh, "When was the last time we overdid anything?" (National Lampoon Christmas Vacation quote). We seriously drove home like that, you guys!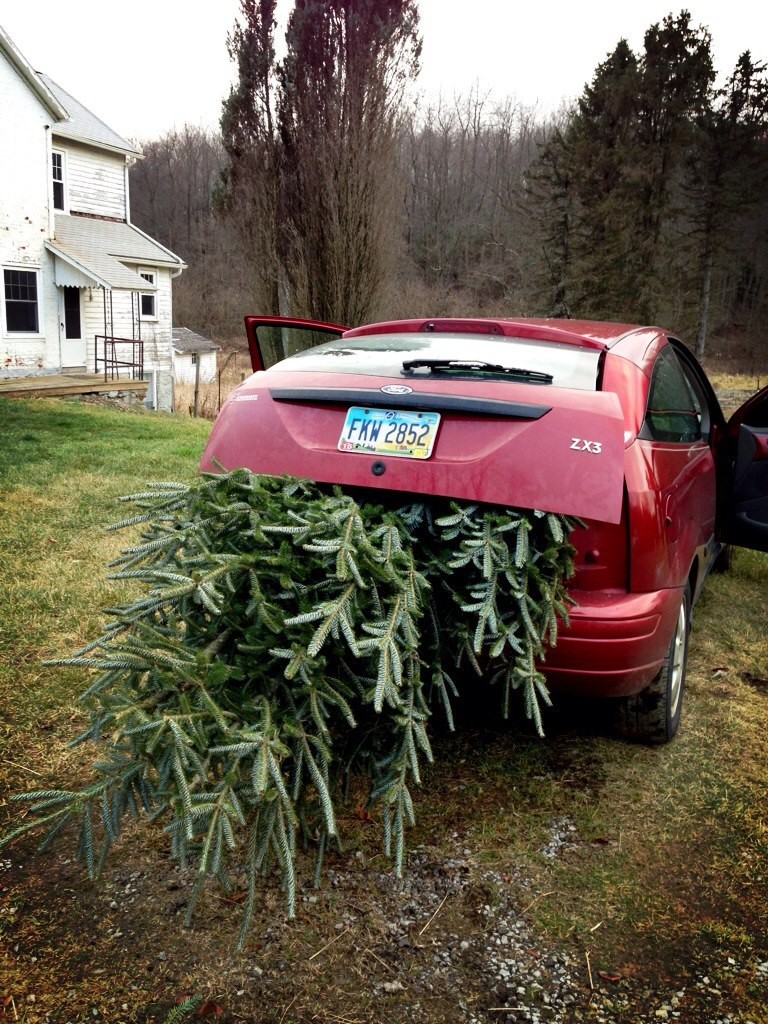 "It's a little full. Lotta sap."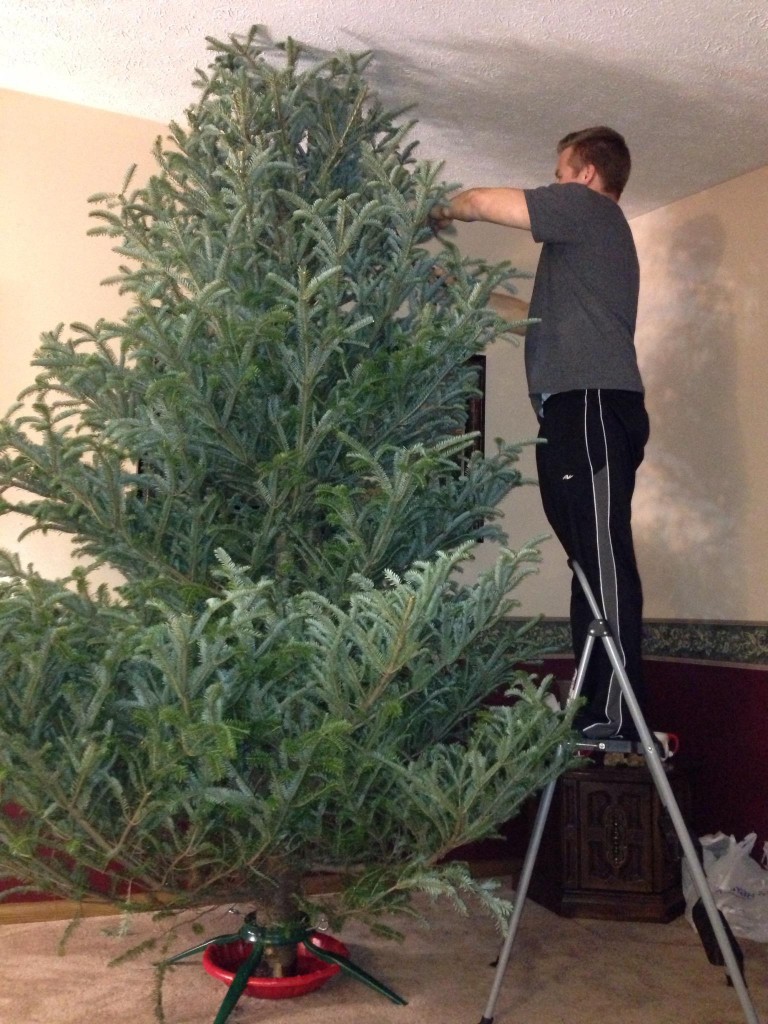 This was before we painted our living room because we had just moved in that year. "I give to you the [Menning] Family Christmas tree 2012 edition."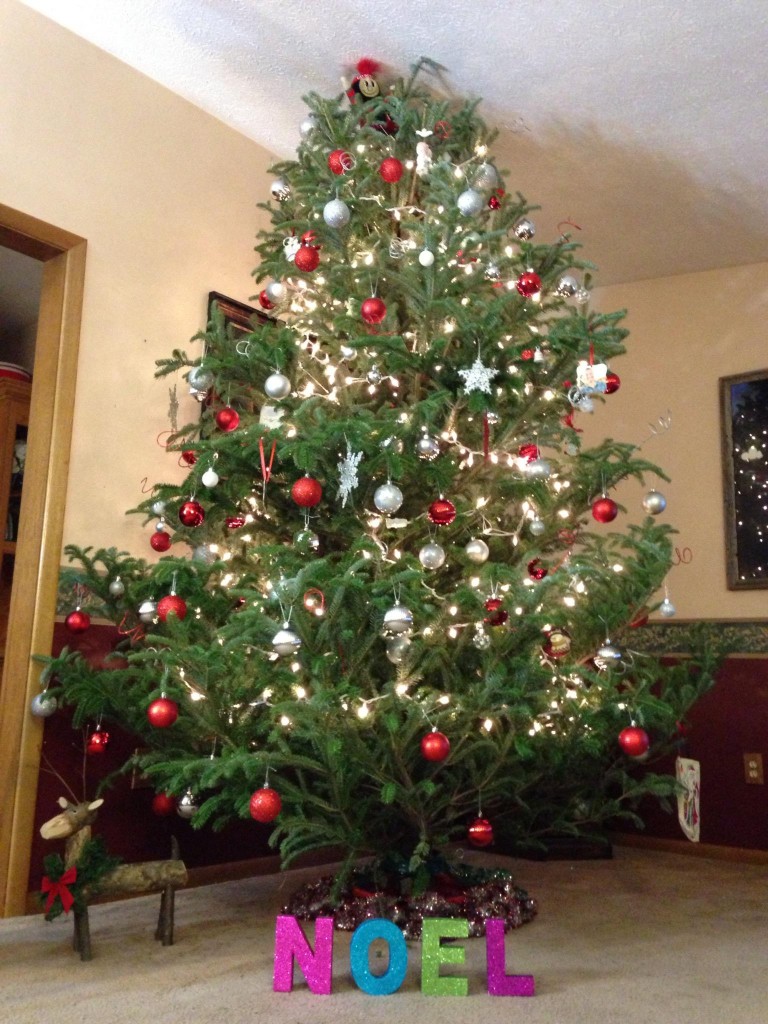 We're so glad for all of these memories & the fun we've gotten to share together during the holidays with this fun family tradition of choosing & decorating a Christmas tree! I'm sure we have photos somewhere of our 2010 & 2011 Christmas tree adventures. I'll have to try to find them!