Corinne & Jason are getting married on Saturday! Yay! So why not show you a few of our favorite of their engagement photos?! Sounds good to me!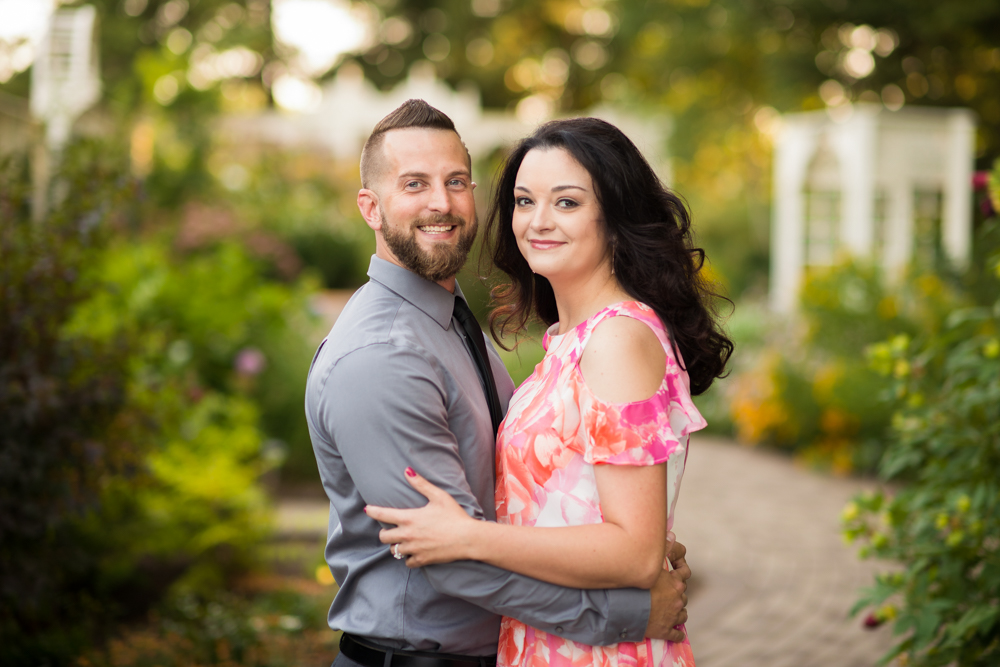 We met Cori & Jay at Fellows Riverside Gardens in Mill Creek Park & the light was glorious! Corinne's dress was PERFECT for photos in the Rose Garden & she hair & makeup looked stunning. She's always a beauty & we can see why Jason is so smitten.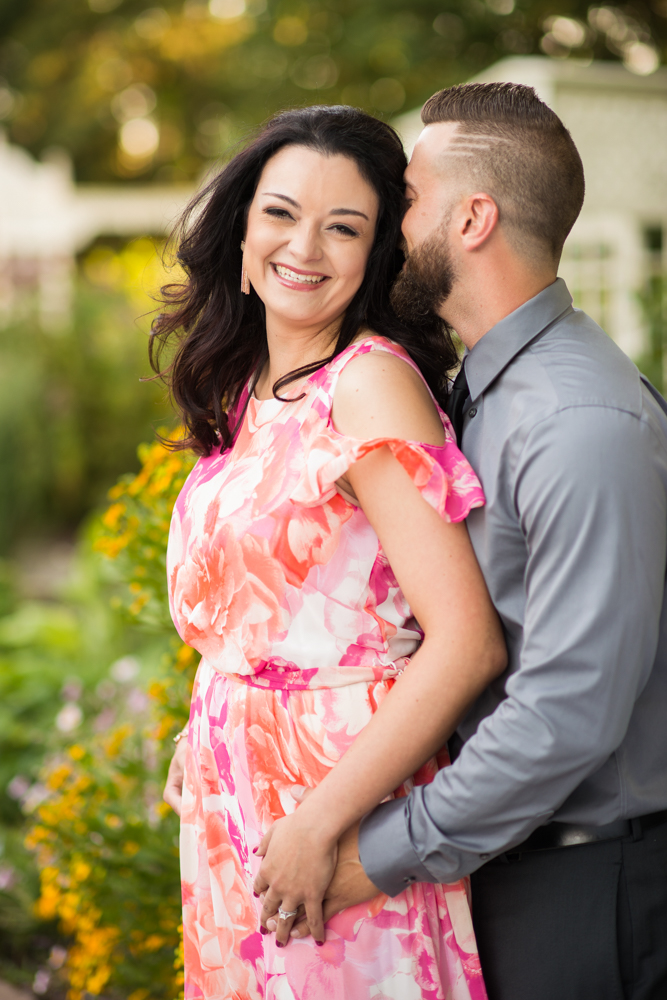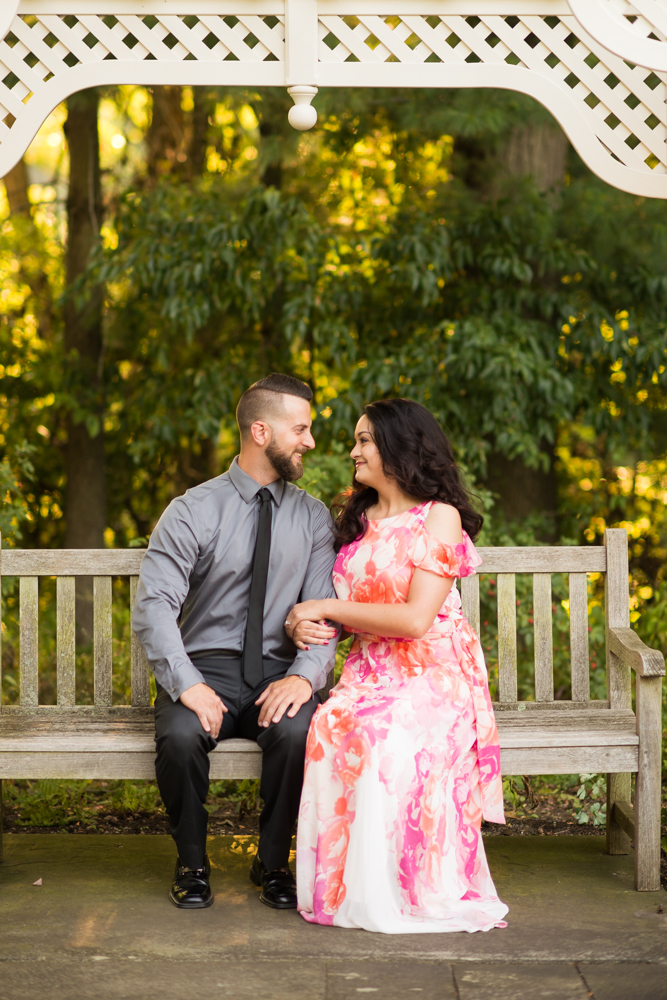 We love getting to know our couples better during engagement sessions. We are able to observe them together & see how they can feel most comfortable in front of the camera before the big day. And it's almost like a double date. . . except we're there creeping with our camera hehe. But seriously, how sweet are they?! They have a quiet & sultry vibe sometimes & then they're absolutely cracking up other times. I loved that & it made for a great variety of engagement photos.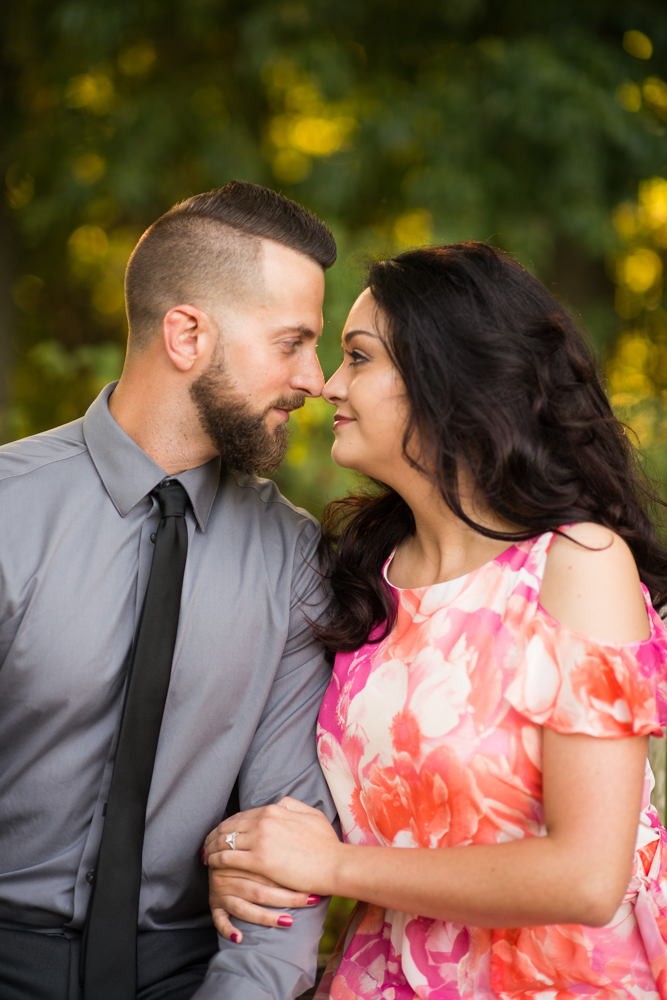 Their connection is amazing; their wedding day at The Barn & Gazebo is going to be so much fun!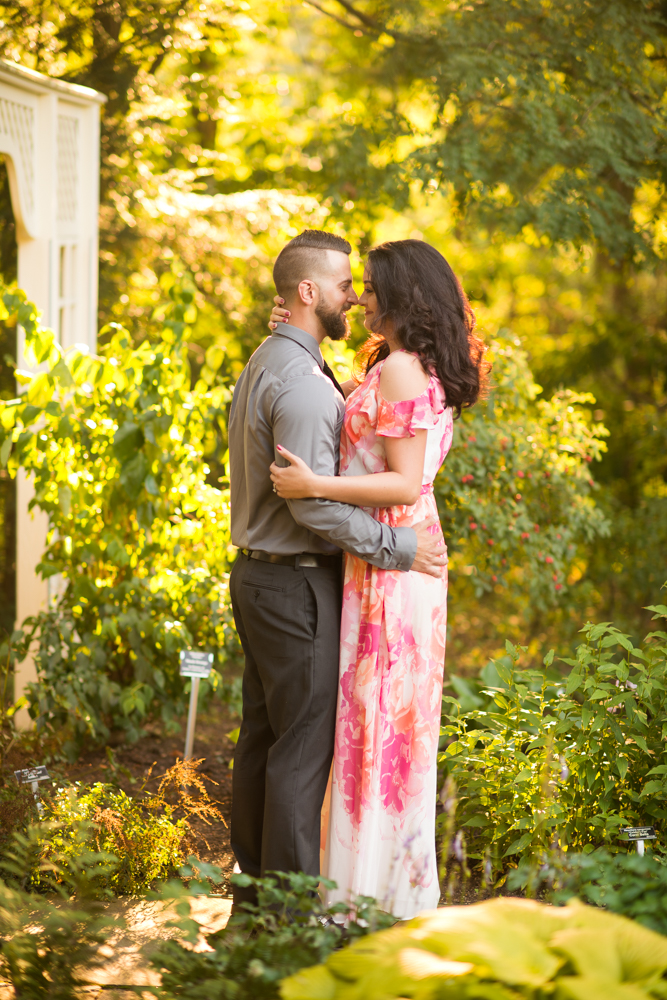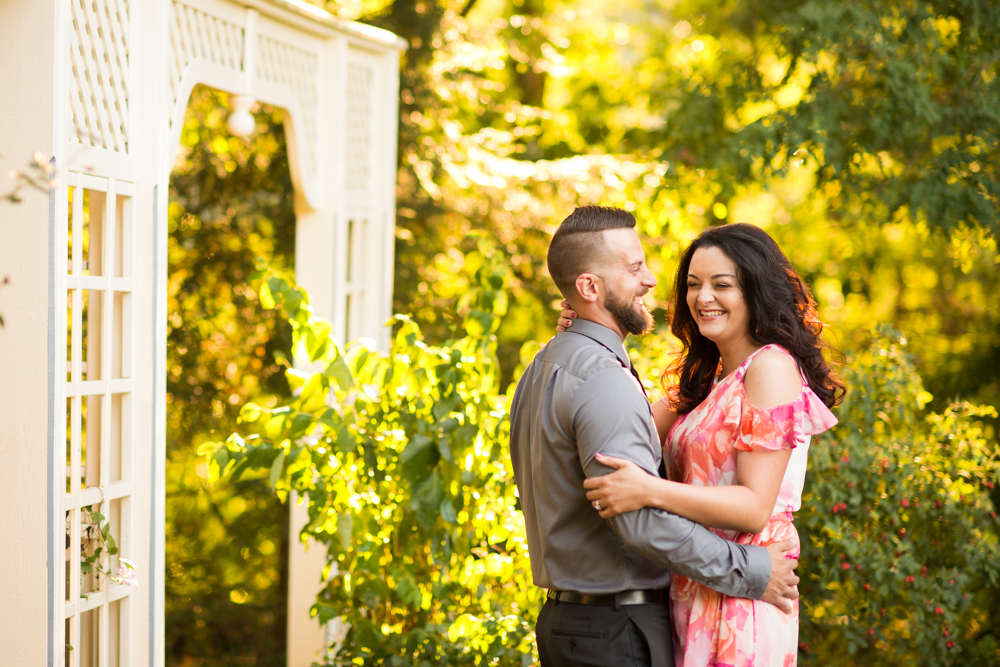 We really liked that Jason went with the shirt & tie look. Most couples do like to dress up for at least one of their engagement session outfits & it always photographs so well!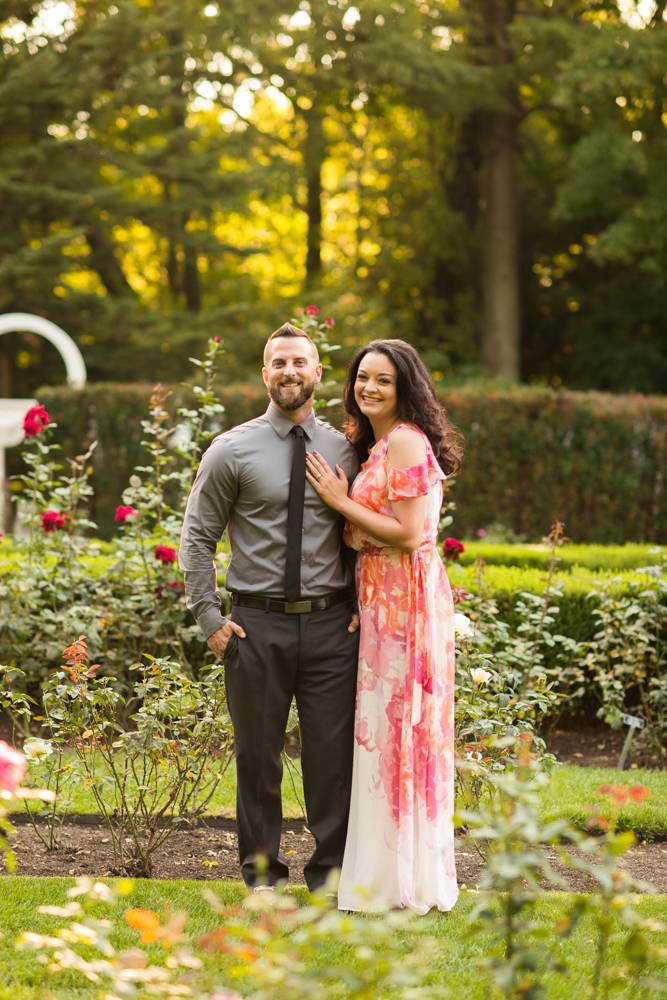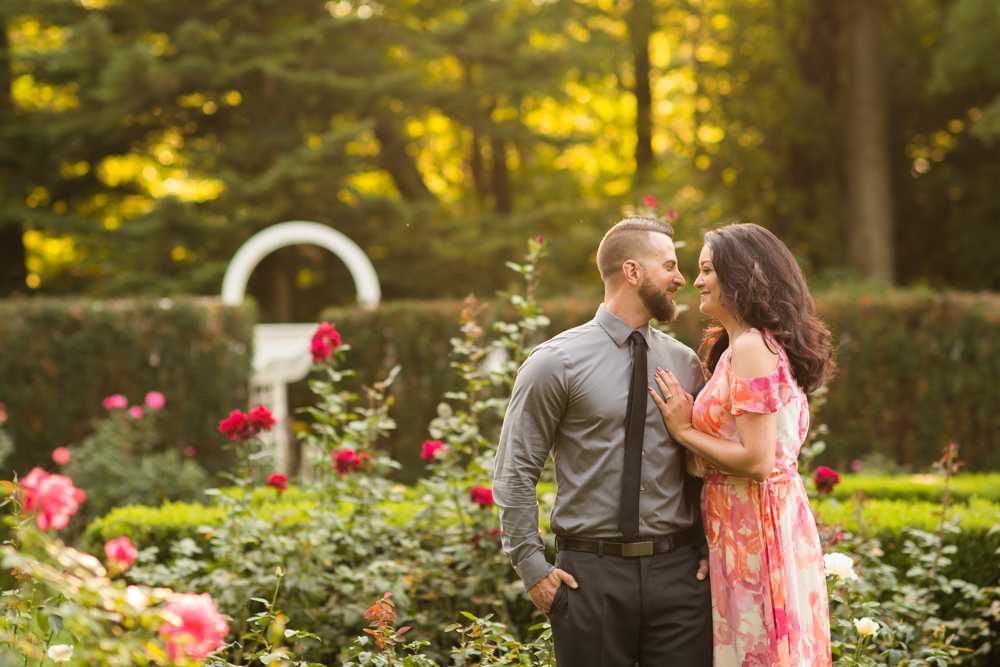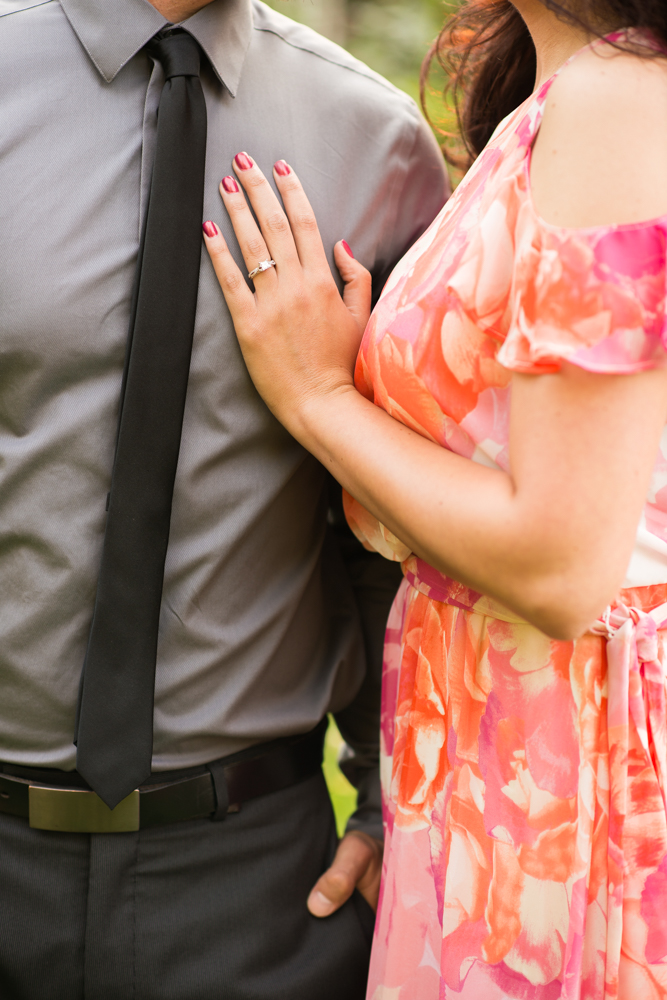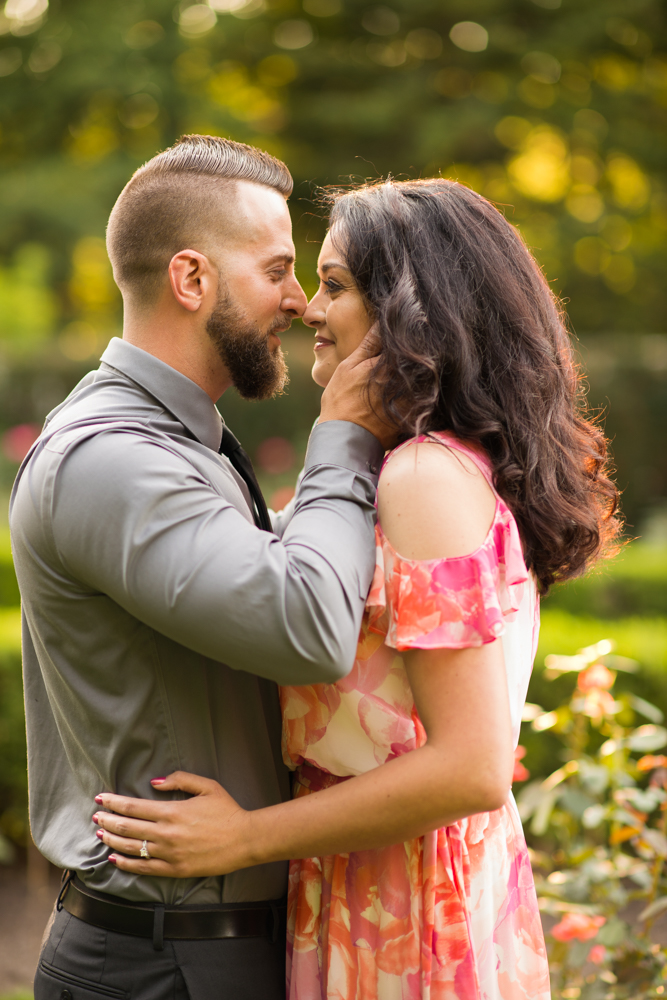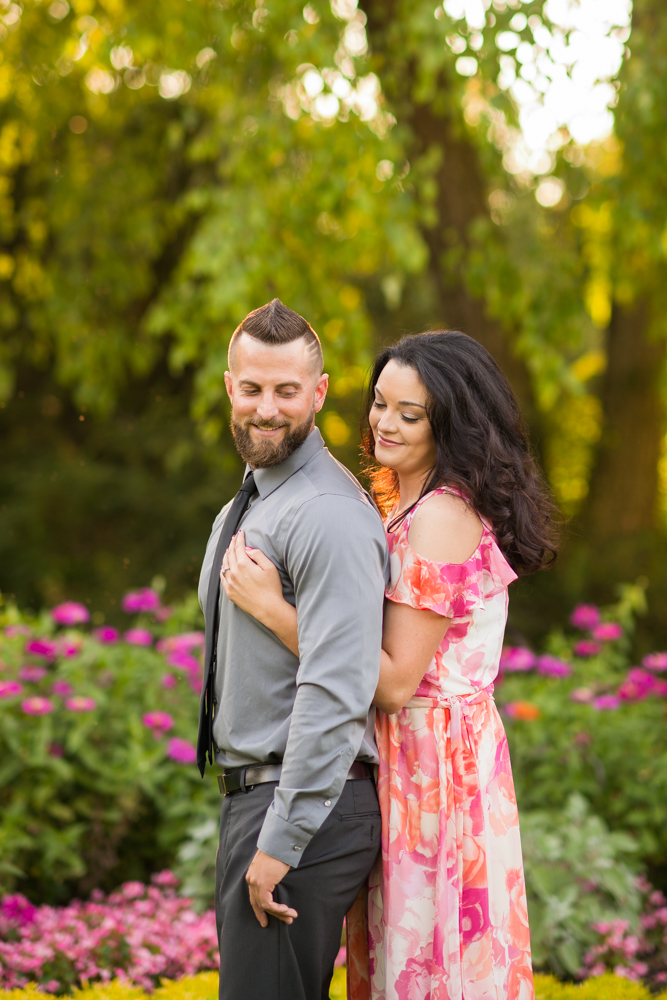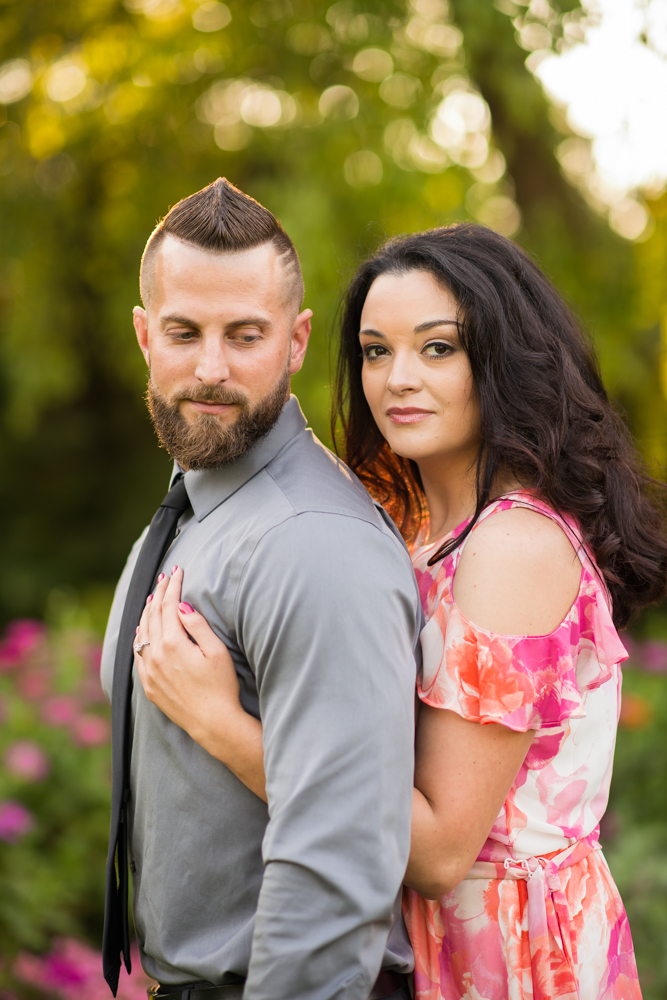 This one was all them. Gotta love a little tie pulling action.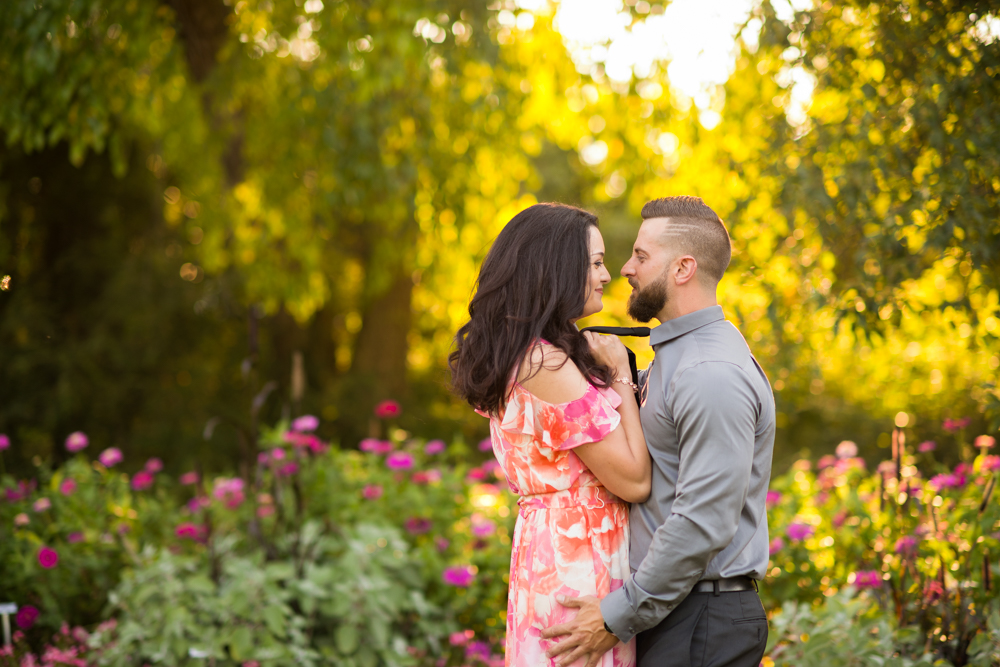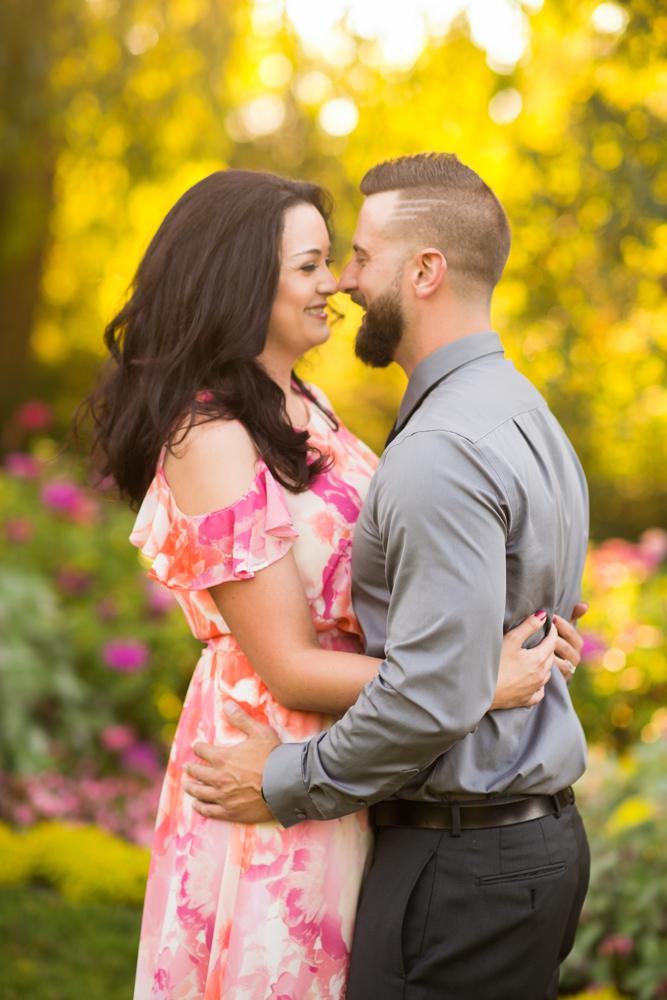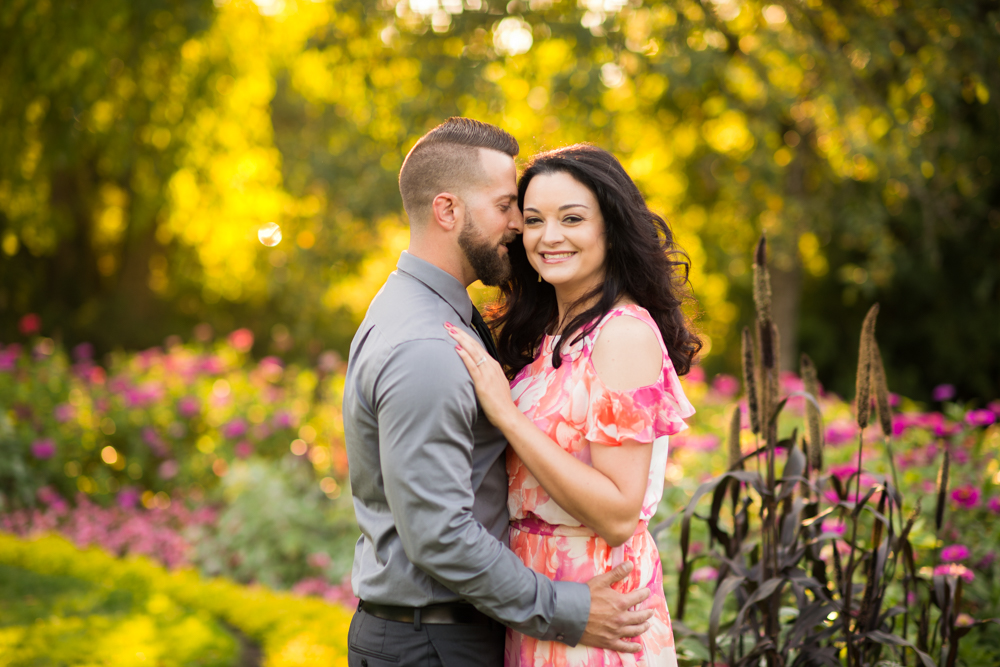 Dancing in the park in the warm sunshine- what could be better than that?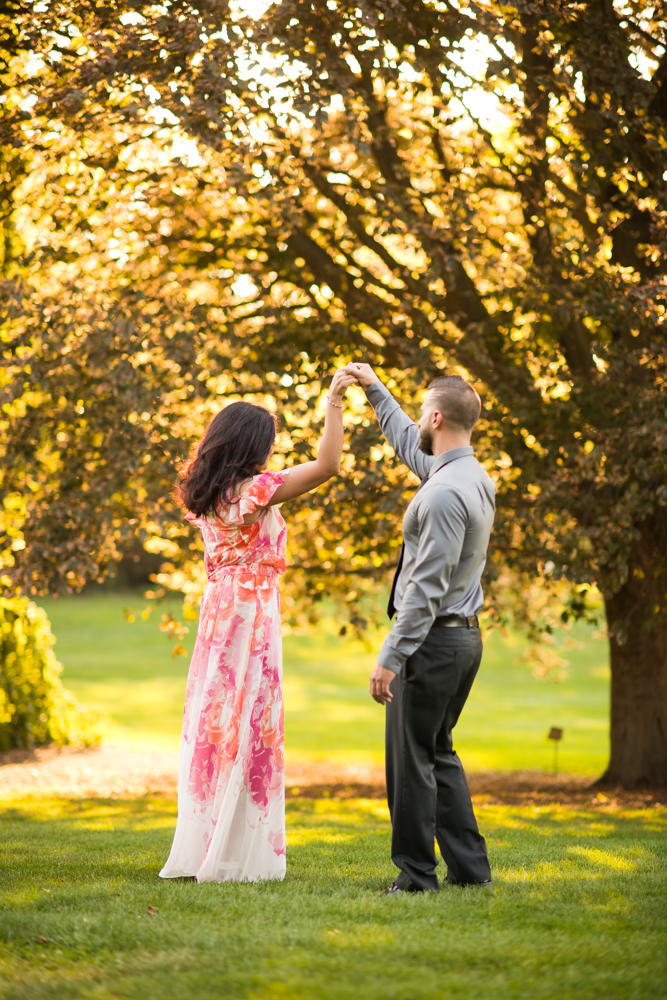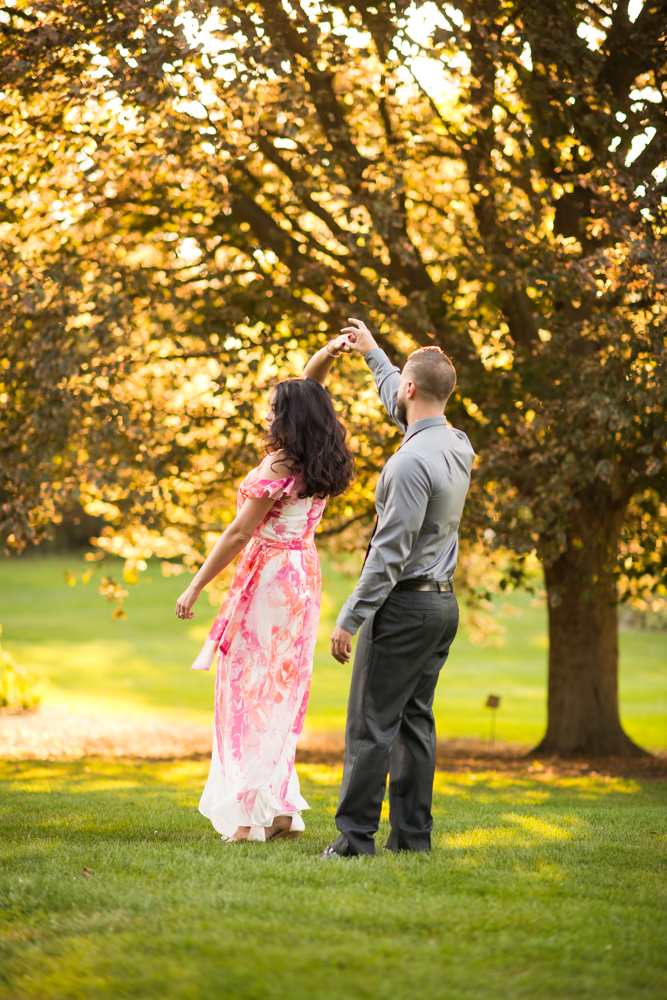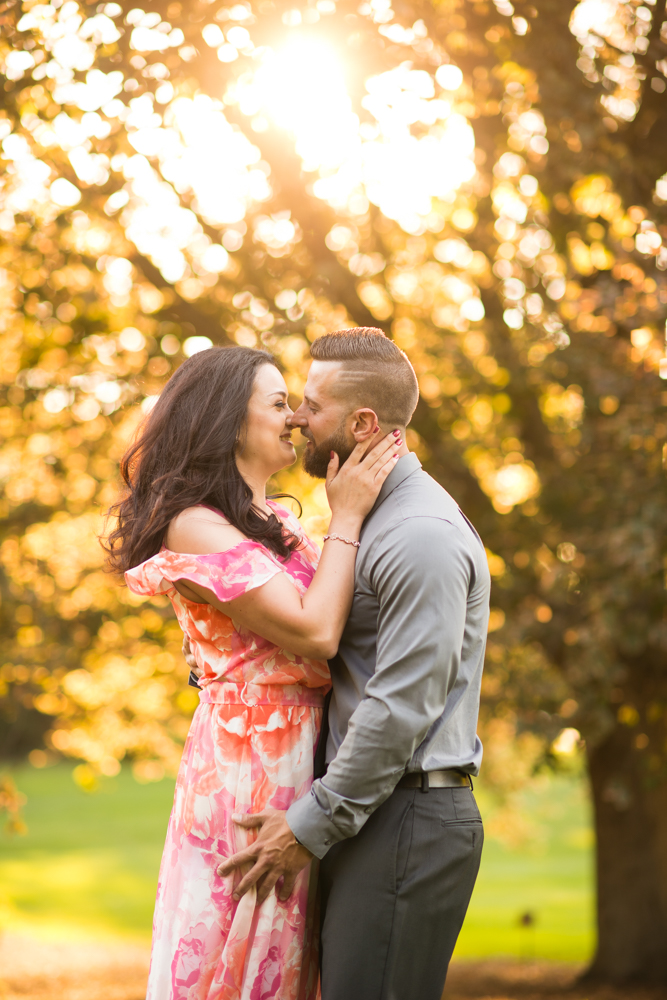 This light is what photographers' dreams are made of!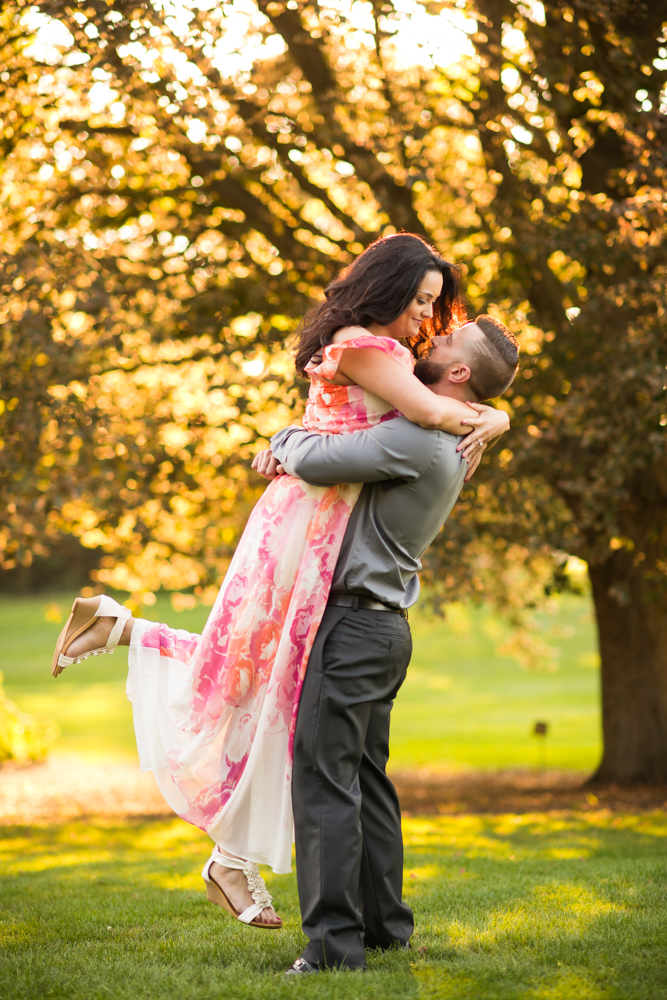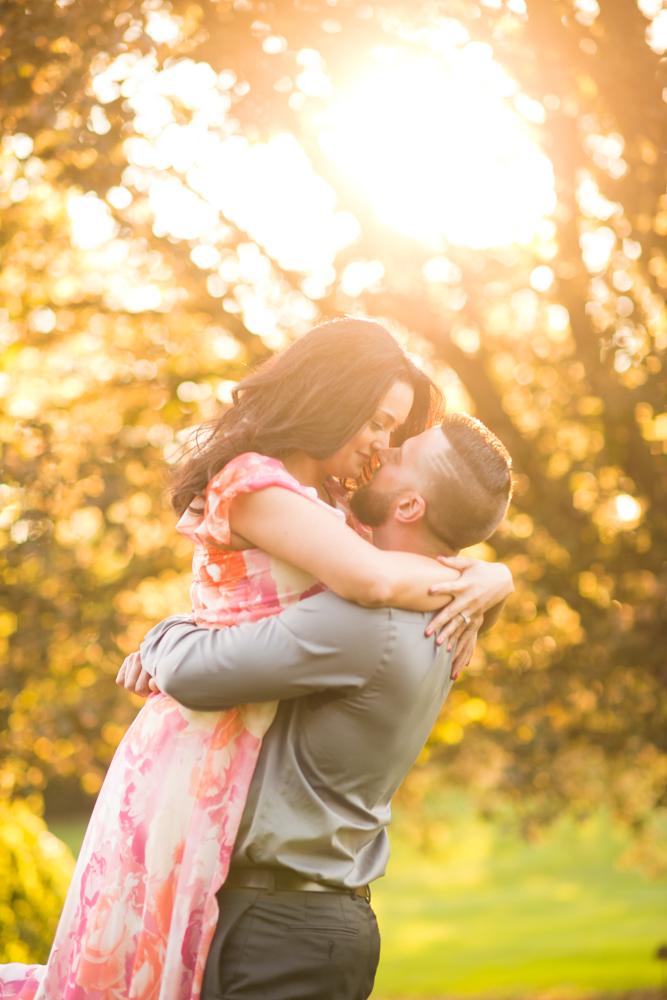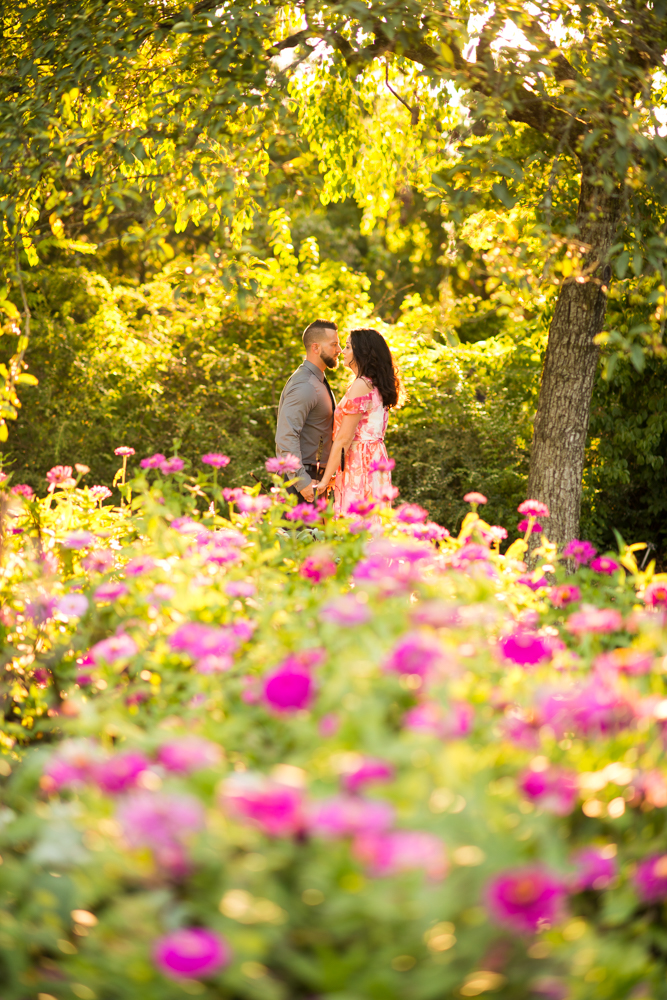 Fav, fav, fav! Cori's smile is gorgeous . . . especially when it's Jason who is making her smile!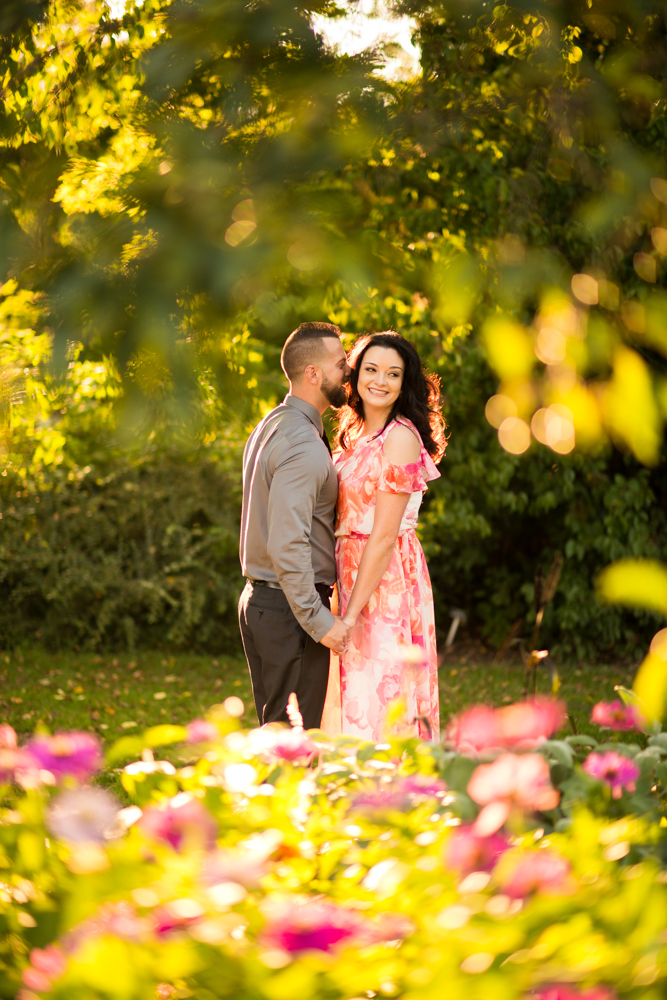 We had a quick outfit change & a change of scenery. They took us to the very spot where Jason proposed to Corinne on a walk in Mill Creek Park with their Bostons.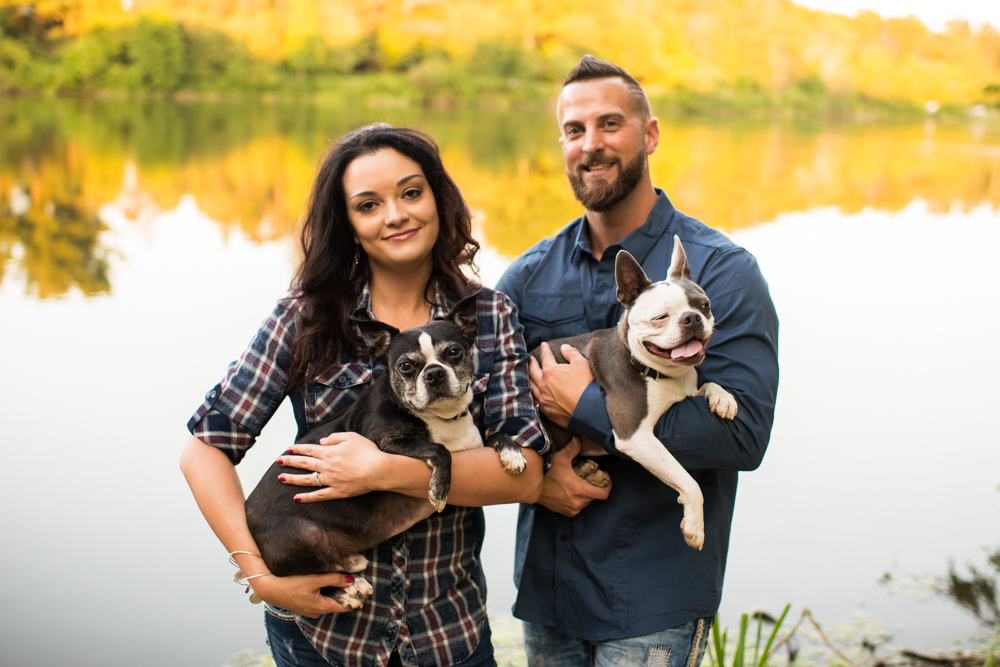 Elmo & Grady are so sweet & friendly & high energy. They do love cuddles, though, so they stopped their rushing around to let us take a few photos with their favorite people in the whole world.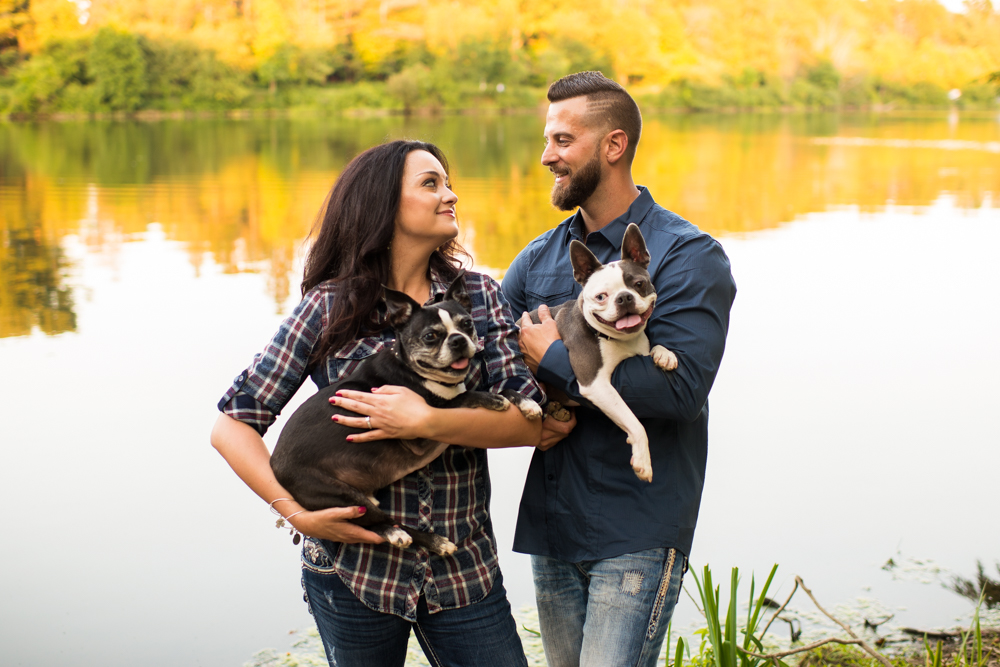 Grady's face in this is hilarious. He's like "Yeaaaahhhhh! My parents are getting married!"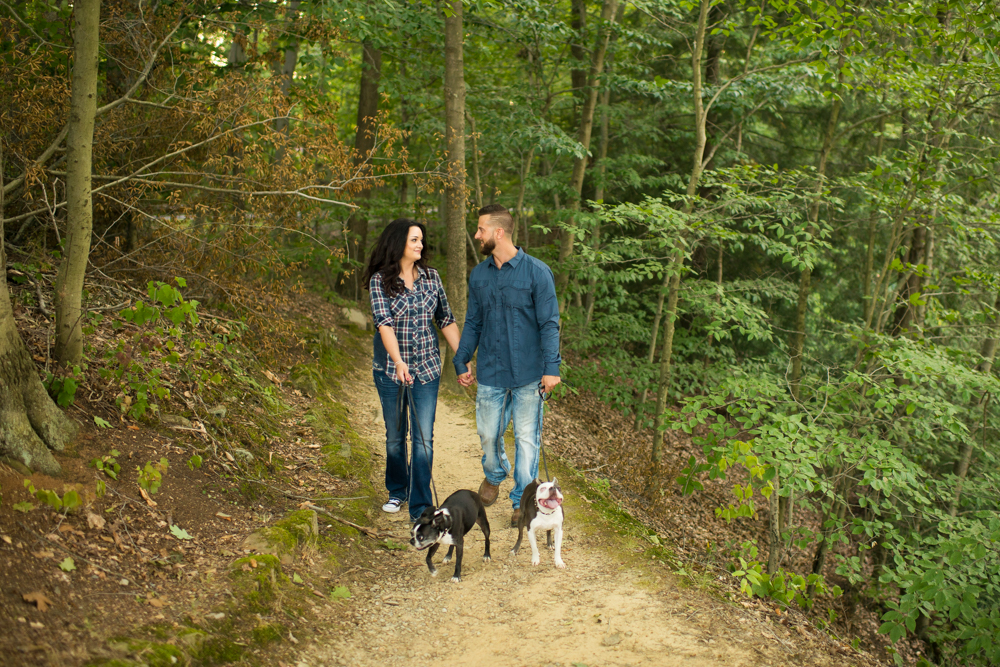 Since the dogs were there when they got engaged & are part of Cori & Jason's family, they knew they had to include them in their engagement photos. We're so glad they did!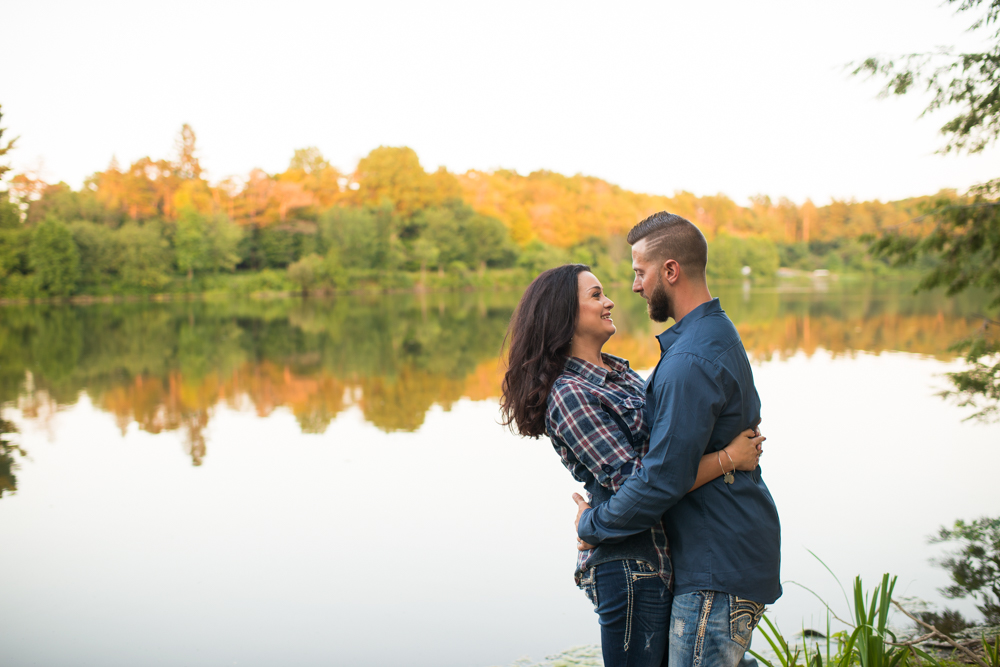 Seriously. These two kill it! Model status.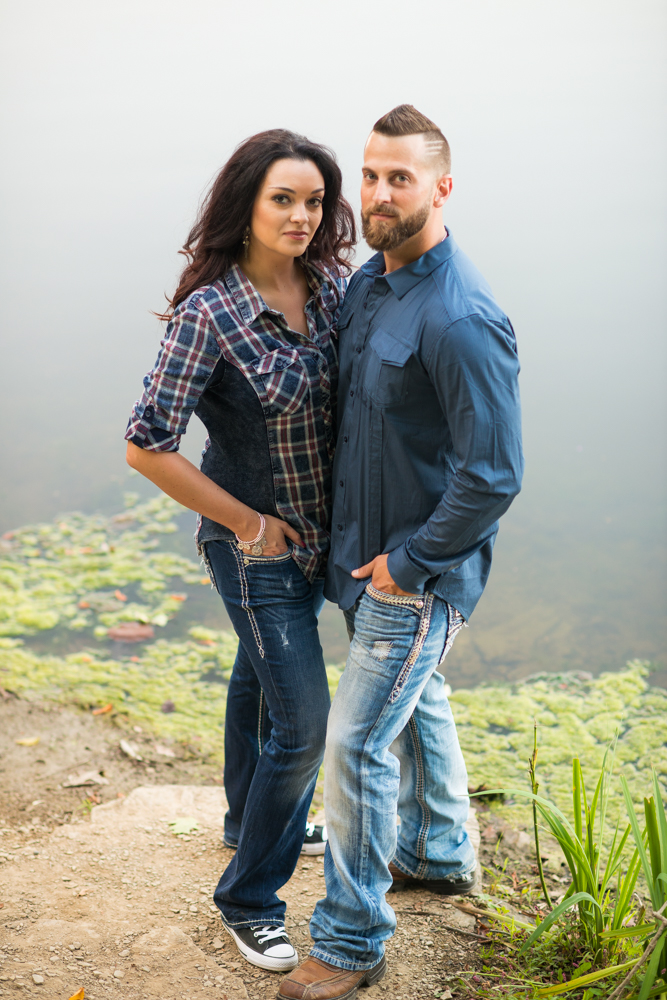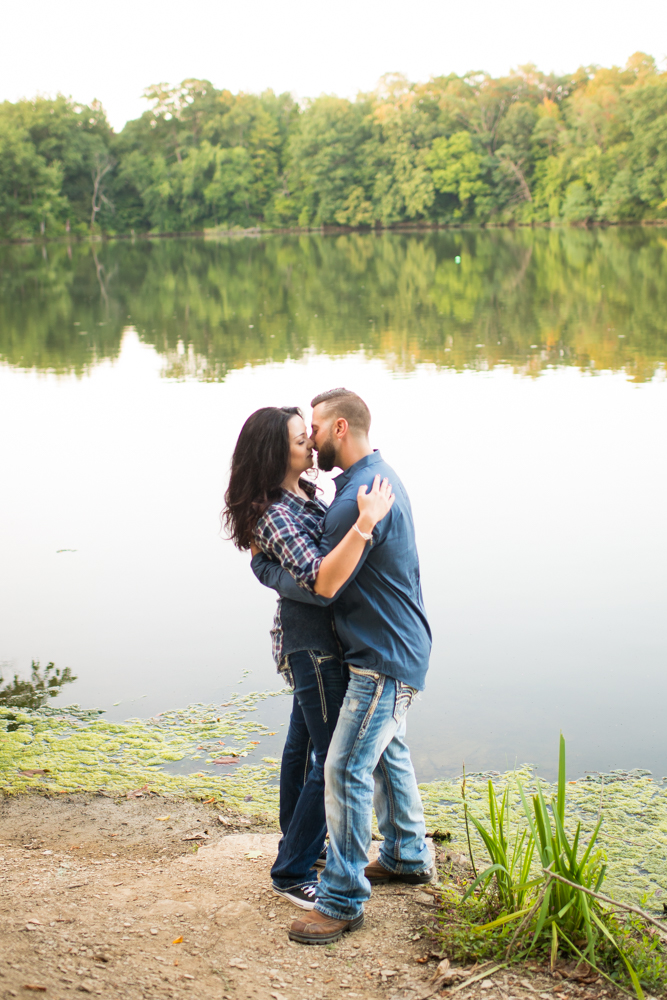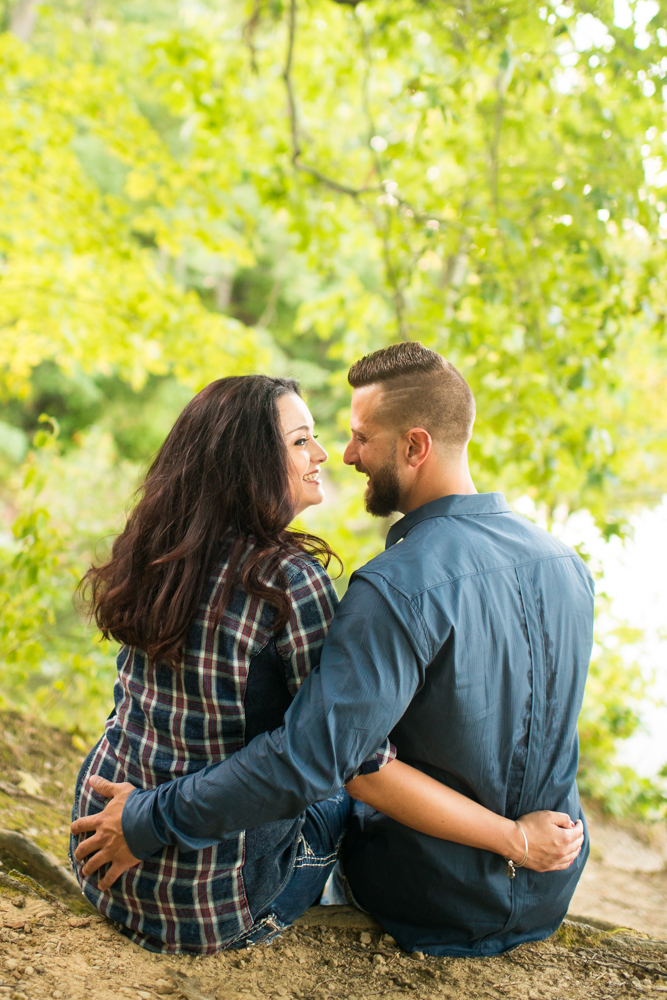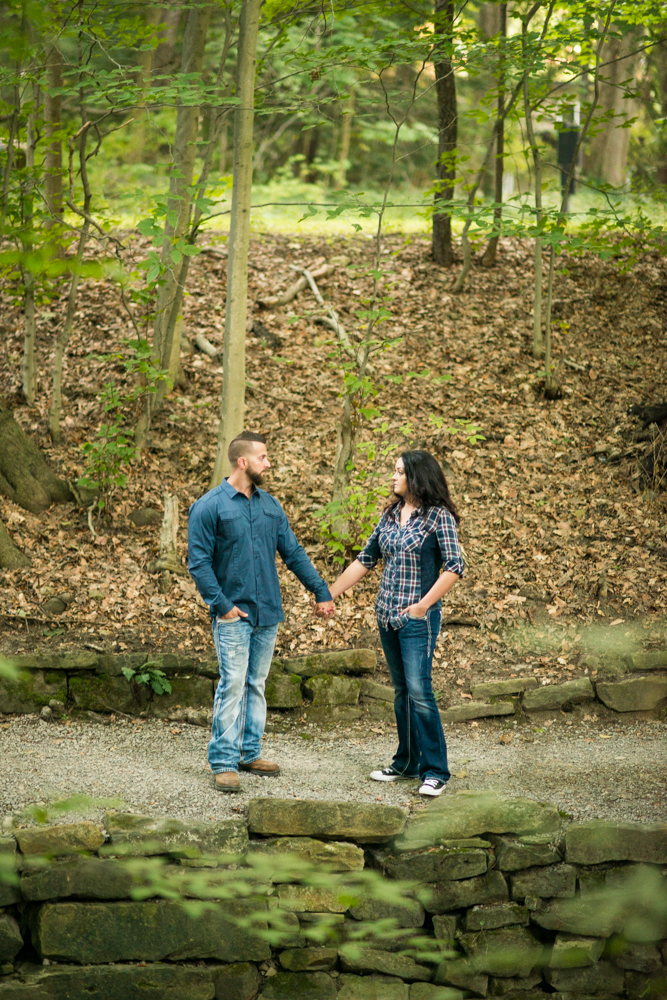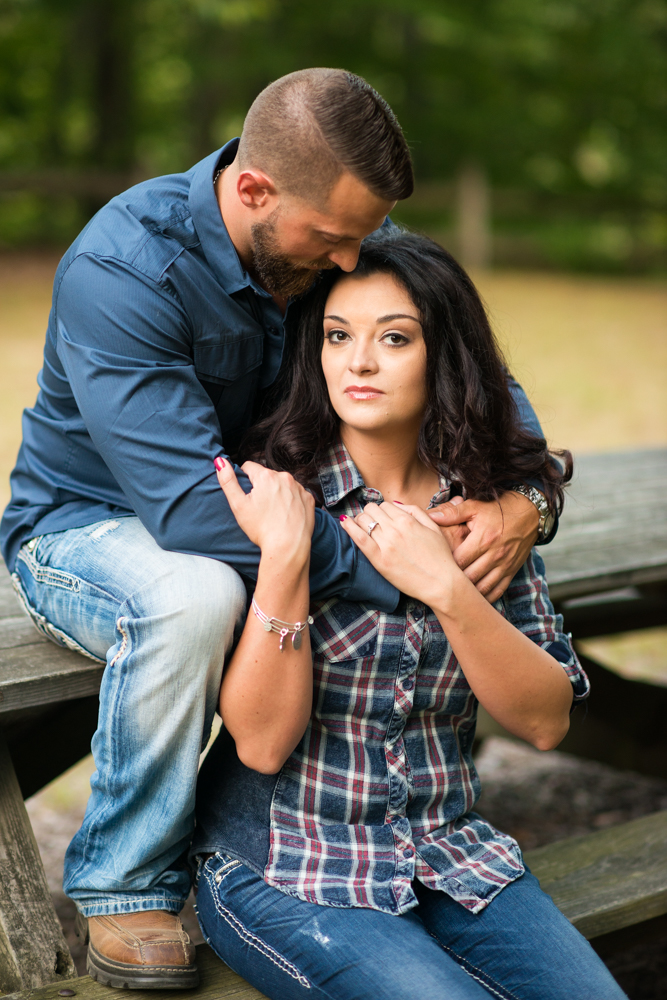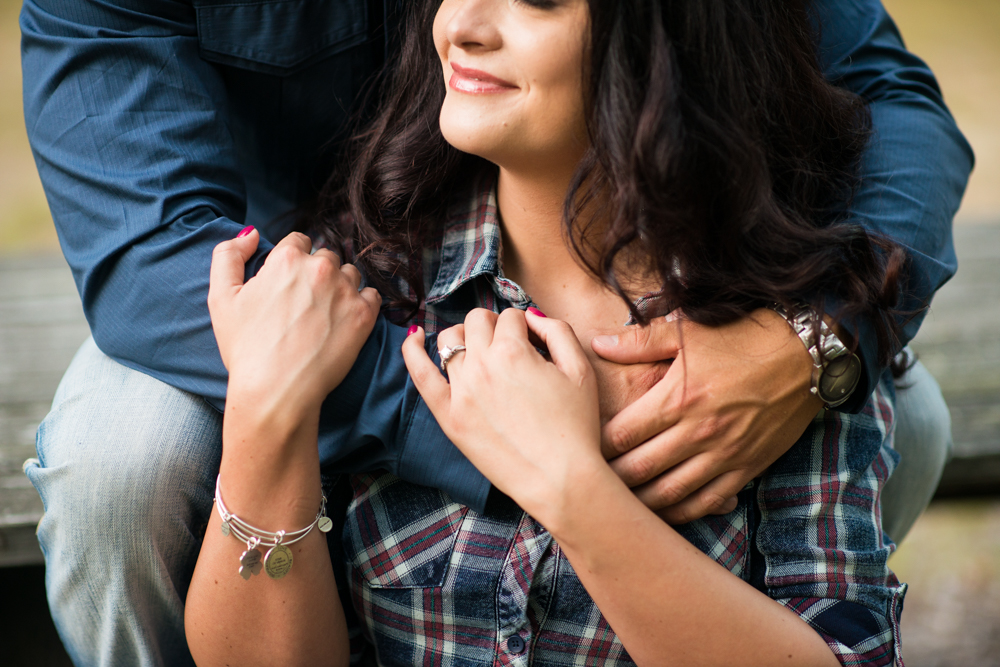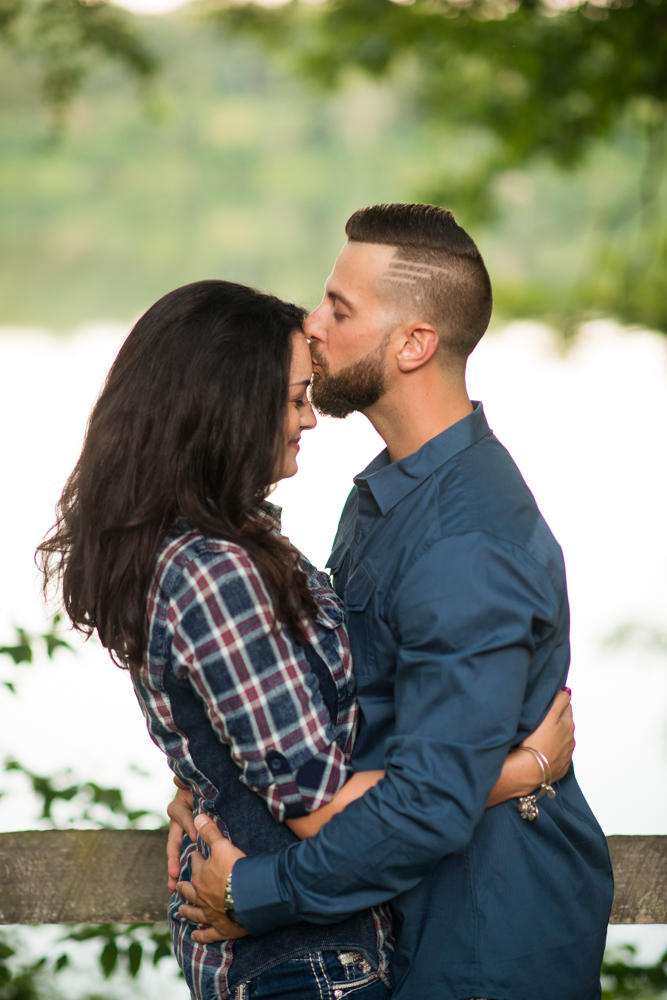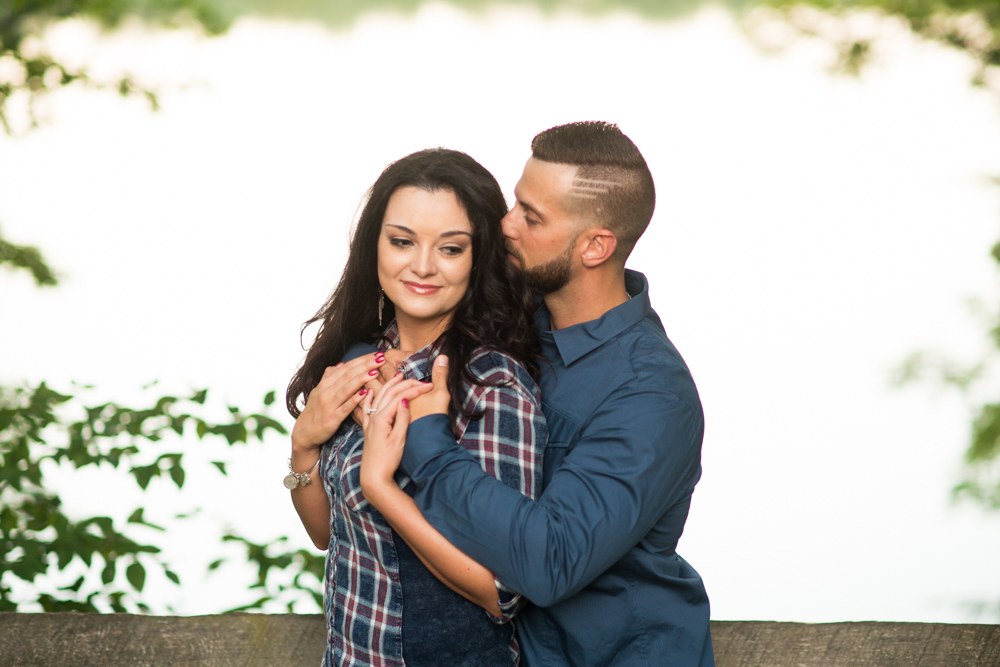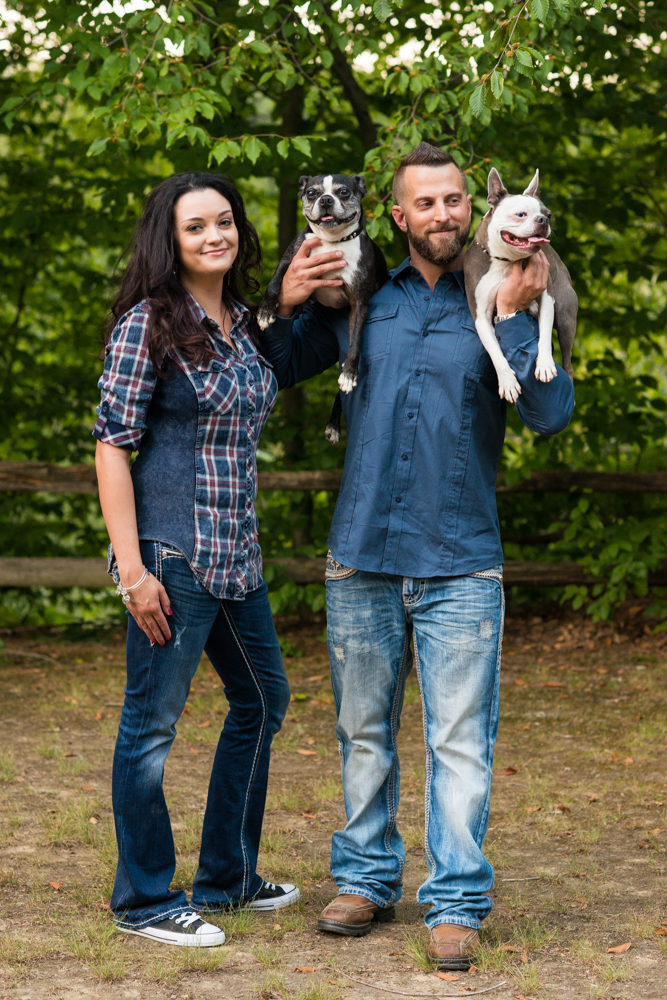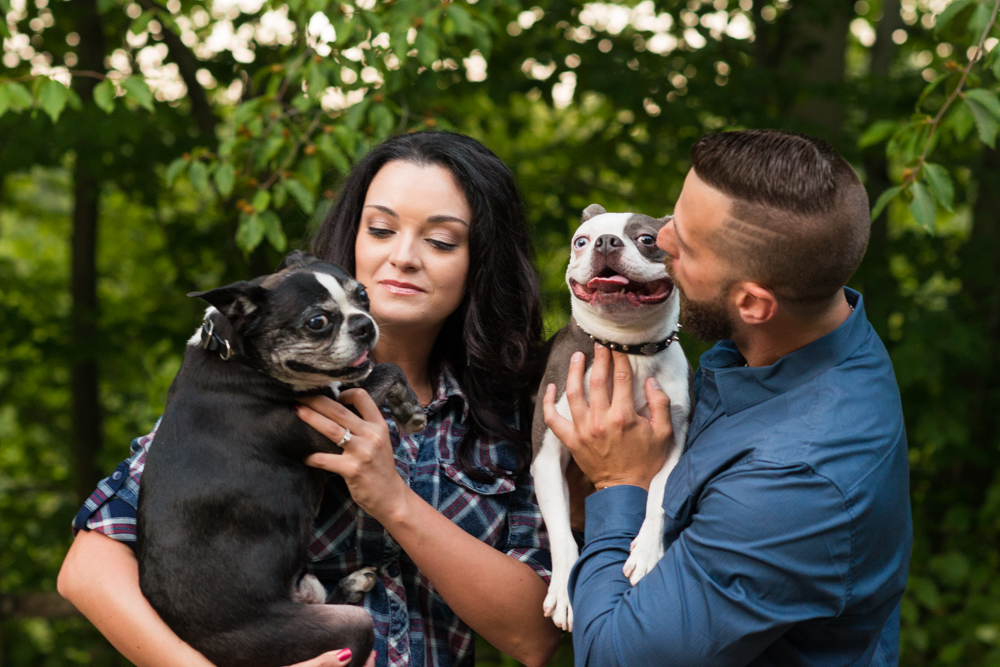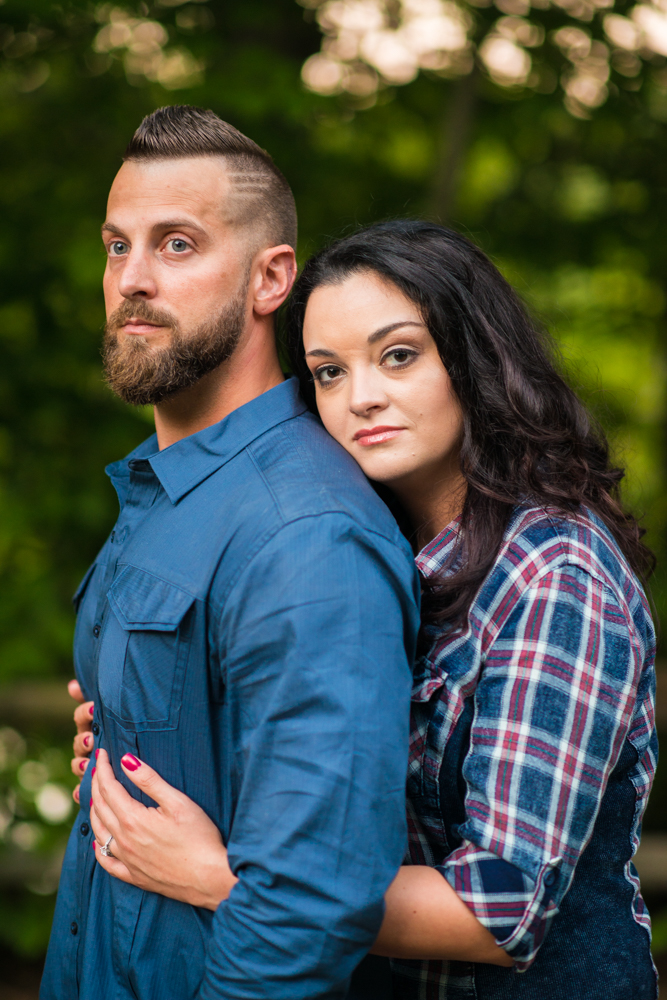 Jason & Corinne told us that this is their signature pose so, of course, we had to include it. We'll probably recreate it in their wedding attire, too. Just for fun!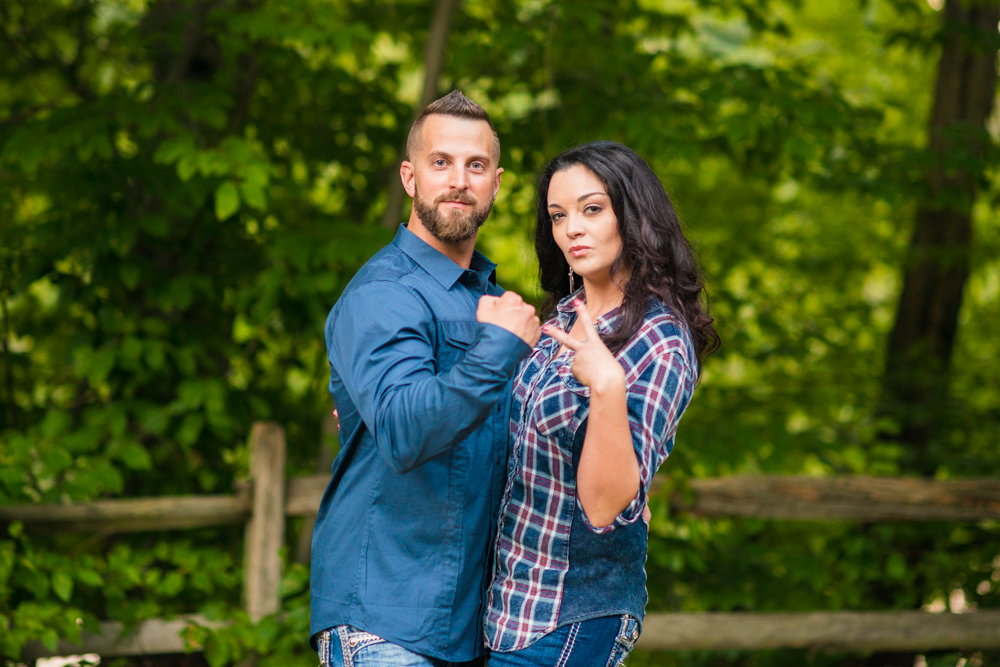 We had a blast with this engagement session in Youngstown & we're excited for the wedding day in Salem coming up in just two days! Can't wait to see you guys again, Cori & Jay!
Instagram | Facebook | Twitter | Pinterest | Google +

If you liked this post, you may also enjoy:
Mount Union Engagement Session