Eva & Andrew's Mount Union Spring engagement session is a burst of lovely pastel hue flowers & happiness! We met them at Mount Union University campus by the lake & we were so excited about the flowering trees lining the walkway. We were also excited to hang out with Eva & Andrew! They heard about us from their very good friends Katie & Kyle who are some of our favorite people (we shot their wedding in 2015) so we knew there was a great chance that Eva & Andrew would join the list of some of our favorite people. We were right. They are so much fun & we had a great time hanging out with them!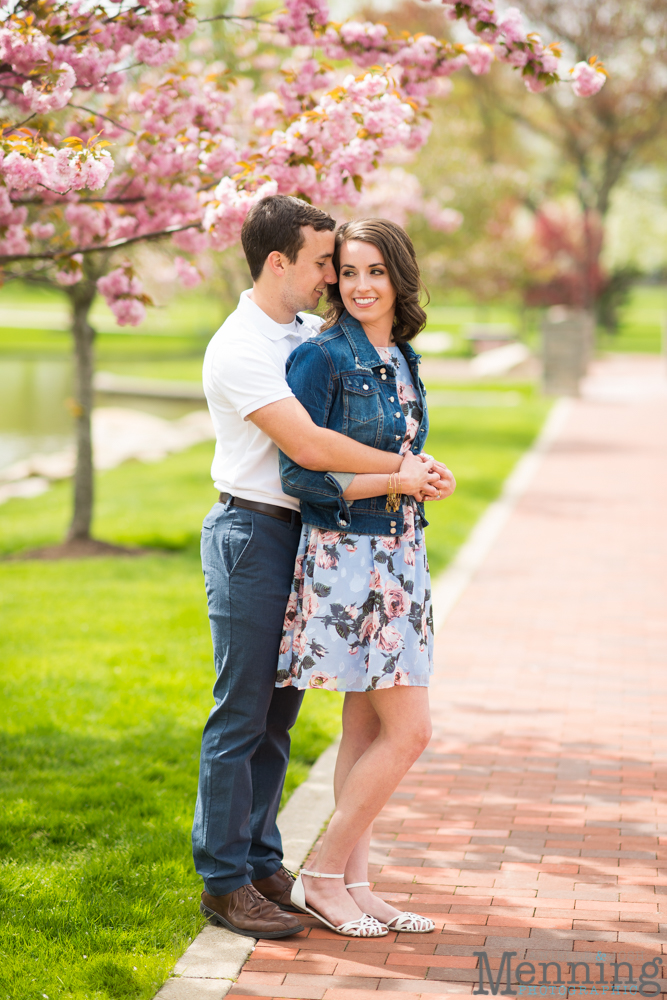 Their outfits are perfect even though Eva was slightly frozen, as the weather took a turn for the chilly on their scheduled engagement session date.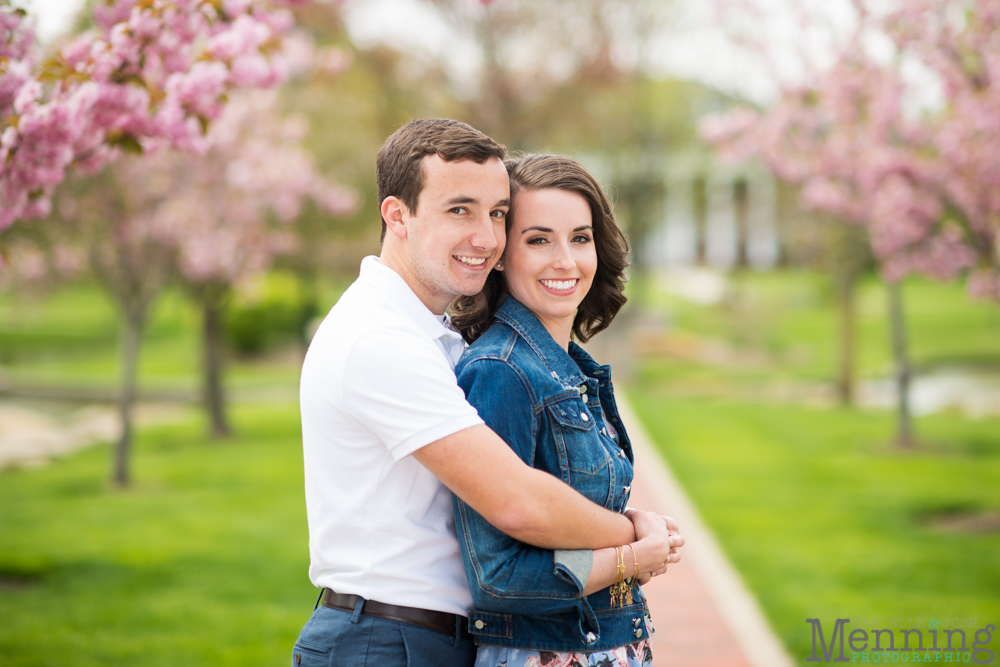 This is Springtime perfection!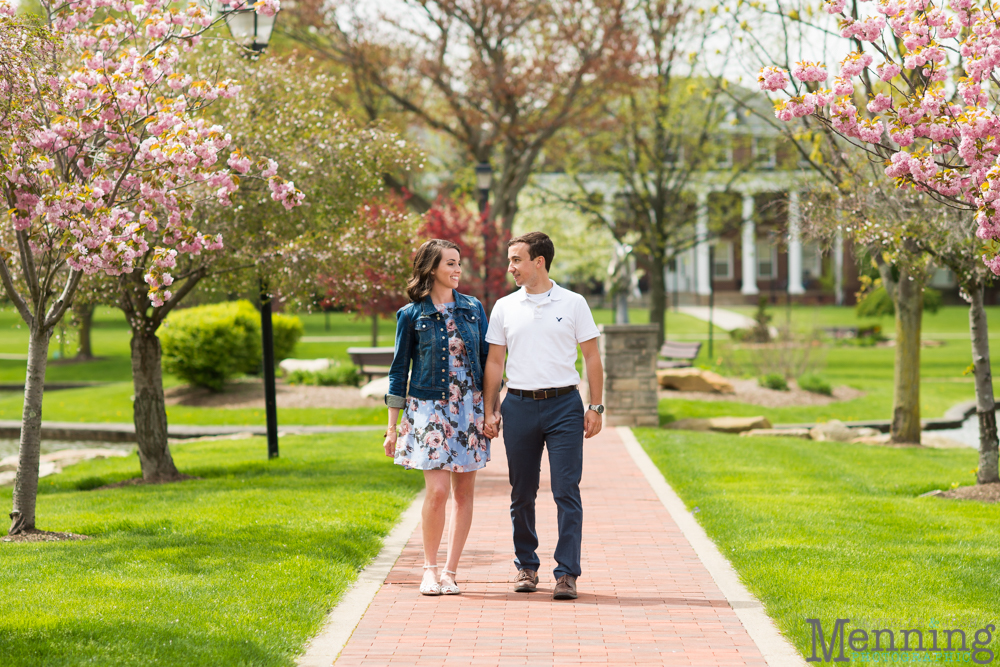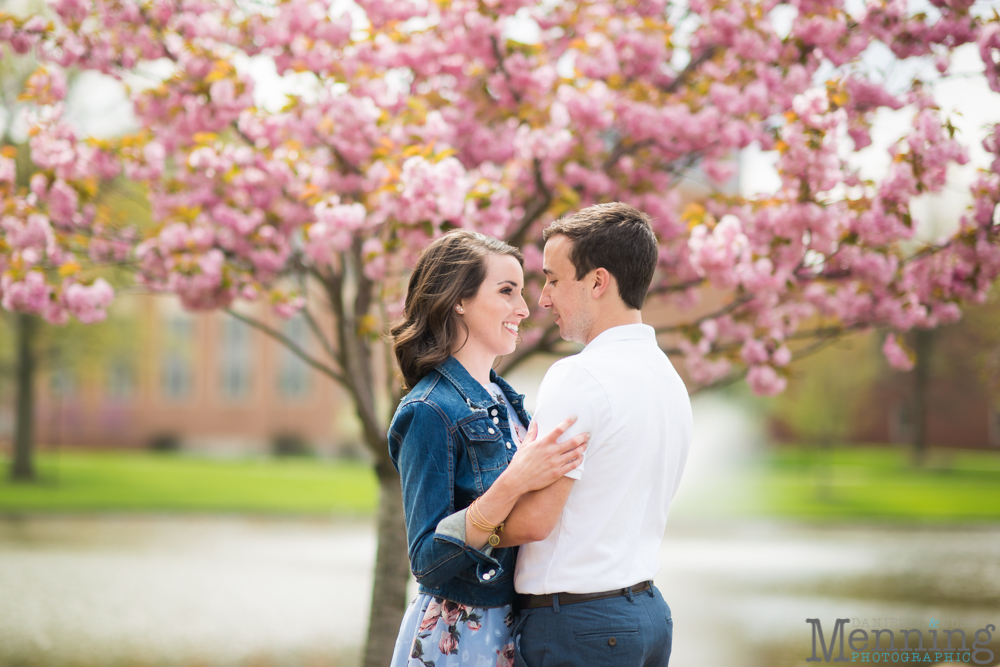 Could she be more beautiful? That's a hard nope!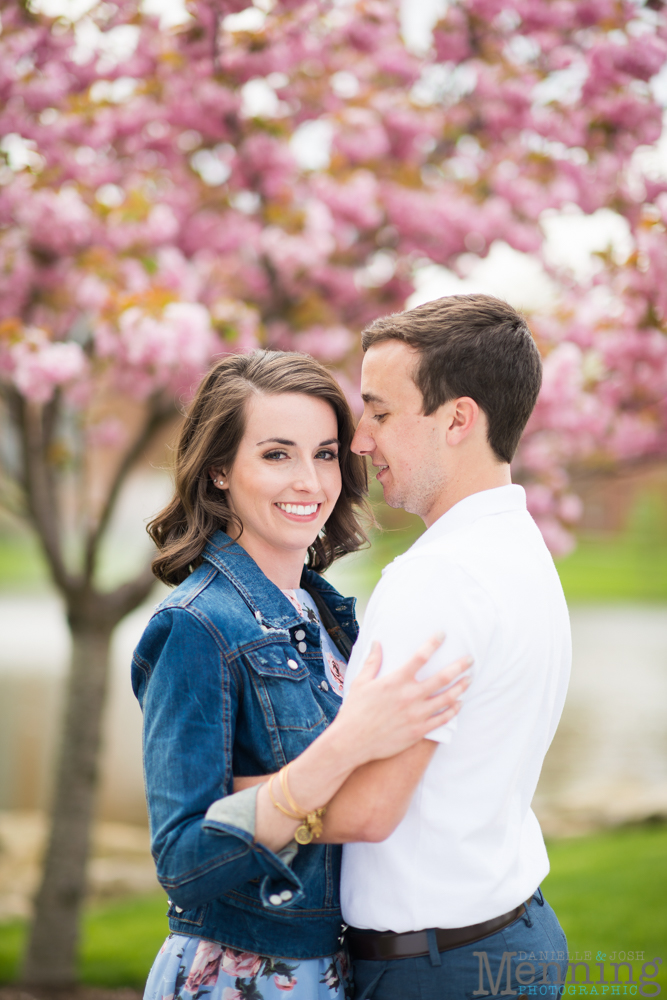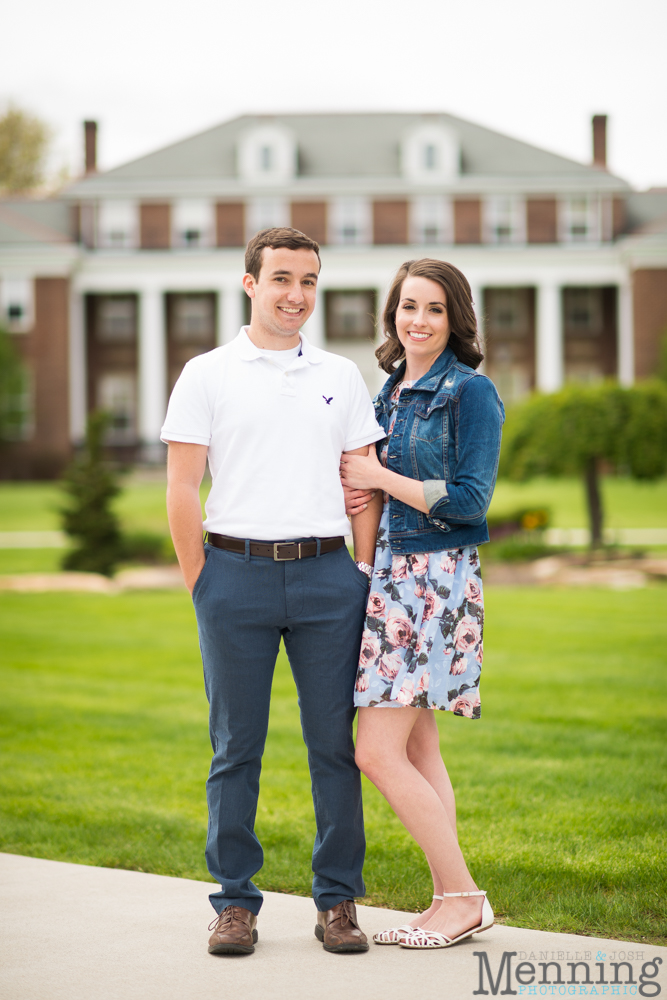 The world is a more happy & beautiful place since Eva & Andrew met a few years ago at an overnight orientation mixer at a church during their first few days at Mount Union.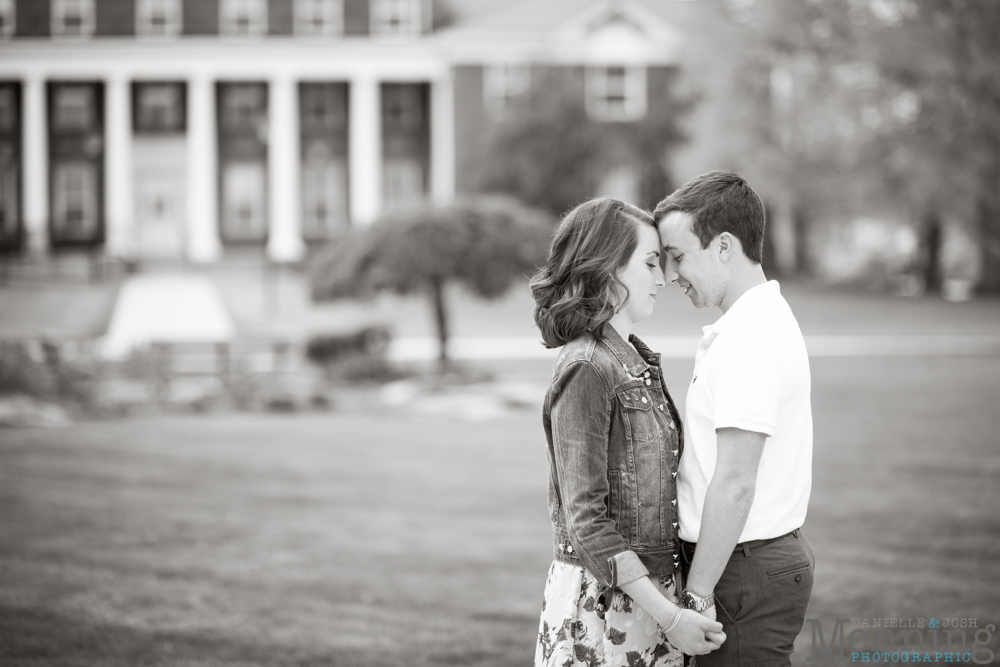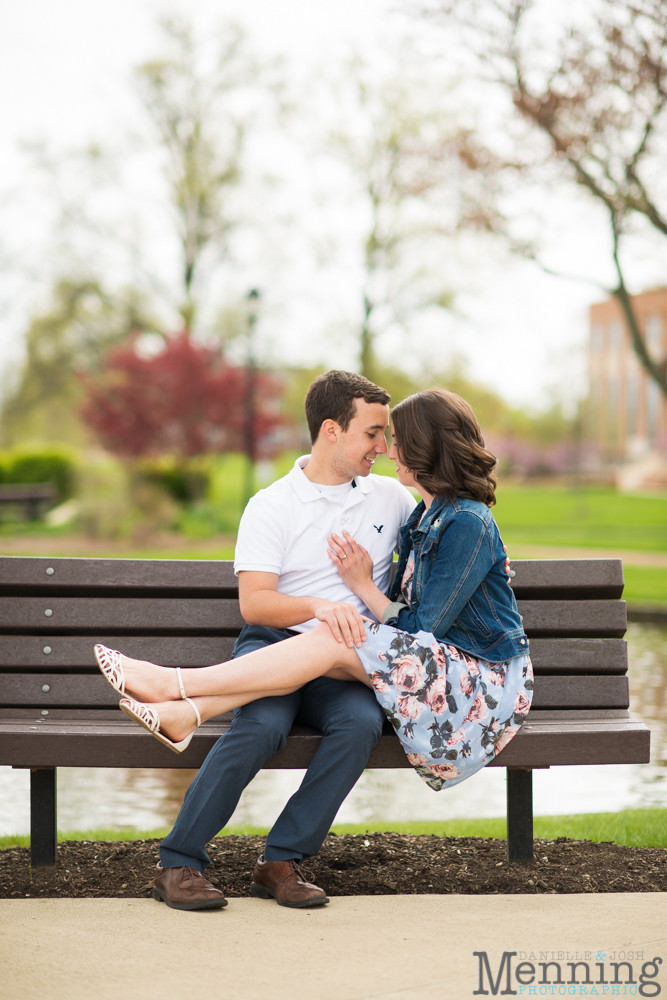 We can just picture them strolling around campus after that holding hands, laughing, getting to know each other, teasing each other, & falling in love. They're one of those couples everyone wants to hang out with because they're great friends & have a really fun love of life.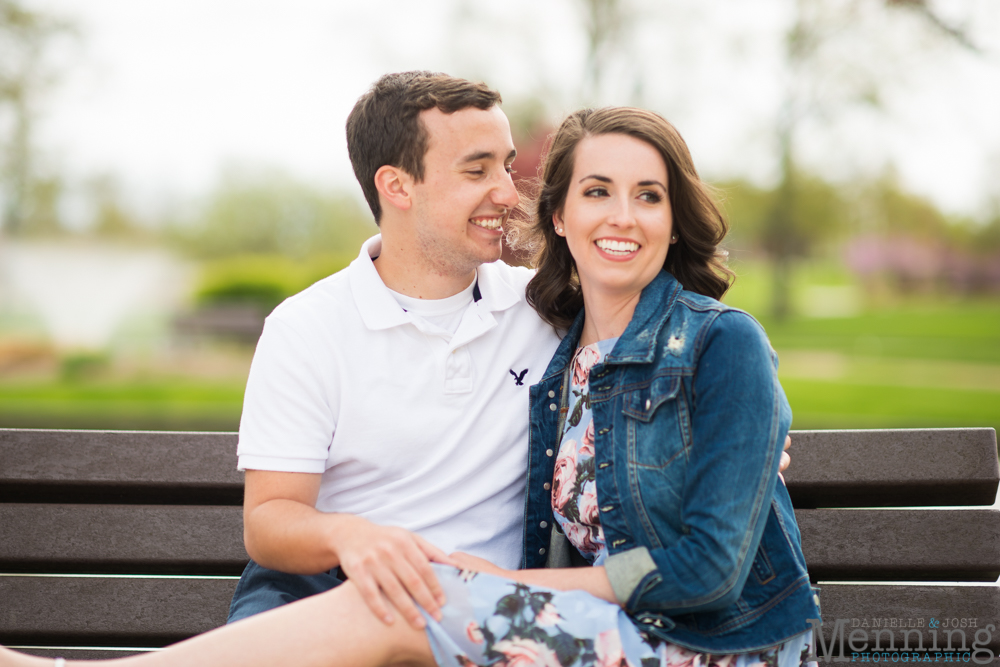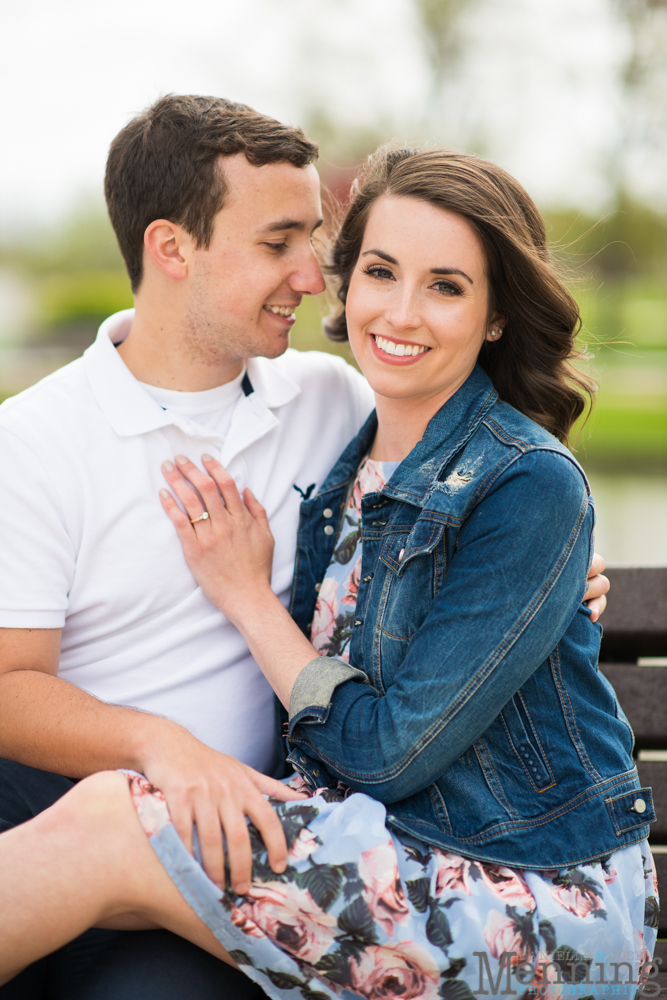 On the way to this session, I expressed my desire to shoot in some pretty purply pink trees that are so short-lived in the Spring. I'm so happy I got my wish!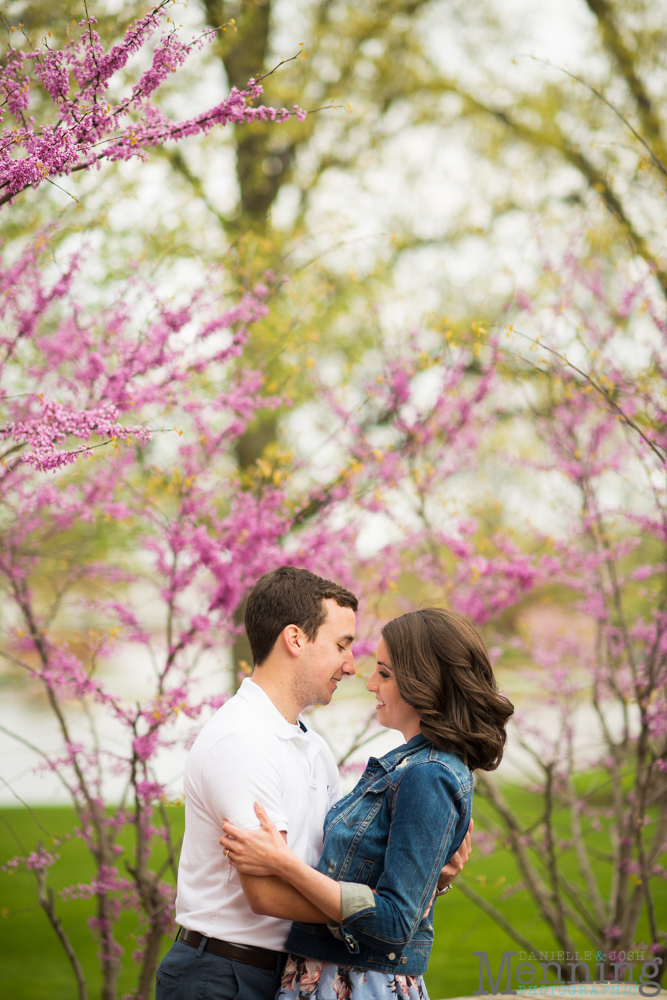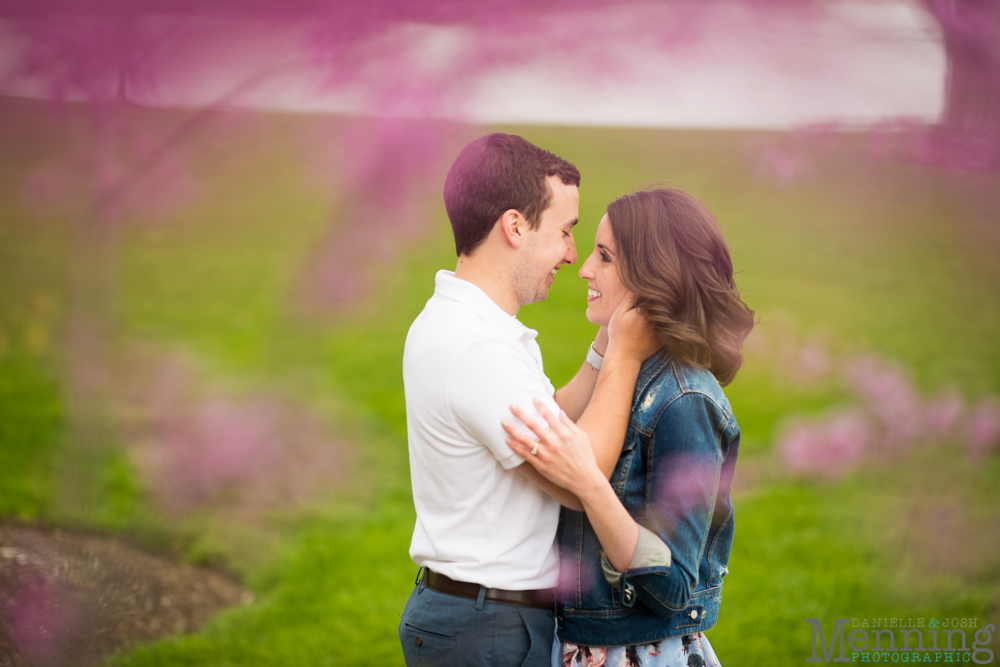 Both of them were tour guides during their time at Mount & they told us some fun little facts about the buildings. But mostly they just laughed & made fun of each other a little for good measure.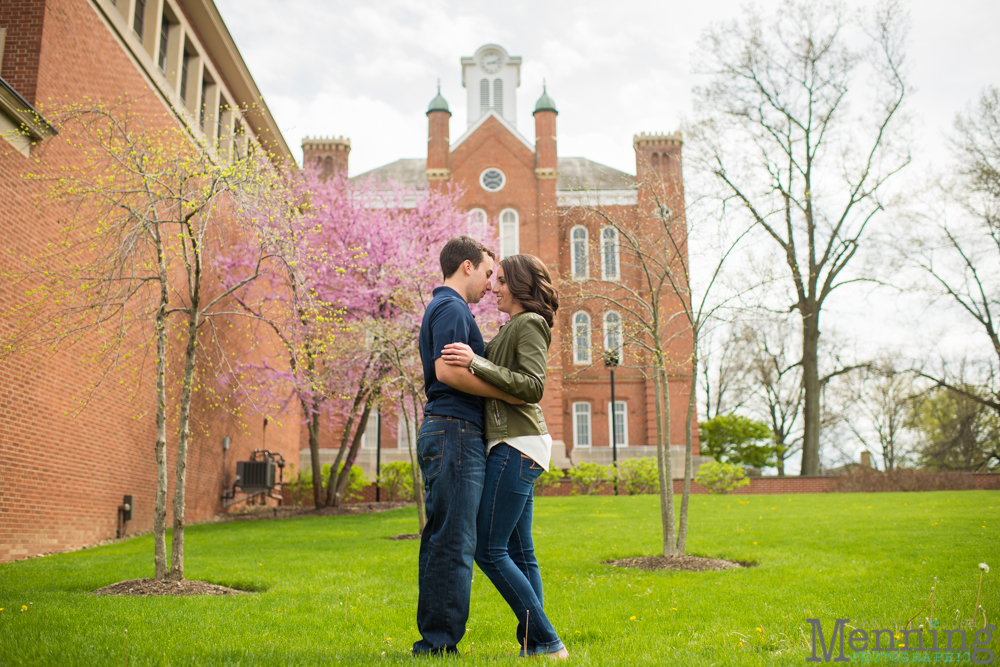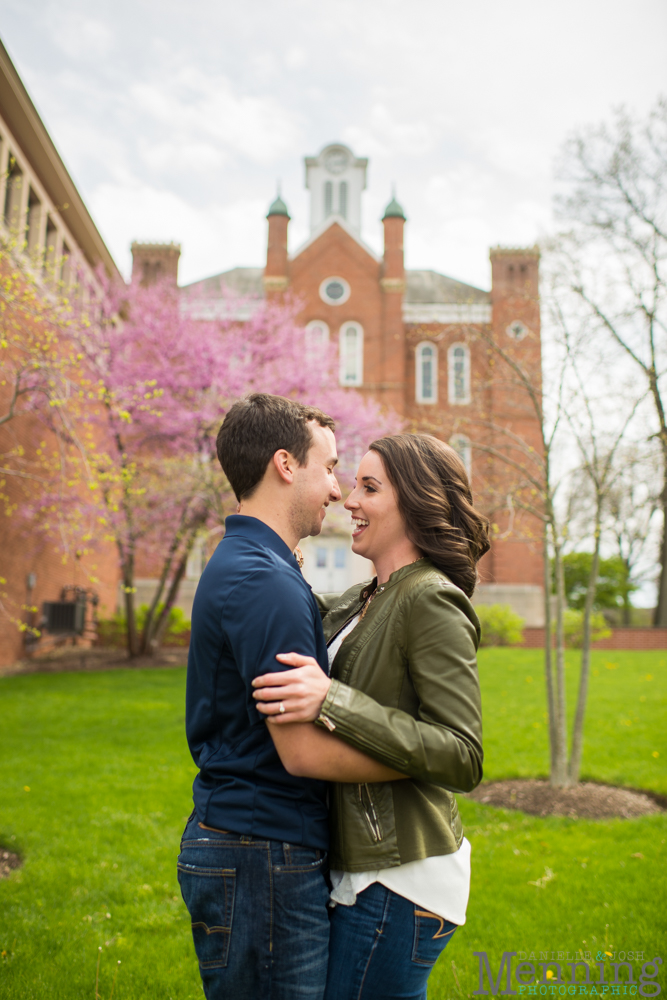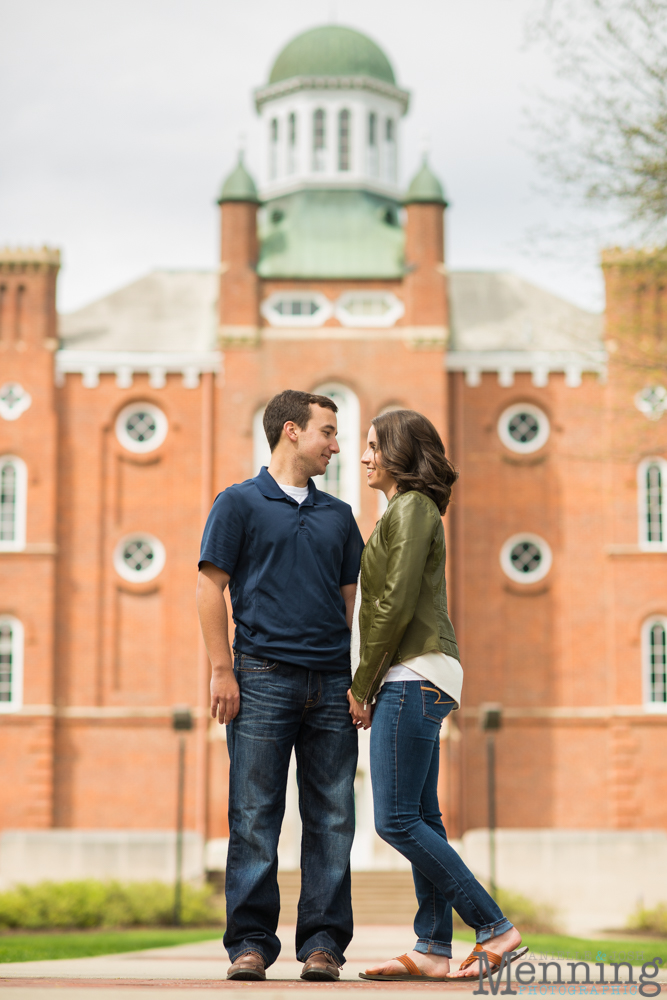 They're very adorable, no?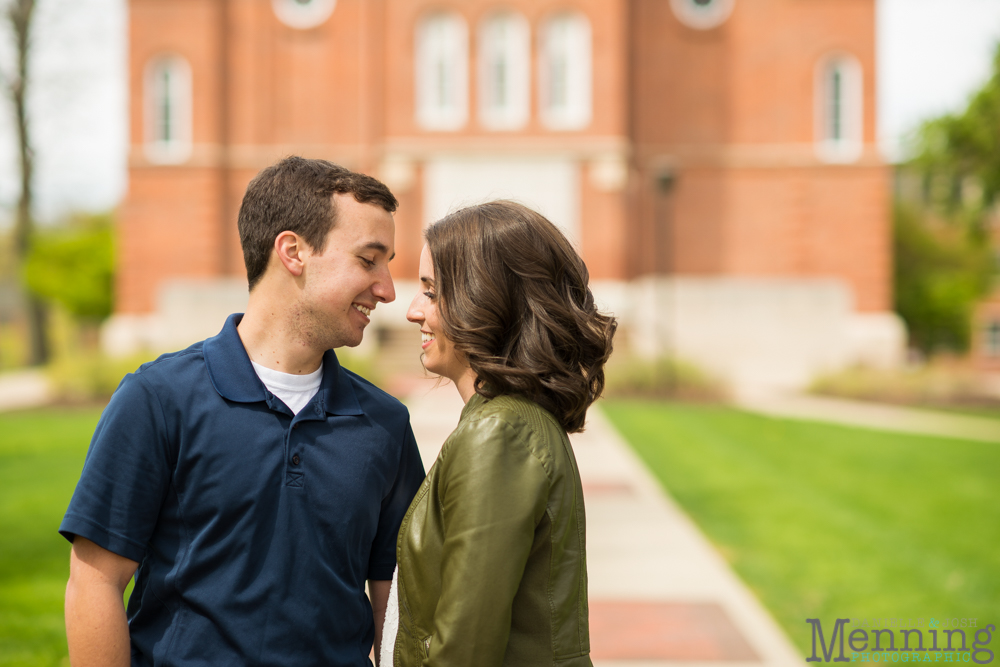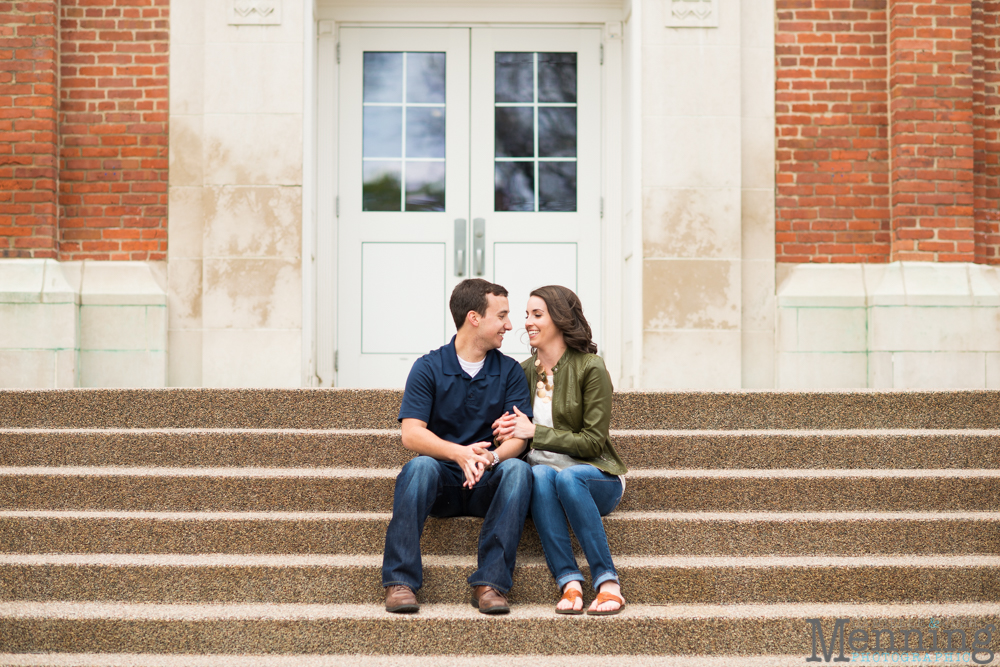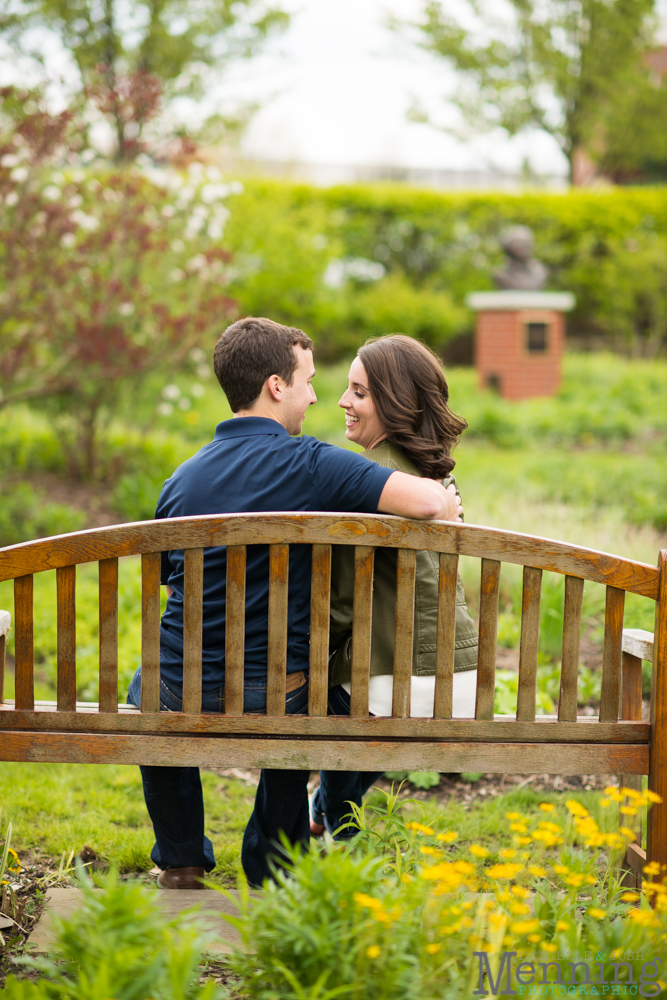 These smiles! I don't know for sure, but I'd like to guess that their smiles are what they first noticed about each other when they met that night at the mixer.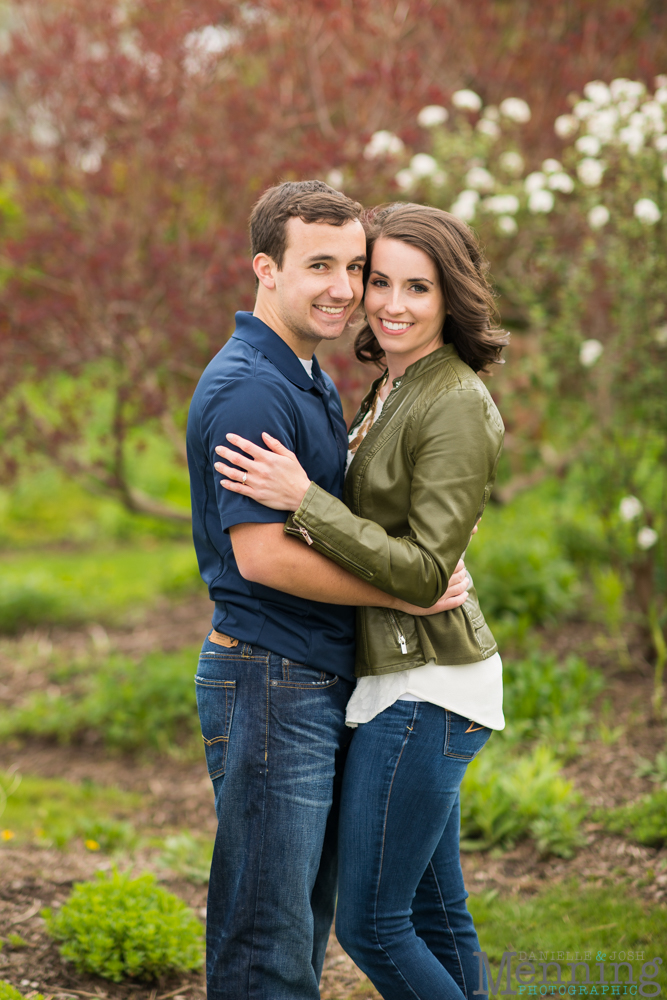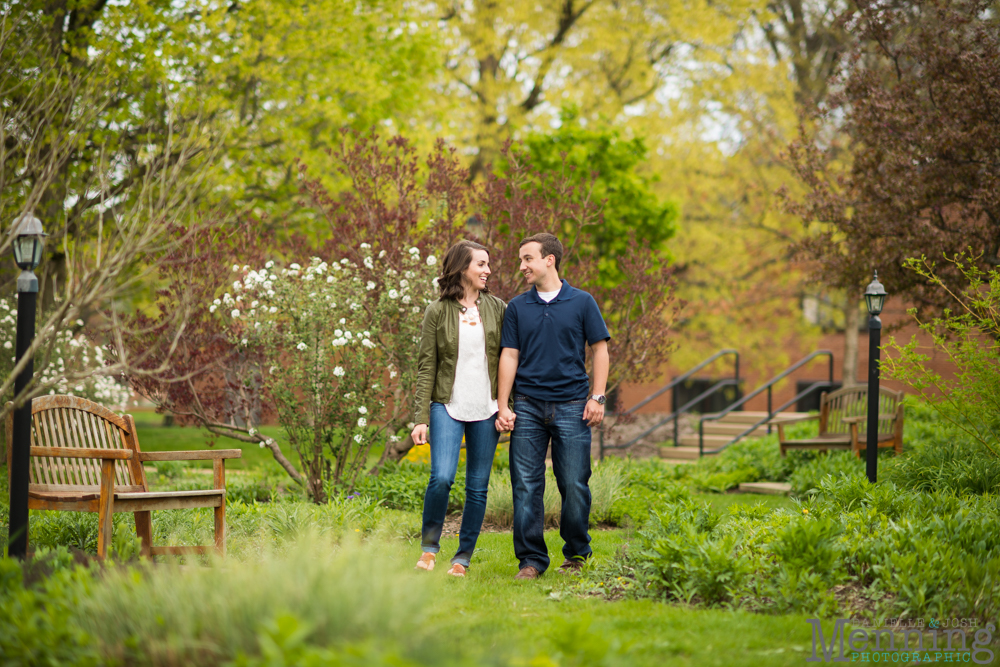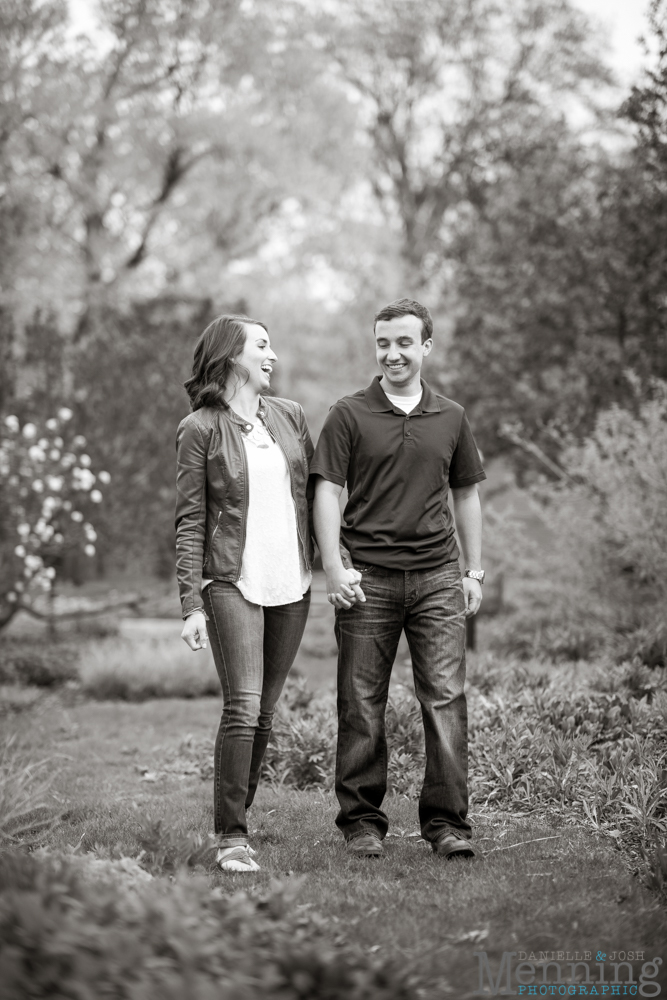 We enjoyed our romantic time at the Shakespeare Garden on campus right by the football stadium as the lacrosse team serenaded us to jams such as Turn Down for What by DJ Snake & Lose Yourself by Eminem. ha! We may have all danced around a little. Hey, it warmed us up!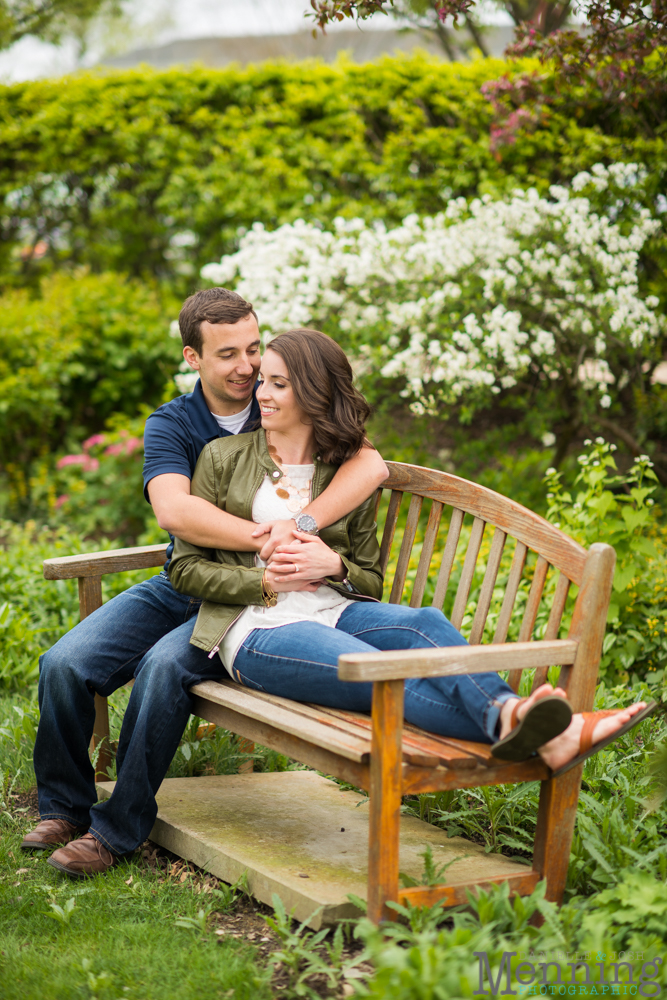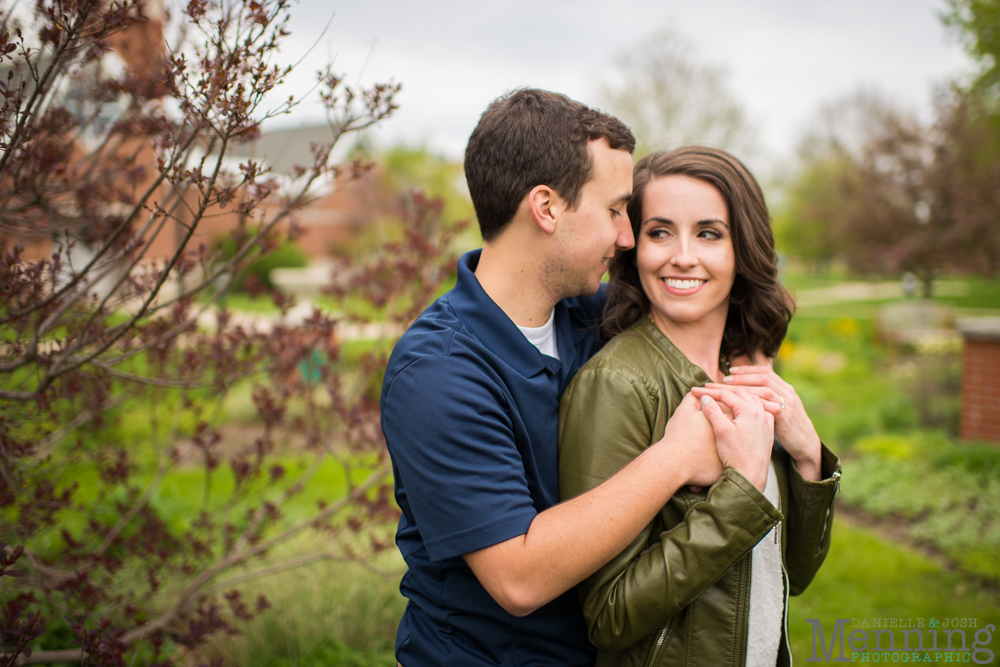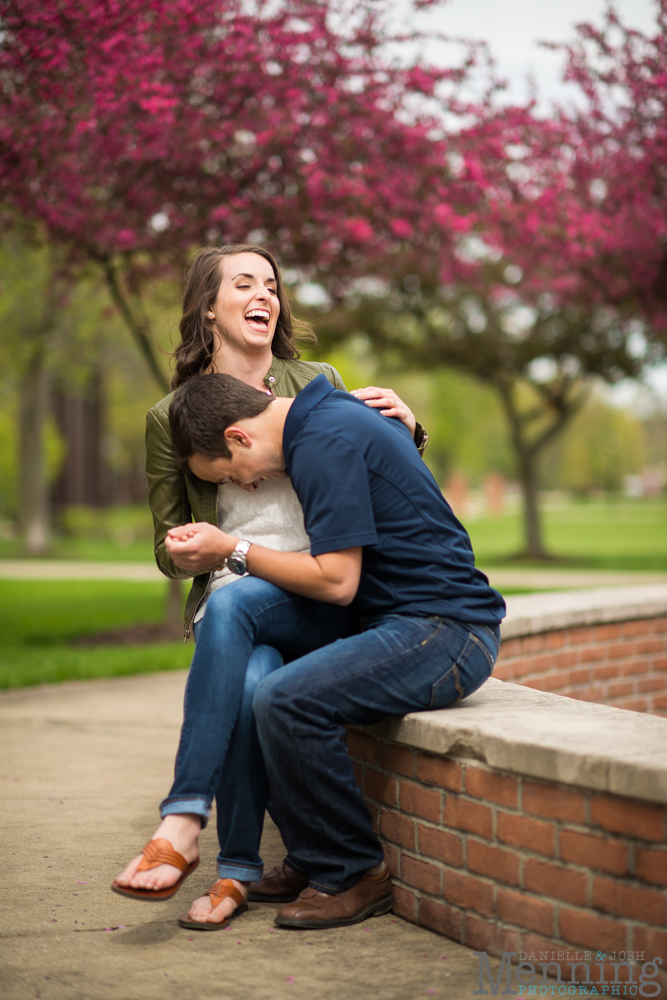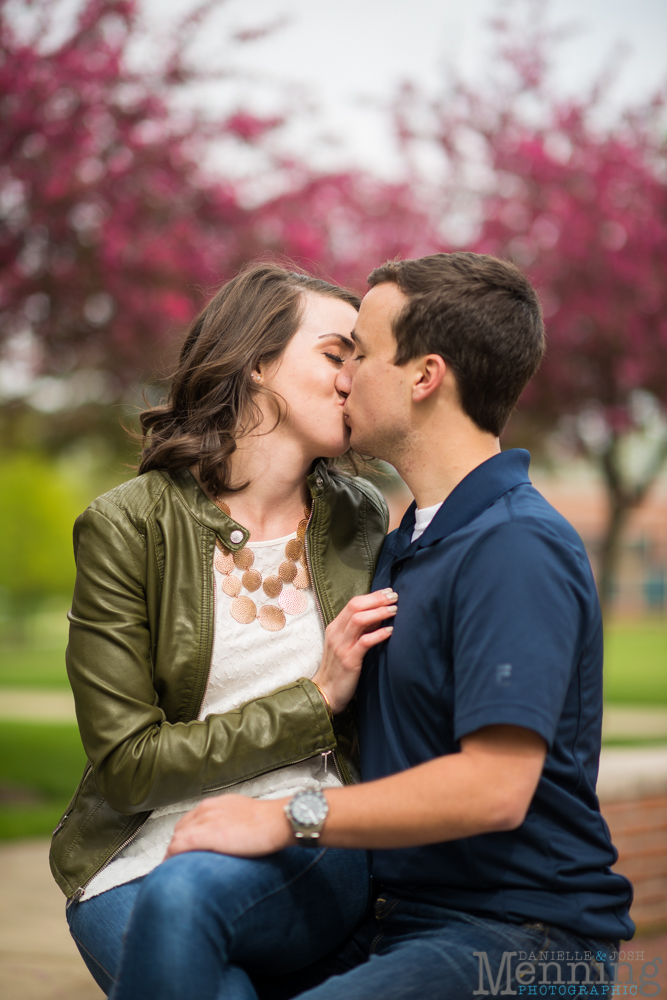 So here's something fun. hahaha! This is the rock on campus that gets painted by various groups for lots of different reasons. The night before their engagement session, these two & their friends went there to paint their wedding date on it with their wedding colors. Not even 24 hours later & someone else had already painted over it before the session. Womp womp! Sooooo we made the most of it & did our swagiest (not a word!) thing we could imagine by the "swag" rock. If you can't be completely goofy & not take yourself seriously at all with the one you love most in the world, who can you ever be goofy with?!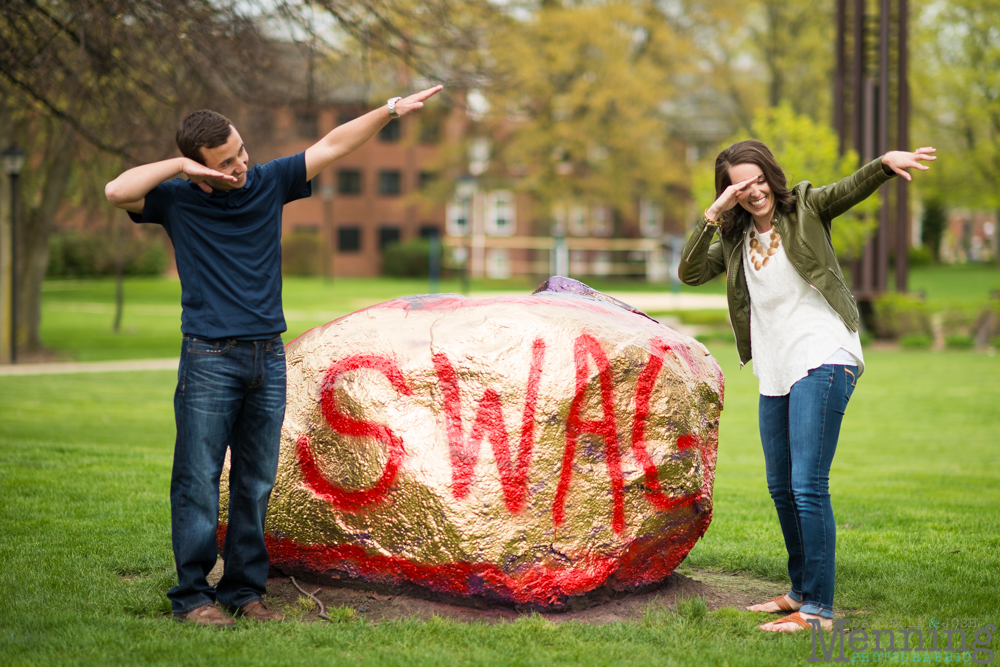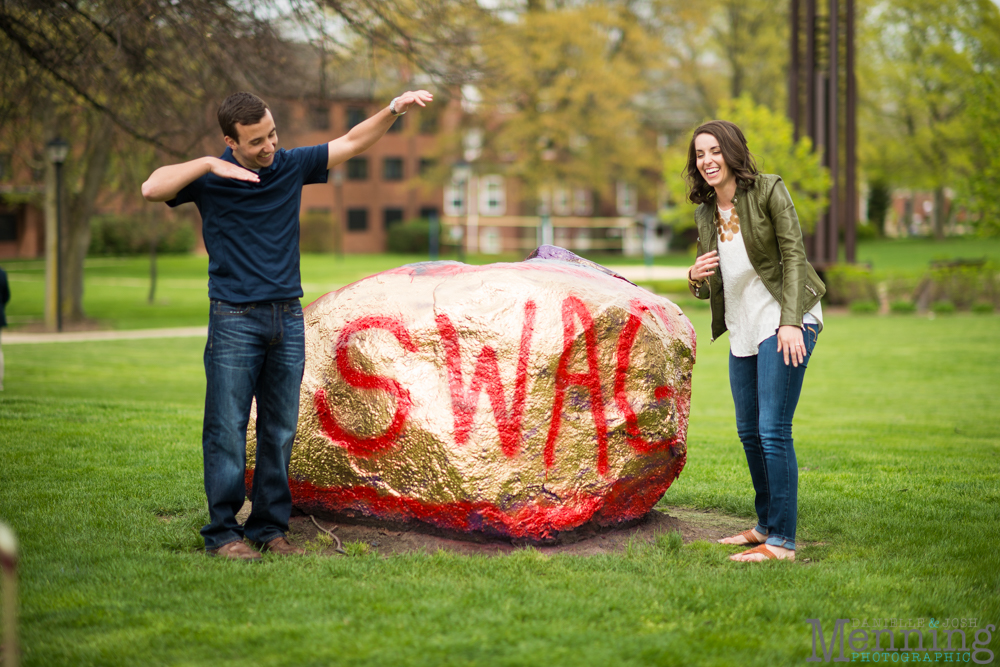 After we got our swagger on, we decided to get a bit more fancy & hang out at a castle.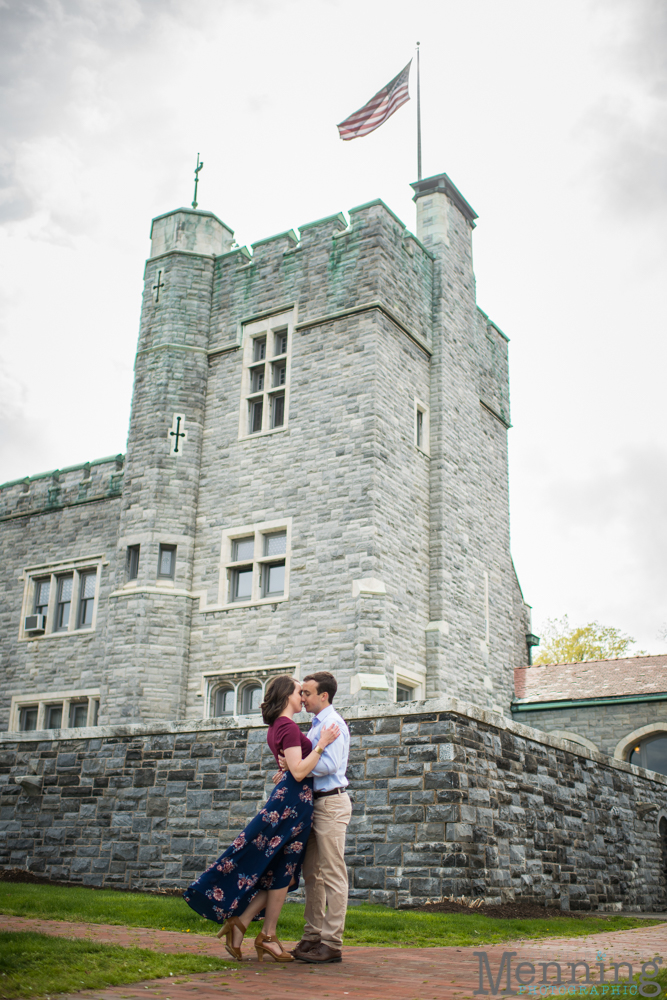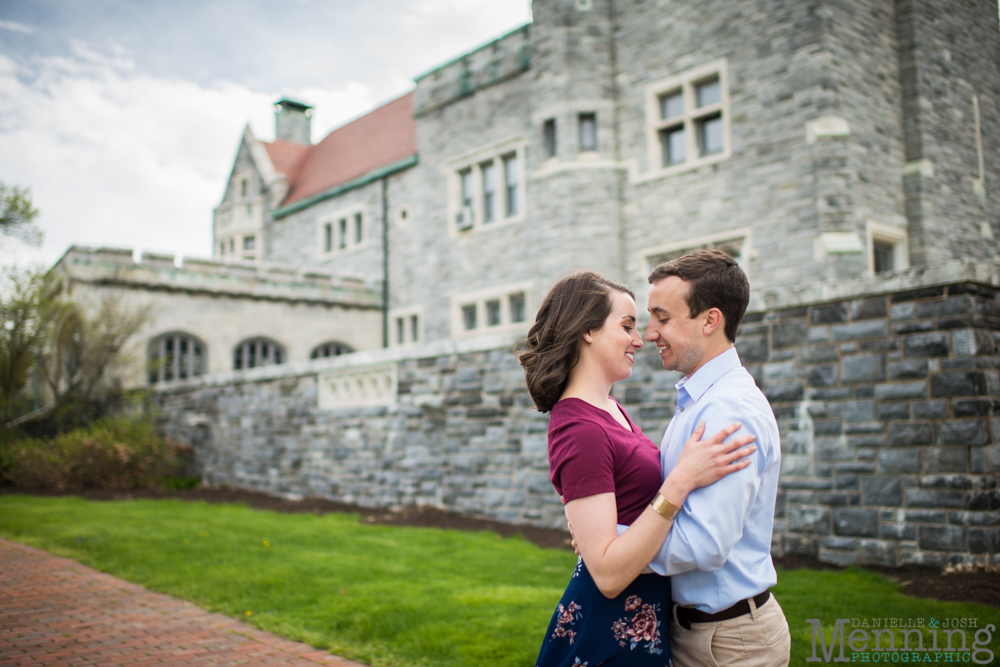 Love, love, love that wrap skirt!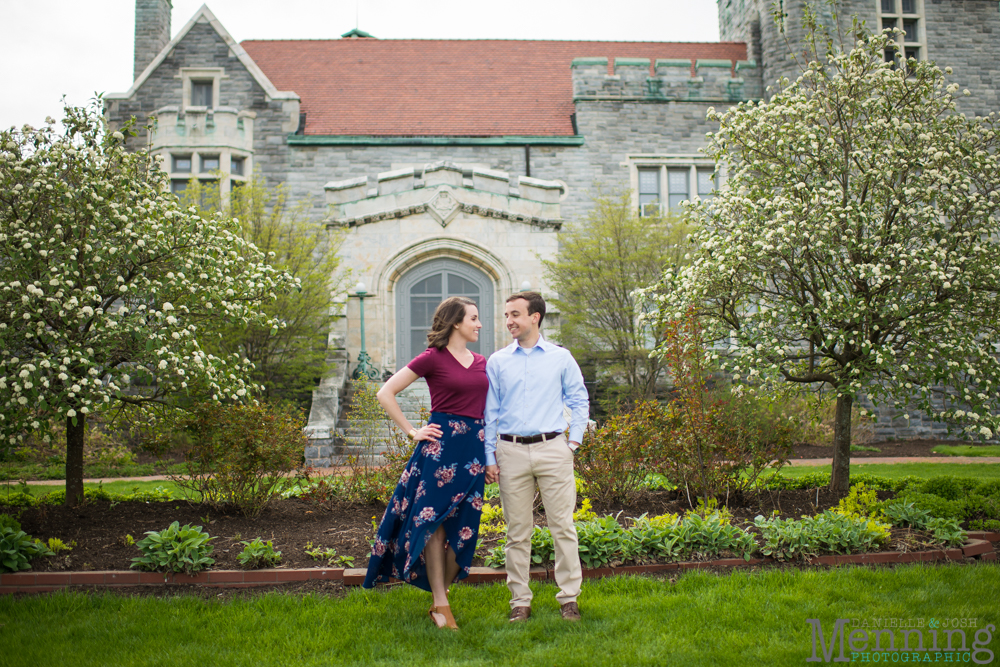 These trees could not have worked better with Eva's outfit! It was on purpose, right, Eva?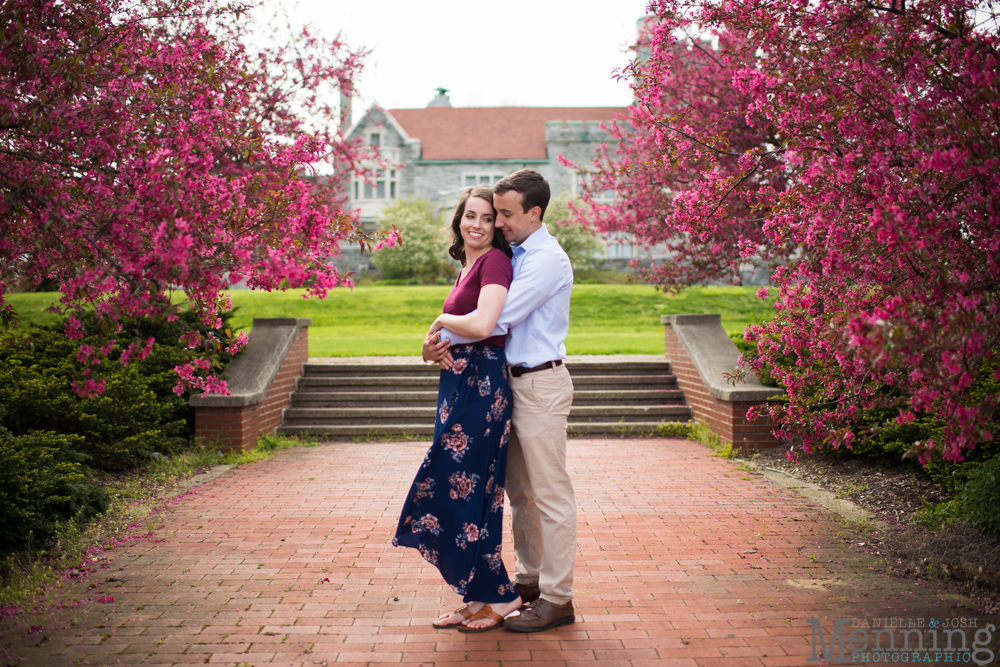 So before this engagement session blog is finished, I just have to share their proposal story with you all! Andrew set it up so well! He surprised her at the church where they met. When she got there, he had flowers & photos from all throughout their relationship hung up & when he proposed, Katie & Kyle were there to get photos & videos of it all. I love proposal stories when you can tell there was so much thought involved. They're so special & meaningful.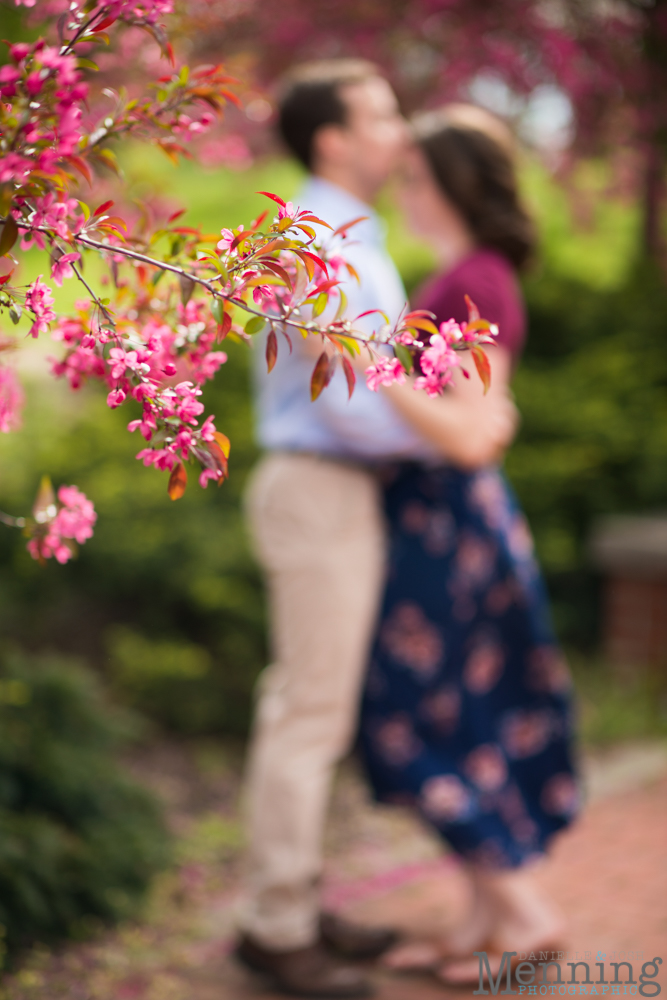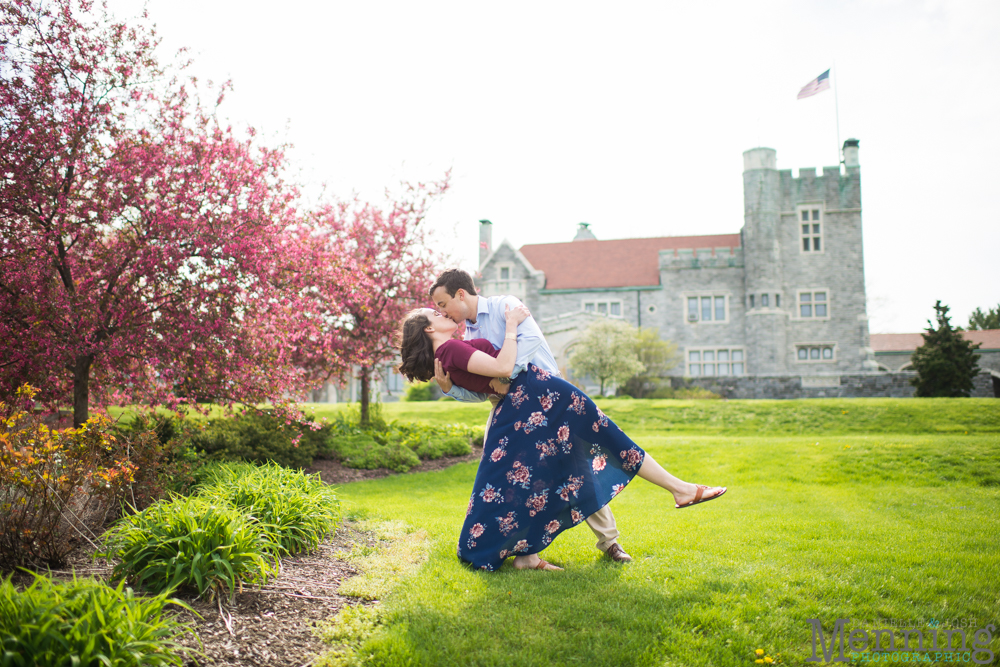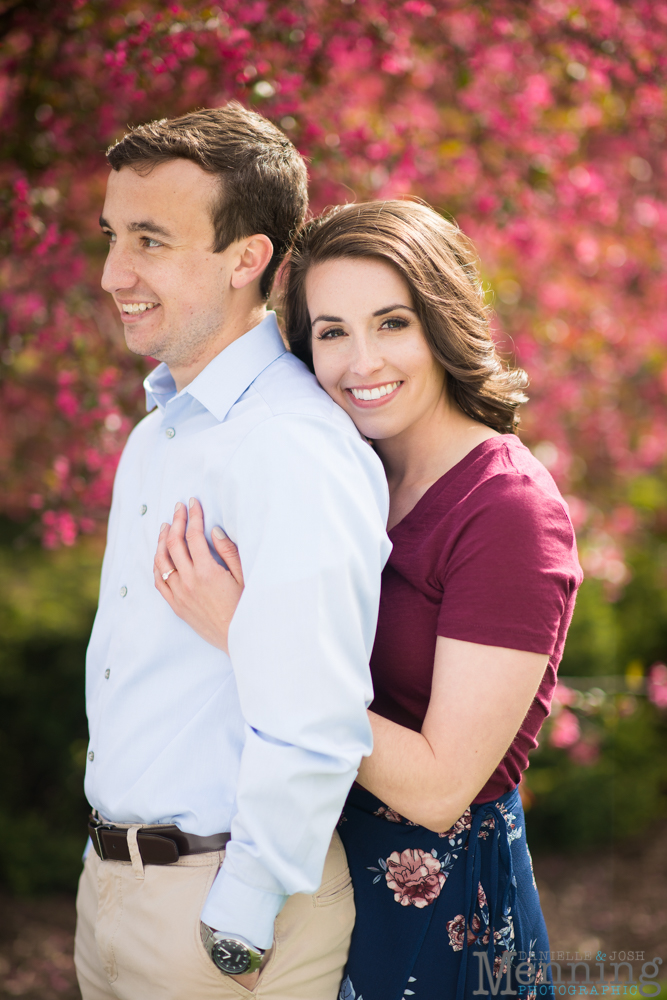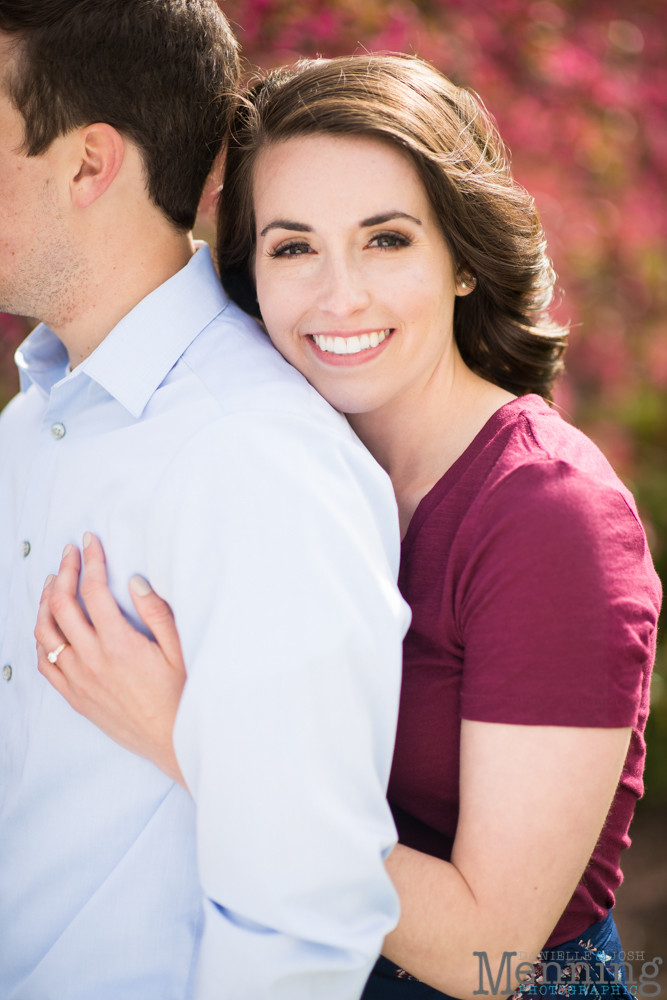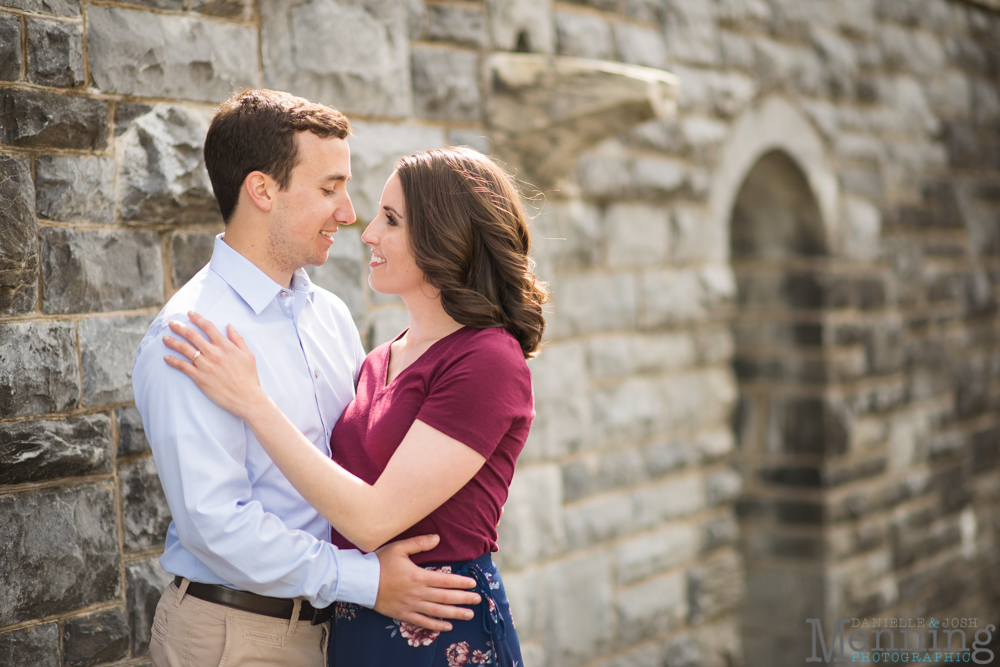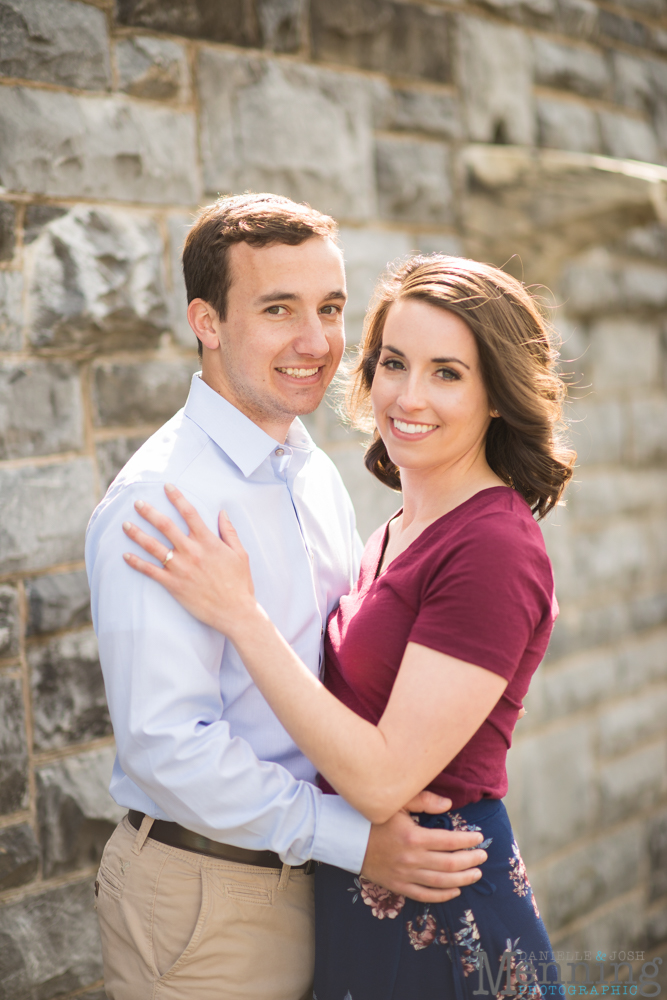 Eva & Andrew, we had a really great time with you both & we're looking forward to your wedding in November! Keep the swag going until then! hehe.
Instagram | Facebook | Twitter | Pinterest | Google +