Shannon & Kevin are married! Their wedding day was one of those wedding days that is purely about celebration & joyfulness; after all, their relationship has stood the test of time already, as they've been together 10 years. Their family members & friends knew that this day would come & they welcomed it warmly because Shannon & Kevin are so well-suited for one another. They simply makes sense in every way as a couple. We had so much fun with both of them & Shannon gushed all day long about how perfect everything was, how it was more than she could've ever dreamed of, how she was elated to be getting married to Kevin (finally), and how she knew her grandmother who recently passed away was looking down lovingly & watching over them. The weather was absolutely perfect, & Shannon accredits that to her grandma. Kevin is less vocal than Shannon (and a few of their friends mentioned how well these two balance one another out & complement each other), but all in attendance could see the adoration & whole-hearted love on his face as he looked at his bride. This wedding day was a joy to be part of & we can't thank Kevin & Shannon enough for trusting us with their wedding day memories! At one point, Shannon told us she couldn't trust us more if she tried & that is such a huge compliment to us! Stambaugh Auditorium has seen its fair share of weddings over the years & we'd like to think that Shannon & Kevin's is among the top tier of weddings that are full of true love, happiness, and beauty.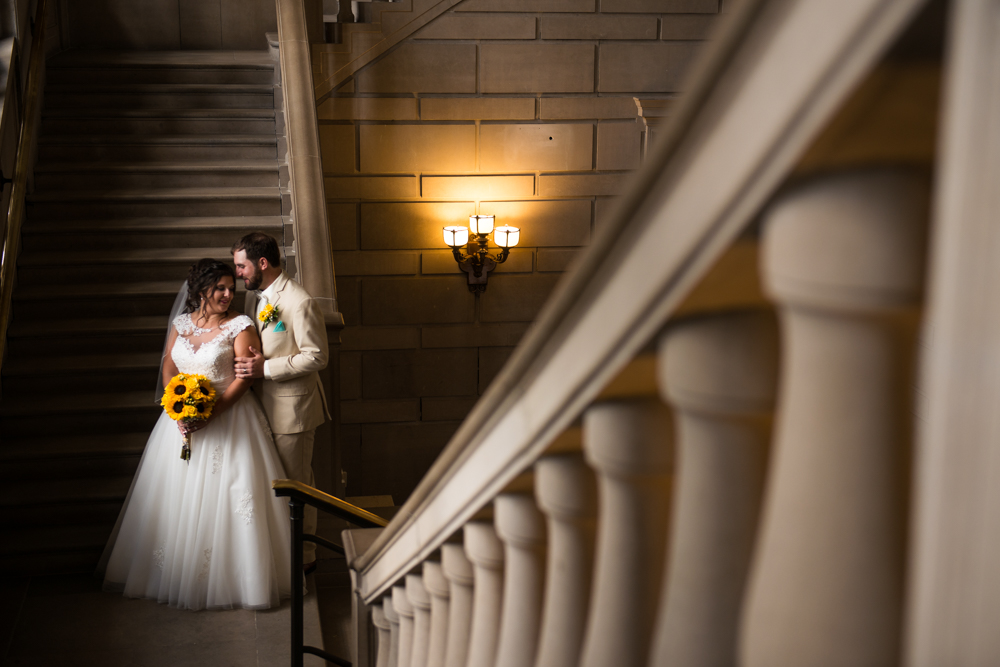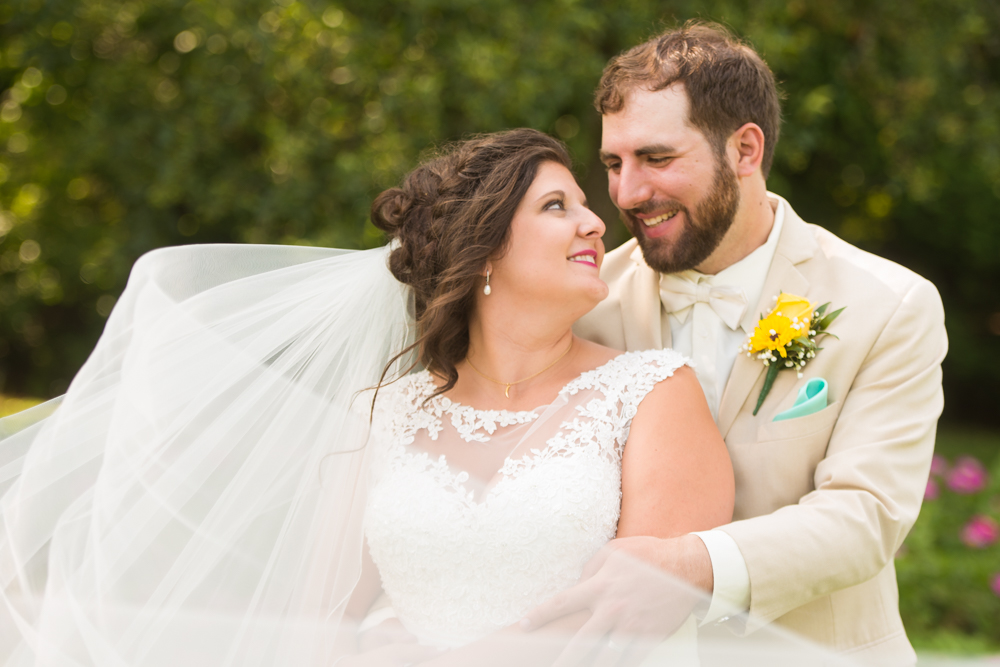 One of the things we loved about working with Shannon is how organized she is; she had every single one of her important little details ready for me in one spot when I arrived at Stambaugh to shoot bridal prep. I can't tell you how much that helps & how it starts off my whole day with great vibes! Not to mention, she didn't have to interrupt her hair stylist (who was doing such a fabulous job) to try to wrangle everything from various scattered locations. Win-win!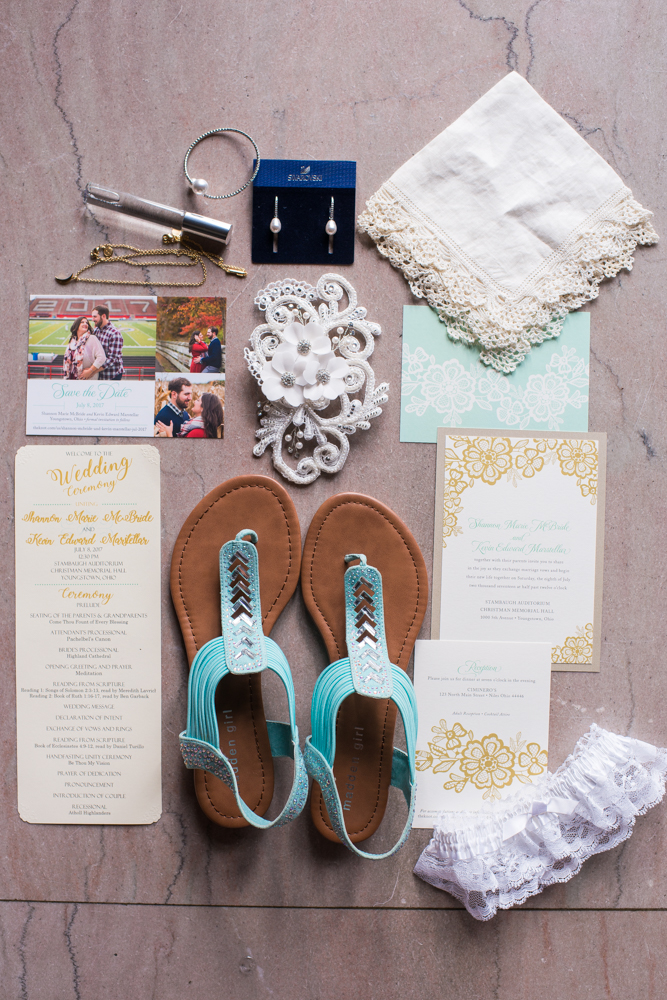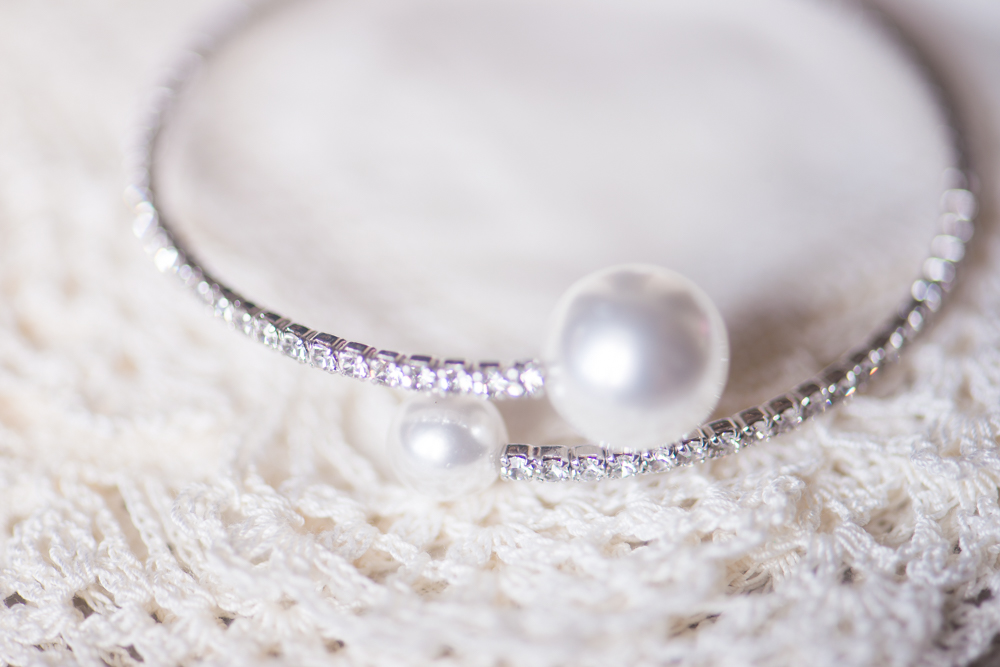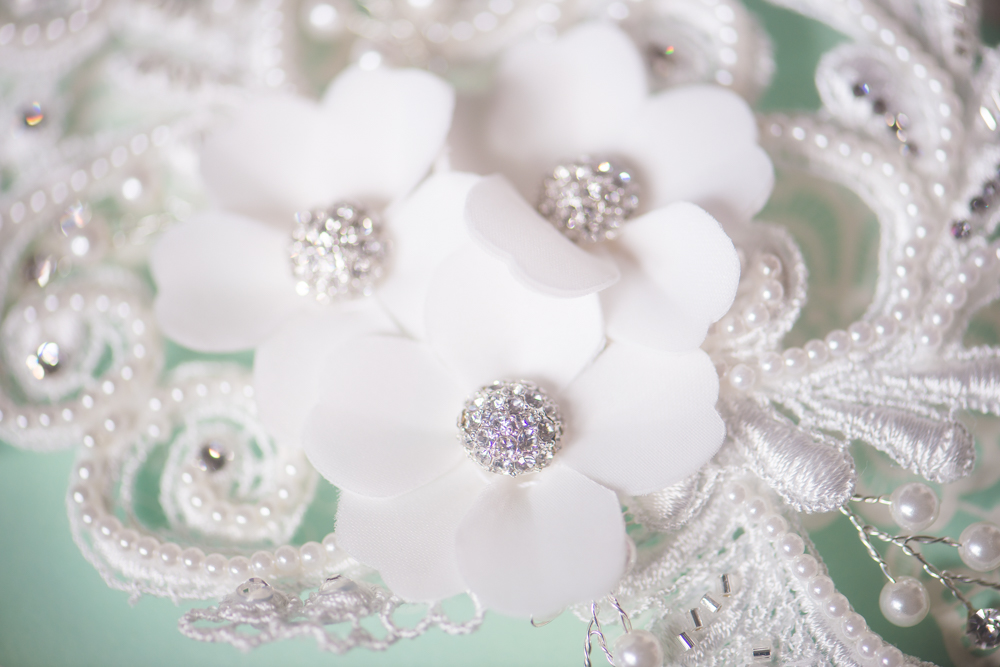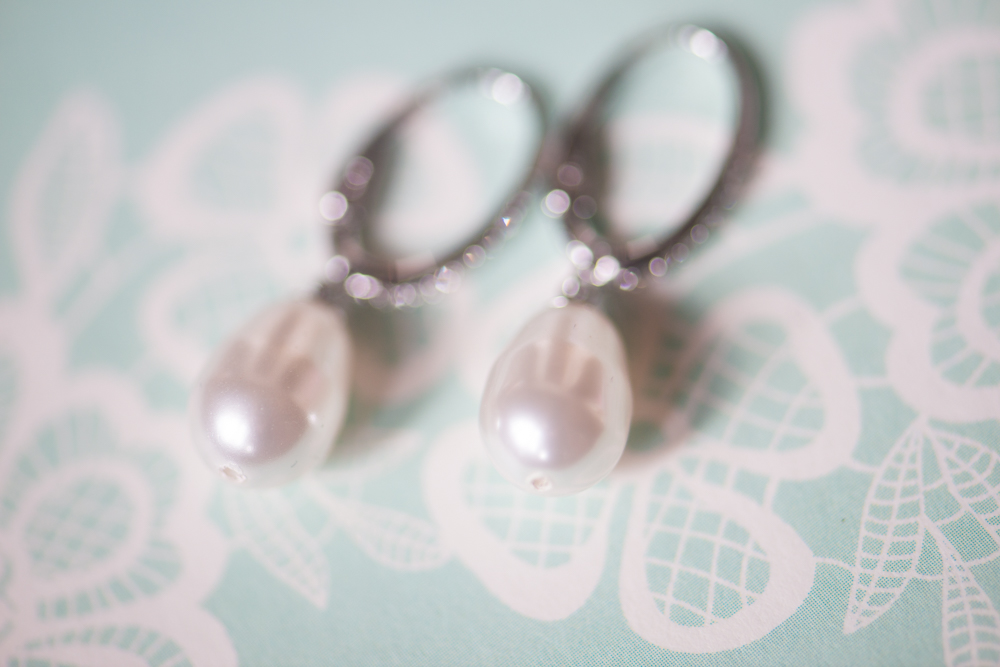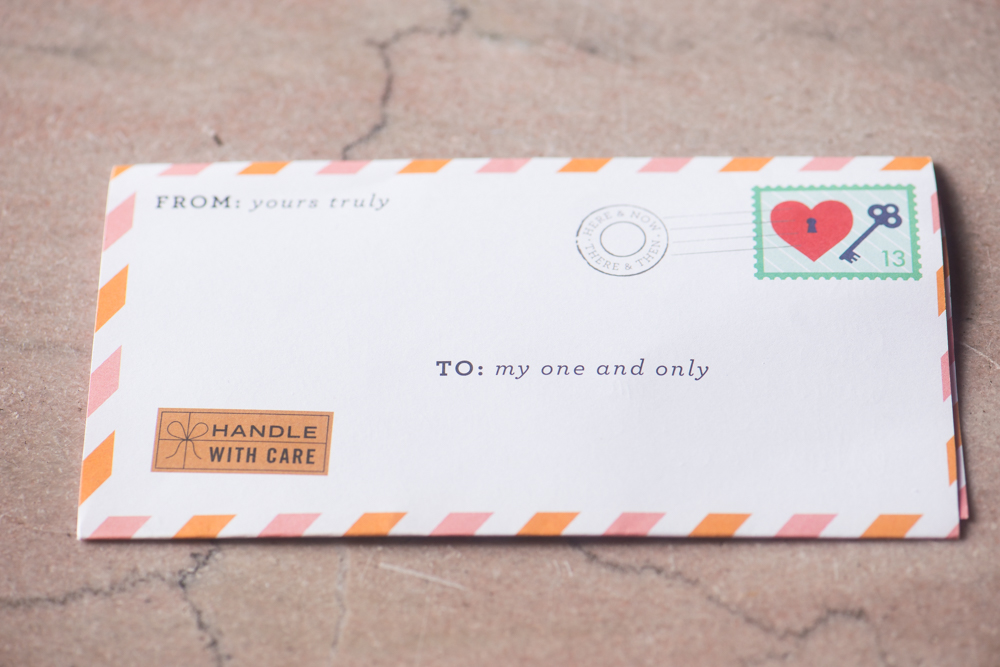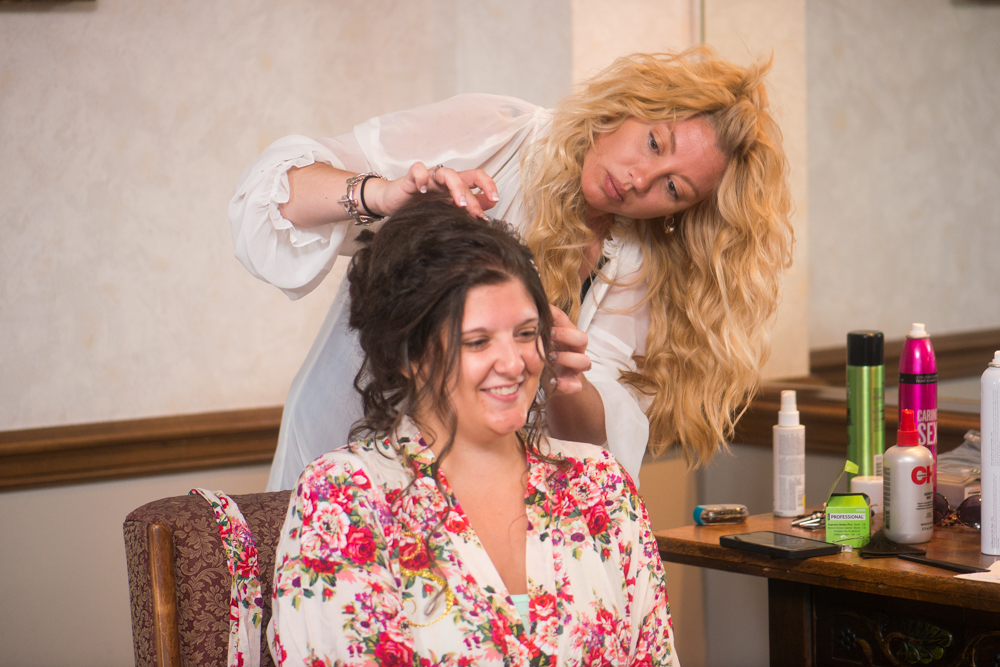 Shannon got her gown at Abbott's Bridal & Formal Wear.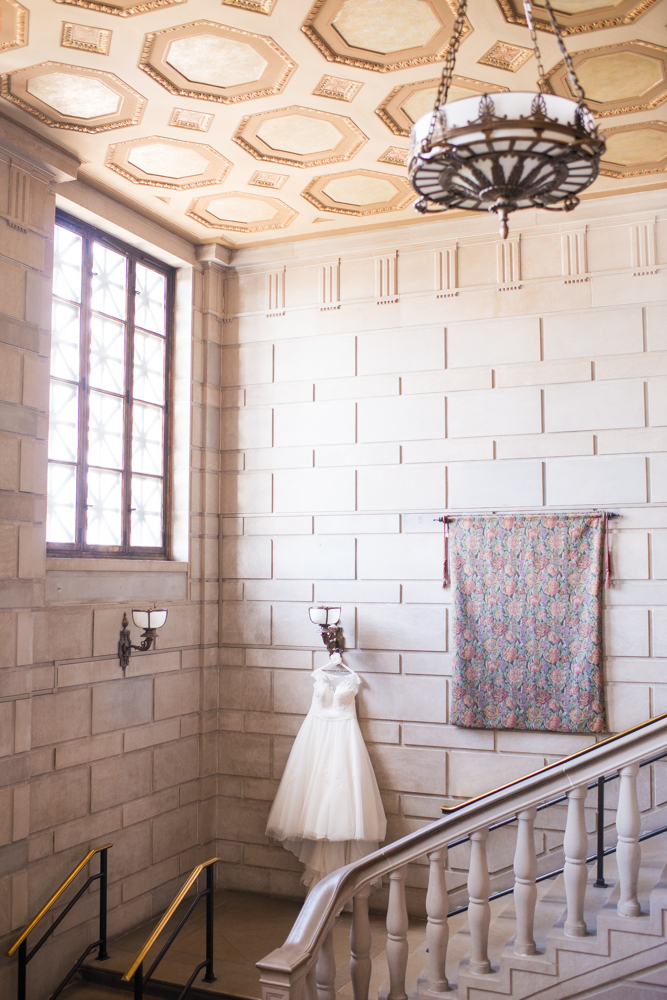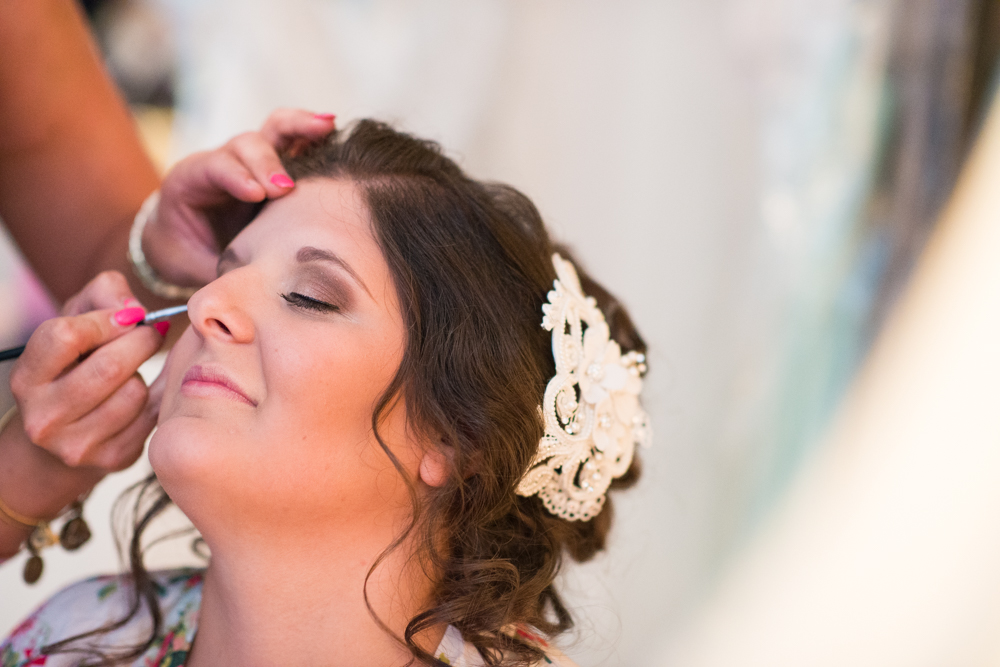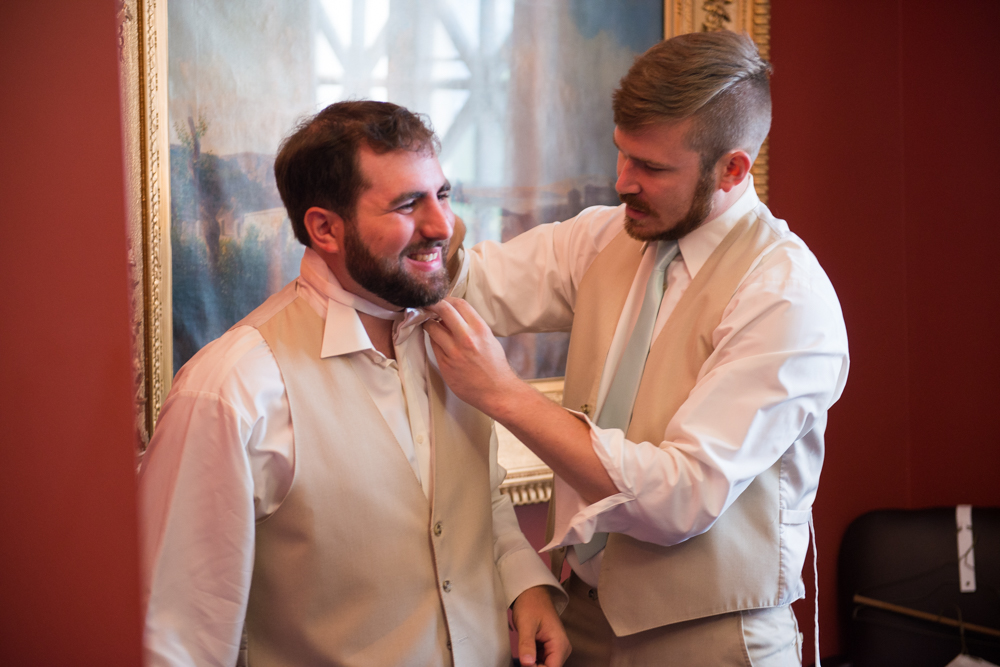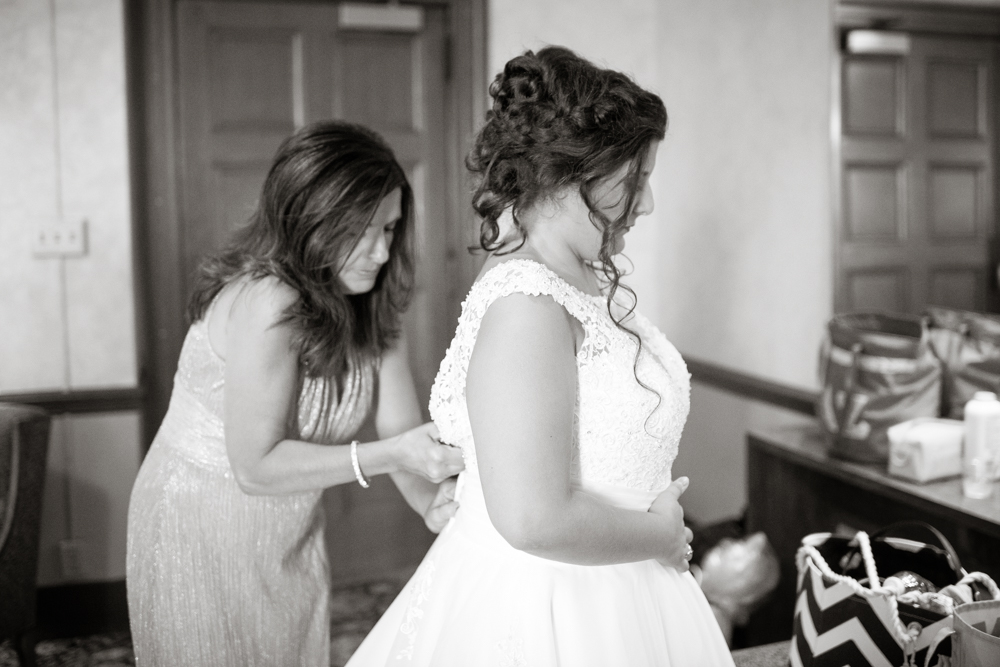 She wanted to do a first look with her bridesmaids & it turned out so cute.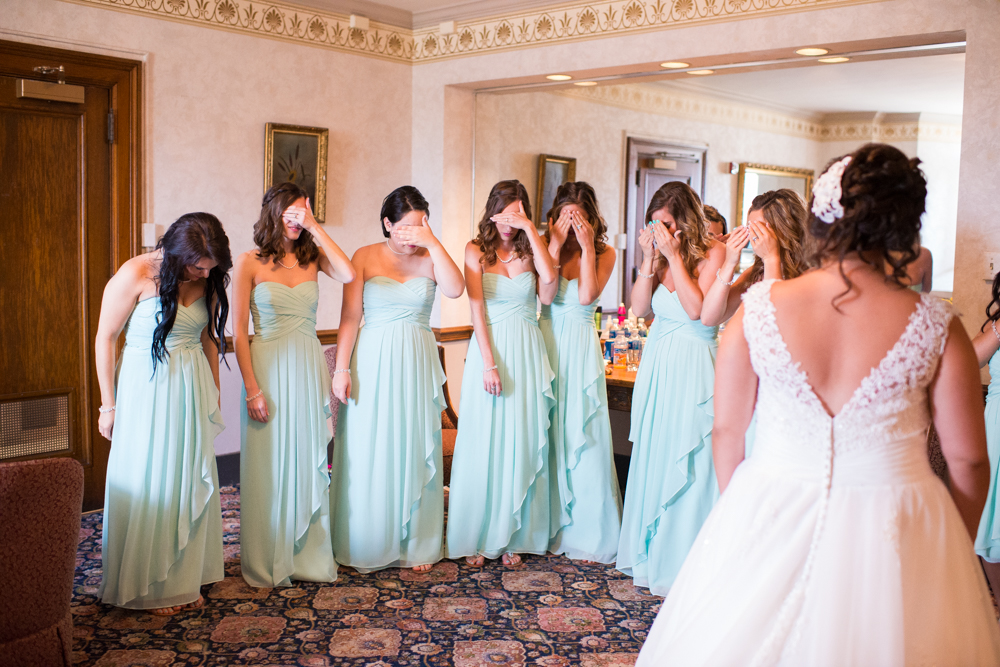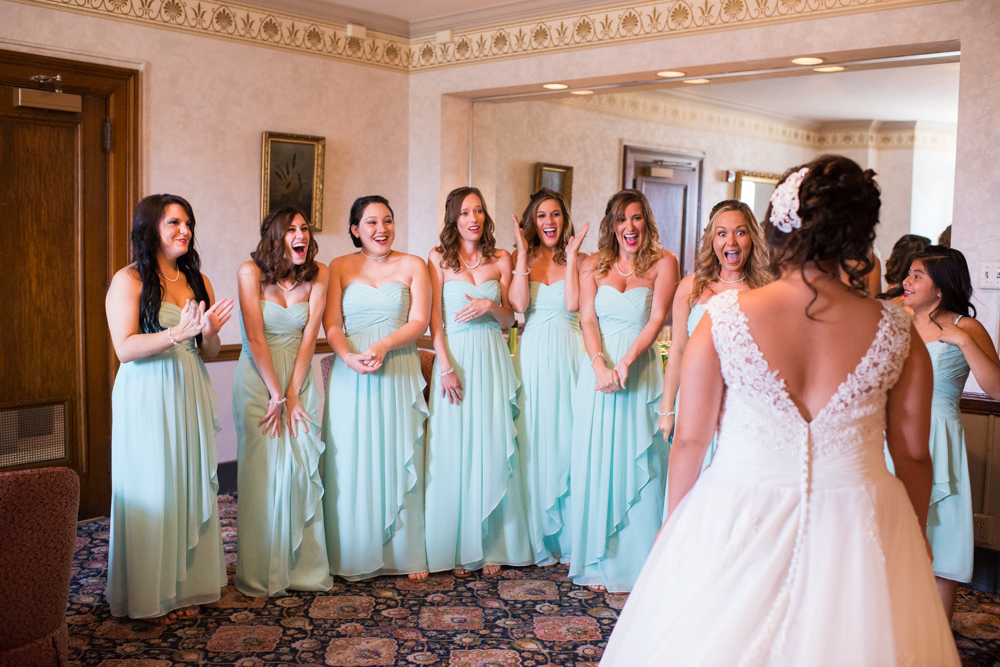 Sadly, Shannon's grandmother passed away just a few months before the wedding day. While she was still with us & as the wedding planning progressed, Shannon & her grandma planned to wear jewelry on the wedding day that paired together signifying "I love you to the moon & back"; one is a moon & the other is an arrow. Shannon wore hers on the wedding day, as did her cousin & Maid of Honor and her grandmother's piece was buried with her. It was a bittersweet connection for Shannon & her cousin to have with their grandmother on Shannon's wedding day.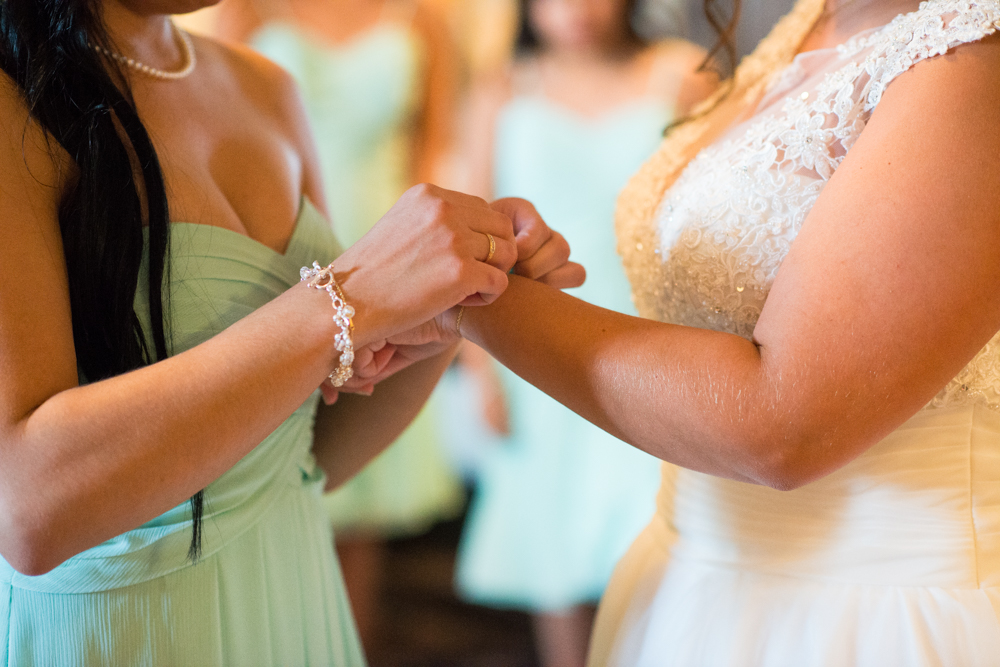 Kevin, ever the aviation enthusiast, had propeller cufflinks.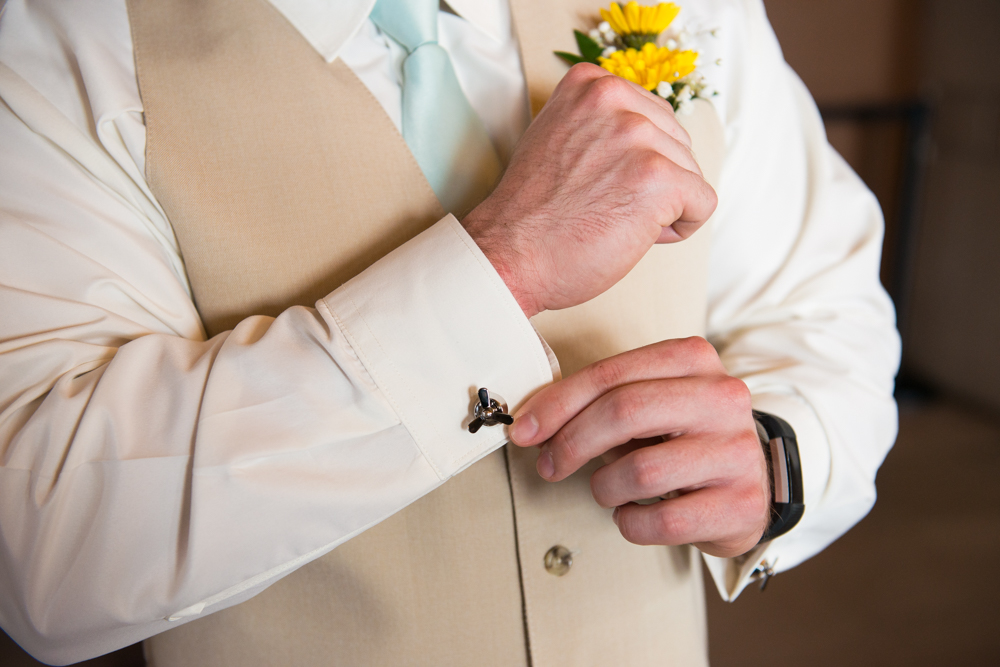 Shannon's first look with her father was a tear-jerker.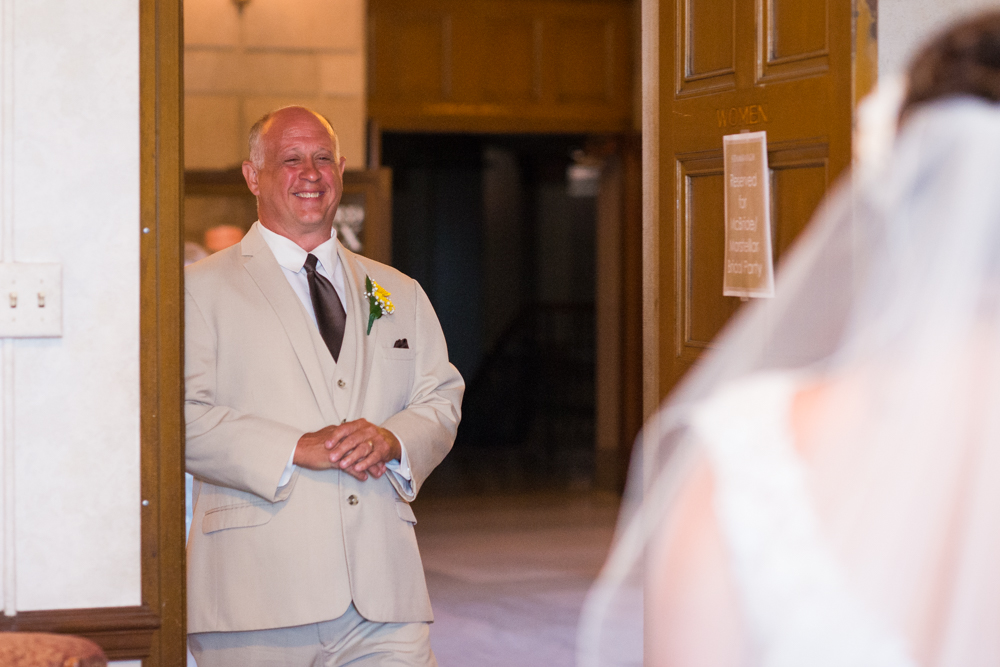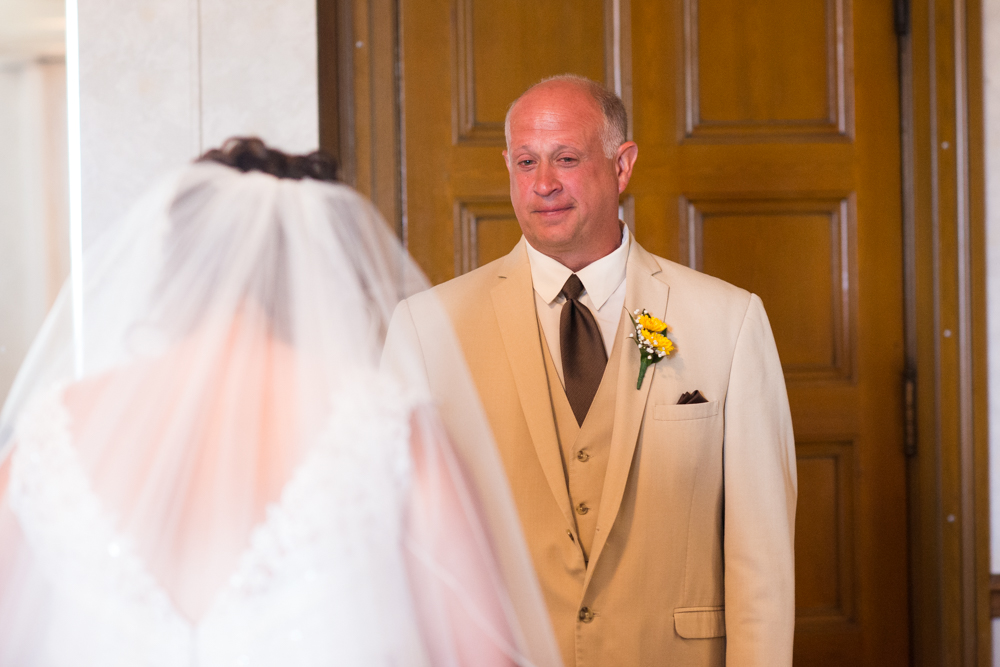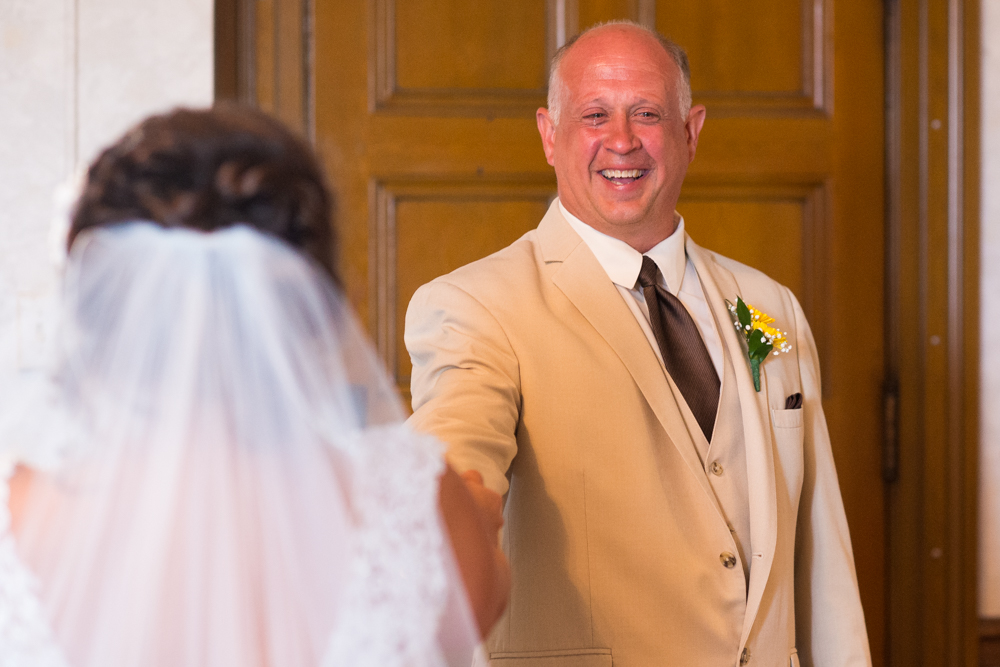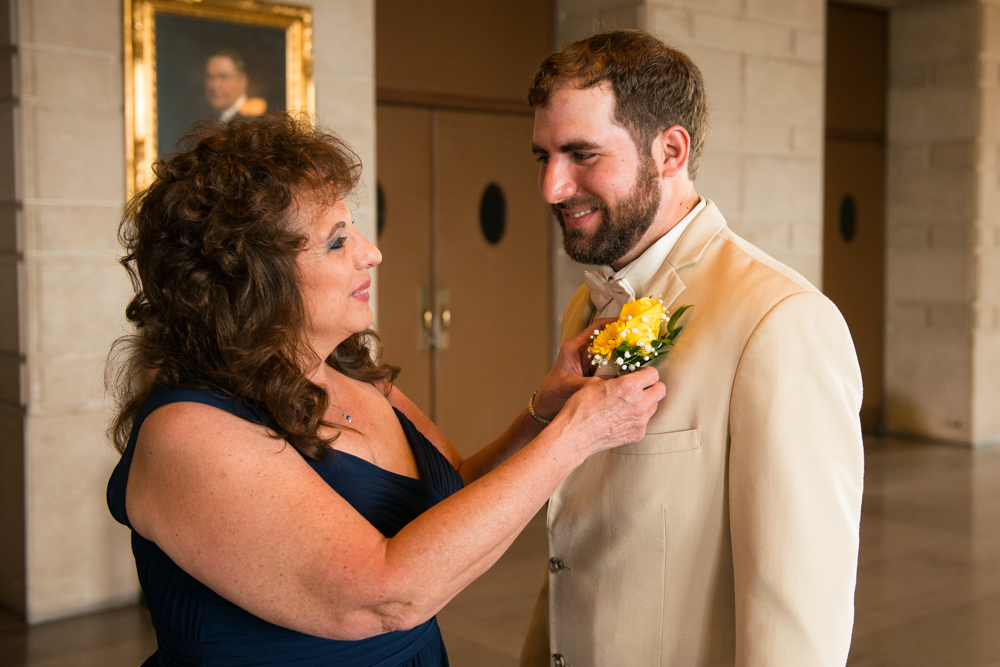 It's a good wedding day when you have time for some Mario Kart with your best friends.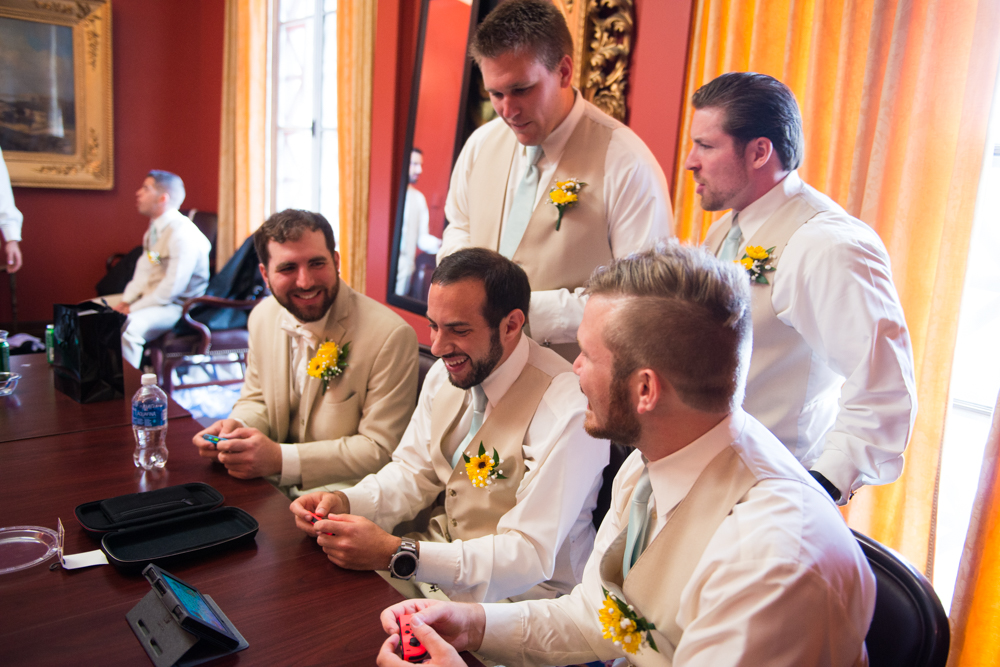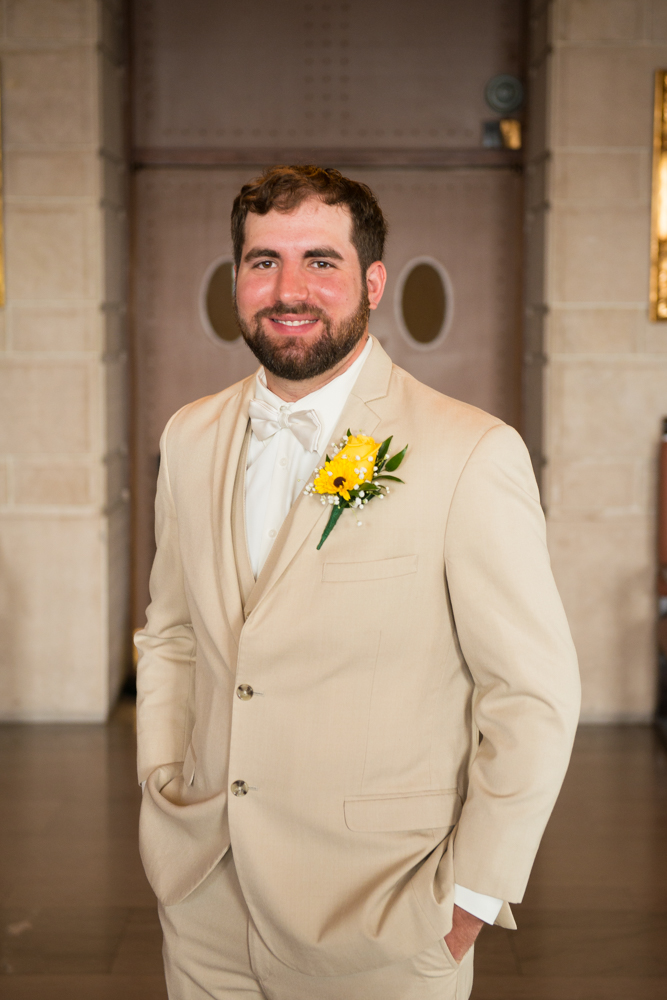 These two romantics exchanged letters before the ceremony without seeing one another.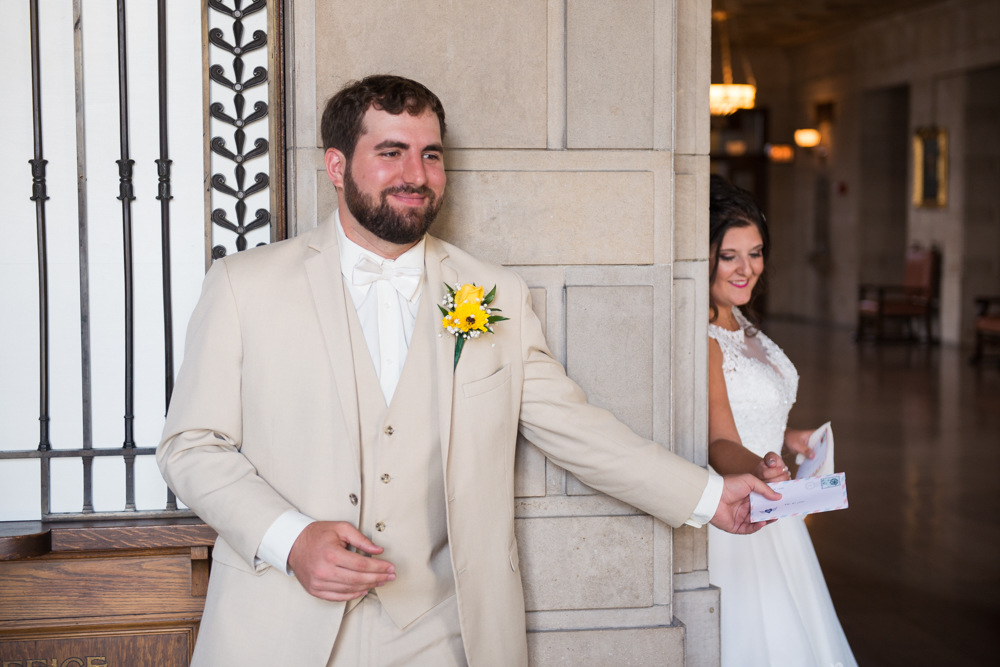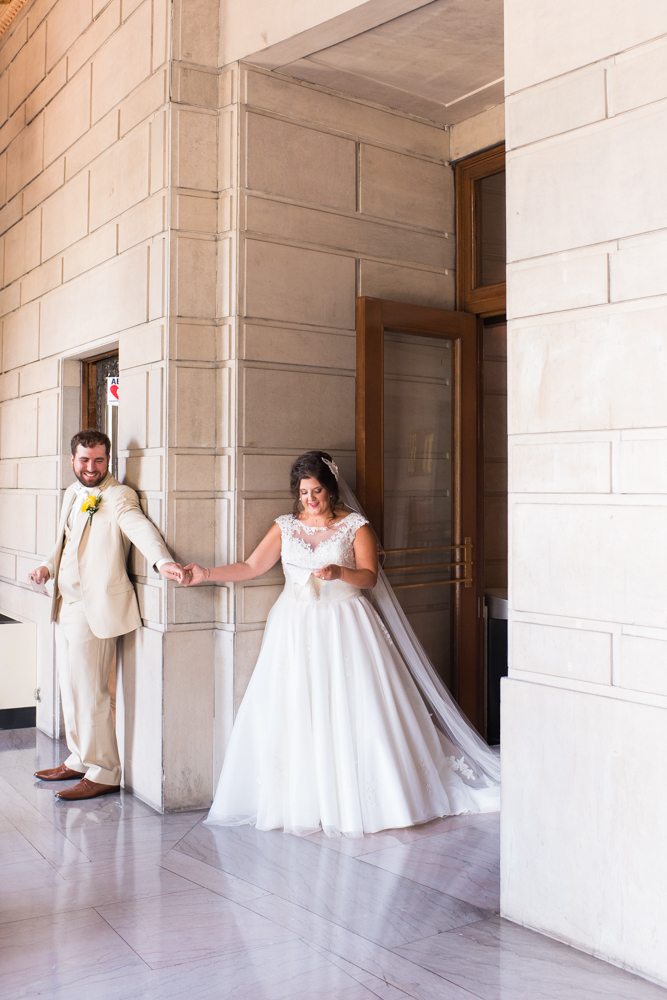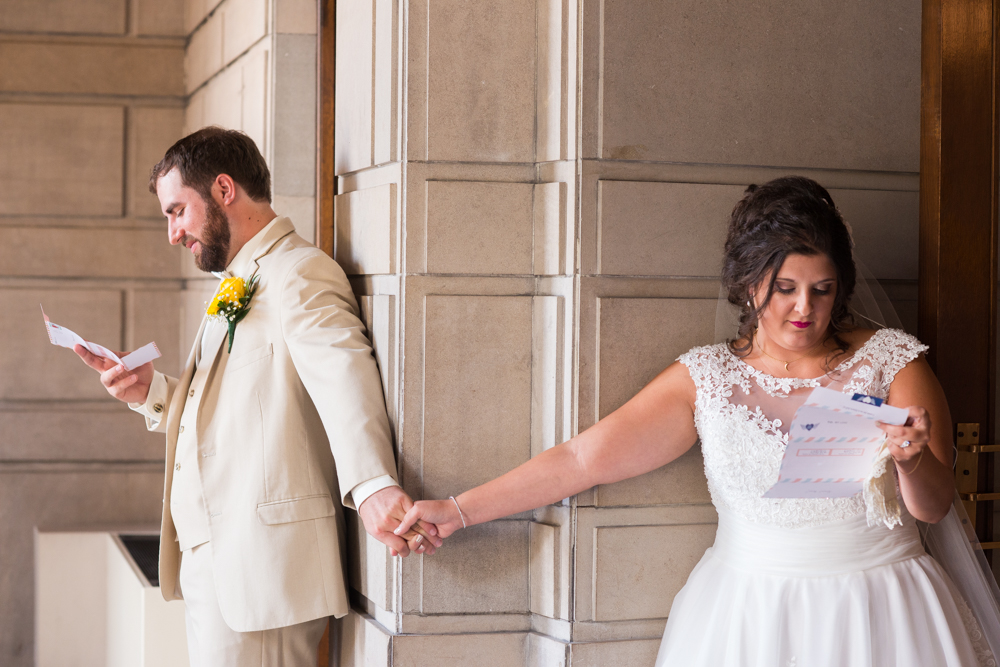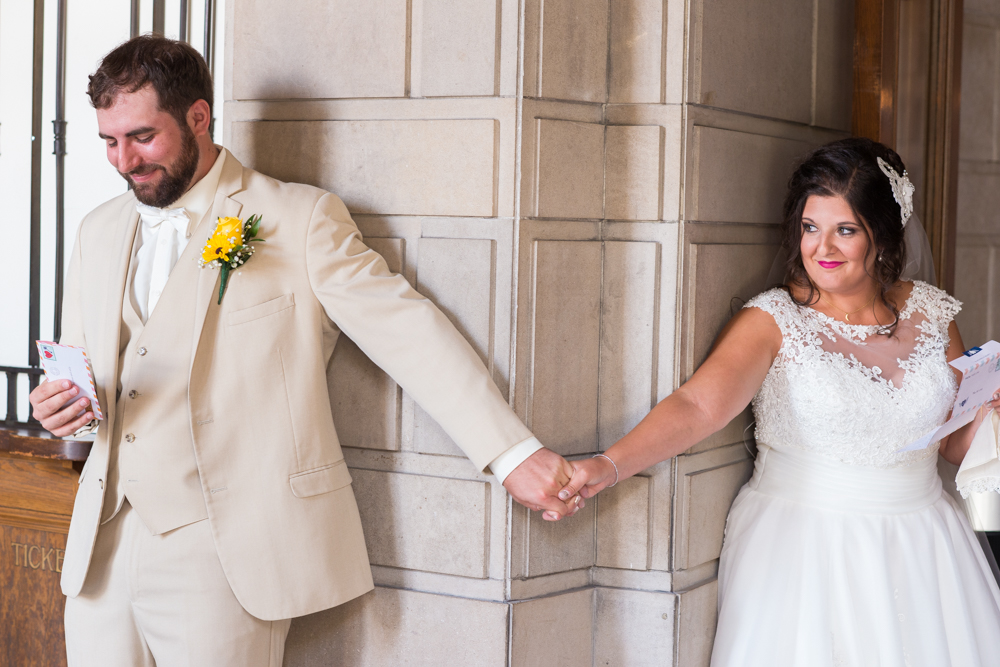 Christman Hall in Stambaugh is always a gorgeous wedding venue!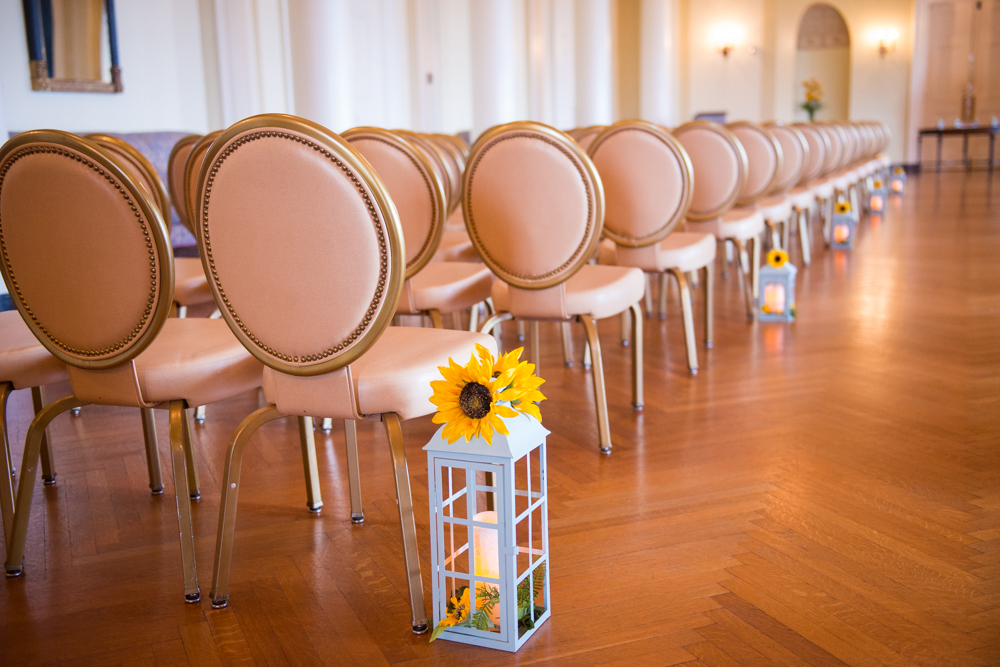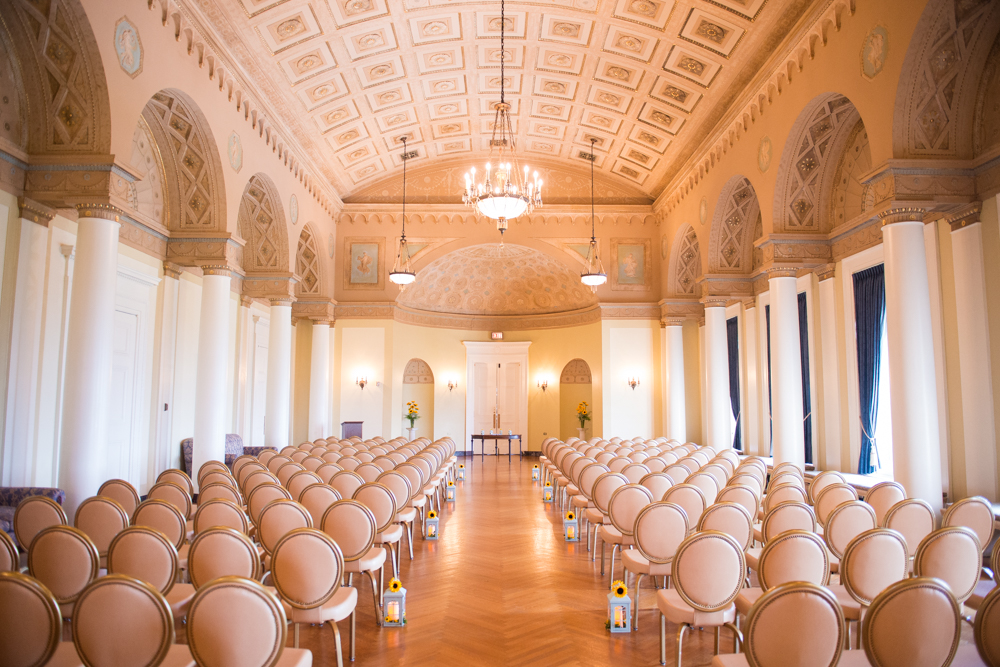 We've said it before & we'll say it again, Unplugged Wedding Ceremonies are recommended!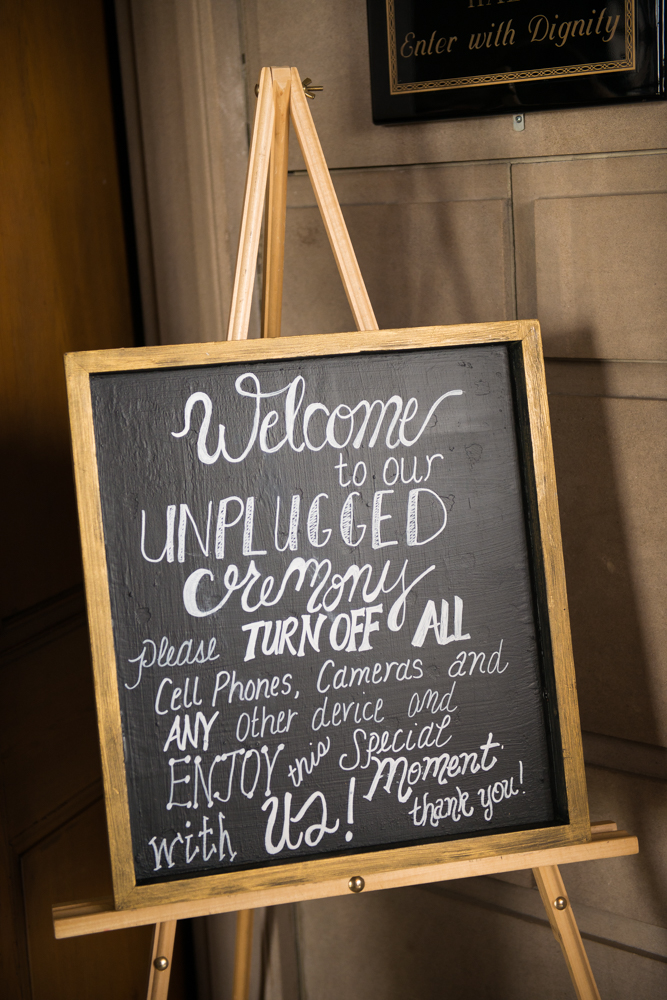 The Irish touches throughout the day were fun!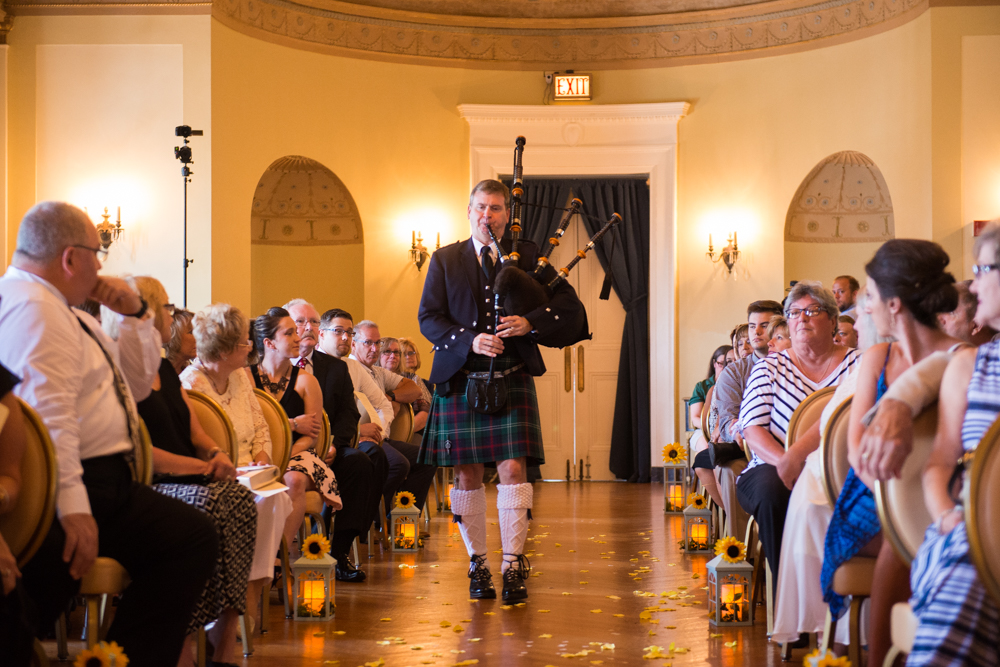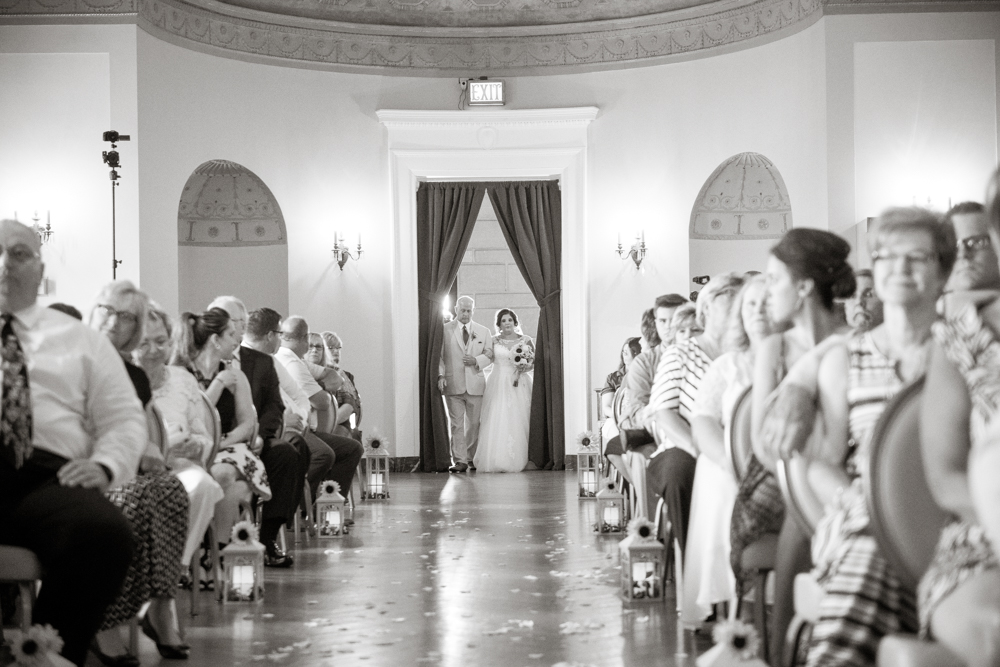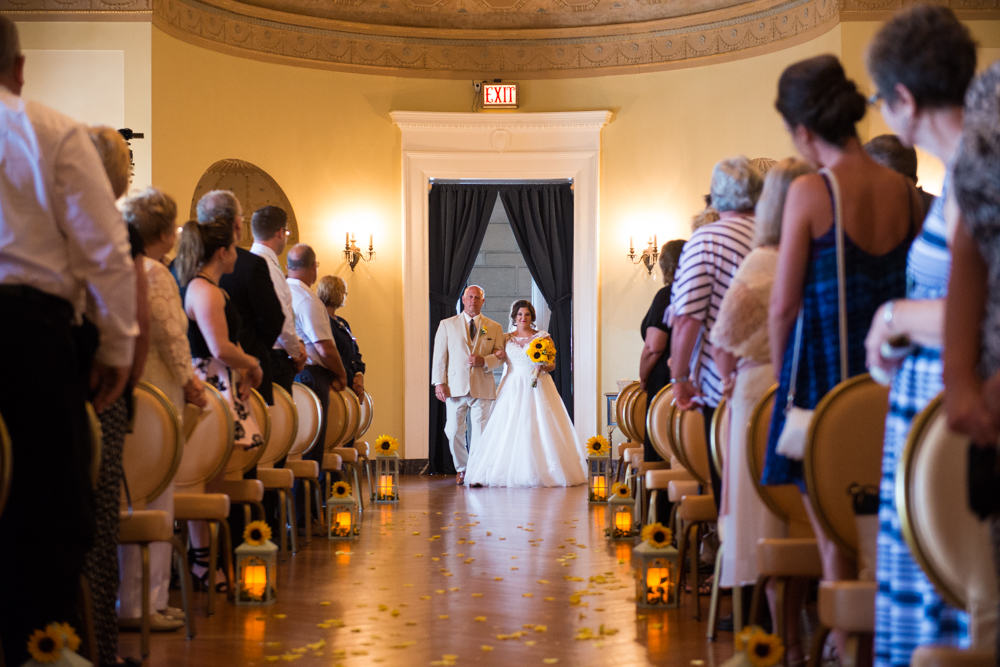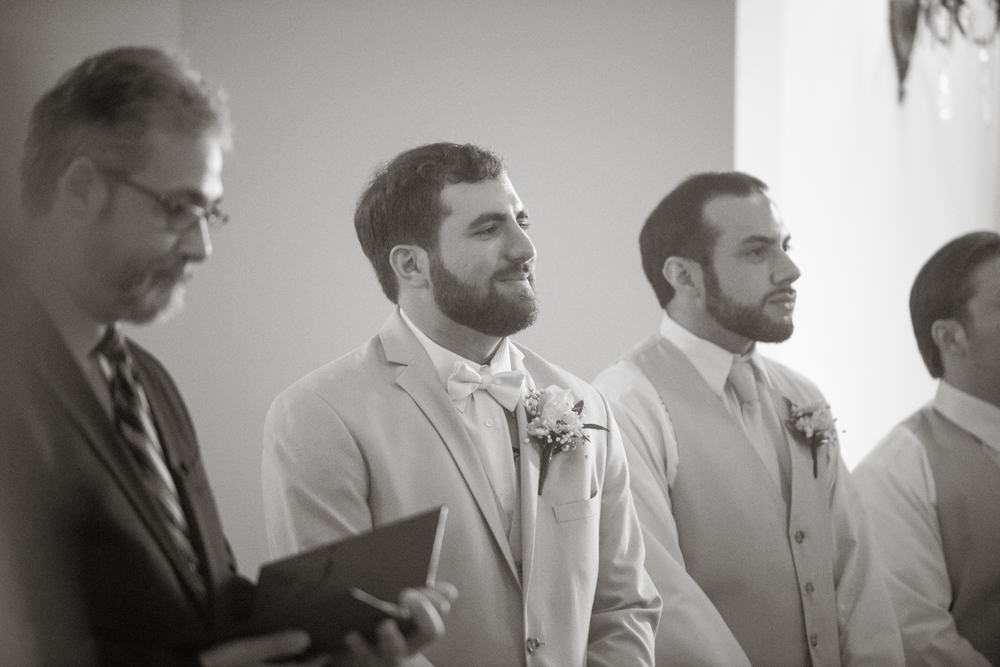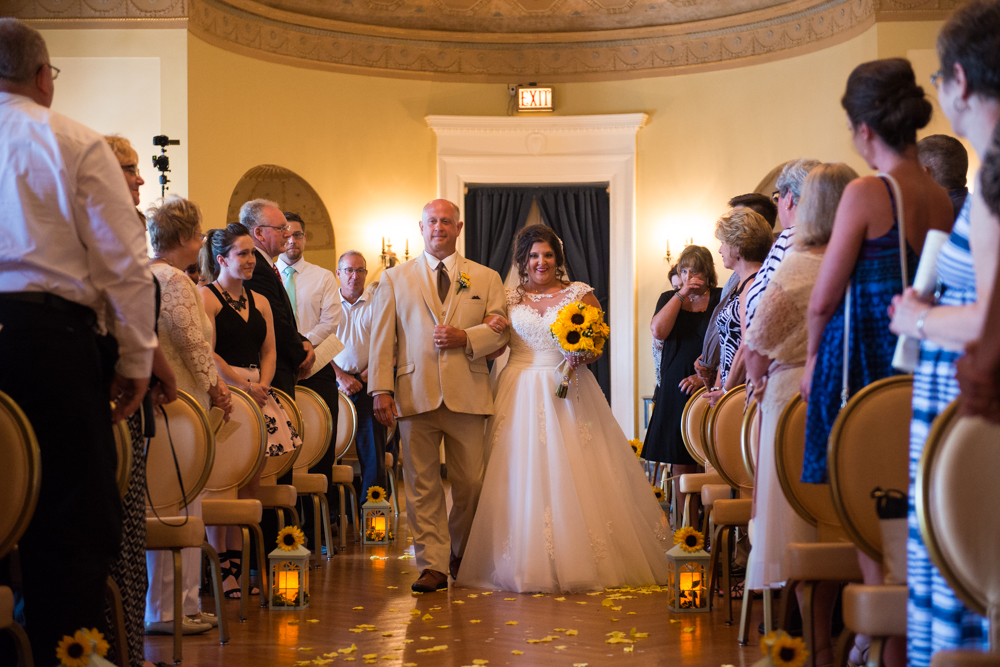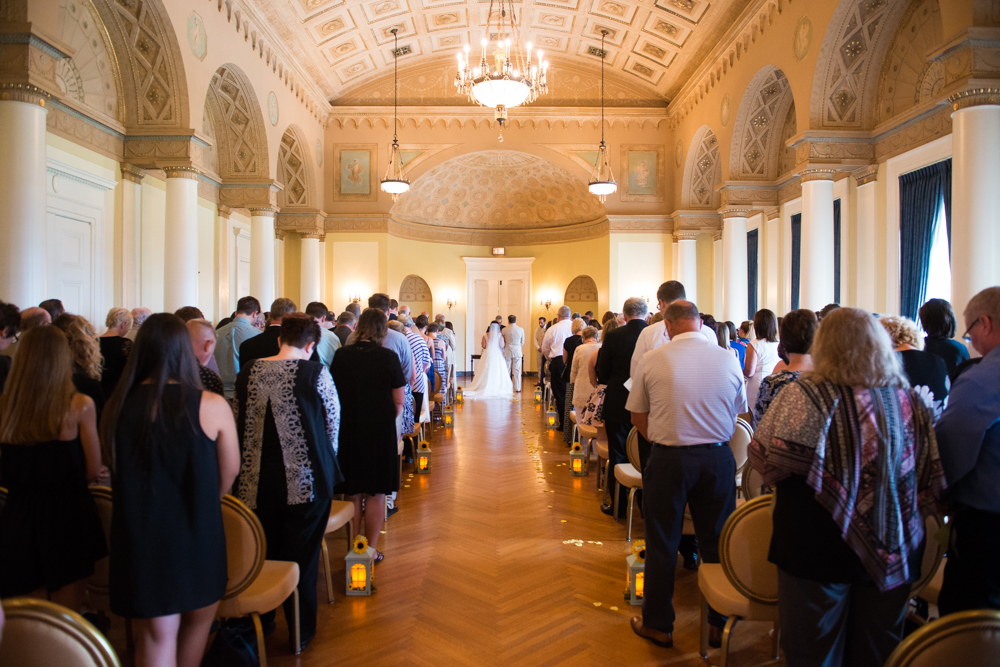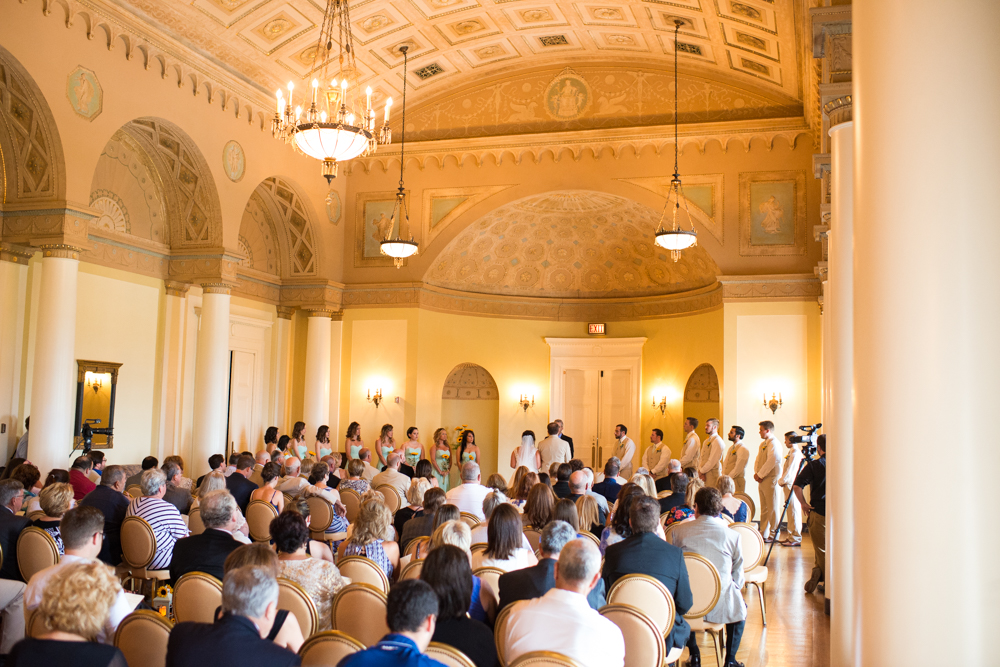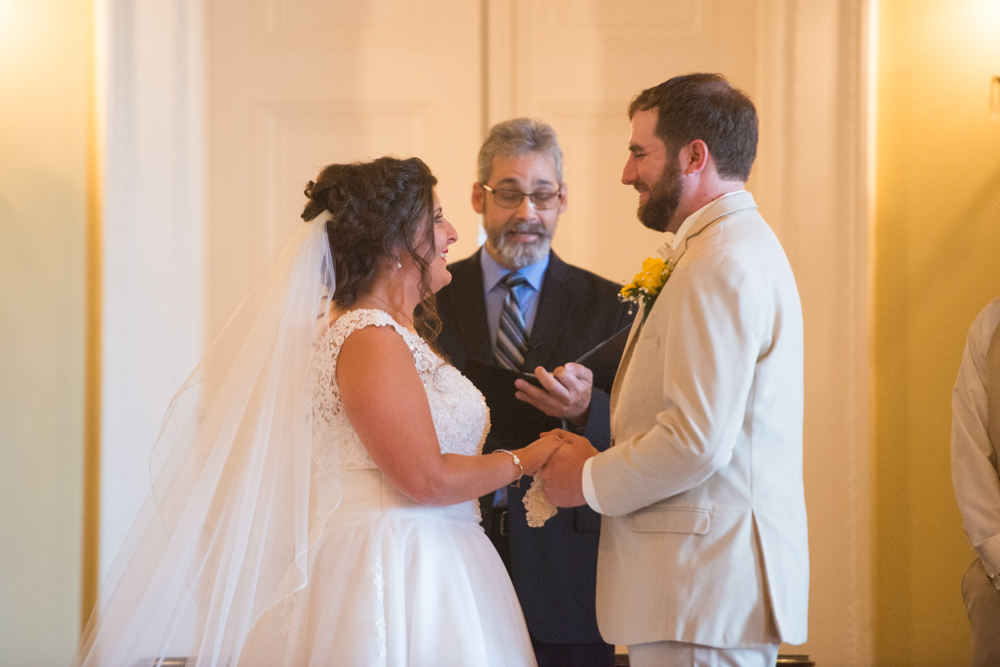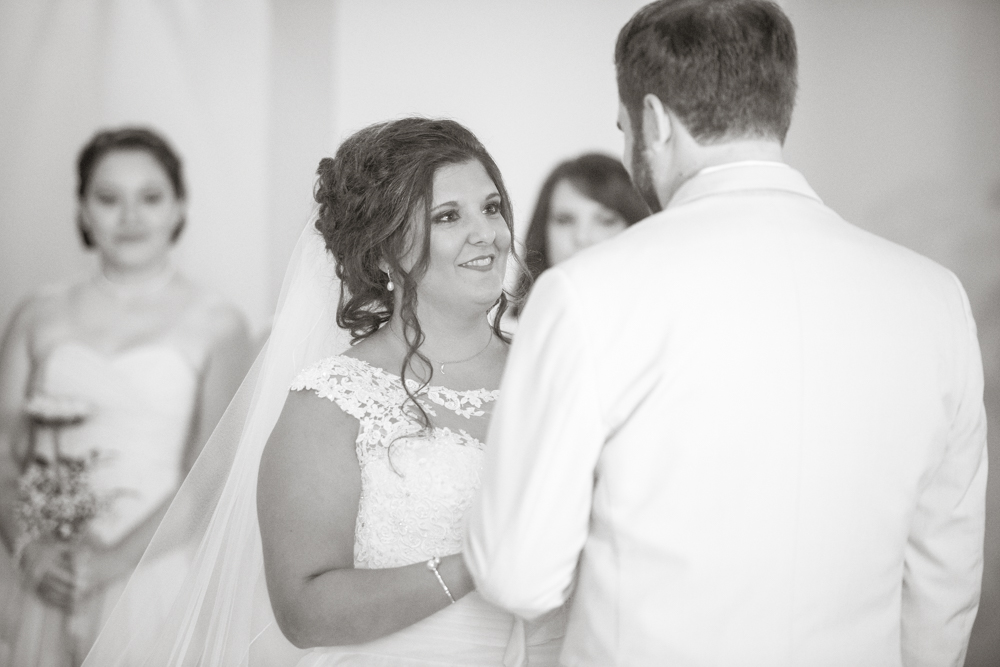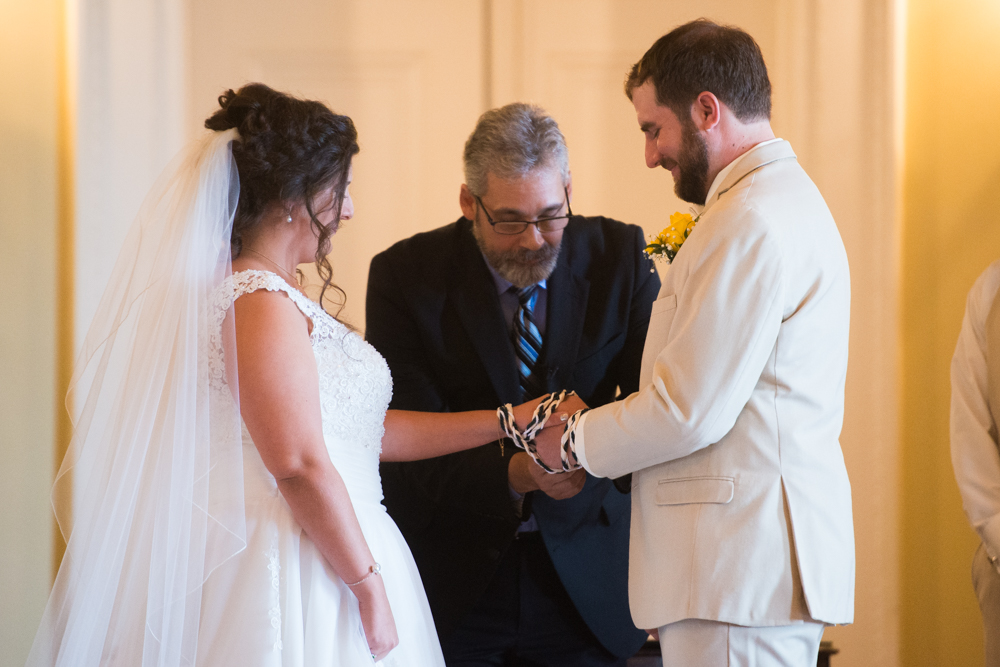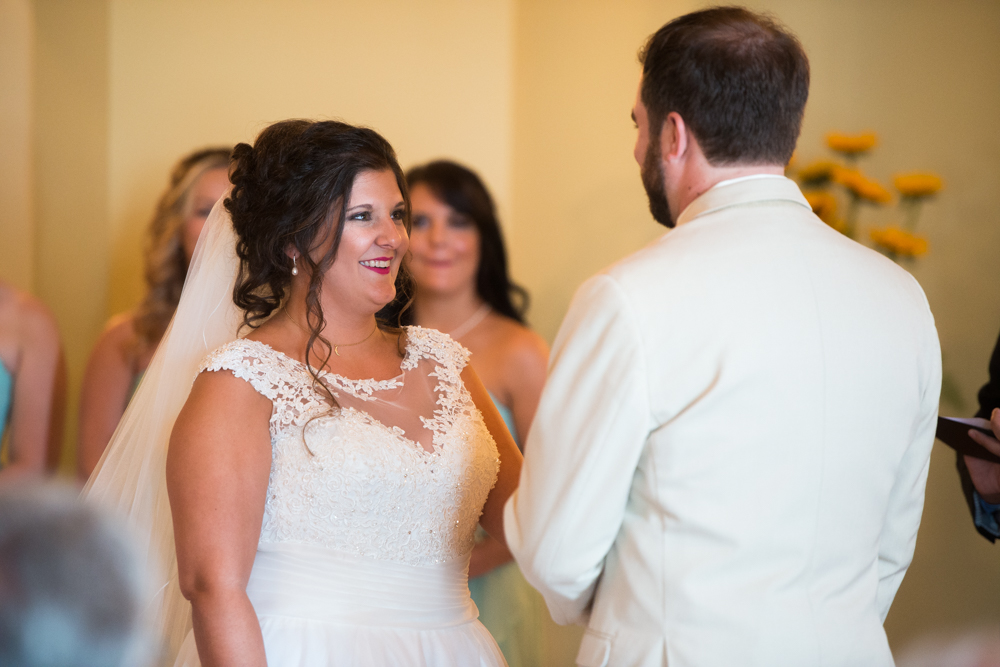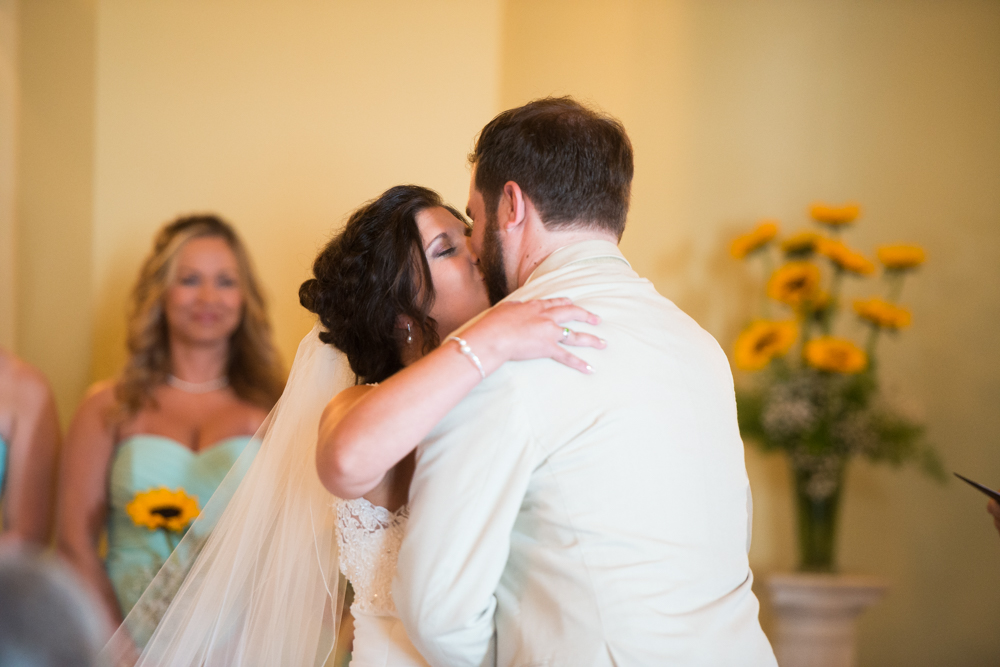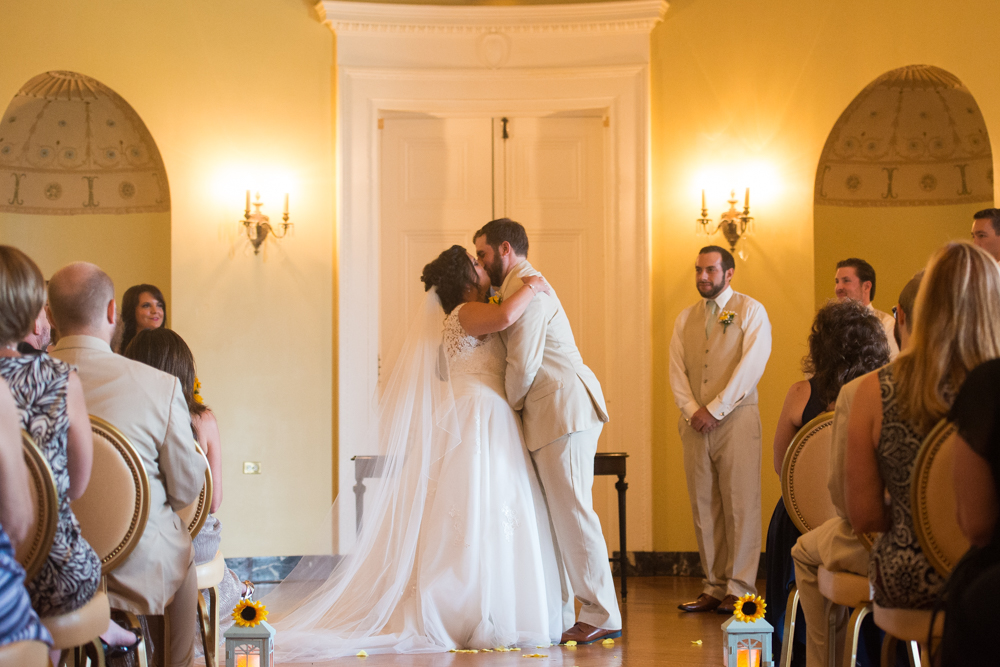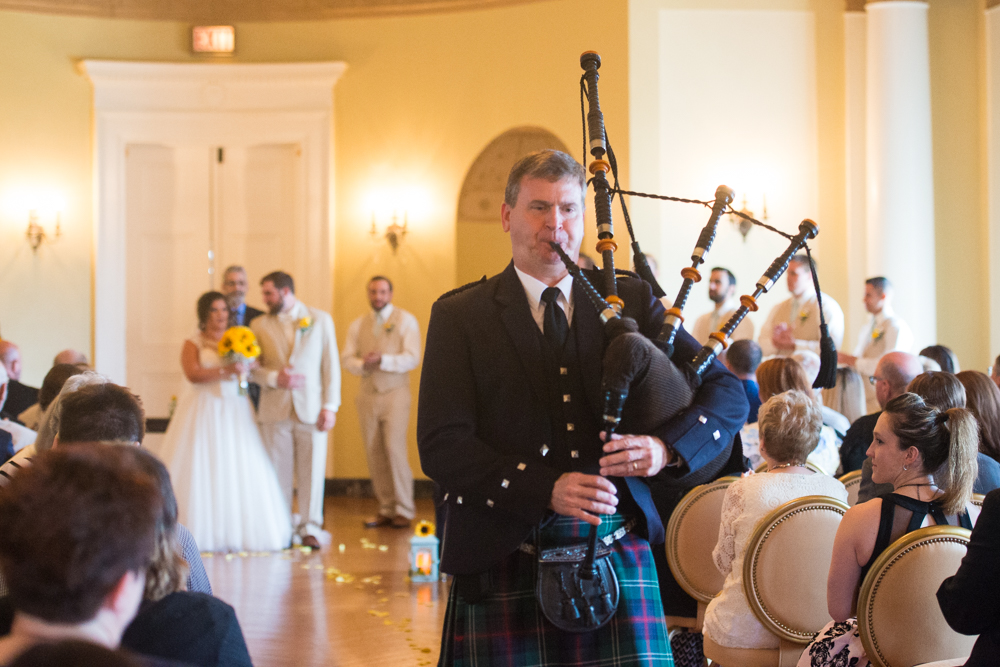 We loved the ribbons on that iconic Fifth Avenue staircase!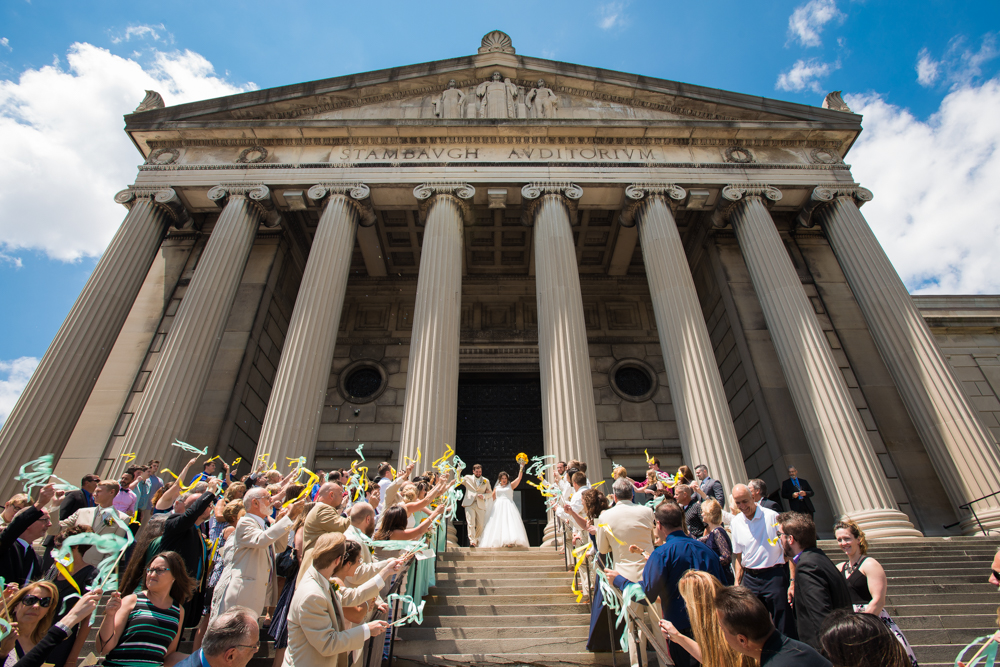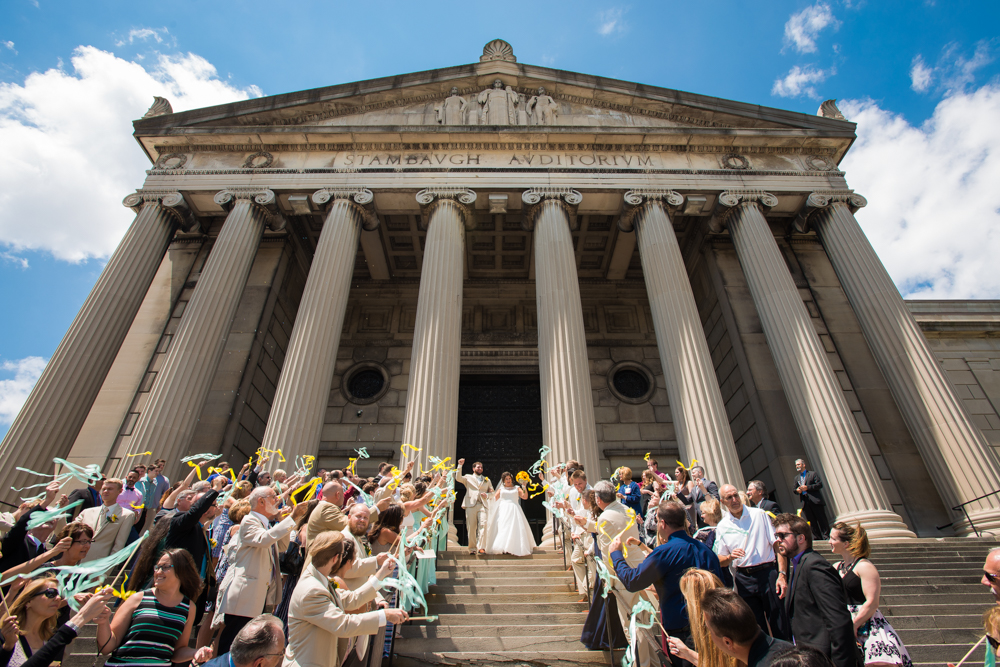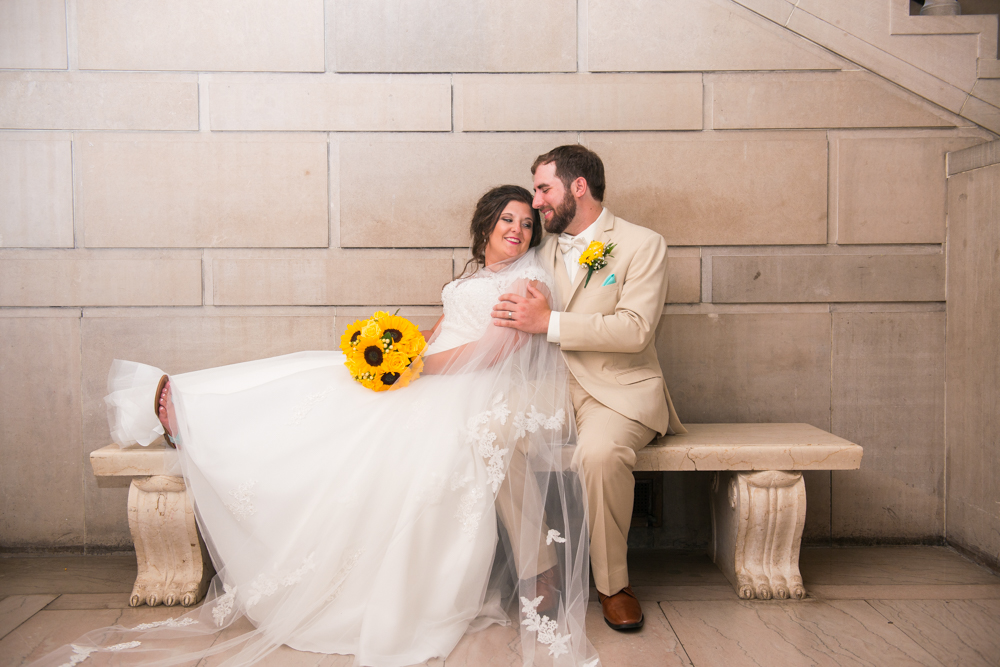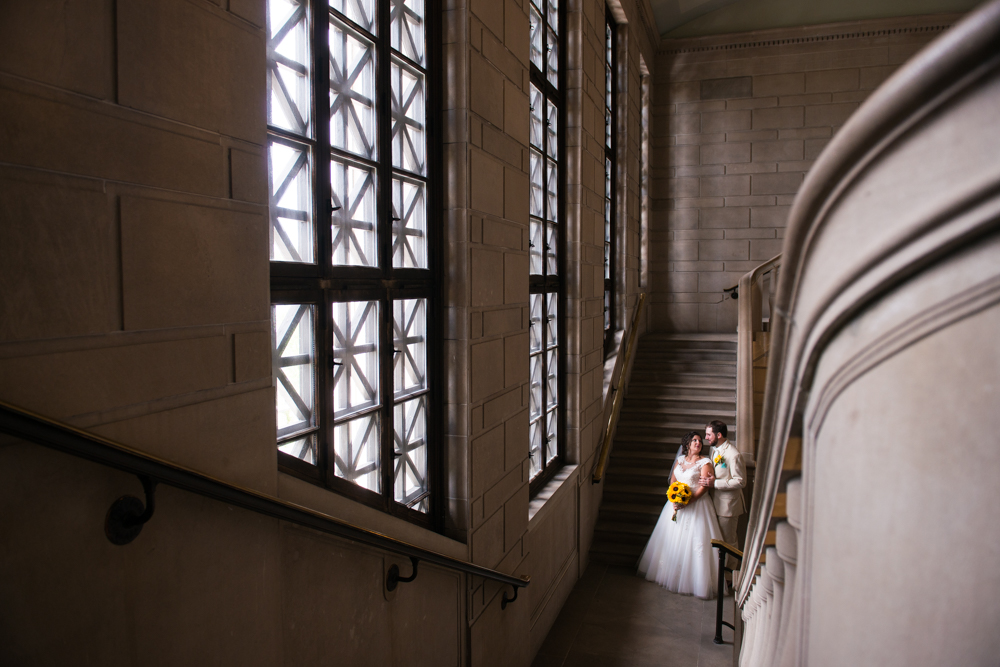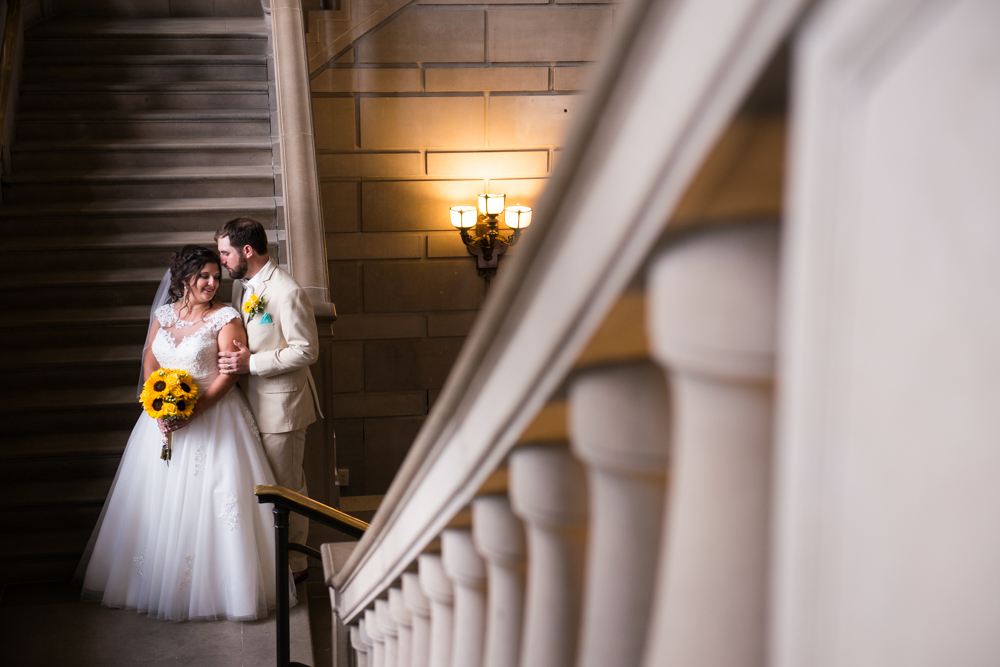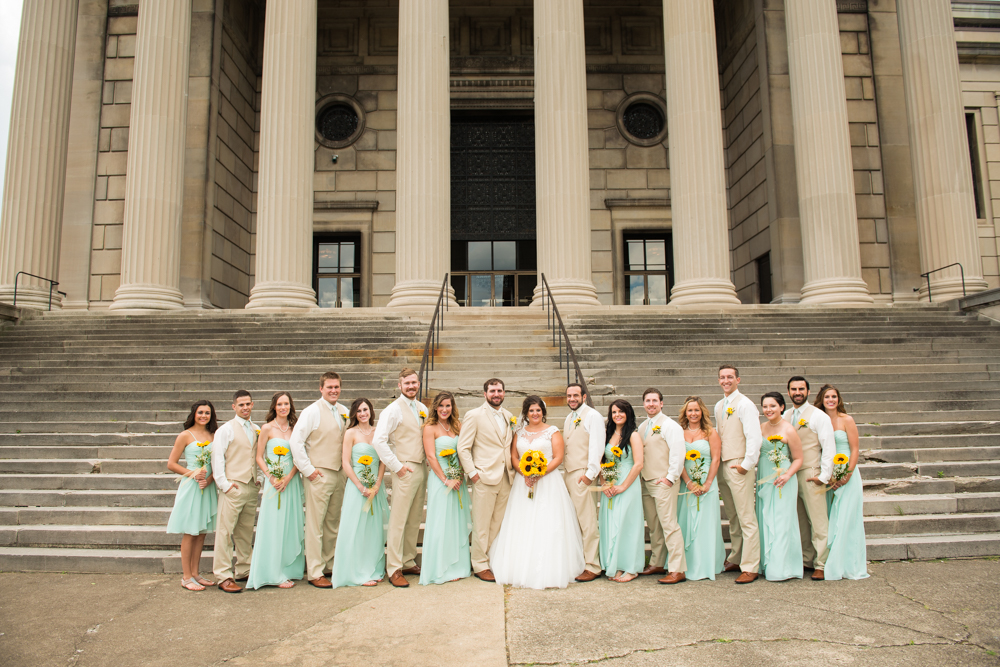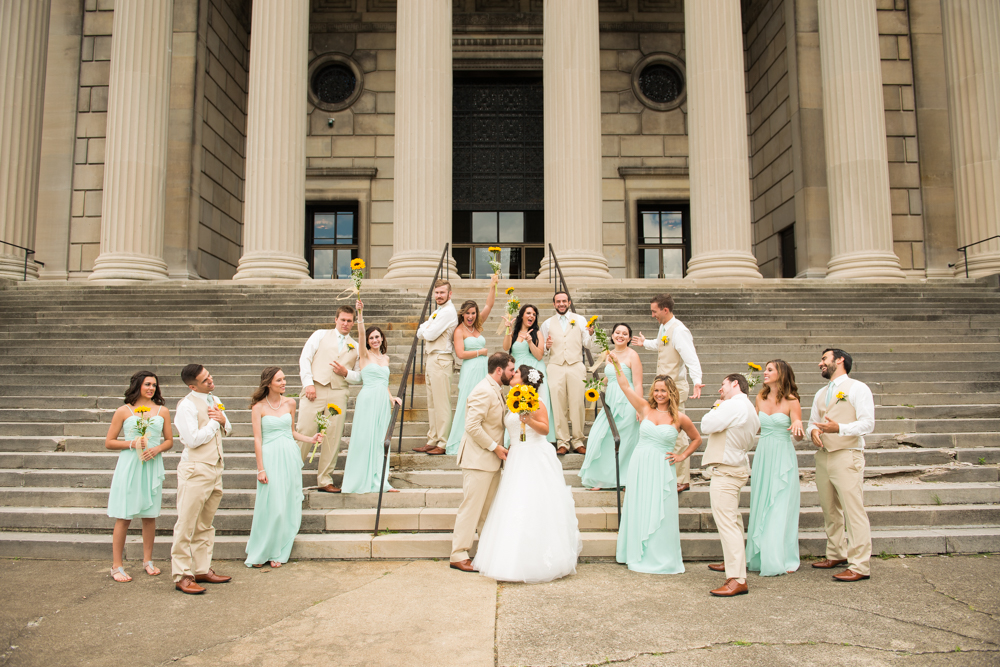 We had a ton of time for creative bride & groom portraits & it was a blast! These two are hilarious & so much fun! Shannon was a hoot all day.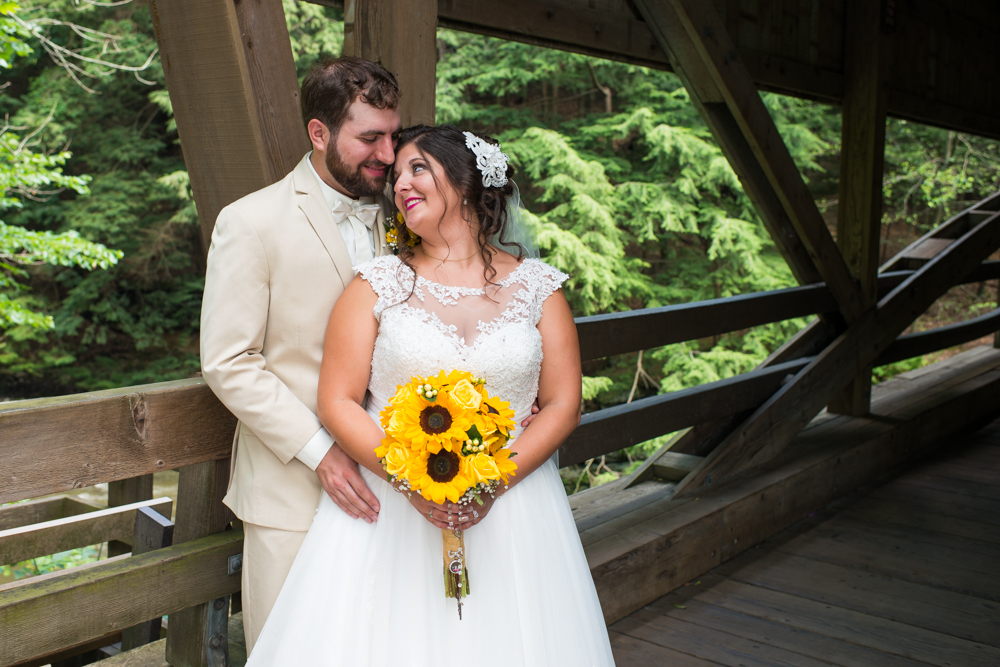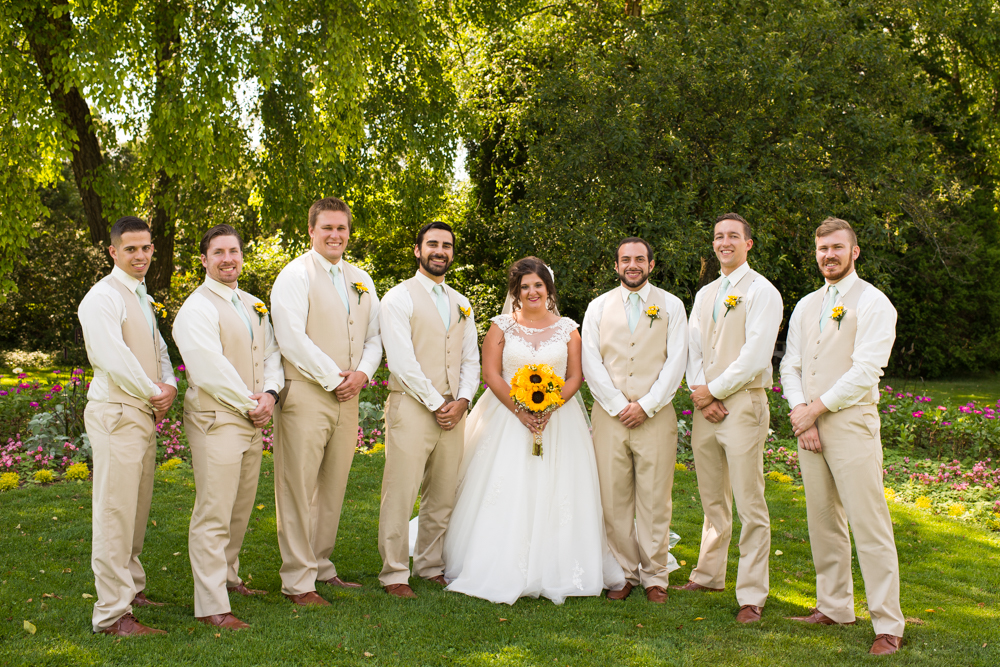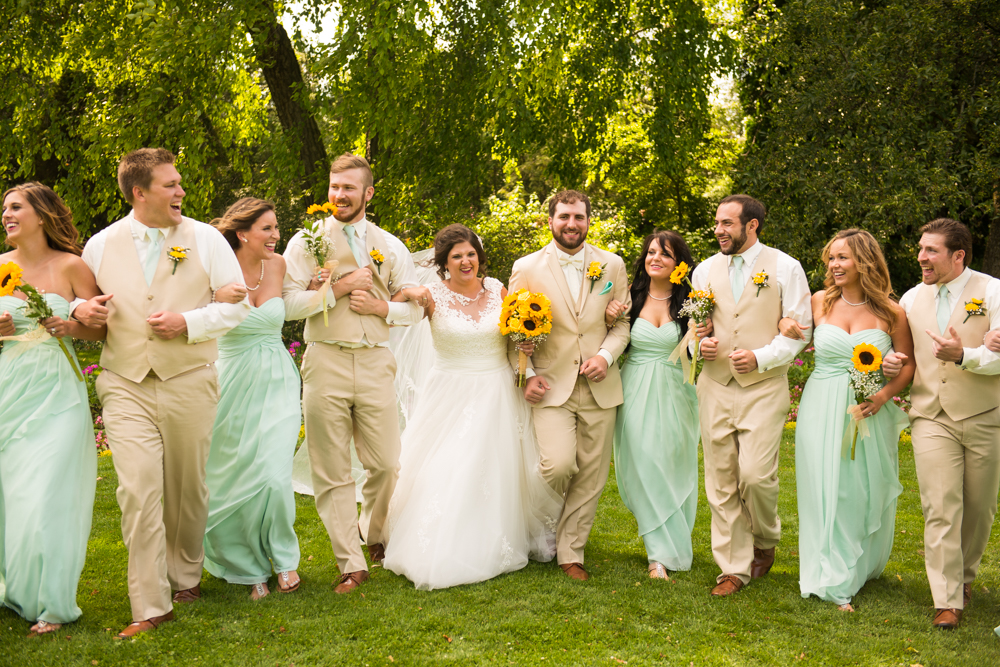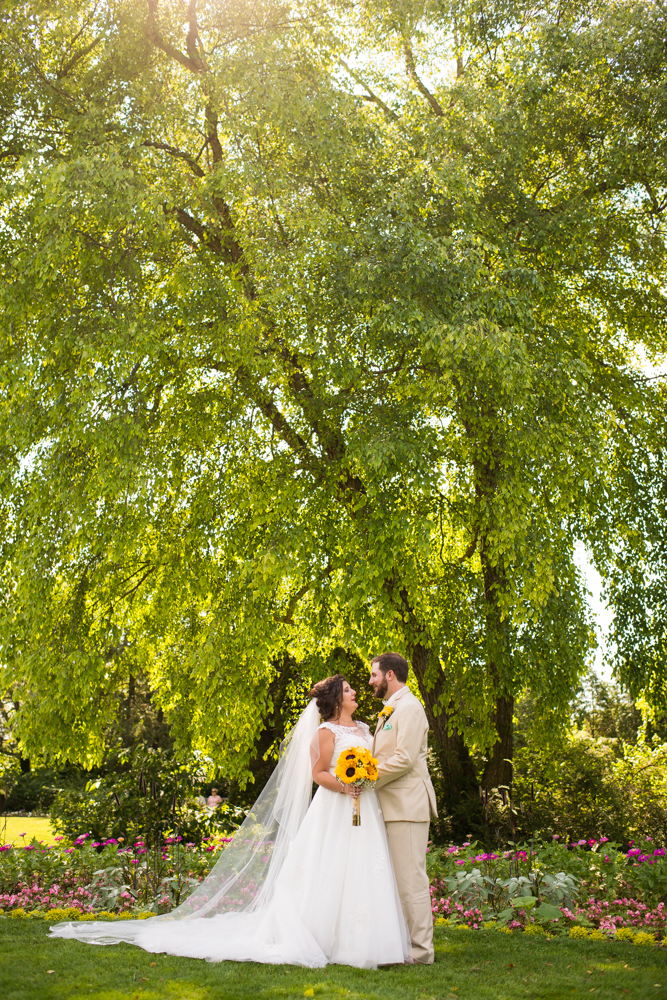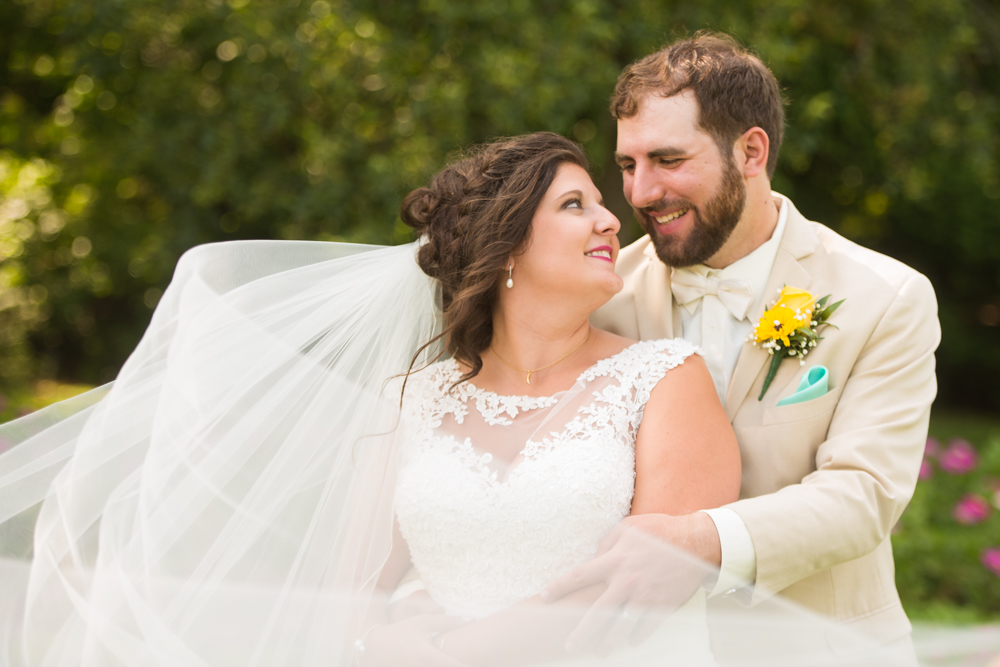 We love our clients.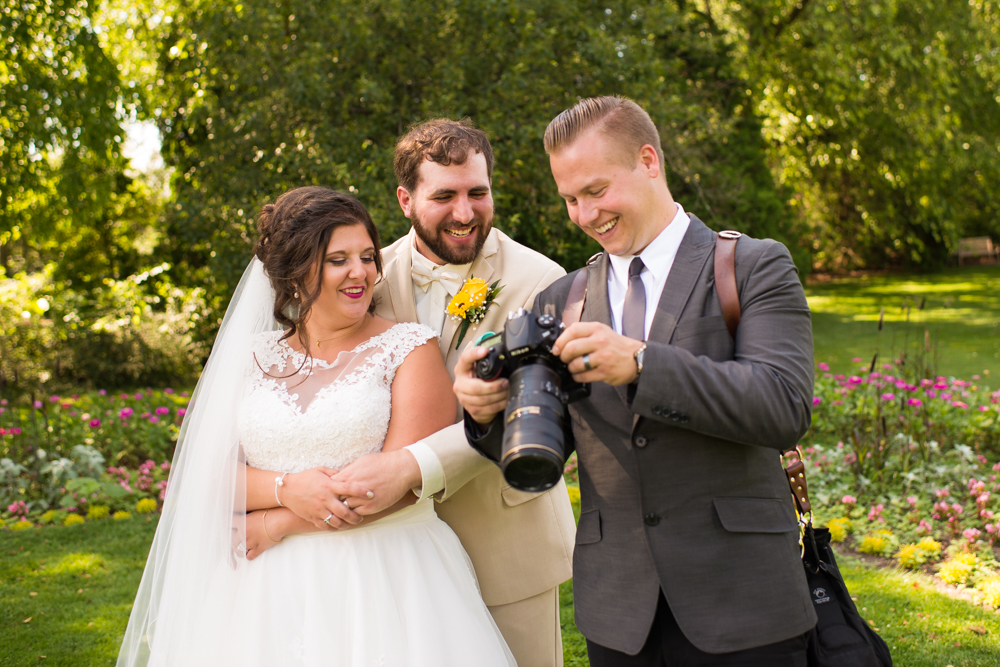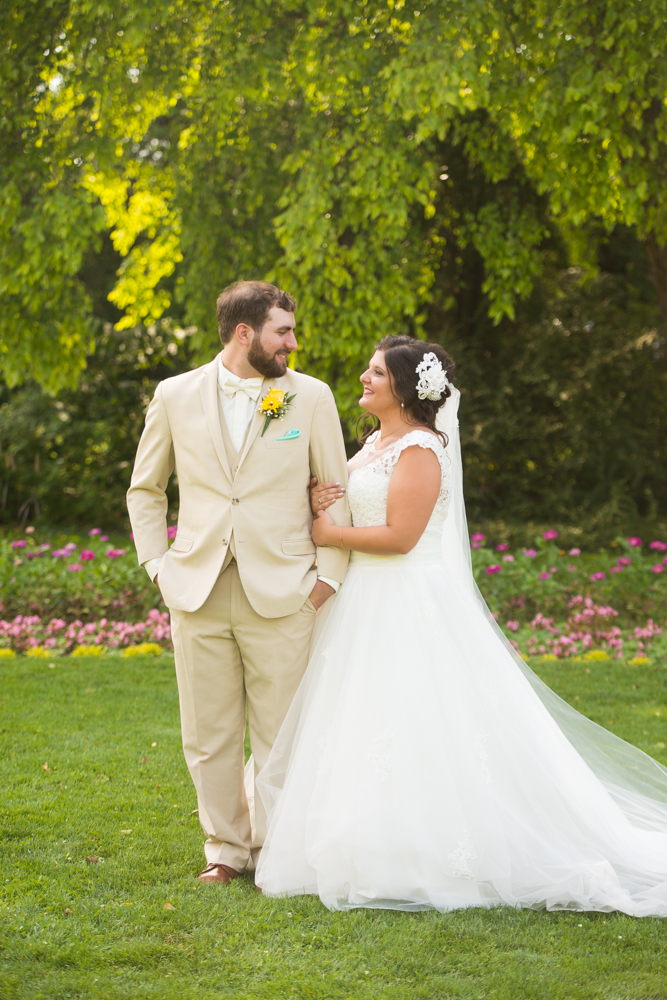 Gosh, they look good!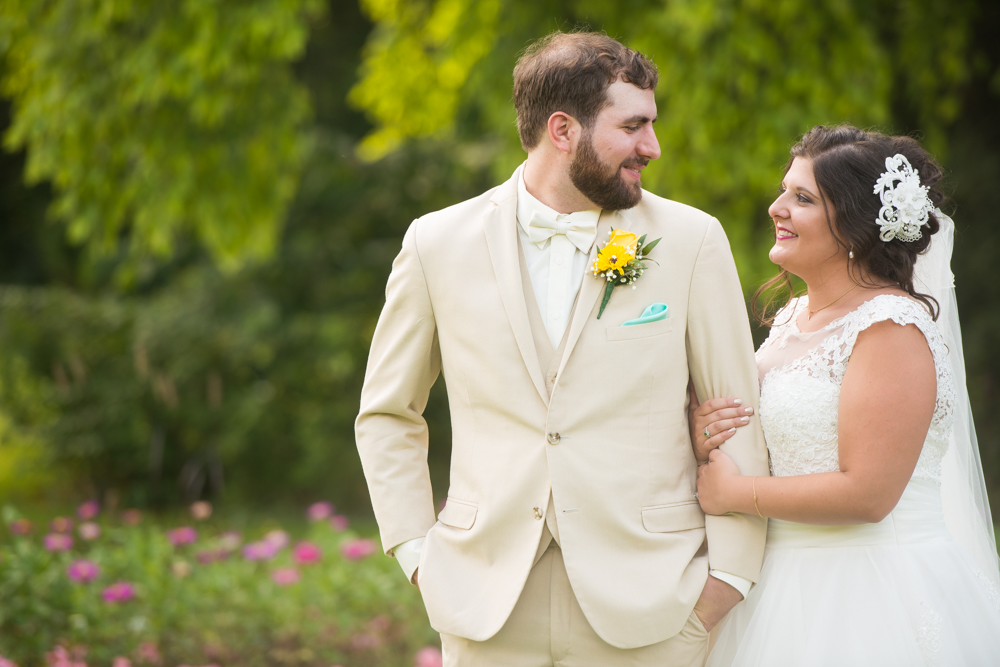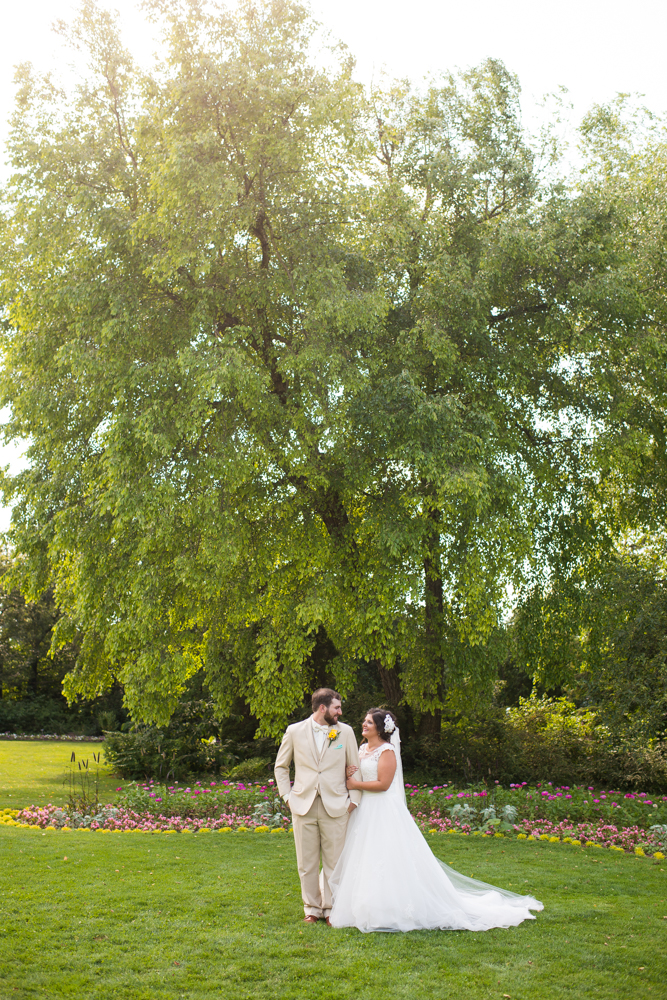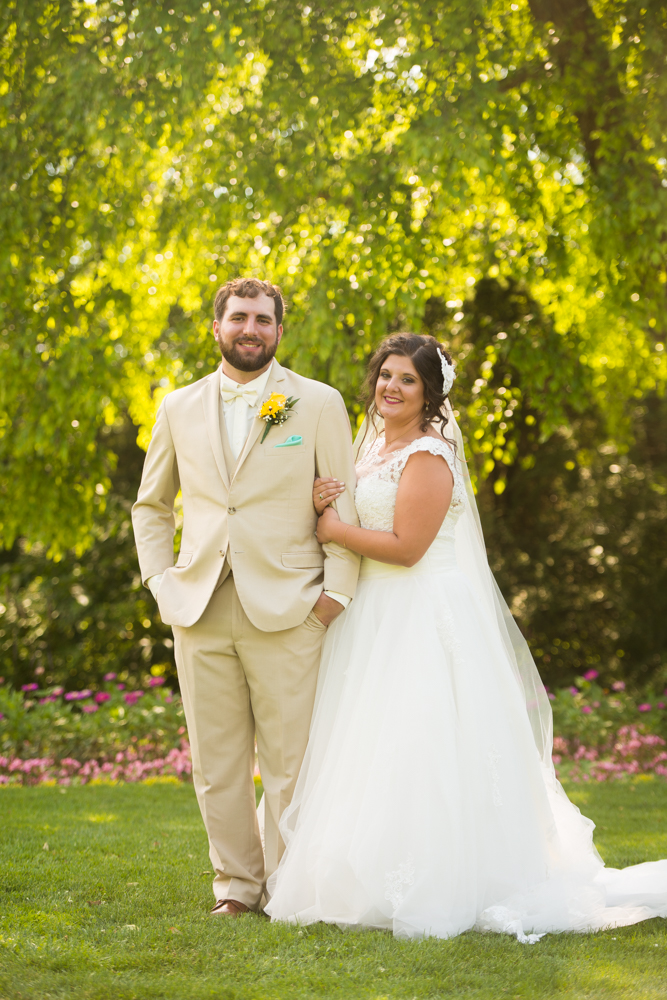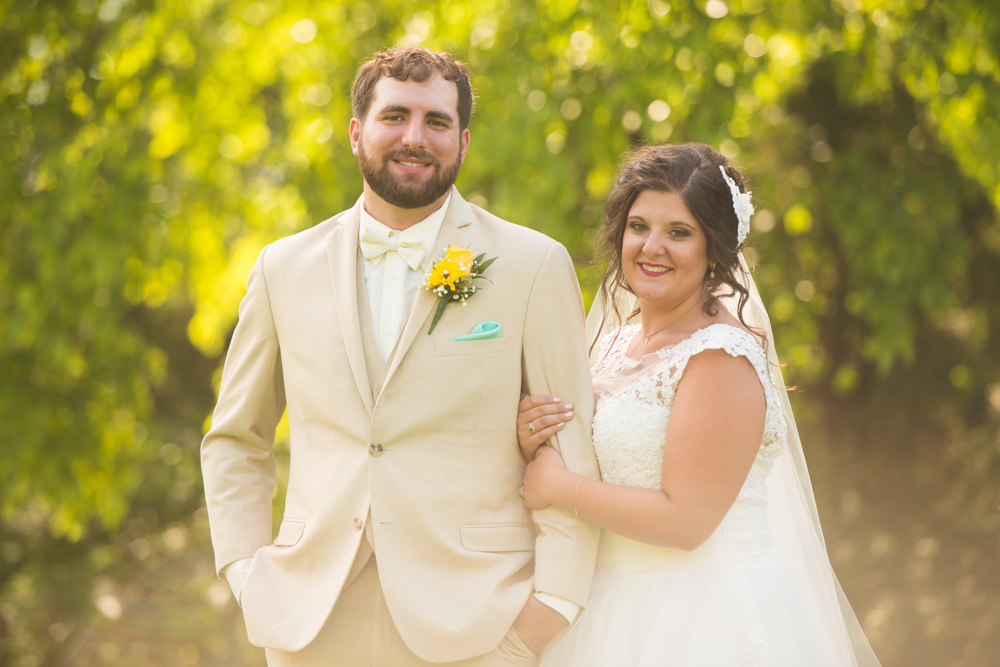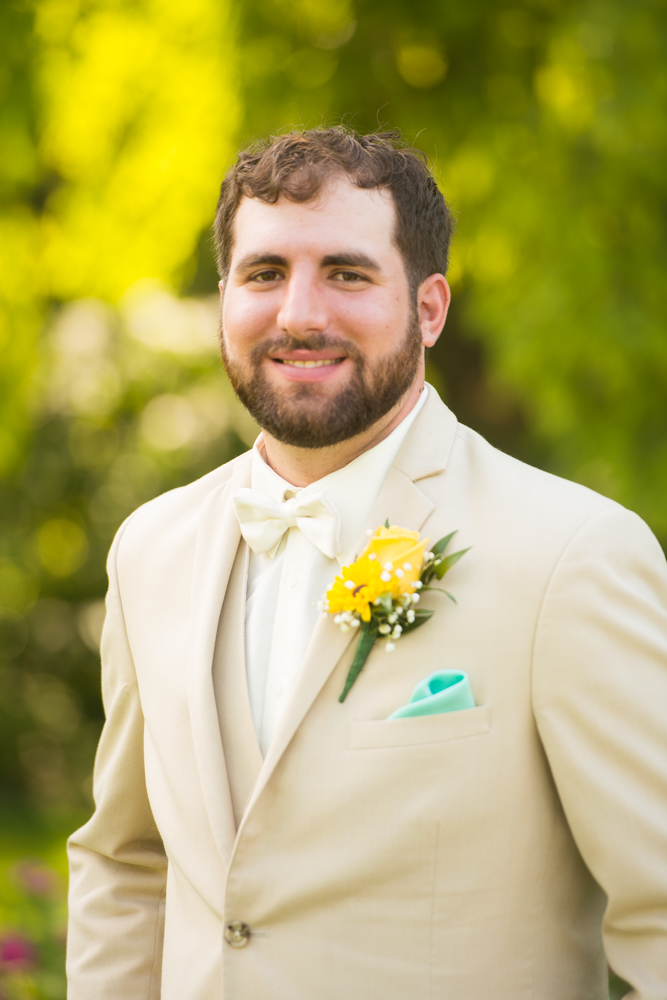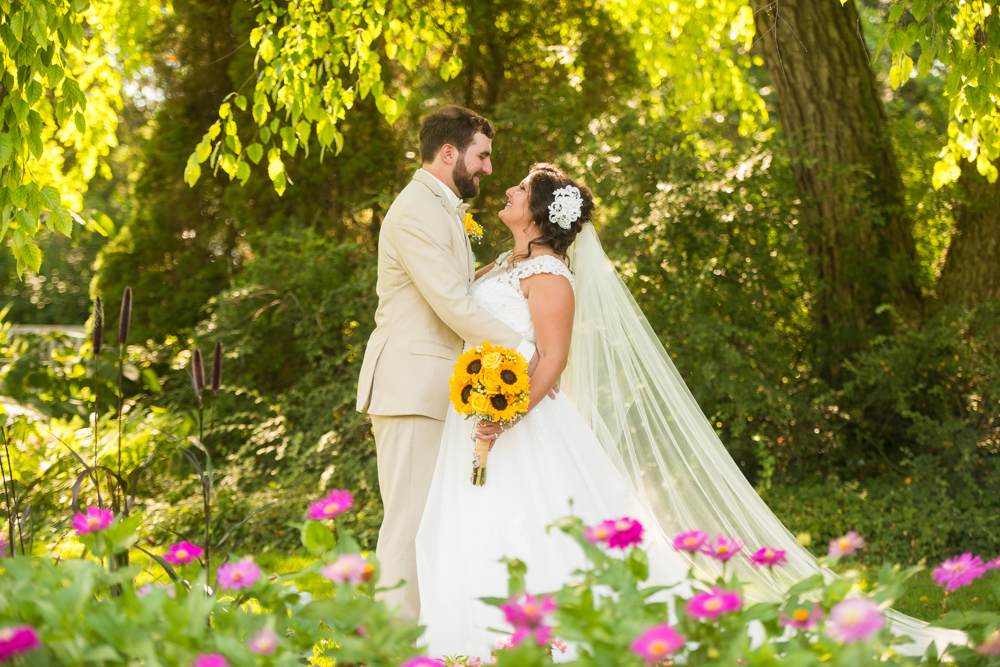 There was even enough time in between the ceremony & reception that Shannon & Kevin got to crash a party at her dad's house.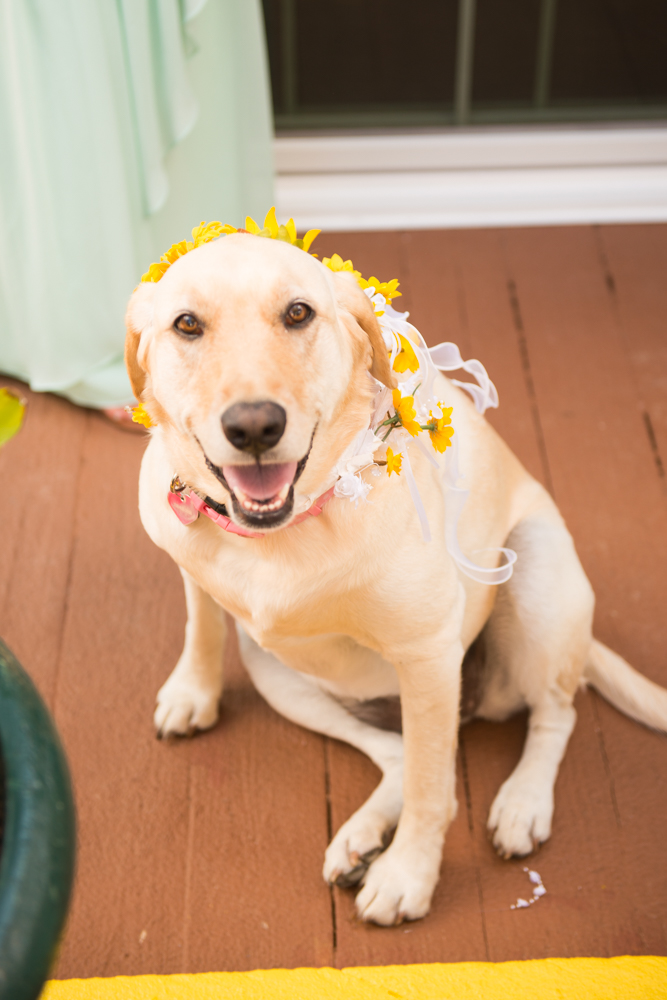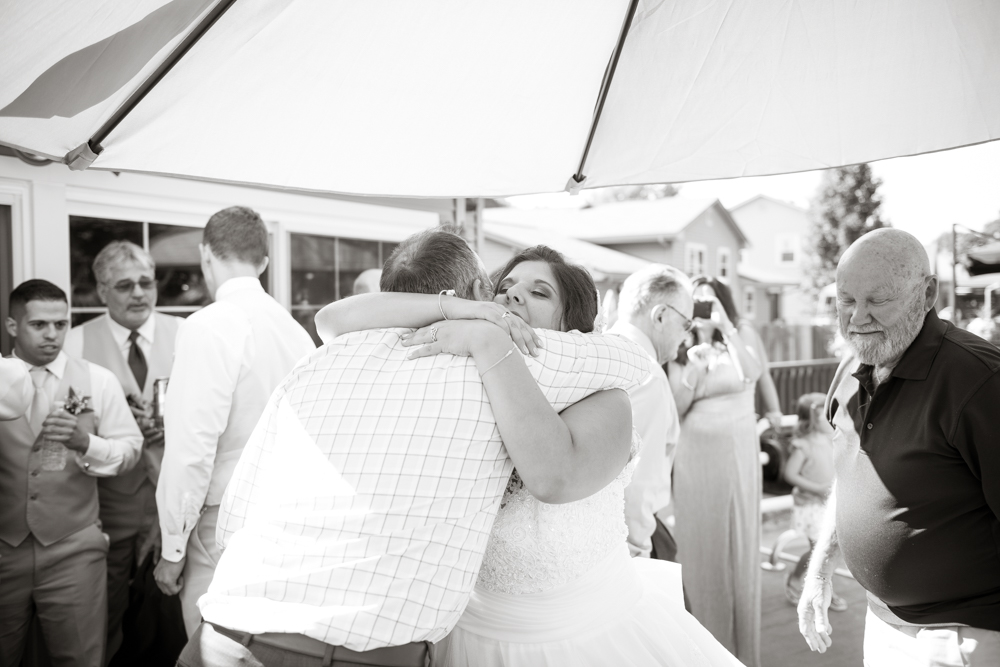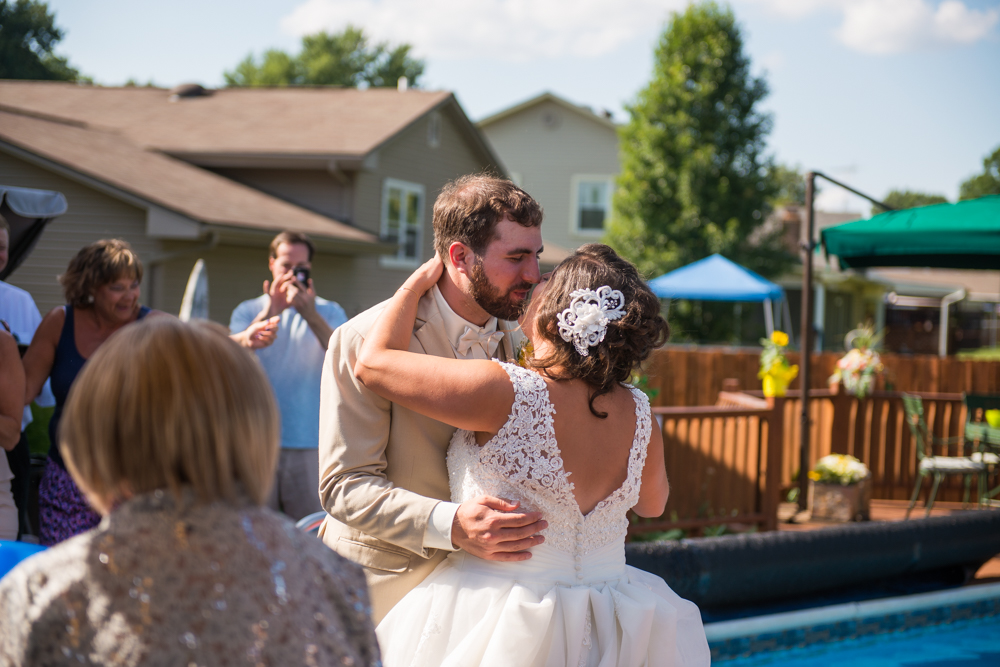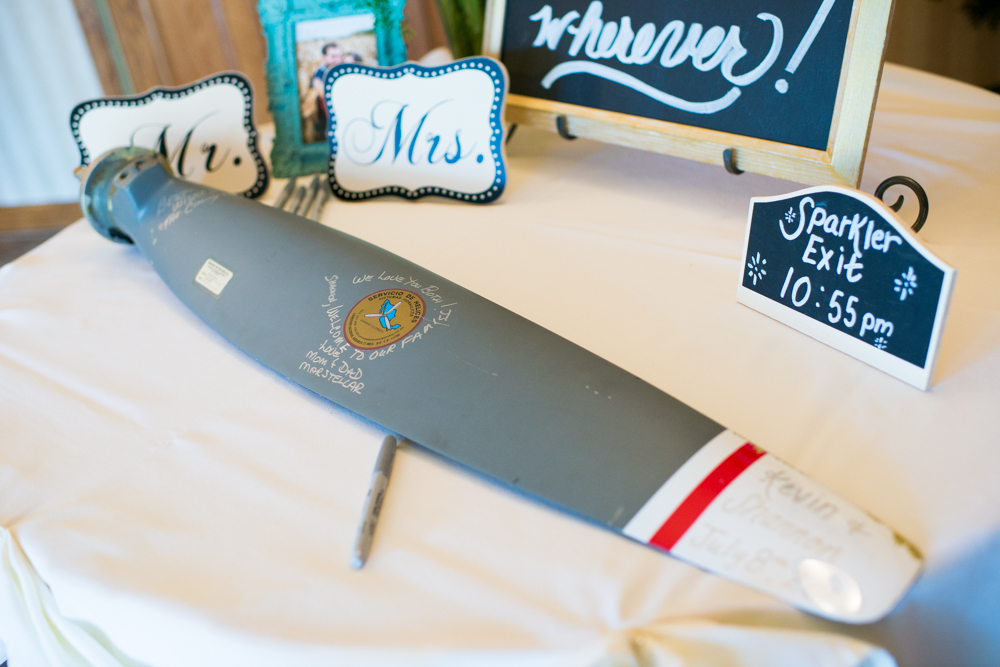 Classic Bakery in Boardman made the pretty wedding cake.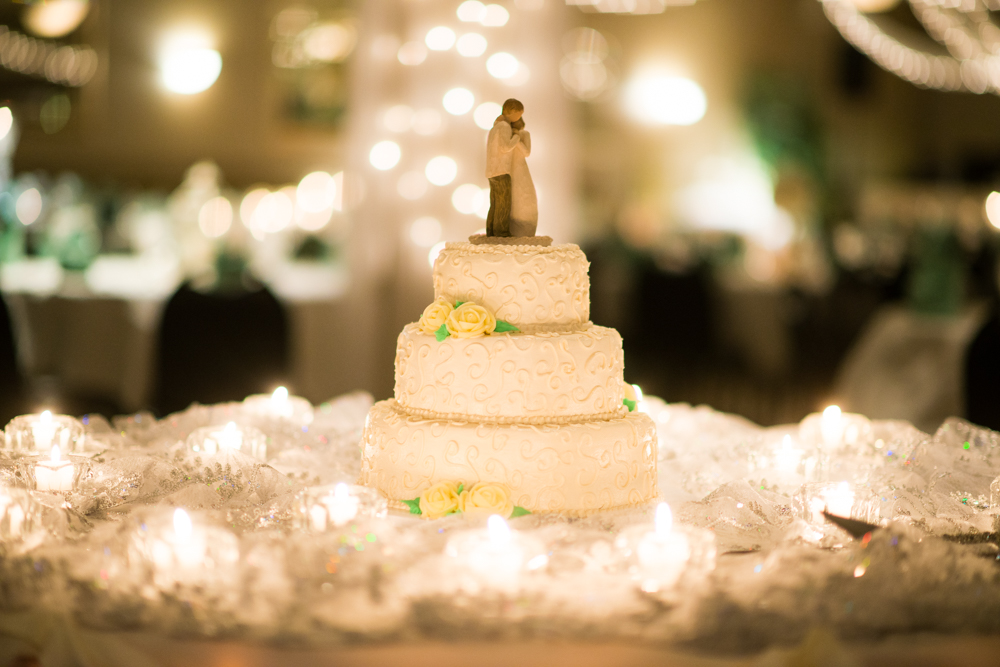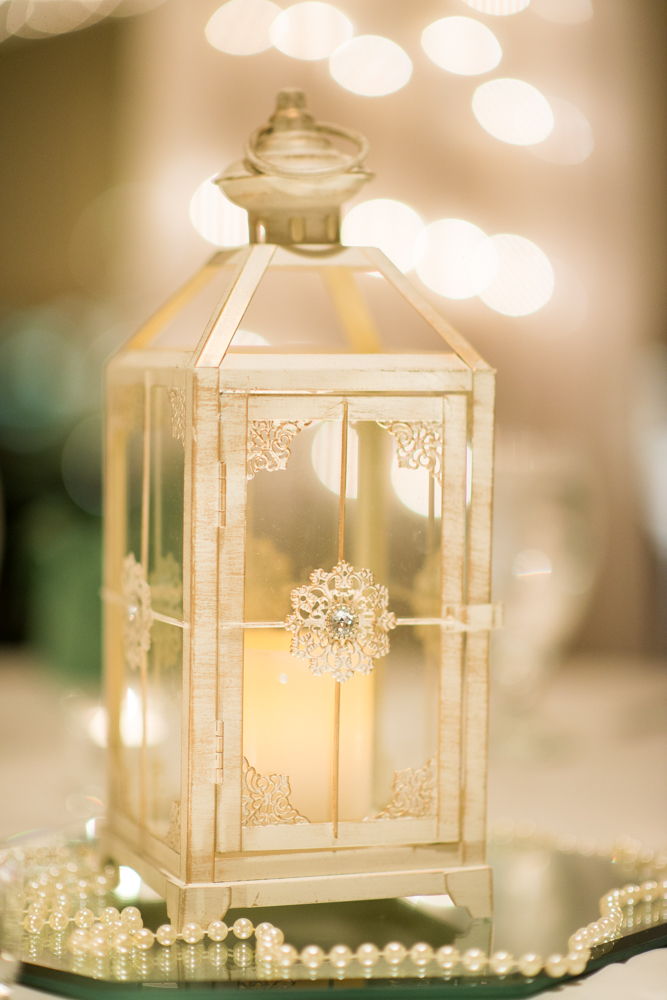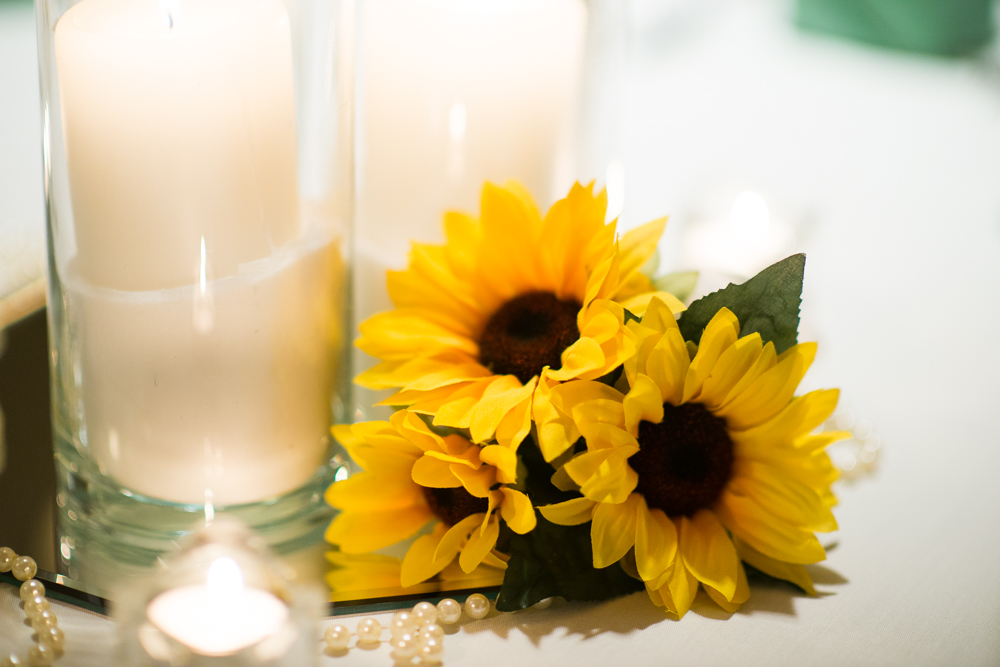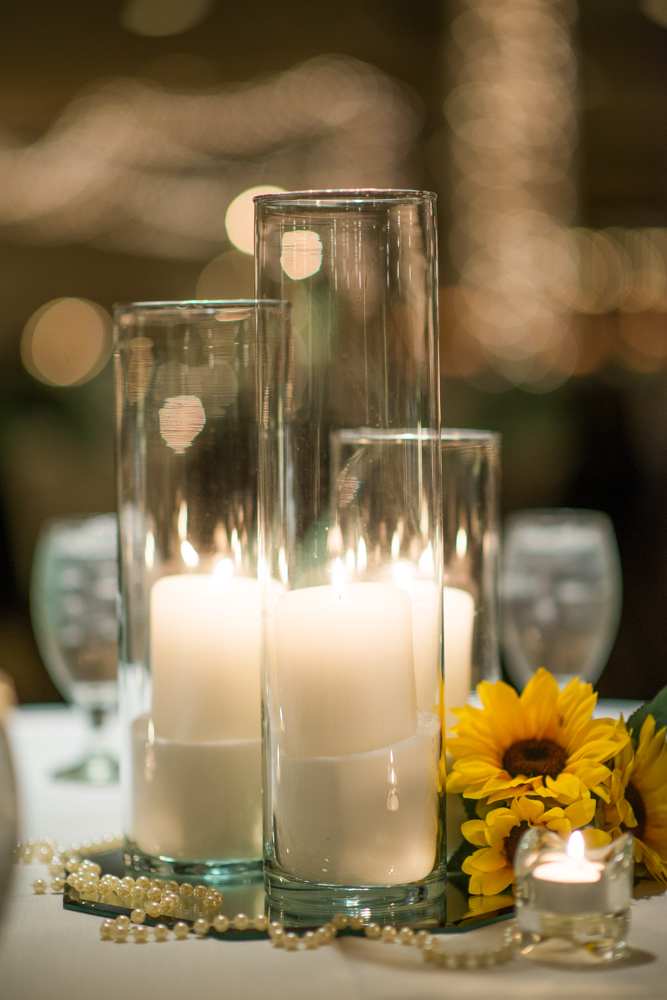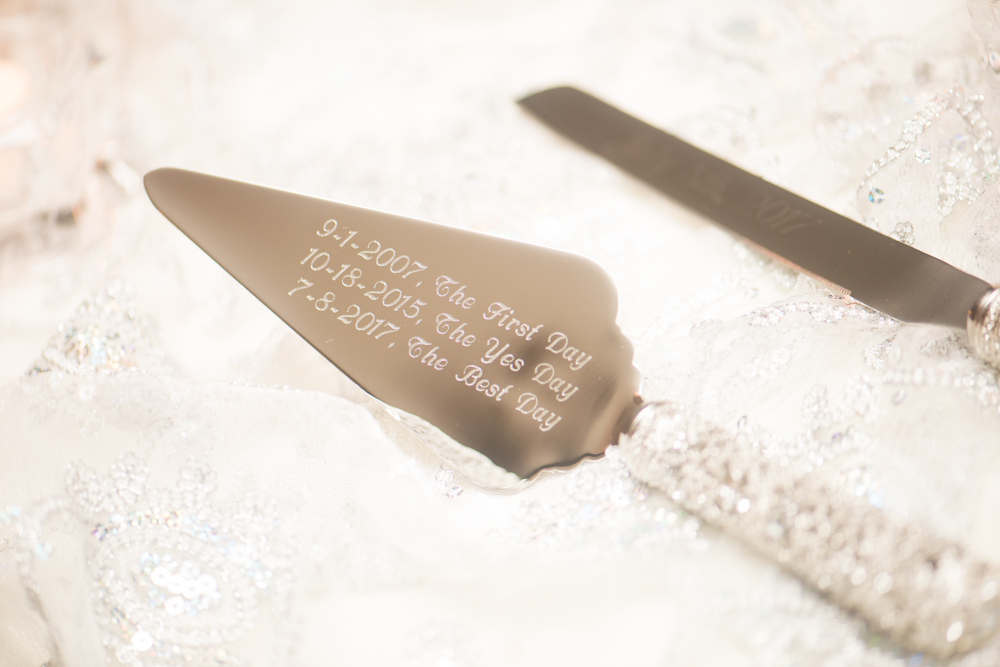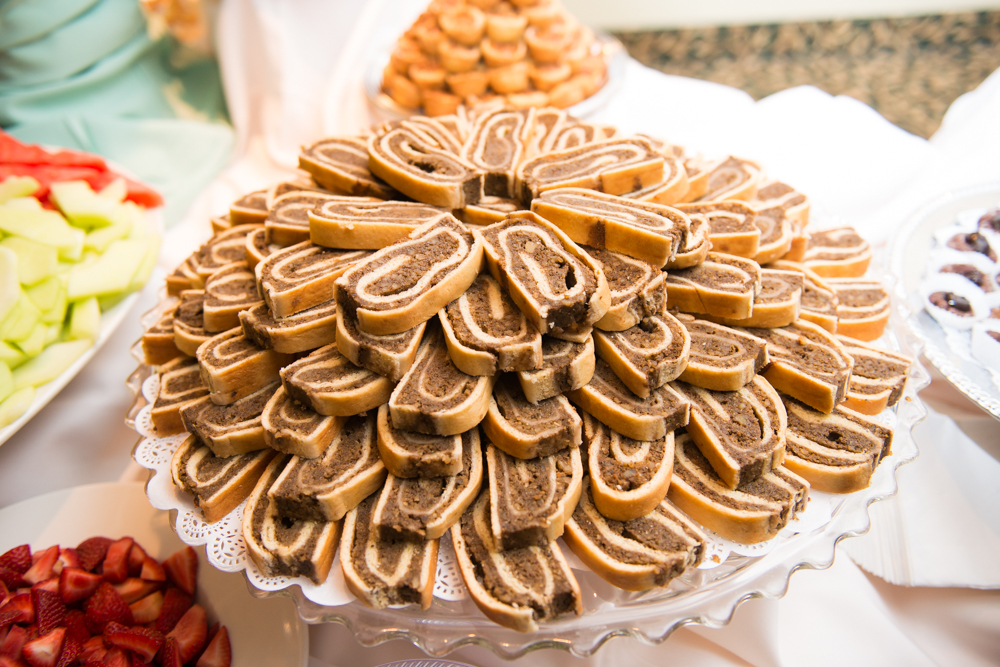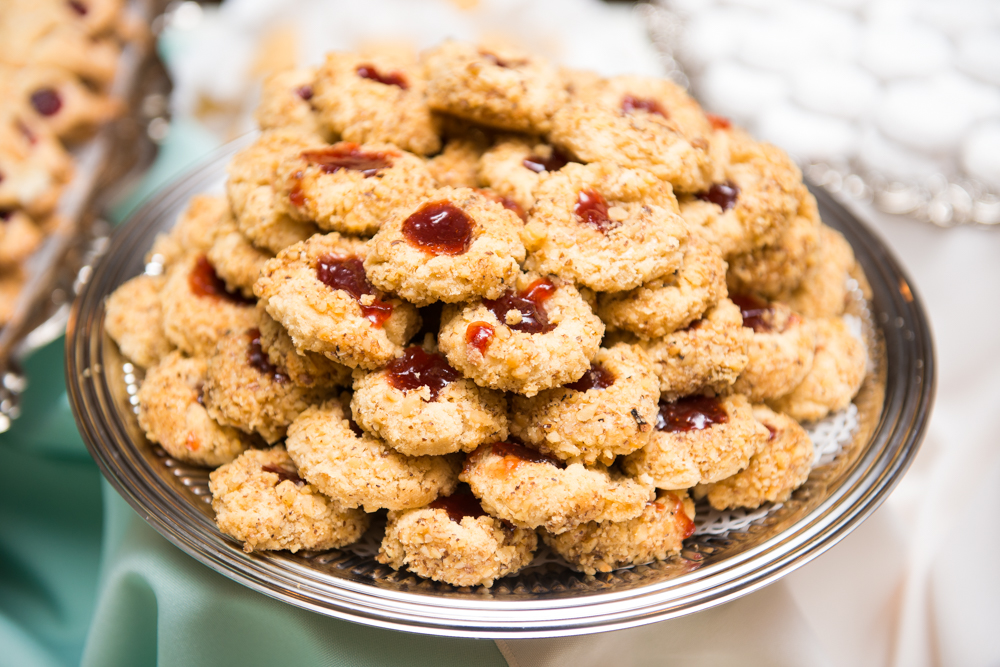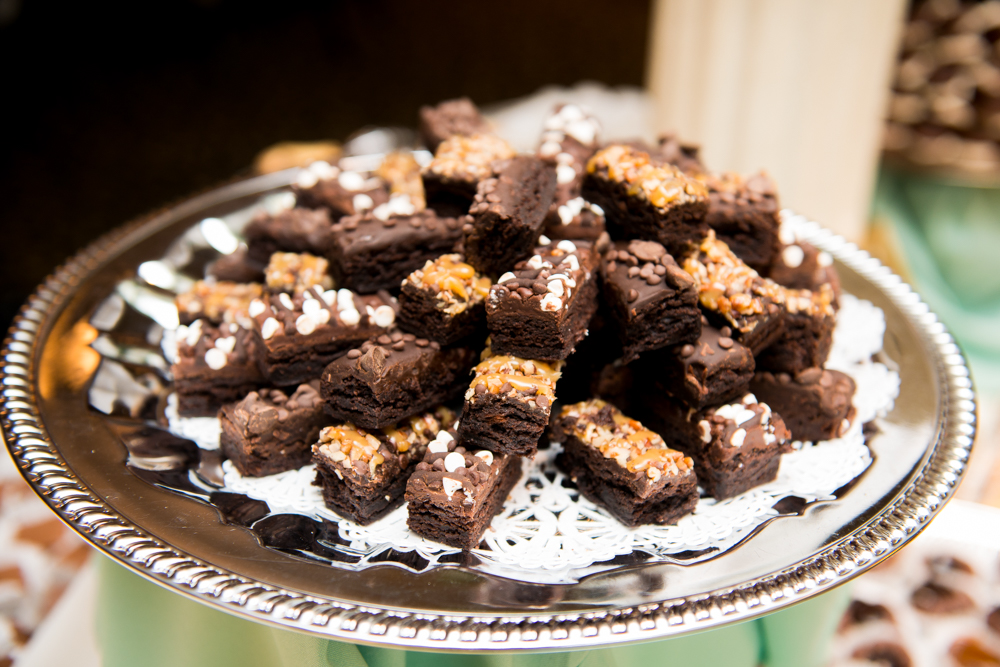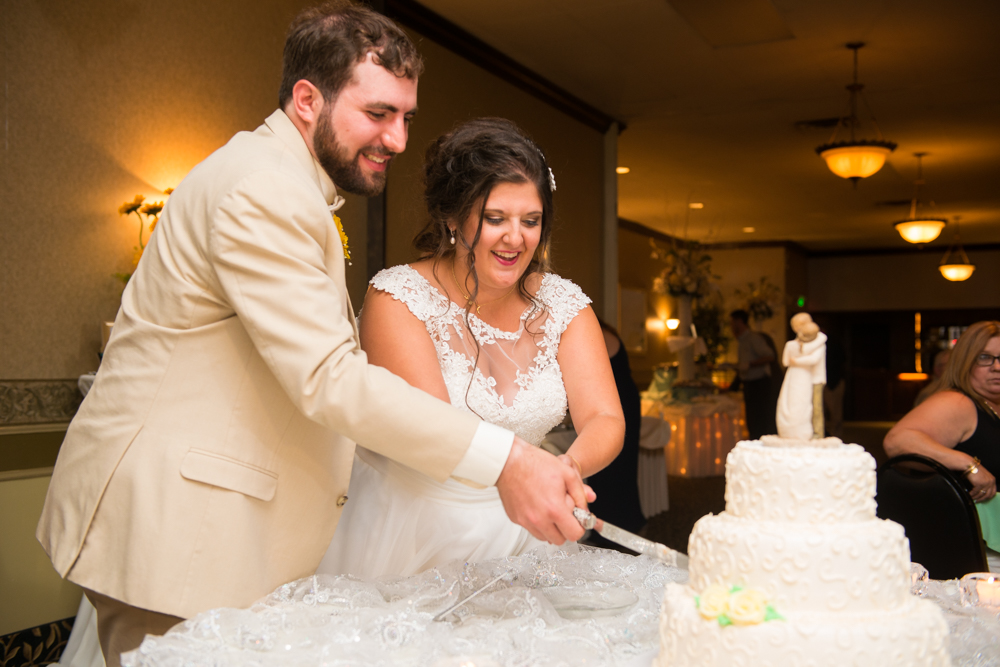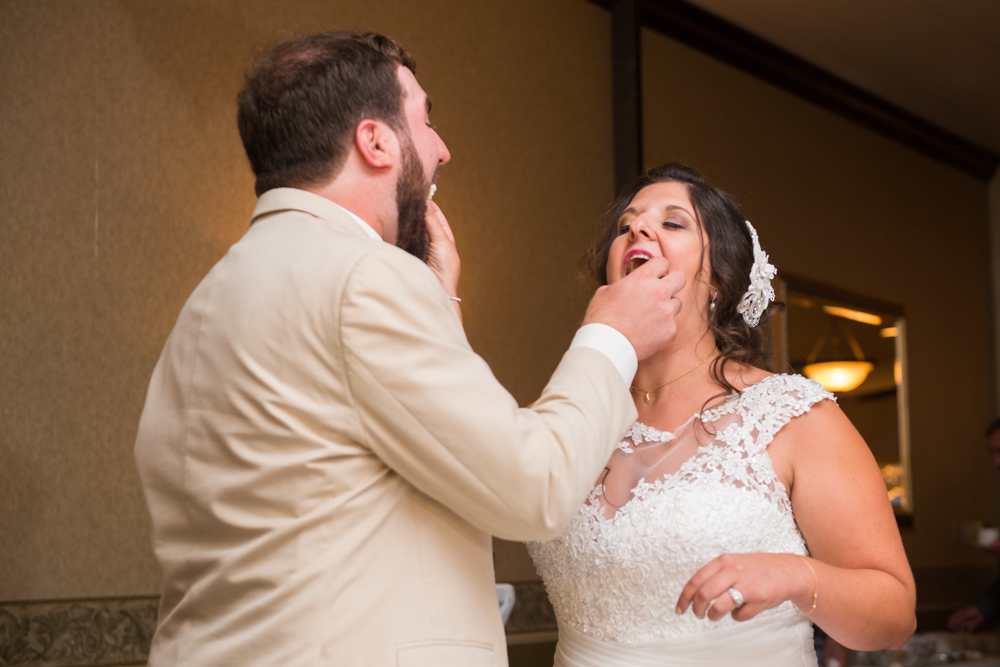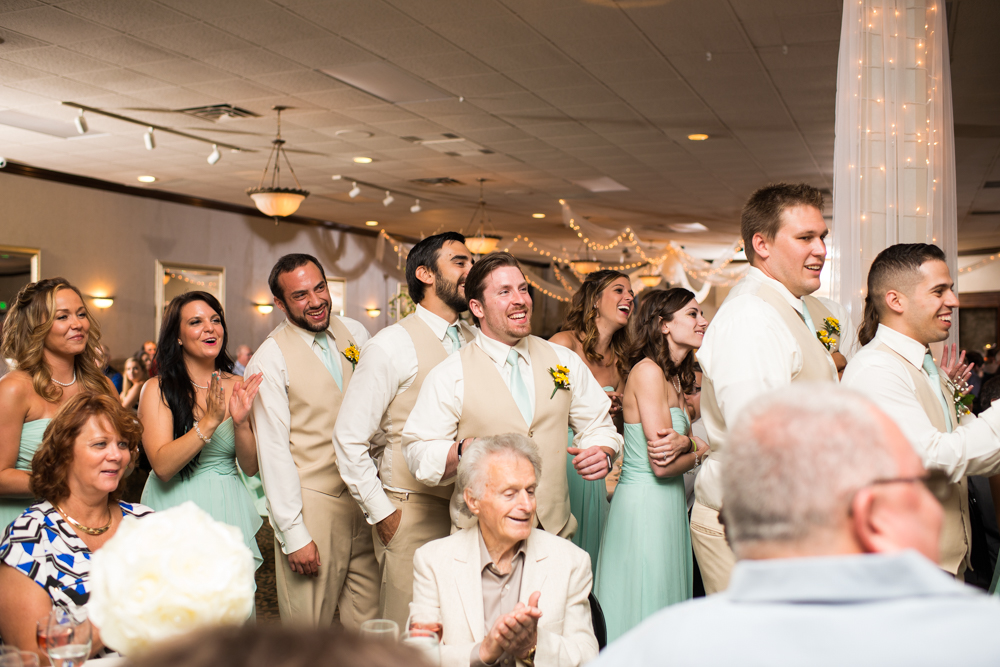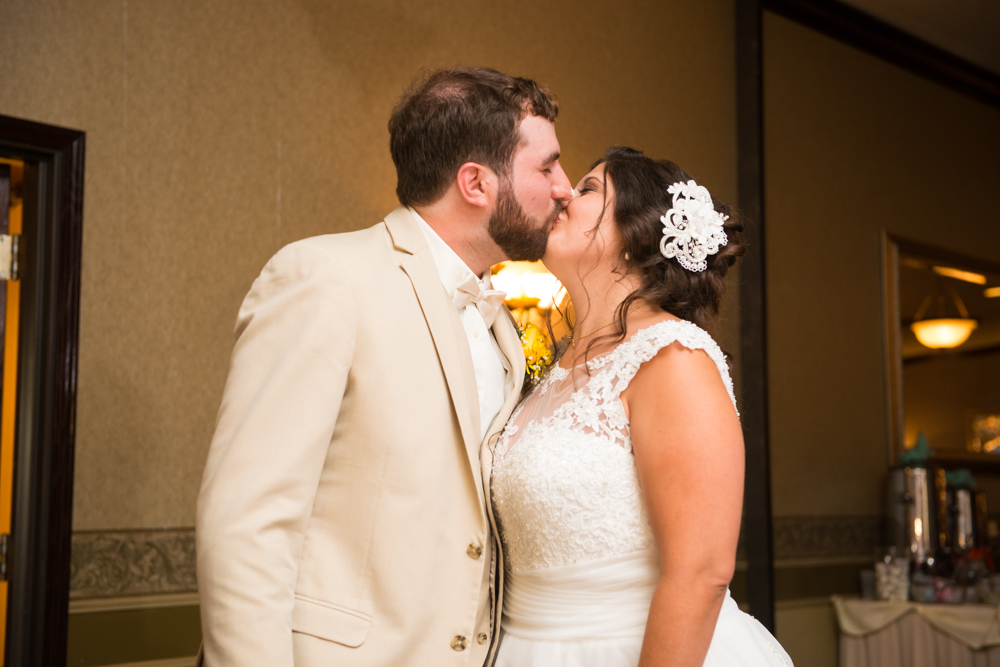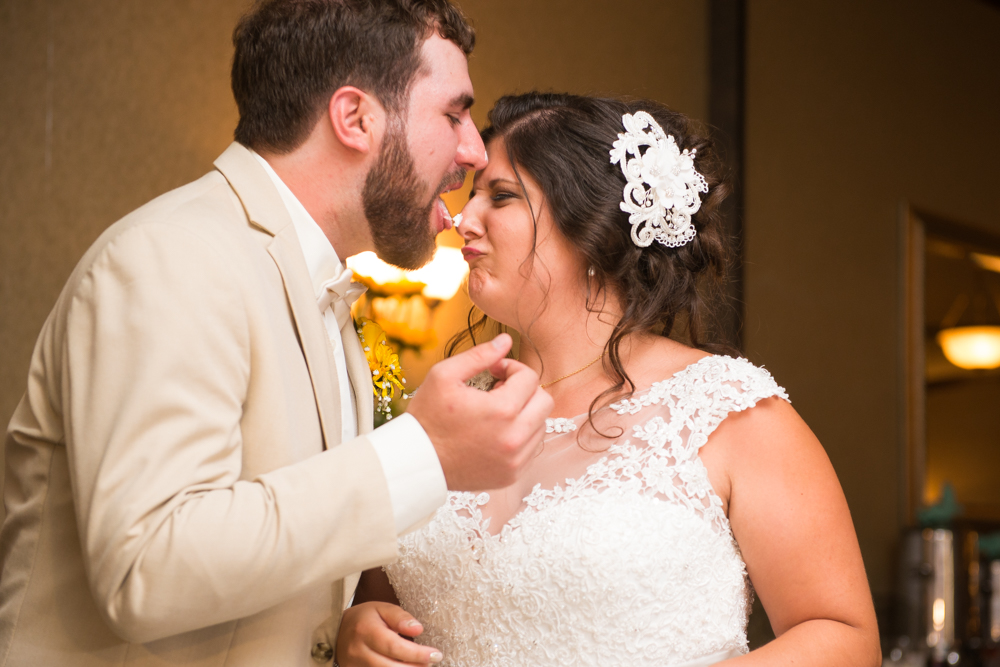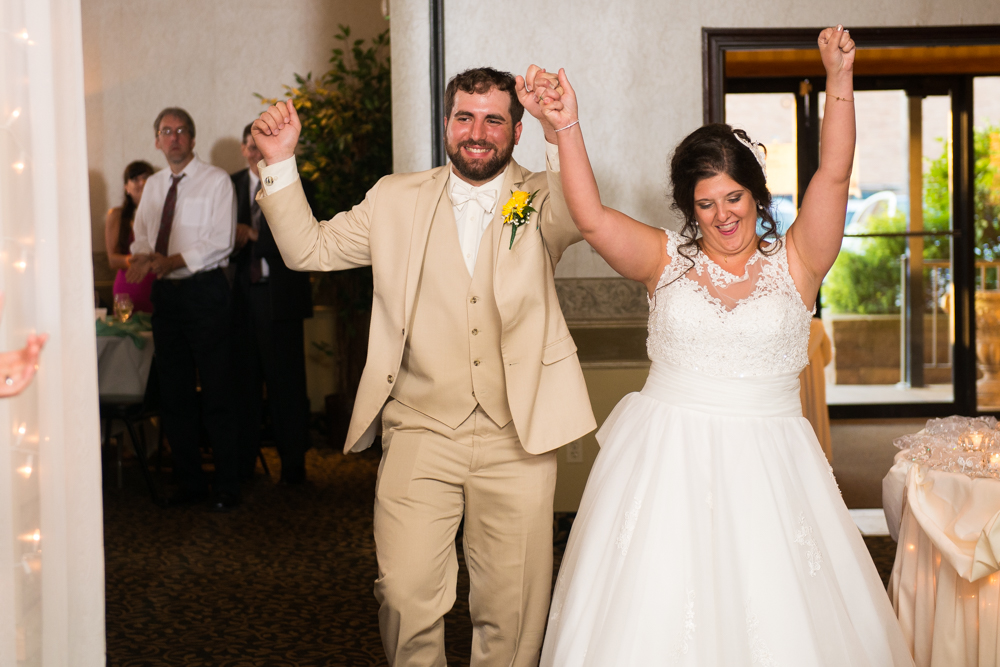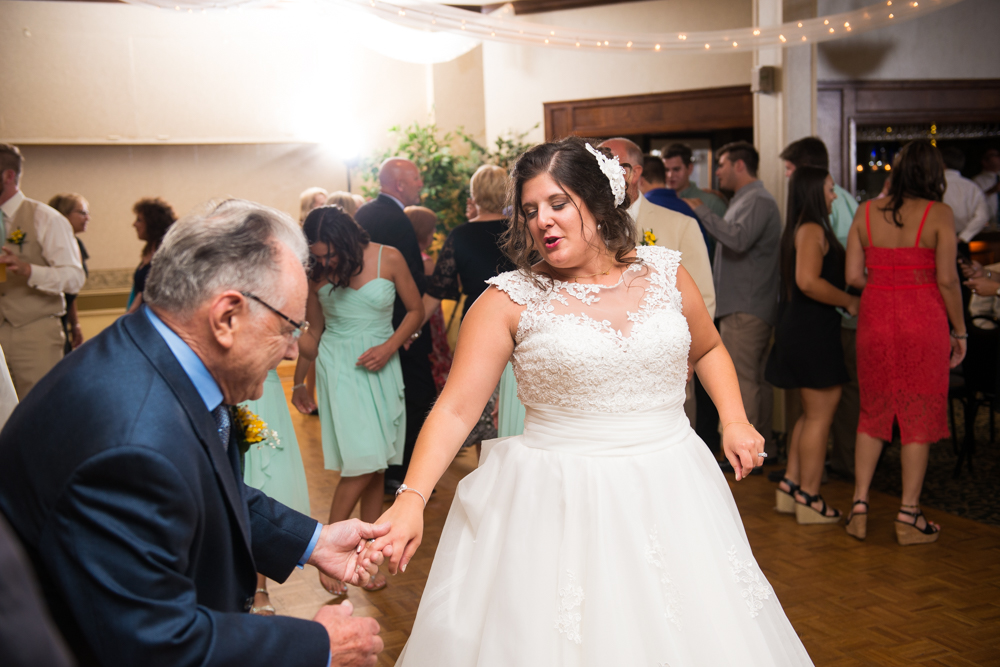 They wanted to sneak away for golden hour portraits at the McKinley Memorial.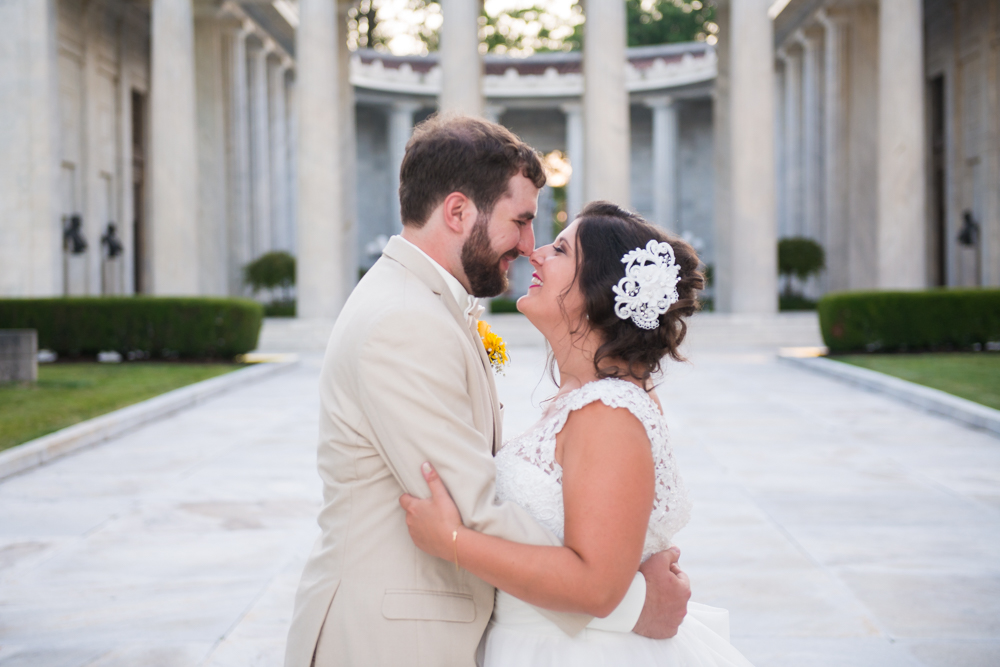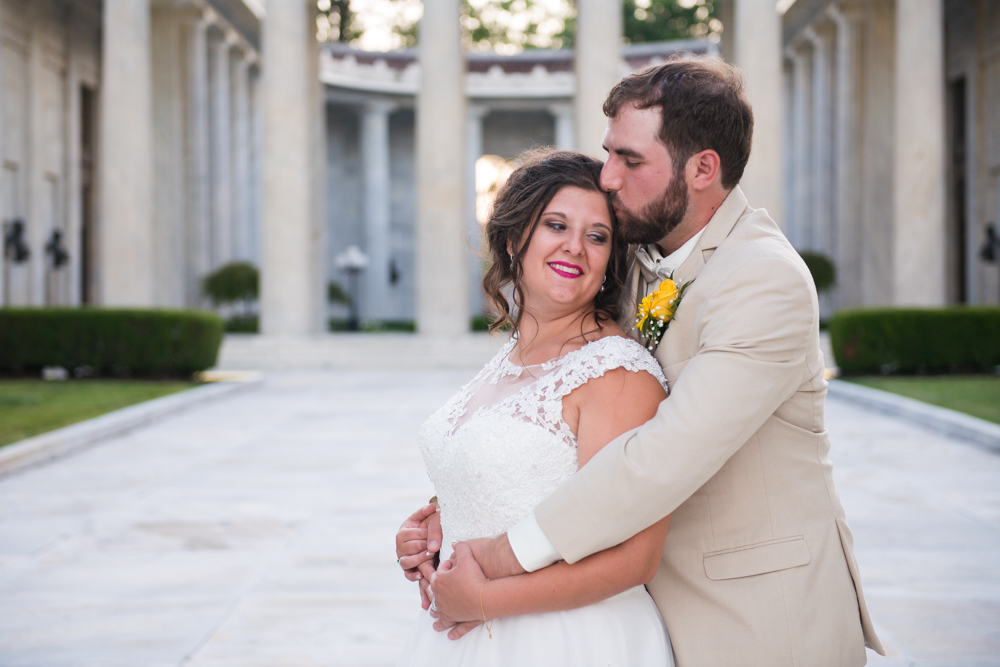 The entire evening was full of fun & dancing & so much celebration & happiness. All of the guests will remember this wedding reception for years.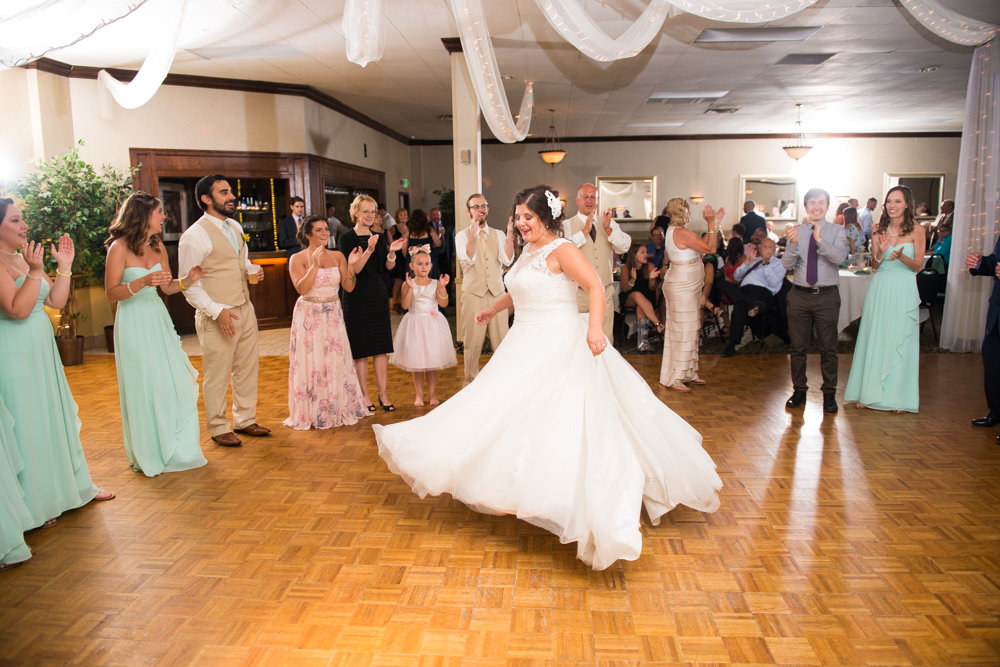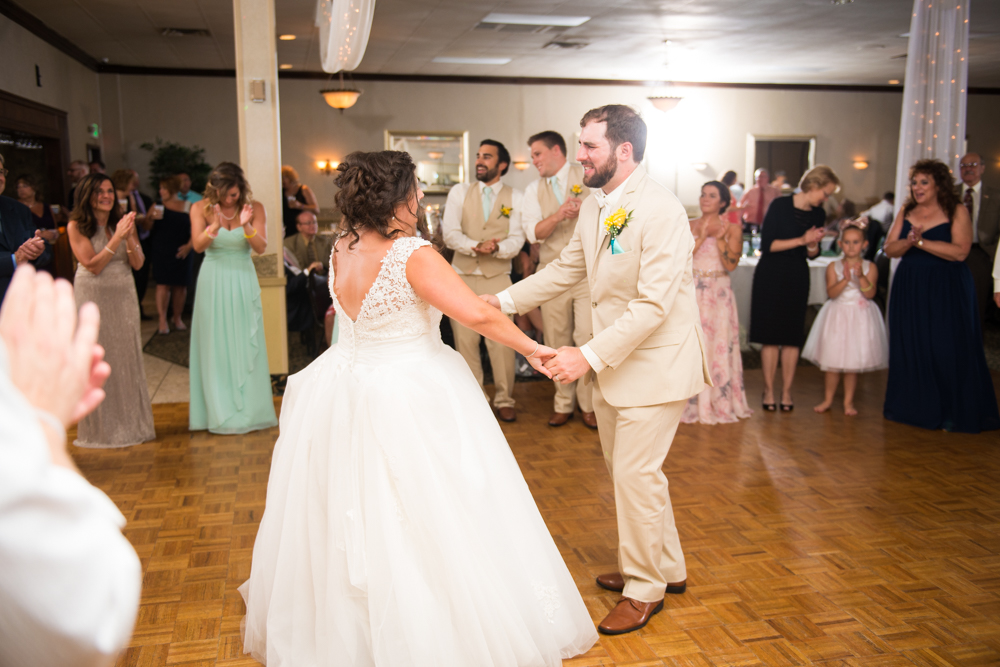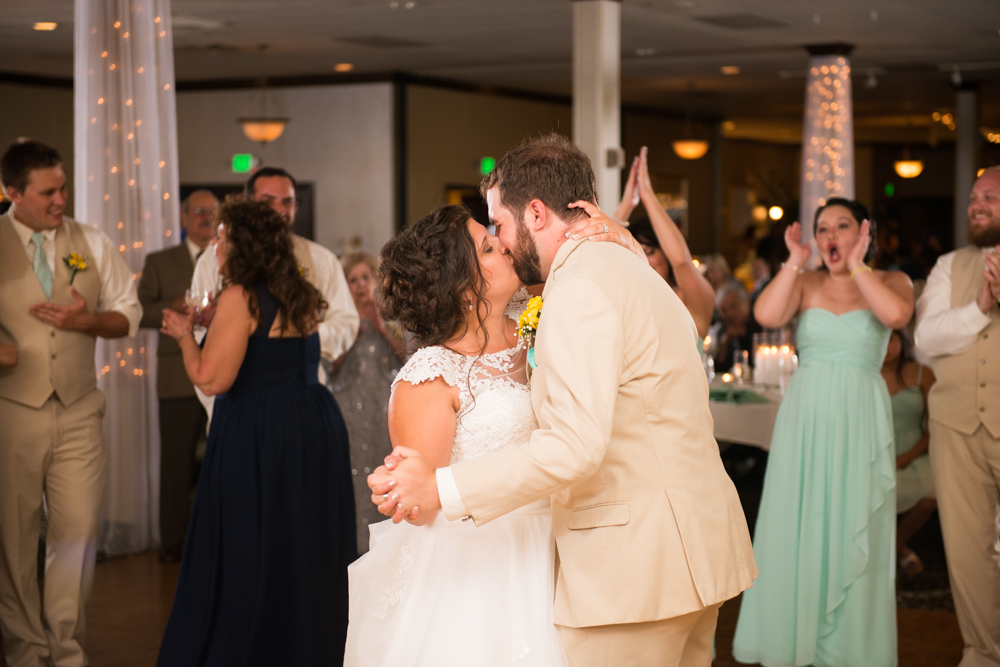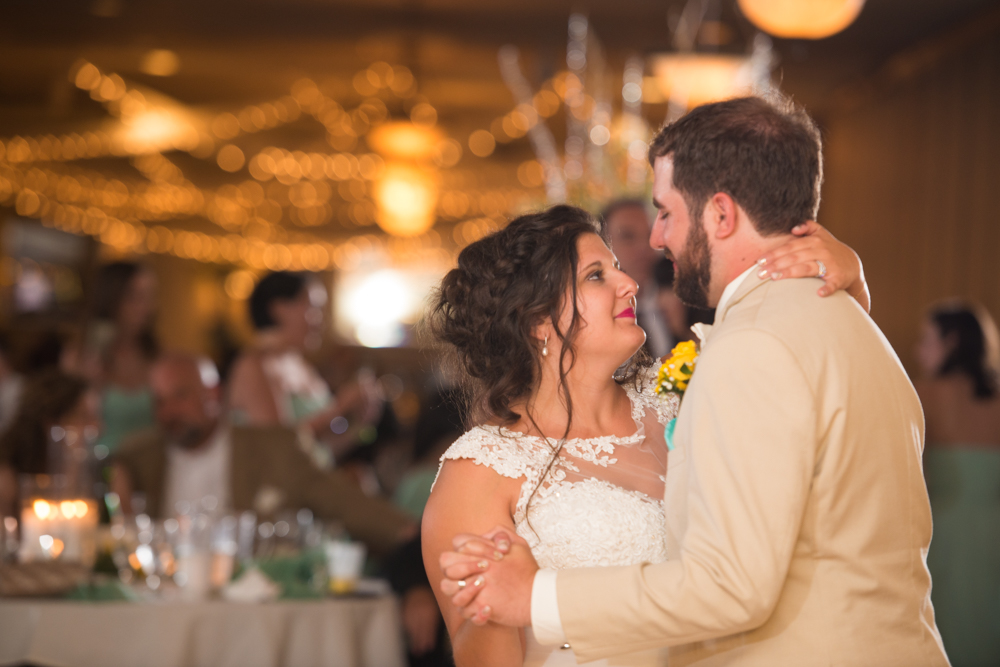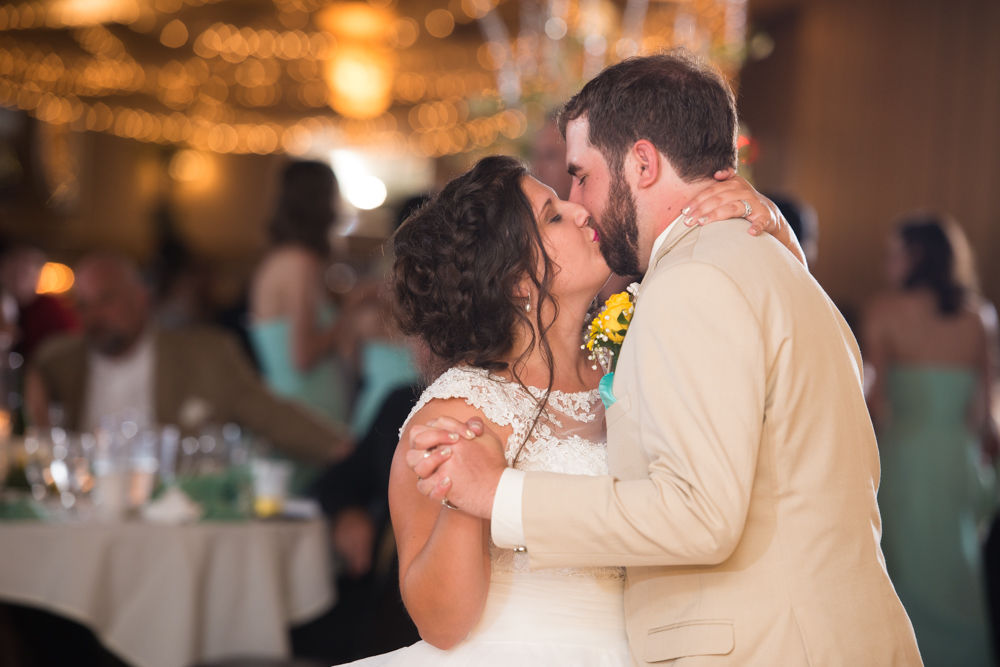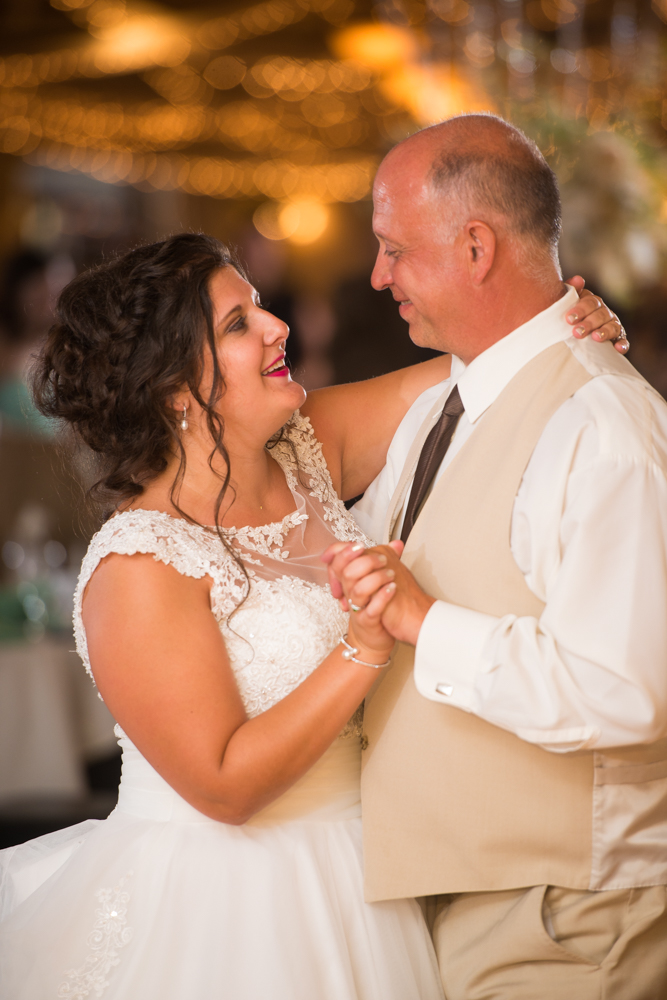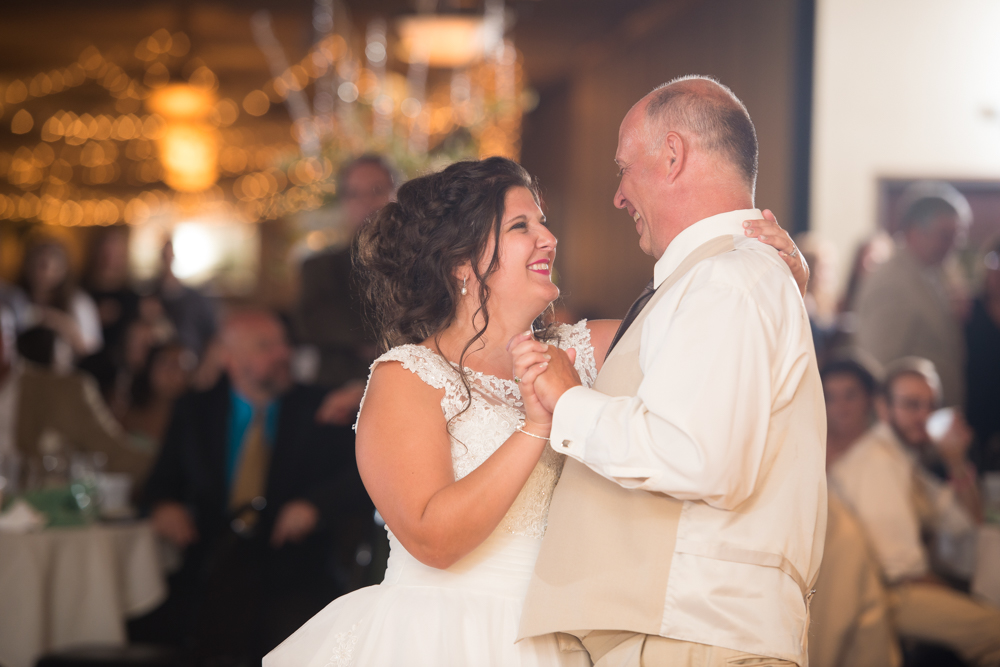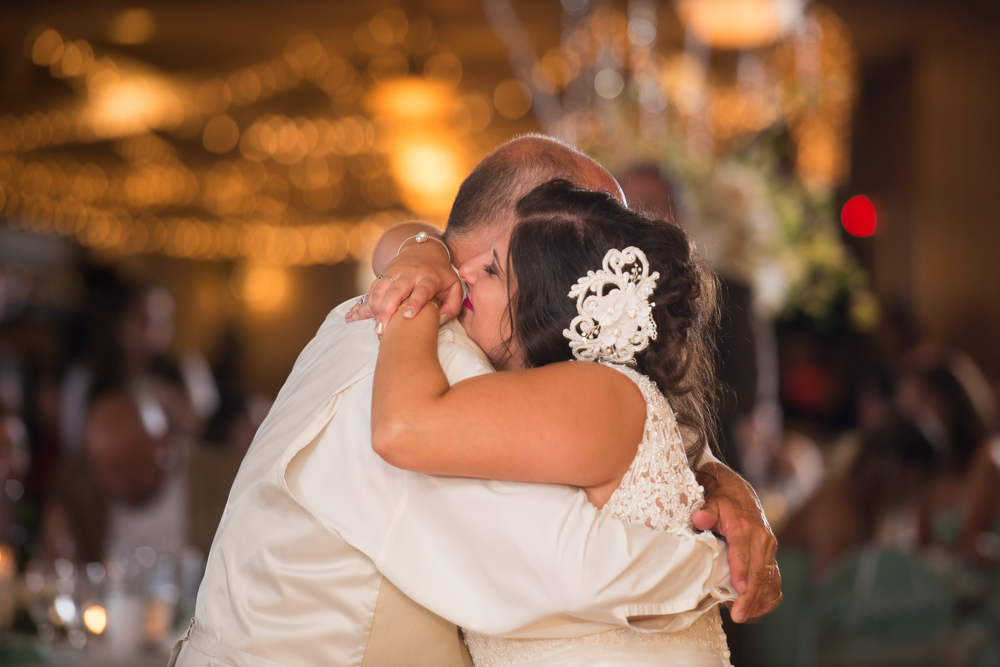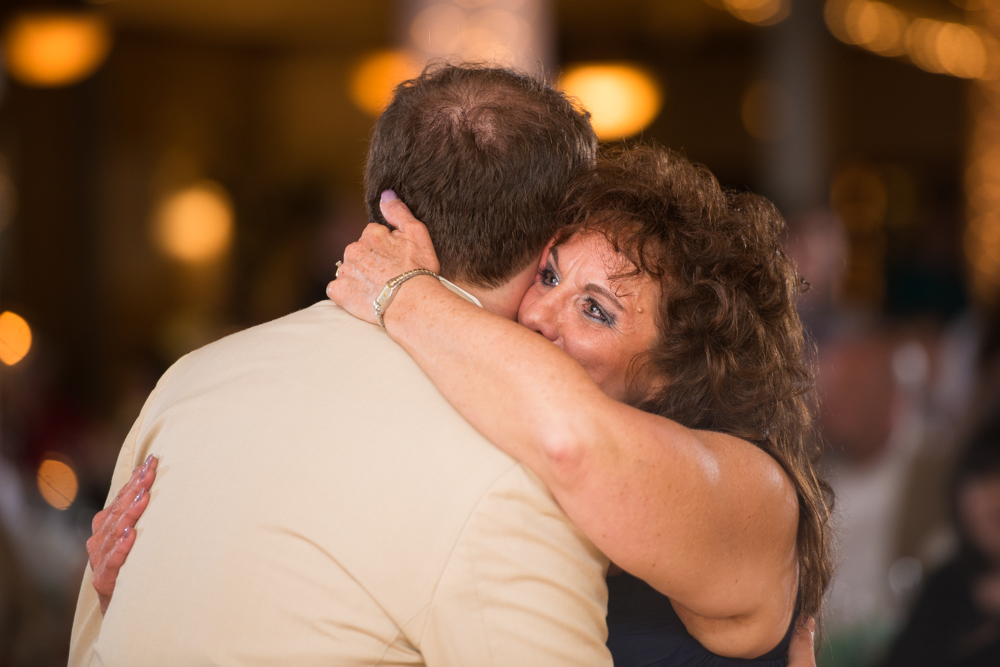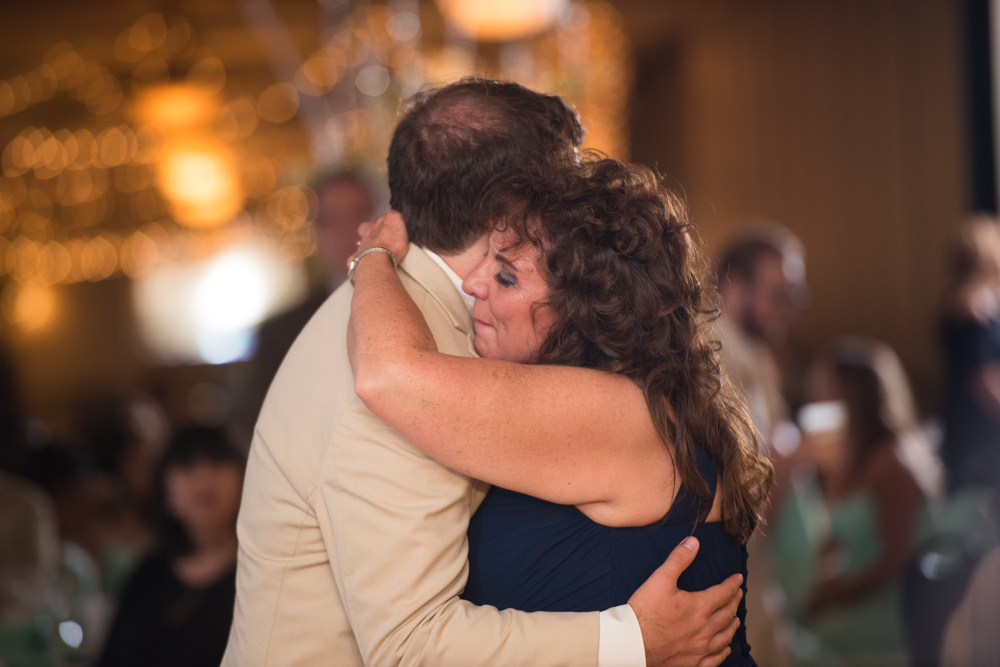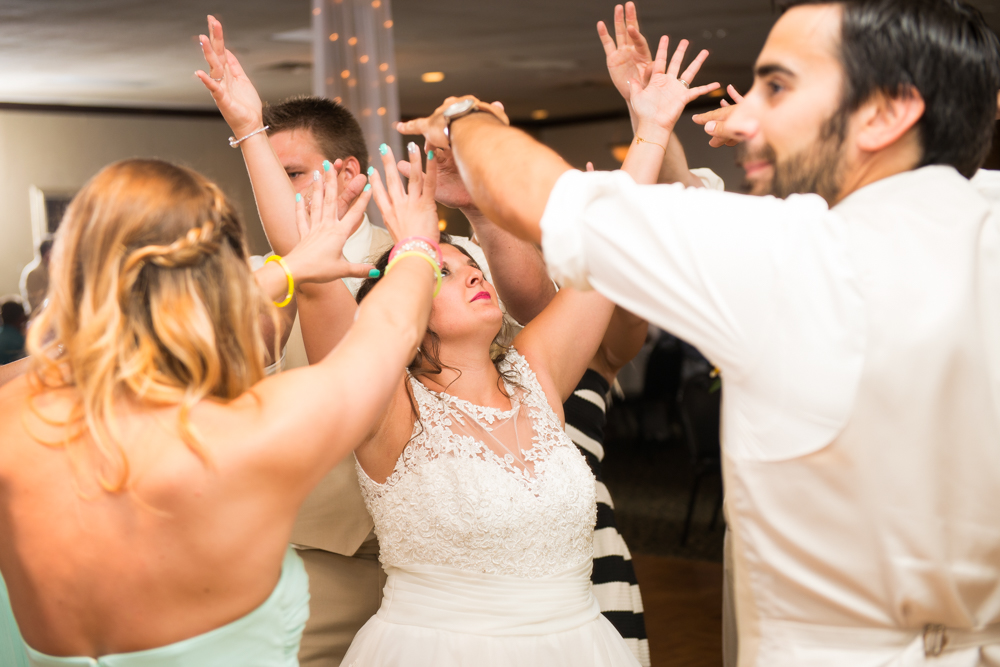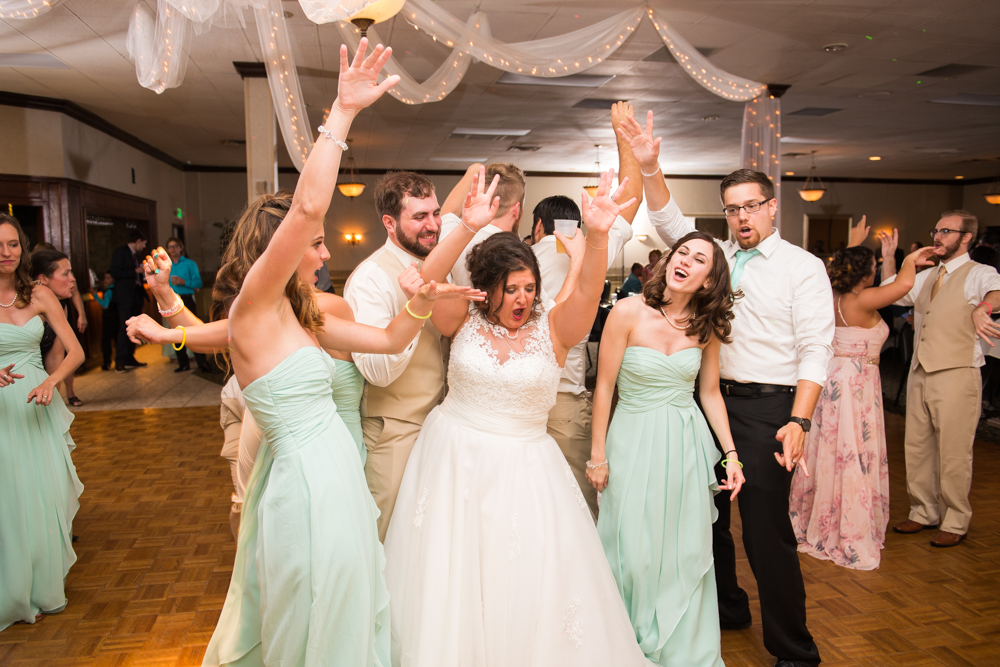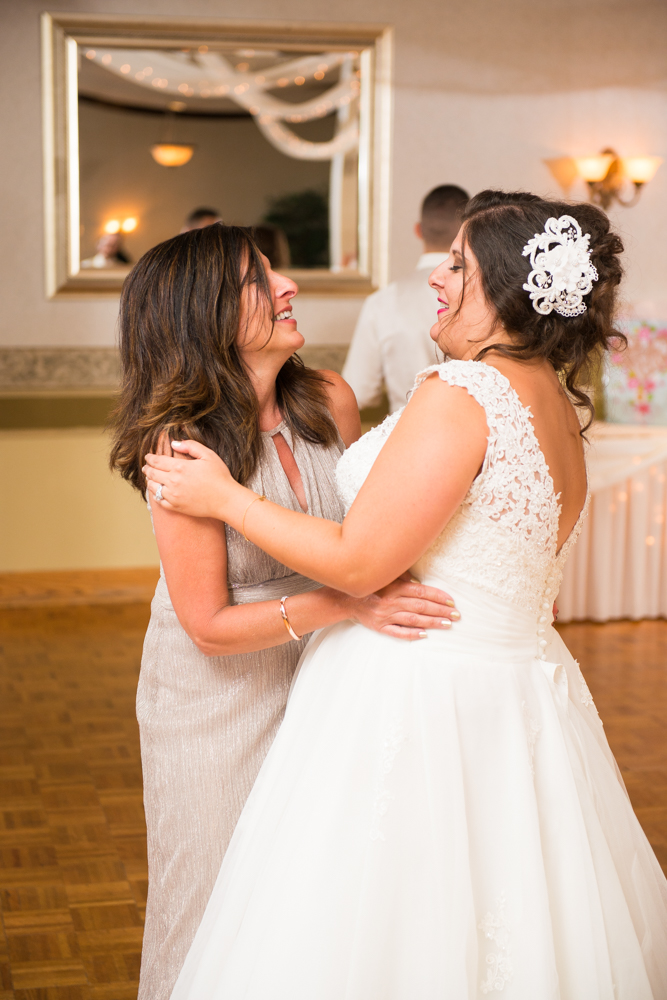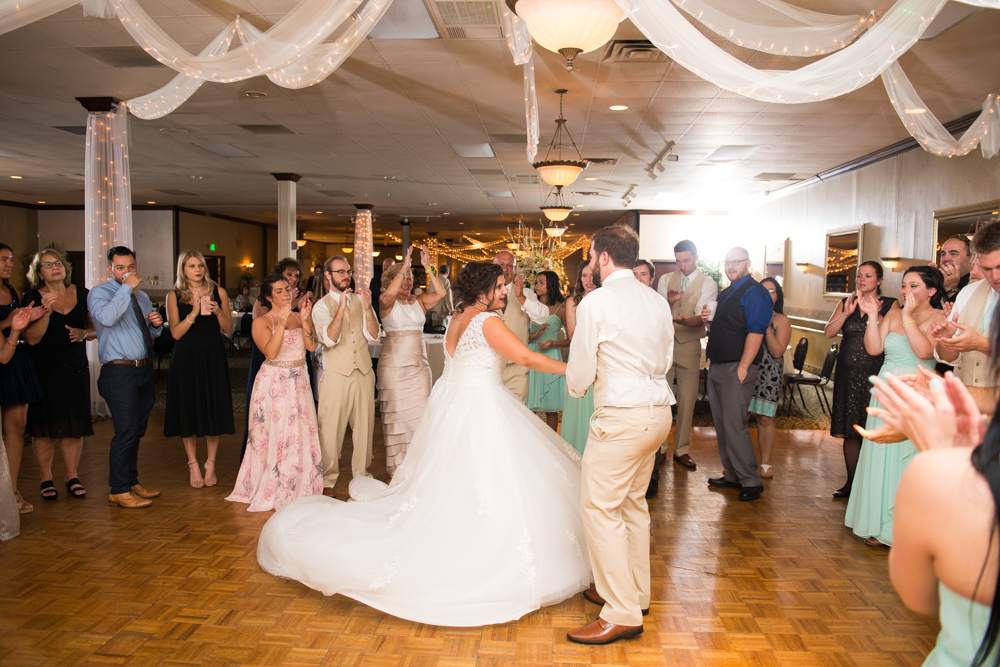 You know it was a great reception when it ends like this on the dance floor!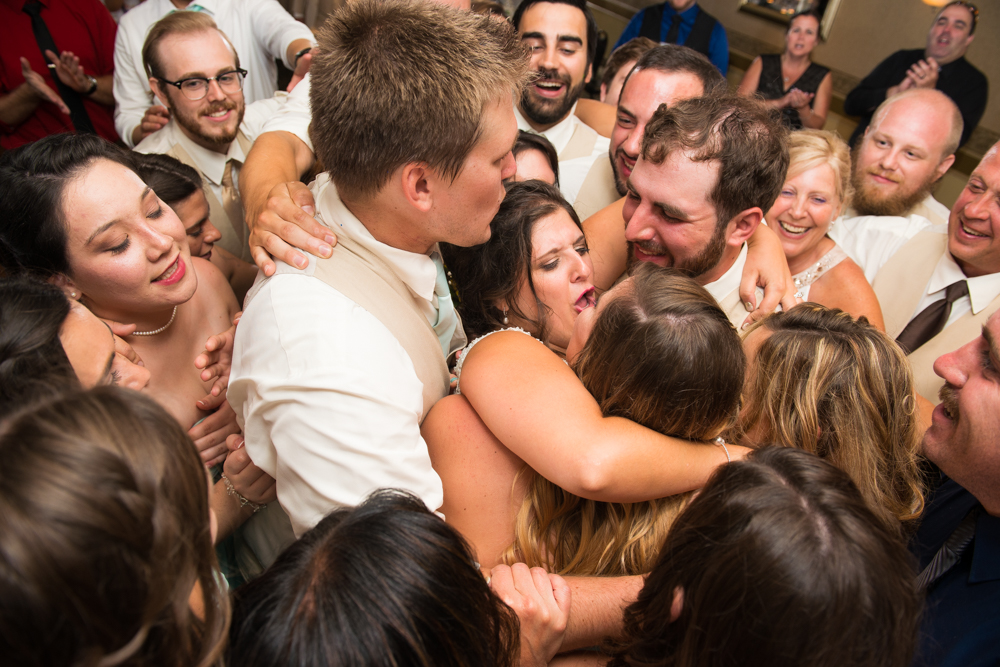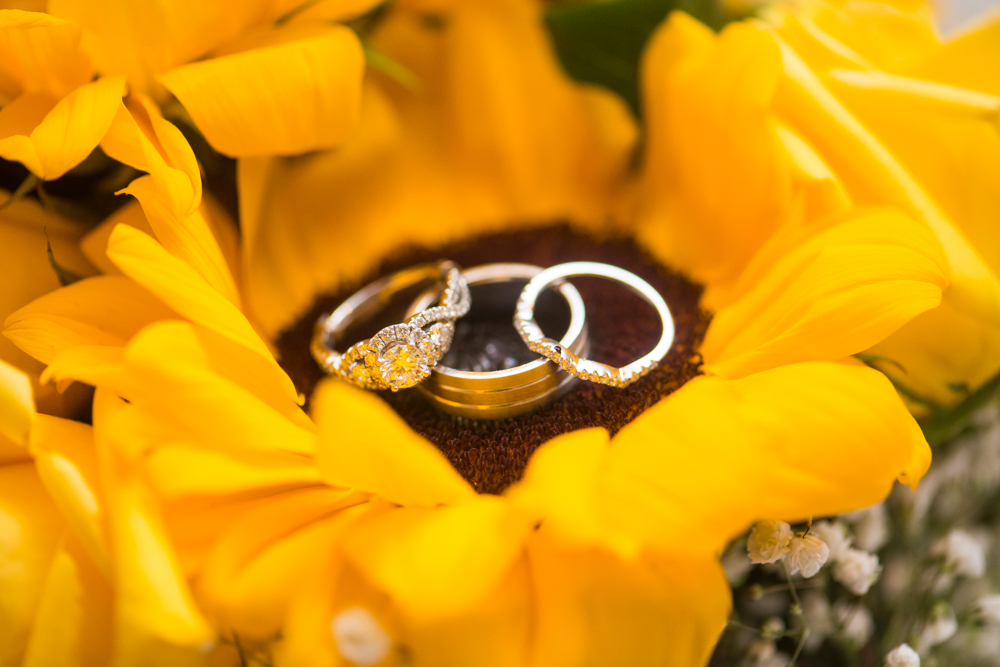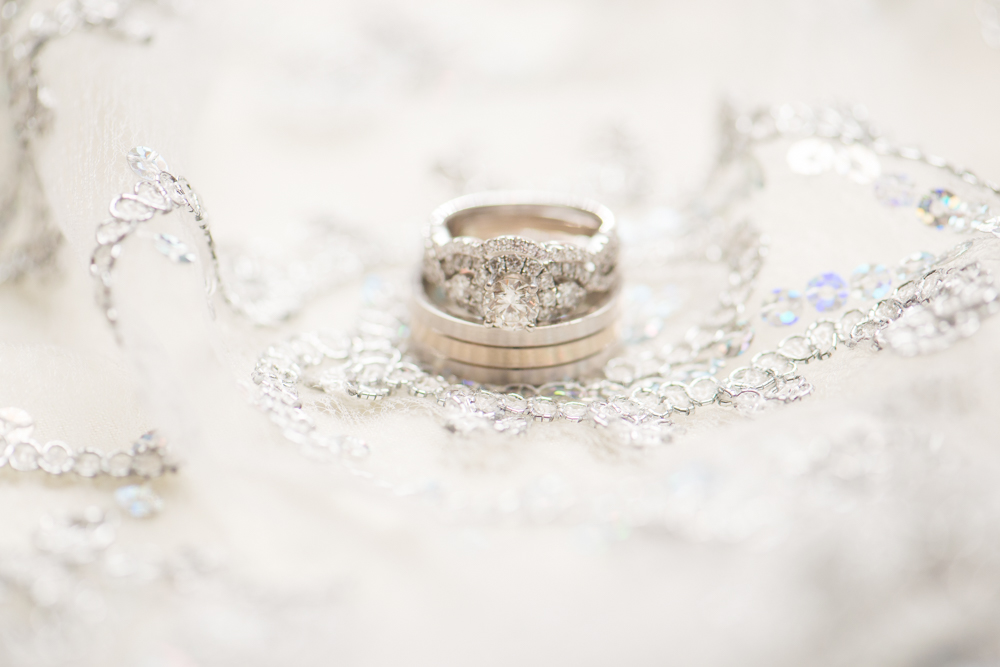 And the photo finish sparkler sendoff! Too much fun!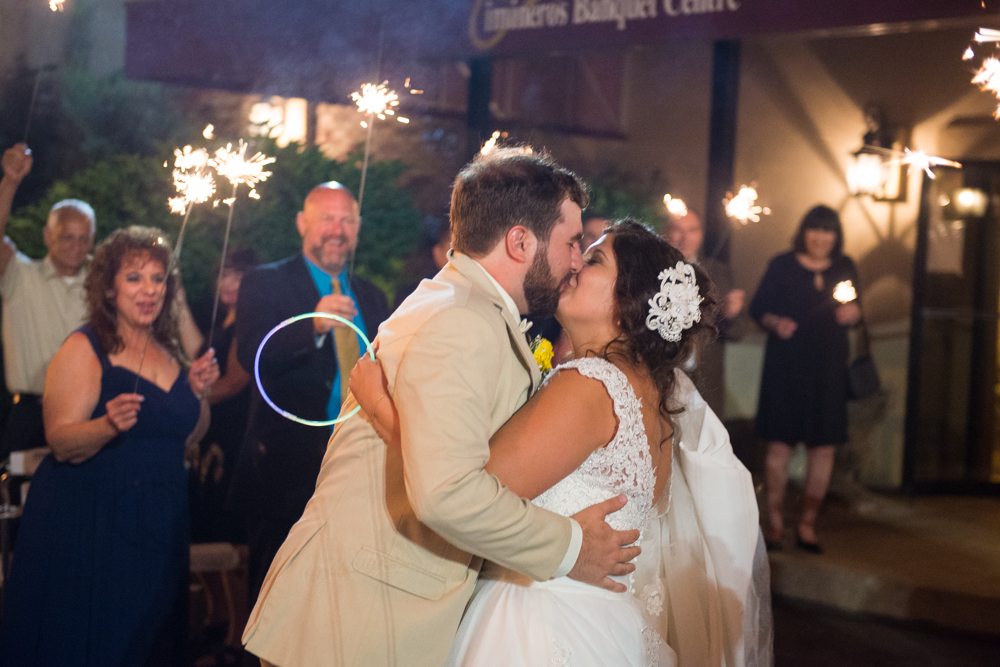 Shannon & Kevin, we've loved getting to know you both & we pray your marriage is full of unconditional love, laughter, and encouragement through life's challenges. May your problems be little ones & your joys be big ones! Congratulations again!
If you're new to our blog, we're Josh & Danielle Menning, a husband & wife wedding photography team based in the Youngstown, Ohio area. We'd love to chat with you about your engagement & wedding photography! You can see some more of our work, cute photos of our daughter & son, and also some of our two crazy pugs here, too:
Instagram | Facebook | Twitter | Pinterest | Google +
If you liked this real wedding blog post, you may be interested in: