When we get to photograph weddings for couples like Sarah & Jereme, we smile all day. We love photographing the wedding days of couples who value their marriage more than their wedding day, who invest more time planning for their future together than for the details at the wedding reception, who pull off a stunningly organized & decorated wedding day without feeling stressed or overwhelmed because they understand above all else that no matter what happens to the minute details the only thing that truly matters at the end of the wedding day is that they are husband and wife. Sarah & Jereme exemplify this lovely & refreshing attitude, and it was our pleasure to photograph the first day of their marriage! They got married at the same church that Sarah's parents did 30+ years ago in a beautiful ceremony & enjoyed a wedding reception full of dancing & laughter at Avion on the Water in Canfield. We definitely felt like we were hanging out with friends all day & have Sarah, Jereme, their family members, & friends to thank for helping us feel welcome.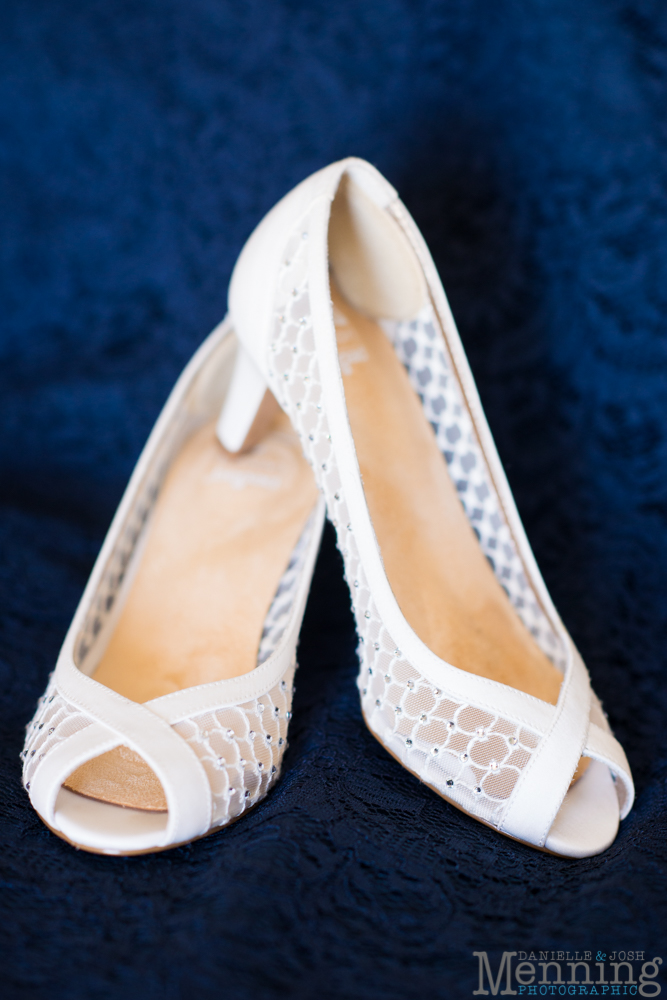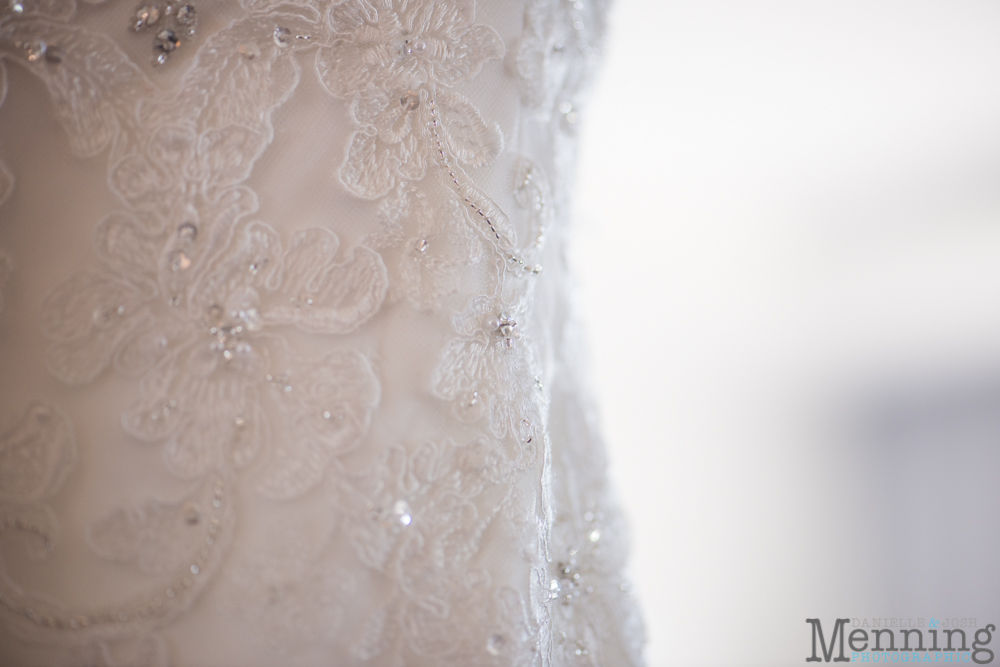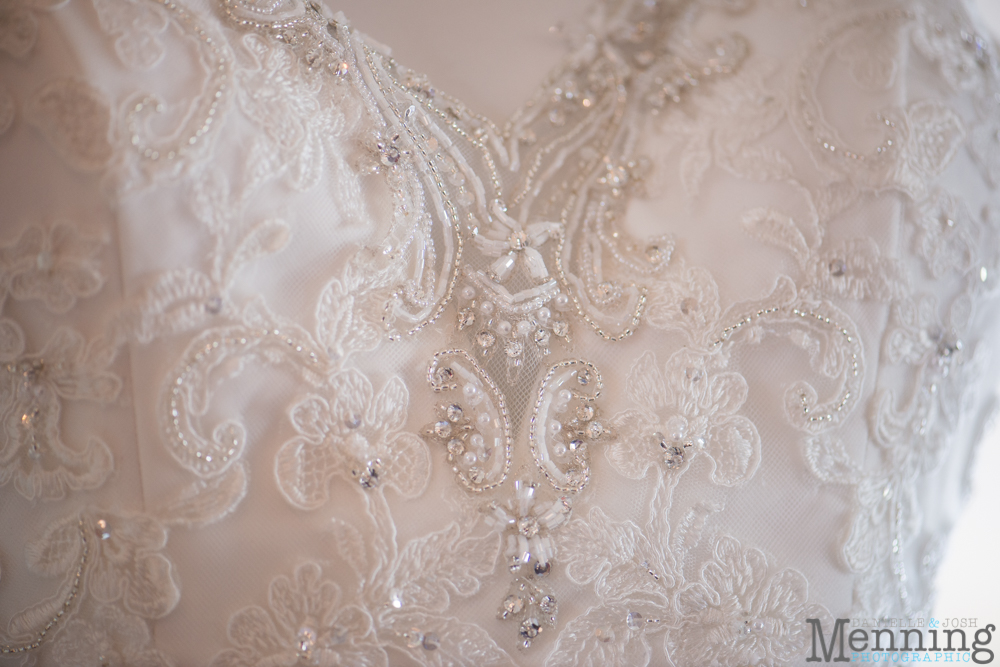 Sarah got her hair & makeup done at Salon Shericci in Canfield. All of the stylists there are so friendly & talented.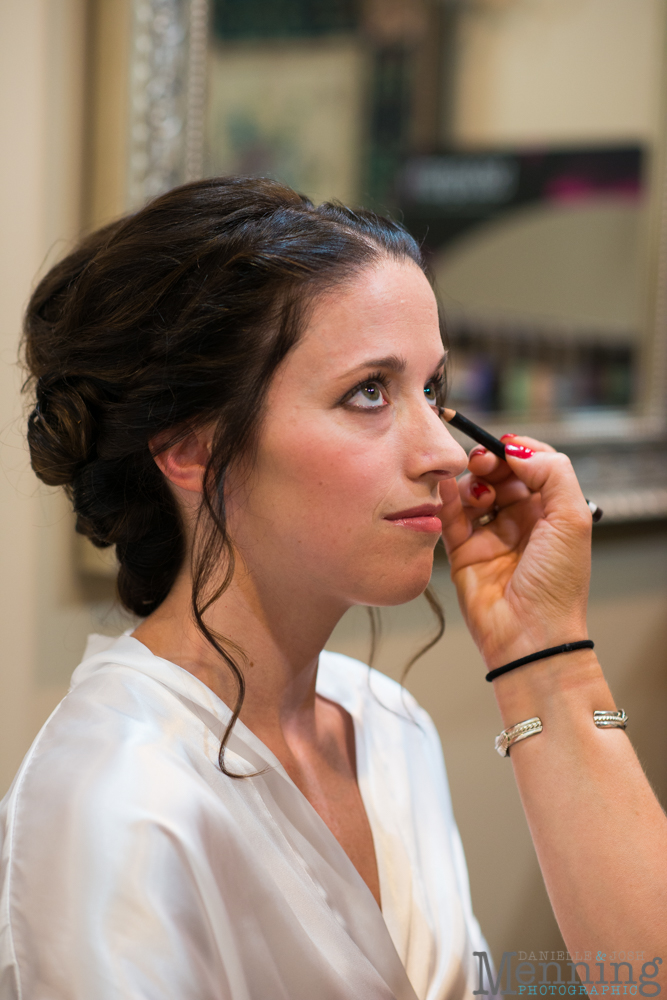 The guys went fishing. Jereme is an outdoorsy guy & couldn't imagine his wedding day without a little fresh air.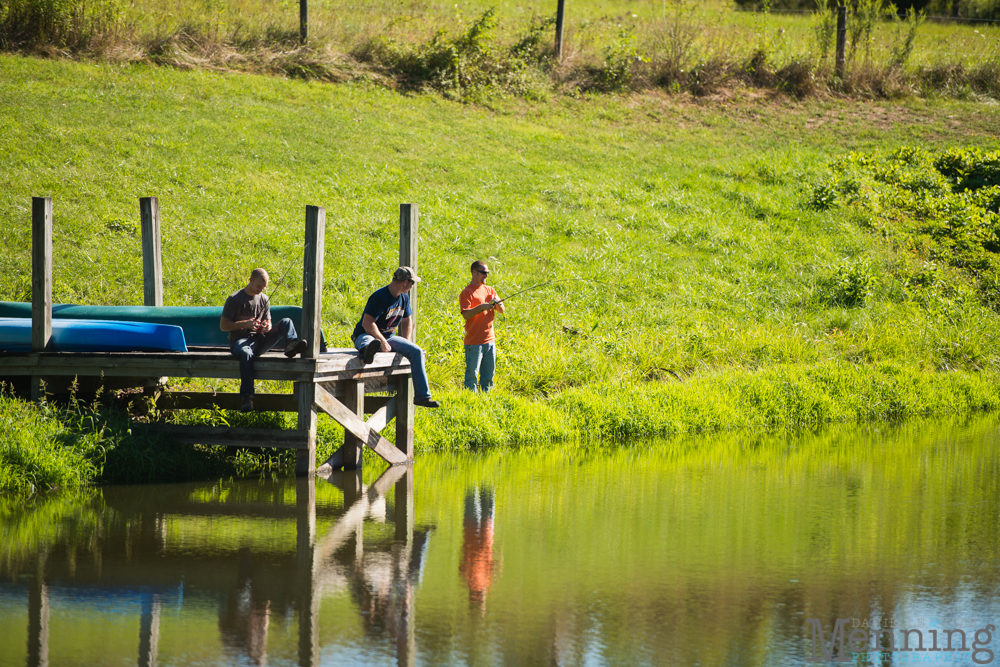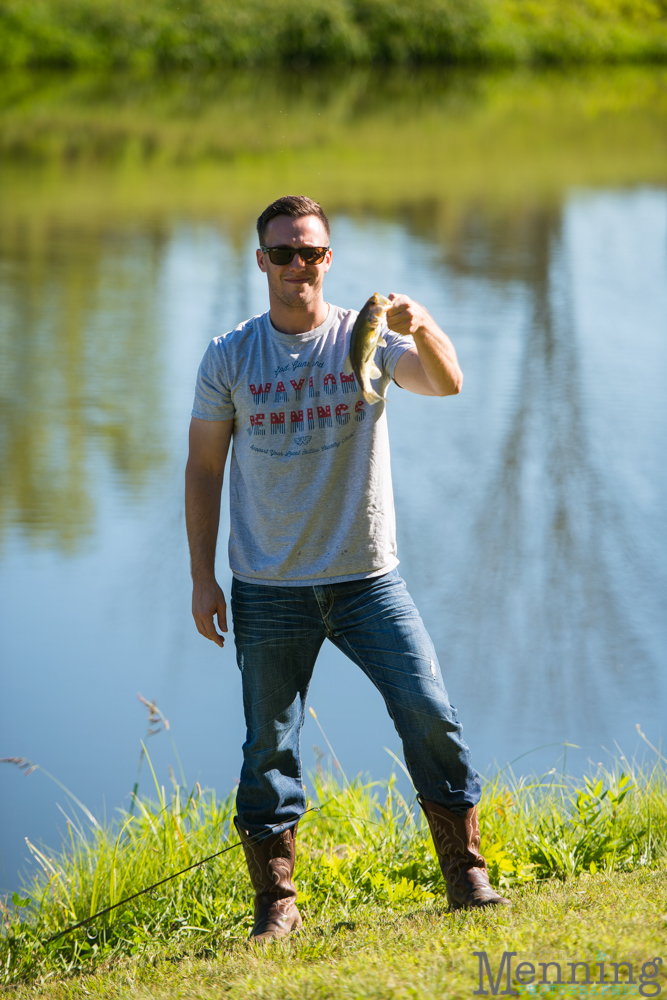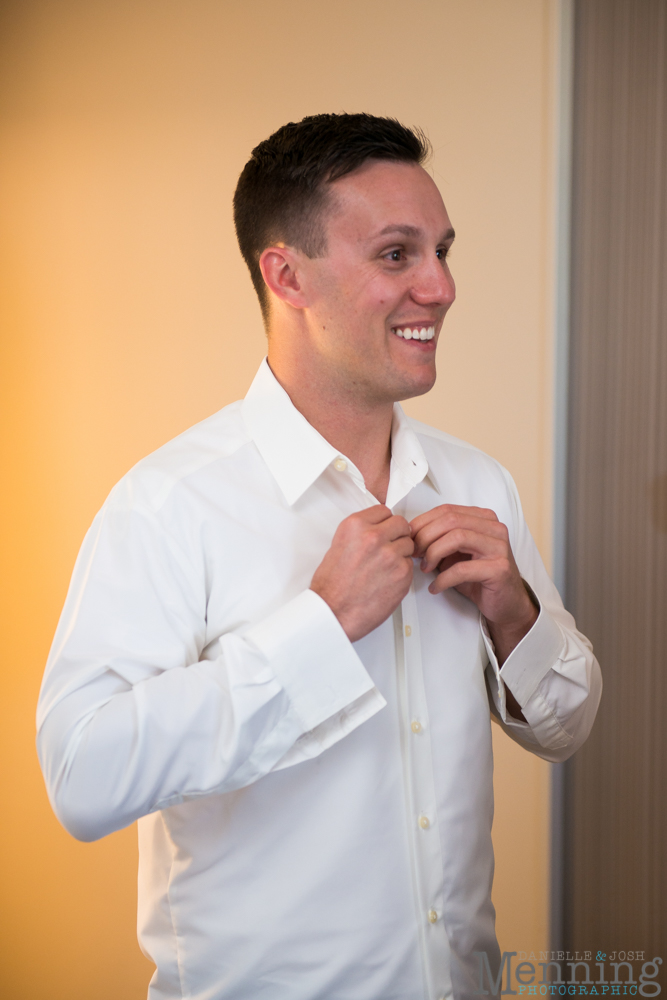 The guys & the girls both got ready for the wedding day at The Courtyard Marriott in Canfield; what a gorgeous new hotel!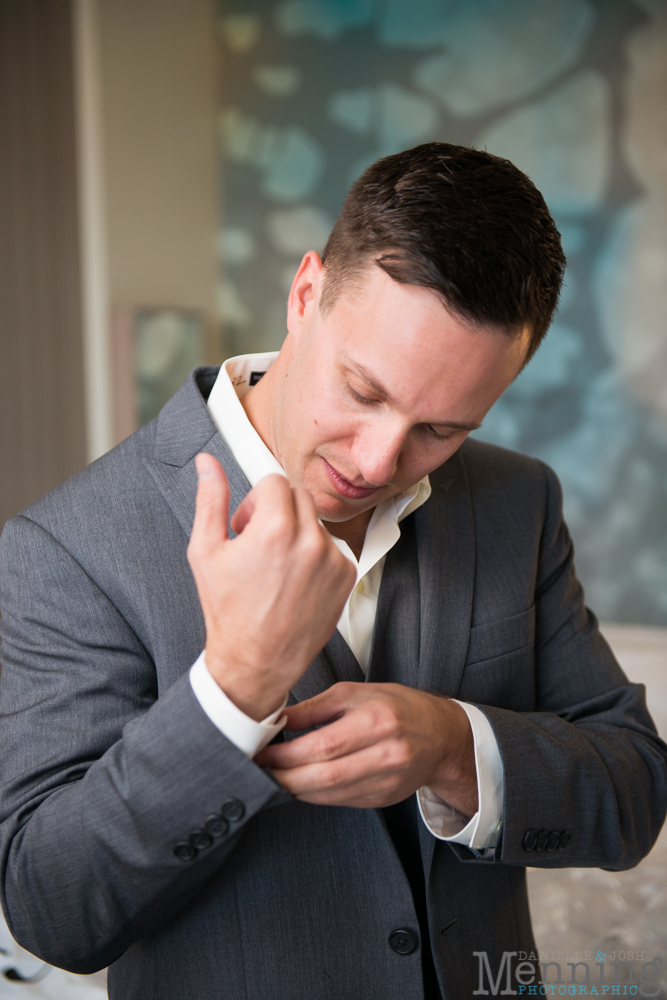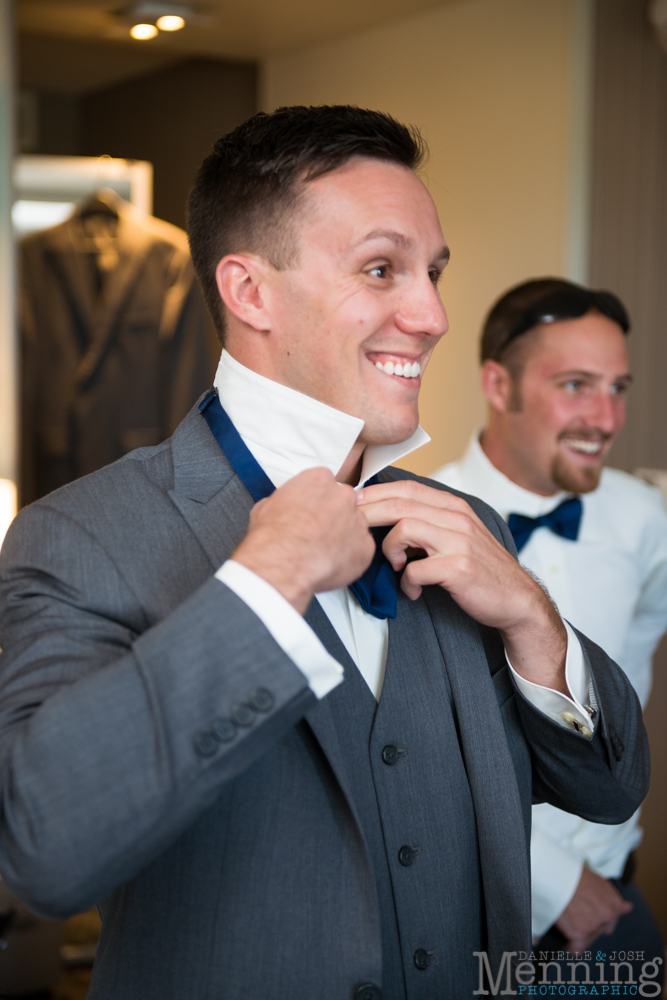 Seriously! Love me some window light for bridal prep!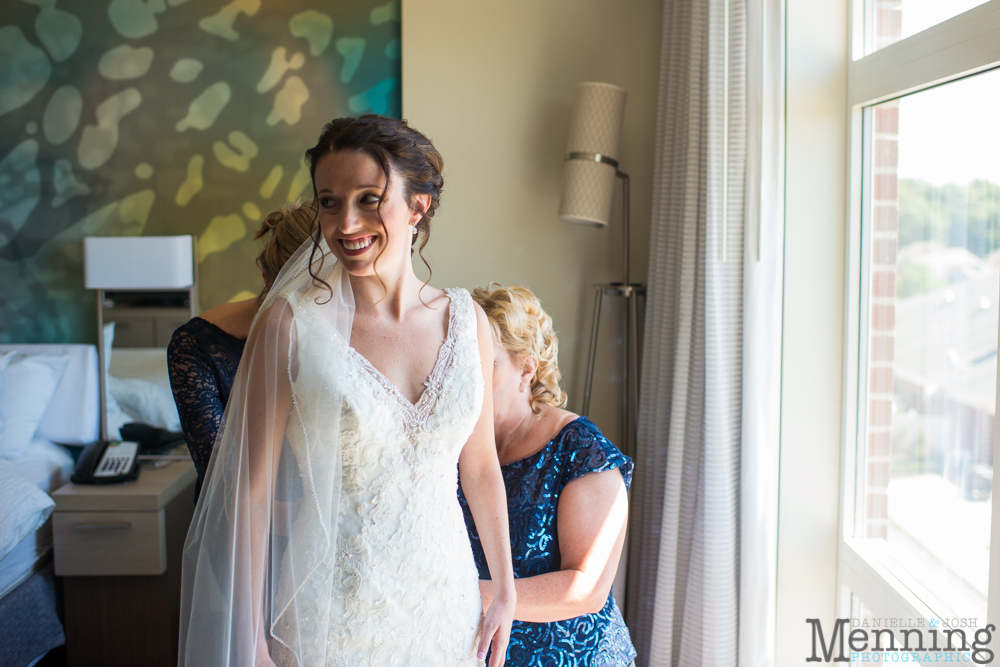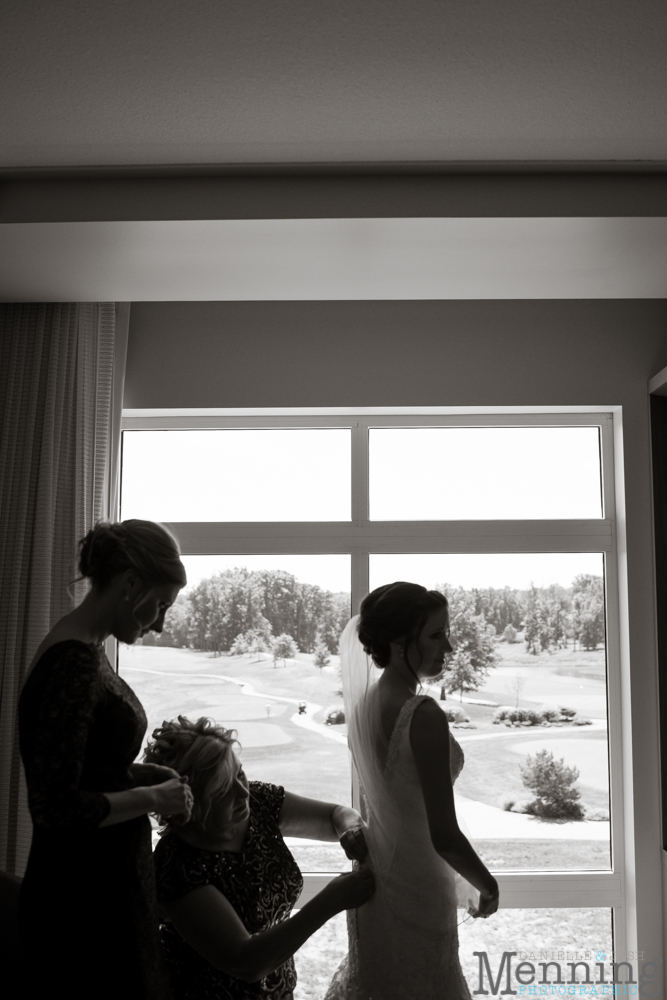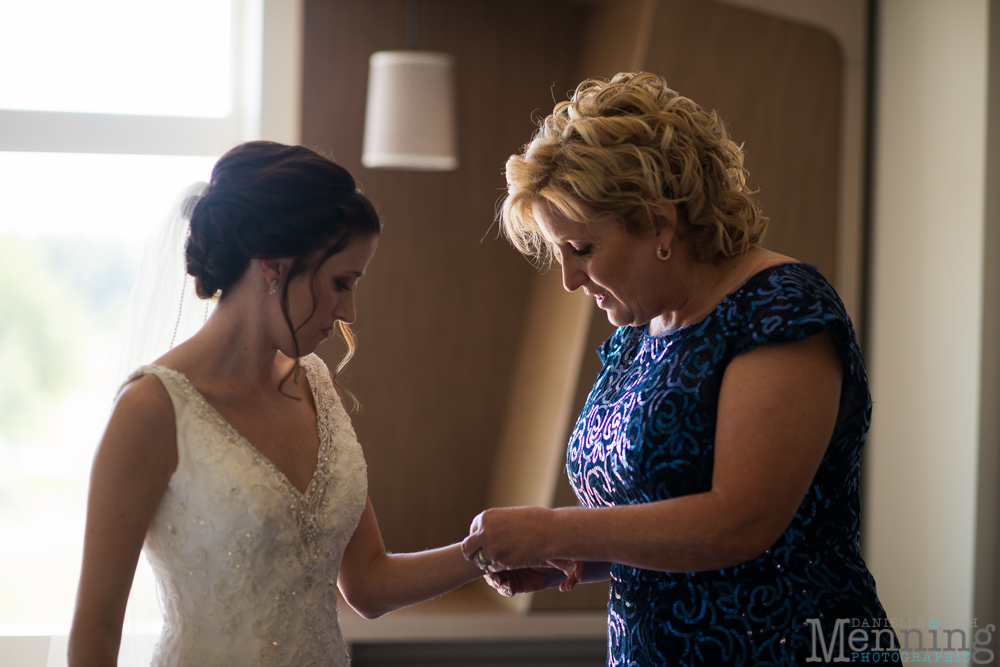 Sarah is stunning! She made such a beautiful bride! She got her dress at the one & only Jacqueline's Bridal in Poland, Ohio.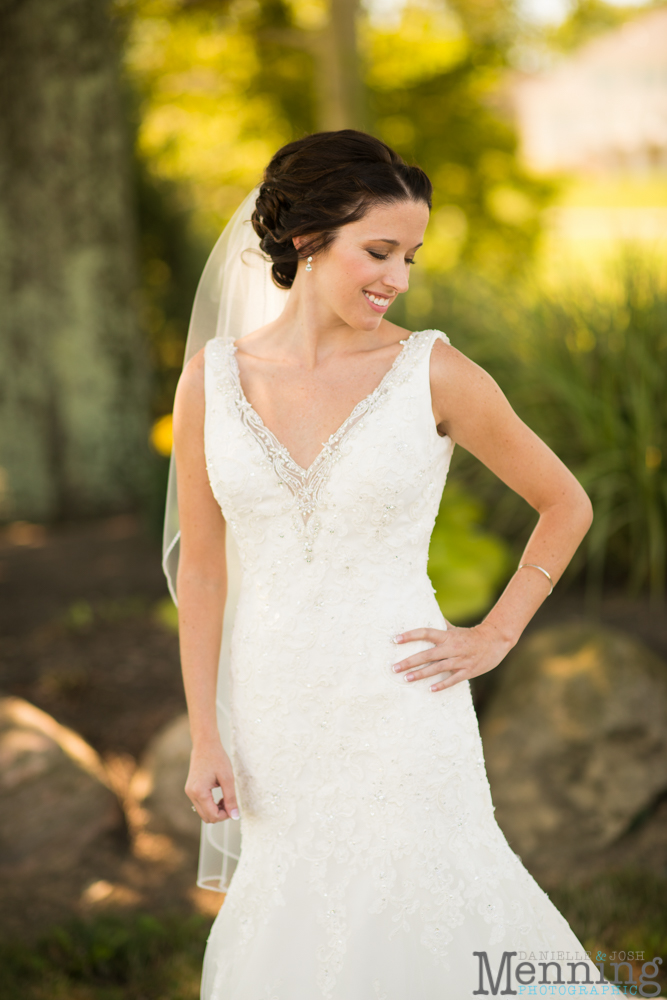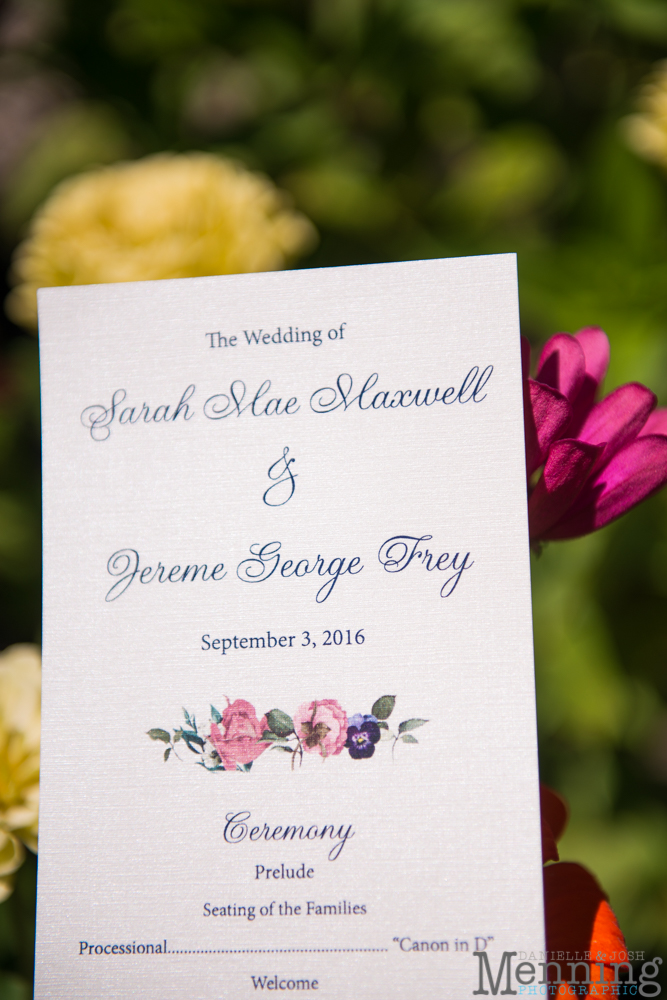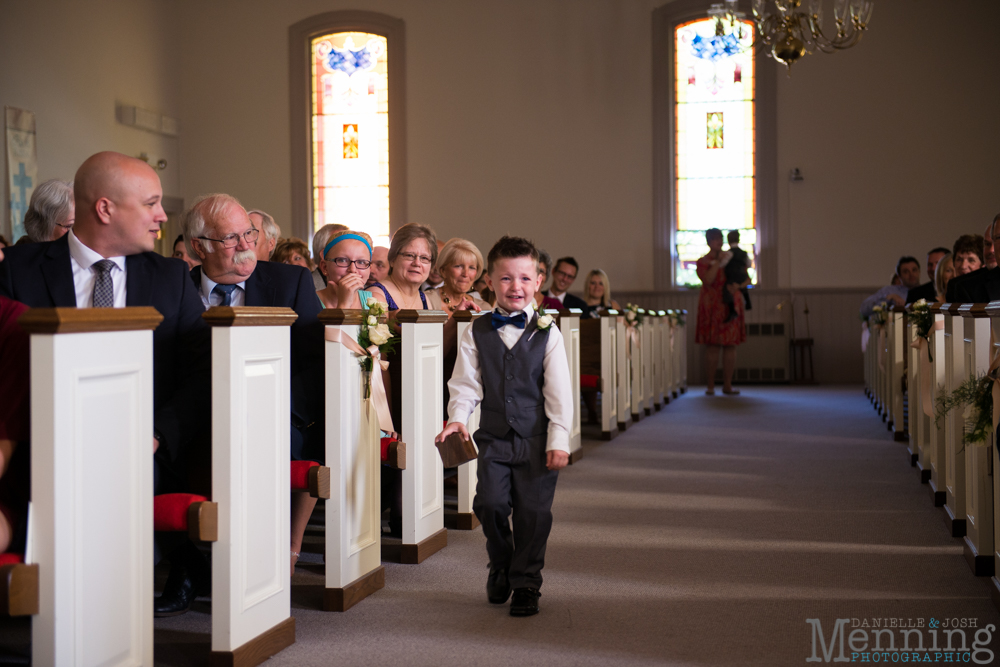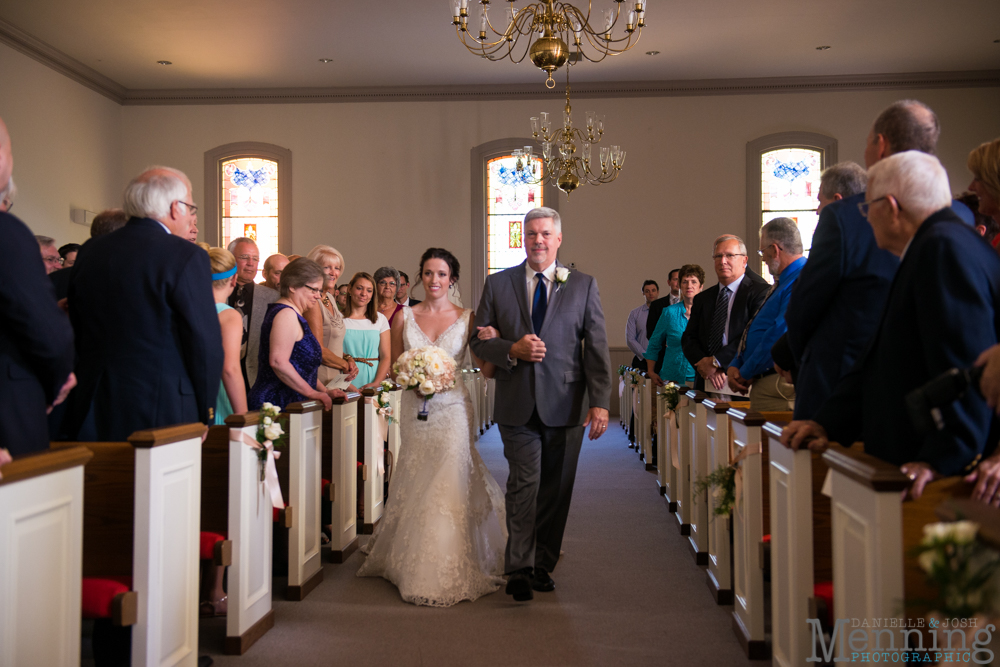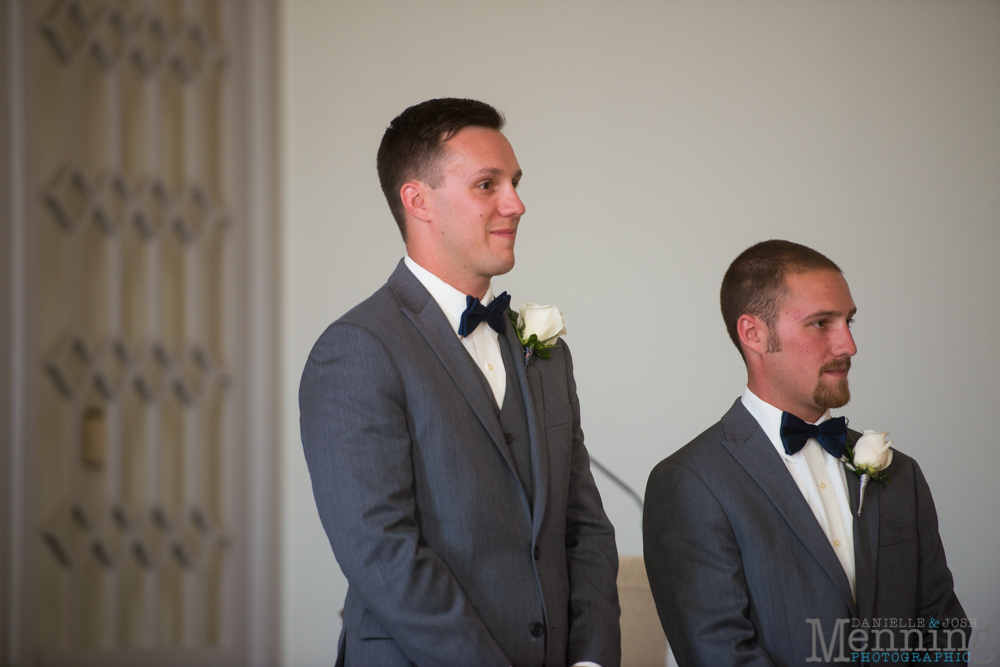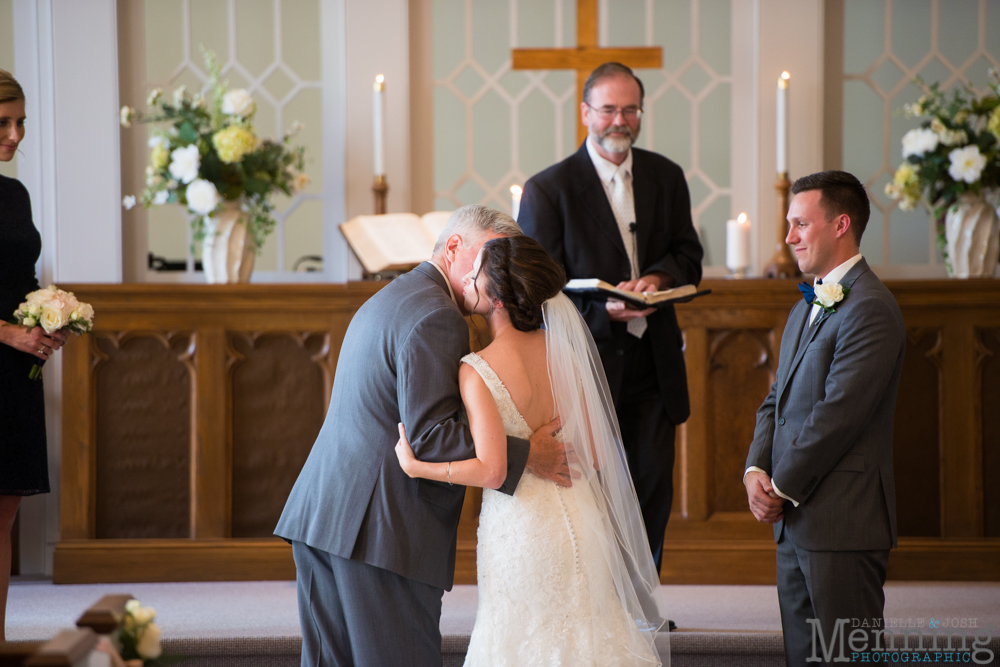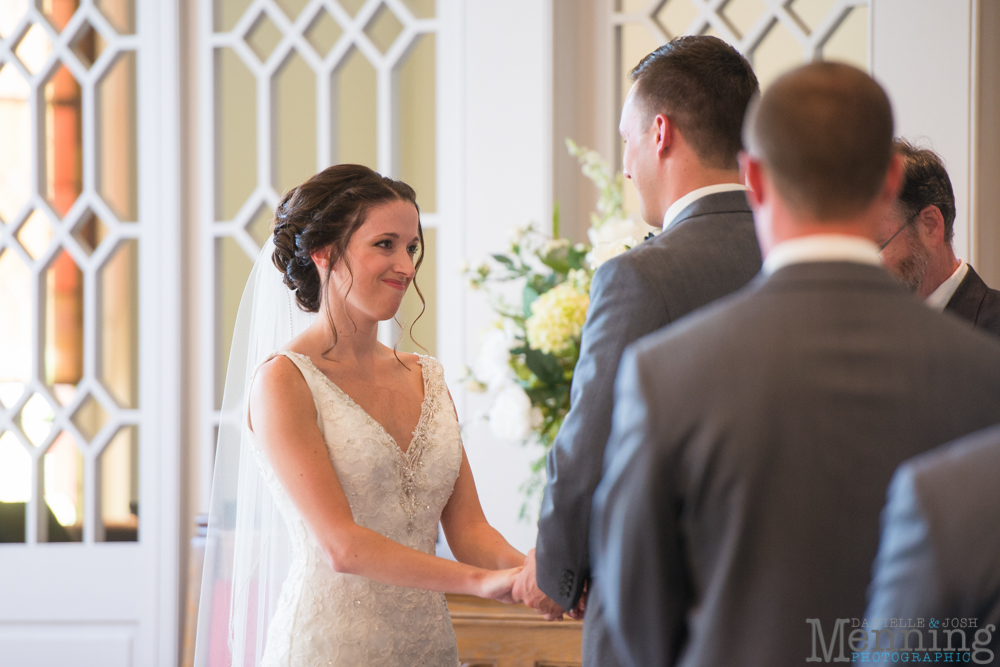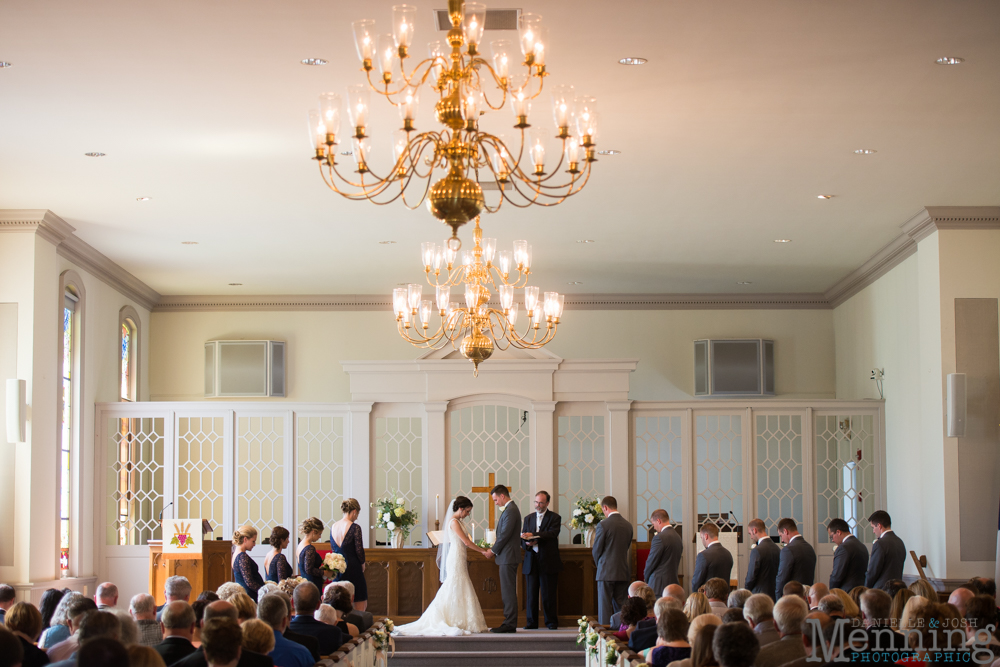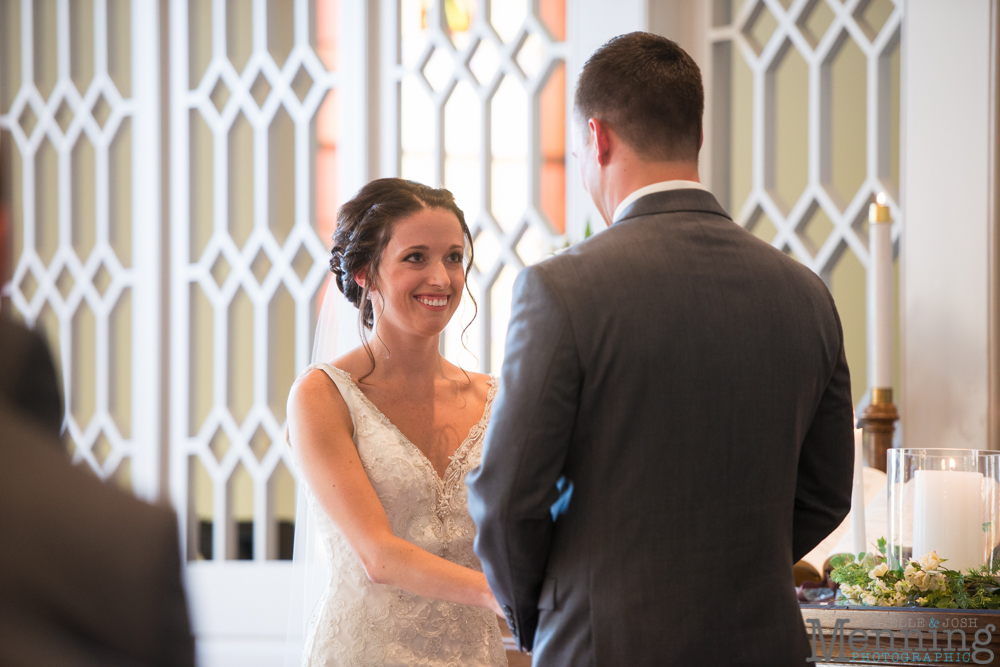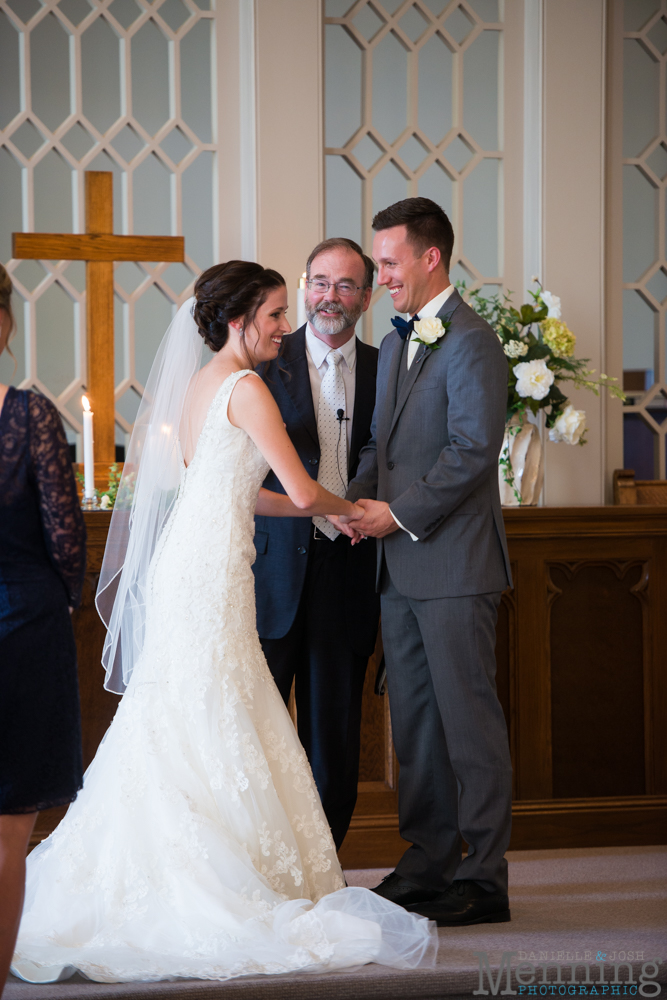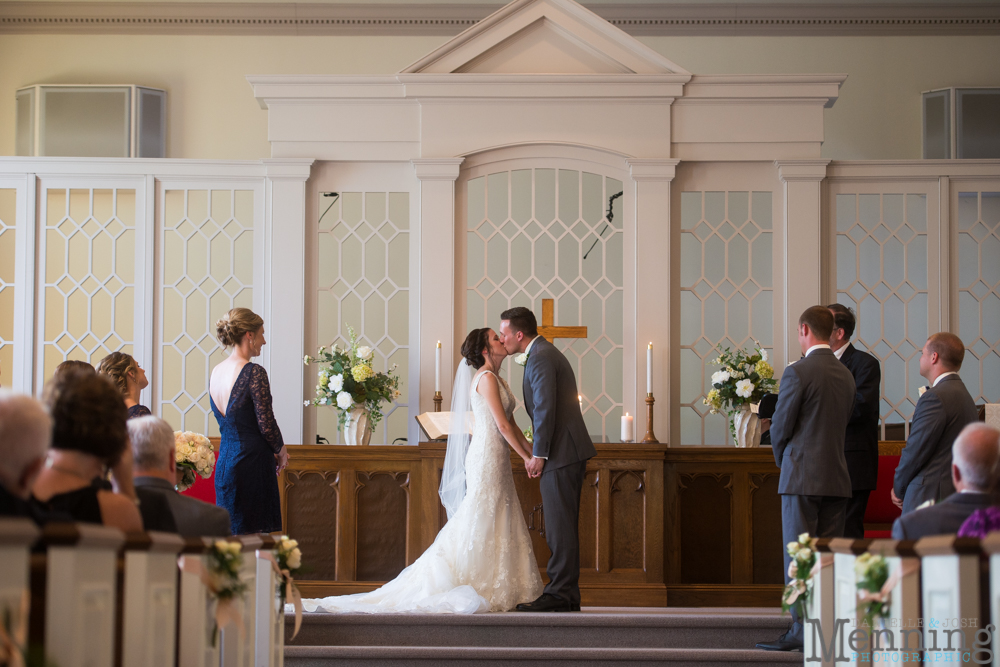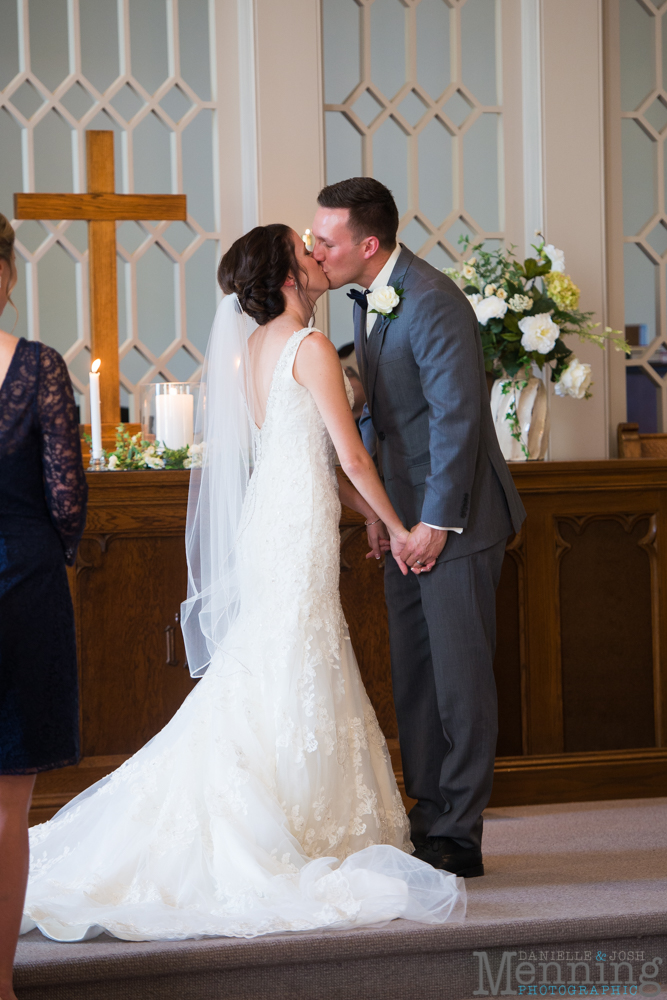 Oh my gosh! Their happiness is adorable. We always love those "just married" moments while the couple is walking down the aisle after they are pronounced husband & wife. That's one of the most vivid memories I have from our wedding day. Talk about one of the happiest moments of your entire life!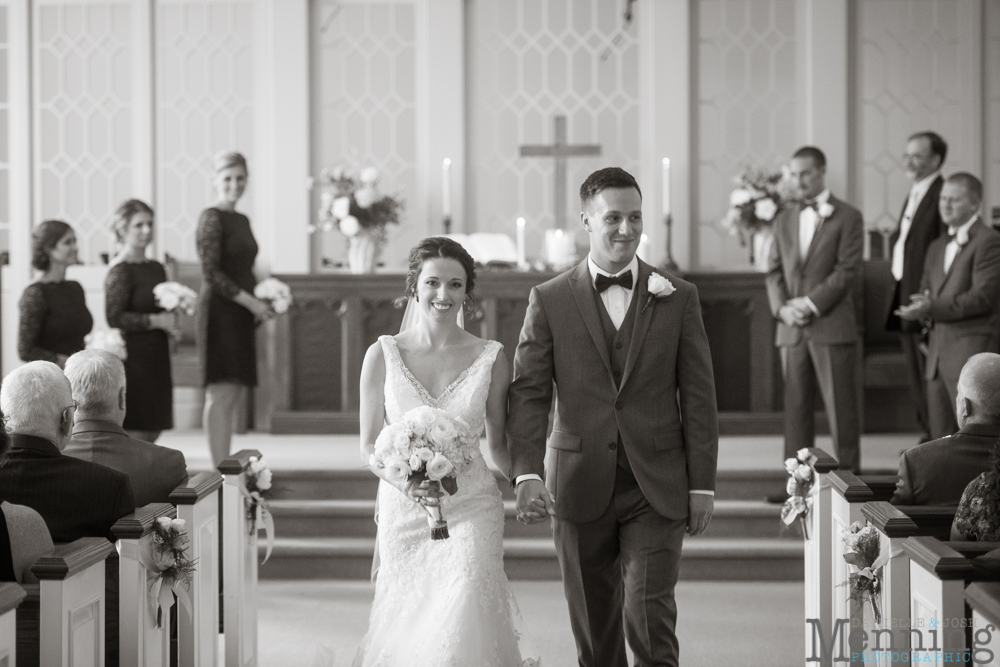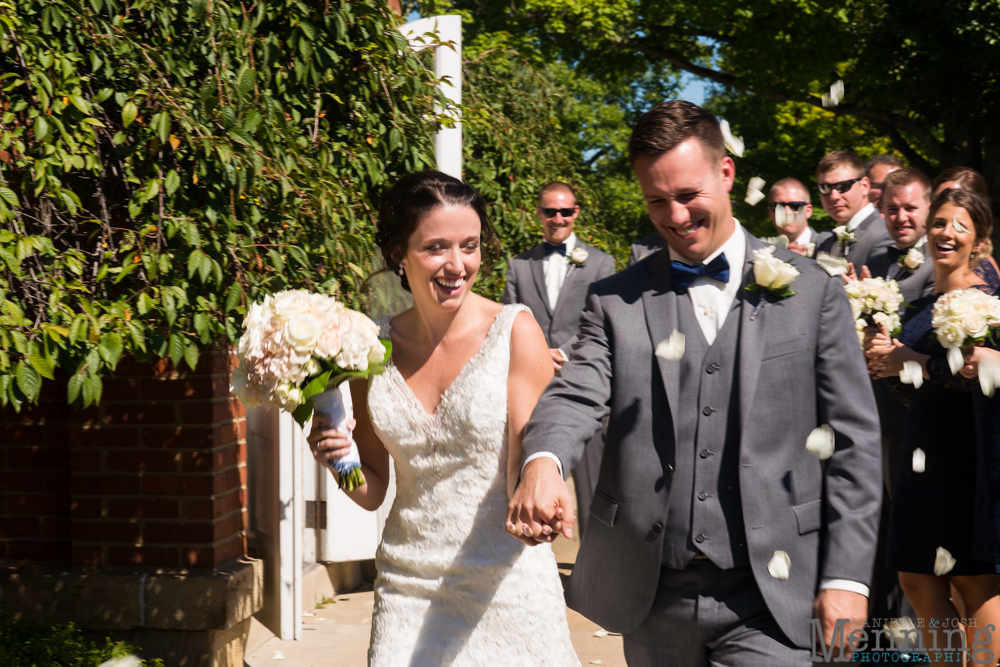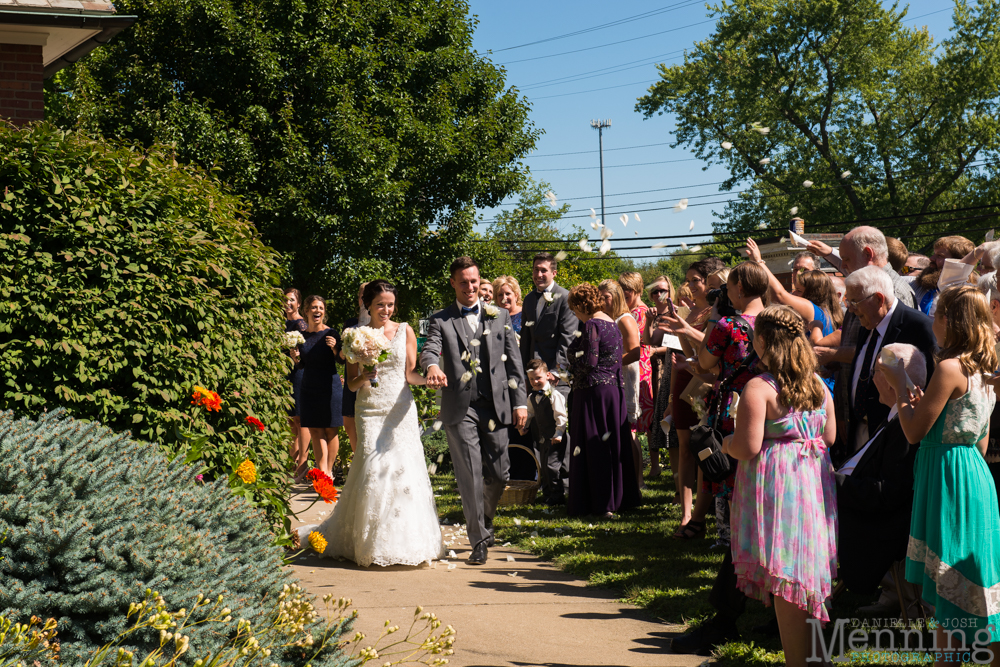 Shout out to the awesome florist- Jenny at The Willows by Wehr. She was also the day-of coordinator at the wedding ceremony. She is a peach to have around on your wedding day!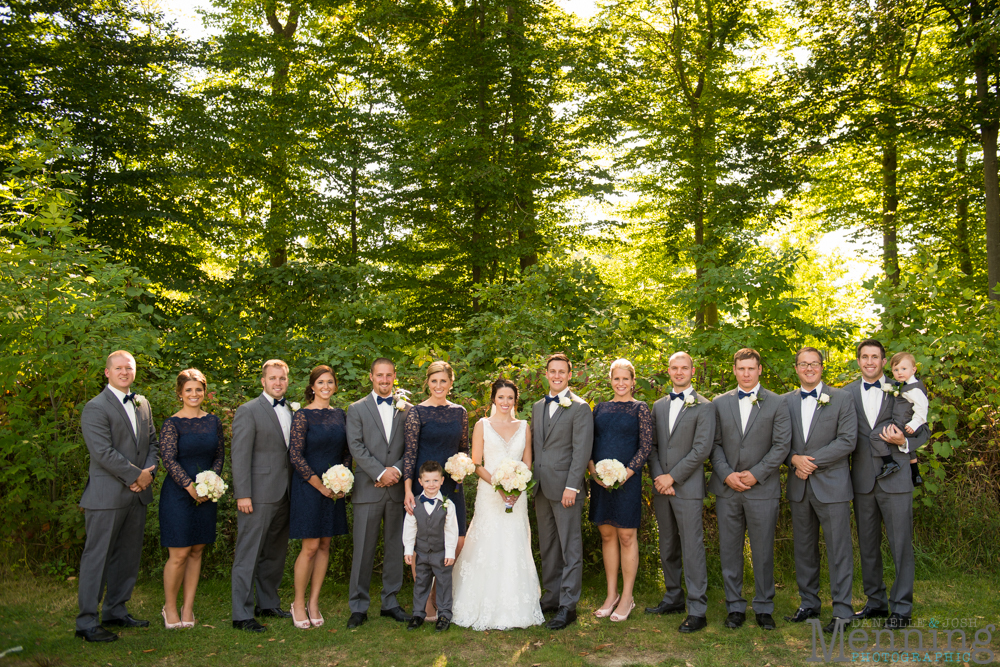 We took these bridal party photos on the Kensington Golf Course behind the Courtyard Marriott. They even gave us golf carts. I love when they do that.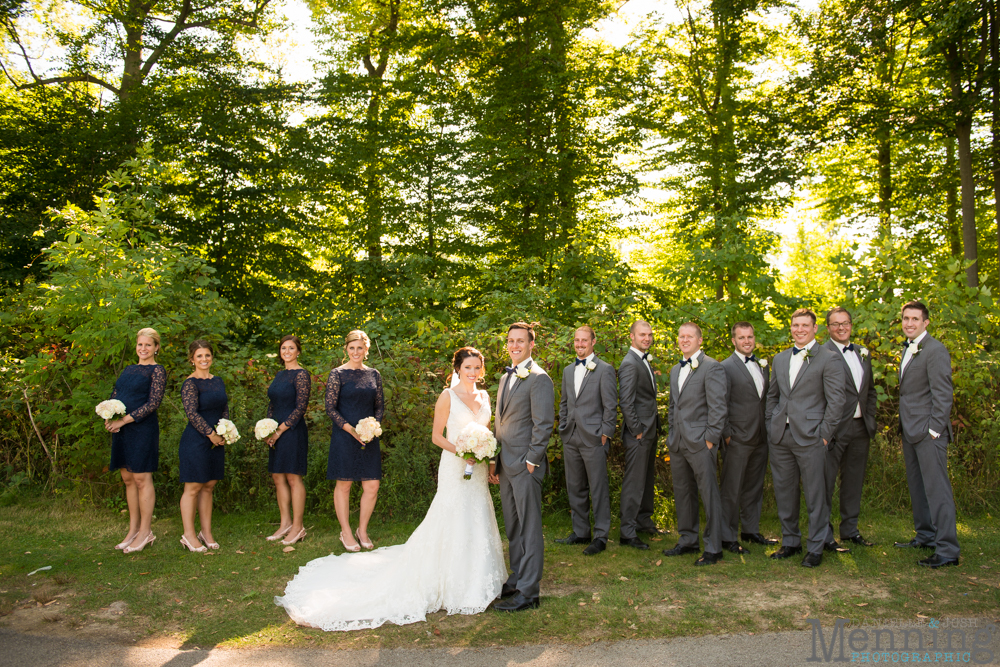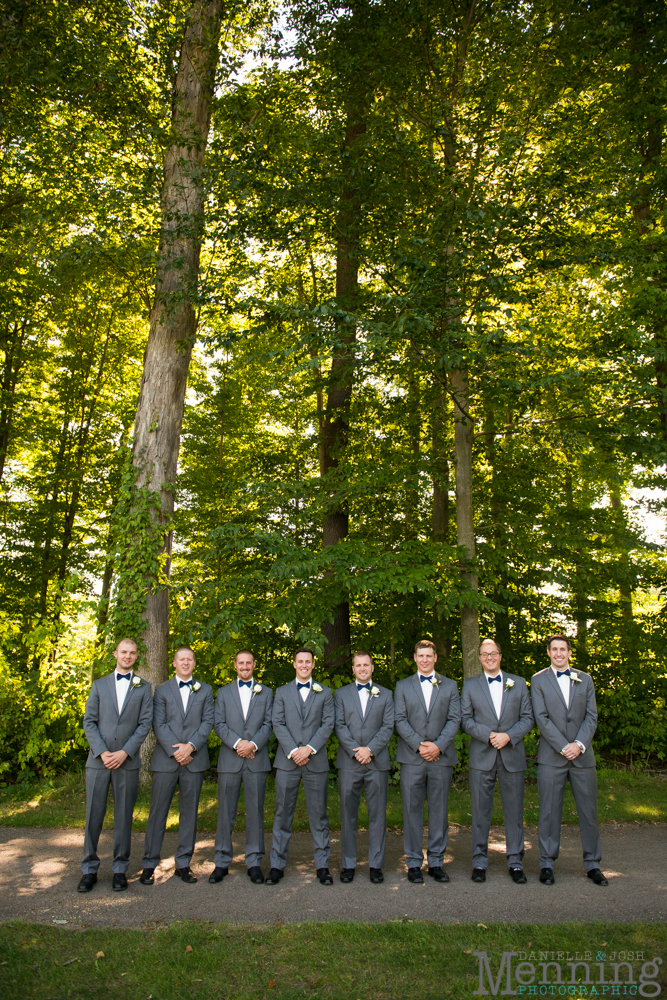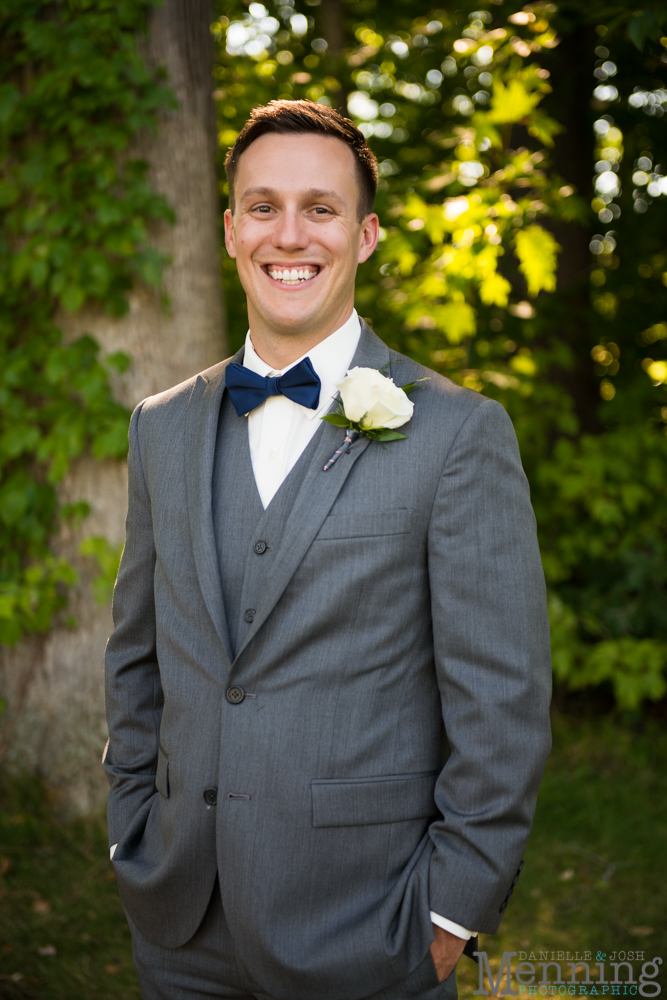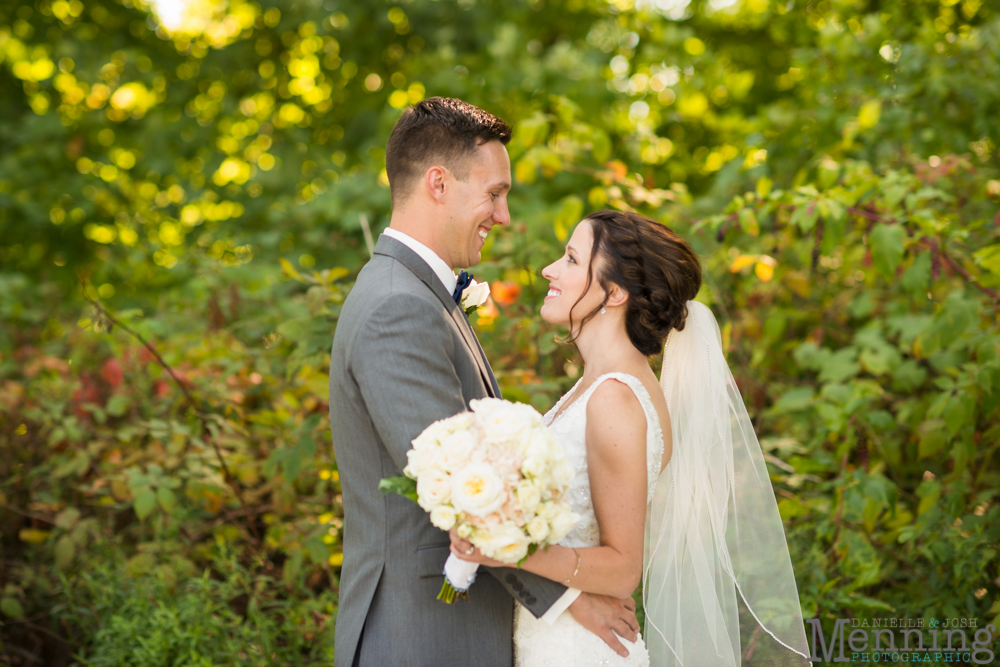 Their cuteness is off-the-charts. We're just so happy for them & all of the fun stuff going on in their life right now. They just bought a house right before the wedding. So exciting!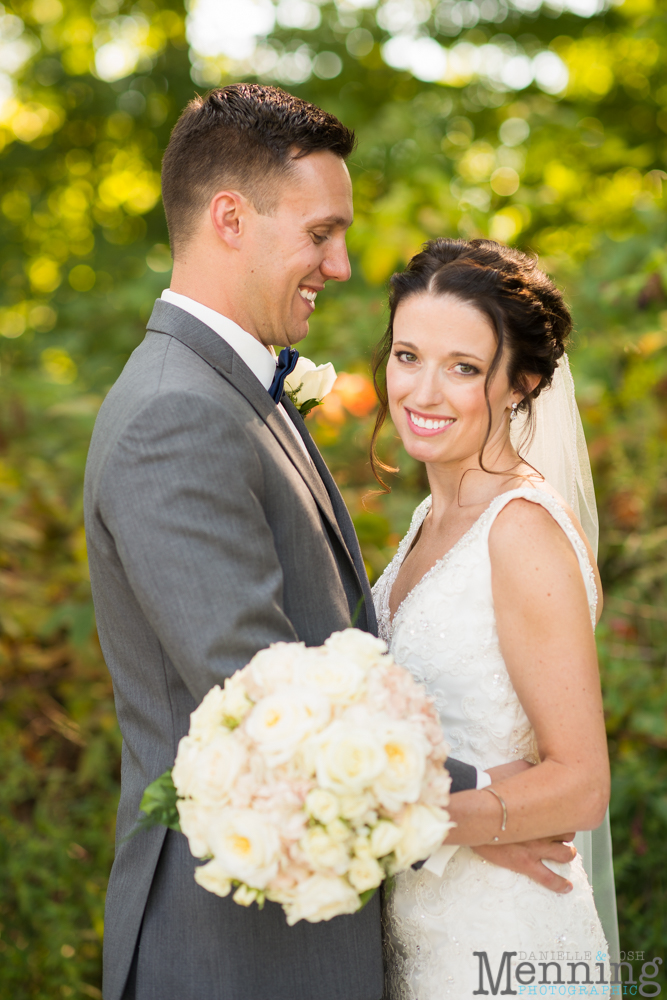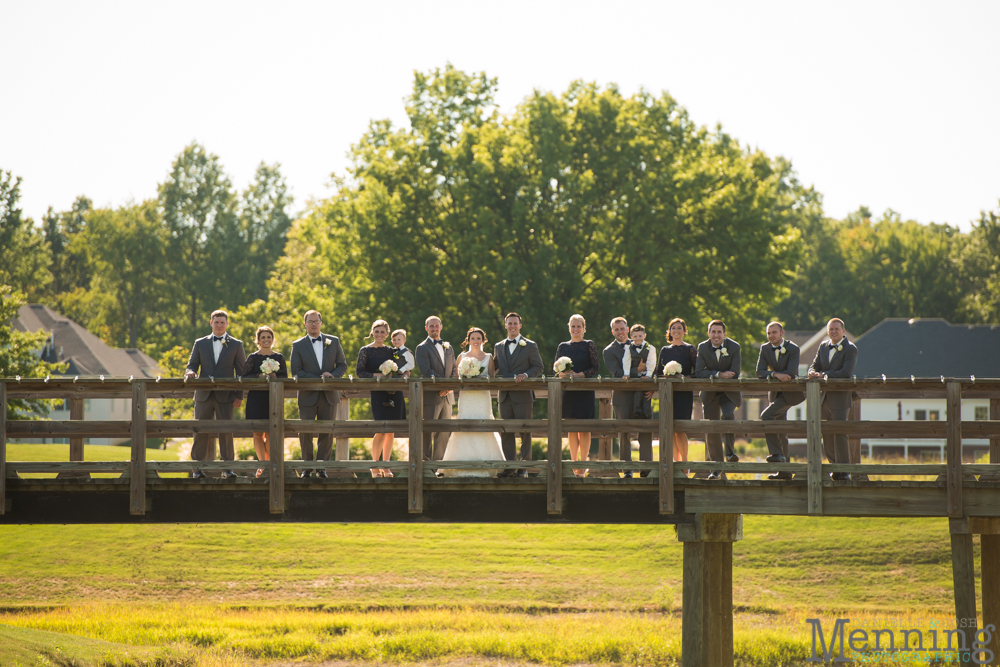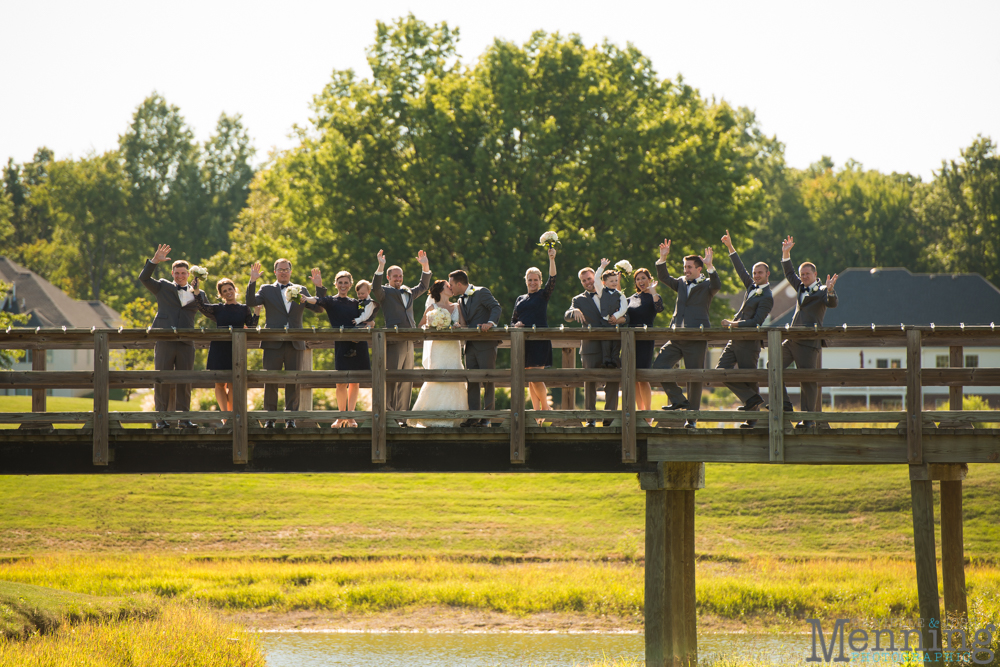 This is a favorite for sure.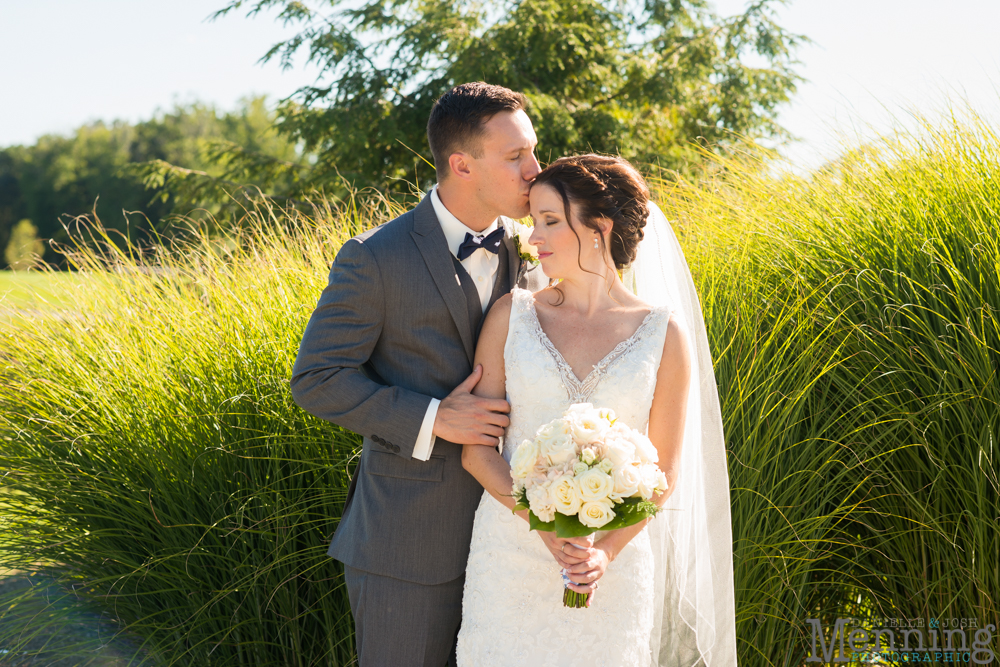 And then we went to Avion & took a few more photos before the wedding reception festivities started.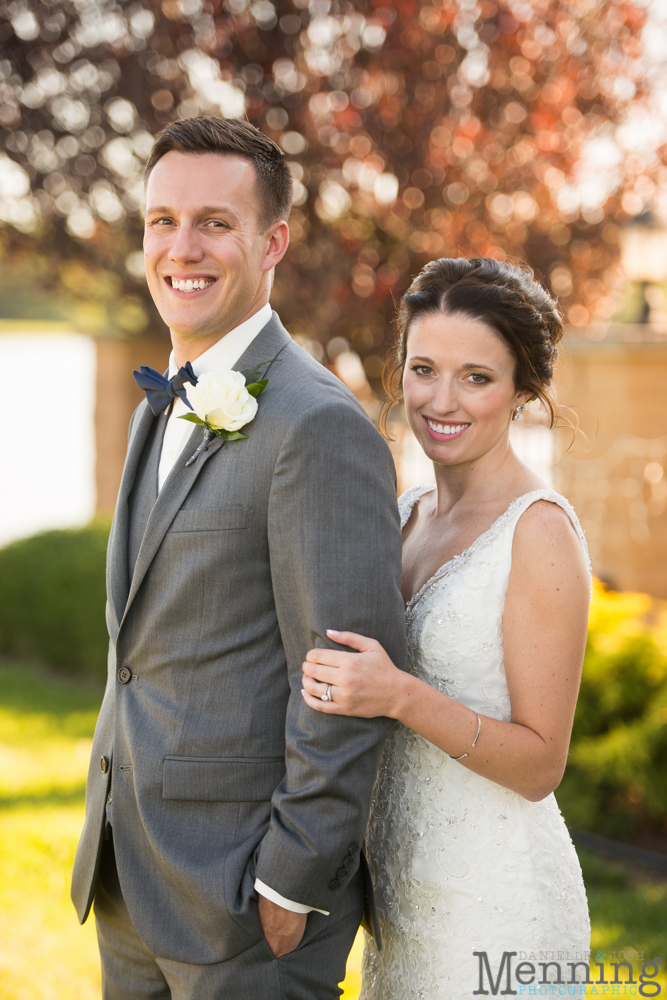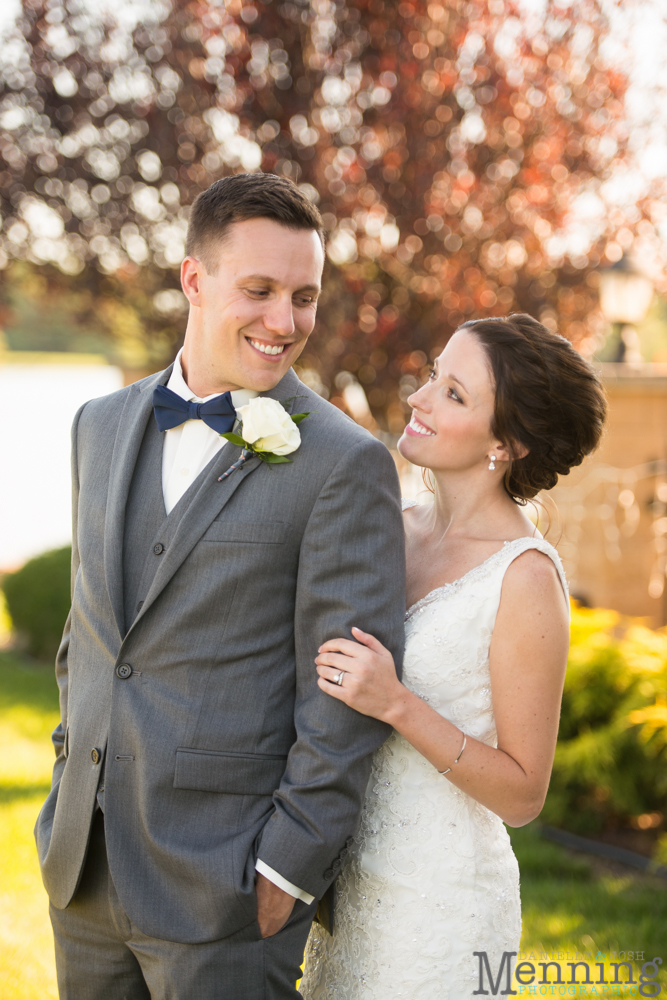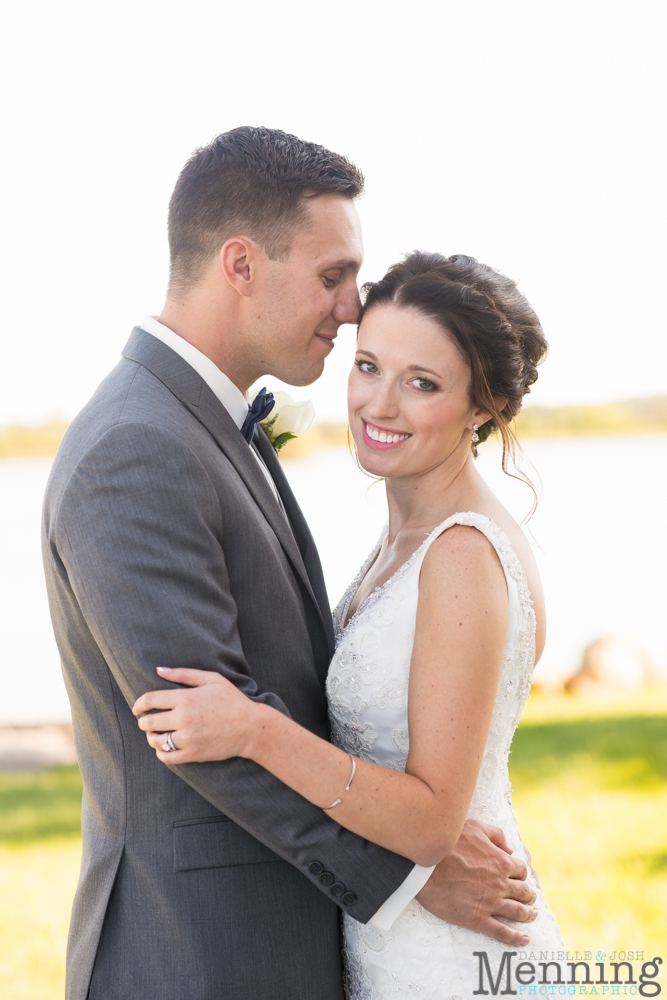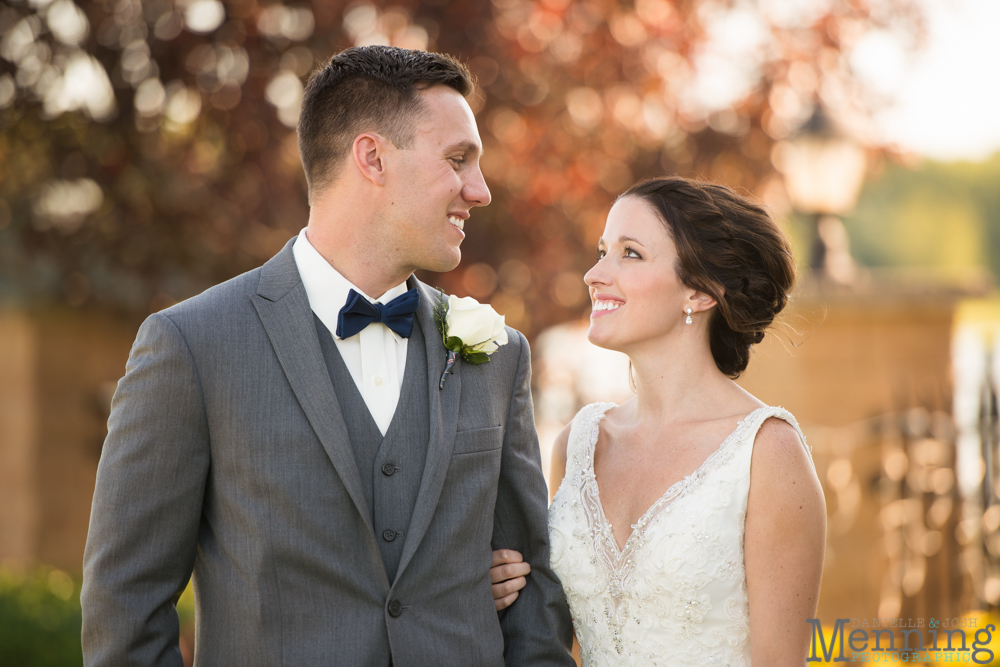 This is to print out for Jereme's desk, Sarah said.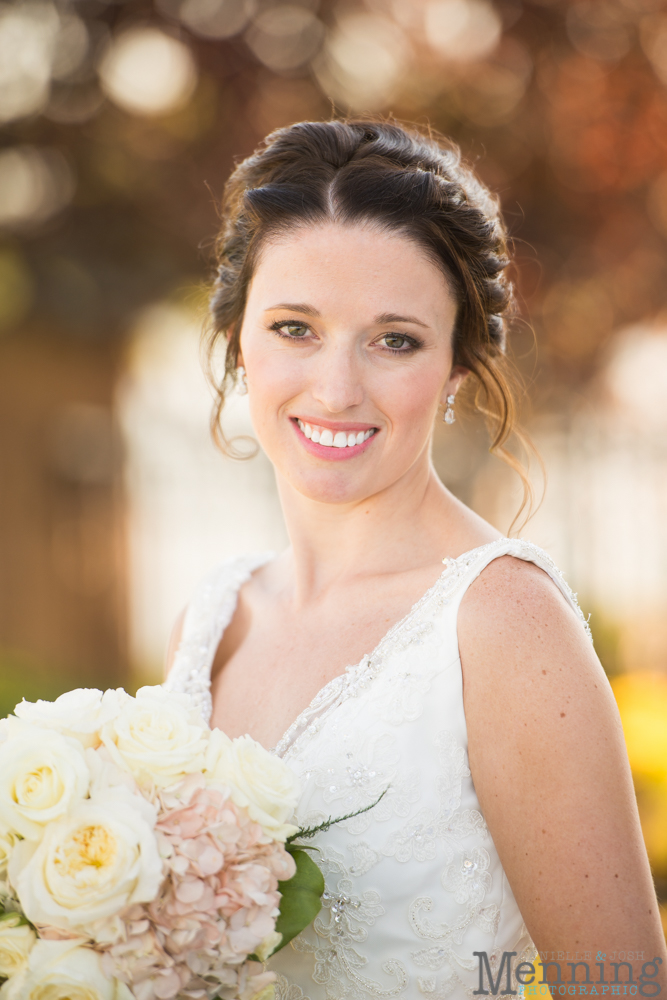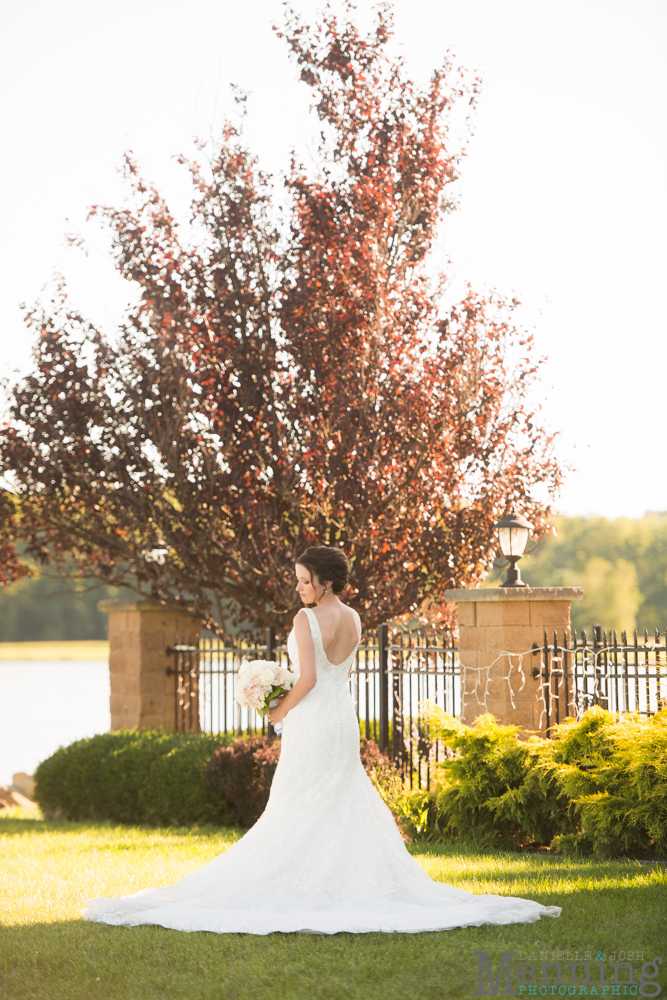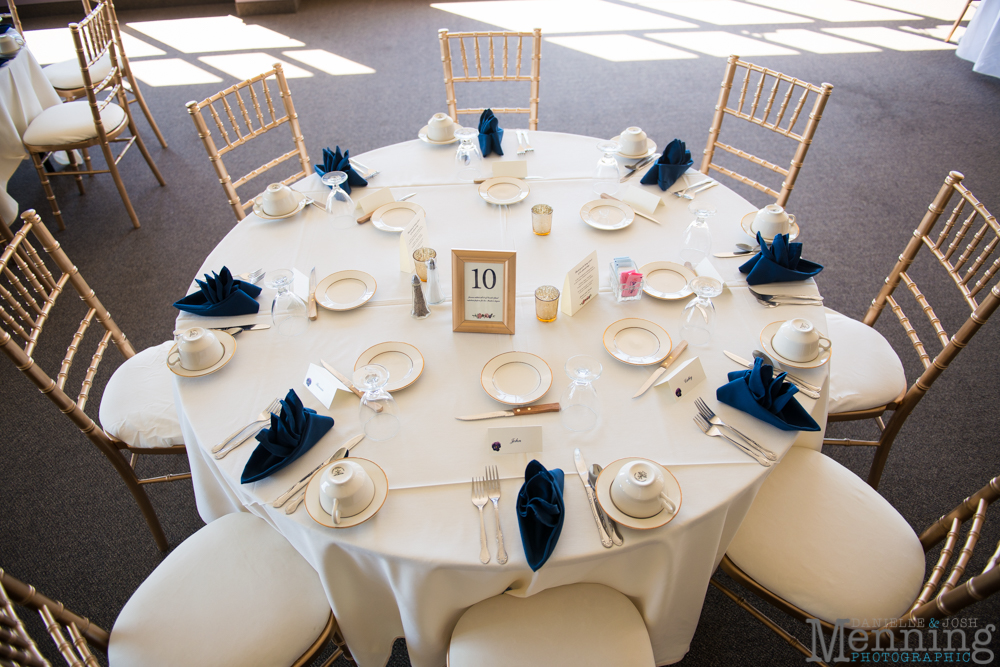 The gorgeous chairs really dressed everything up!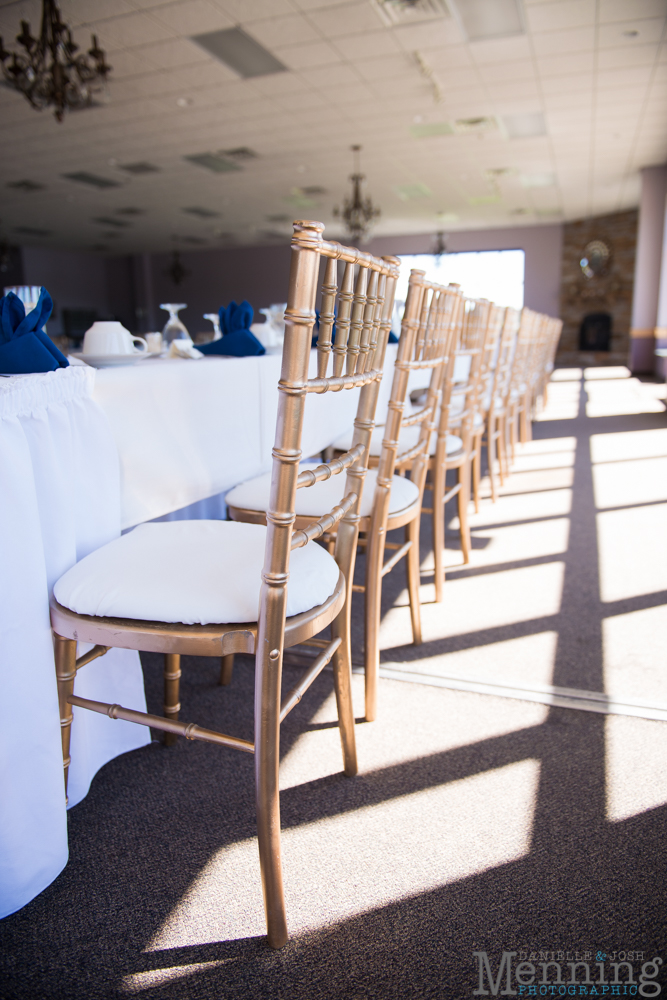 And The Willows by Wehr did a fabulous job with centerpieces, as always.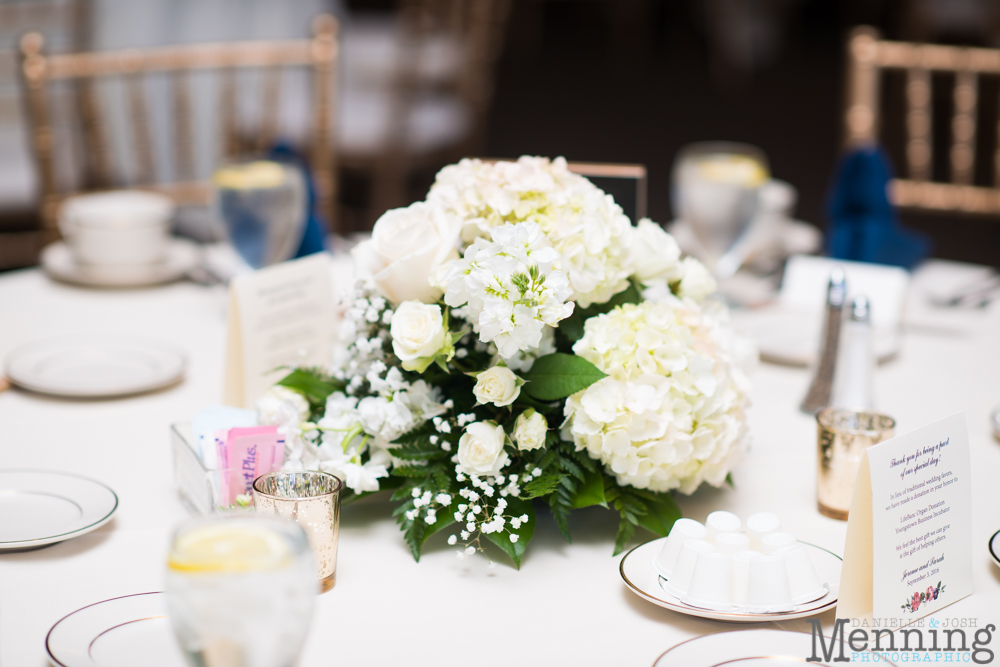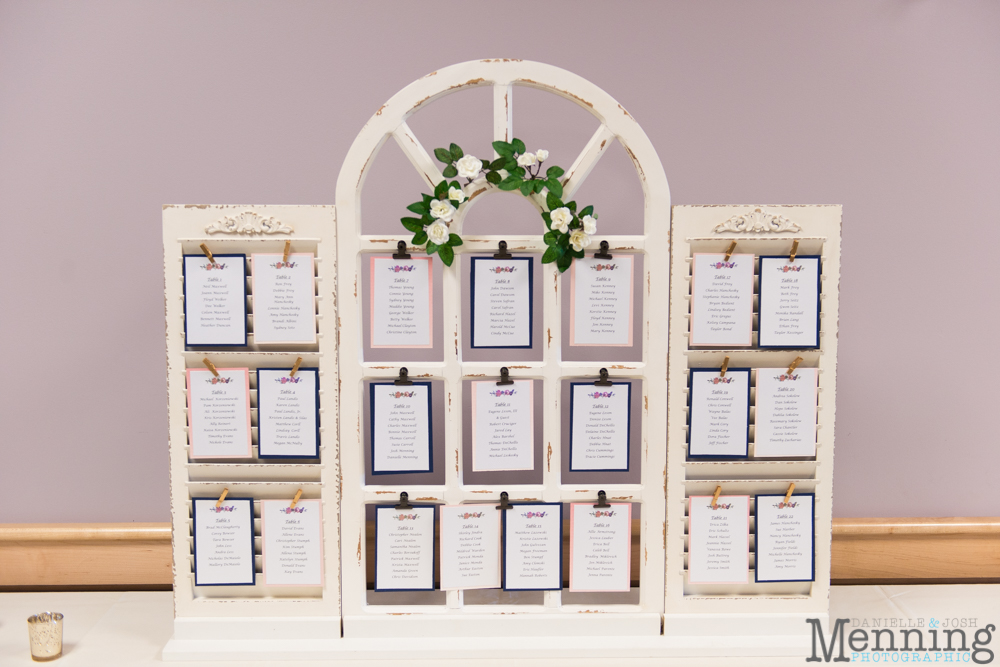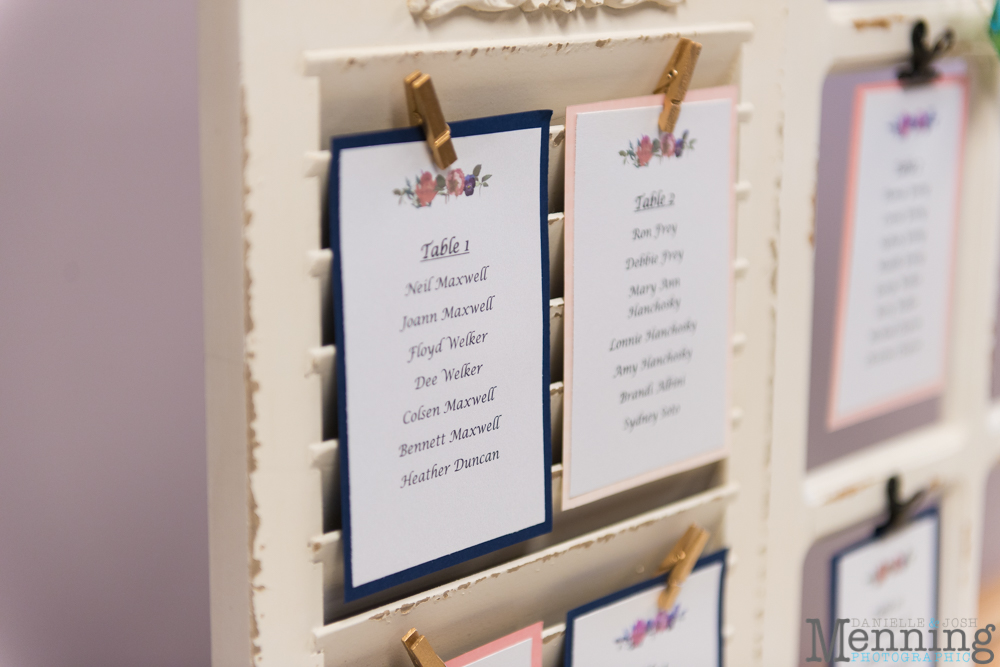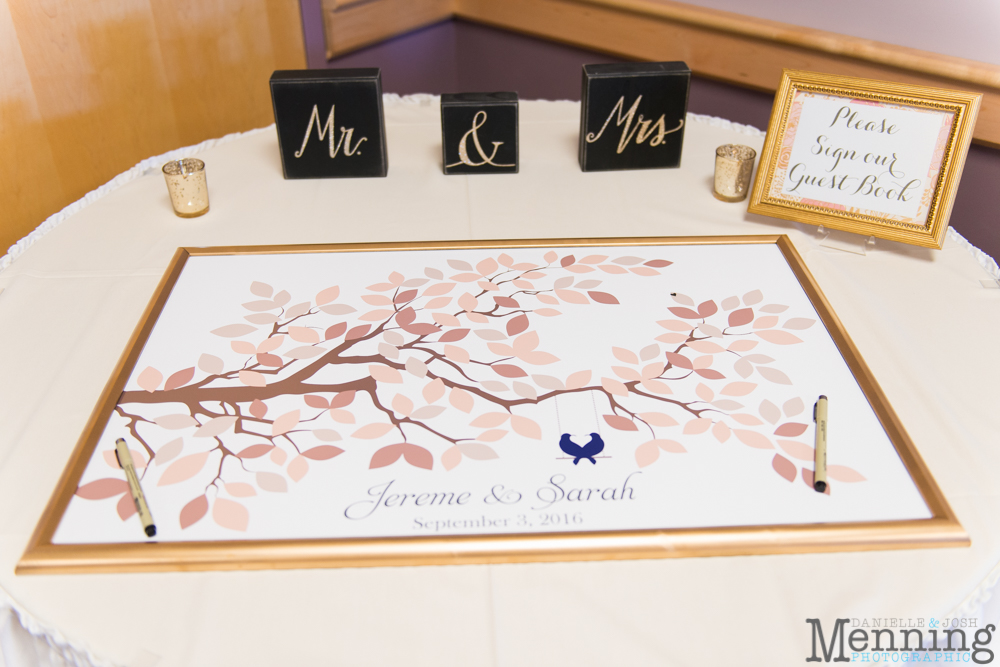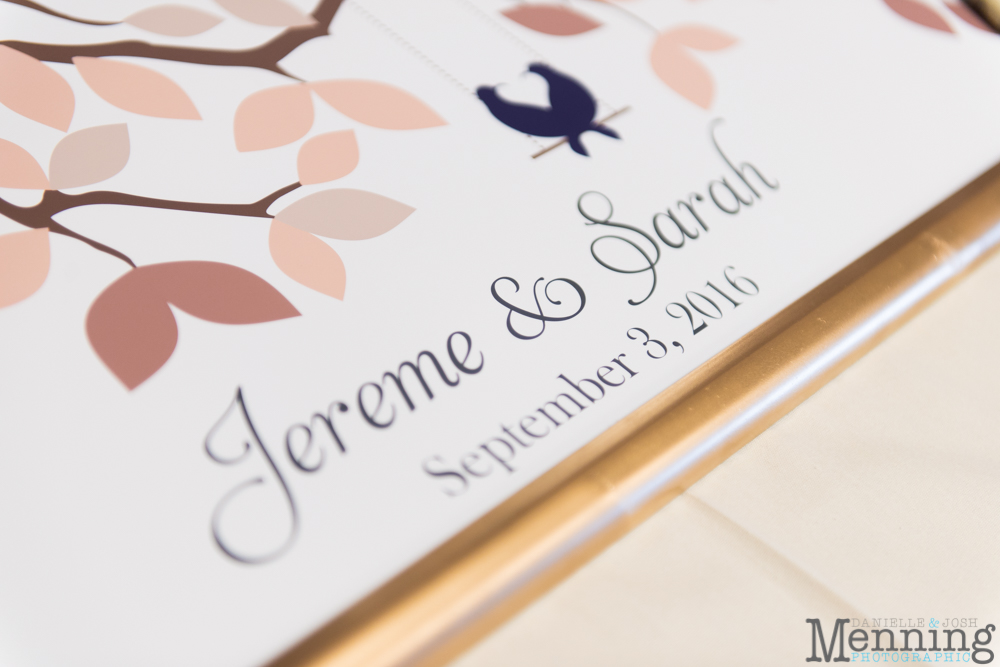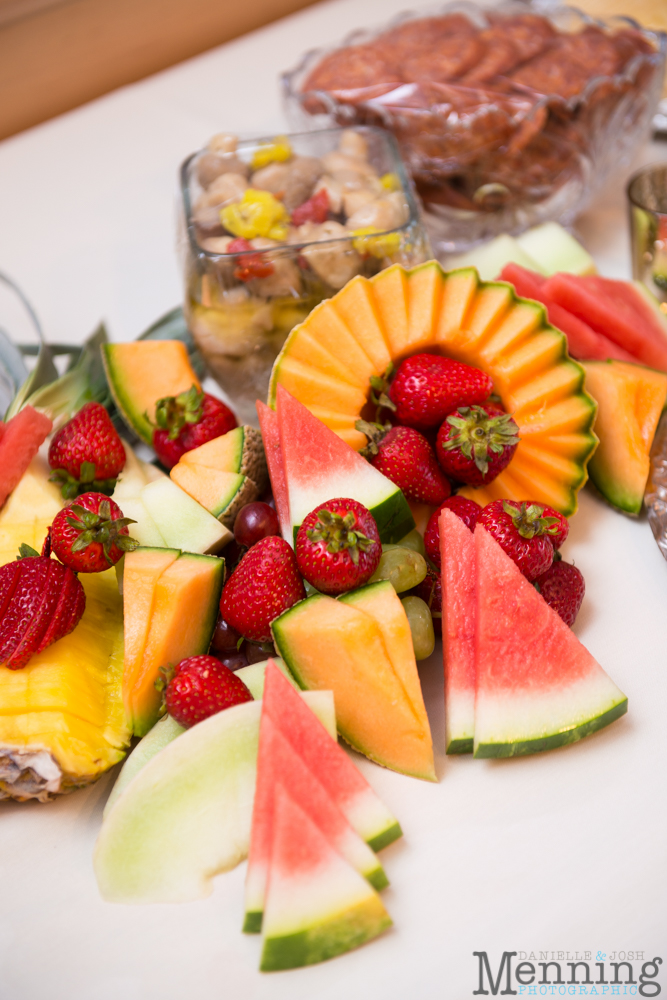 Dutch Haus in Columbiana made the wedding cake.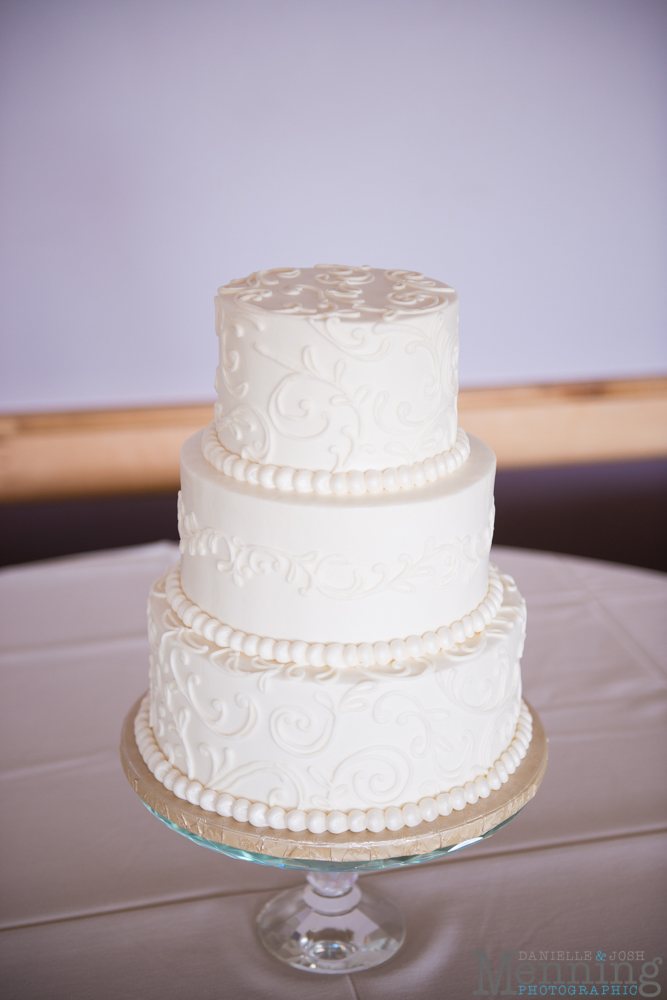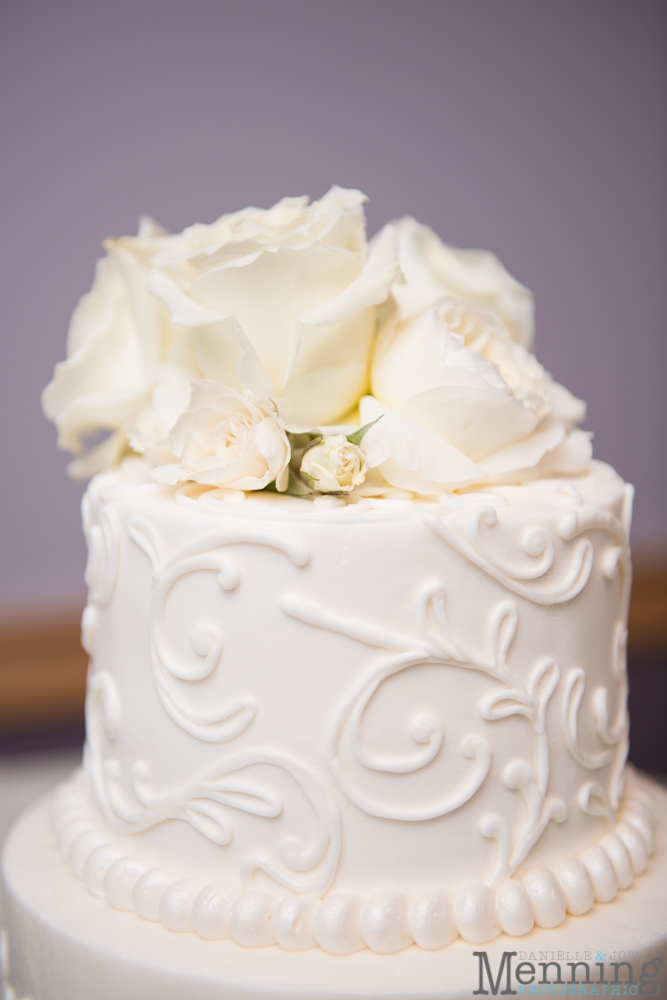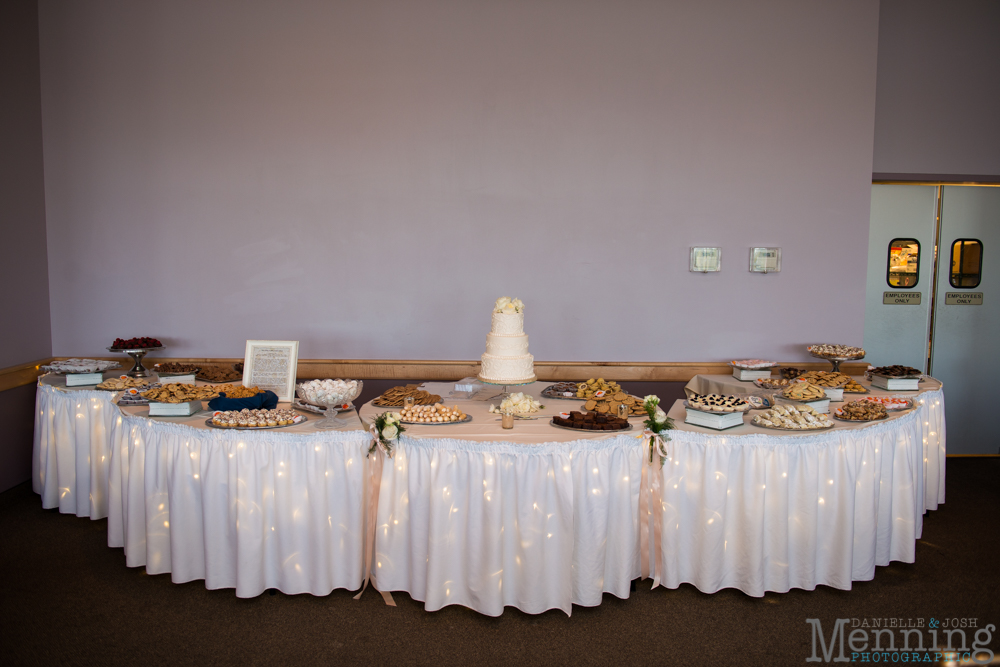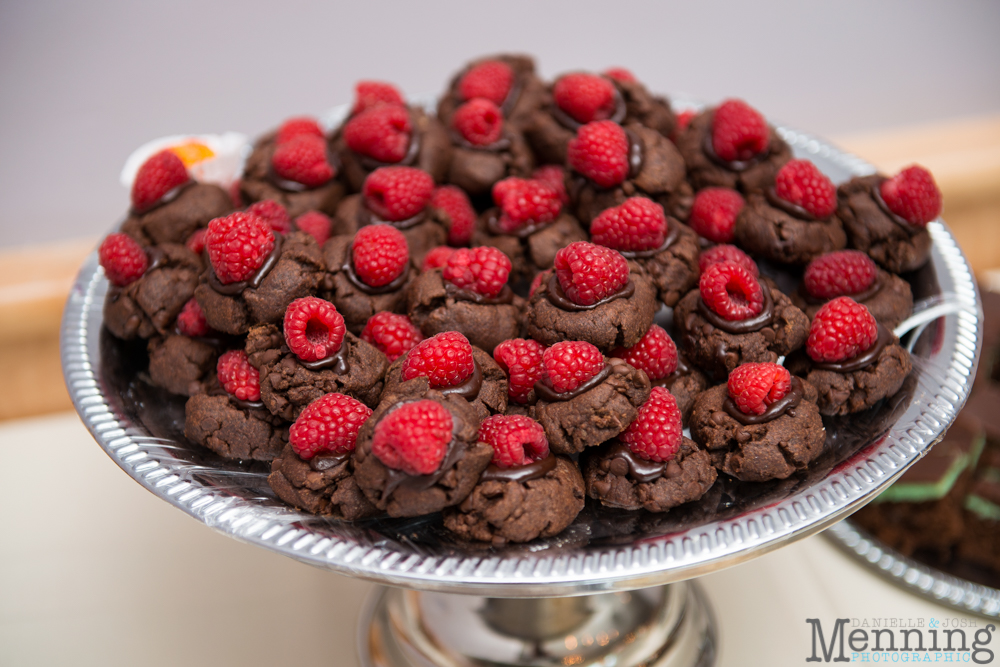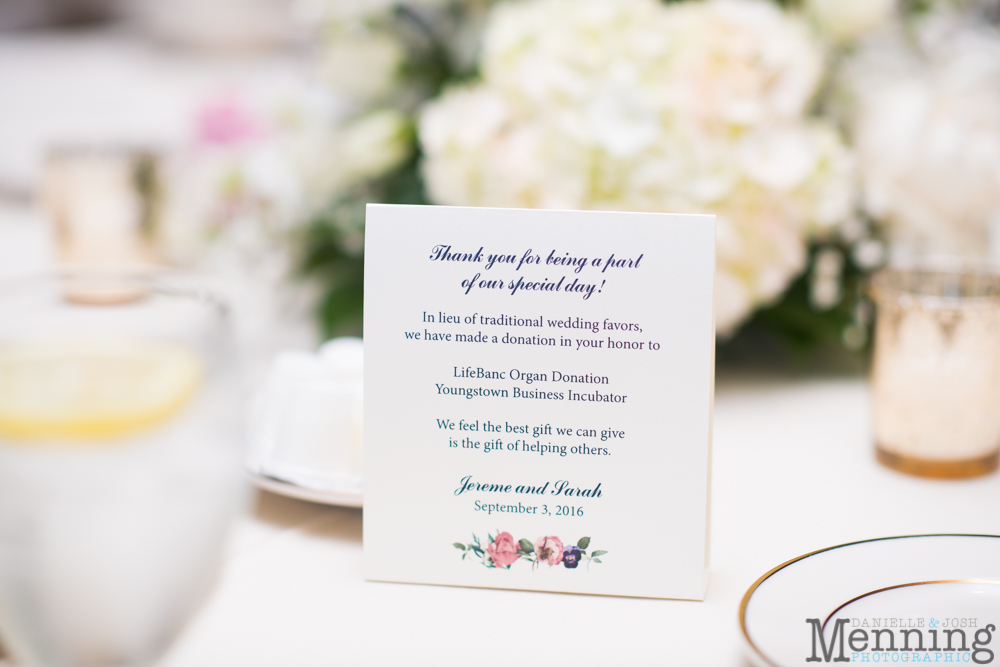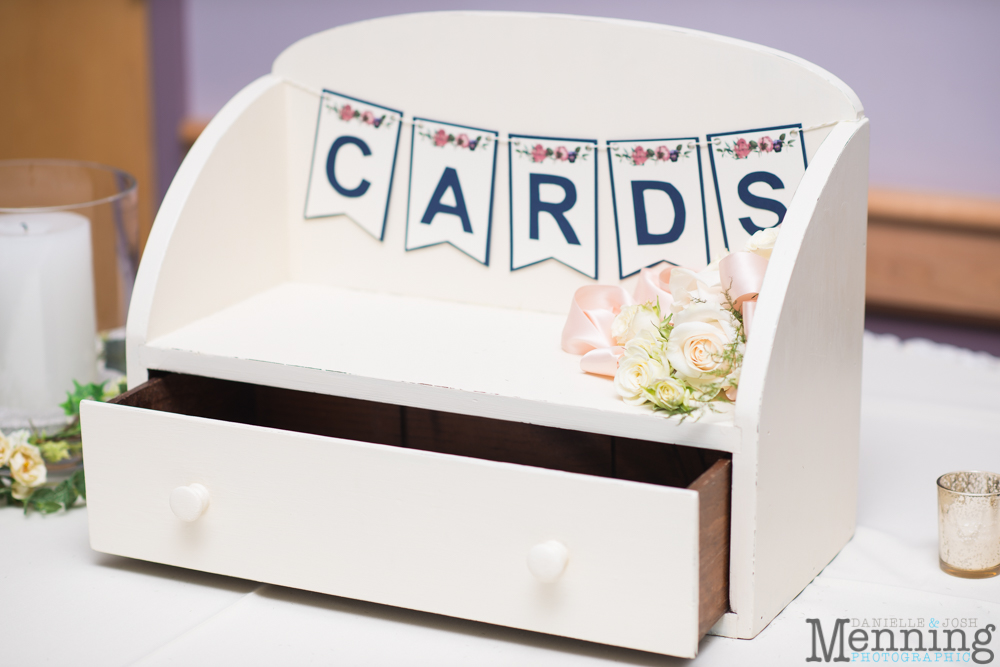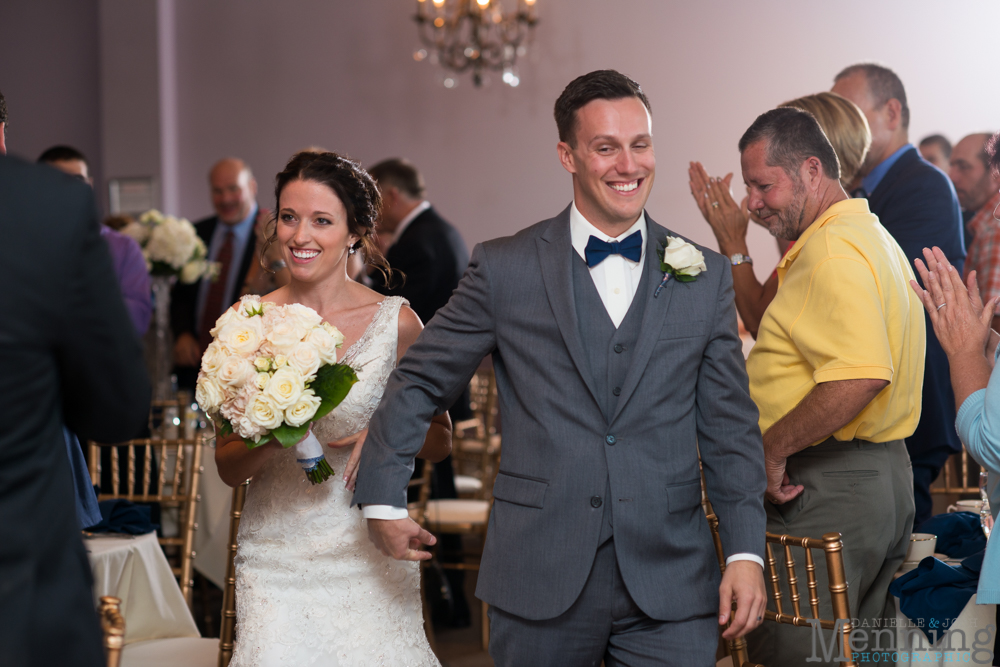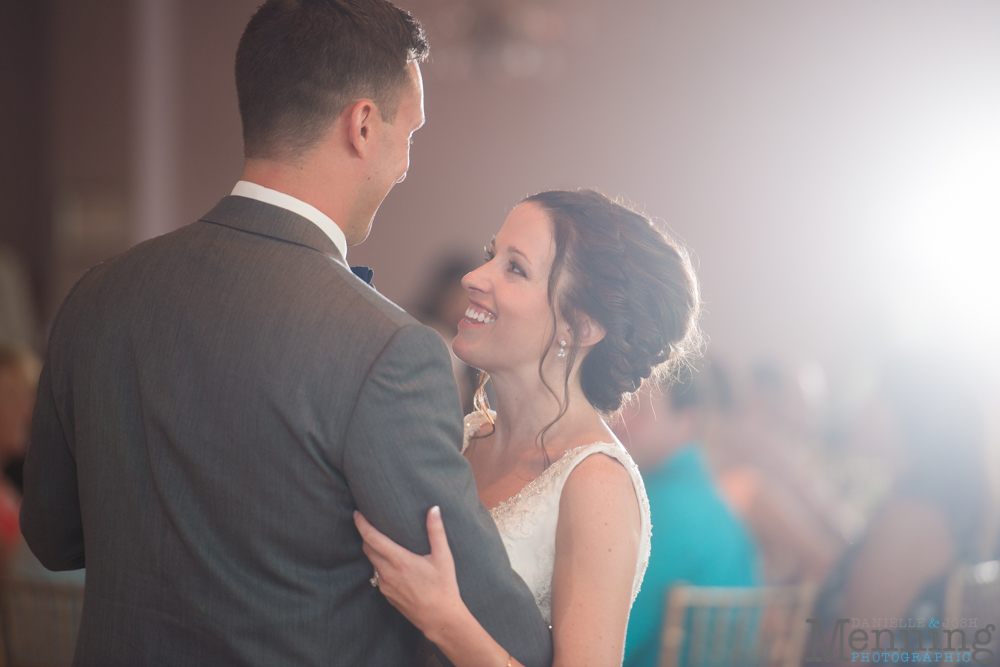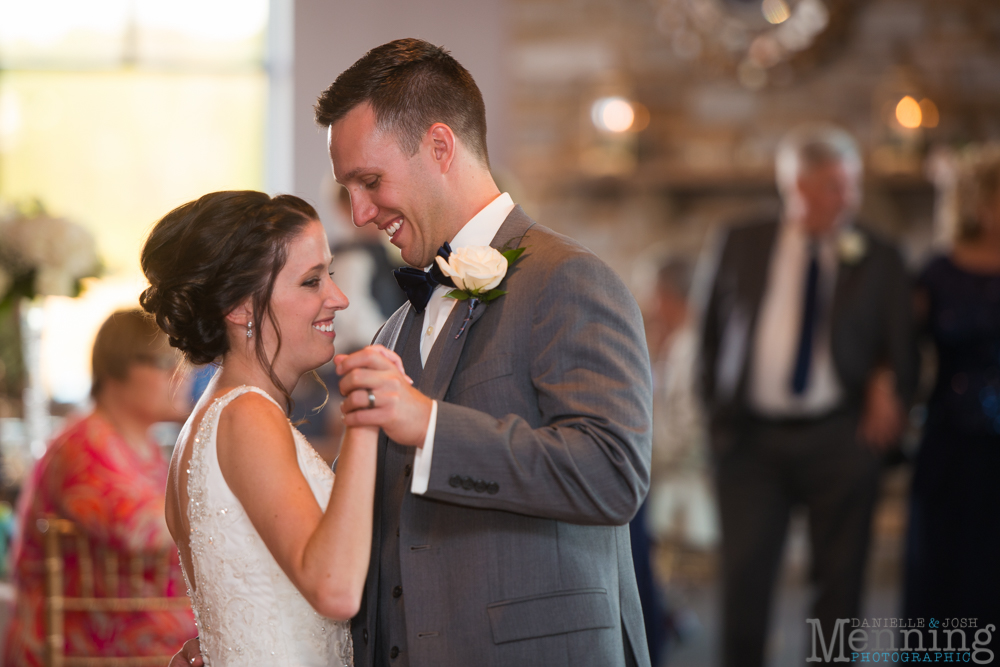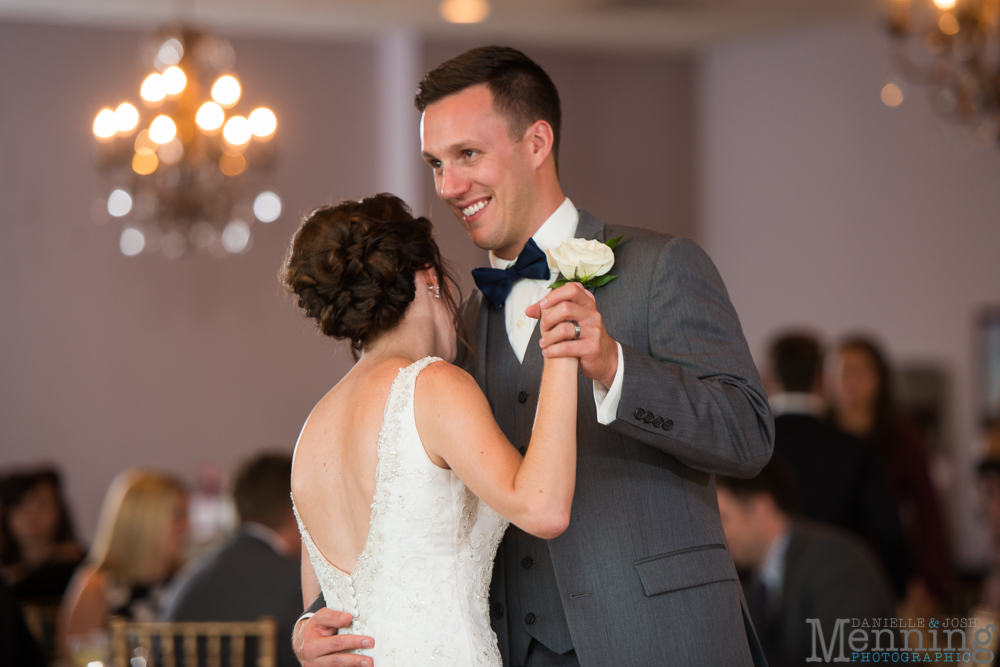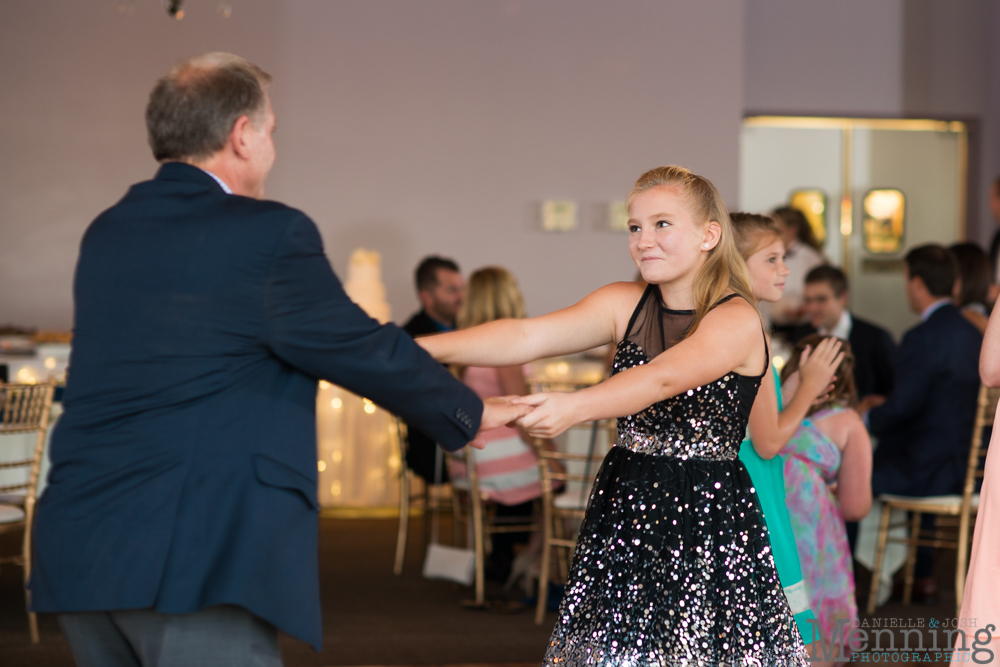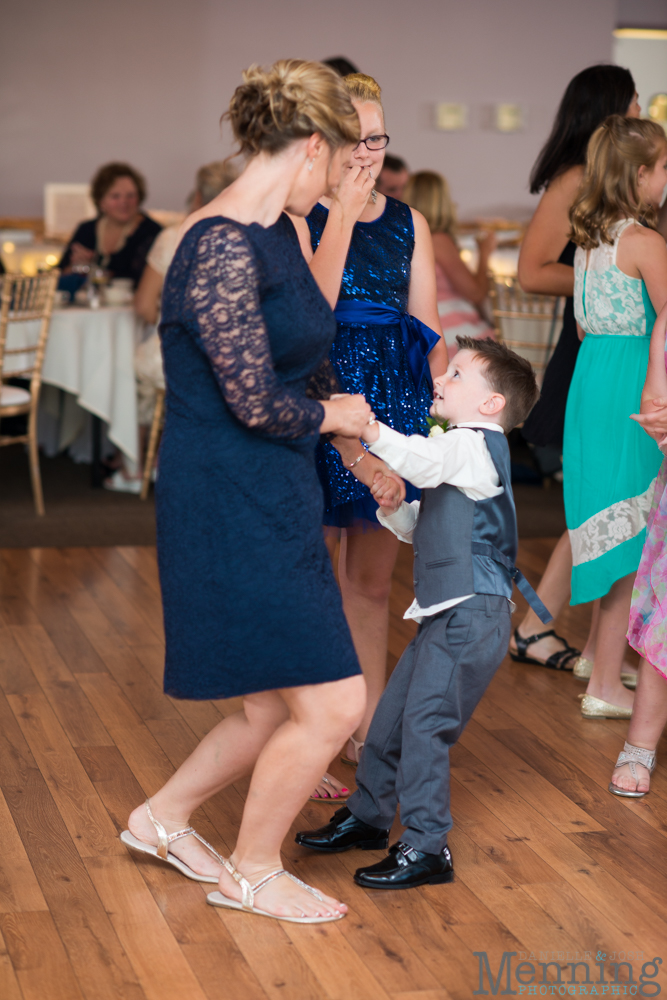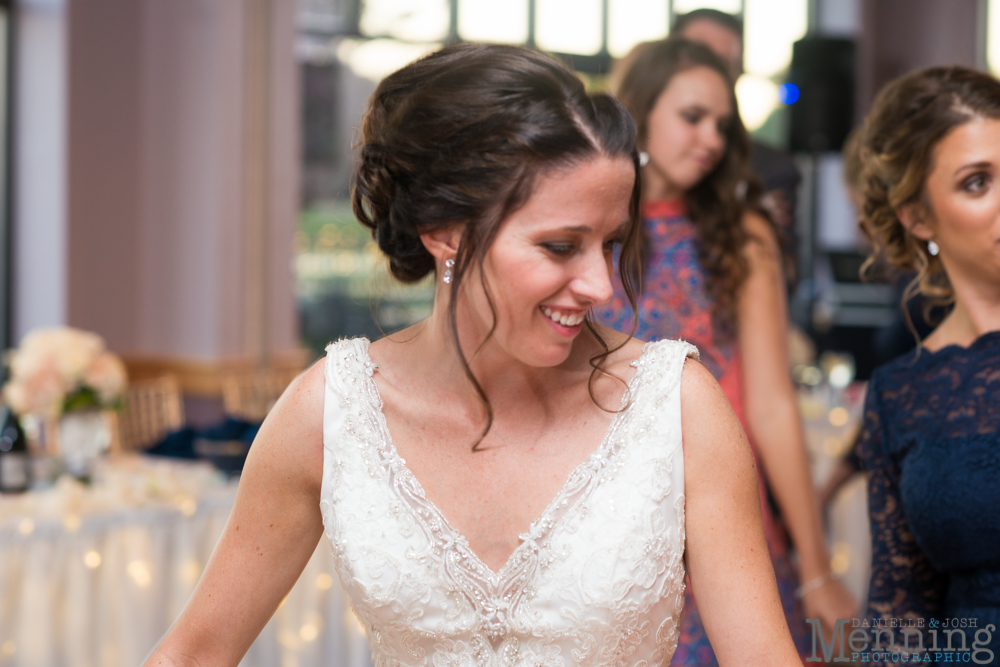 DJ Richie D kept everyone on the dance floor having fun.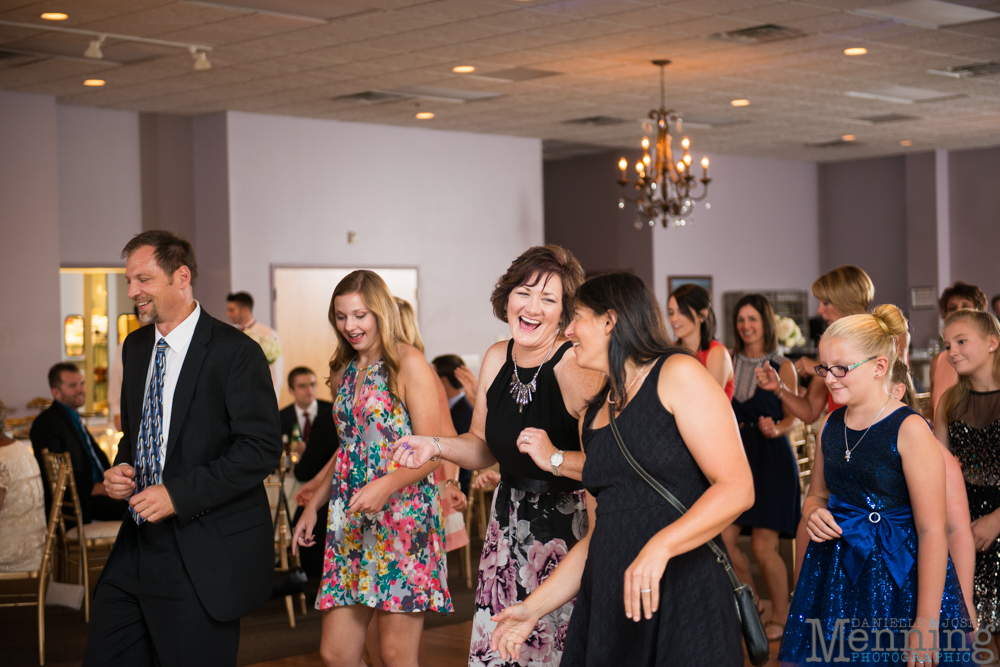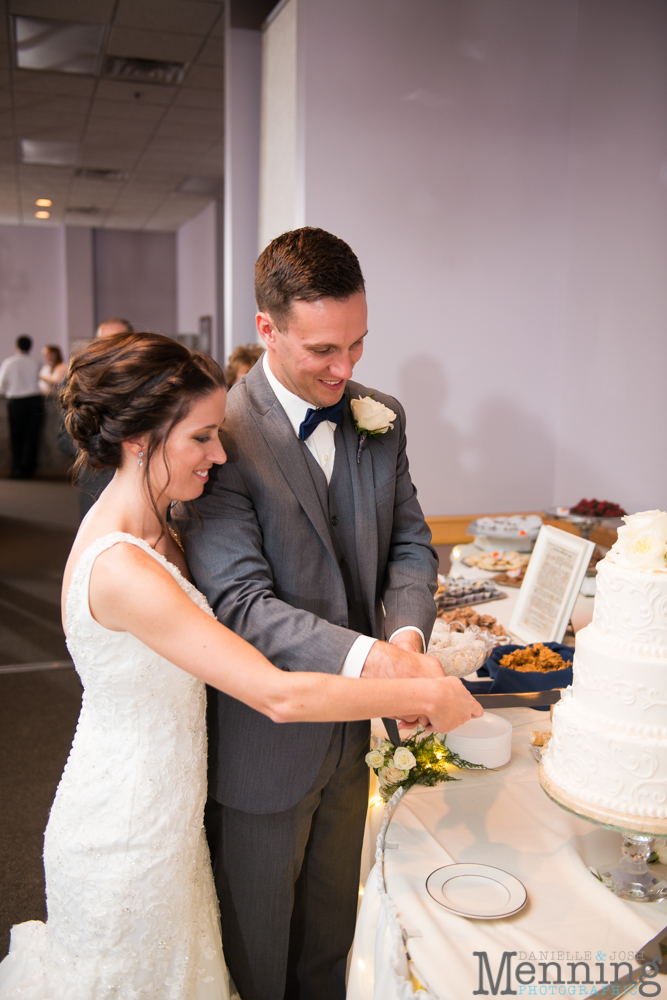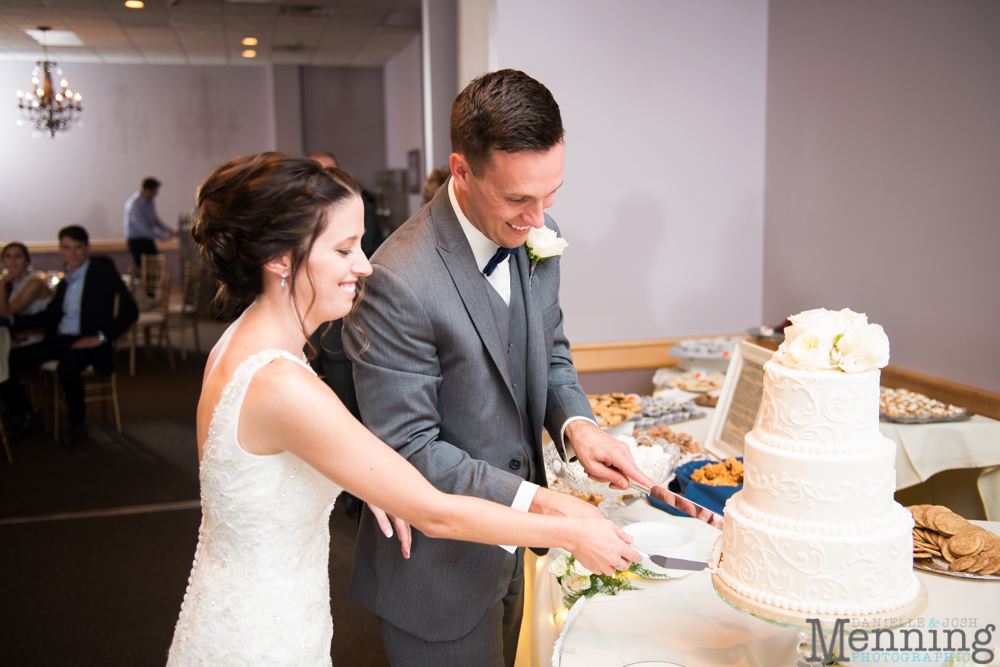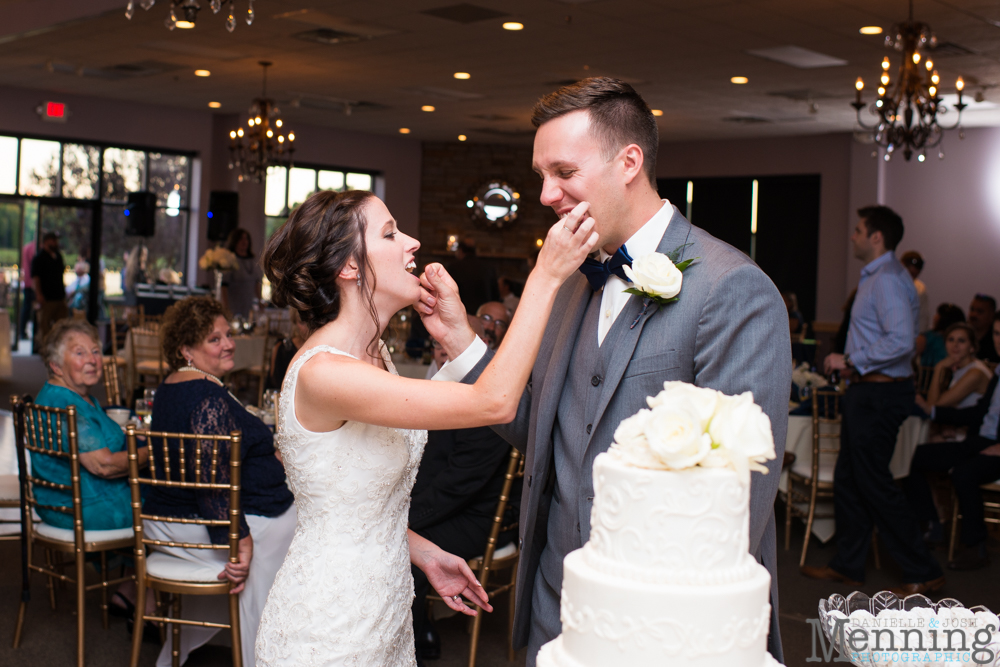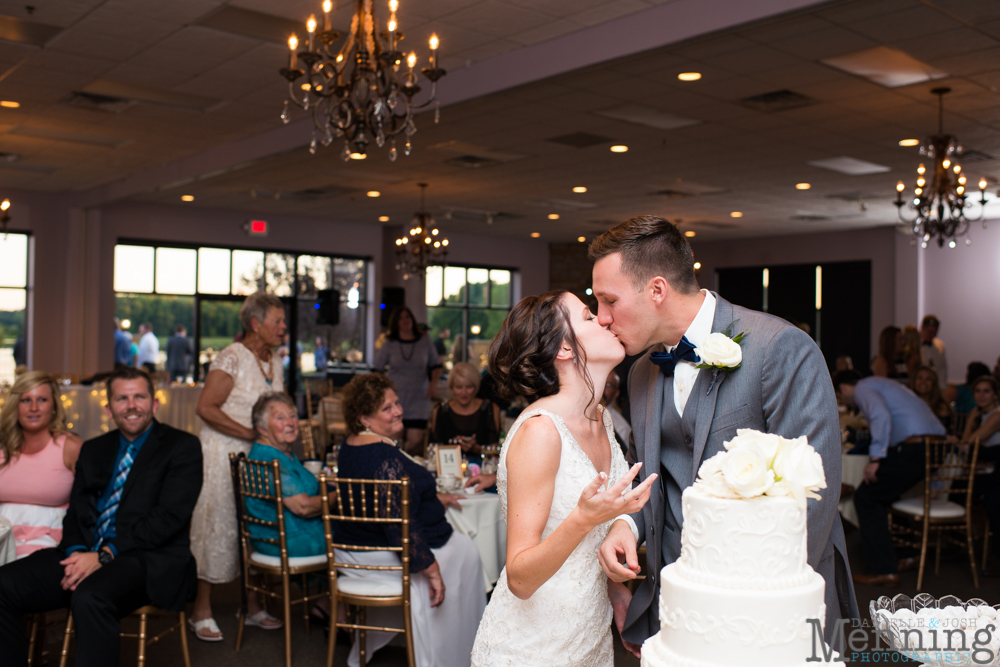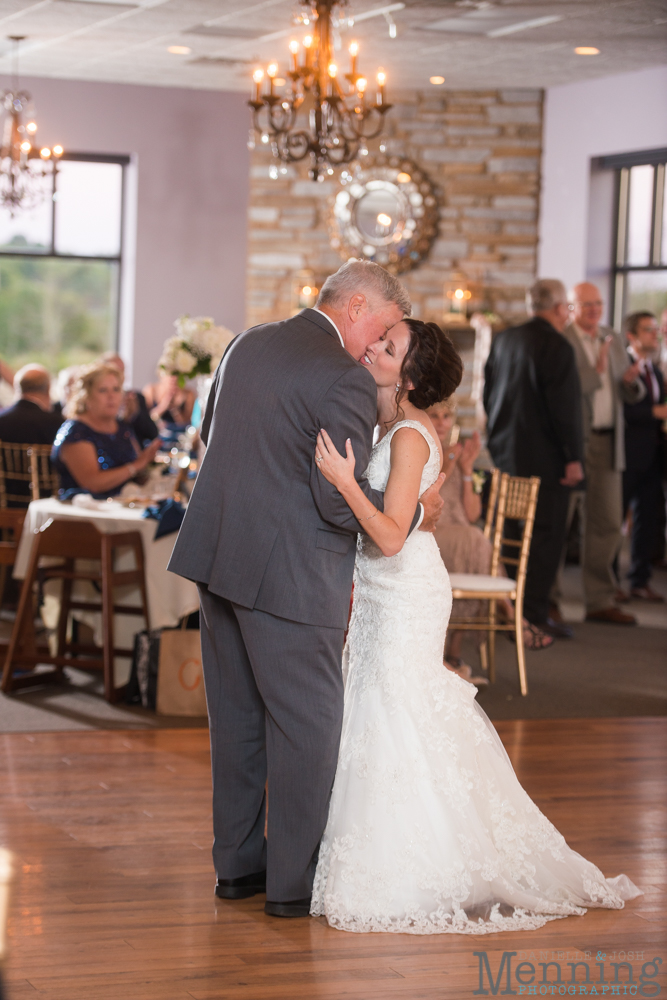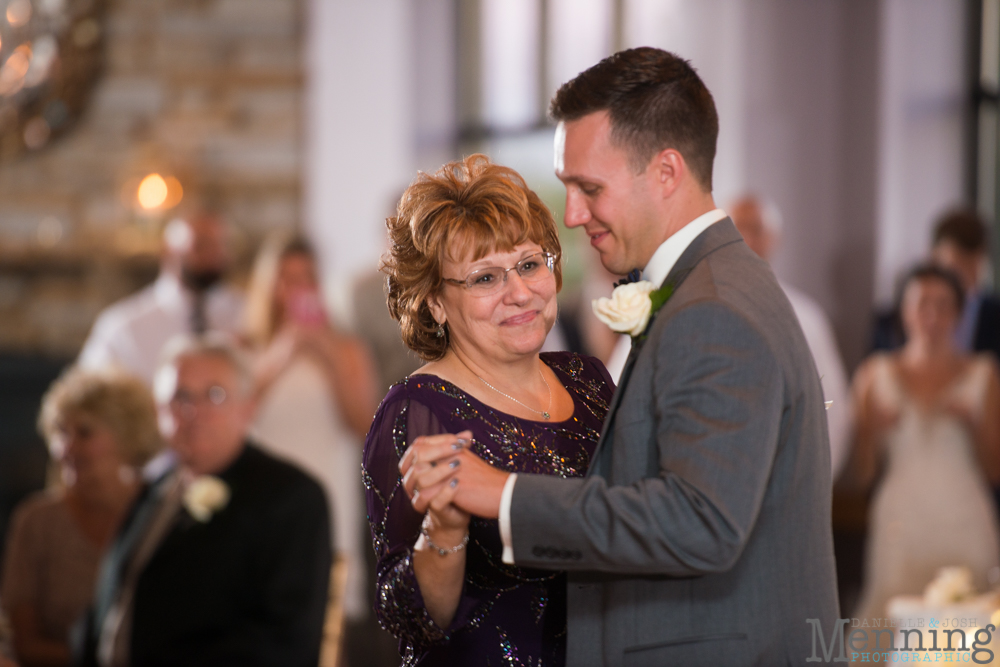 We were so happy to be able to sneak them away for a few minutes for some portraits at twilight.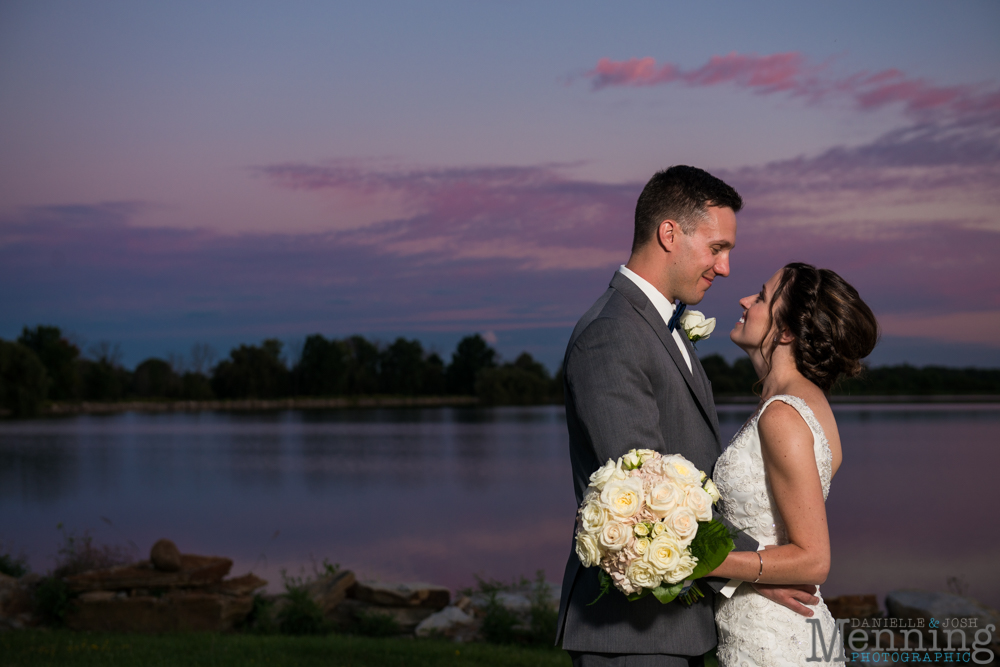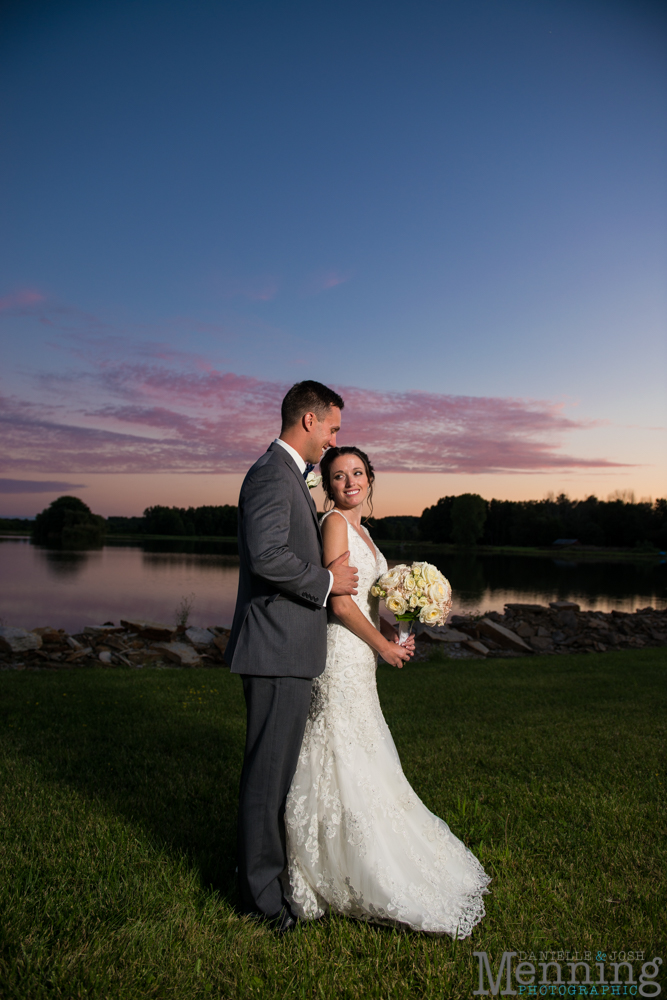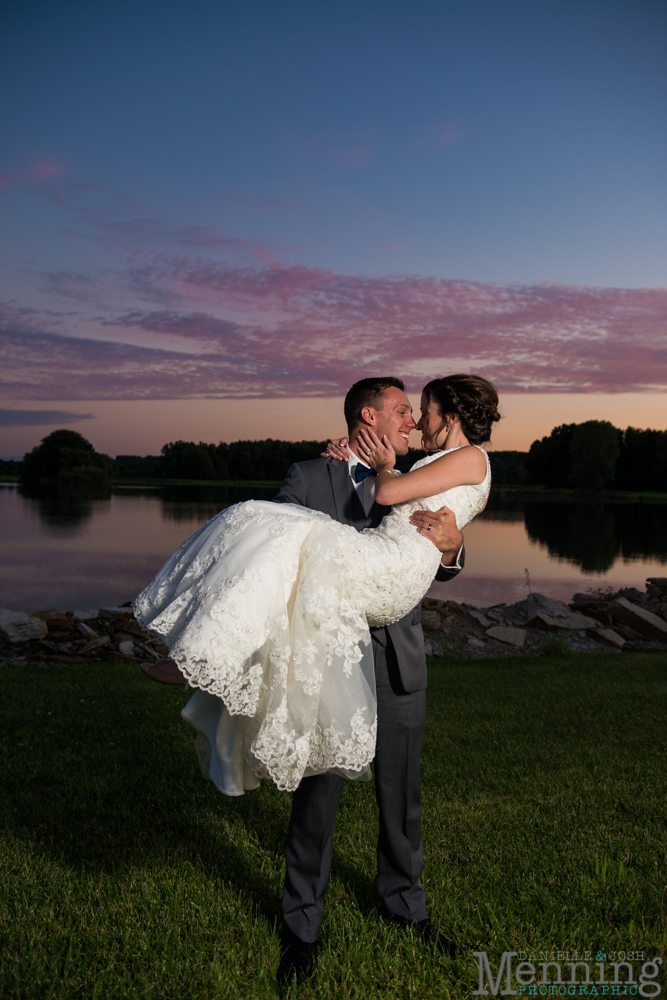 The lake at Avion is a pretty backdrop for bride & groom photos.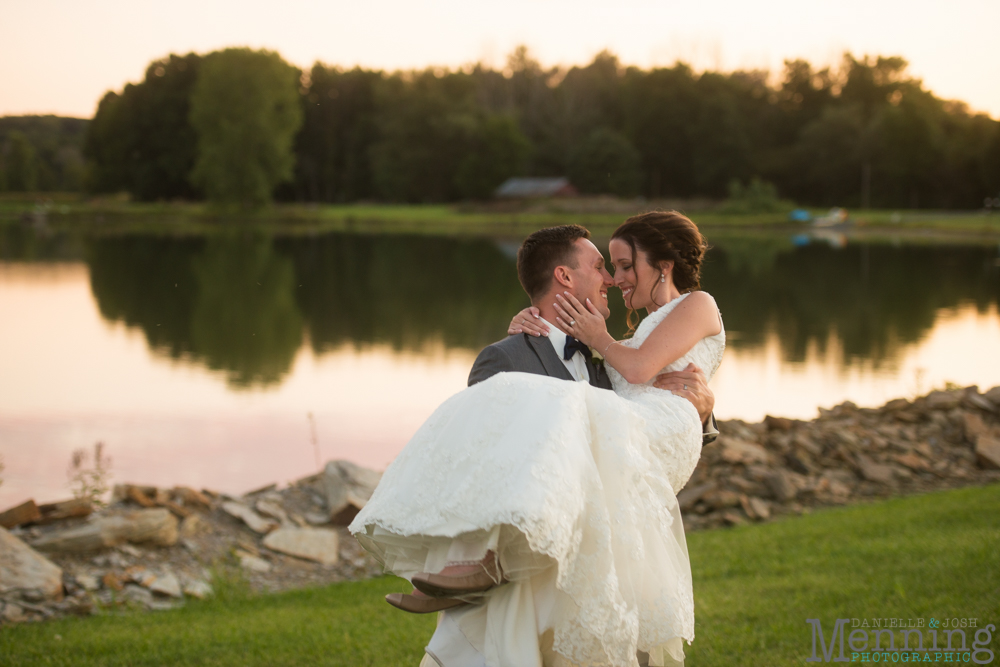 So heartwarming!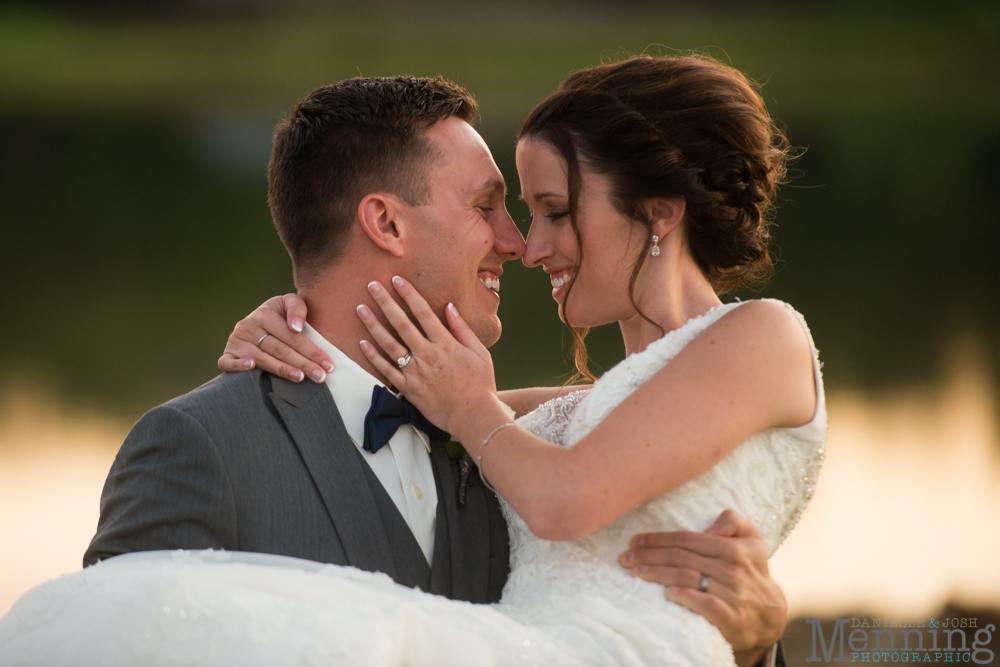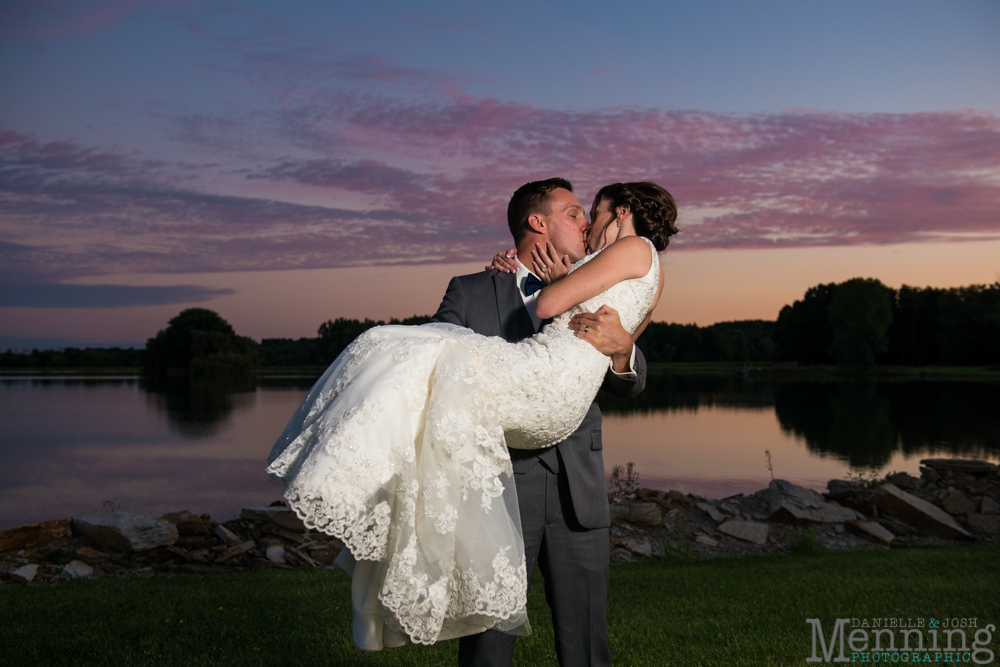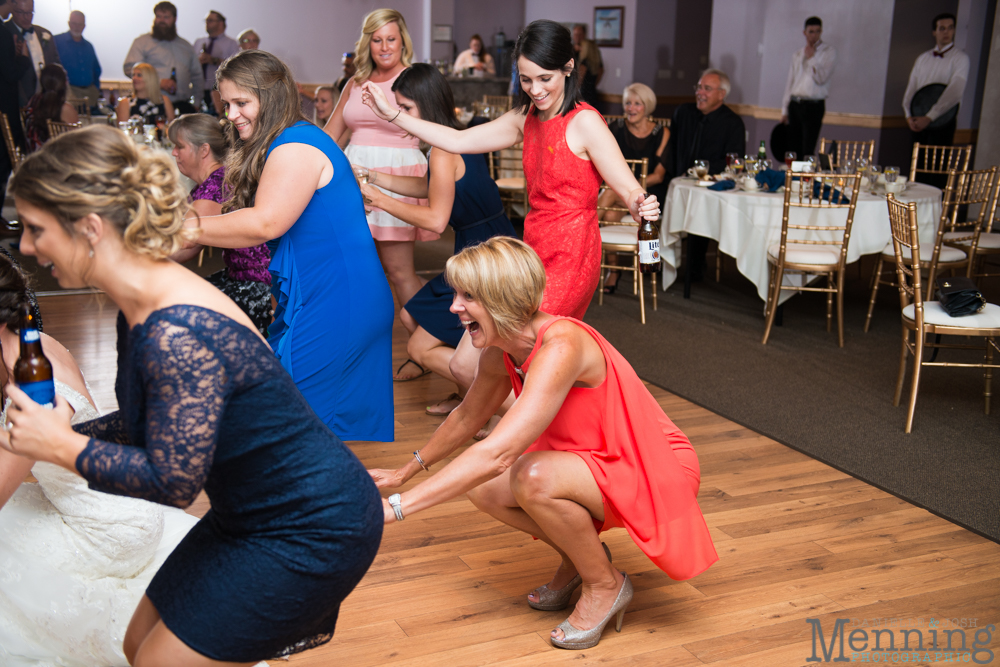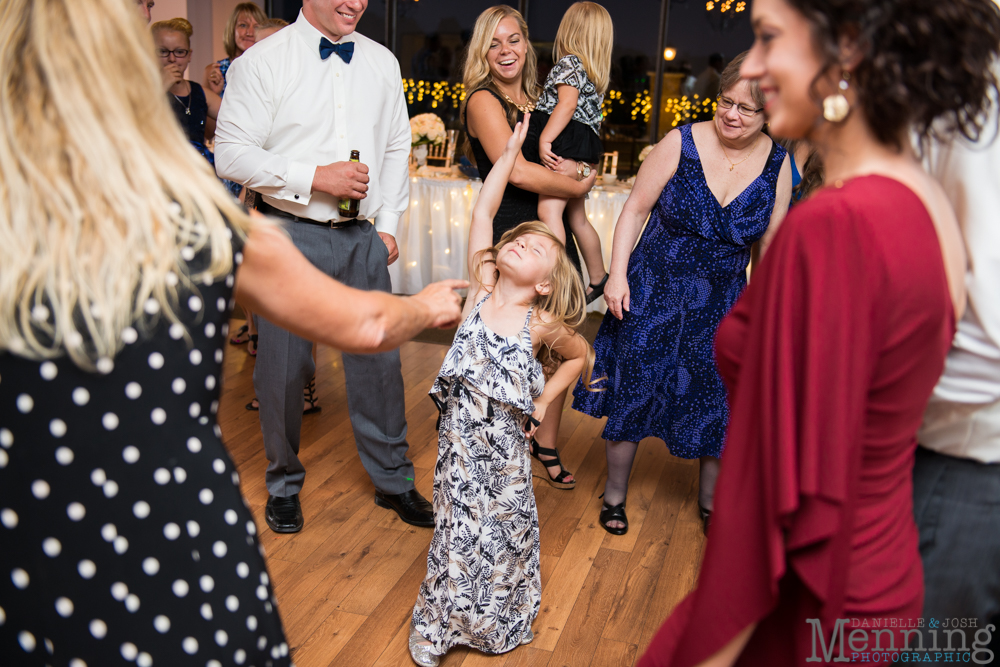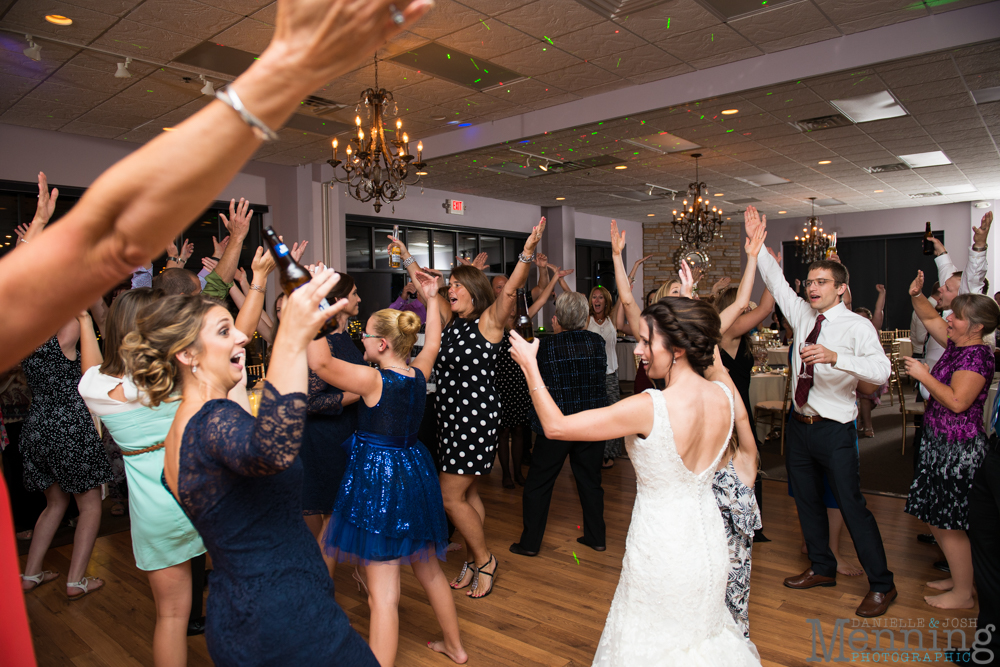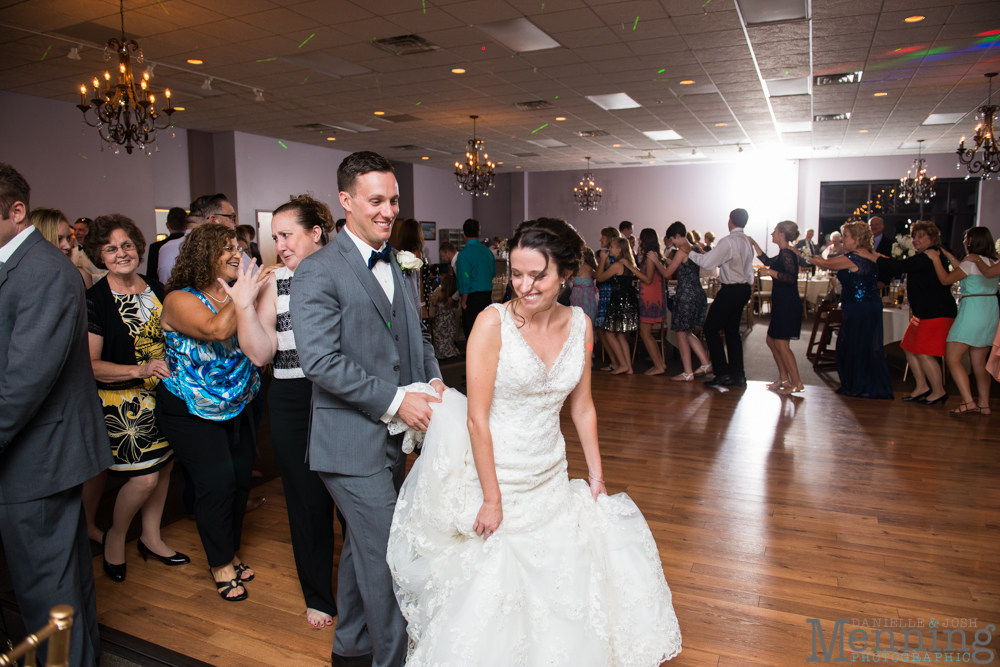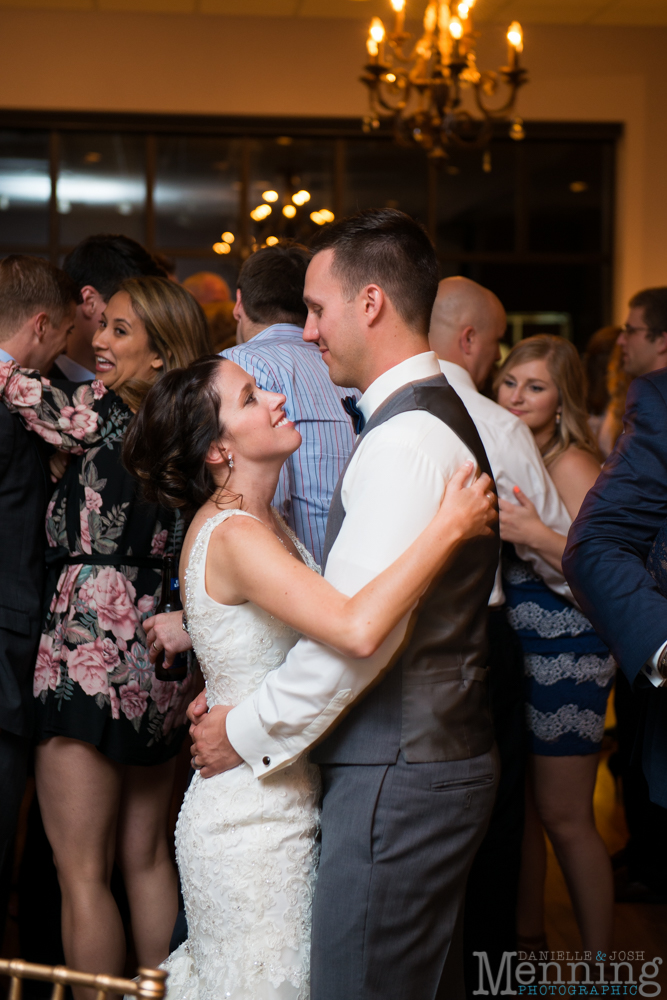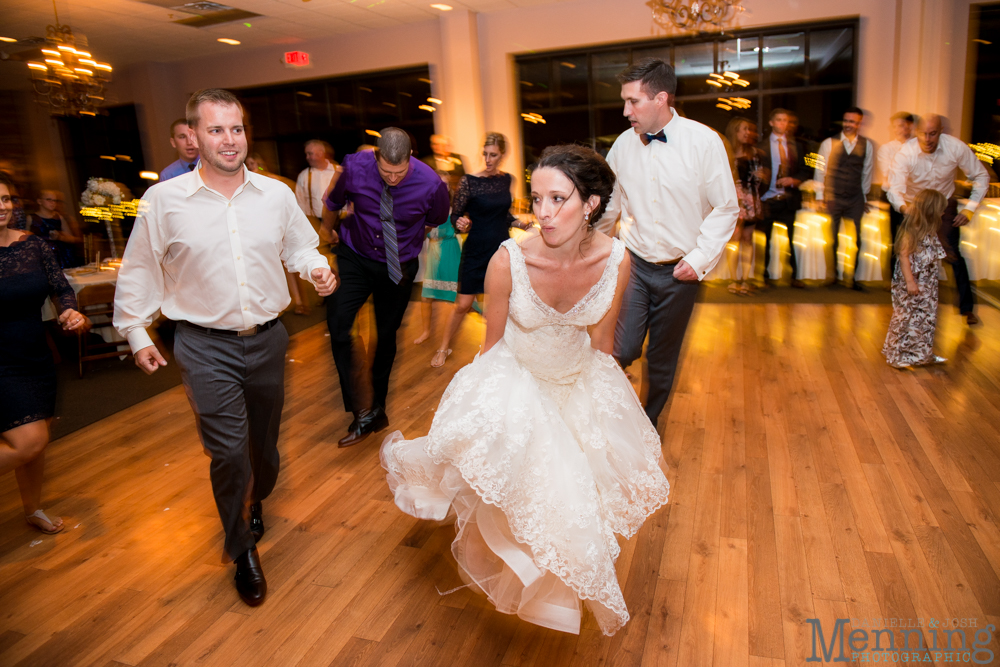 Sarah's parents surprised them with a sparkler sendoff to end the reception. We're so excited to see Sarah's family again next year when we photograph her brother's wedding! They're all welcoming & friendly.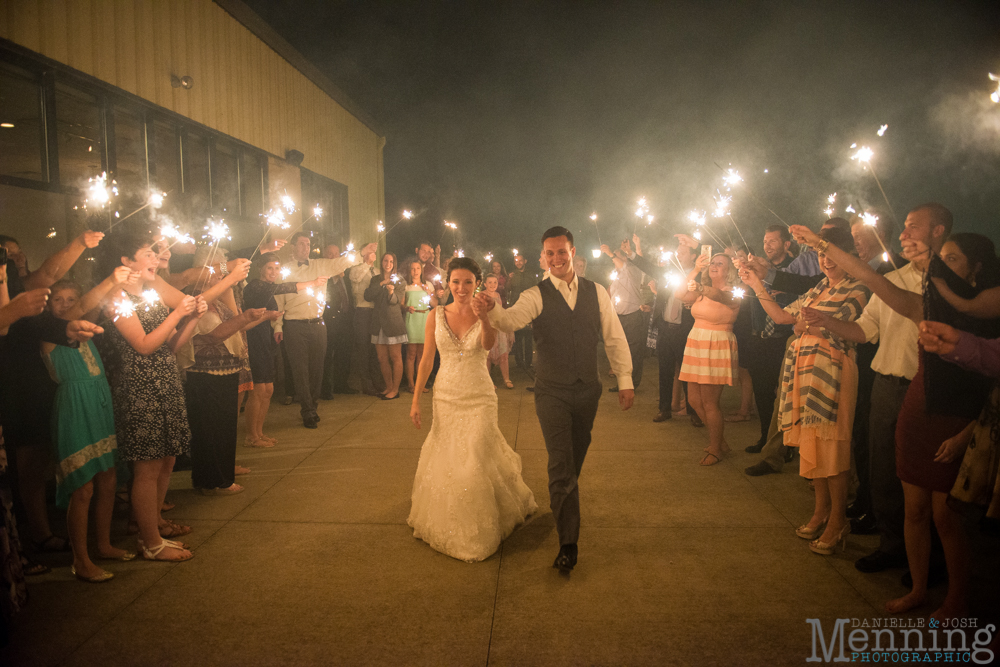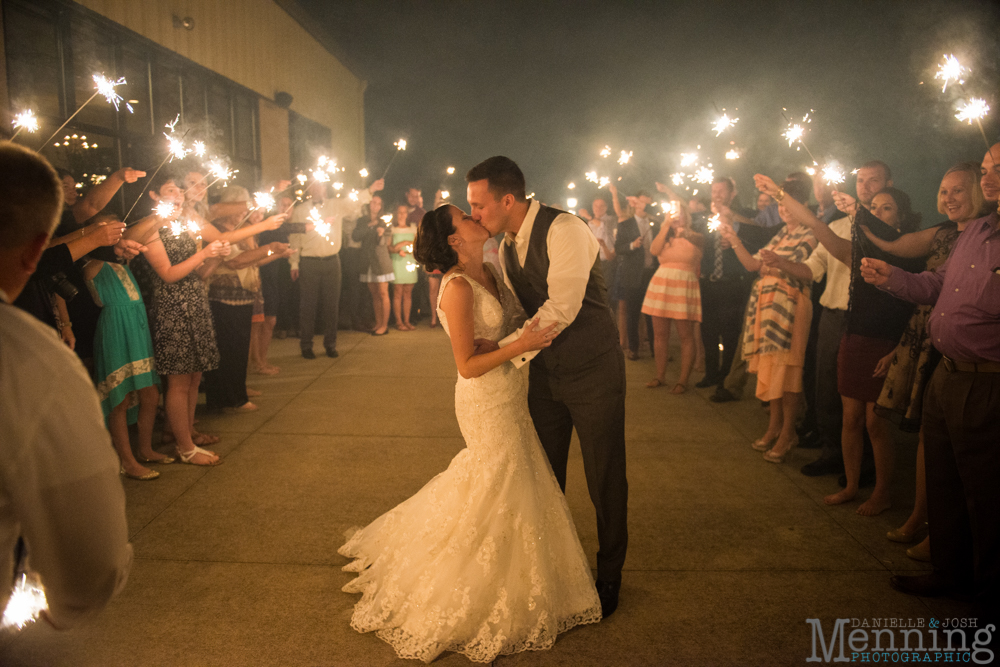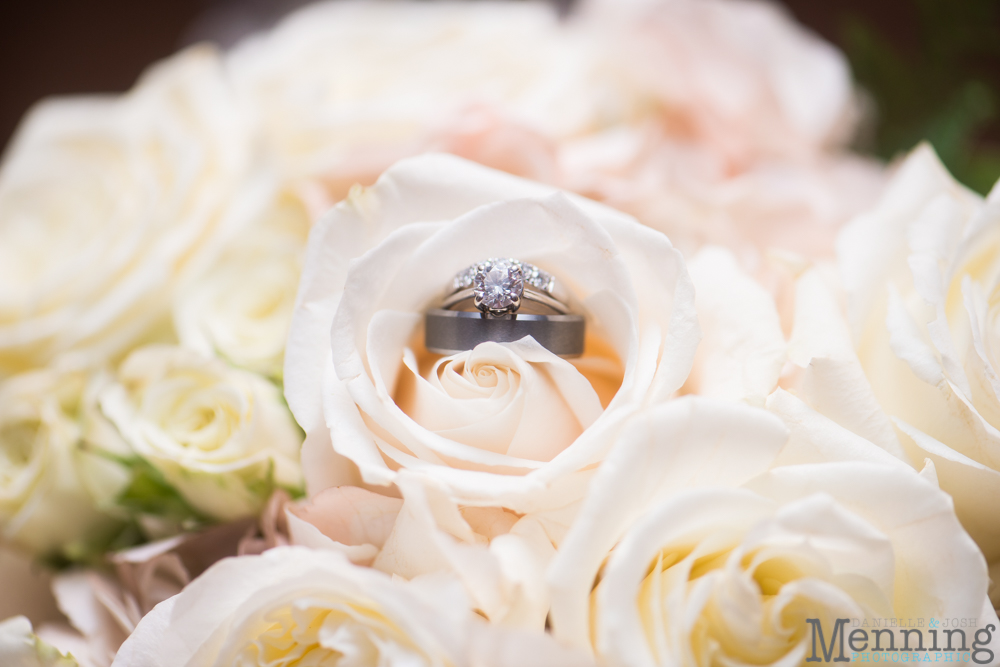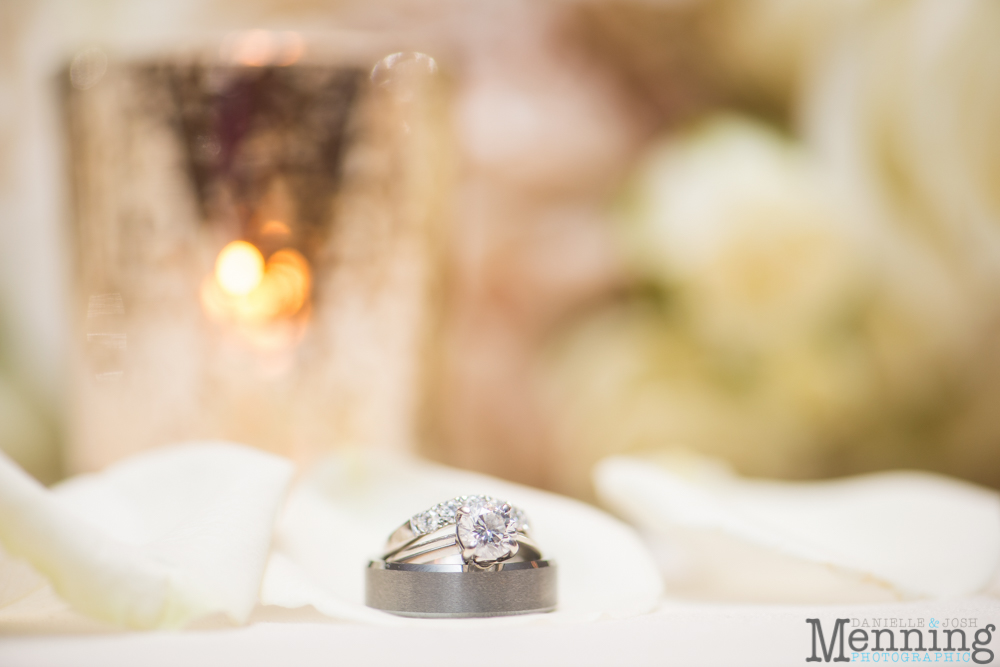 Sarah & Jereme, we're so happy for you both! We pray your marriage serves as a source of love, happiness, laughter, joy, strength, and growth for the rest of your lives. We had a wonderful time getting to know you & photographing your wedding & we wish you the very best!
Thanks for stopping by our blog! We're Josh & Danielle Menning, we're married, and we photograph weddings together. This is our little corner of the Internet to share anything & everything from the weddings we photograph in the Youngstown area & beyond to the fun going on in our lives with our little growing family to helpful tips & advice for wedding planning to fun you can have with photography tricks to some of the more challenging things in life that often need talked about, too. We share a bit of ourselves & our awesome couples here & hope it'll encourage, uplift, guide, or motivate you! We love to make new friends, too, so find us here:
Instagram | Facebook | Twitter | Pinterest | Google +