Sara & Aaron's wedding day was planned to a T. The Links at Firestone Farms was beautifully decorated for the Fall, full of thoughtful little details, and even featured their adorable pup Camo. But the very best thing about Sara & Aaron's day wasn't the timeline or the carefully crafted details, but the love you could see between the newlyweds. They have the kind of love that is visible to everyone around them. Guys everywhere want their wives to look at them the way Sara does when she looks at Aaron. And we just love the story of the night they met- Aaron's friend dragged him to a party on campus at Bethany College where Sara attended. After Sara met Aaron he told his friend, "Don't expect me to remember anyone else's name but Sara's. I won't forget her." And now they get to be together forever. Love, love, love!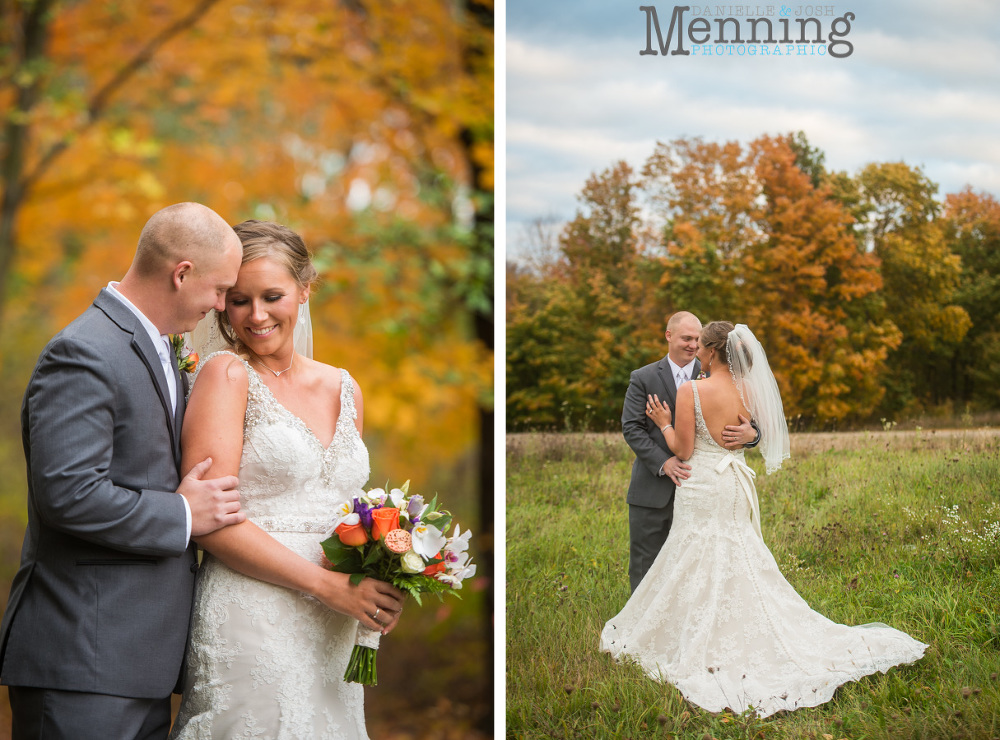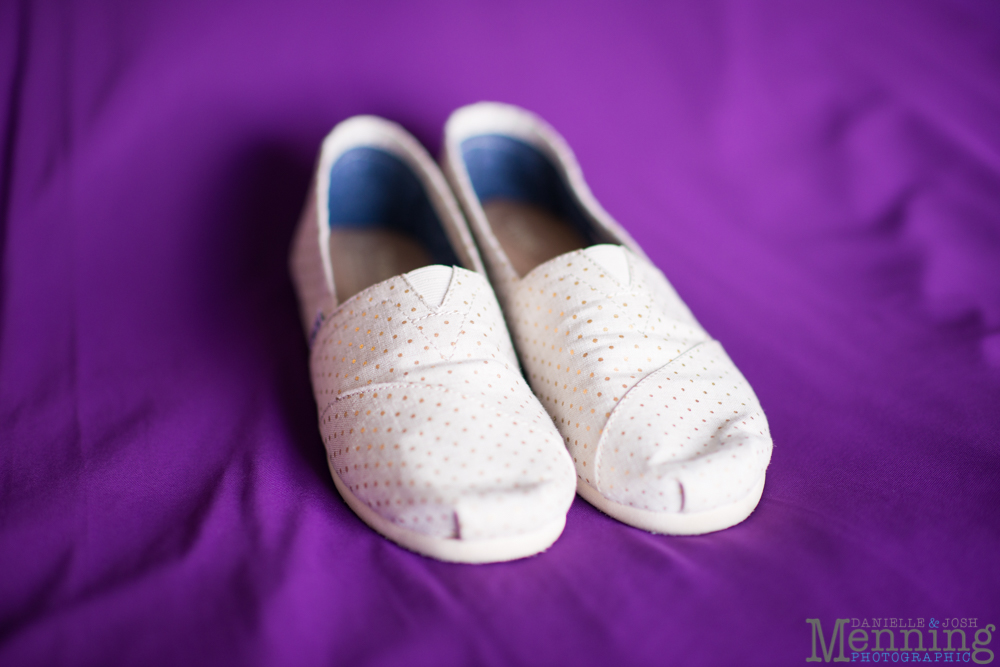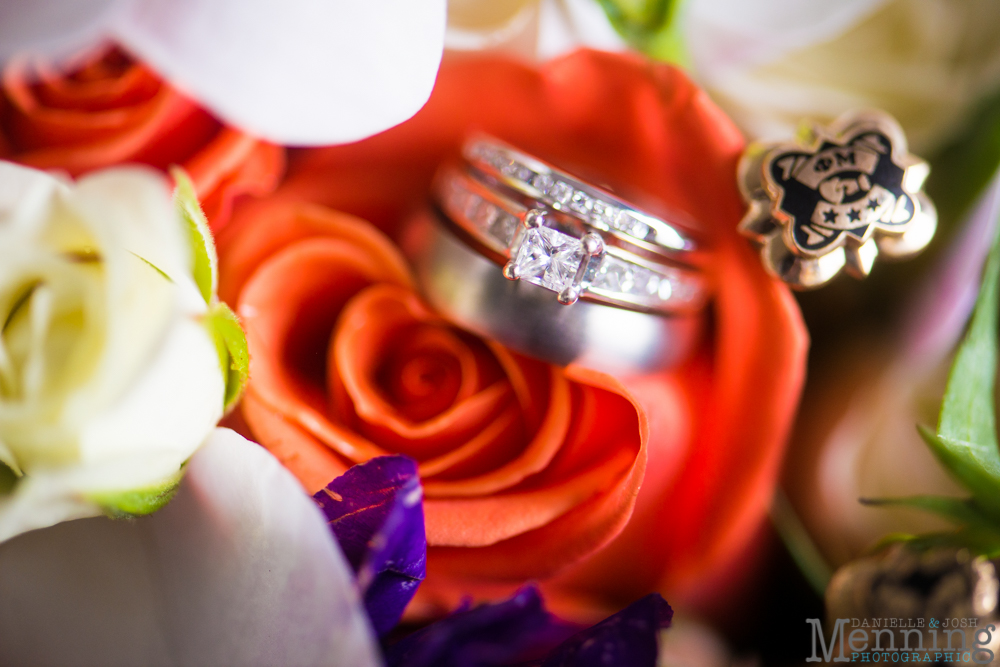 This bouquet was perfect for a Fall wedding & we love that she incorporated some sorority pins in there.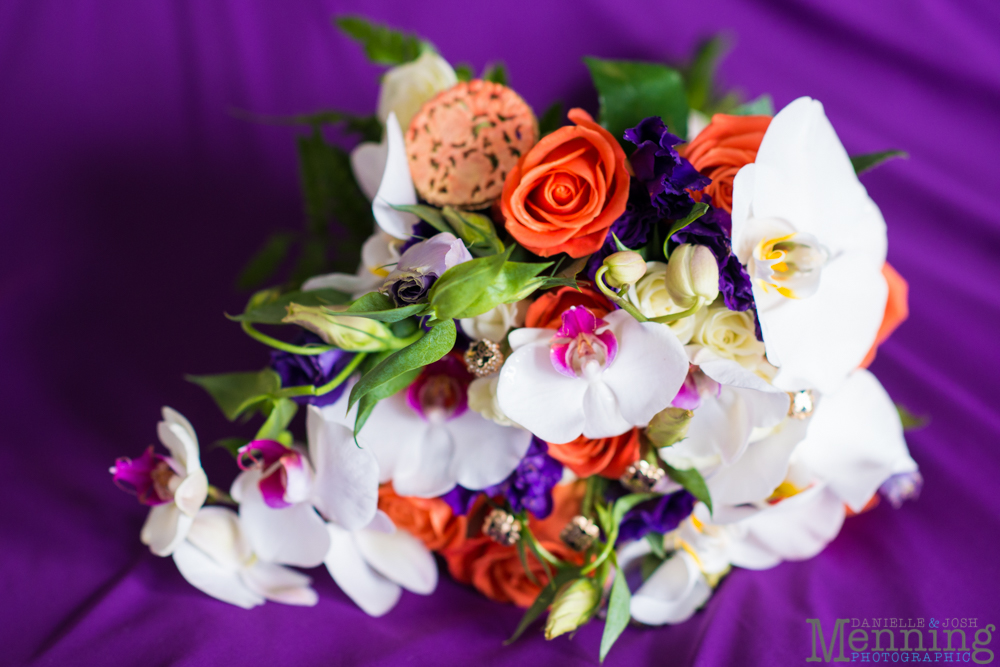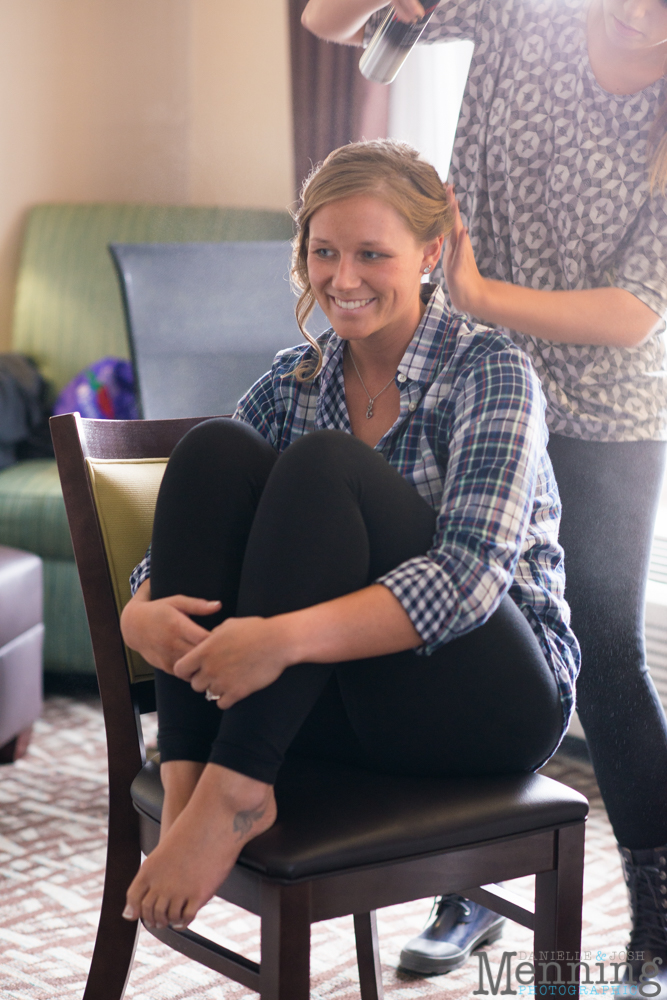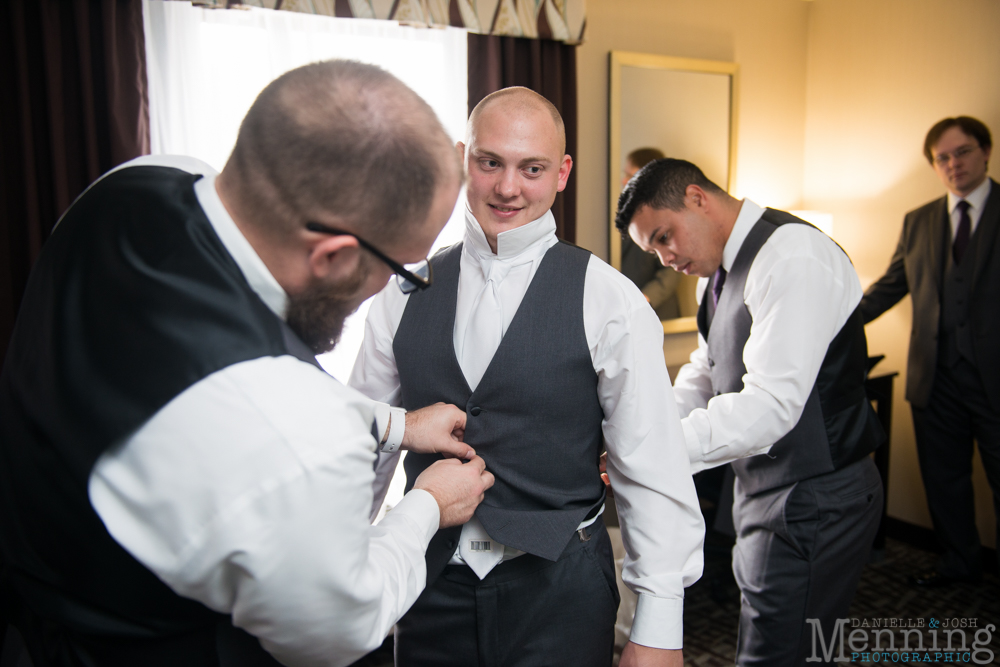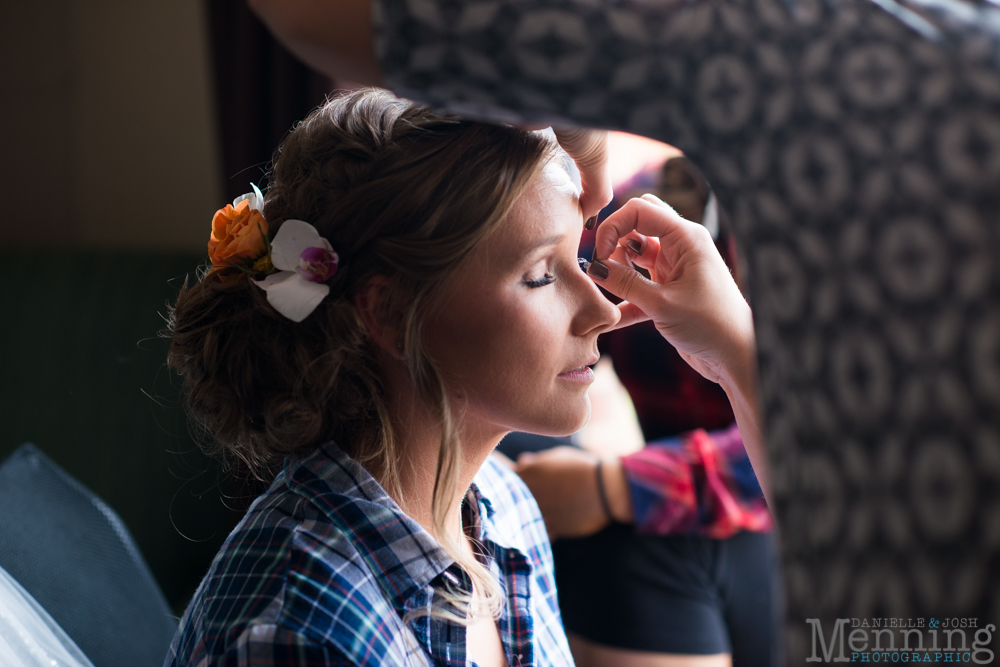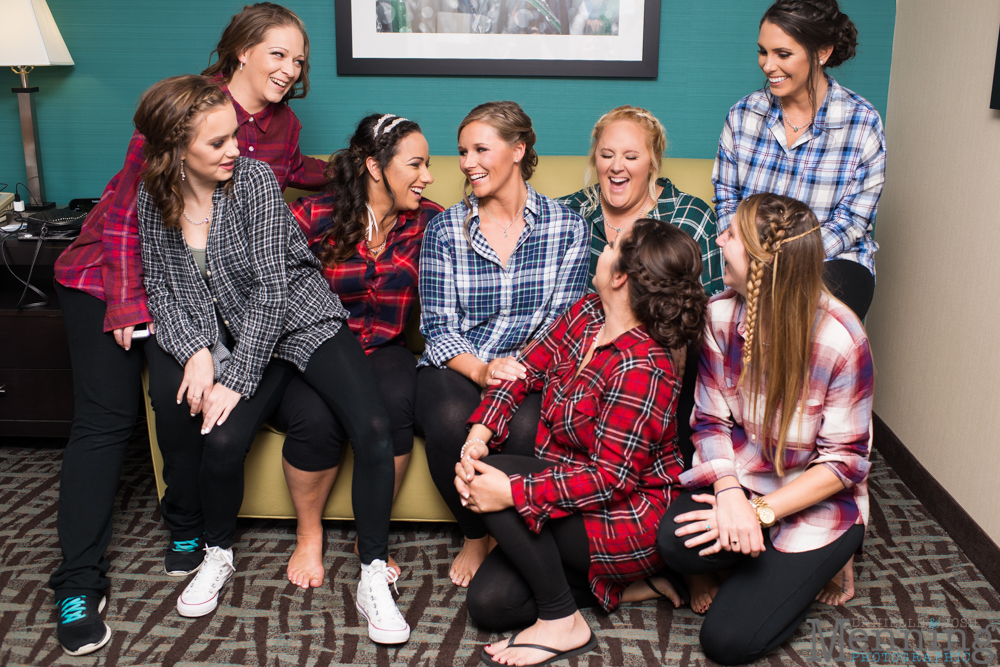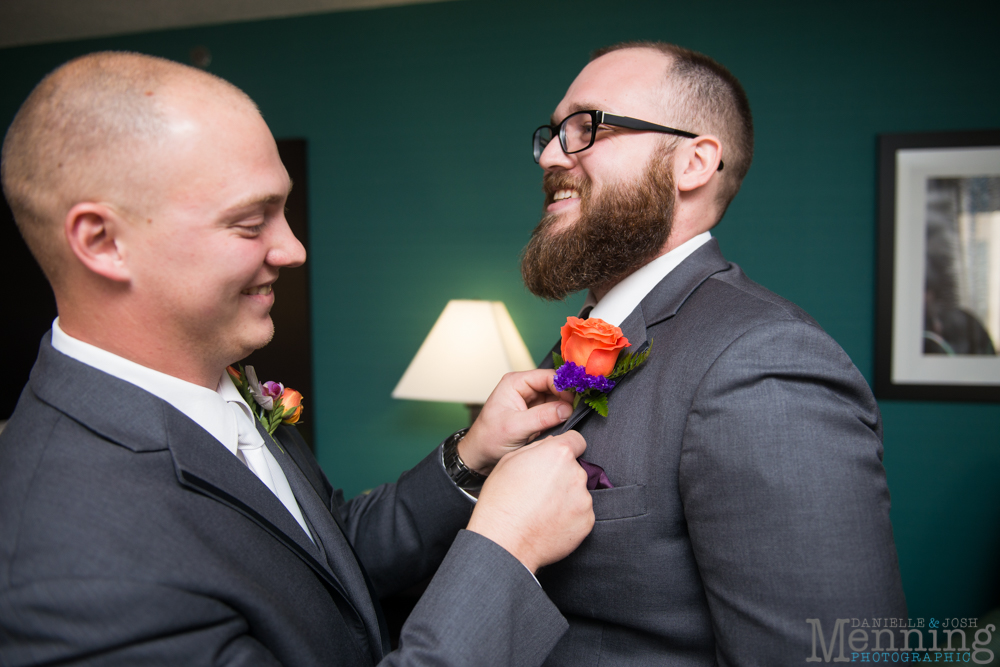 Their first look was downright adorable. The wind was really chilly that day, but they cuddled up & kept each other warm.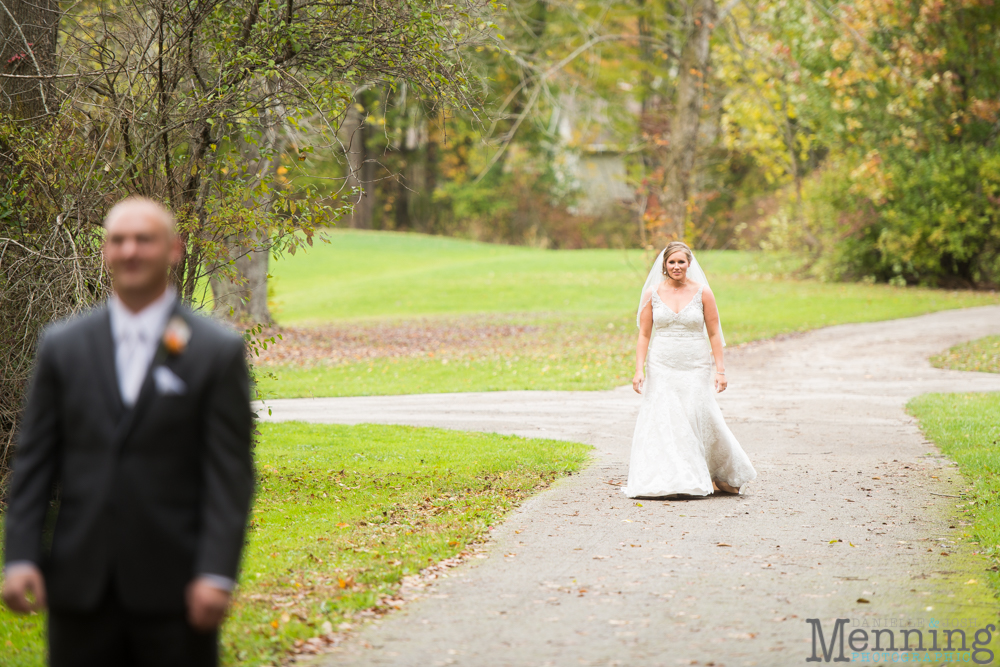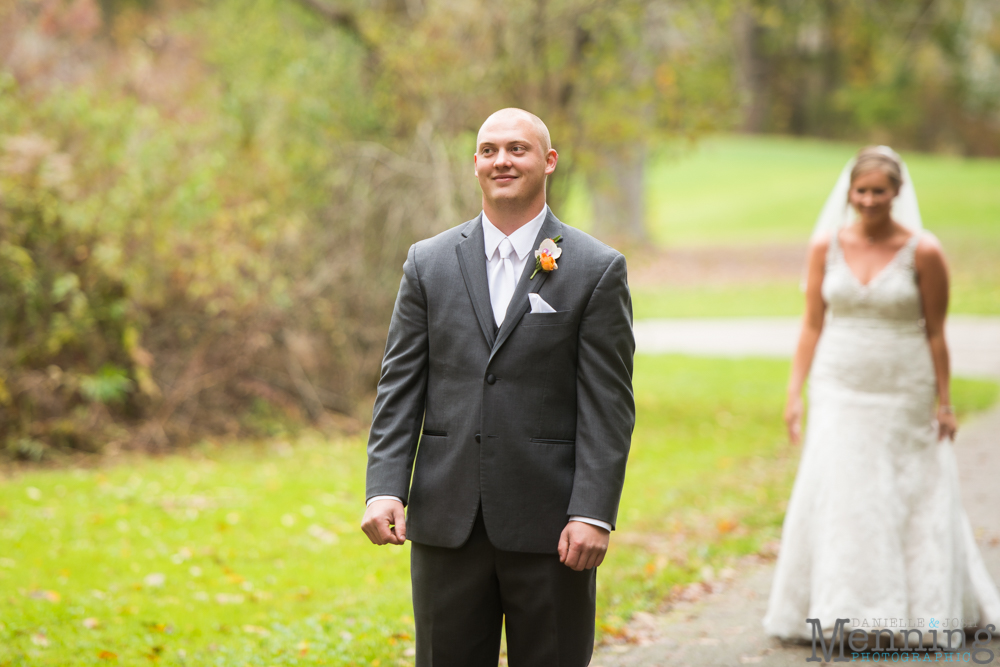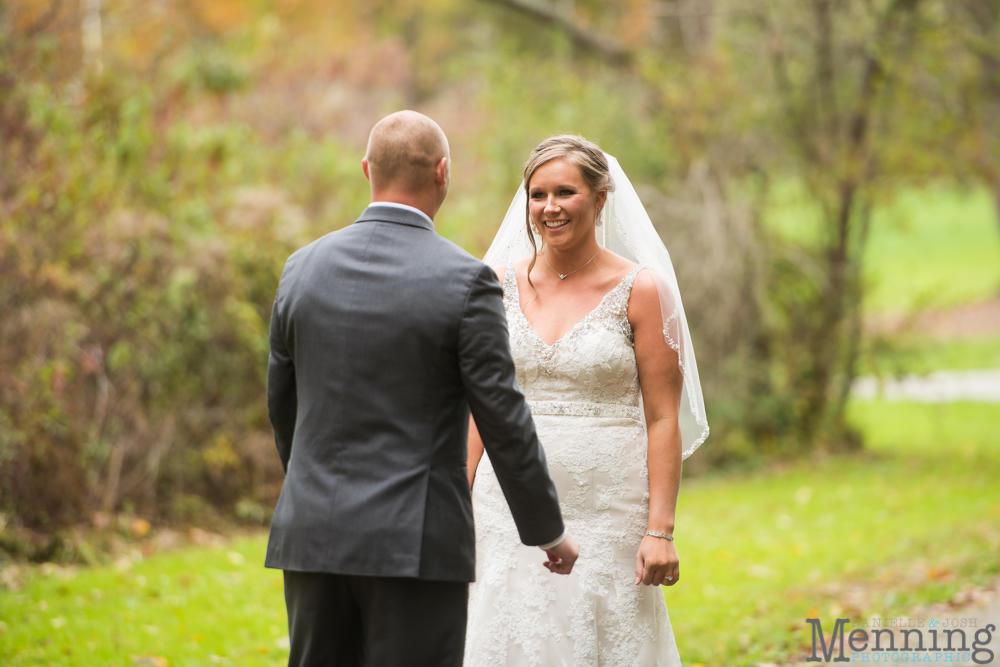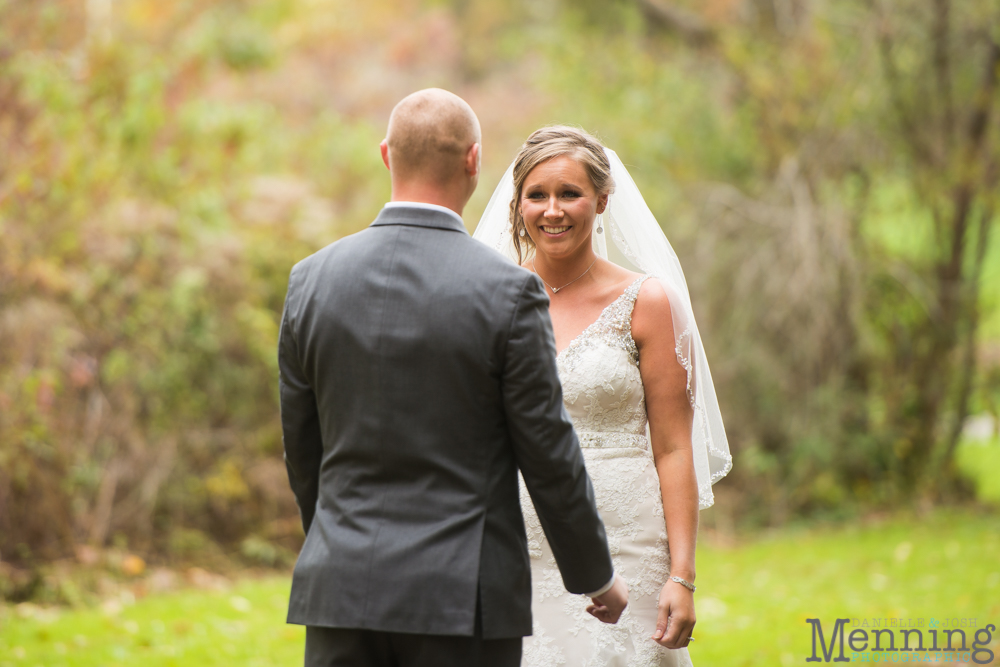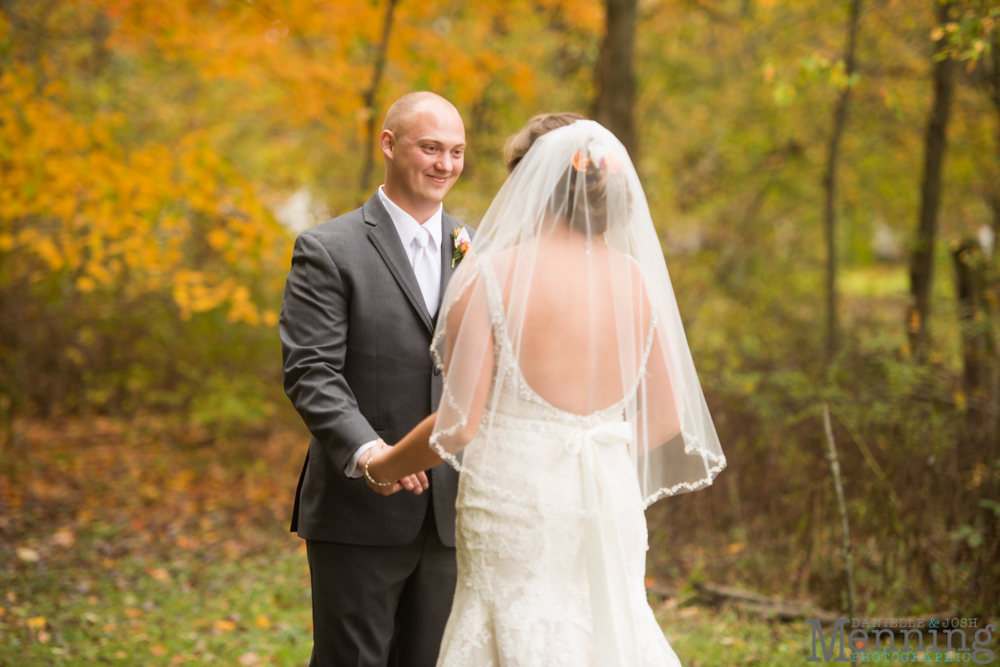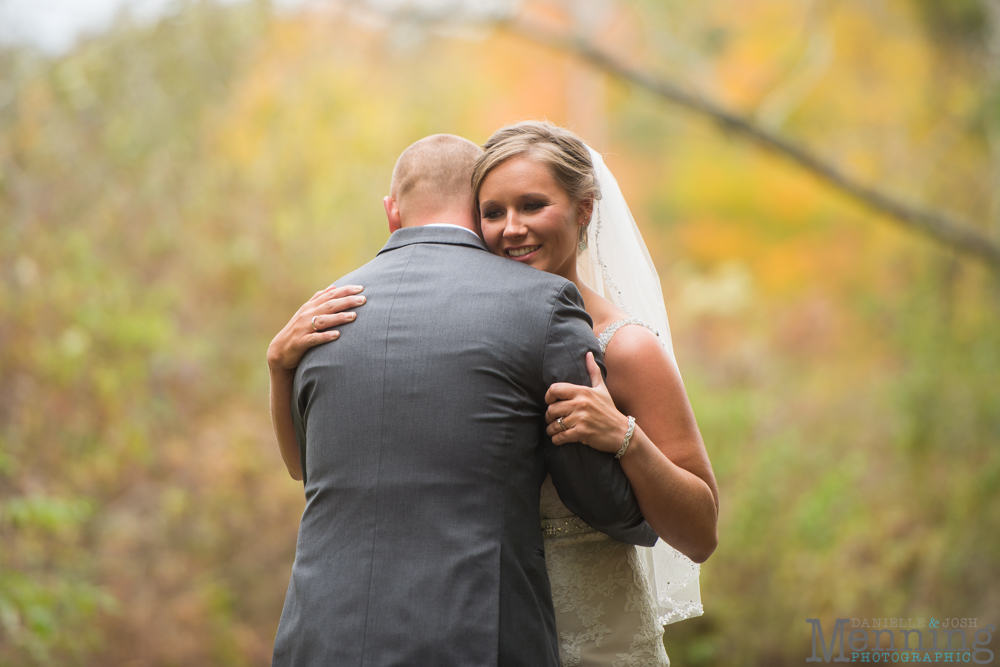 WE LOVE FIRST LOOKS!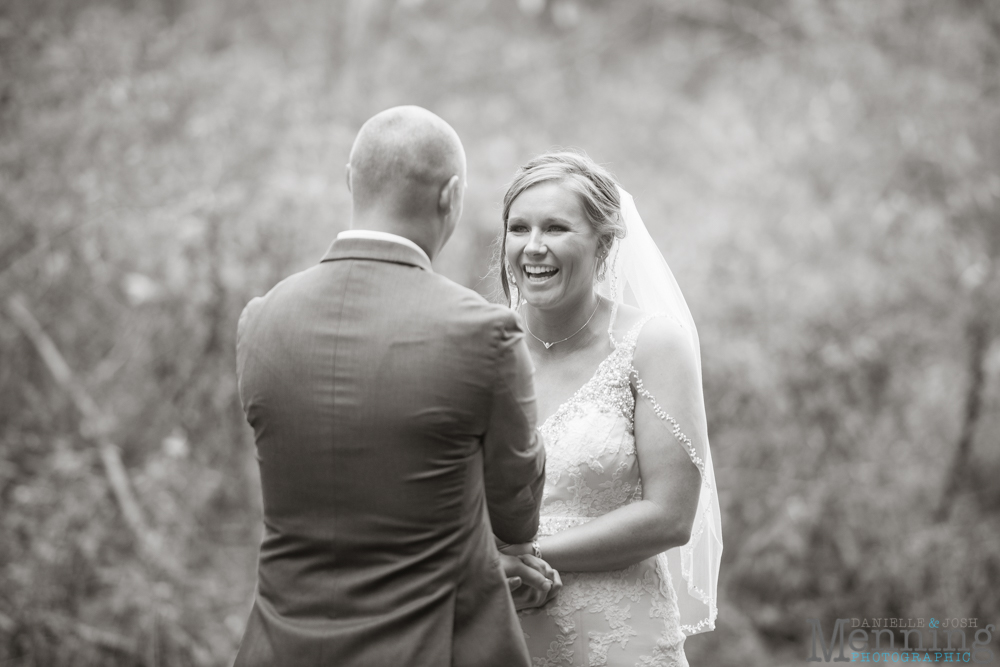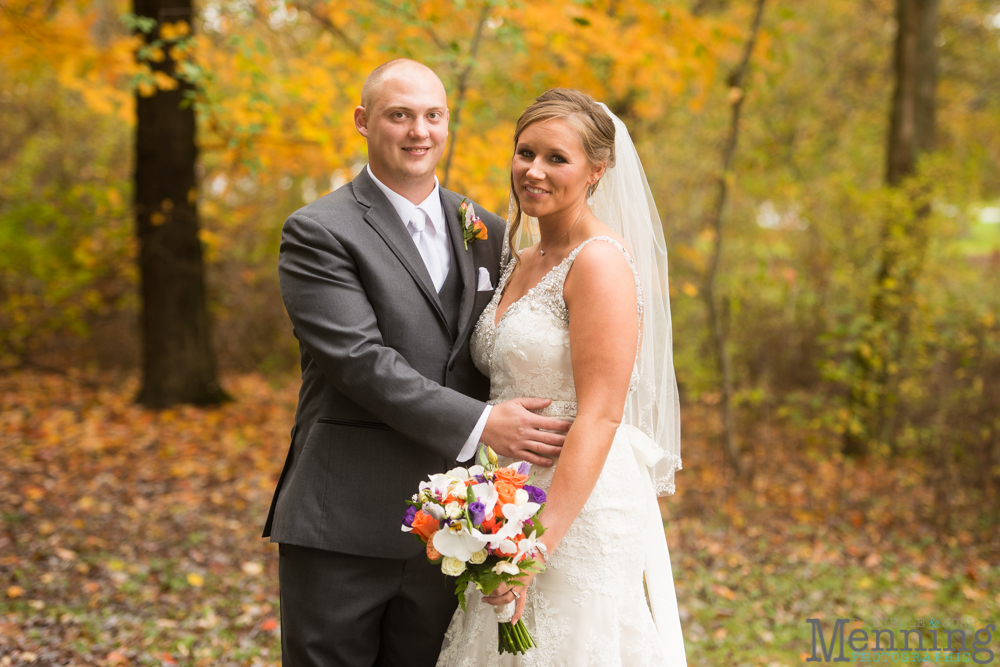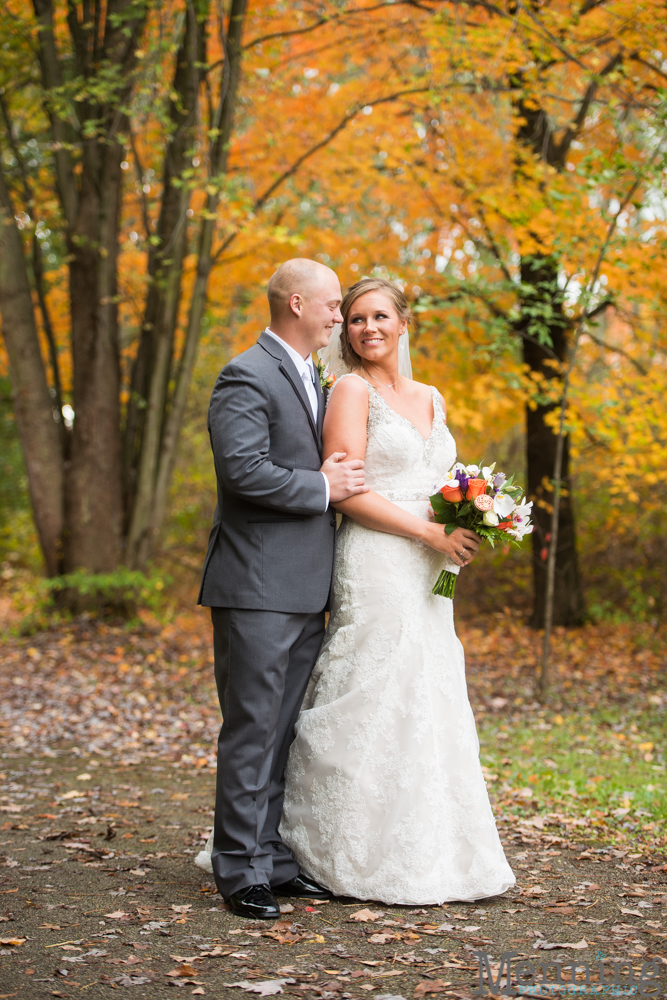 How about that fake Autumn backdrop Sara & Aaron ordered? haha! Juuuust kidding. . . their October day was full of foliage. . . just like their engagement photos were!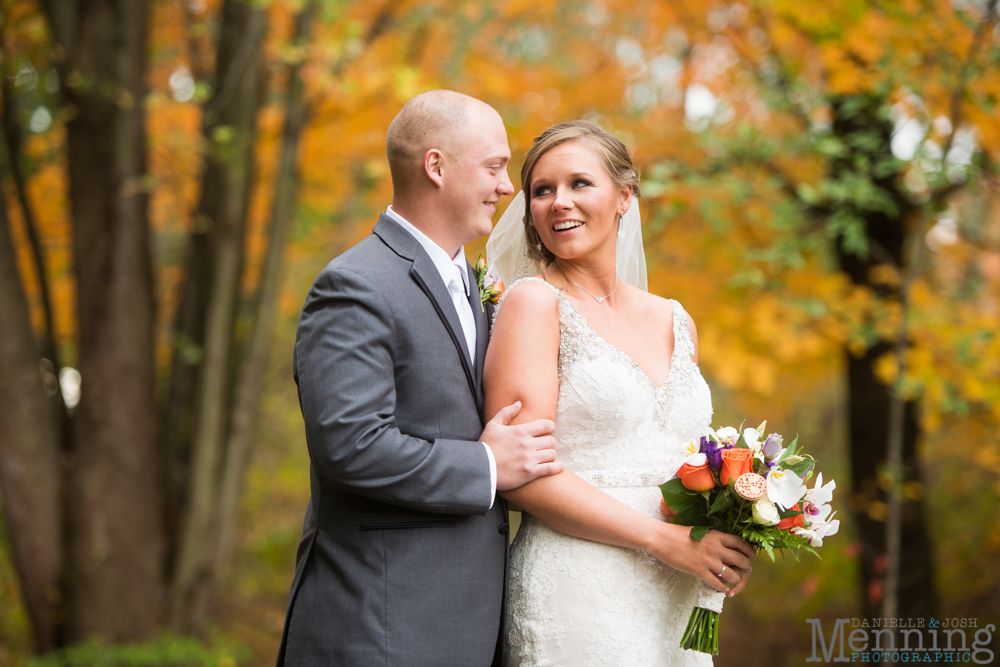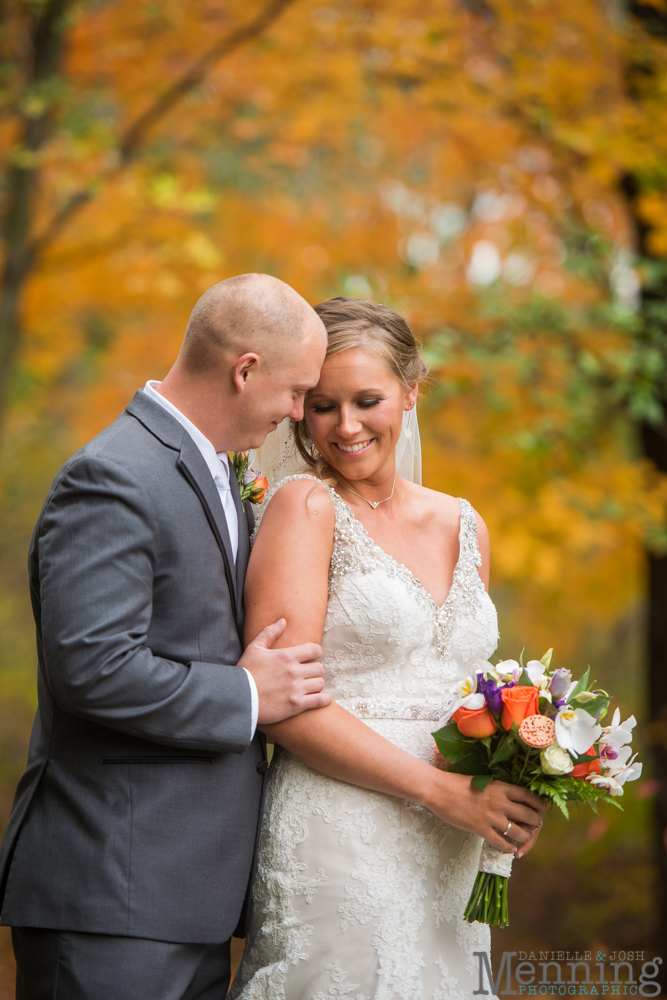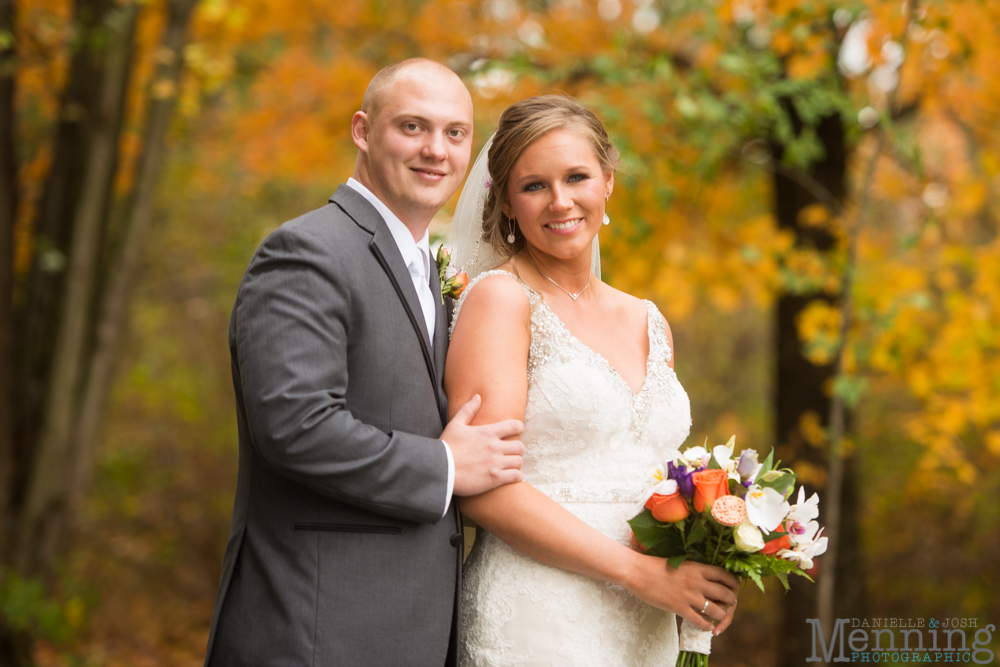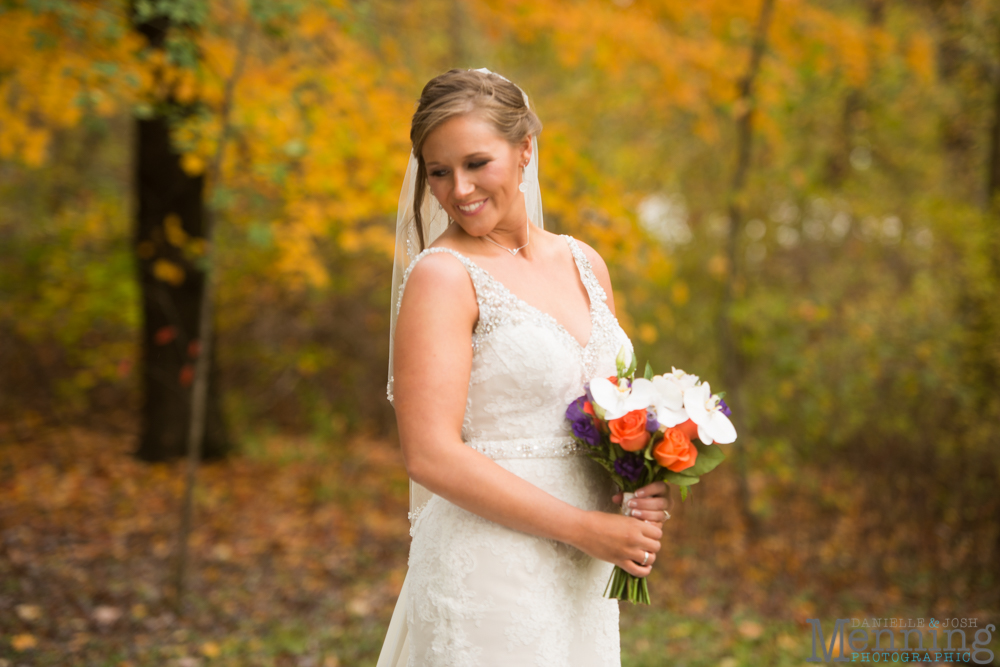 This group was freezing, but they were troopers.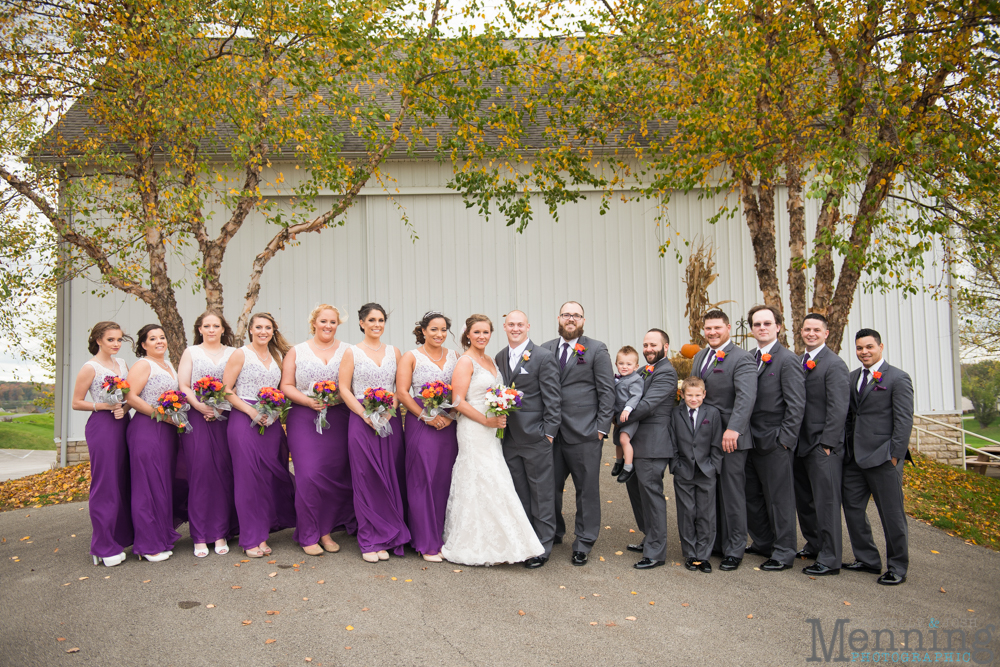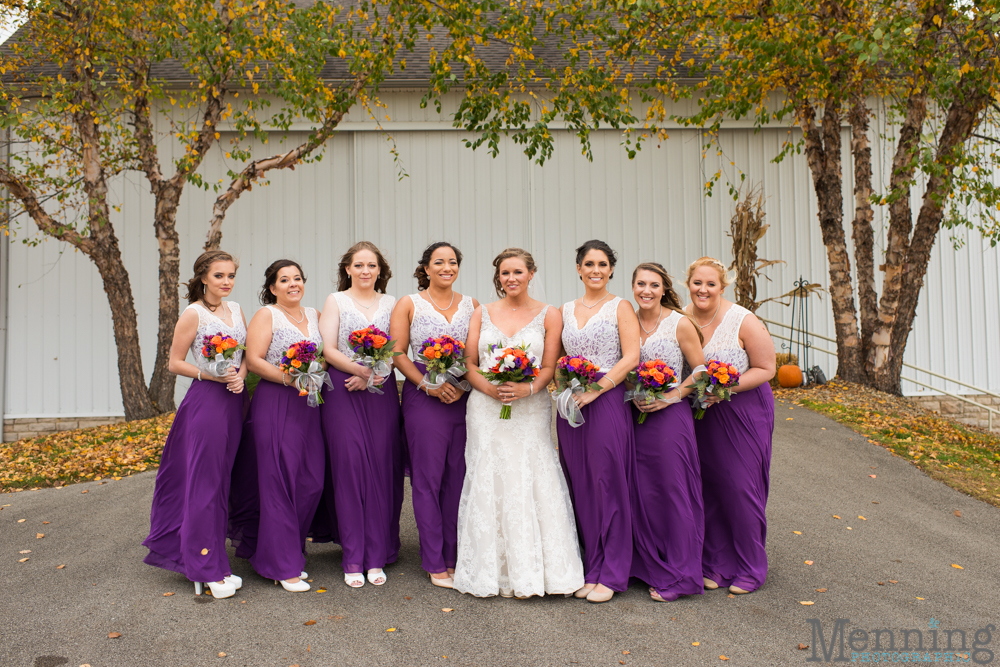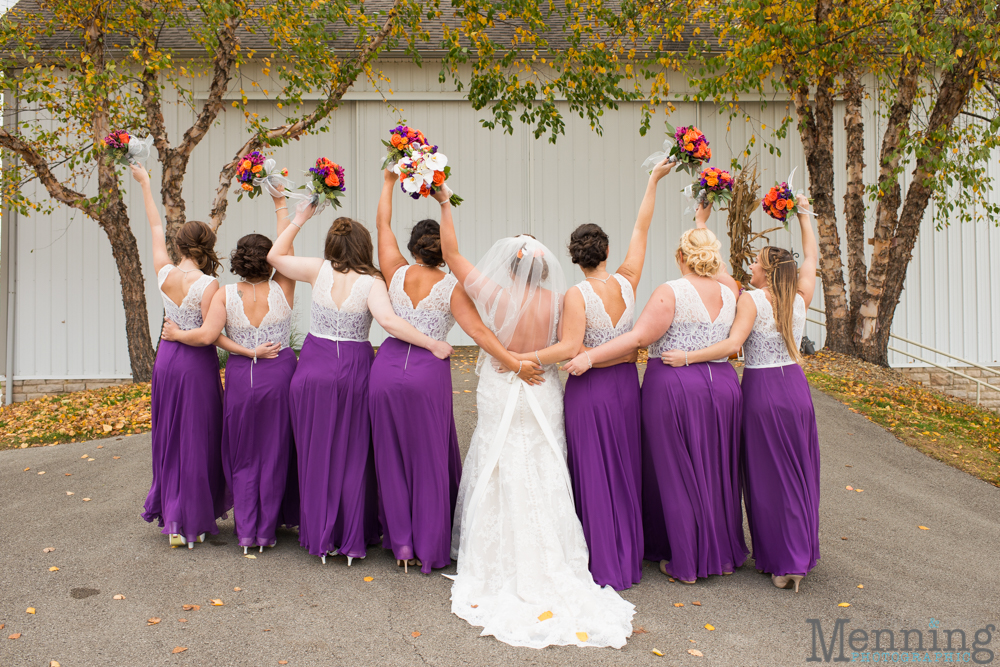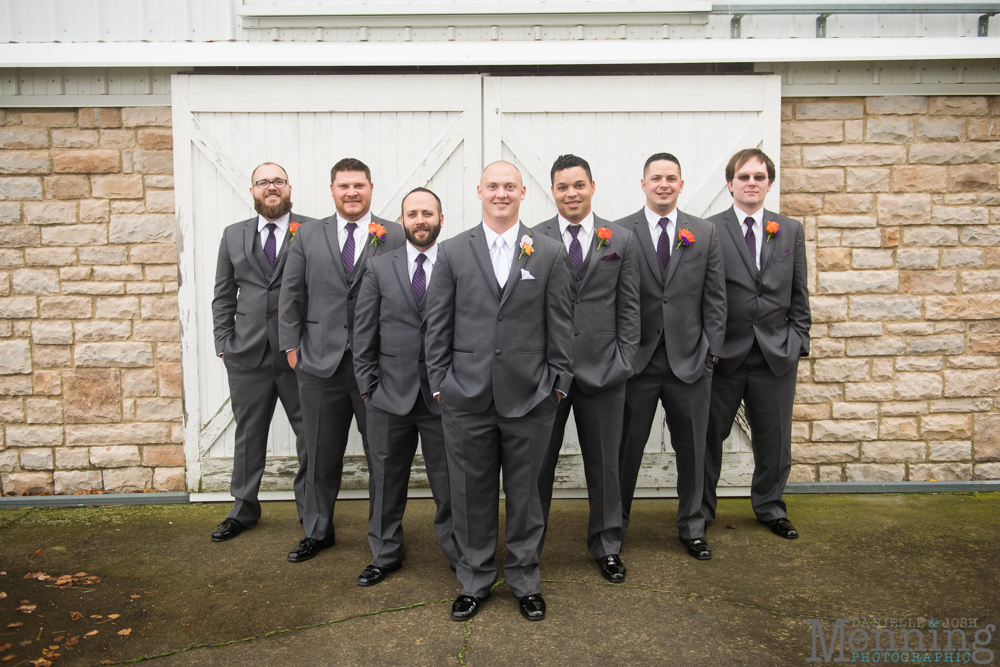 A ring bearer with a fauxhawk is always adorable.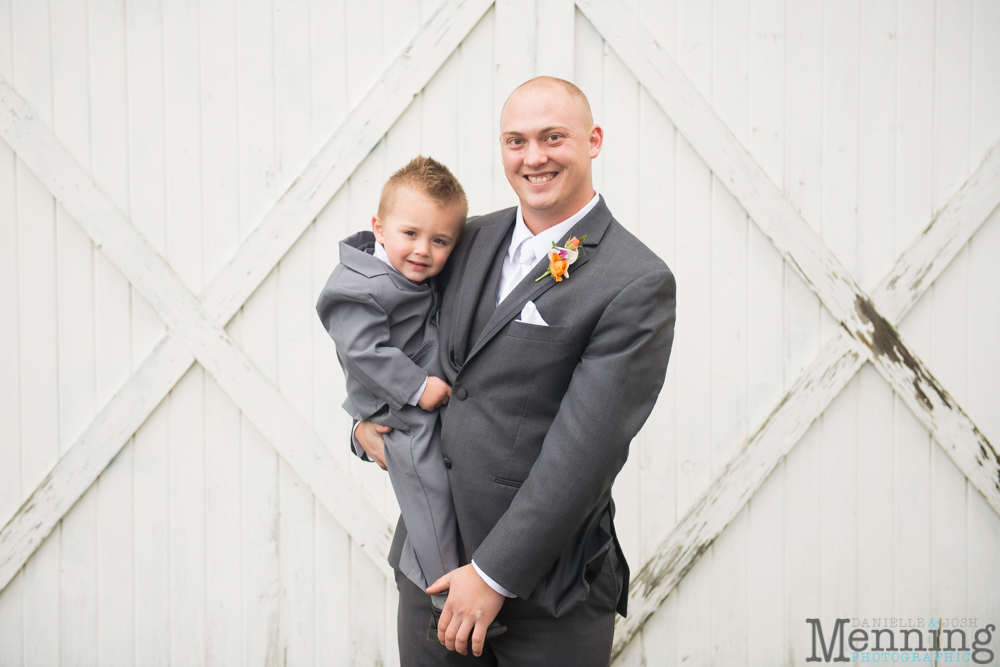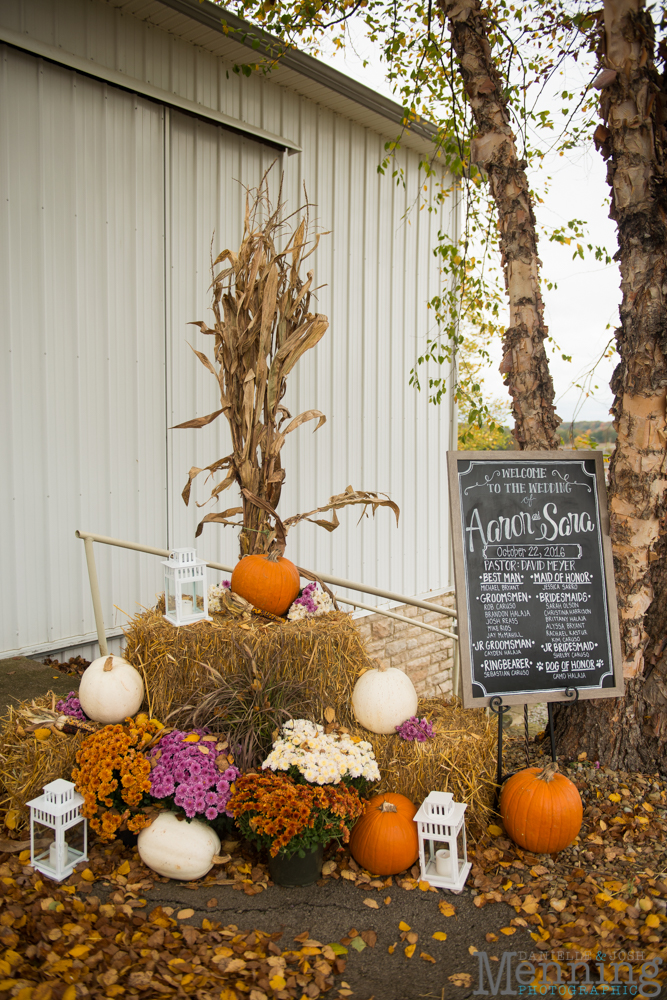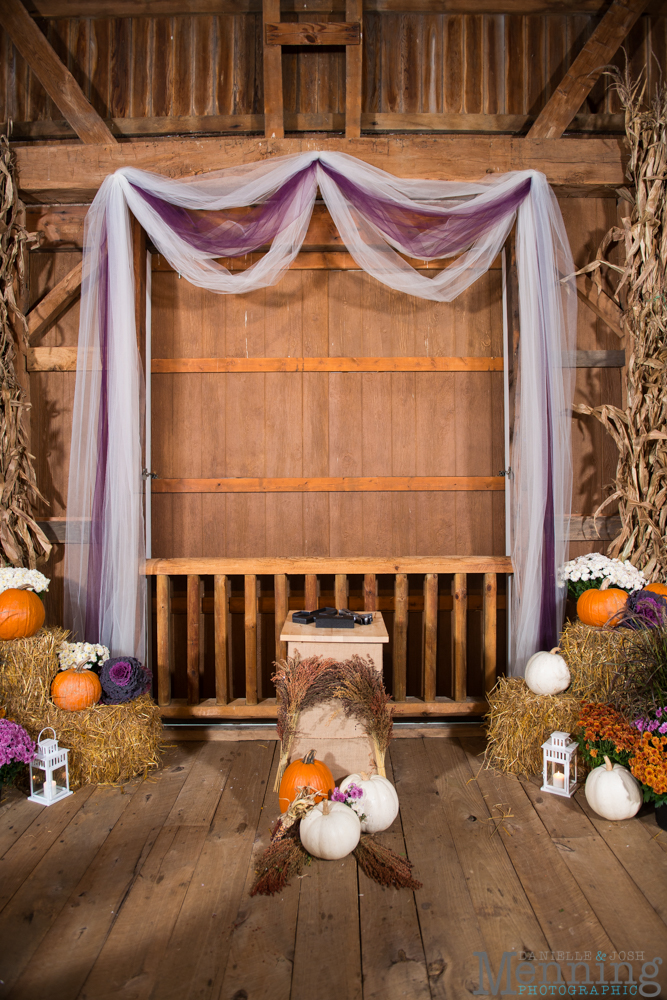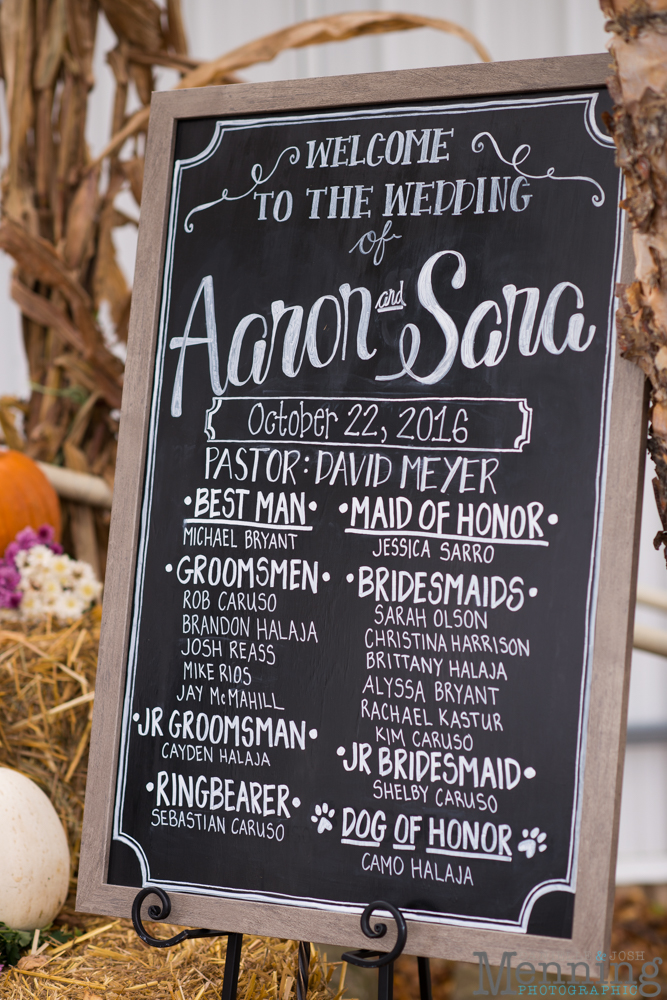 Camo was a little unsure of his tuxedo & the noise from the heaters running in the barn, but he still looked very handsome!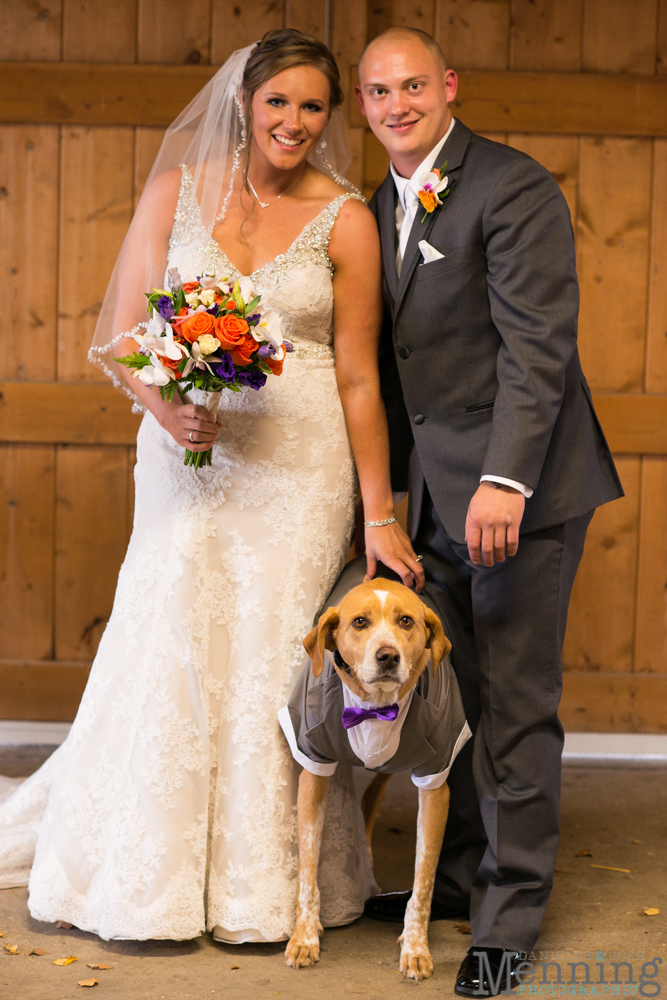 The barn at The Links at Firestone Farms was the ceremony location, & it looked beautiful in all of its rustic glory.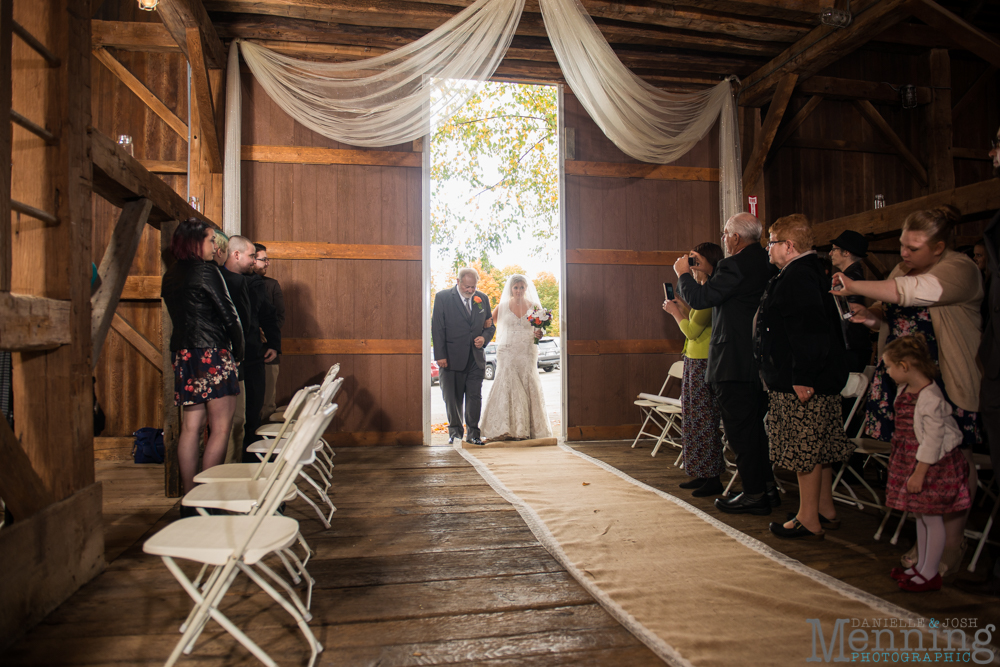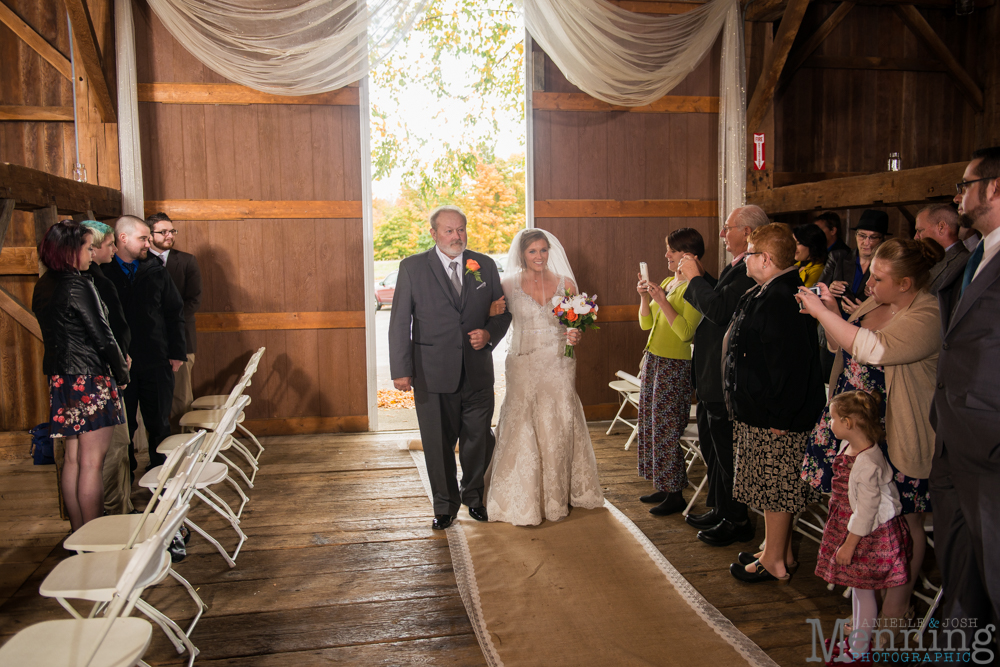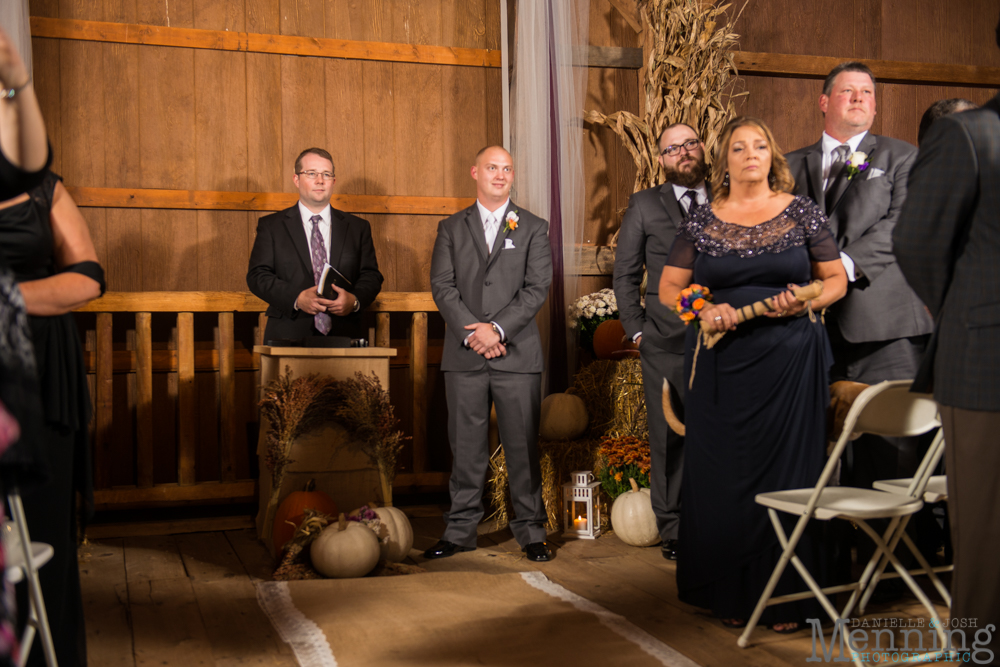 Sara's dad made everyone cry with his sweet & touching words he said as he gave his daughter away to her soon-to-be husband.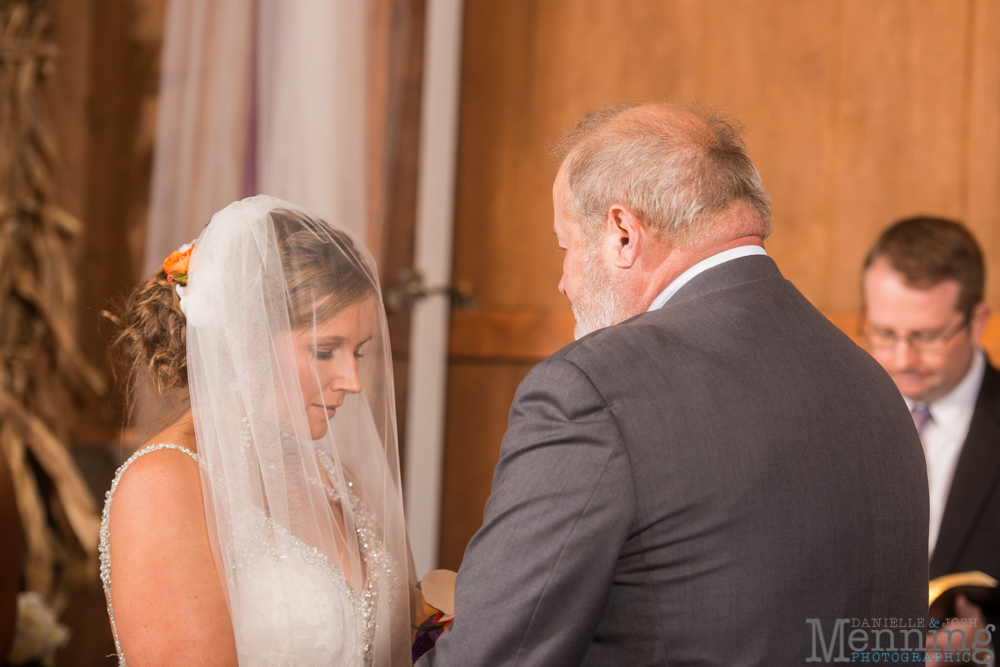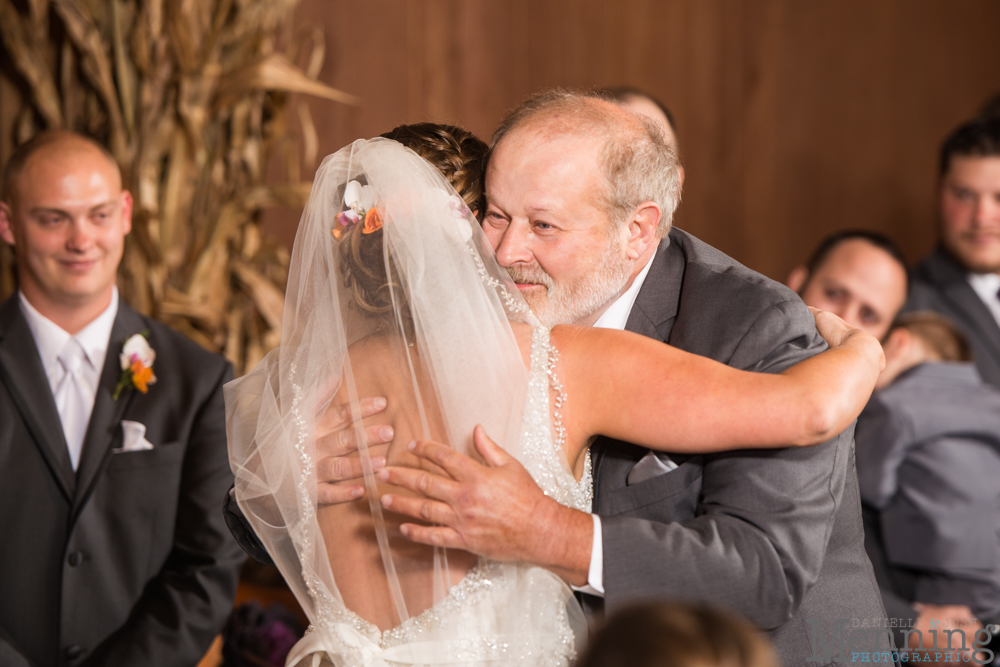 Camo being Camo as his parents shared their vows.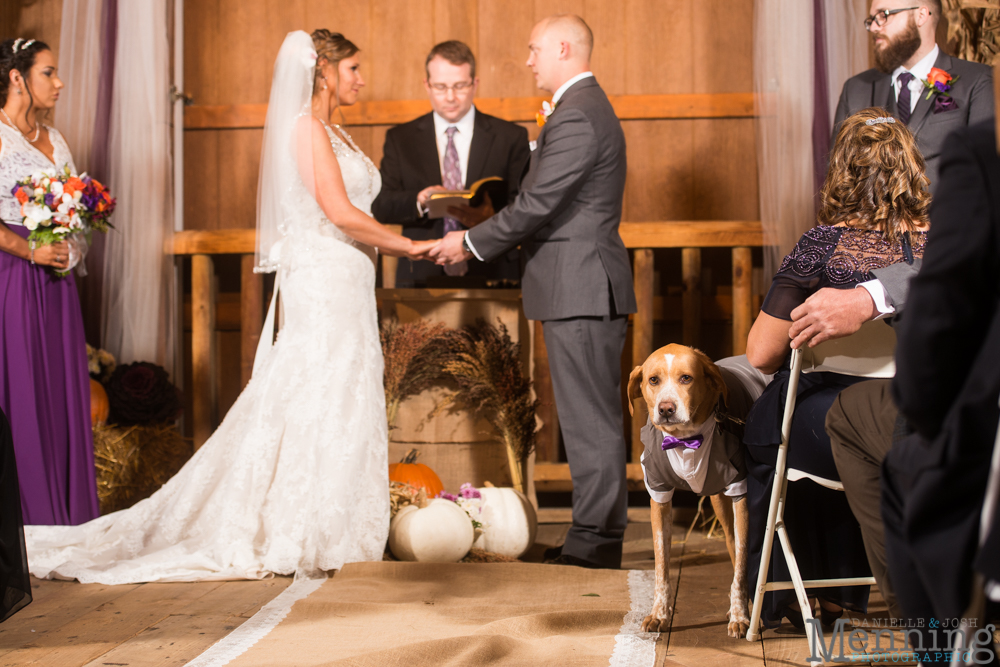 Sara's smile. . . can we all just agree it's the best?! The entire room lights up when she smiles!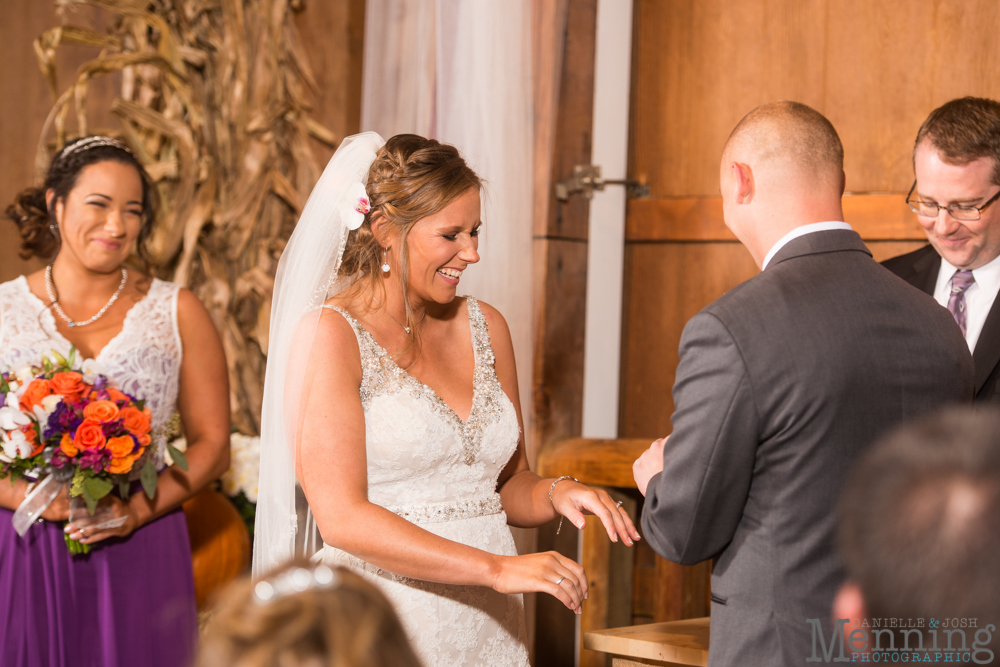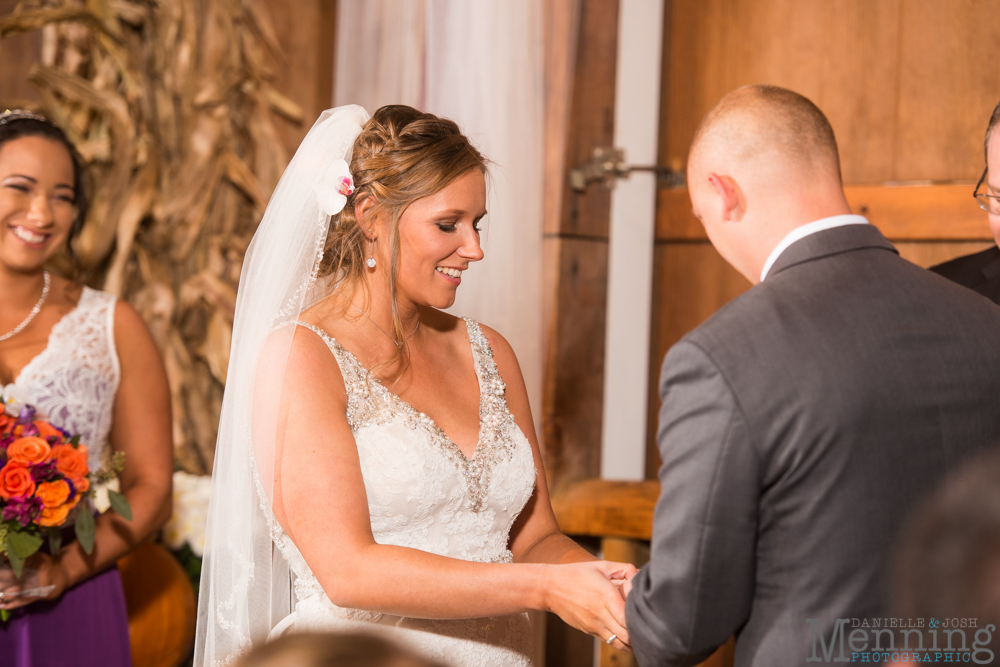 Okay. . . I'll add to my statement from earlier. Ring bearers with fauxhawks who fall asleep & snore (literally) on their daddy's shoulder during the wedding ceremony are the most adorable thing ever.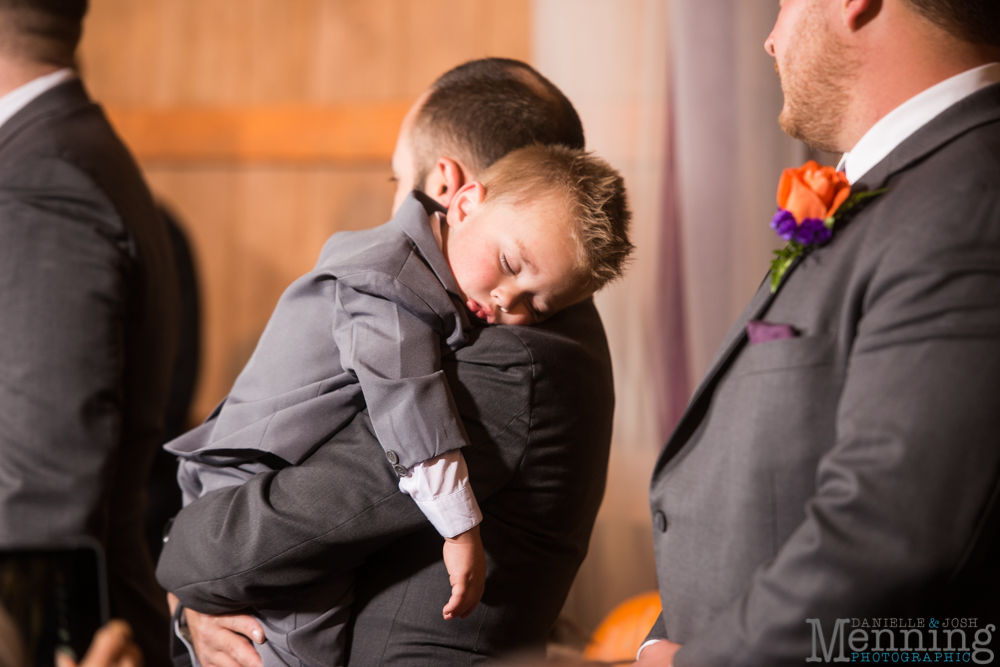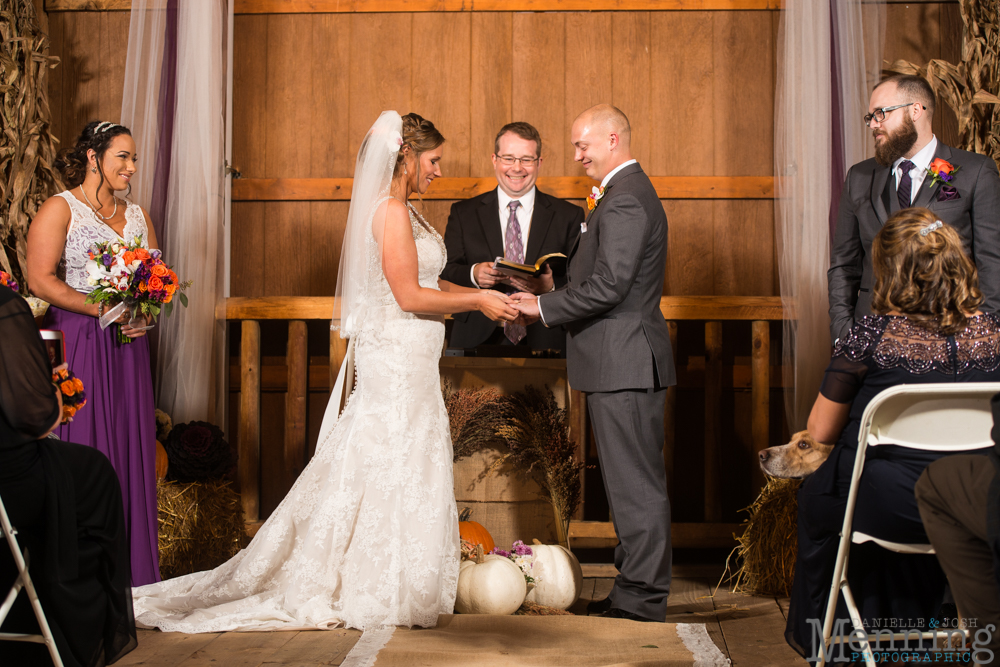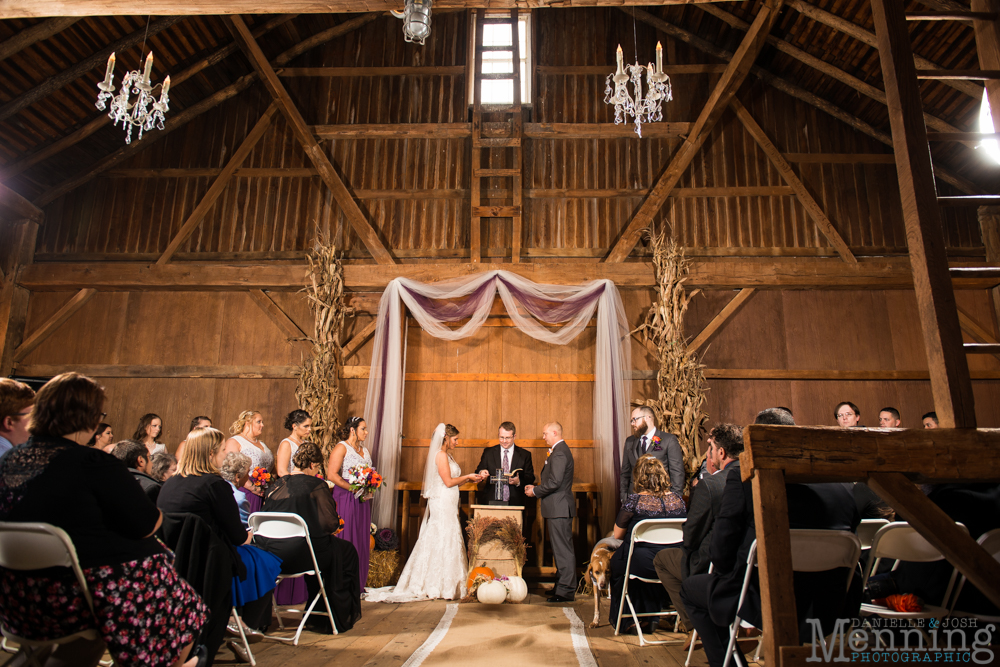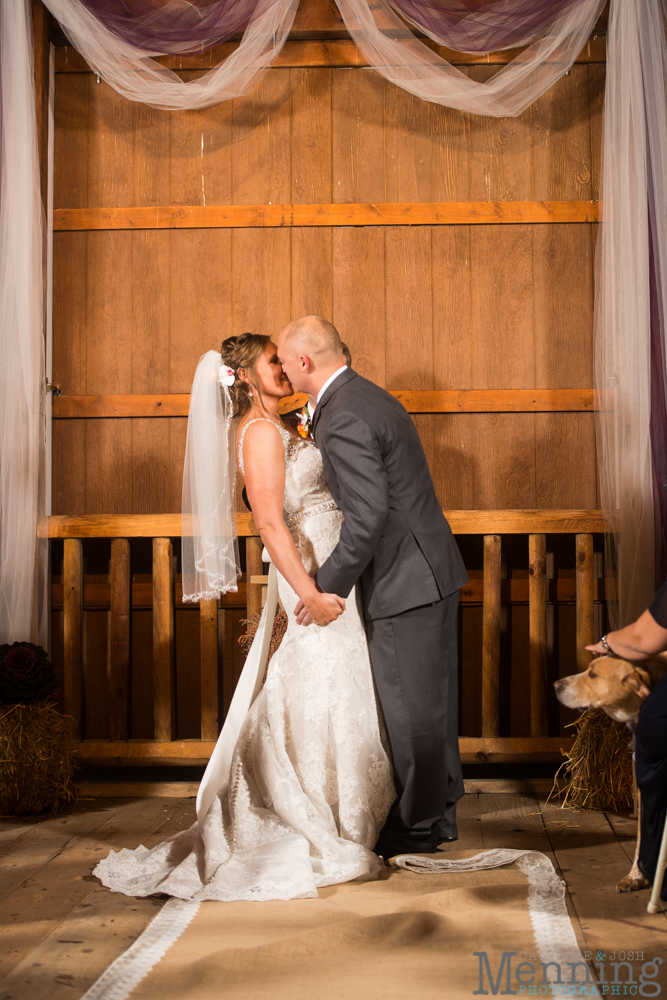 Be still my heart! This is a grandmother-granddaughter moment that we're so happy is memorialized.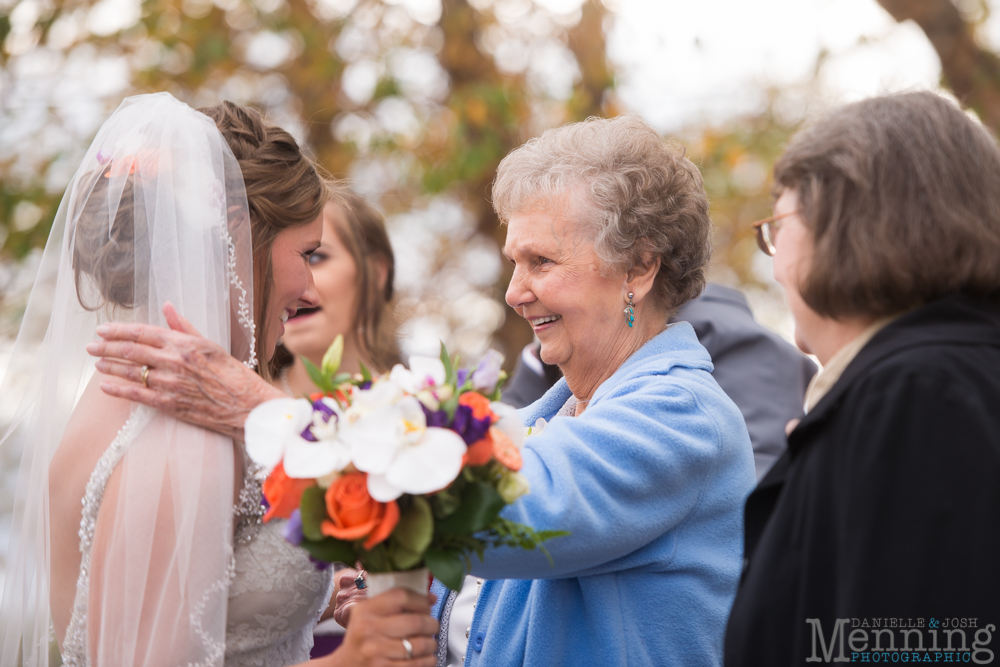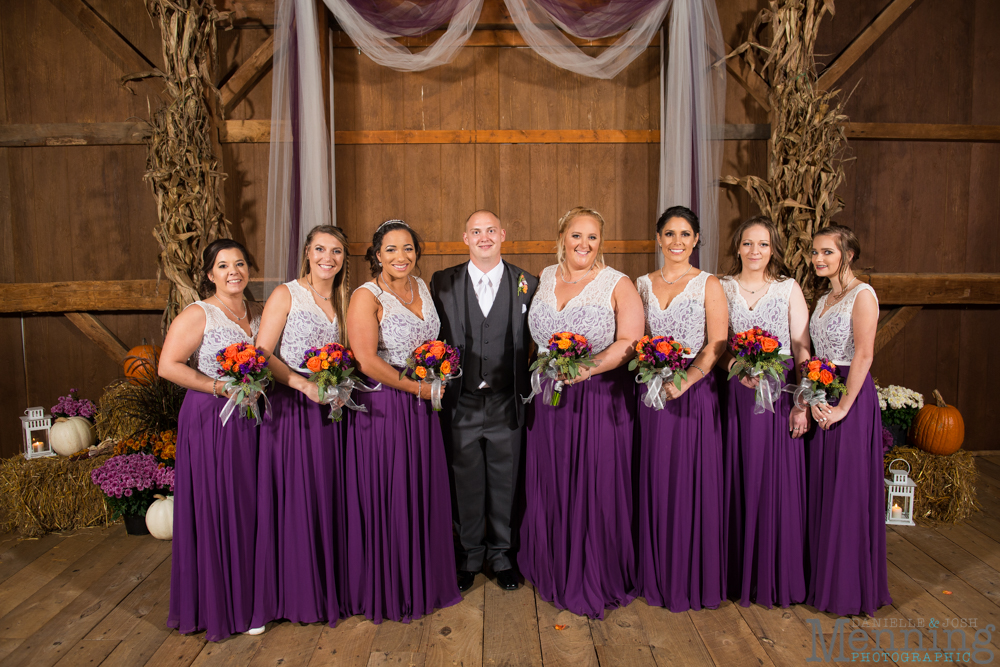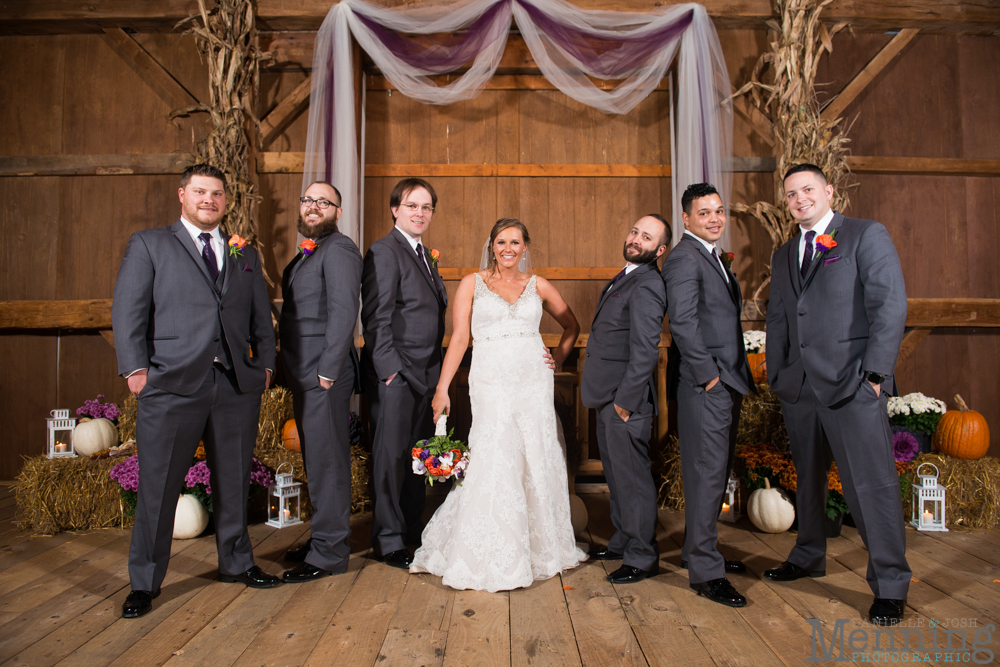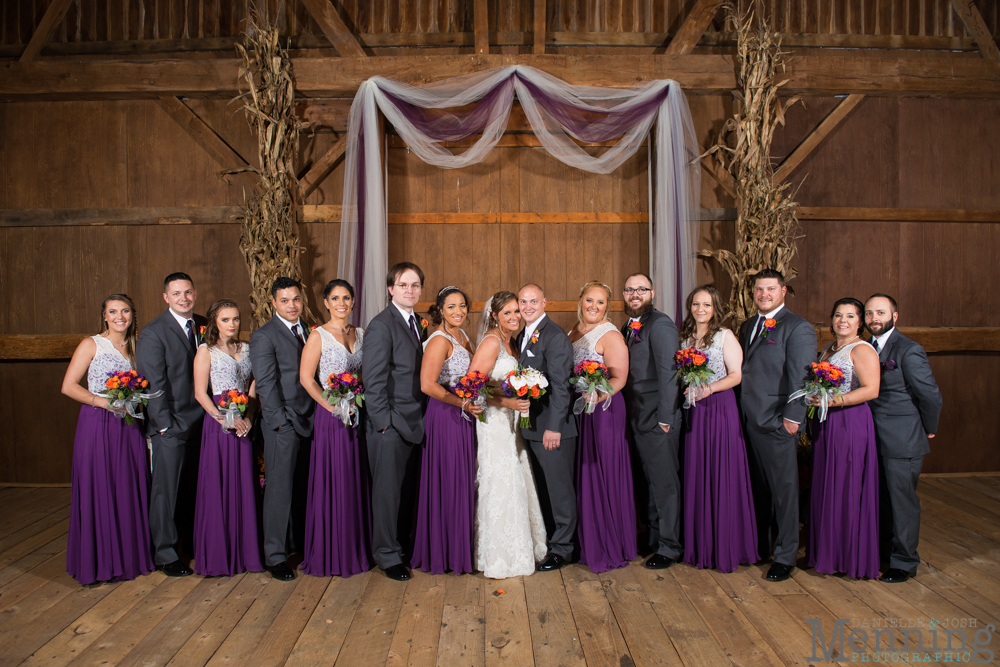 We've photographed quite a few weddings at The Links at Firestone Farms & it's where we held our own reception so we're well aware of the fact that it's windy there almost all of the time. When it's cold and windy? Woooooo! Brisk. But don't these photos look warm & cozy? Sara was a champ in her sleeveless dress. . . she never complained. I guess when you're newly married not much else matters & you're afloat & warm with happiness.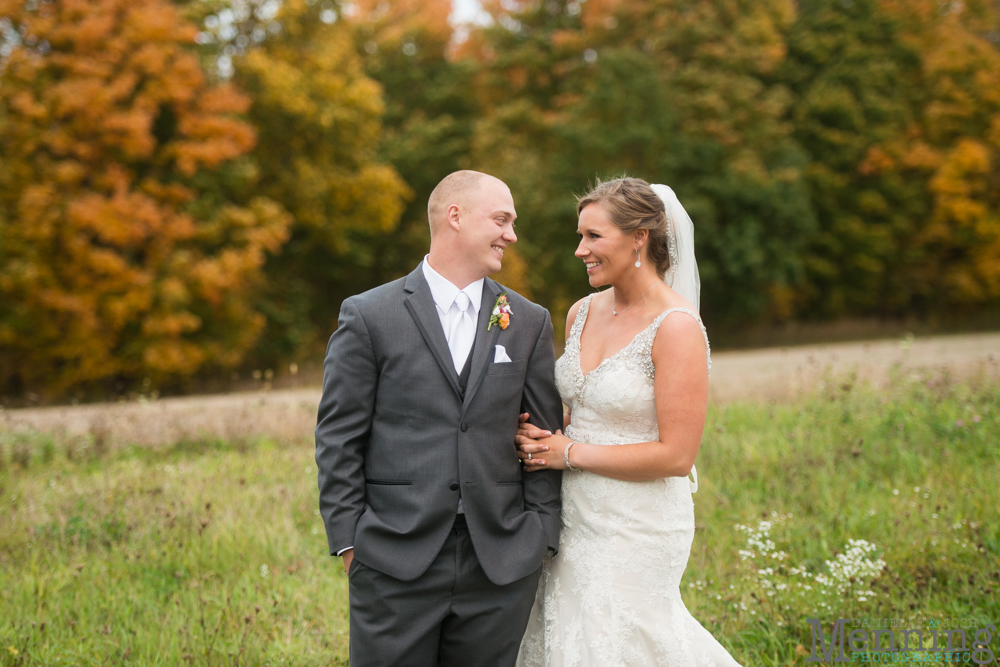 Three cheers for Fall in the Midwest. . . am I right?!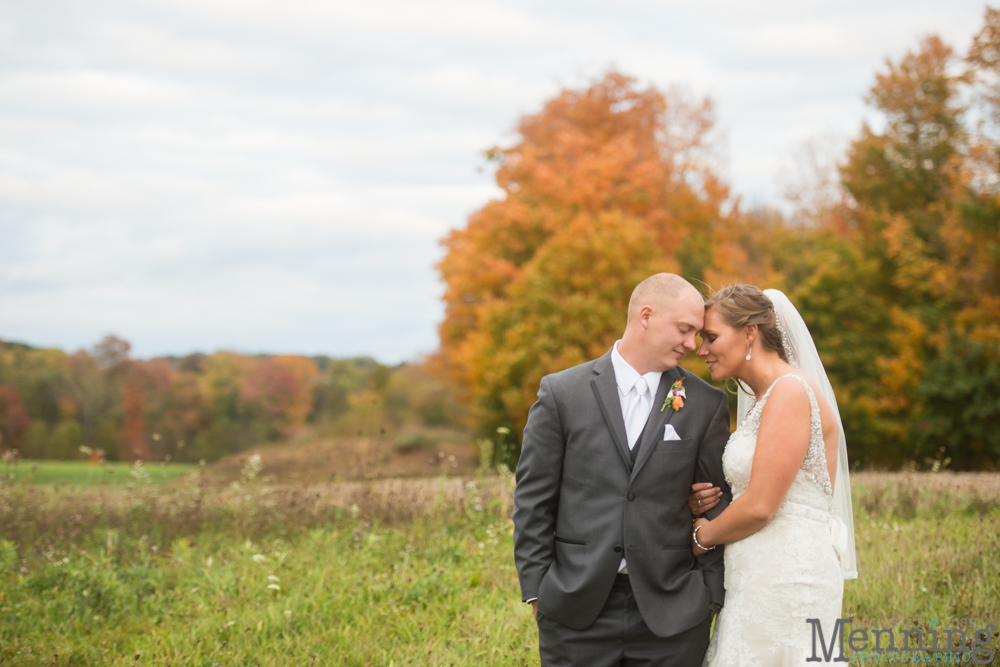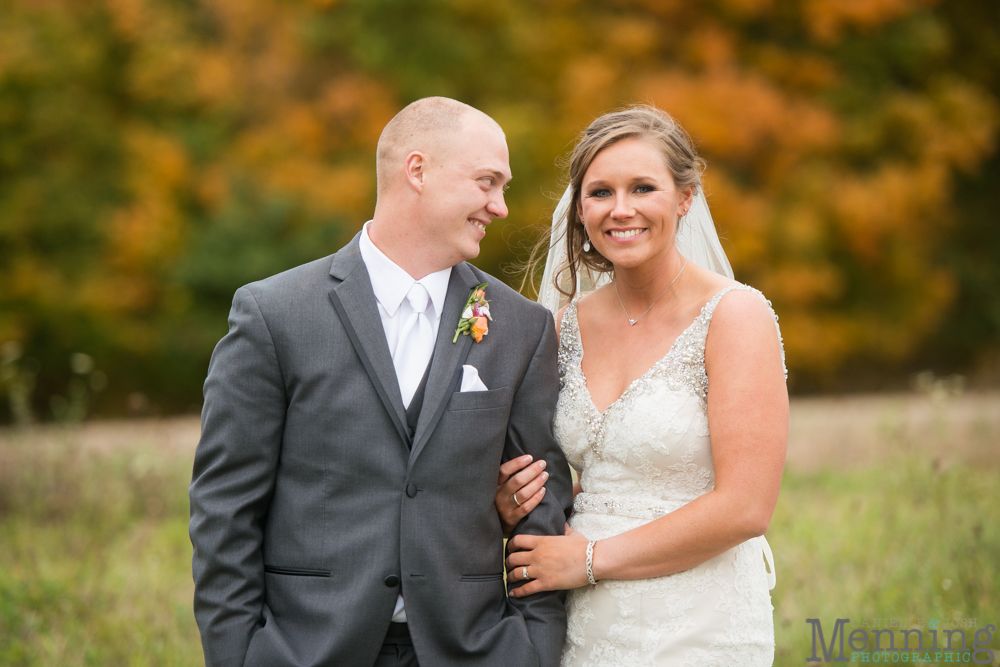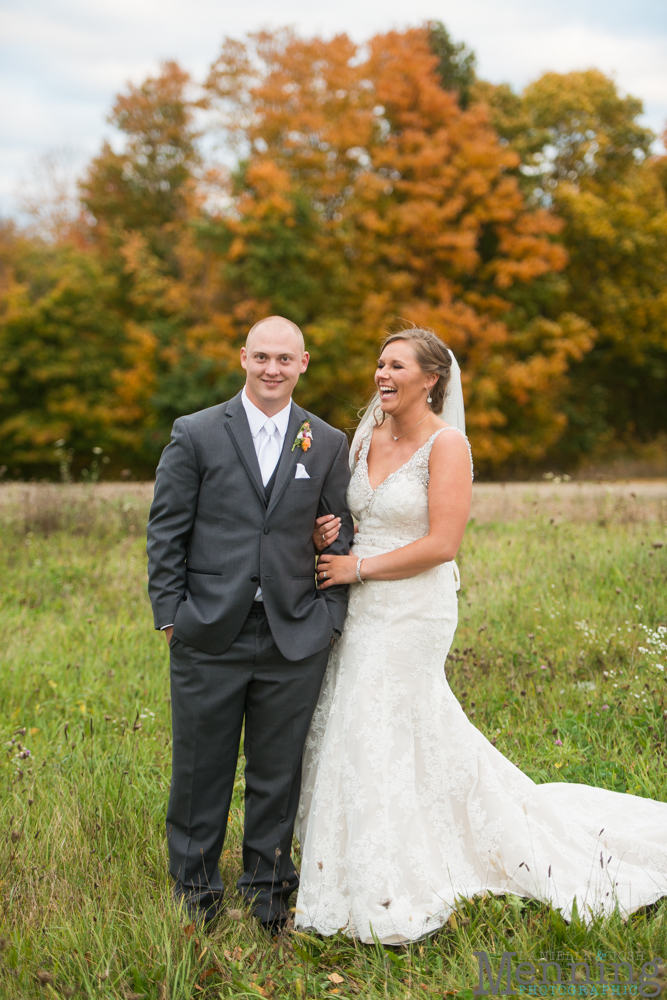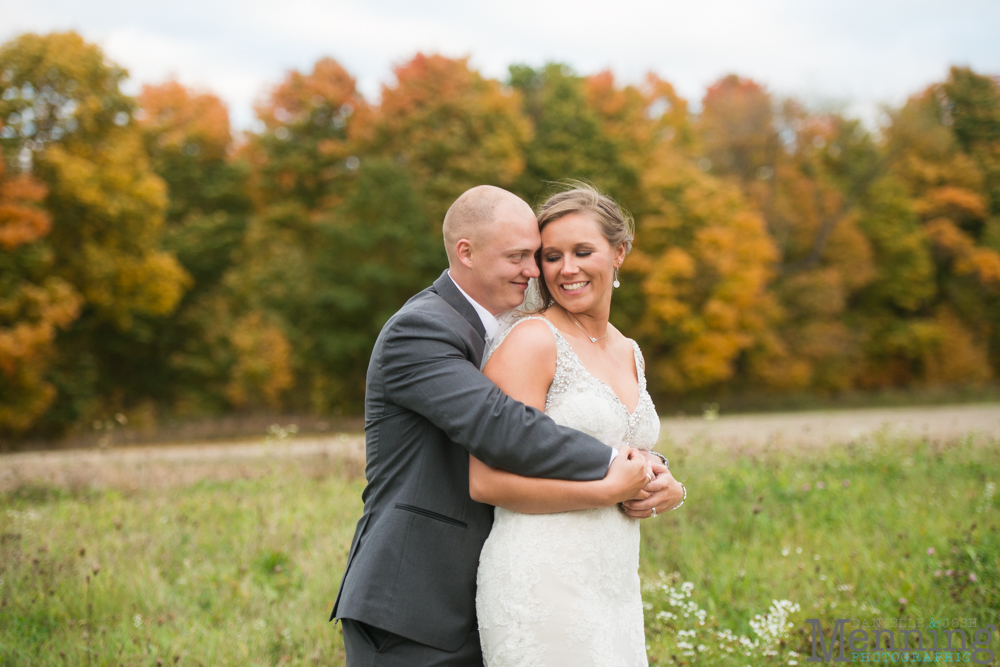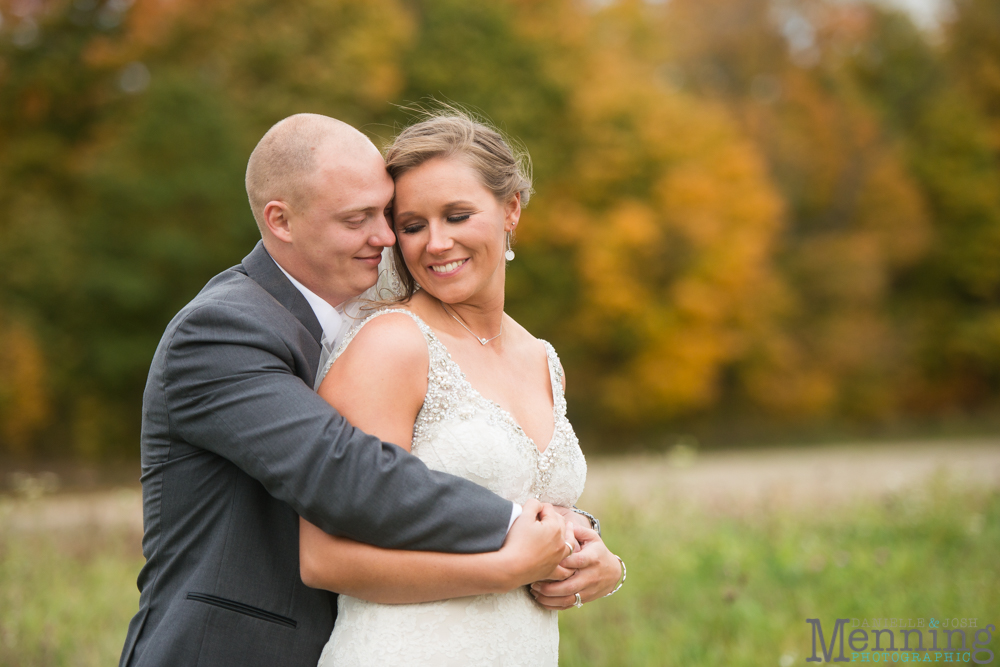 Sara got her wedding gown at MB Bride.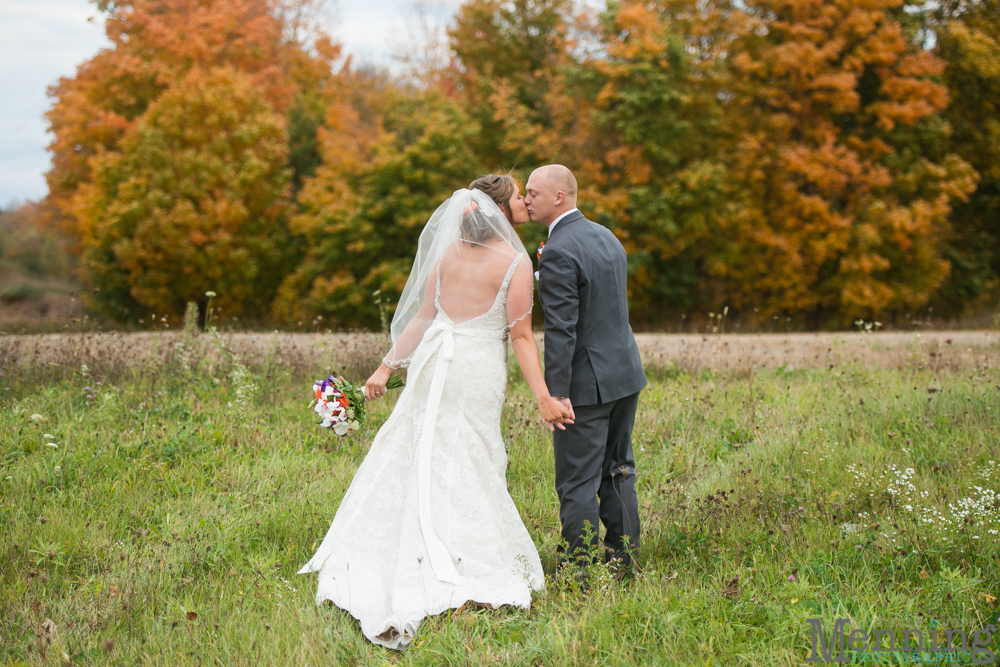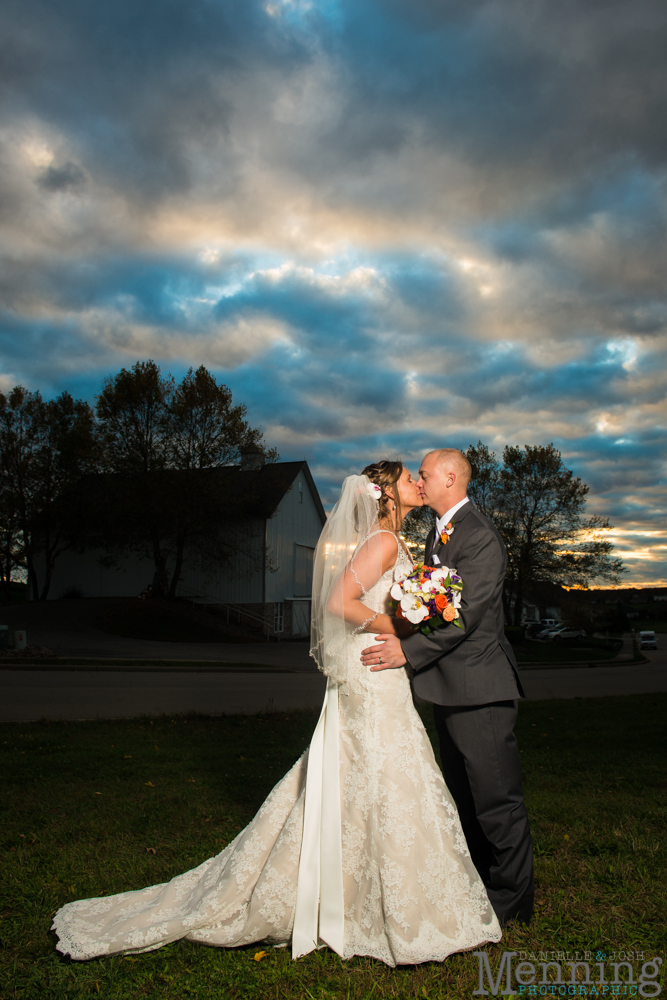 Can we just say WOW! Sara was praying for the sun to peek through during their sunset portraits. She even adjusted her wedding day timeline so she & Aaron could have portraits taken during golden hour. Well their wedding day was full of everything from rain to sunshine to rainbows to clouds to wind. . . and then just before the sun faded from the sky. . . THIS happened. Whew! Amazing!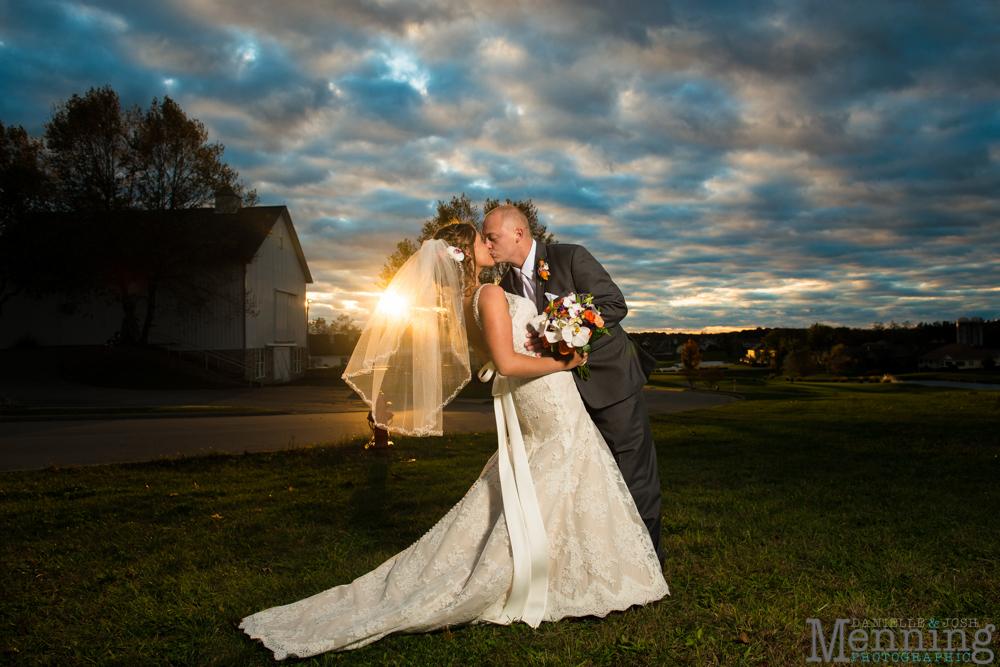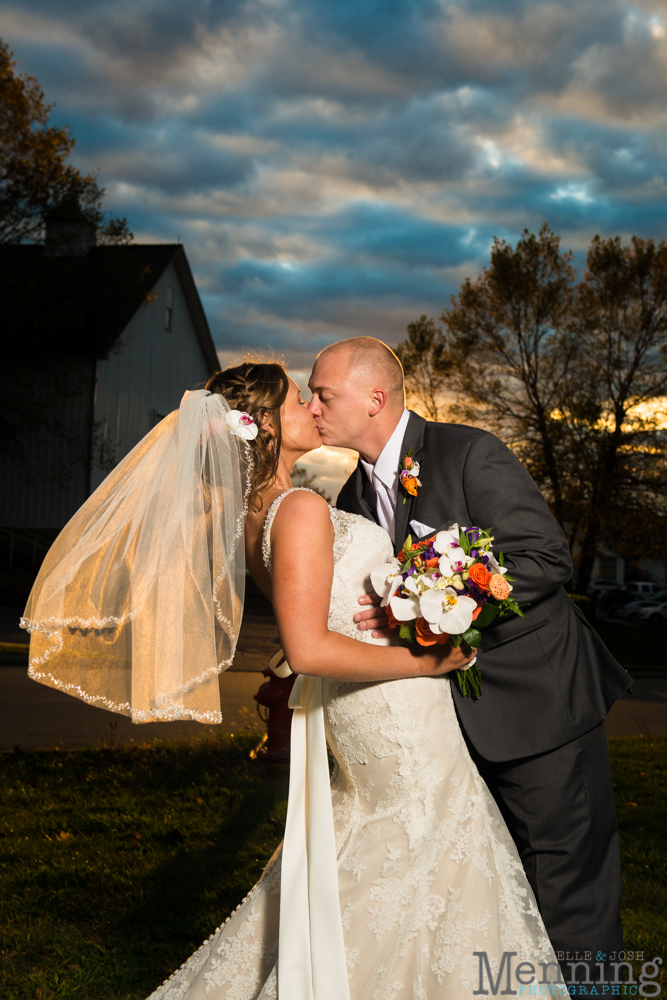 The reception took place in the banquet center at The Links at Firestone Farms. Everything looked beautiful.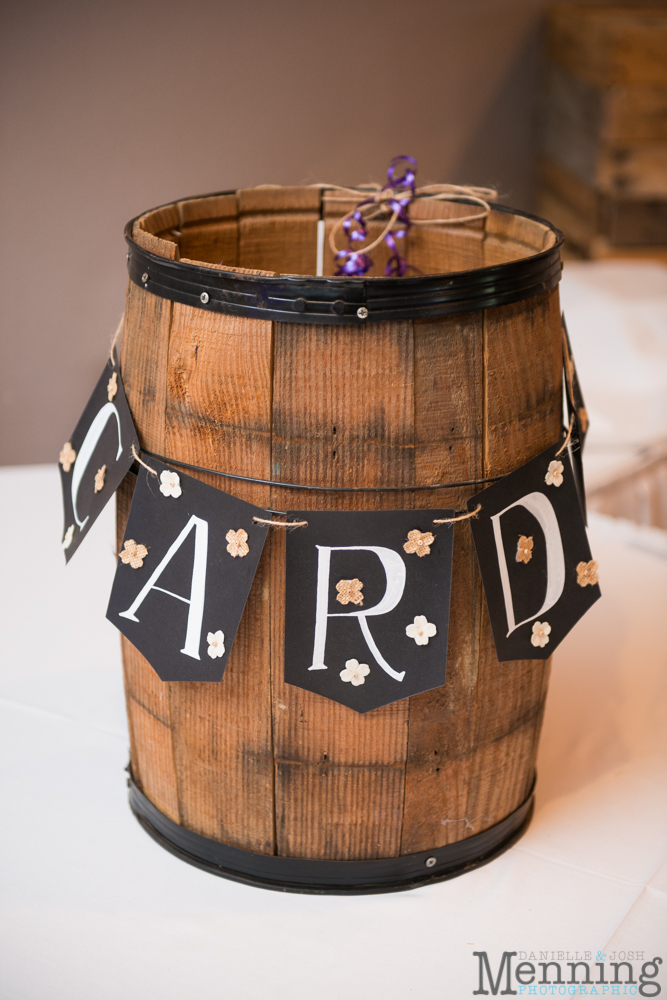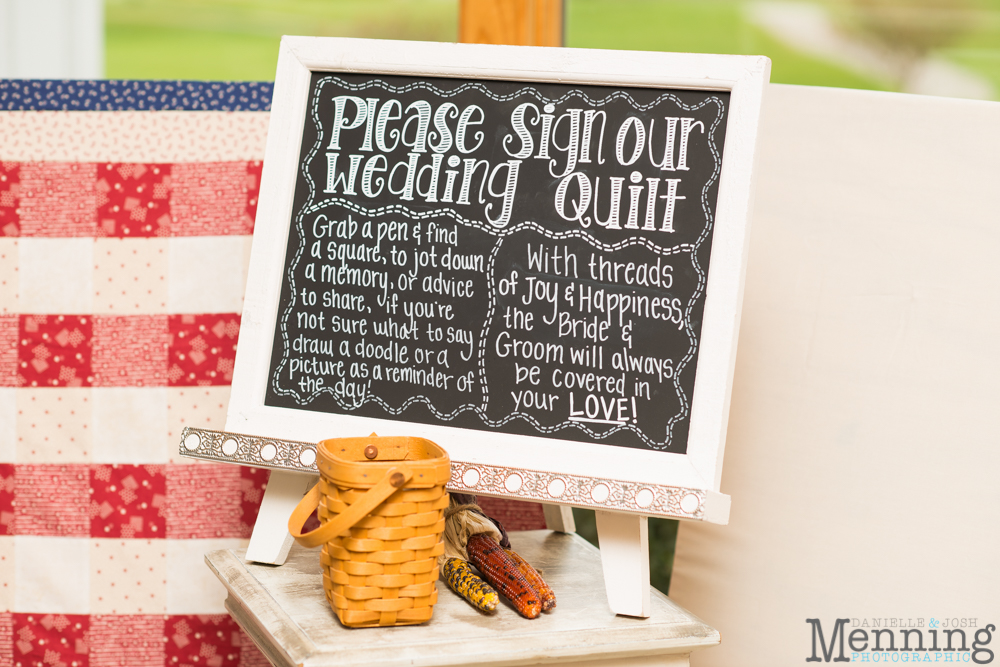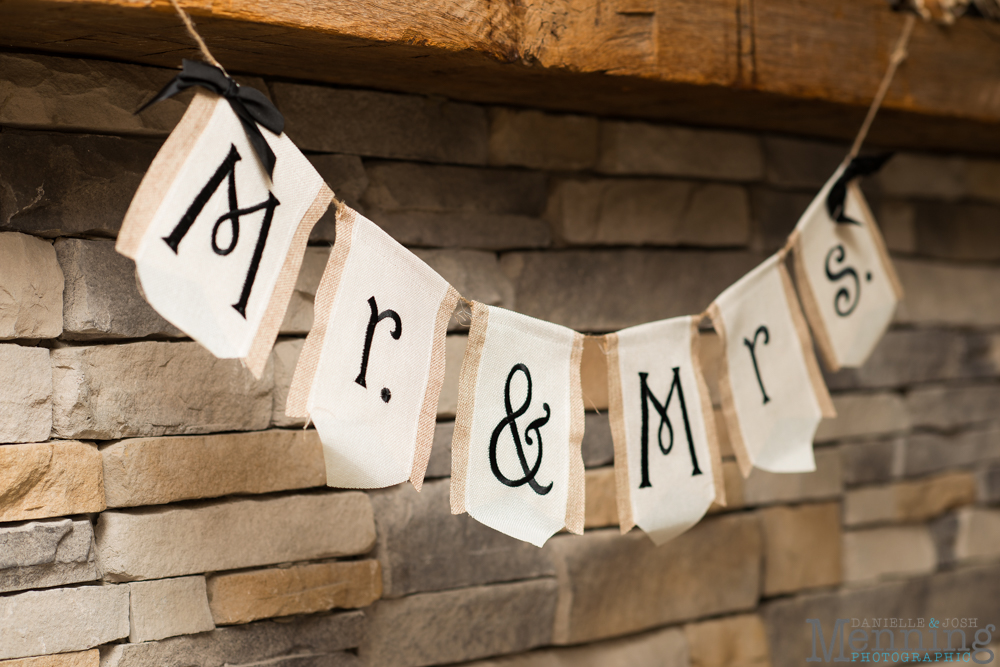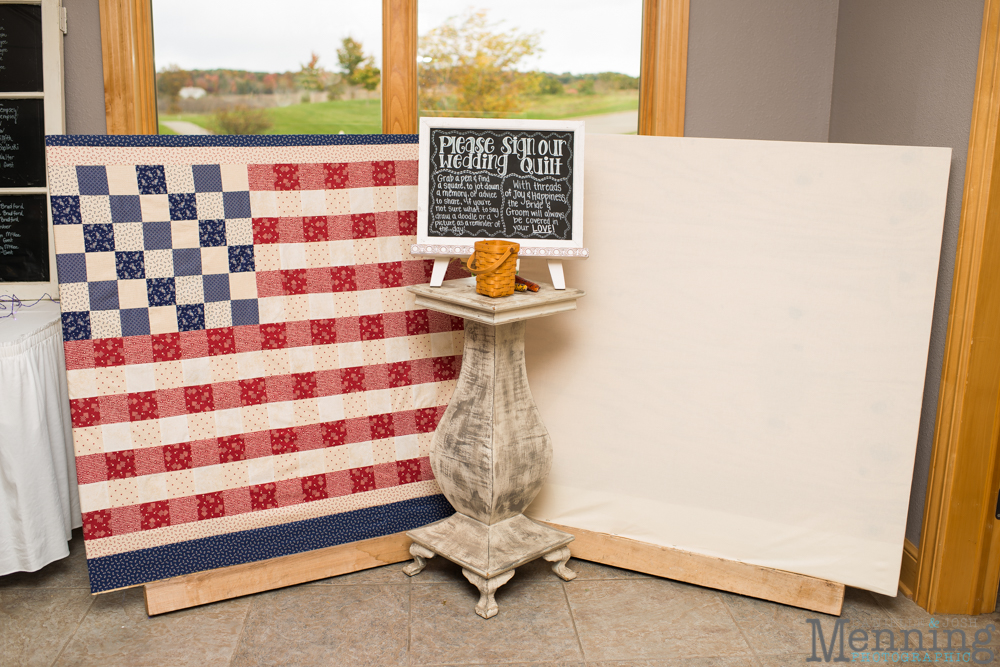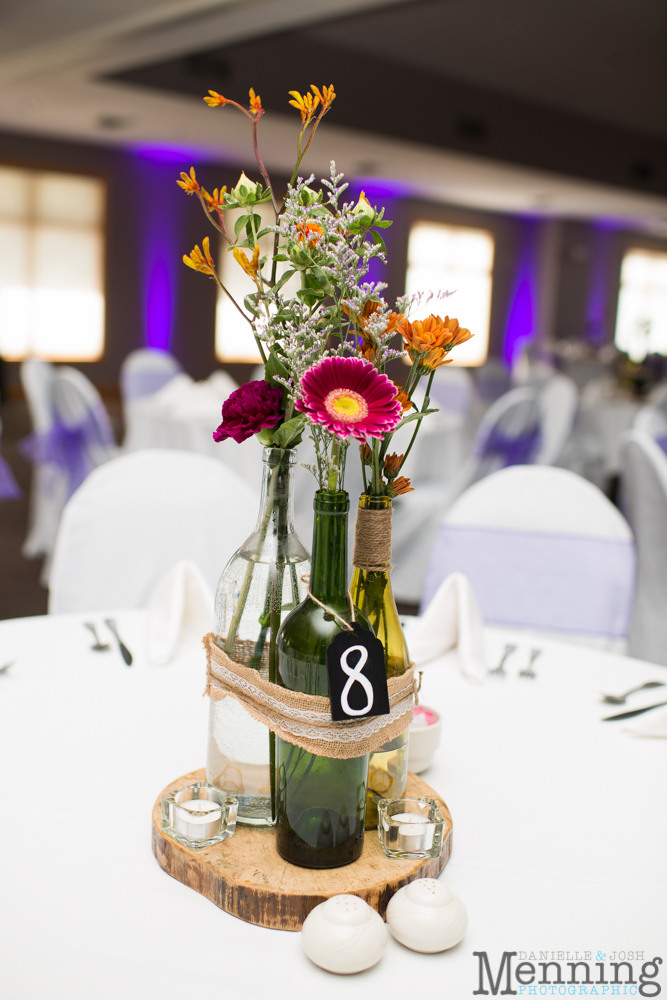 Brett Karas Design did the uplighting & centerpieces.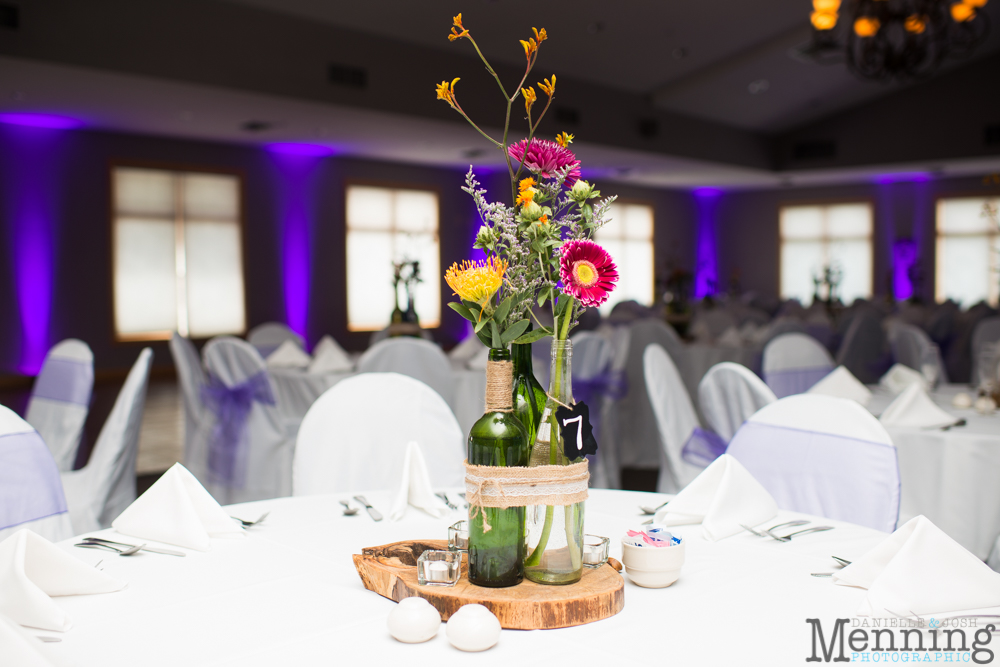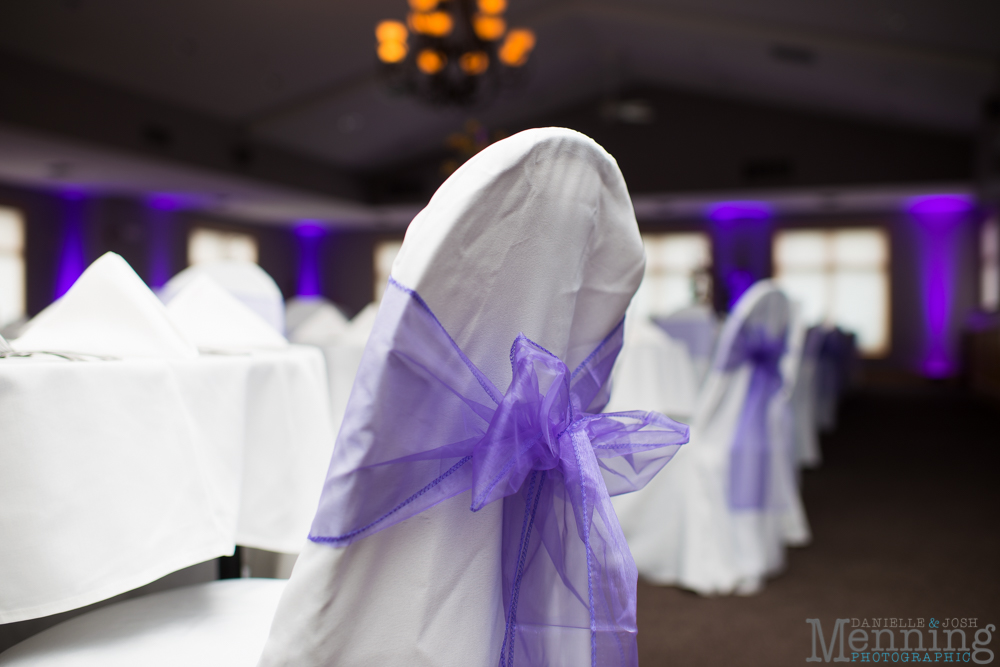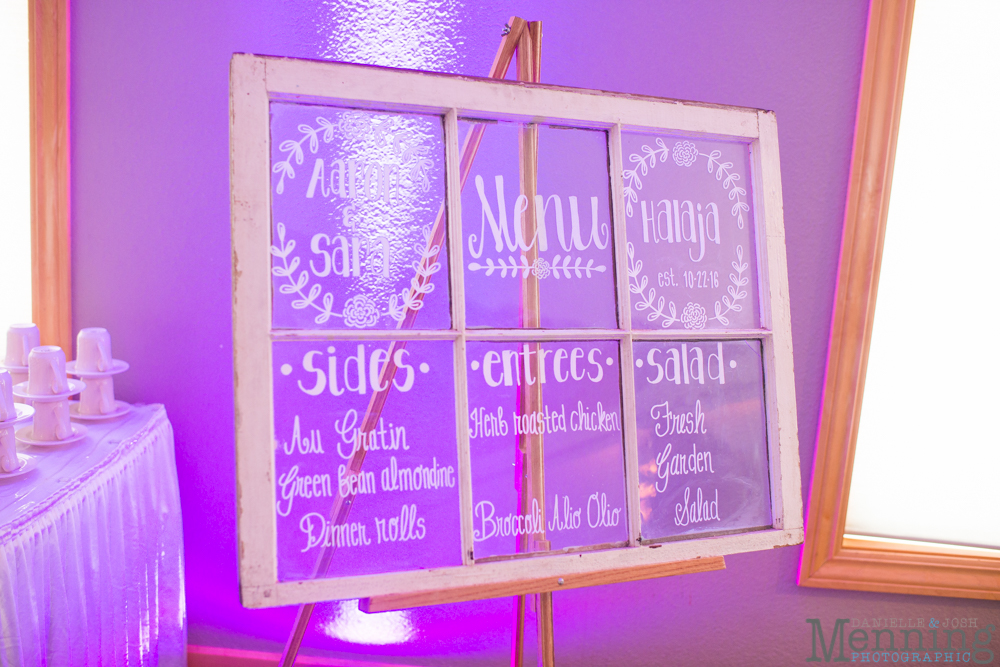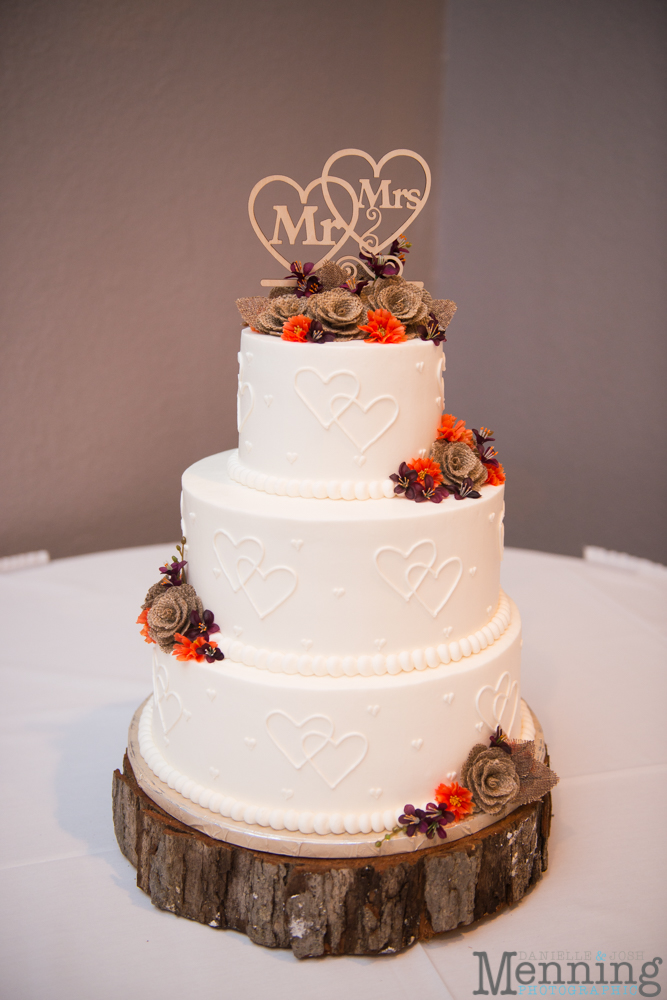 Das Dutch Haus made their pretty wedding cake.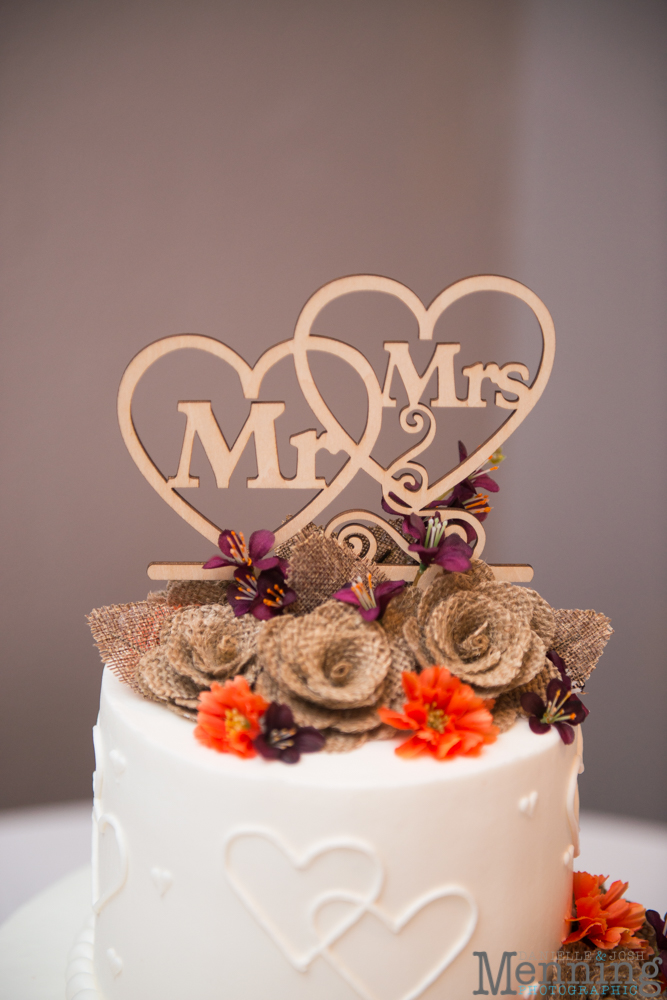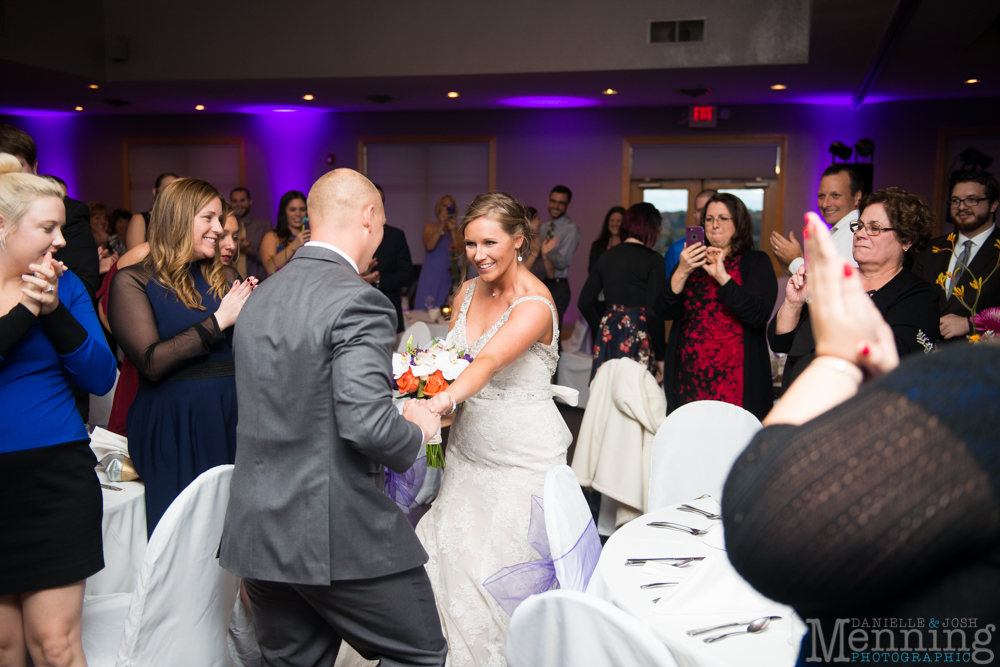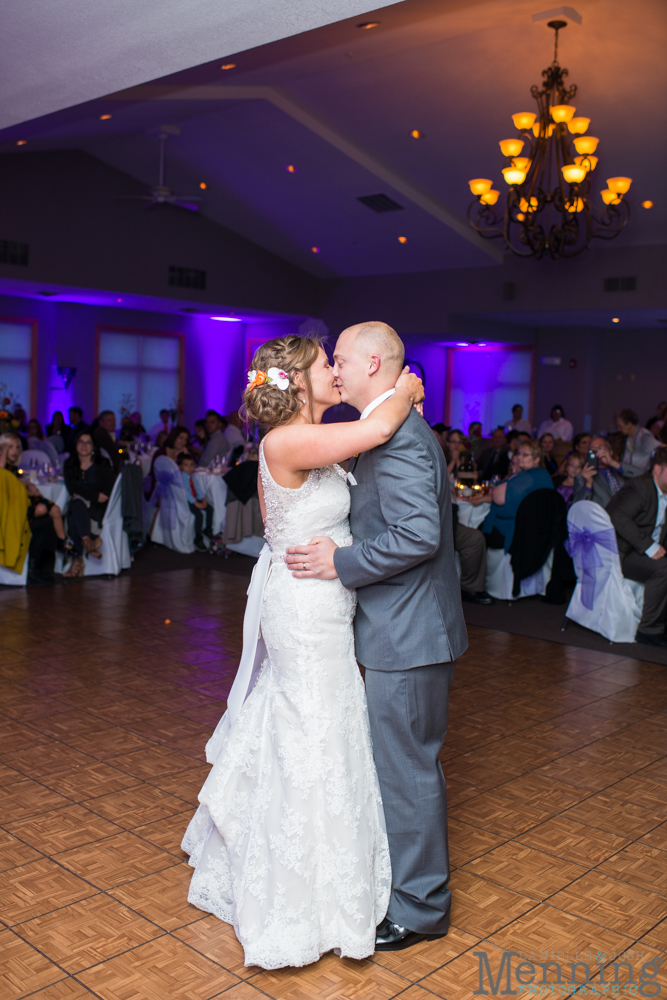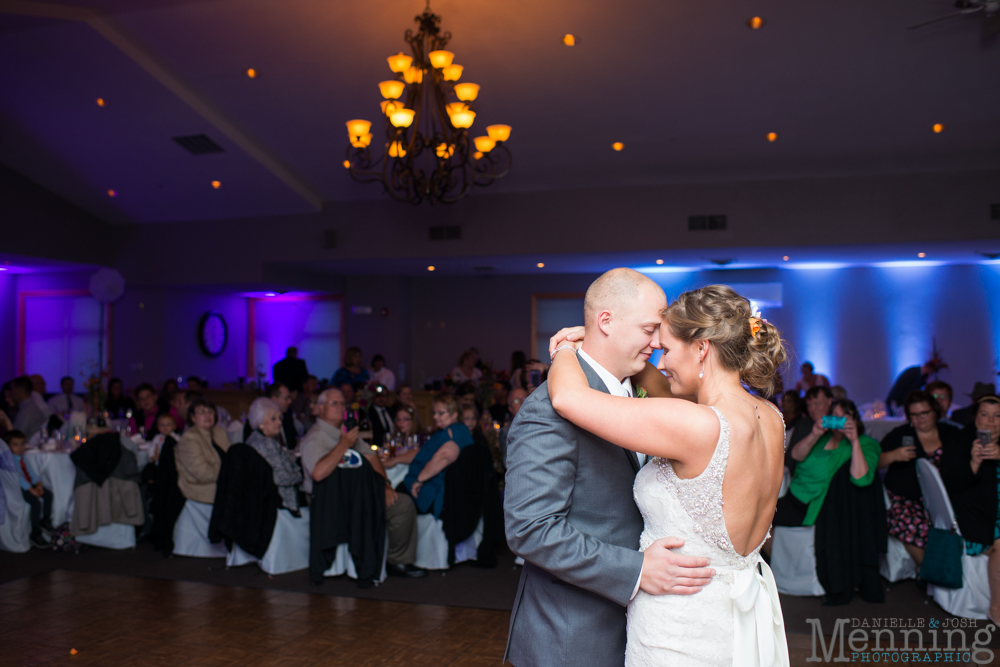 Uplighting. . . do it!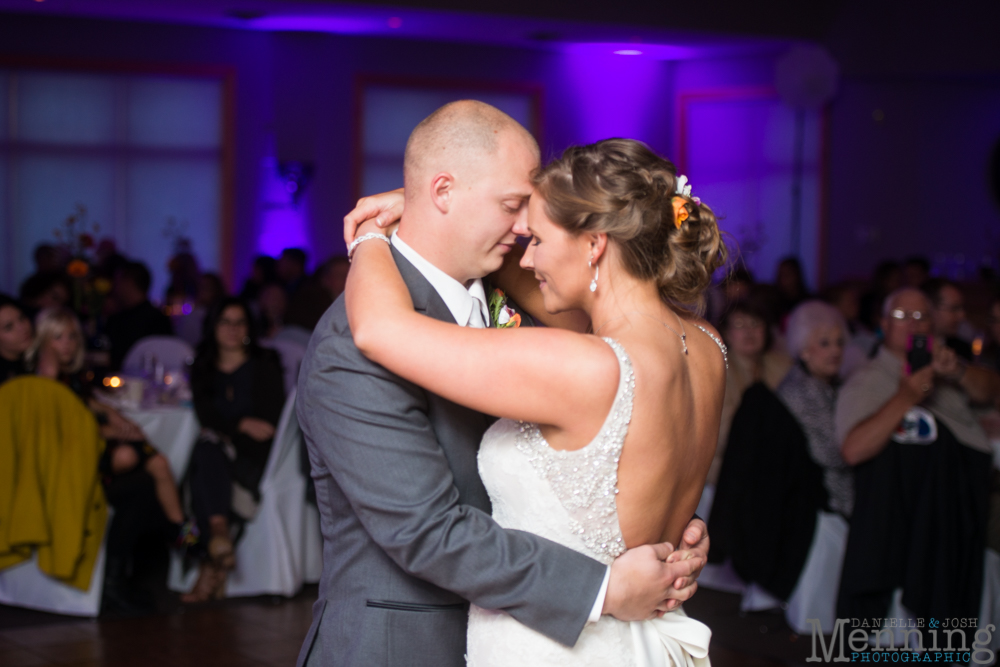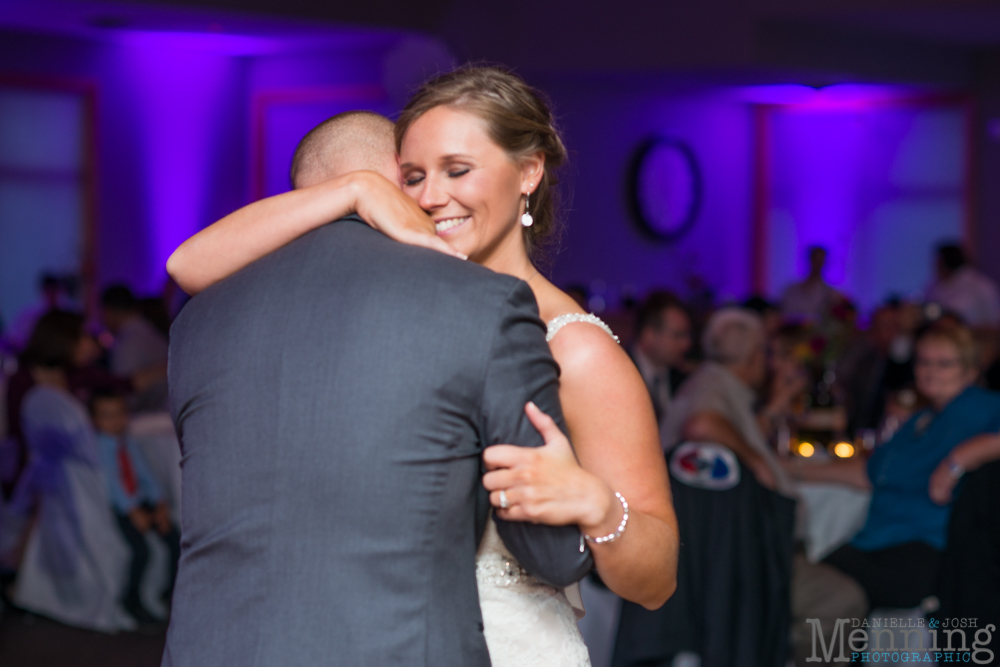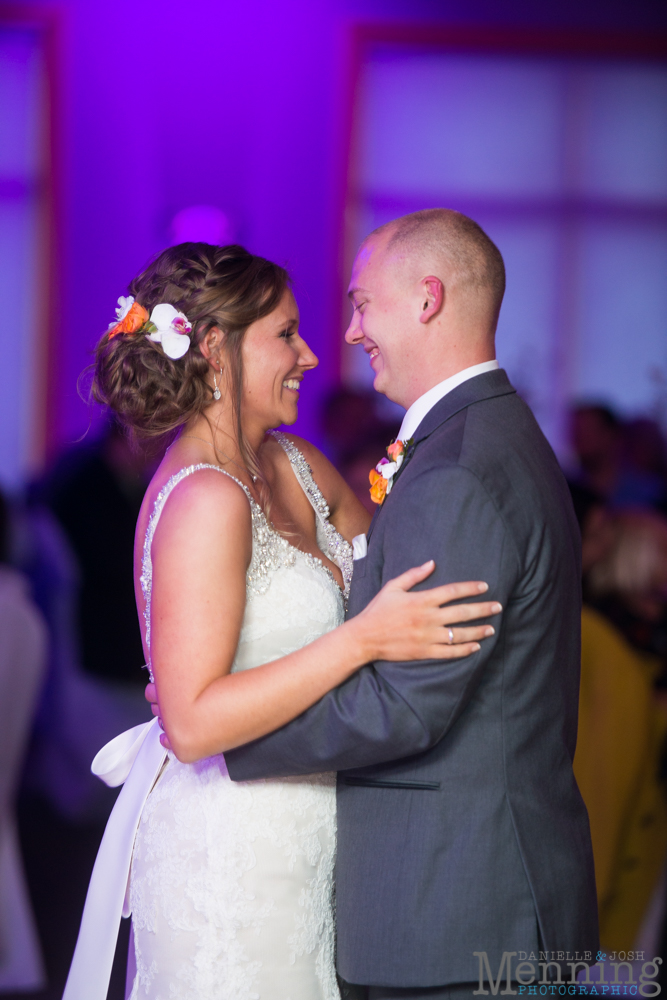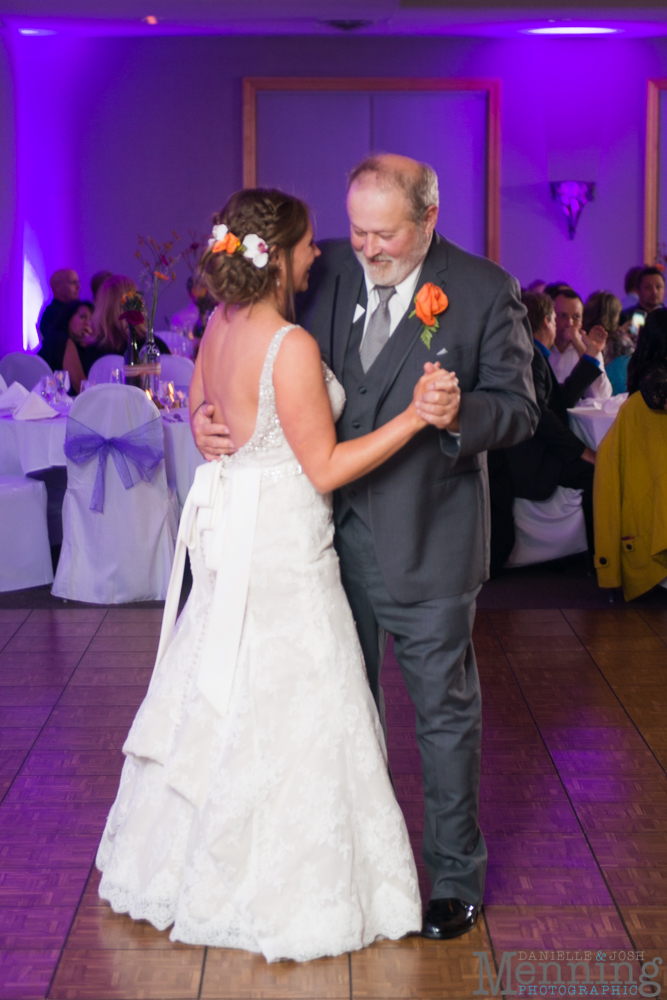 A dad & his daughter sharing a little dance at her wedding reception.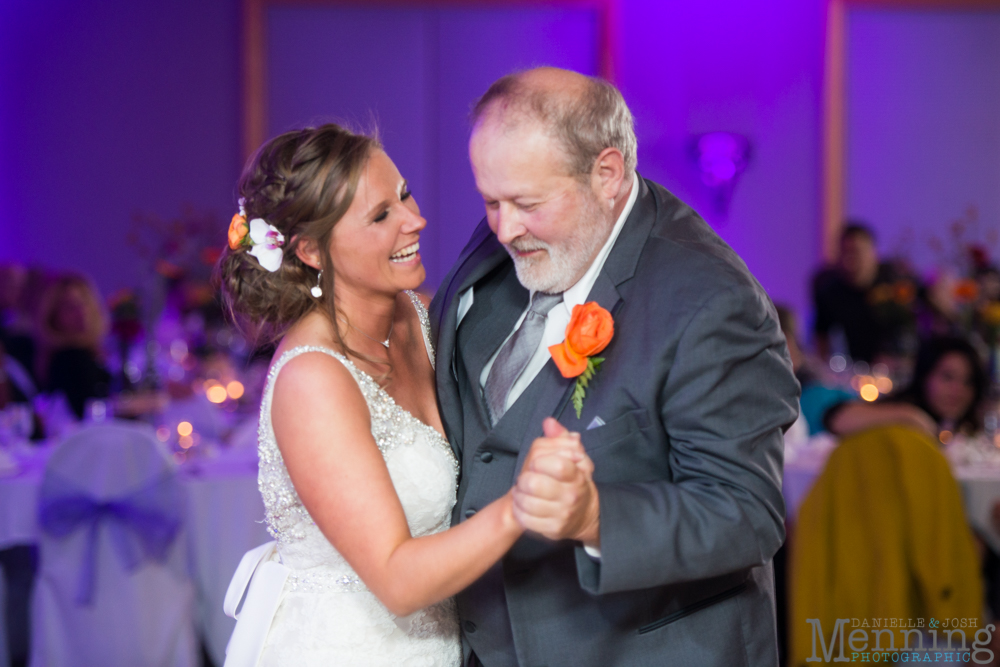 And a mother with her son.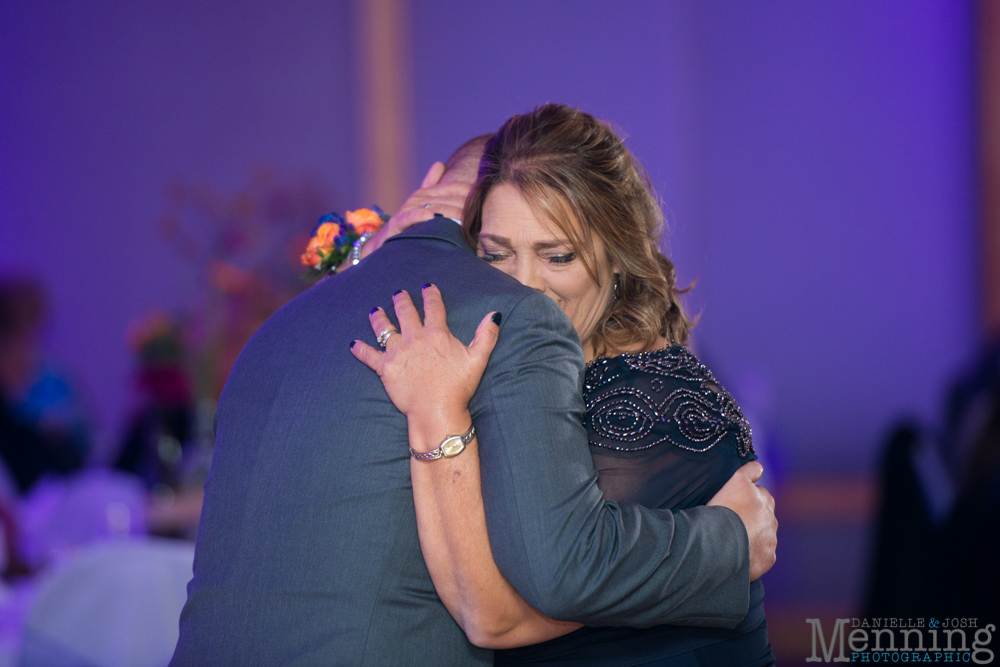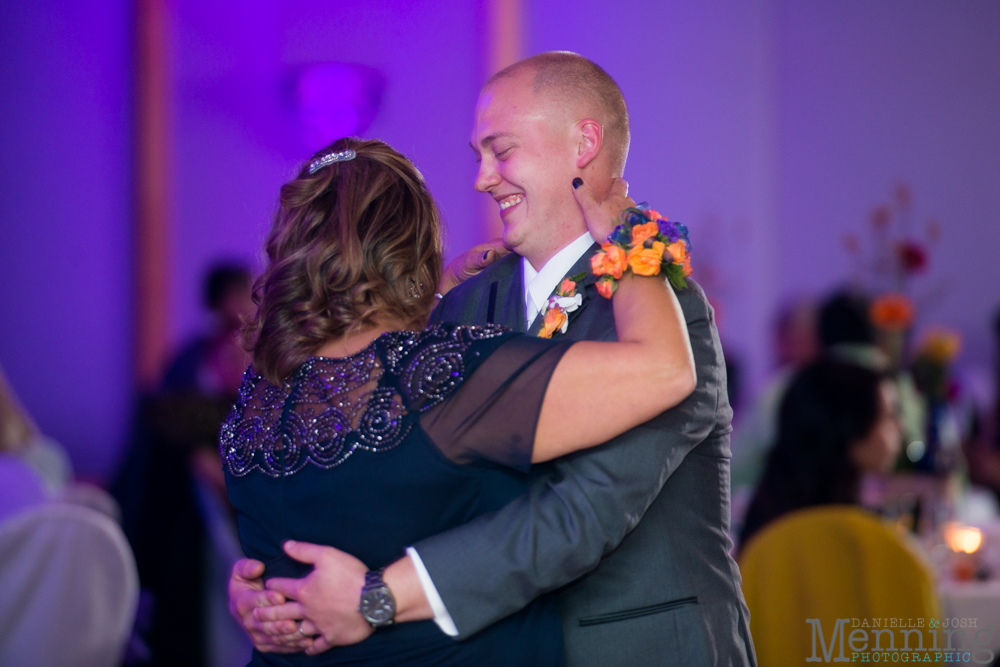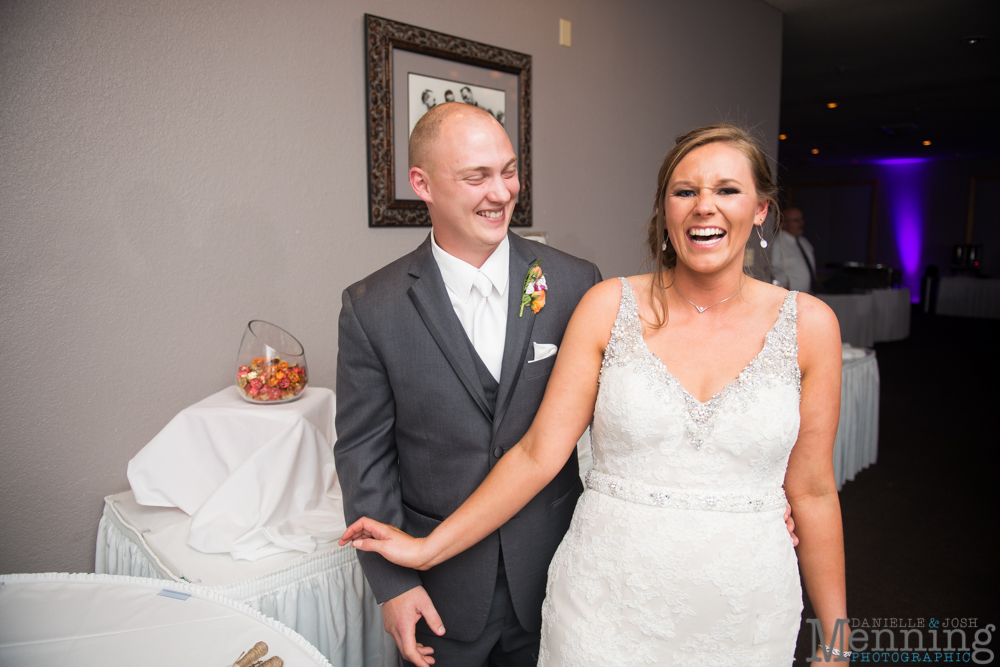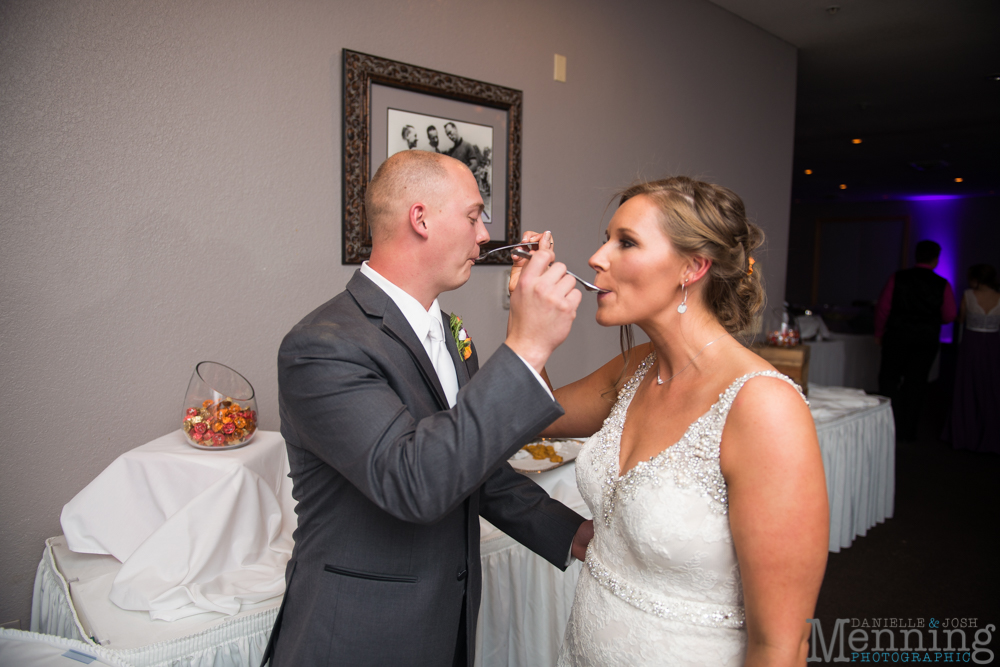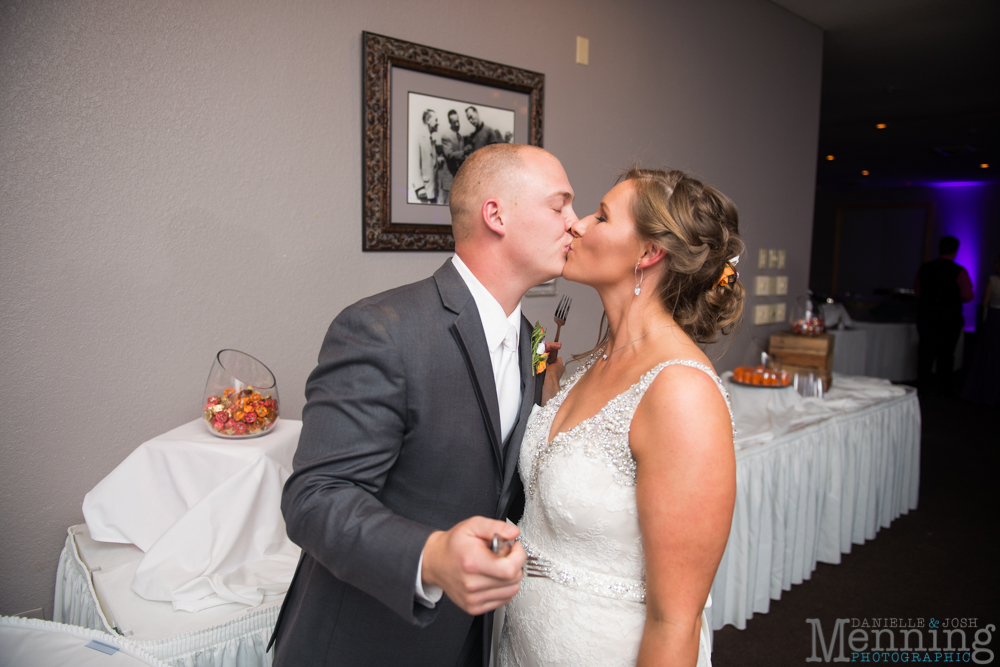 This reception was a ton of fun. No one wanted to leave.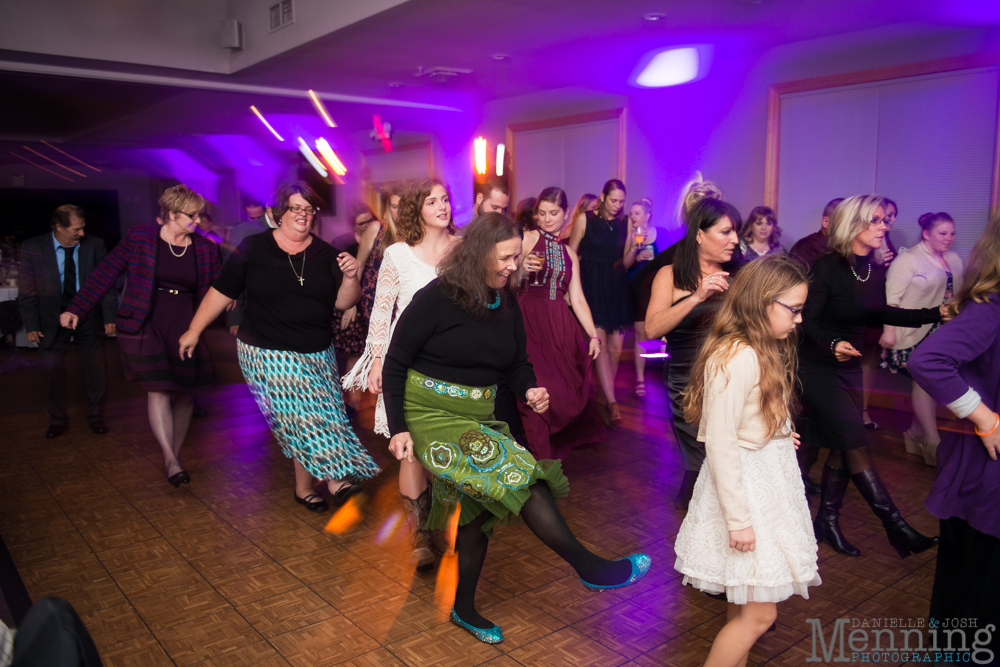 And everyone was on the dance floor.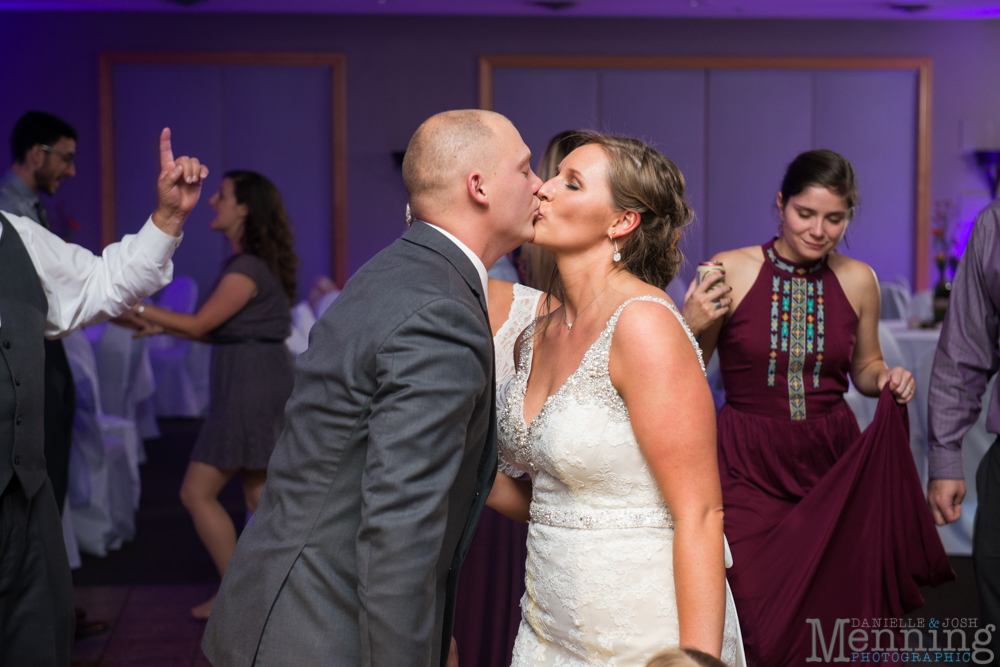 Sara & Aaron, we can't thank you two enough for choosing us to photograph your wedding day! We had a great time getting to know you both & Camo. We're praying for many years of happiness for you in your marriage!
Instagram | Facebook | Twitter | Pinterest | Google +