Kristen & Todd's wedding day was a beautiful start to their marriage. Their November wedding day was even more lovely than they could've imagined & the sun shone on us all day through the picturesque landscape of Mill Creek Park in the Fall. We will probably say this on our blog for the next few weddings that we post, but we'd be remiss if we didn't mention how fantastic the colors of the leaves have been this year & how incredibly long they stuck around! Fall in Ohio is always beautiful, and its fleeting nature makes it even more lovely. We've been blessed this year with Fall foliage for weeks longer than usual & we've definitely taken advantage! Beyond the beauty of mother nature on Kristen & Todd's wedding day, their smiles when they looked at each other were just precious. When Kristen walked down the aisle, everyone was mesmerized. But the very best part of the wedding ceremony was just after she walked down the aisle. She stood next to her sister (the Matron of Honor) and Todd stood next to his friend (the Best Man). Todd could not take his gaze from Kristen & it was such a special & sweet moment. Their entire wedding day was punctuated with really wonderful moments throughout; here are a few of our favorites!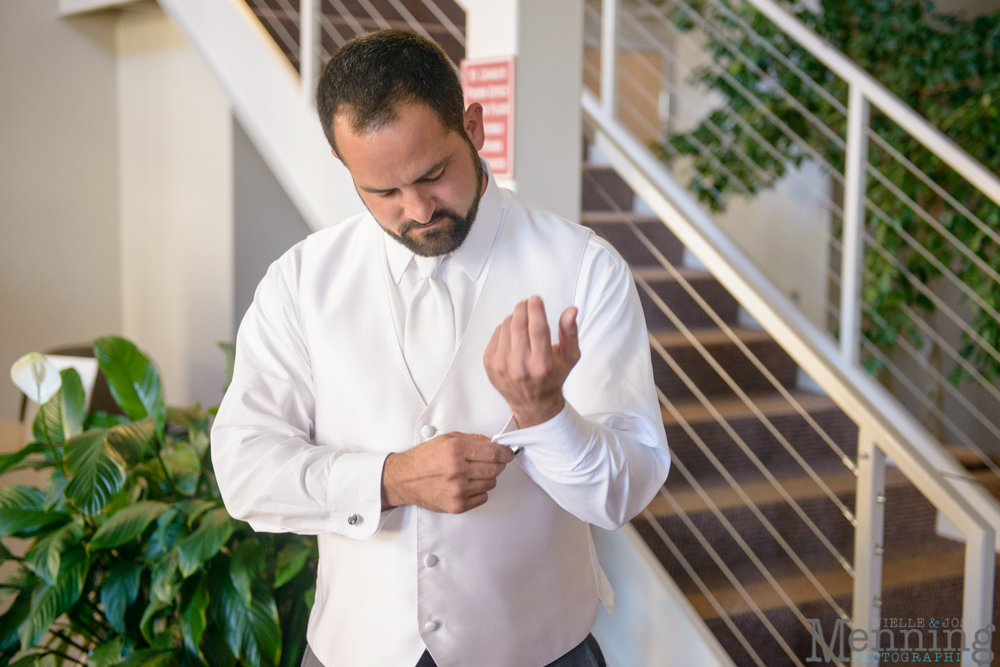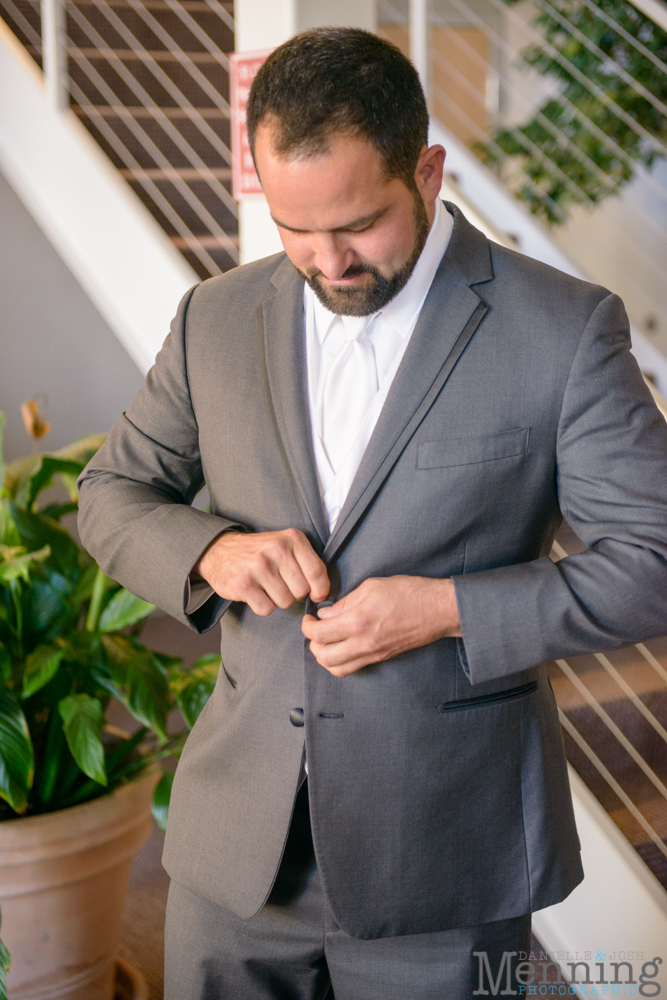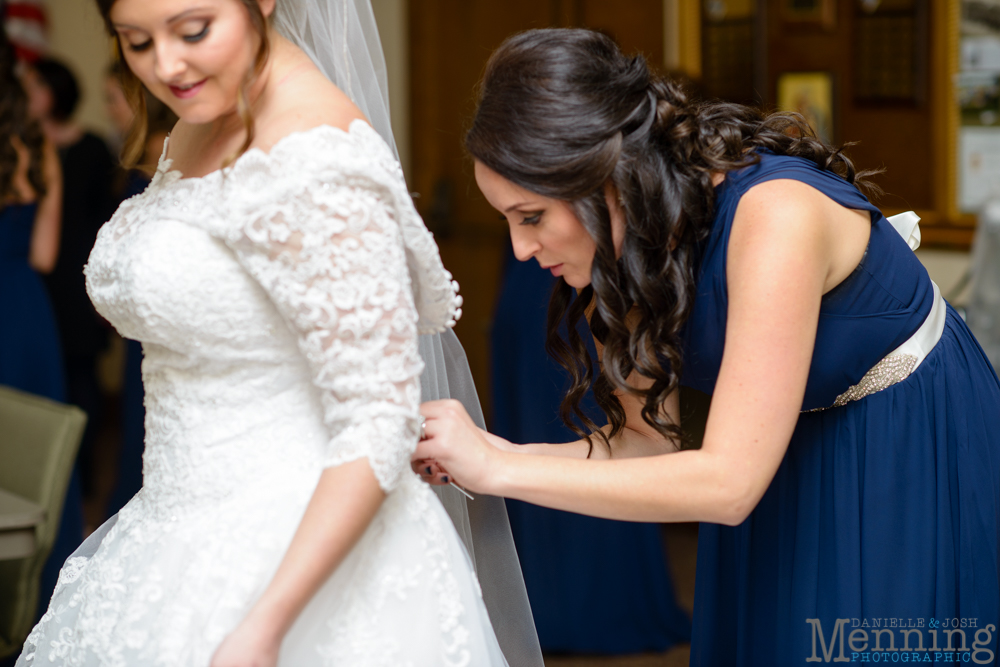 Kristen was absolutely gorgeous in her wedding gown! I loved the sleeves so much! It was the perfect dress for her & the perfect dress for a November wedding!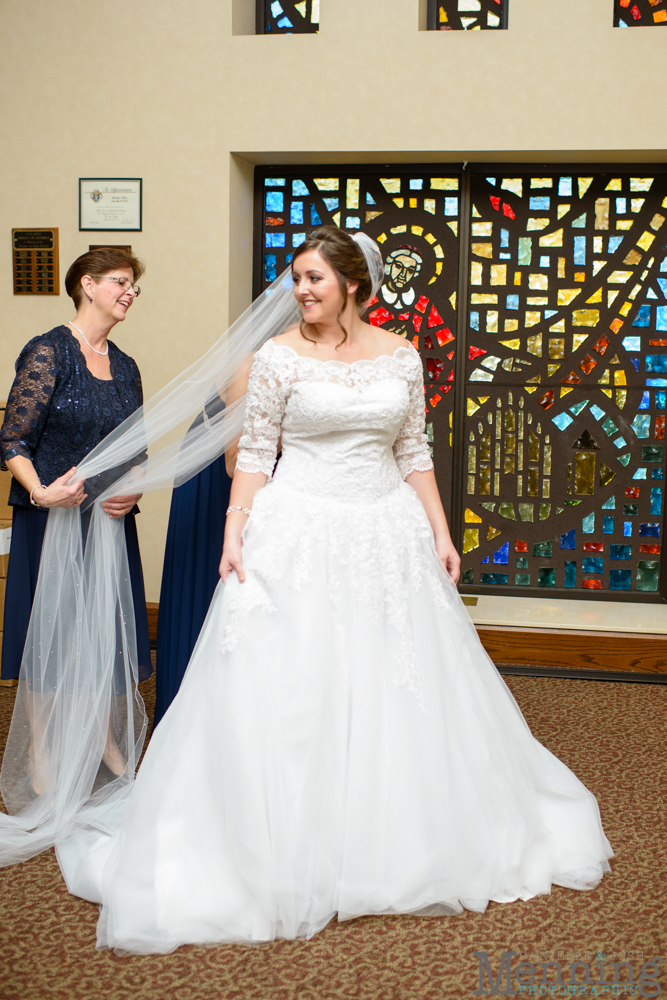 This little flower girl was downright adorable. Her mom made her dress!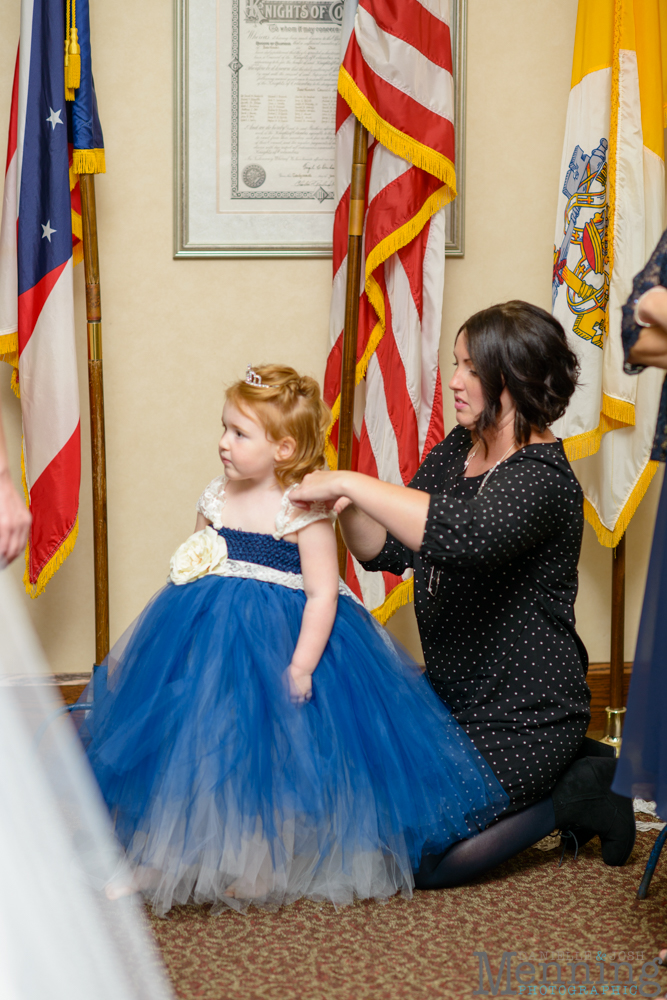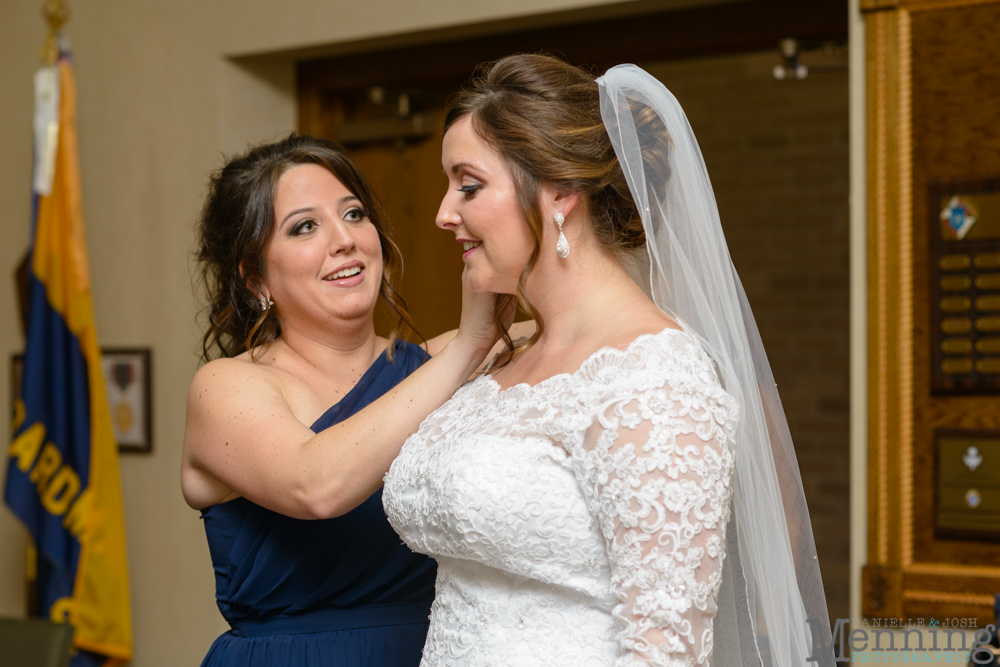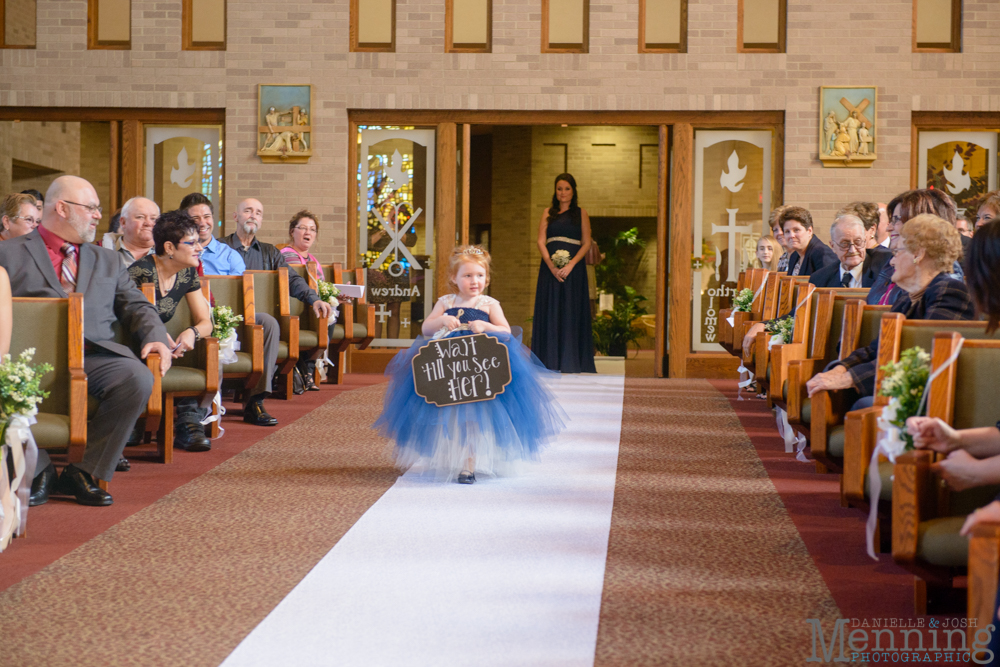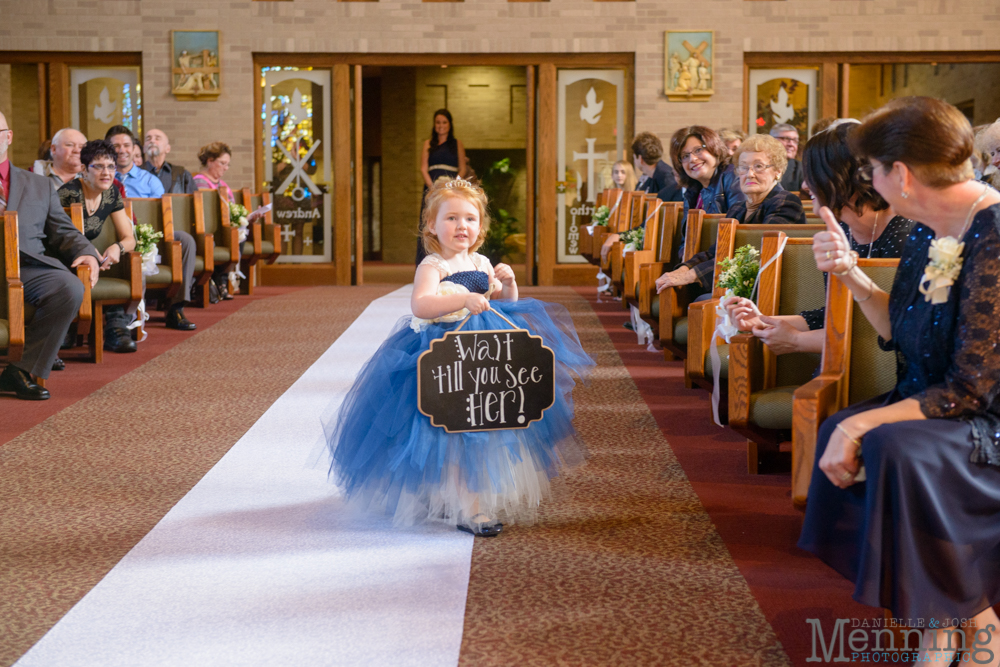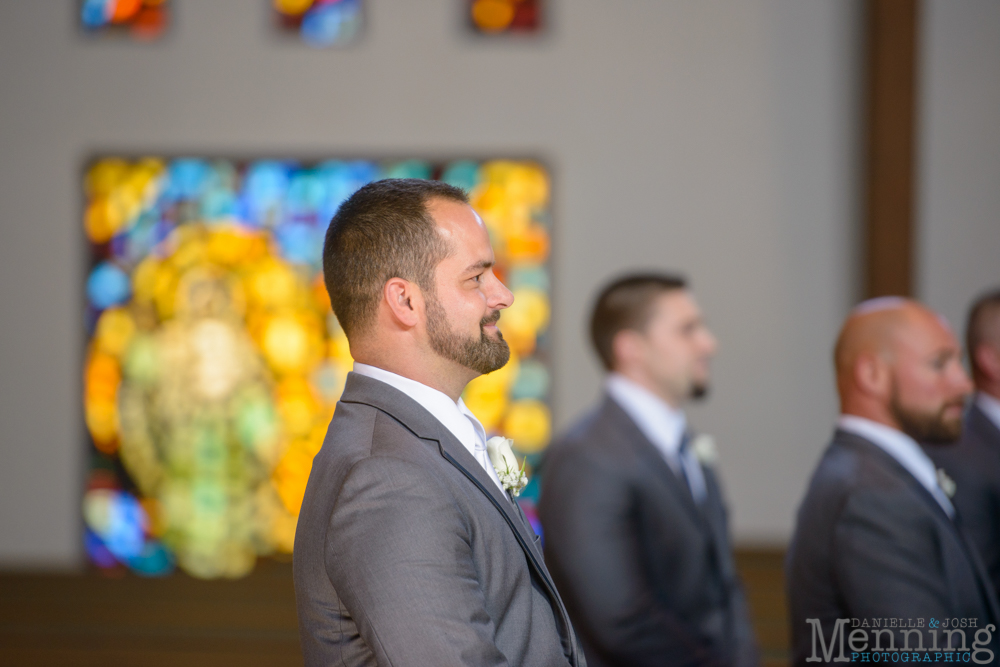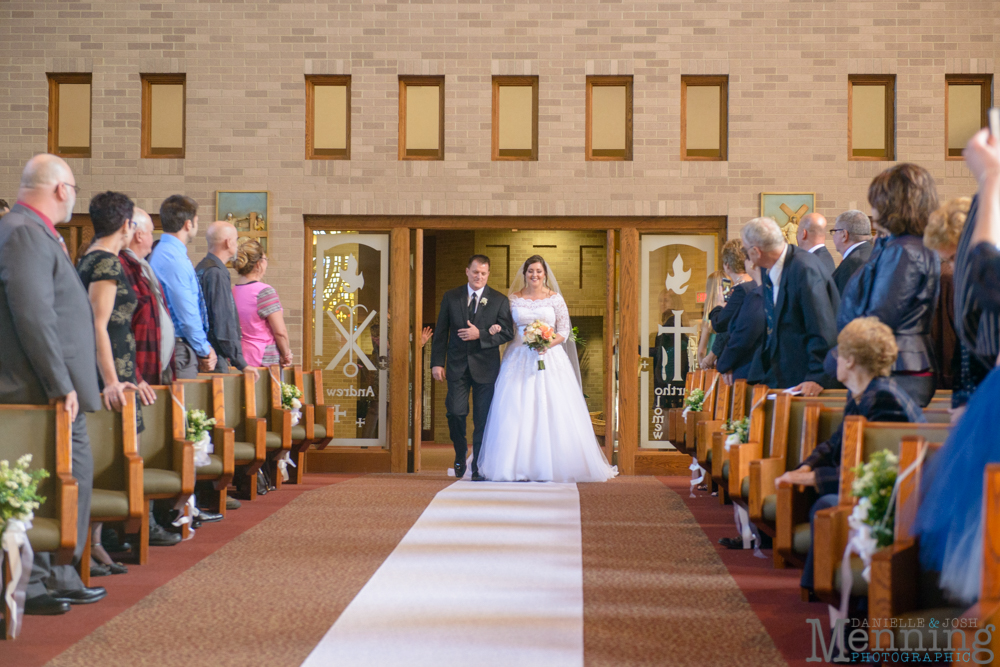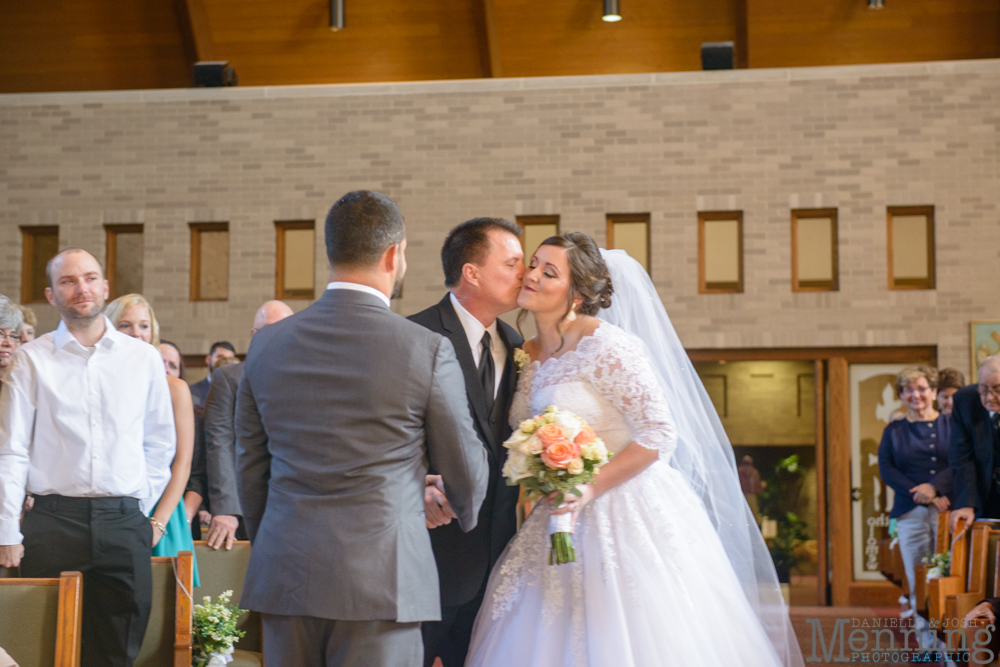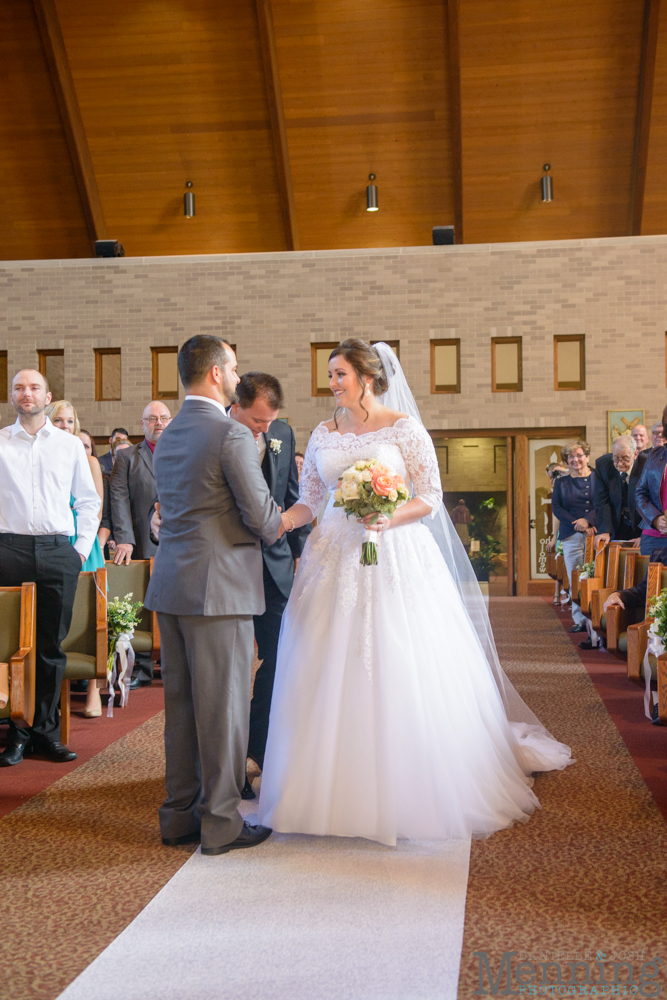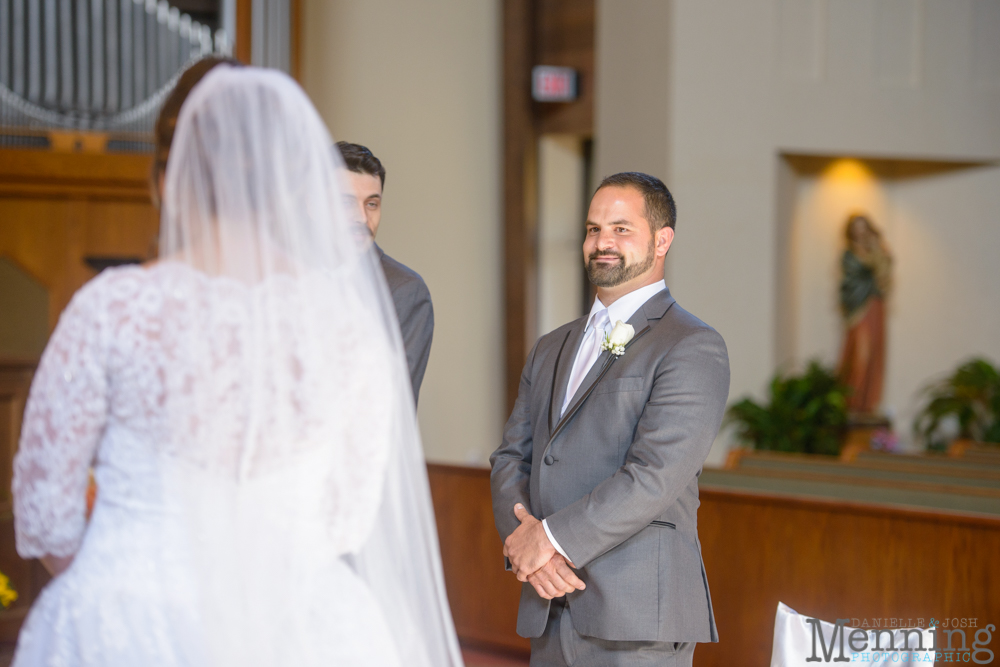 St. Charles had such pretty light streaming in from the skylights that day.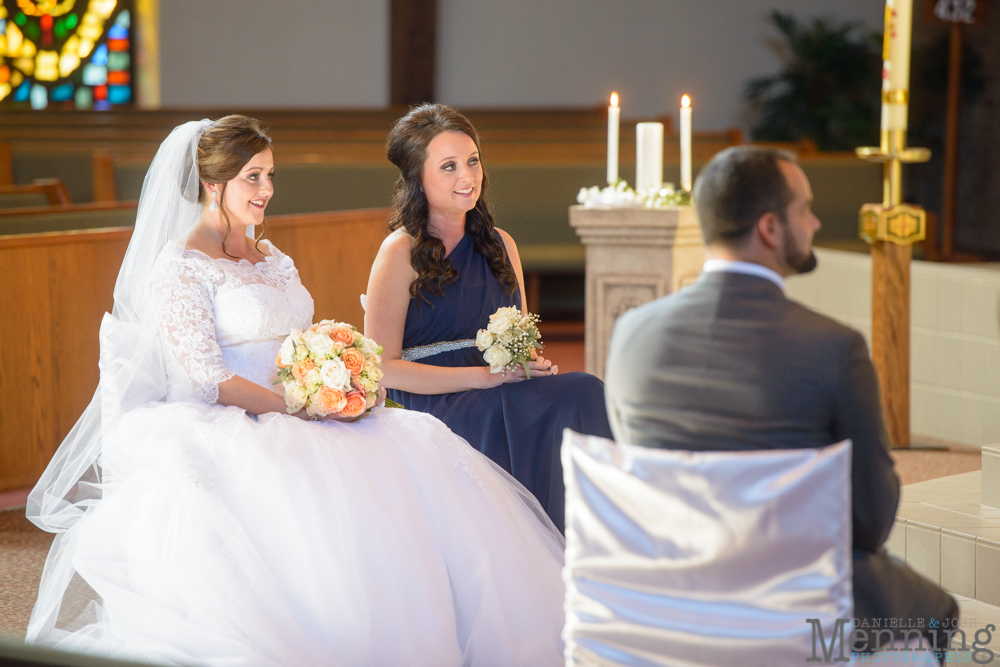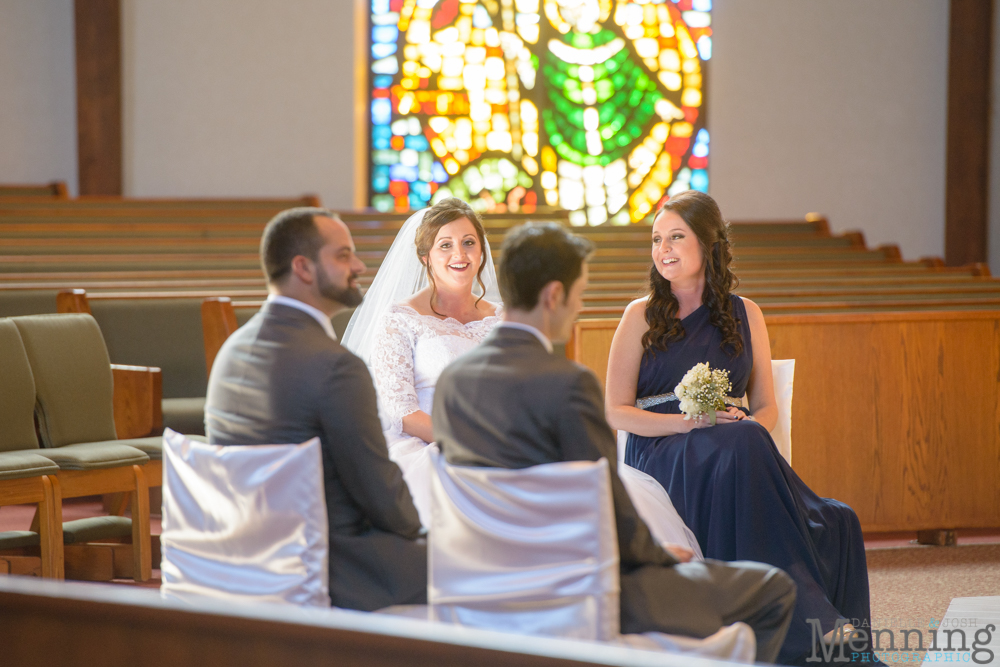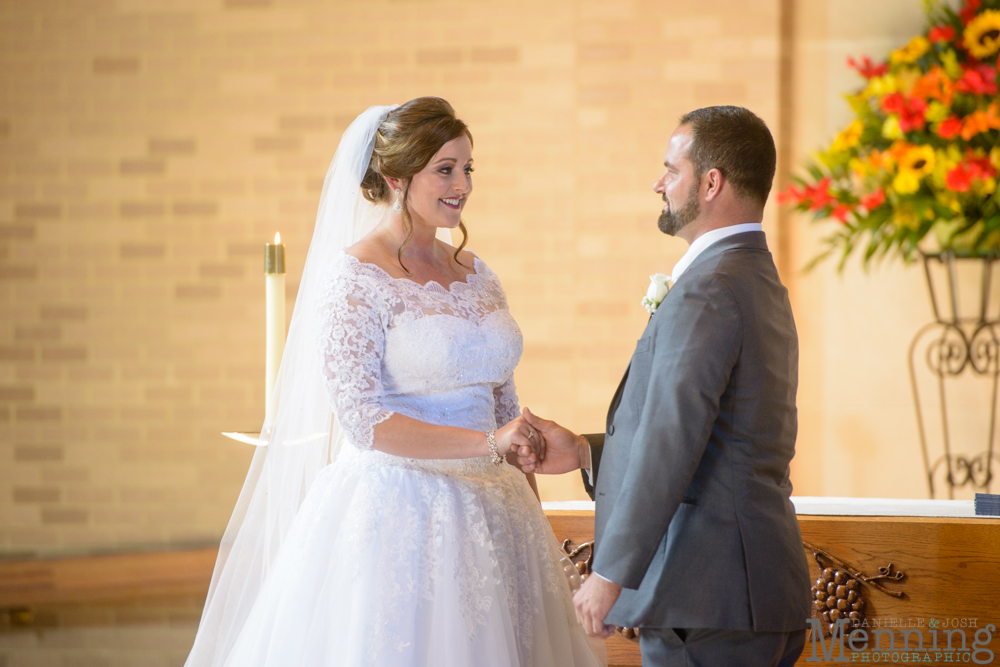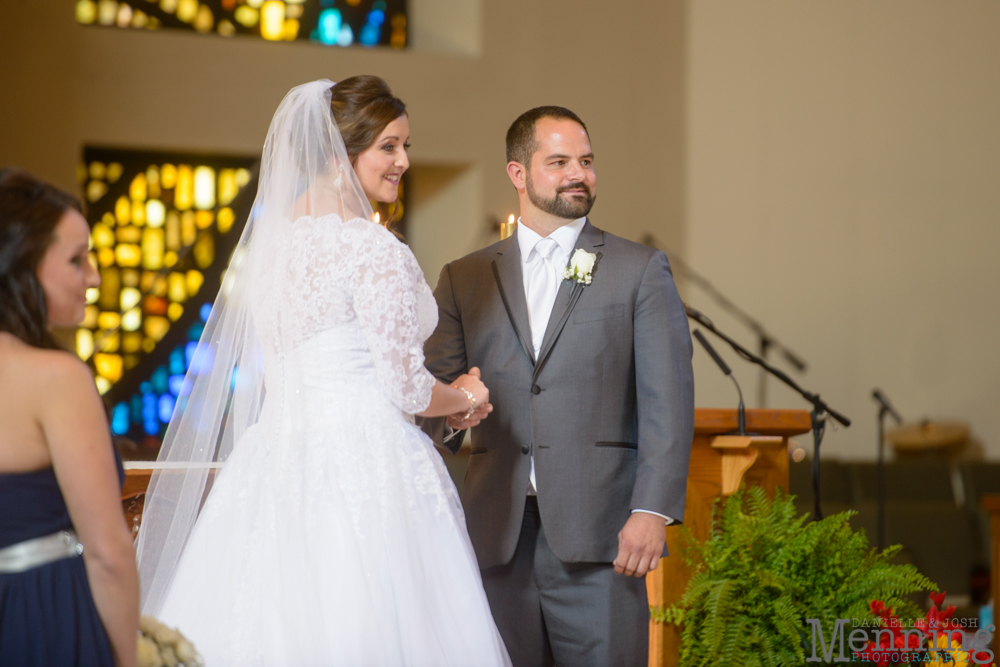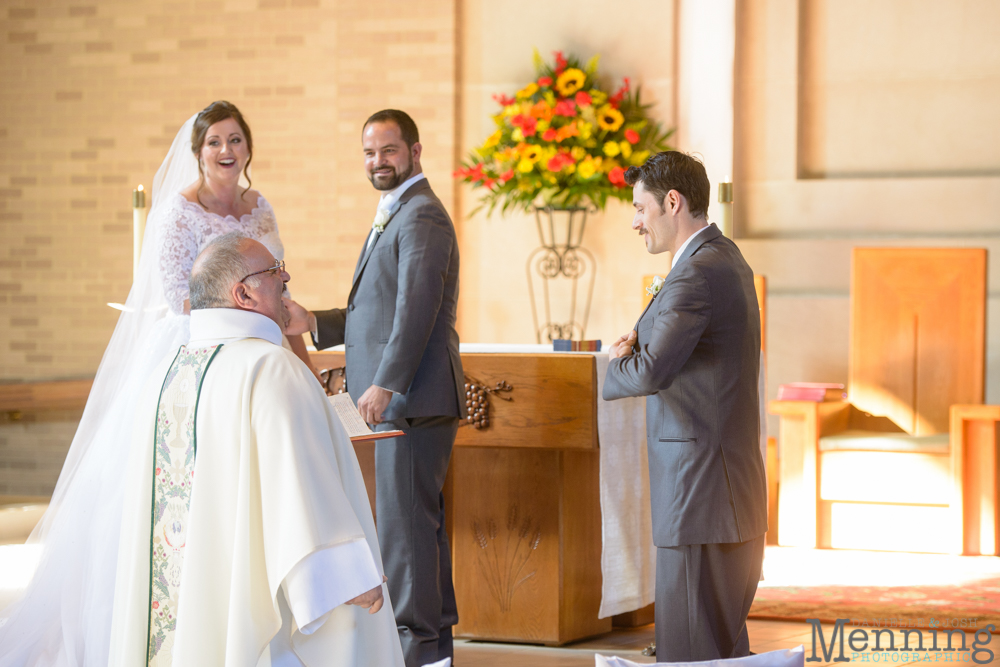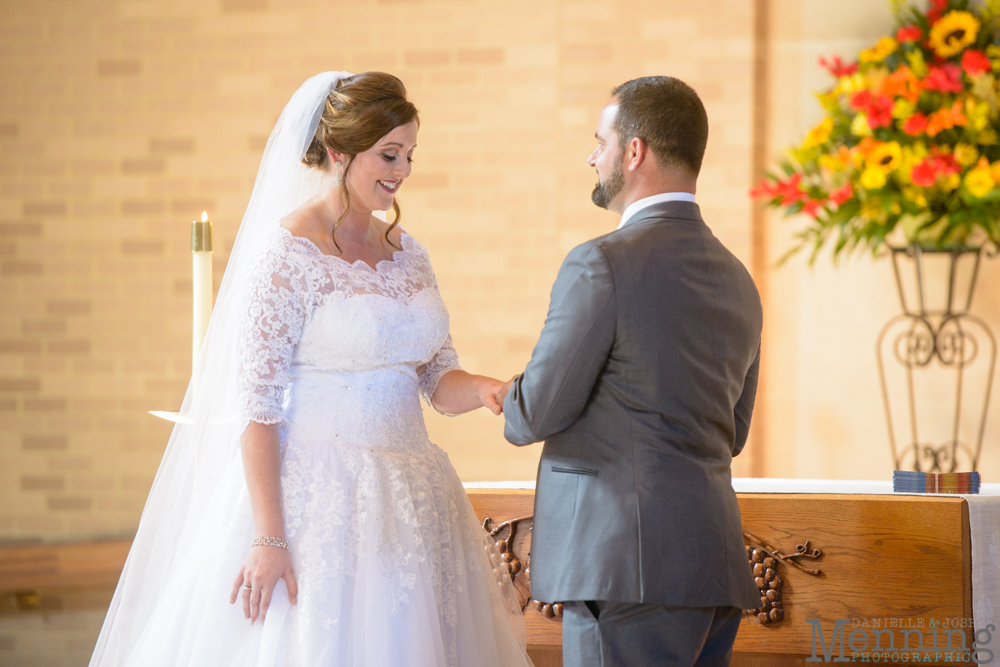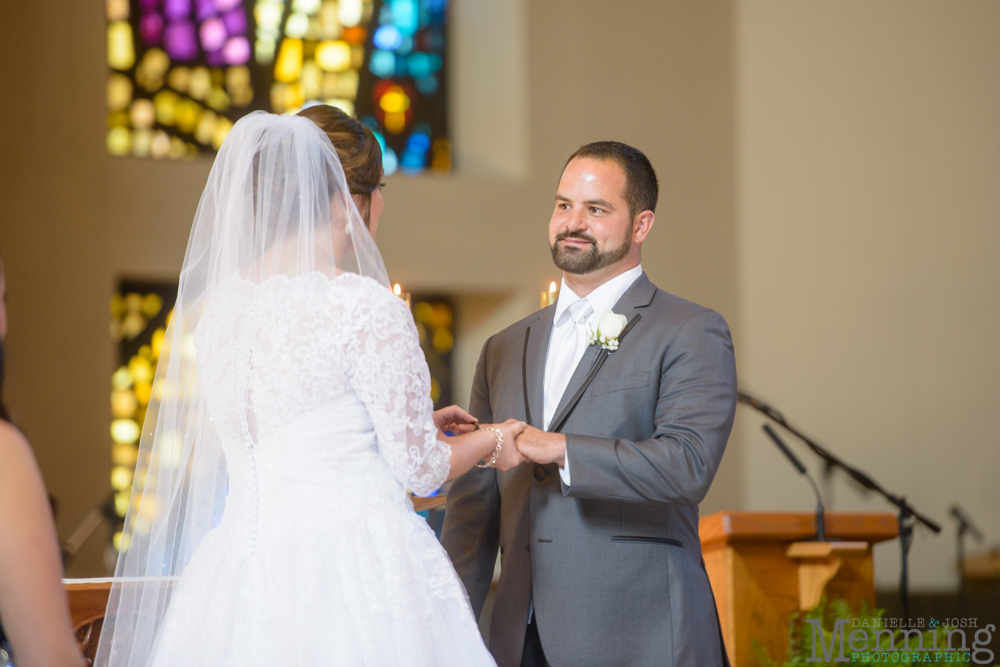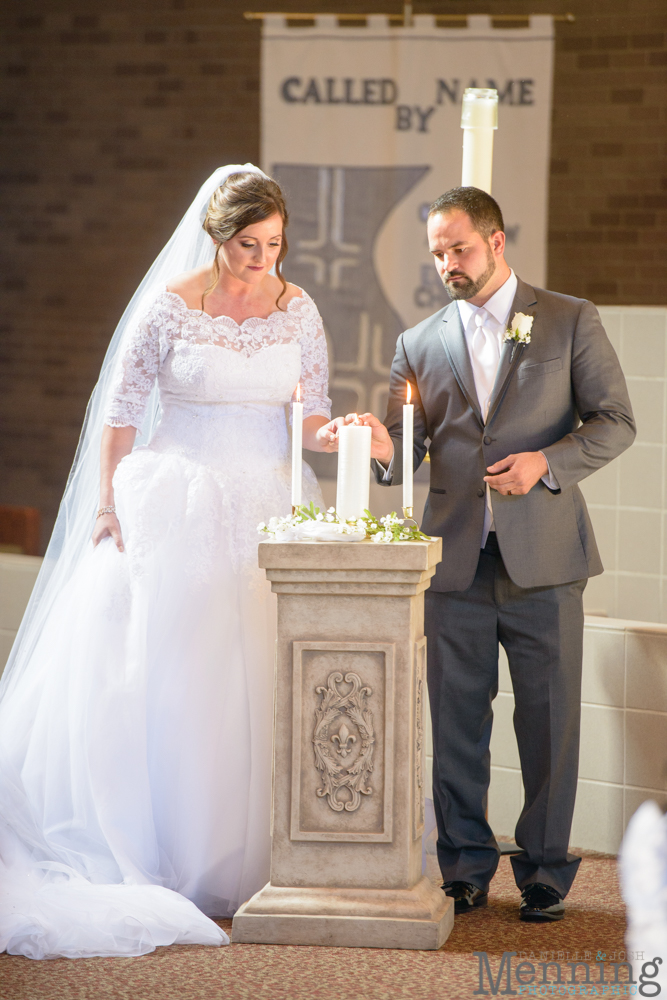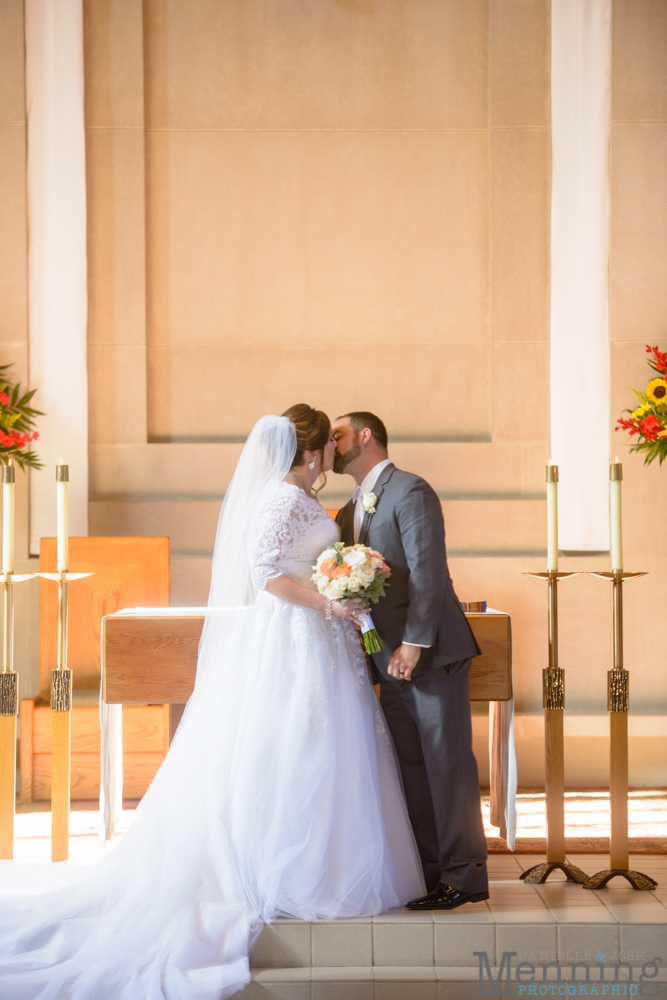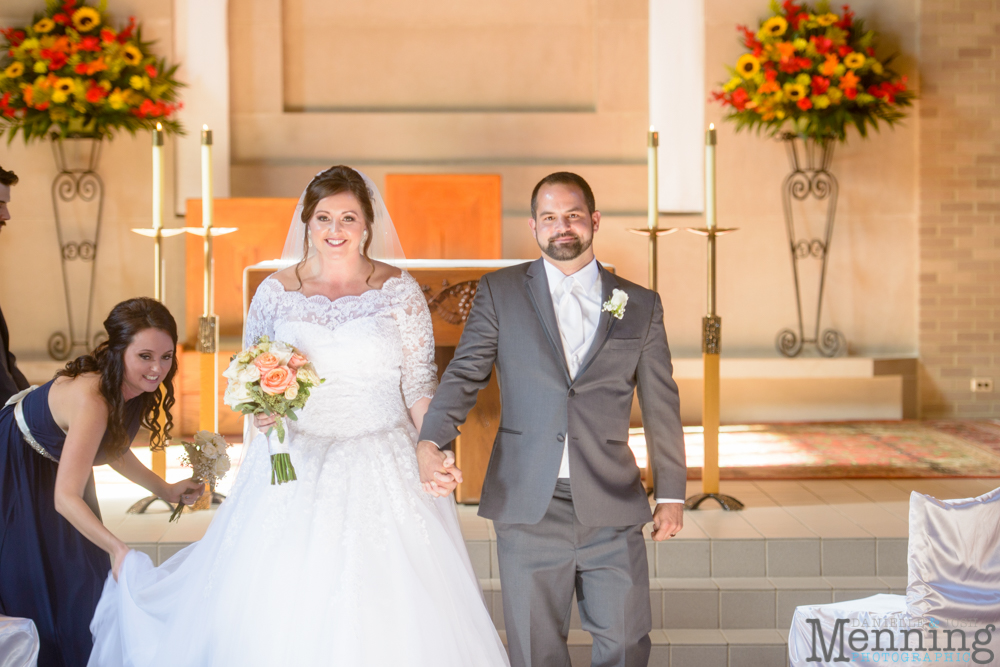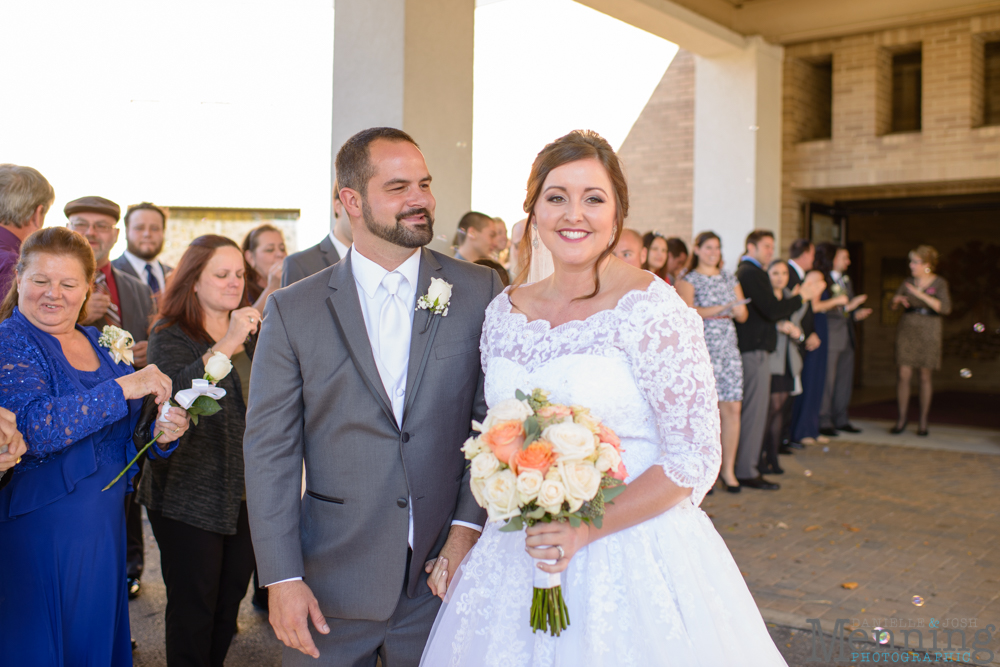 There was a lot of time in between the wedding ceremony & the reception so we got to have a laid back & fun time with the bridal party & with Kristen & Todd. We went to three different photo locations within Mill Creek Park.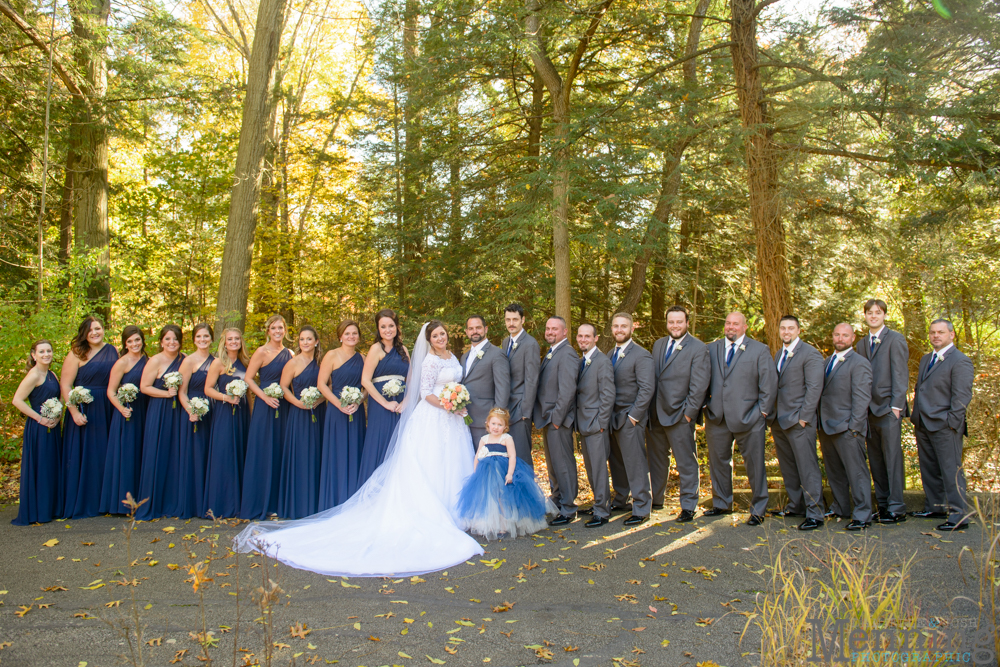 The first location was Ford Nature Center.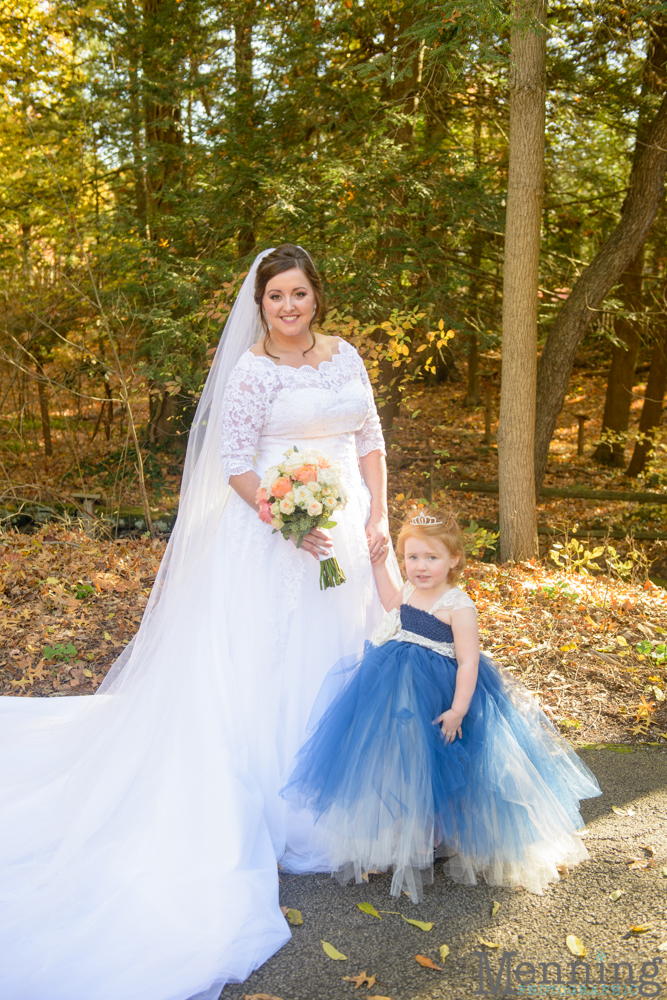 Can you even handle this sweetness? Flowers by Green's Florist.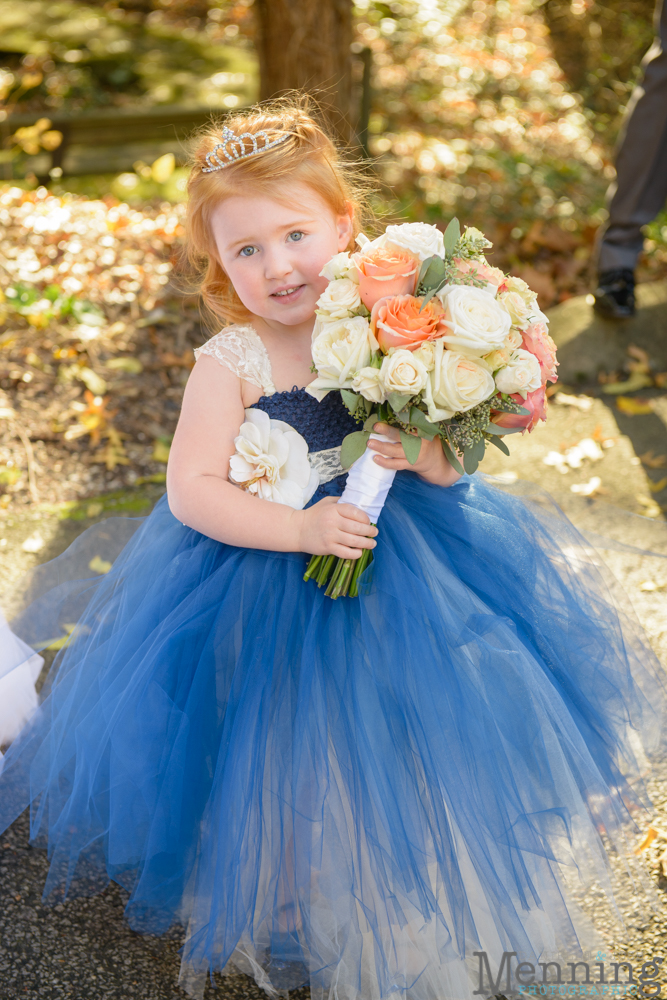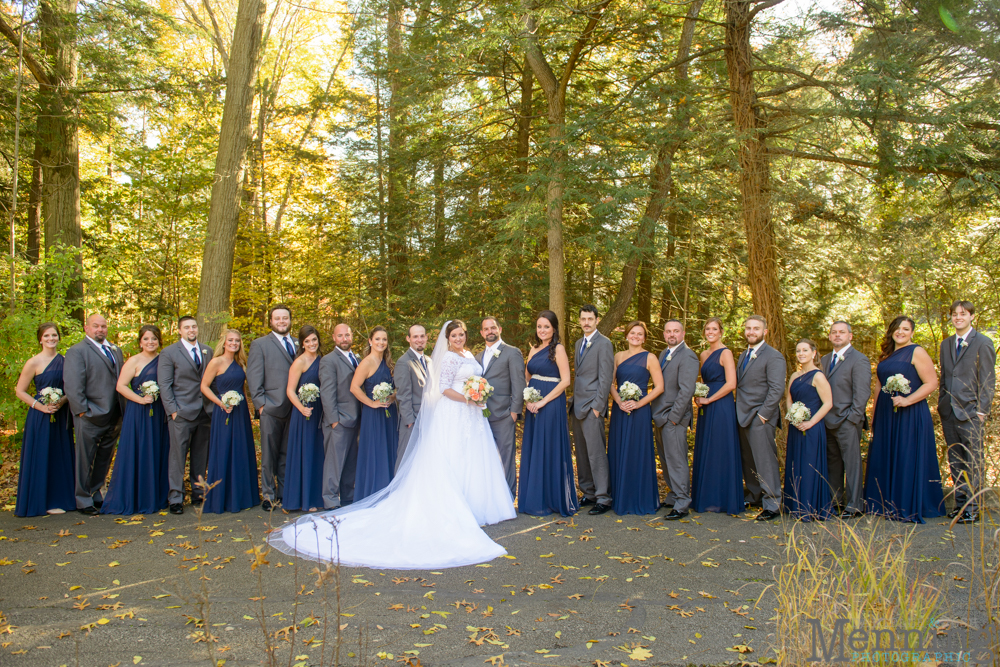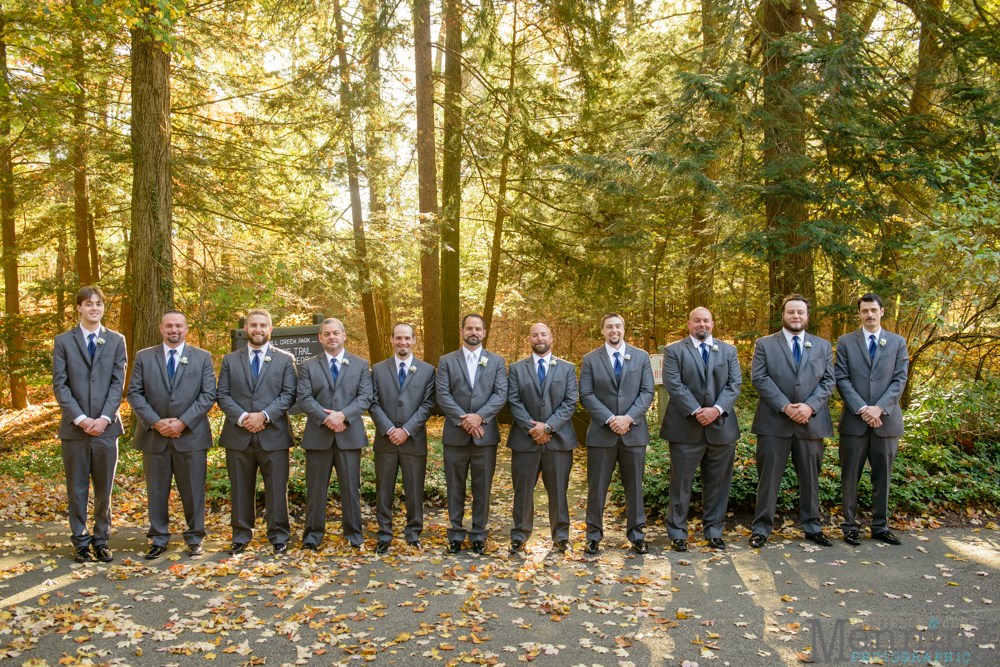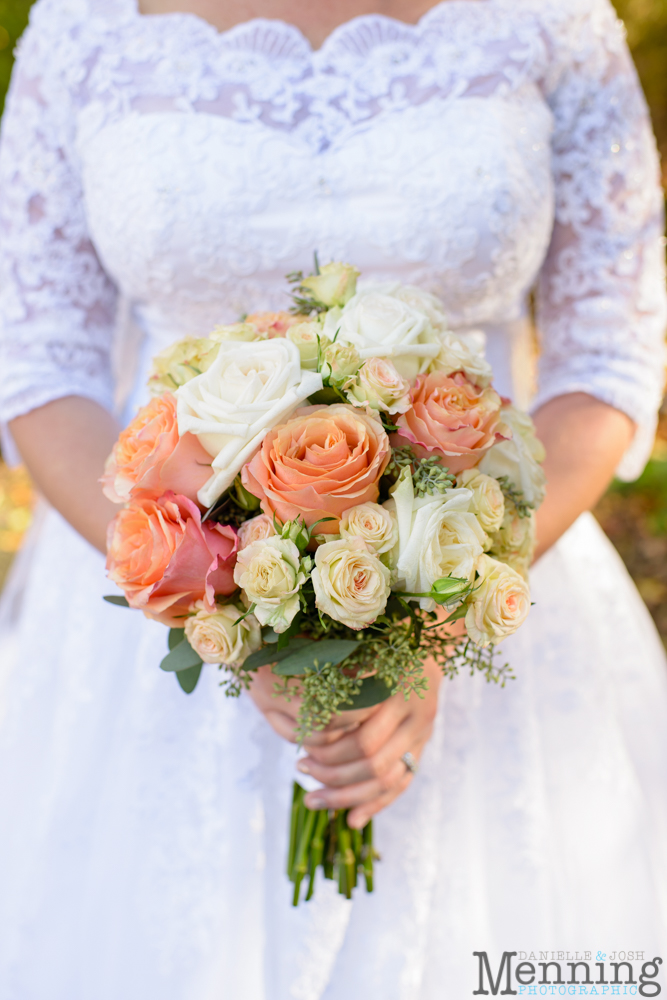 They are just so cute! And they're both genuinely kind, caring people. We're so blessed with the best clients!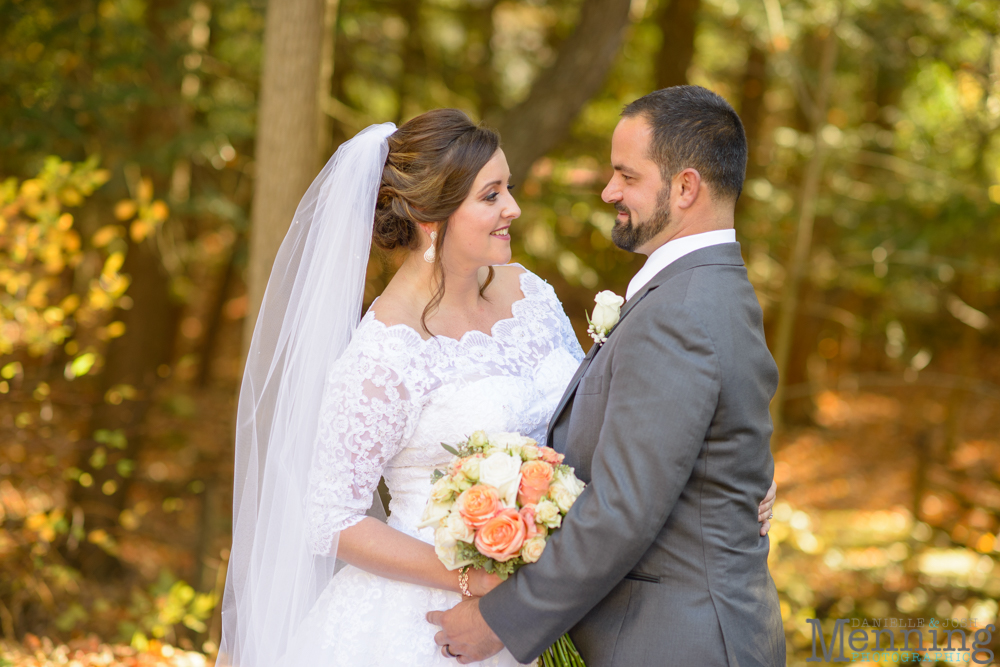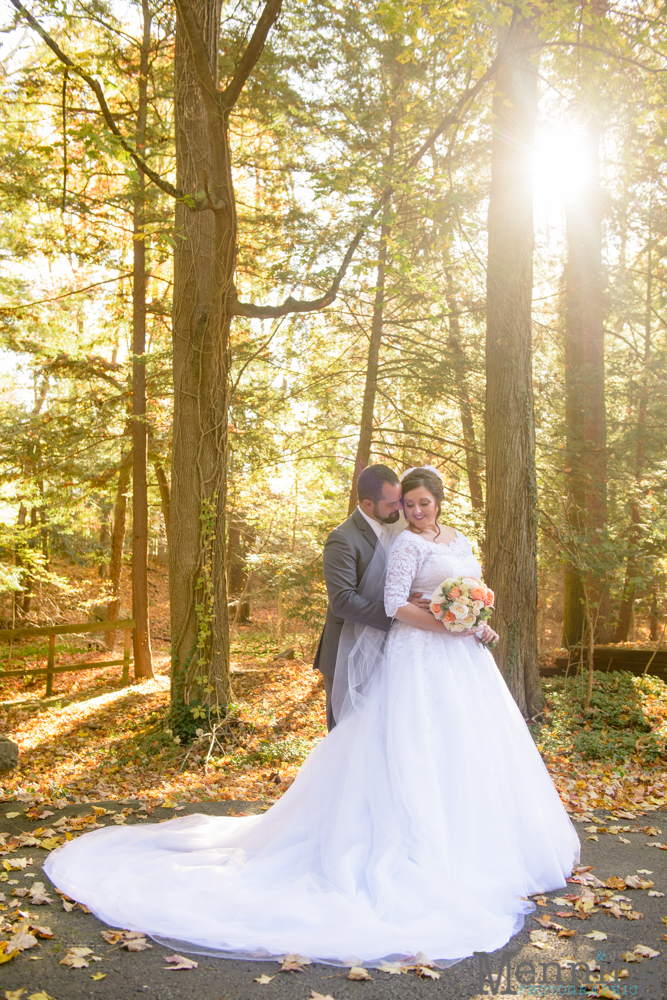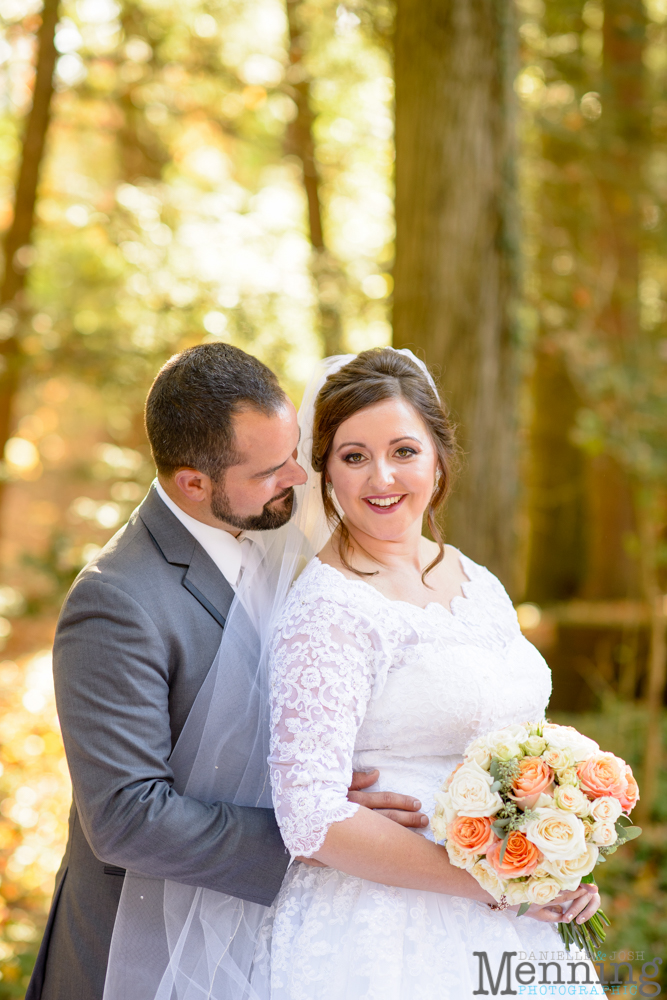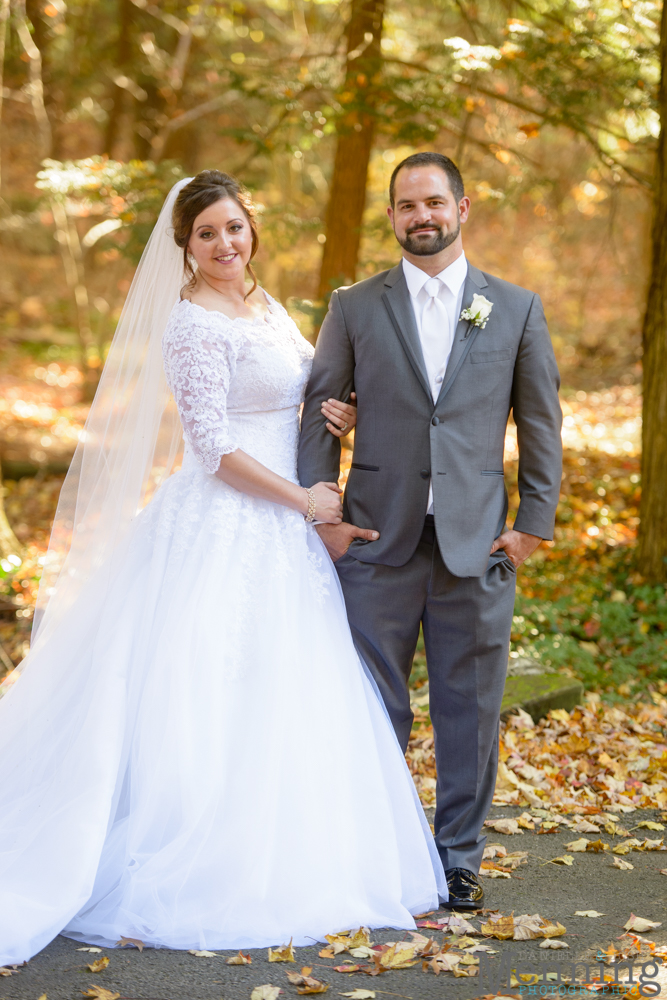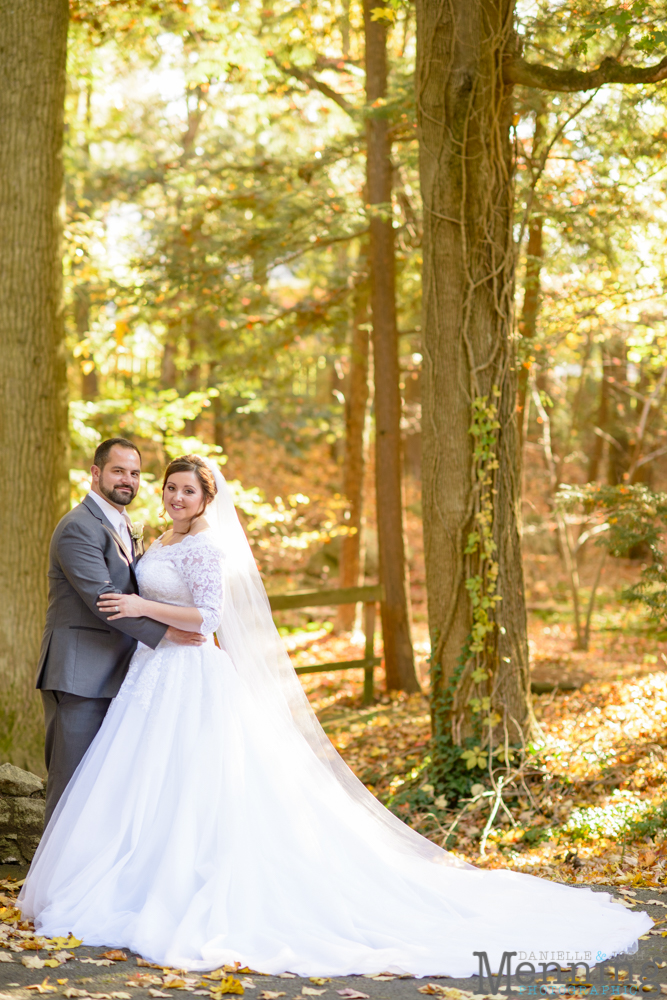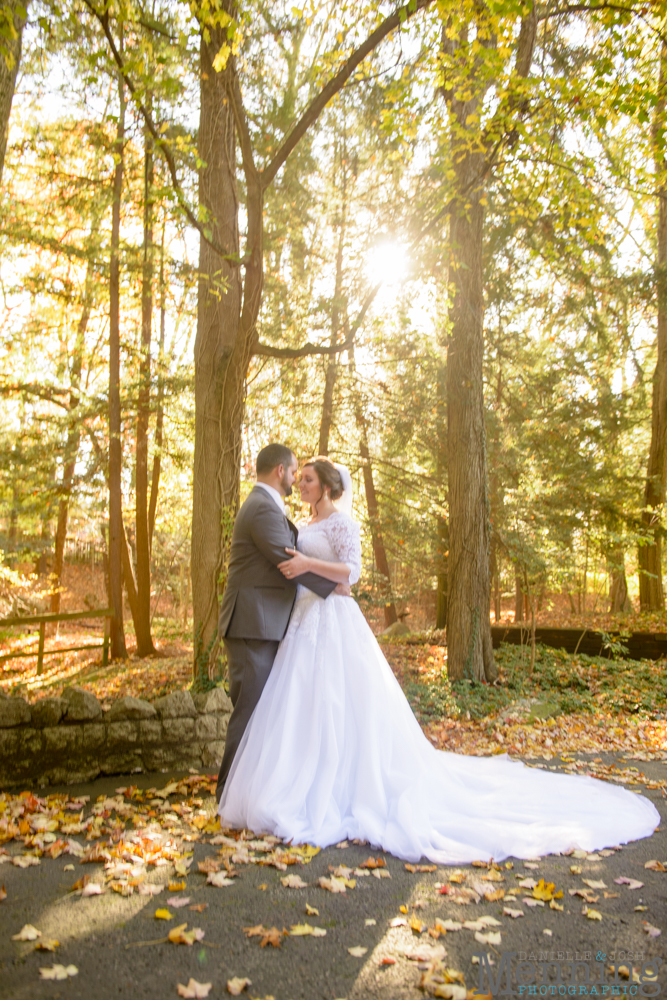 Our next stop was Lanterman's Mill. We were blown away by how stunning the trees looked in the sunshine.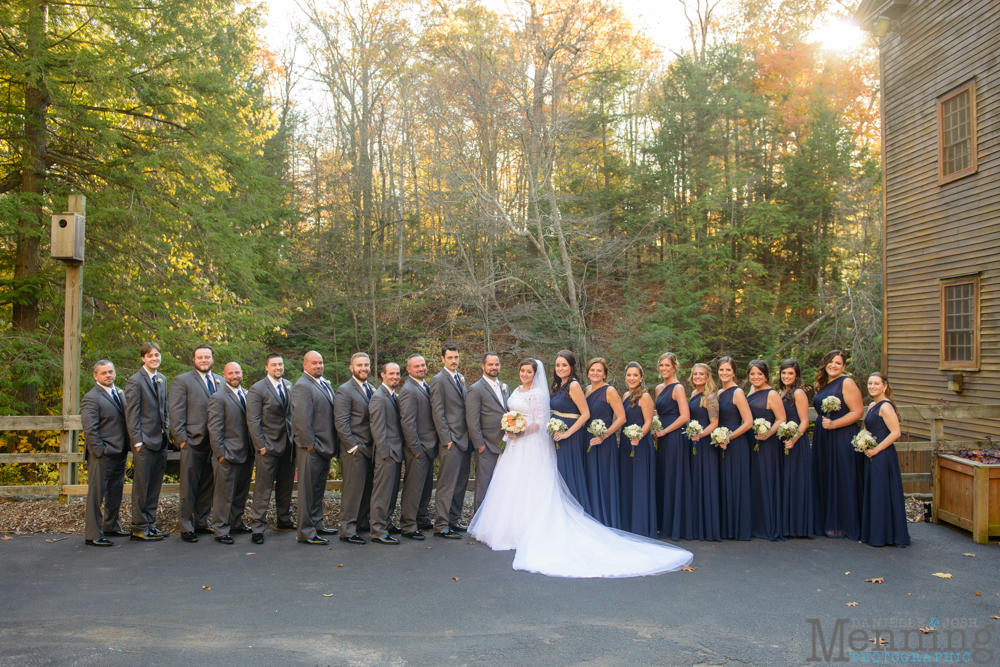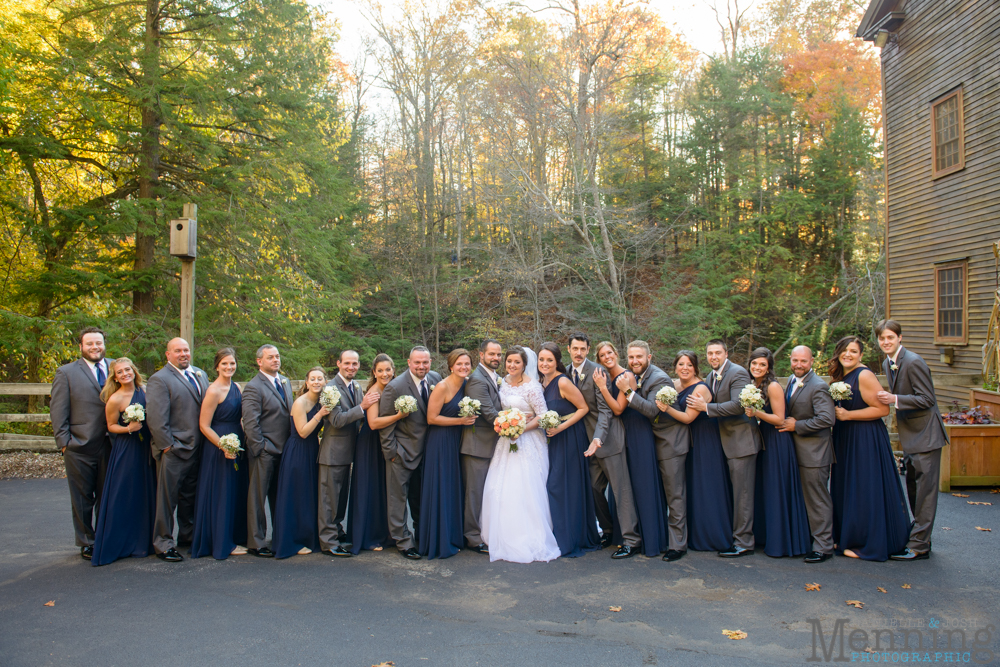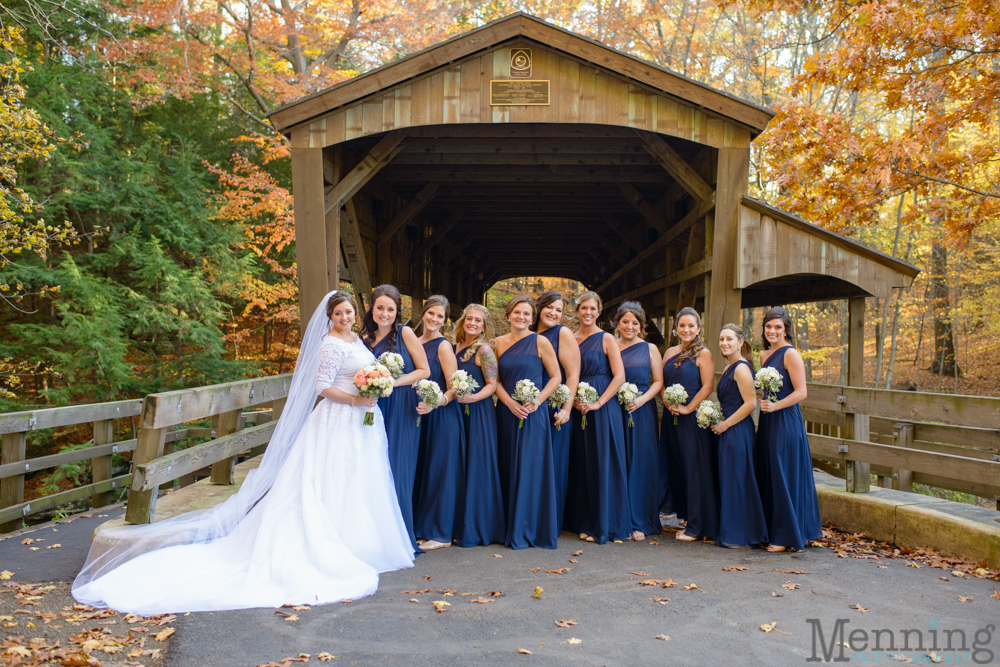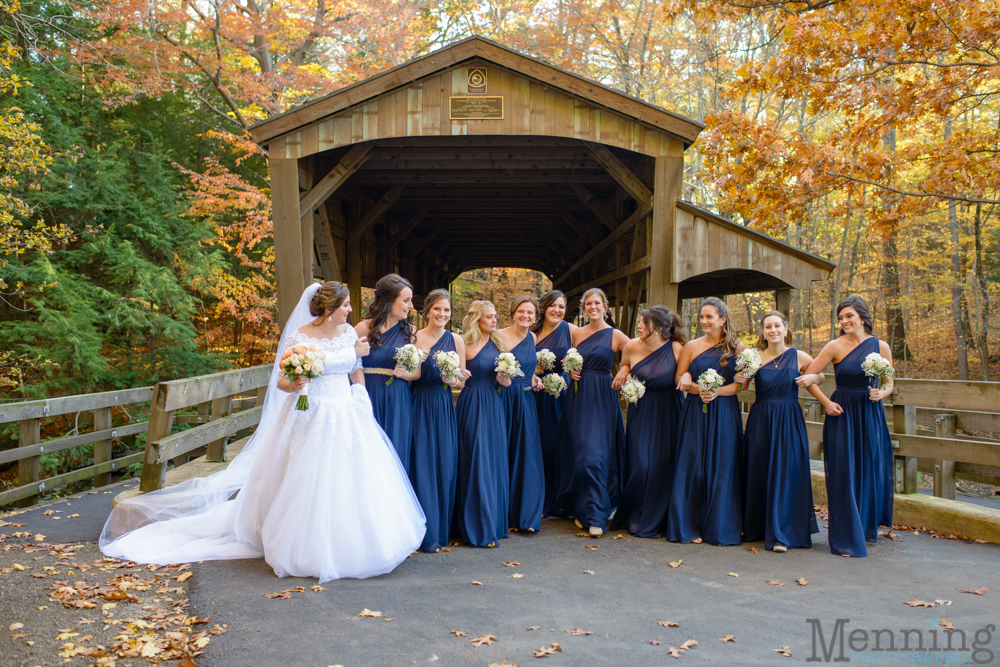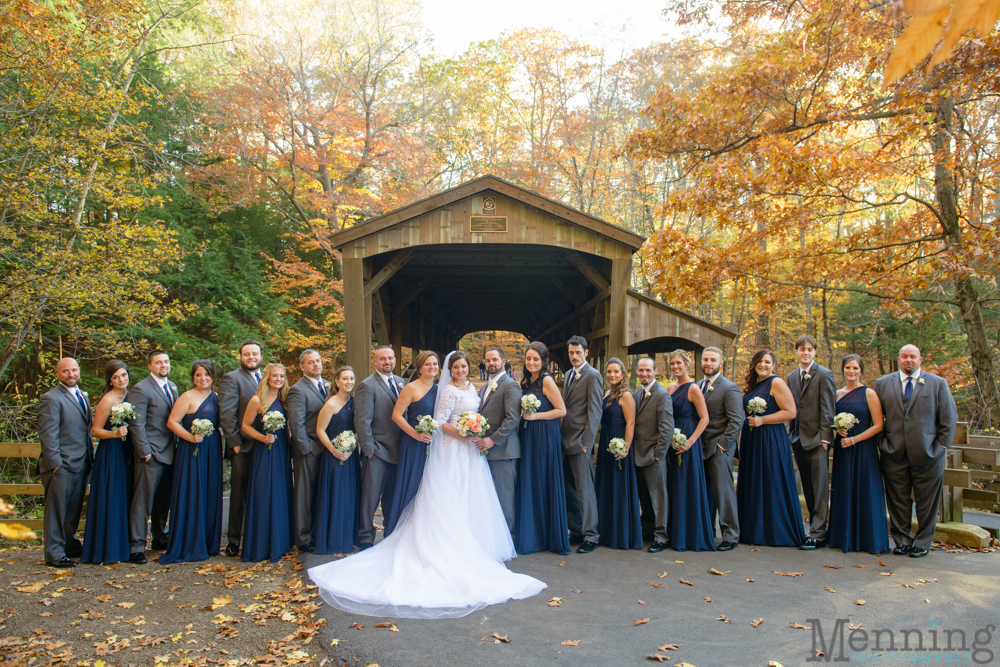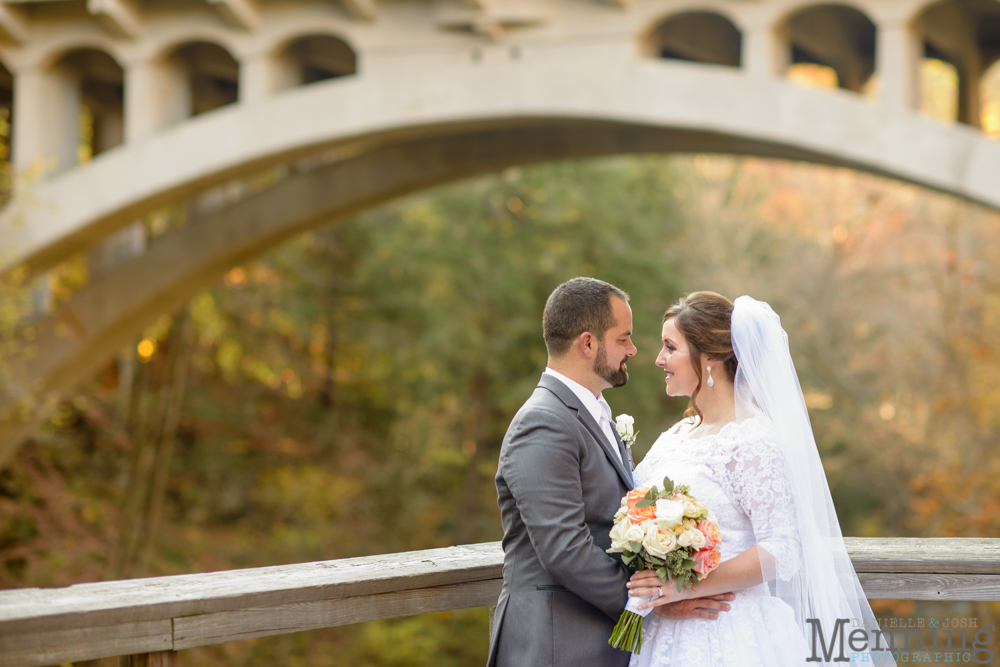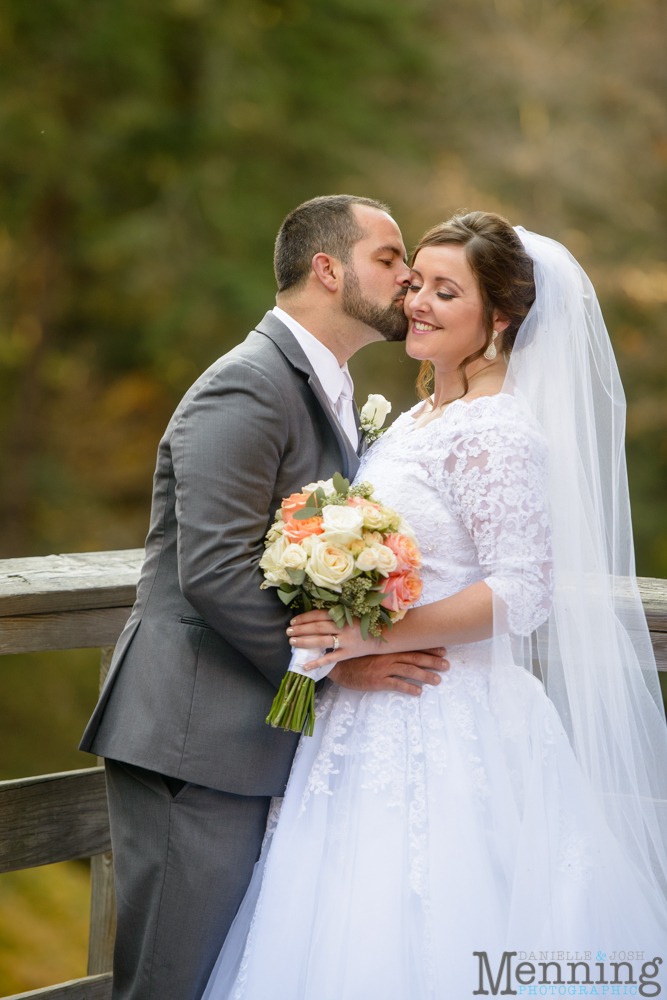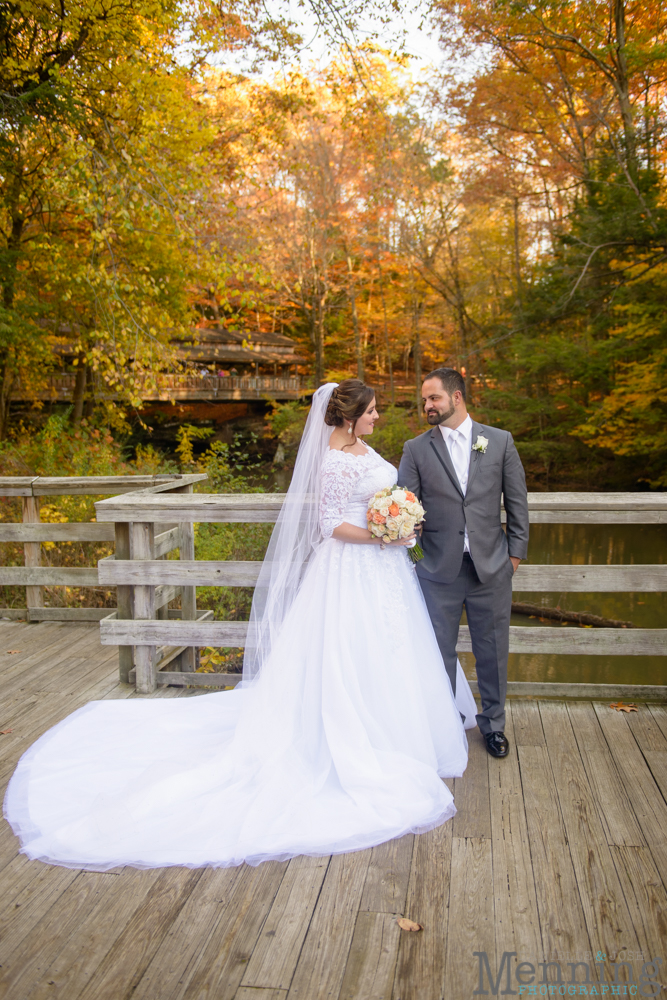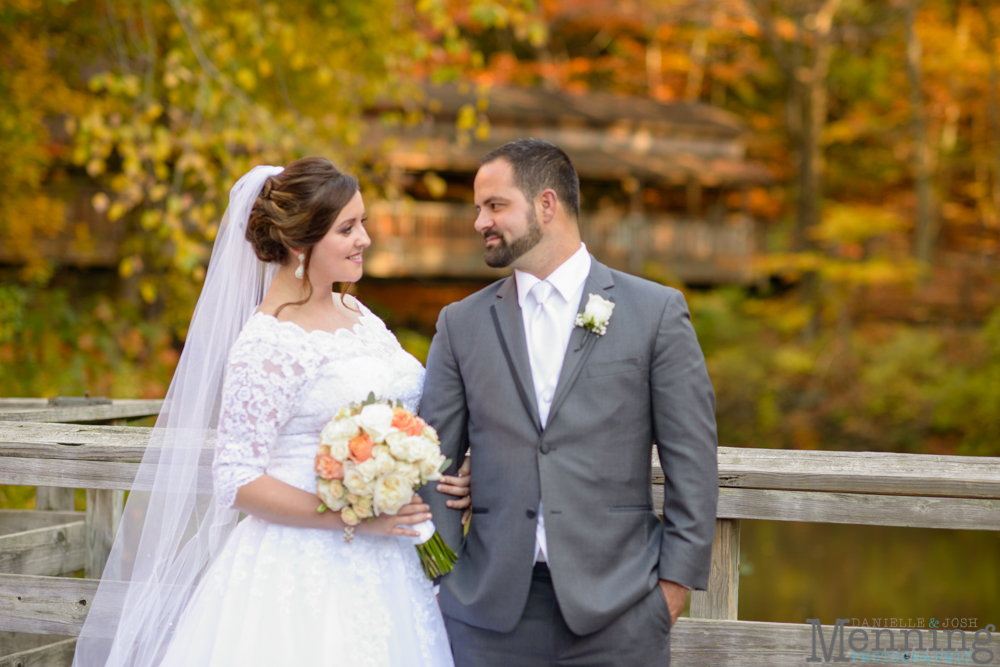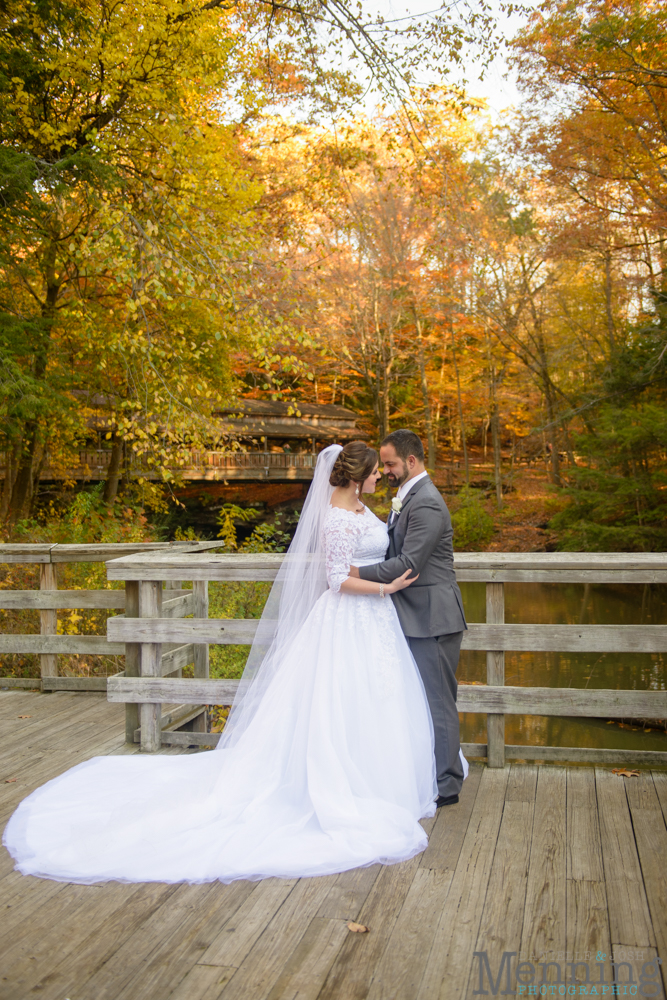 Isn't it just the best when you find the one person you truly can't wait to spend the rest of your life with?!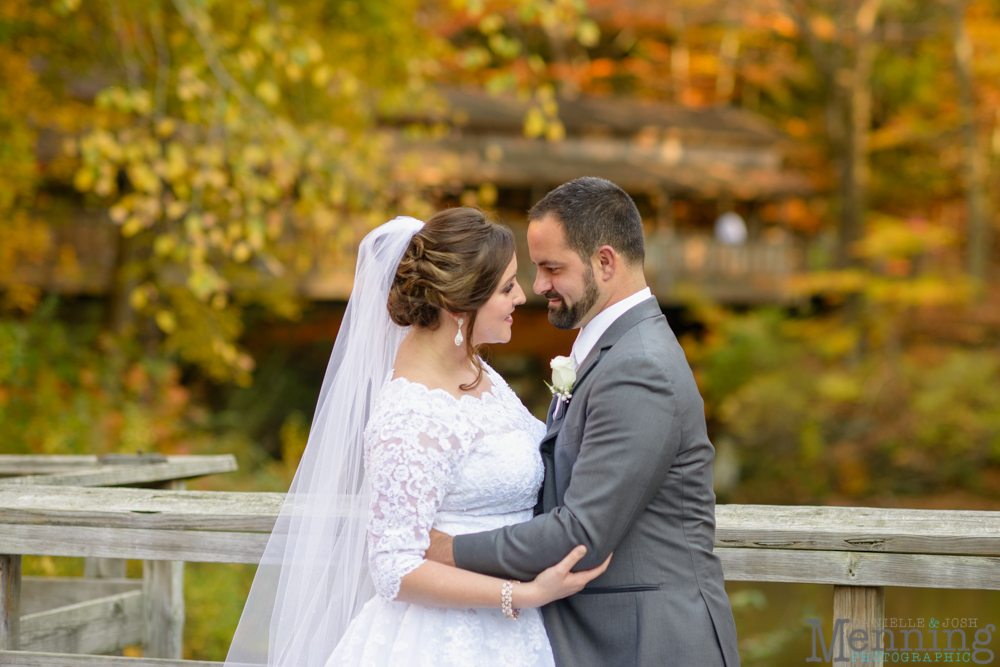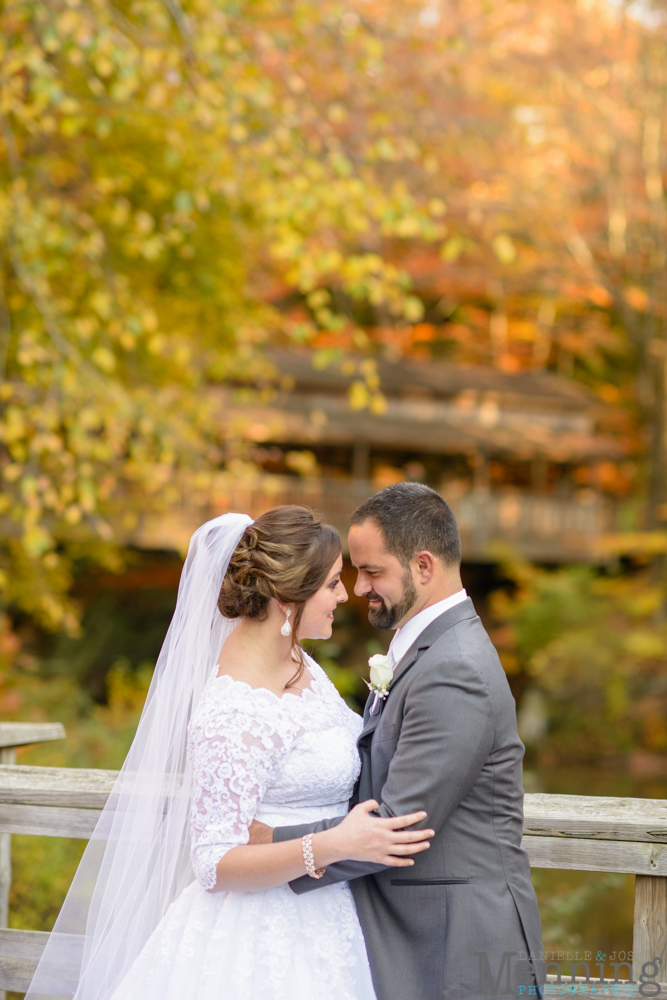 Our last spot for photos was the dock at Lake Newport in Mill Creek Park.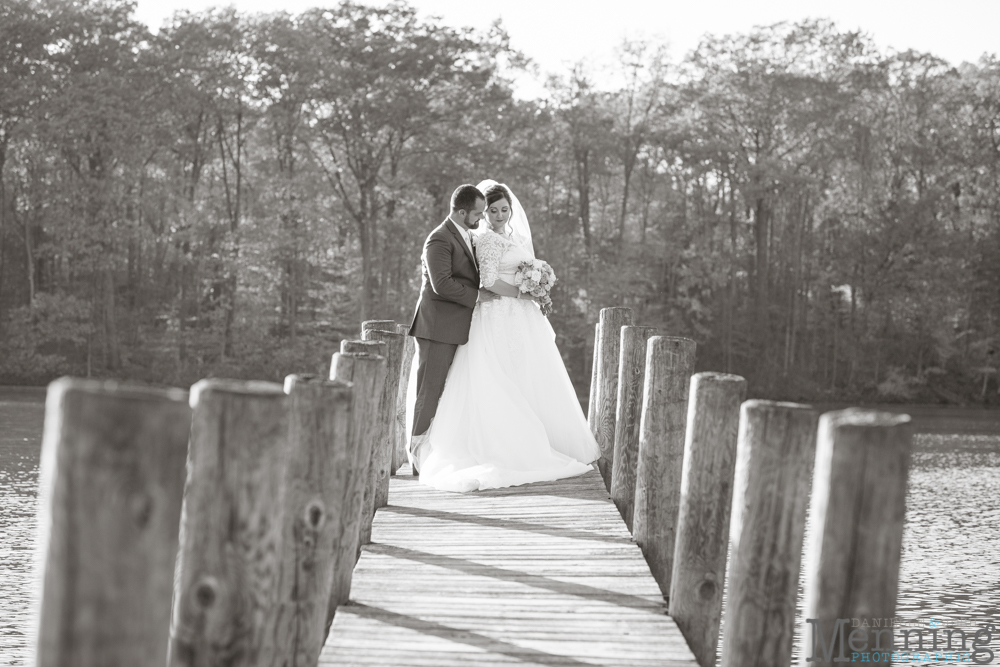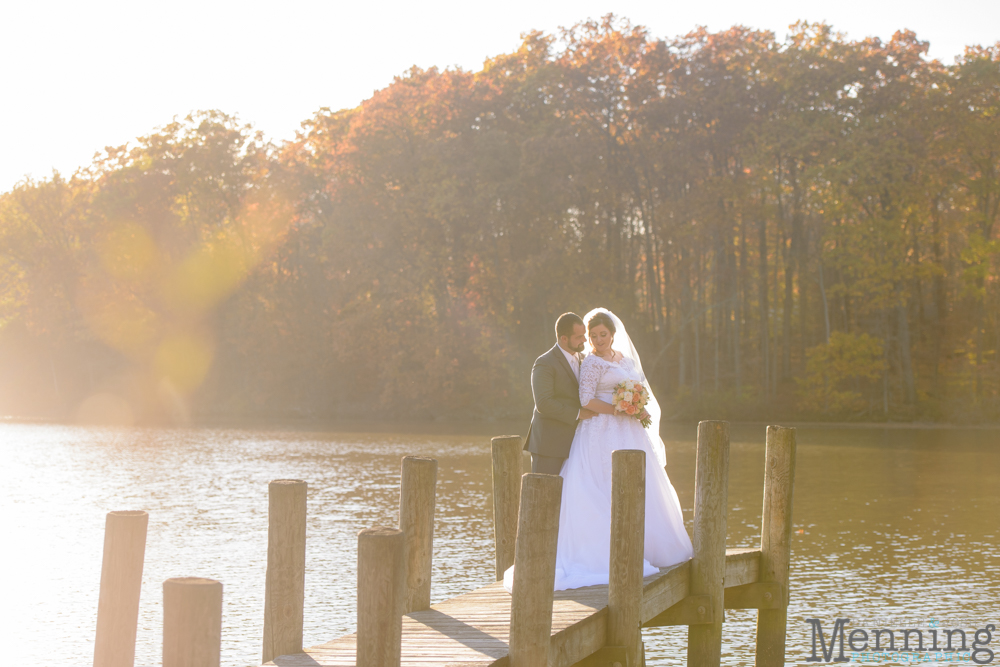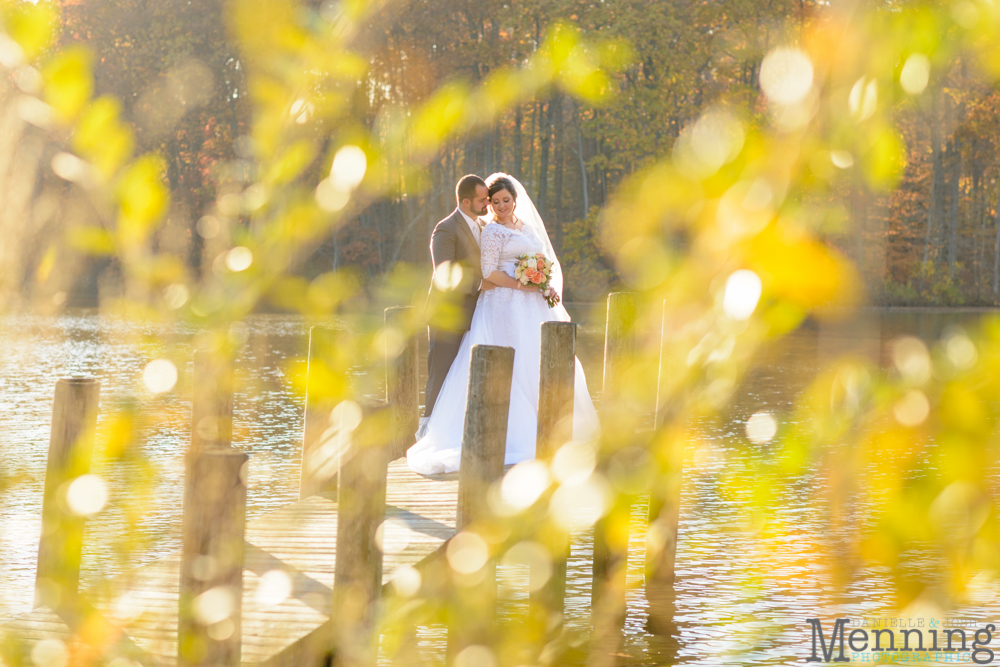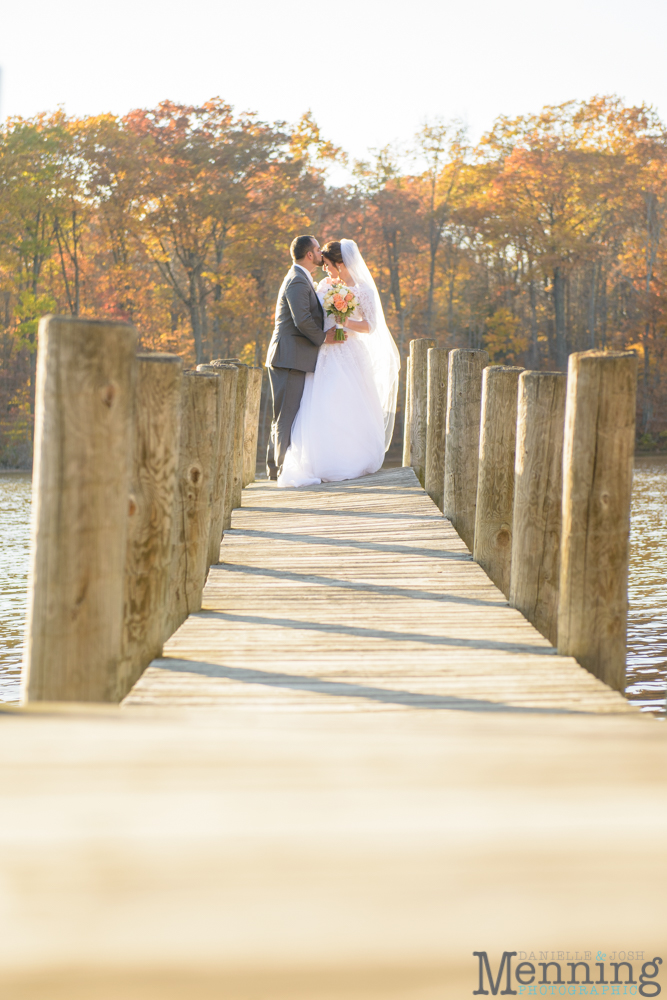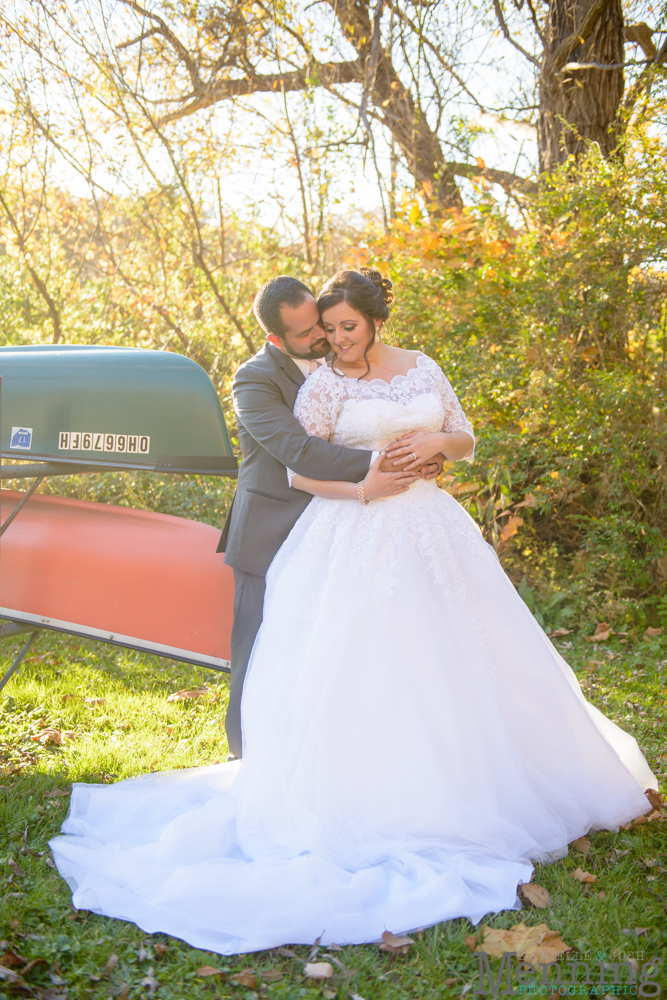 The bridal party & the immediate family got to enjoy some time to chat & eat before guests arrived to the reception at Mr. Anthony's. Laid back wedding day timelines- winning!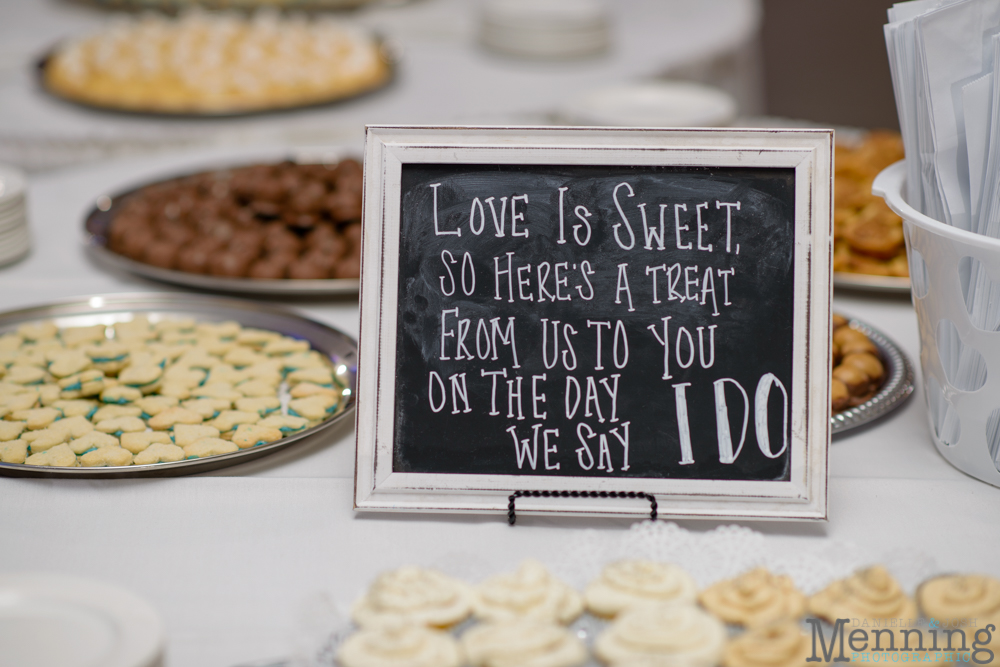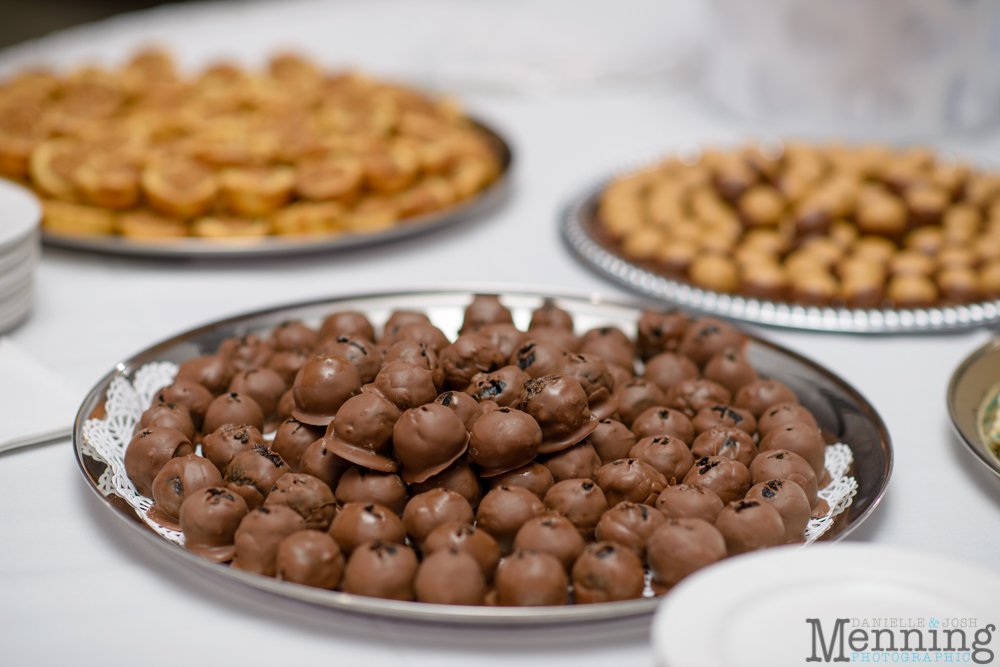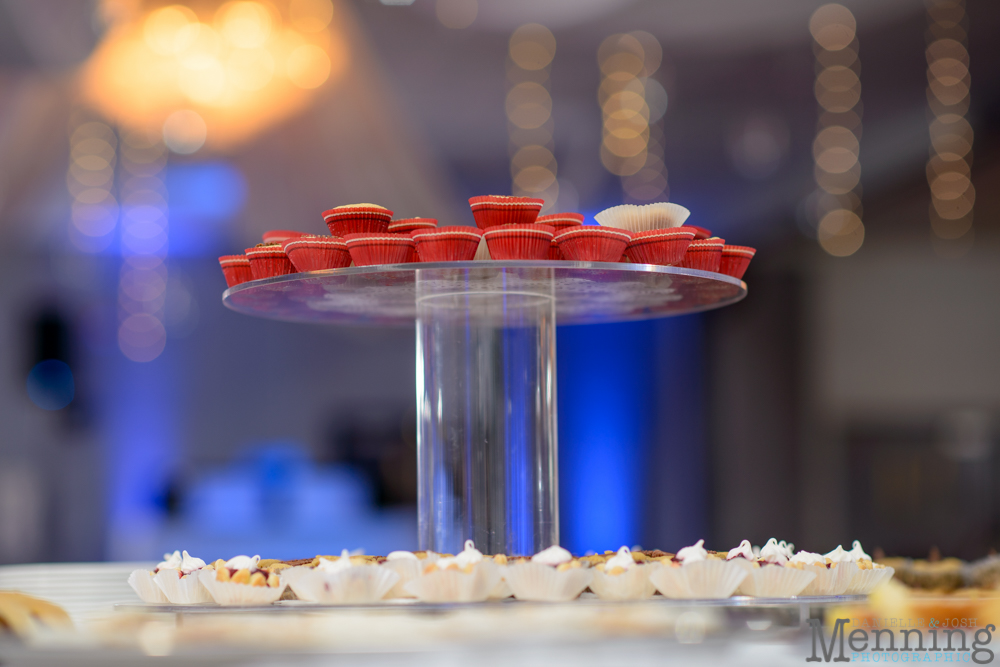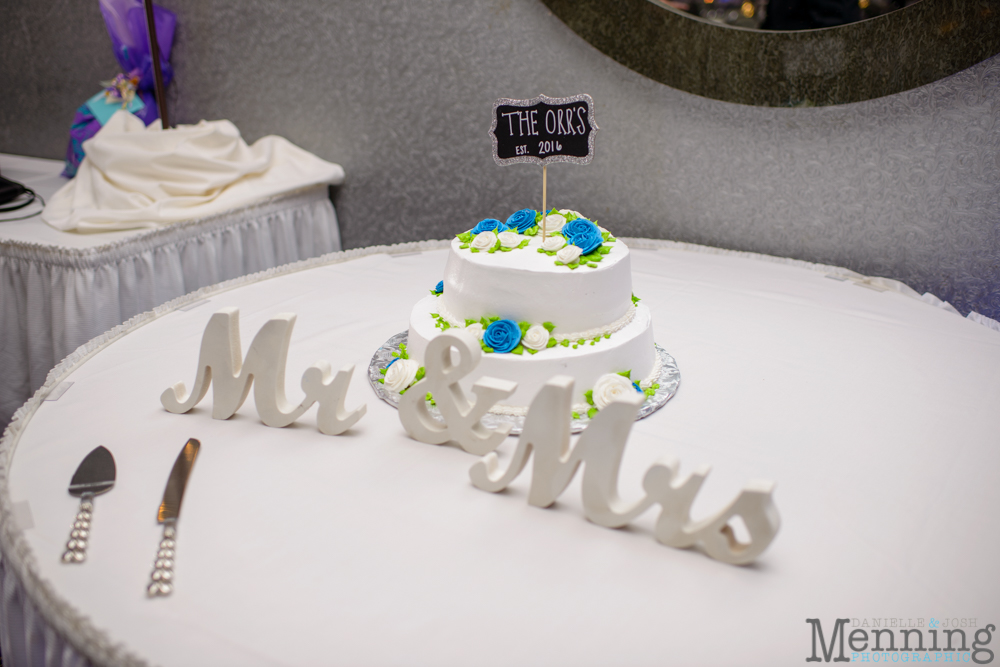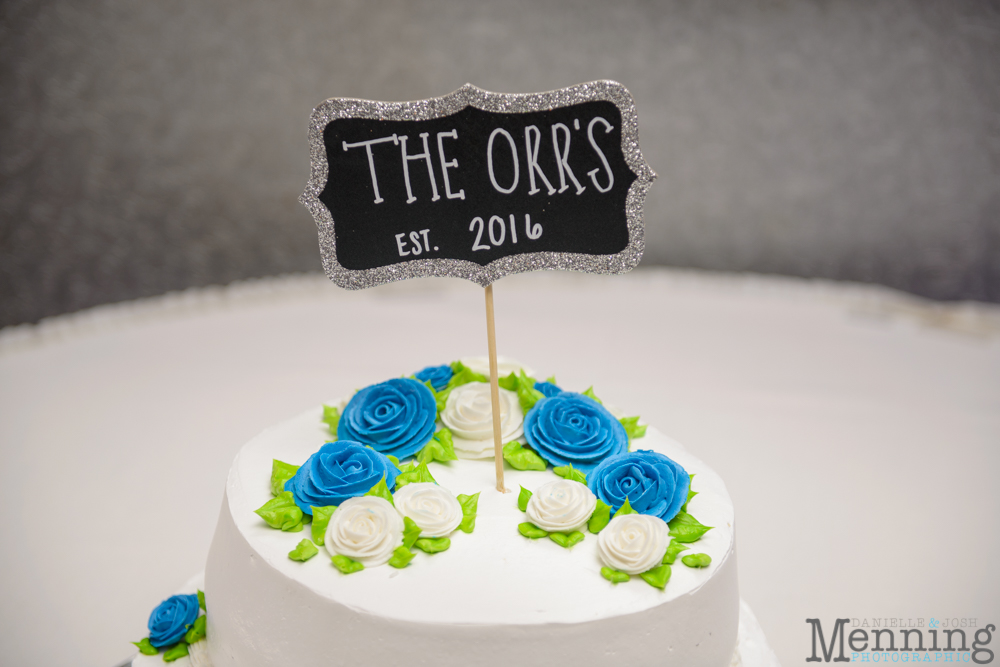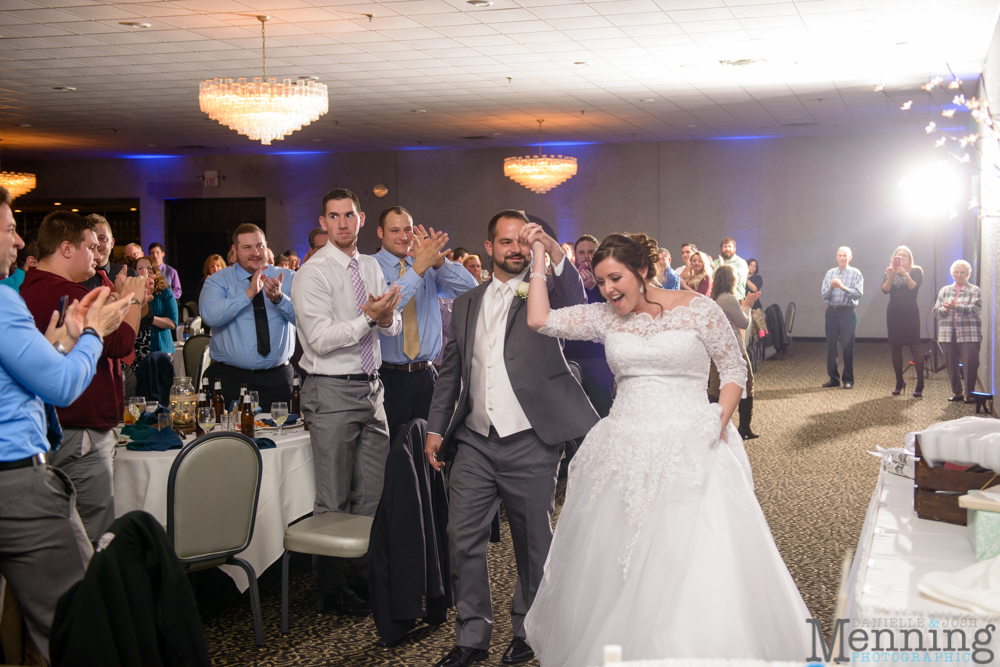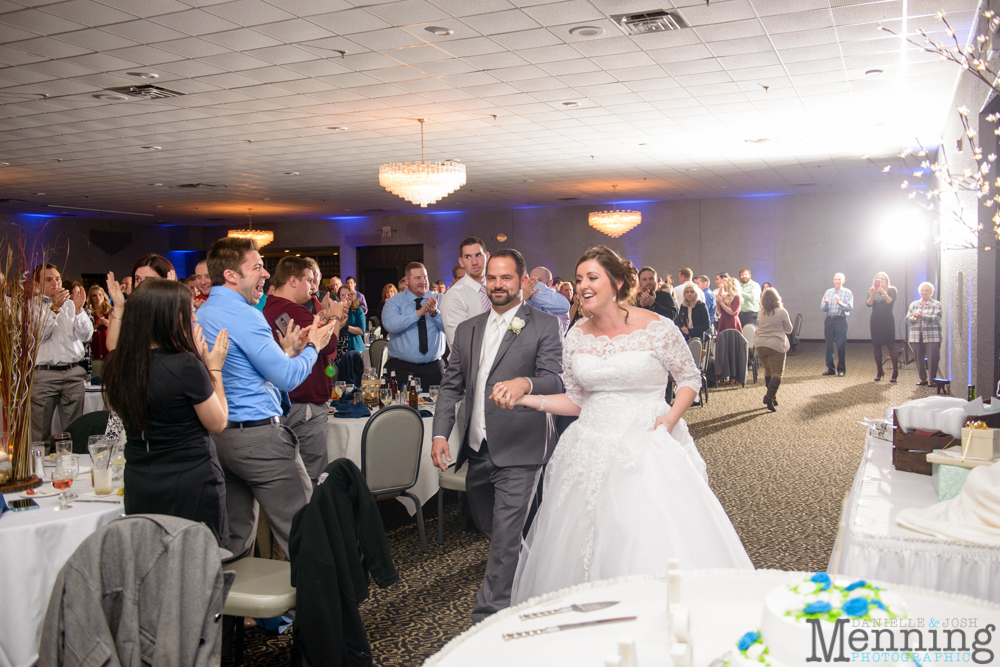 DJ Bryan Ladd did a phenomenal job with uplighting & DJing for the evening. He does great at reading the crowd & playing music to keep everyone dancing & entertained.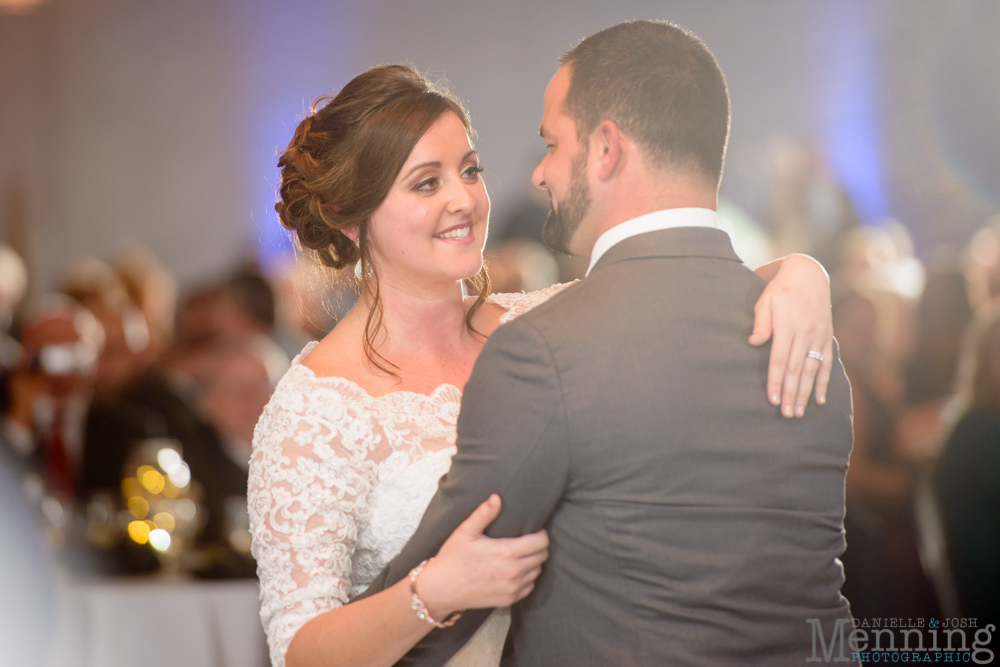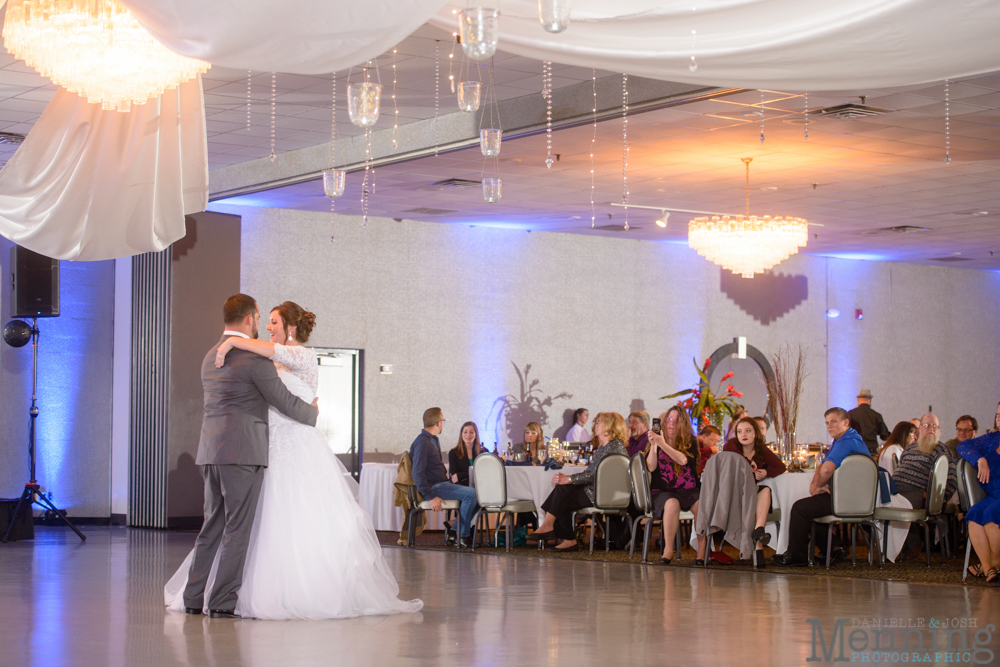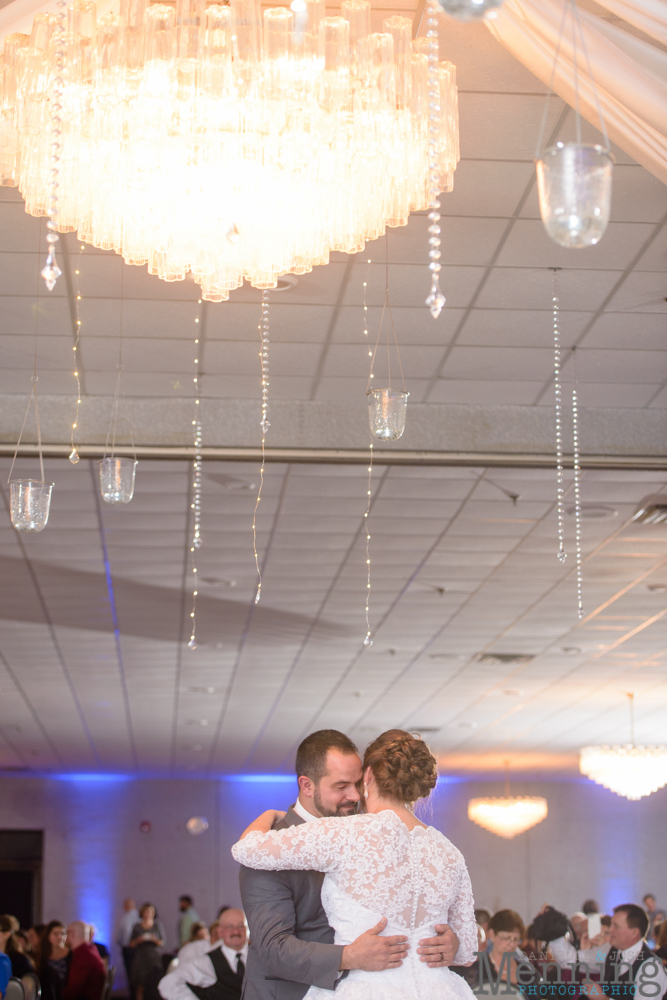 Kristen & her dad shared such a special dance together.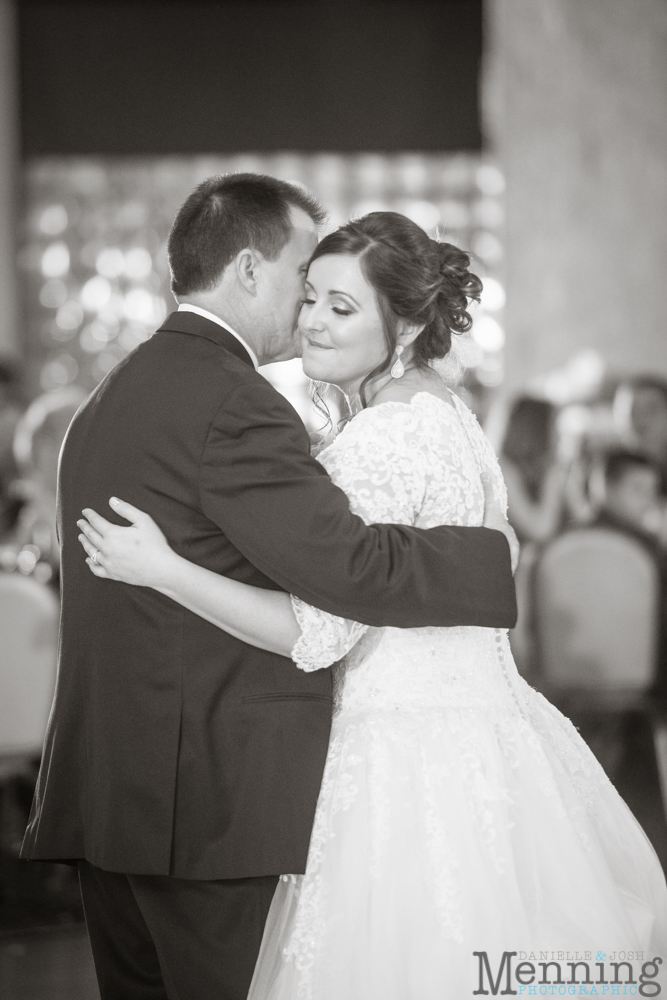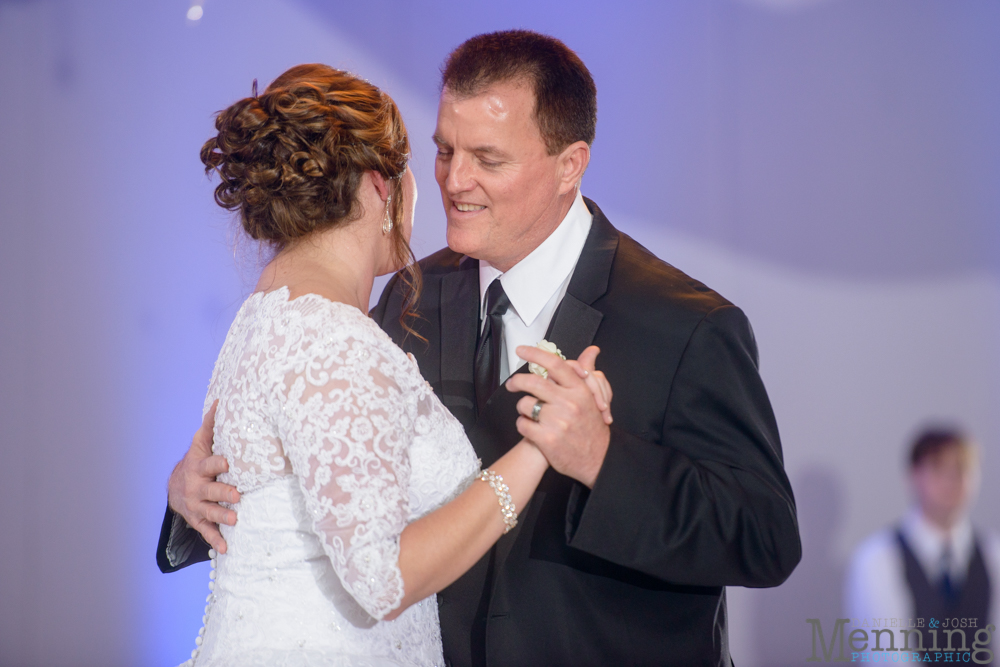 Todd & his mom were so sweet dancing together, too. Kristen & Todd have fabulous examples of marriage to look to from their parents.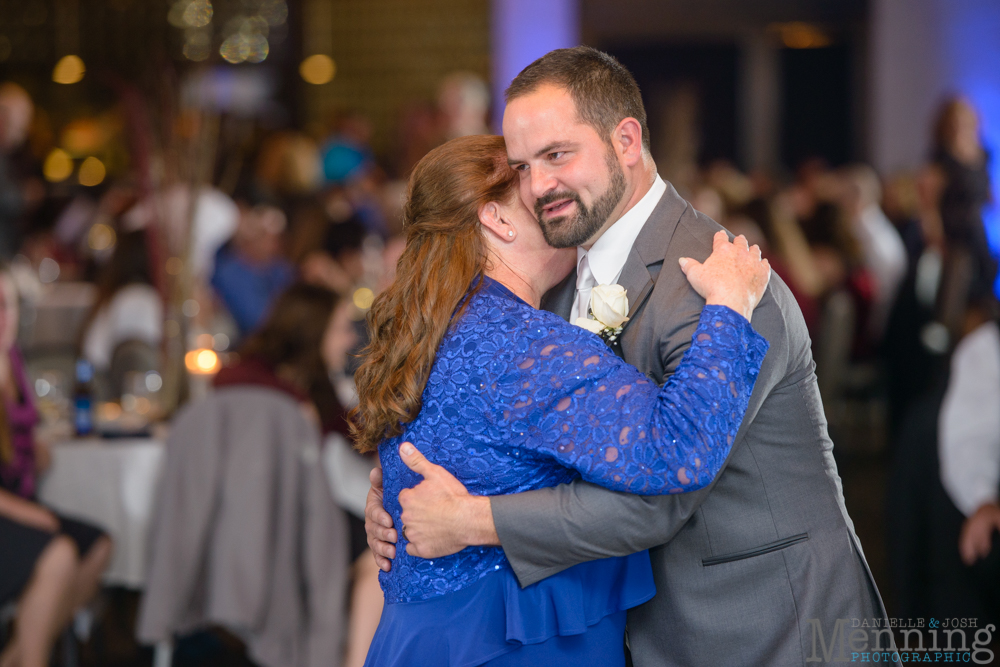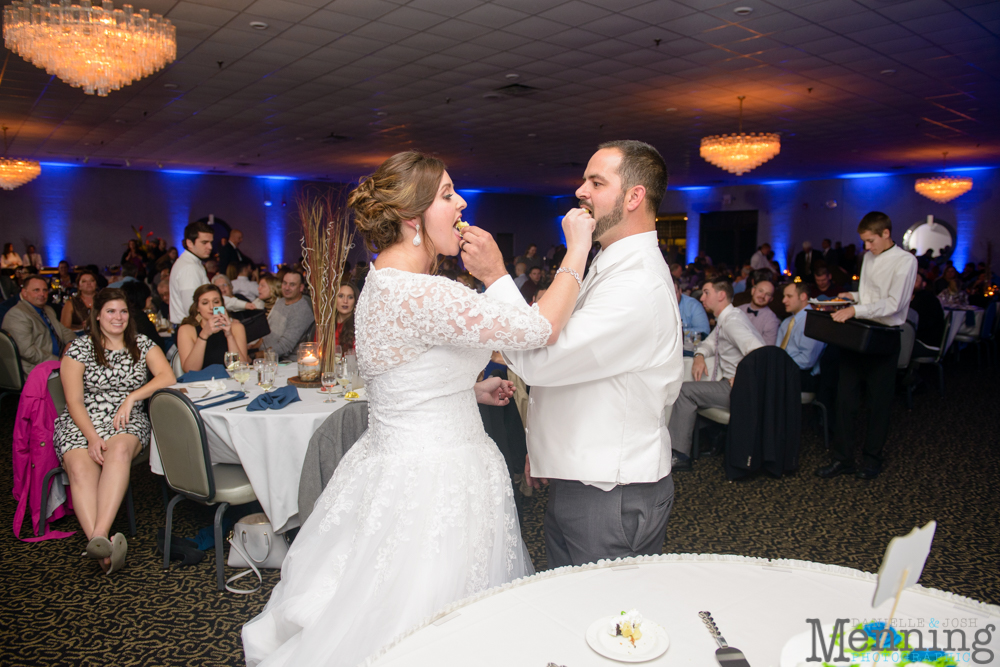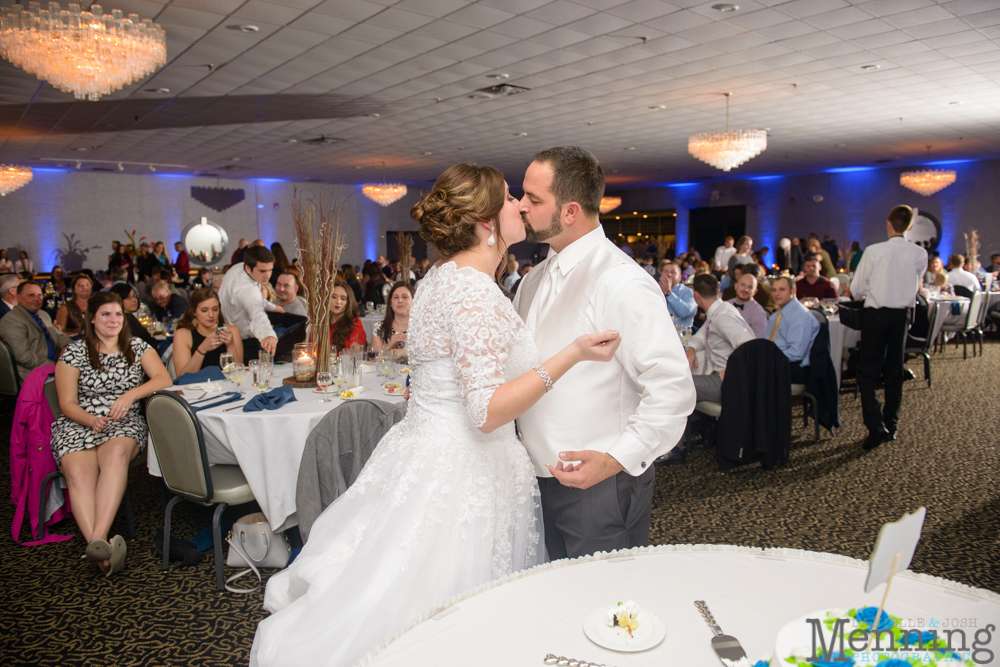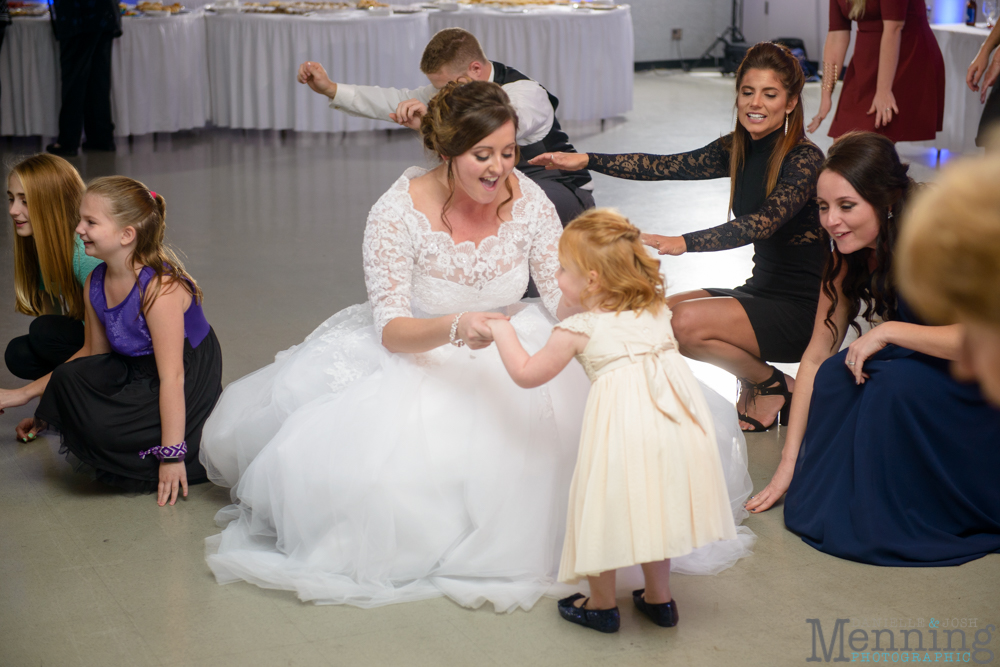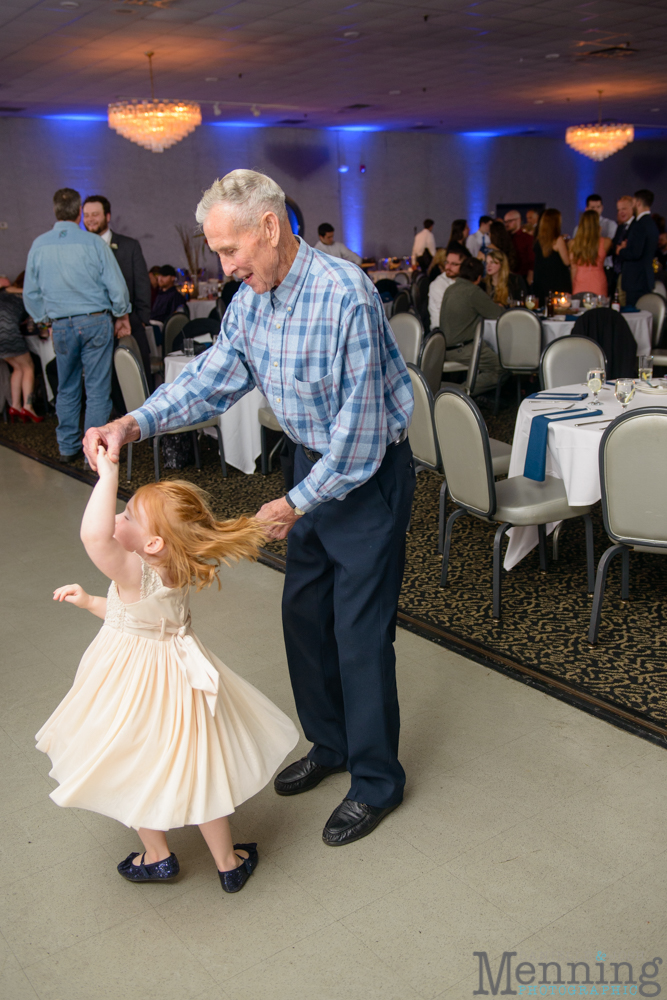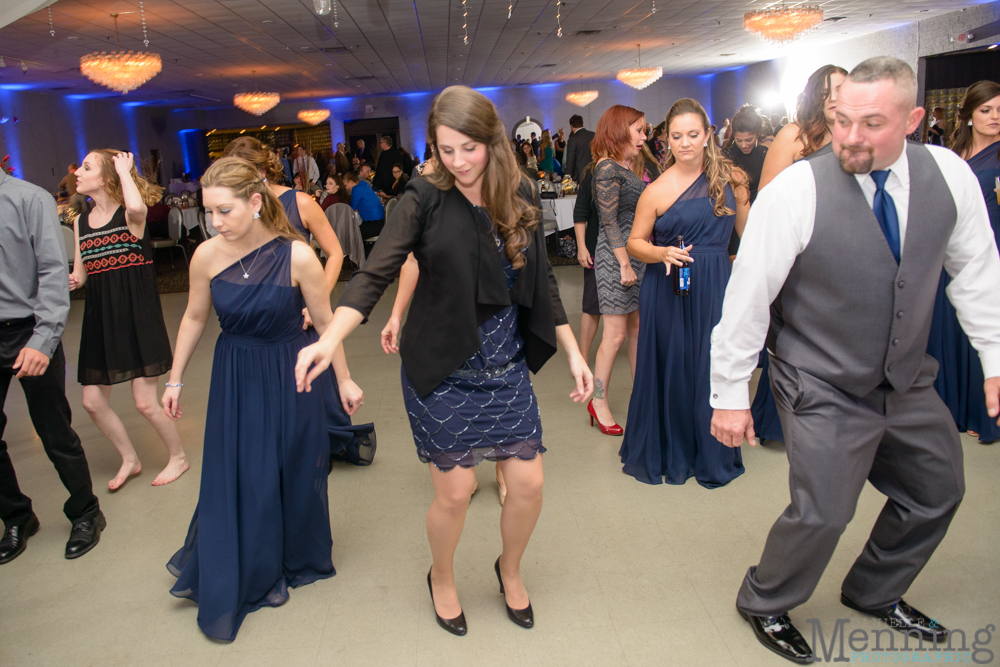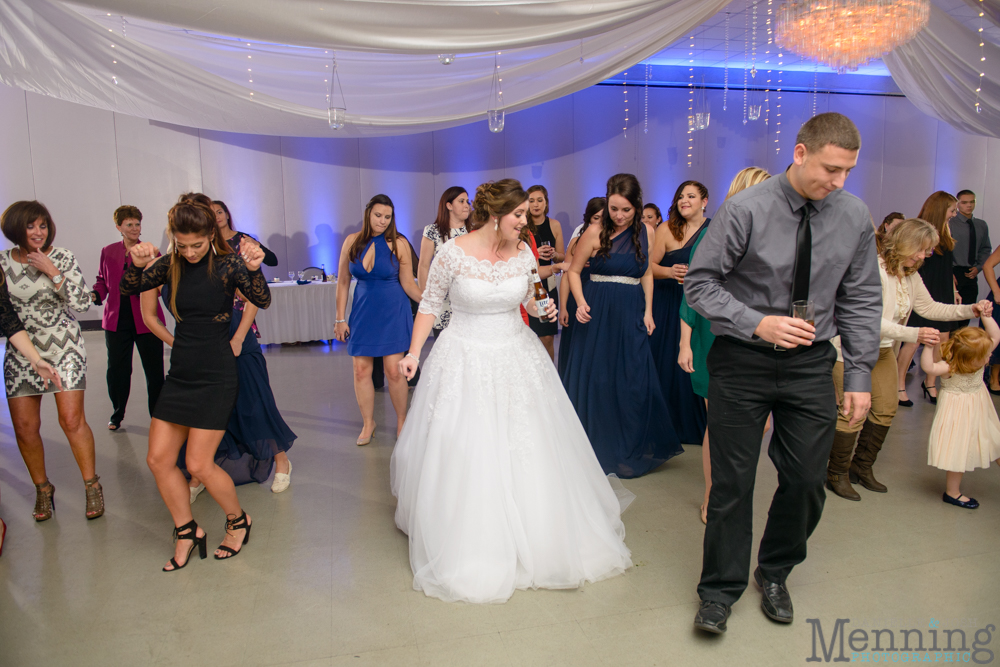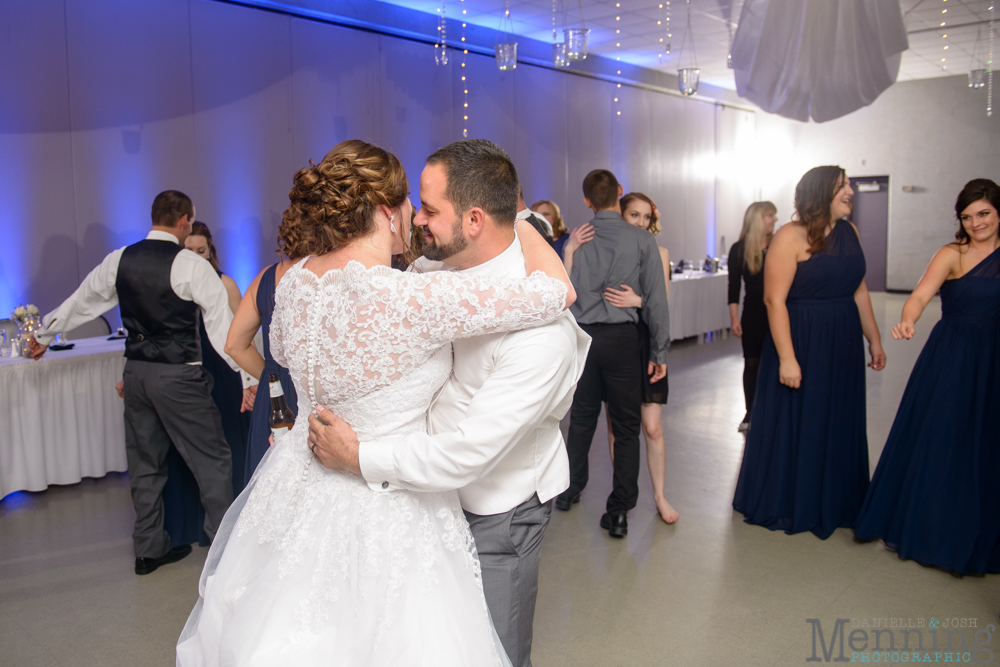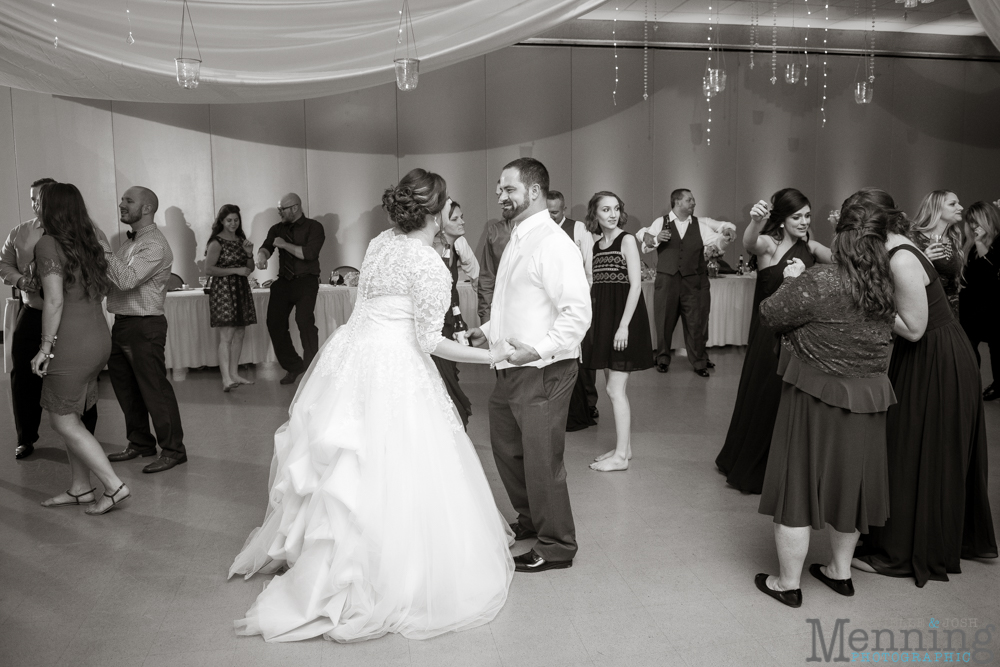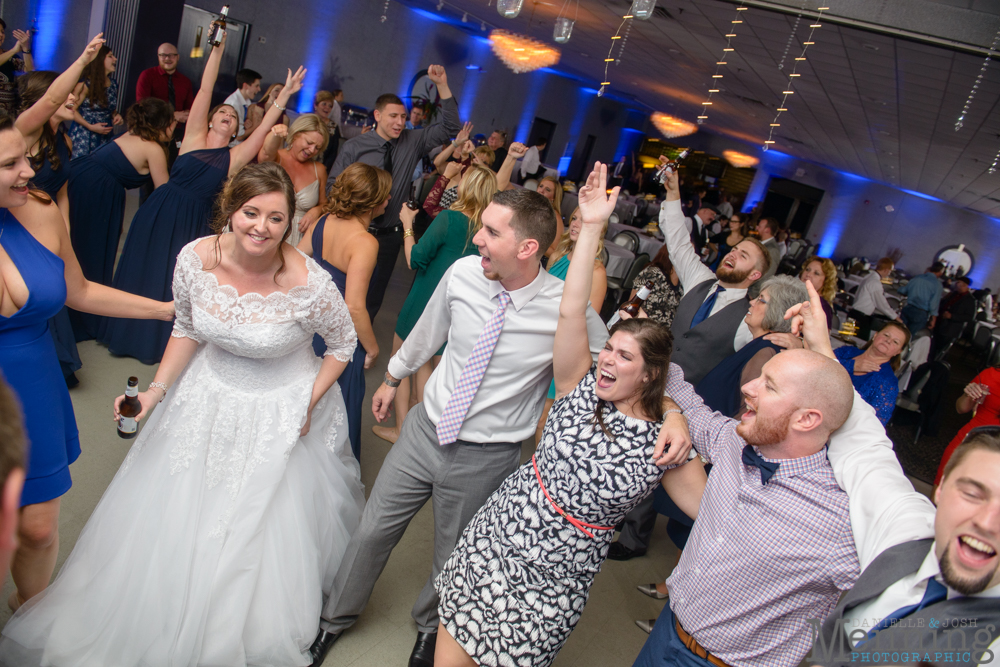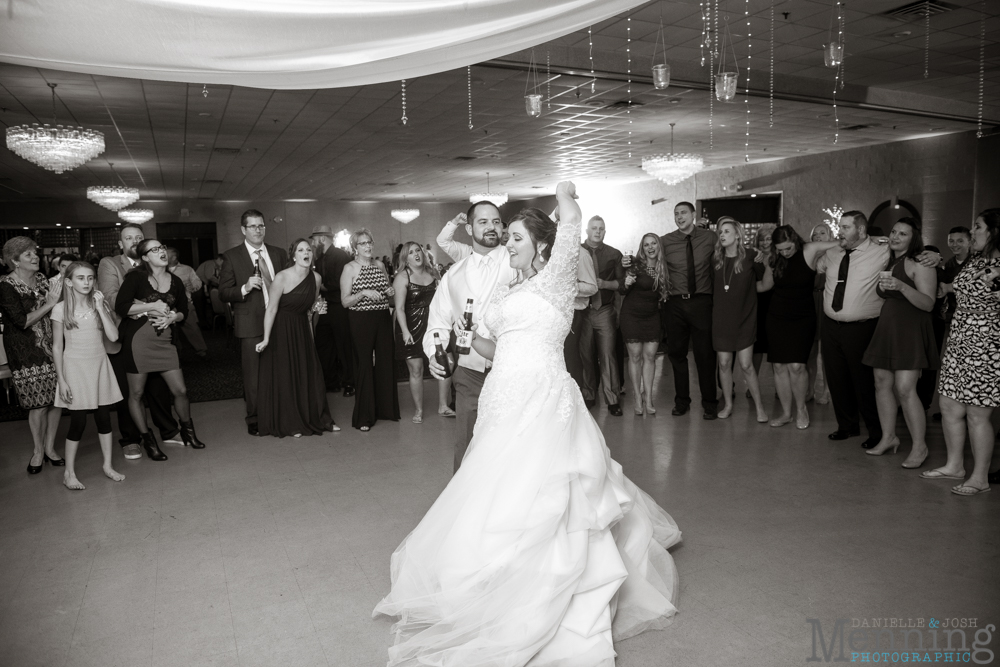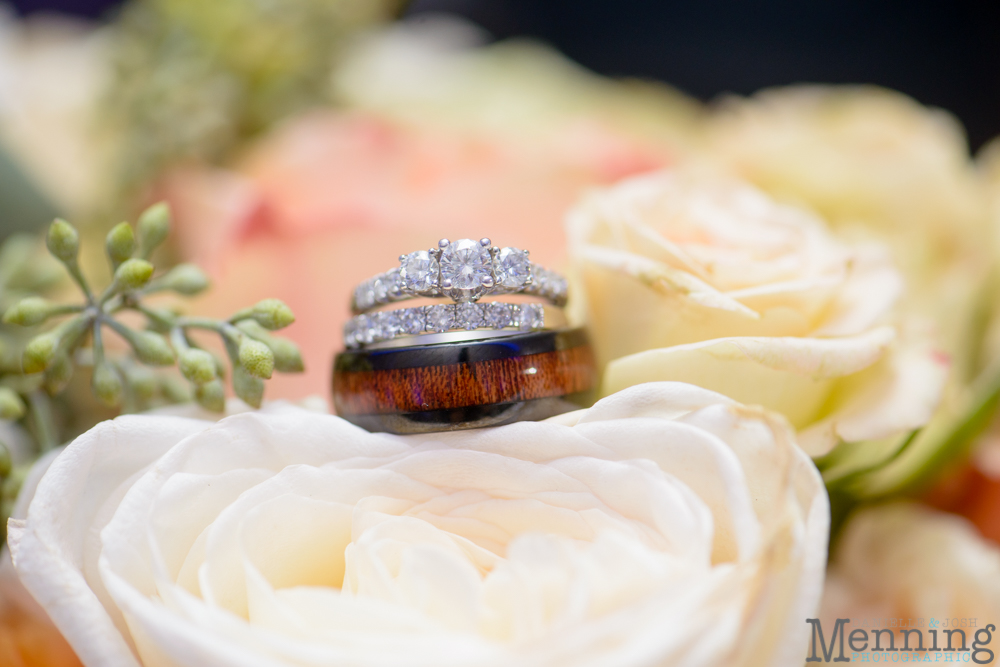 Kristen & Todd, we had a wonderful time with you & are so happy for you both! We pray your marriage is a blessing to your lives. Thank you so much again for choosing us to be your wedding photographers!
If you're new to our blog, thank you for stopping by! We're Josh & Danielle of Menning Photographic. We're married & we photograph weddings in the Youngstown, Ohio area & beyond. We're glad you stopped by!
If you liked this post, you may like:
Fall Wedding at The Links at Firestone Farms