Sarah & Bear's wedding day at The Lake Club of Ohio was beautiful, full of genuine happiness, & complete with tons of dancing & celebration! Although they planned for an outdoor wedding at The Lake Club, the weather didn't quite cooperate that day, but none of that mattered when Sarah walked down the aisle & saw the boy who stole her heart at her brother's baseball games when she was only 12 years old. Everything about Sarah & Bear's wedding day color palette was soft & dreamy. The blushes & creams had the reception space looking bright & airy. We were both completely choked up in a very emotional moment during the reception between Sarah & her grandmother- just wait until you see those photos! All in all, the day was lovely & we're honored we got to be part of it.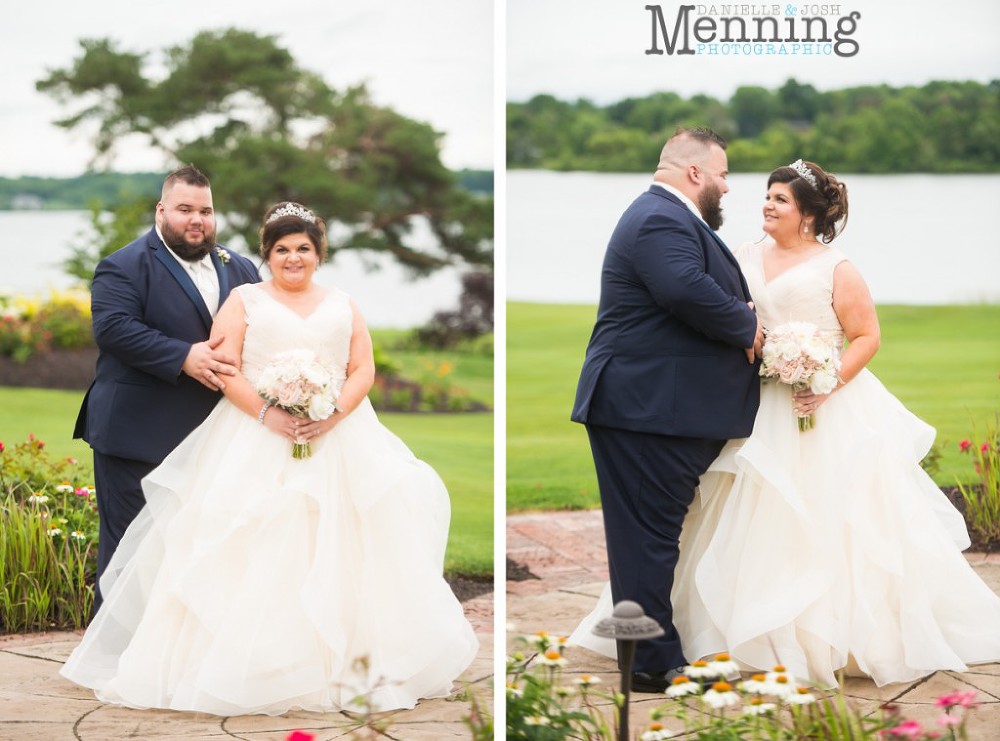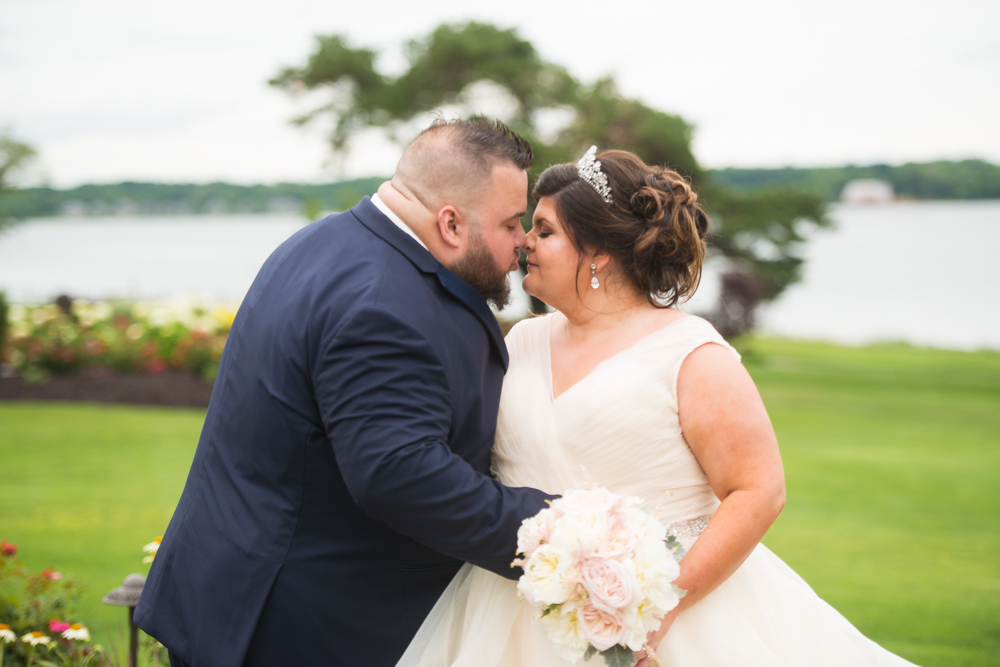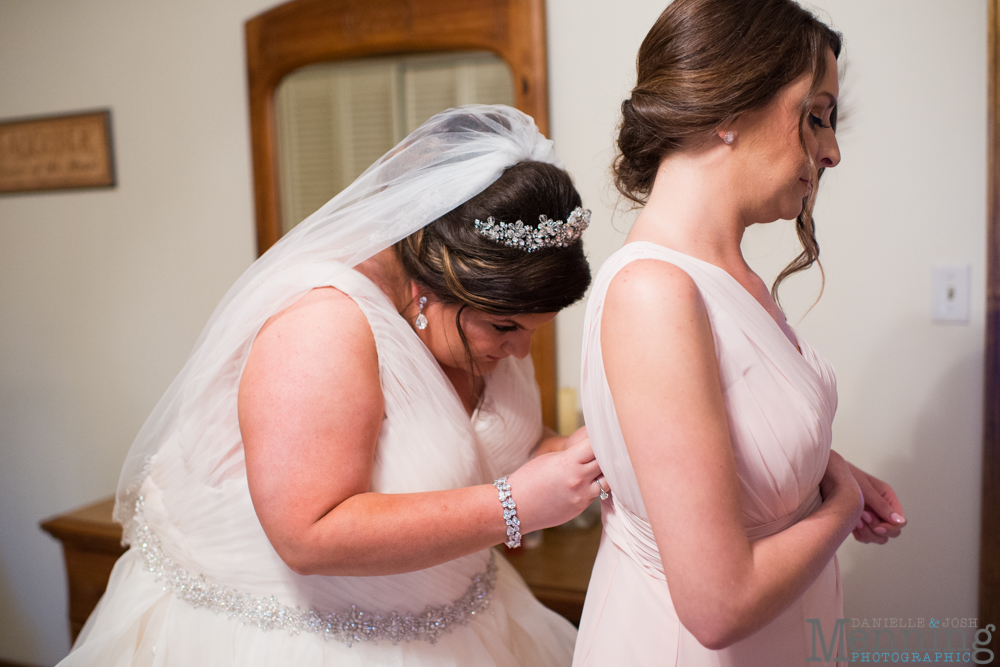 Sarah's gown was from Toula's Bridal in Canfield.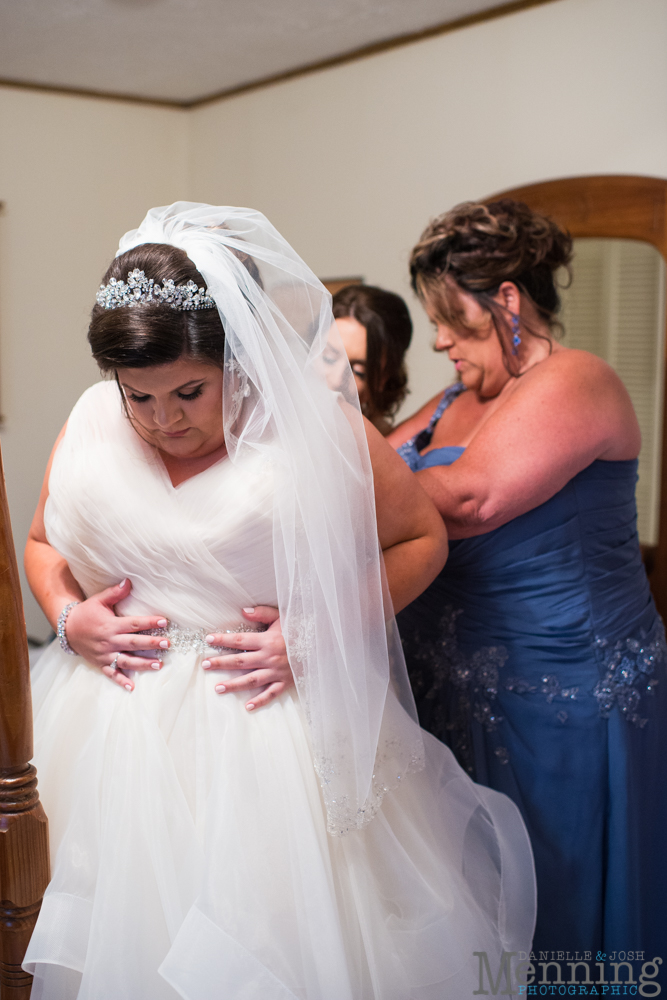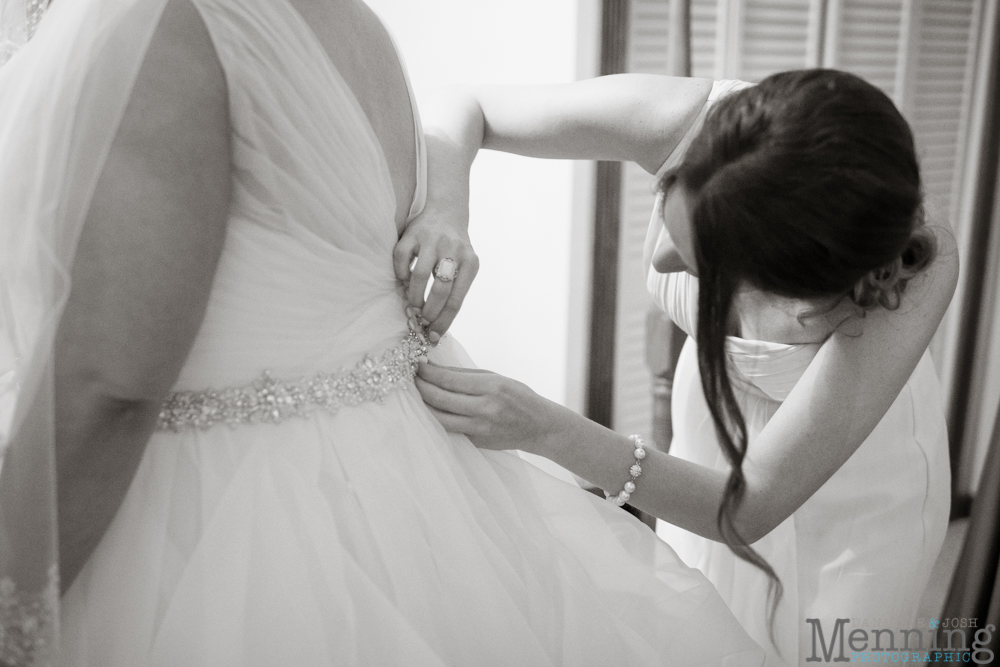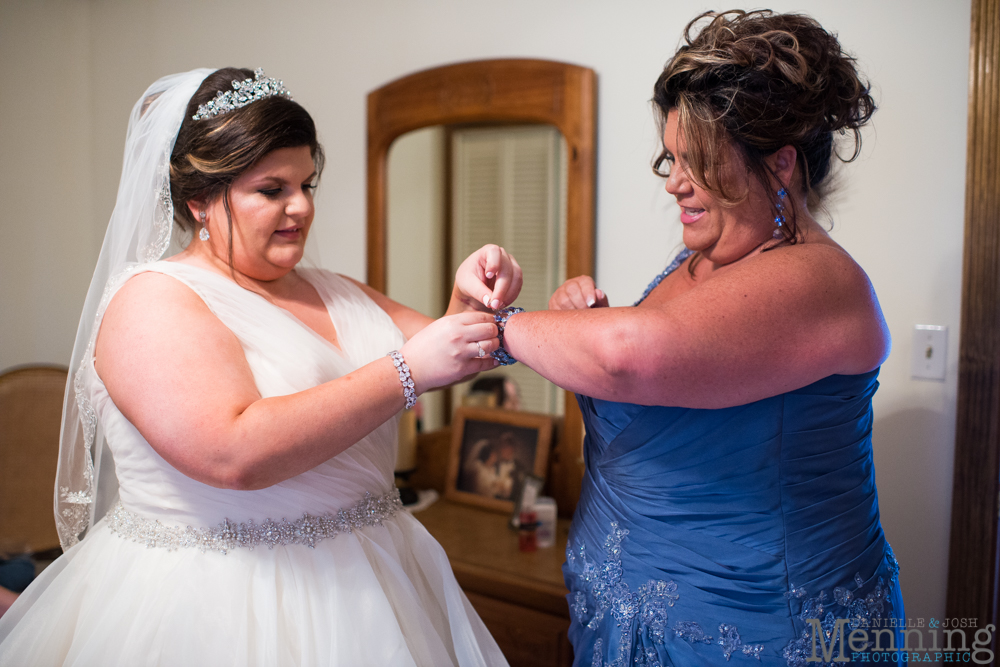 The first look between Sarah & her father was a heart-melting moment. He loves his baby girl.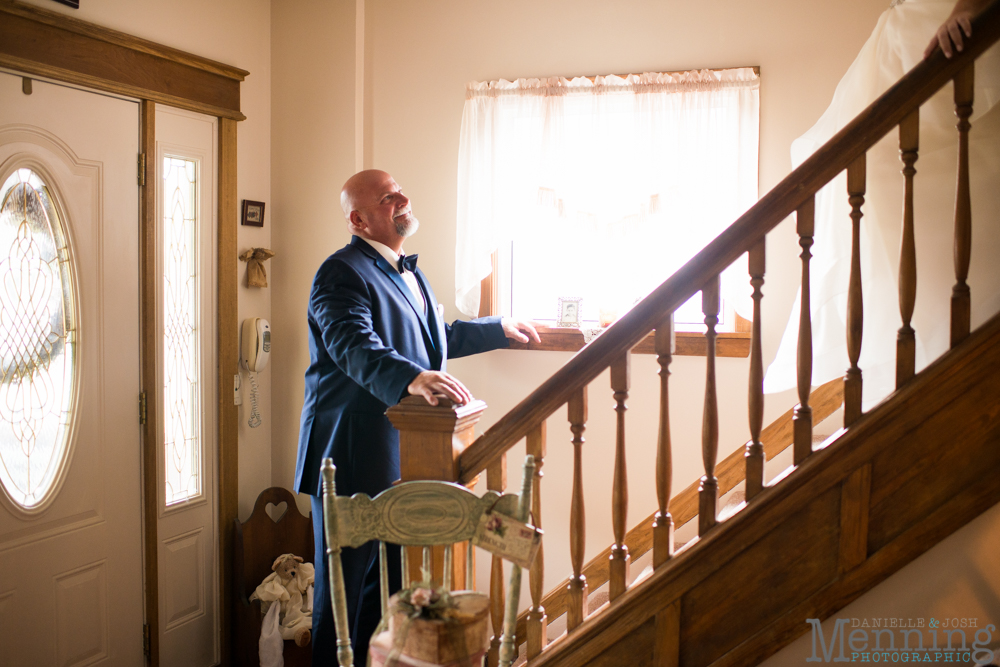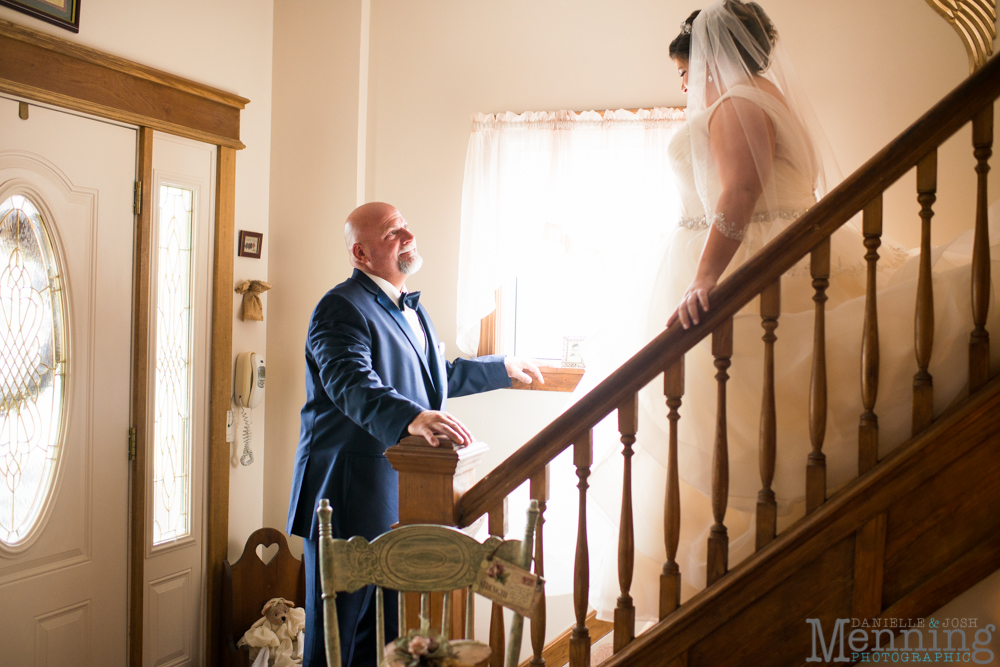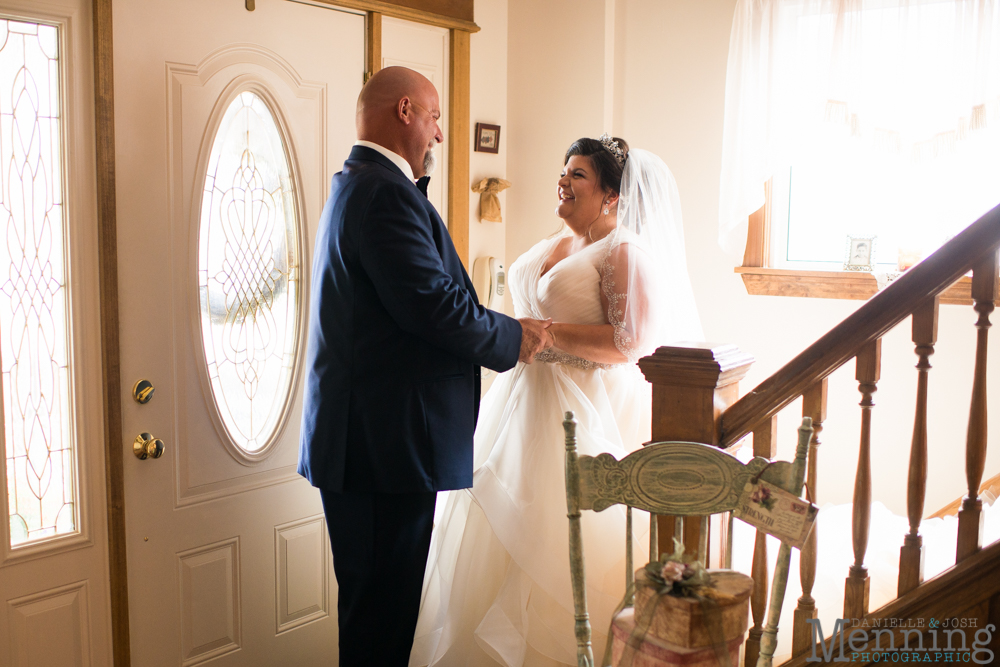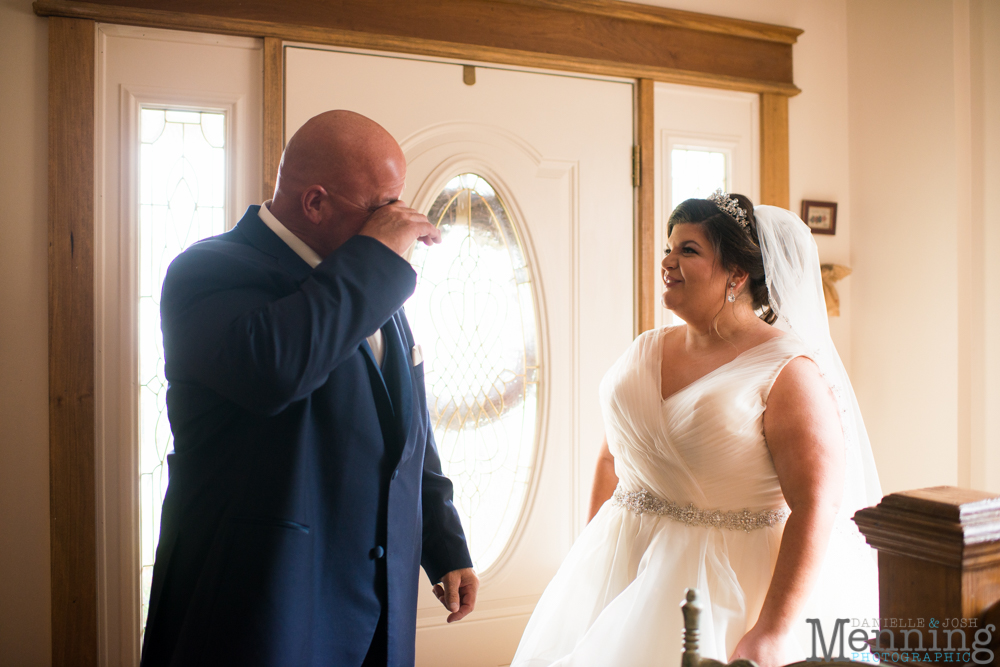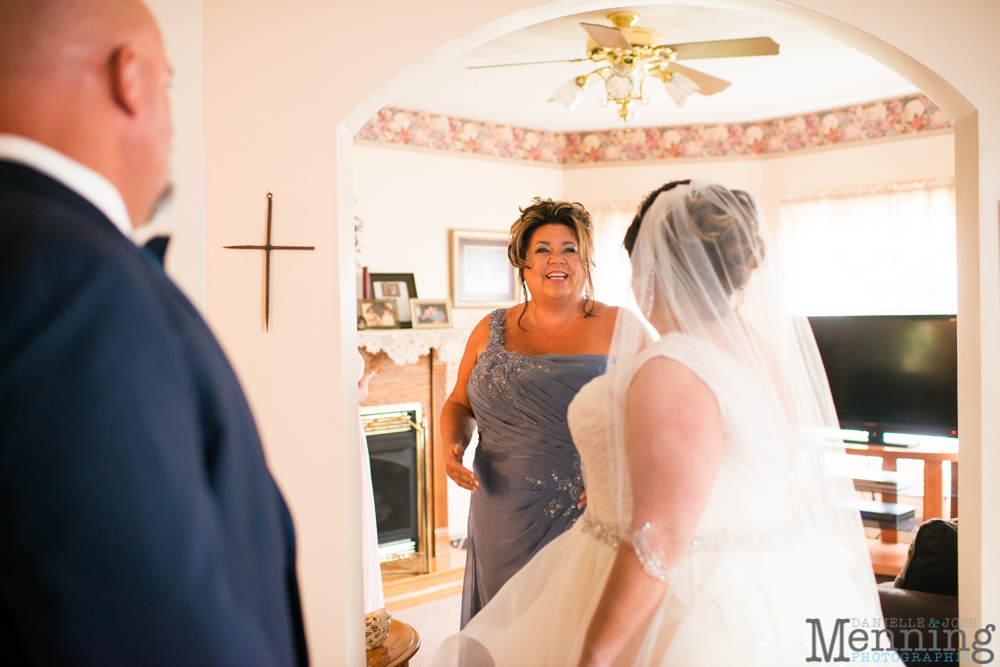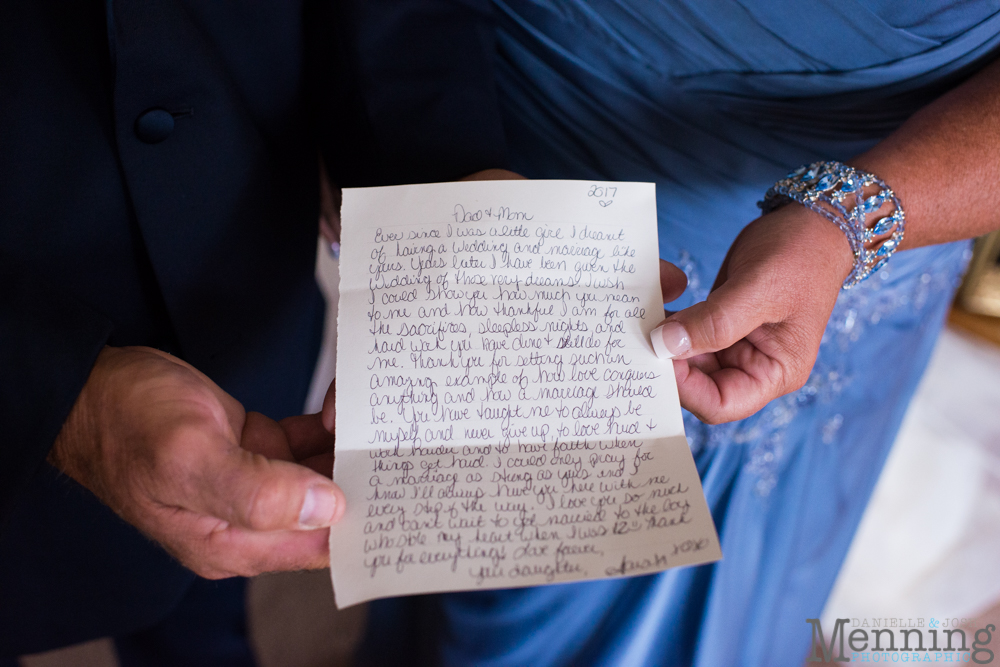 Bear & Sarah exchanged handwritten letters before their ceremony. We always love it when couples are lovey dovey in those special little ways.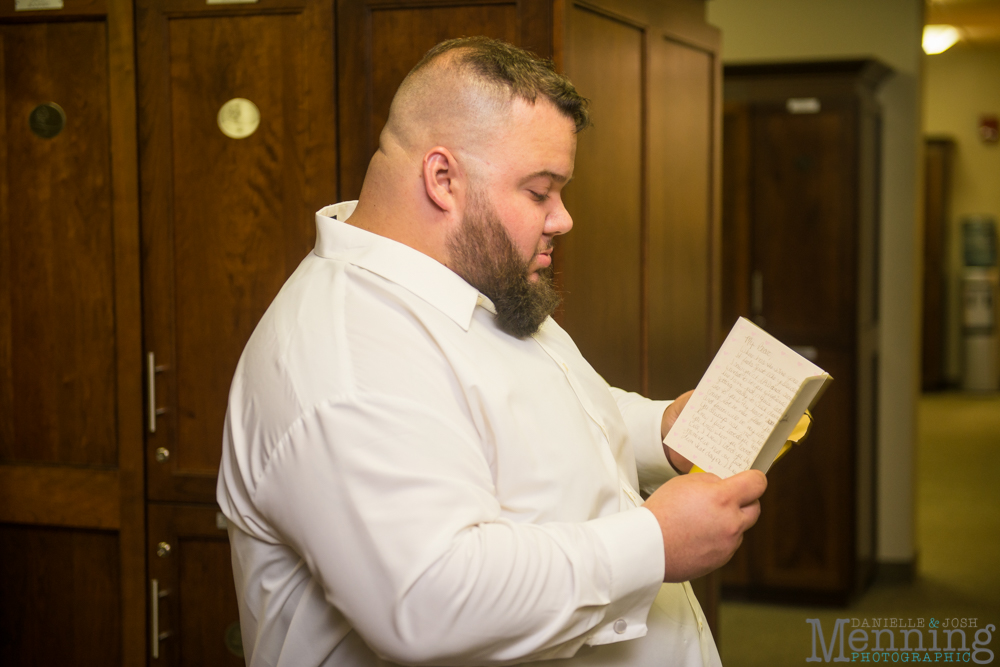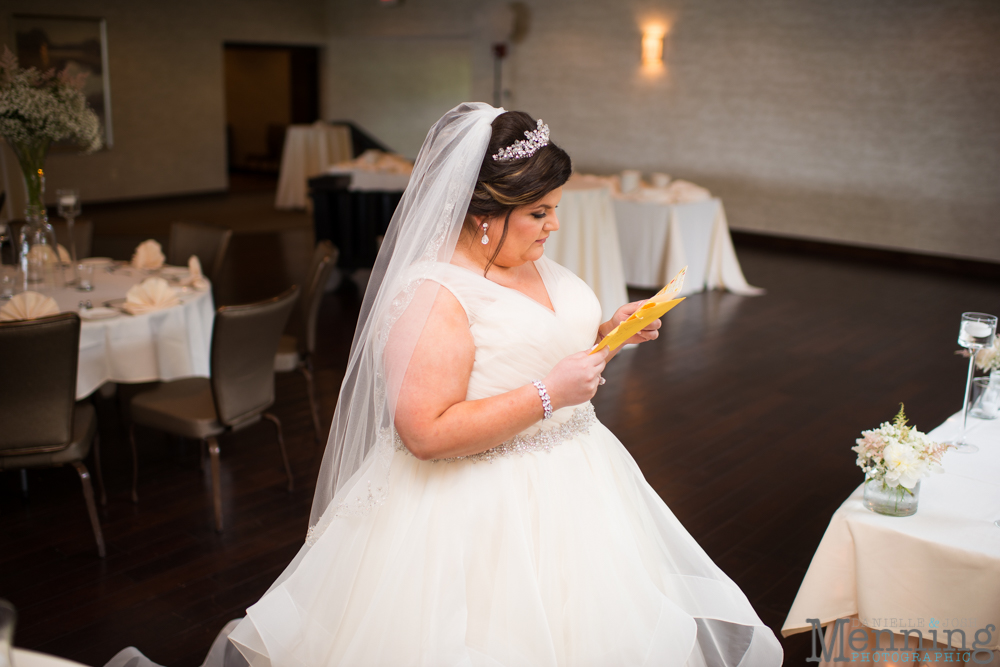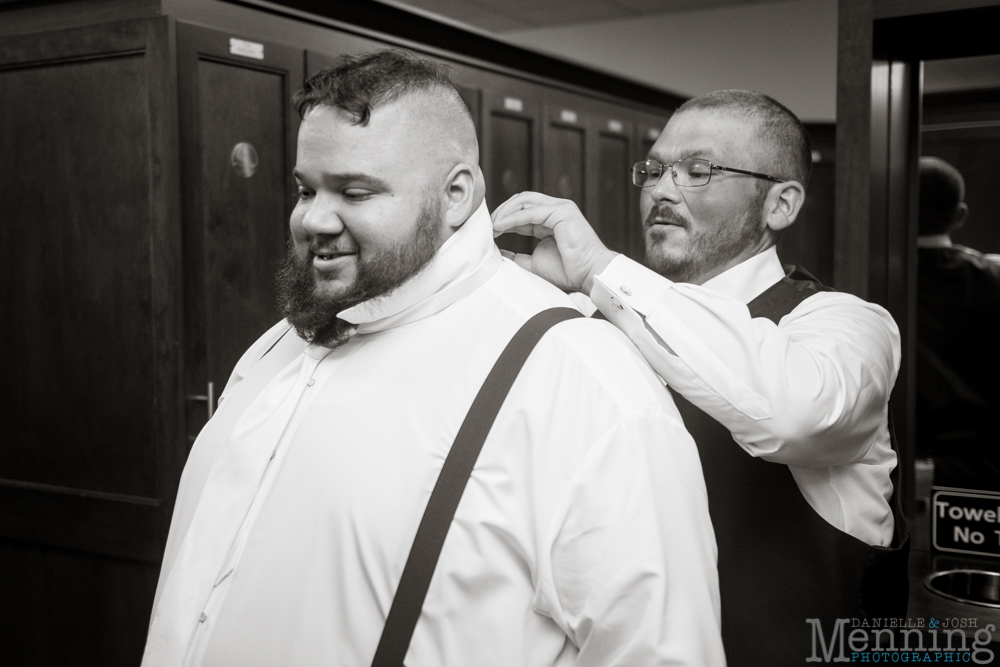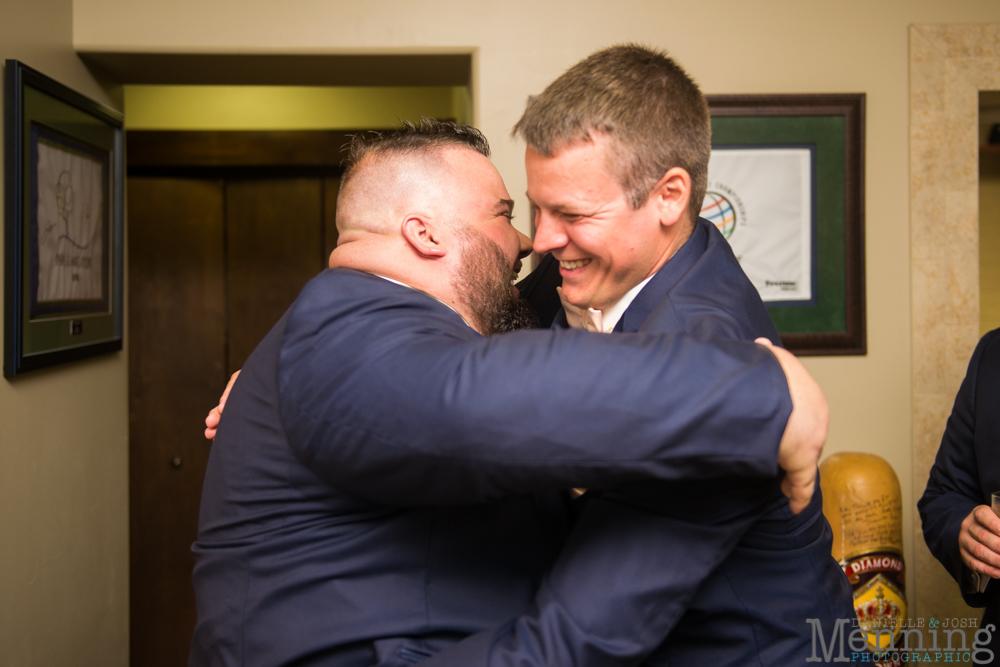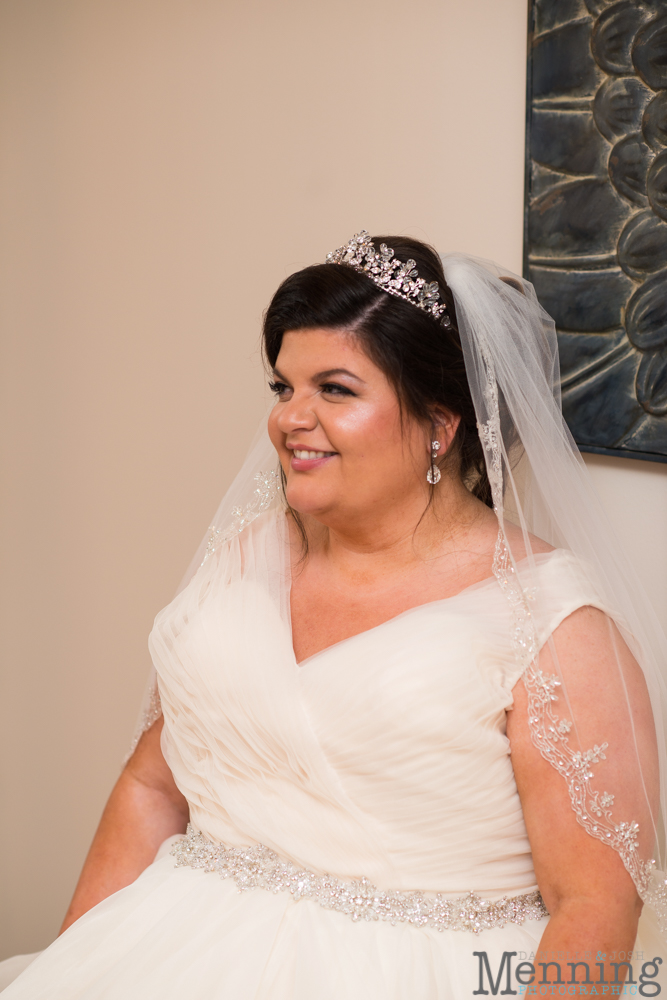 Green's in Hubbard always does a fab job with florals!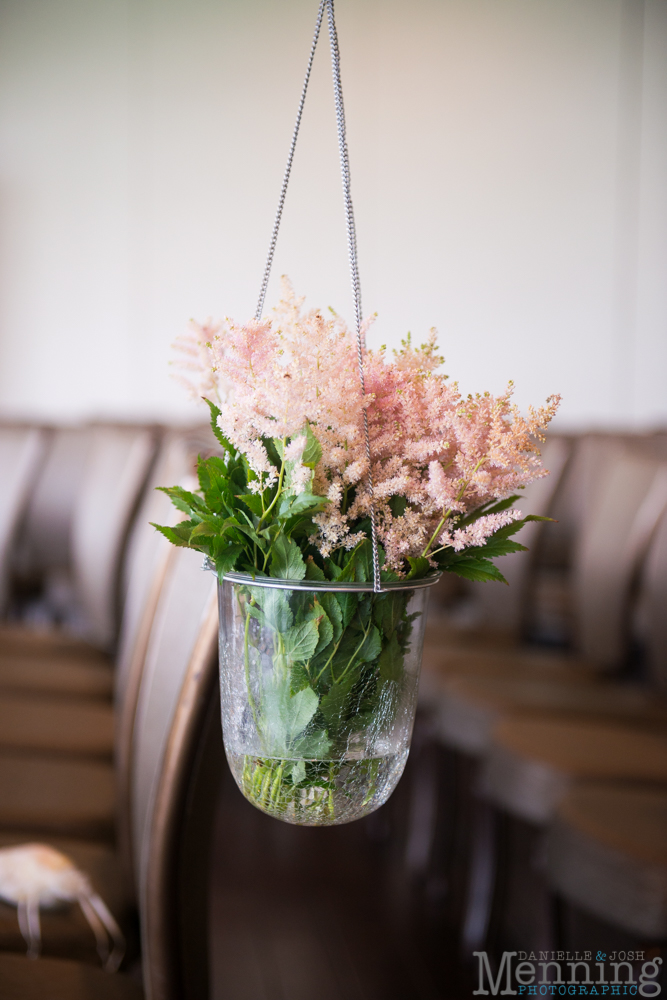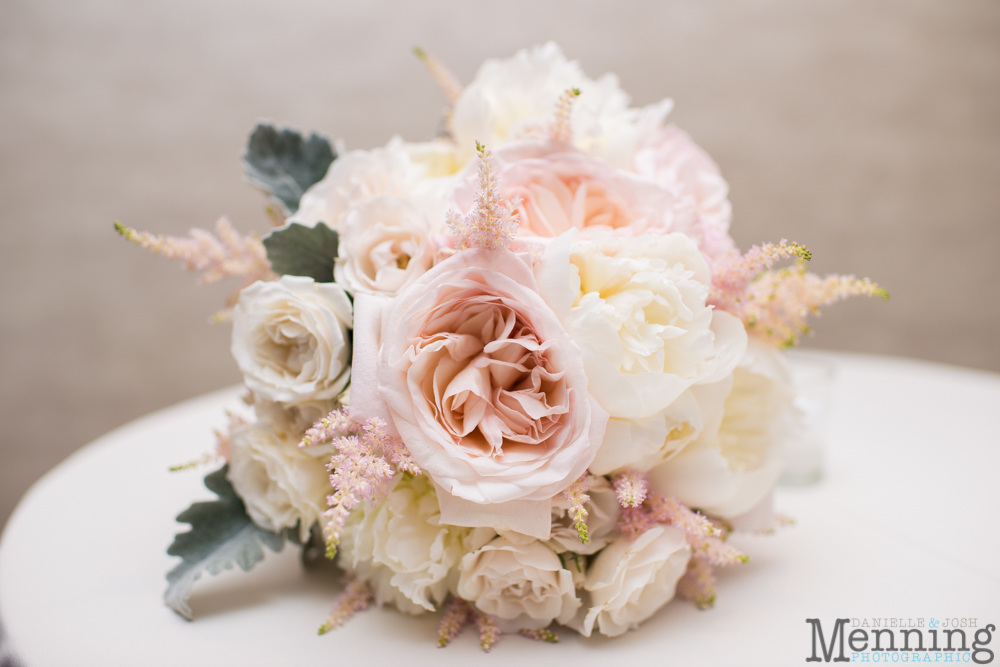 This birchwood cross was a beautiful touch to the indoor ceremony space at The Lake Club. We're thankful for the Sky Room when previously planned outdoor wedding ceremonies are rained out.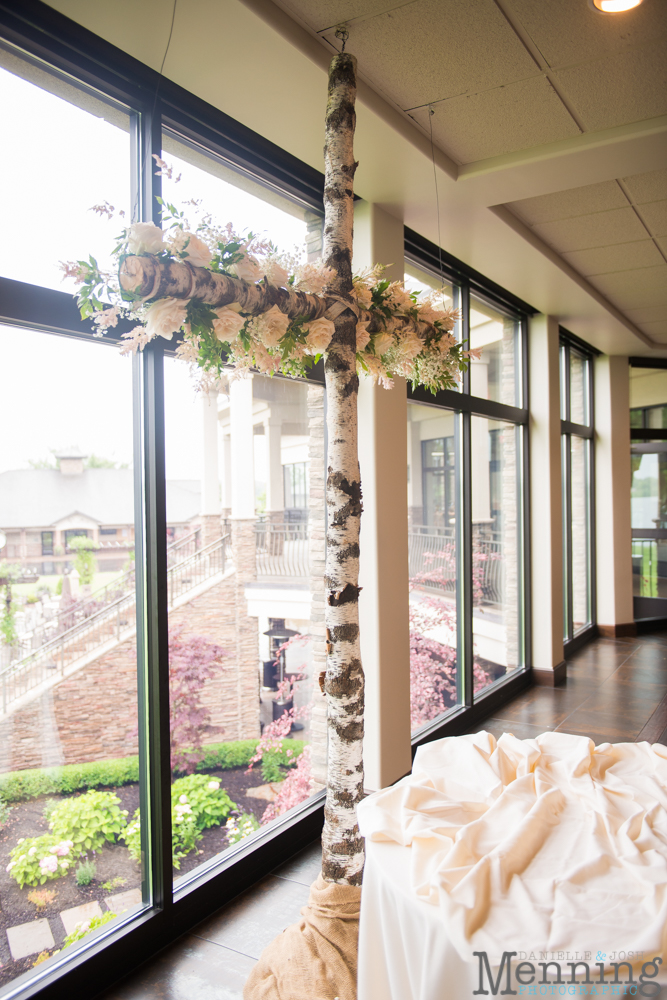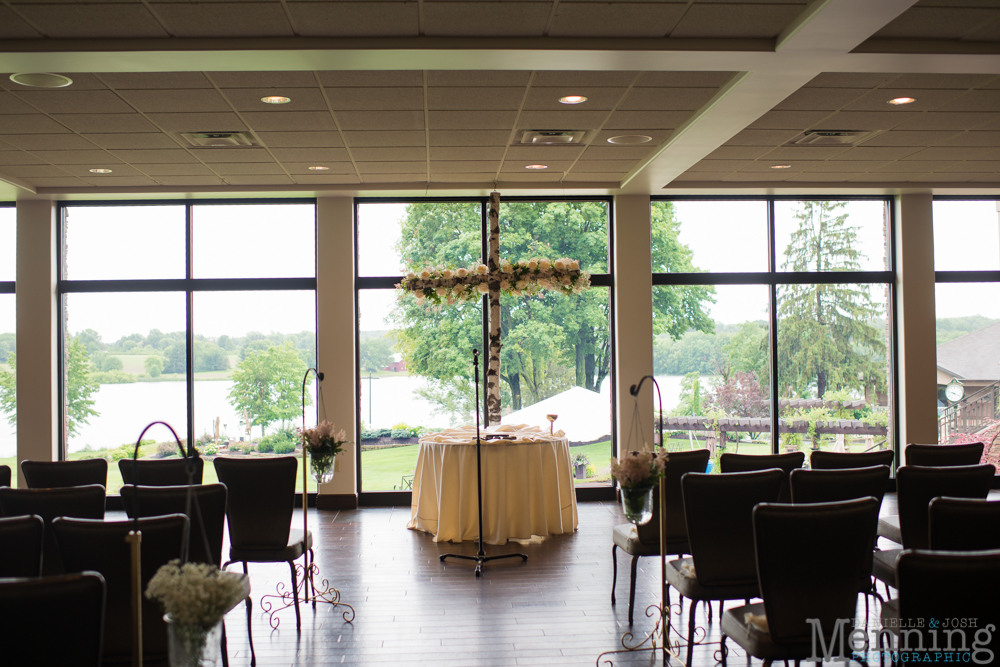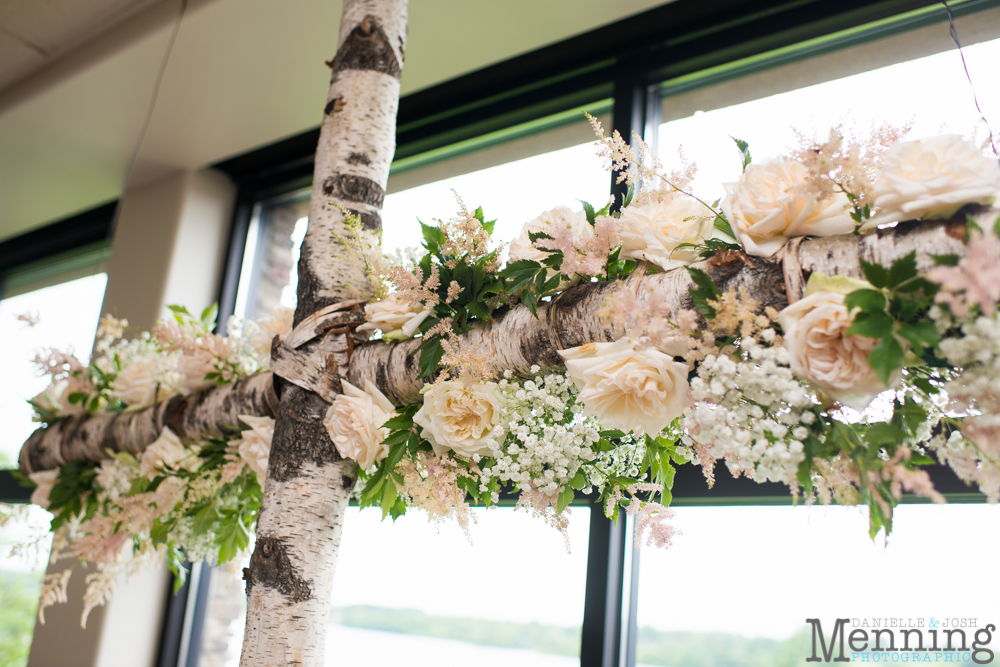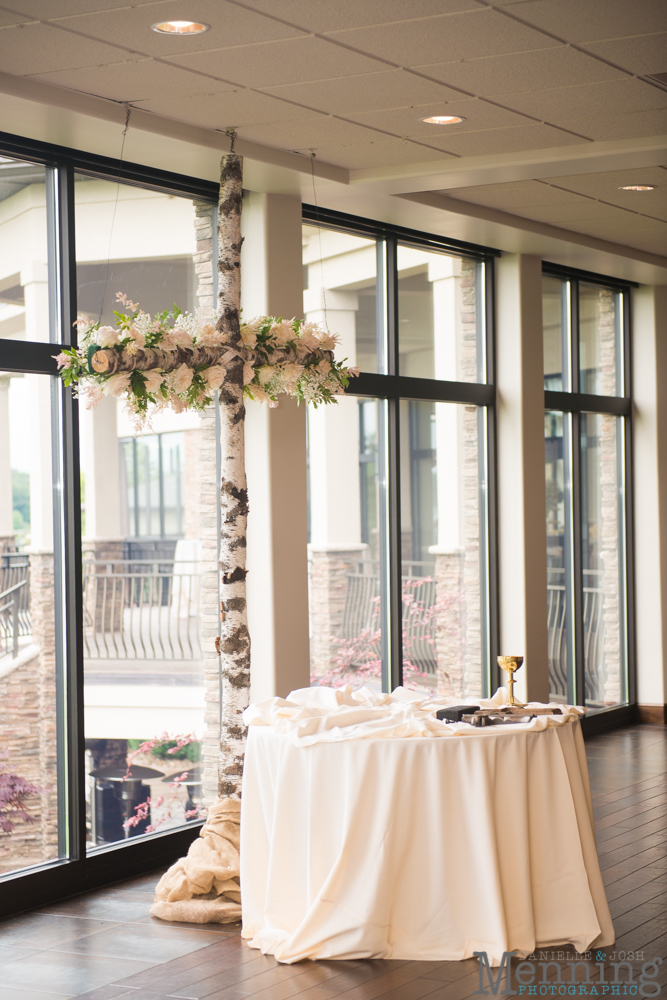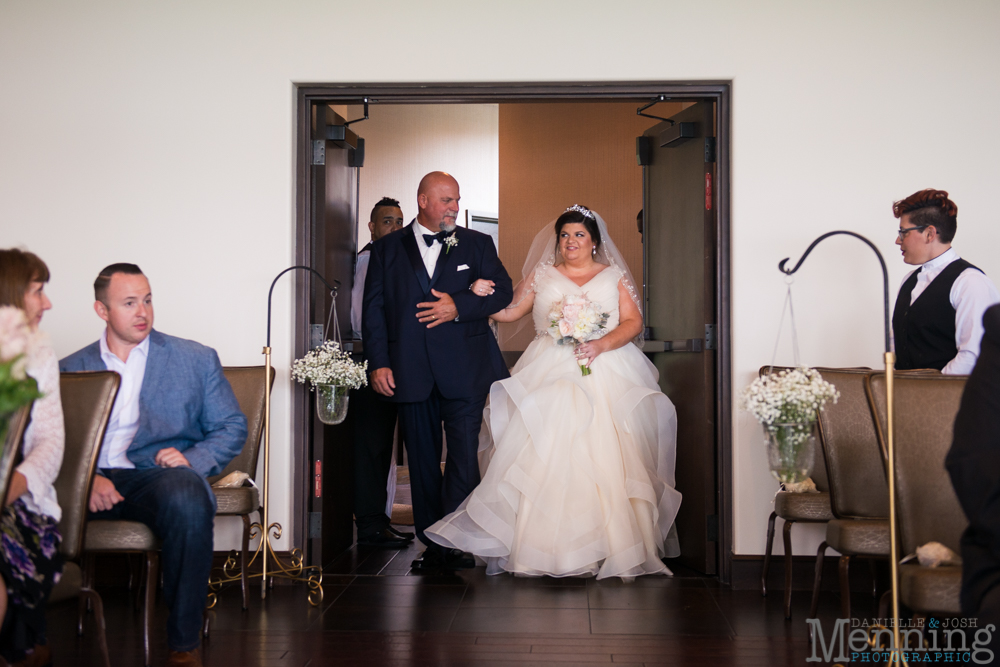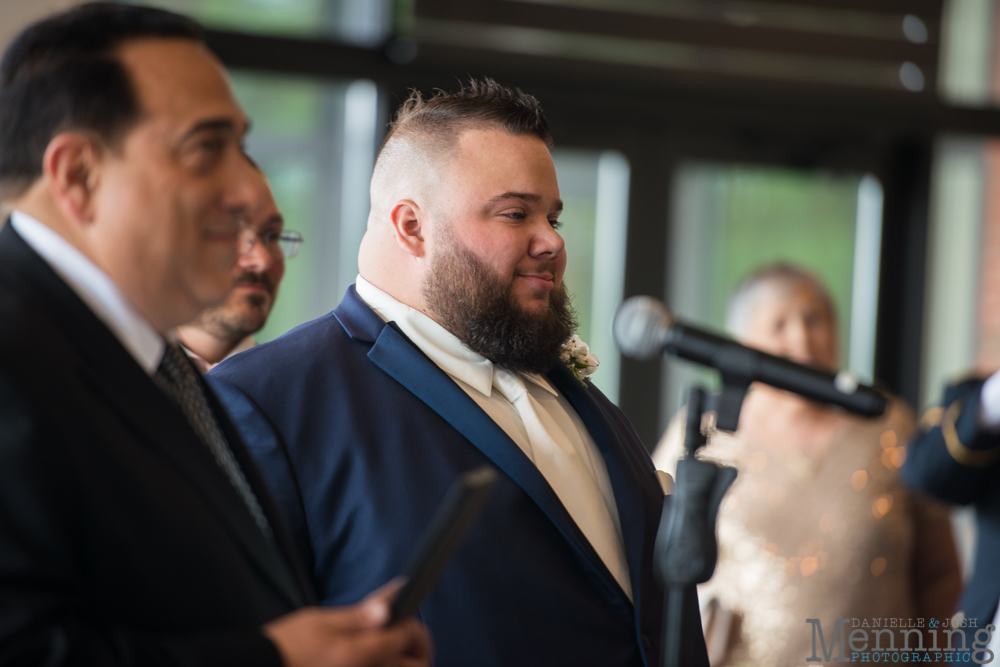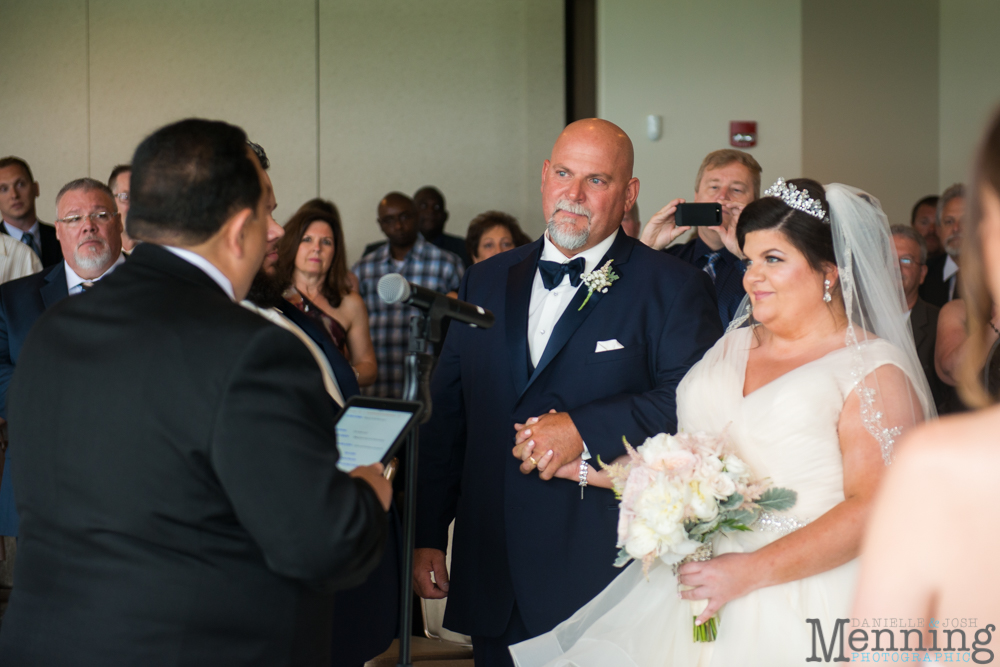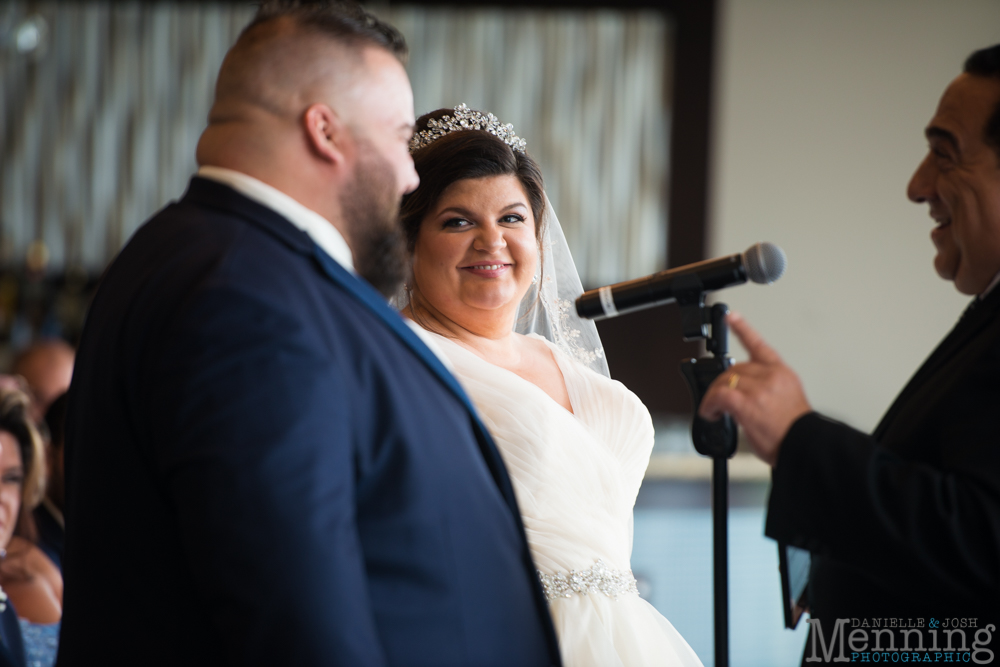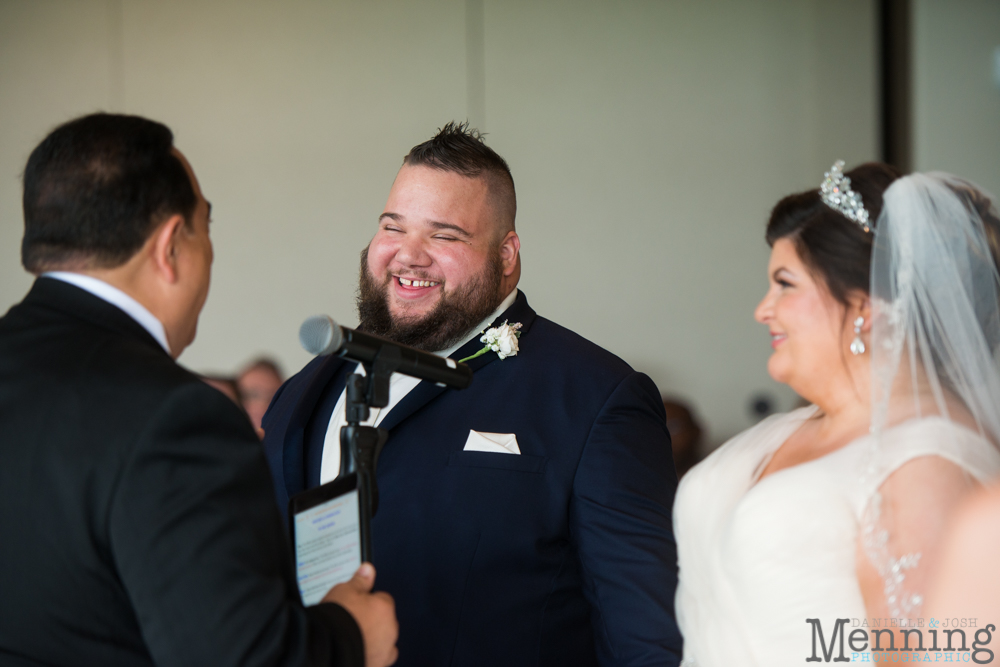 The ceremony performed by Pastor Joe was personal & meaningful. His words meant a lot to me as a married woman in attendance. I'm sure they did to many others, as well.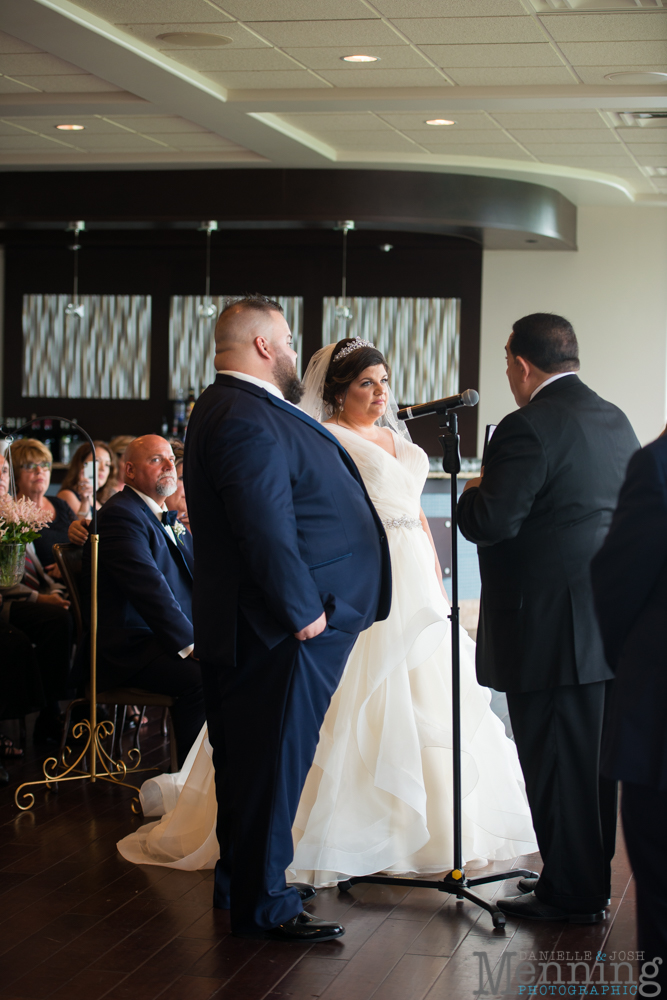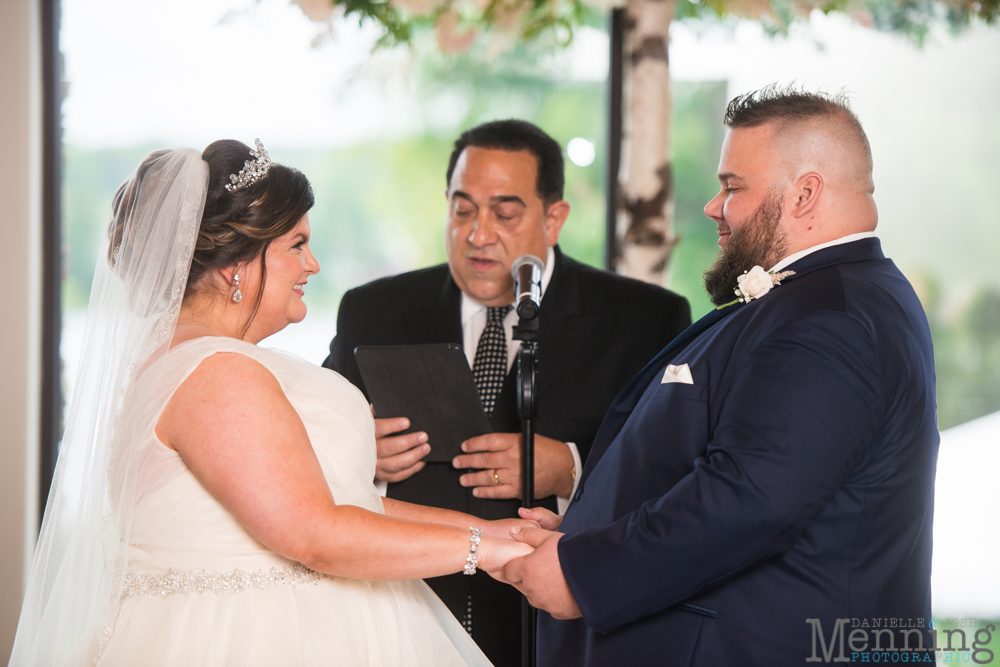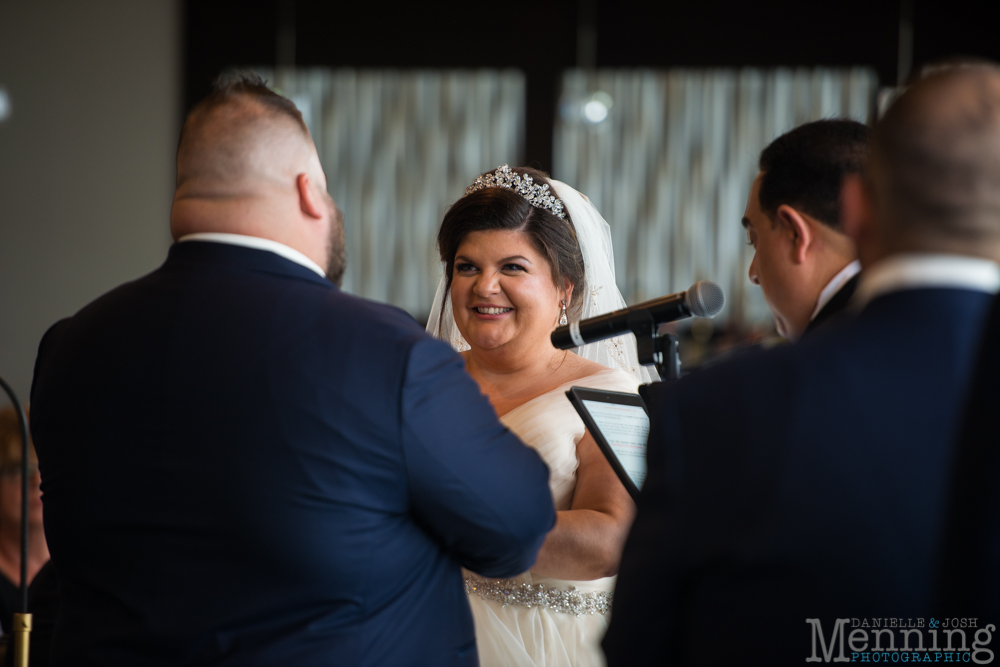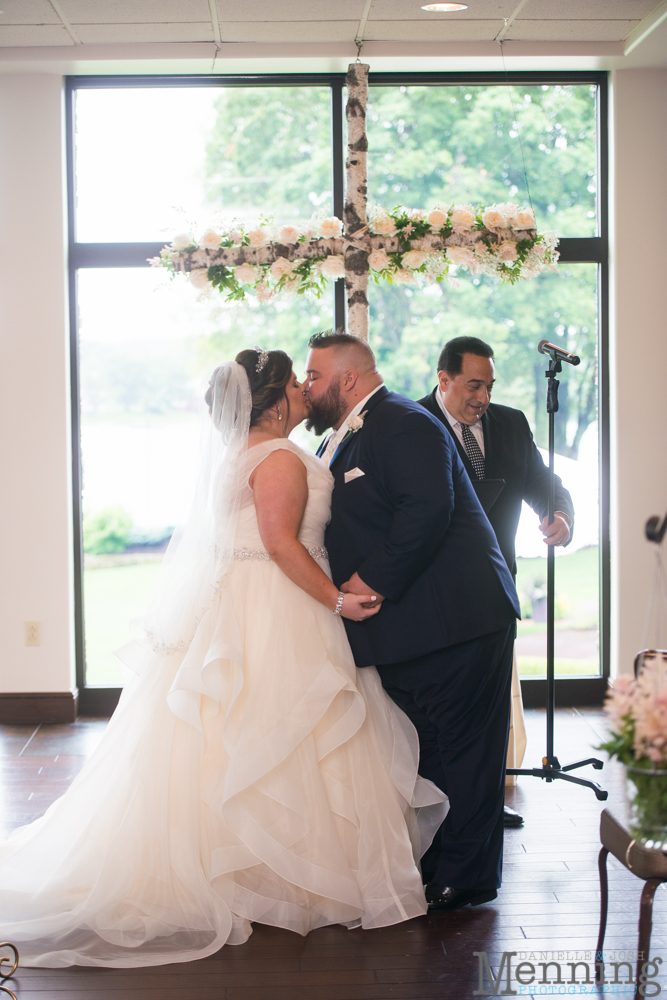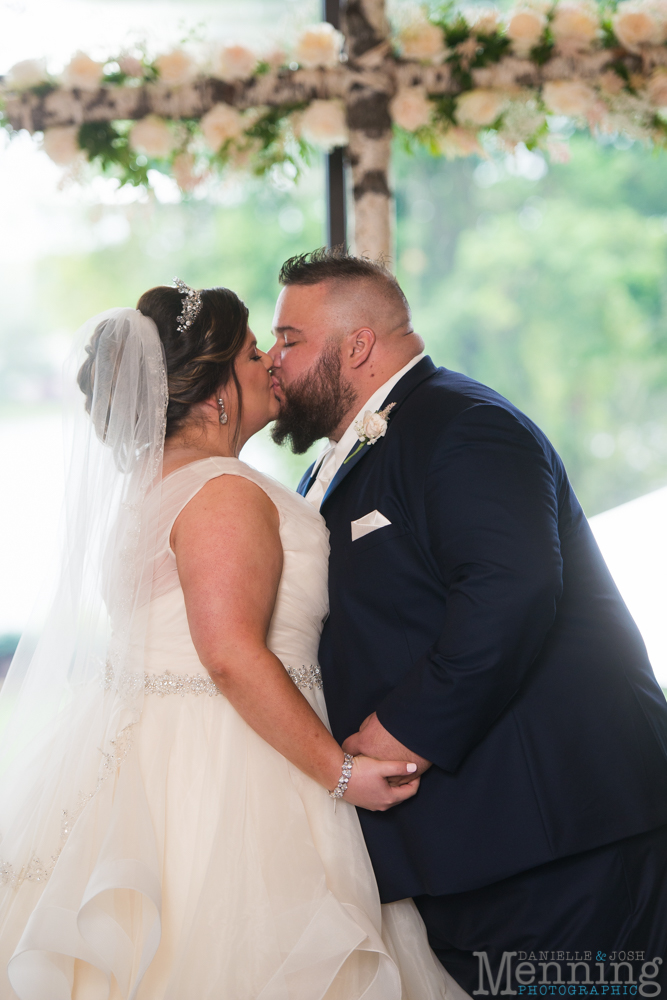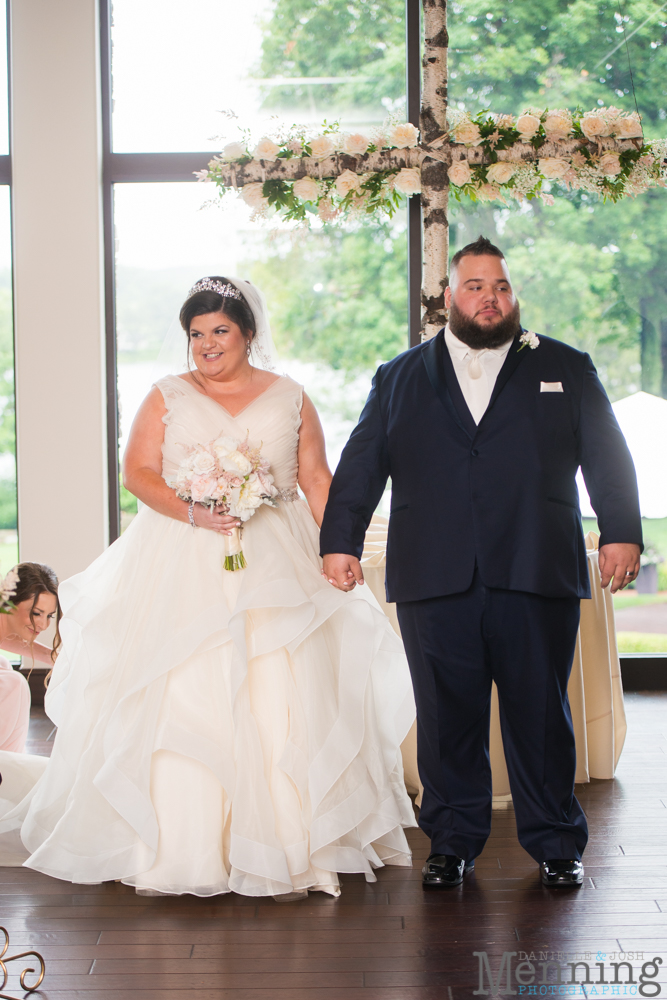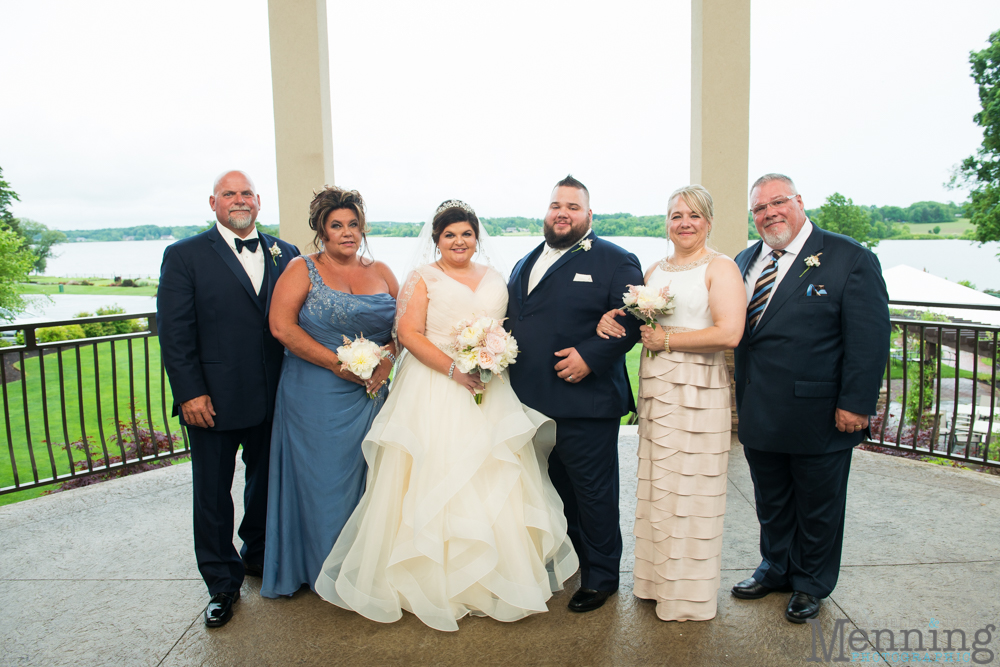 Bear's parents know Sarah's love for A Tale As Old As Time & The Beauty & the Beast castle so they replicated it for her in the form of a wedding card box.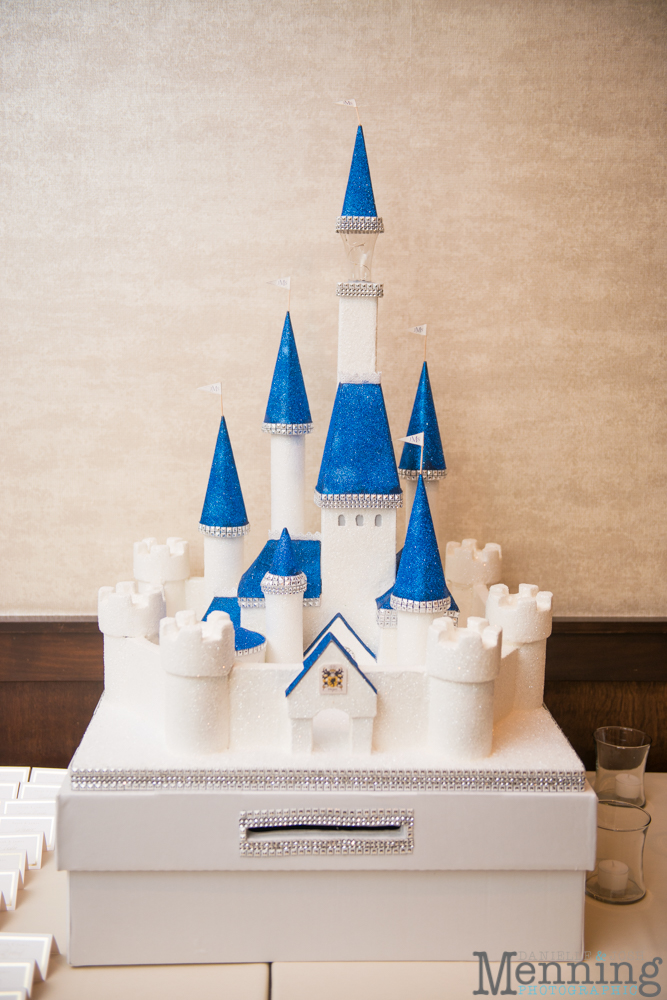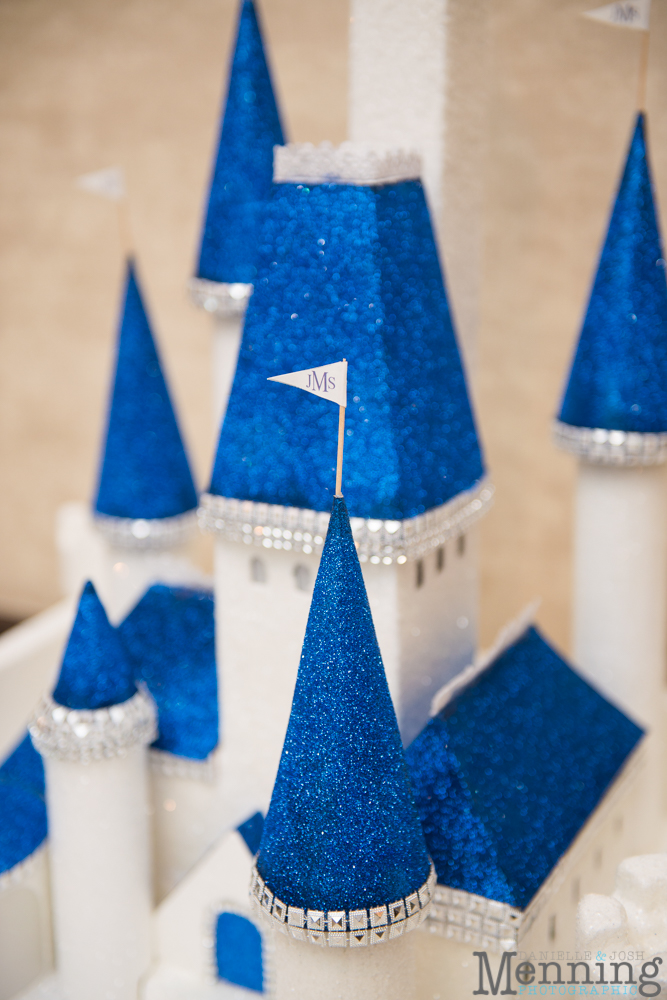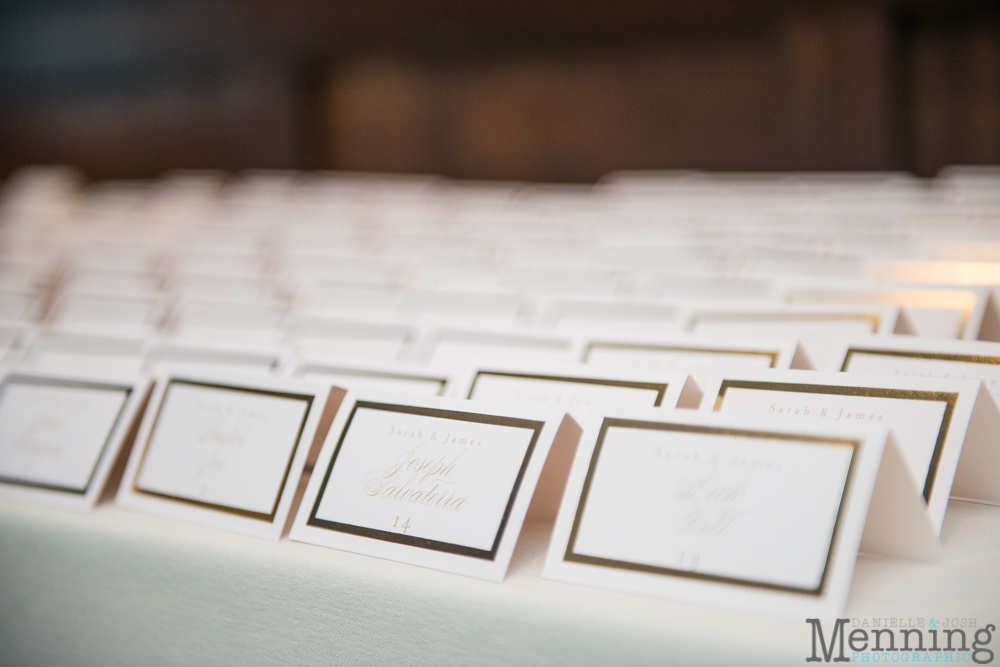 Youngstown Cookie Tables, you know right where to hit us in our weakest spots. lol!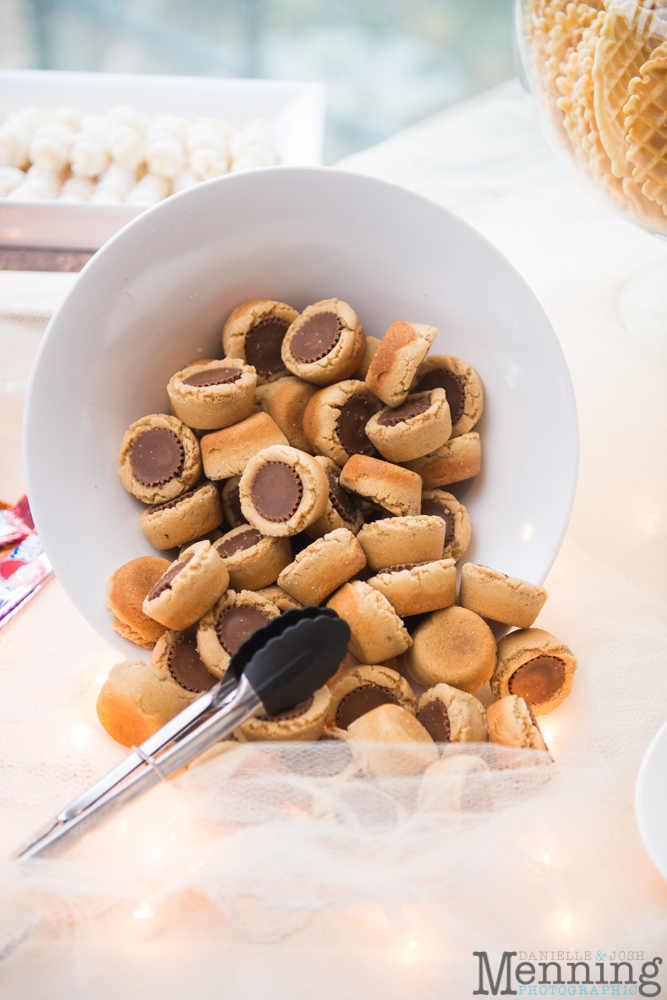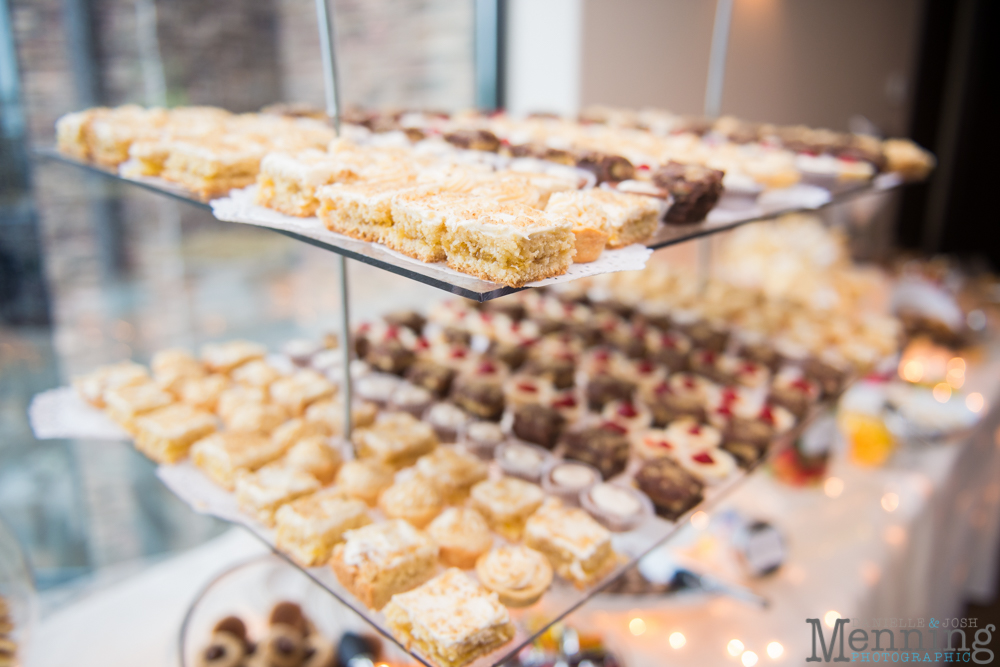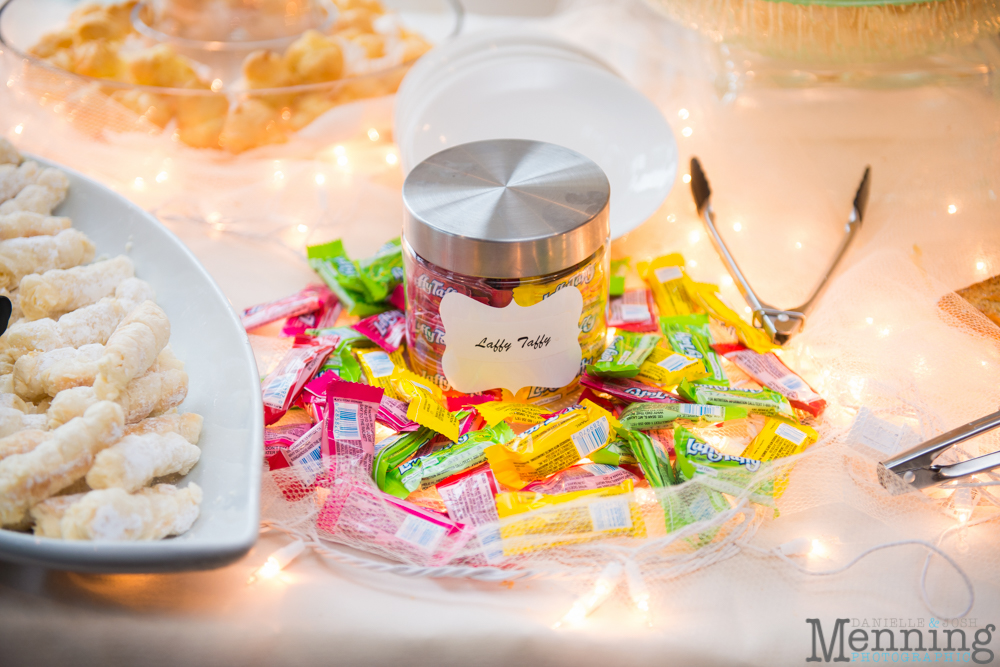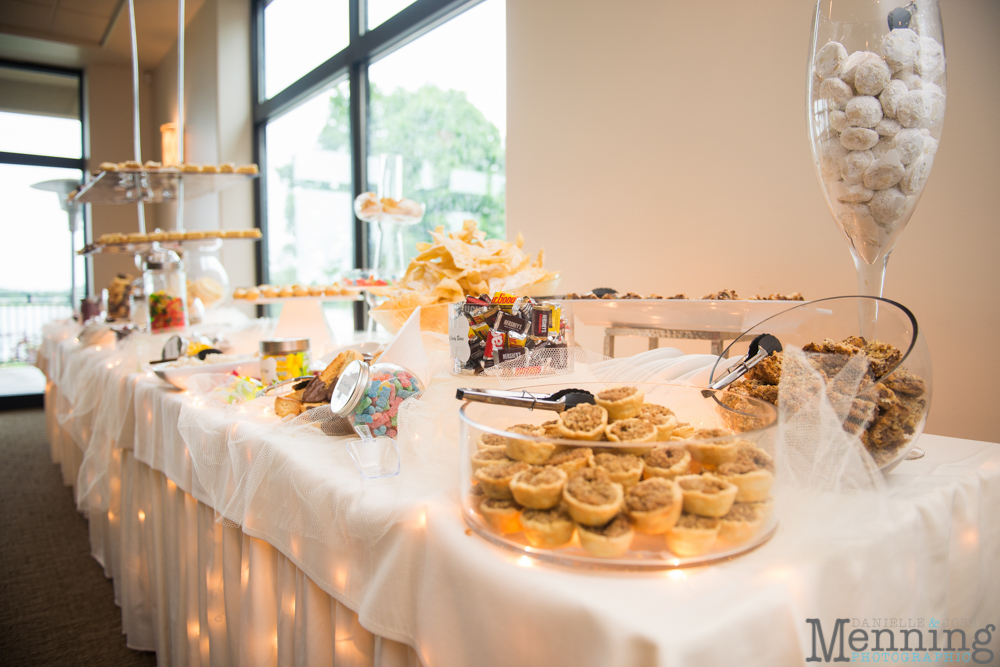 Chrissy Cupcakes knocked it out of the park with these beauties!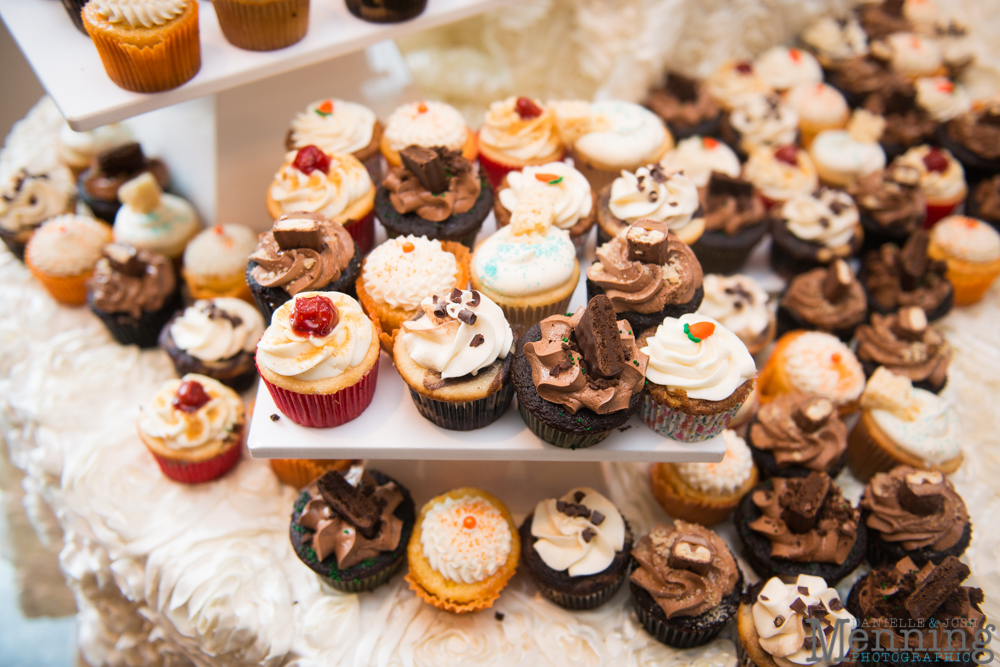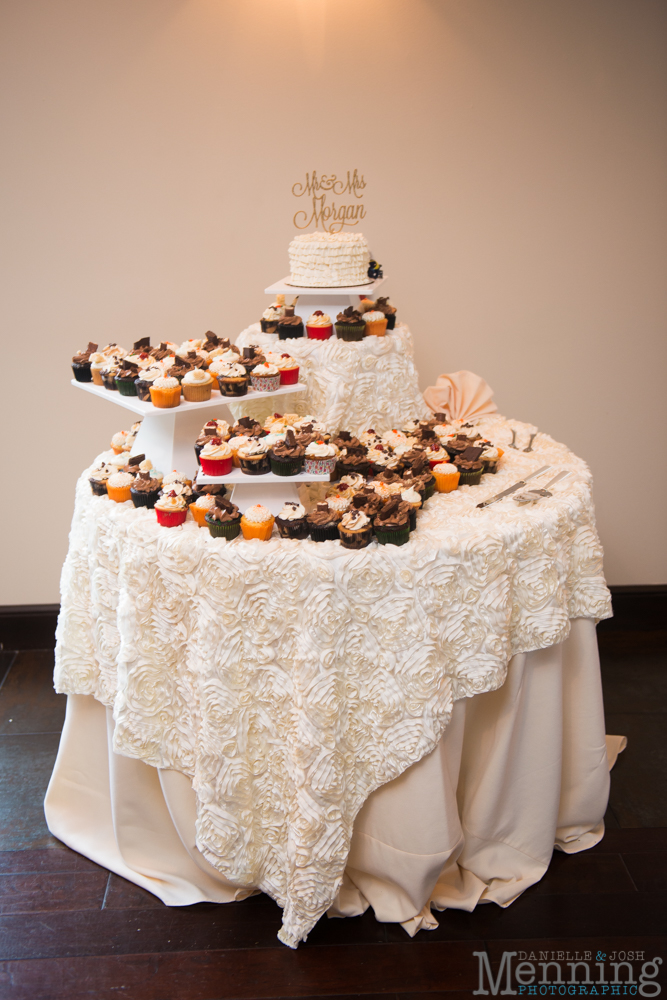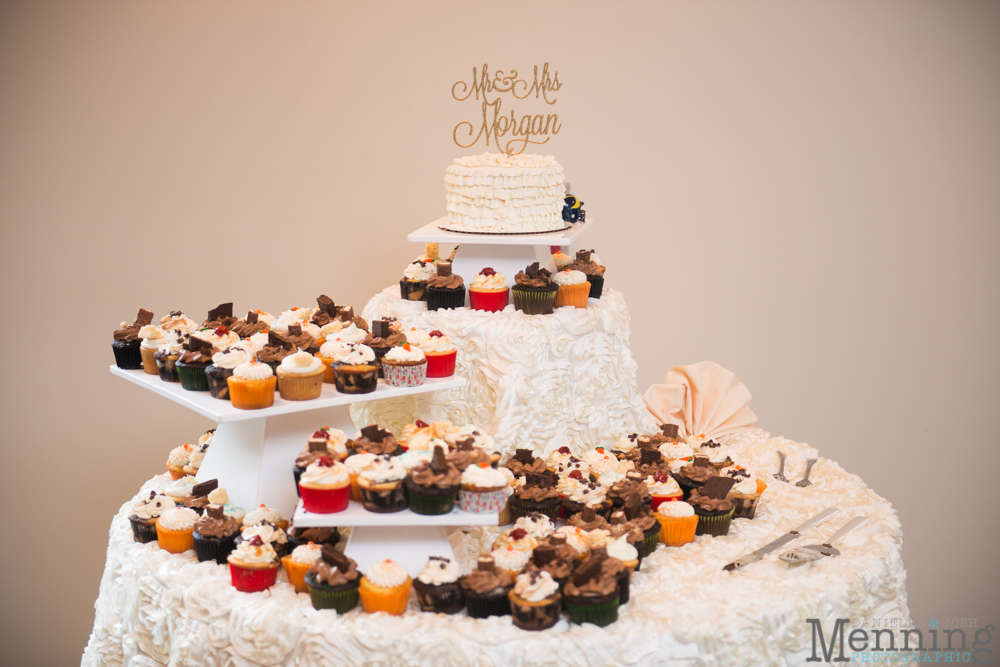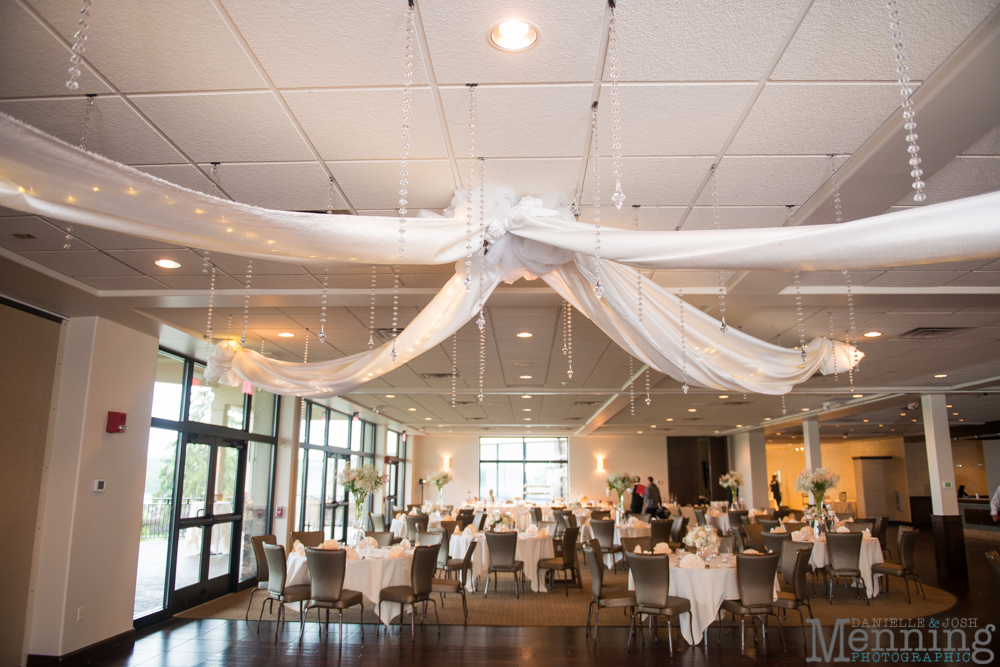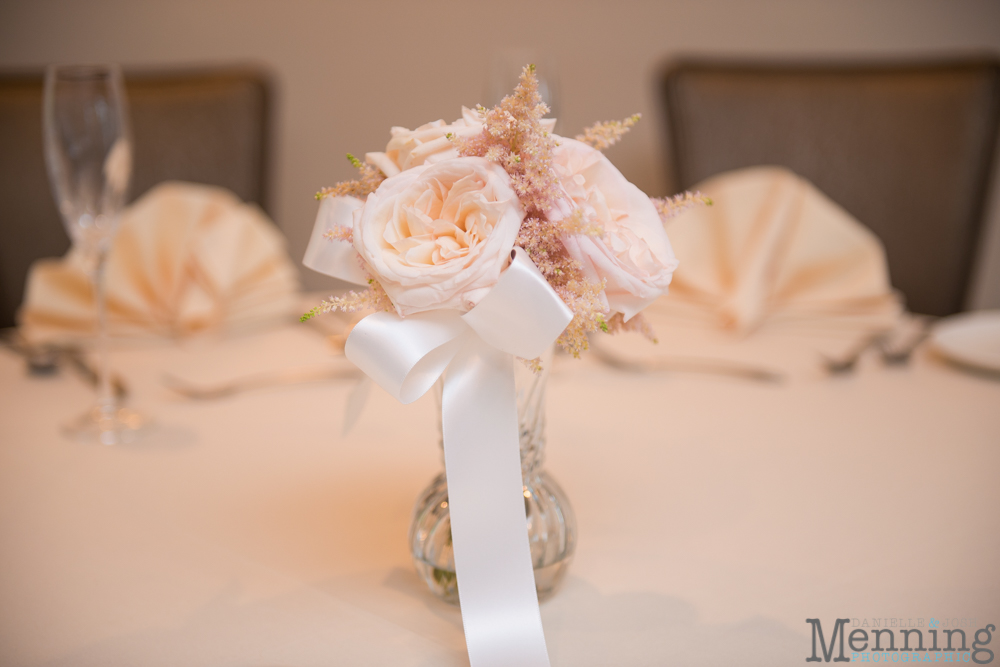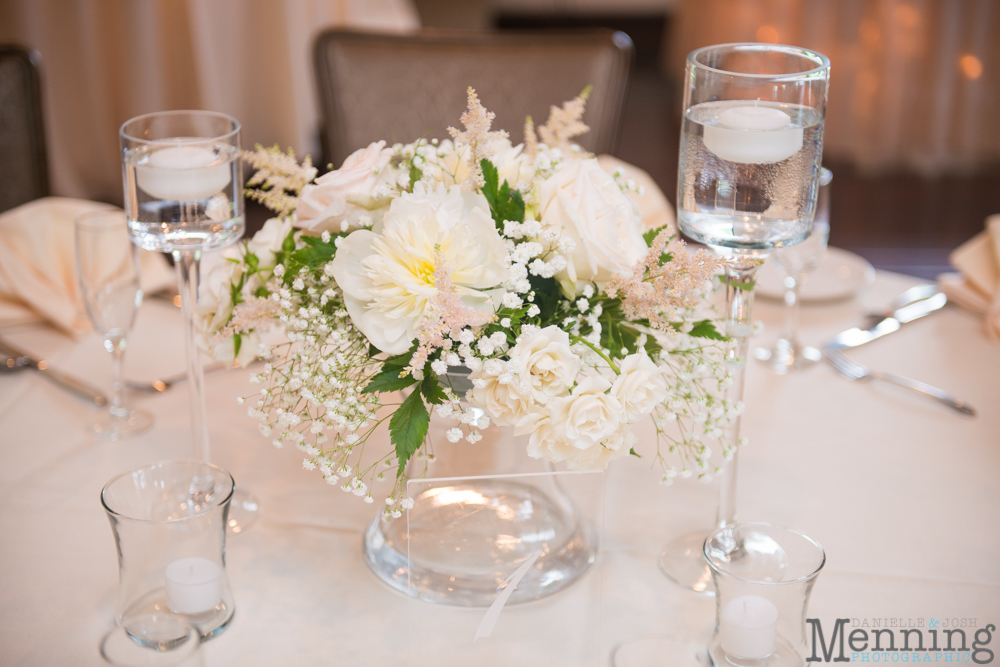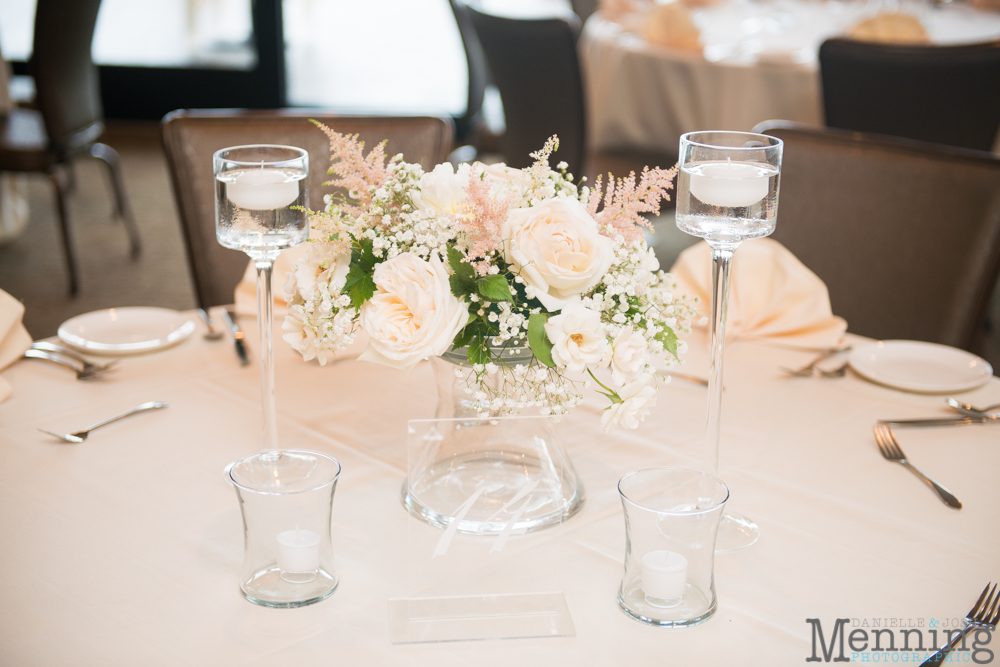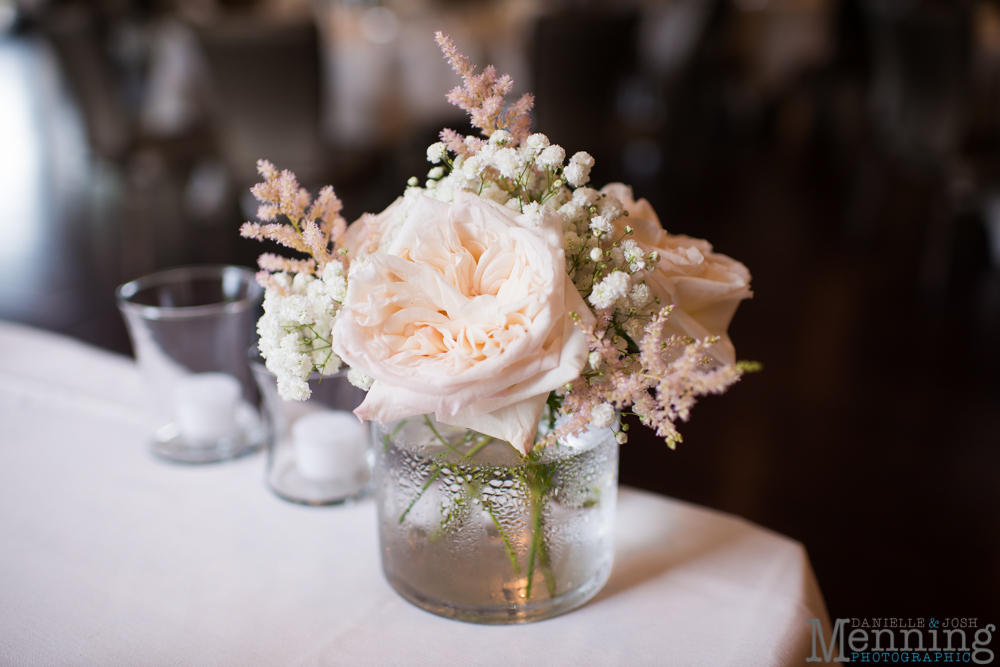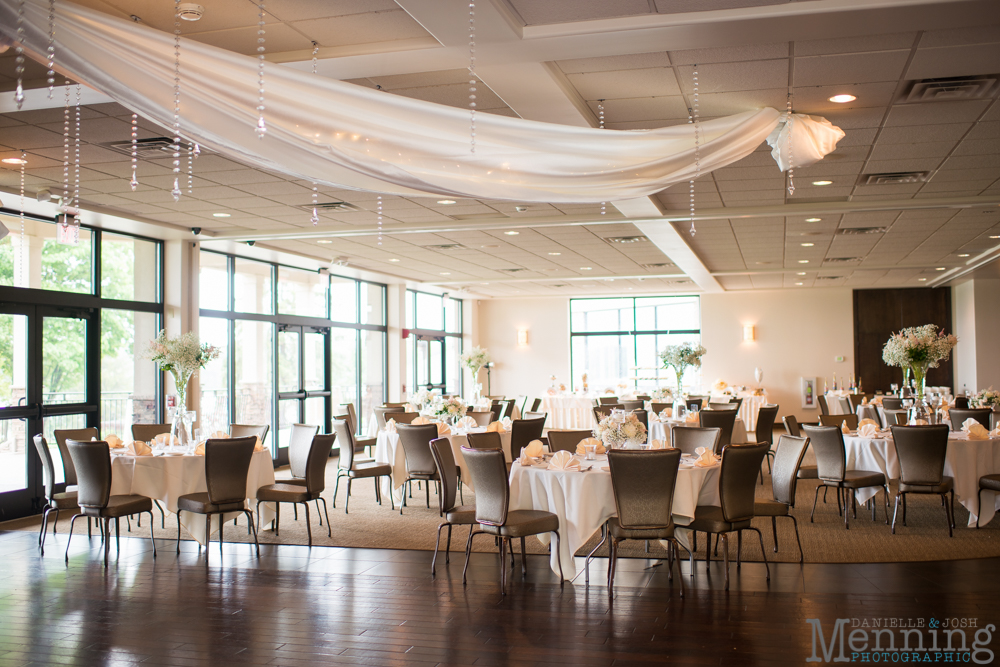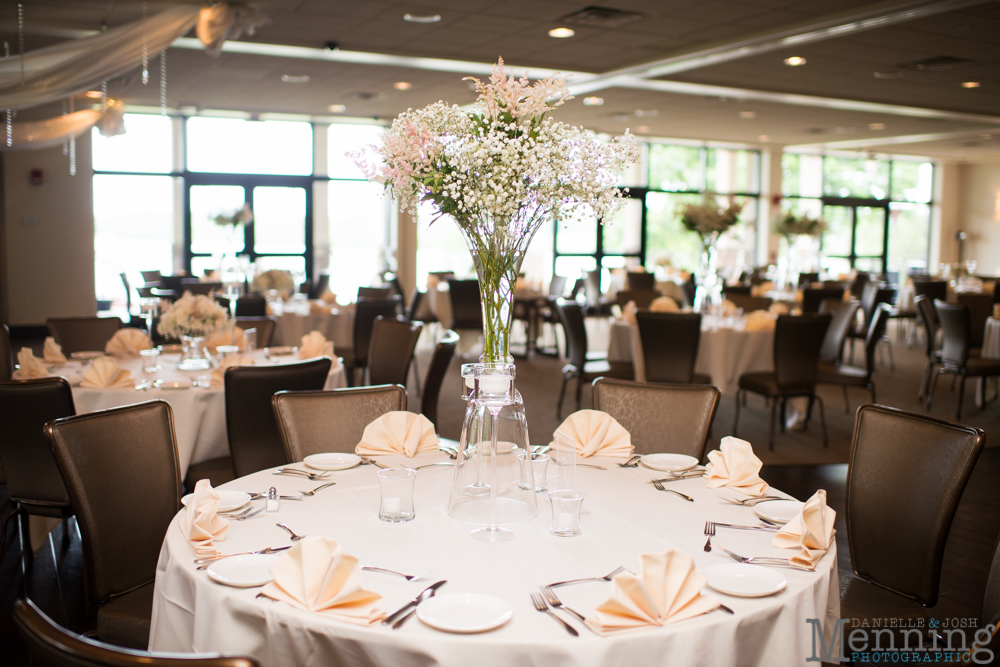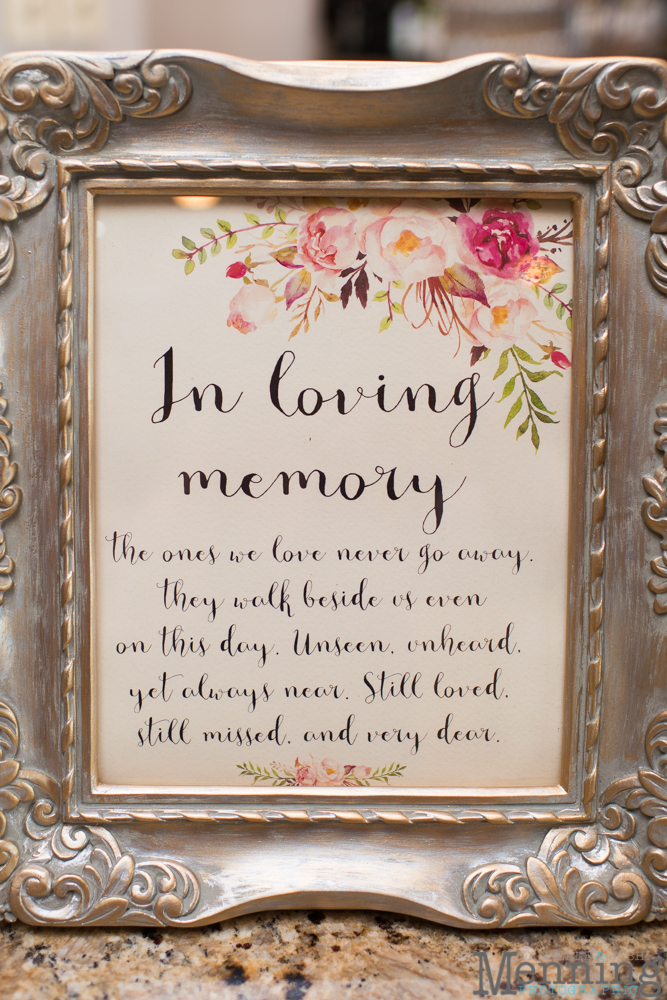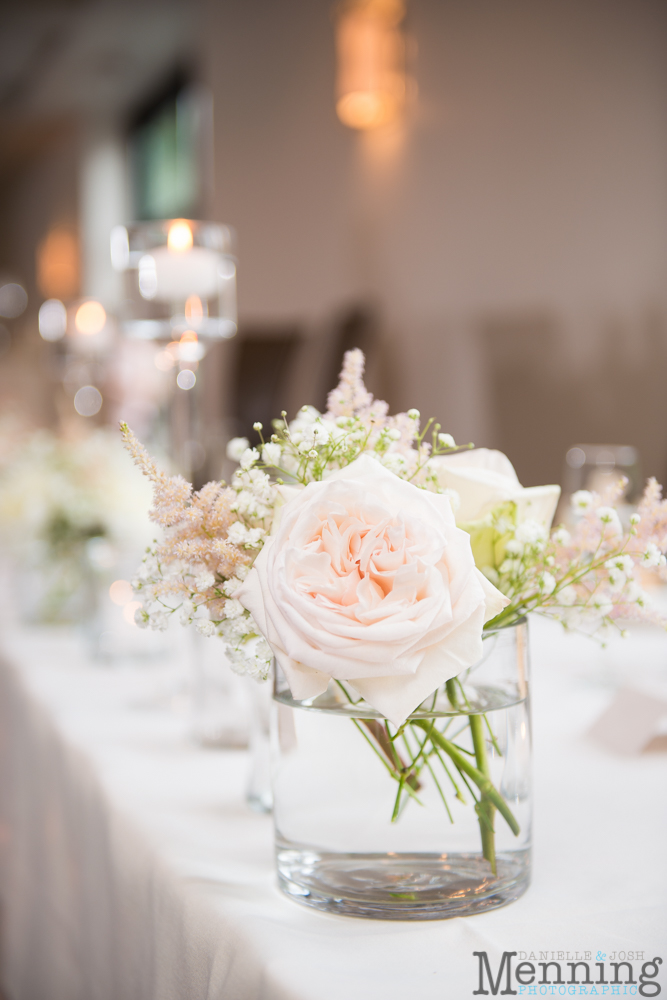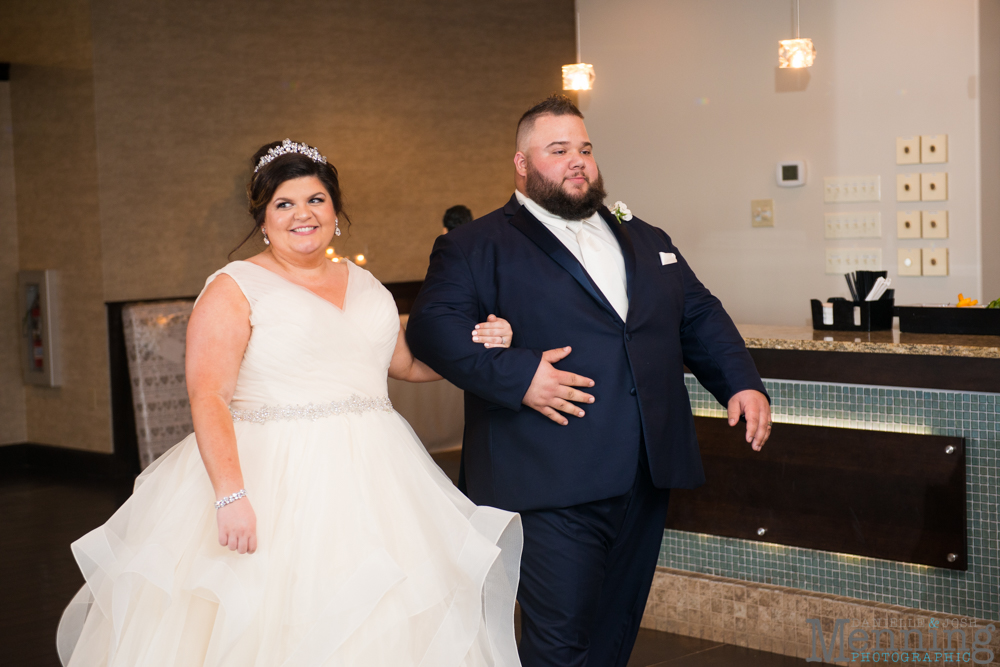 Sarah & Bear shared a beautiful first dance as husband and wife right after their grand entrance to the wedding reception of their dreams surrounded by their family members & their friends cheering them on & looking on lovingly.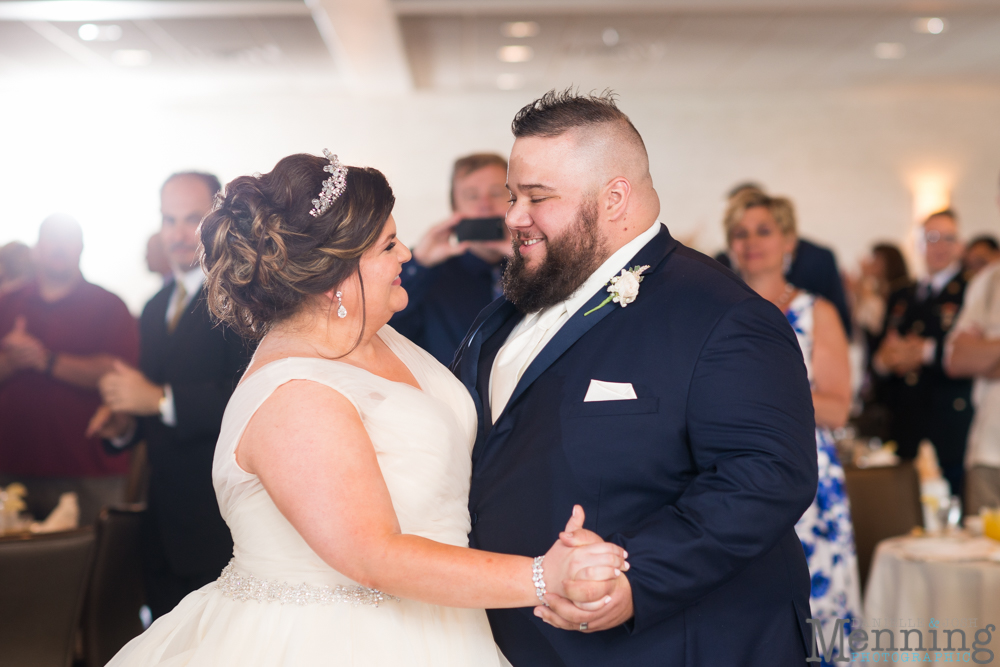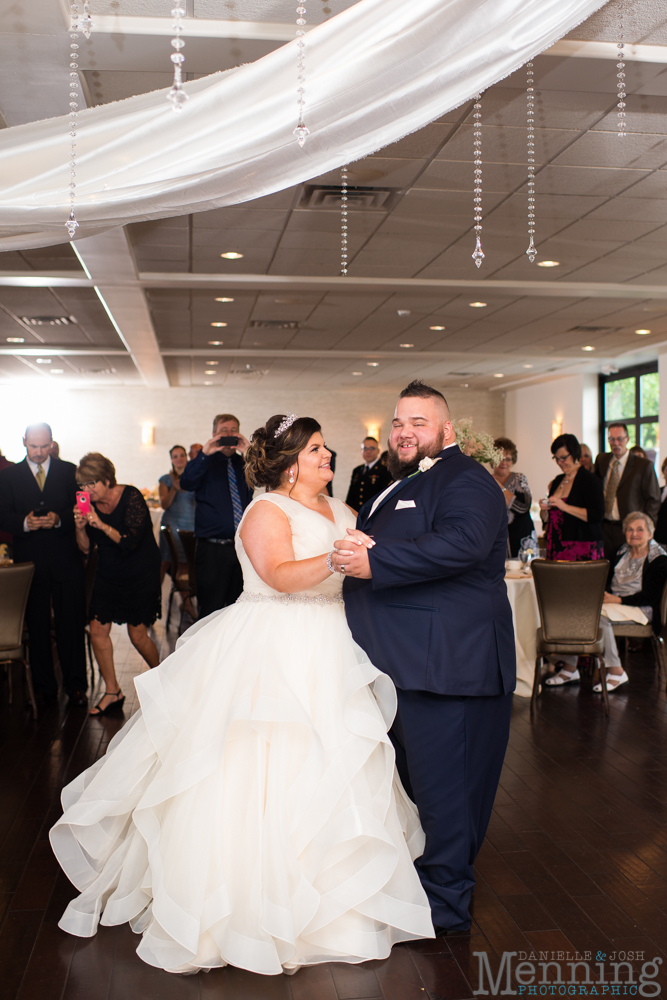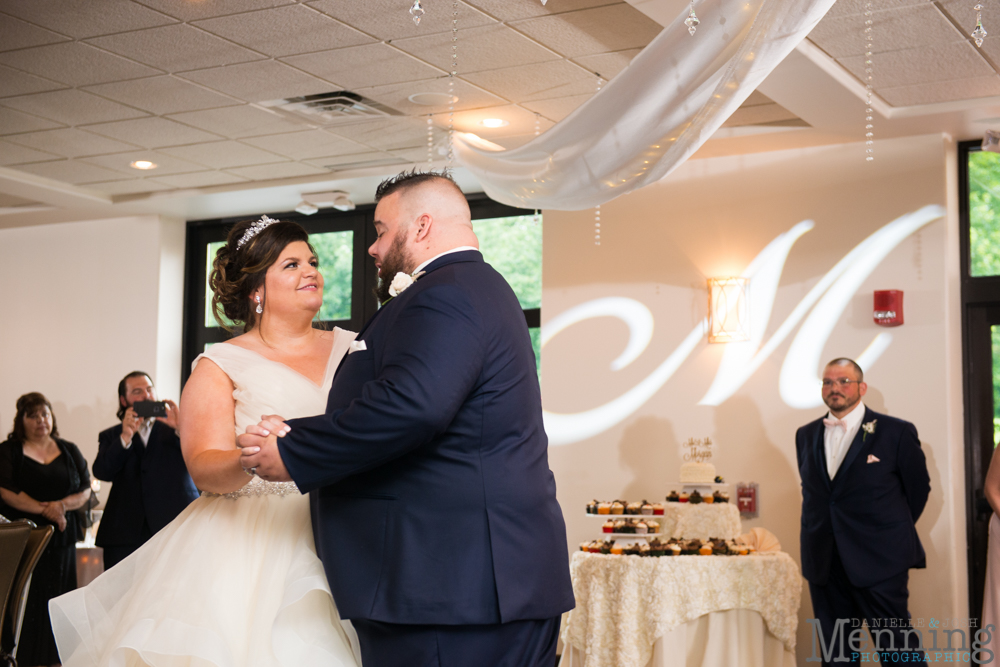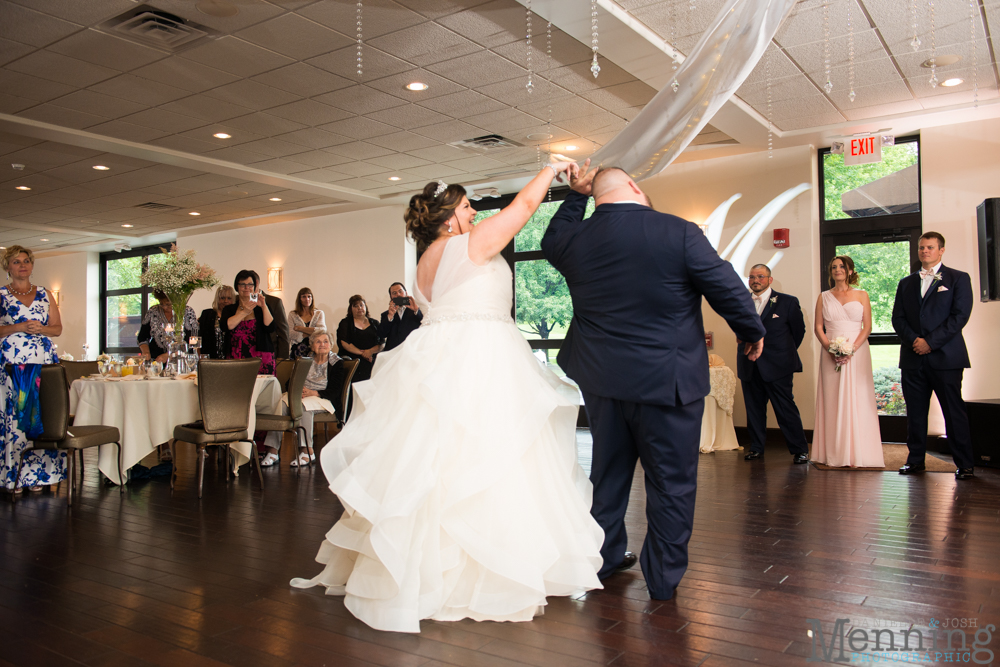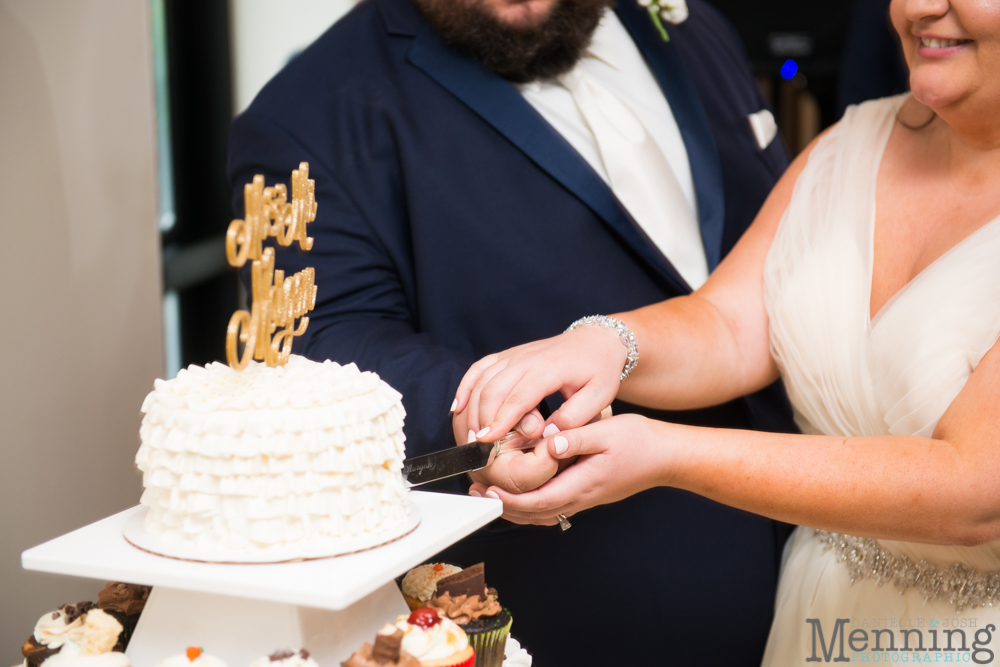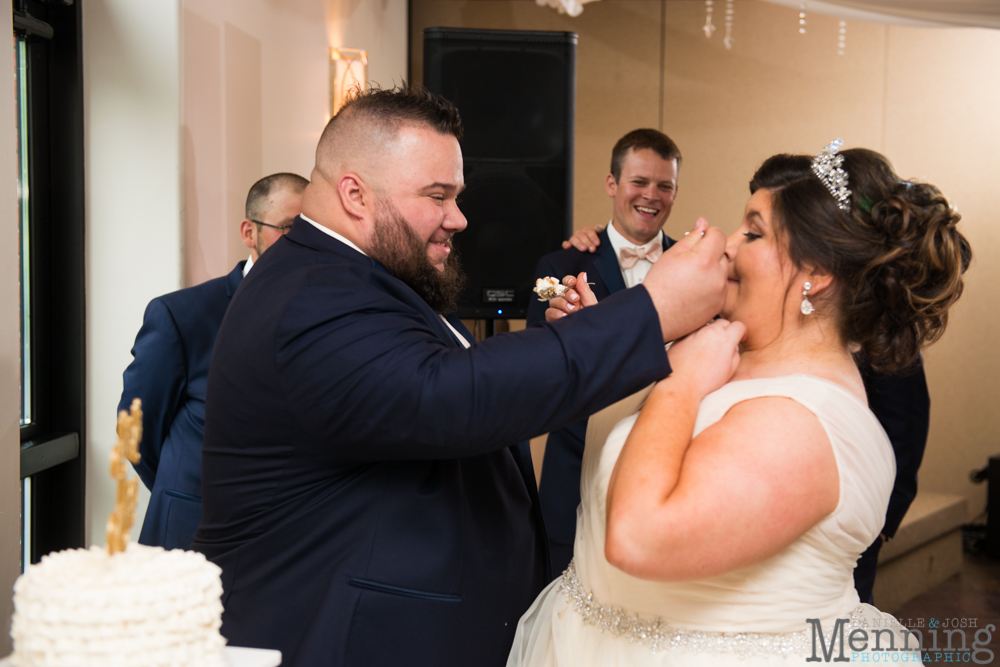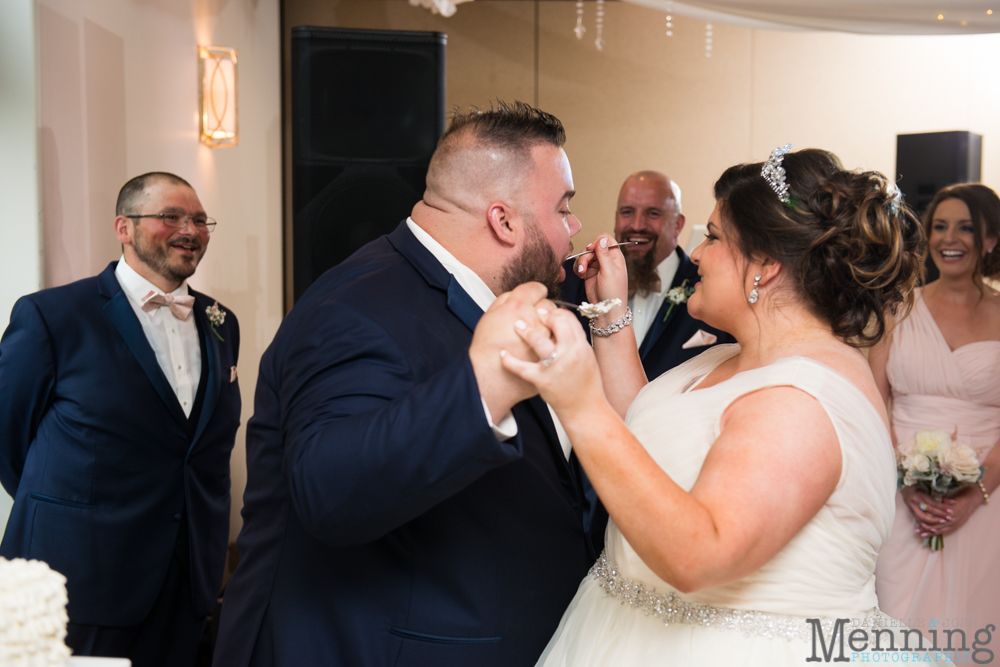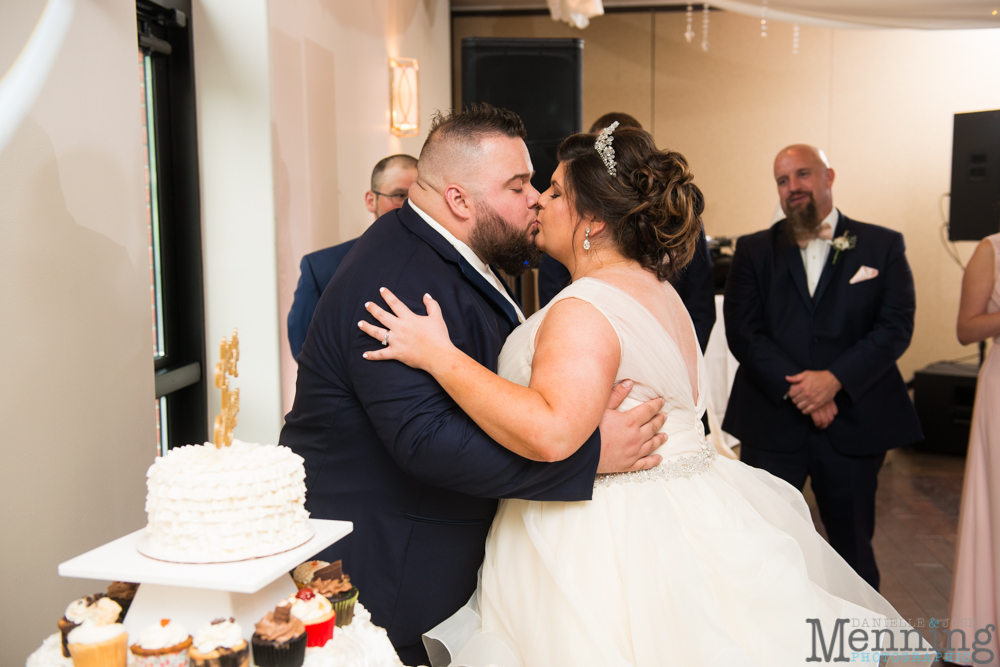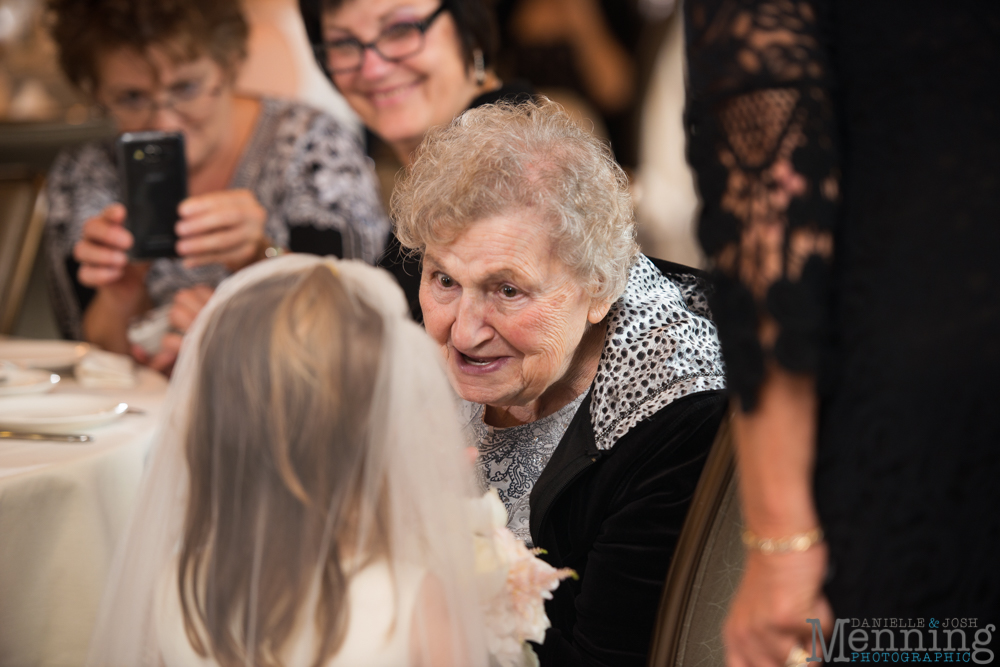 Sarah let little Tillie wear her veil & carry her bouquet &, believe me when I say that it made her entire year! She soaked up every single second of being a little bride!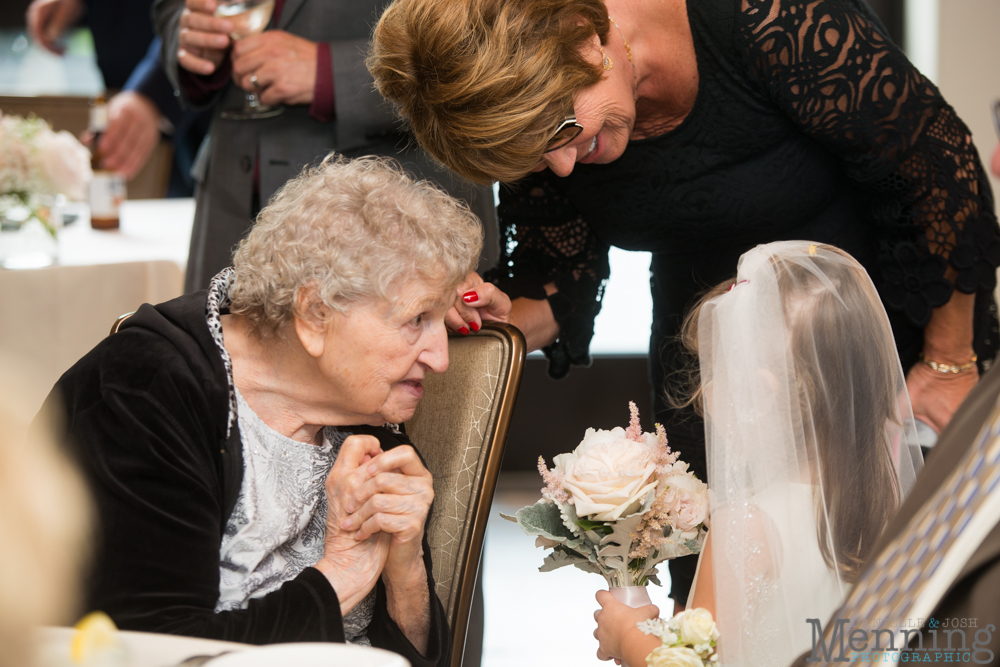 The father-daughter dance is always such a beautiful portion of the night & this was no exception. These two are definitely close.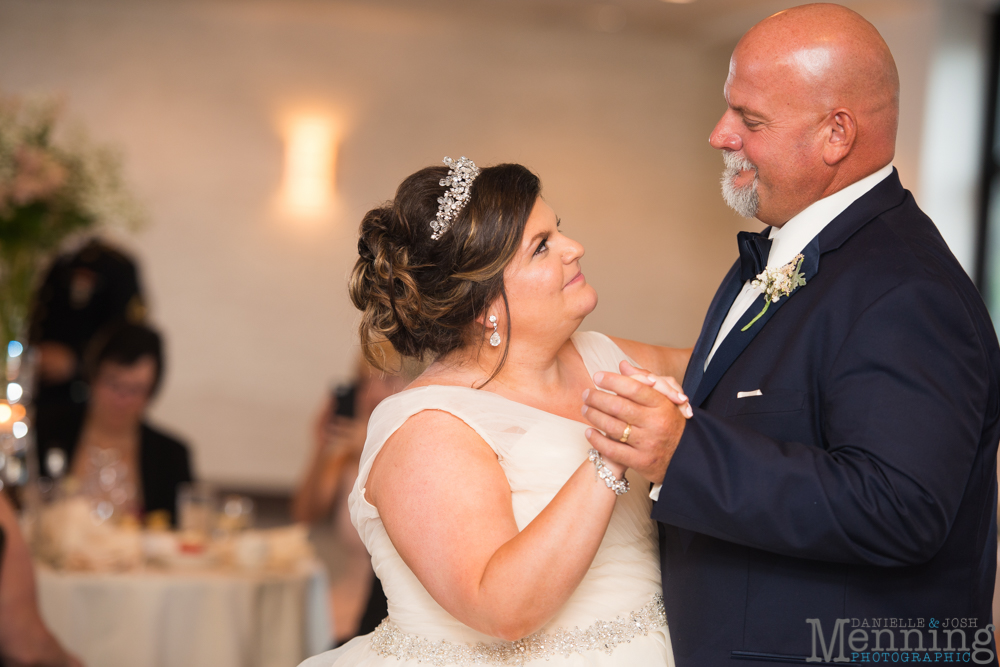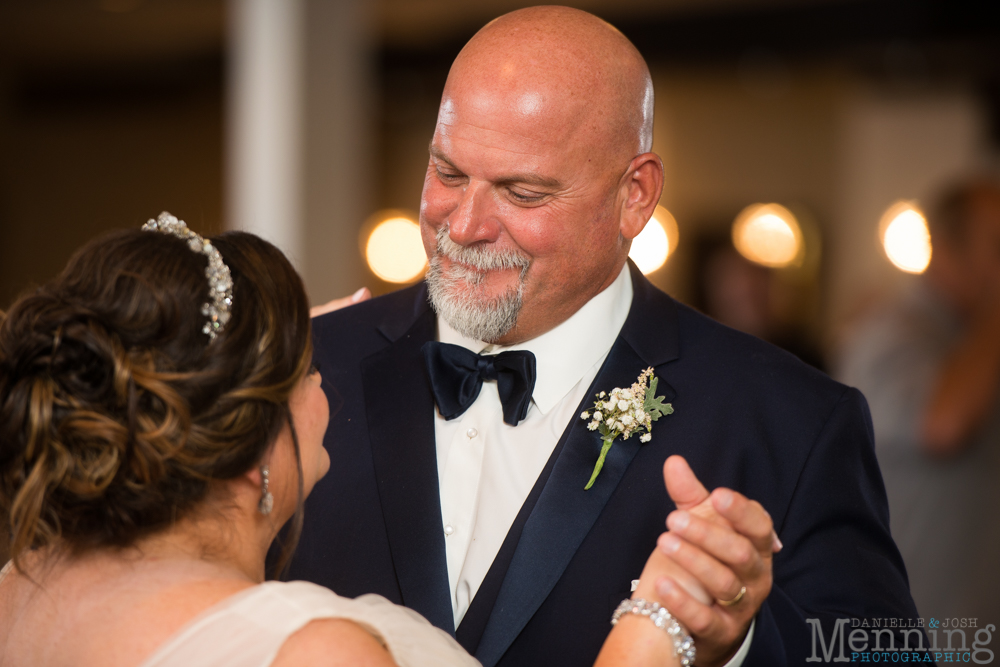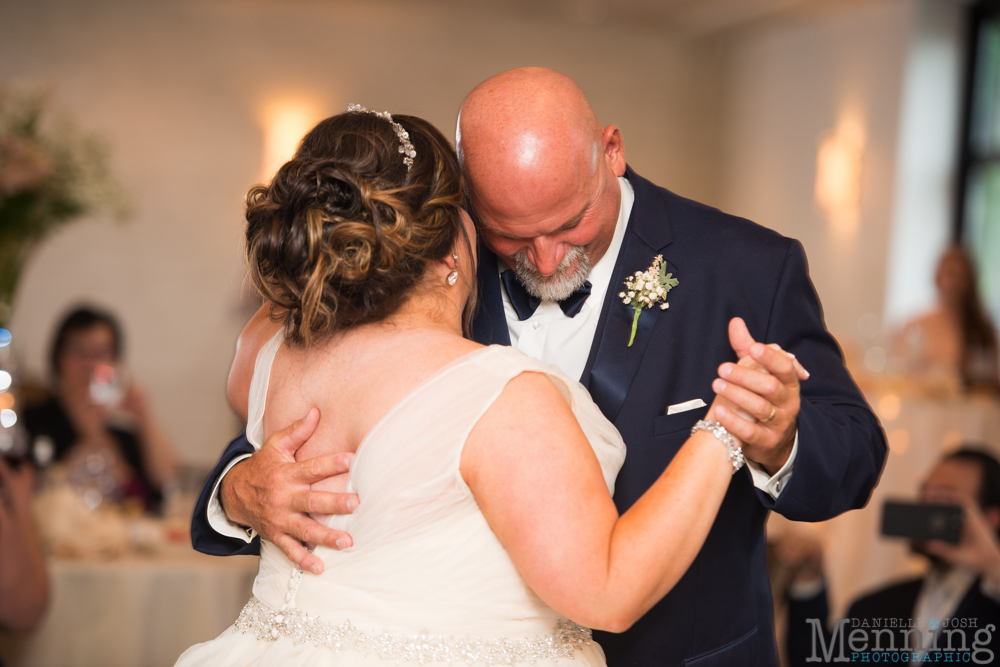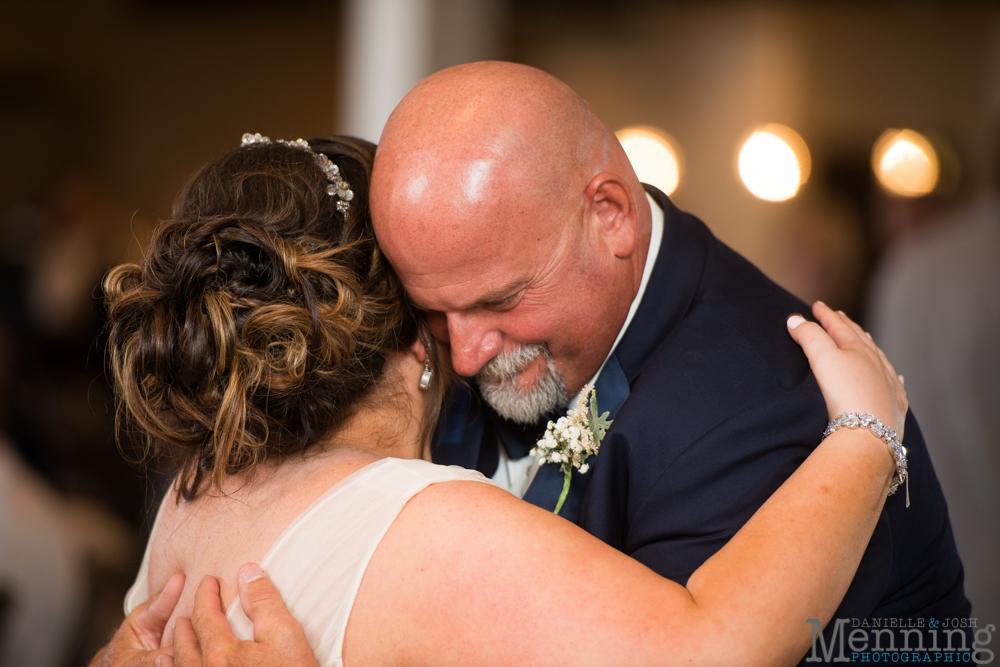 Bear & his mom twisted for their dance together & it was really cute!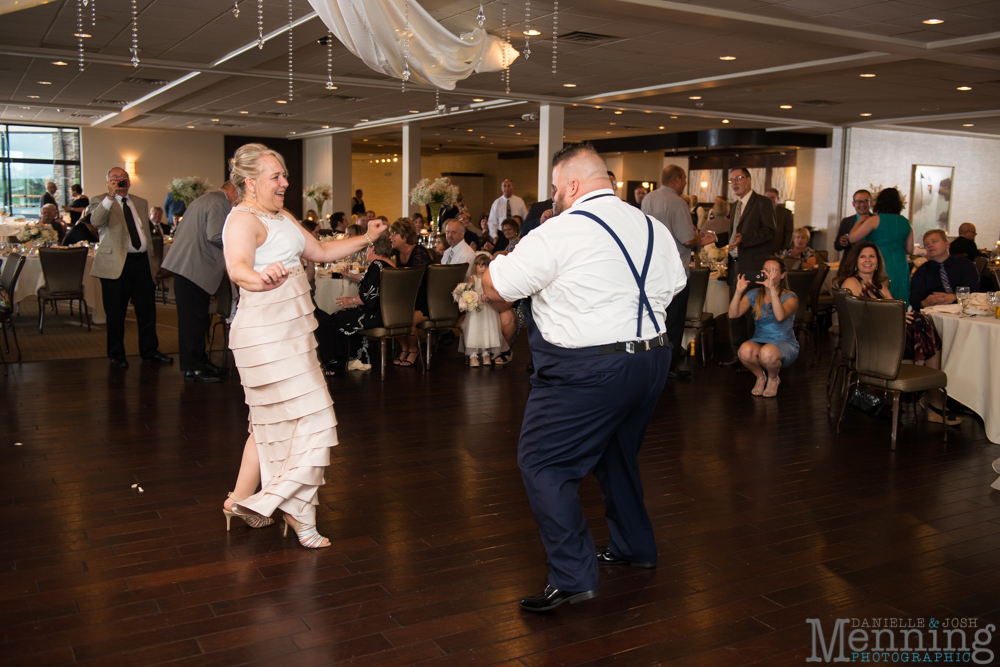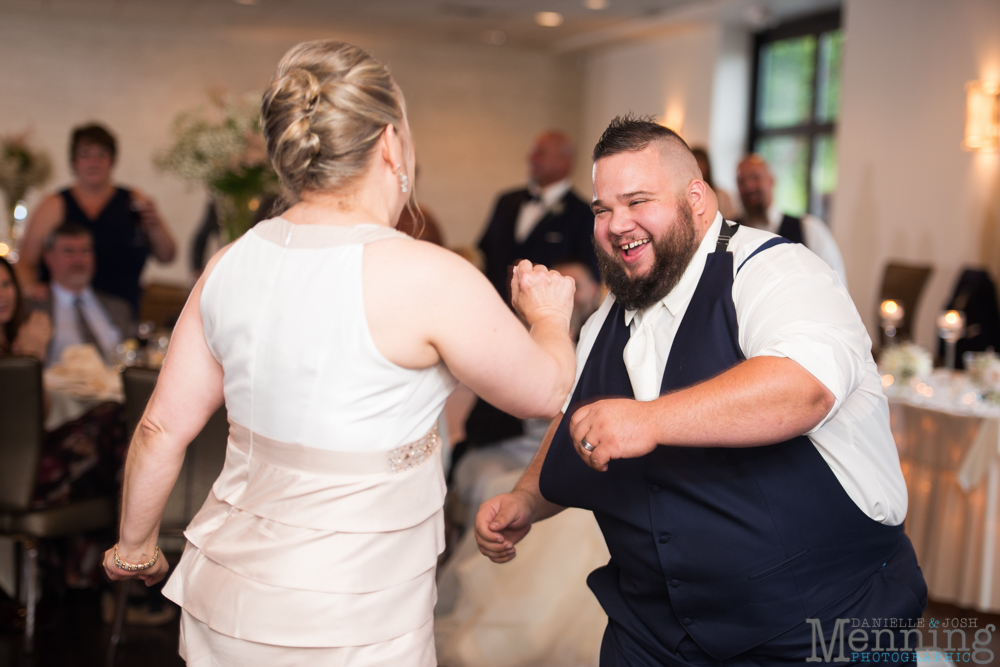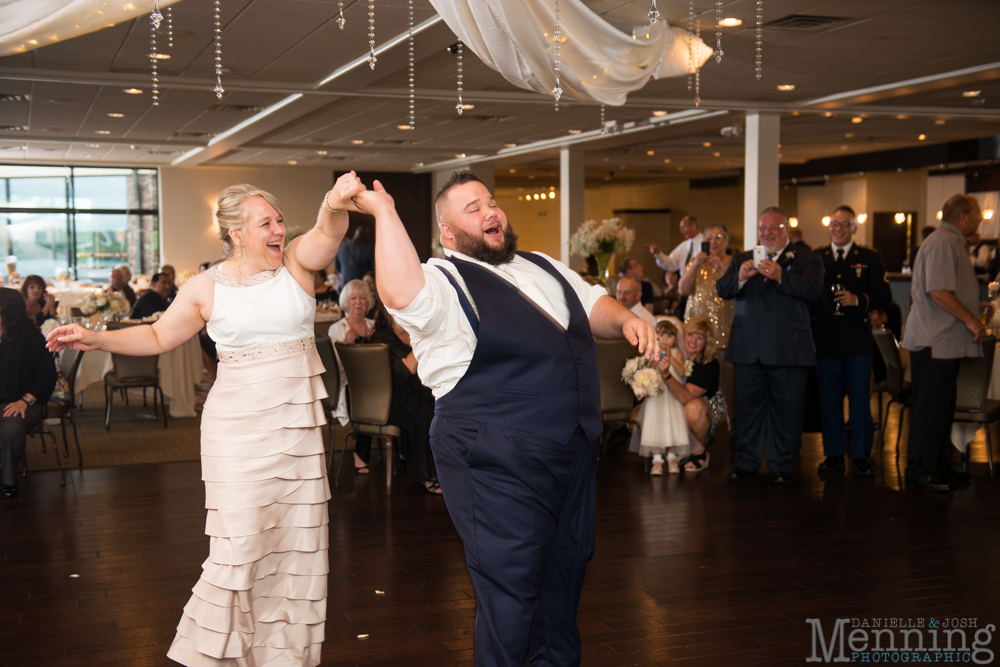 Then he surprised his dad with a dance, too. His dad was smiling from ear to ear.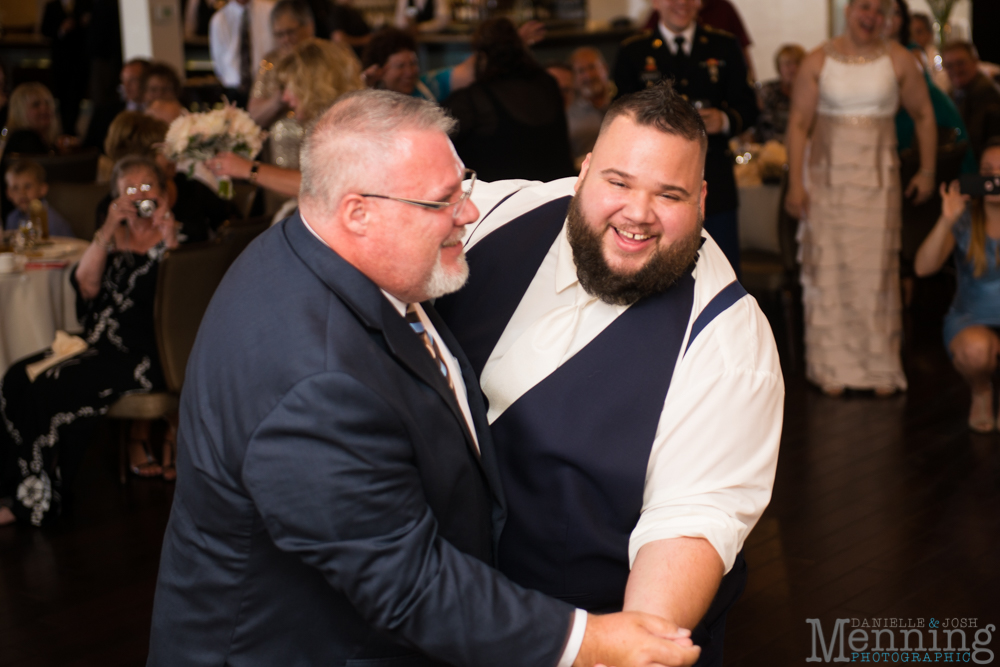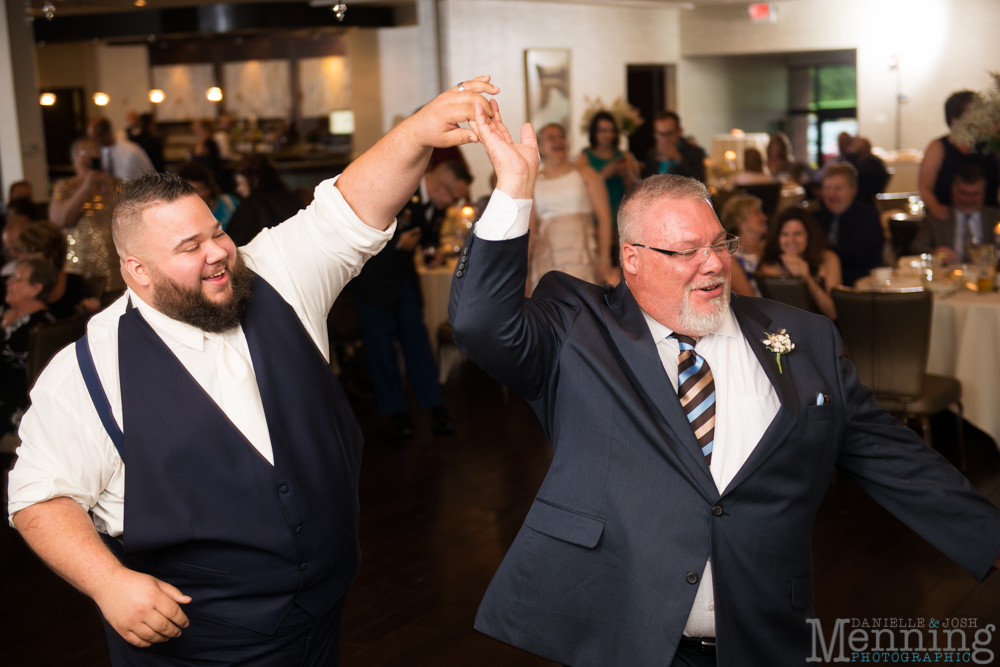 Thankfully, the rain that had persisted nearly all day finally let up after dinner so we snuck them away for a few portraits outside.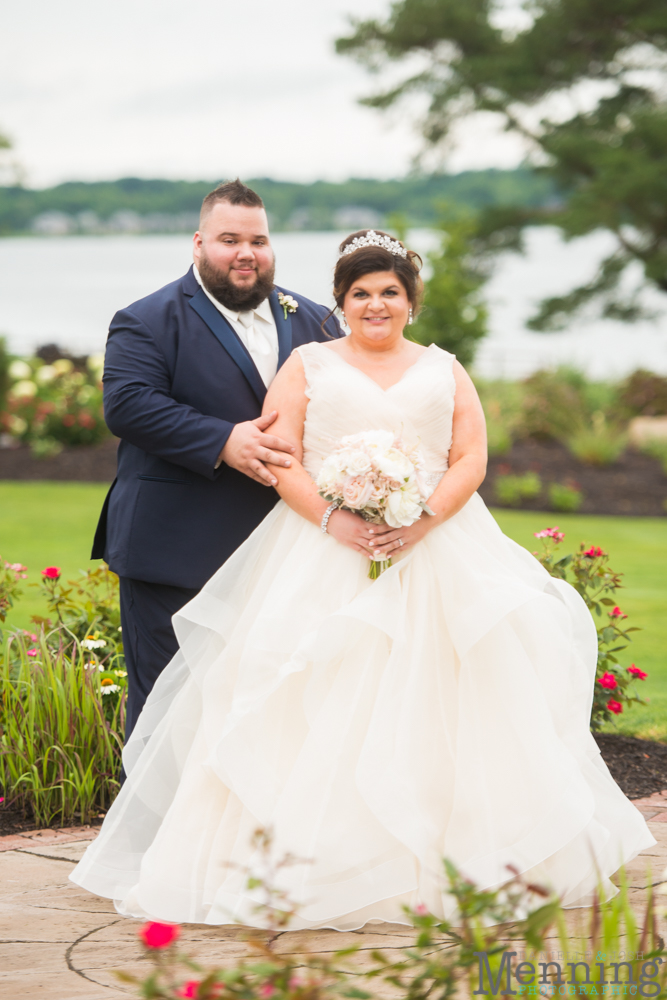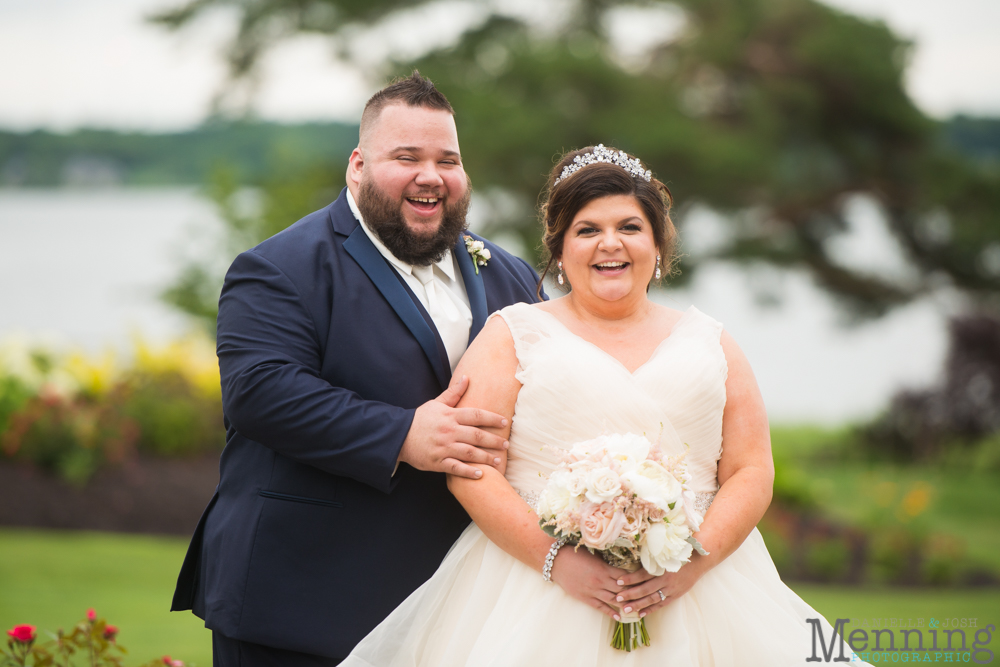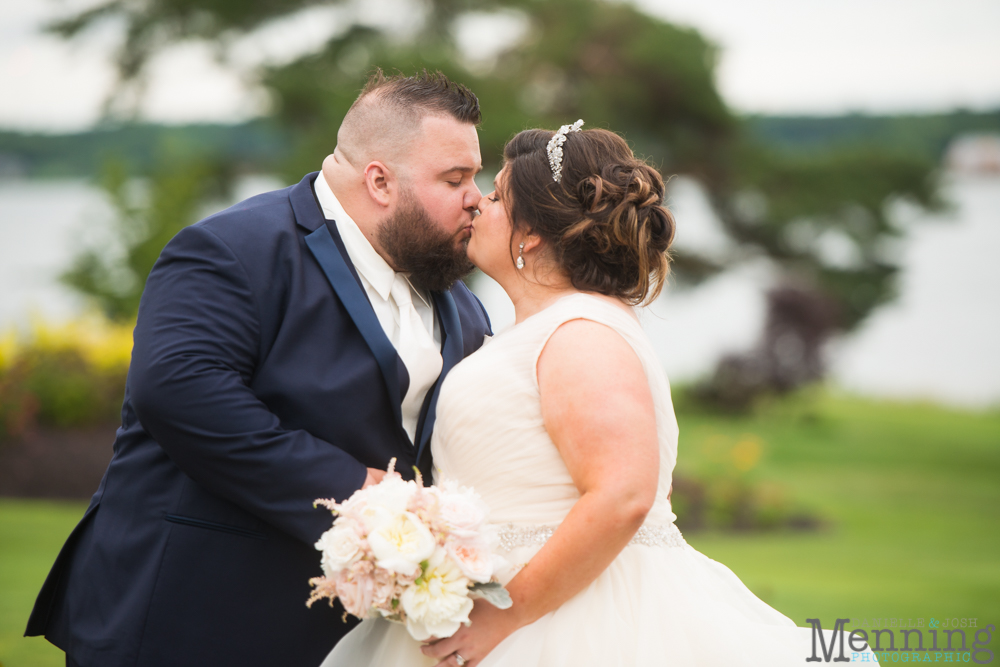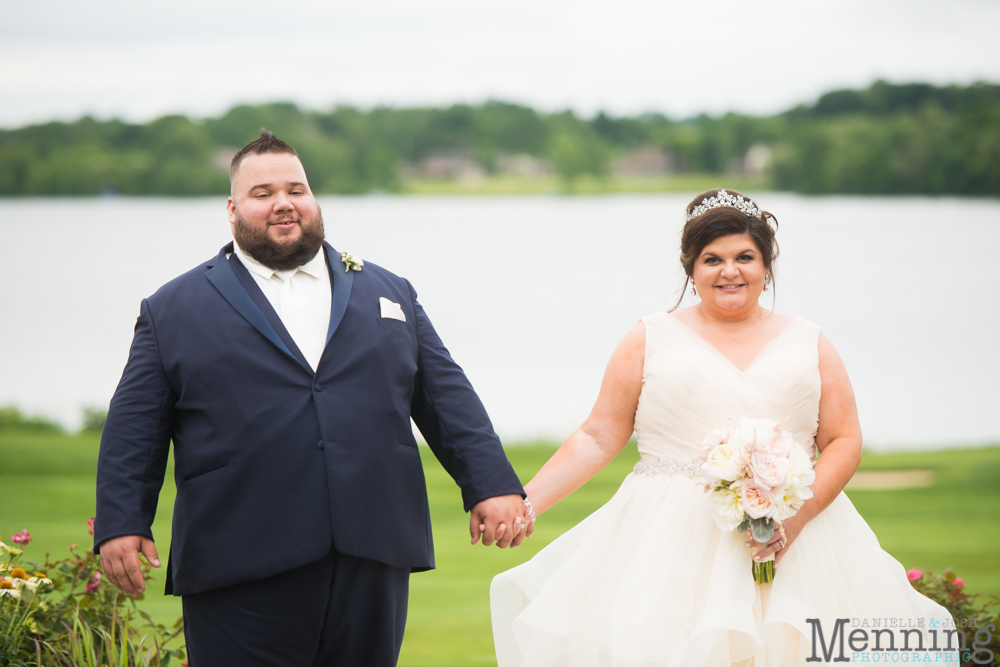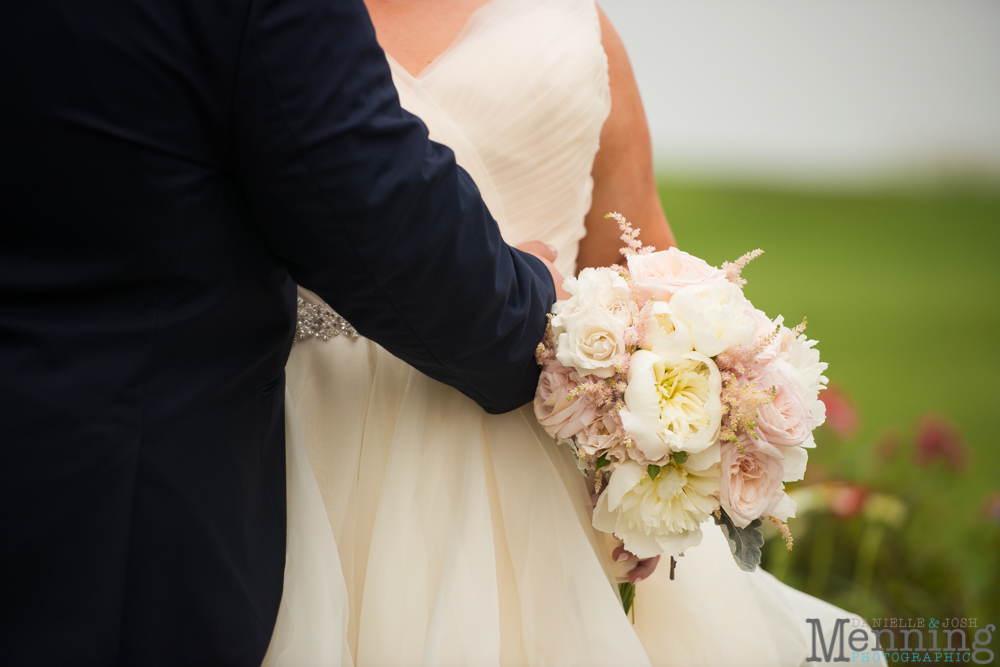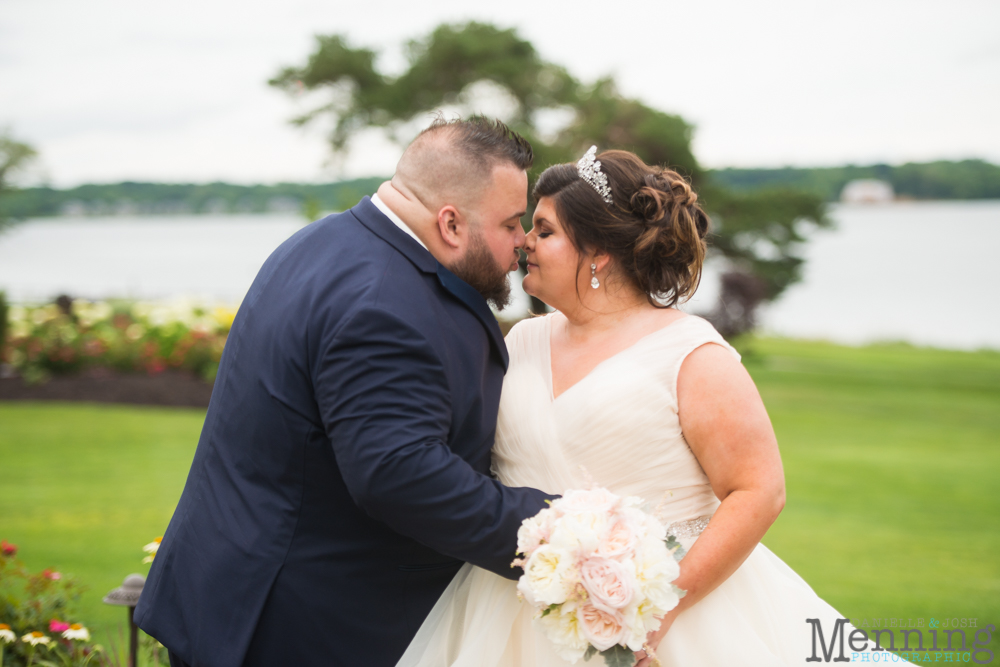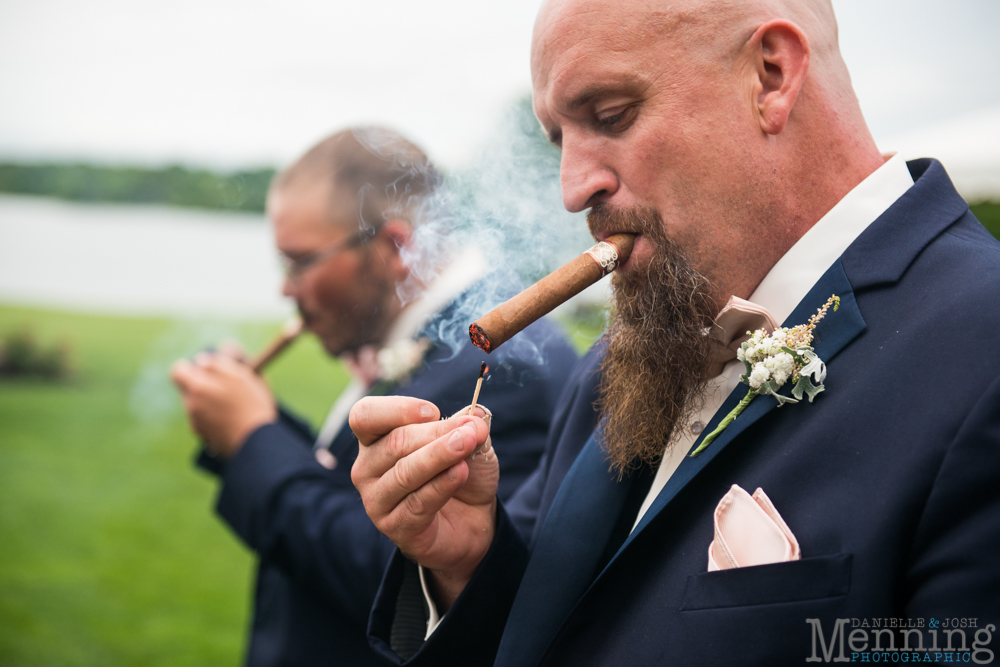 DJ Randall Martin was spinning the beats & keeping the crowd engaged. Everyone loves him!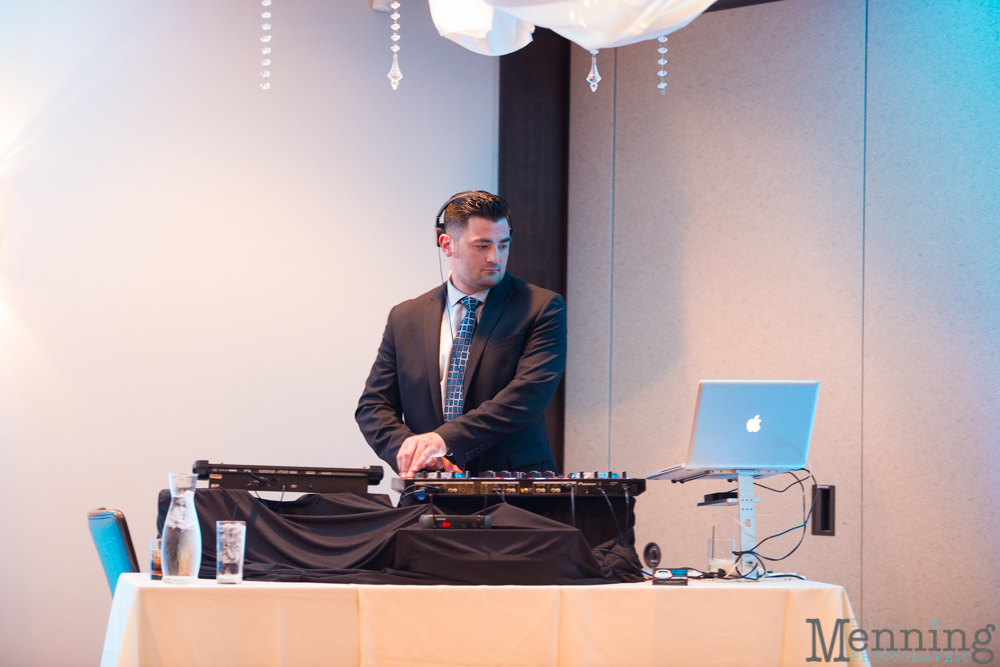 Oh my goodness, you guys! Sarah's grandma was surrounded by her loving family & she had everyone in the vicinity breaking down in tears. She & Sarah shared lots of beautiful moments throughout the wedding day. We hope these photos will be cherished memories of those moments by all involved!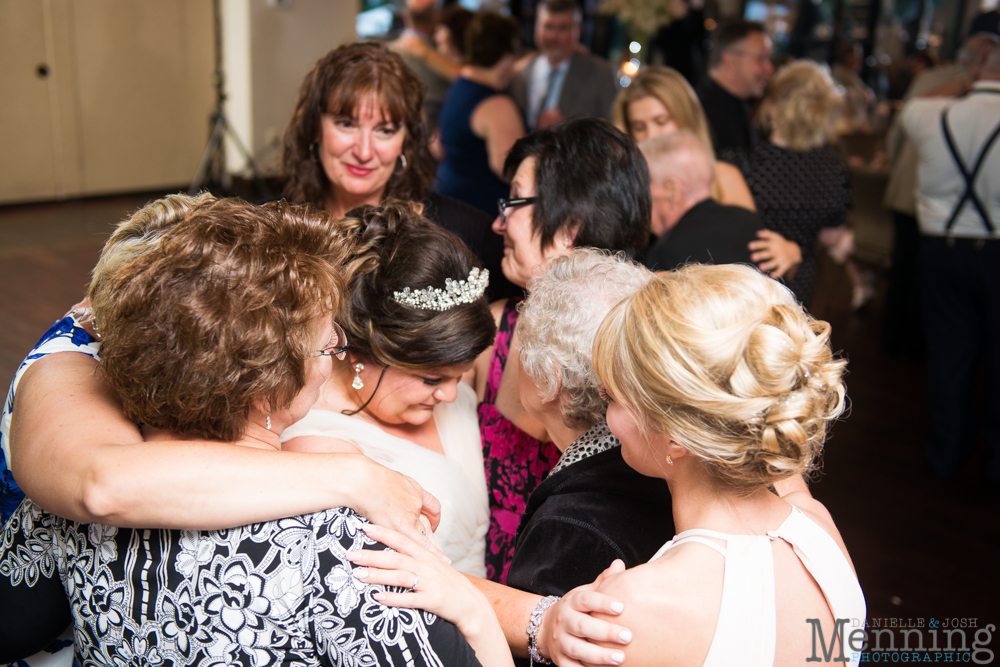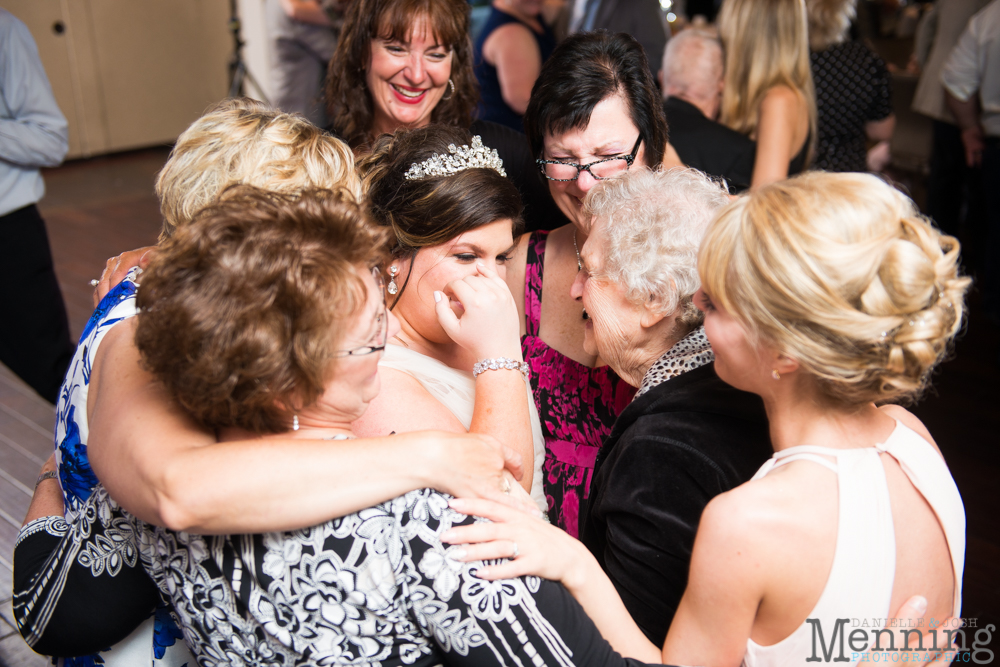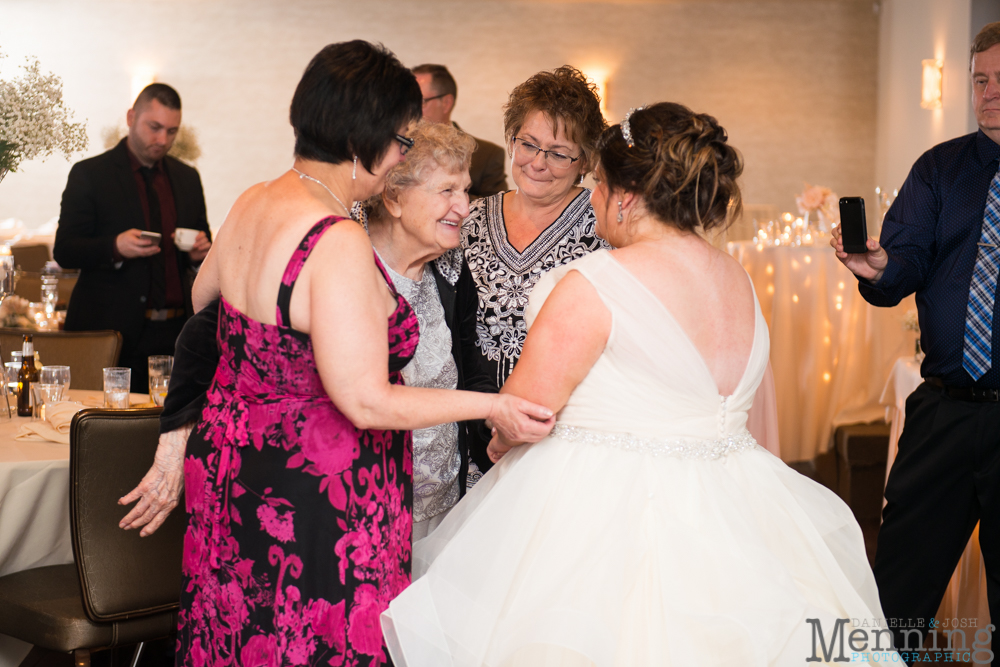 We're sure for Sarah & Bear, the night was a blur of fun, friends, dancing, music, hugs, laughter, and so much more. Wedding days always fly by so quickly!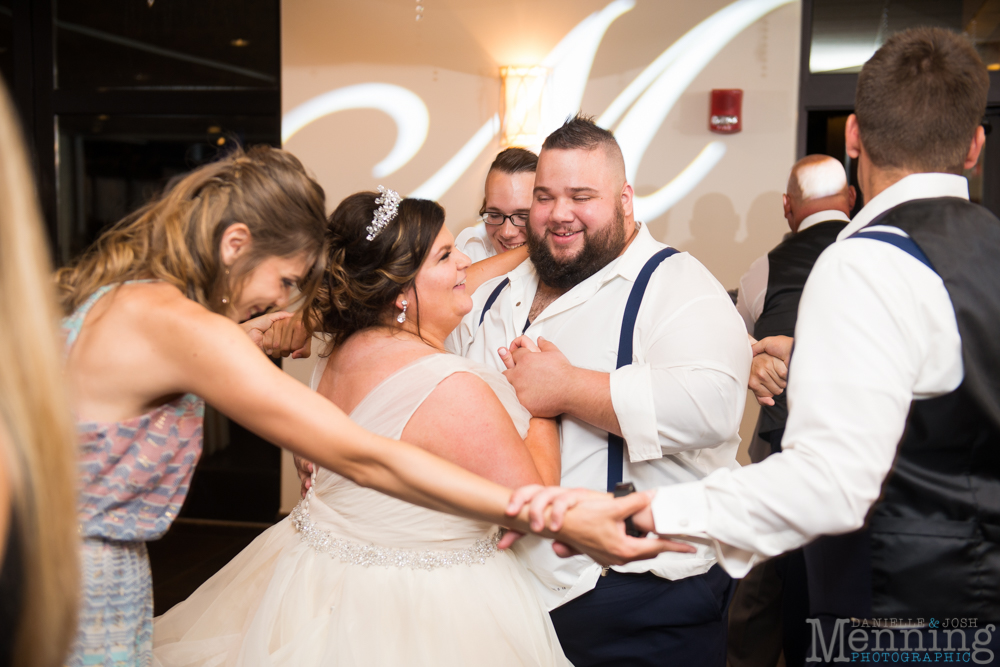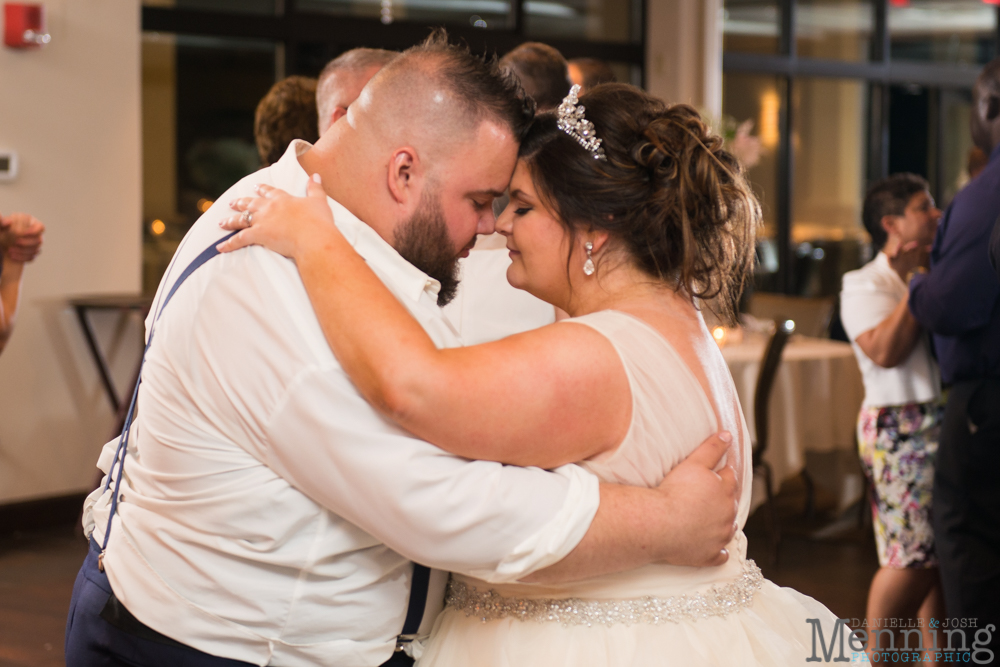 Congratulations again to the terrific newlyweds! We're excited for you both & had a lot of fun celebrating with you! We wish you many years of wedded bliss!
If you're new to our blog, we're Josh & Danielle Menning, a husband & wife wedding photography team based in the Youngstown, Ohio area. We'd love to chat with you about your engagement & wedding photography! You can see some more of our work, cute photos of our daughter, and also some of our two crazy pugs here, too:
Instagram | Facebook | Twitter | Pinterest | Google +

If you sadly missed Sarah & Bear's Engagement Session, go see it here: Columbiana Engagement Photos
If you liked this blog post, you may enjoy: Bright & Neutral Color Palette Wedding At The Lake Club