These Columbiana engagement photos are sure to make you smile on this Monday! Sarah & Bear are so adorably in love & we had a great time hanging out with them this past Fall at Detwiler Farm, some railroad tracks in Columbiana, and Firestone Park amidst all of the pretty Fall leaves! These two beautiful people couldn't be sweeter, which makes us very happy we'll get to photograph their wedding this year!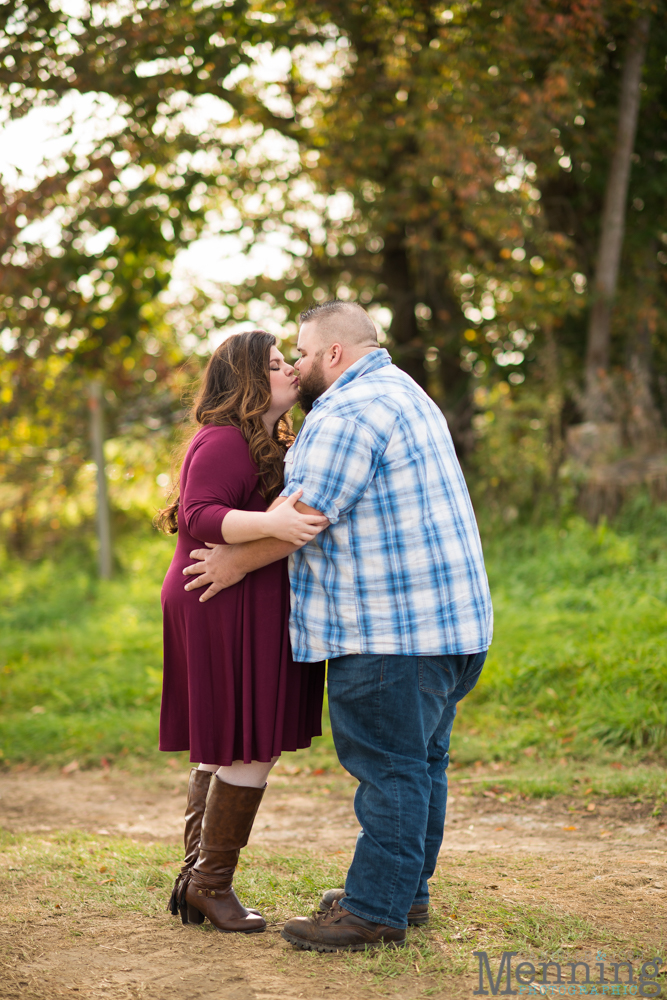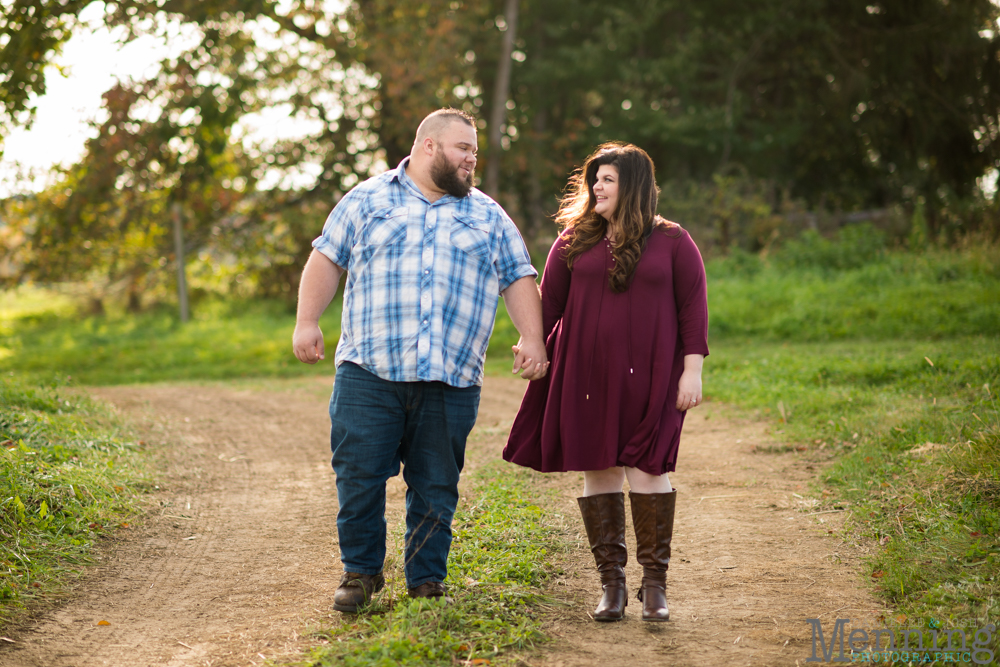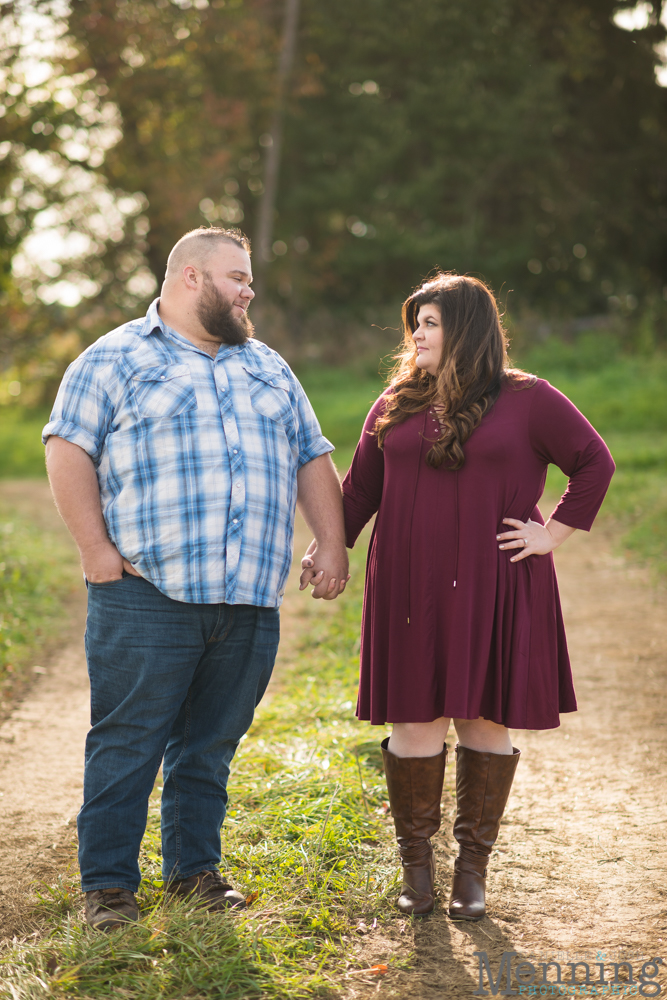 The Fall scenery at Detwiler Farm was in all of its glory that sunny & windy day!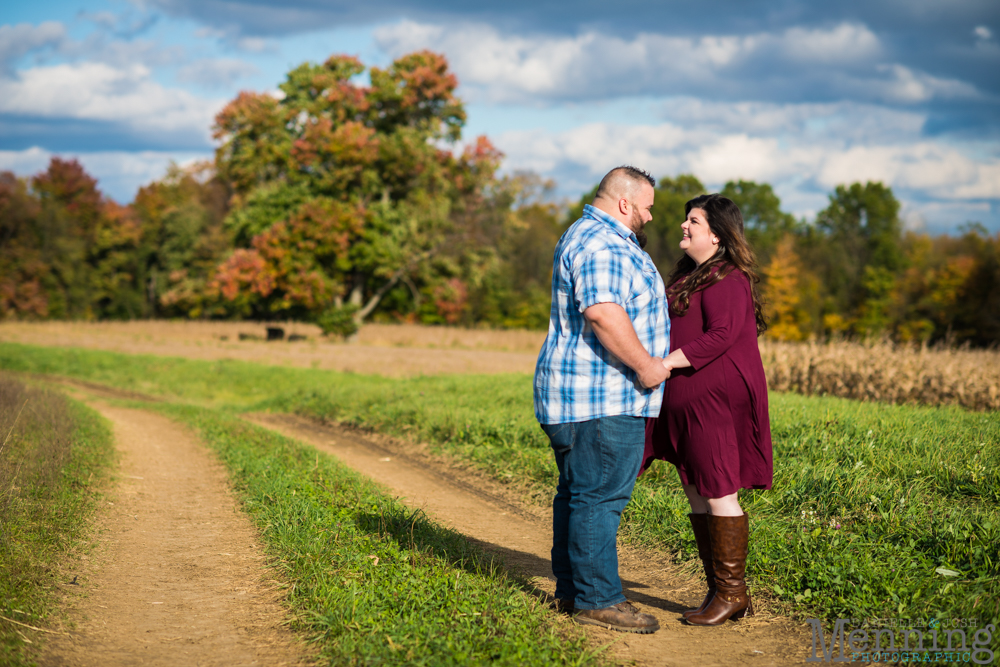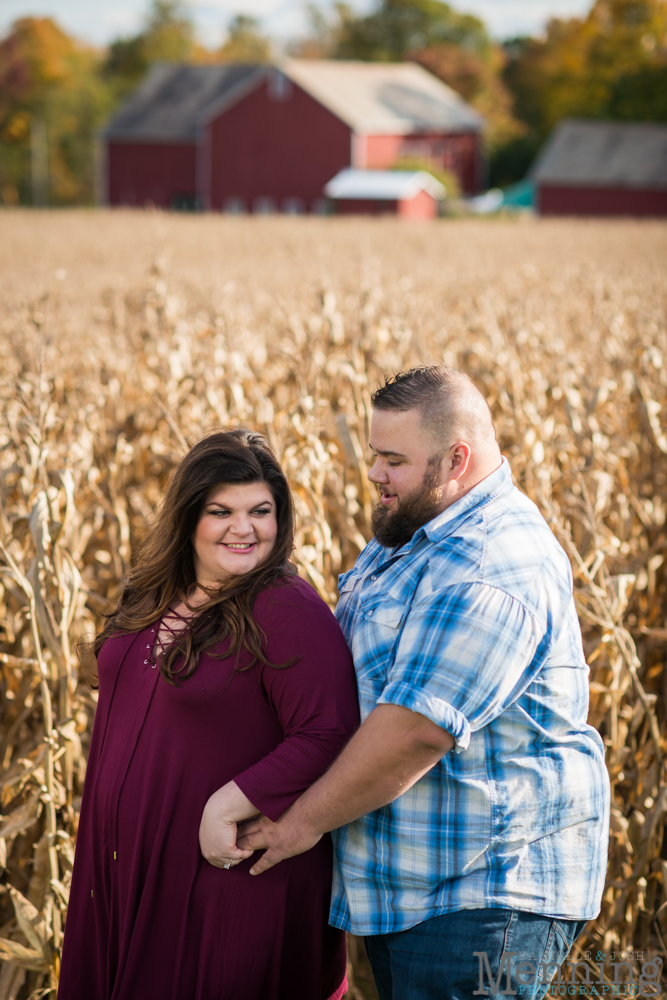 This was the first time we'd been to the farm & there were so many cute spots to shoot there.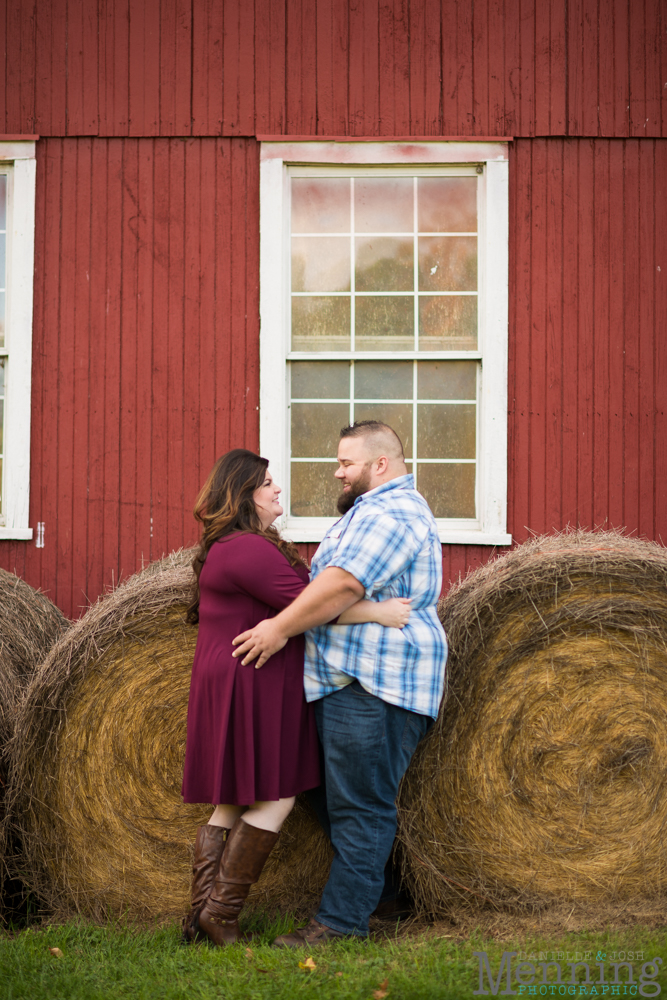 Sarah, you are gorgeous! Those eyes!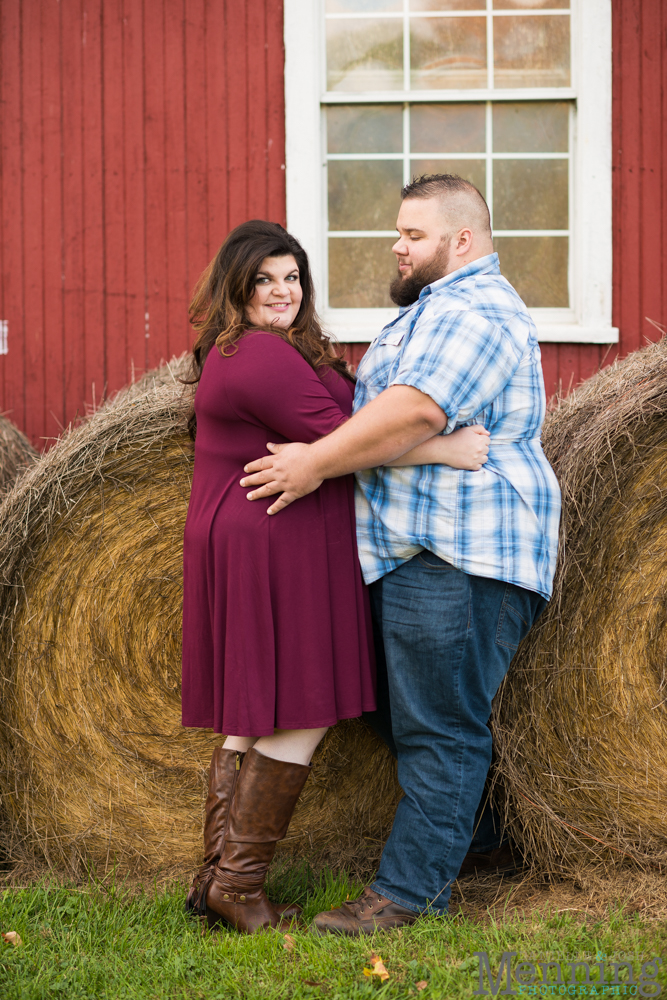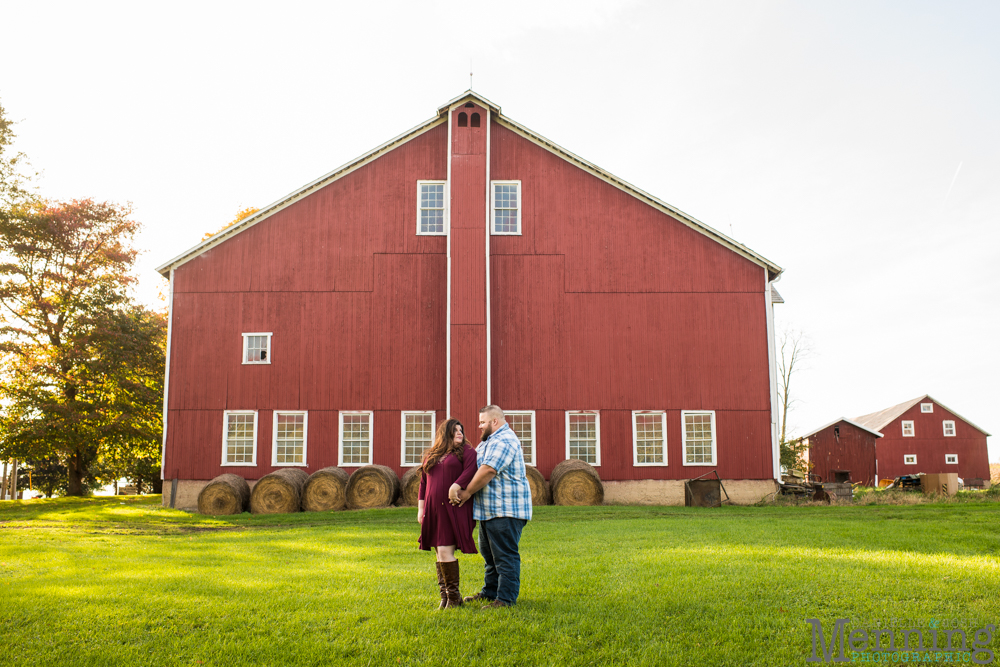 This love story started many years ago when Bear played on Sarah's brother's little league team. They've known each other for years & thankfully reconnected on Facebook. If you ask Bear, their first date was to WalMart. They were there for hours because they didn't want to stop talking & spending time together. Sarah says the WalMart date doesn't count because. . . well. . . it's WalMart. haha! Either way, they've been on plenty of dates since then & now they're getting married. . . yay!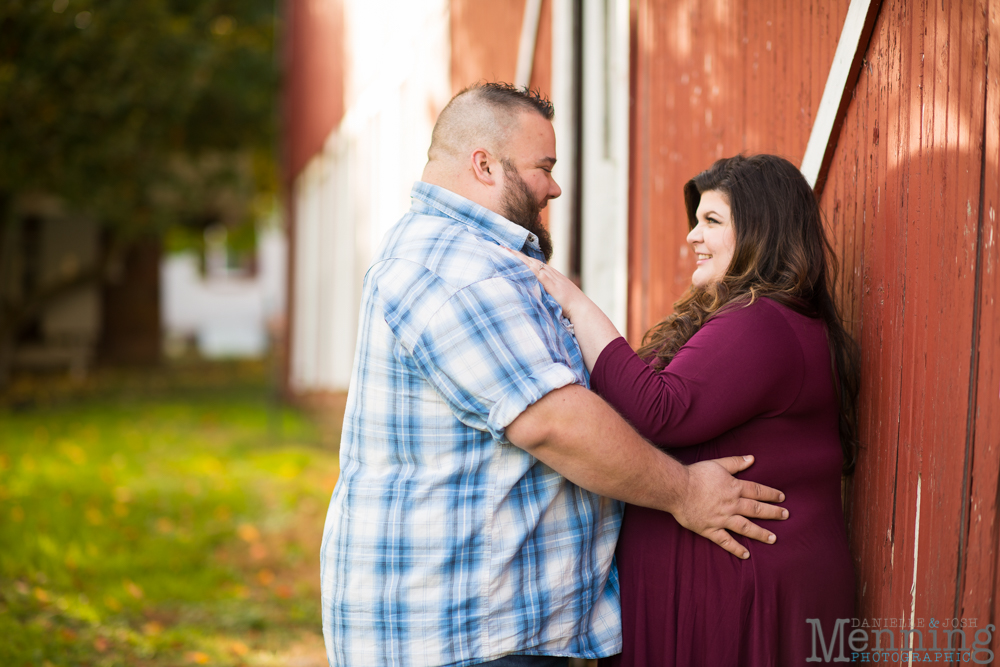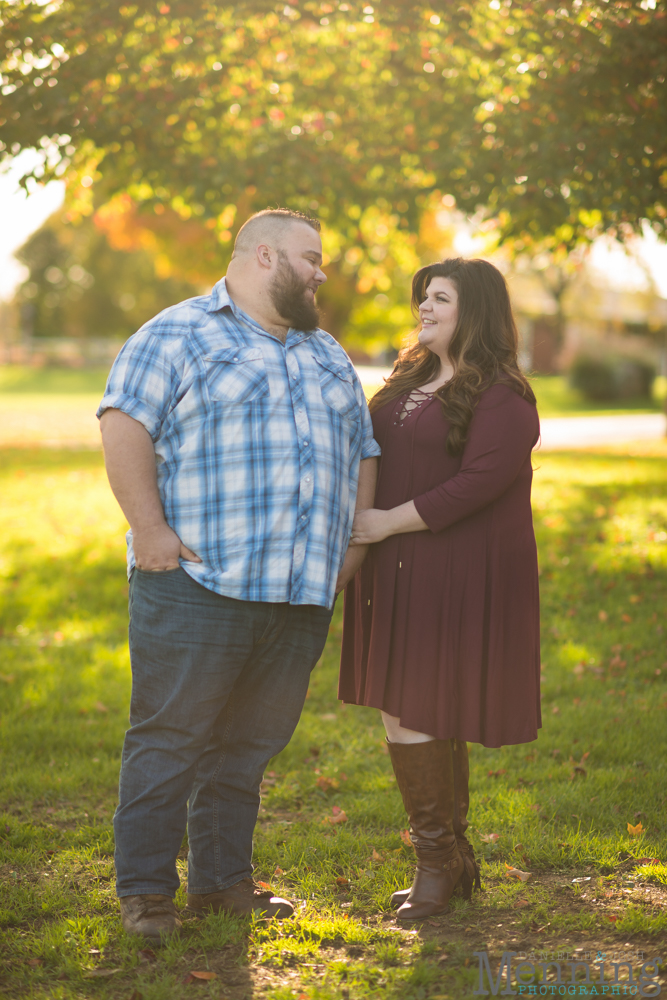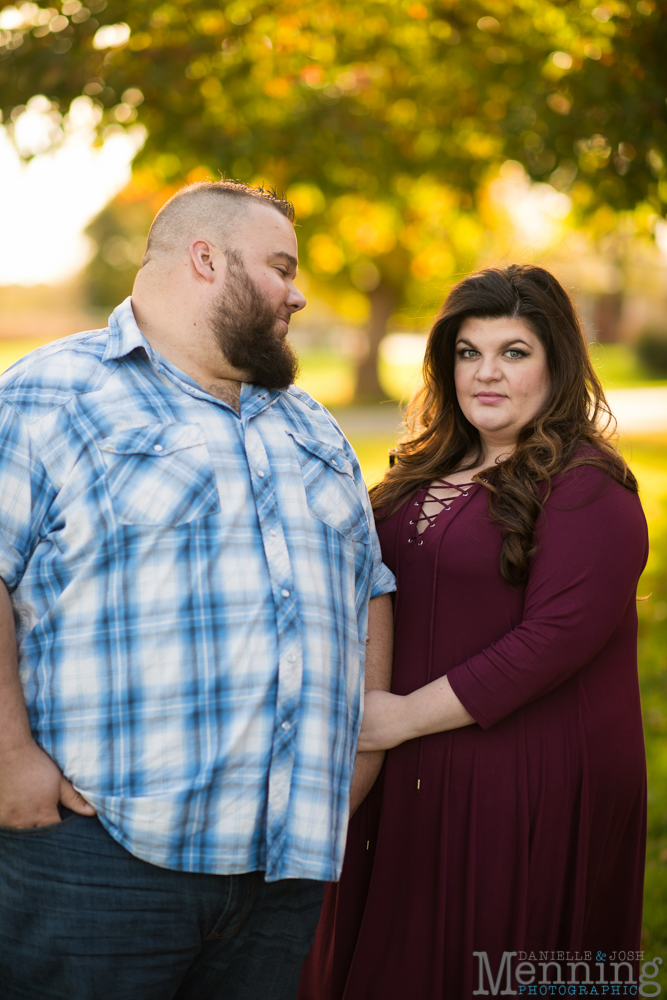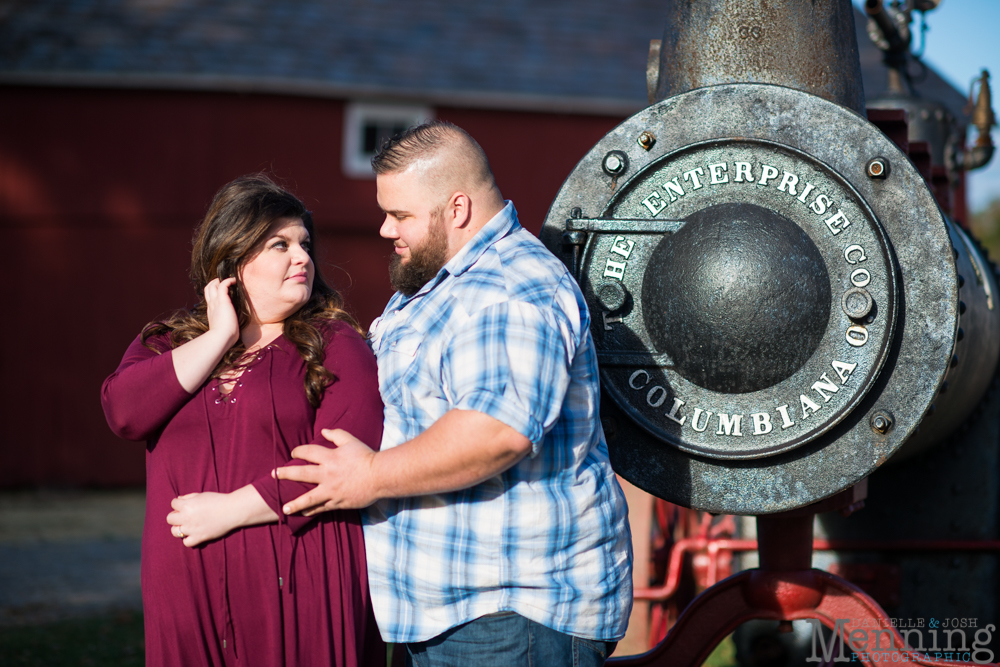 You've also gotta hear their proposal story!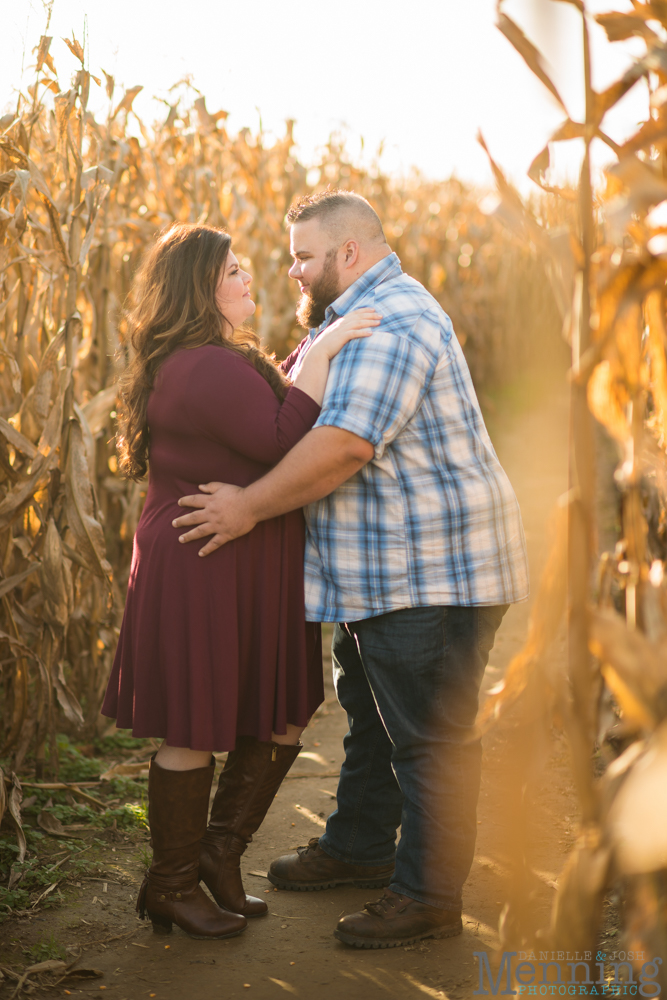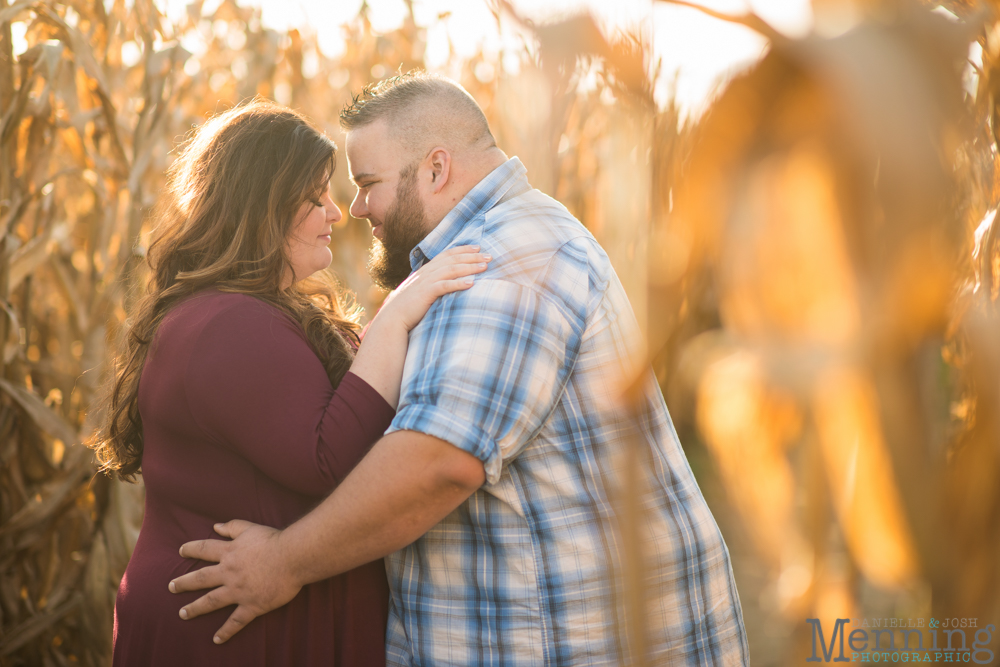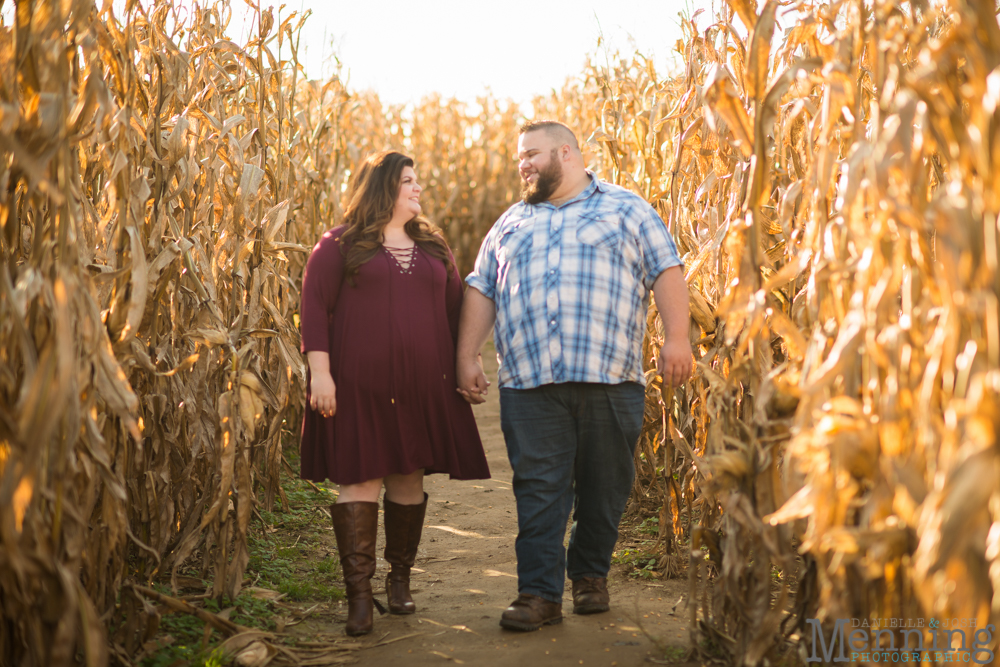 Since these two had been dating a little while and Sarah's family sees how in love they are, they'd been waiting for the proposal & wondering when it would happen. On Easter, Sarah's grandma was teasing Bear about it & telling him it was ABOUT TIME! Little did Sarah's grandma know, Bear was planning to propose that day in front of the whole family & he had the ring! When the moment happened, Sarah's family couldn't believe it & were so excited- especially her grandma.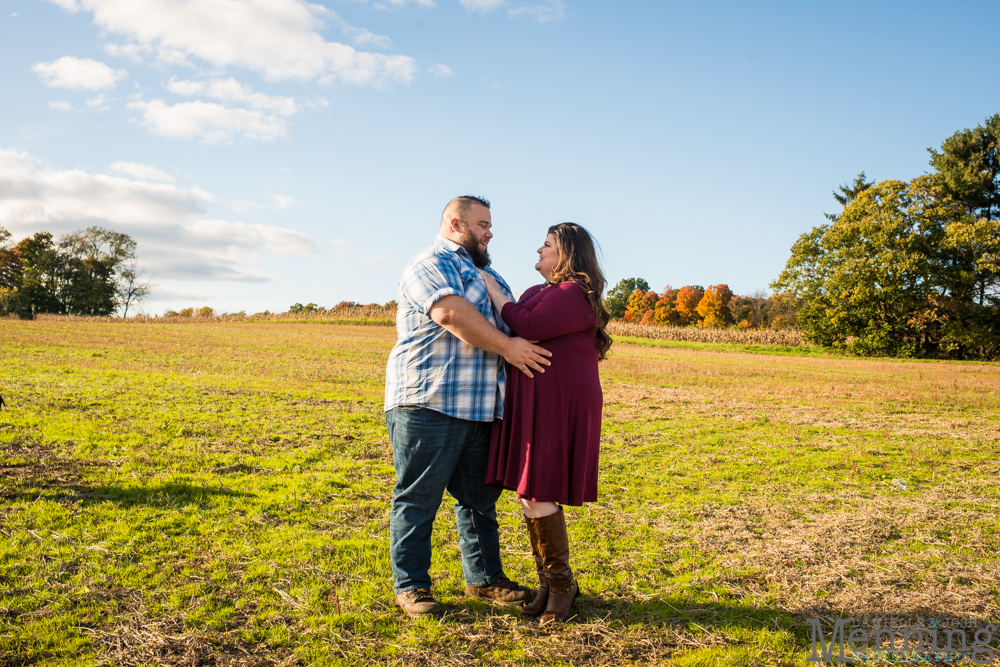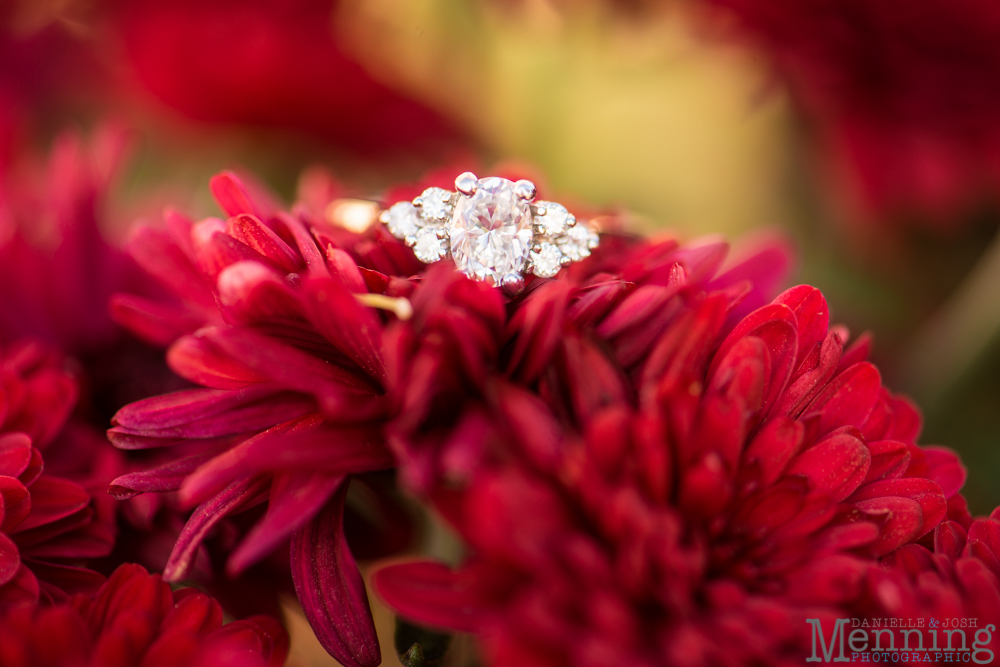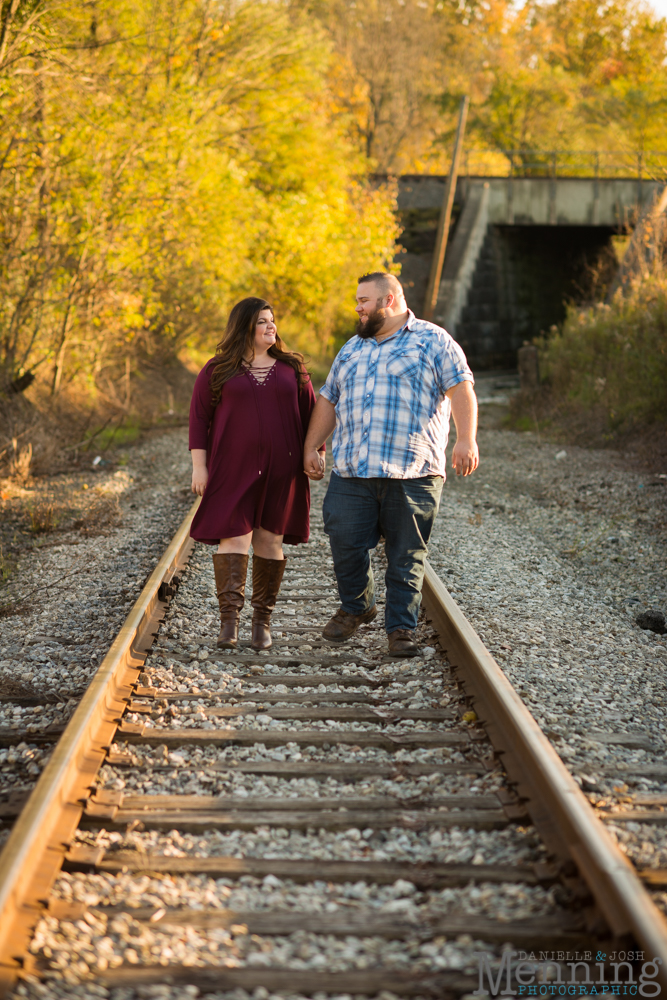 The railroad tracks were a special request from Sarah & Bear & we're so glad we stumbled upon this spot even though it wasn't the first place we were trying to go. The leaves were amazing & Sarah & Bear rocked it out!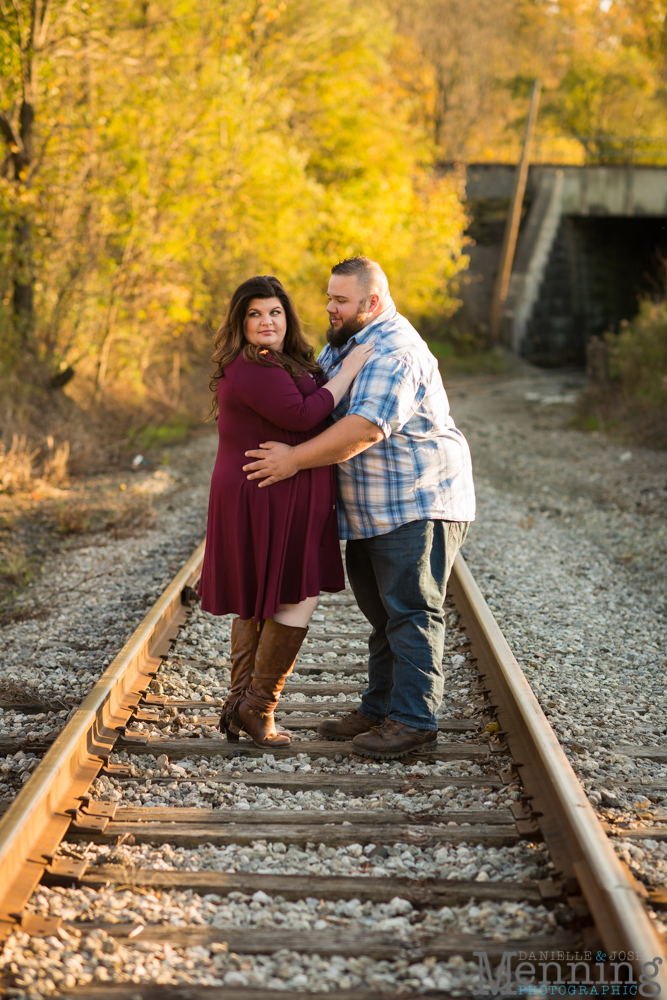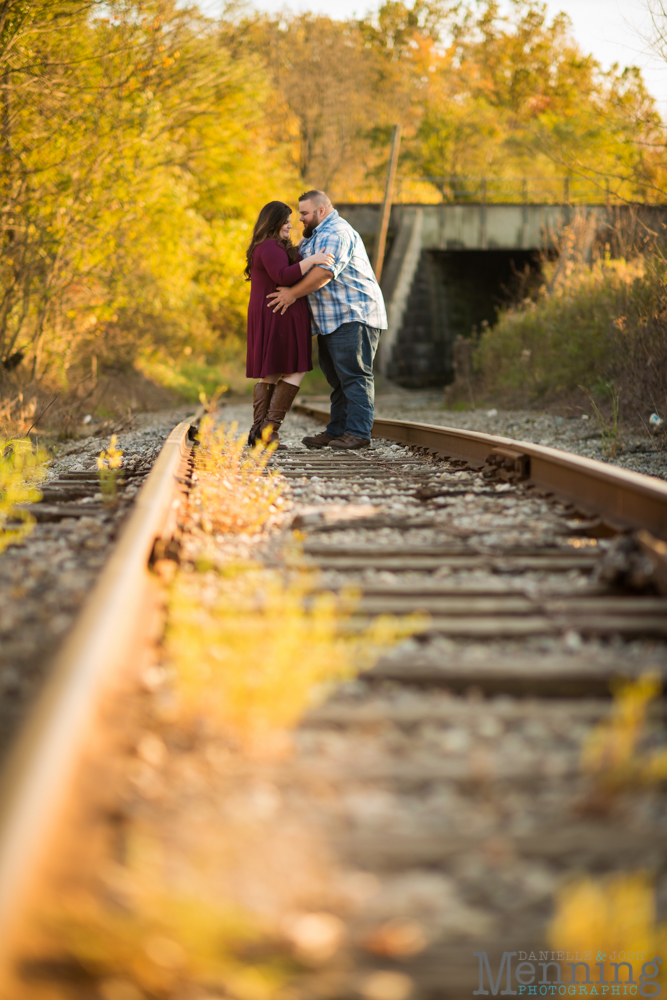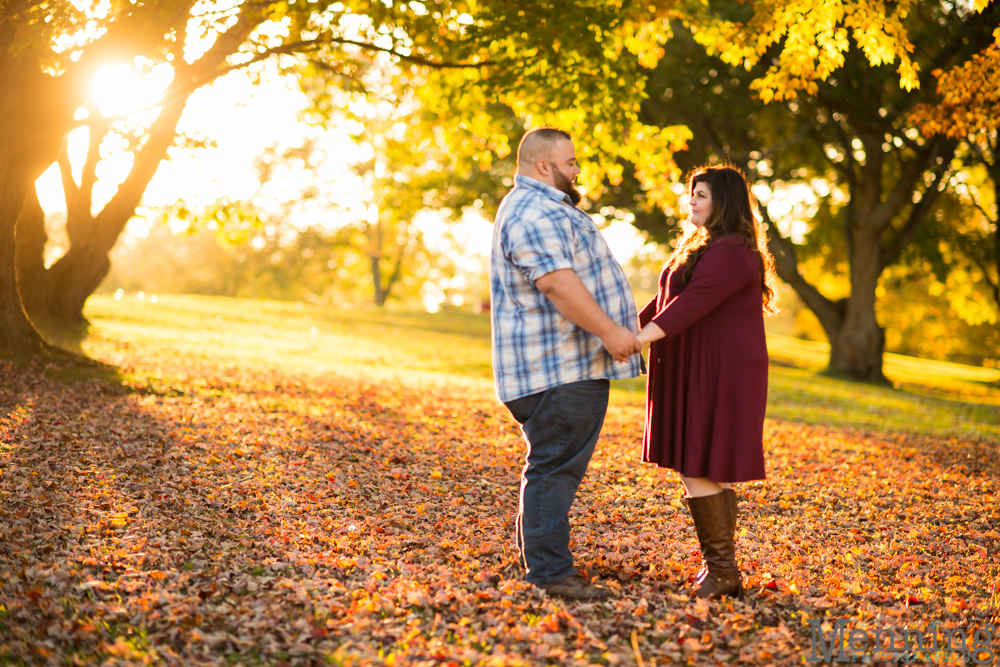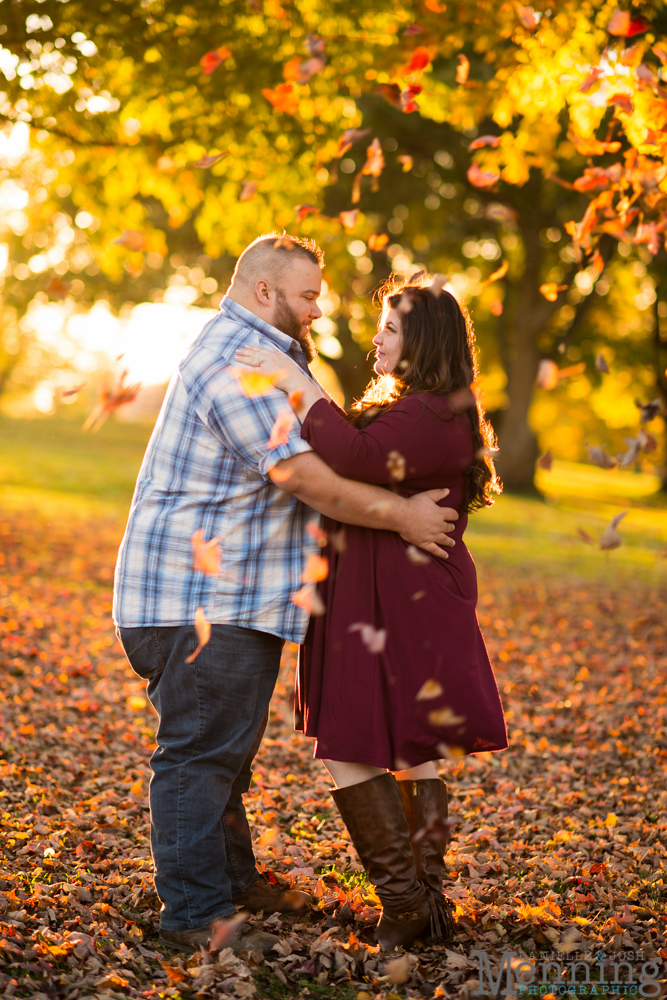 Sarah & Bear, we're really looking forward to getting to photograph the first day of your marriage! Thanks for the laughs & happy afternoon during your engagement session!
If you loved these Columbiana engagement photos, you may like:
Rustic Columbiana Engagement Photo Session
LeAnn & Jered's Summer Wedding at The Links at Firestone Farms
Thanks for reading our blog! We're happy you found us & hope we can meet you someday! Say hi here:
Instagram | Facebook | Twitter | Pinterest | Google +