We're interrupting our 2016 Year in Review posts to bring you our final wedding of 2016 today. This is one of those weddings that makes us very thankful to be Youngstown photographers! Megan & Stephen are two of the kindest, sweetest, & most generous people you'd ever meet! They are so genuine & lovable. We knew as soon as we met them that their December Youngstown wedding day would be one of our favorites of the entire year. We love the story of how they met, we adored the way that Stephen chose to propose, and Megan & I share a birthday! We felt like we were friends with these two from the moment we first met & we were excited to photograph all of the fun at Mr. Anthony's! These two are beautiful together & we're very happy for them to be married & get to experience the life that God has planned for them.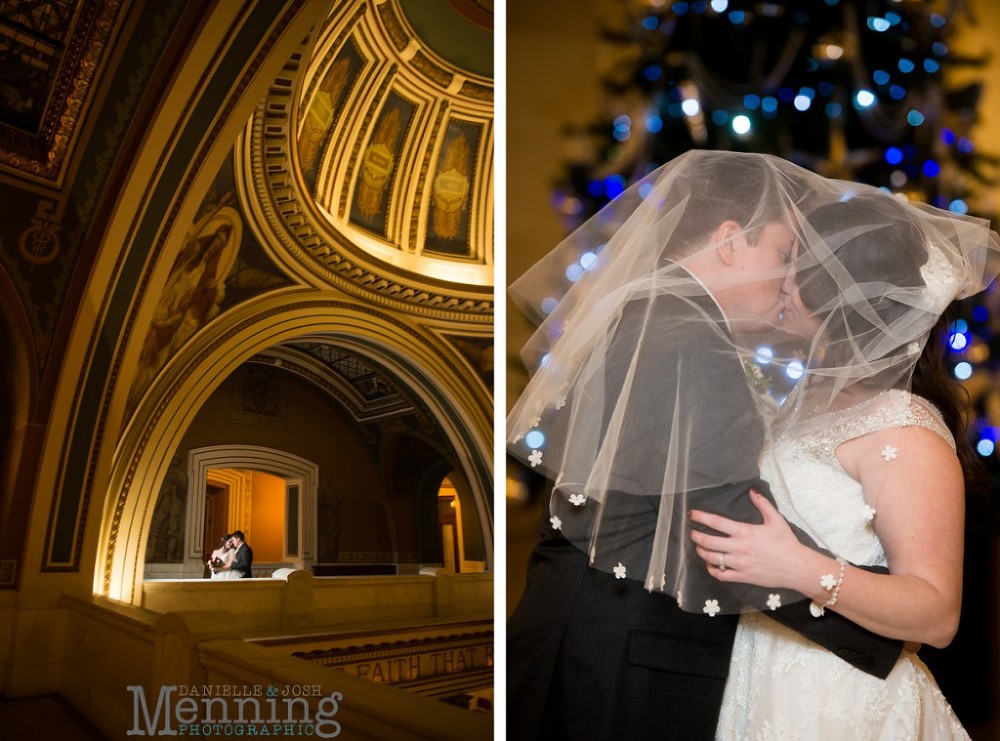 Megan's father passed away unexpectedly the week before their wedding day. Everyone was devastated, but they chose to have the wedding because (to quote Megan's mom) "Pete wouldn't have it any other way." The family honored Megan's father in many ways on the wedding day & Megan knew he was there with her in spirit that day. One way they honored him was that Stephen wore his cufflinks.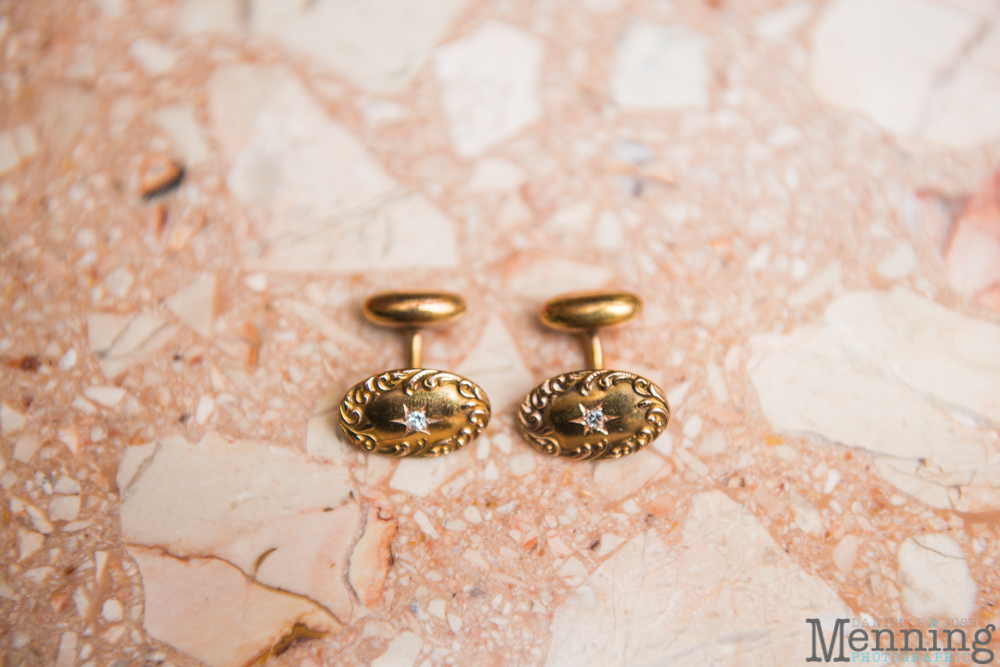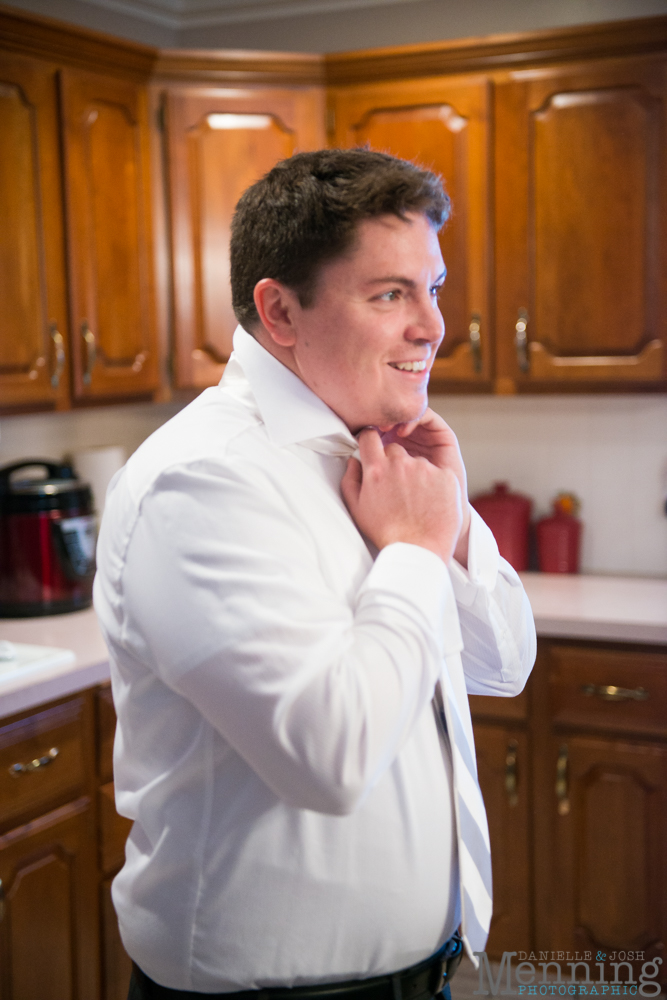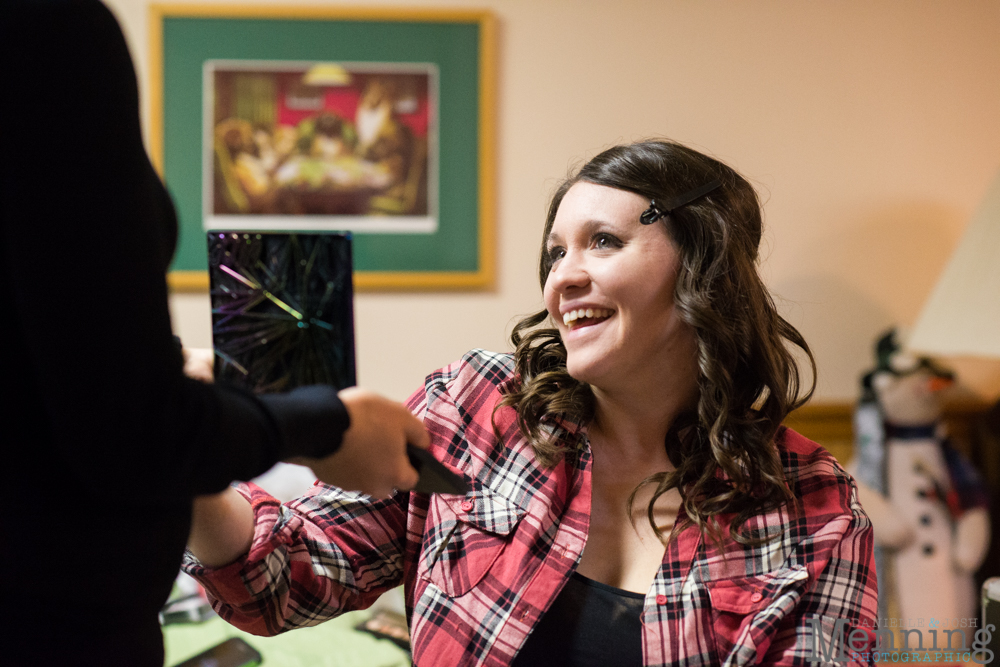 All of Megan's bridesmaids were wonderful! She wanted this photo to show how she had connected with each of them.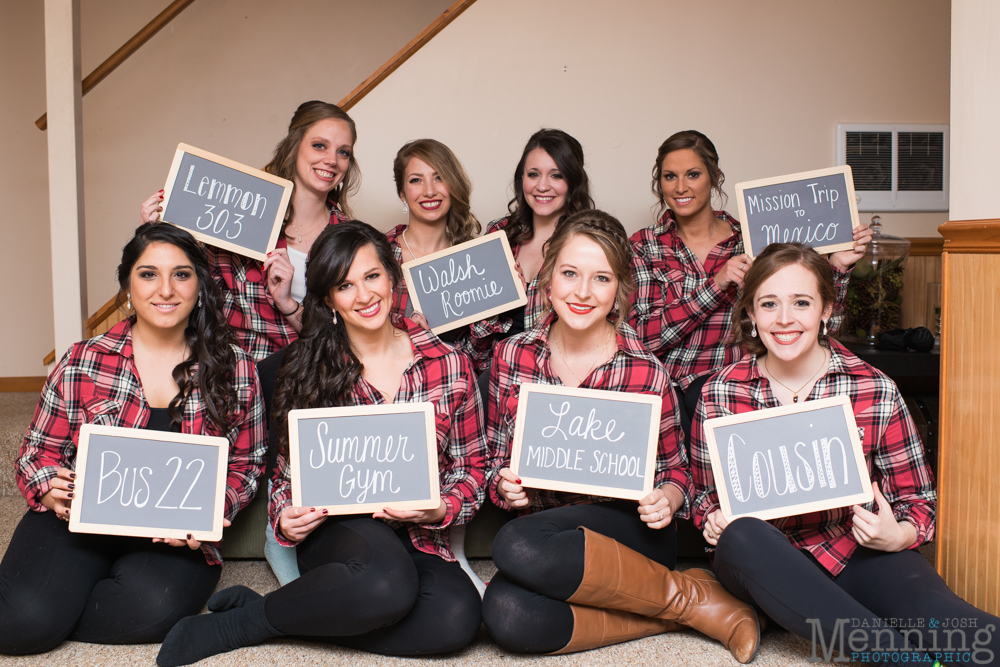 Megan wore the wedding veil her mother wore on her wedding day.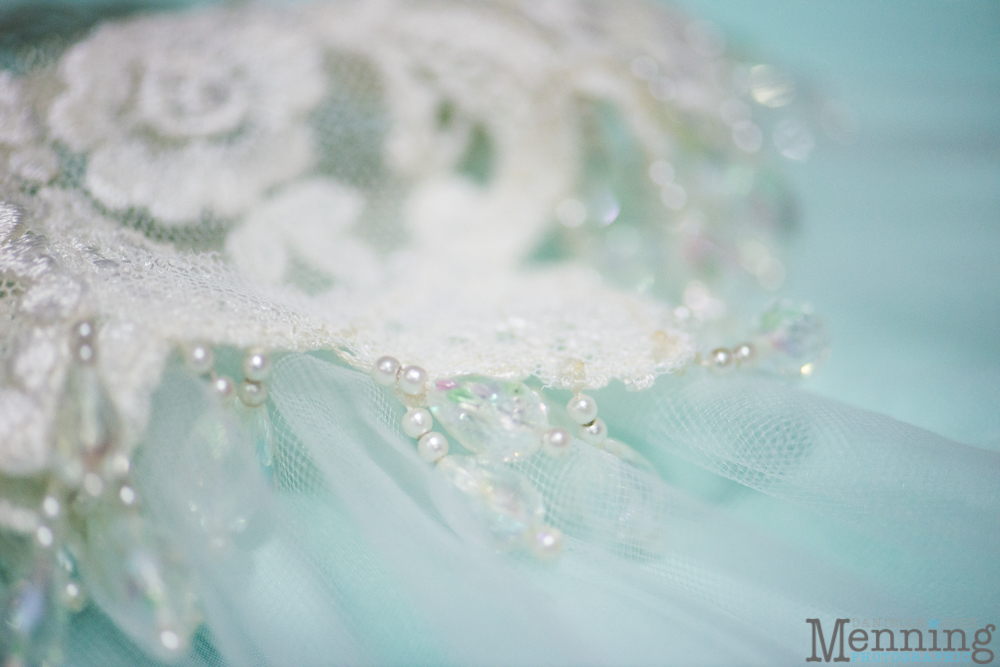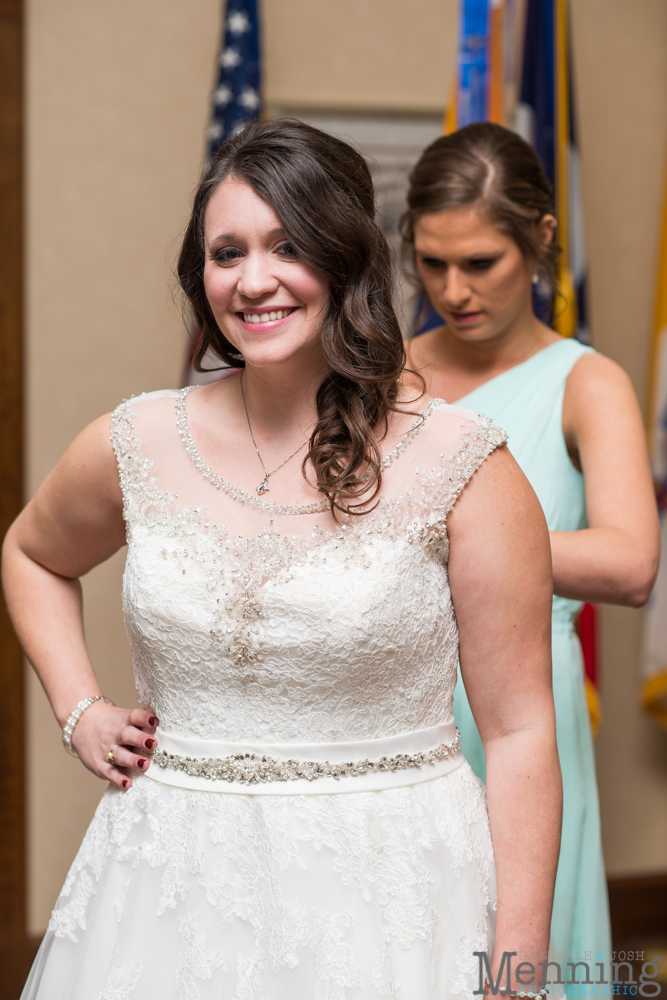 Megan's uncle had the privilege of walking her down the aisle.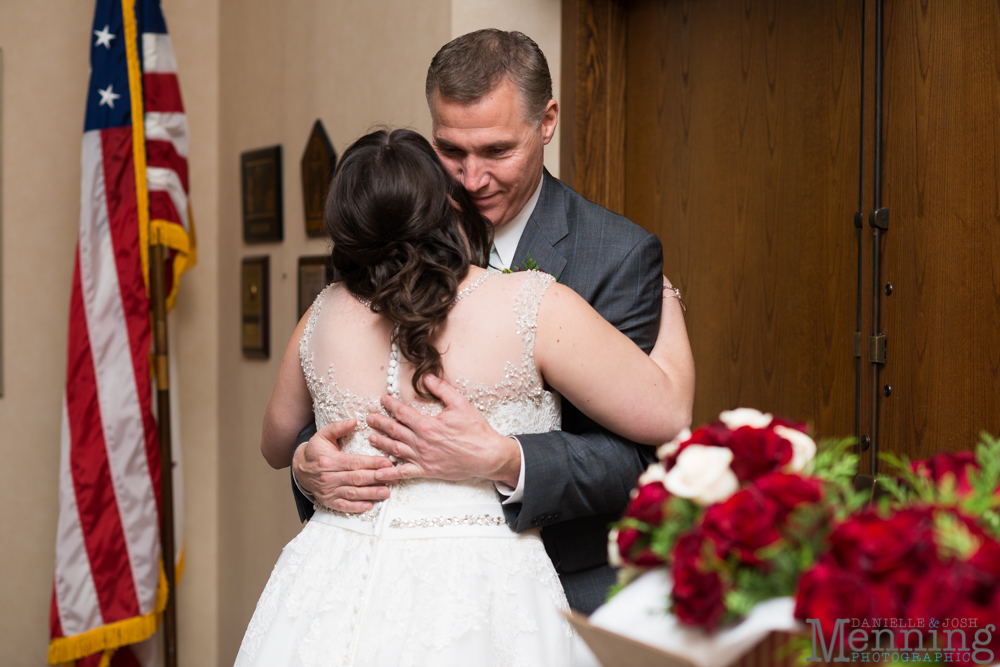 This is definitely a favorite from the wedding day! Megan's grandma is very sweet.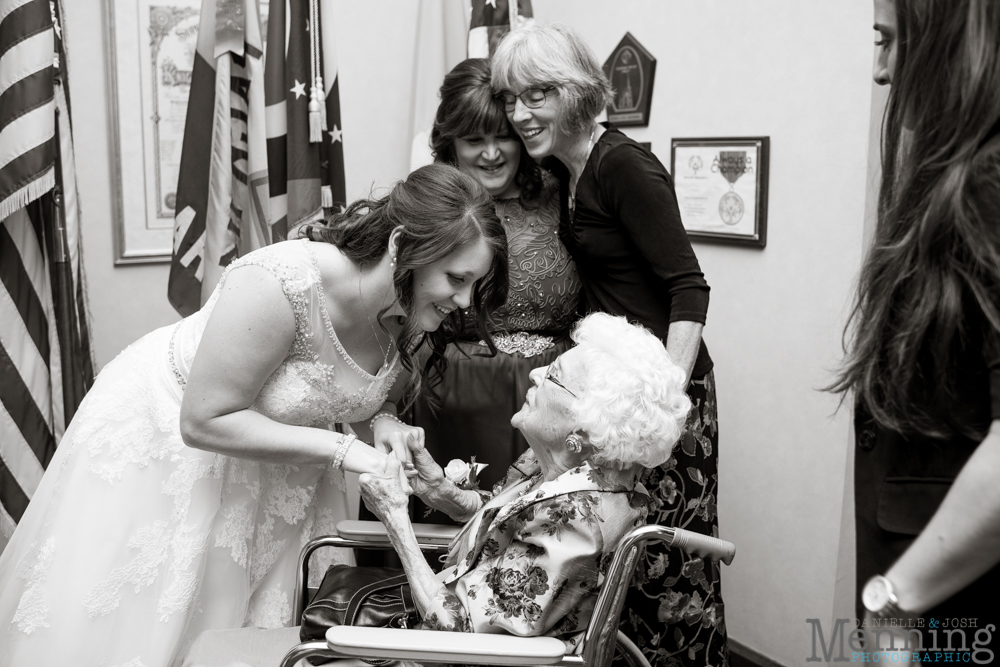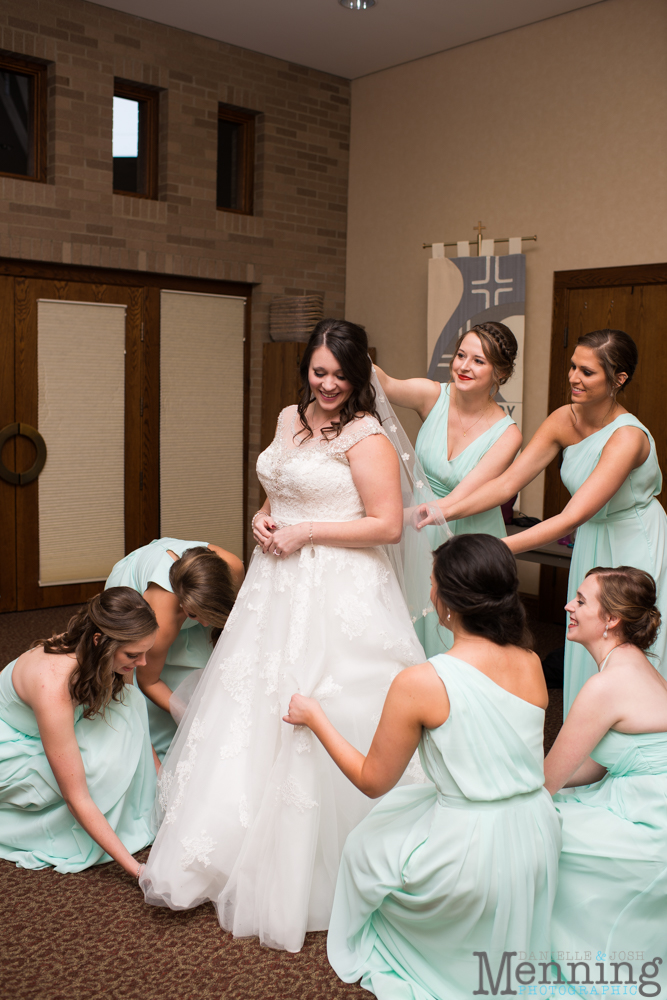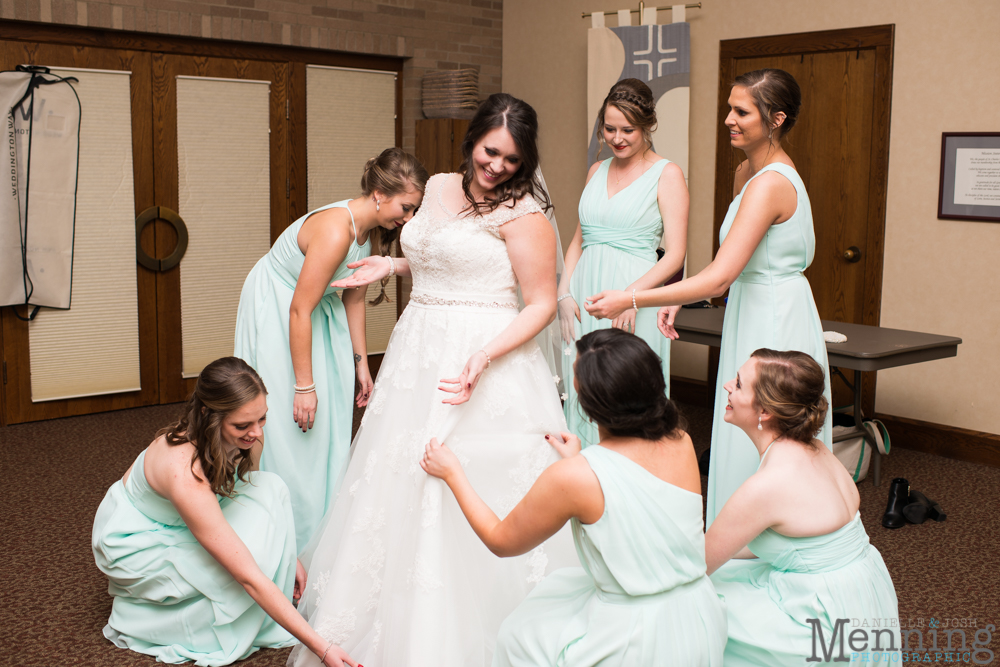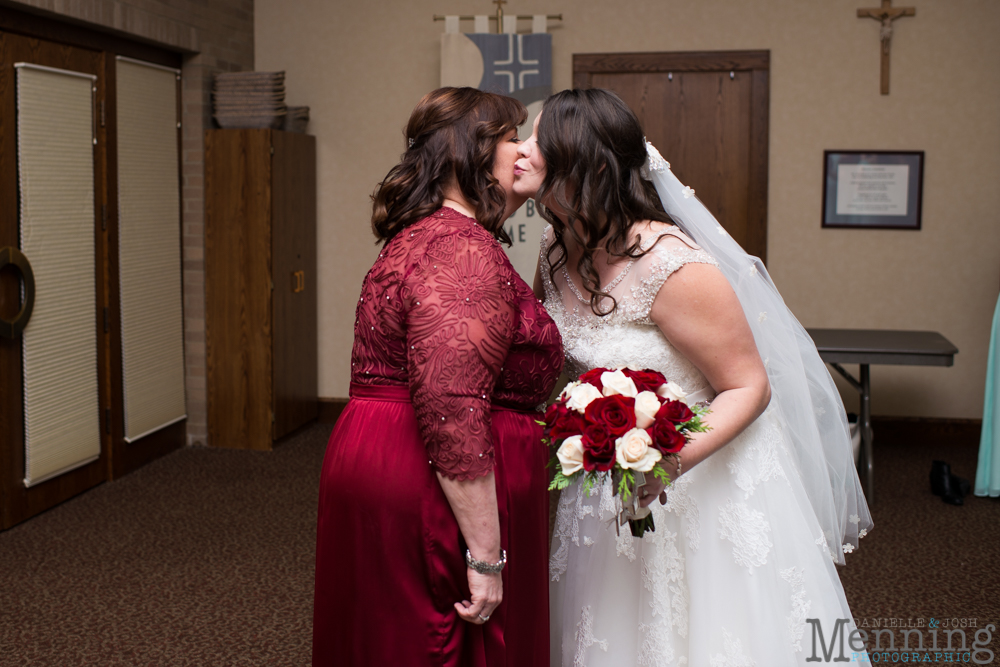 One of the adorable flower girls got to carry the "Daddy" candle down the aisle that Megan & Stephen would later light in honor of her father.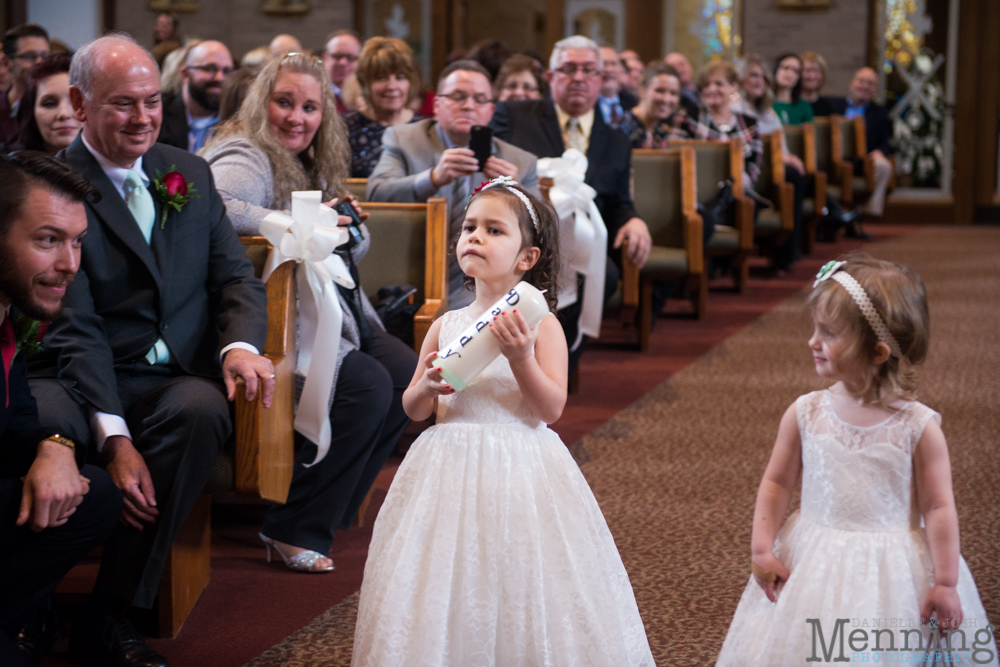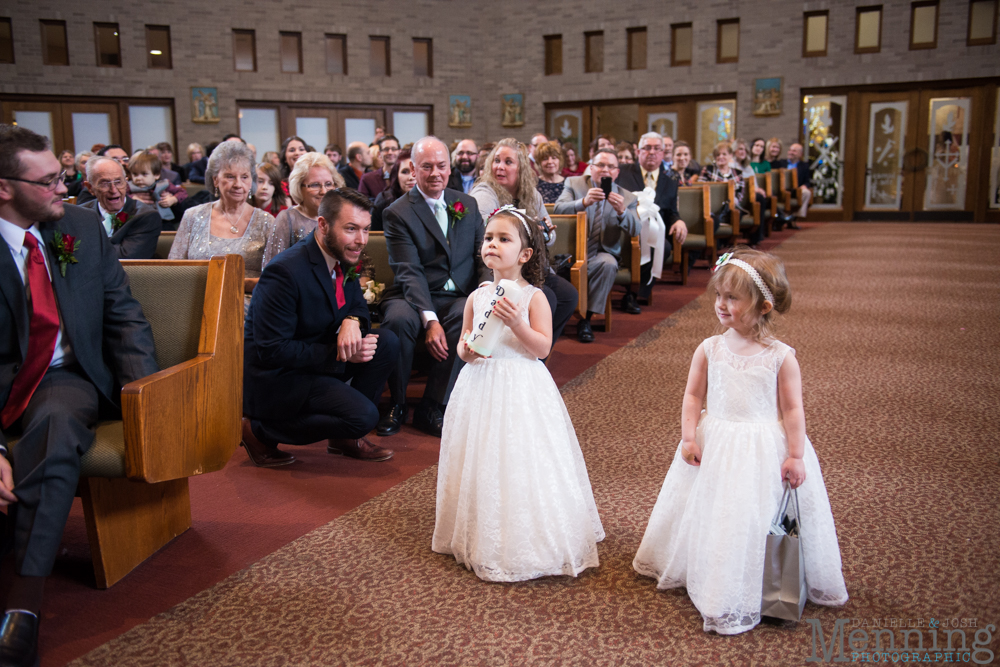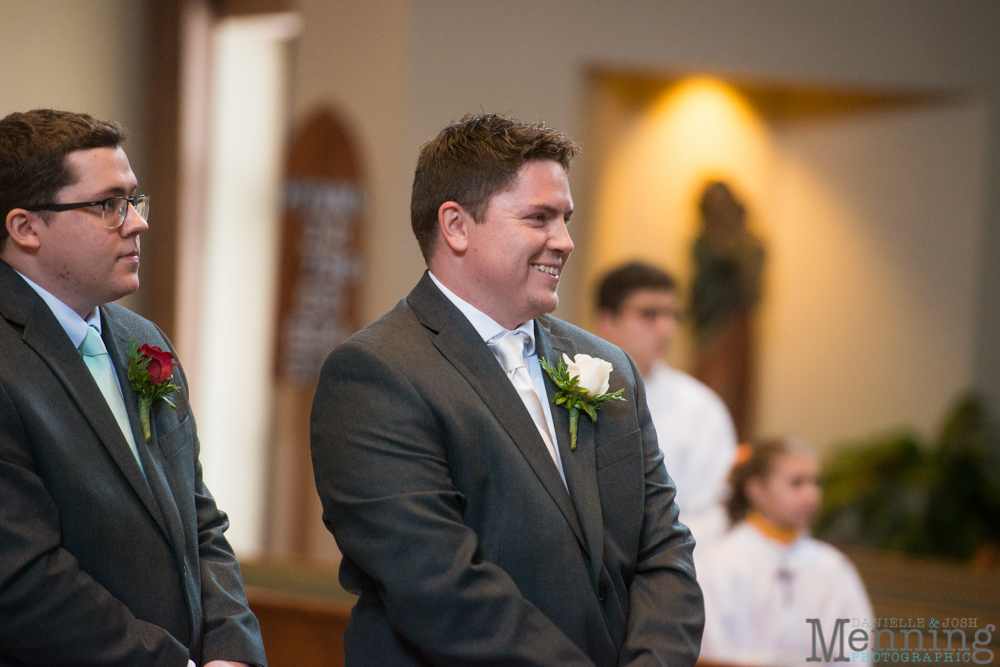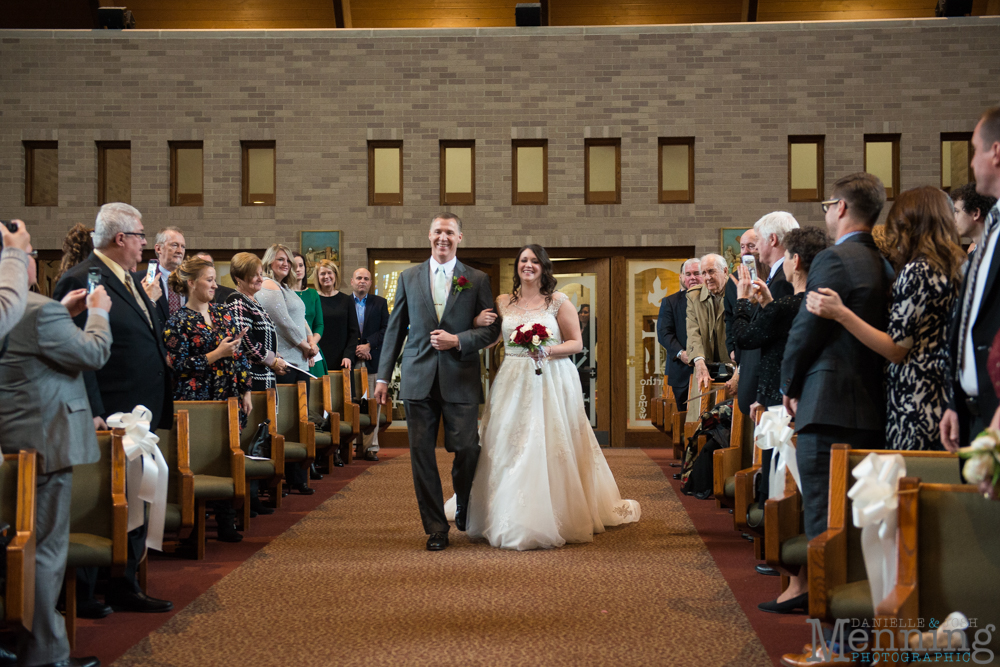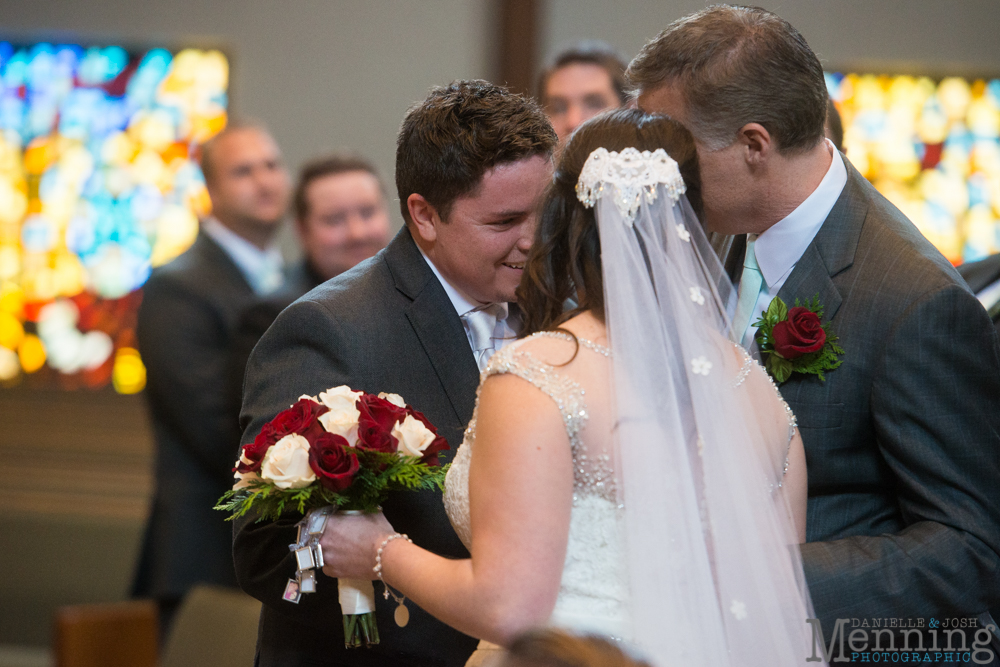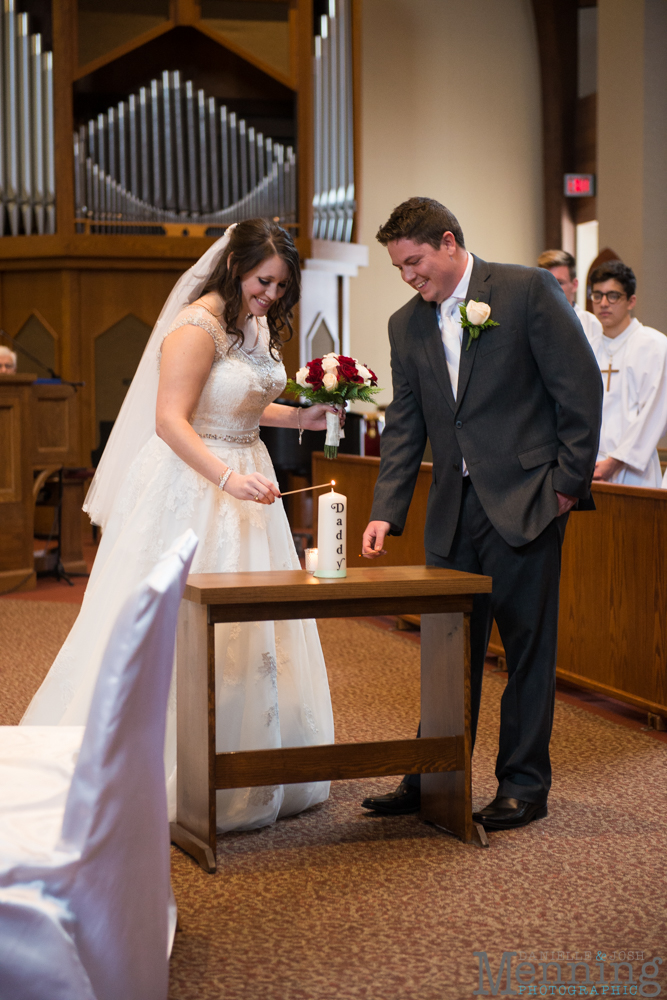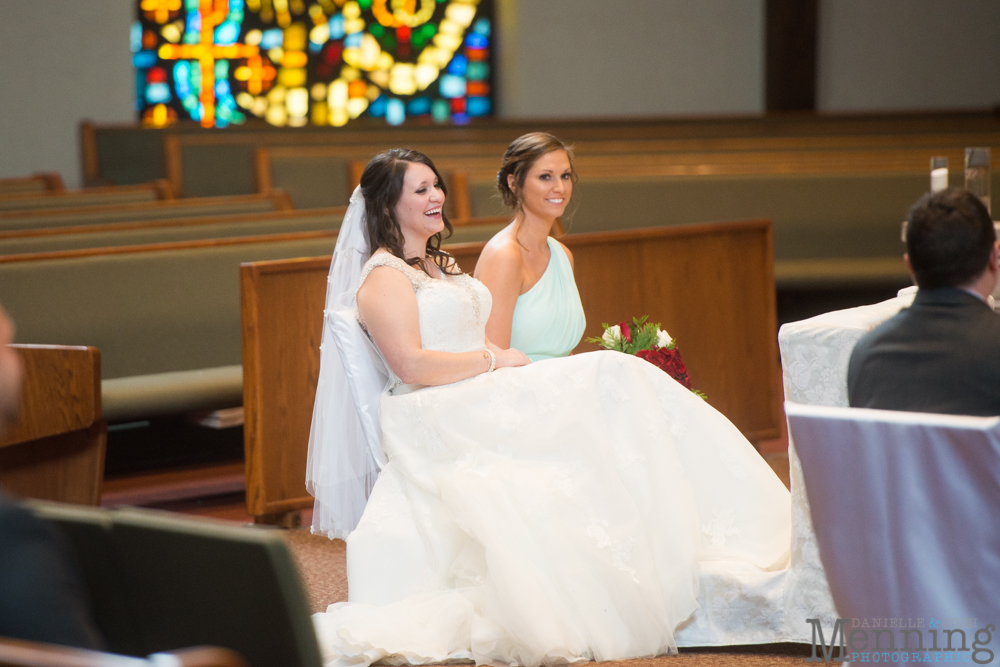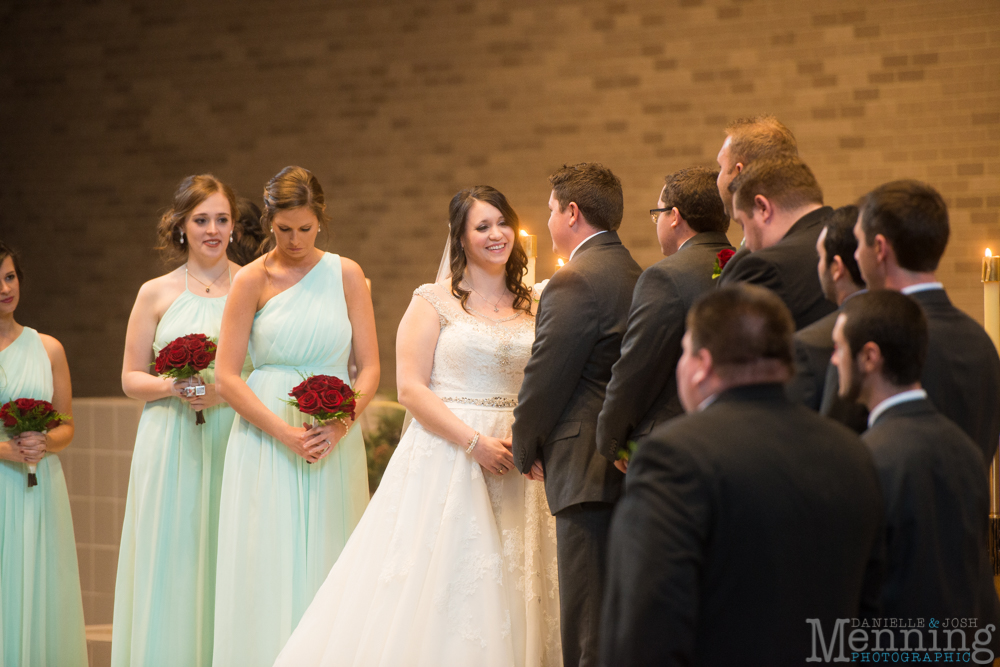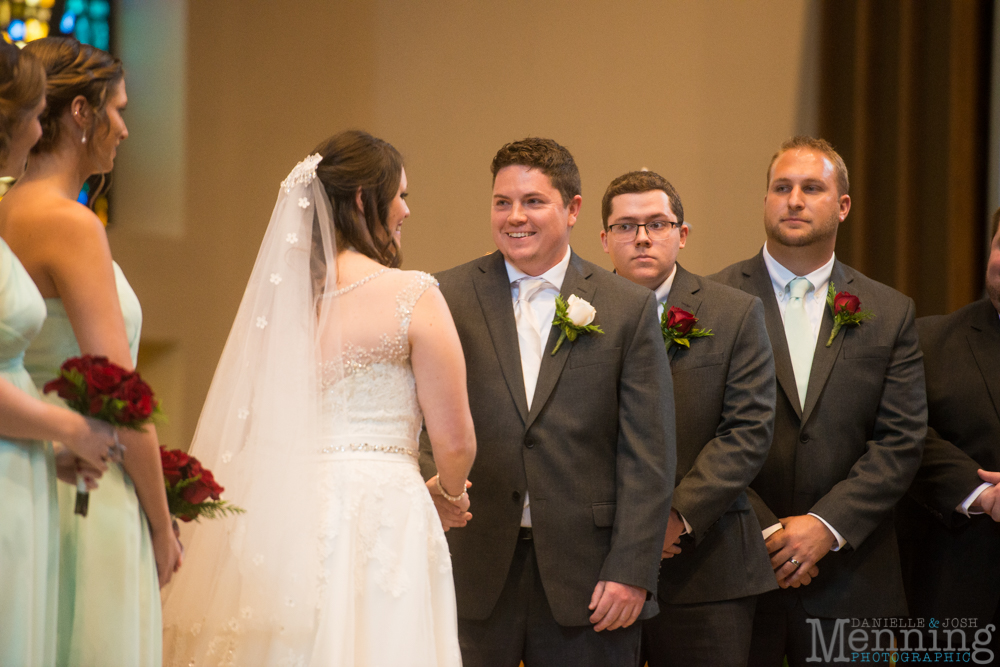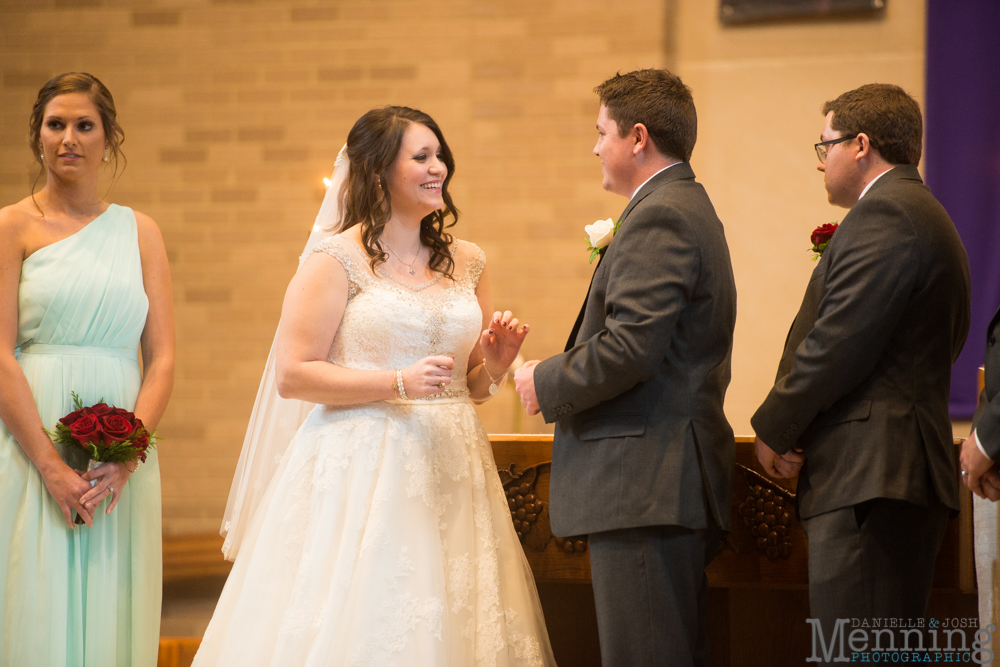 Oh my goodness, they are so stinkin' cute!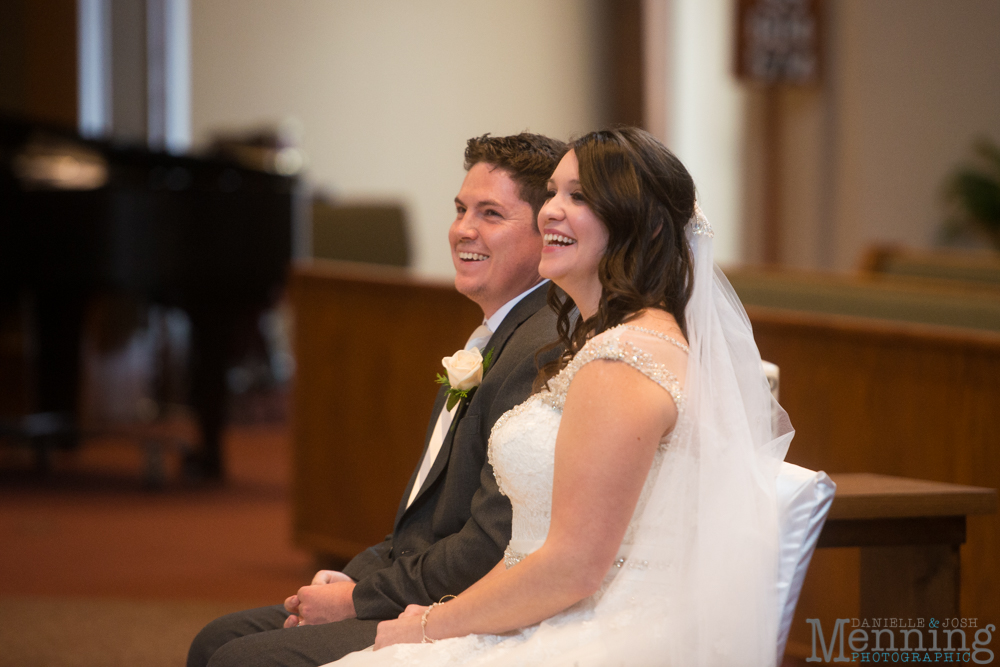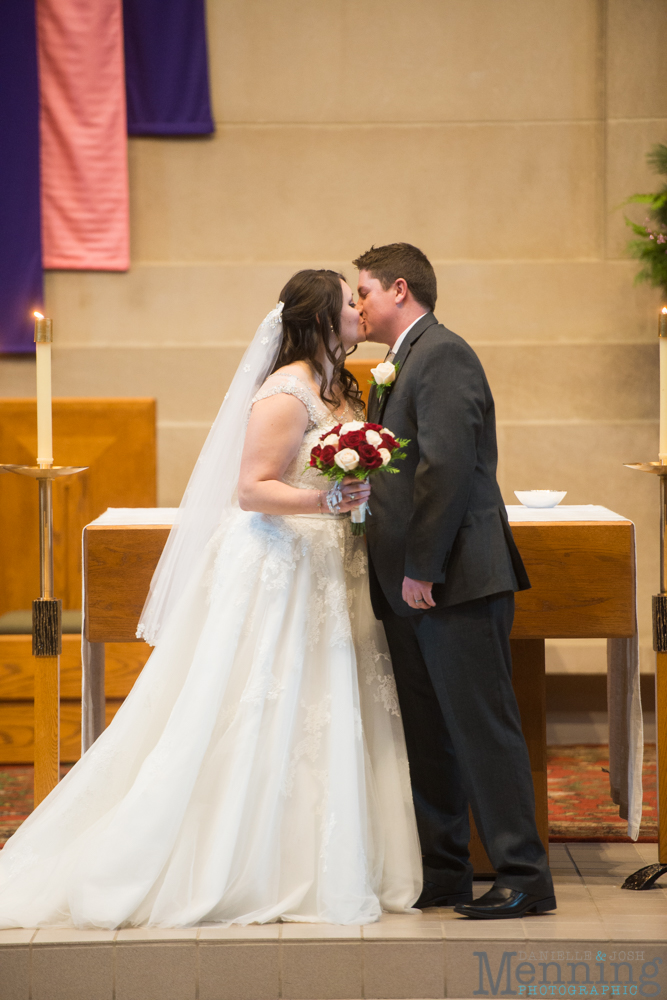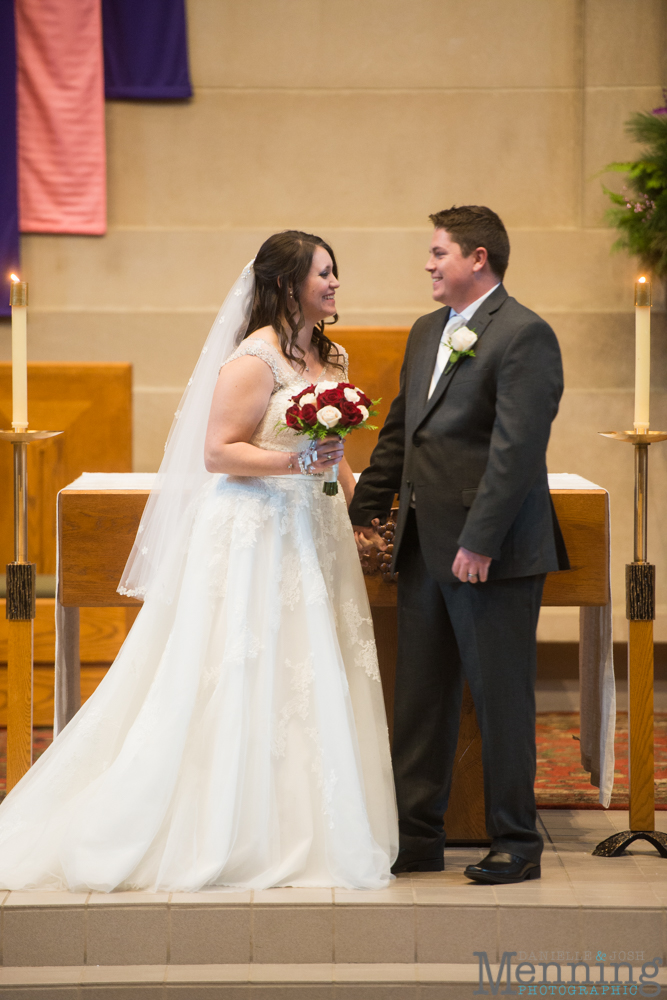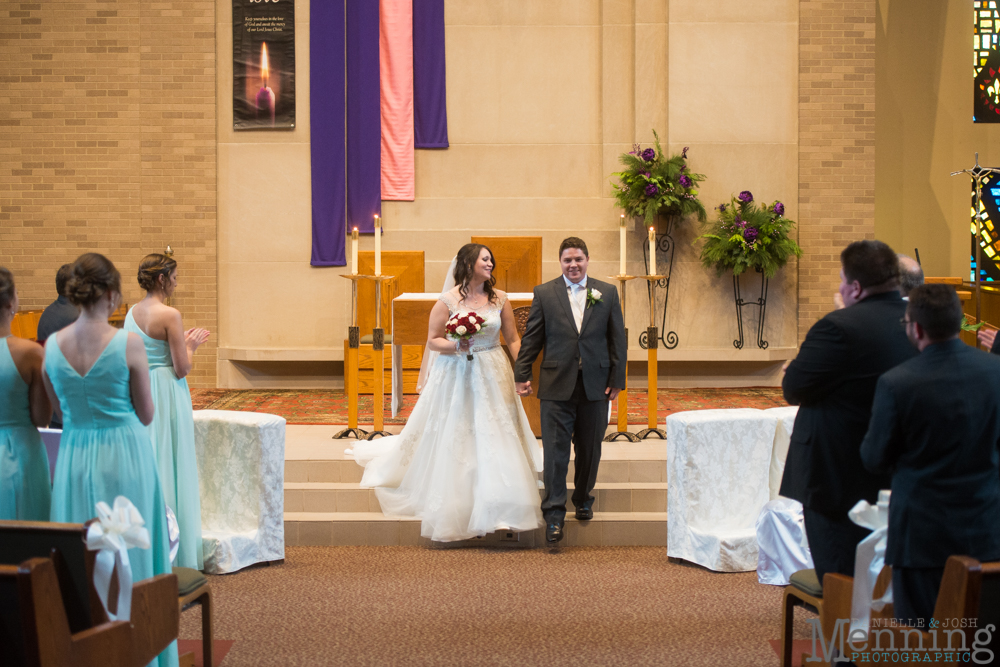 After the wedding ceremony, we stopped at O'Donald's Irish Pub in downtown Youngstown, which is where Megan & Stephen first met. They toasted Megan's dad & drank his favorite beer. Megan & Stephen met over a game of Never Have I Ever while celebrating Halloween even though Stephen wasn't wearing a costume. Megan cut him some slack on his anti-festiveness because she thought he was handsome. You can read more of that story & the story of how they got engaged in their engagement session blog (we'll wait for you to come back here. . . don't worry).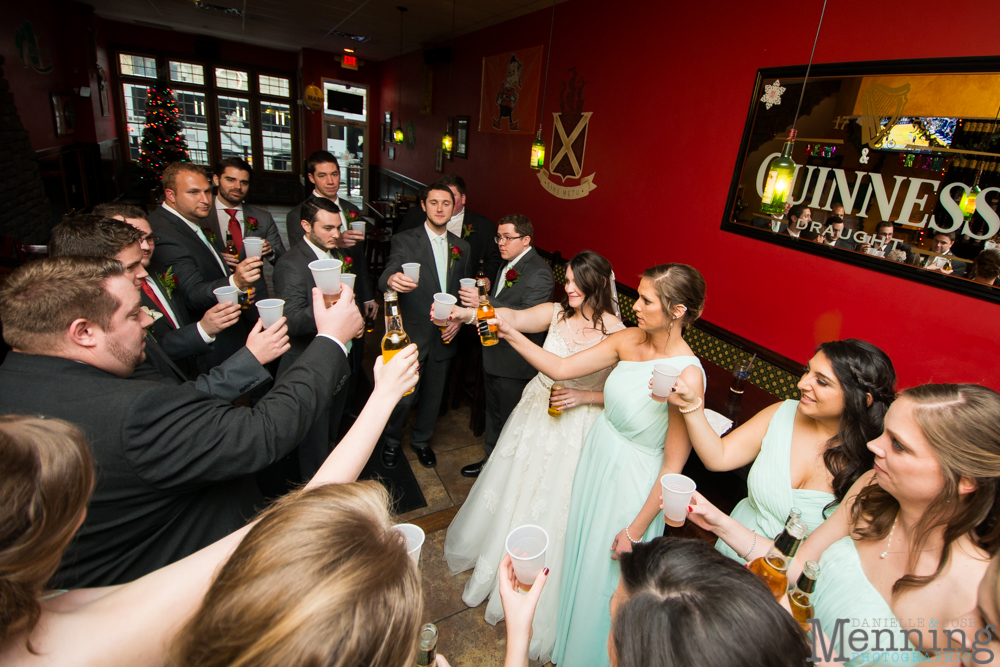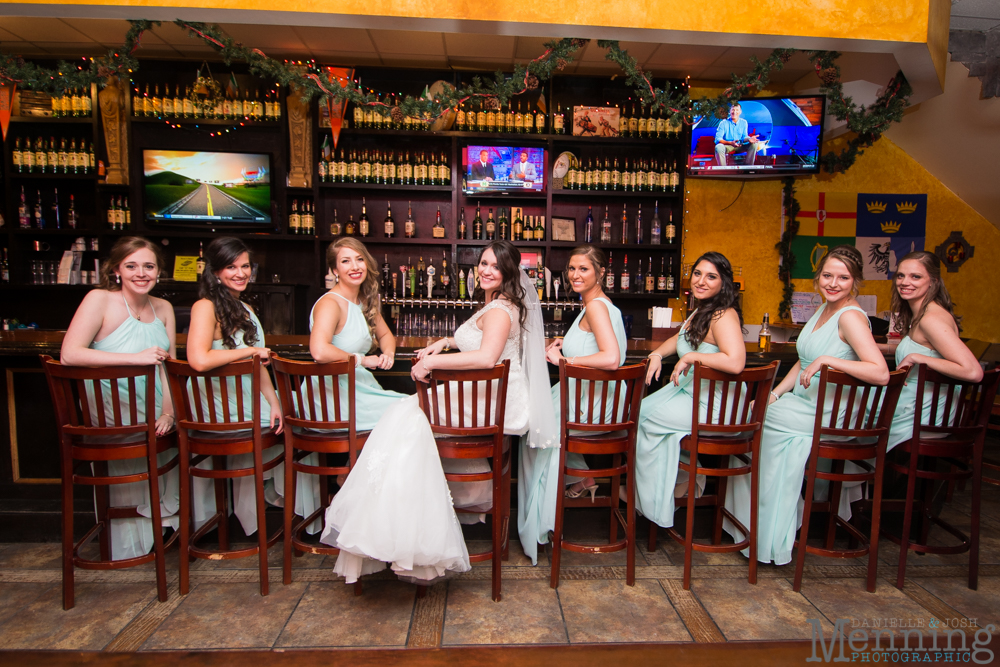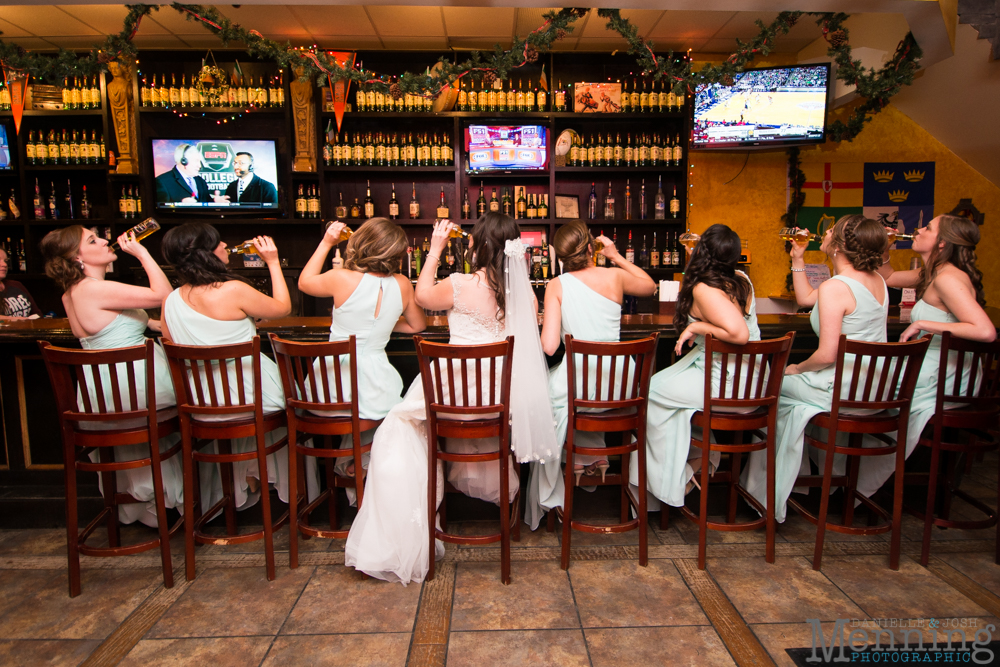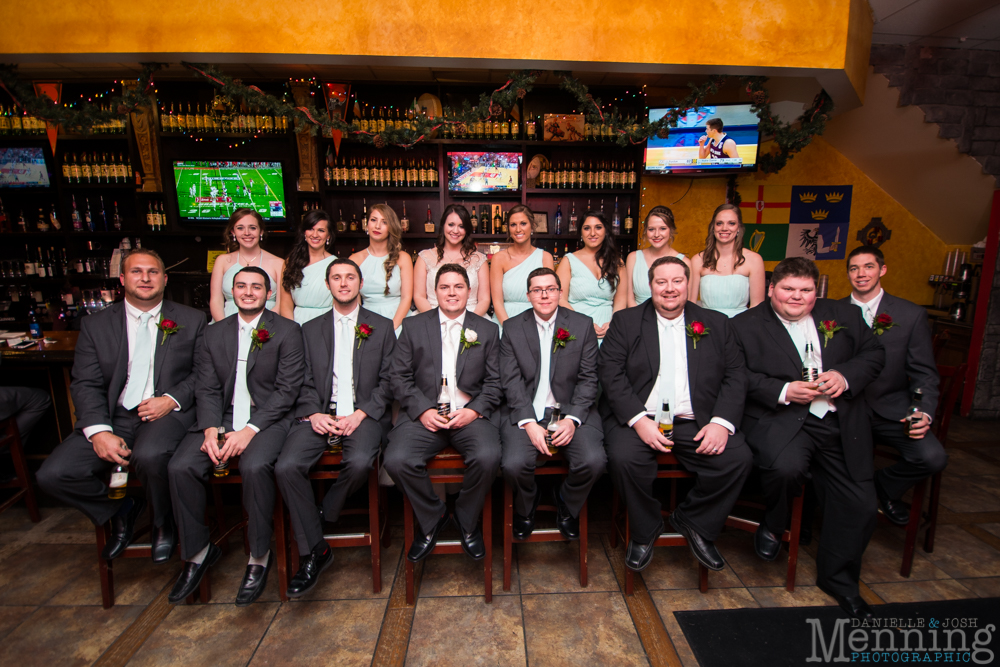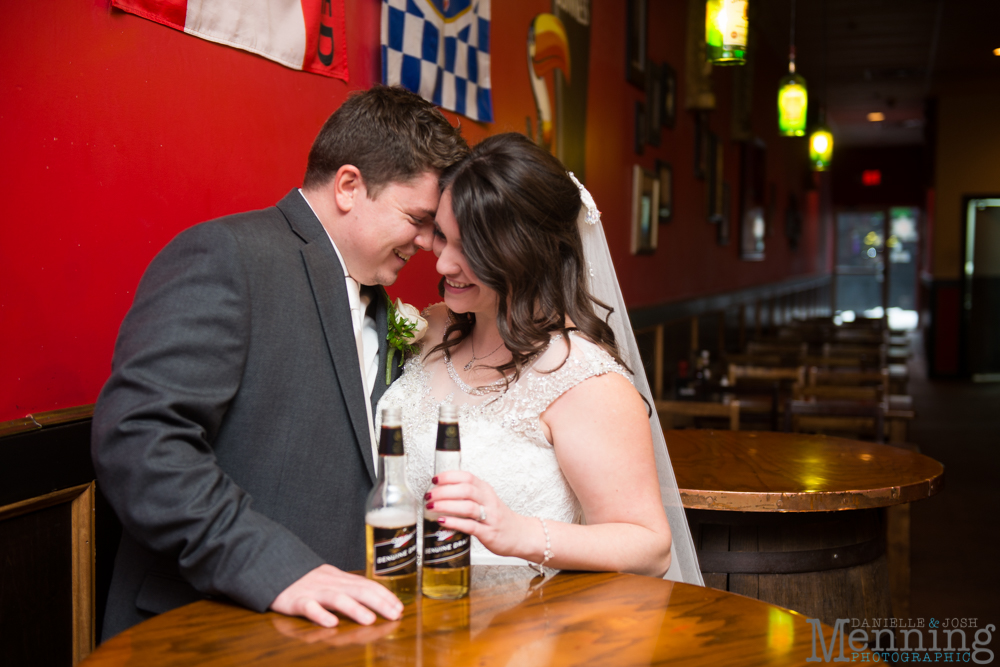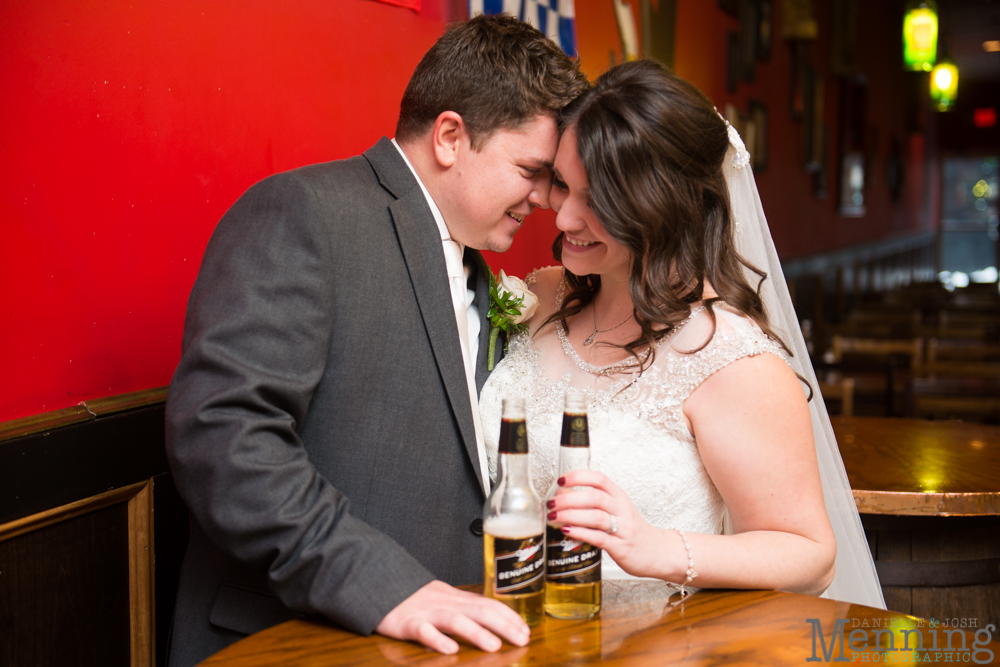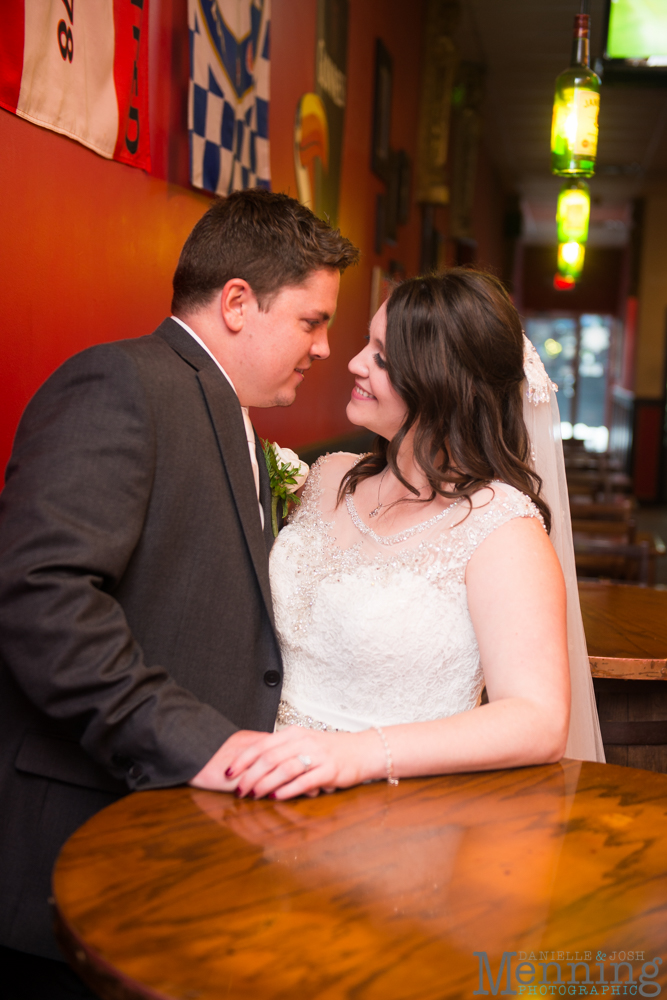 There's nothing like the smile that your true love brings to your face.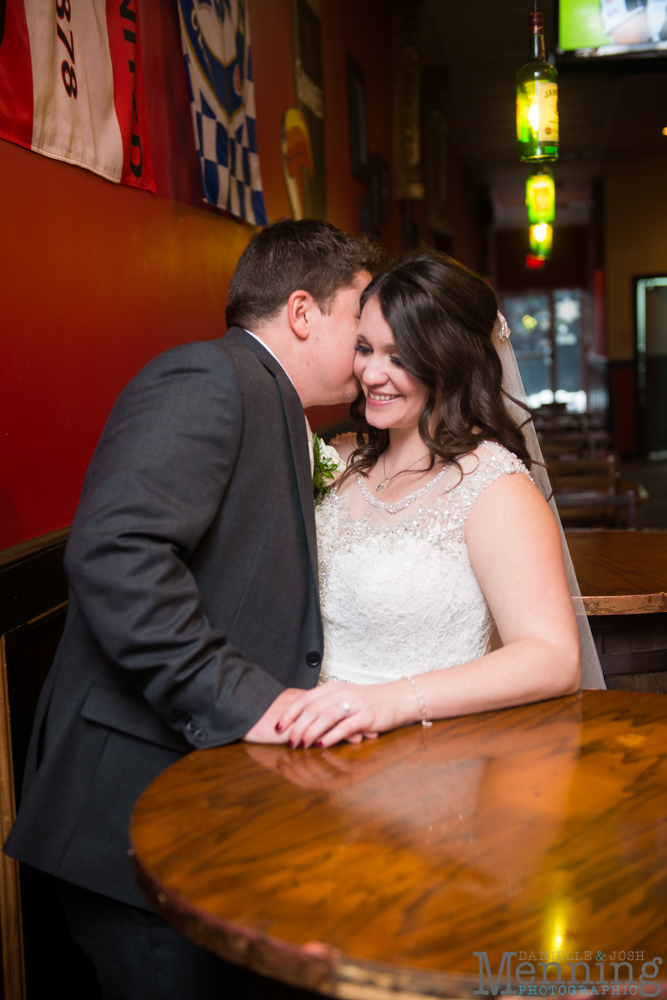 We were really pumped Megan & Stephen had access to the Mahoning County Court of Common Pleas for some bridal party & bride and groom portraits. The weather during their December wedding day was chilly & rainy so the indoor location was really great!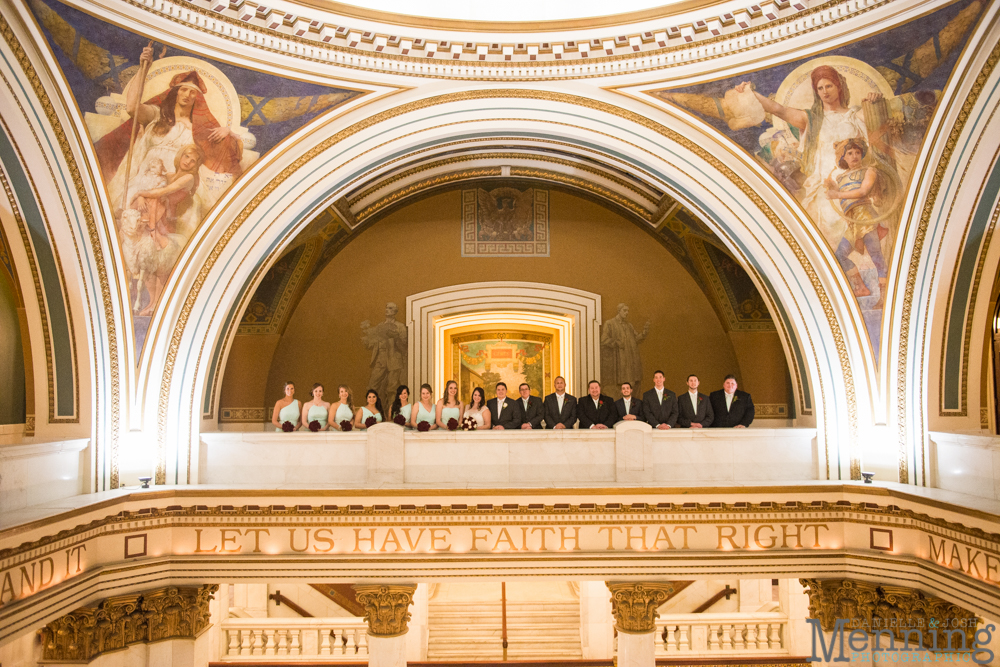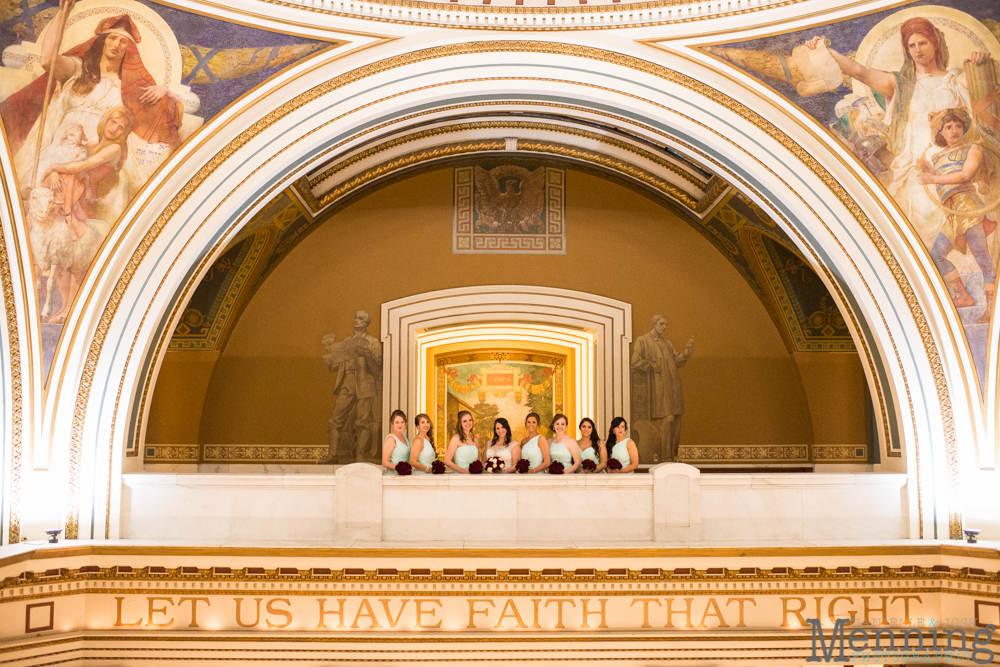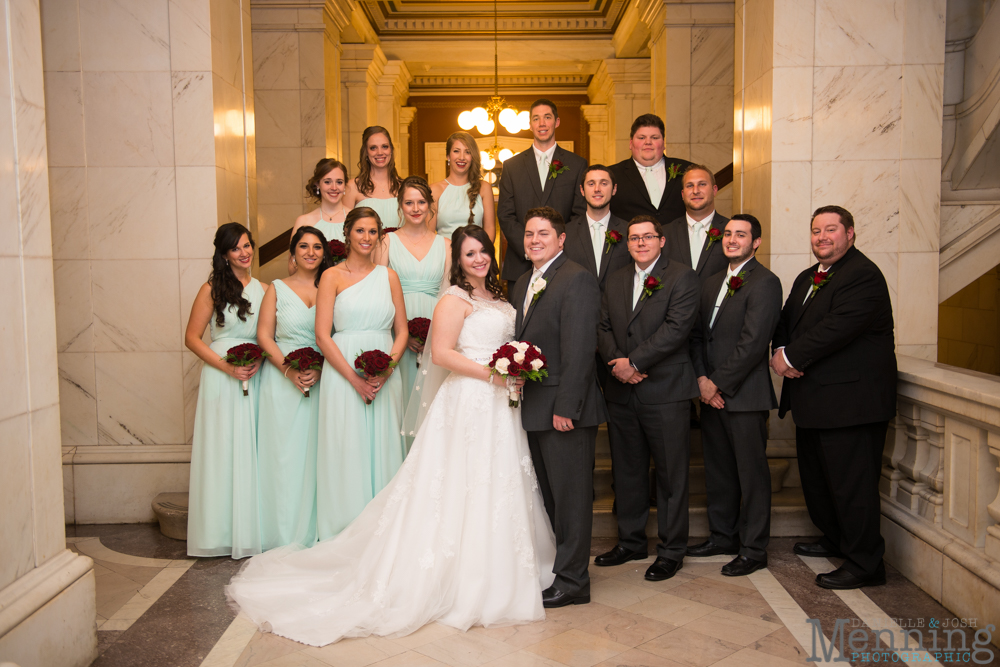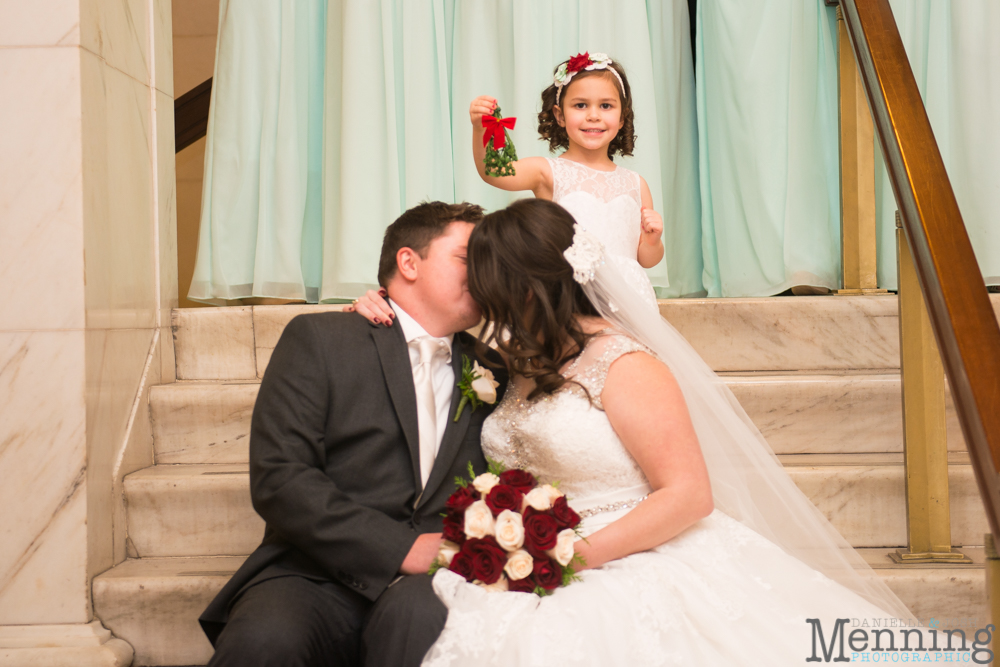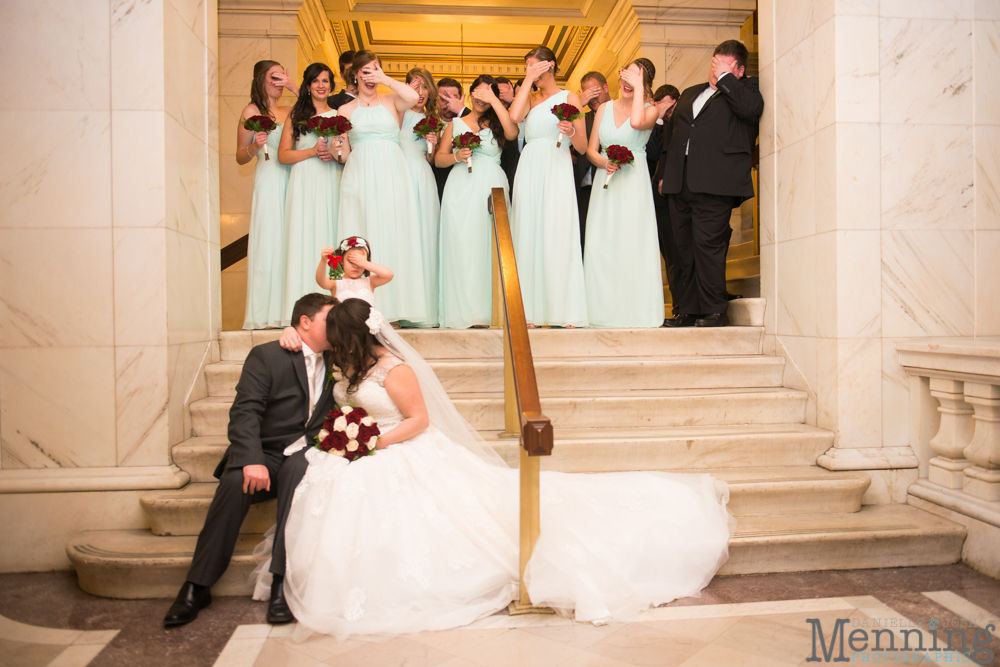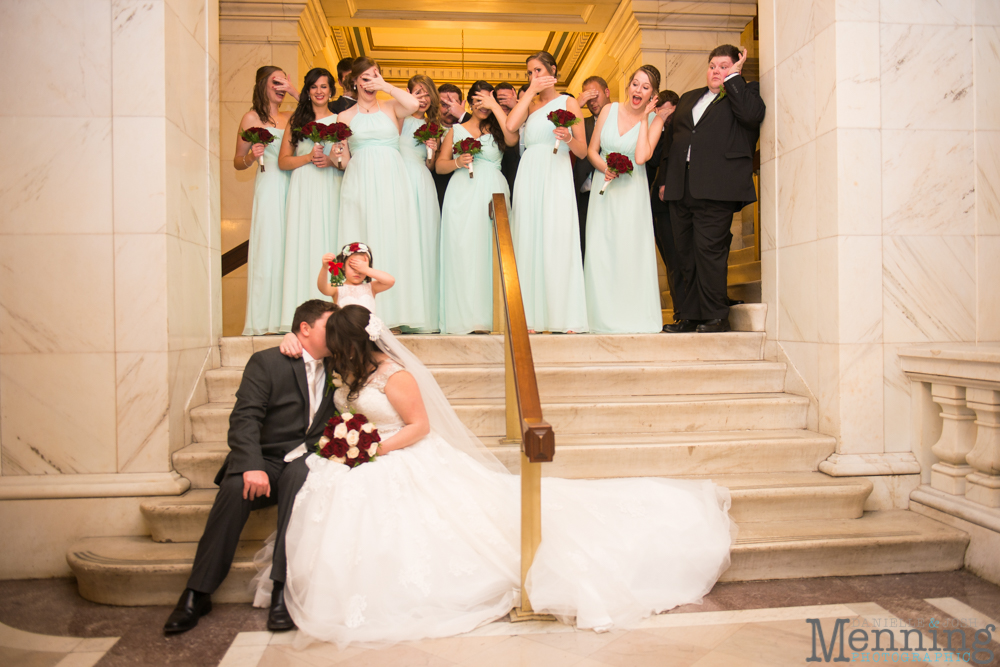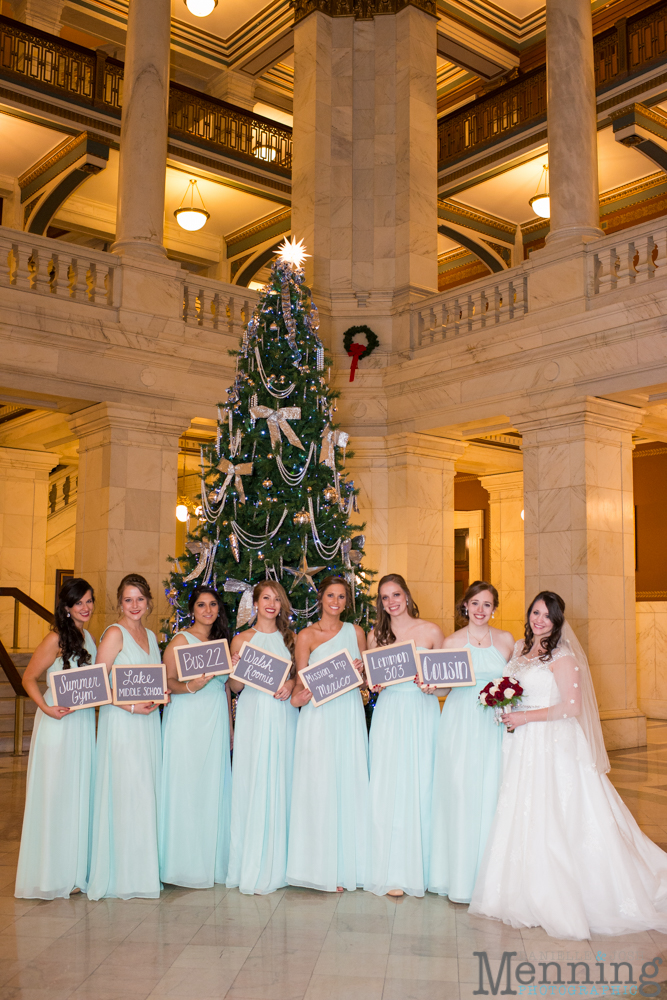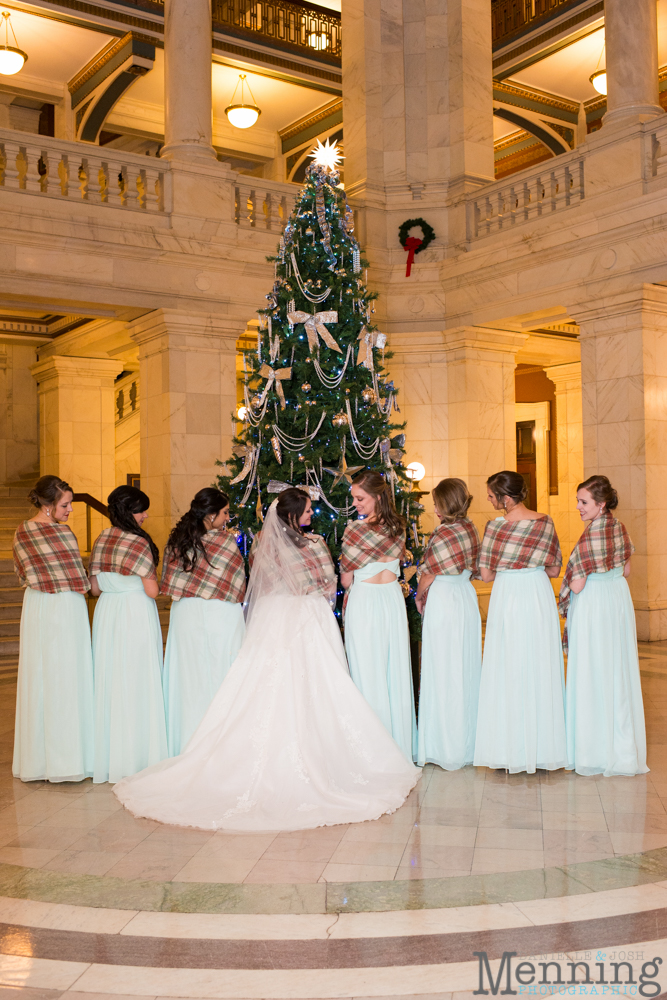 This was Megan's request & she was cracking up the whole time we were shooting this one.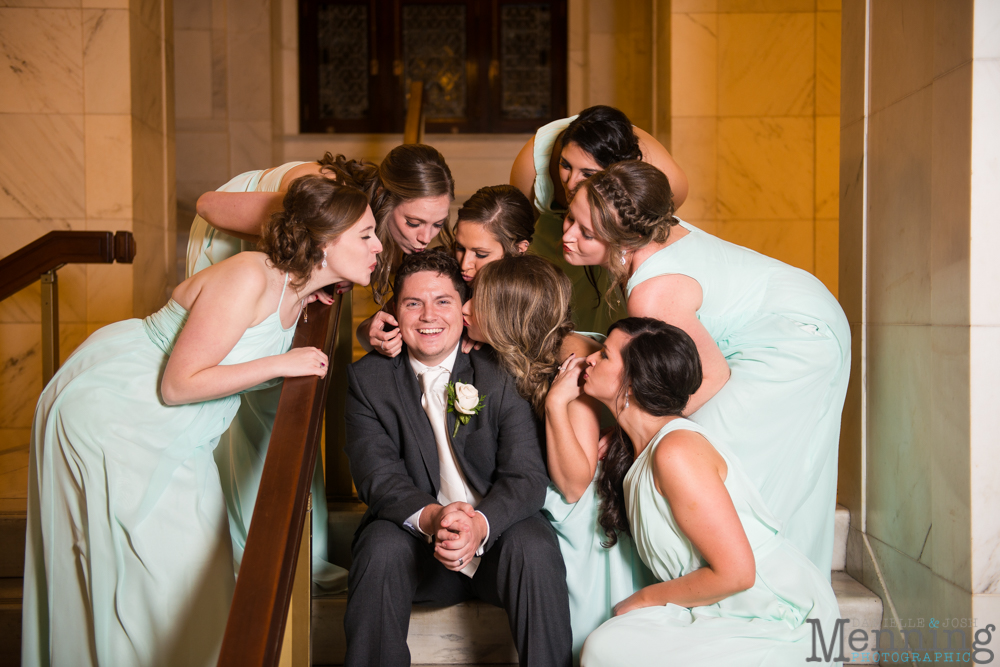 Then it was time for romantic bride and groom portraits. We loved this location for that!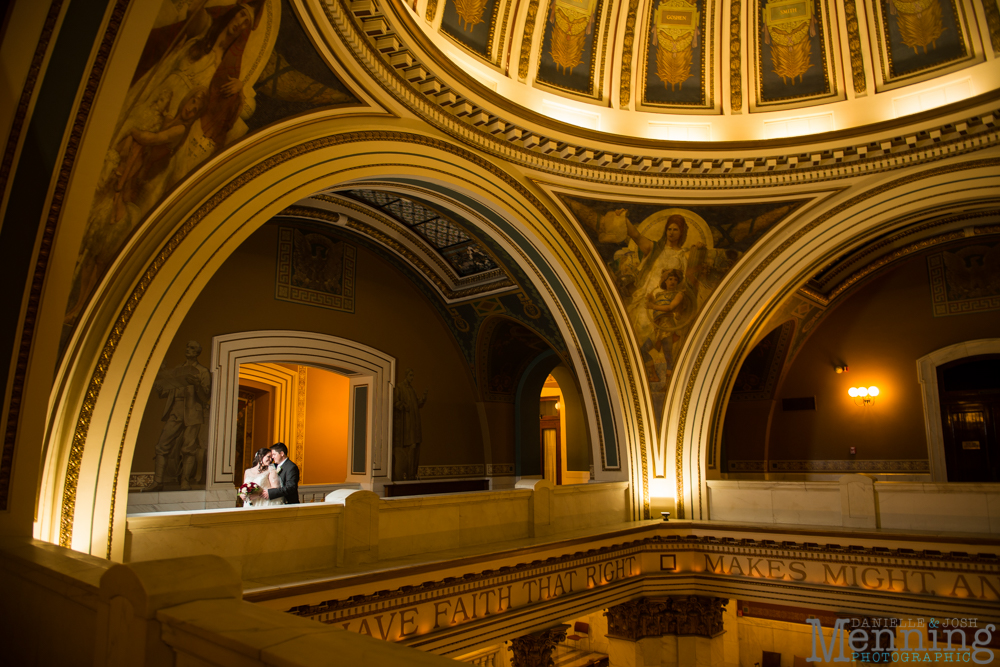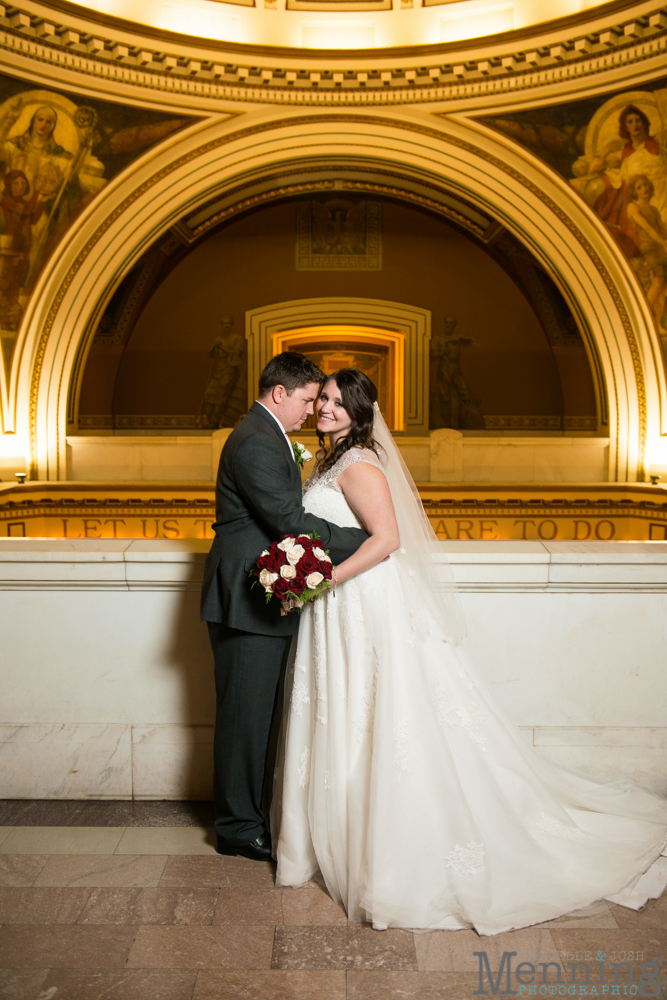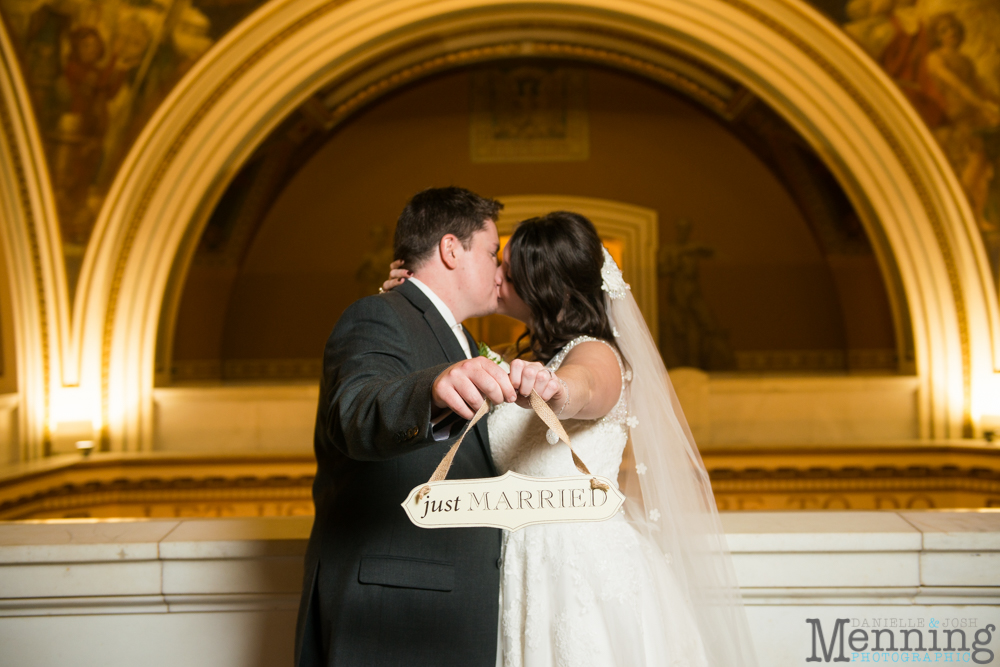 Bloomin' Crazy was the wedding day florist. The deep red was perfect for December.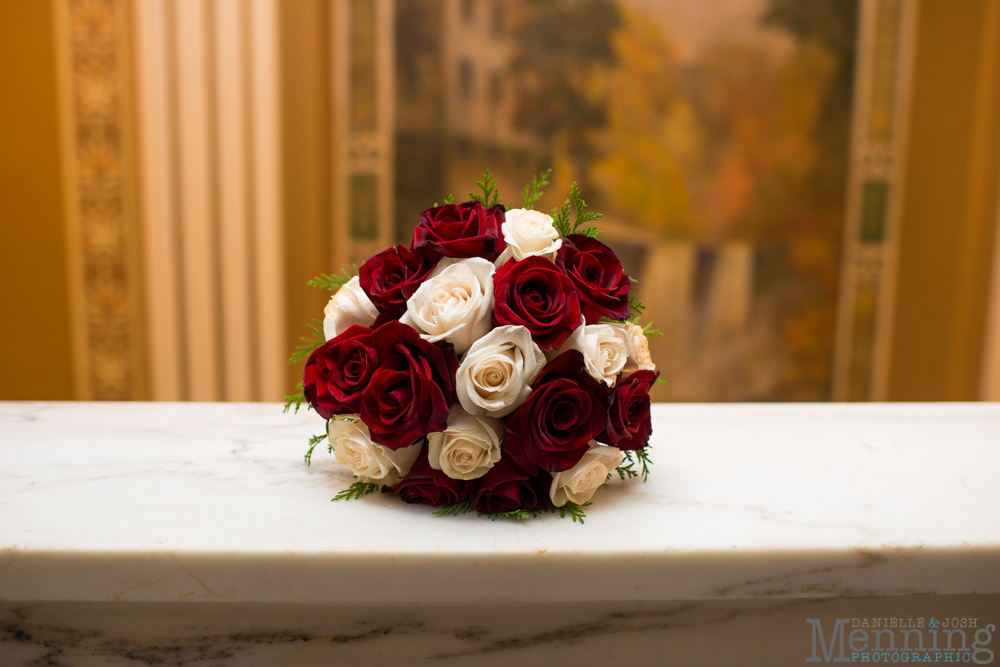 Oh my goodness, she is stunning! Her amazing gown is from Jacqueline's Bridal.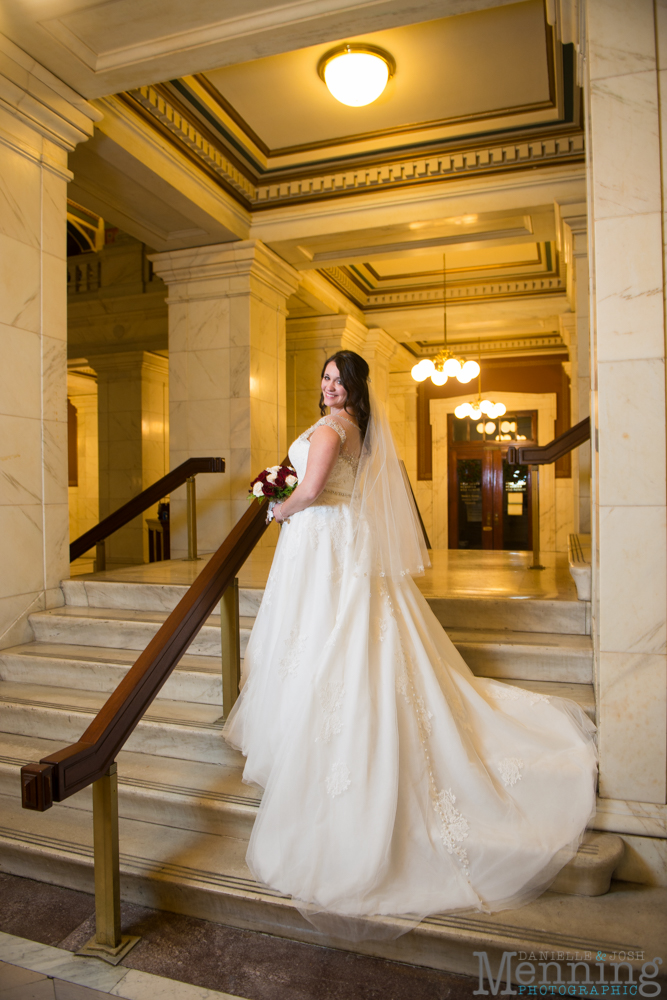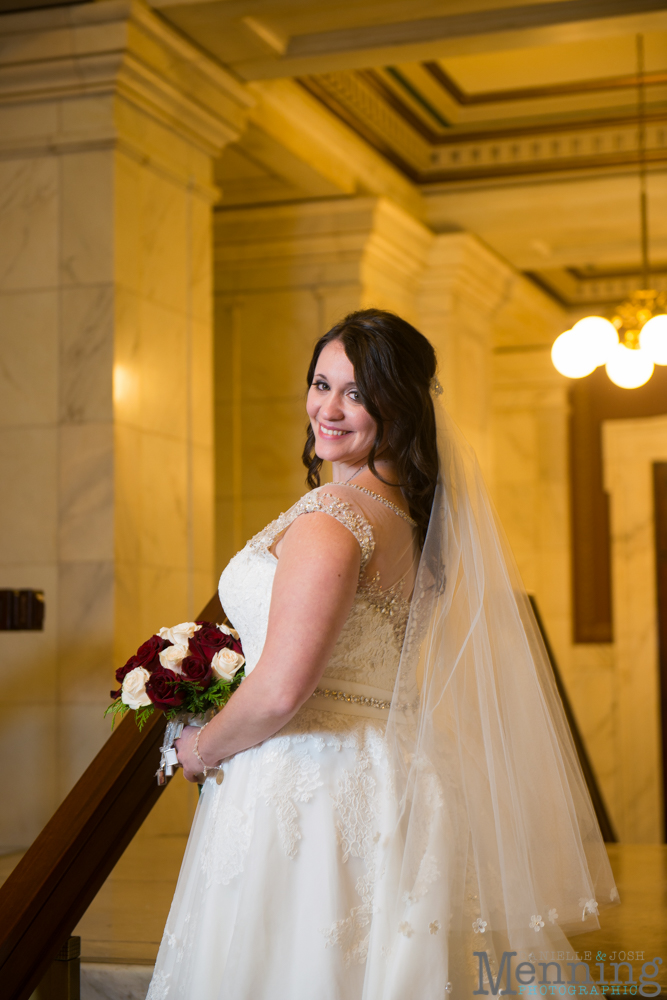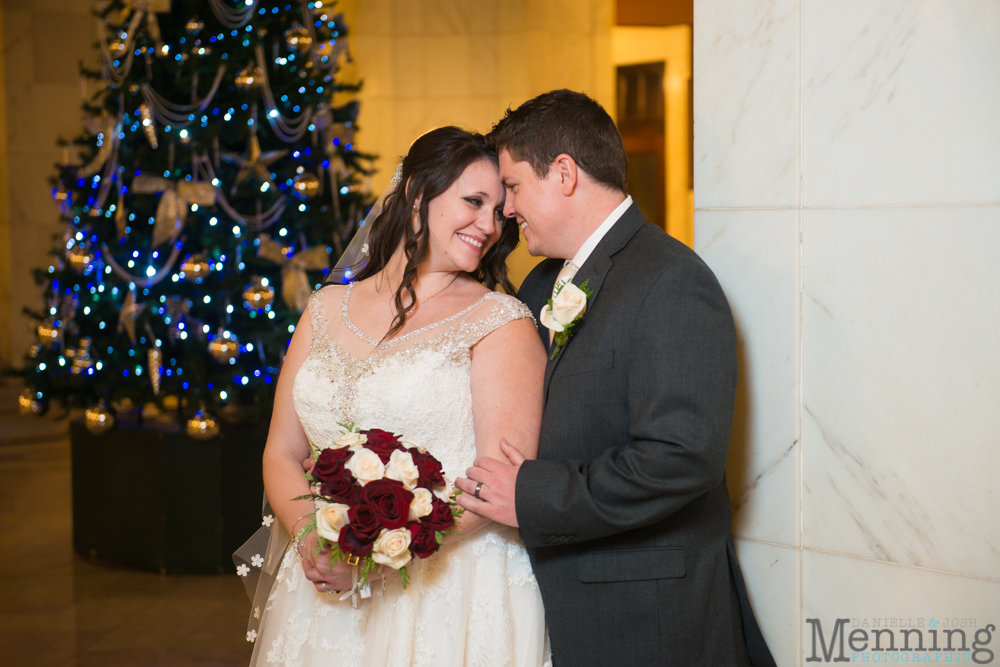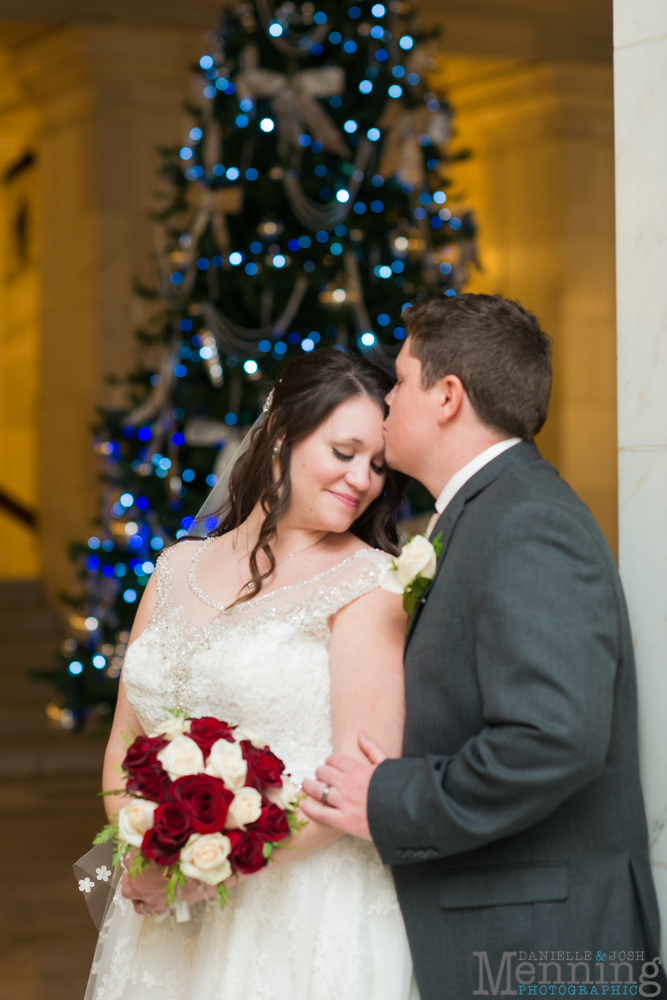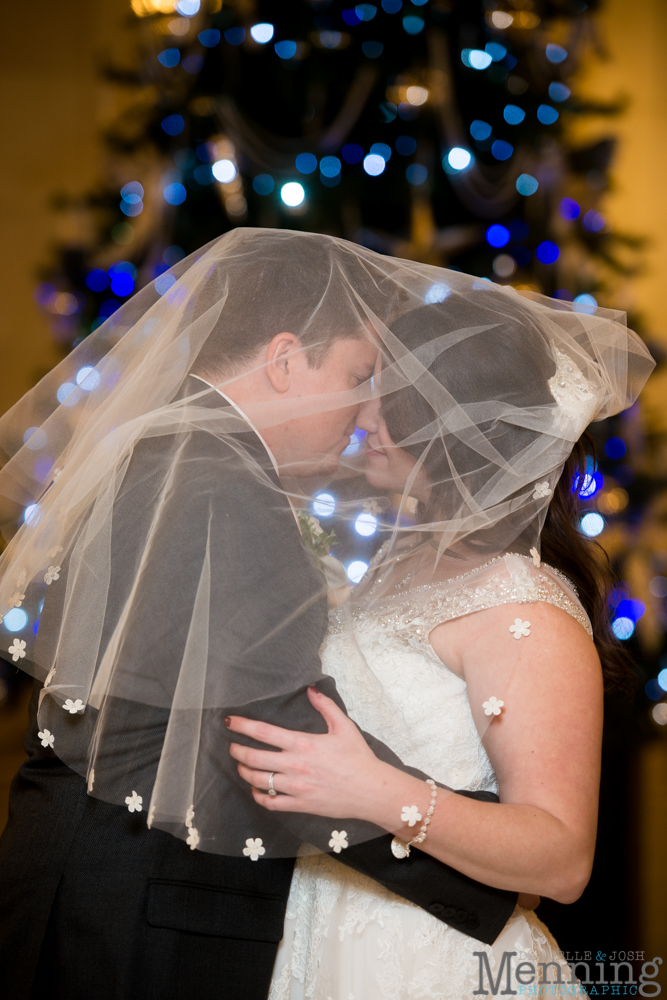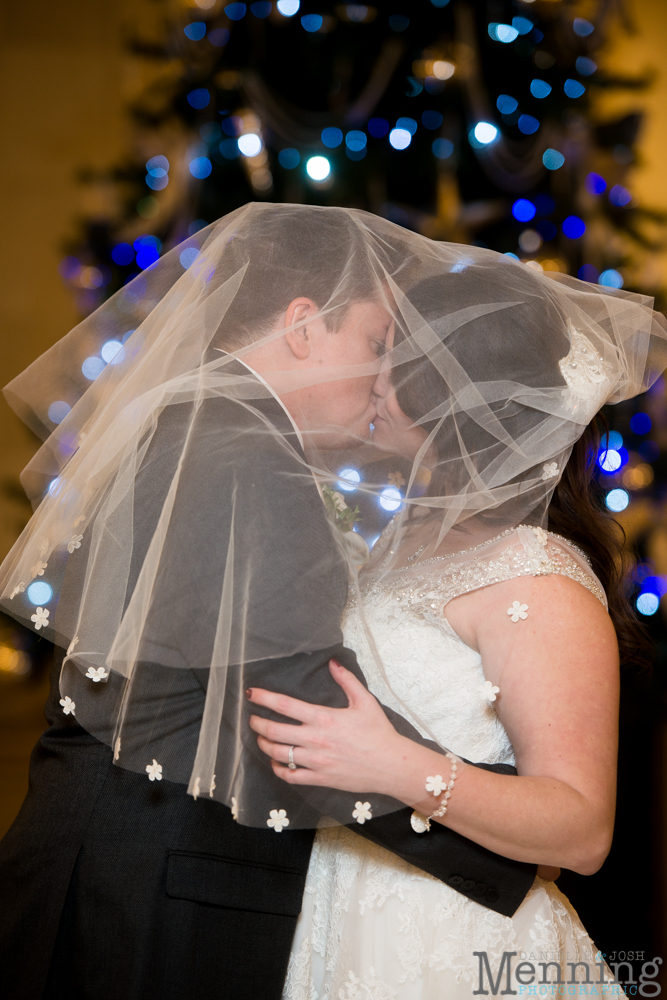 This should've definitely made it onto the favorite wedding flowers of 2016 blog, but I'll just be honest & say that these images weren't in blog format yet & that's why it didn't. haha!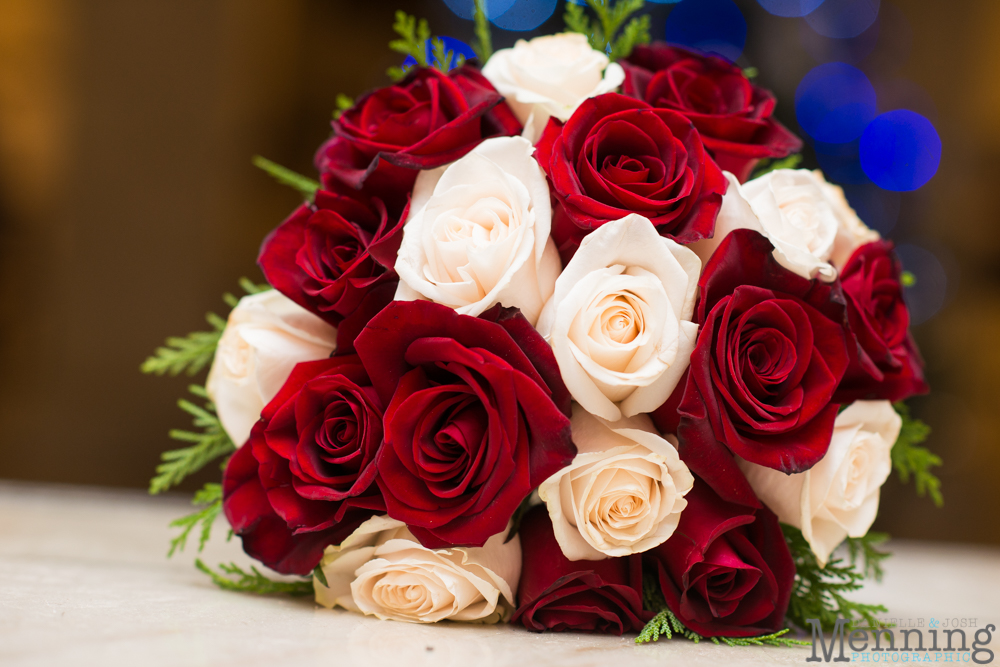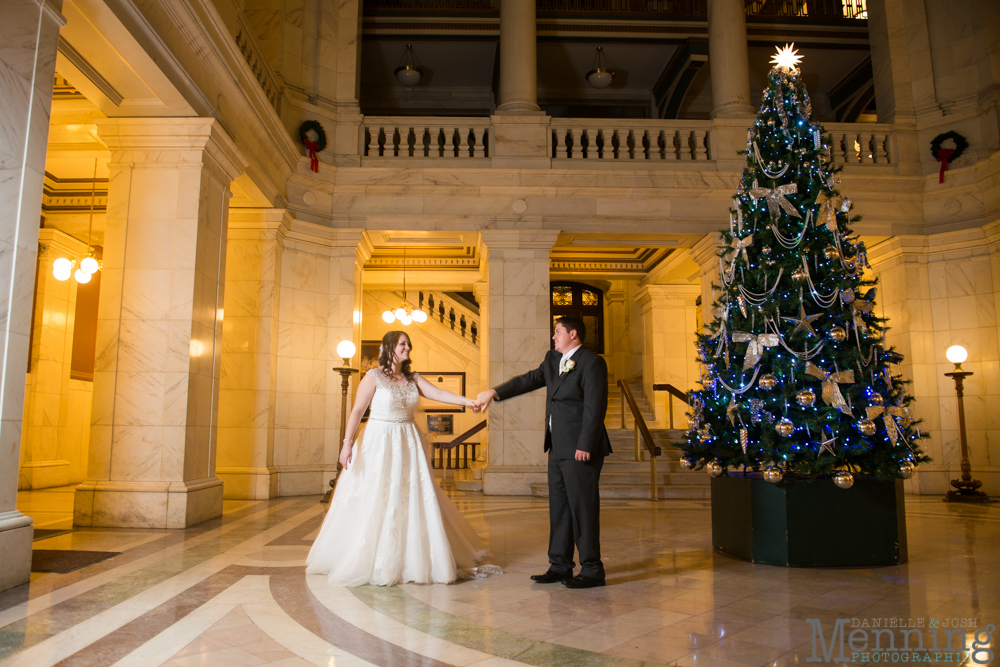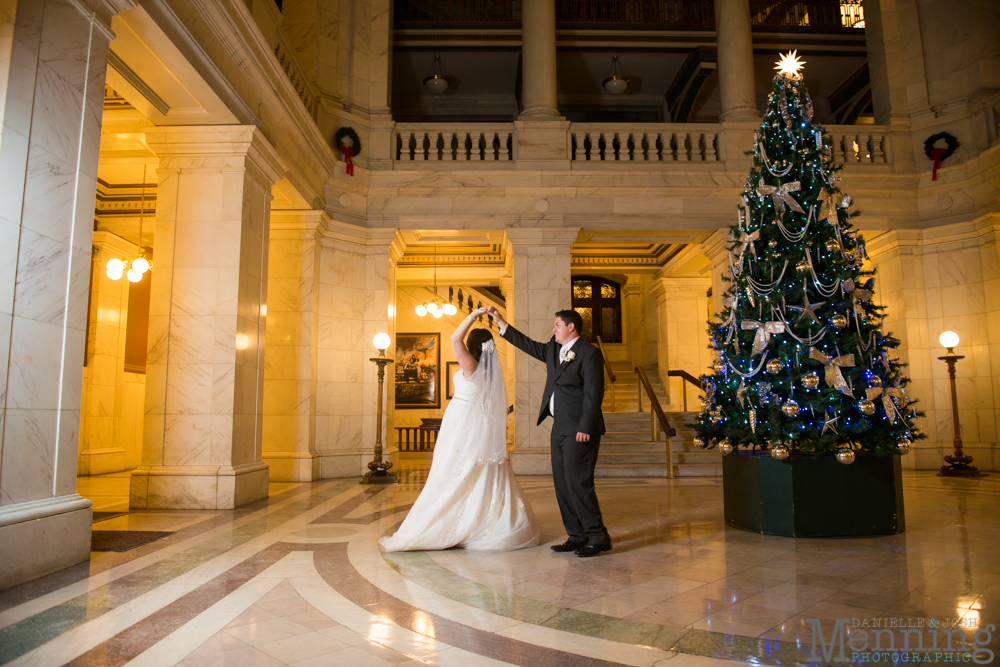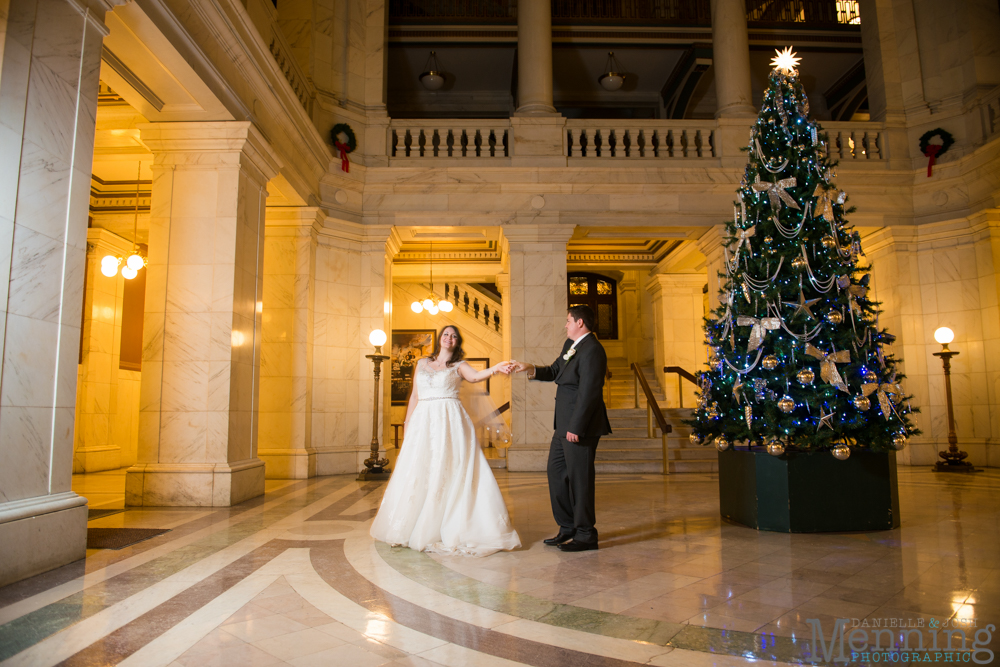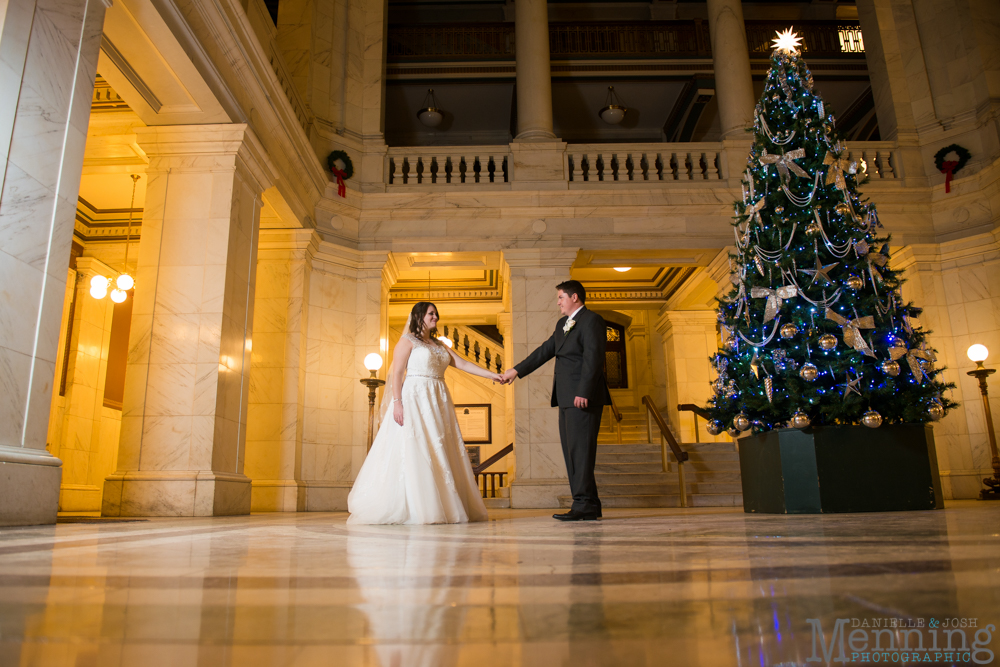 We found out that Megan is an Abraham Lincoln fan so we snuck him into a shot.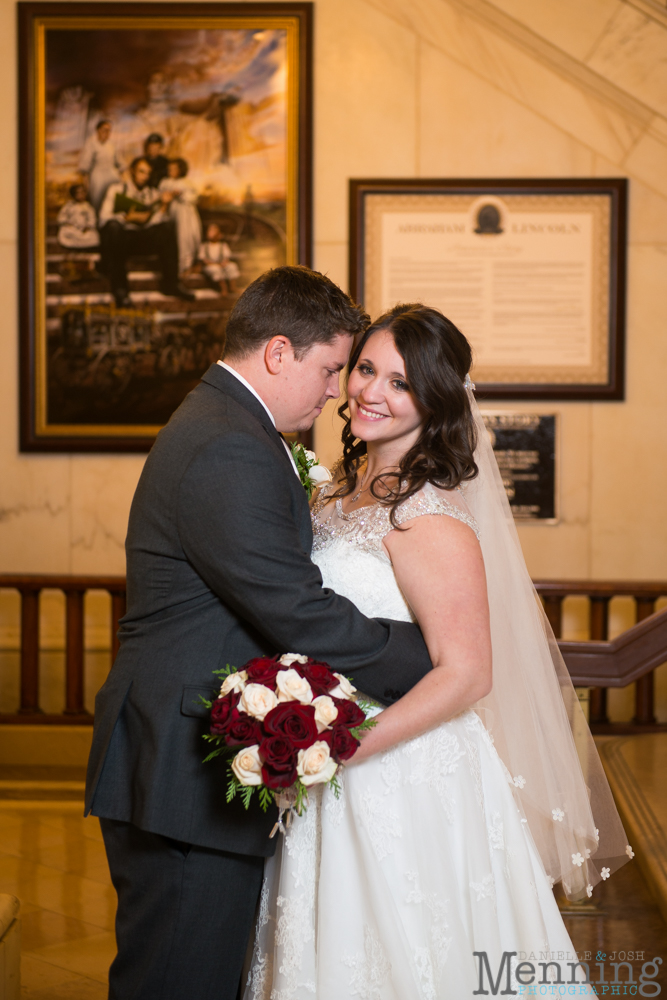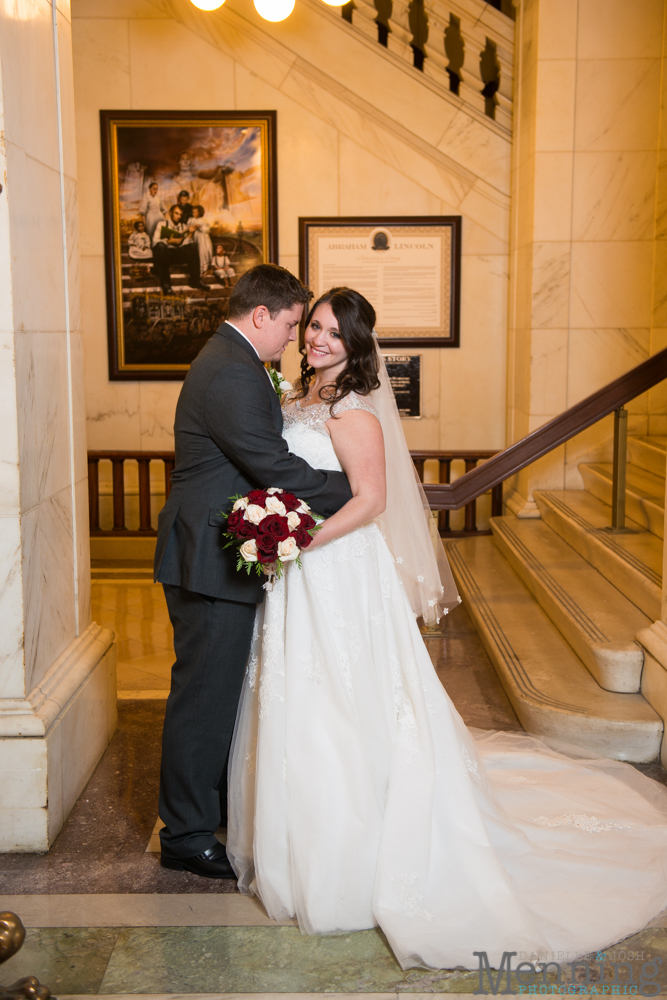 There's something so warm & cozy about Winter wedding receptions with lots of candles, fresh greens, and twinkly lights! Mr. Anthony's Banquet Center looked inviting & lovely.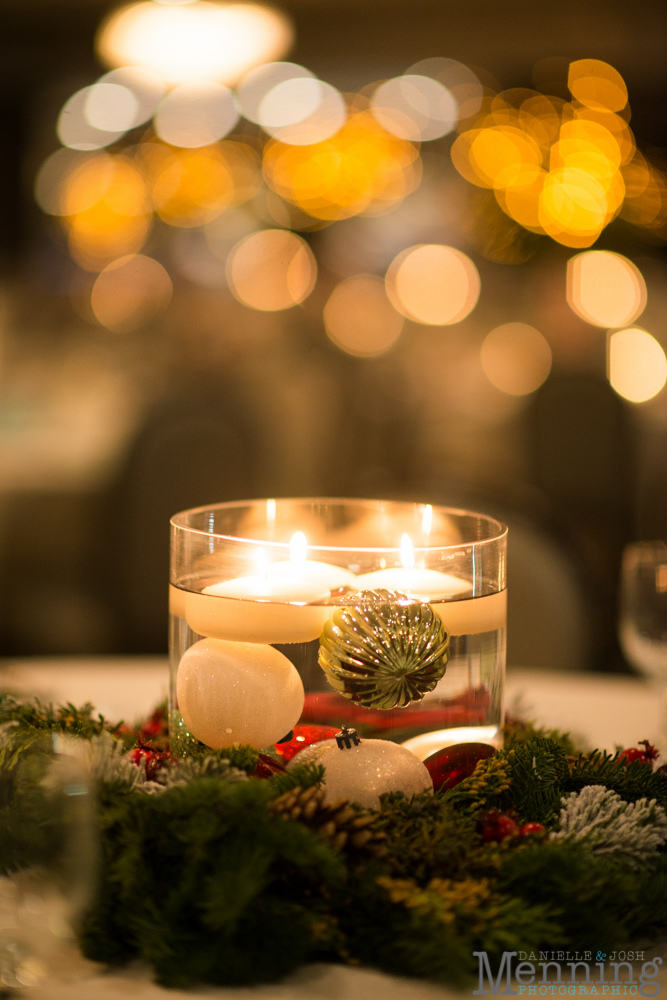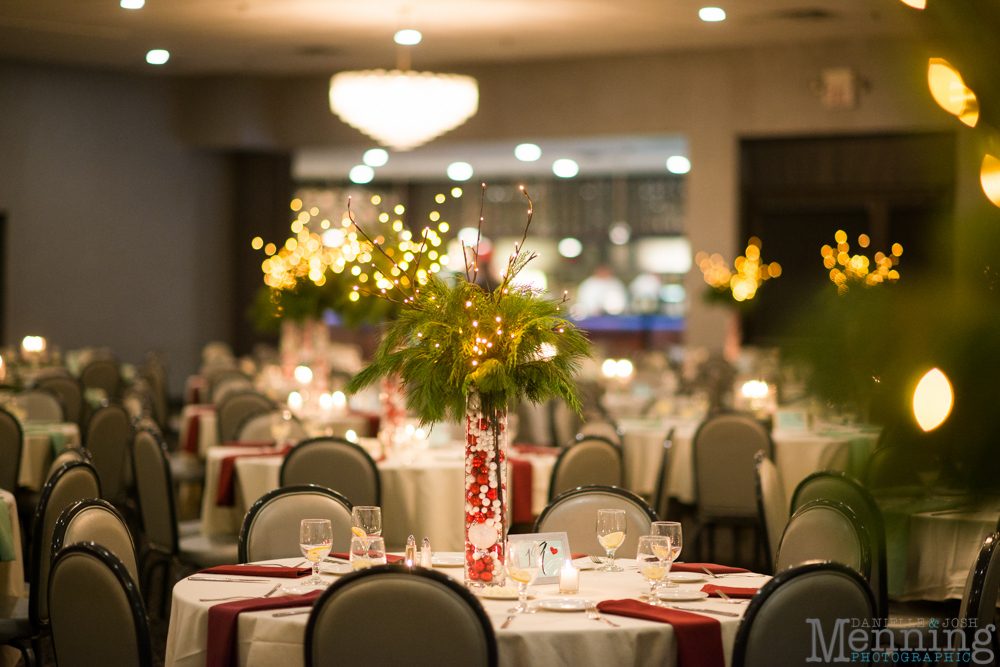 We're sure Megan & Stephen's guests were even more ready for Christmas the following weekend once they got to experience their wedding reception.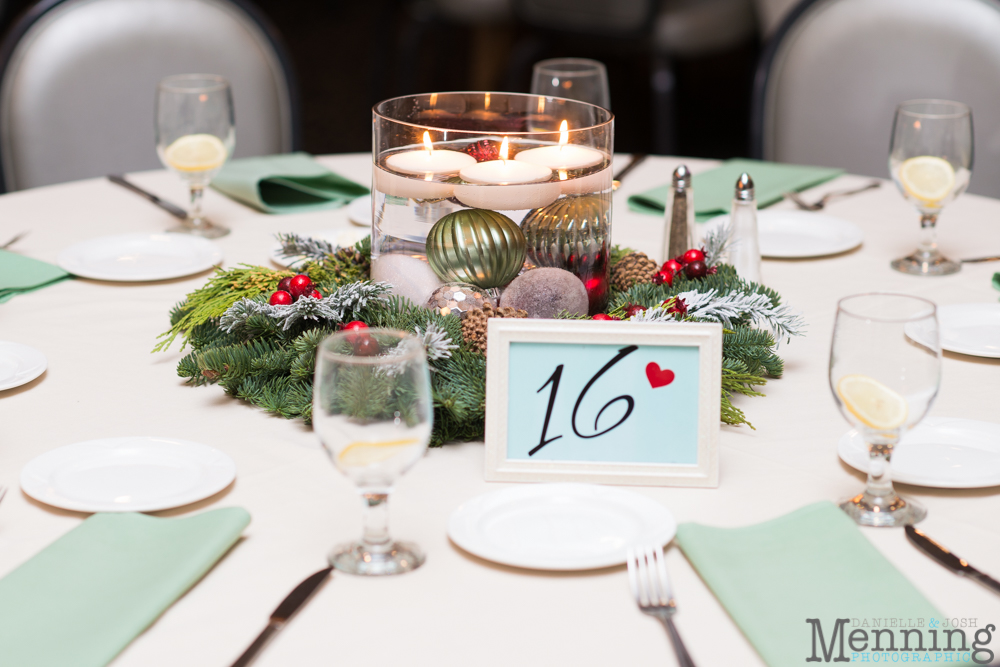 Youngstown Brides- you cannot go wrong with White House Fruit Farm donuts for dessert! Everyone loved them!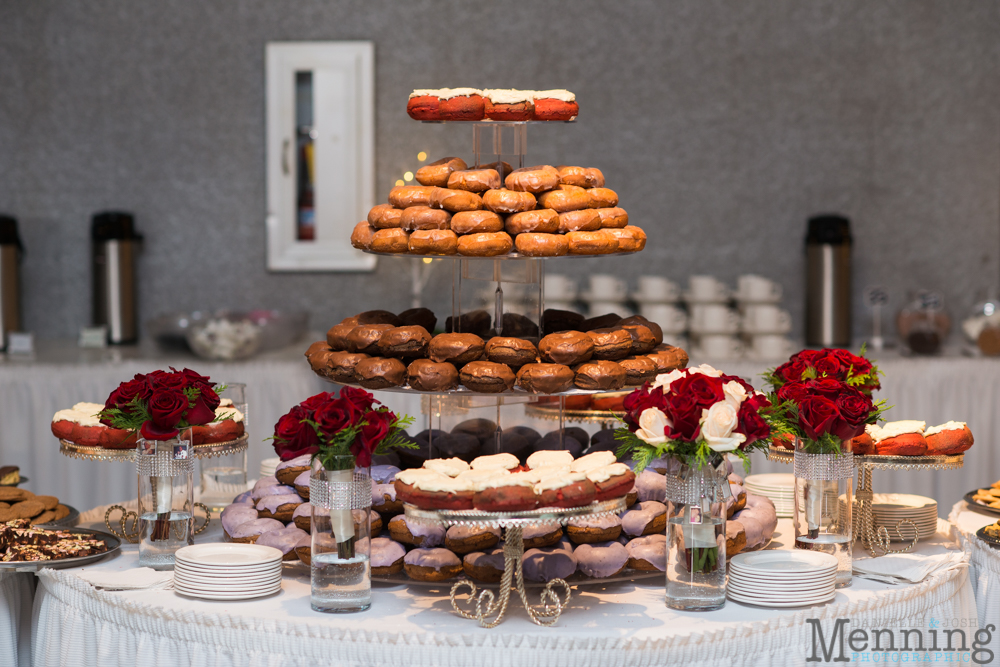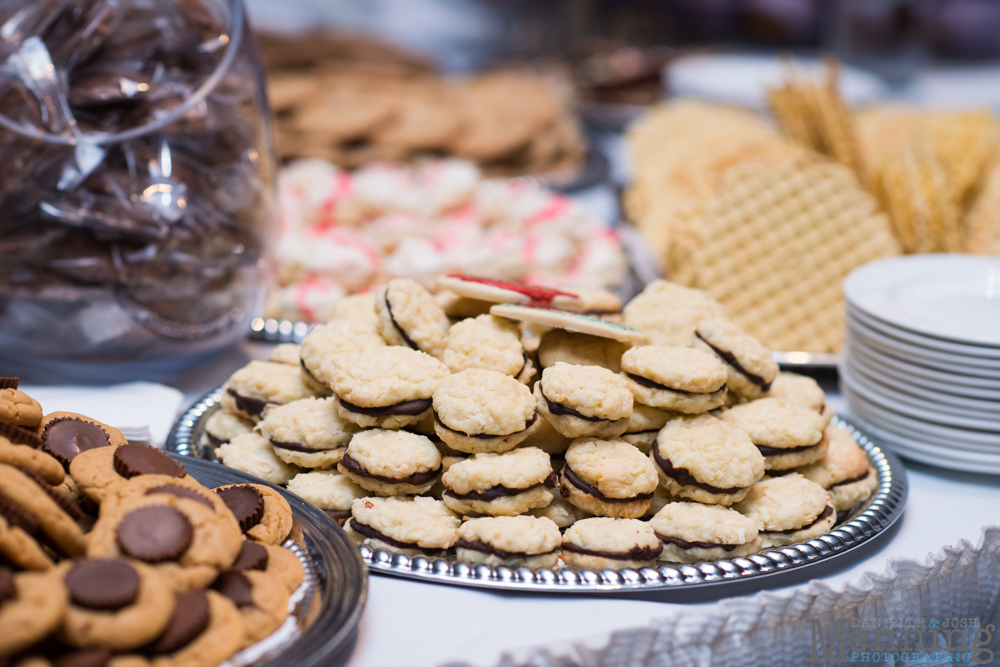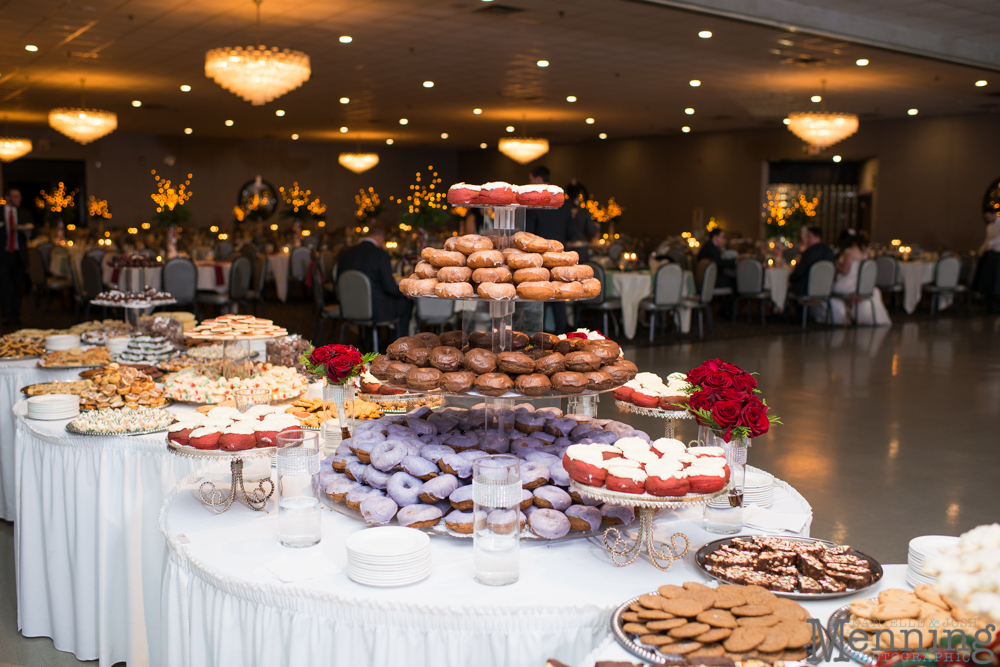 Hot cocoa bars are so much fun at any wedding, but most especially at a Winter wedding!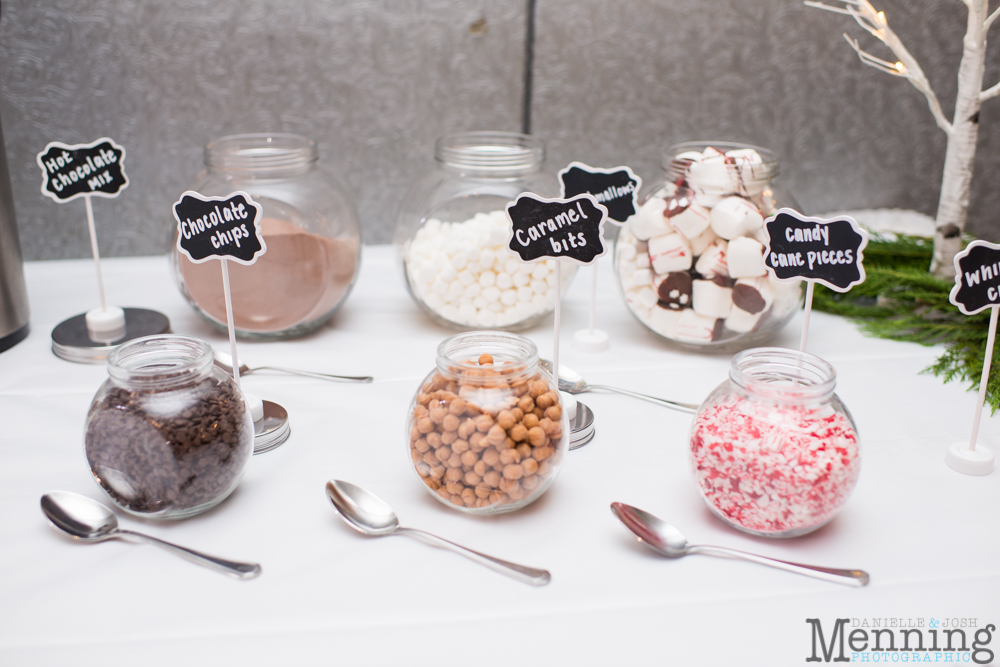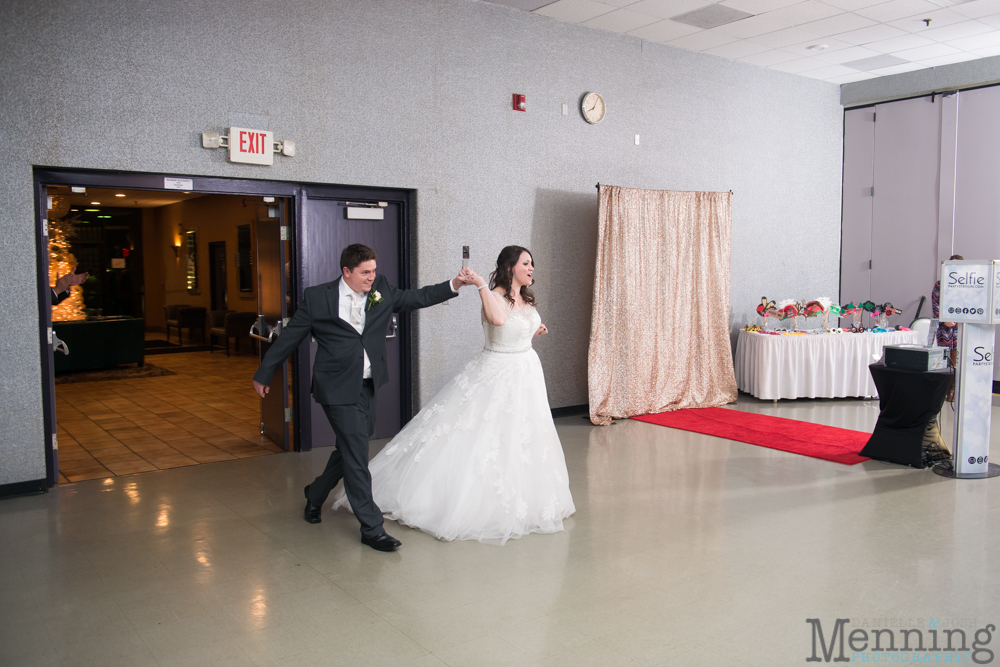 Megan's mom's toast was absolutely perfect in every way. She is an amazing woman. She quoted Ecclesiastes, which suited the occasion perfectly: "To every thing there is a season, and a time to every purpose under the heaven: [. . .] a time to weep and a time to laugh, a time to mourn and a time to dance." She thanked everyone for their support over the past week as they suffered such a great loss, and she encouraged everyone to dance & to celebrate with Megan & Stephen for their marriage. She also expressed how overjoyed she was to have Stephen as her son-in-law. It was beautiful.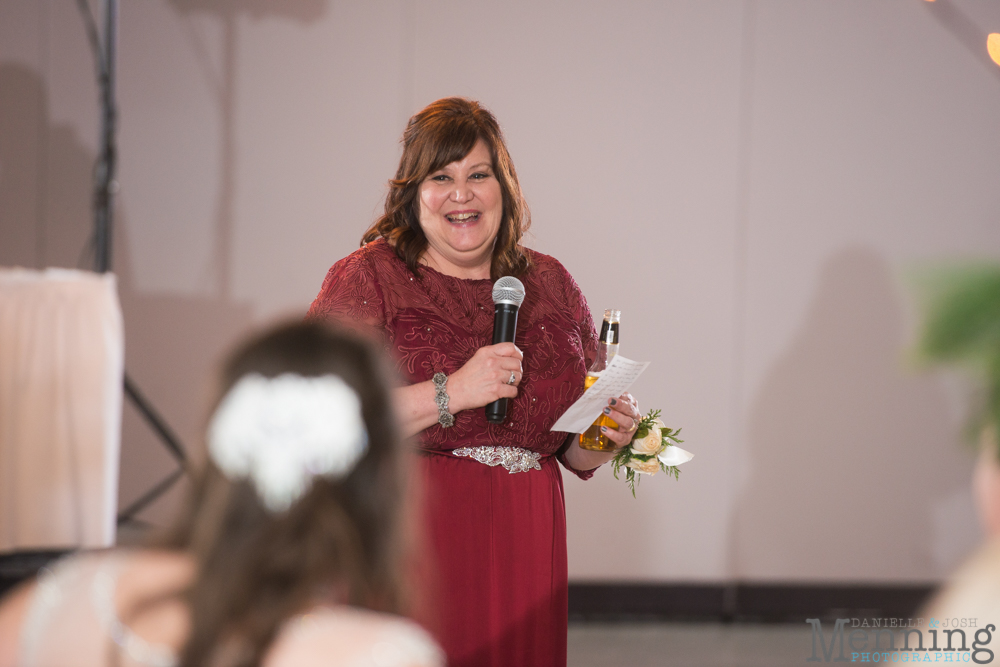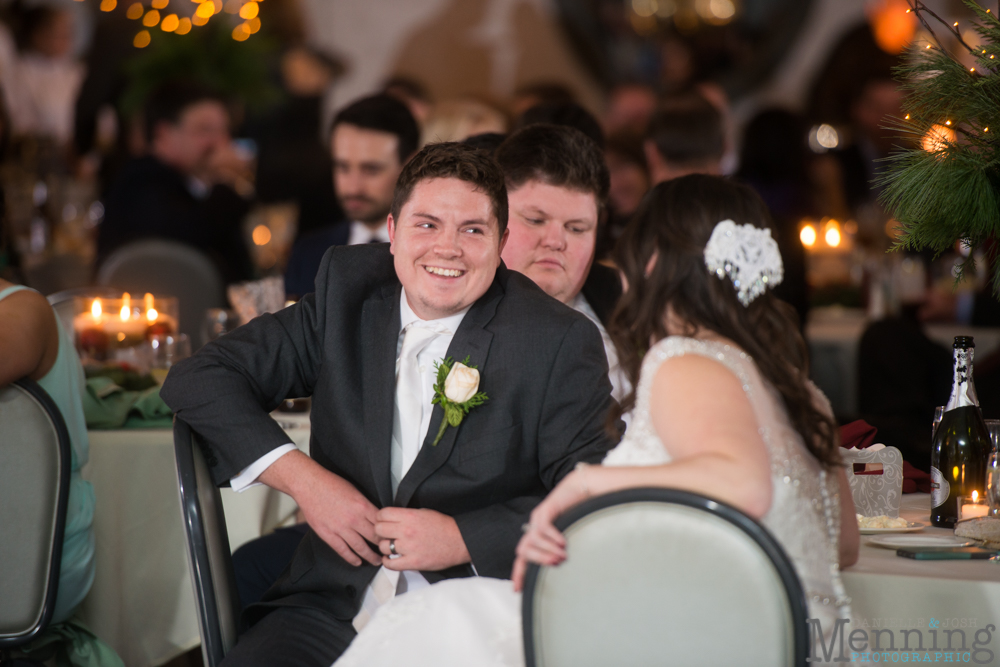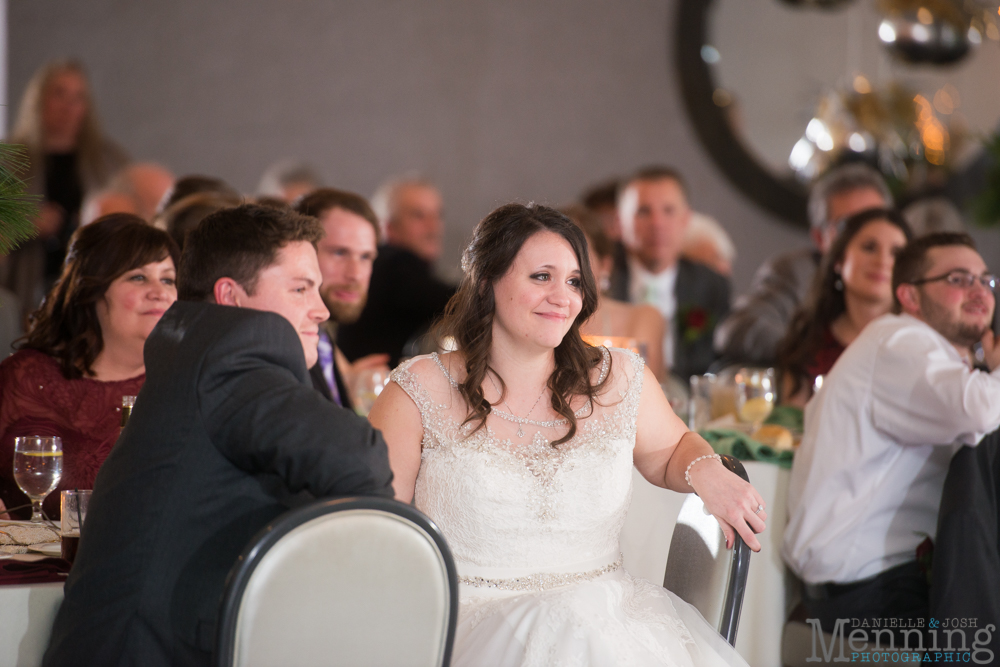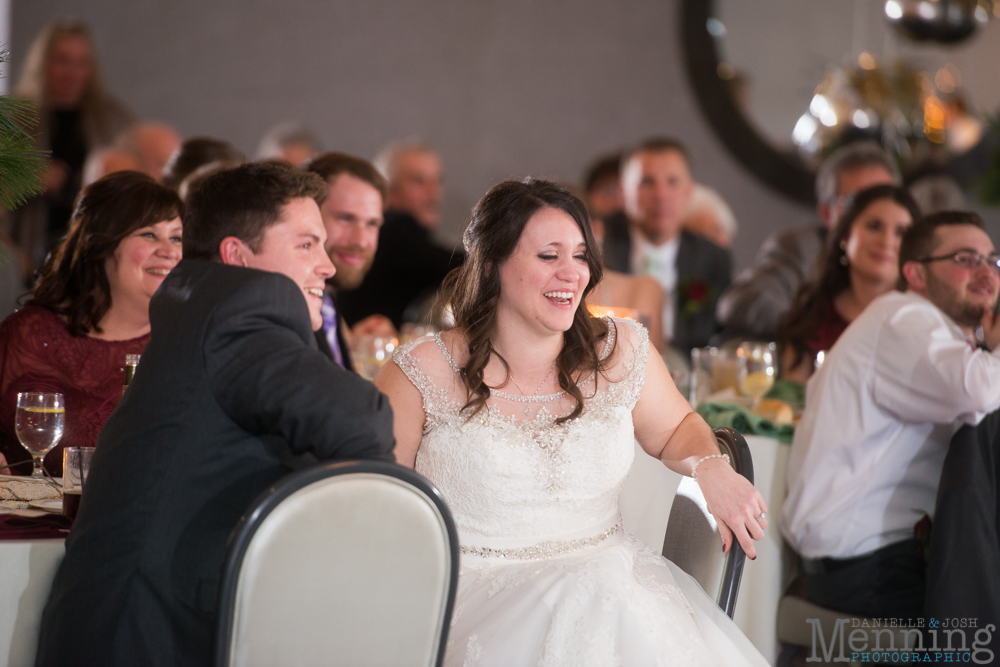 Megan's best friend Mary also did a lovely job with her toast to the newlyweds. She even quoted their first dance song lyrics, "From the Ground Up."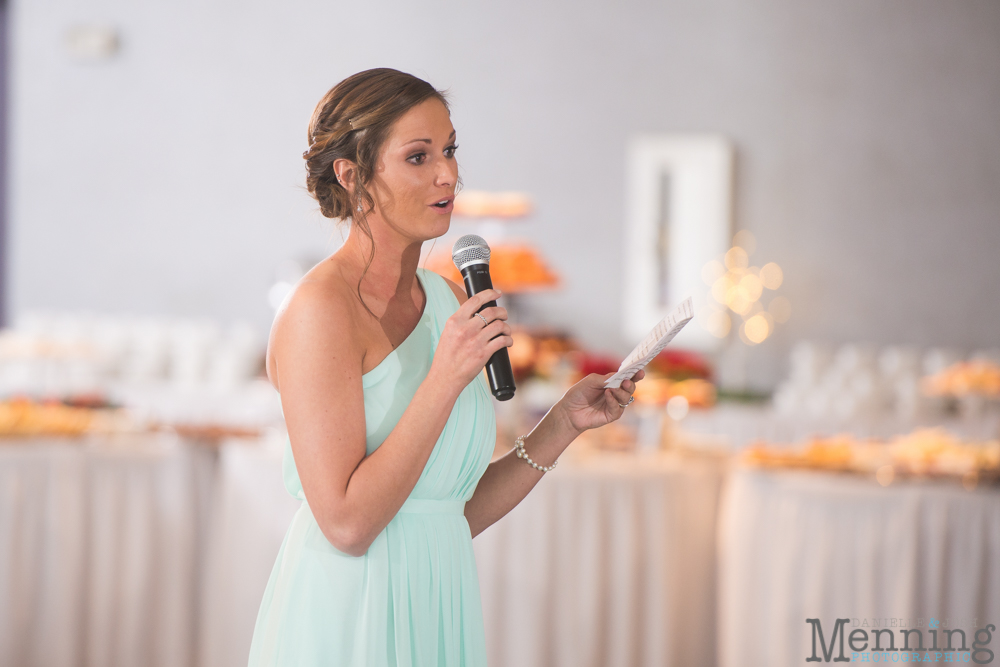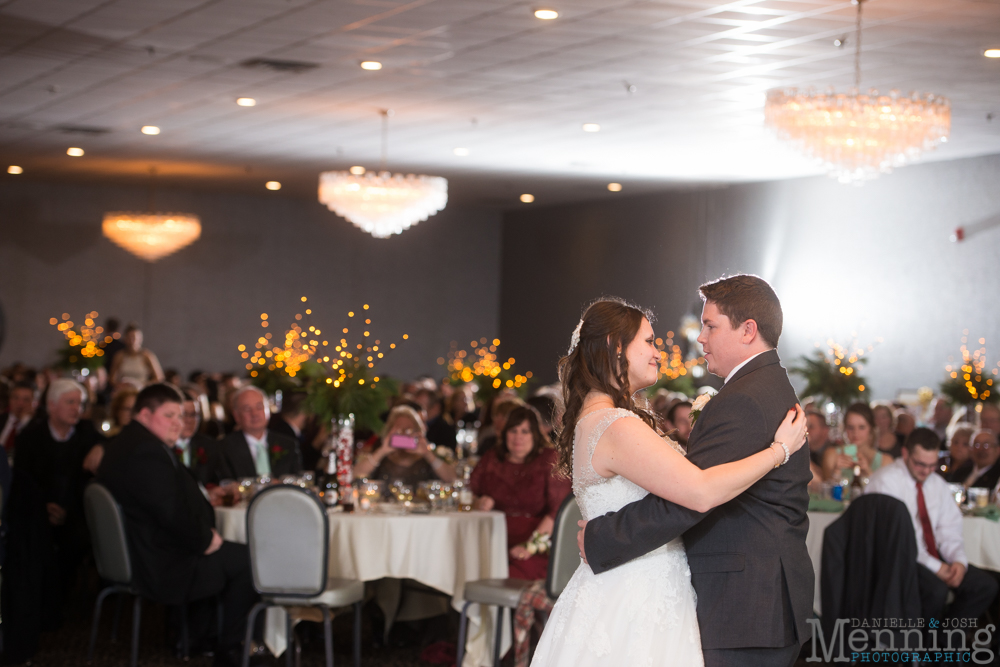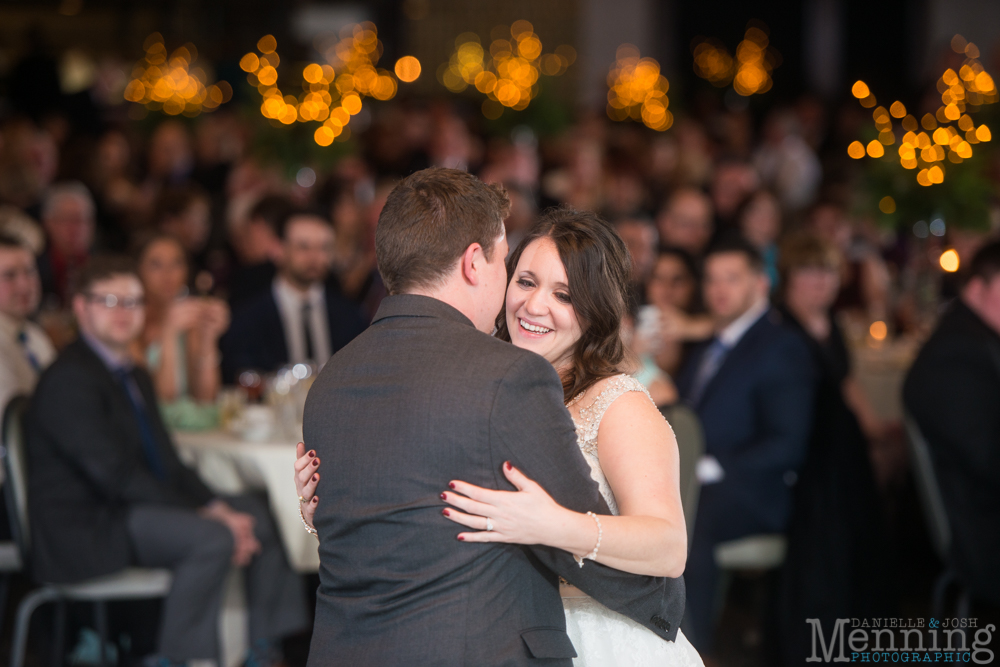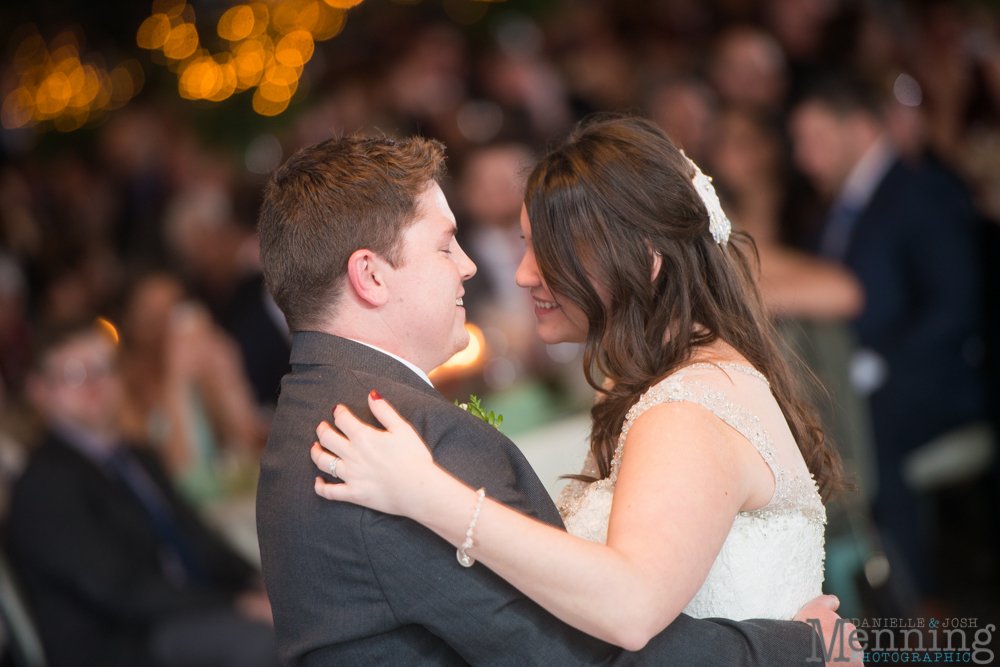 Stephen said these photos will make his mom cry- that's the goal! (Insert smiley emoji).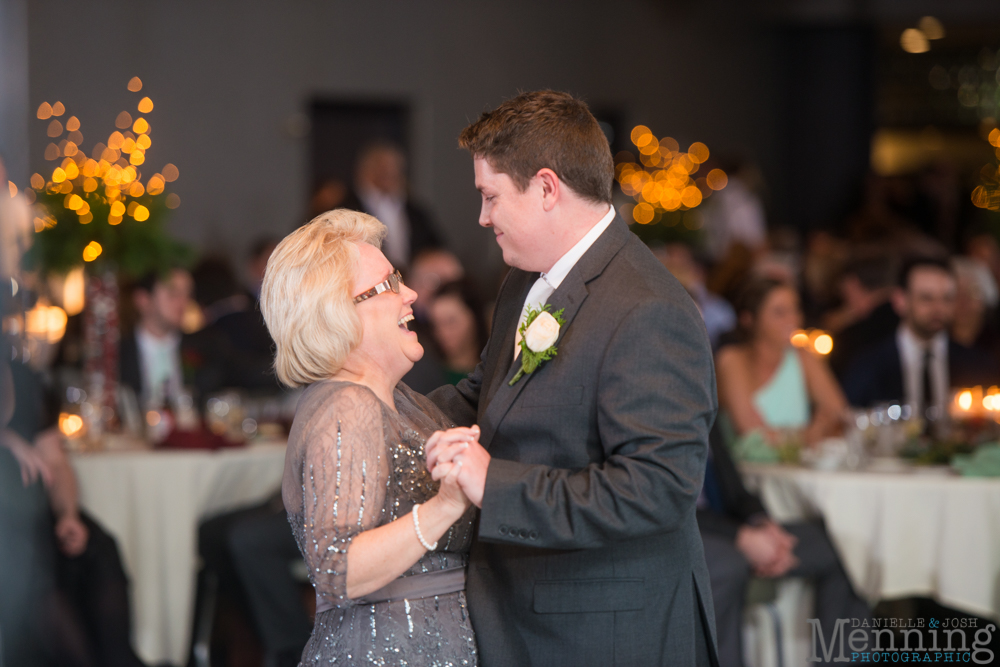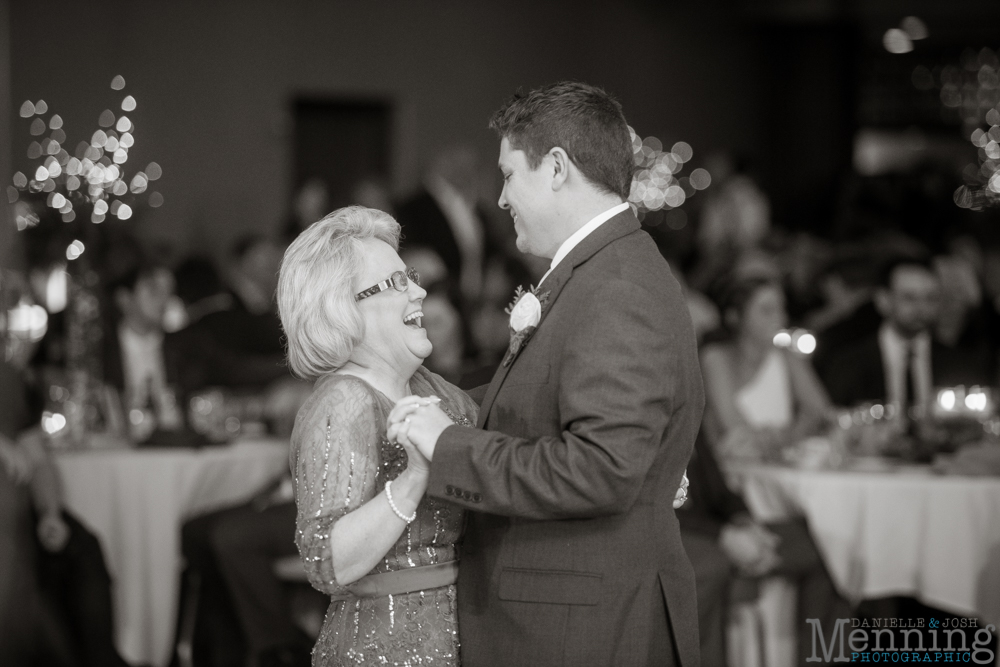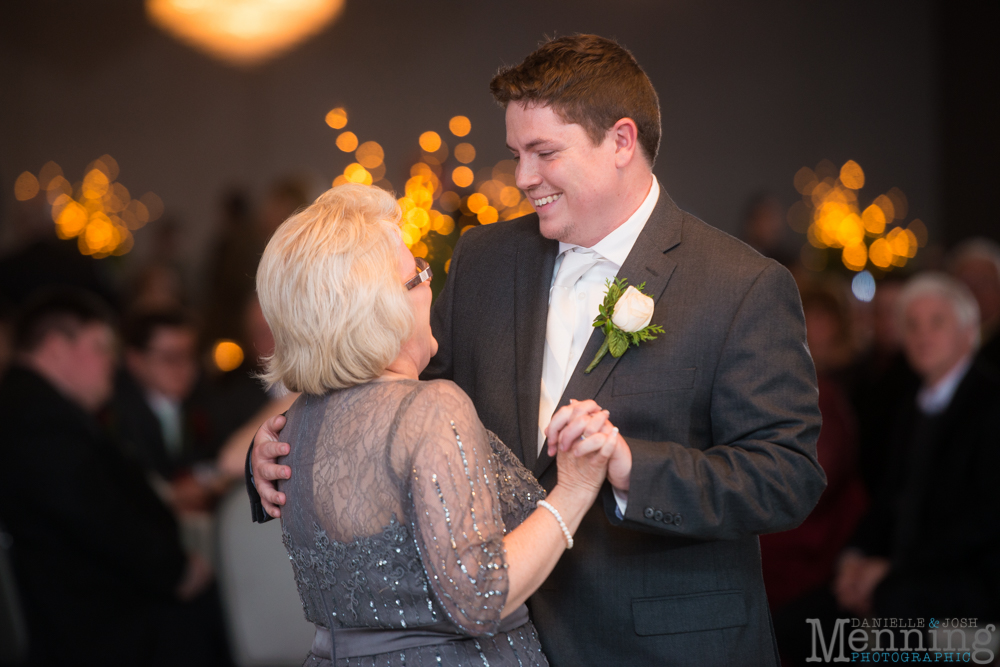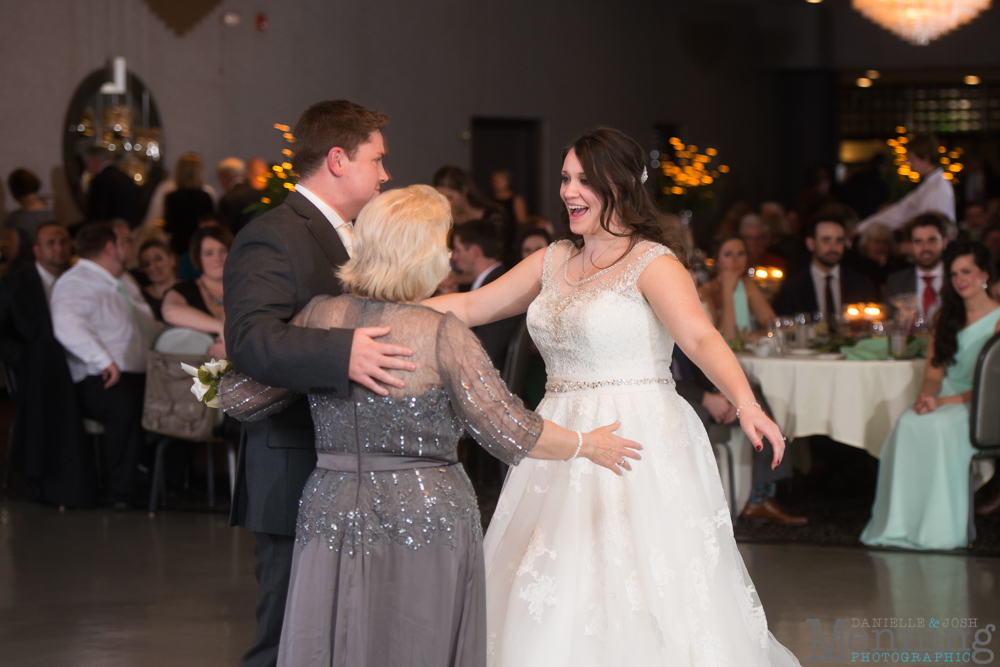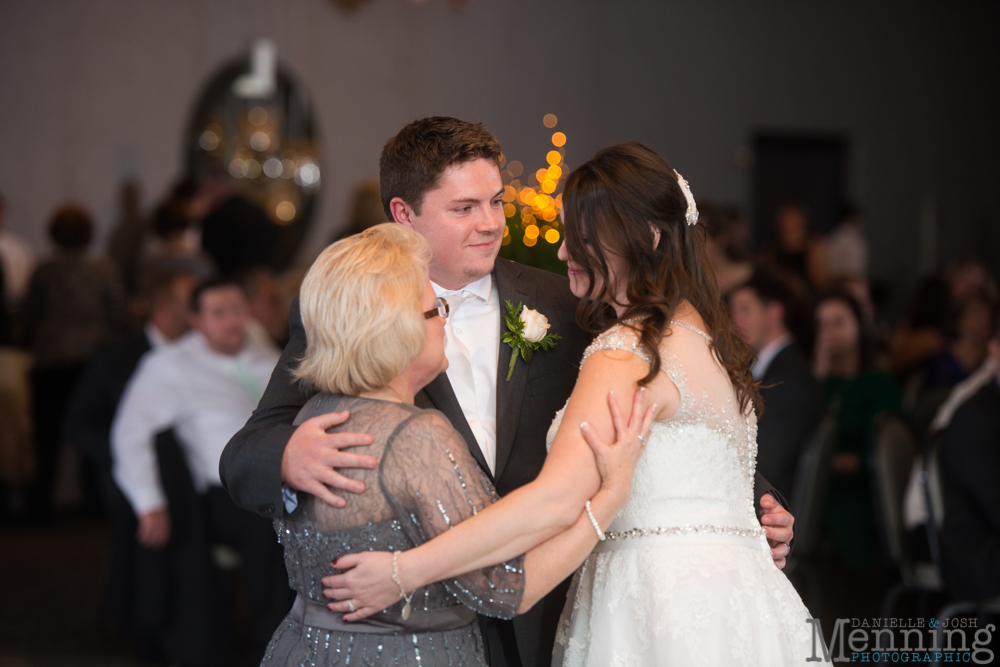 Megan & her mom shared an upbeat mother-daughter dance to "Ain't No Mountain High Enough" and then encouraged everyone in the crowd to join them.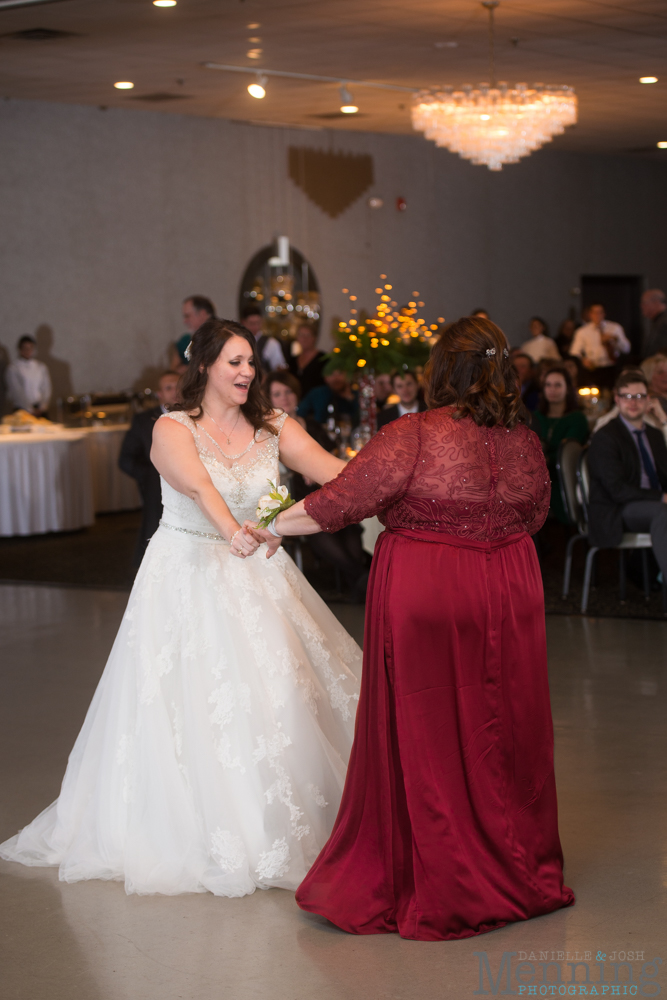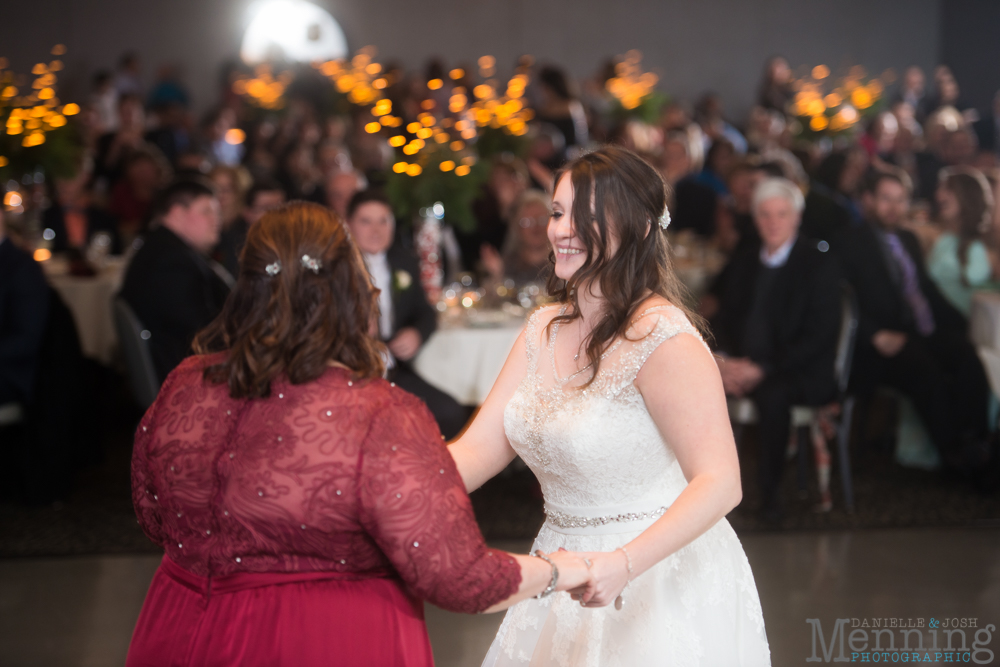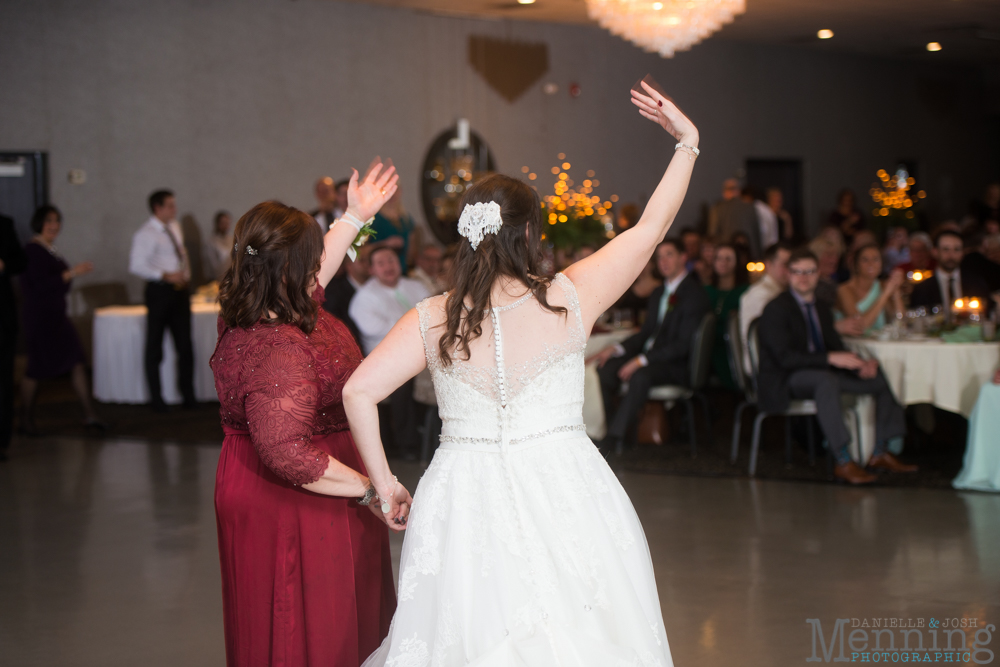 And join them they did!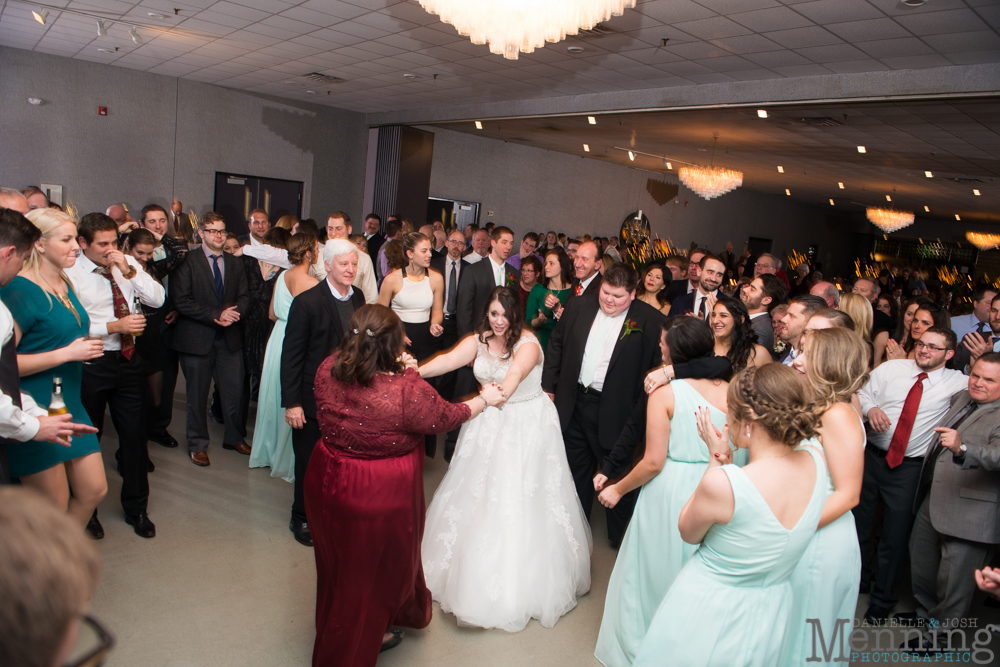 The entire night was a celebration to rival any we've seen.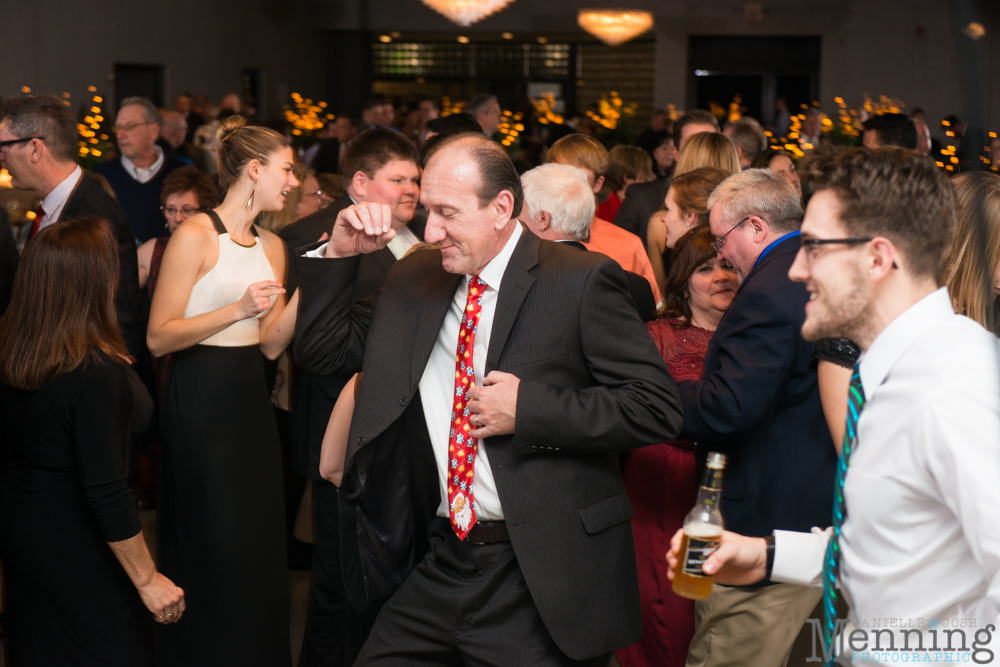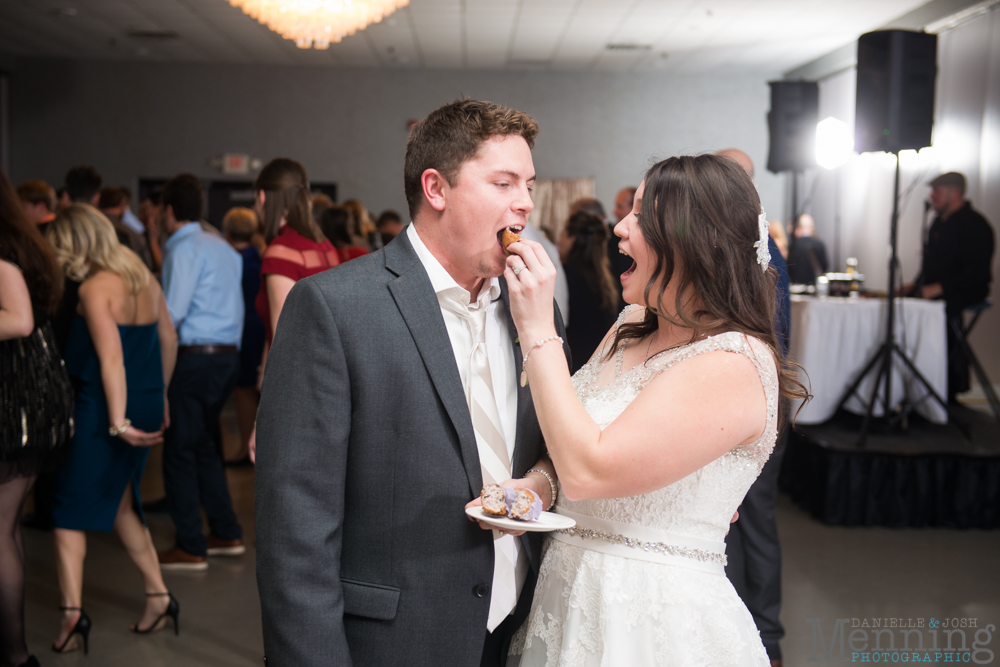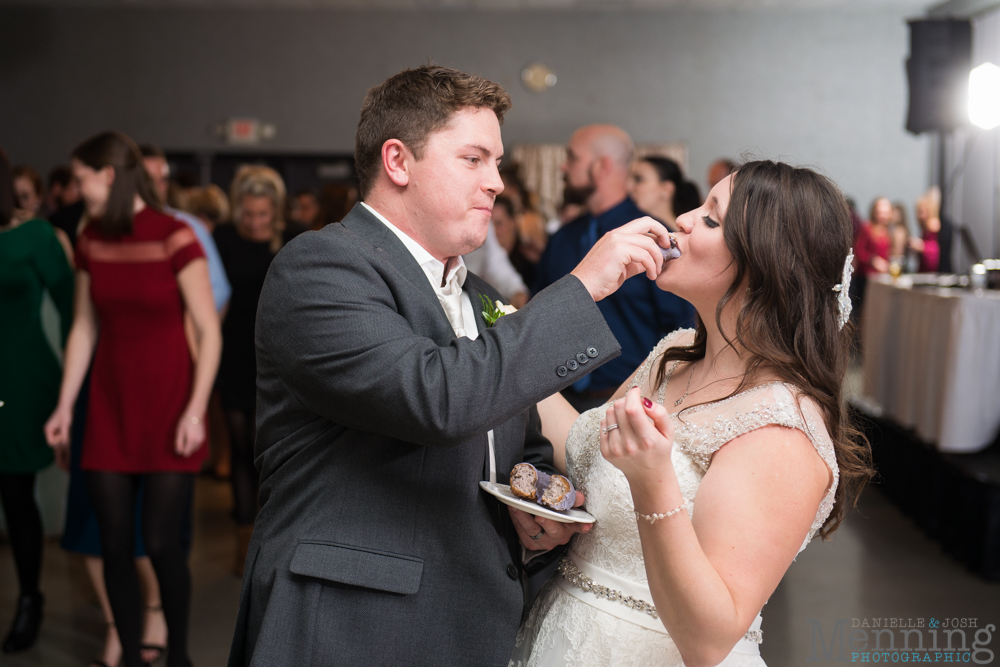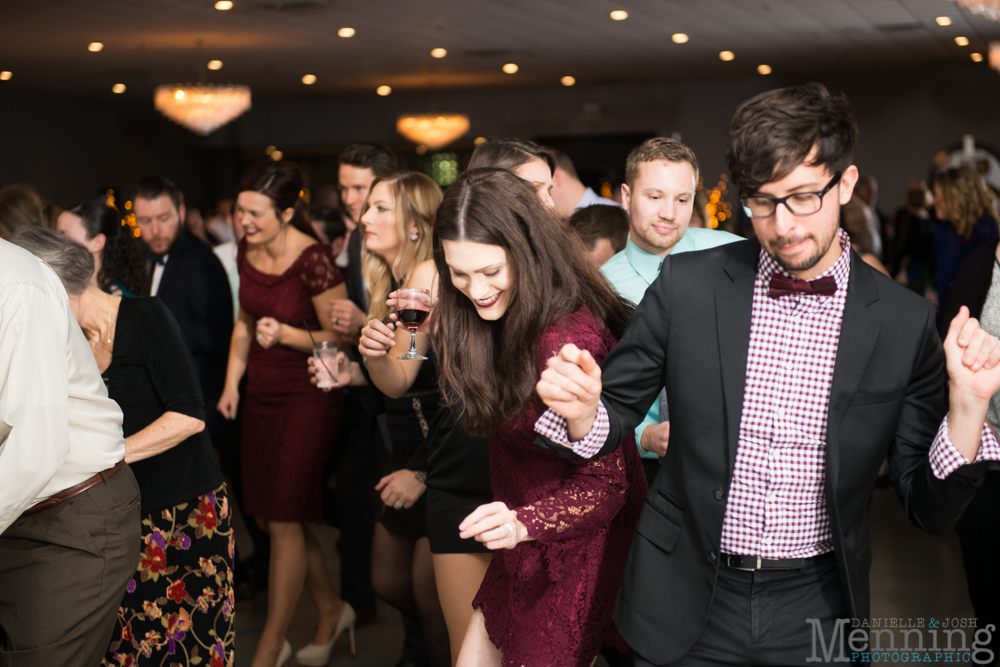 Wow! The dance floor was absolutely packed.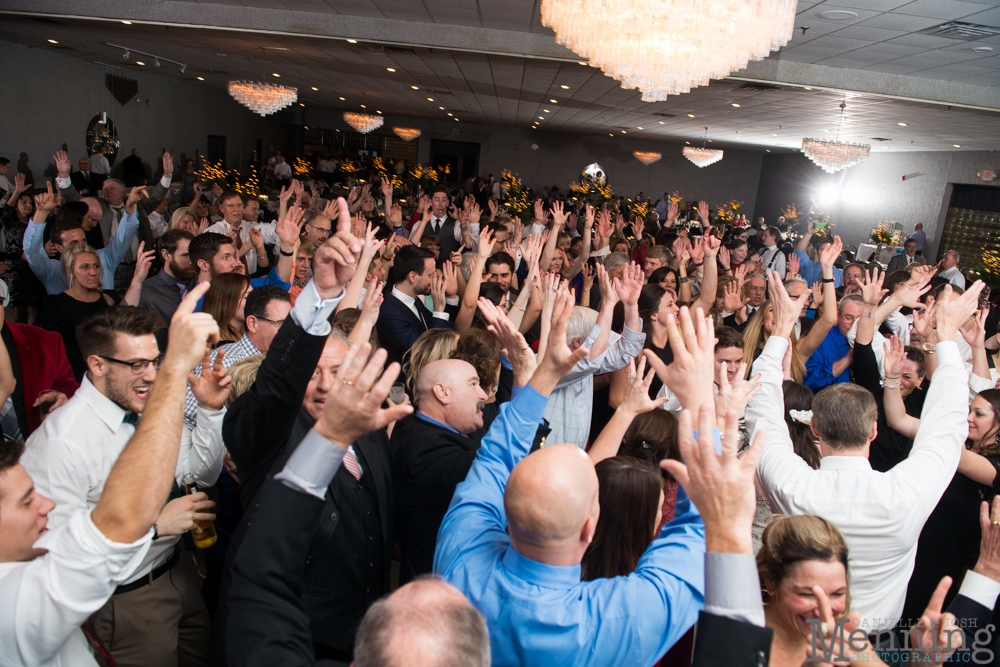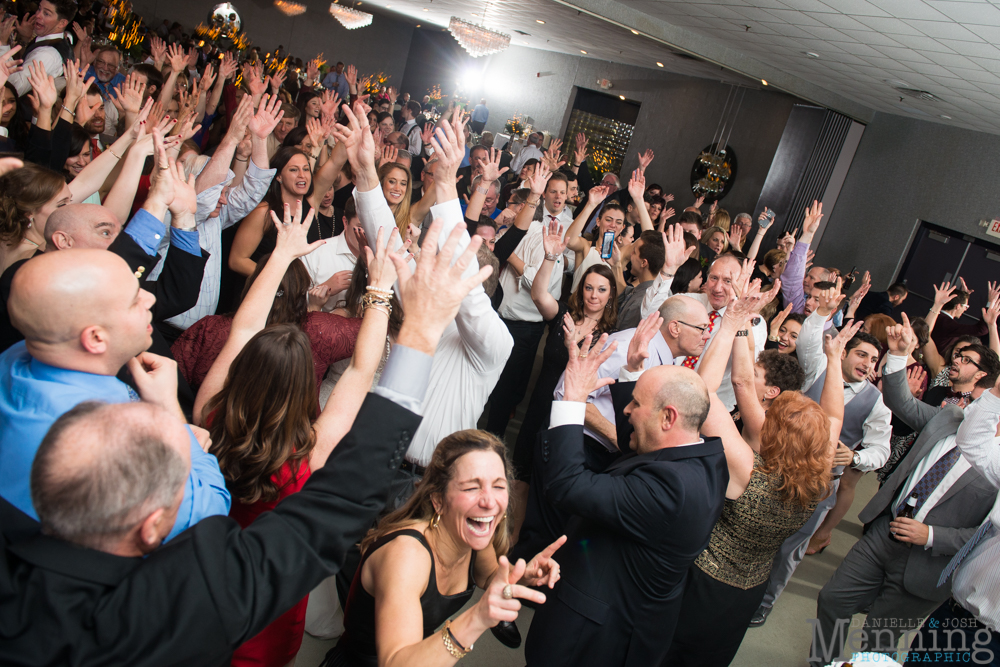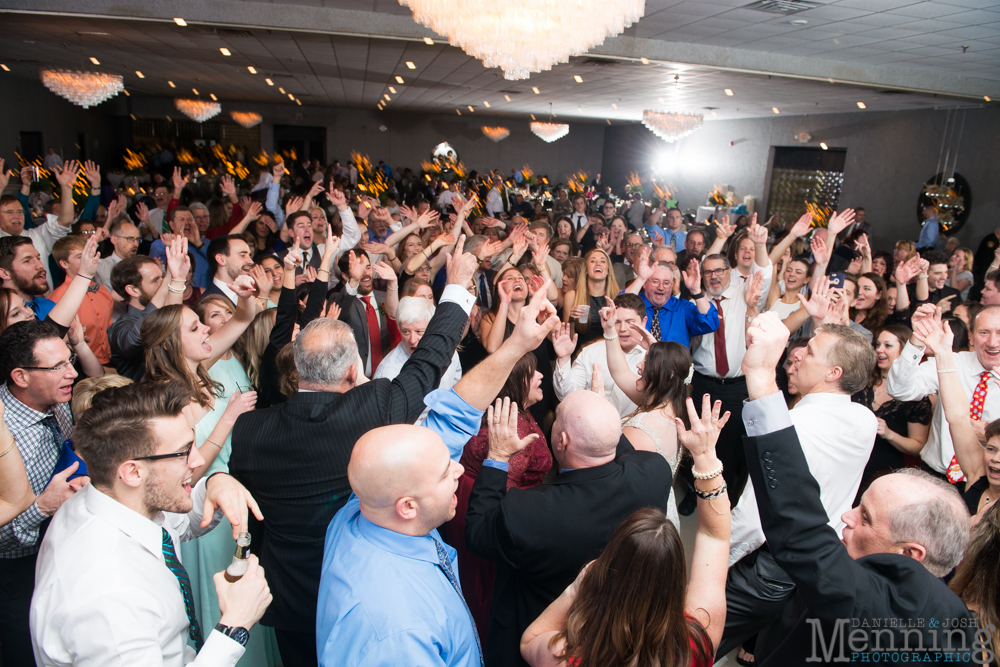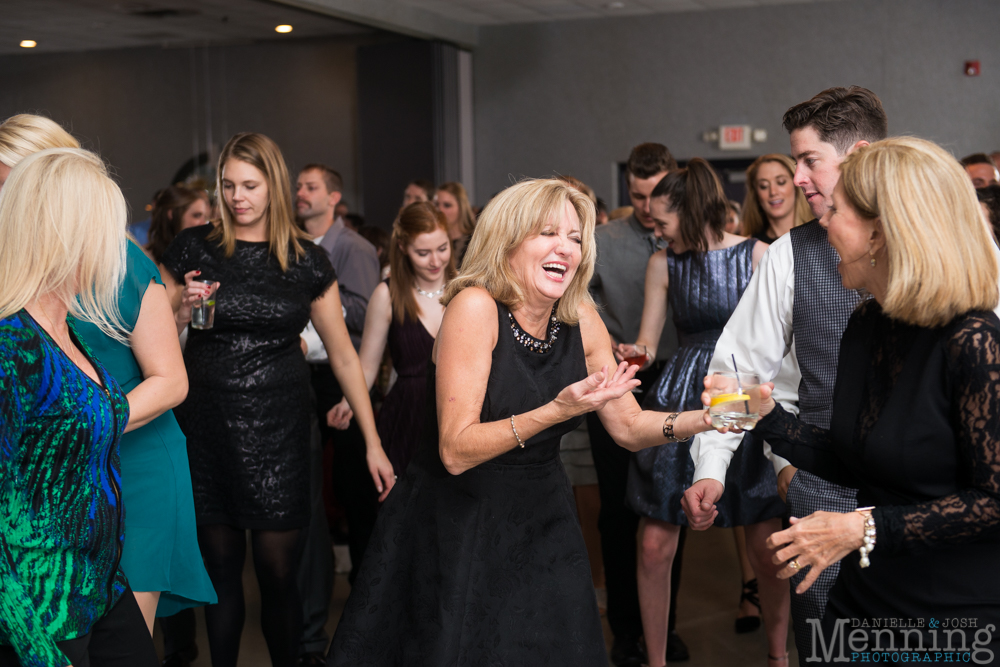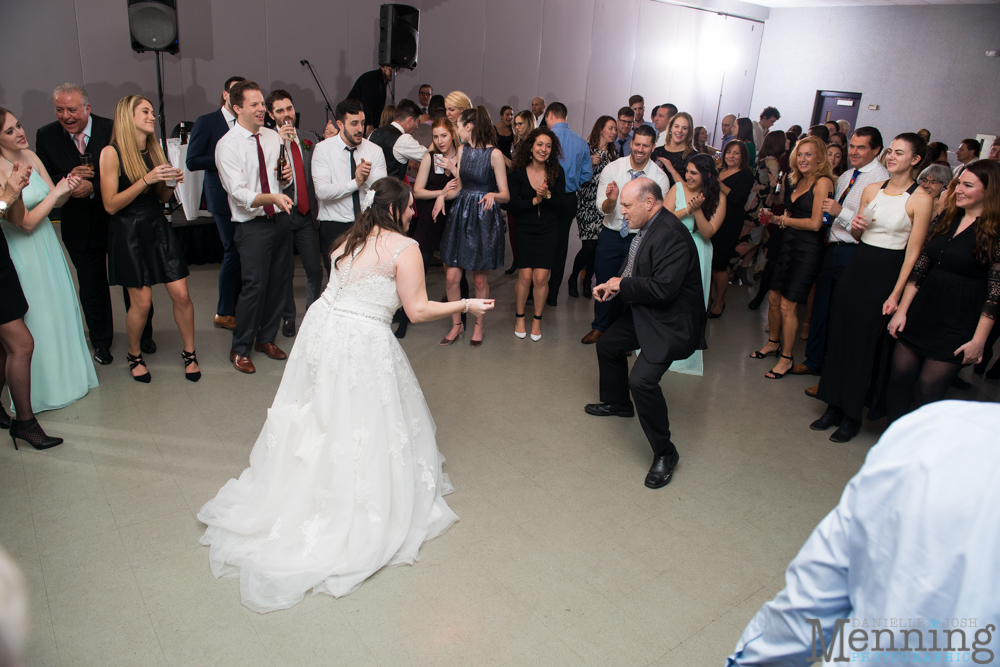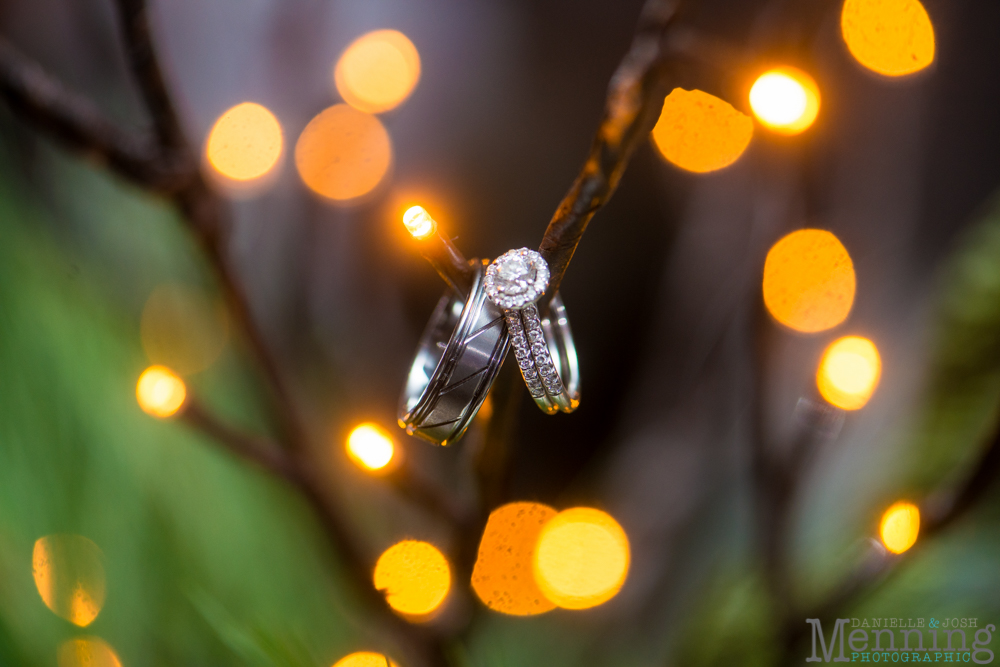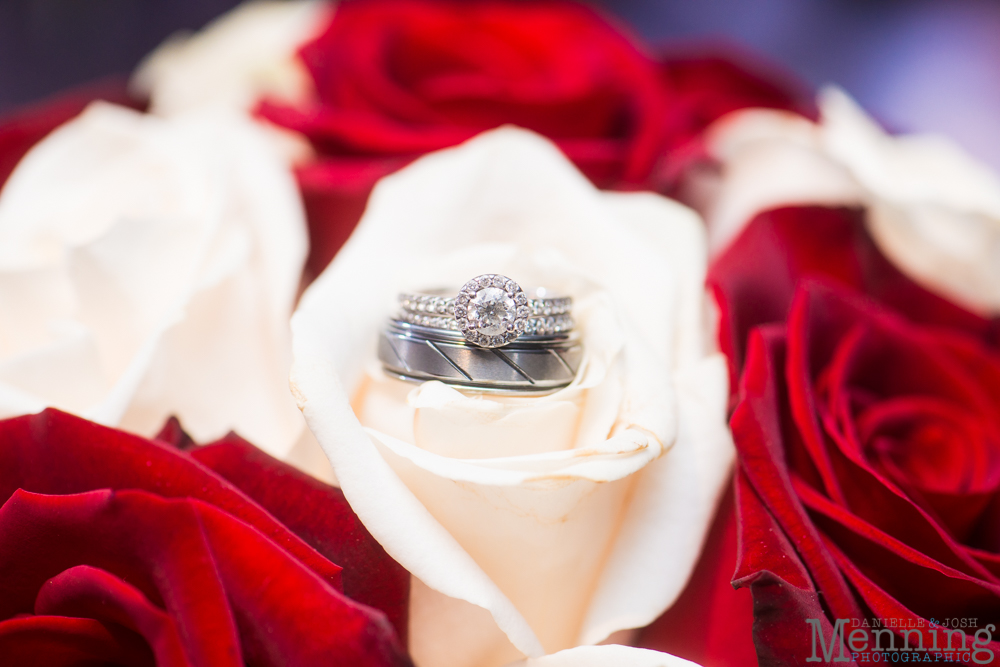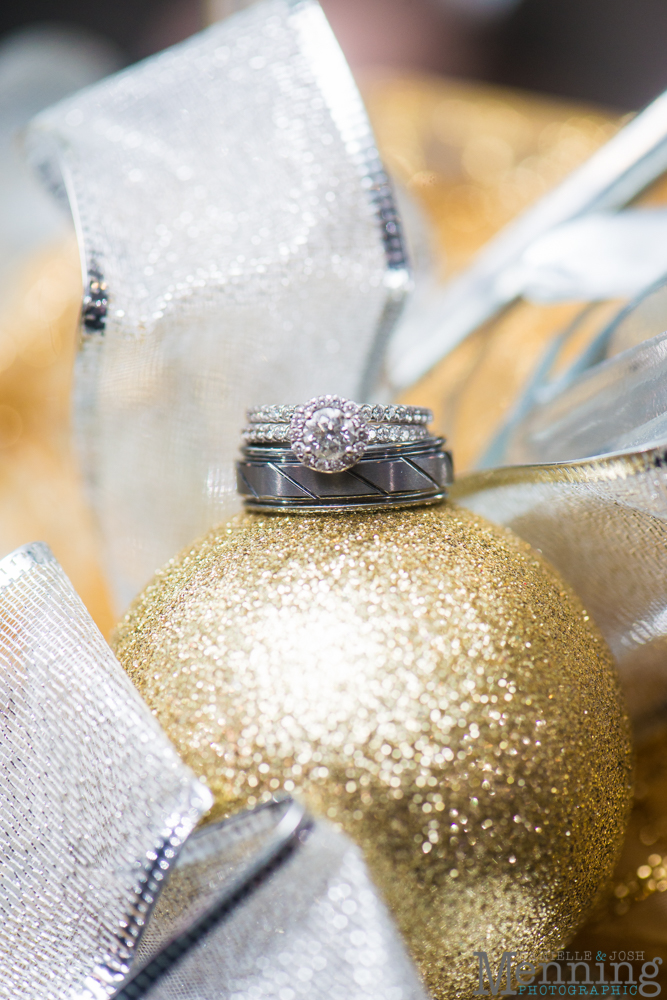 Megan & Stephen, congratulations again! We're very happy for you & were so honored to be your wedding photographers! We can't say enough kind things about you both & we're glad we got to know you. We pray for the best for your marriage; may it bring you joy & challenge you to be the best versions of yourselves possible.
Thank you for stopping by our wedding photography blog! We're Youngstown photographers Josh & Danielle Menning and we photograph couples who value their marriage and place a high priority on their wedding day photography. We'd love to chat with you about your wedding photography if that sounds like you! info@menningphotographic.com | 330.651.4849
We're social! We'd love to be friends:
Instagram | Facebook | Twitter | Pinterest | Google +