We get to share such a cute Columbus engagement session with you today! We absolutely love that Emily & Jason chose spots that are significant to them & to the story of their relationship for their engagement session! It makes it so much more meaningful. These two are adorable together & are both mega-smart. Isn't it great when people like that find one another & can share everything together that they have in common?!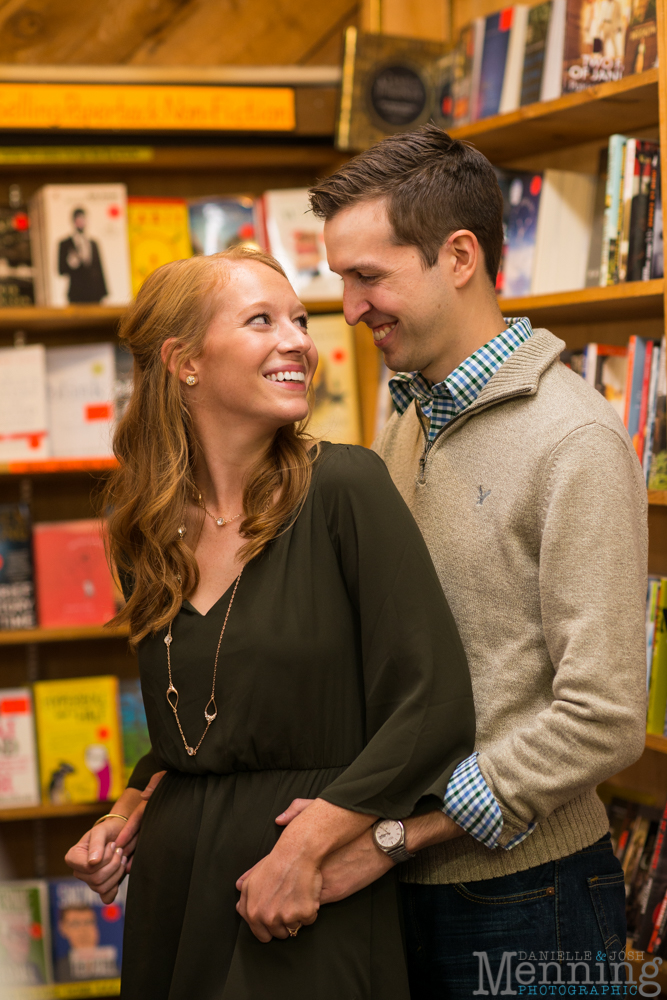 They're not only fiancés, but they're best friends. You can find them together on a Saturday sipping coffees, strolling through the quaint brick streets of German Village, or perusing an eclectic bookstore full of treasures. Tip for engaged couples trying to come up with engagement session location ideas- somewhere you'd go for a date can be a perfect location even if it's not somewhere people normally think of for photos. If the location is more YOU than anywhere else, it doesn't matter if it seems like a "normal" portrait location!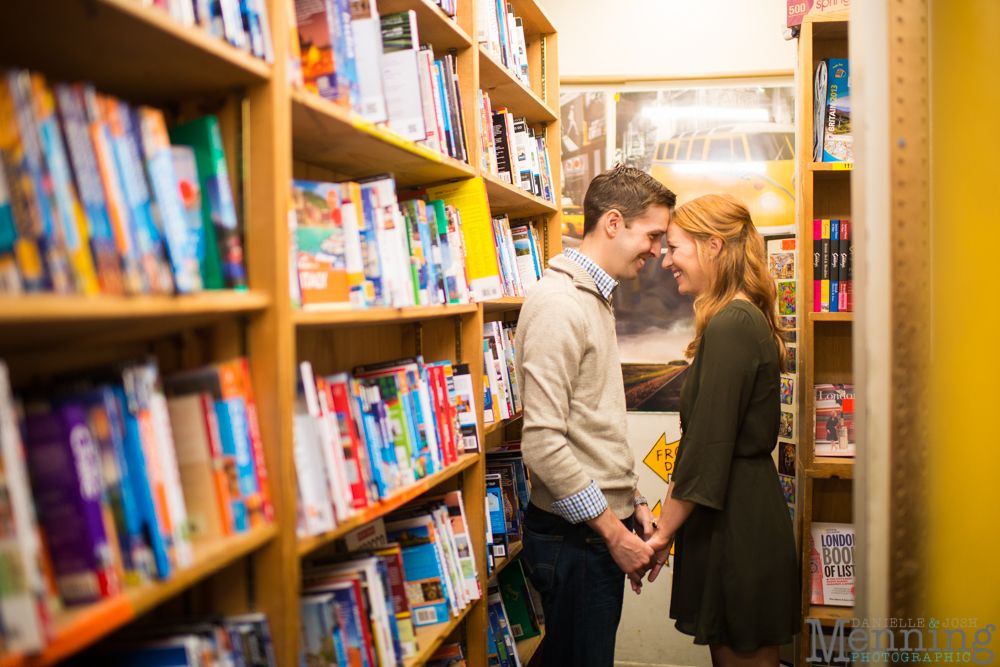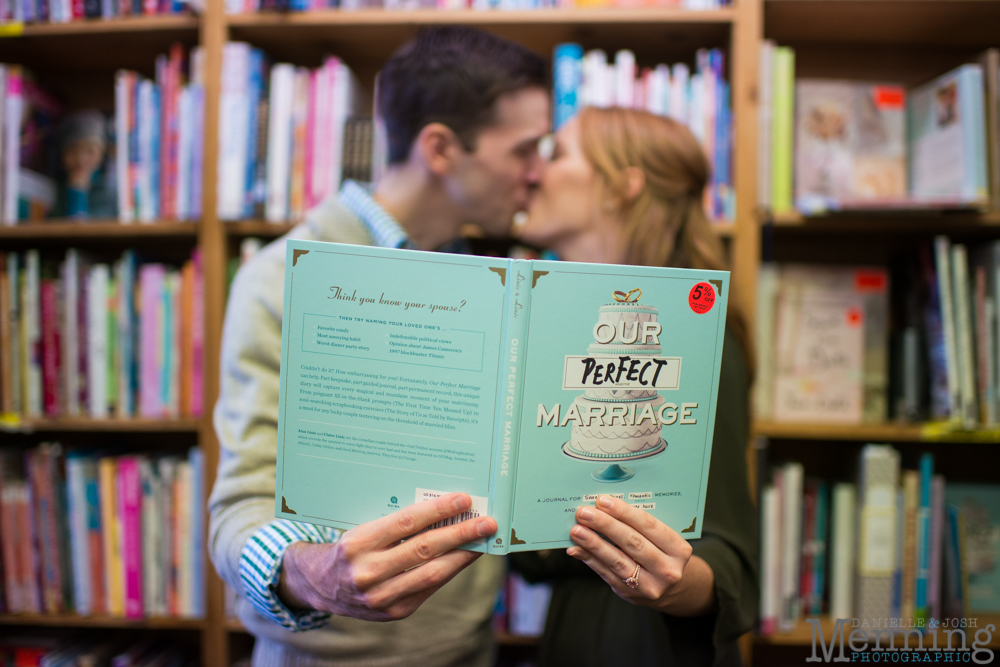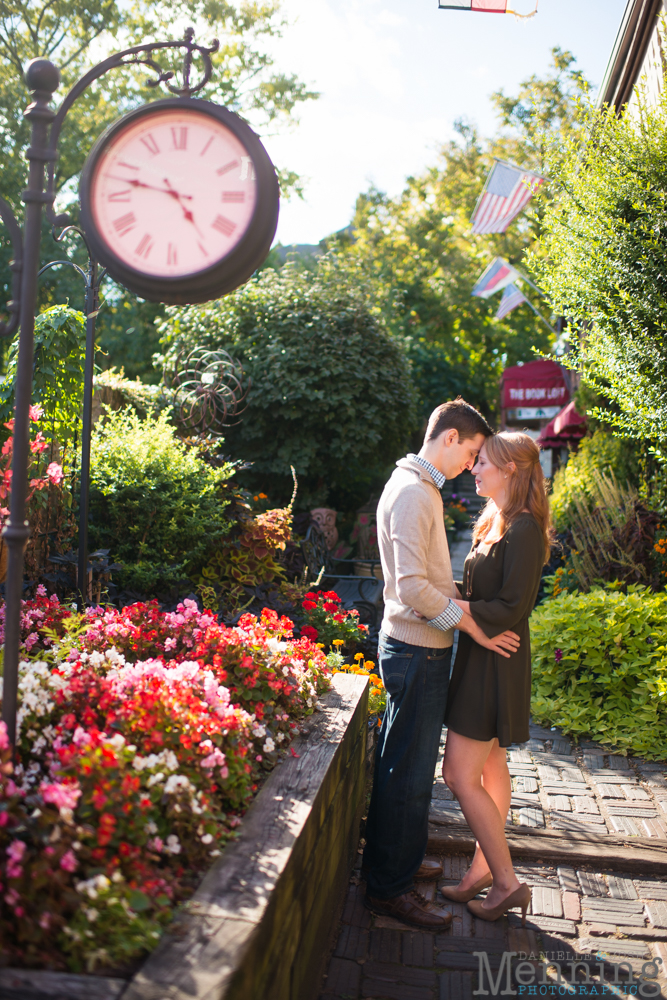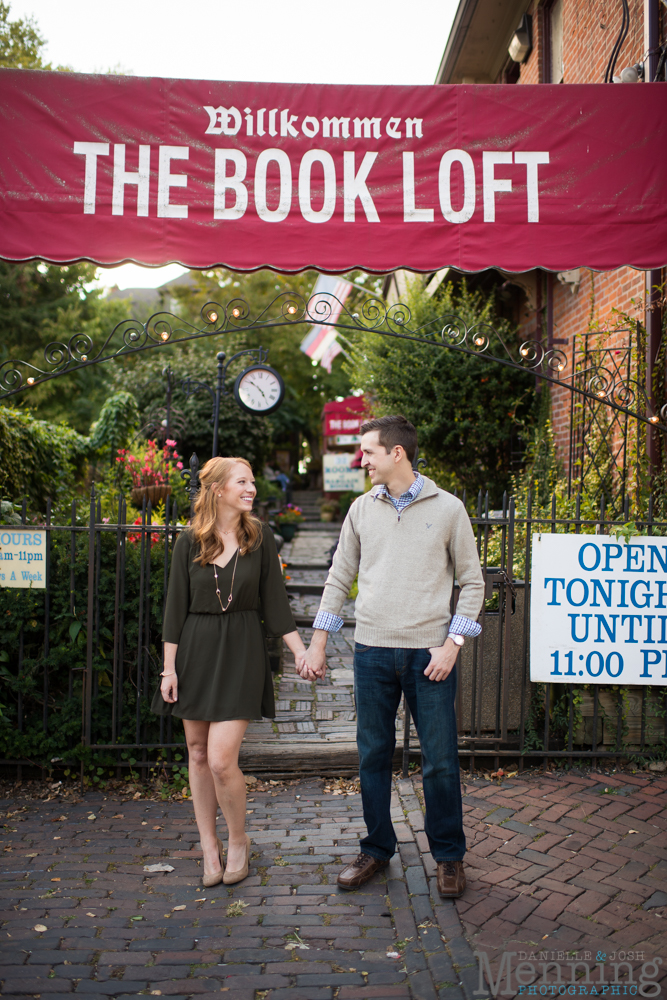 Also, every time I've been in Columbus & driven past The Book Loft, I've wanted to go in, but I've never gotten to so I'm really happy I finally did! Thanks, Emily & Jason!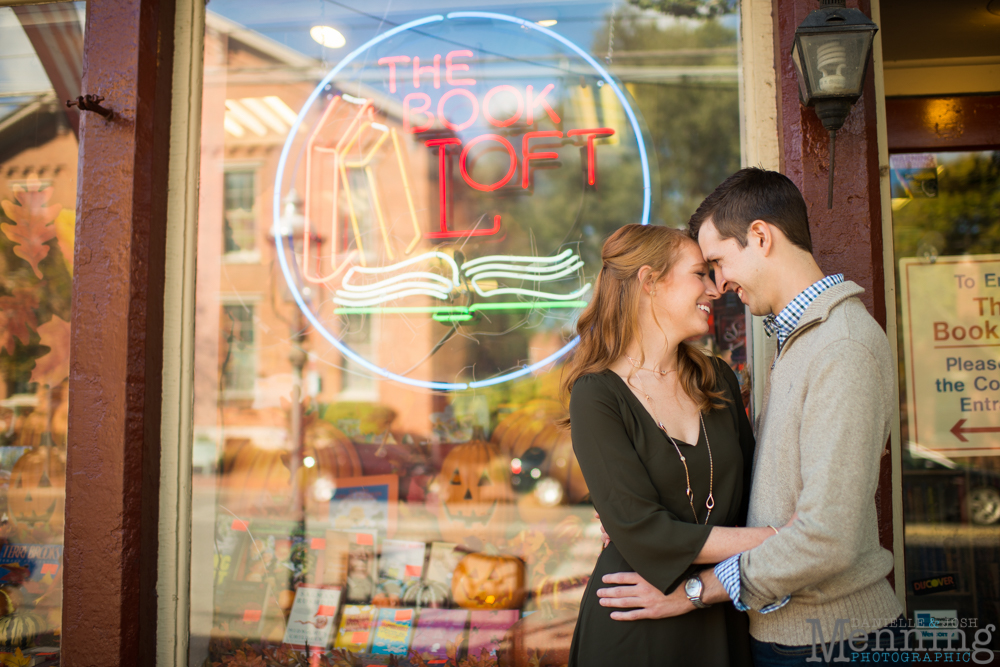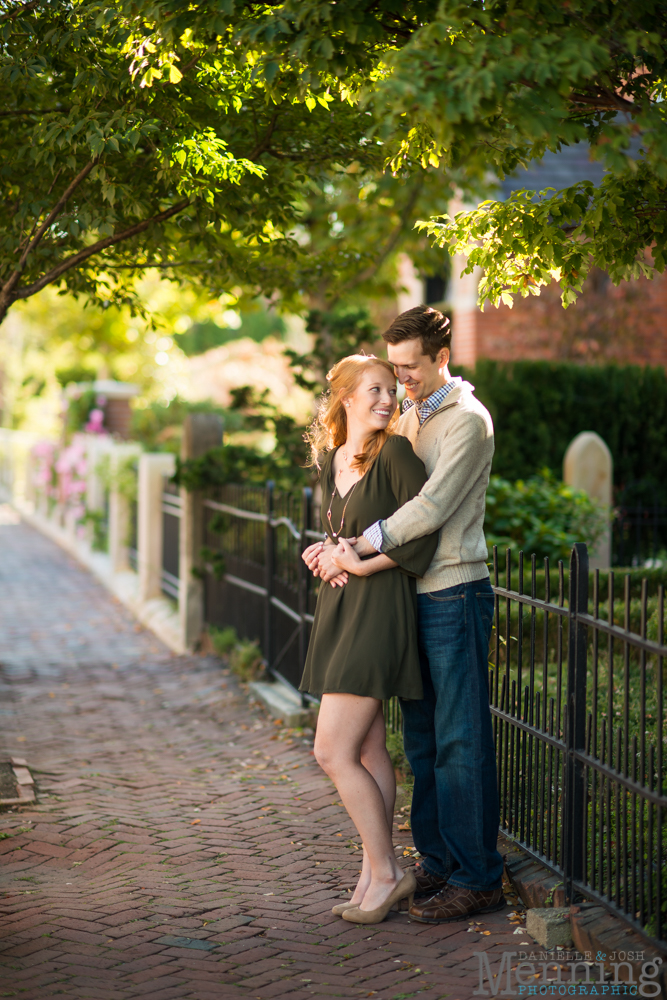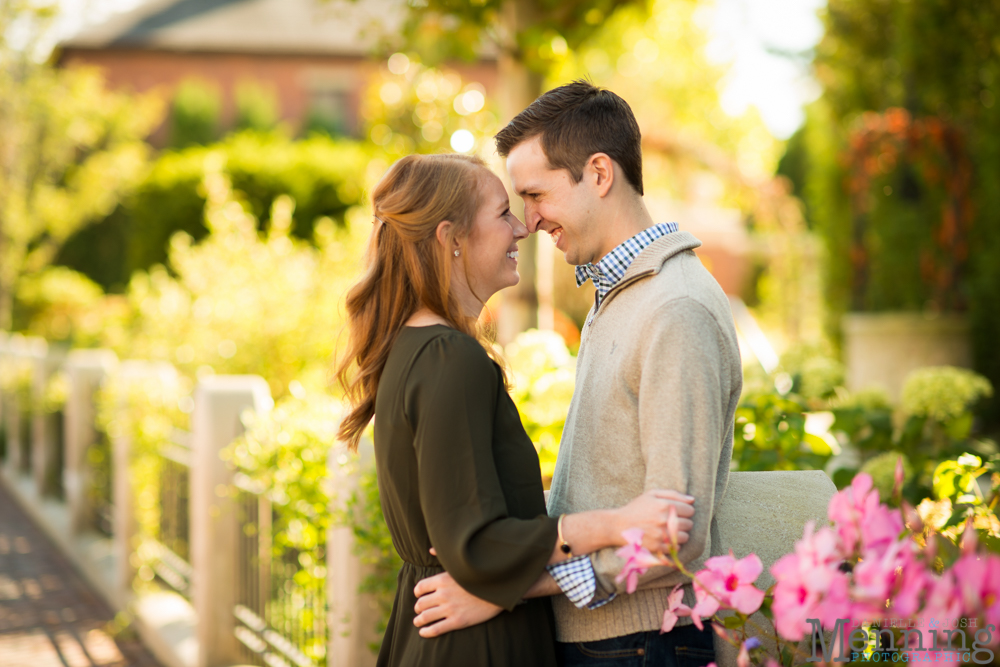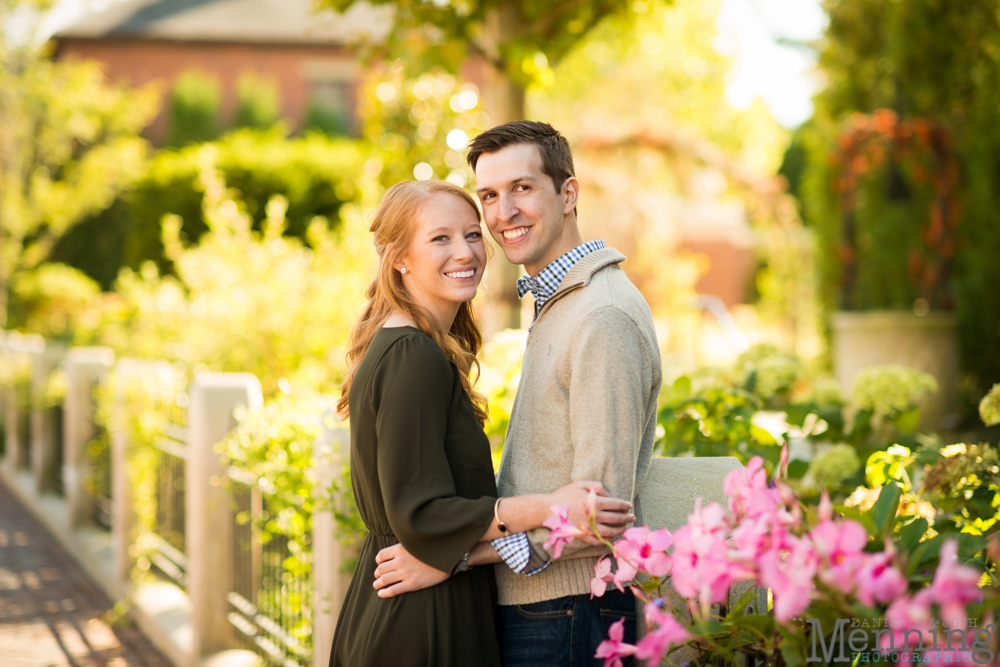 After our time in the German Village, we spent some time at The Ohio State University campus, which is where these two met one another.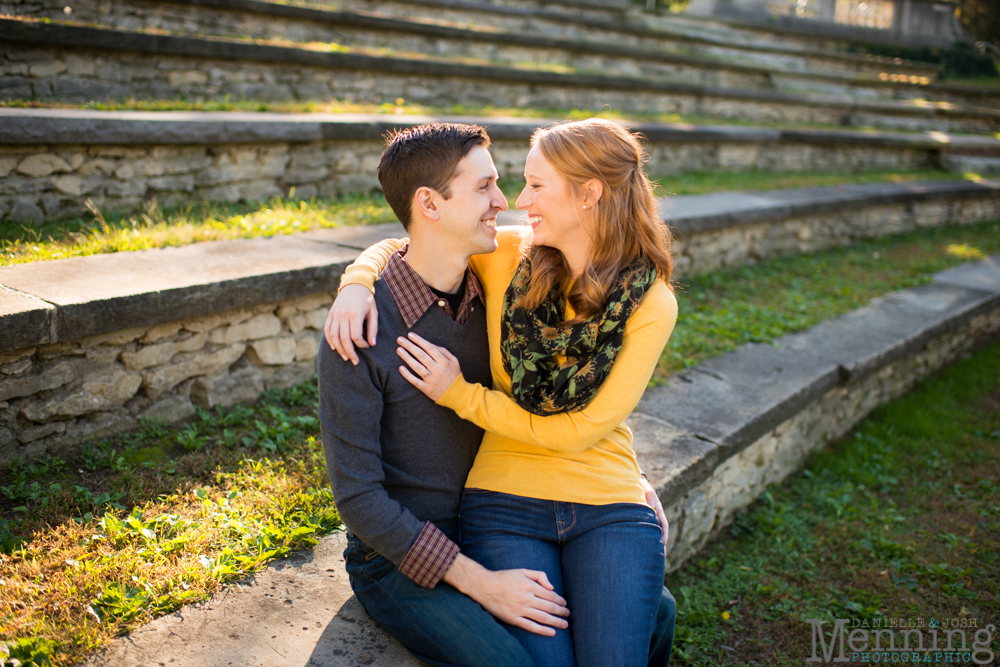 They met & became friends as partners in anatomy lab. . . you can use your imagination as to why that might not be the most romantic place. Thankfully they went on dates & had fun outside of the classroom together as their love story blossomed.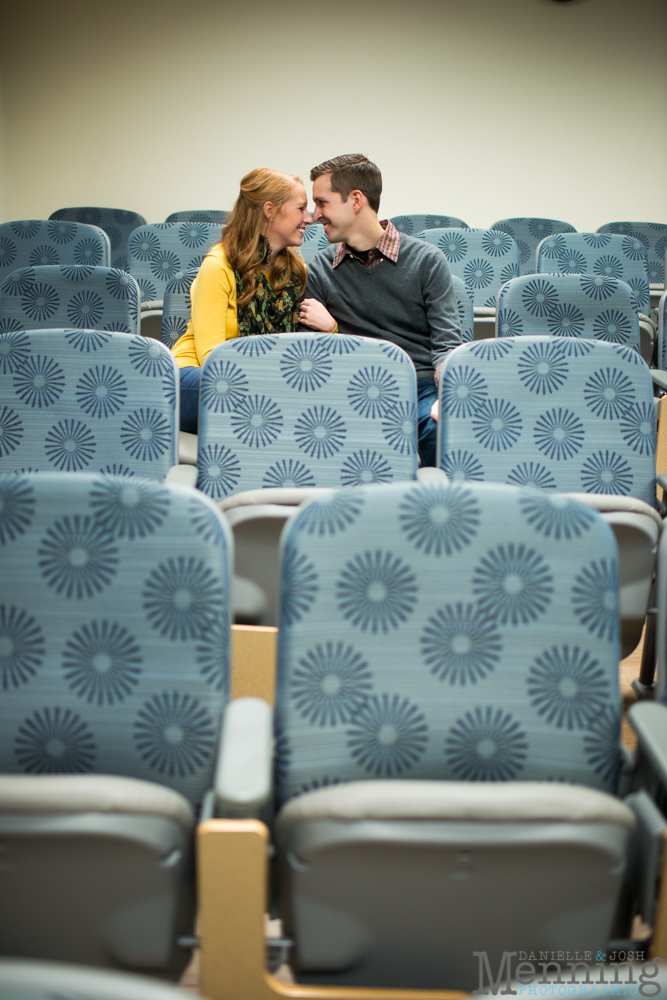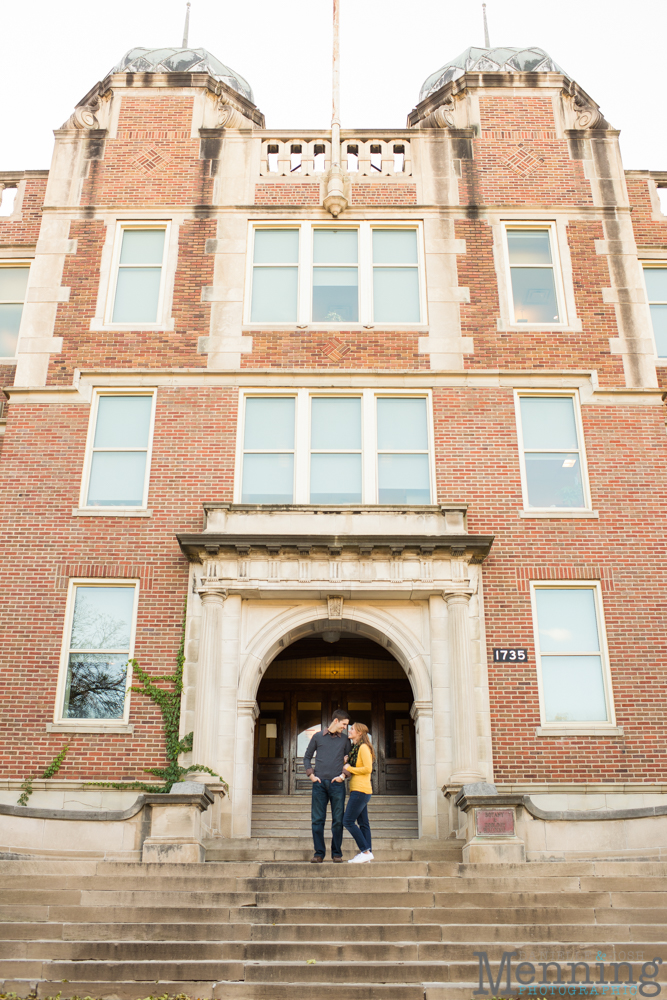 He proposed by decorating the entire apartment beautifully with Christmas lights. It was a fun surprise & really sweet.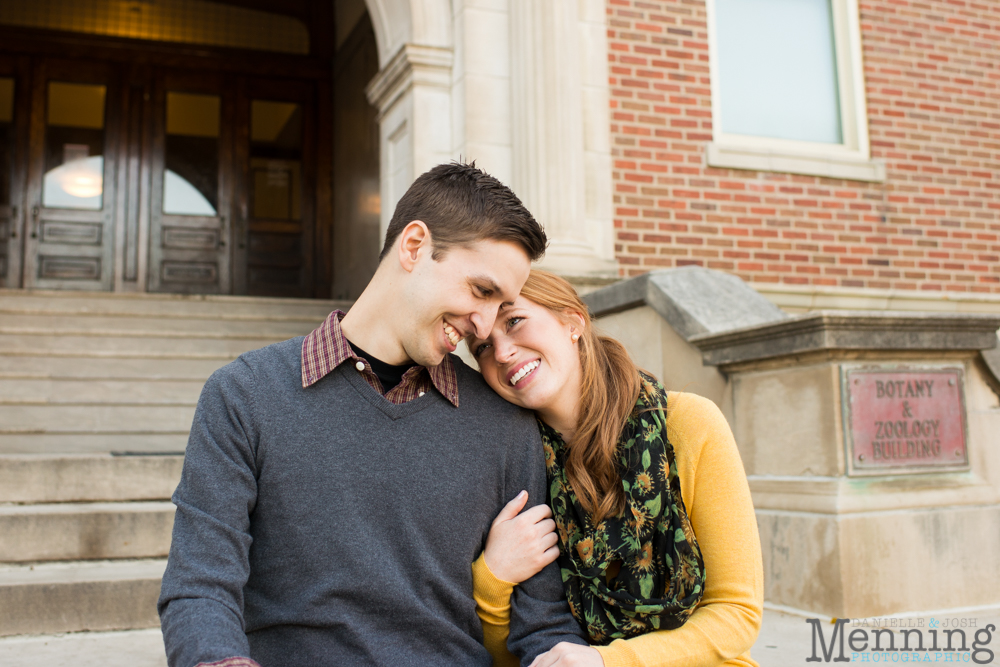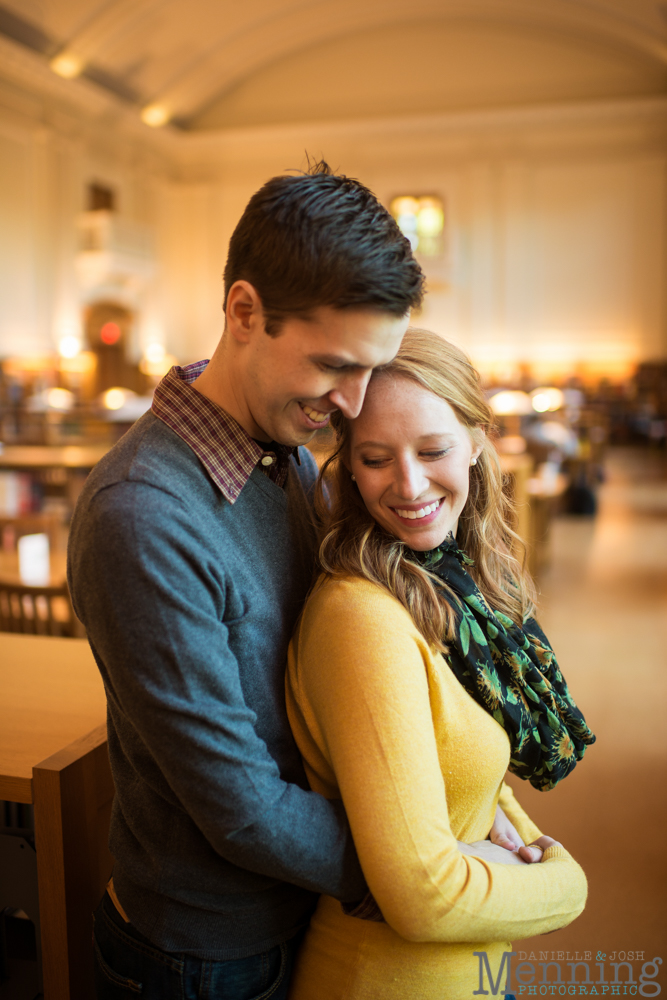 Thompson Library is a really cool place!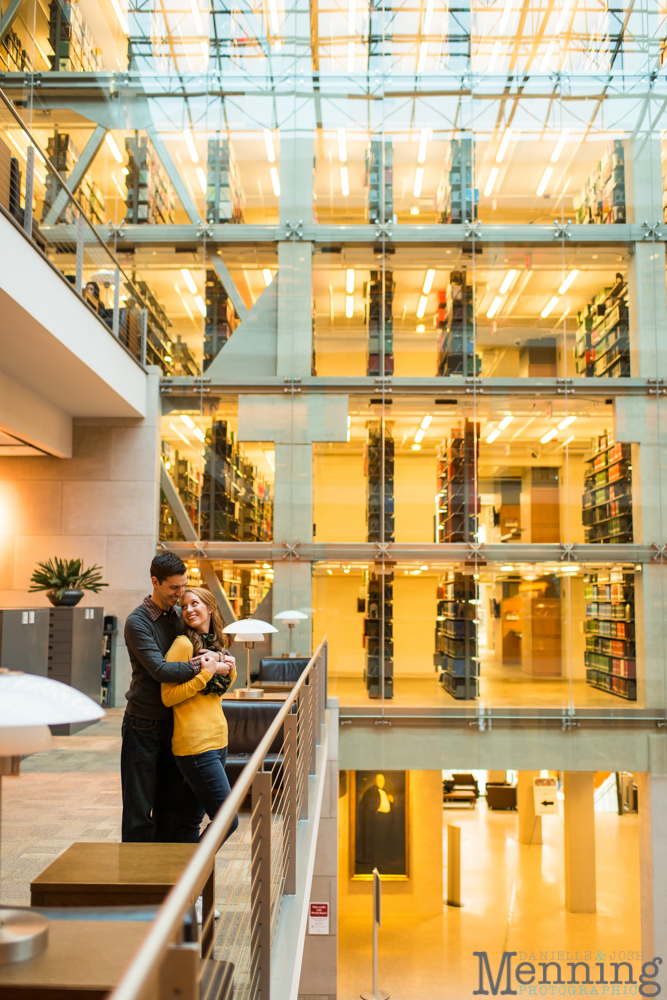 And the magic of Fall was definitely happening on that beautiful October day! The weather for their engagement session could not have been more gorgeous! And they're just so cute. I know I already said that, but I can't help repeating it!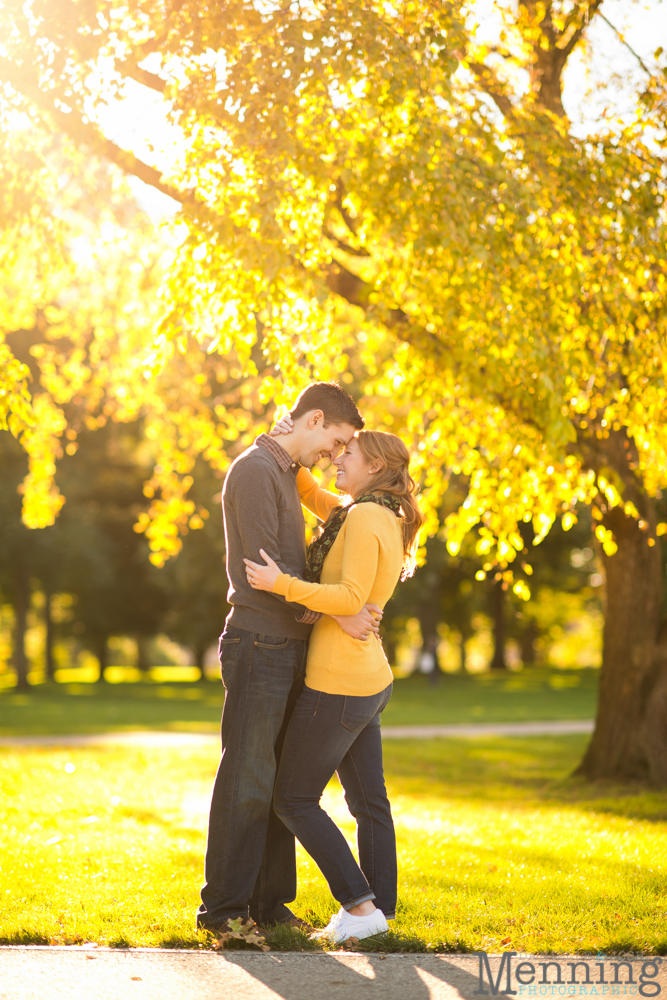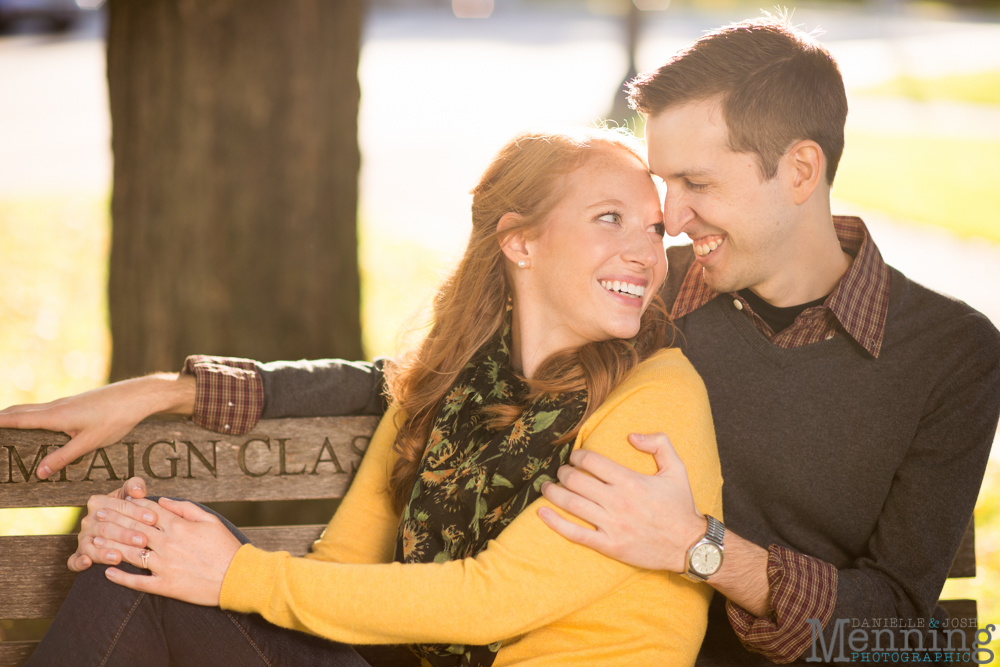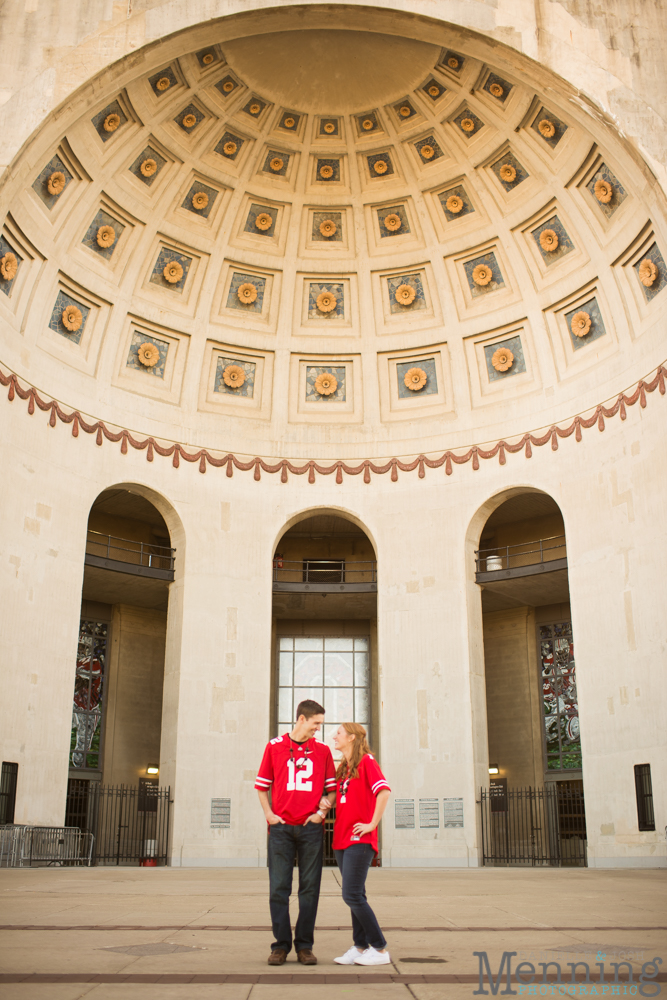 O- H- I – O!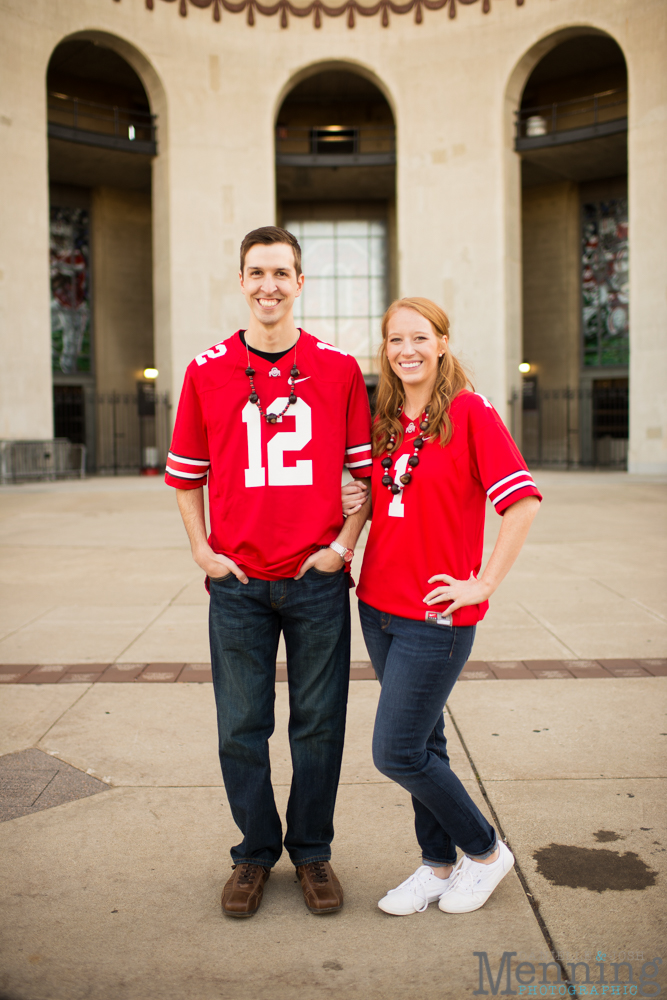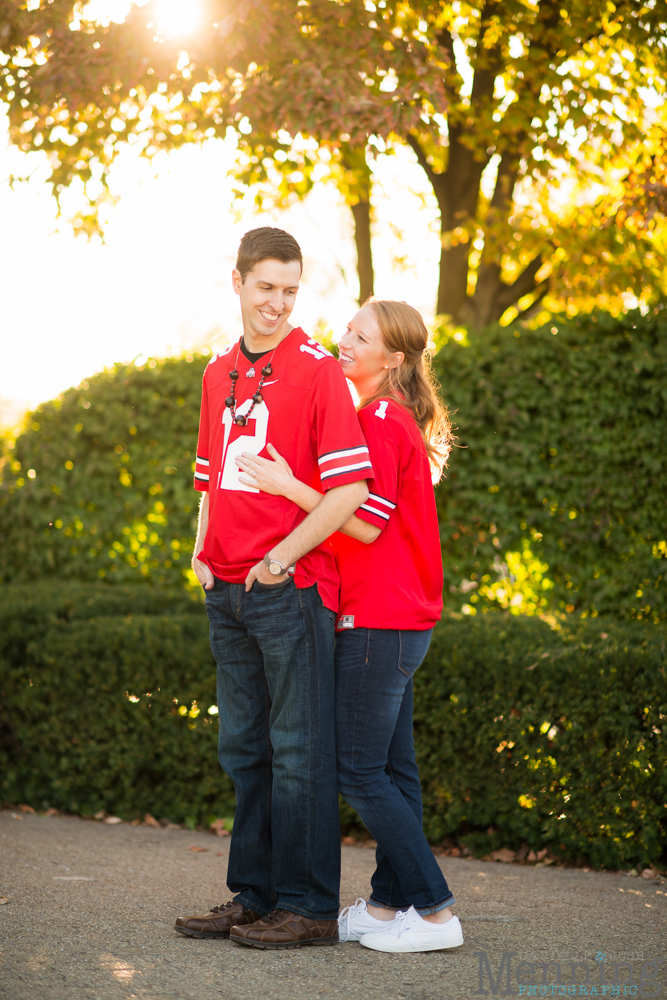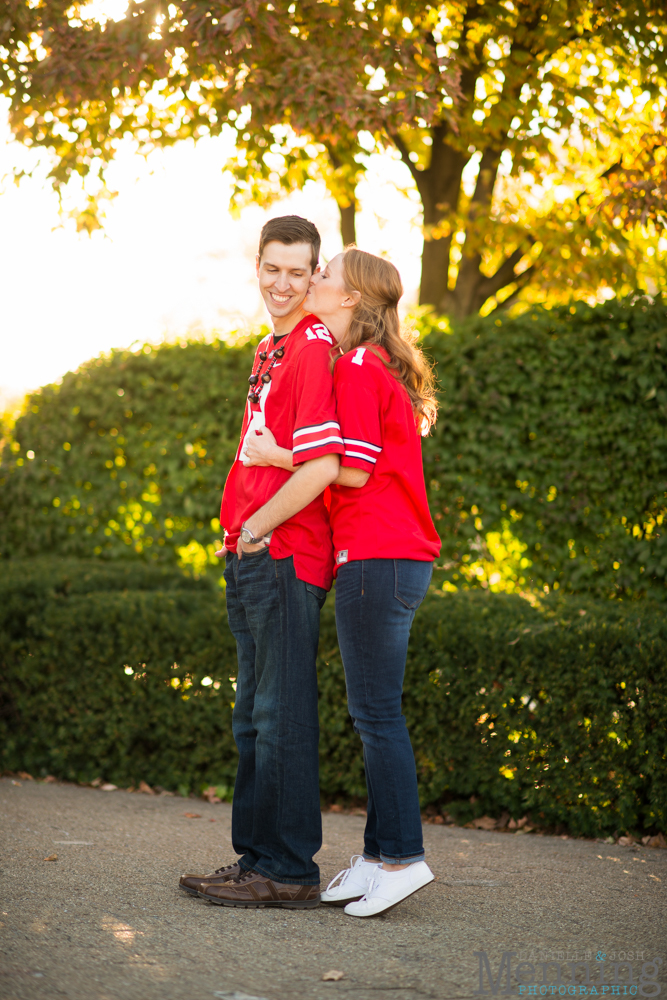 When two OSU alums meet & fall in love at The Ohio State University. . . this shot is a necessity!
Emily & Jason, we had a great time with you two in Columbus & are excited for your Youngstown wedding next year! We can't wait to see you as a bride & a groom!
See more from Menning Photographic:
Instagram | Facebook | Twitter | Pinterest | Google +
If you liked this post, you may be interested in: