Emily & Jason tied the knot at Stambaugh Auditorium with a dazzling reception at The Lake Club & it was pure joy to get to be the ones to photograph it all! Emily was seriously the sweetest bride & I'm pretty sure she didn't stop smiling ALL day! And her hairstyle by Sin Pretty Beauty has to be one of my favorites I've seen in a long time! Emily & Jason have both been insanely busy this year with starting new careers & Jason matching for his residency as he gets closer & closer to being an opthamologist. Leading up to their wedding, they had basically only been passing each other on their way out the door so getting to be together & in the moment on their wedding day as they pledged their forever love to one another was even more meaningful to them. They definitely soaked it all in & we could see the happiness brimming from their eyes. These two LOVE to laugh together & their joy is contagious. They chose an amazing team of wedding vendors to make everything spectacular on their big day &, as always, we love to highlight those people on our blog so we'll tell you all about it below. Thanks again, Emily & Jason, for being an amazing couple to photograph & for inviting us to one of the most important days of your lives! It was an honor!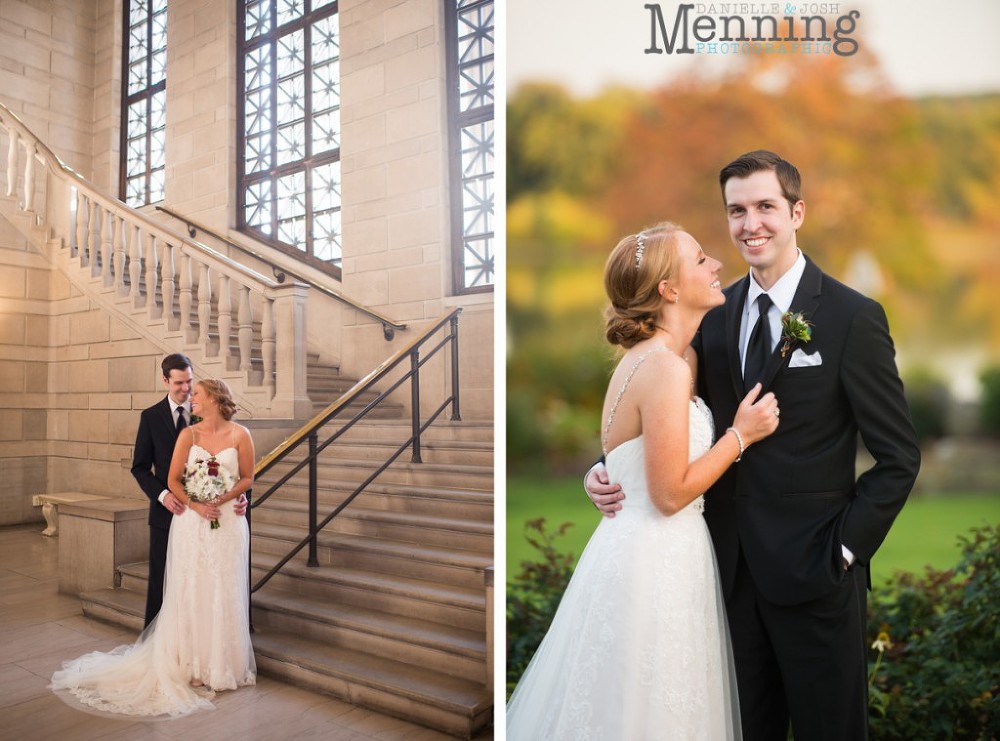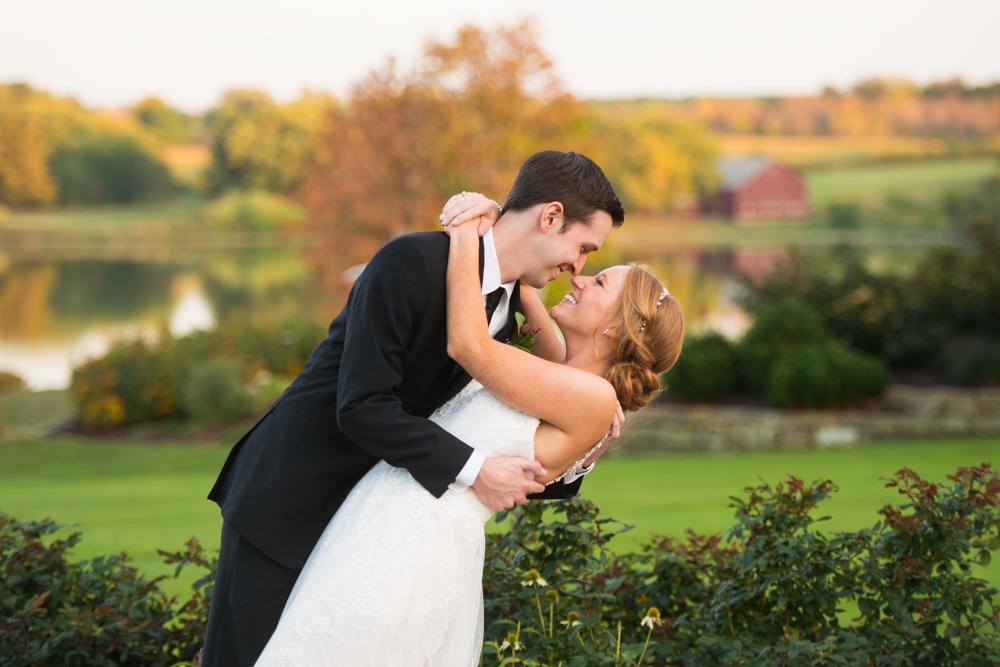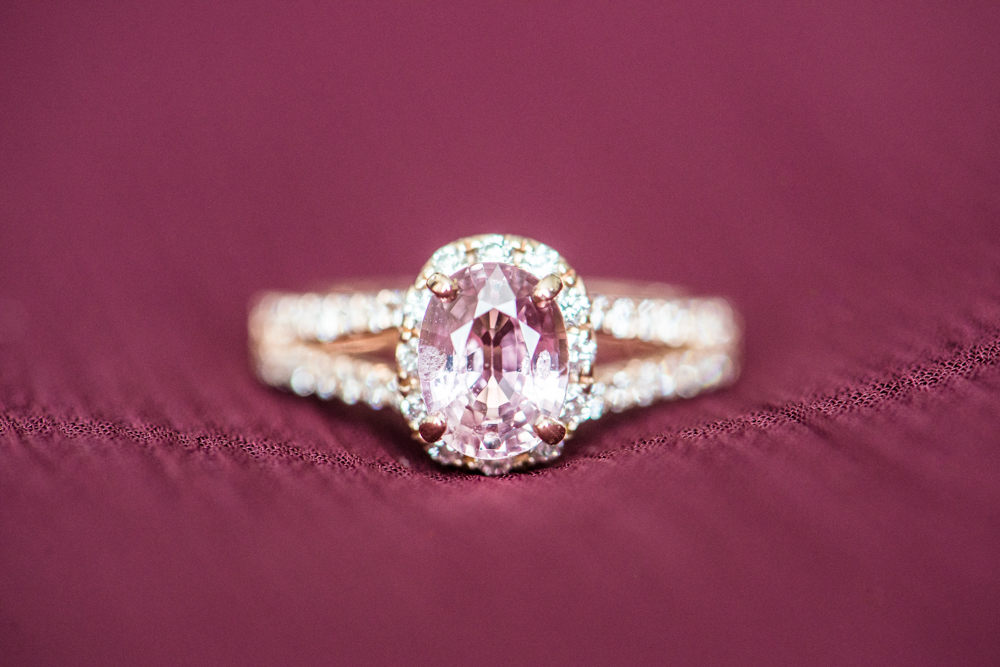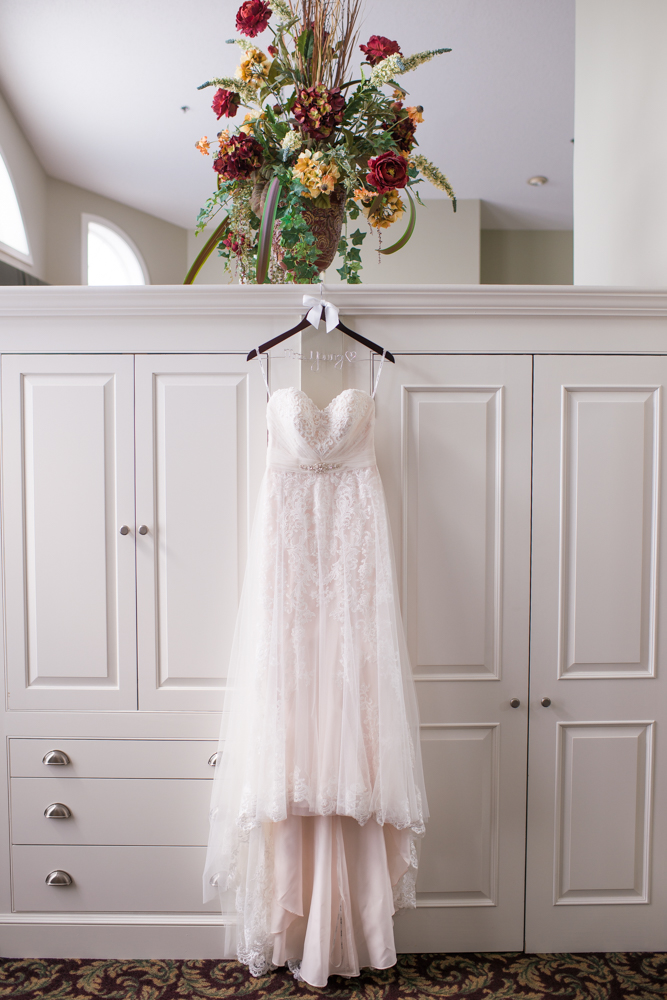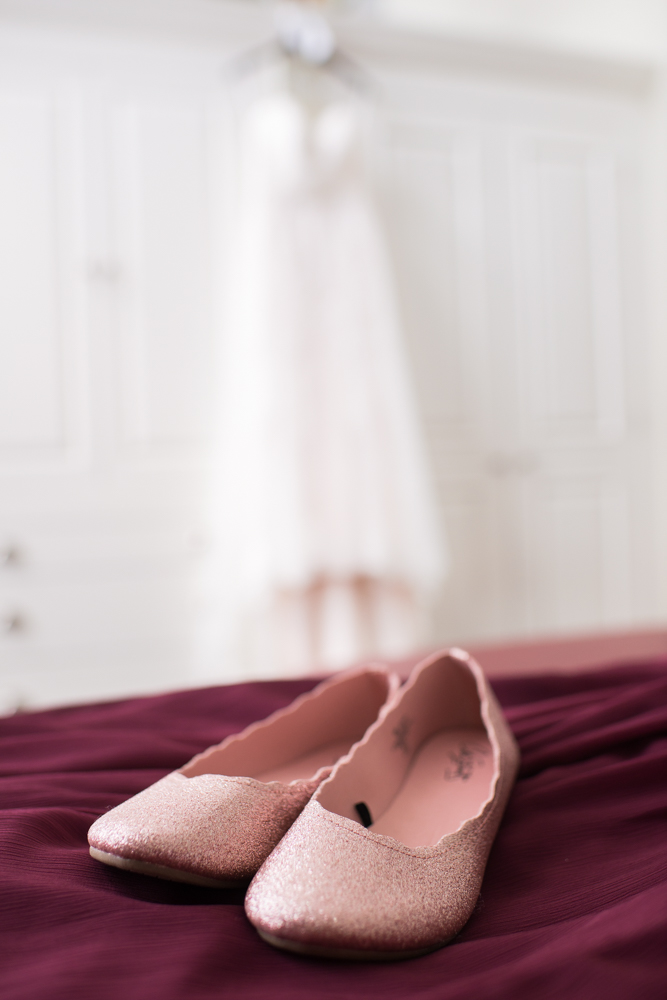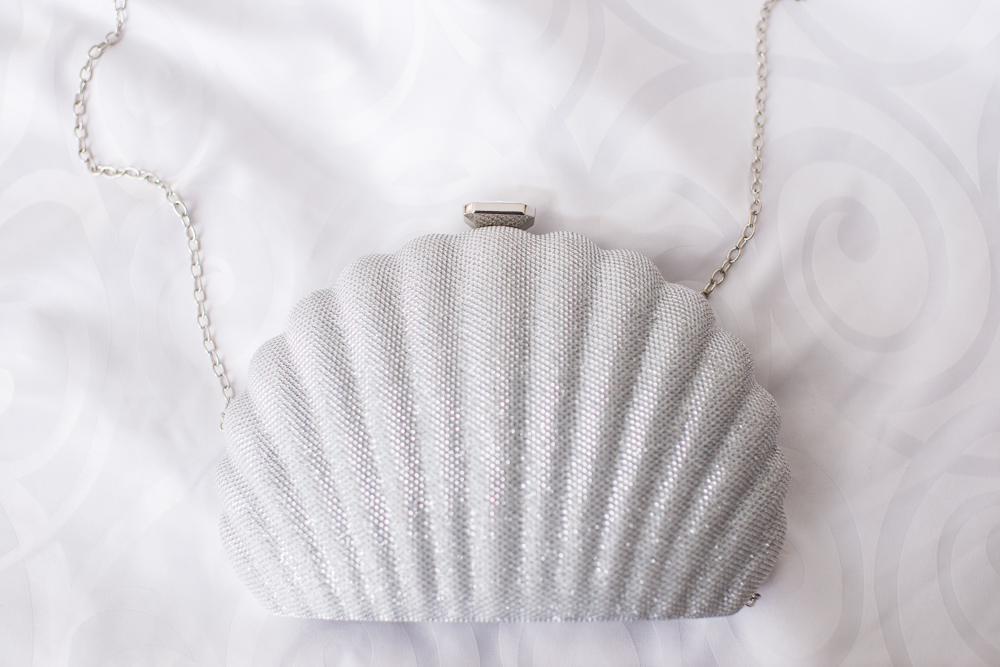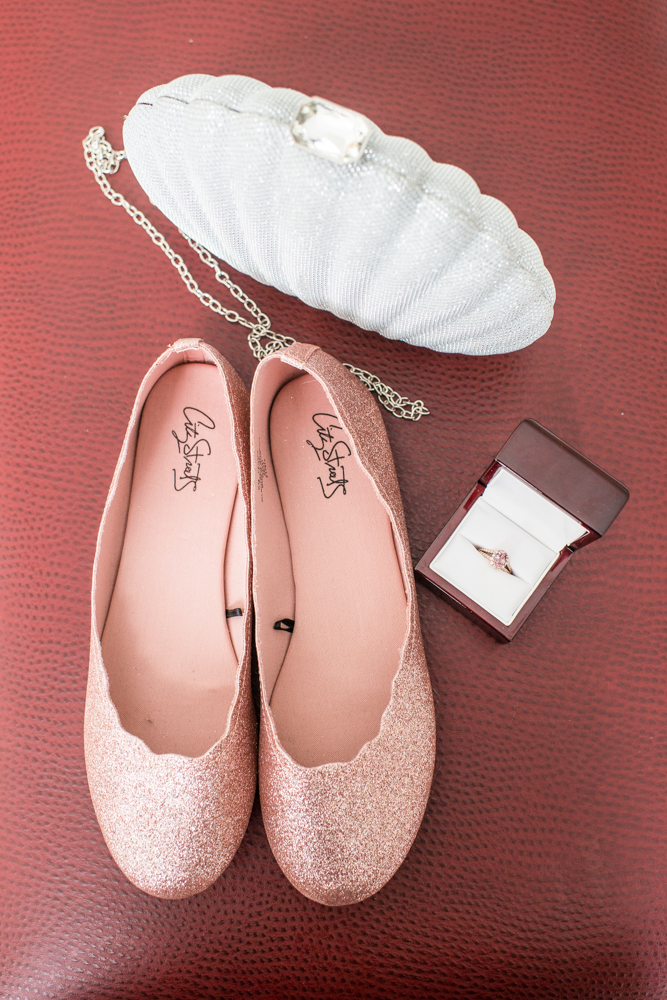 In the beautiful suite at Das Dutch Village Inn in Columbiana, Sin Pretty Beauty was glamming up Emily, her mom, her soon-to-be mother-in-law, & her bridesmaids. I always enjoy working with Jen & her amazing team of stylists. They're professional, punctual, and talented!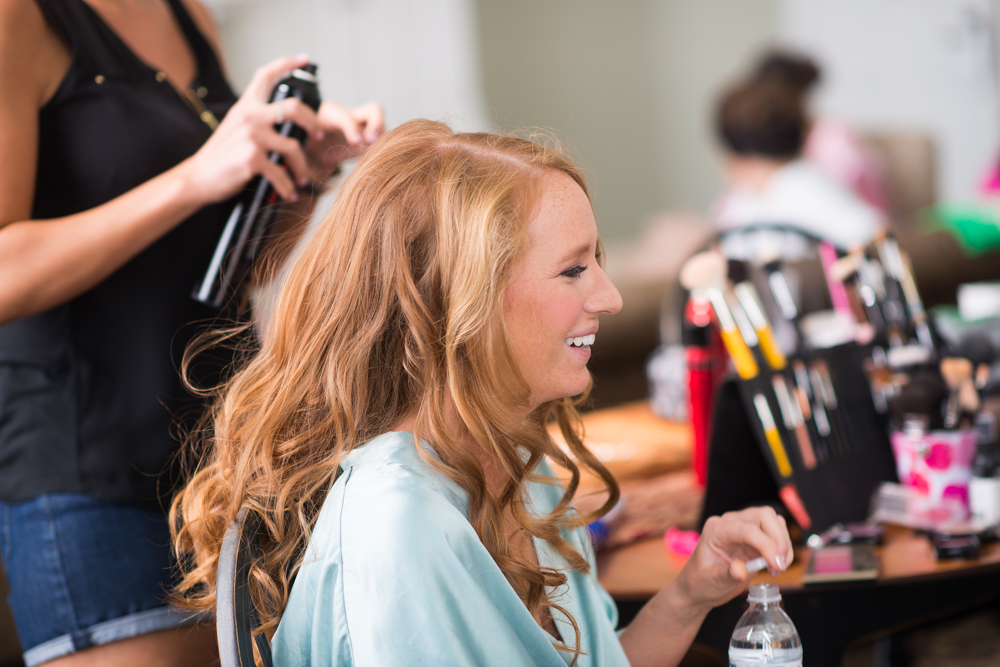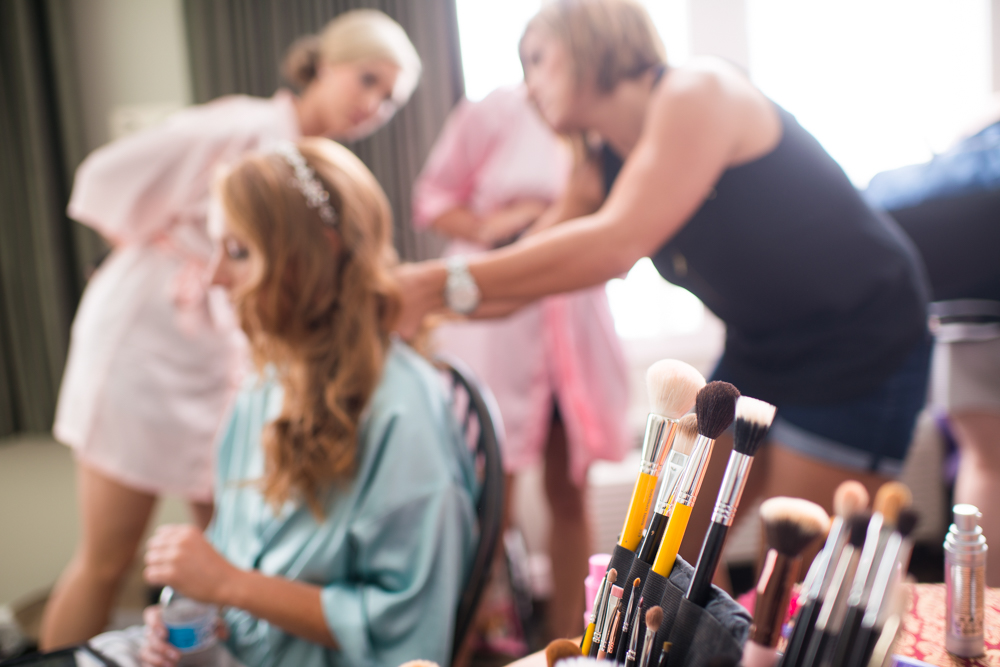 I wasn't exaggerating when I said I don't think Emily stopped smiling all day. She is such a beautiful person.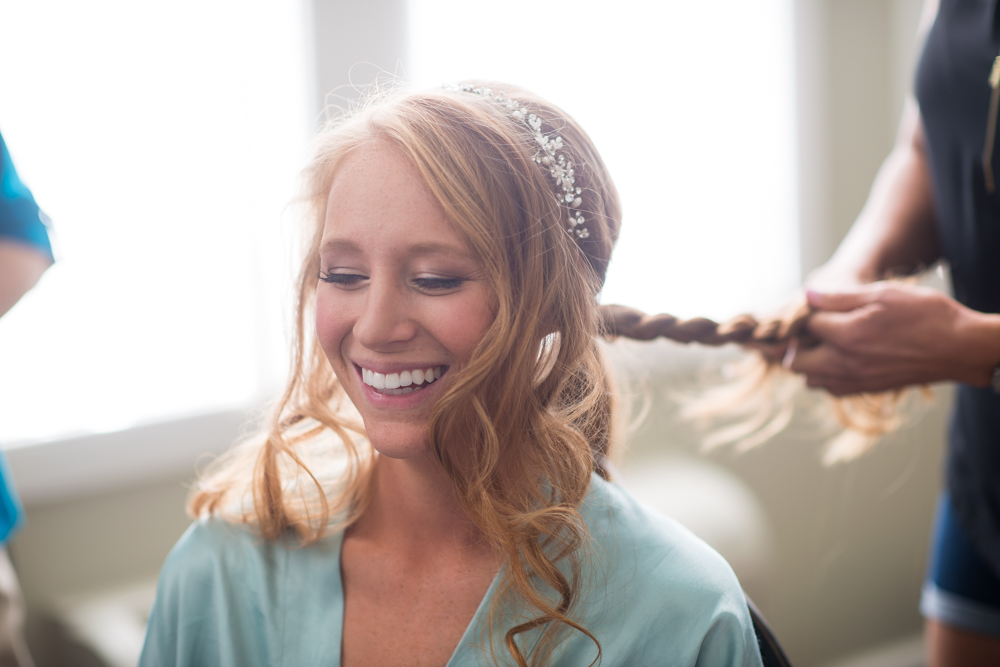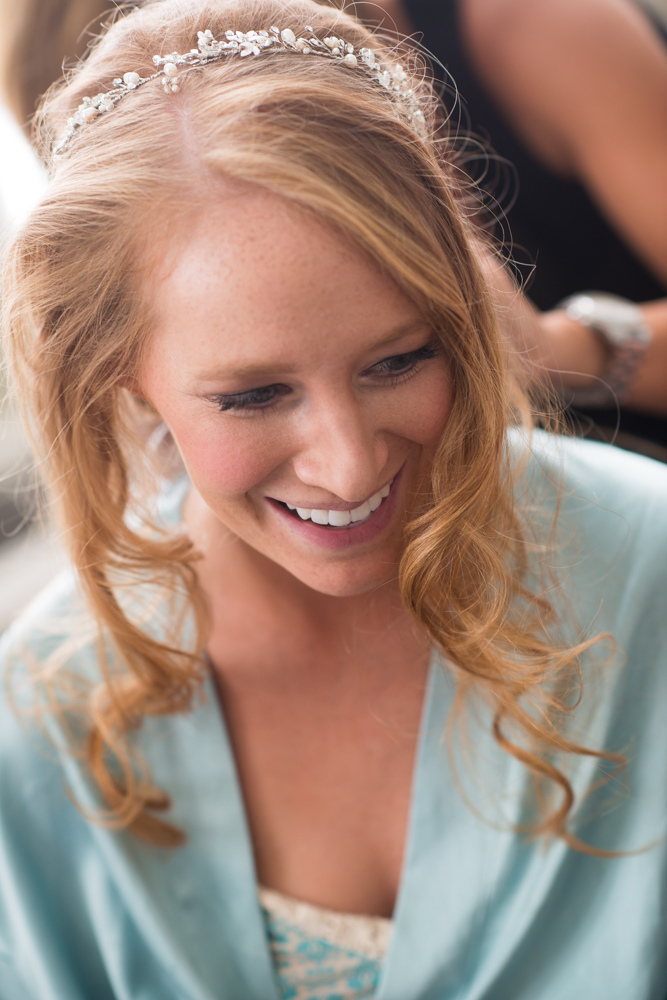 Isn't this just gorgeous?!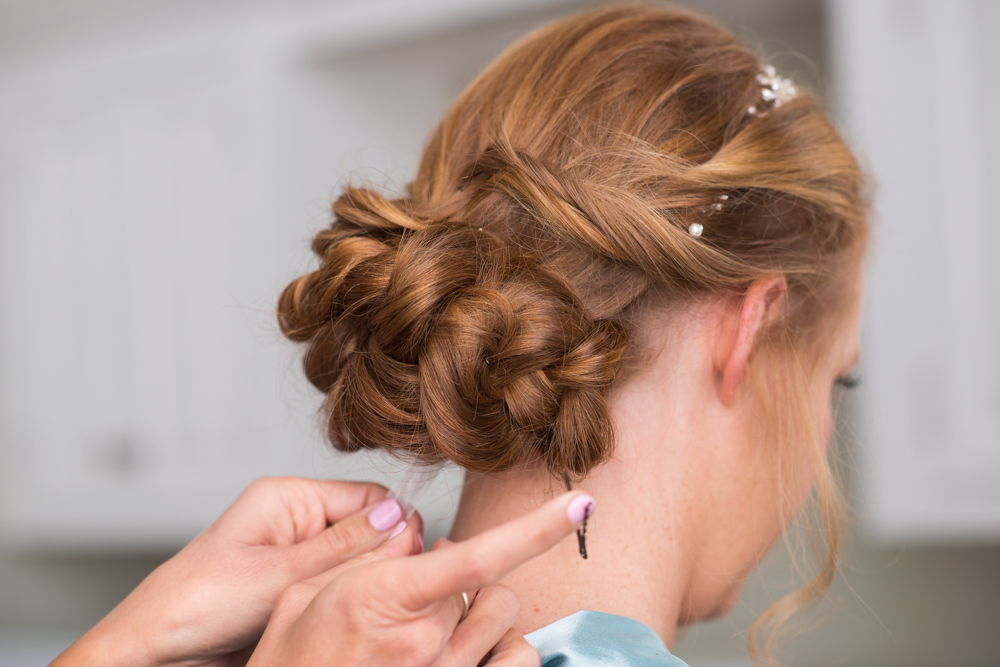 Josh was with the groom & the guys as they hung out at Stambaugh Auditorium before the ceremony.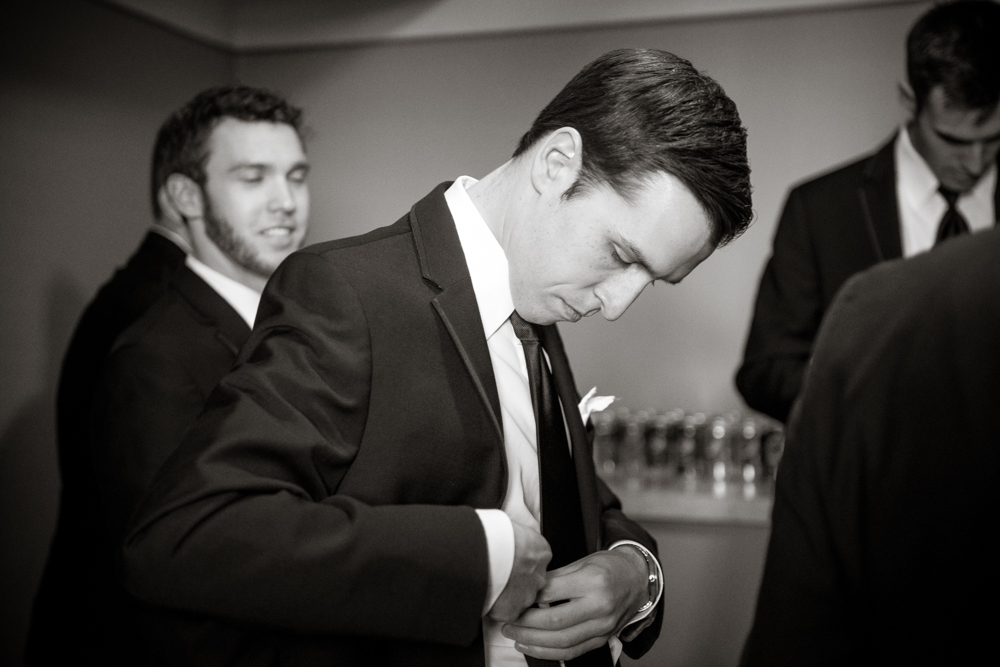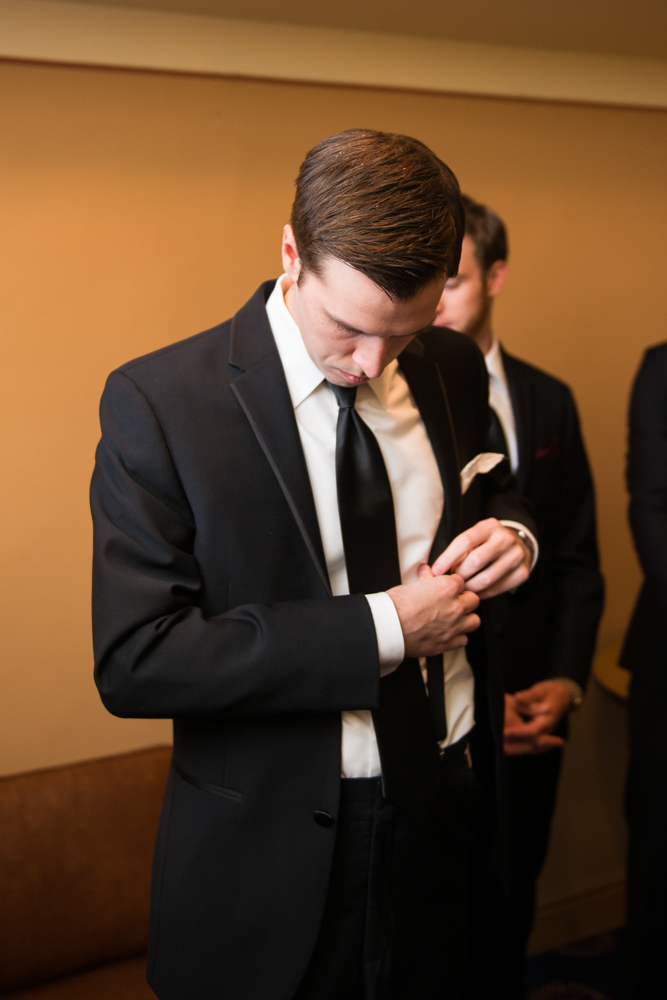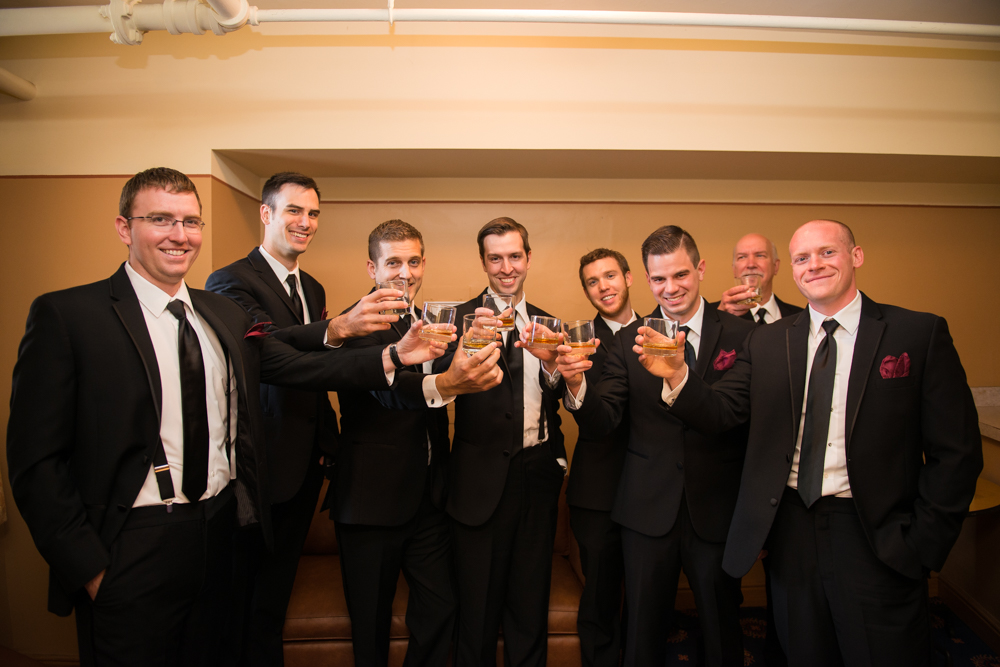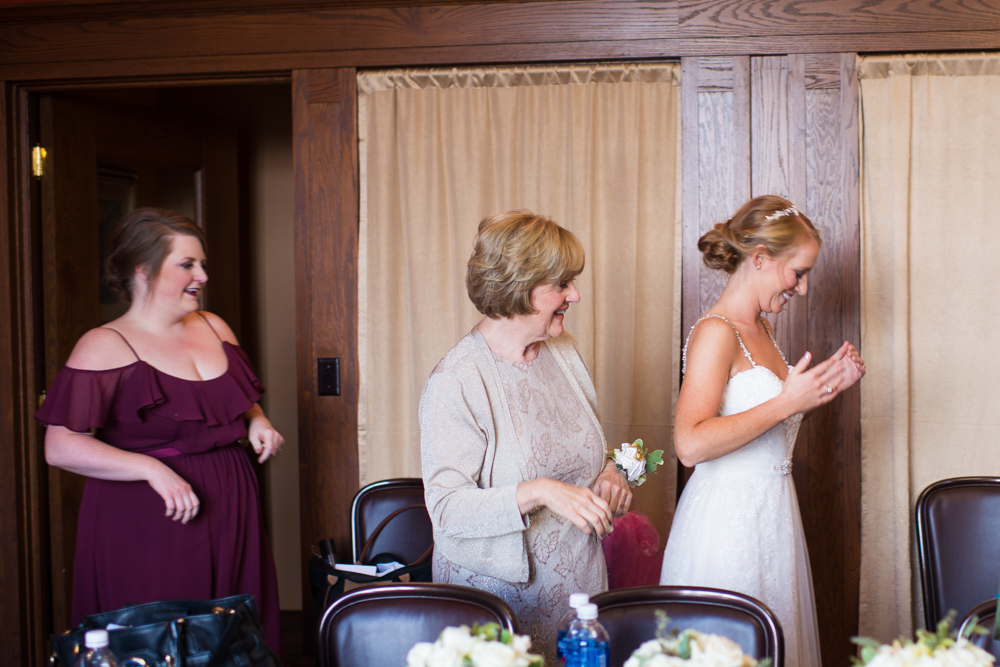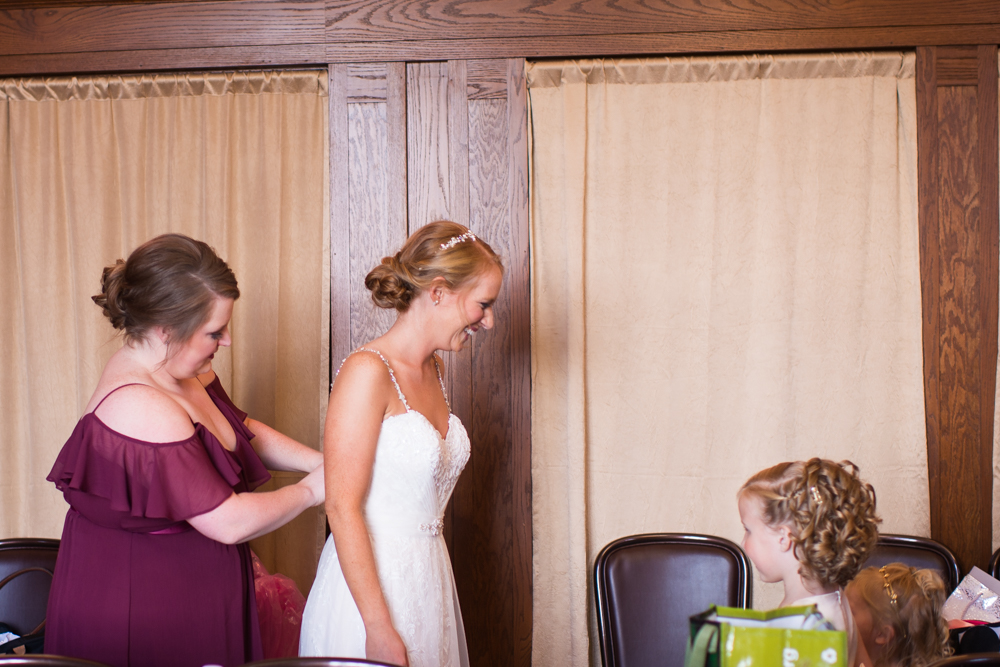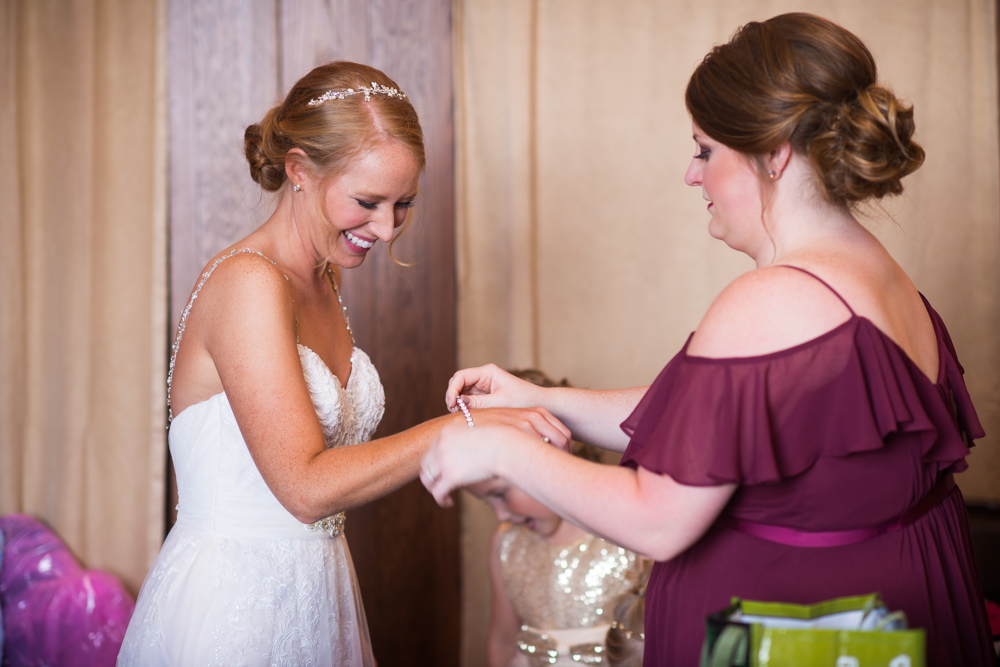 Emily & her mom had so many sweet moments together throughout the day.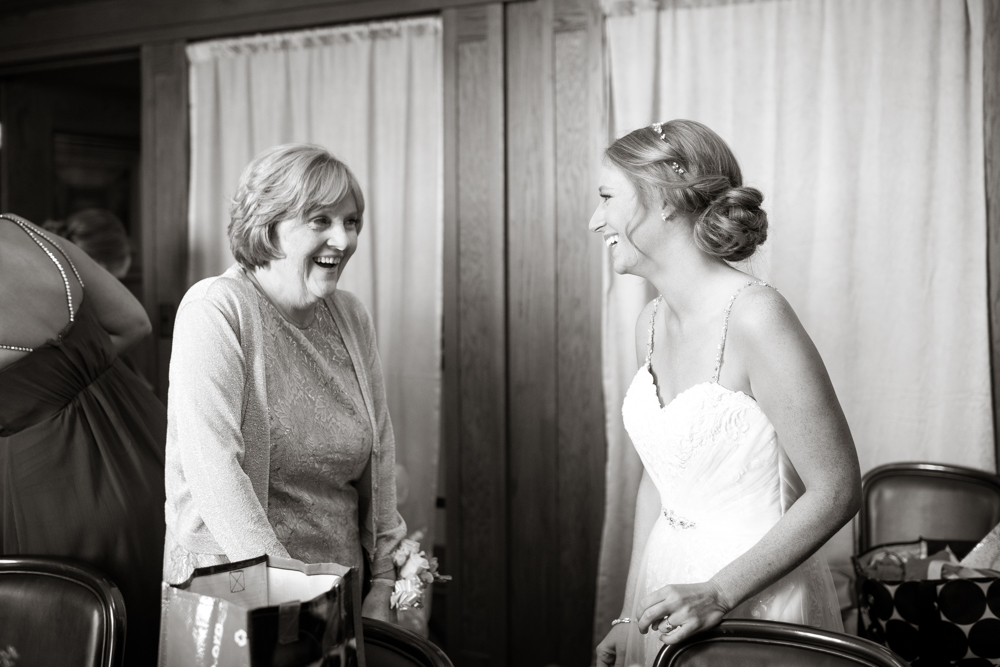 And then her dad saw her in her wedding gown for the first time. He was stunned.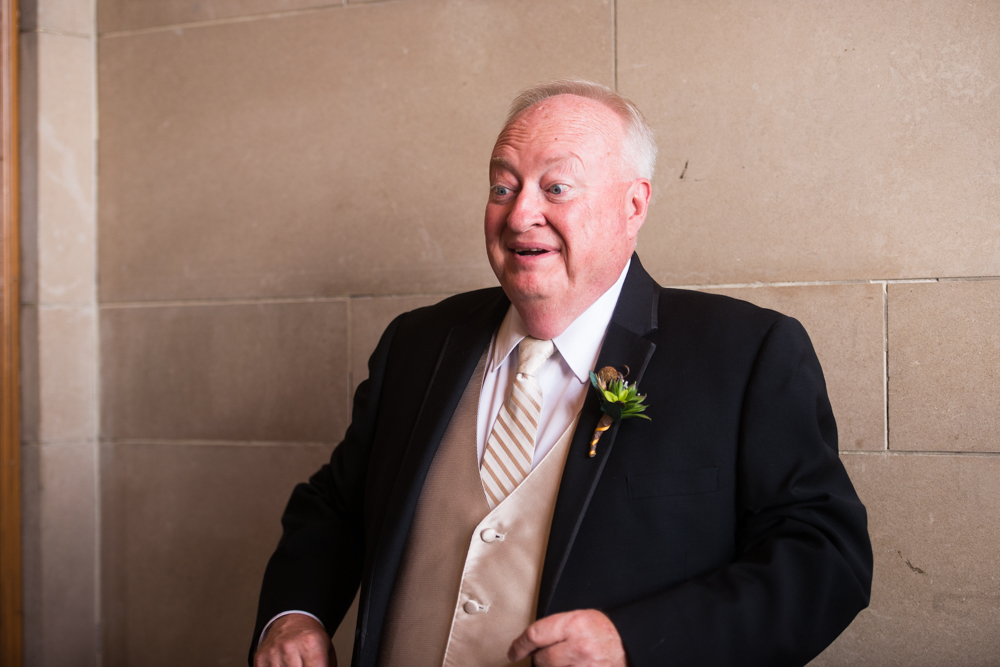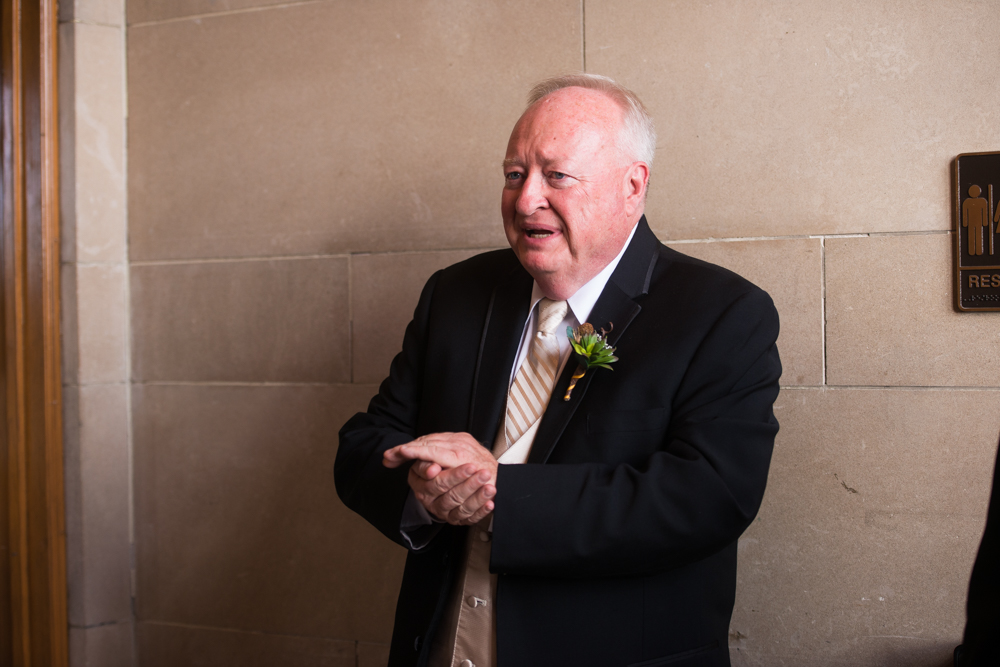 And so proud of his baby girl.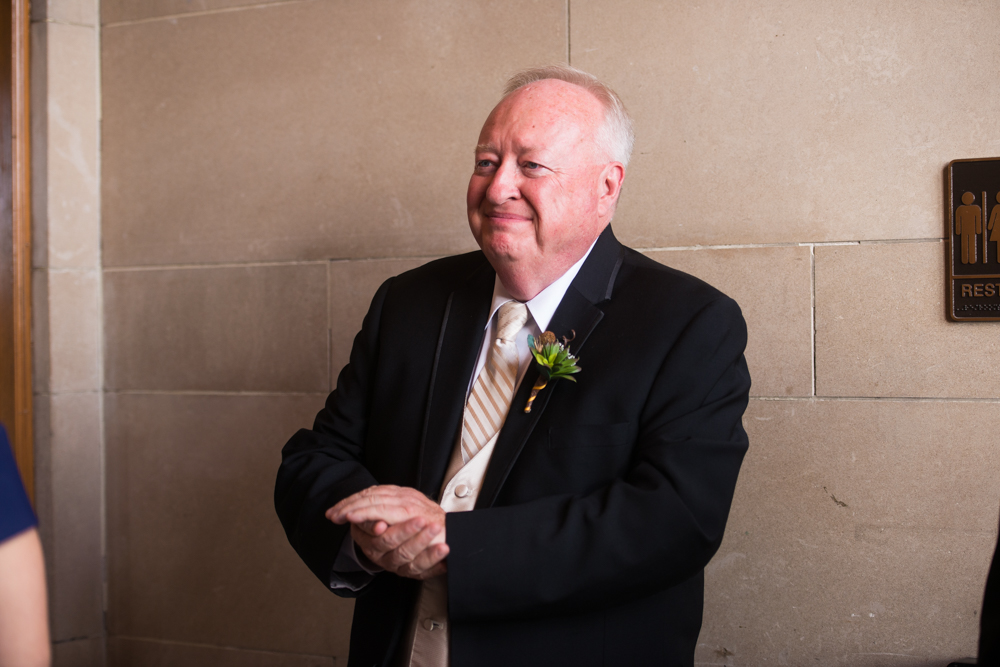 Oh my goodness, these flower girls & ring bearer were darling!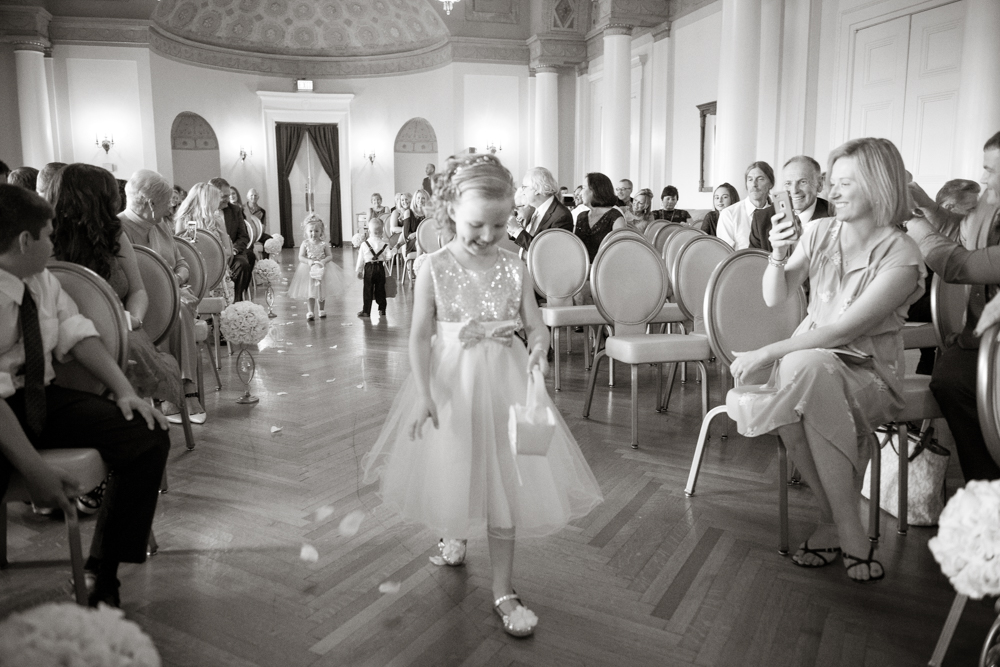 She took her job very seriously & didn't want to stop throwing petals. It was the cutest thing!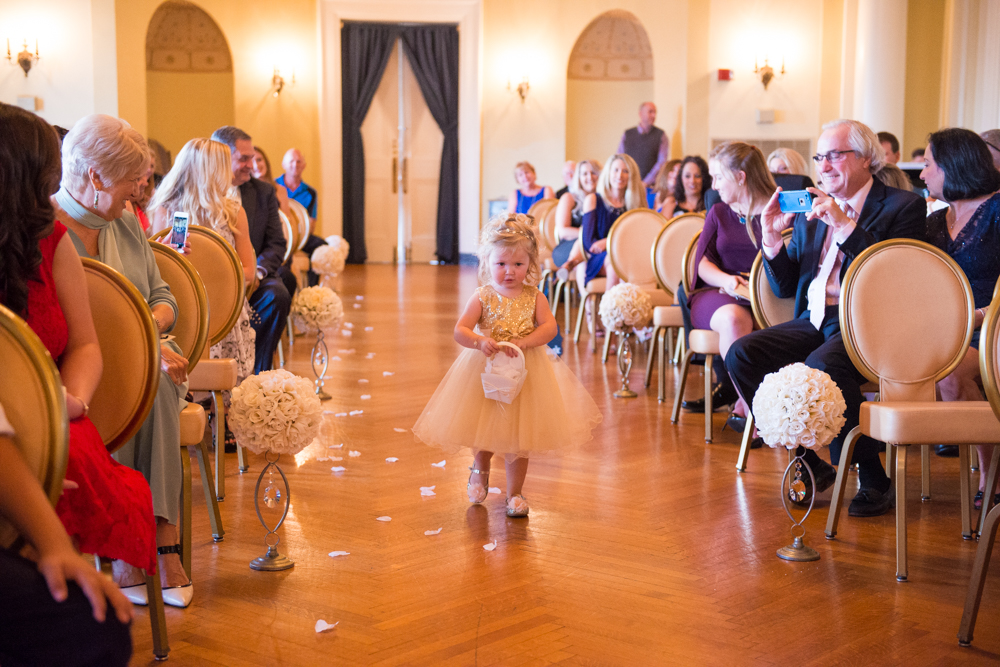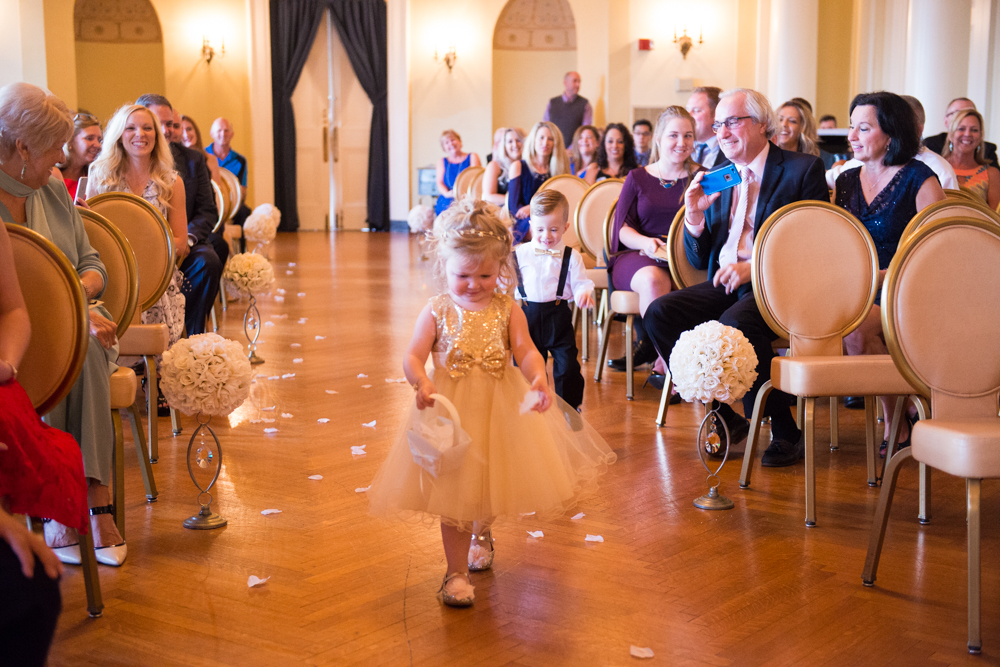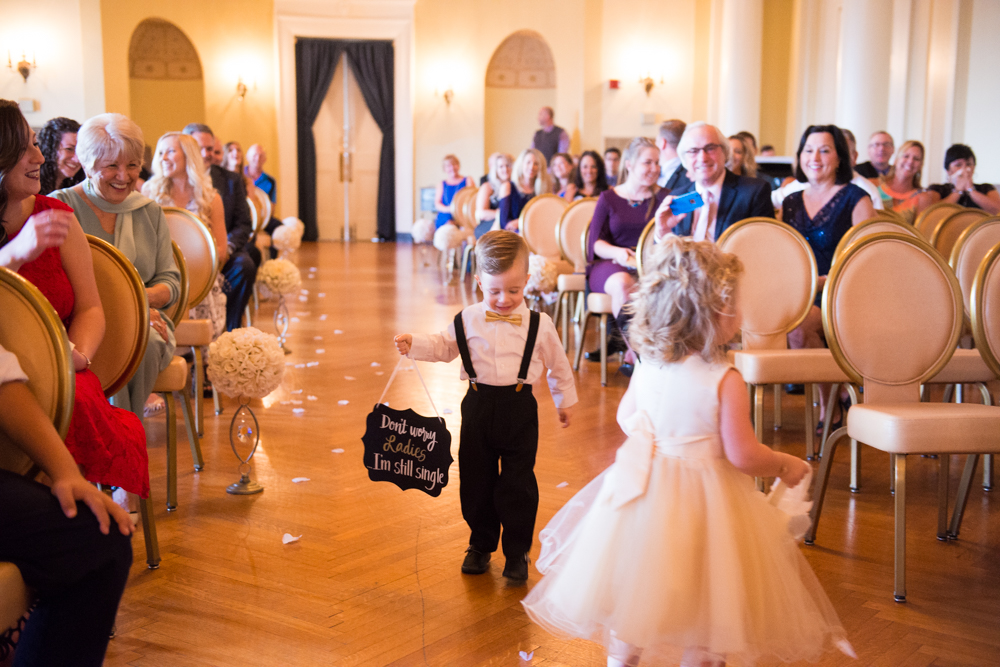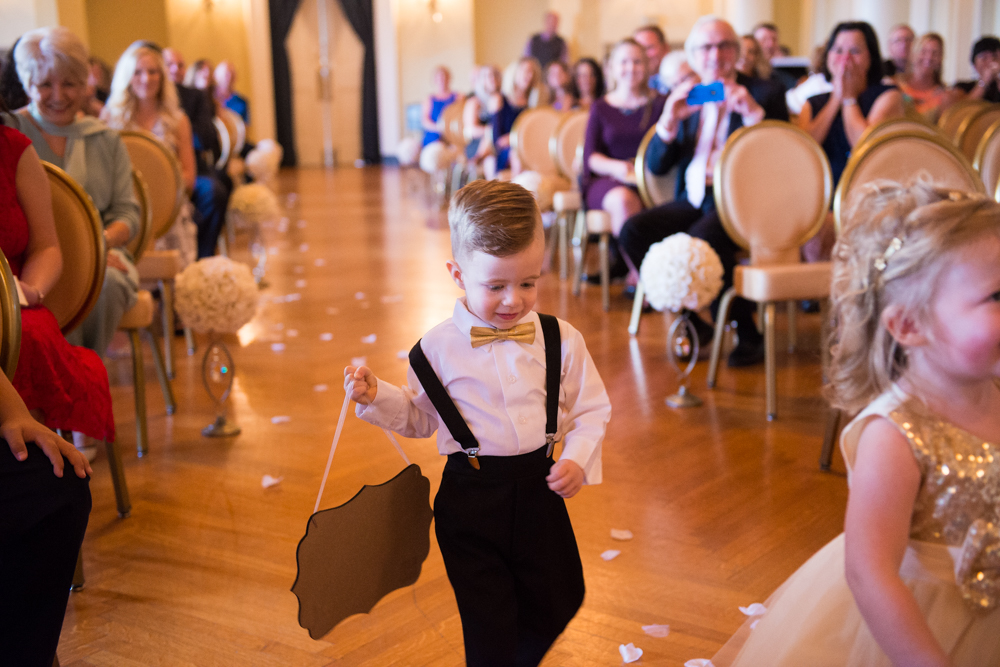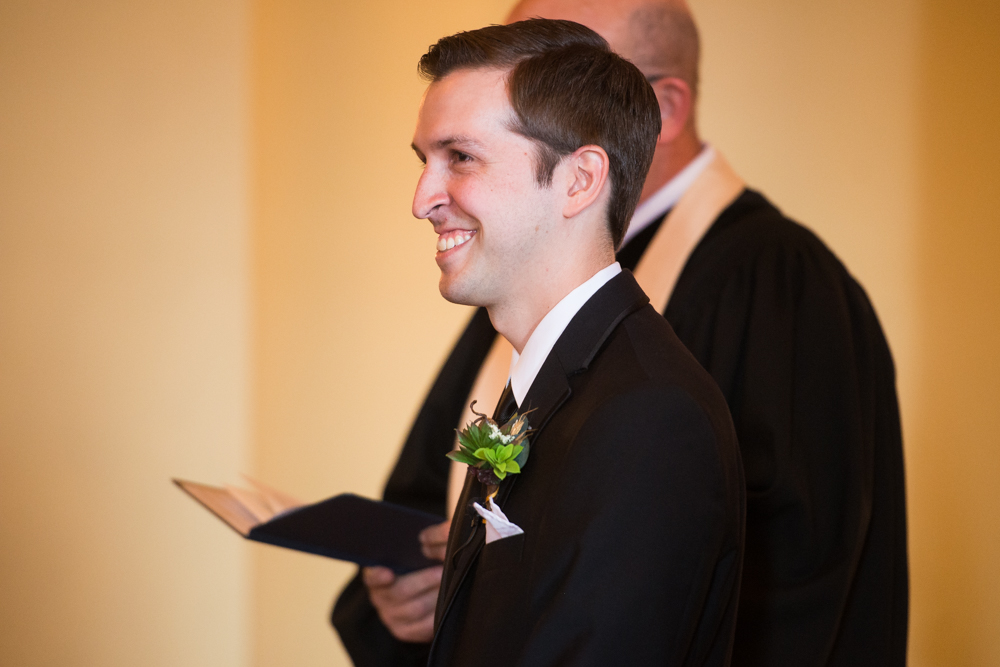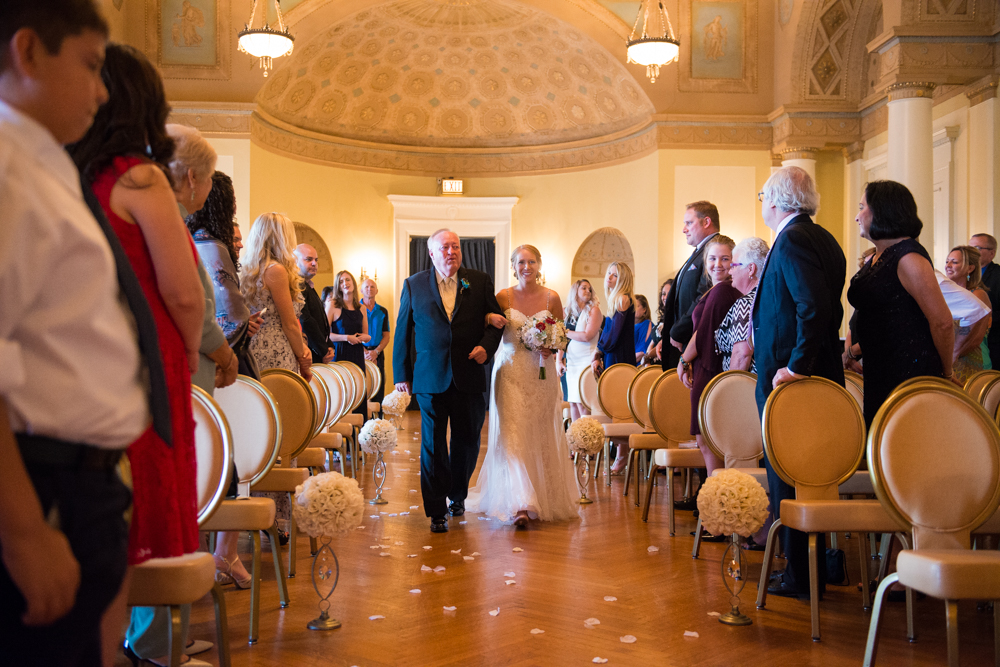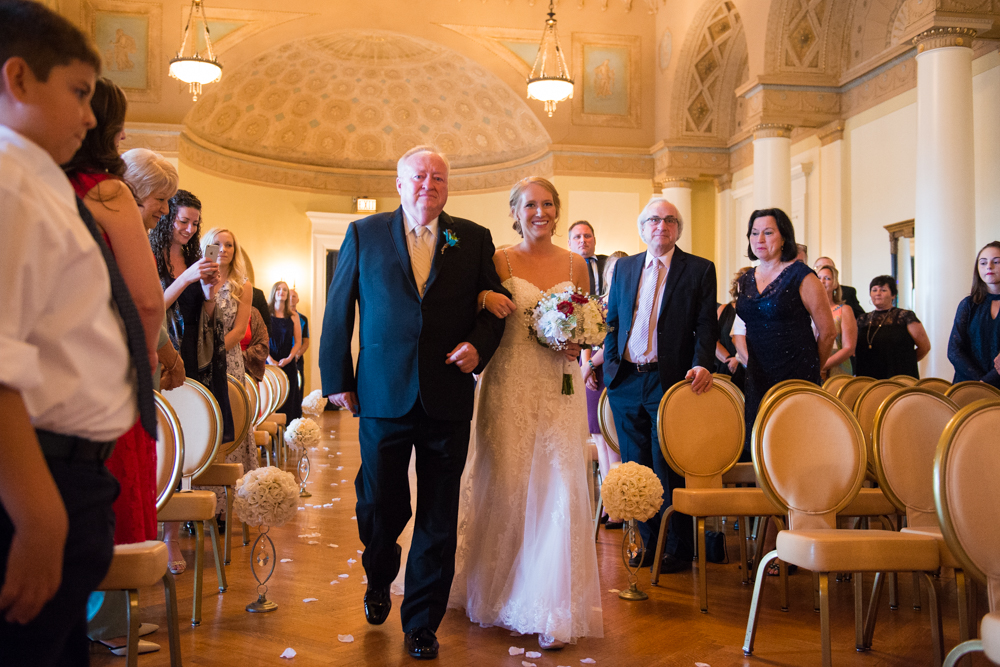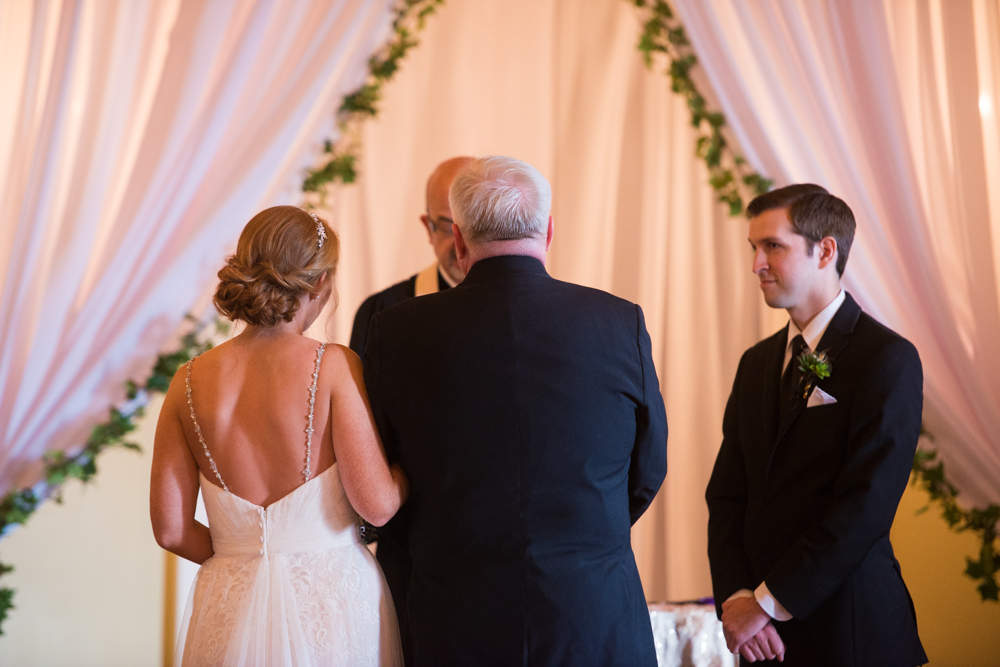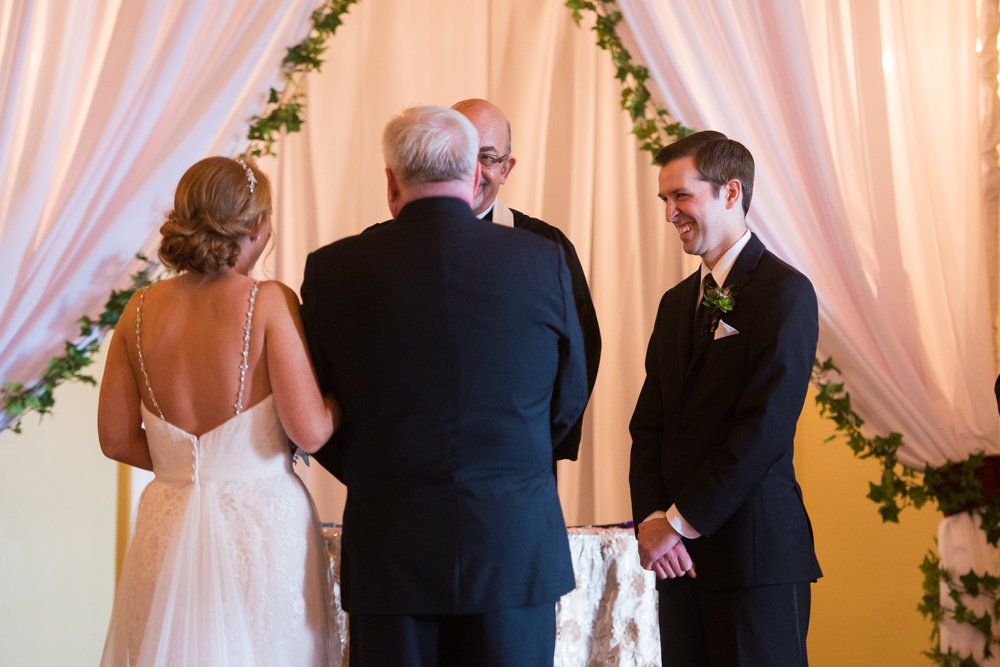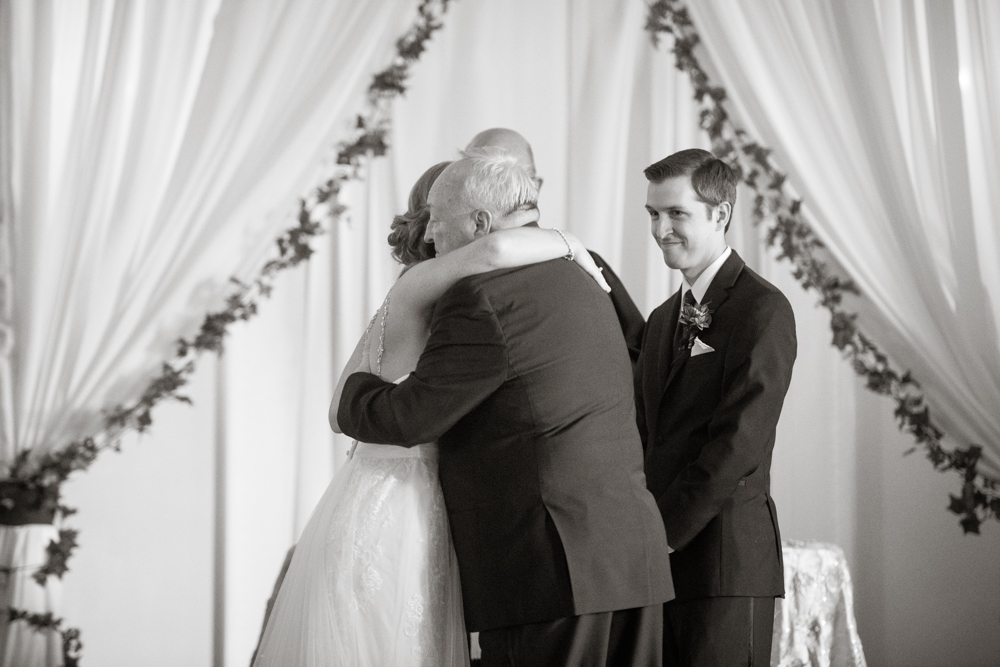 PMG Chocolatier was the wedding planner, the day-of coordinator, the florist, and the chocolate table provider.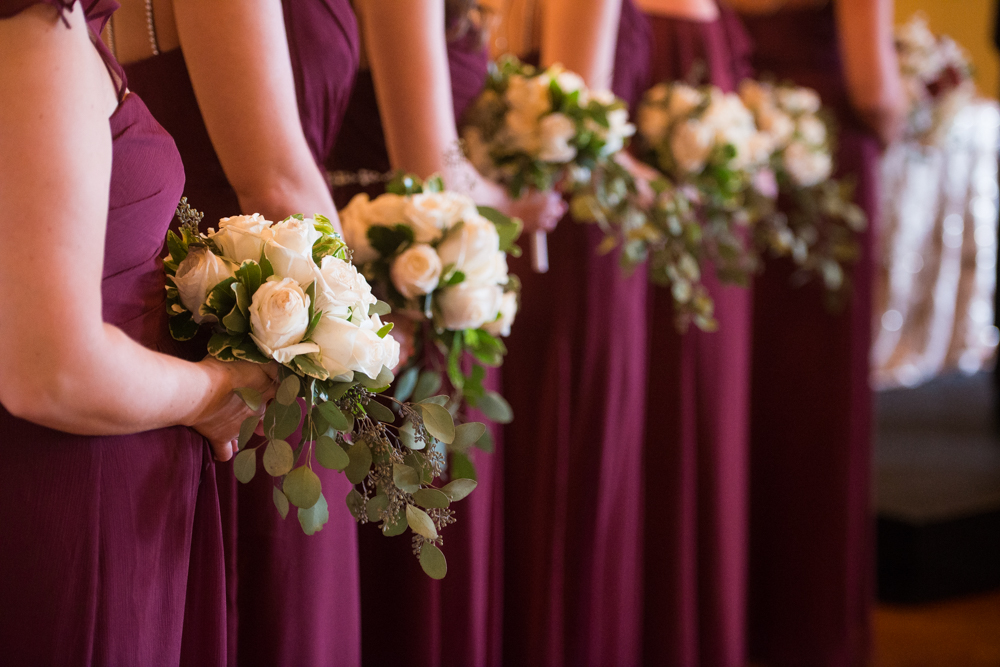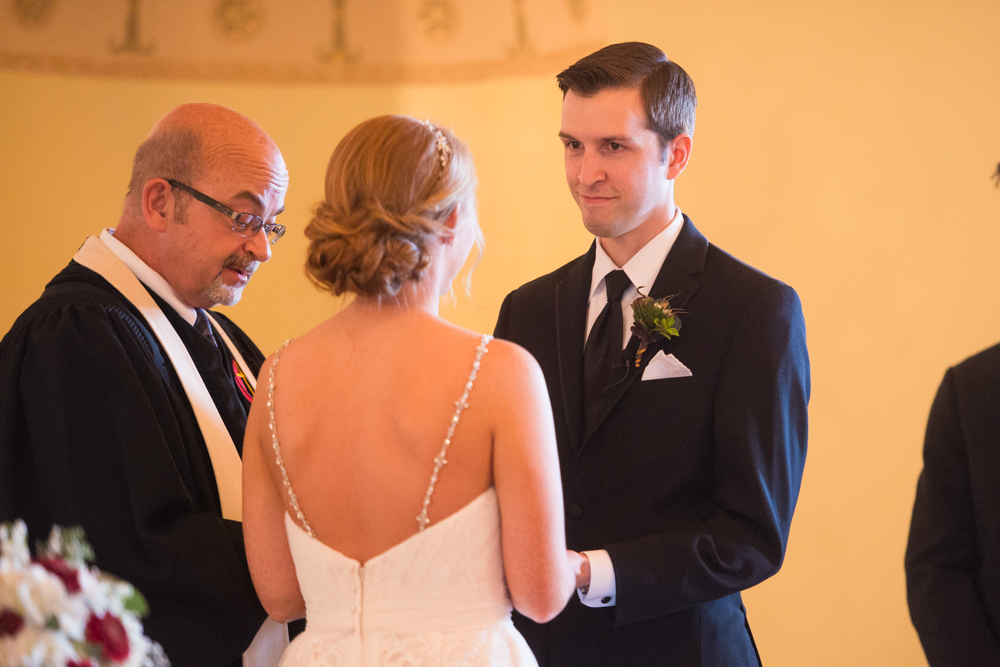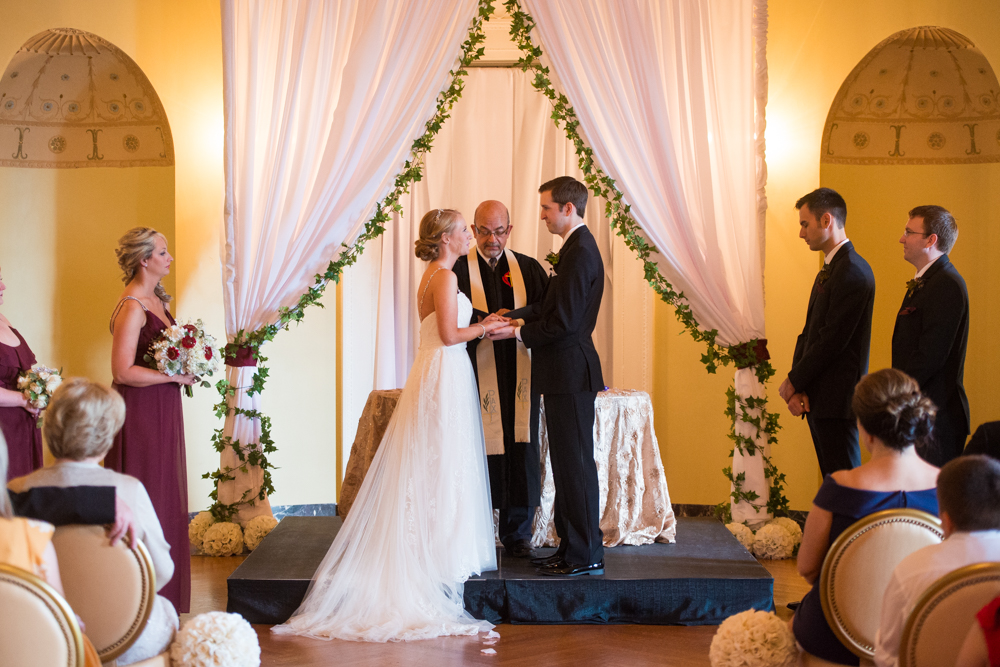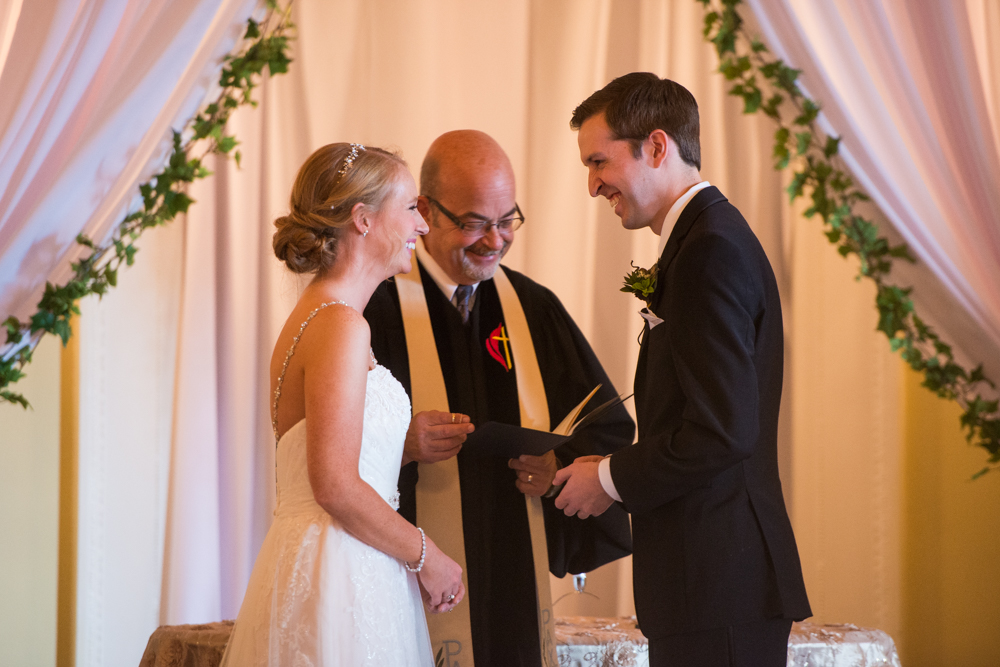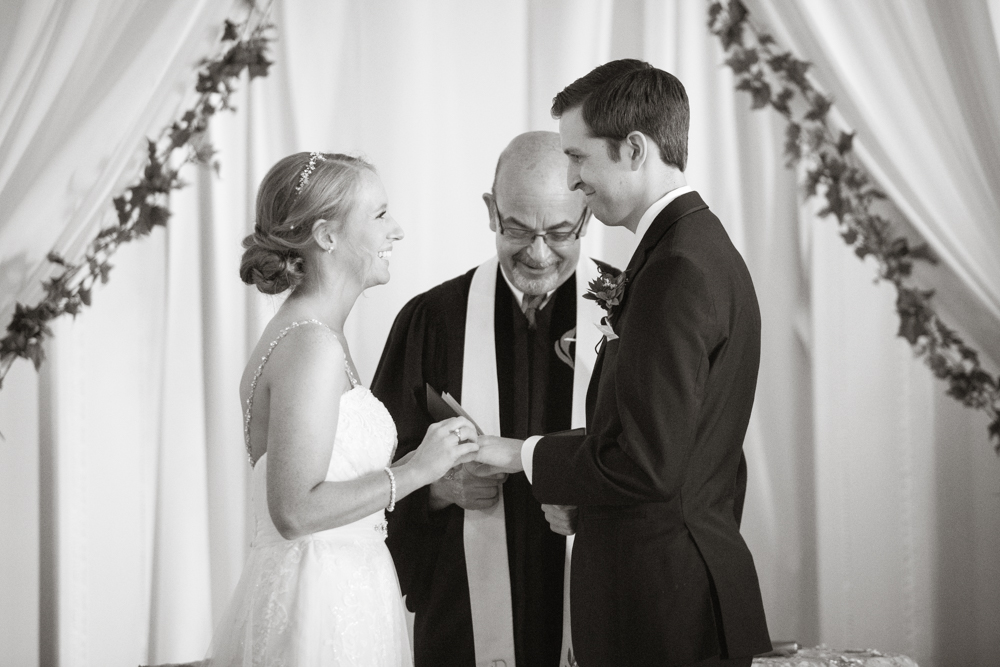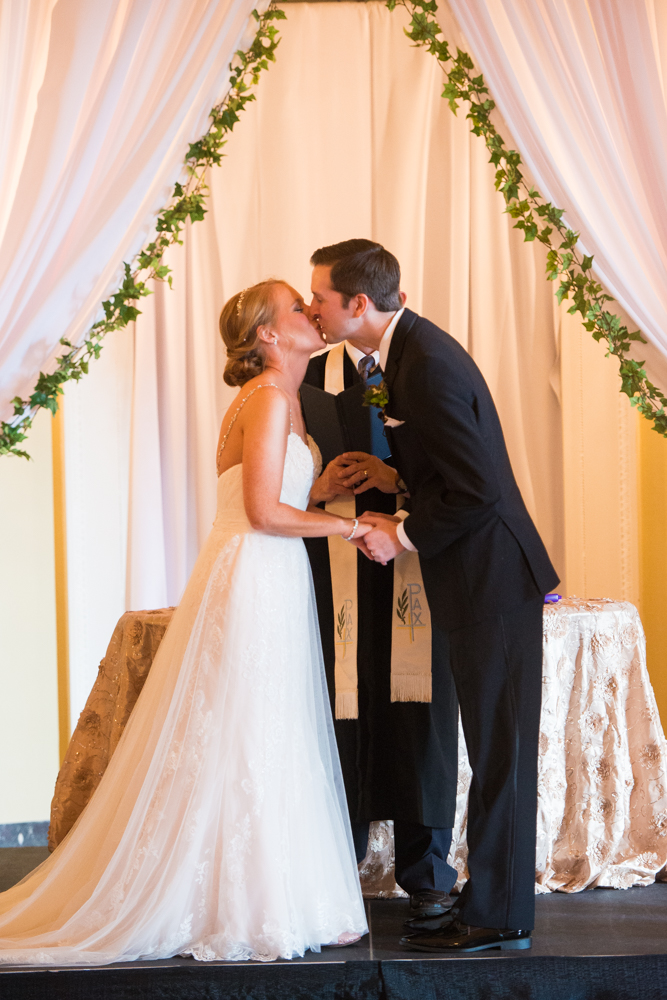 Stambaugh Auditorium remains my favorite spot for a bubble exit from the ceremony. That Fifth Avenue staircase is iconic.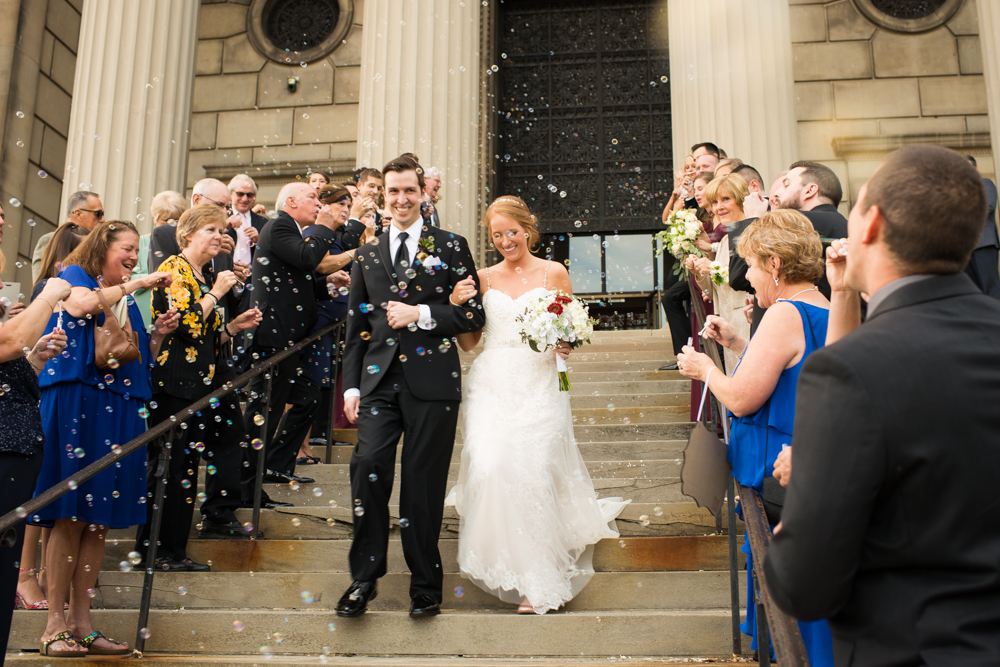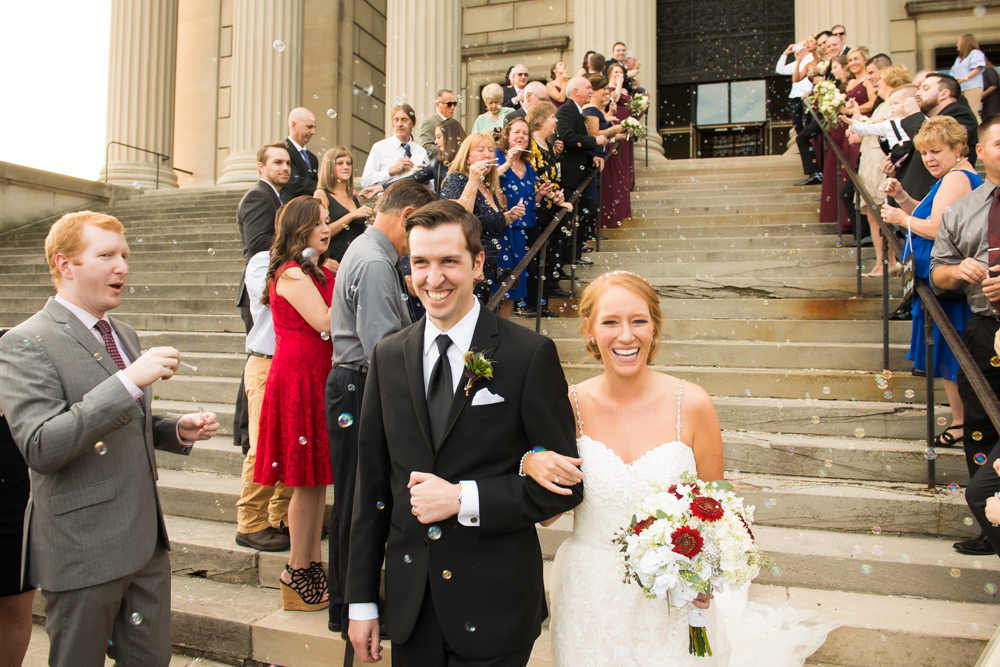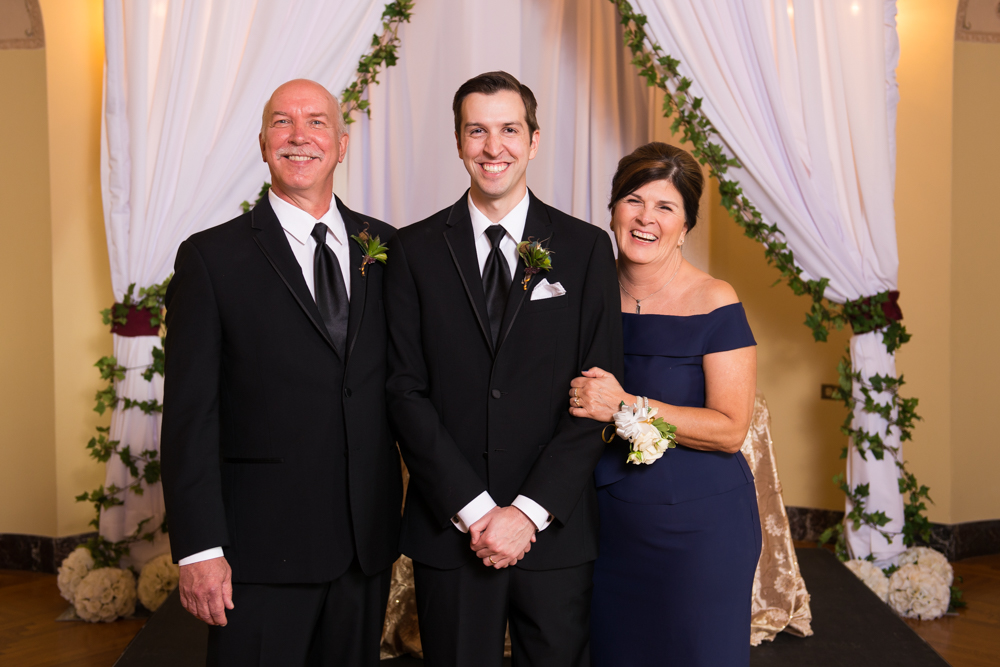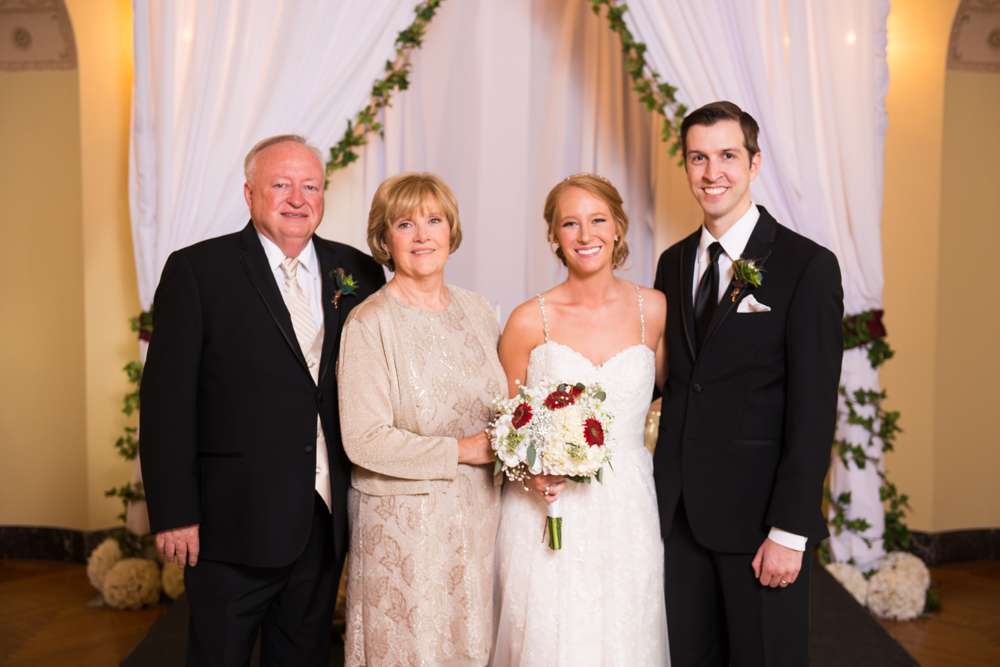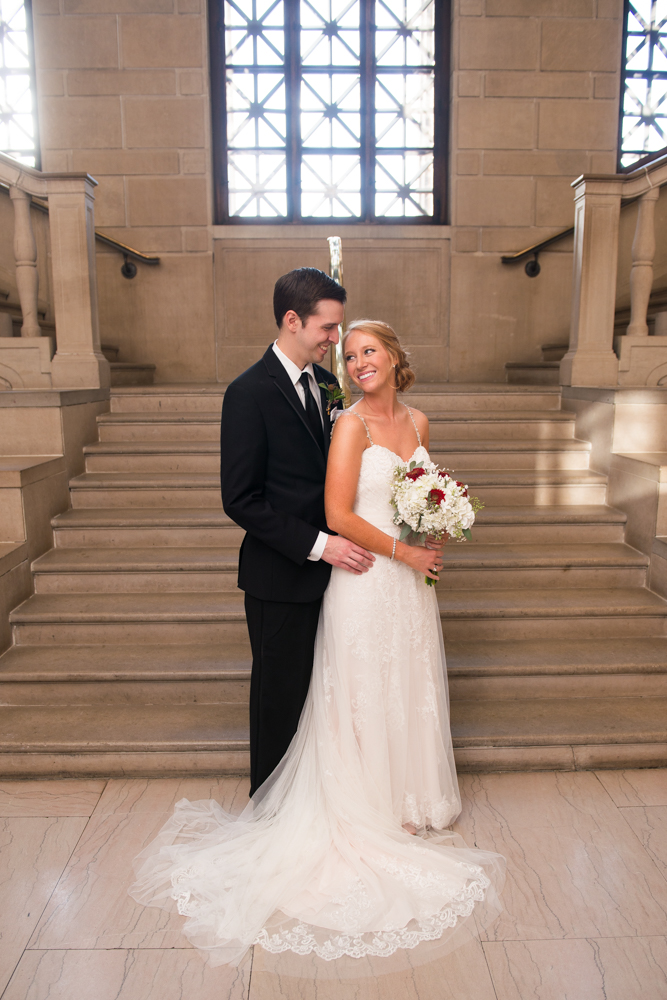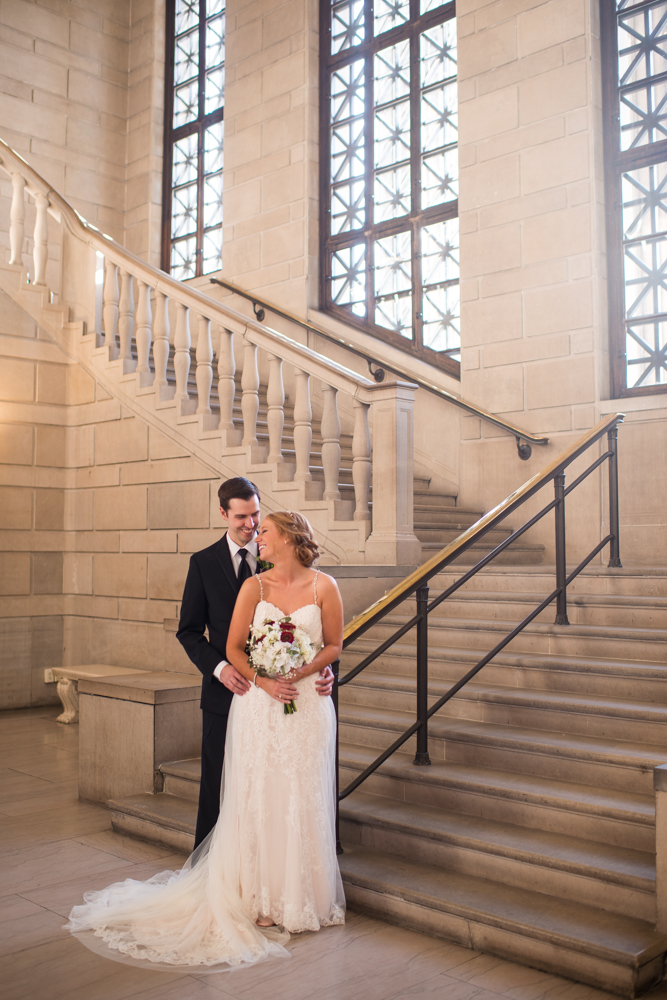 We also crush really hard on the 2nd floor staircase outside of Christman Hall. There's something magical about the light coming through those stunning windows!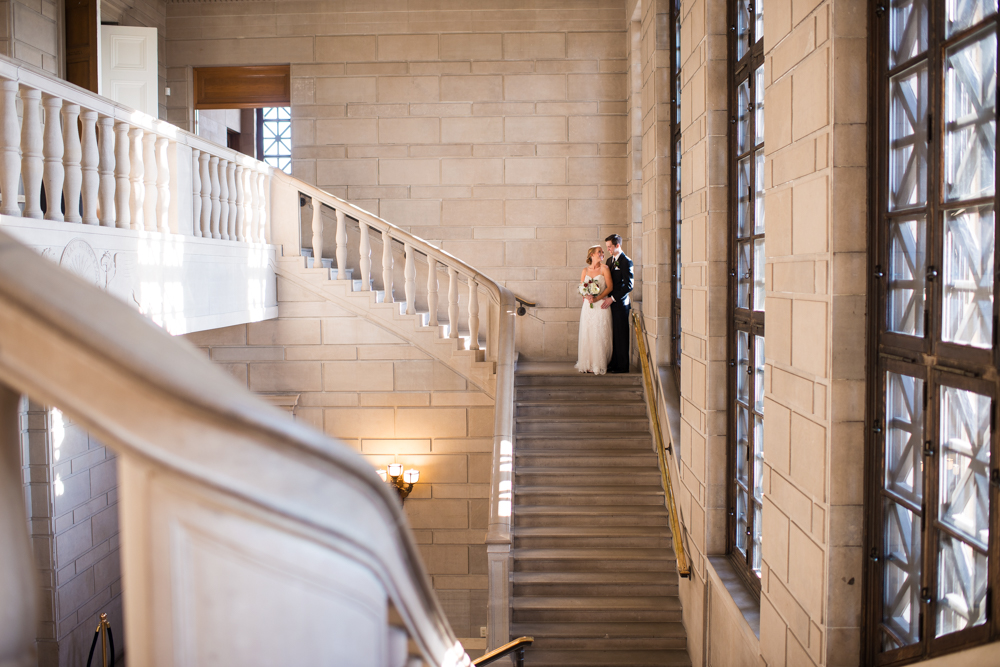 Emily got her gown at Stephanie Leigh Bridal in Girard. It's a Stella York gown.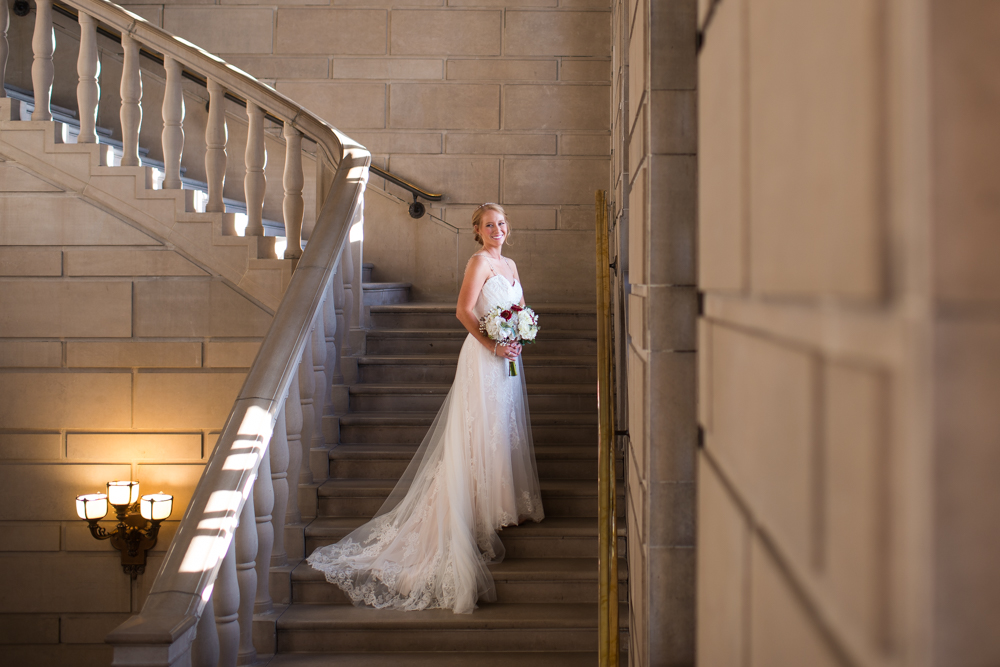 We loved their bridal party! They were hilarious & none of them were ever MIA when we needed them, which is always a huge plus! We appreciate that!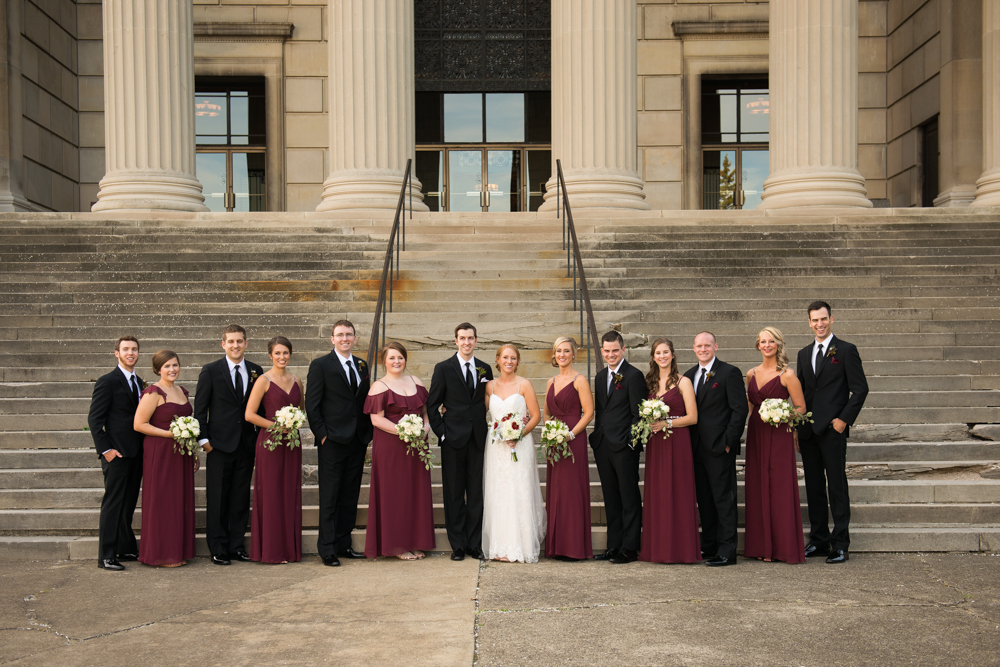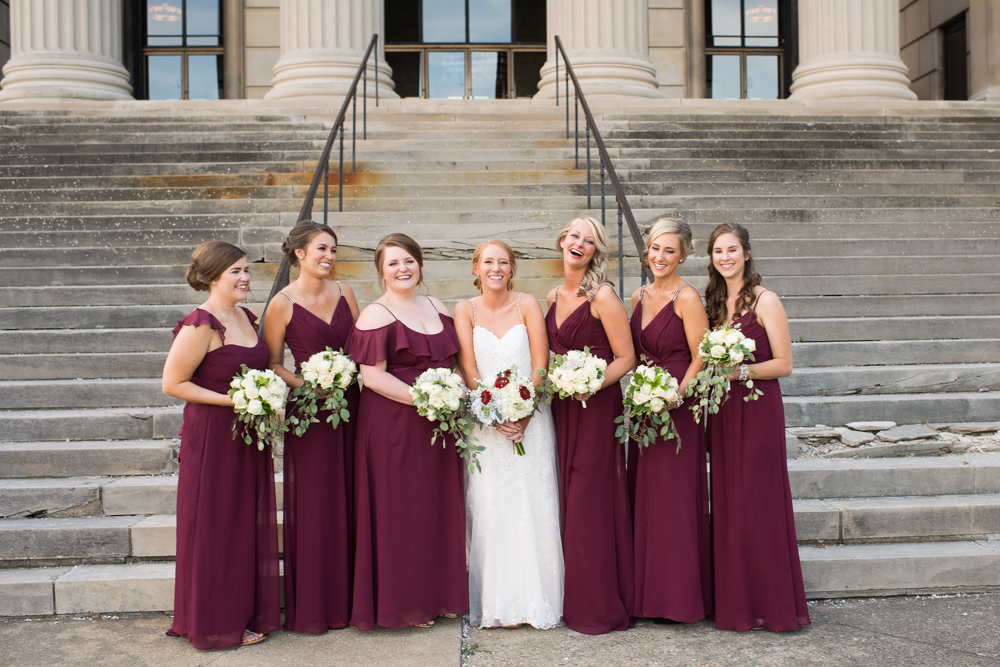 These ladies looked fabulous & were a hoot to hang out with. It's no surprise; I knew Emily's friends would be down to earth & fun.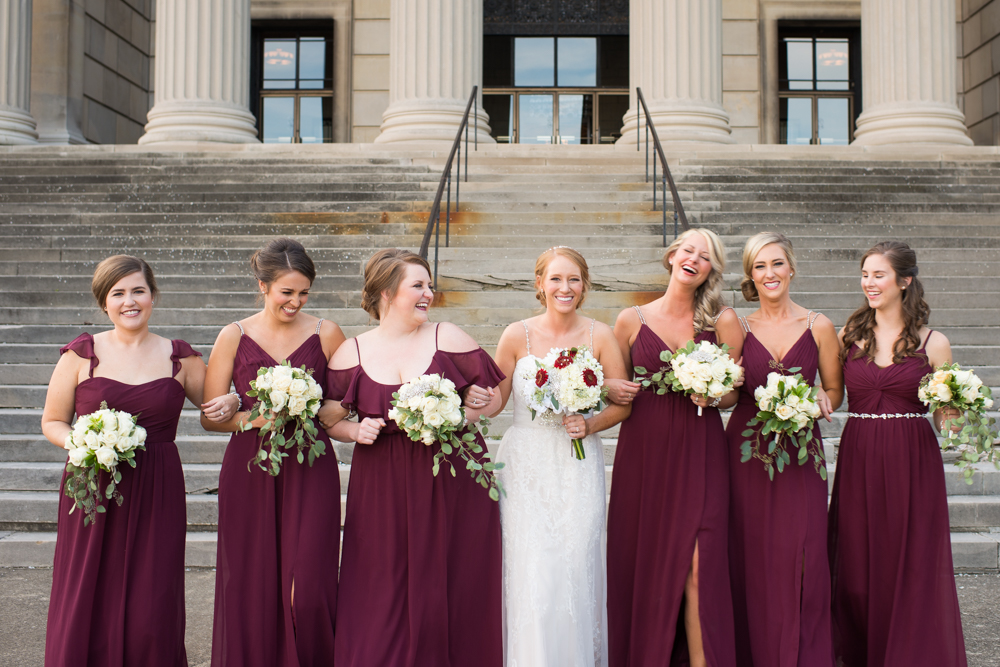 And the guys were equally wonderful.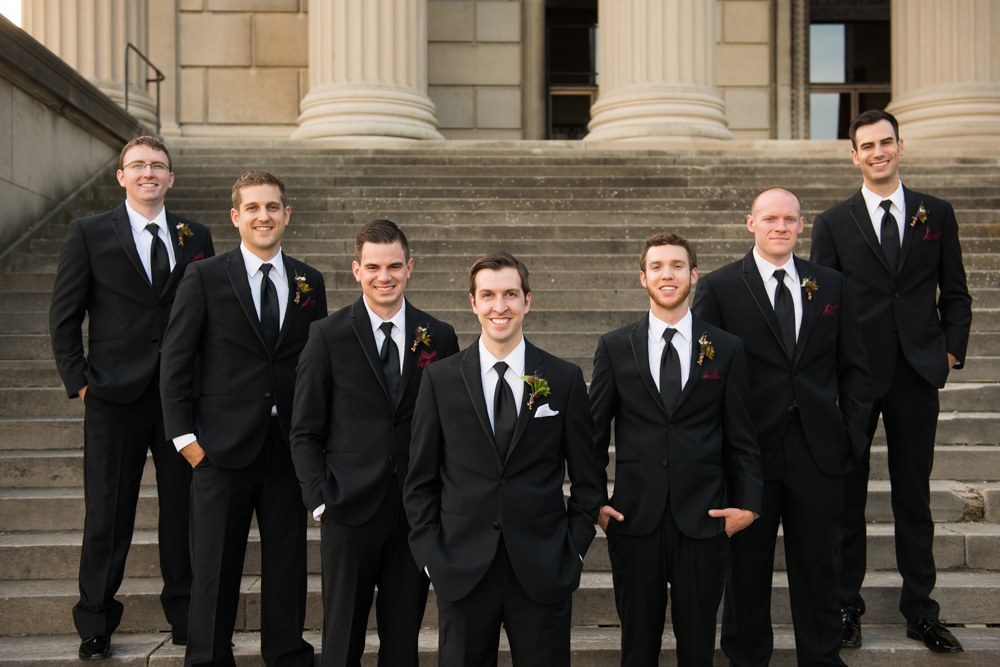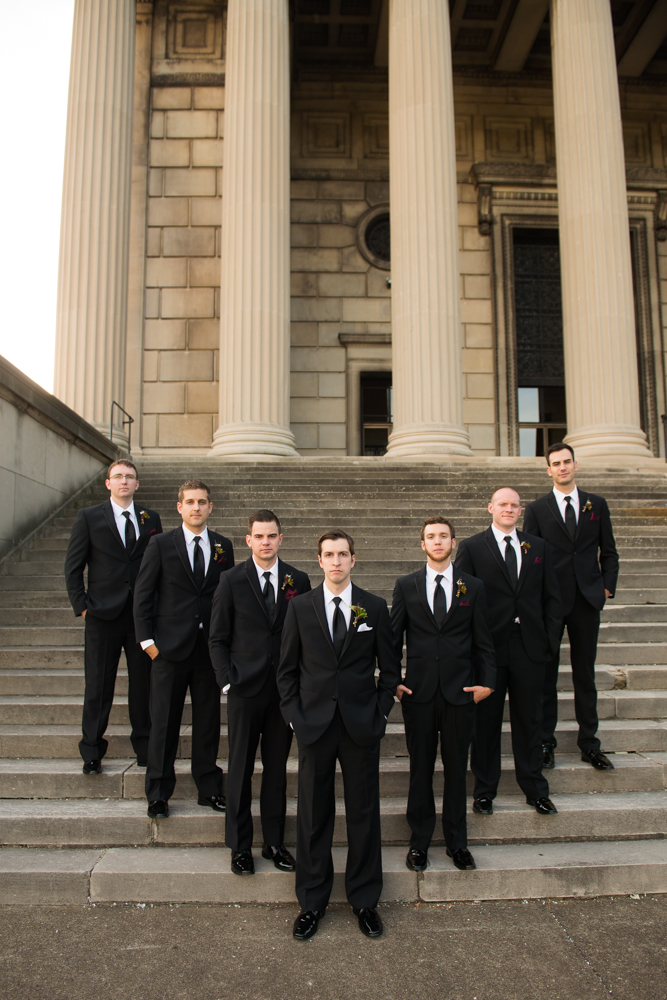 Brand new brothers!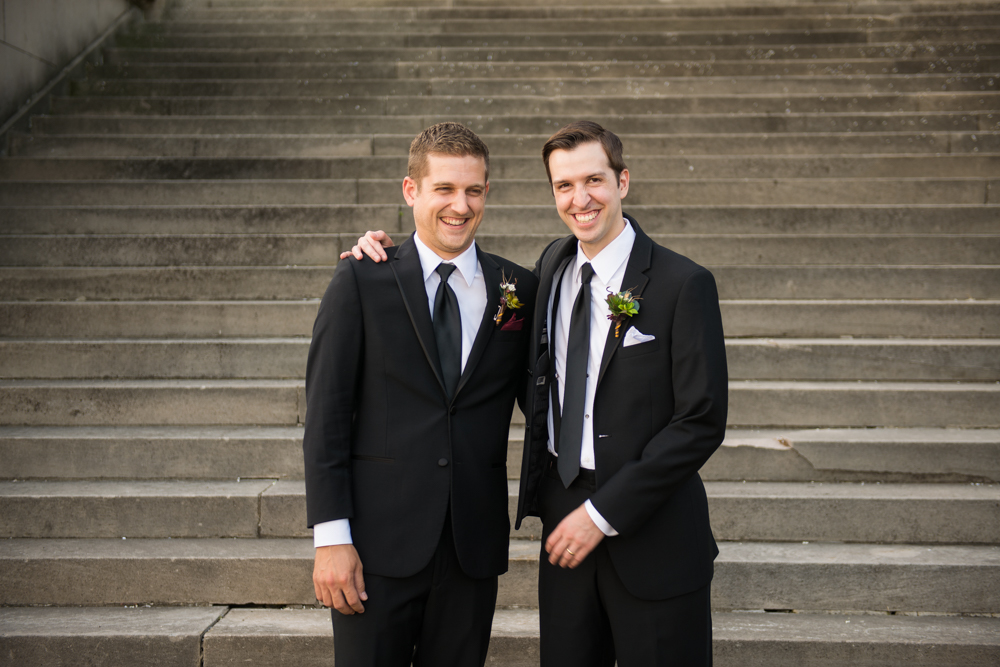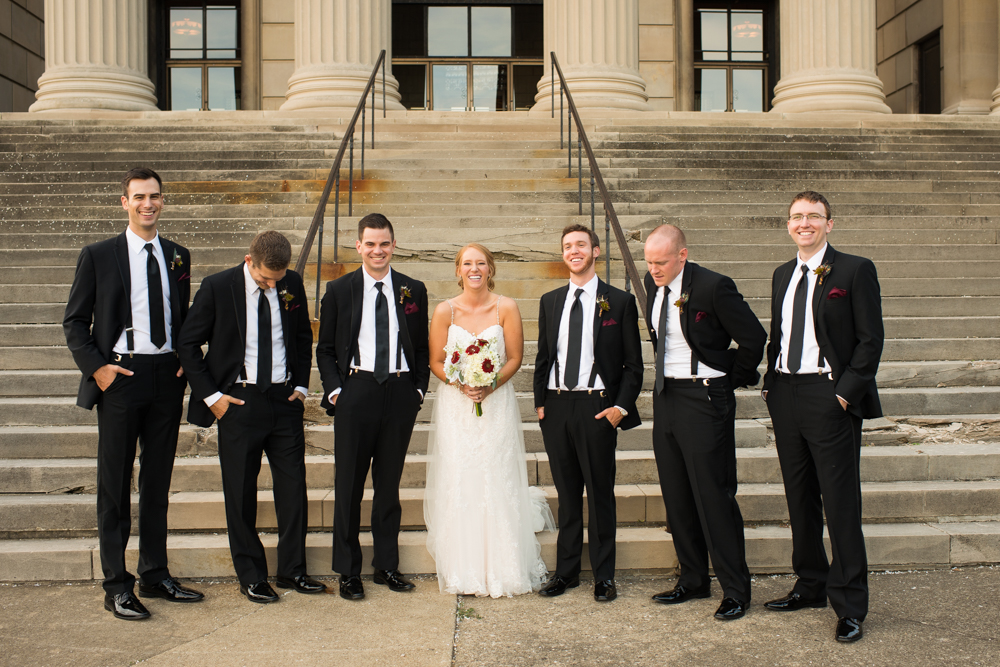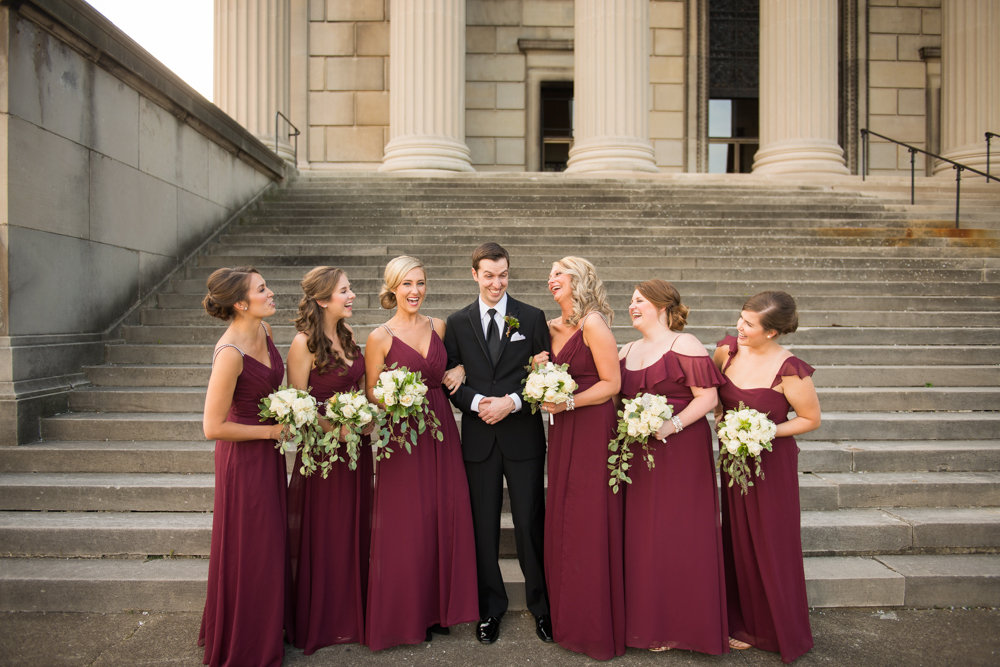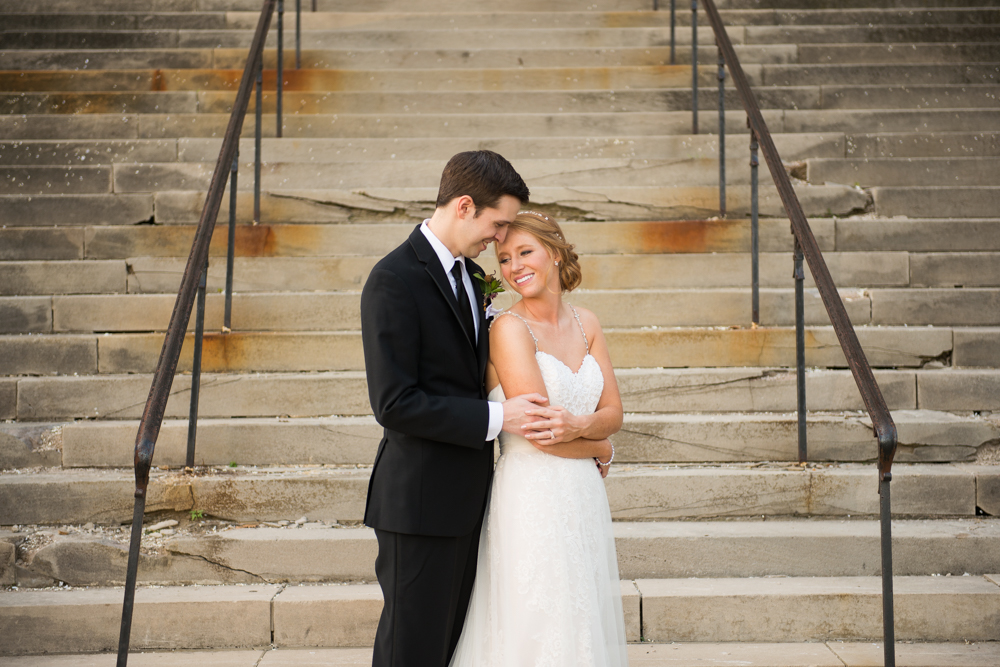 When we arrived at The Lake Club, we were so excited to see all of the changing leaves. It was the first day of Autumn & it definitely looked the part.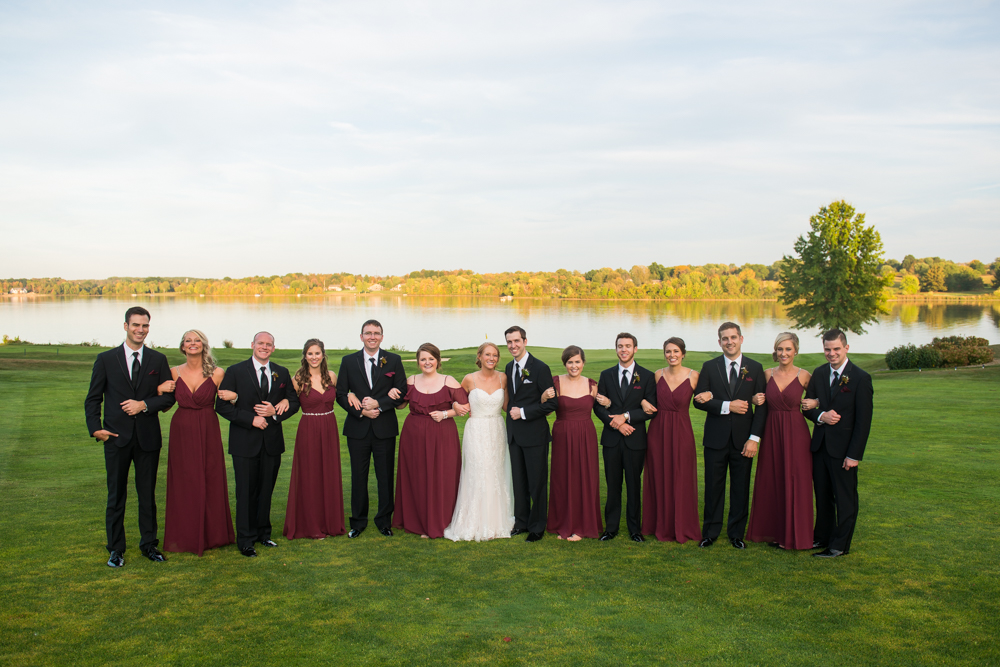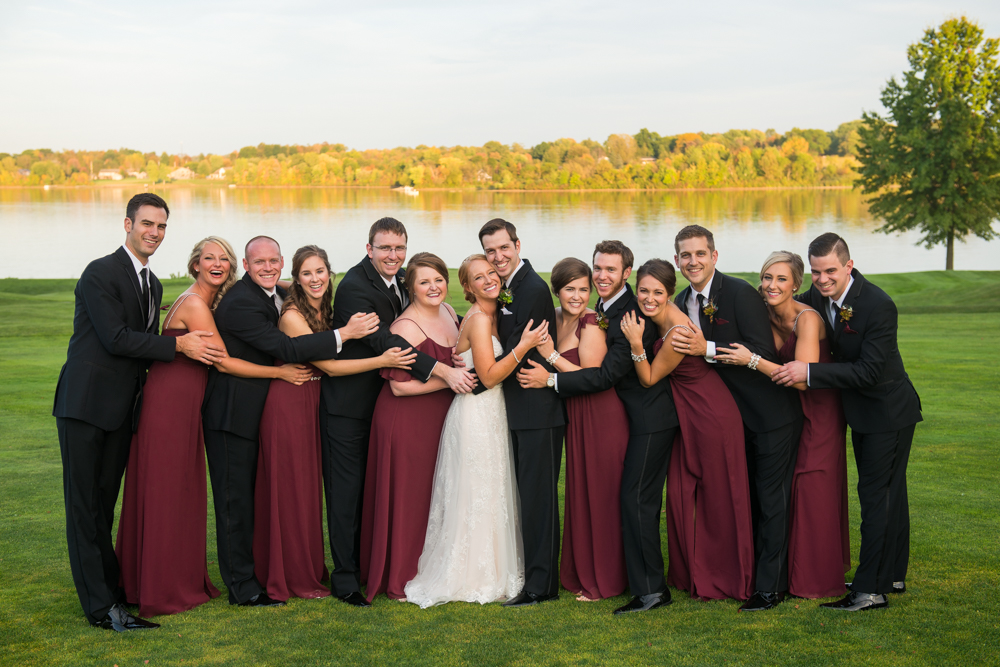 What a gorgeous couple of married people! And that light! It just couldn't get any better!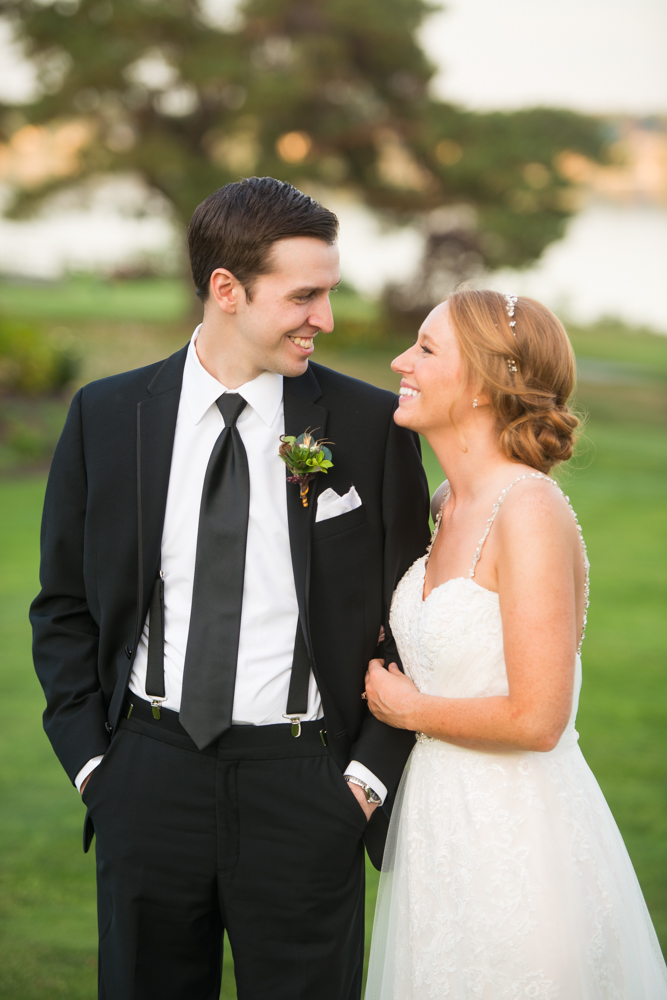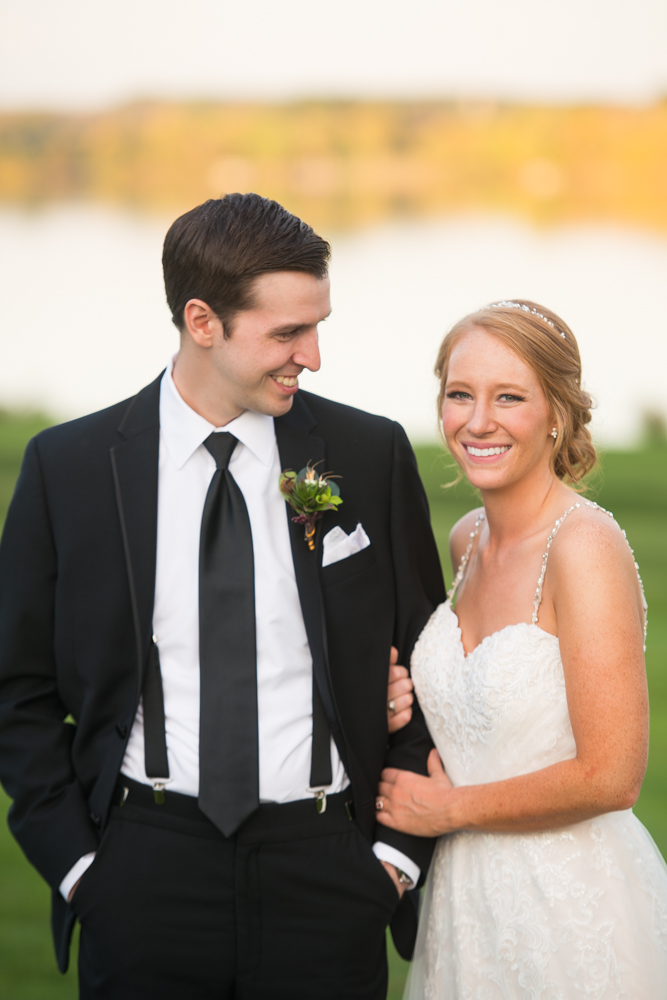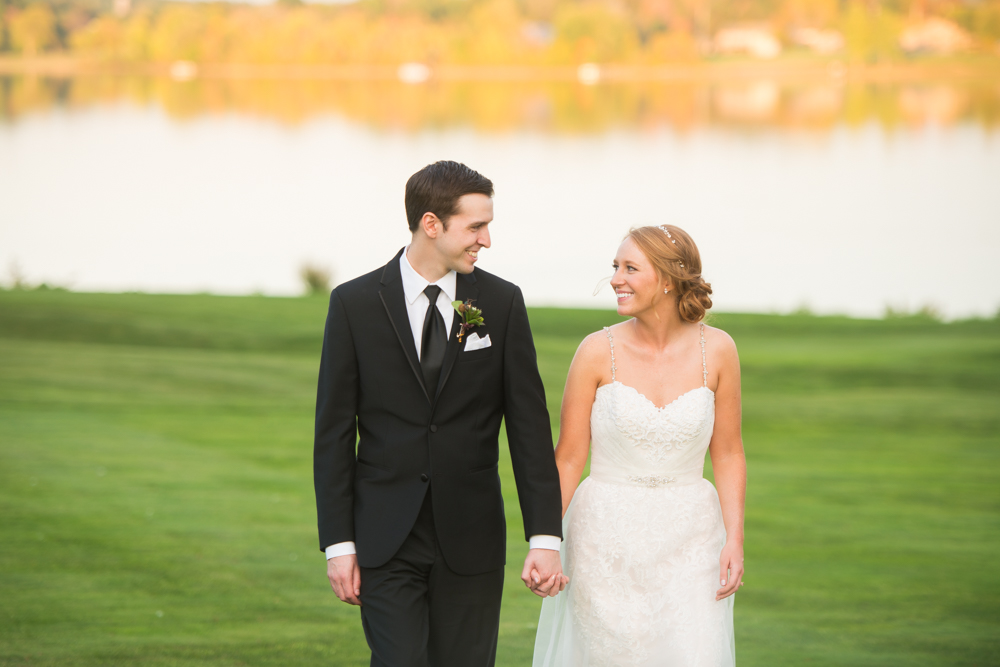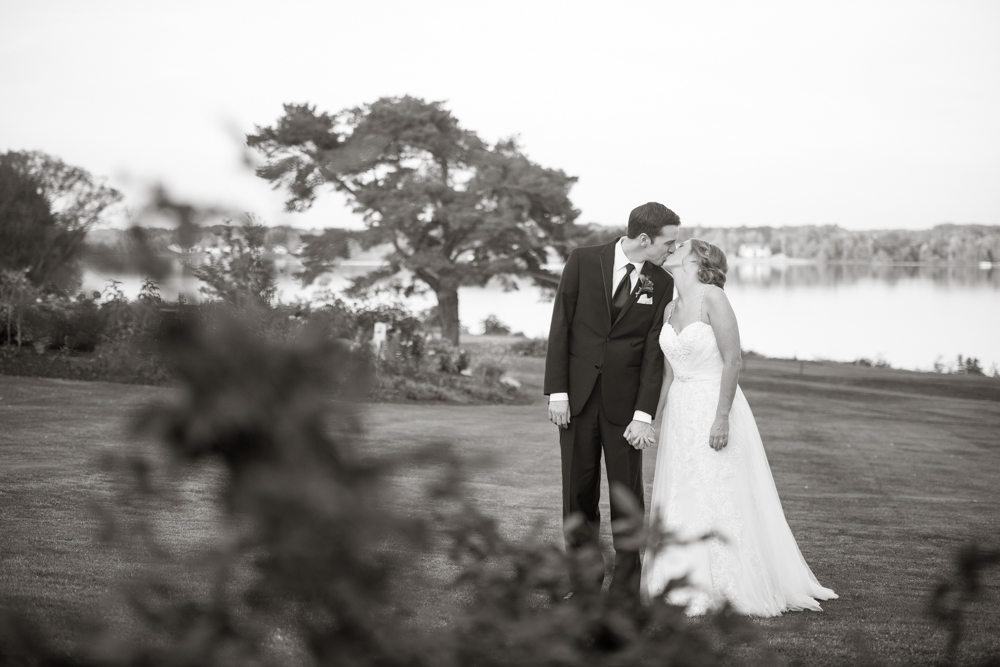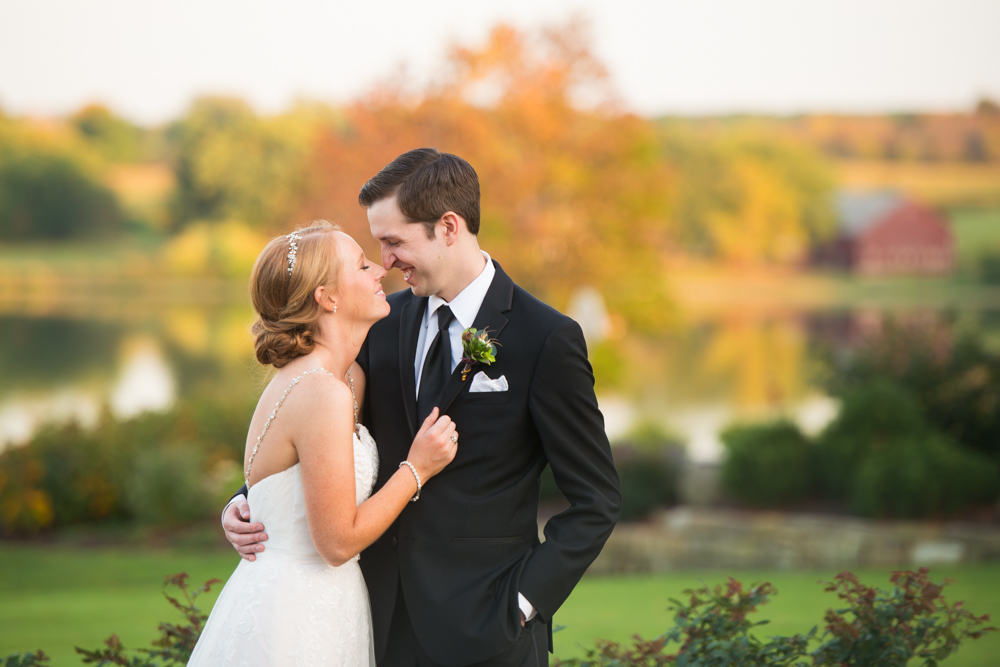 Okay, Fall, we see you! And we like it.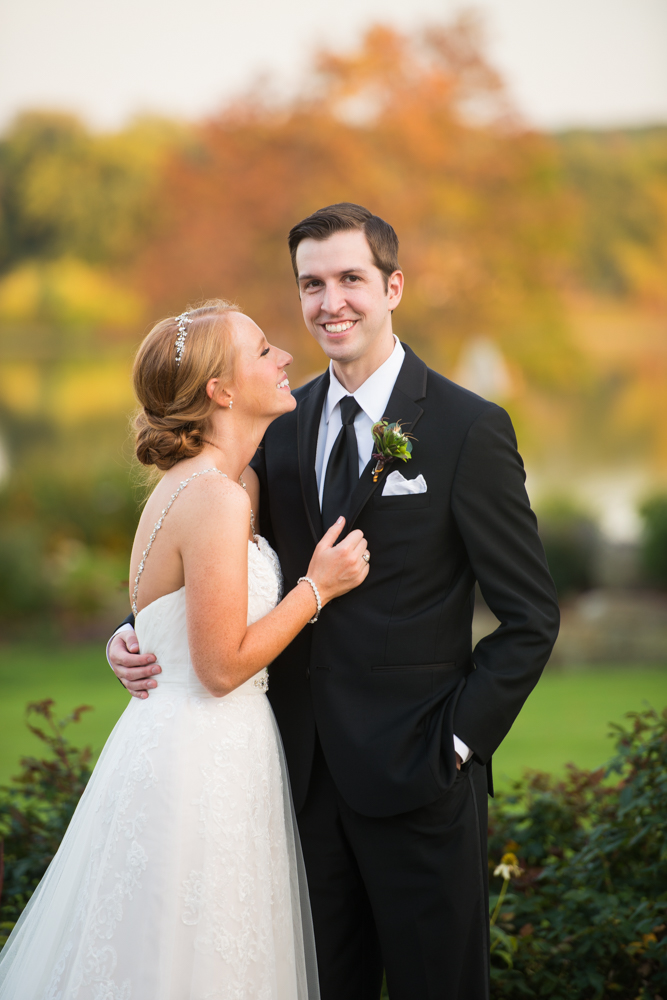 Isn't Ohio simply magical?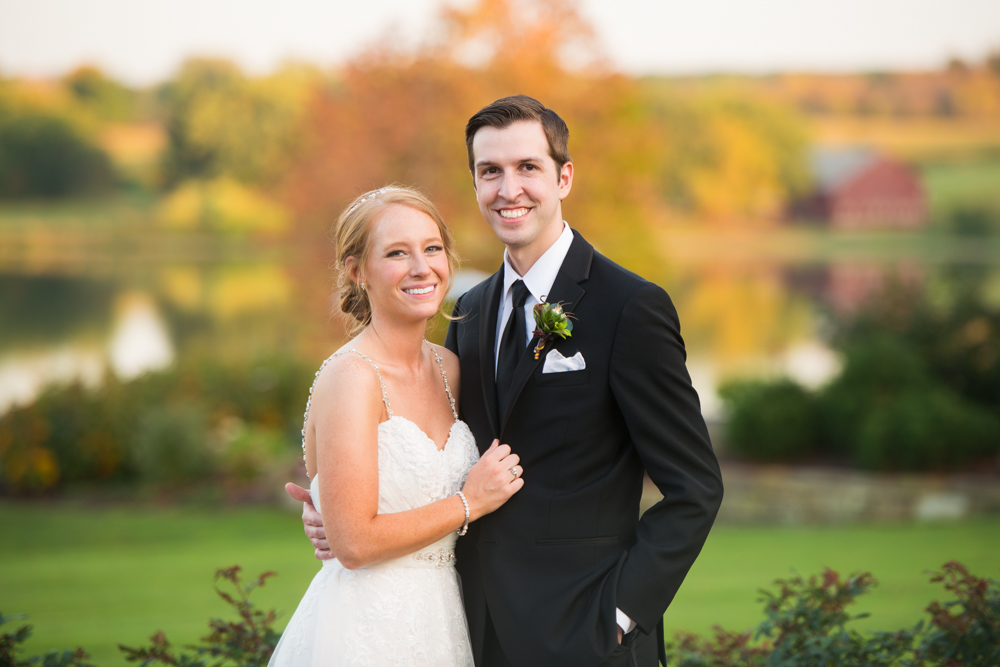 This is my favorite. Although we do get some posed & smiling shots, the in-the-moment, candid, authentic laughs & sweet moments always rank at the top for me.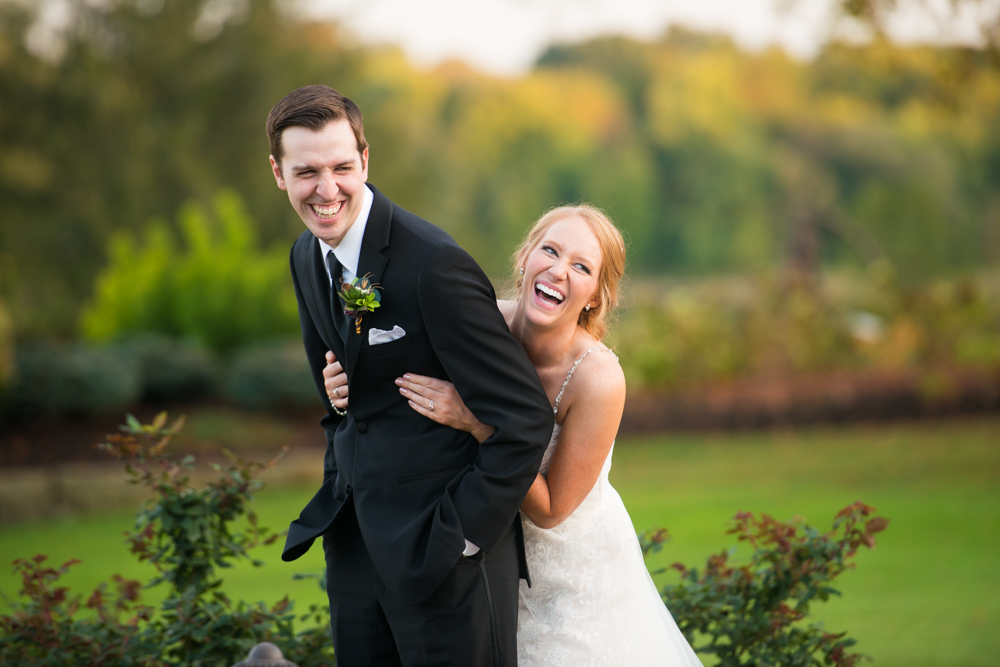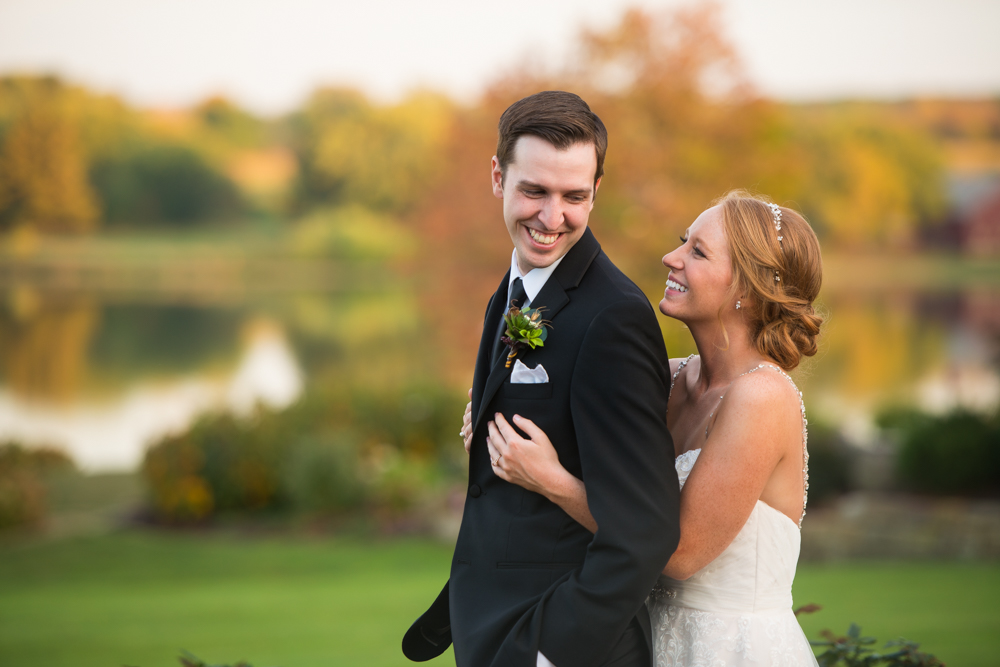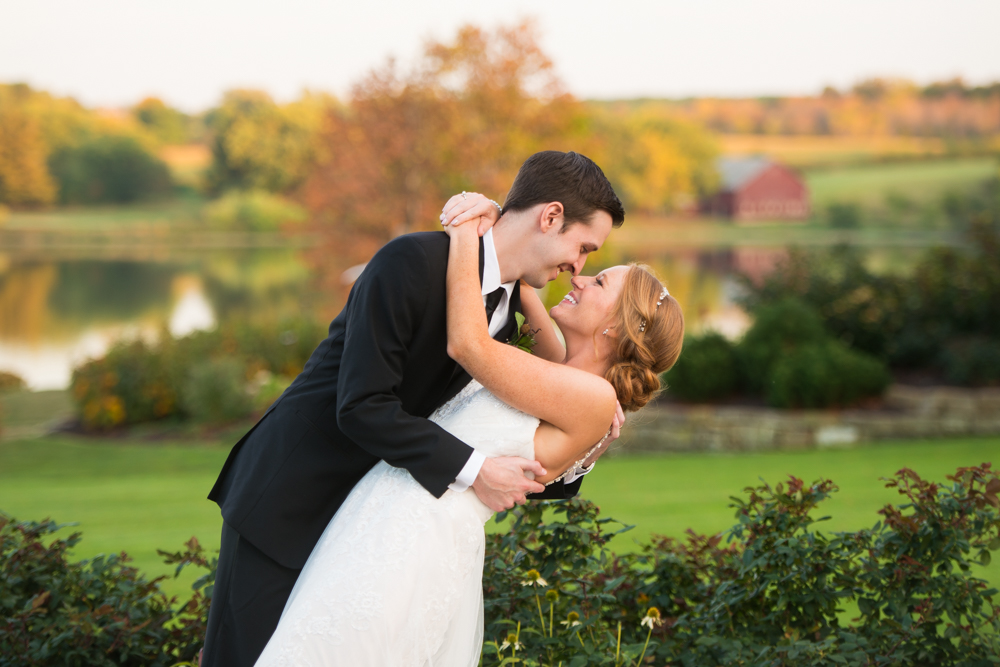 The Lake Club beneath that bright blue September sky. . . lovely.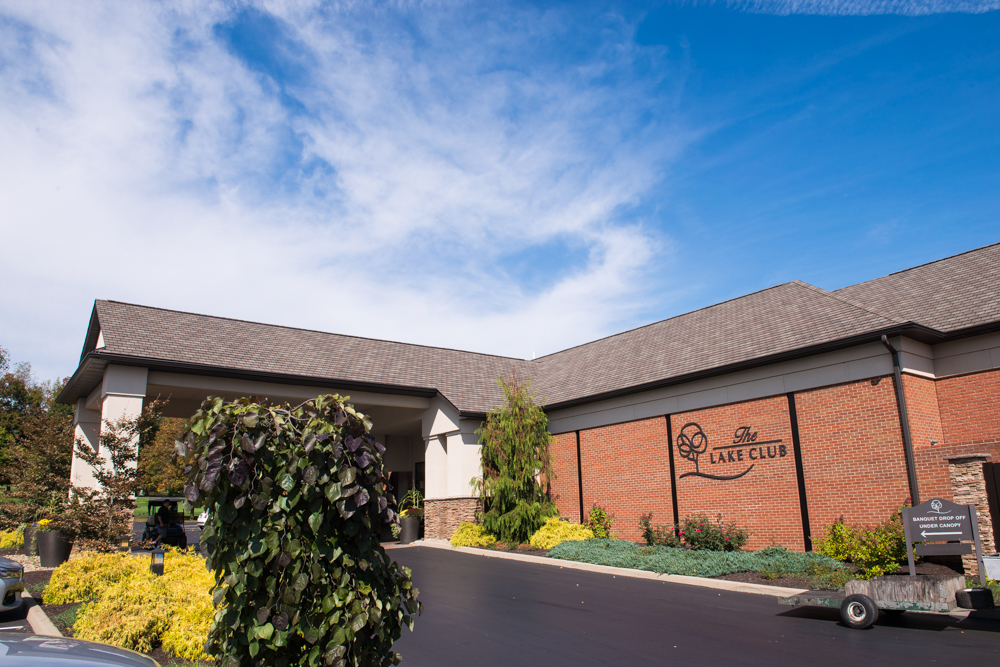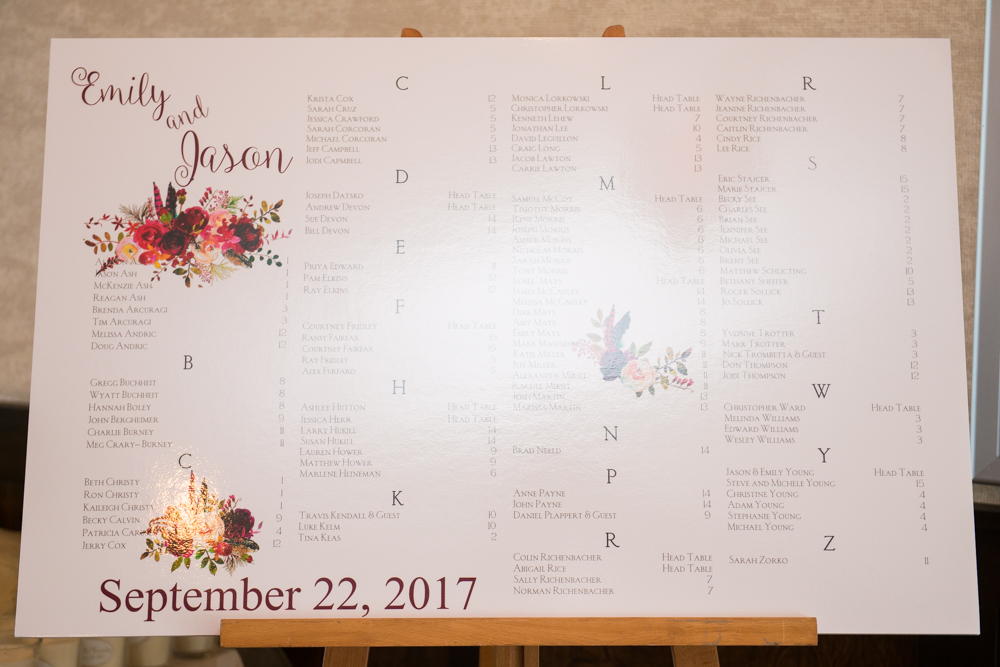 Emily & Jason met at The Ohio State University, which is where we took their engagement photos. They, of course, had to give a nod to their Alma Mater at their wedding reception!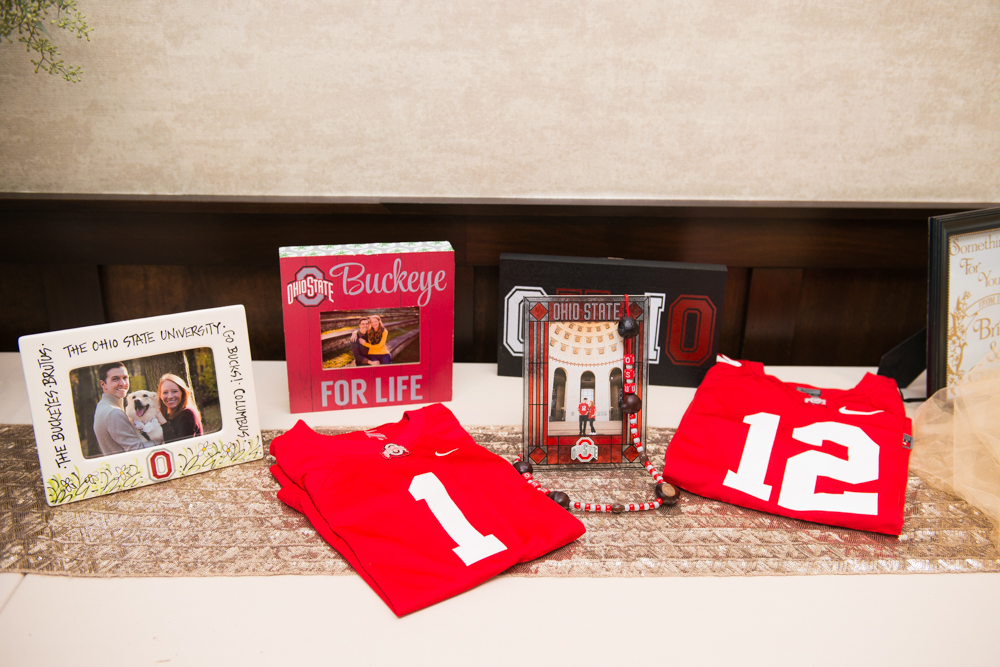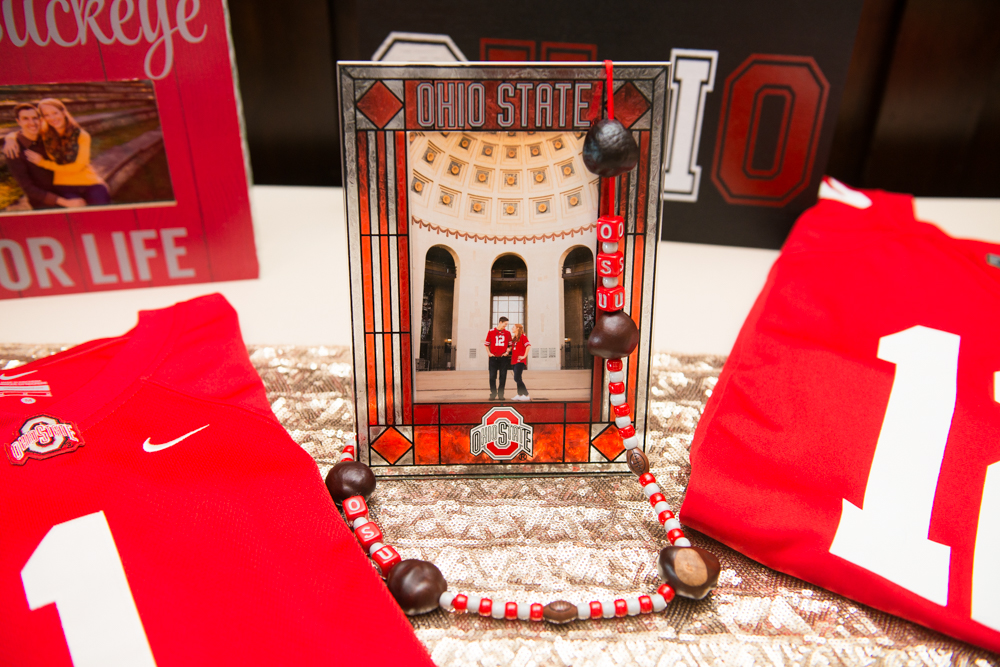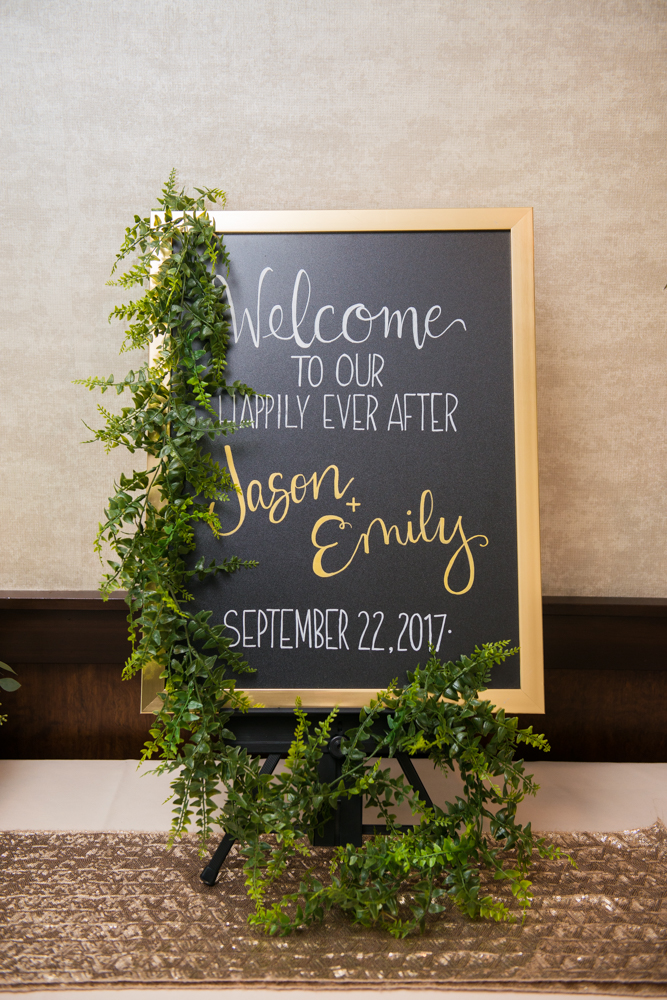 The gold & burgundy were perfect for a Fall wedding reception.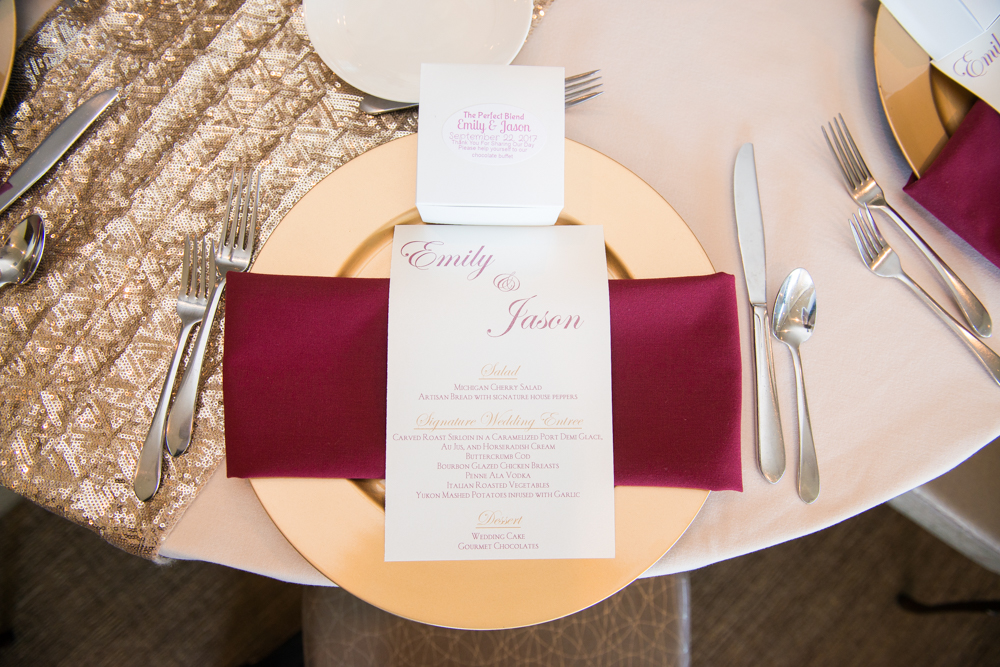 Sparkles are always a good idea.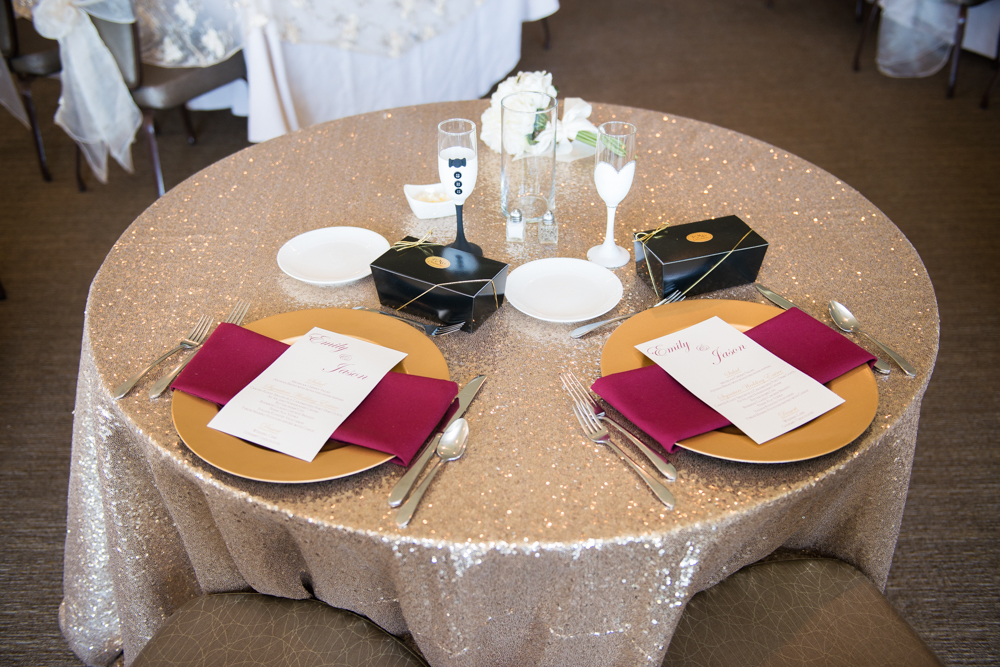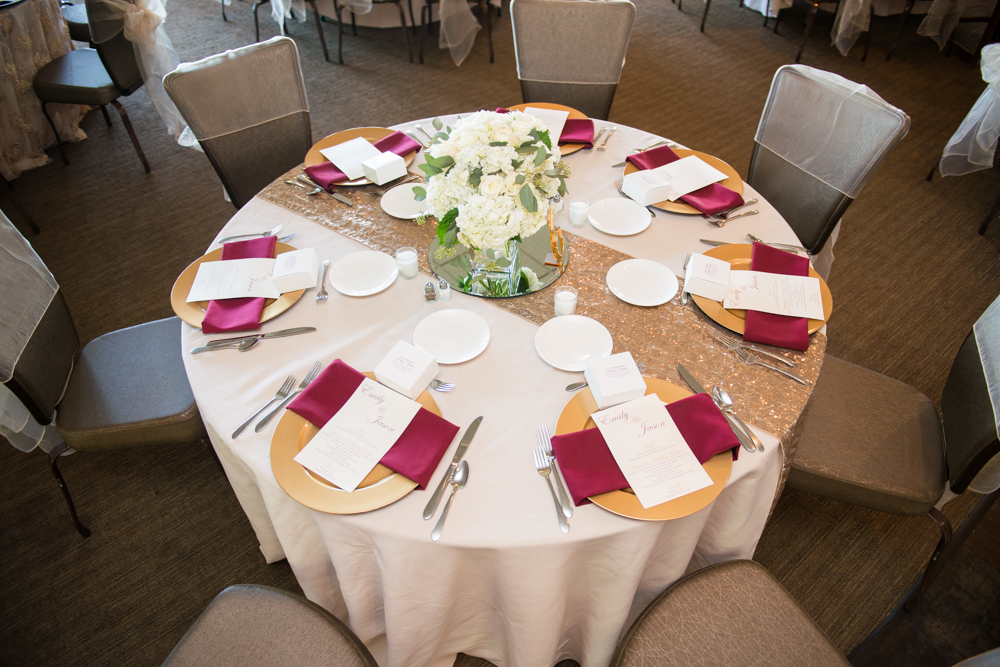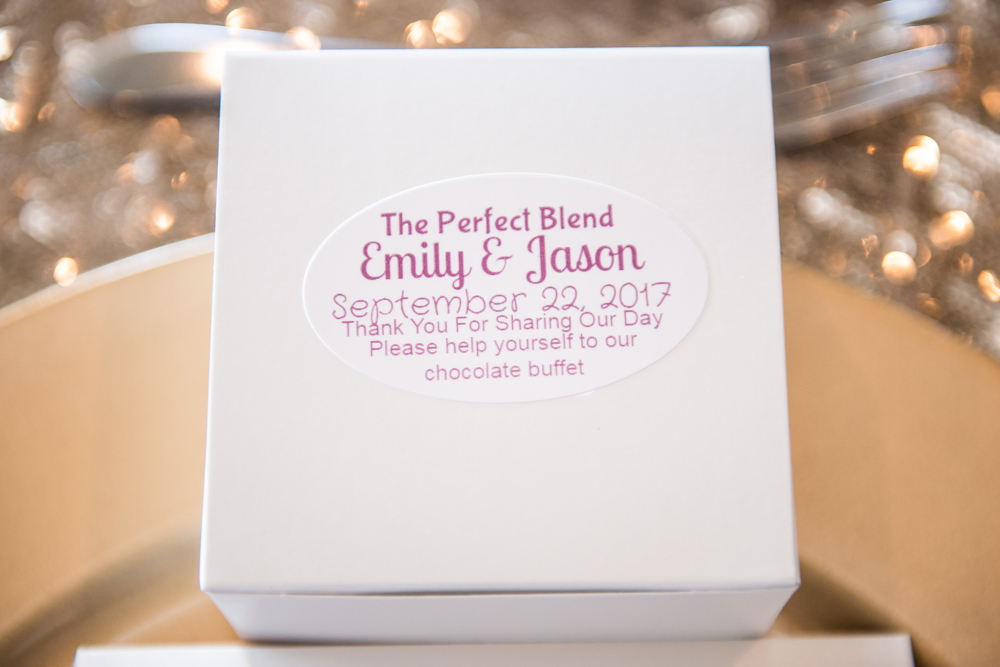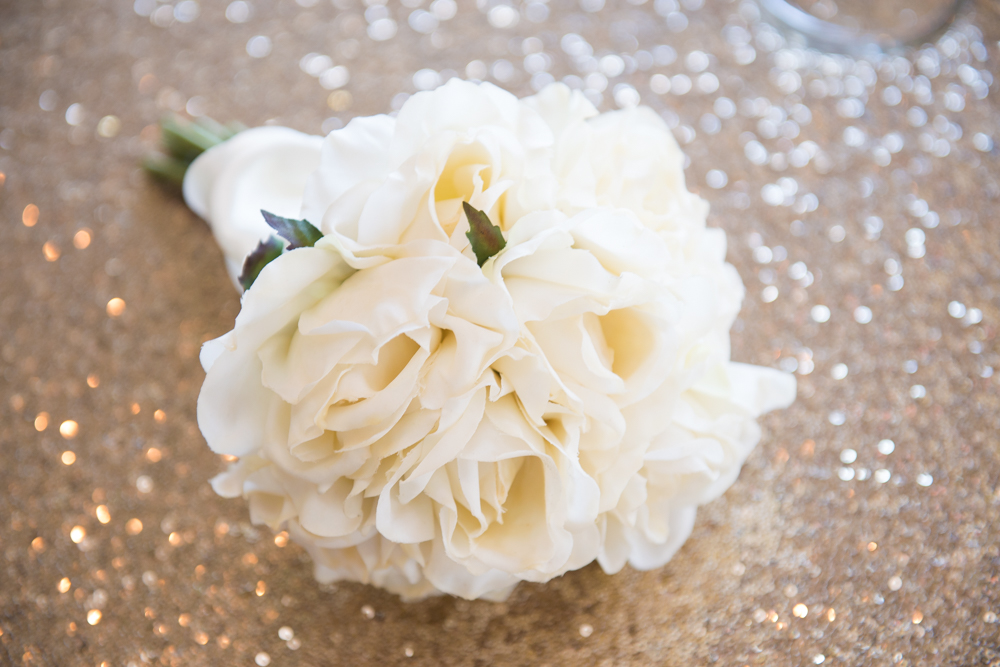 A lot of couples are choosing a King's Table arrangement for their bridal parties & we love the trend.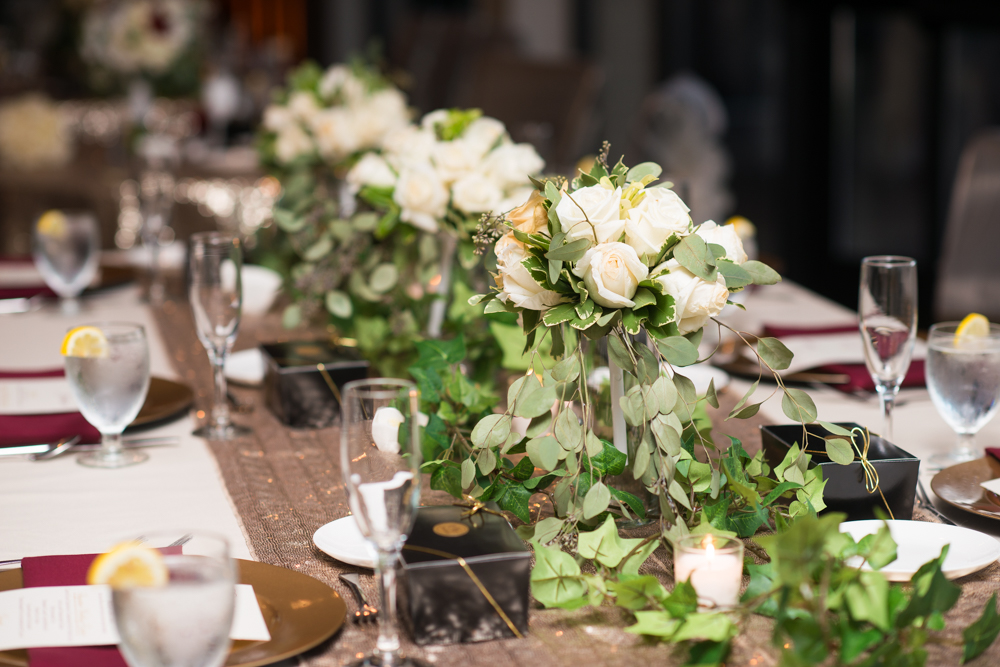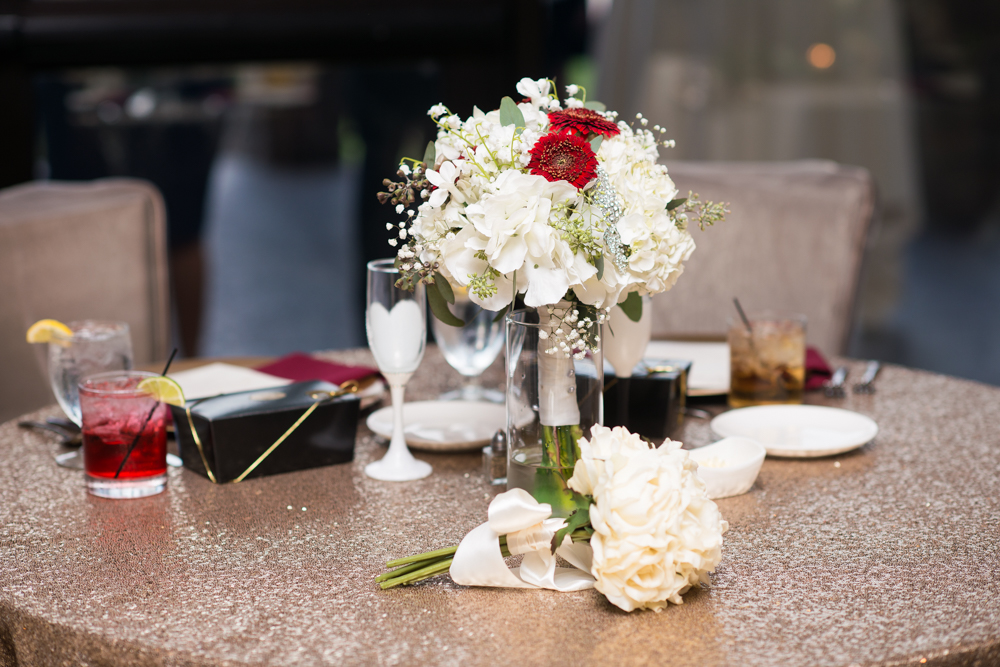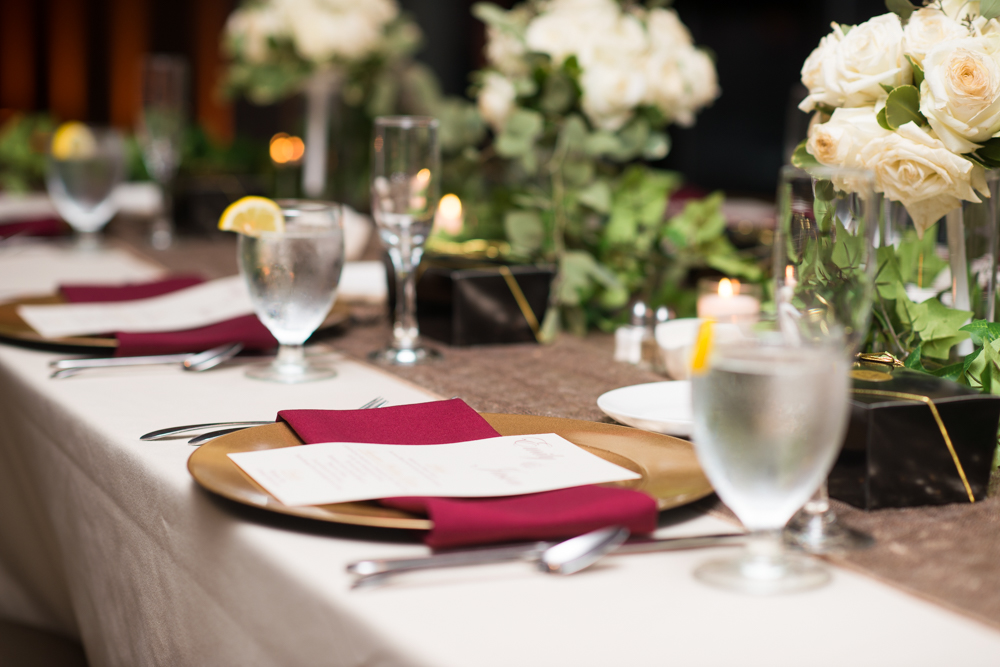 Linda's Bakery in Tallmadge, Ohio made the wedding cake.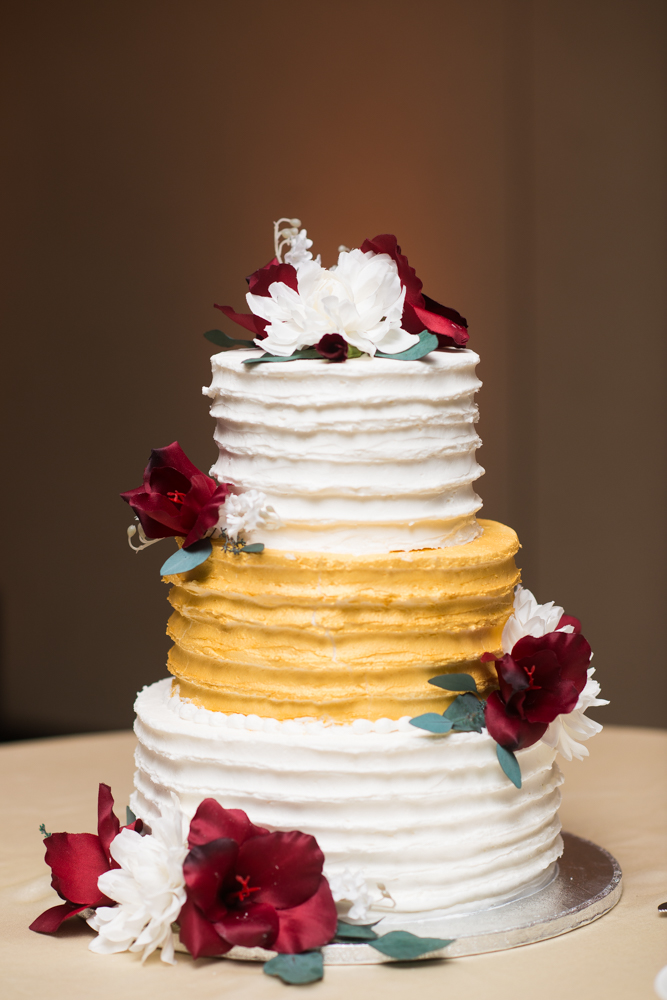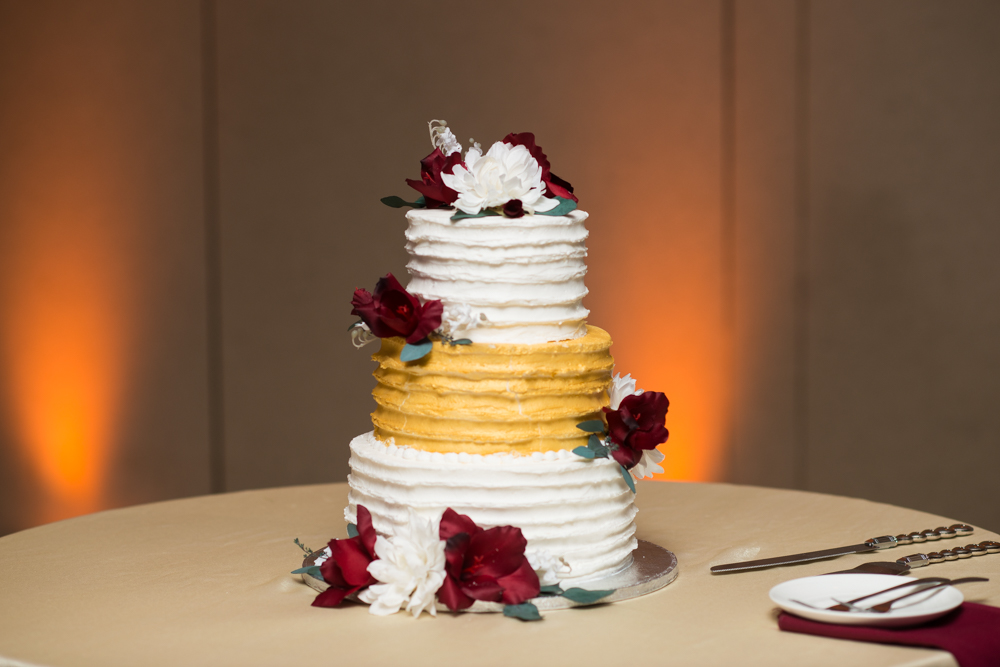 PMG's chocolate buffet looking scrumptious: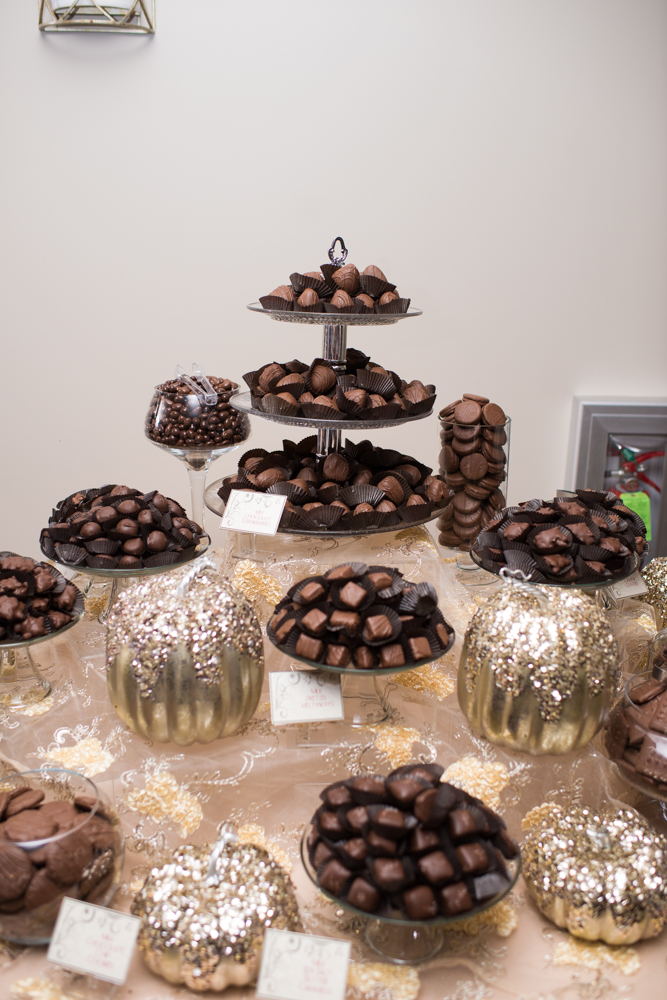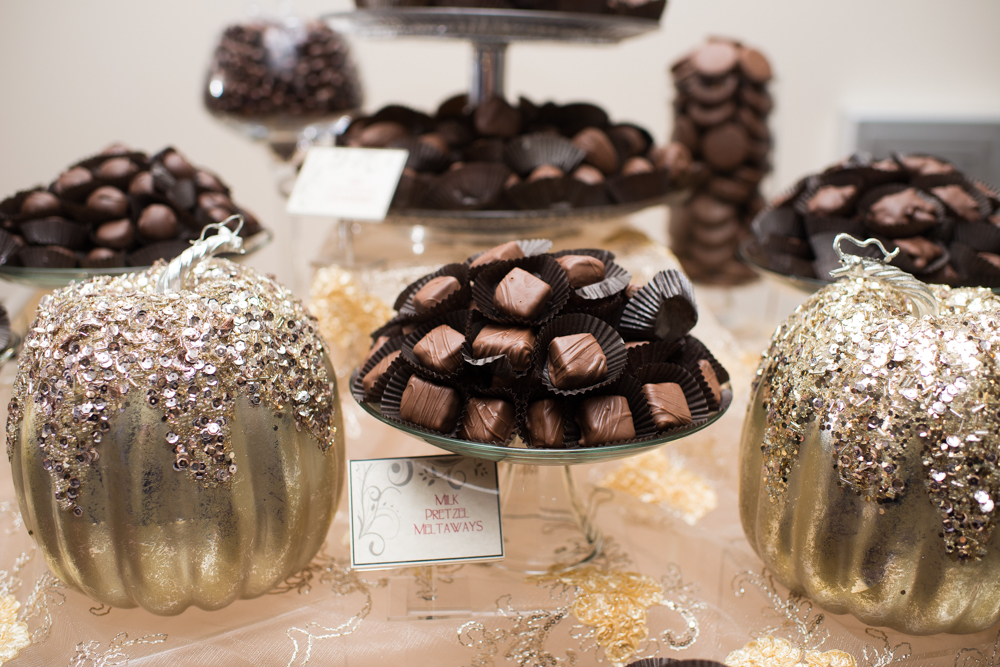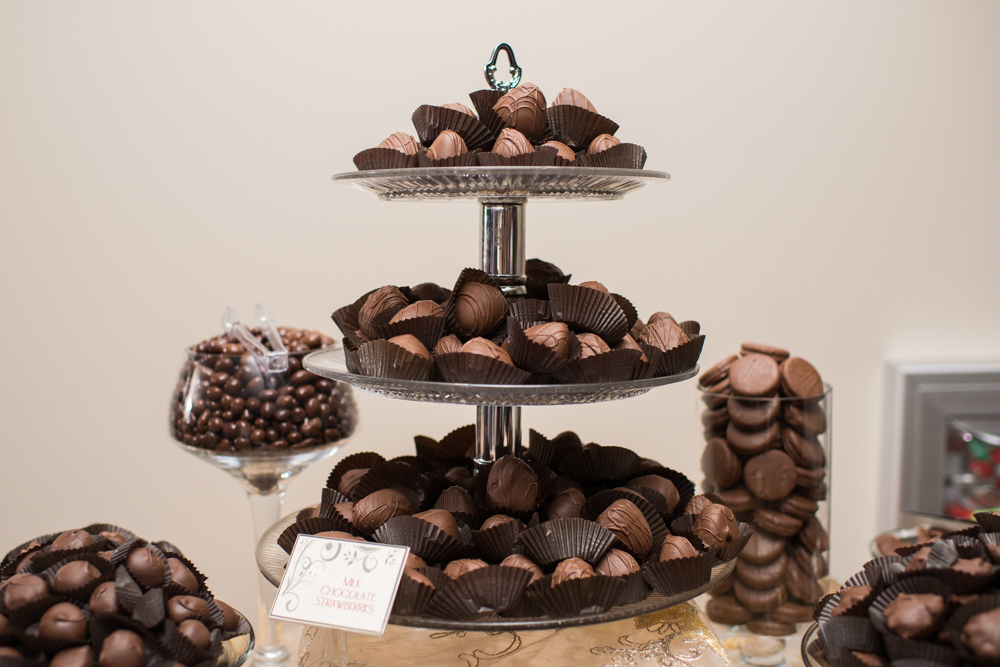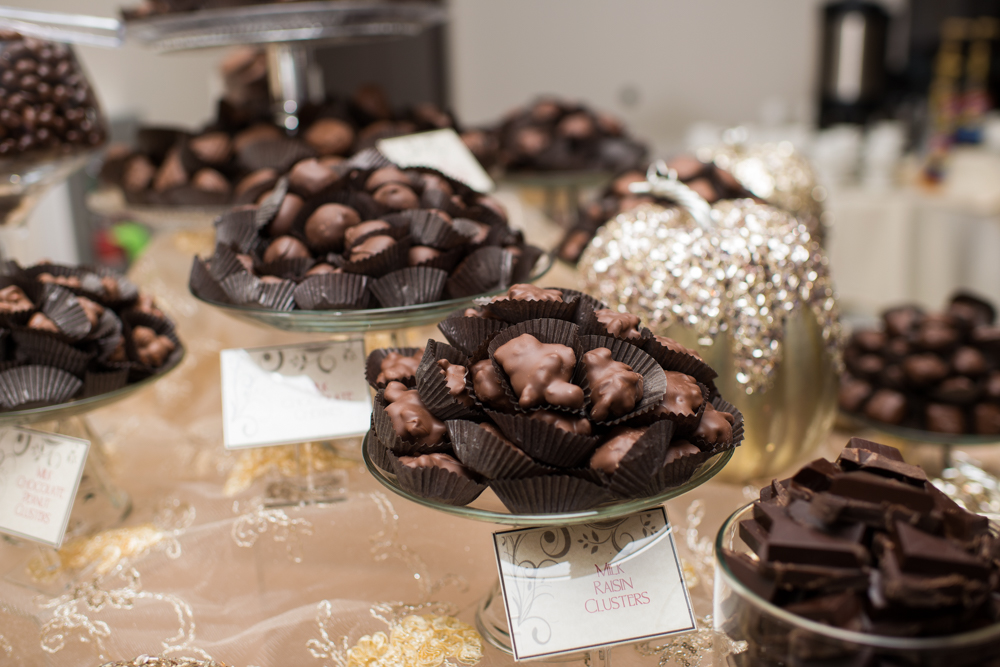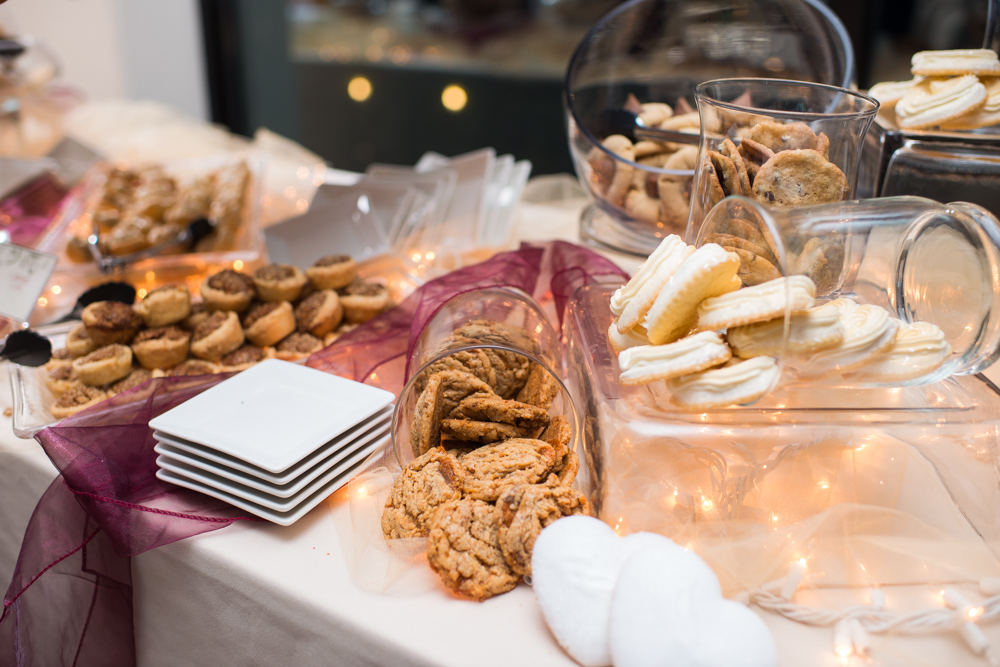 The DJ & Master of Ceremonies was Brian Price. We always love working with Brian. He has a great voice & knows how to keep the evening lively & fun. He also always lets us know what's coming up so we can be ready to go! We surely appreciate that in a DJ!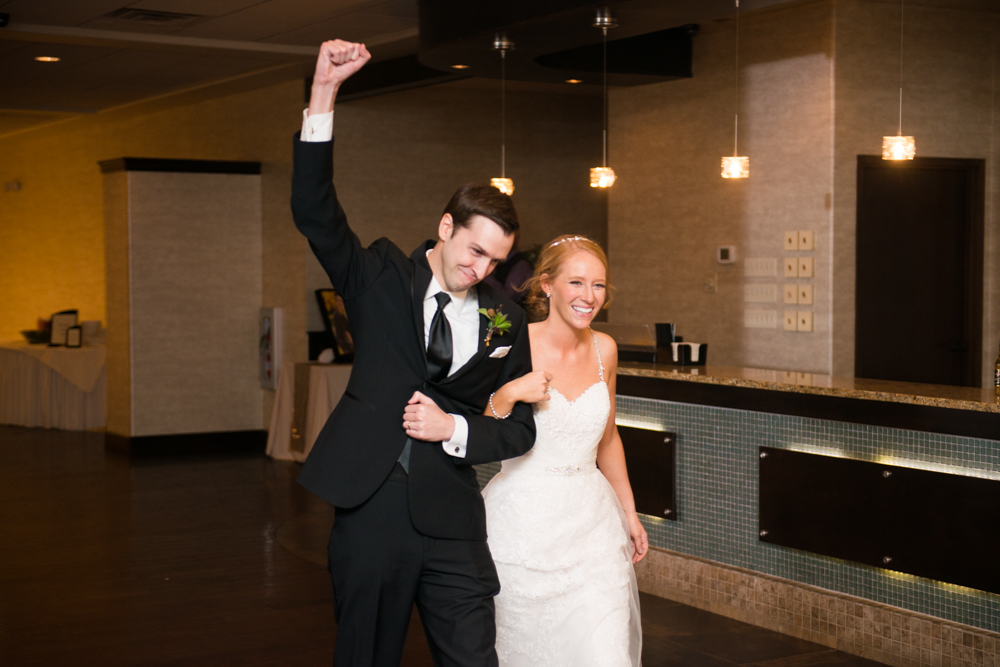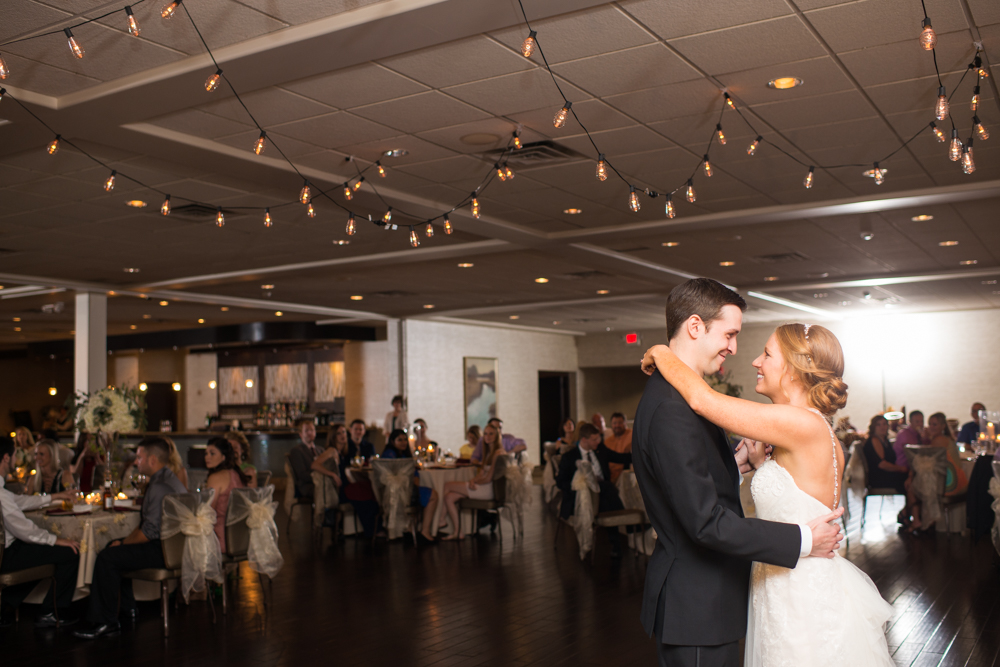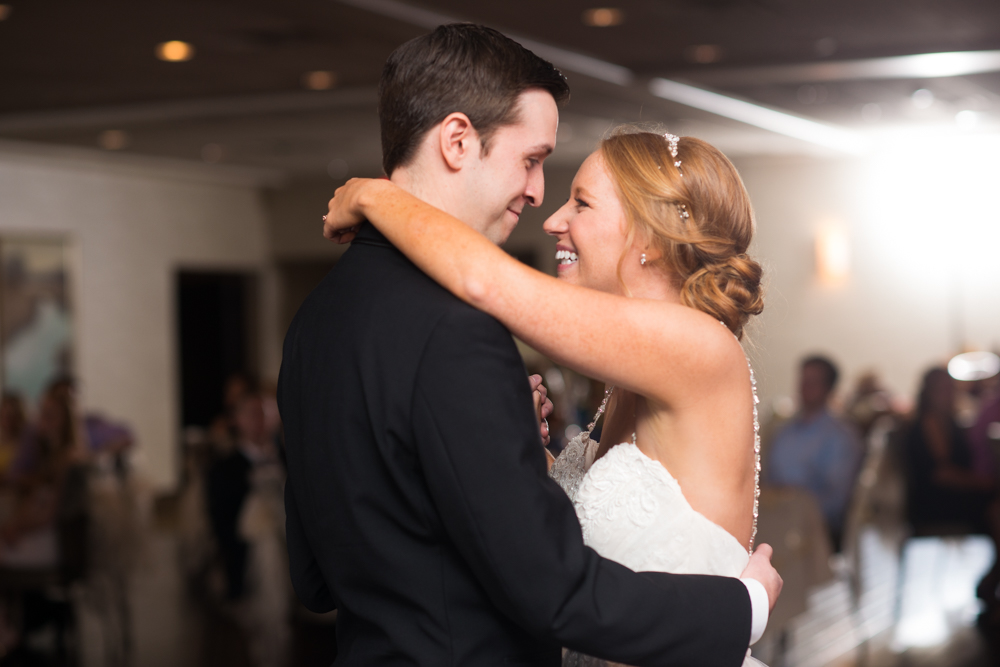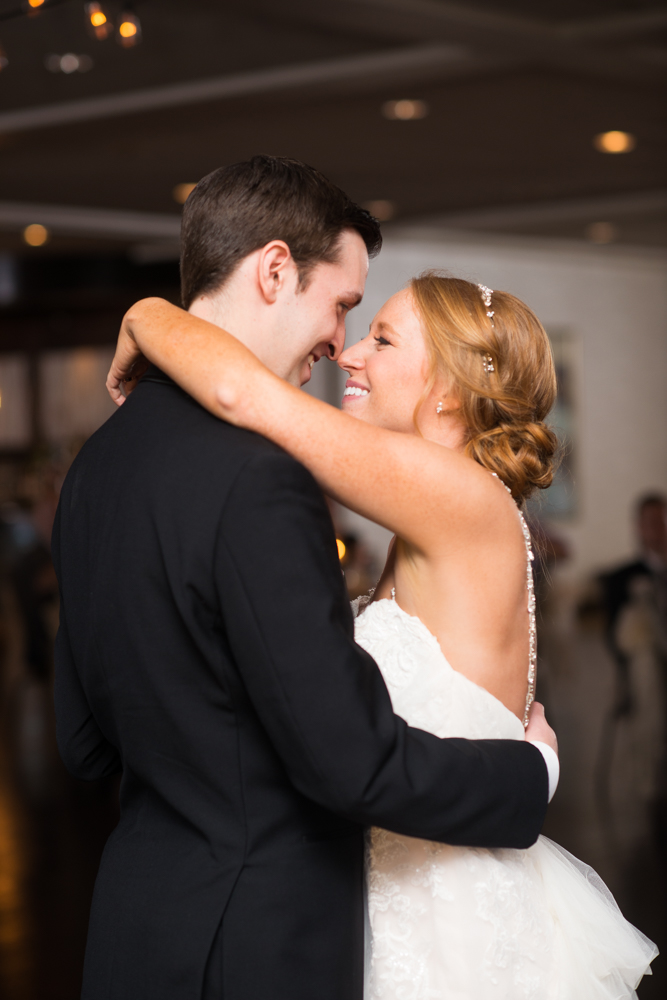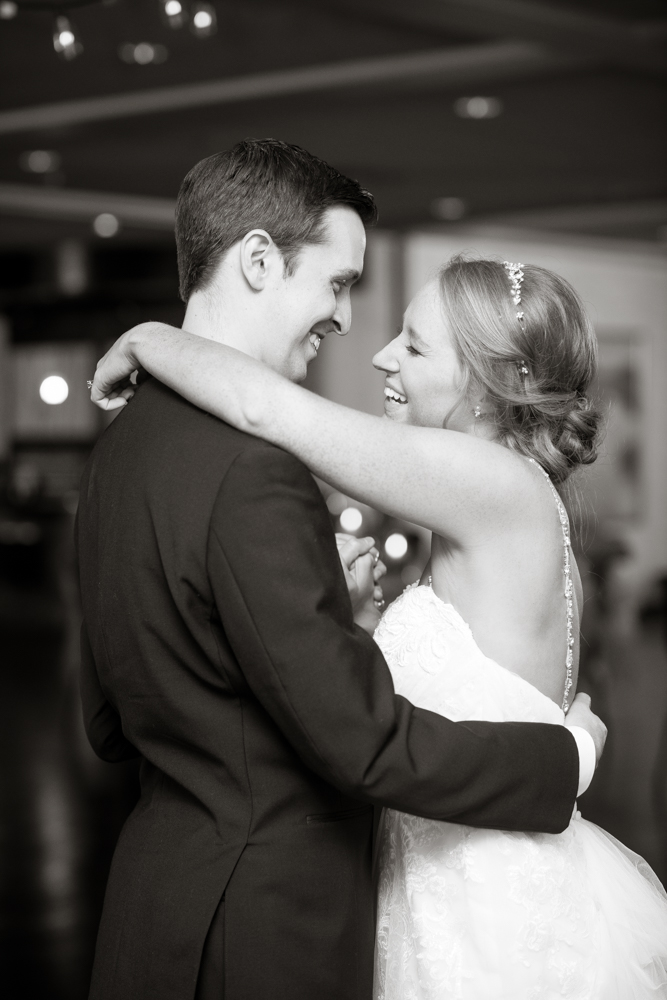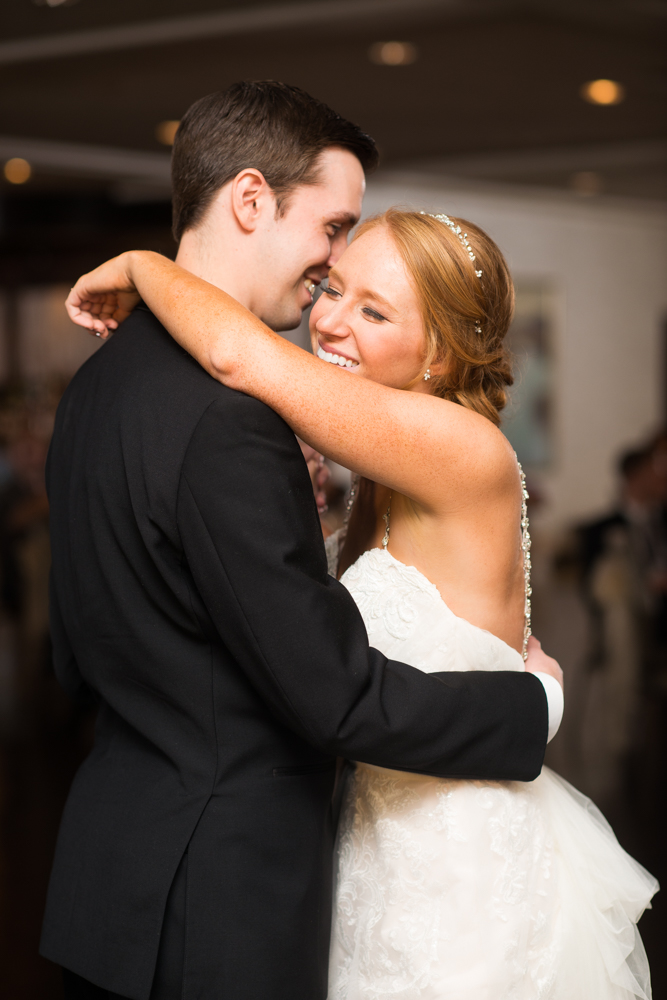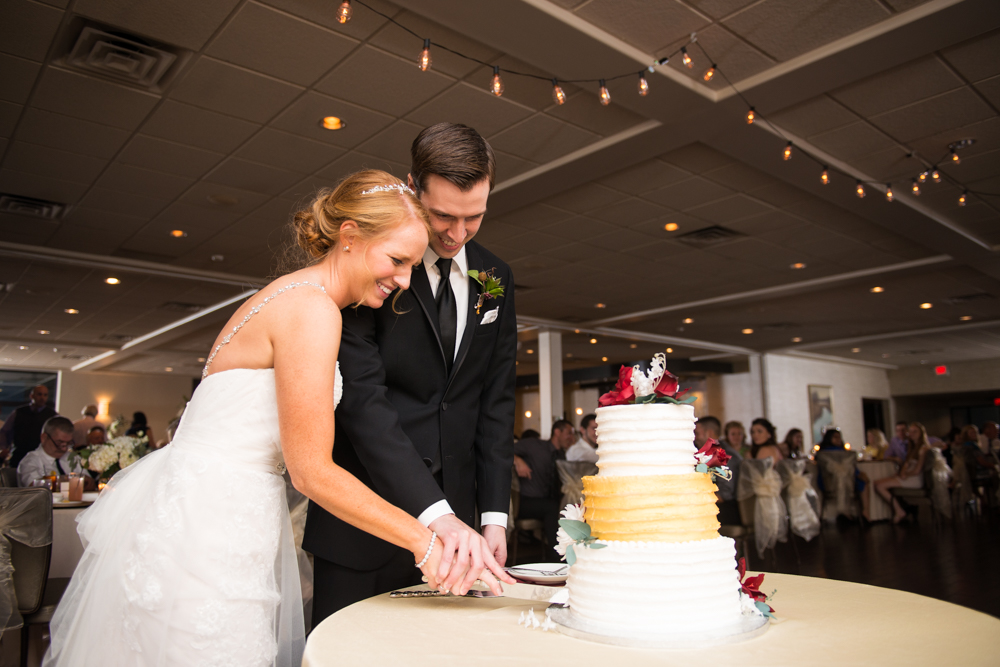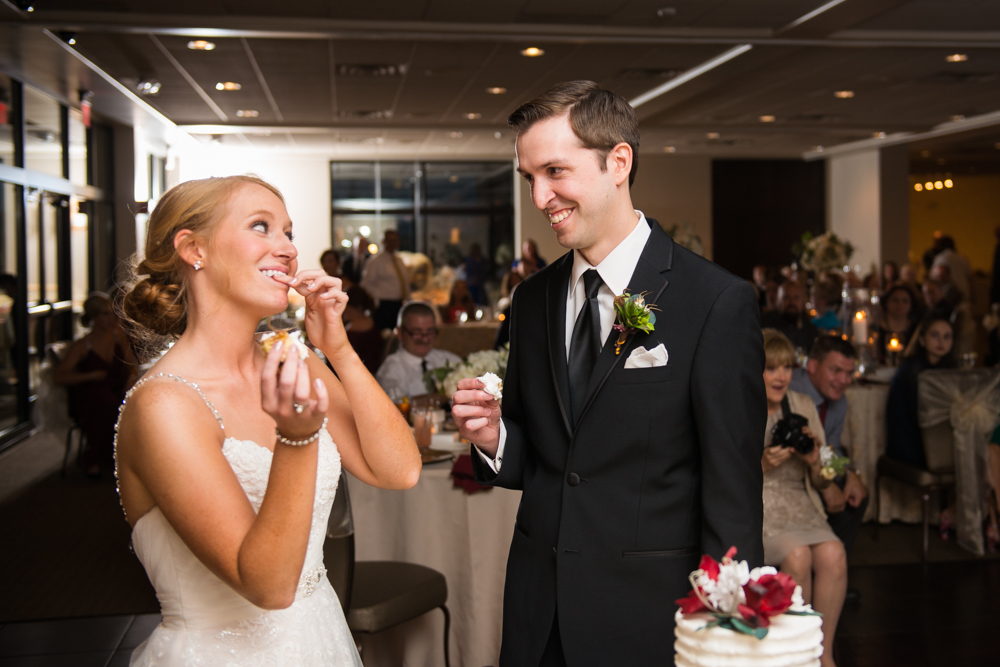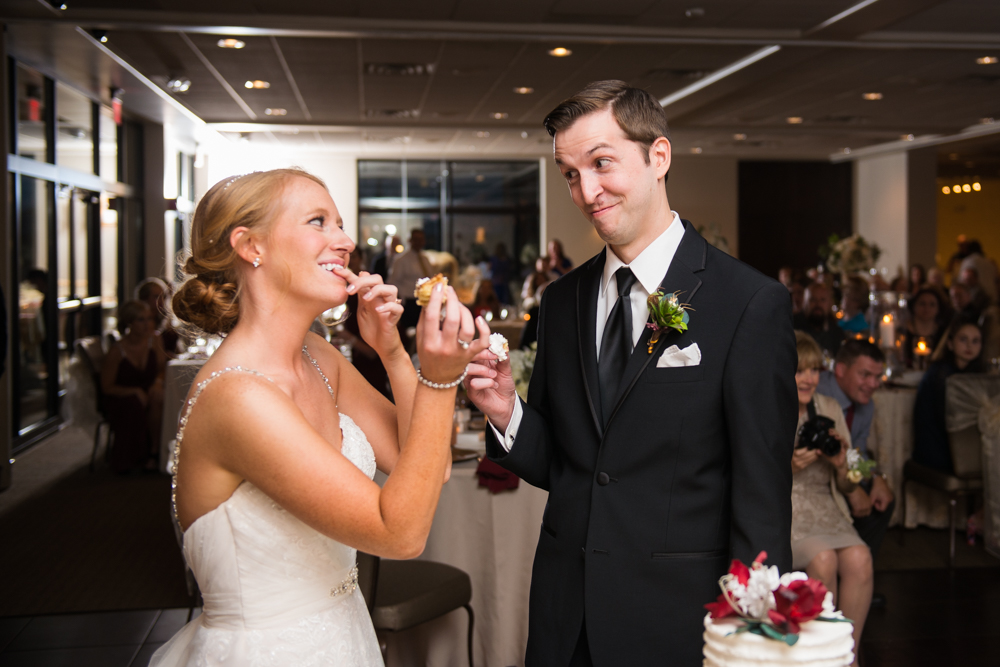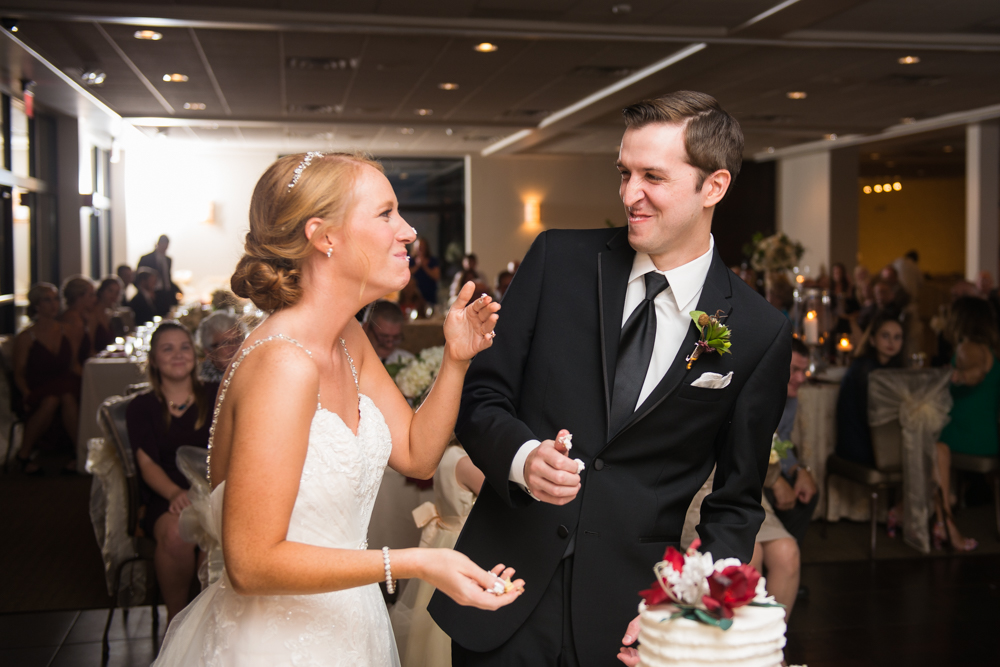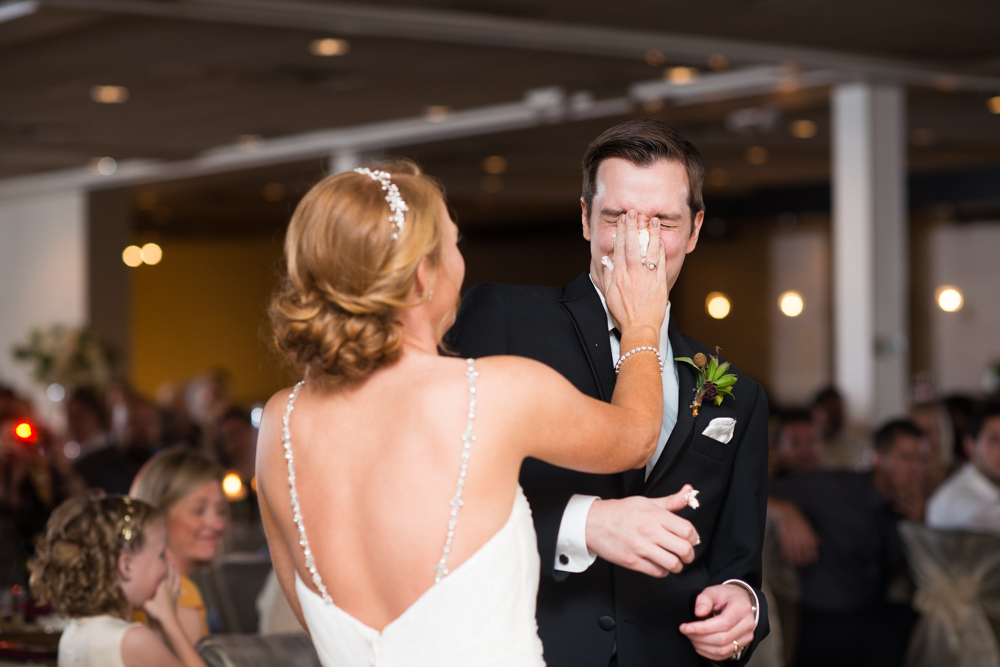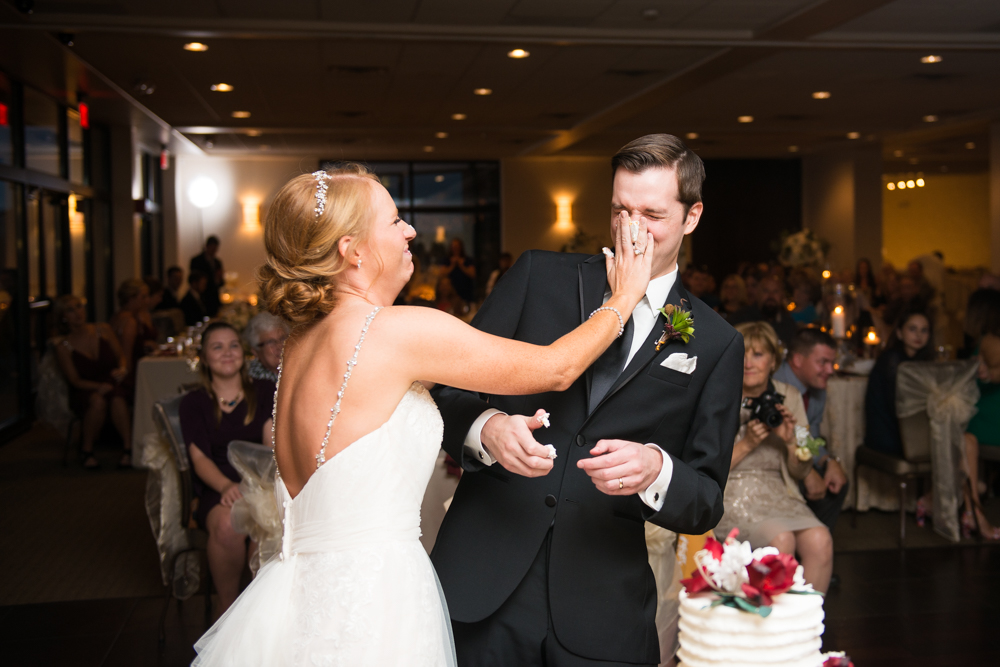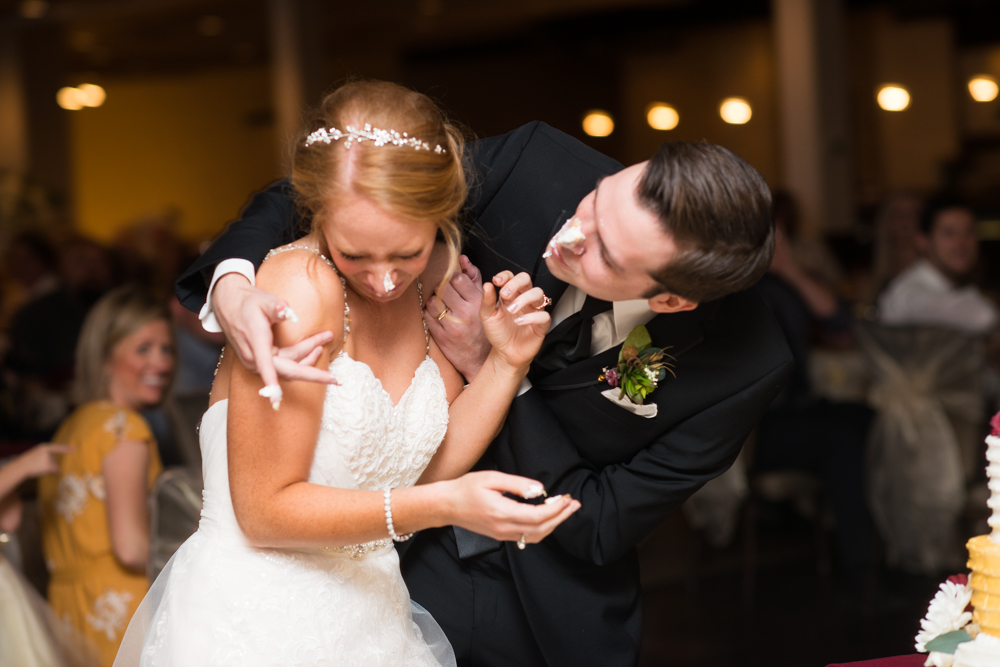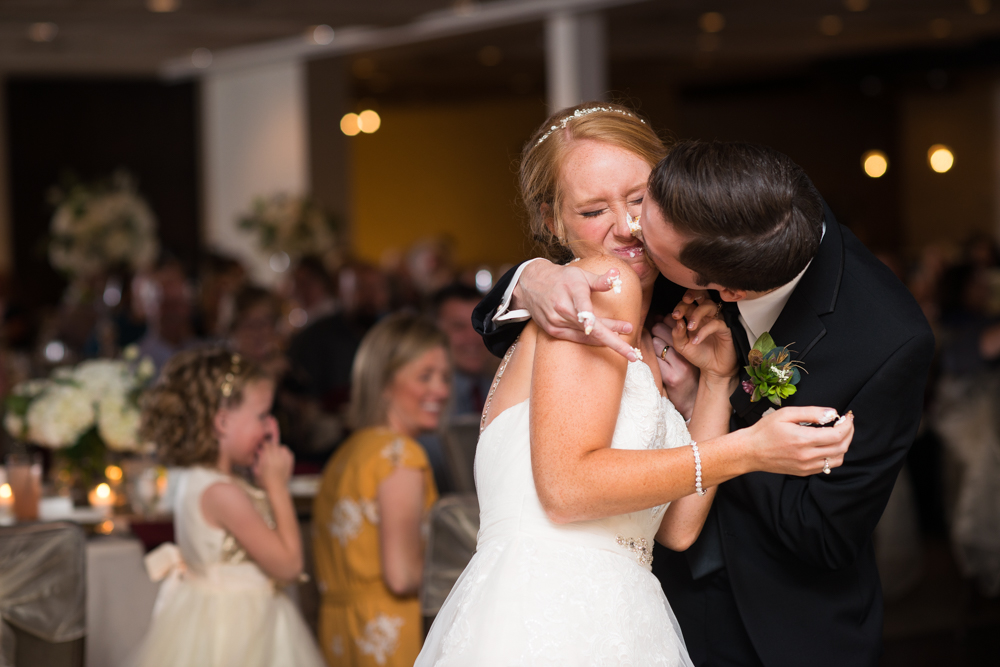 We're pretty sure Emily's dad was trying his very best not to cry during the father-daughter dance, but he didn't stand a chance. Sorry, Bill. But your beautiful daughter is too breathtaking to hold in those happy & proud tears!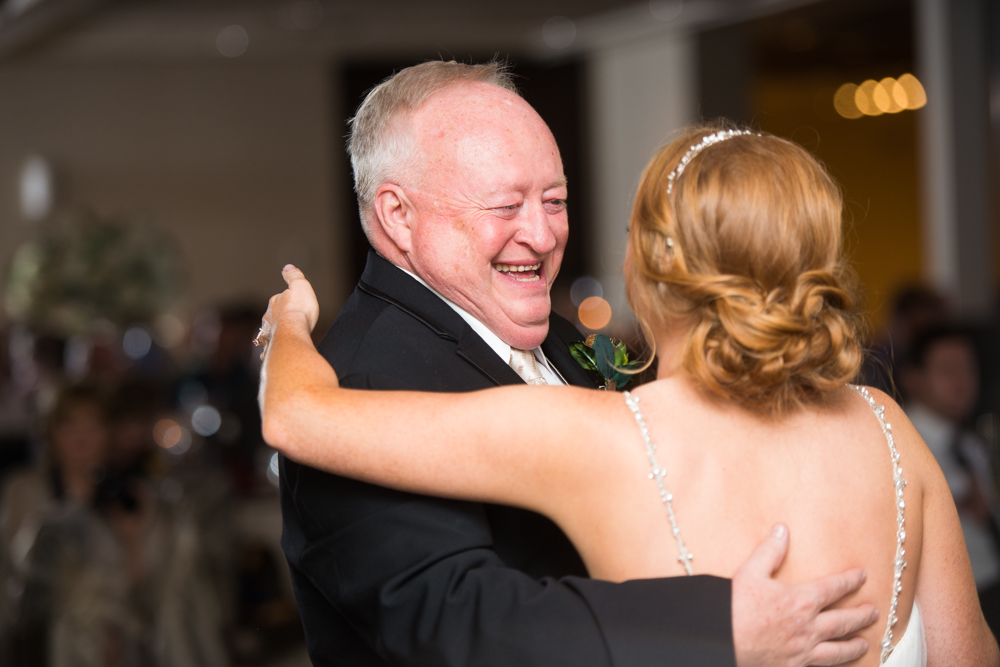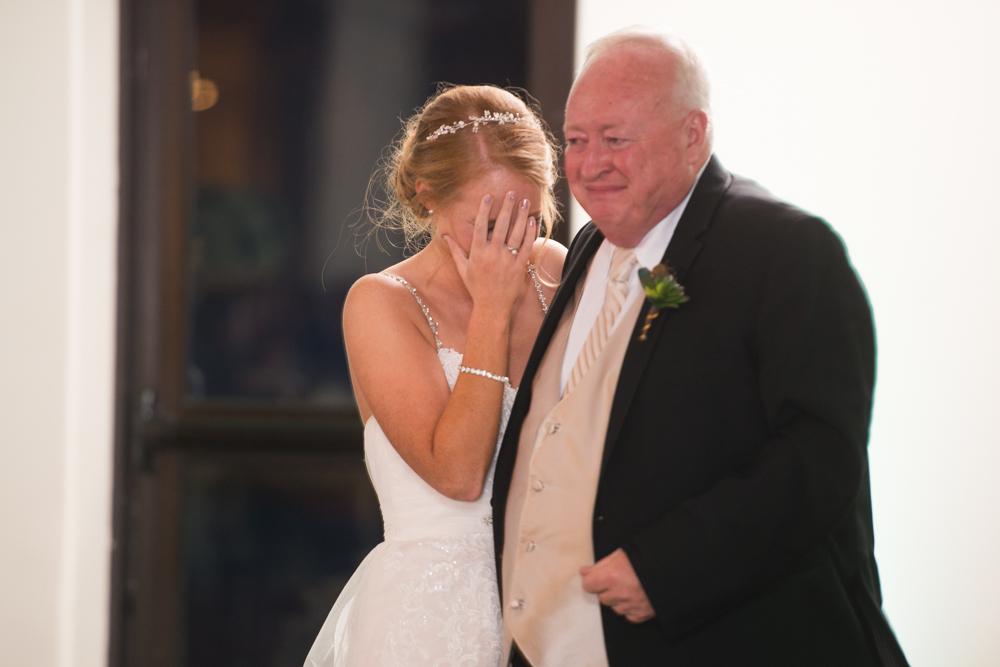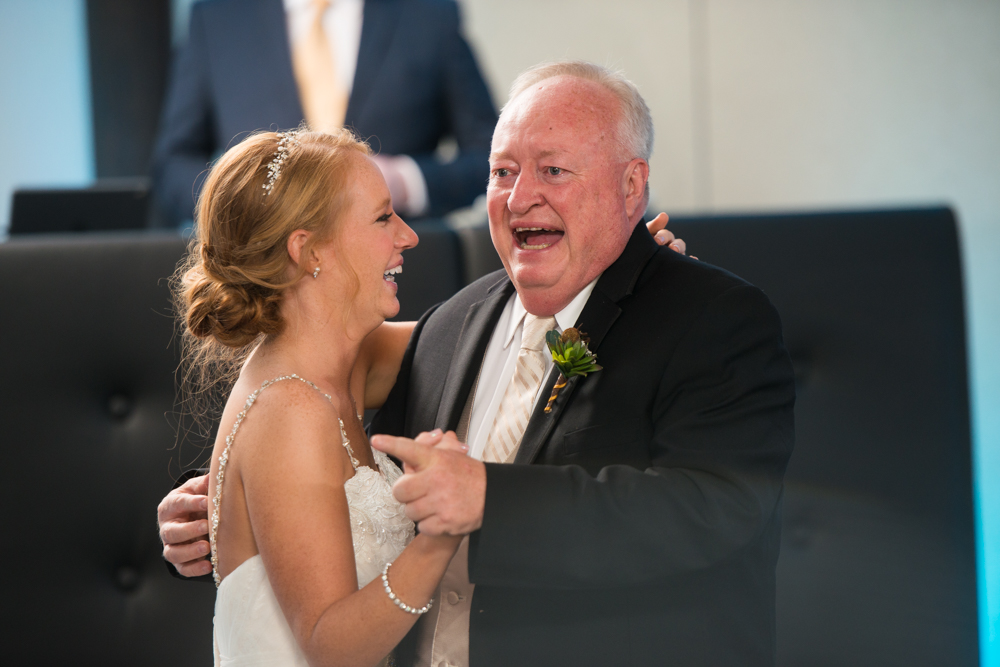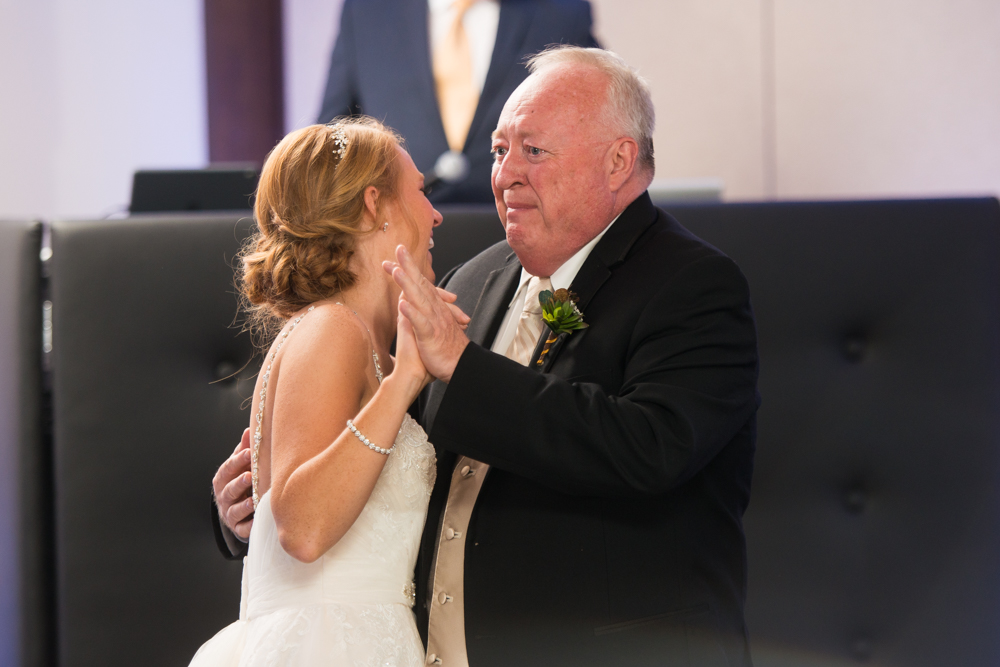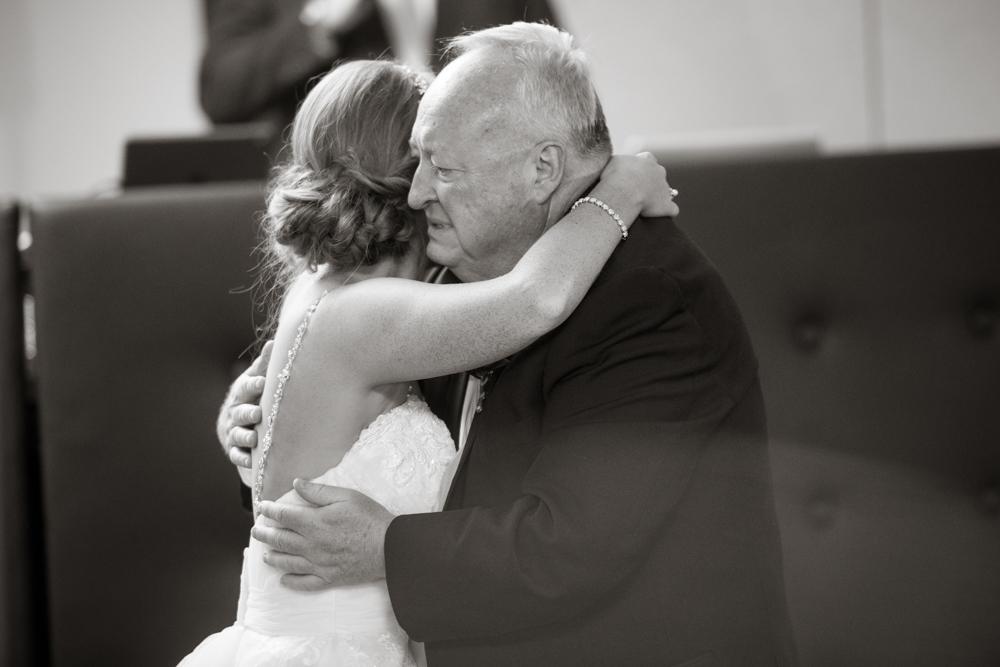 Jason & his mom had a great time serenading each other to You'll Be in My Heart.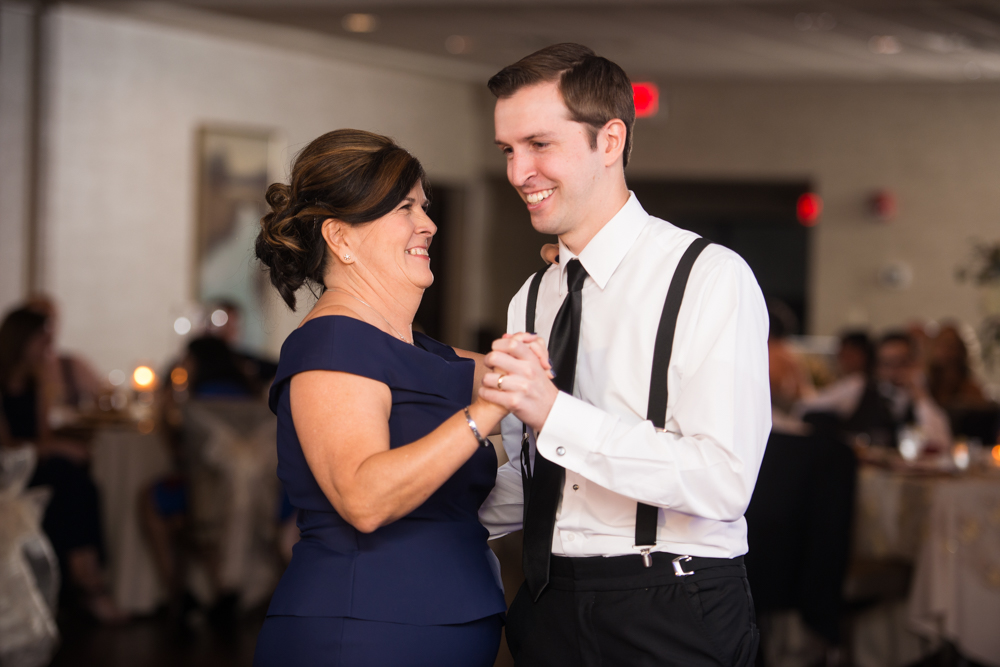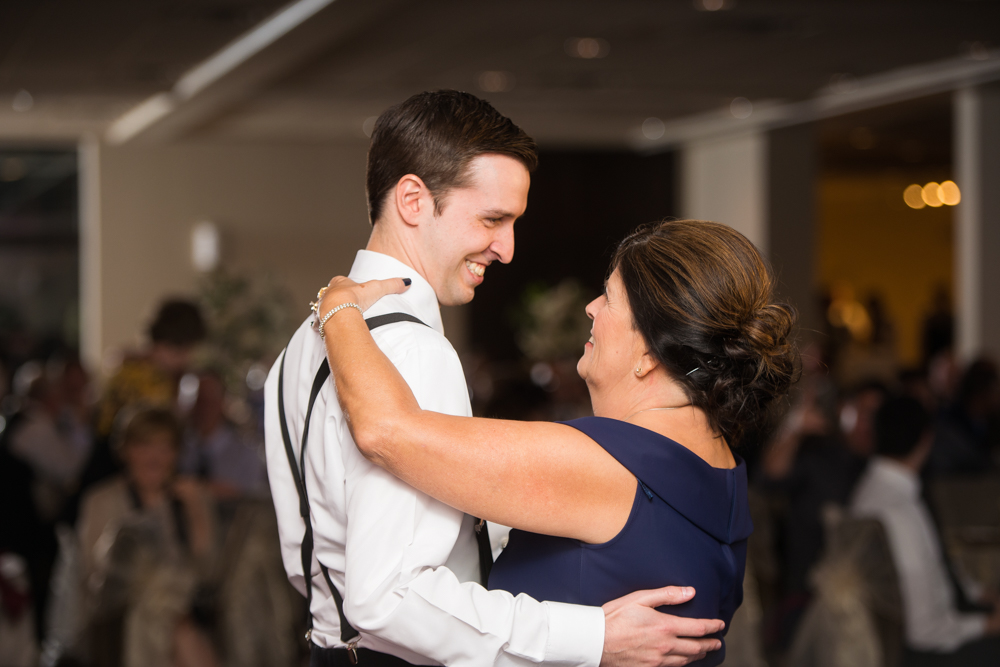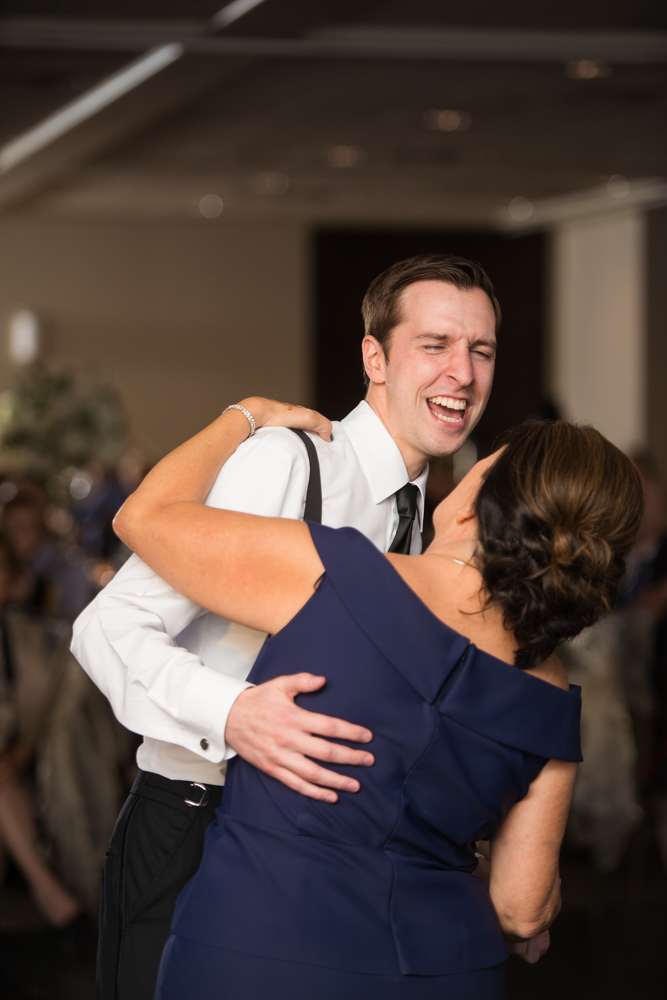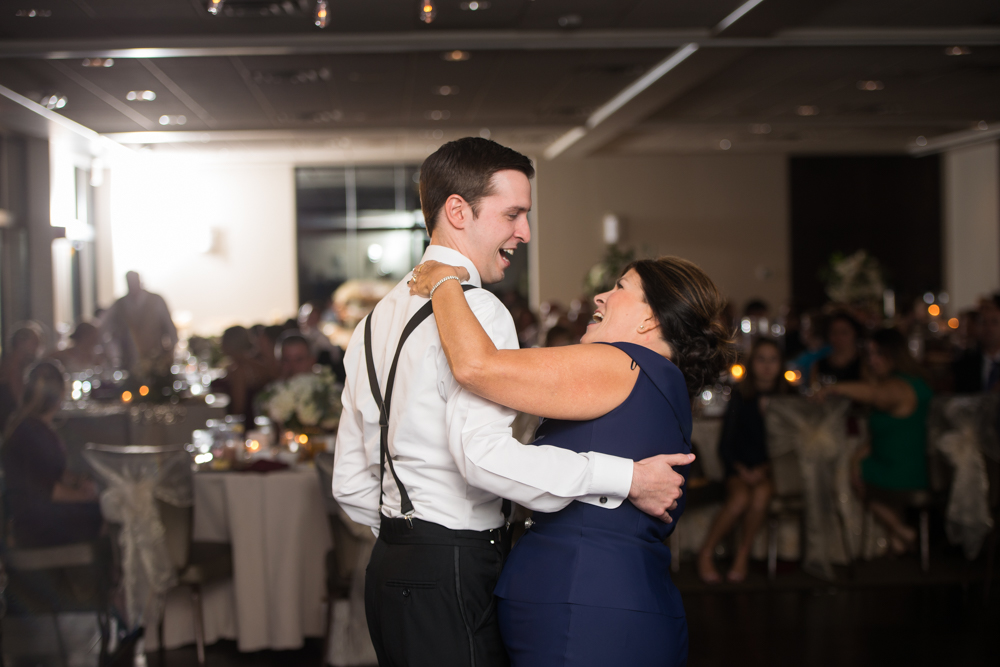 And then the dance floor was open & hoppin'.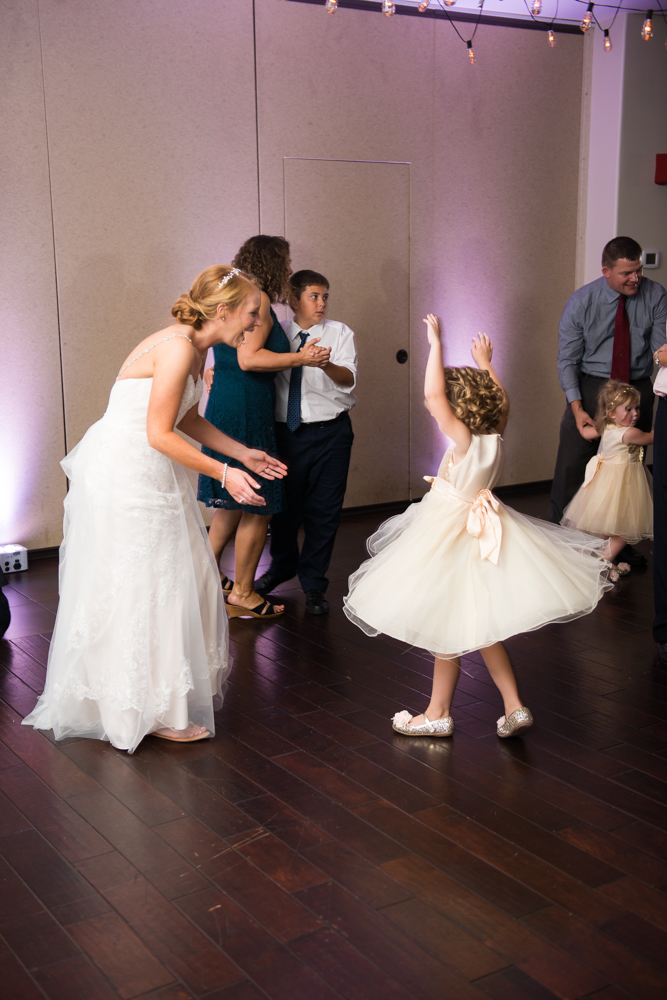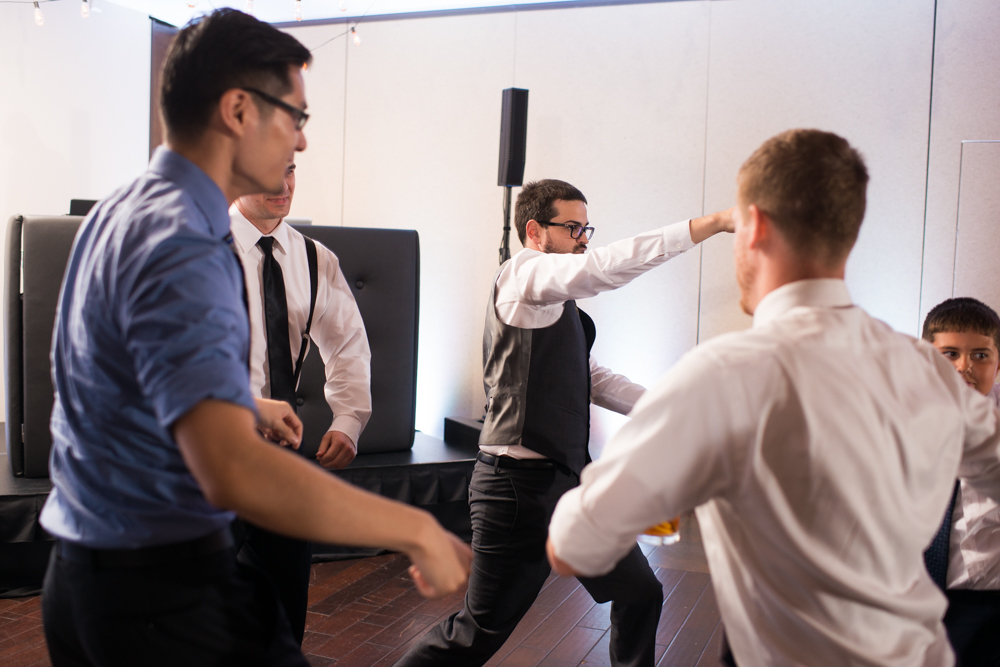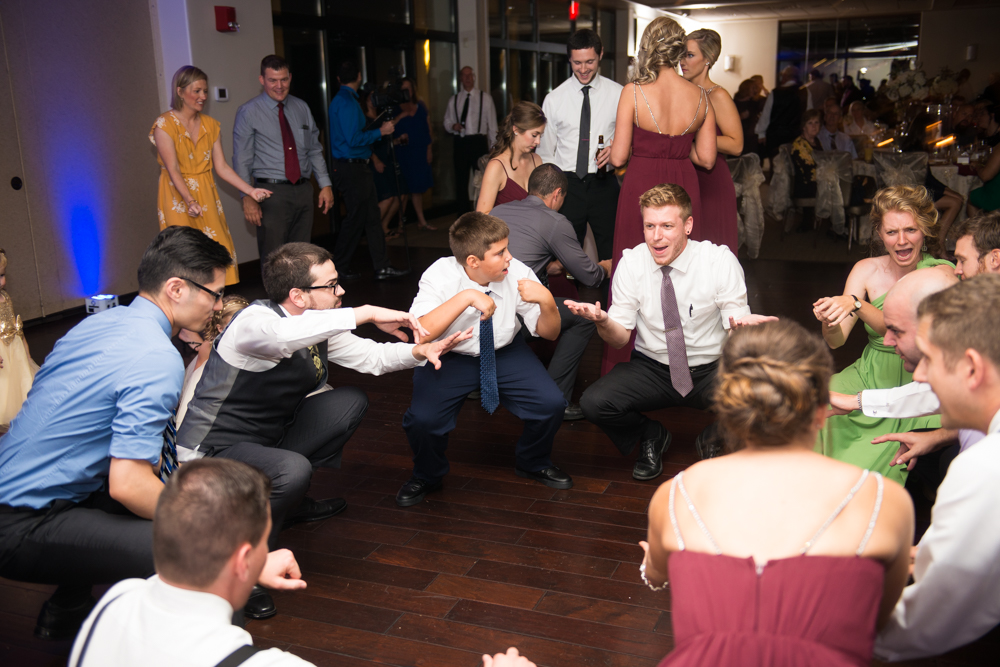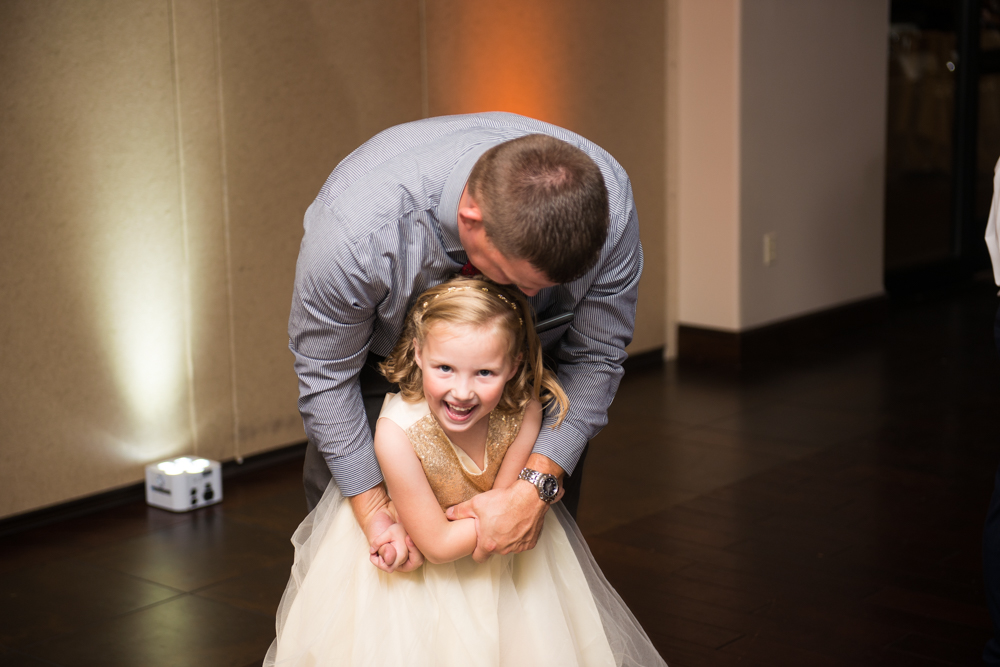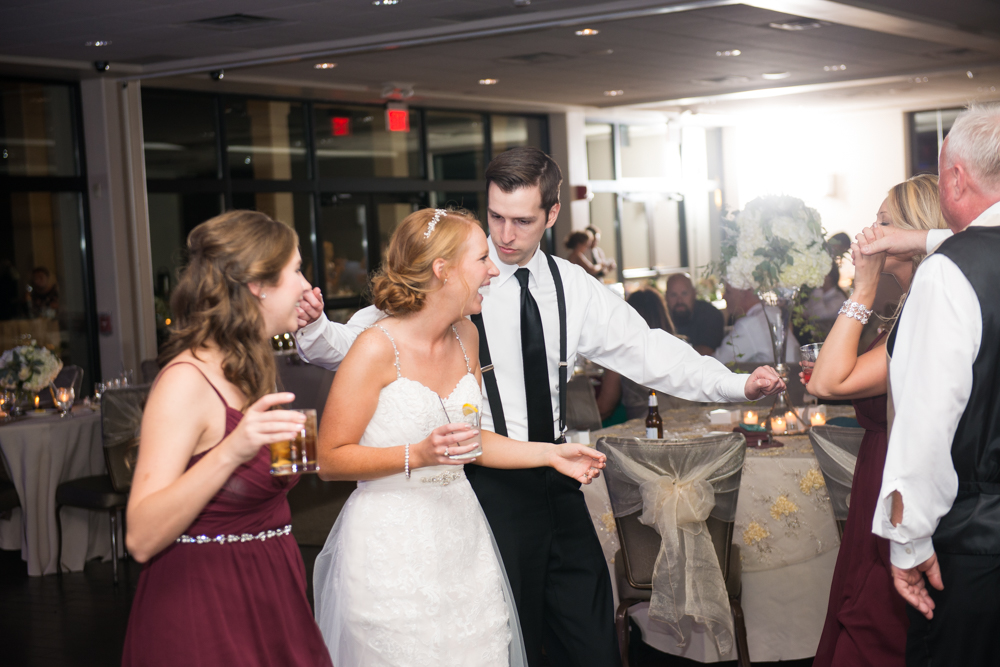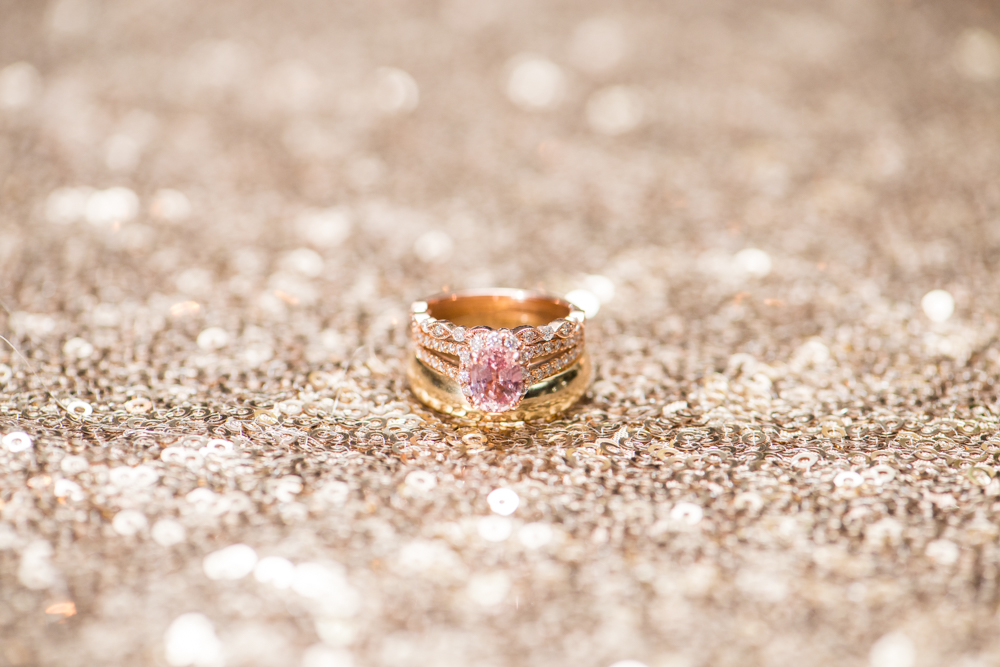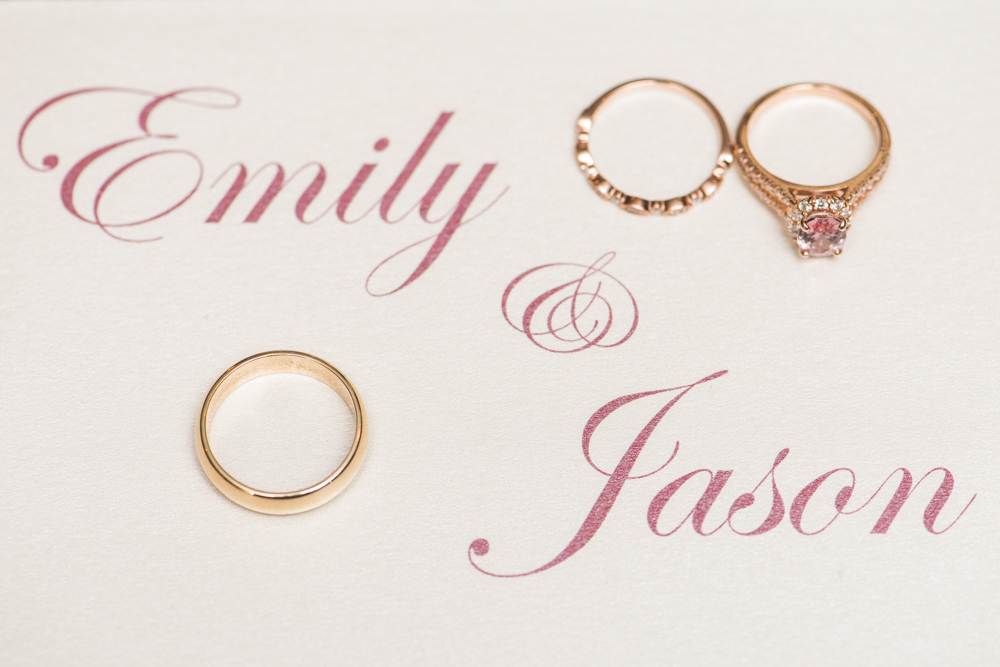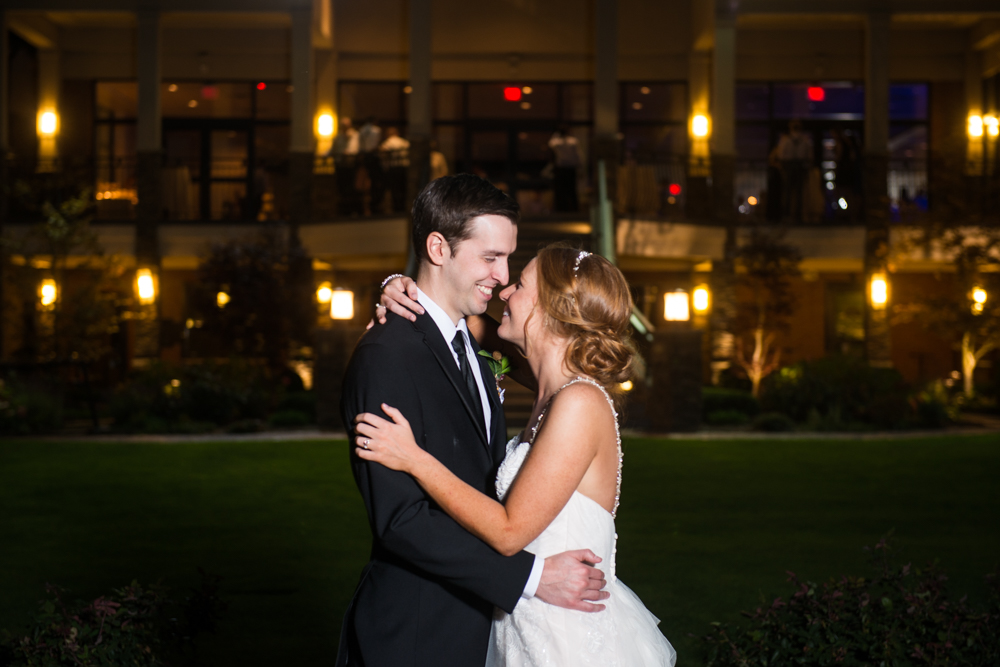 Emily & Jason, we can't thank you two enough for inviting us to photograph the first day of your beautiful marriage! We will be rooting for you both & wish you the very best!
If you're new to our blog, welcome & thanks for reading! We're Josh & Danielle, married wedding photographers based in the Youngstown, Ohio area & ready to travel to your event! We love marriage, our beautiful daughter & adorable son, and our two crazy, stinky pugs named Norris & Punky. We have way too much fun with our wedding couples & truly take an interest in their lives & relationship in order to best tell the story of their wedding day in an authentic & beautiful way! Thanks for stopping by & come follow along with the fun here:
Instagram | Facebook | Twitter | Pinterest | Google +

If you liked this post, you may also enjoy:
Soft Color Palette Wedding Day at The Lake Club of Ohio
A Letter to Our Daughter on her Second Birthday