Melinda & Jason are engaged and, lucky us, we got to photograph their engagement session & we'll get to photograph their wedding day next year! We photographed the session around Columbus & it was fun to experience new locations and see these two in their element together. They met while in college & have an easygoing way about them; they just get each other.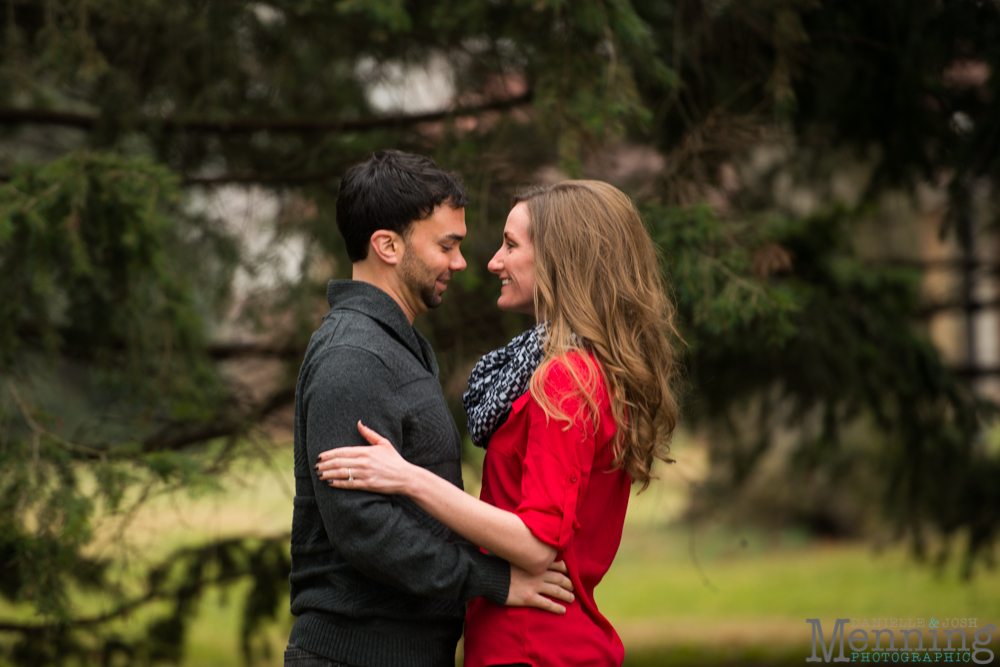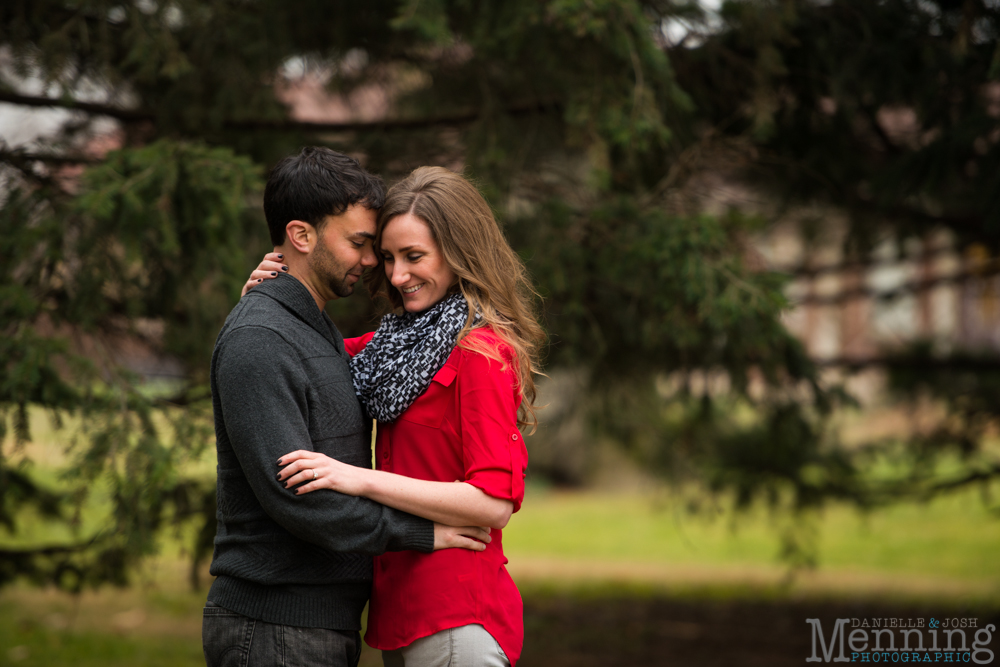 I love how Melinda's red shirt really popped against the Winter background in Goodale Park.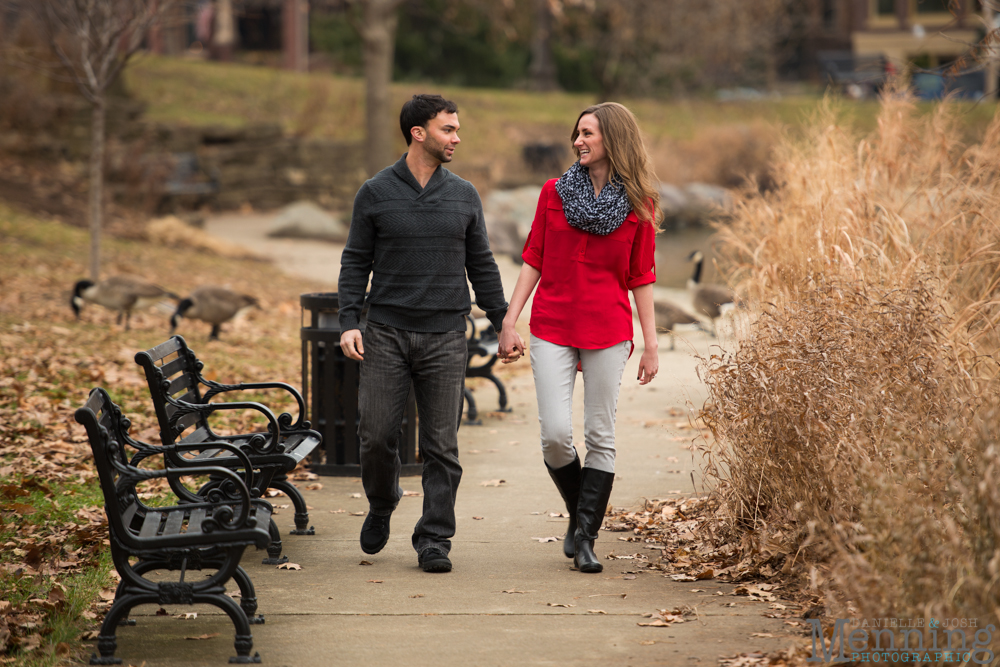 She has a gorgeous smile. 🙂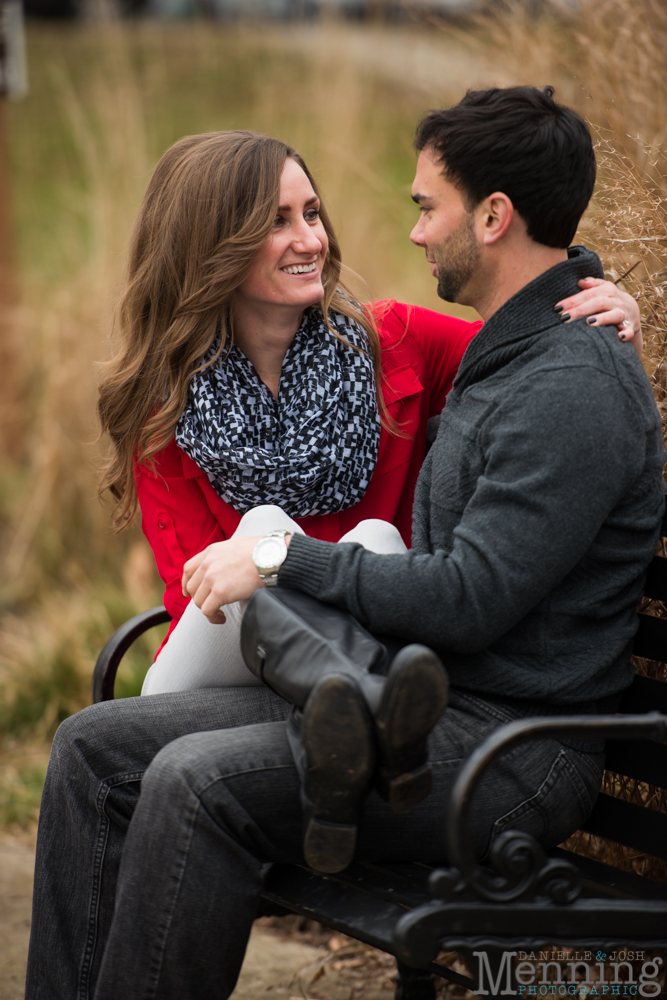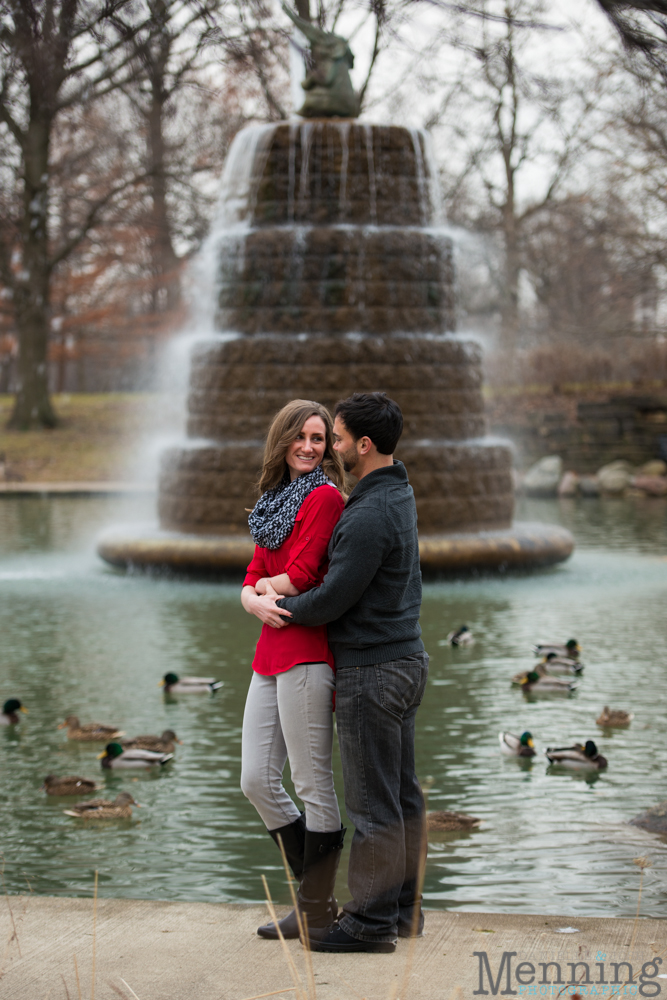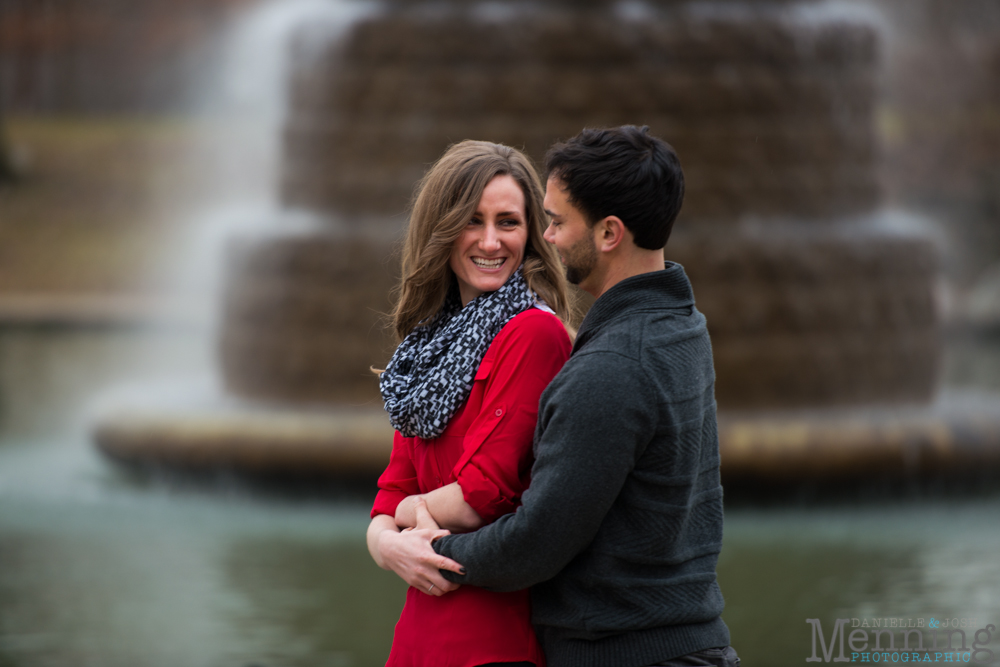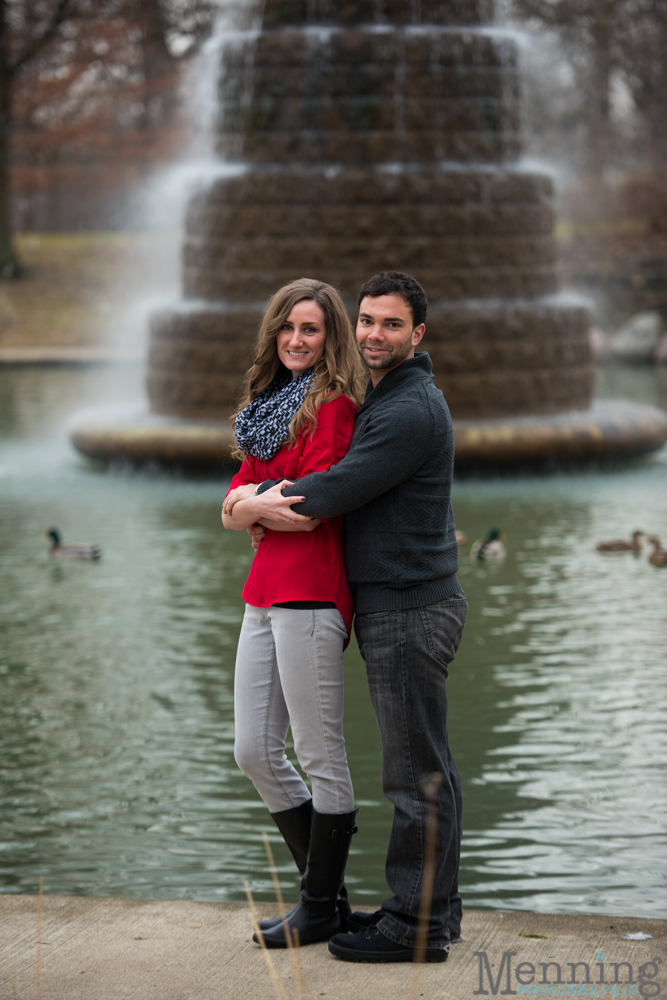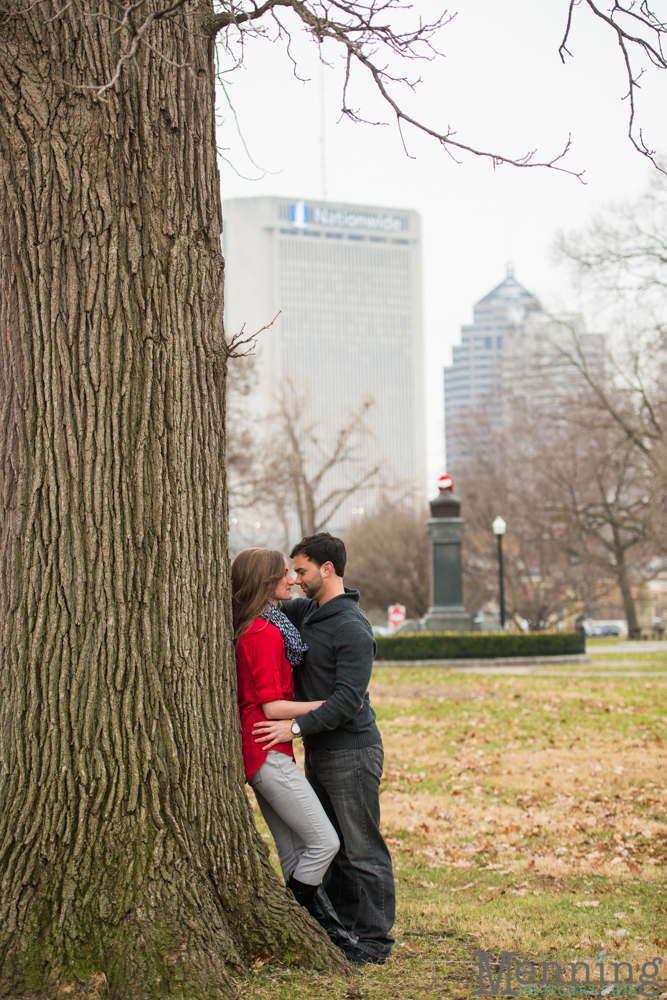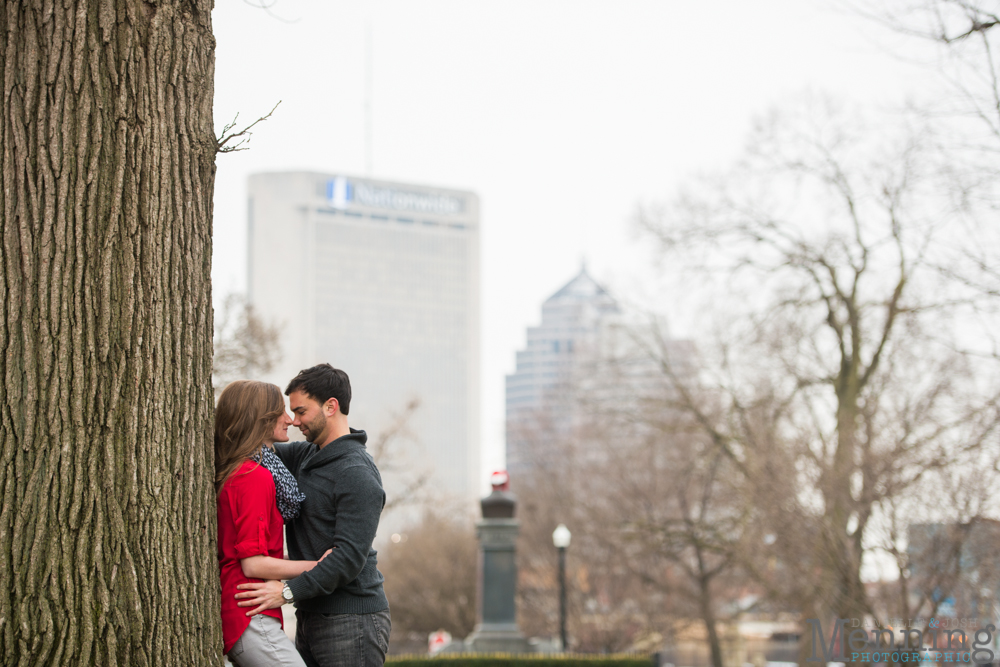 Thanks to Melinda & Jason's awesome friend from college, Taylor, a bridesmaid in the wedding, Melinda & Jason had somewhere to change outfits and to warm up a bit during the session.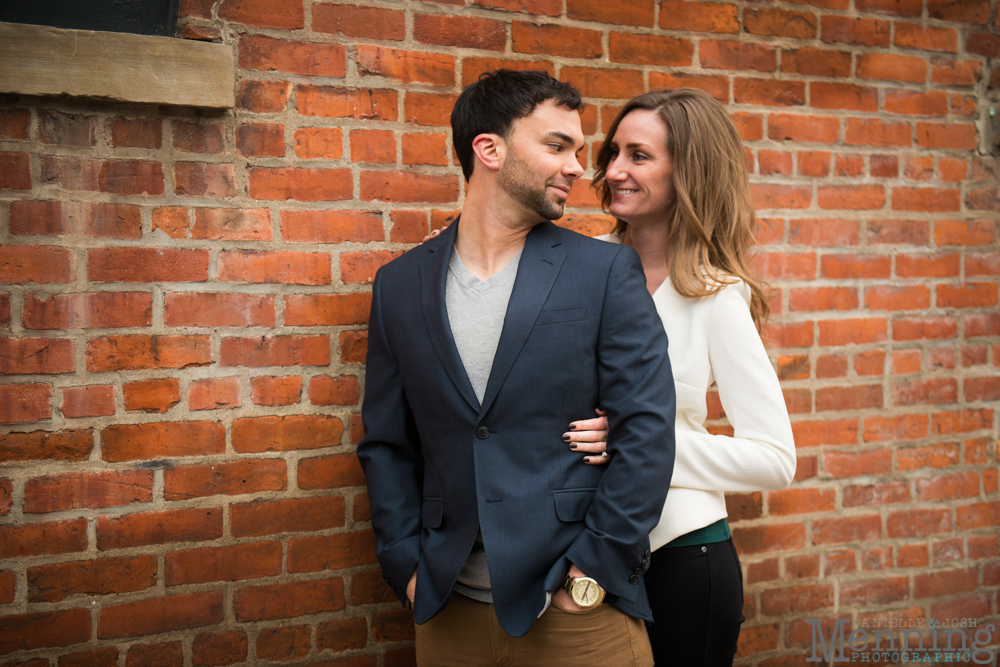 Dang, they're a good lookin' couple!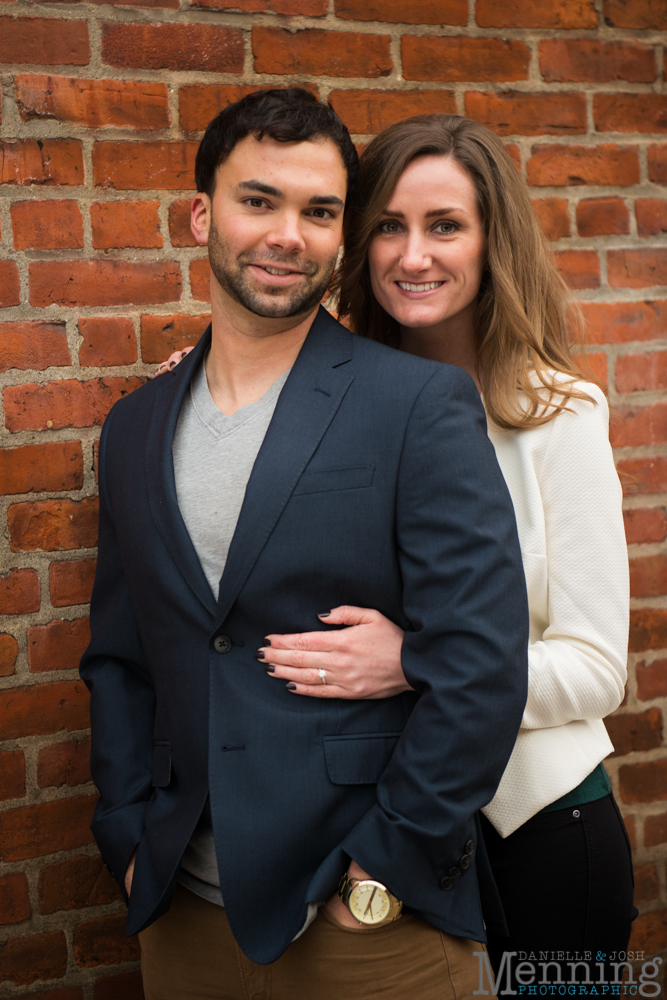 Melinda went to high school with Josh, is the sister of one of our past grooms, and was the Maid of Honor in Brooke & Matt's wedding that we shot this past summer. She's sweet, funny, and will be a stunning bride!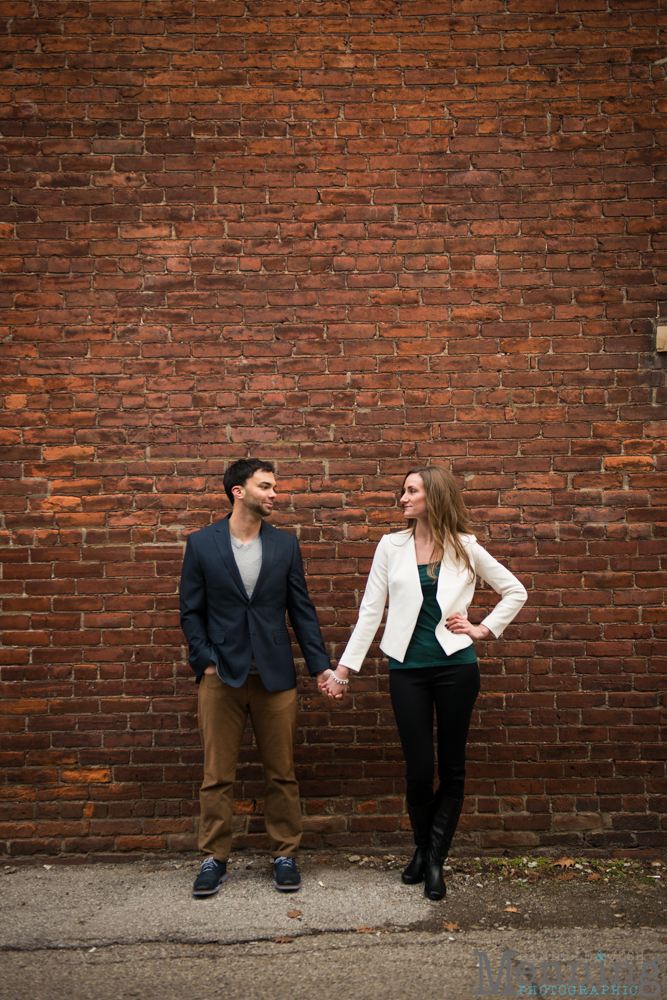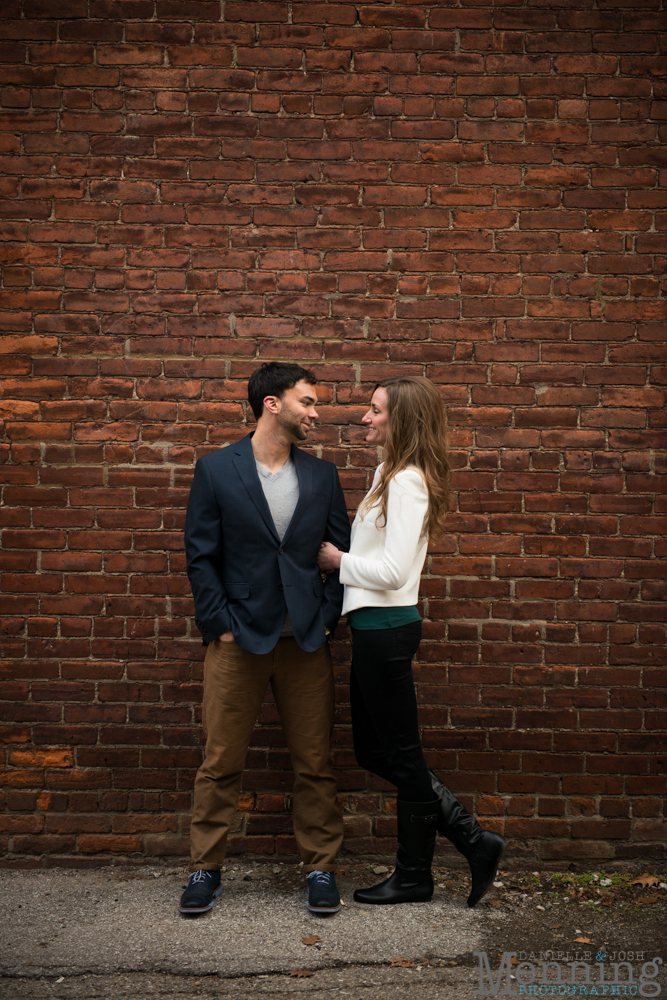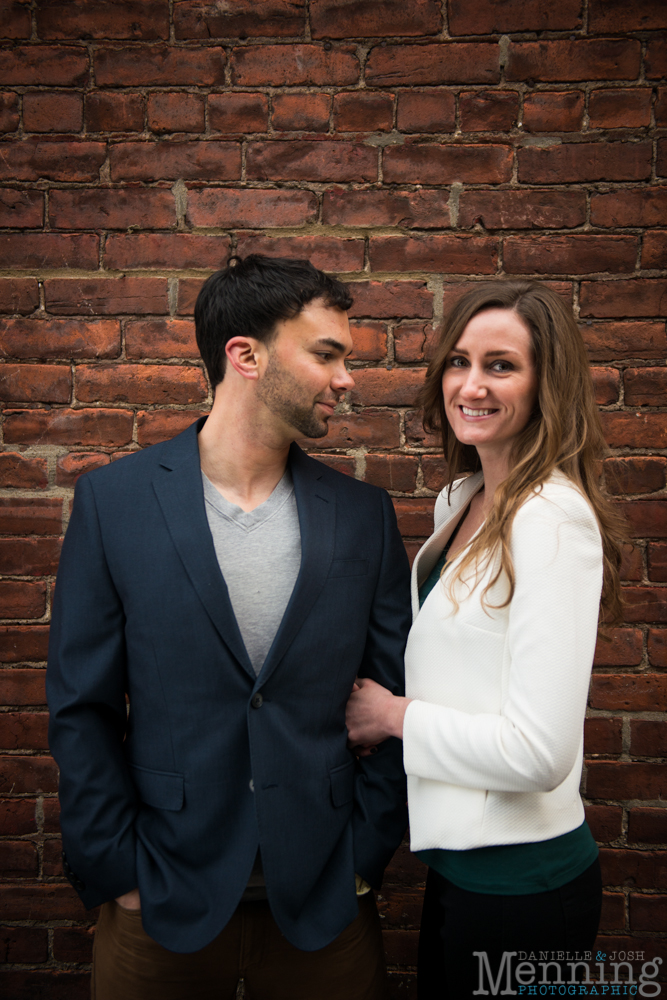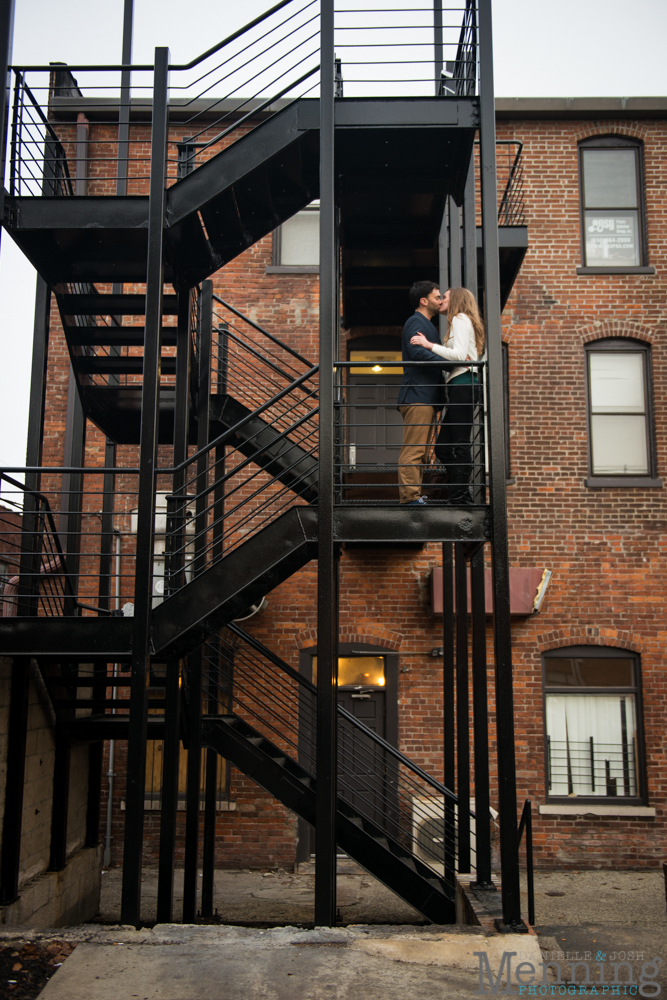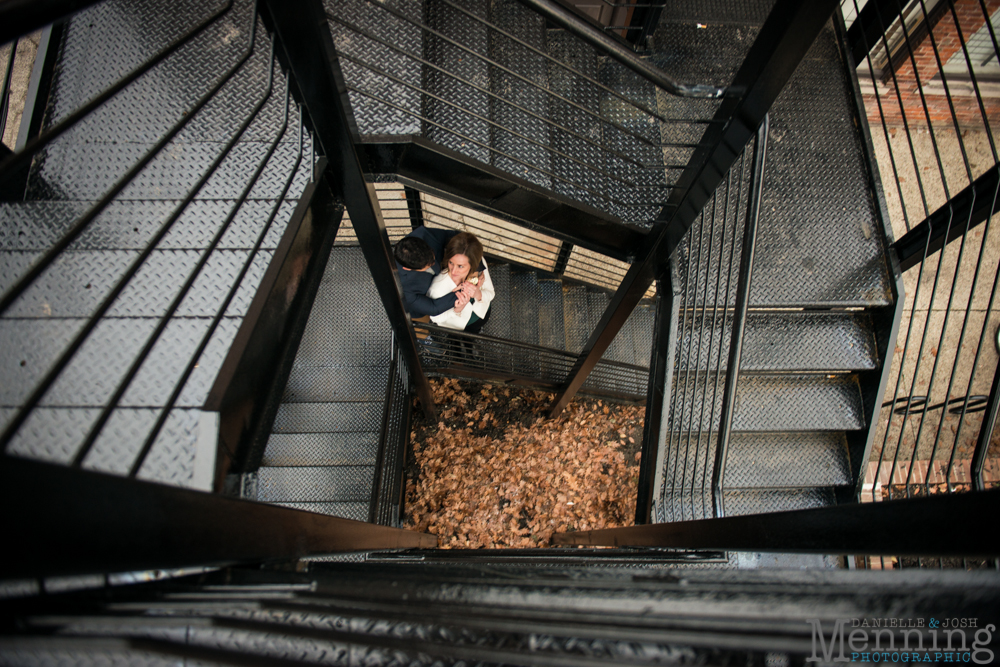 So these two got engaged in a very cute way: they went to college together at Muskingum so he knew he wanted to propose there since it is such a meaningful place to the both of them. Not only did he plan a surprise proposal there, but he had their families surprise Melinda by showing up at the winery nearby to celebrate the fantastic news all together. Melinda was blown away and so very happy. Up until this point in her life, she has pretty much been a professional bridesmaid. I don't remember how many weddings she has been in, but it's a LOT. It's her turn now! 🙂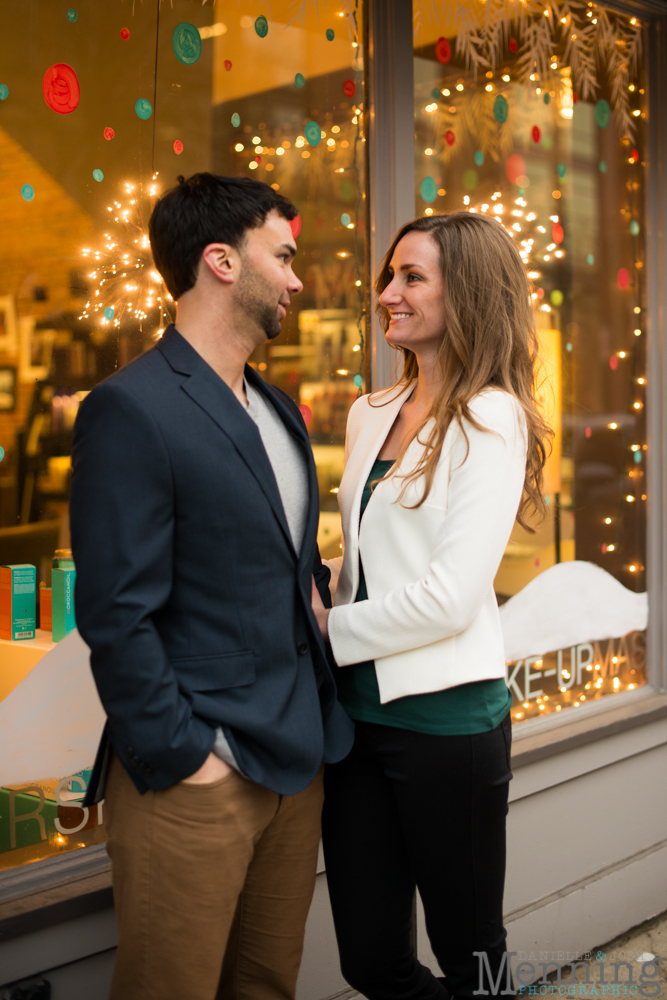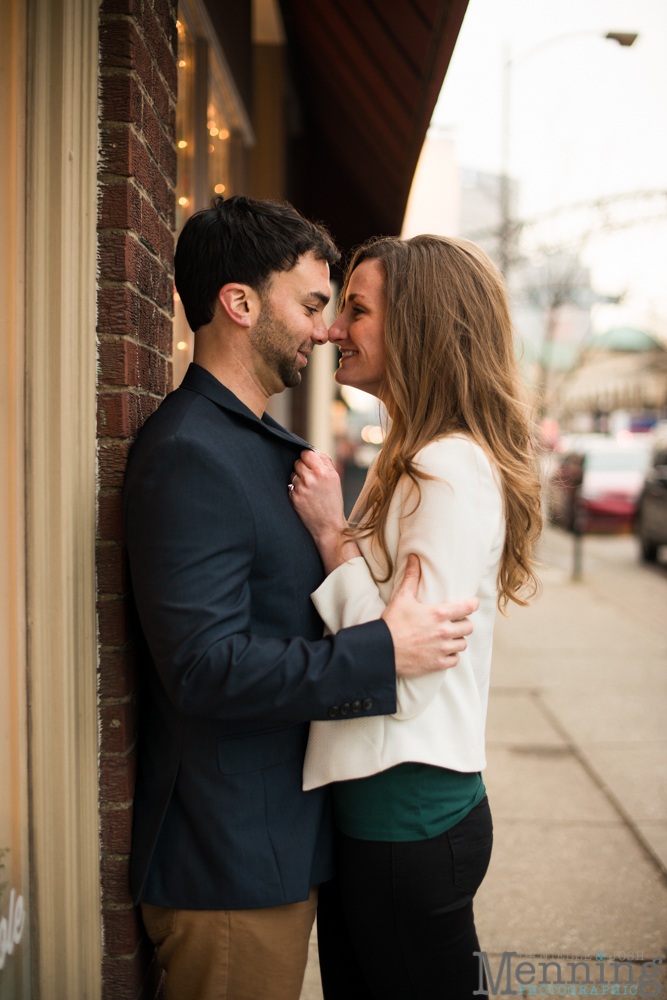 Their wedding reception will be here at the Greek Orthodox Cathedral next year & we're planning to replicate this photo in their fancy wedding getup. 🙂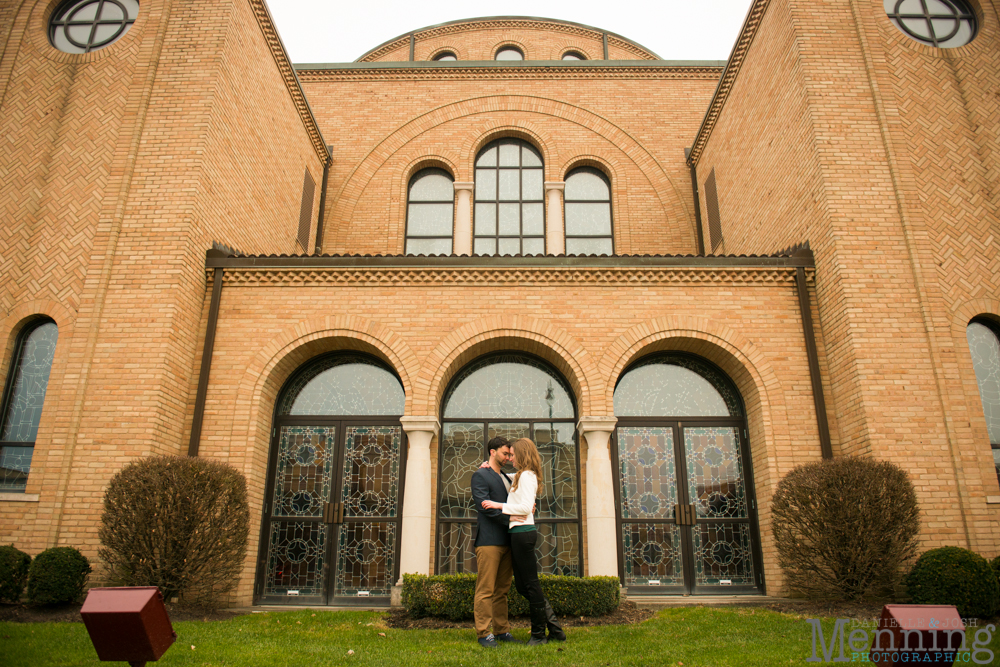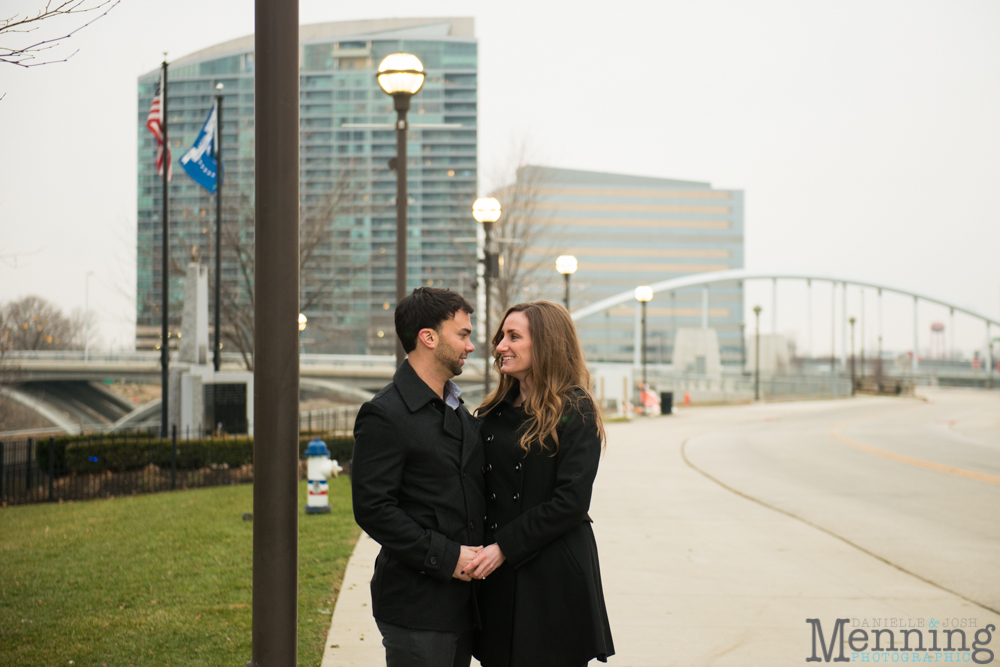 These two were troopers! They were pretty much freezing by this point, but they both still had smiles on their faces.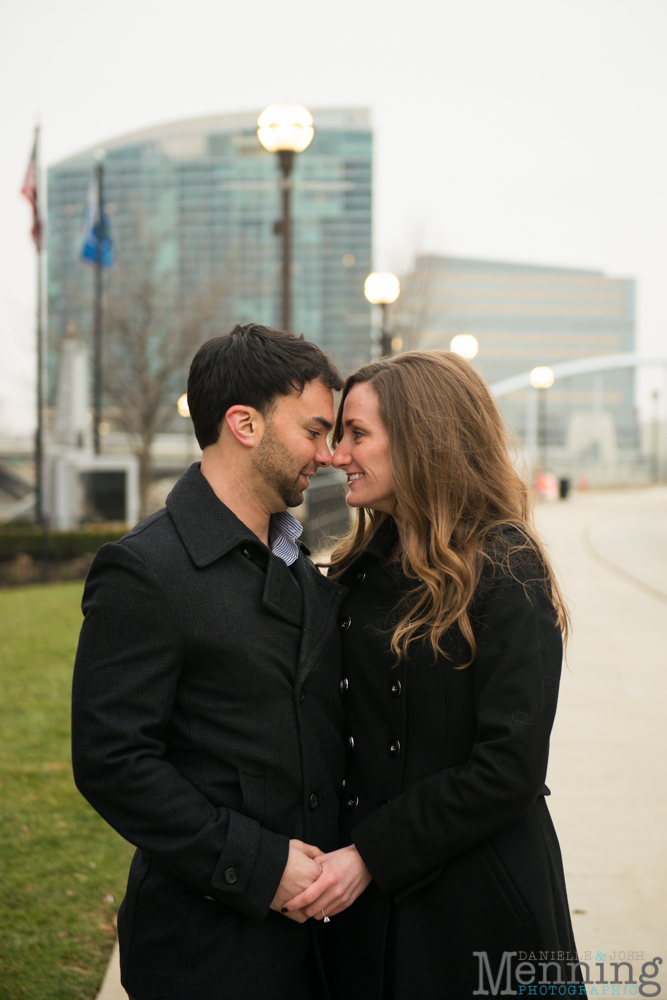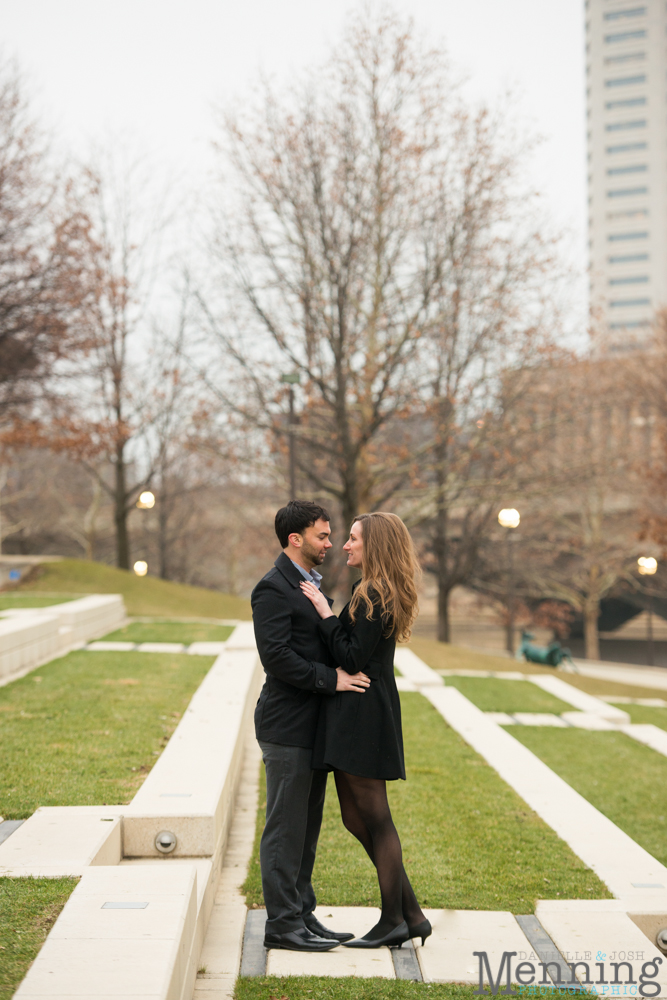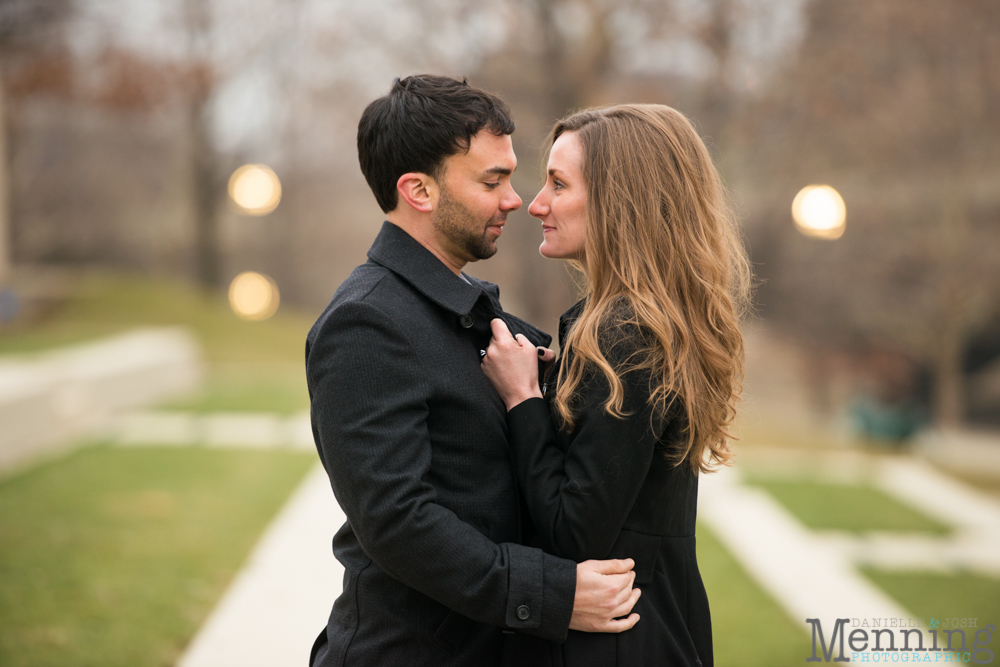 Hey, Downtown C-bus!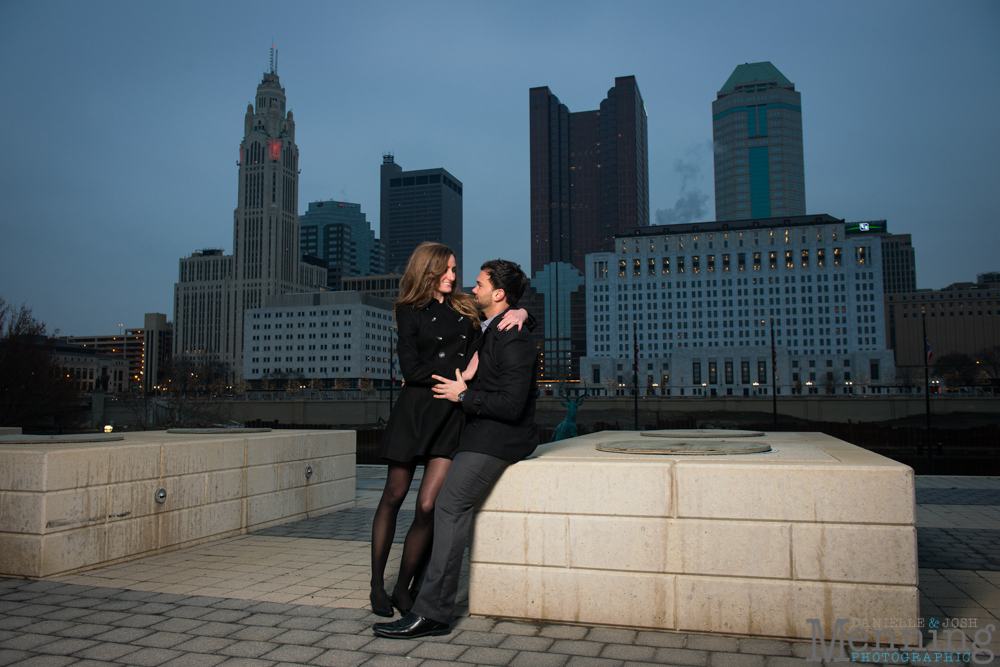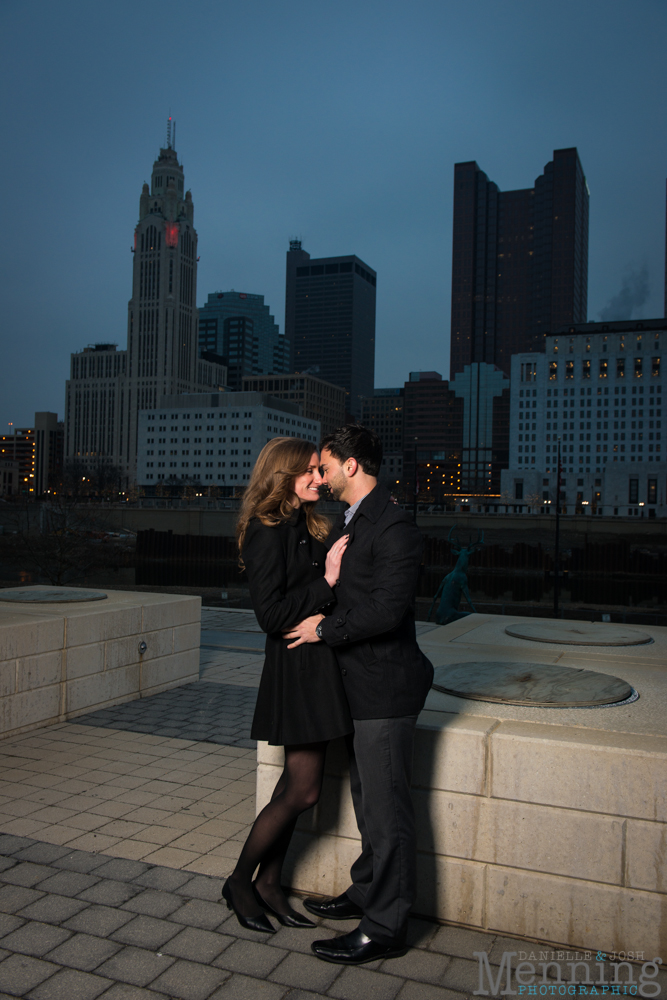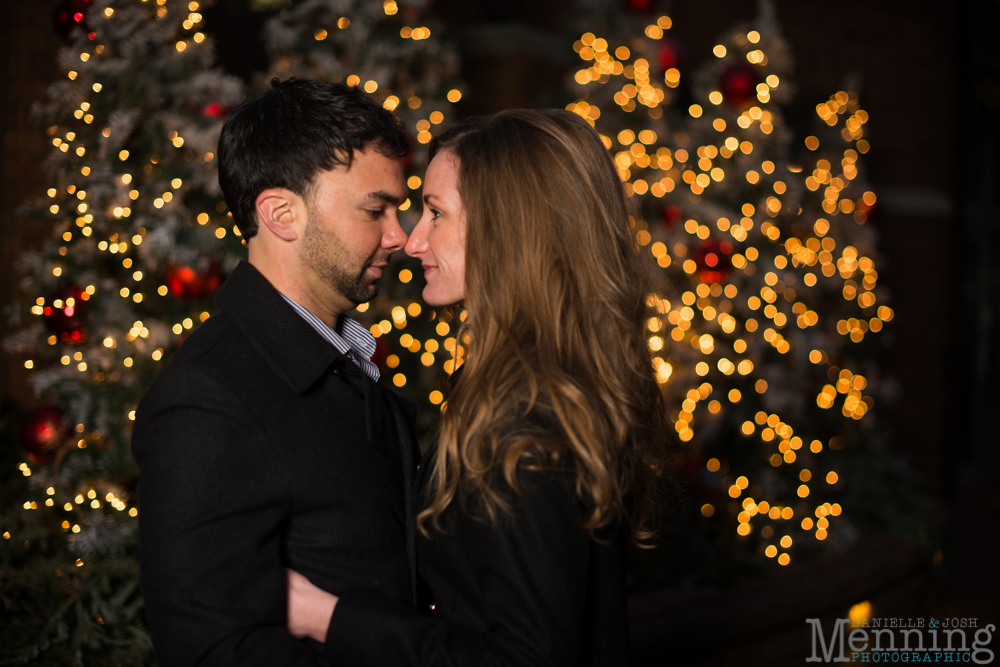 Short North was looking very festive for the holidays!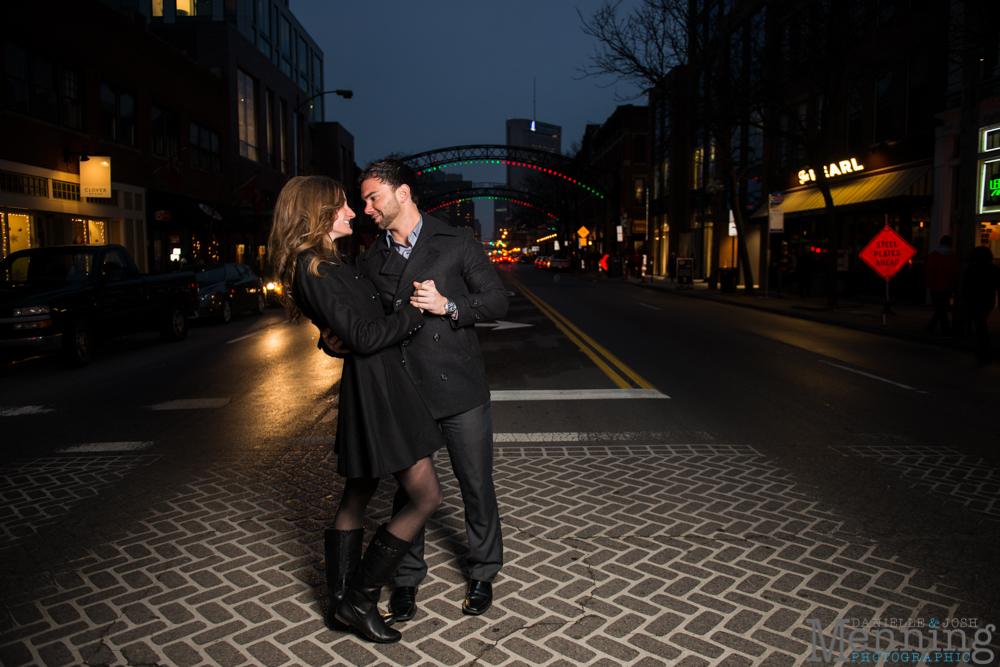 Melinda & Jason, we had fun with you guys & can't wait to photograph the wedding fun next year!
Instagram | Facebook | Twitter | Pinterest | Google +