When we first met with Katie & Matt to talk about their wedding, we were like, "They are so fun! Let's be friends!" But seriously, they're the coolest! We loved the story of how they met & got engaged (more about those later), but even more we loved how it's so obvious that these two belong together. It also didn't hurt that they're huge Avenged Sevenfold fans & that we felt like we'd known them for years after just chatting with them for a couple of hours. We're so happy we get to be part of their engagement session & wedding day! They're getting married next year at Stambaugh Auditorium & we can't wait! Their style for their engagement session. . . let's just talk about how AMAZING they looked for a second! LOVE their outfit choices!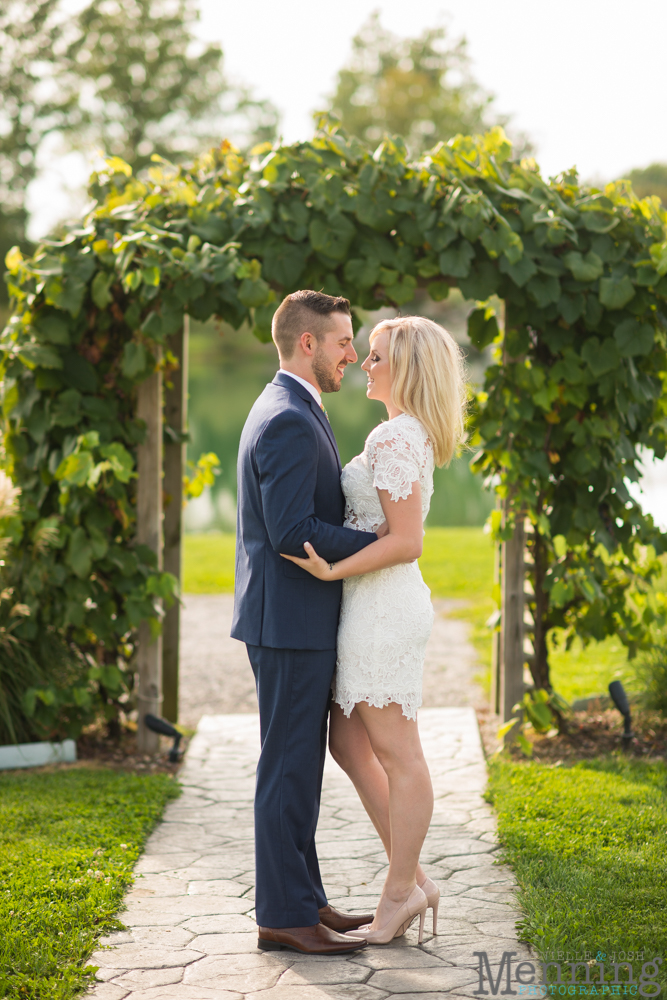 Although I'm pretty sure Katie could've showed up in a paper bag and slayed. She's gorgeous.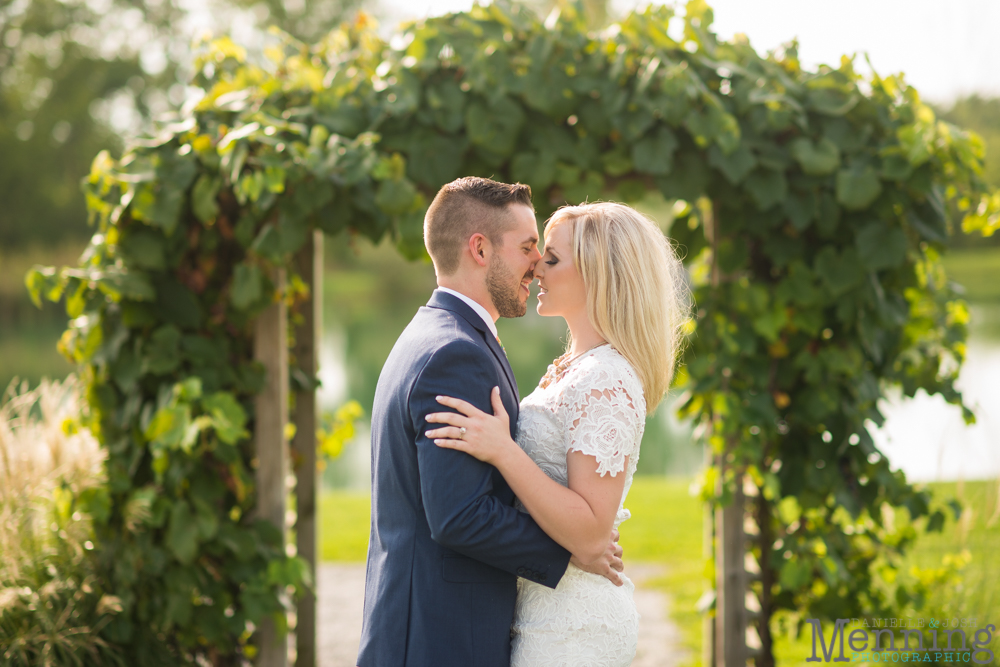 See what I mean by how incredibly sweet & perfect they are together? This was like two minutes into their engagement session  & they were already totally killing it!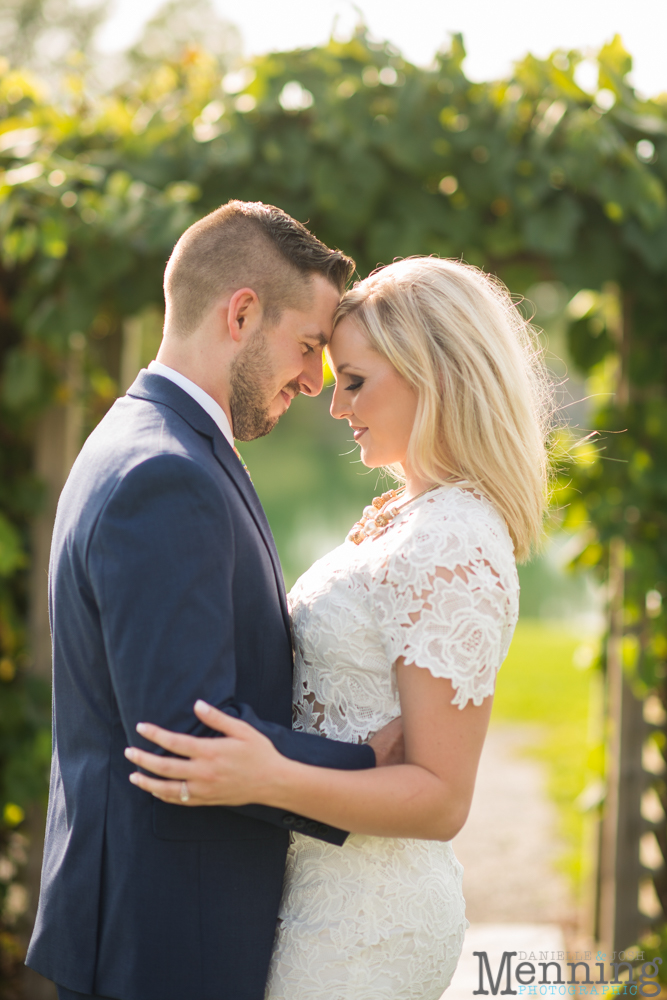 I have to give credit where credit is due for Katie's beautiful makeup. She went to The Makeup Boutique.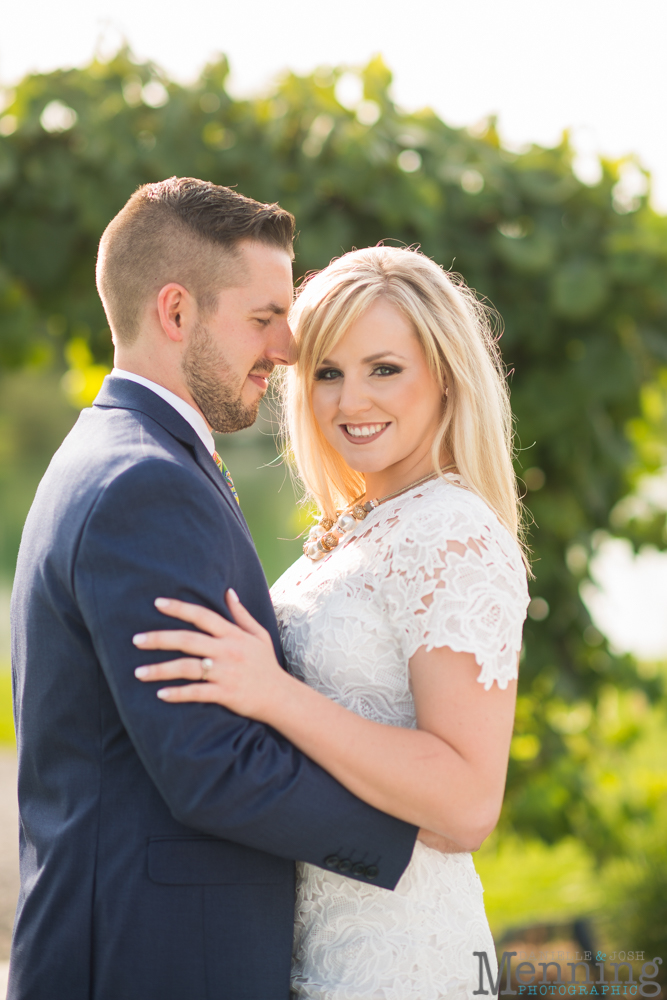 I got all excited to talk about Katie & Matt and then forgot to even tell you the location of this engagement session. Whoops. We shot the entire session at Mastropietro Winery in Berlin Center, Ohio.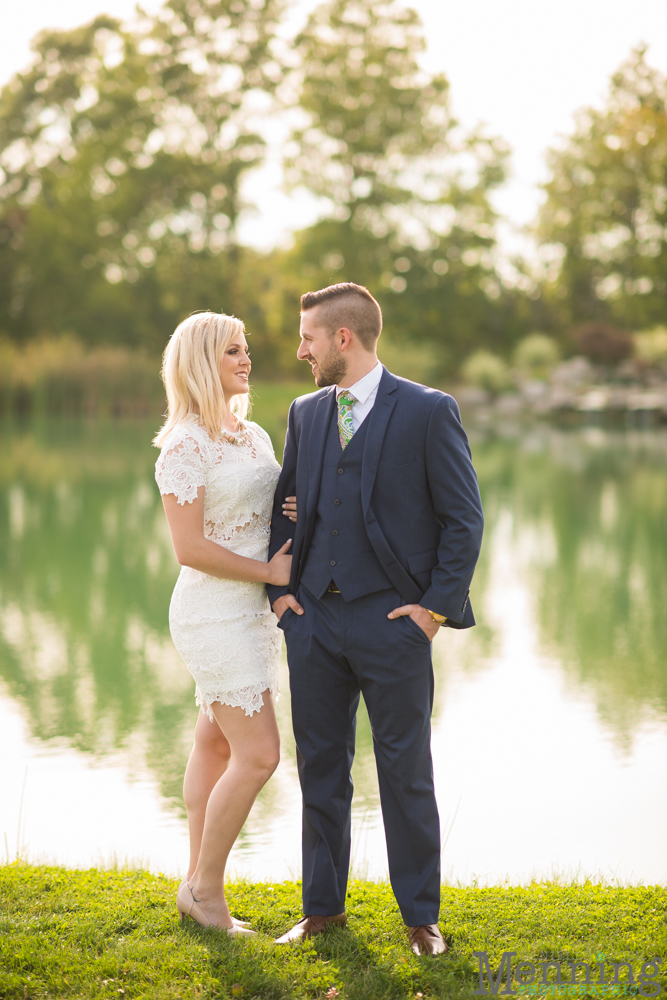 Look at that handsome guy.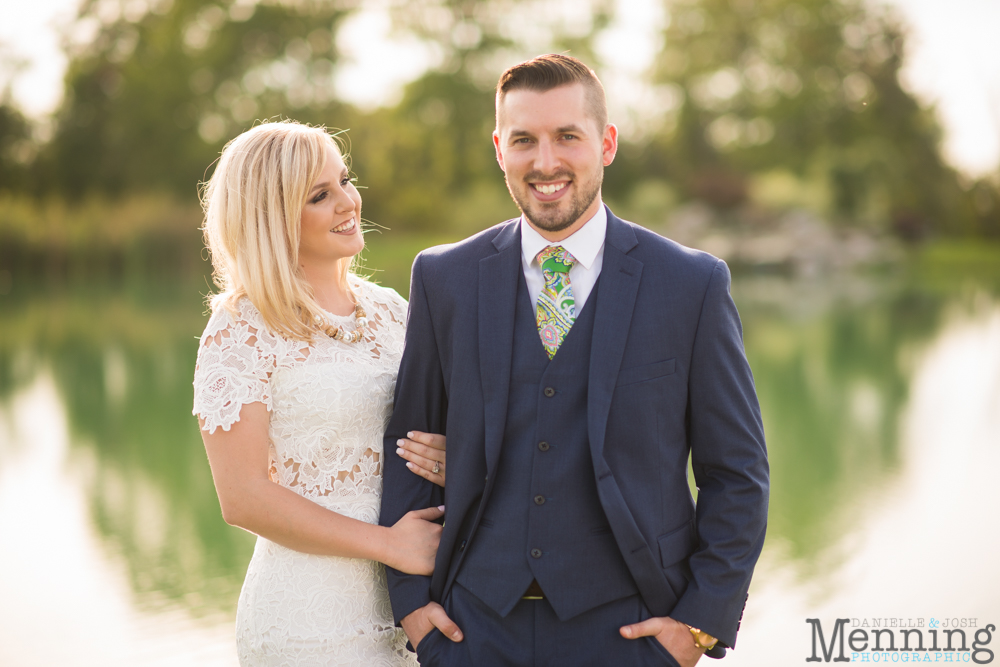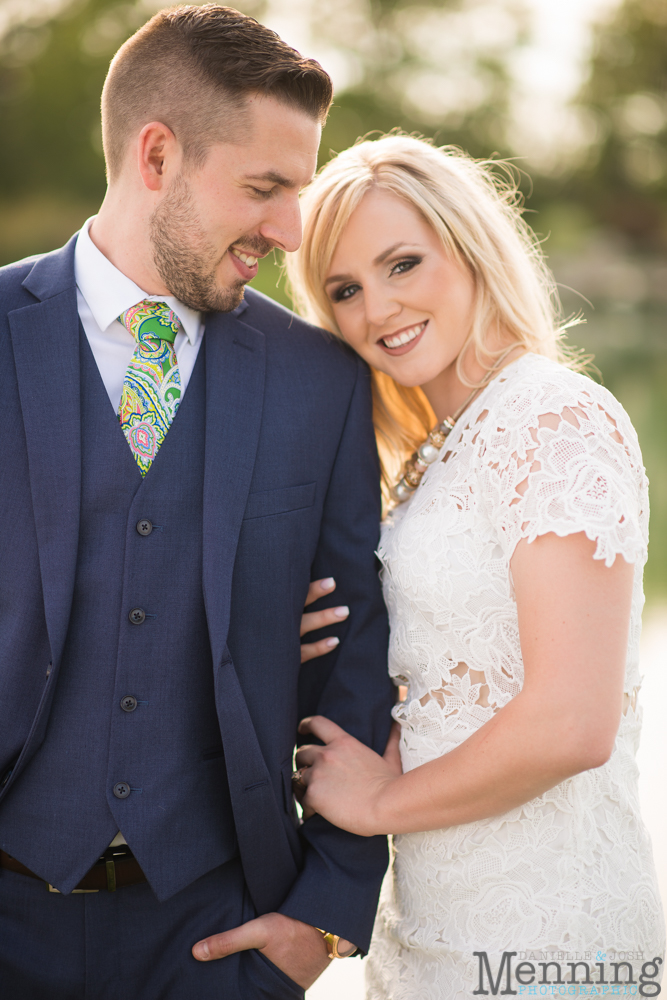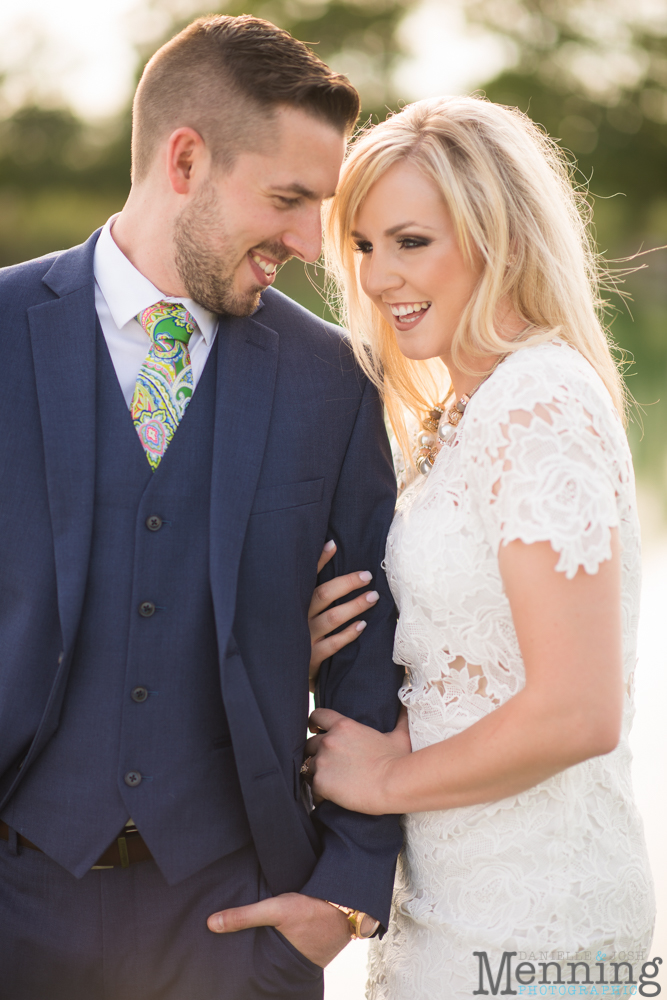 Gosh, they ooze cuteness, don't they?!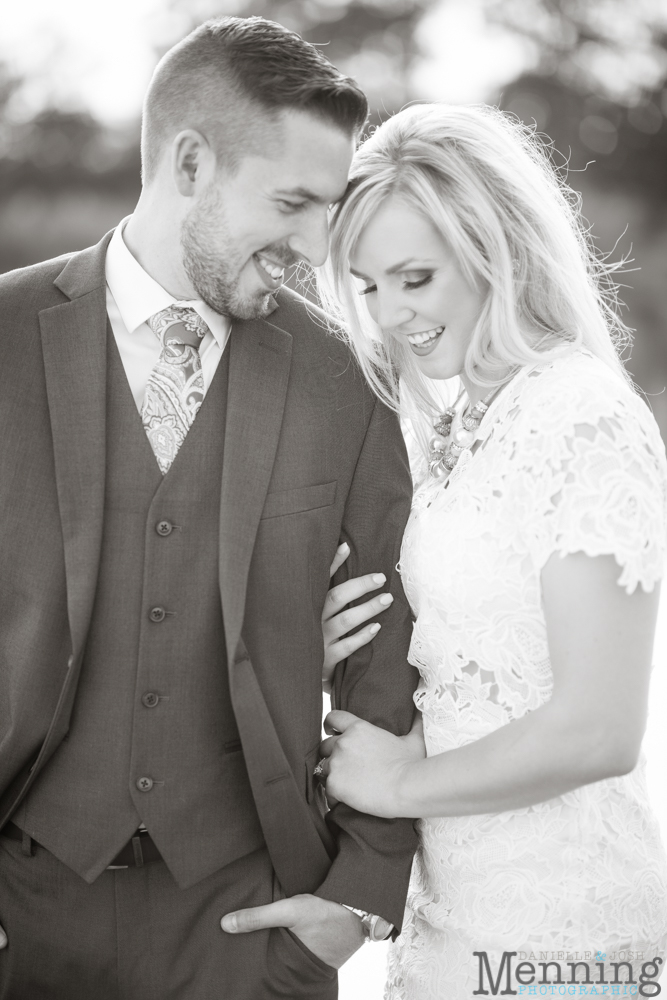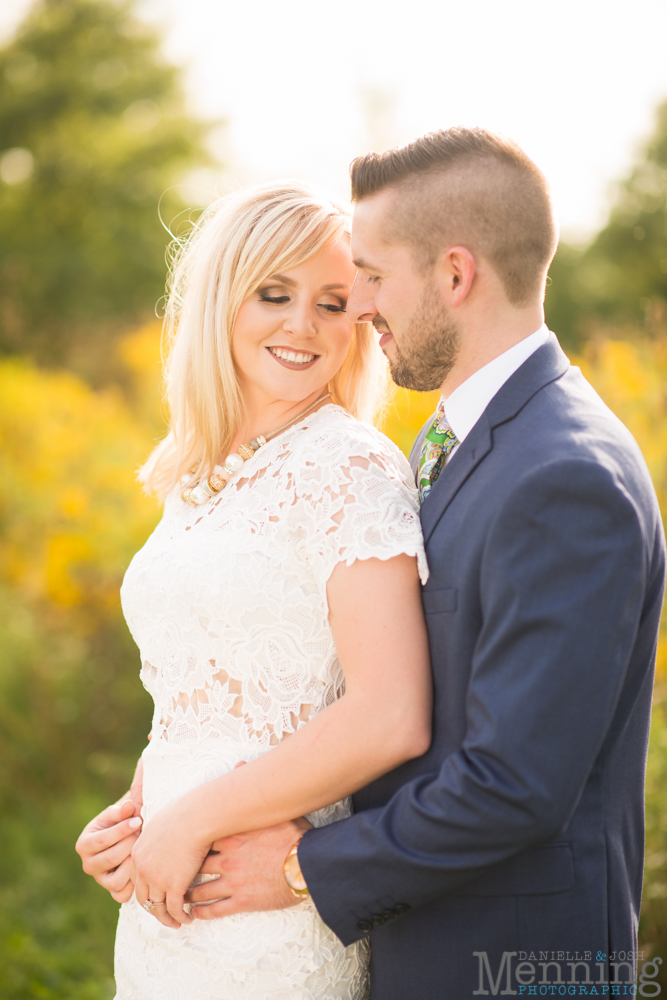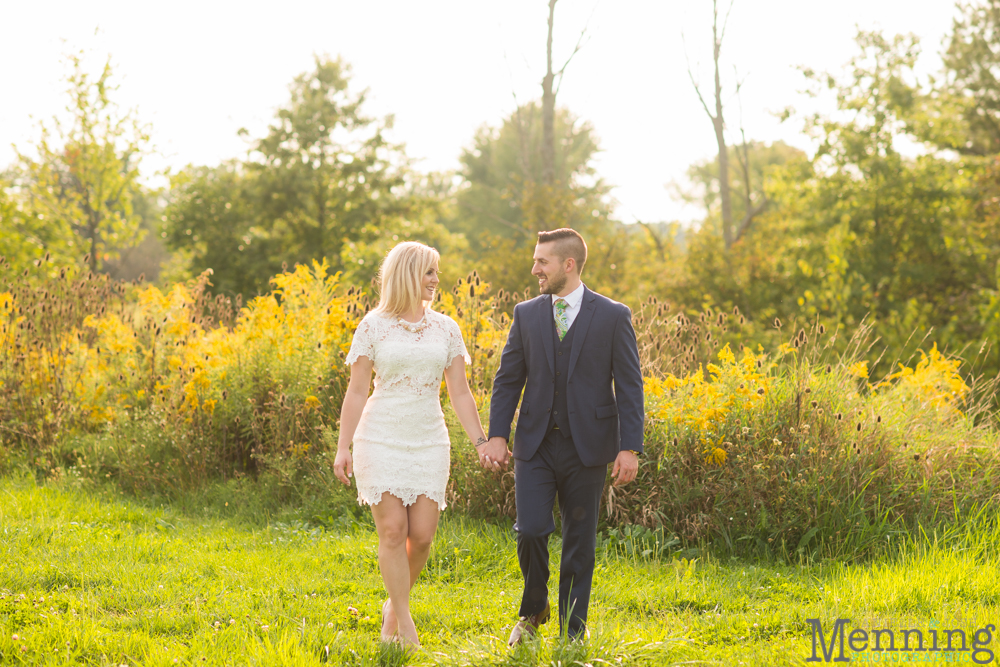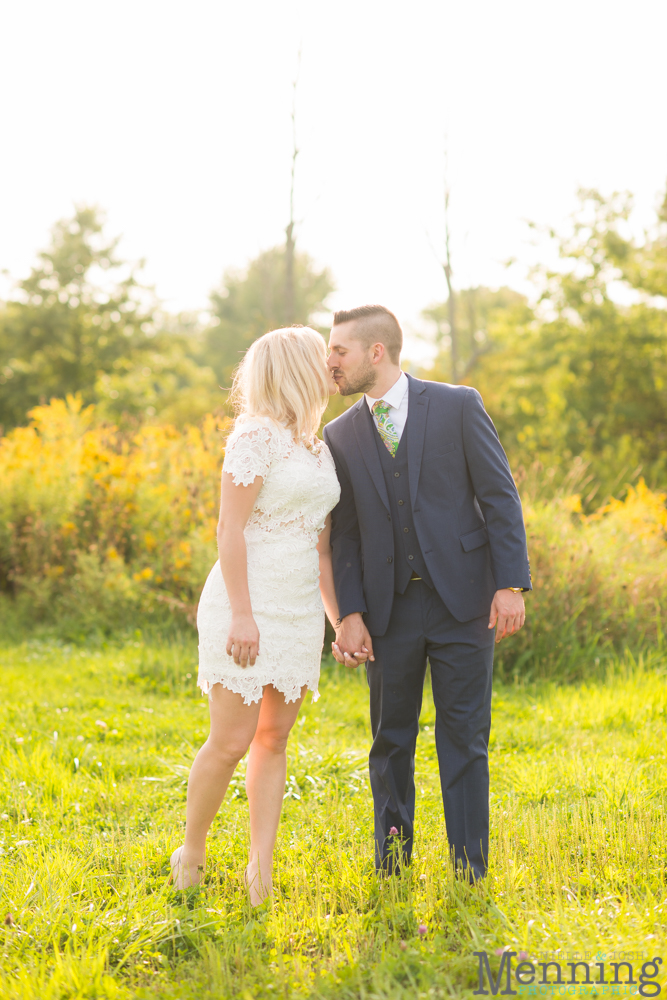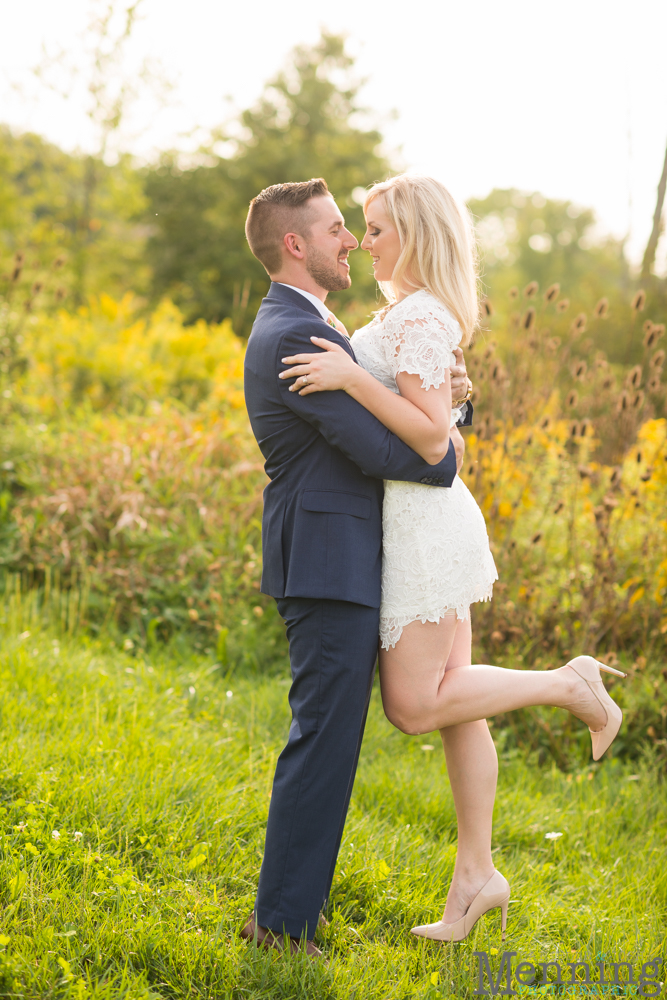 I'm pretty sure that they never imagined all of this amazingness when they first met while working at CC's Pizza. They didn't date right away; she was 16 and he was 19. They flirted a little while dressed in their fashionable work uniforms covered in sauce & garlic, but the timing wasn't right yet. They ran into each other sometimes outside of work & always chatted when they did. They remember one particular night when they ran into each other at Sheetz gas station (the place of romance hehe). They both knew then that they liked each other & they started dating a little while later. They can say "It started from a pizza shop, now we're here."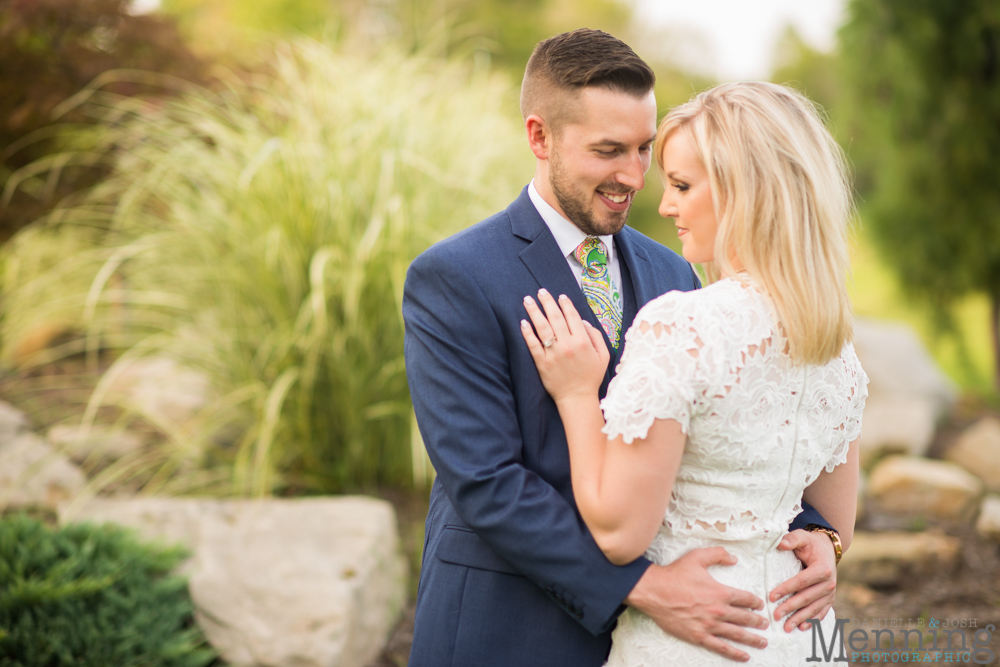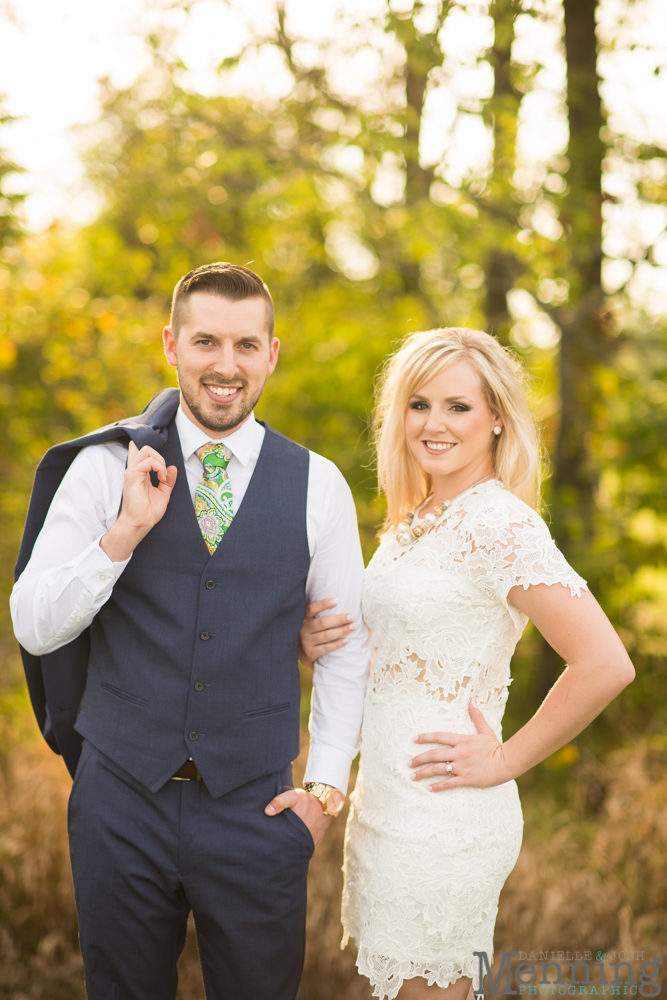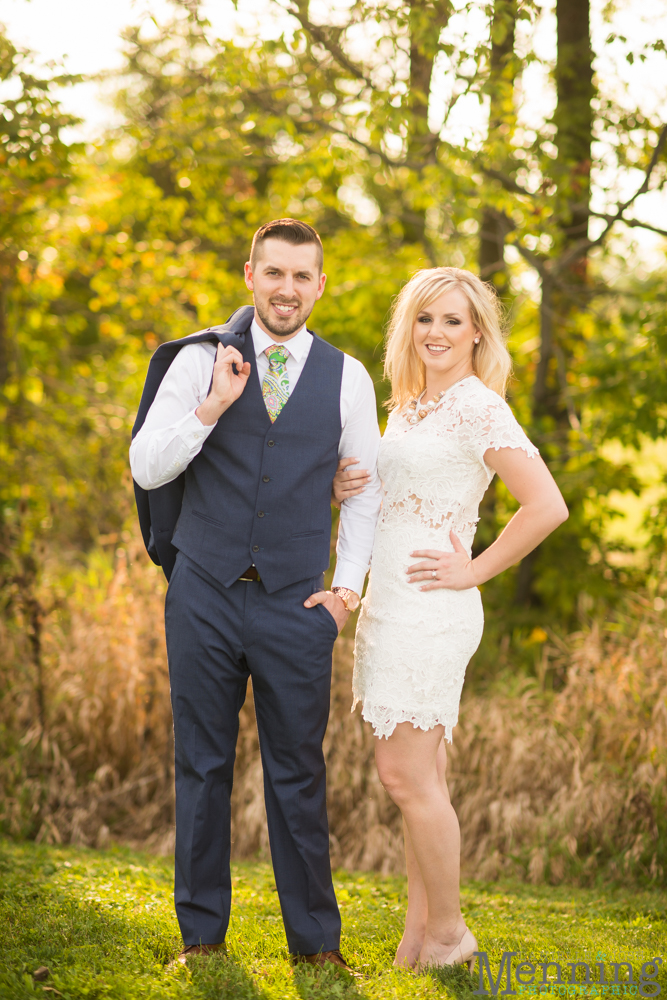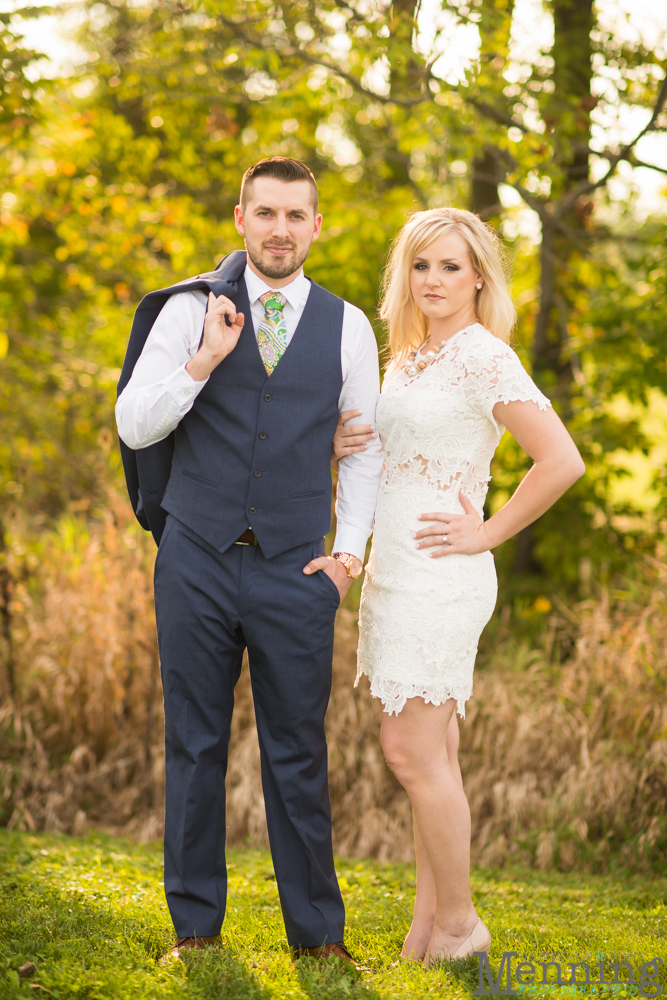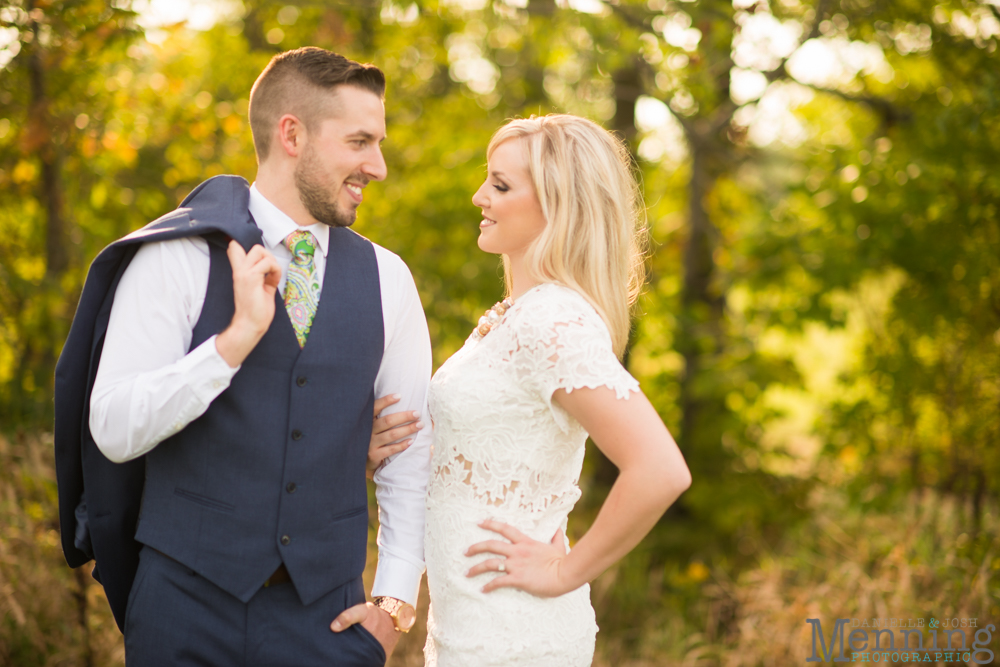 Oh, Vineyards, your dreamy romance is always on point.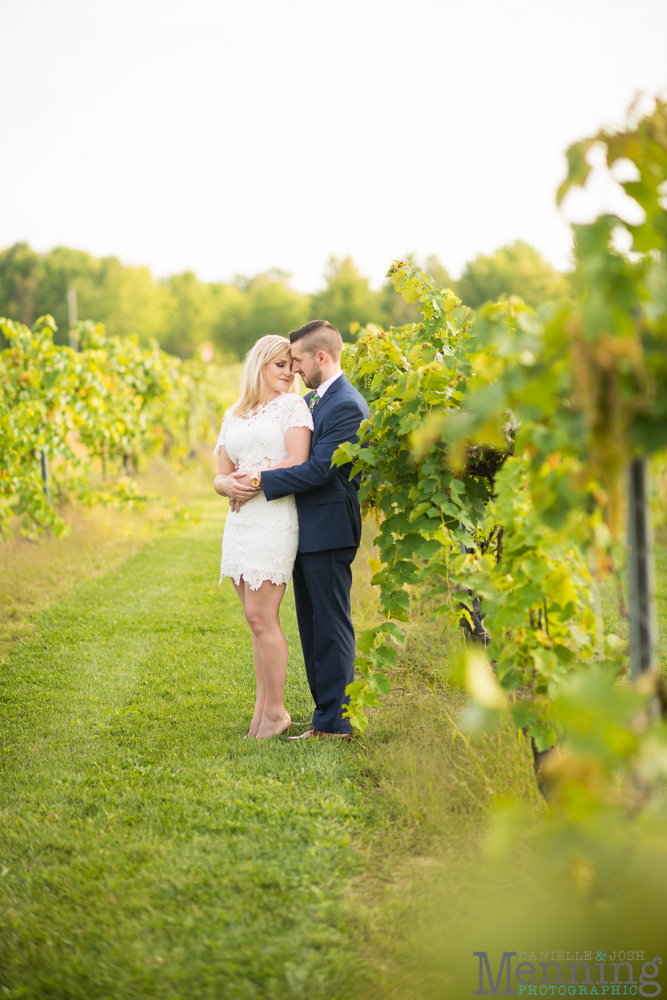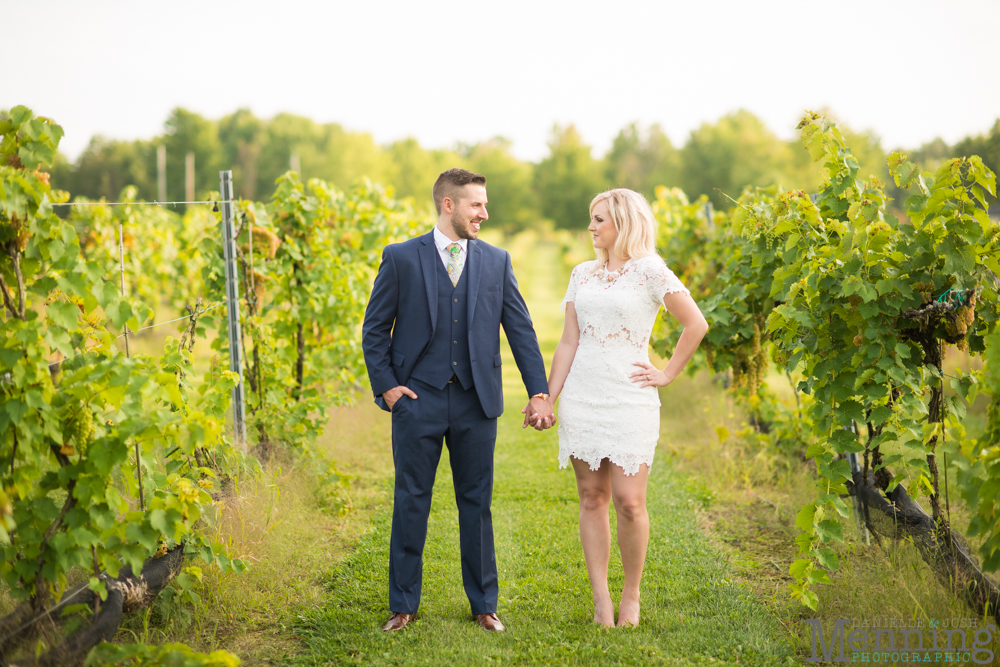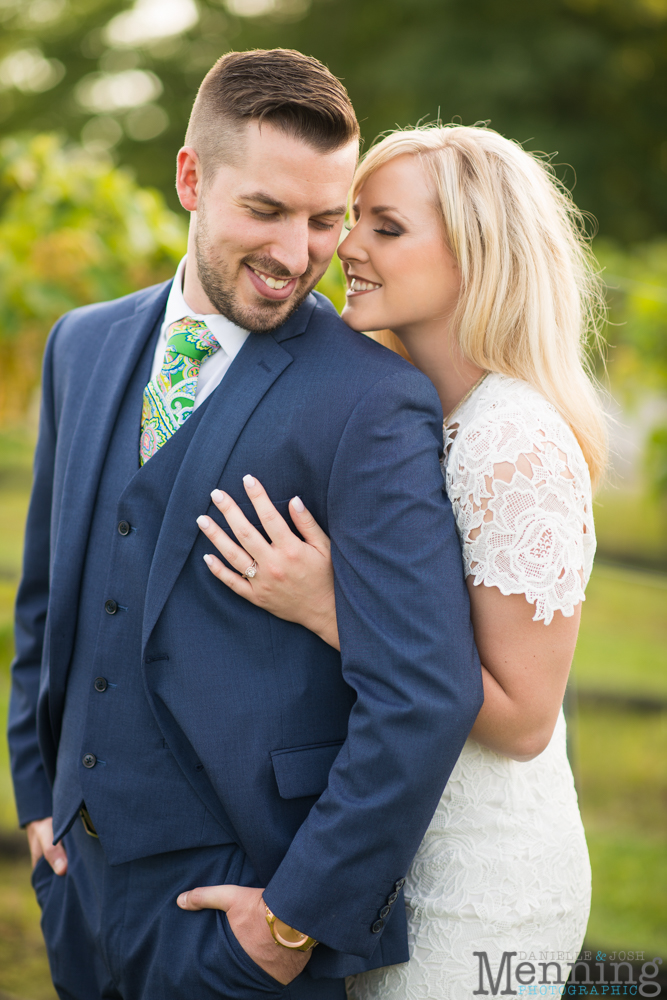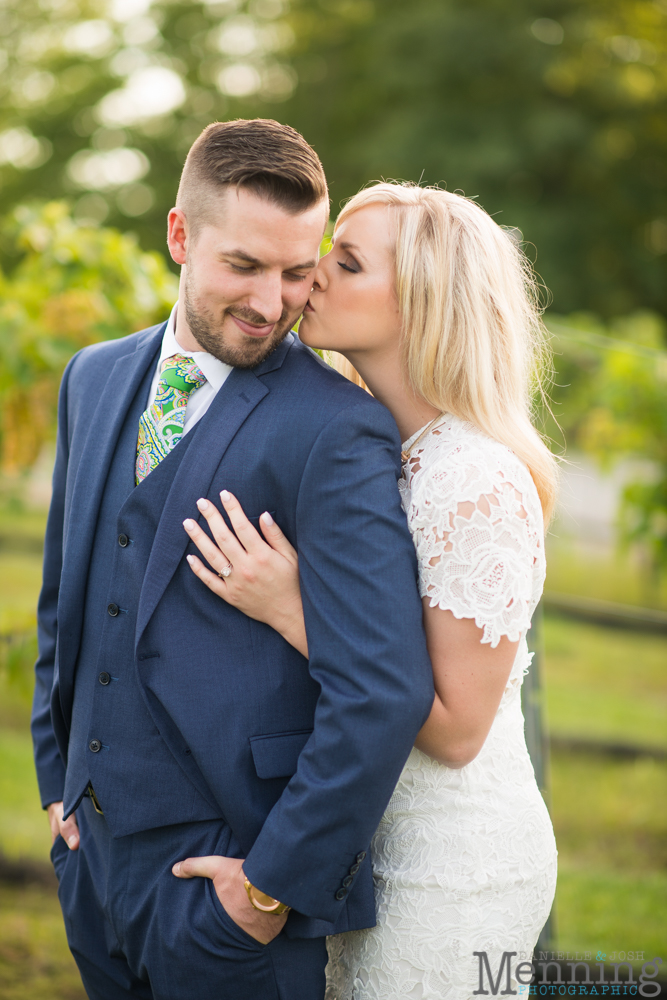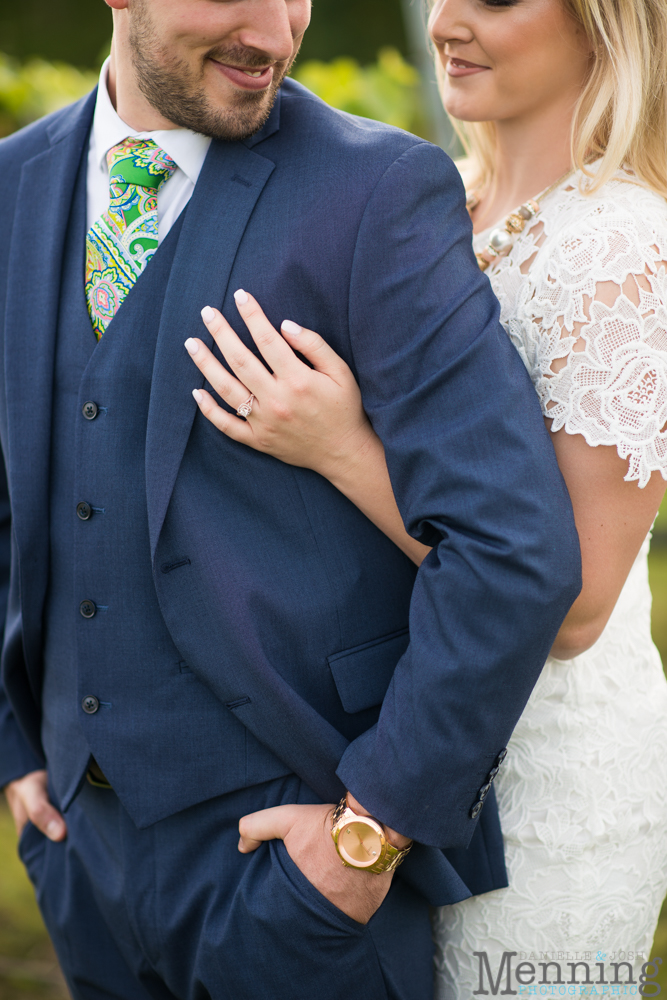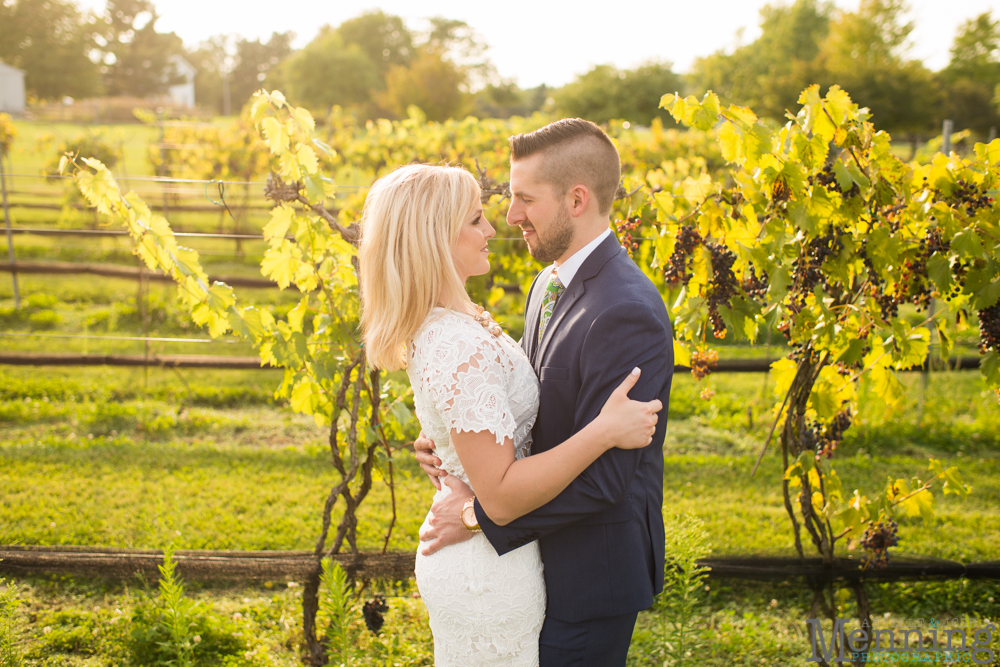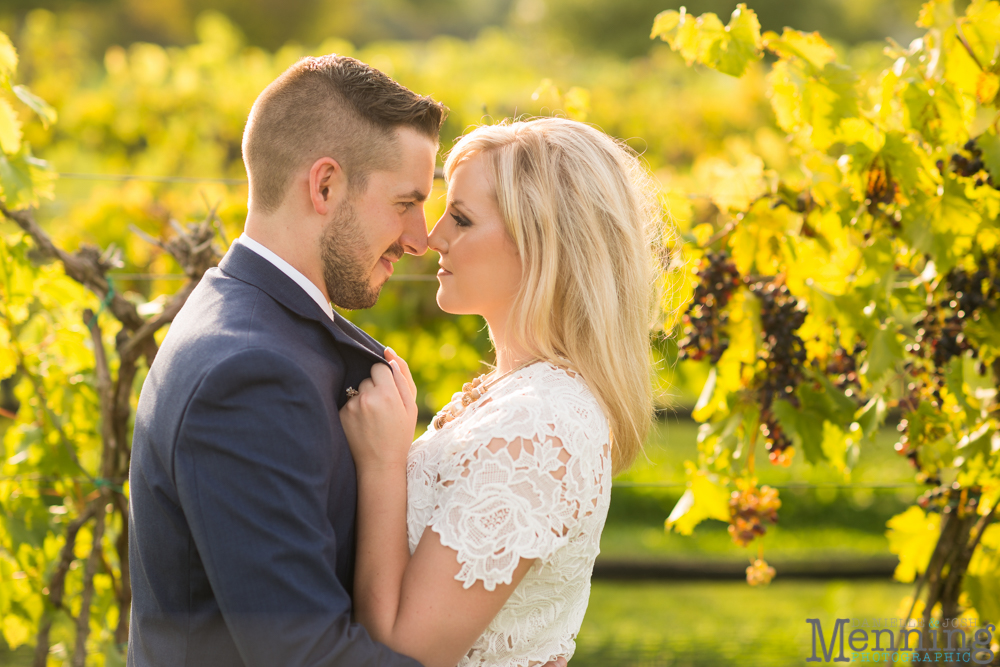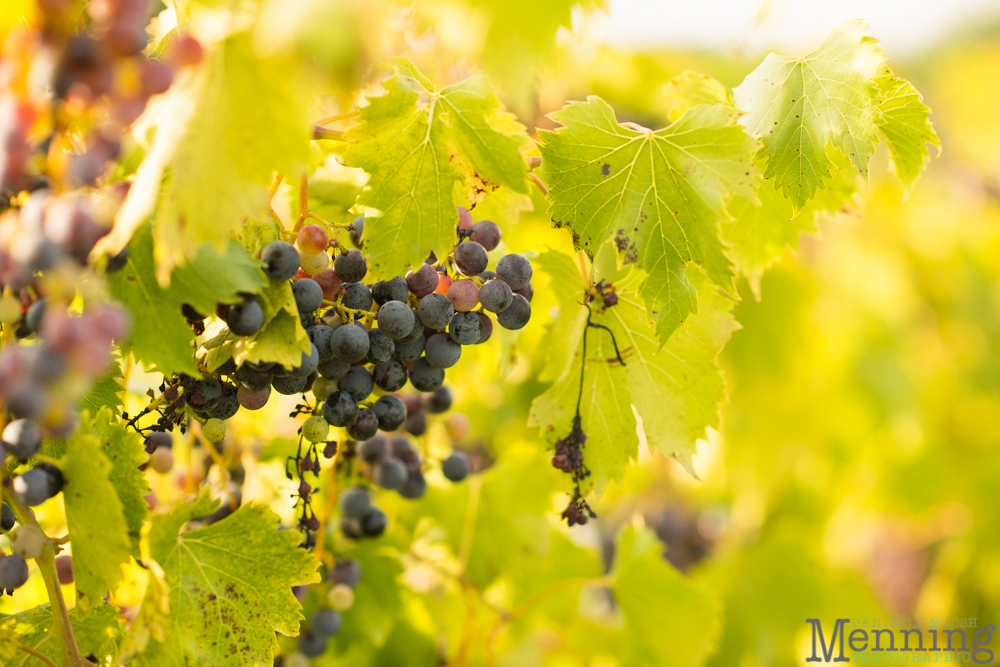 A killer pair of shoes on guys & girls for engagement sessions definitely ups the ante.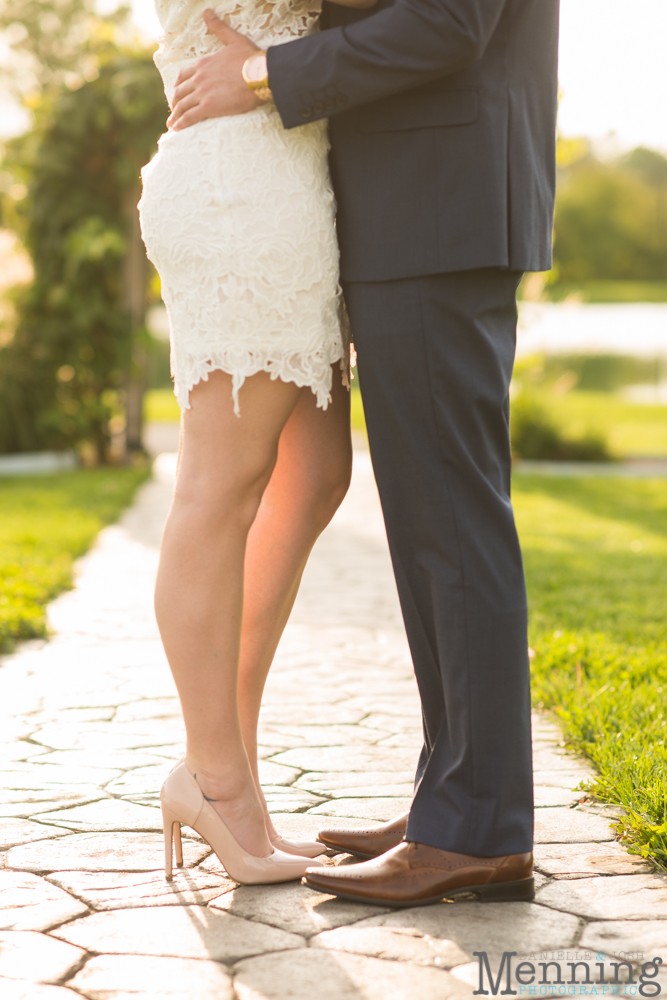 Isn't Katie's ring gorgeous?! It's made from Matt's late mother's ring, which means so much to them both. Matt's wedding band that he'll get to wear soon is also made from her ring.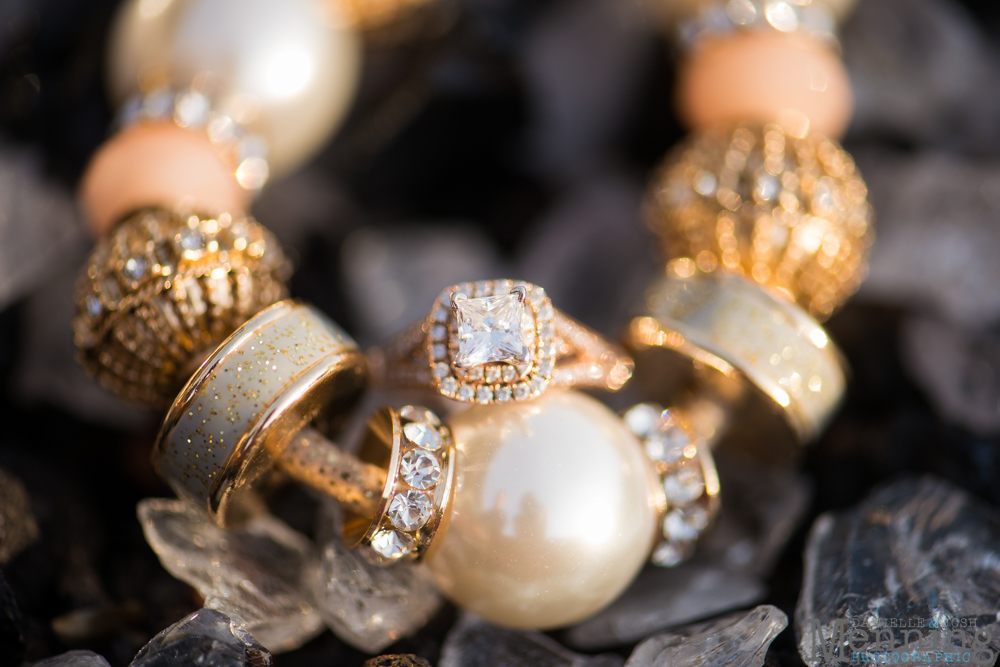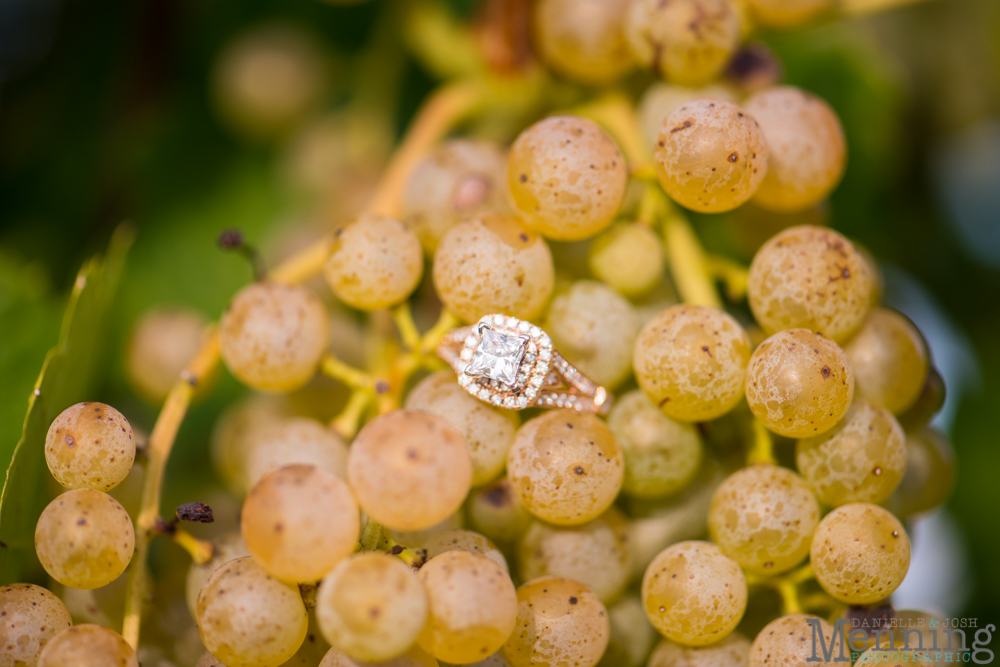 Outfit change! Lace? Awesome! Tulle? Also awesome!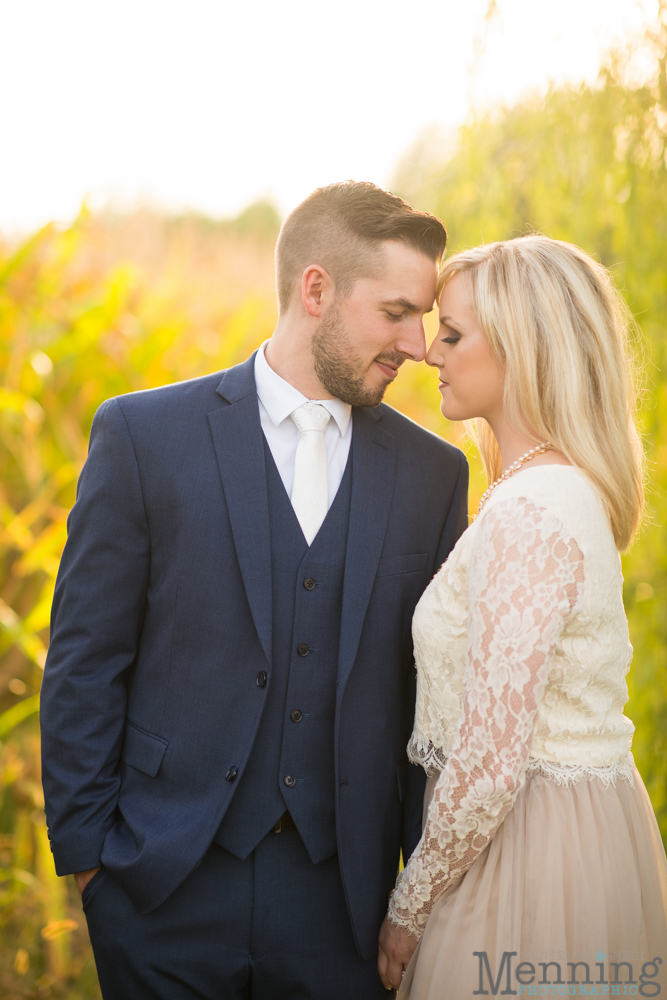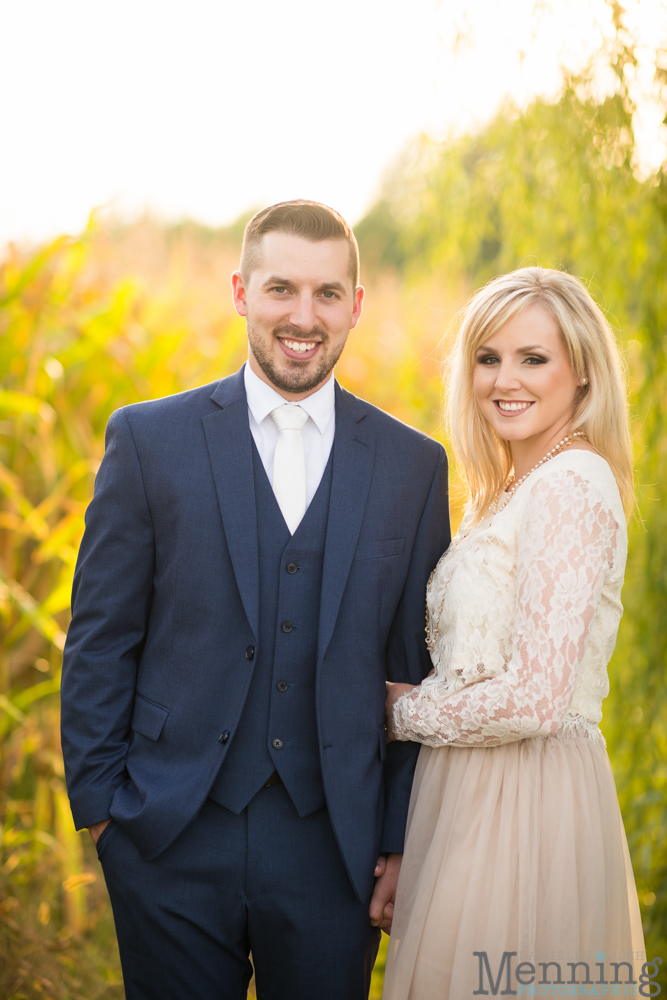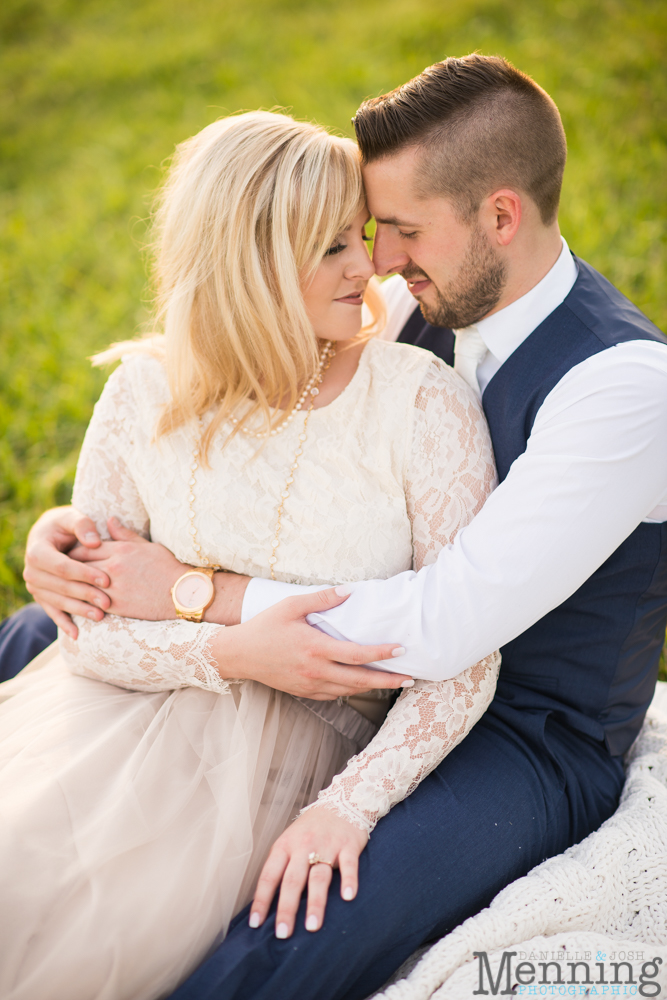 And Katie got to wear her late grandmother's pearls. We love when couples have the opportunity to incorporate sentimental & significant heirlooms like that into their photos that they'll have forever.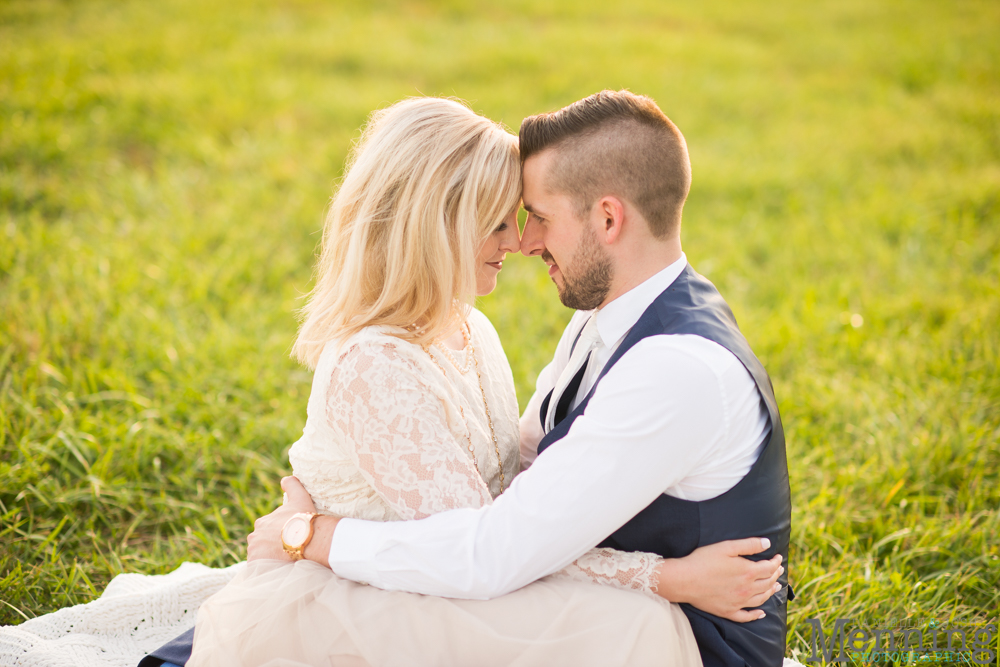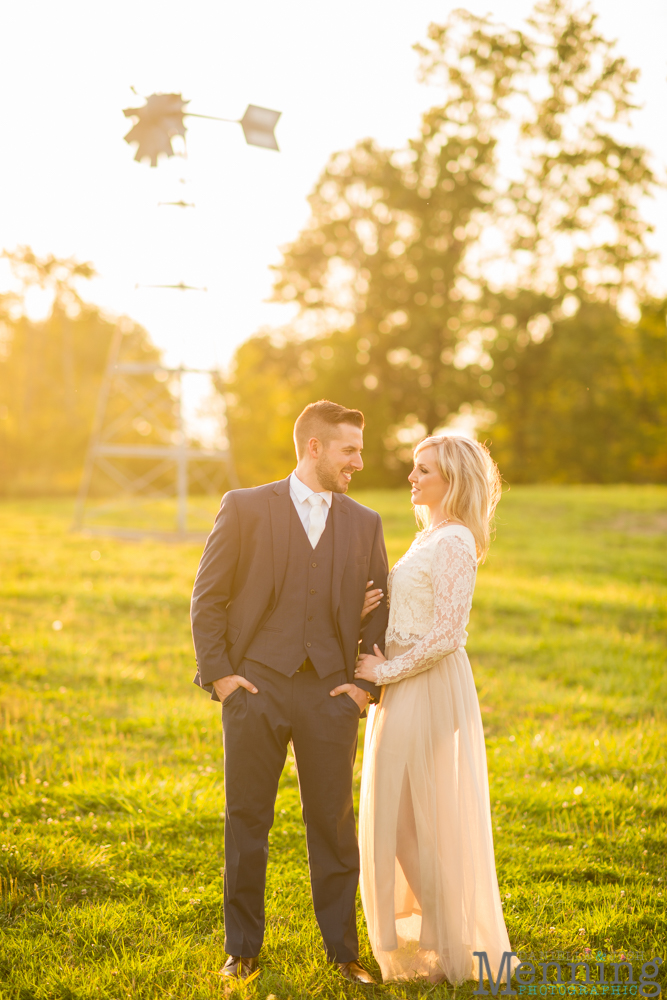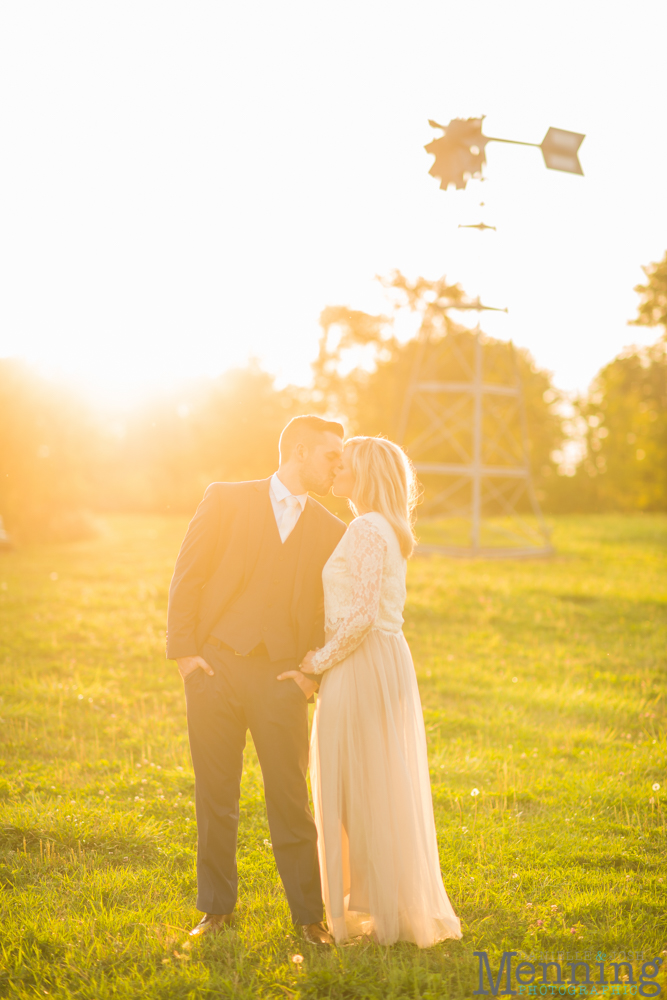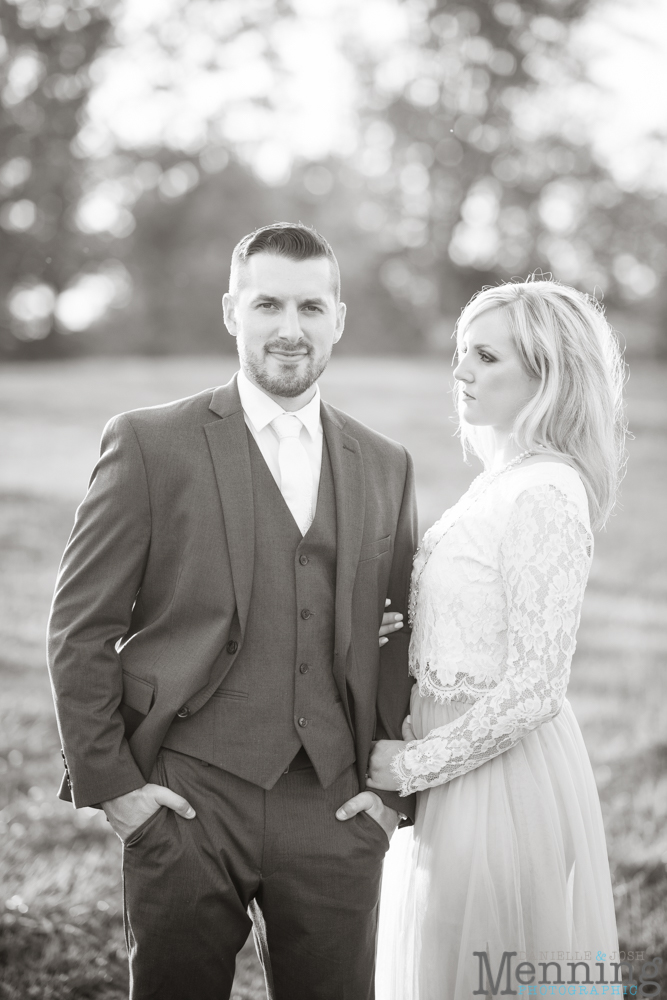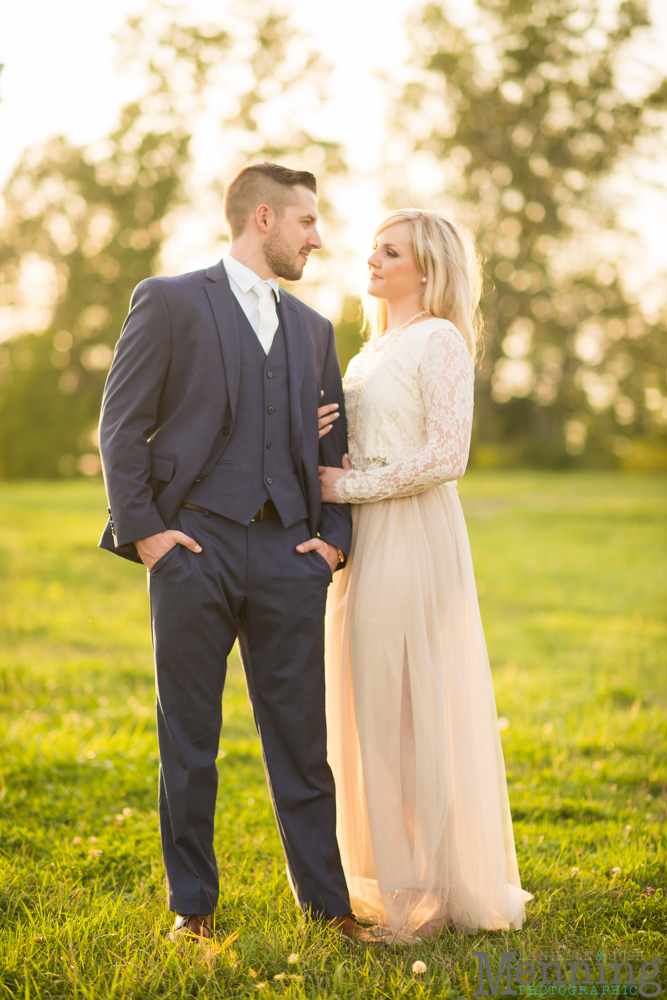 We love golden hour!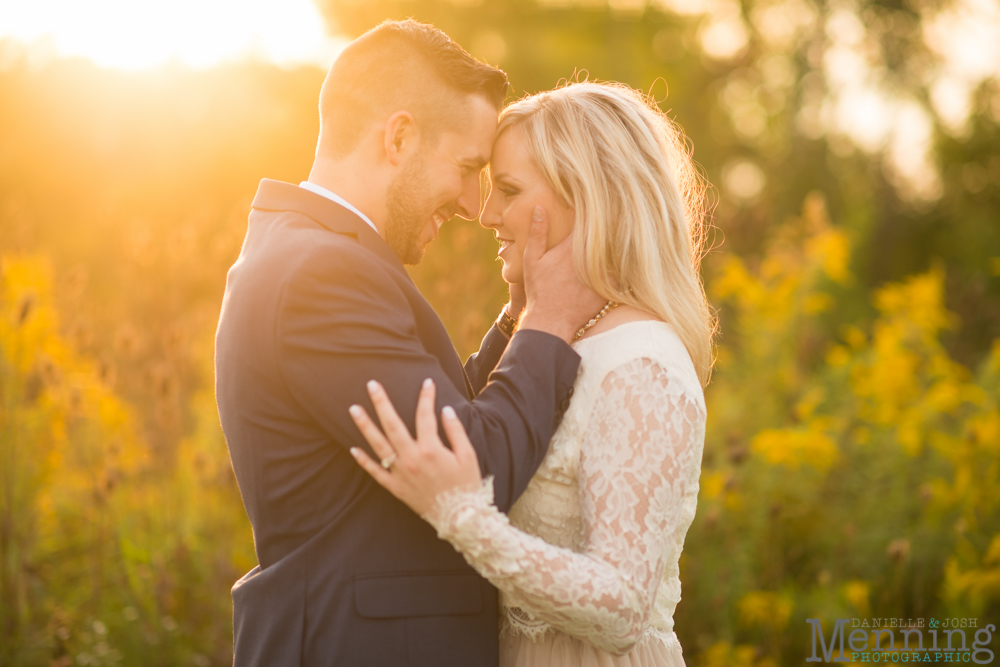 Their proposal story will be a stark contrast to this warm, golden late-Summer sunlight. He was planning to propose on Katie's birthday, but she made her own plans so he ended up proposing on Valentine's Day. He had reservations at a nice hotel & he was planning on taking her to the outdoor ice skating rink in Pittsburgh because she had been talking for years about how she wanted to do that. It happened to be a treacherous snowstorm that day so their drive to Pittsburgh was a white-knuckler. Matt said that they honestly probably would've canceled it had it not been for his grand plan. To make the blustery, snowy drive even more interesting, they drove there in a Mustang- not so great in the snow. But thankfully they made it safely & soundly! Because of the incredibly insane weather, the ice skating got postponed. He absolutely couldn't wait any longer to propose, though. He knew he wanted to spend the rest of his life with Katie & couldn't wait any longer to ask. He proposed at the hotel & she said everything was absolutely perfect in an imperfect way, which made it that much more "them."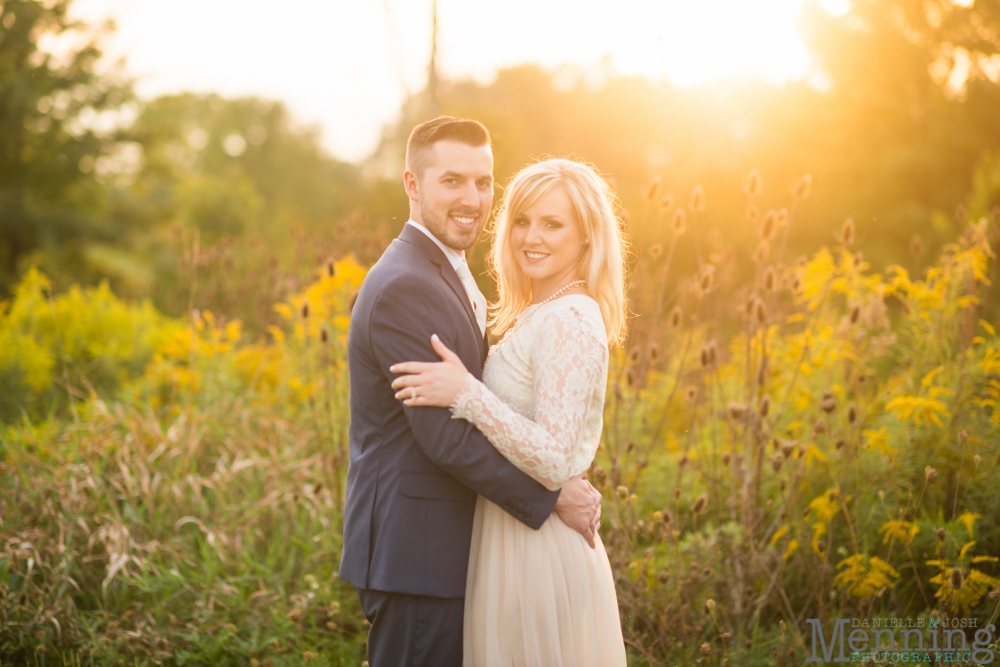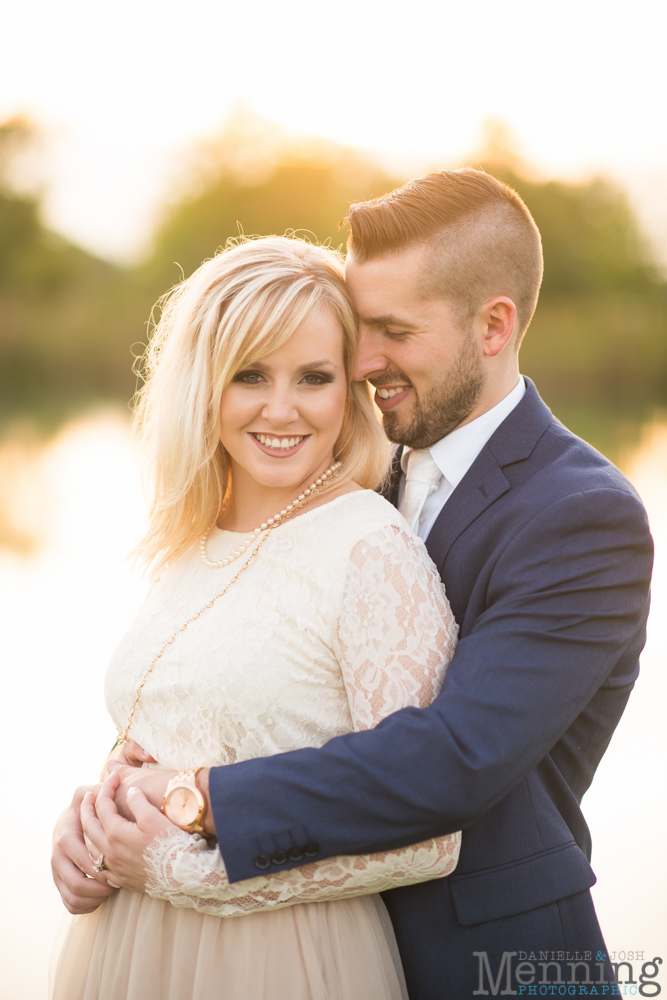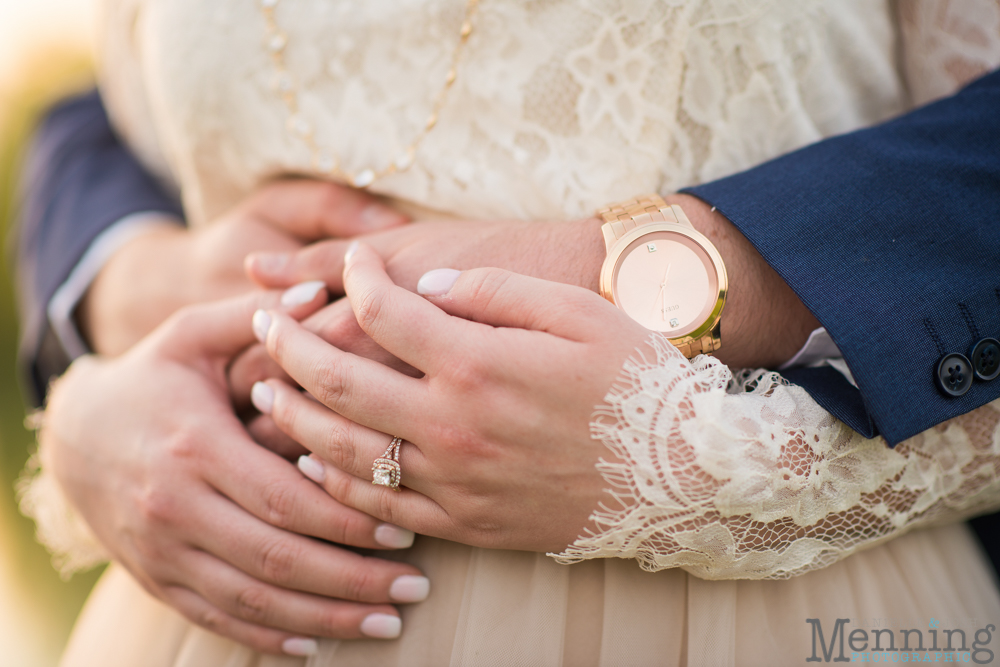 Are you serious, Katie? I honestly can't wait to see this beautiful woman as a bride. Matt will have a hard time not tearing up with joy, I'm sure!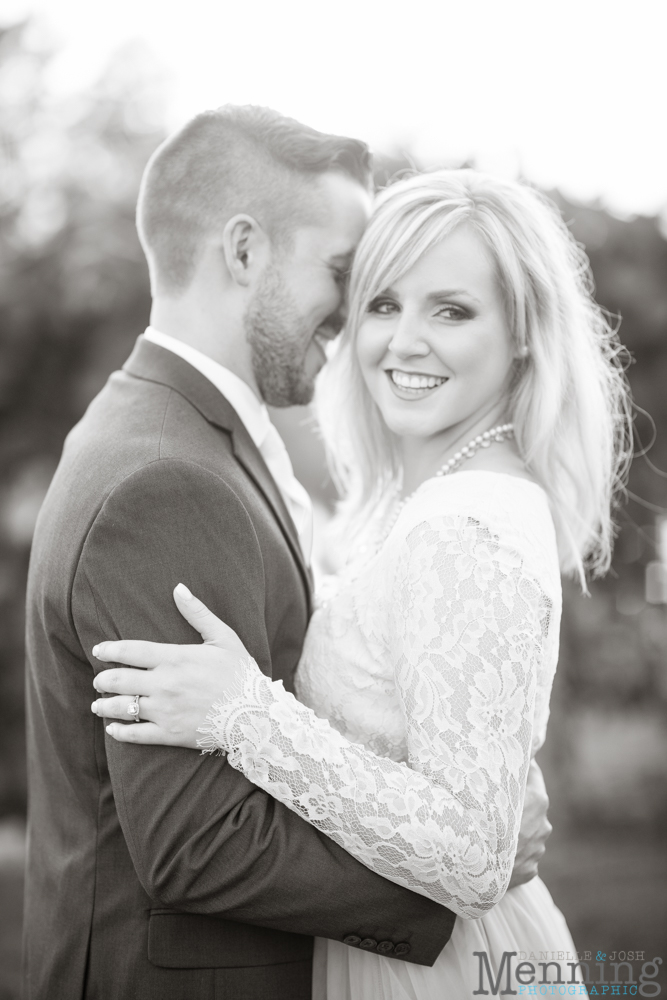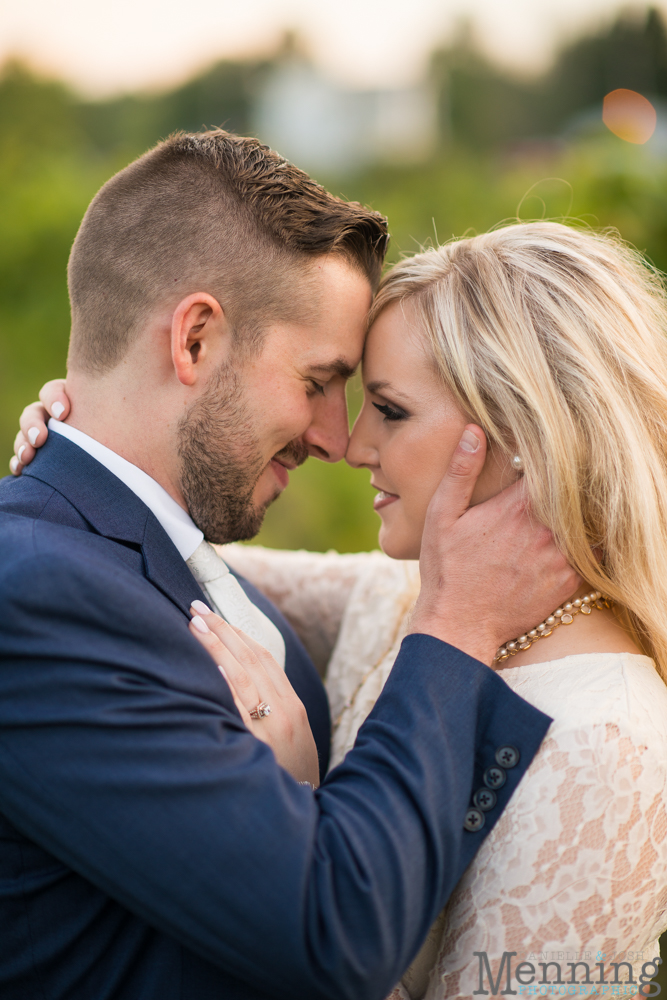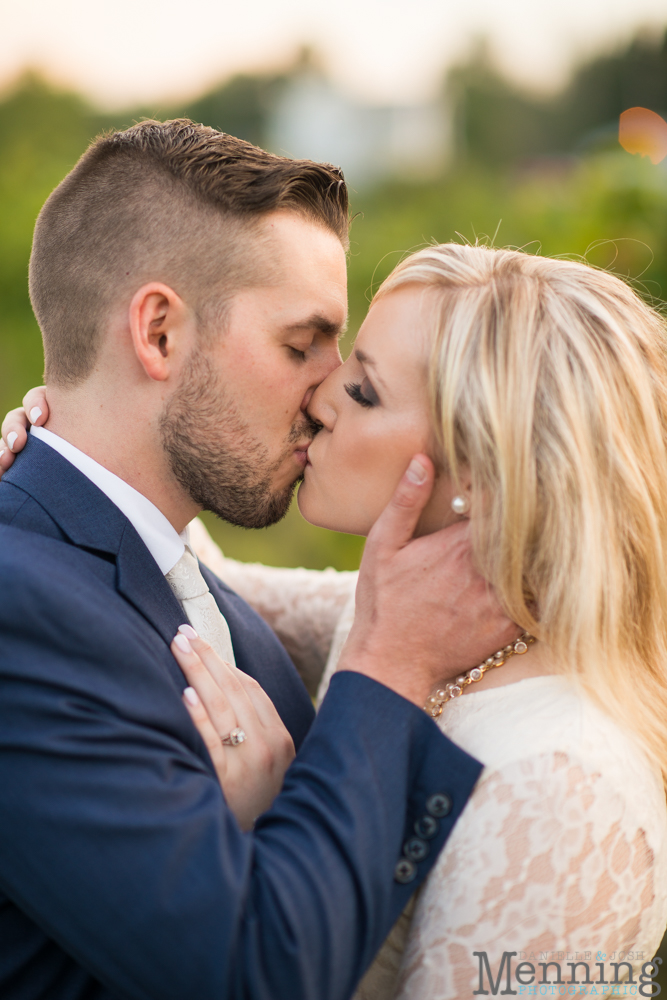 Katie & Matt, you two are basically models now. We can't wait until the wedding day to hang out with you guys again! We're going to the next Avenged concert with you. We're just inviting ourselves. haha! Thanks for trusting us with these important memories! We're honored you chose us to photograph your engagement session & wedding day!
If you're new to our blog, we're Josh & Danielle Menning & we shoot couples in love- mostly in the Youngstown, Ohio area. Thanks for stopping by our blog! Let's be friends-
Instagram | Facebook | Twitter | Pinterest | Google +