Fall engagement photos? Yay! At a winery? Yay! With these two beautiful & fun people? All the yay! Samantha & Michael are so much fun to hang out with & we had a blast at their session this past Fall even though it was pretty chilly outside. As I type this, it's February & the wind chill is 12 degrees so I'm sure this Fall day with some sunshine would feel really warm to us now! That's Ohio for you!  Winery engagement photos are romantic & beautiful. We really like this location that Samantha & Michael chose- Mastropietro Winery! And they were super cute together so that definitely helped make the photos amazing.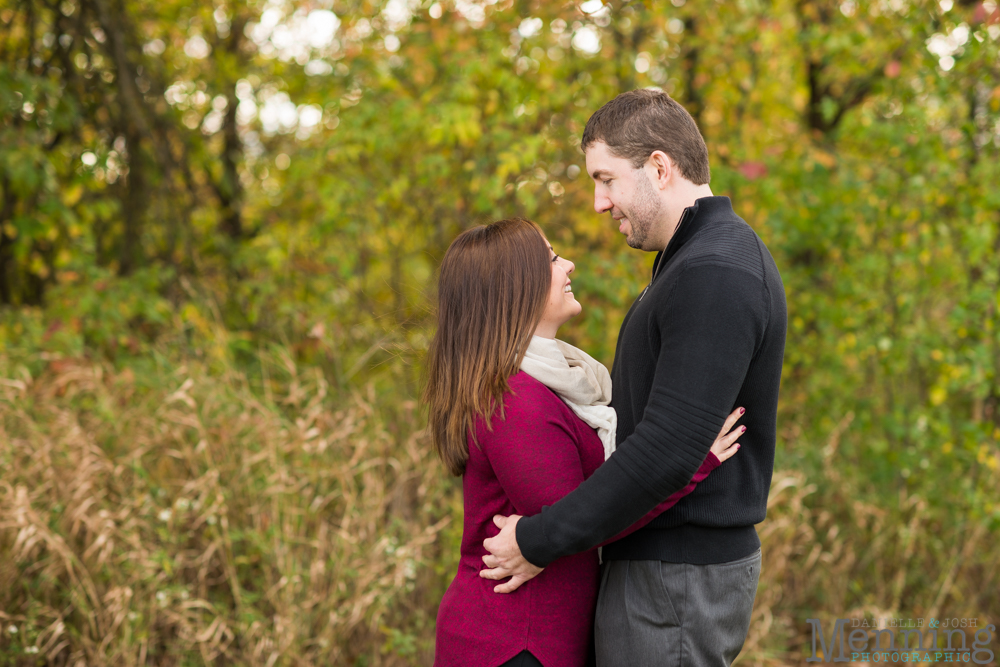 Isn't their height difference adorable? Love it!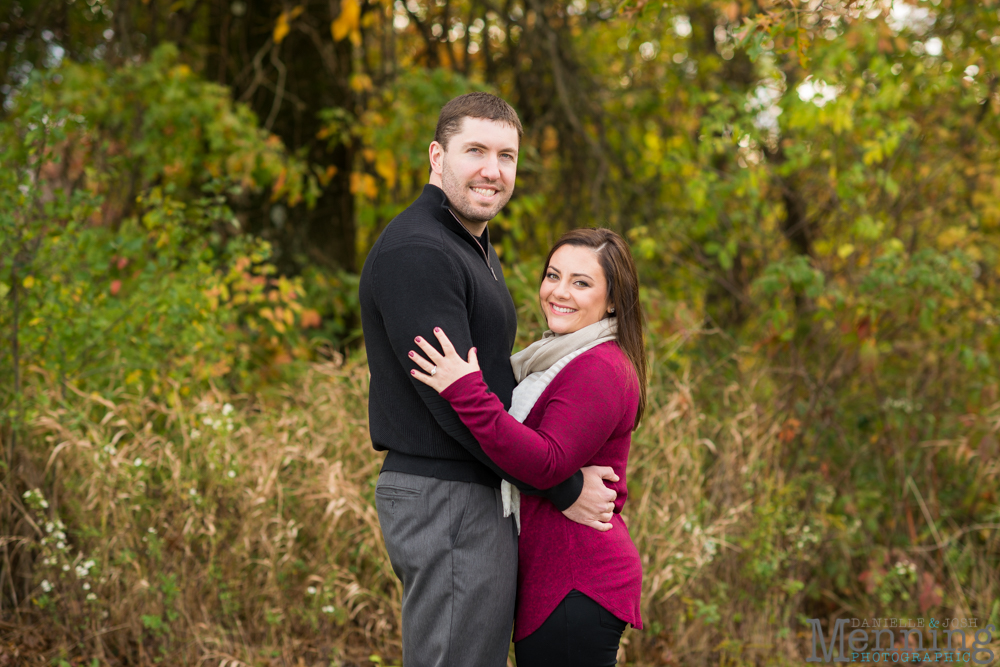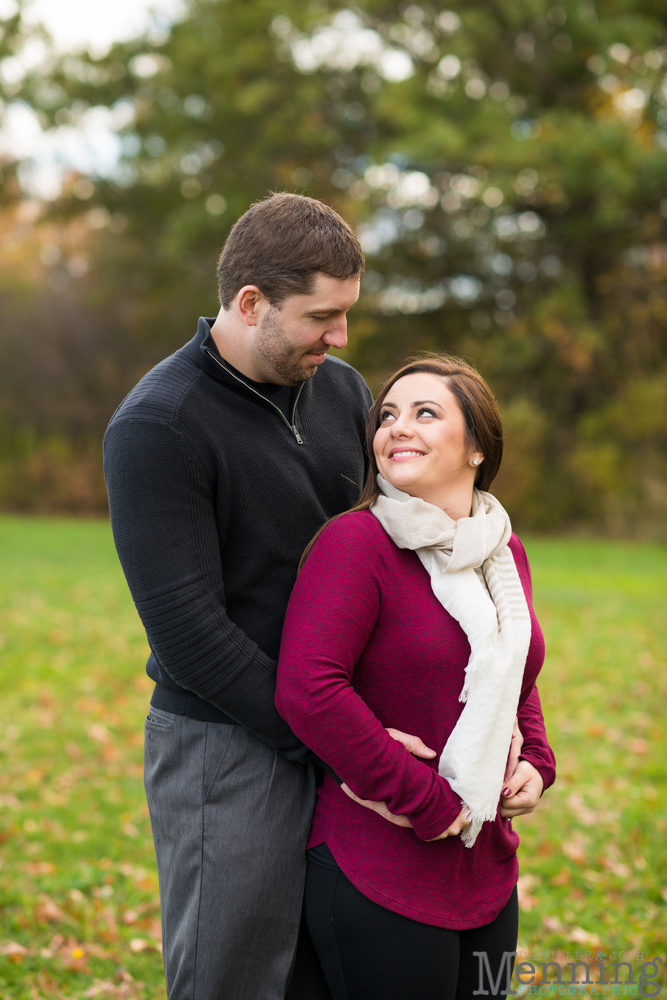 Samantha & Michael have an easygoing way about them when they're  together. They joke & laugh & don't take anything too seriously. We're really happy we get to see them get married this year!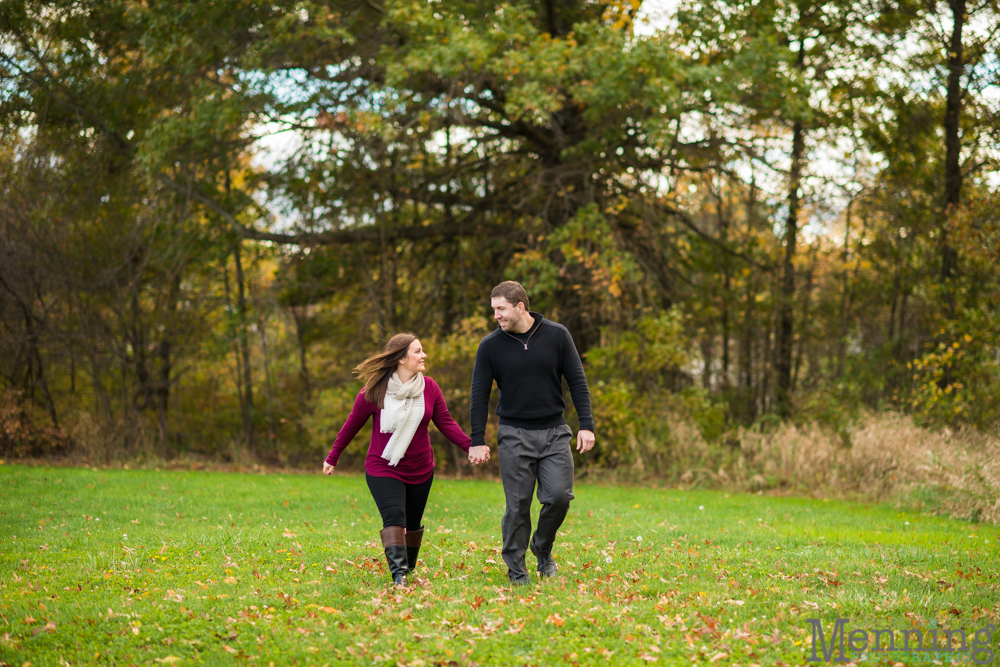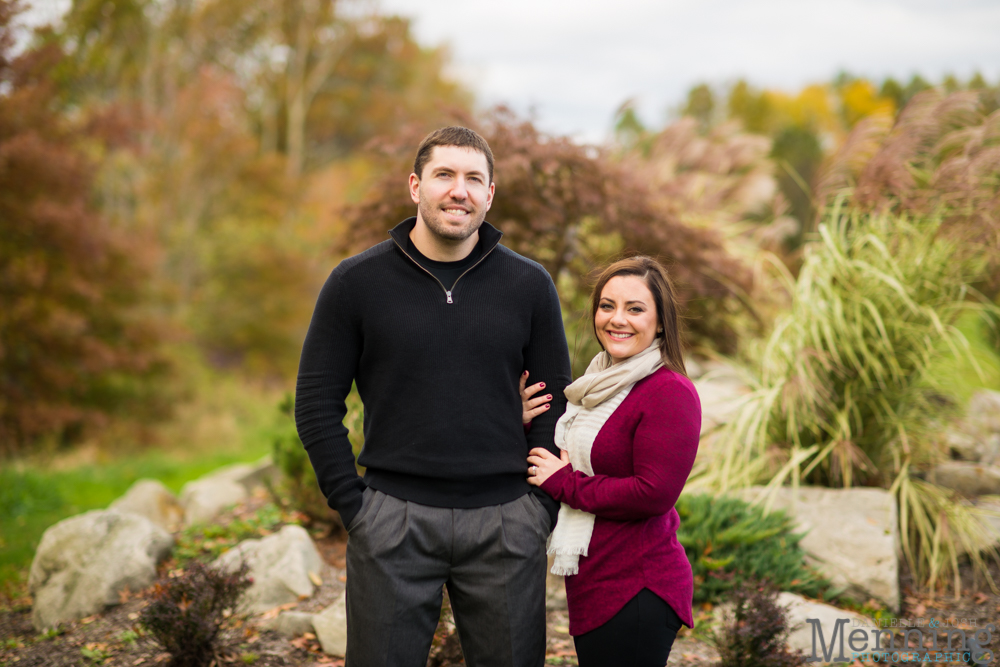 How'd they "meet?" One of their mutual friends told Samantha she should text Michael; Samantha & Michael already knew of each other so Samantha decided to take her friend's advice & go for it. After texting a bit, Michael asked Sam to get a drink after work one night. She had just been on an absolutely horrible date with someone else & had sworn off dating, but she thought a drink after work isn't really a date. When Michael asked her on a "real" date, it took some strong convincing, but she finally agreed & they're both so glad she decided to end her moratorium on dating for Michael. Her first date with Michael was her last first date. How sweet is that?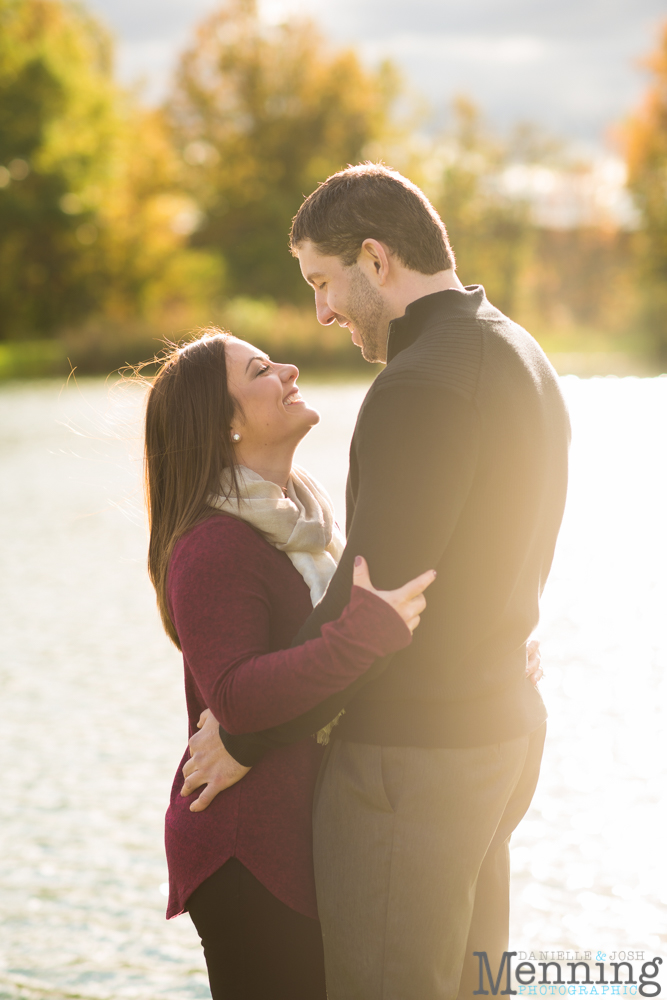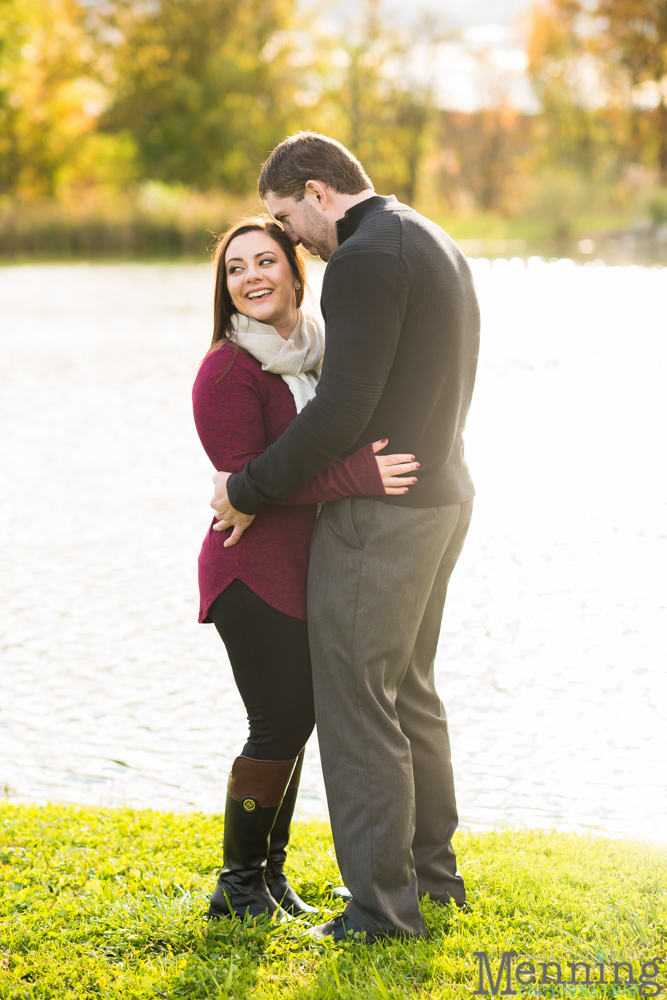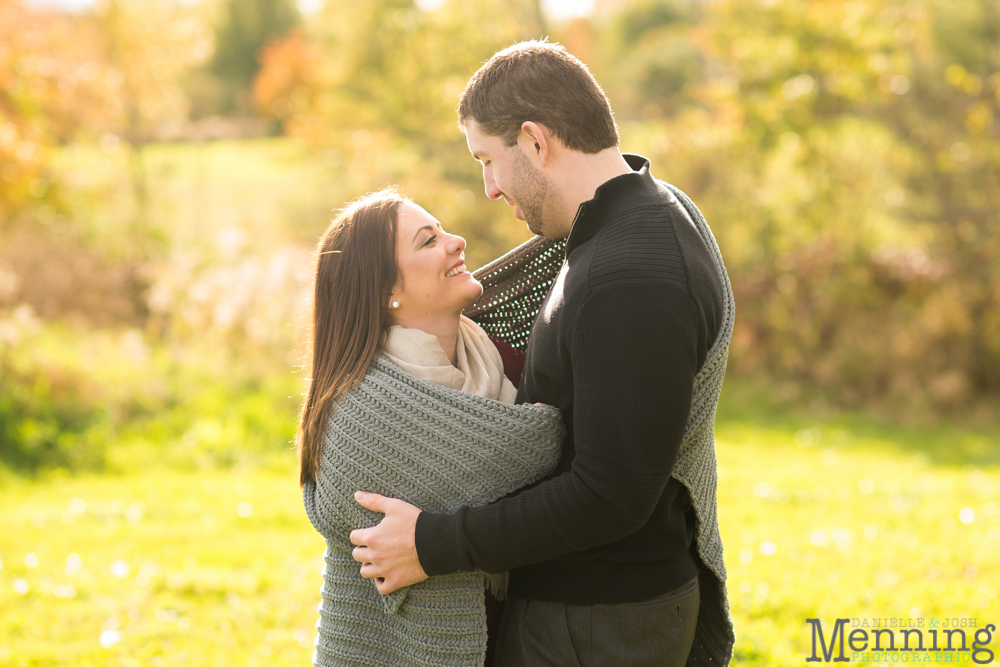 They laugh together a lot. It's the best.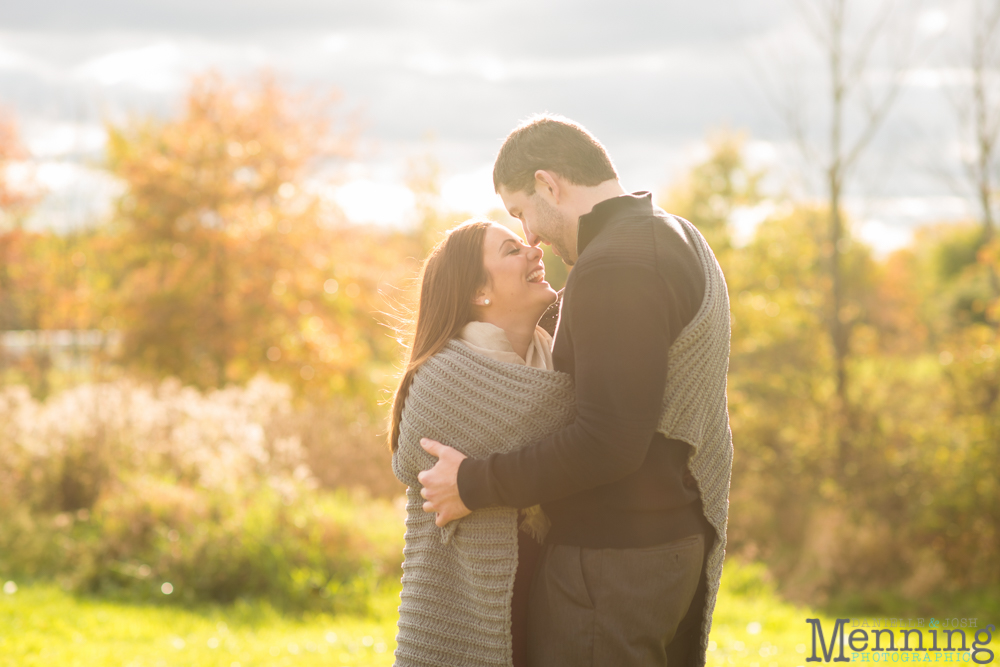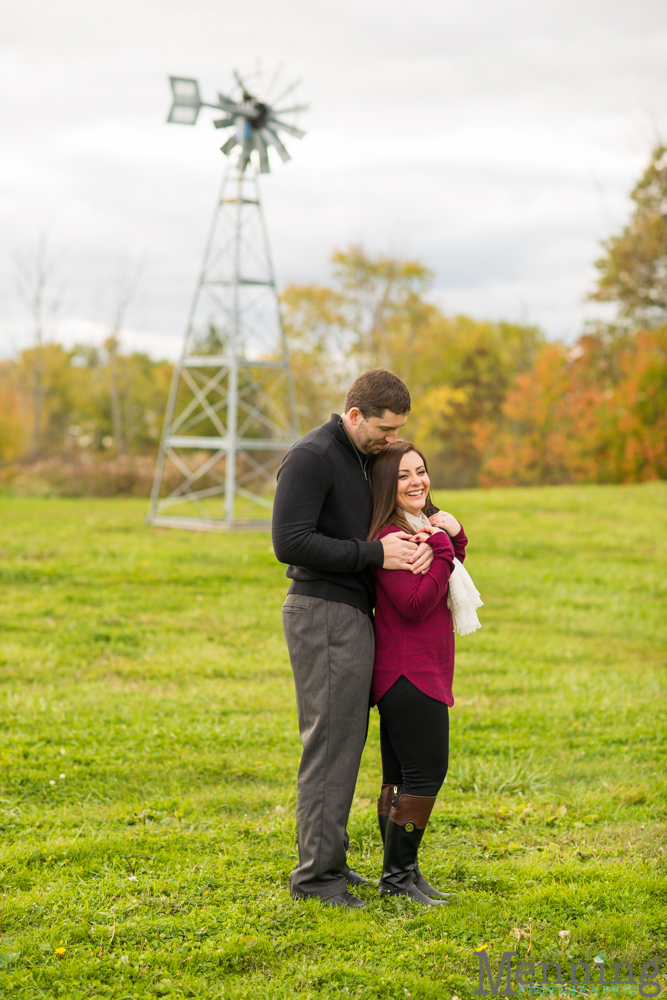 They're going to be gorgeous on their wedding day! Ahhhh! Sam's eyes pop and she has such a beautiful smile. She'll be a stunning bride, for sure!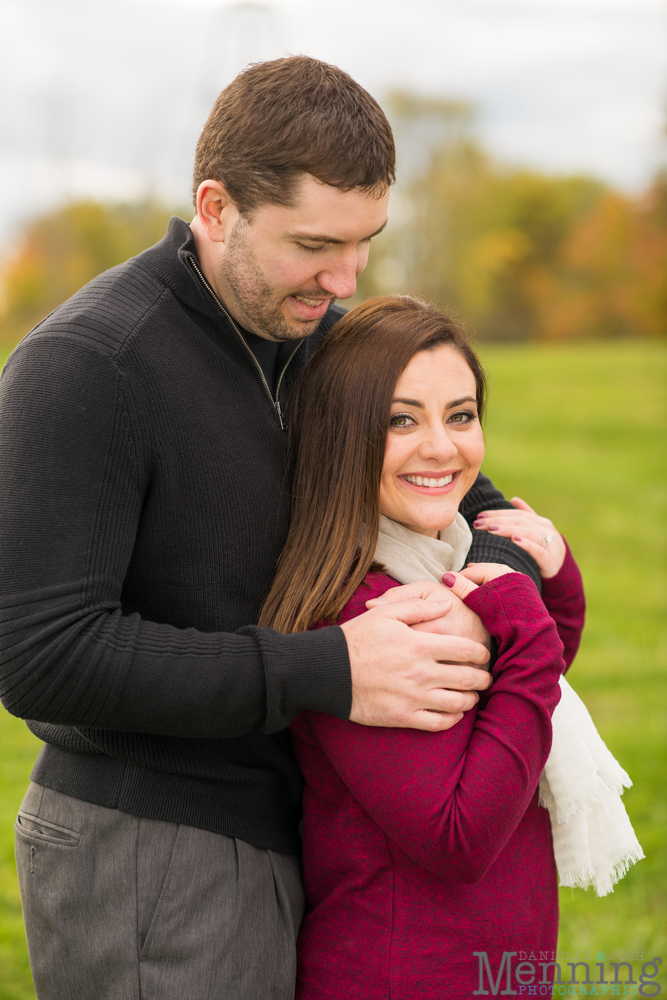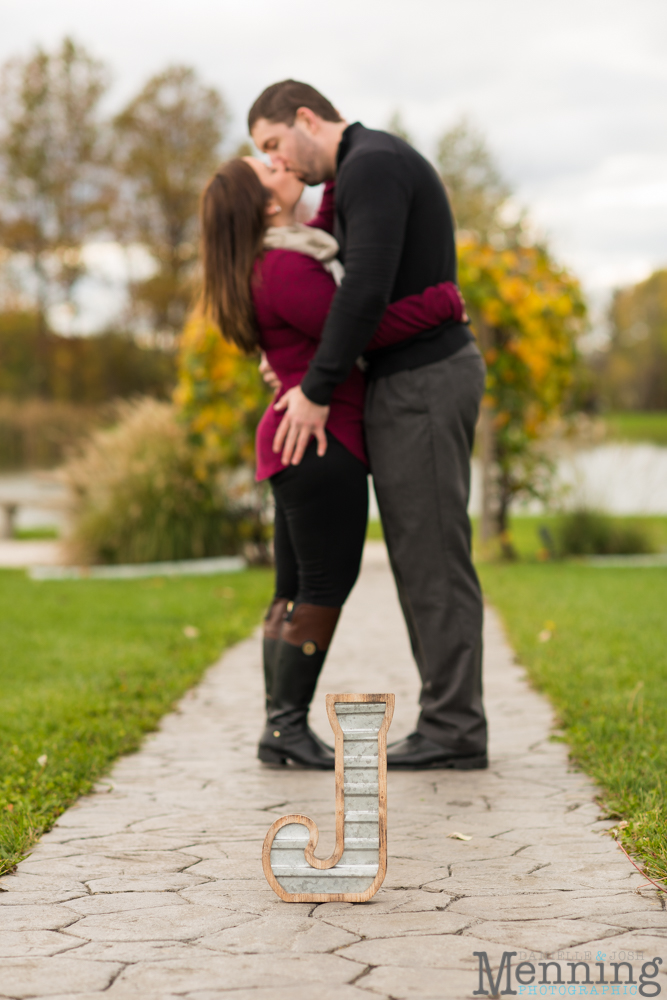 We love how golden the vineyards look in the Fall.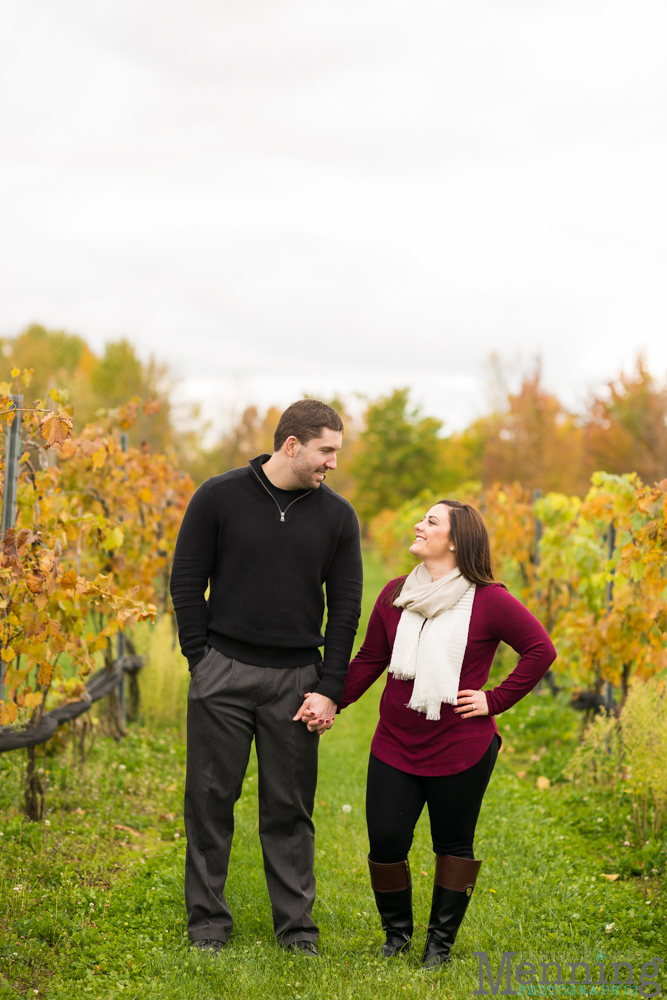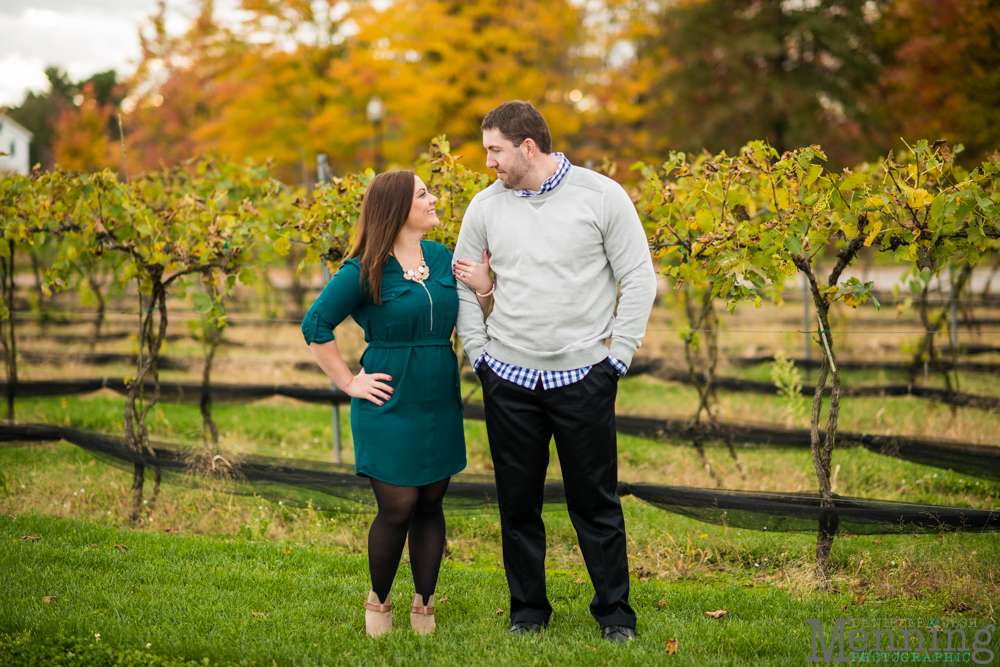 Winery engagement photos! We told you there's just something about them!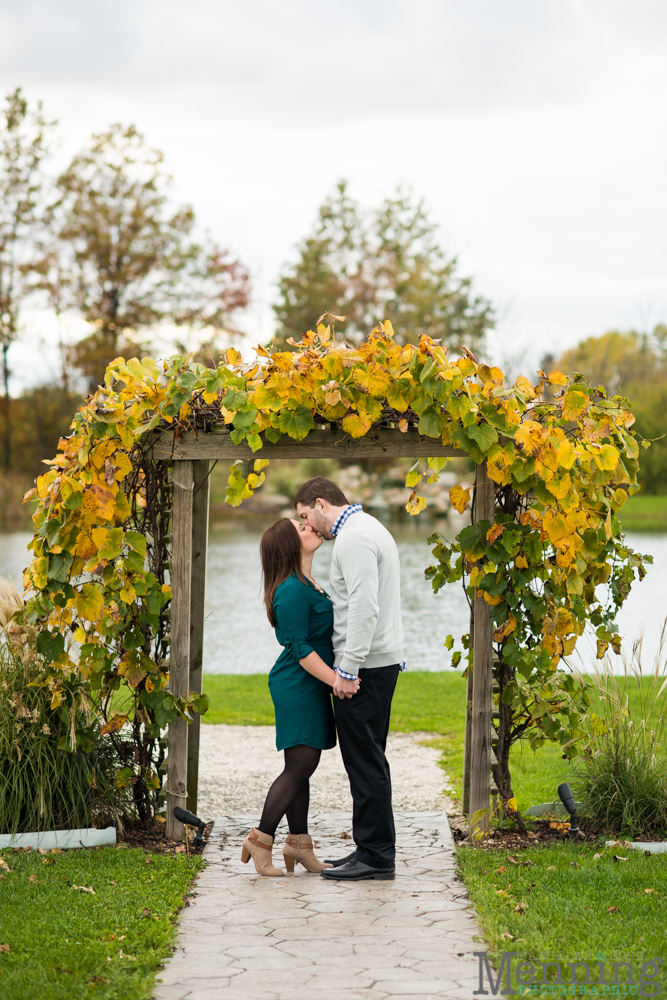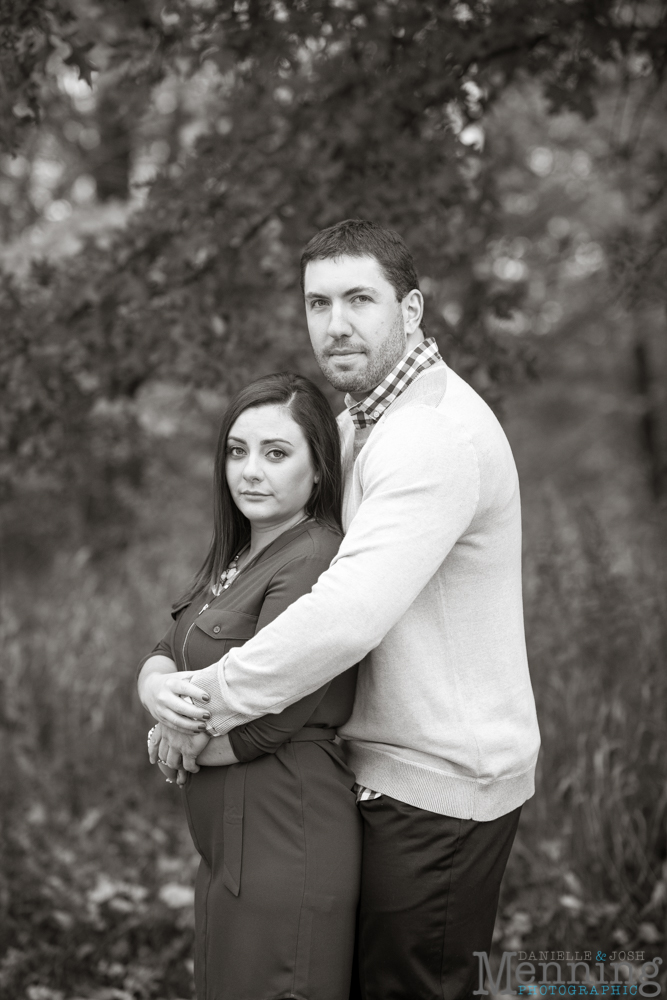 Their proposal story is perfect. Michael took Samantha out to dinner & he had the ring with him so he really wanted to go straight back to Samantha's place so he could propose since he had something planned. After dinner was over, Sam said she felt like staying out. He tried to get her to change her mind, but he didn't want to seem too desperate to get back to her place because he knew she'd think he was being weird & suspect something. So they went out. He was nervous about having the ring the whole time, but it all turned out okay. When they got back to her place, she heard him making all kinds of noise in another room & discovered he had decorated with a banner & photos & all kinds of sentimental things significant to their relationship together. He asked & she, of course, said yes.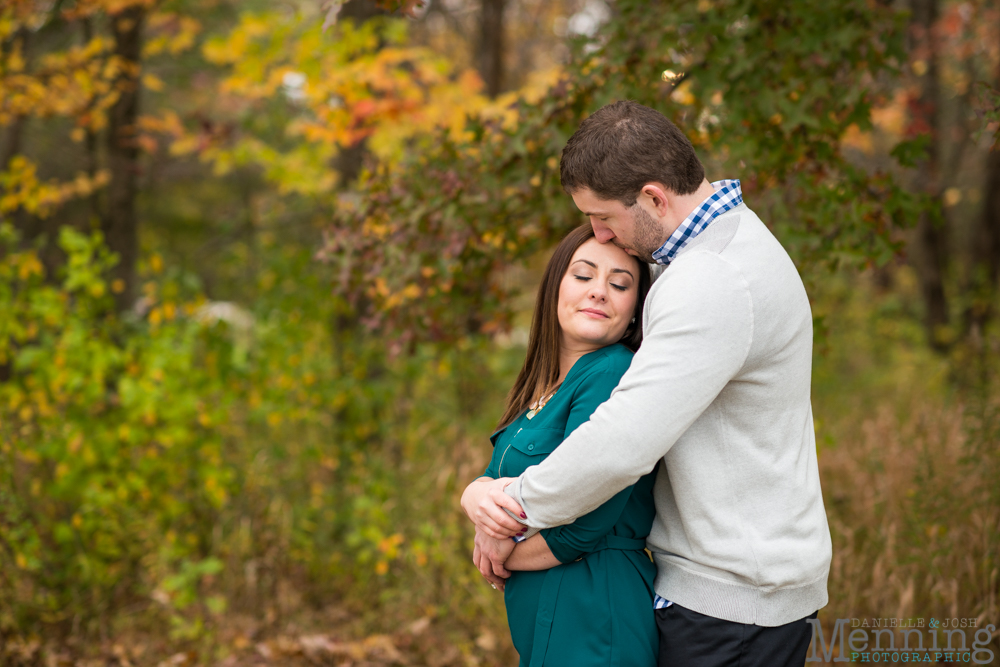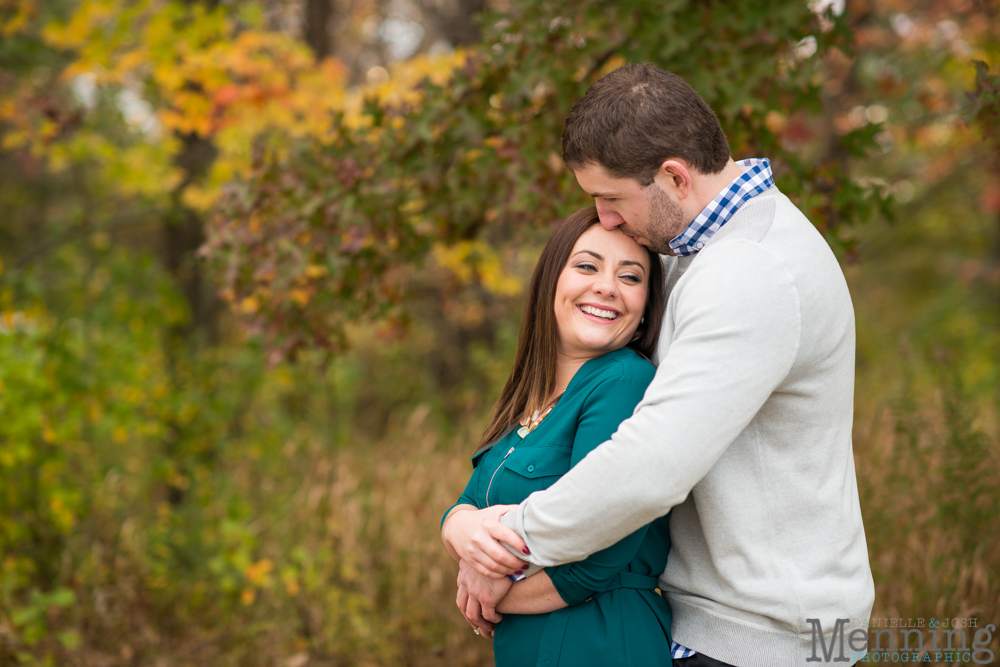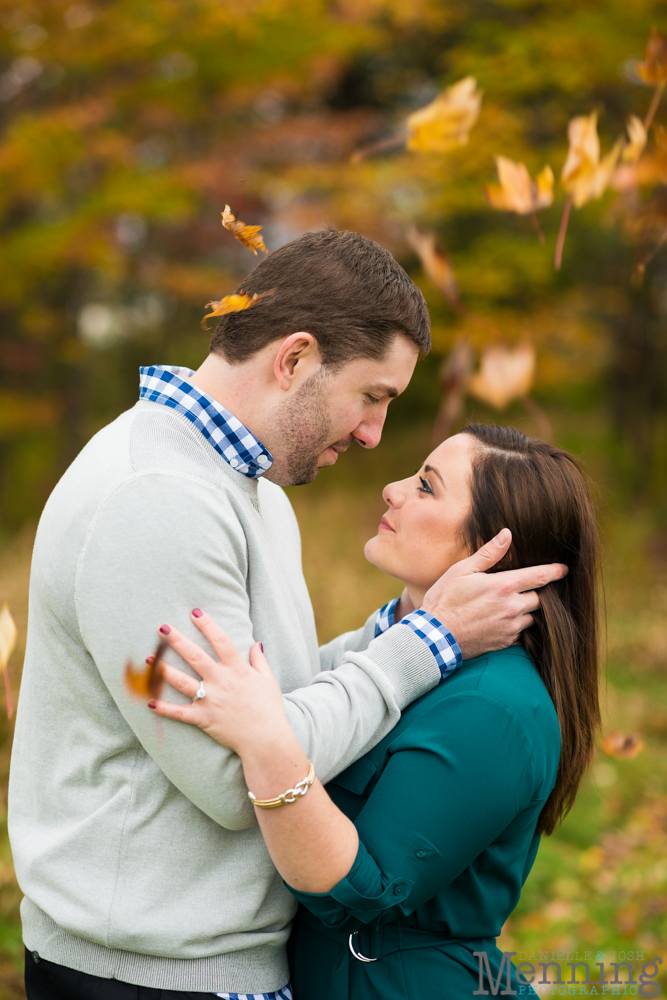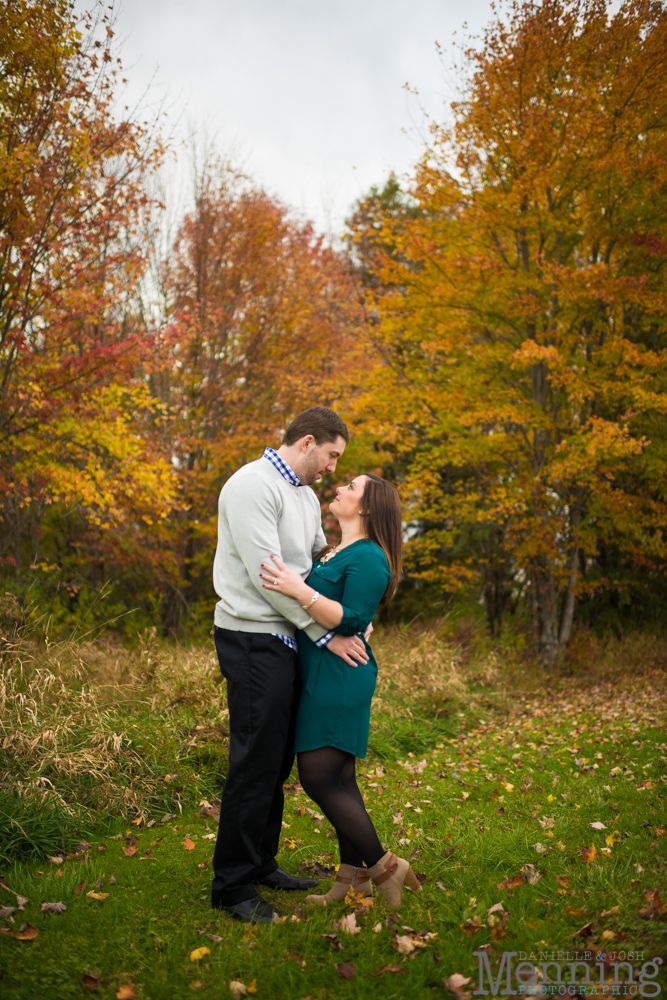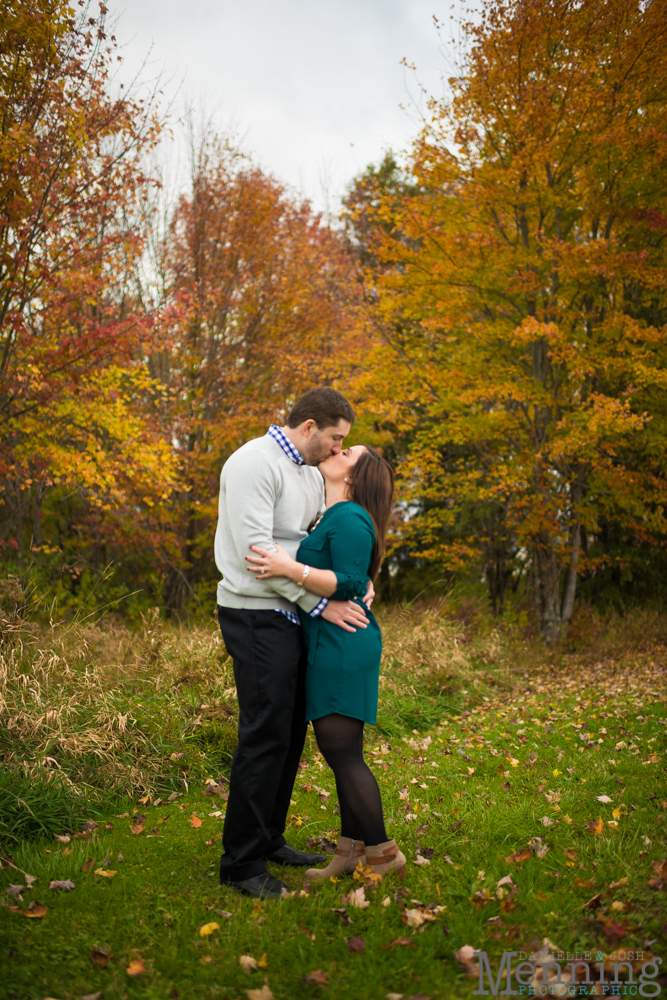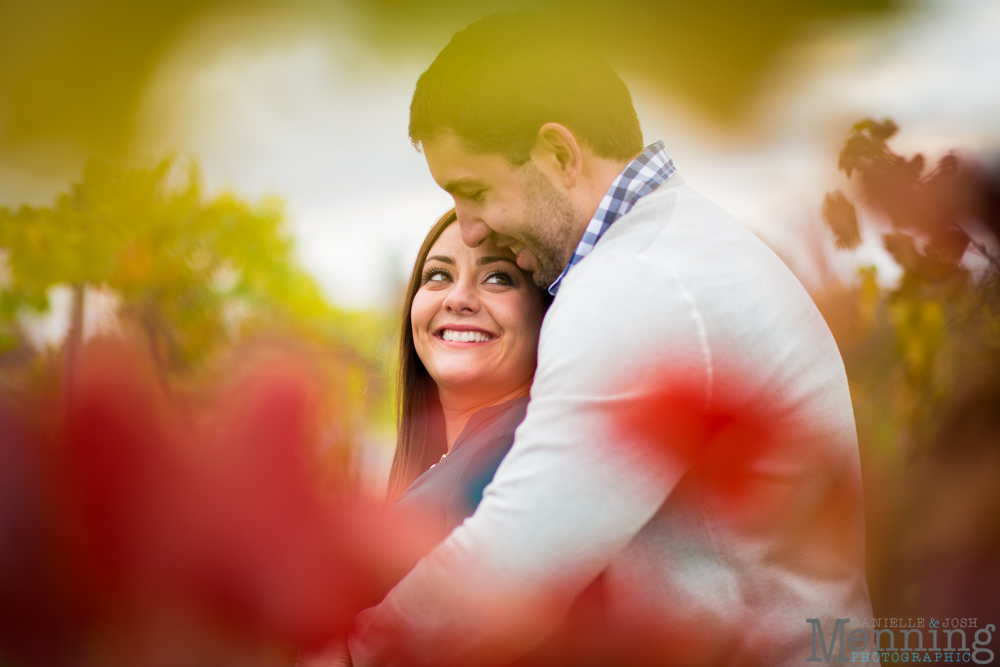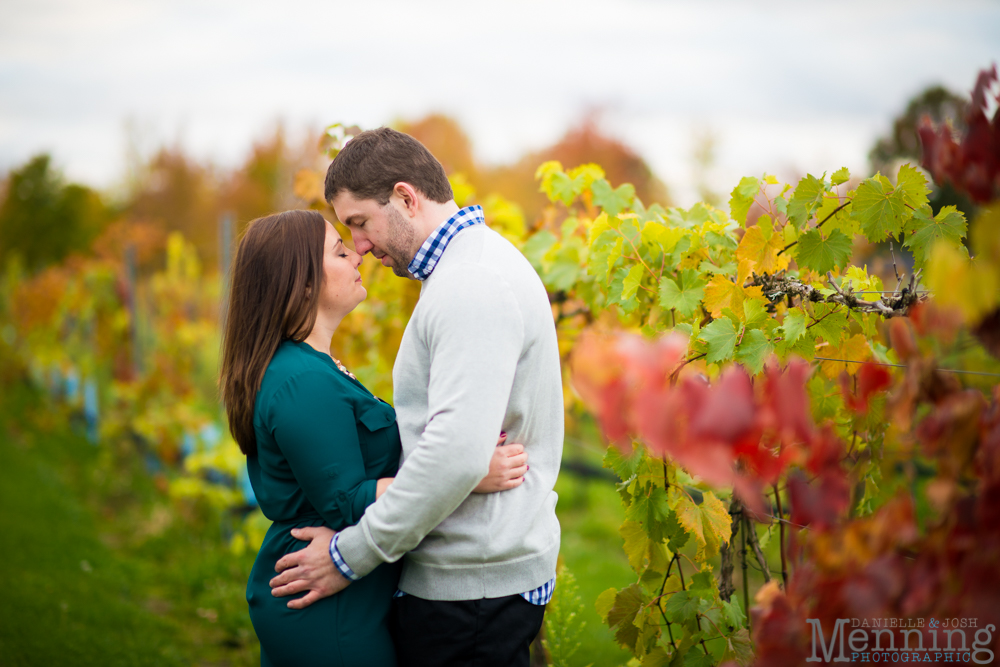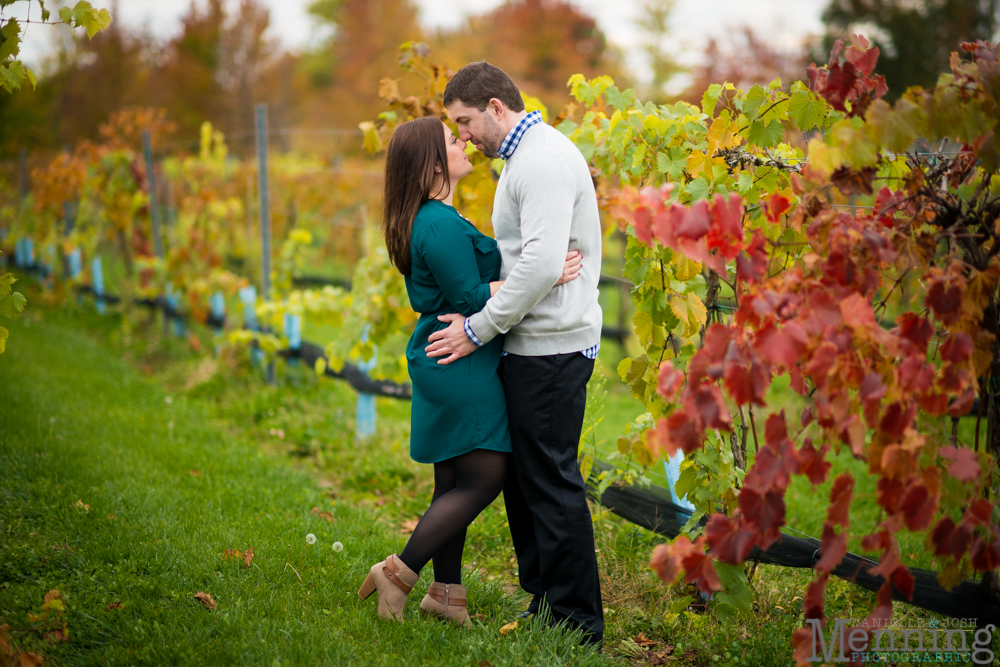 Samantha & Michael, you two are awesome together & we're honored to be photographing your wedding day! Thanks for trusting us with such an important day in your lives!
We hope you liked these winery engagement photos! We sure had a great time making them! If you liked these, you may also like the following blog posts:
Katie & Matt's Winery Engagement Photos
Kelly & Jon's Olmsted Falls Engagement Photos
Kacie & Dillon's Gervasi Vineyard Wedding Day
Thank you for stopping by our blog! Stay tuned for more Fall engagement sessions coming up soon! We are so happy to be sharing these finally! The couples in them are downright amazing & we can't wait to photograph their wedding days! Follow along with our wedding photography fun & family life here:
Instagram | Facebook | Twitter | Pinterest | Google +