Katie & Matt's Stambaugh Auditorium wedding was an amazing day to photograph because Katie & Matt are an exceptional couple. Their officiant used the phrase "cut from the same cloth" and we couldn't agree more. We remember the day we first met with Katie & Matt after they got engaged in 2015 and we were SO excited that they chose us to photograph their 2017 wedding. It was crazy how much we all had in common & how easy it was to talk with them. They're dog lovers, hard rock fans, and are so laid back & chill. We just love these two & are beyond happy that they're finally married! Stambaugh Auditorium was the perfect venue for their classic wedding with a beautiful neutral color palette. And Katie's dress! Wow, wow, wow! Just wait until you see it! And the BEST thing about this wedding day was the way that these two looked at one another when they read their personal vows. We and all of their guests were blessed by seeing how in love they are.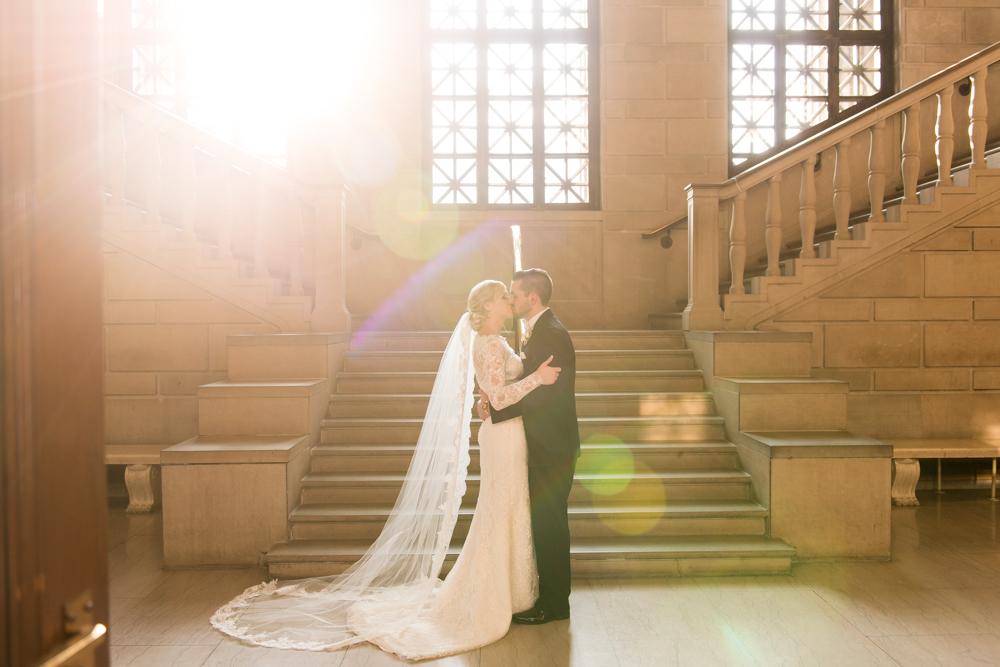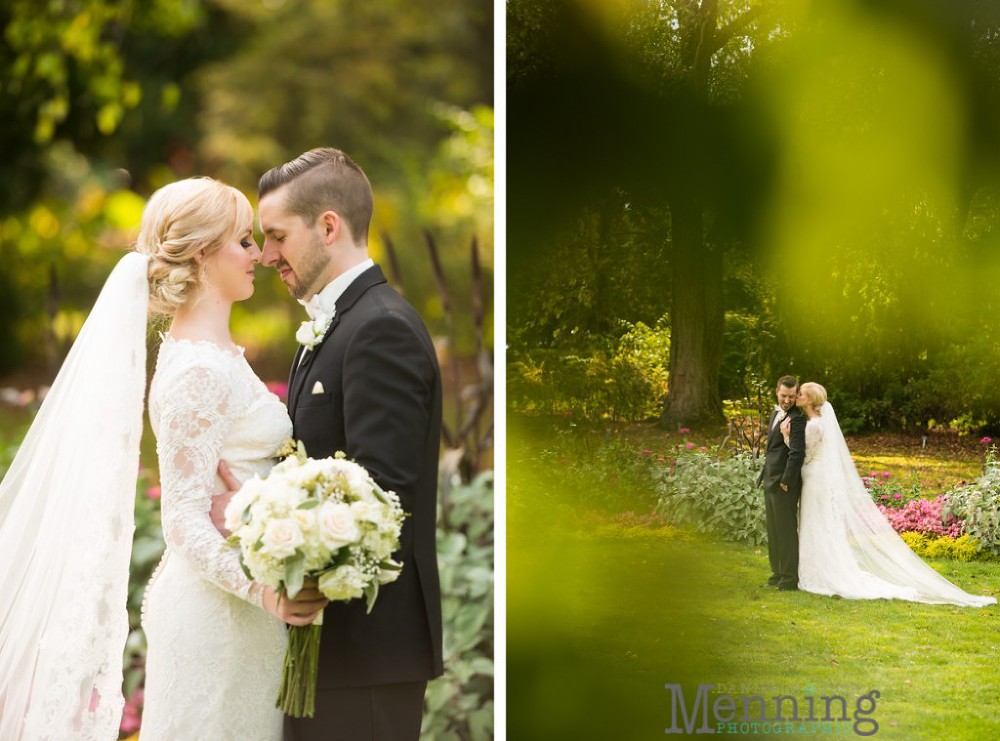 Katie and her grandmother were really close &, very sadly, she passed away, but Katie found many ways to honor & remember her on her wedding day. These were her pearls.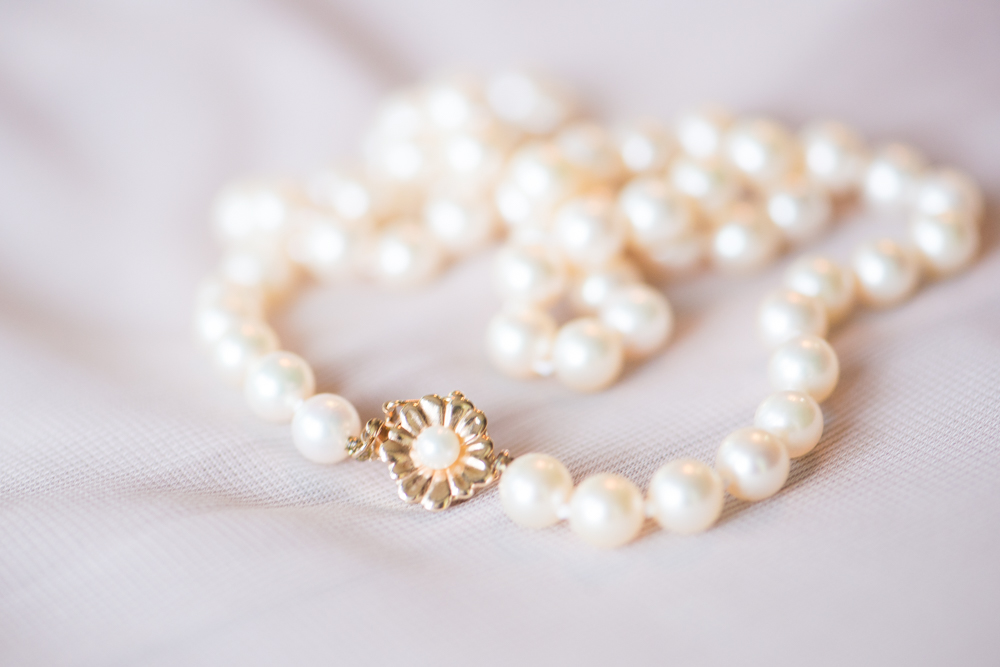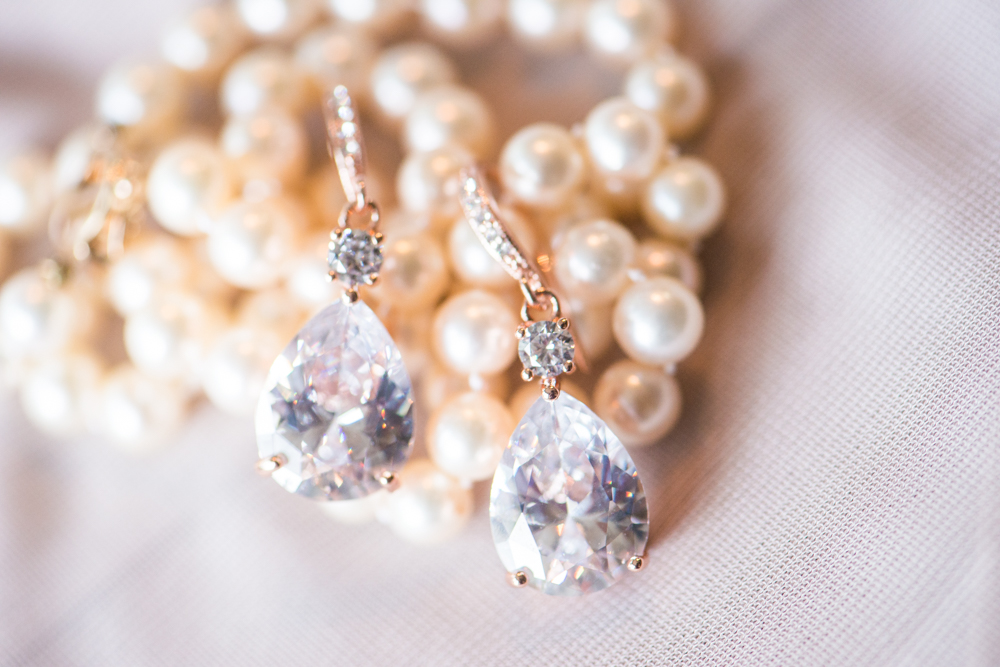 Her Badgley Mischka heels were stunning & perfectly bridal.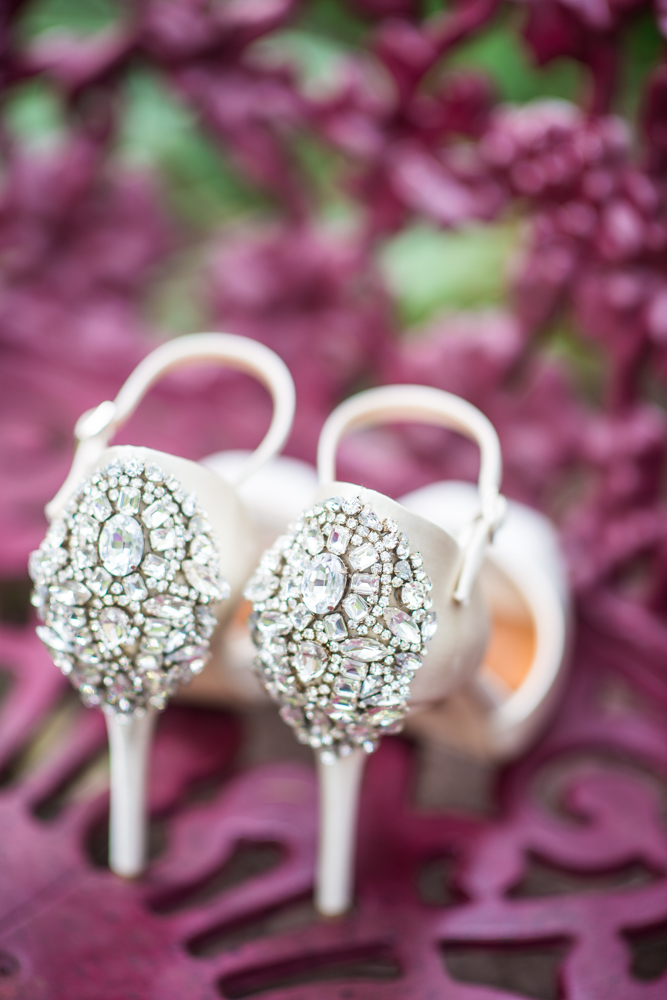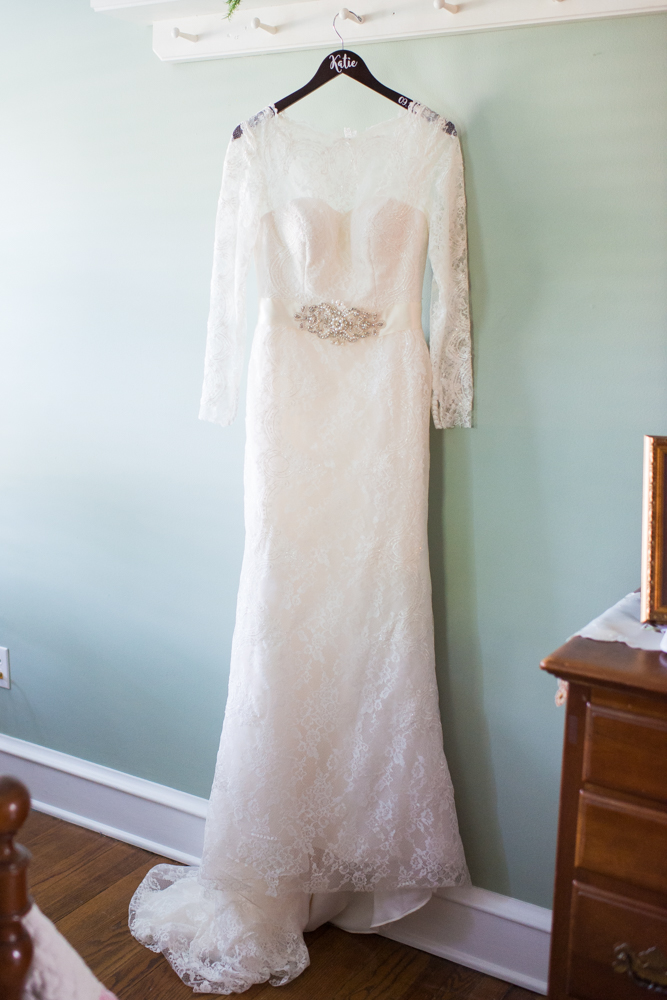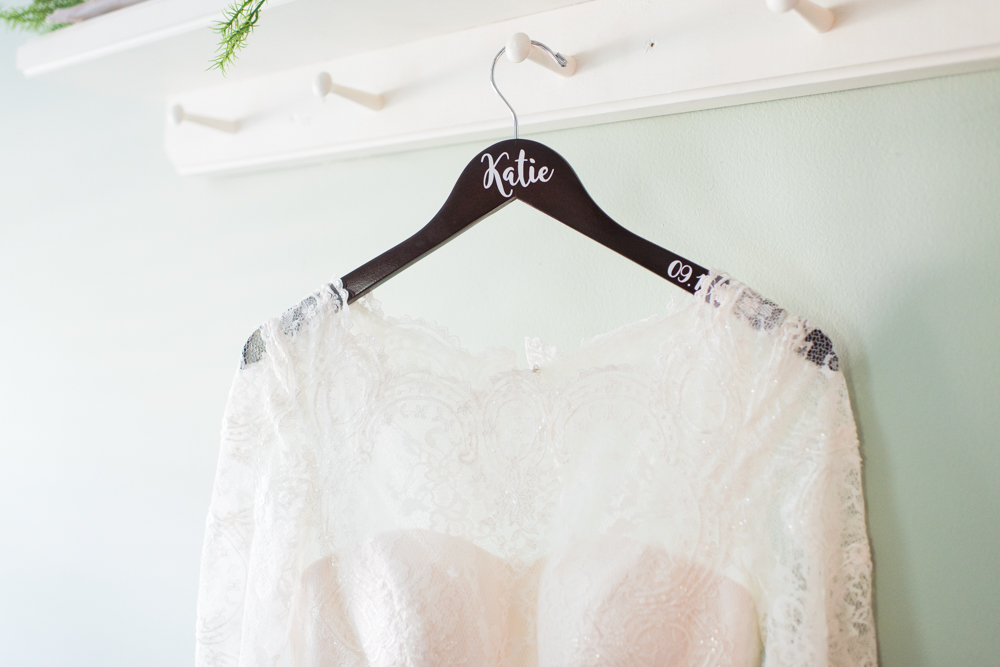 Katie's mom had this piece of Katie's grandmother's wedding dress stitched into Katie's gown. It was a really meaningful surprise to Katie on her wedding day.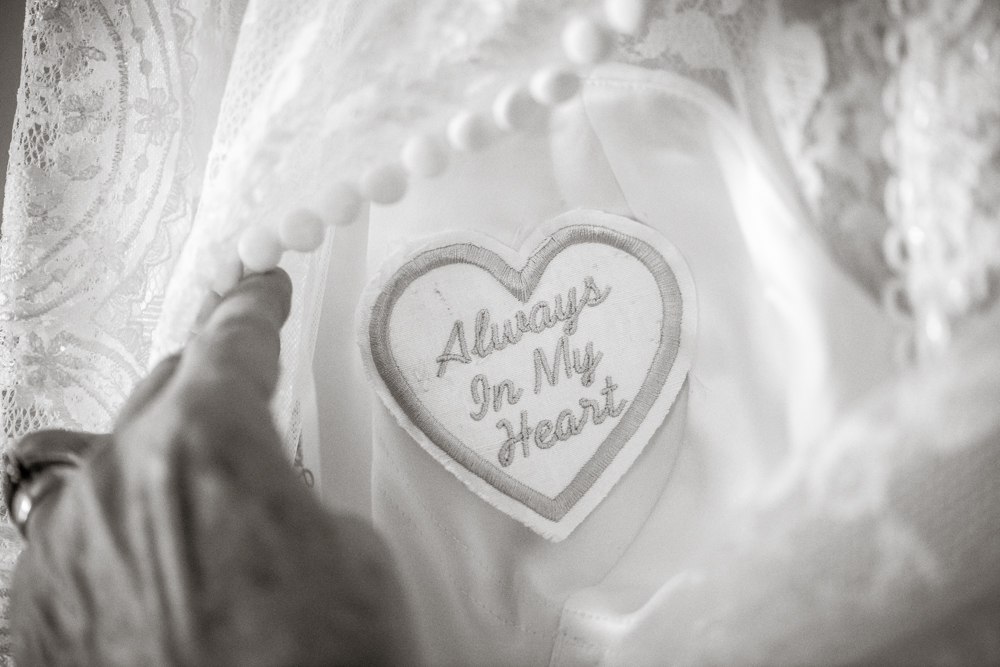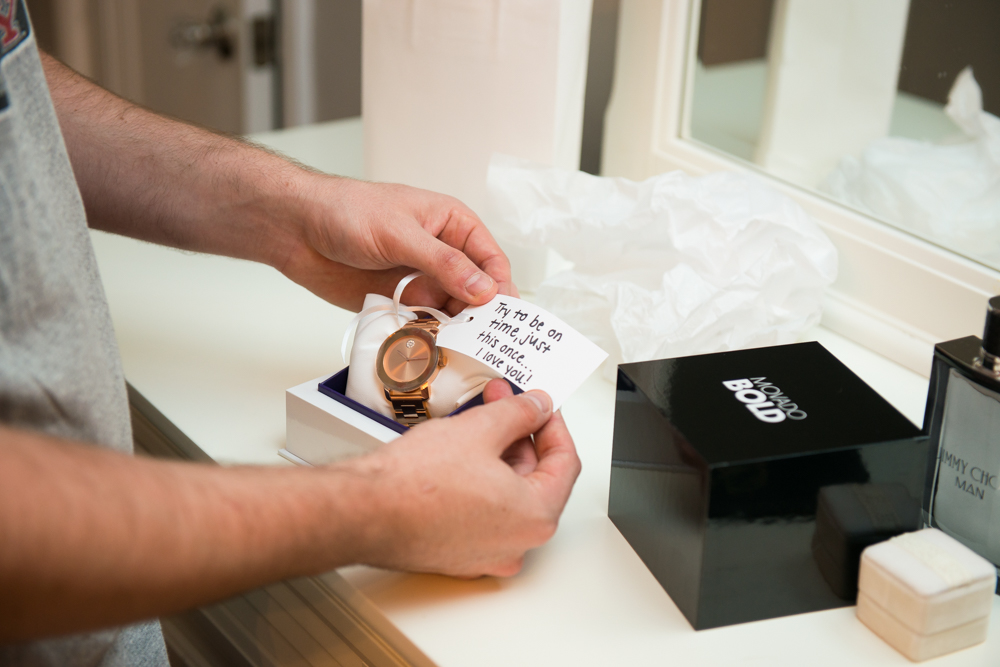 Matt's wedding day details were fresh and sharp.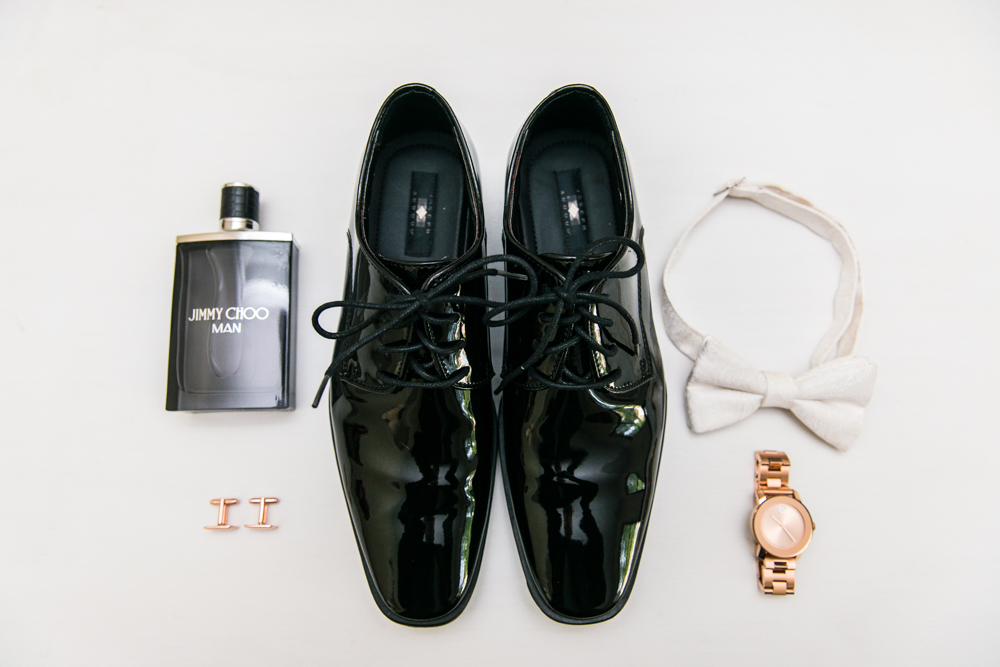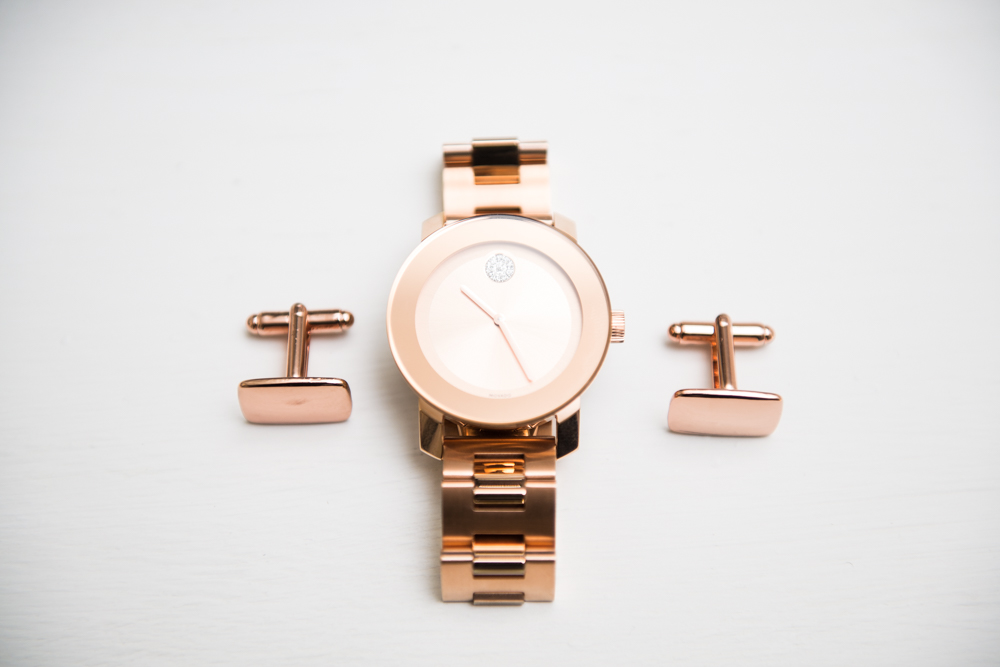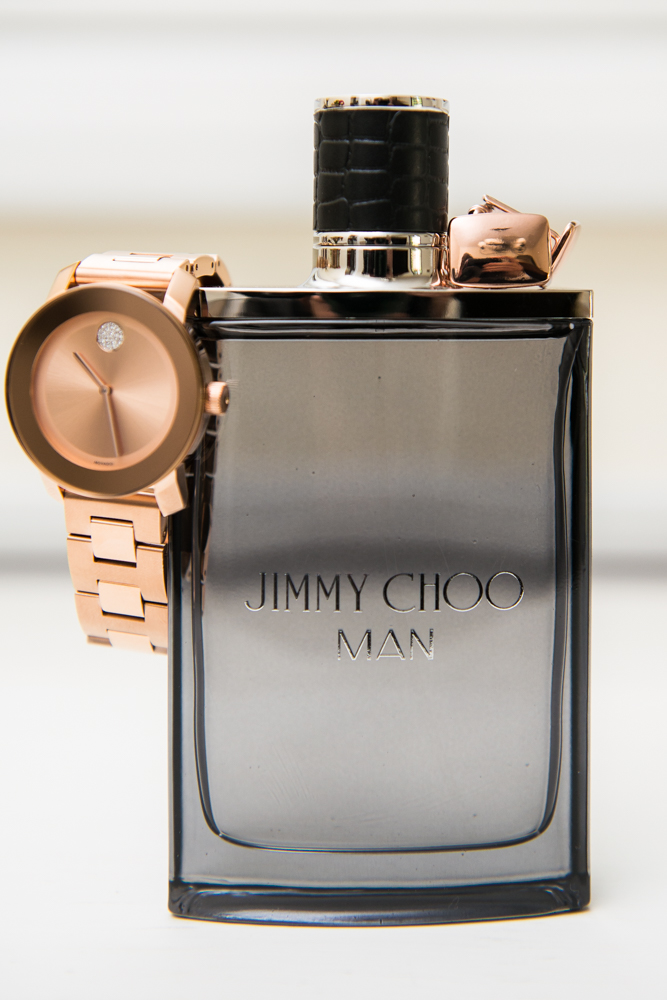 Jen and her awesome team from The Makeup Boutique were on location to do bridal party makeup. I always love working with Jen! This makeup look that Katie chose was TDF!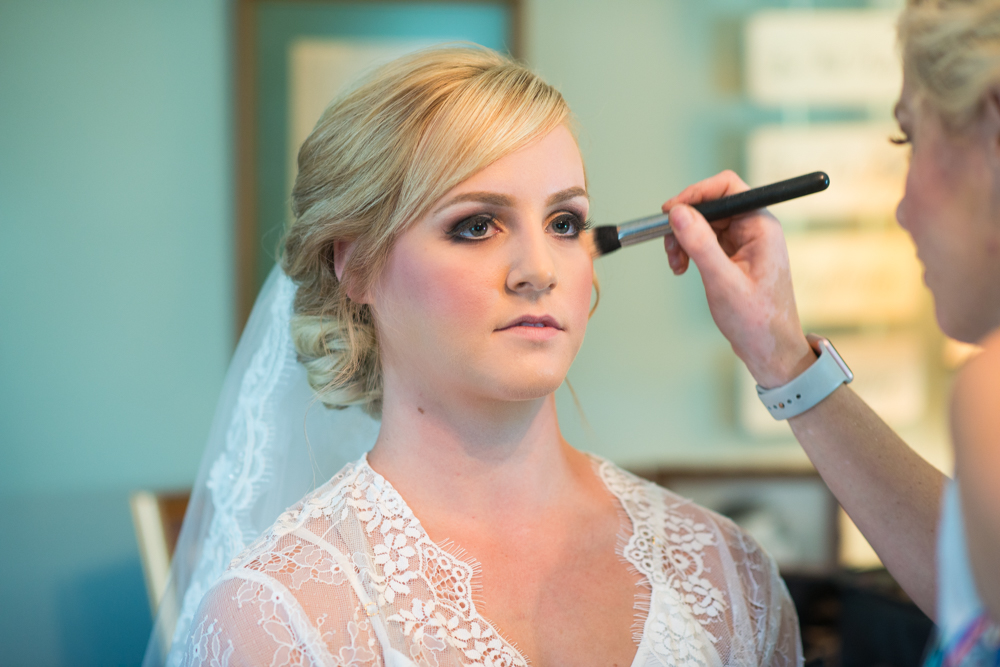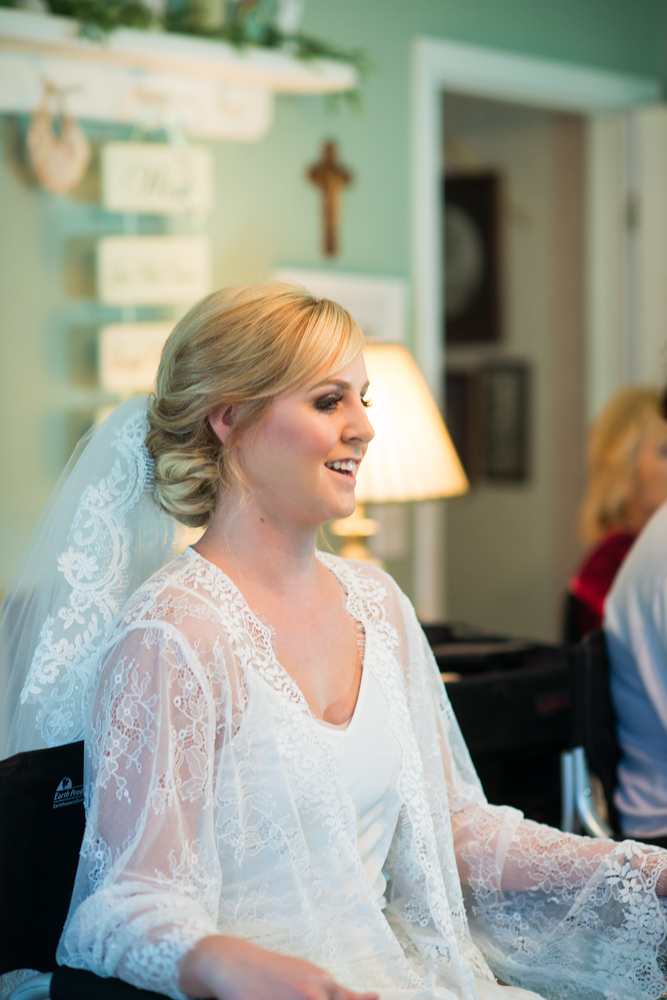 One of the reasons I love Katie so much is that she has SUCH an amazing personality. Sometimes people who are THIS good looking aren't the best on the personality scale (haha! You know it's true!), but Katie is so much fun to be around & beautifully authentic. She is a rare gem & Matt is so lucky to have her!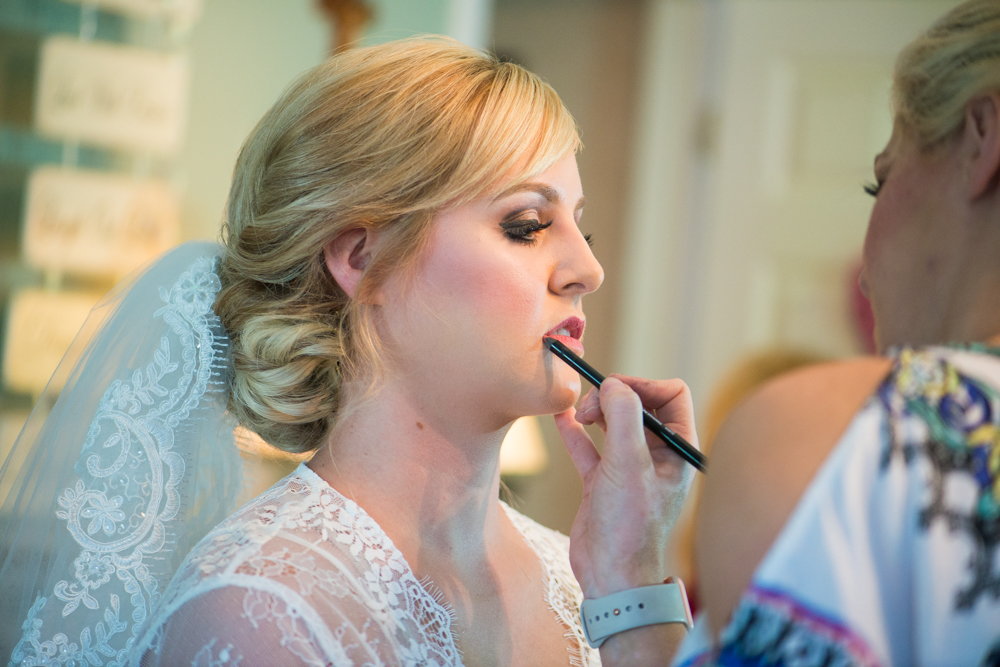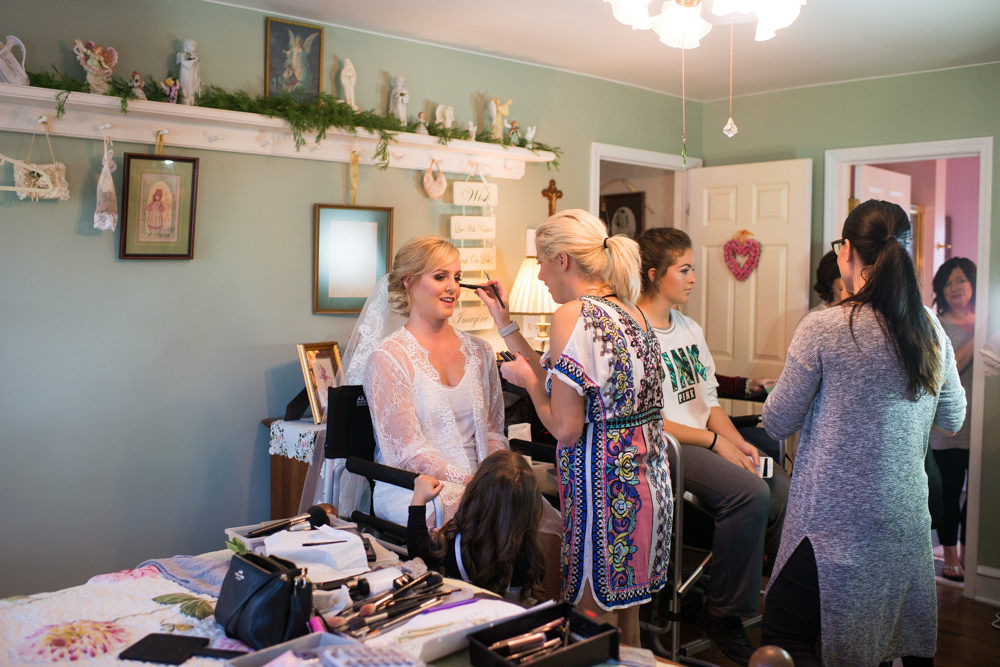 Jet Wedding Videography was shooting alongside us that day & Josh grabbed a couple of shots of Bill from Jet helping with Matt's watch. We adore Bill & Emily from Jet! They do a fabulous job with wedding videos & they treat their couples well!

When Katie was reading her letter & opening her gift from Matt, she looked downright stunning. I mean, she could've walked down the aisle in her getting ready outfit!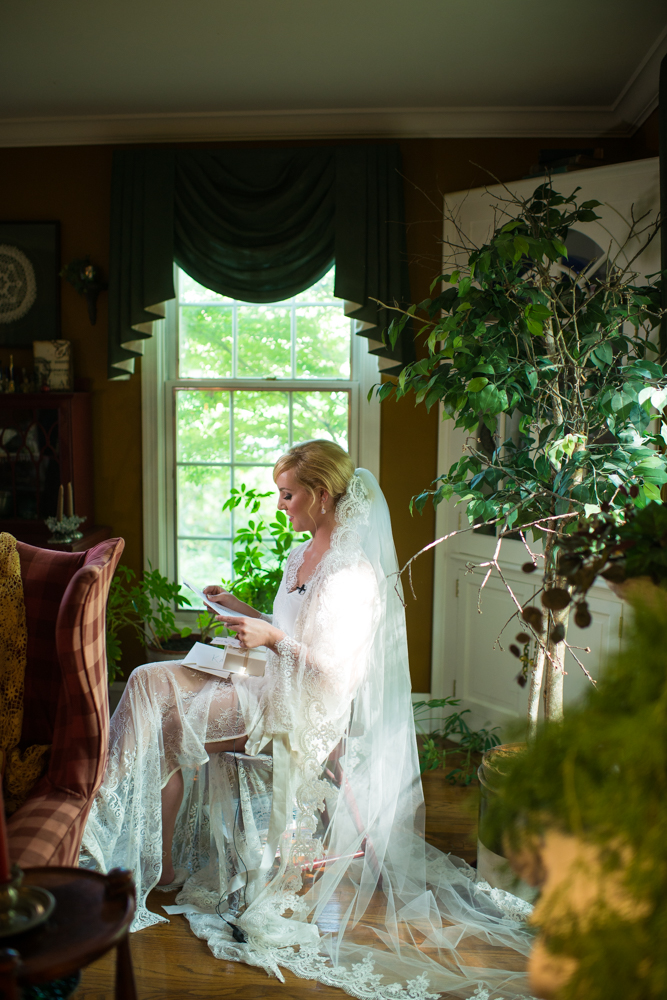 He got her a gorgeous Michael Kors bracelet.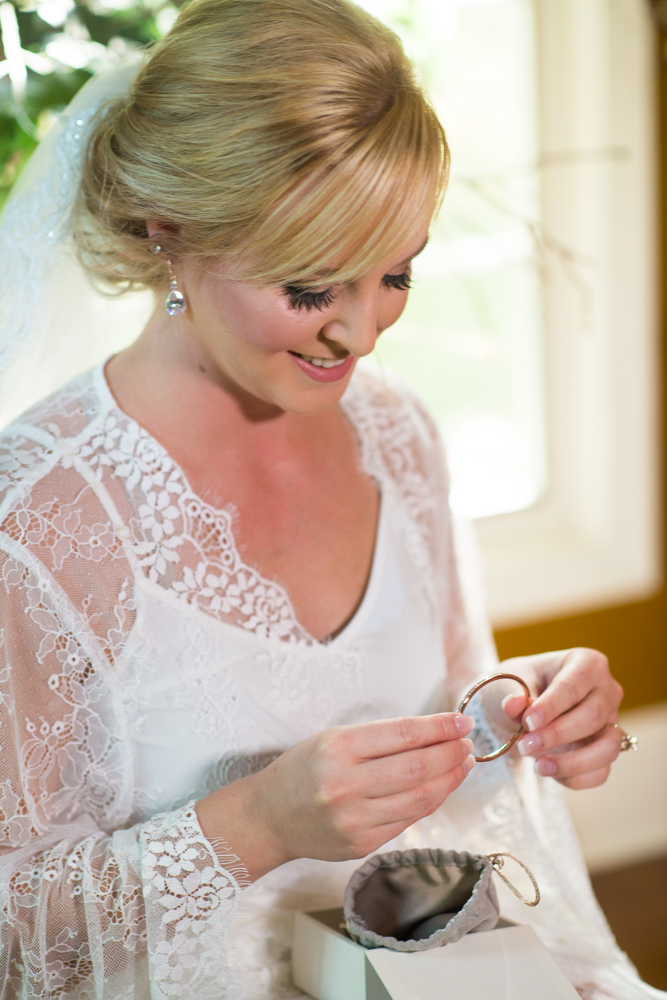 This was such a beautiful & fun bridal party. I could tell these ladies are all truly there for Katie & Matt.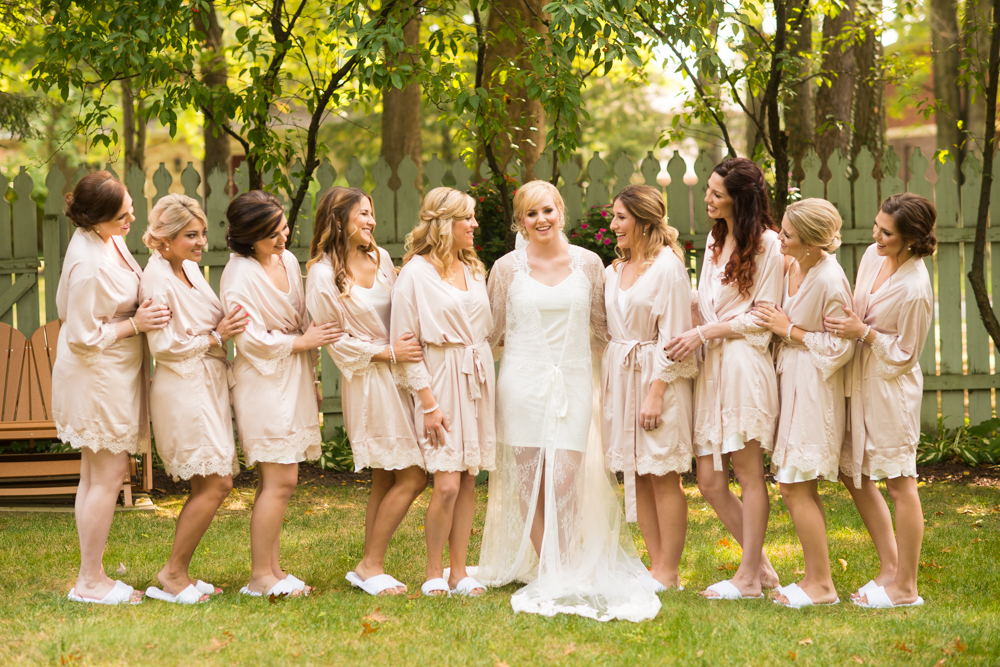 I loved this shot Josh got as Matt was doing his hair.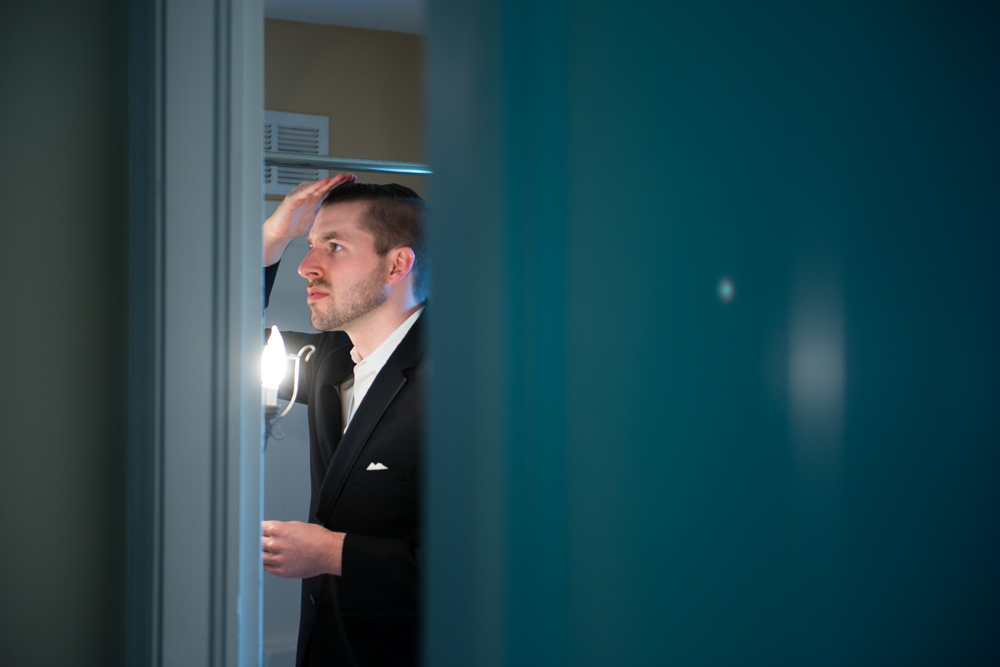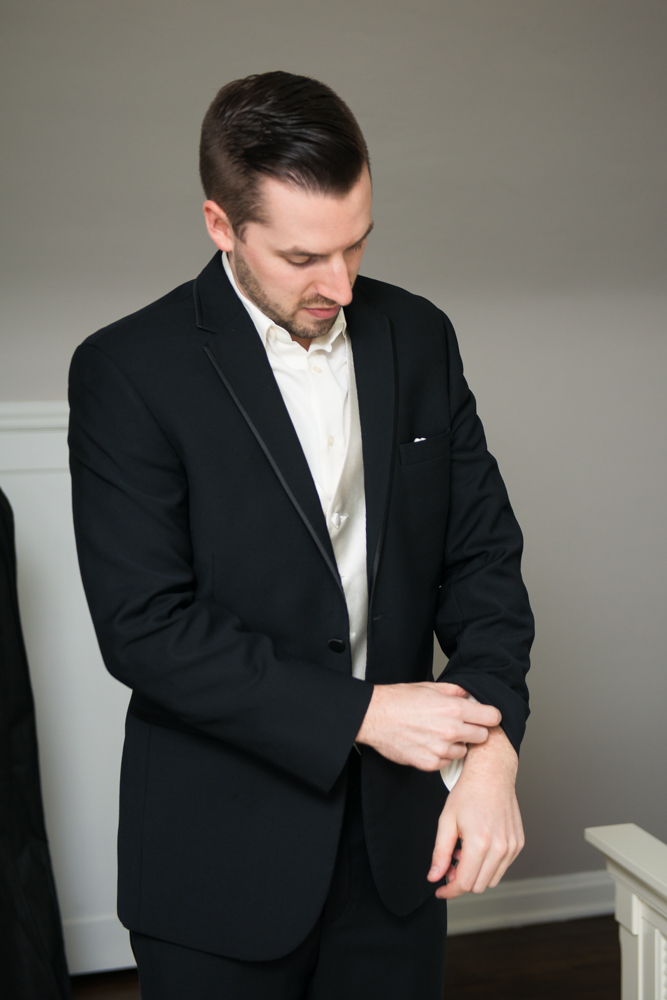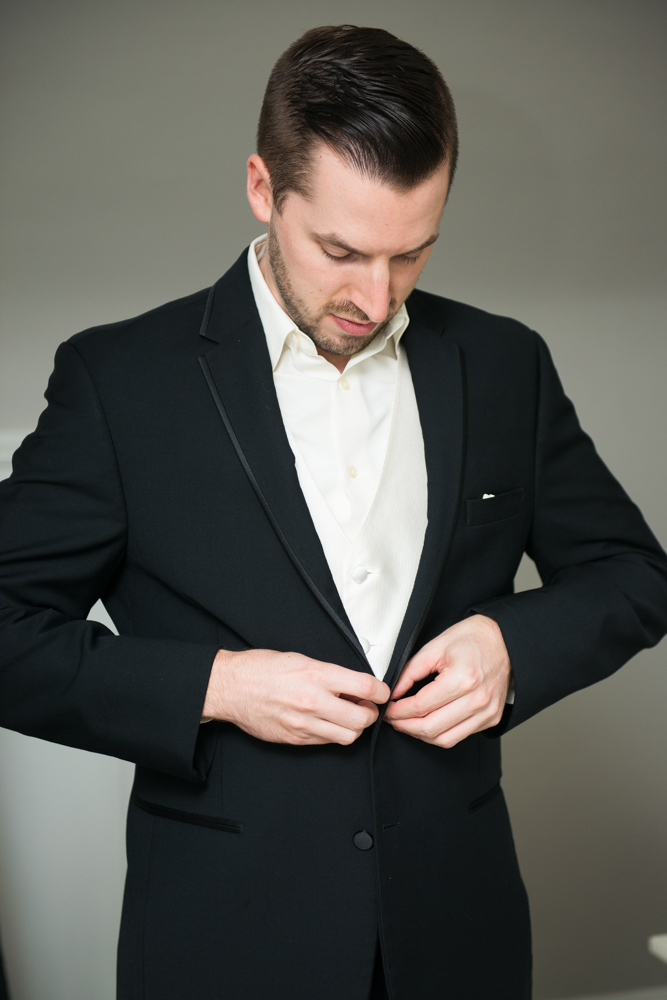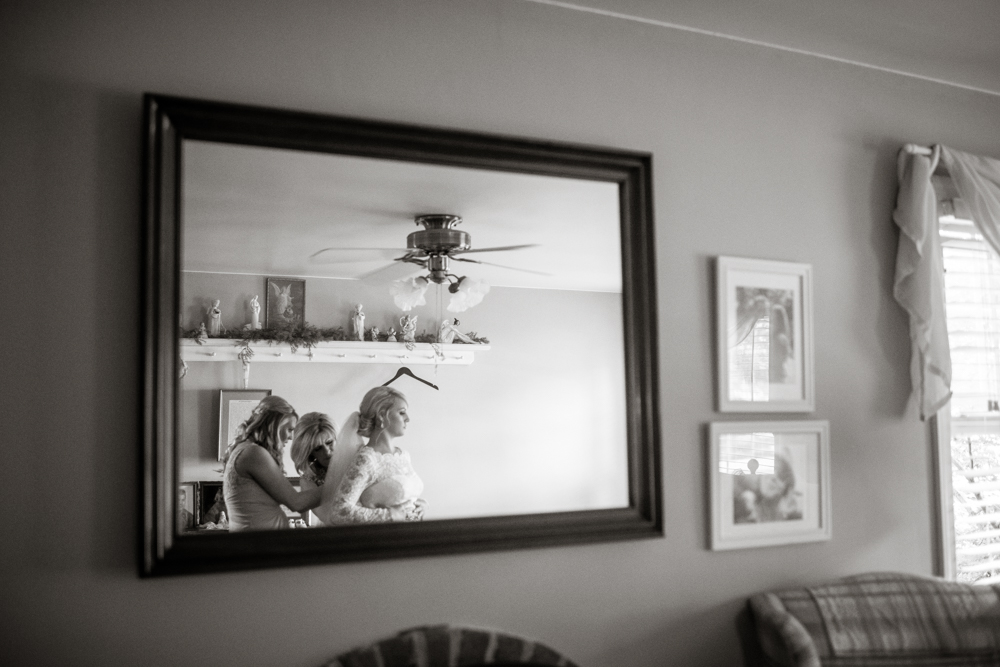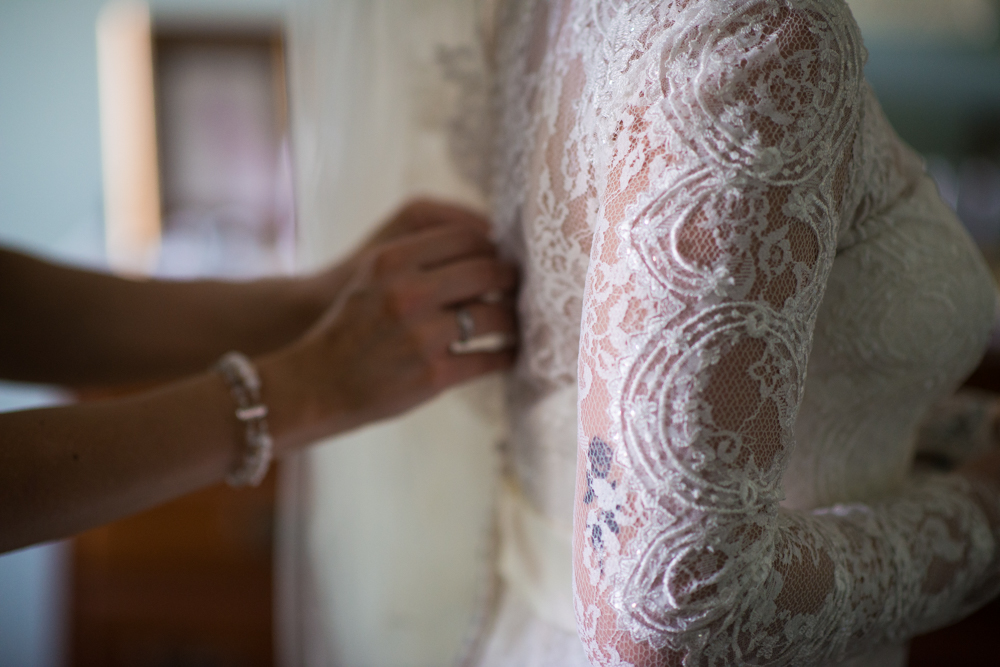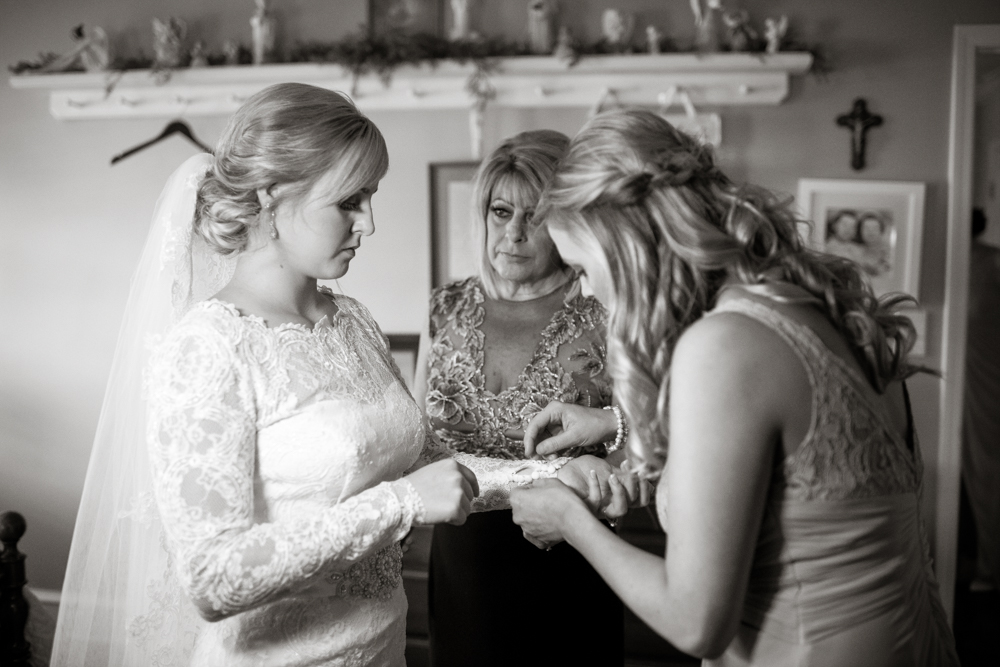 Katie & Matt loved the classic look of Christman Hall at Stambaugh Auditorium. They couldn't picture their wedding day anywhere else.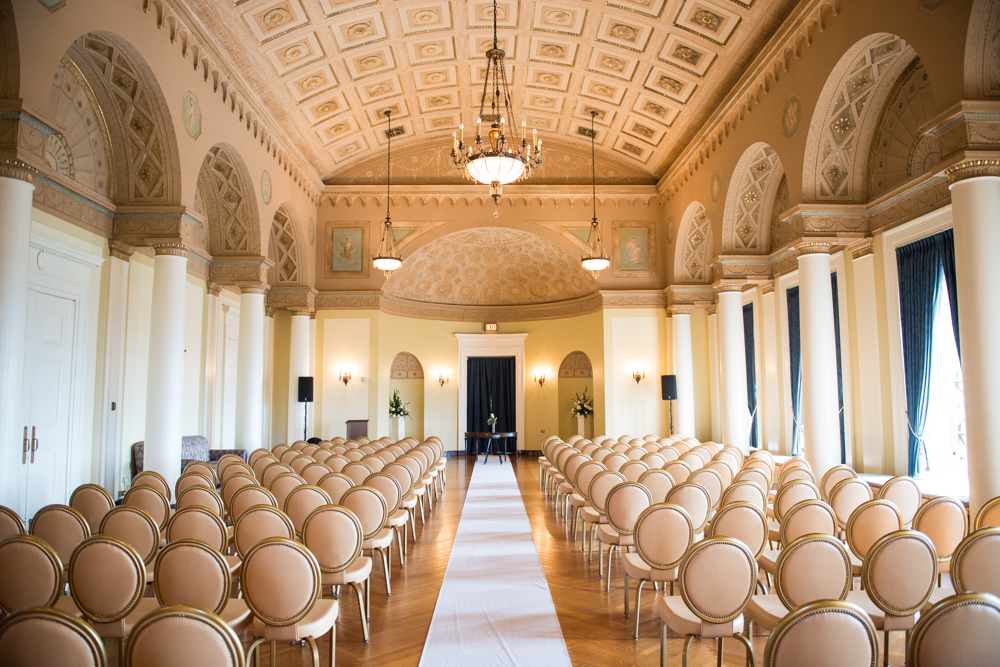 Their niece & flower girl Presli is precious!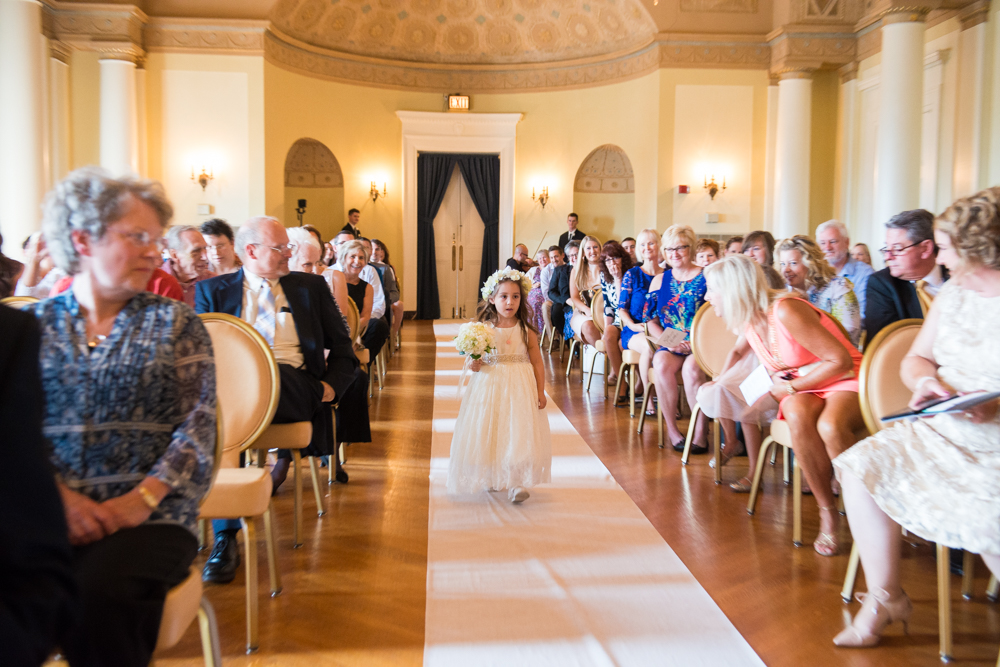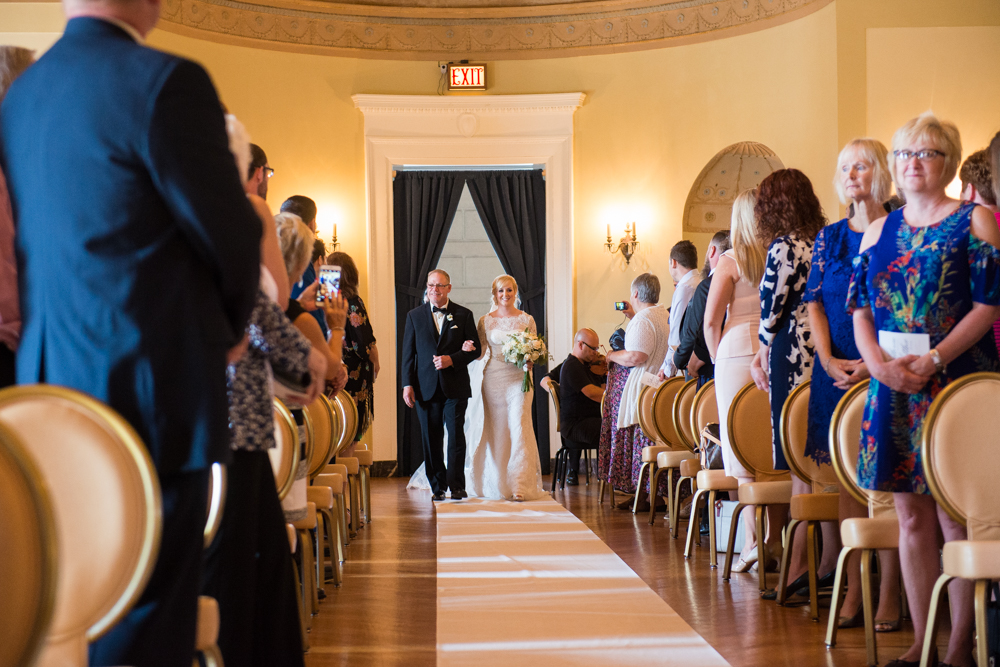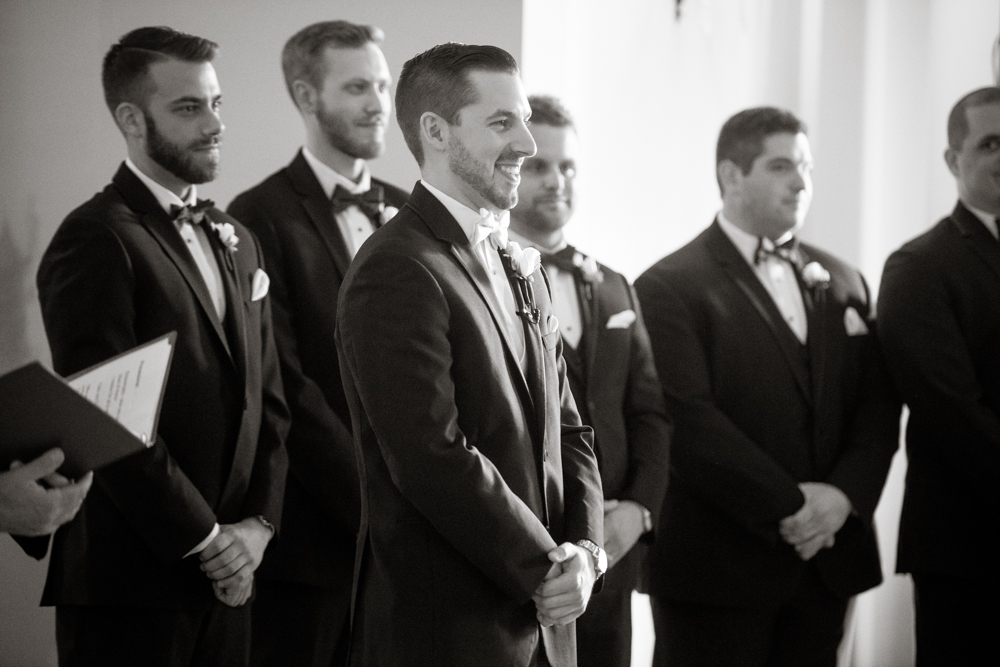 Katie took everyone's breath away.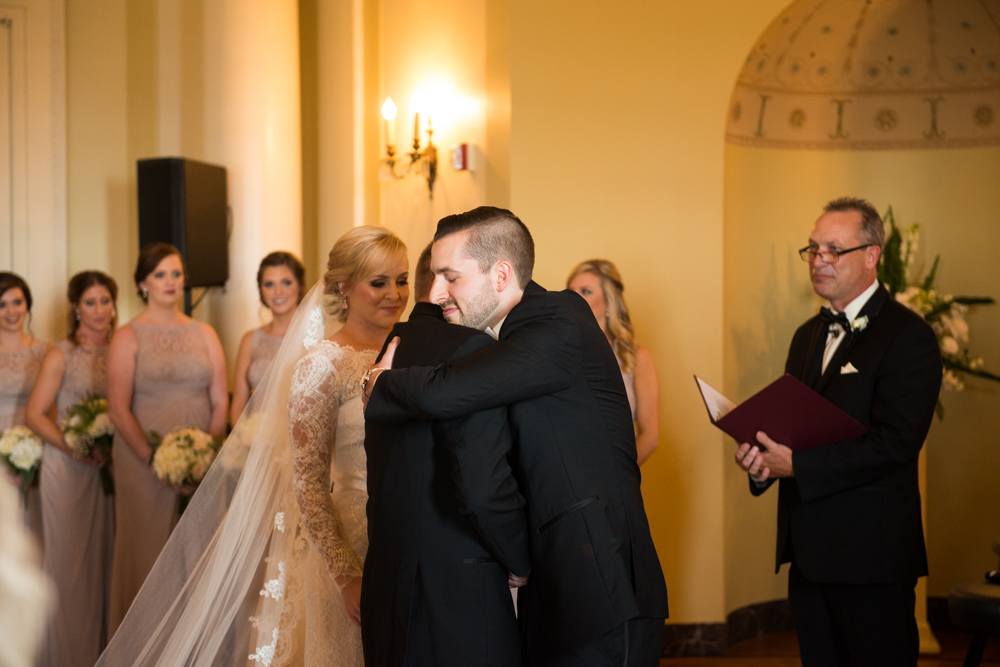 When you have a MOH like Sarah, your wedding day will go smoothly.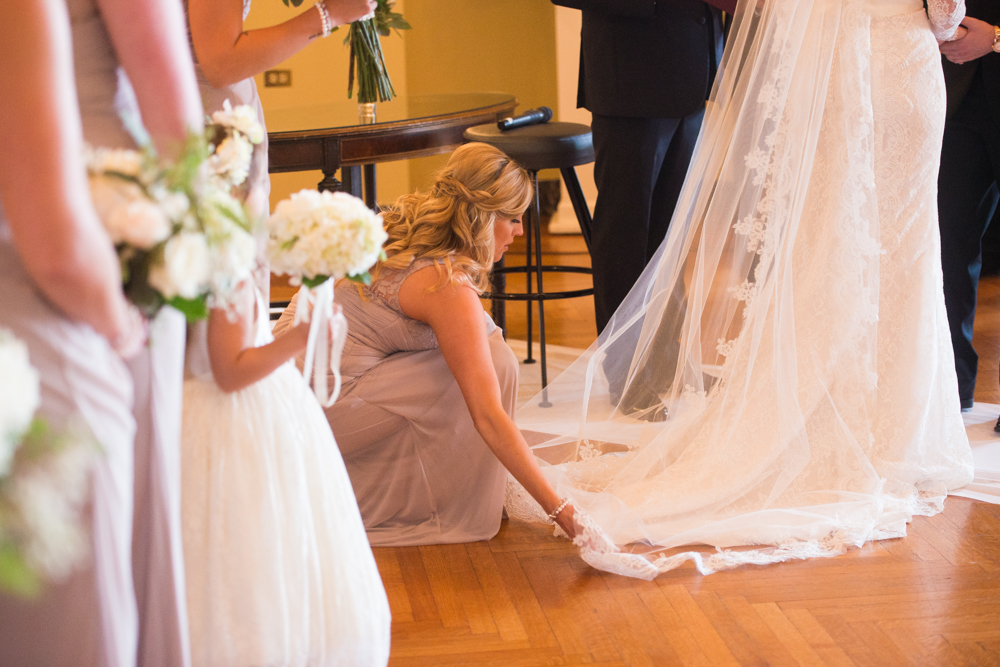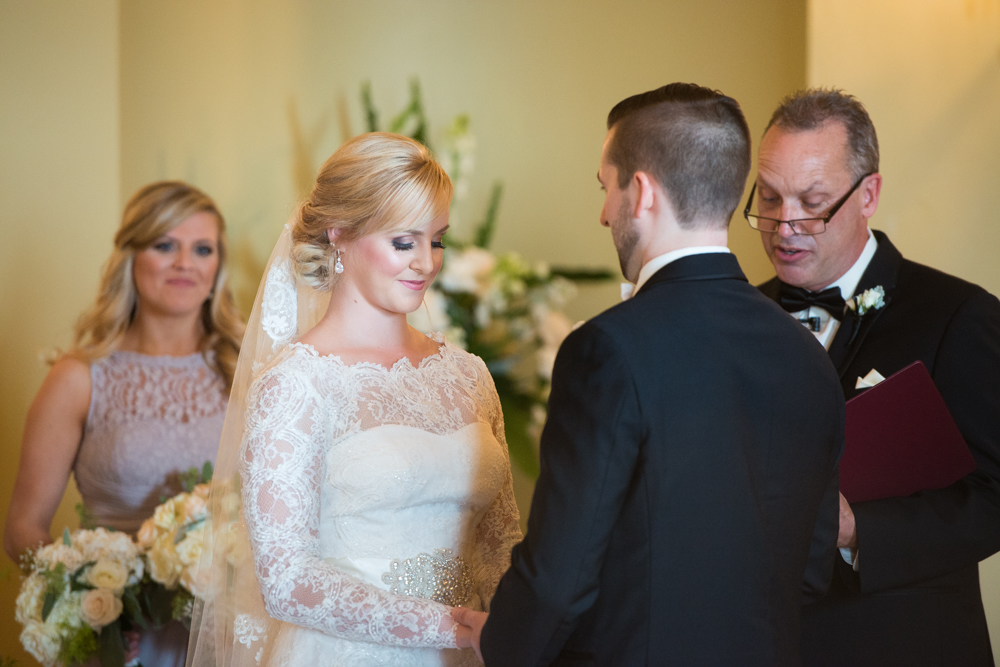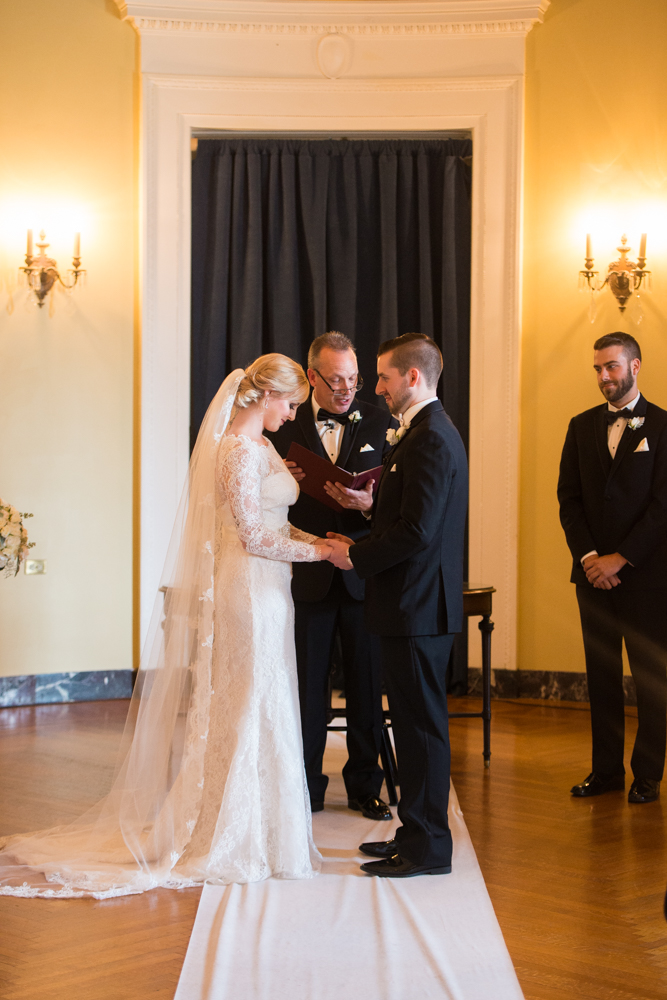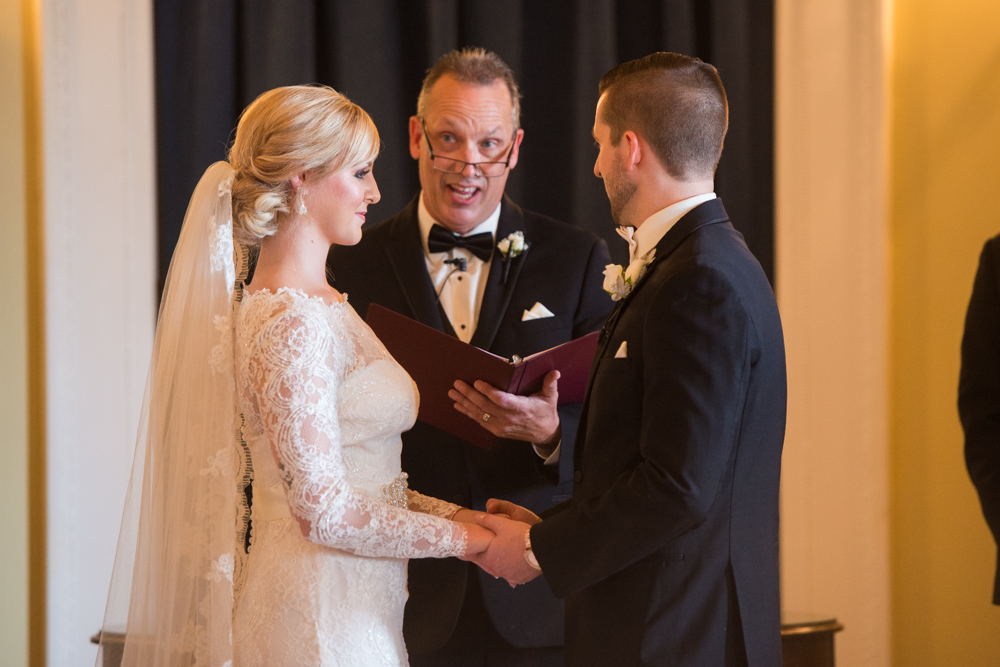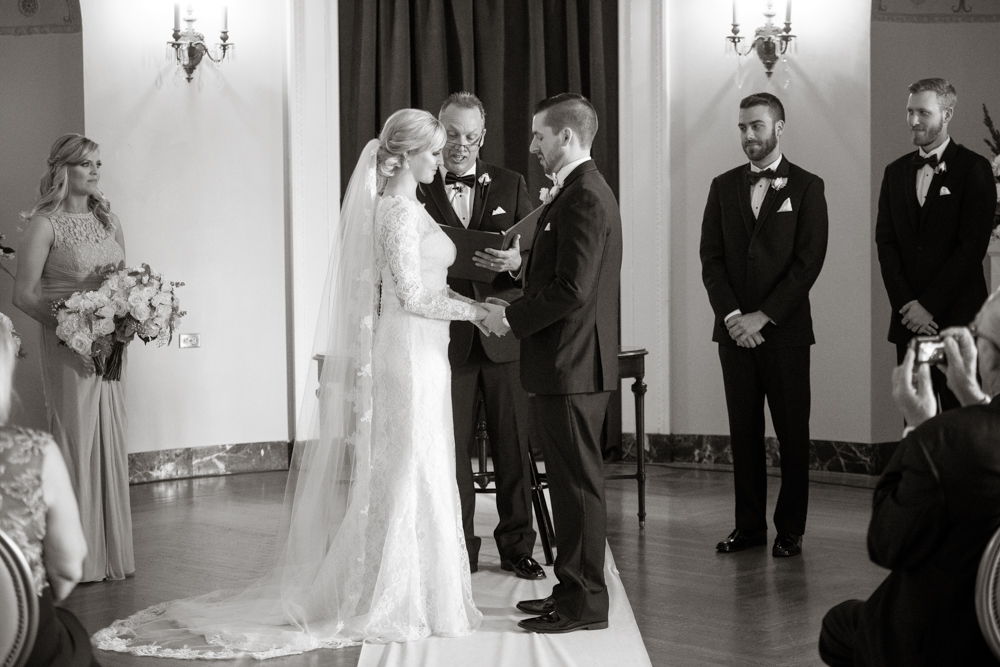 This photo sums up Katie & Matt in my eyes. Joy.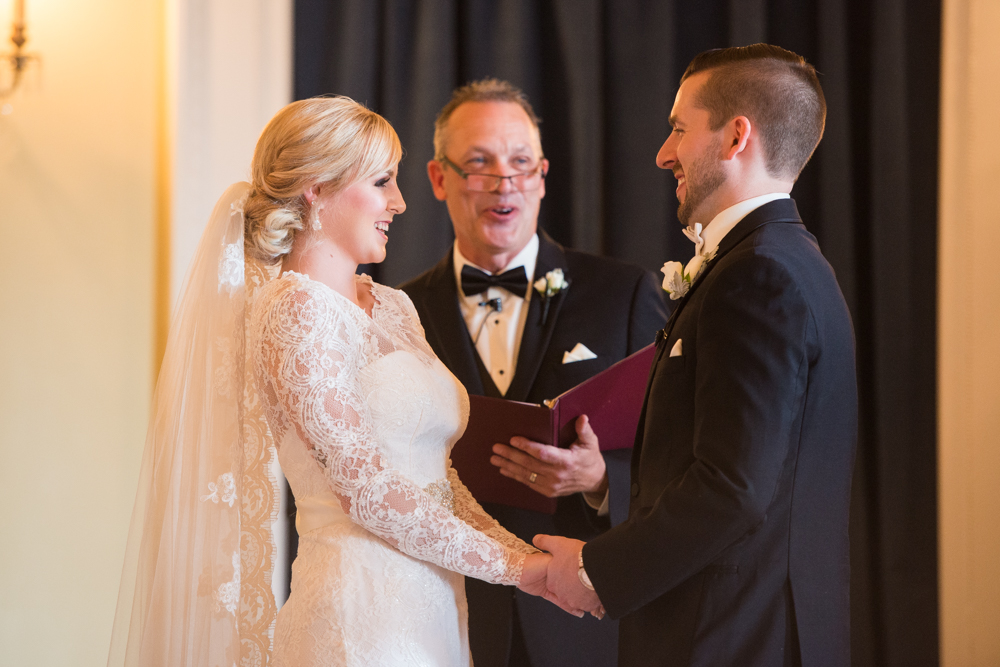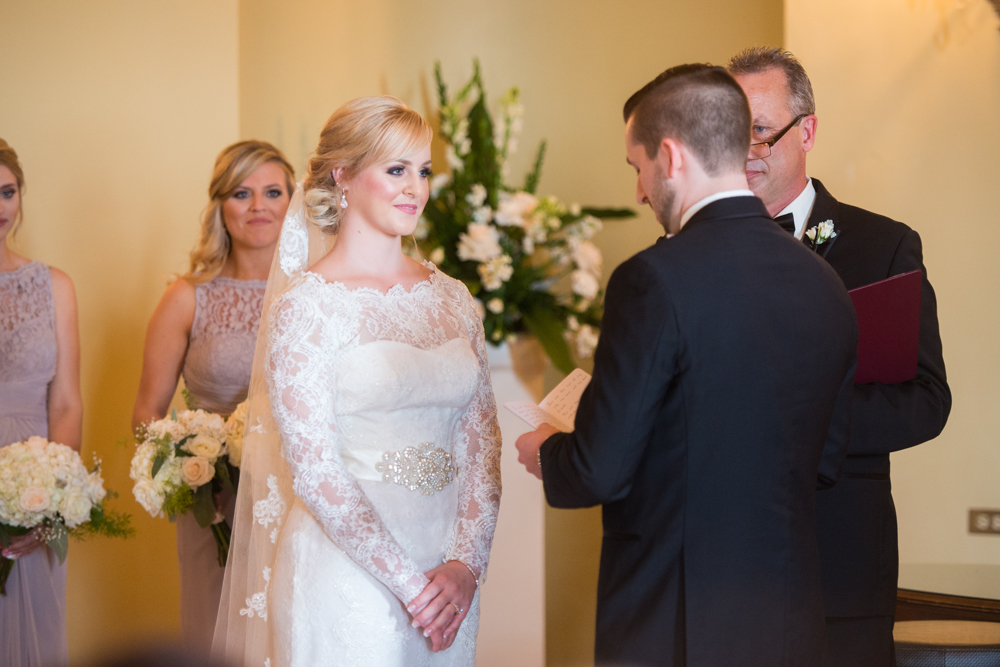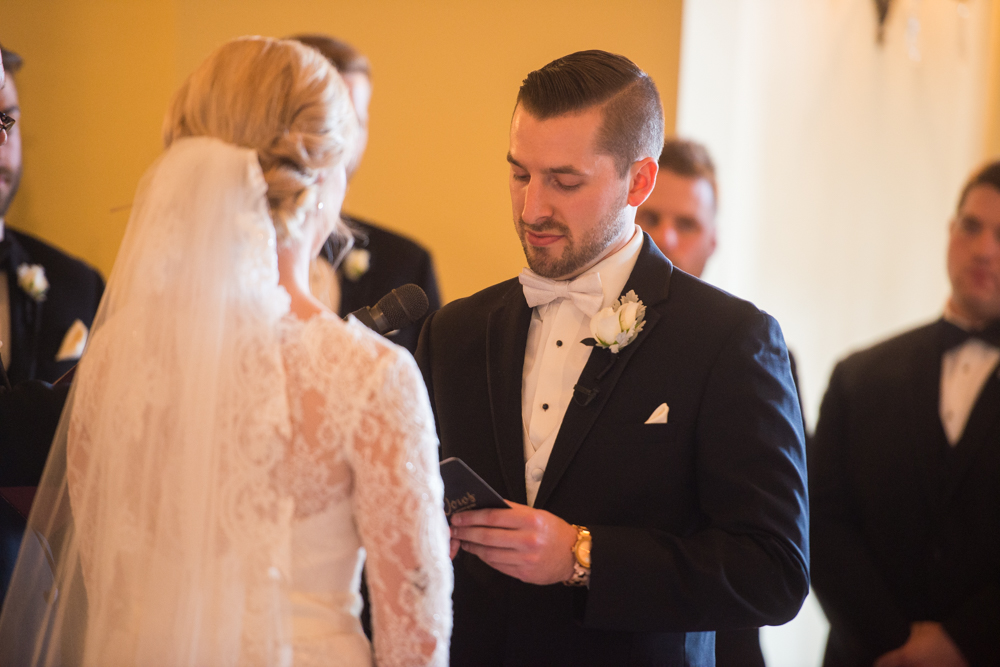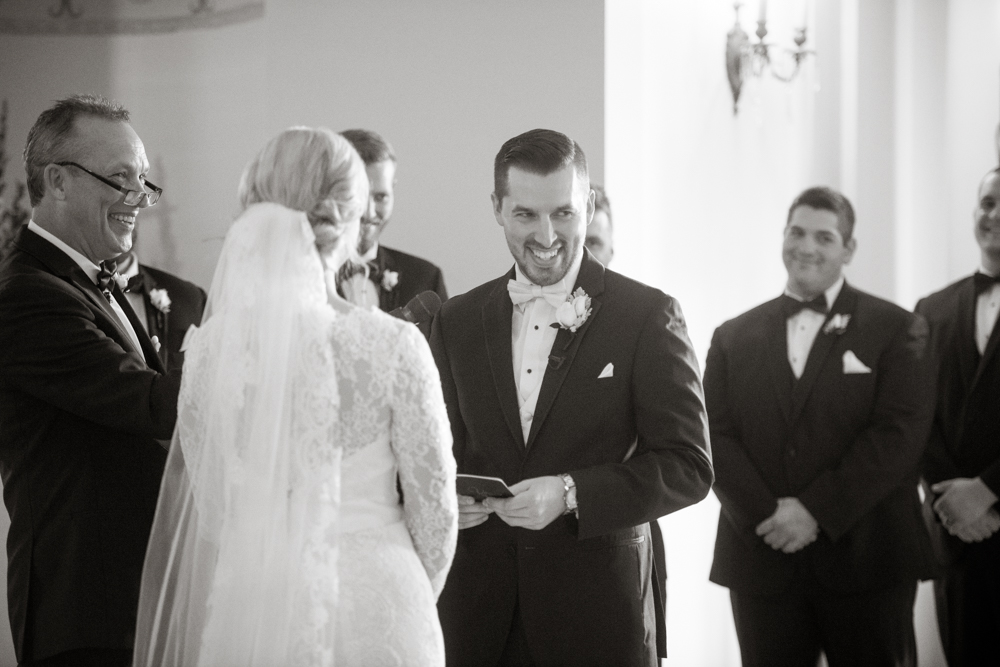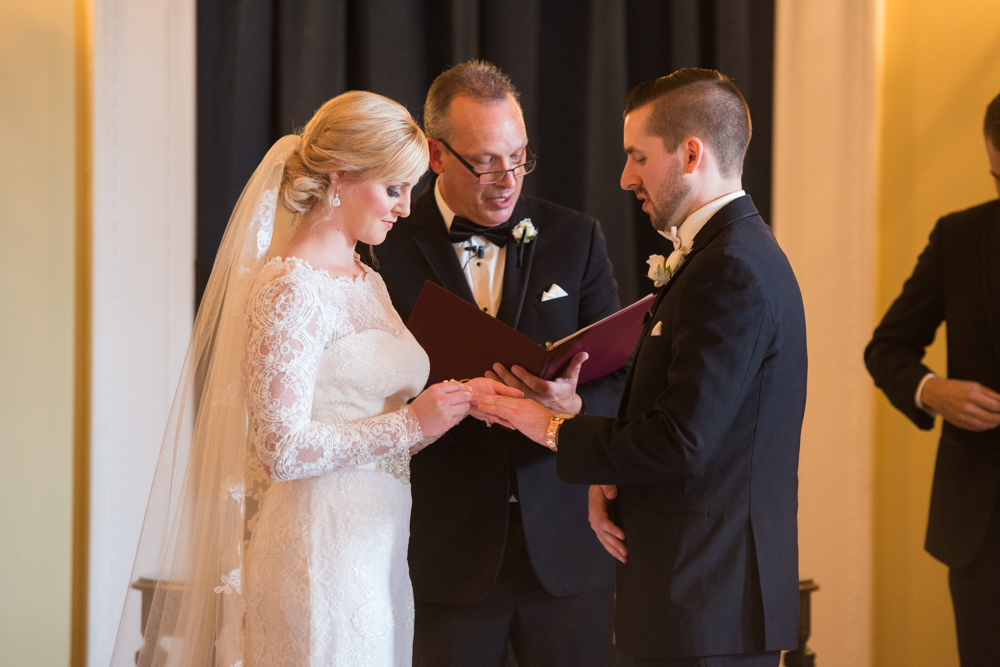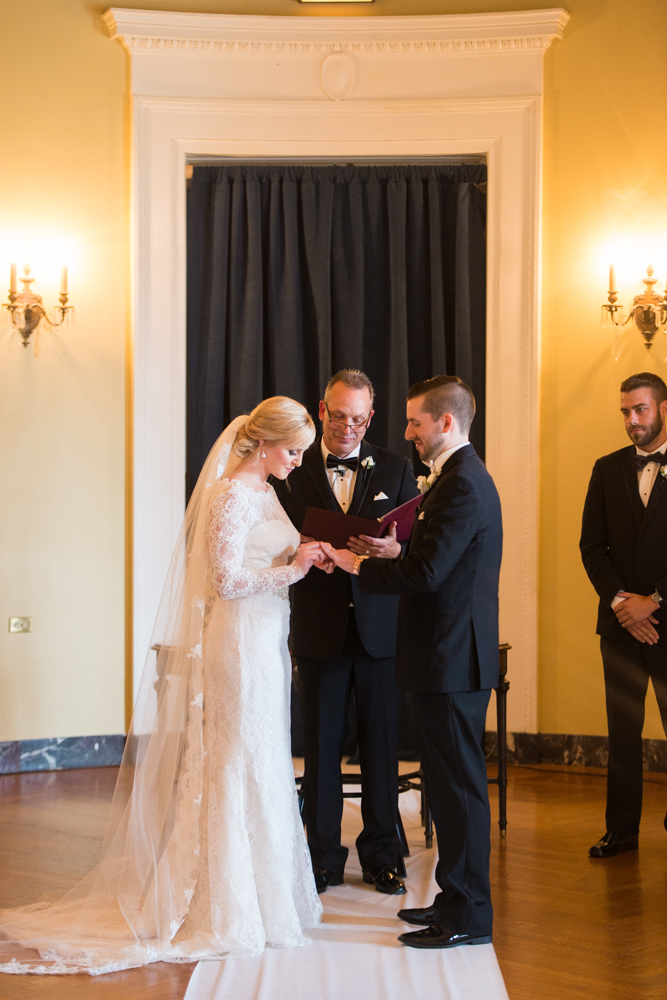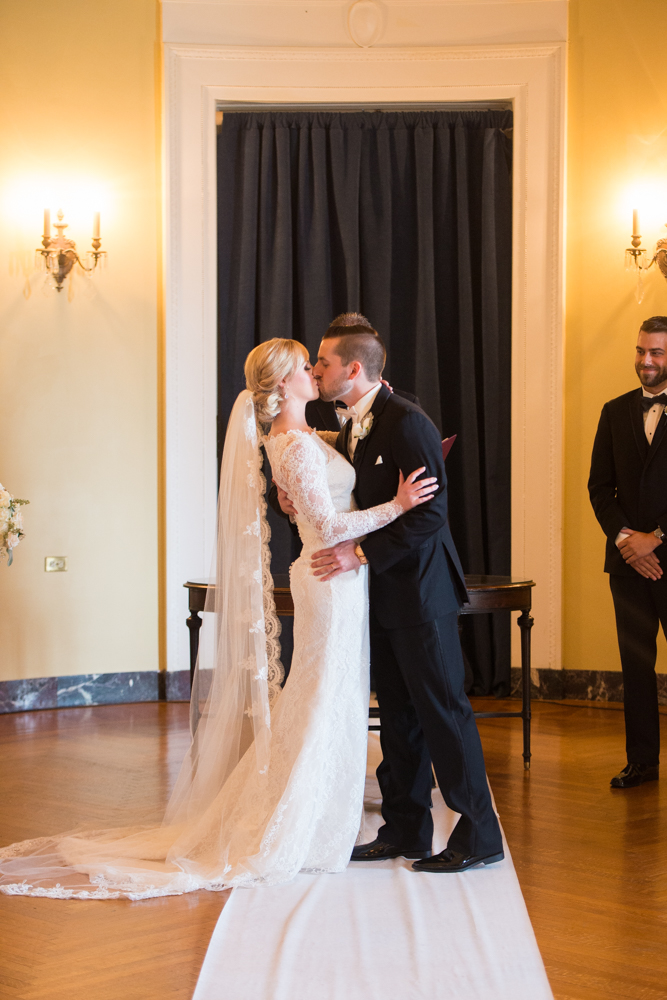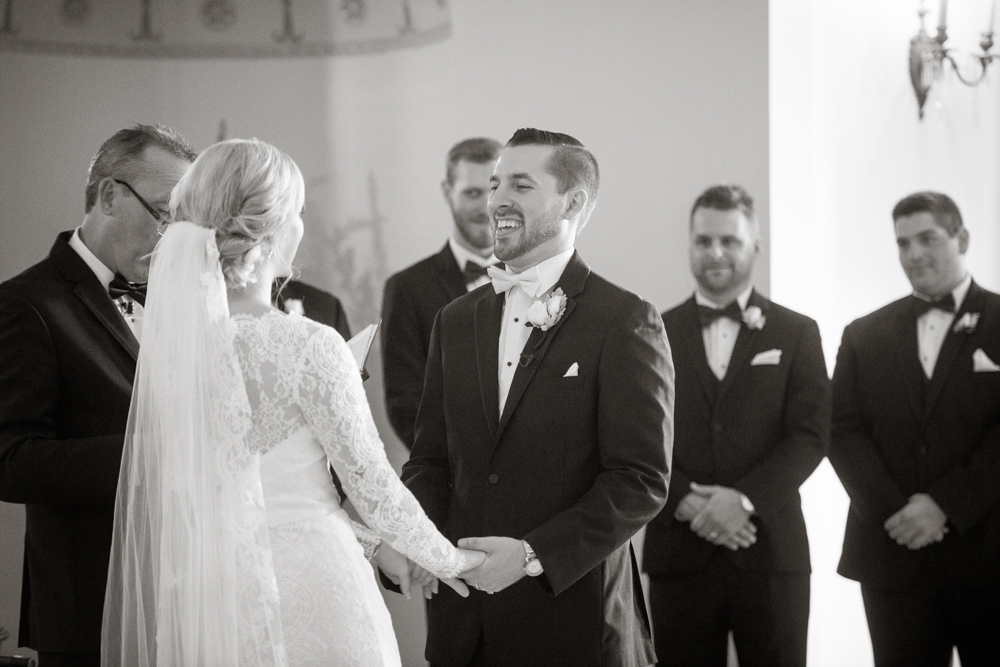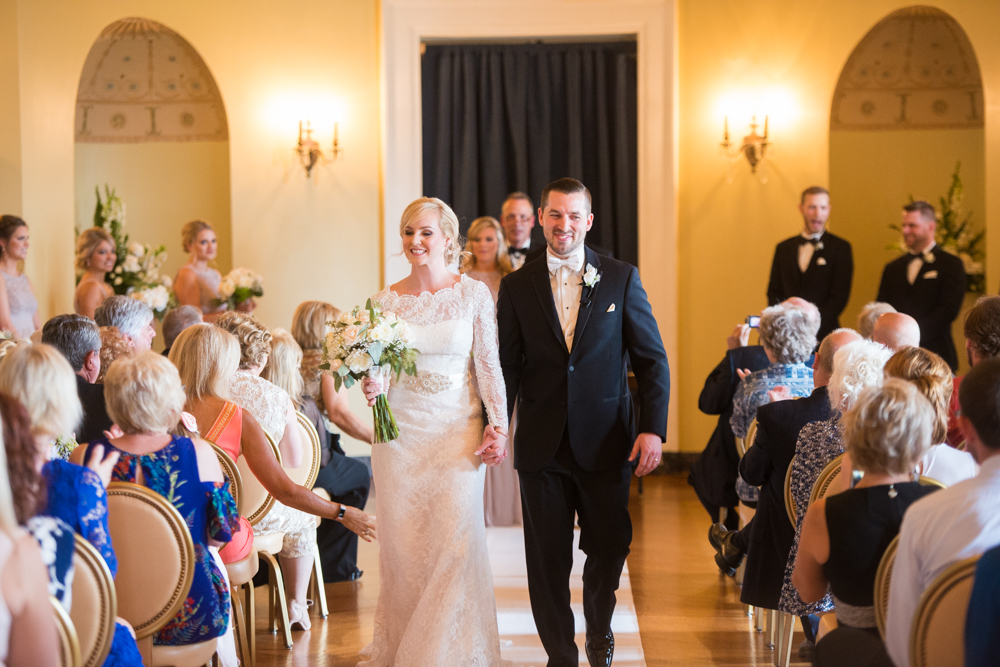 This is always one of the BEST moments of a wedding day. Everyone is so happy & excited for you & you can FEEL it.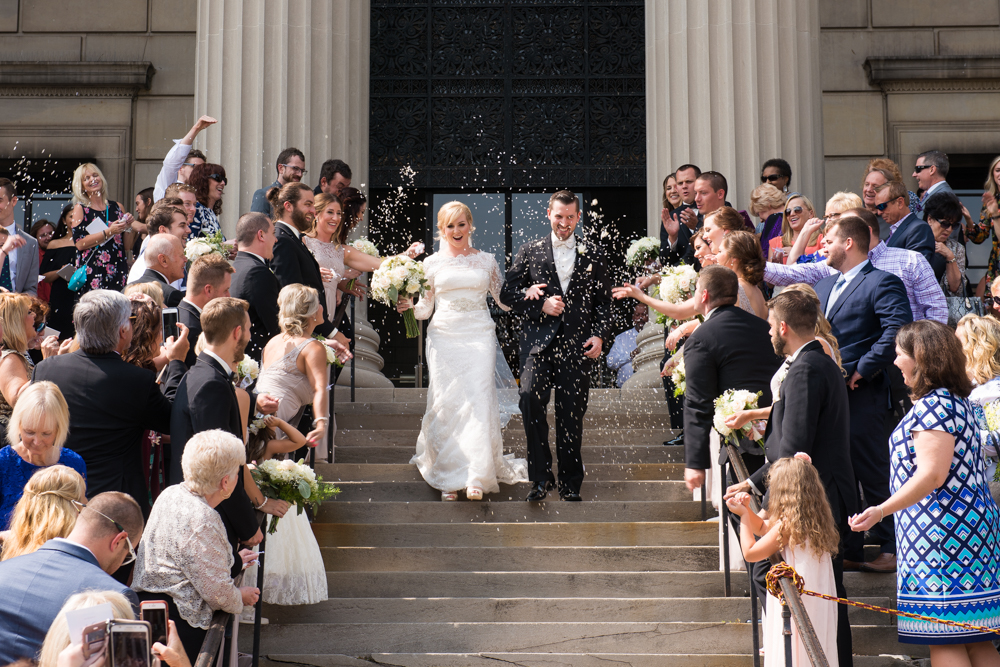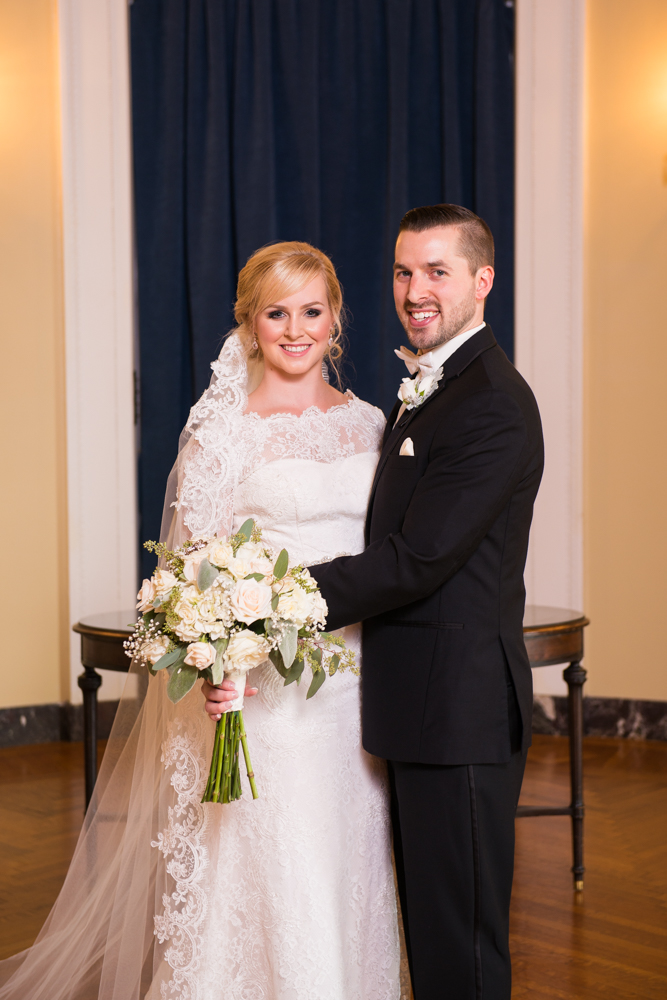 Even though their ceremony & reception were both at Stambaugh, they built in plenty of time in between for portraits. We went to Fellows Riverside Gardens in Mill Creek Park for bridal party portraits.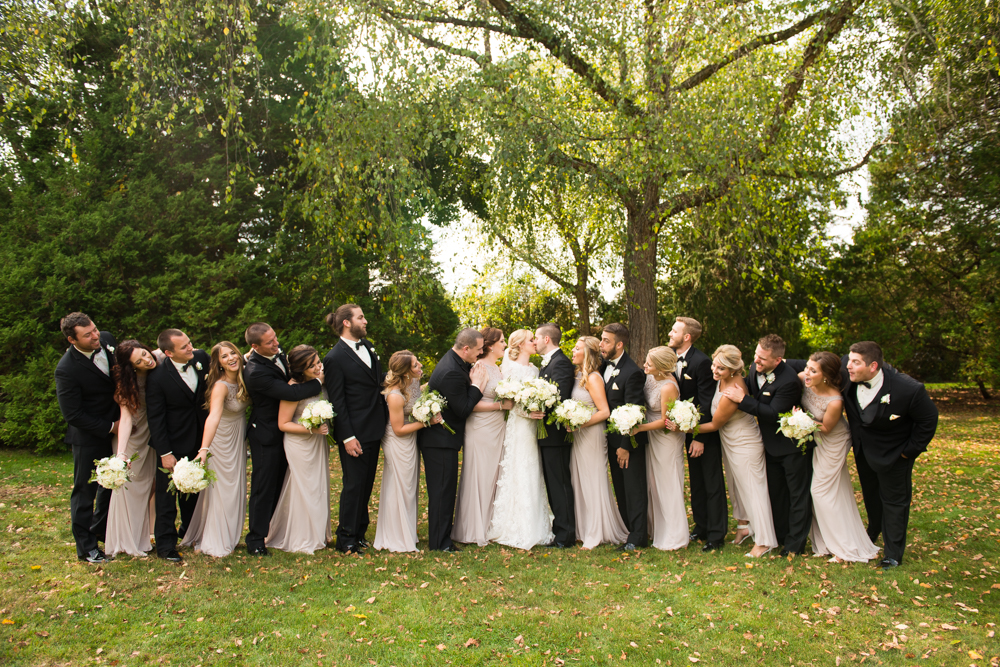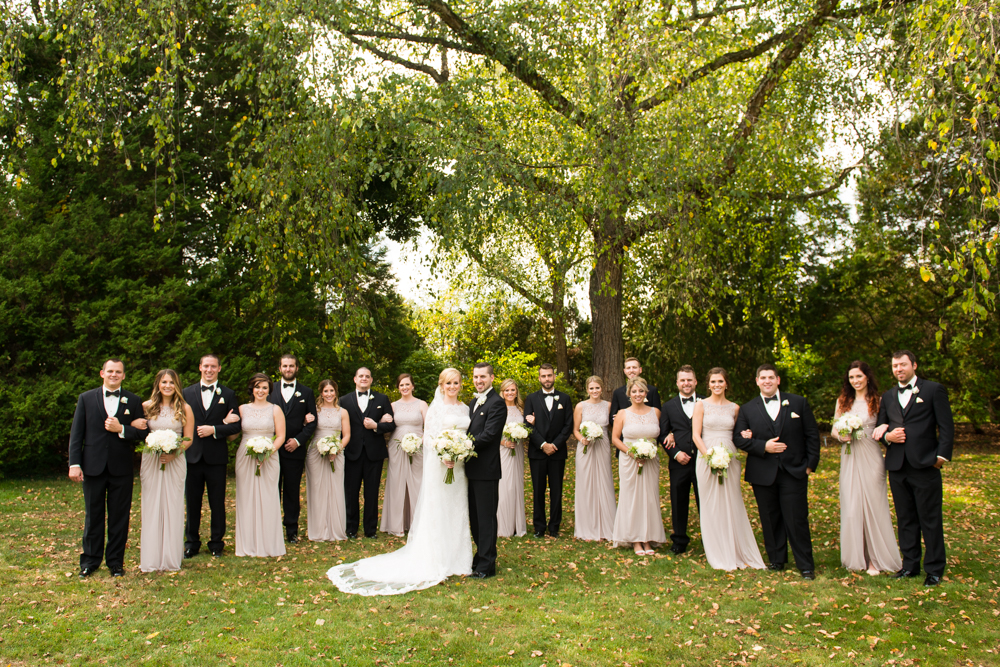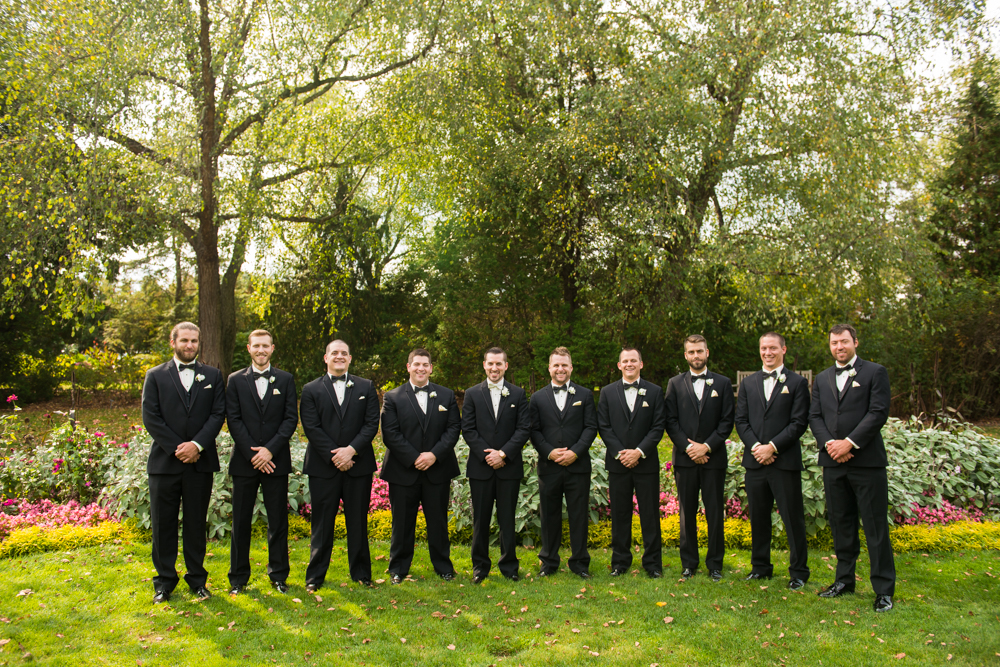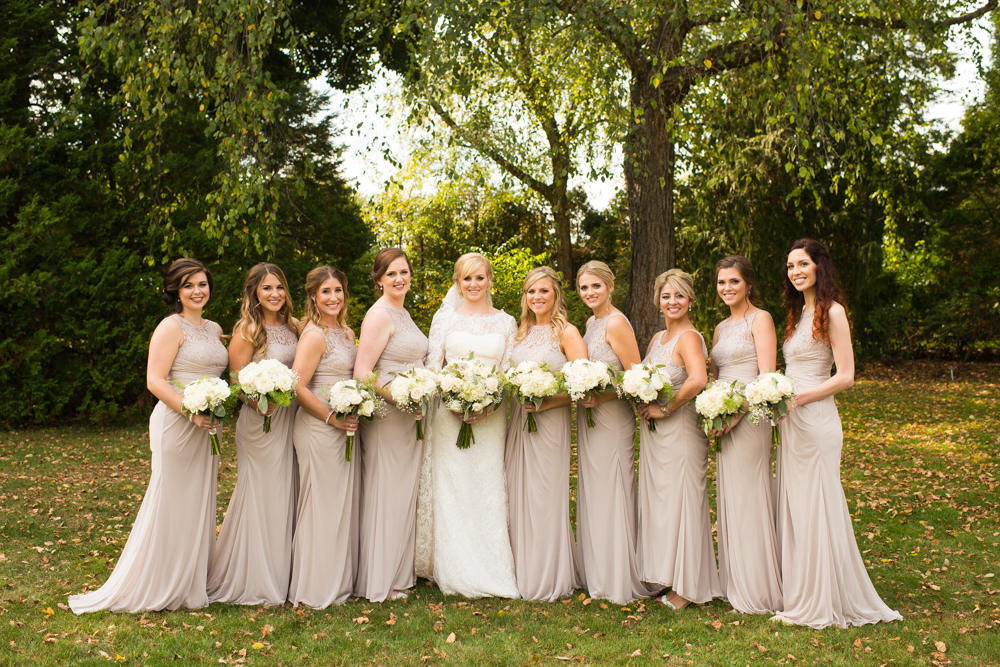 The stylists with Studio 7 did a fab job with hair!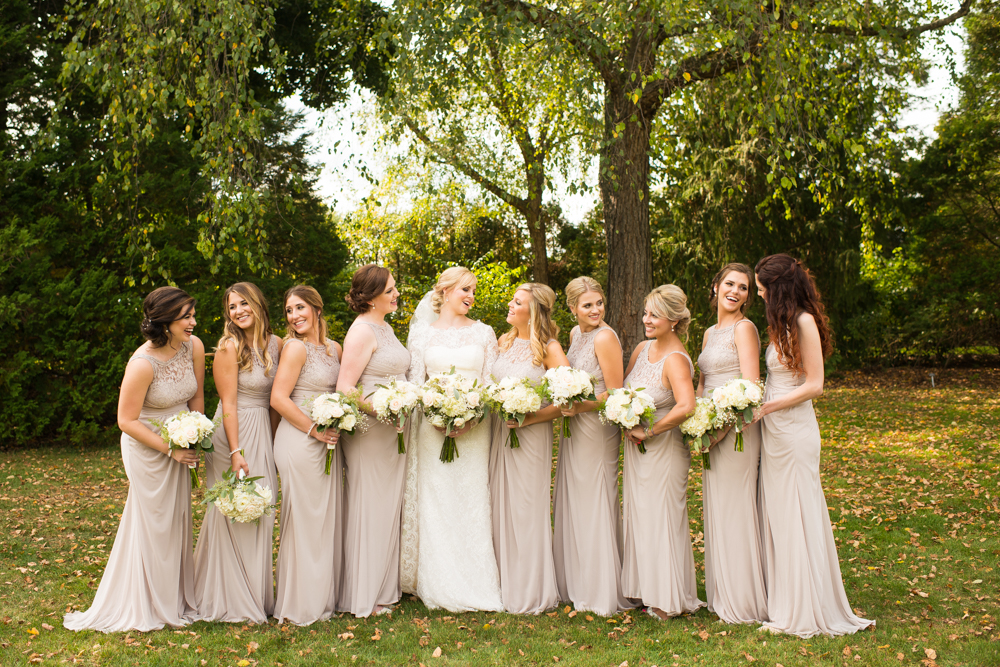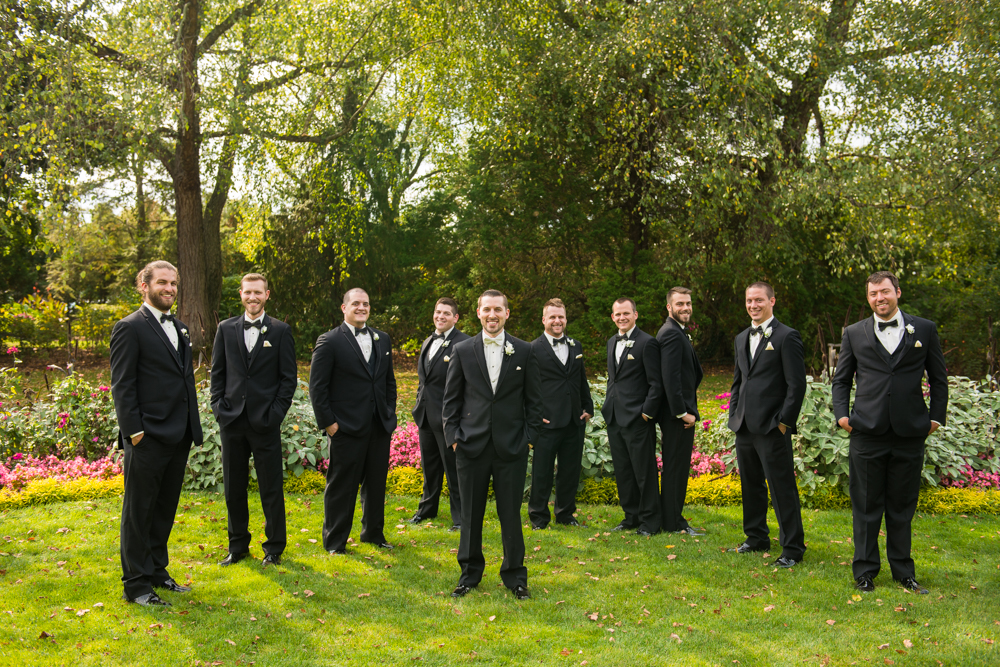 Best friend goals. So cute!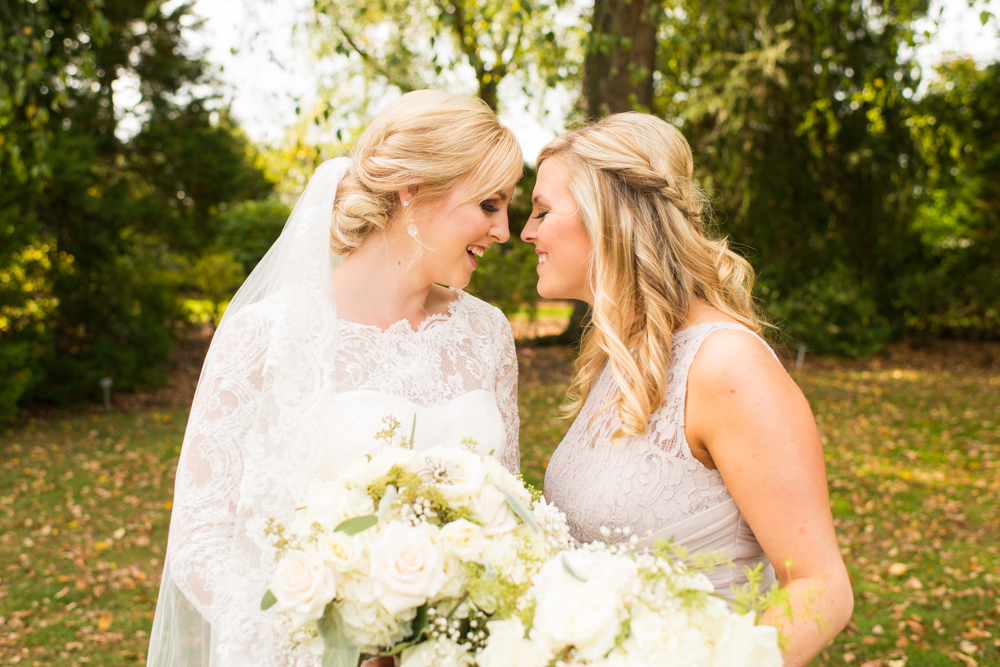 And these guys. They're so much fun! One of our fav past grooms is a groomsmen in there.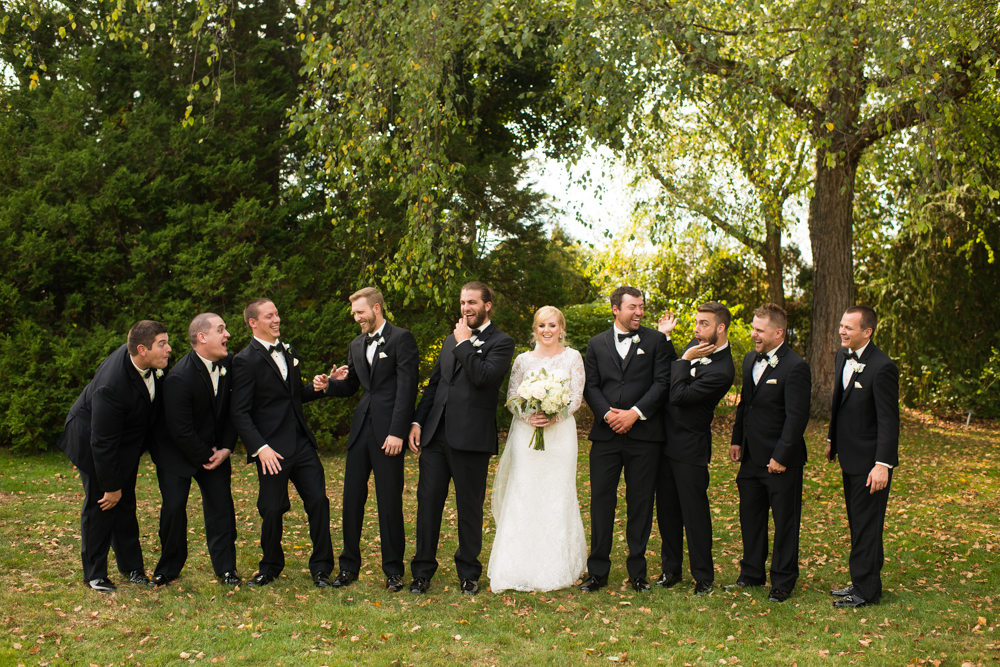 Glowing, absolutely glowing, with joy & love & beauty.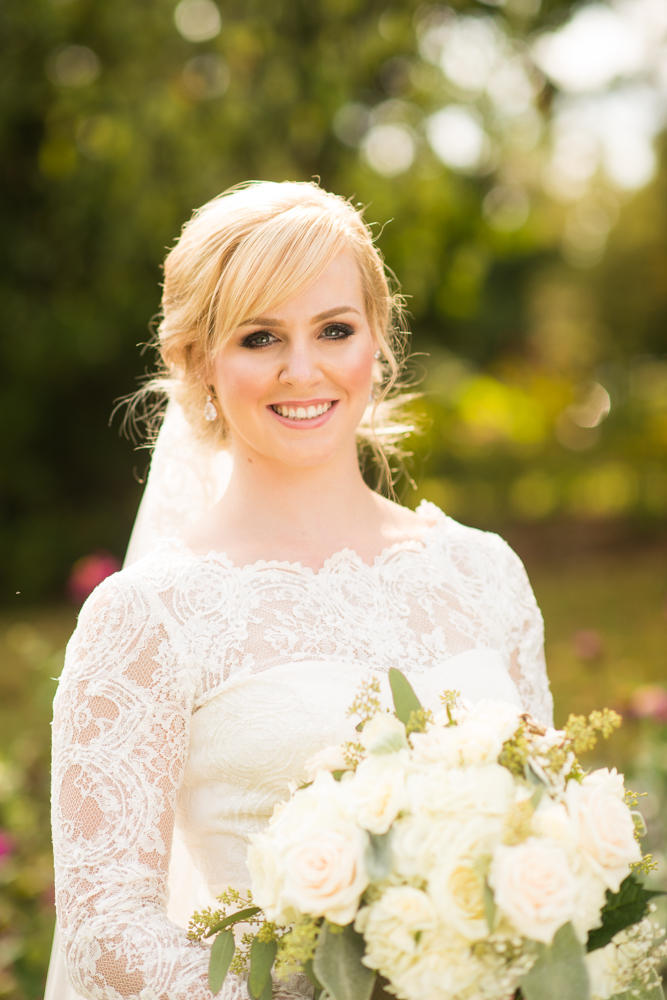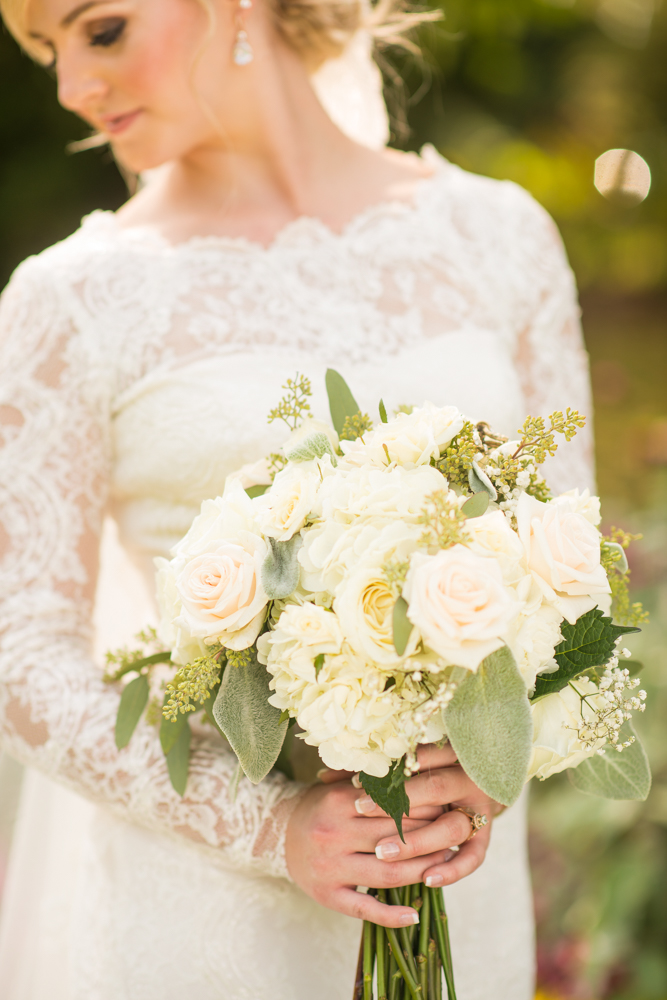 Her makeup, though! Jen, you are amazing at what you do.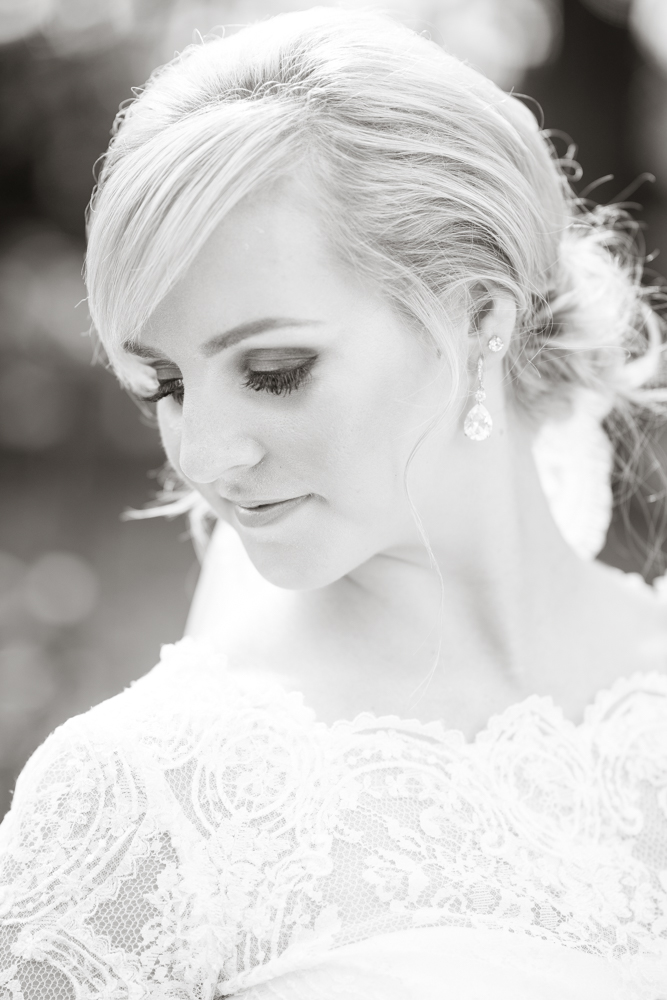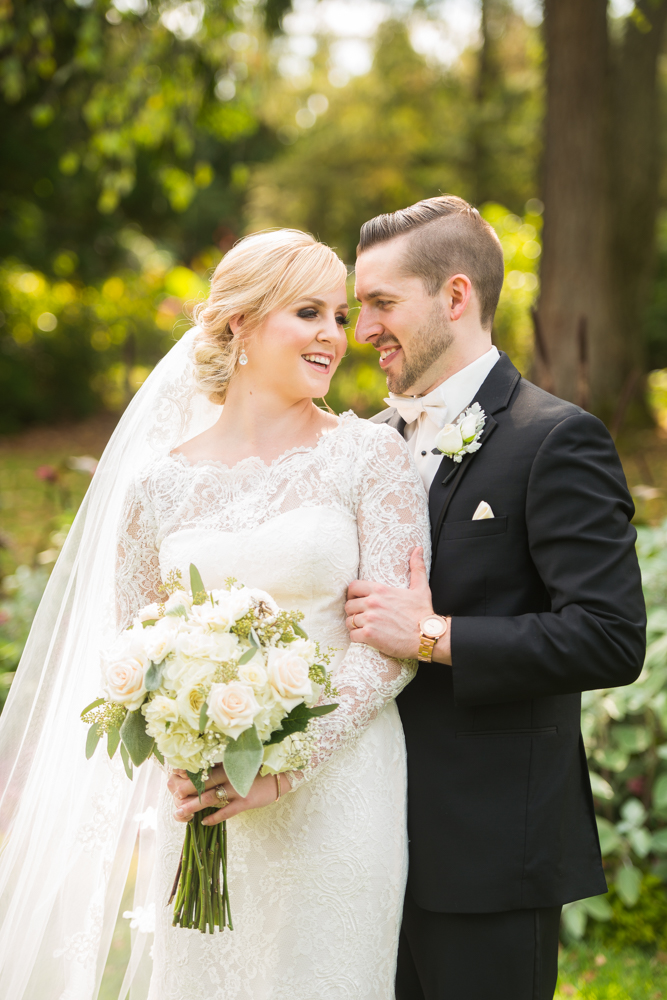 The weather was gorgeous! And even if it weren't I know they would've been smiling.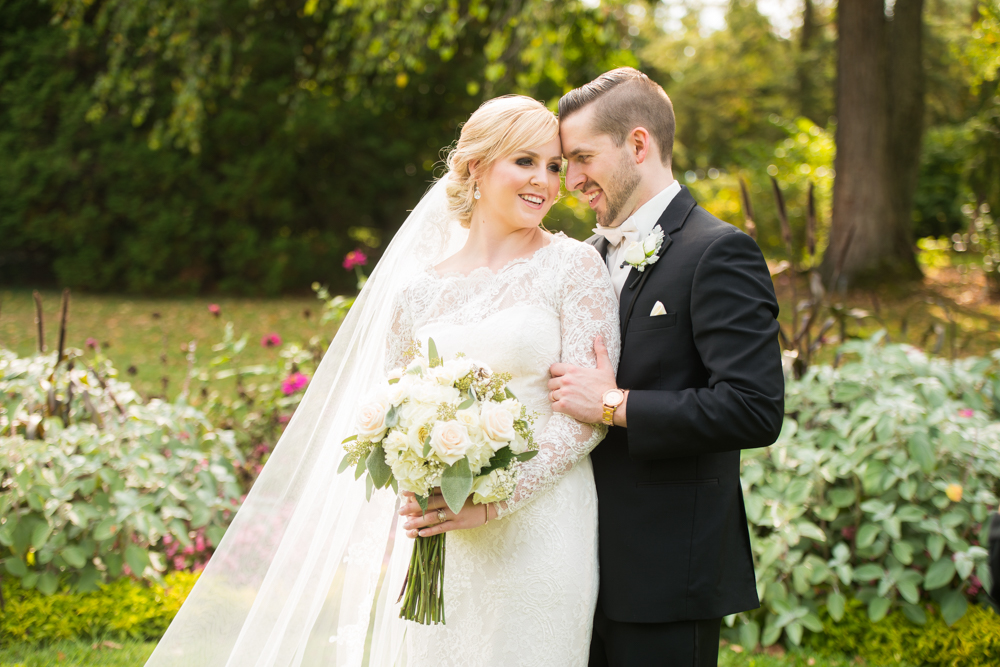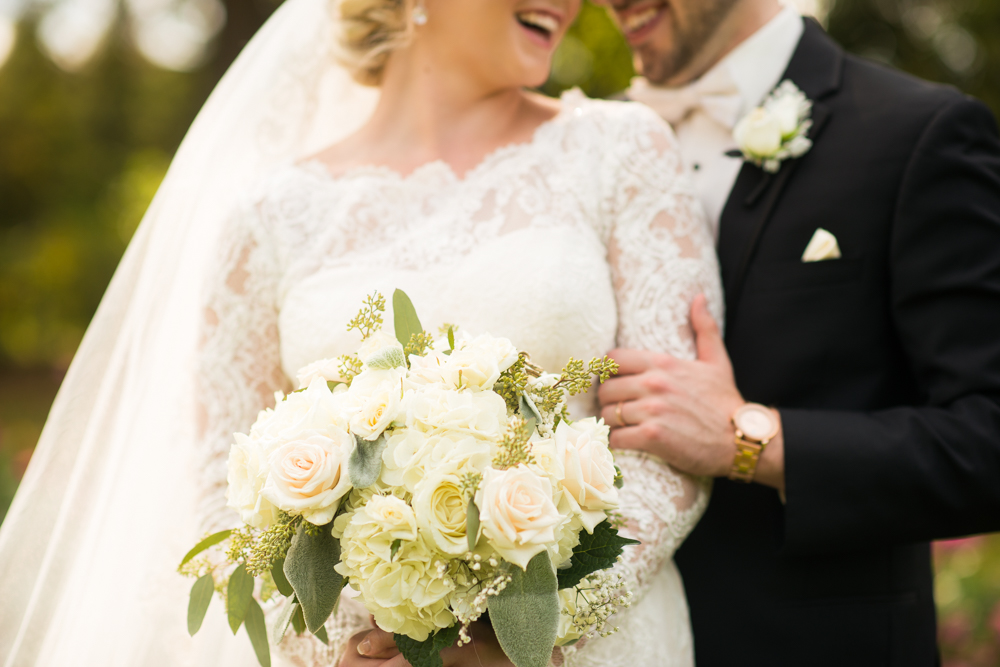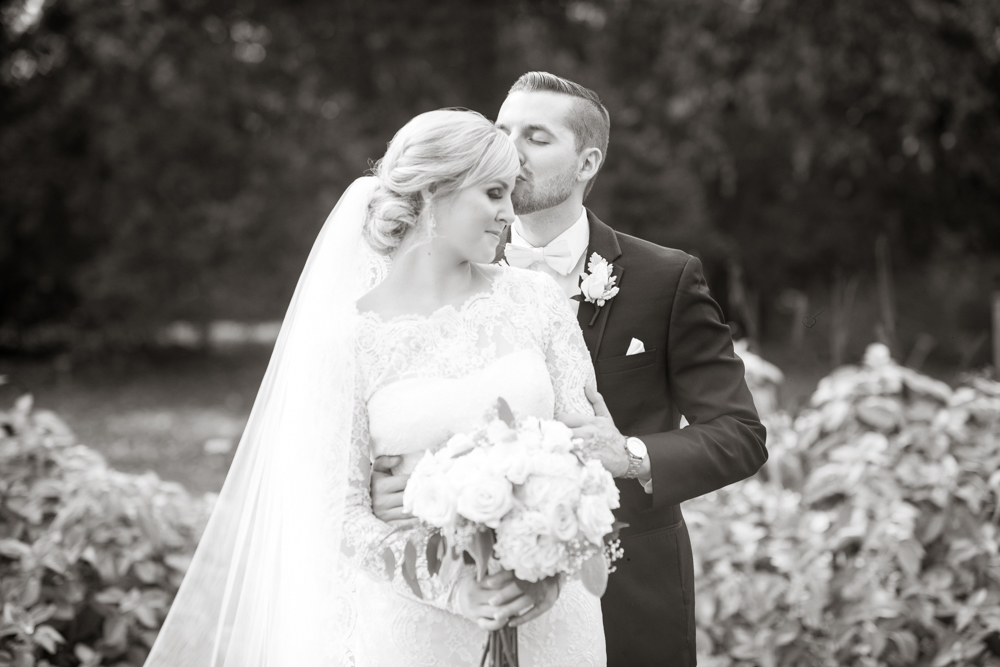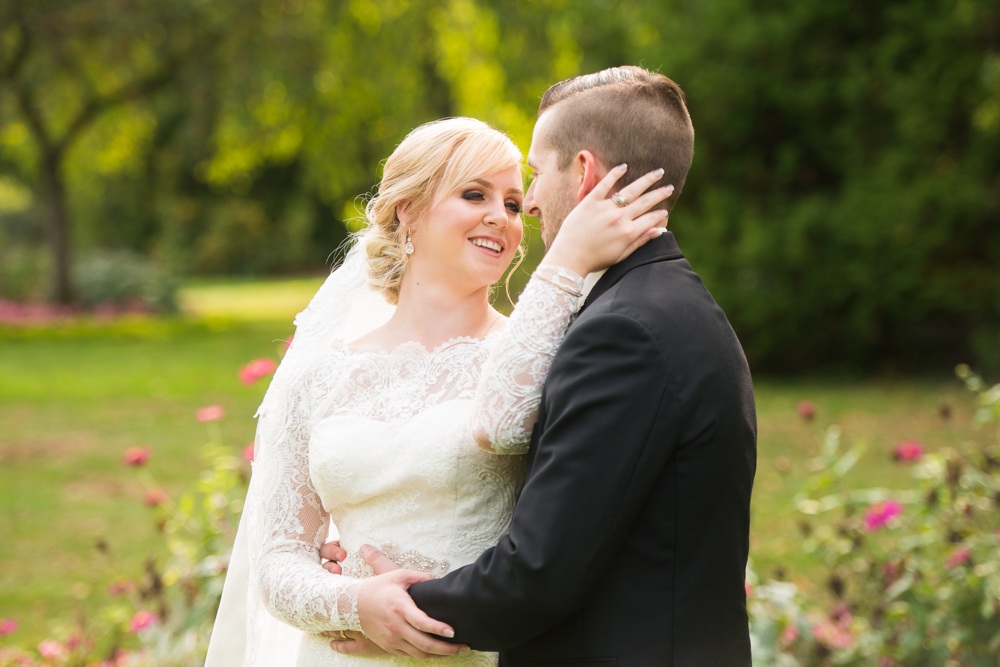 This is a favorite.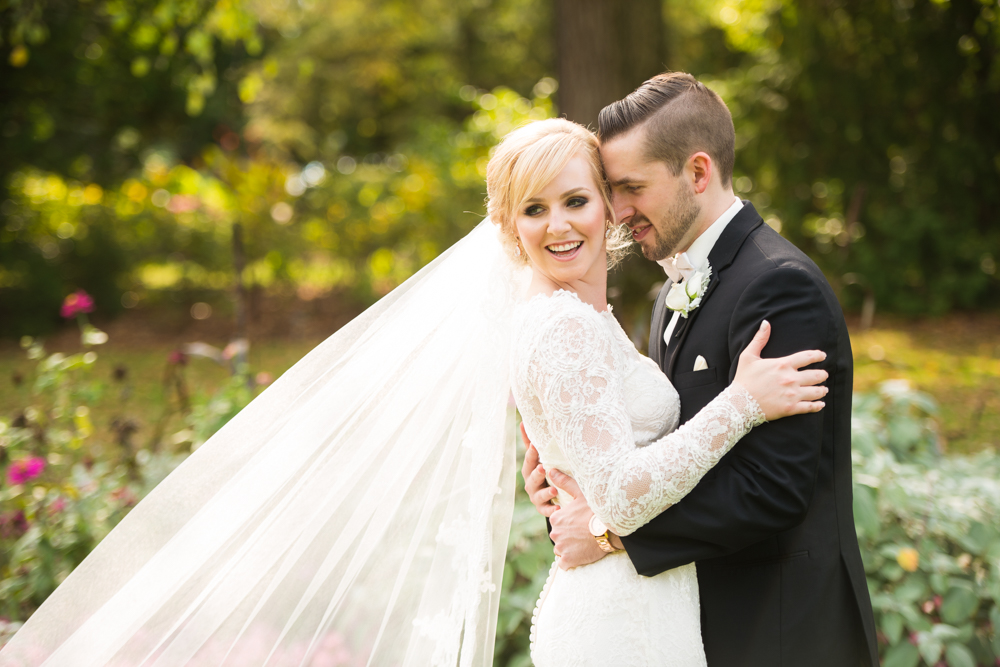 He's probably thinking, "I can't believe I'm married to this beautiful woman I met while we were both working at Cici's Pizza."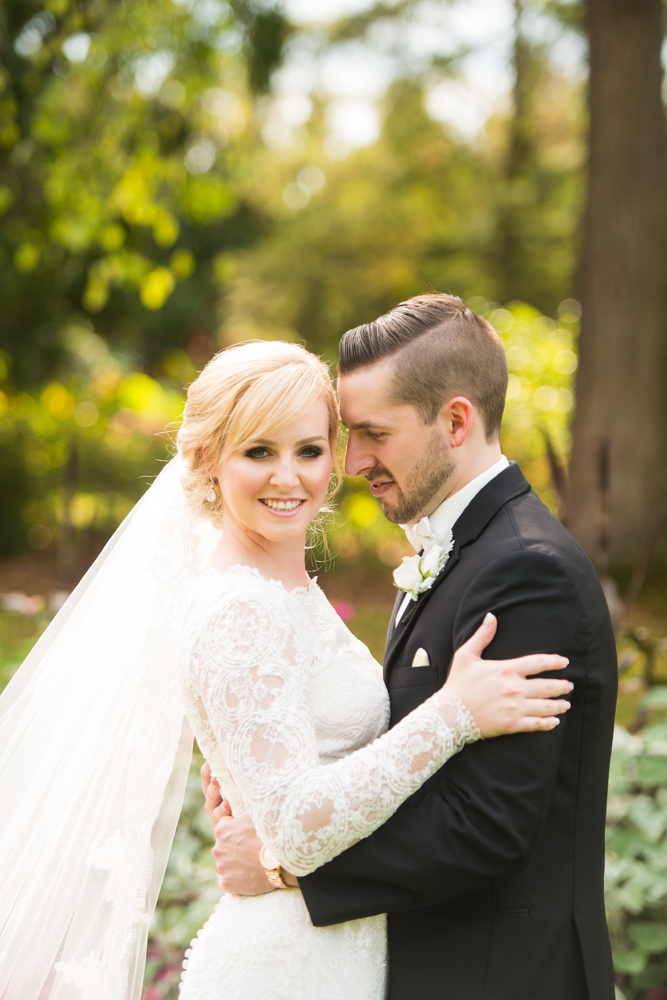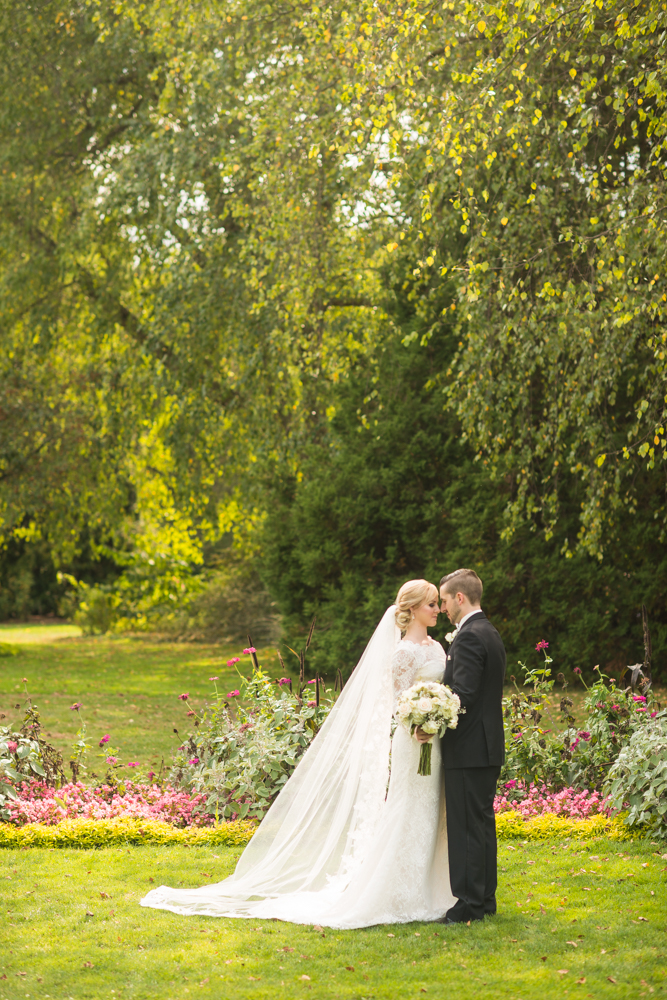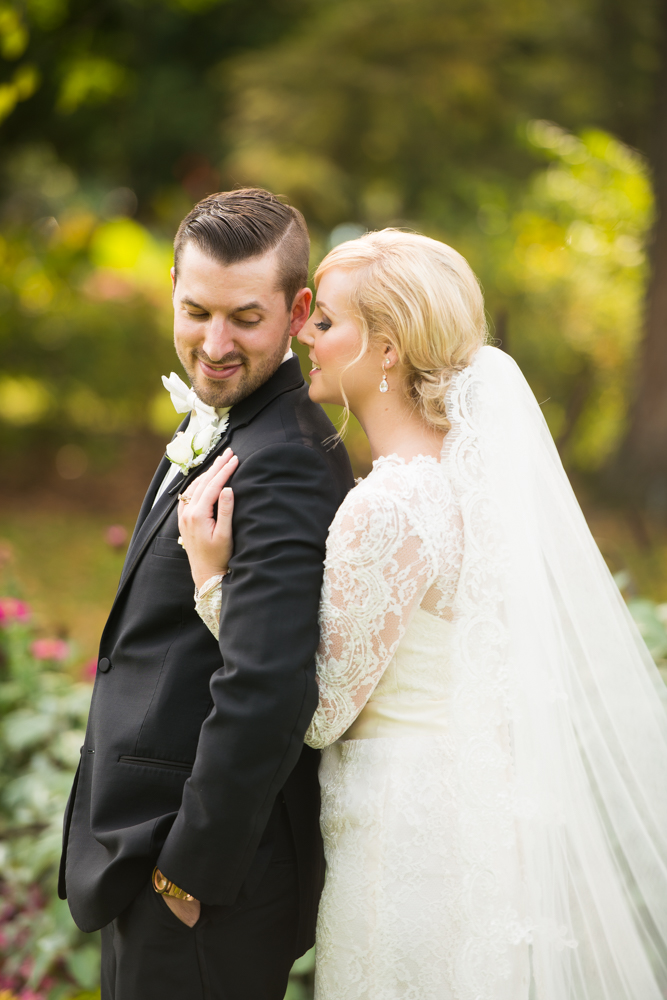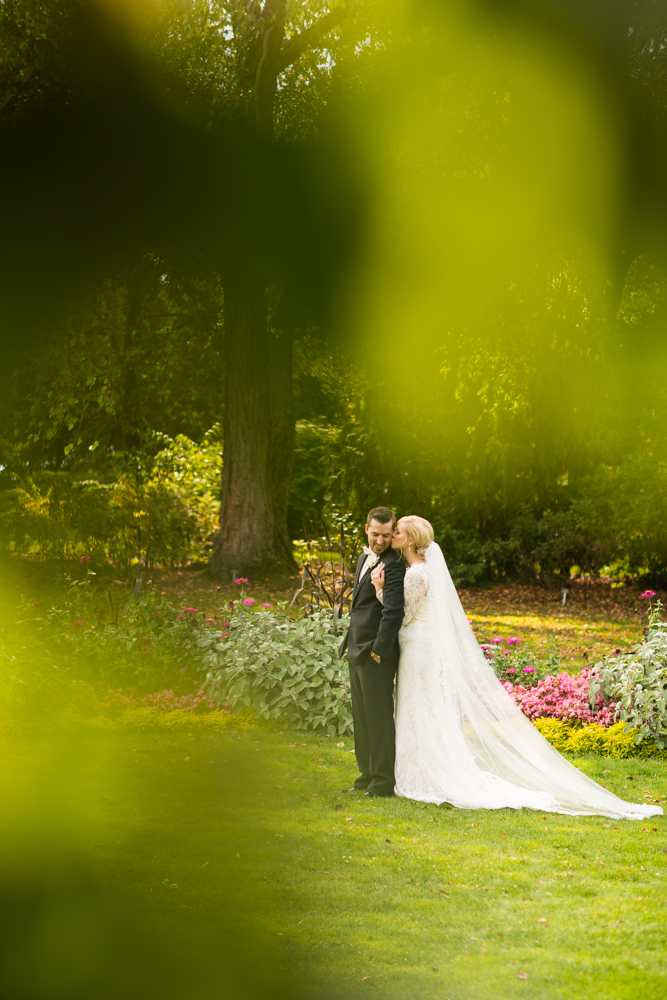 Matt was looking great in his classic black tux & bow tie.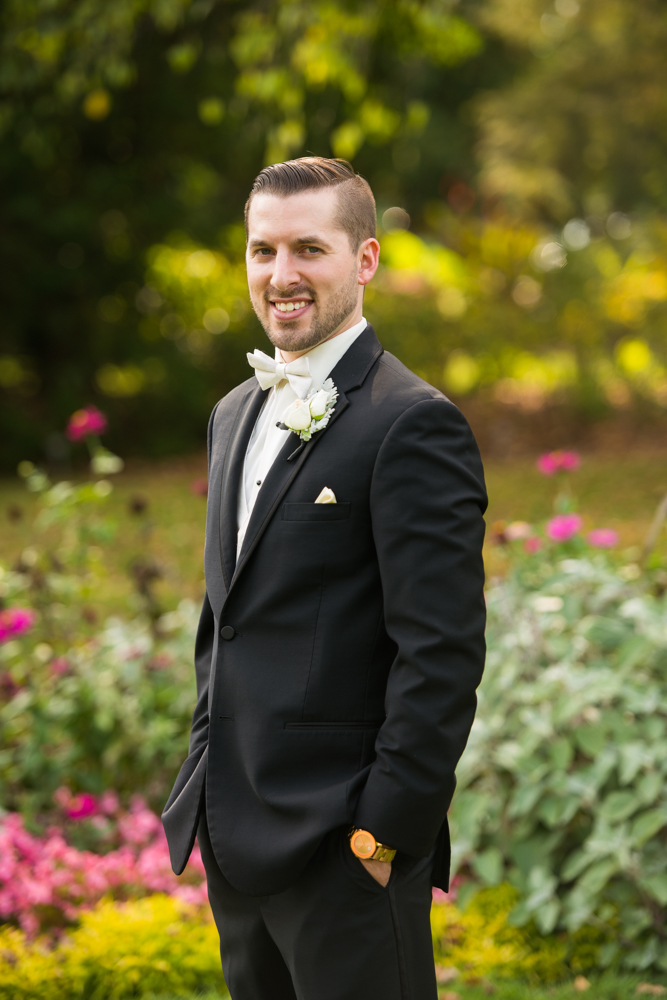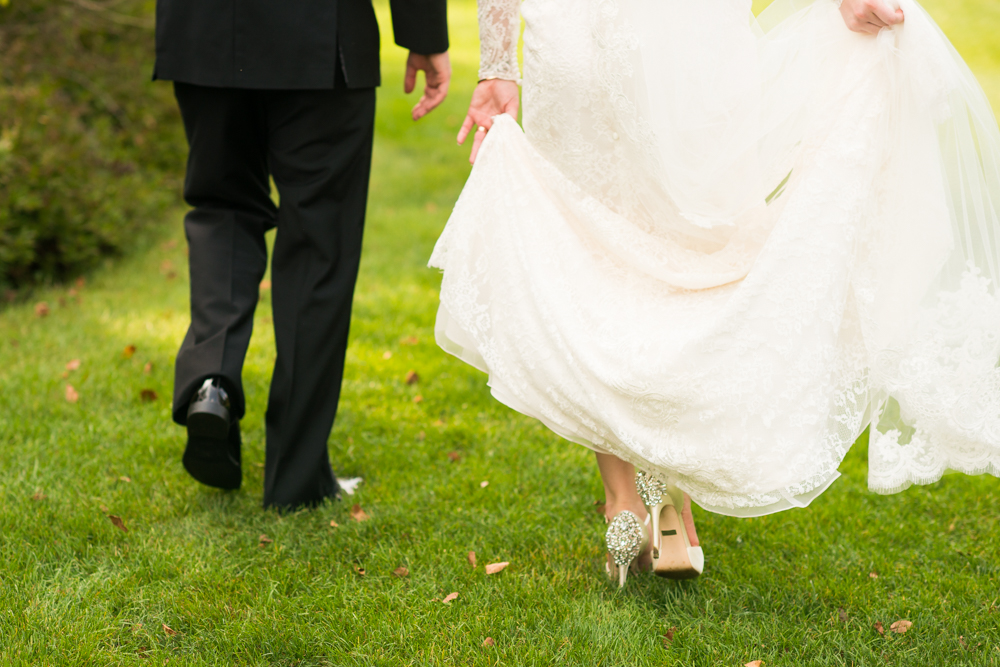 We got to stop & visit the fur-children.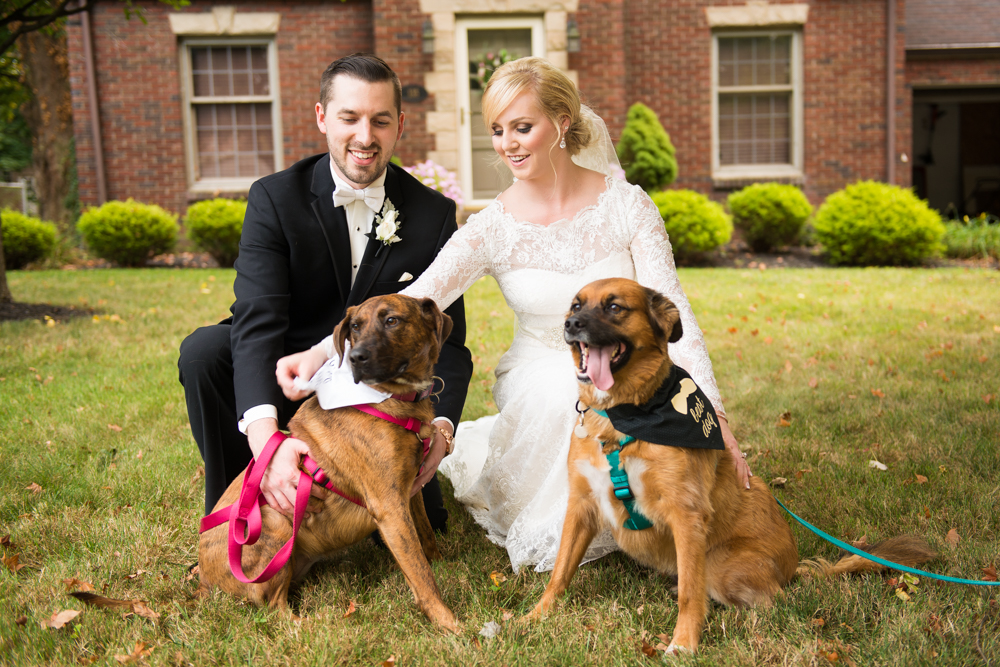 They were the Best Dog & the Dog of Honor- love that!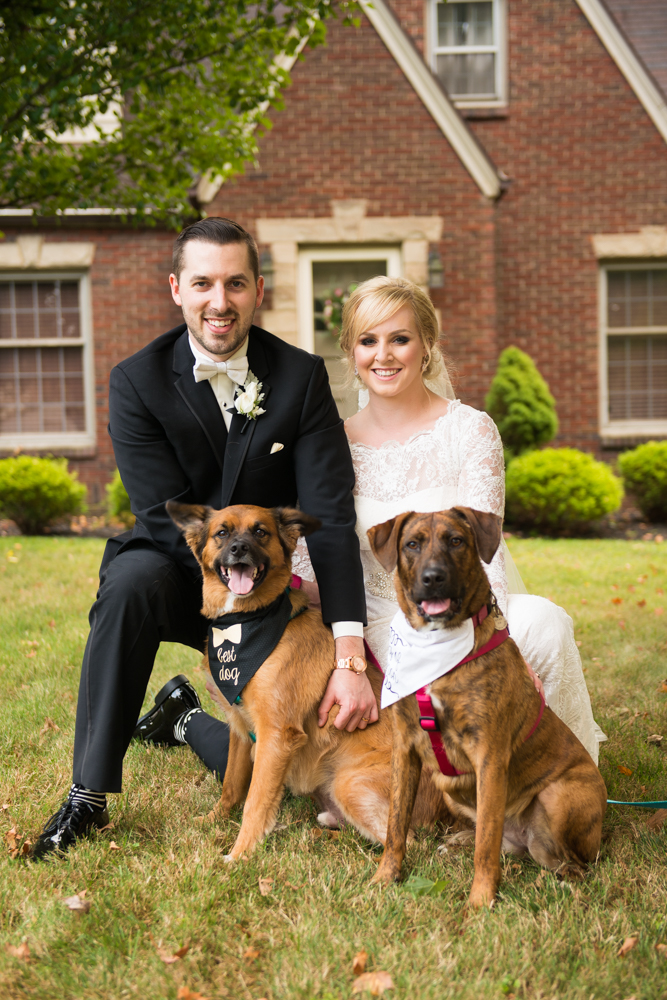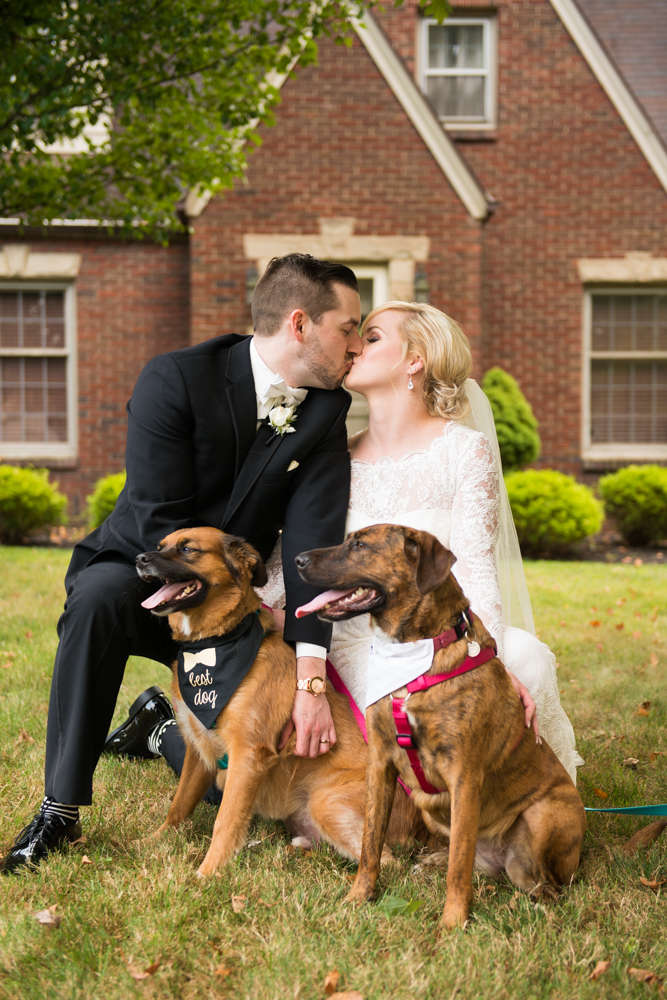 Thanks to great laid-back wedding day timeline planning, we got to stop off downtown for some fun.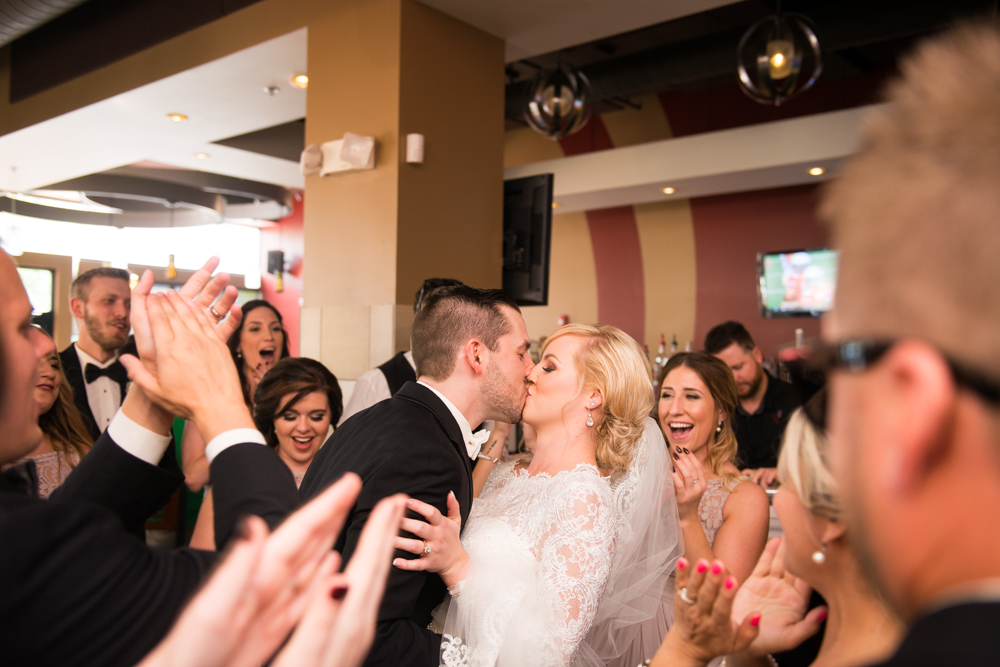 When the light is just right: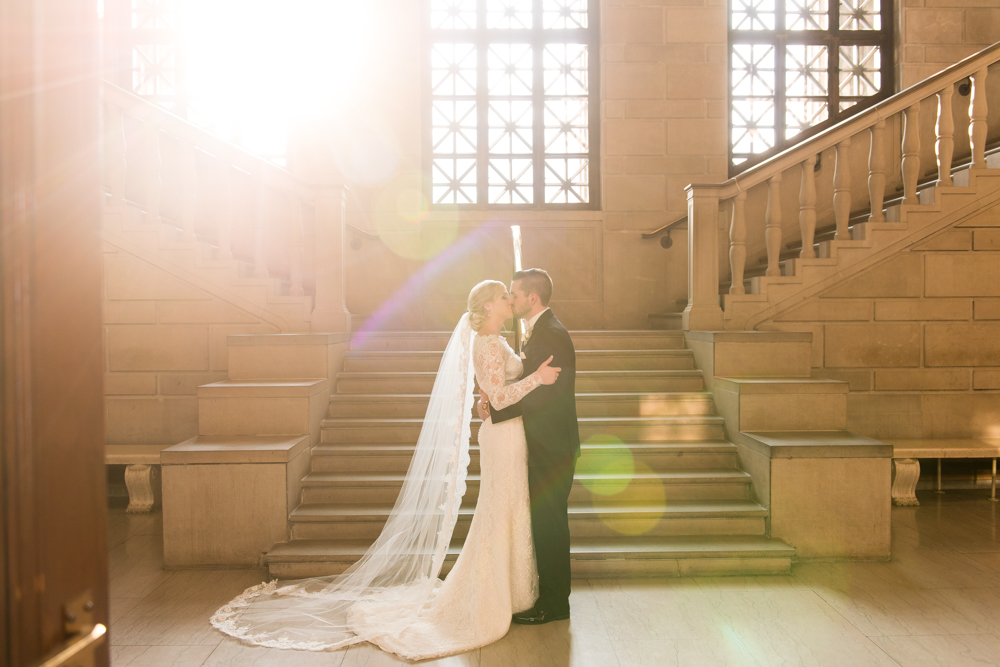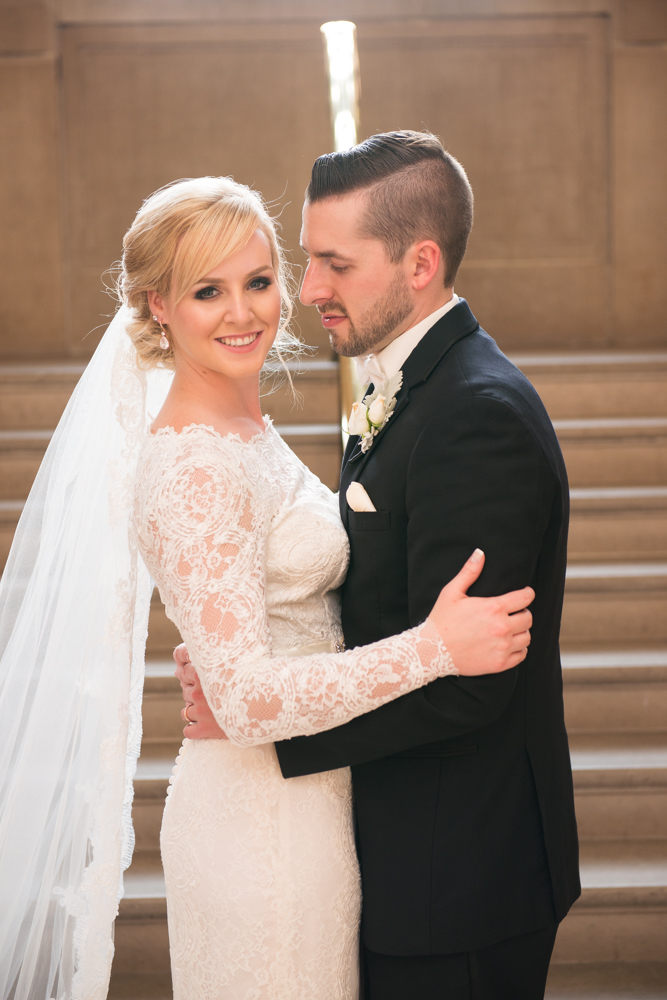 This is not our usual picture-perfect even lighting & we LOVE it. We love our style we've developed & we know our clients do, too, but it's fun to have a little bit more time for a shot or two to branch out!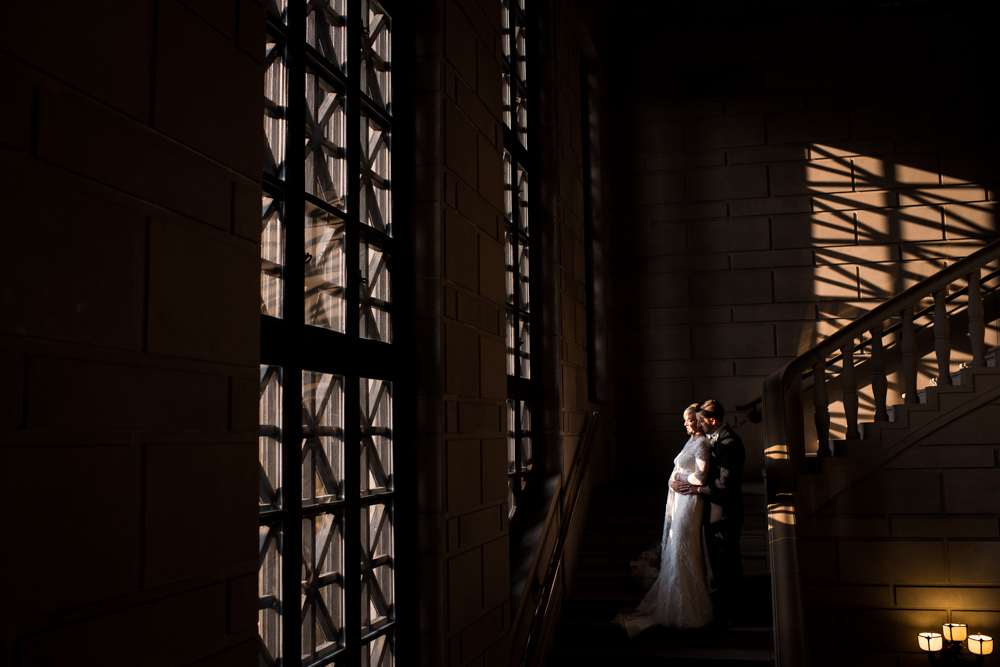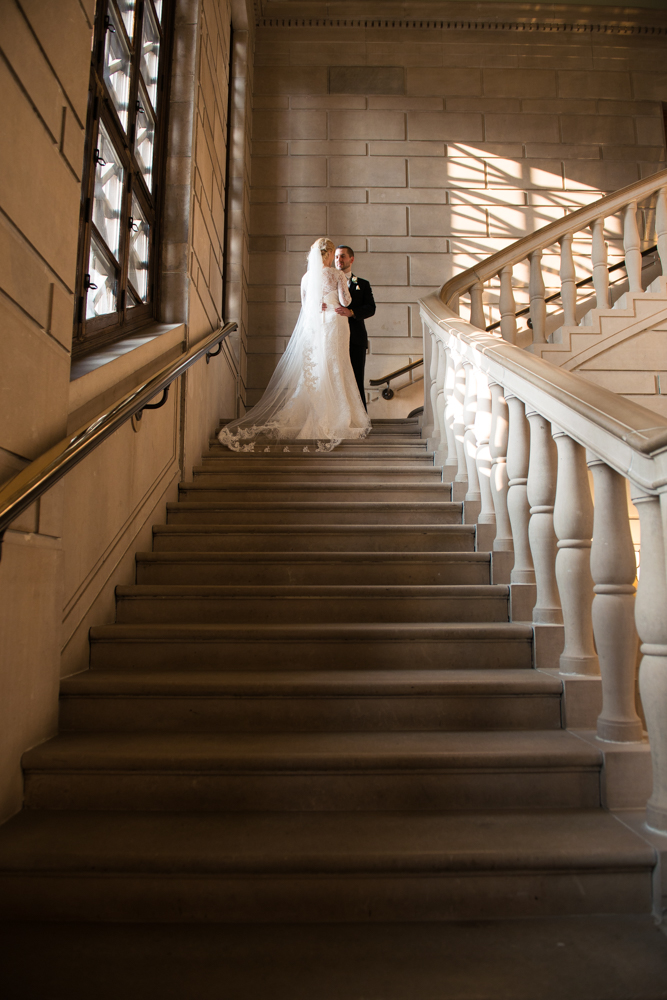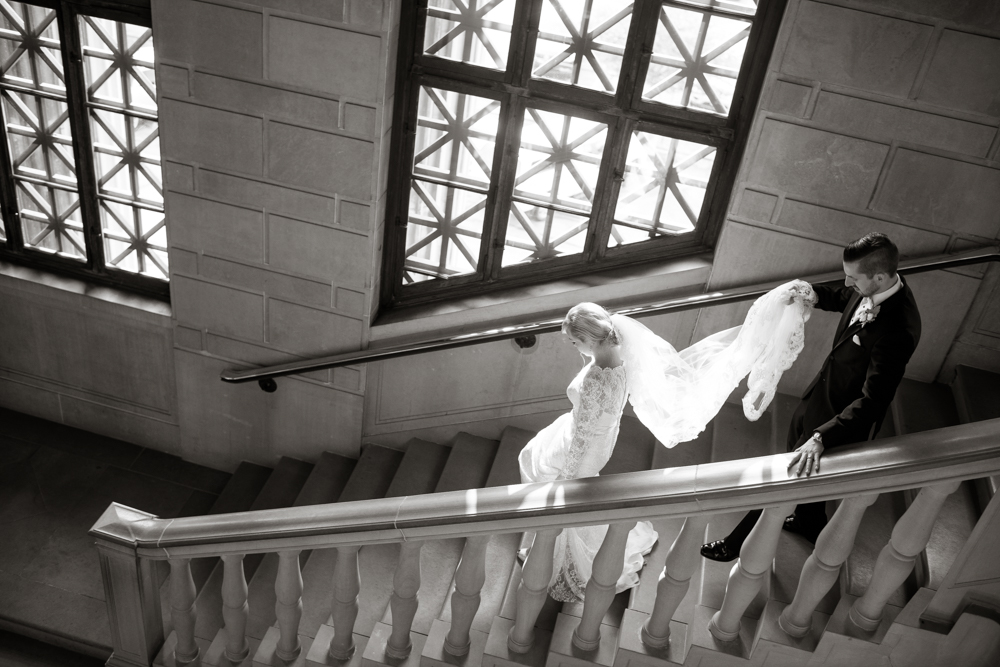 These two are just the sweetest aunt and niece combo!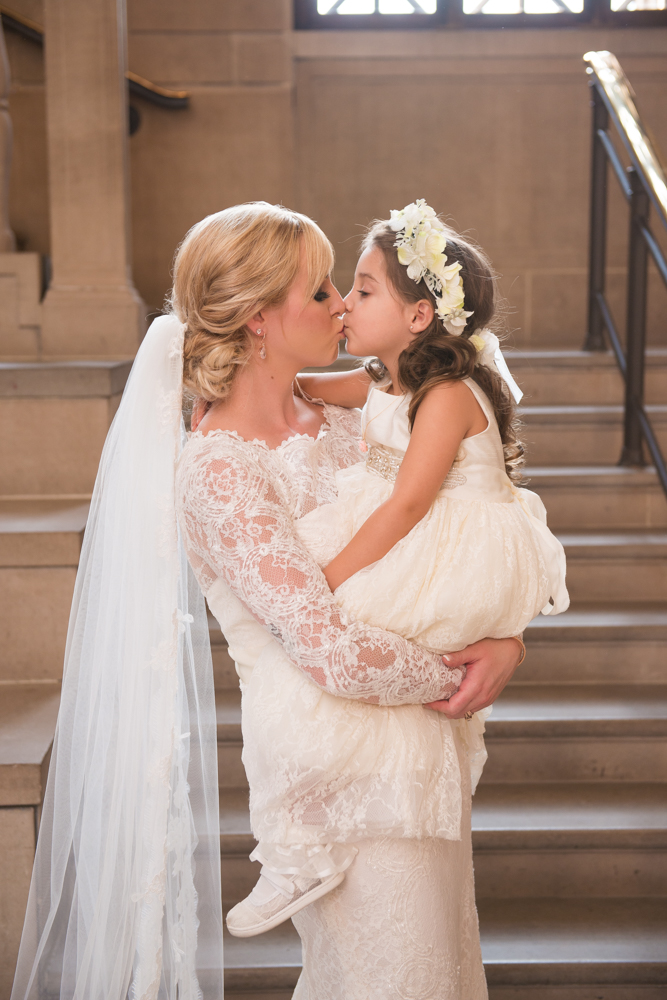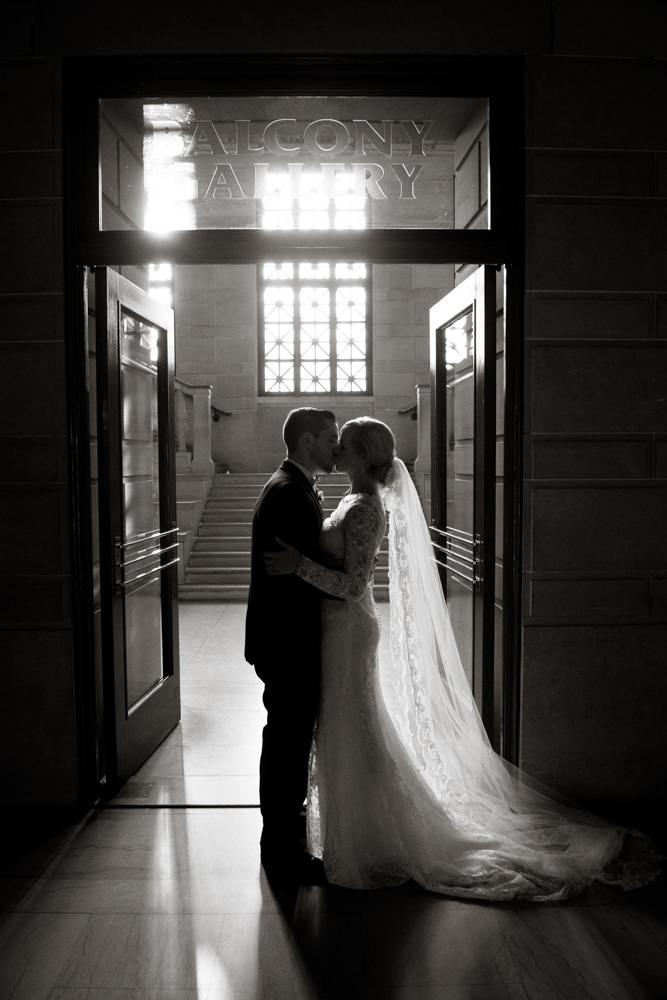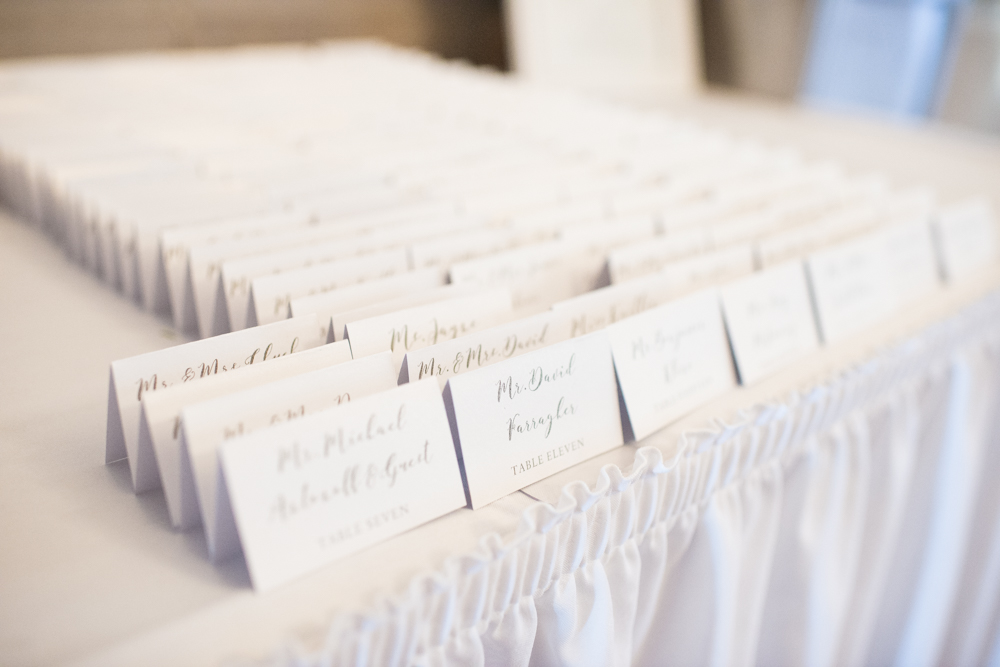 Jenny from The Willows by Wehr crafted the centerpieces & she did a beautiful job!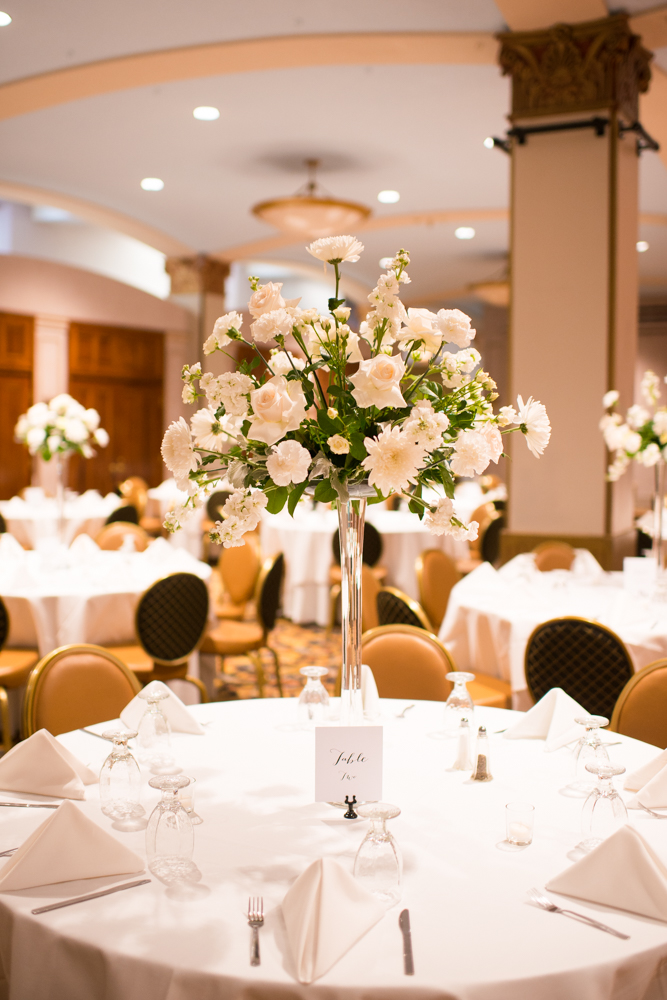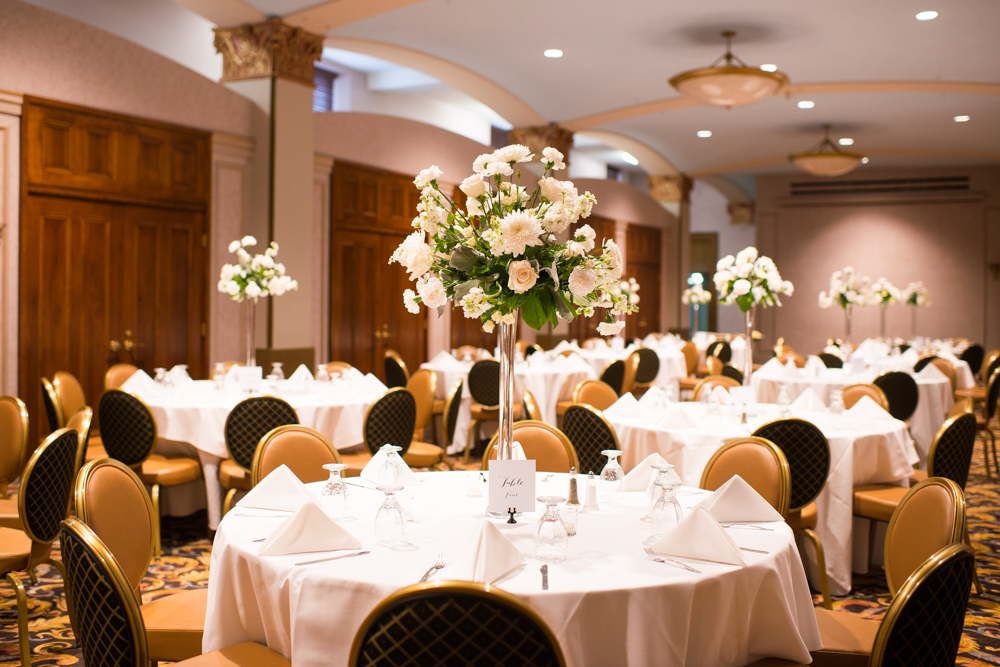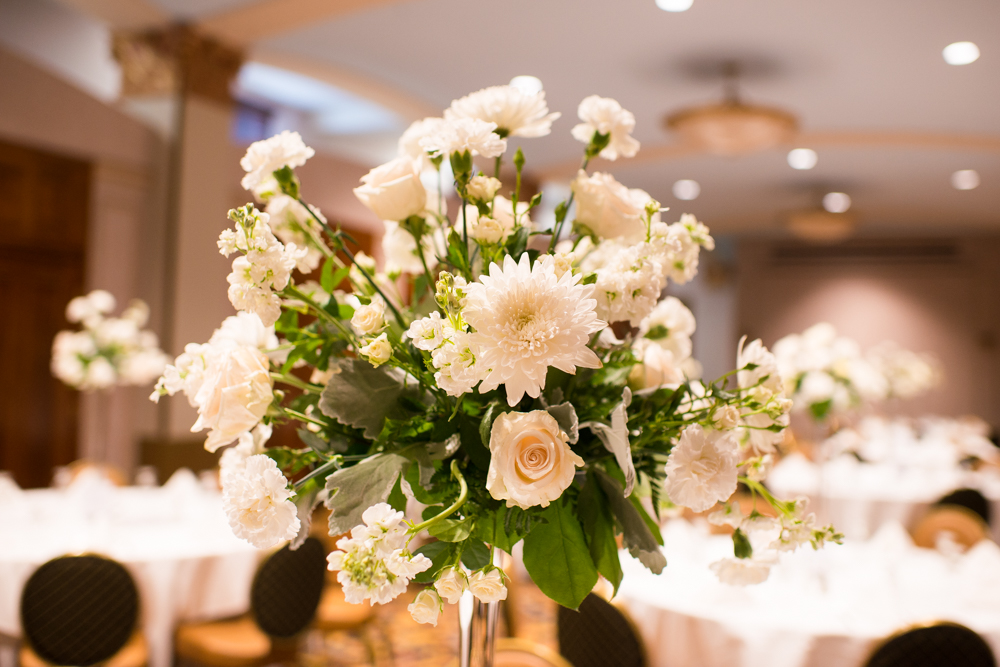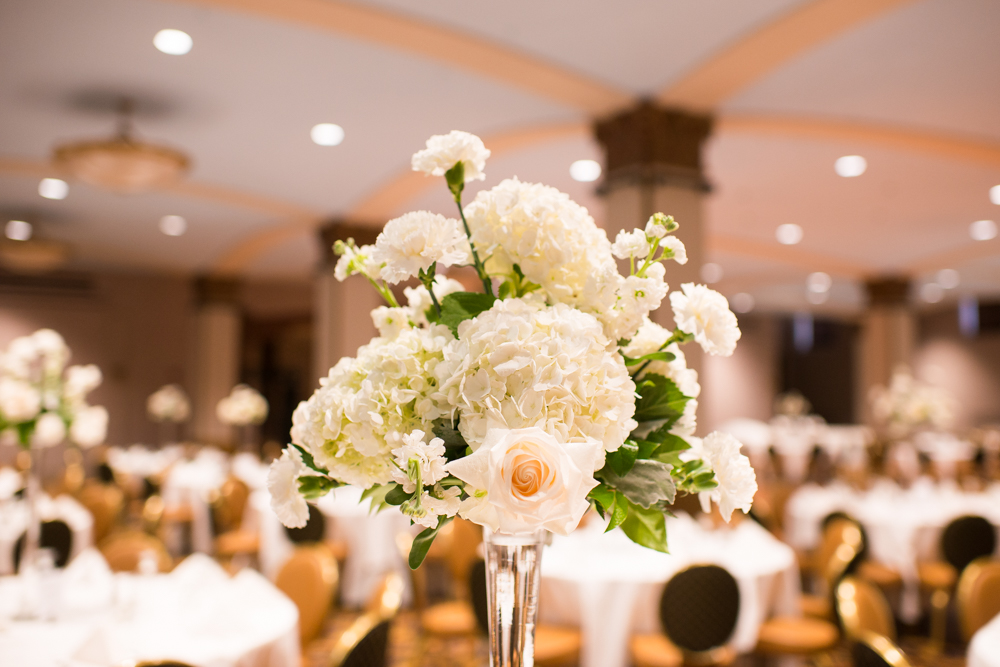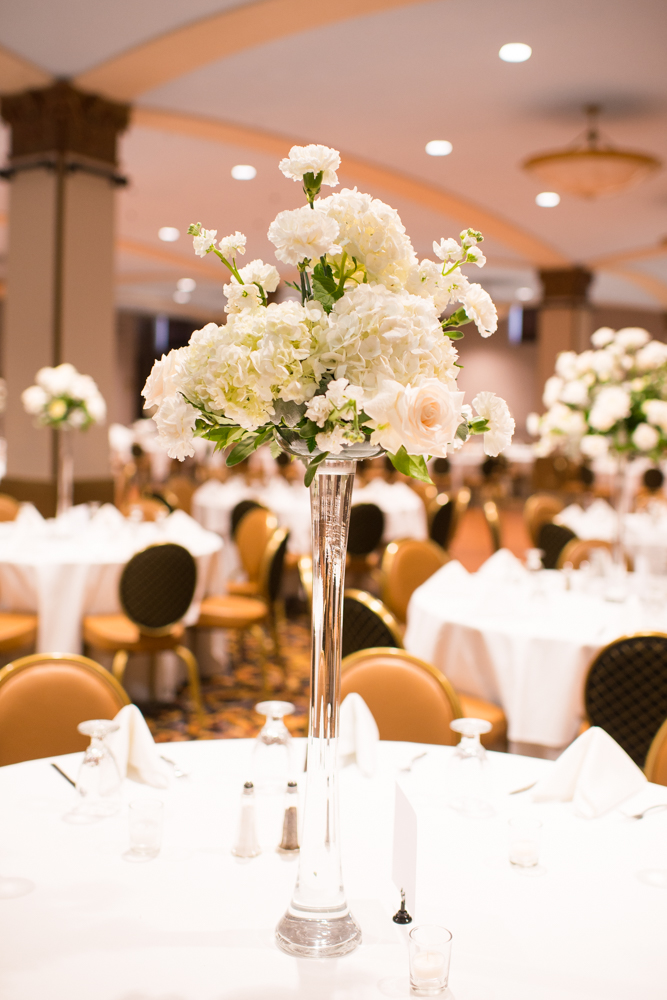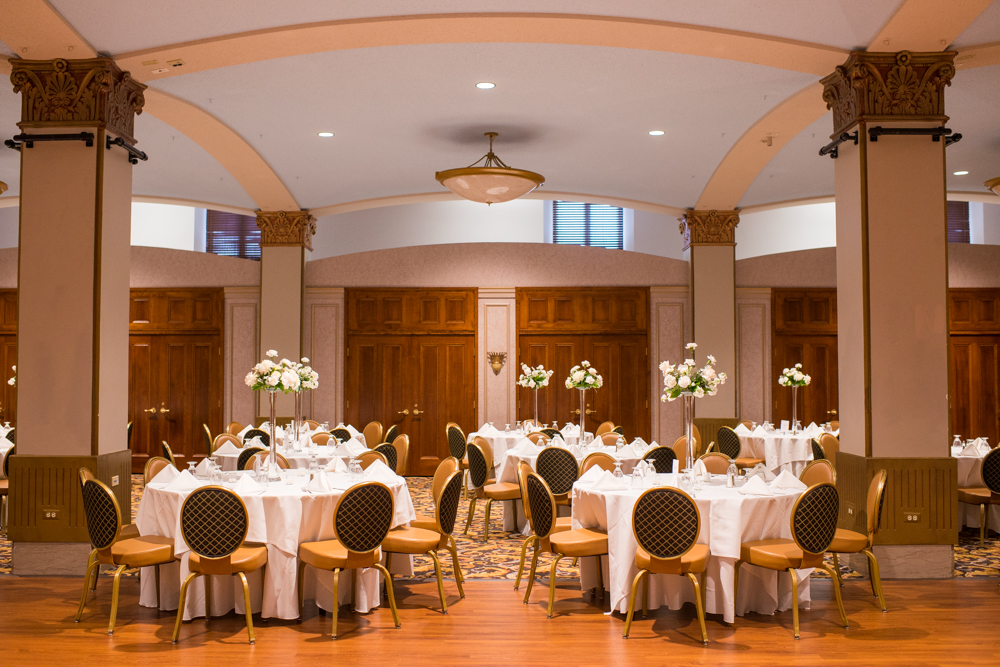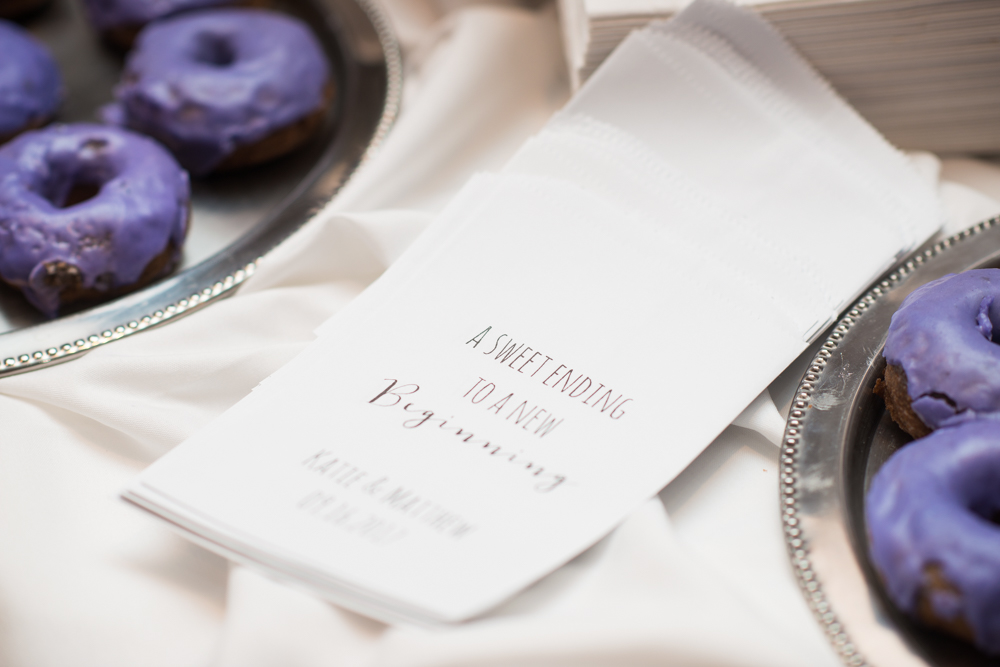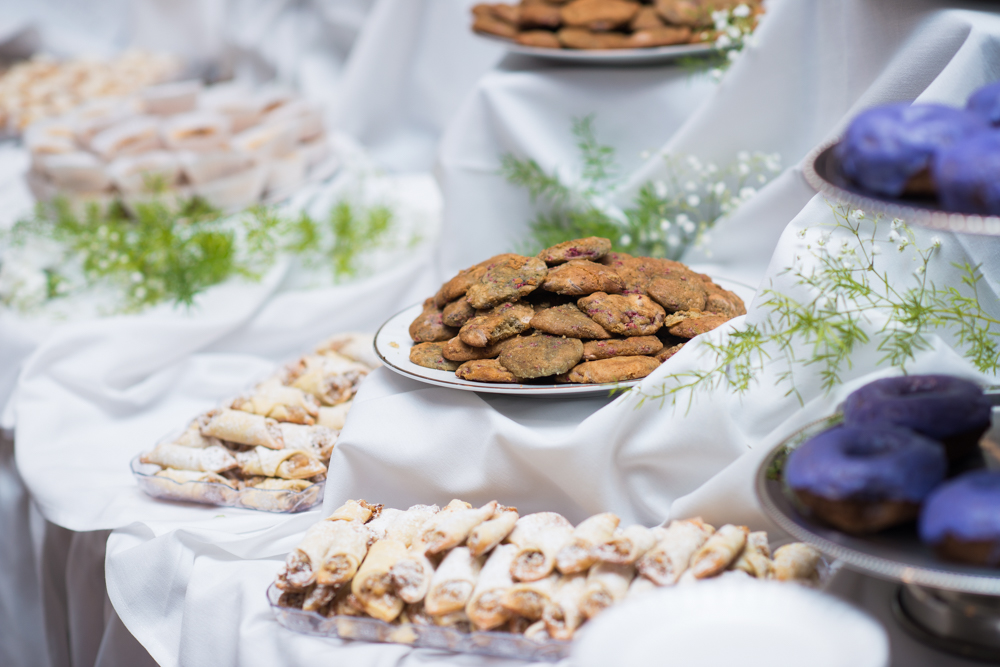 Bake Me Treats has made SO many cakes for our couples this year & we know why! Her creative cakes speak for themselves.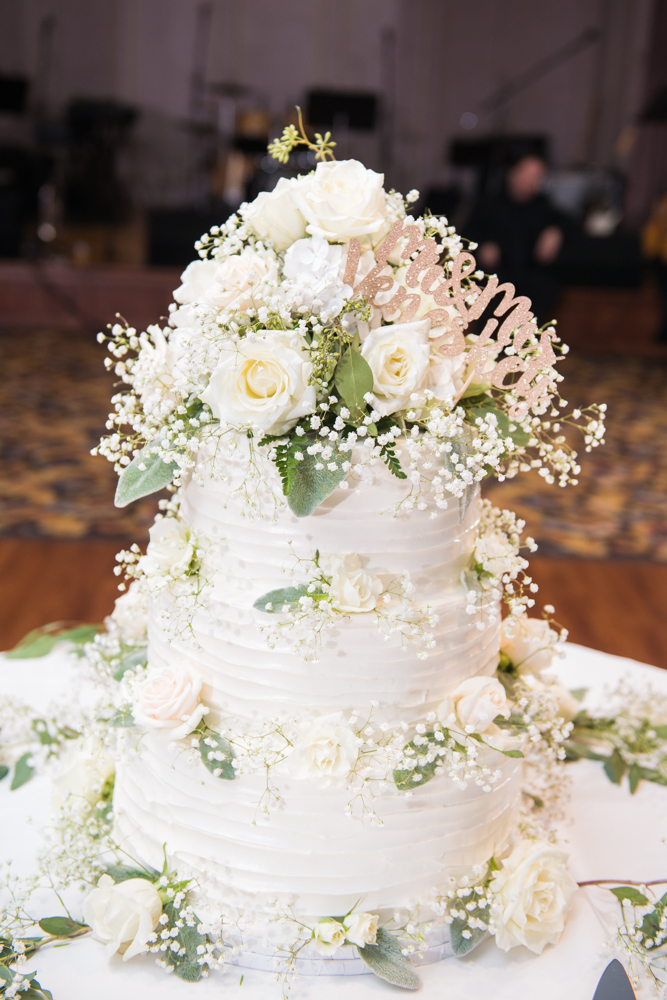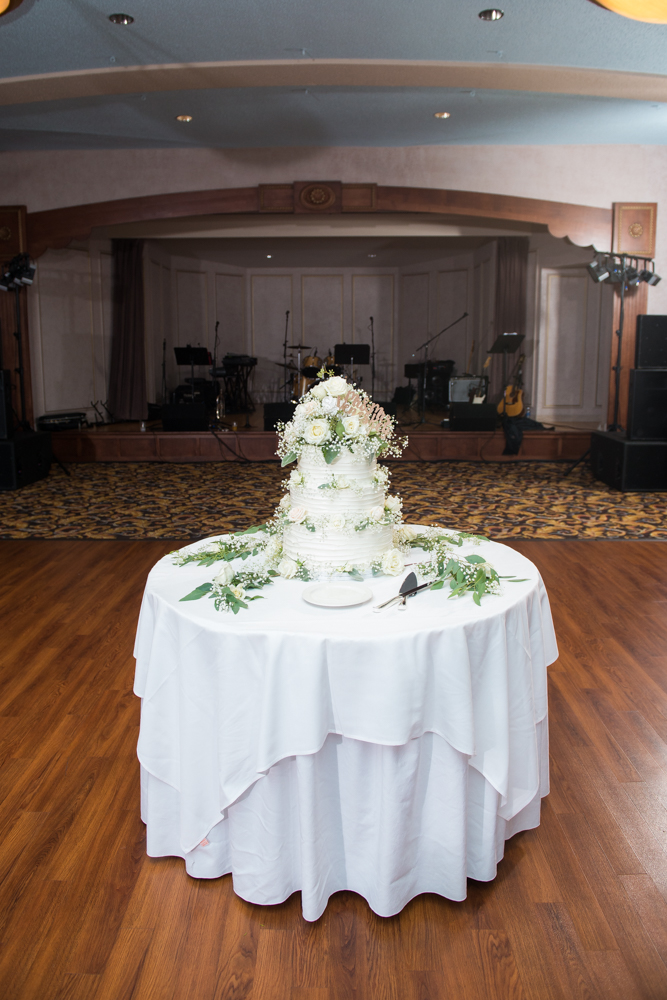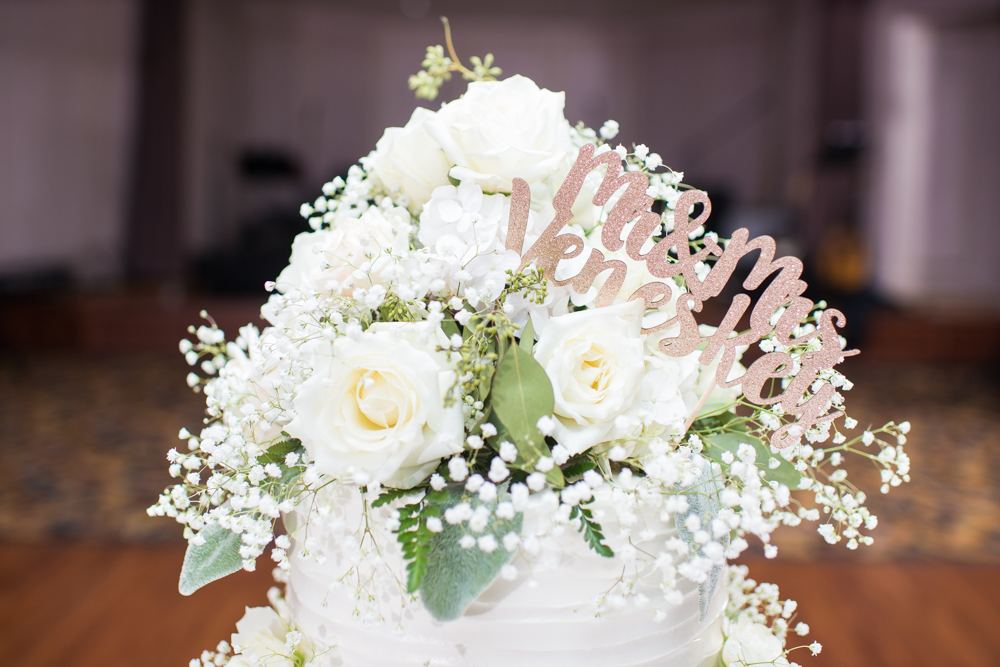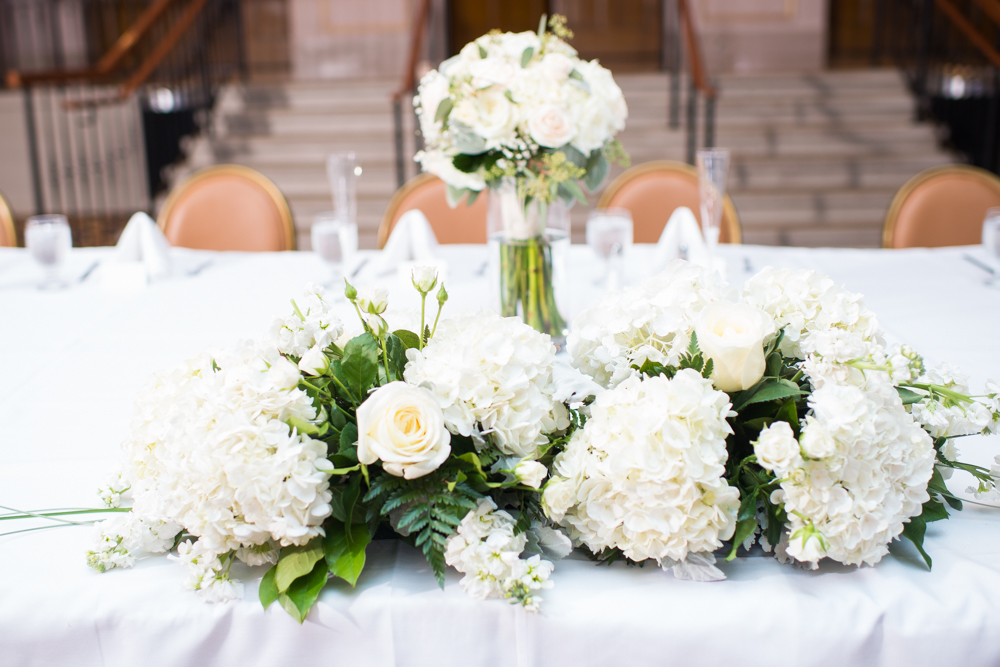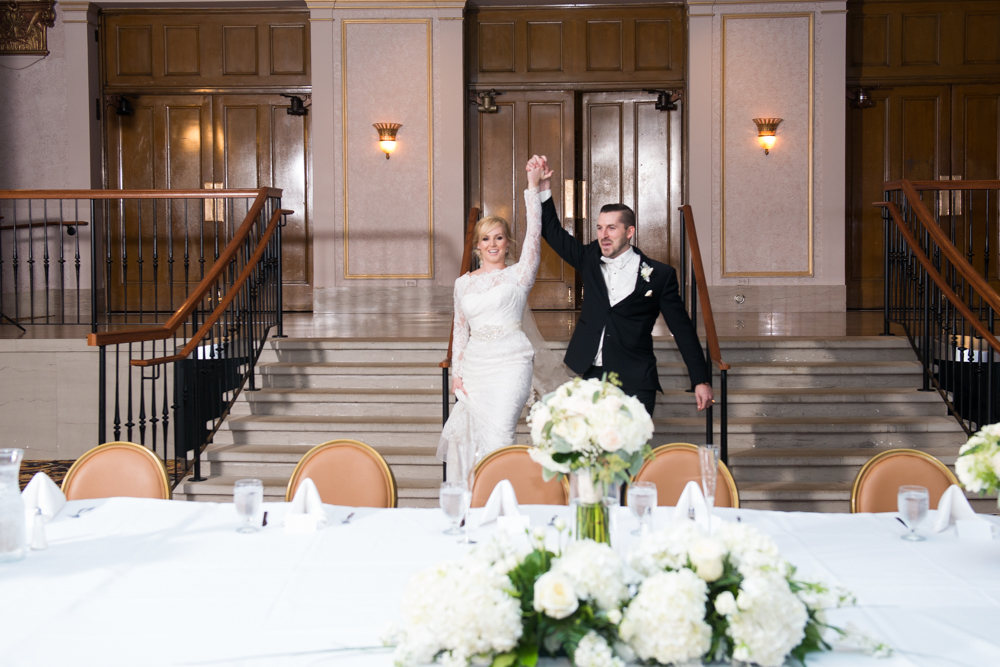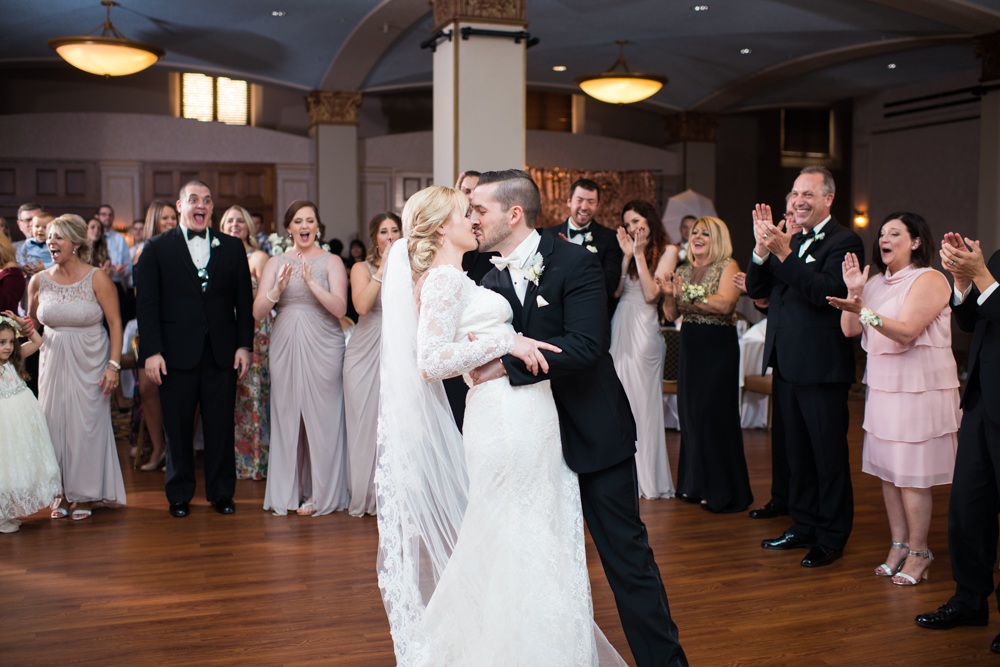 The Ovation Band played the night away & everyone enjoyed themselves and partied!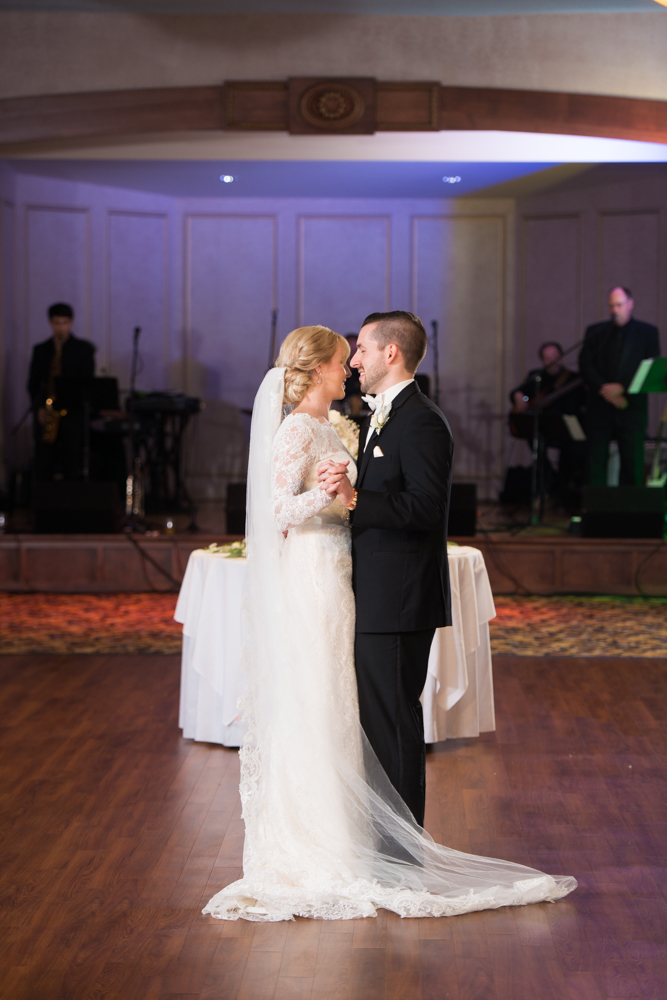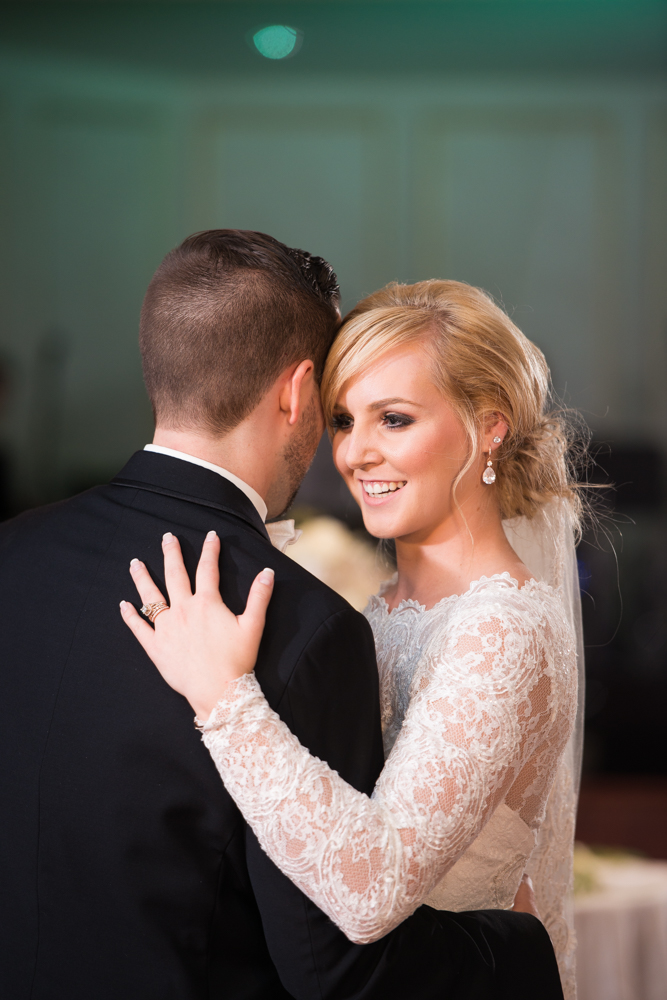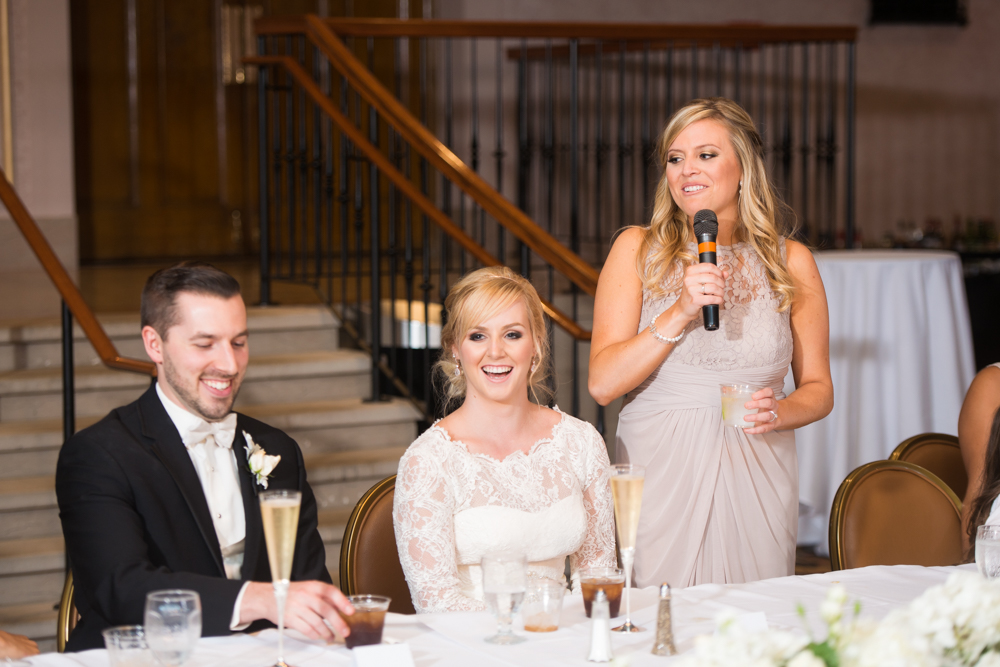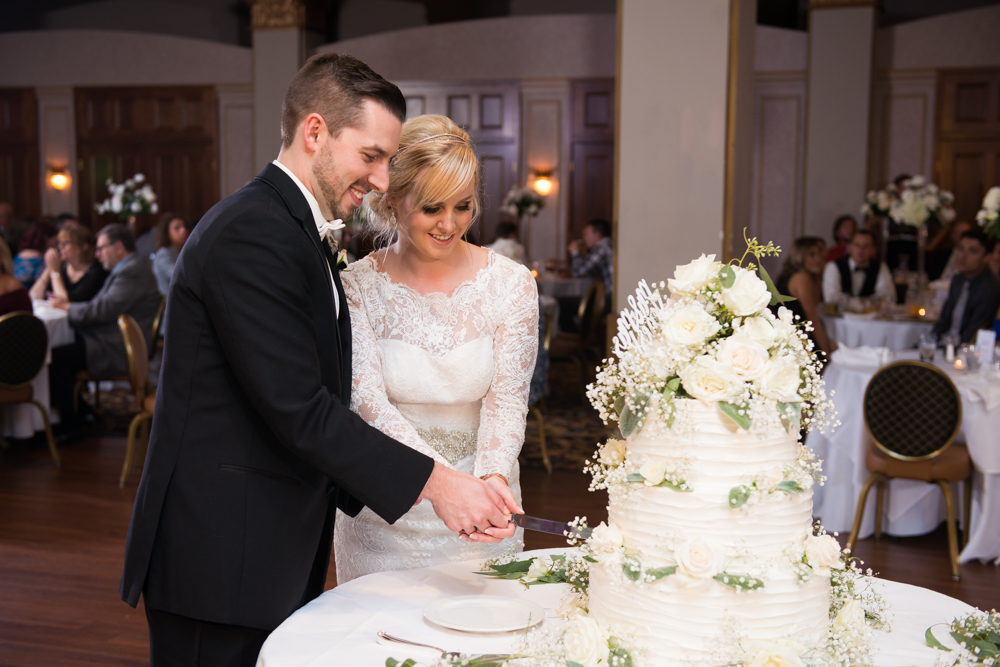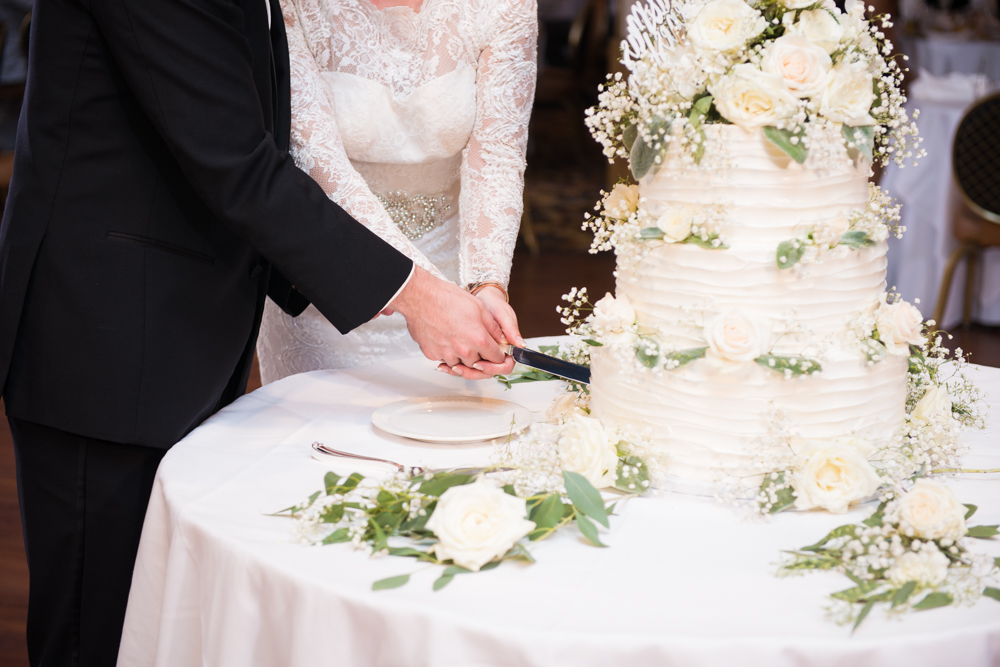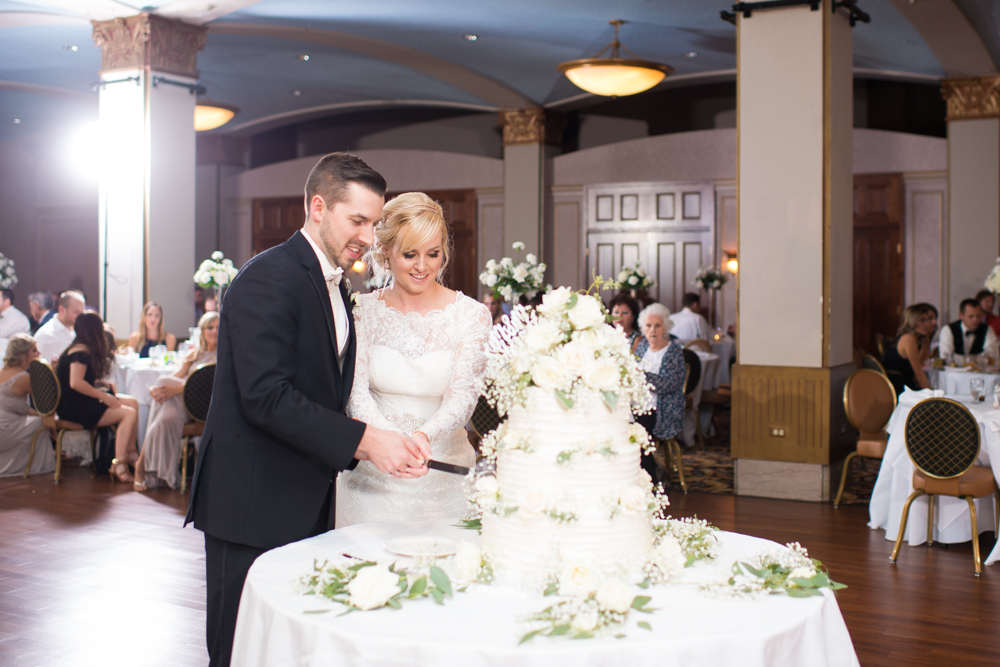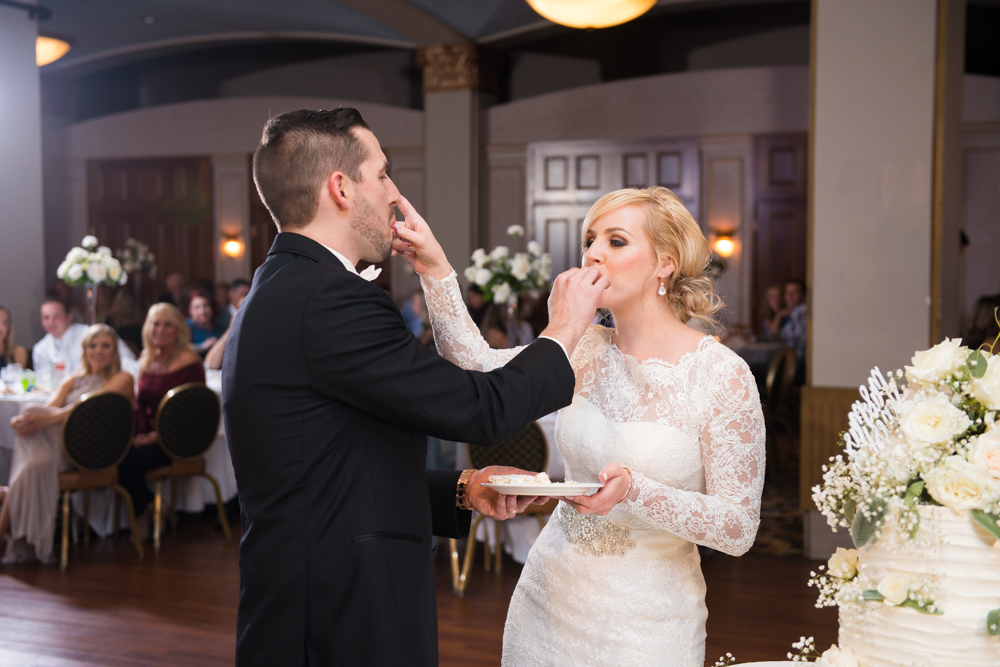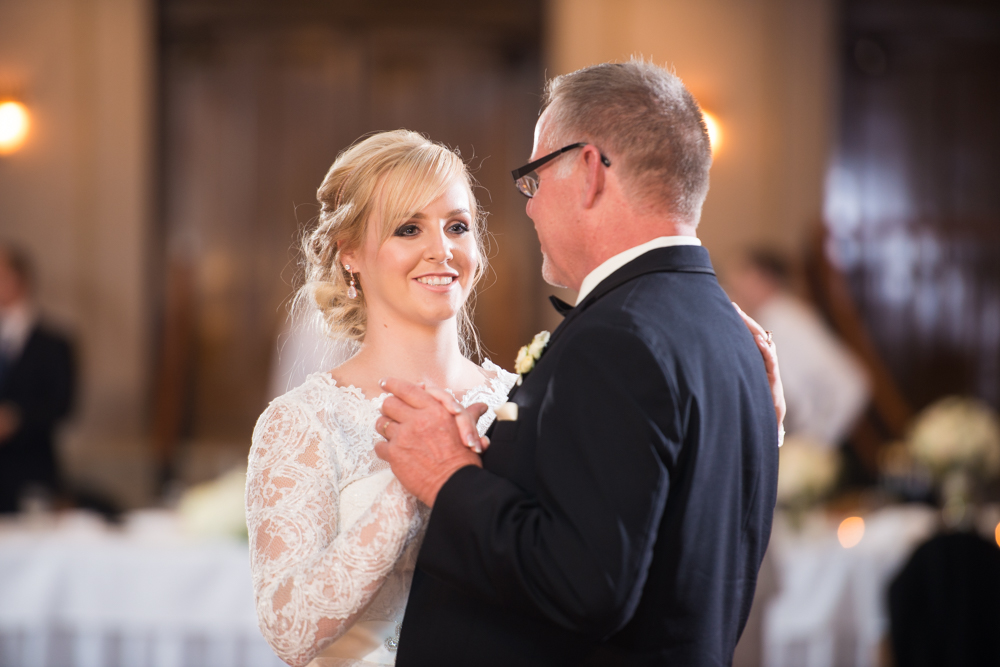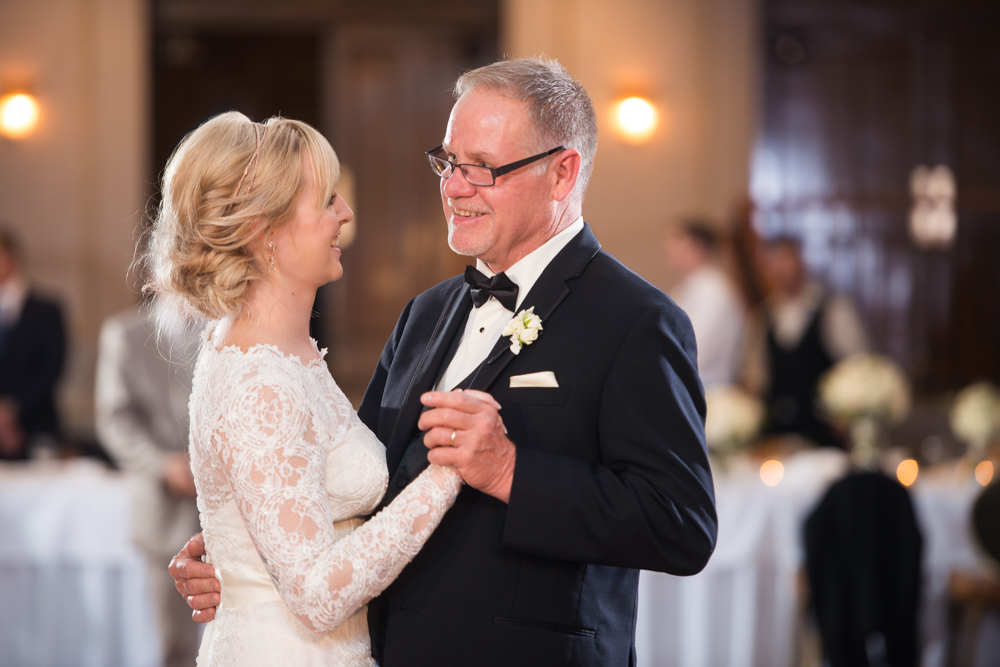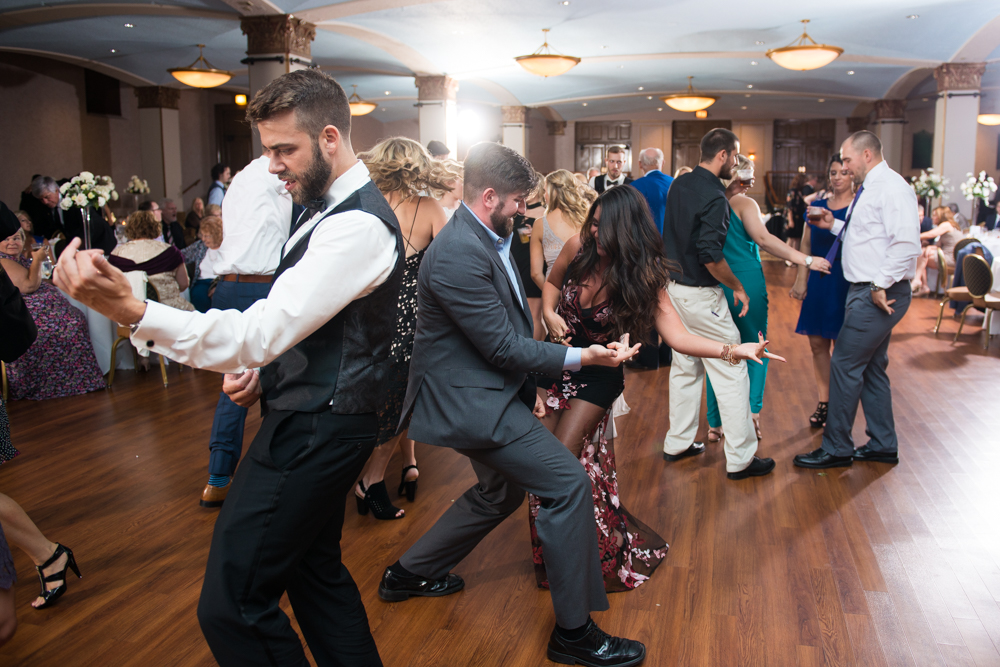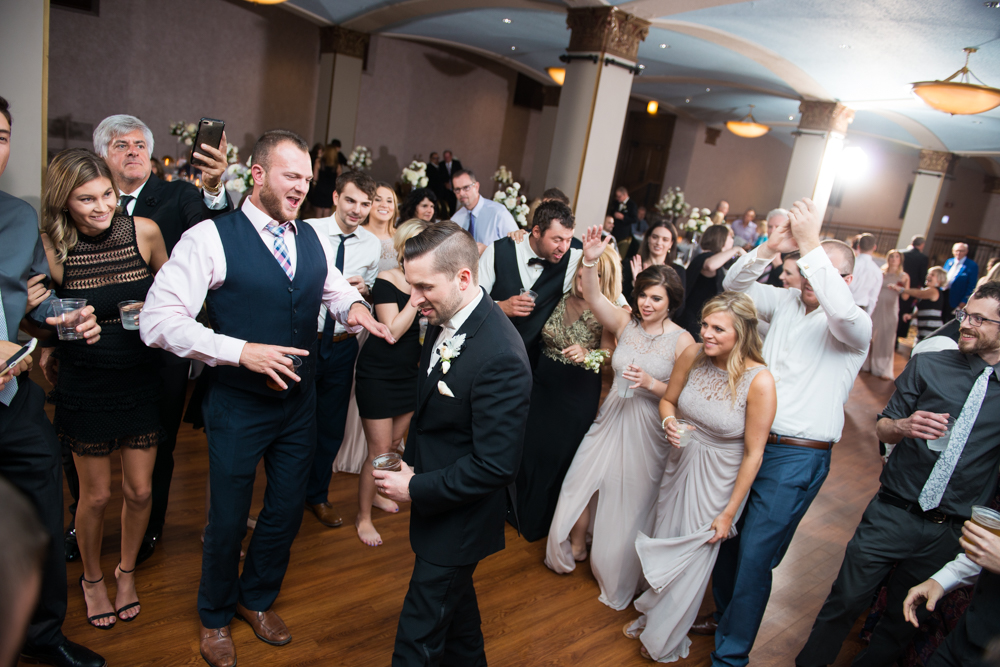 Seriously. Katie & Matt, you two are so much fun & we know your life together is going to be an epic love story. We're so stinkin' happy for you both!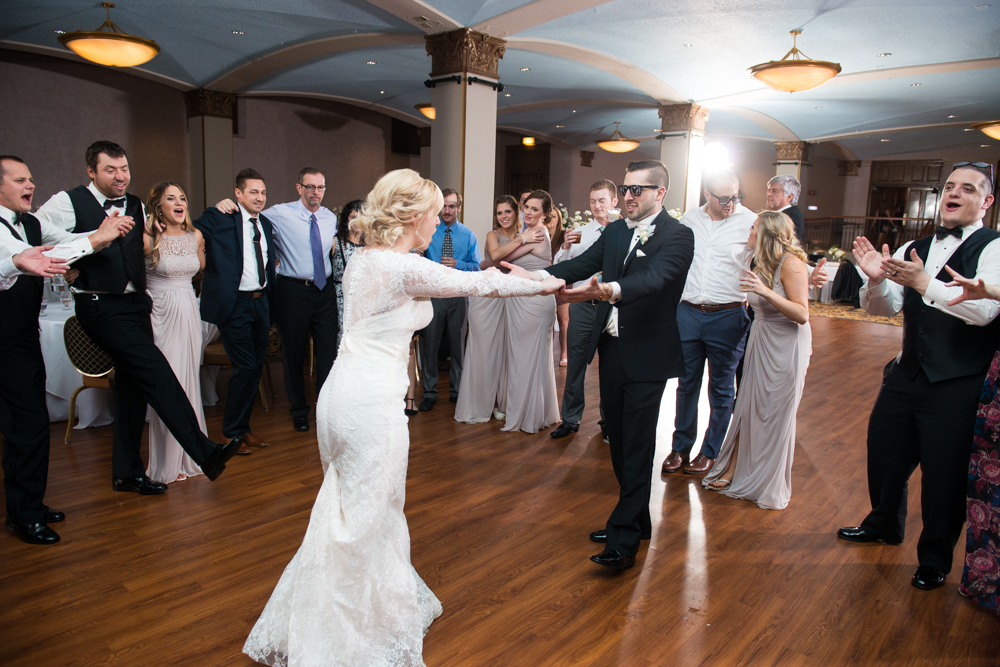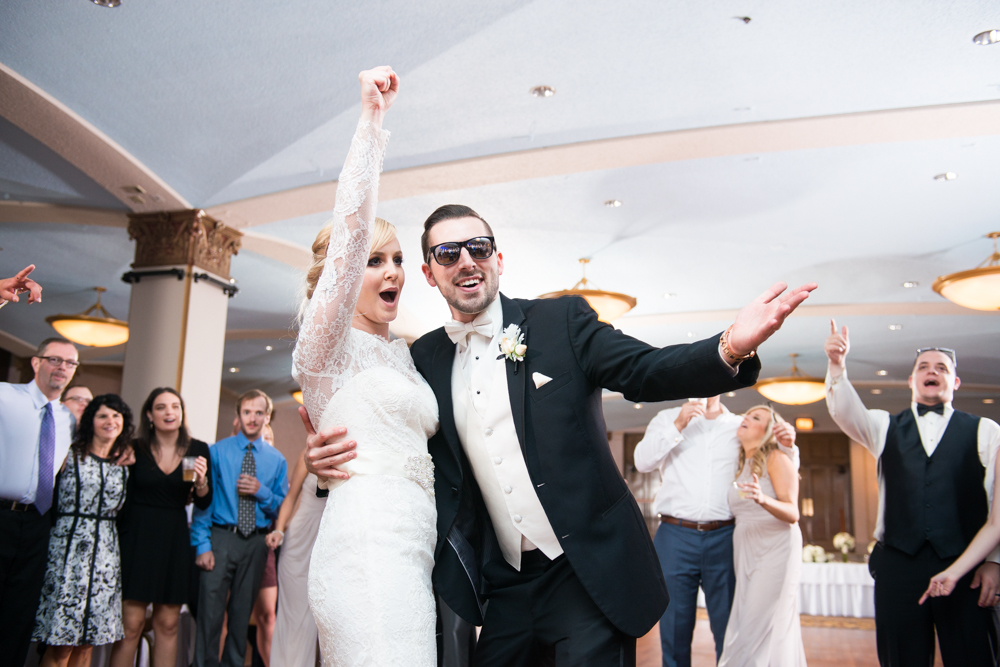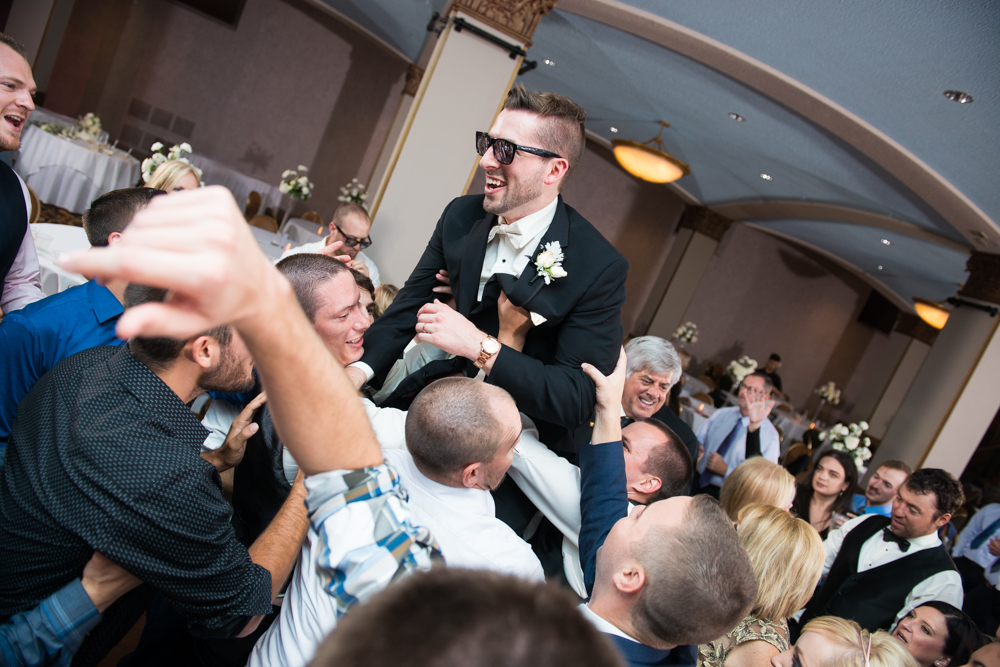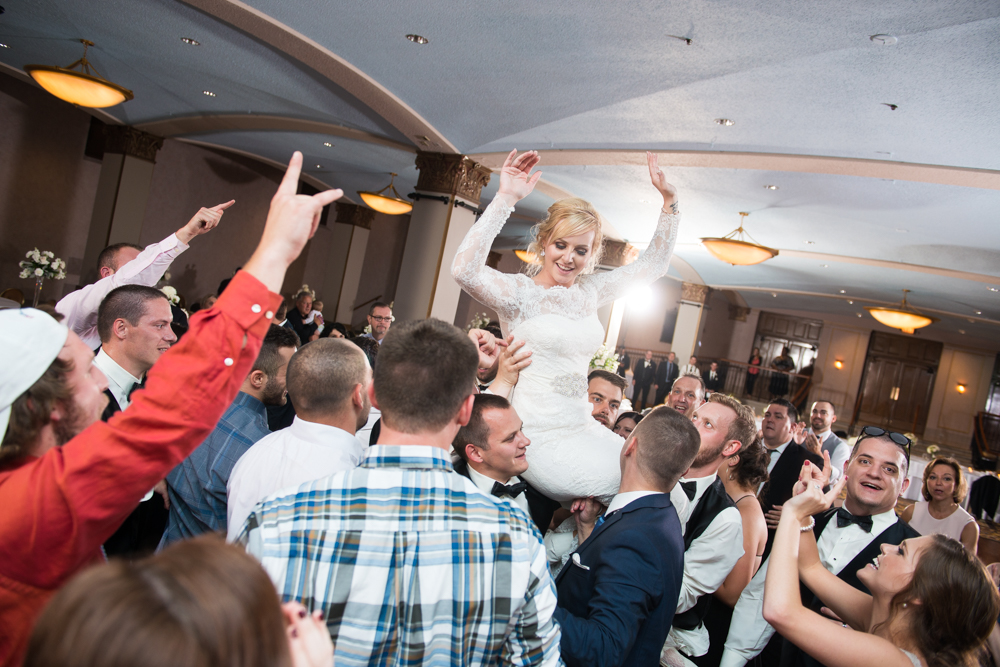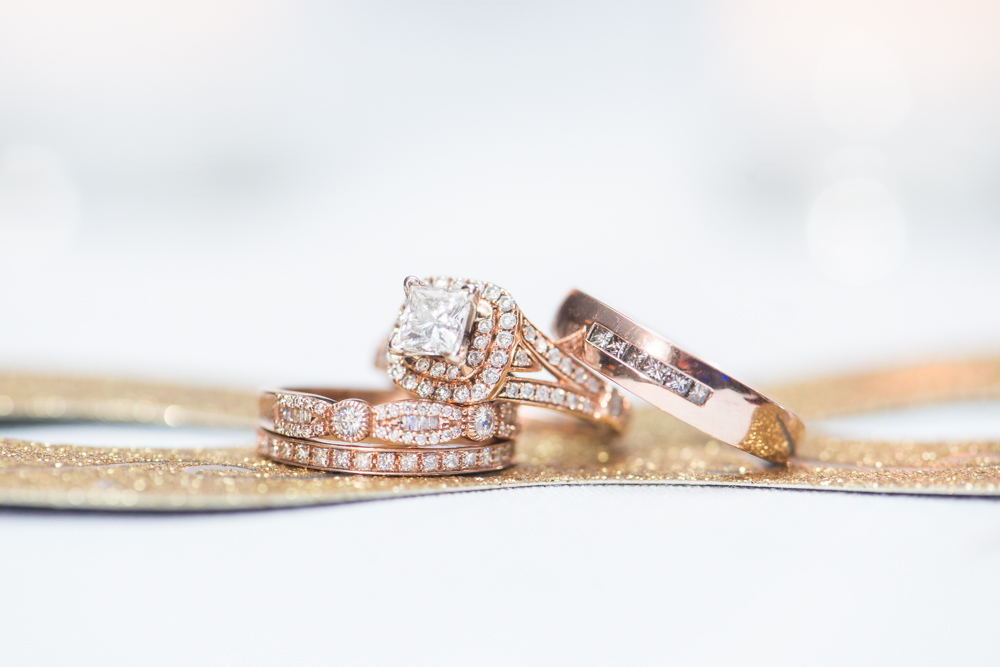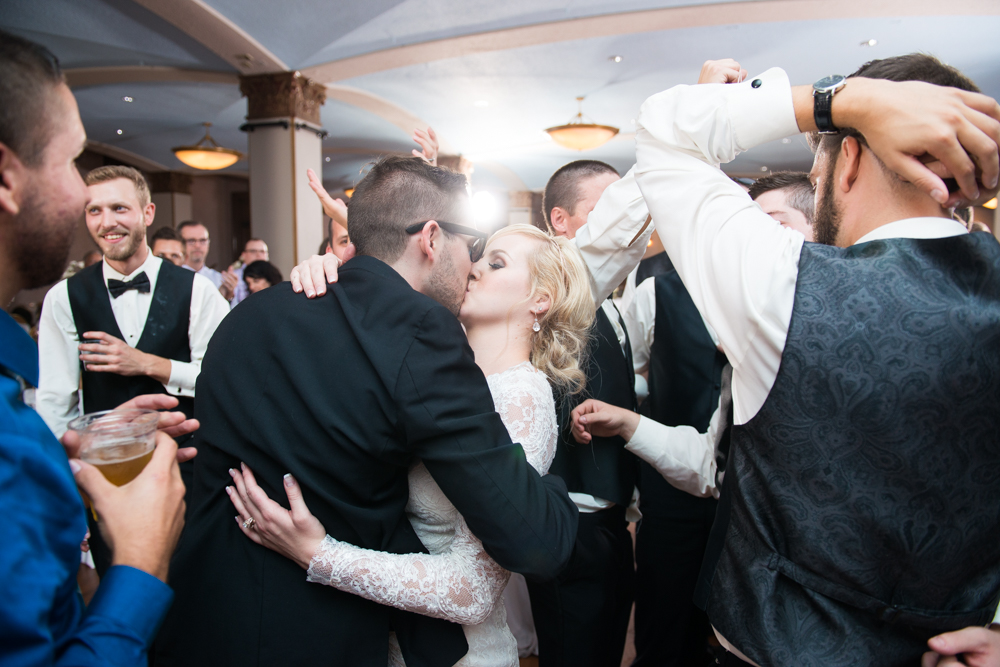 What a FUN wedding day full of beauty! Katie & Matt, we have had a great time getting to know you both. We really enjoyed ourselves as we got to photograph the first day of your marriage & we hope we get to stay in touch & maybe even catch an Avenged show together someday!
If you're new to our blog, thanks for reading! We're Josh & Danielle, married wedding photographers based in the Youngstown, Ohio area. We love each other, our two adorable kids (we're not biased one bit), nature, our silly pugs, our family, God, and good coffee among so many other things! We would like to invite you to follow along with our journey here:
Instagram | Facebook | Twitter | Pinterest | Google +

If you enjoyed Matt & Katie's wedding blog post, you may also like:
Katie & Matt's Vineyard Engagement Session