We are jumping up & down and having a little dance party because we get to share our favorites from our recent styled shoot with you today! First, we'll tell you a little bit about what the heck a styled shoot is because we're sure that unless you're a part of our kooky awesome industry, you probably aren't sure what that entails. Then we'll share the AWESOME vendors who were involved with this styled shoot. Then we'll show you the pretty photos & you'll swoon hard over the stunning details of this boho watercolor inspired "wedding."
So a styled shoot: what is that anyway? A styled shoot is an event organized by one or many vendors around a certain theme. Vendors put together styled shoots for various reasons- to be inspired, to have fun, to build their portfolio, and to collaborate with other vendors in their industry with whom they want to work. This particular styled shoot came to be as a result of a challenge issued by The Rising Tide Society. We've blogged about the Rising Tide Society before because it is near & dear to our hearts, but just to reiterate, it's an international organization of creative entrepreneurs who value community over competition. Members of RTS lift one another up, encourage one another, help each other with our businesses, and cheer each other on in life. There is a local chapter of the Rising Tide Society that meets on the second Tuesday of every month at various locations (we like to support different local businesses). Our meetups are called Tuesdays Together & you can join our crazy, fun, compassionate club if you're a creative entrepreneur who likes to support other small business owners, too! Join our Facebook group to stay updated on monthly meetings or email info@menningphotographic.com for more info! That was a bit of a tangent, but we always like to spread the word about Tuesdays Together Youngstown! Anyway, the Rising Tide Society challenged the local chapters to put together a styled shoot between April and July. We'll be submitting ours for publication with RTS & we'll keep you updated if our group gets published!
This styled shoot would NOT have been possible without the following vendors who helped with various details, styling, ideas, brainstorming, loading & unloading, crafting, and generally being talented & creative!
Venue- Beaver Creek State Park | Beaver Creek & all of its wonderful volunteers are absolutely amazing & were so helpful to us for this styled shoot. They came to unlock the barn so that we could do hair & makeup on location & answered all questions we had up front! Any brides looking for a beautiful outdoor wedding venue, Beaver Creek State Park is definitely somewhere you should inquire about!
Makeup- Bianca Heasley | You can find her on Instagram at @beautyby_bheasley | She is an independent stylist whose workspace is located at Studio 7 in Boardman. She will travel and do makeup & hair on location & she is super fun & awesome to talk to! Thanks so much for lending your time & talent to this project, Bianca!
Hair- Emily Kobylanski | You can find her on Instagram at @emilykobostyling | She is an independent stylist whose workspace is located at Studio 7 in Boardman (and she just happens to be a Menning Photographic bride- holla!). She is the sweetest, so funny, and is always laughing. We just love her! Thanks, Emily! You're the best!
Flowers- Jenny Wehr with The Willows by Wehr | Jenny is a professional florist extraordinaire & such an integral part of our Tuesdays Together family. She is SUCH a wonderful lady! We gush over her all of the time here on our blog, and we mean every single word! She is a gem & you'd be the happiest bride ever if you contacted her about your wedding flowers! Our brides absolutely adore her & she is not only a florist, but a huge help & lovely smiling face on your wedding day! Her talent is unmatched! Thank you, thank you, thank you, Jenny! You can find her on Instagram at @jennywehrwillow.
Custom Sign & Custom furniture Designers- Rebecca McElroy & Libby McElroy with Junque Boutique | We also cannot say enough kind words about these two! This mother-daughter duo oozes creativity & talent! They make custom signs for home decor and wedding decor. They also have a storefront in East Palestine, Ohio from which they sell their custom milk paint that they mix in small batches (you can buy online, too). The paint colors are unique & beautiful! Junque also sells handmade shirts and hats. Their line is always expanding & they're super comfy (I know from experience!). Their storefront also serves as a place where other local vendors can showcase their handmade goods. You should definitely check out Junque! On top of all of that, they hold parties & you and your friends can make crafts & other goodies there; they're super helpful & will guide you along the way so there are no "Pinterest fails" like there are when I try things by myself at home. haha! Thank you so very much, Becky & Libby, for lending your talents to us! I'll point out below with the photos which furniture pieces & signs were theirs. You can find Junque on Instagram at @beckyjunque.
Cake- Jasmine Santos with Jazzy Cake Creations | Jazzy Cake Creations took the watercolor boho theme & ran with it with her amazingly stunning & creative cake she designed! It was perfect & our vision for the styled shoot was truly brought to life with this cake! You can find her on Instagram at @jsantos3087 or Facebook HERE. Thank you, Jasmine!
Wedding invitation design & printing- Jennifer Dirksen with Minuteman Press | Jennifer also absolutely killed it! The invitation matched the boho watercolor theme wonderfully! She & her husband own Sheer Photography in Girard, and sadly, they were too busy to get to attend the styled shoot, but Jennifer attends lots of Tuesdays Together meetings & always has fantastic advice & encouragement to share. Thanks again, Jennifer, for sharing your talents with us!
Photographers- There were a LOT of us! It has been so fun & interesting getting to know so many other local photographers through Tuesdays Together Youngstown! We knew quite a few of them before we started the group, but we've met a lot since then that we had never gotten to meet prior. They're all uniquely talented & we all learn from one another each month at Tuesdays Together as we discuss each monthly business topic in depth. We are so happy that we can call them friends. Here's the list (I'll link to their websites if you click their names & I'll also share their Instagrams so you can go follow them if you'd like) –
Greenwood Photography @greenwood_photo
Inspired Lens Photography @inspiredlensphoto
Jeanette Ann Photography @jeanetteannphotography
Jessica Kae Photography @jessicakaephotography
Lindsey Yeagley Photo  @lindseyyeagleyphoto
Lumin Images @luminimages
Mae B Photo @mae_b_photo
Melissa Moliterno @melissajoan_m
Menning Photographic @menningphotographic
Sarah Marie Studio @sarahmstudio
The images we're sharing on our blog are our own, but you can check out the other photogs' images searching #ytownRTSstyledshoot on Instagram!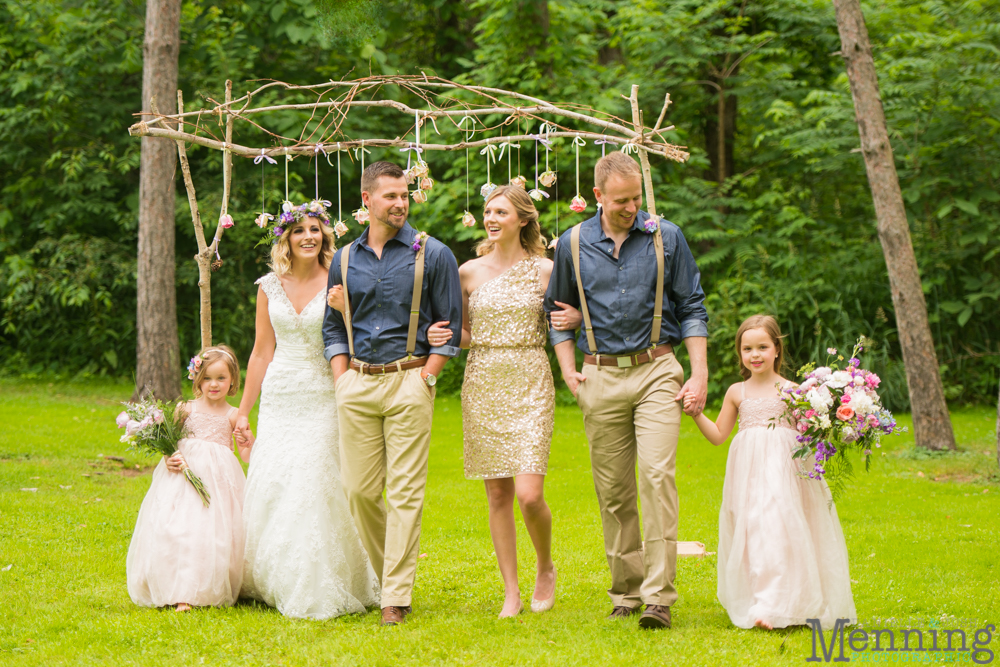 I had to get a few of the beautiful hair & makeup artists doing work alongside of the woodland creatures in the barn at Beaver Creek!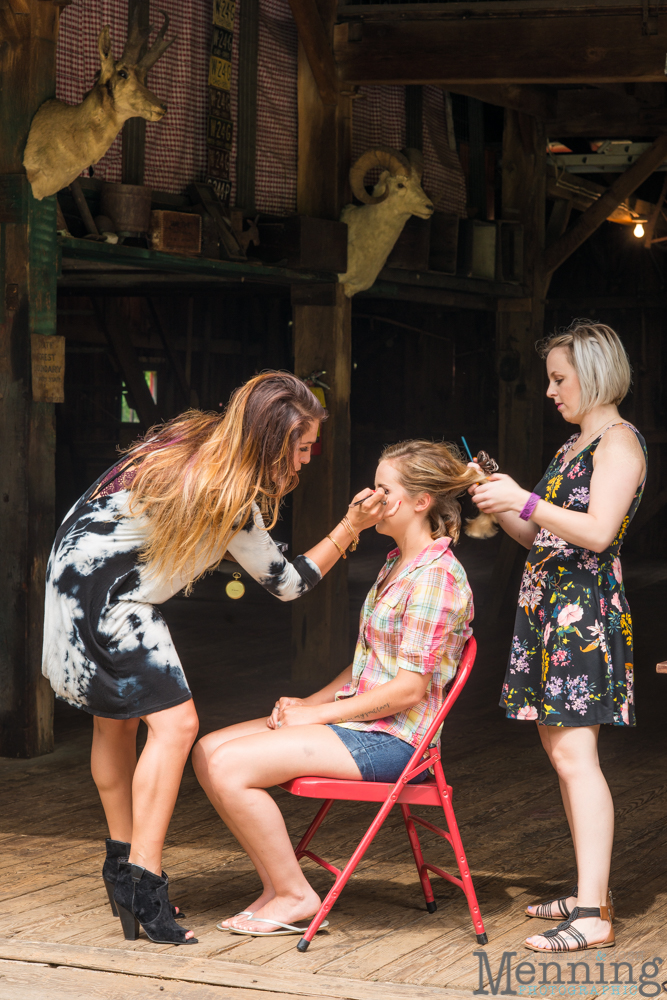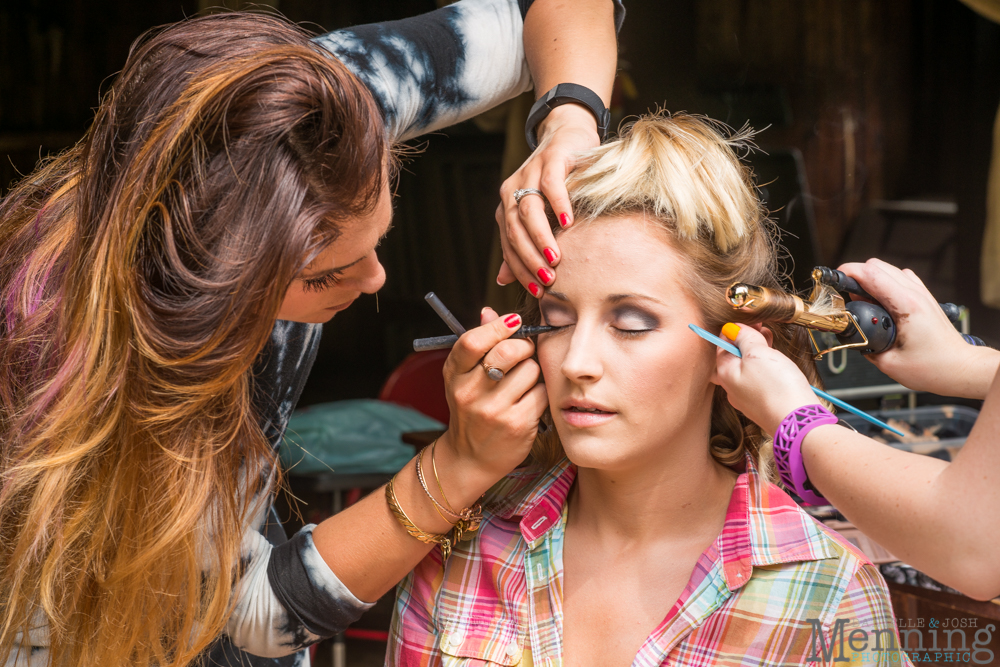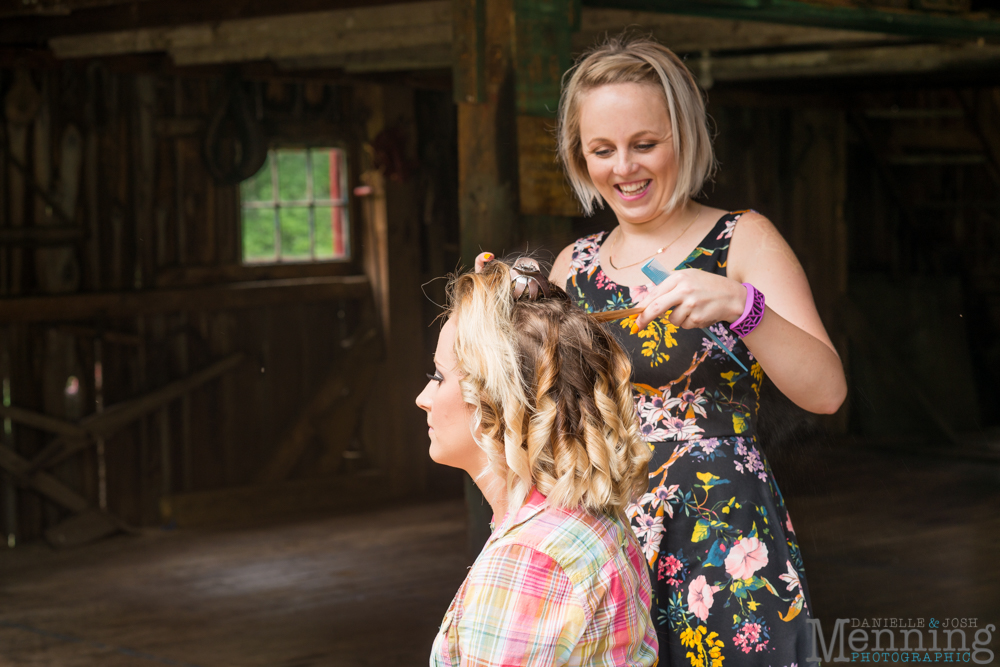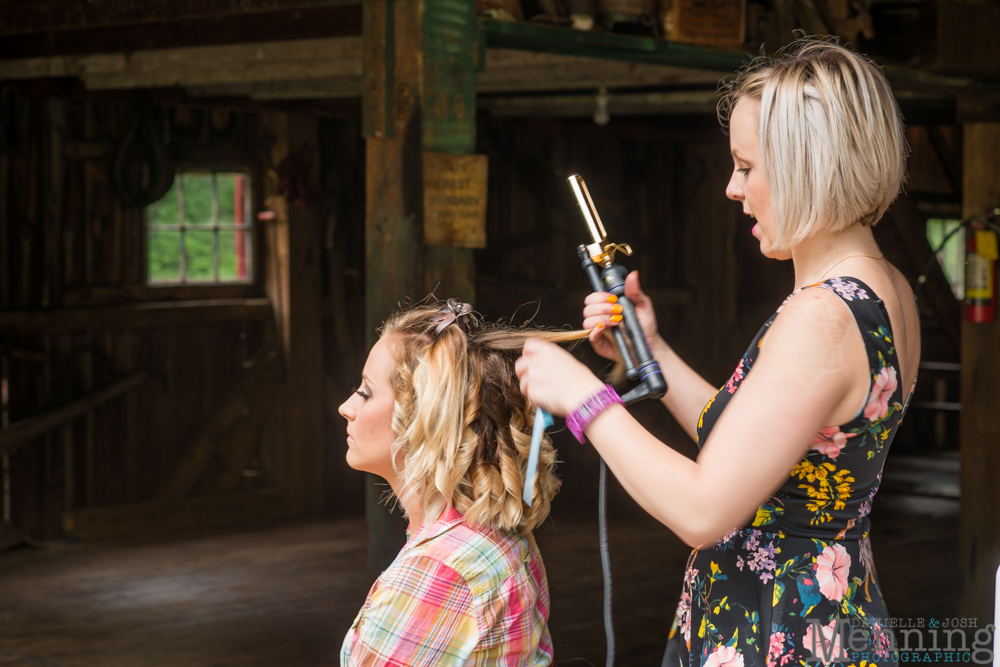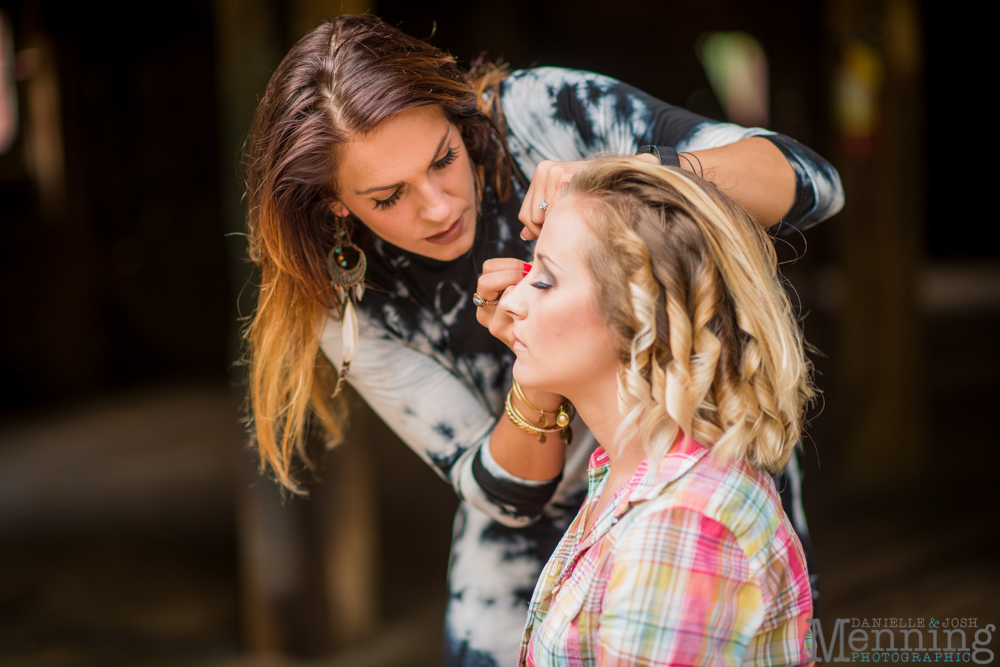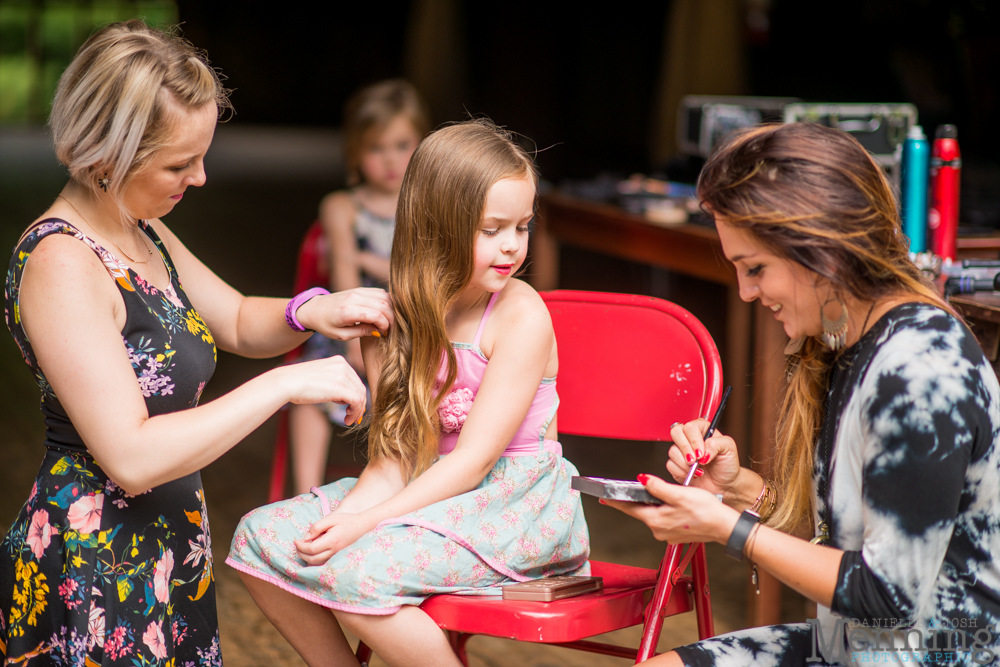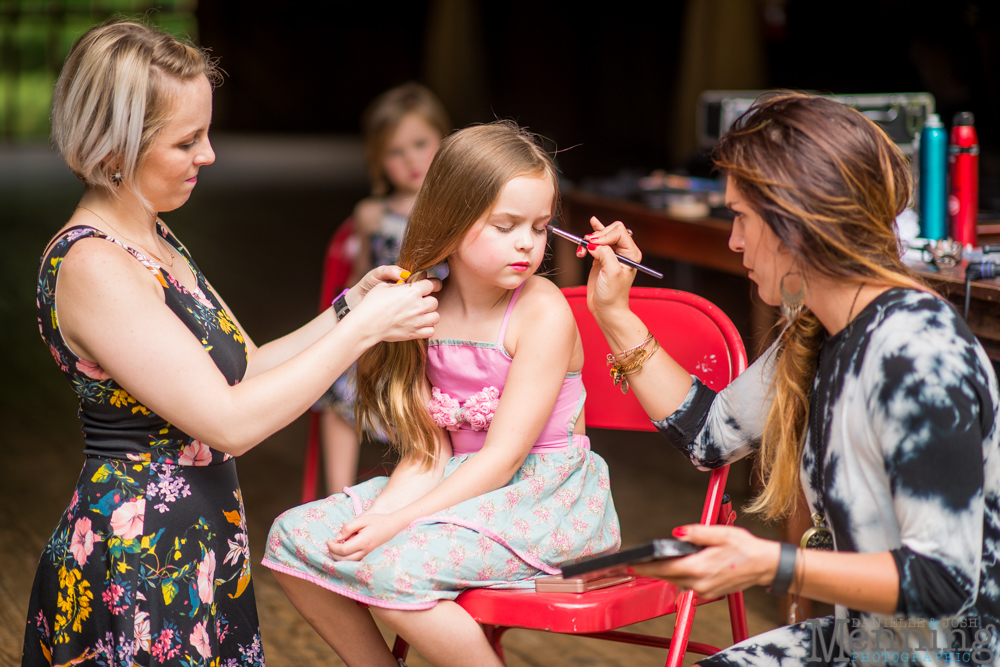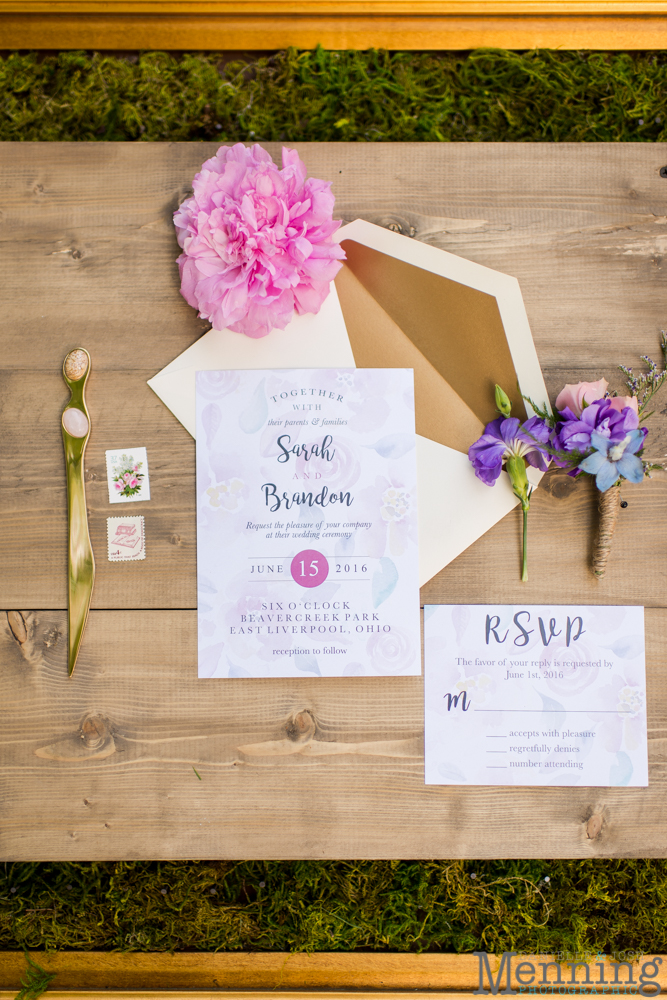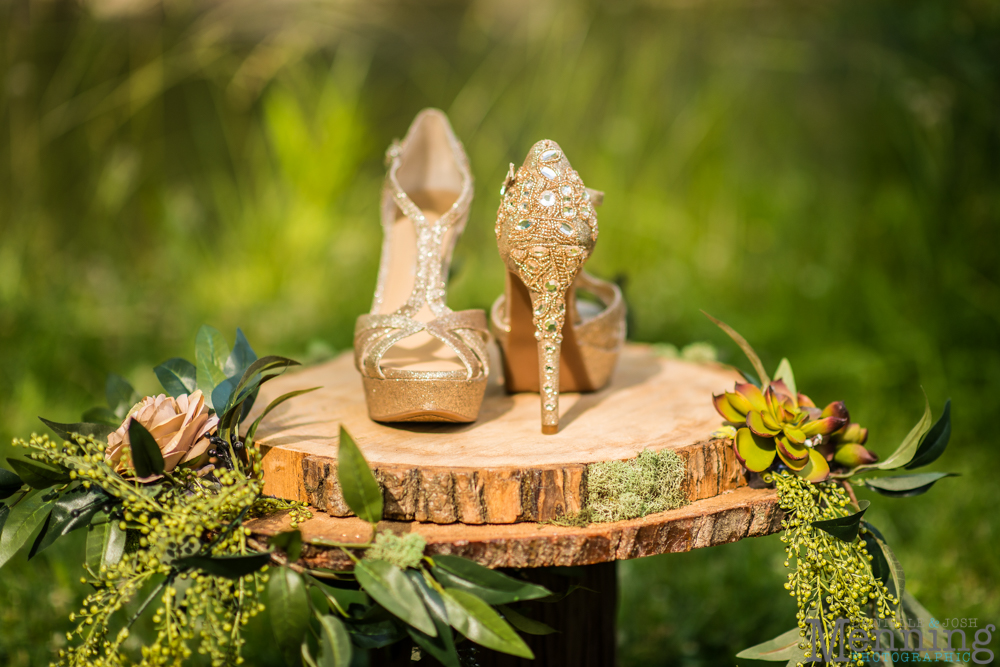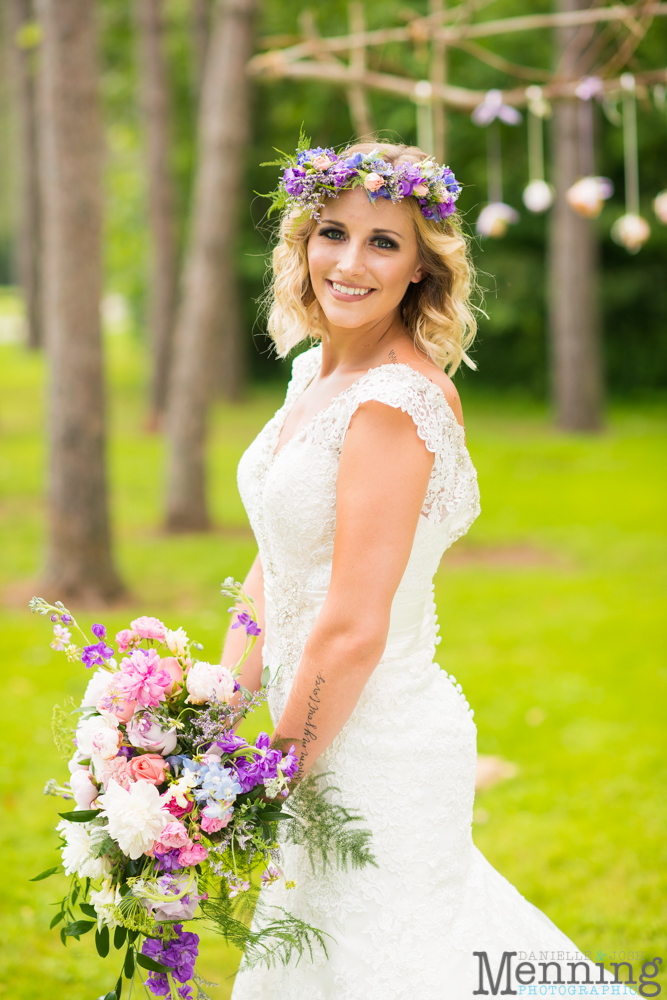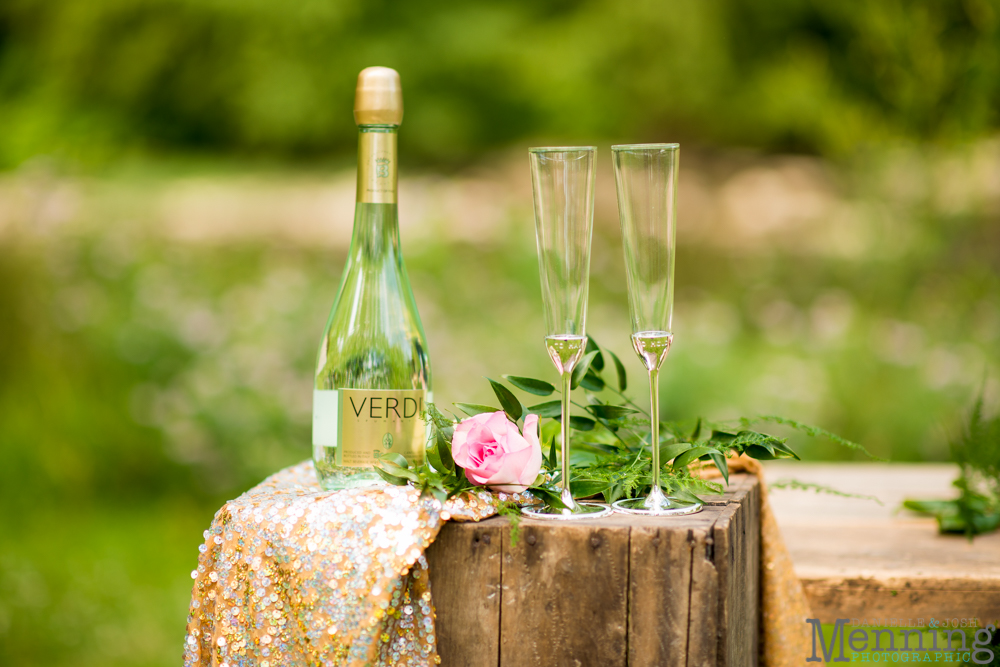 These two beauties were our OUTSTANDING flower girl models! They're the daughters of Melissa, who is a photographer. She couldn't be there because she had a baby about a week before this shoot, but her loving husband brought the girls to model & they were absolutely adorable & such great listeners.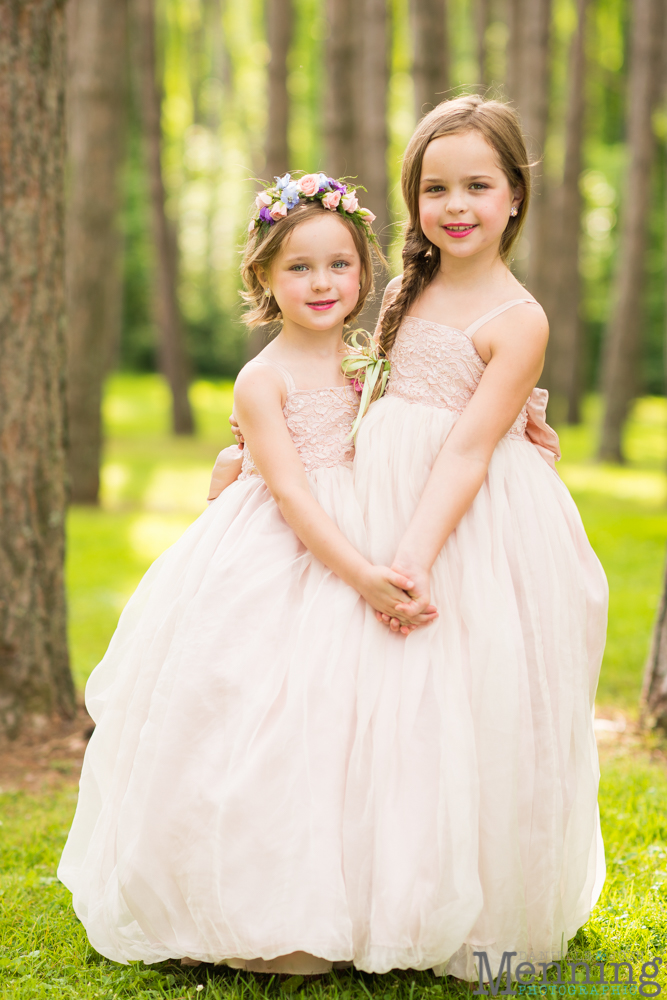 I couldn't get over how beautifully everything came together. It was a group effort & everyone did a little part. When we all saw it as a finished product, we were so in love. This table was provided by Junque Boutique.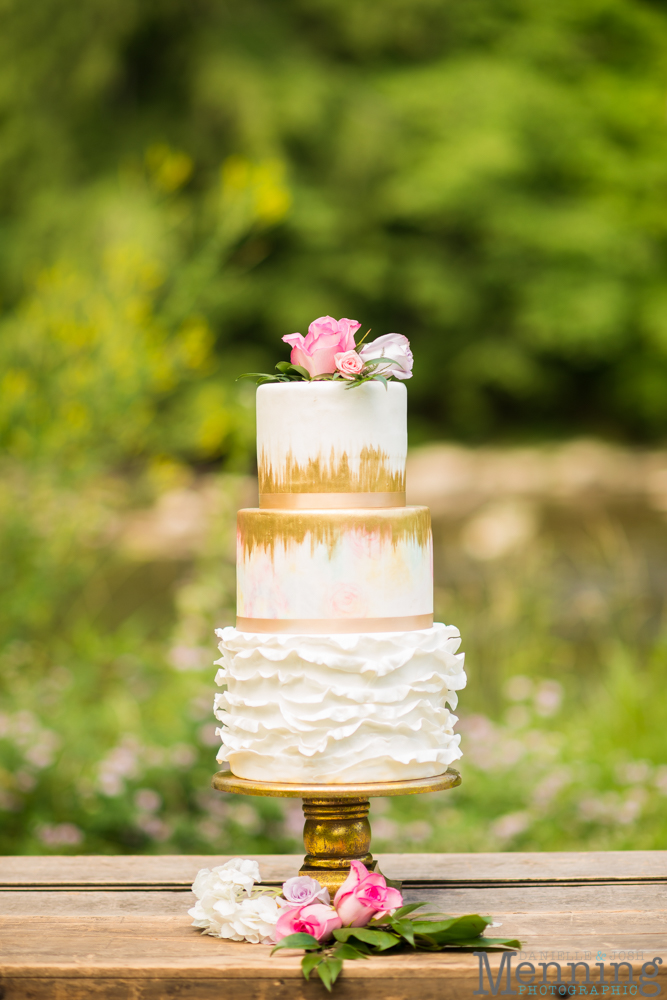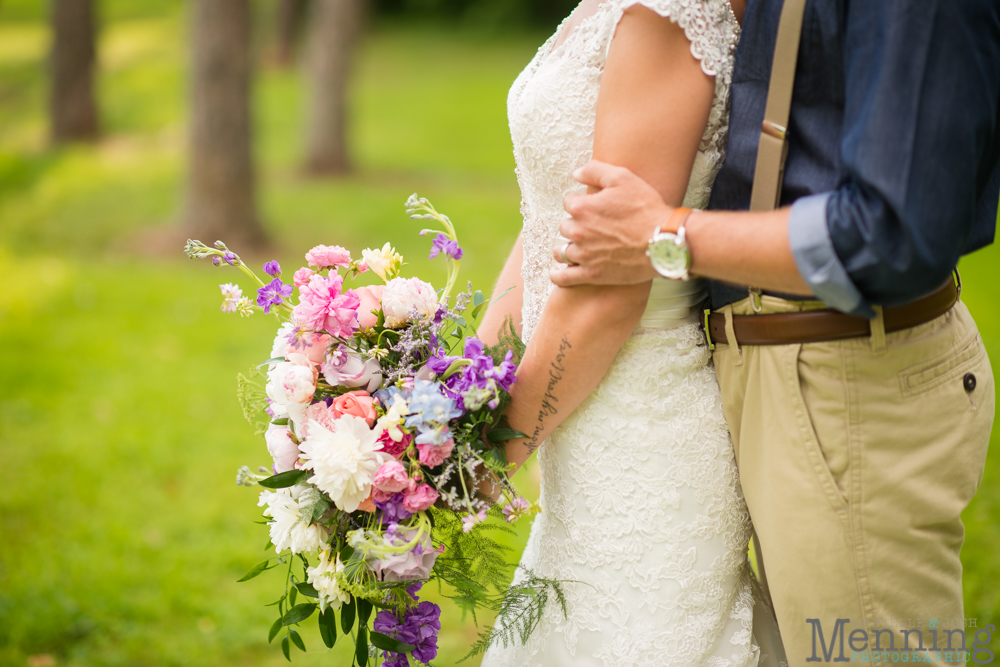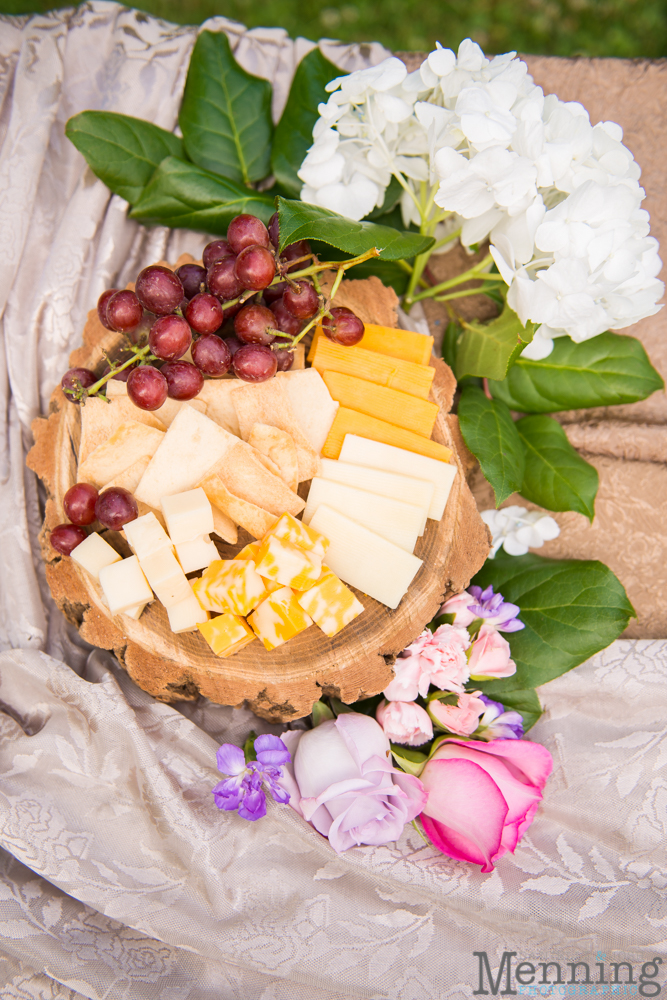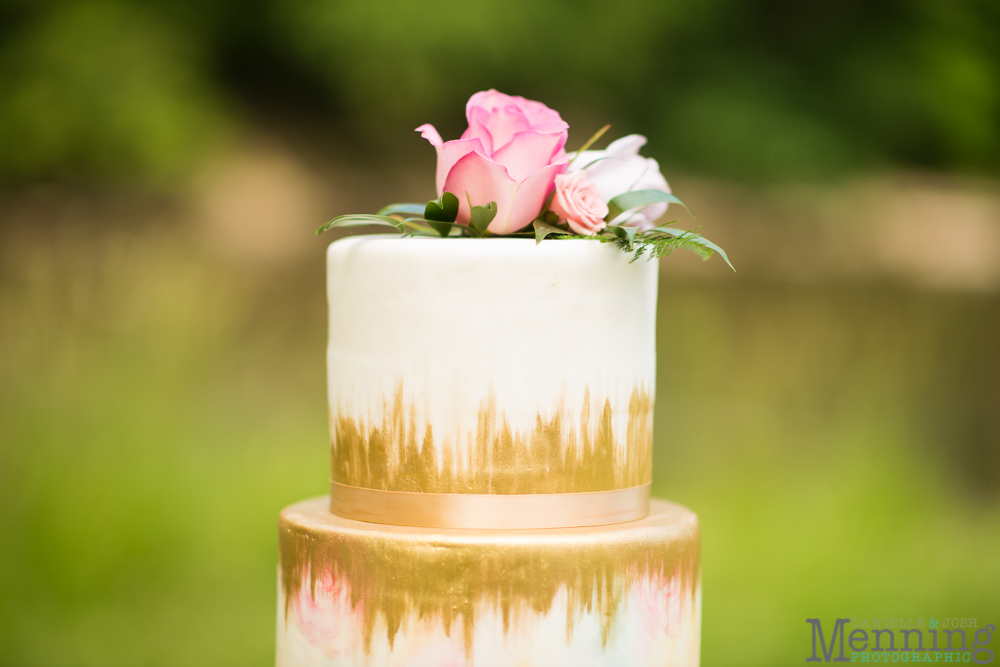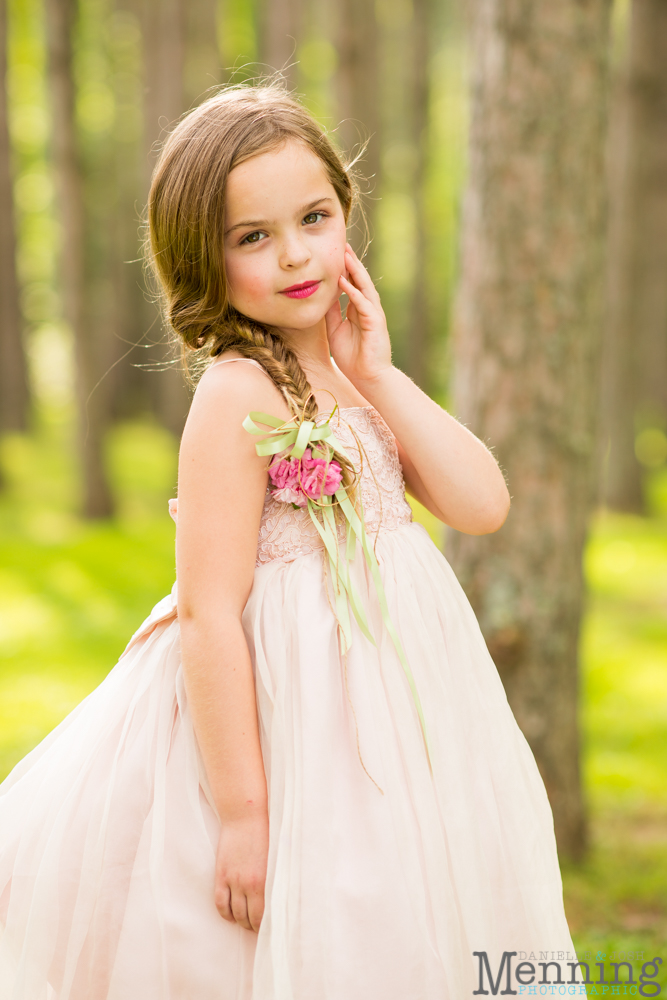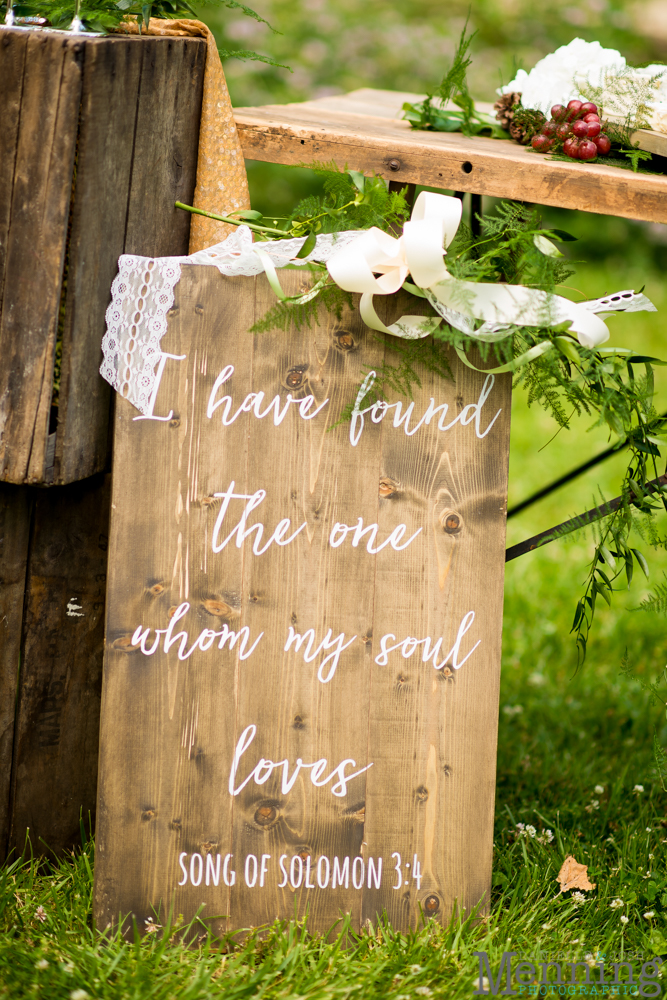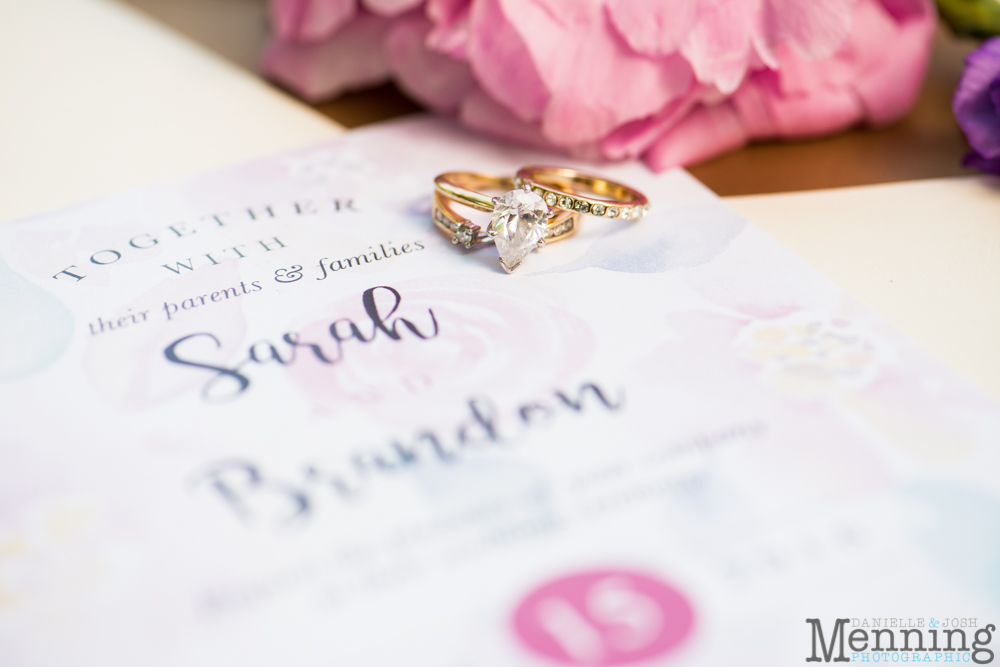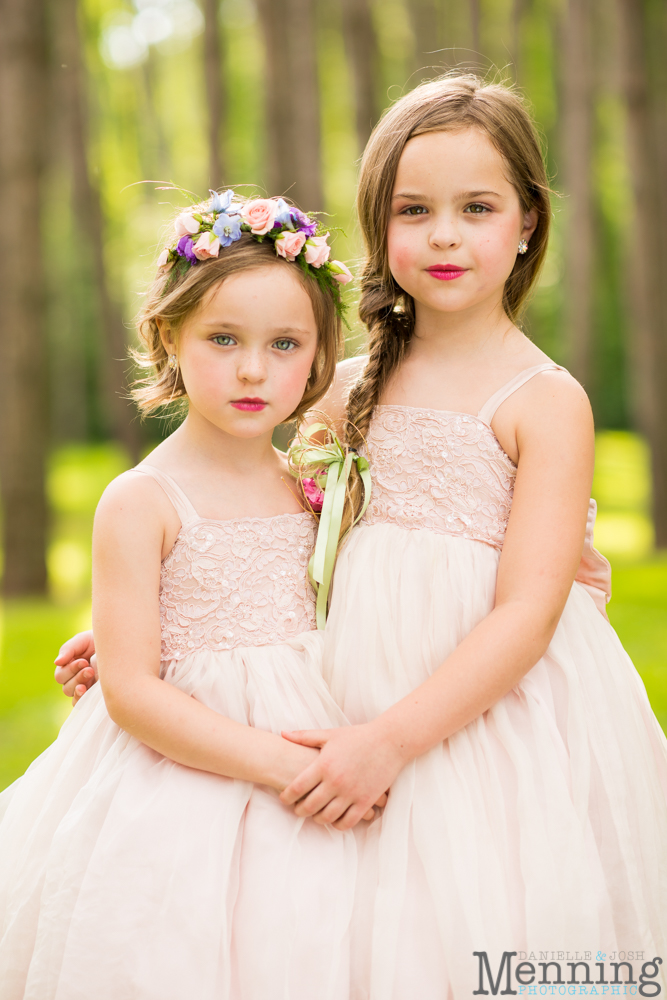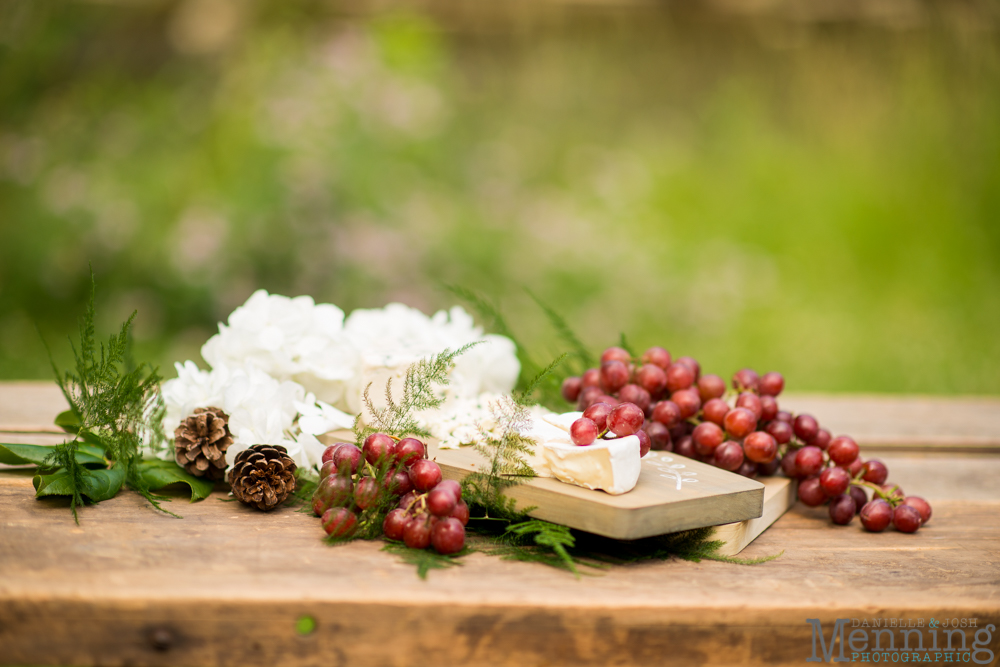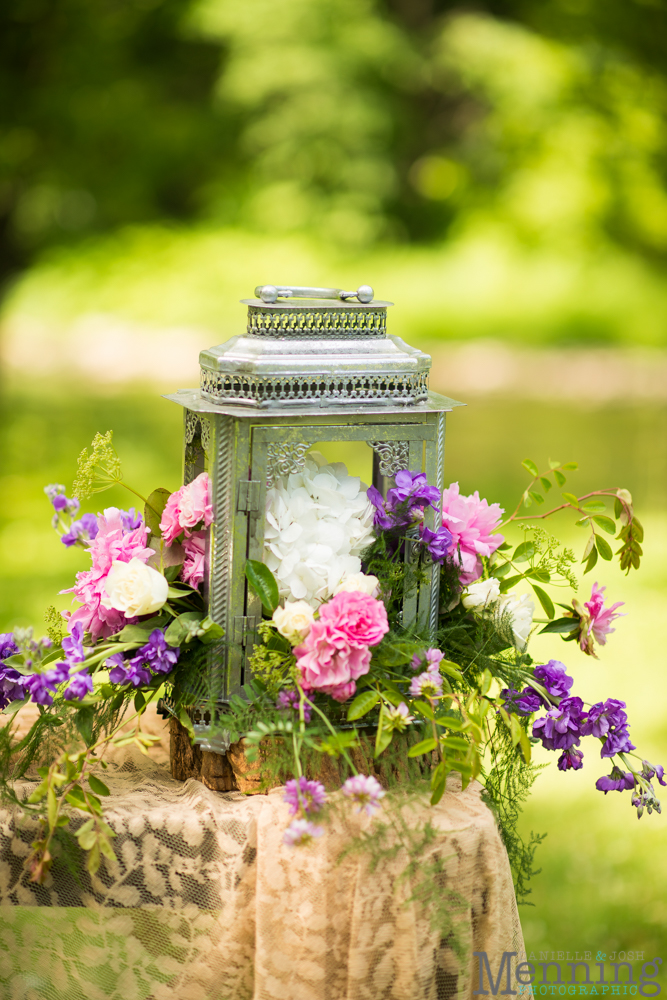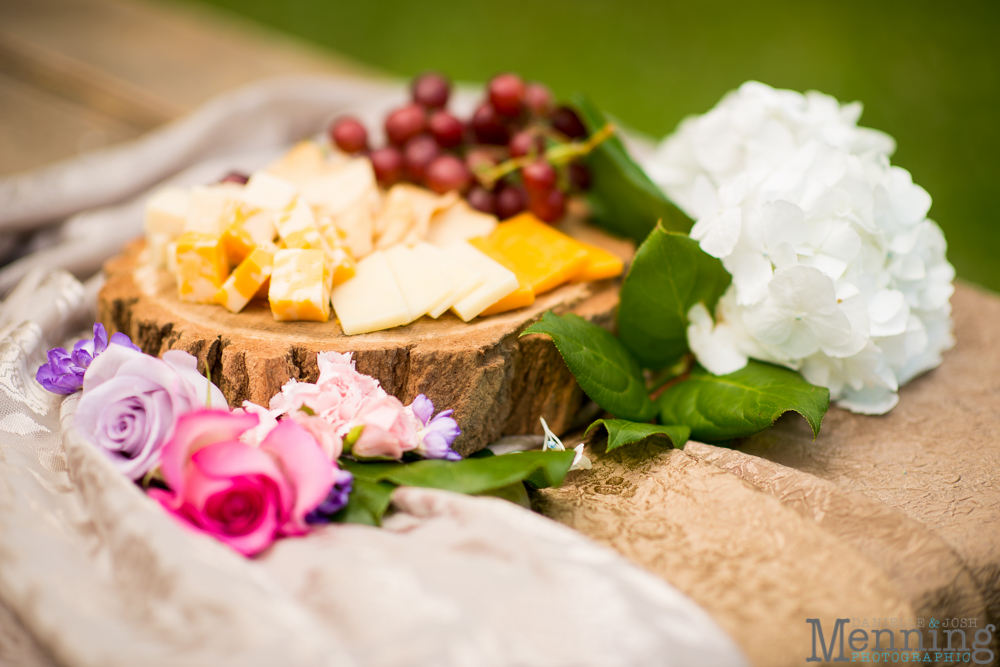 Our bride & groom models for the styled shoot are a married couple, which was so perfect. Even more perfect was that they celebrated their one year anniversary just nine days before this shoot. (You can see their wedding photos HEREÂ and their engagement photos HERE). LeAnn & Jered, you two are not only one of our favorite couples of all time, but we are so happy that you've become our friends! Thank you for being so willing to do this for us. You should probably quit your day jobs now & model full time as a couple. kthanksbye!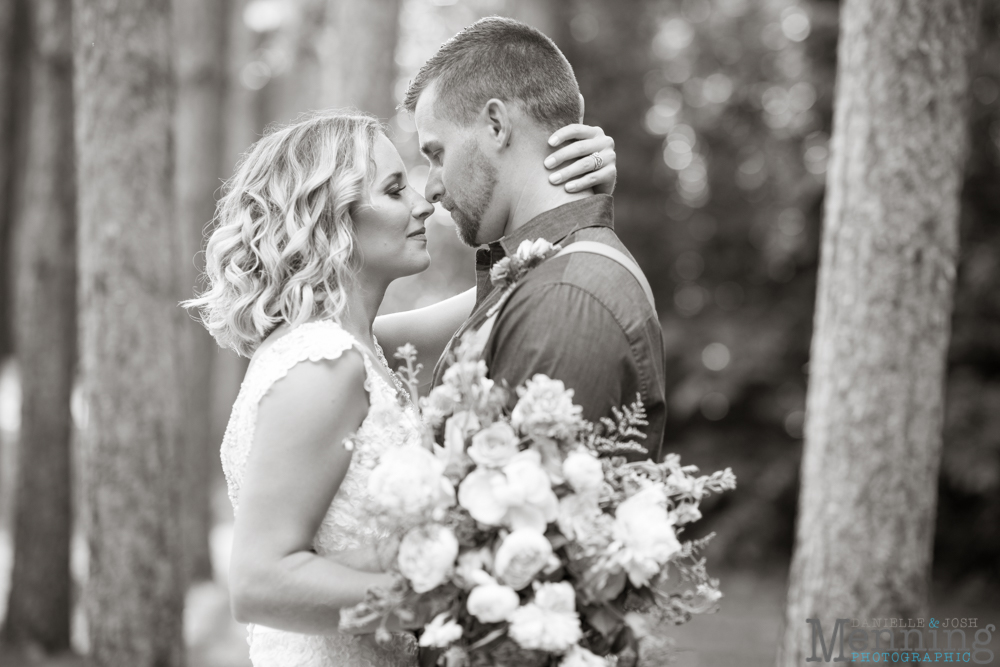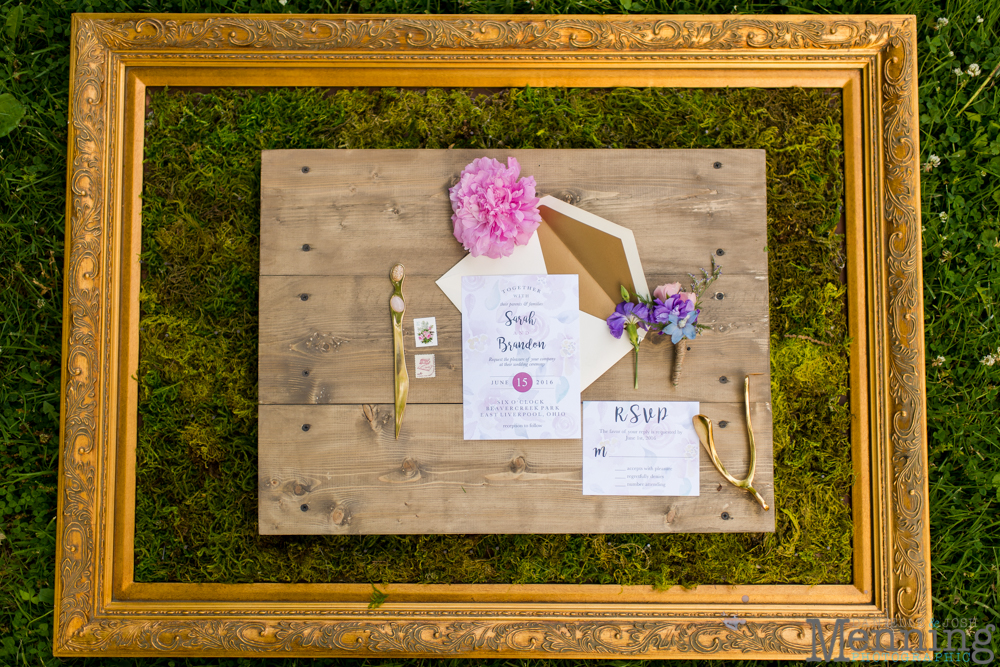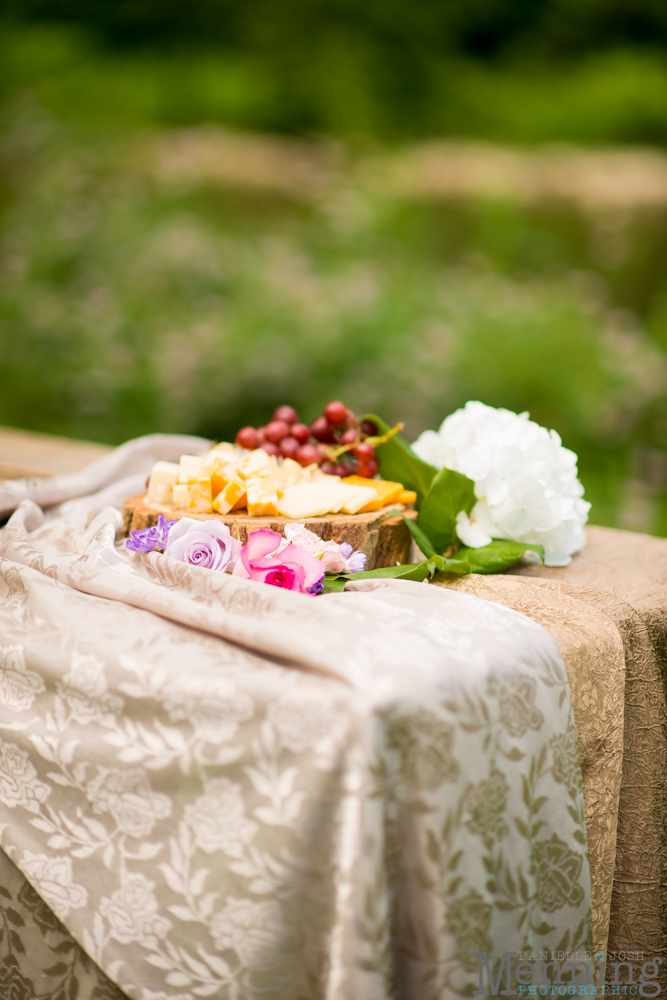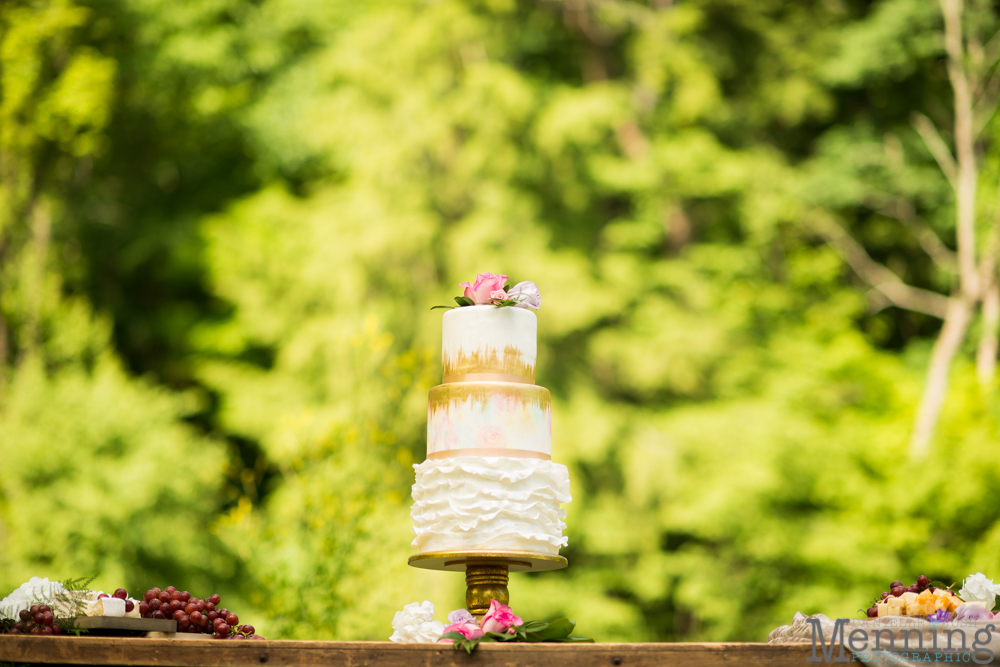 This cute little table was also provided by Junque Boutique.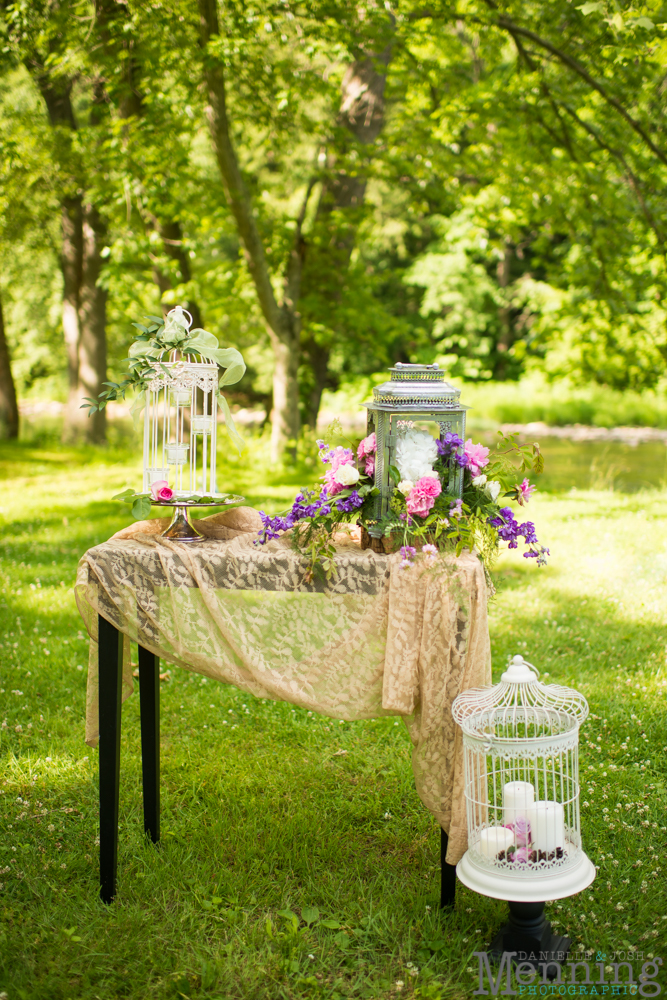 Blinged out shoes provided by Lindsey of Lumin Images & designed by Gianni Bini.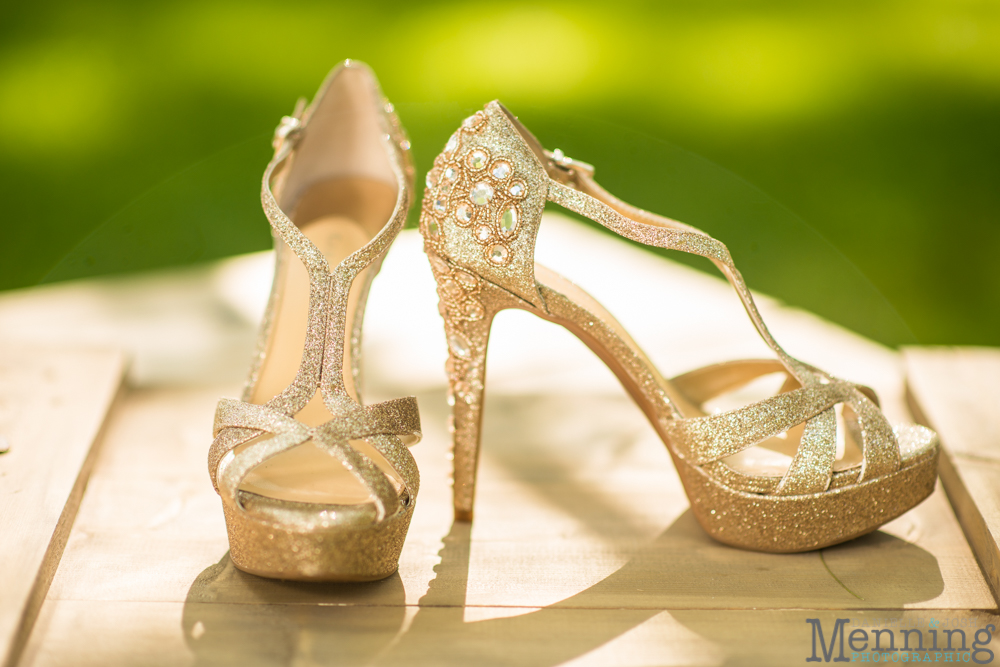 Their love is so inspiring. They're just as smitten with one another now as they were a year ago. . . and even more so!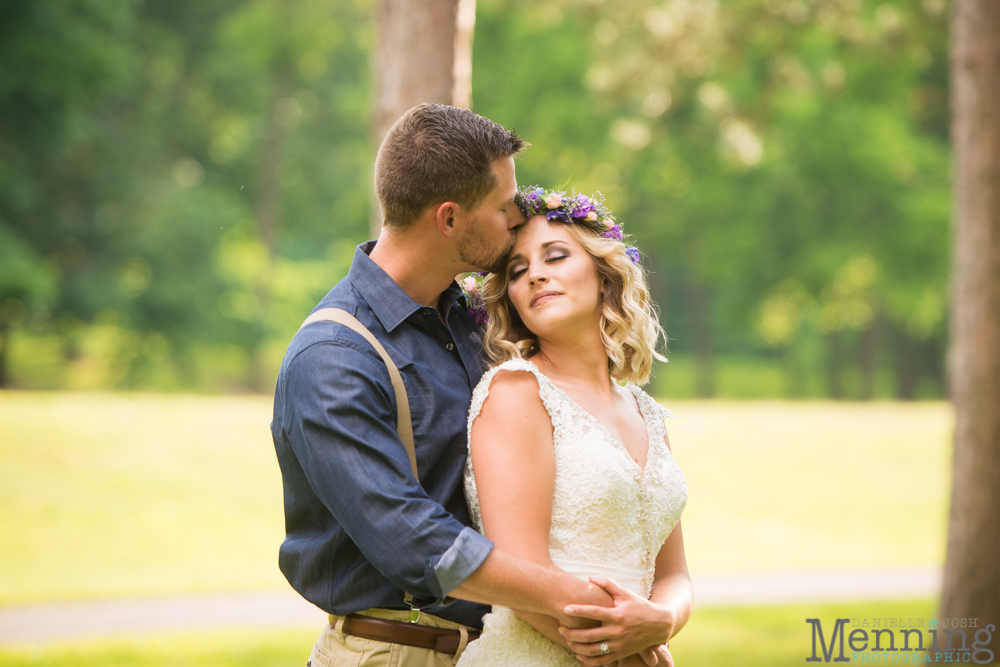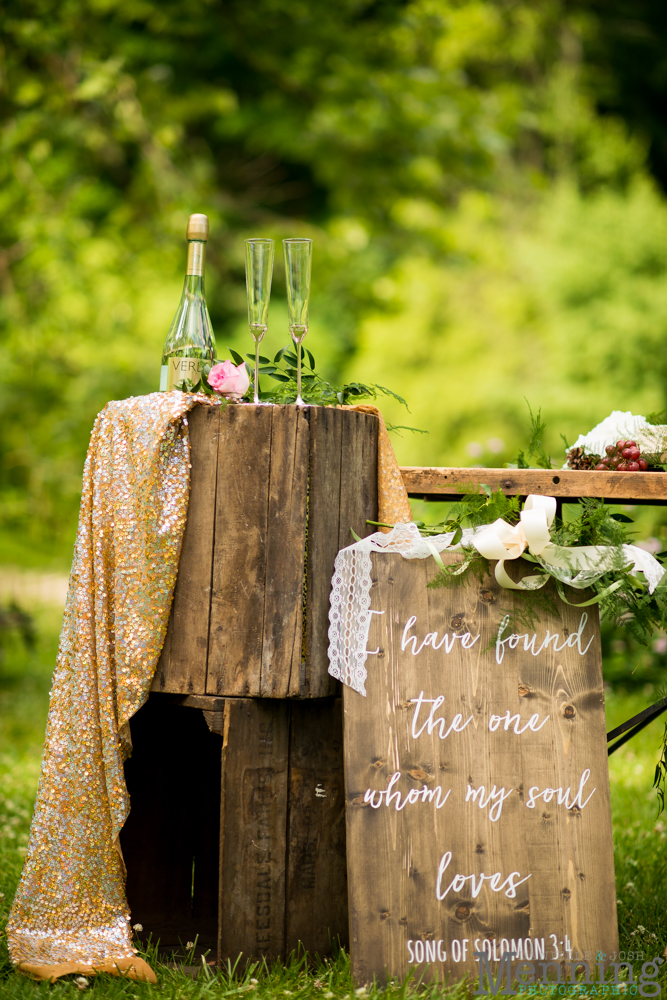 This story gives me goosebumps so I HAVE to share it with you guys! I pitched the idea to our styled shoot collaborators of the custom sign saying "I have found the one whom my soul loves." which is a Bible verse from Song of Solomon. They all loved it & Junque Boutique made it happen! Becky & Libby did such a fabulous job with the sign! A little while later, I was texting back & forth with LeAnn & talking styled shoot details like where & when we'd be meeting & what Jered should wear, etc. She told me she was a little worried about the new tattoos she had gotten since their wedding day & that they wouldn't fit with the boho theme. I assured her they'd be fine, but asked her out of curiosity what tattoos she had gotten. One of them was on her forearm & it said, "whom my soul loves." I squealed and said, "Oh my goodness! It'll fit with the theme perfectly & texted her a photo of the sign. Then she answered, "Jered has the first part of that verse on his arm. . . "I have found the one. . . " WHAT?! My mind was blown by the coincidental way that all worked out & I couldn't believe it. Fabulous, no?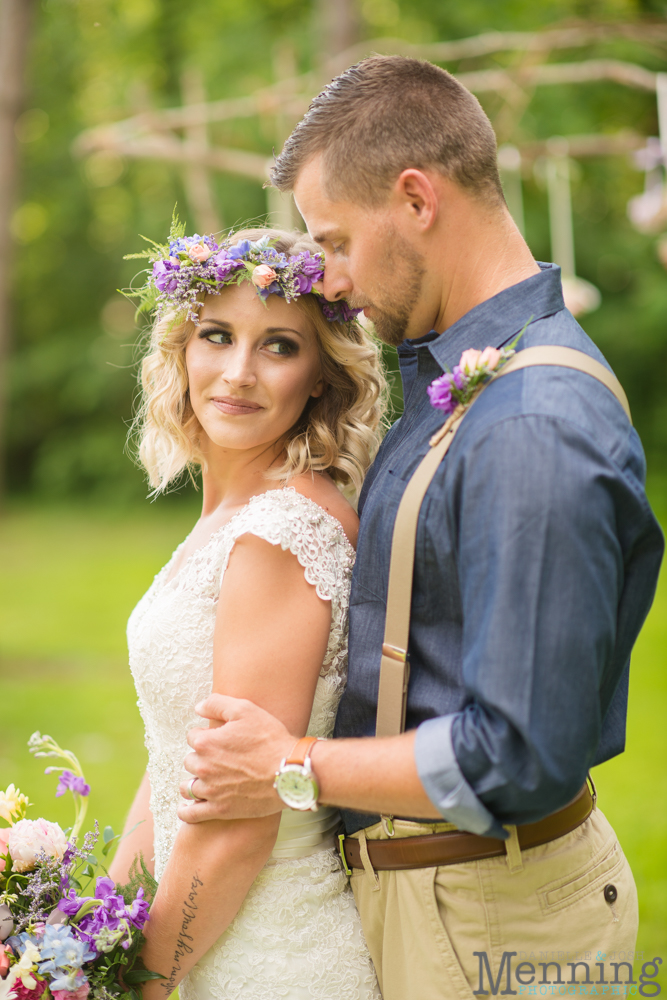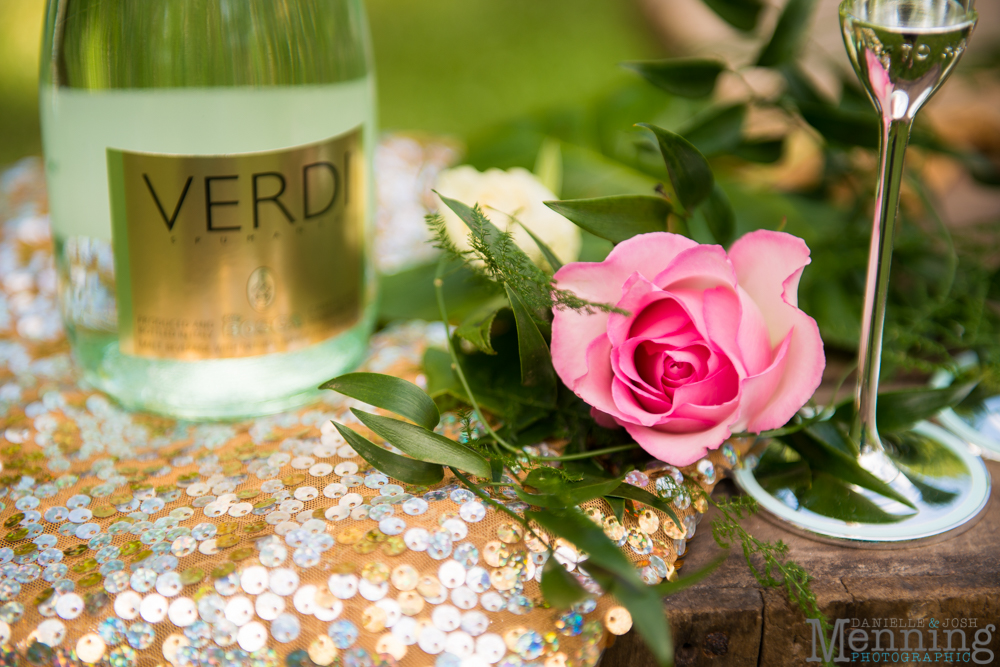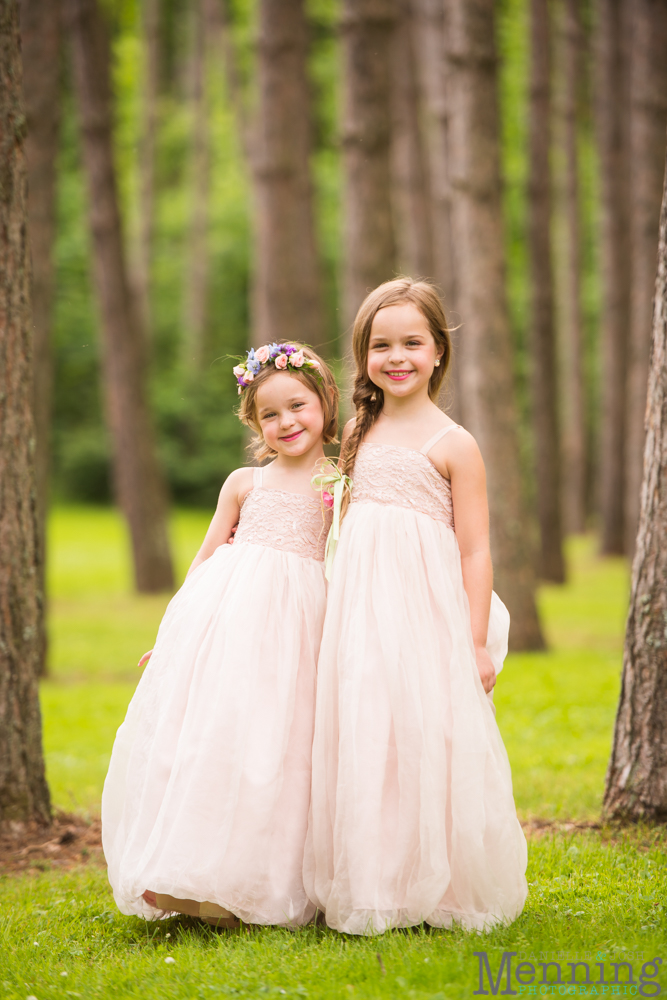 And now we get to introduce you to these two gorgeous people! How do we get blessed with such amazing clients?! Kyle & Katie have been married since May 2015. They absolutely light one another up & support one another no matter what. Their love story is a beautiful one & they served at Maid of Honor & Best Man for this styled shoot so wonderfully! Thank you again, Katie & Kyle for jumping in & modeling for us even though your schedules are crazy busy with life & grad school! We're so excited to see you guys again as a bridesmaid & groomsmen in a real wedding next year. 🙂 But, let's try to see each other before then, okay? (You can see their wedding images HERE and their engagement images HERE). A huge thanks to Lindsey of Lumin Images for providing this pretty bridesmaid dress (designed by Aiden Mattox).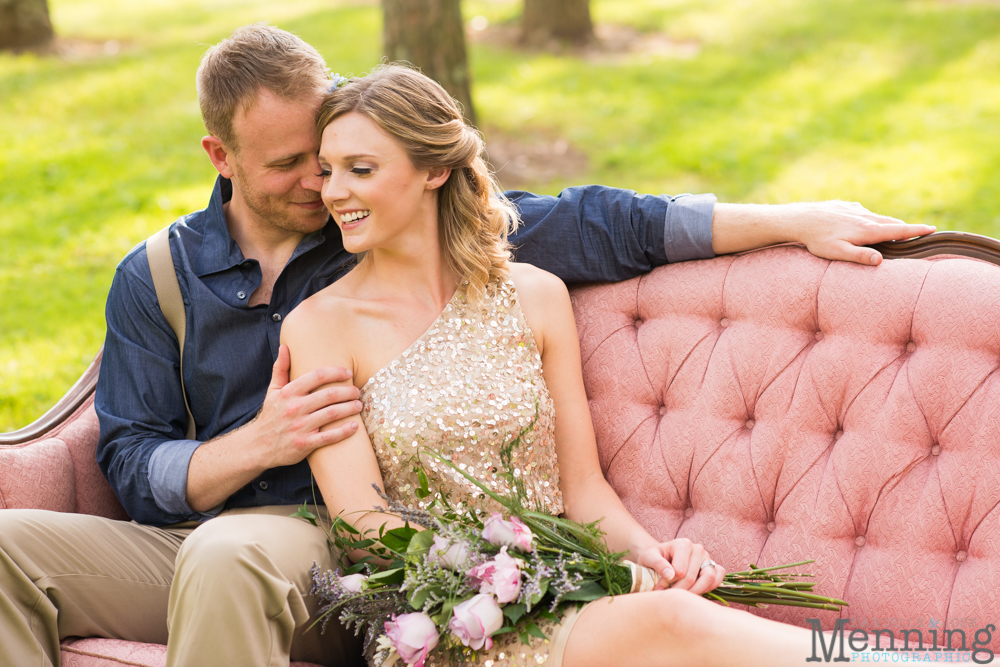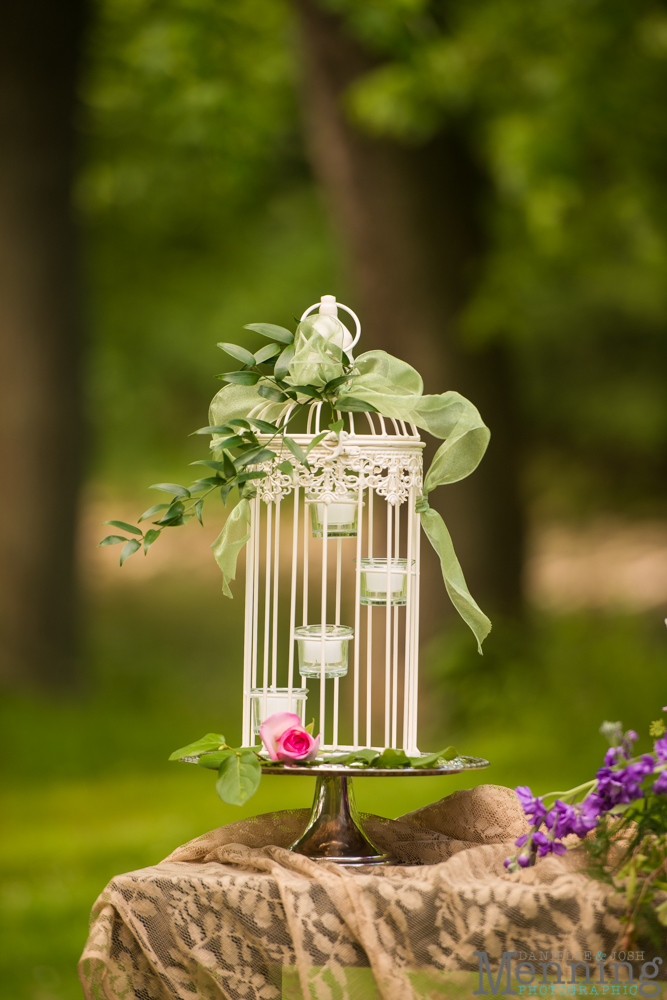 This beautiful arbor was constructed by Marikay Bellino and borrowed from Maegan Kopachy of Mae B Photo. The guys' shirts are from JCPenney.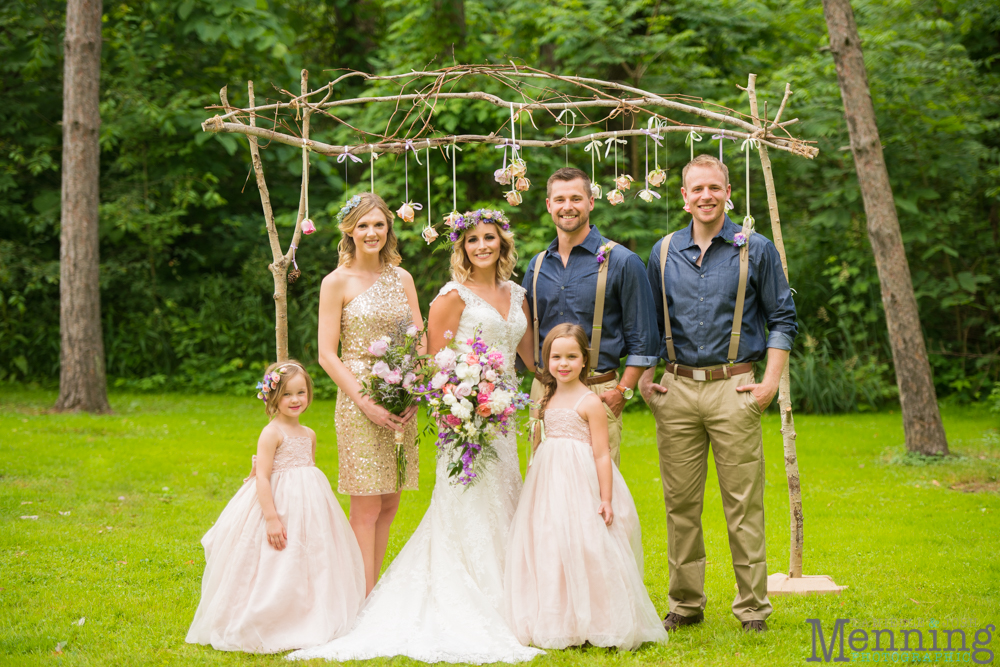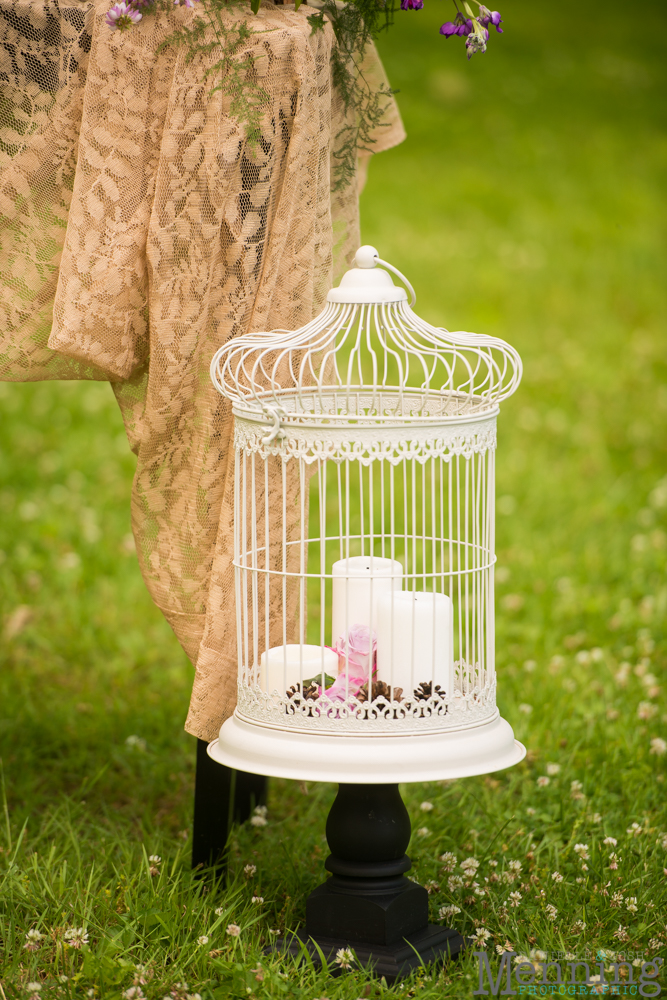 This pretty pink couch (or #travelingsettee as it is affectionately referred to on Instagram) belongs to none other than Junque Boutique. And we thank her a million times over for her tireless efforts to fit it in her vehicle & bring it to the styled shoot. You're amazing, Becky & family!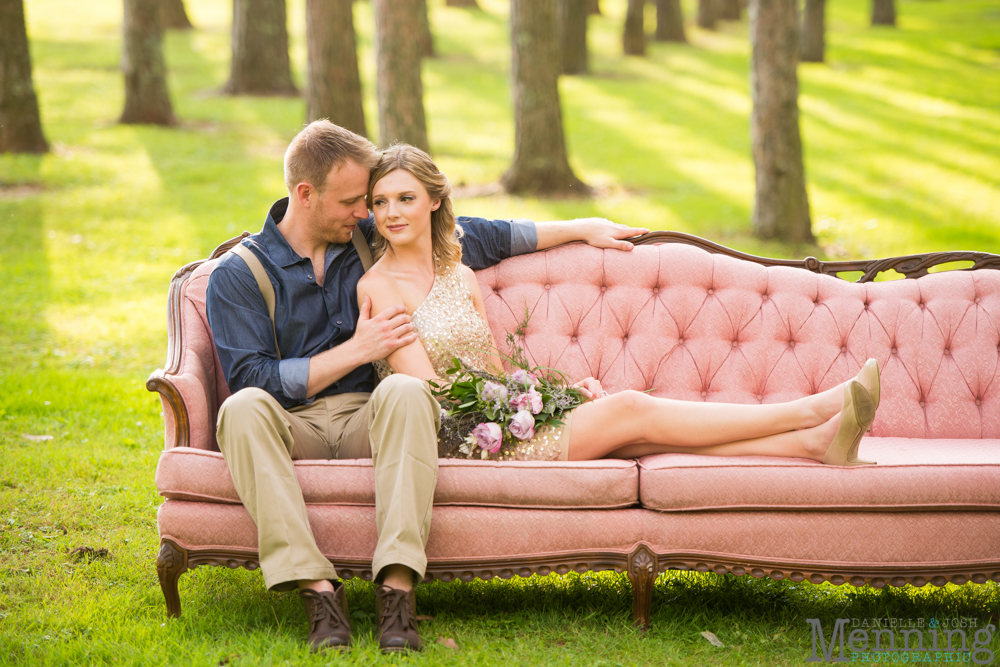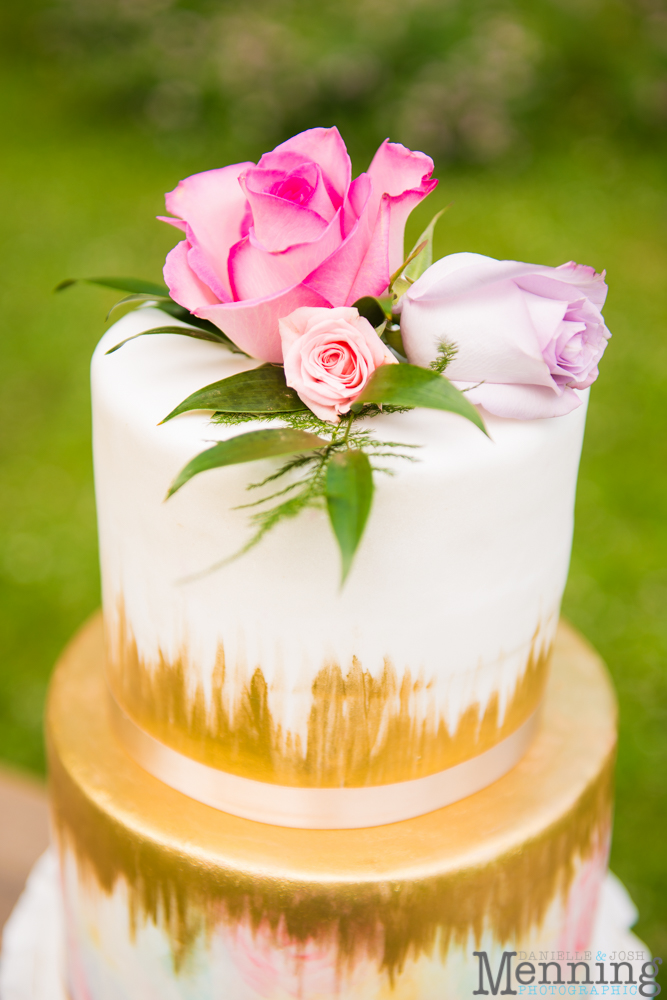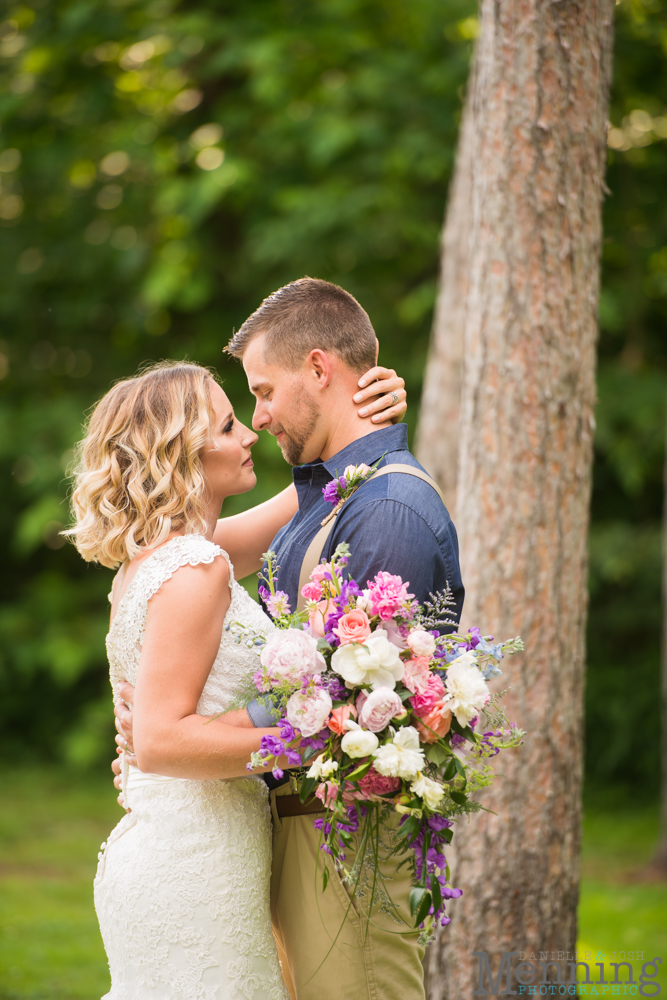 The flower girl dresses were designed by Lindsay Stumpo & made by Krystina Williams. They are darling.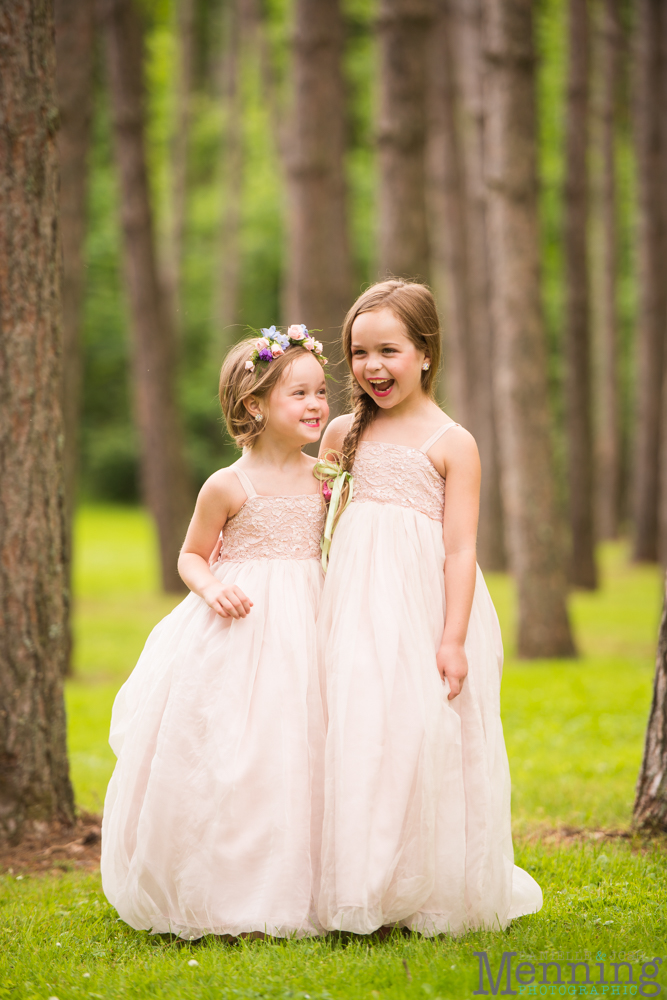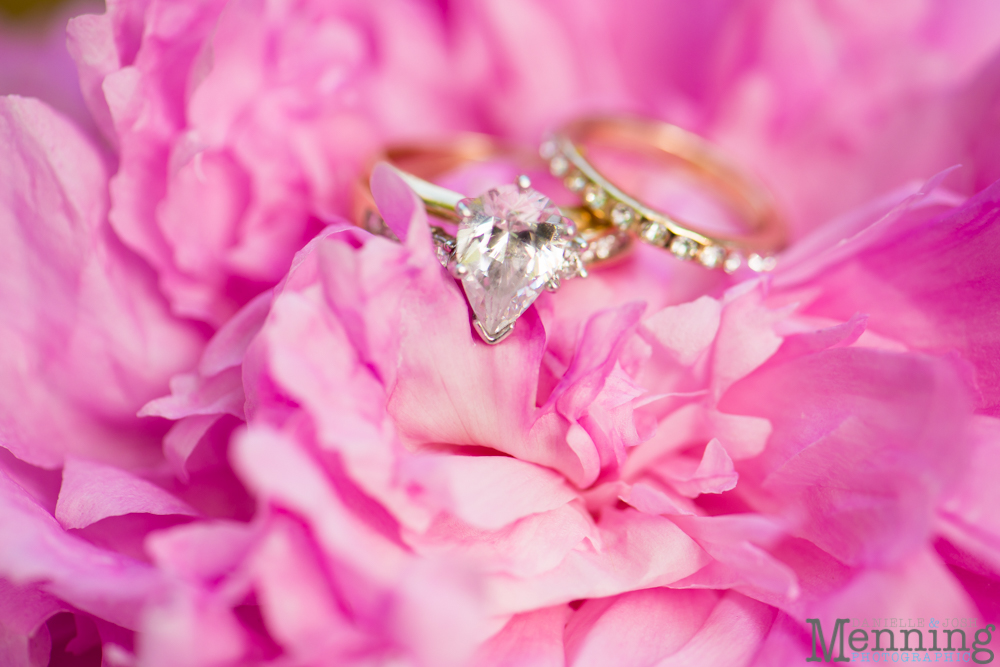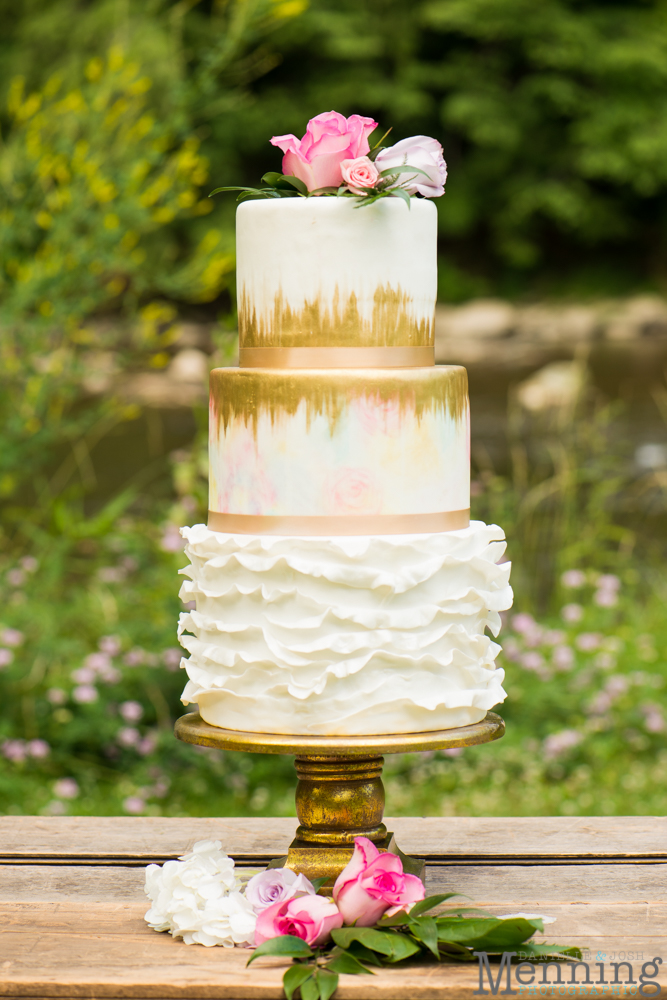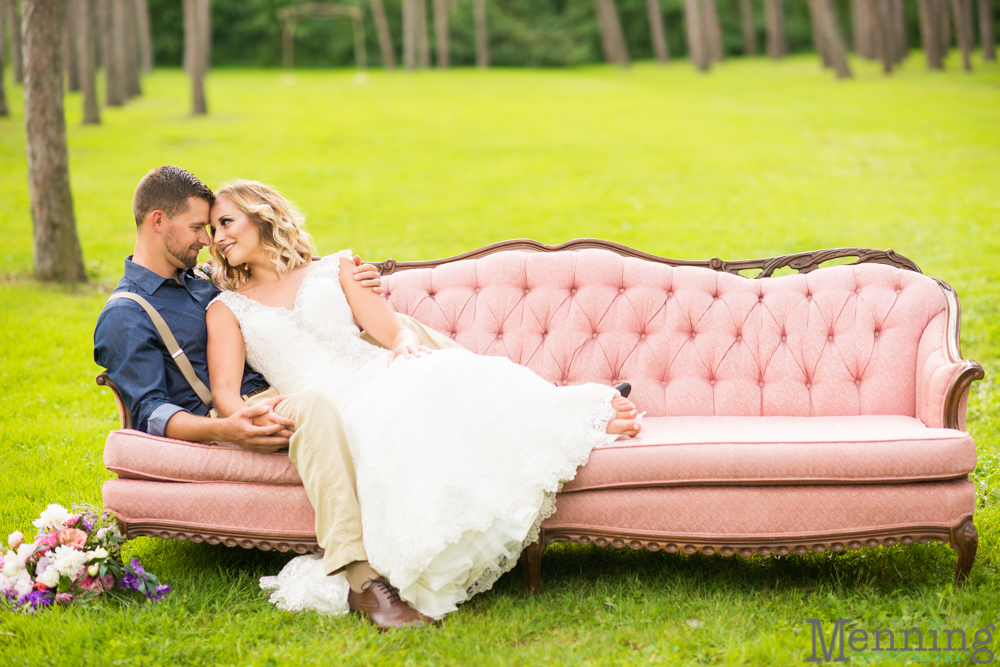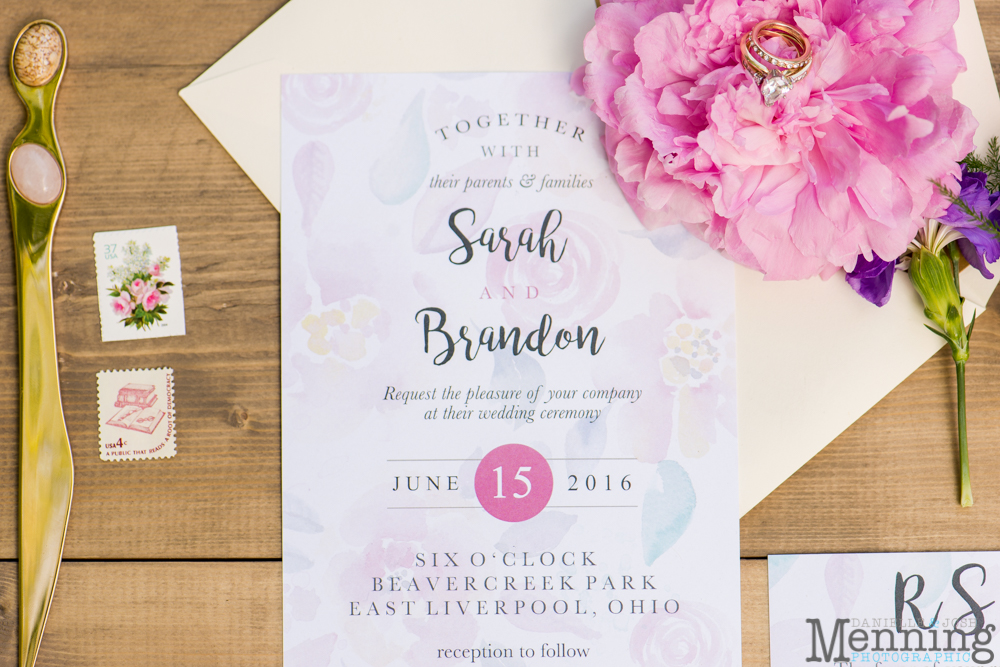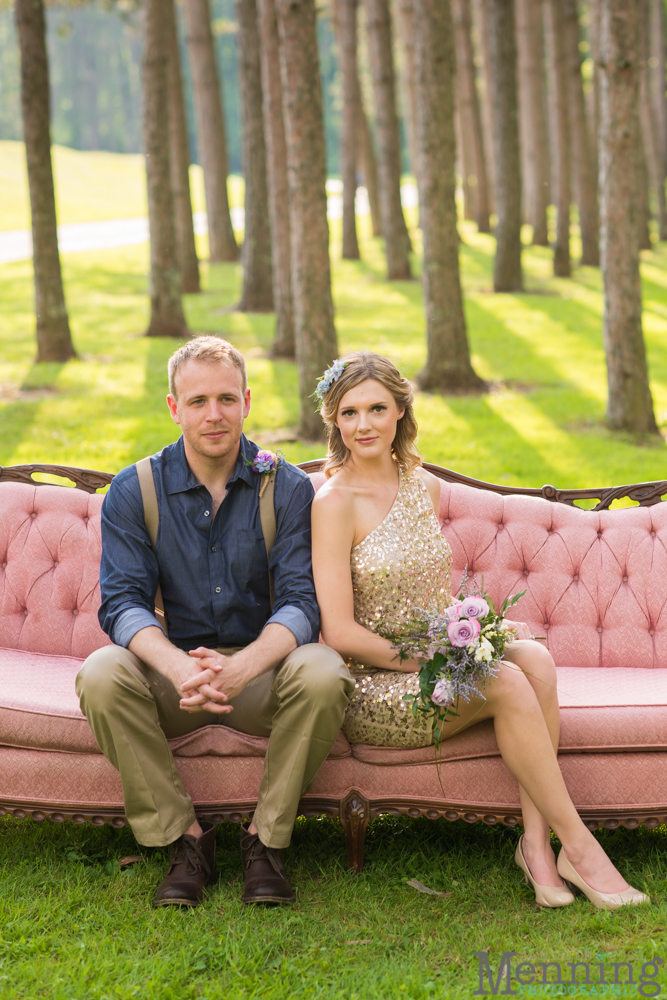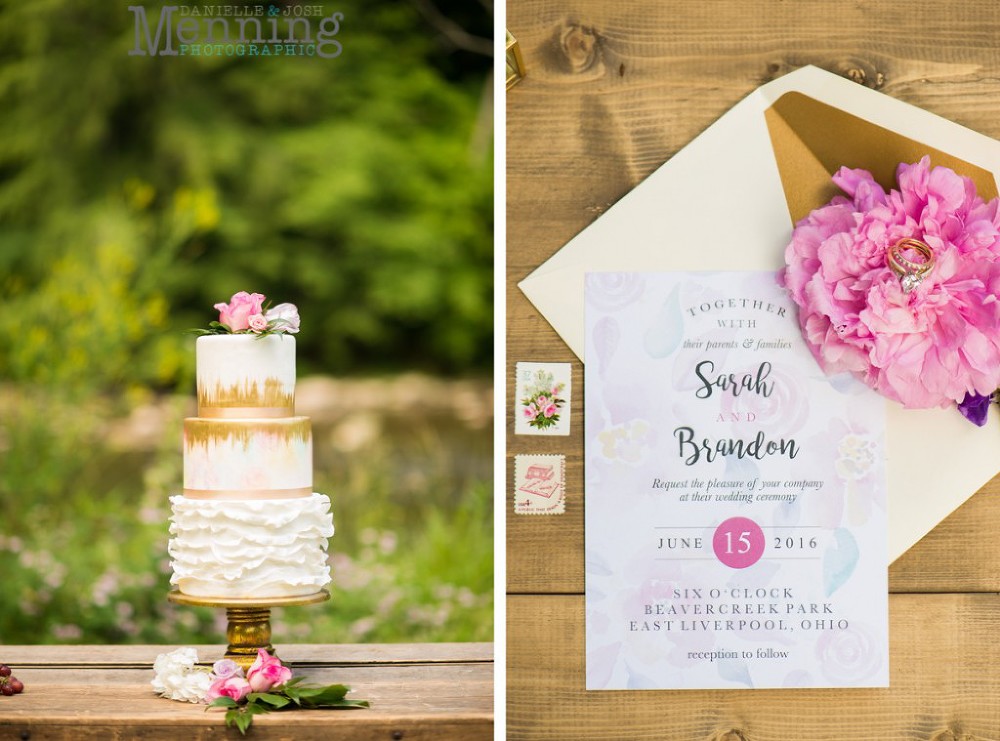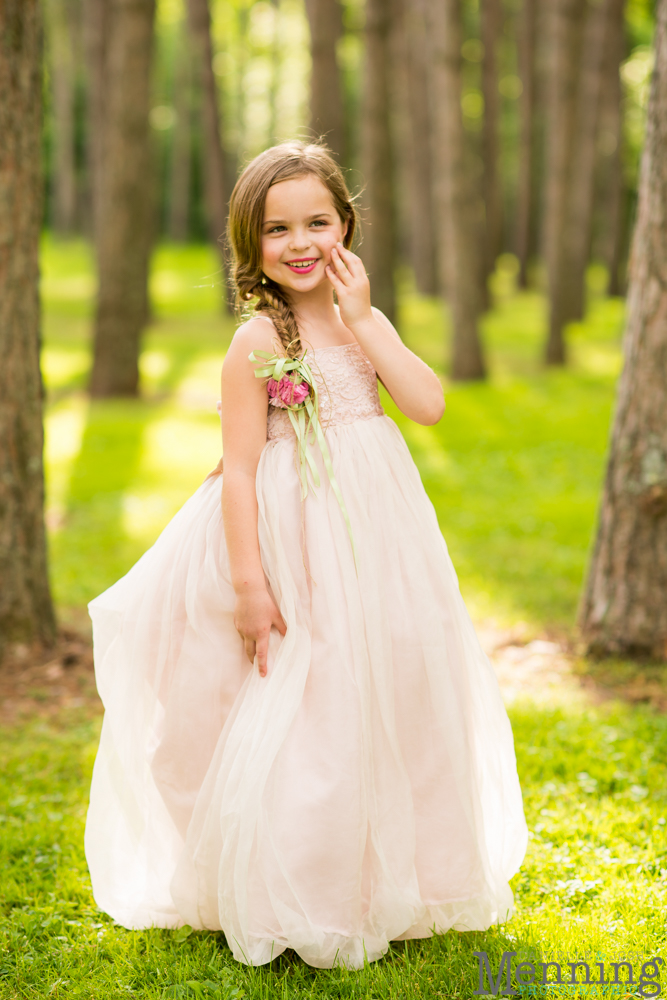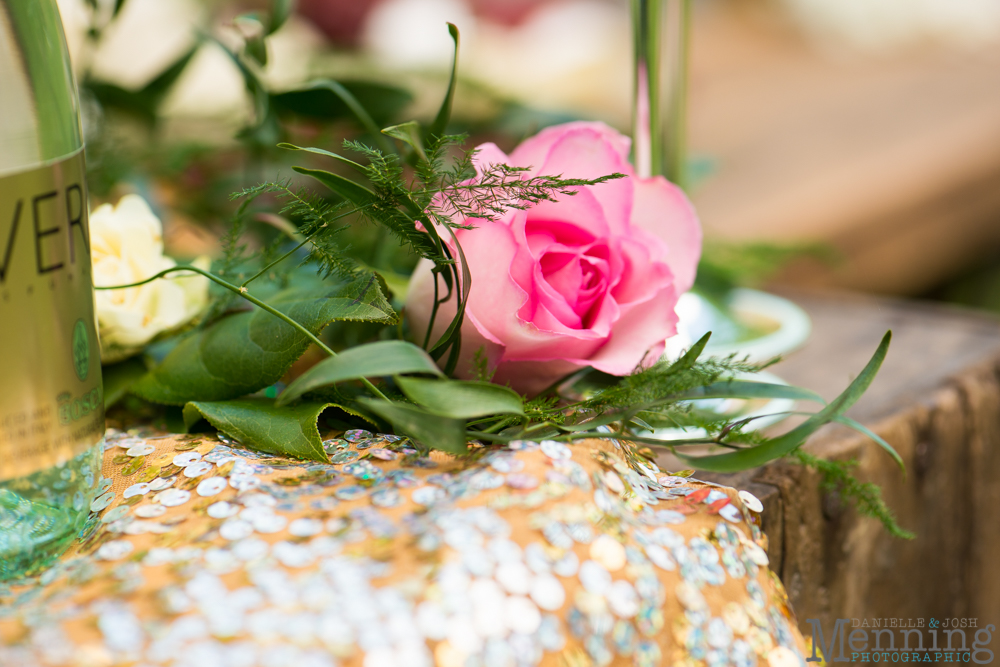 LeAnn looked absolutely stunning in her wedding gown! She got it from Treasured Moments Bridal in Boardman. She & Jered love to live an active & healthy lifestyle together so no wonder she still fits in her gown from last year.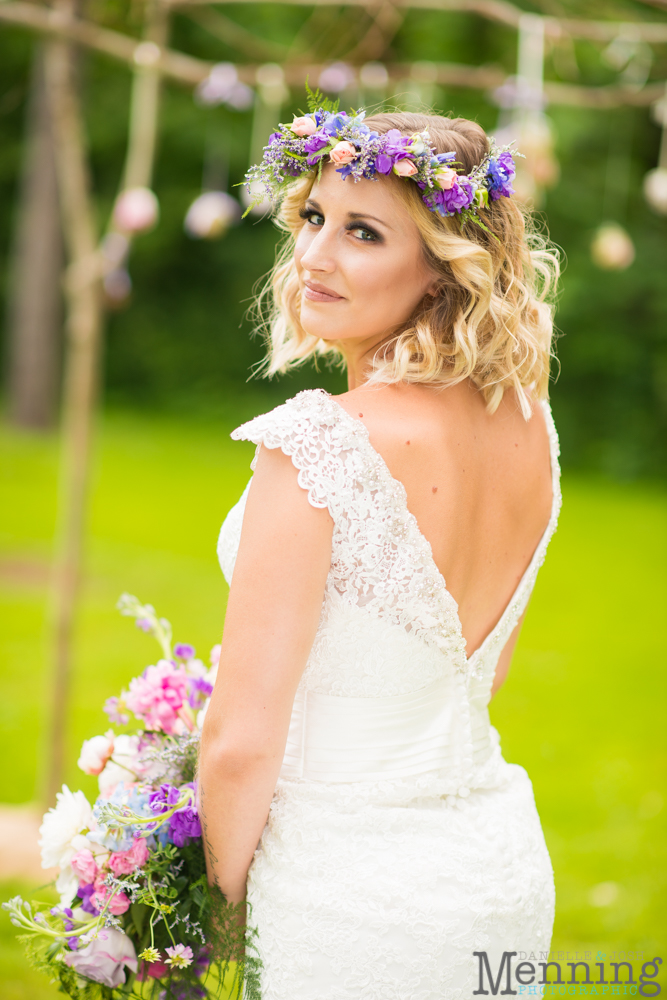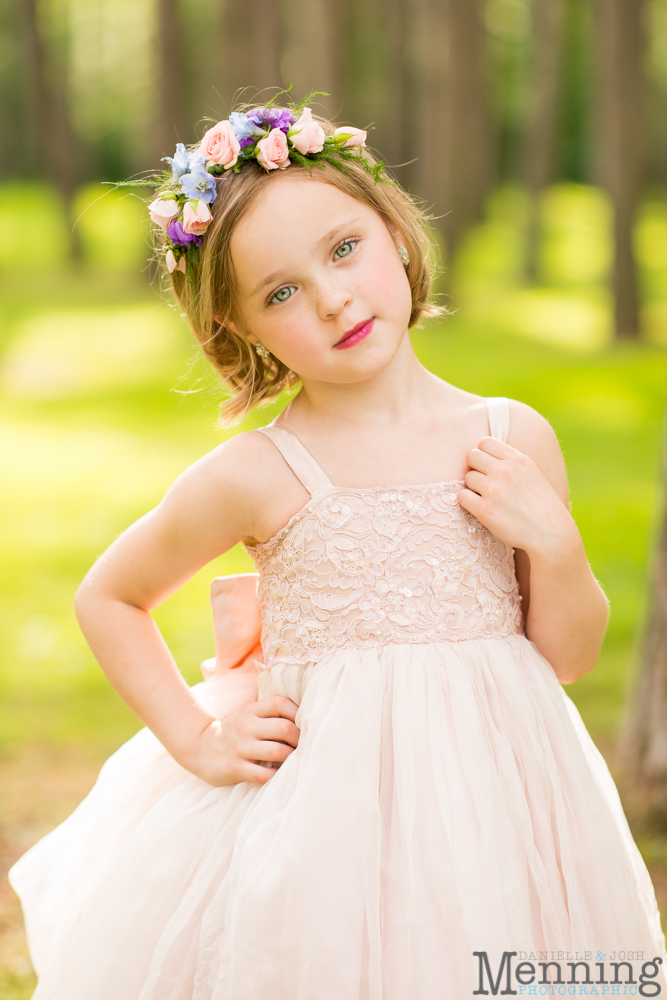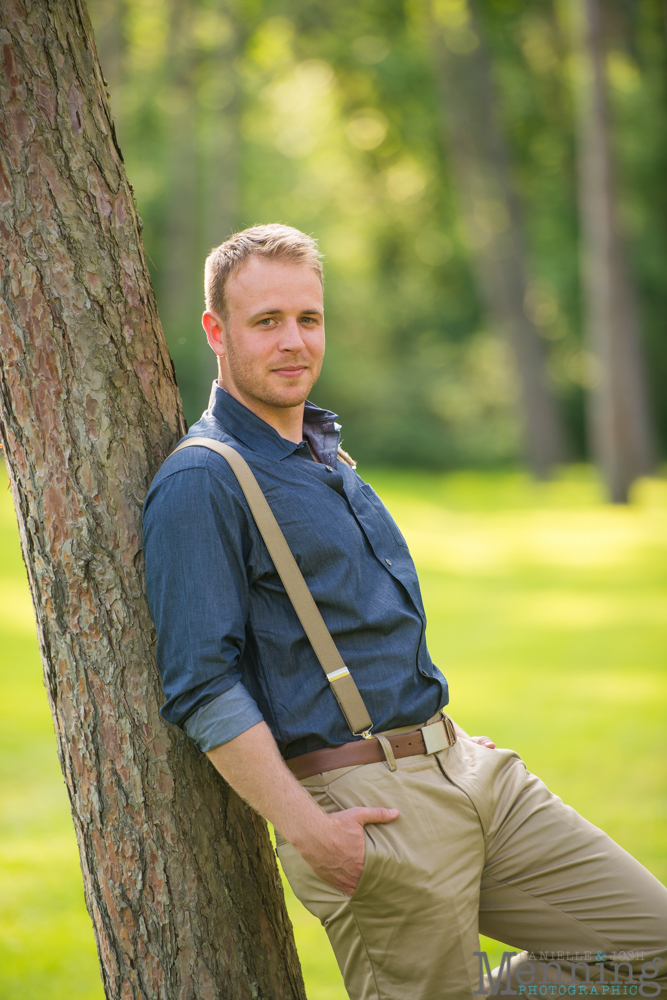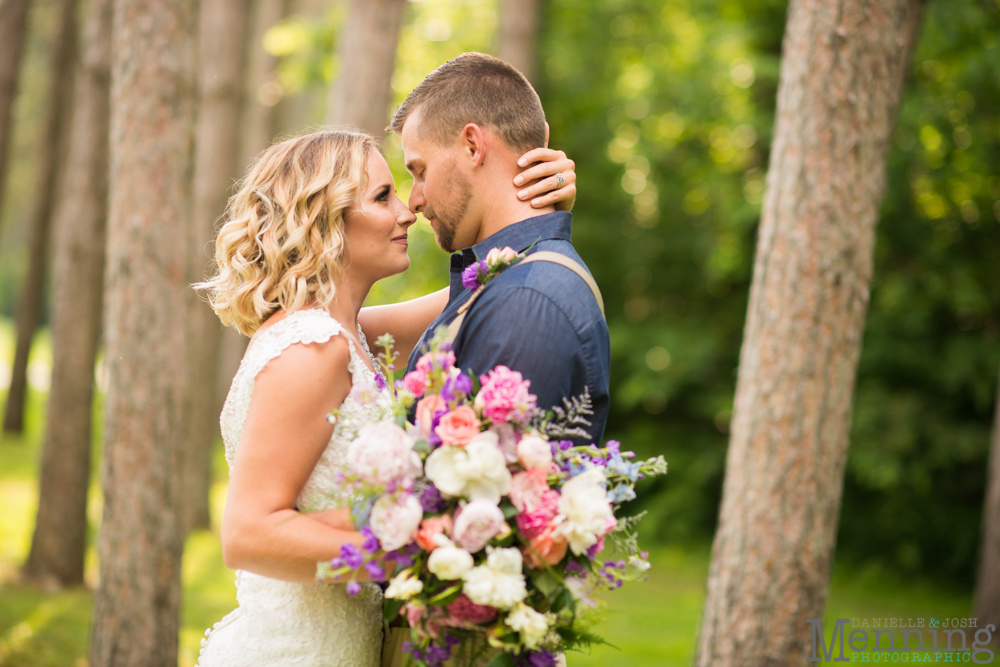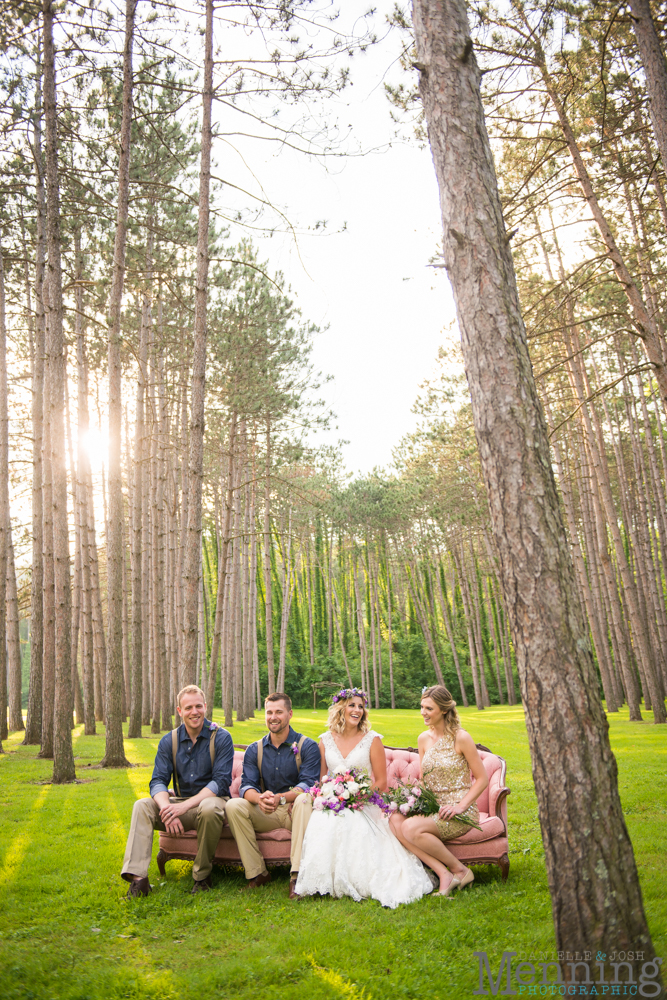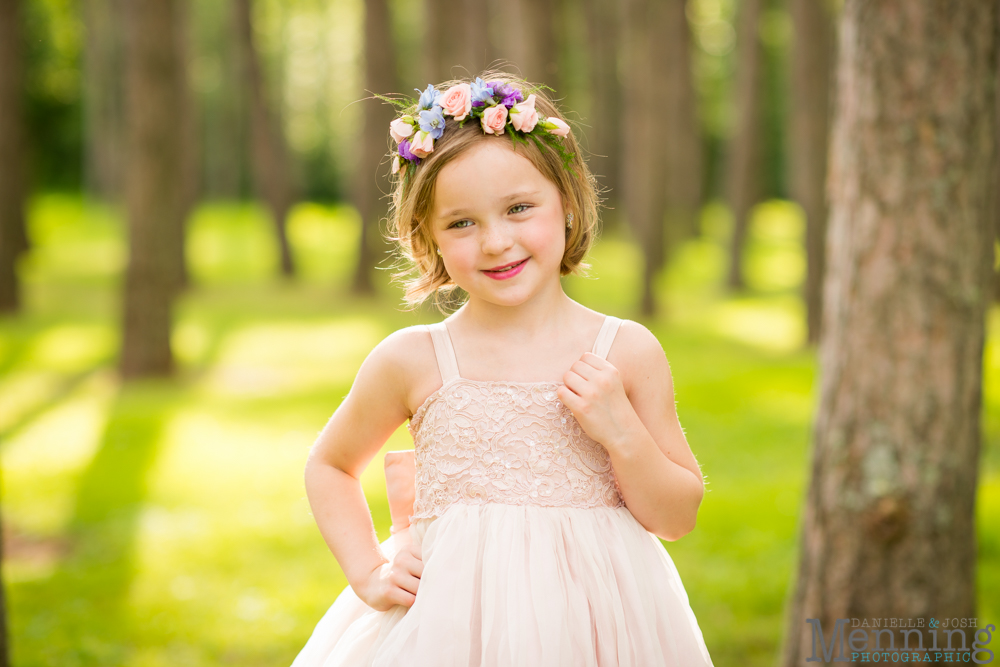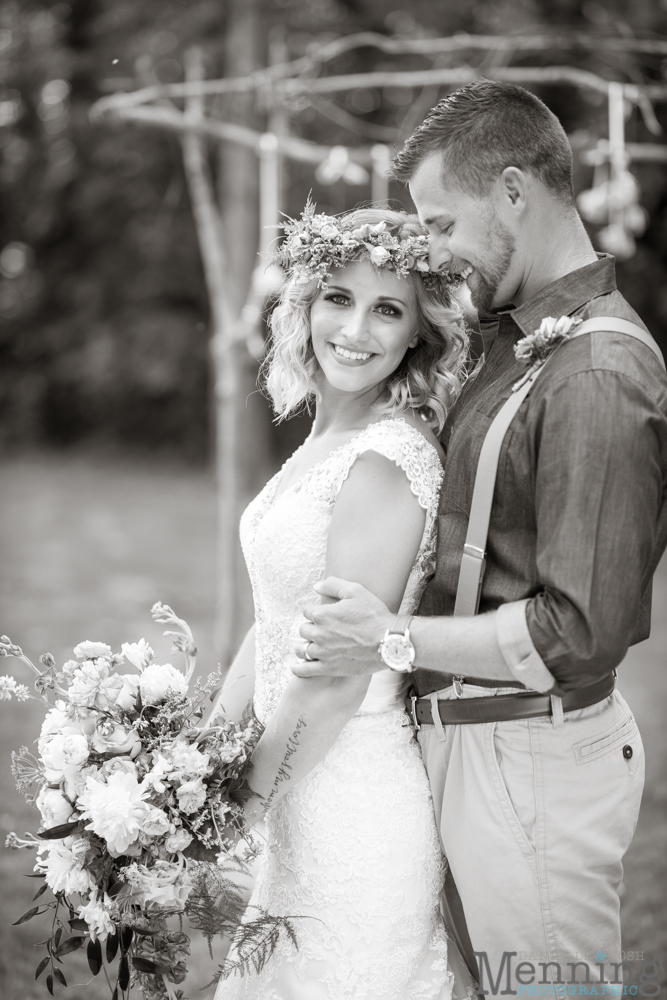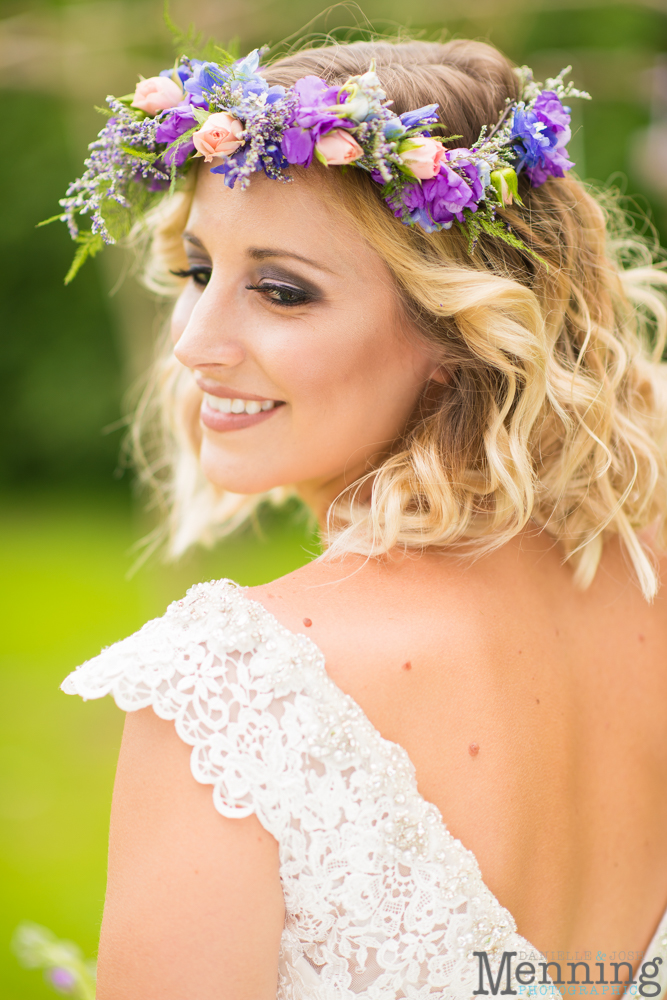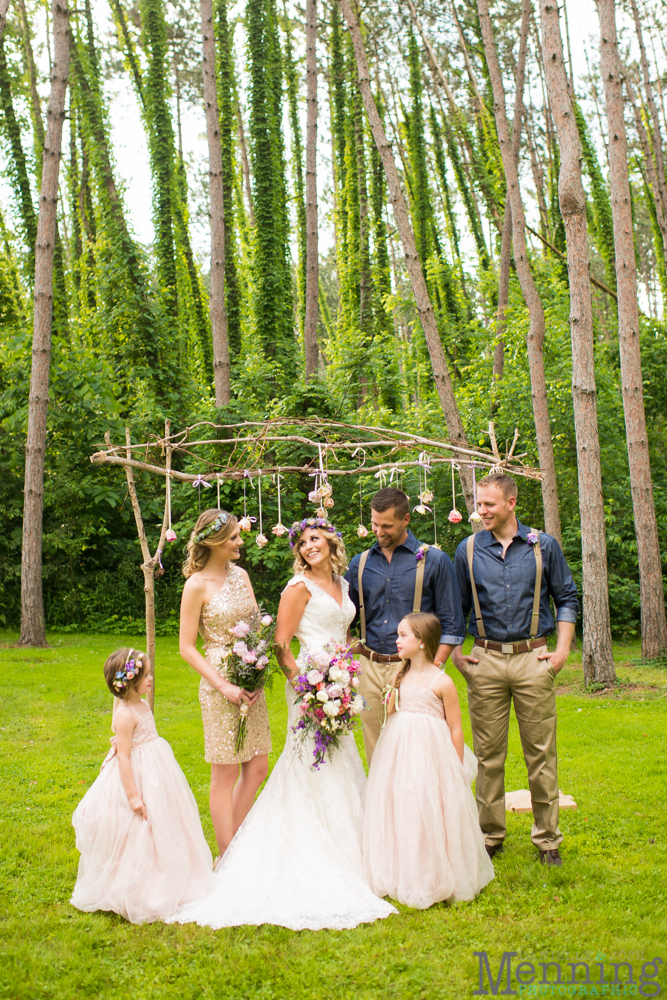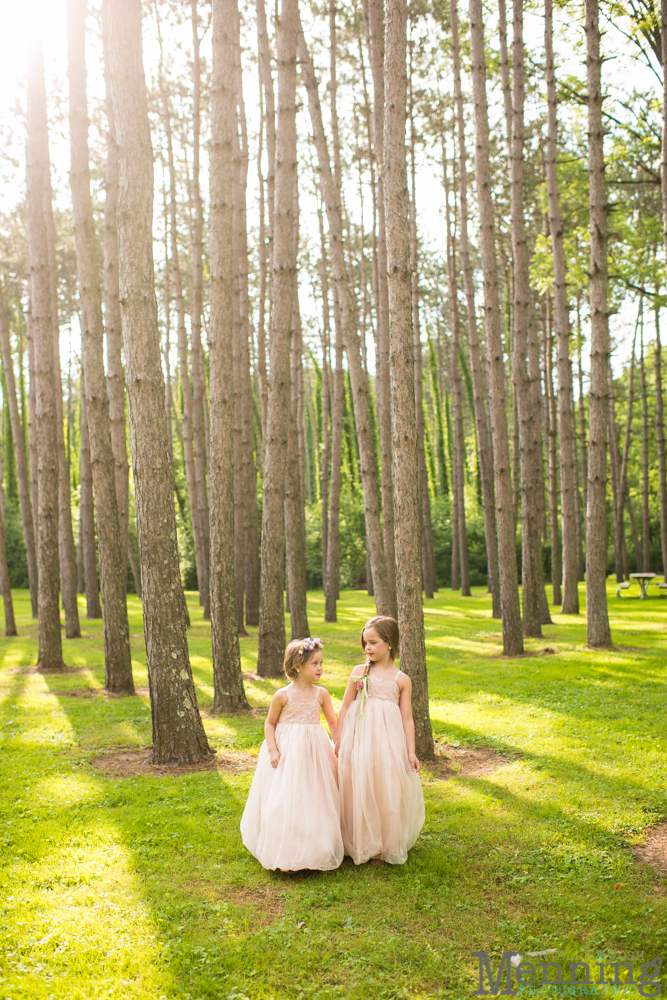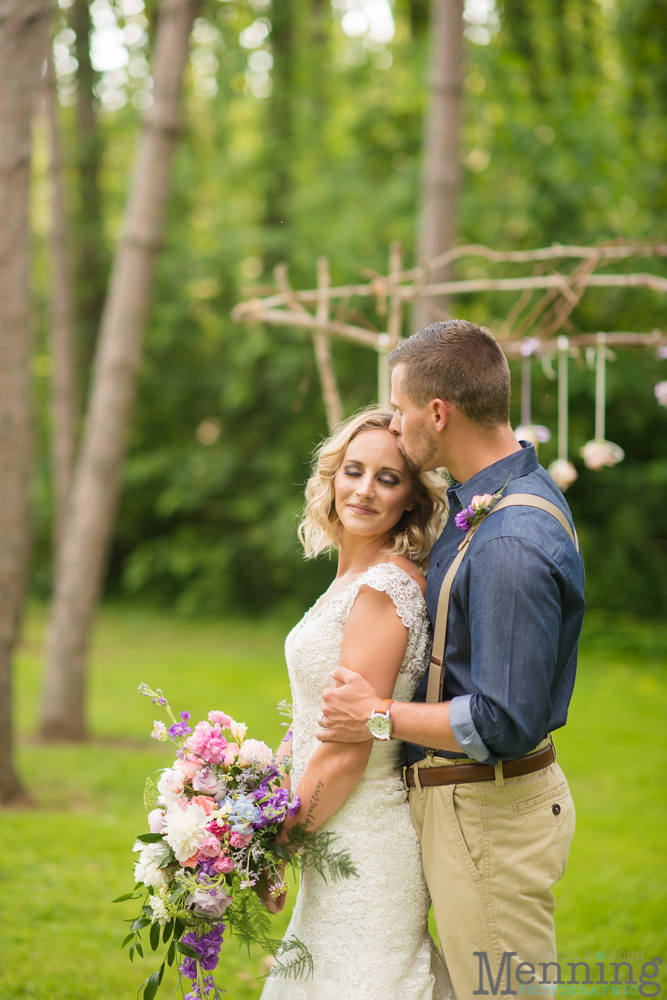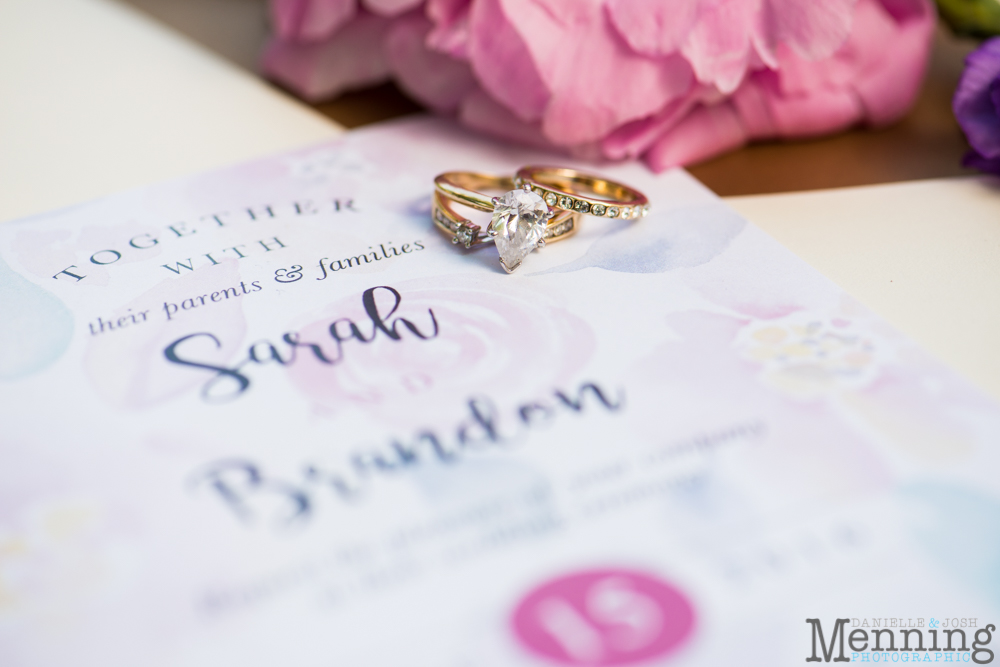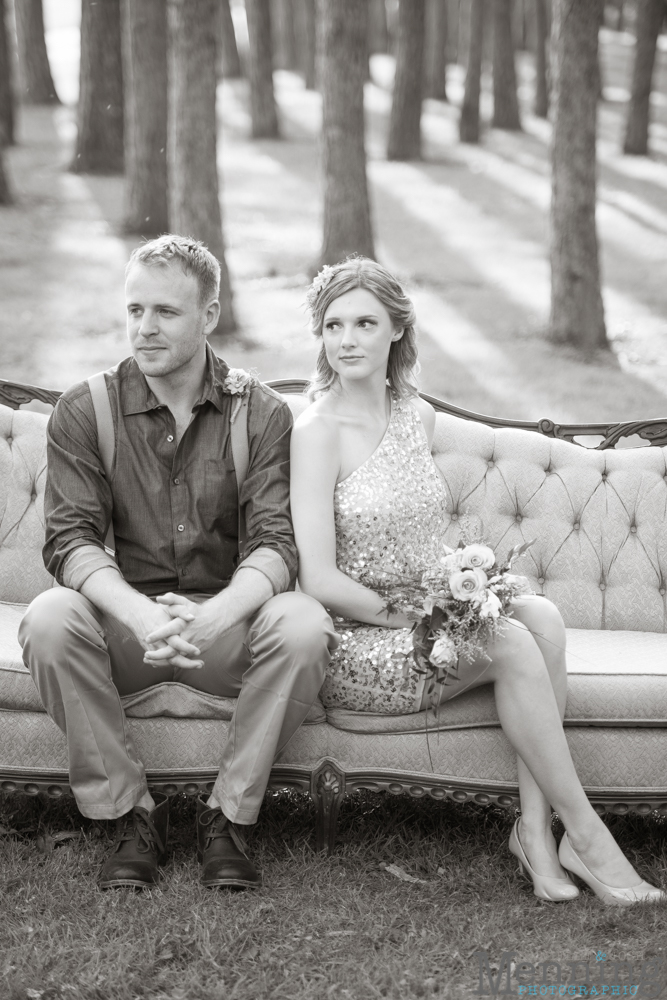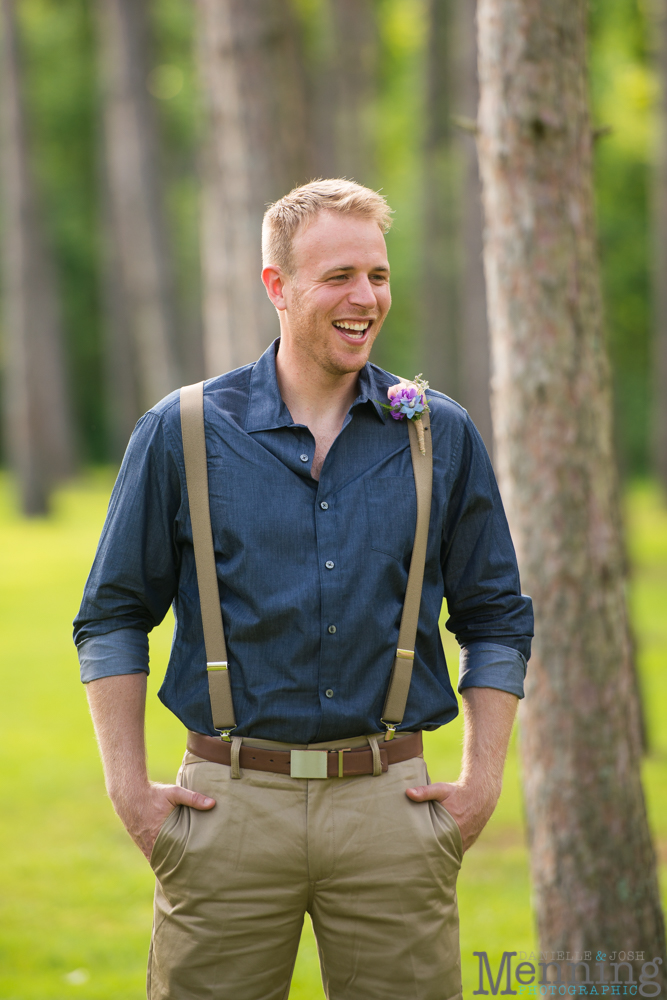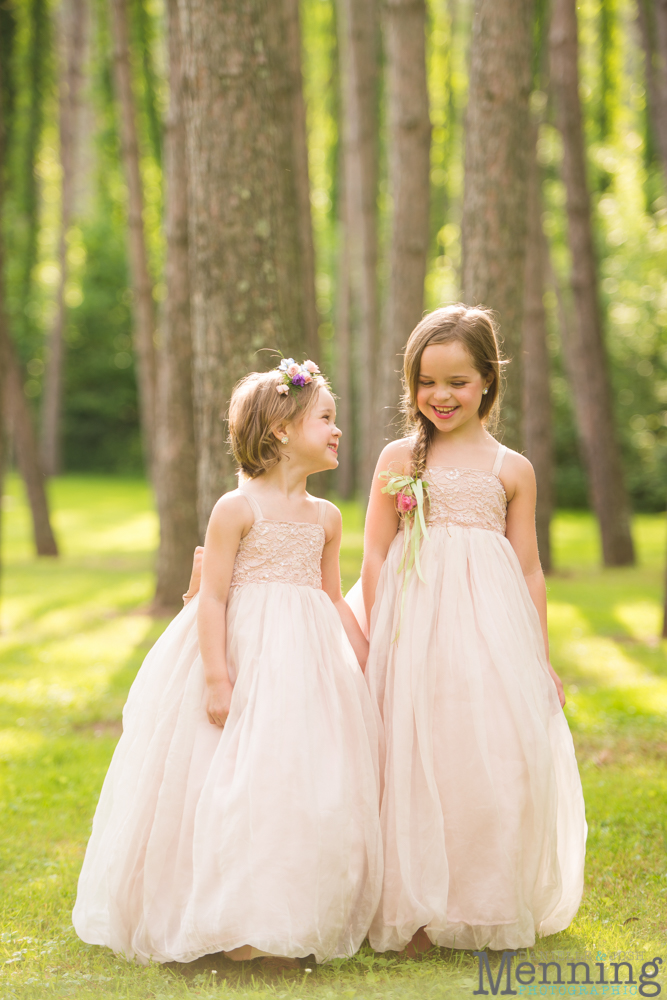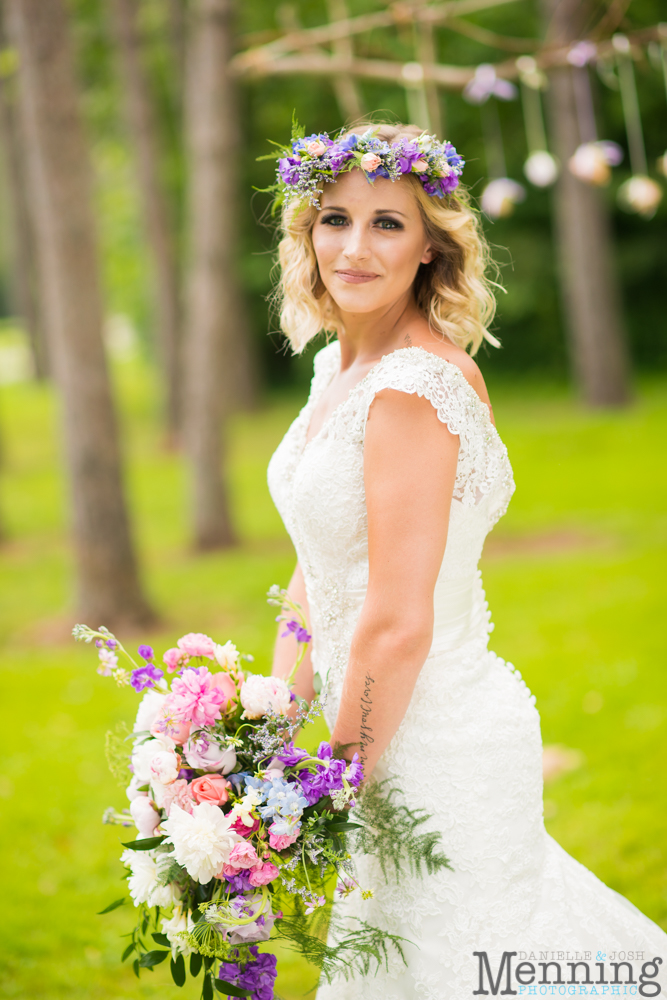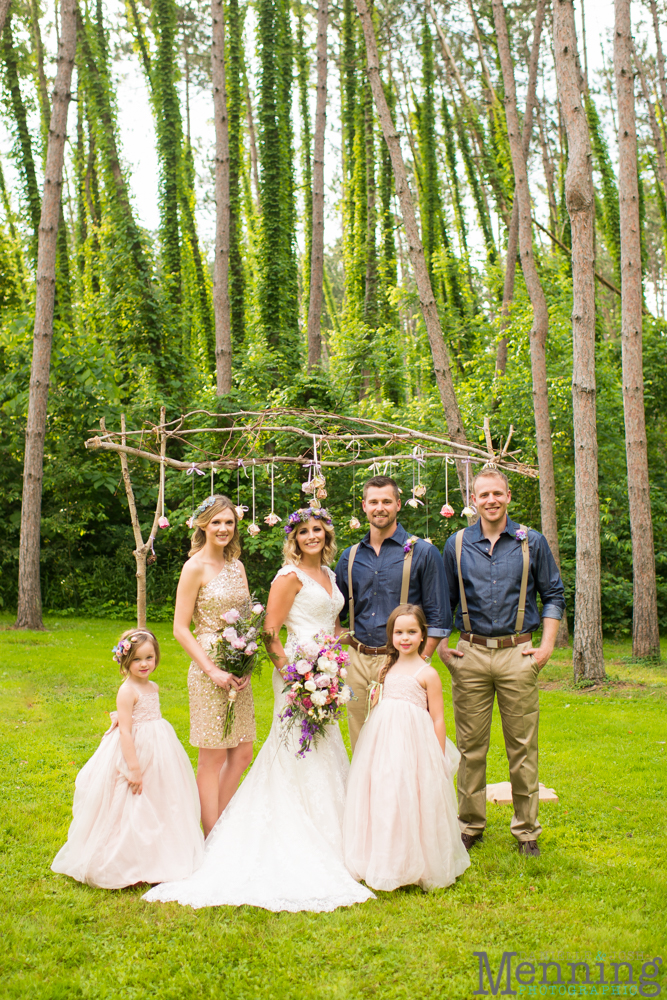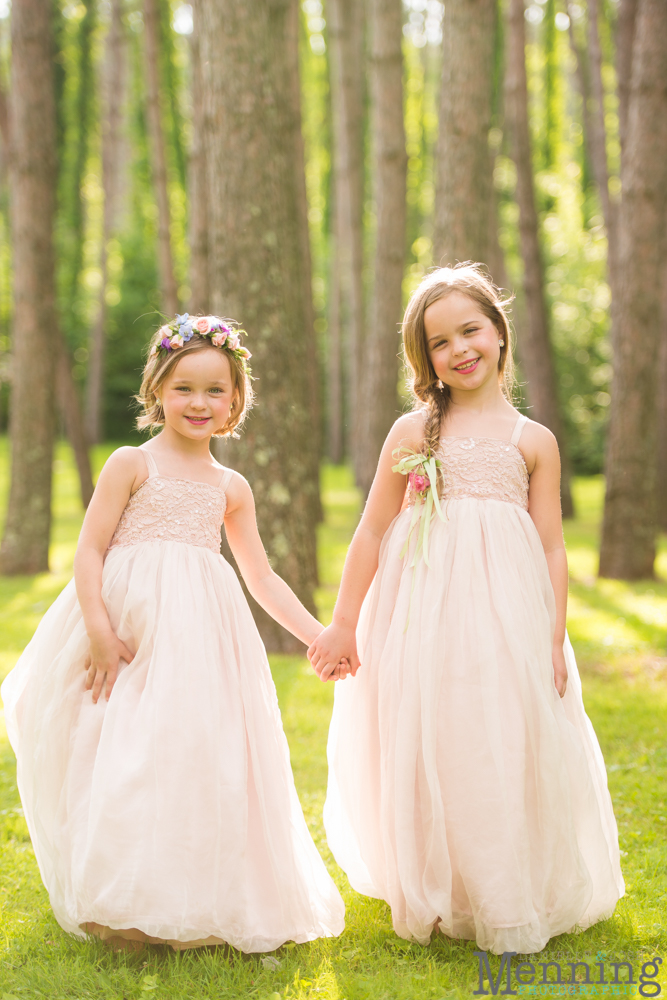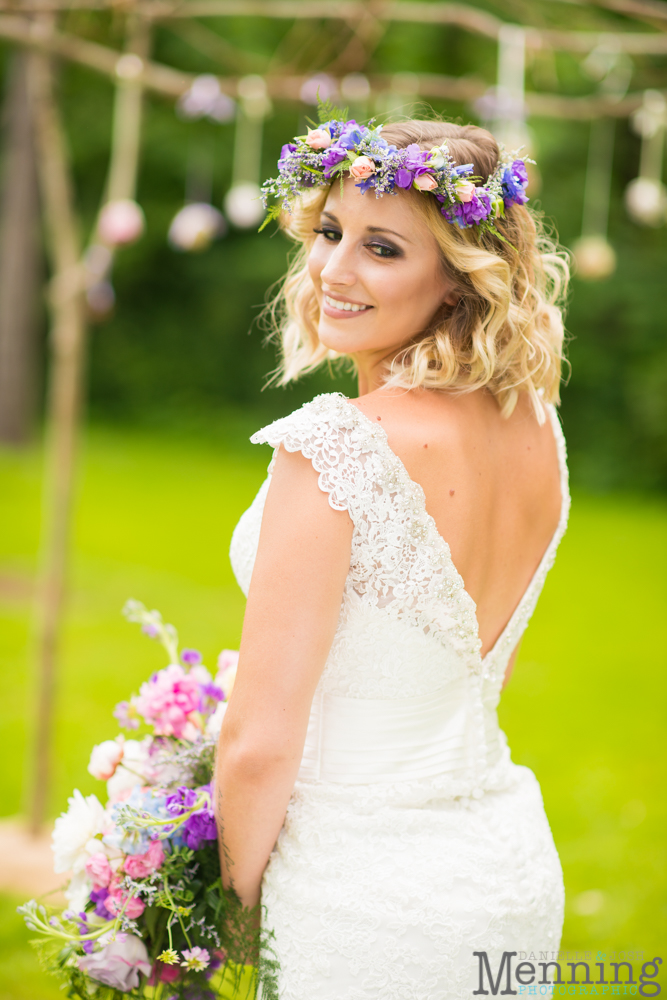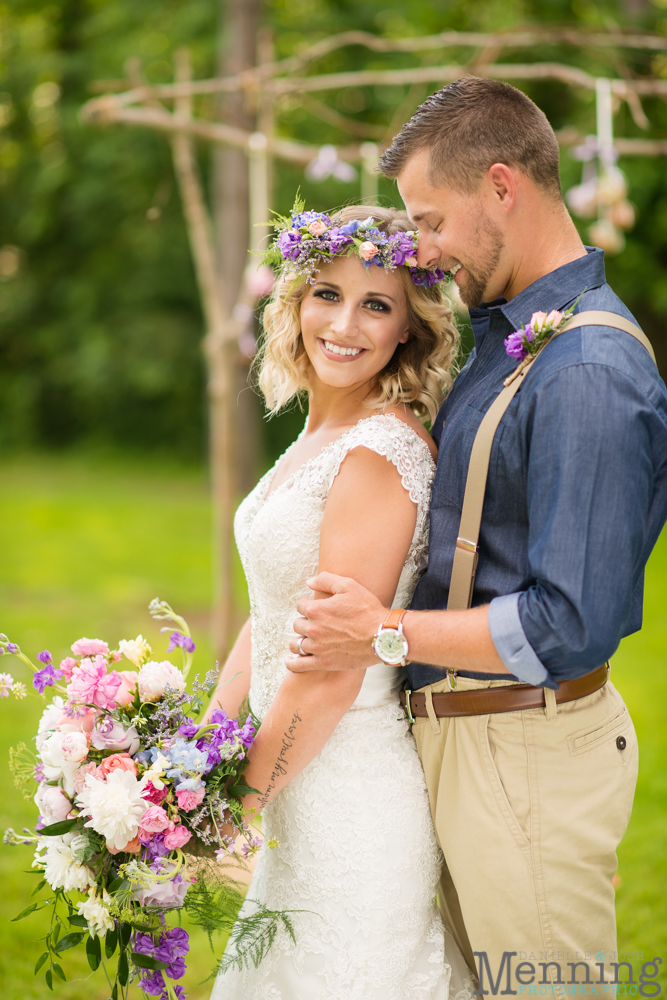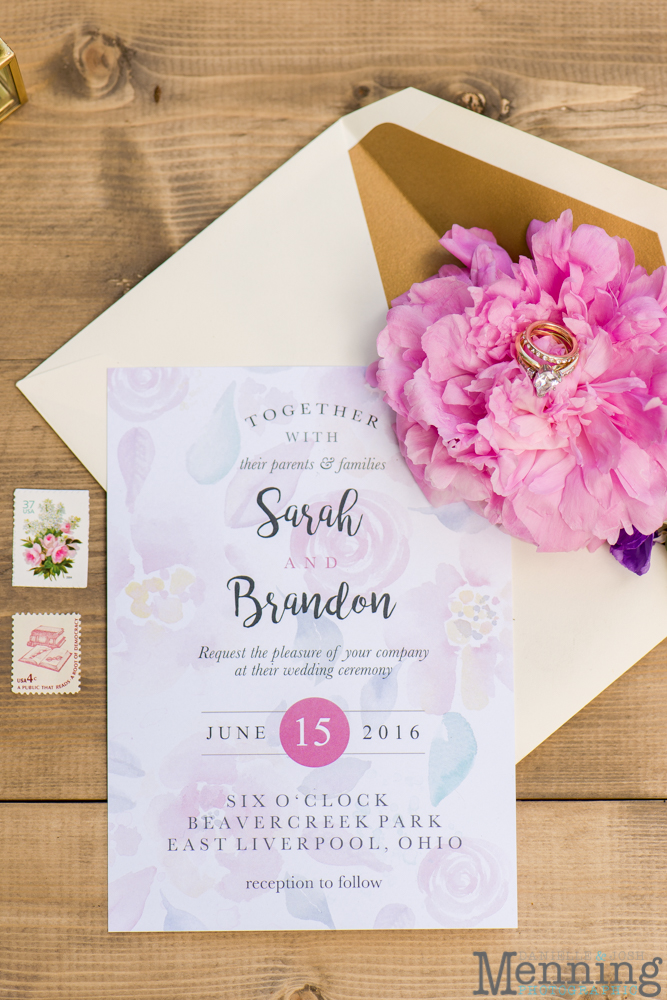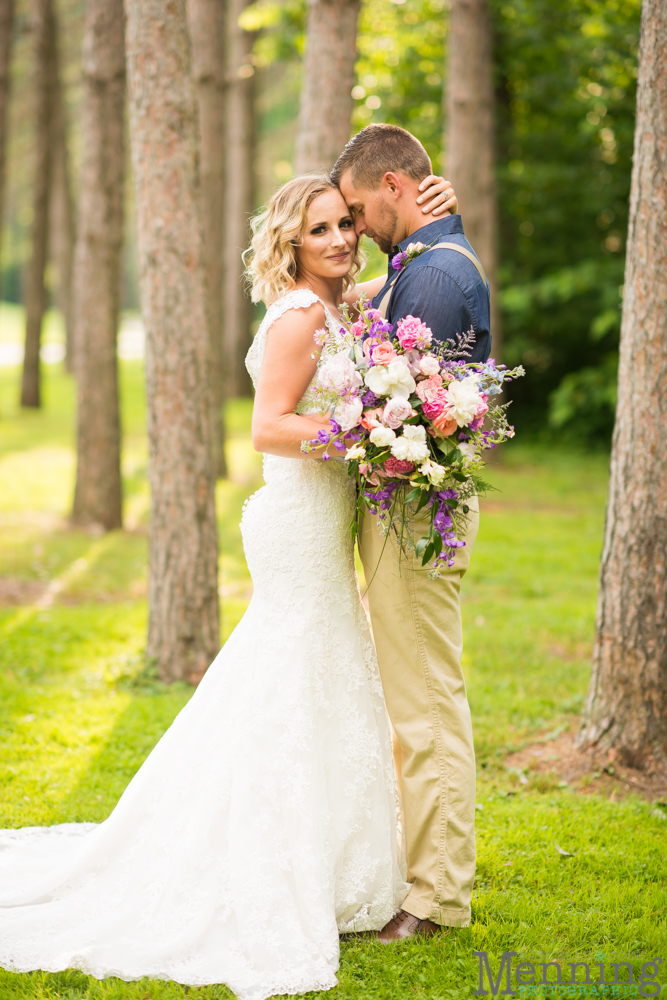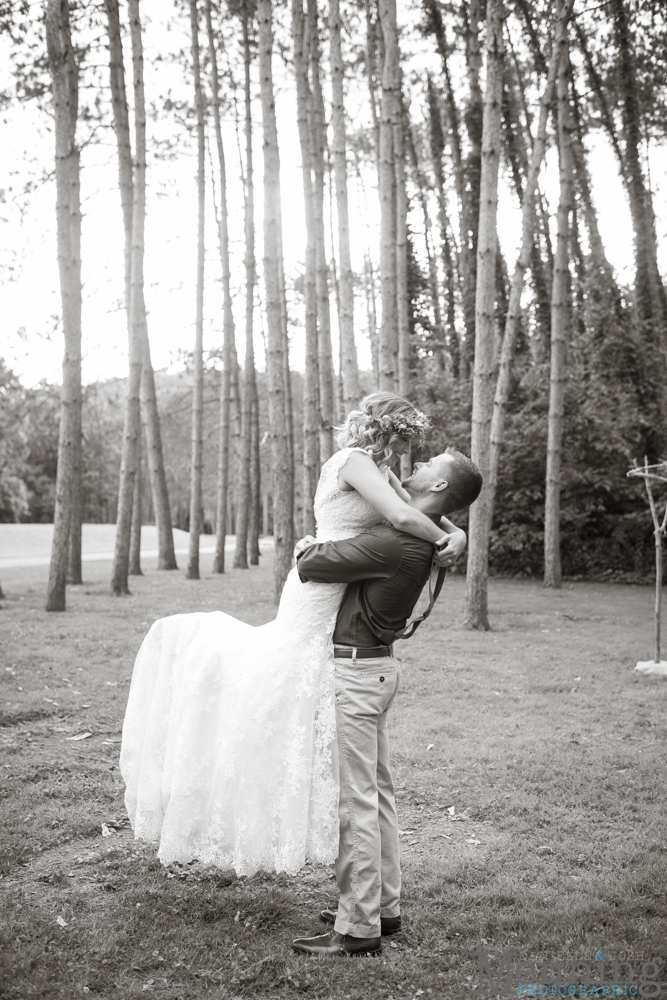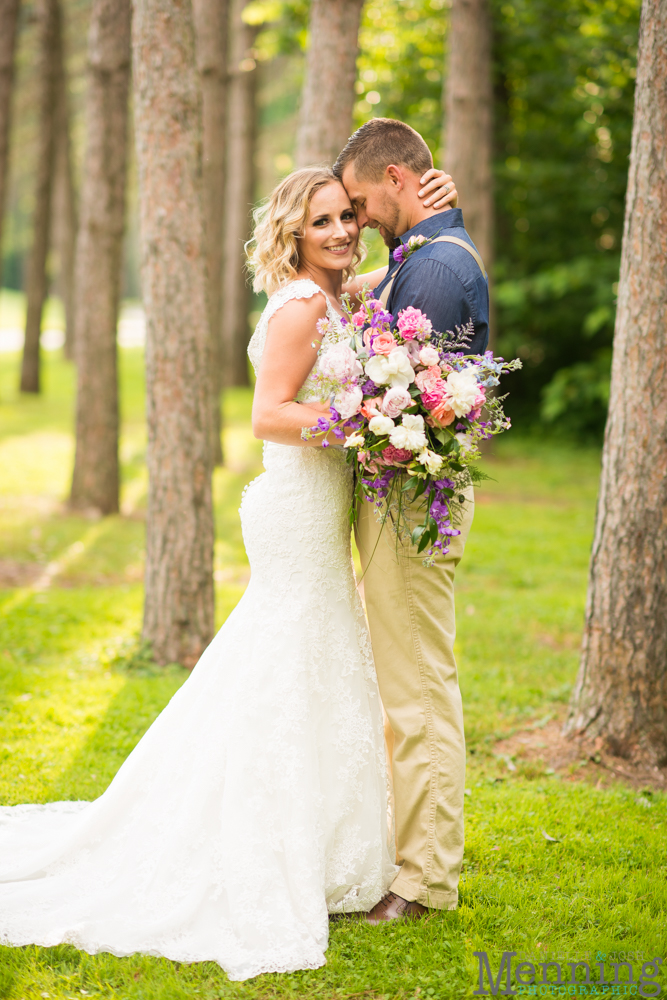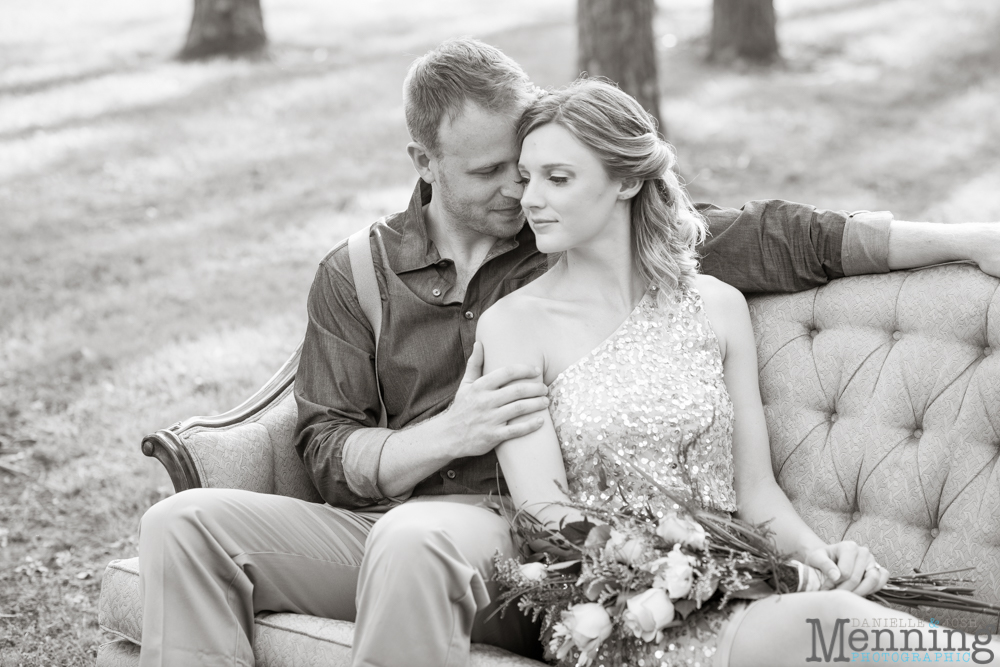 Sometimes styled shoots have models who aren't real couples. I'm so glad we had real married couples & captured real moments. This is joy right here, and we love it.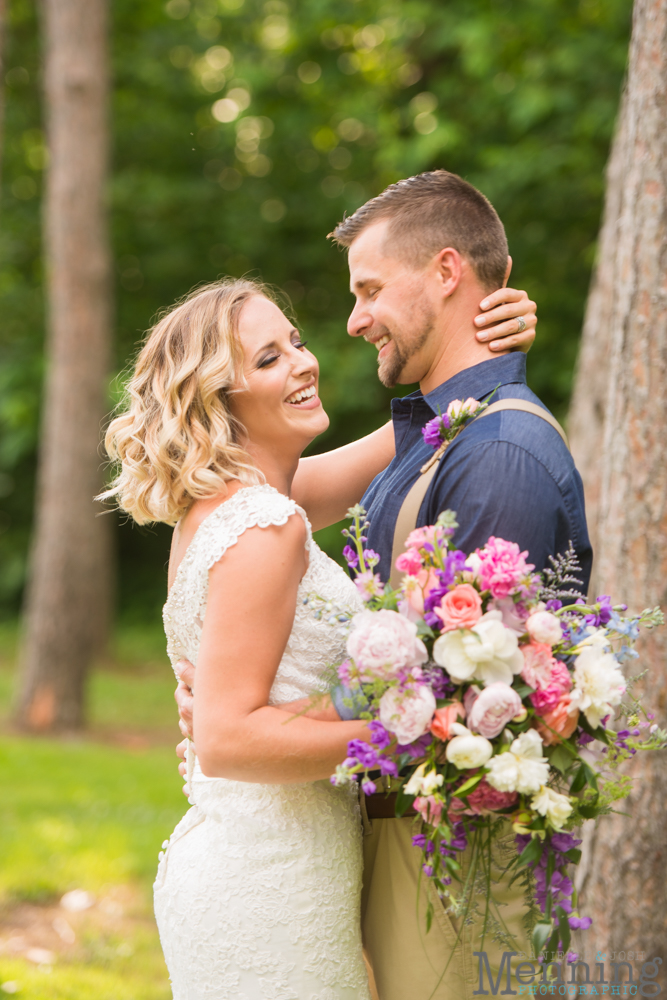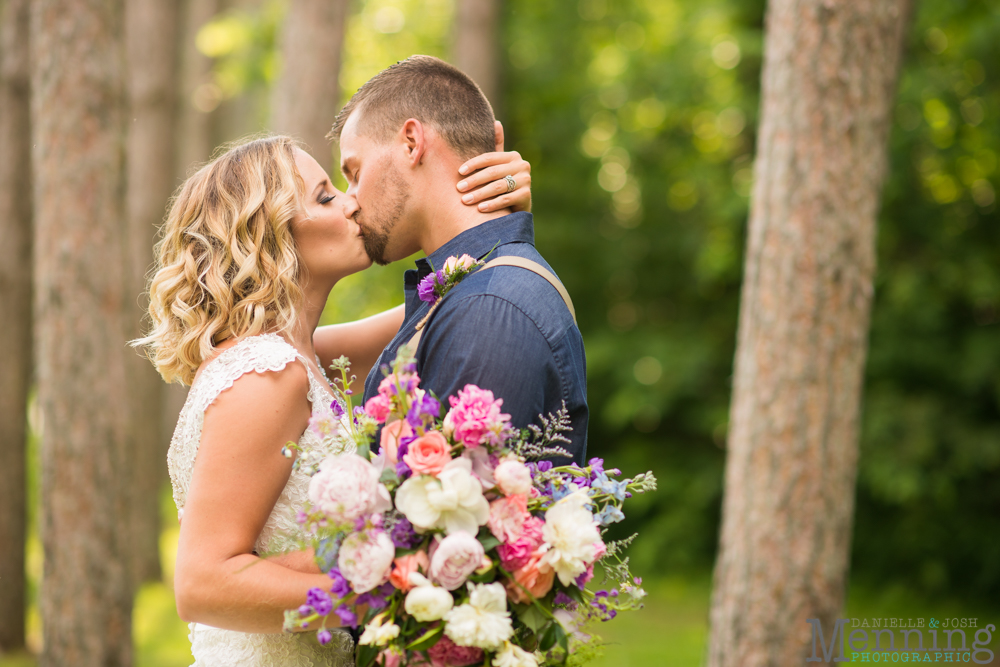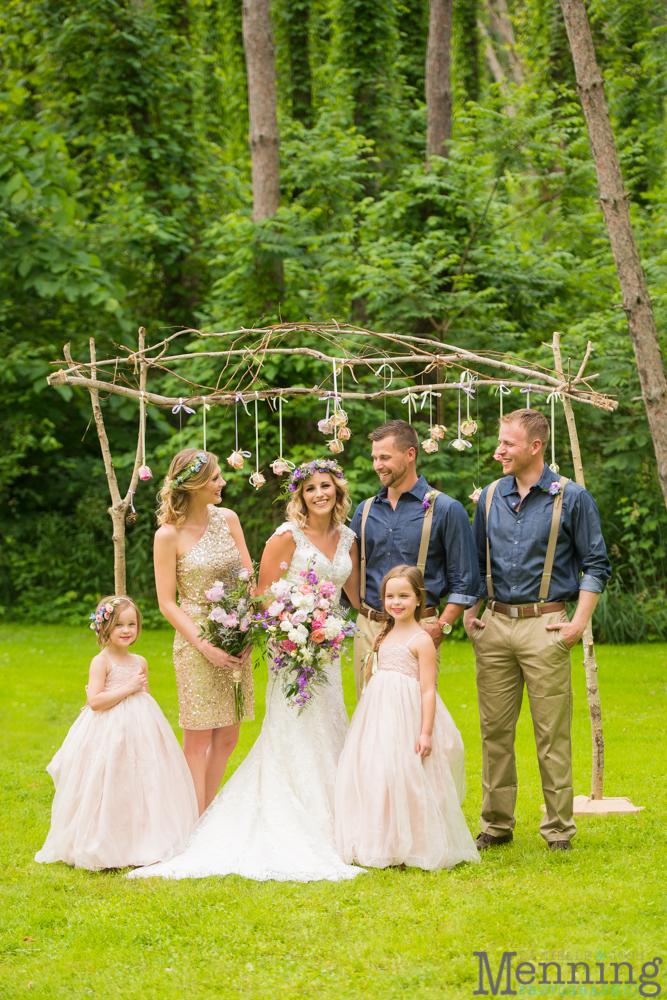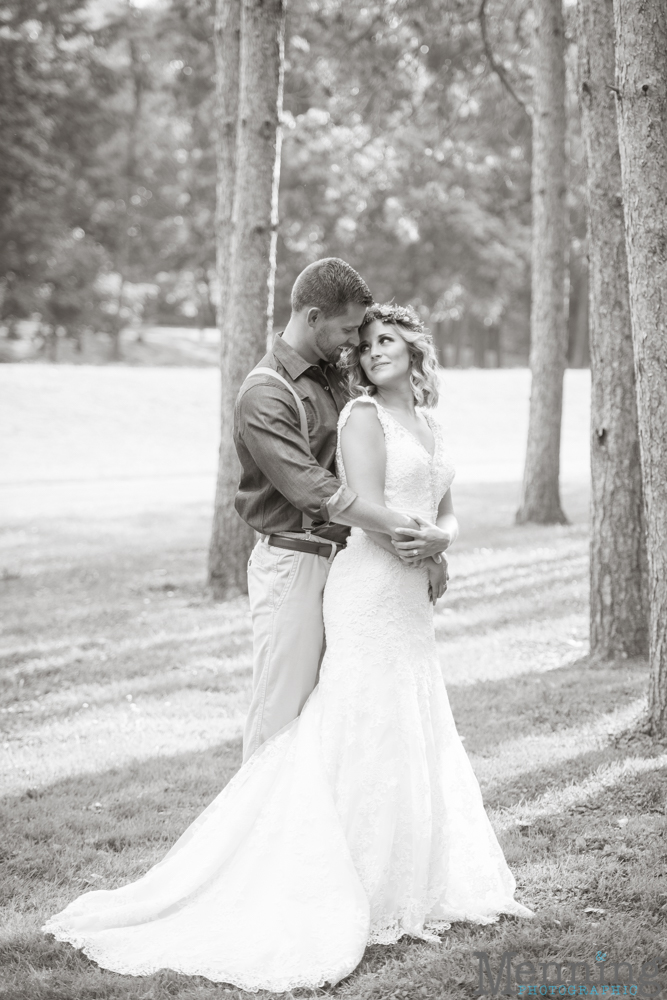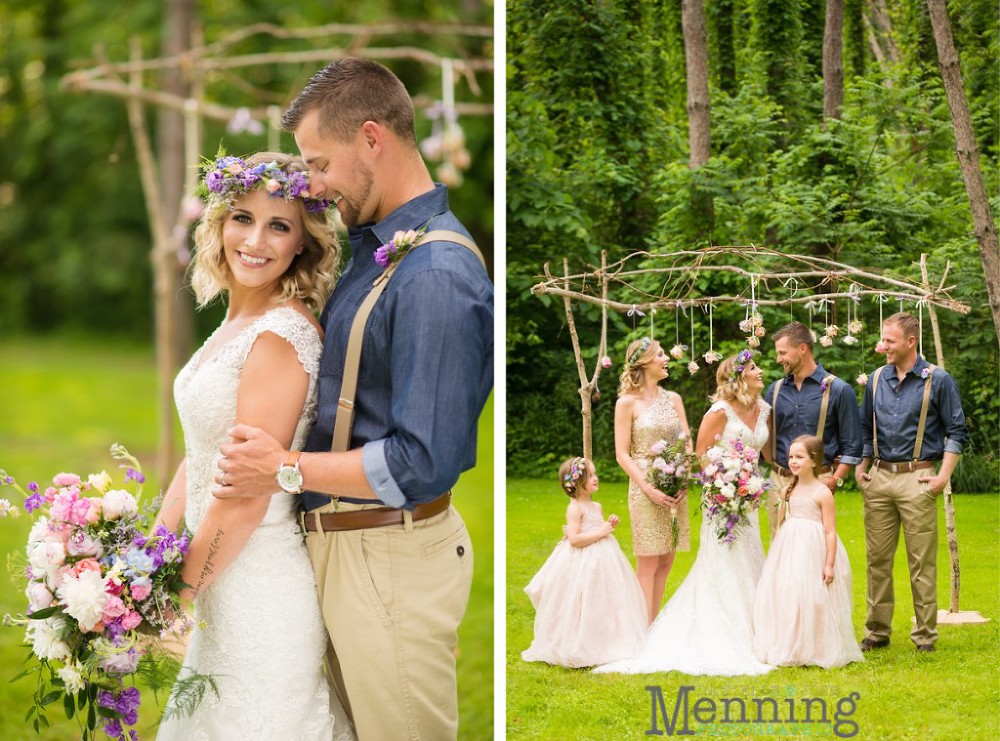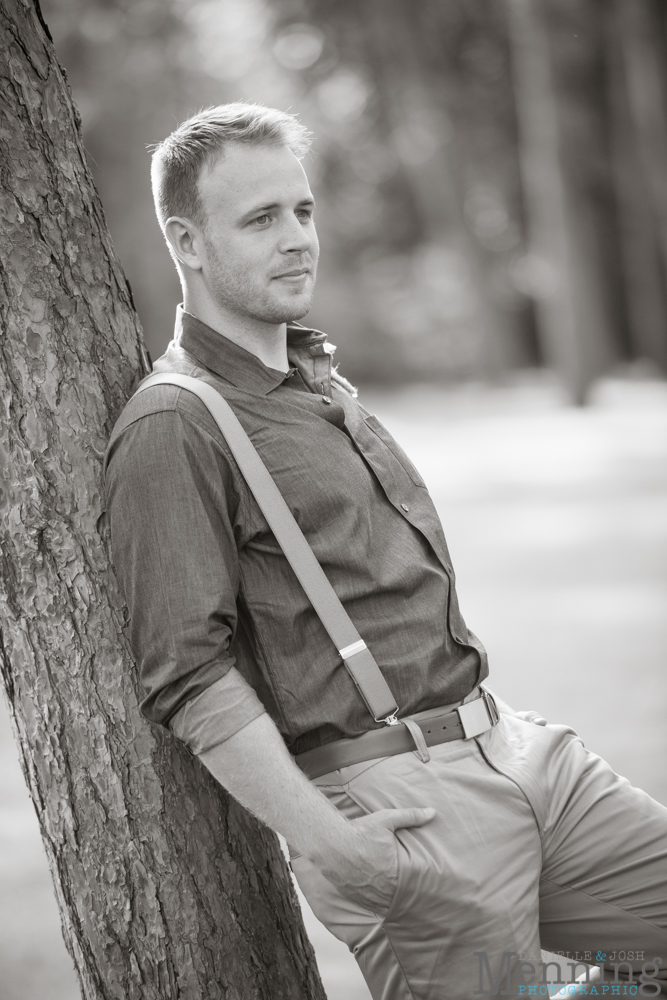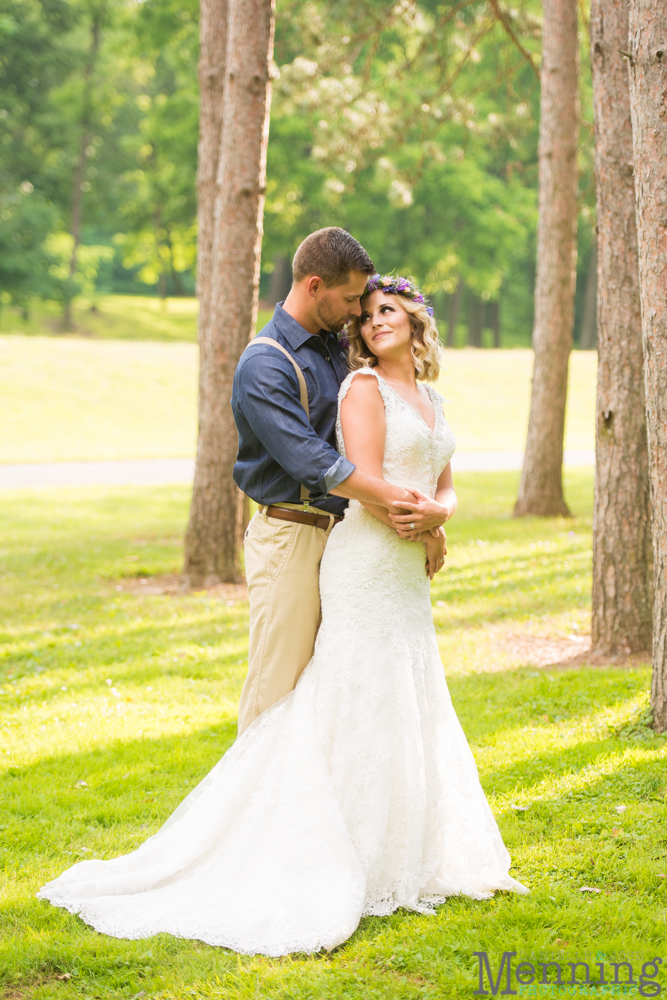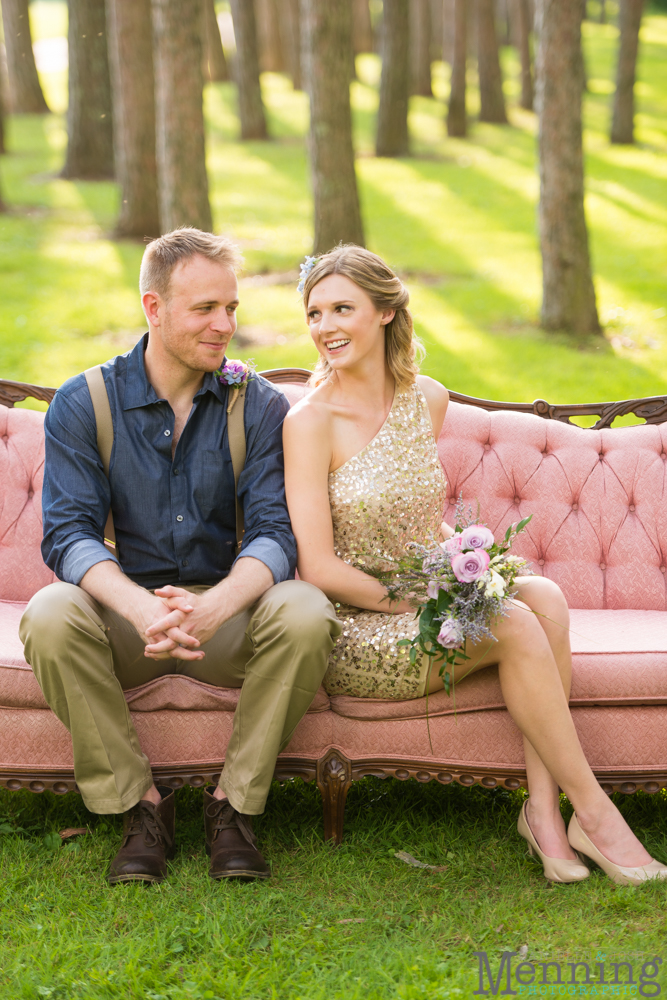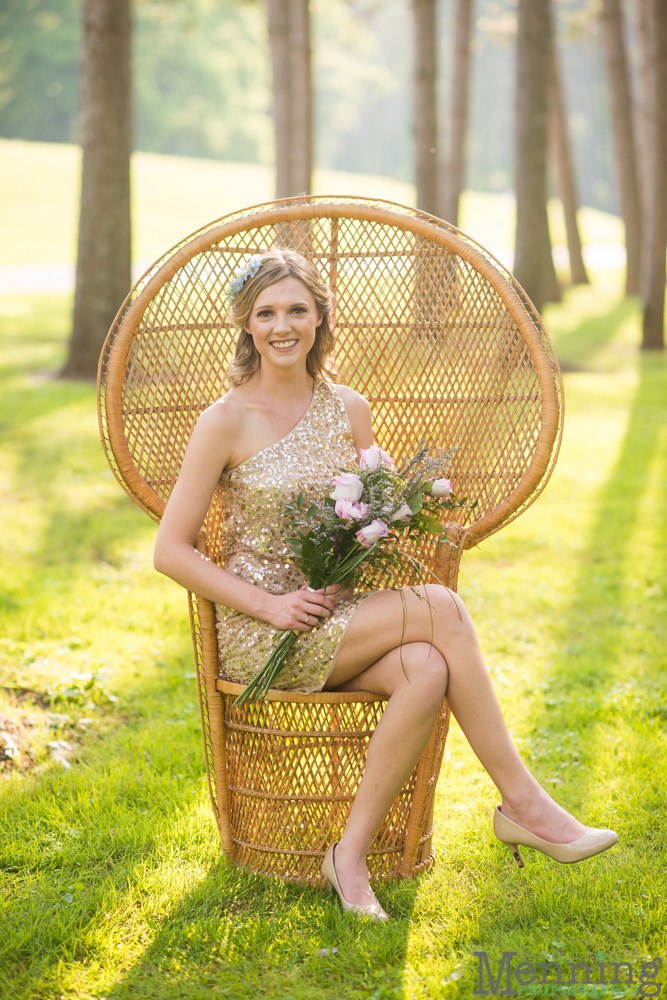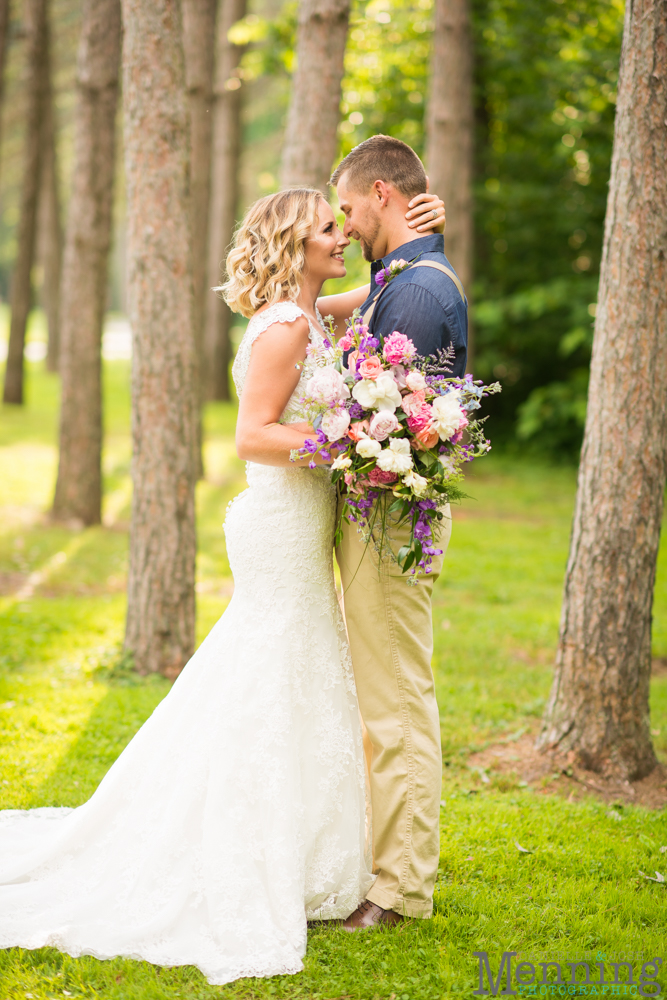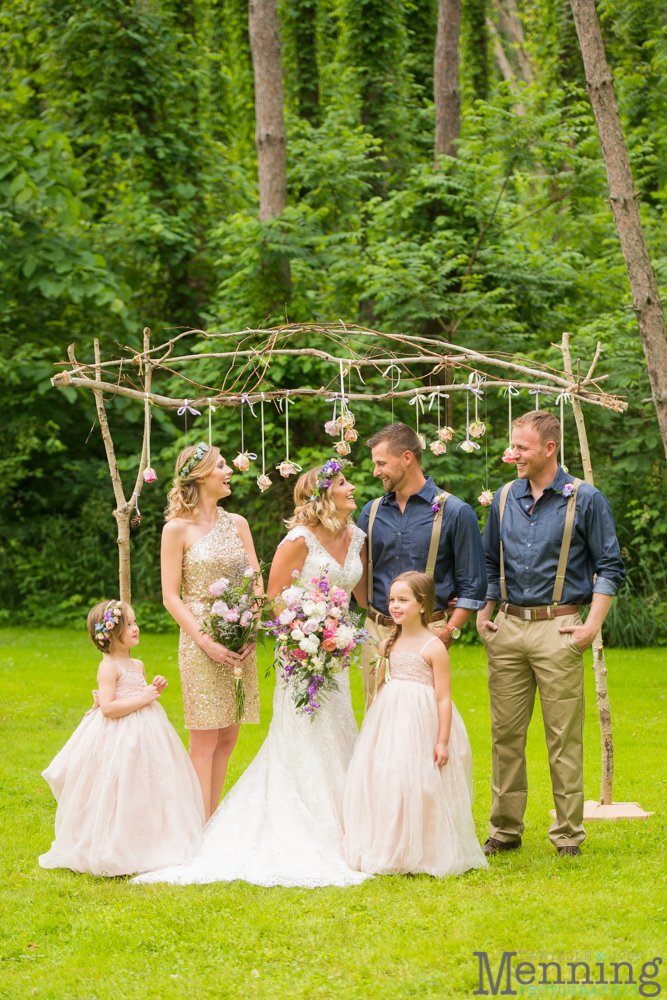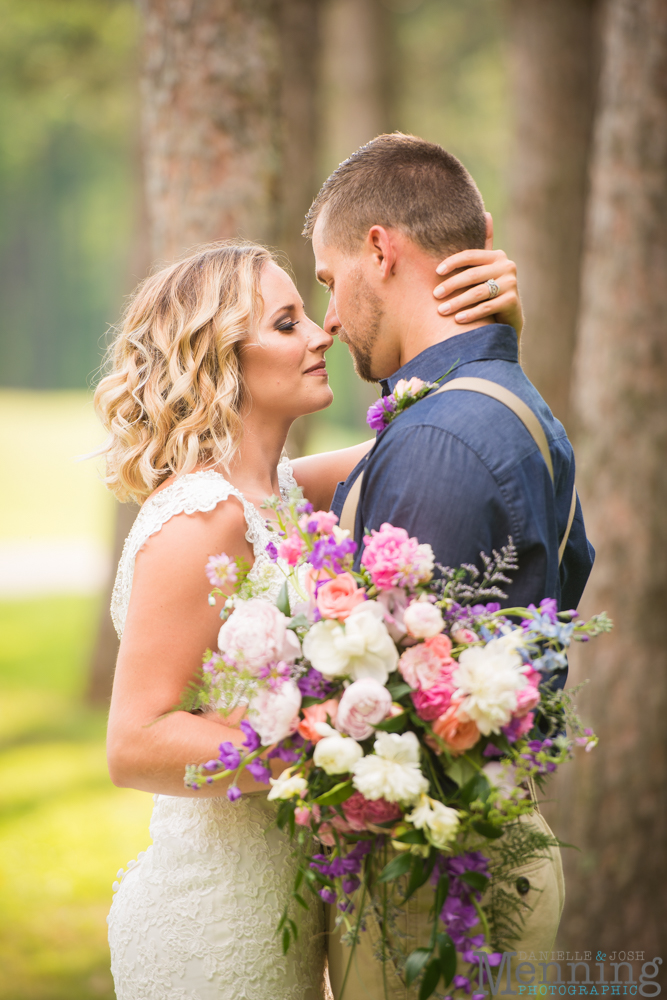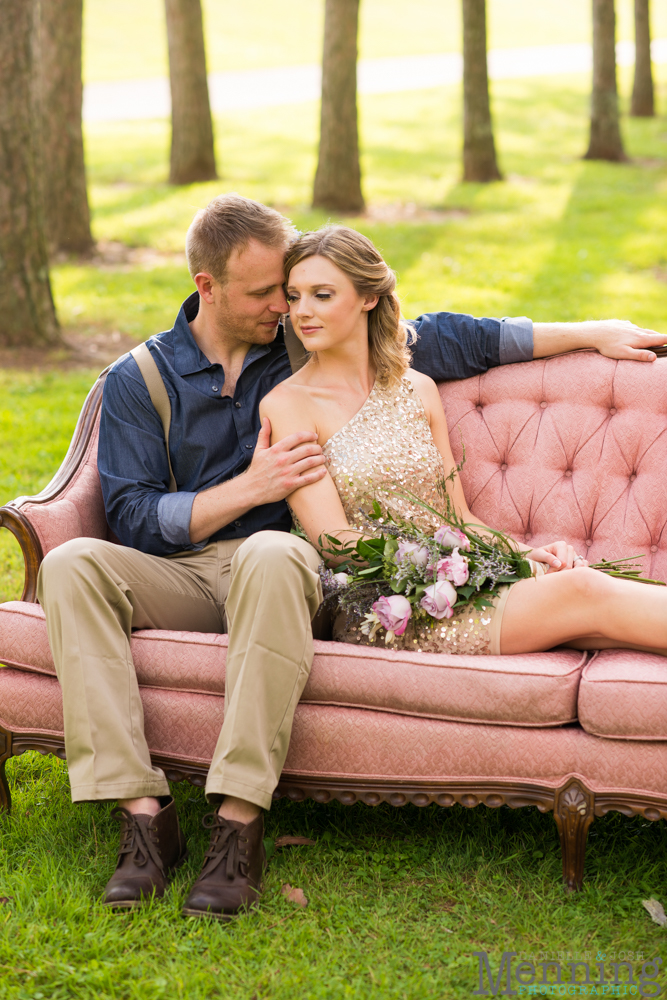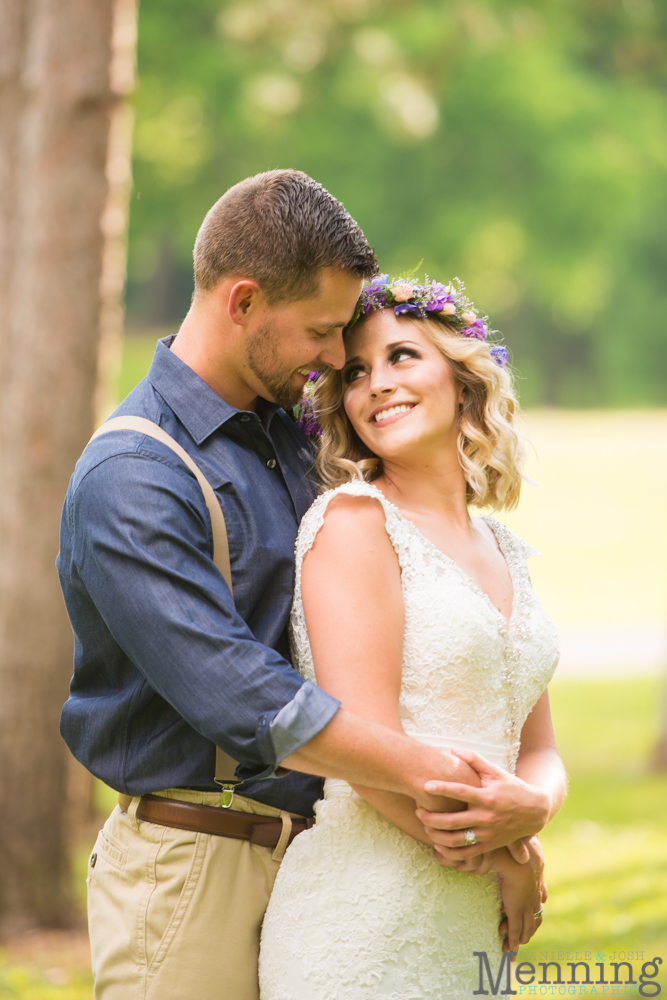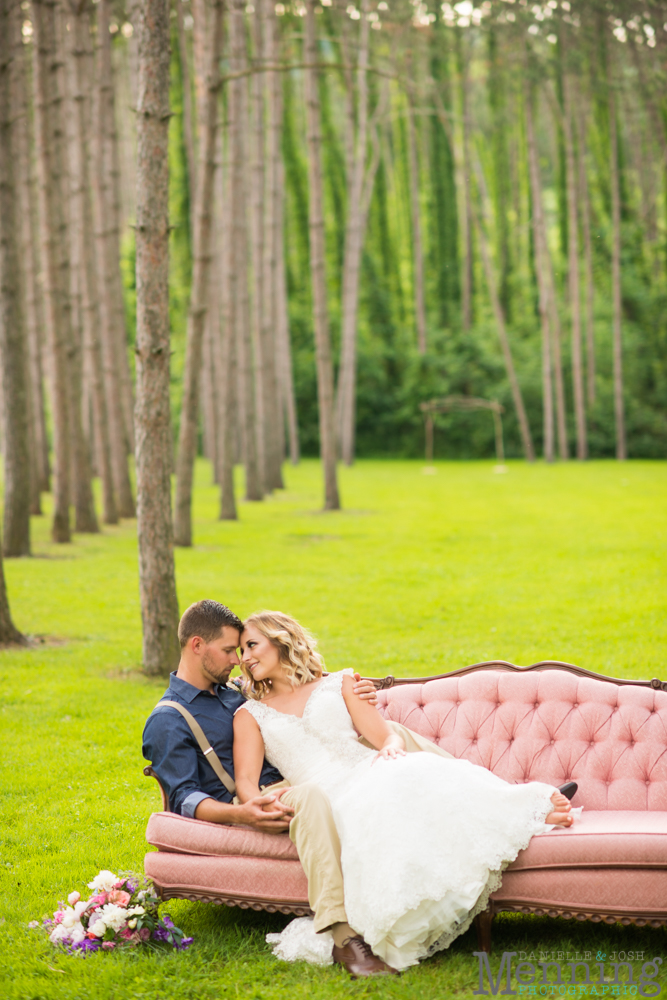 And I saved this shot for last because . . . how fierce are they?! Model status, without a doubt! This photo blew up our Instagram, which made us so happy because it just shows how amazing it can be when a bunch of fellow creatives team up & create something together!  Also, Kyle, LeAnn, Katie, and Jered are really, really ridiculously good looking.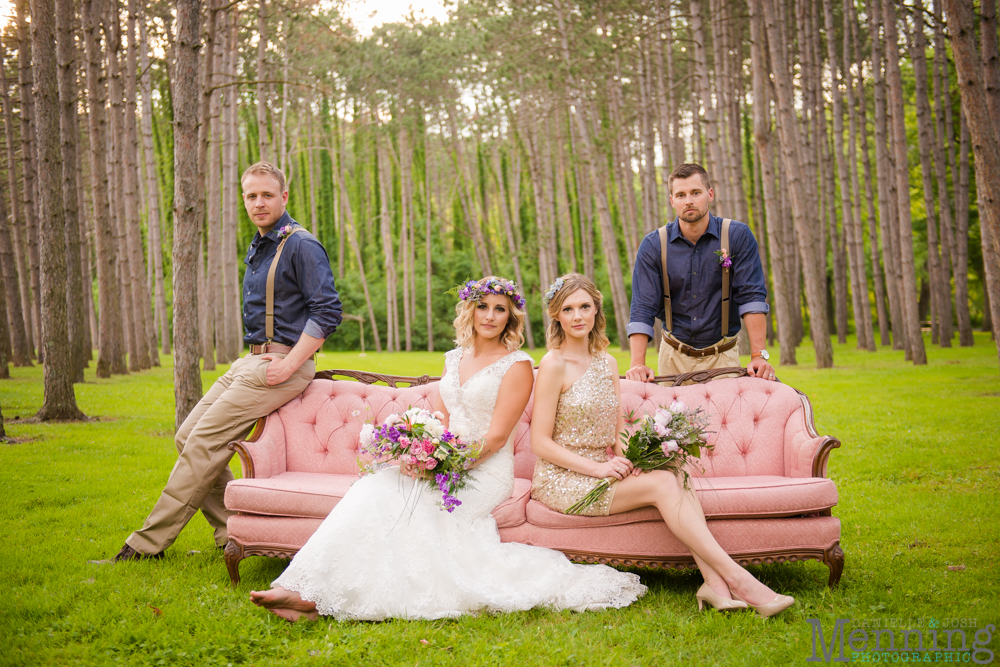 Whew! What an epically long post! Thank you for reading. And thank you, thank you, thank you again to everyone involved with this! It was rewarding to see everything come together & even cooler to get to shoot alongside so many talented photographers! Tuesdays Together Youngstown has been such a blessing to us & we're grateful to all who are involved & who believe in living out #communityovercompetition in real life!
If you're new to our blog, we'd love to be your friend. Find us here:
Instagram | Facebook | Twitter | Pinterest | Google +
And we get to end this post with fun behind-the-scenes shots of us crazies being paparazzi. Please keep in mind it was extremely humid & sticky that day.