LeAnn & Jered are one of those couples that everyone loves & admires; they just fit together & make everyone around them feel at ease. We have only hung out with them twice- once at the initial consultation at Tim Horton's & then last night during their engagement session & we feel like we've all been friends for years. We're very excited for their wedding at The Links next June! We're also beyond thrilled to share this engagement session with you because the locations are fresh & really cool! LeAnn & Jered had an idea of where they might like to have their engagement photos taken, but they weren't 100% convinced so Jered texted Josh & said, "We are honestly up for anything and have complete trust in you guys." Ummmmm…. OKAY! 🙂 That's music to our ears! So we shot at some random locations we scouted & admired, but hadn't gotten the chance to use yet. We are so happy with the results!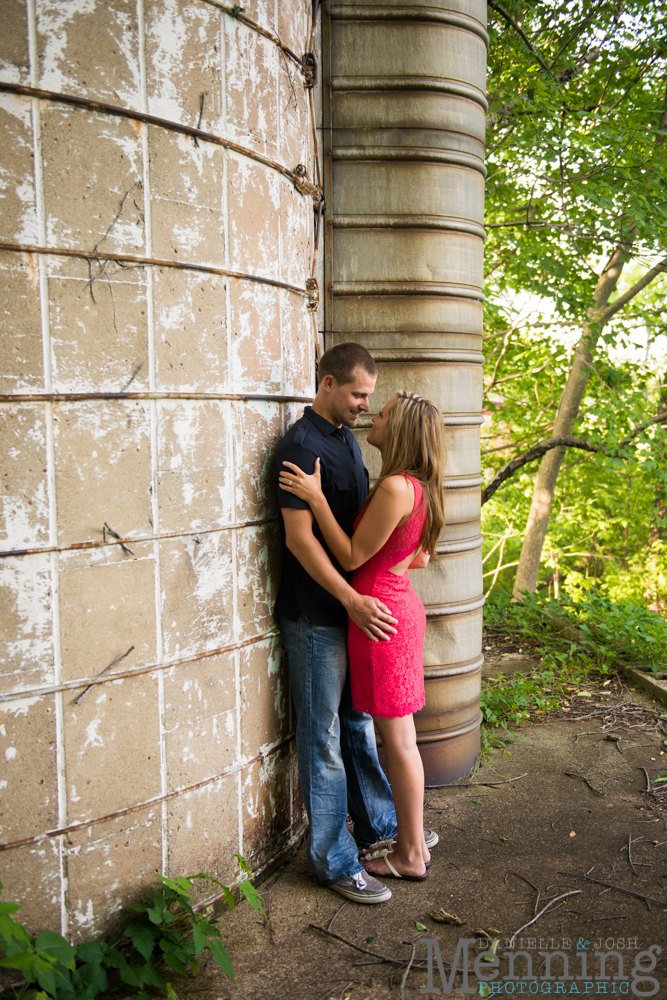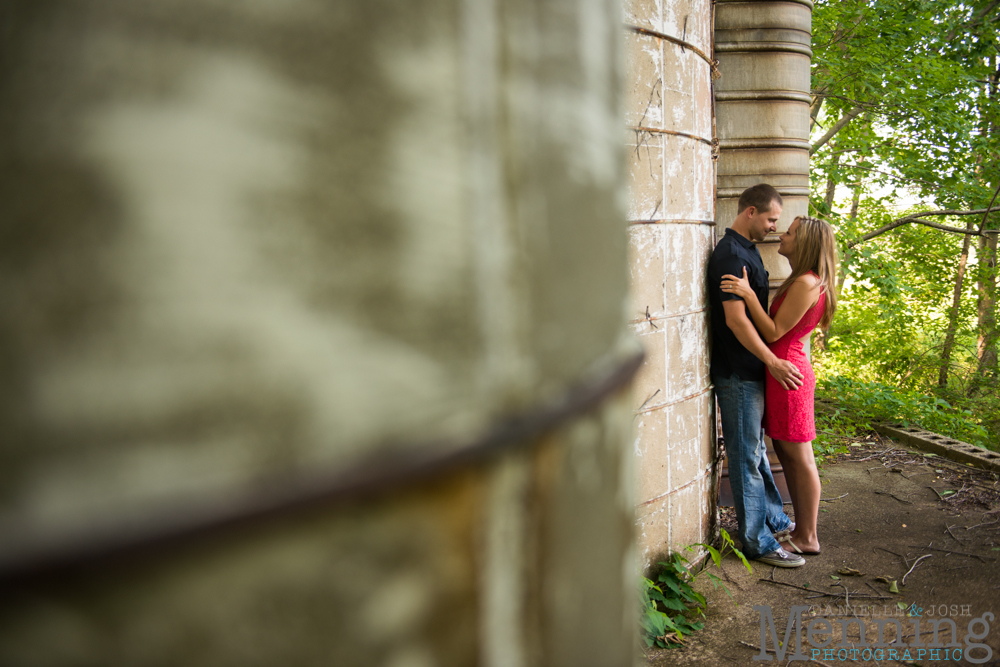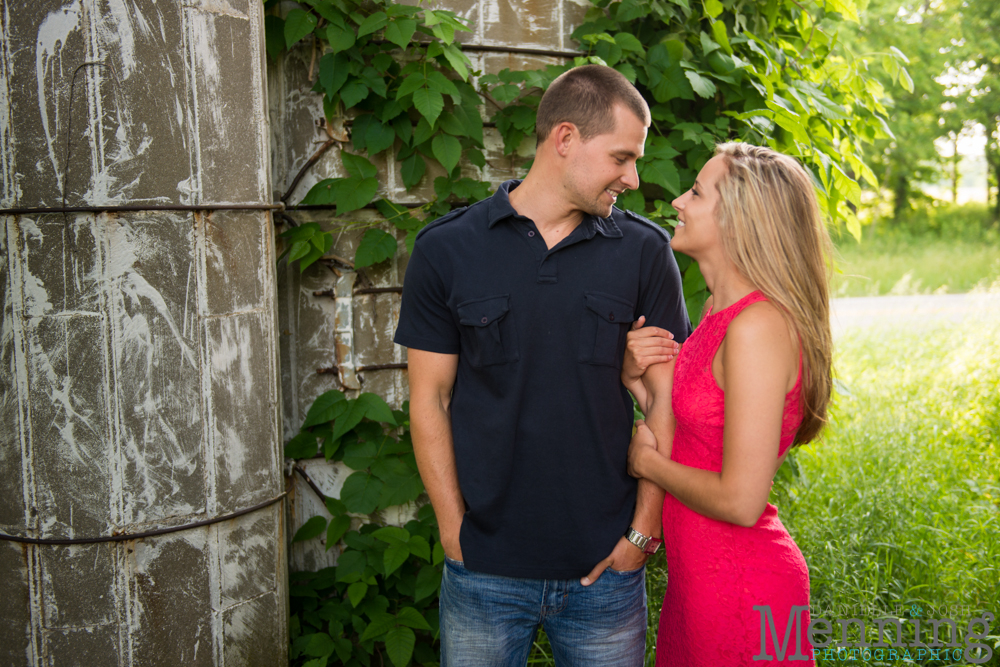 Love the color of LeAnn's dress & the cute cutout in the back.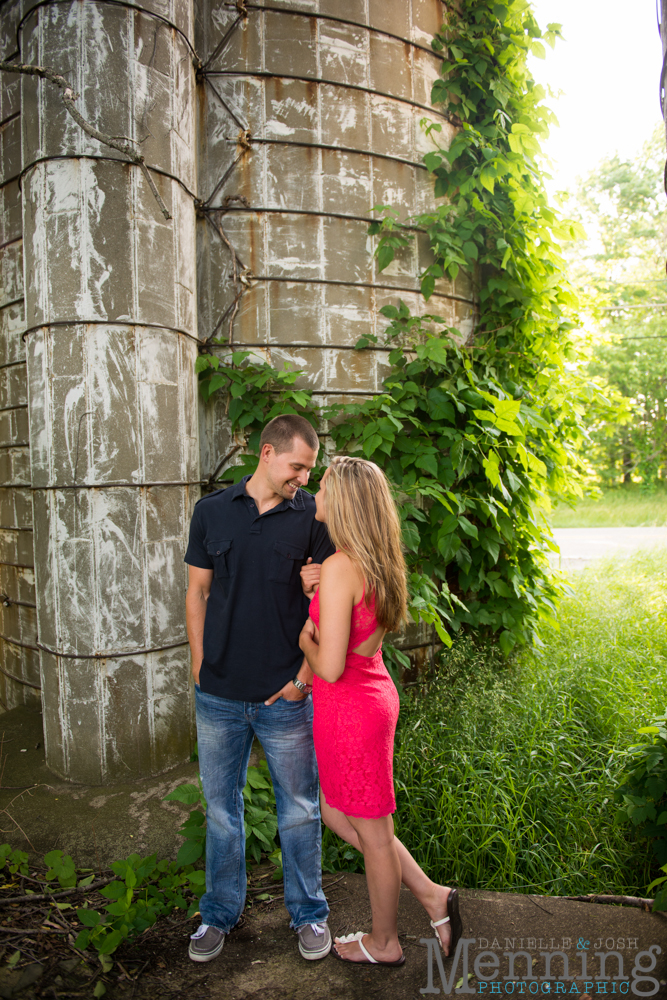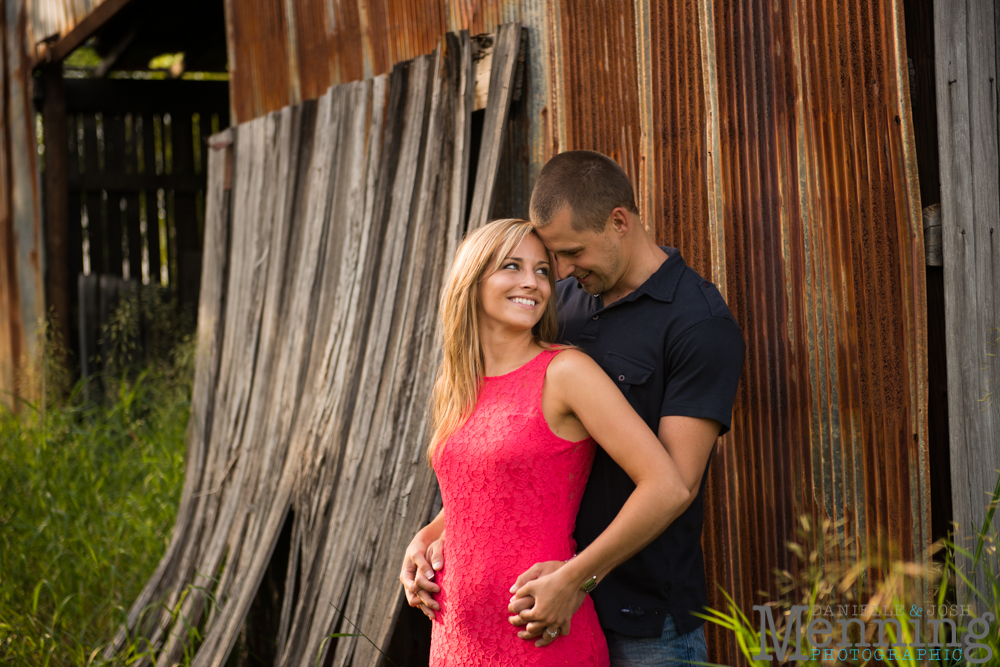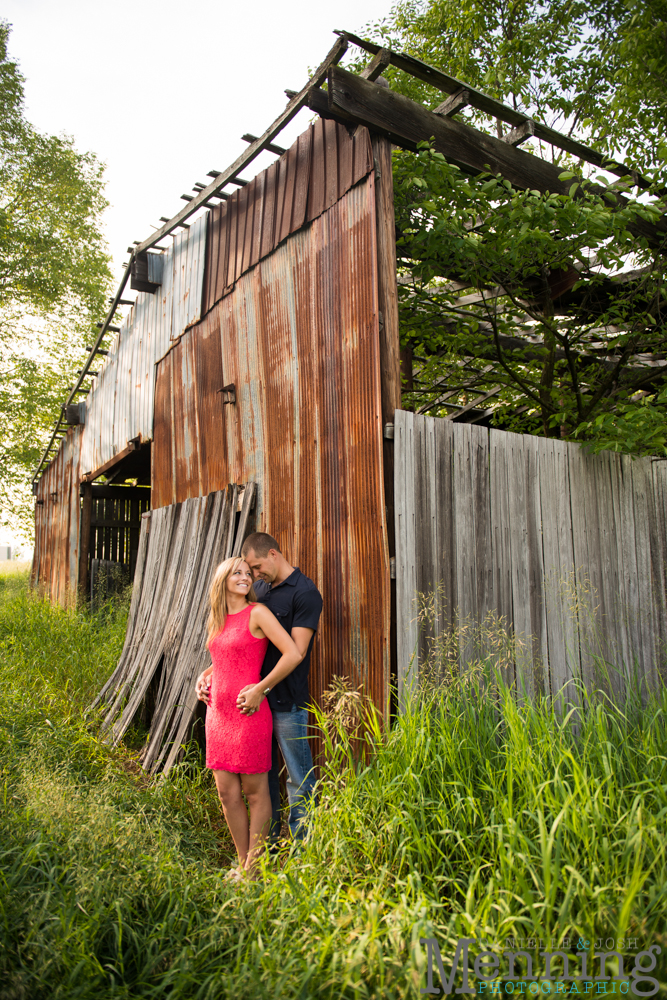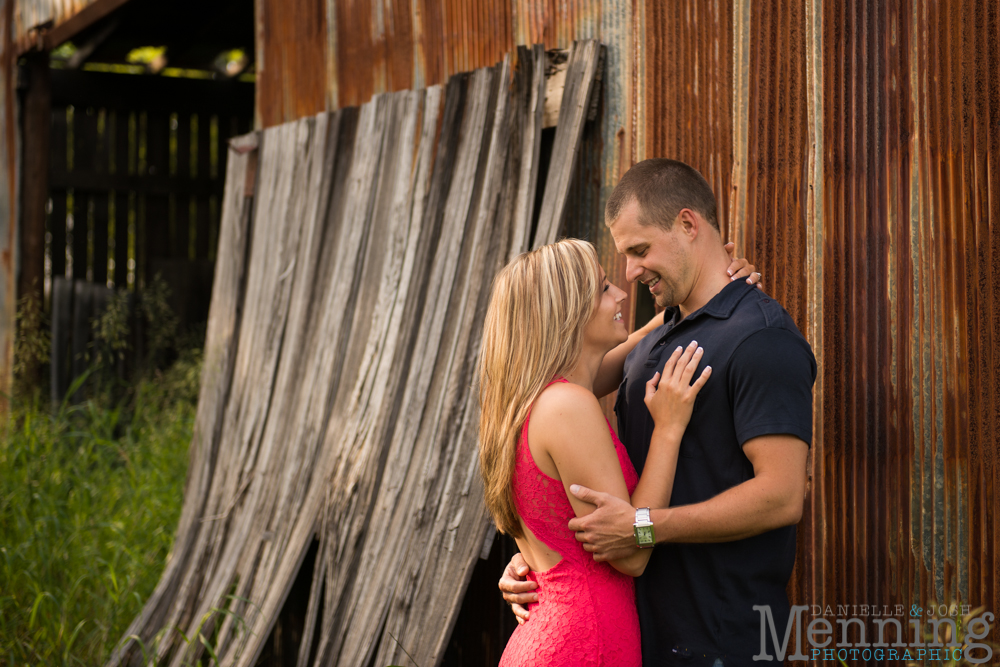 This is a definite favorite! It's so sweet.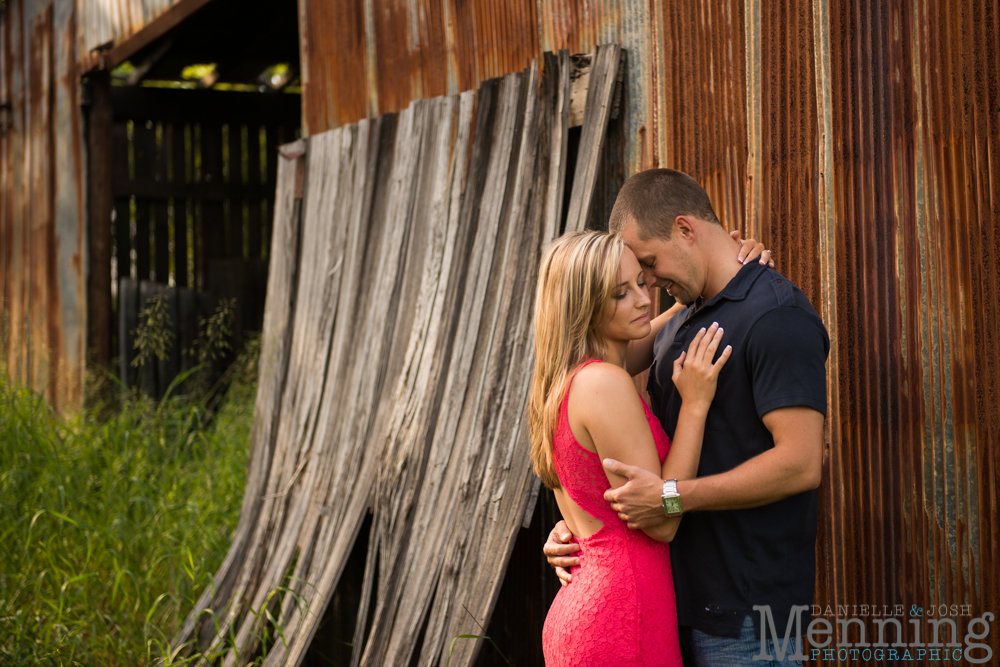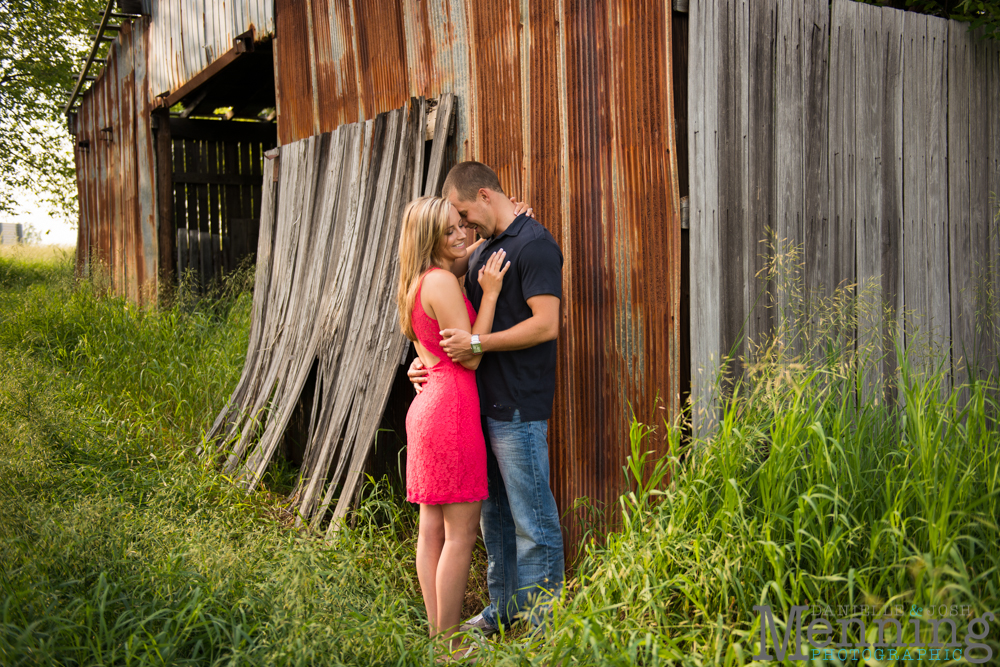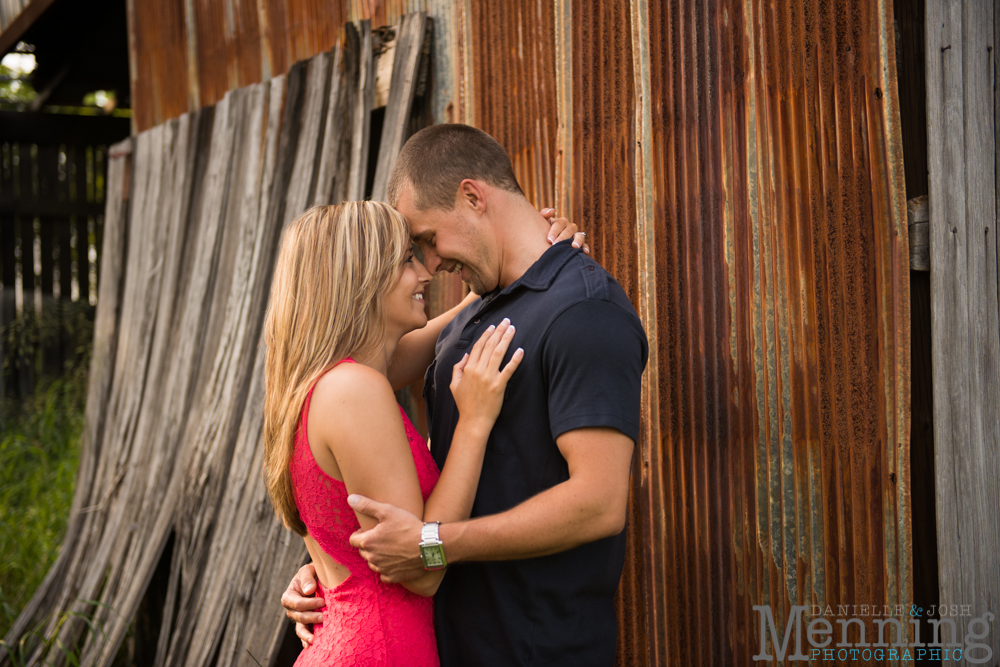 What a bright & gorgeous smile!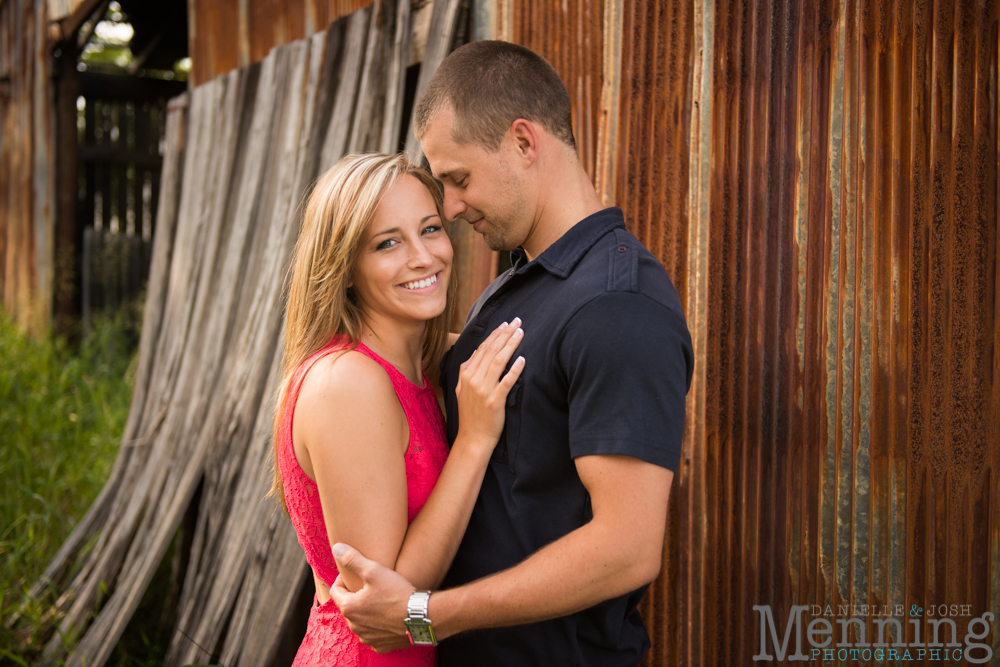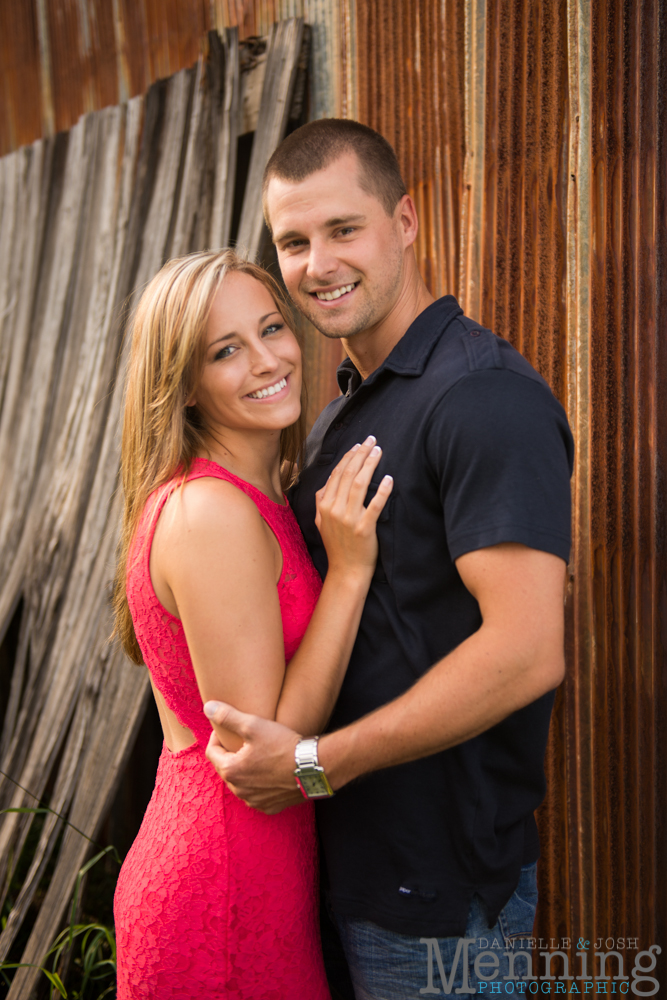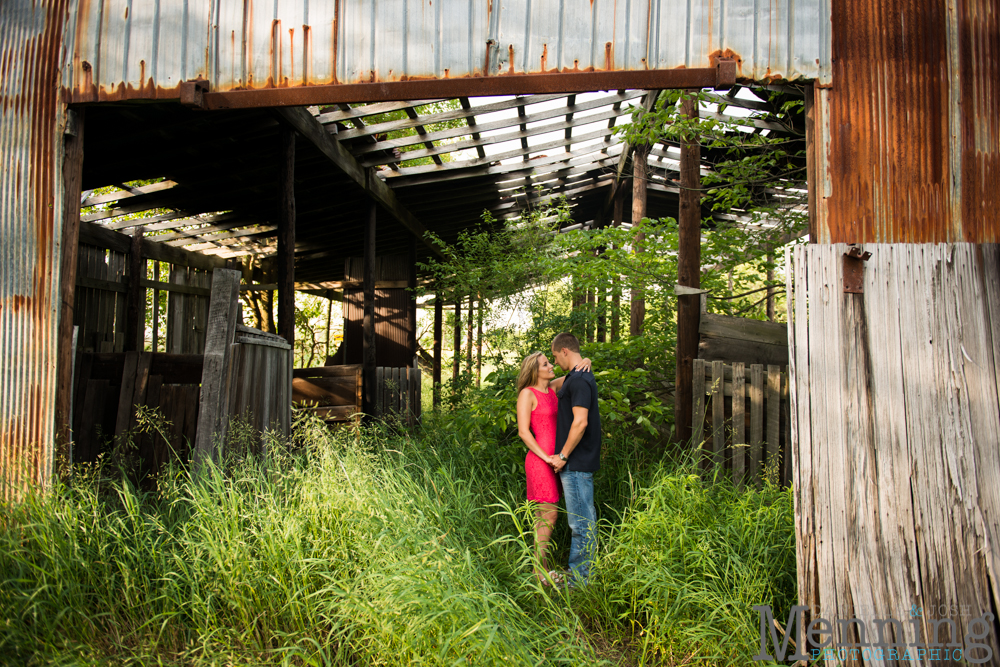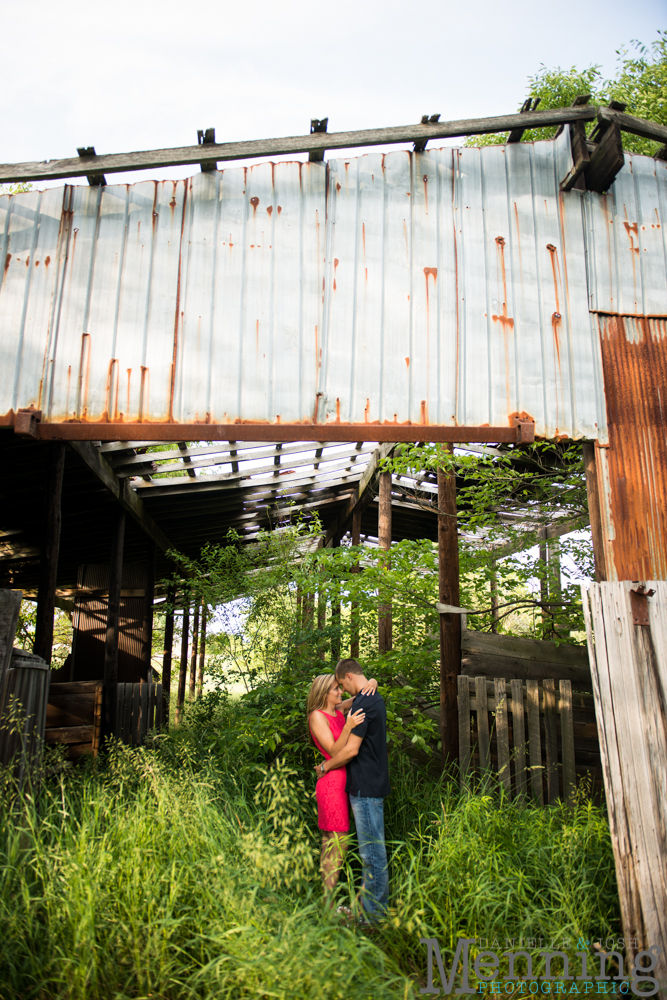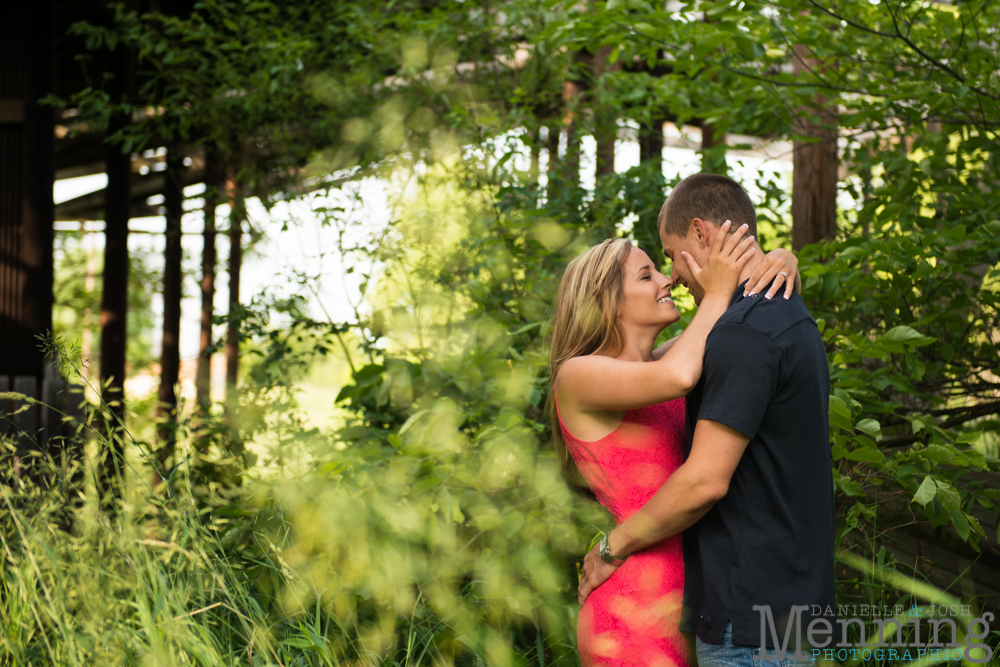 One of the things I love about these two is how Jered truly treasures LeAnn. He had an elaborate proposal set up for her with Christmas lights at Laurel Hollow Park Bears Den Amphitheater near their hometown. A sign above the Christmas lights spelled out "Merry Christmas" & then changed to "Merry Me" ( <—- see what he did there?) when he and LeAnn walked to that spot in the park. Family members were nearby taking photos & video & when she said yes, they all jumped out to congratulate them & share in the joy!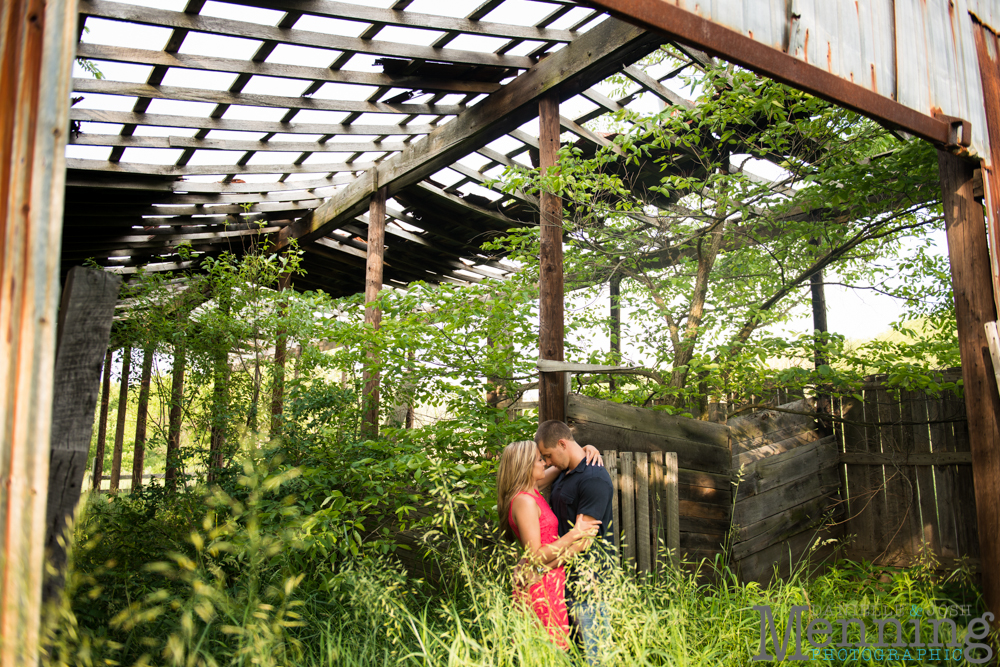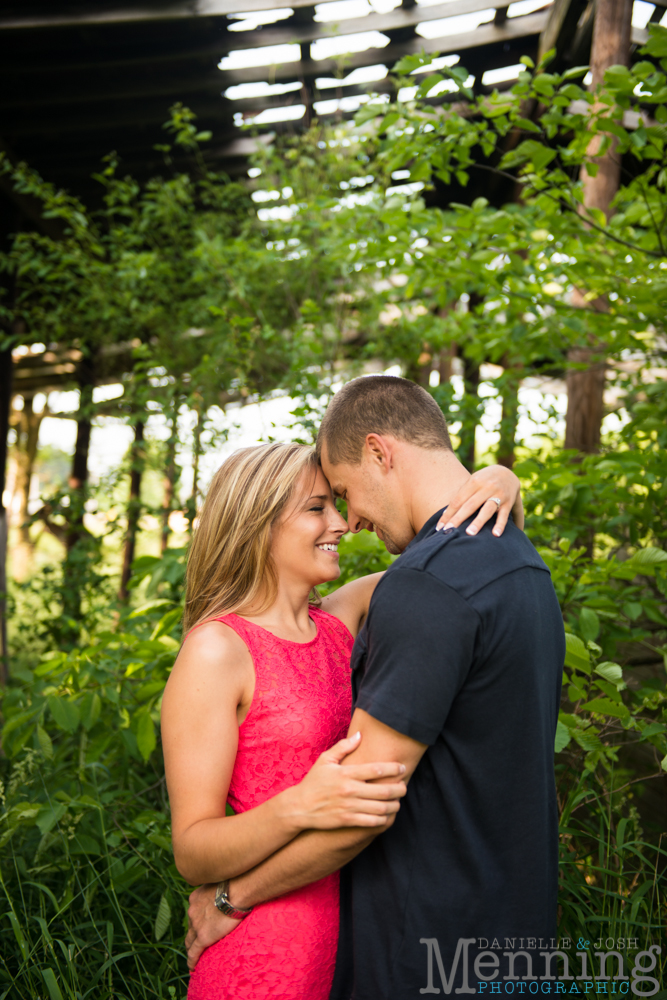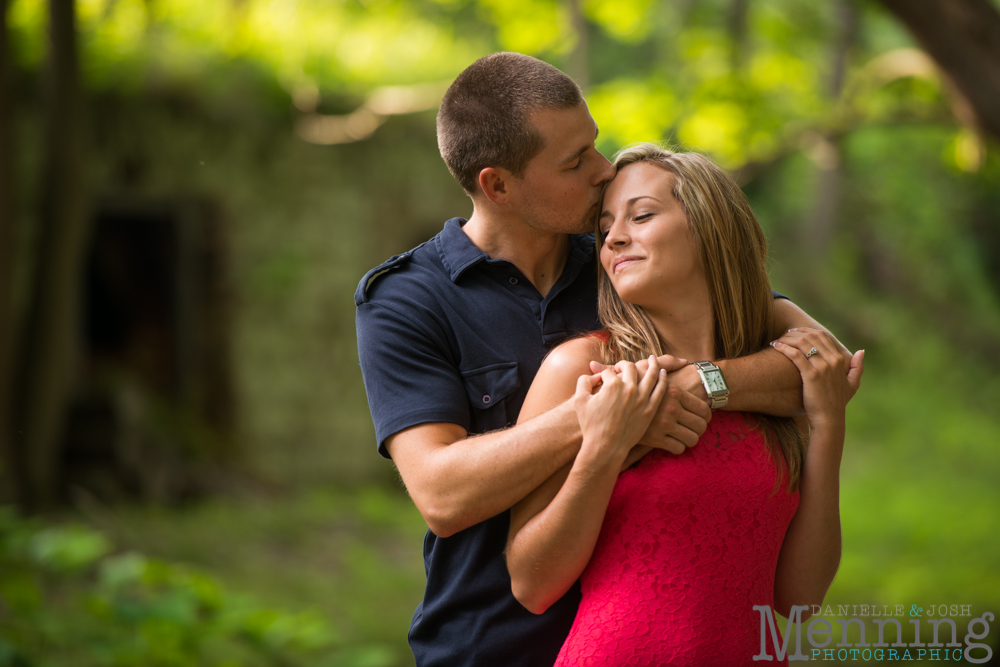 I love how they're so chill together; they go fishing, hang out with family, go to the gym together, watch "guilty pleasure" shows together on Netflix, and just enjoy whatever adventures life throws their way.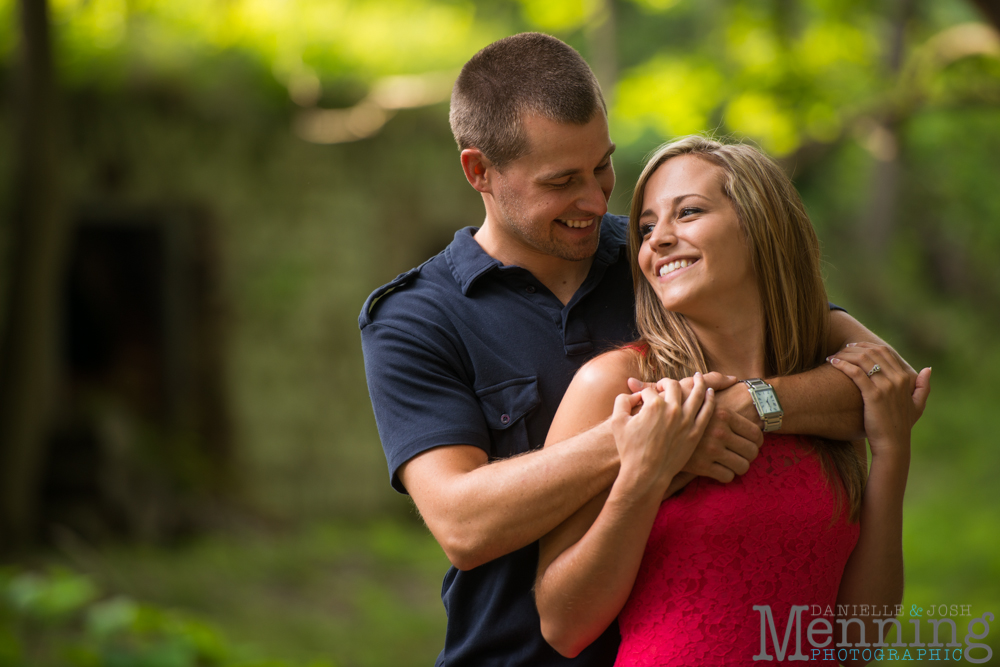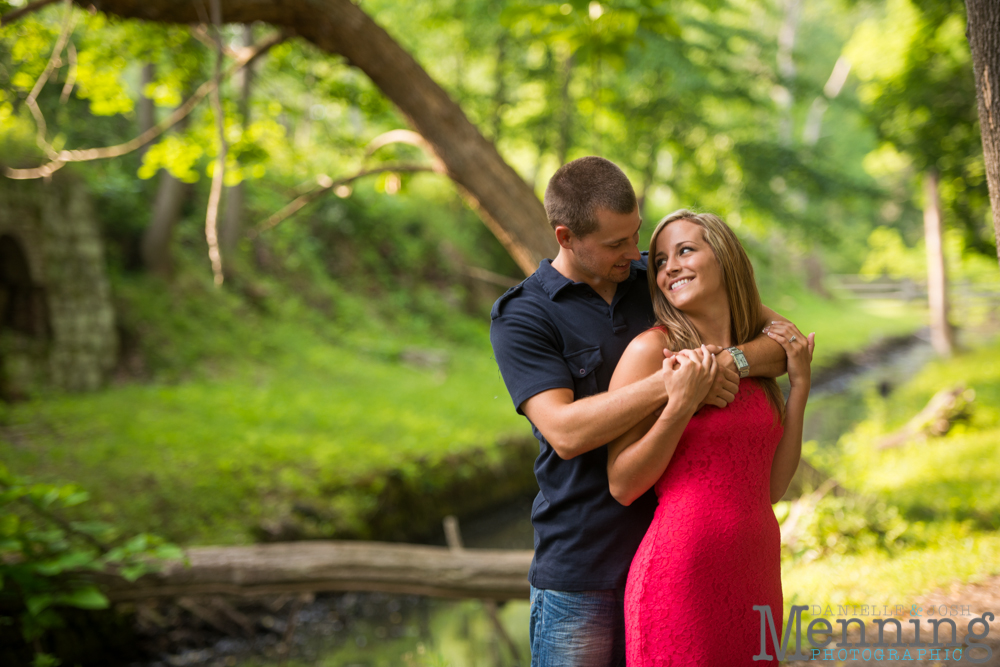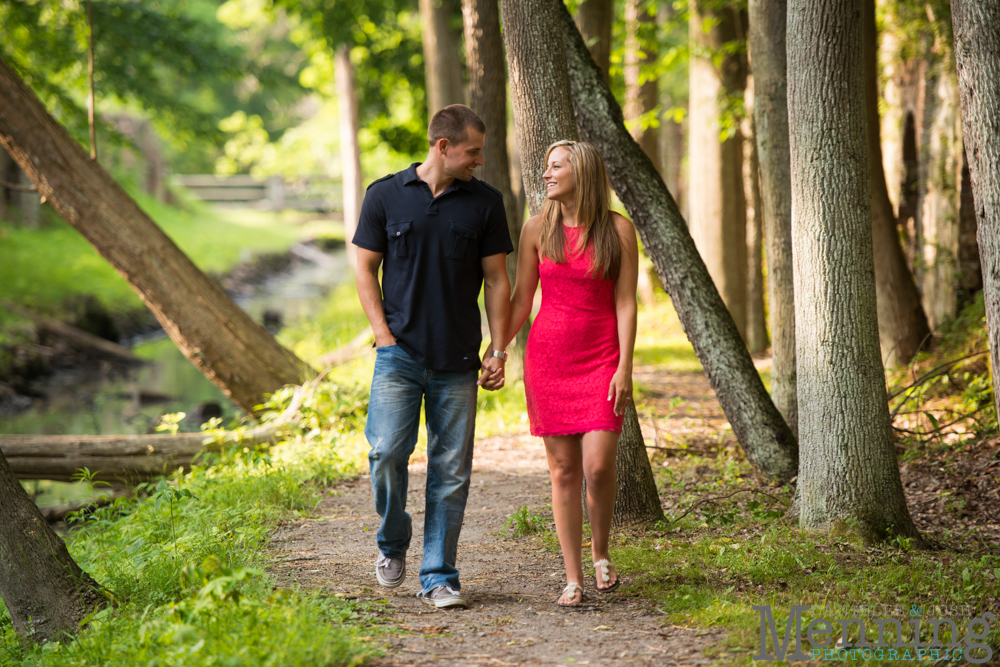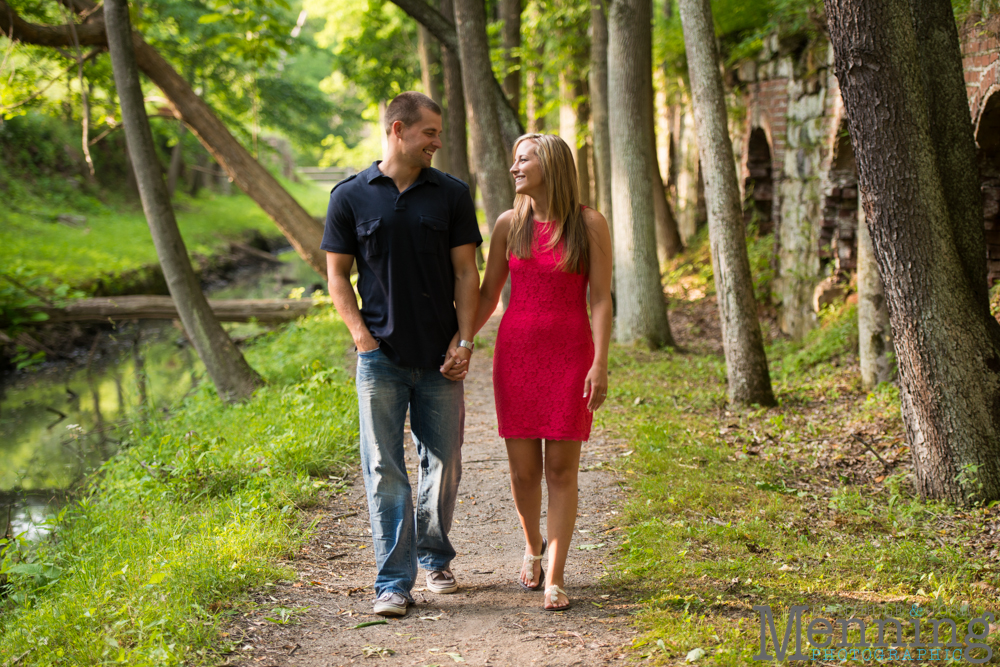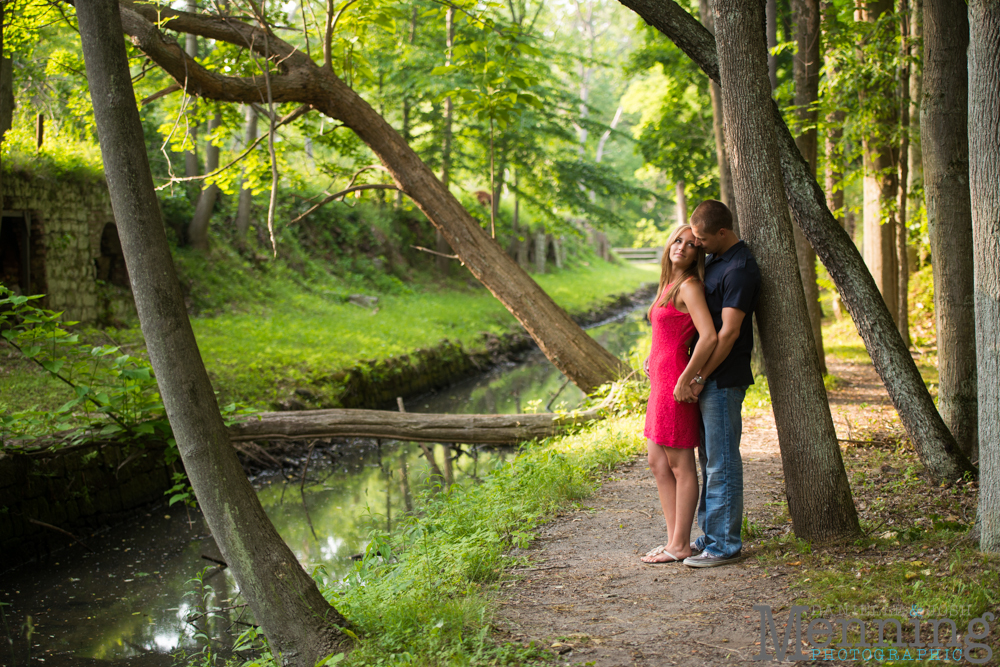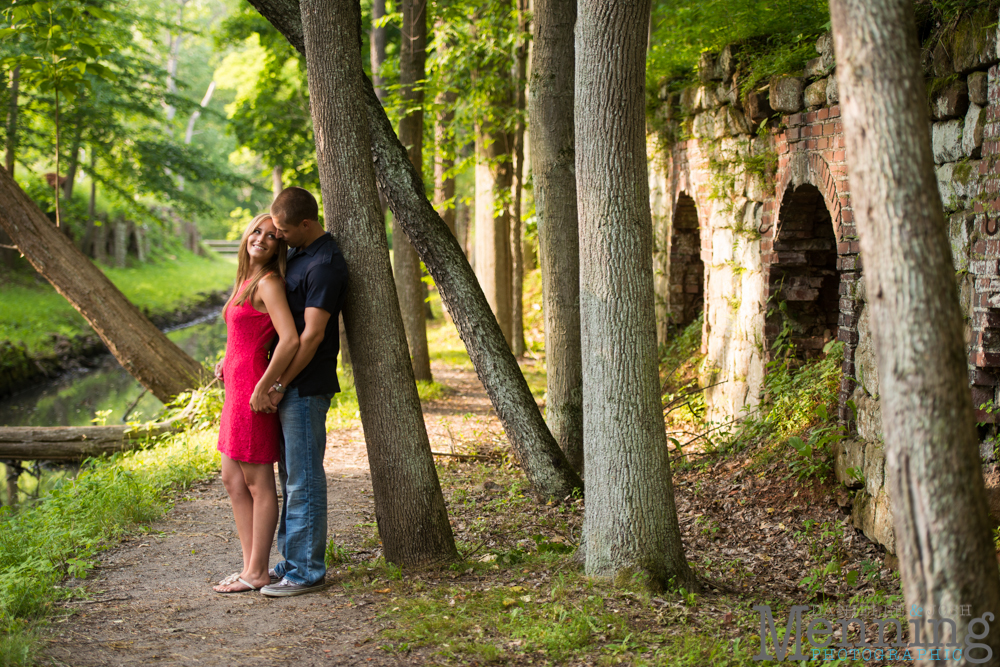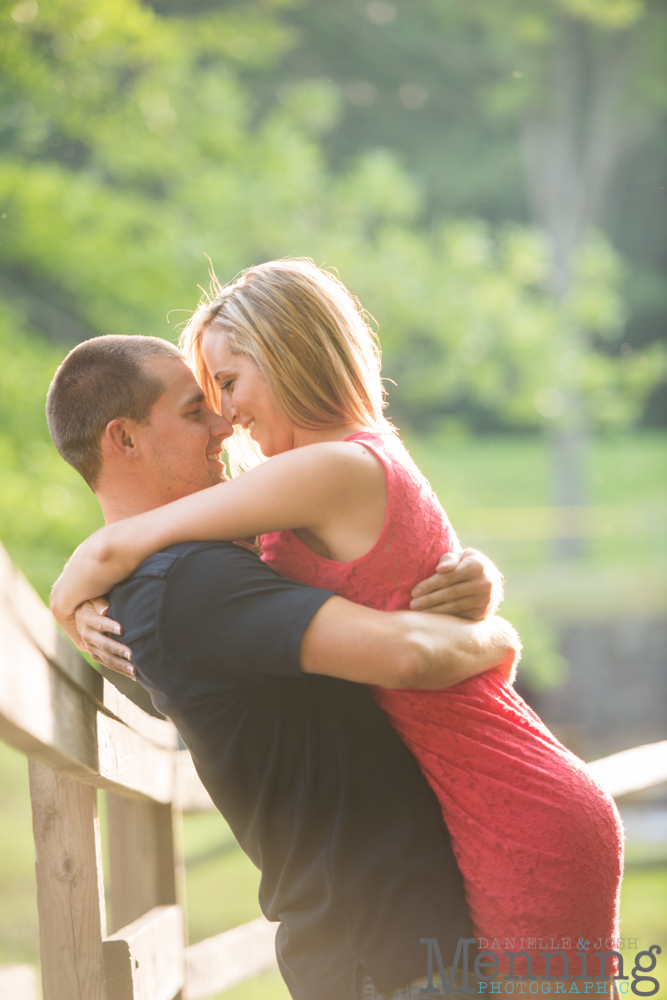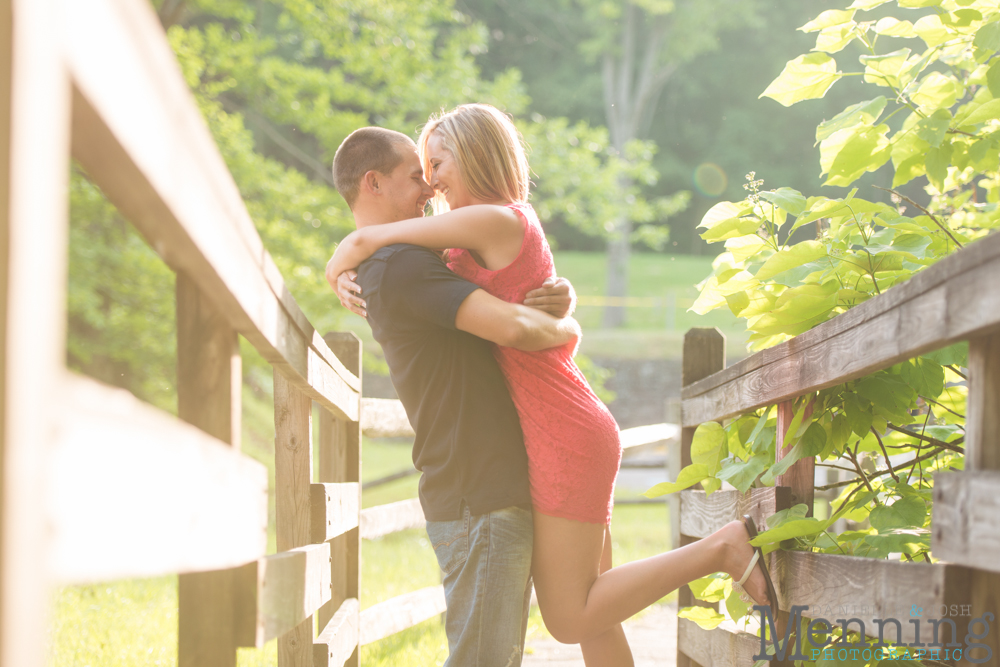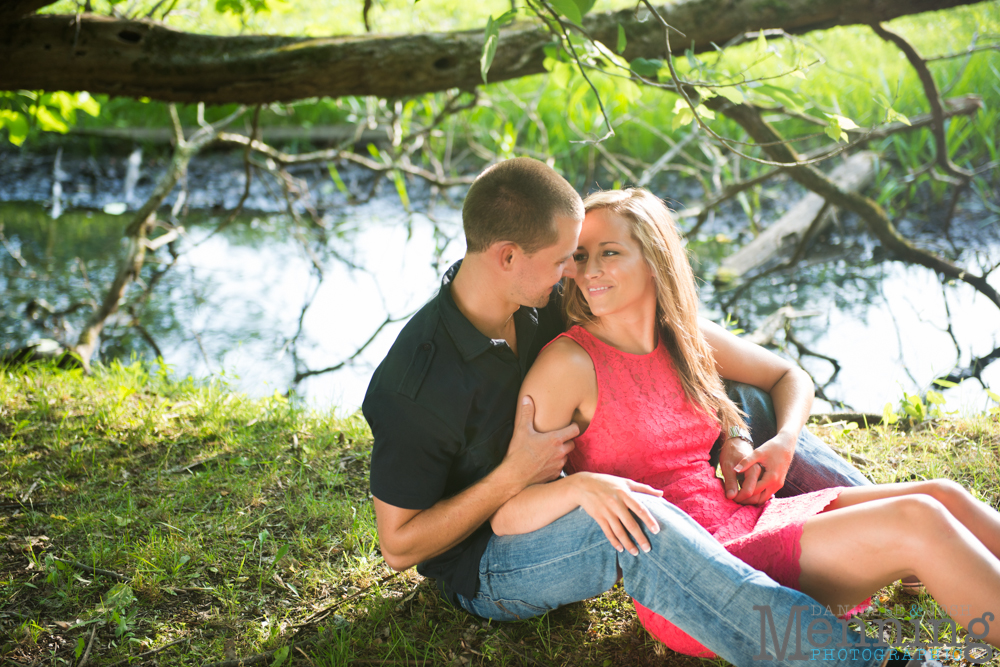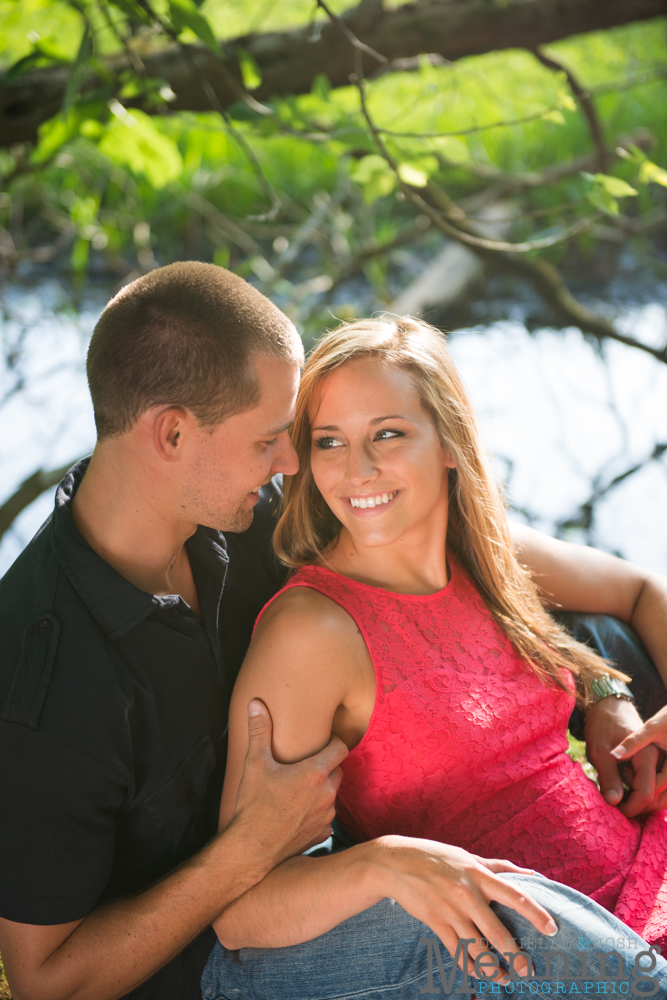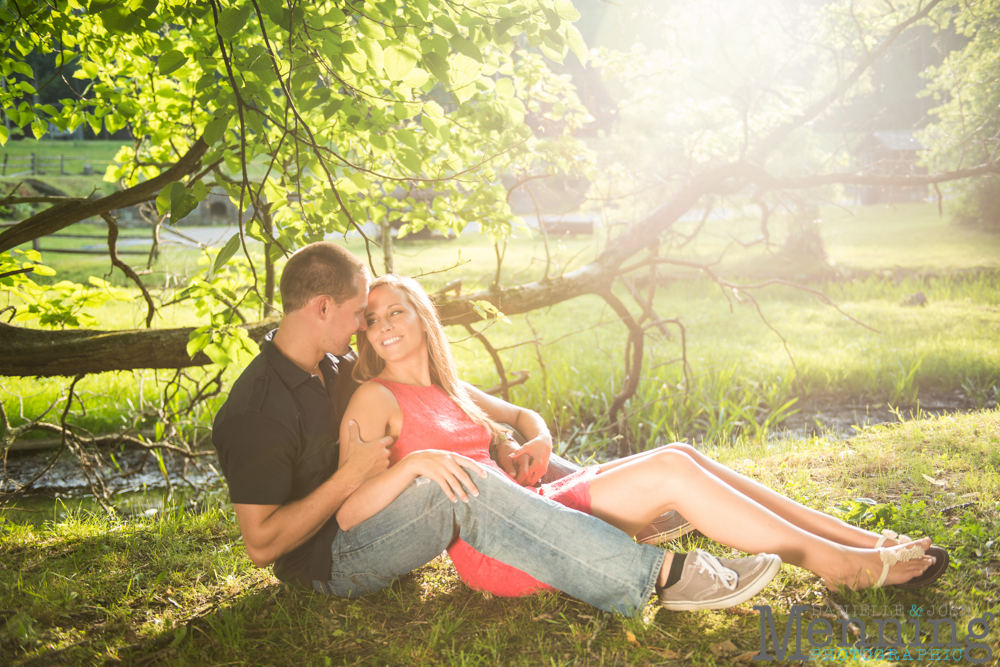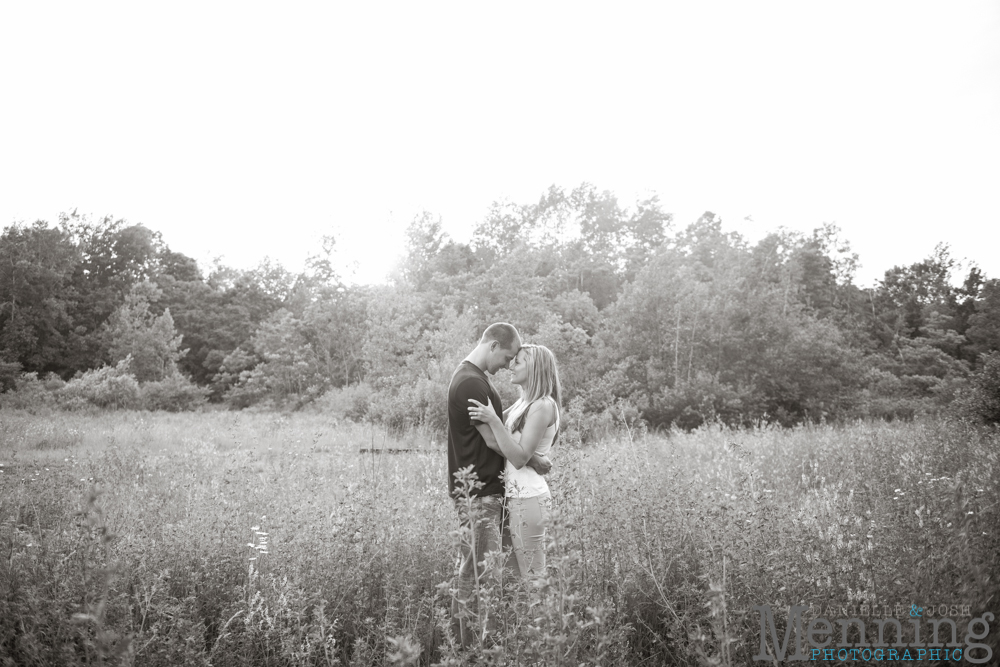 We were blessed with some gorgeous light for the session.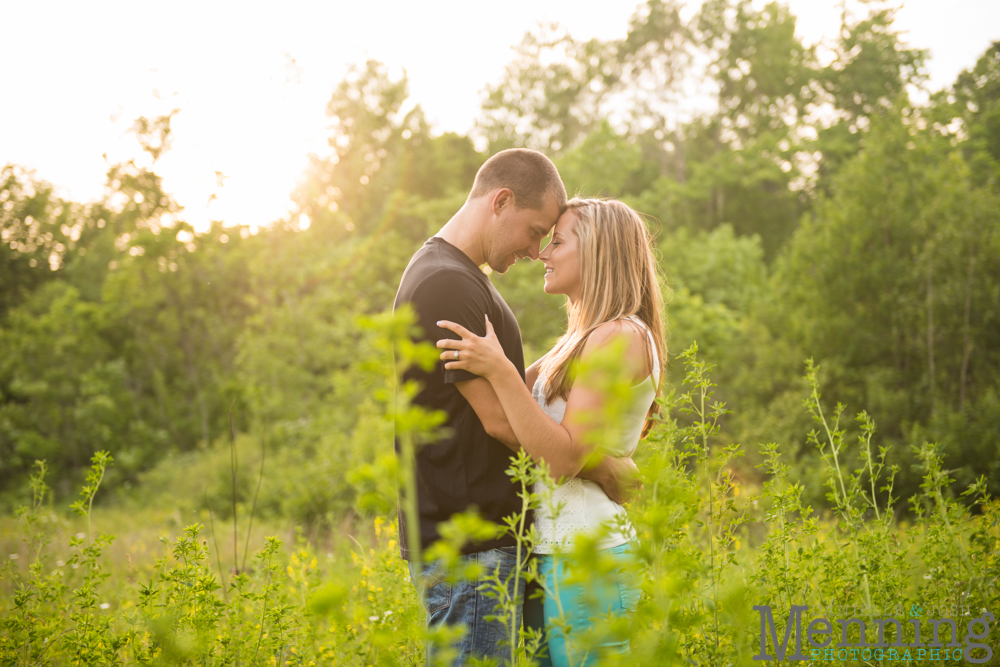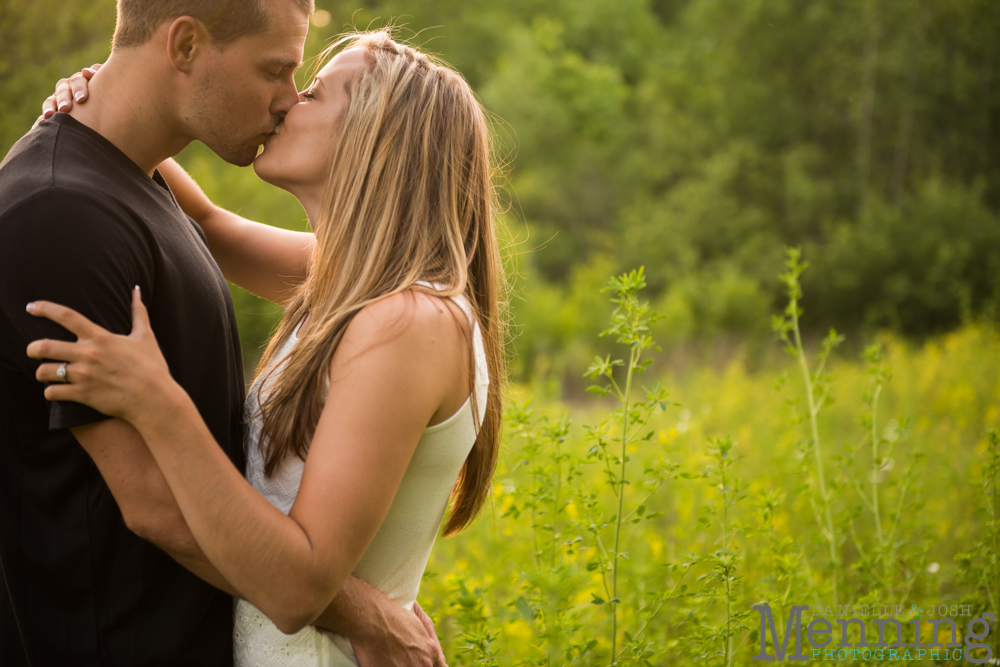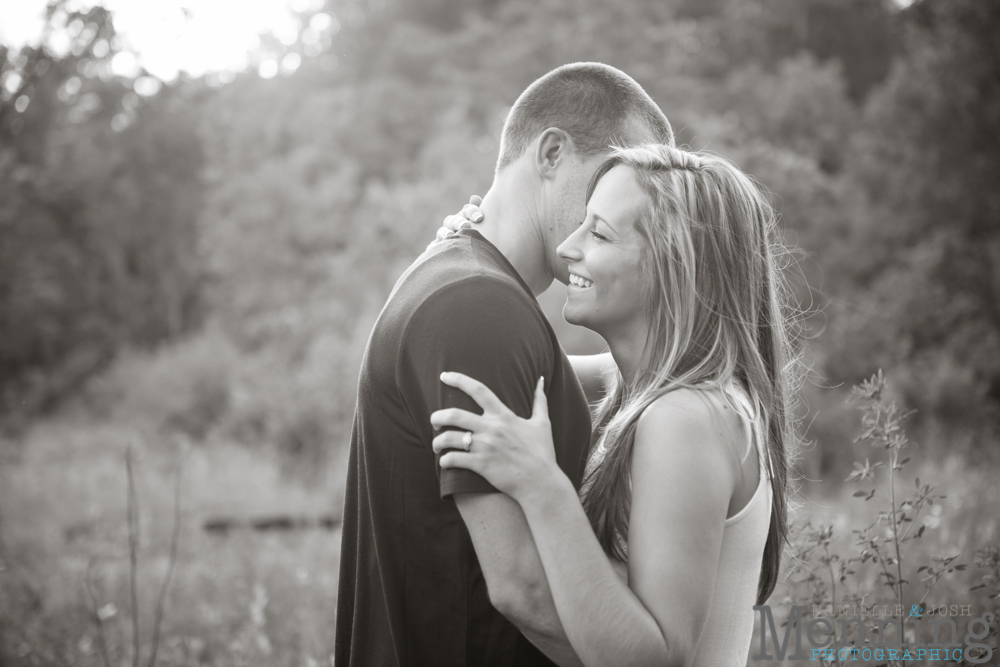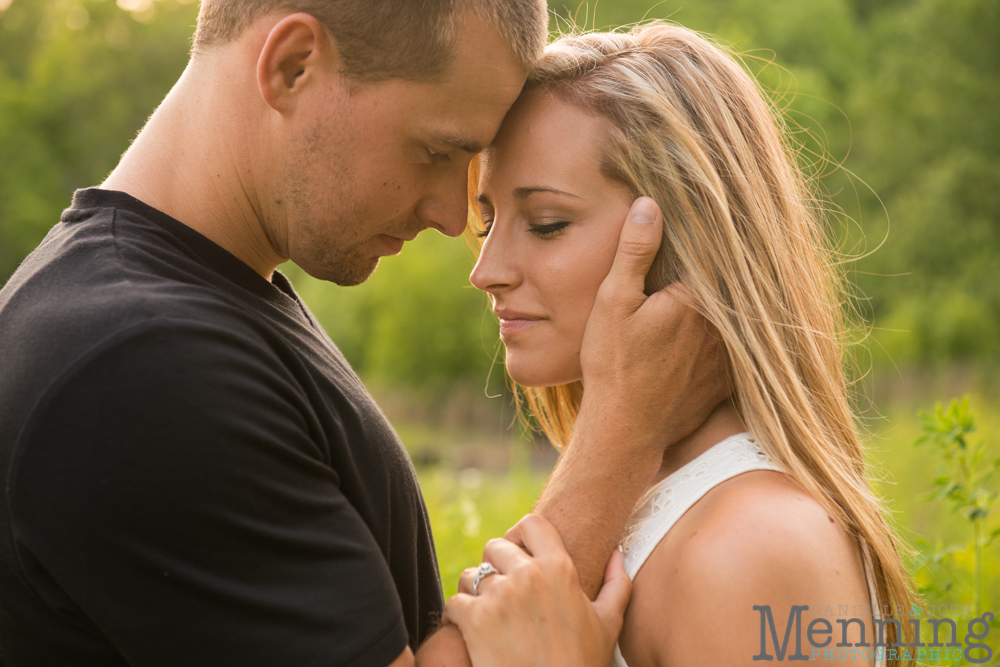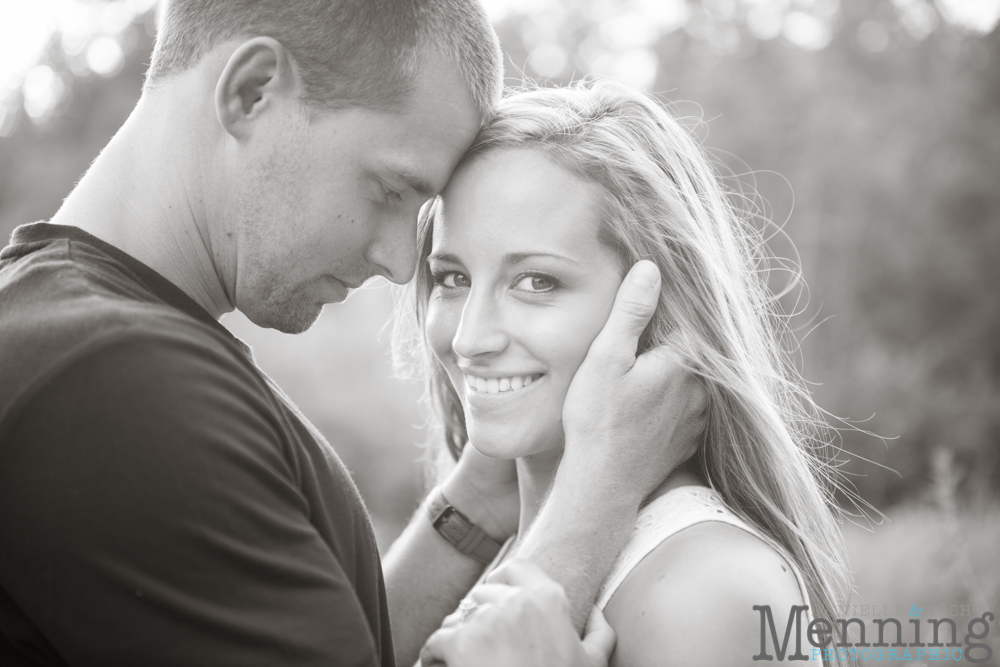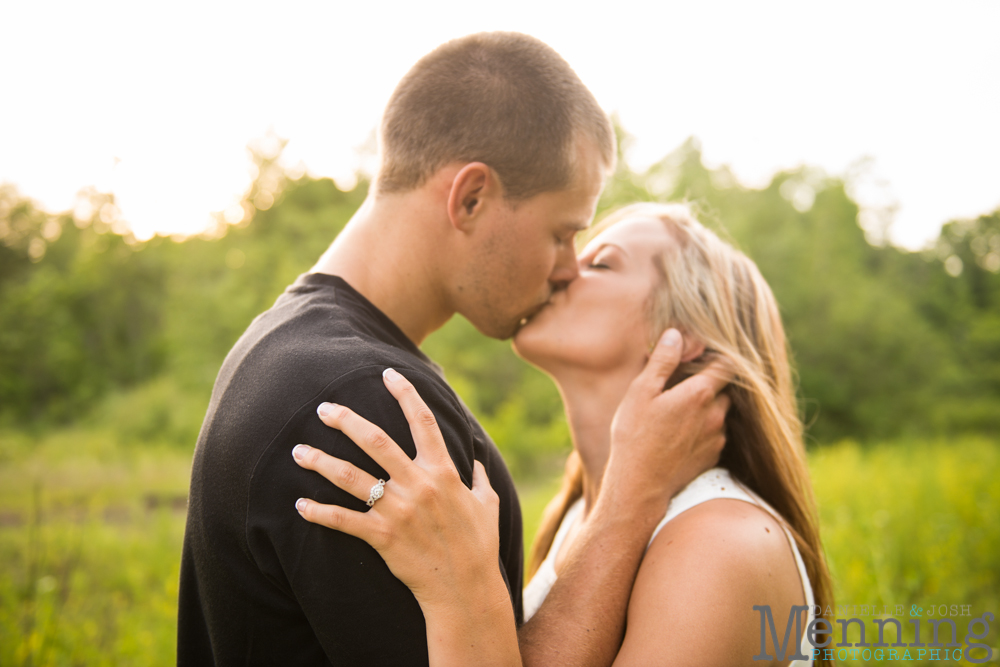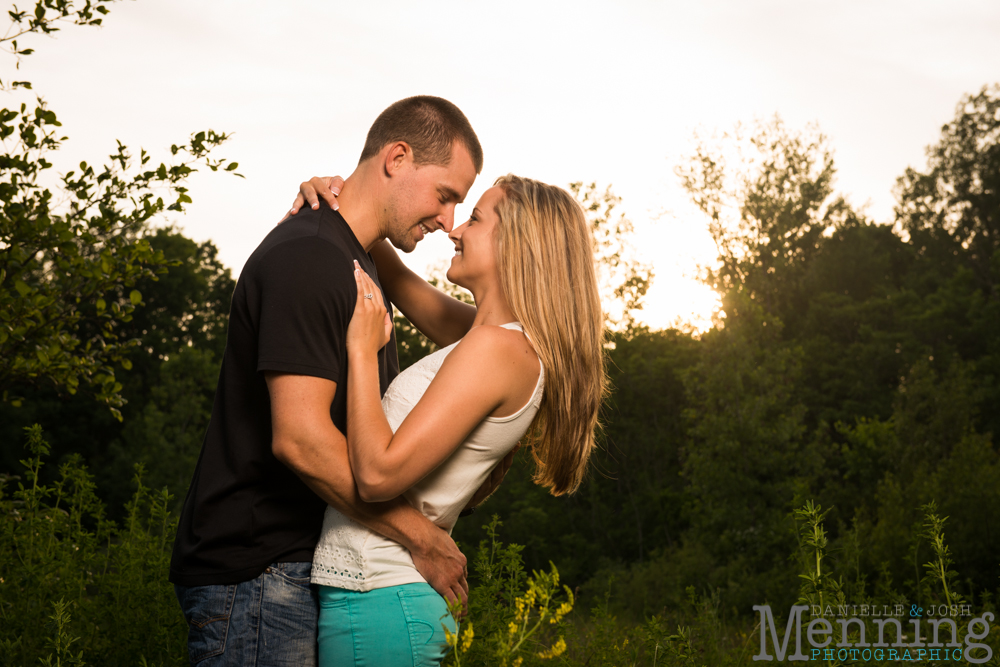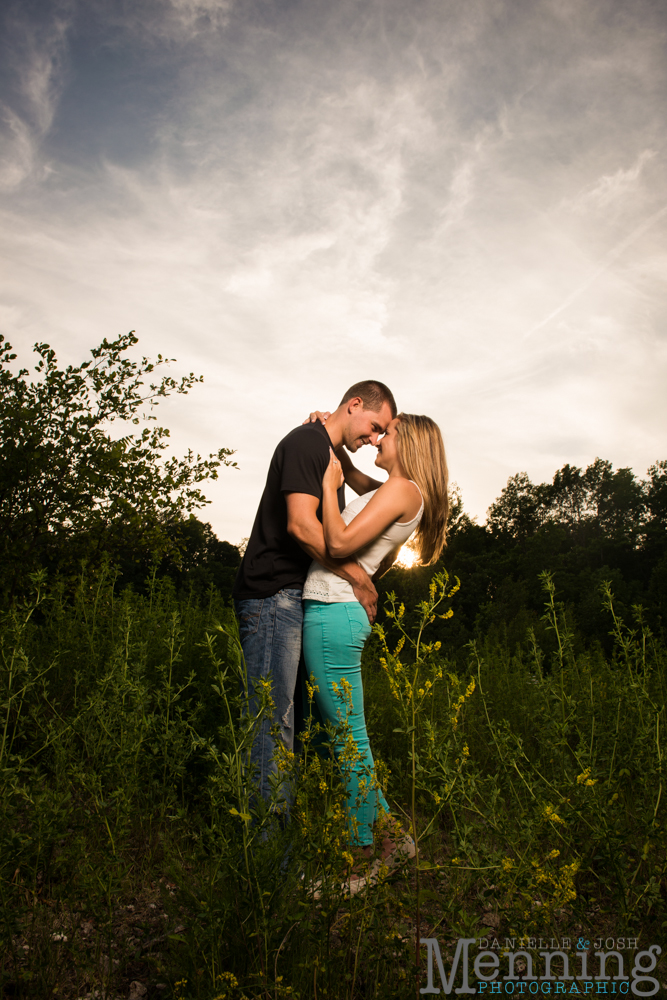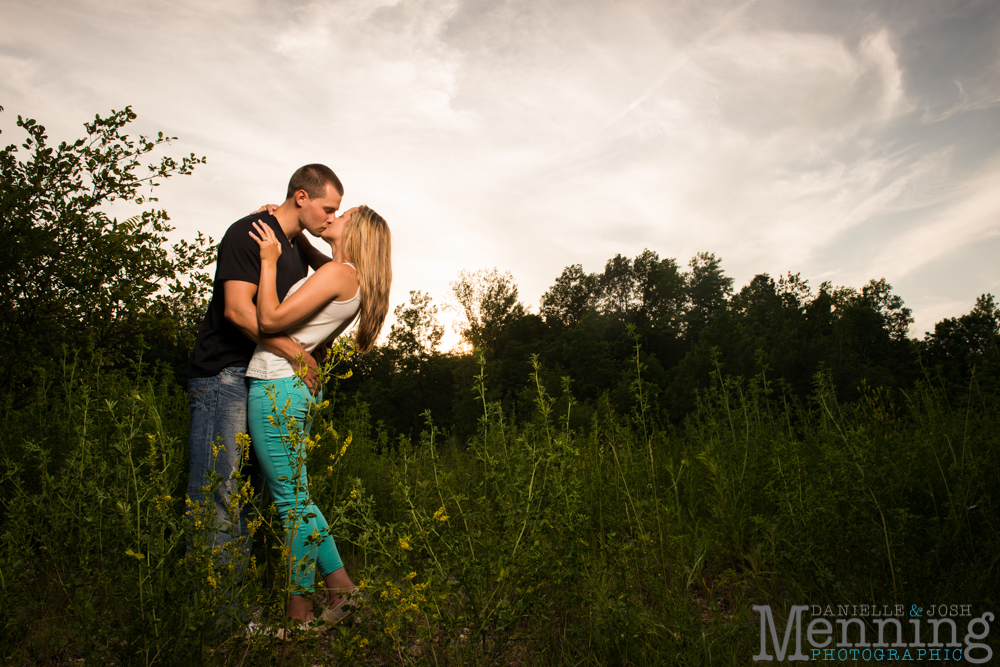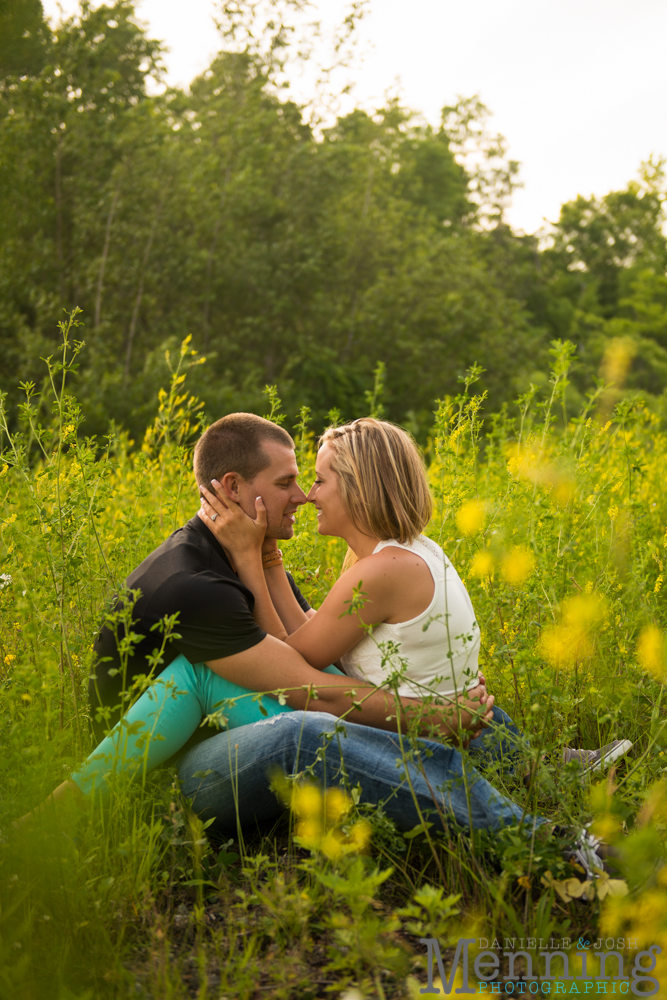 I have to mention that LeAnn's pants are AWESOME! They're my fav color since I was 10 years old. 🙂 And Jered accessorized for both himself & LeAnn so he's responsible for jewelry and watches. #fashionablegroom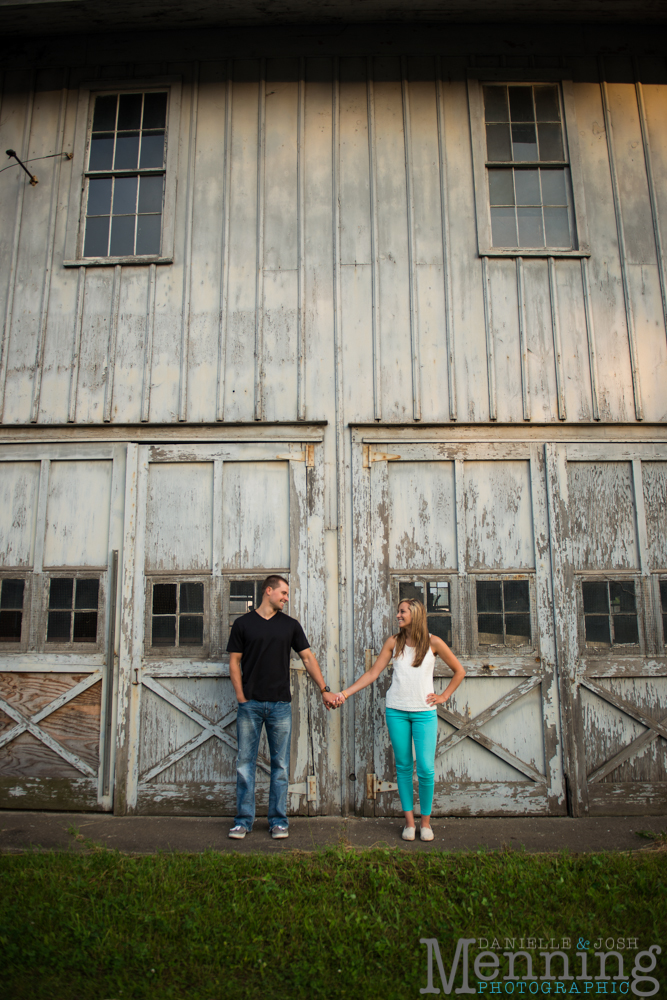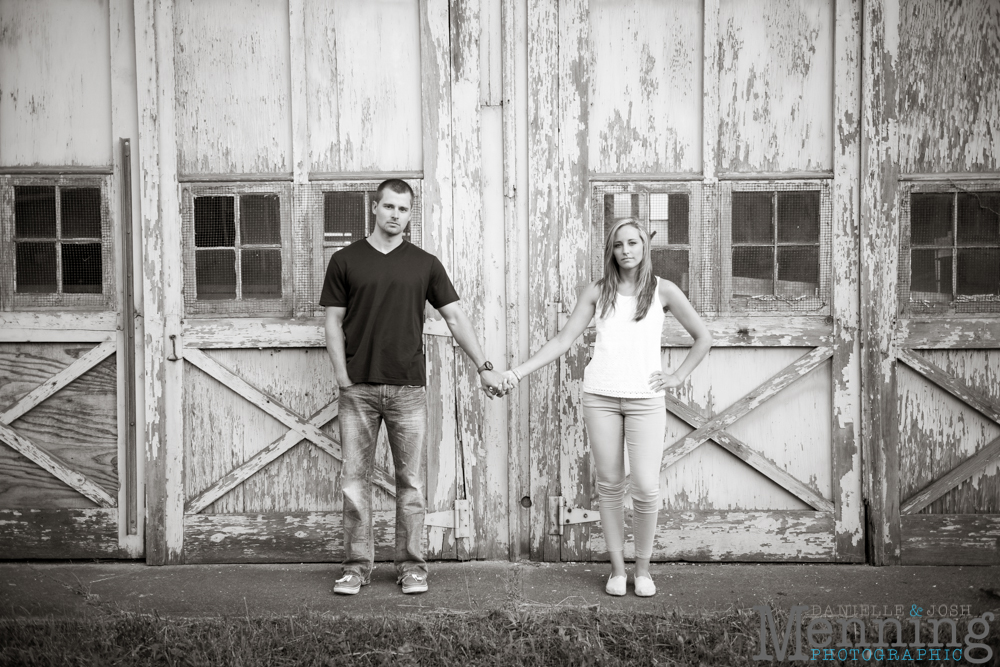 Gah! Their wedding is going to be epic! They're so amazing together!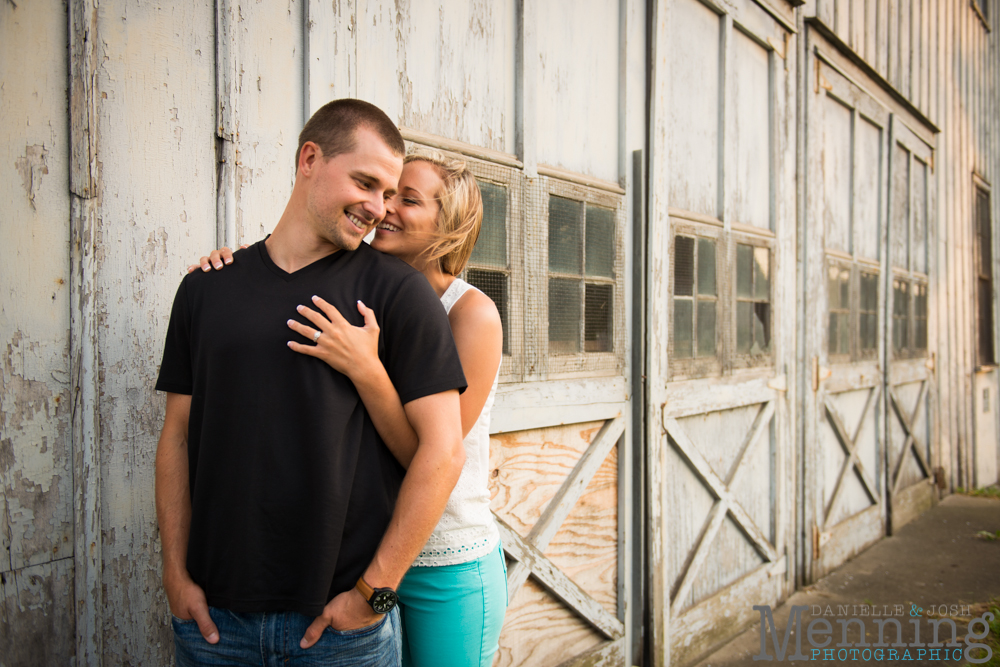 There may or may not have been a crazy looking man with wild hair outside without a shirt on yelling at his dogs across the road from where these photos were taken. It made for some laughs.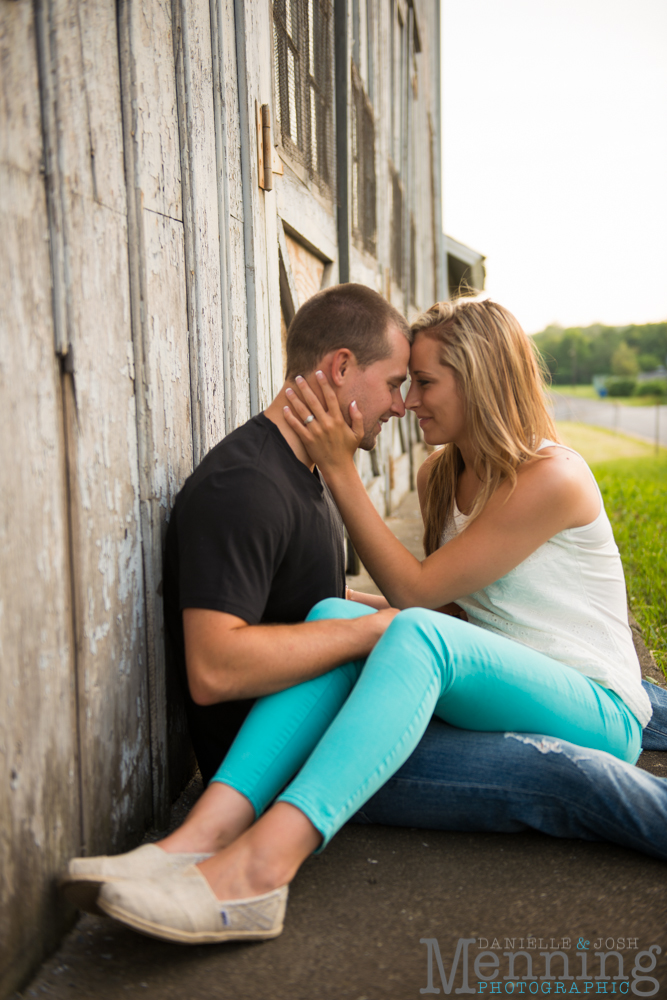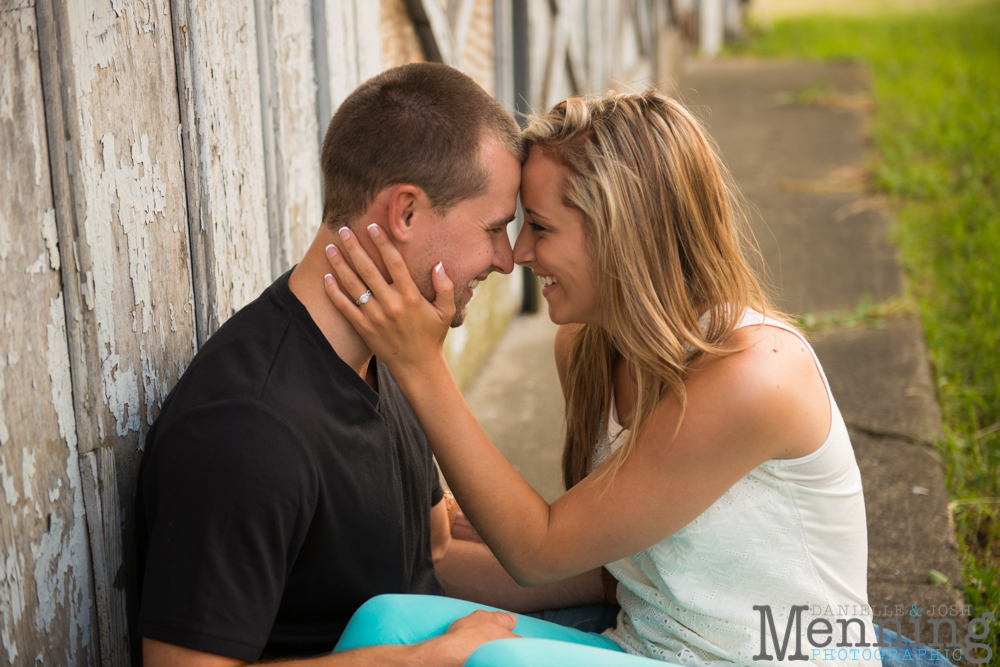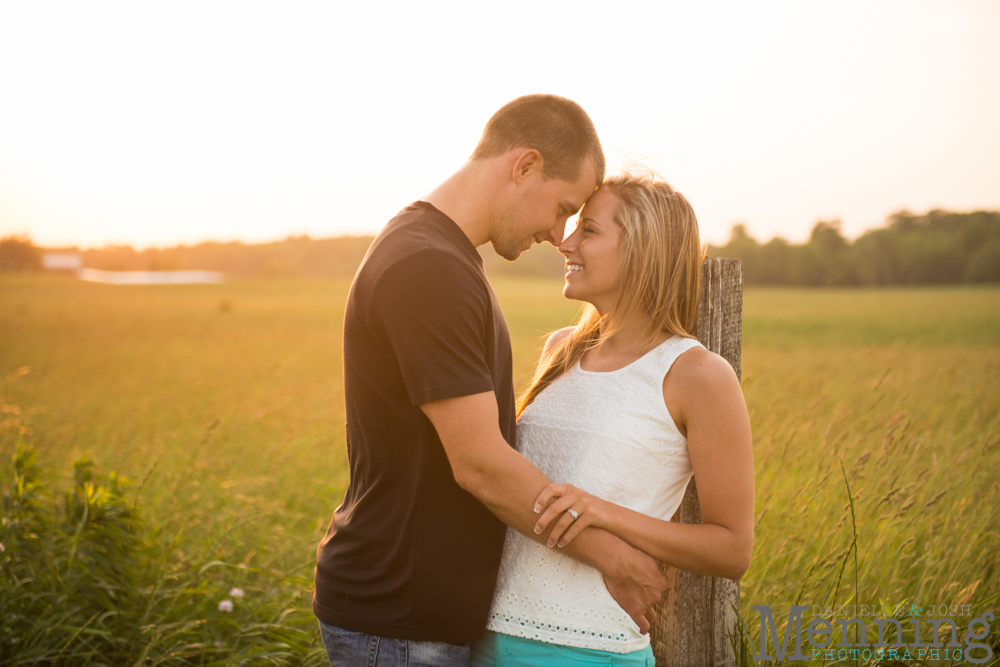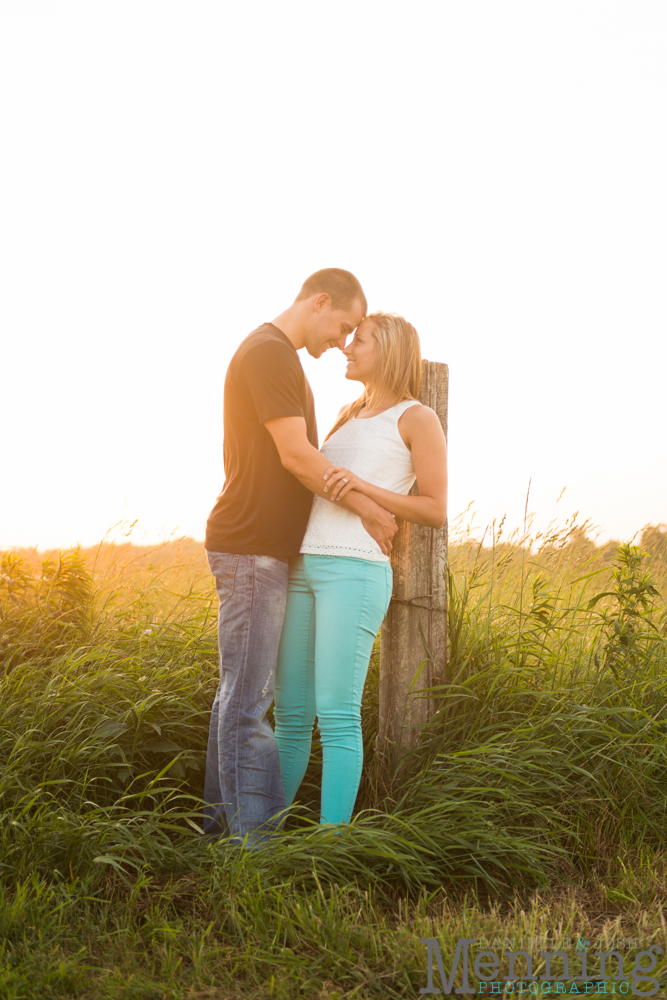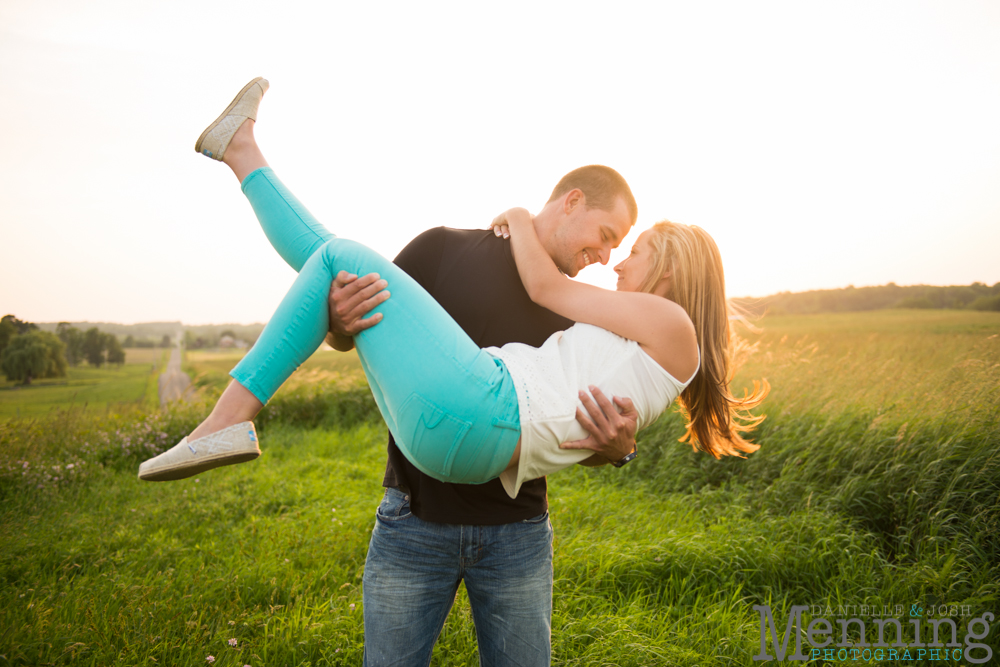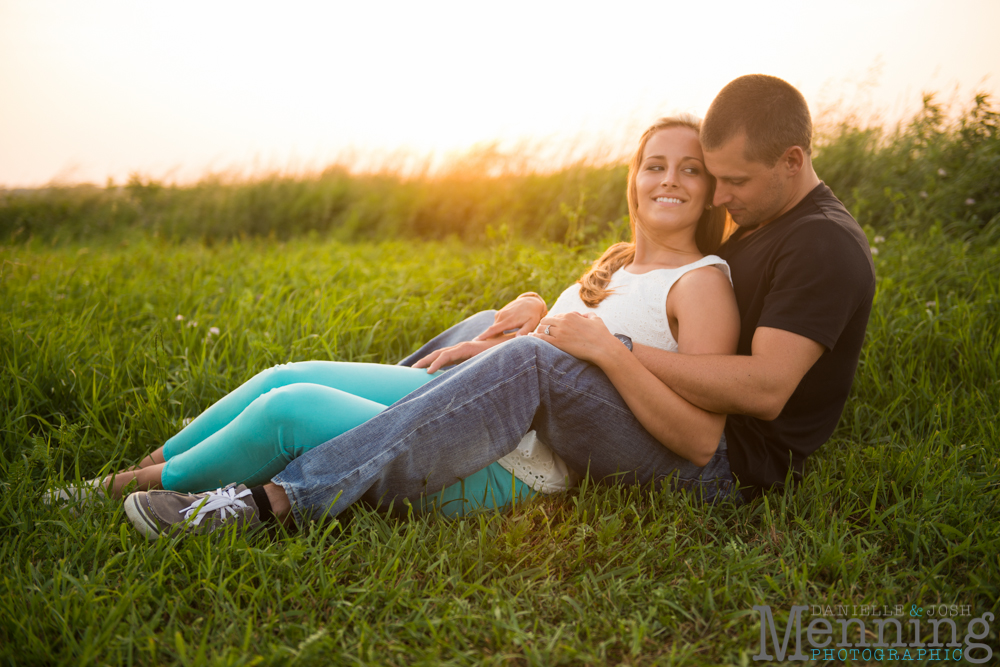 Golden light on her gorgeous face = magic! So pretty!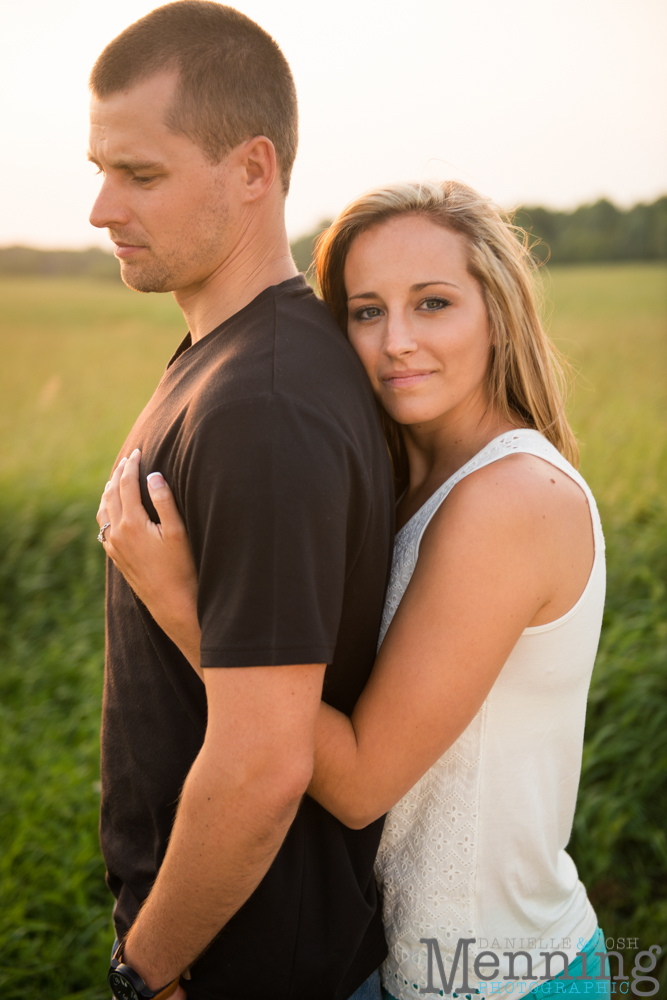 I know I've been gushing about how gorg LeAnn is, but Jered is pretty handsome himself. 🙂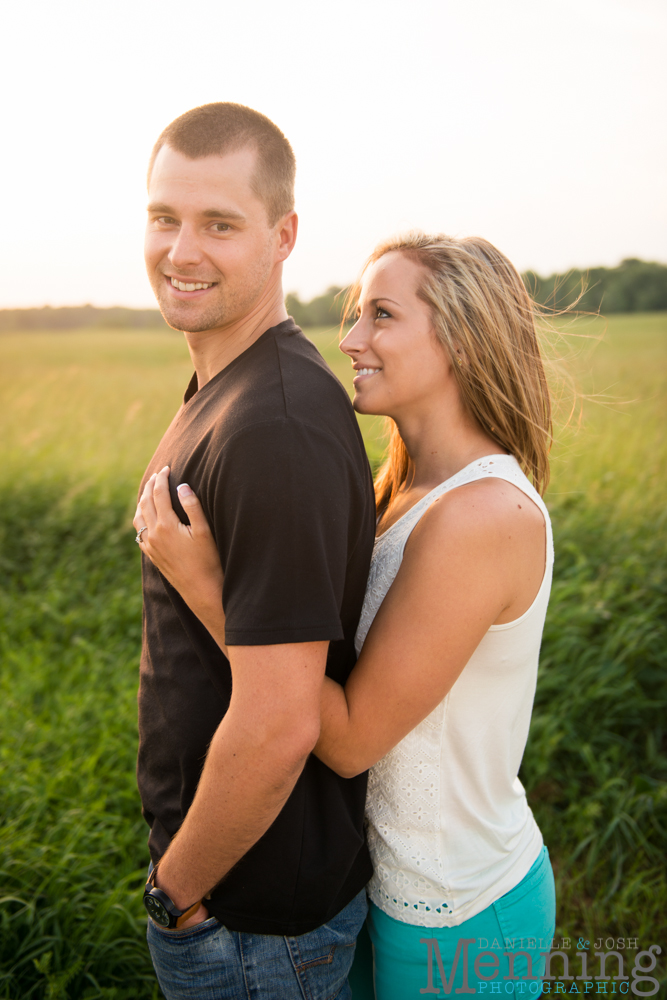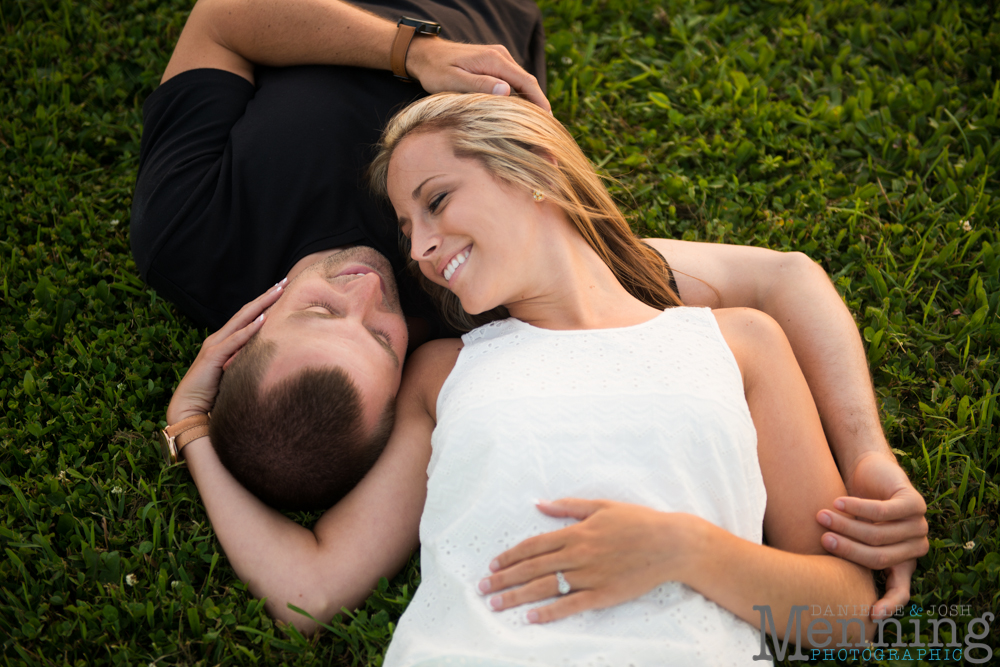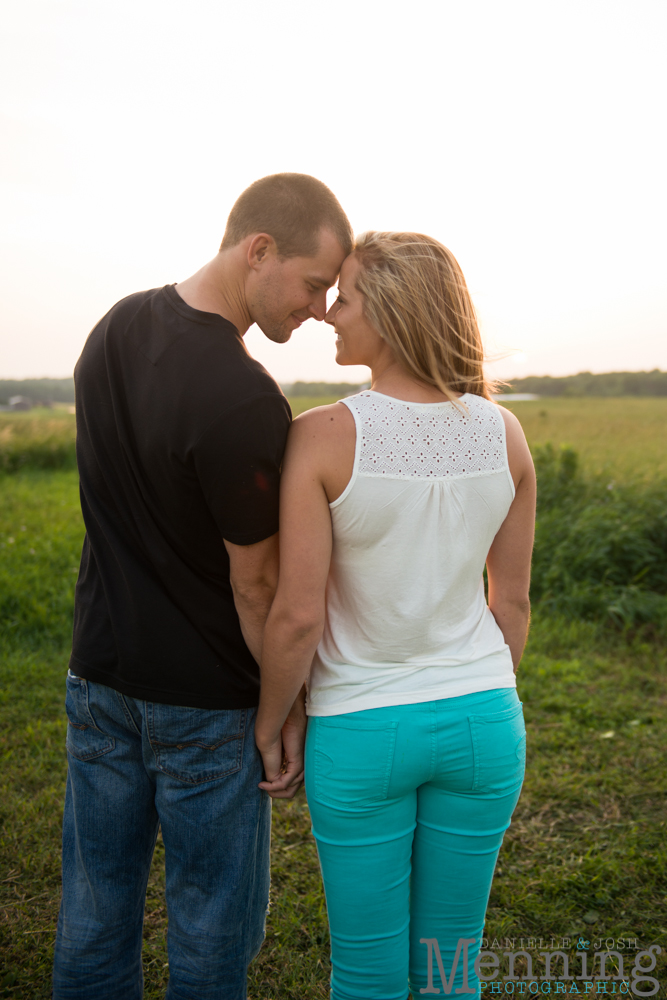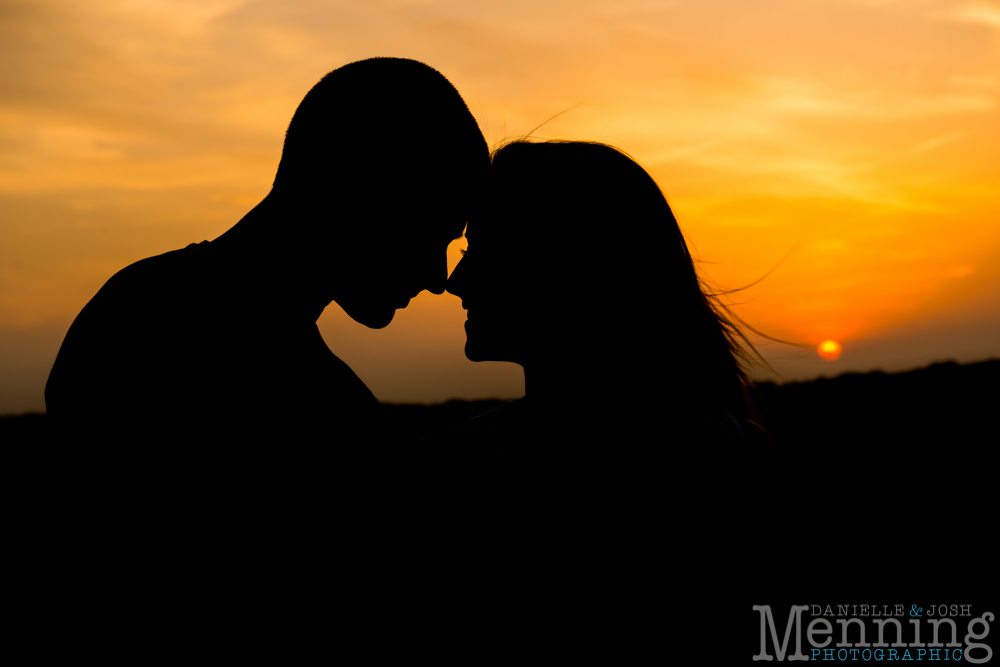 And an epic sunset to round out an amazing engagement session!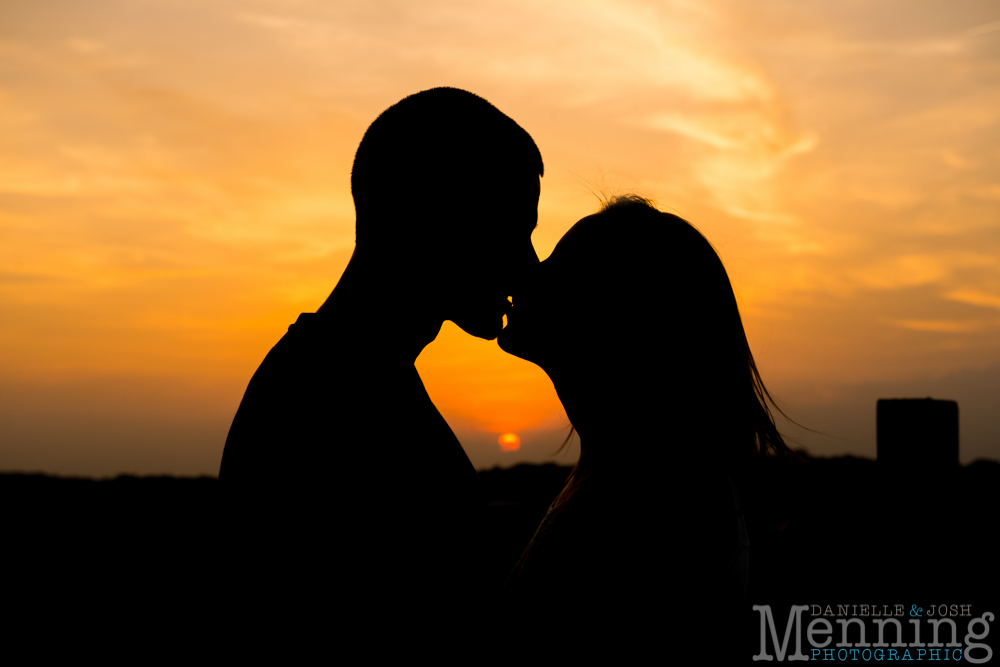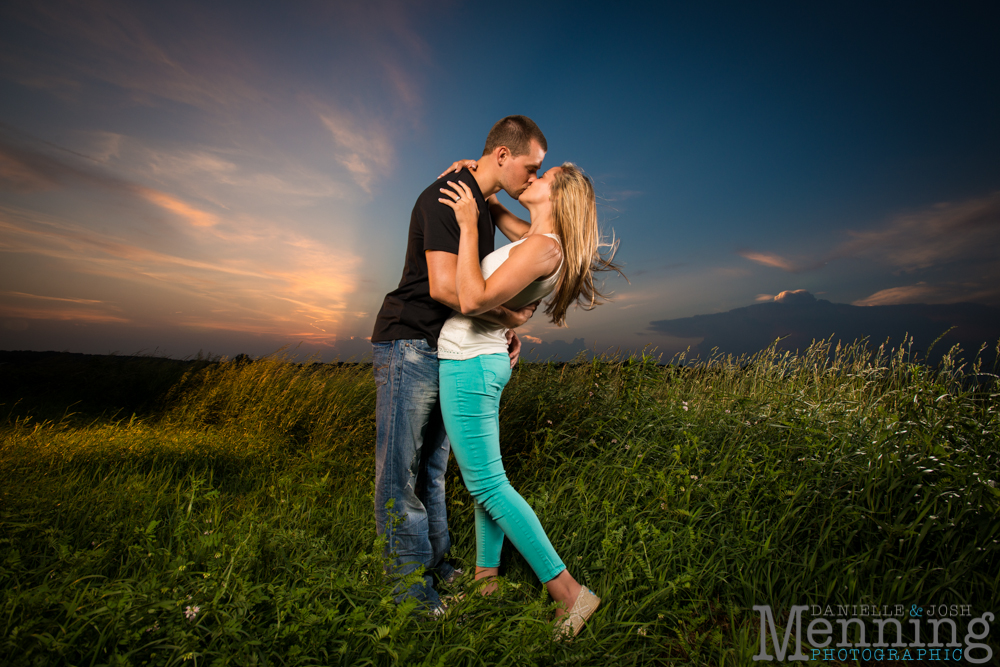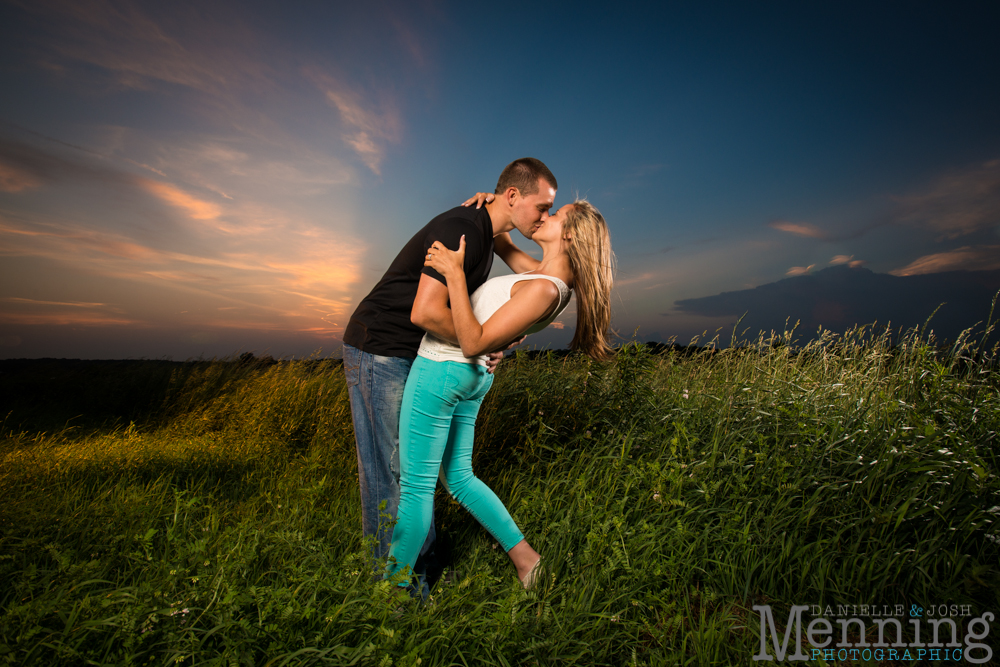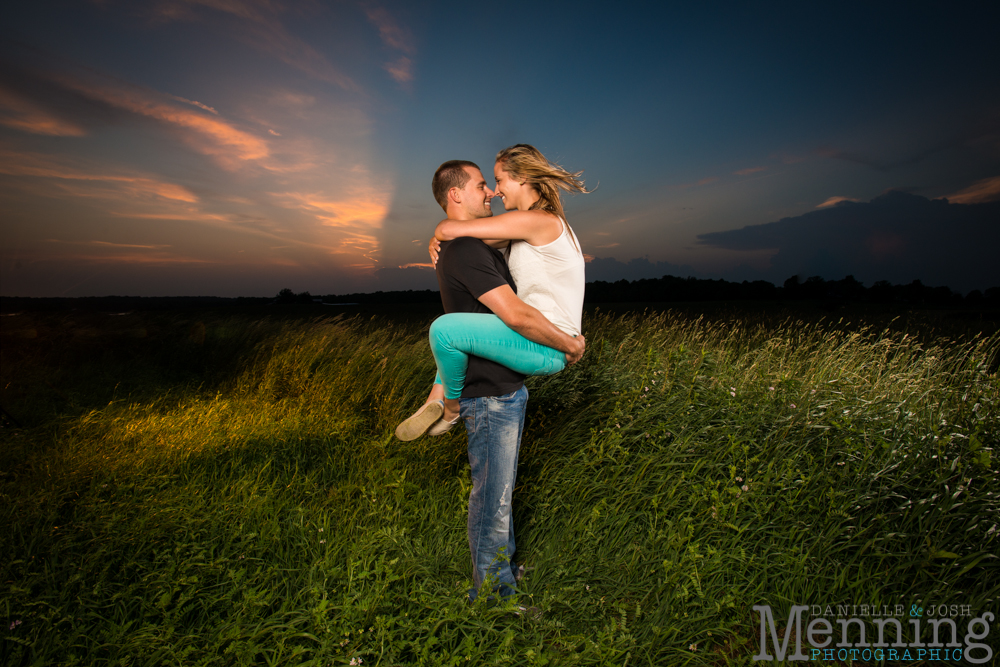 LeAnn & Jered, we had a really fun time with you two & we're so excited for your wedding day! It'll be so great!