We have SUCH a cute recent engagement photo session to share with you today! We photographed this sweet couple a few weeks ago & gave them their images, but we haven't shared on the blog yet because we got into sharing our 2015 Year in Review posts (which we're definitely not finished with yet!). Well, we took a little break from the 2015 Year in Review blogs so that we could share this one today because we know it'll make you smile. Sara & Tyler met through mutual friends. They went to neighboring high schools & knew a few of the same people. Thankfully, that turned into them dating, which turned into them knowing that they couldn't imagine spending their lives with anyone else. They bought a house together recently & Tyler proposed on the front porch of the house on the day that they got the keys. How sweet! They're getting married in April so their wedding day will be here before we know it!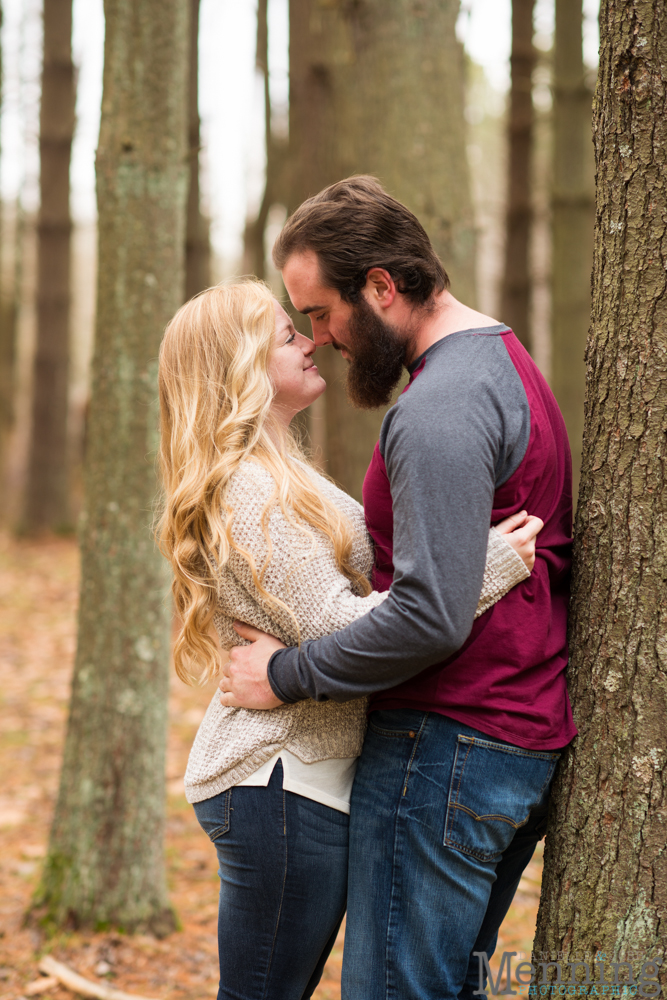 Gosh, their smiles! They are really amazing together.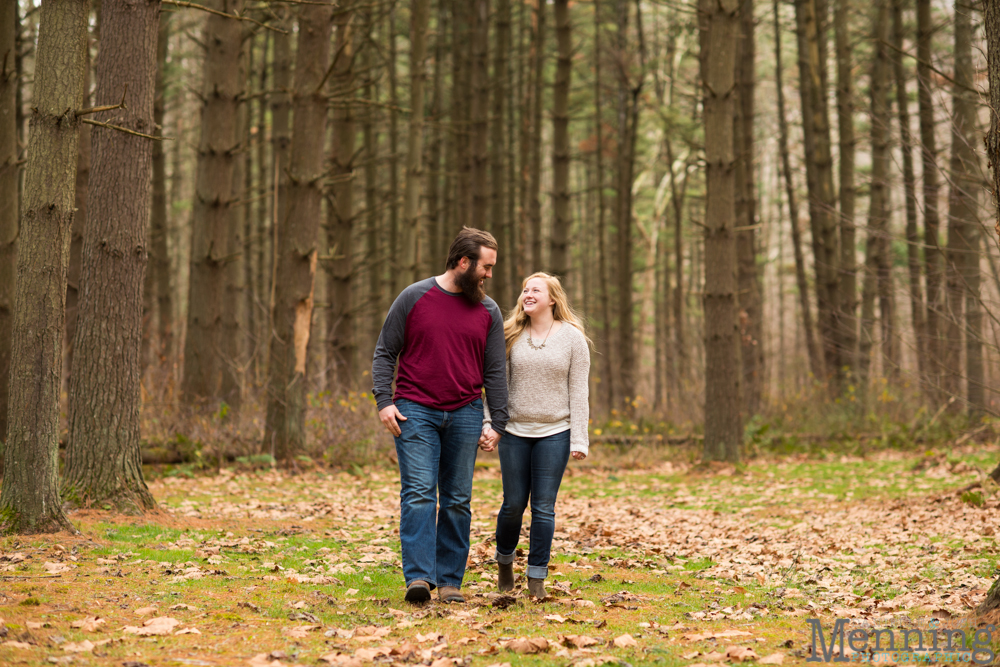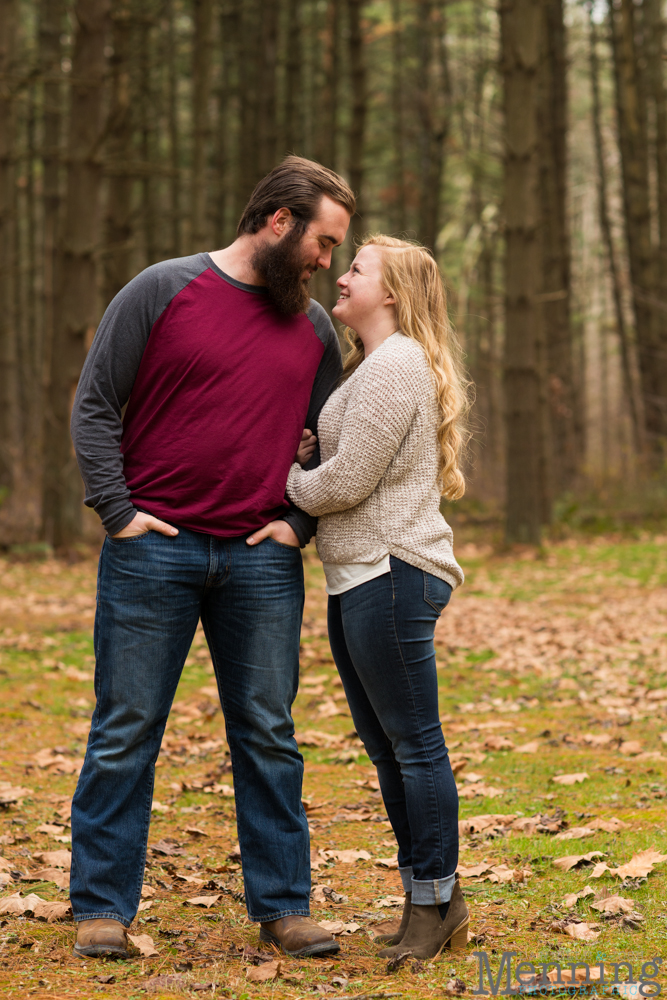 What a beard Tyler has goin' on! He said this is the longest his hair has ever been & he's not sure what it'll look like on the wedding day. Stay tuned. LOL. And what beautiful blonde locks Sara has! I can't wait until their wedding day! They're going to look so great standing there before their family members & friends beaming from ear to ear as they say "I do."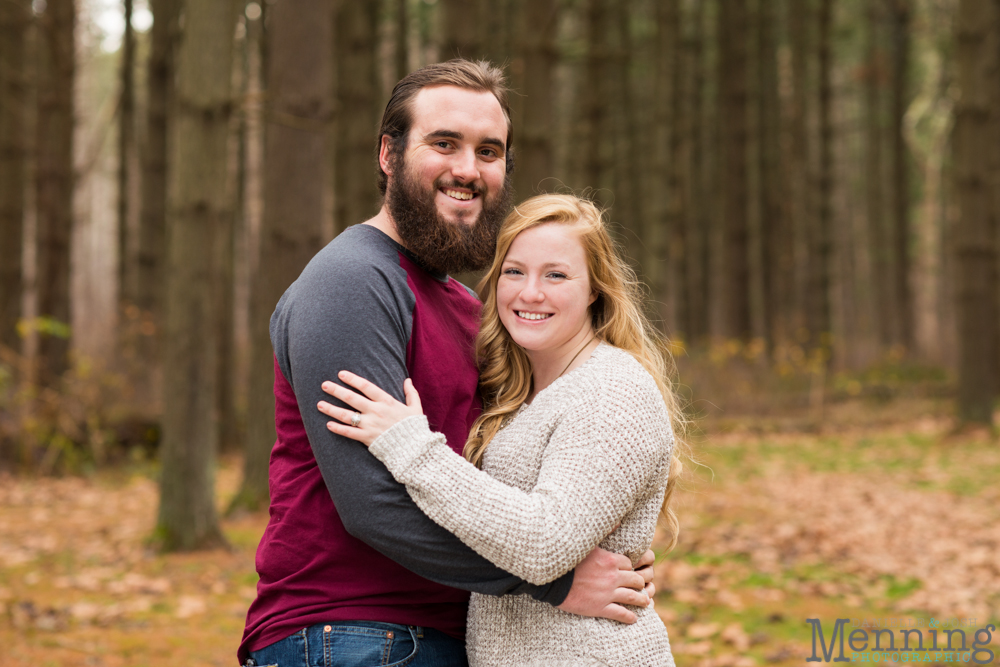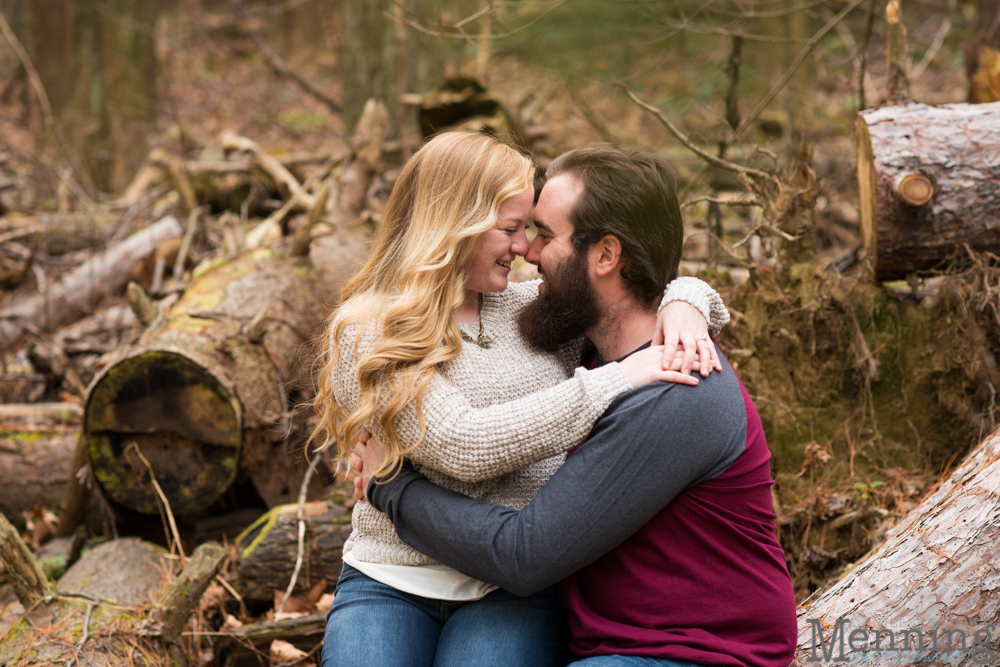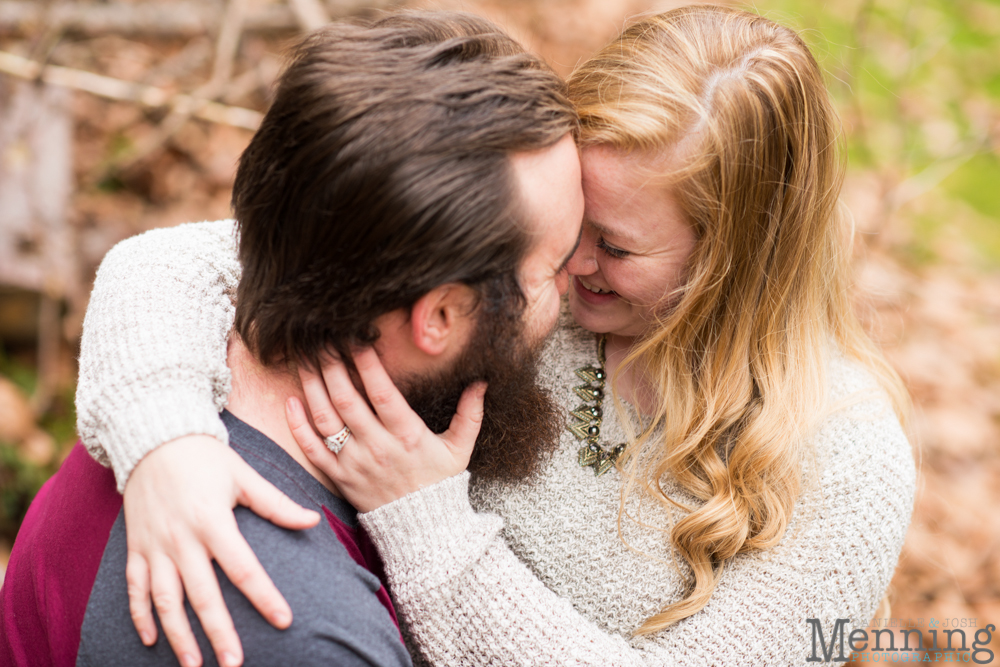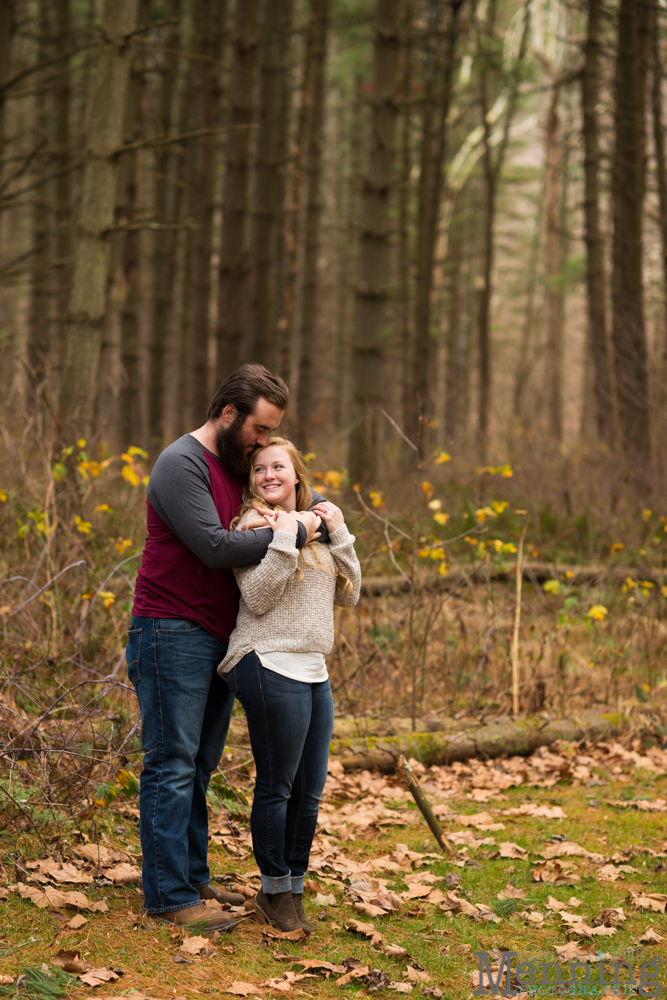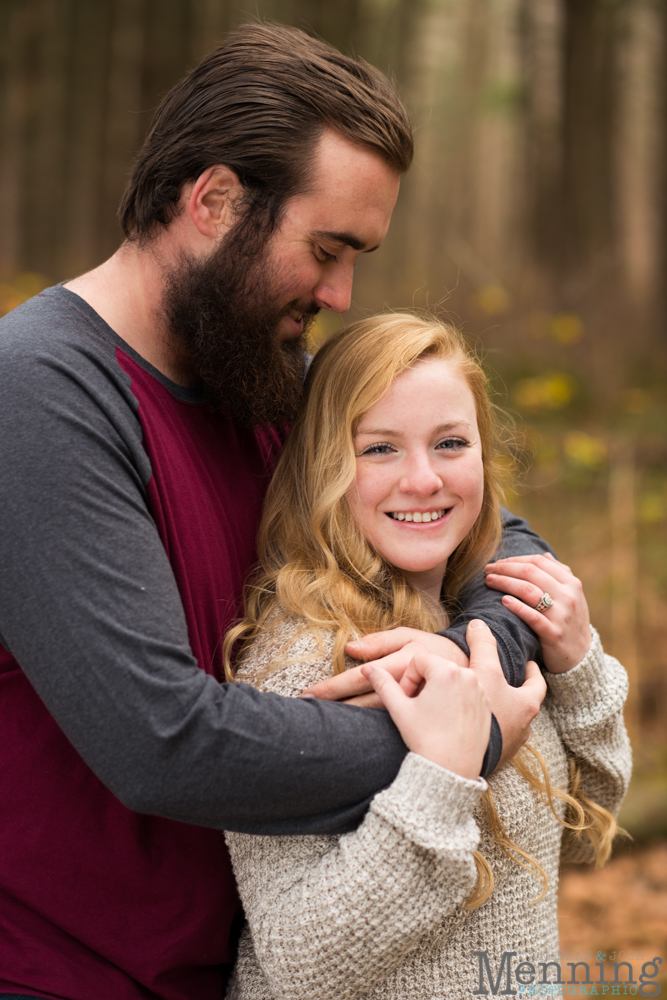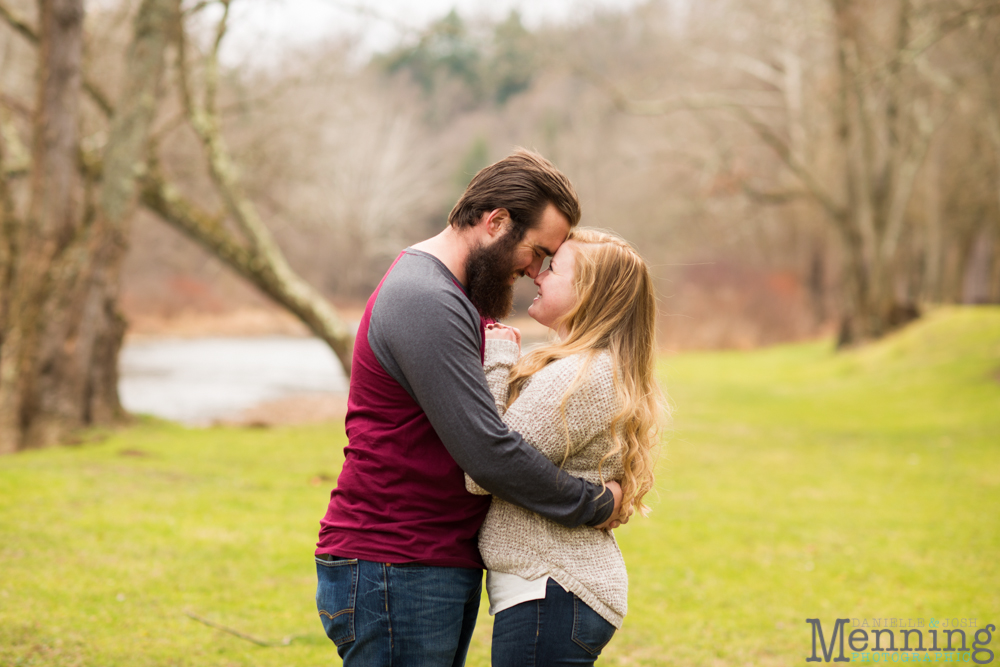 The grass was unusually green for December in Ohio. Our Winter has been so mild so far- we'll take it after last year!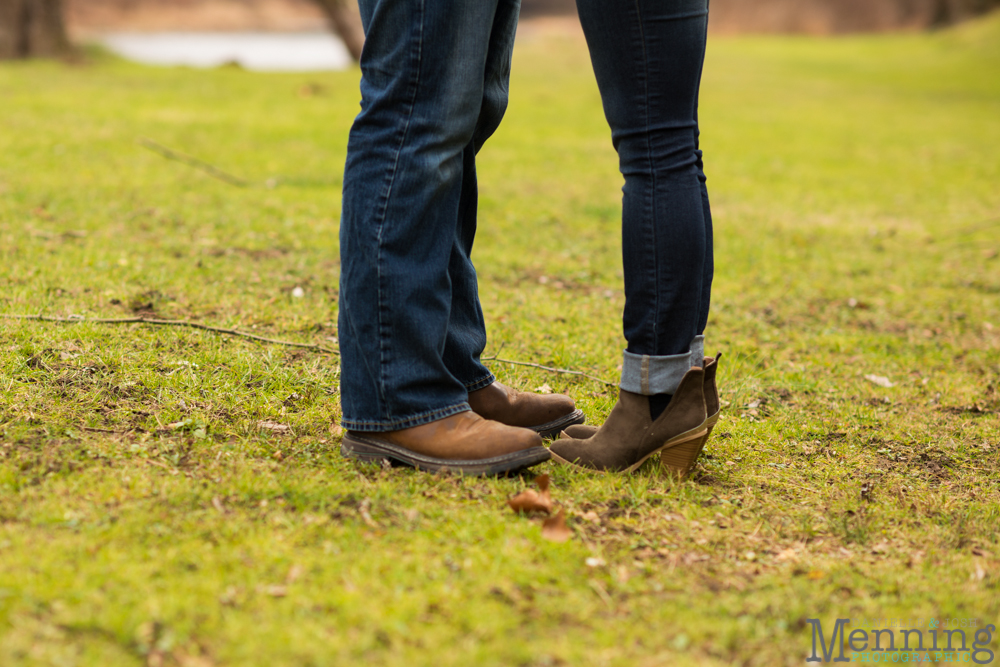 Seriously! How adorable are they?!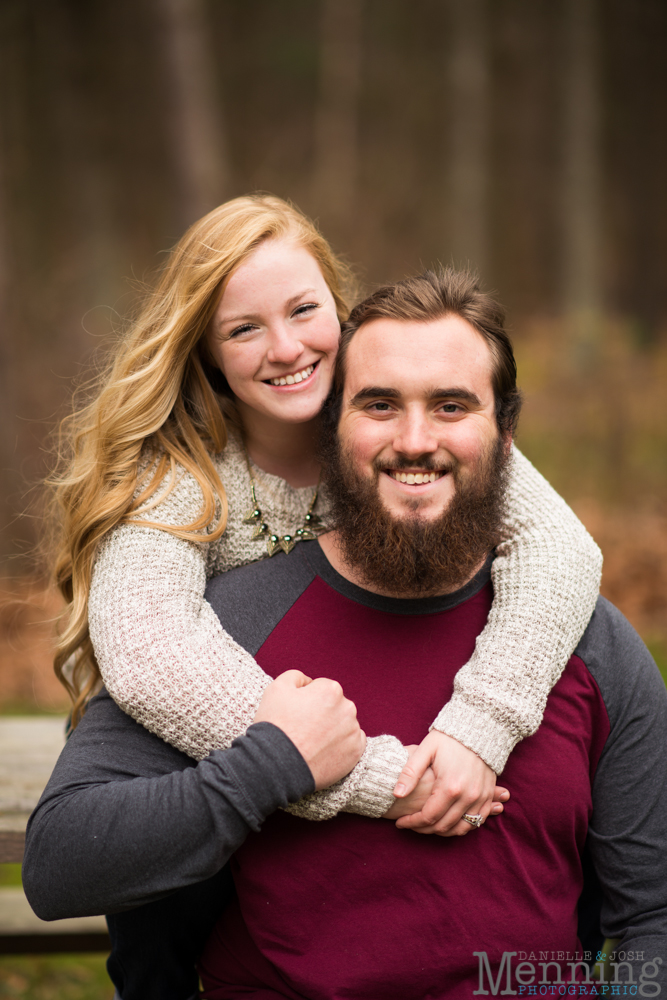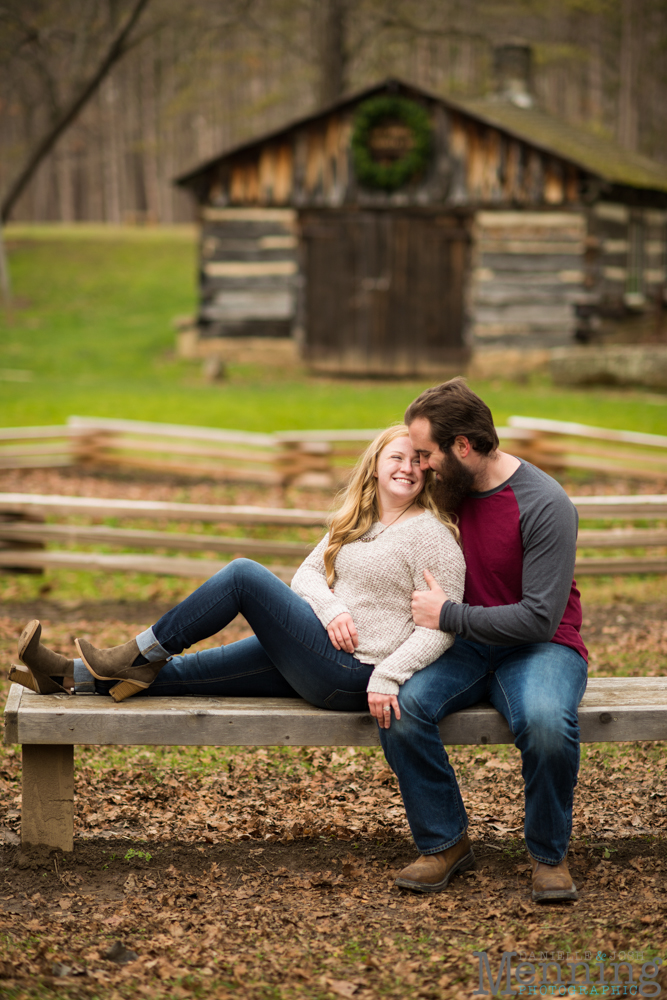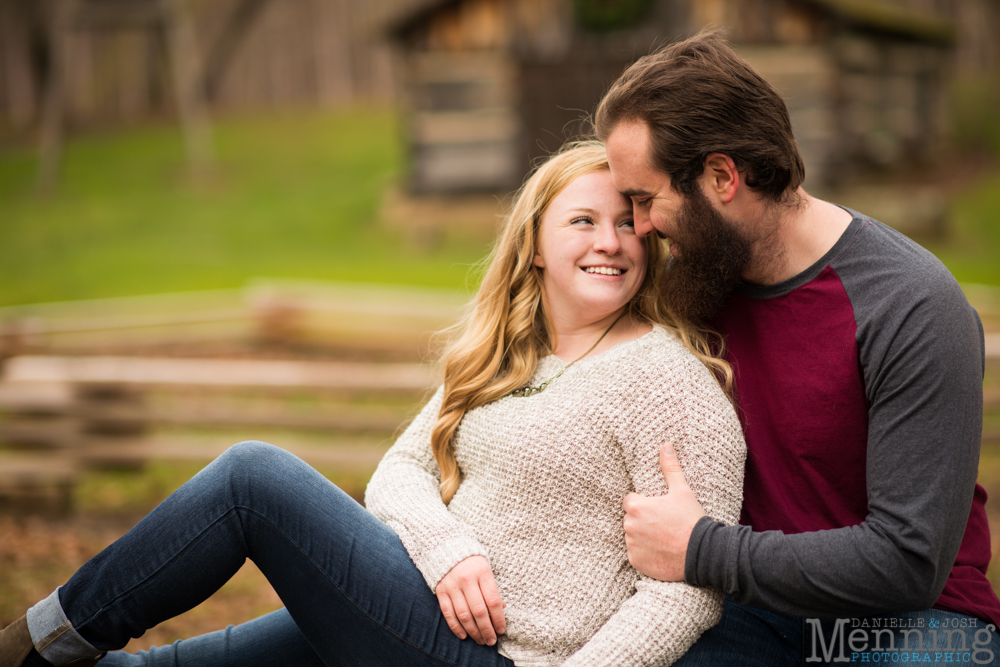 Love those pants, Girl!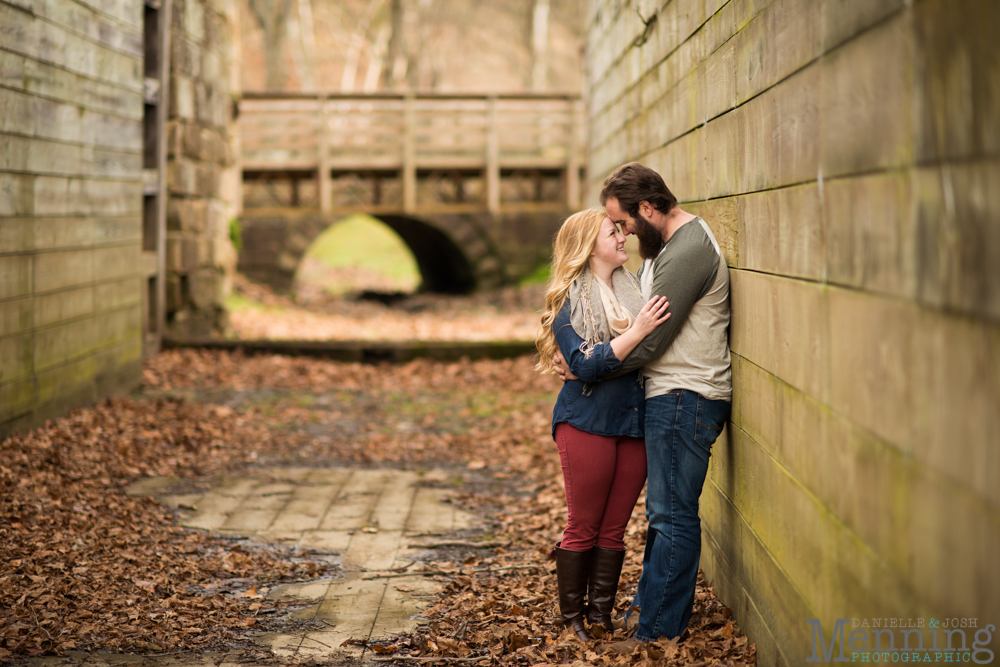 Fav! I'd be blowing this image up on a canvas or wood print & hanging it in my new living room if I were Sara & Tyler, but anyone who has seen our home decor knows we're all about canvas photos of us as a couple or of us as a family with our daughter- they're absolutely everywhere in our home! We can't help it- they make us smile and count our blessing each day!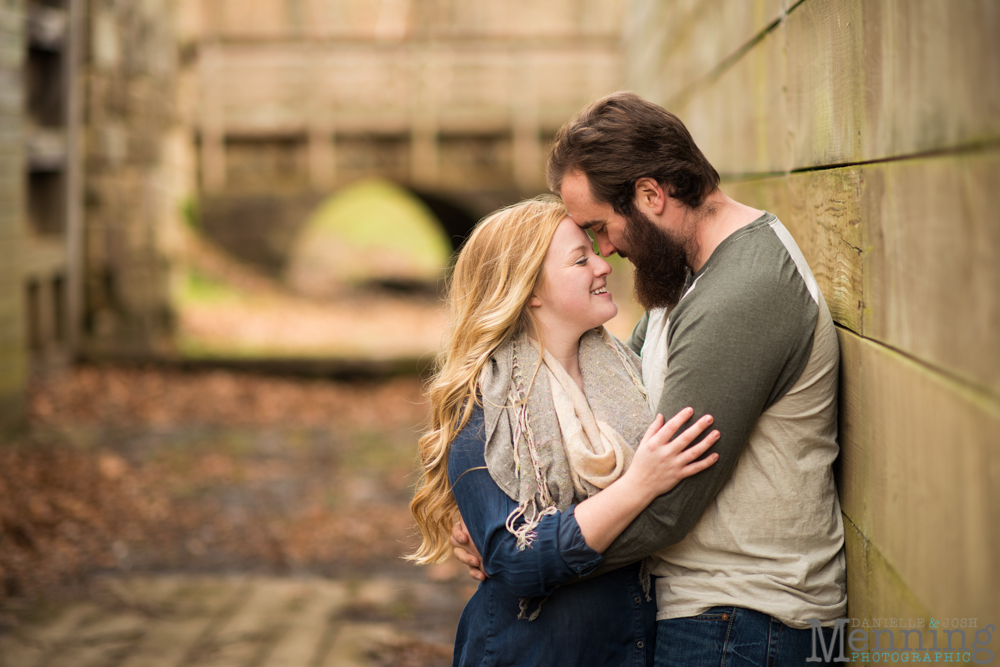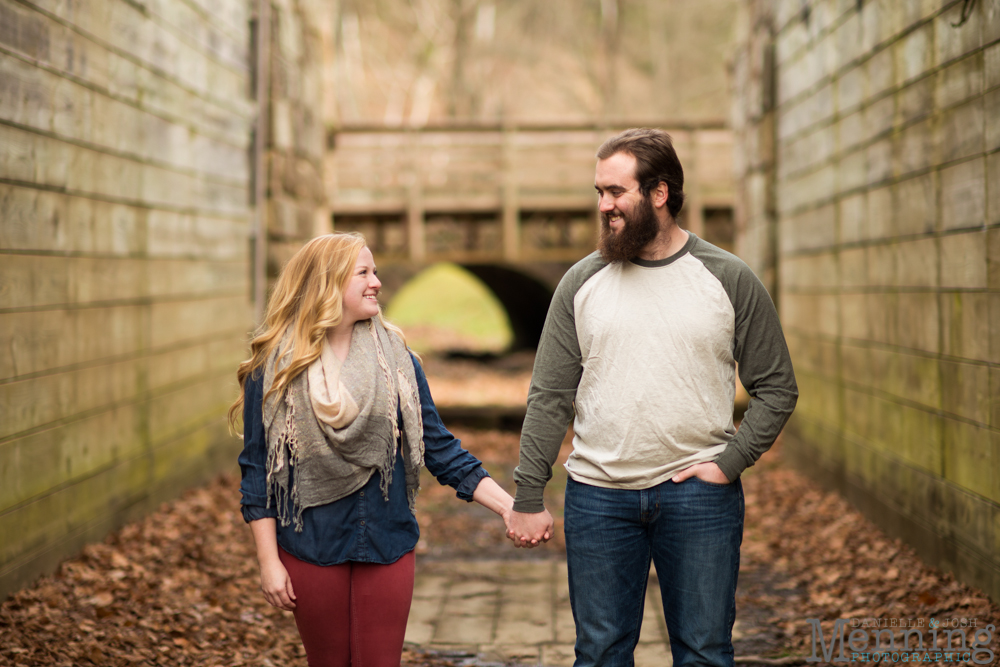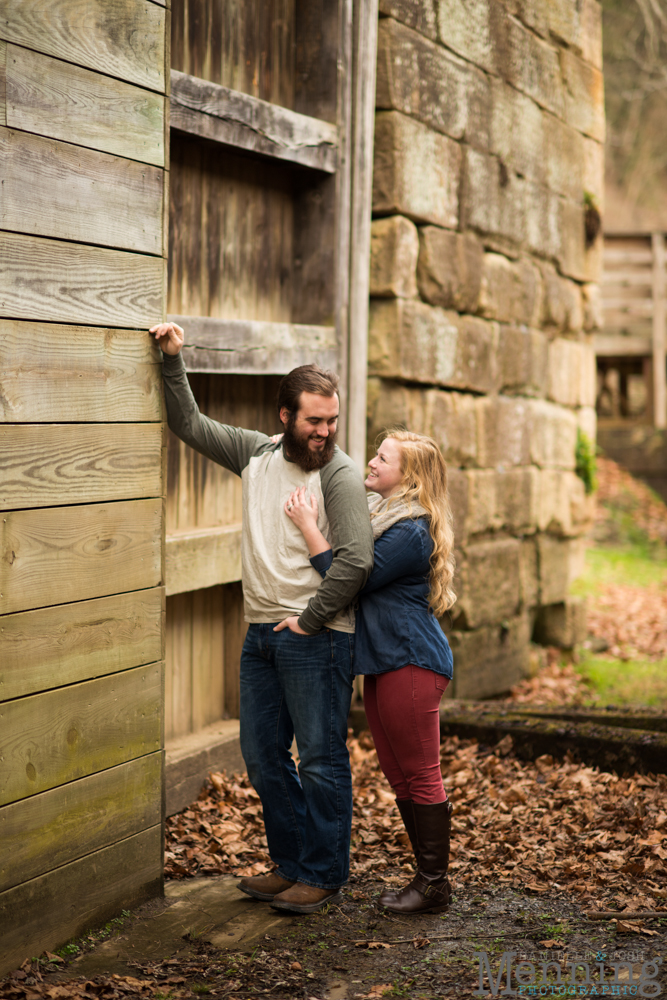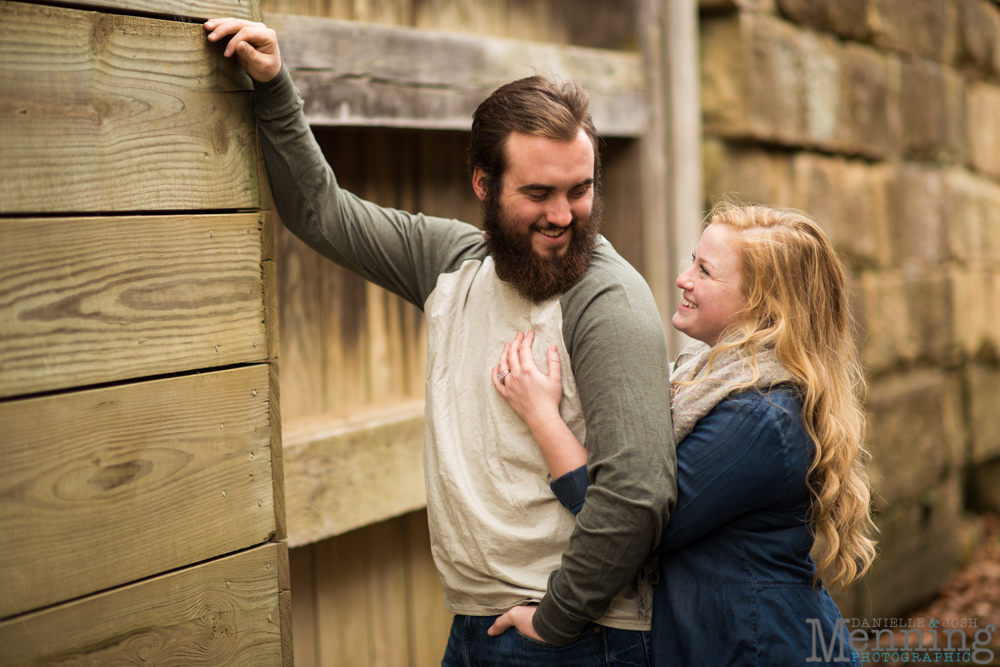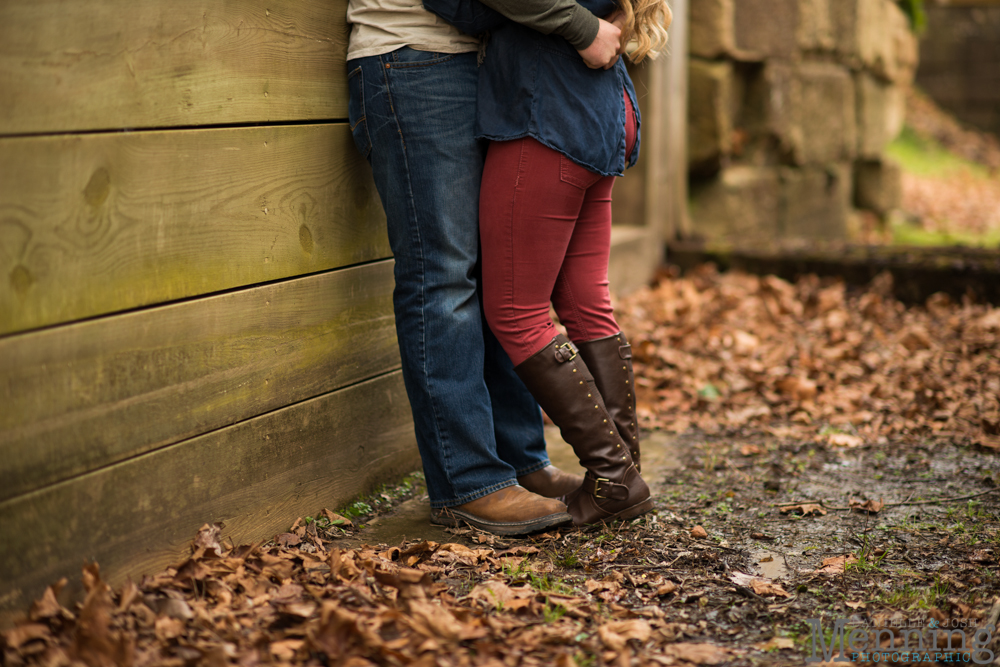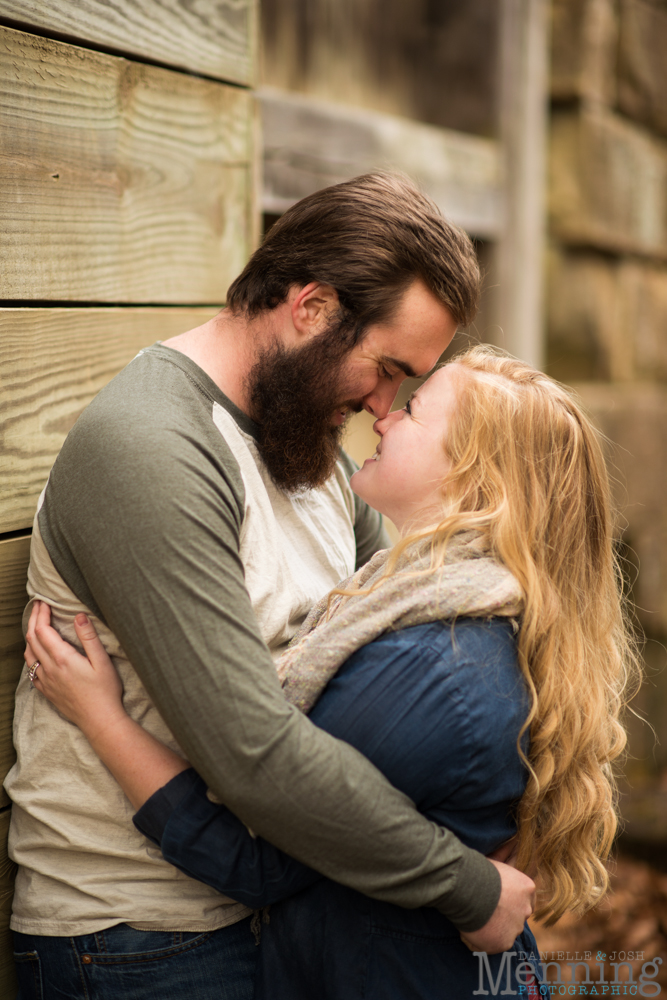 We think Beaver Creek is pretty all year 'round, but there's something special about it in the Winter. Their cuteness & closeness is also quite charming.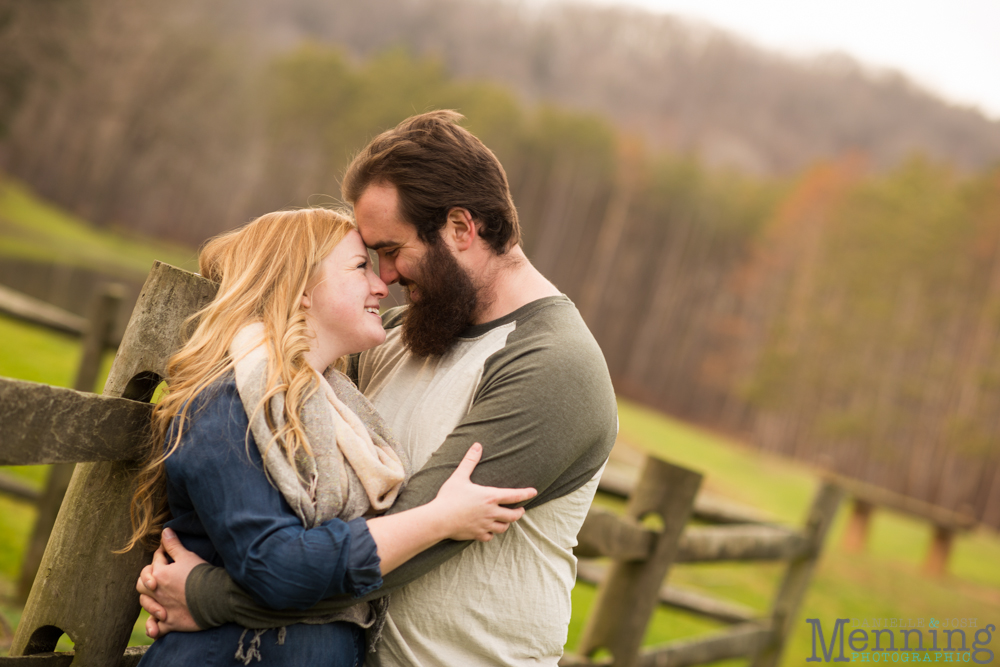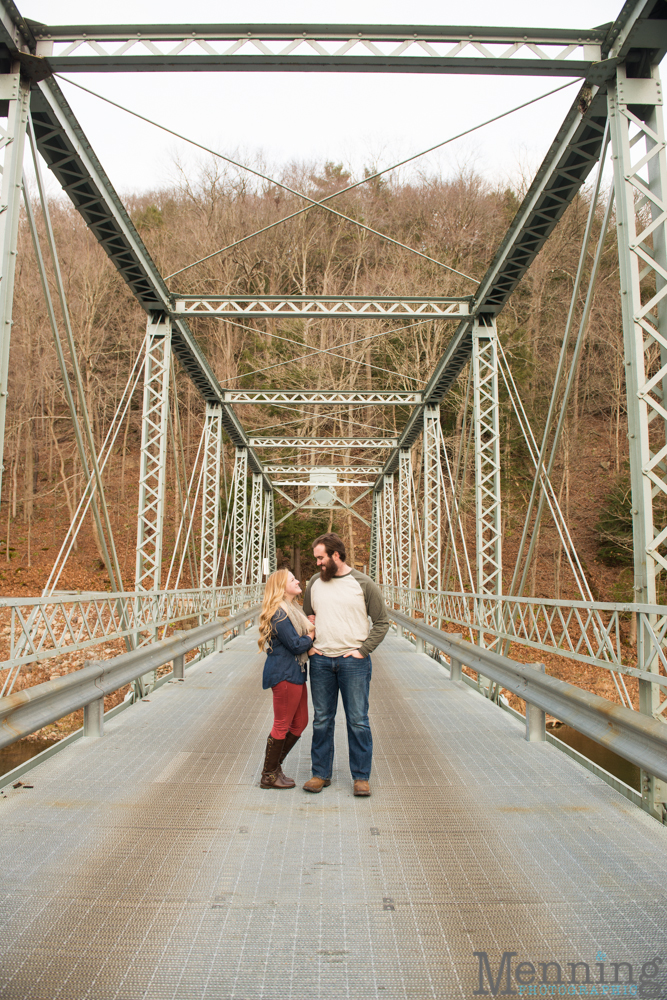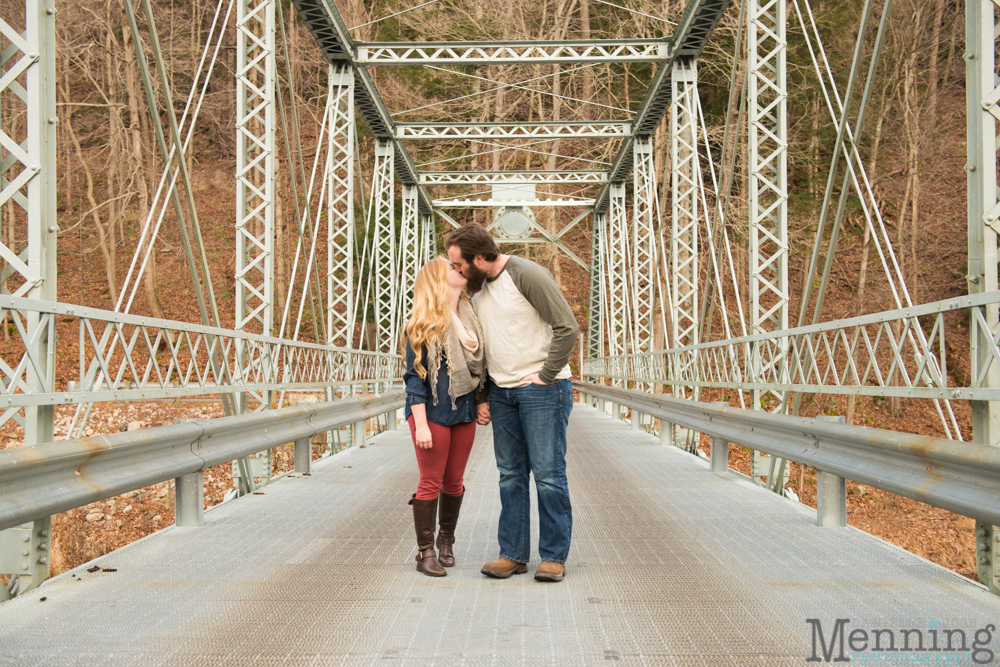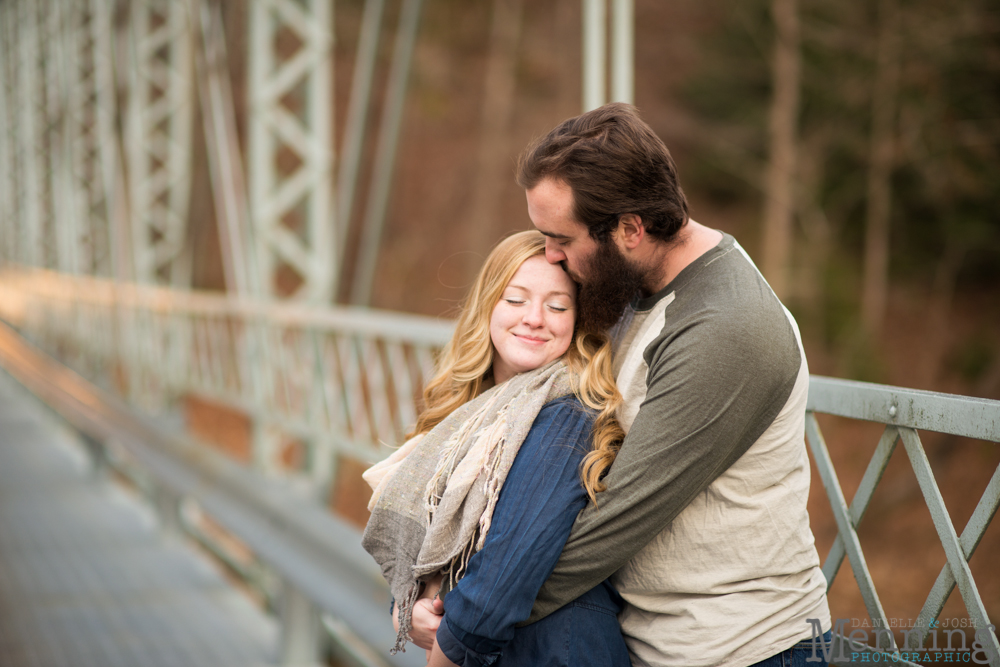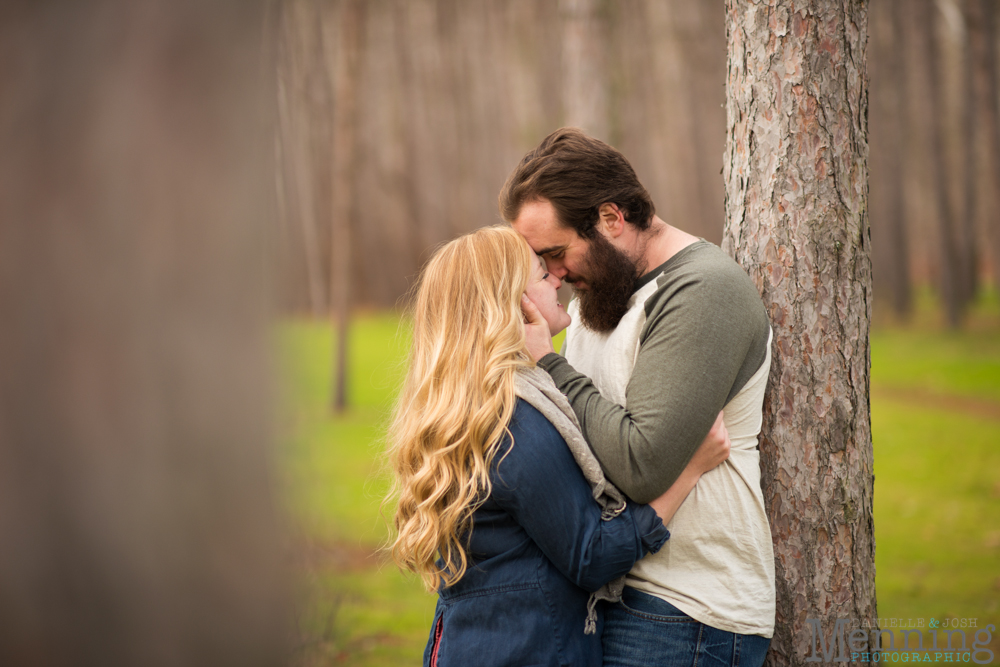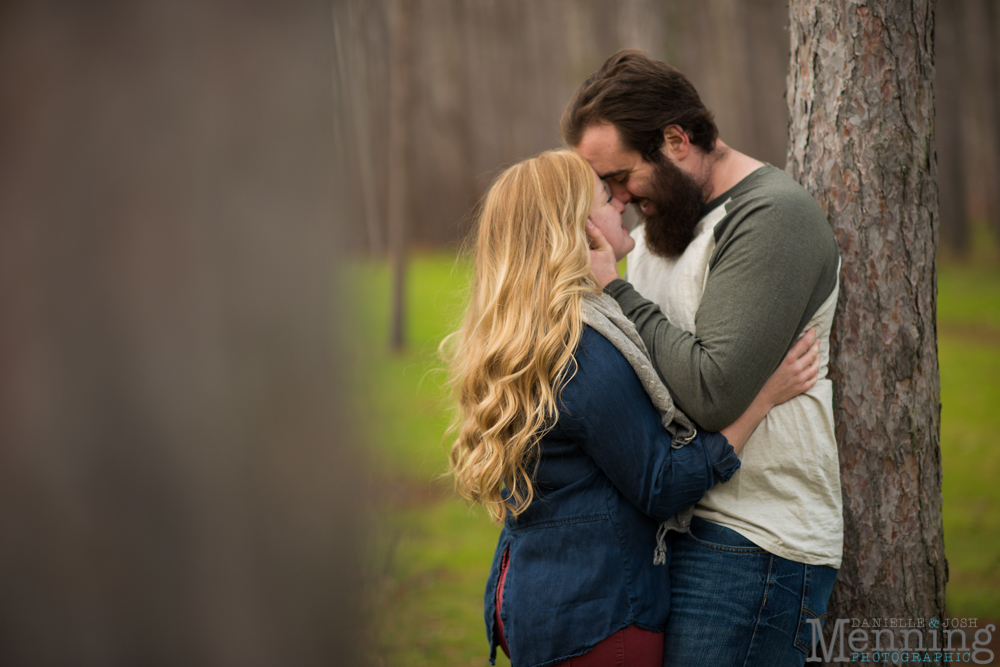 Sara is SO pretty! She's going to be a stunner as a bride!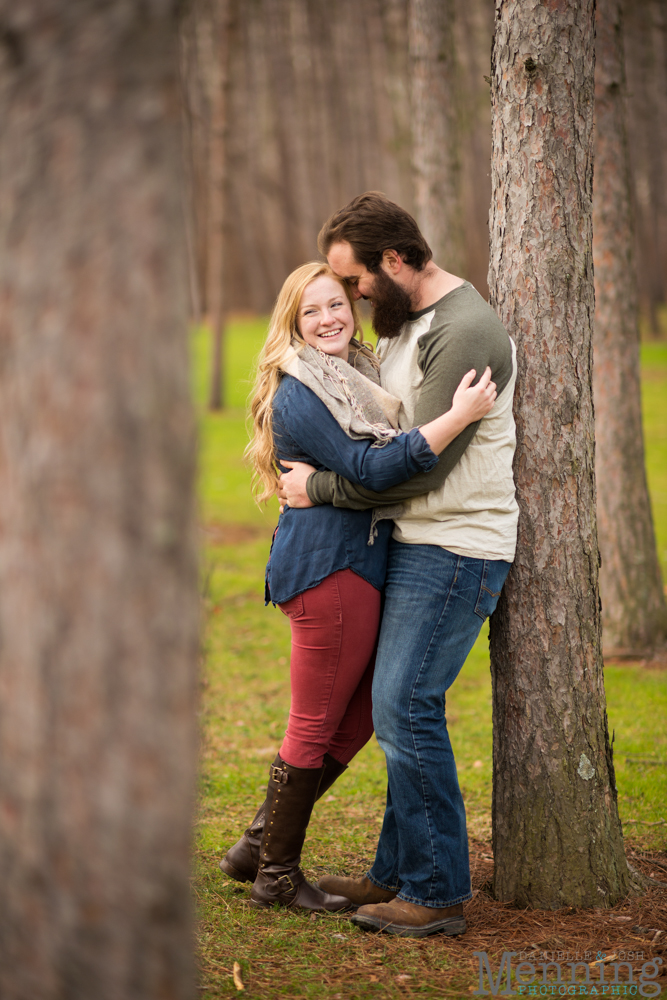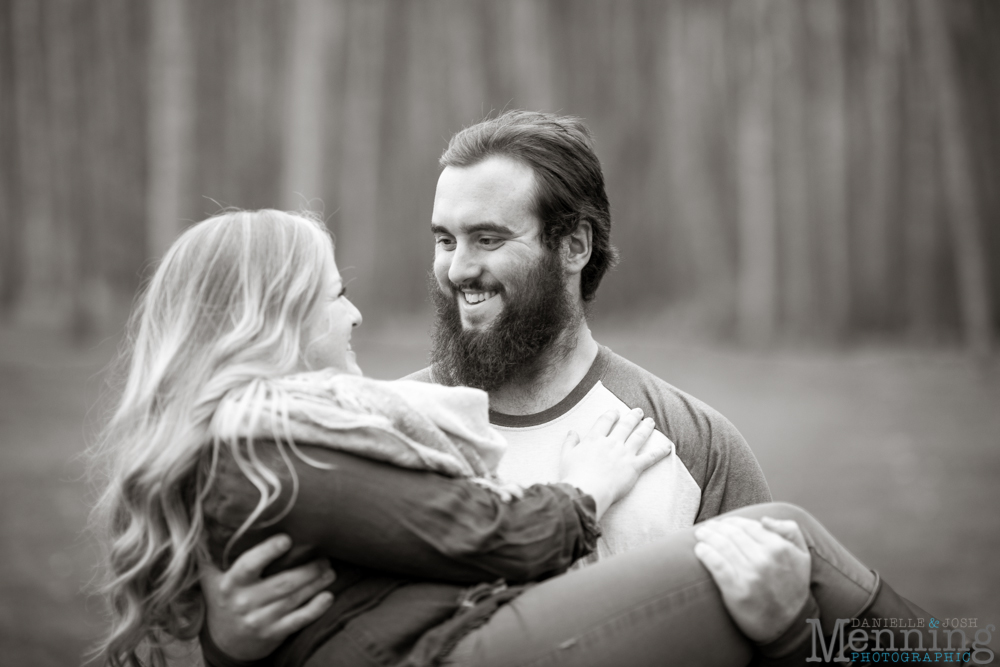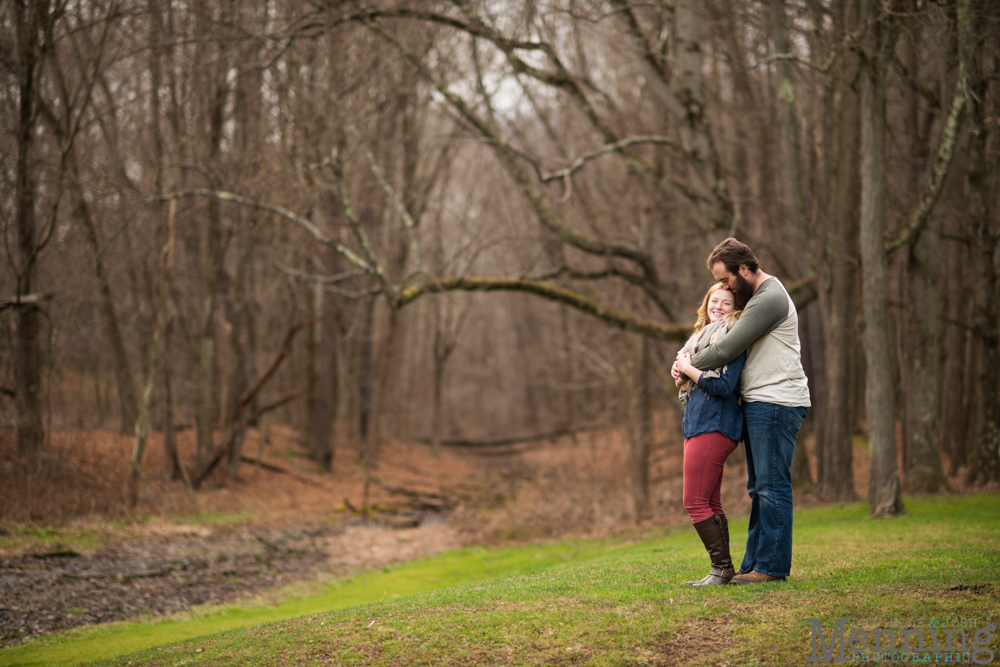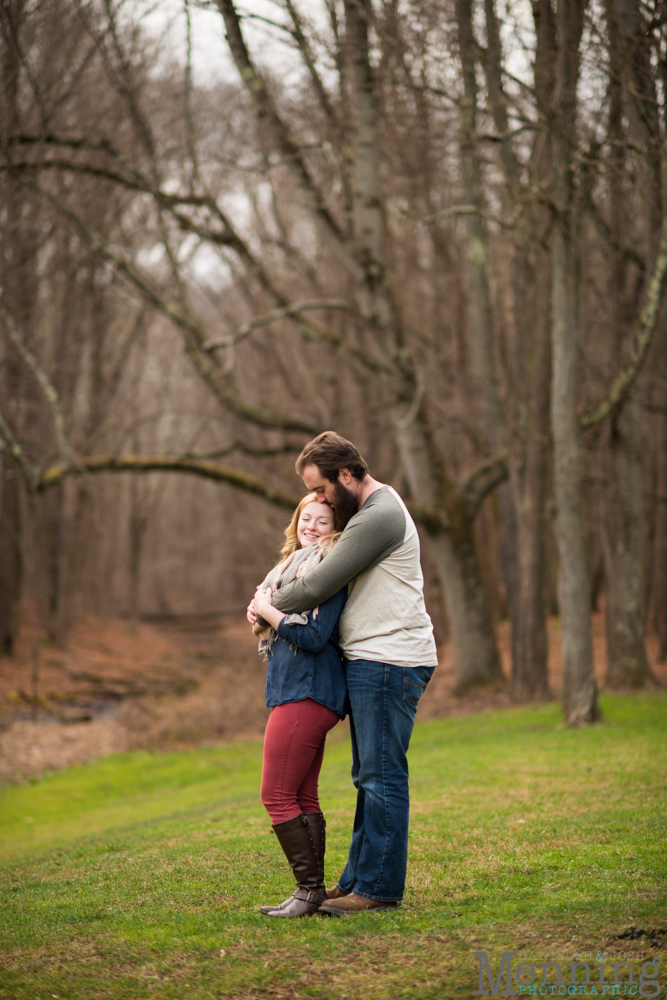 Oh, hey red barn!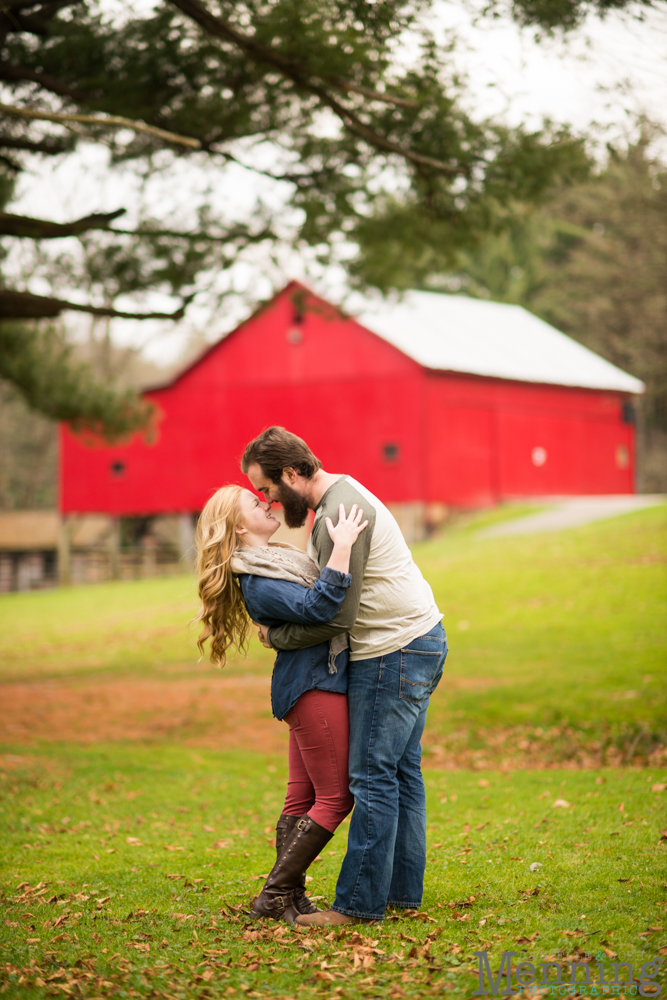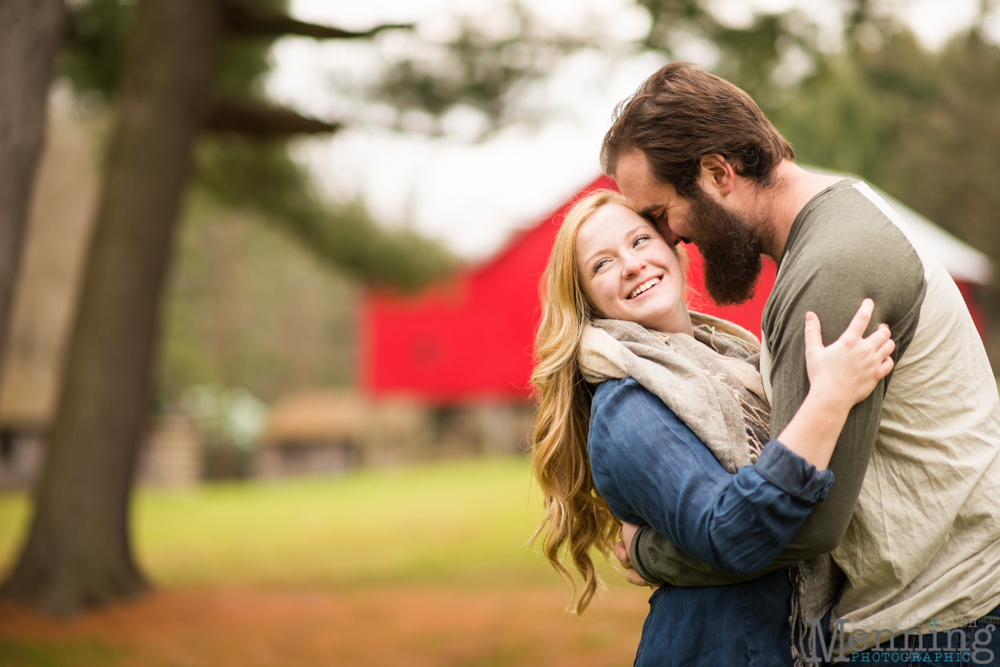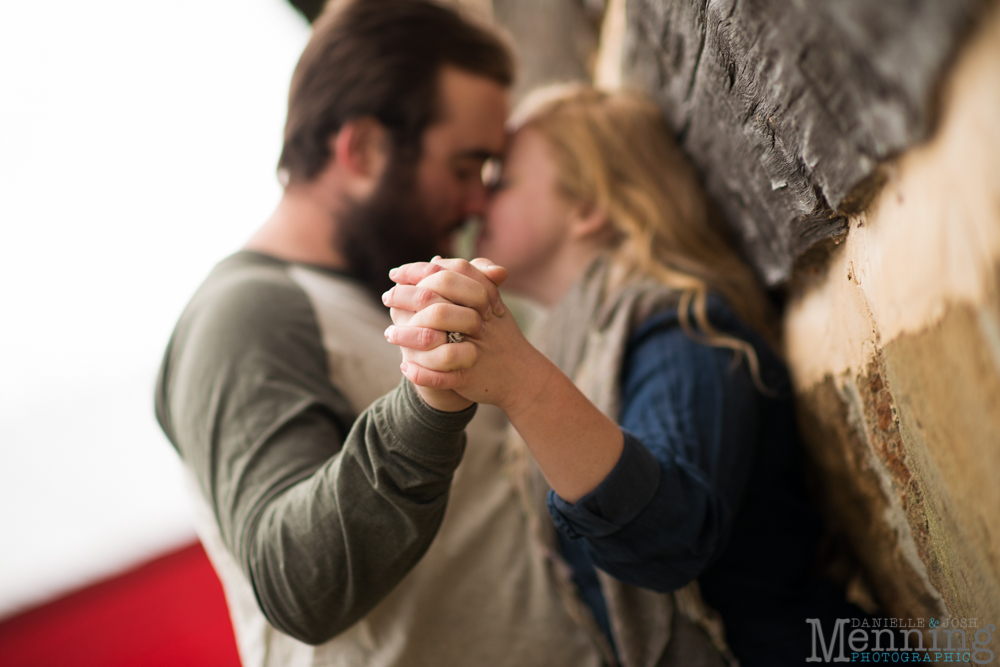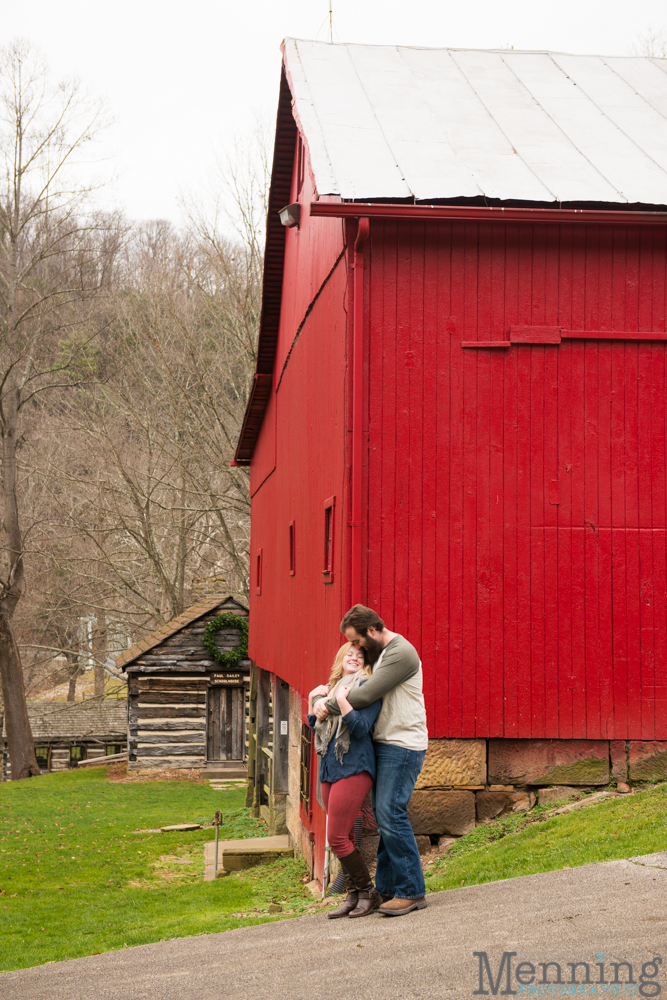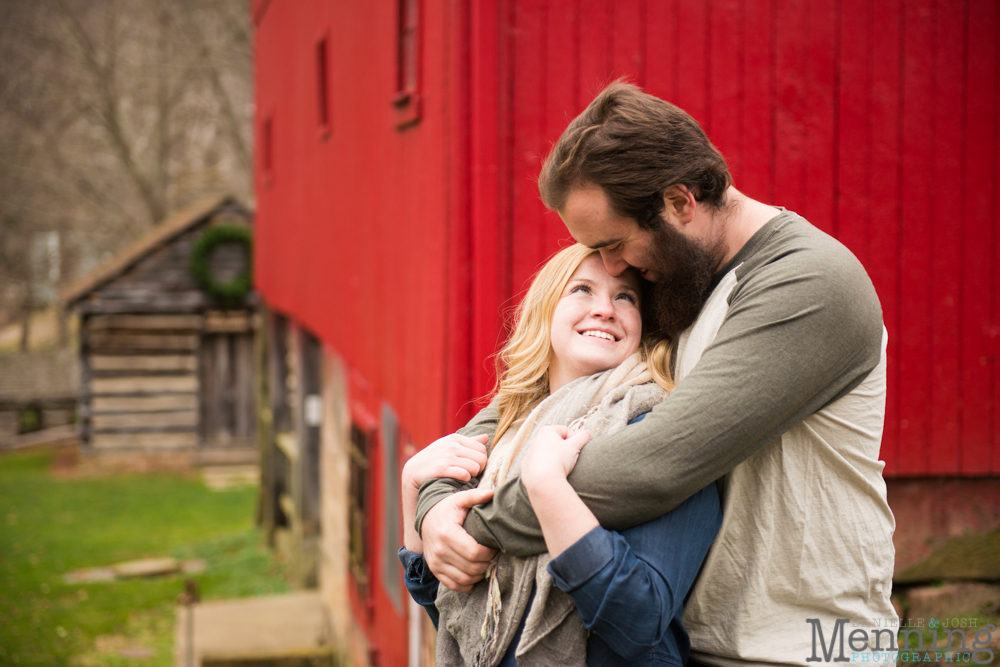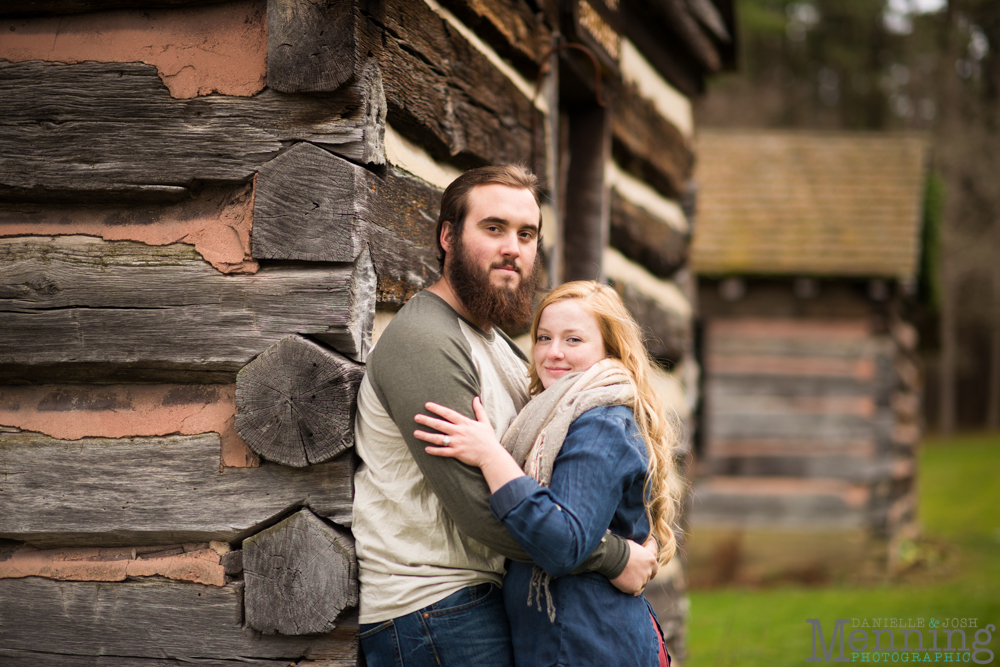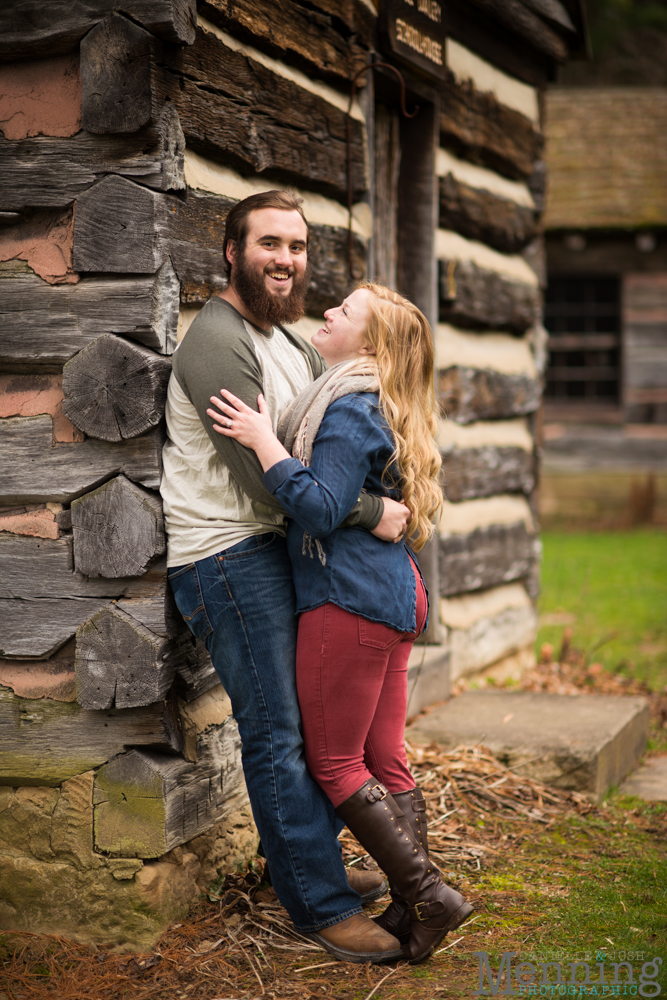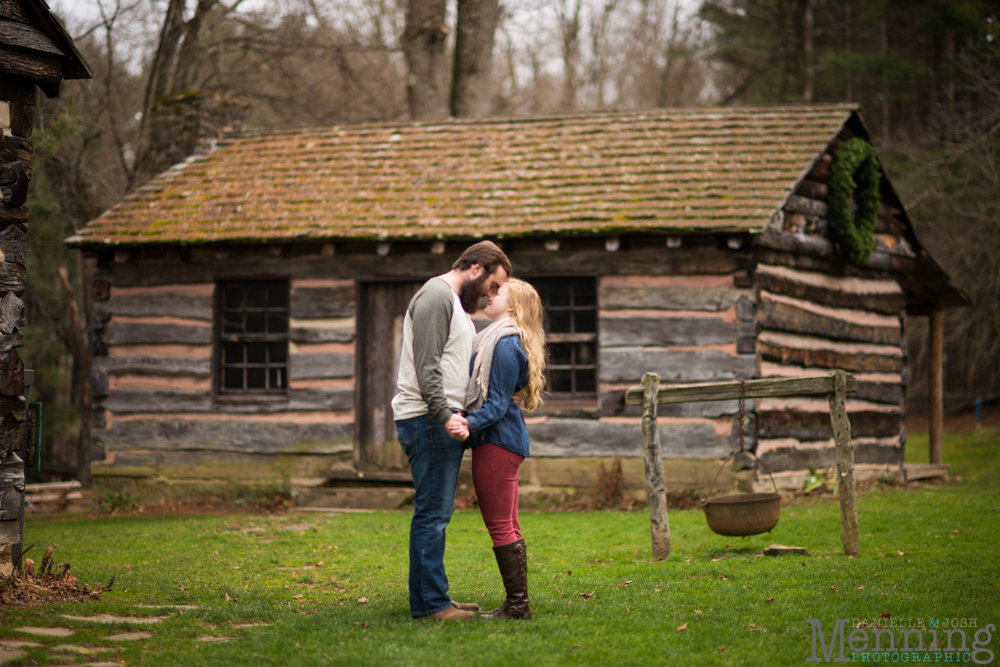 Thanks for sharing the chilly December afternoon with us, Sara & Tyler! We had a fun time with you two & we're excited about your wedding that is coming up so quickly! Thanks again for choosing us to photograph your big day!