Writing this blog post and seeing these photos is amping us up for our 2017 wedding season! These Mill Creek Park and Poland Library engagement photos are so cheery and full of love. Melissa & David are getting married this April & theirs is our first 2017 wedding. Their wedding is going to be amazing because they're so much fun together. Josh has known Melissa since elementary school and we're so happy for her to be marrying such a great guy. David is one of those people who oozes friendliness and charisma. He so obviously adores Melissa. They met in college & are both Spanish professors. Their compatibility is lovely to witness. And we love that they got engaged on a canoe trip. That's so fun and adventurous! We had a fabulous time with Melissa & David during their engagement session, and we're so happy we get to photograph their wedding soon!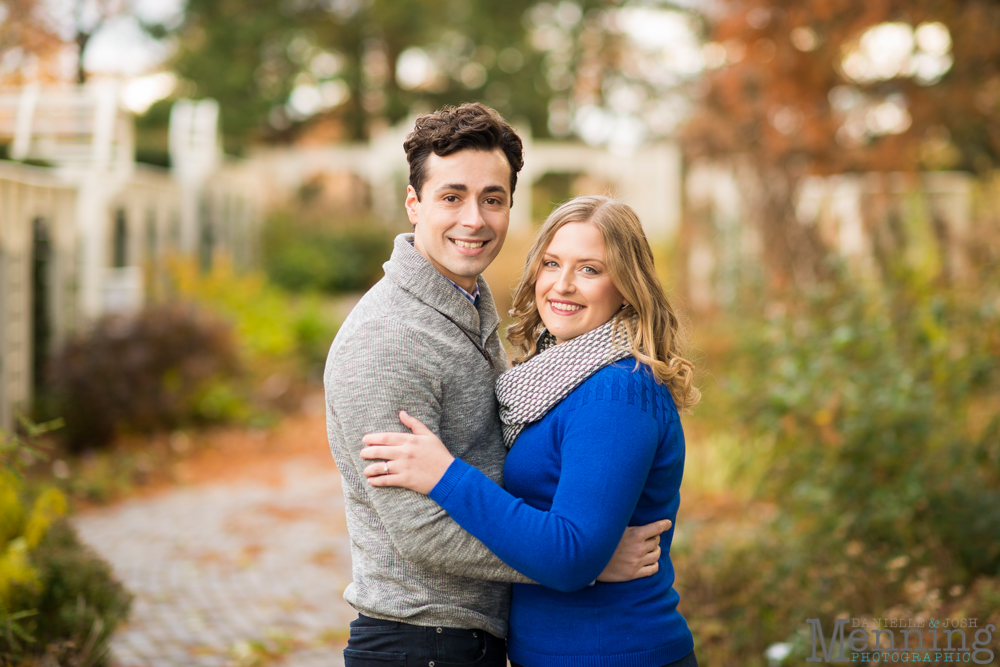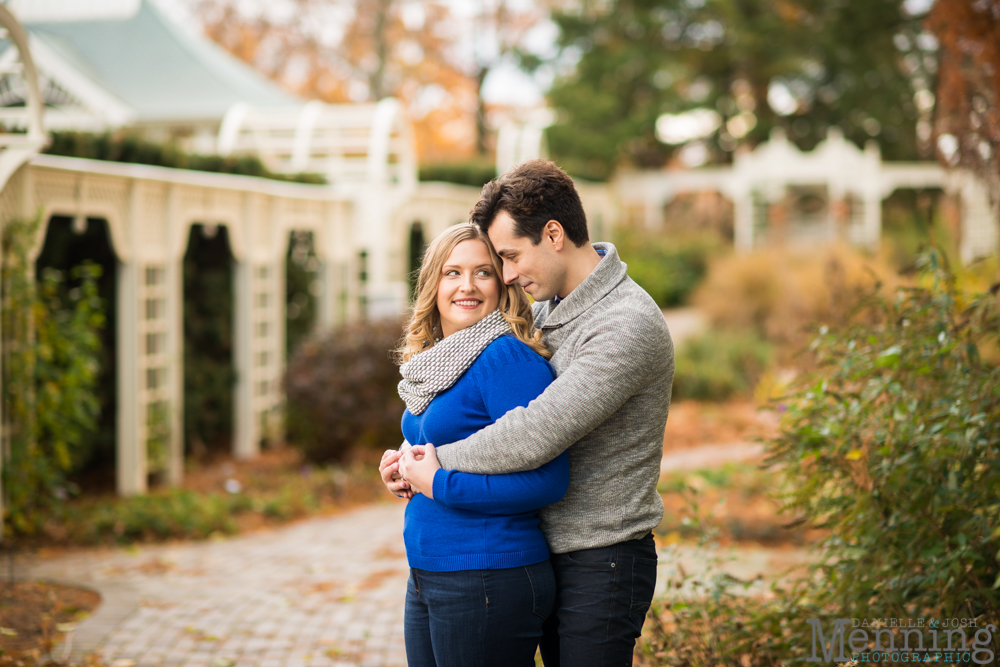 Melissa's eyes are so sparkly & bright! The blue in her sweater definitely made them pop!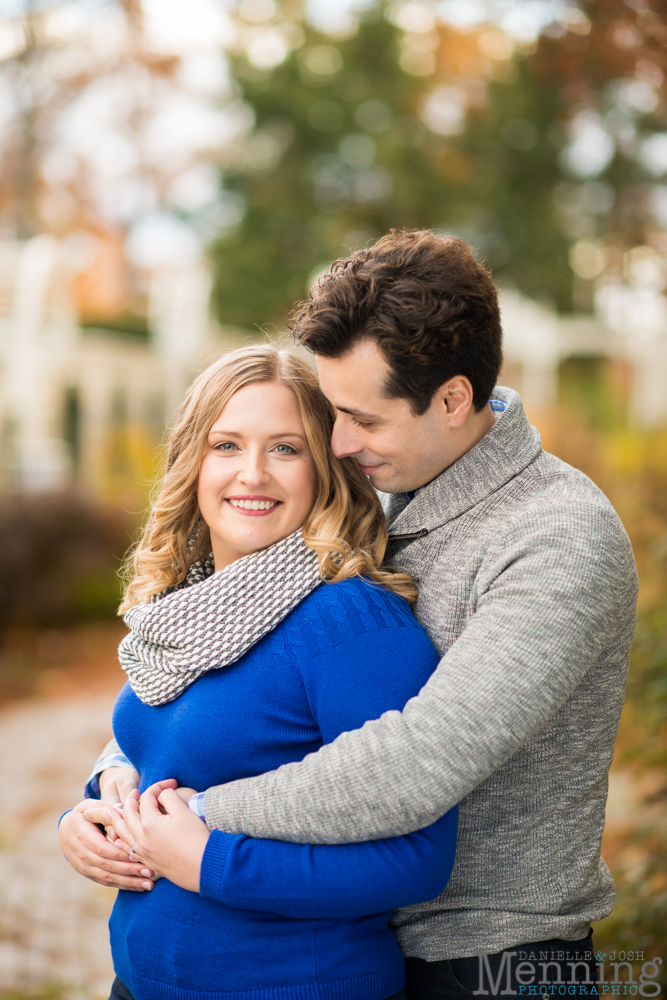 And the light we were blessed with that late Fall day was simply stunning. It highlighted their love perfectly.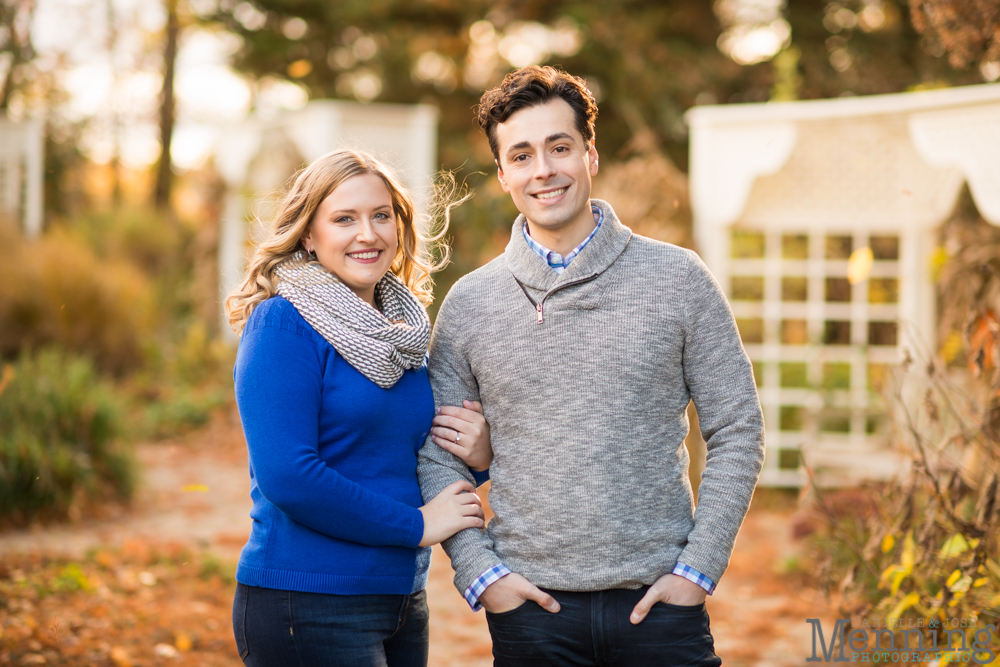 This sweetness is just divine.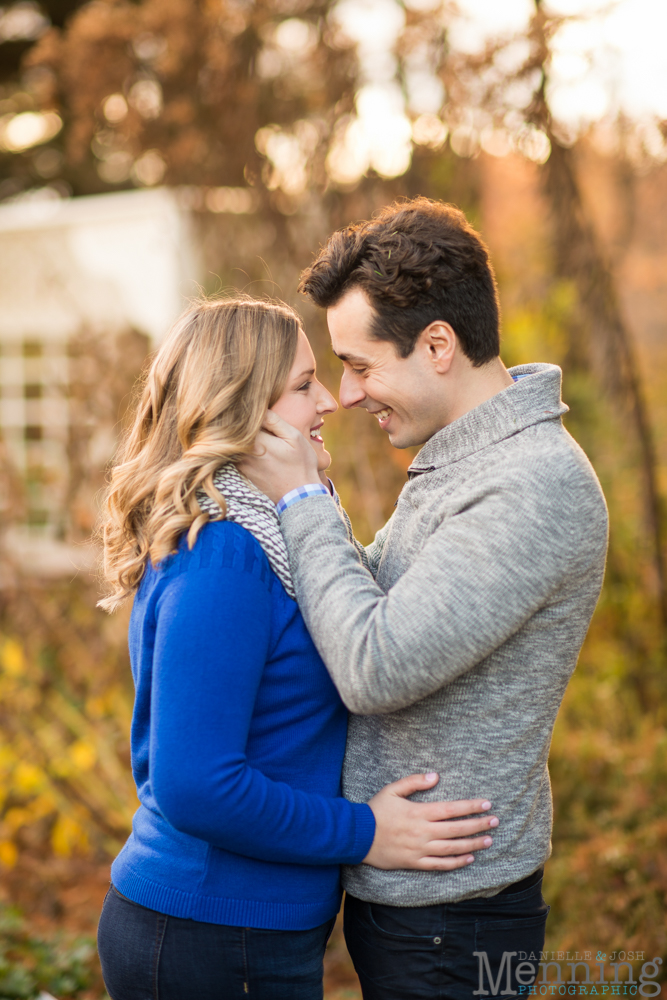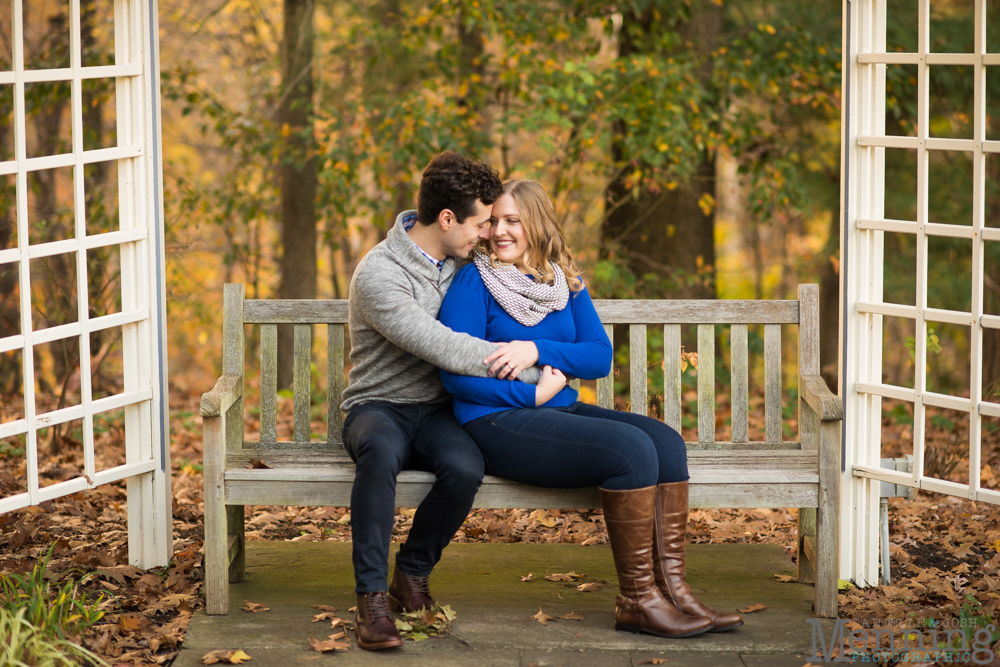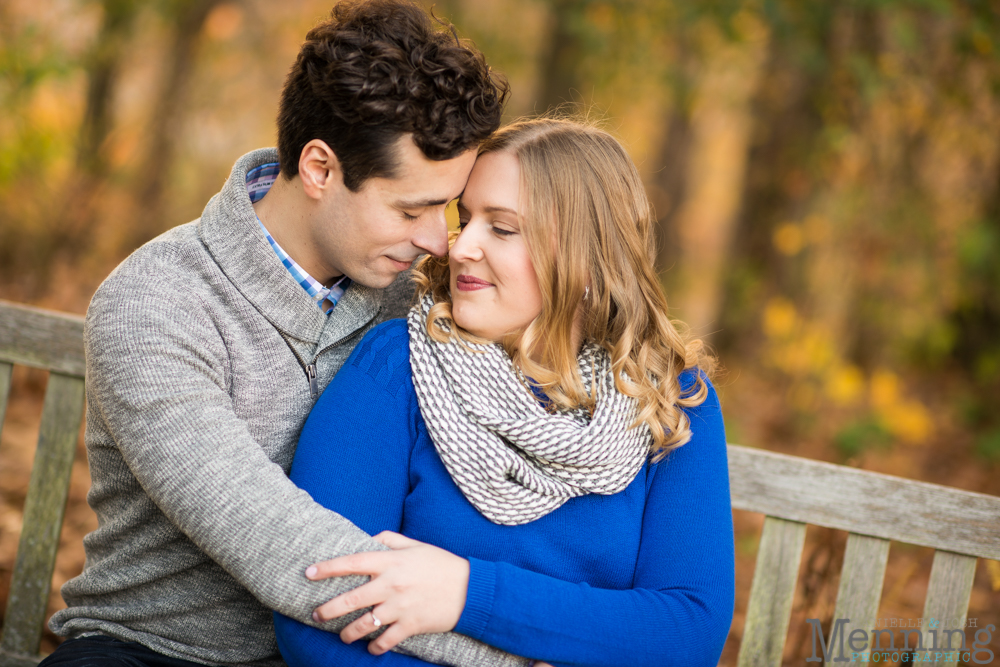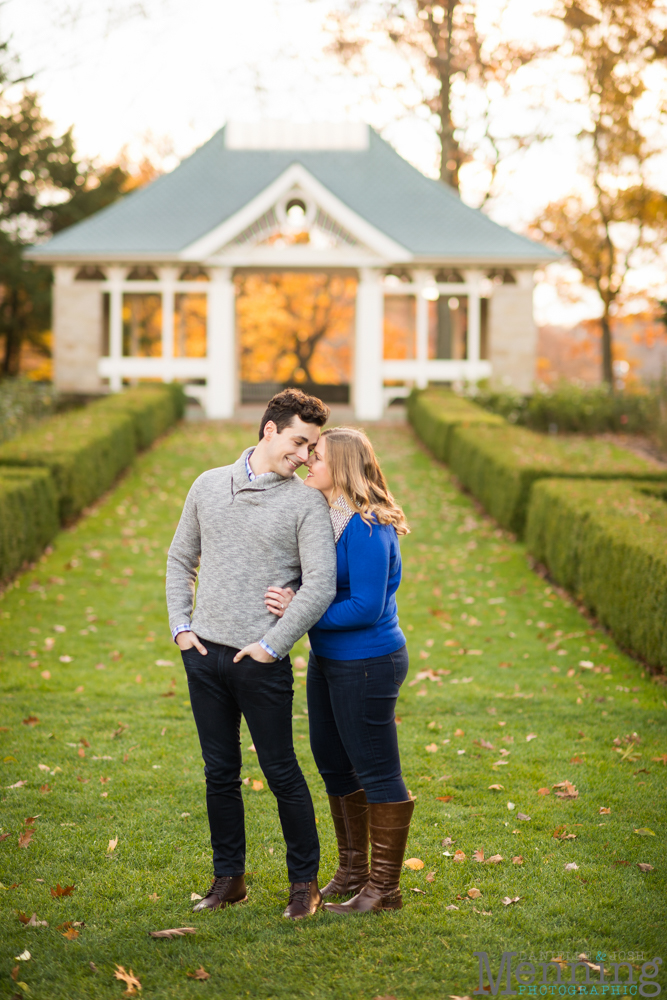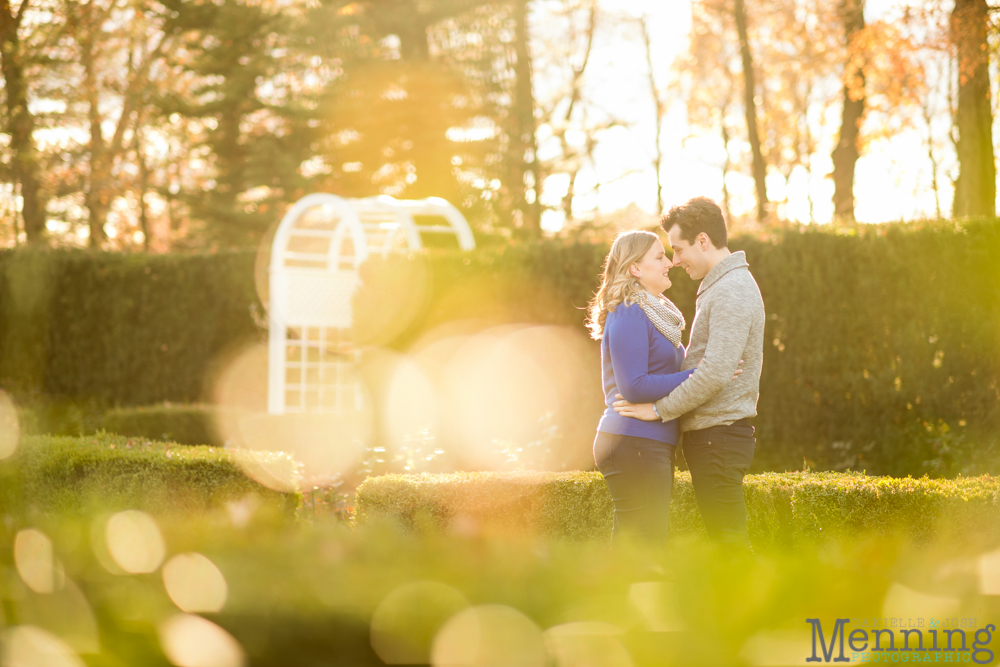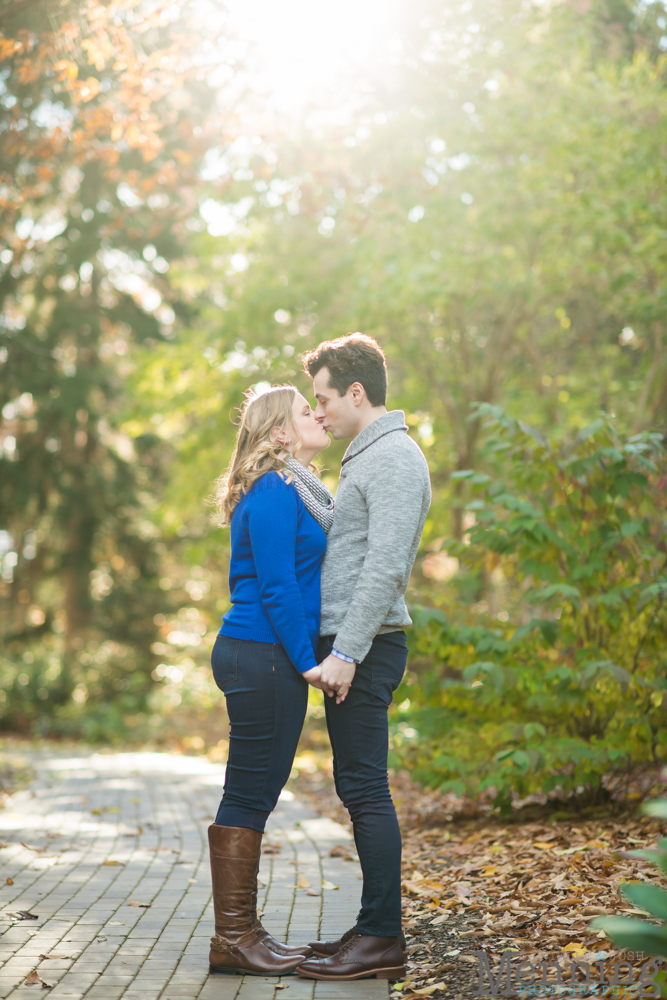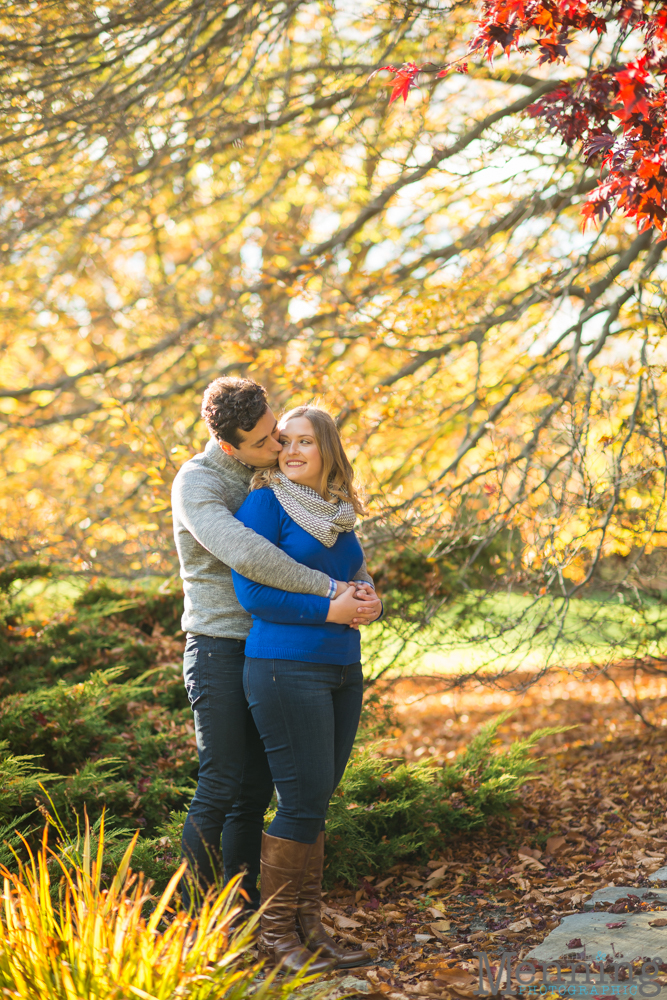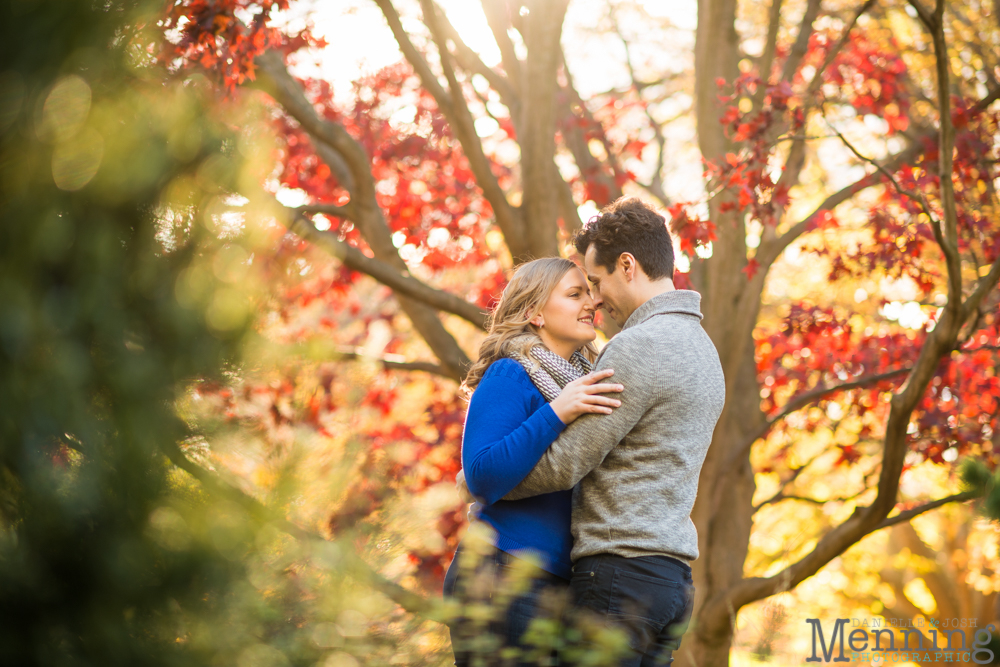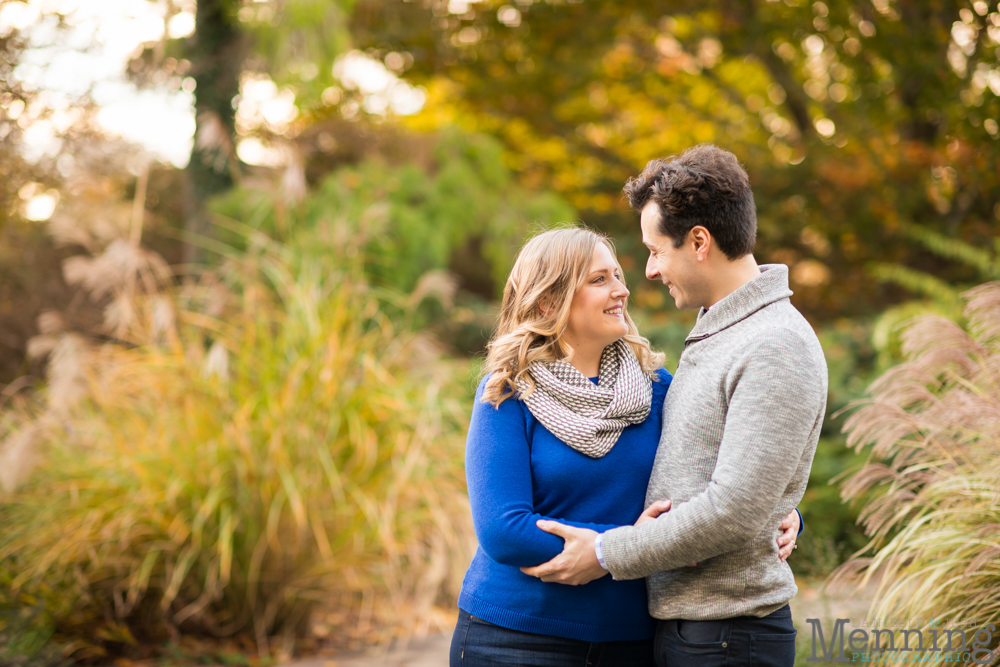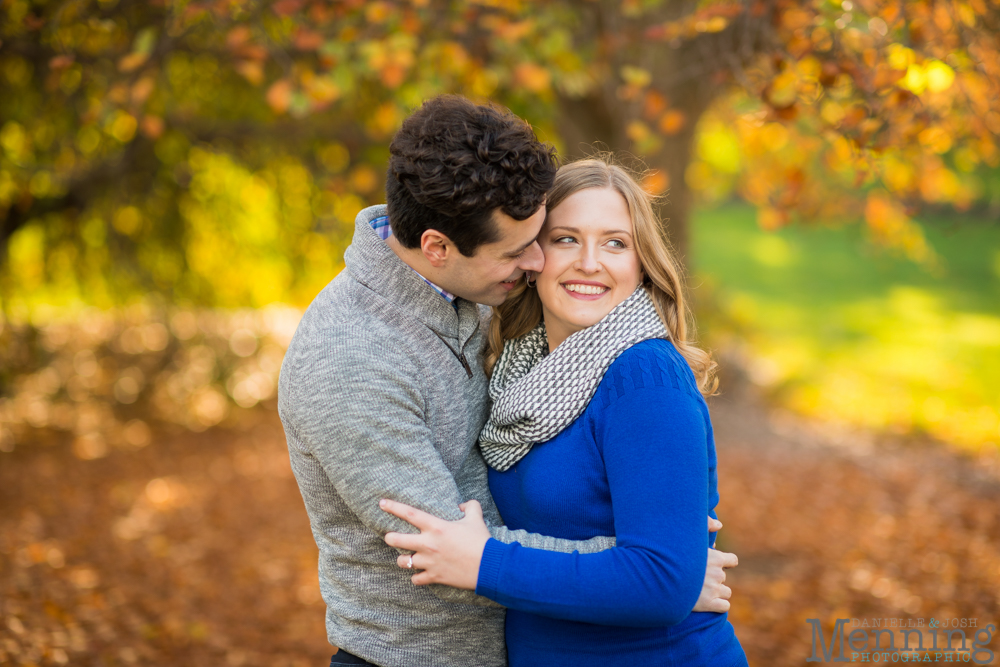 David is from Spain & his family still resides there so Melissa & David get to travel there and visit quite often. They're also having a wedding celebration in Spain so that David's family can partake in the fun.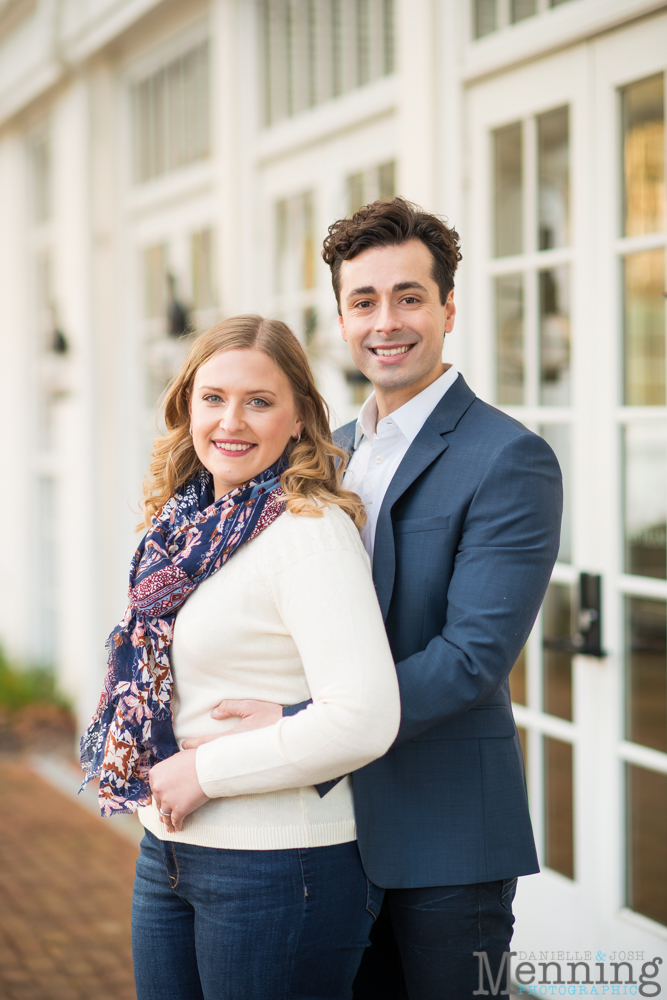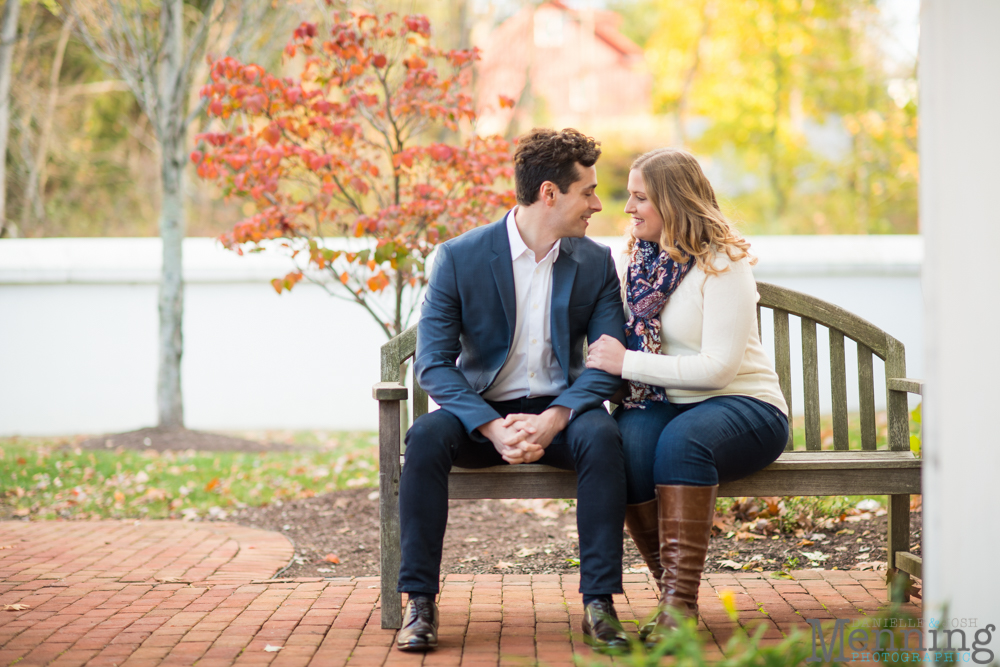 We loved their outfits & Melissa said that David gets all the credit for it; he is a self-proclaimed clothing fanatic. We love that in our grooms!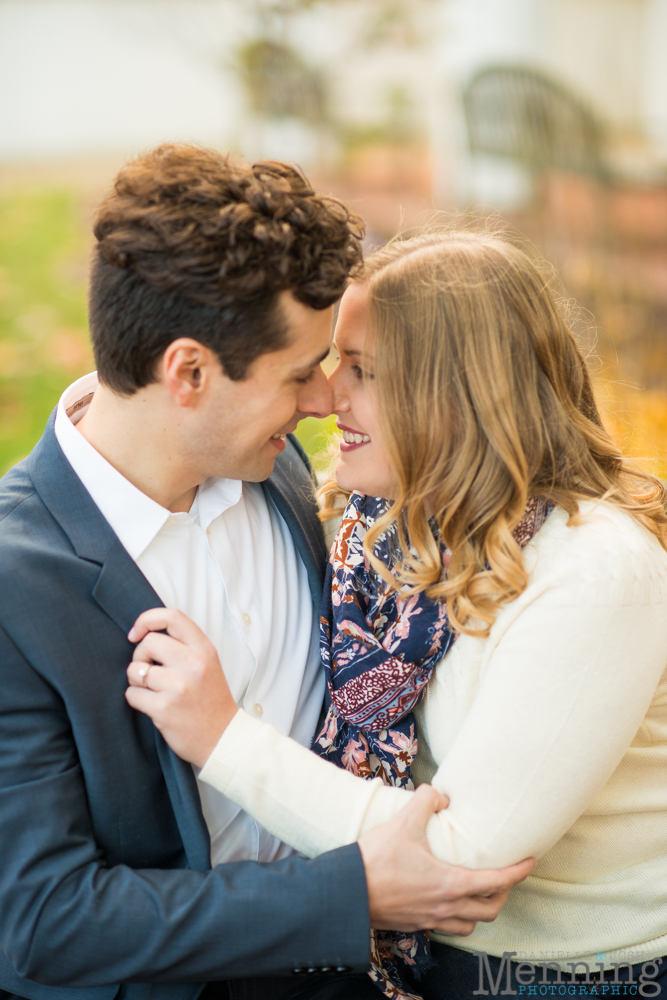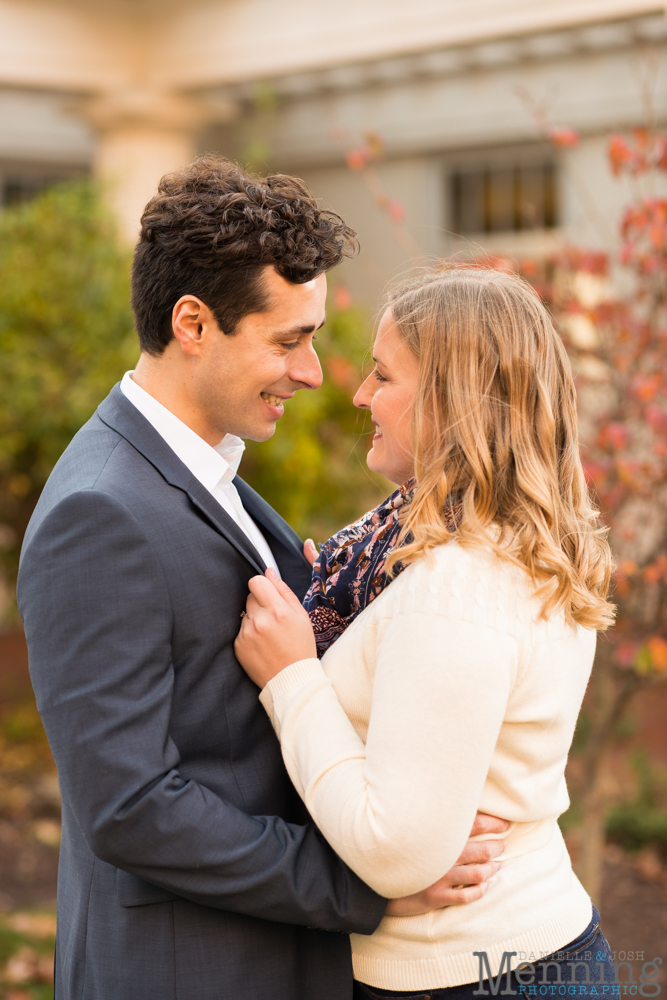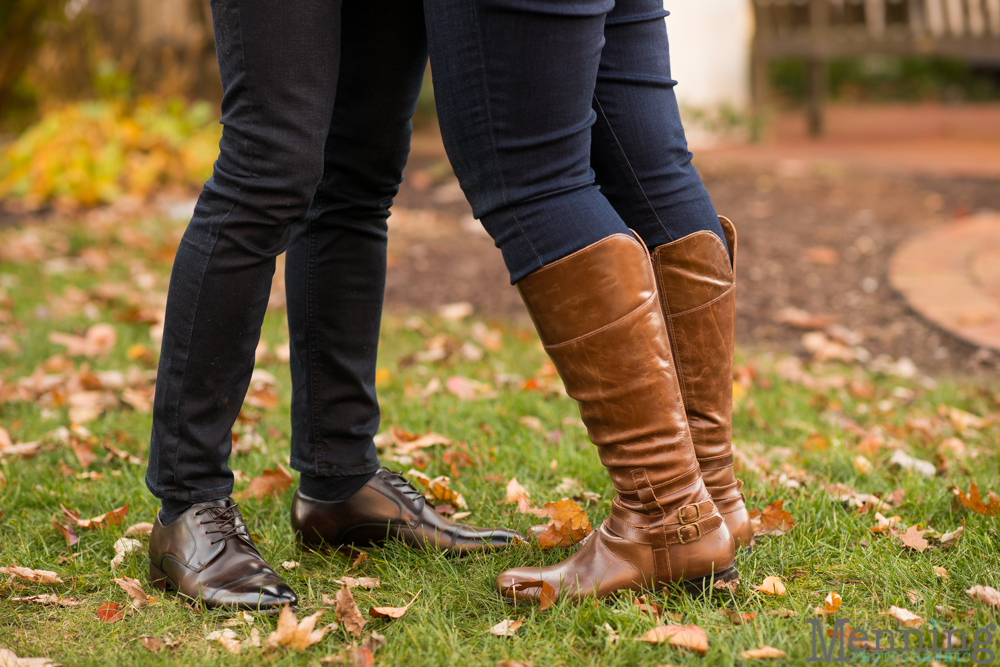 Melissa & David, we're really looking forward to your wedding day! Thanks again for a fun afternoon during your engagement session!
More fun engagement sessions if you're bored and like pretty photos:
Beaver Creek State Park Engagement Session
Columbiana, Ohio Engagement Photos
See more fun here:  Instagram | Facebook | Twitter | Pinterest | Google +