Kelly & Jon love to experience life together & it's adorable to see. They run 5ks and 10ks together; bike, hike, and explore on fun biking trails that they discover; travel; and have cute traditions like getting Chinese food almost every Sunday night. They met while living and working in Delaware & life has since brought them both to the Cleveland area where everything seems to be falling right into place- they both found jobs, bought a home, and got engaged all within a very close timeframe & they couldn't be more excited to be planning their October 2015 wedding. We're honored to be photographing it! Their engagement session took place in Olmsted Falls, which has to be one of the cutest towns ever.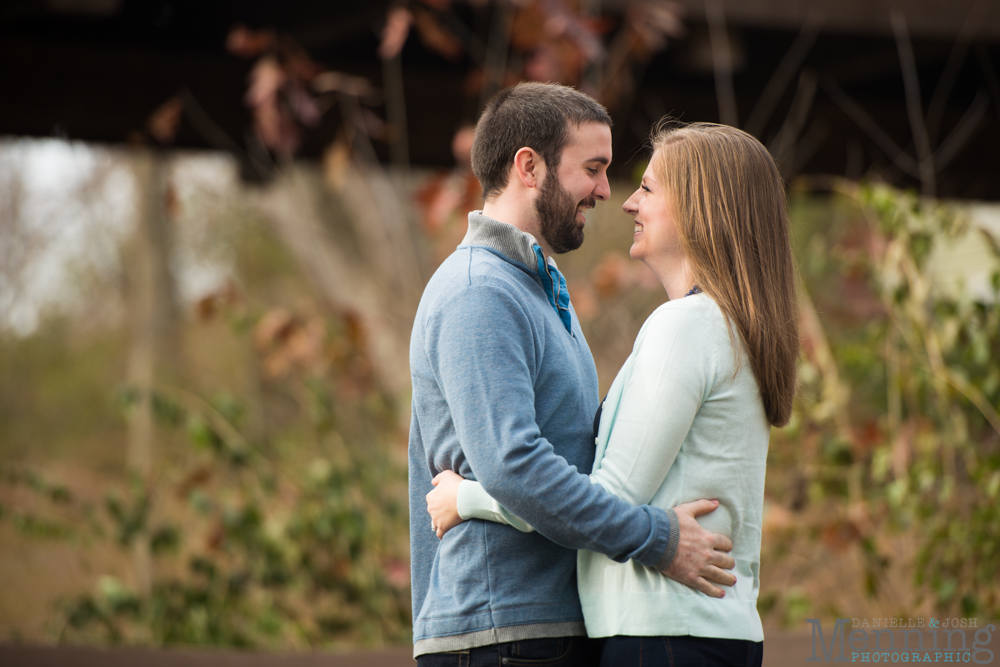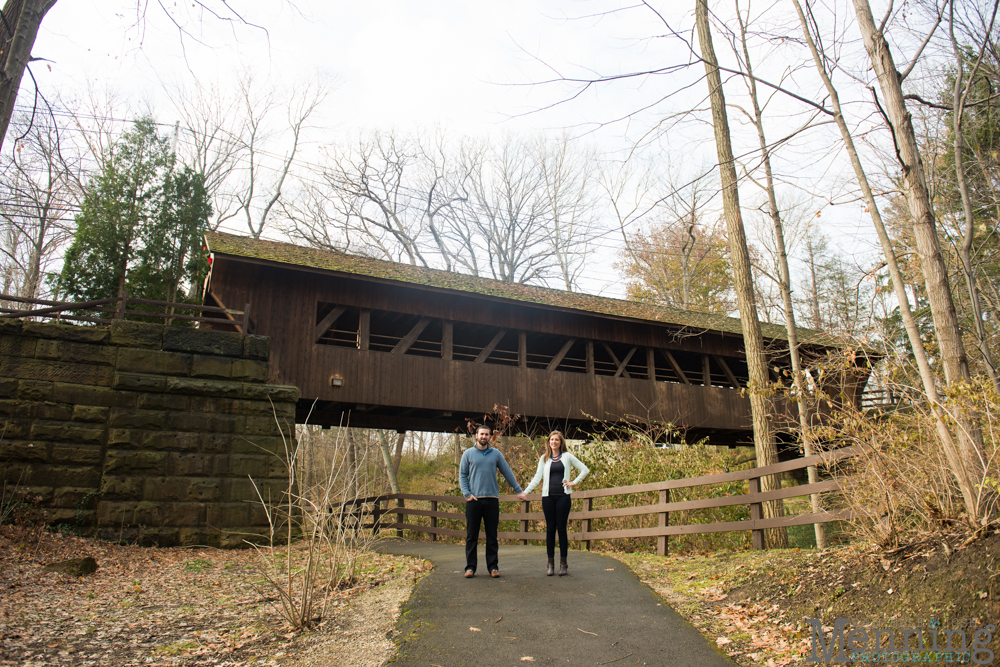 They're both so cute & smiley! They definitely bring out the best in one another.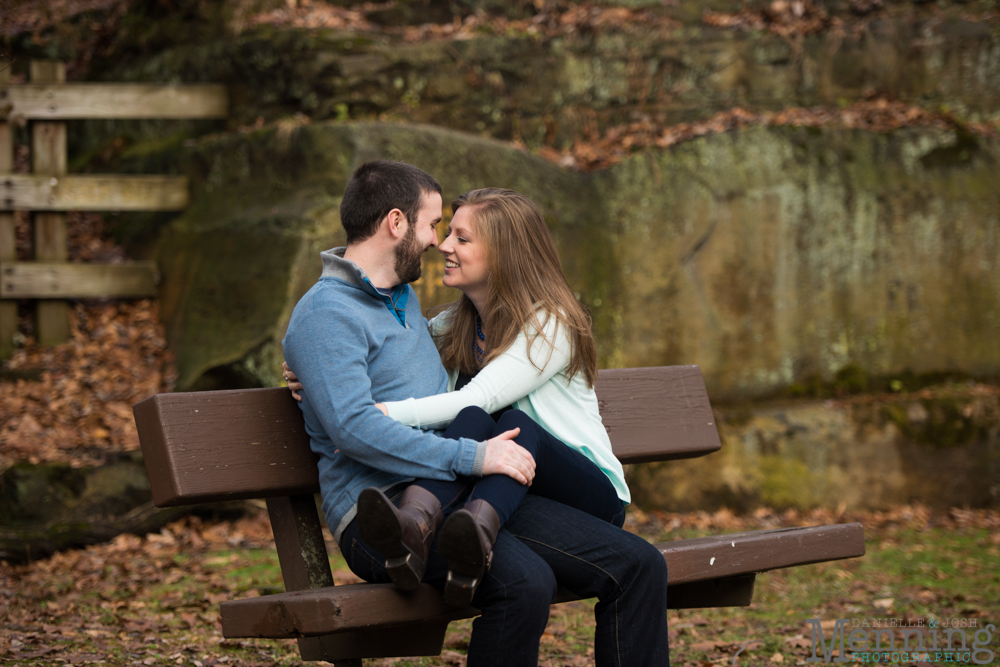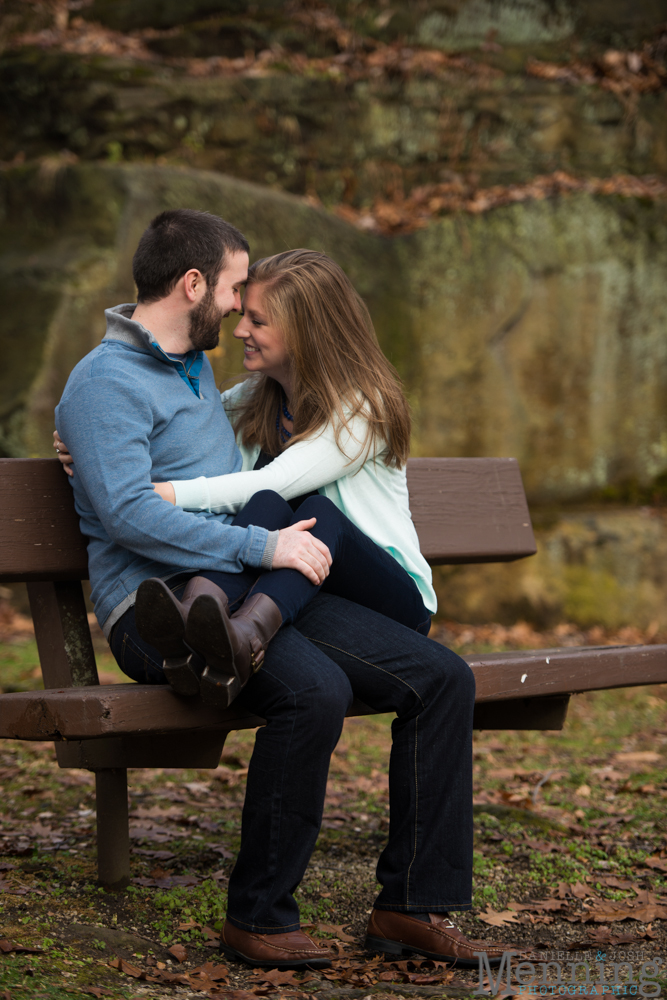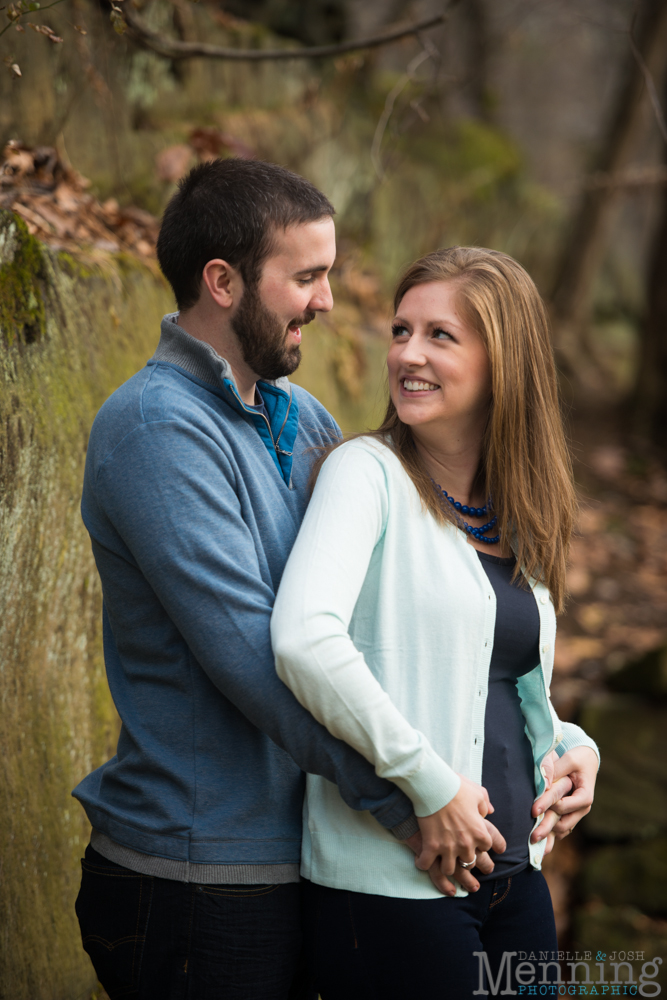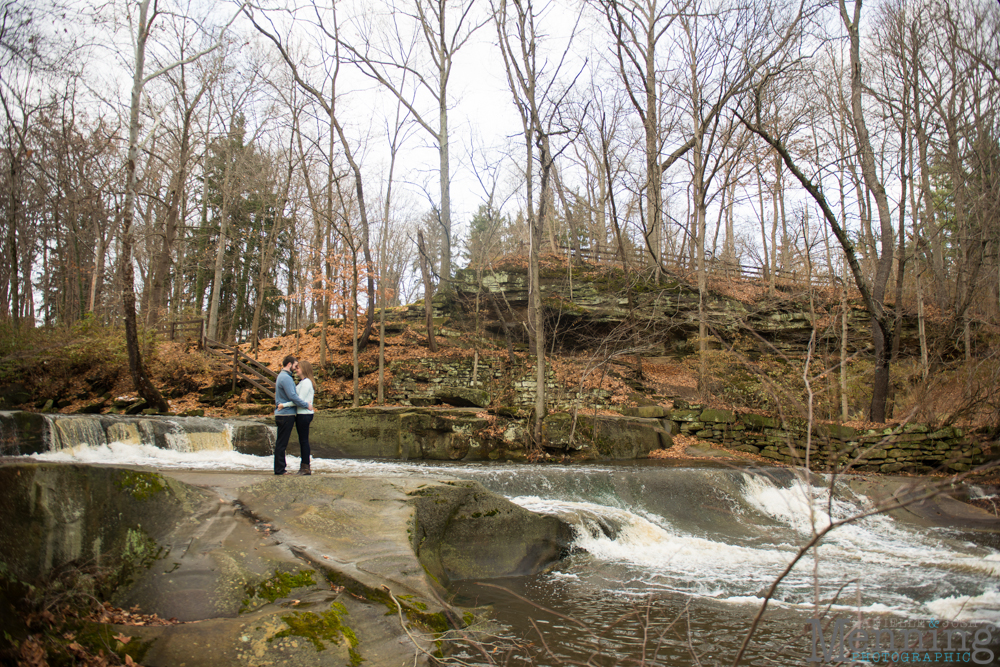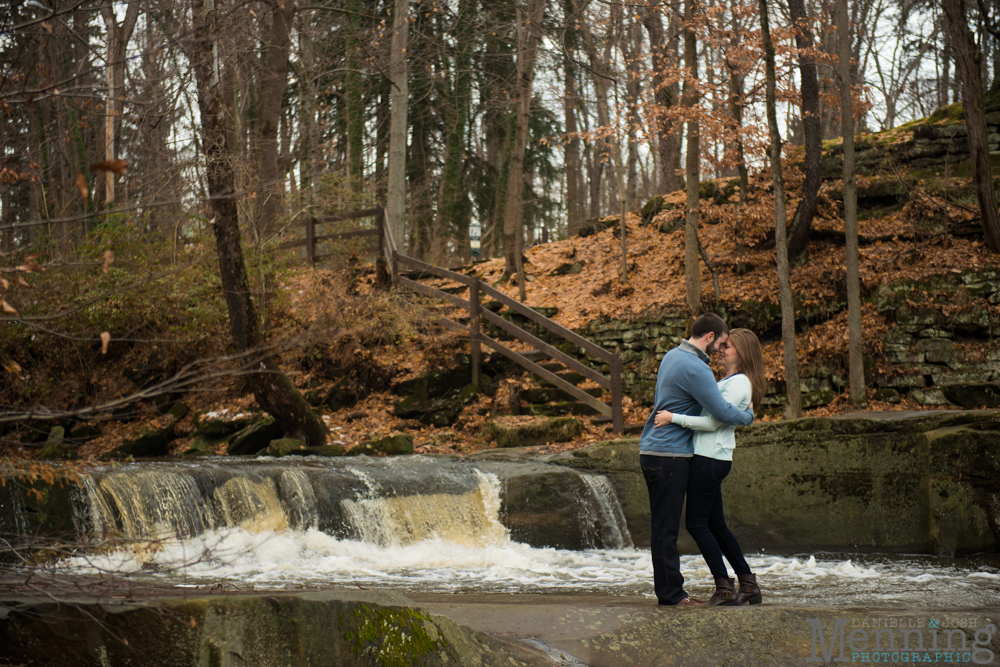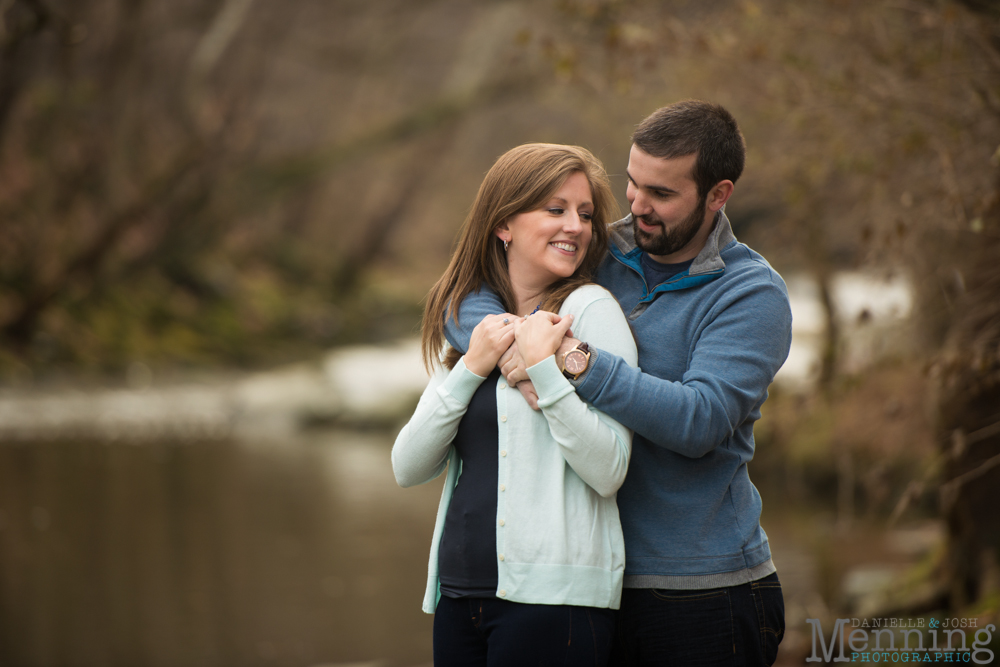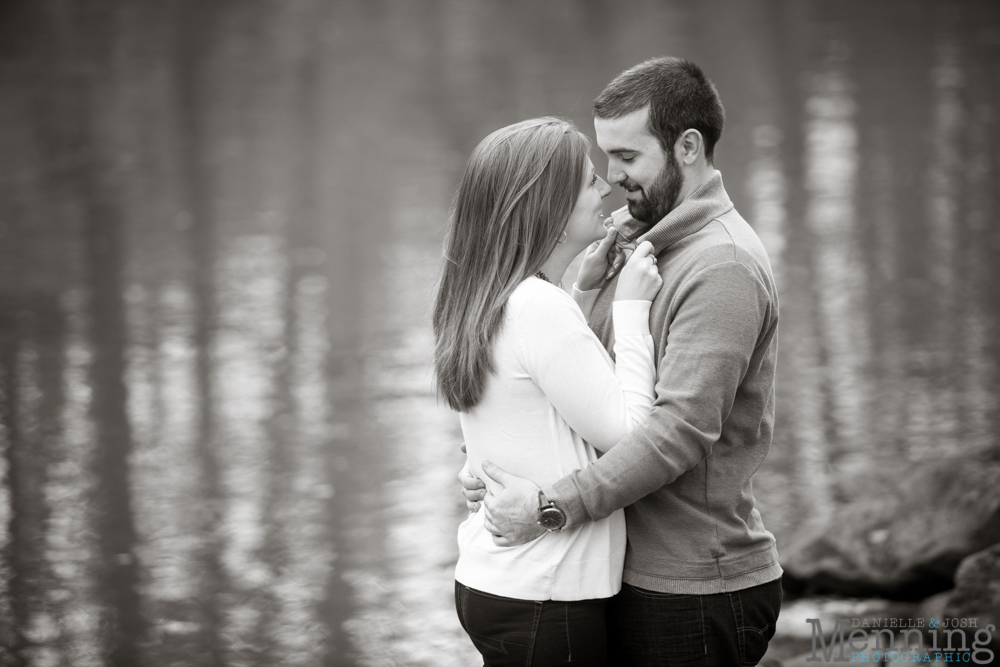 They have a pretty darn cute proposal story. Although Kelly didn't feel like going to the Delaware winery that day, Jon talked her into it. Little did Kelly know, Jon had planned ahead with the employees of the winery to have a special tour. The employees knew that he was going to propose so they gave him a great opportunity to do so during this tour. The thing is, the winery they went to doesn't normally do tours so they all had to be pretty secretive about everything. Kelly was super surprised when Jon asked her to marry him & they even got to pose for a few photos right after the big moment.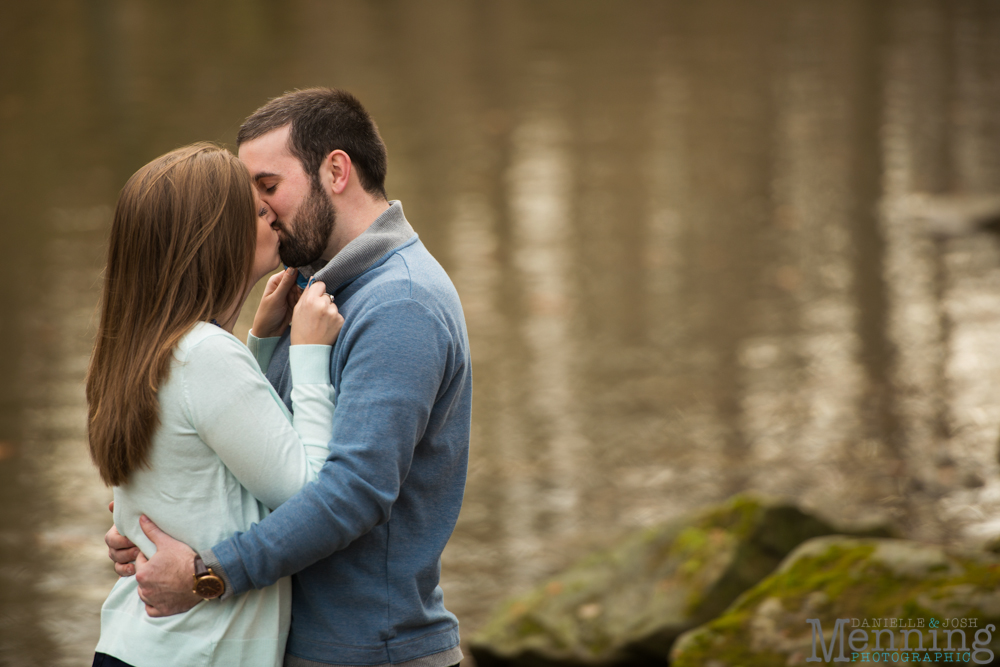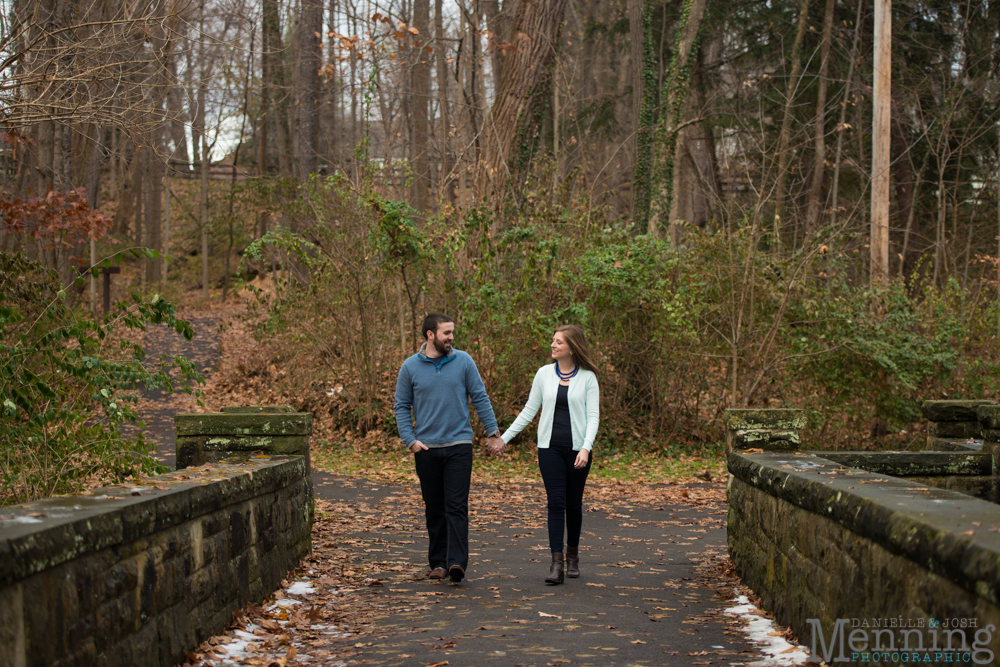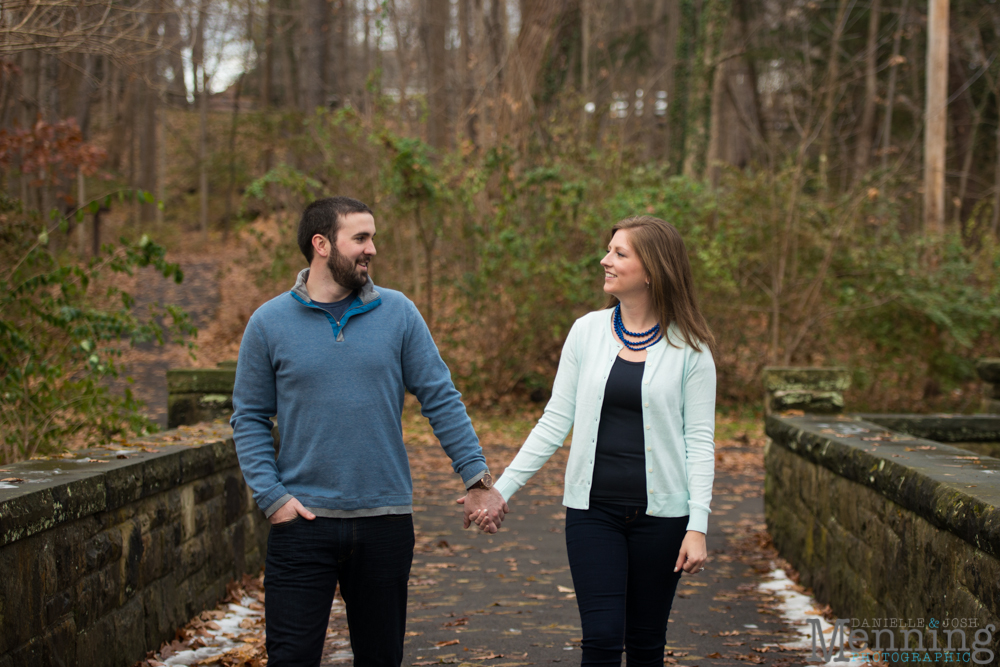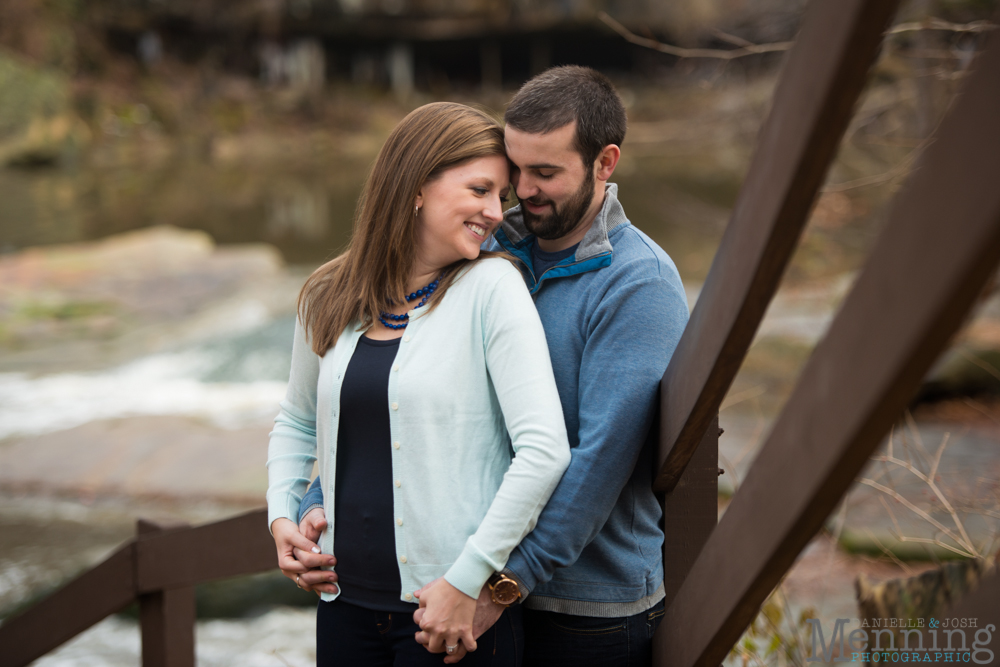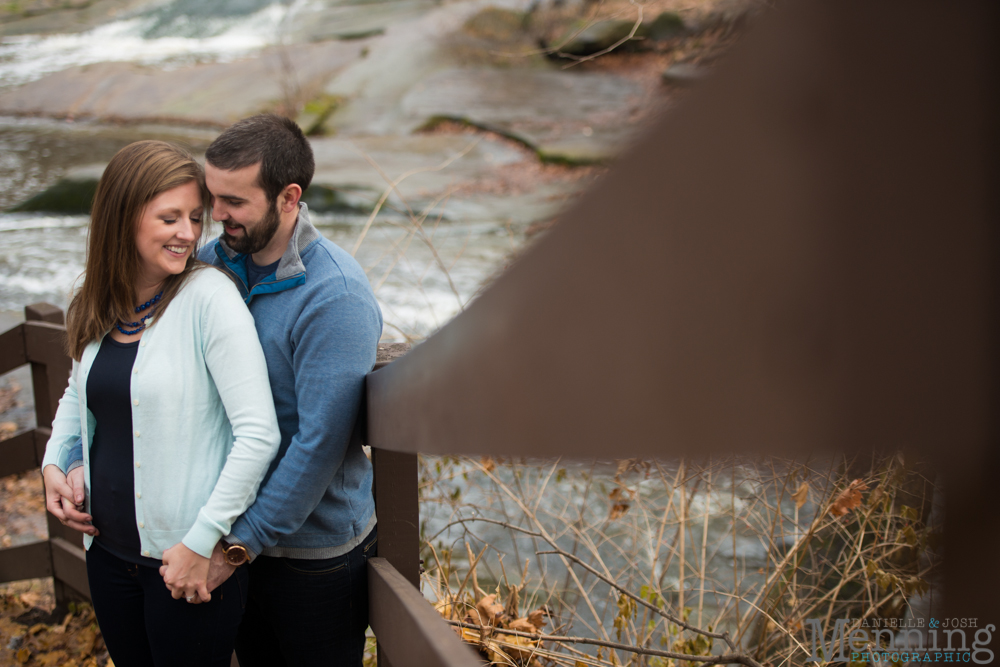 The happiness just emanates from them!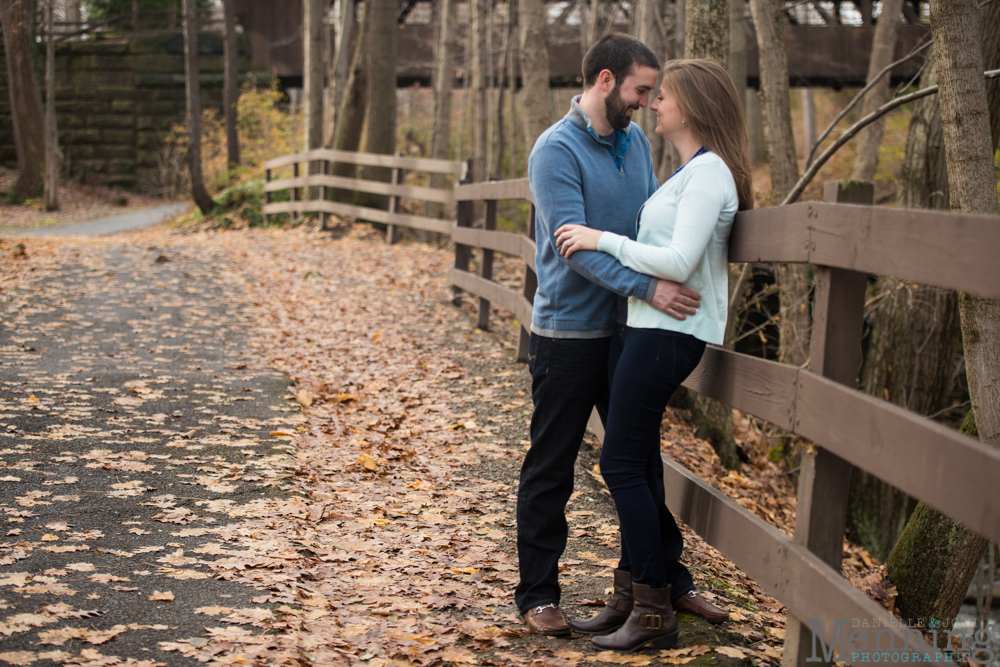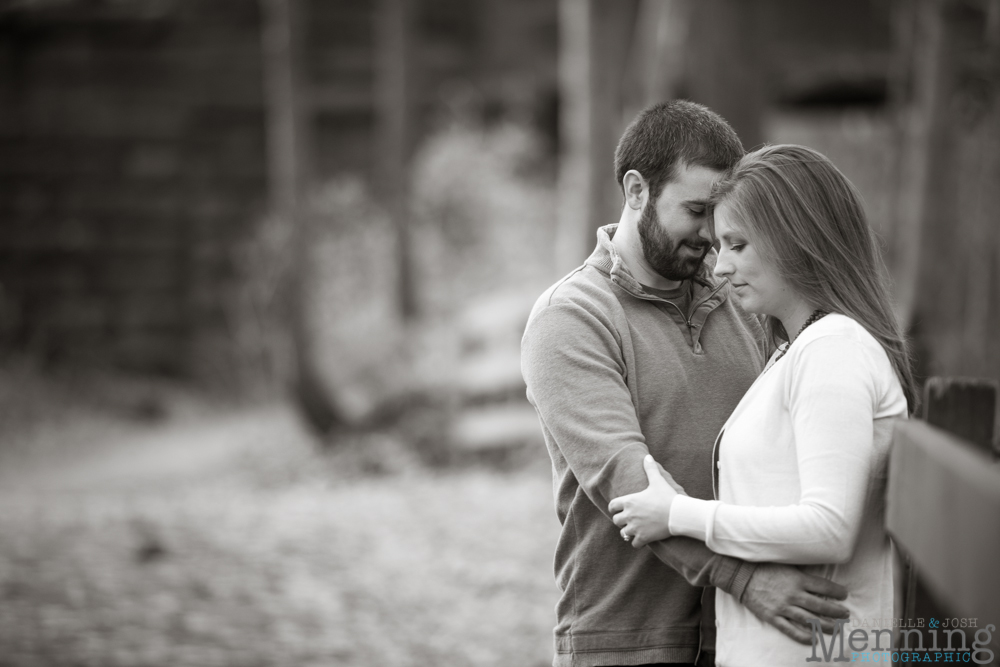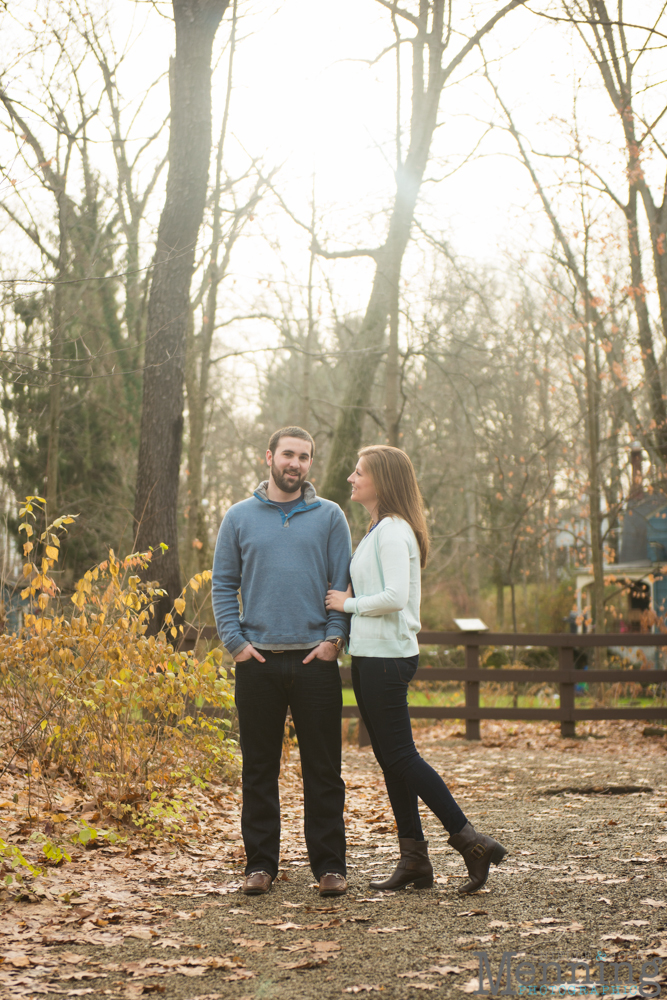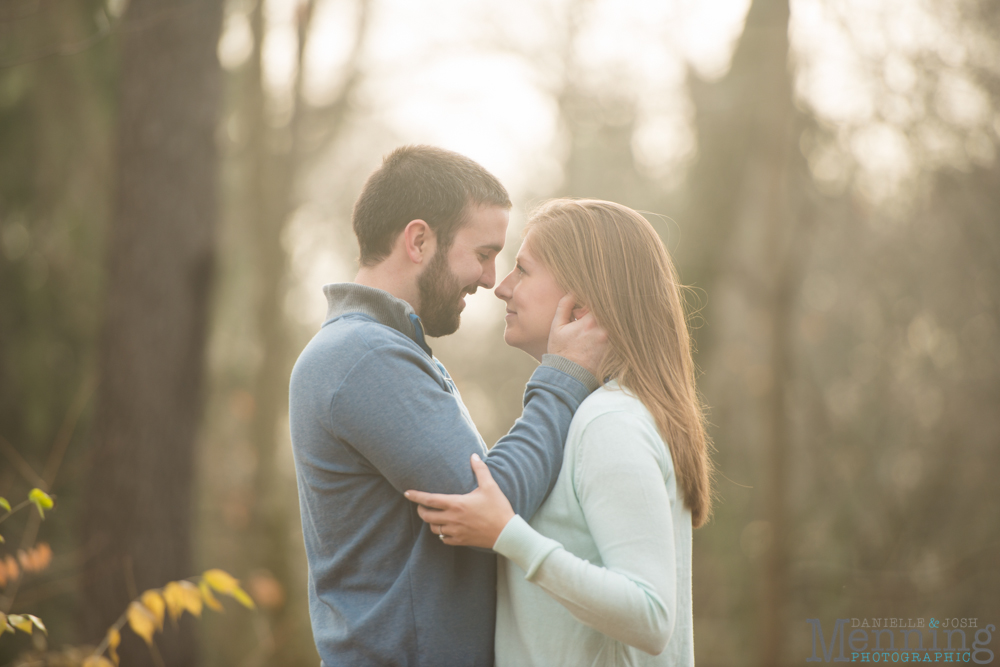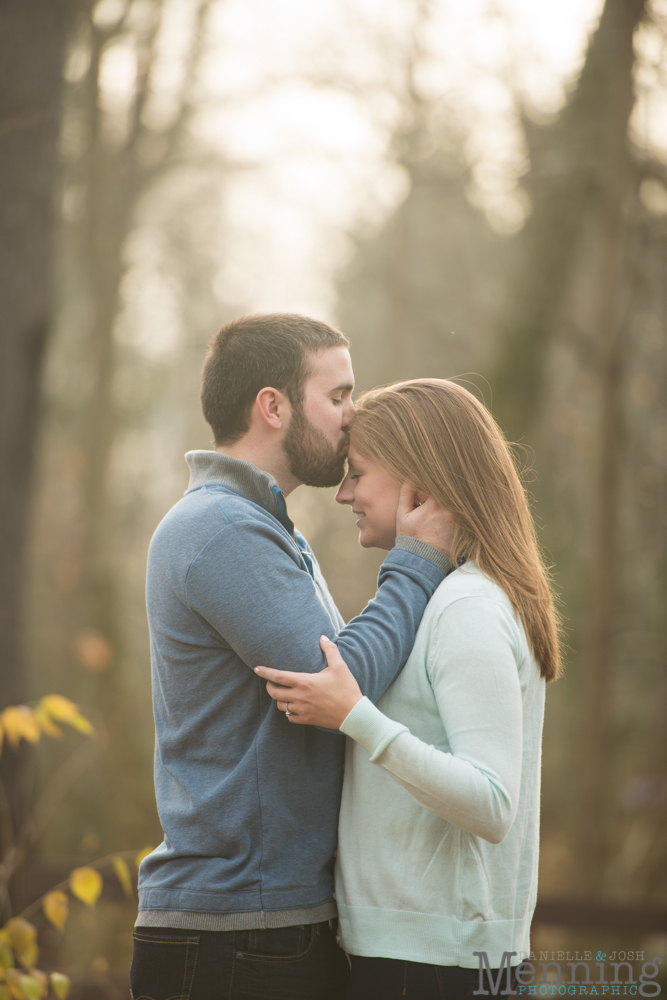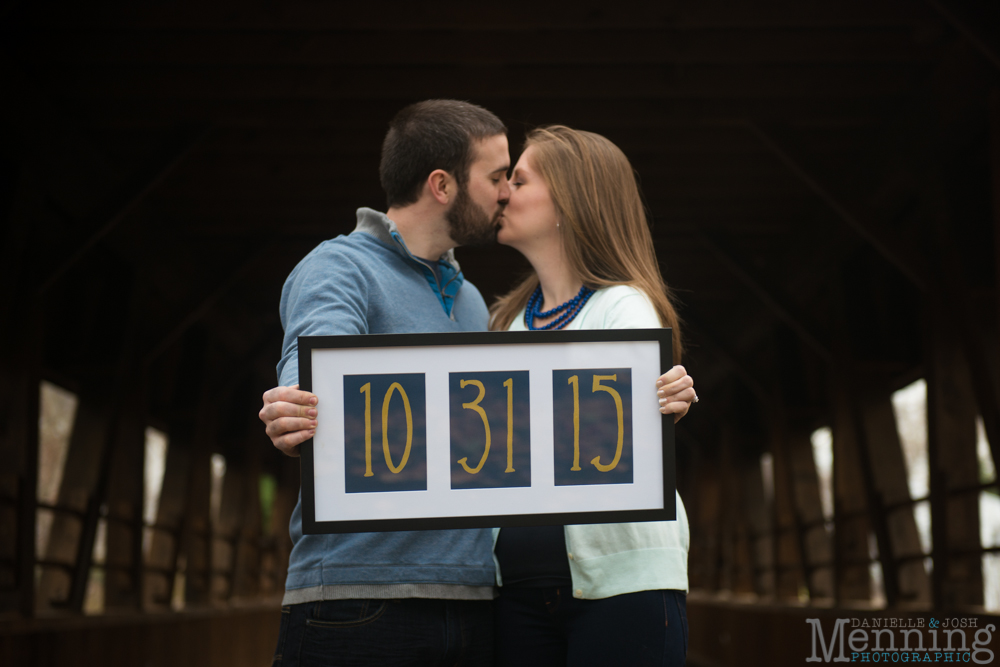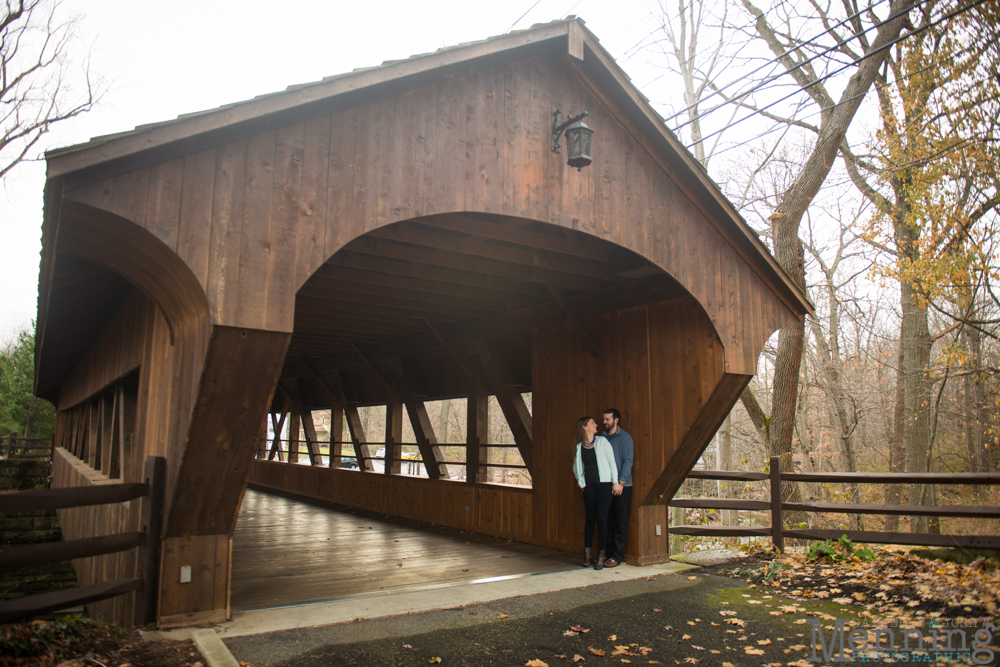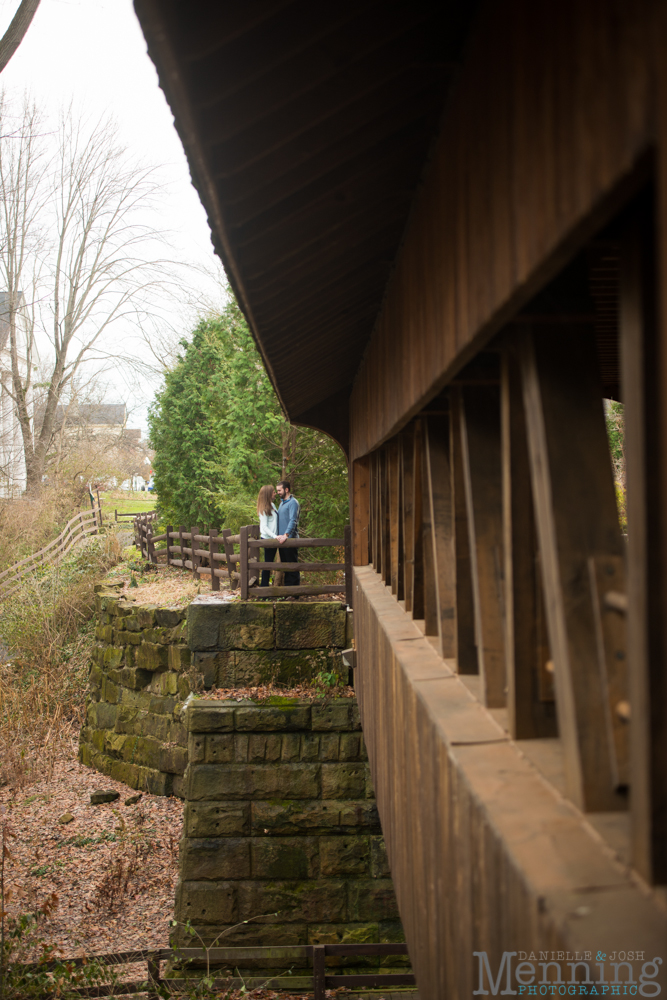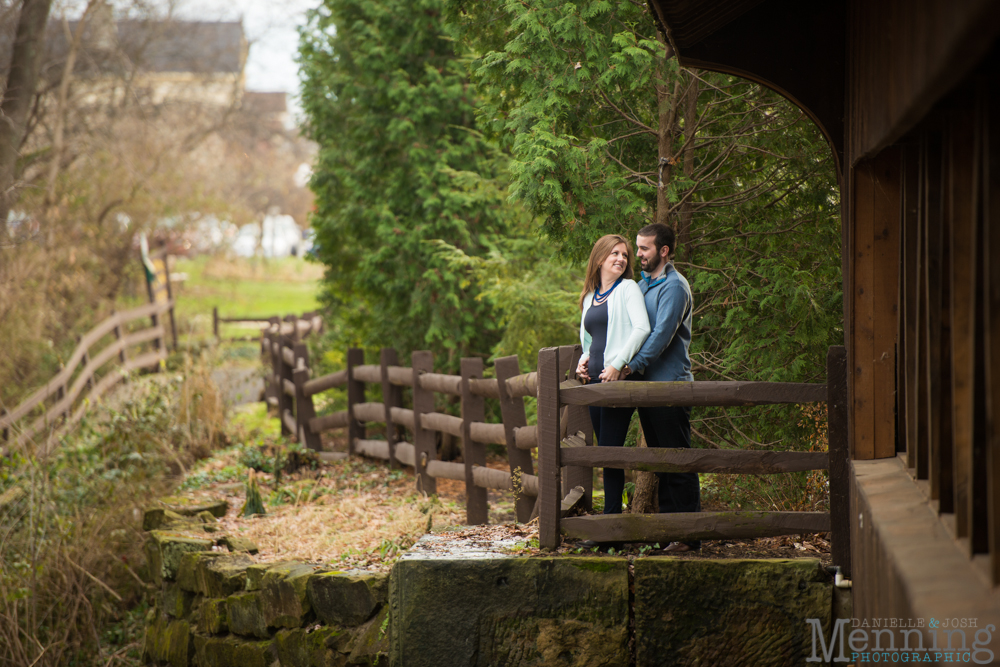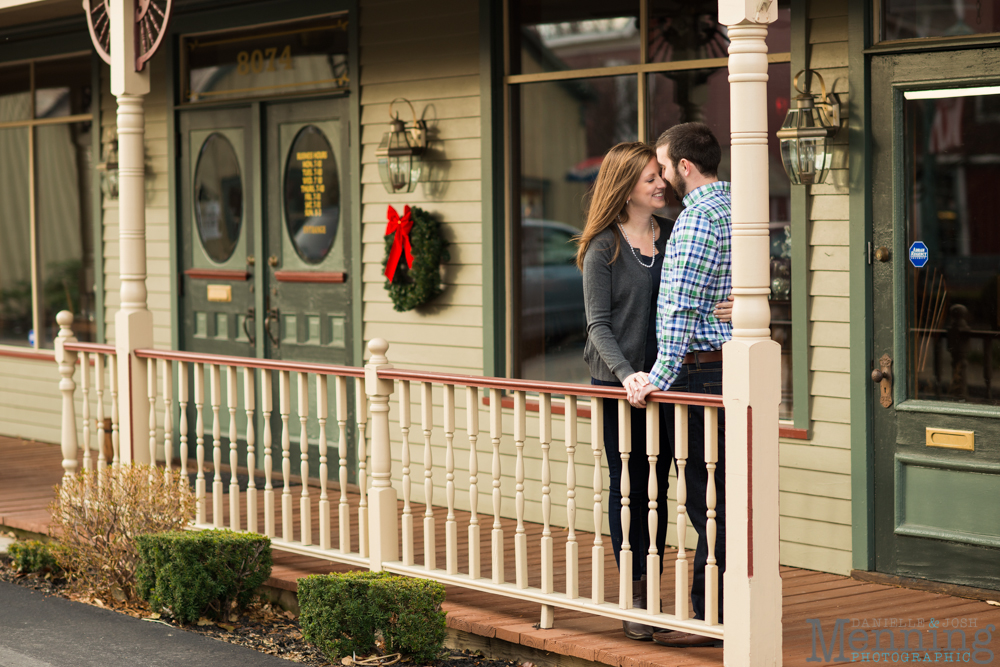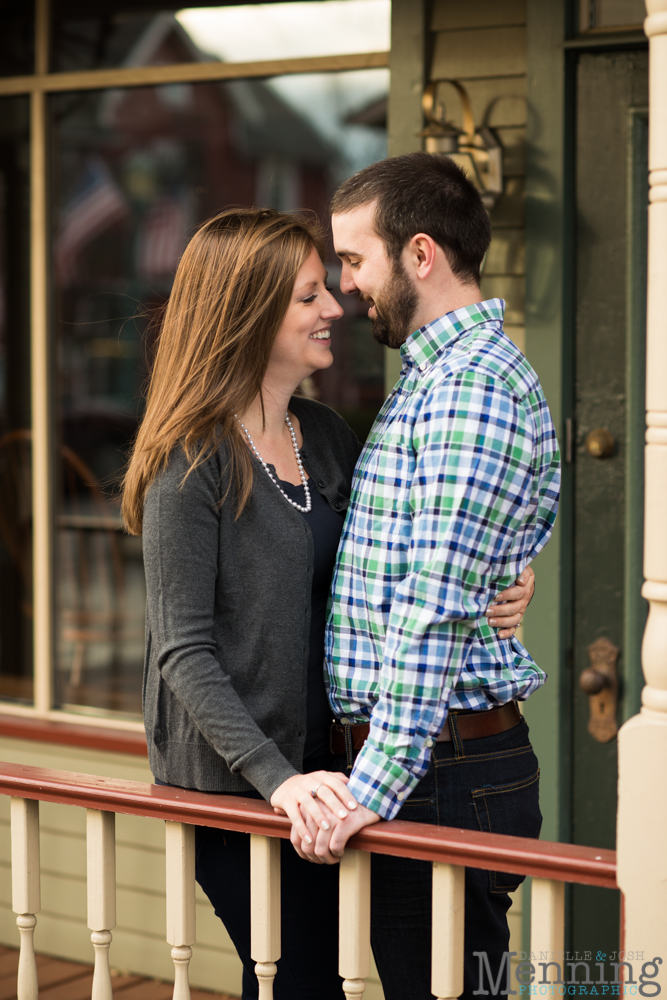 This little town has so much charm, doesn't it?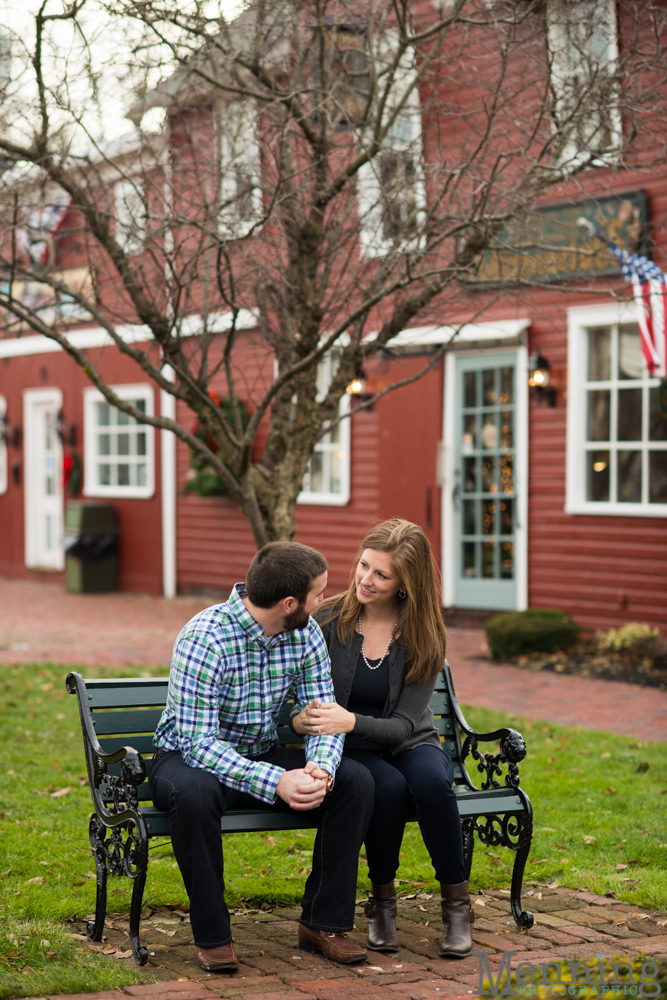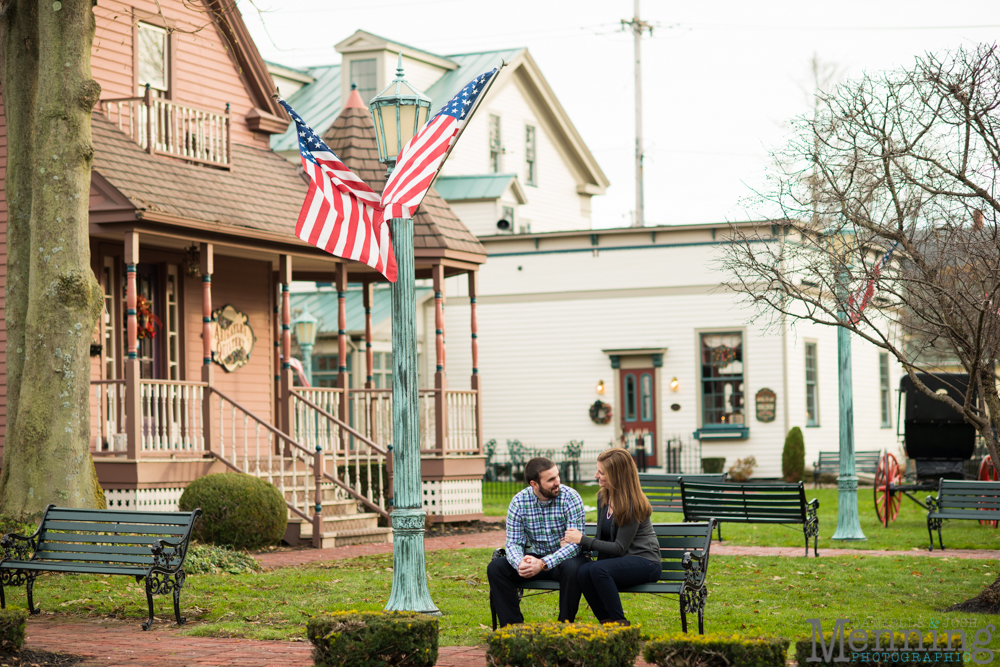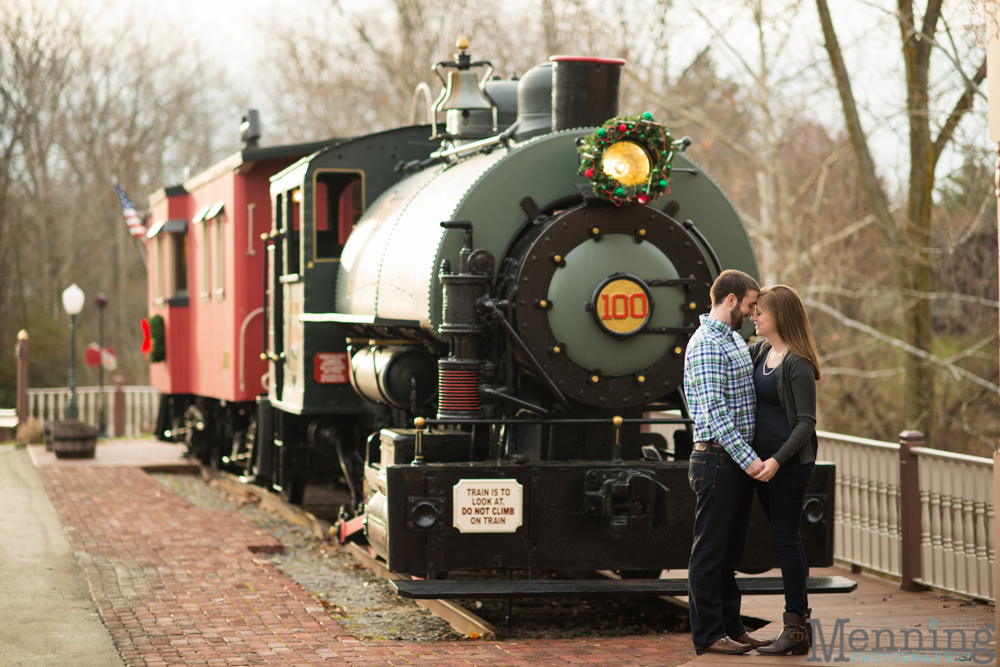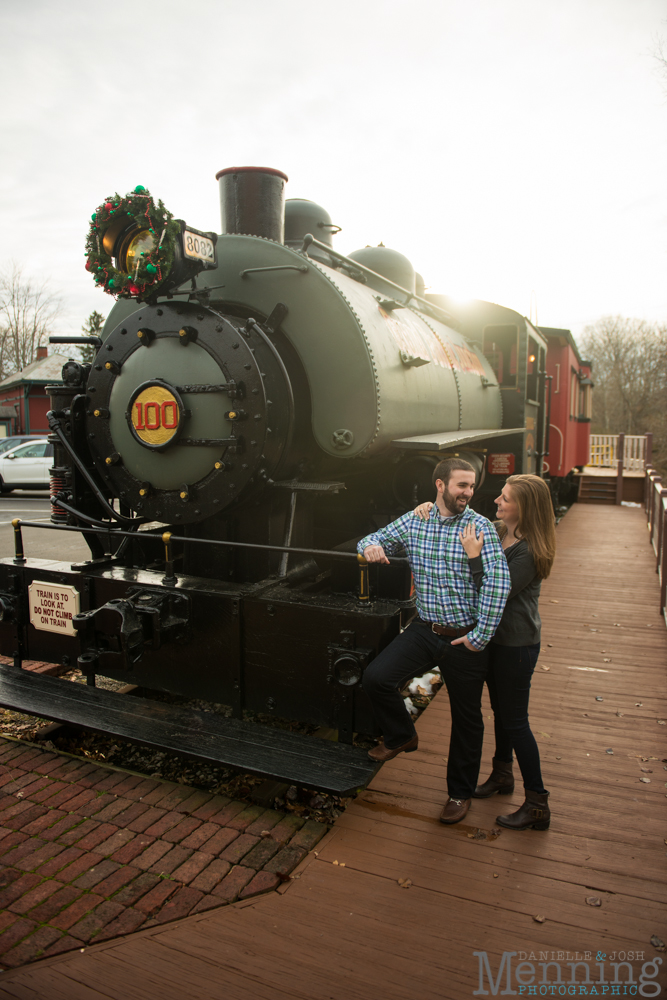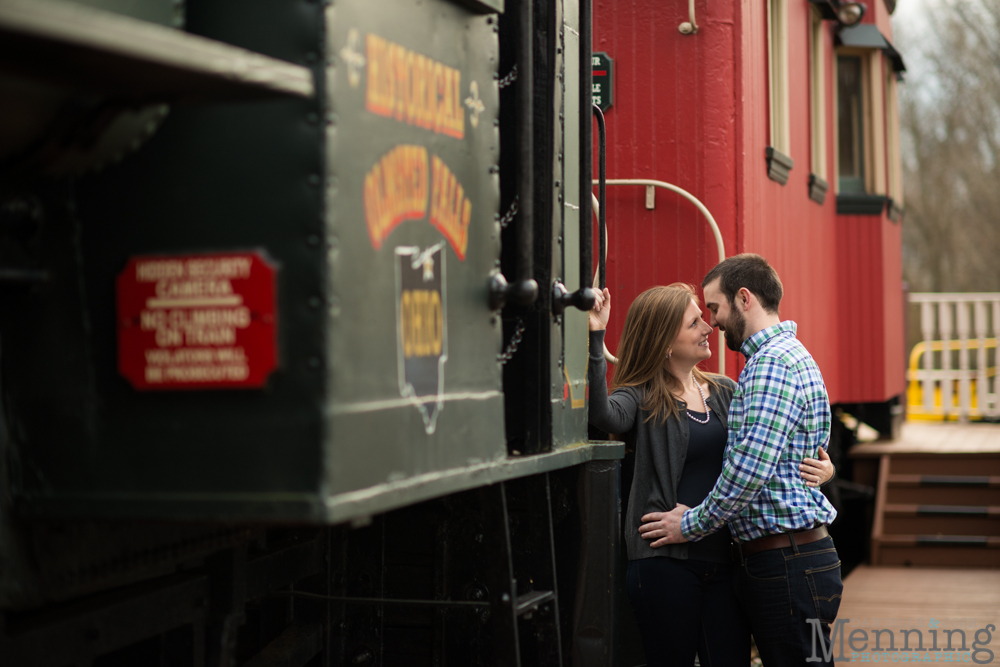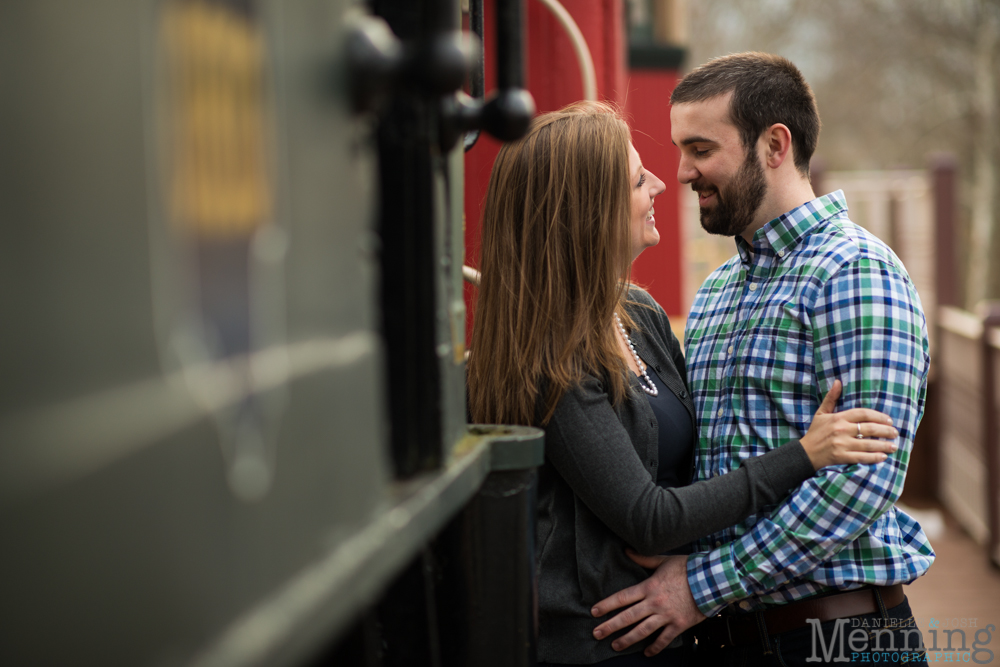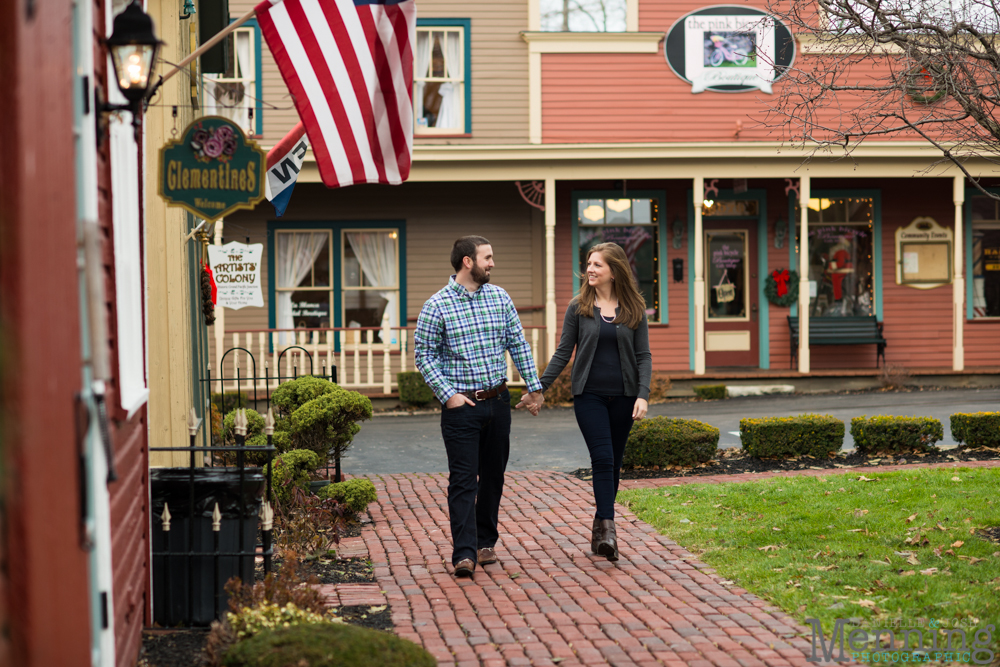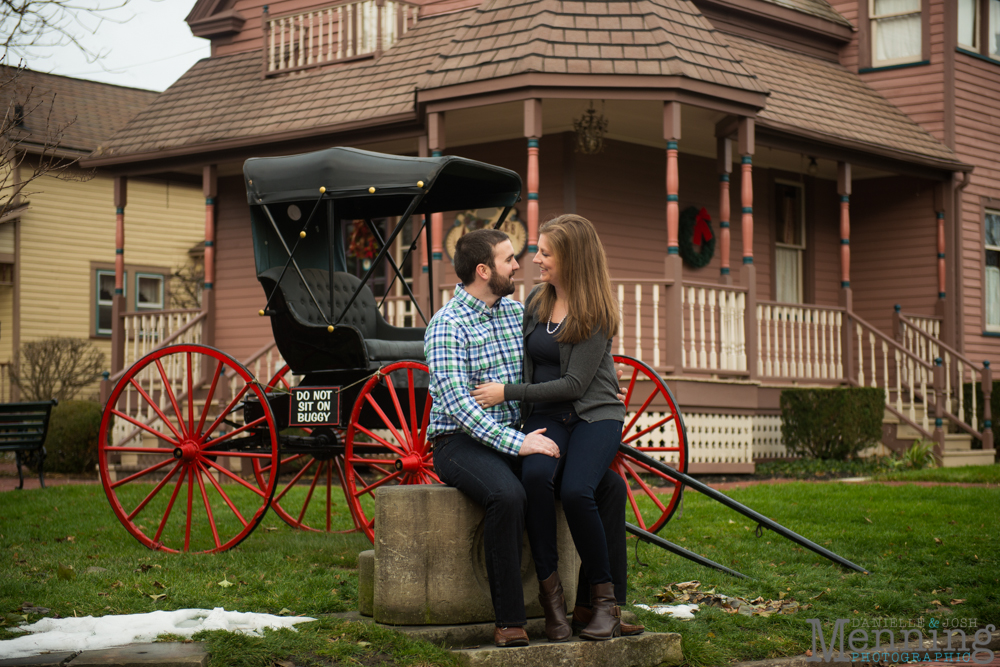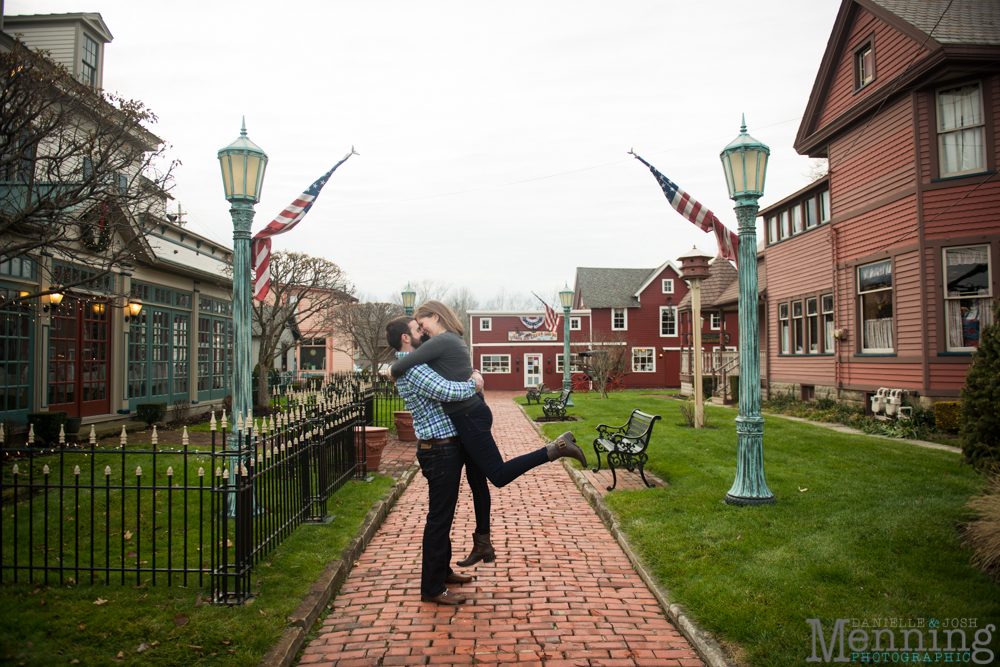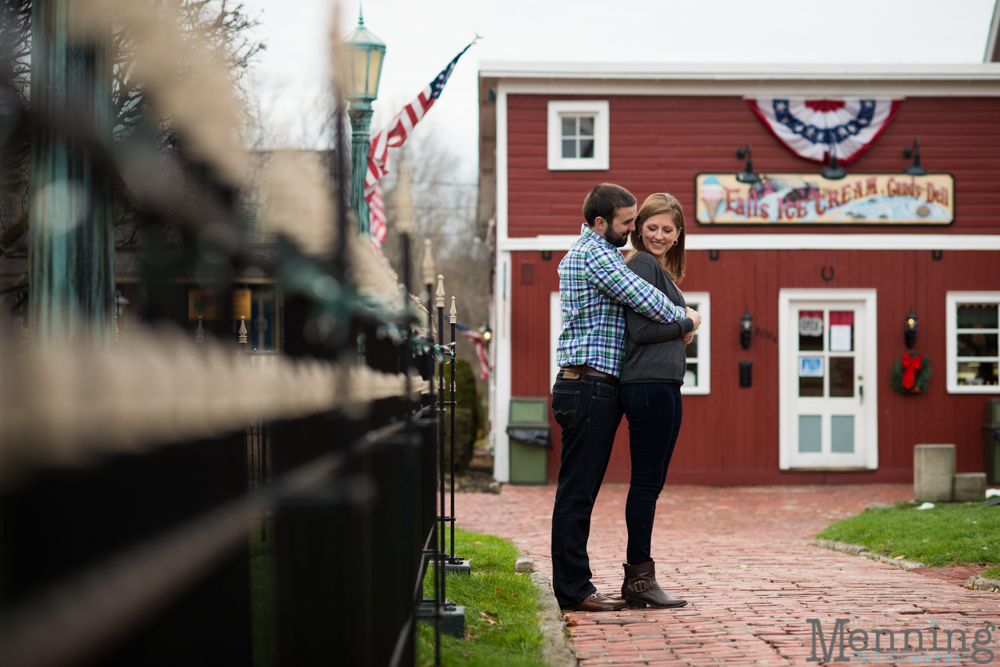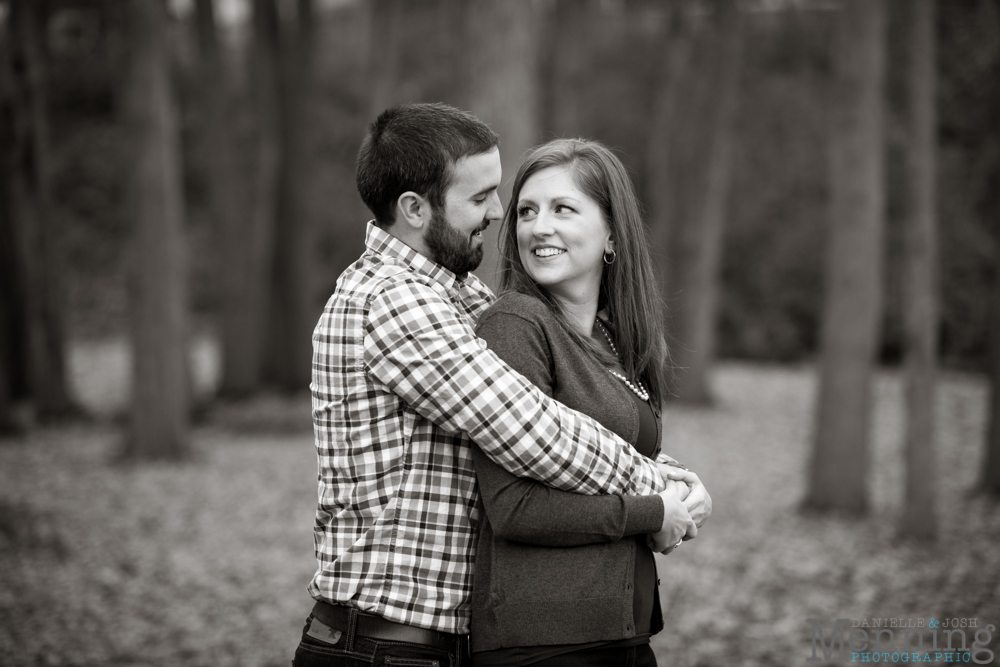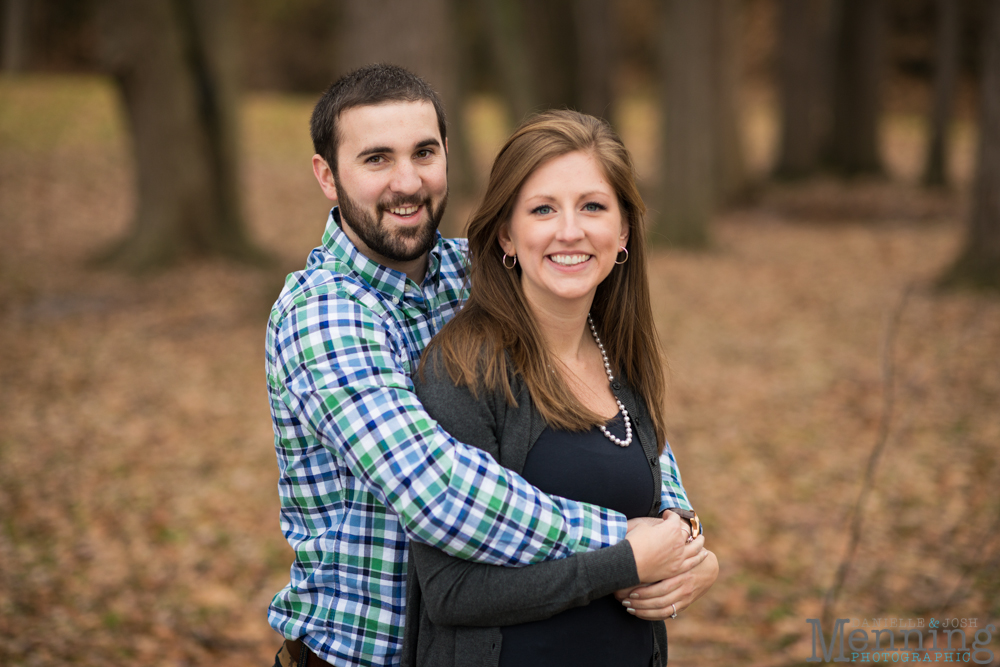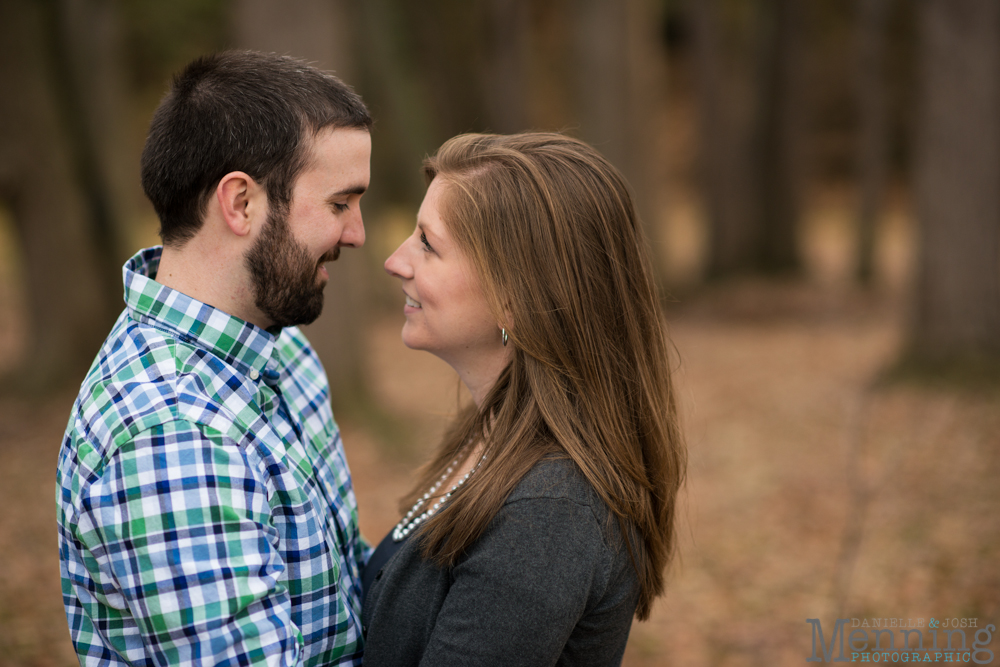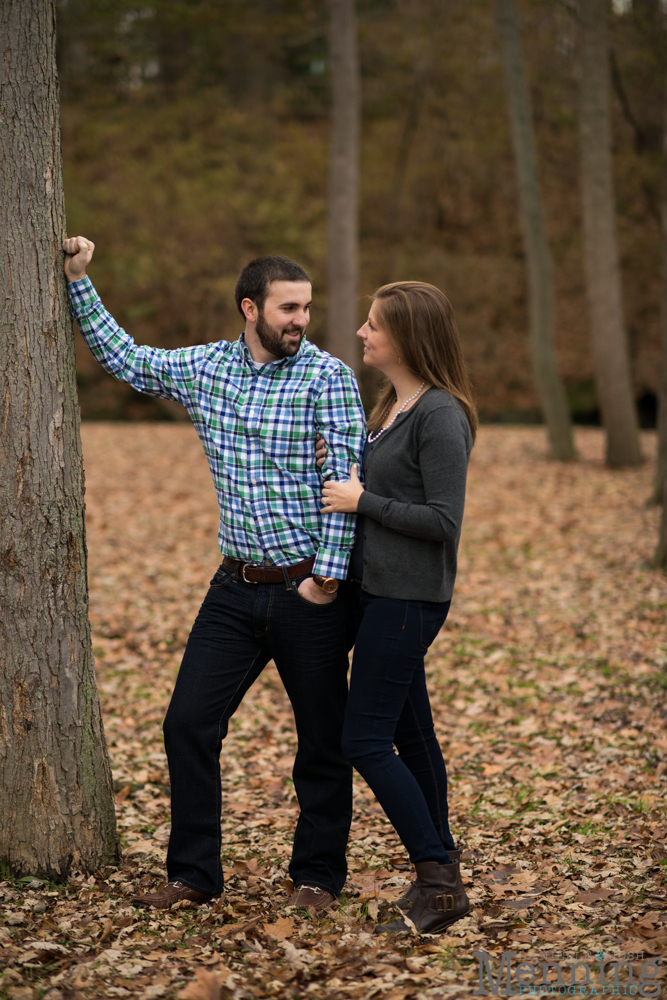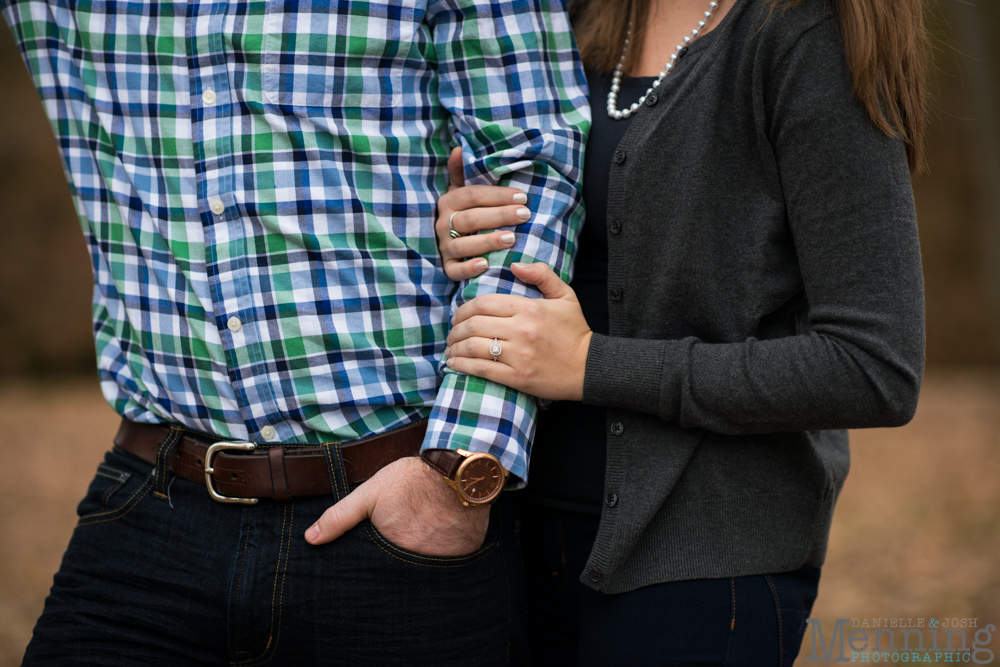 We were all getting a little chilly & we wanted to wait fot the sun to set to shoot some photos with the Christmas lights around town, so we went to dinner. It wasn't their usual Sunday Chinese food, but we had fun. 🙂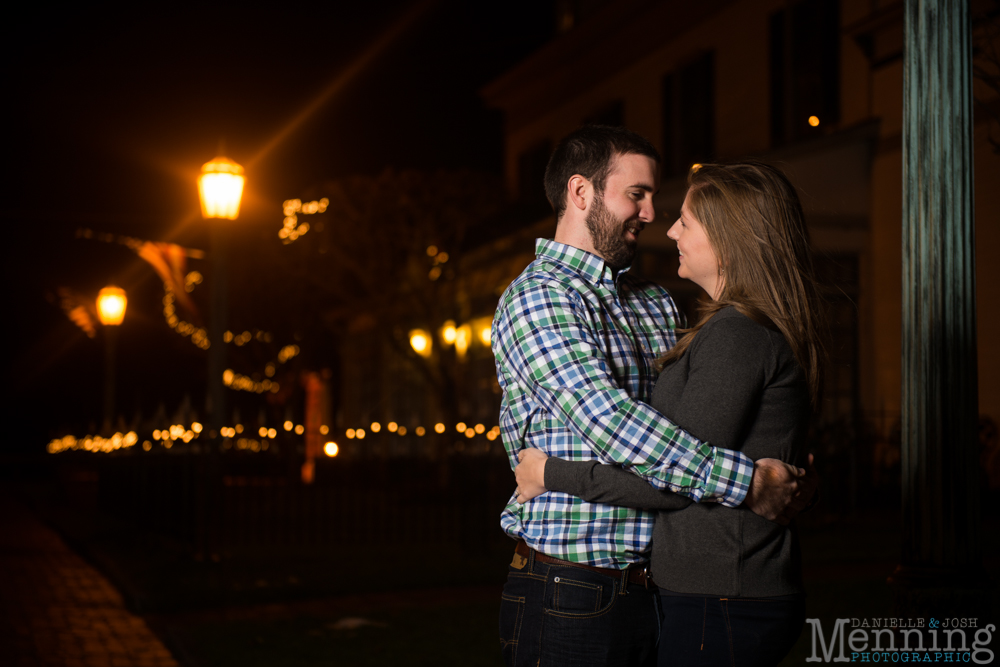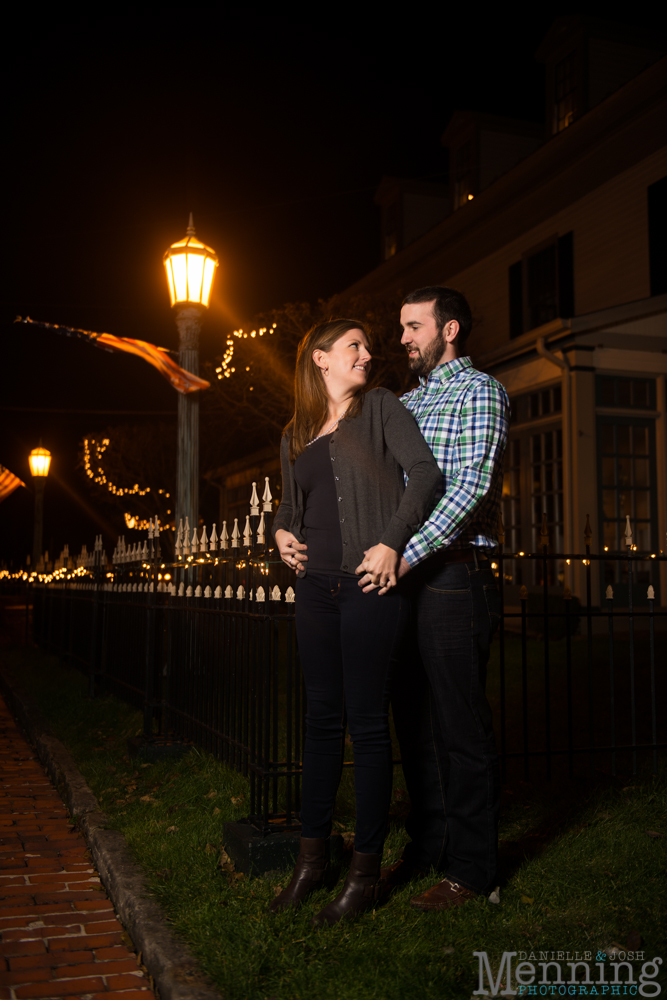 Kelly & Jon, we're so excited for next October! We know your wedding day will be a blast!
Let's socialize:  Instagram | Facebook | Twitter | Pinterest | Google +