We had the pleasure of photographing Courtney & Tom's wedding day at Waypoint 4180 this past Saturday &, let us tell you, it was SUCH a memorable and joy-filled day full of celebration and happiness. Their love story is a beautiful one and being there to capture their day was an honor. They met online. . . twice. How do you "meet" twice? I suppose you don't, not truly. But stay with me here. Tom found Courtney on an app and they chatted online a bit & then, in Tom's words, Courtney "ghosted him." They laugh about it now and Courtney says she doesn't really remember doing that. But then she found him on a different dating app awhile later and they started exchanging messages again. When they first started talking and went on their first date to the Pour House, Courtney told Tom she was scheduled to go on a trip for a couple of weeks, but she'd try to check in when she had access to wifi during the trip. Tom's thoughts were, "Here she goes again. . . ghosting me." LOL! Well, she made every possible effort to connect during her trip & when she got home, they went on more dates. The rest is history & now they're married! Just wait until you see their GENDER REVEAL! That's right! Not only was their wedding day the day they vowed to be together forever. It was also the day that they found out what gender their baby (due in July) is! Talk about an extreme emotional high! Whew. It was a day for the record books. Thanks for sharing it with us, Courtney & Tom!
Huge shoutout to Casal's in Canfield for the awesome makeup!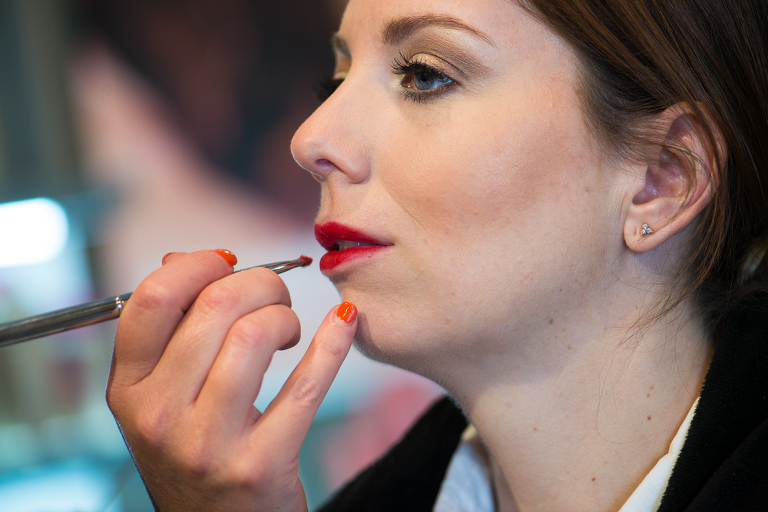 The bride got her wedding dress at Toula's Bridal. Stunning.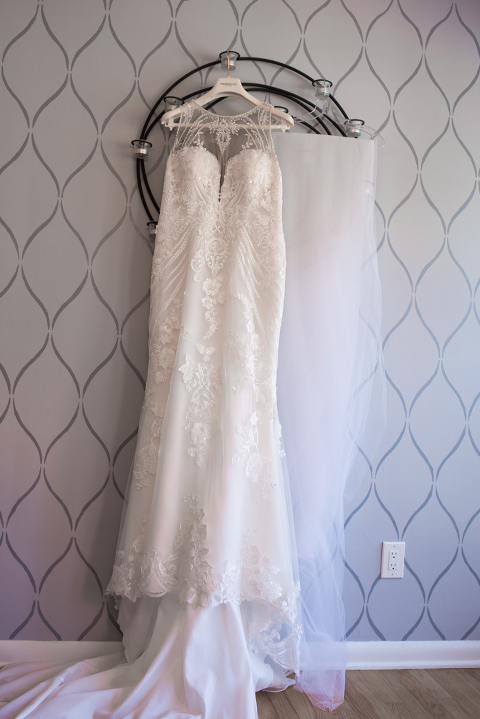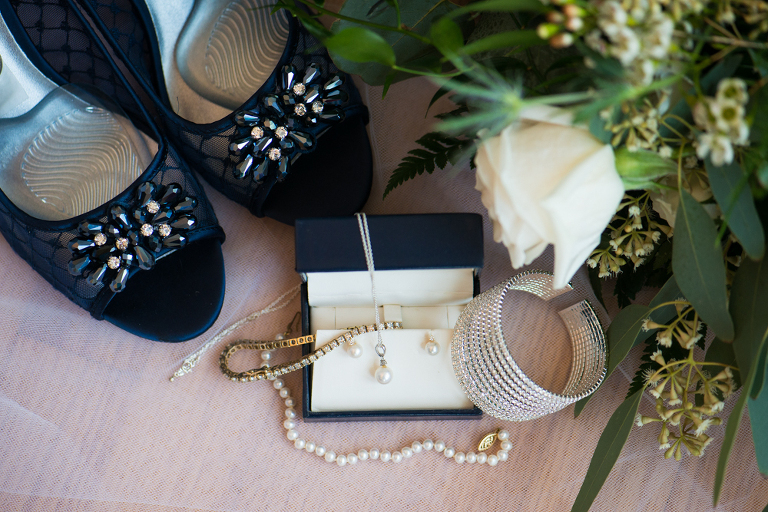 I loved this shot with her hands on Baby Grumley. 🙂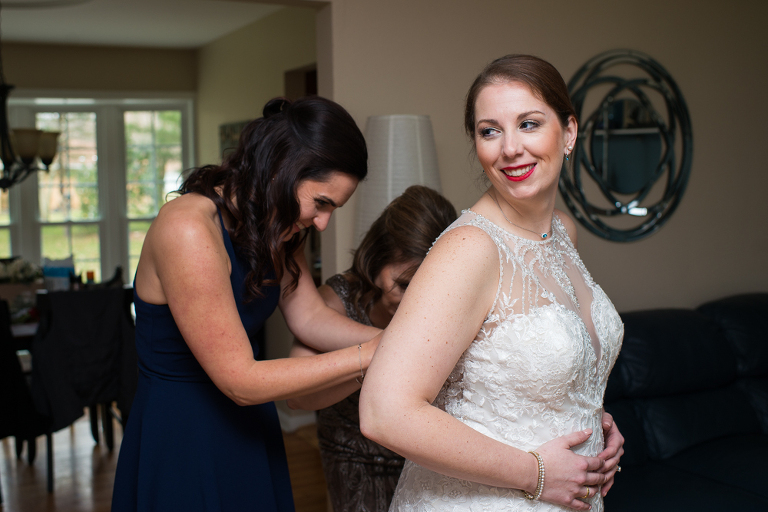 Courtney- you were a gorgeous and lovely bride!

Her great grandmother's (or maybe even great-great grandmother's) Bible accompanied her down the aisle, as it has for past generations in her family.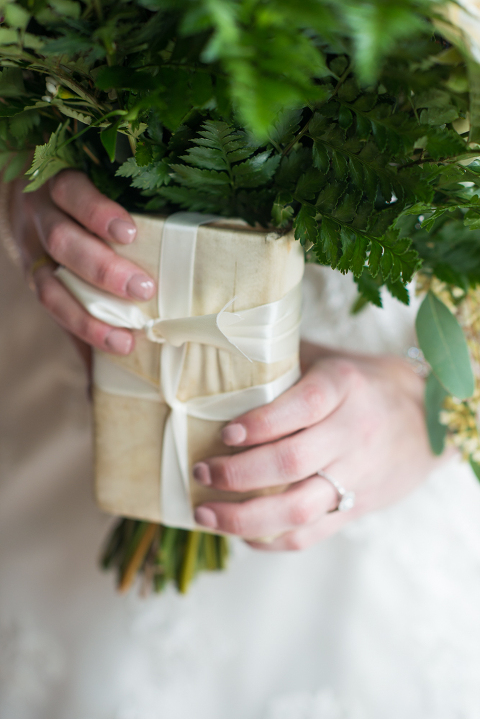 Their first look was pure magic. So many smiles!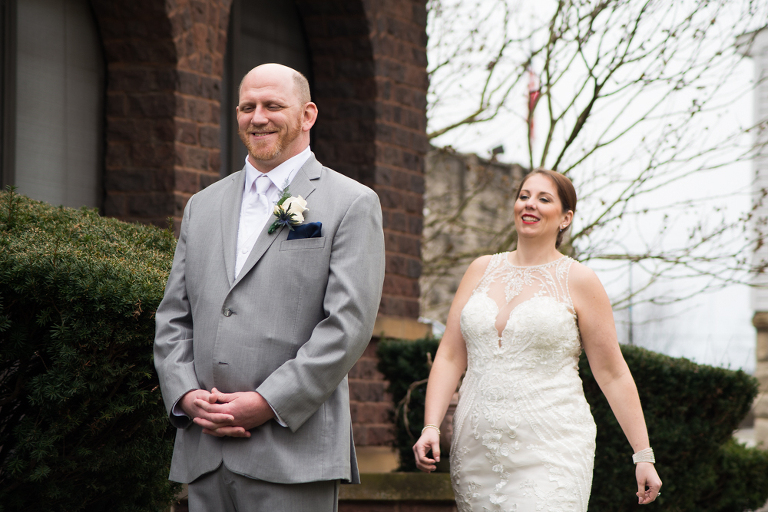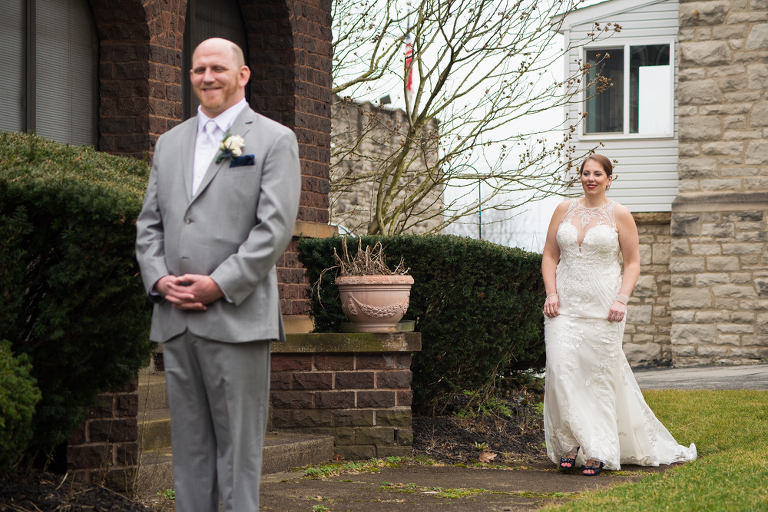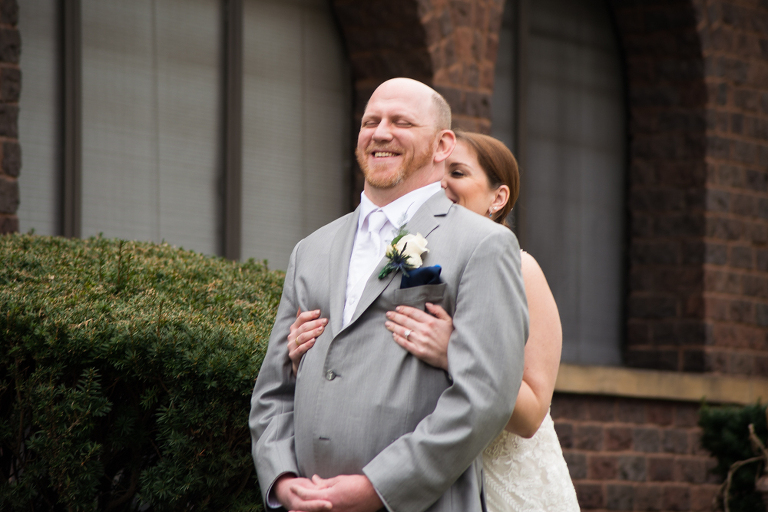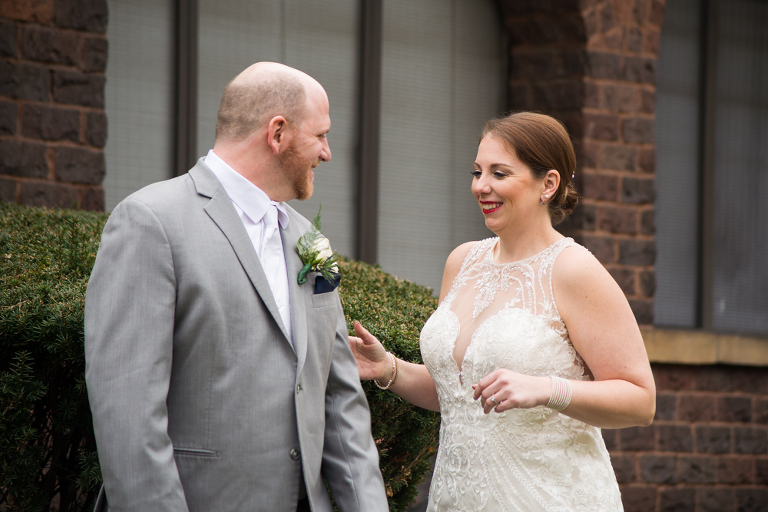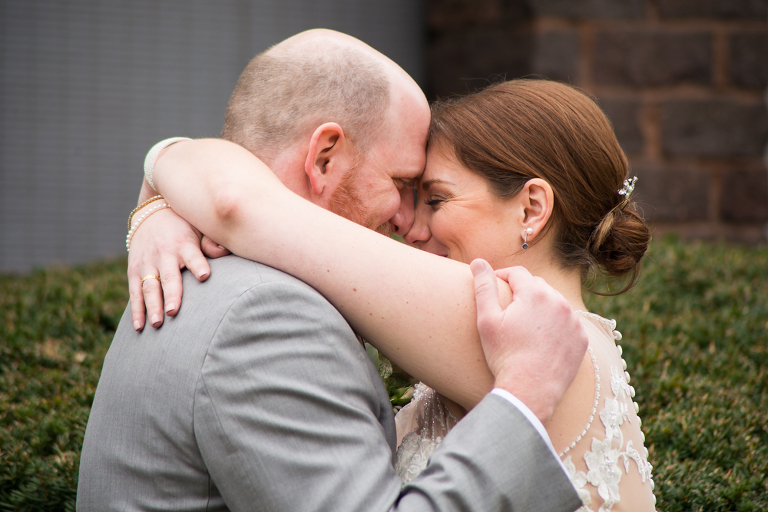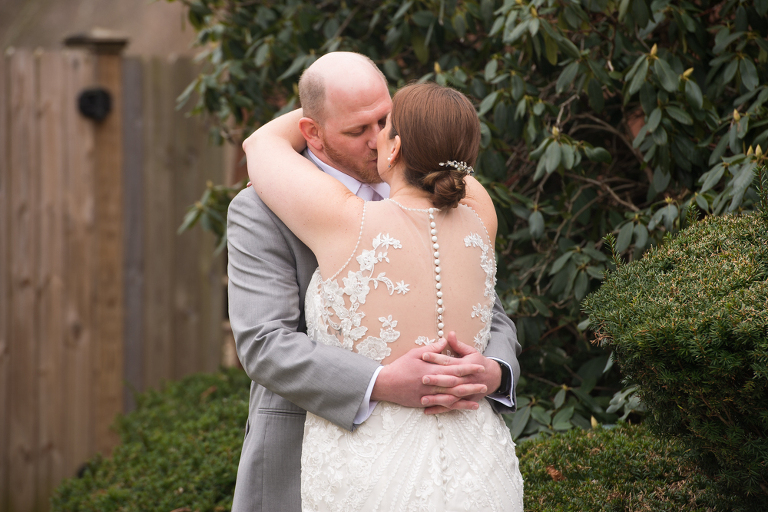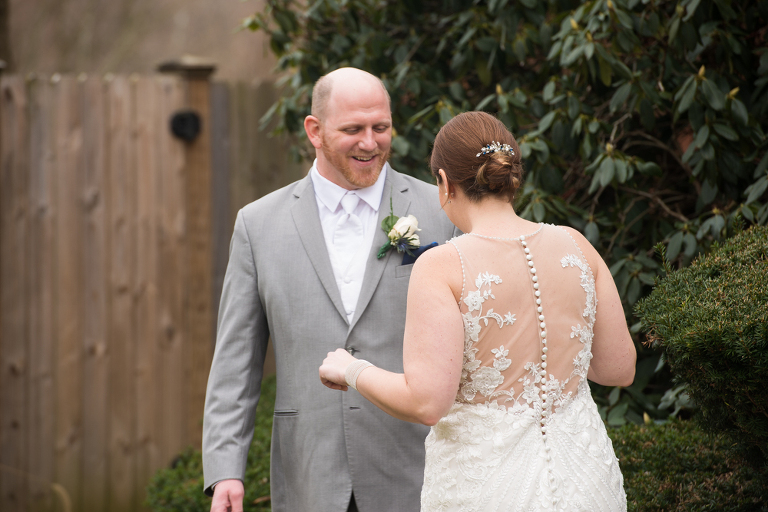 Those flowers from The Flower Loft in Poland were beautiful! I loved the texture and small hint of blue  and the fullness.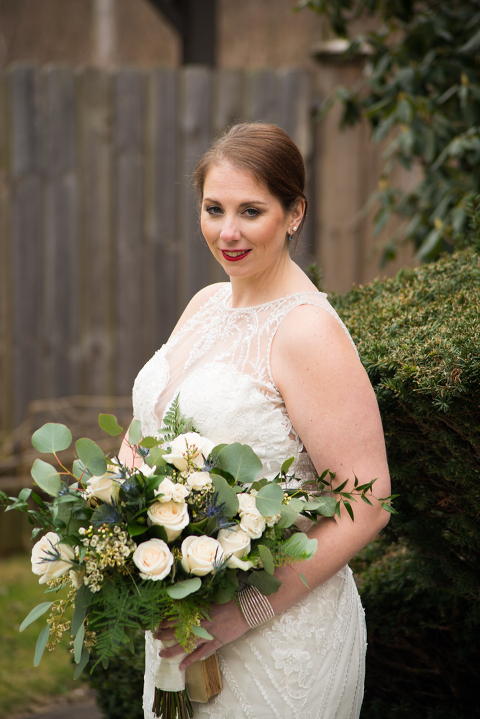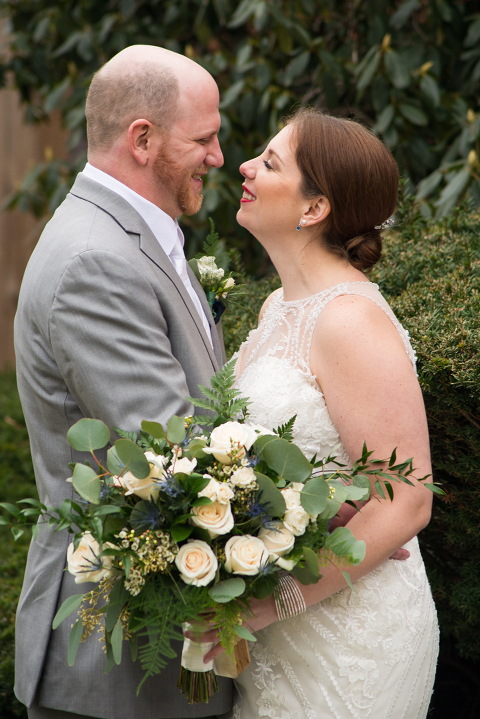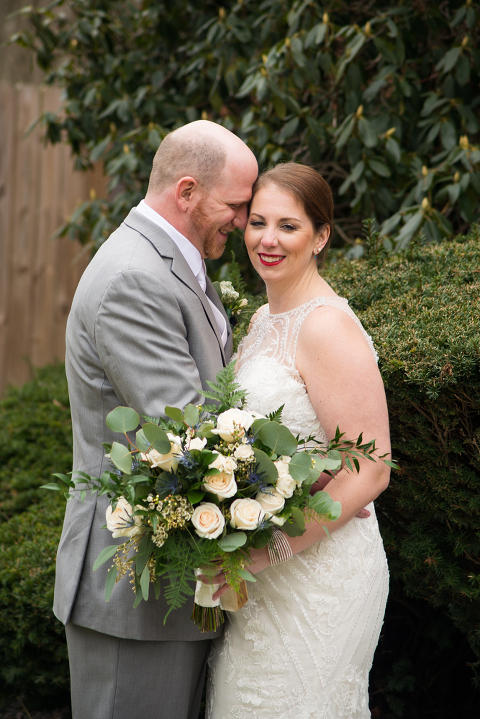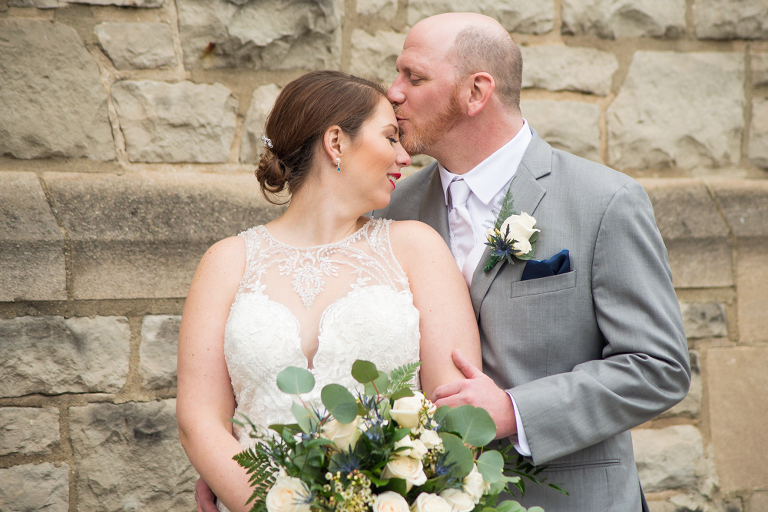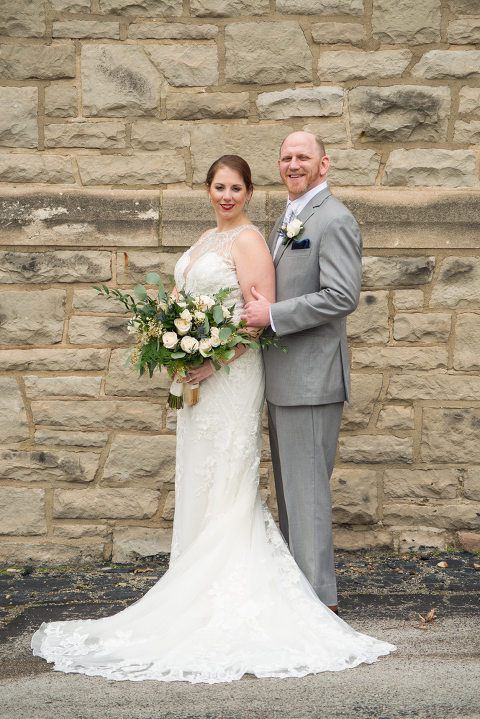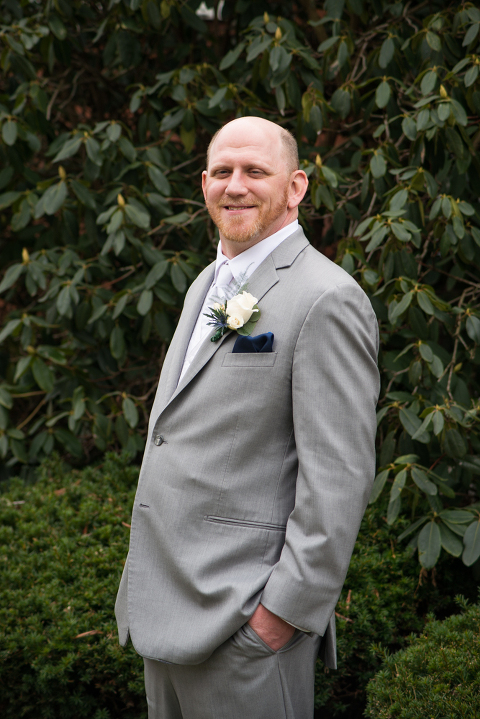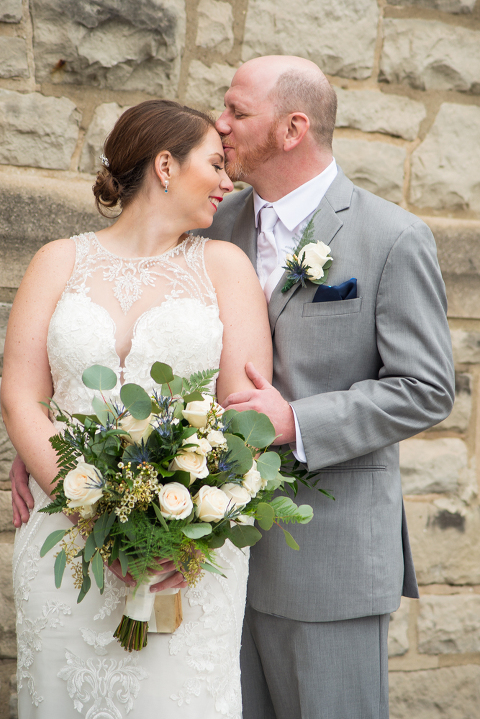 This was a pretty church on top of a hill. We'd never been to this one before.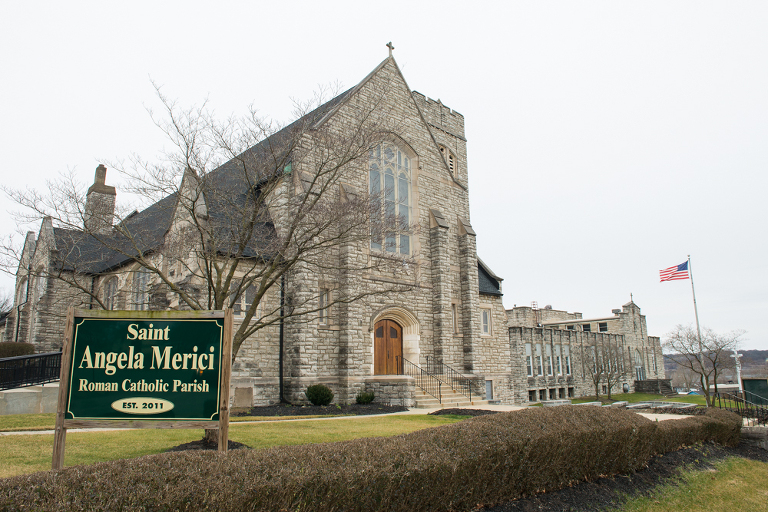 The little ring bearer ran down the aisle to his daddy (the Best Man) screaming. None of the guests will forget his grand entrance for many years.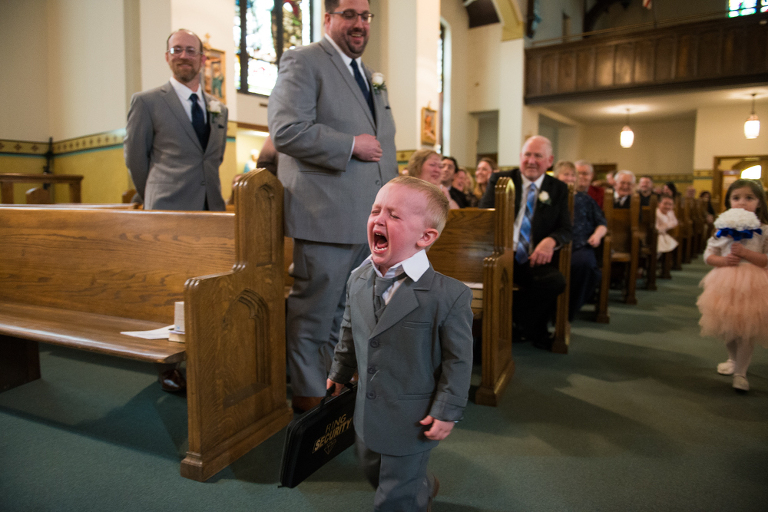 And these sisters were so sweet! They're the bride's nieces. So darn cute!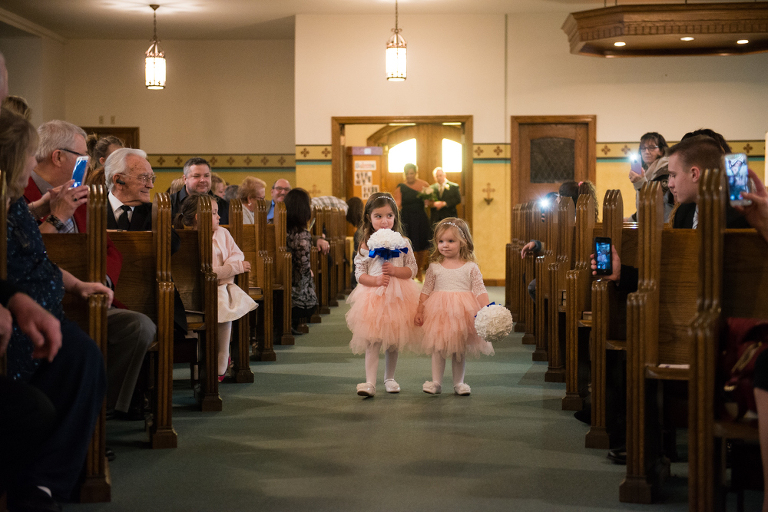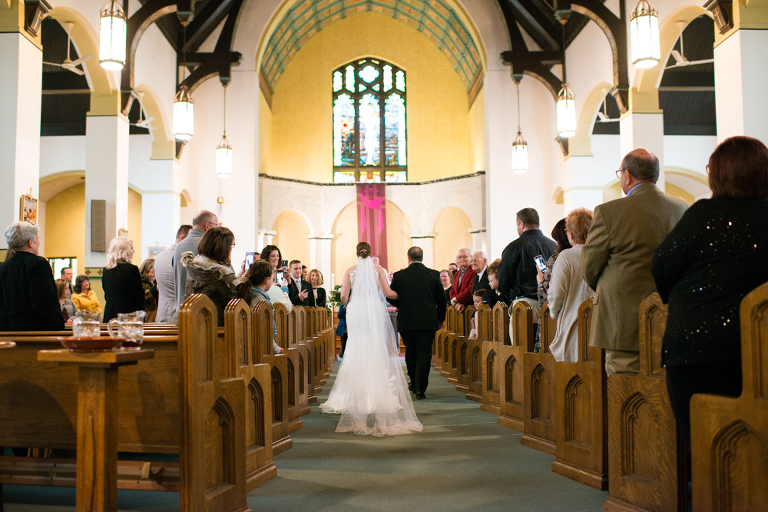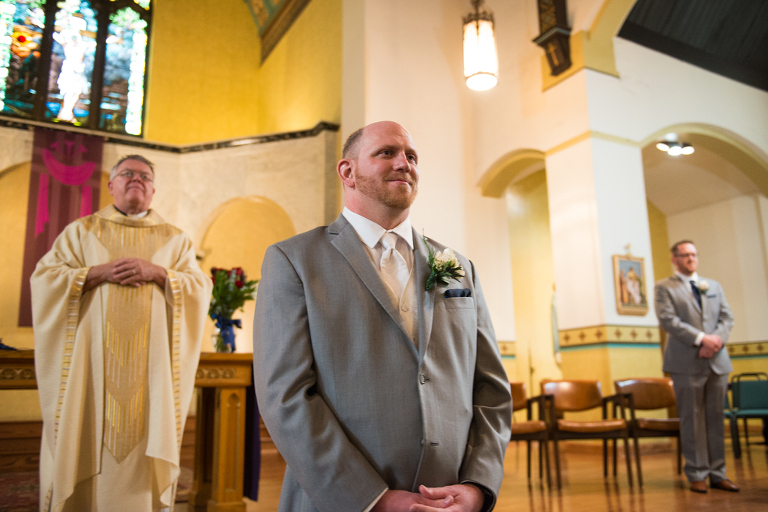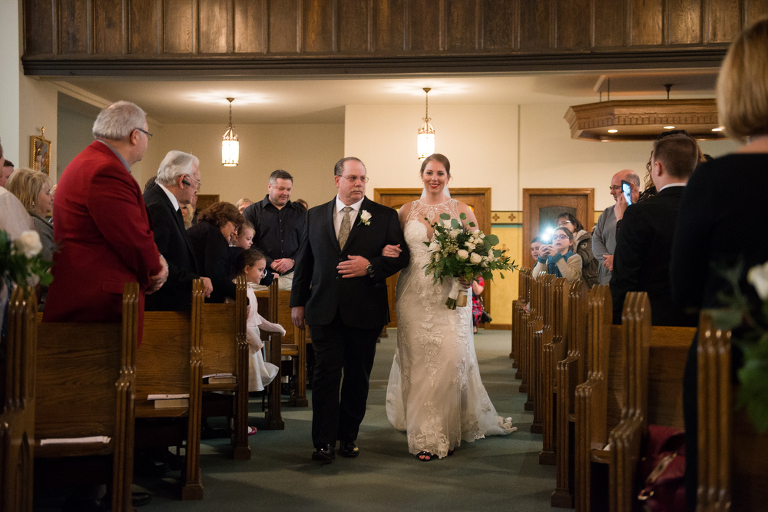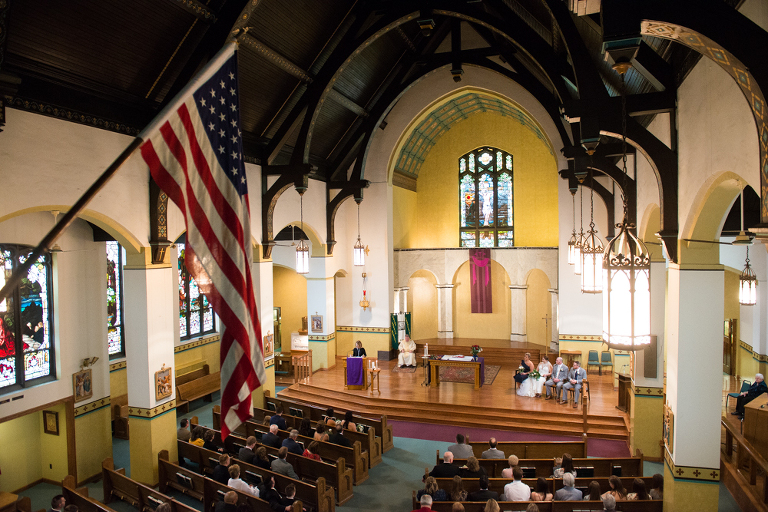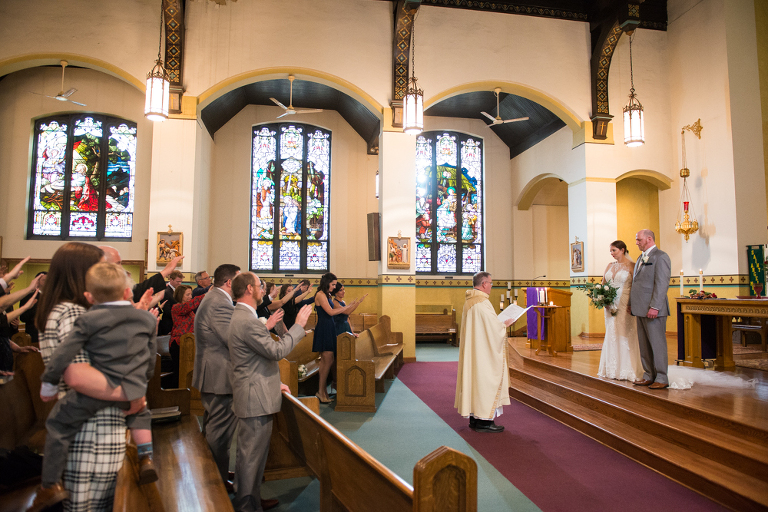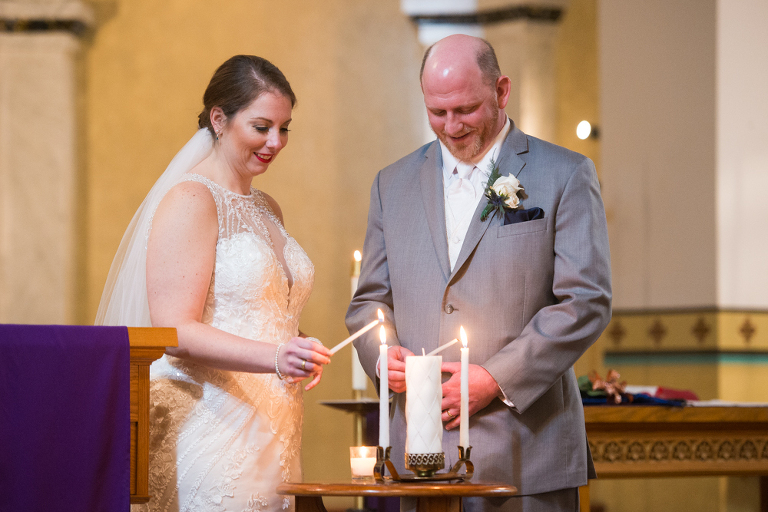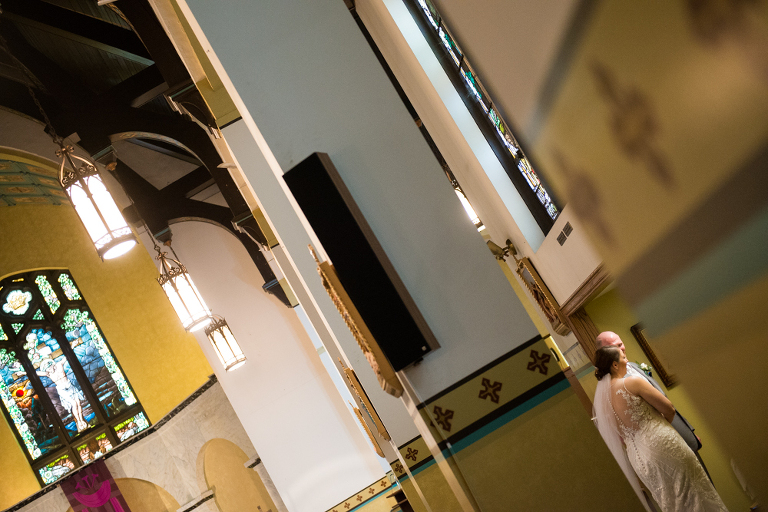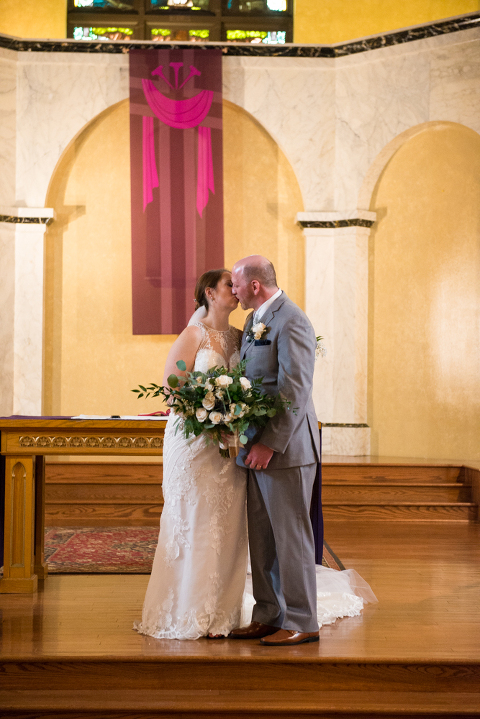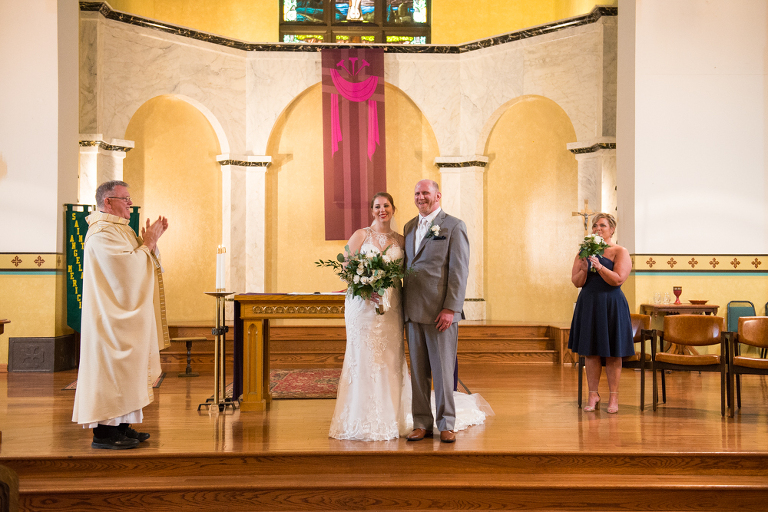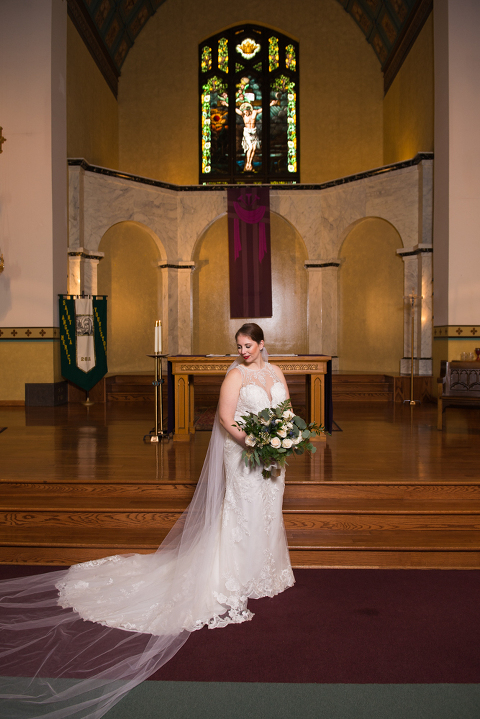 We stopped by Lanterman's Mill in Mill Creek Park for some bridal party photos. This group was relaxed and fun. We loved hanging out with them. And while the day was slightly chilly (it was March, after all), it was not unbearably cold. The ladies in short dresses were troopers about it.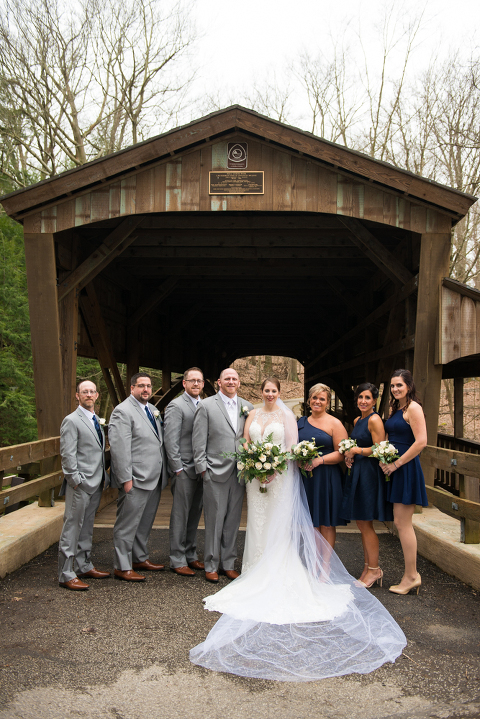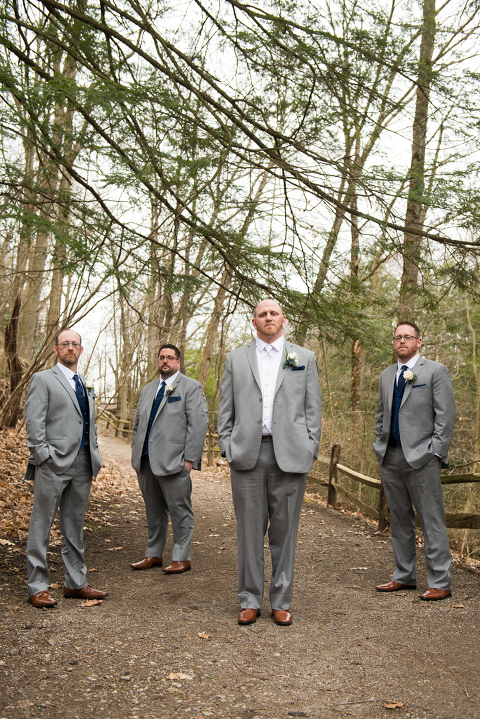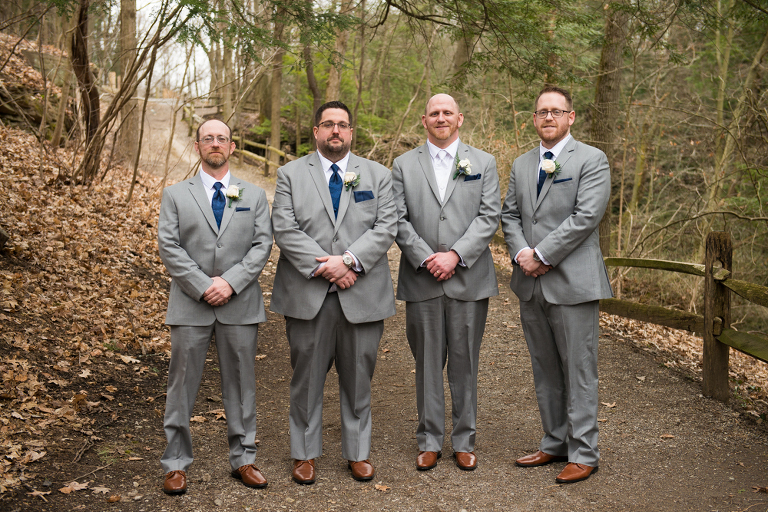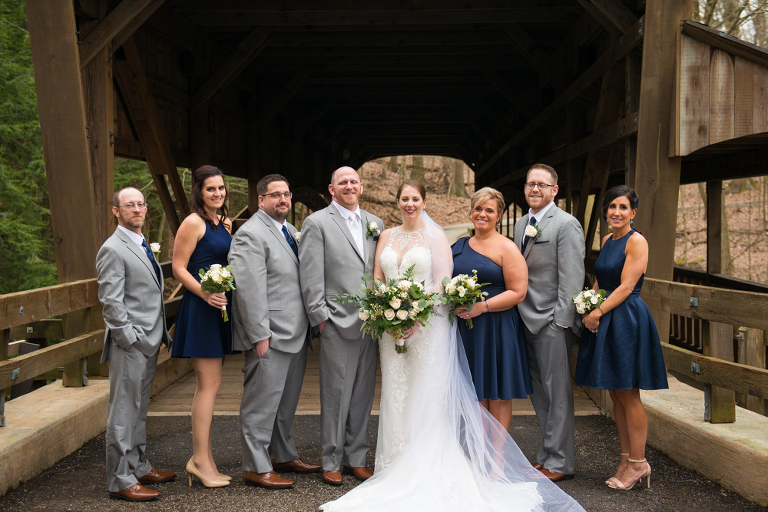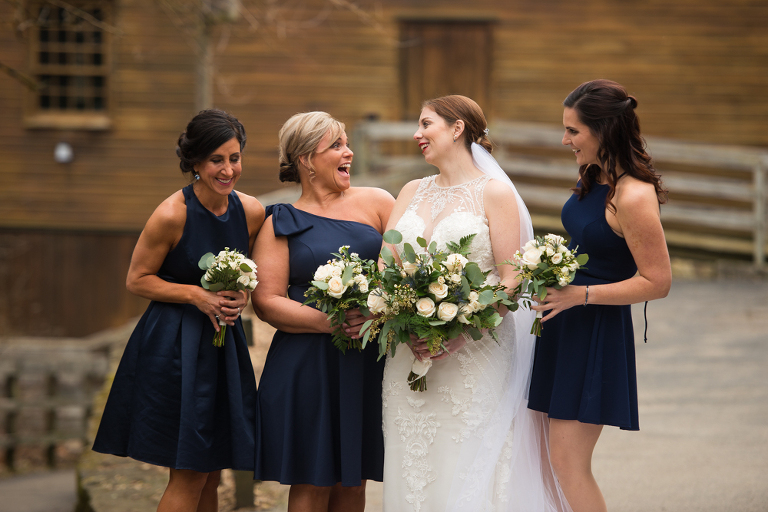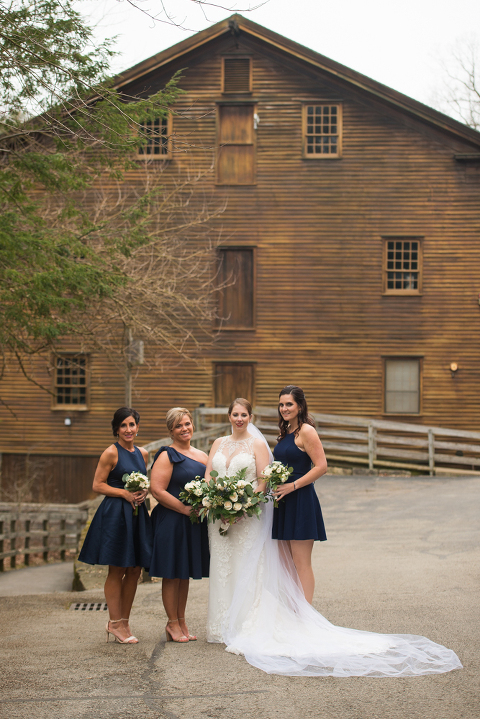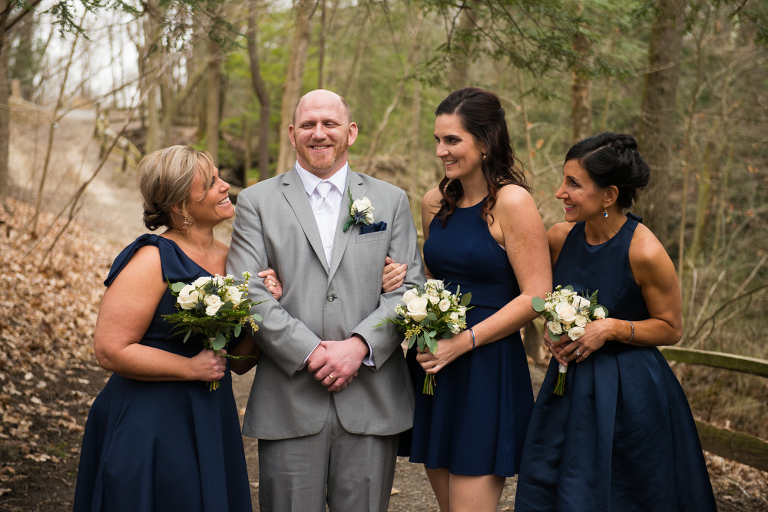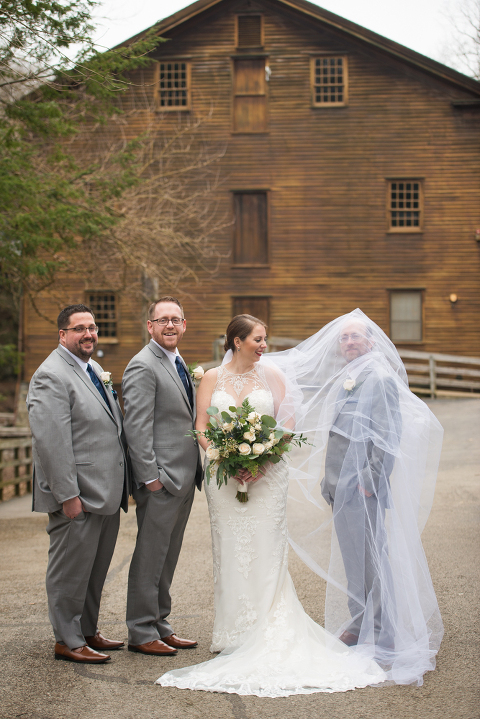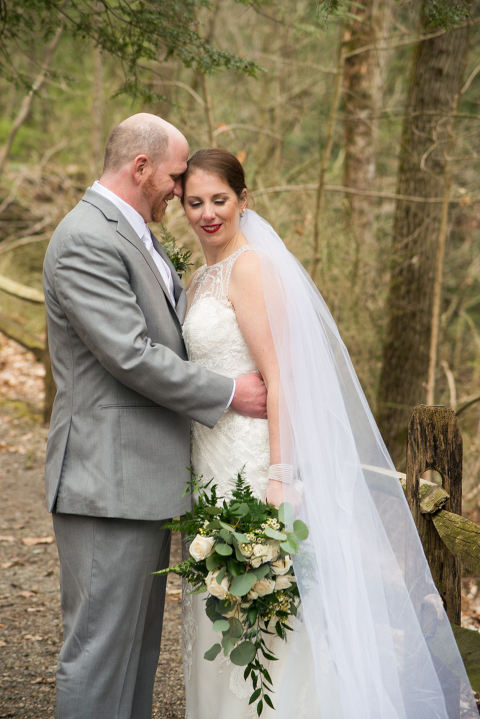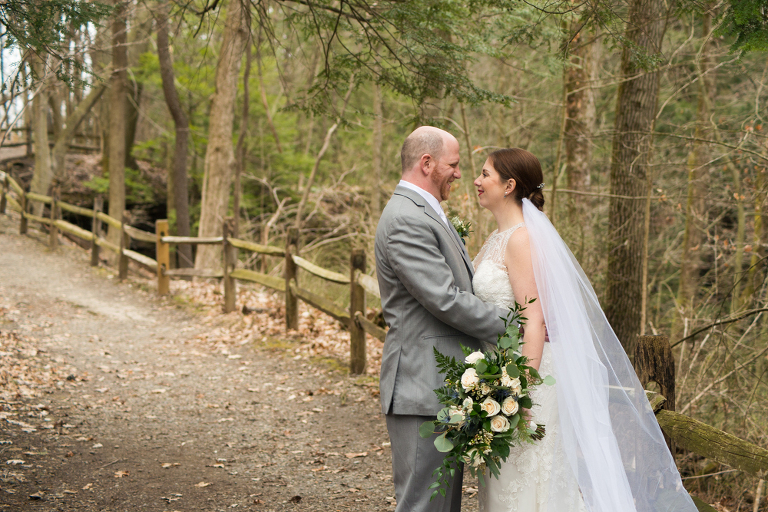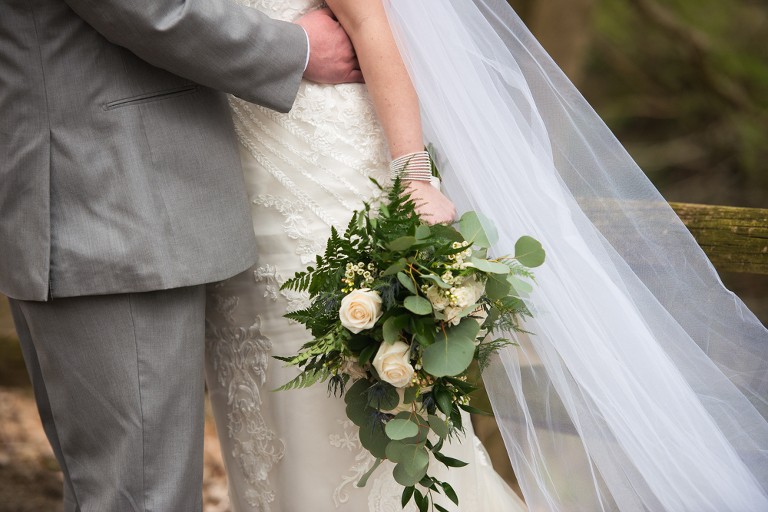 When your veil is eight feet long, the possible magic is almost endless. 🙂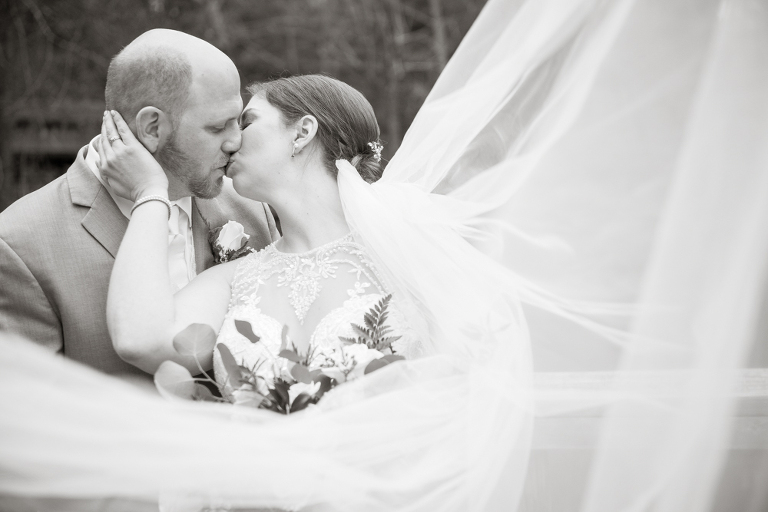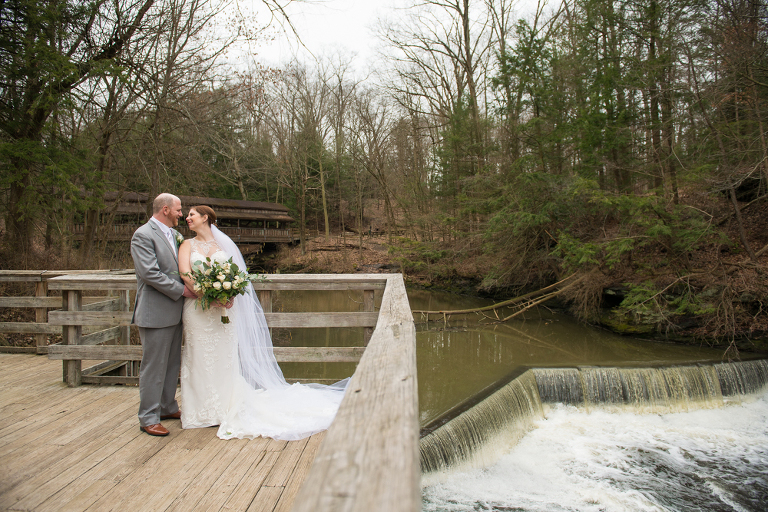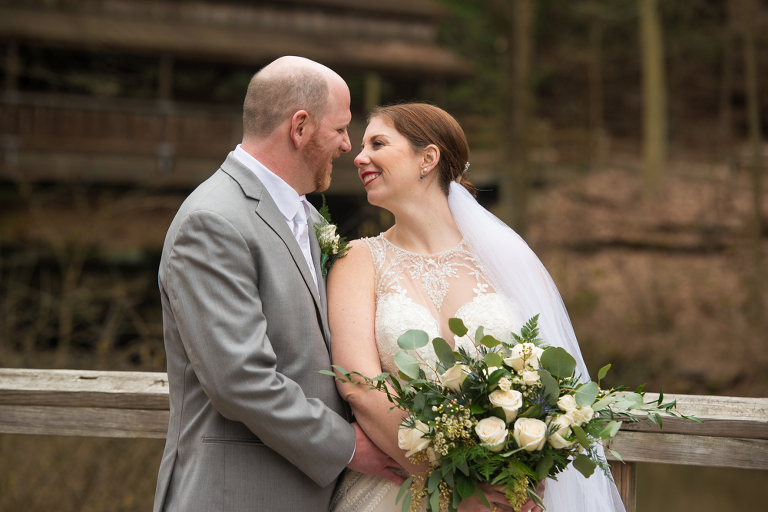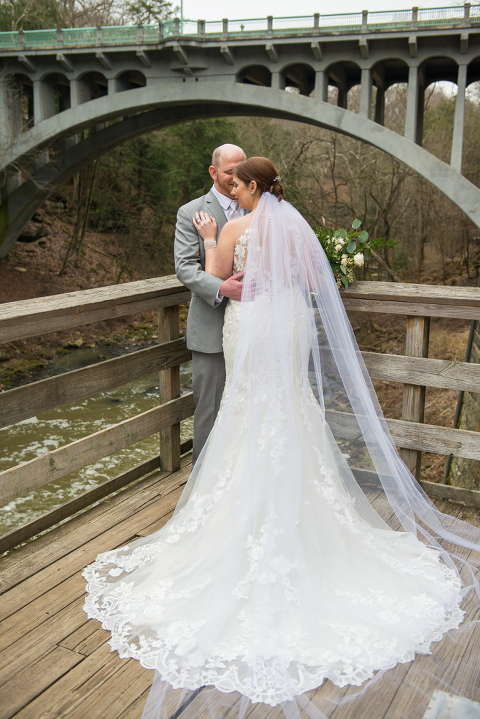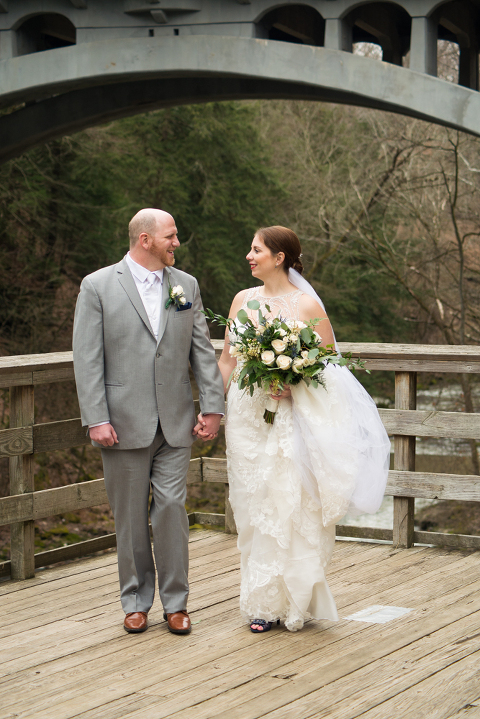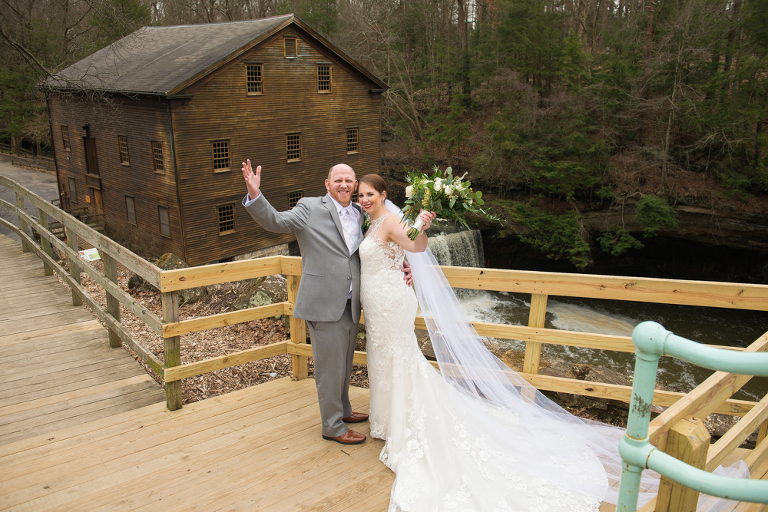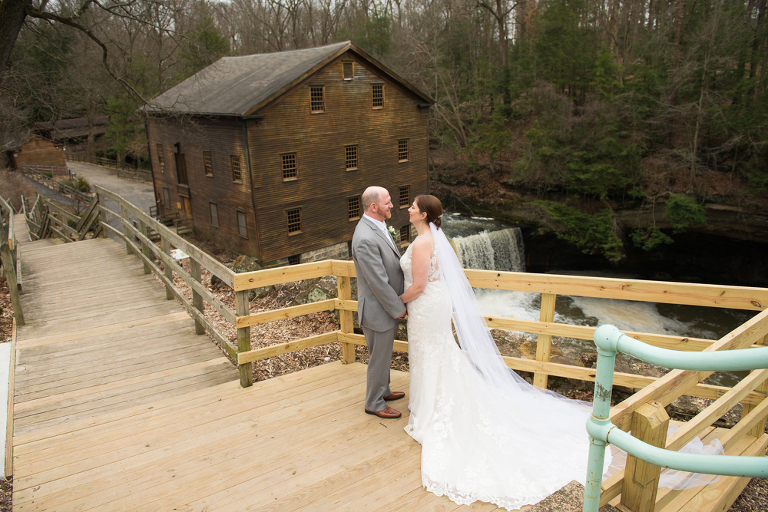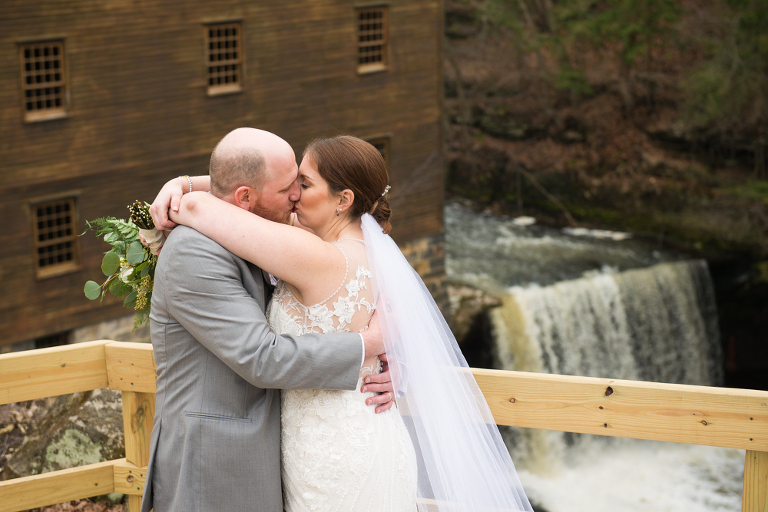 Stopping by their first date spot was awesome.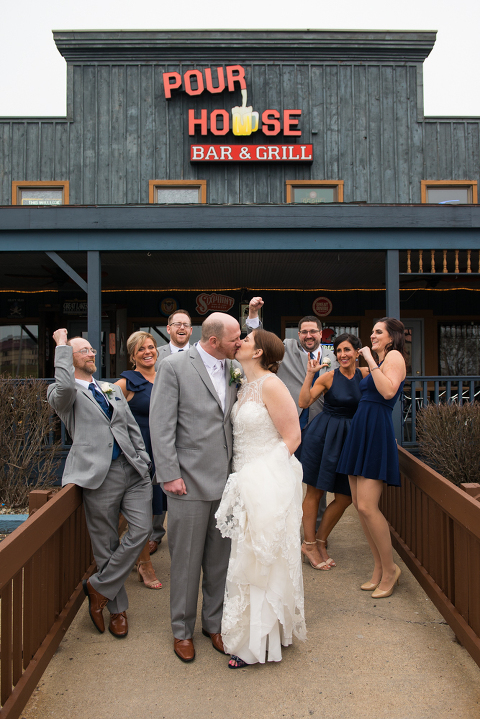 Everything at Waypoint 4180 in Canfield looked amazing for the reception! This was our first time at this reception venue & we loved how open it is. And the windows! They're fabulous. Welcome to the Youngstown reception venue scene, Waypoint 4180!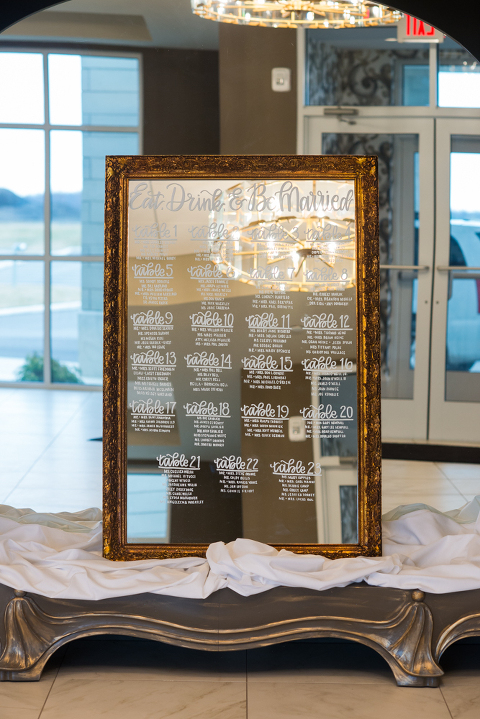 Courtney said she didn't realize this consciously, but her colors turned out to be blue & pink (navy blue dresses for the ladies and a rose gold for the centerpieces). It was a fun little corollary to the Gender Reveal that happened just after they got introduced at the reception. Ahhhh! This was SO MUCH FUN to be part of!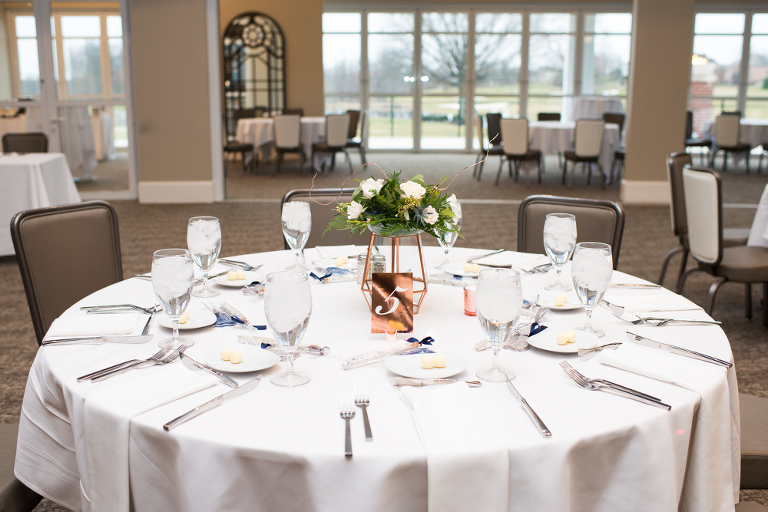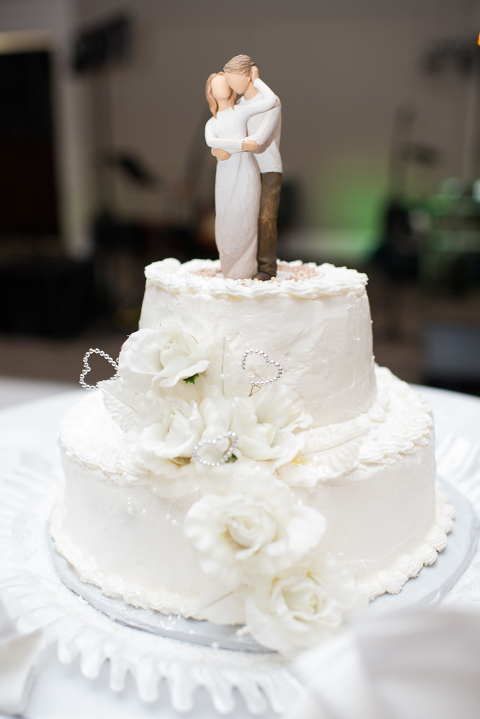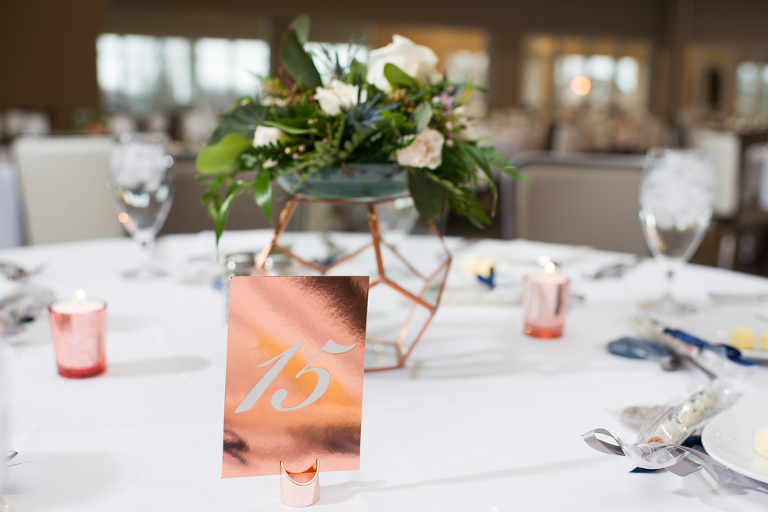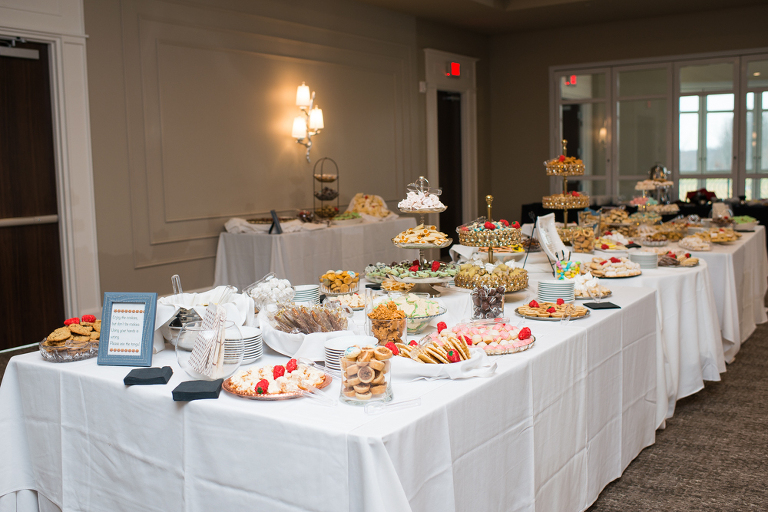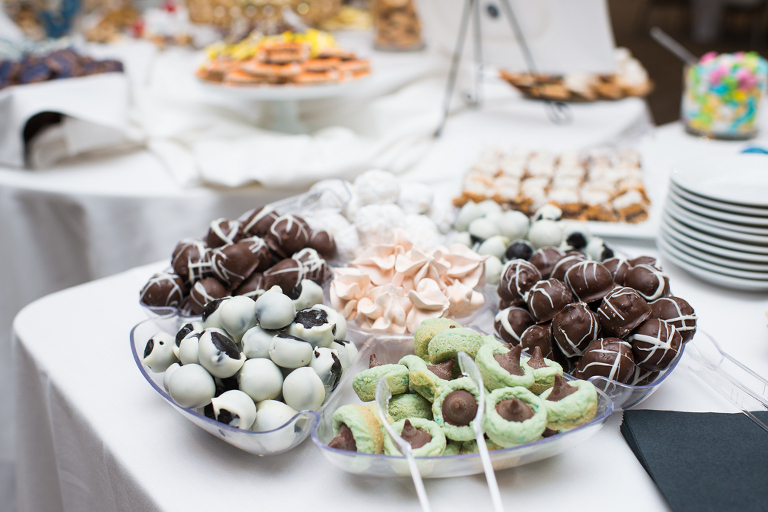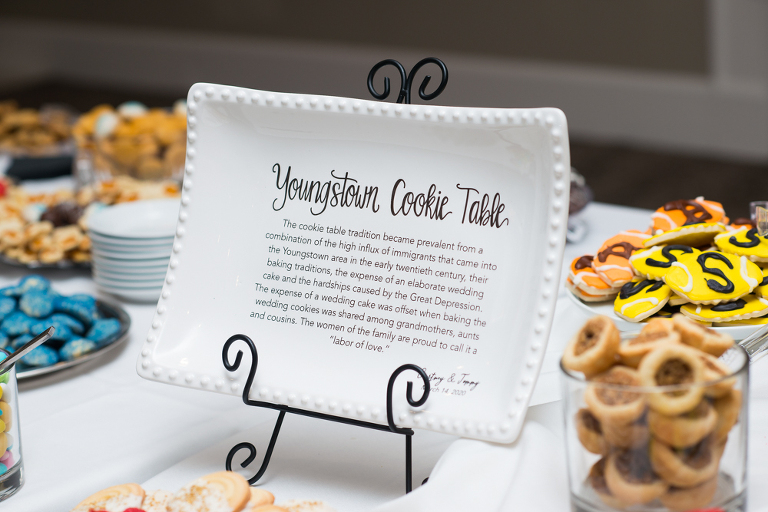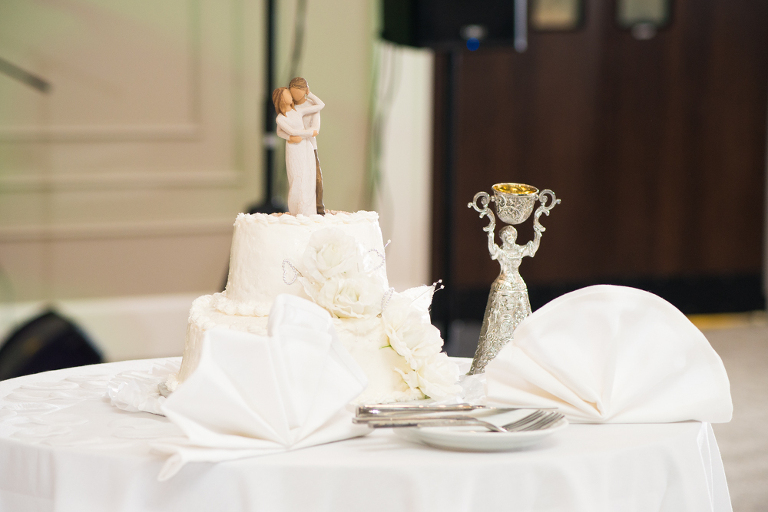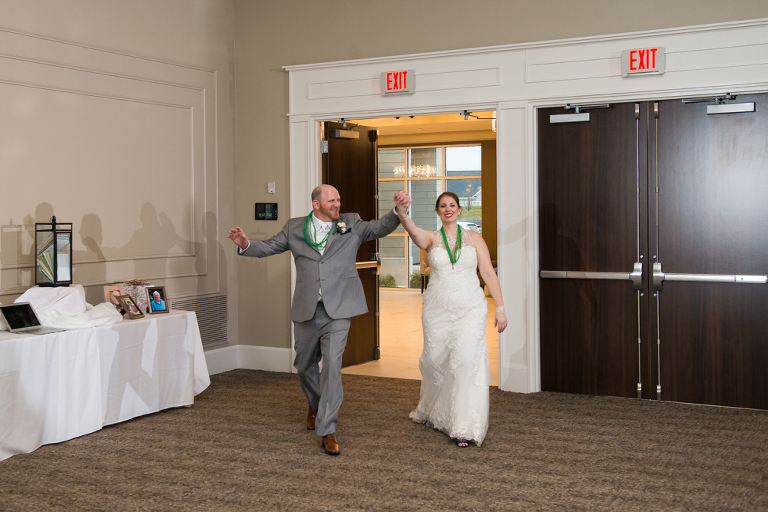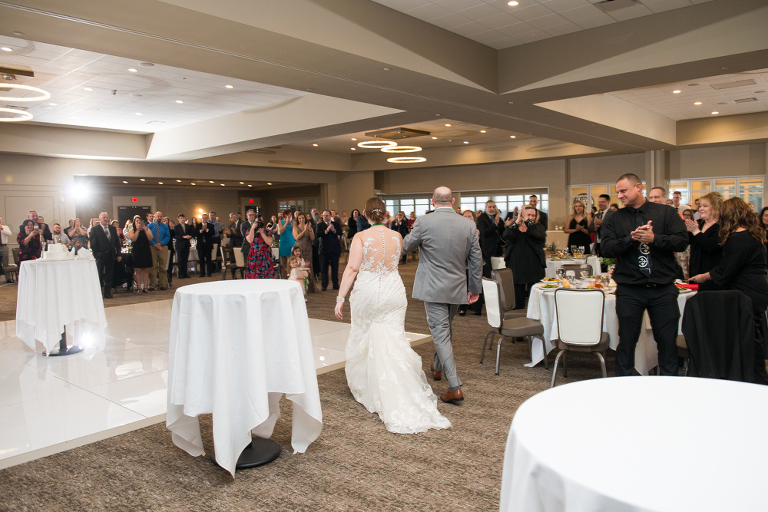 Gender Reveal Time!!!! Everyone was ecstatic. Baby is a GIRL!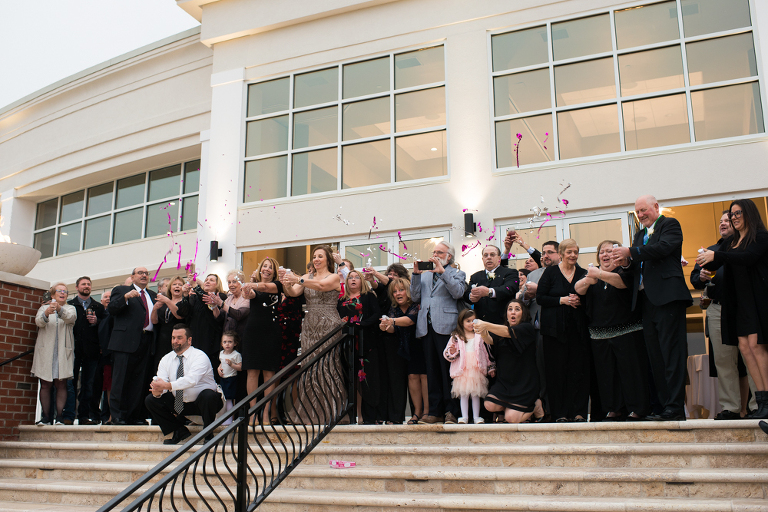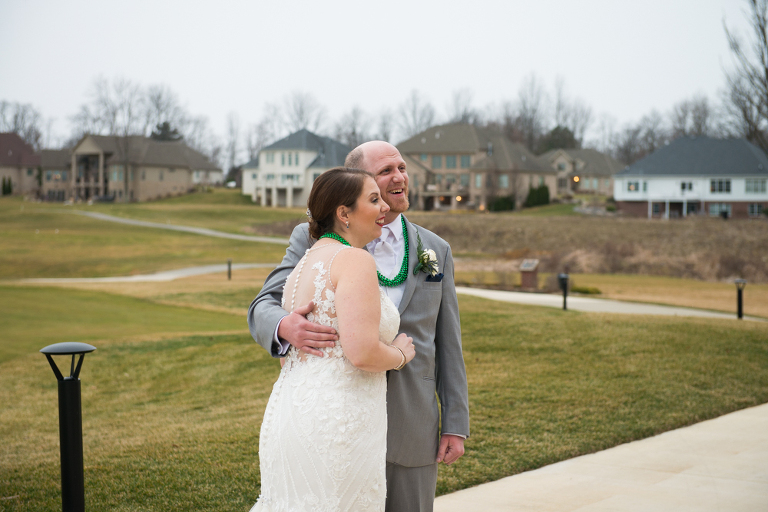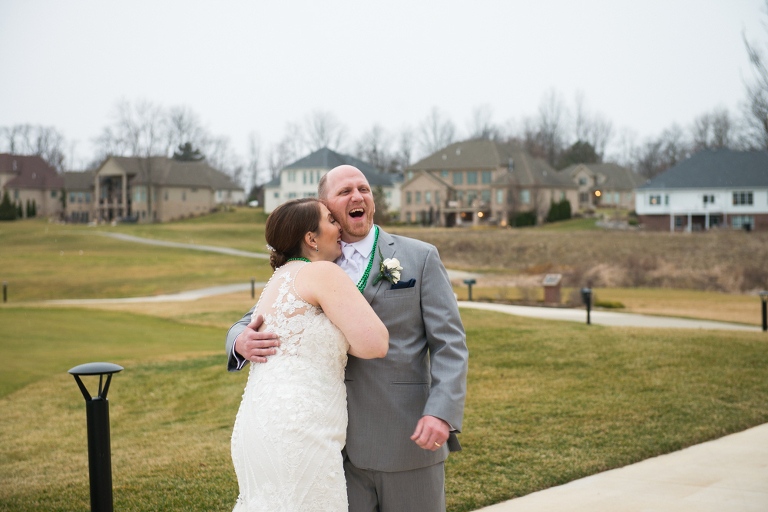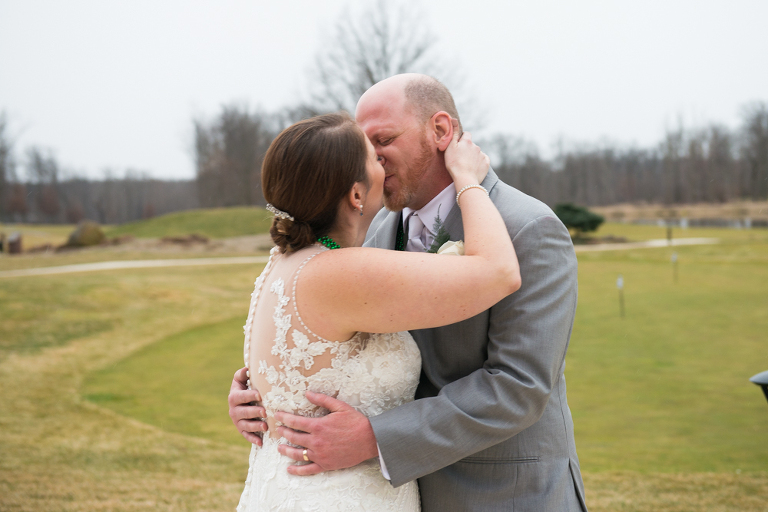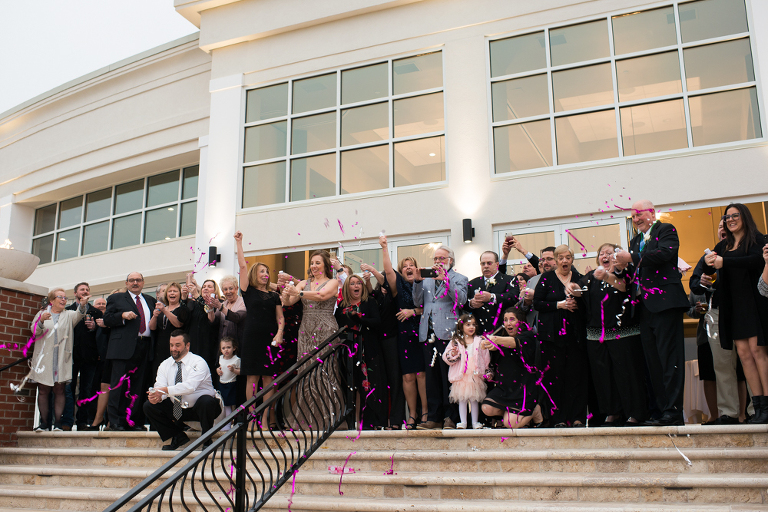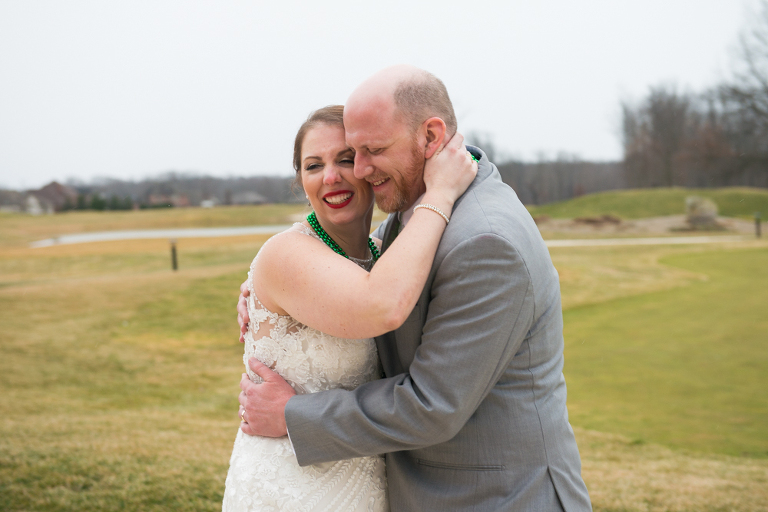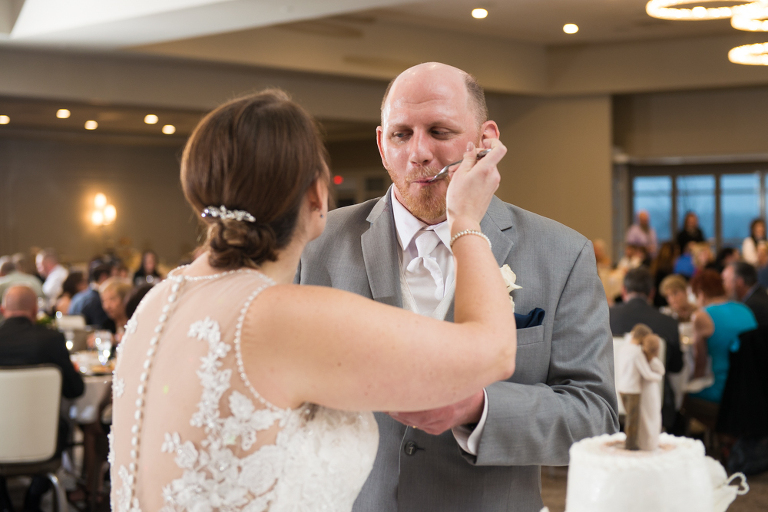 This was a family tradition passed down through the generations. You can read about the legend and tradition HERE.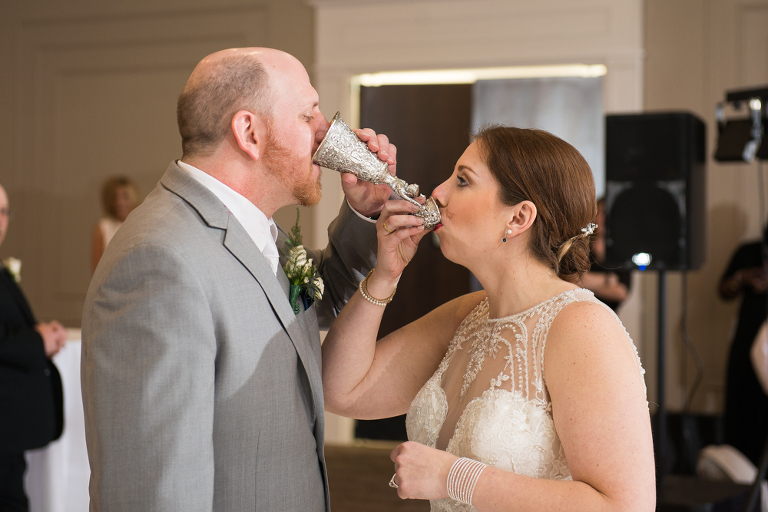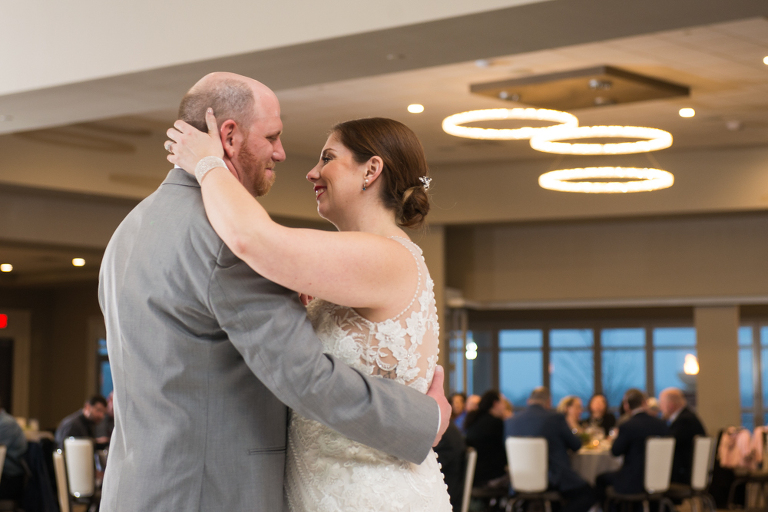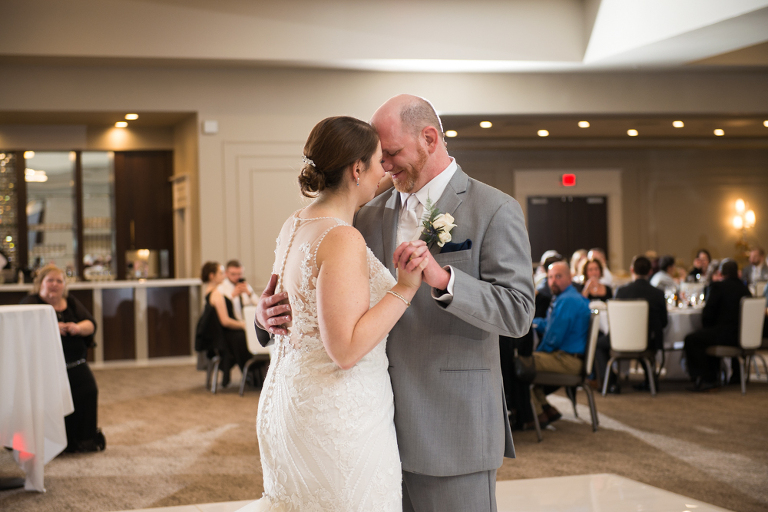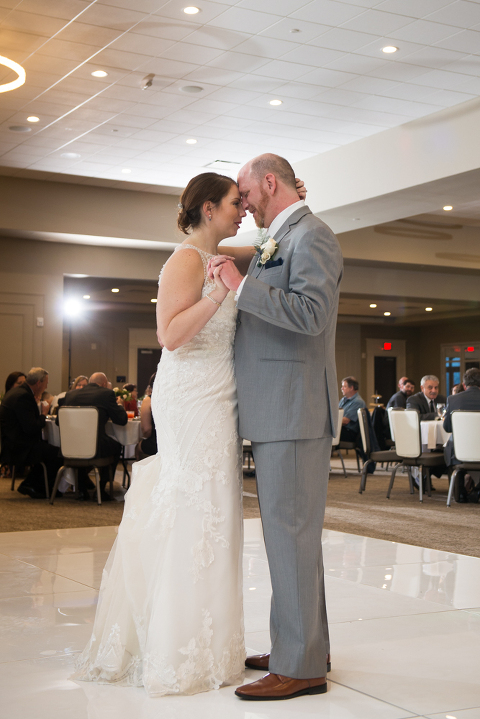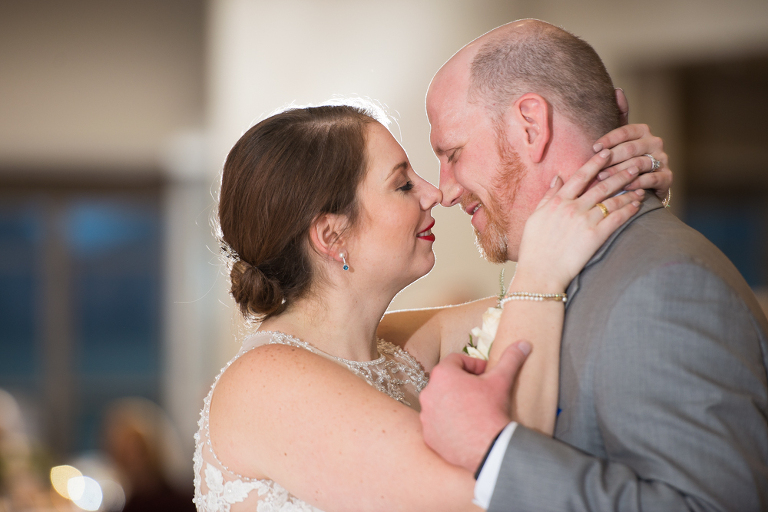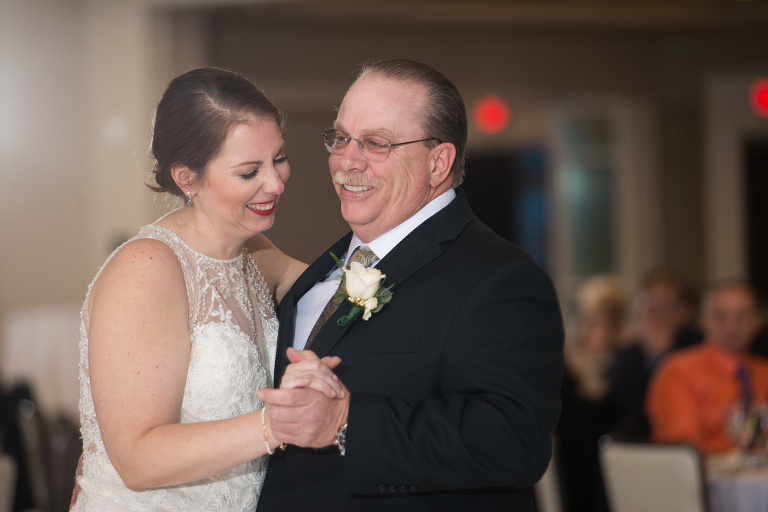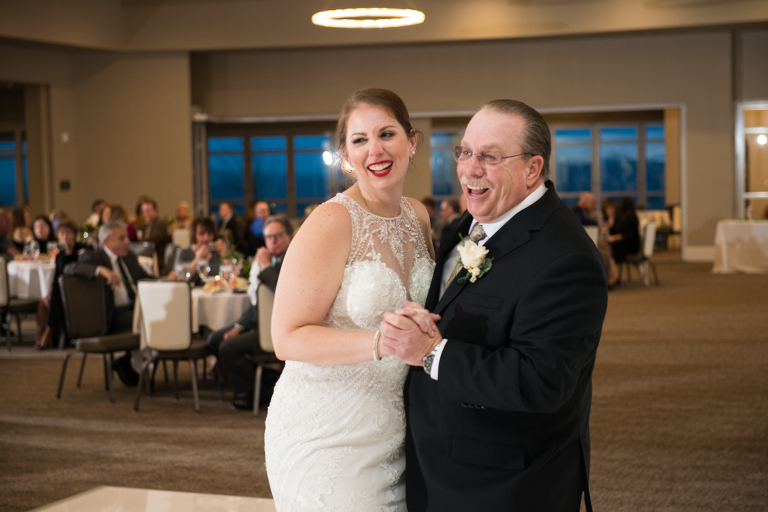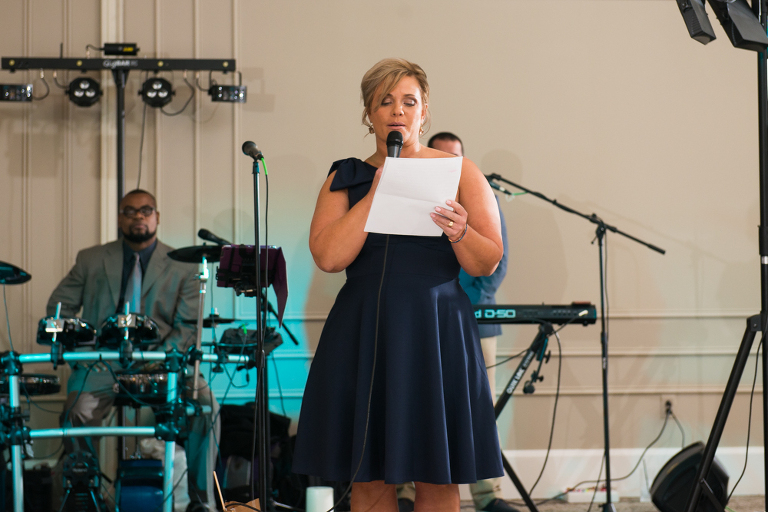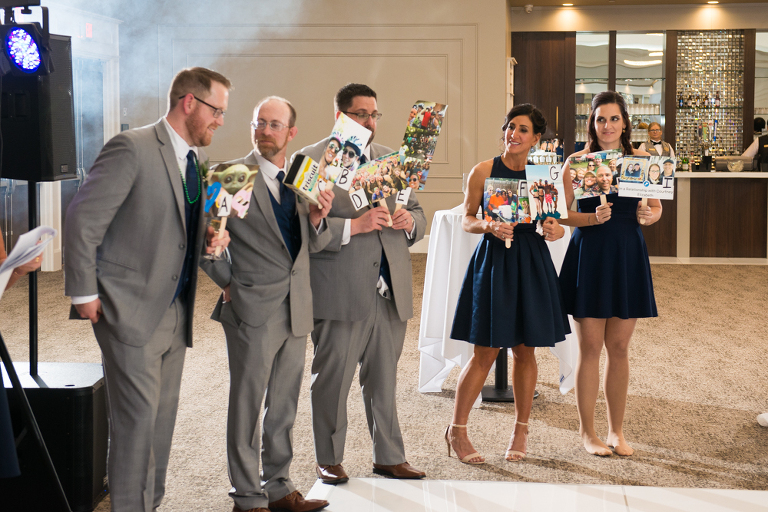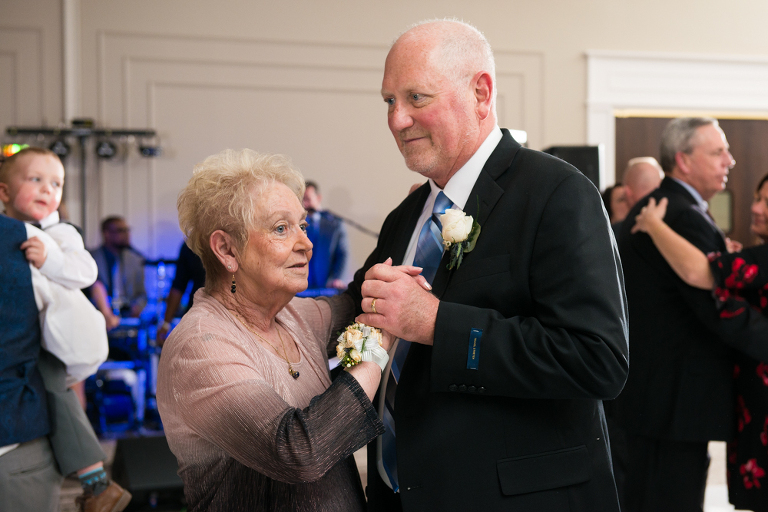 Their band- Bustin Loose- had everyone on the dance floor.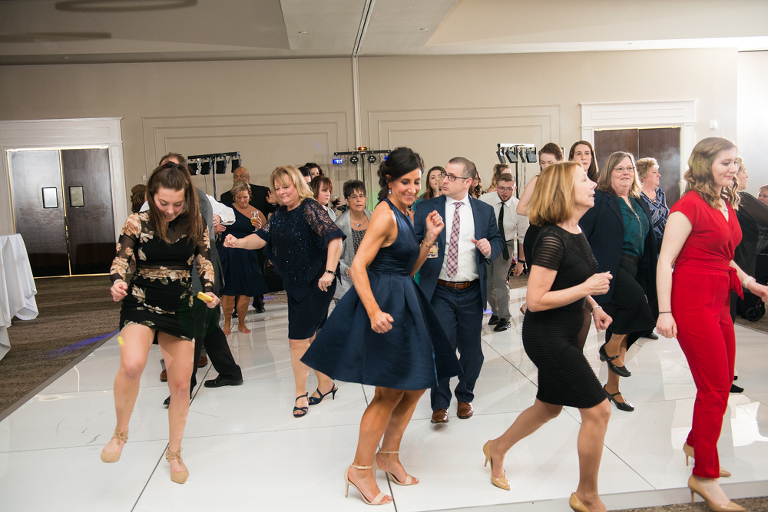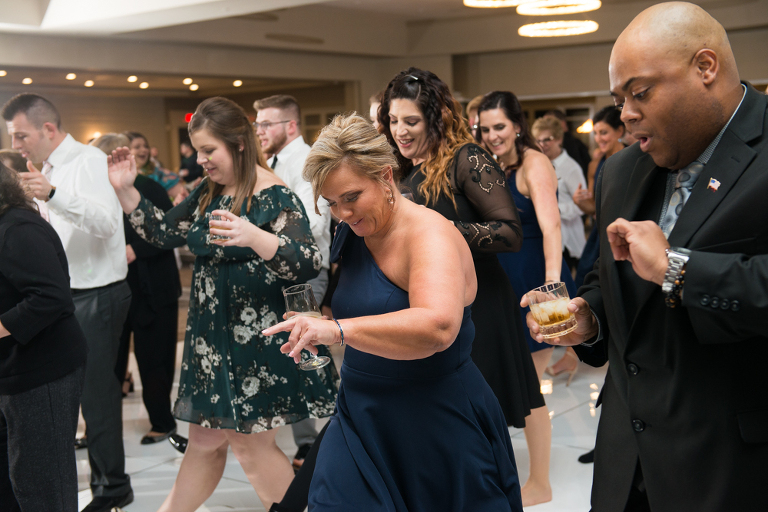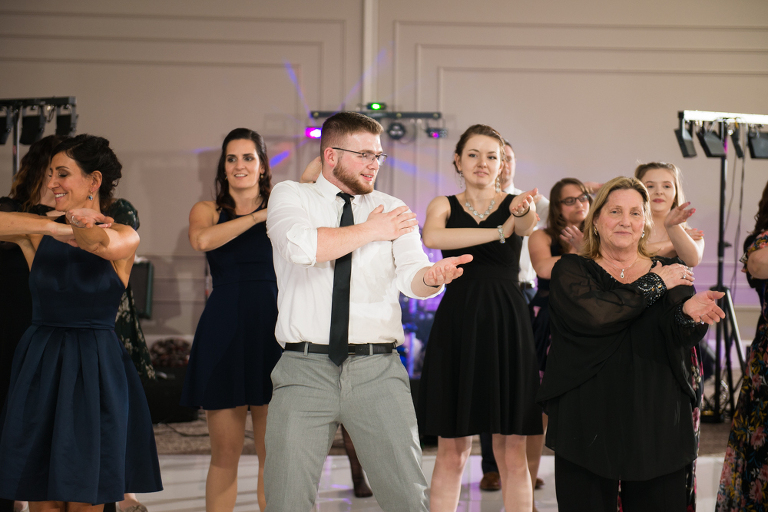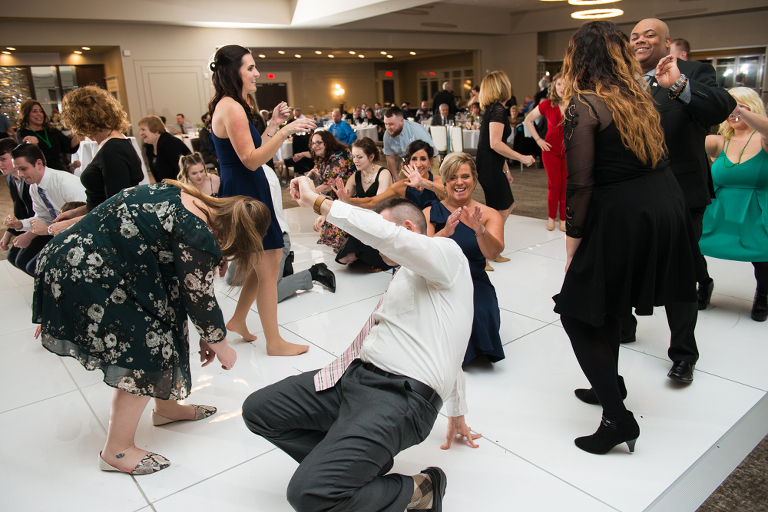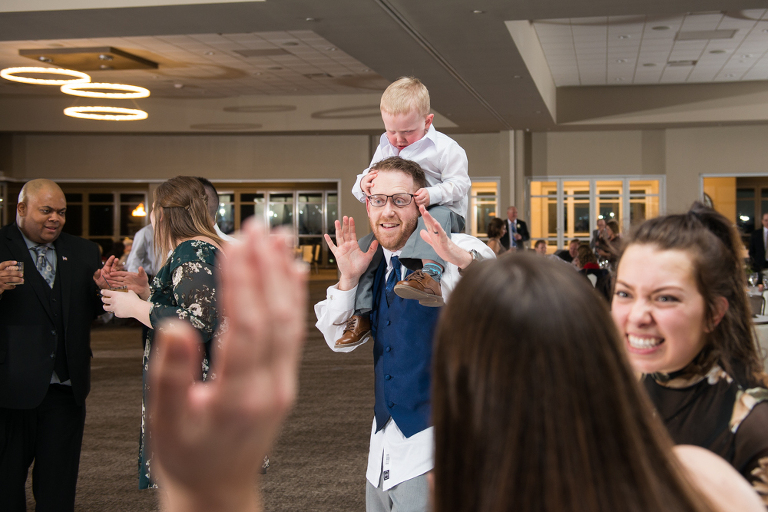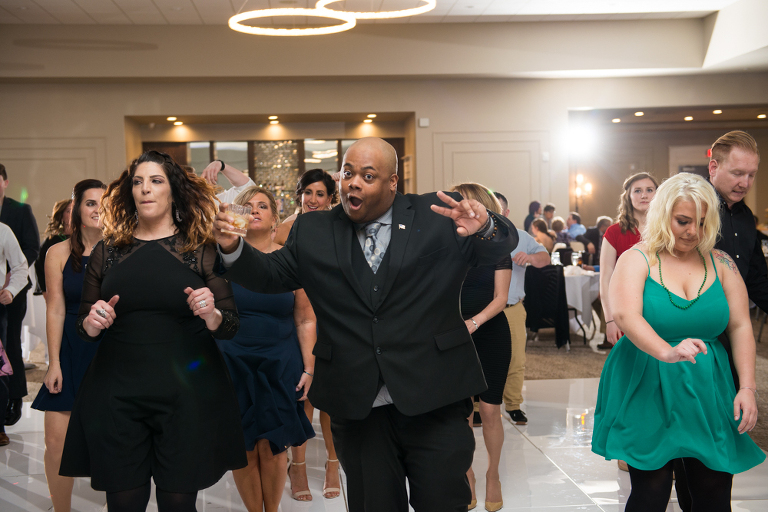 We're so happy for you, Courtney & Tom! We're excited to see what's in store for your marriage! Enjoy! And thank you both again so much for sharing your wedding day with us!
If you're new to your blog, we'd like to welcome you & introduce ourselves! We're Josh & Danielle of Menning Photographic, a husband and wife wedding photography team based in Columbiana, Ohio. Most of our weddings that we photograph are in the Youngstown, Ohio area, but we also travel to anywhere couples want us to go for adventure & fun & rad photos. We're all about the outdoors, speak fluent movie quote, and love a good bonfire in our backyard.
If you loved this blog post, you'll also enjoy:
Romantic Wedding at Gervasi Vineyard in Canton, Ohio
Youngstown Engagement Session Featuring an Adorable Fur-child
We'd love if you followed along with our fun here, also: Instagram | Facebook | Twitter | Pinterest