Karly & Chris said "I do!" to forever together at The Gathering Place at Darlington Lake on one of the hottest days of the year this past Friday & we got to photograph the beauty, joy, and fun! If we had just shown up that day without knowing any better, we would've never believed that they got engaged only 4ish months ago! Karly & her mom planned and executed everything magnificently! Karly's mom was Matron of Honor, florist, and decorator and she absolutely rocked it. Karly was a beautiful bride and everyone kept commenting on how calm and relaxed she was all morning. That's what happens when a bride is amazing & plans everything to run smoothly! And Chris was ALL smiles all day; he is clearly so enamored with Karly. They are adorable together and are truly well-suited as a couple. They're really one of those couples who are best friends. We're honored to have gotten to photograph the wonderful day & we wish these two nothing but the very best and all of the happiness for many, many years to come in their new home with their furbabies and (as all of their friends and relatives agree) lots of human babies, too! Congrats, Karly & Chris!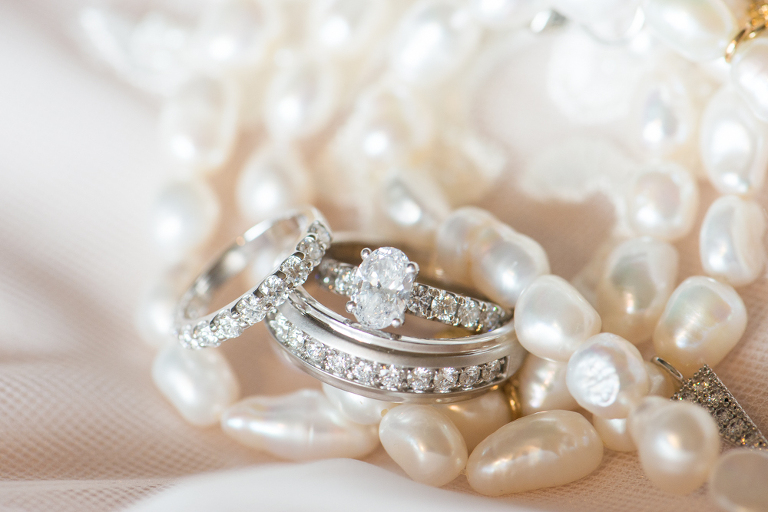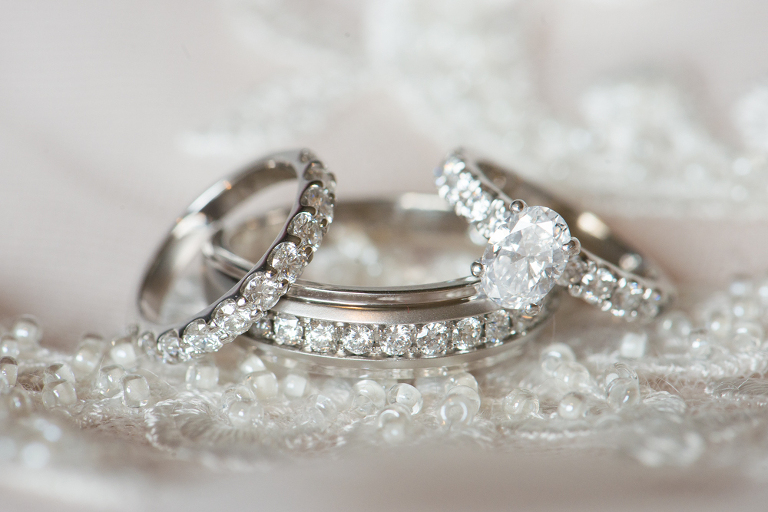 When you get married by a lake and want to be comfortable! Sperry's for the bride!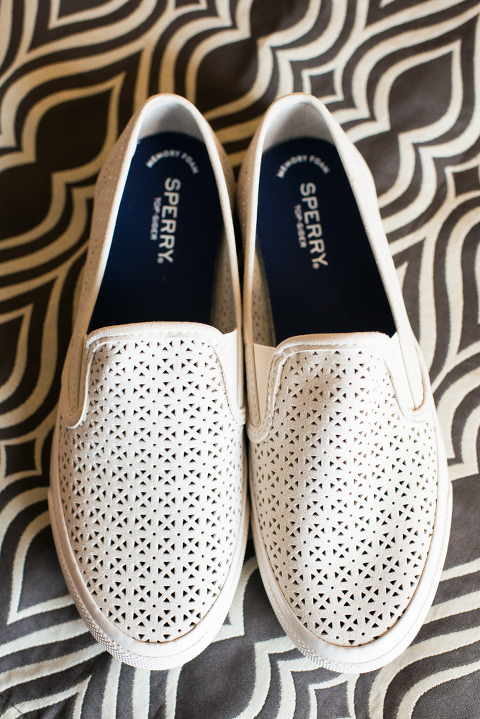 And when the groom is a trusted and valued member of the local police force, his wedding details reflect it!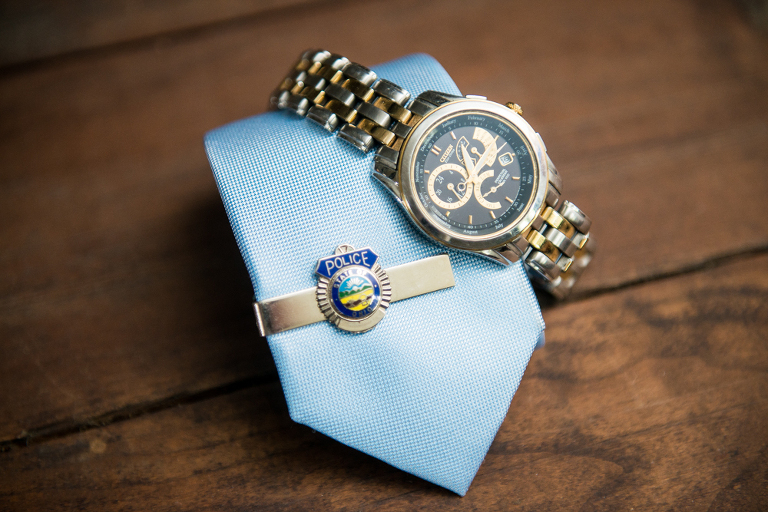 Josh was with the guys as they got ready for the day & he said that Chris & his Best Man Josh could not stop cracking up all day.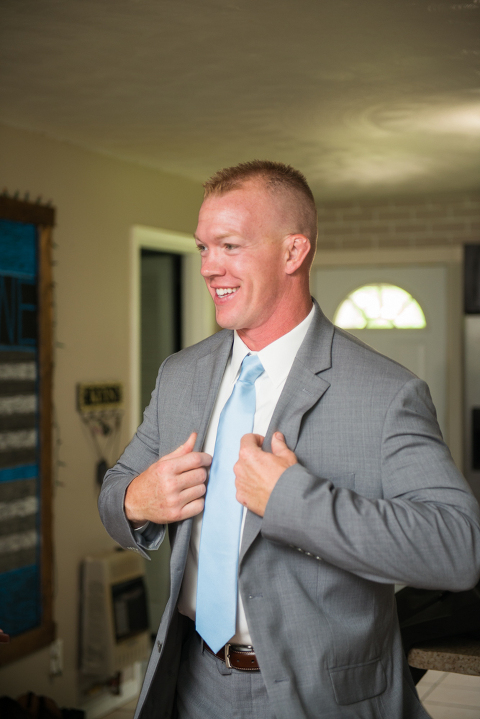 Karly had her hair and makeup done by Kristen Tatko at her hotel and then she headed to The Gathering Place to put on her gorgeous wedding dress.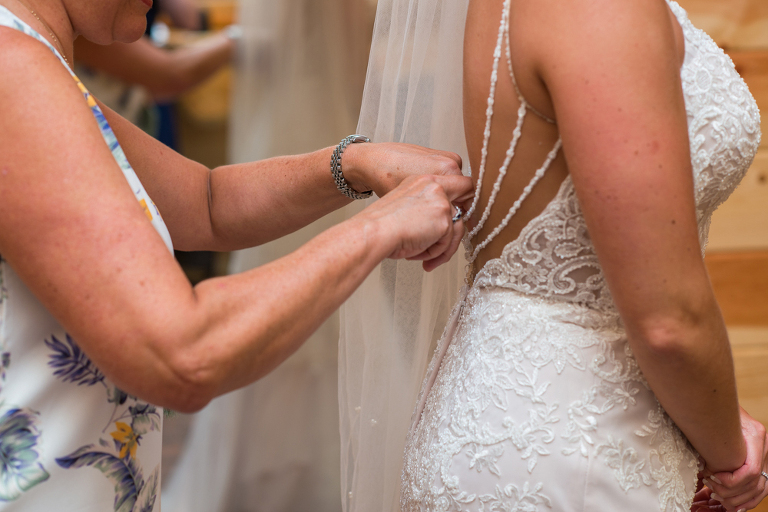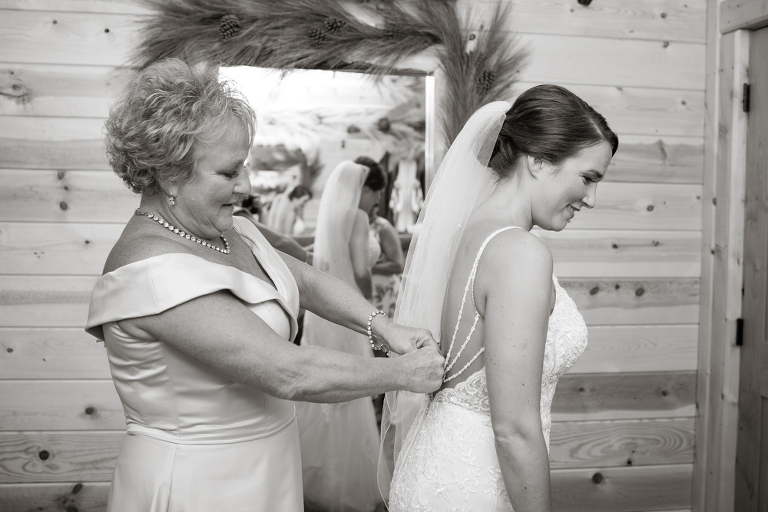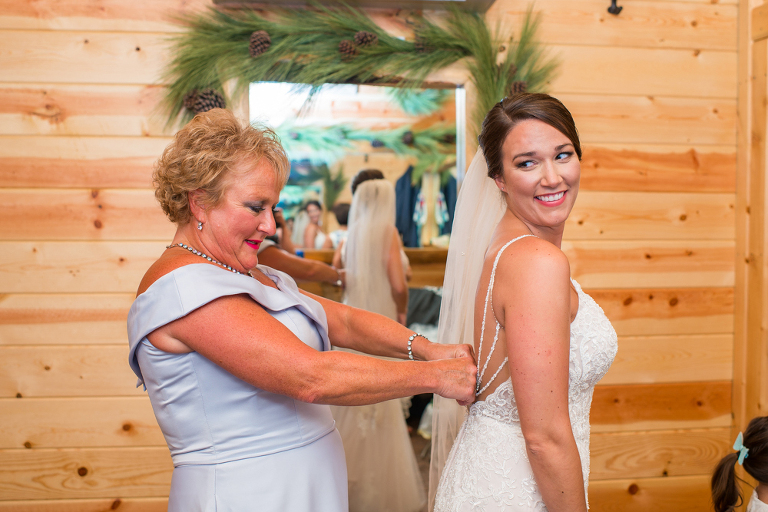 Chris and Karly exchanged heartfelt love letters to each other, which is one wedding tradition we absolutely love.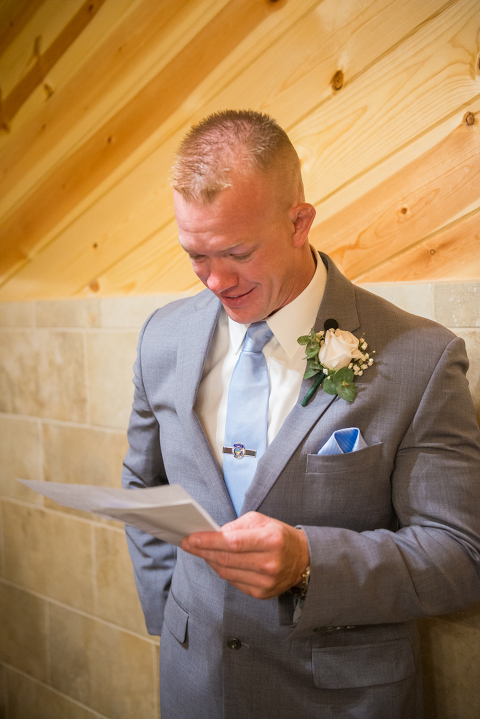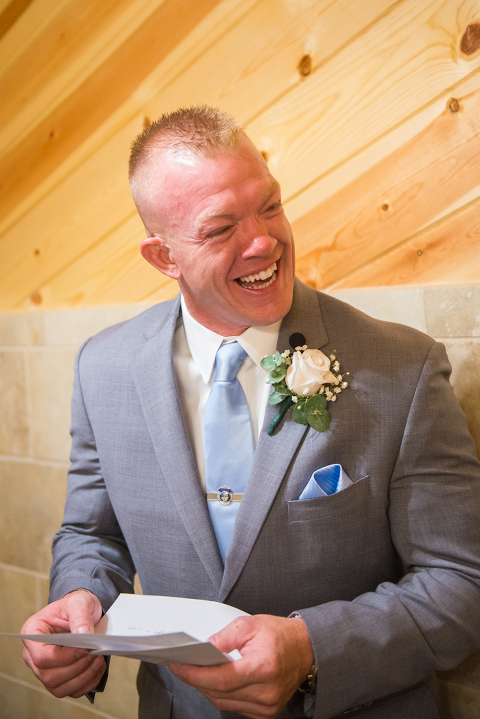 How stunning is she?!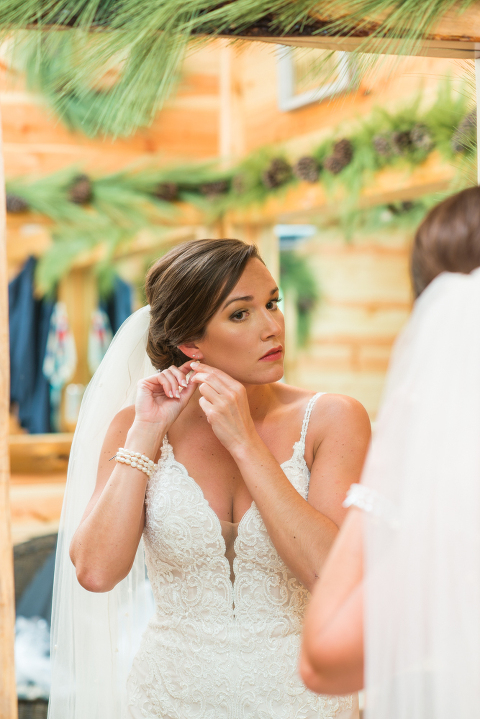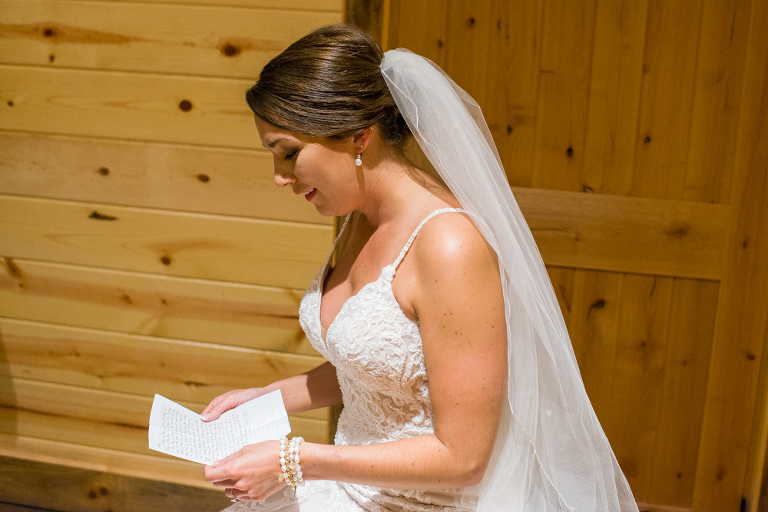 Then it was finally time for the ceremony to start! We were all so excited! Karly's grandma is the cutest, is she not? Her smile is darling.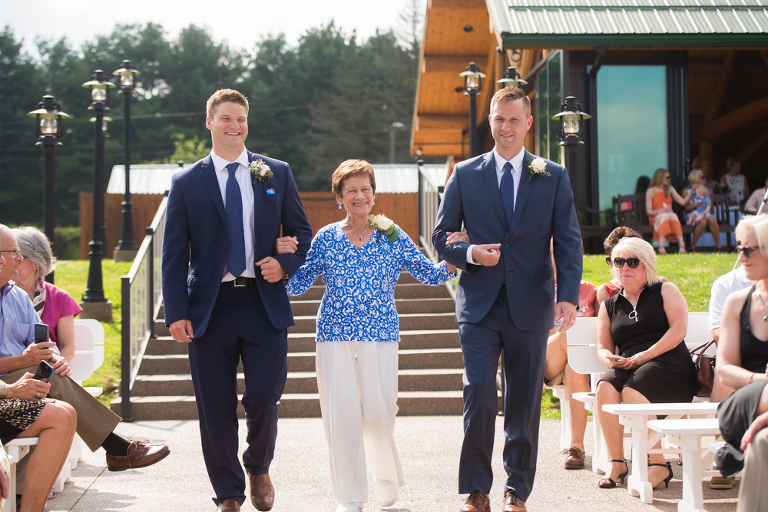 This little one was adorable all day.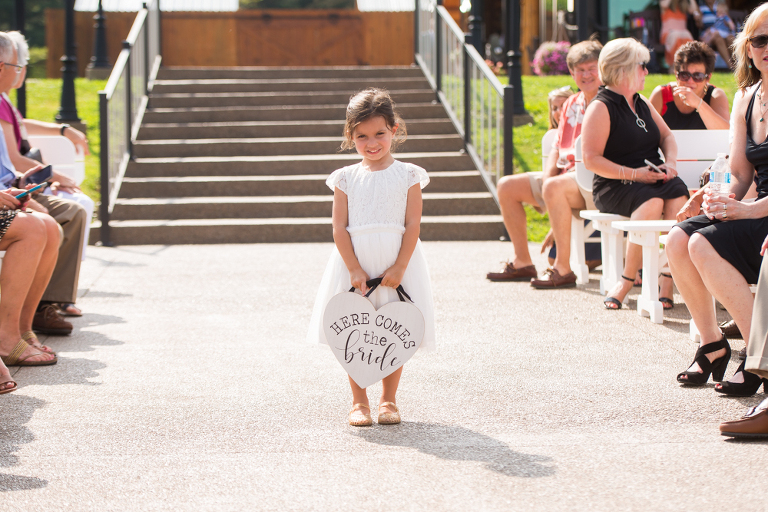 And then Chris saw Karly.  It was the sweetest thing how he looked at her as she came down the aisle on her dad's arm.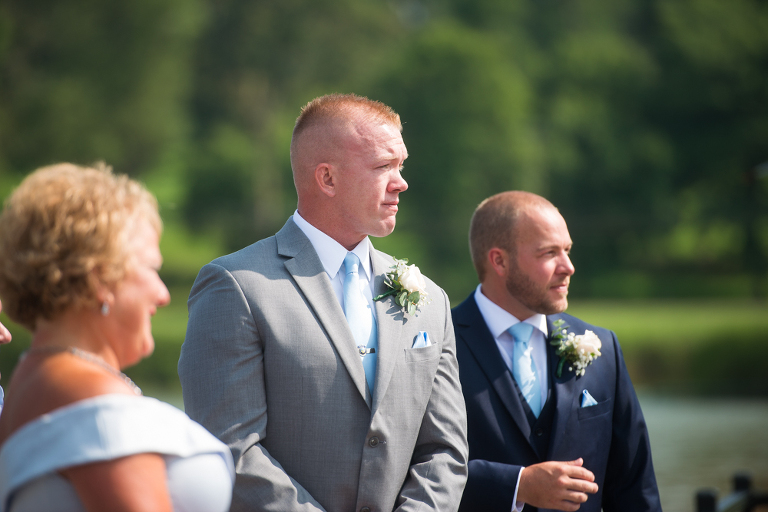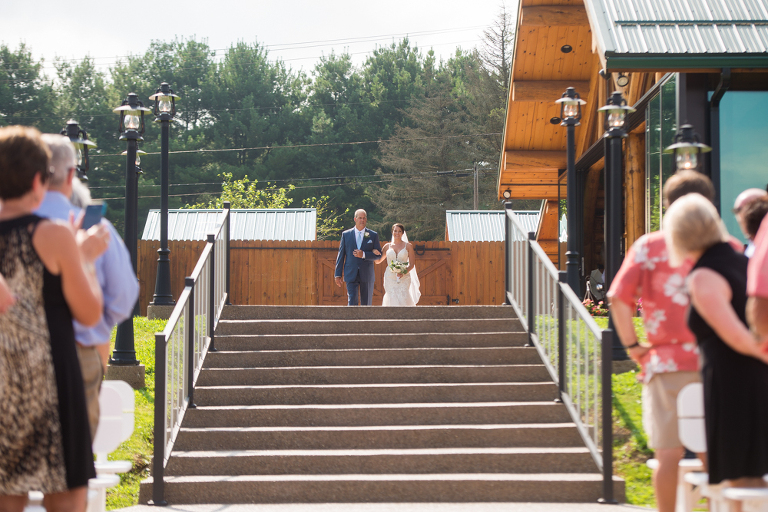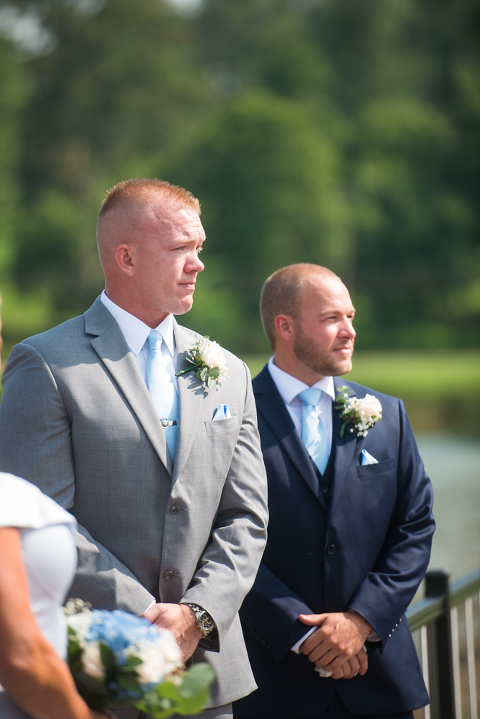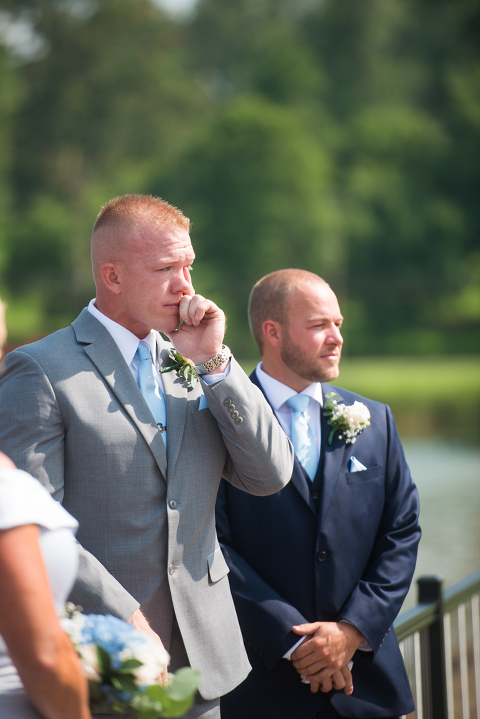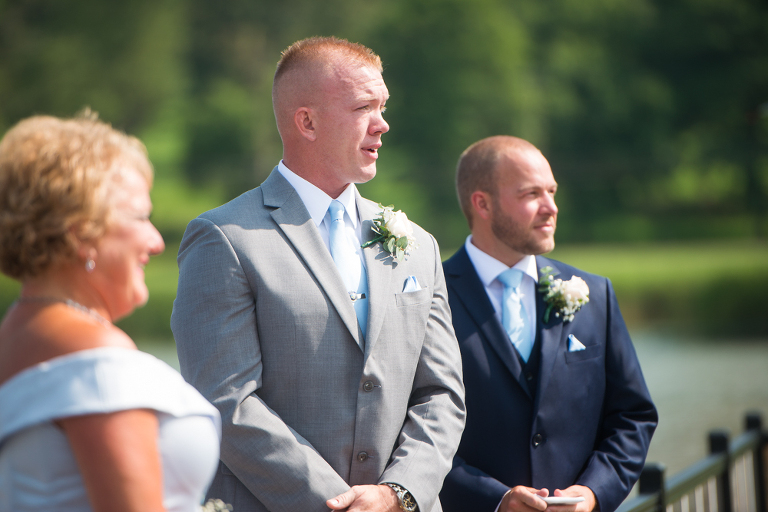 And Karly couldn't stop smiling.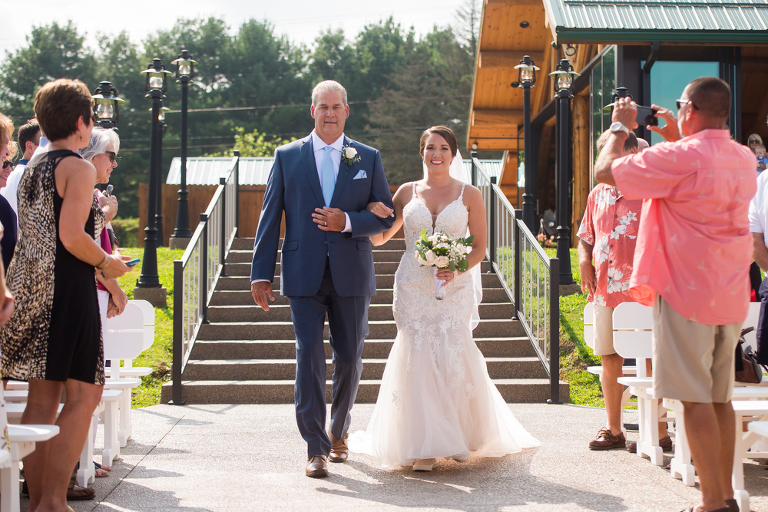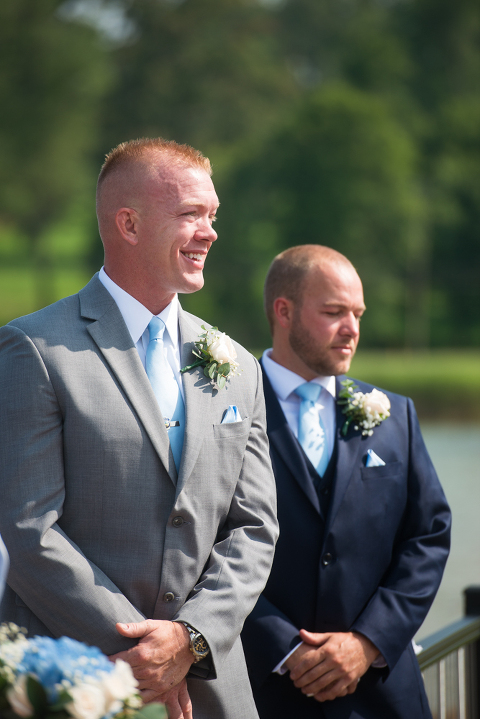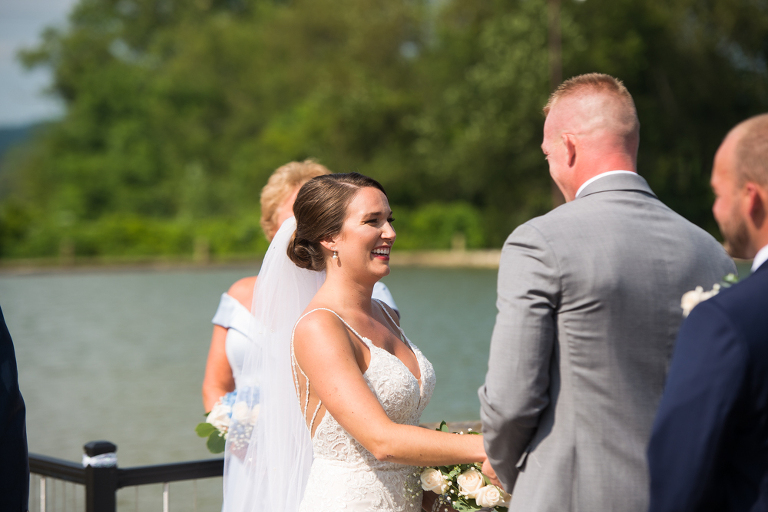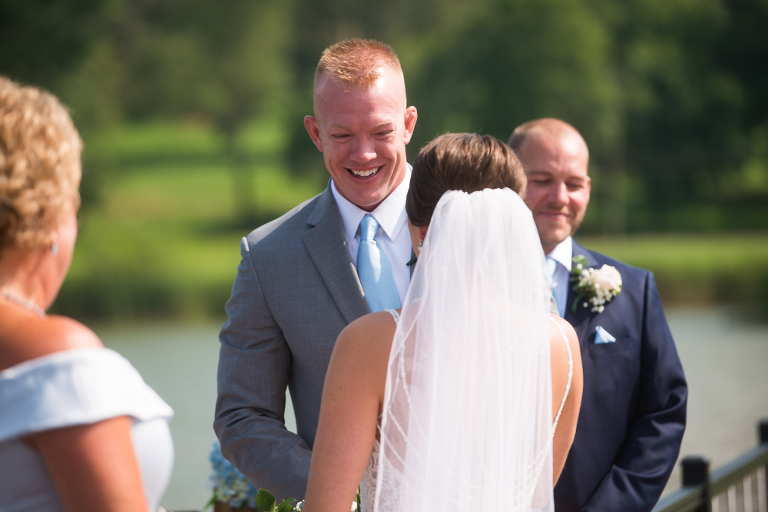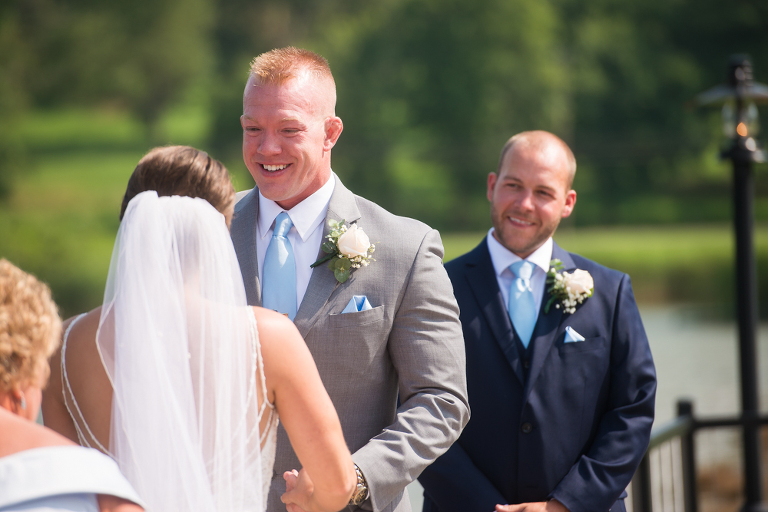 Their ceremony was perfect. The picturesque location by the lake at The Gathering Place is one of our favorites!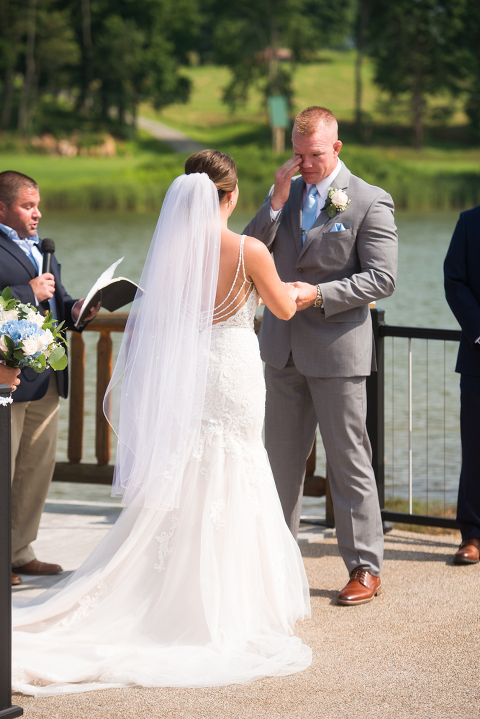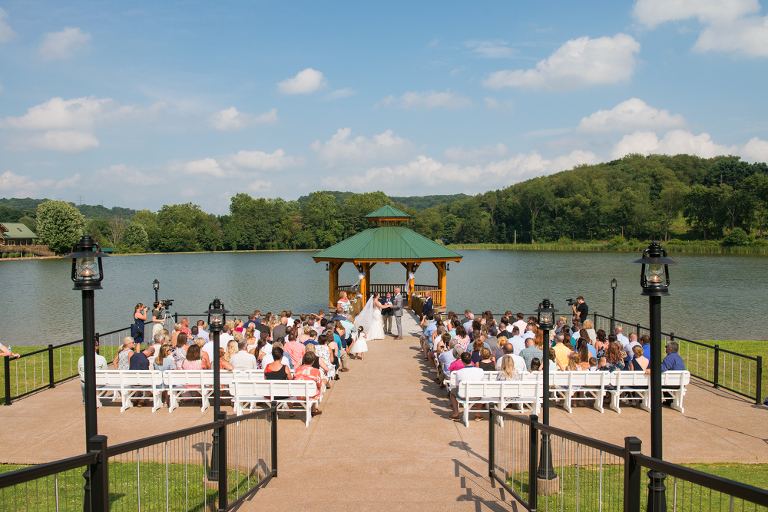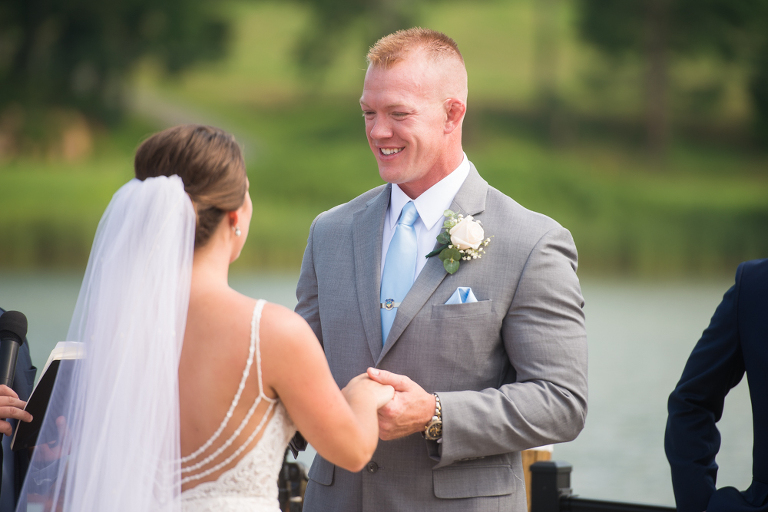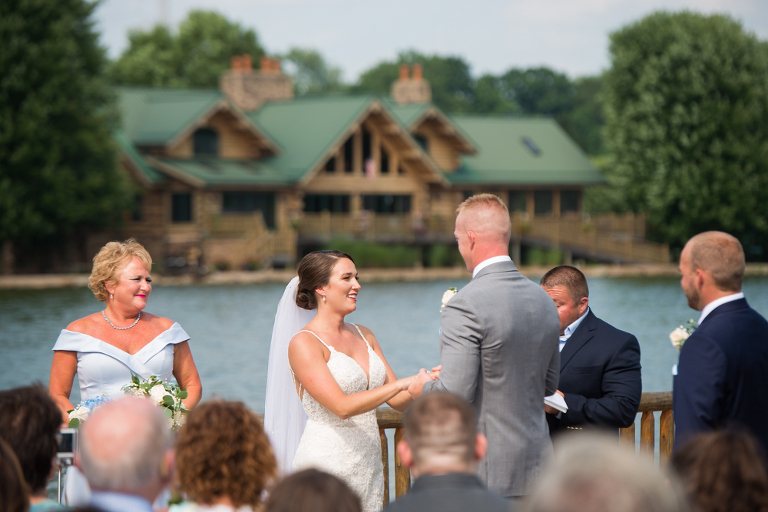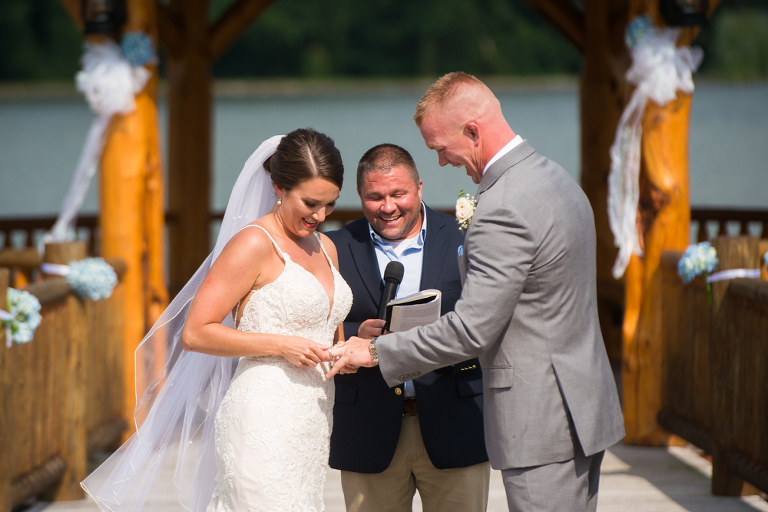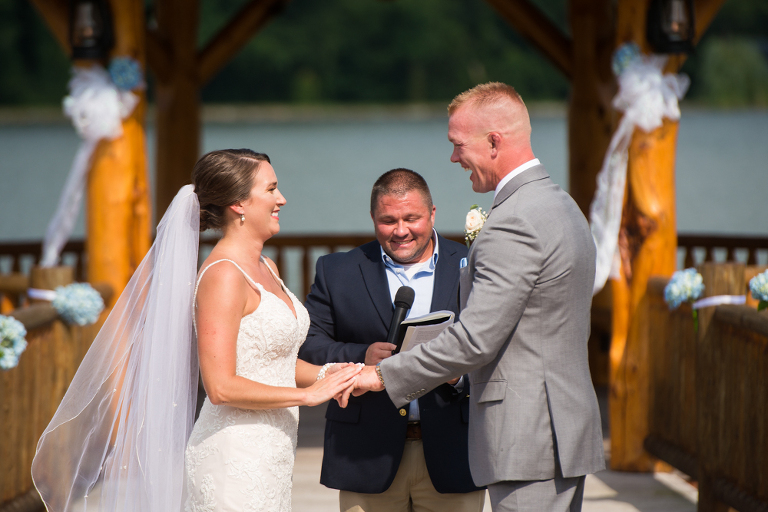 Now THAT'S a first kiss as husband and wife!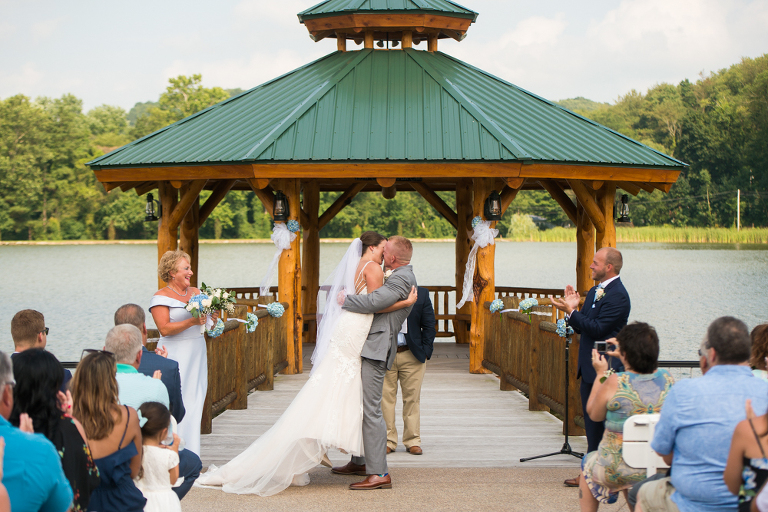 They're MARRIED and HAPPY!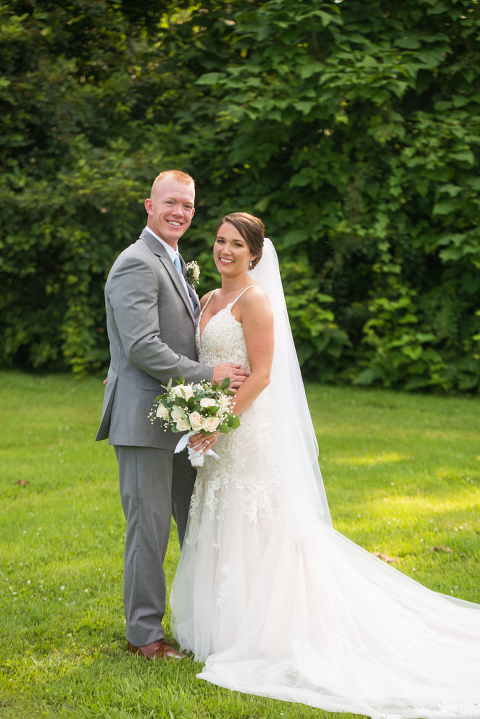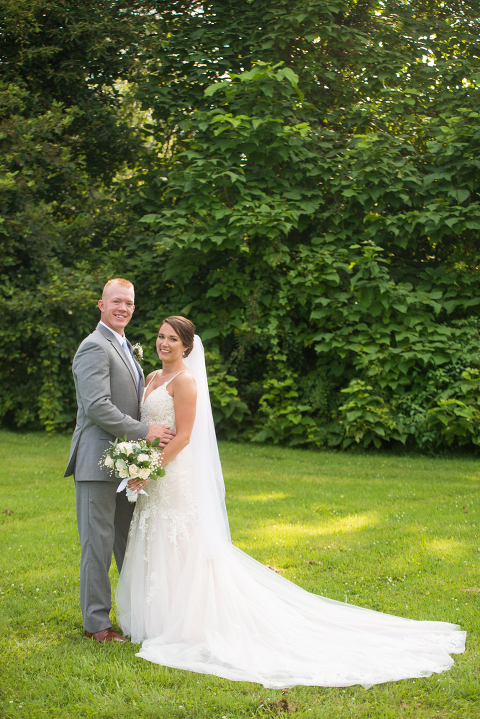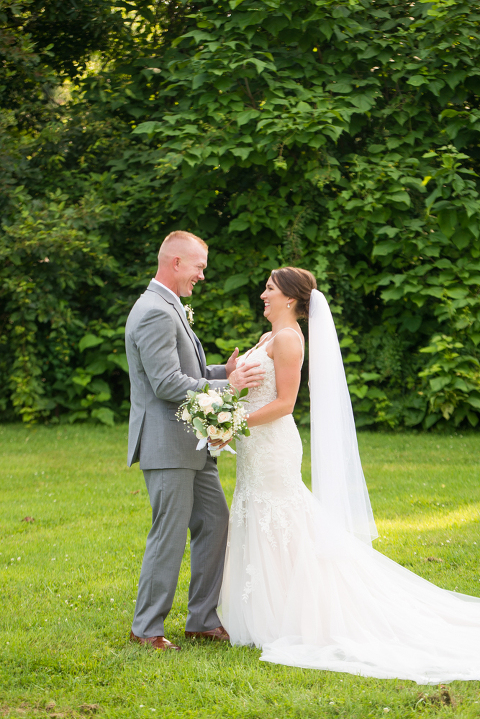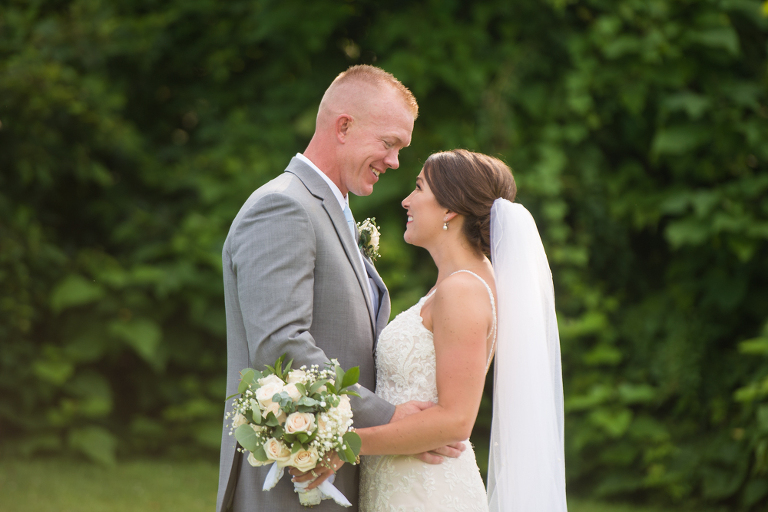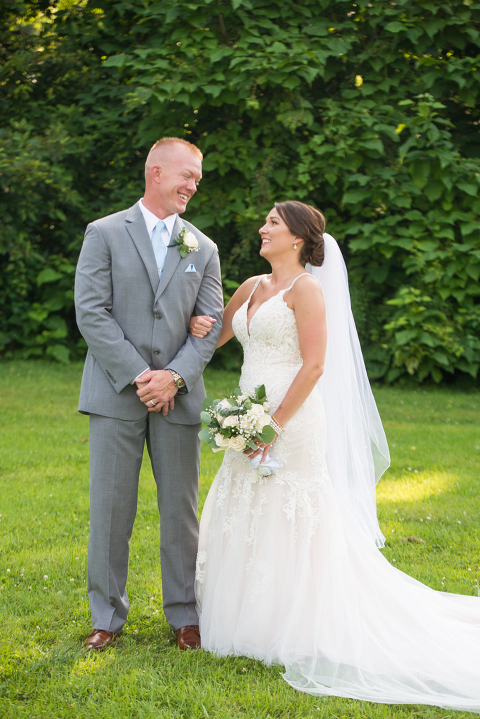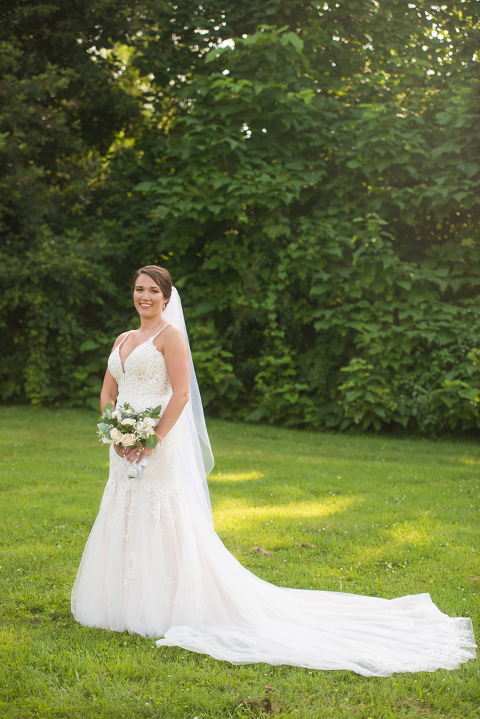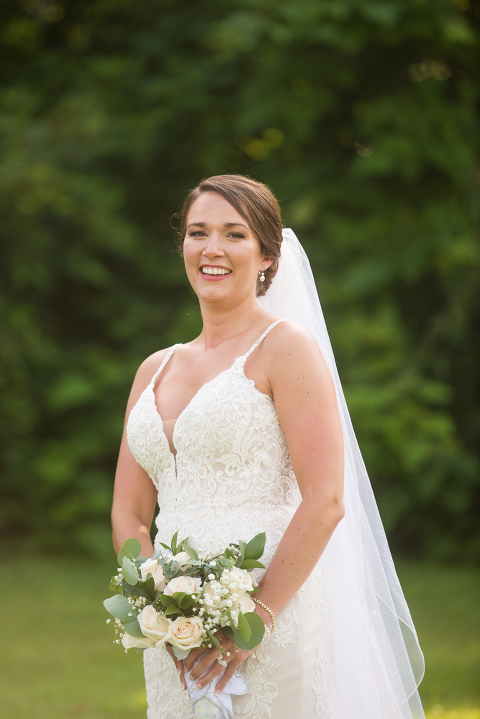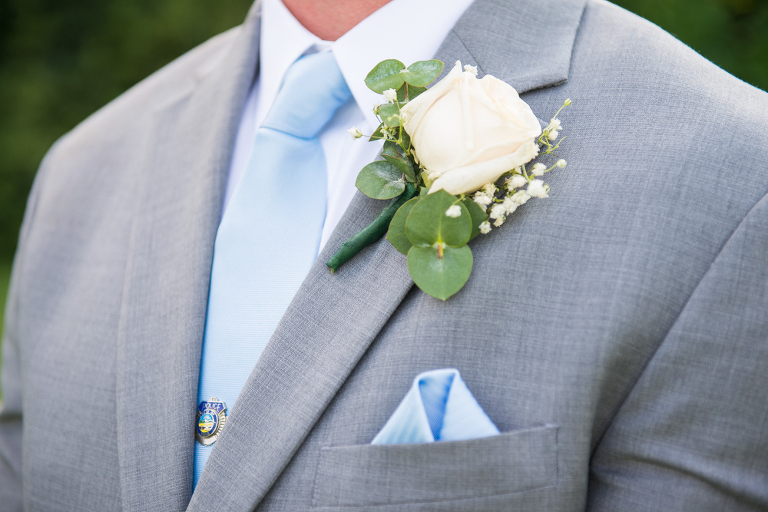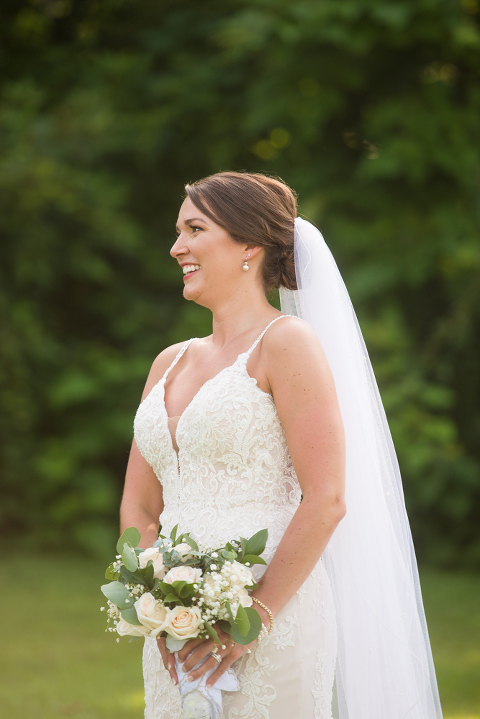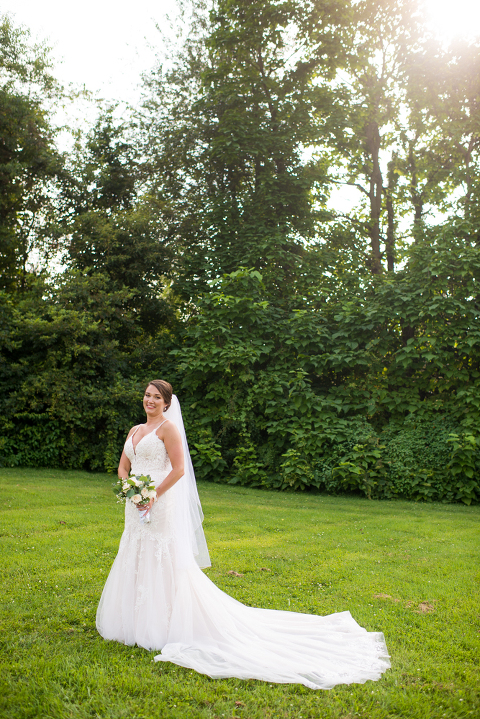 These two are absolute gold together.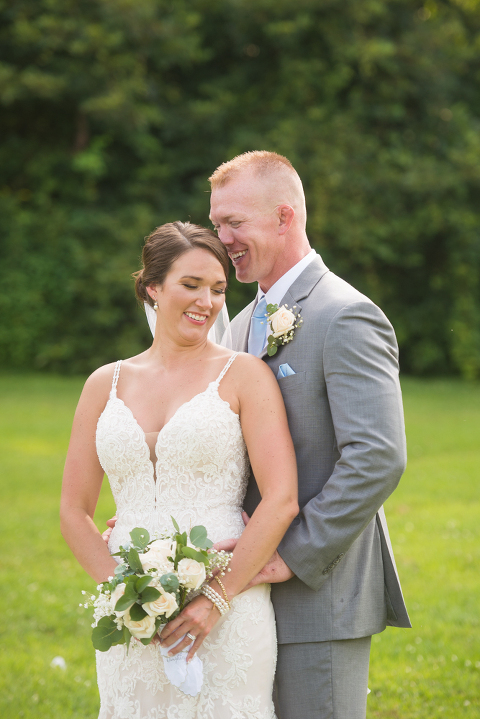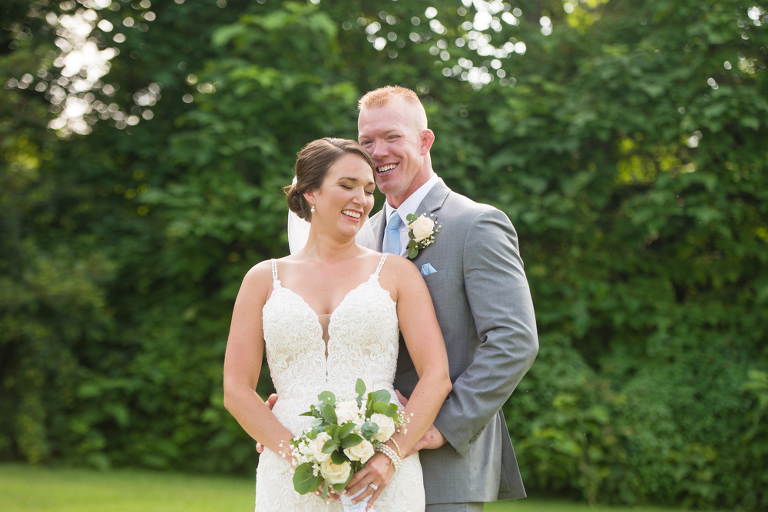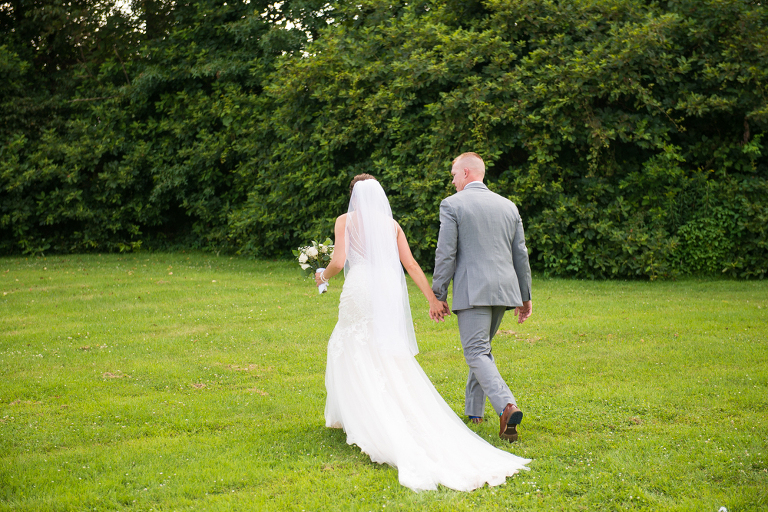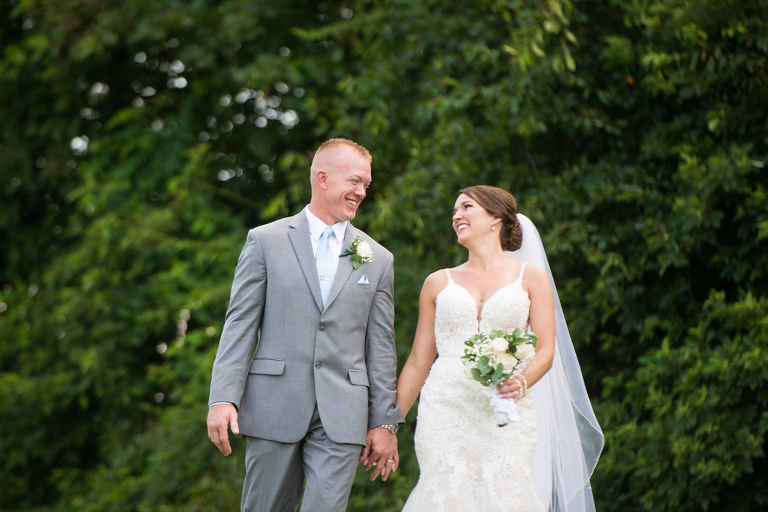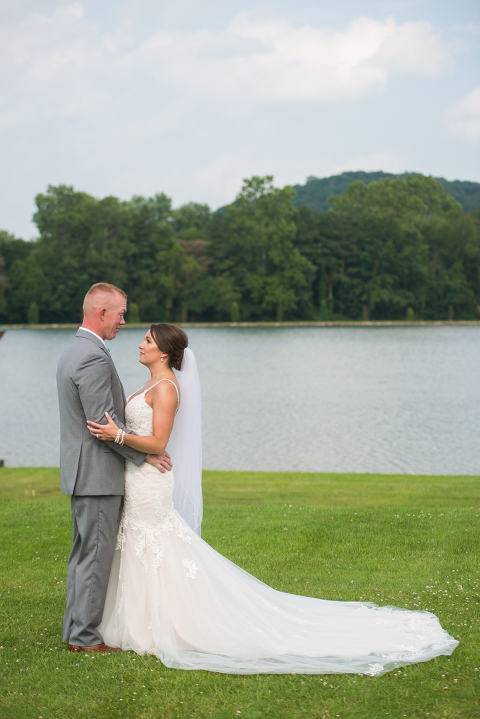 We got to work with Acclaim Wedding Videography on this wedding day, which is always a pleasure. We highly recommend Mike!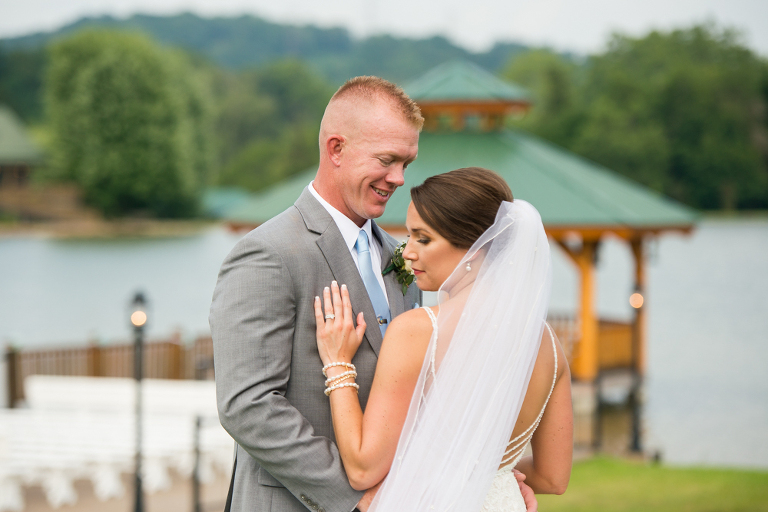 Oh and I have to mention it because it's really sentimental & special- Karly's veil was made from a piece of her mother's. Don't you love that?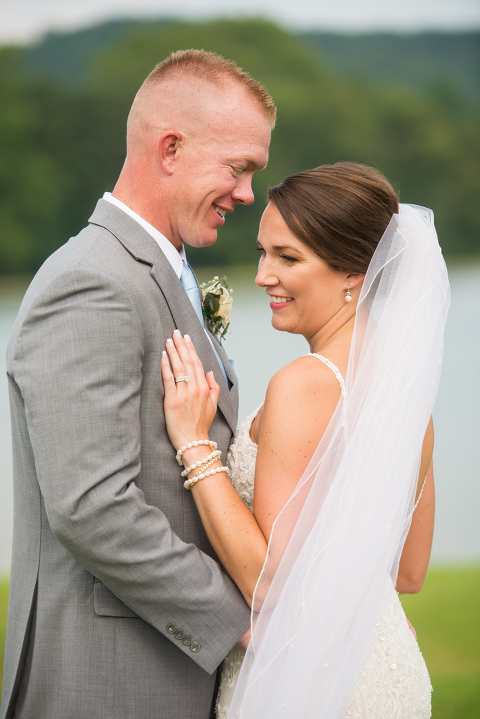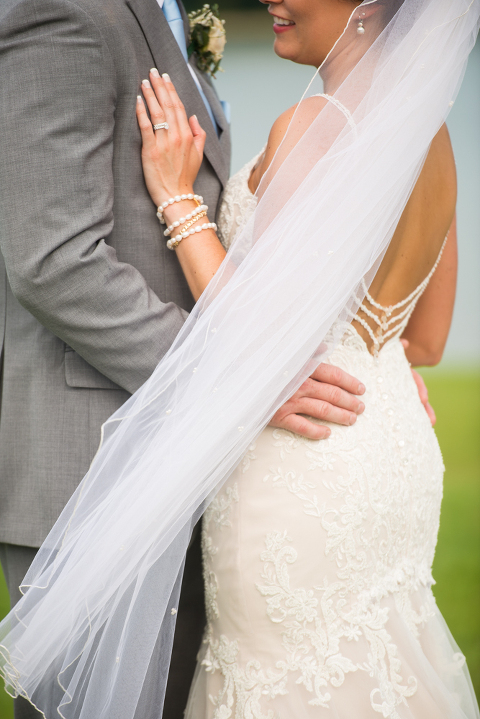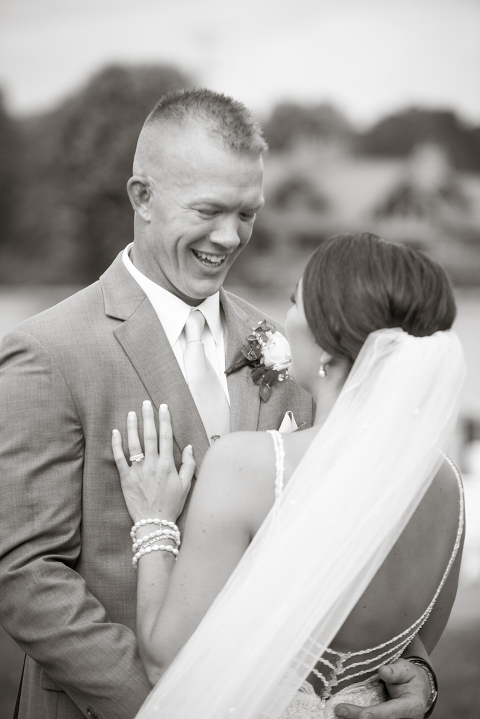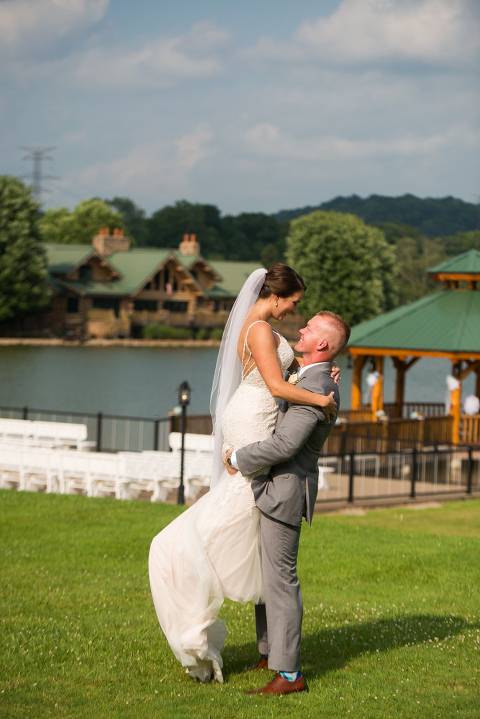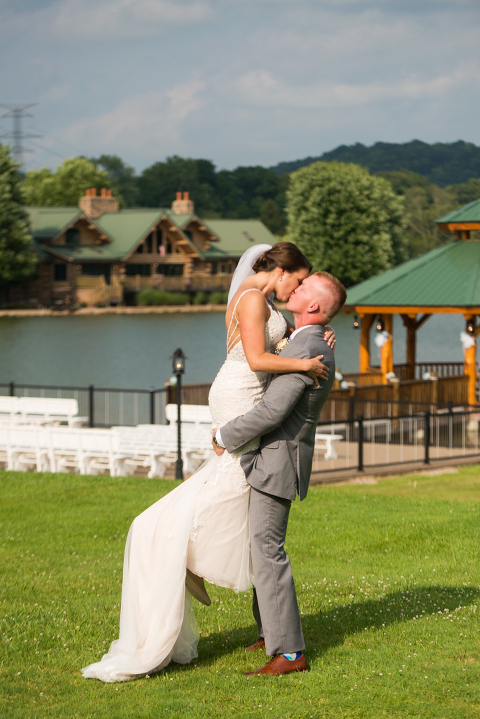 They did a beautiful job with decor! They bought the flowers in bulk & did all of the centerpieces and bouquets & boutonnieres on their own! When it's DIY & it doesn't look DIY- winning!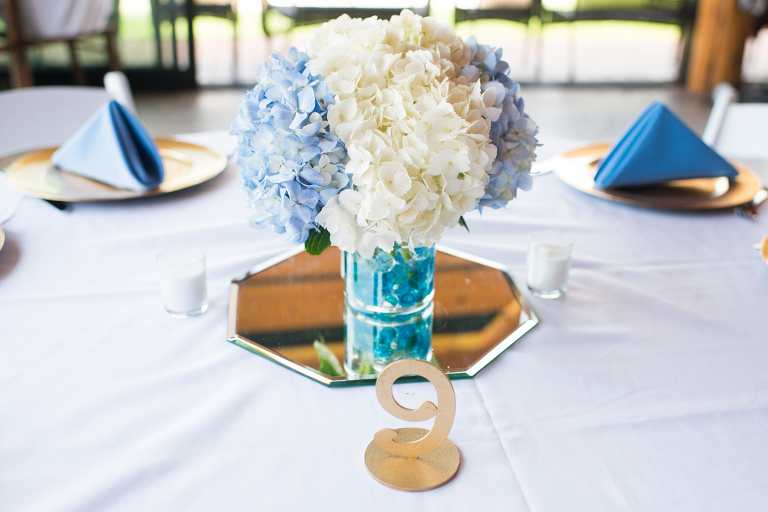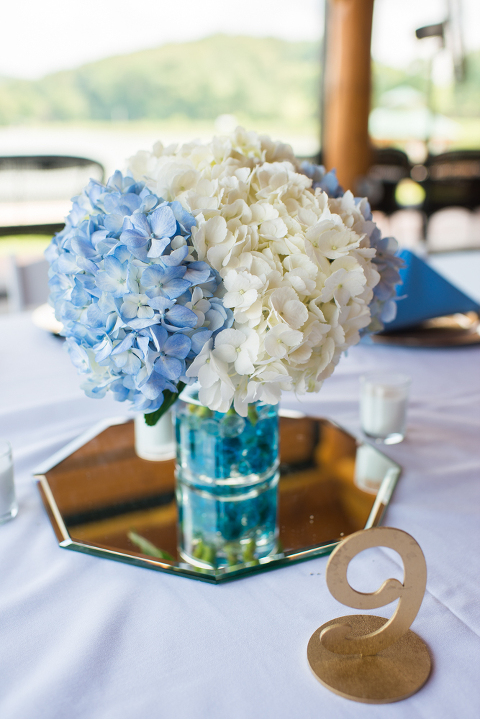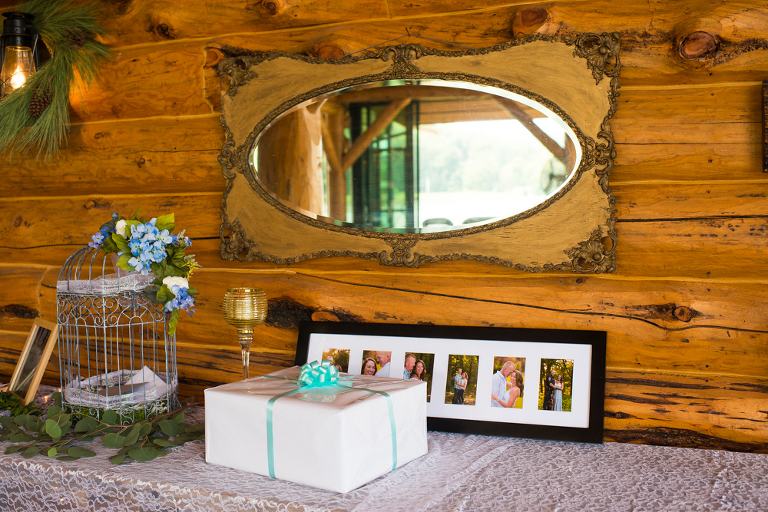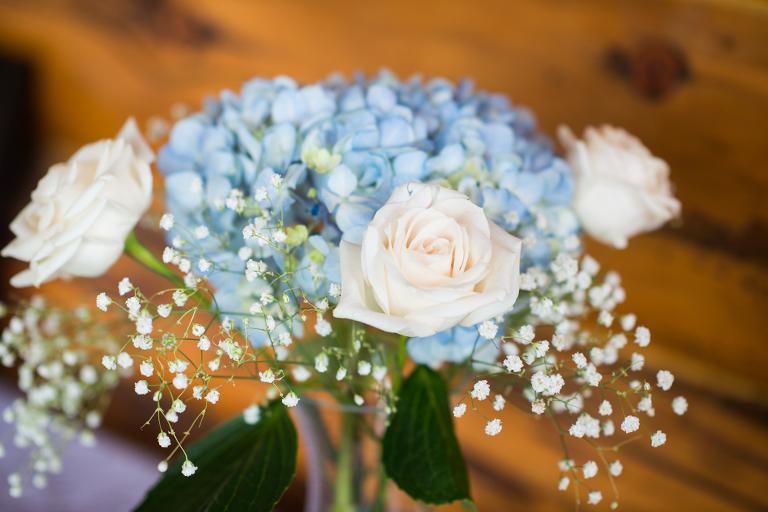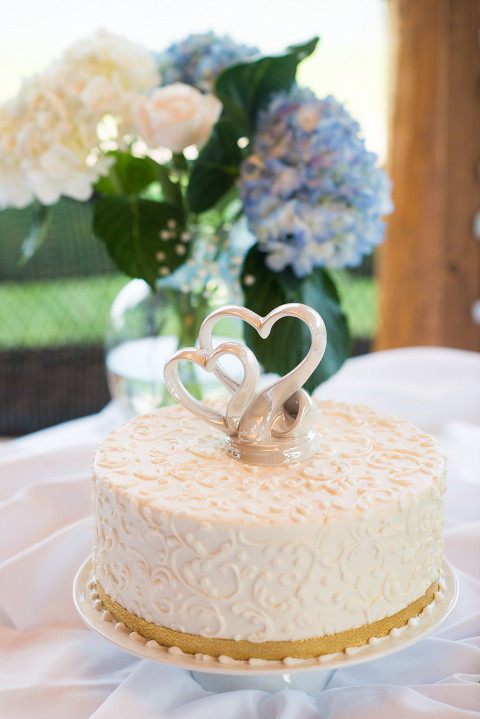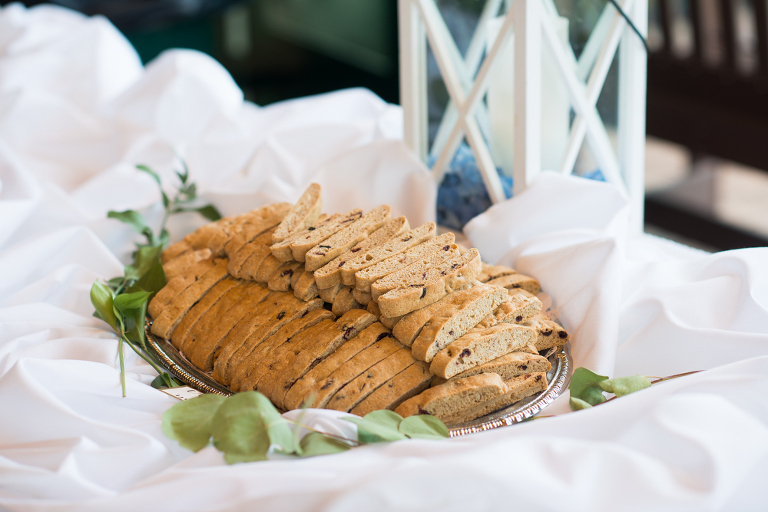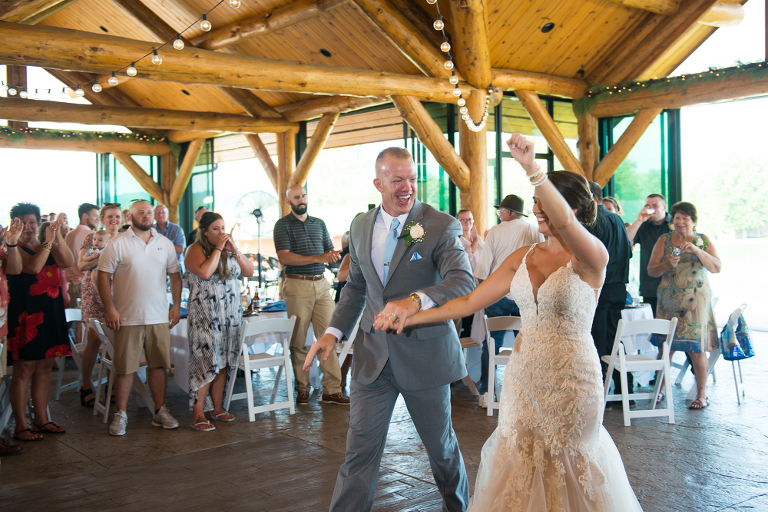 Their first dance was to Jason Aldean's You Make It Easy.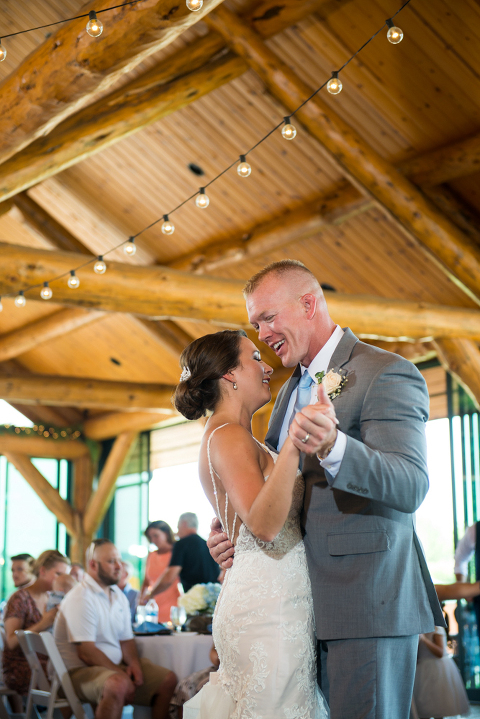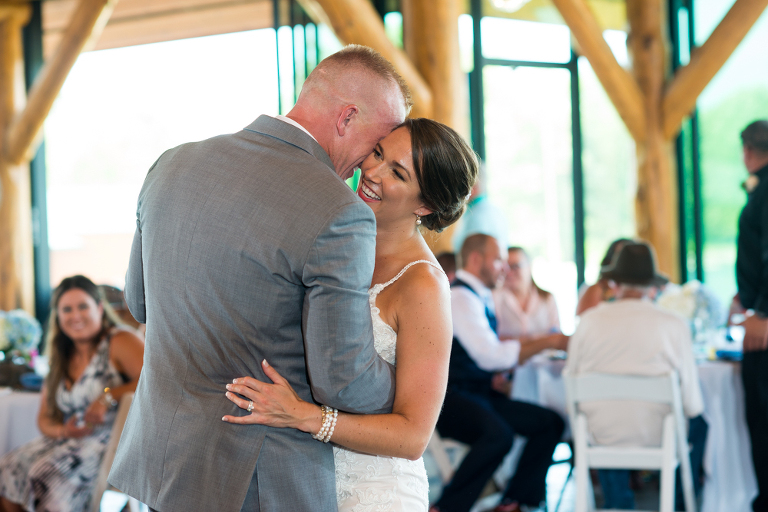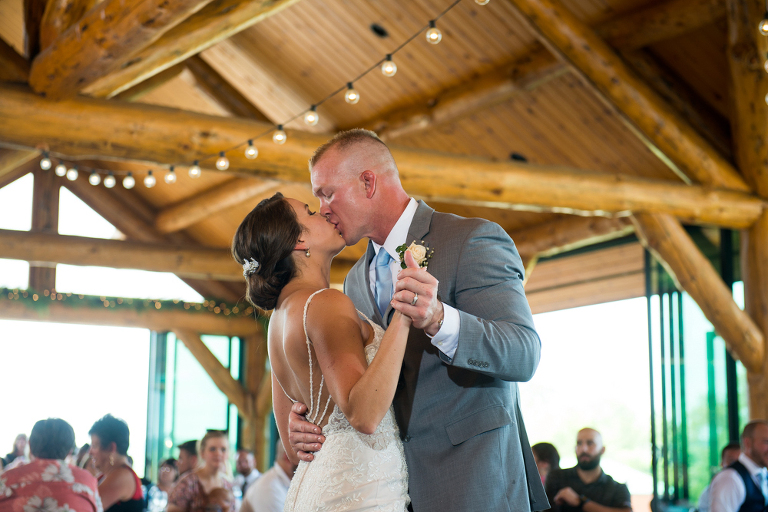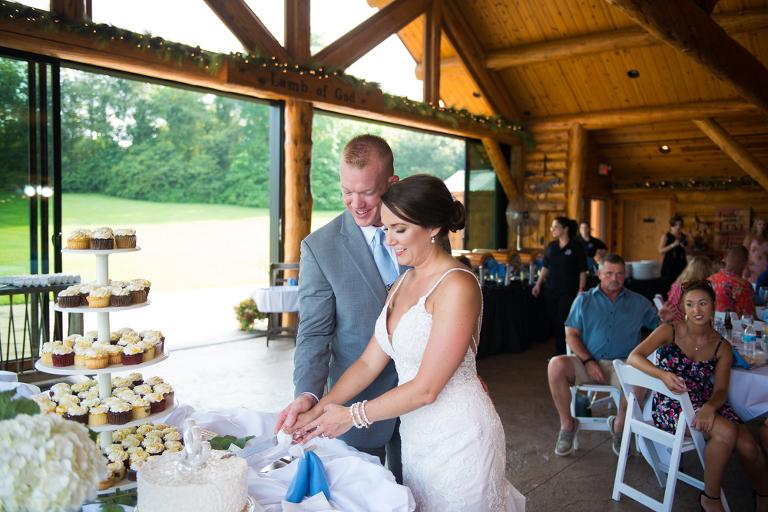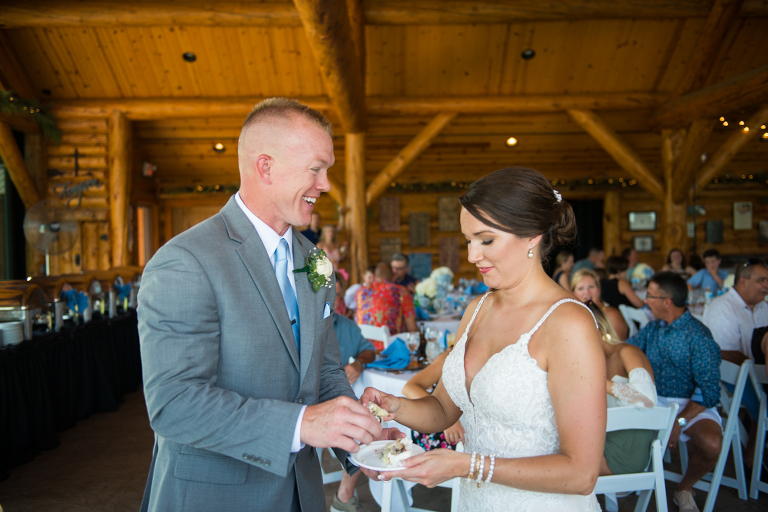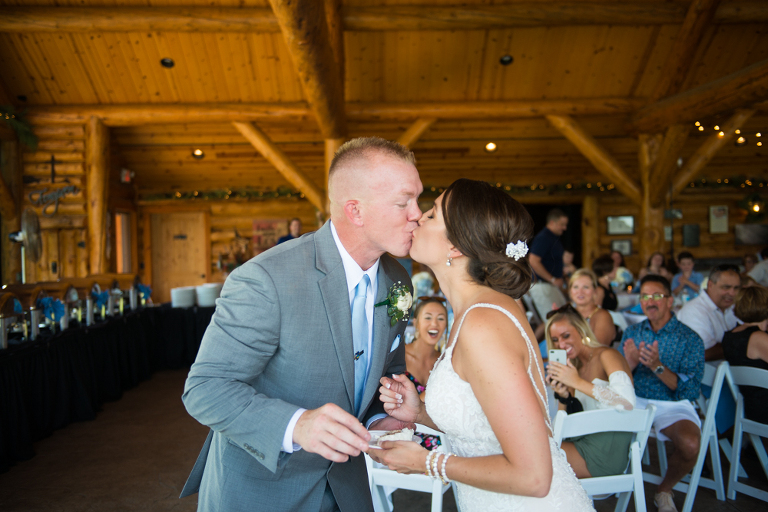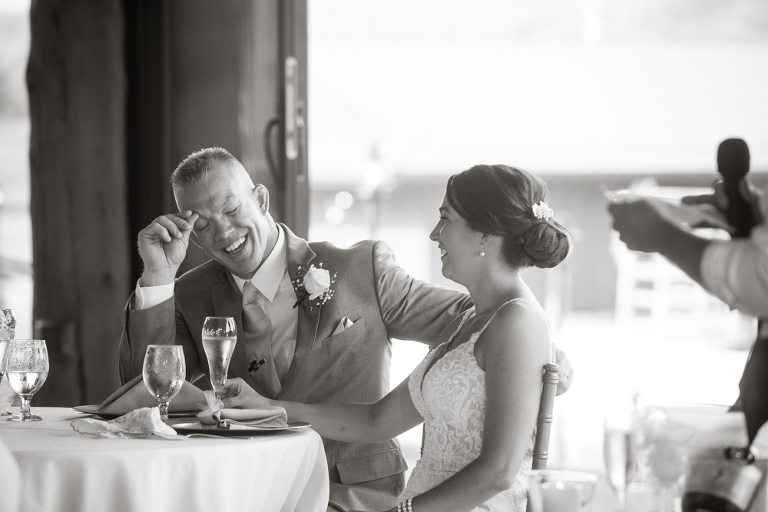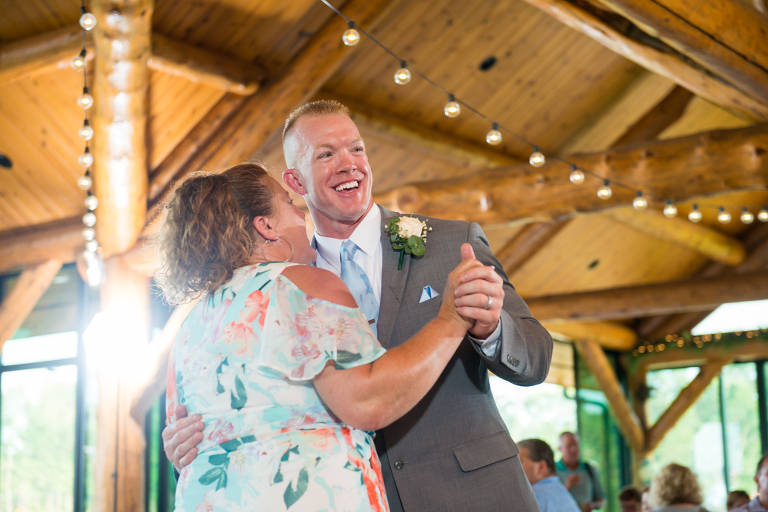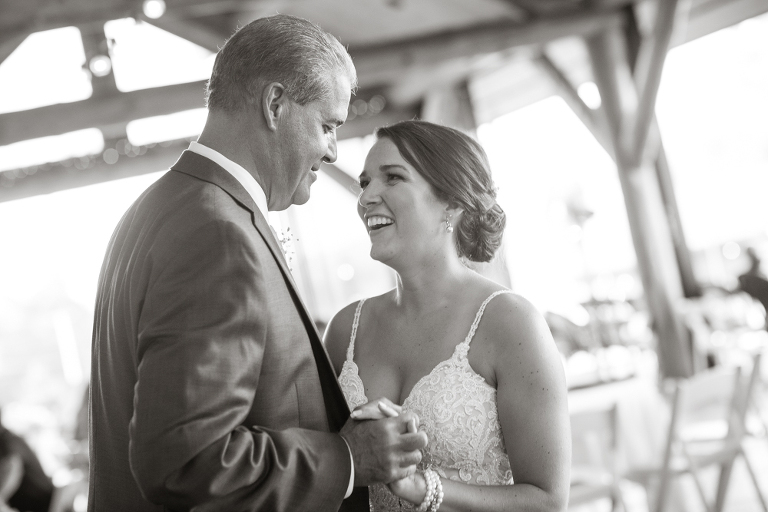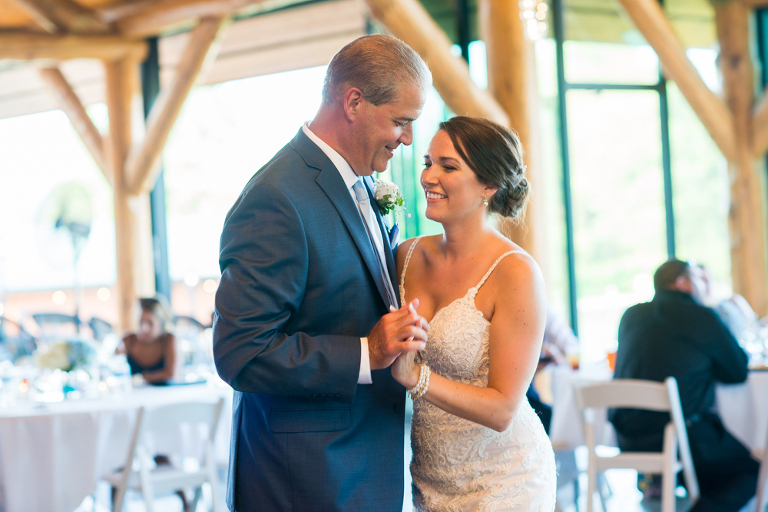 This band was so much fun! They did a ton of songs that I've never heard a wedding band do, which was really awesome & got the crowd into it! It was REALLY sweaty and hot, but people were dancing anyway because the band was so great & because Karly and Chris inspire people to have a fabulous time.The band is called 7% Superstar, by the way.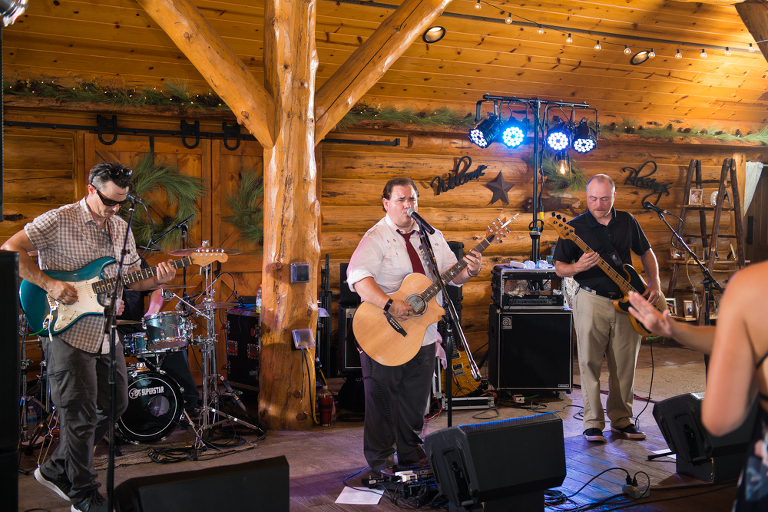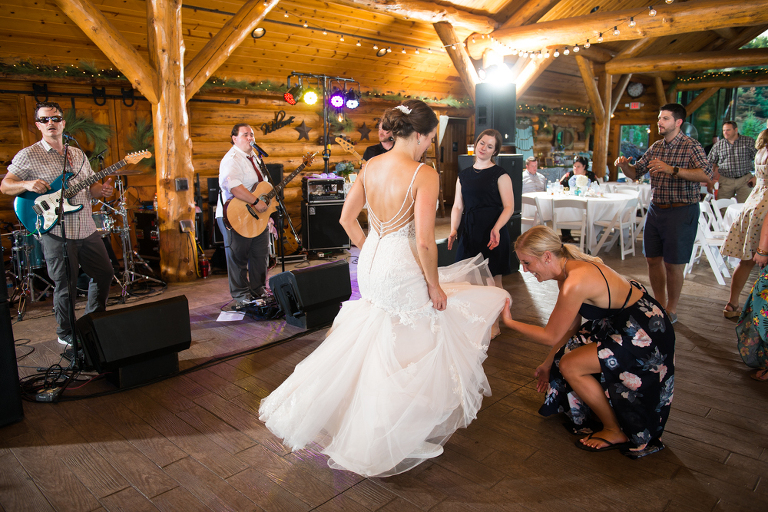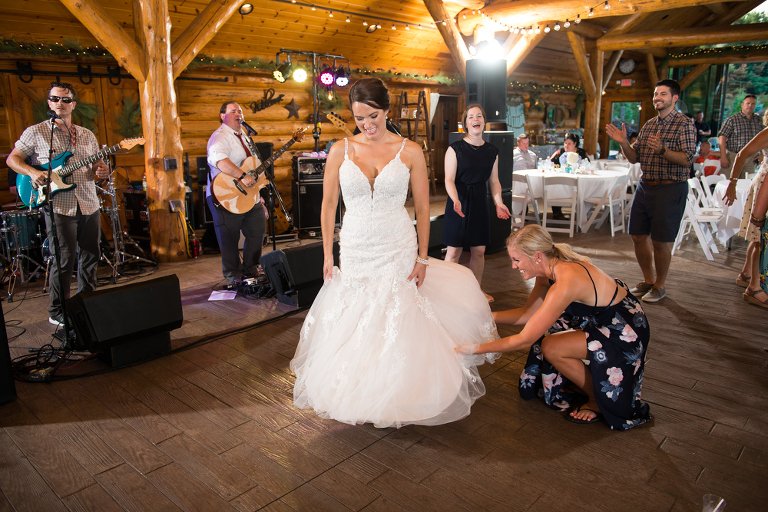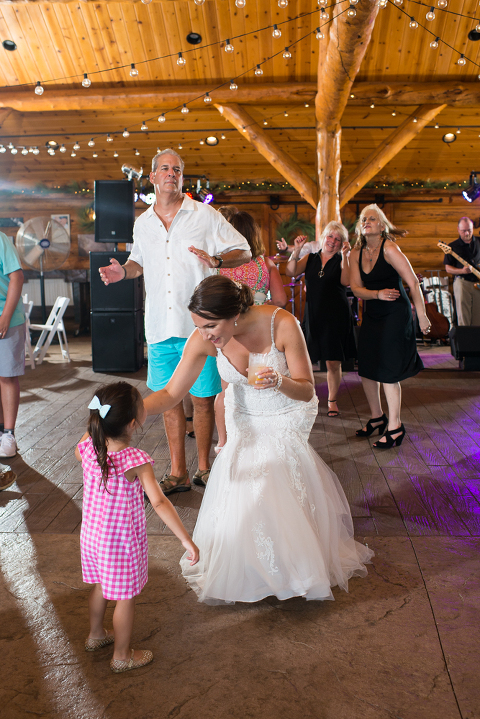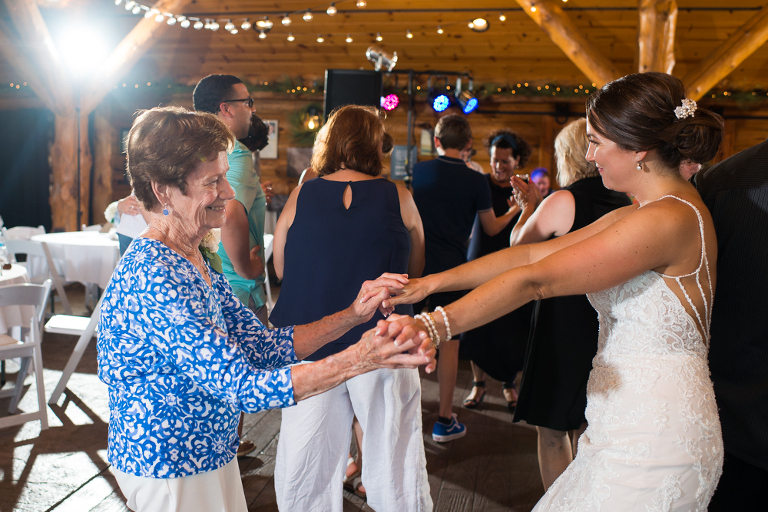 We had to sneak them out for a few minutes for twilight portraits. It's a must, but especially with a view like this!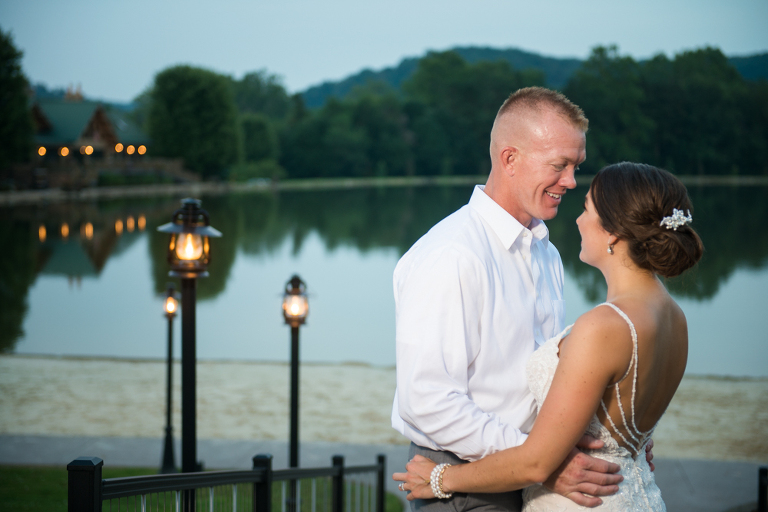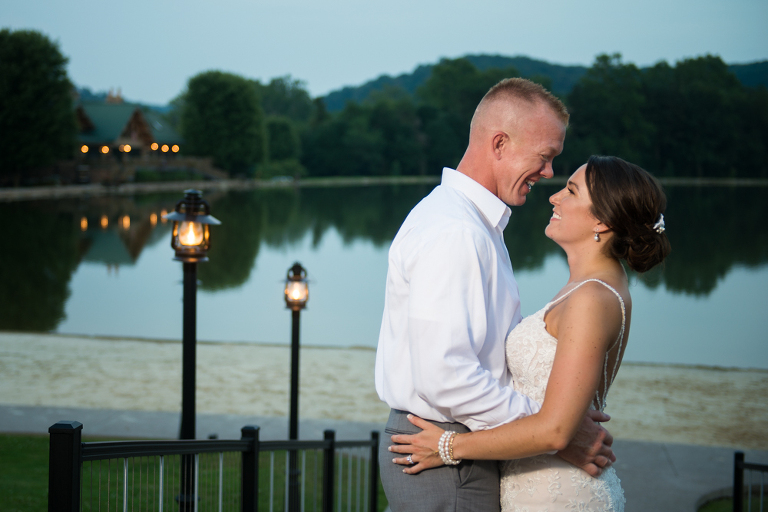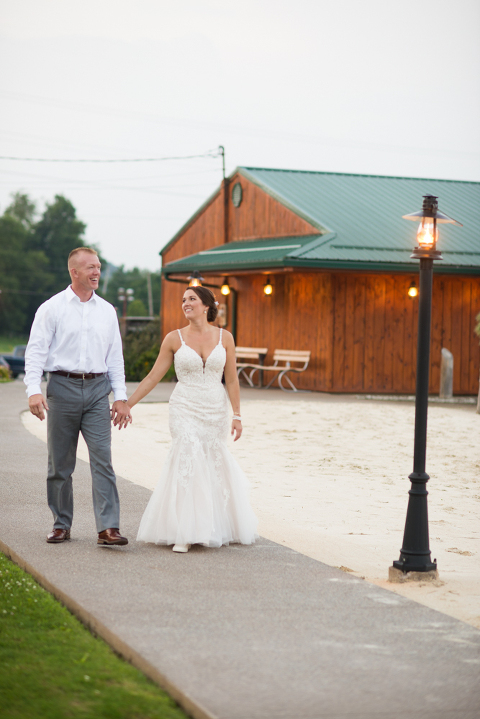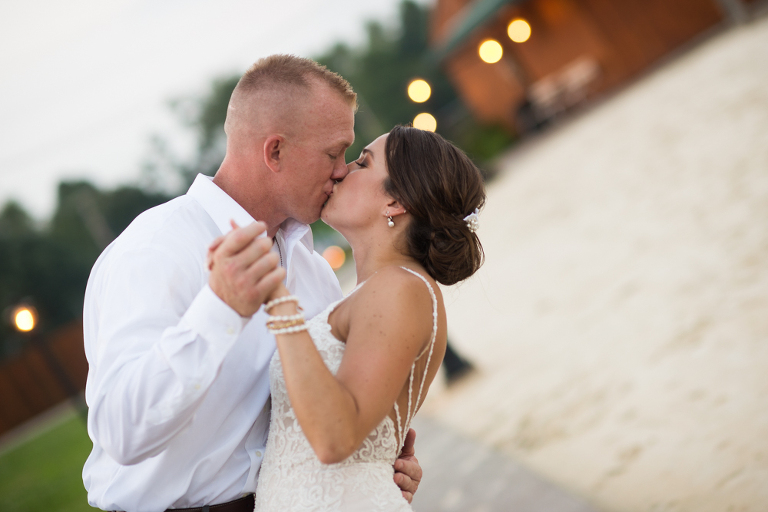 This was a FUN crowd, for sure!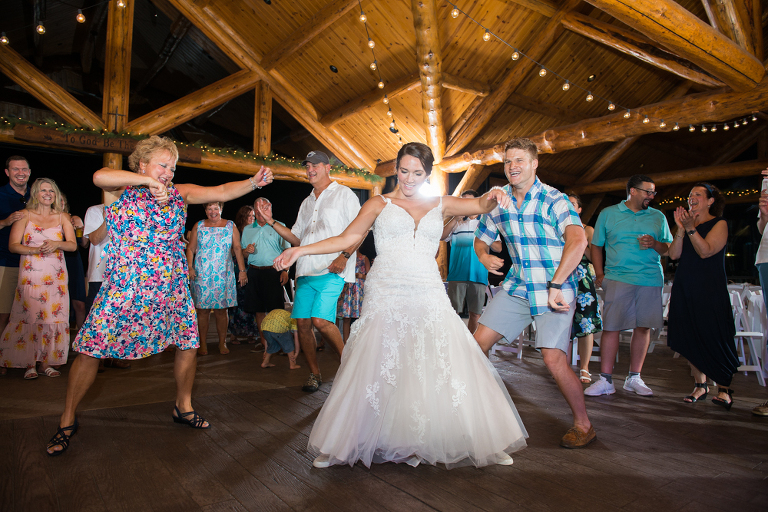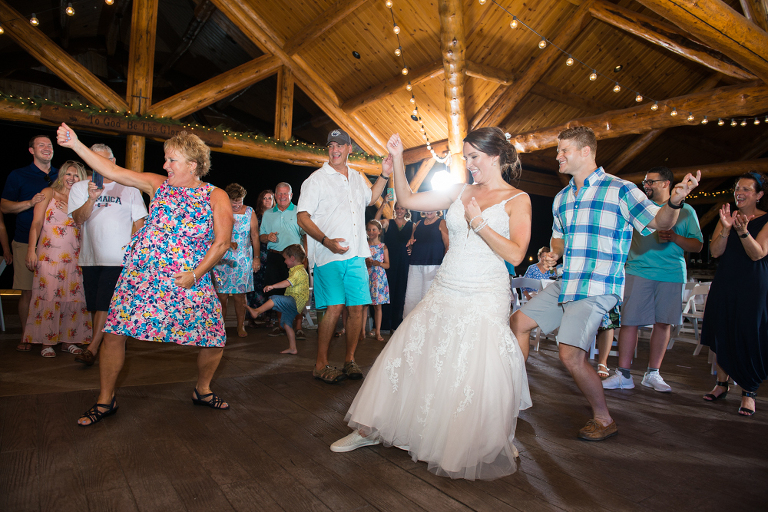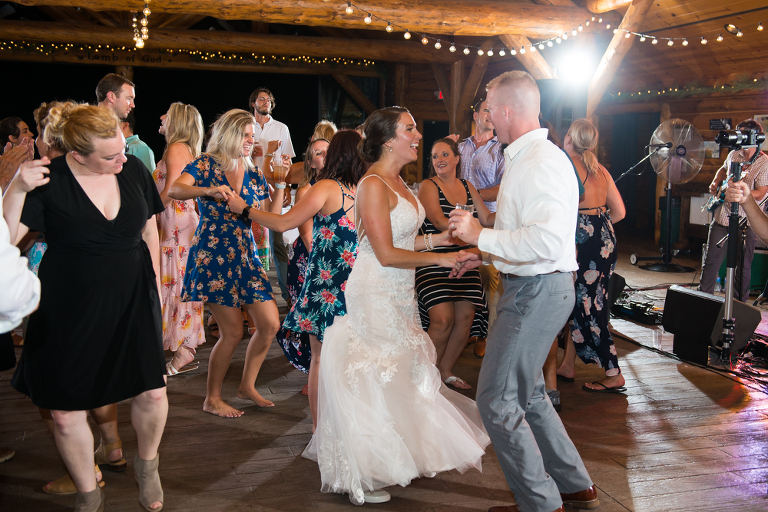 Congratulations again, Karly & Chris! You two are all sorts of amazing together! Cheers to a lifetime of joy & sharing everything.
And a huge thank you to Annie at The Gathering Place for being a wonderful human & awesome venue owner! Also, shout out to Medure's Catering for their scrumptious food & always being 100%!
Follow along with our fun here: Instagram | Facebook | Twitter | Pinterest
If you're new to our blog, hello & welcome! We're Josh & Danielle, a husband and wife wedding photography team based in the Columbiana, Ohio area. Most of our weddings we photograph are in Northeast Ohio & Western Pennsylvania, but we also travel to help capture memories for amazing, adventurous, joyful couples, too! We're goofy together, have our own handshake, and love having bonfires with our family. We have two little kids & we think they're super cute. 😉 Thanks for stopping by our corner of the internet. We hope to meet you IRL soon!
Since you loved this post, you'll also enjoy:
Chris & Karly's E-Sesh with Their German Shepherds