If you're currently planning a wedding, looking for alllll of the ideas for wedding cakes, and/or wanting more information on the best cake bakers in the Youngstown, Ohio area, you came to the right place! We are sharing our favorite wedding cakes and wedding desserts from our most recent weddings. We photograph weddings so we have no shortage of photos of all the wedding things & we're super excited to share them all with you over the next couple of weeks! We'll be sharing our favorite wedding dresses, wedding flowers, wedding venues, bridal party looks, candid wedding day moments, and more! So stay tuned & enjoy! And if you're interested in our wedding photography services, we'd love to hear from you! Please go HERE to send  us a message. Also, we'll be linking to each bakery's website below so be sure to check out your favorites for your wedding!
Kristine & John's cake from Bake Me Treats was beautiful & their cake topper featuring their dog Liam was too darn cute!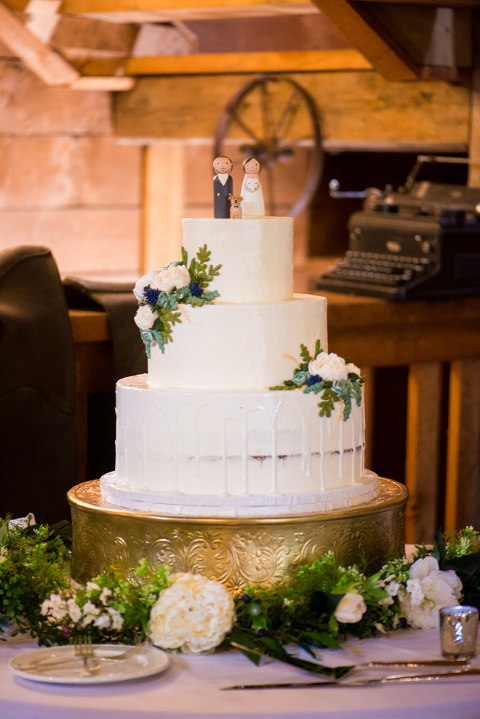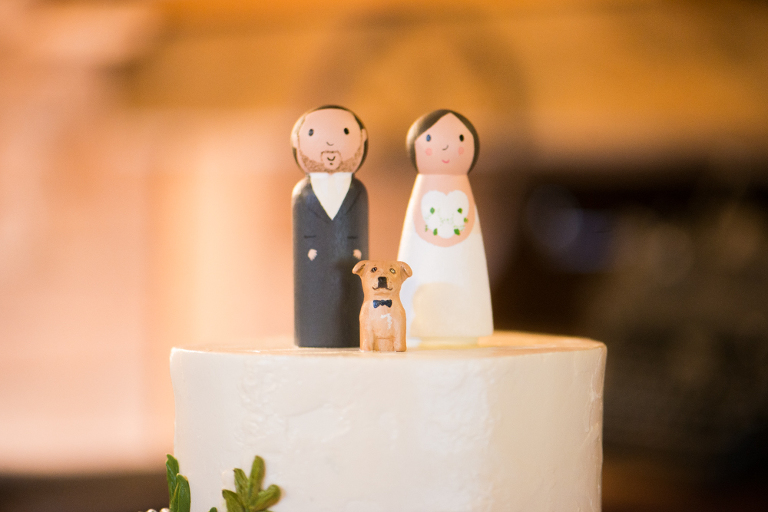 Allison & Ryan's pretty wedding cake was by Cakes to You & their cake topper featured their adorable pup Manny.  We love when couples find creative ways to include their beloved pets into their wedding day even when they can't have them present for the celebration!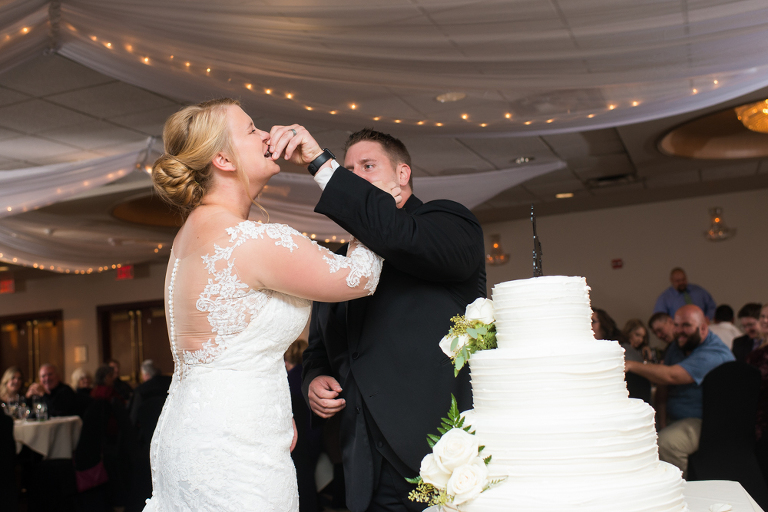 Amanda & Matt's cake was from Wittenauer's Cafe in Poland,  Ohio.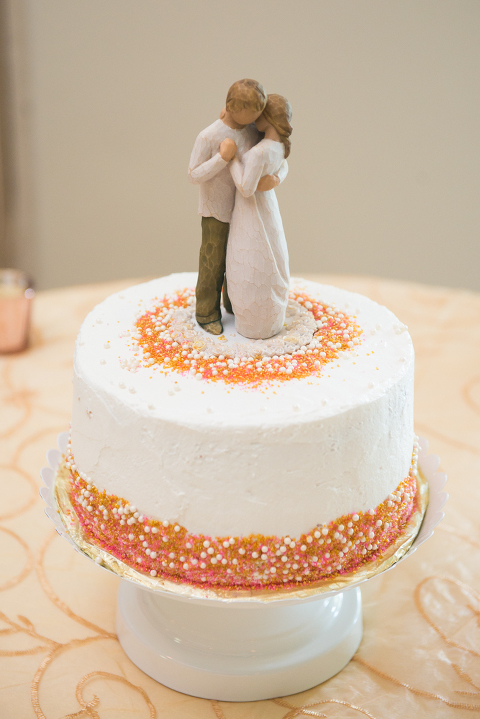 And they had really pretty cupcakes!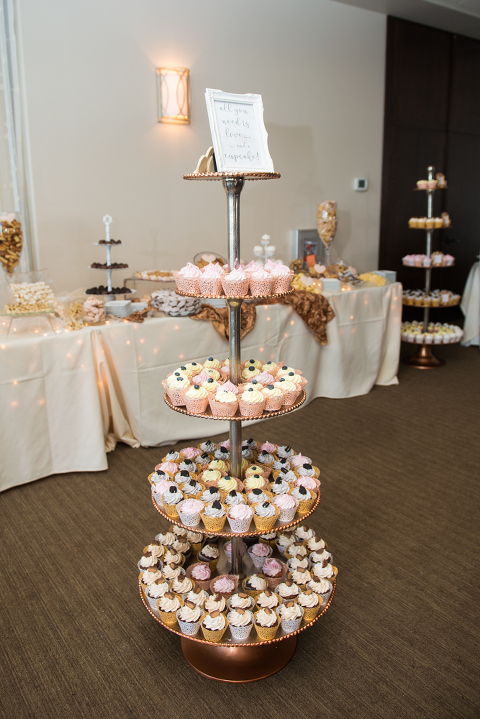 We've said it before & we'll probably say it again, the cookie displays at The Lake Club are second to none!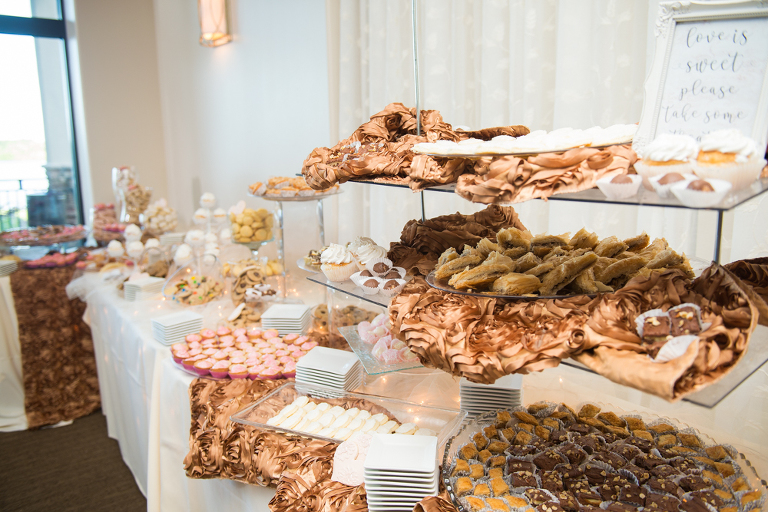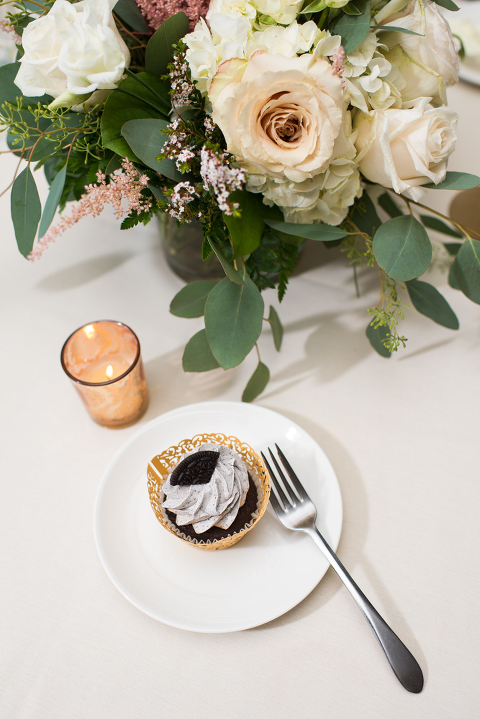 Okay, so Alyvia & Josh's cake by The Cake Boutique was BEYOND. The Cake Boutique even won Cupcake Wars! So cool that a small local business won on that show!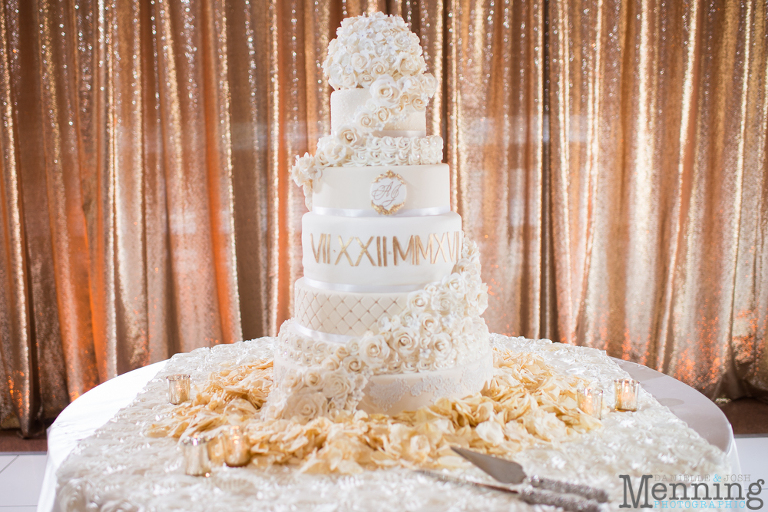 Also, this dessert ROOM (yup, a whole room) had guests in heaven on earth. And there was a Dunkin Donuts bar. If you want to see more from this wedding, go HERE. Styling of the room by The Social Studio.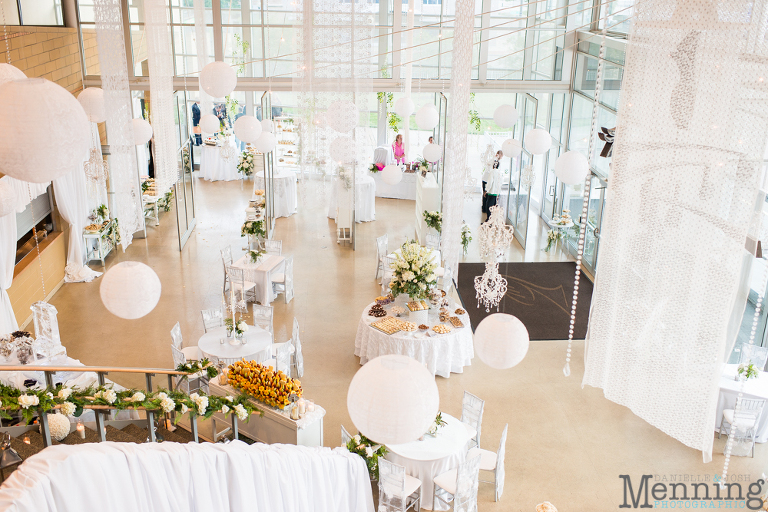 Amanda & Ryan's wedding cake by Das Dutch Haus Bakery was stunning. And we really love the rose gold trend.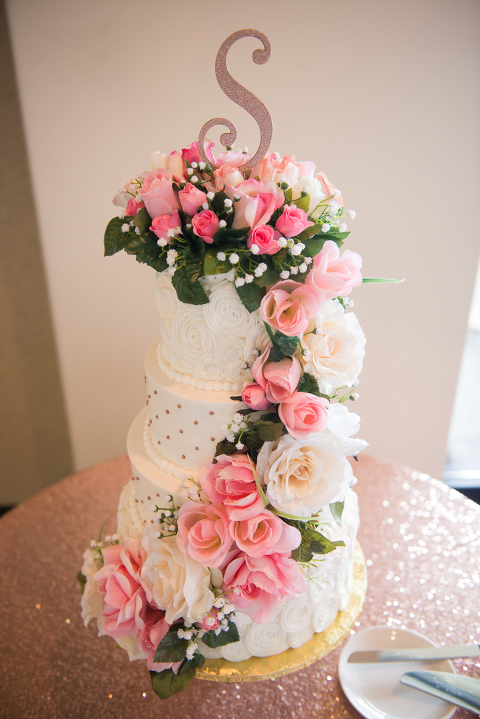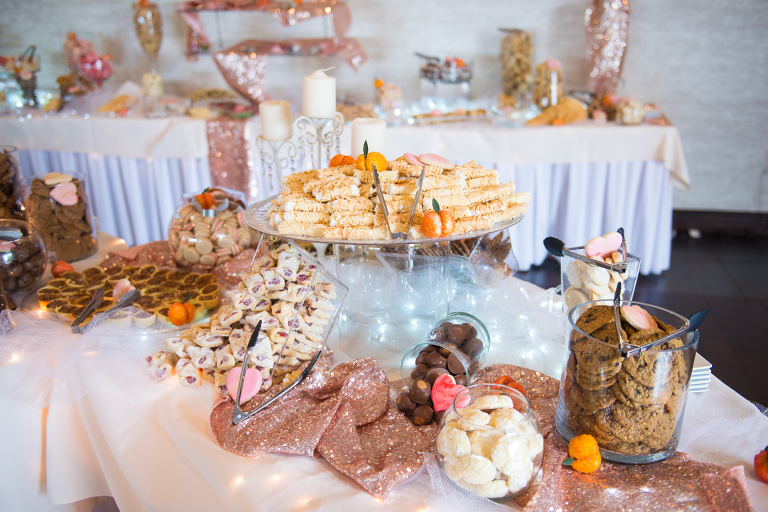 Ashley & Brad's cake by Bake Me Treats (linked above) was really pretty.
Brittany & Steve's wedding cake was all about donuts. They're both huge fans of The Simpsons so they incorporated fun touches with references to that show whenever they could. The donuts were from White House Fruit Farm & anyone local knows those can't be beat!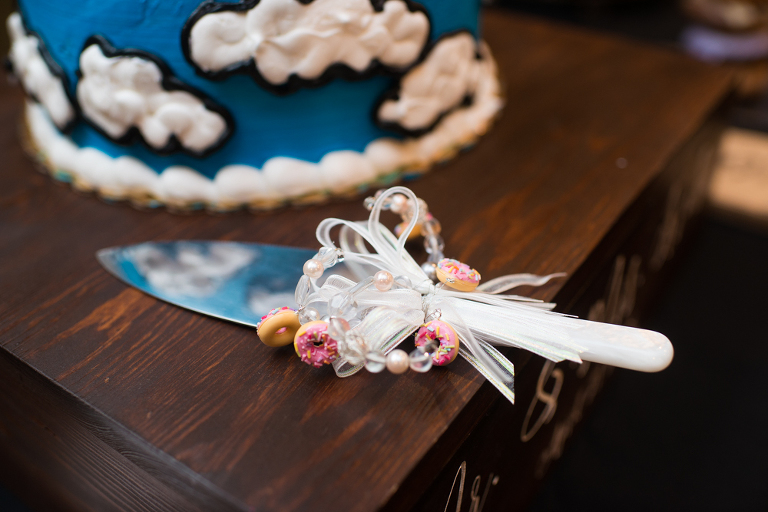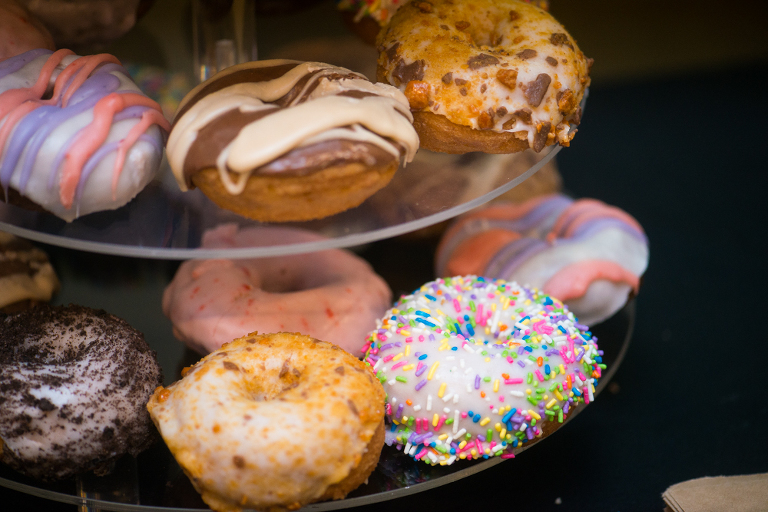 Brittany & Victor's classic muted wedding day tones were so romantic. The Cake Boutique (linked above) did a great job!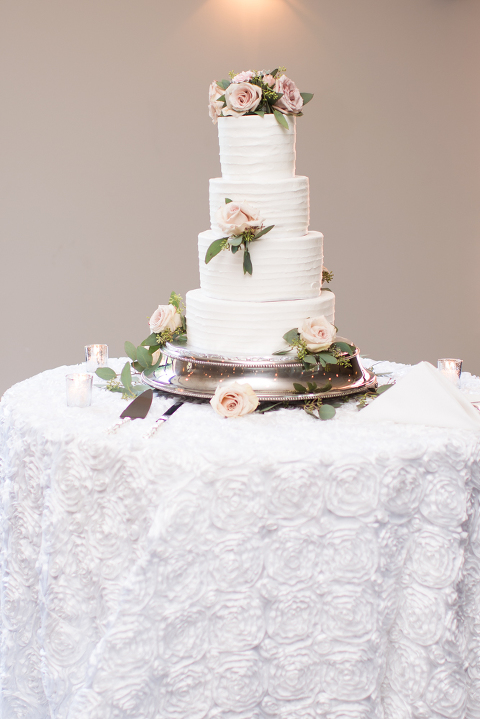 Christy & Eric's wedding cake was definitely a favorite from 2018. Its uniqueness was striking & it looked delectable. Plus, their cake topper looked so much like them! Das Dutch Haus (linked above) made this one, too.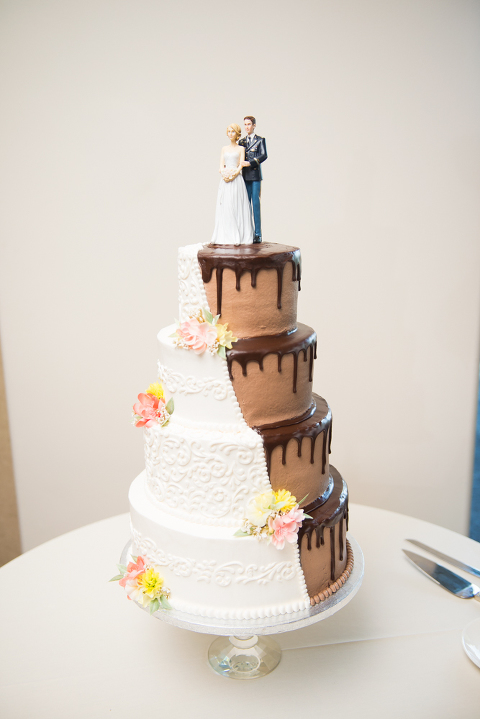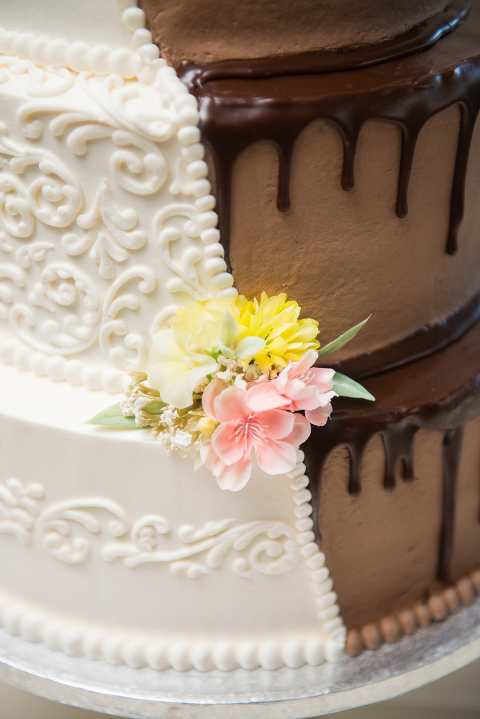 Cori & Jay love their Boston Terriers & treat them like children. They wore tuxes & walked down the aisle on the wedding day so it was no surprise that they were a part of their cake topper. Sugar Showcase made their beautiful cake.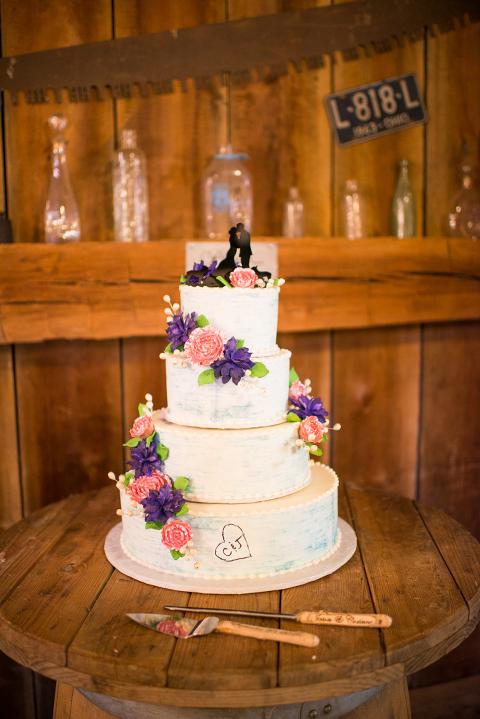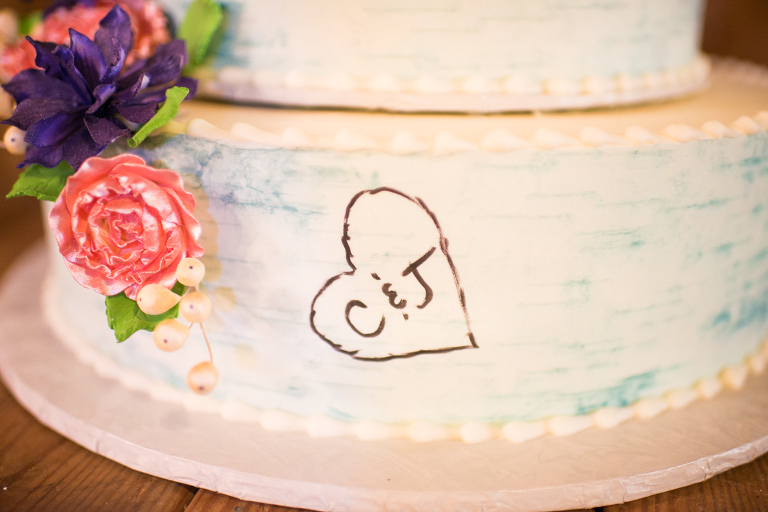 Dina & Nick's cake was gorgeous & the flowers put it over the top in a great way! Fat Guy & An Oven made it.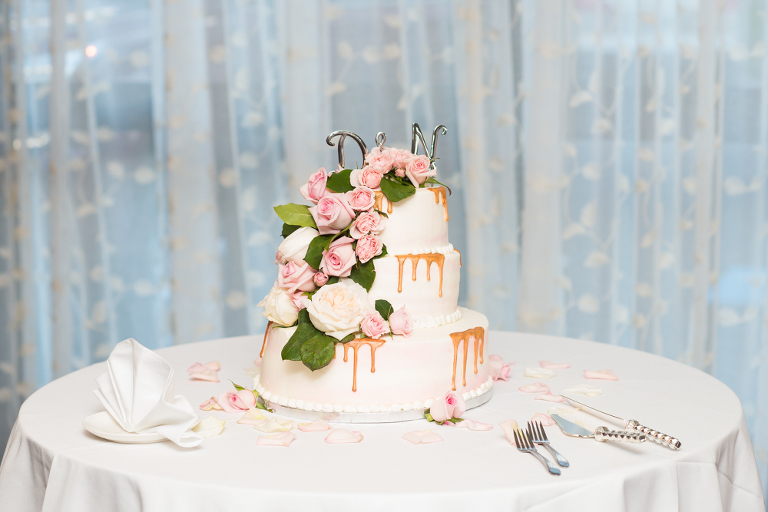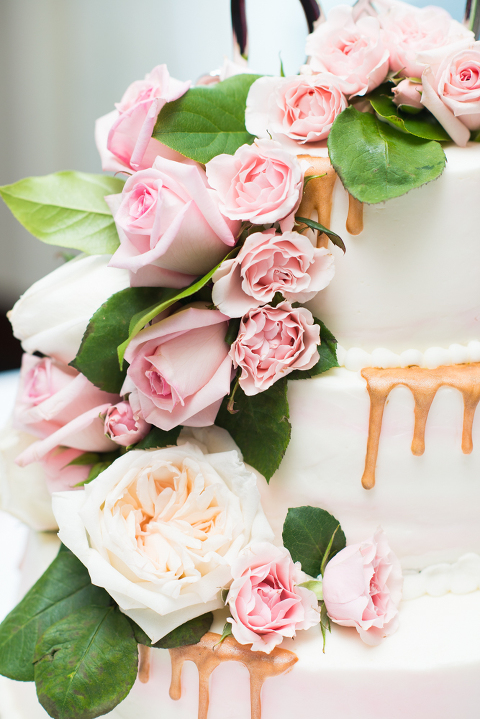 Erica & Andrew's cake from Das Dutch Haus (linked above) was elegant & fit the theme of the day well.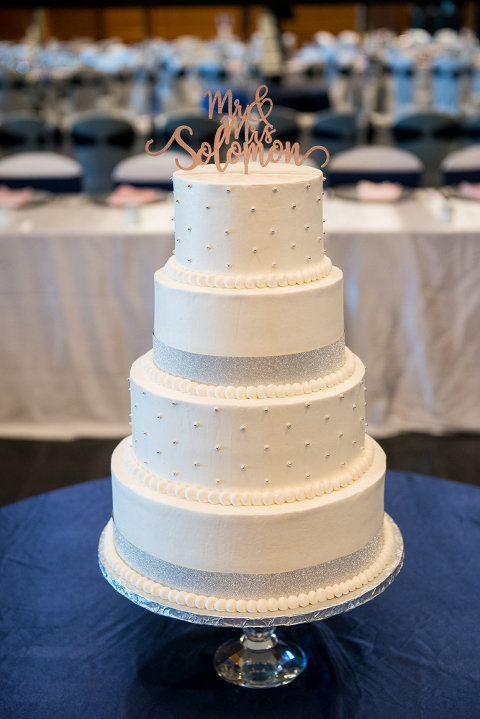 Frankie & Michael's cake by Bake Me Treats (linked above) was pretty & perfect. It matched their theme beautifully & fit perfectly with their February wedding day vibes.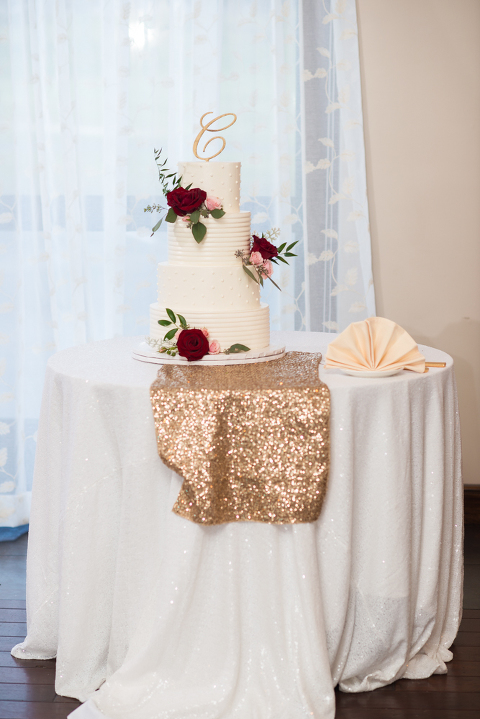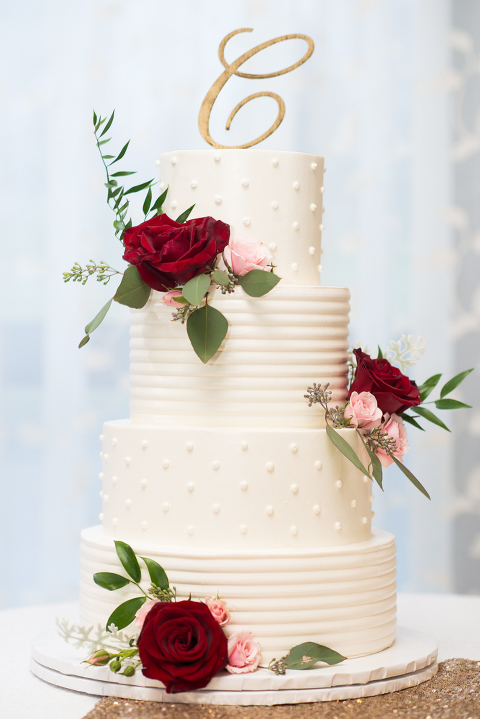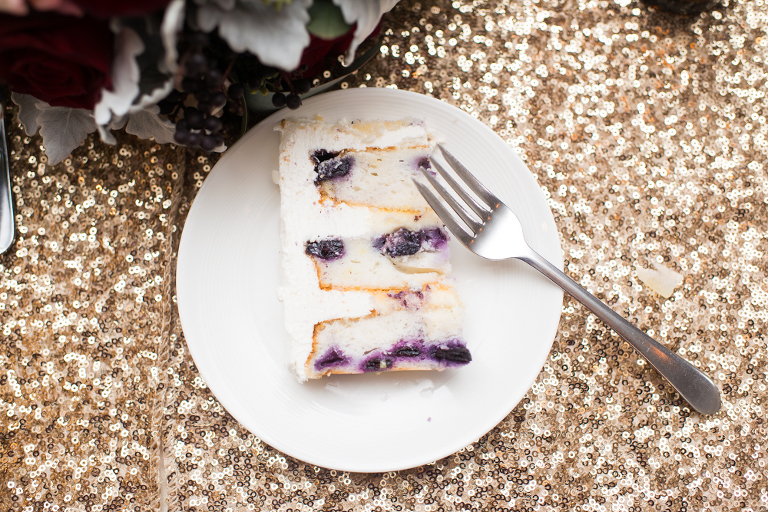 Jaclyn & Wally's cake by Food Glorious Food was gorgeous. Their cake topper fit with the winery theme for sure!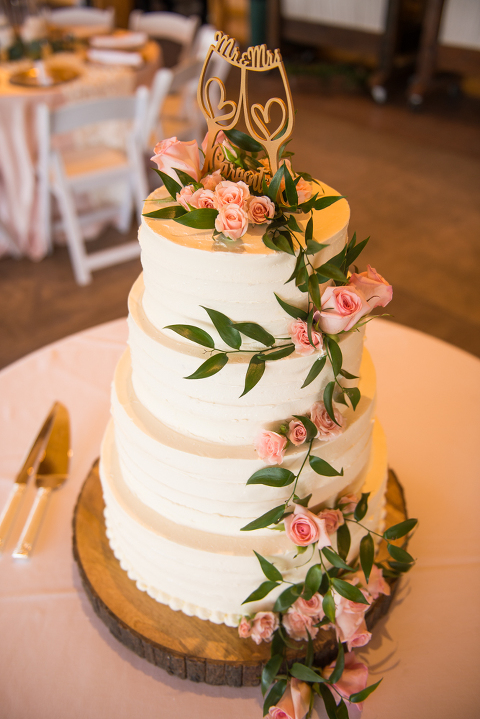 Katie & Troy's wedding cake by Bake Me Treats (linked above) was also one of my personal favorites this year. I love ombre and turquoise has been my favorite color since I was a kid so I couldn't love it more.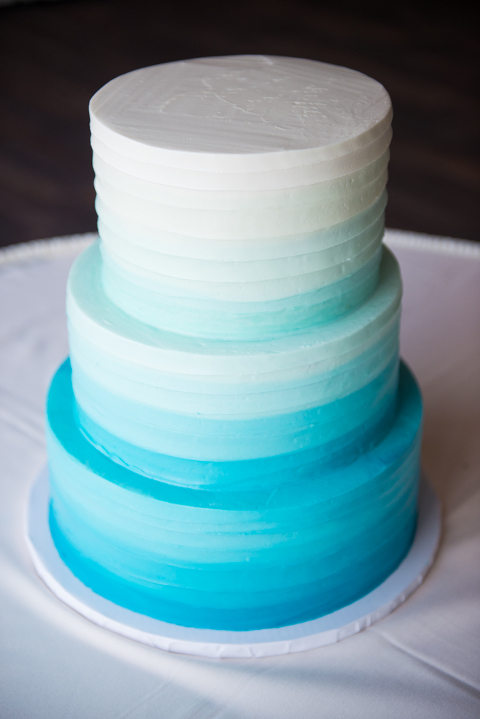 Oh, it was funfetti! How fun is that?!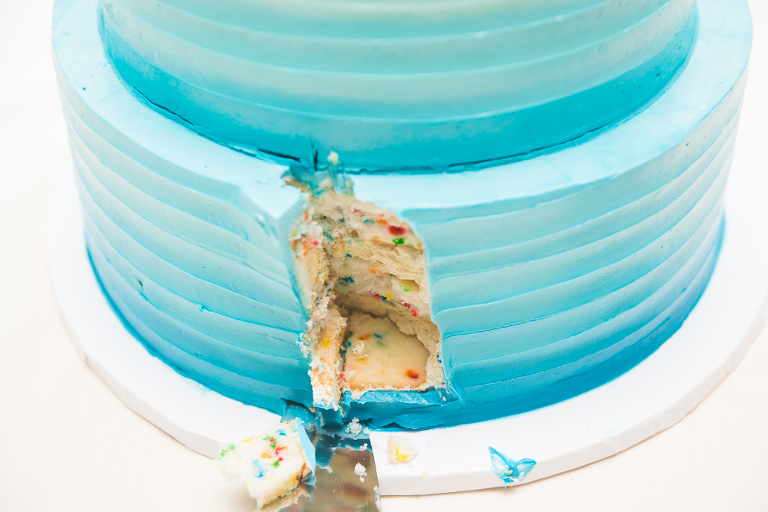 Kayla & Randy's yummy "naked" cake fit their Earth Day theme perfectly. Sweets by June made it.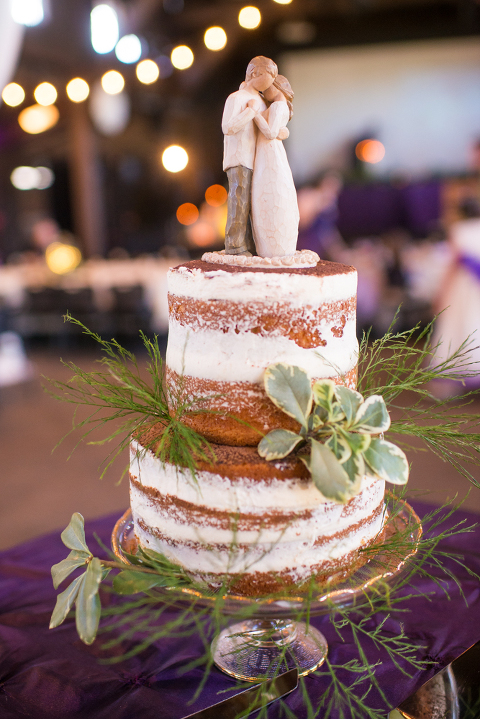 And no one ever said you HAD to have wedding cake, right?! Kelly & Andrew opted for pie for their November wedding & their guests loved it. We have a soft spot in our hearts for November weddings since that's our anniversary month & pie always feels right in November! They were from Hartville Pies.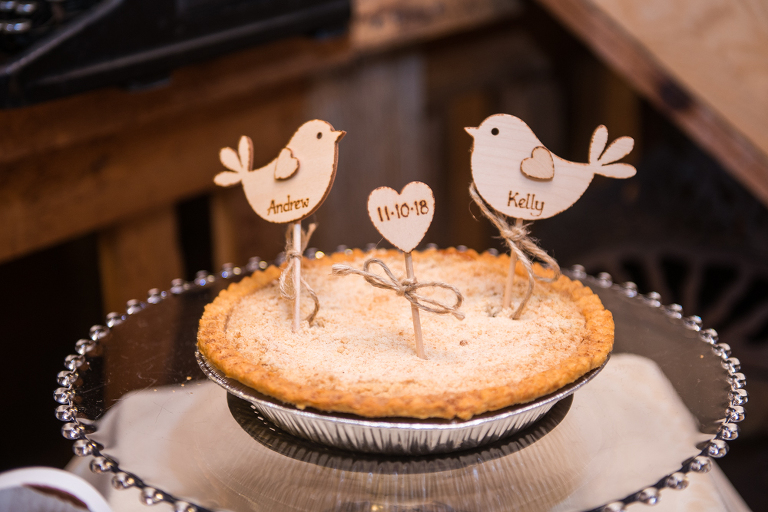 Kendal & Dom's cake from Rulli Brothers was pretty & the fresh flowers from The Willows by Wehr tied it all together wonderfully.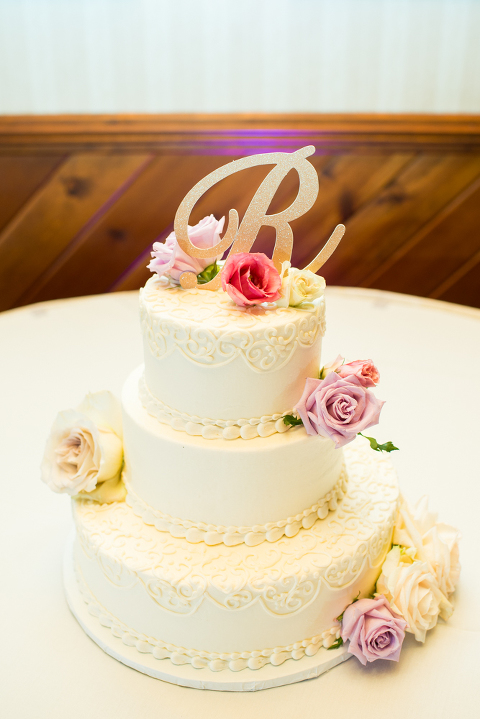 Kristen & Mike's' cake was definitely a favorite. We're sure there's a technical name that all of the talented bakers & cake decorators would know, but we're photographers so we're just going to call it foil. We like that foil! So neat, right?! It's also from Bake Me Treats (linked above), which definitely seems to be a favorite among Menning Photographic brides & grooms.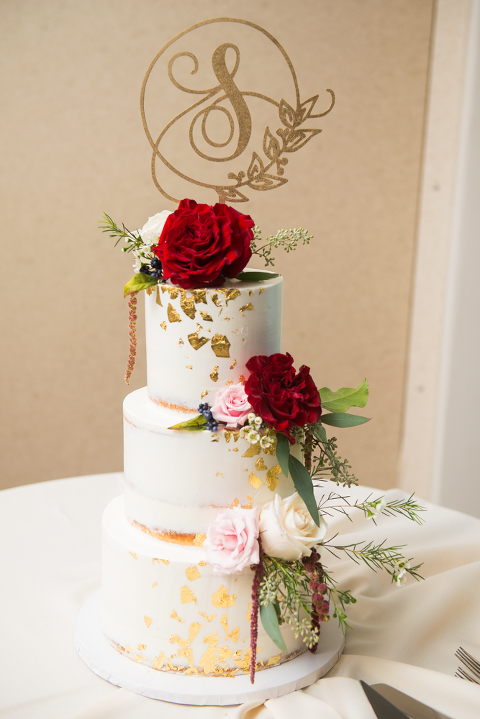 When the bride & groom are huge Pittsburgh Penguins fans. What a cute cake topper. And don't forget the groom's cake! (Next photo). Kristi & Josh's cakes were from Kretchmar's Bakery.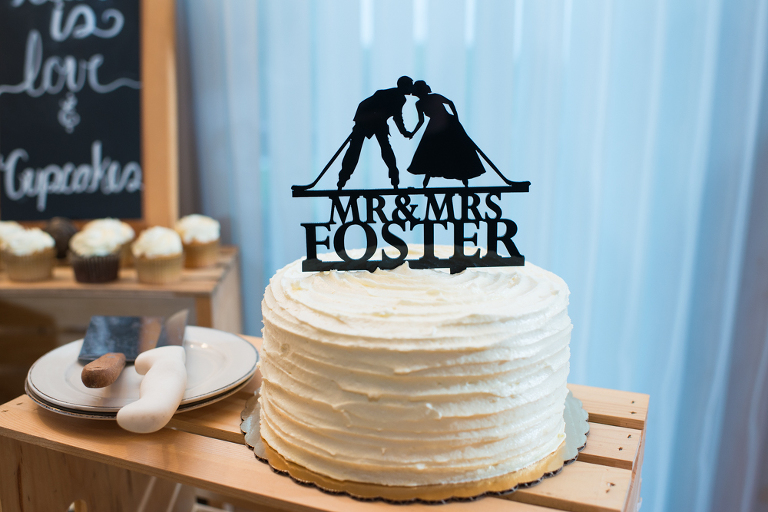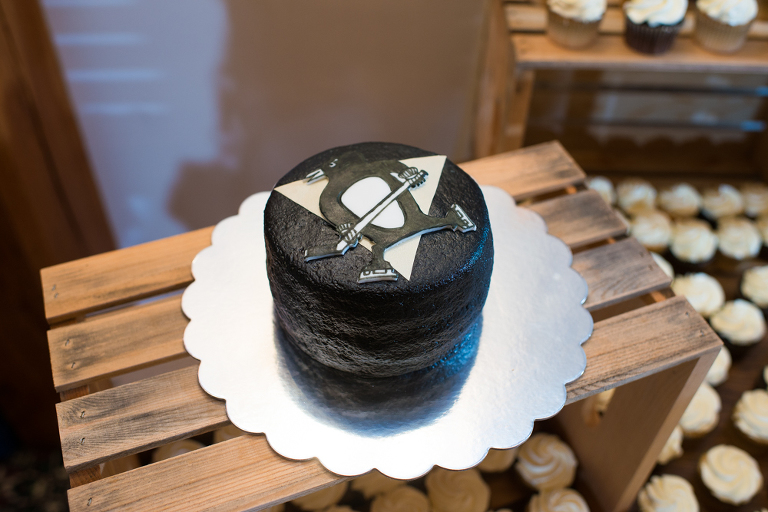 Marissa & Logan's cake was one of the tallest ones we've ever seen!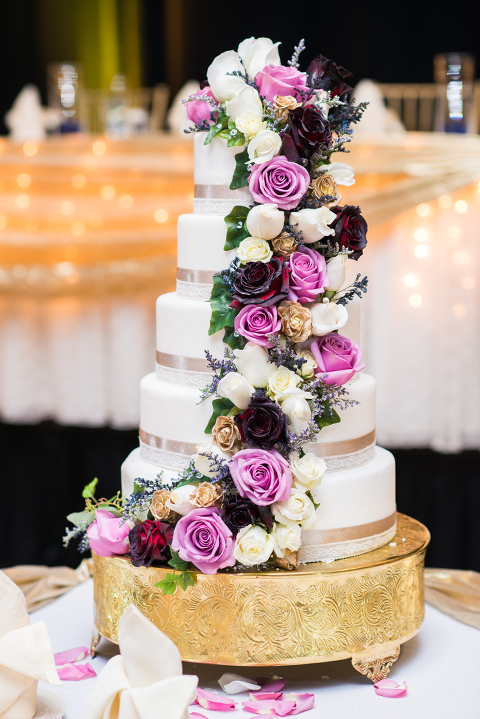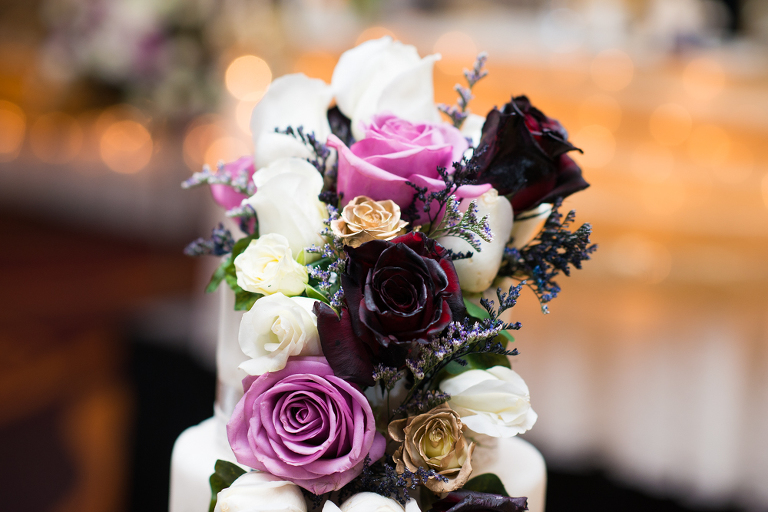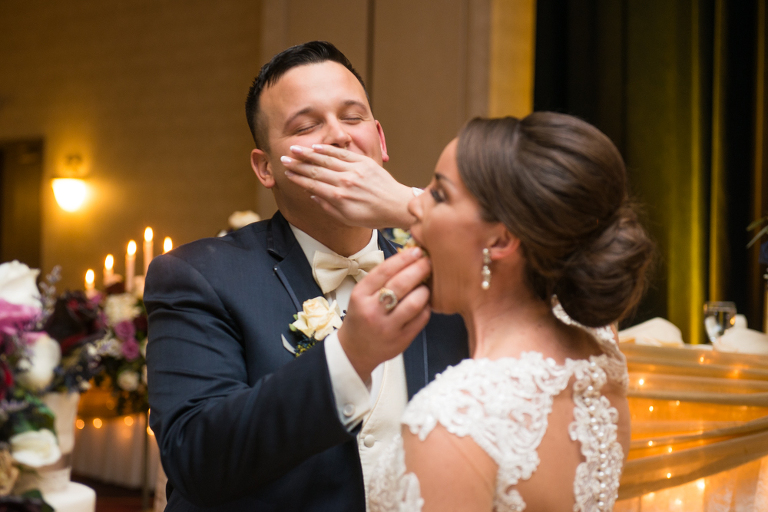 Natalyn & Joe's cake was from Frank's Pastry Shop. My favorite part were the little mint details, which is Natalyn's favorite color & one of their wedding colors.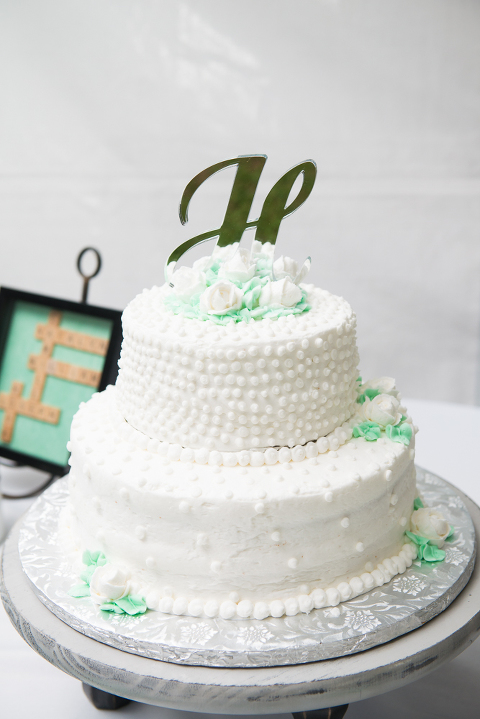 Shelby & Bill opted for an ice cream cake from Handel's. Yes!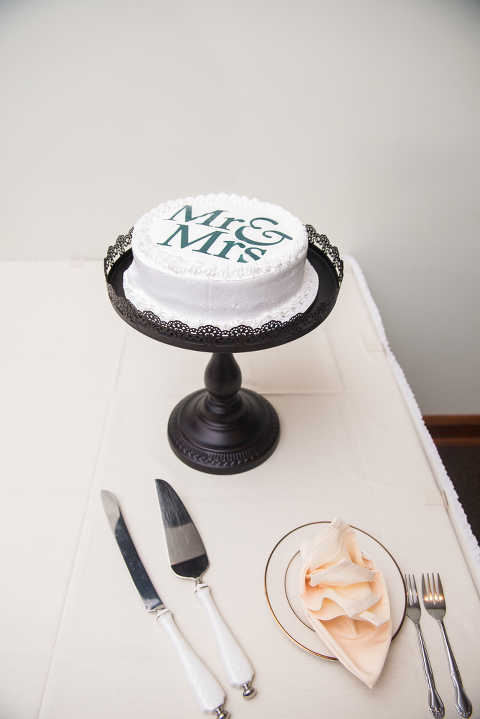 Stephanie & Michael's cake was made by someone Stephanie works with. Isn't it beautiful?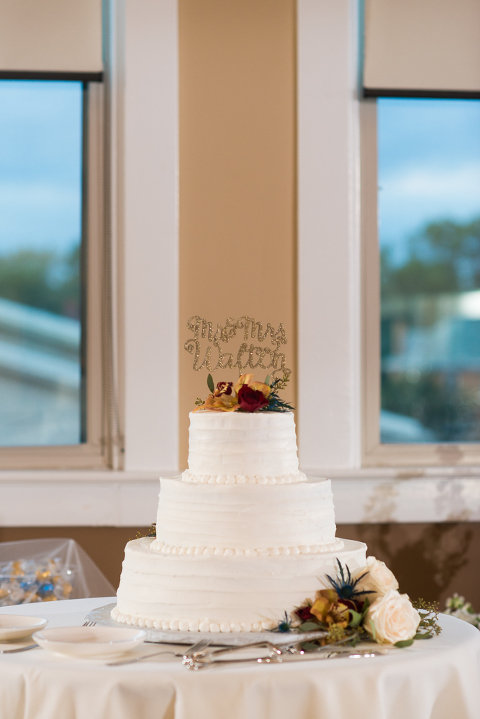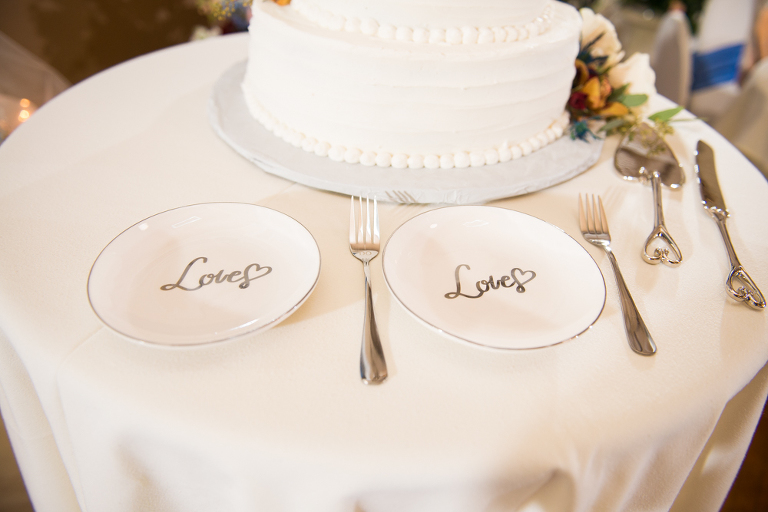 And it was adorned with fresh flowers from The Willows by Wehr to match the ones in Stephanie's bouquet.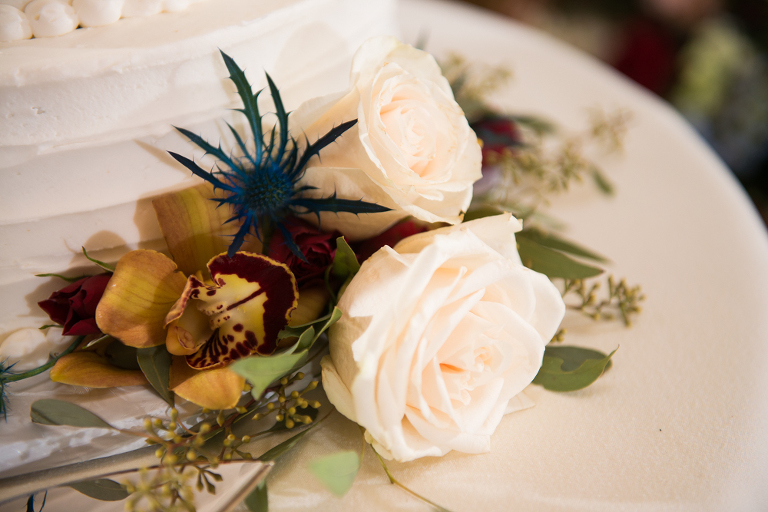 Let's just admire the beauty that is Valerie & Nick's dessert table. Mmmmmm! The Disney D doubled as a nod to Val's old employer (and favorite place) and a D for their new last initial. The pastry chef at Timberlanes made the cake. The pies were from NewMe's Pies.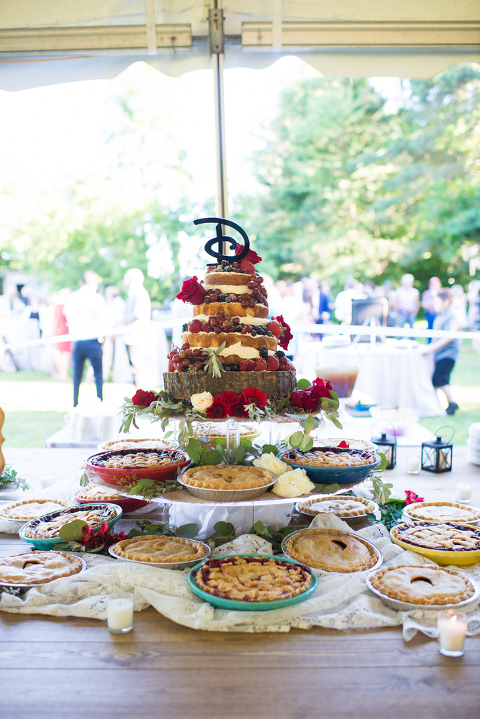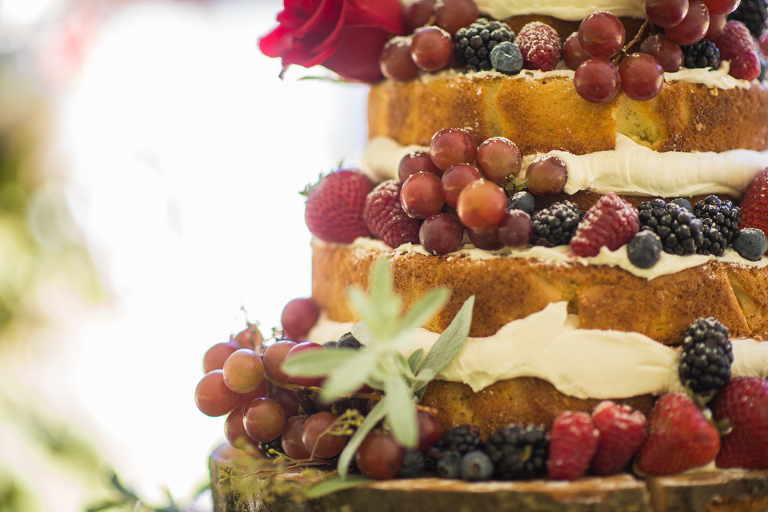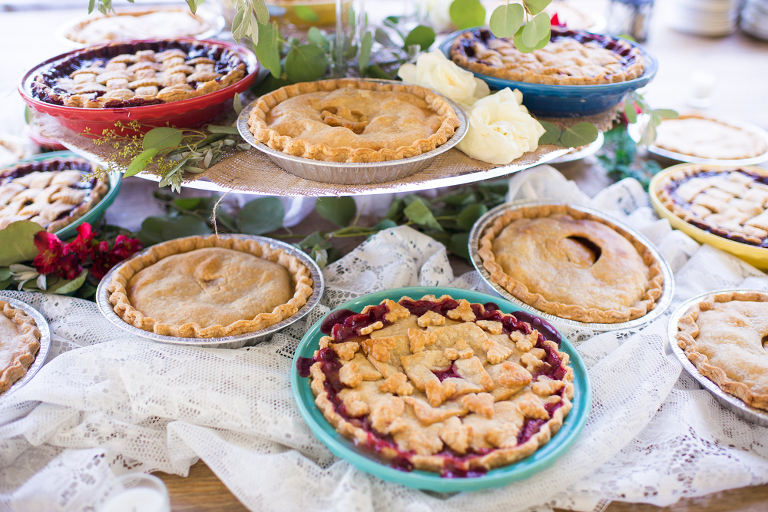 Carly & Kevin's cake by The Cake Boutique (linked above) was gorgeous & that purple uplighting by their DJ Damon was phenomenal!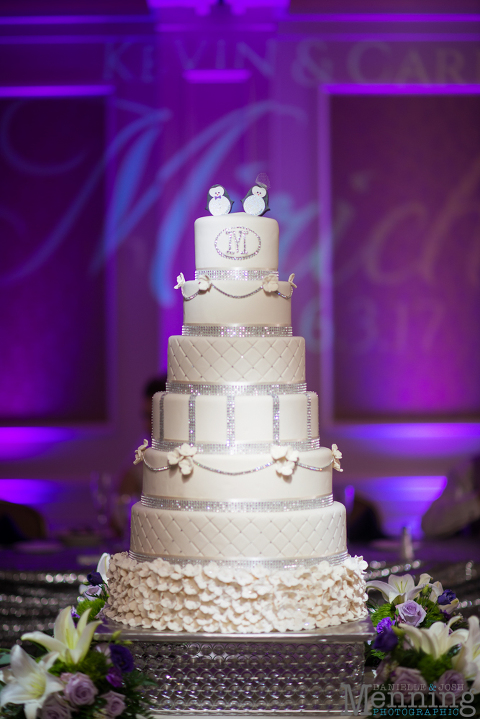 Erin & Adam's rustic cake with cowboy boots for a cake topper fit their wedding so well. Das Dutch Haus (linked above) made it.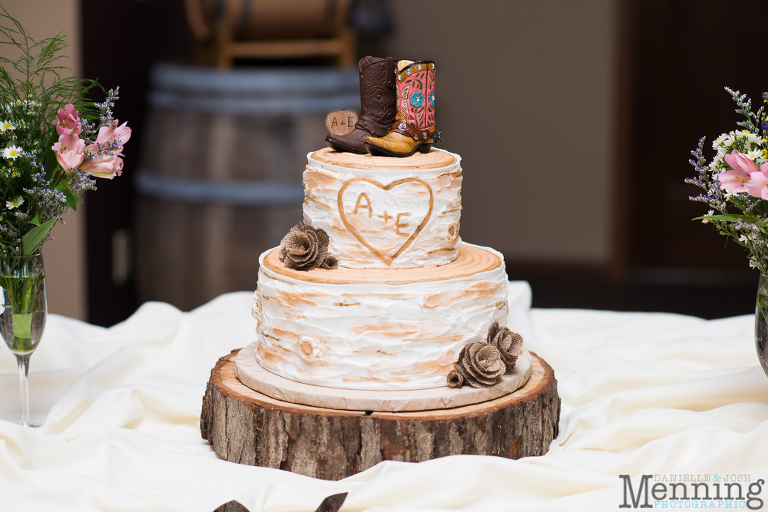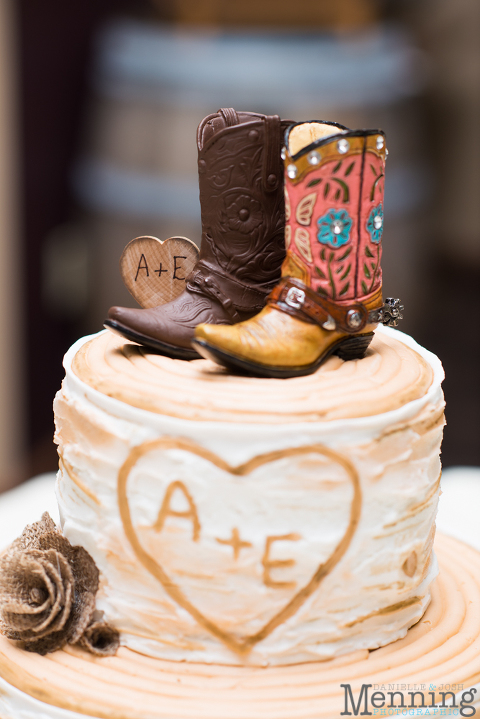 Bruster's ice cream came to Gianna & Nick's reception!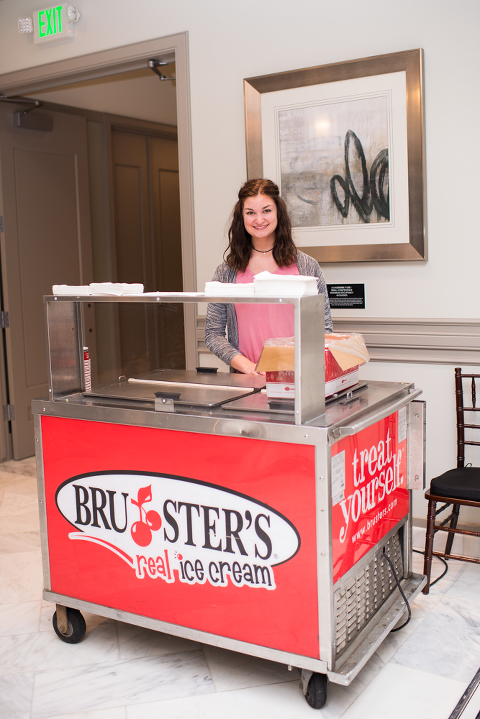 And Eva & Andrew had the cutest White House Fruit Farm (linked above) donut display we've ever seen at their Brookside Farms reception!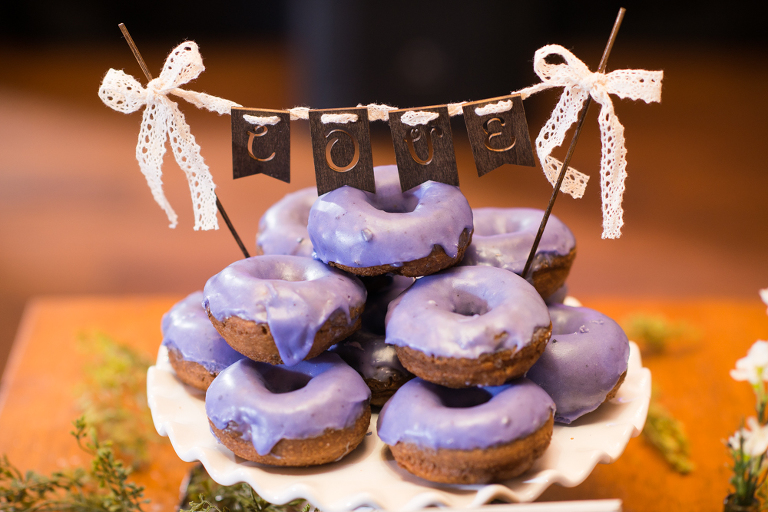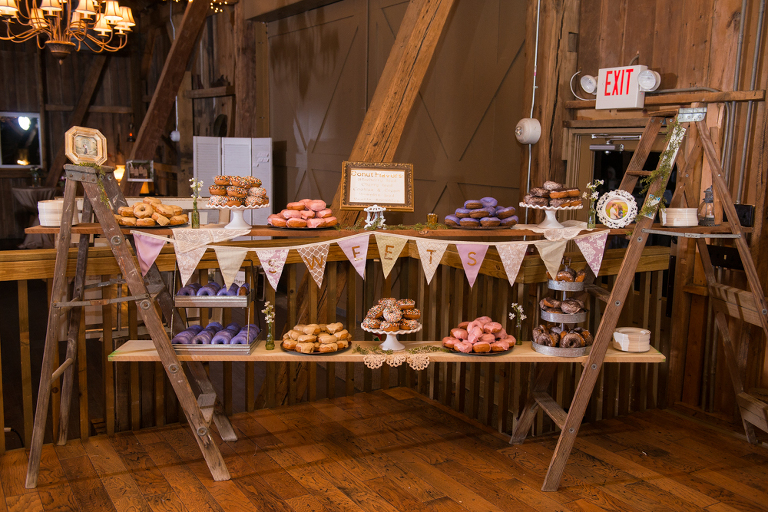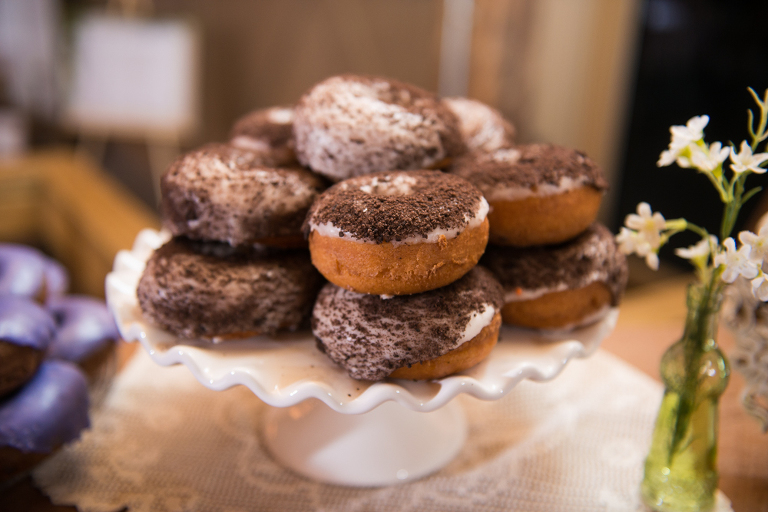 The Cake Boutique (linked above) crafted Joslyn & Joey's stunning 5 tiered cake.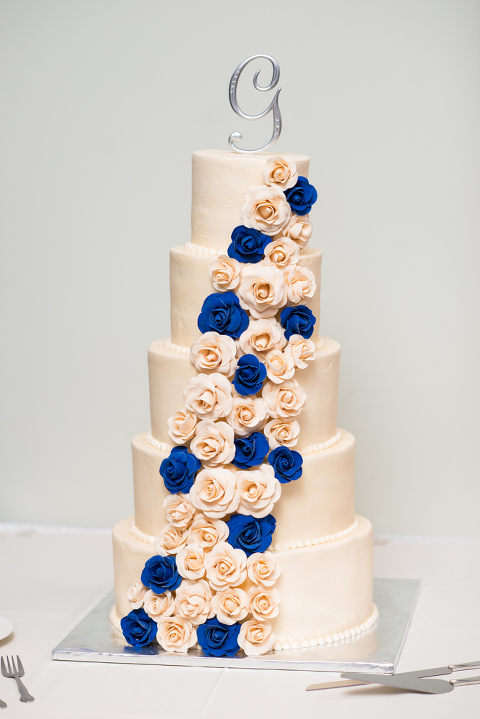 And Katie & Matt's elegant cake covered in fresh blooms was classy & fabulous.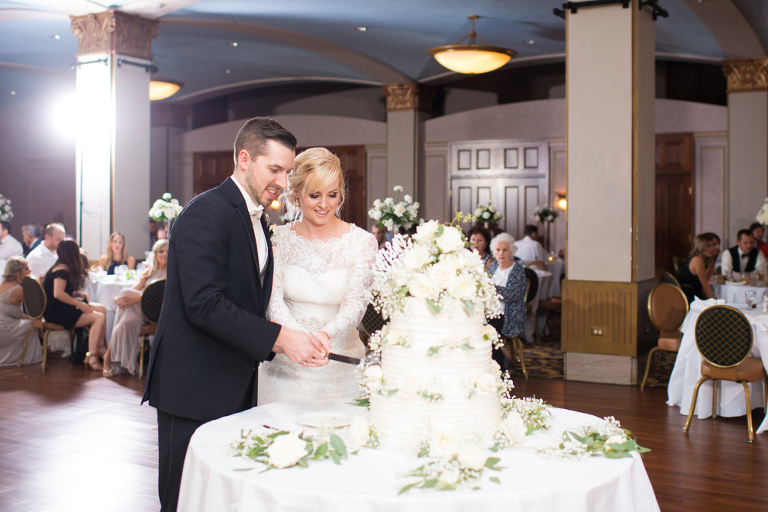 We hope you enjoyed this sweet blog post all about wedding cakes & desserts in the Youngstown, Ohio area!
If you're new to our blog, hello! We're Josh & Danielle, a husband and wife wedding photography team based in Columbiana, Ohio. Most of the weddings we photograph are in the Youngstown, Ohio area, but we also love to travel to Pittsburgh, Cleveland, Columbus, West Virginia, and the beach to photograph weddings! We have a 3 year old daughter (turning 4 in February) and a 1 year old son (turning 2 in February) who light up our world & provide us with daily laughs. They are so beautiful and we're not biased at all. We also have two incredibly stinky and chubby pugs named Norris & Punky. If any of this interests you at all, you can follow along with our fun & pretty wedding photos on social media:
Instagram | Facebook | Twitter | Pinterest | Google +
Since you loved this post, you'll also enjoy:
Our Favorite Wedding Cakes of 2016