Wedding cakes are an expression of creativity & artistry. When we see wedding guests arrive to a reception, we notice them do three things usually: 1. look for the bride & groom, 2. try to find where to place gifts & cards, and 3. search out the wedding cake so they can admire it. There are so many talented bakers & cake artists in the Youngstown area & we always enjoy photographing their fabulous work! The wedding cakes of our 2016 weddings range in style from trendy & hip to rustic to sophisticated & elegant. It's fun to see how the cake ties the wedding day theme together. We also had some unique "cakes" last year like White House Fruit Farm donuts & ice cream cupcakes! We're sorry that this post is coming just 11 days into your New Year's Resolution. . . good thing the Internet doesn't have smell or taste-o-vision yet!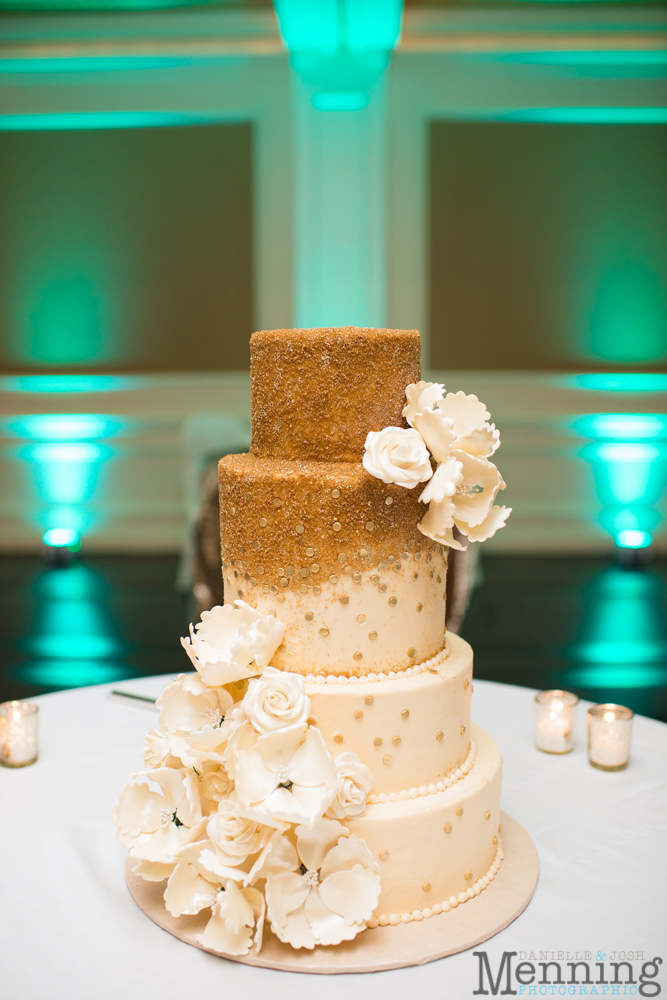 The Cake Boutique made this lovely & sparkly creation! The uplighting by DJ Brian Price definitely added pop to the background of these wedding cake images! Plus, did you all know that The Cake Boutique (small local business in Howland, Ohio) won Cake Wars?! What?! Isn't that so cool?!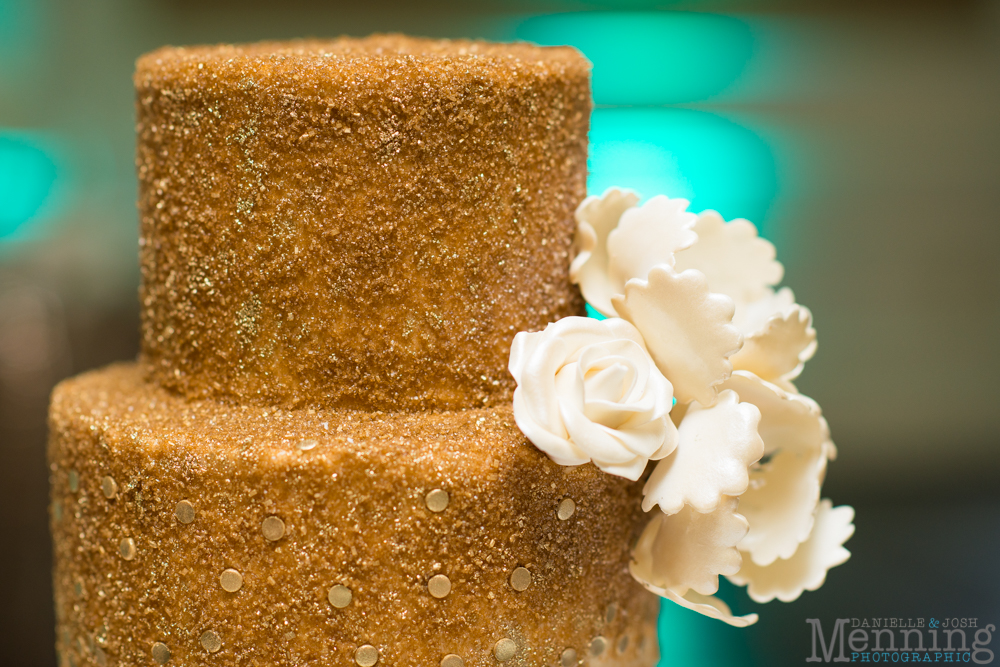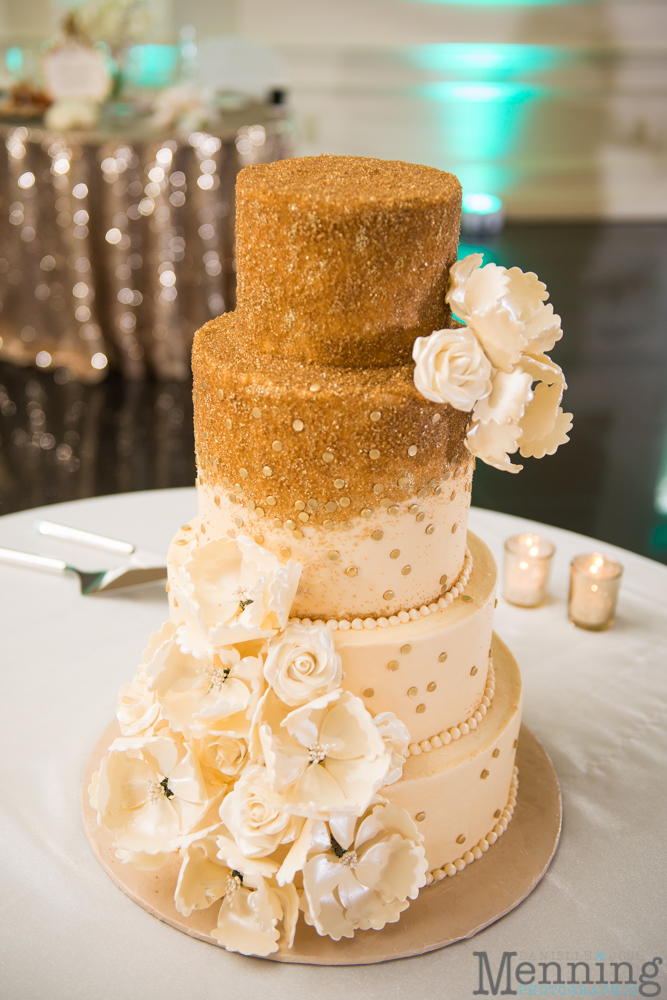 Batter Call Chelsea made this lovely rustic cake for a barn wedding reception at Brookside Farms. The cake topper featured the bride & groom and the bride's sweet daughter, which we absolutely loved!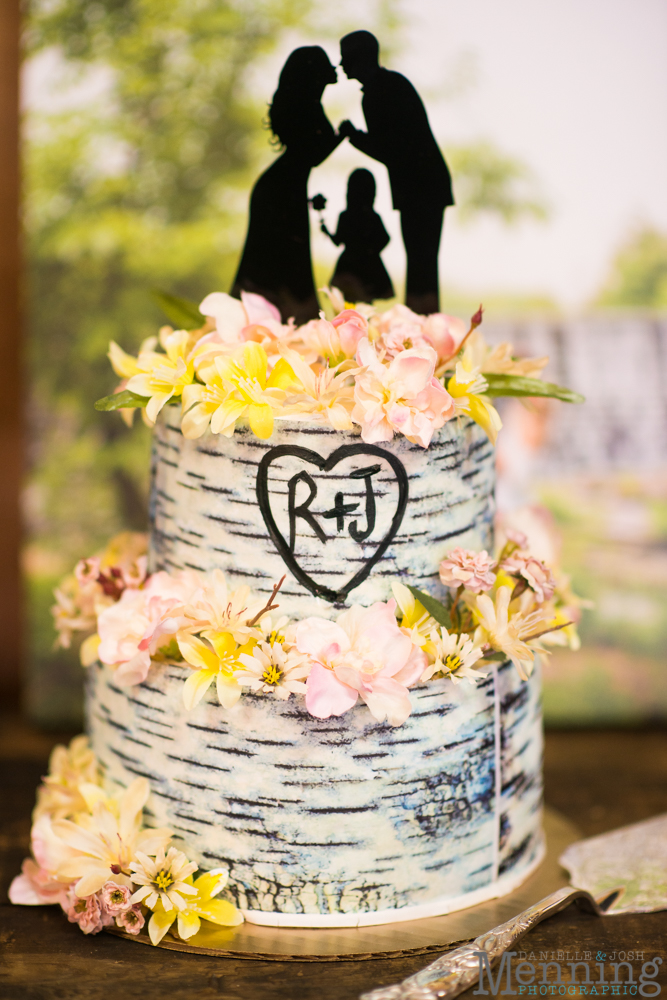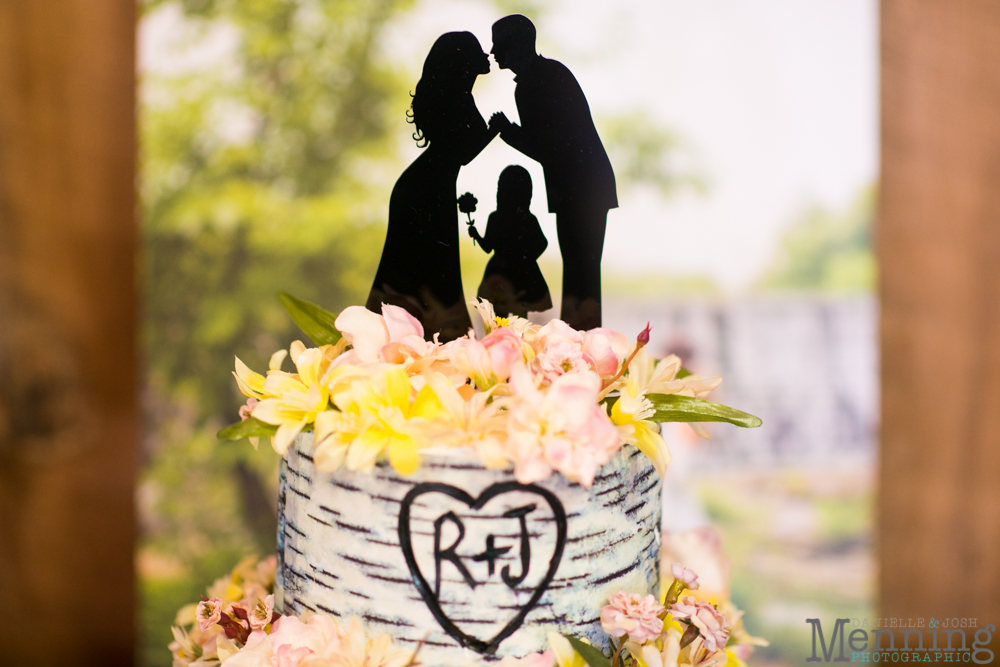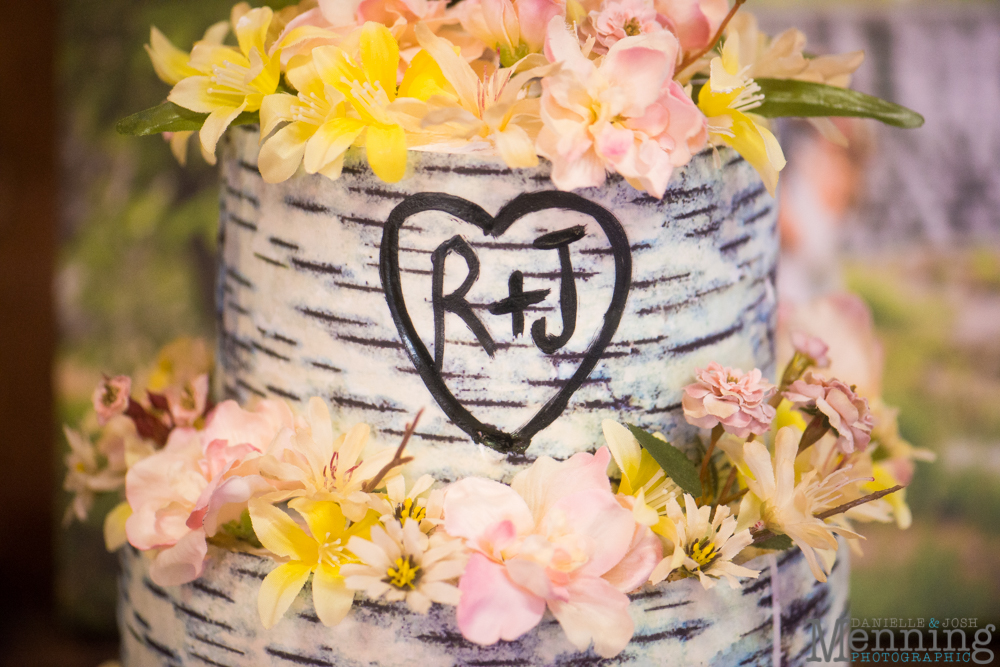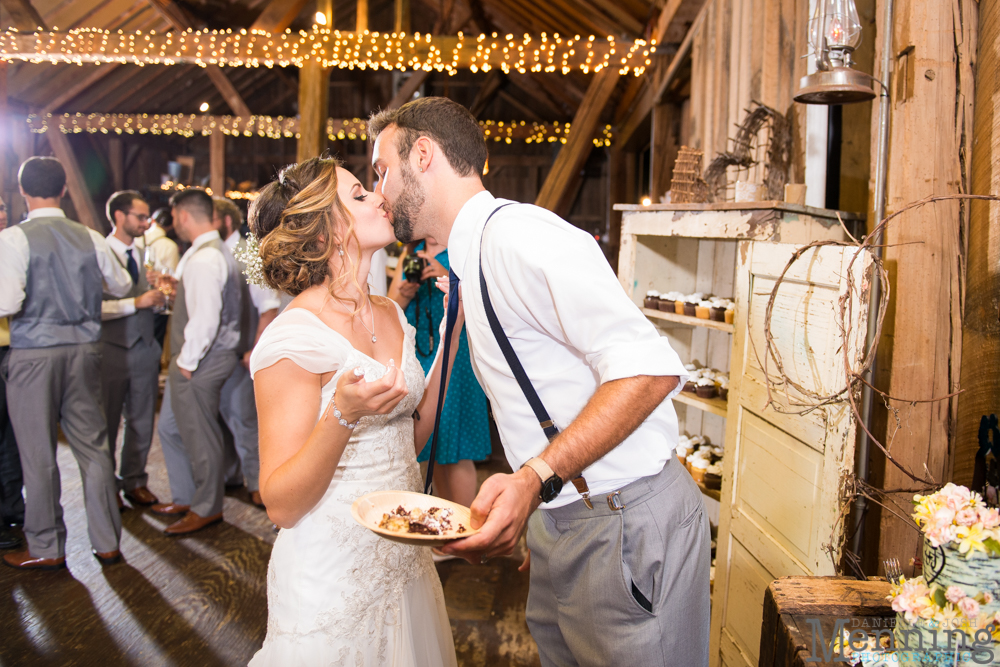 Kim's Confections made this classic wedding cake for a late Fall black & white wedding reception.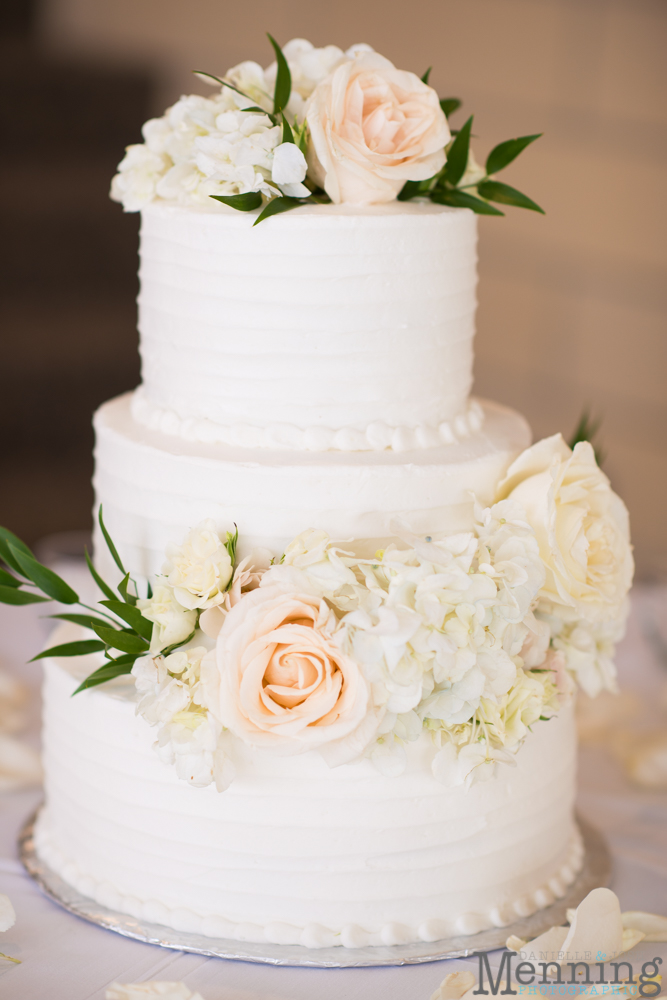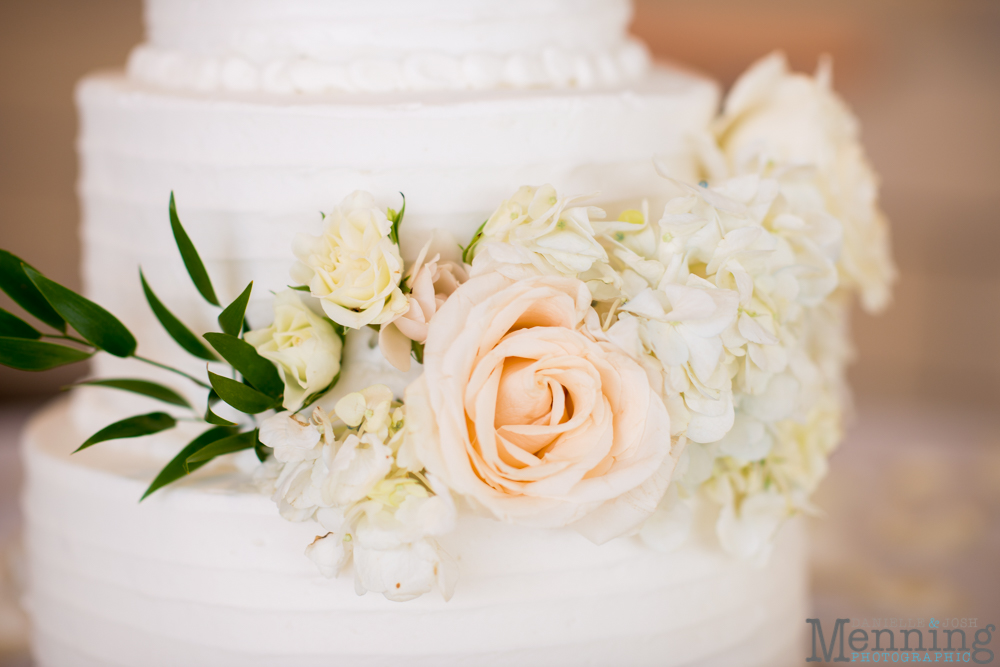 Nothing says "beautiful Fall wedding day" like a wedding cake topped with fresh red, orange, and yellow blooms! Sugar Showcase made this cake.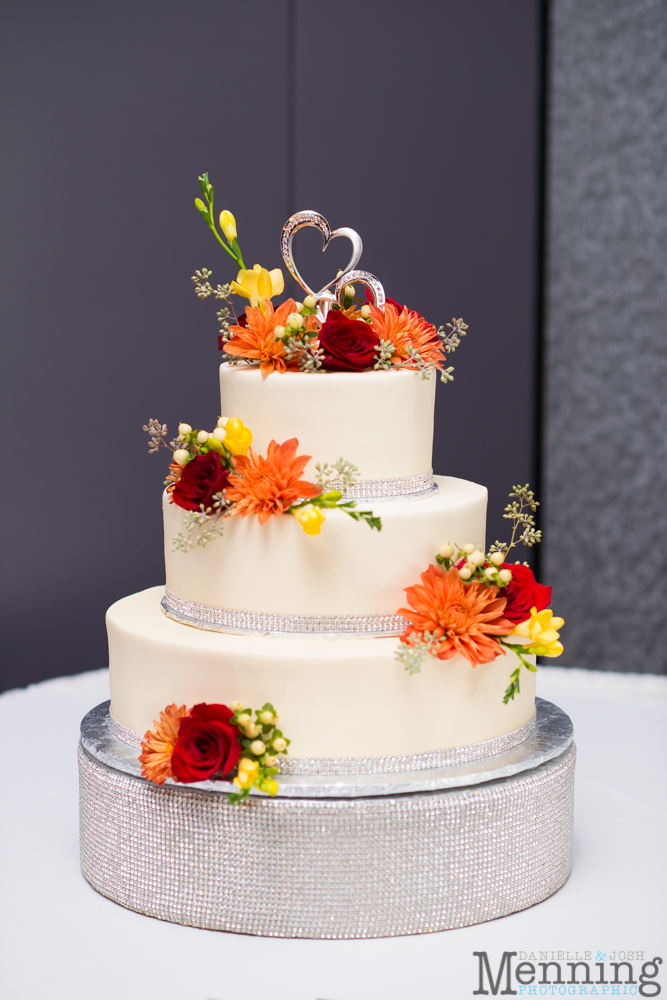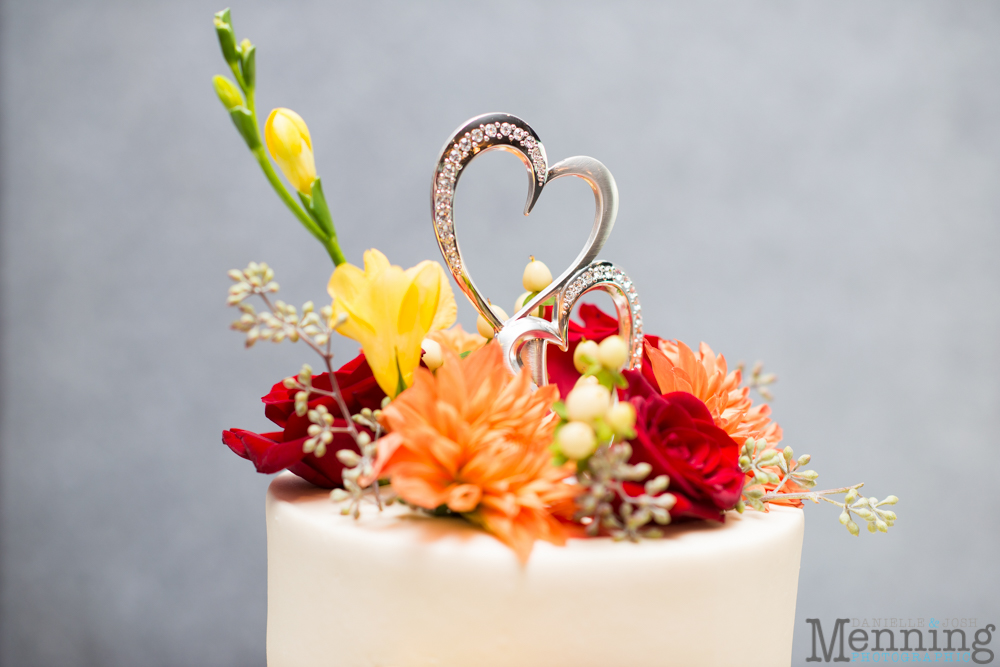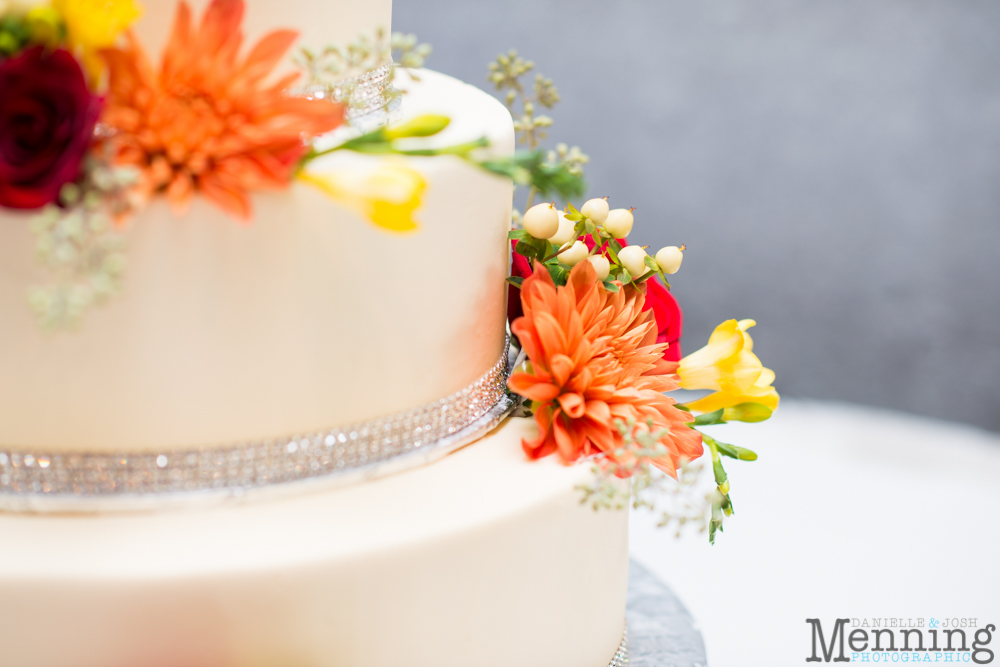 The bride's cousin made this pretty cake for the couple.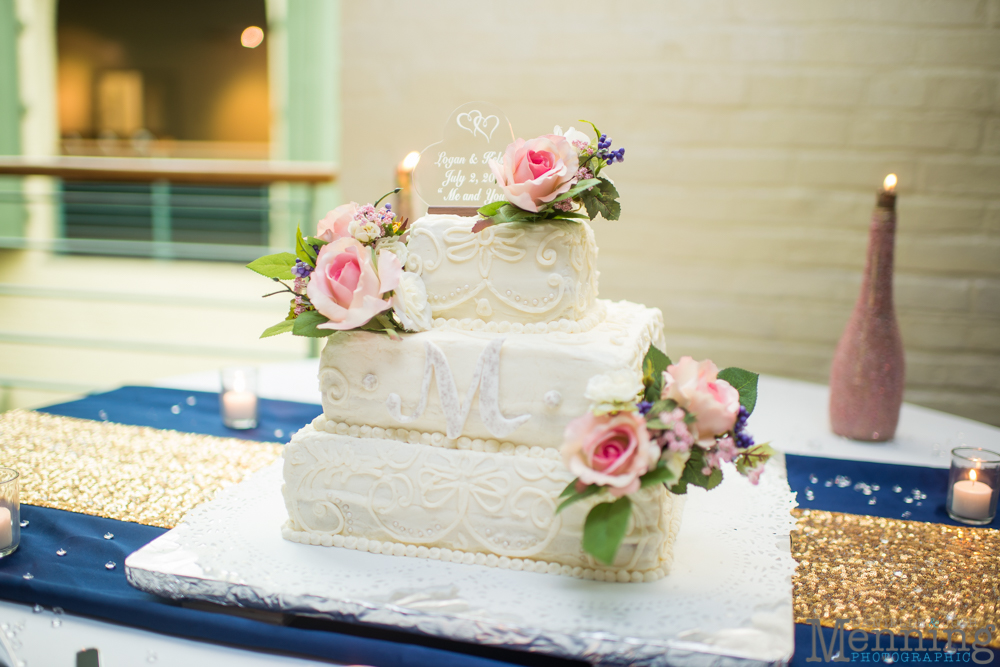 Hogan's Baking Co. in Columbiana made this lovely, classic wedding cake.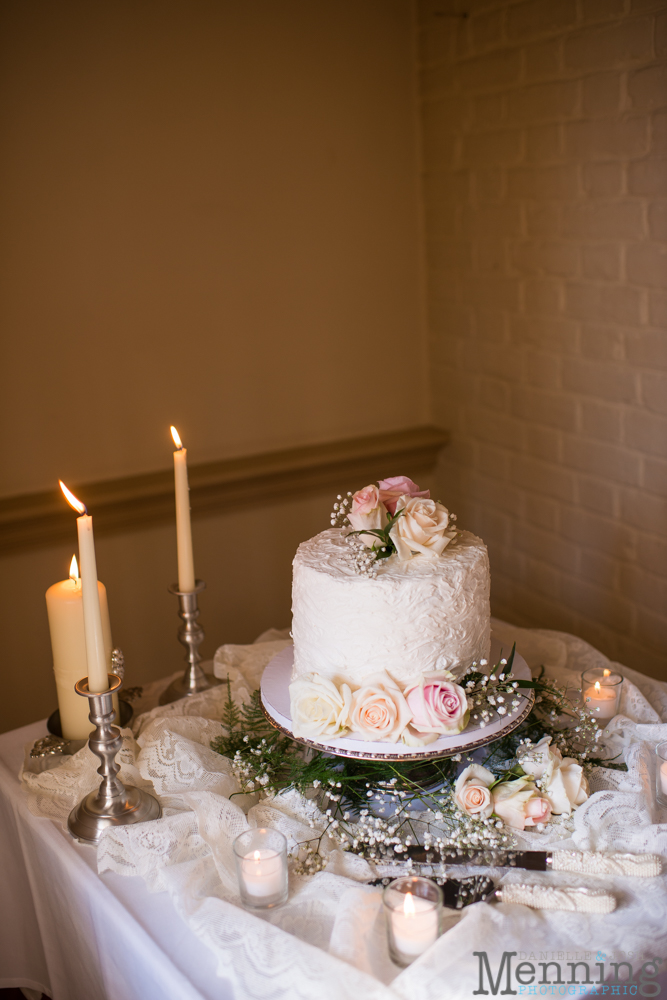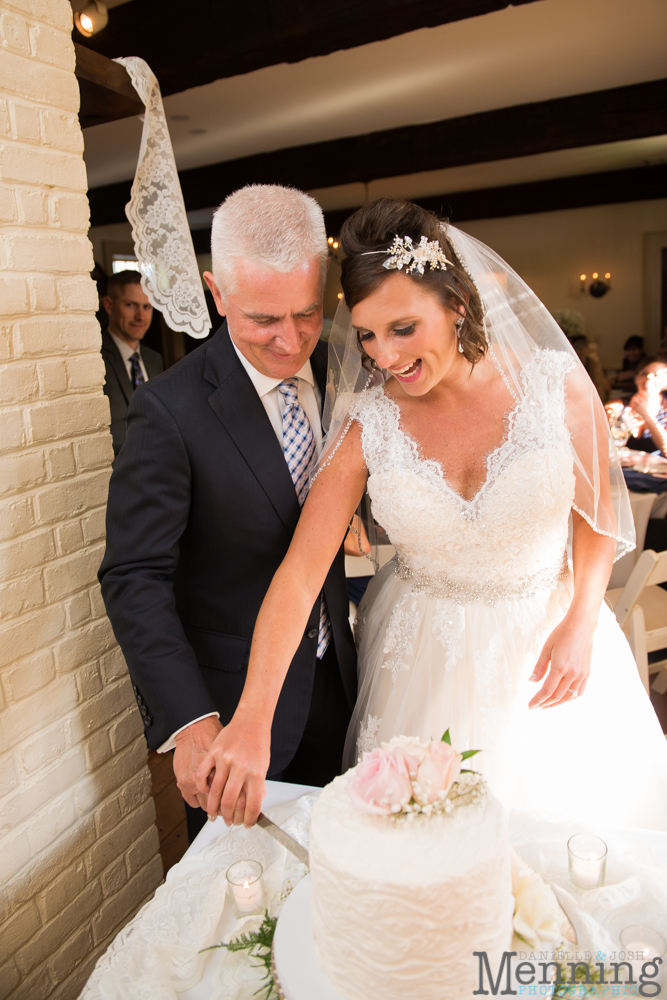 This cake is from IGA in Struthers. It looked gorgeous surrounded by all of the pretty decor in Stambaugh Auditorium.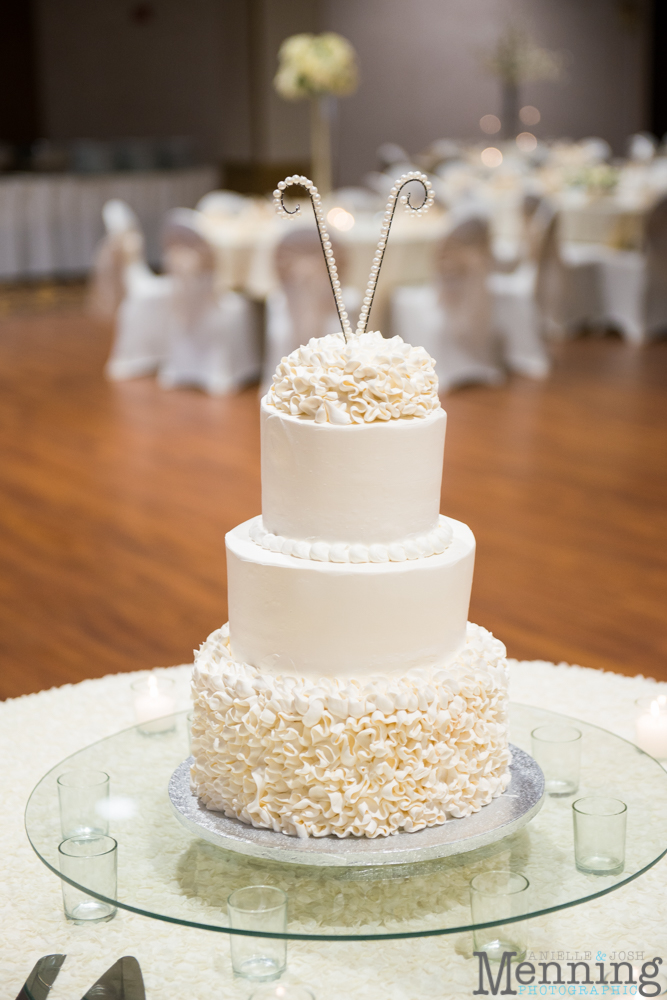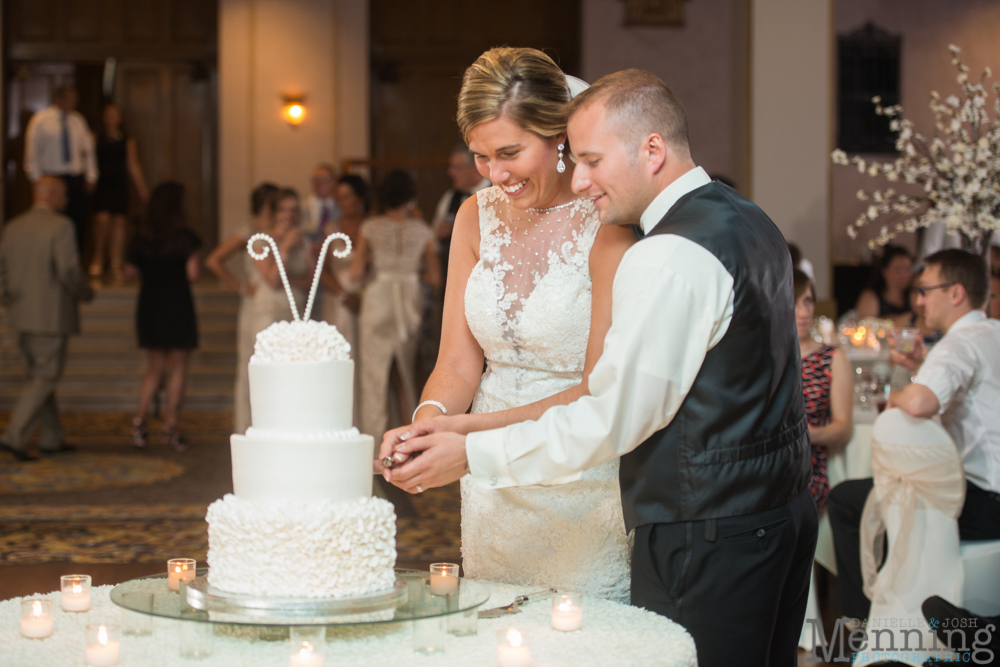 Isn't this wedding cake beautiful & unique? The ambiance with uplighting & warm, cozy candles everywhere in The Lake Club surrounded this cake with elegance.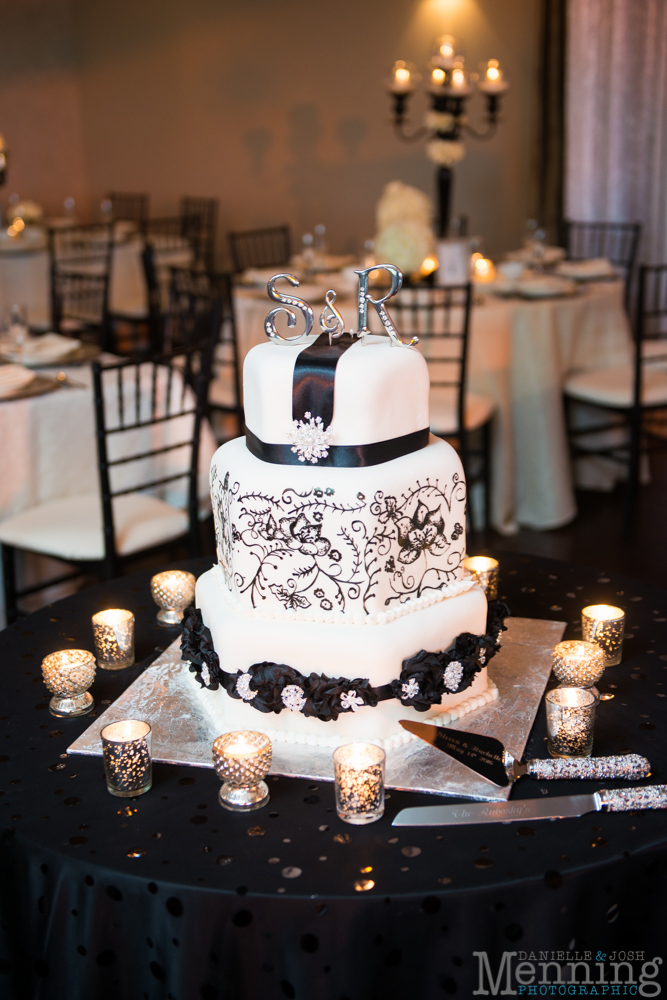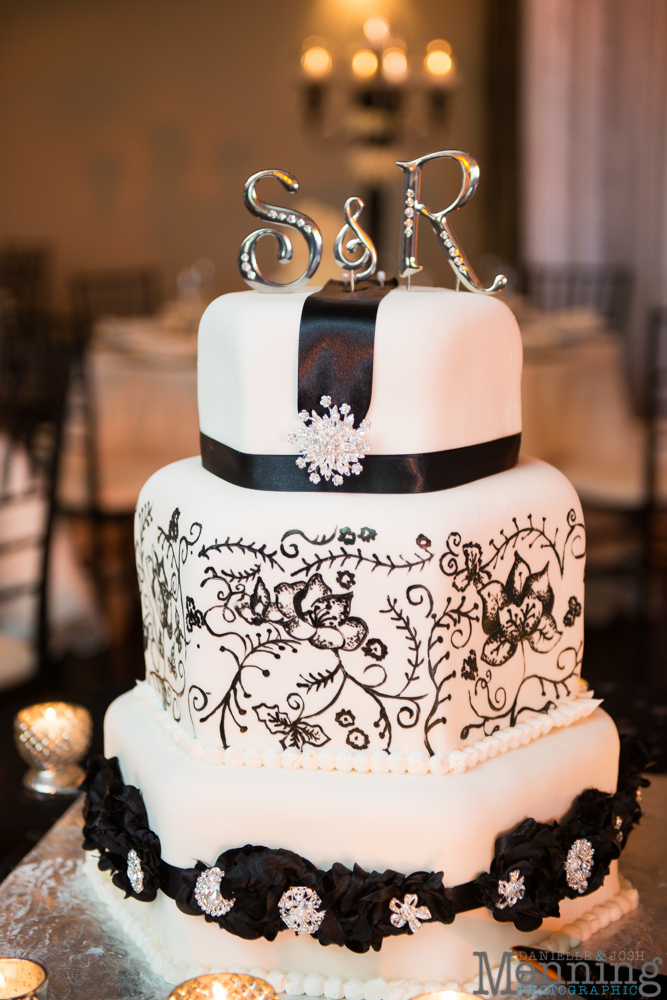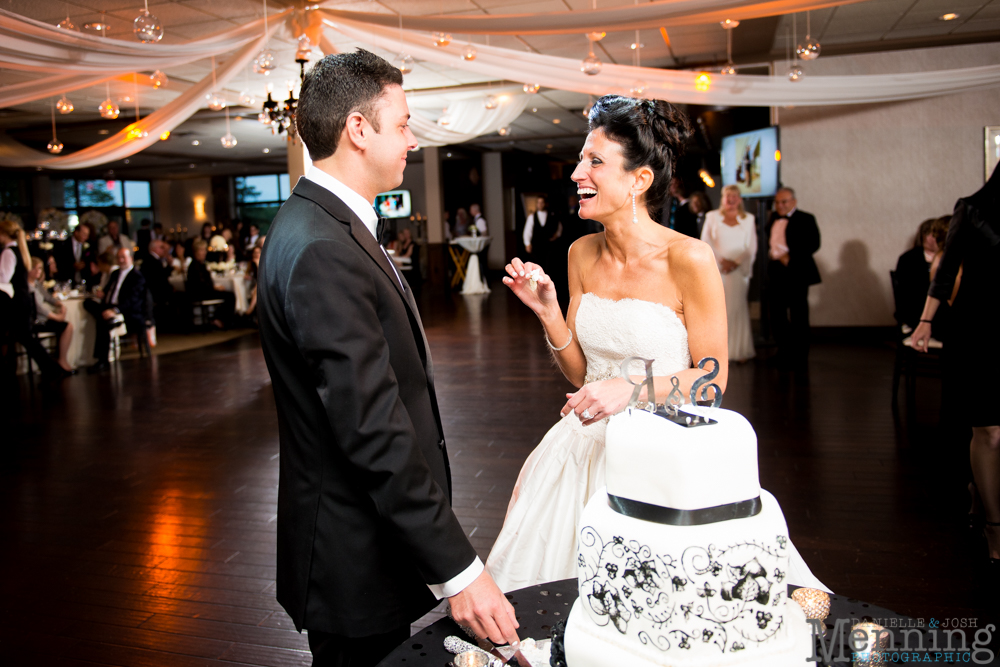 This wedding cake was just the right amount of beautiful & whimsical with the cute cake topper. Randy Johnson Pastries made this one.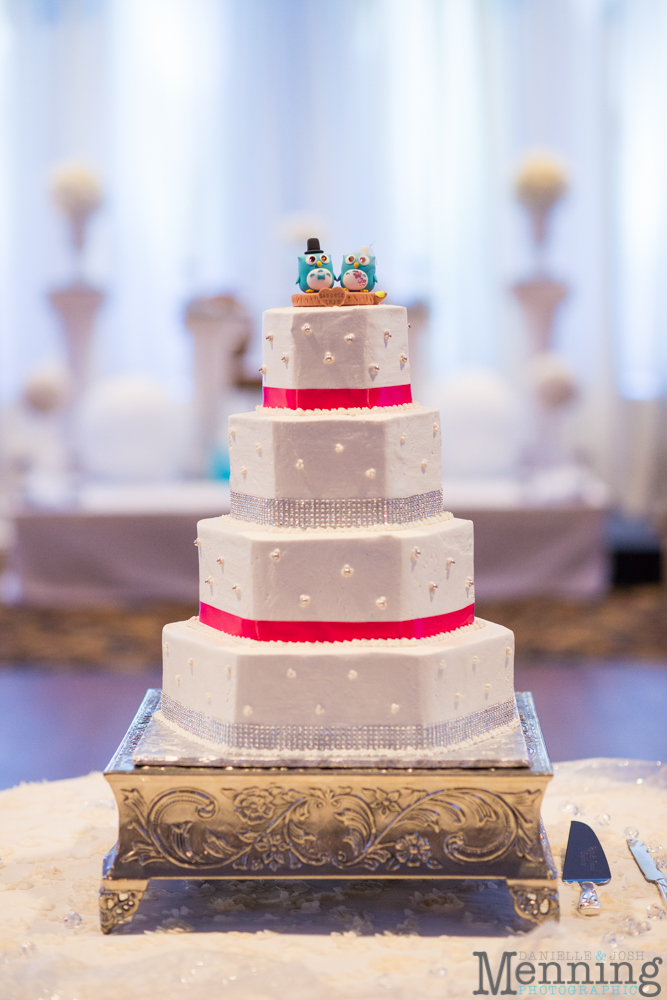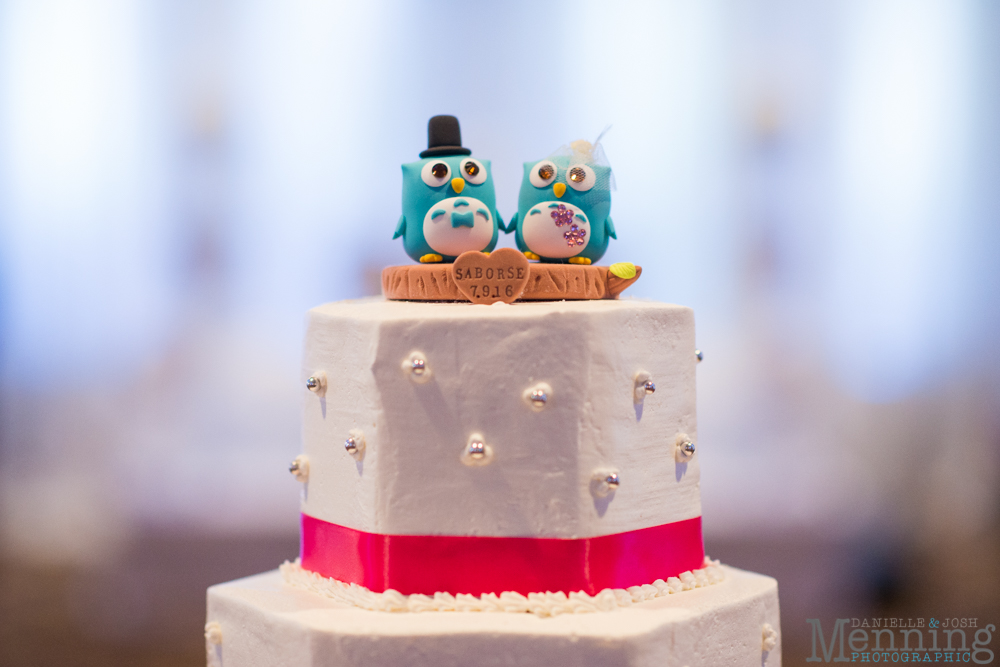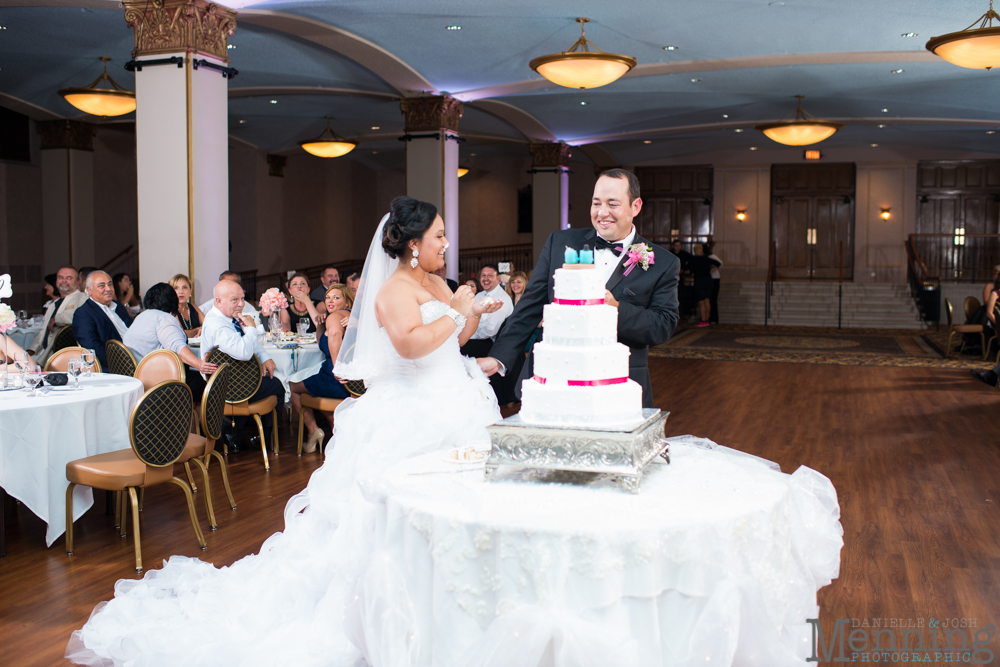 Dutch Haus Bakery made this rustic cake that matched the wedding's theme perfectly.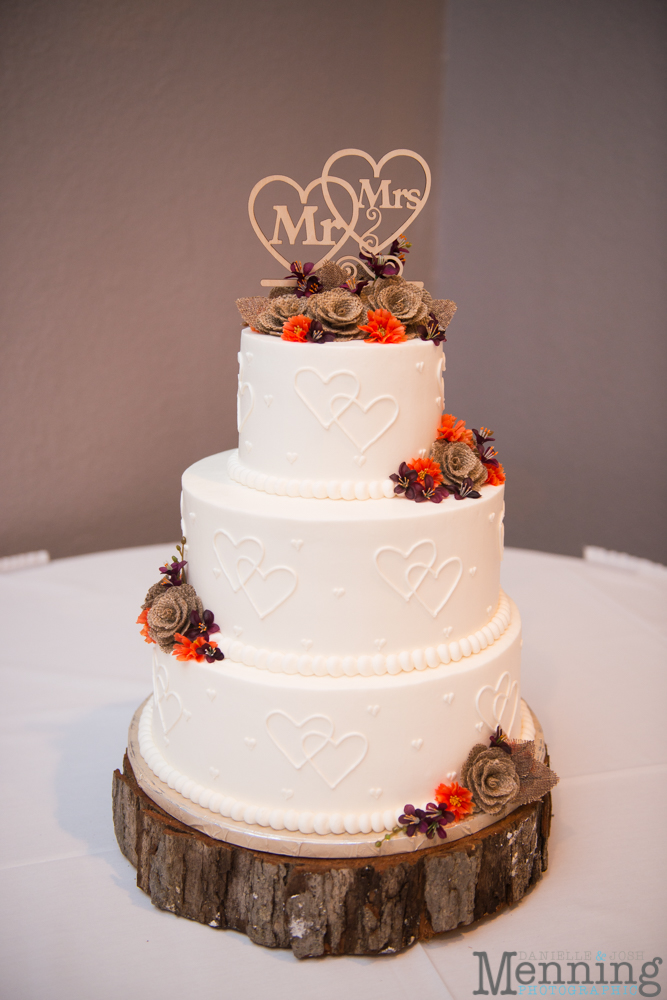 Many brides & grooms opt for cupcakes with a small cake to cut & feed each other.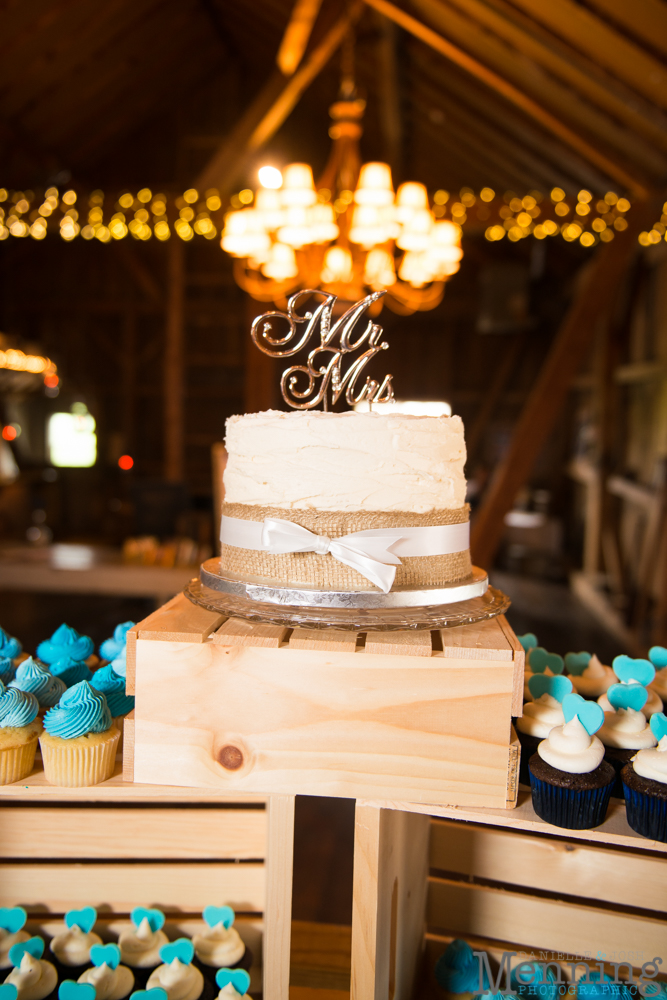 Ami Cakes made this beauty that tied the whole nautical theme together with the wedding day colors, too. I believe I'm remembering correctly that the bride's stepdad made the cake platform; check out those details! He even carved their names just like it was a real dock.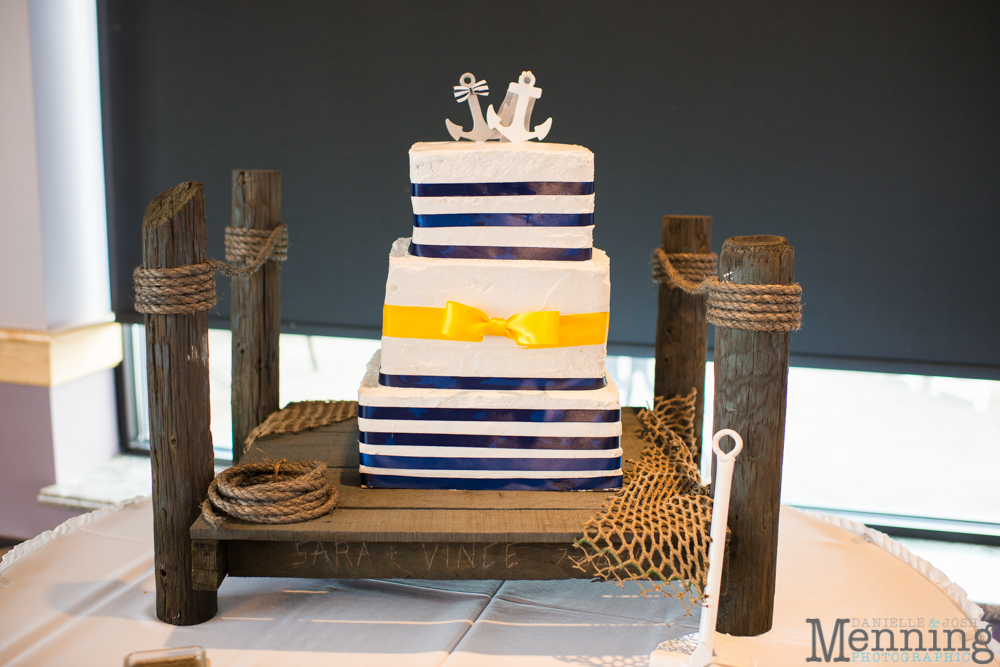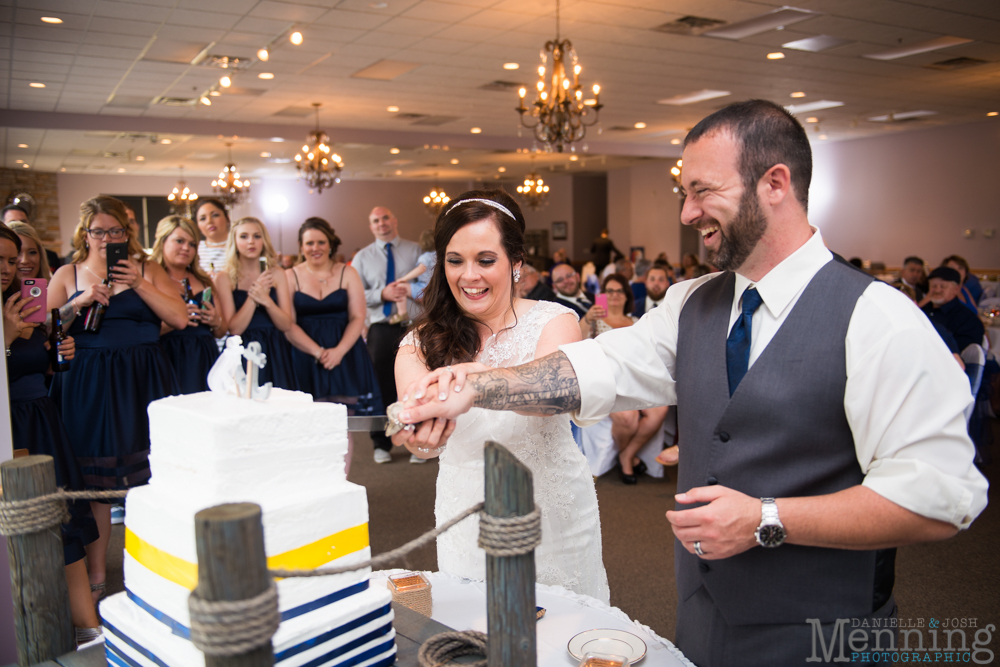 Fresh flowers are always a pretty cake topper. Dutch Haus Bakery made this cake, too. The Willows by Wehr added the fresh flowers.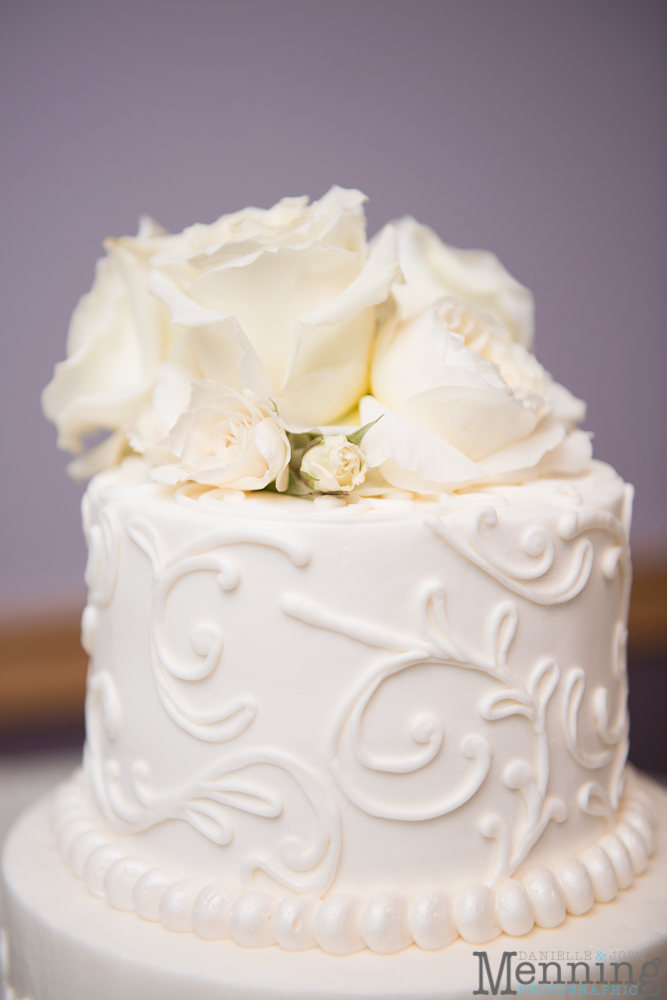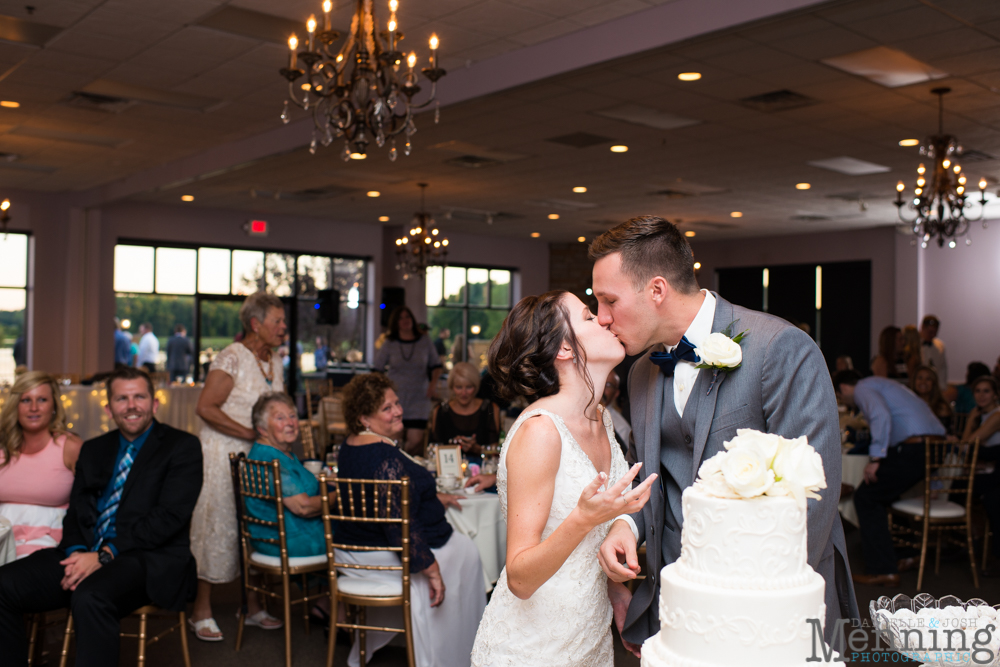 The Cake Boutique was the artist behind this cake. We've gotta give credit where credit is due for this epic uplighting that added SO MUCH to the WOW factor when walking into Blue Wolf Events at the Maronite Center! Damon from D & R Audio did the uplighting and DJing for this event.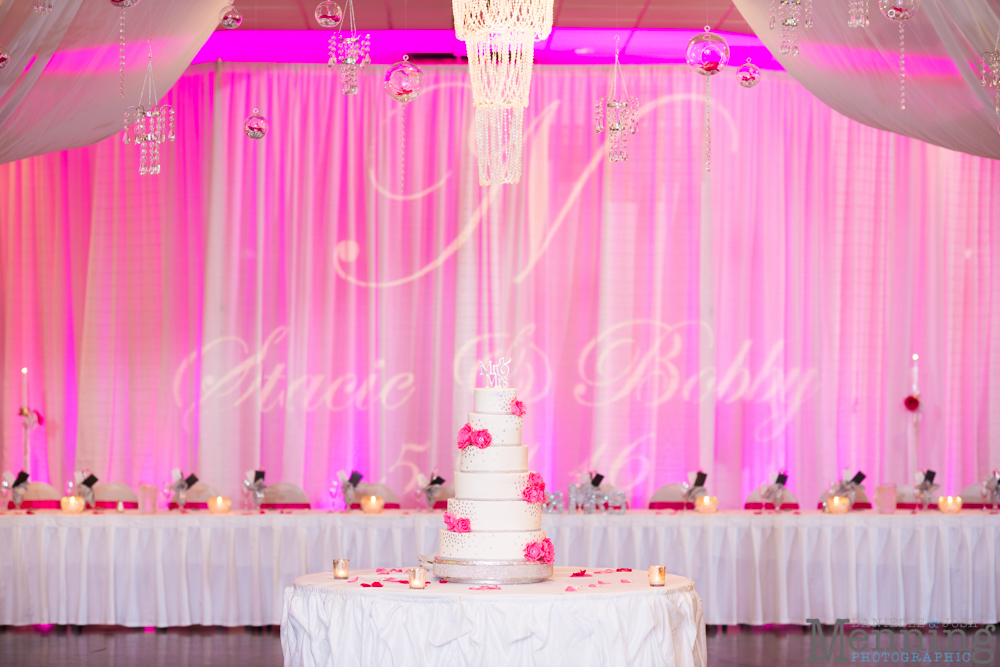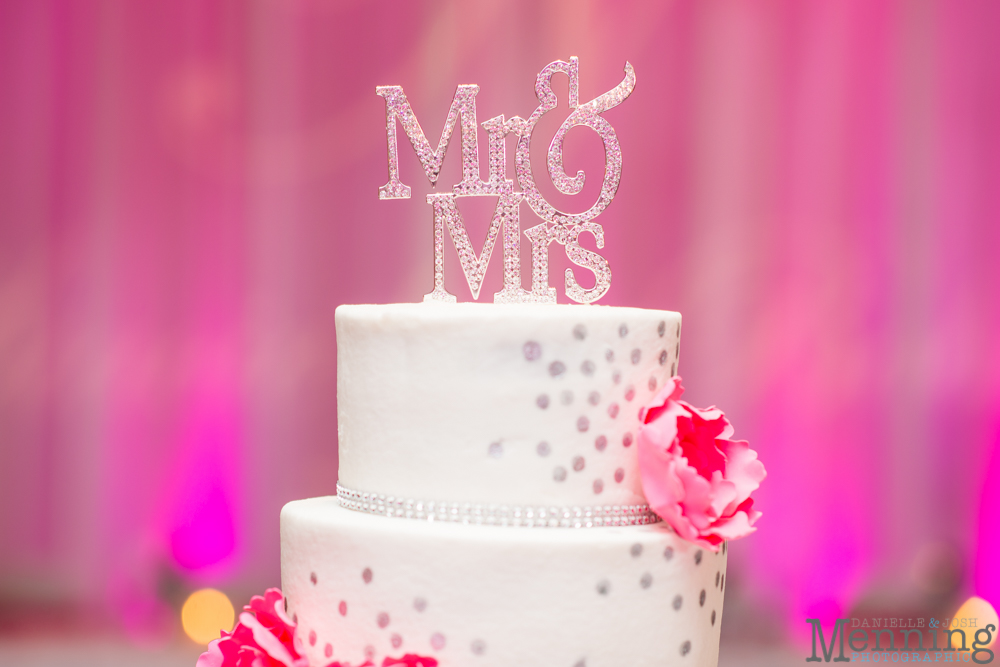 The Cake Boutique made this wonderful wedding cake.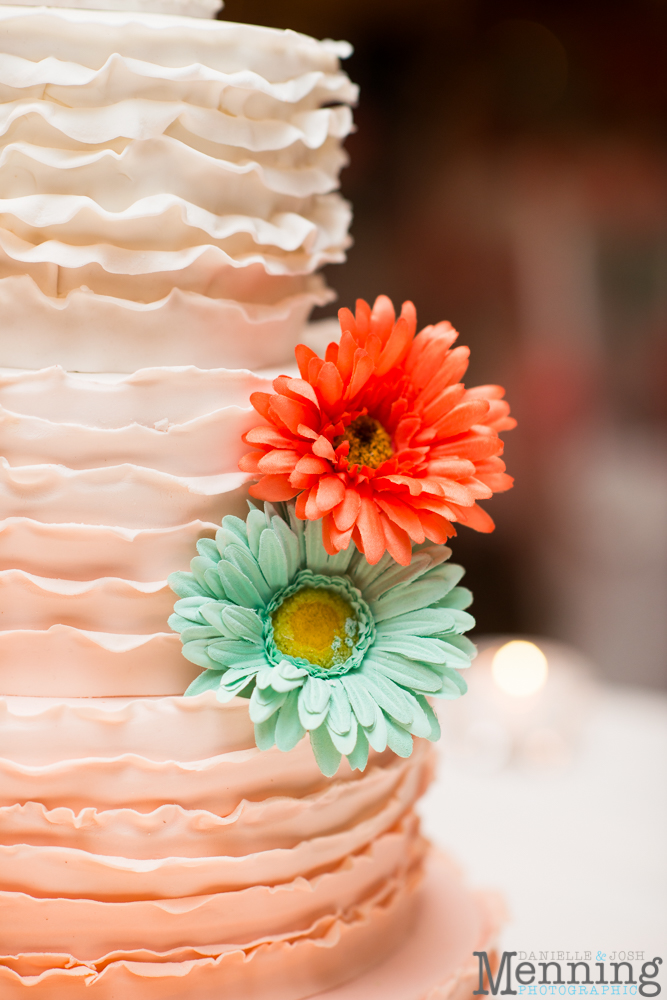 Every single time I look at these photos my mouth waters. Unfortunately I was too full from dinner and too busy taking photos to eat one of these ice cream cupcakes from Cold Stone Creamery, but GOSH did they look DELICIOUS!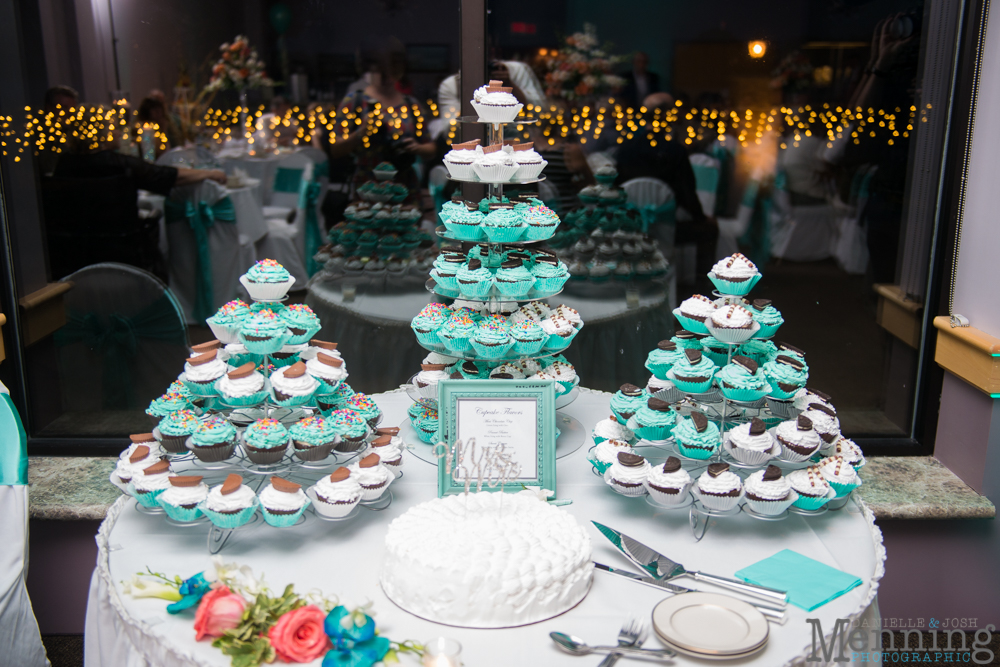 The DJ announced a couple of times that guests should eat the cake post haste due to its meltable nature.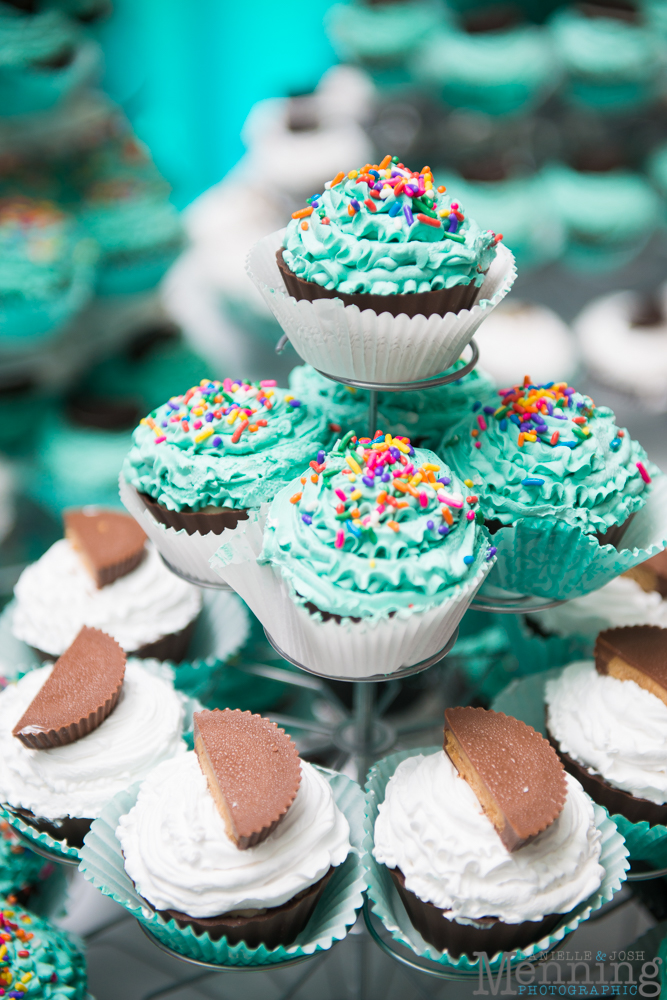 Sweets by Christine made this cake; it fit in well with the rustic atmosphere at The Barn & Gazebo in Salem.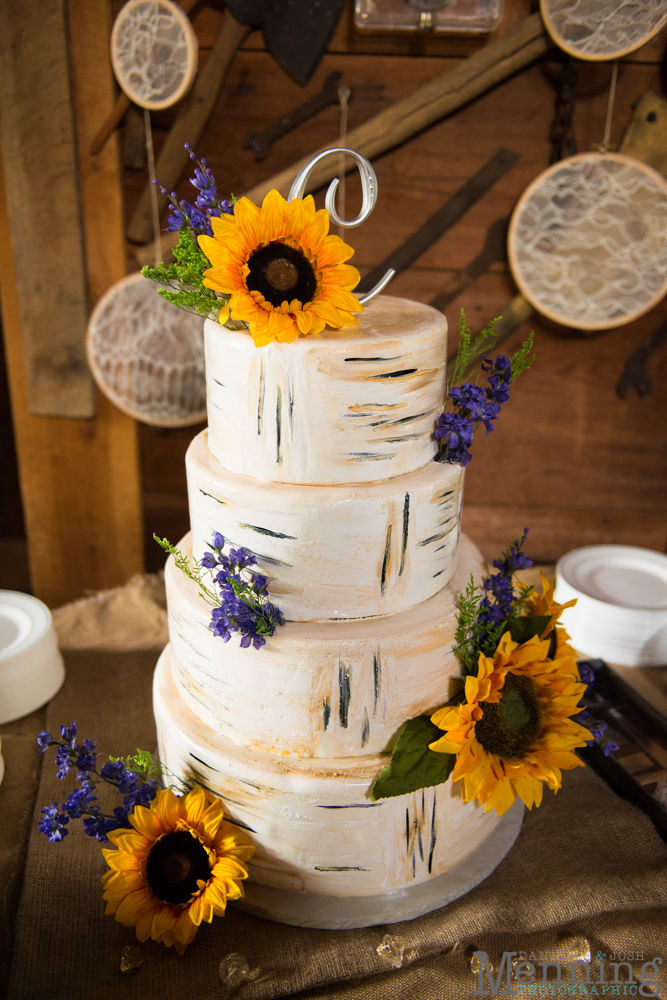 Cakes by Tammy made this cake for our one January wedding we had last year. It looked pretty in front of the twinkly Christmas tree lights.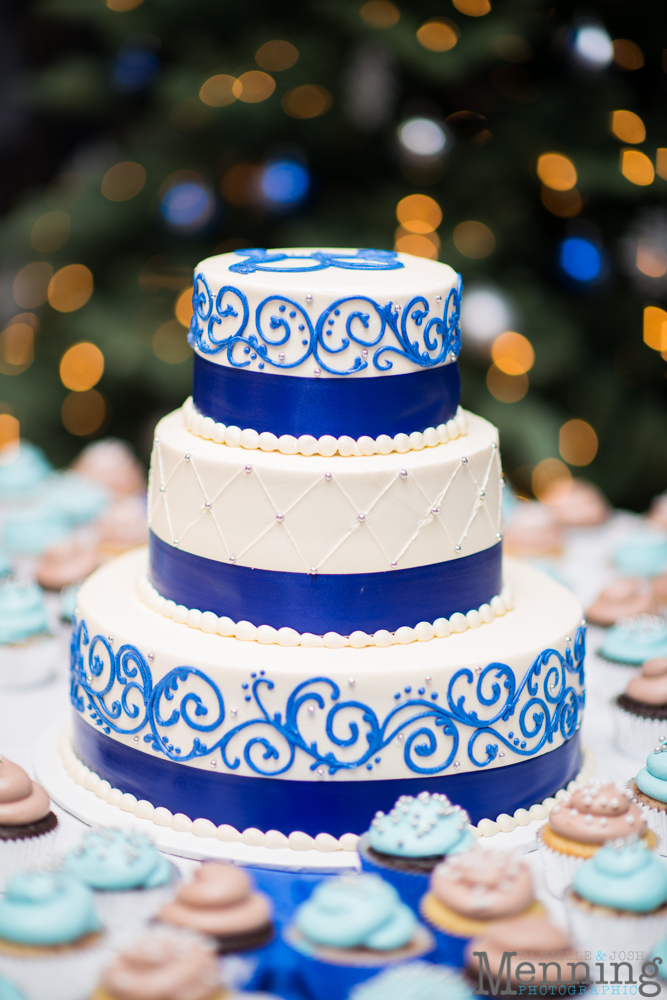 With a fireman as a groom, the cake topper on this wedding cake by Dutch Haus Bakery was perfect.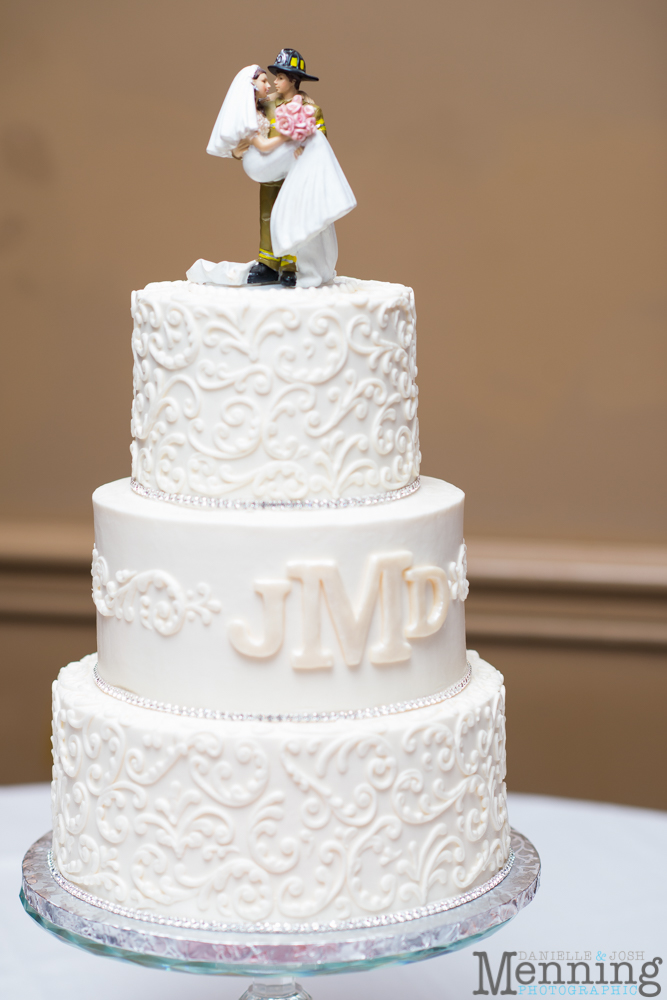 His groom's cake was also quite fitting!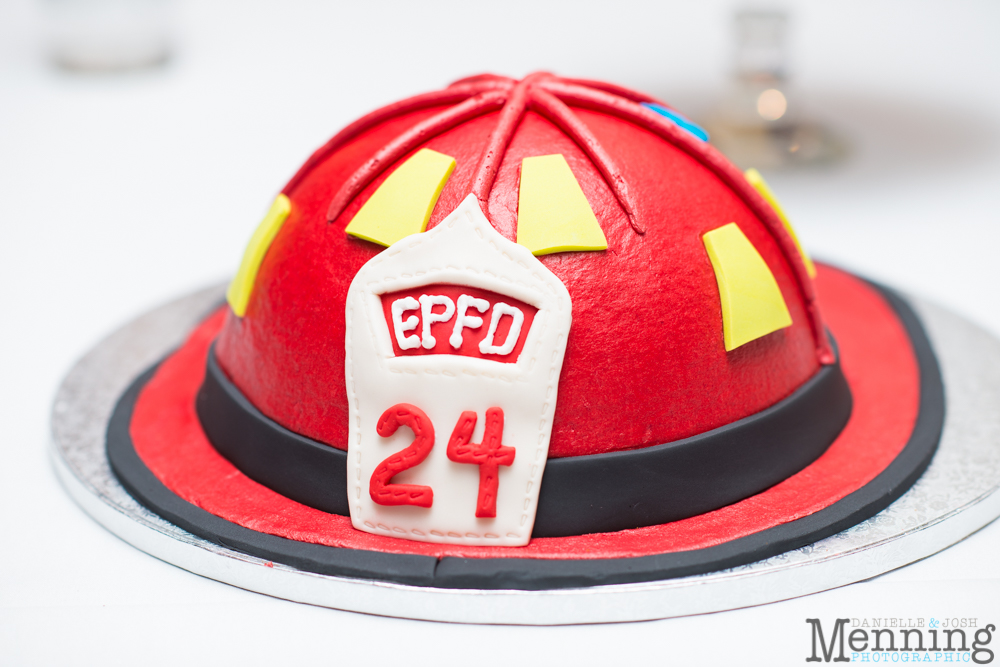 This cake topper reflected the chosen professions of the bride & the groom with the stethoscope detail on the bride & the police officer's uniform on the groom.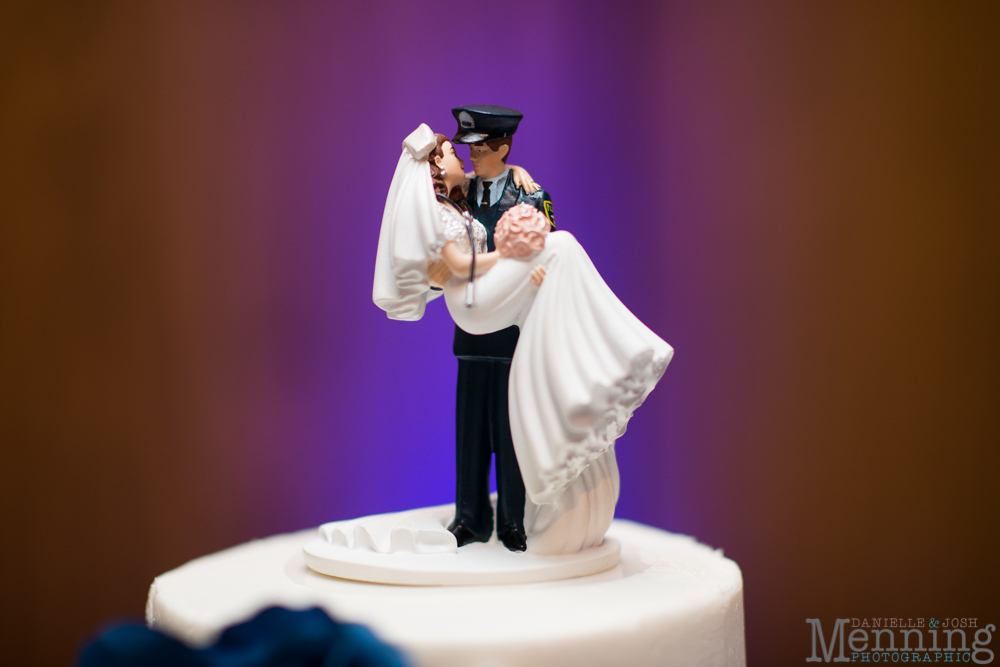 Bake Me Treats in Poland made this gold foil cake with a couple of cute macarons on top.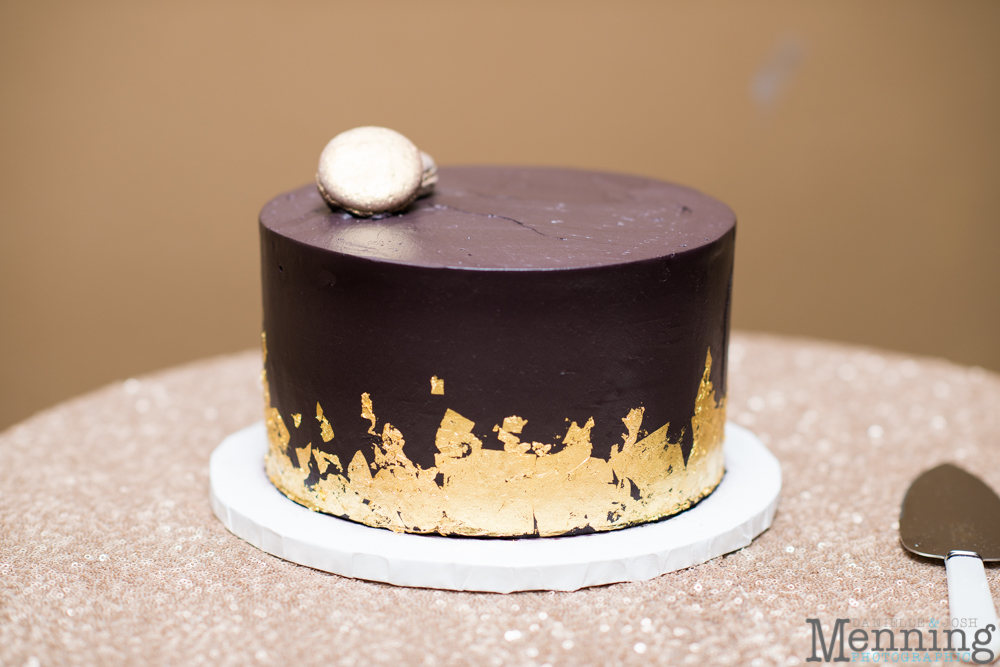 Dutch Haus Bakery made this fun & beautiful wedding cake. We noticed a lot of gold last year & we liked it!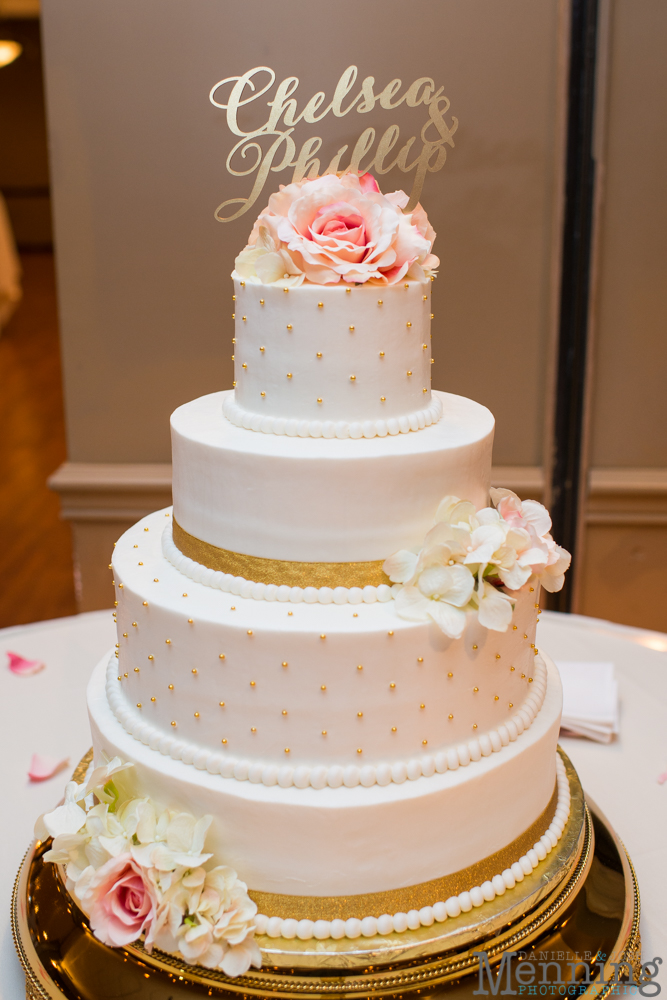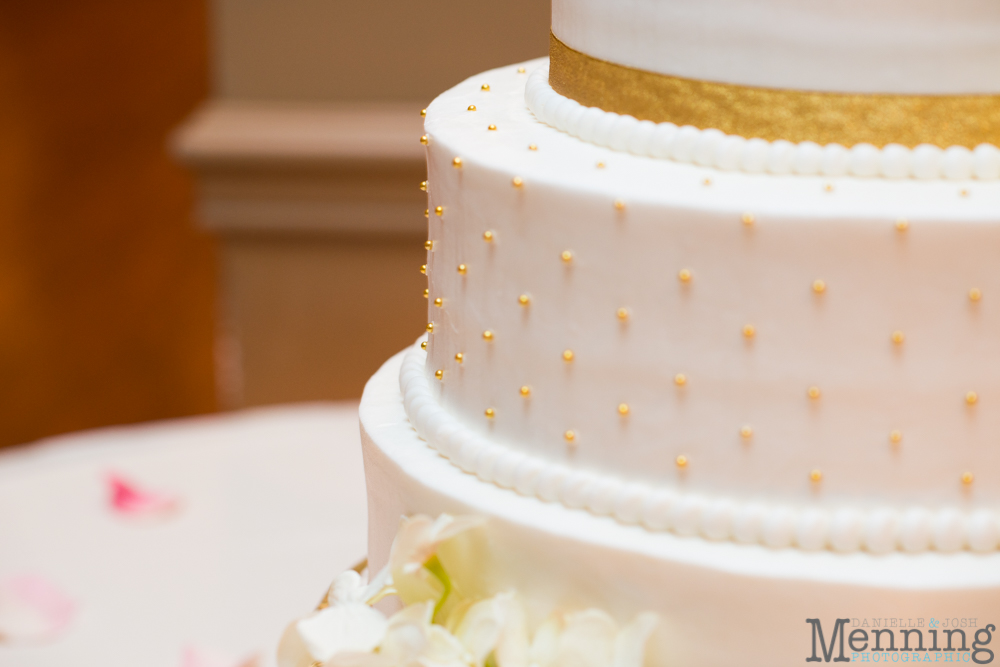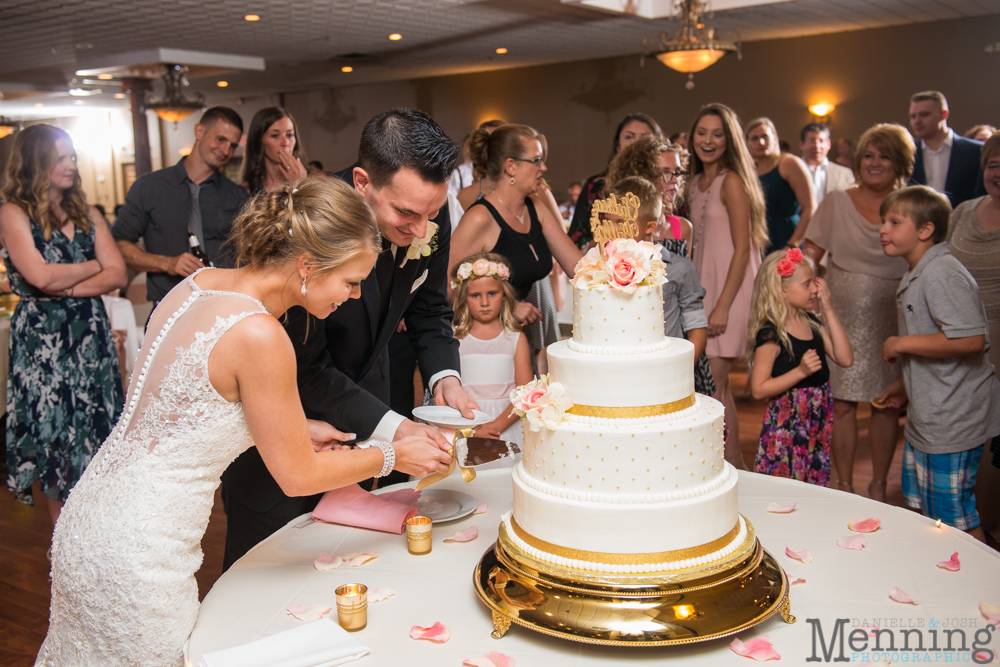 Big fresh flowers made a statement on this classic wedding cake.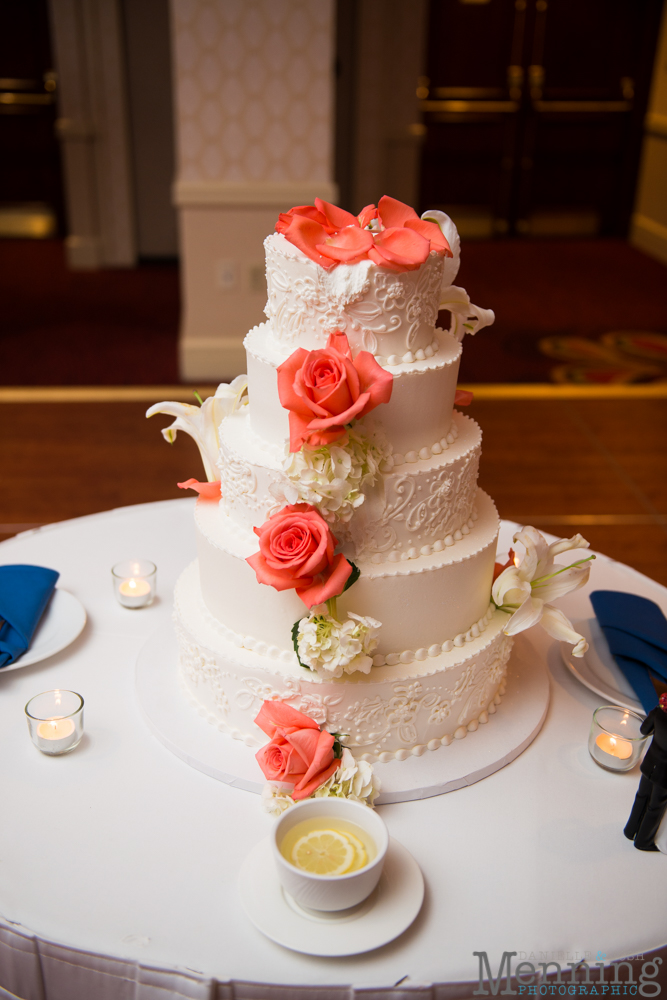 Dutch Haus Bakery made this wedding cake, too. We loved how much fun Ashley & Shane had throughout their wedding day, and cutting their wedding cake was no exception.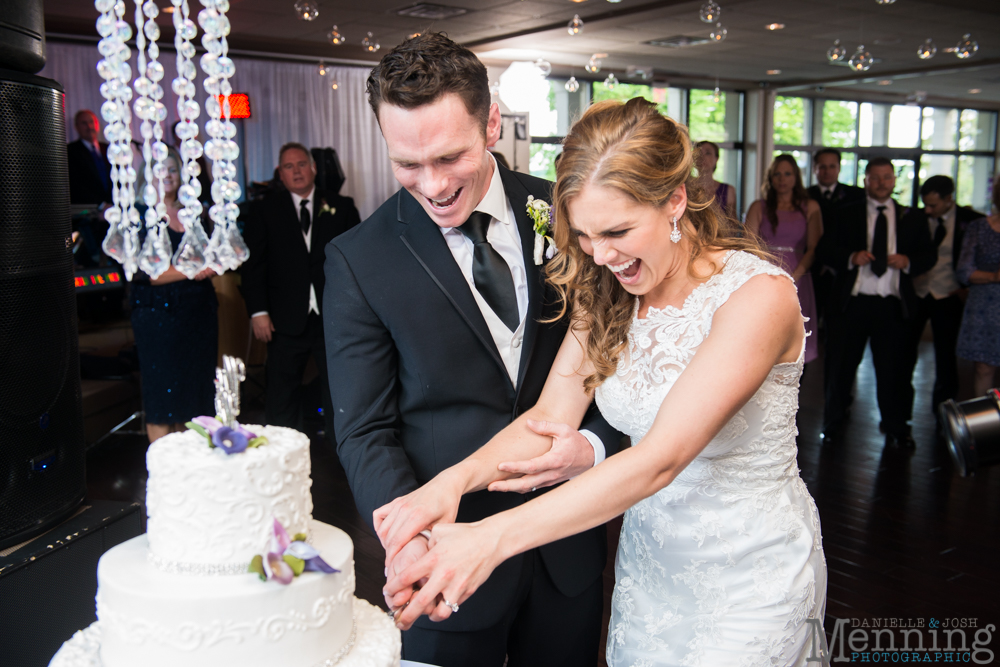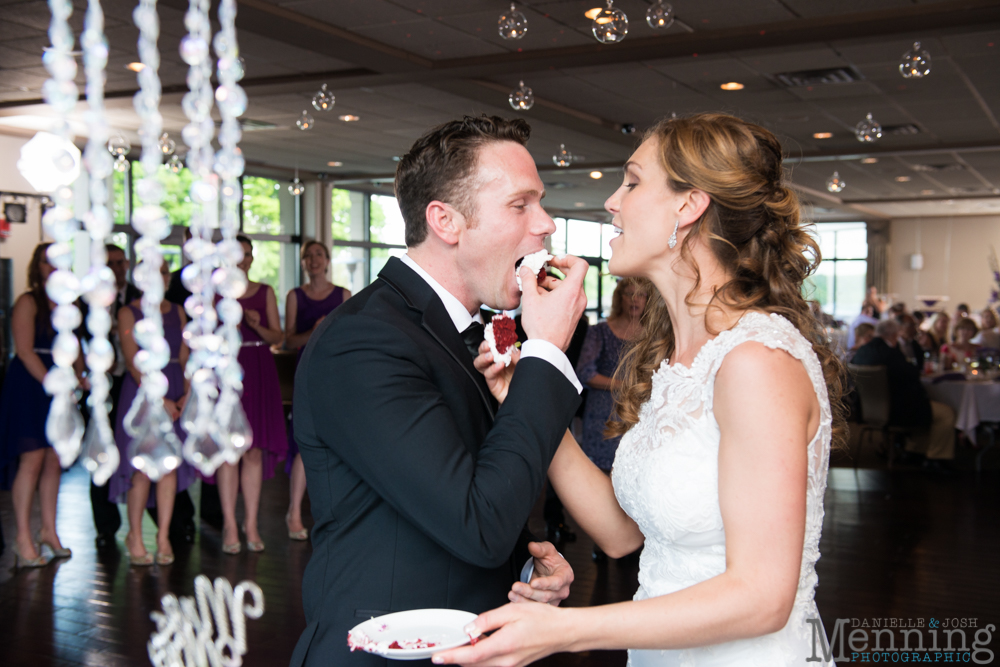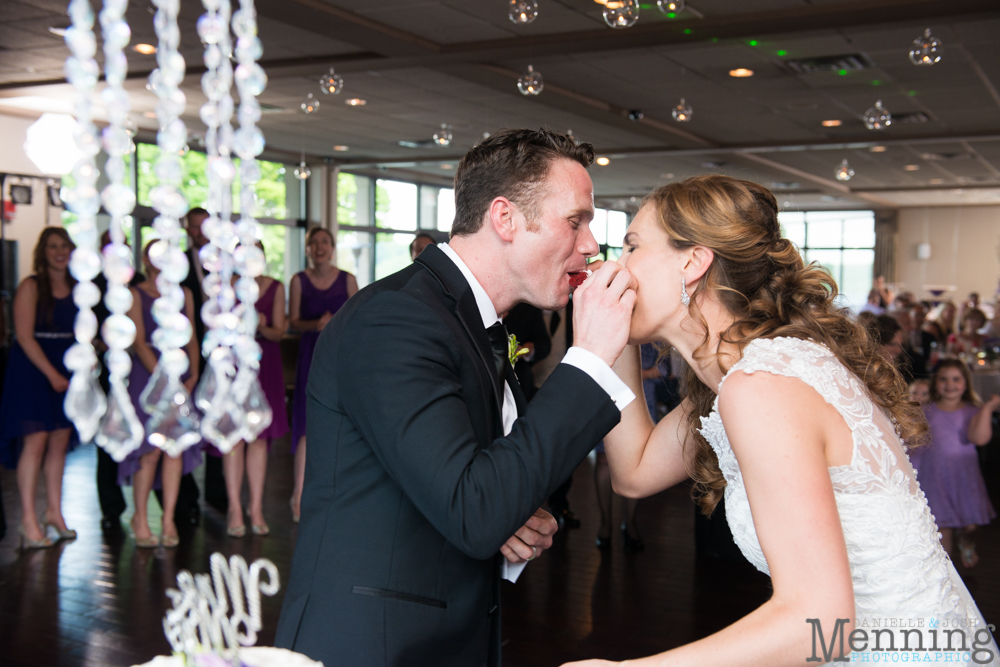 The Best Day Ever cake topper was my favorite part of this wedding cake.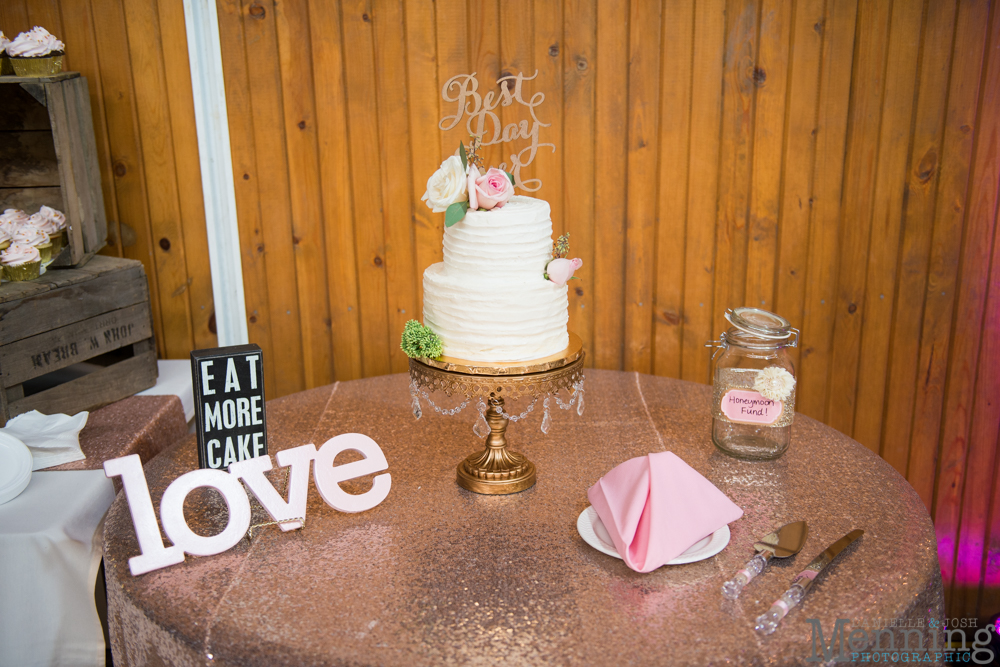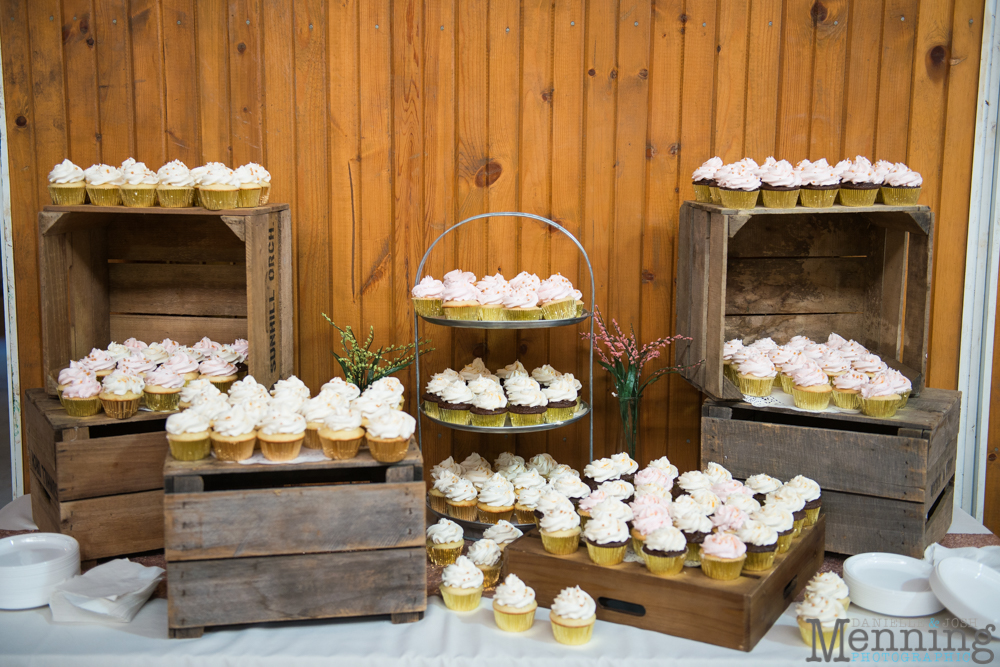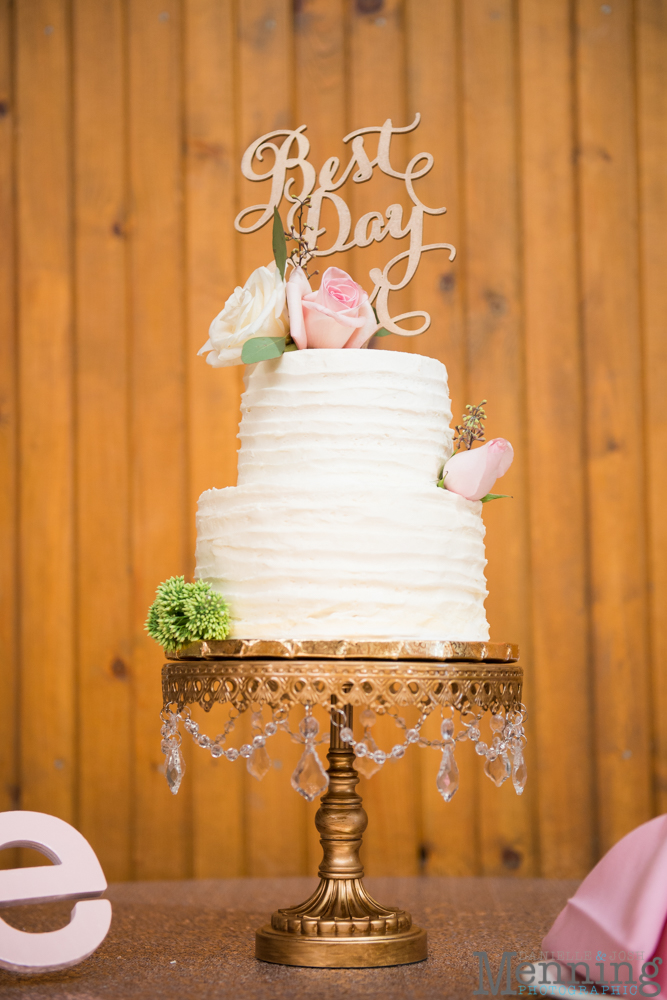 White House Fruit Farm donuts are a perfectly acceptable and delicious alternative to wedding cake that your guests will love. That is one way to make your wedding reception unique and yummy.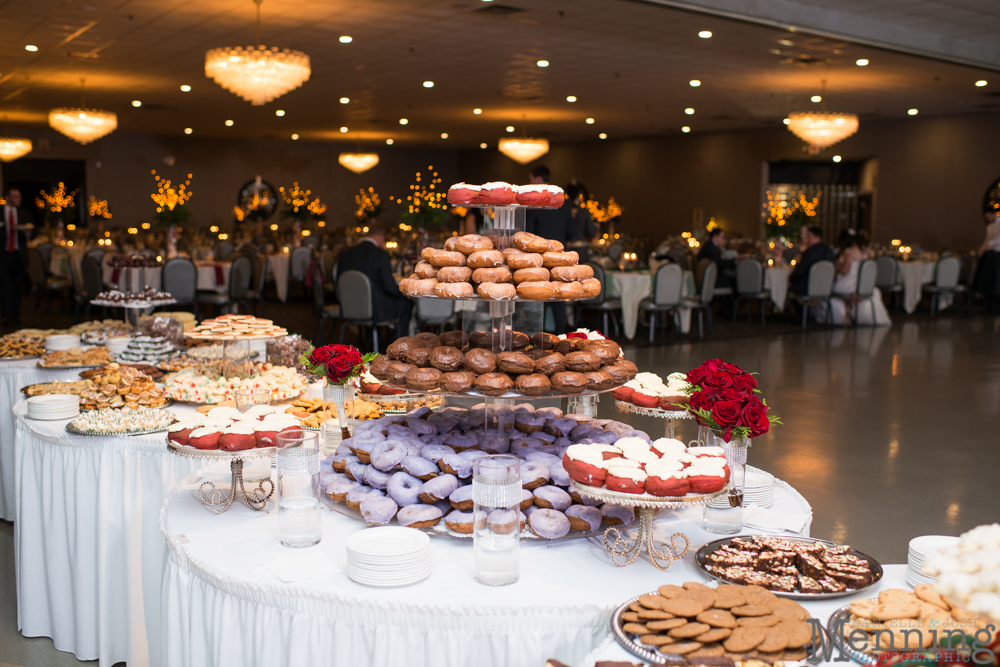 And don't even get us started on the Youngstown cookie table & how much we love that tradition! Since we've been photographing Youngstown weddings for six years now, we can detect a pattern to each wedding season that goes something like this: in January, we get on a healthy kick and eat lots of great, fresh food during our wedding off-season from about Jan-the end of April. We don't eat a lot of sugary foods compared to wedding season. So we generally slim down a bit. Then wedding season hits & the cookie tables come at us full force. We can't help it! The cookies beckon us; brides insist that we eat some & take some home. Guys, it's not our fault. (haha!). By the time wedding season is over at the end of November & we've photographed a wedding almost every weekend for 7 months, we've gotten a little fluffier. Then the cycle starts over again at the beginning of the year. We don't even want to know what we'd look like if our chosen profession had been to bake wedding cakes & goodies like these! Oy! We salute you, Youngstown cake bakers! You're truly artists and your creativity & talent impresses us each wedding season!
If you liked this 2016 Year in Review blog post, you may like:
Our Favorite Wedding Cakes from 2015
Our Favorite Candid Moments from 2015
Thanks for reading our blog! We hope the wedding cakes didn't make you toooooo hungry! We're Josh & Danielle; we're married and we shoot people on their wedding days! We'd love to hear from you in the comments! How did you hear about our blog? Are you getting married soon? Connect with us & see if we're a fit for your wedding day photography! We can also be friends here:
Instagram | Facebook | Twitter | Pinterest | Google +