We get to share an amazing engagement session with you today! Brittany & Victor were so fun to hang out with & we're super excited for their wedding next year! Not to mention, their dog Sampson is extremely photogenic. We met these two lovebirds in the city where they live & went to lots of places that are special to them. They introduced us to a few places we'd never been & they had such fabulous views of the city.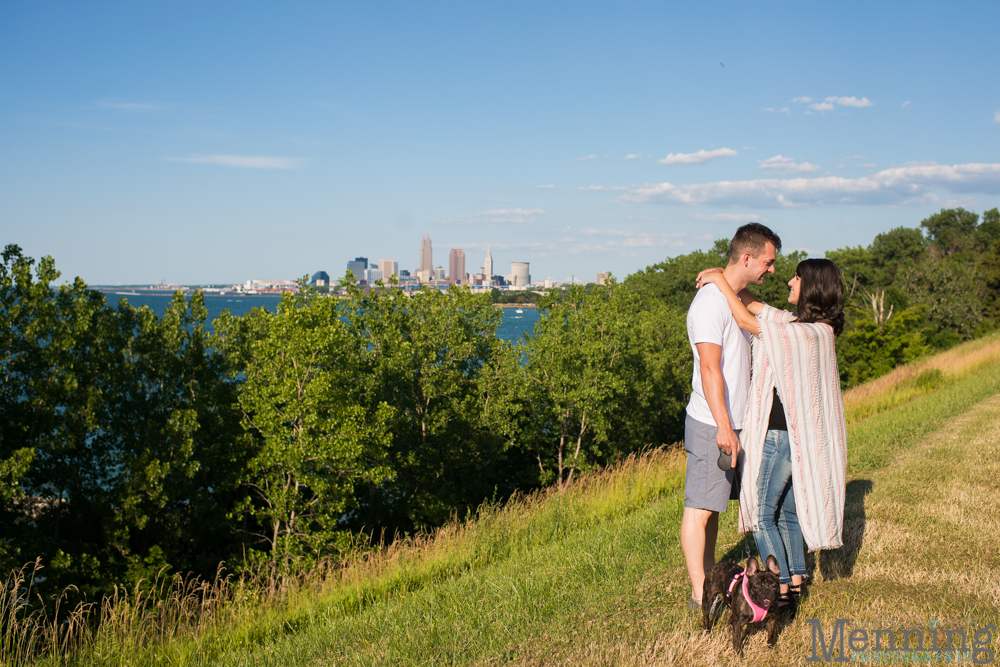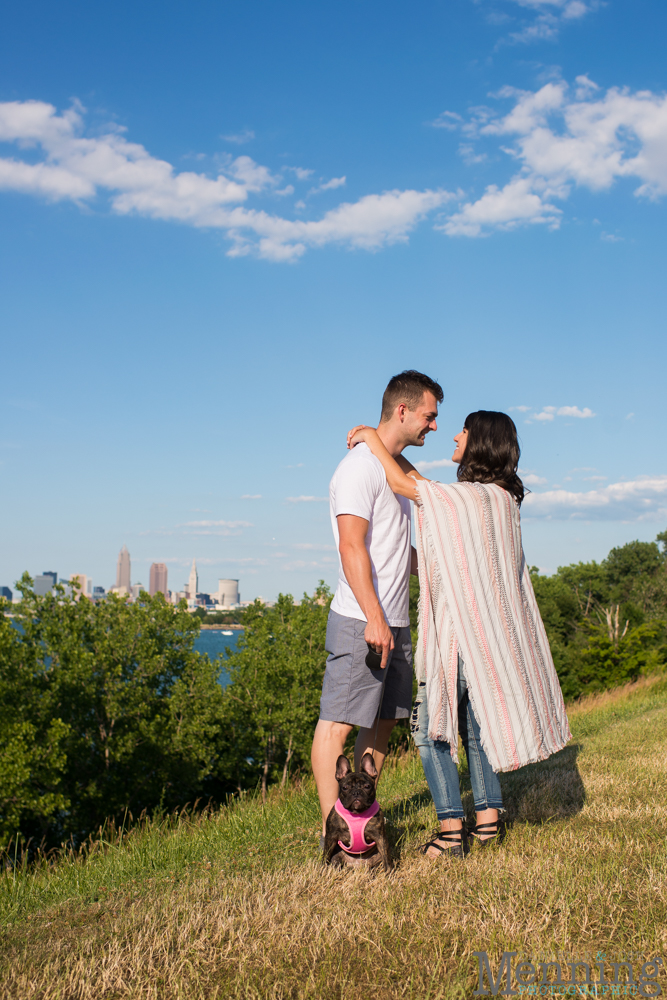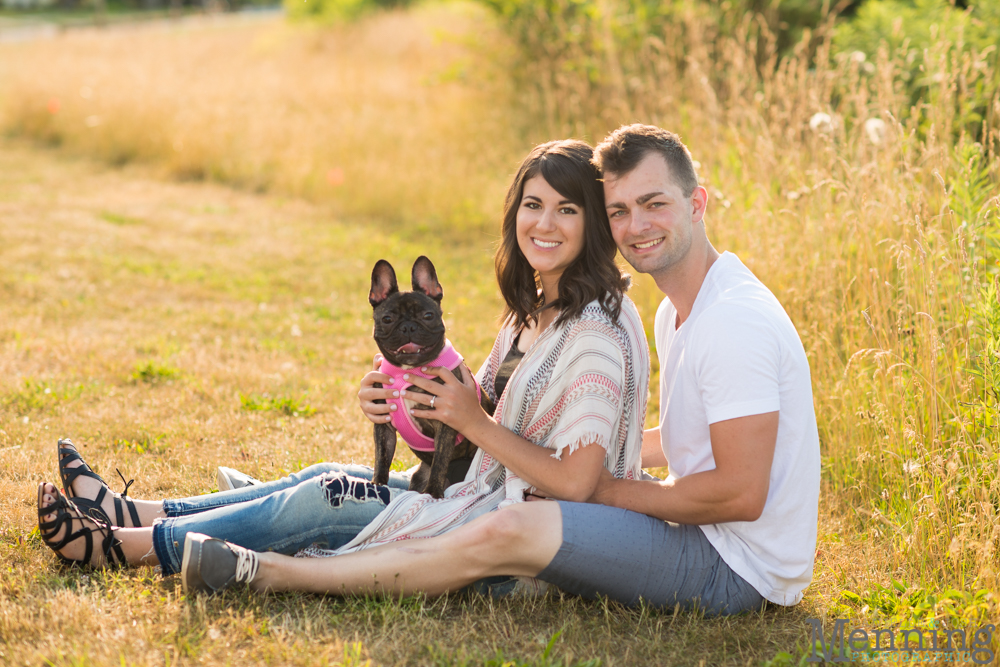 Brittany & Victor got custody of Sampson a few months ago because her owner had to move & couldn't take her along. Sampson is just smitten with her mom & dad & oh-so-spoiled . . . in a good way! You guys know we love those smash nosed dogs. They definitely have a way of making a place in your heart.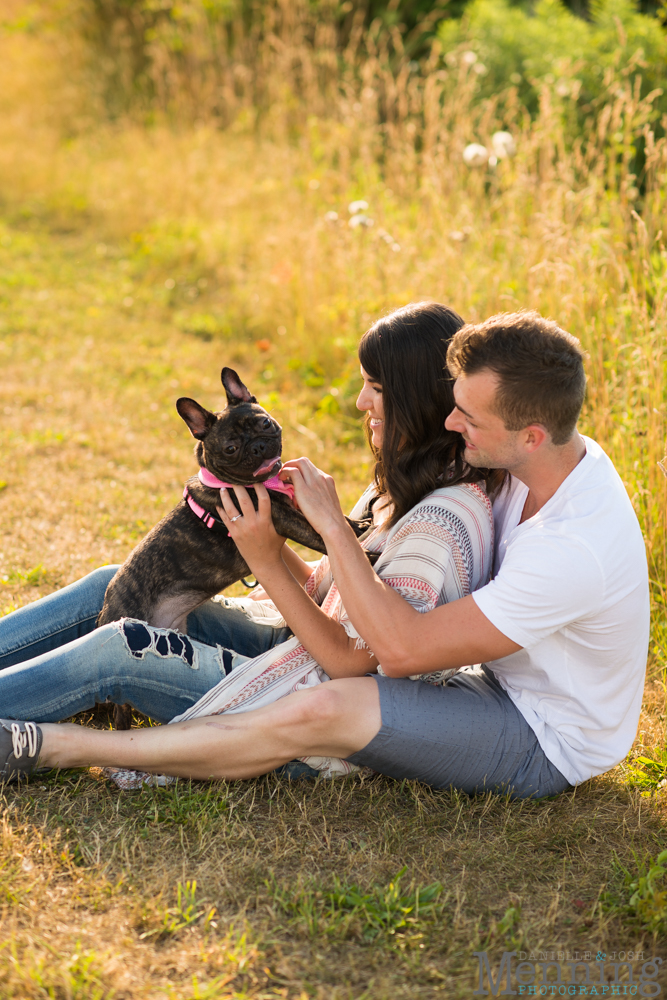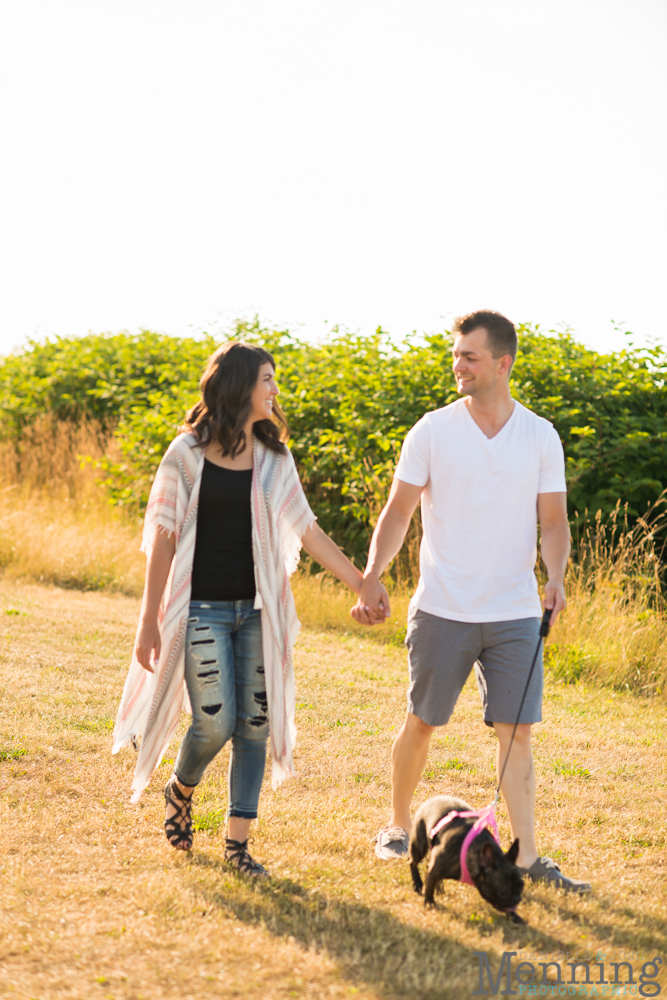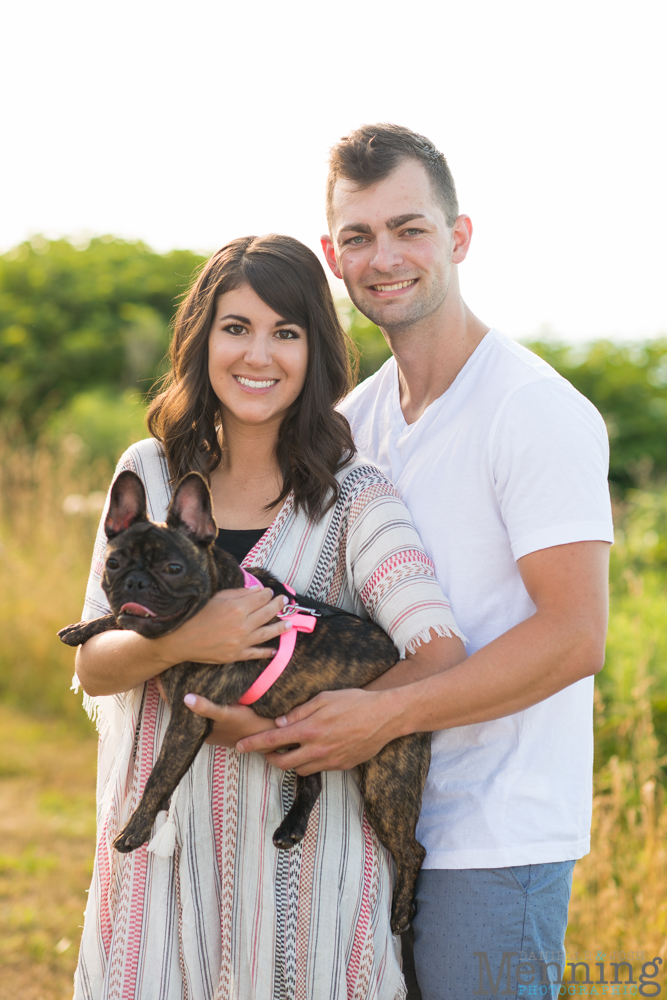 She reminded us so much of our crazy younger pug Punky. They would be hilarious together!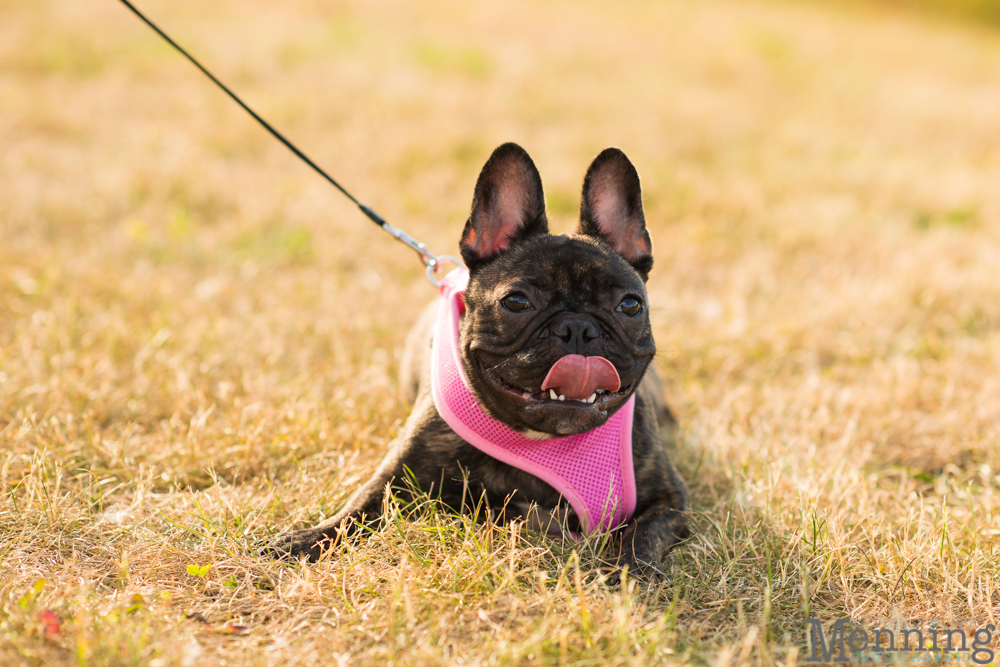 We took Sampson back home so she could get a treat & stay cool relaxing at home. Then we headed to Edgewater Park, where Victor proposed to Brittany. We were standing on the exact spot where Victor had been on one knee asking Brittany to be his wife. So sweet. He had planned everything out well before he invited her down there for a walk. He had taken a balloon with a note tied to it & attached it to a tree. The note, of course, was an epic love letter & after Brittany turned around from finding the balloon, Victor was on his knee with a beautiful ring.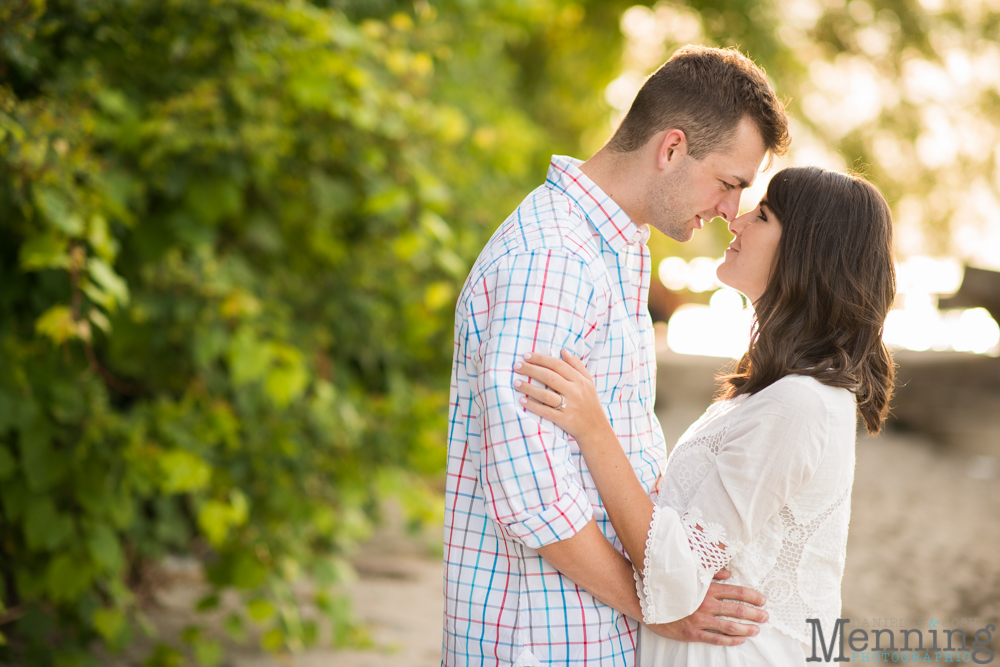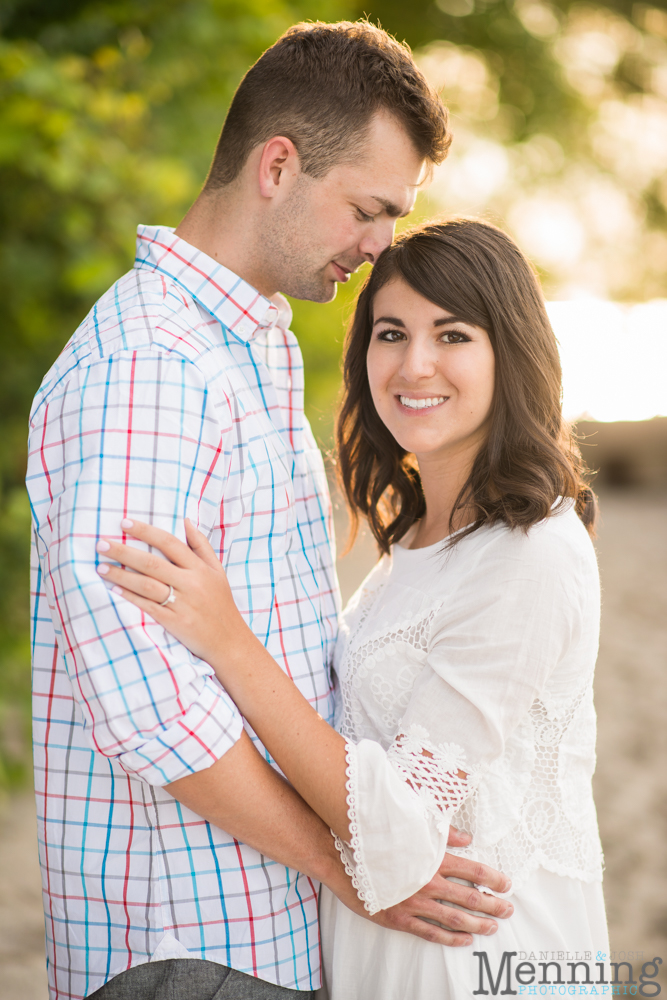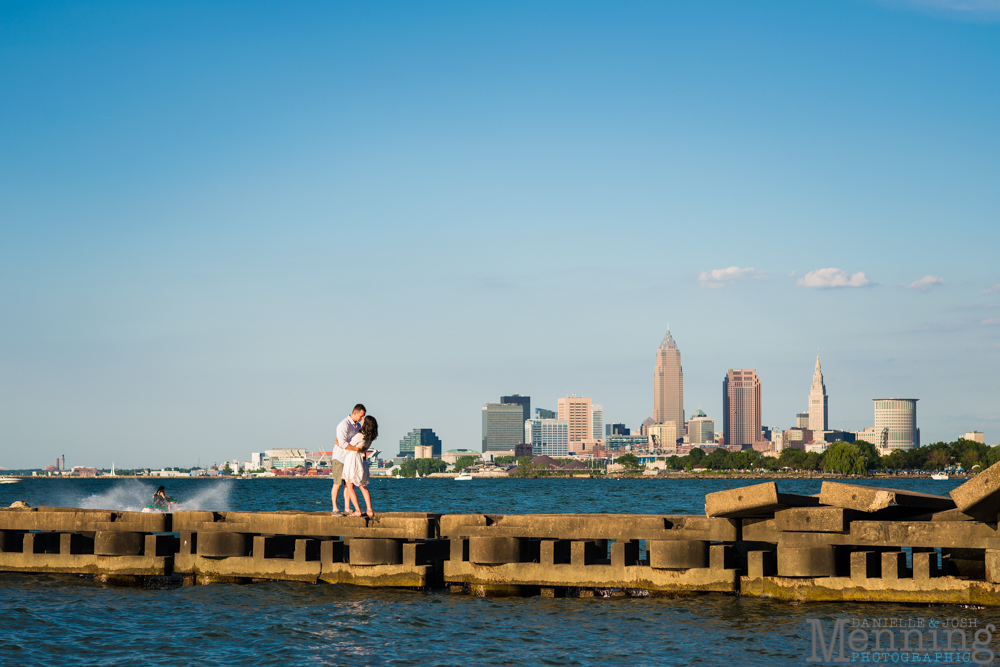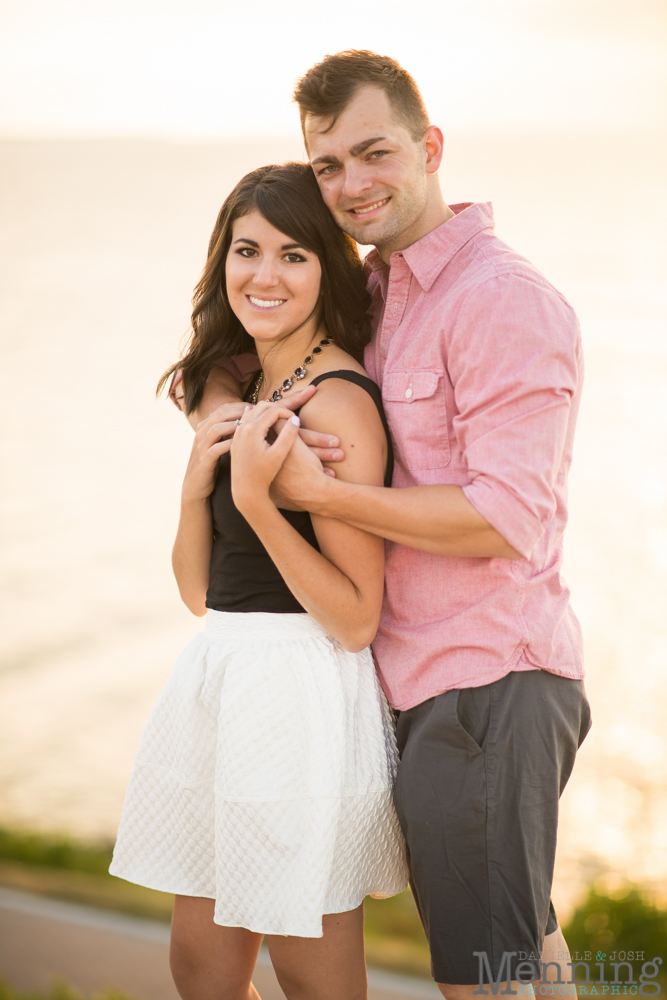 After Edgewater Park, we ventured to Lakewood Park. The light was absolutely stunning that evening & they snuggled close without a complaint about the heat & humidity. Ohio summers really are beautiful.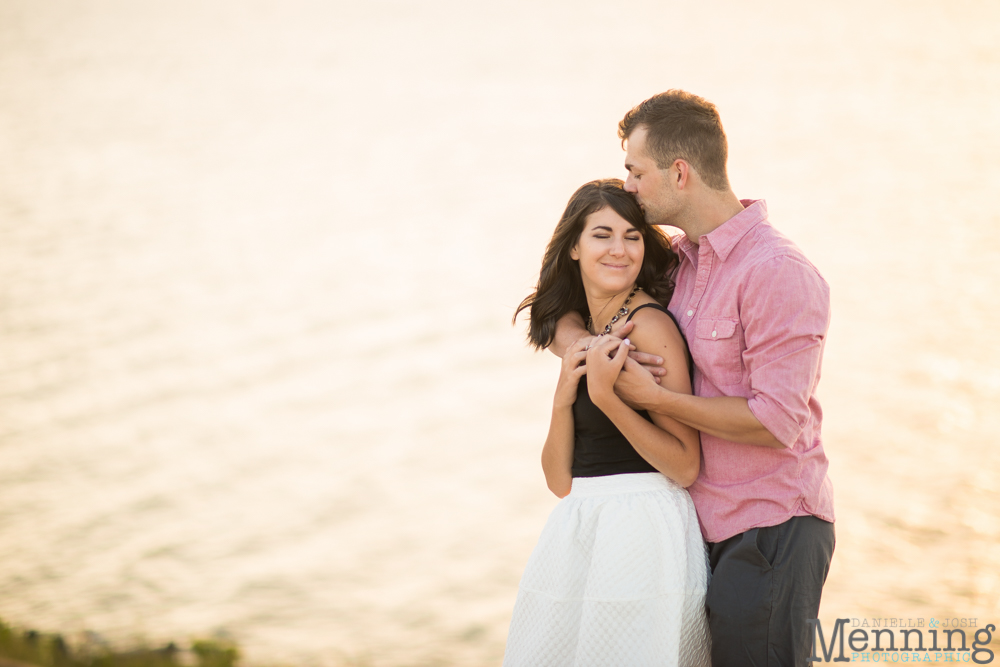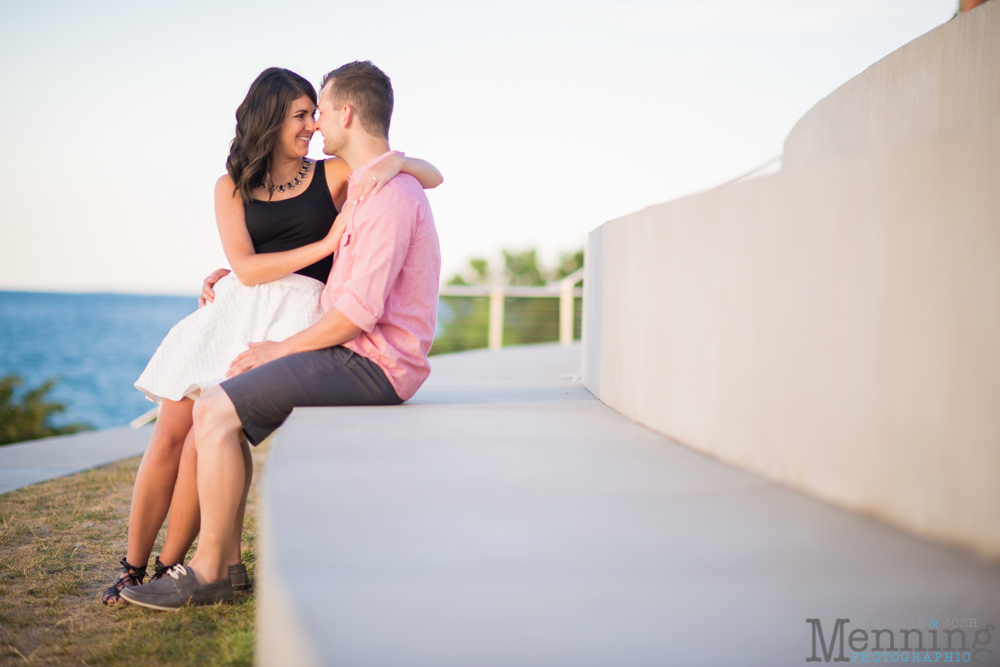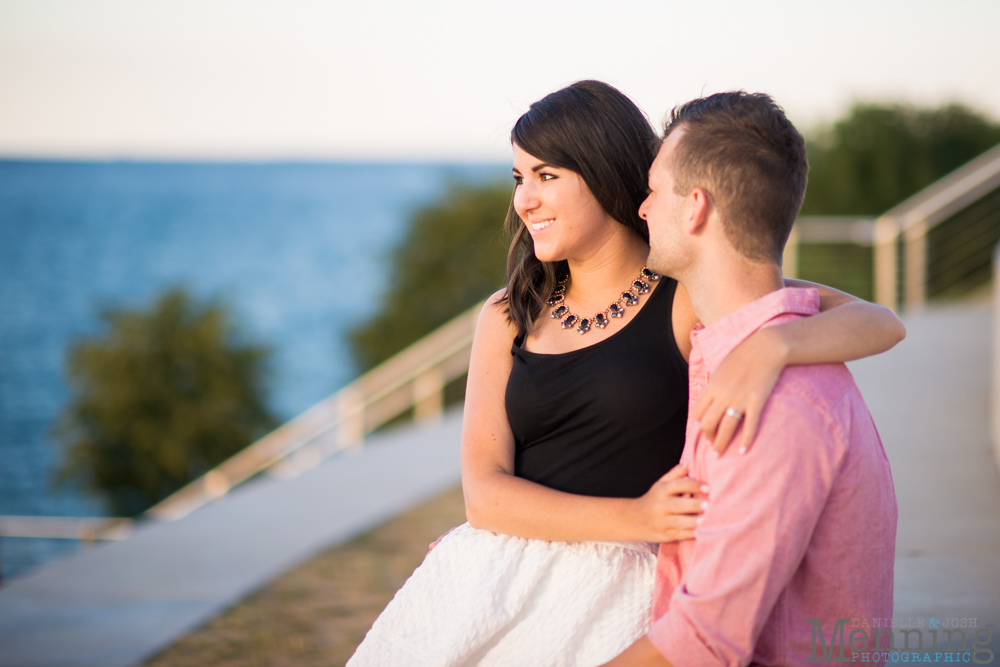 They are extremely photogenic. We couldn't pose them in an unflattering way. Zoolander better look out.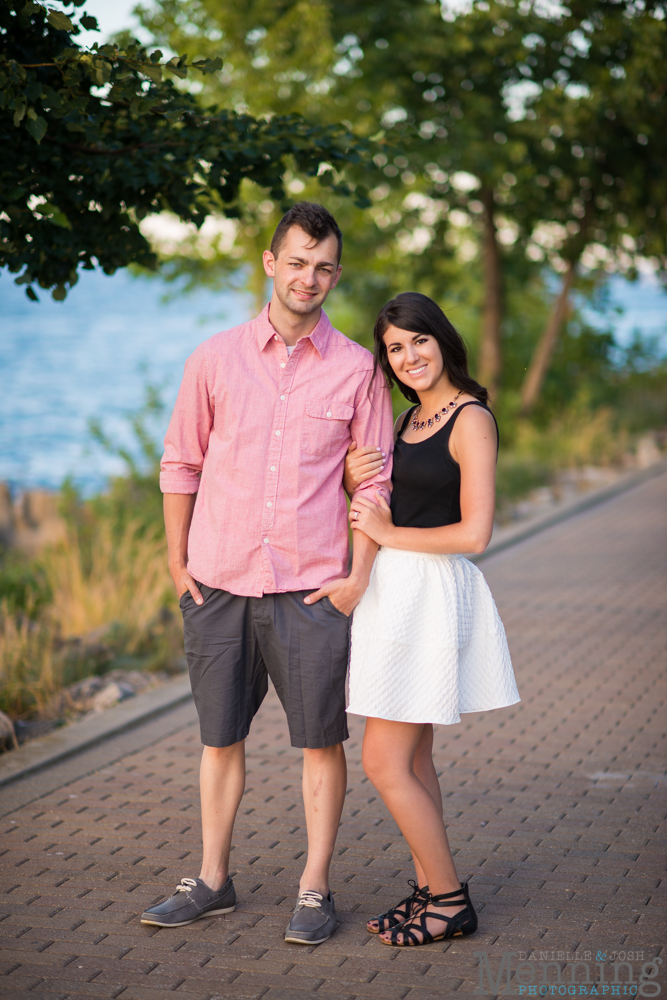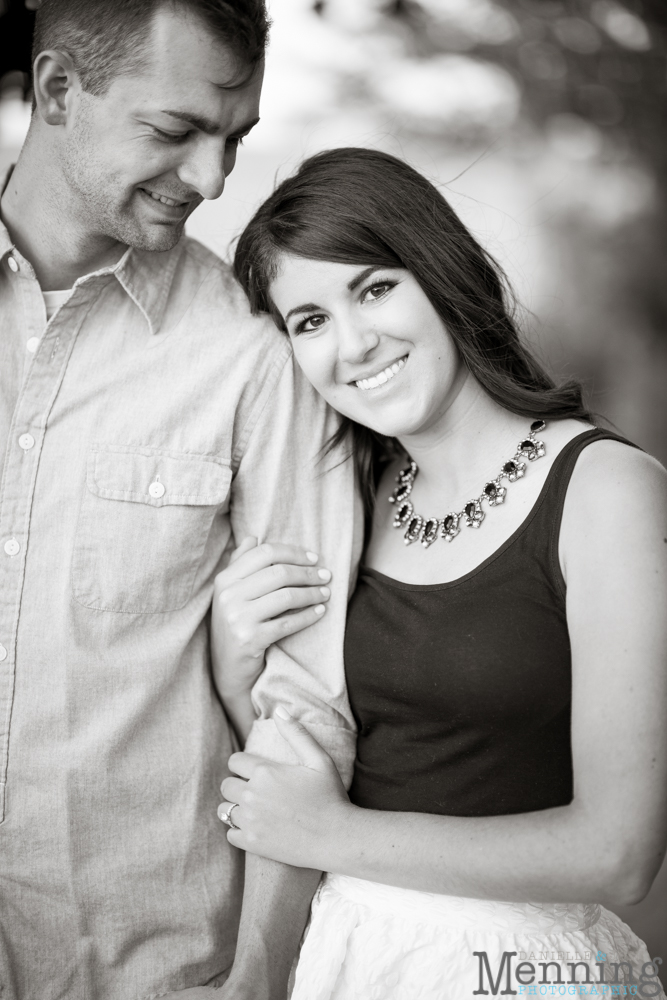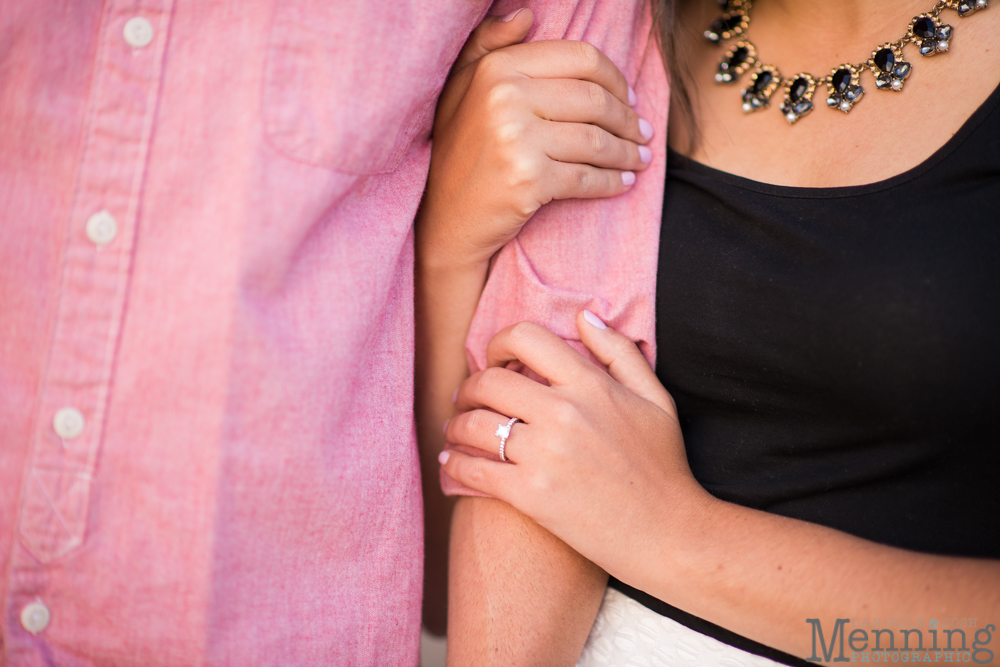 We were walking to Voinovich Park & couldn't help but stop by the Rock Hall for this shot. The sun was our friend that night in a big way. . .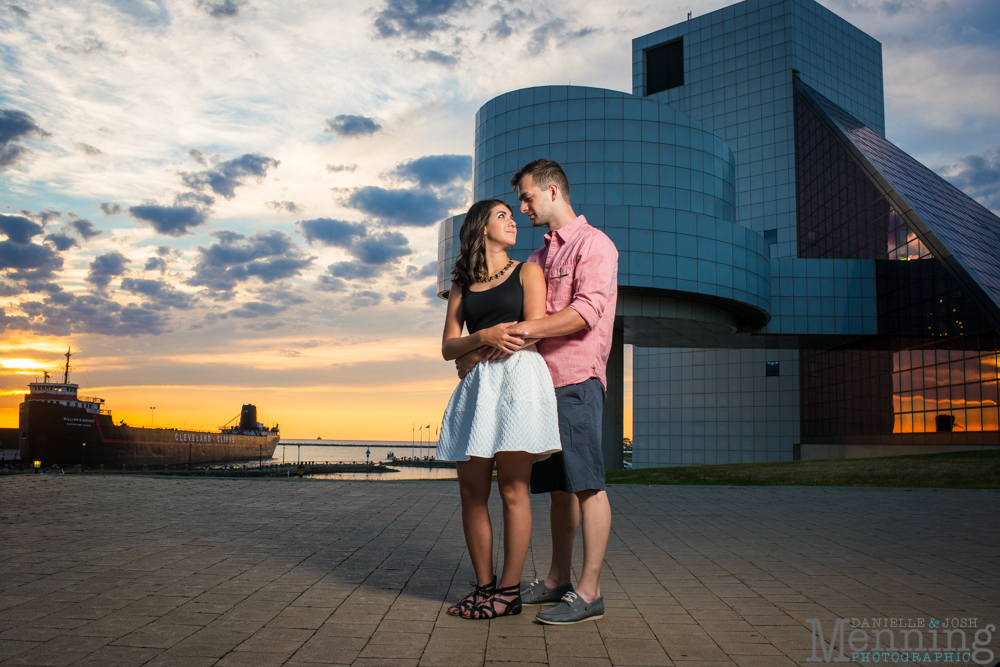 . . . as you can see!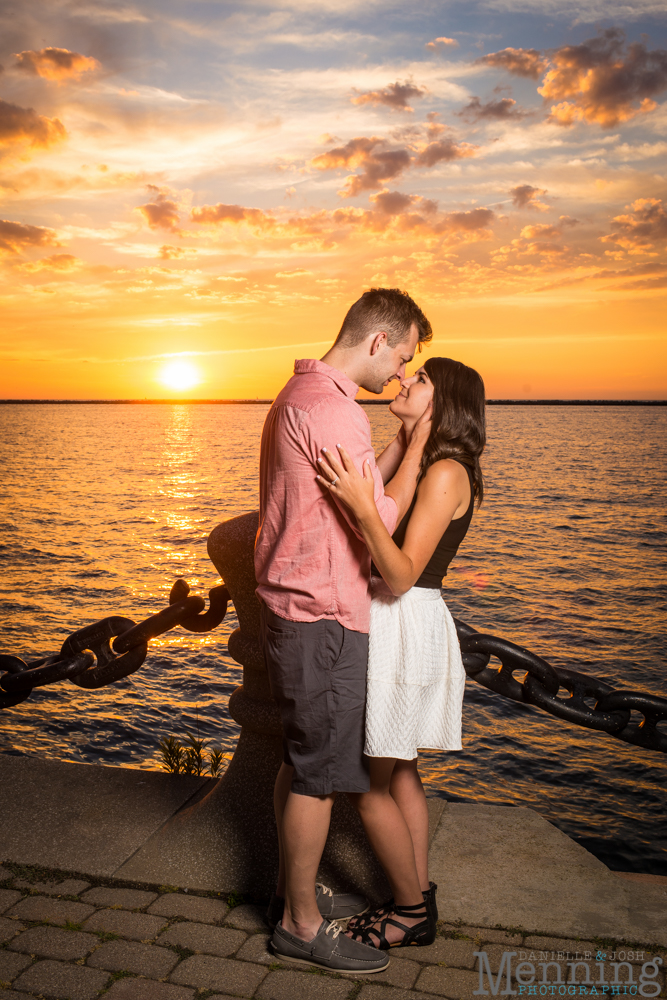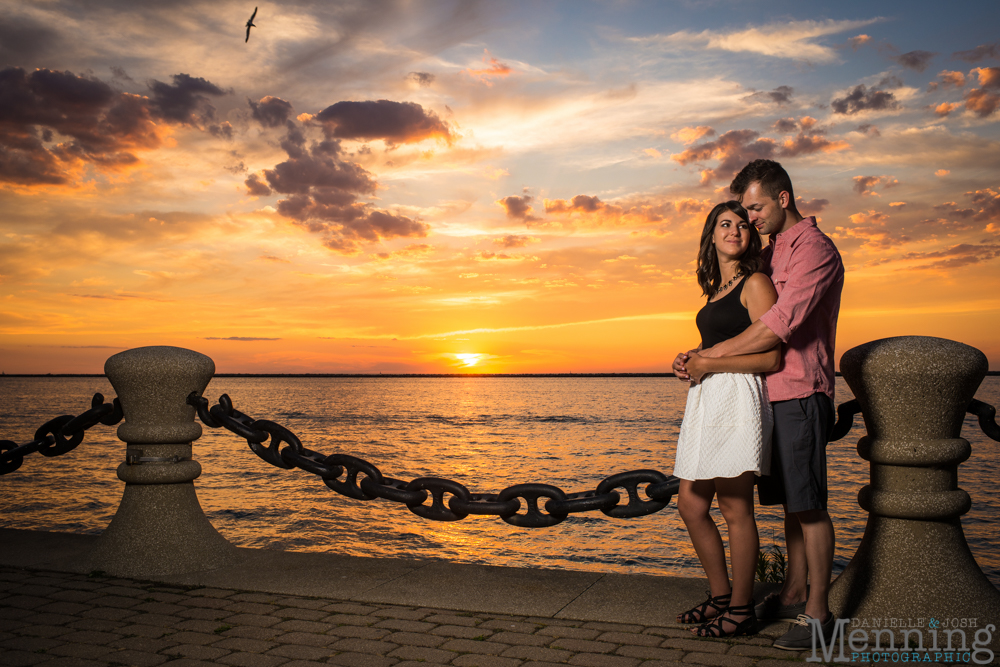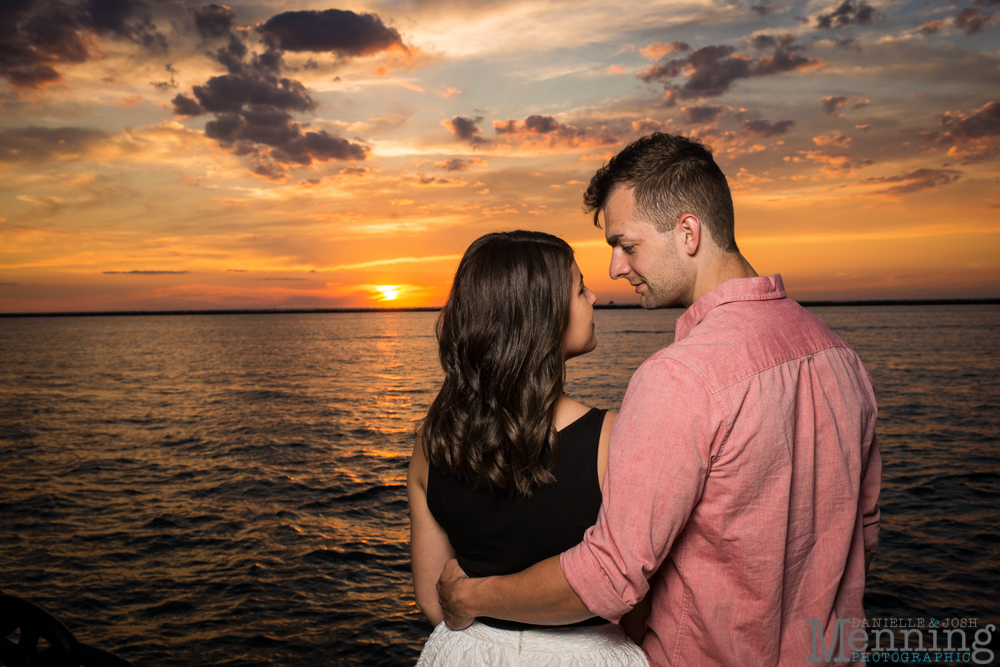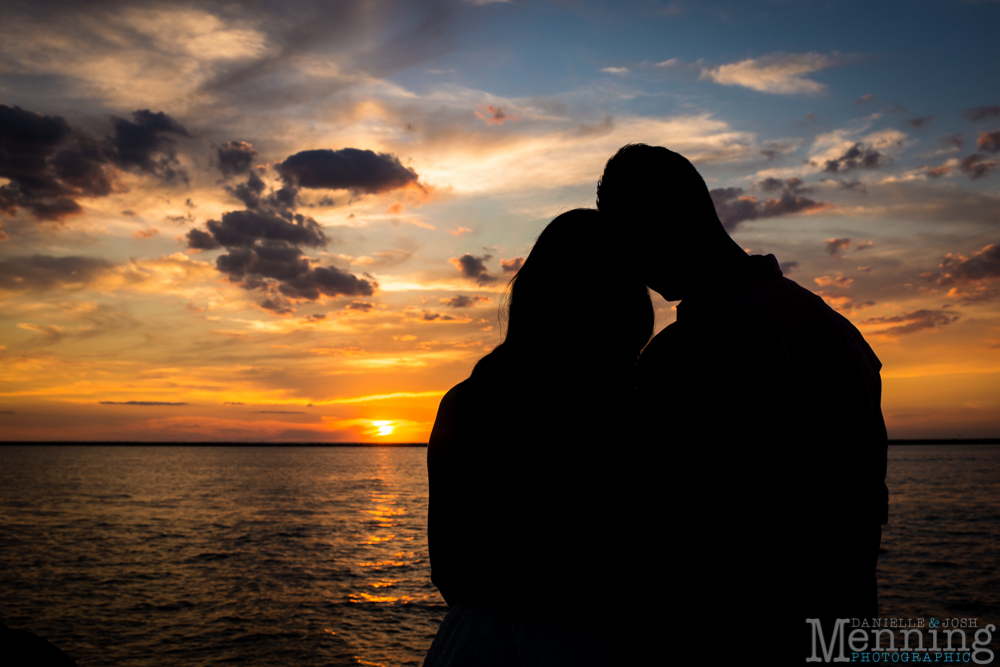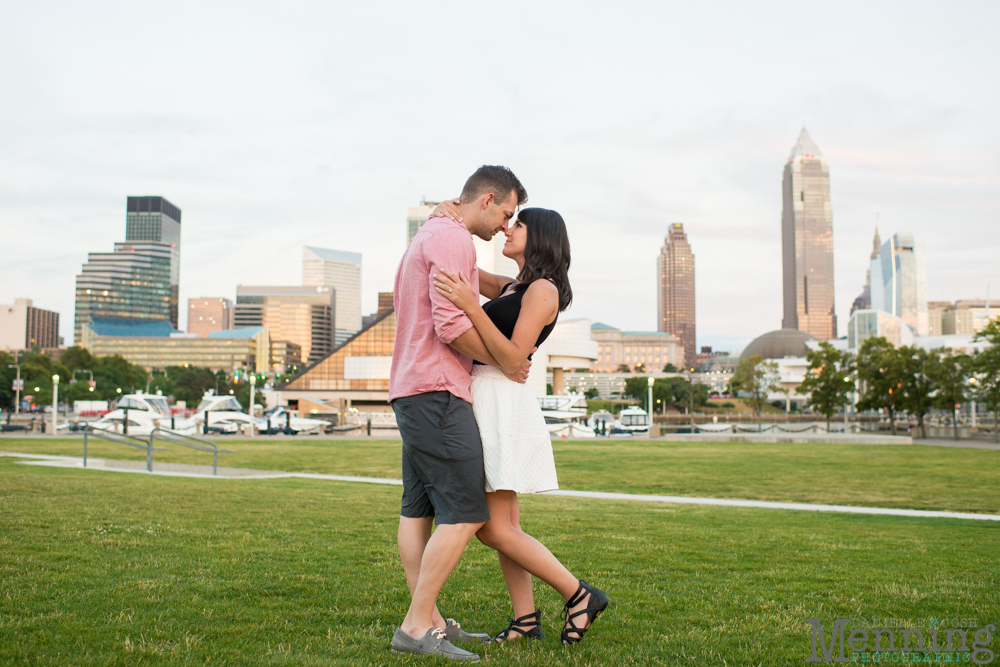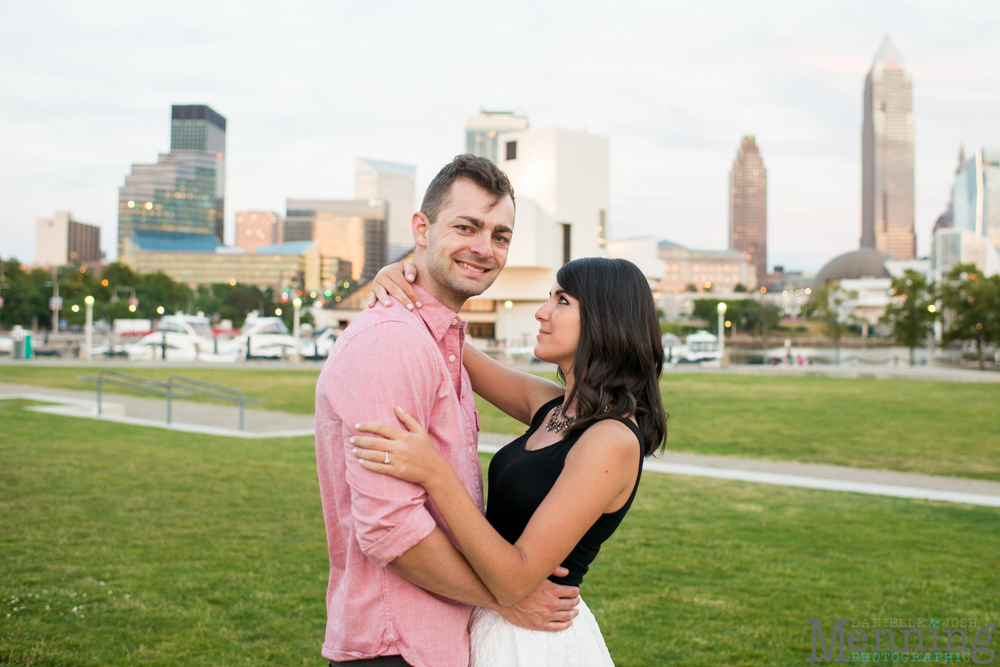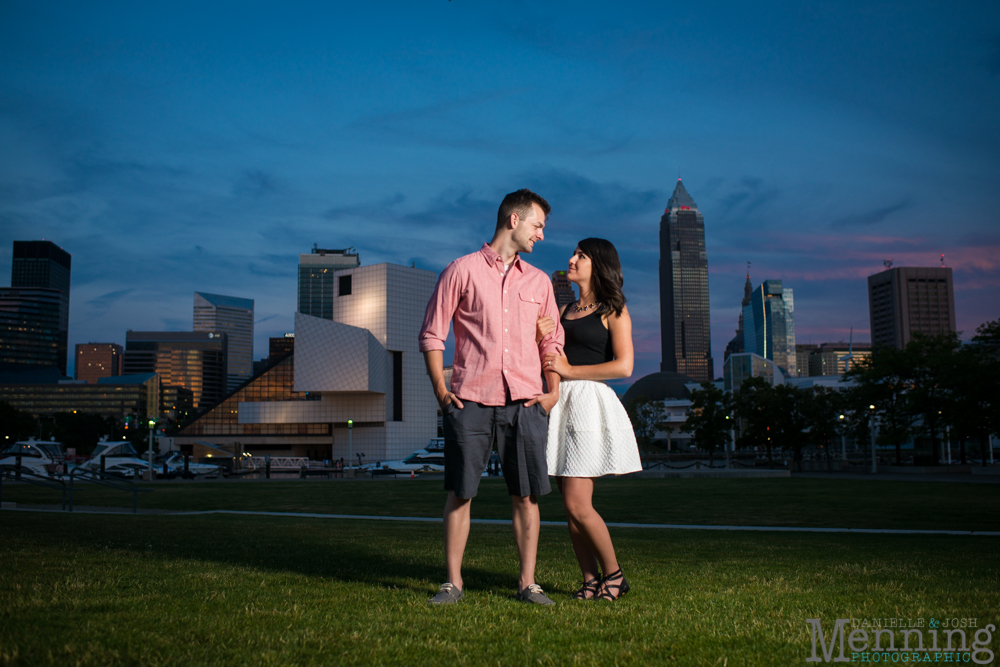 And we rounded out our fun evening with these two engaged people at East 4th Street.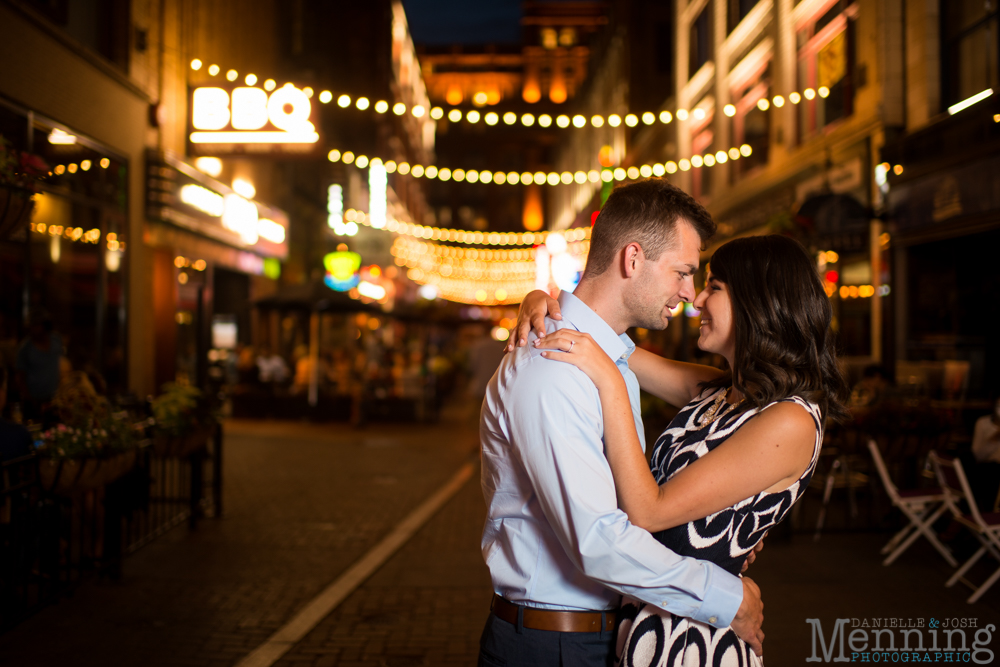 Everything about this session was phenomenal from the locations to the outfit choices to the adorable dog. We could not be more excited to photograph these two get married next year!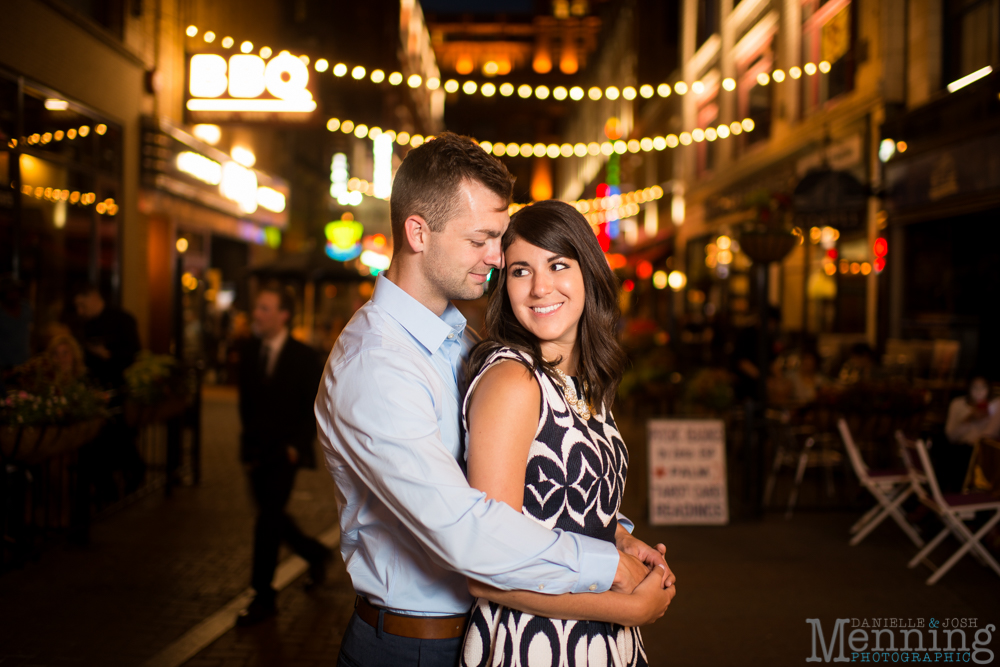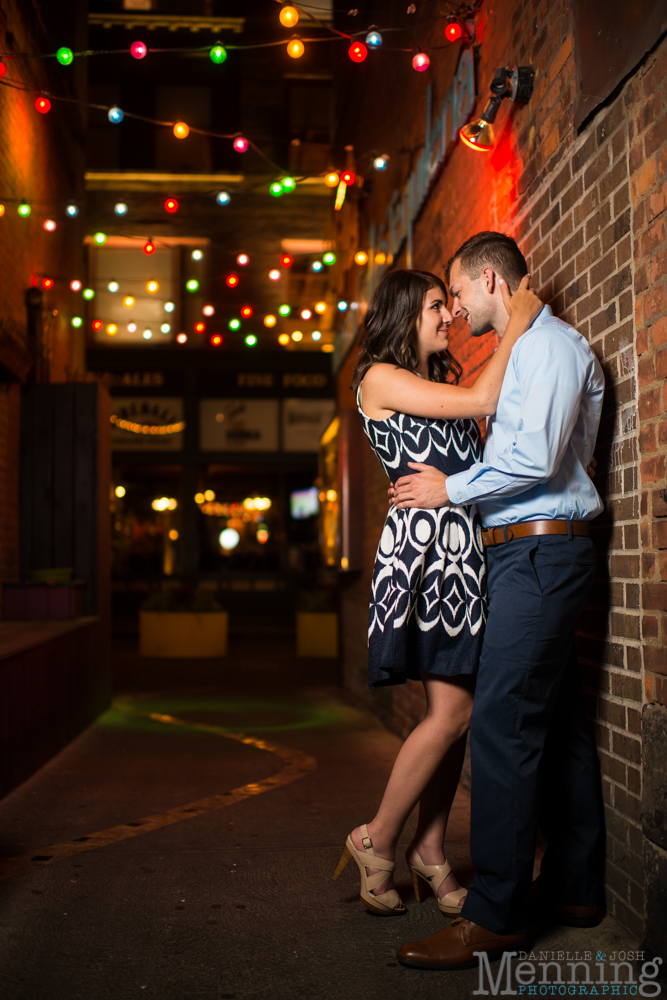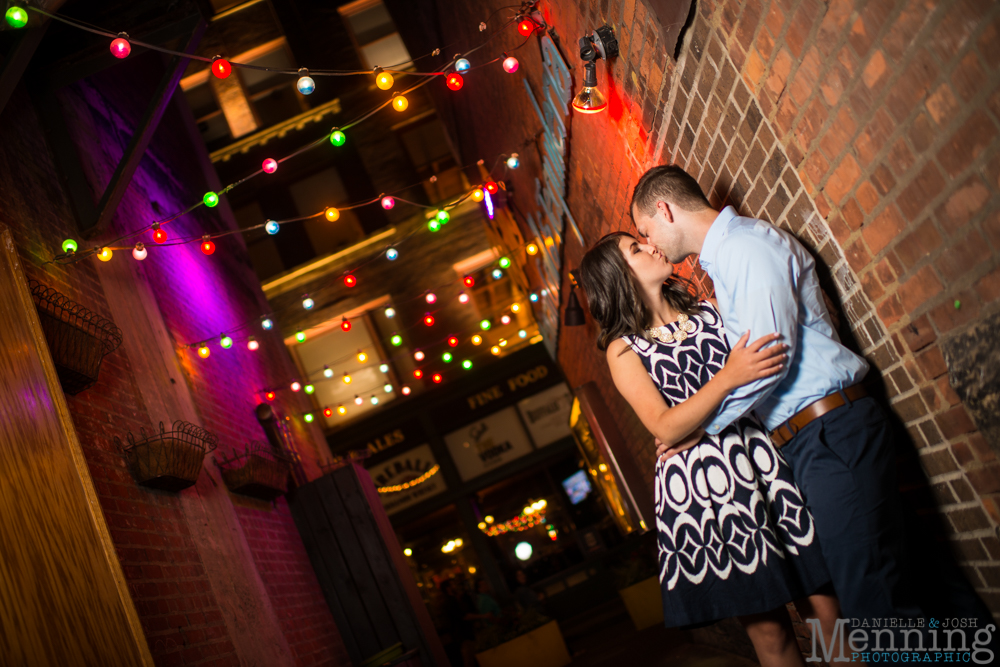 Congratulations again, Brittany & Victor! And thanks again for such a fun night. We're excited to see you again!
Instagram | Facebook | Twitter | Pinterest | Google +