Brittany & Victor's wedding day was the perfect combination of sweet, fun, emotional, and beautiful. The neutral & soft color palette looked dreamy at both Our Lady of Mount Carmel & The Lake Club. Although we did experience some downpours & a few rumbles of thunder, those all came during times when we were scheduled to be inside. When we got outside for portraits the sun was shining in all its bright glory! Brittany said she thanks her grandparents for that. Brittany and Victor planned a relaxed & wonderful wedding day timeline & we were all so thankful for the time to soak it all in & have fun during portraits. Not to mention, she did all of this while graduating in the top of her law school class & taking the Bar Exam just weeks before her wedding AND she did it with a smile & so much grace. Victor helped, supported, & took a lot of pride in helping DJ Brian Price craft the perfect playlist for their reception at The Lake Club. Brittany & Victor were surrounded by so much love on their wedding day & it was a lot of fun being part of everything; we were welcomed & introduced as friends. It's always nice when the bride & groom introduce us to their bridal parties by name and when the bridesmaids or groomsmen are asking us something they say "Hey Danielle" or "Hey Josh" instead of "Hey Photographer." And when Brittany's mom got to The Makeup Boutique, she said, "You must be Danielle" before she was even introduced to me; I can't tell you how much that means to me. It's unnecessary because we can photograph a wedding just the same if someone calls us "Hey Photographer," but it definitely makes us feel so special when we're welcomed so warmly. We can't thank Brittany, Victor, and their families enough for that! They're wonderful in so many ways & photographing the first day of their marriage was a pleasure & privilege!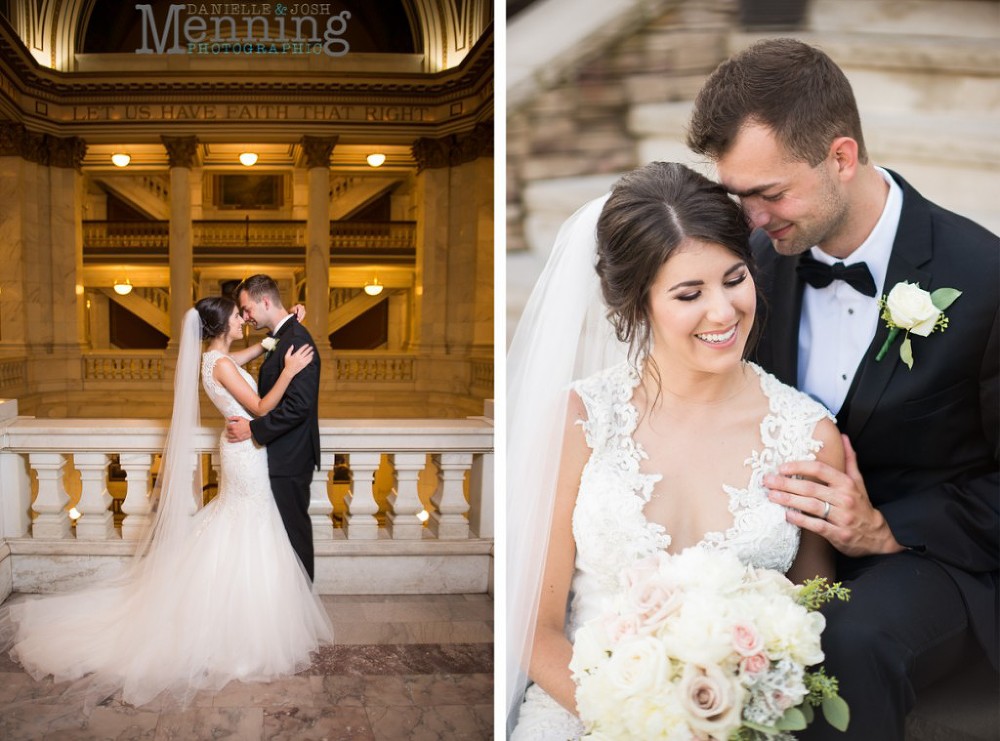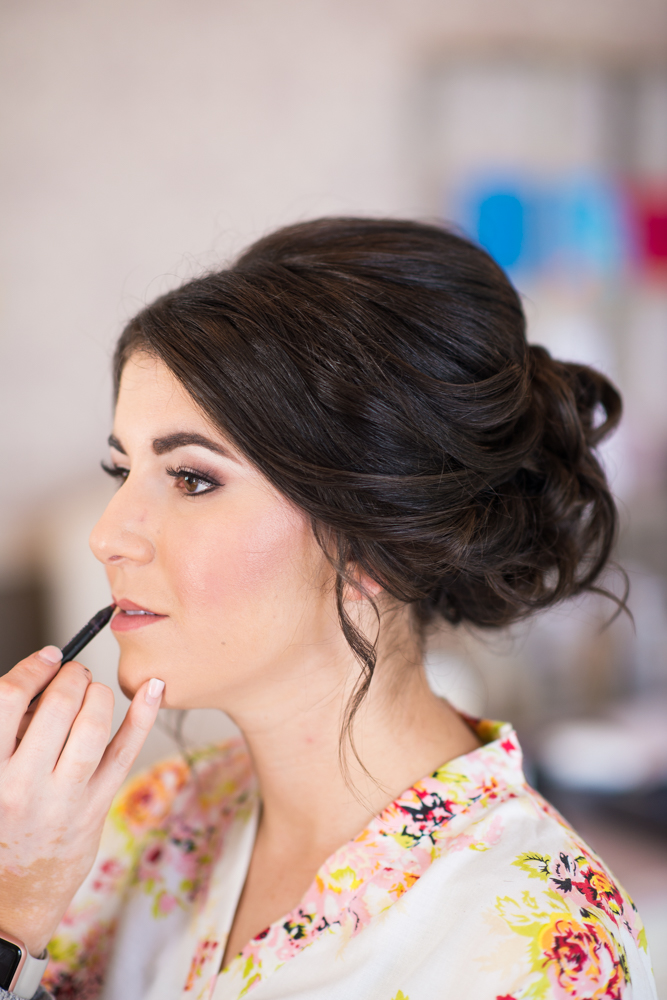 I've been at The Makeup Boutique a lot lately & I know why brides love it! Jen & her team do a phenomenal job with makeup & the boutique is cute & photographs so well!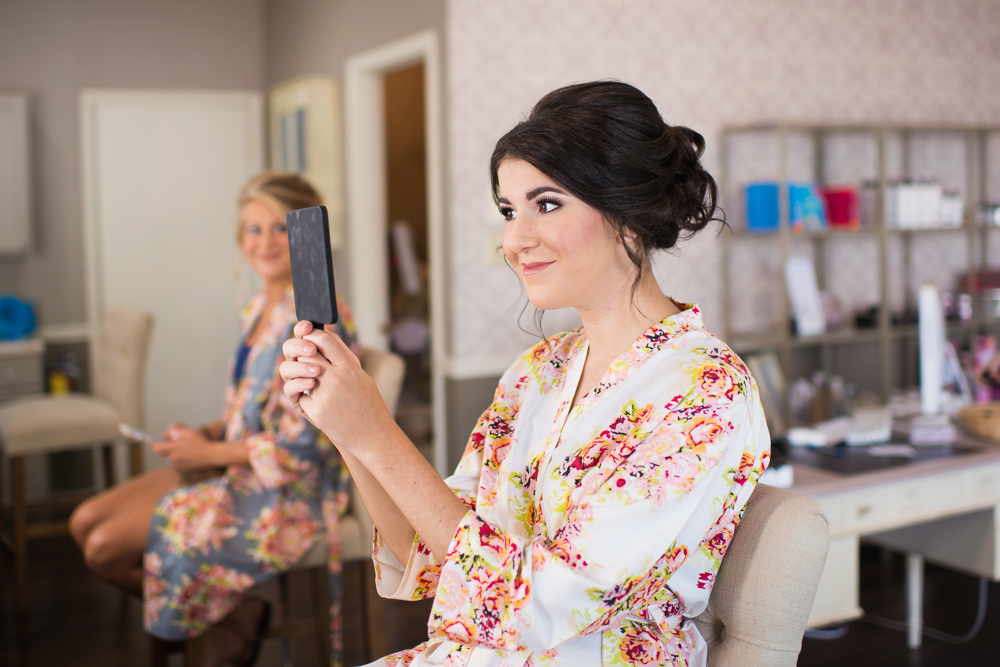 The ladies had their wedding hair done at Panache Salon, which is just a short walk from The Makeup Boutique.
Josh was with the guys as they got ready in their hotel room.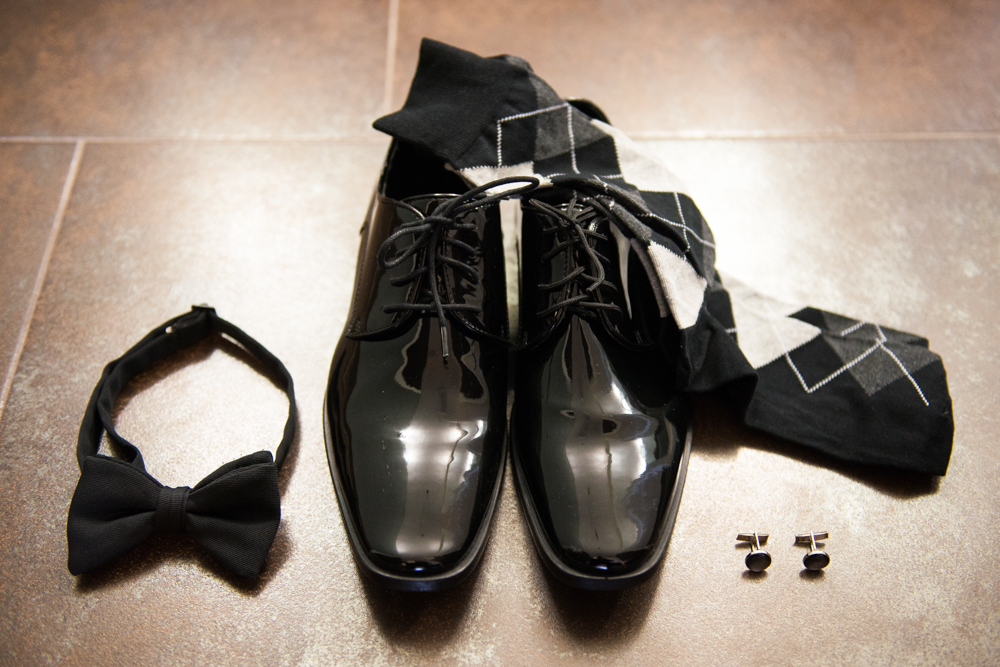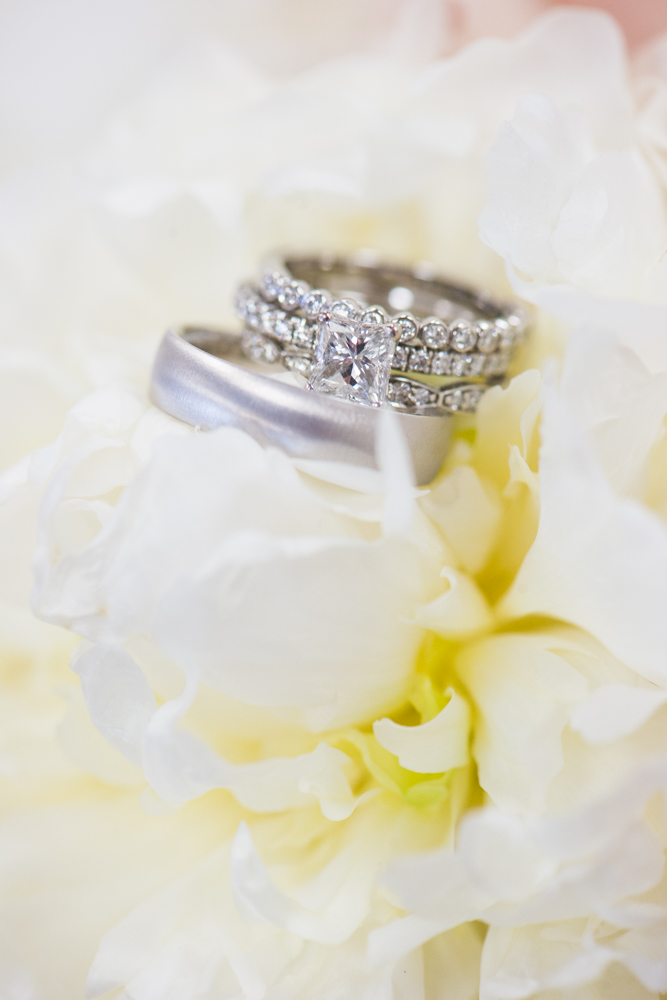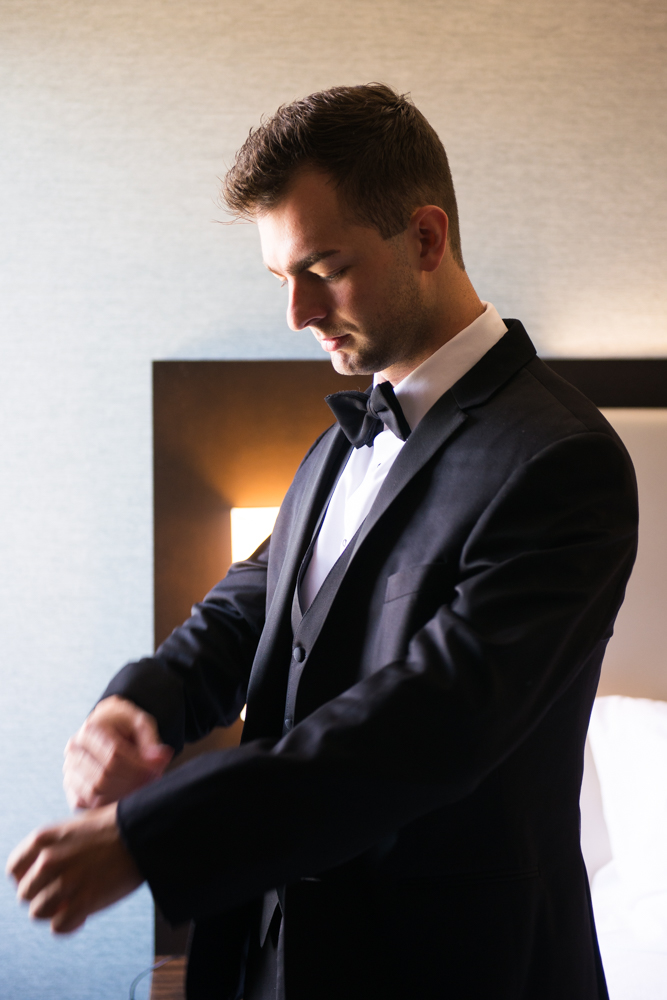 That classic black tux with a bowtie. . . can't go wrong!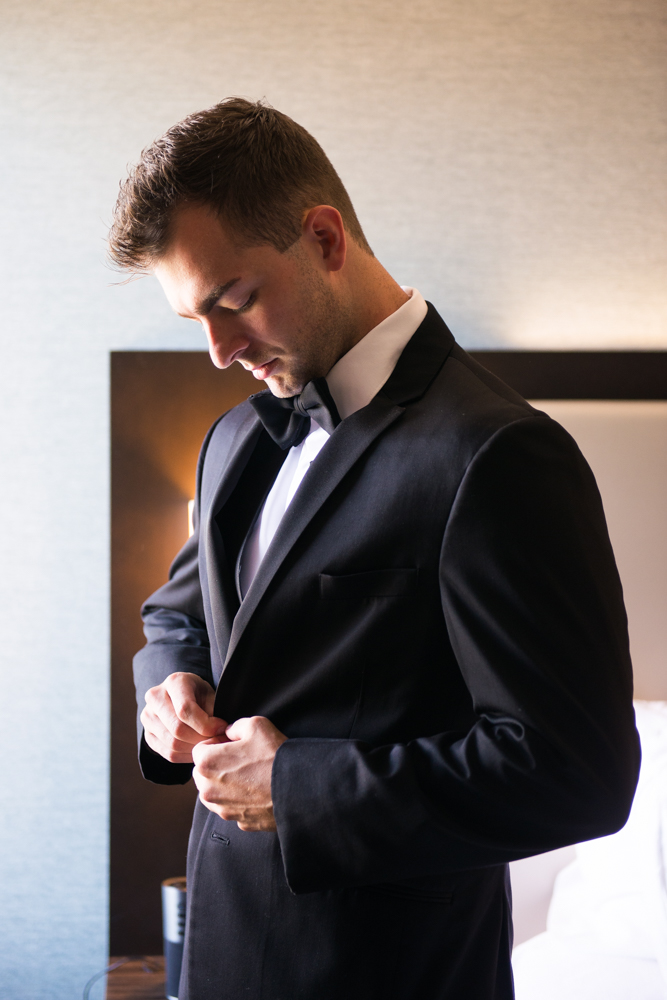 And the stationery! Oh, the stationery. Addressed in White does a beautiful job with custom stationery & calligraphy! She designed everything from the invitations to the place cards to the table number cards & they all worked so gorgeously with the neutral & classic wedding theme!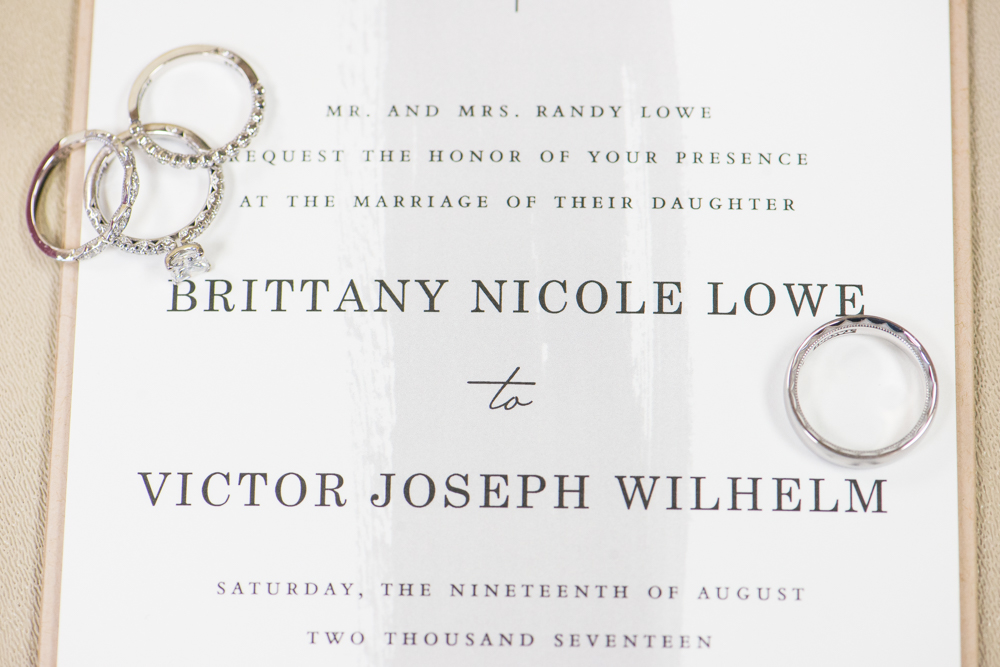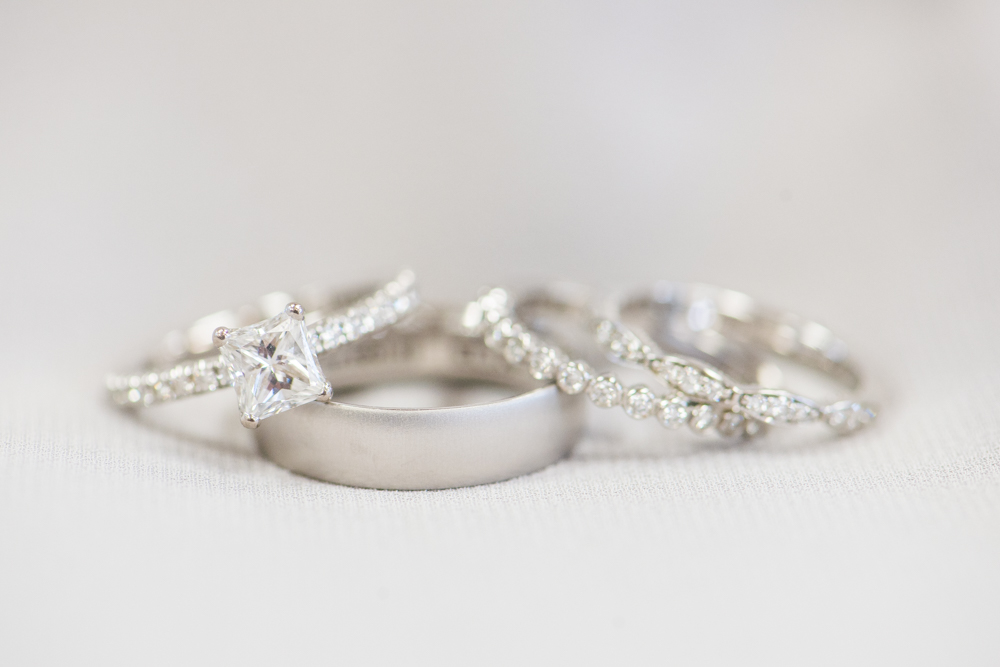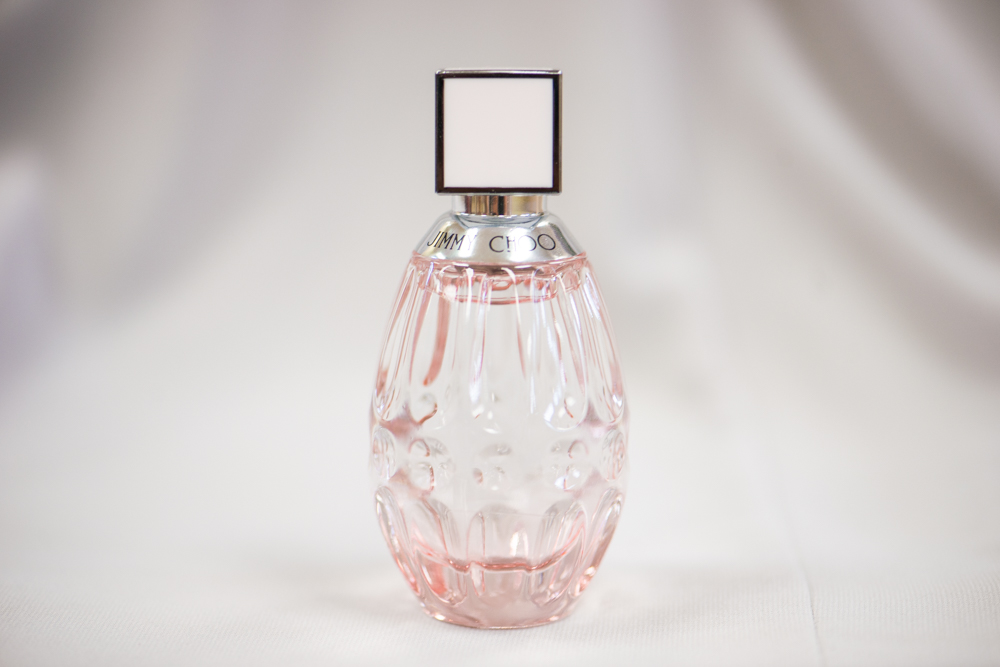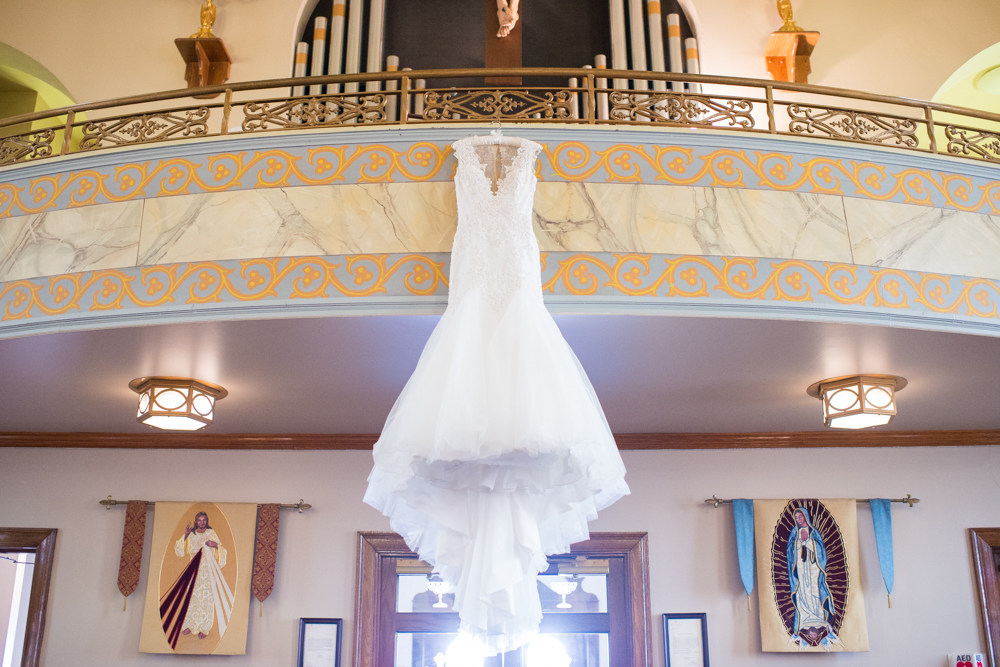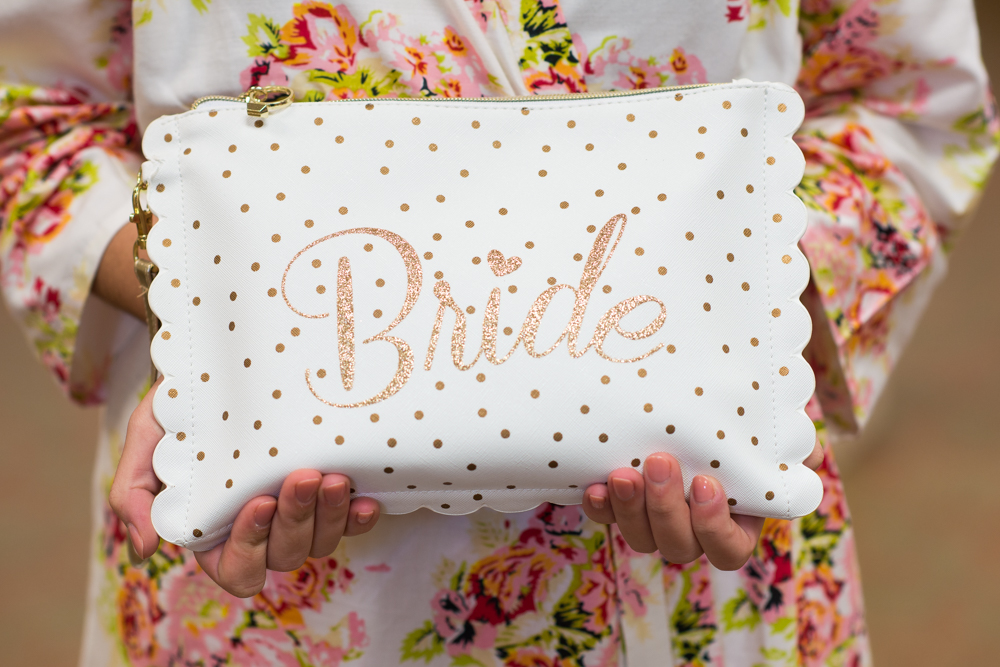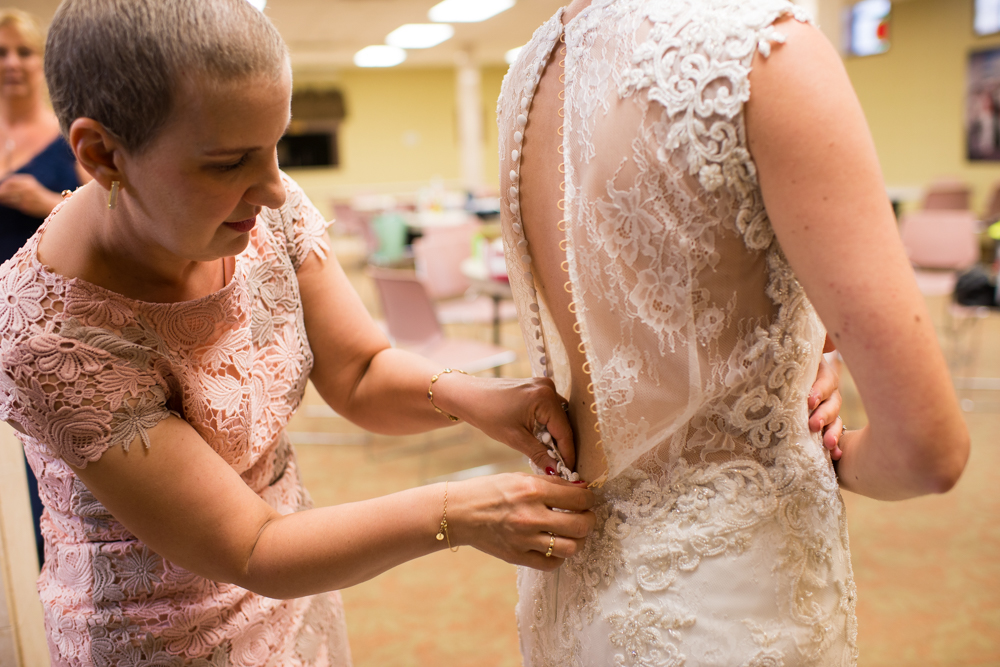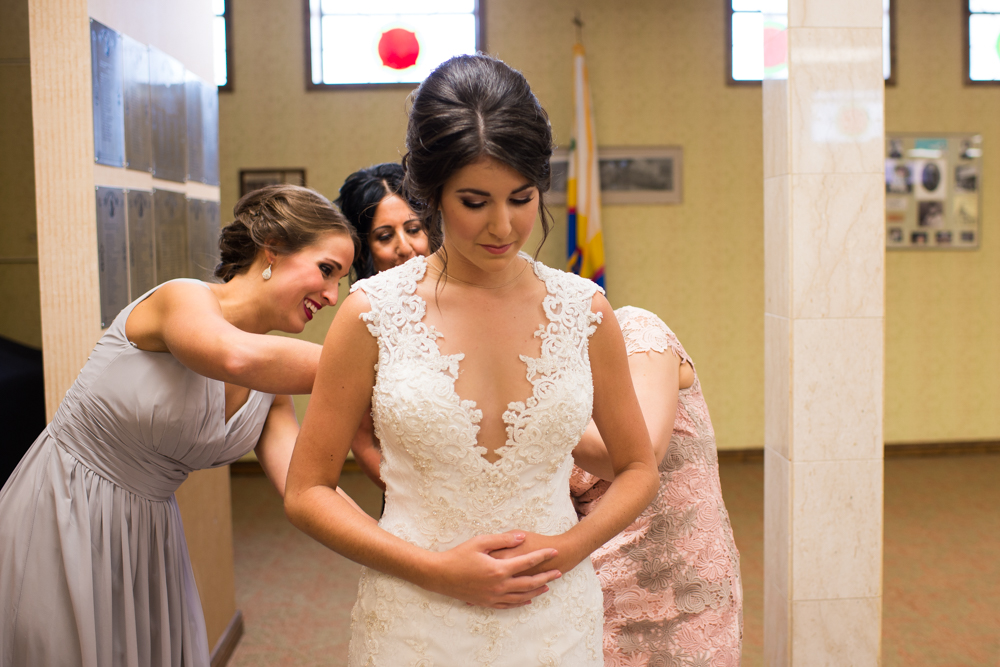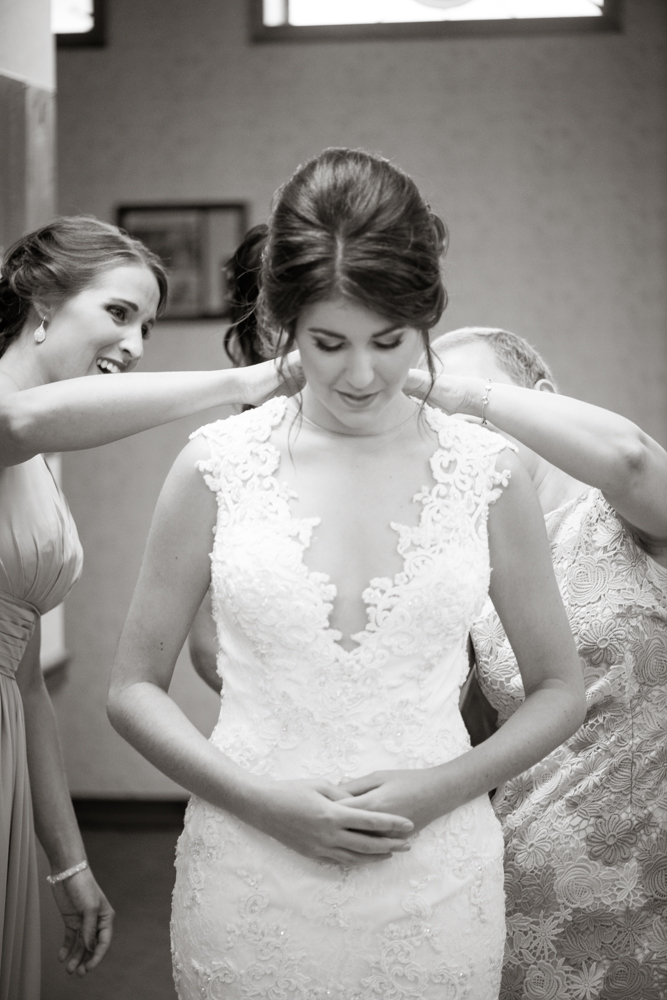 Not only is Brittany insanely intelligent & so beautiful, she is one of the sweetest people I've ever met. She must have told us thank you at least 37 times on Saturday. She is a gem.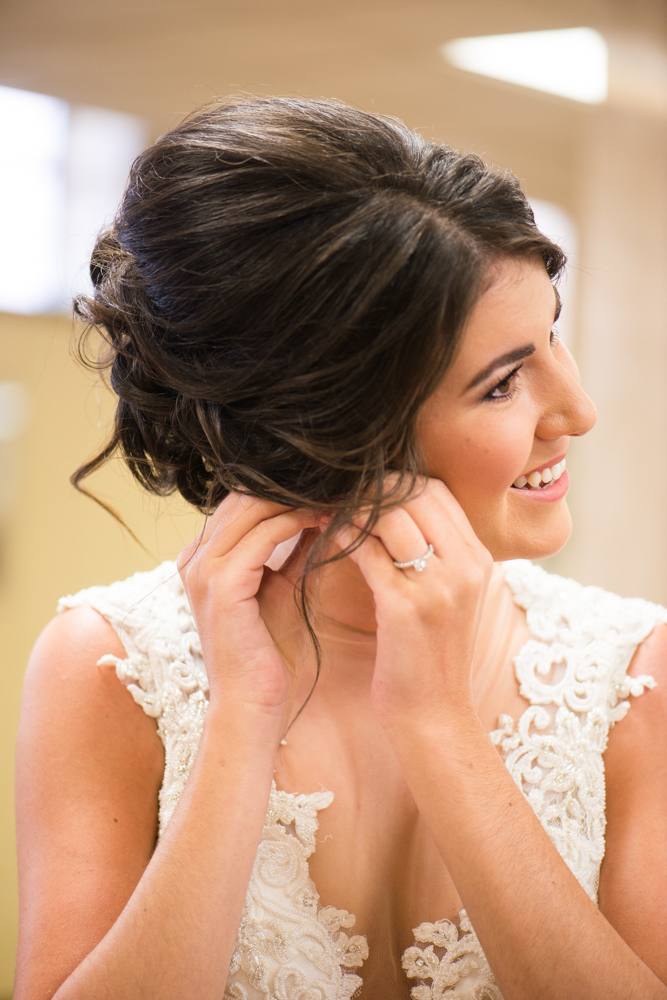 Her dad couldn't be prouder of her; their first look moment brought tears from everyone in the room.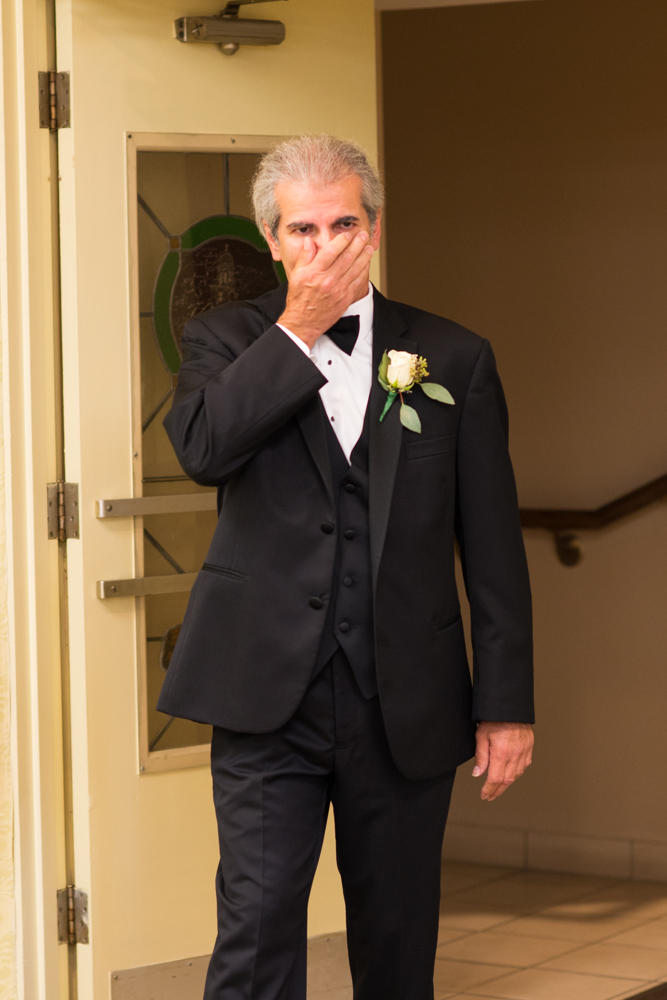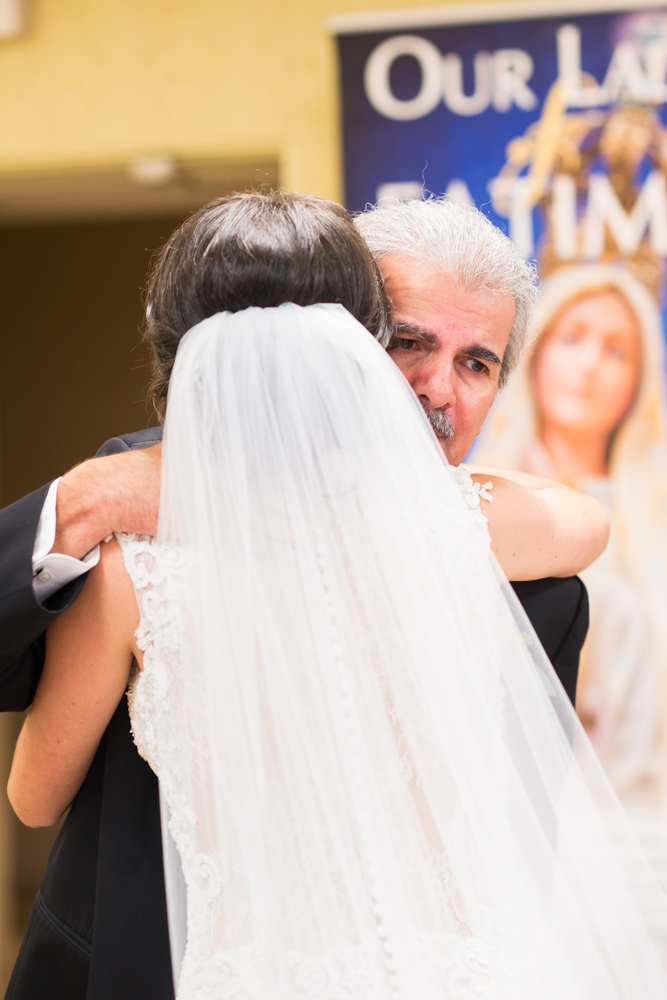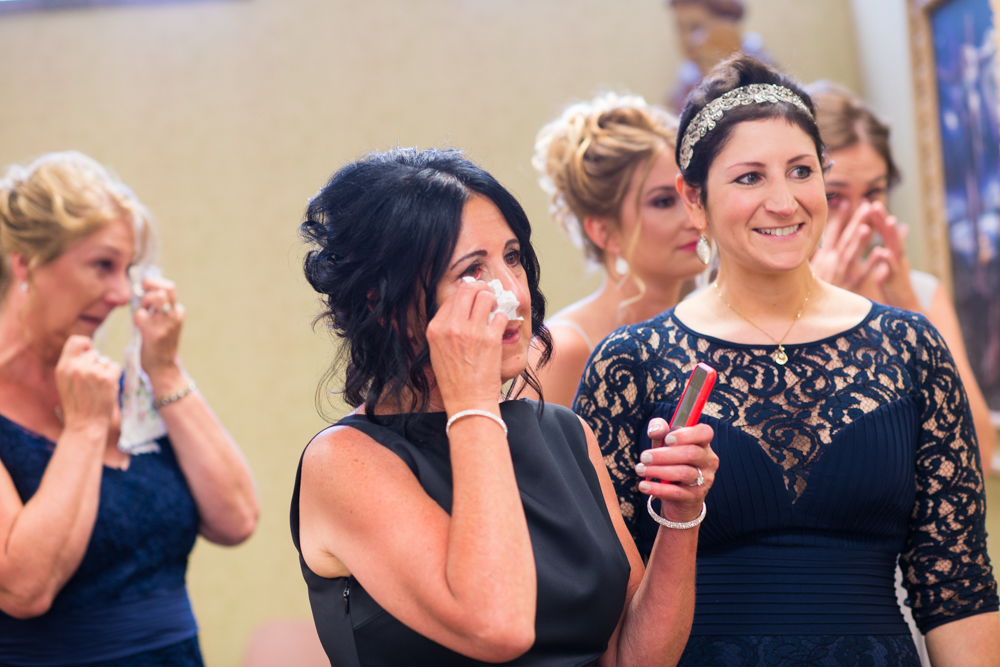 And then it was time for more happy tears as Brittany walked down the aisle at Our Lady of Mount Carmel.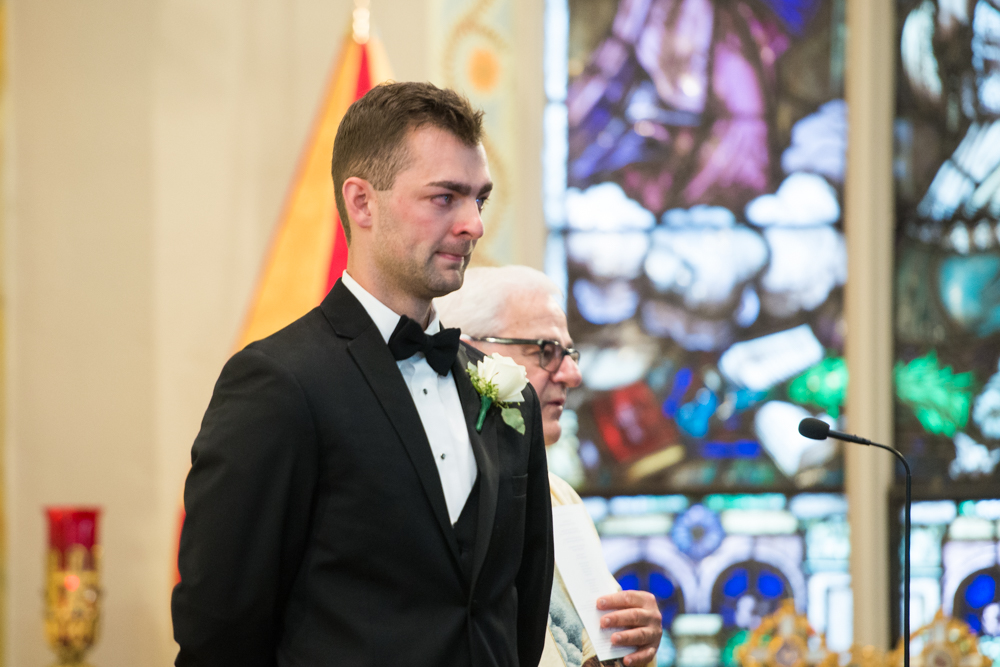 They had an unplugged ceremony. It was so refreshing to see everyone present in the moment & taking it all in instead of hiding their beautiful faces behind their cell phones. And Brittany & Victor had the best view of each other as she walked toward him on her dad's arm because no one was extending into the aisle trying to get a cell phone image. We LOVE unplugged wedding ceremonies for so many reasons!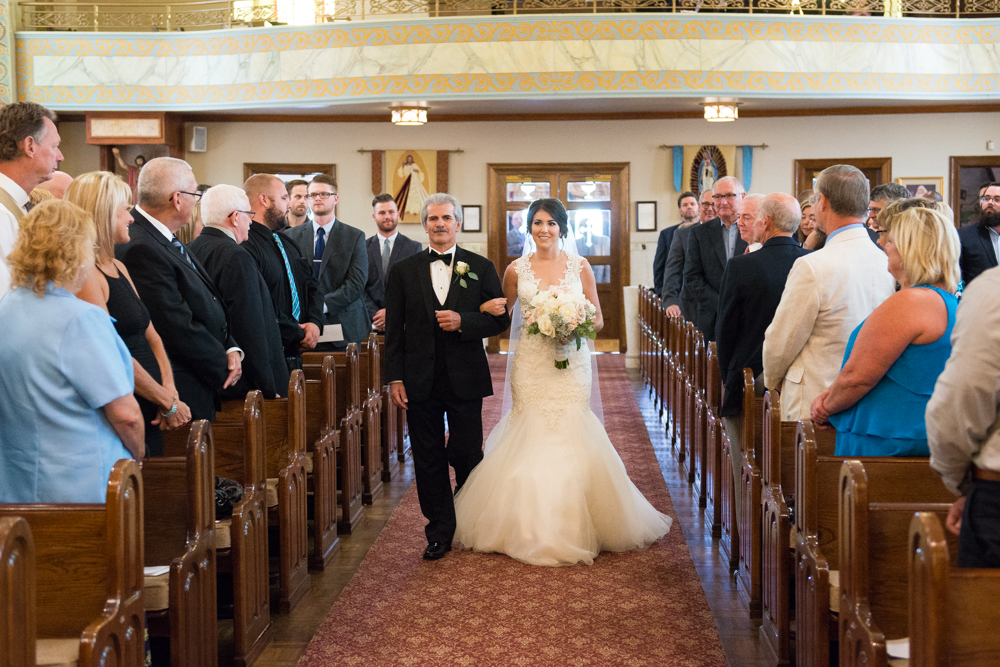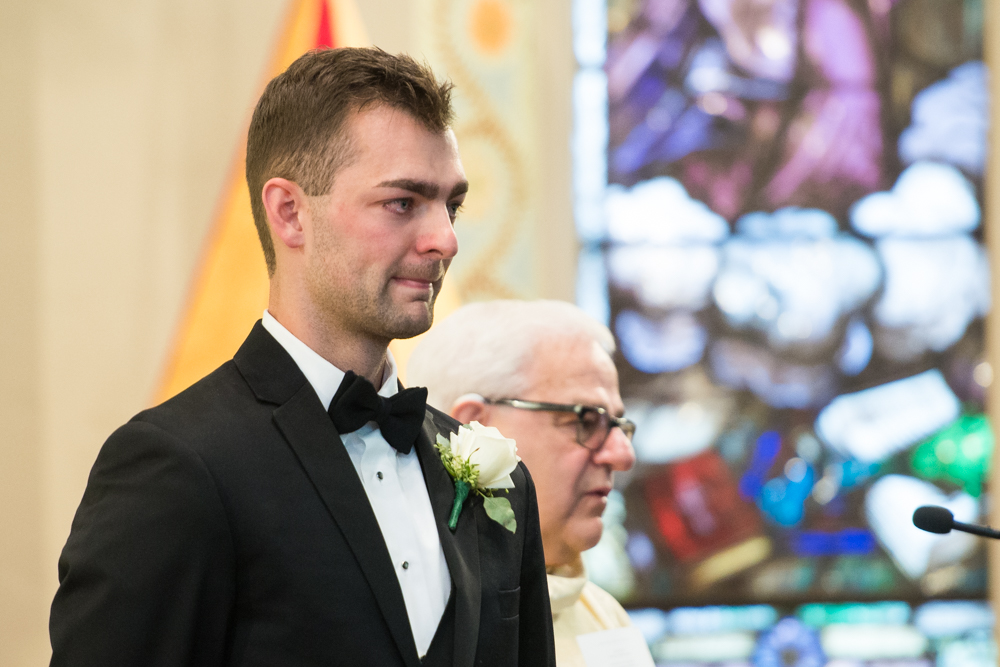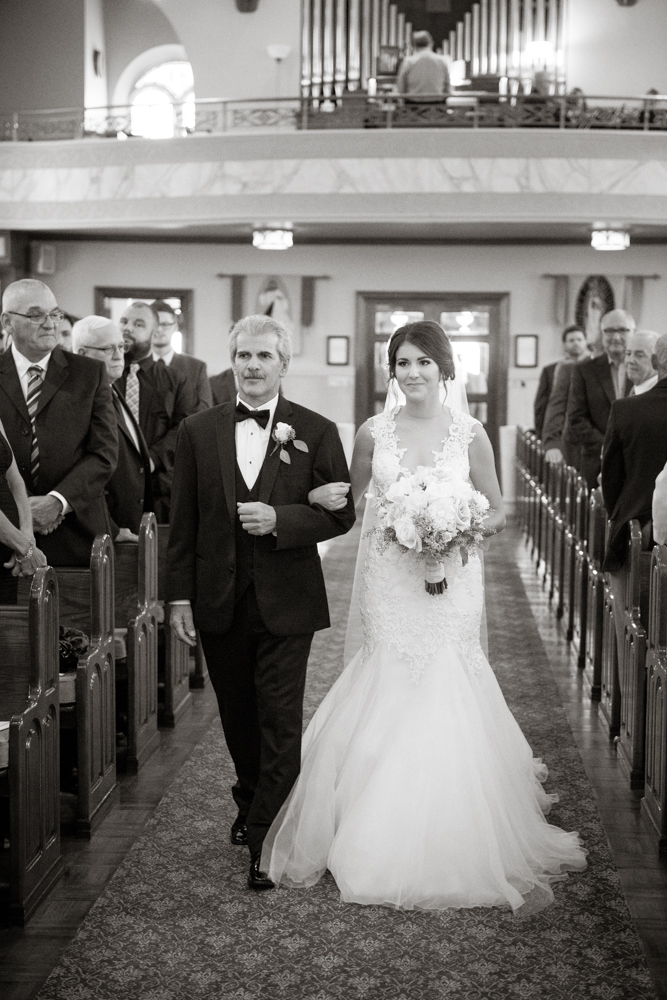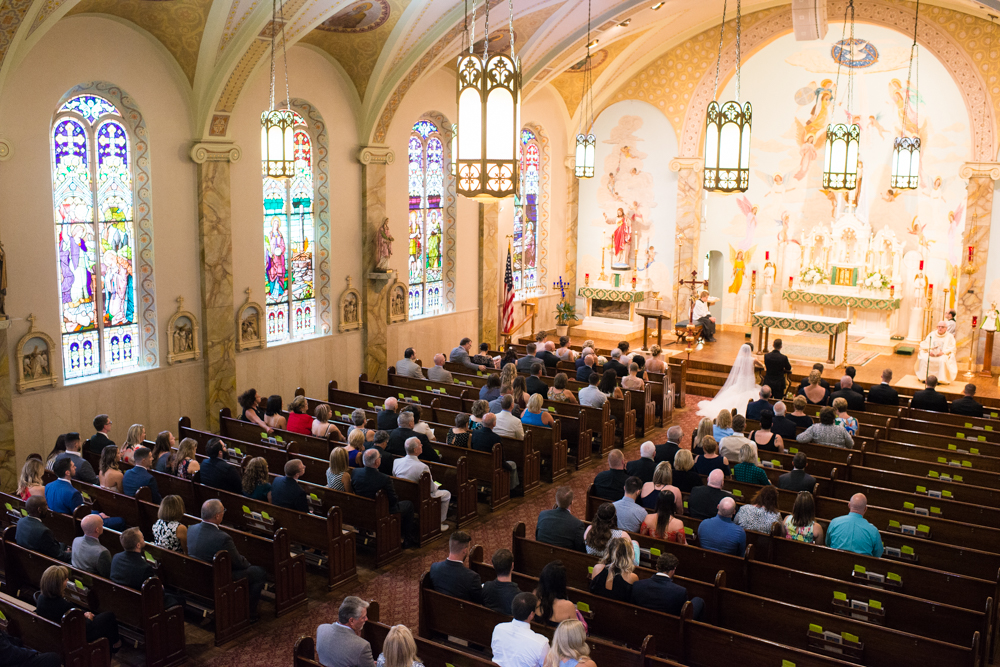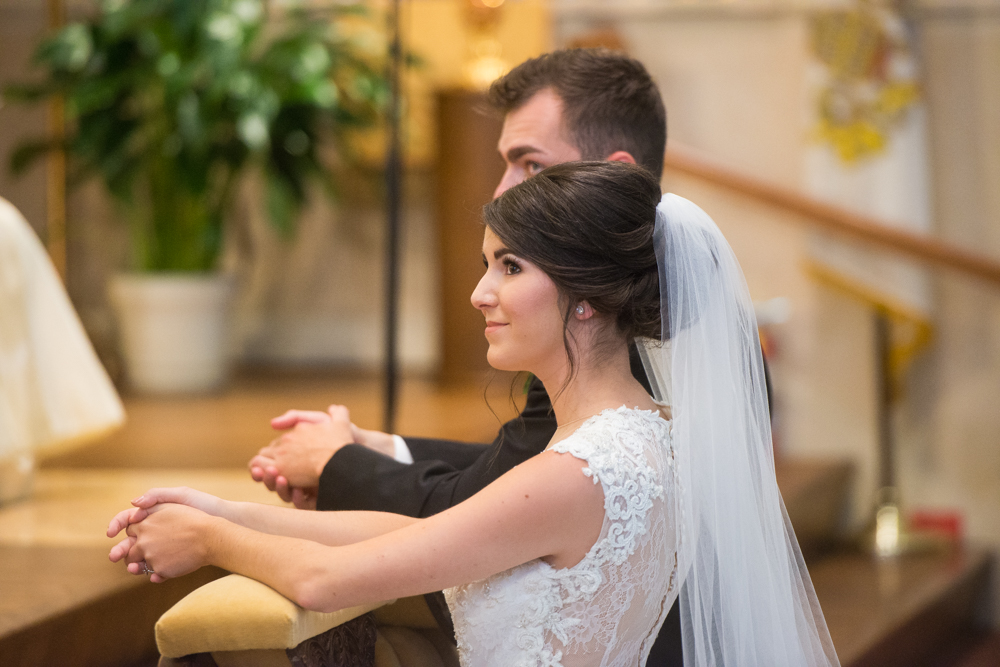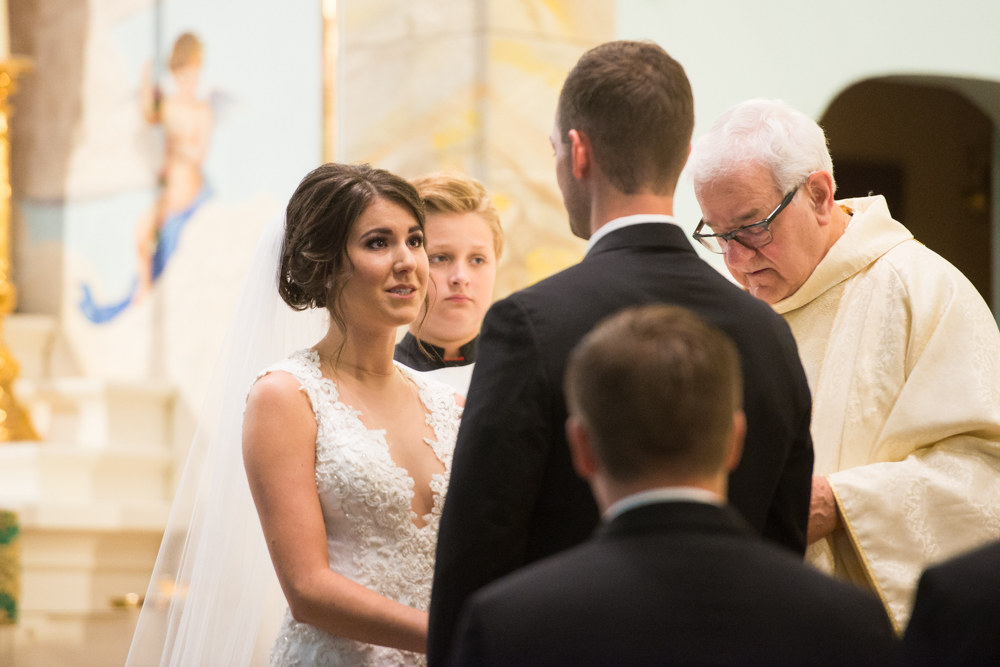 There's something about the praying photos that get me every time.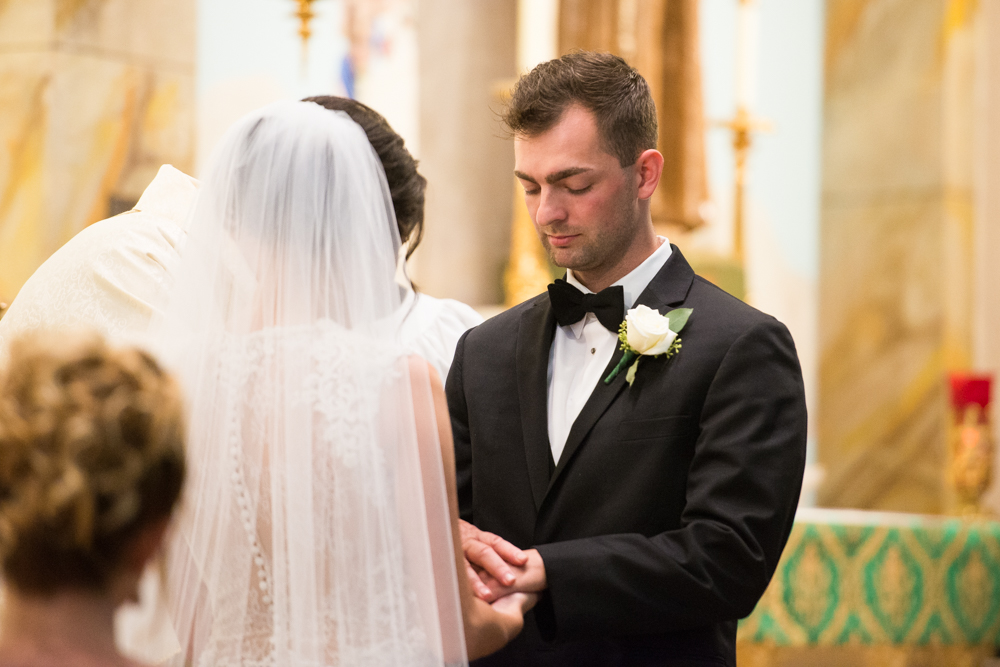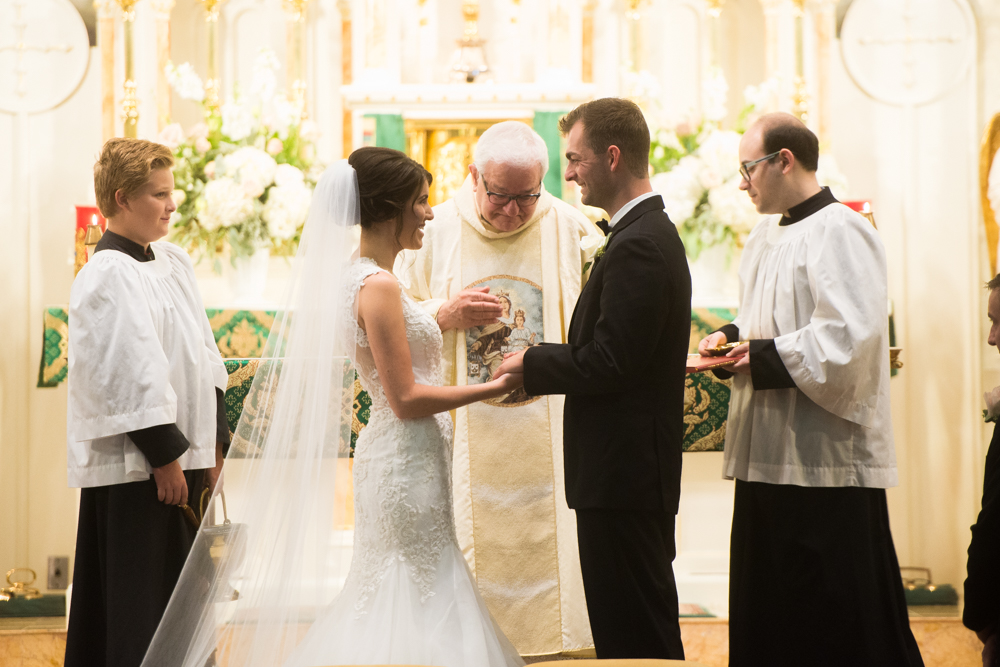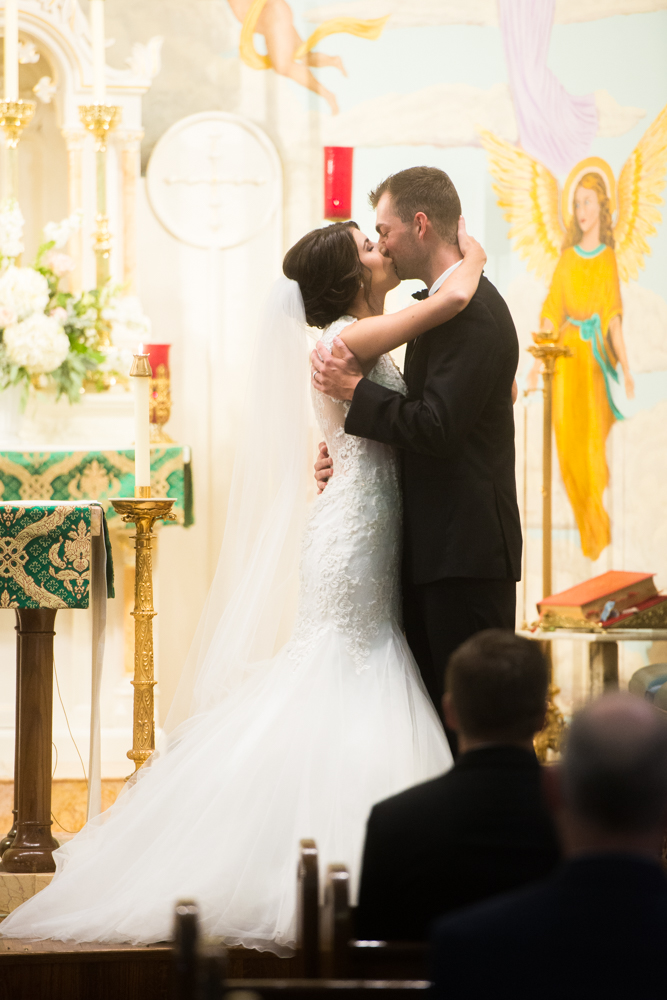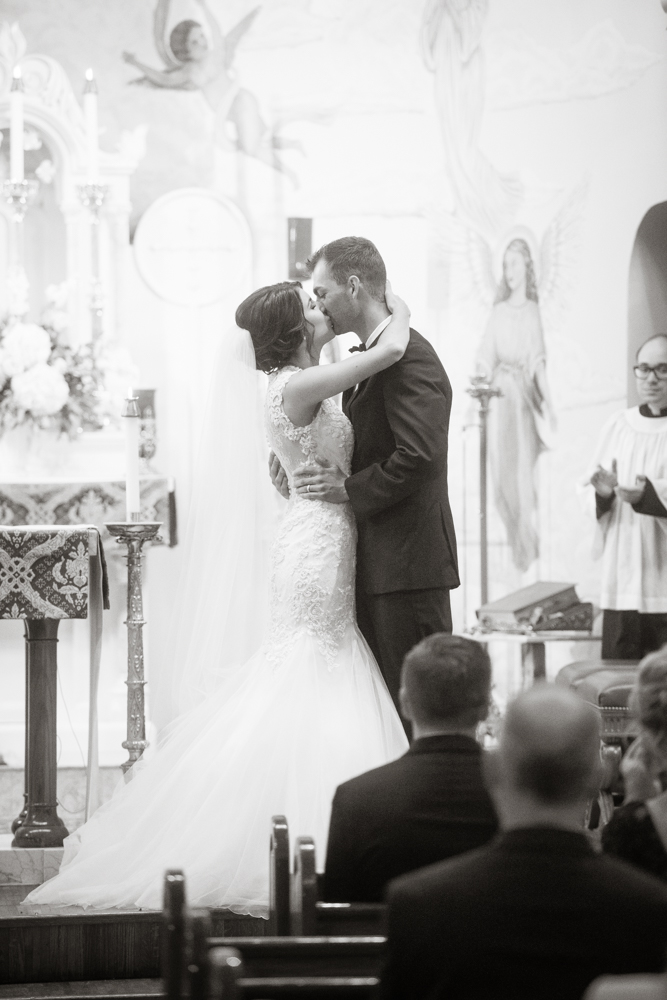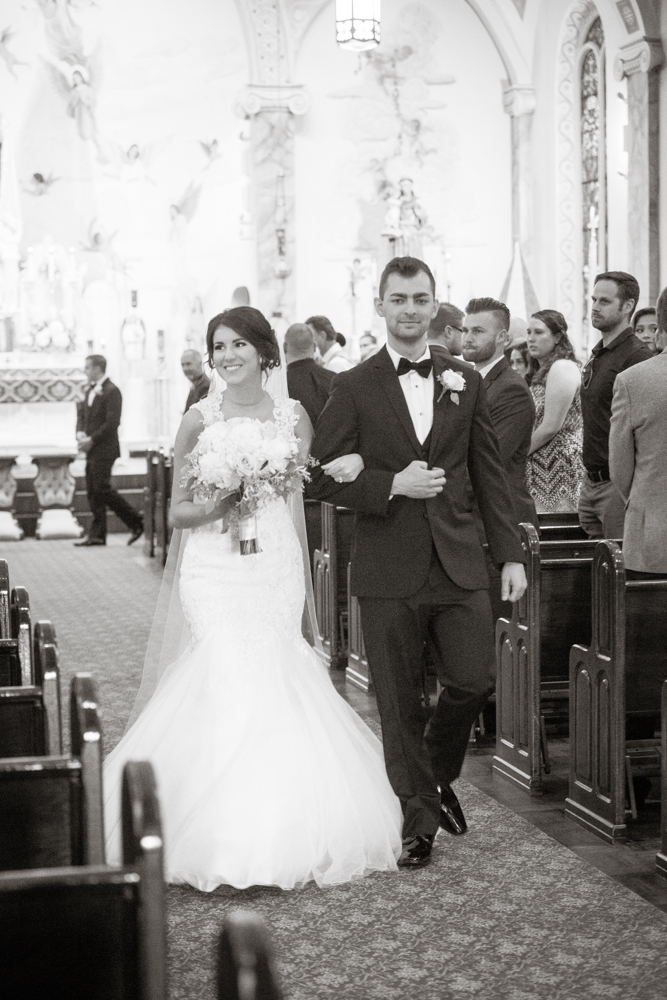 We heard the rumbles of thunder and the soothing sound of hard rain as they said their vows & exchanged their rings, but when it was time for them to be introduced, the coast was clear of rain!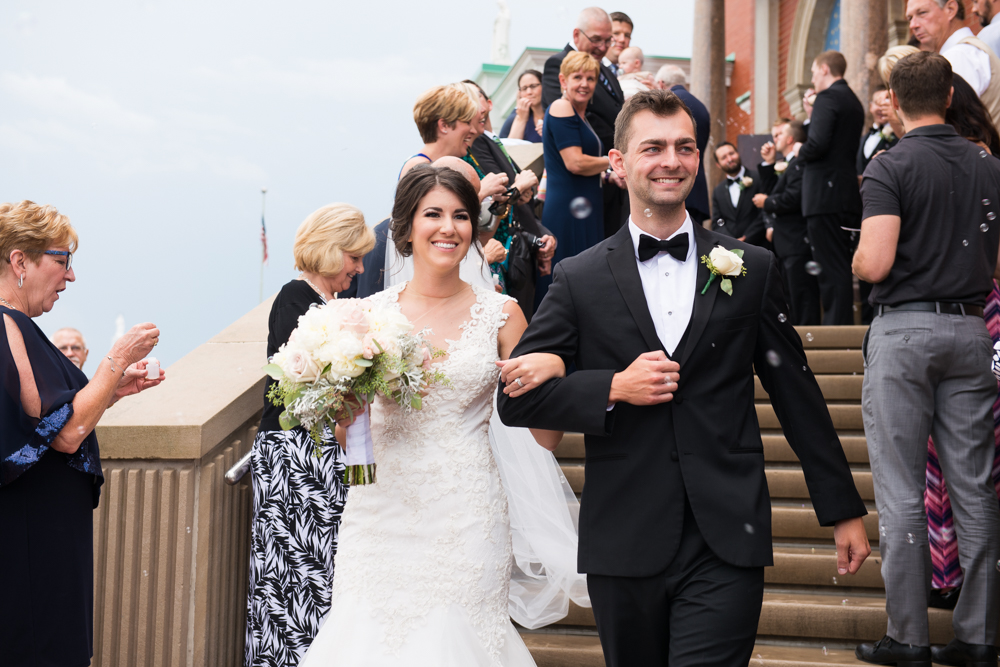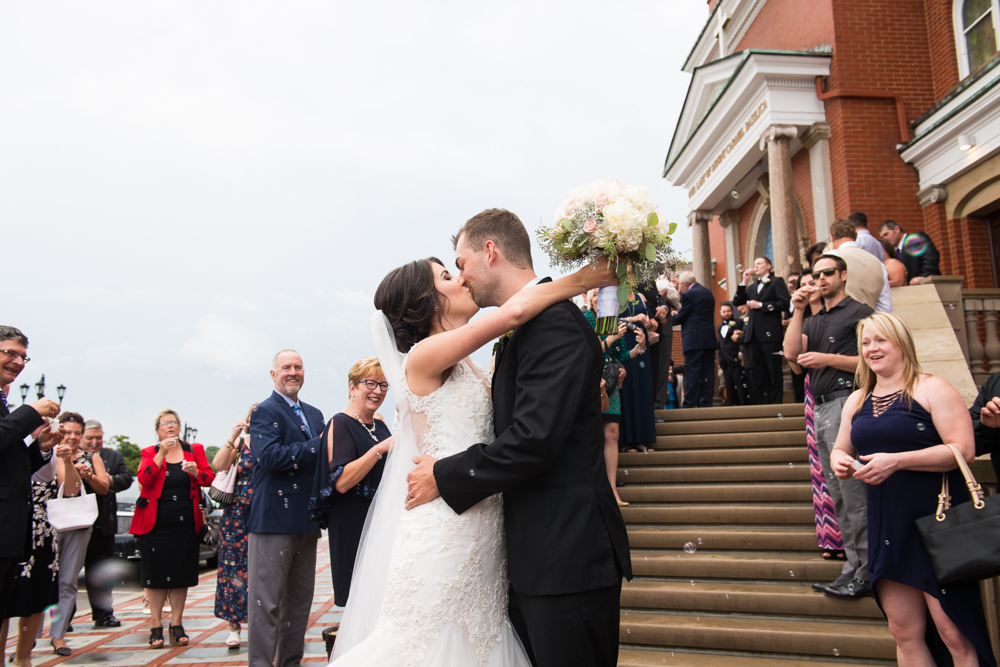 Strolling through Youngstown being all married & stuff!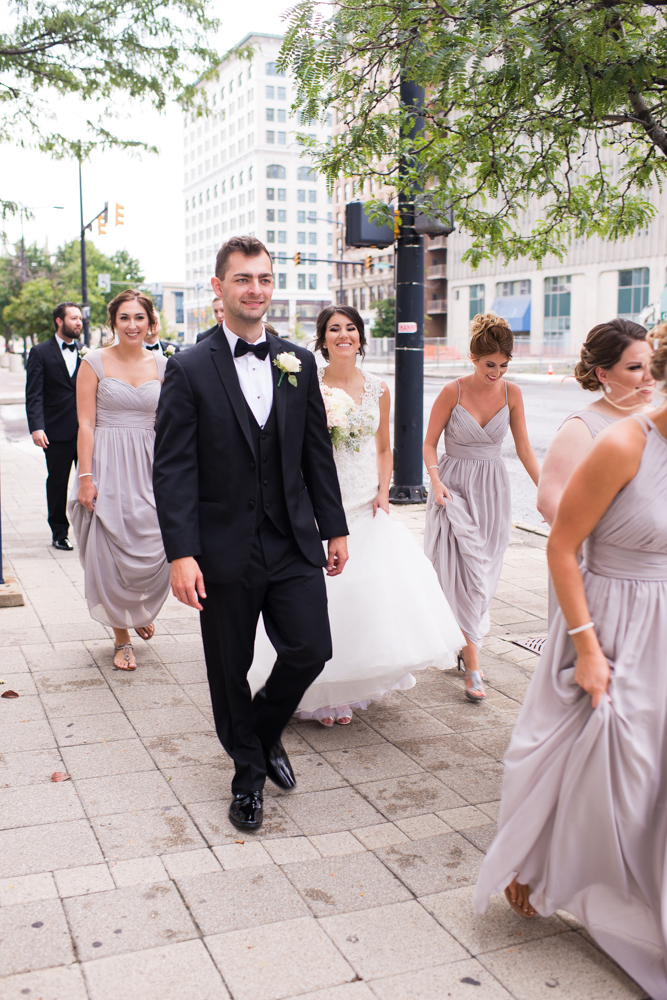 We had a FABULOUS time with this bridal party. Each & every one of them was kind & showed so much love toward the newlyweds that day. They were all extremely cooperative & a ton of fun. Thank you guys!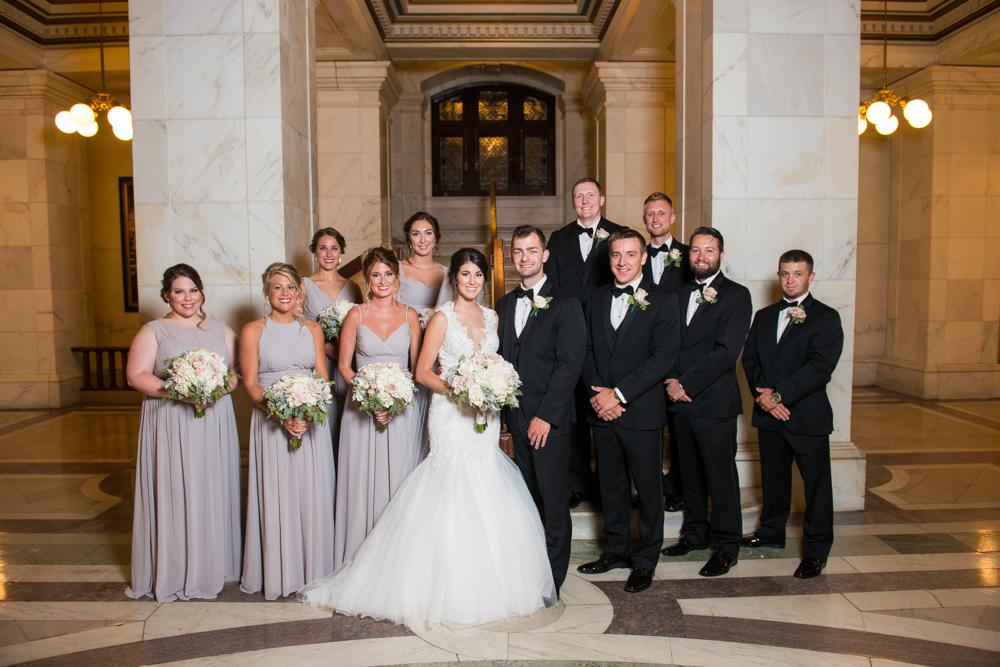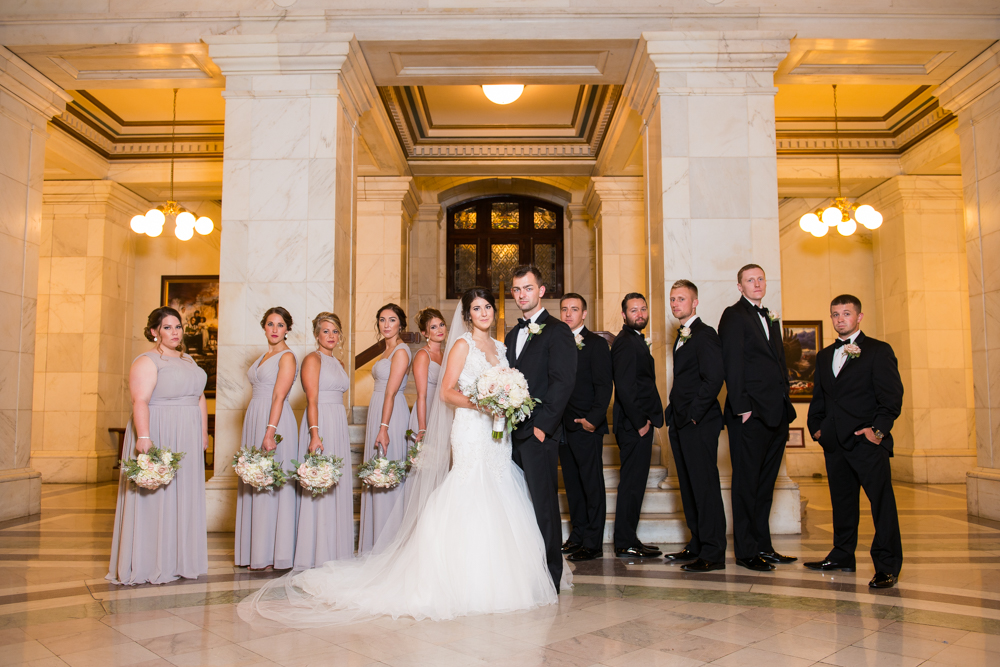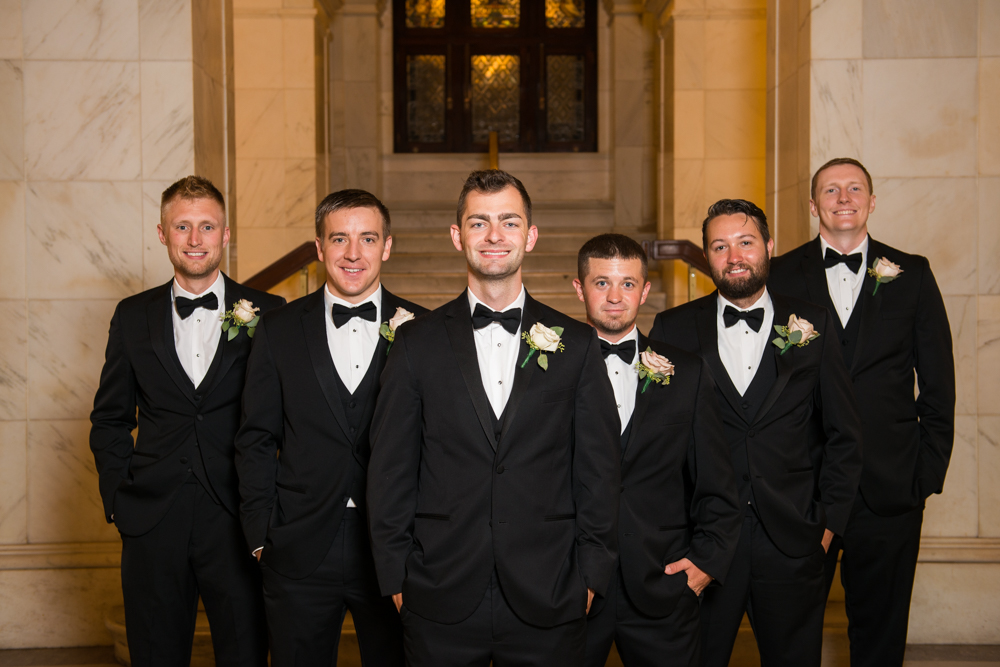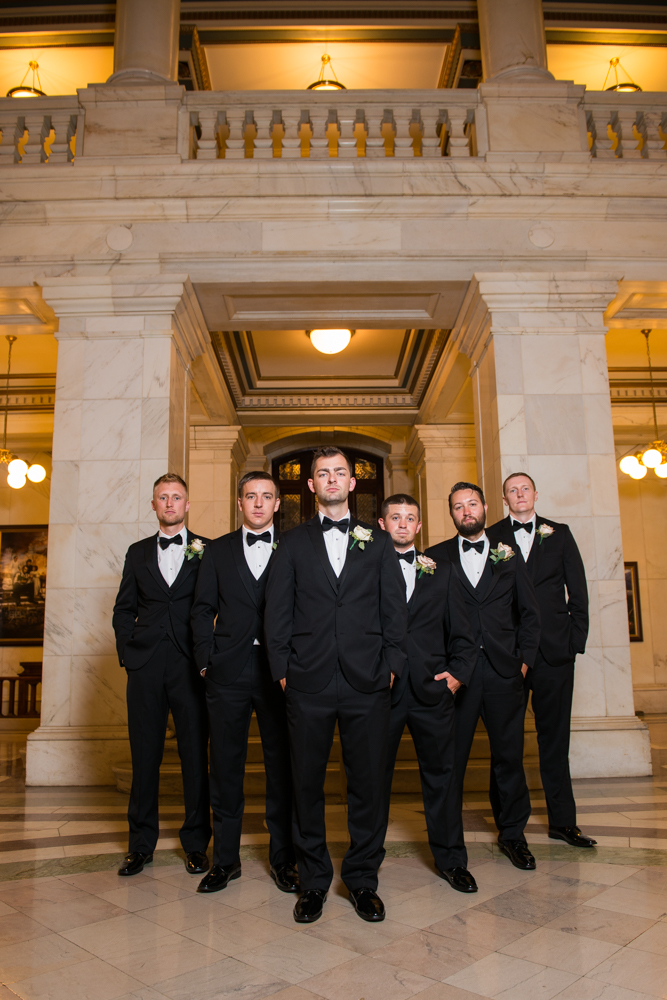 The Mahoning Country Court of Common Pleas made a great backdrop.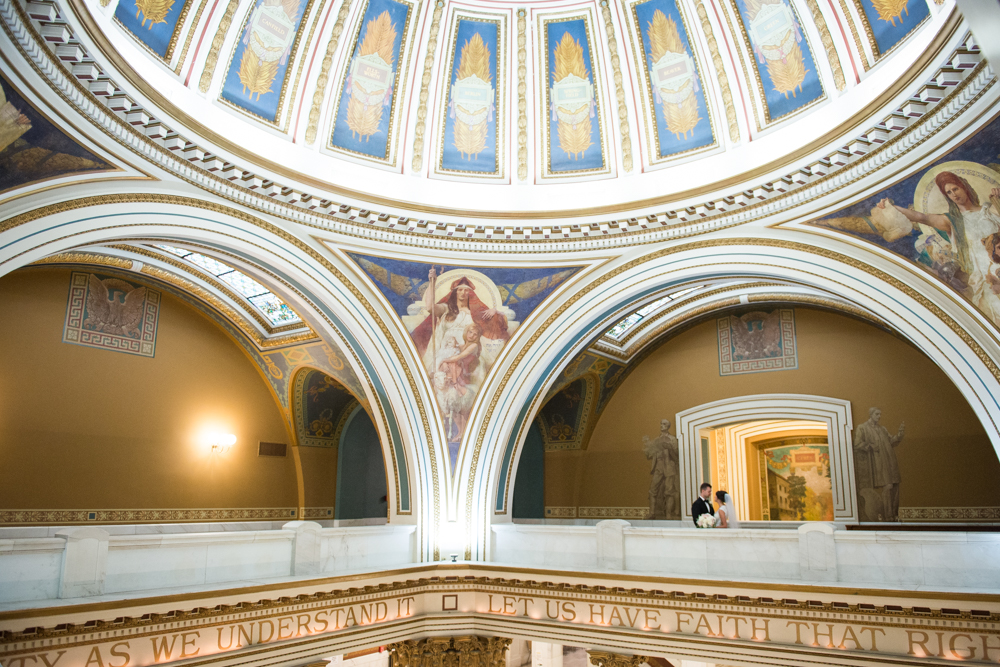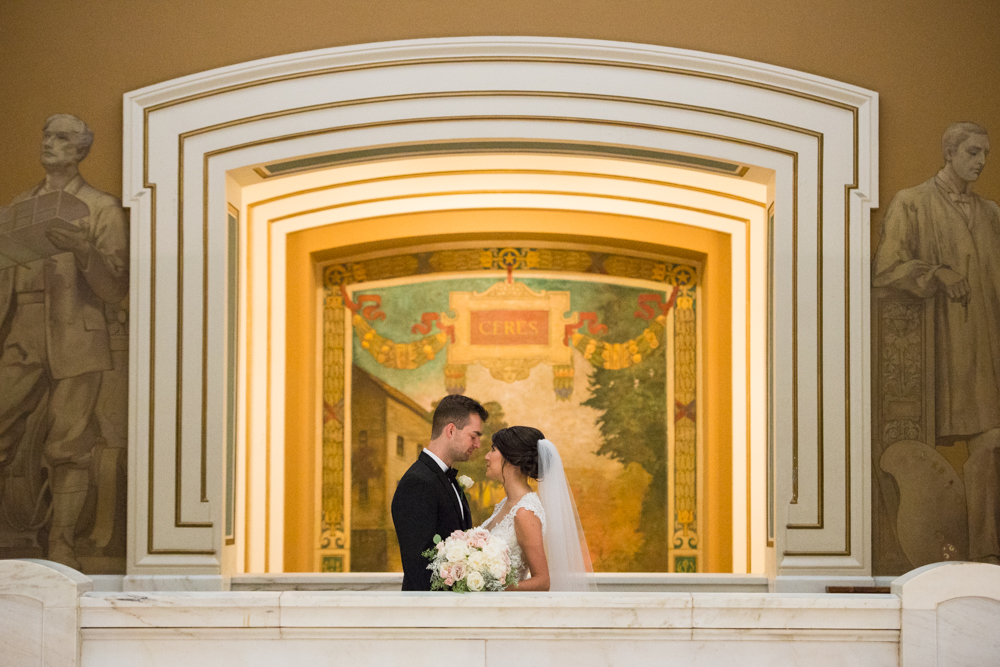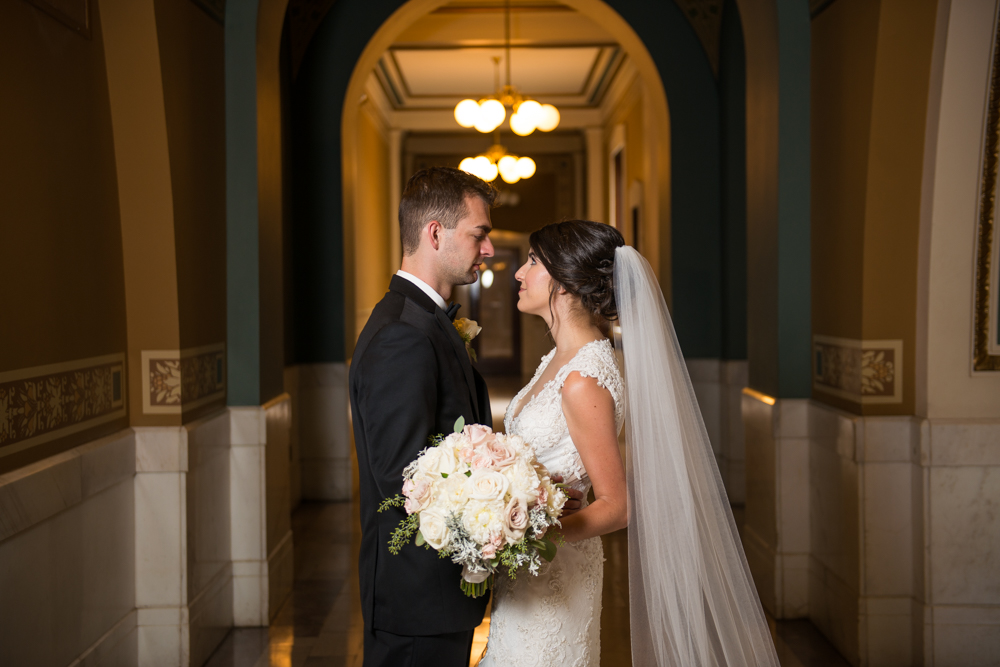 I have to give a shoutout to Evaline's Bridal in Warren. Brittany got her dress at a boutique in Cleveland that has since closed. Not very long before her wedding day, she received a call that the dress shop in Cleveland was going to close & she needed to pick up her dress that day. Without warning & because of the fact that she was studying nonstop for the Bar Exam, that was a stressful moment for sure. Brittany deals with curveballs with poise & she & her mom worked it all out to pick it up. But her dress alterations weren't done yet. They called & spoke with Evaline's Bridal &, even though Brittany didn't purchase her gown there, they were extremely helpful & accommodating to her in her time of need & made what could have been a very stressful situation into a great one that they completely took care of. Brittany says she would highly recommend Evaline's & encourages all local brides to check them out!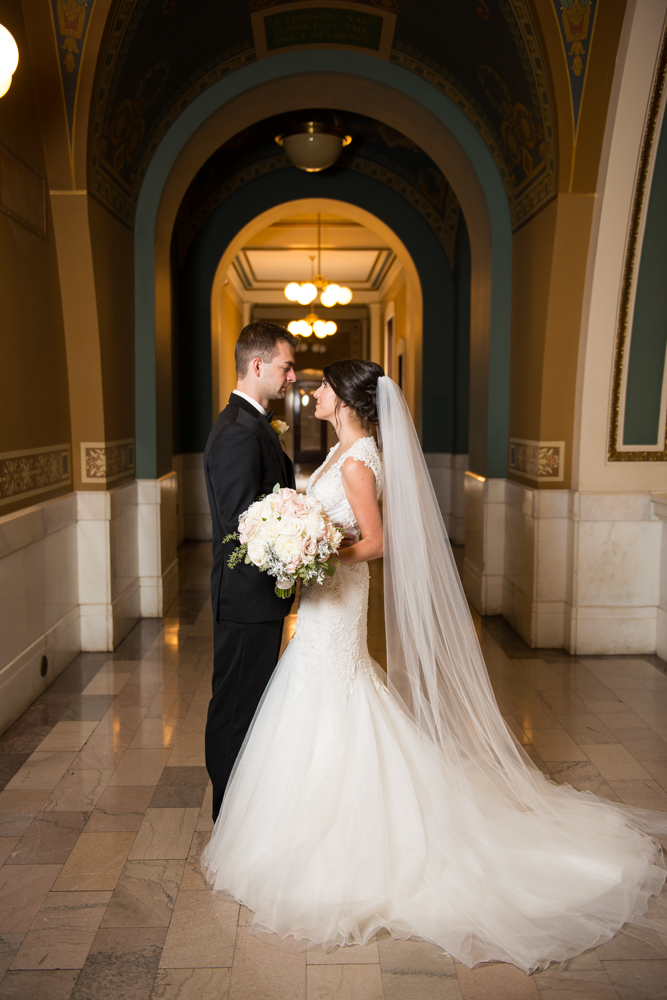 Stunning, gorgeous, lovely! And look how her groom looks at her!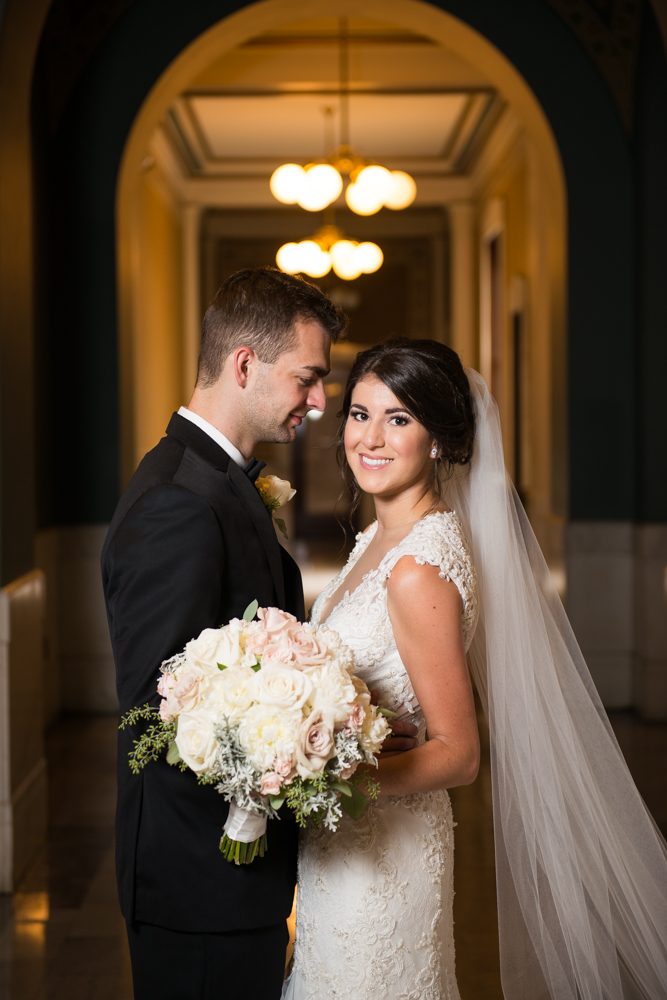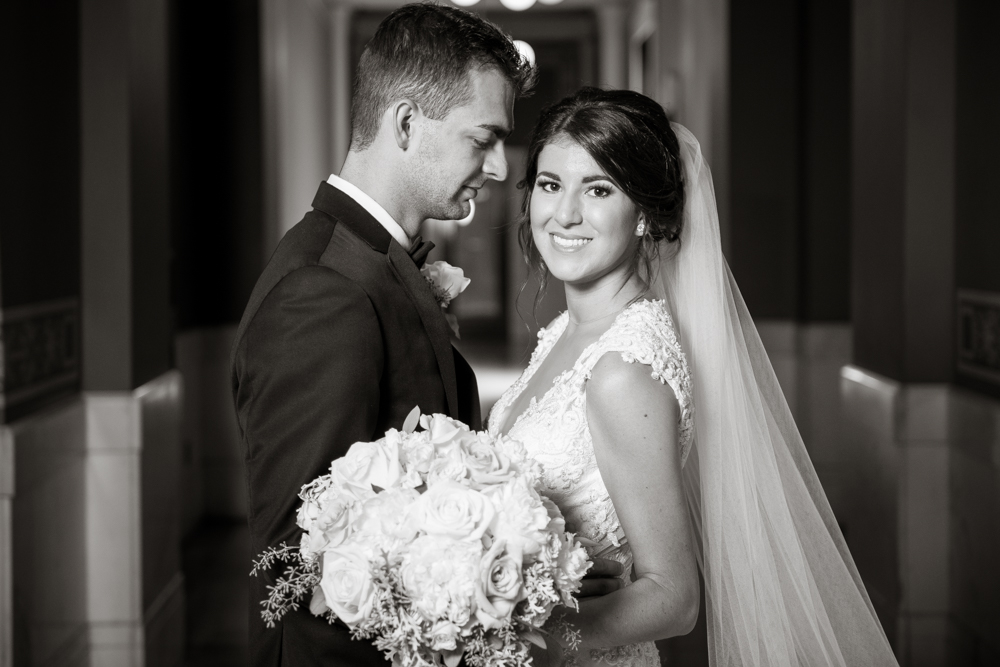 Sweet Arrangements made the fresh & softly colored bouquets & centerpieces & Brittany told me that they were great to work with, as well!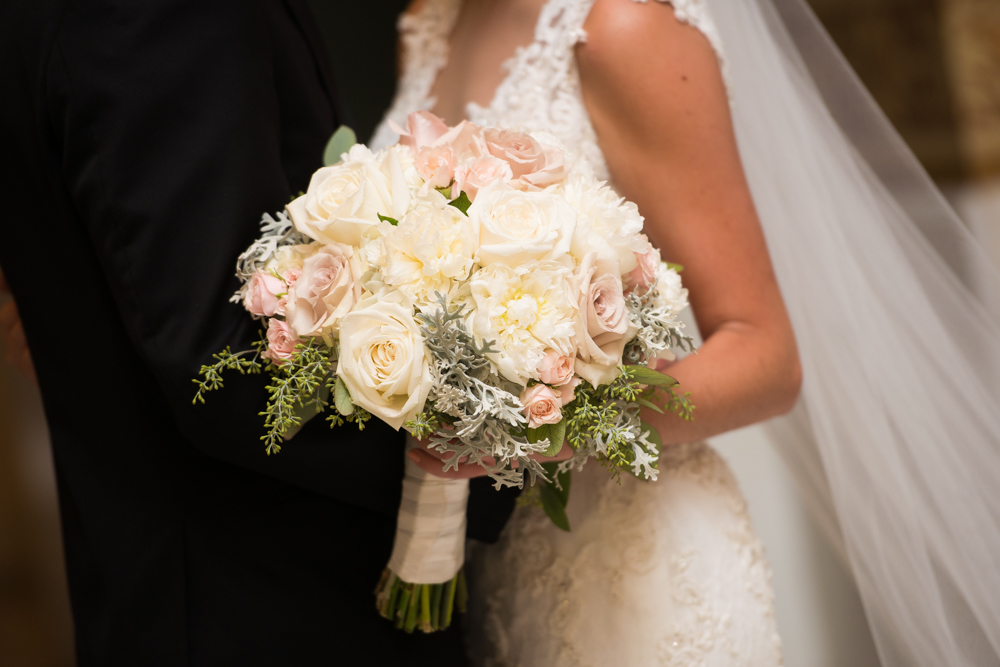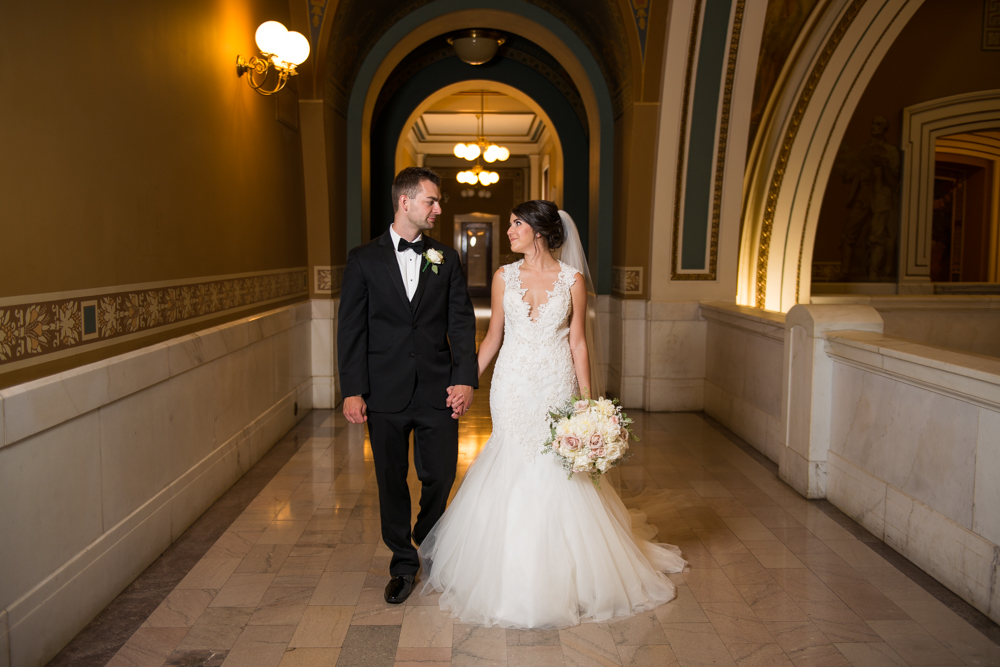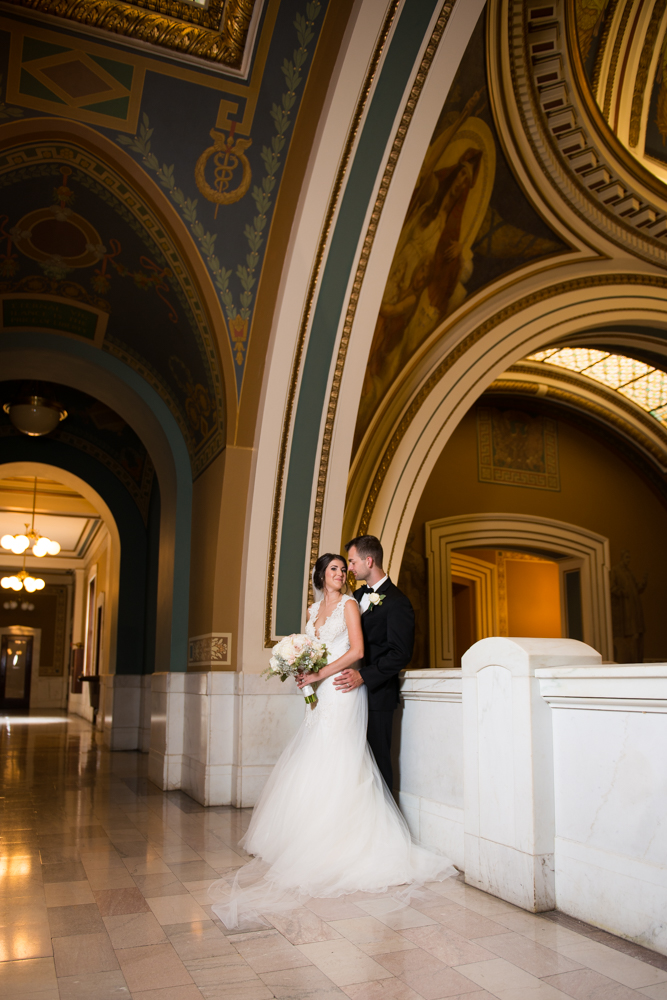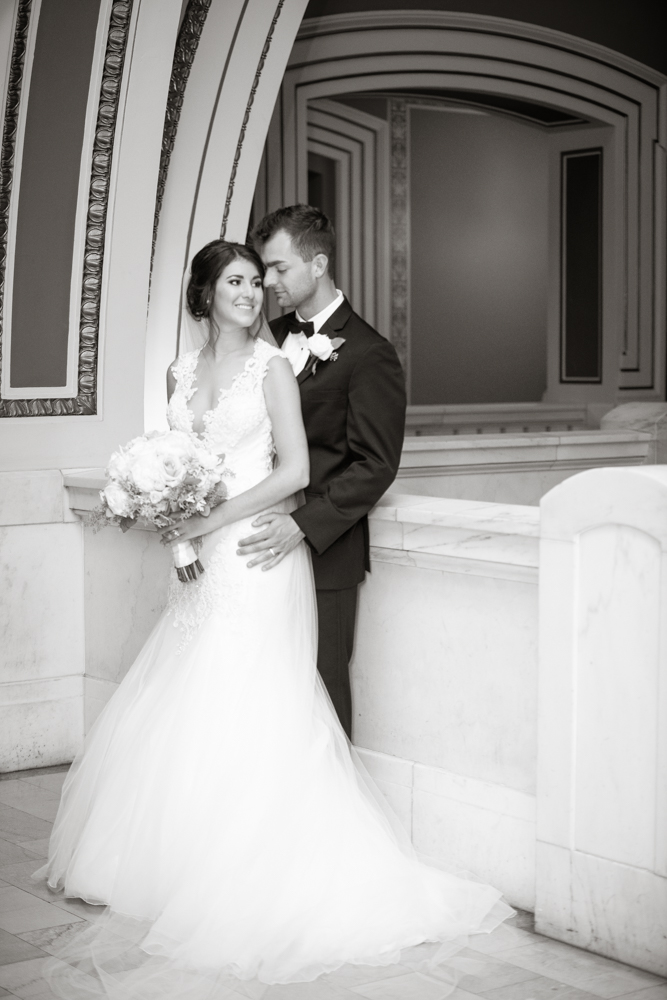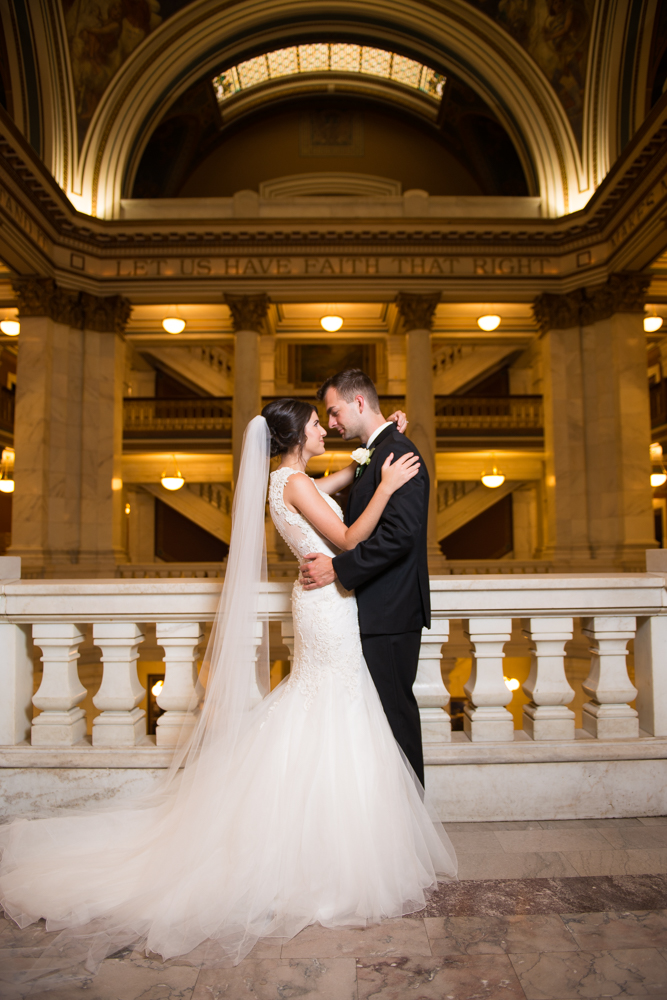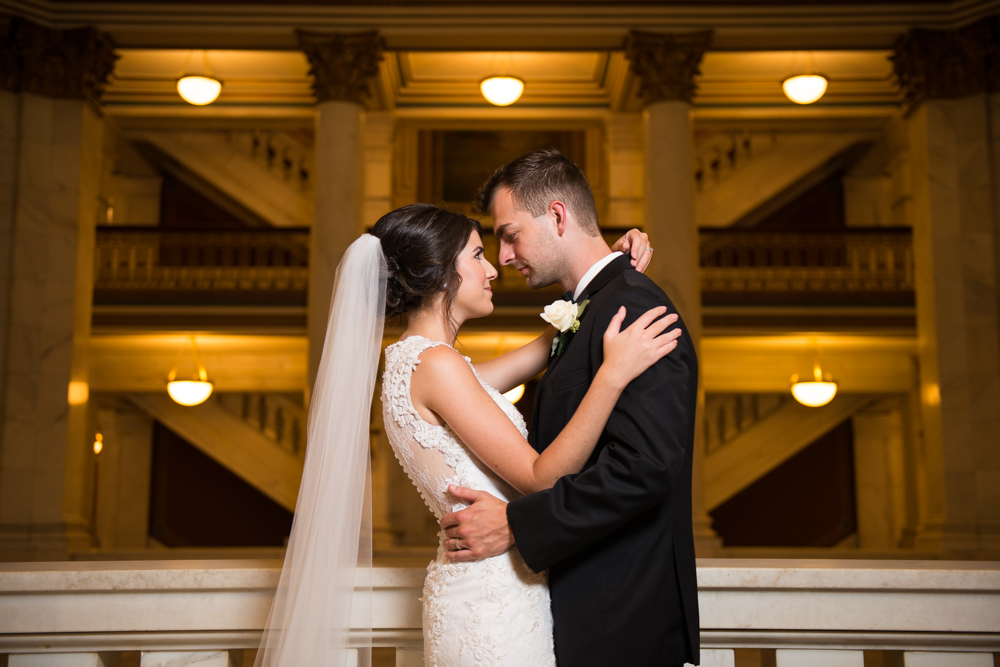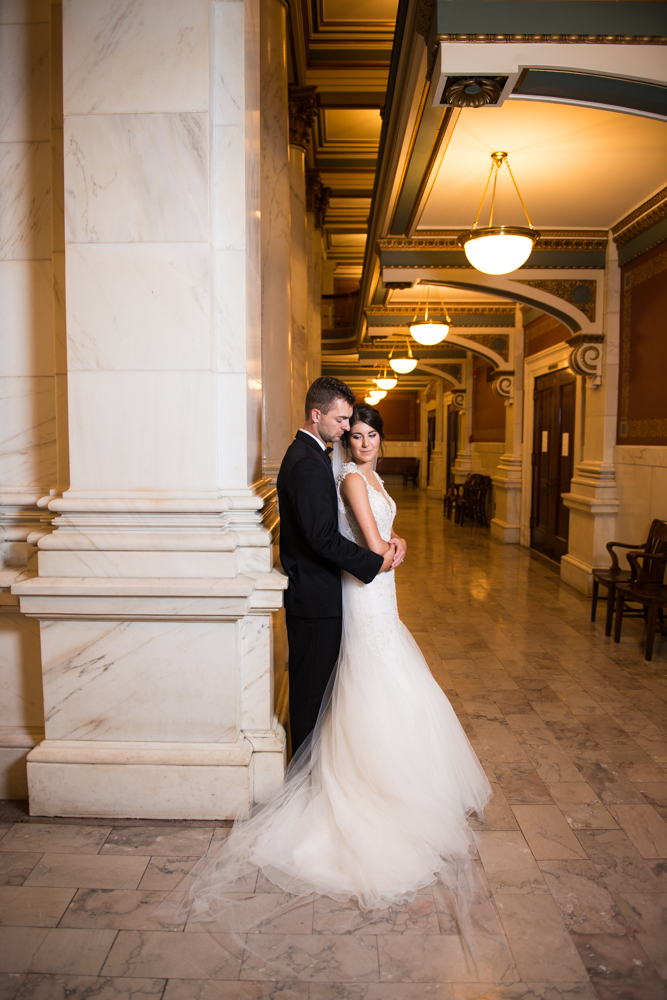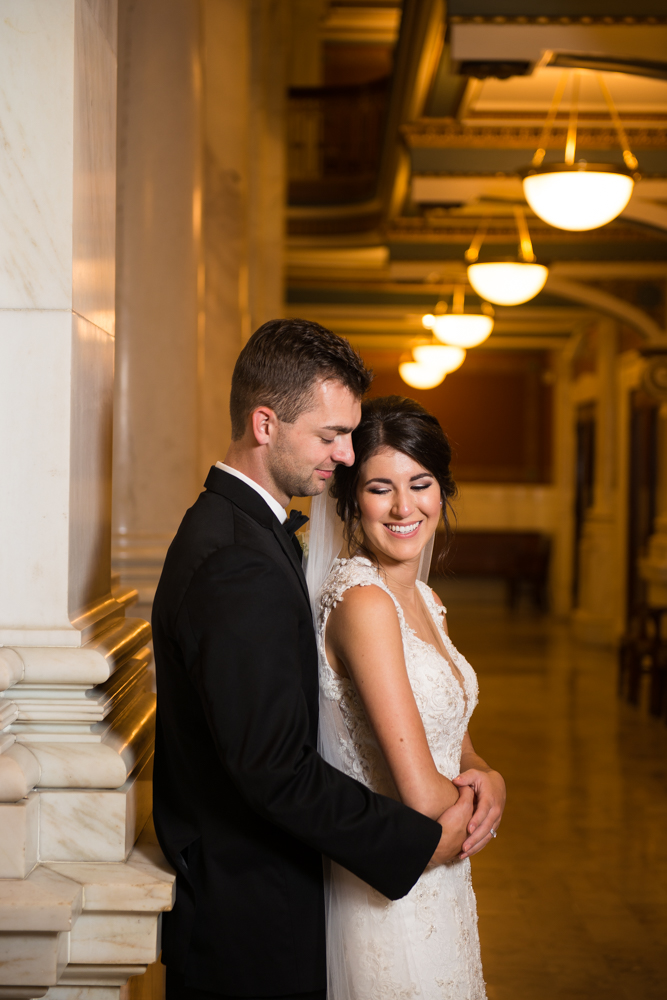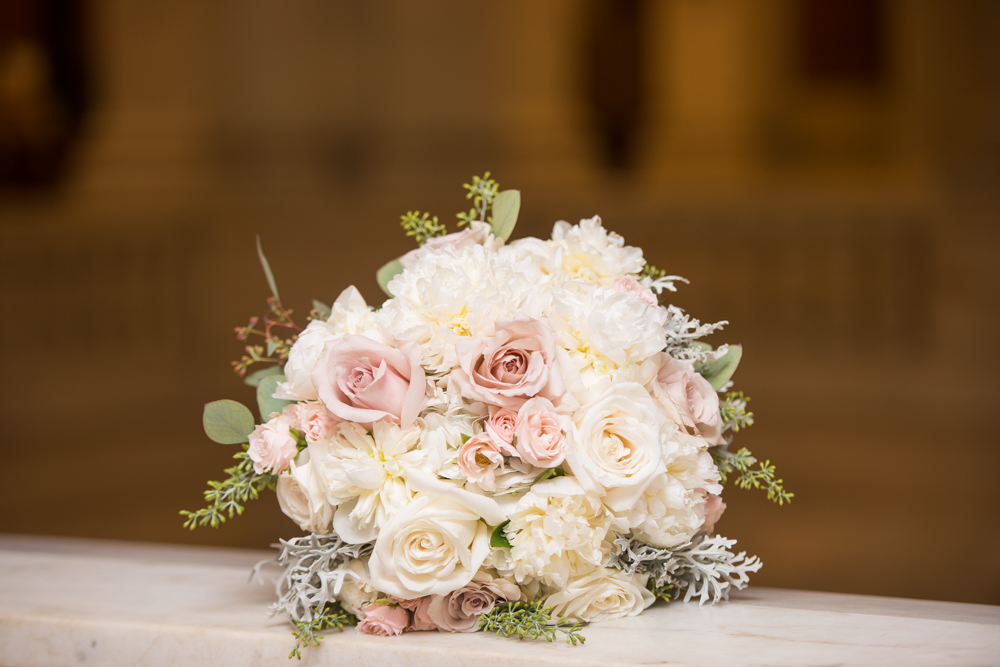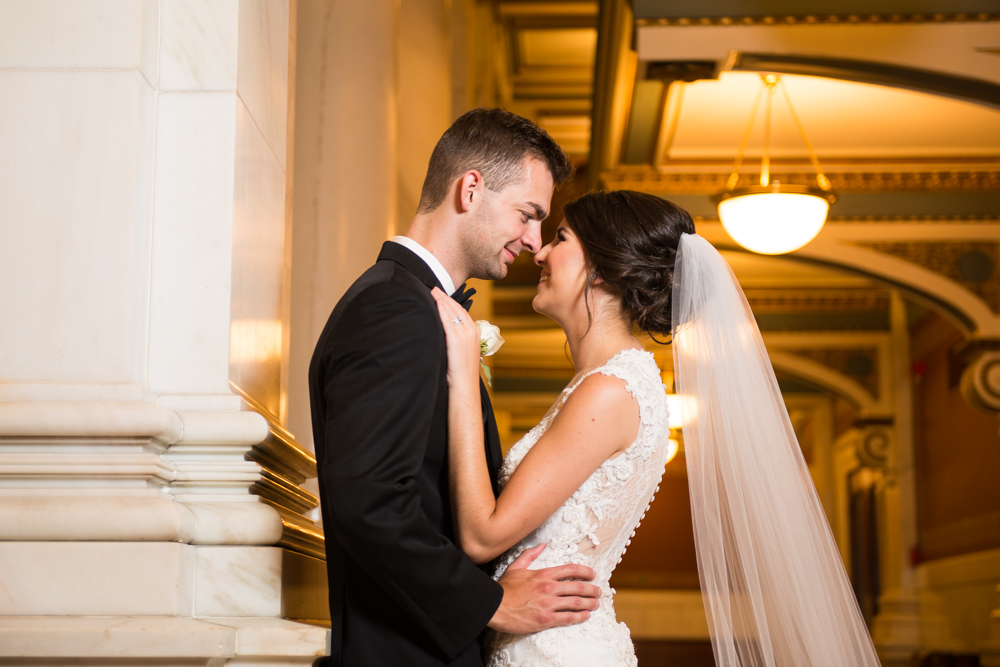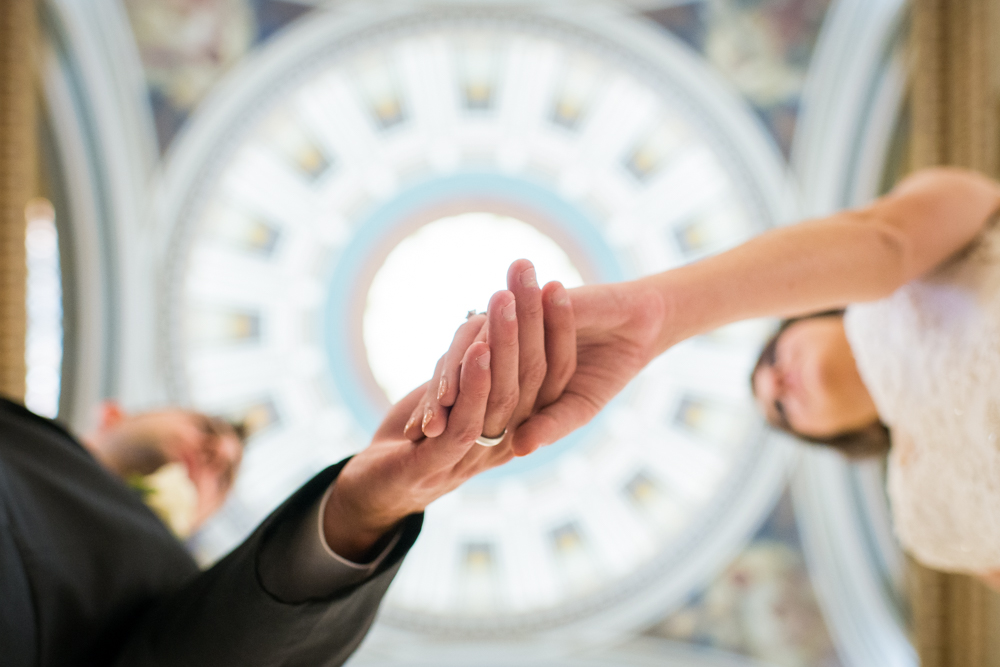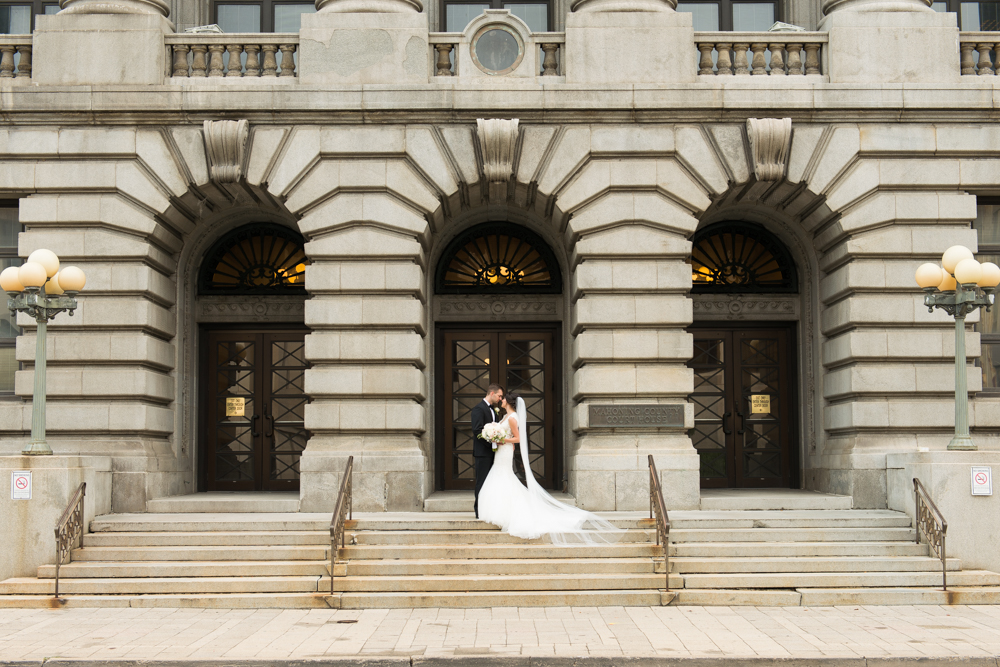 Yes, Addressed in White, yes! We can't recommend Kristin enough!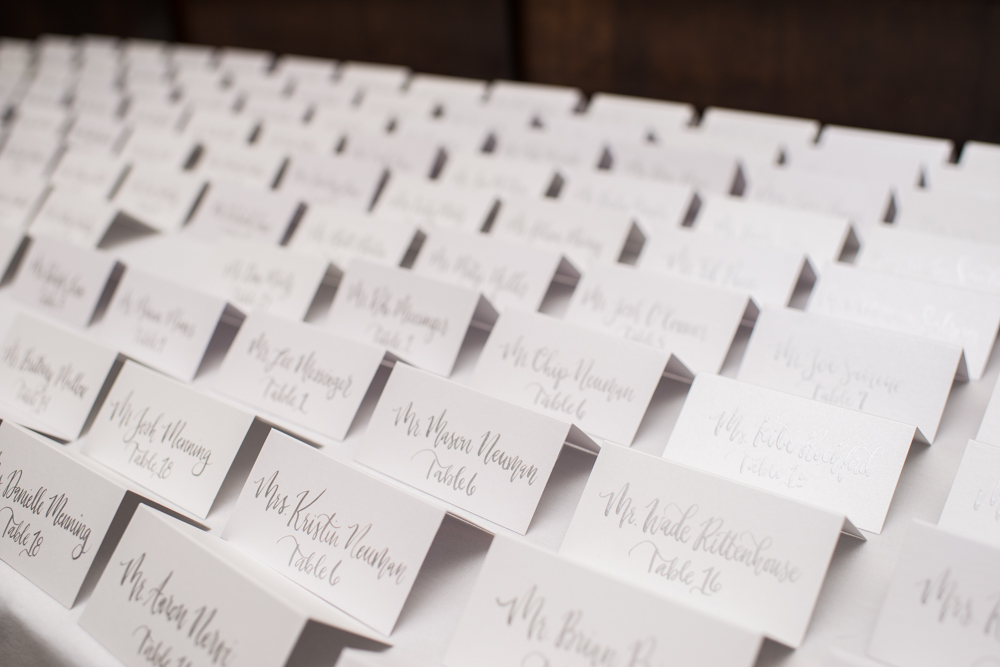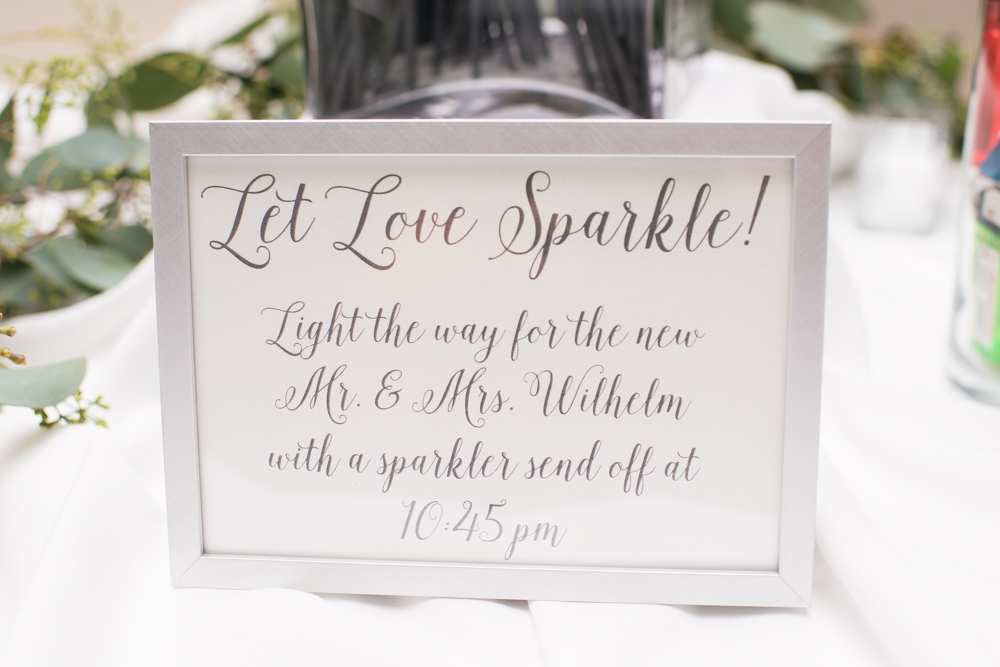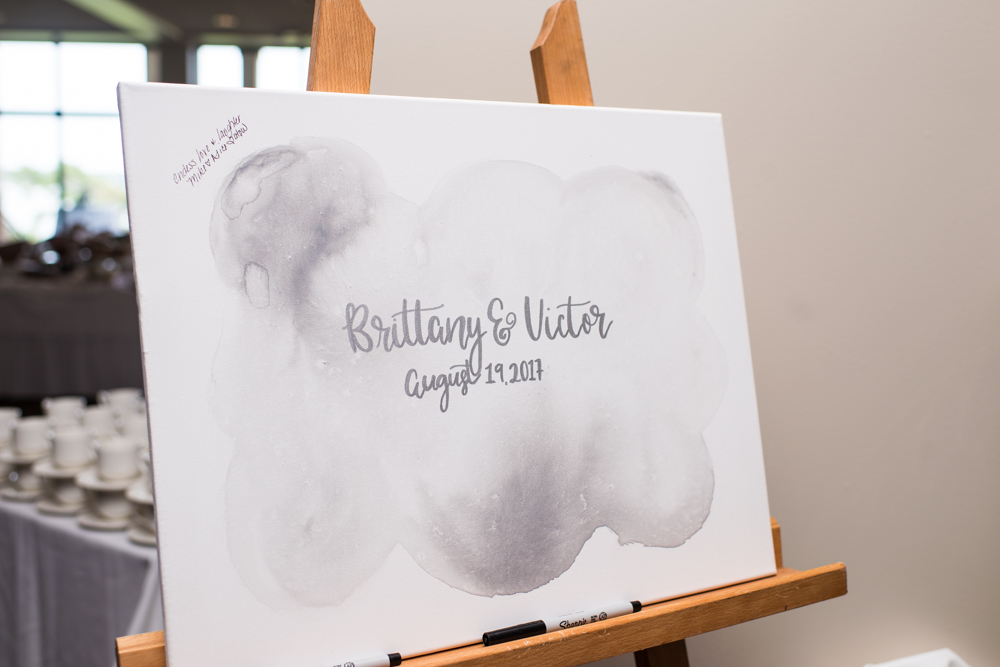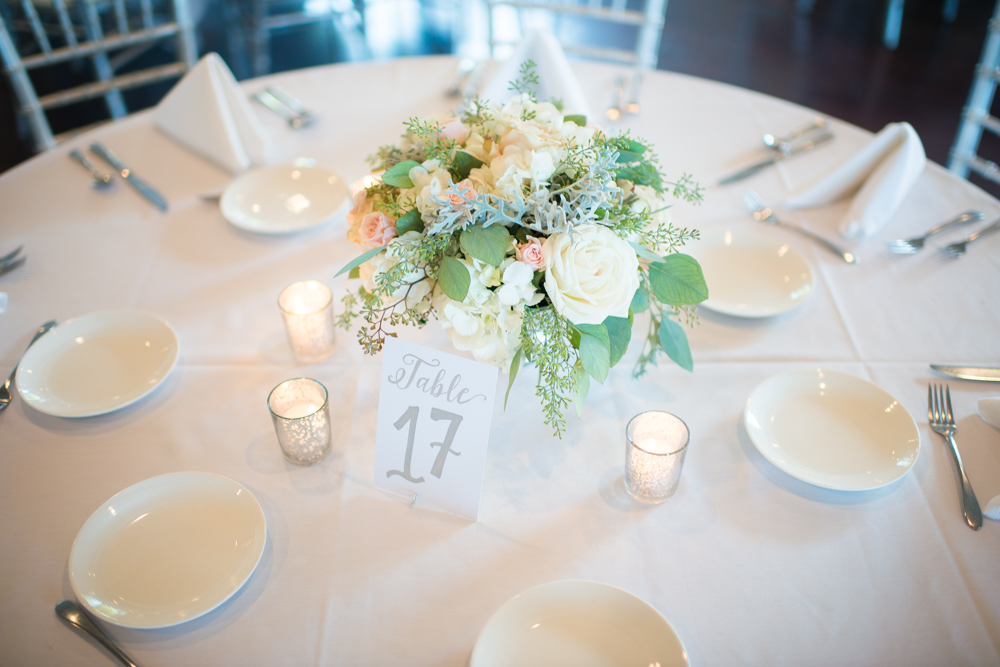 I loved all of the greenery in the centerpieces.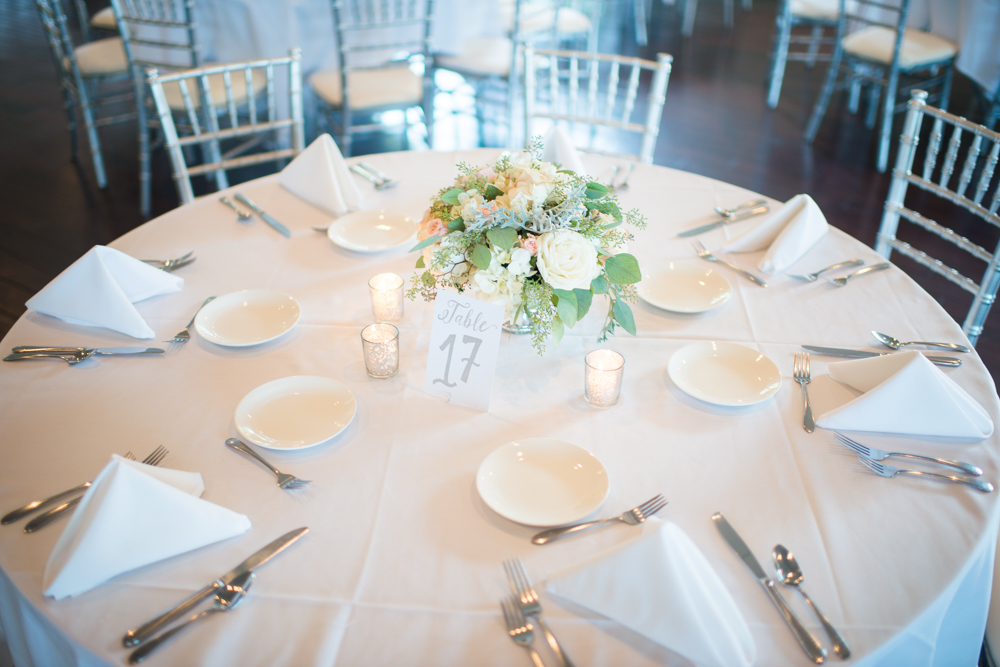 The Cake Boutique is a favorite among our brides. They made this lovely cake.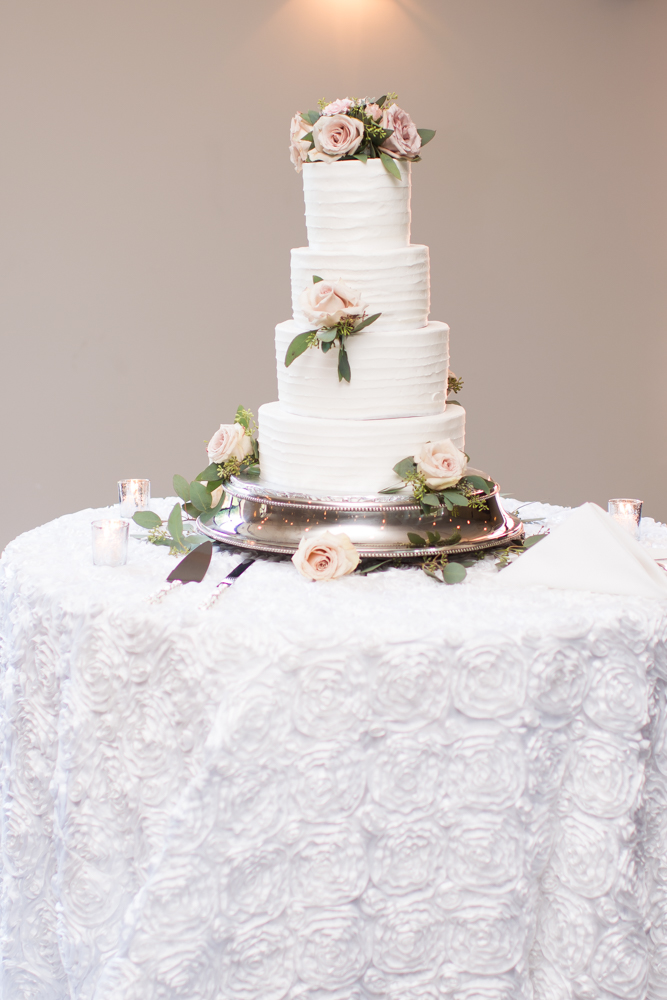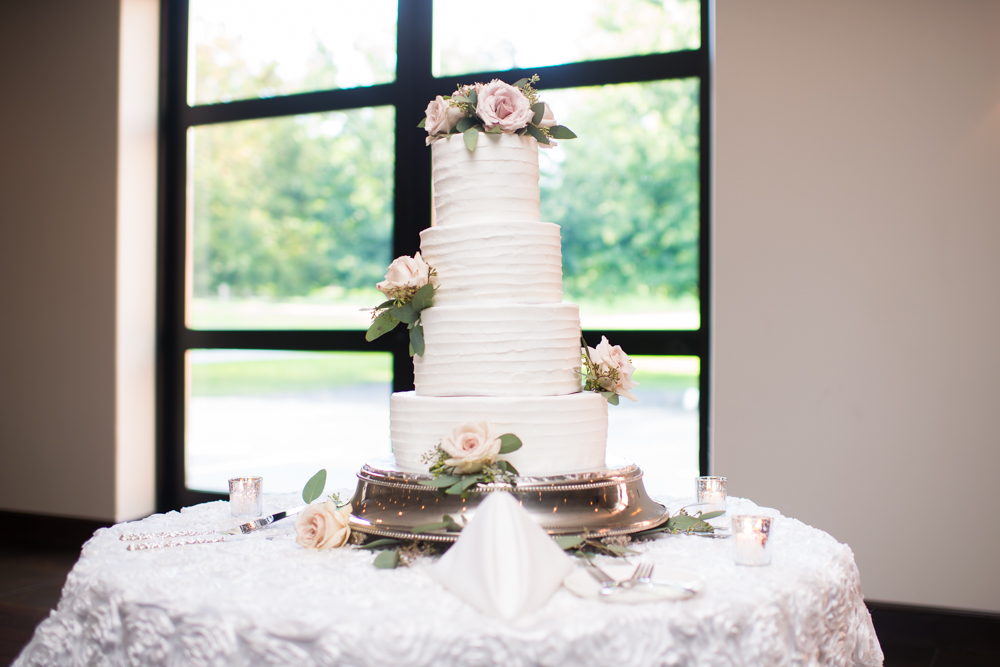 Because of Brittany & Victor's awesome wedding day timeline, we had more time for bridal party portraits once we arrived at The Lake Club before cocktail hour.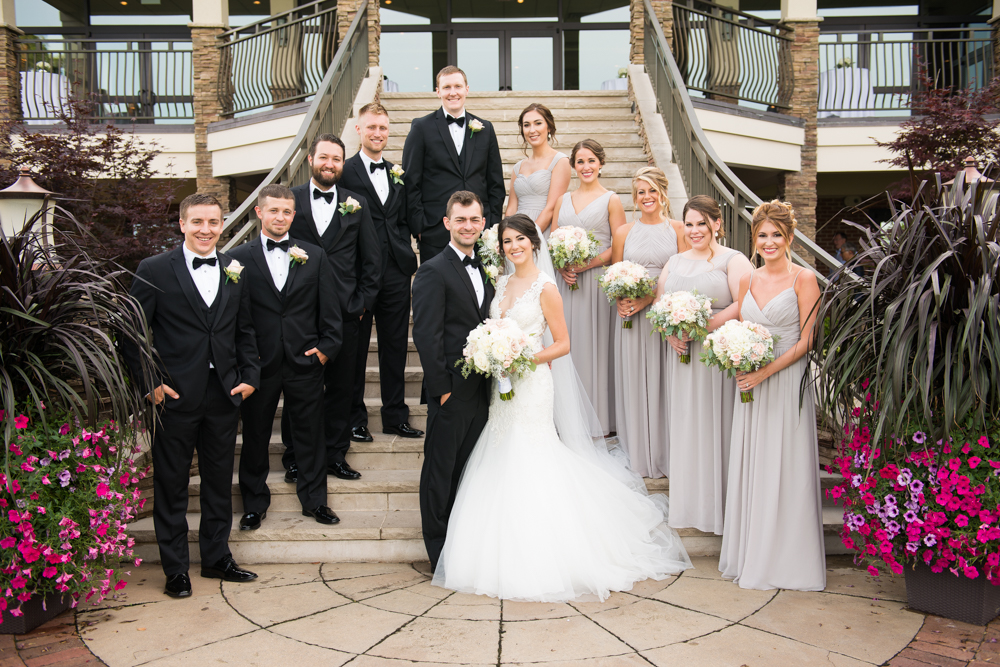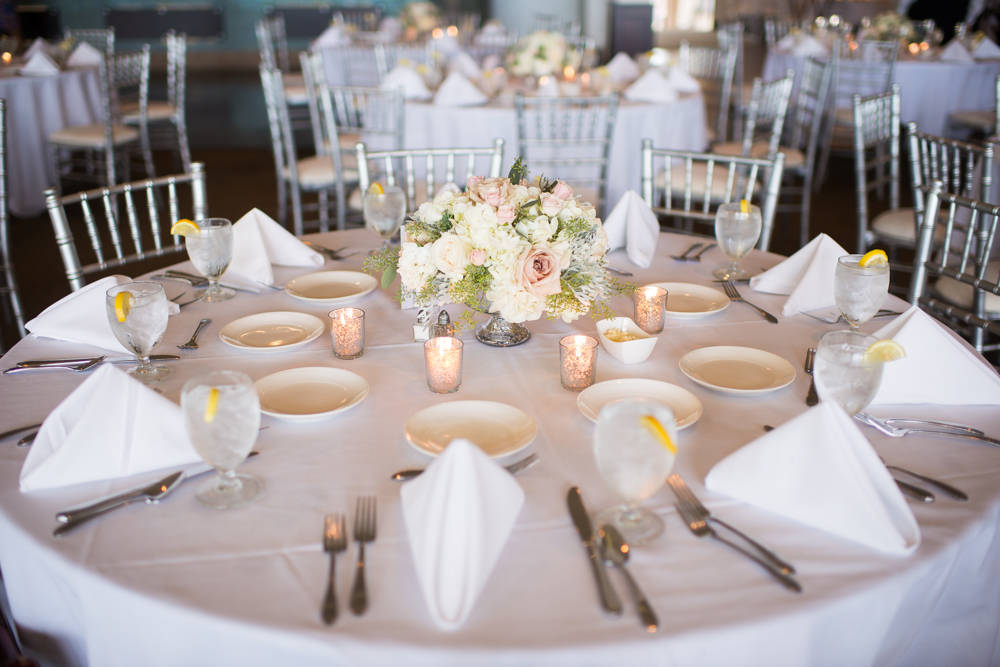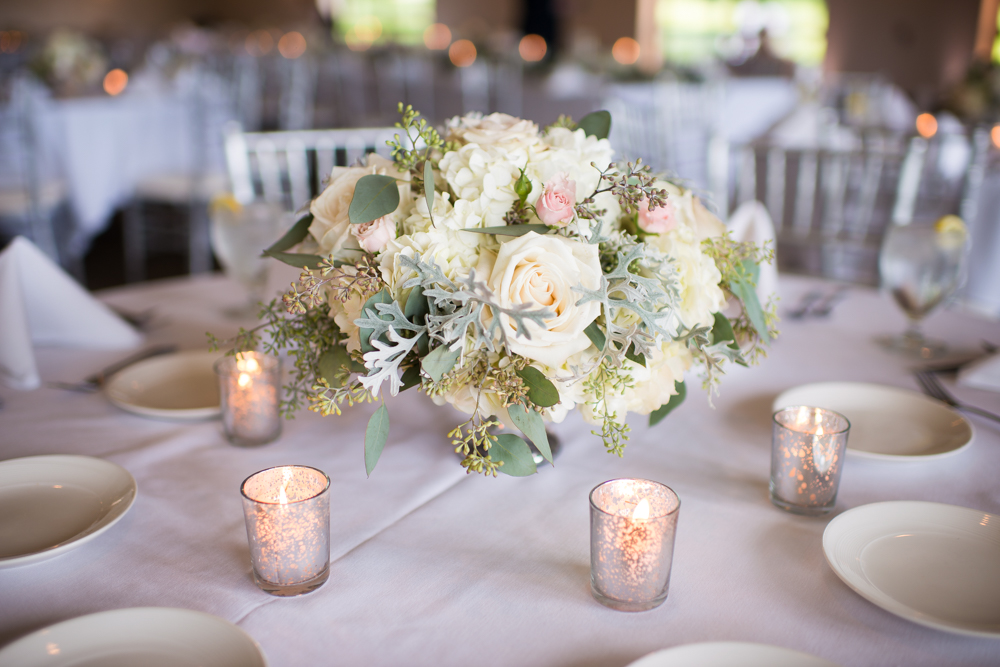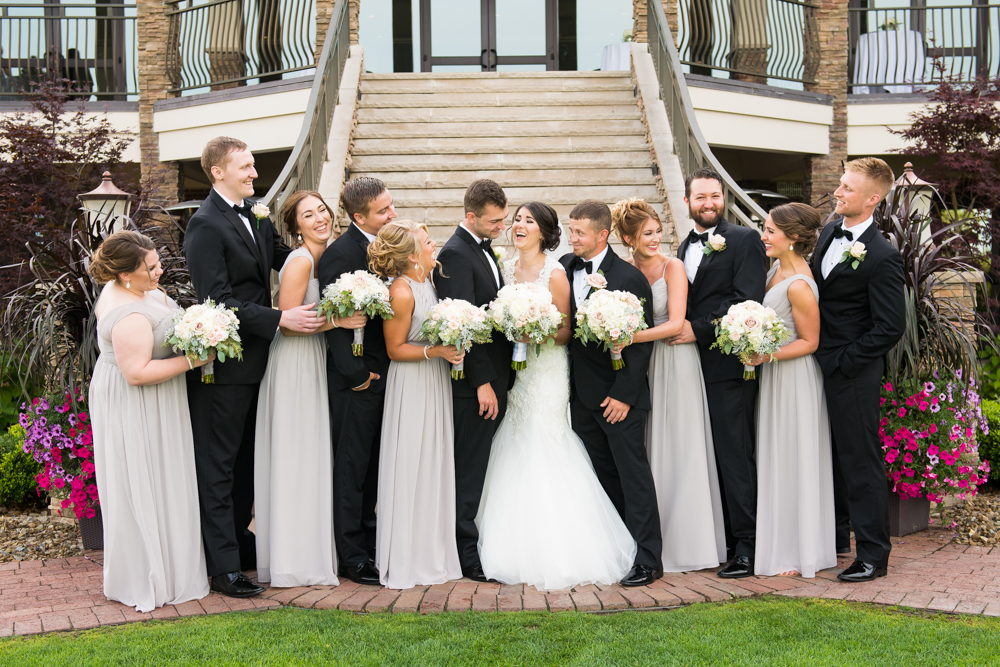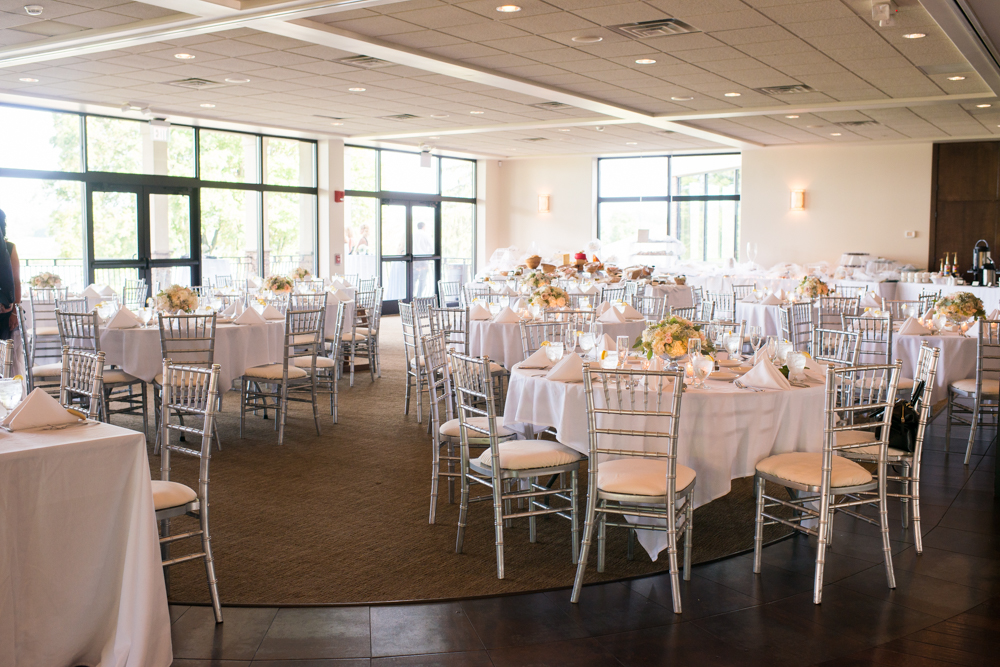 Squad goals for real! I wanna be in this club!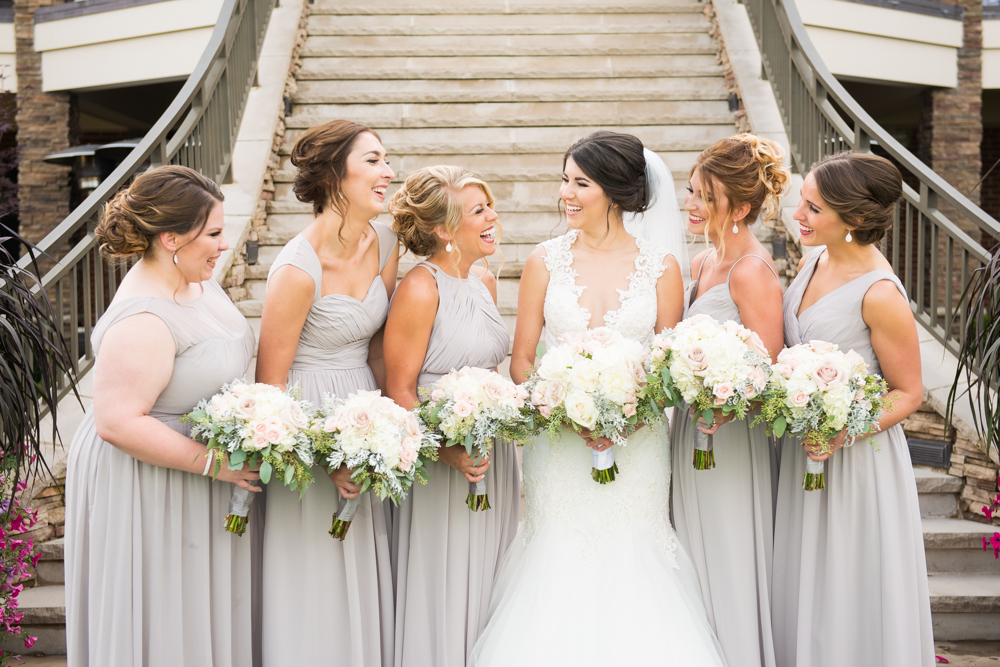 The guys were fun, too!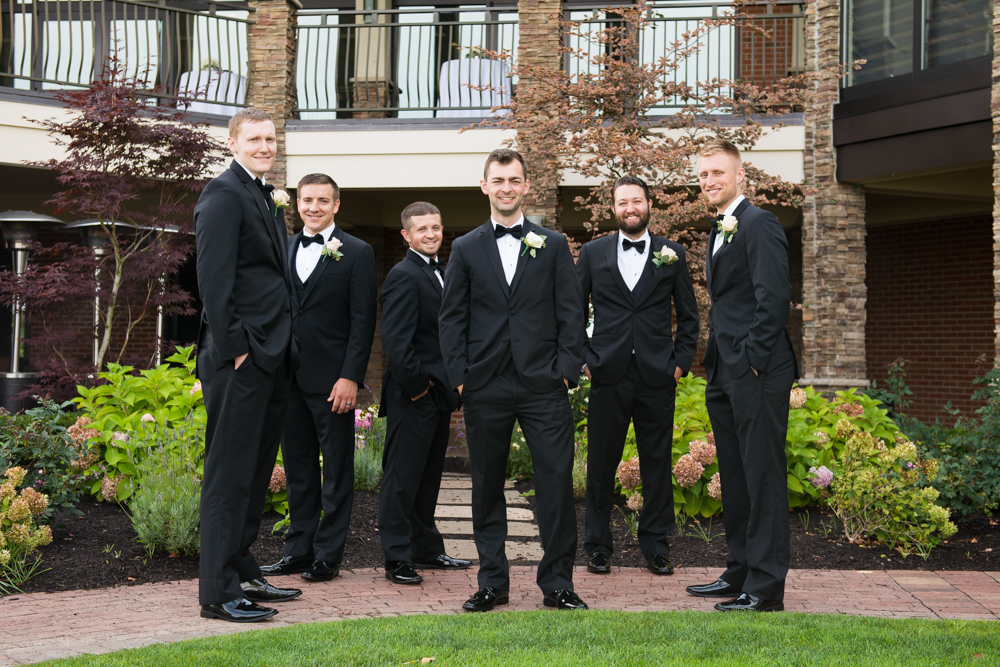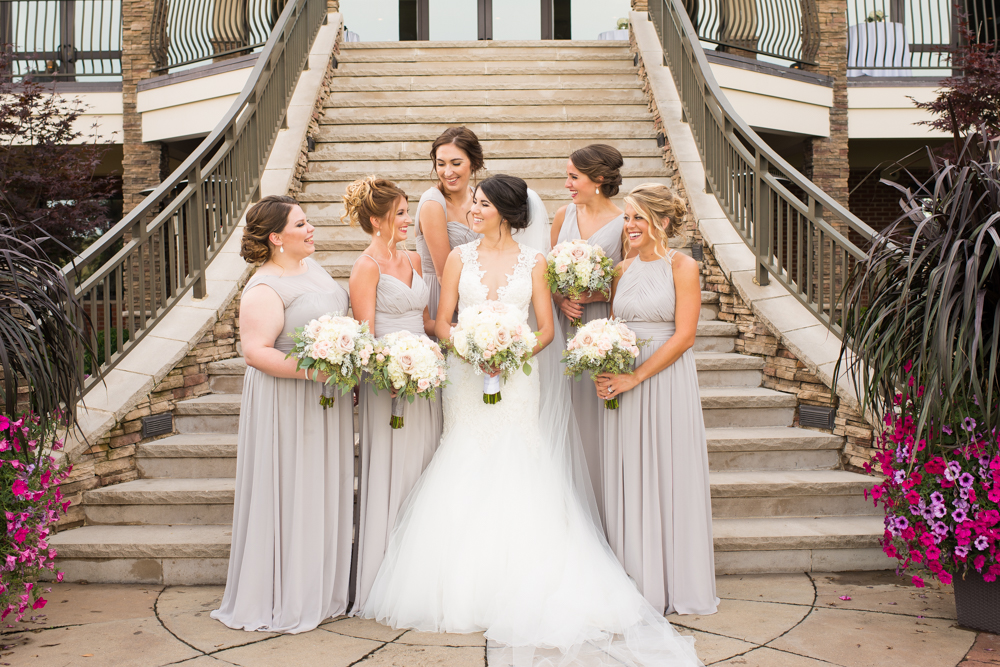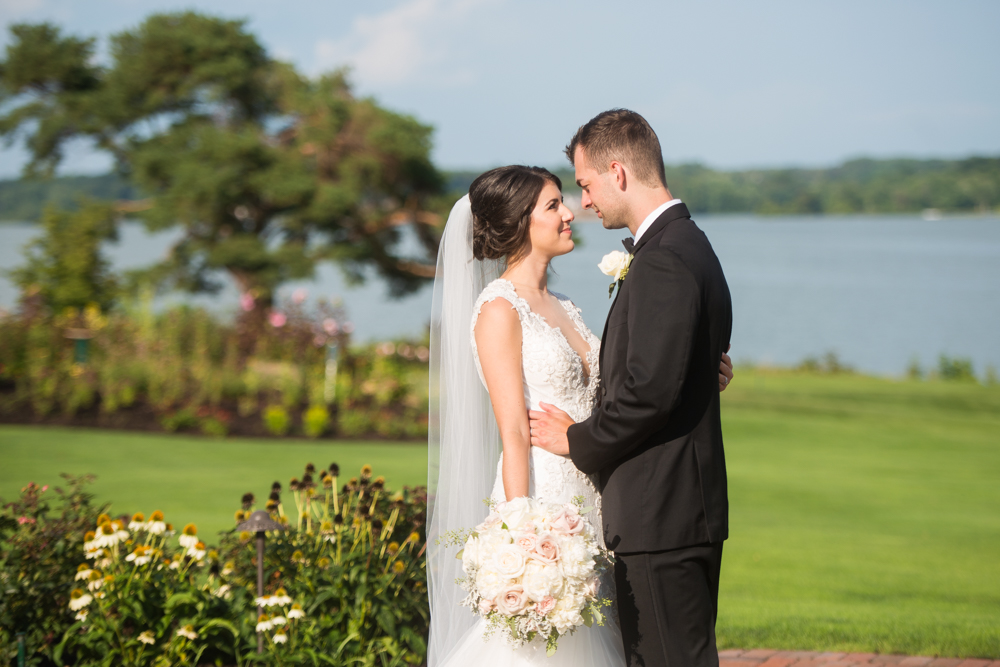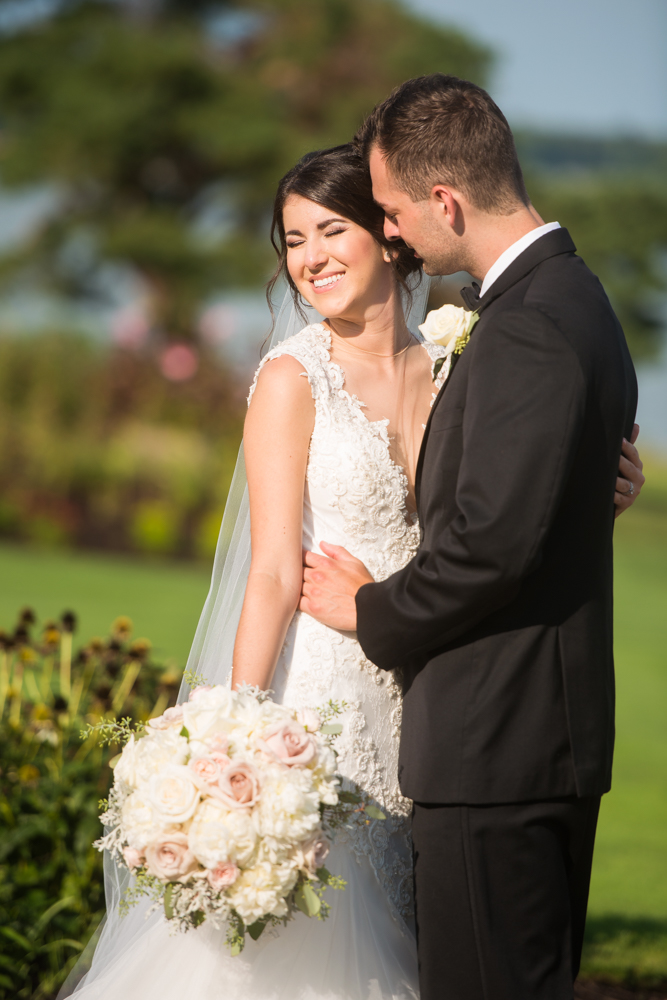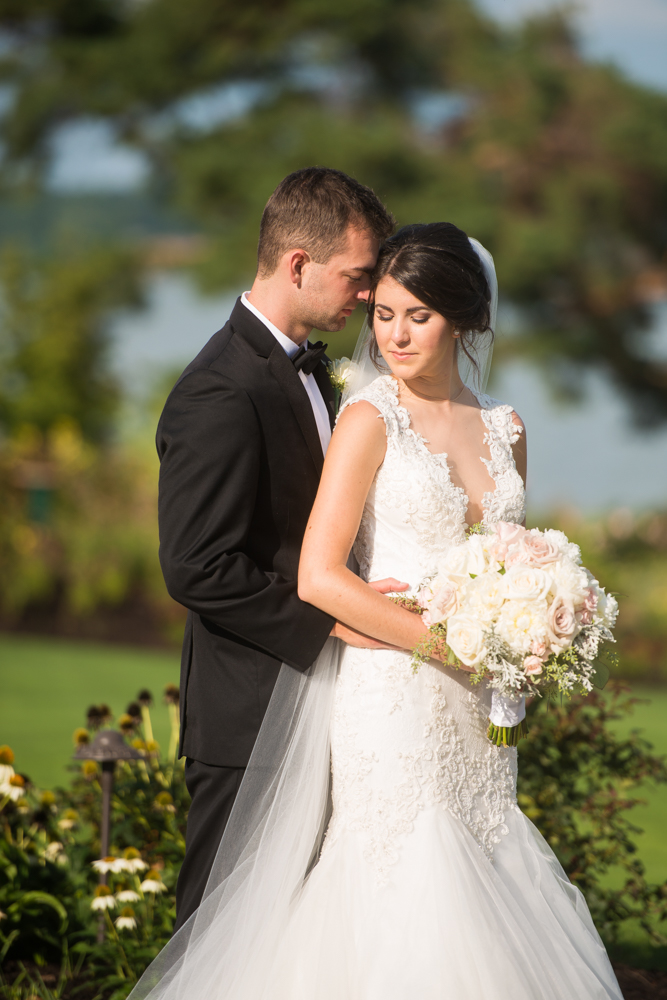 We could've photographed this bride all day! And Jen's makeup application stayed put & looked awesome all day long!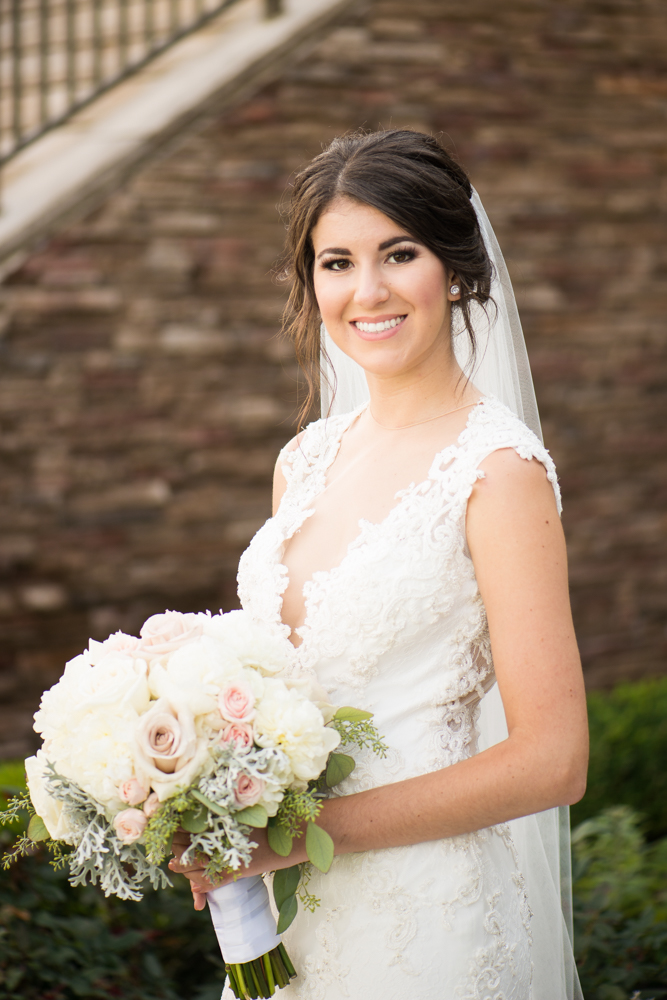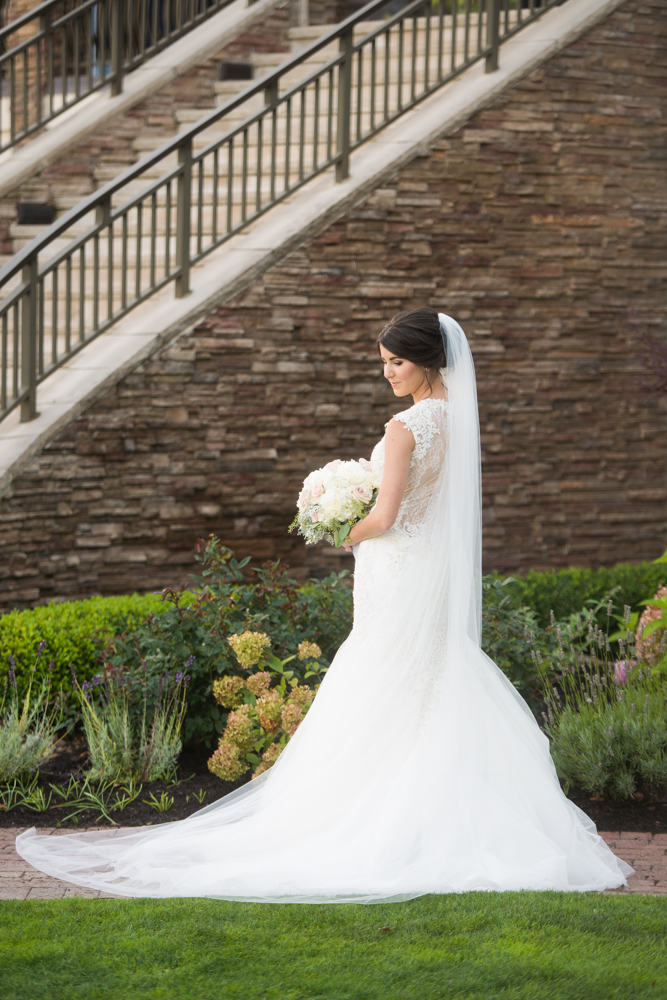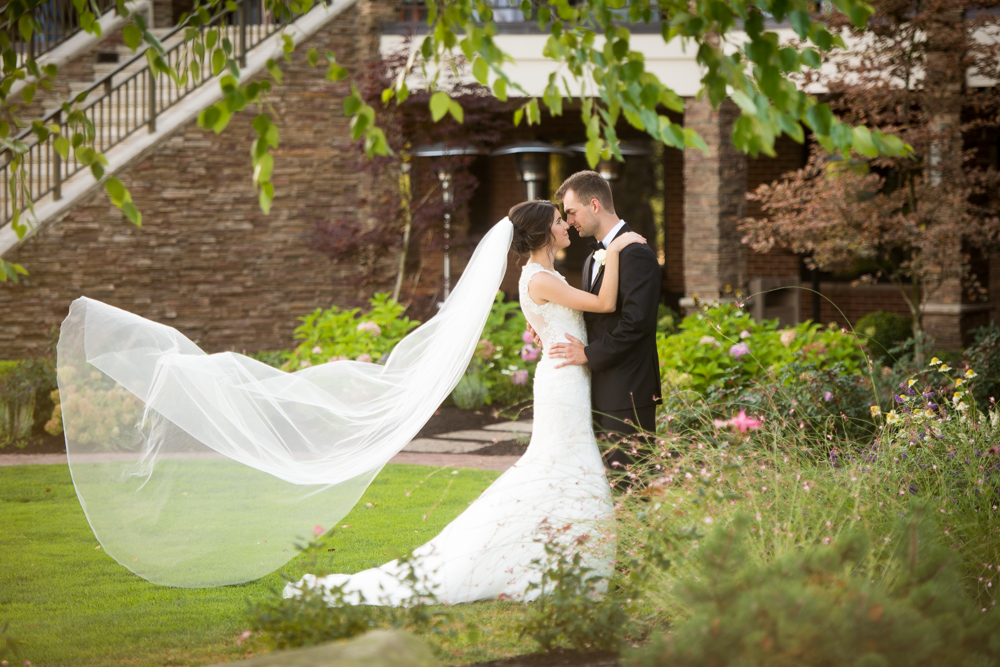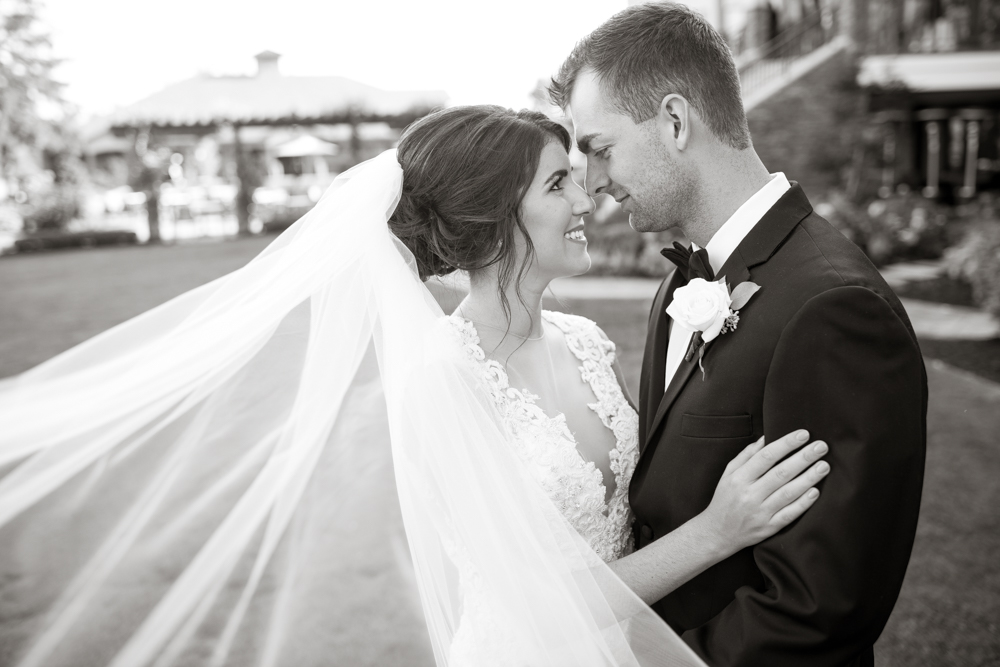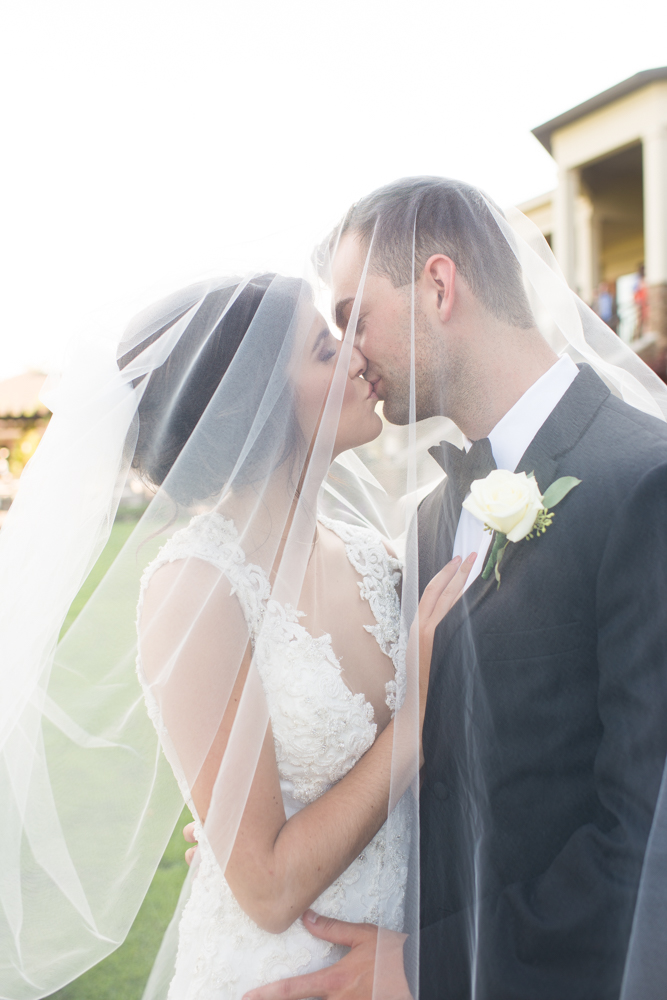 Seriously! Adorable.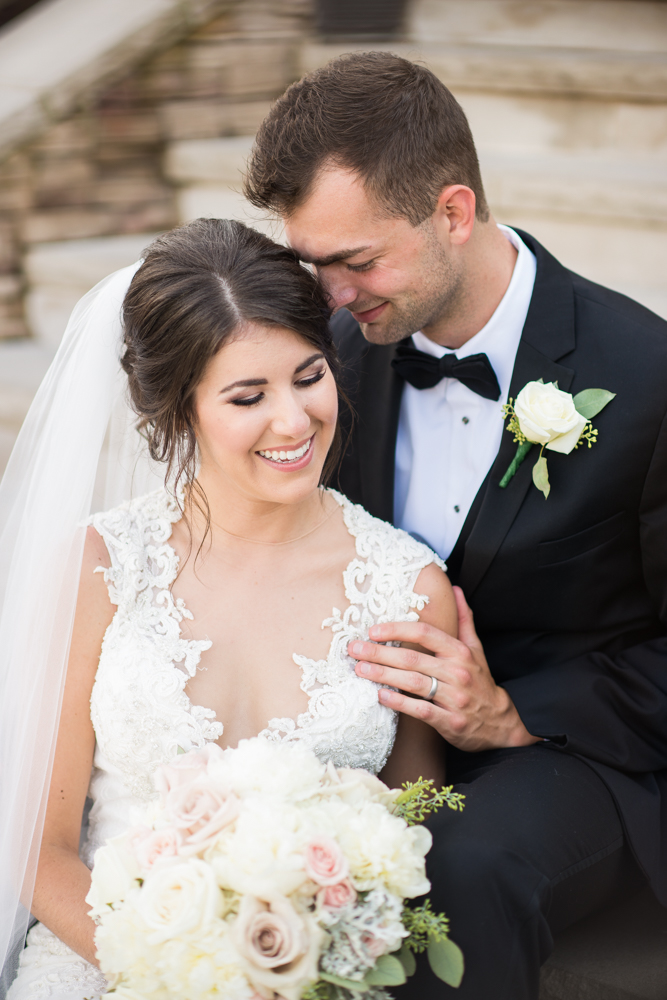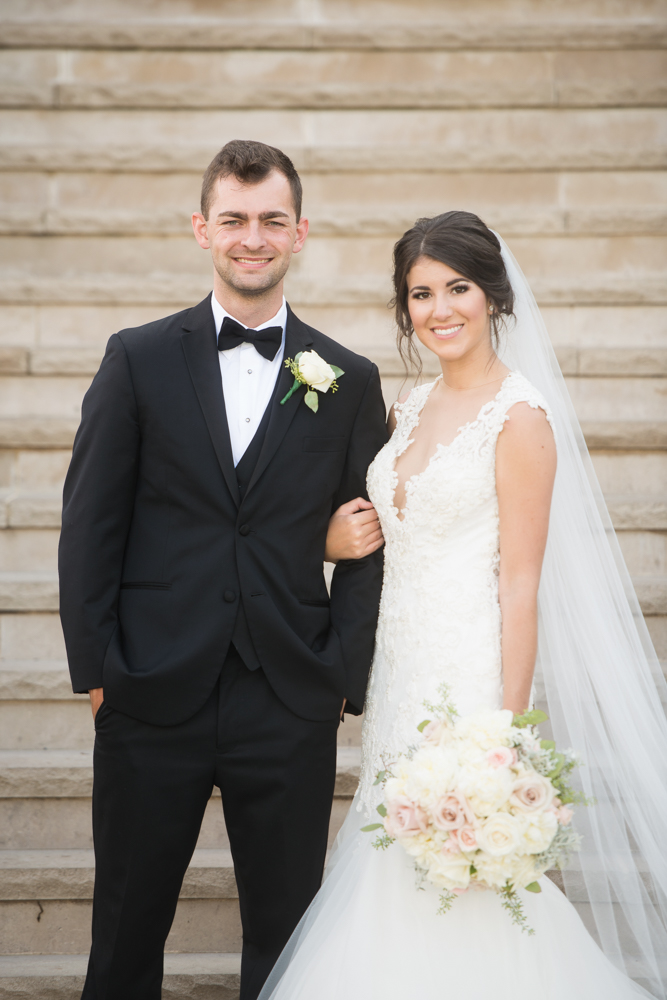 And their furbaby Sampson got cookies with a flower crown & a signature drink in her honor! Of course. She's their baby, after all.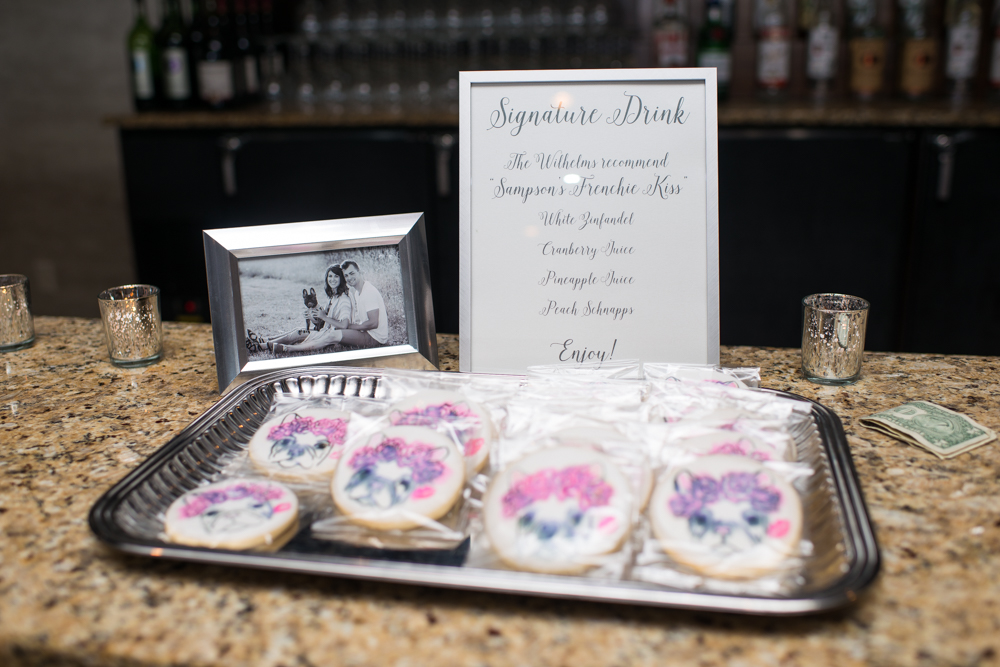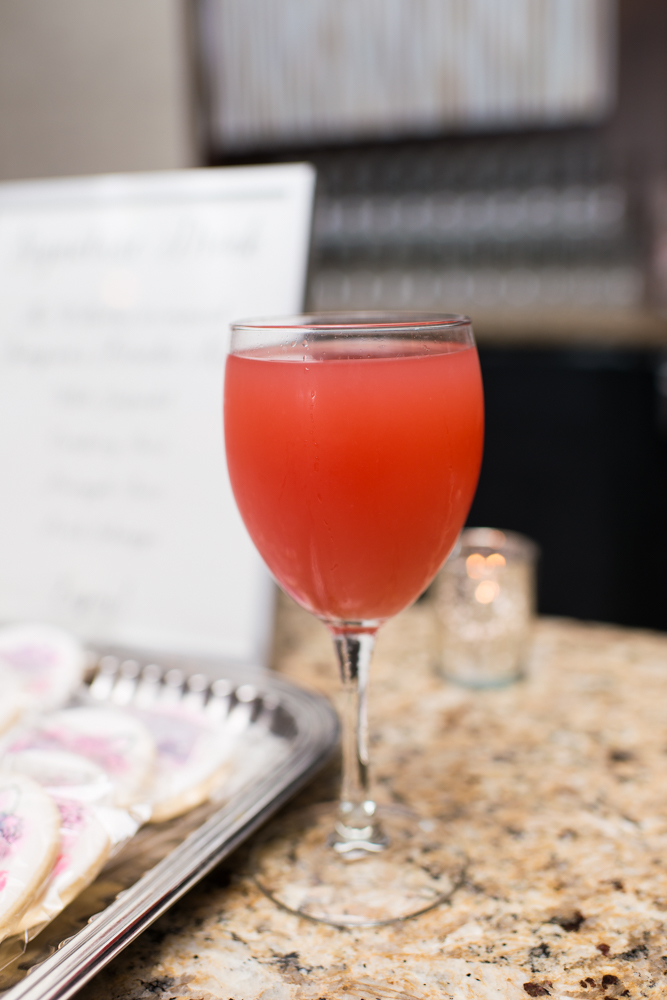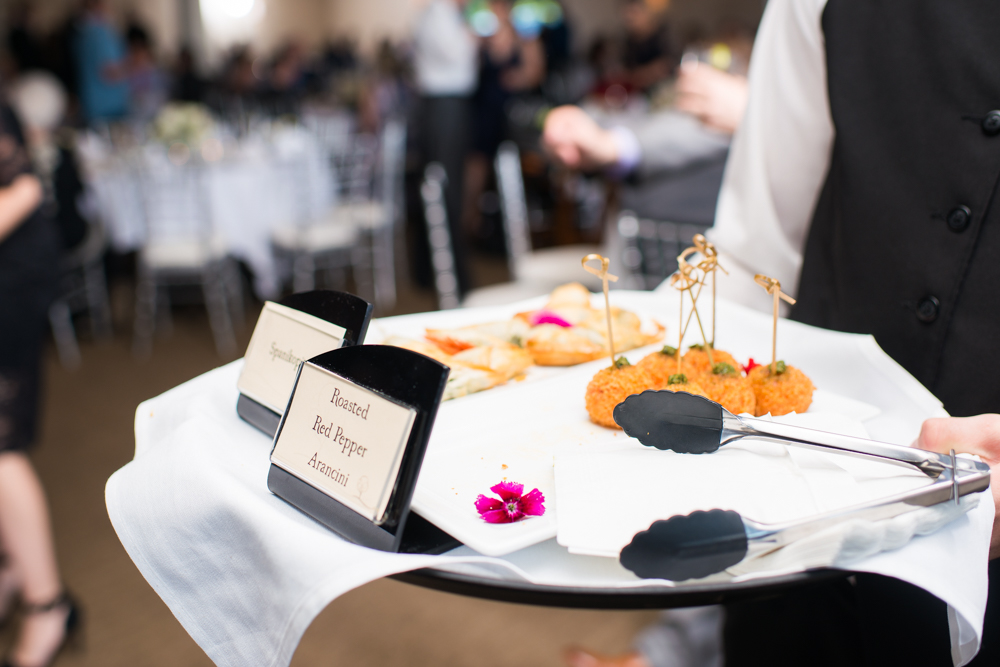 Brian Price is a fantastic master of ceremonies & does a wonderful job introducing the couple & getting the party started right!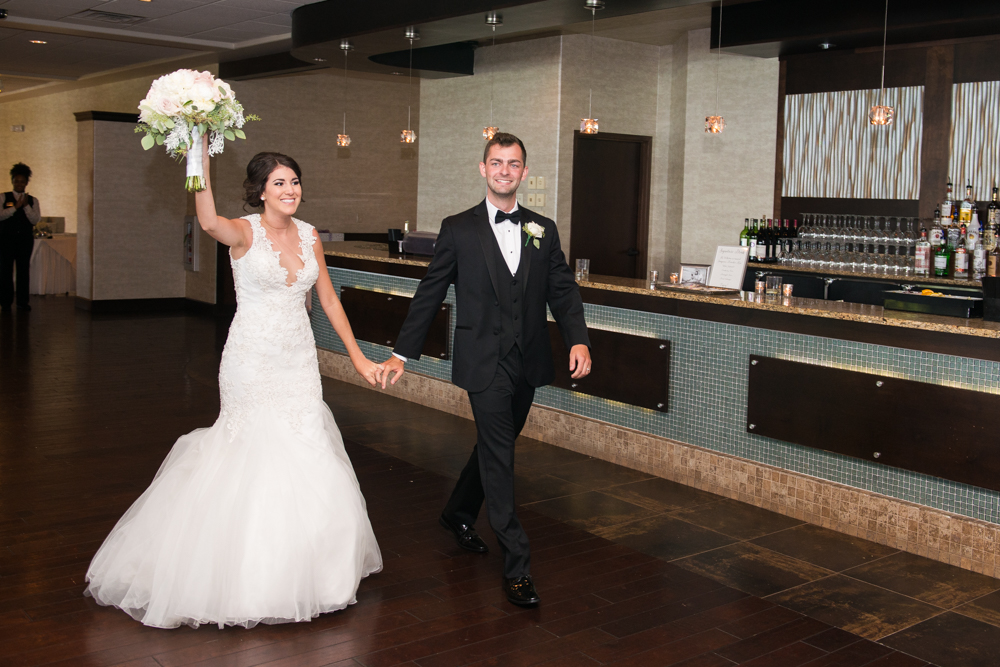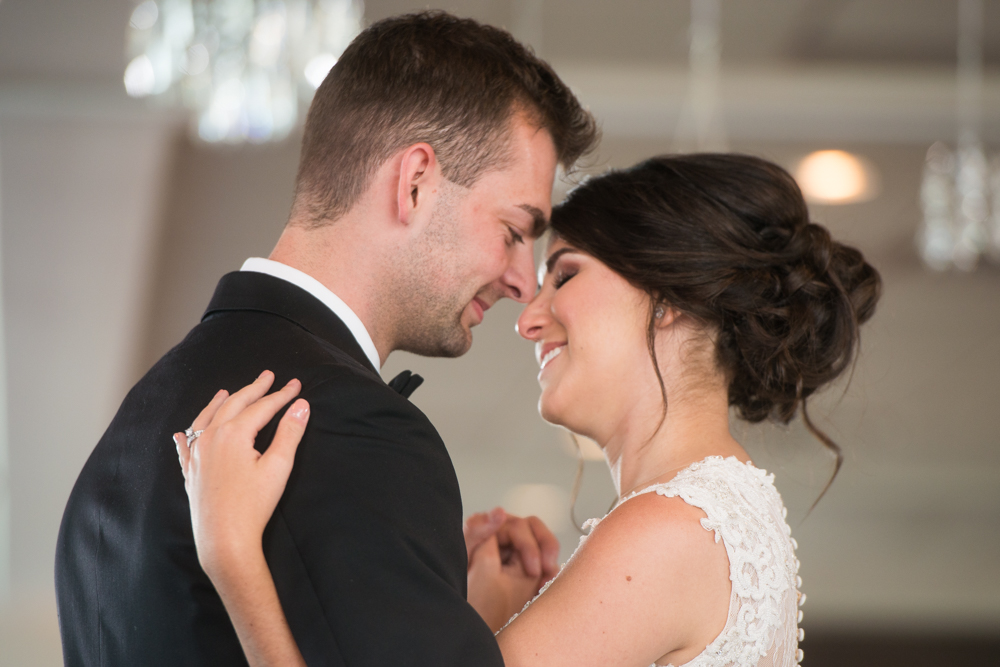 Their first dance song by Norah Jones was sweet & perfect for them.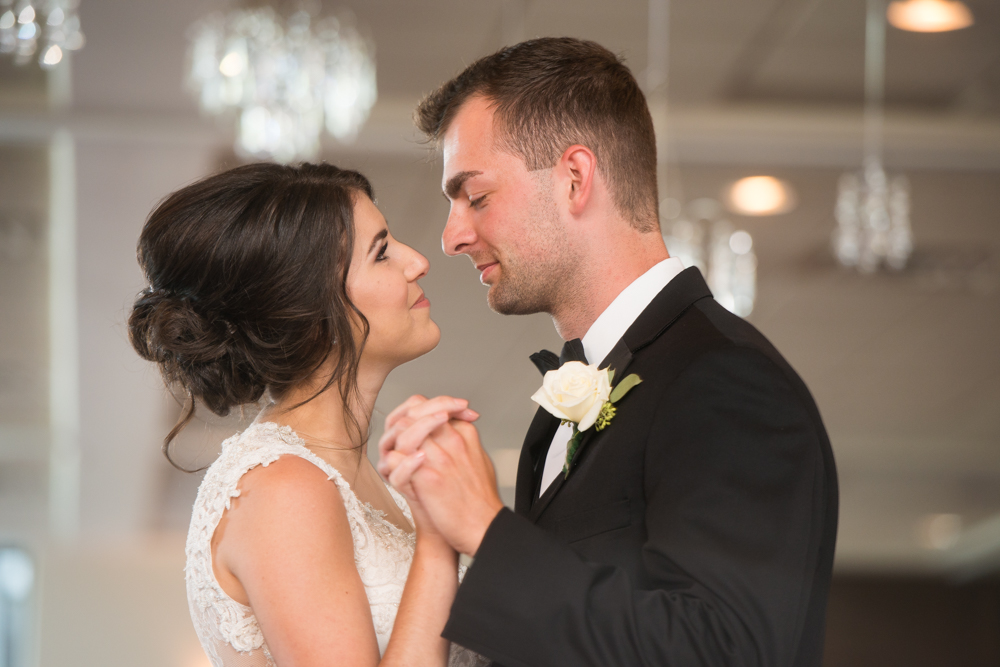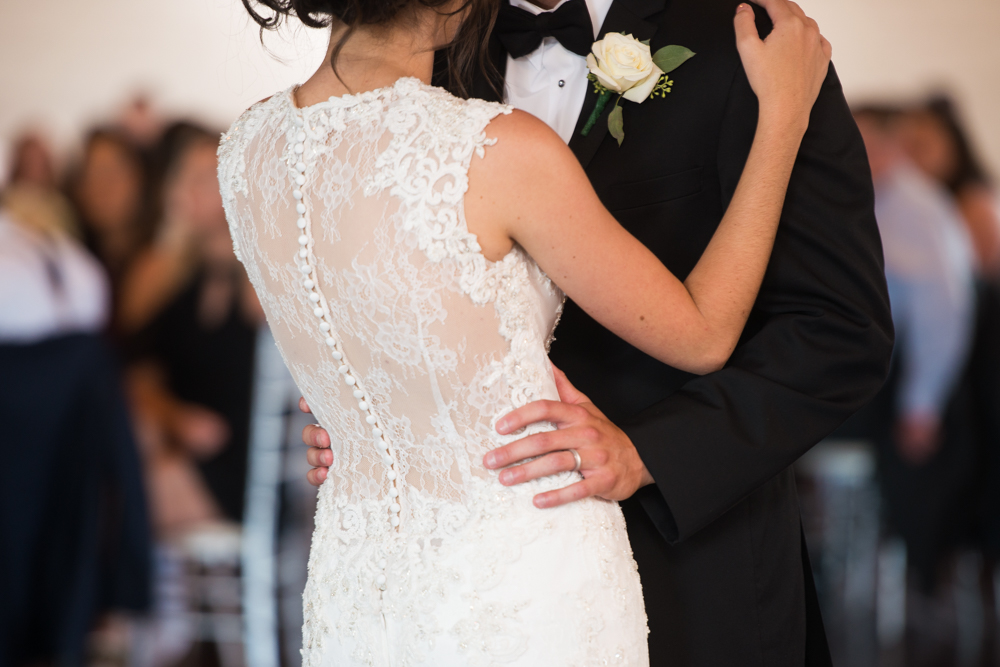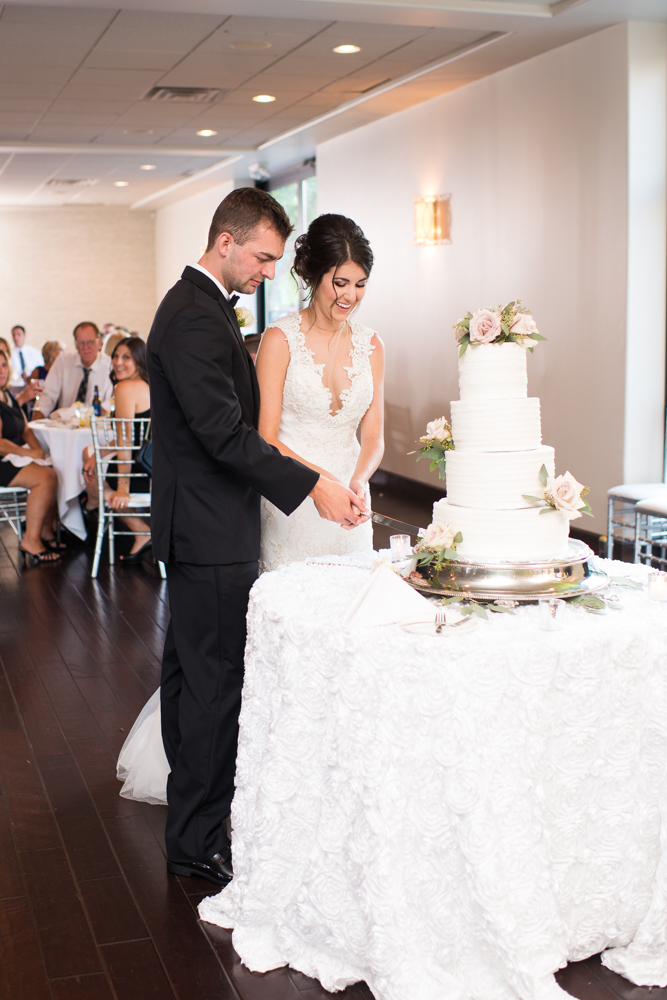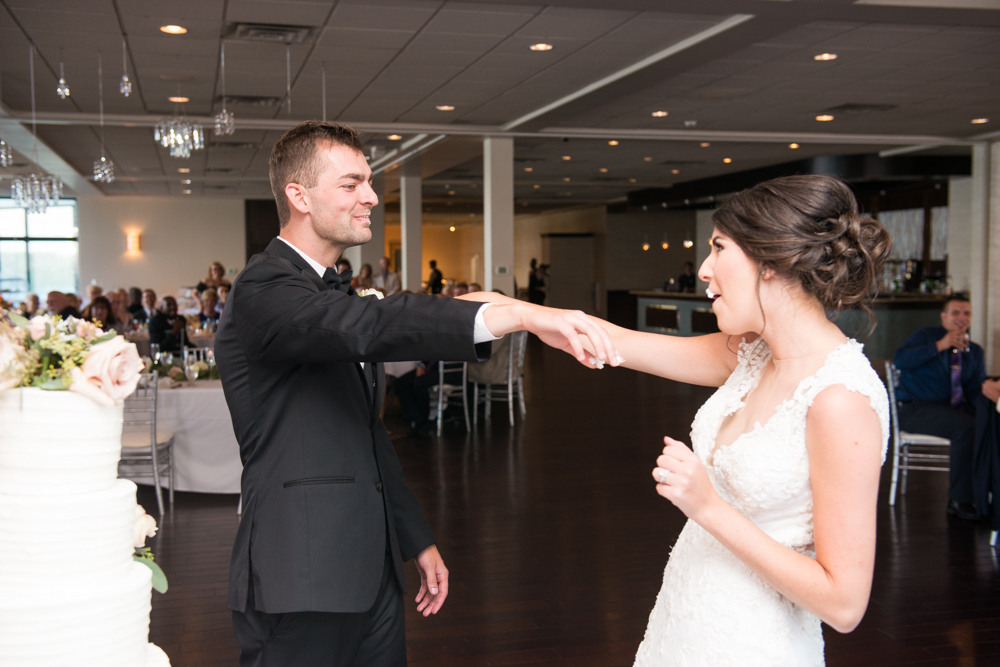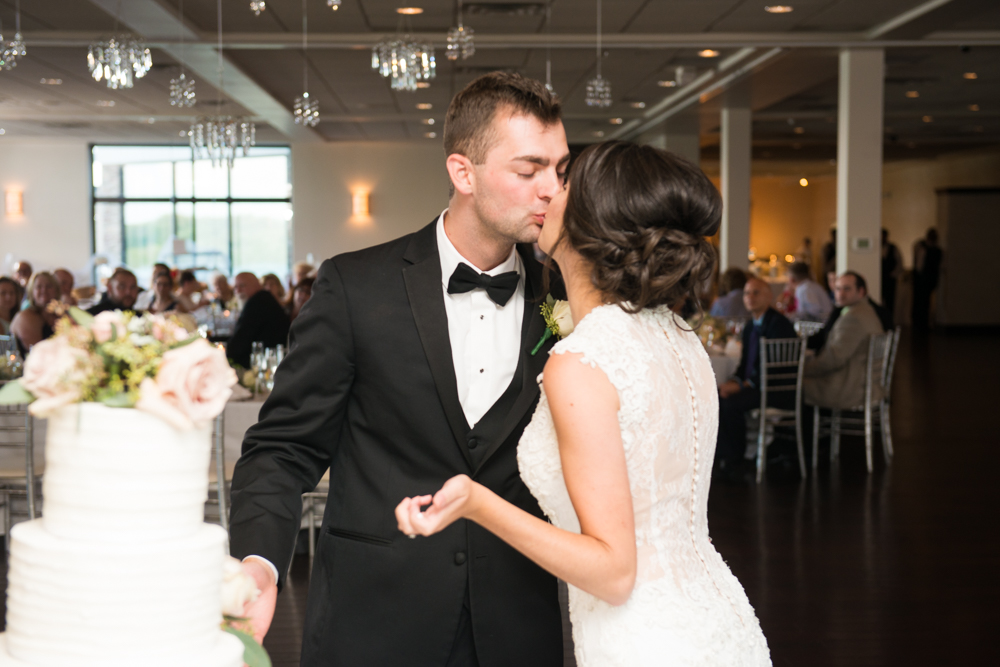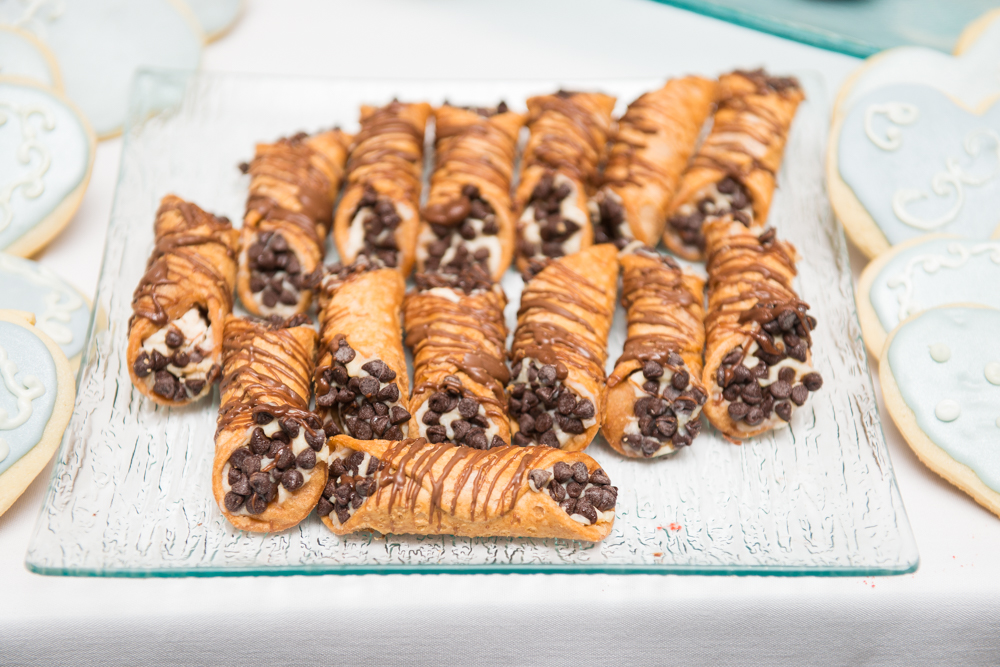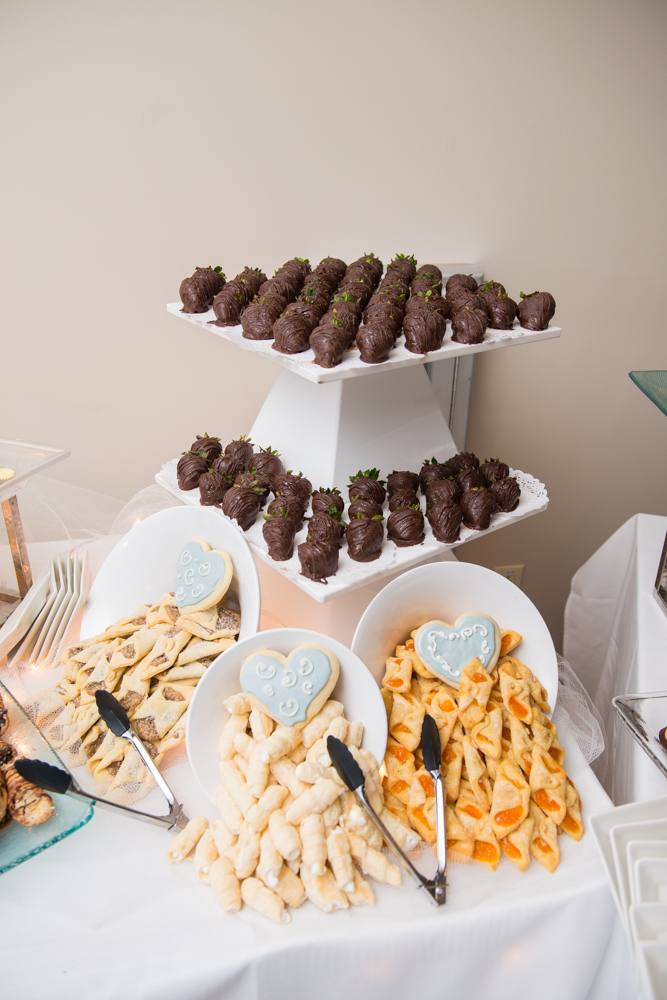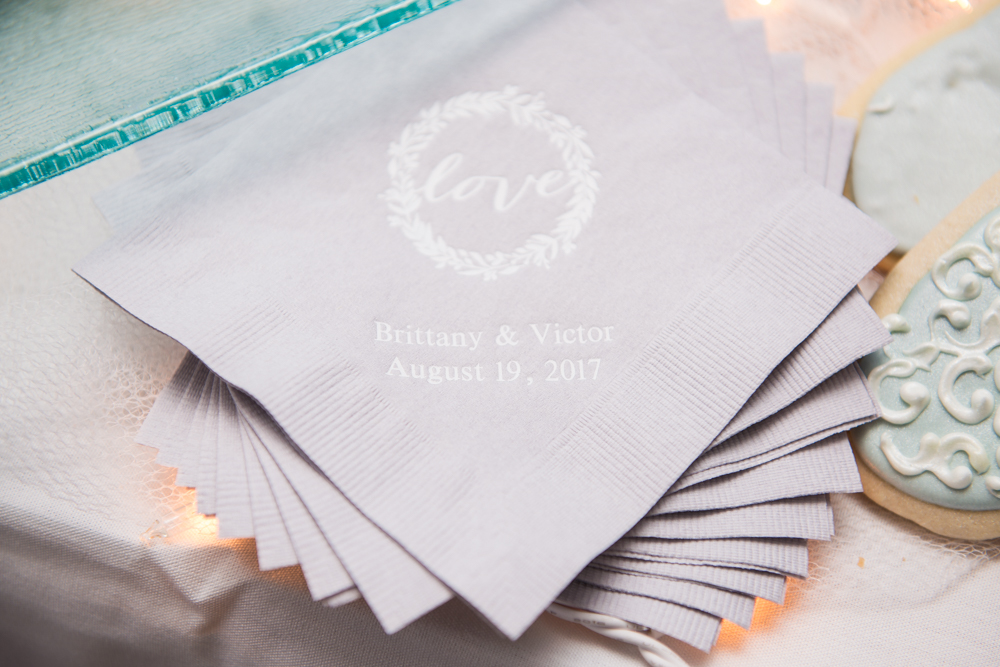 This father-daughter duo had me in tears. His toast was really tender & caring.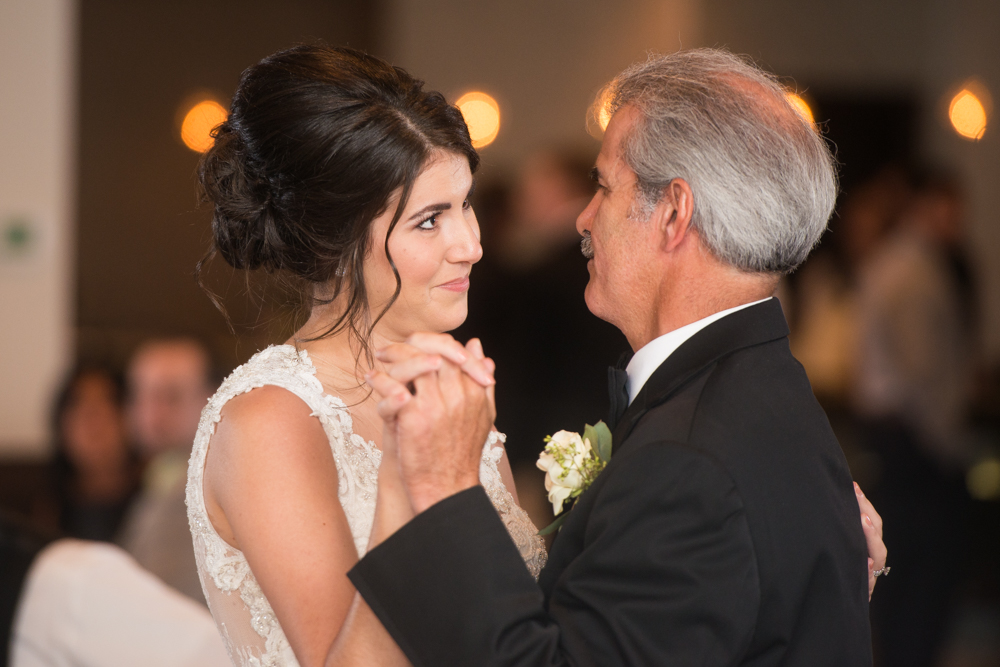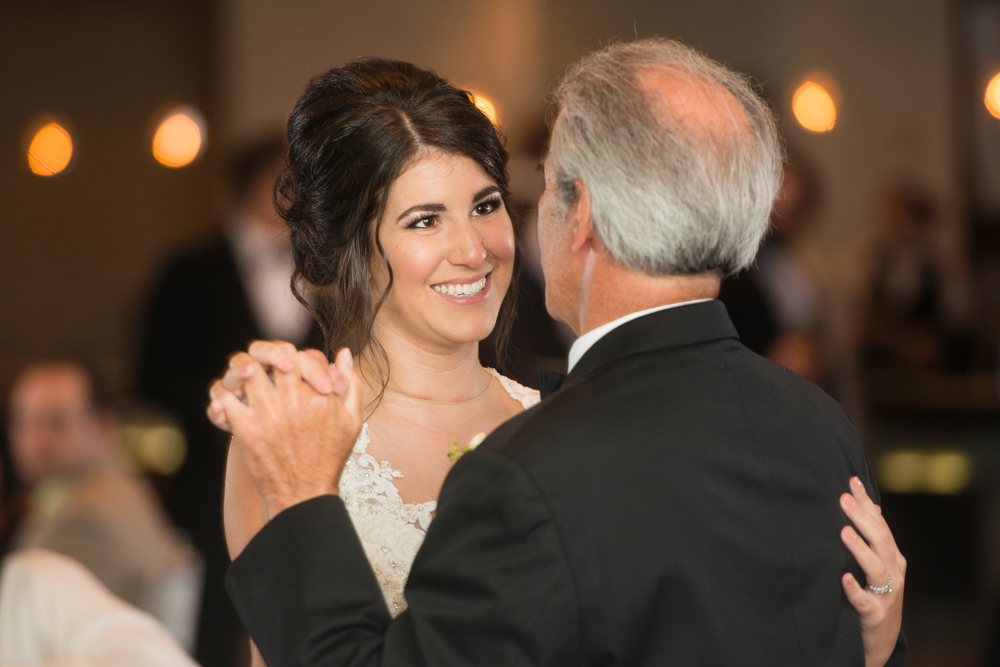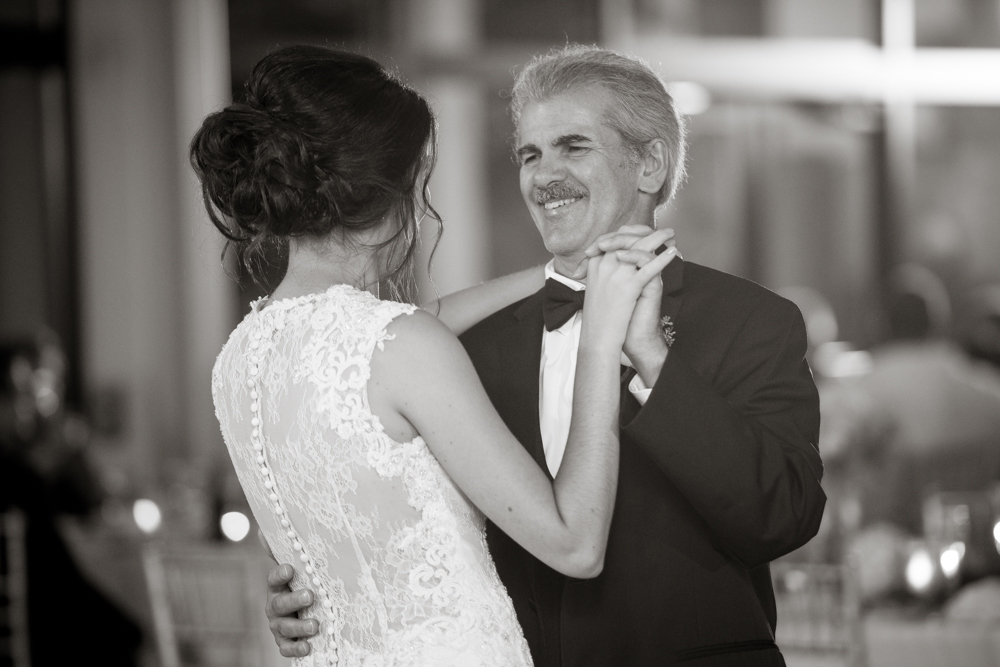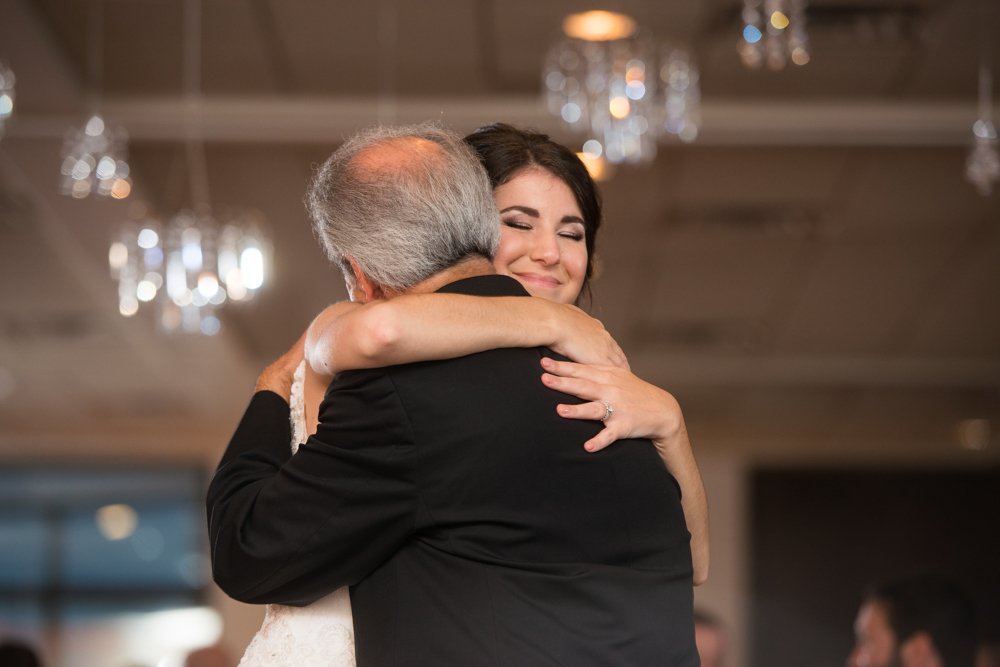 Victor & his mom were also extremely sweet together. He had her cracking up.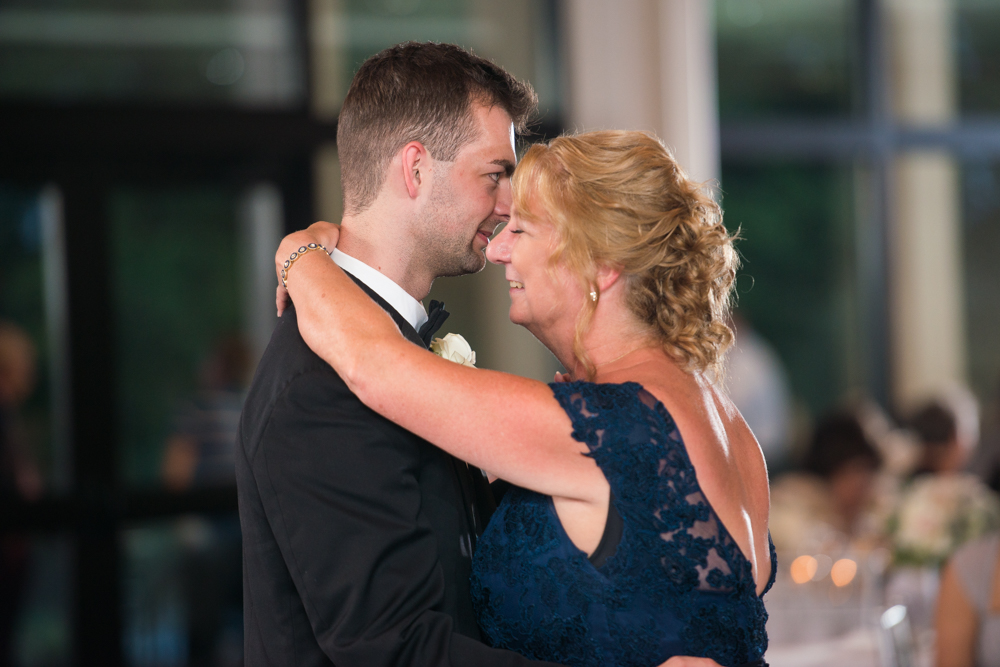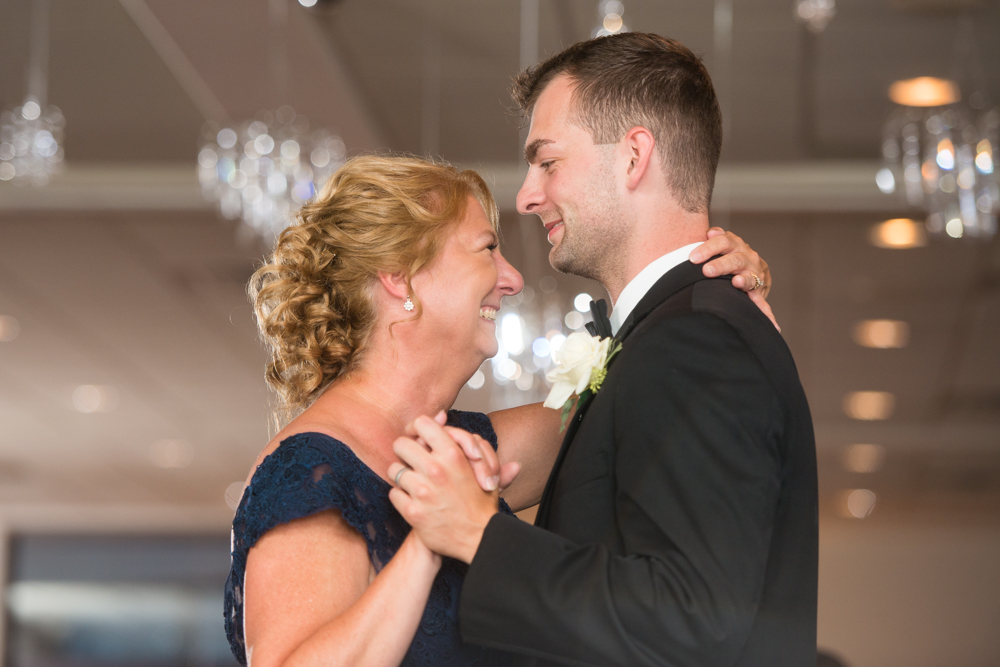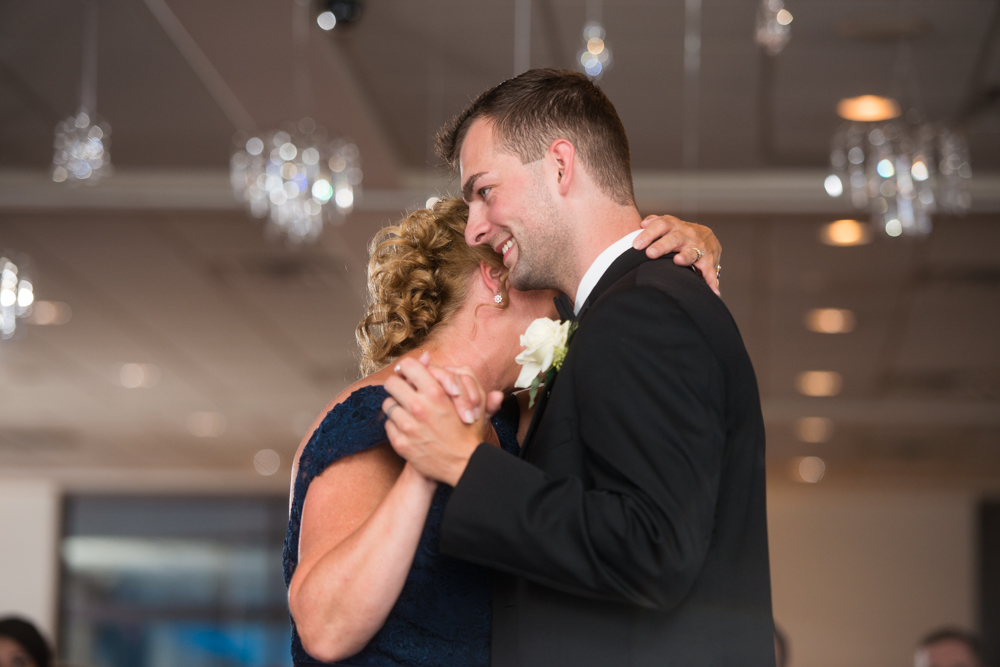 And Brian kept the party going strong all the way until the sparkler sendoff!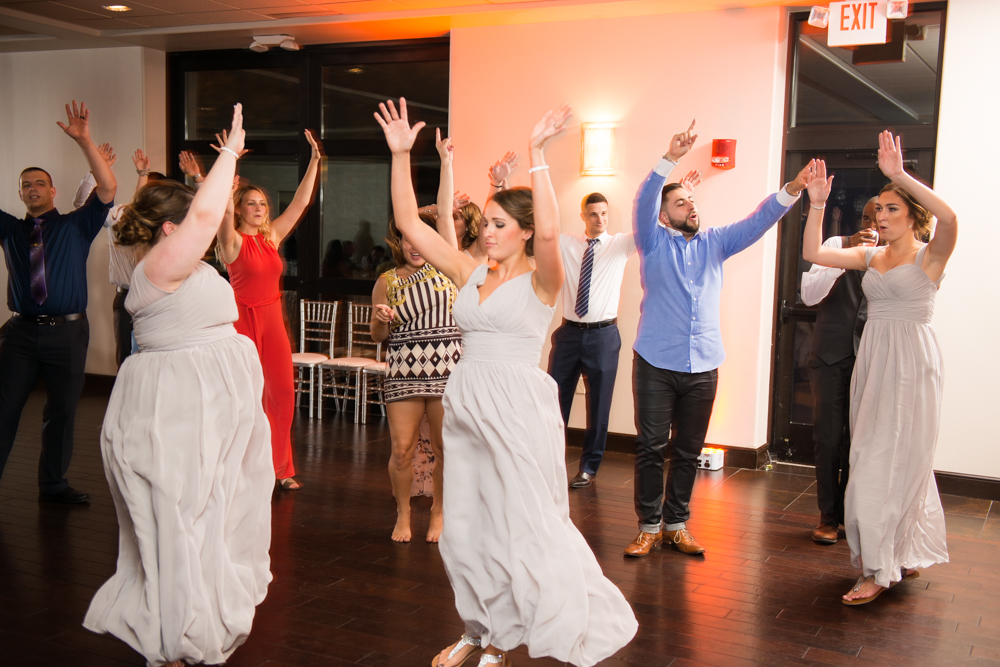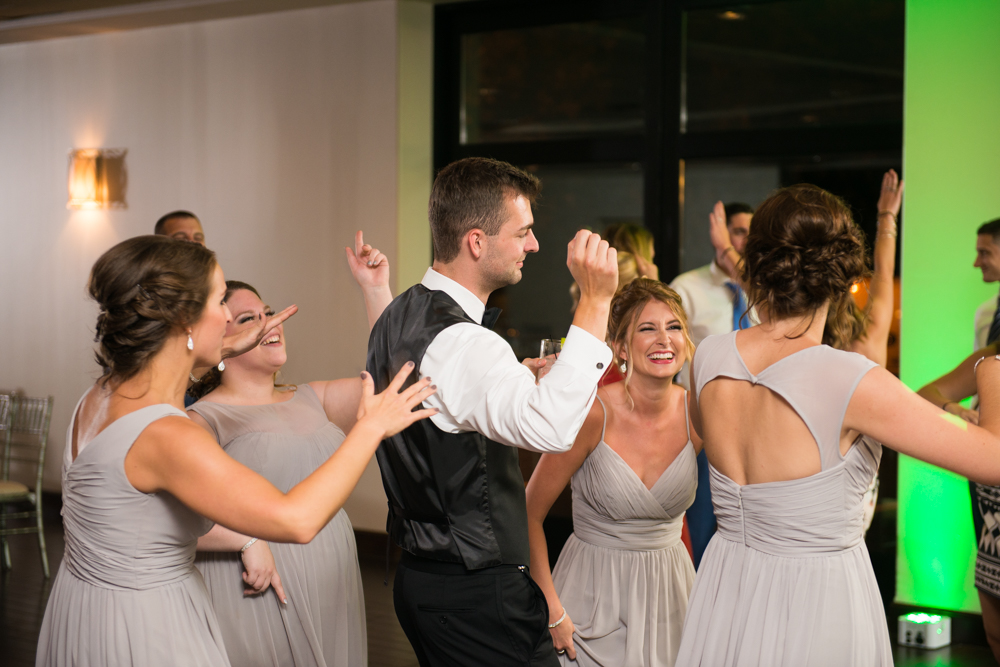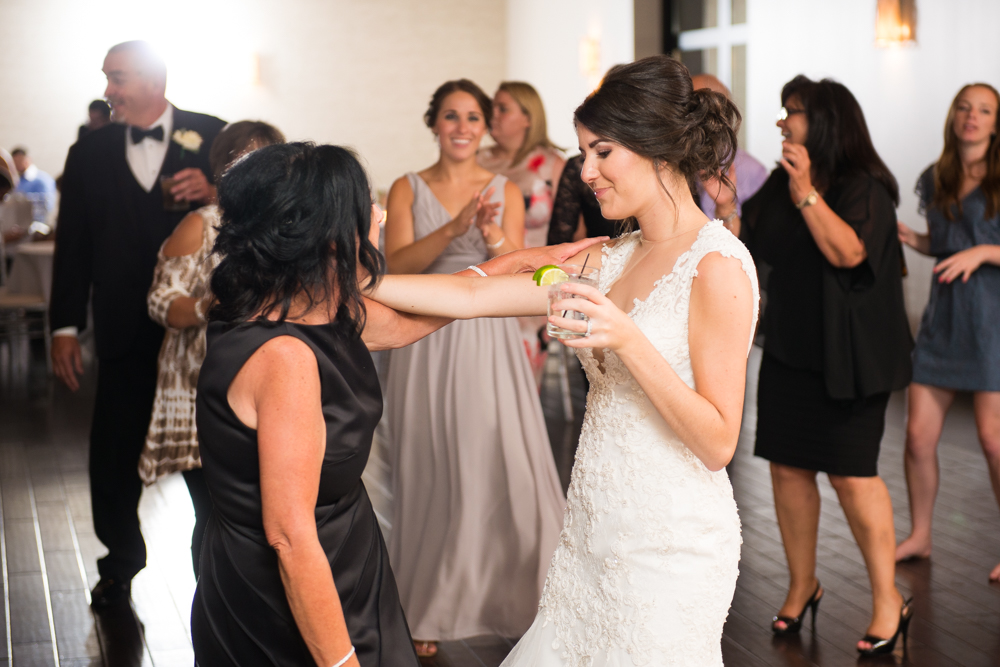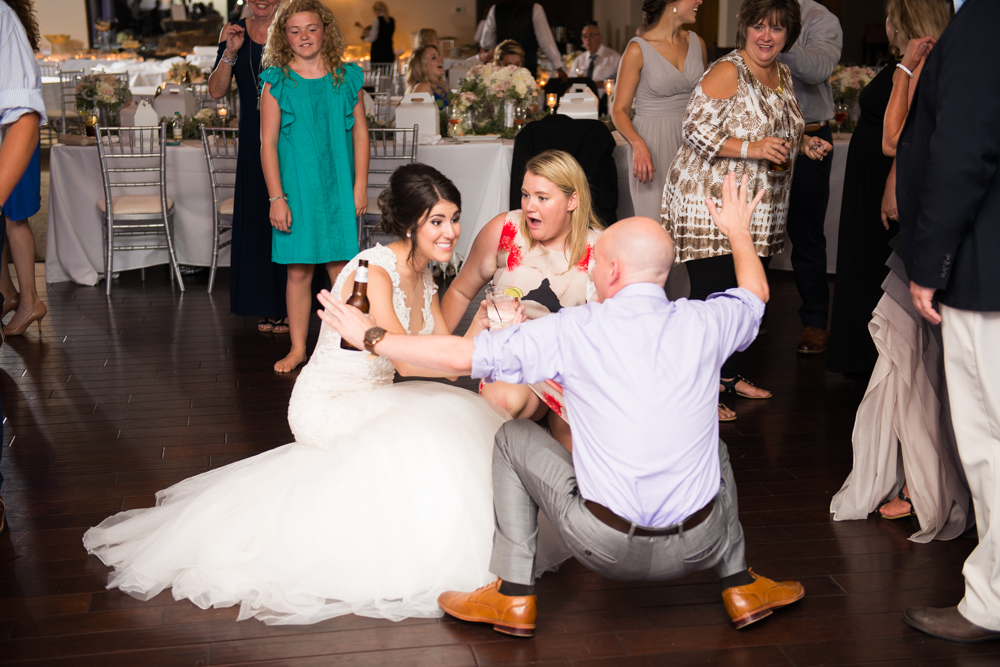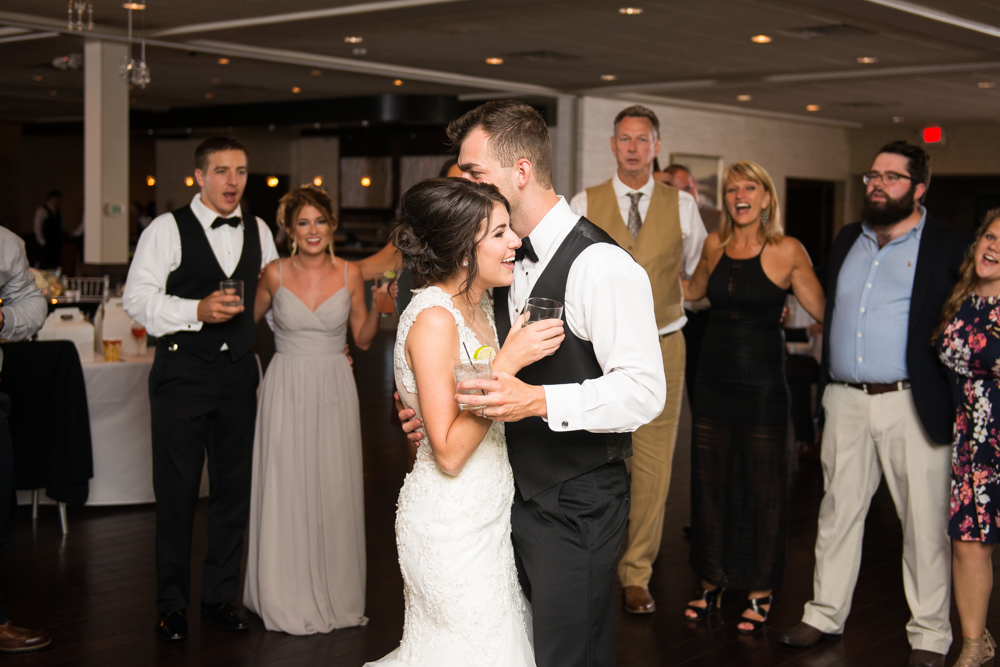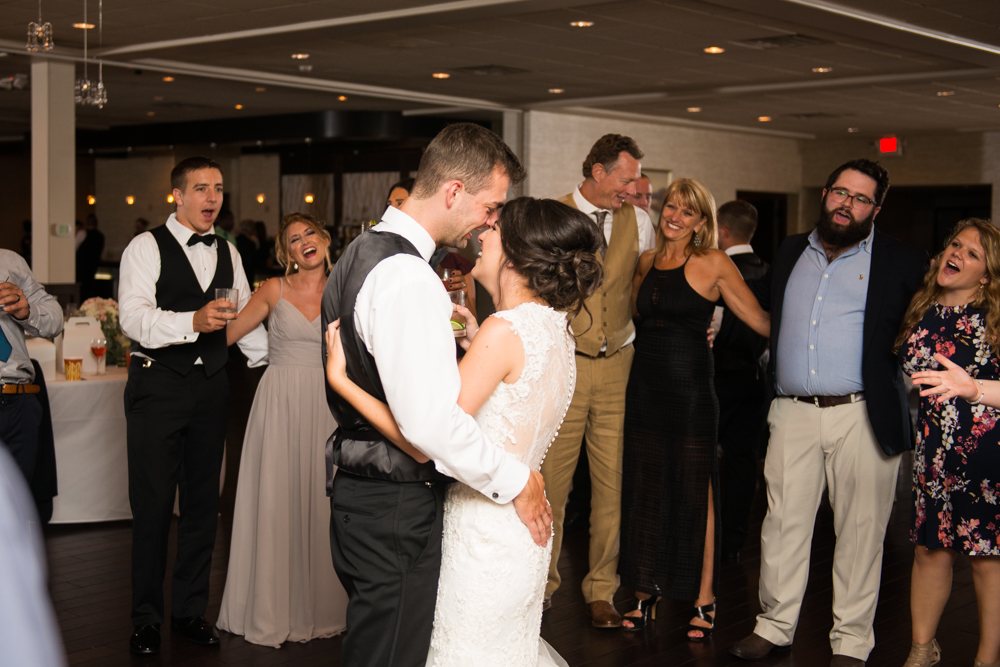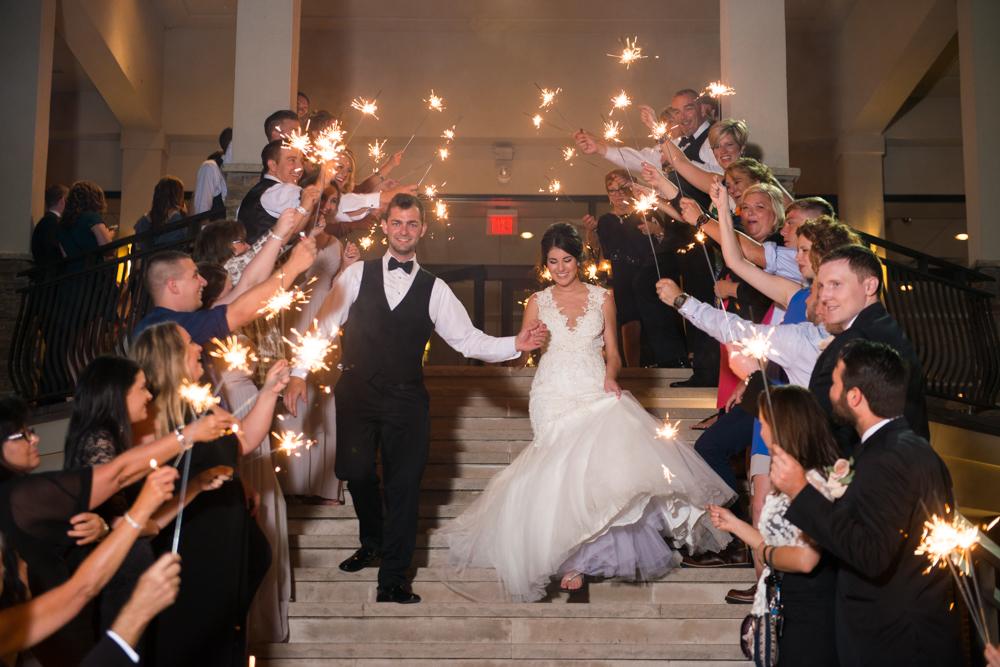 Tip for all of you couples out there who want a sparkler sendoff- buy the long burning sparklers! They burn for four minutes, which allows for plenty of time instead of the regular sparklers that burn out in less than a minute.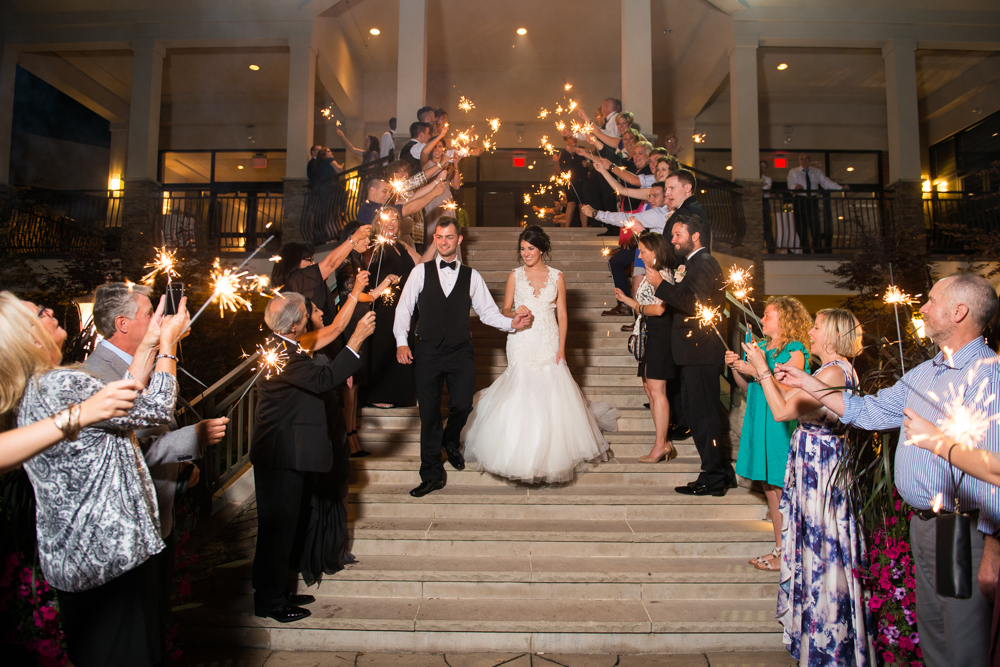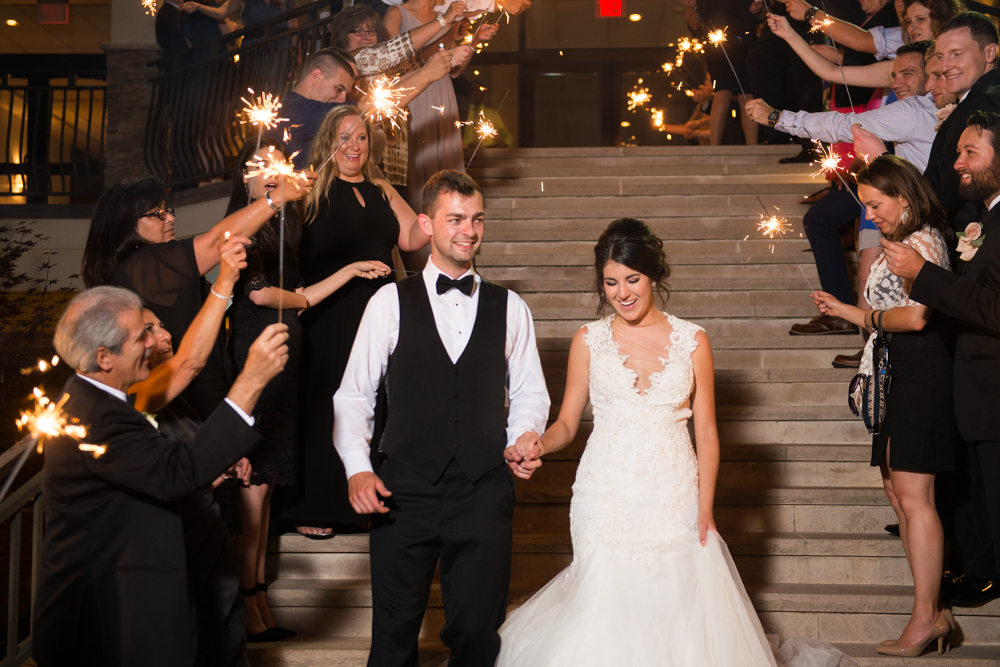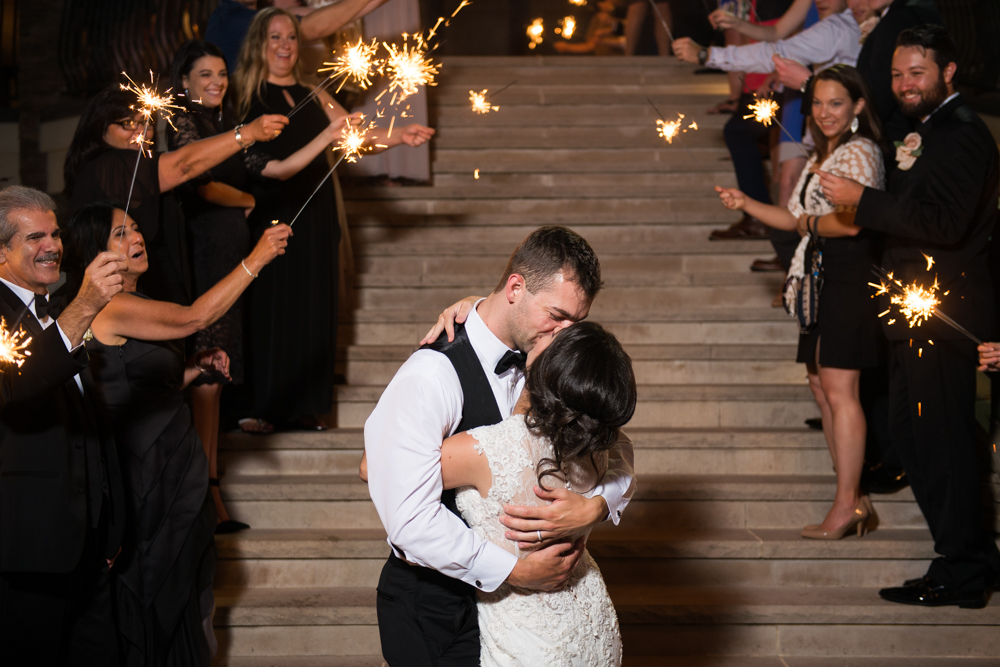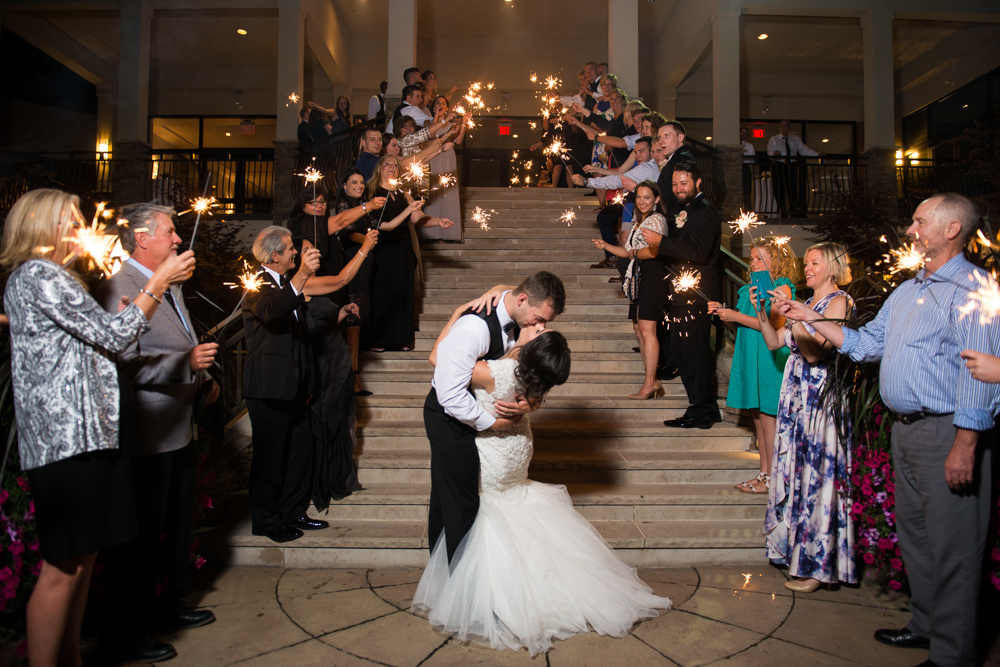 The perfect ending to the perfect day- surrounded by family members & friends!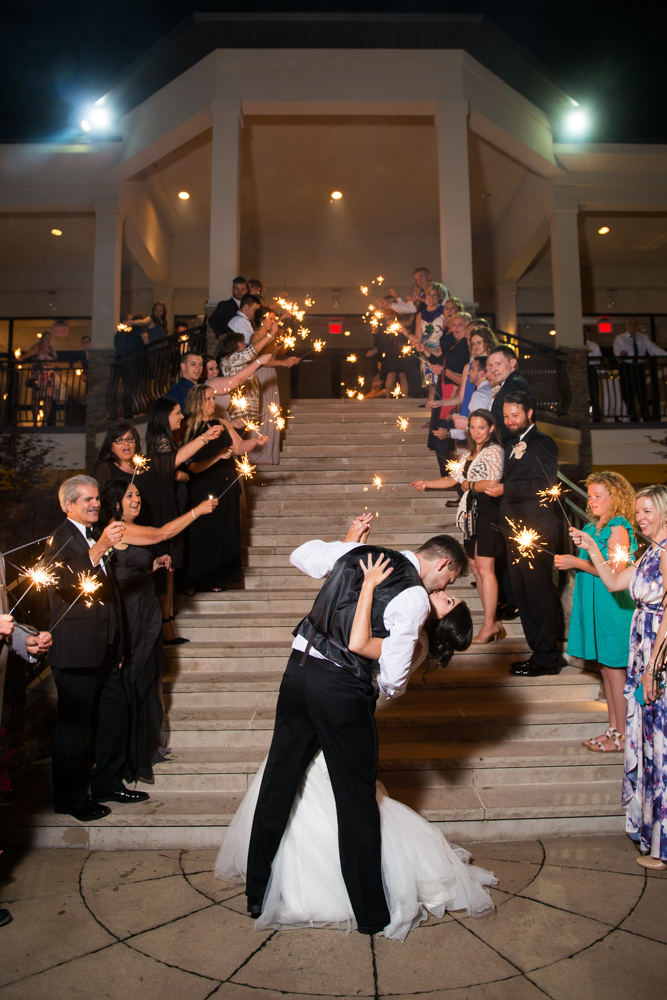 Brittany & Victor, thank you both & your families so much! We are so happy to call you friends & can't wait to see how life unfolds for you both! We know big things are in store for you two! Thanks again for choosing us to photograph your wedding day & for treating us like family!
If you're new to our blog, we're Josh & Danielle Menning, a husband & wife wedding photography team based in the Youngstown, Ohio area. We'd love to chat with you about your engagement & wedding photography! You can see some more of our work, cute photos of our kiddos, and also some of our two crazy pugs here, too:
Instagram | Facebook | Twitter | Pinterest | Google +

If you missed Brittany & Victor's engagement photos, go here to see; they feature their adorable Frenchie pup Sampson: Cleveland Engagement Session
If you enjoyed this blog post, you may also like: Cleveland Wedding Day at the Lake Erie Building