Stacie & Bobby are married! We were so happy to get to be part of their wedding day & kind of couldn't believe it when the day rolled around because they had booked with us two plus years in advance of their wedding date. Two years sounds like a long time at first, but it flew by! It was amazing to be part of the beautiful, bright, & cheery celebration!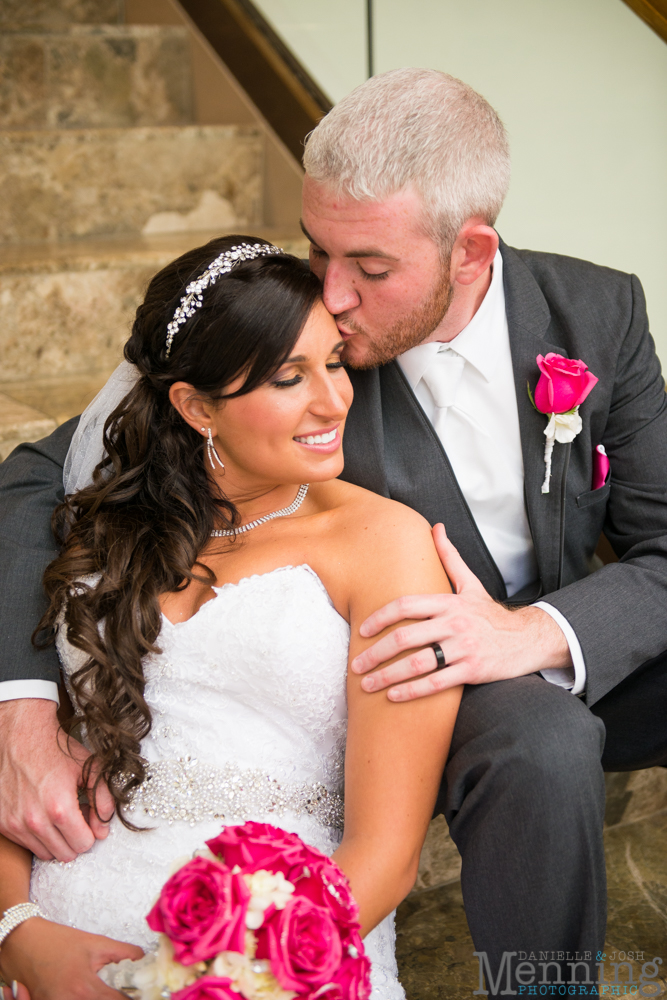 Stacie, her mom, and her bridesmaids were all having their hair done at Lori Rollinson's Hair Boutique. Stacie opened a very thoughtful love letter from Bobby and cried a few happy tears. Thoughtful guy that he is, he also got her gorgeous jewelry as a wedding day gift!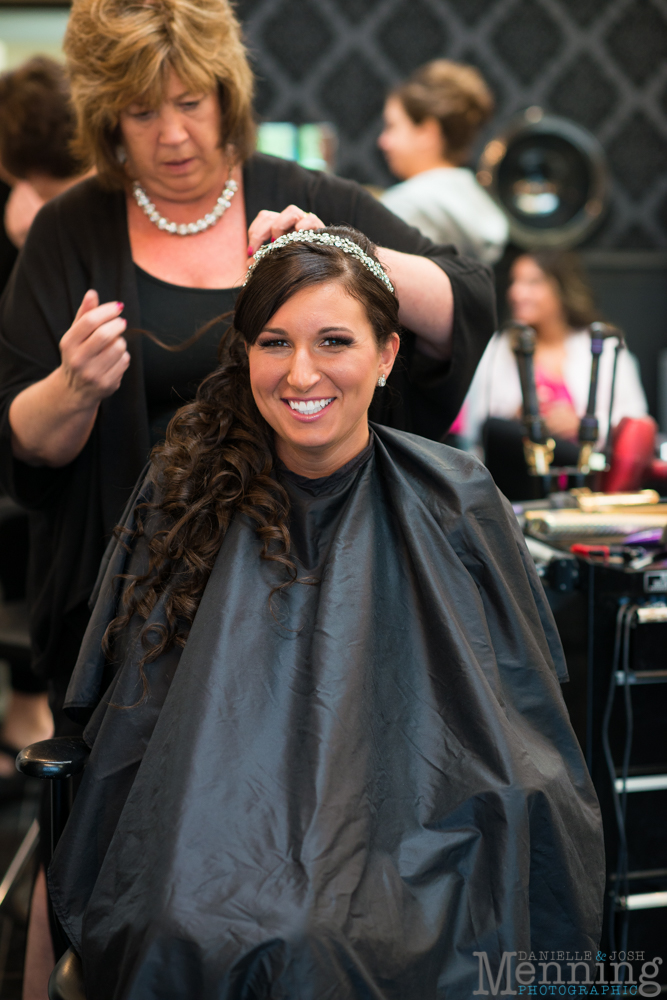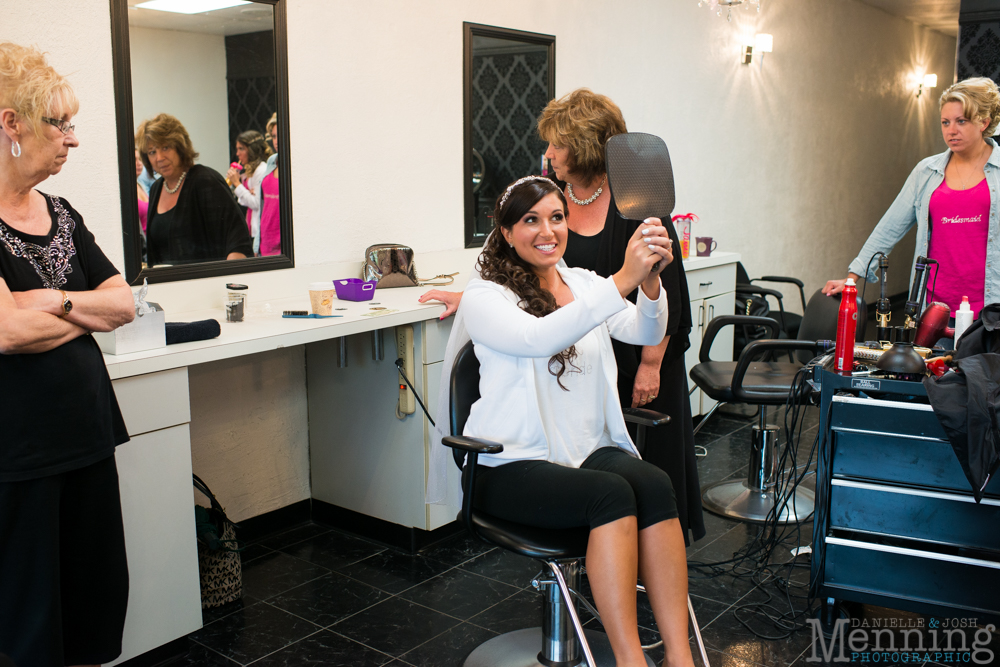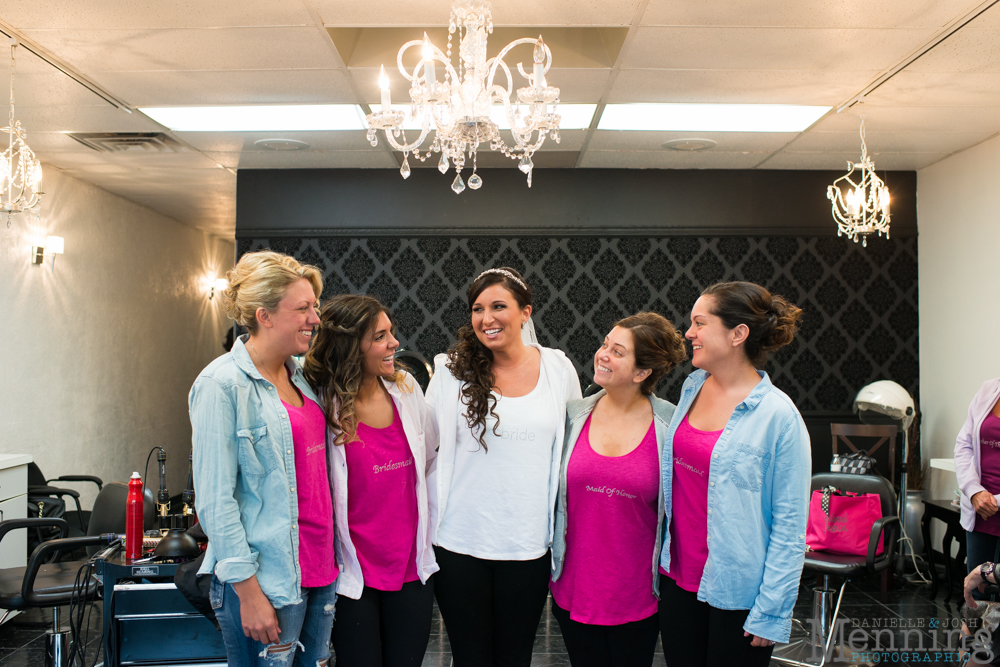 Josh was with Bobby & the groomsmen as they got ready for the day.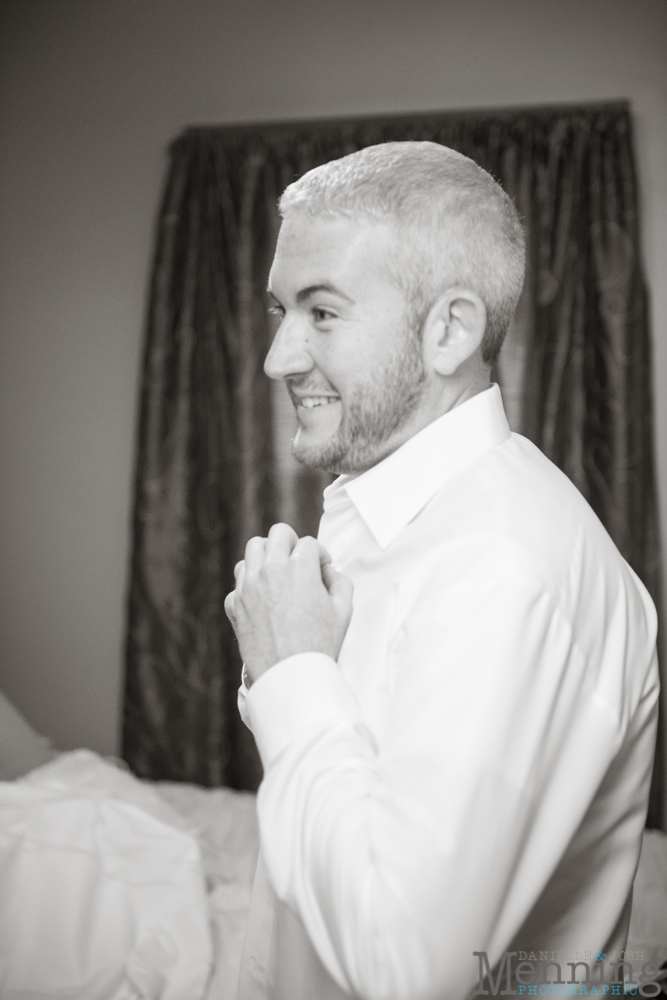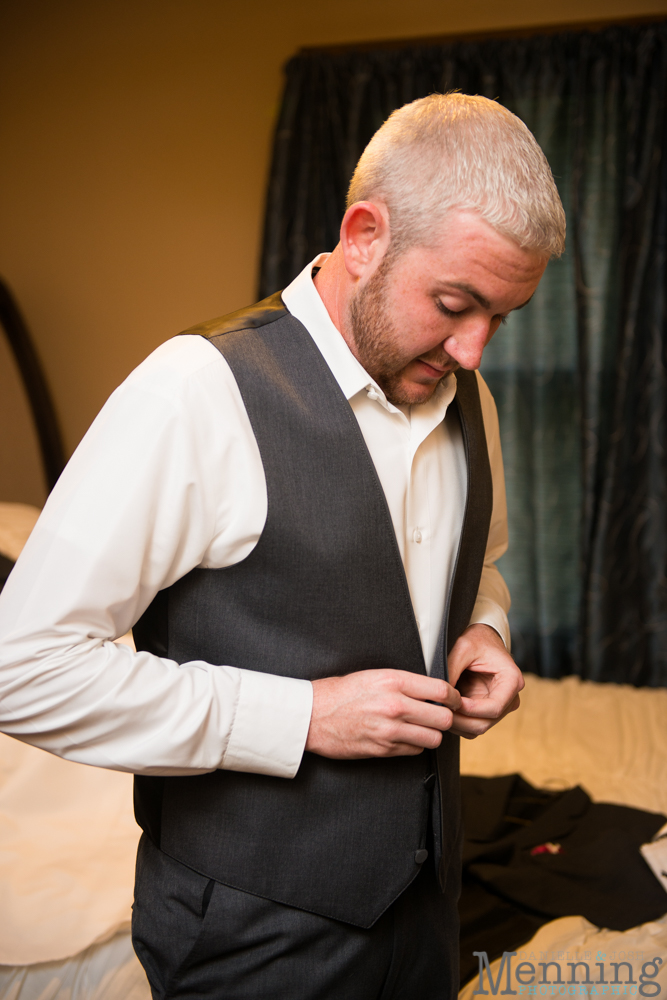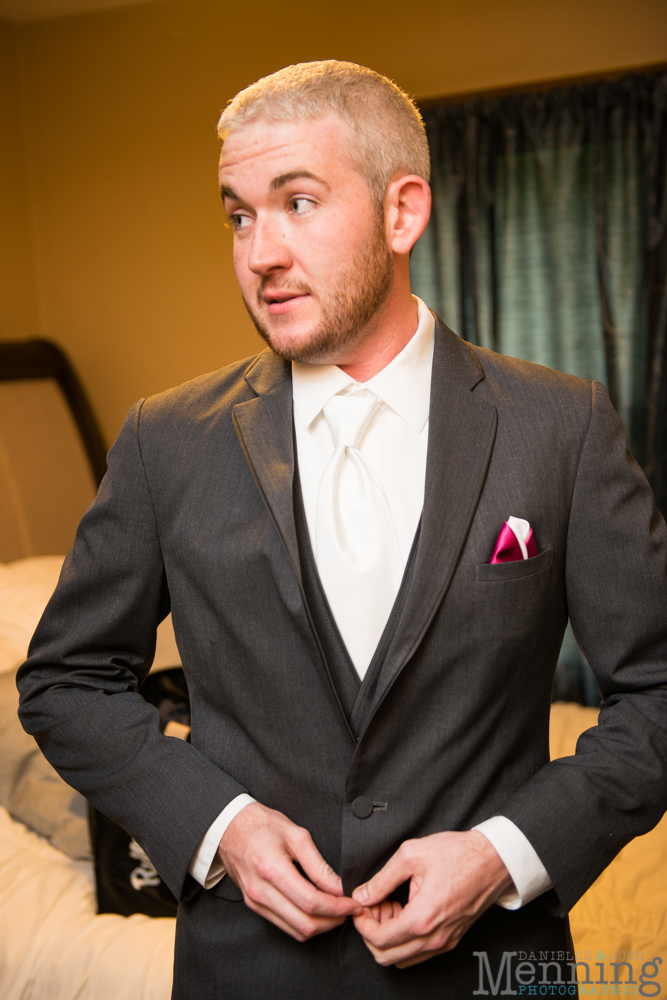 Shout out to Sweet Arrangements for these ultra-bright florals.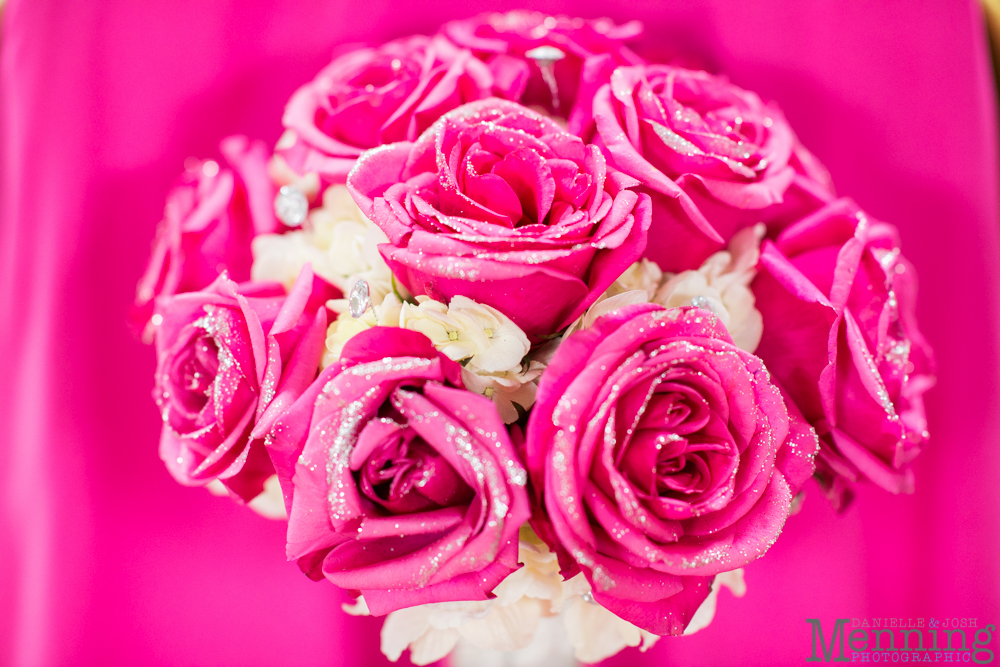 And this happens to be one of my favorite dress shots I've ever taken! A big thanks to Stacie's dad for helping me hang it. Why do I have to be fun-sized? At least there are usually tall people around to lend a hand.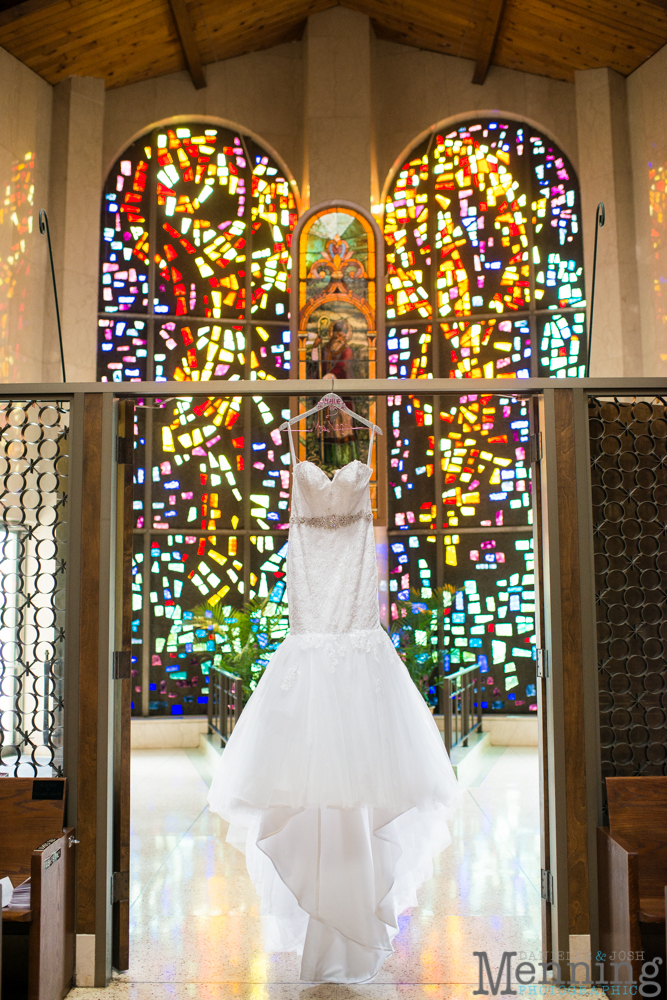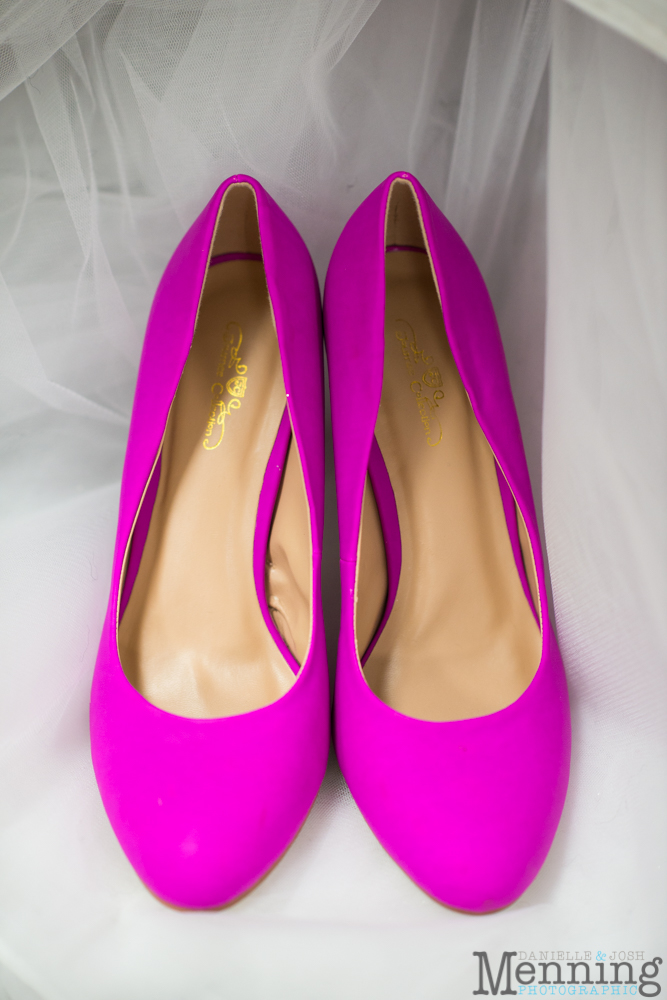 Stacie got her stunning sweetheart neckline, mermaid cut wedding gown from Alfred Angelo. And she looked AMAZING in it!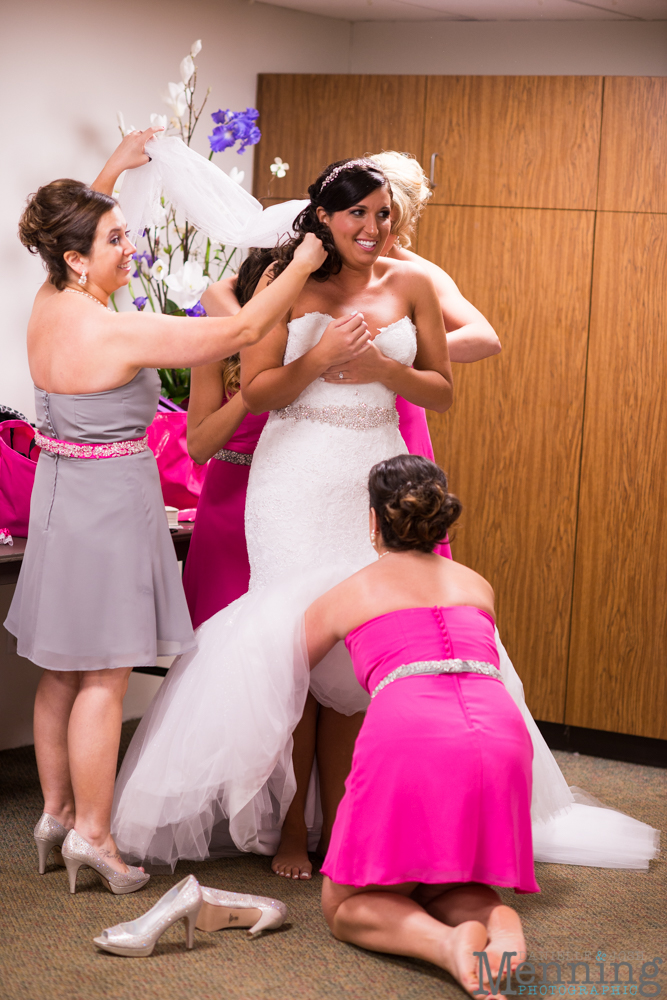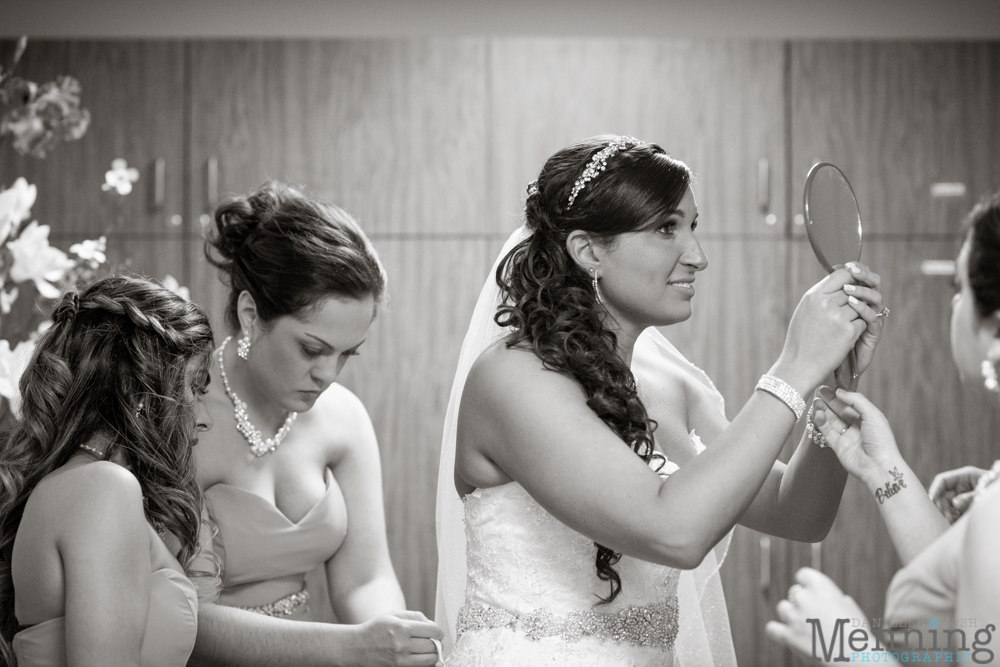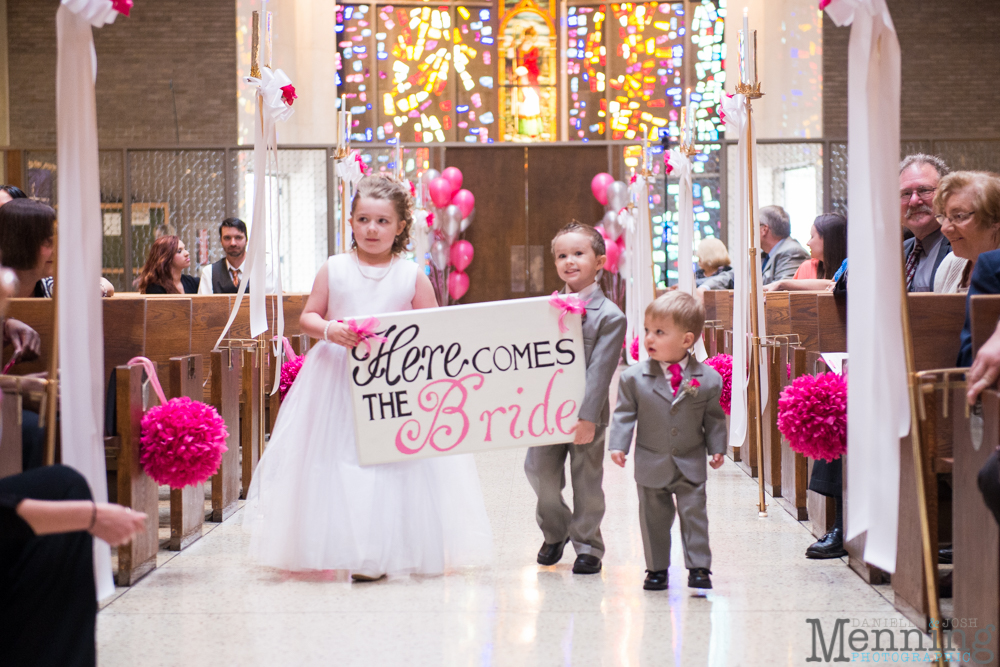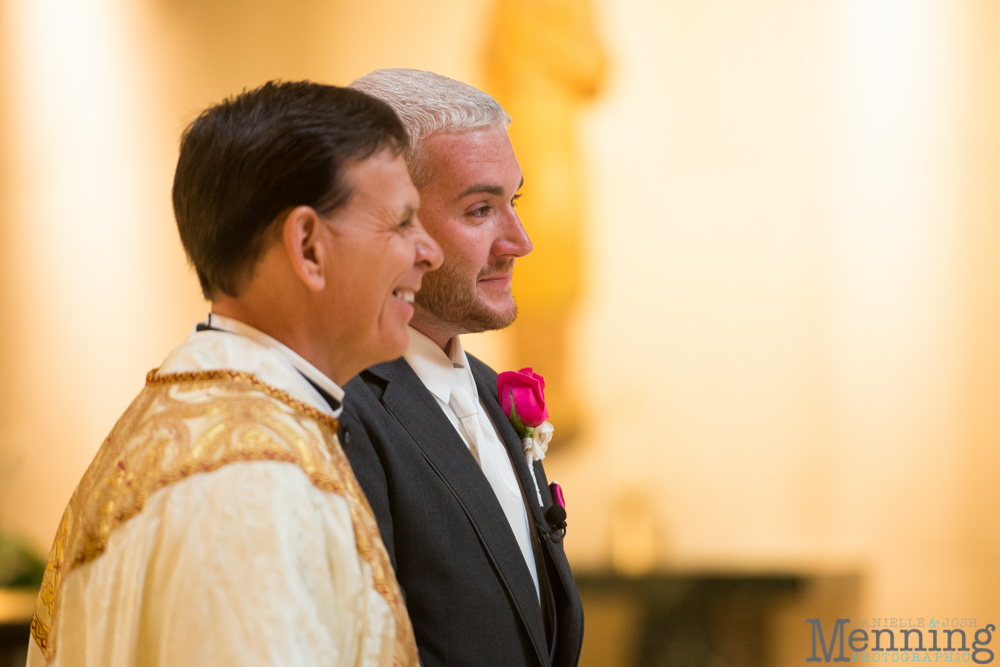 What a powerful moment!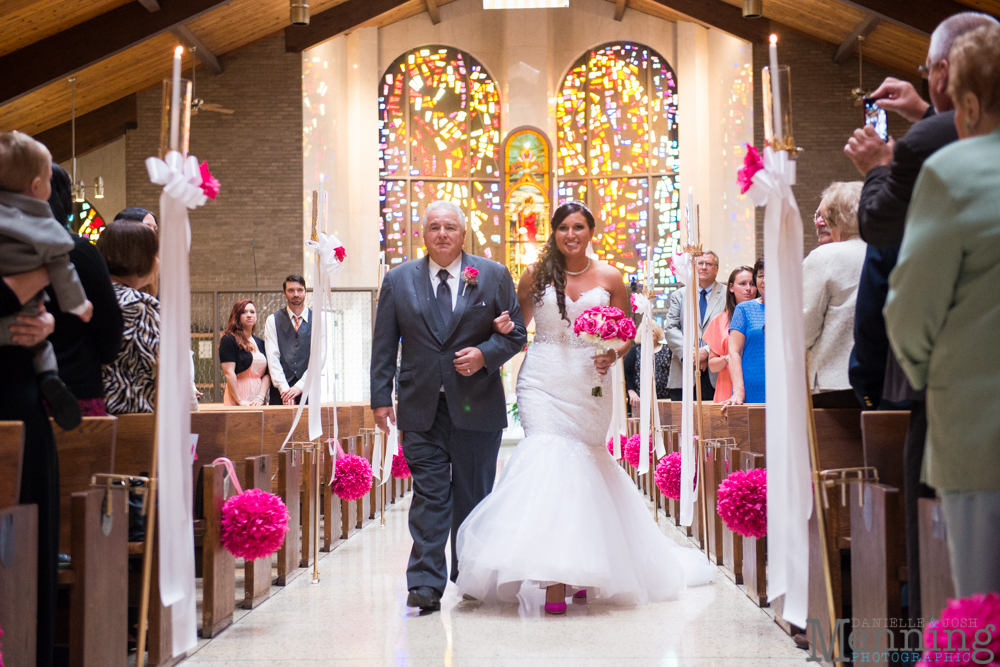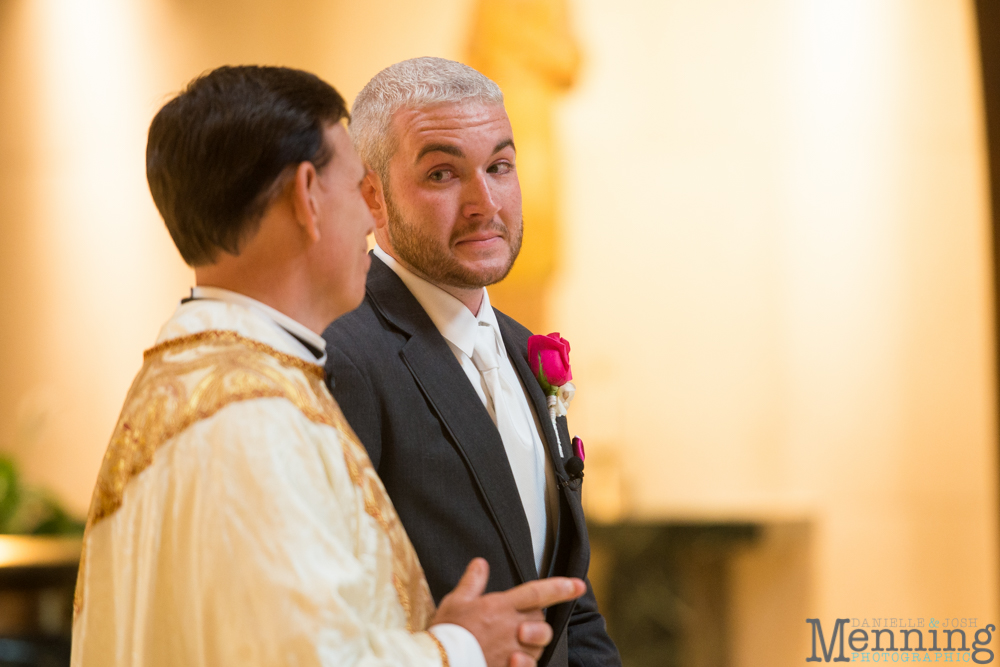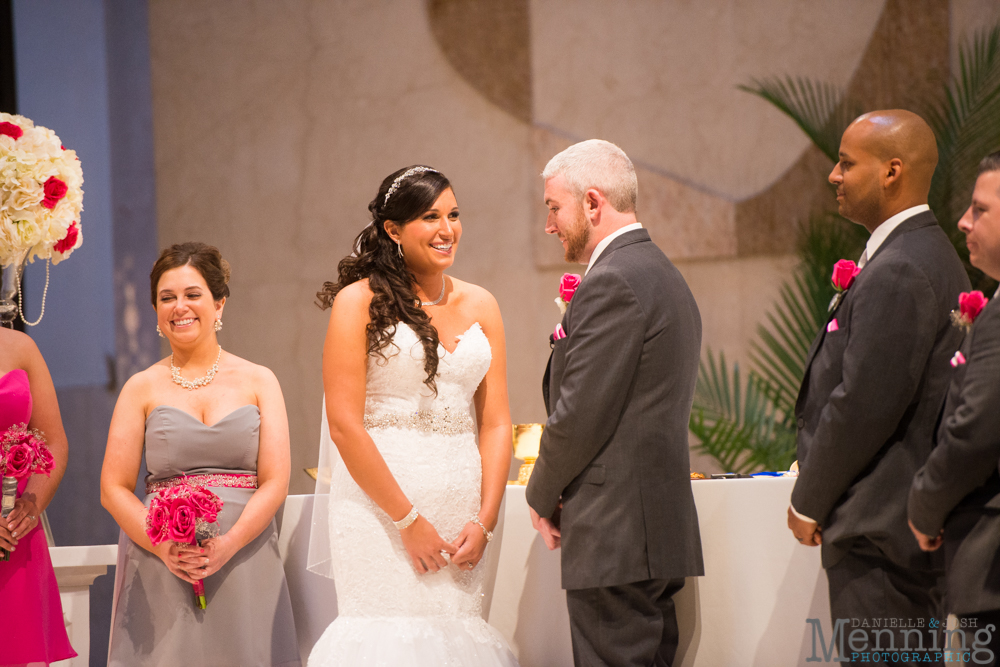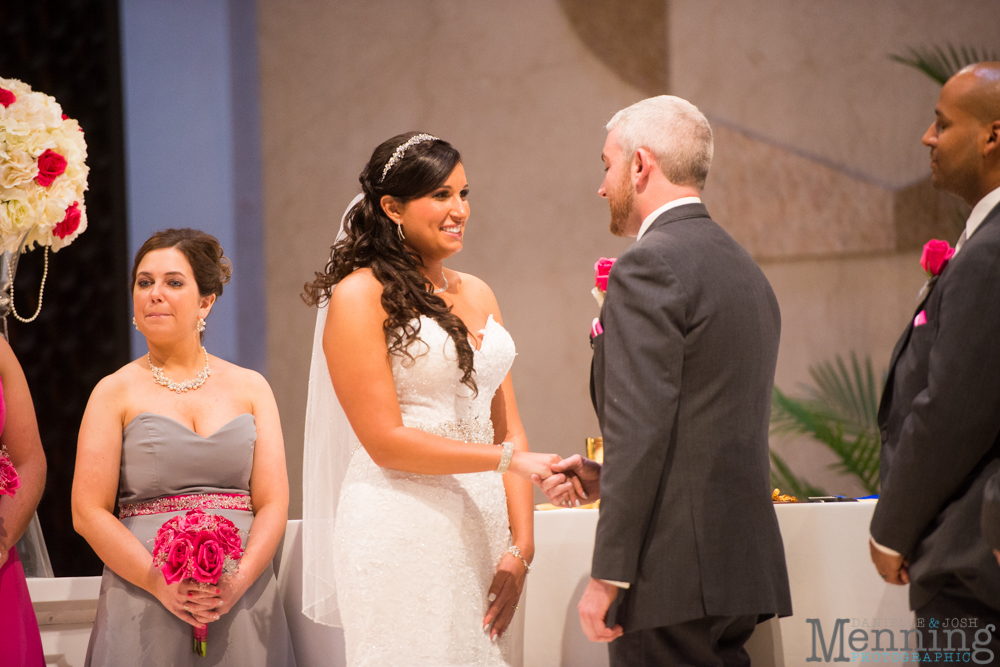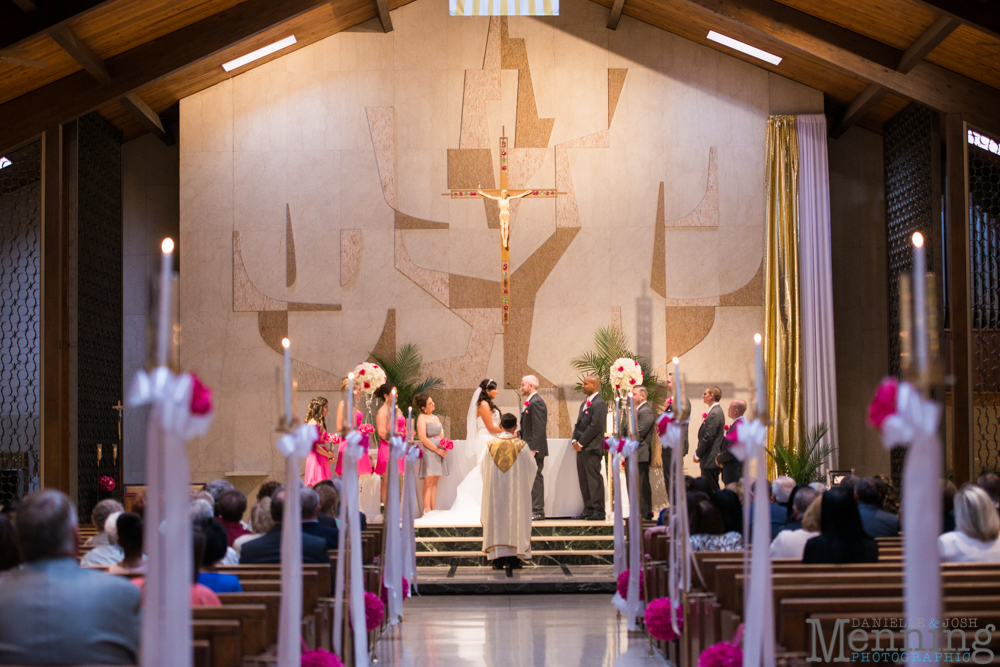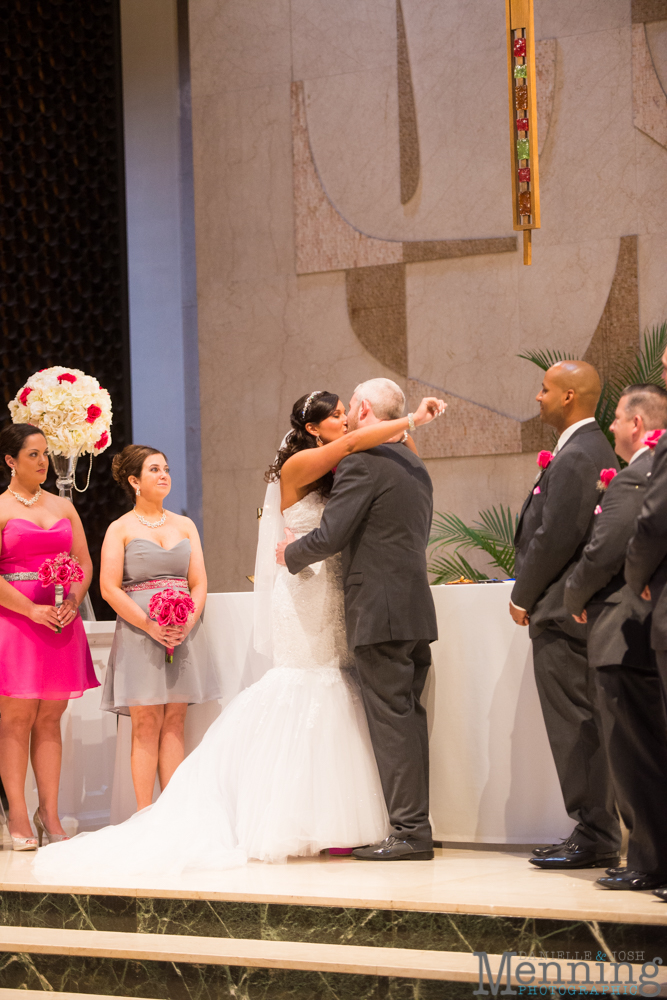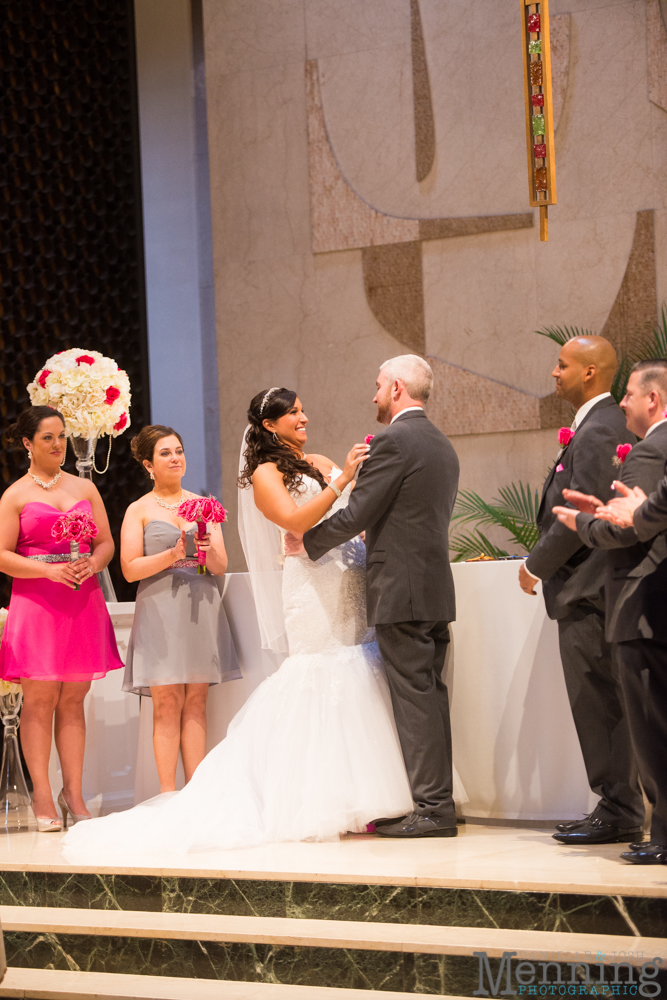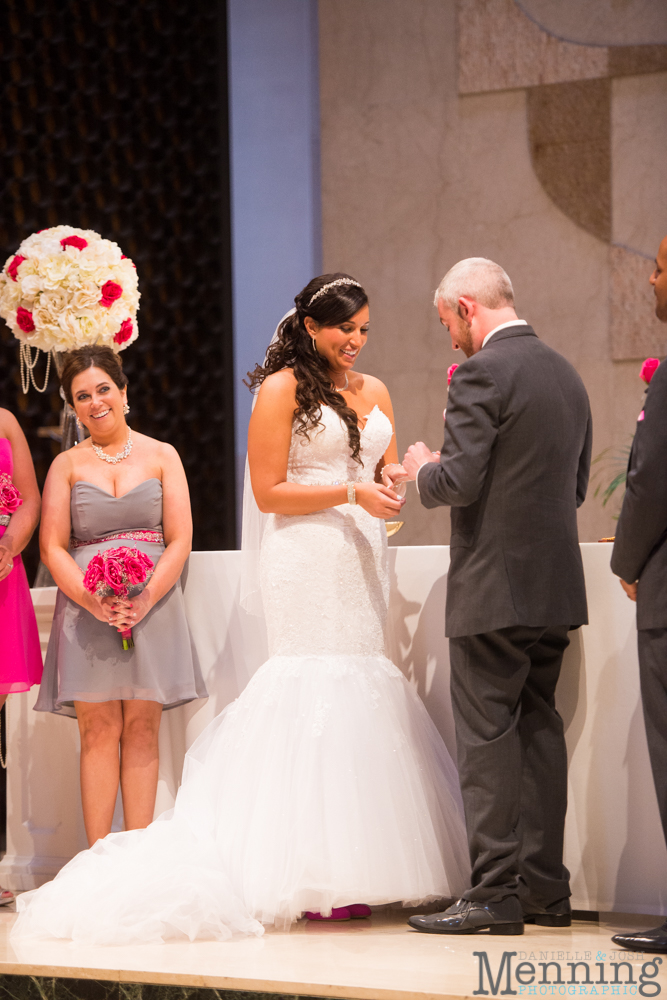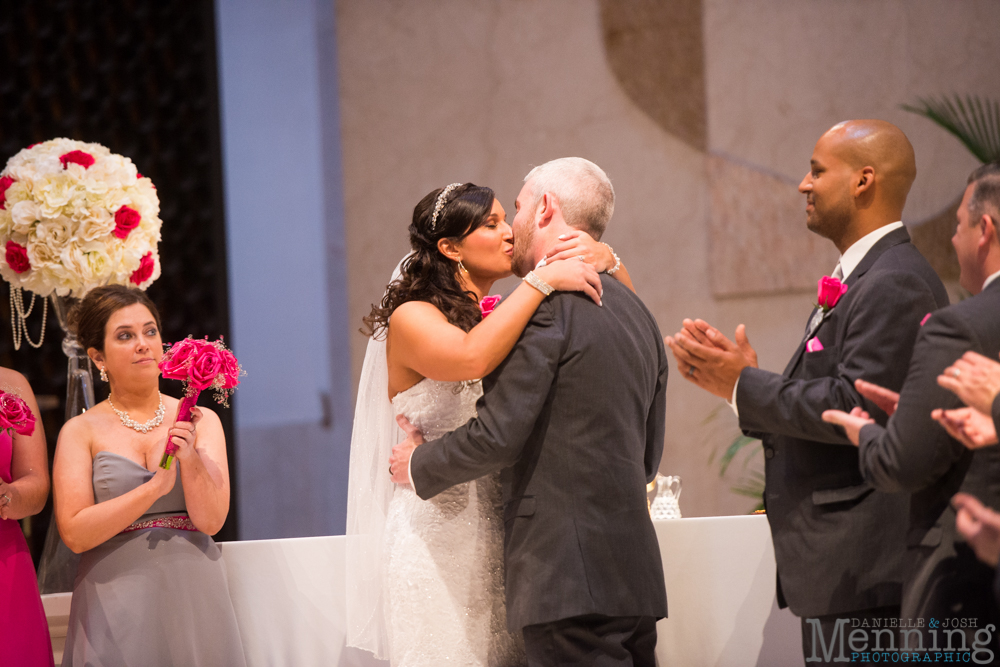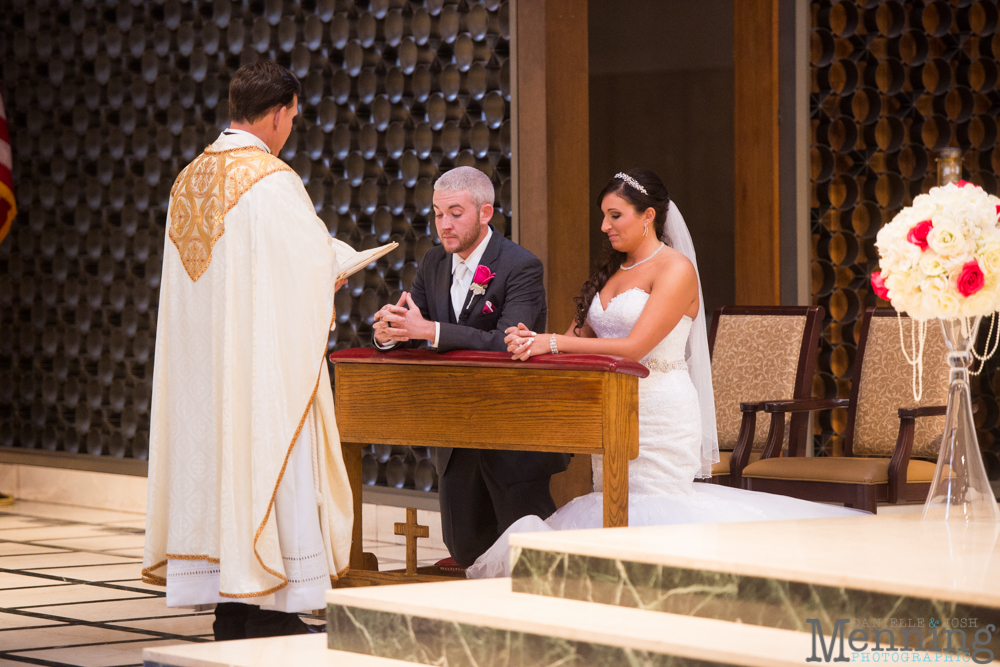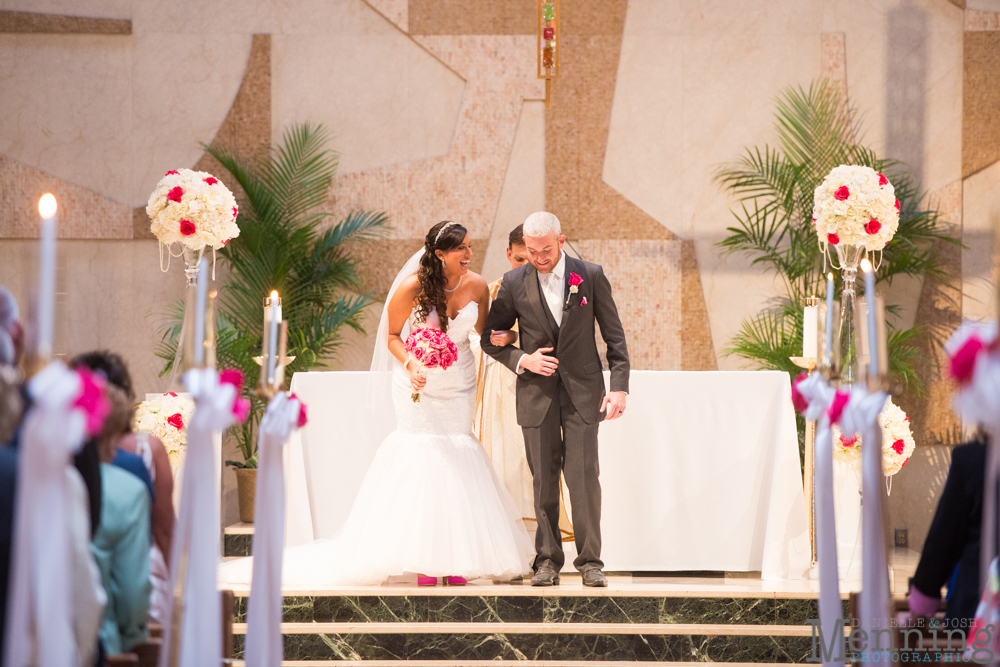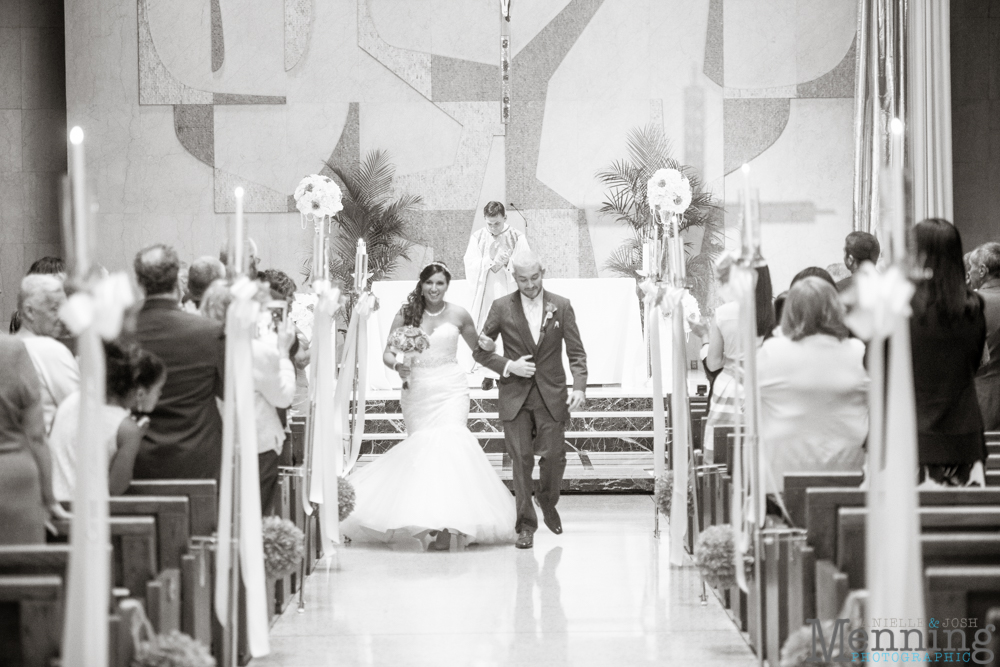 Stacie & Bobby have great role models in their parents. Stacie's have been married 40 years & Bobby's have been married 42 years!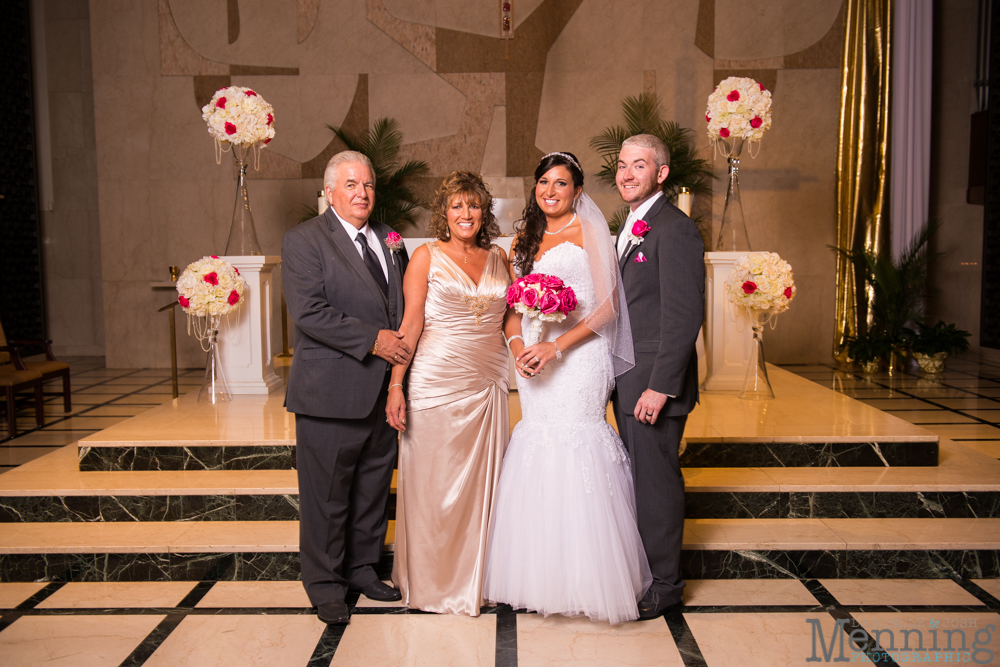 Gorgeous, isn't she?!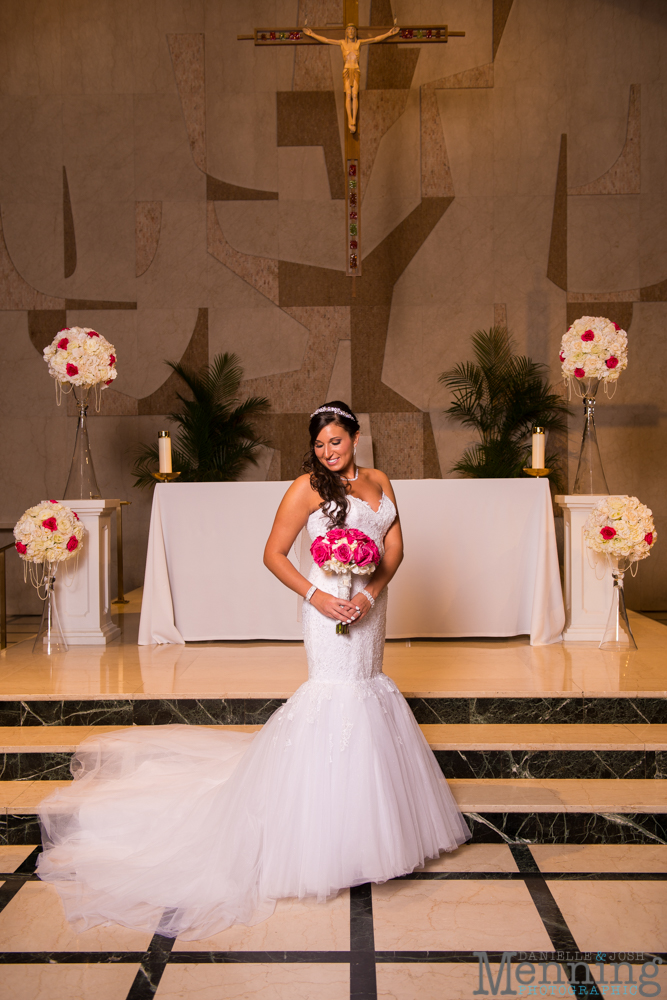 And it was raining all day so we stopped by The Butler for portraits. It was clutch!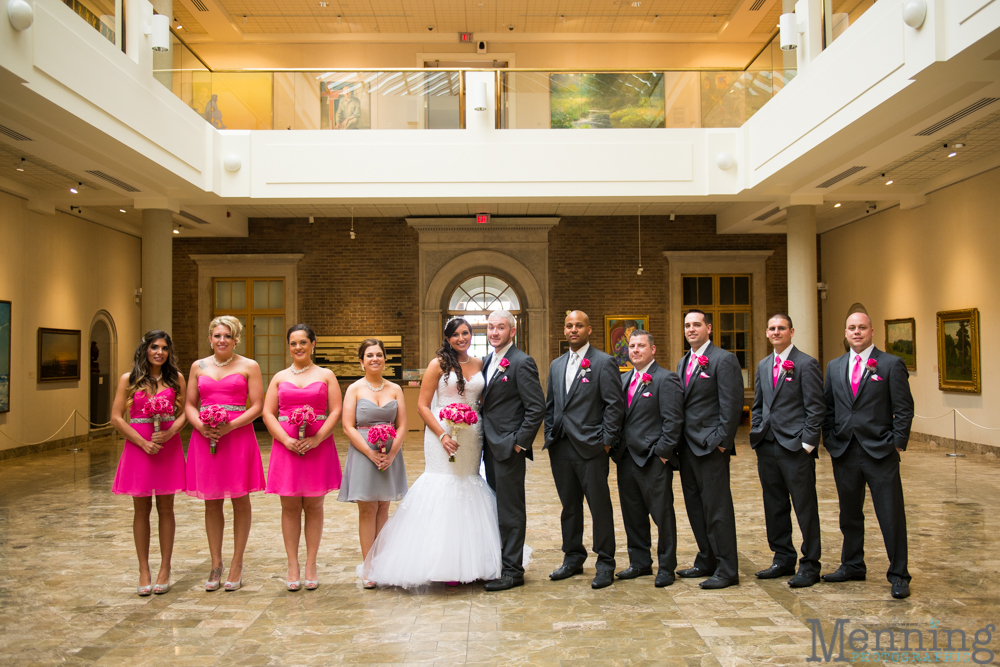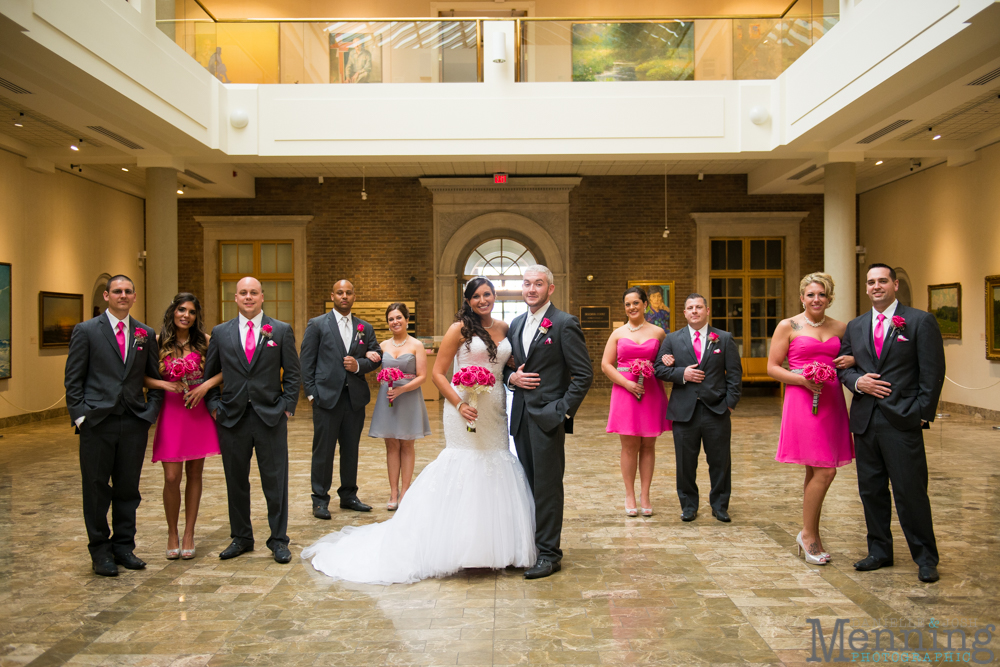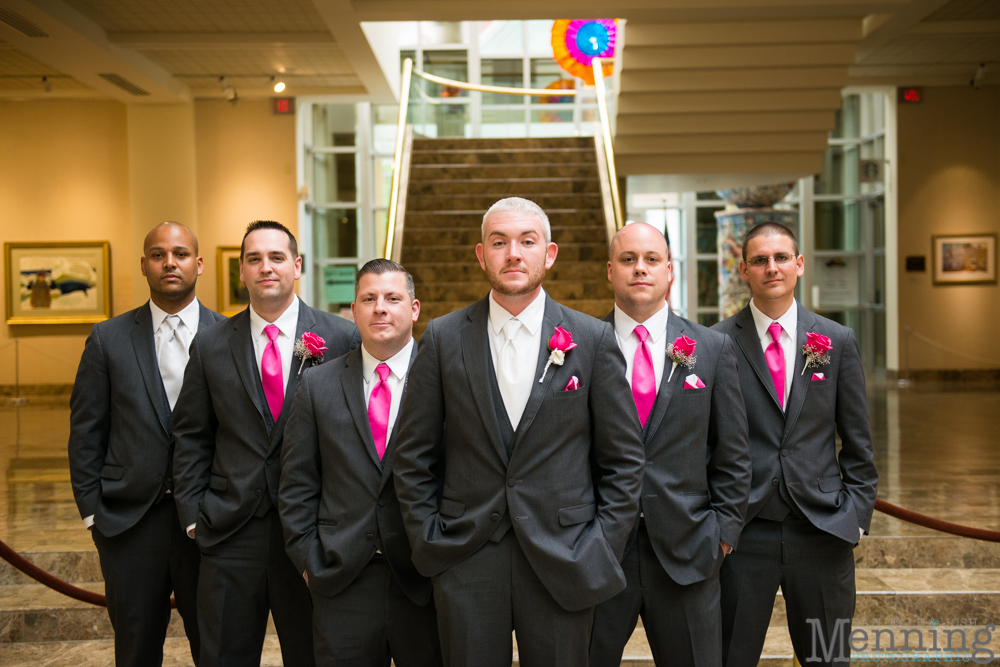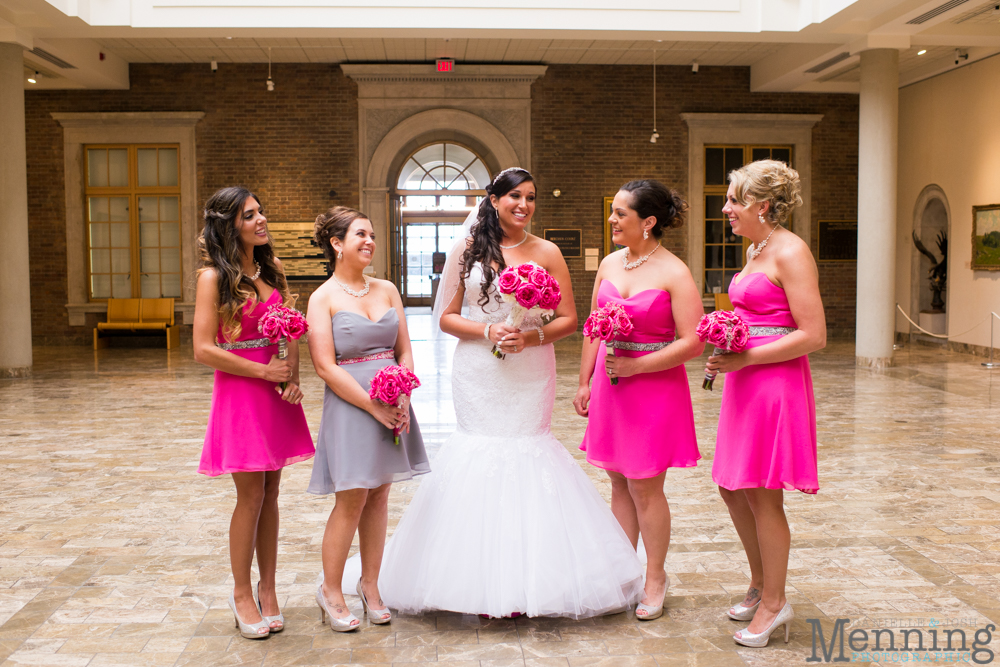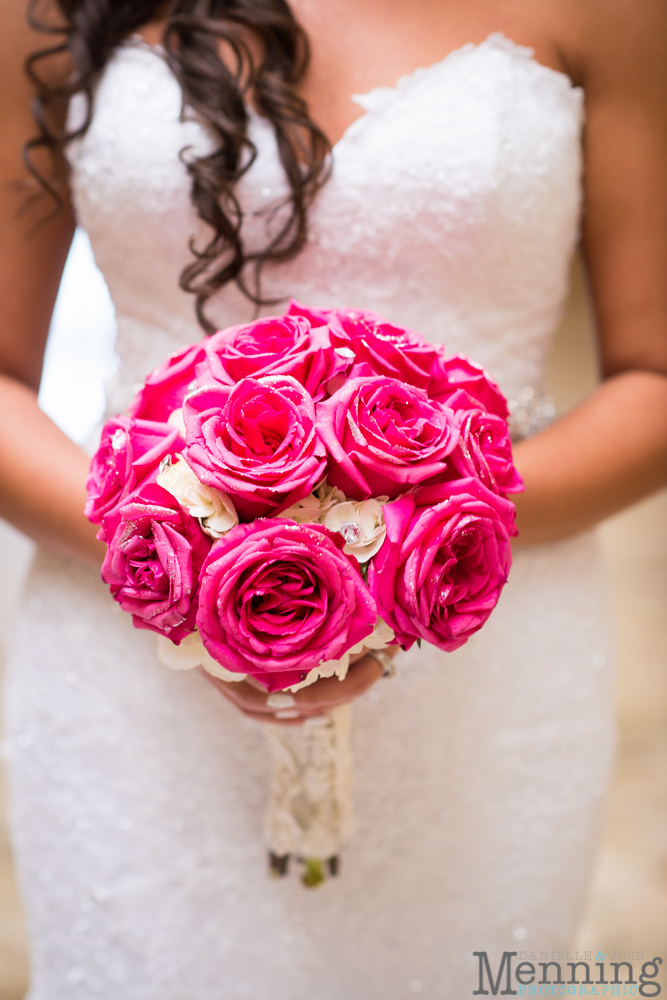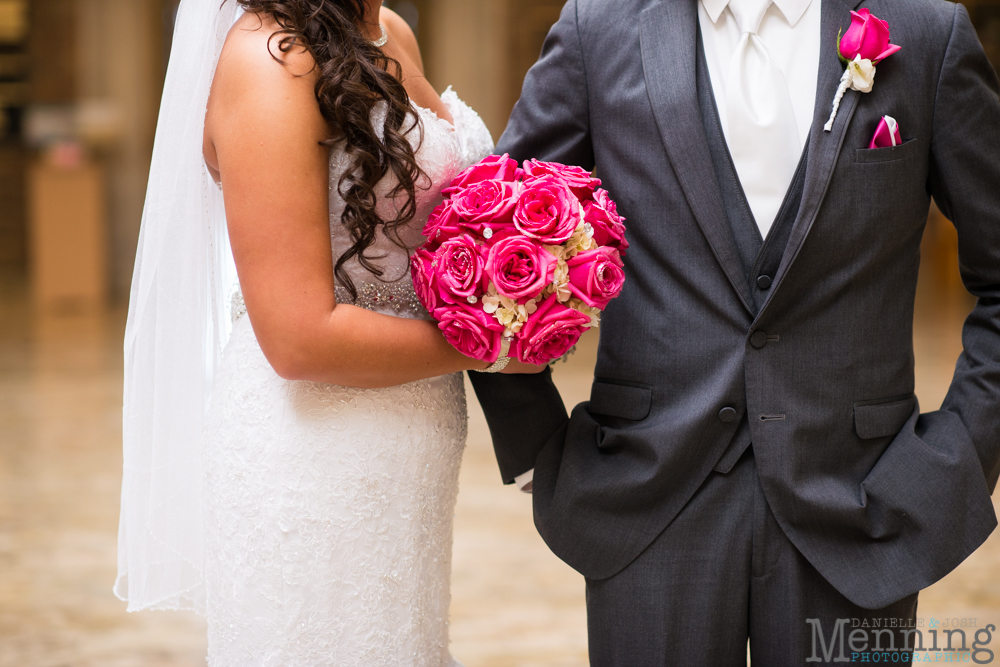 We want to mention that we worked with Acclaim Videography for Stacie & Bobby's wedding day. Mike & Judy from Acclaim are wonderful people & do a great job with wedding videography!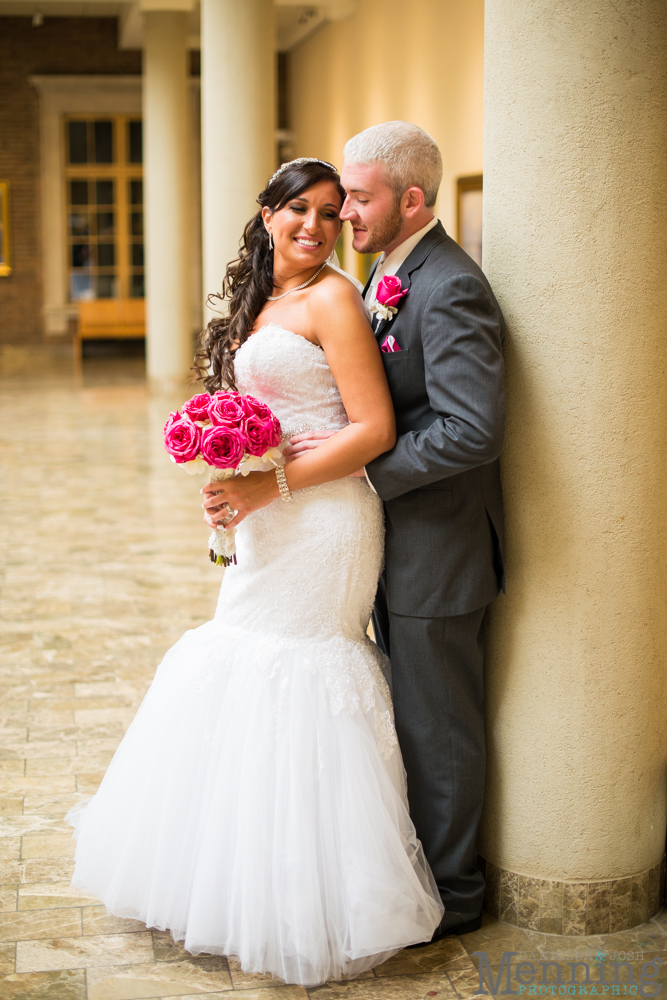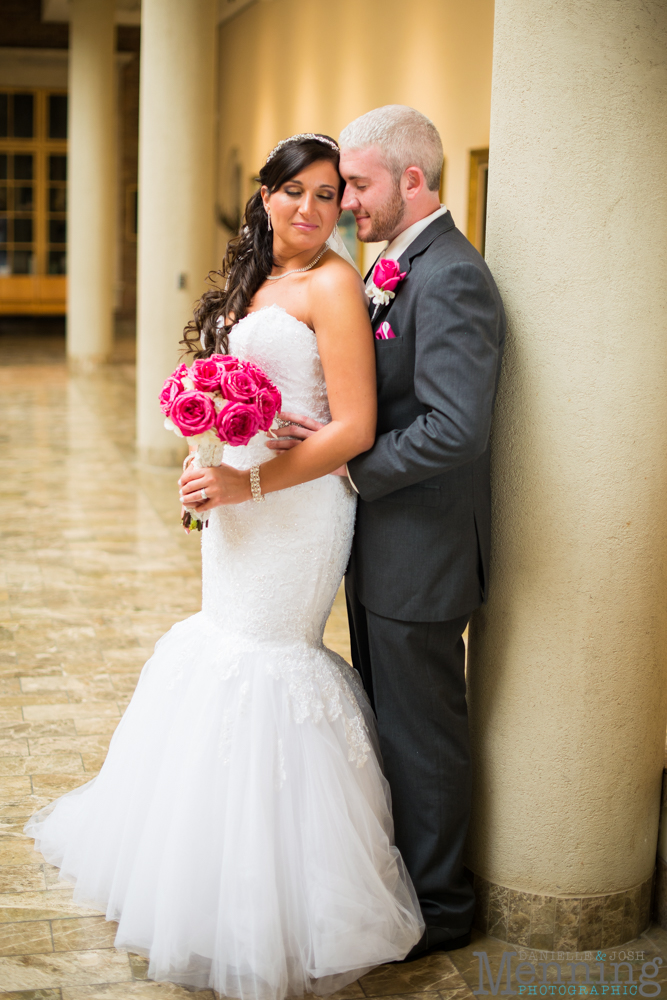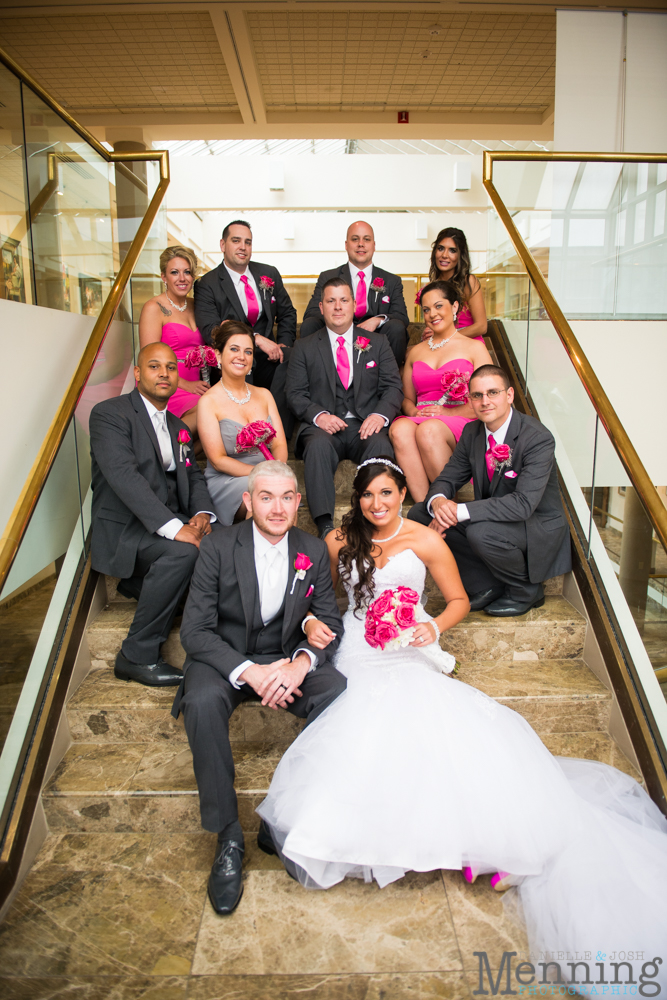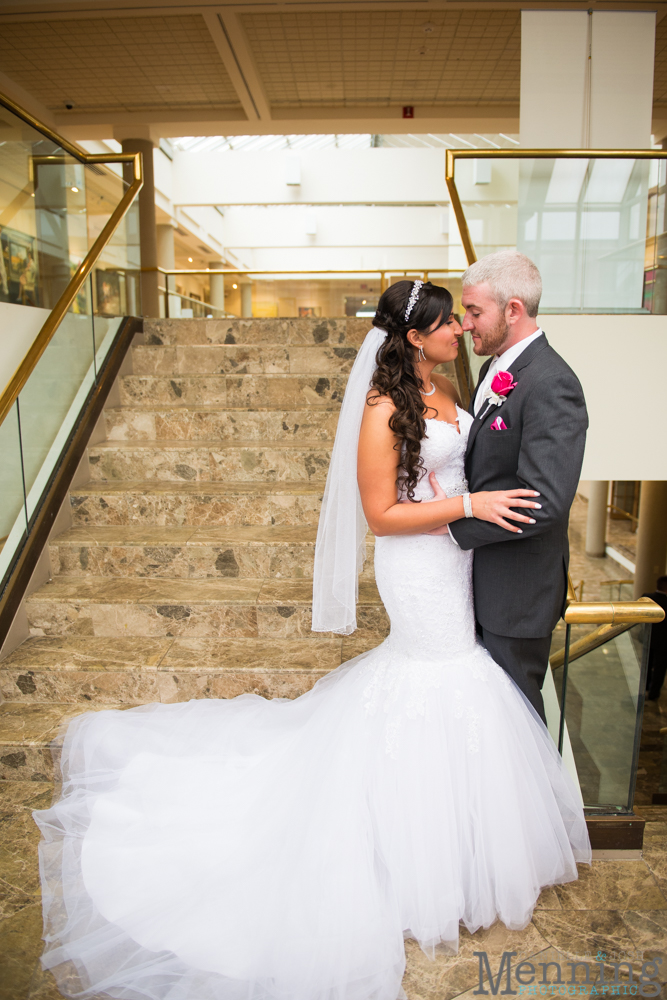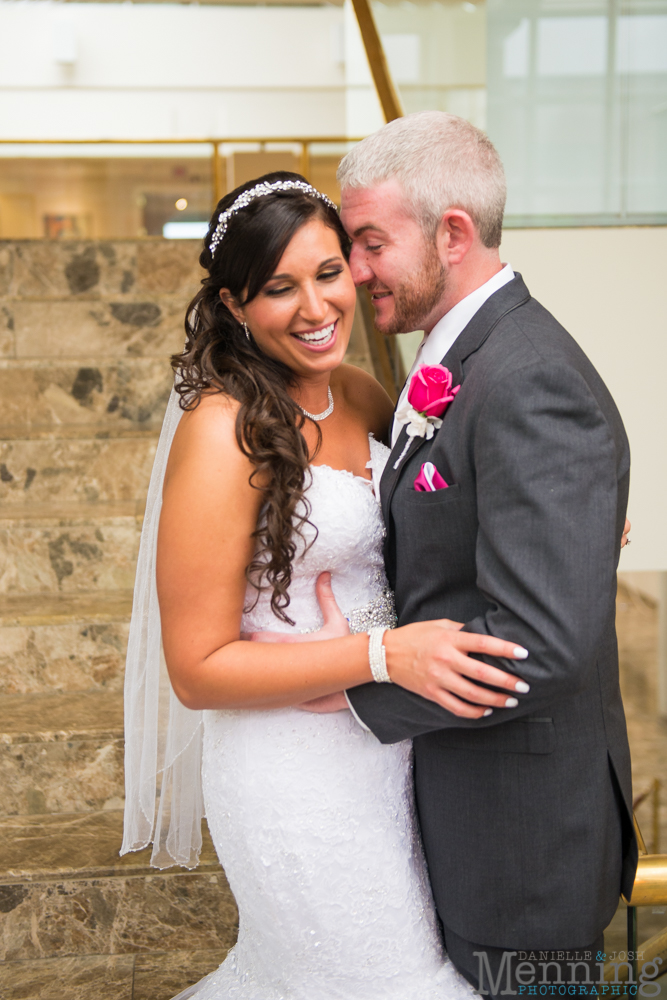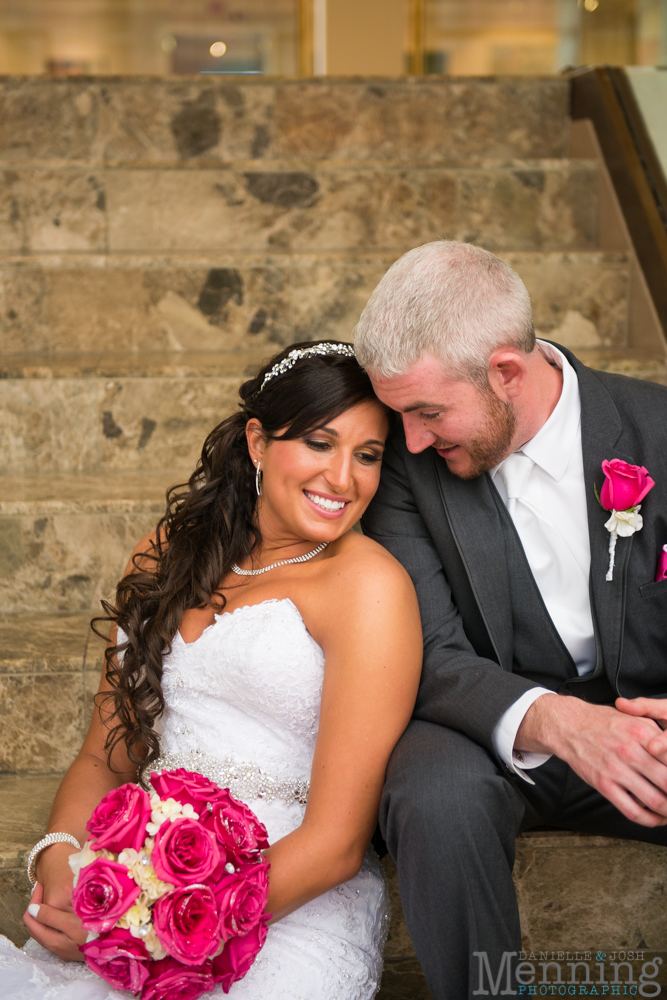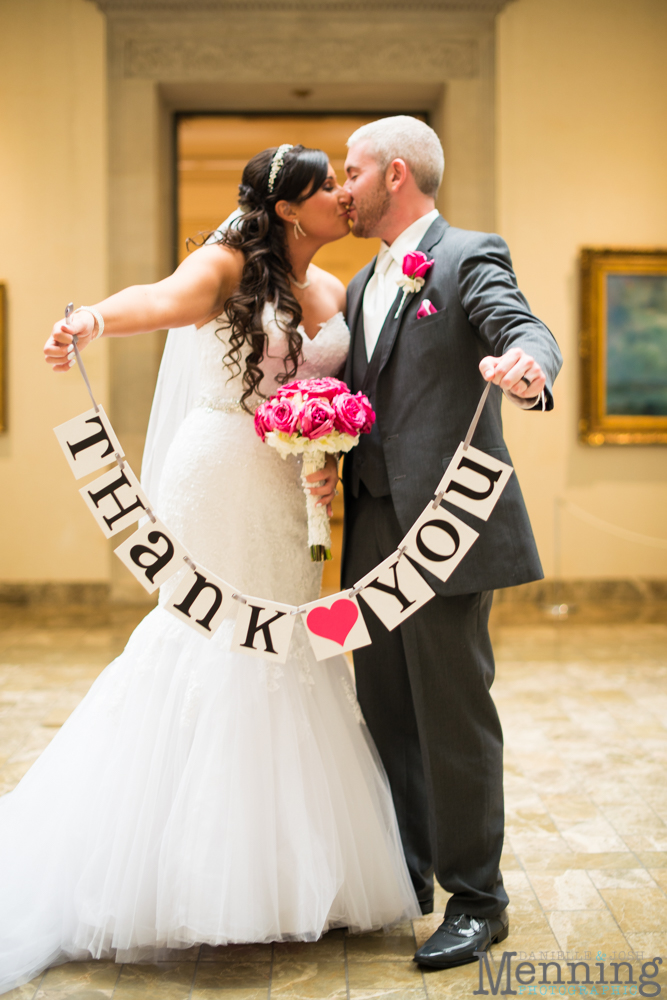 Stacie grabbed these clear bubble umbrellas the day before the wedding when she saw the weather forecast. They were also clutch! You can find them at Target or Kohl's.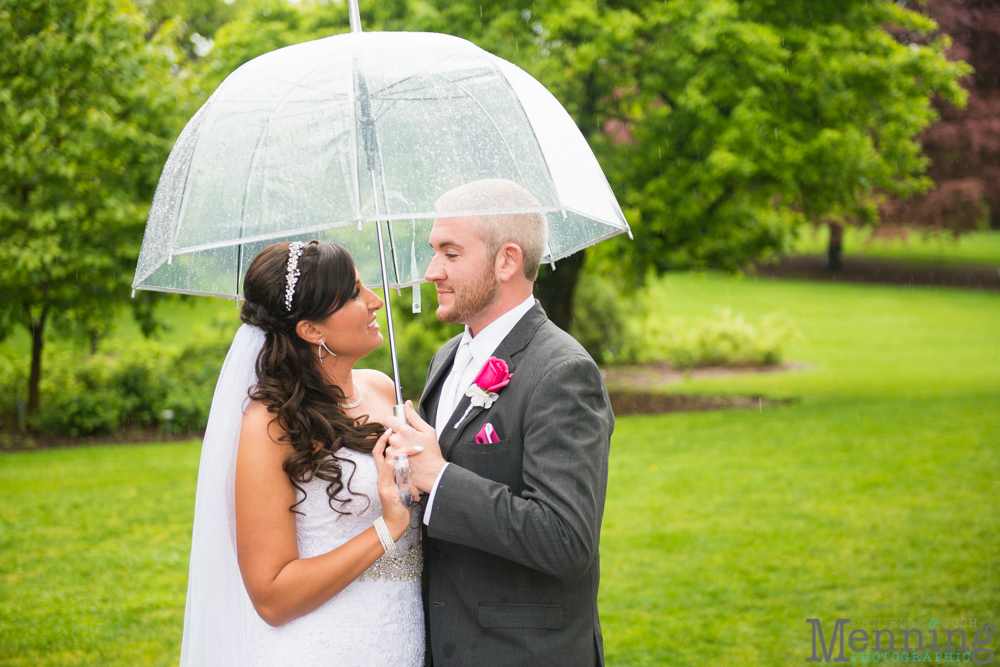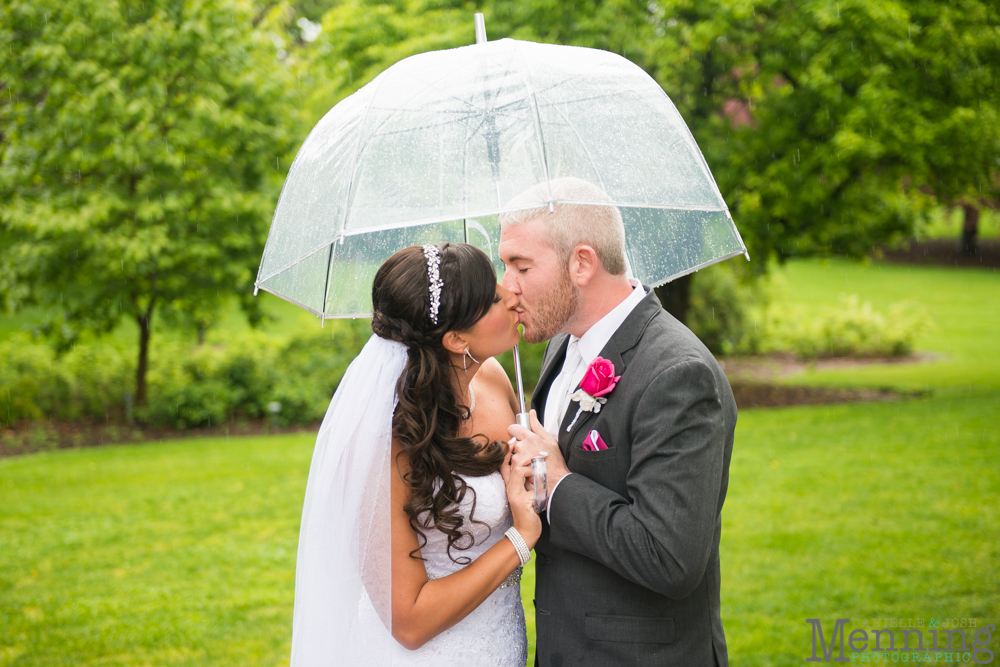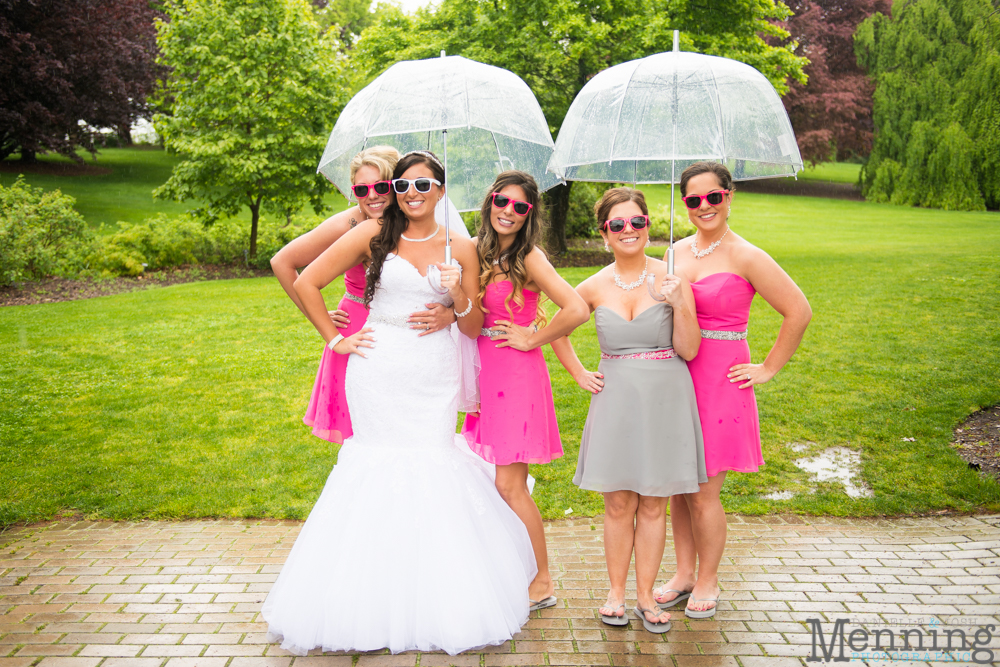 We love that they wanted to stop by the place where they shared their first kiss way back in the day when they first started dating. And their bridal party was a great time!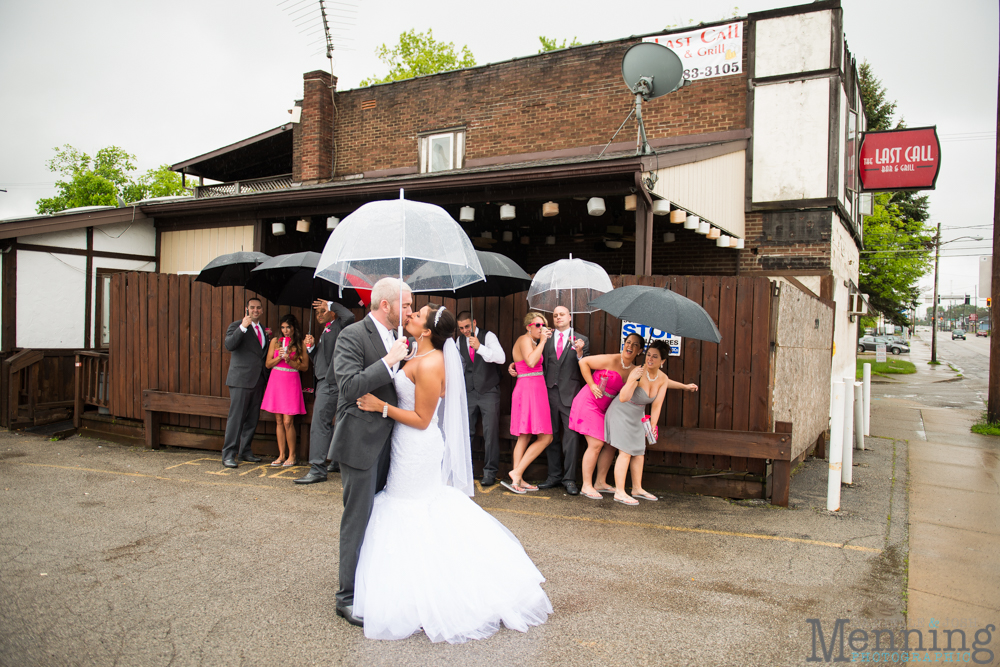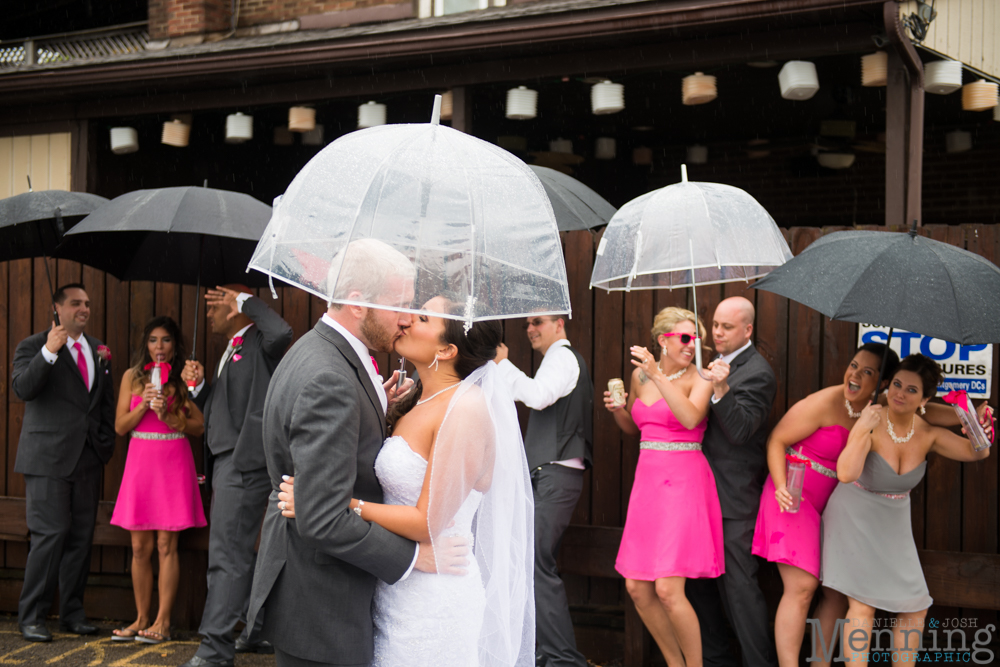 These few photos were a quick little five minute session we snuck them away for outside of their reception venue, Blue Wolf Events at the Maronite Center, because we saw that it had finally stopped raining. Check out that bright green grass! The rain does serve a purpose, after all. 🙂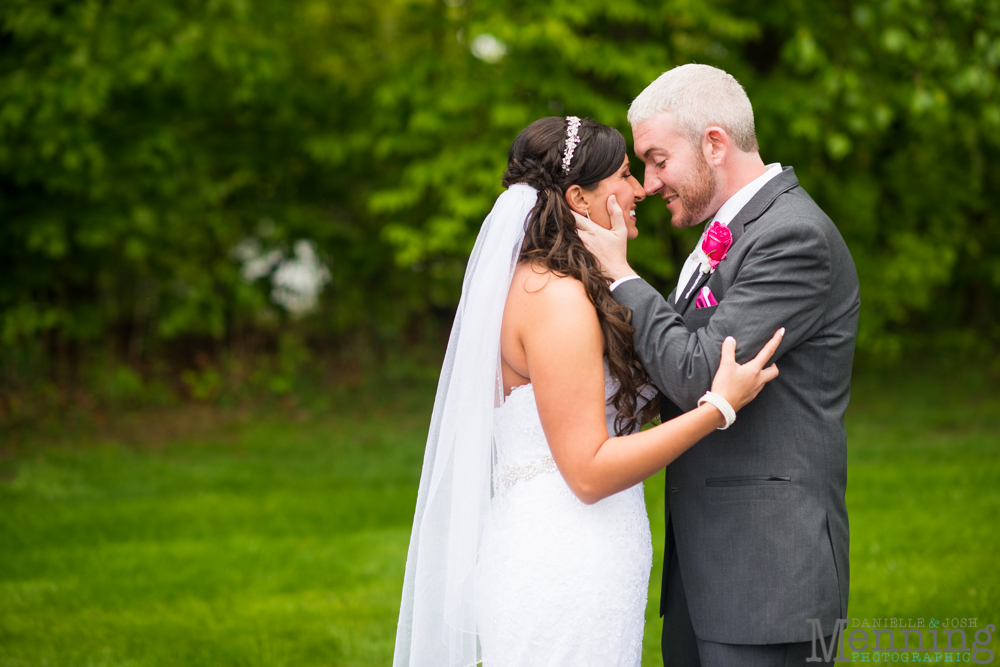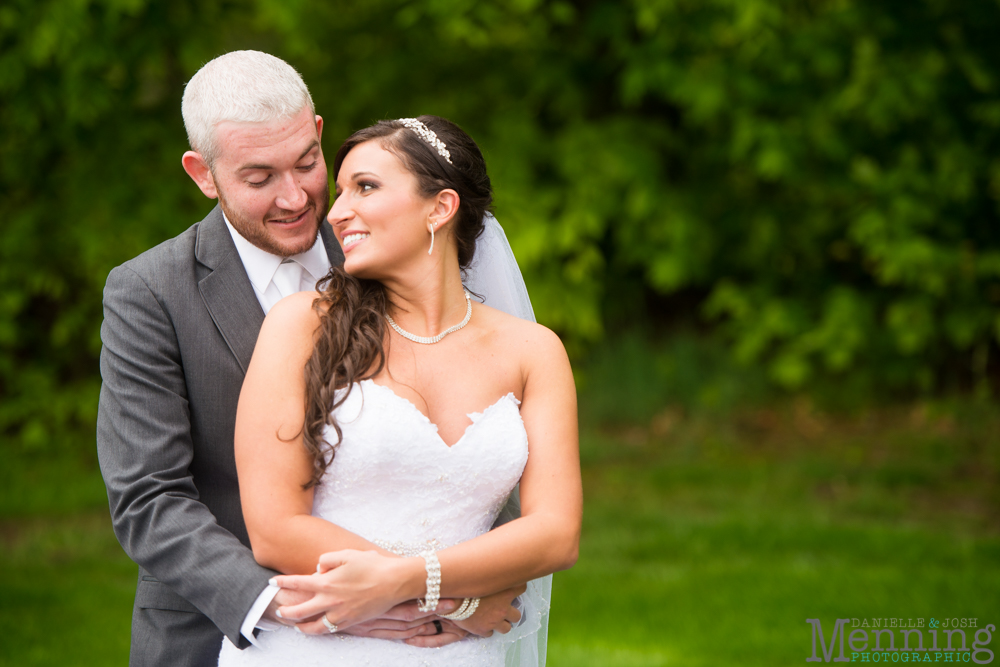 Well, aren't they just adorable together?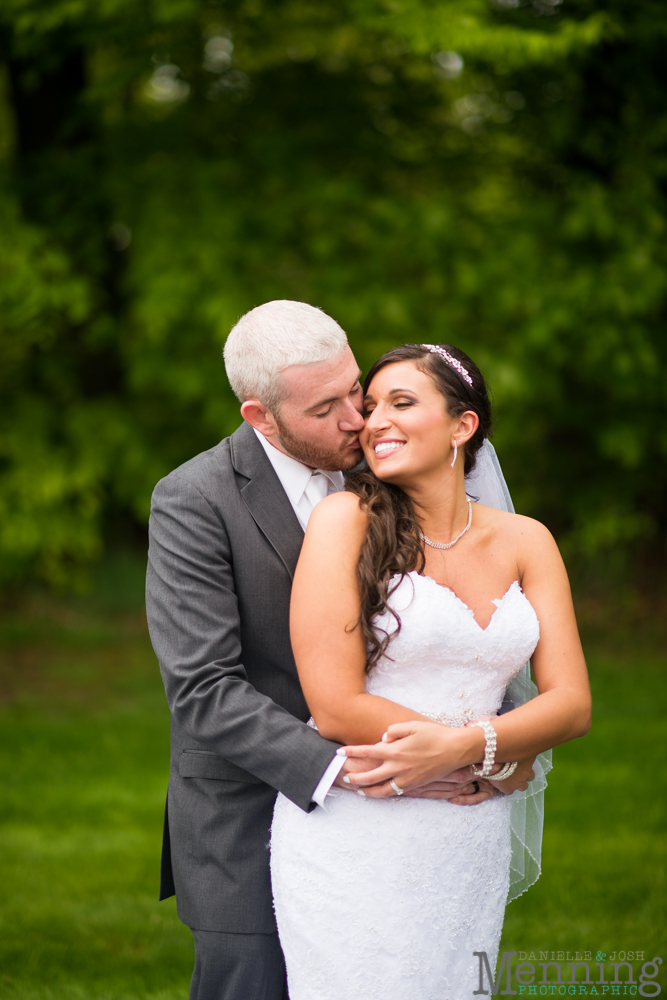 The reception venue looked wonderful! DJ Damon from D & R Audio did the uplighting & photo booth. The uplighting definitely contributed to the WOW factor when guests walked in.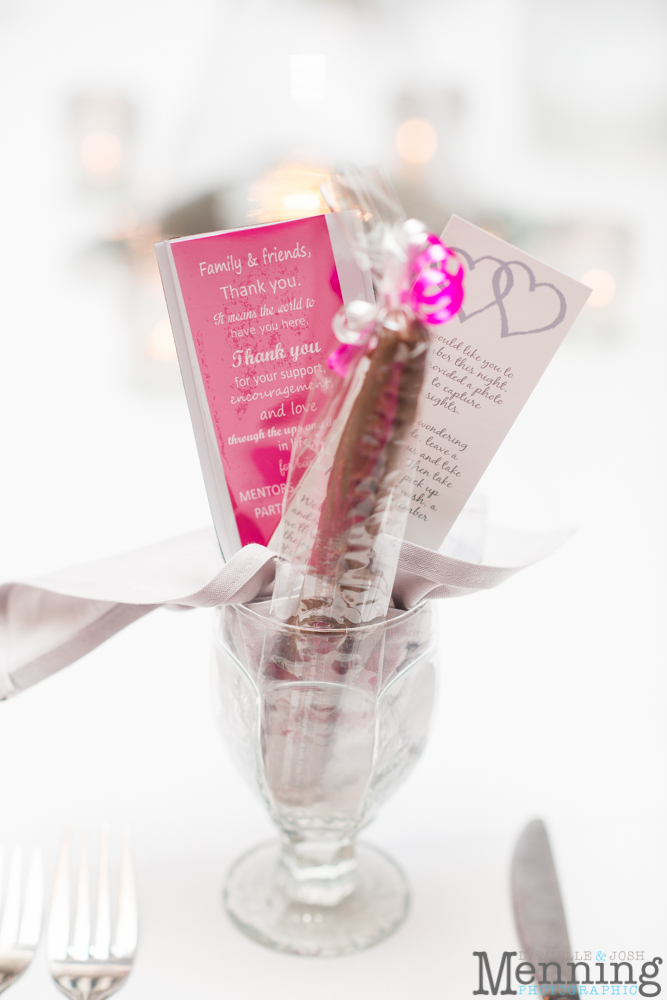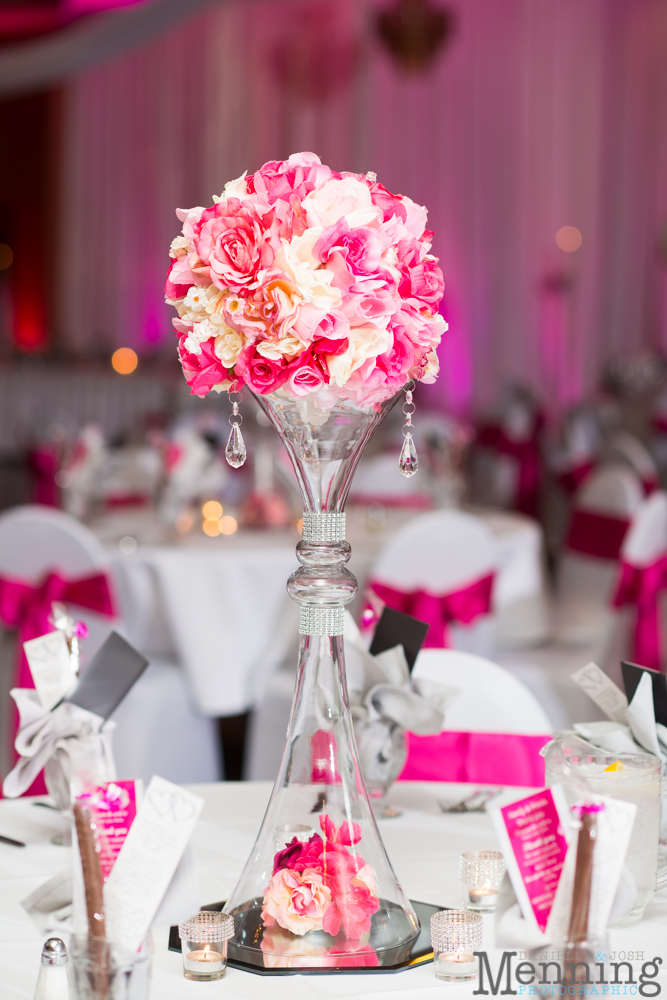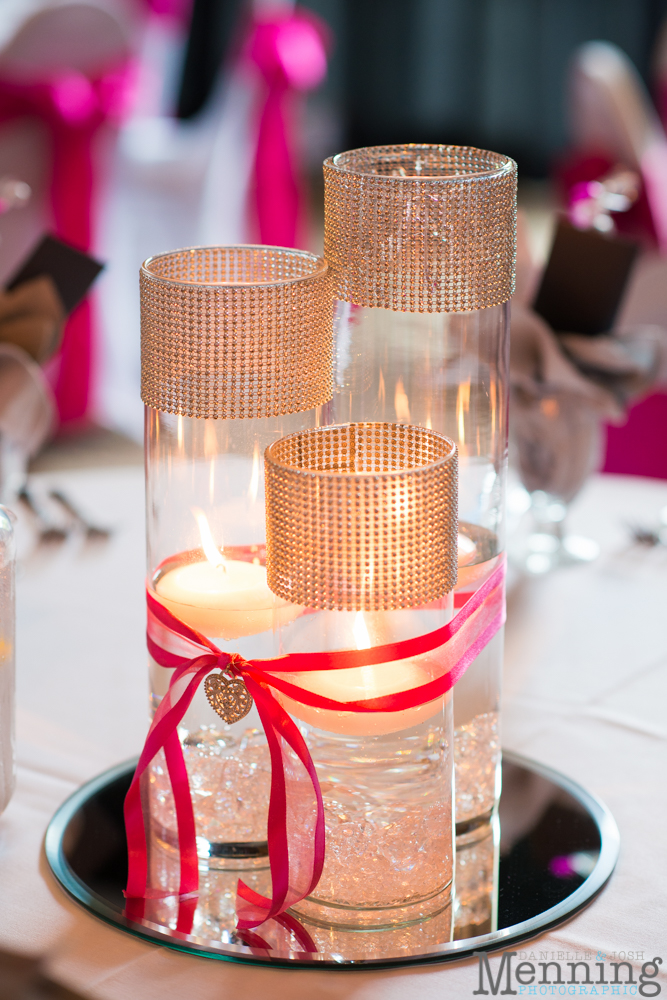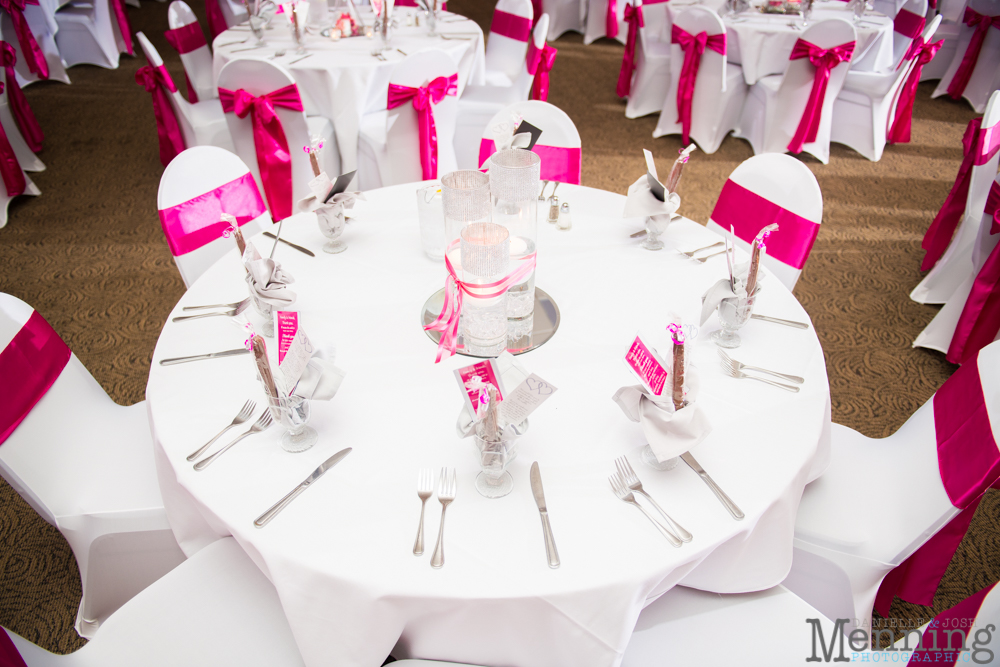 The Cake Boutique made this pretty cake.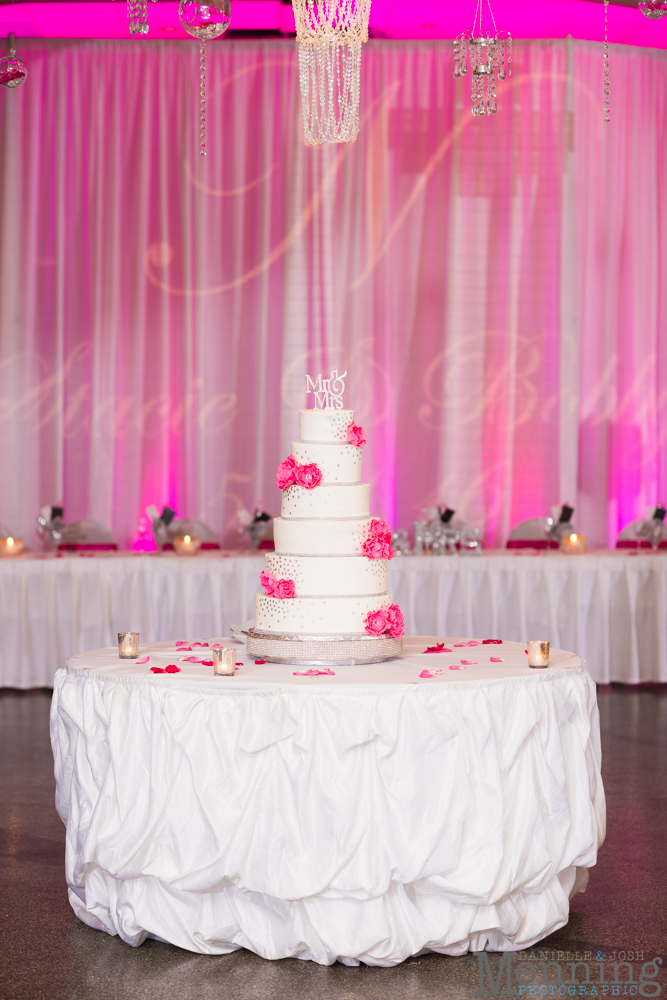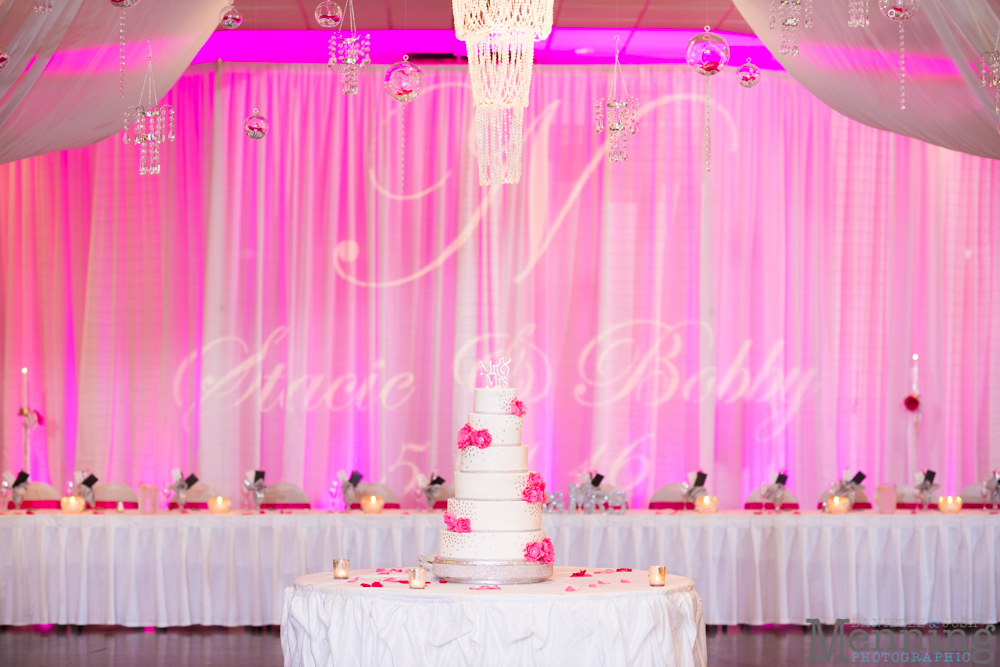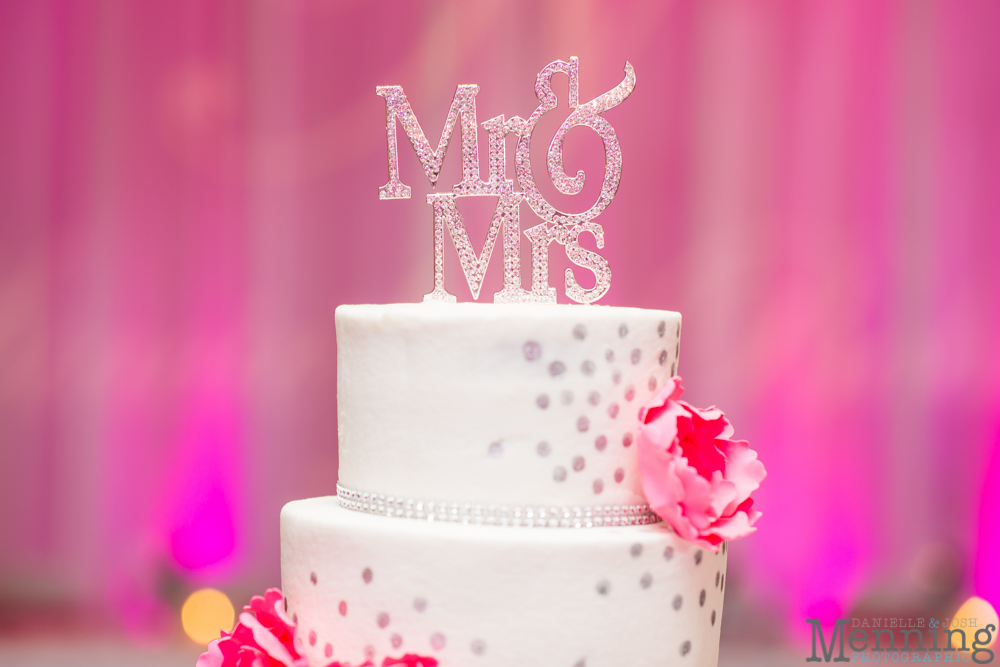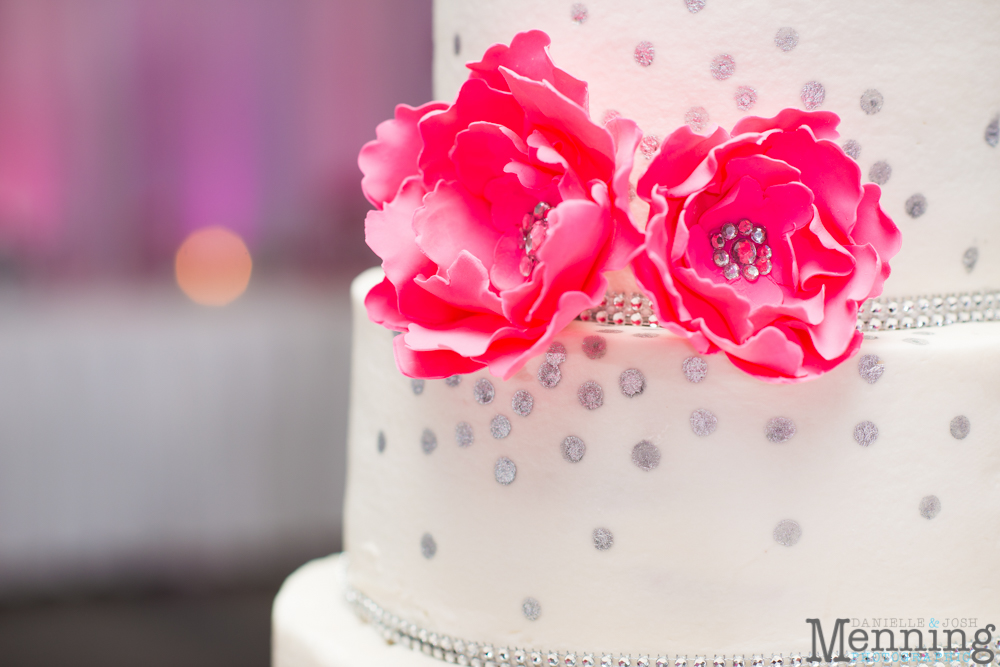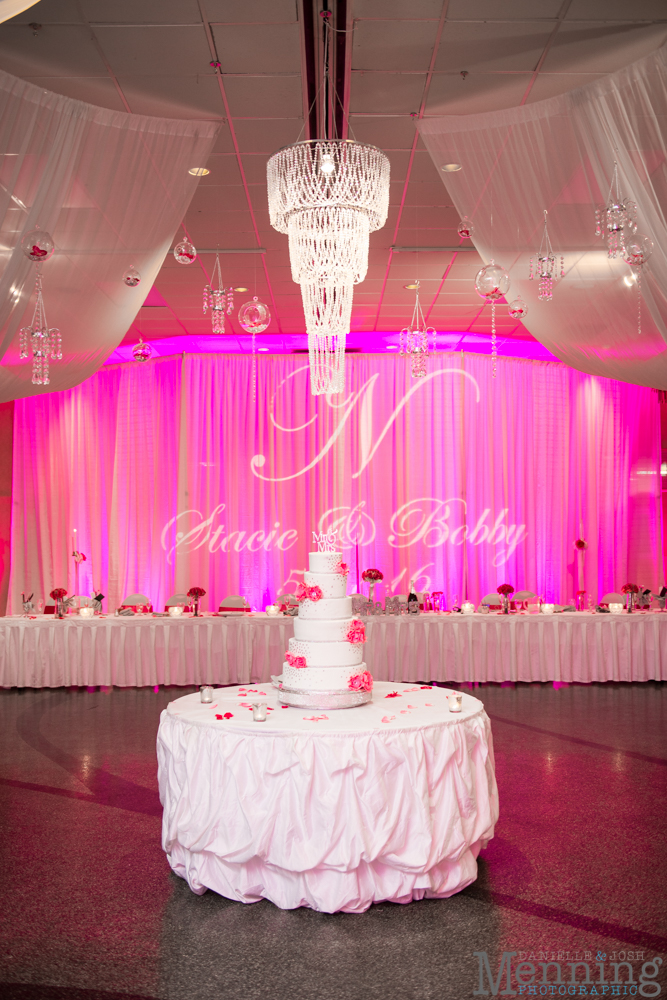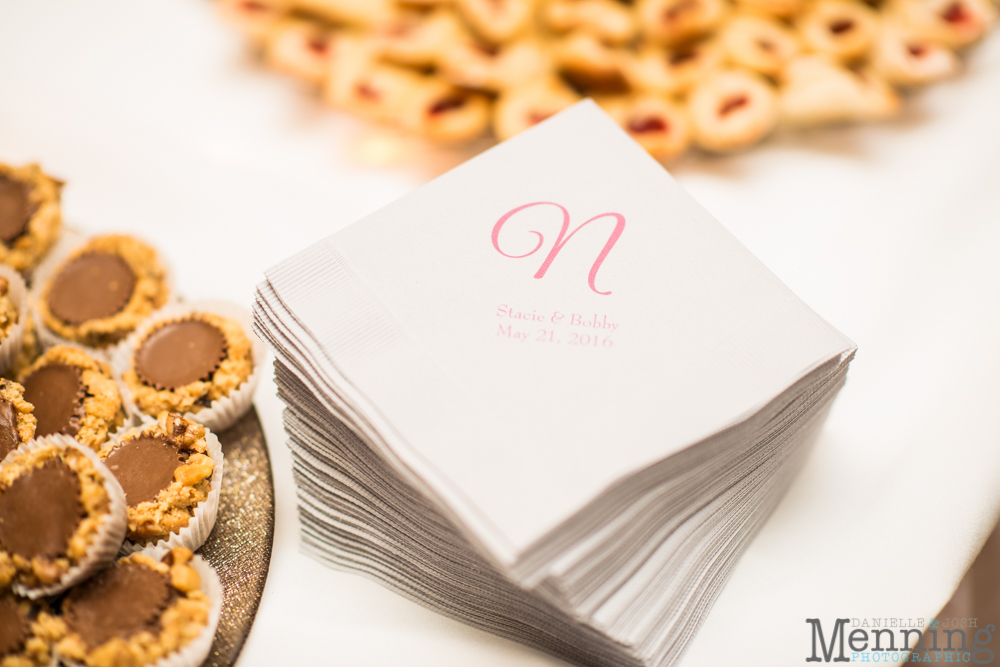 Because of their smooth timeline, they had a lot of time to greet their guests as they entered. The bridal party & immediate family ate their dinner before guests arrived. Once guests arrived, they greeted the bride & groom and proceeded to their fabulous meals. That works if there's lots of time in between the ceremony & reception like there was for Stacie & Bobby's wedding day.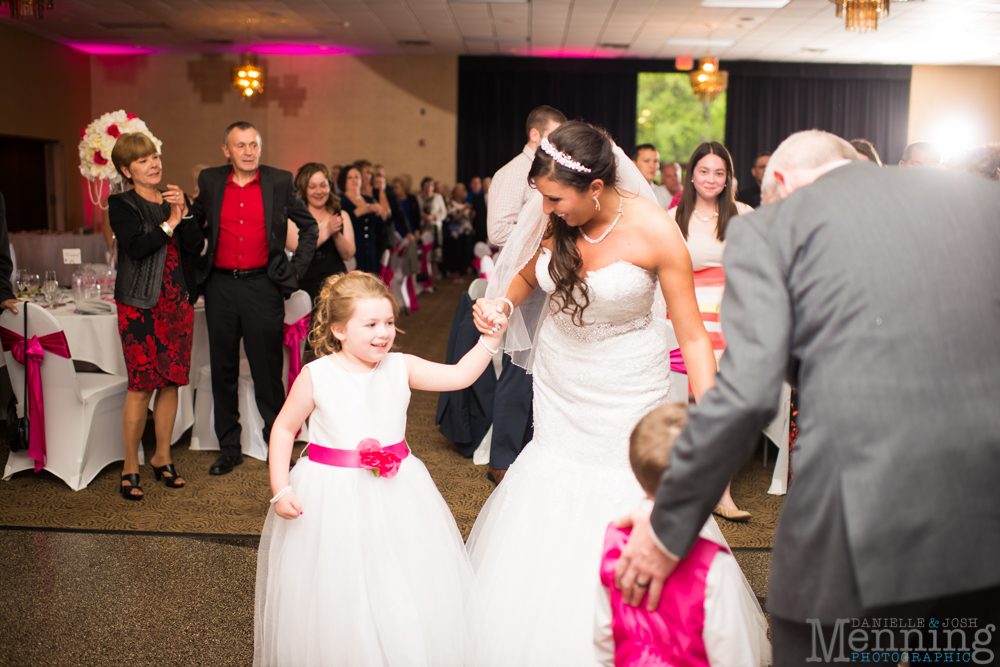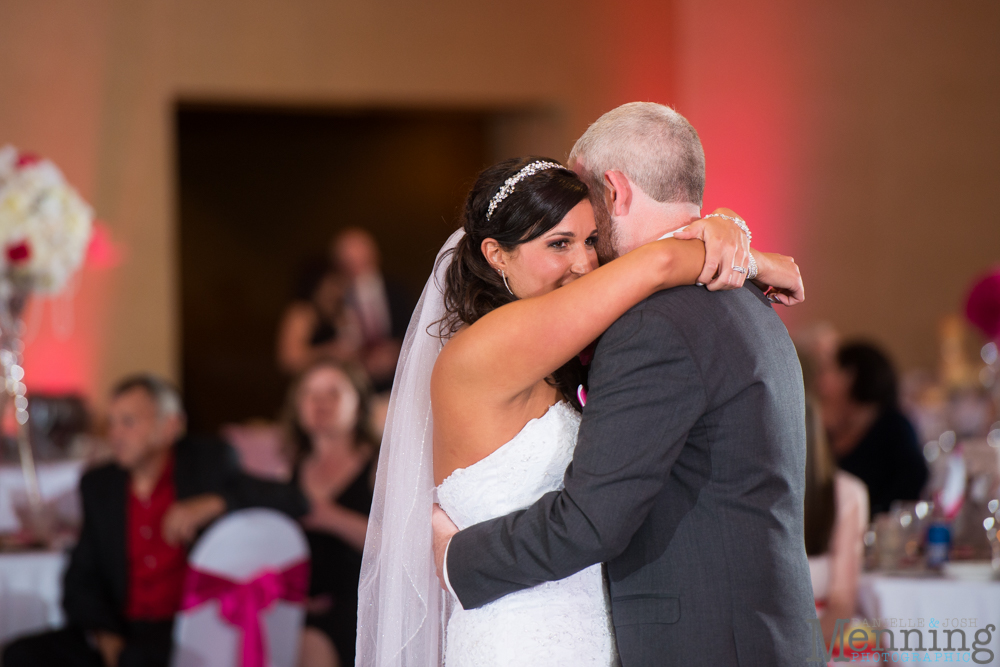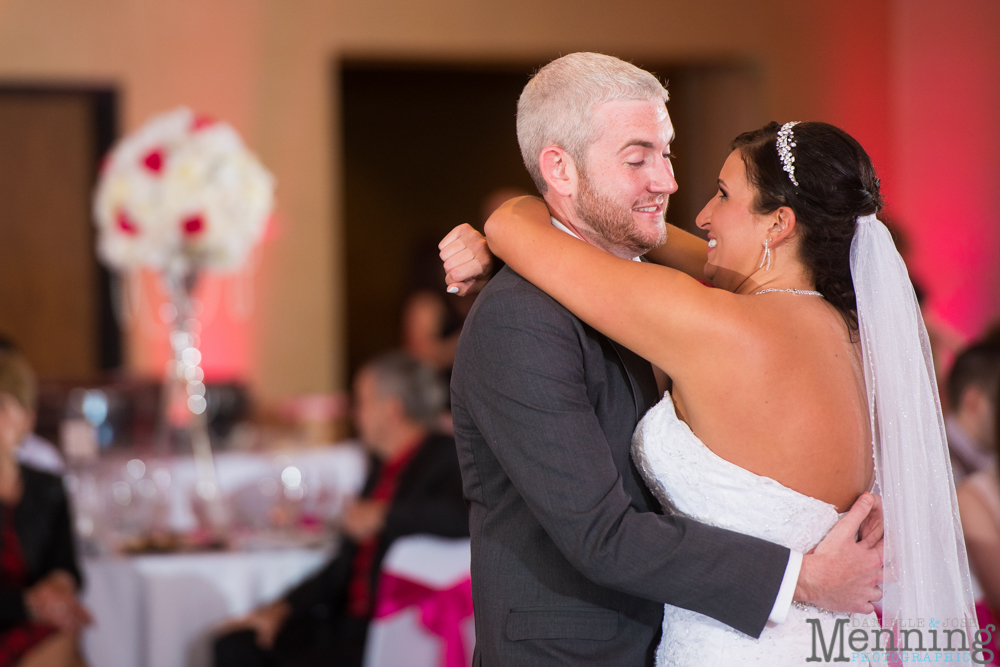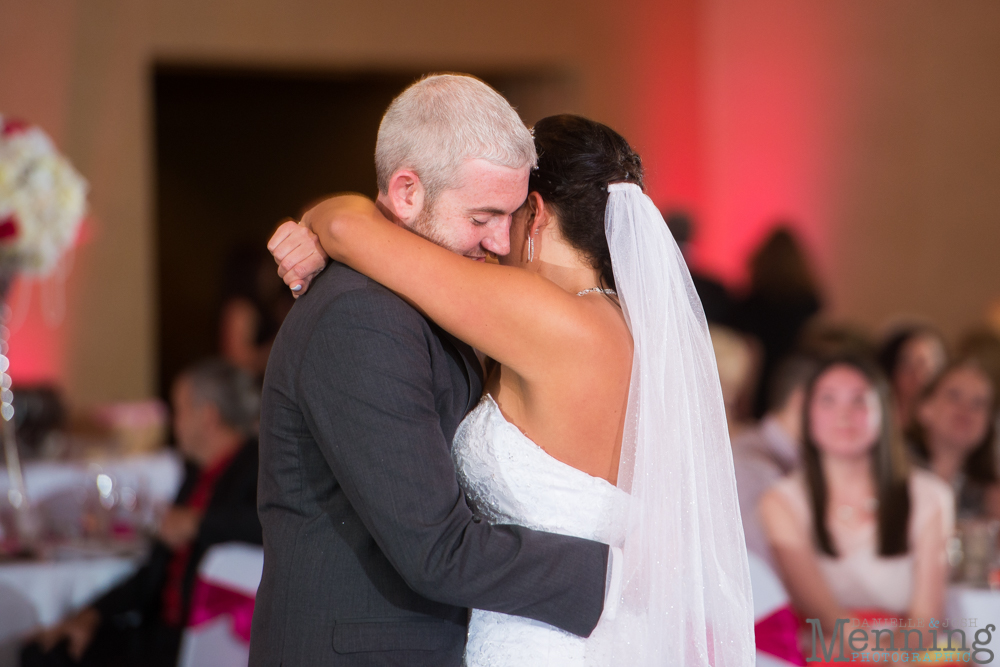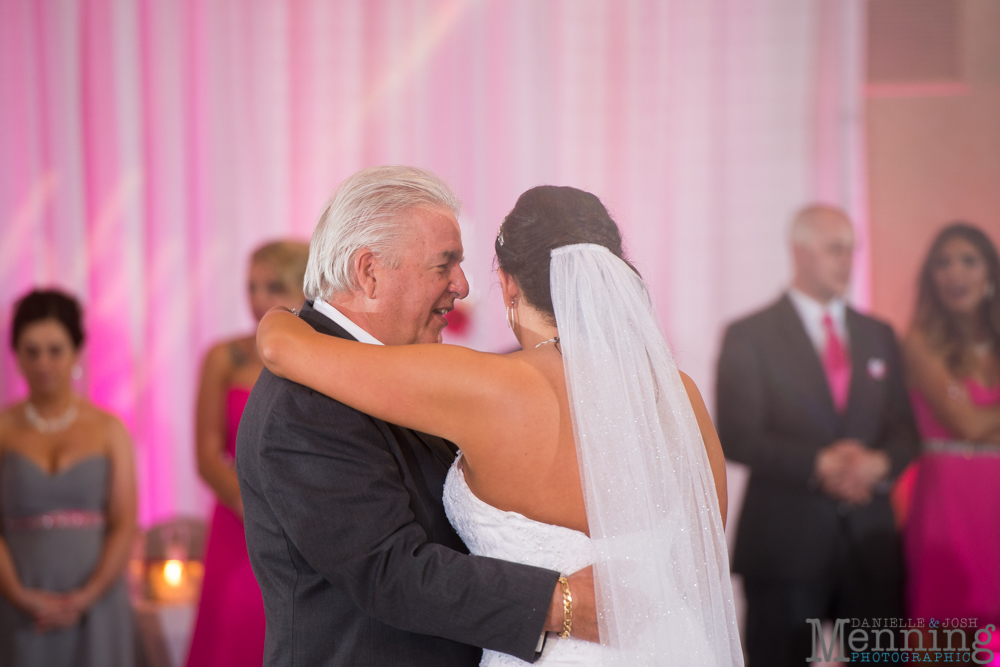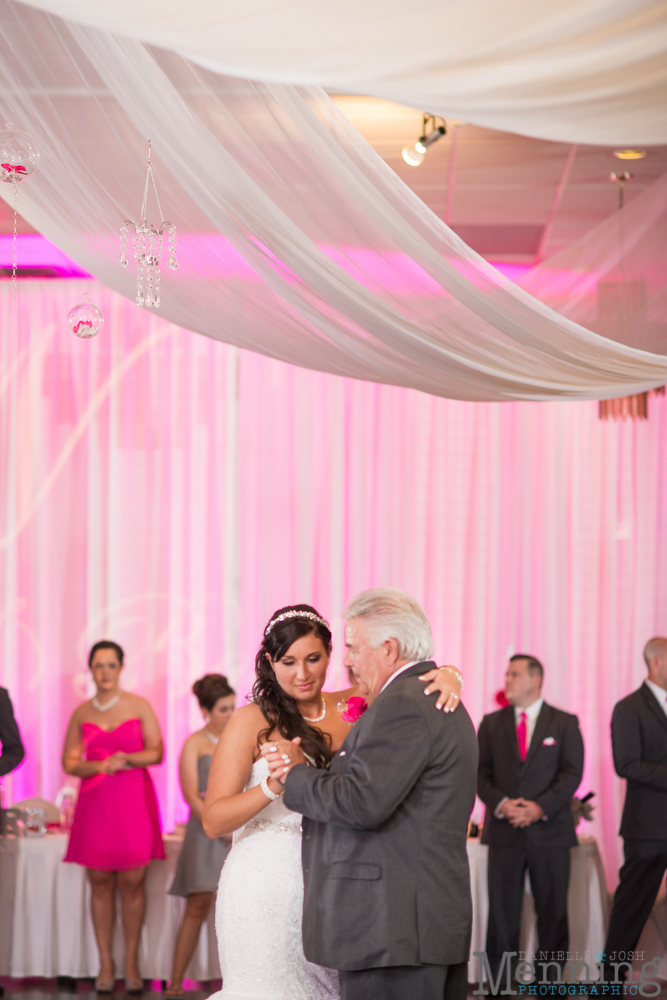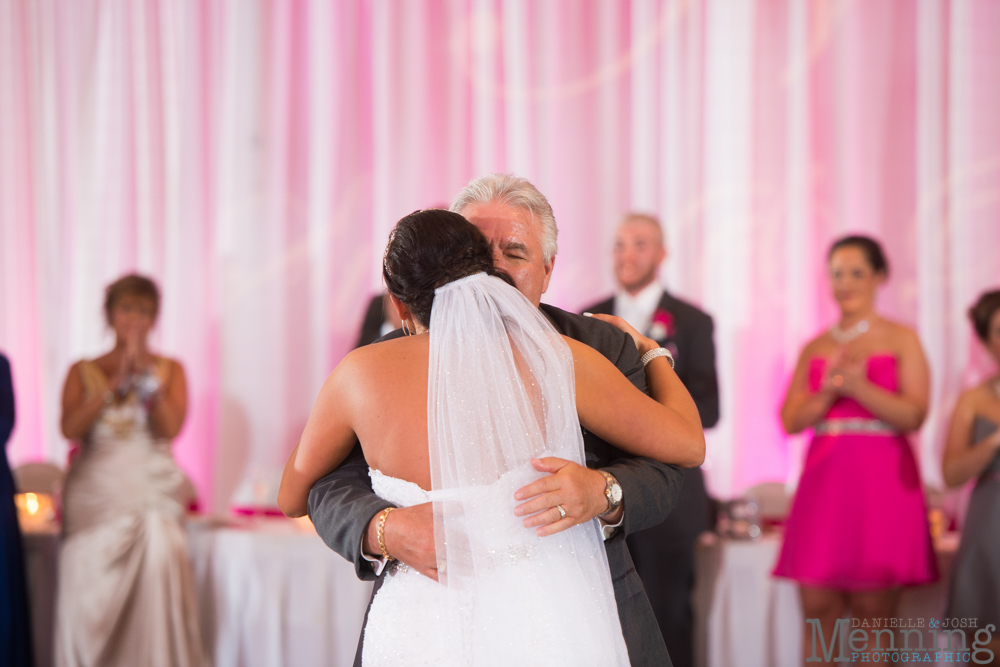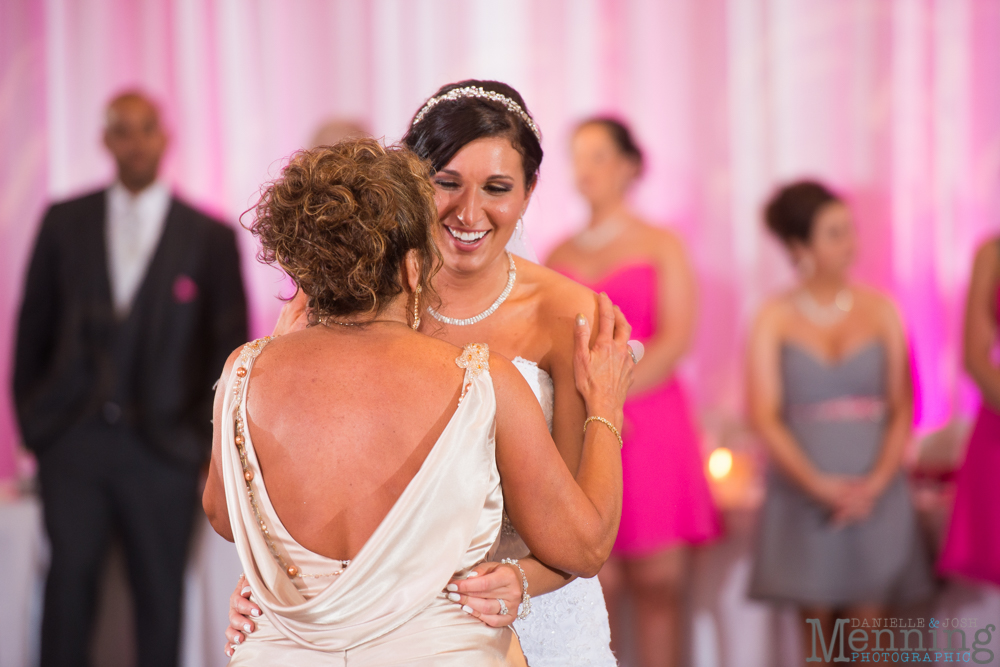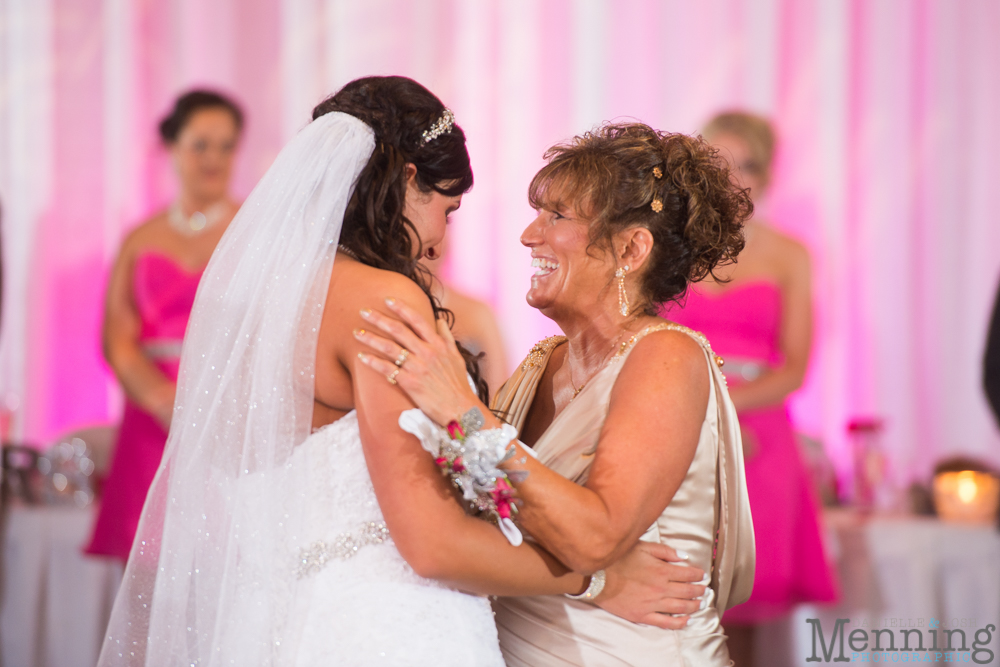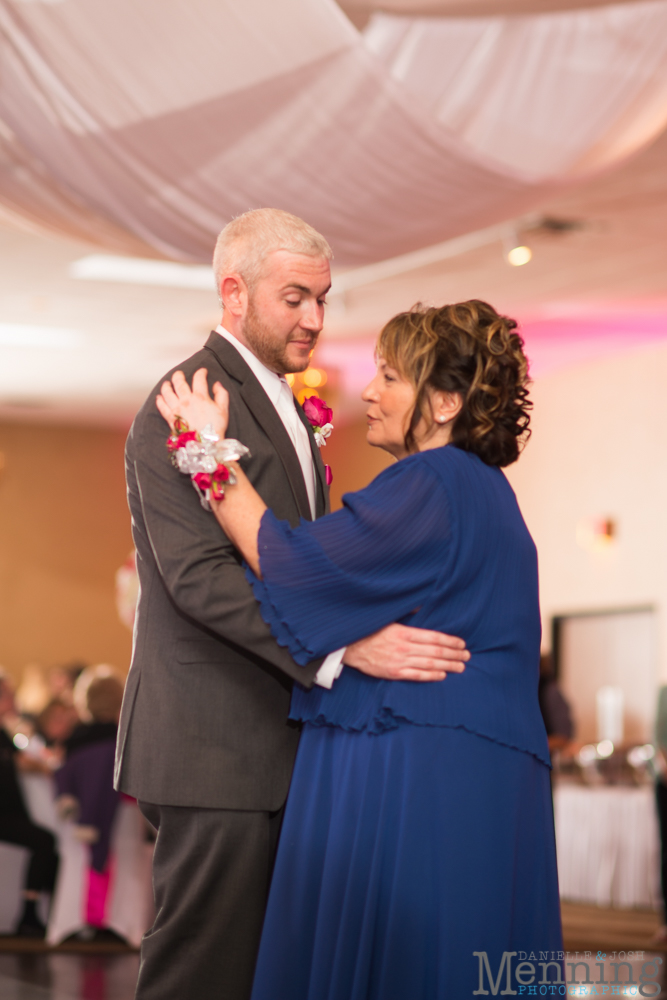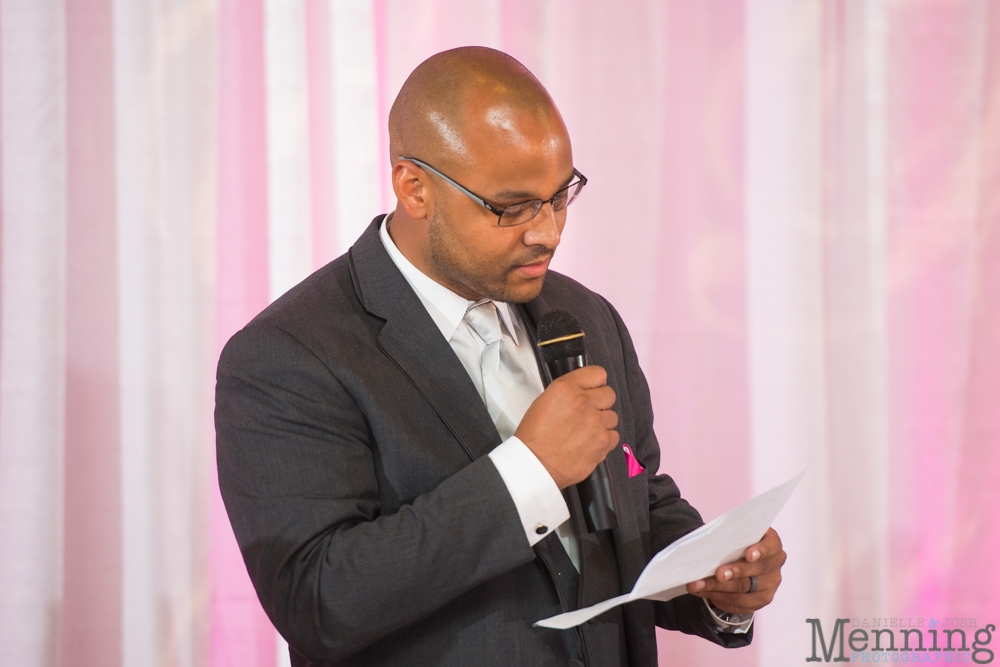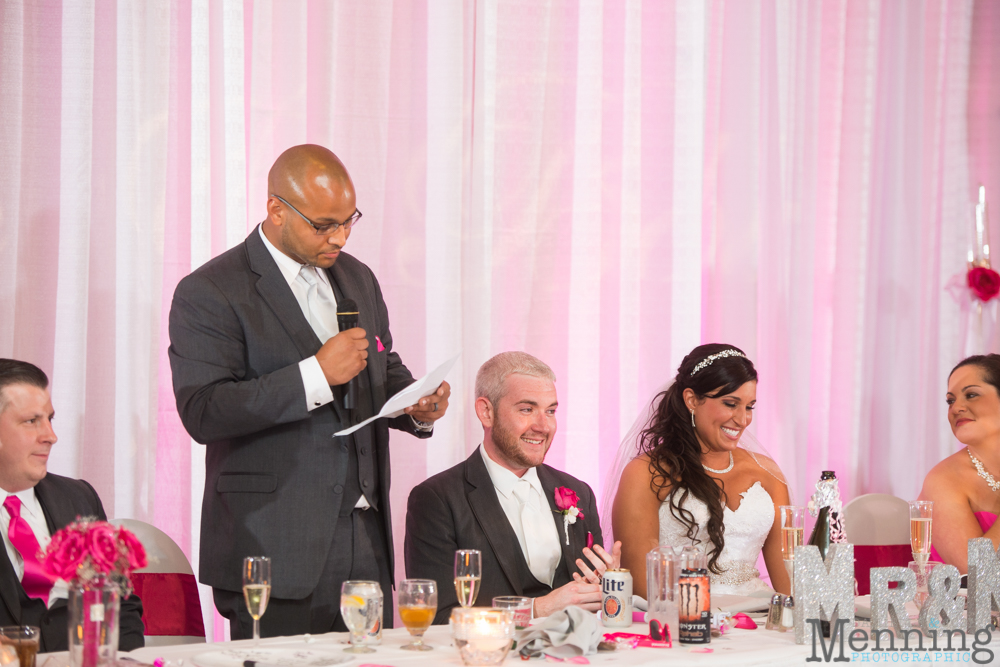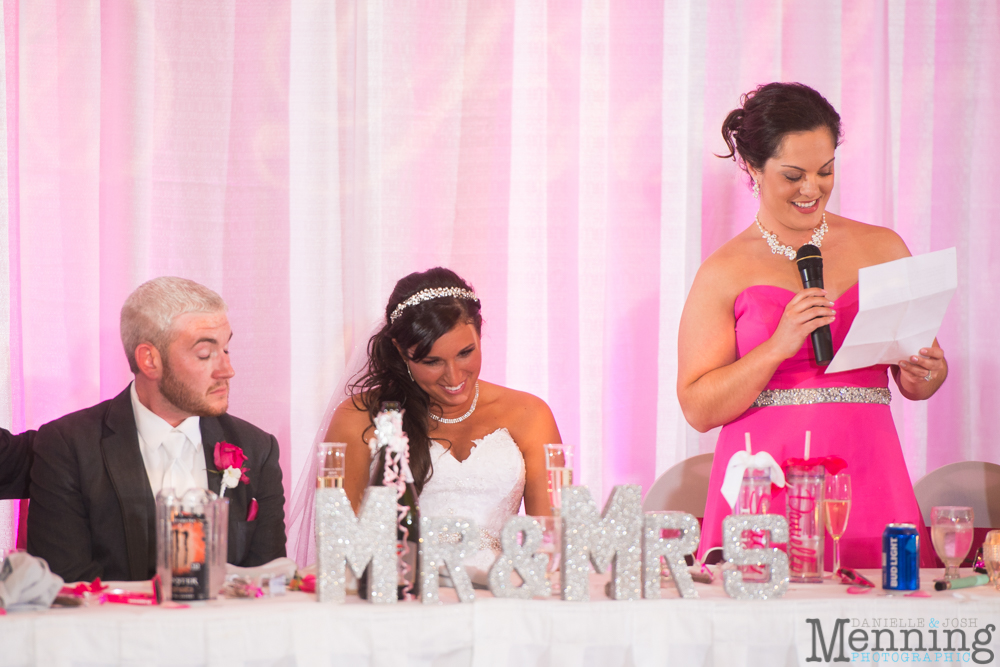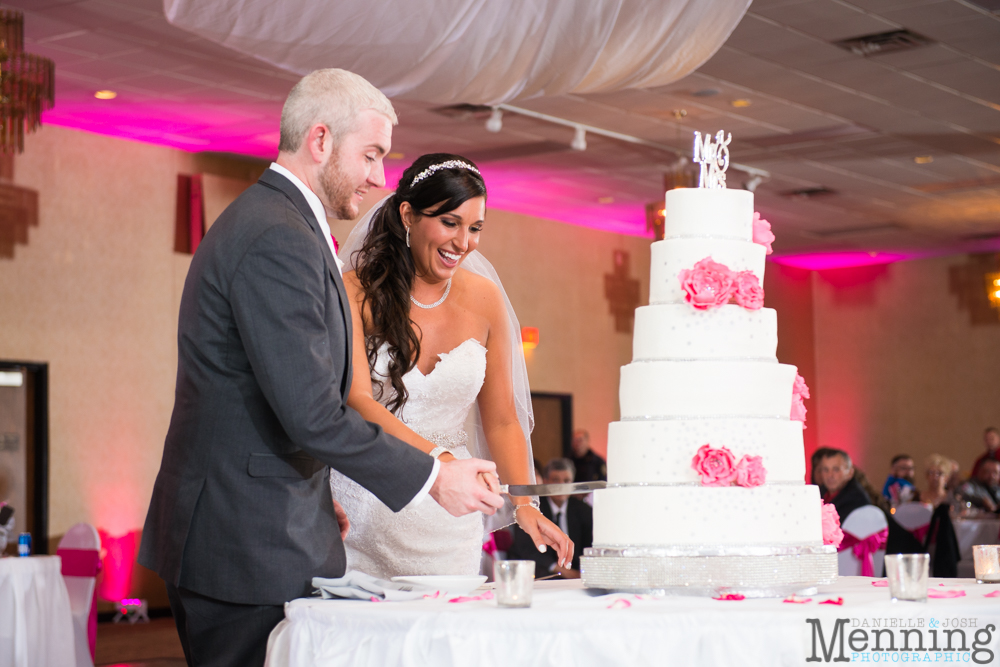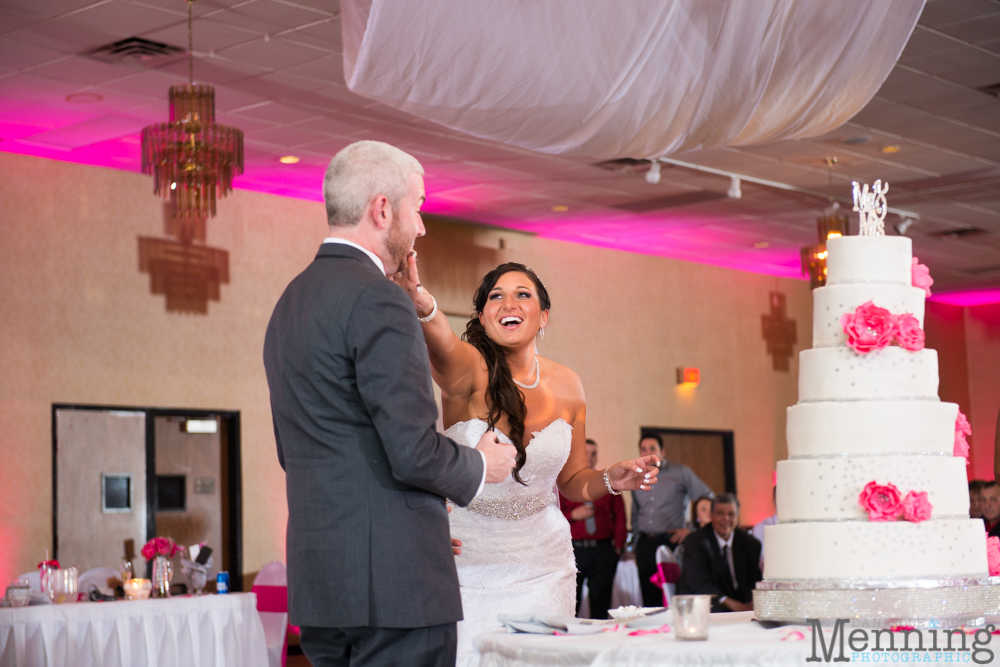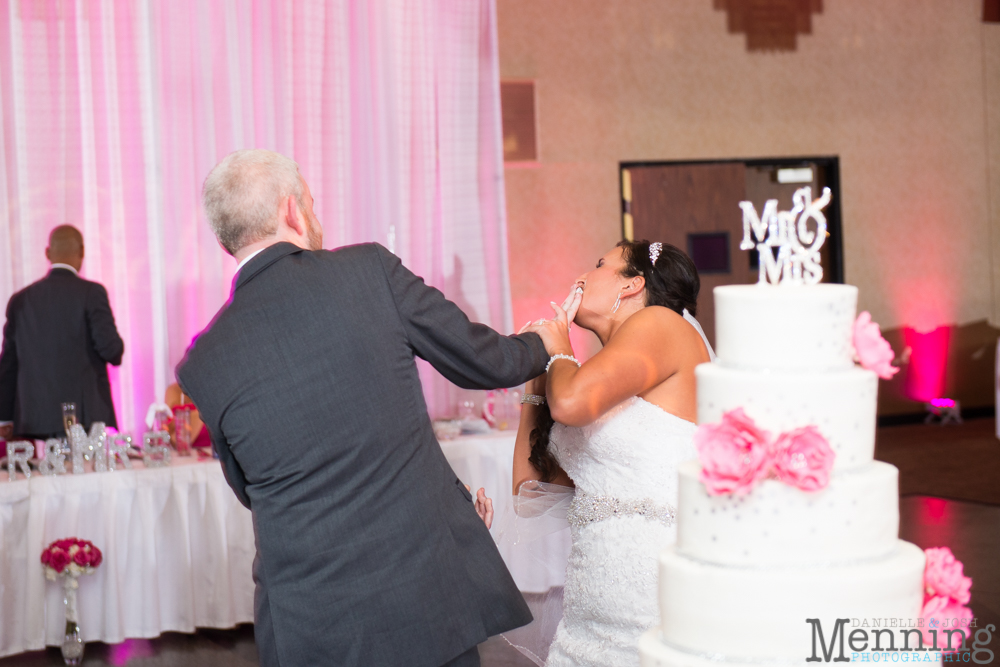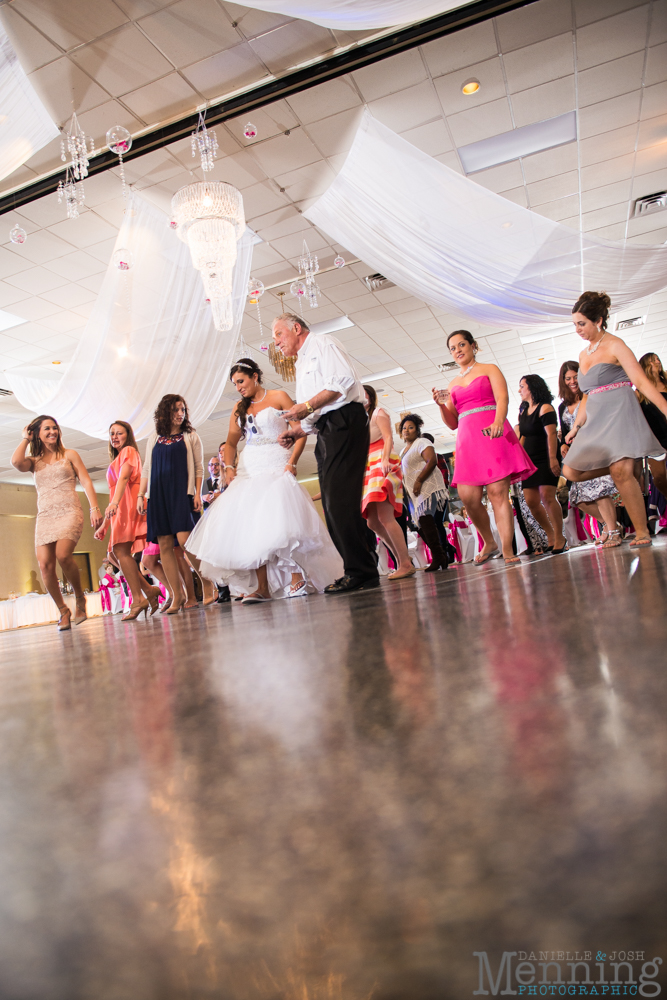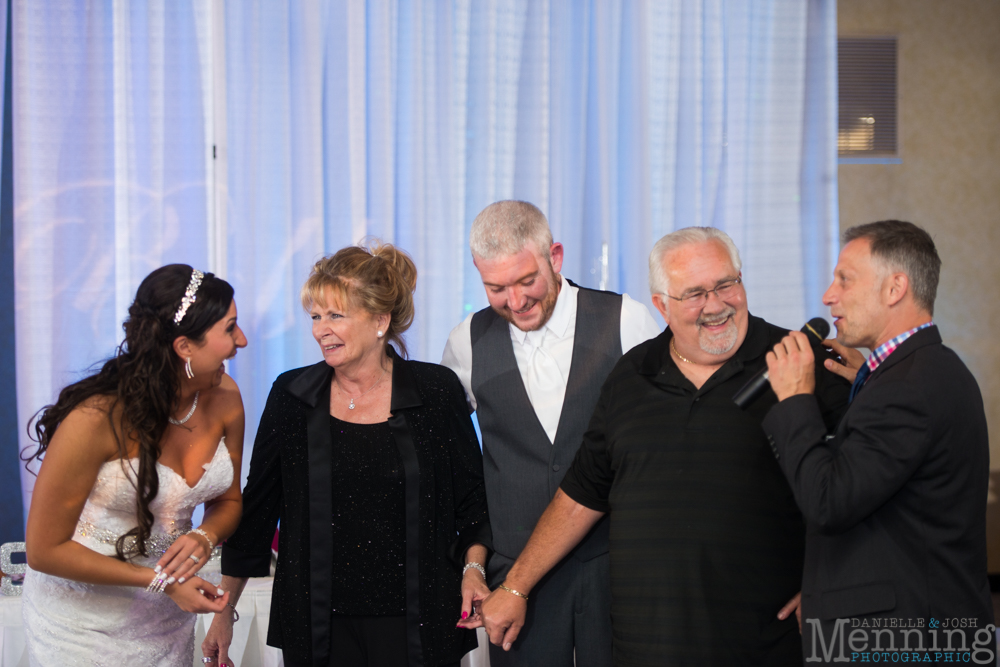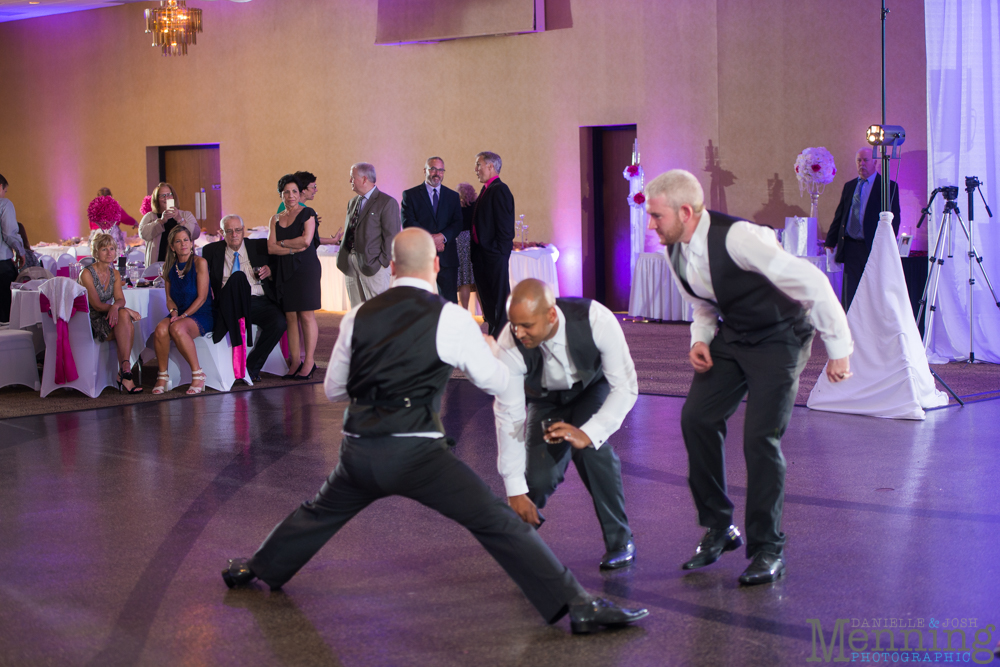 And then everyone got down with their bad selves.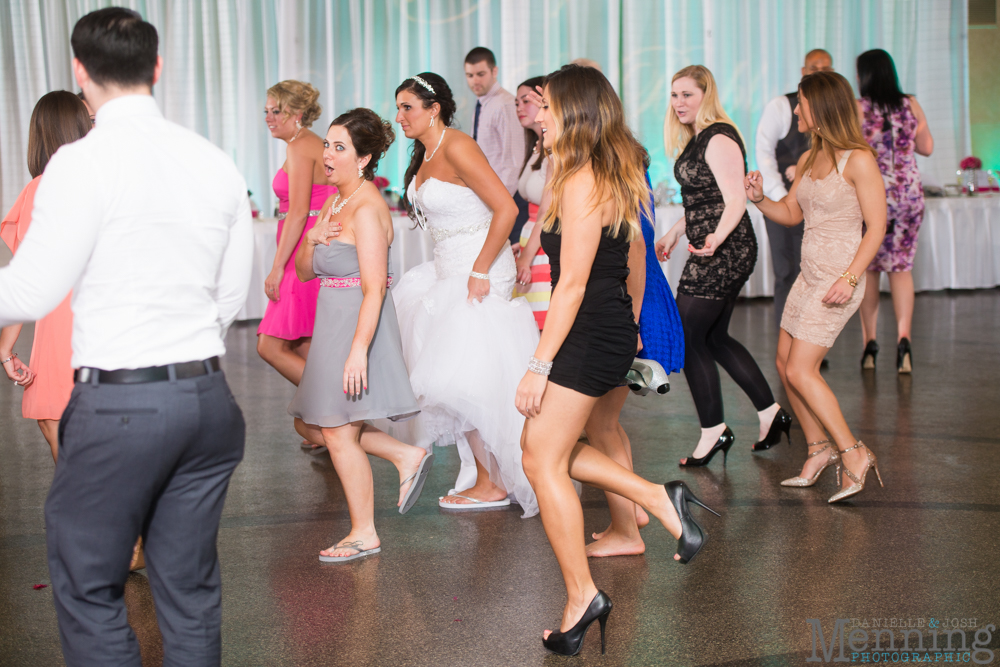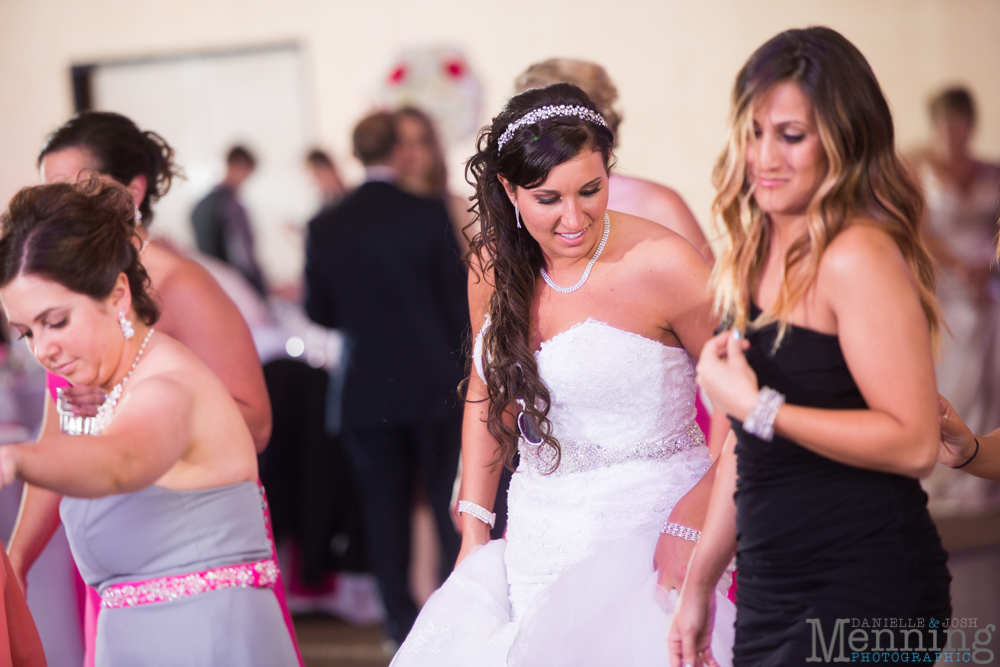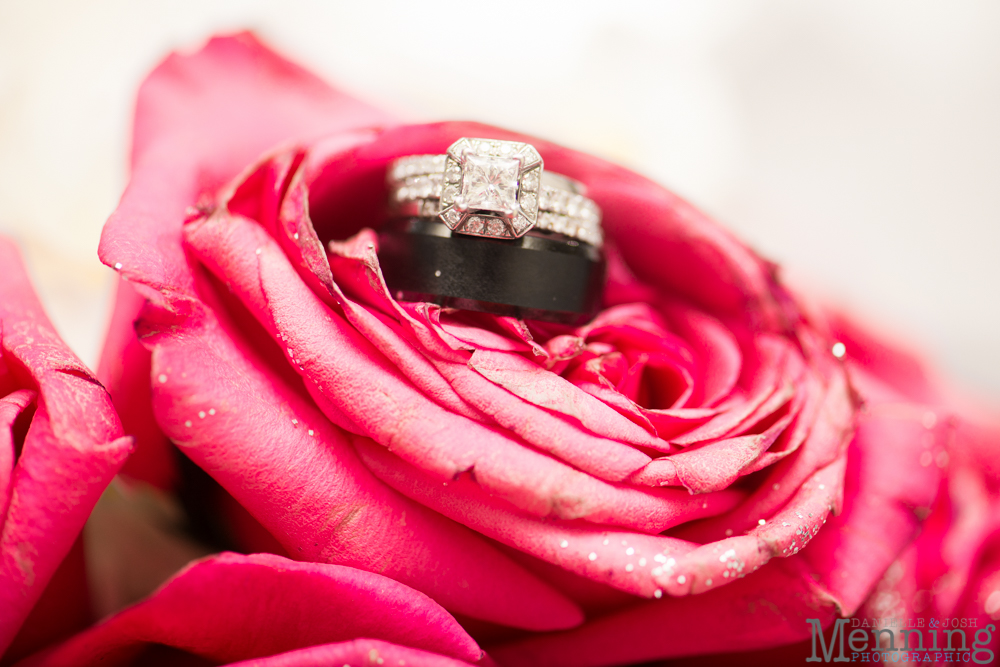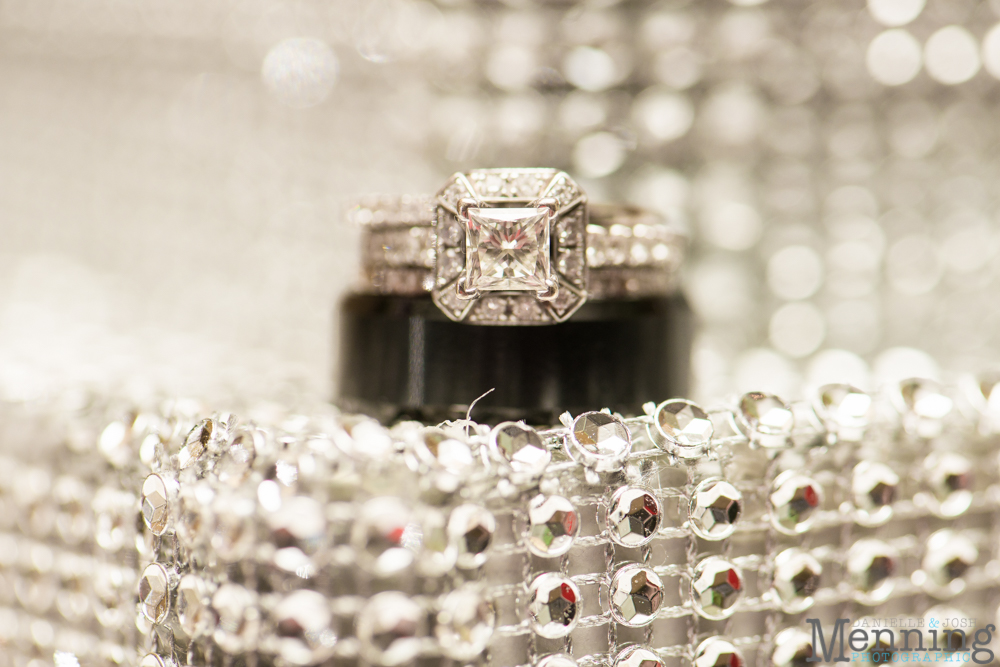 Stacie & Bobby, we wish you the very best in your marriage! Thank you again for sharing your wedding day with us! Cheers!
Be friends with us here:
Instagram | Facebook | Twitter | Pinterest | Google +