How do I write a blog post about someone I've known my entire life and love more than anything without sounding like a sappy older sister? Well, I don't. I hope you can just get over the sappiness that's about to take place here, Everyone. Lisa will probably roll her eyes. She's certainly the least sappy of all of the Workman sisters. She's the middle one, smack dab in between me (the oldest) and Angie (the youngest). And now Lisa is engaged. She got engaged on September 7, 2015 on a beach in Oregon while she & Scott were exploring the Pacific ocean & adventuring around Portland on vacation for her birthday. Her ring even has some sapphires in it (her birthstone). Seeing Lisa happy makes me happy. She's so smart, talented, funny, quick-witted, athletic, wise, beautiful, adventurous, fun, and so much more. Scott is a lucky guy to have snagged this woman after they met on OKCupid. They're a great match; they're both the kind of people who can relax & enjoy the beauty of silence together or have a deep & meaningful conversation and are in sync enough with one another to know when to do which. They like to binge watch Netflix in comfy clothes, play an intense game of Settlers of Catan yet still remain friends, kayak the Charles, or get dressed up & make everyone around them jealous with their good looks. 😉 These two are wonderful together & I'm so glad the powers of the Internet brought them together. And I don't just say that lightly- after all, she is my little sister. The one who shared a room with me for a few years during childhood, the one who climbed trees with me, the one who got lost in the woods with me, the one who (completely related to getting lost in the woods) rode in the back of a police car to our grandma's house with me, the one who pretended to be Scottie Pippen during pickup games so I could pretend to be Michael Jordan, the one who solved fake X-Files mysteries with me on a cold & blustery night during a snowstorm, the one who always beat me at Nintendo & puzzles, the one who made me laugh so hard I cried too many times to count, and the one who- no matter the fact that she has a college degree, moved away to the city, and is a successful grown adult- will always be my little sister. And now she's getting married to a great guy. All the feels. 🙂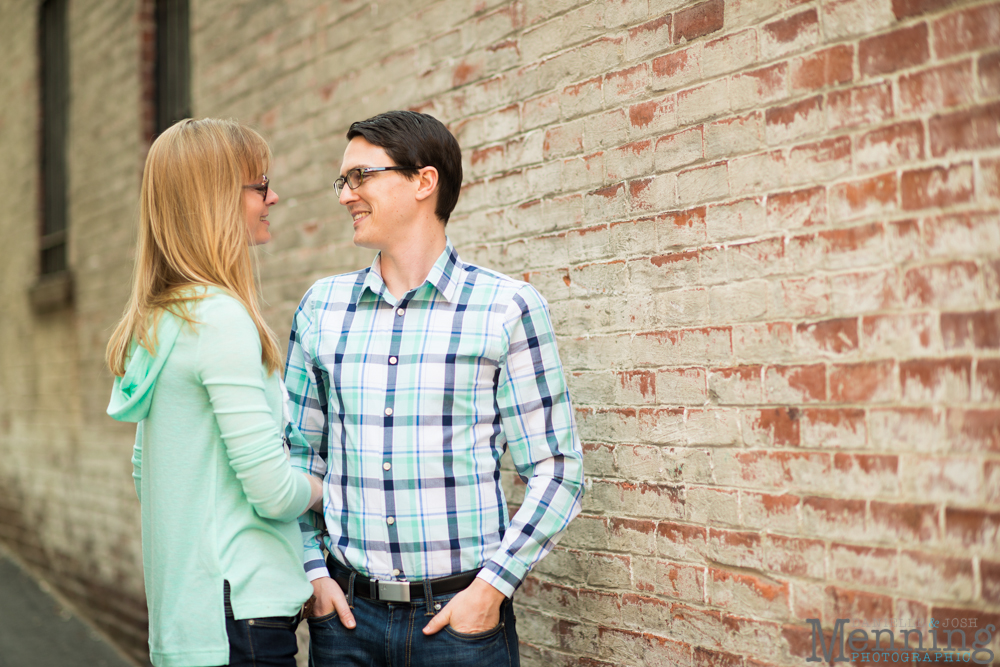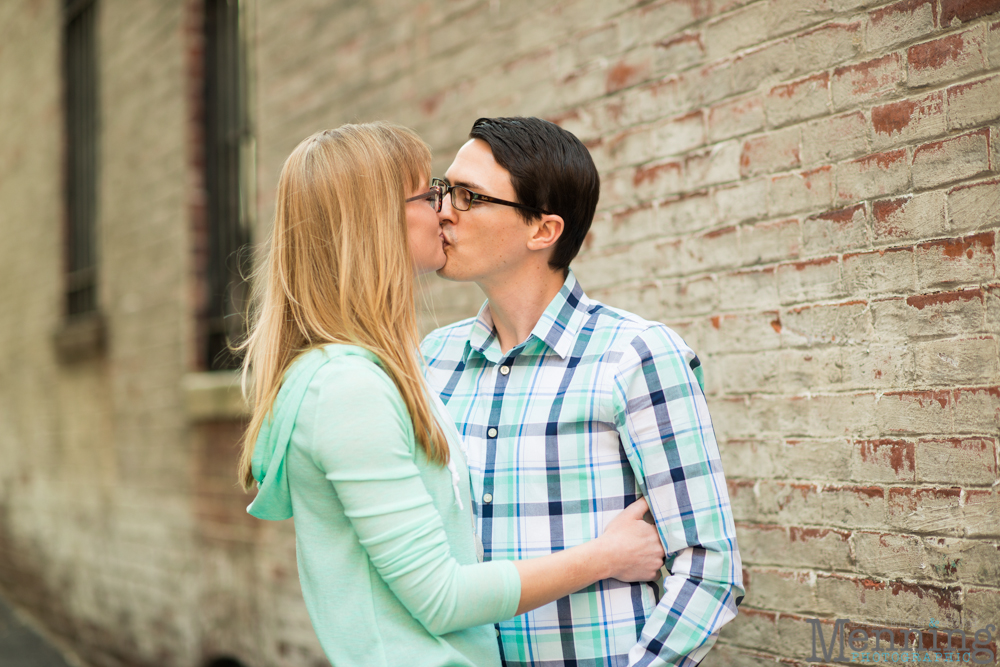 How happy! How cute! The smiles! All the smiley emojis go here.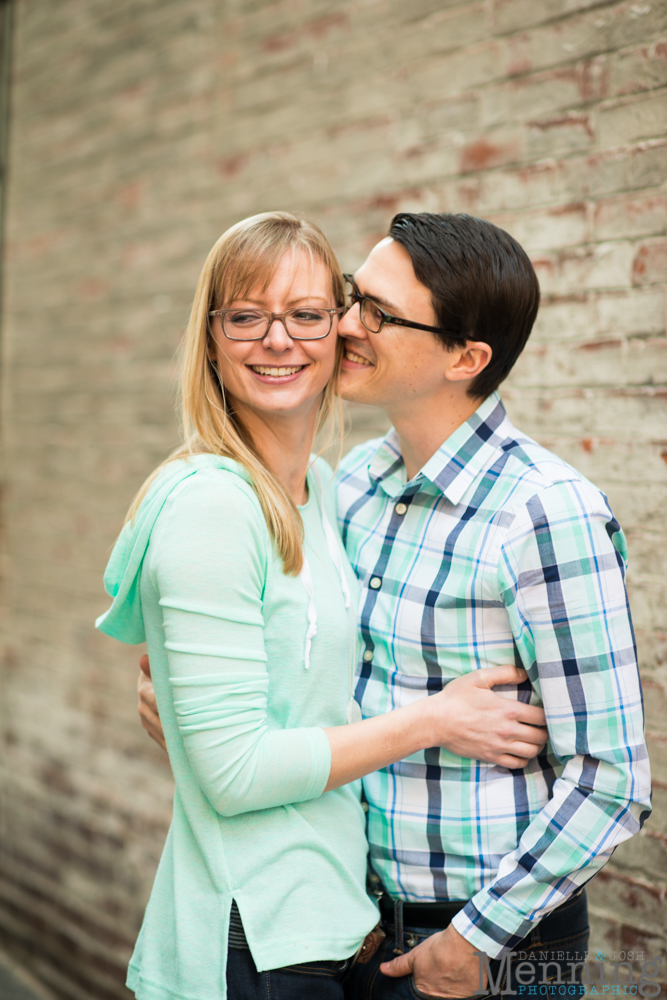 Eyeglass manufacturers, you can email us at info@menningphotographic.com & we'll put you in touch with these two for your next ad. You're welcome.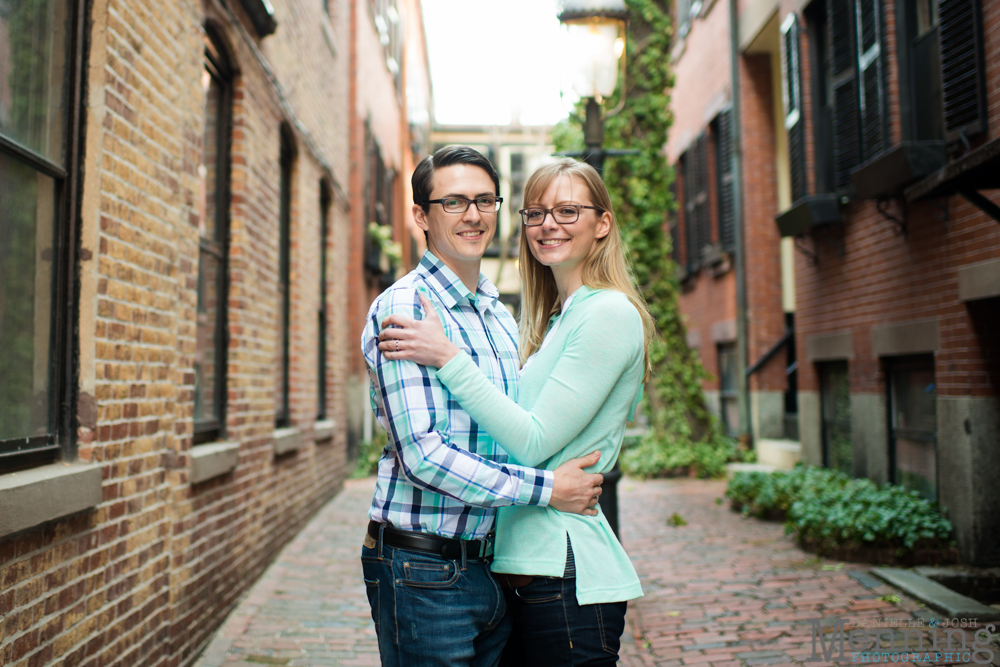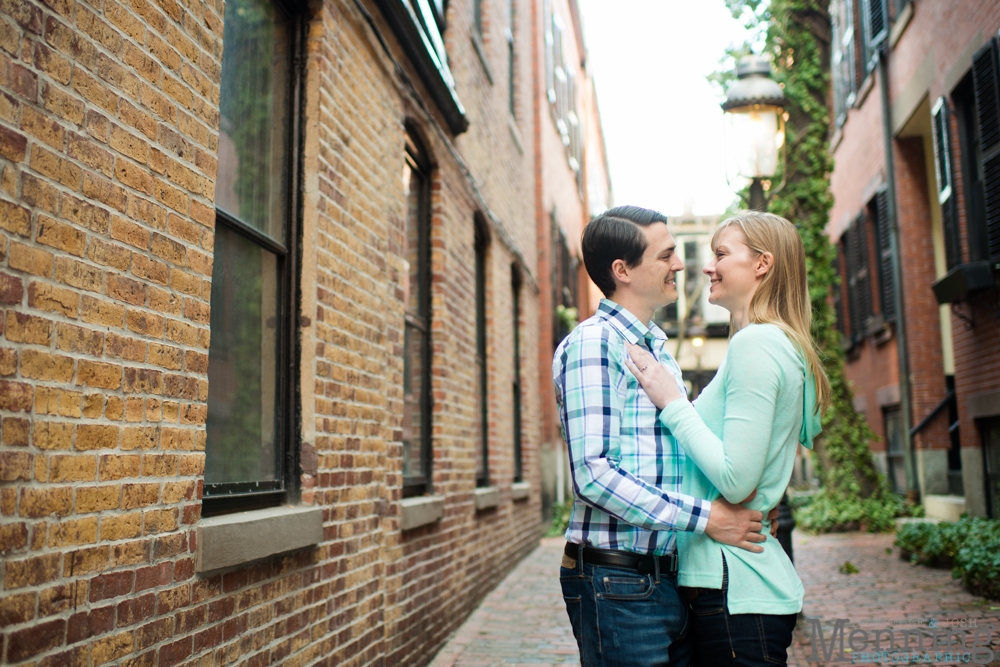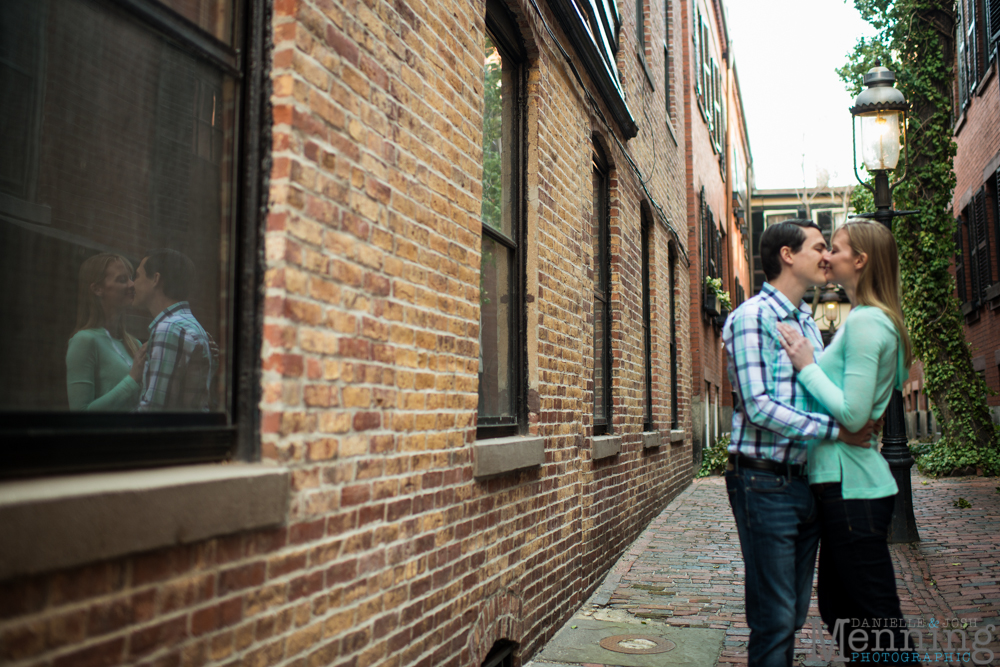 Scott is always the best host to us when we come visit Boston; he's a great chef & makes us delicious dinners, made me a cheesecake when we visited for my birthday in 2014, and was very patient when we visited with a three-month old last year who did NOT like her carseat during our trip to visit his brother. He grew up in the Boston area all of his life yet fits in comfortably when he comes to visit our family in rural Ohio. And any guy who makes my sister smile like this gets an A plus in my book. I'm glad he'll be my brother come September!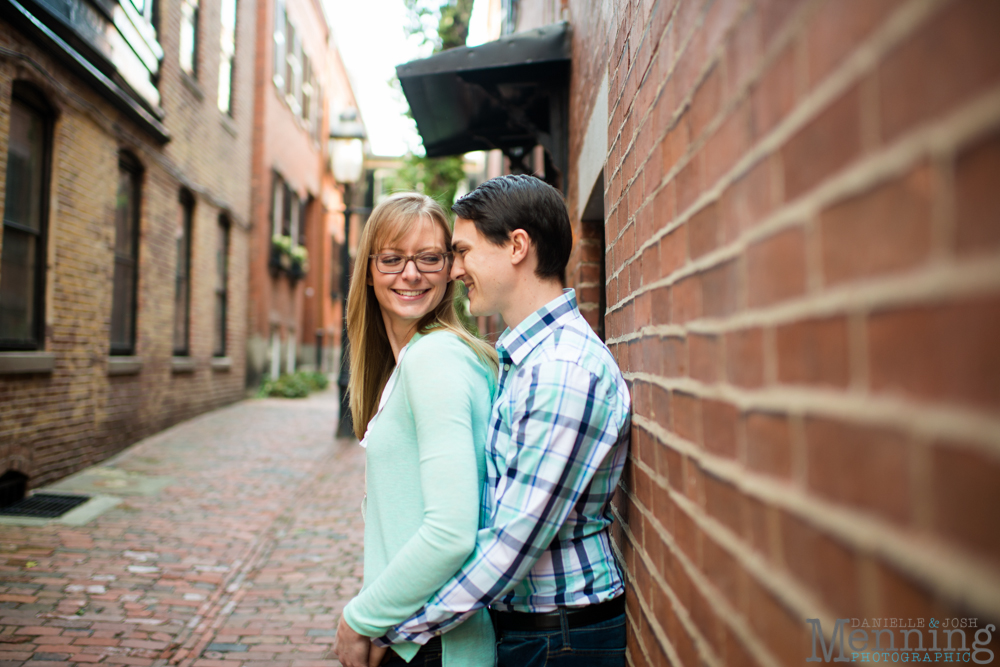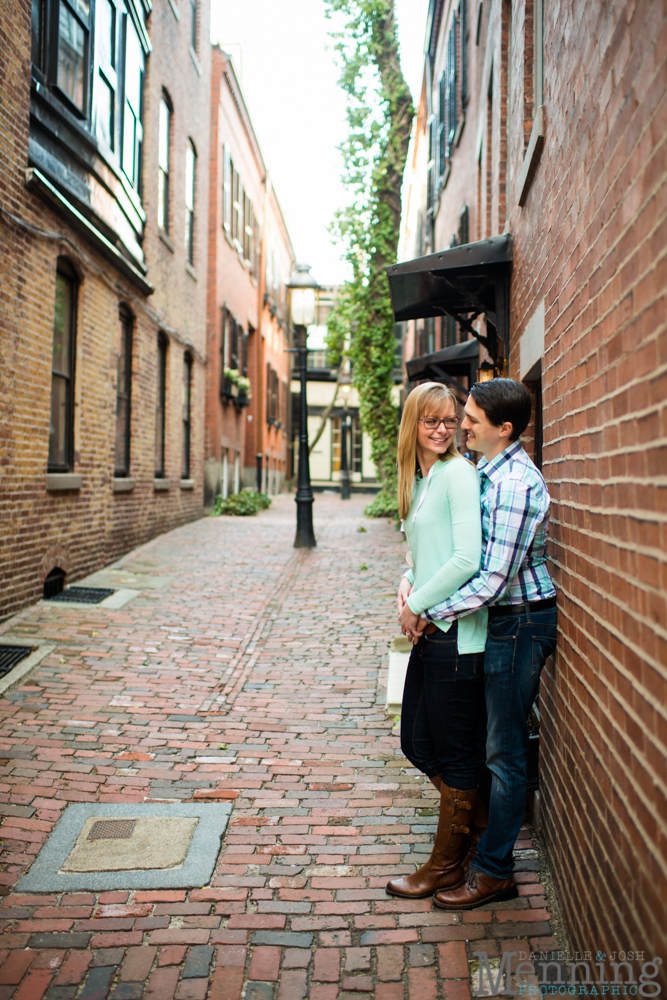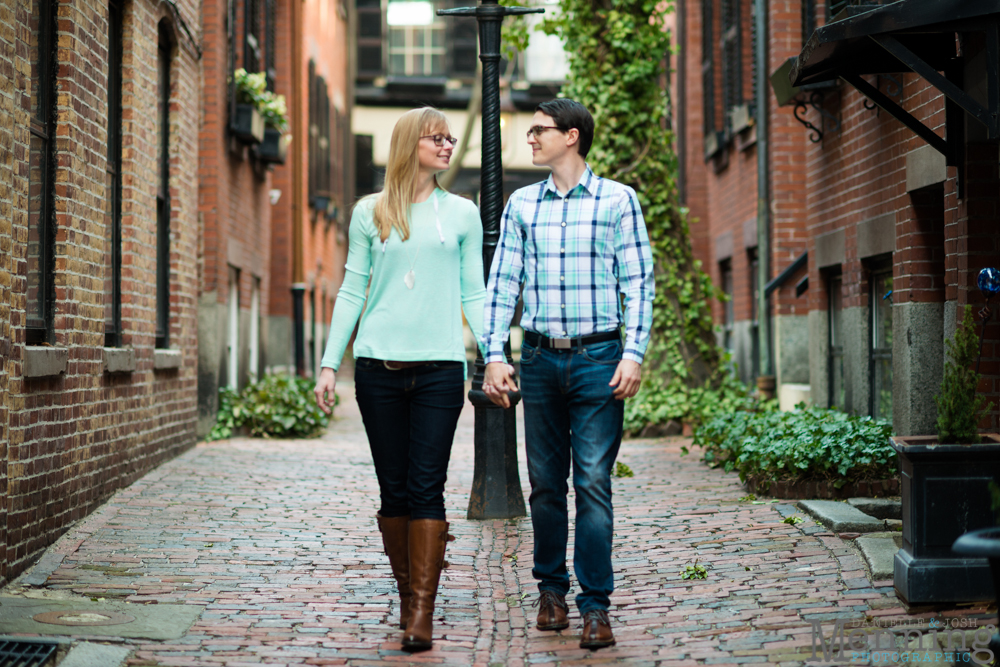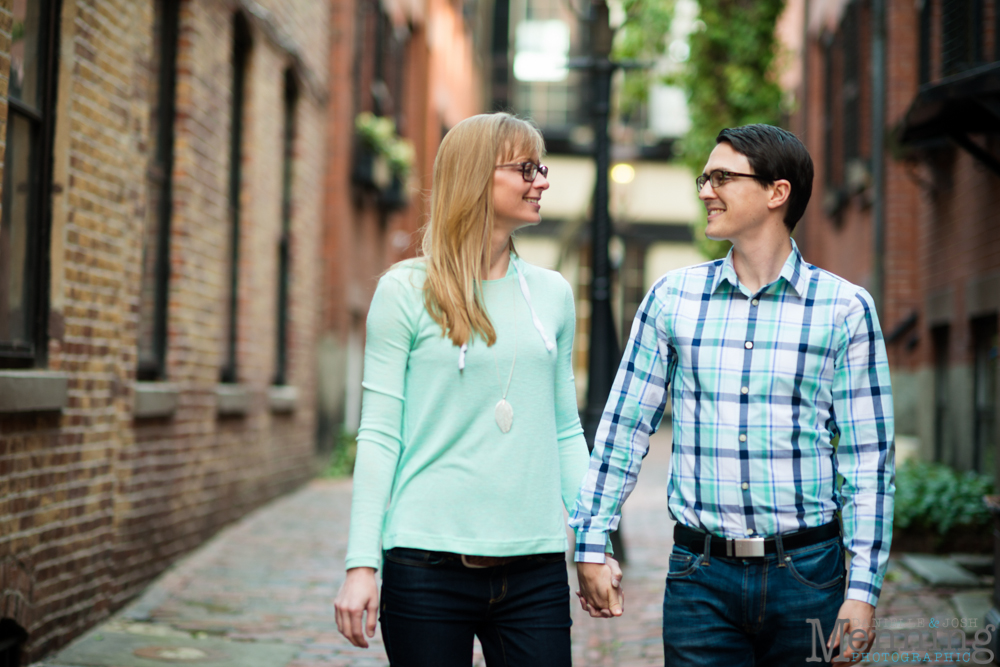 Though the Public Garden was not looking quite so picturesque as it will in a couple of months when there are leaves on the trees & water in the pond (lol), Lisa & Scott were the focus (no pun intended) of the photos anyway so the scenery was inconsequential.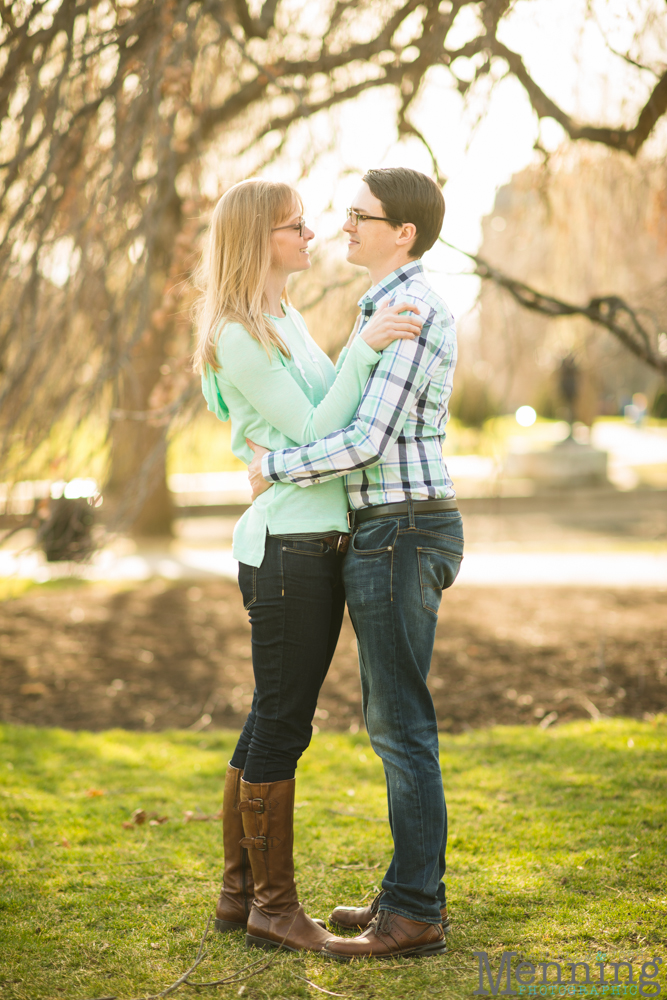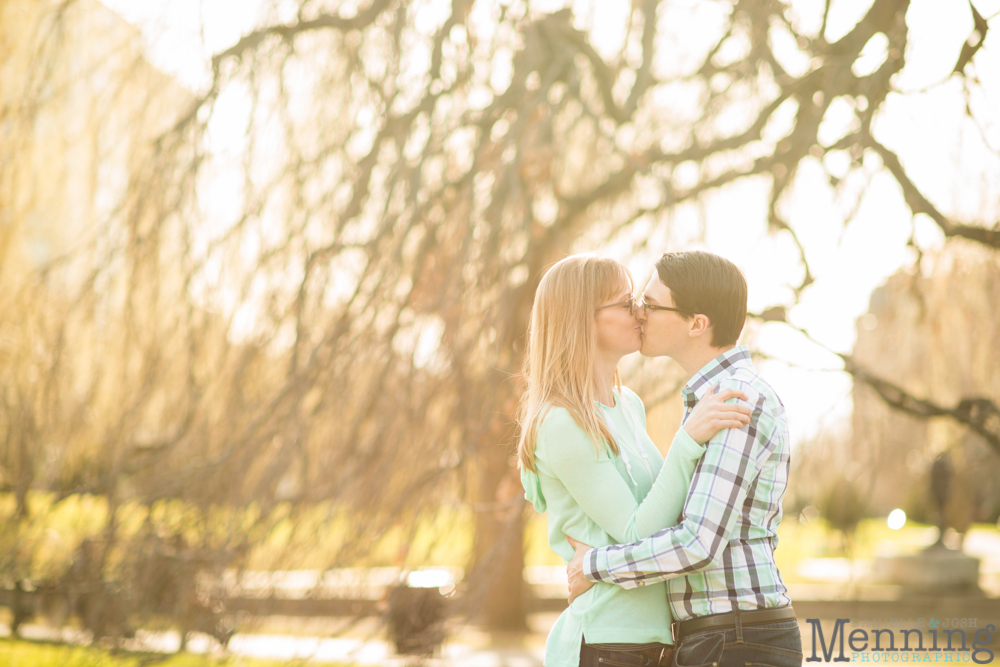 Lisa, you are gorgeous!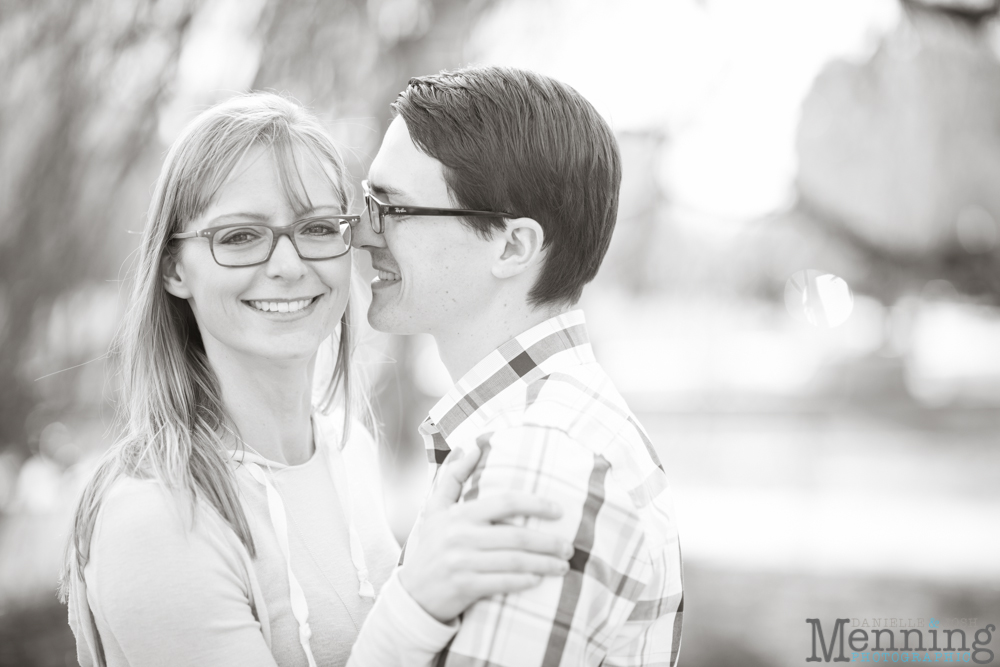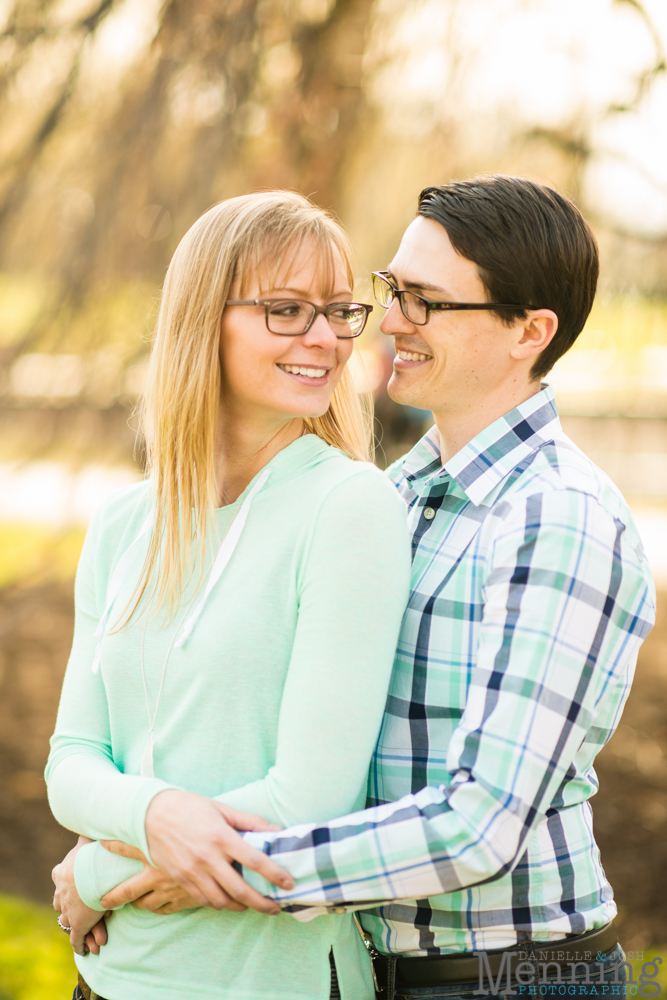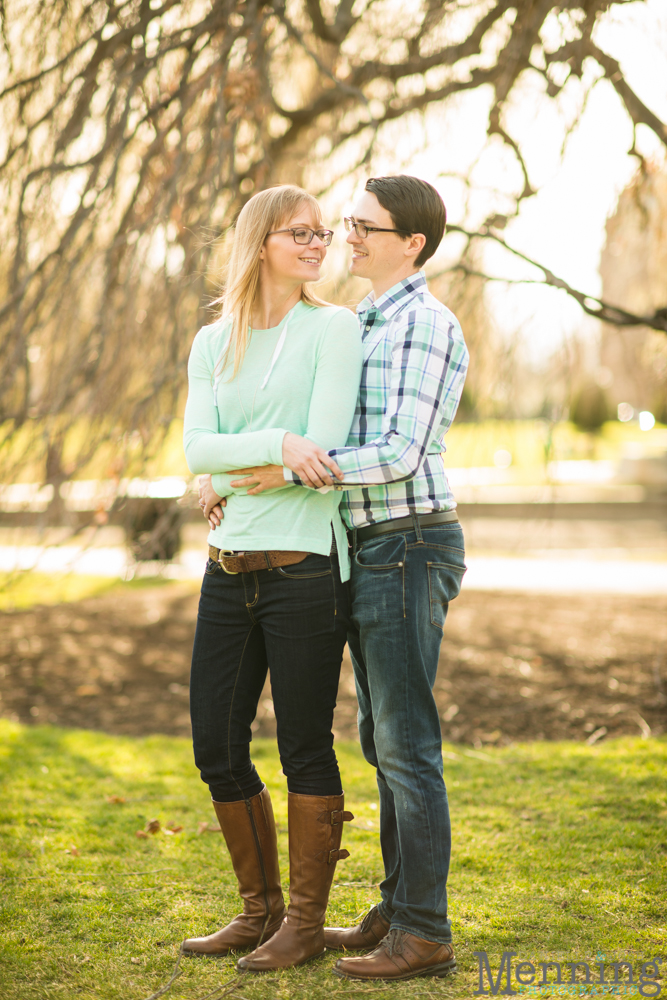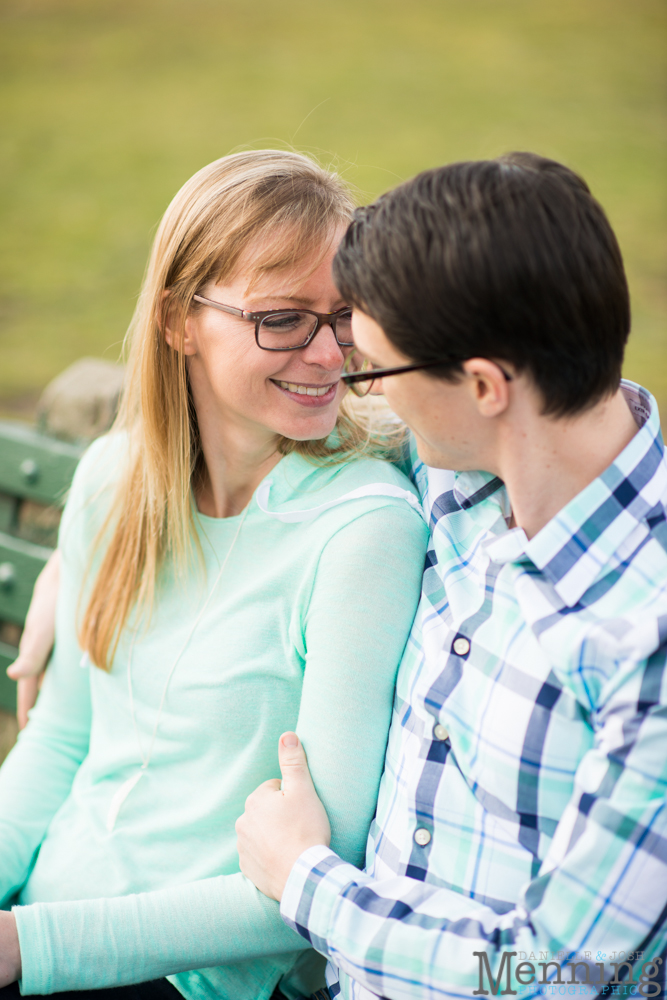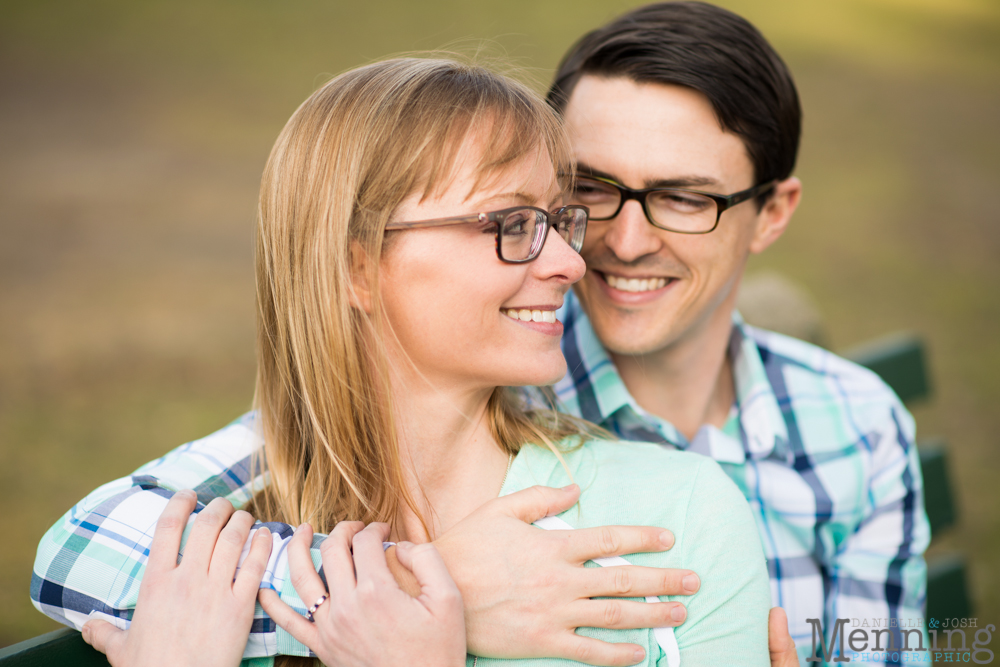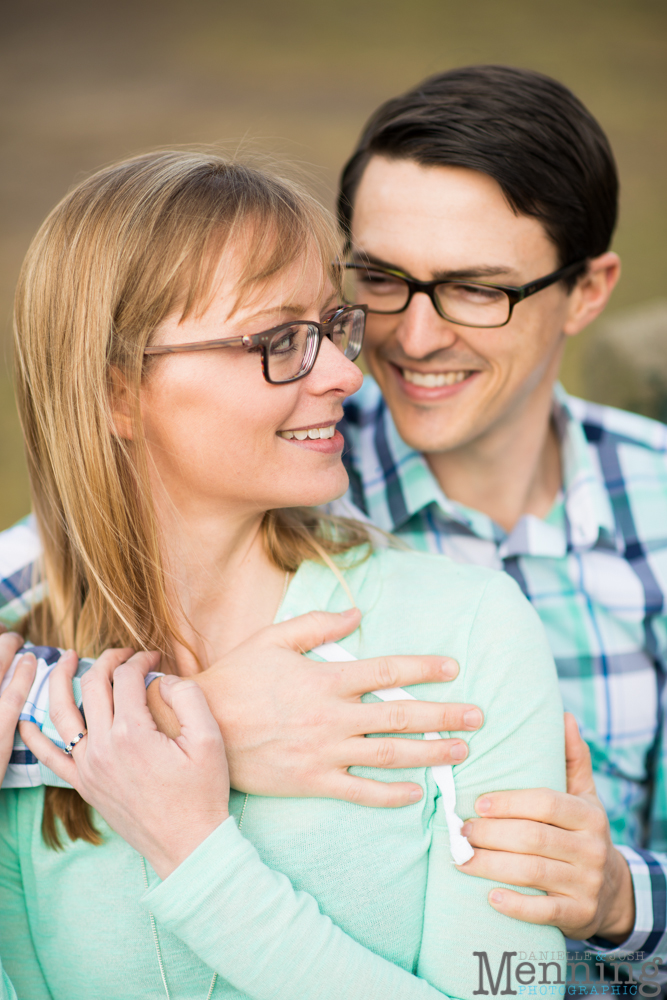 While shooting at Boston Common, we met the self-proclaimed Squirrel Man. I am not making this up & here is the photographic evidence. He is one with the squirrels of Boston Common. He names them. He feeds them from his hands. He allows them to climb his legs. He scopes out their territories. He knows how to say chipmunk in many, many different languages & demonstrated same to Scott whilst in a deep conversation regarding squirrels. It takes all kinds of kinds. This was an interesting experience that I doubt will happen at any future engagement sessions we have.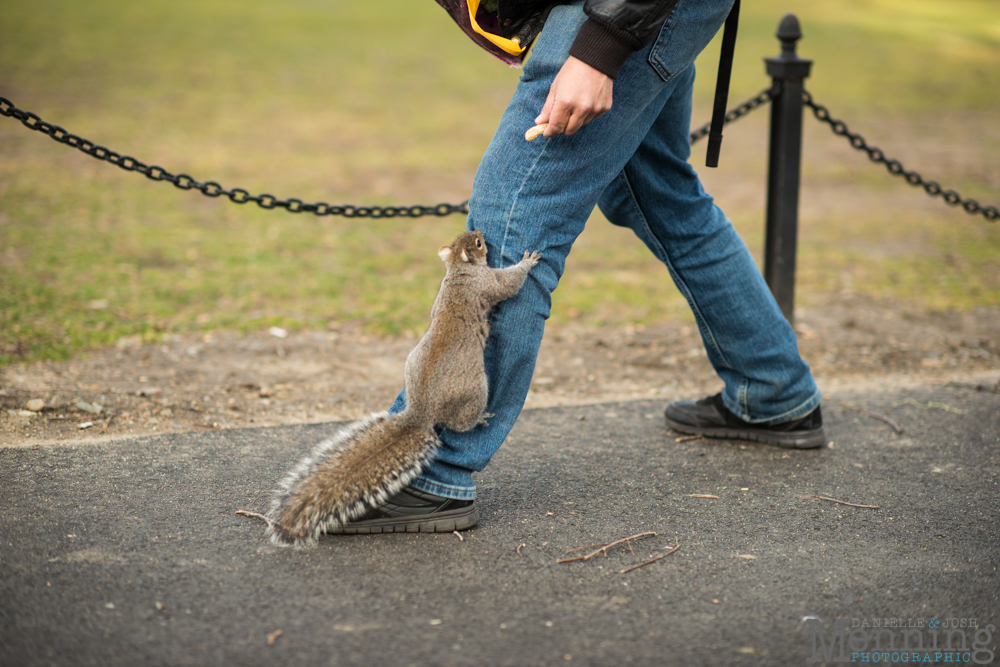 The Squirrel Man beckoned & I had the pleasure of photographing the fabled Albino Squirrel of Boston Common. Lisa shared this with me after the session. And this.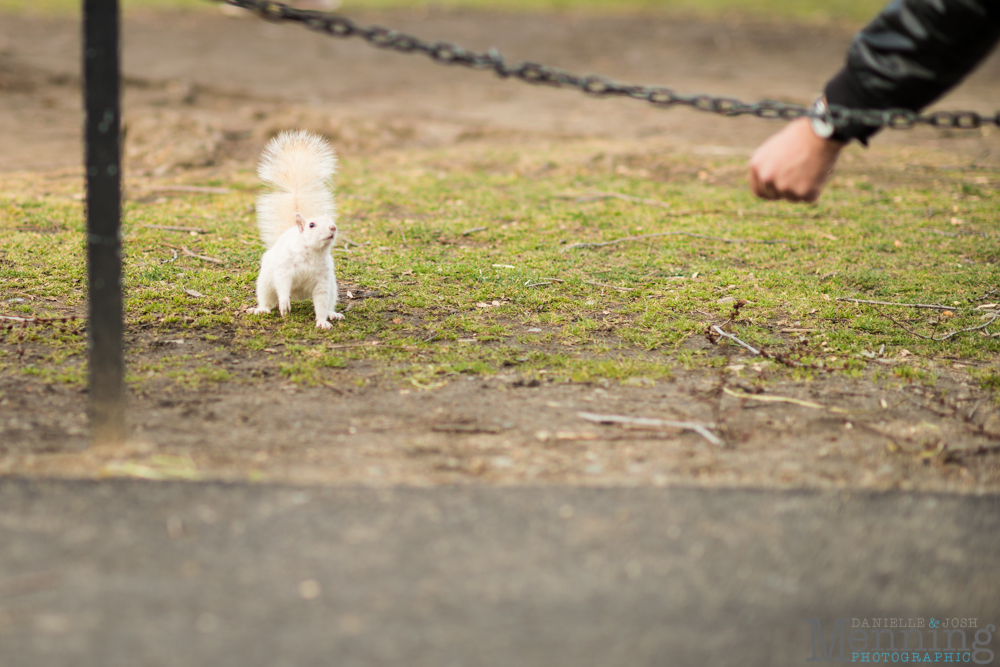 After the squirrel soiree we went to shoot some more in the pretty golden light of mid-March.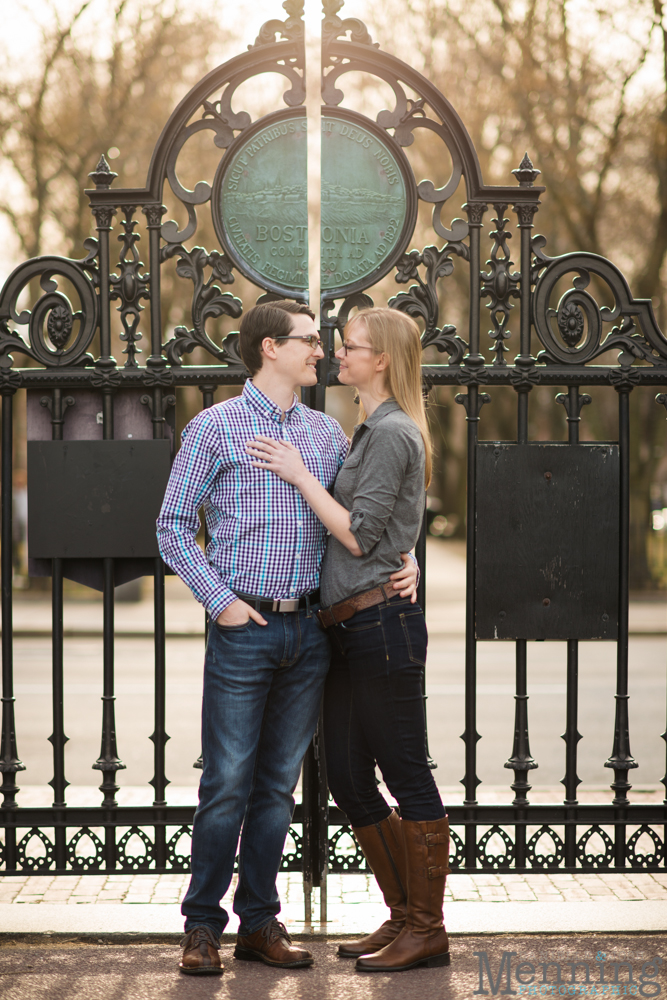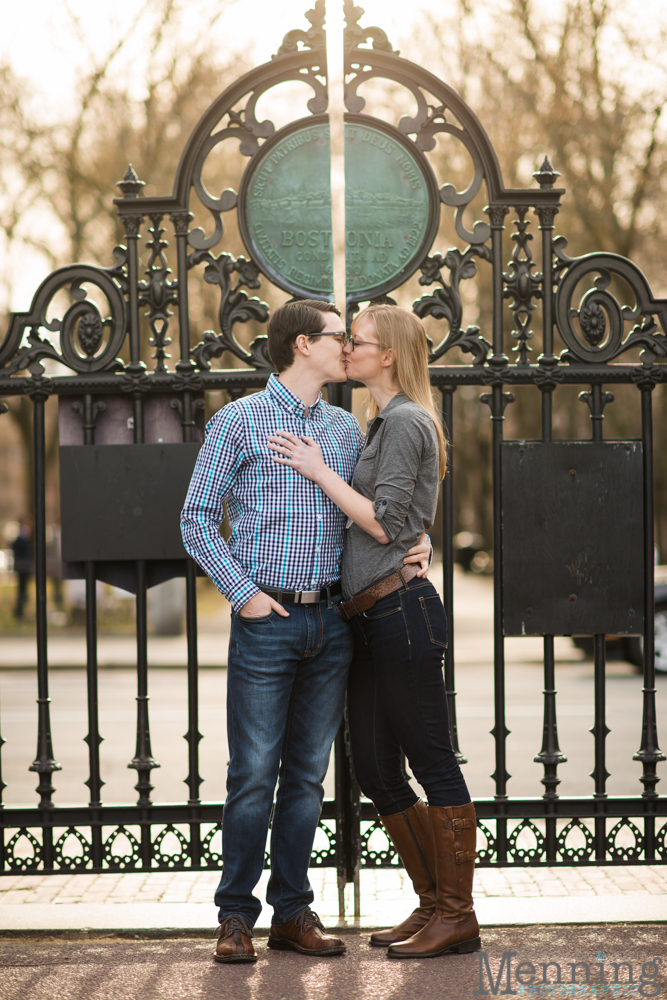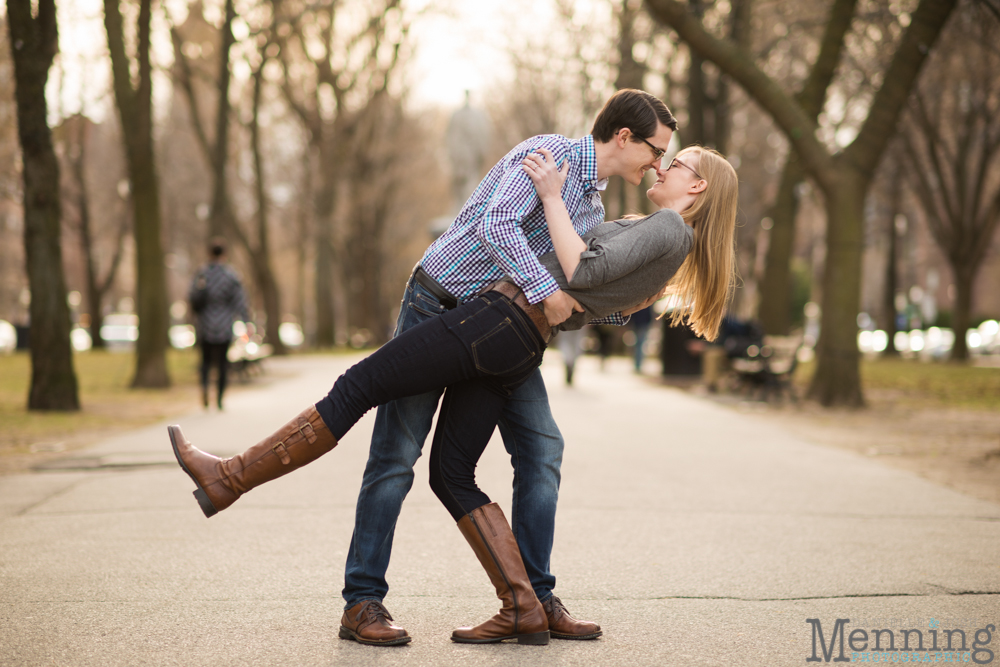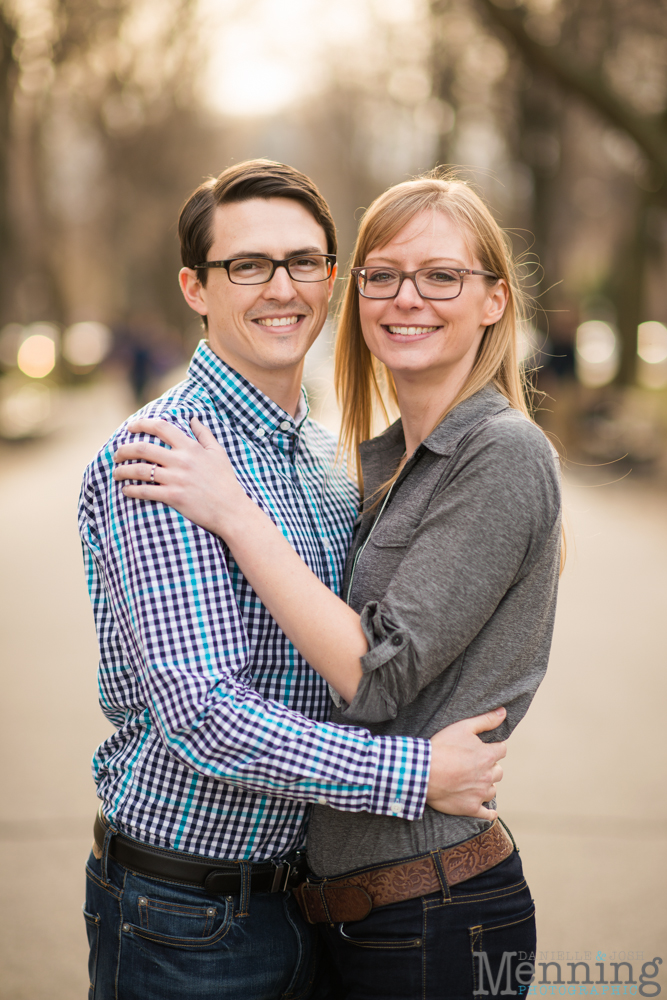 Scott had one photo request- a photo with George Washington. Done and done.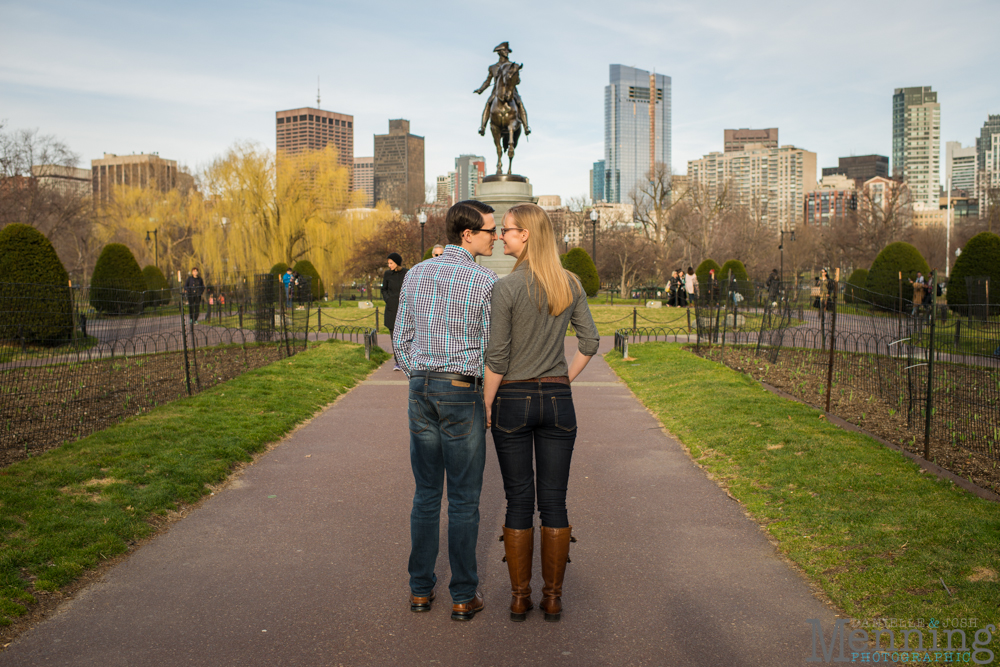 And we got to visit Acorn Street, which is probably the most photographed street in Boston. It's iconic Boston- cobblestone, brick, and window boxes.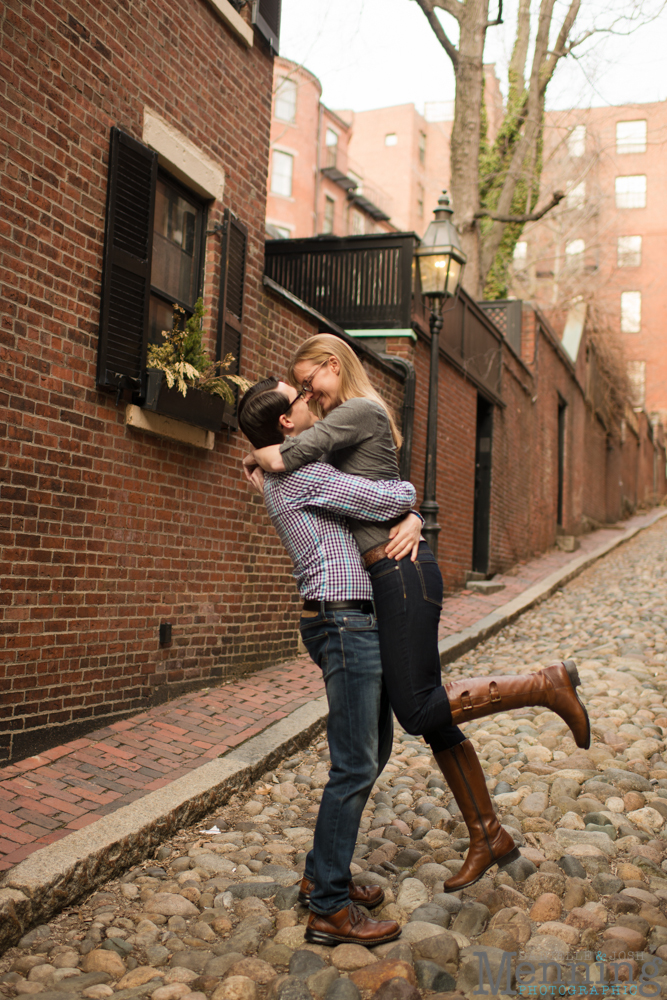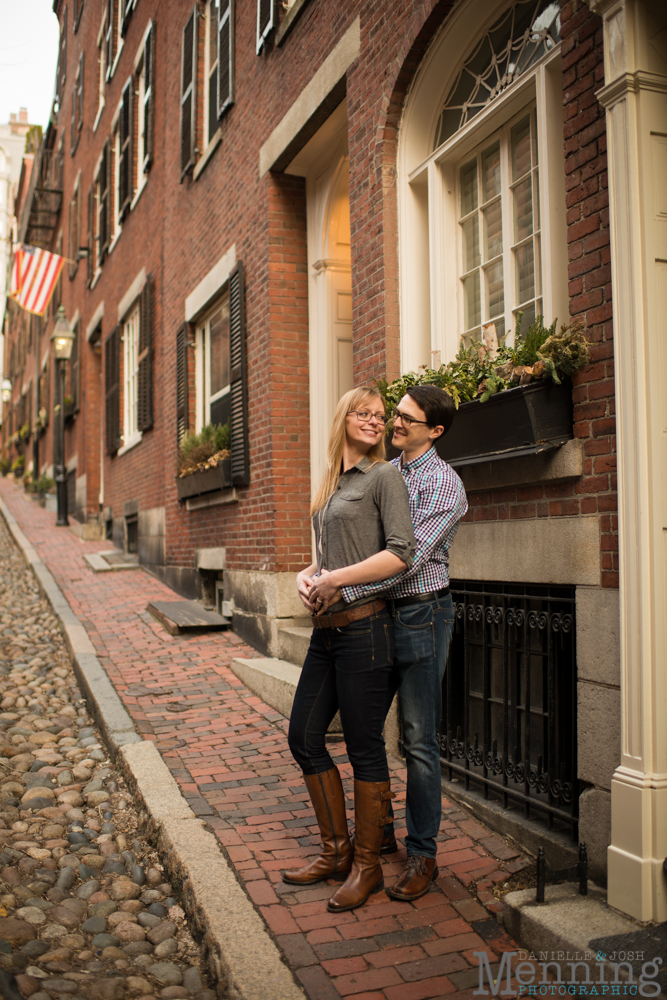 Although I may have told my parents to take her back when she entered my life when I was three, I am extremely glad that they didn't listen to my request. She is an amazing sister! She always makes me laugh, has always known just what to say when I was sad, is a fun & loving aunt to Tenley, and will be the best wife.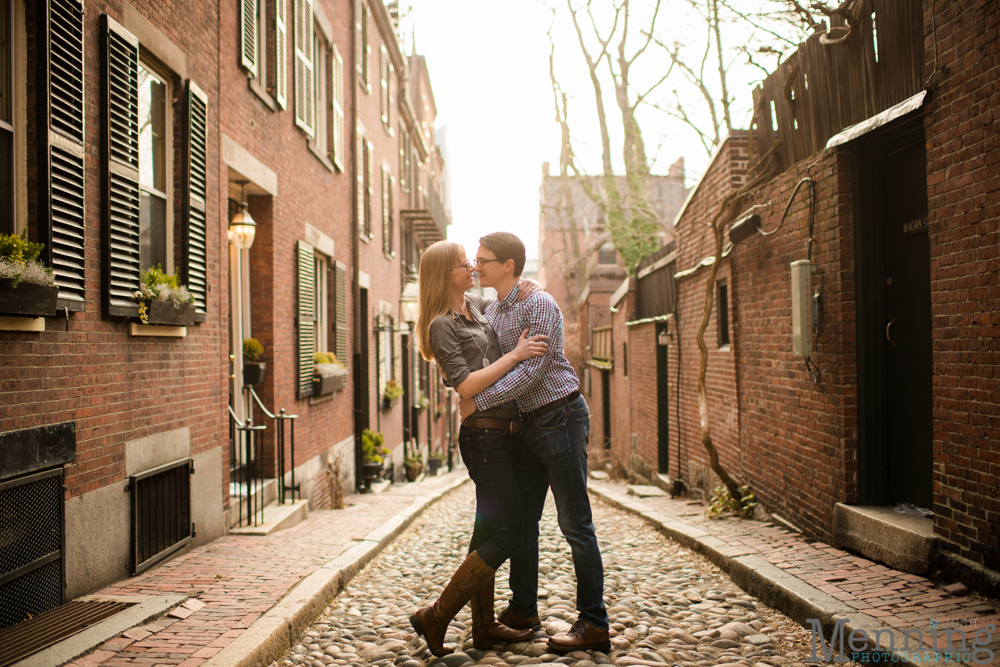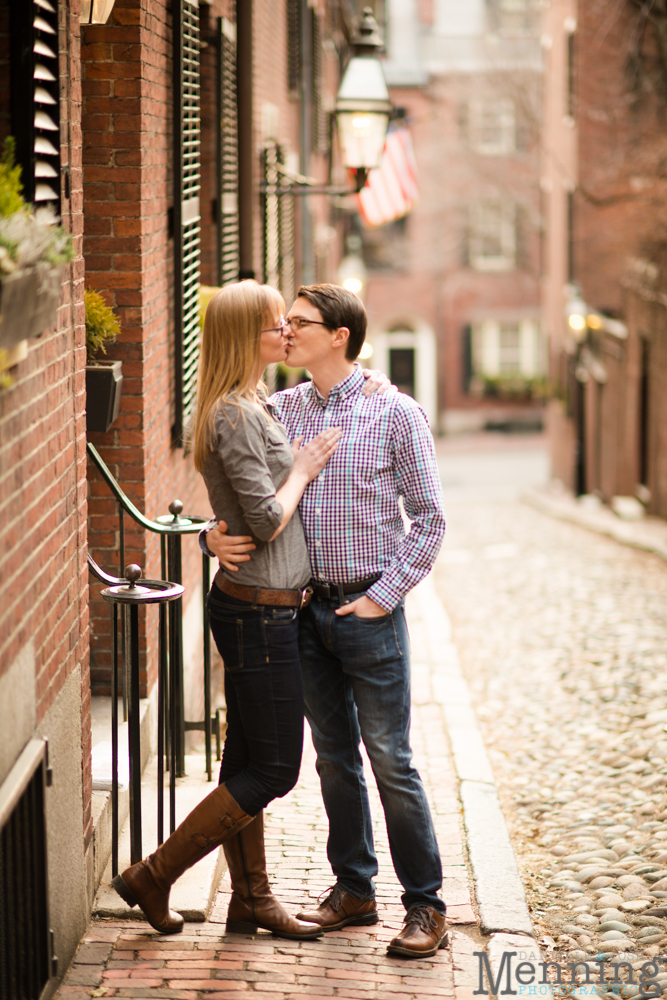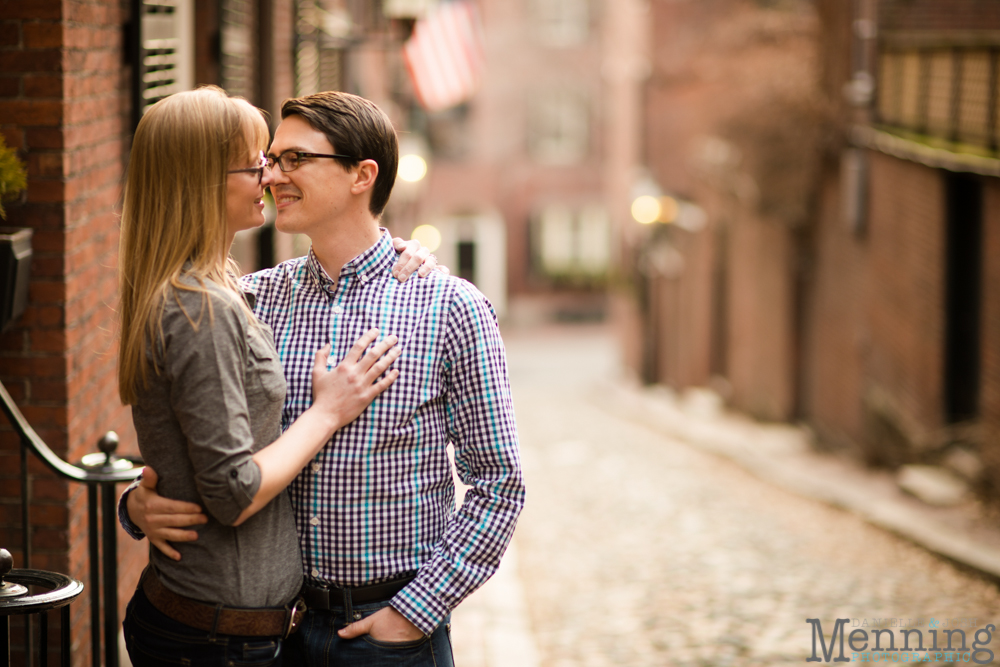 Look for these two on the blog following their wedding day this September in our backyard! What, what?! We can't wait; it's going to be such a wonderful day! Lisa & Scott, we love you both & are so happy for you!
Instagram | Facebook | Twitter | Pinterest | Google +