Today is finally the day that we get to share Lisa & Scott's backyard wedding photos with you! This wedding is very special to us because Lisa is my (Danielle's) sister. I have to be honest & say that I was completely caught off guard when Scott & Lisa asked Josh & me if they could get married in our backyard. Lisa moved to Boston in 2009Â & that's where she met Scott. He & his family live in the Boston area. When they got engaged, our family speculated 1.) if they'd even have a big wedding because they're both low-key people and 2.) if they did have a wedding where they'd end up getting married. . . Ohio, Massachusetts, or somewhere else? So when they popped the question to us about our backyard, we were like "Heck yeah!" We were really amped about everything & extremely happy for them to get married. They are such an amazing couple with a ton in common. They both bring out the best in each other & are friends, which we think is the most wonderful foundation for a beautiful marriage. Thanks, OKCupid, for bringing these two together. They couldn't be a better match!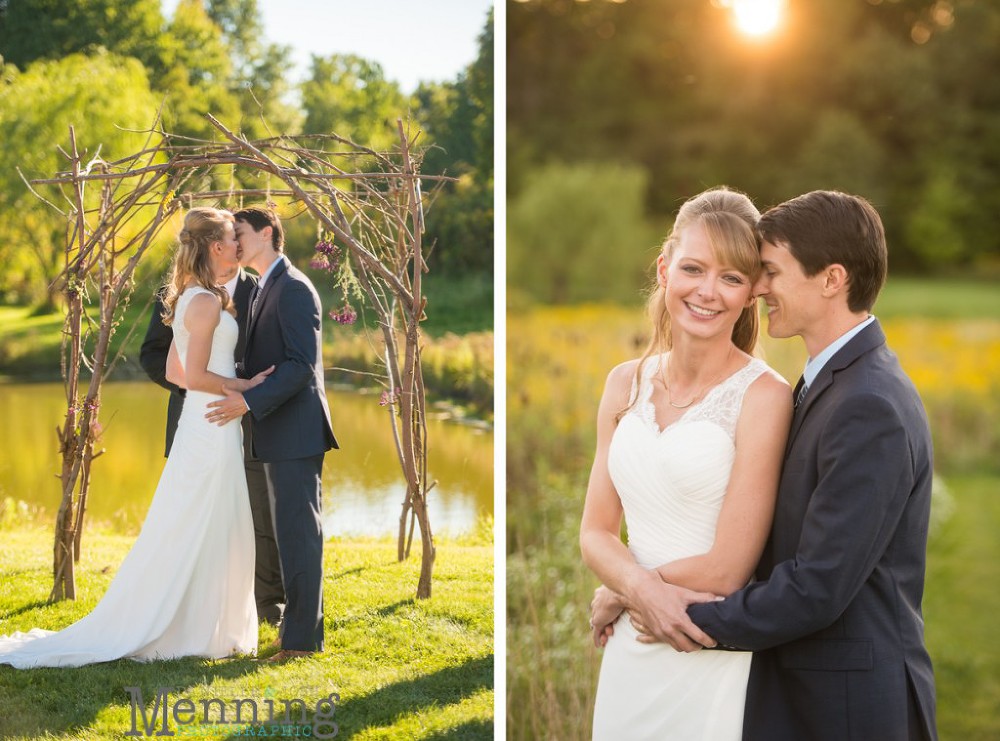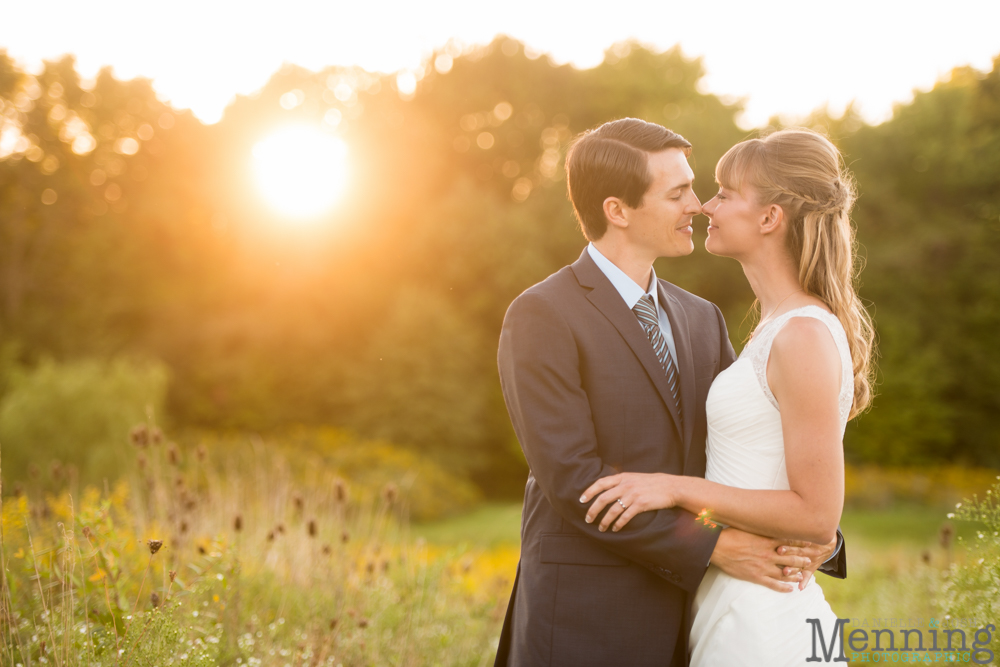 Like all of the very best backyard weddings, Lisa & Scott's was simple & pretty. Almost all of the details were DIY.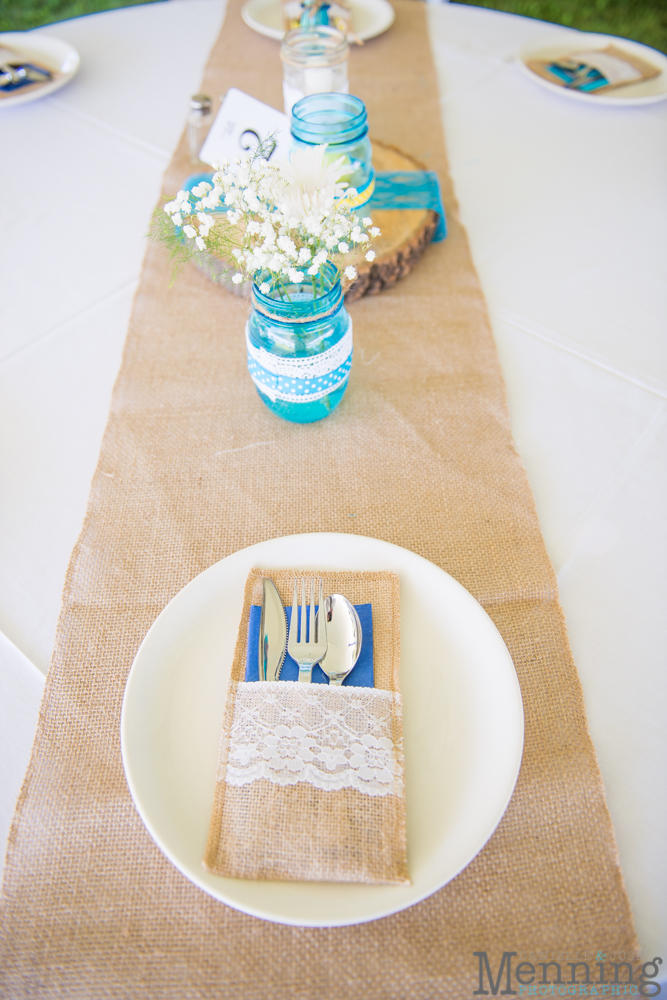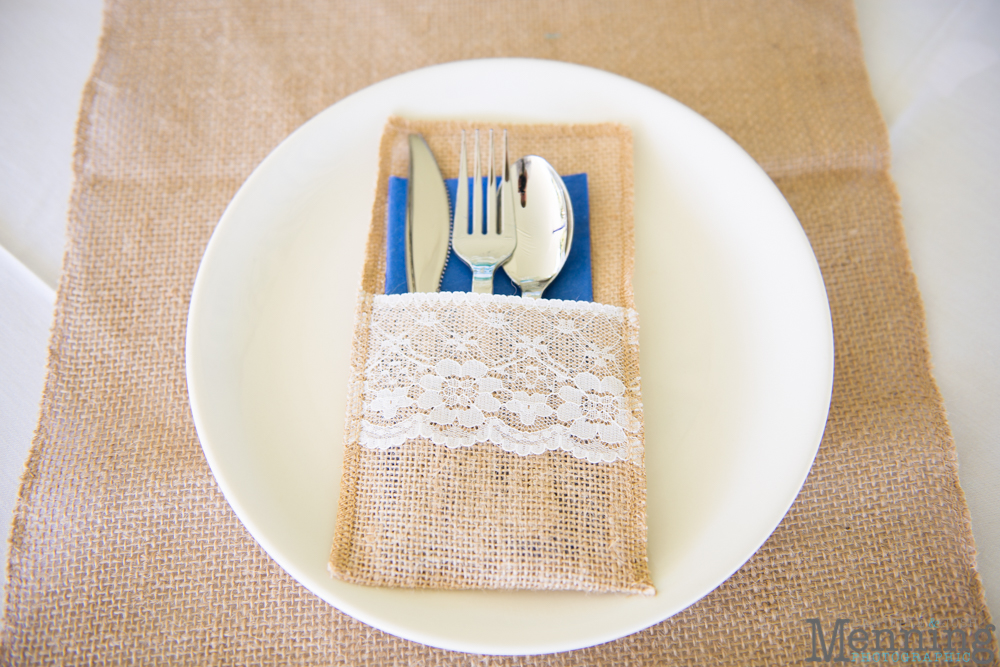 We have to give credit where credit is due for the downright perfect weather we had all week leading up to the wedding & on the day of  the wedding. God gets the glory for that! That was one thing we were praying about & we can't express our thanks enough. It was the exact weather we would've ordered if we could've chosen from a menu.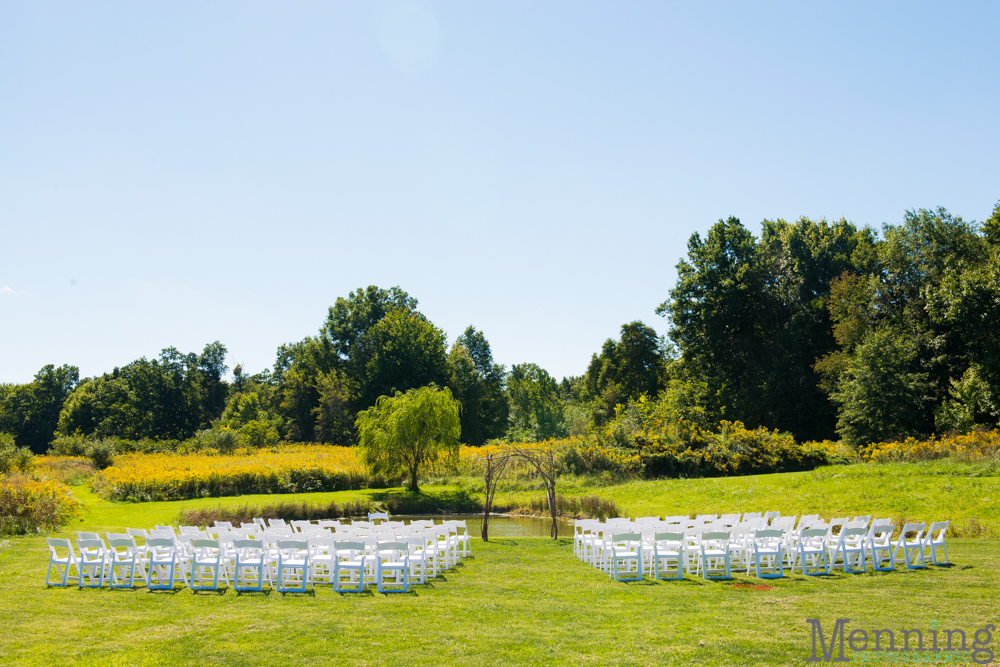 Josh cut down a dead tree in our yard & built this arbor. He's a man of many talents. Also, we should seriously have a wedding in our backyard every year; it definitely gave us the much-needed motivation to landscape, which is usually one thing that gets bumped to the bottom of our priority list during our busy wedding season.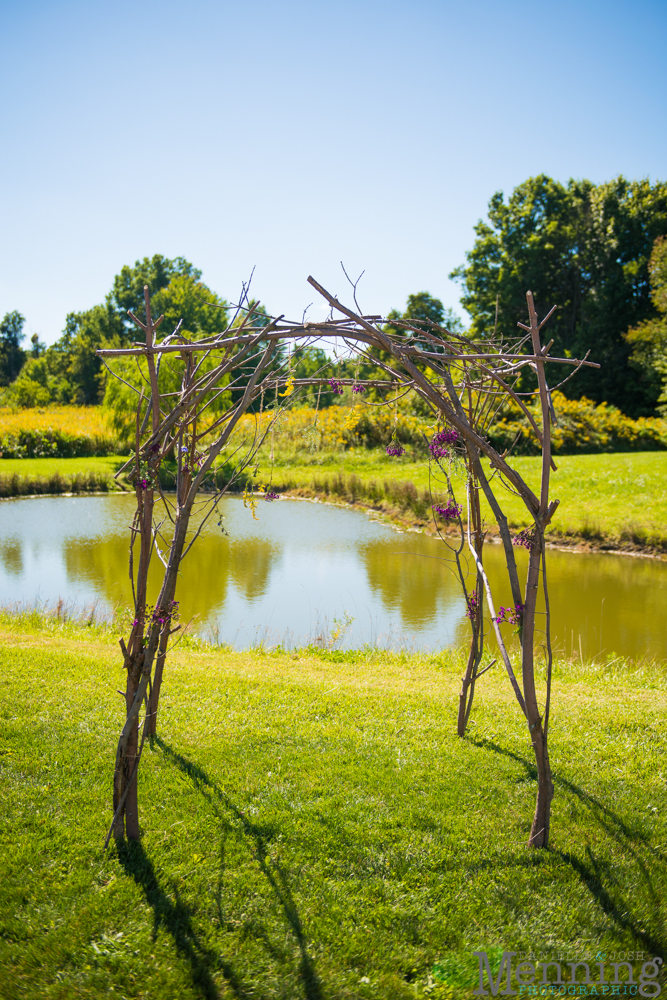 Also, that is our neighbors' pond. They are generous & fun people & immediately said, "Use our yard & whatever else you need for the wedding" when we told them Lisa & Scott would be getting married in the backyard. They never hesitated on that! We are so thankful for their hospitality! Thanks, Philip & Kimmy! Also, one of the fun stories of the wedding day is that Lisa & a few of her friends walked a half mile down the road to pick these flowers on the morning of the wedding. I asked if they wanted to drive & they all said they wanted to go for a walk. Then came the Snapchats & Instagram posts of the cows down the road. Lisa said the cows of Crestview Road were her bridesmaids.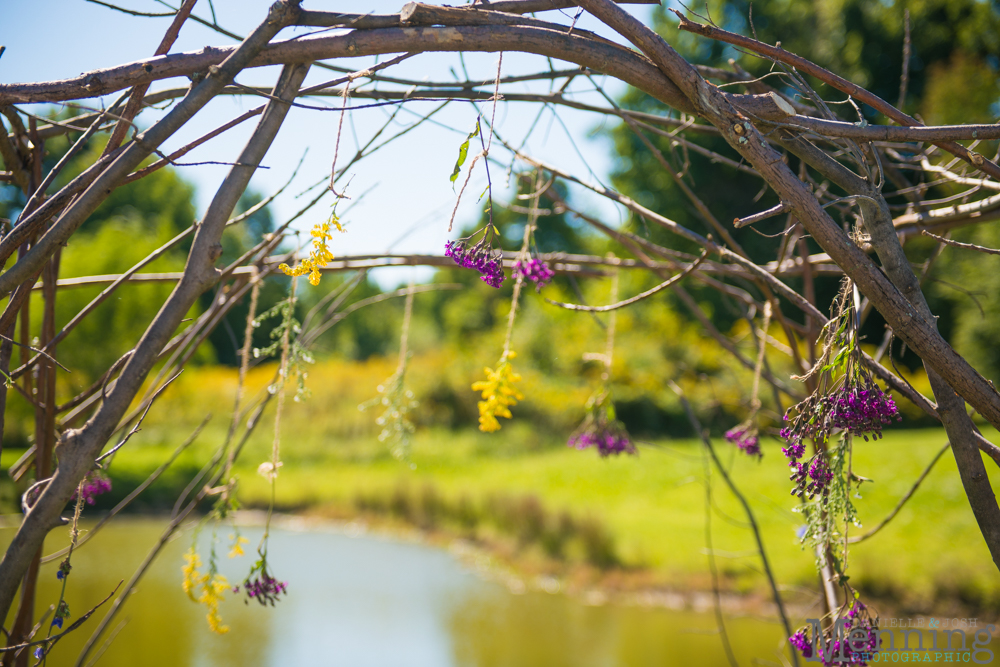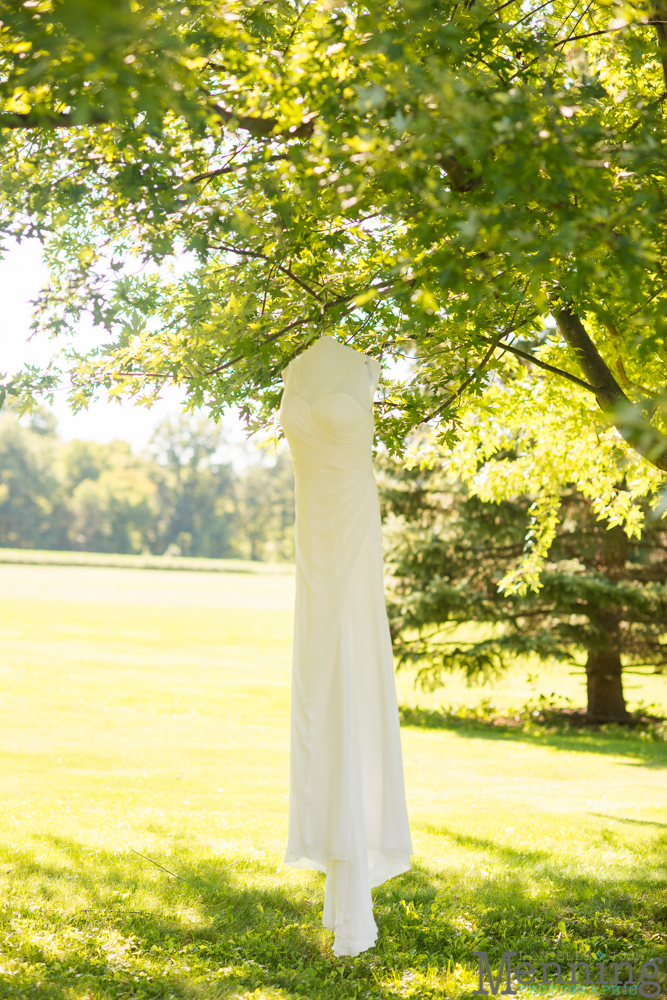 Lisa ordered her bouquet online & the flowers are wooden. It was pretty and unique!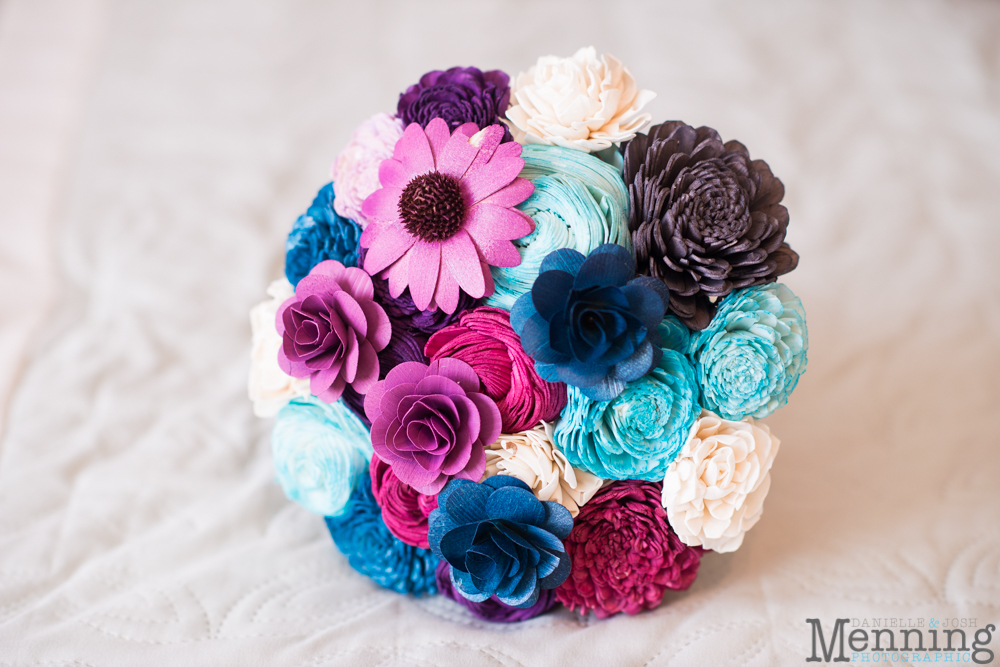 Navy Tieks for the win!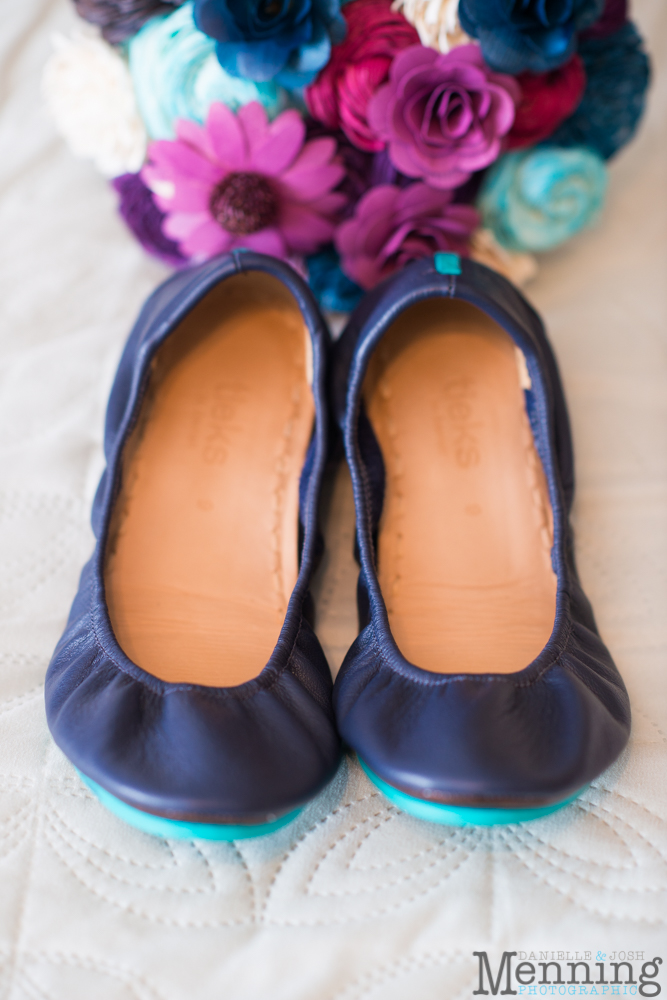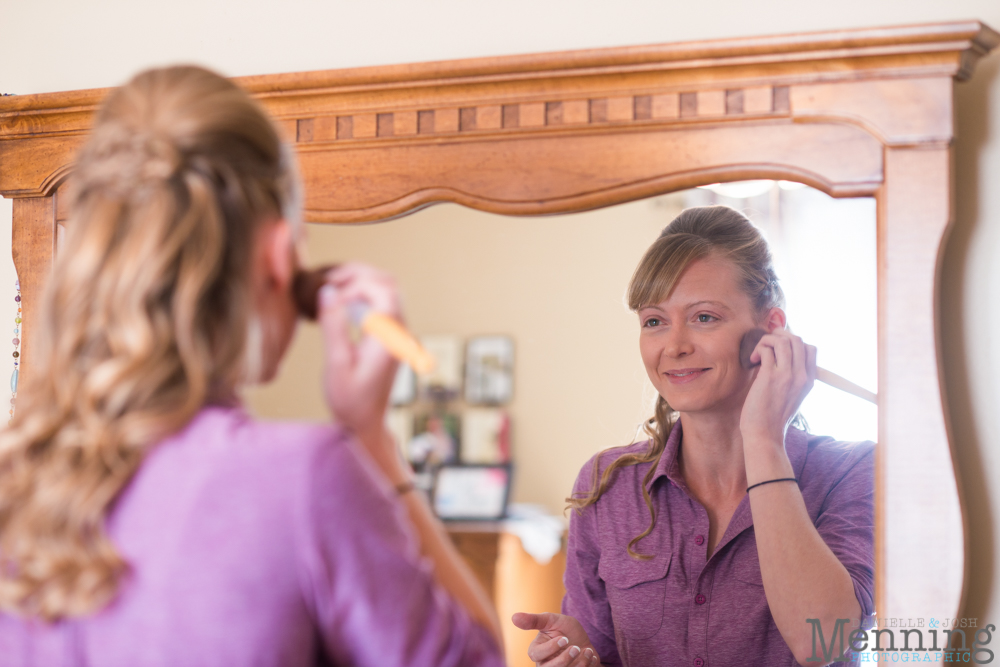 Lisa, you were such a beautiful bride. It really surprised me how emotional I got when I was taking photos of Mom zipping up your wedding dress. So much nostalgia and so many memories instantly flooded my mind of our childhood and all of the laughs we had. Simultaneously, I thought of the future & all of the happiness you'll enjoy as a wife. All the feels! You are gorgeous, but beyond that you're funny, talented, and smart. Scott, you are one lucky man! Also, Mom is short. haha.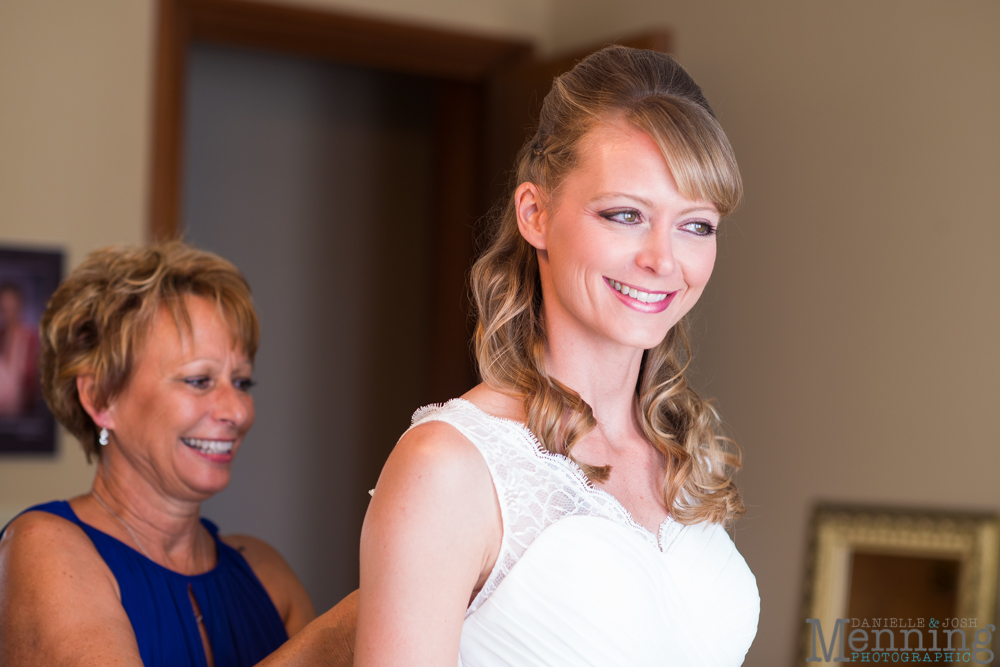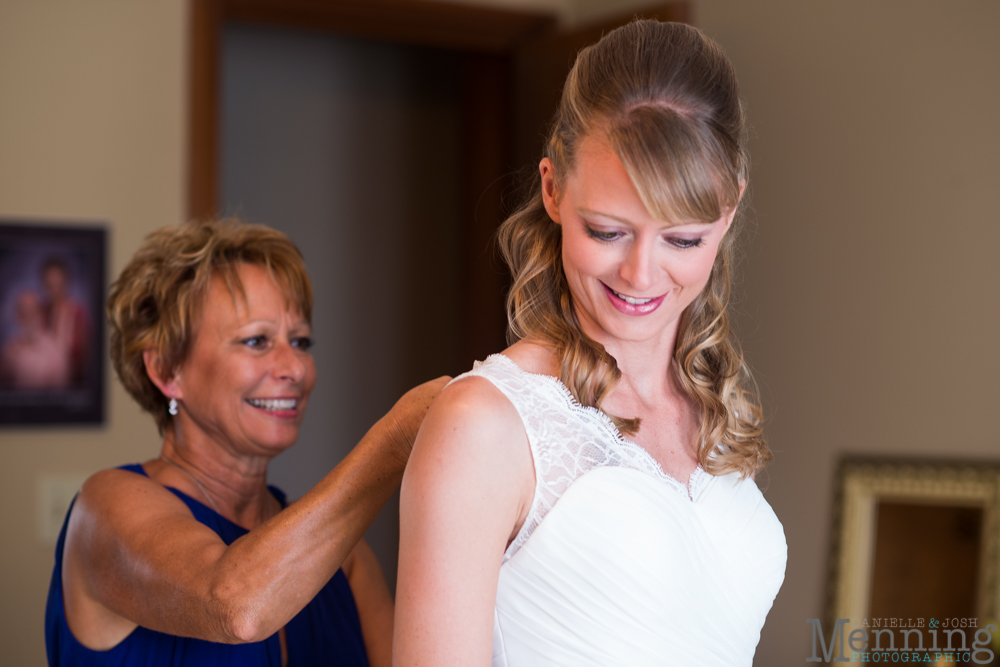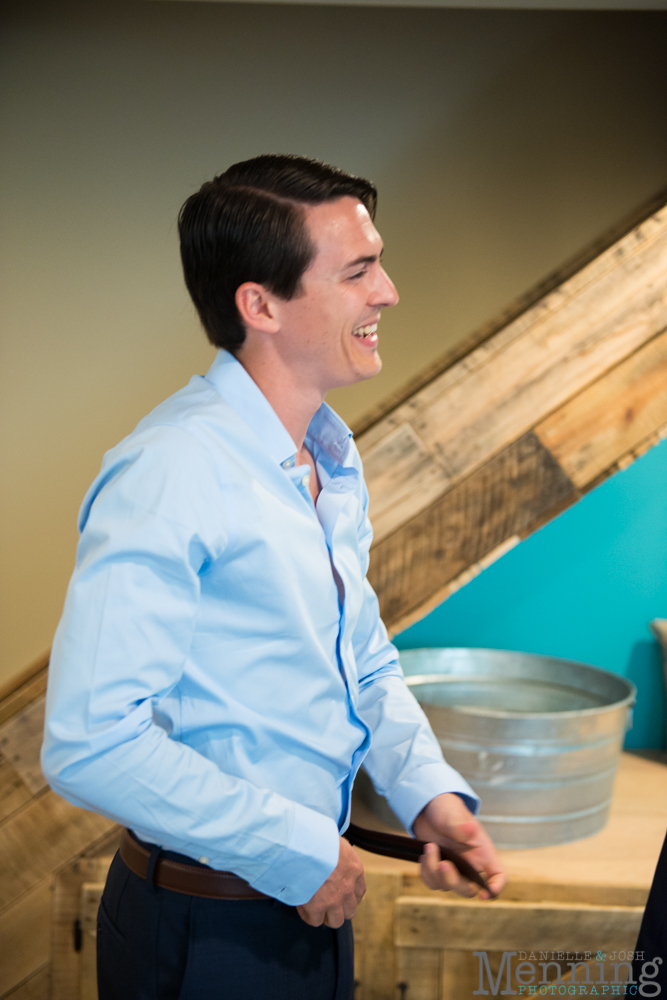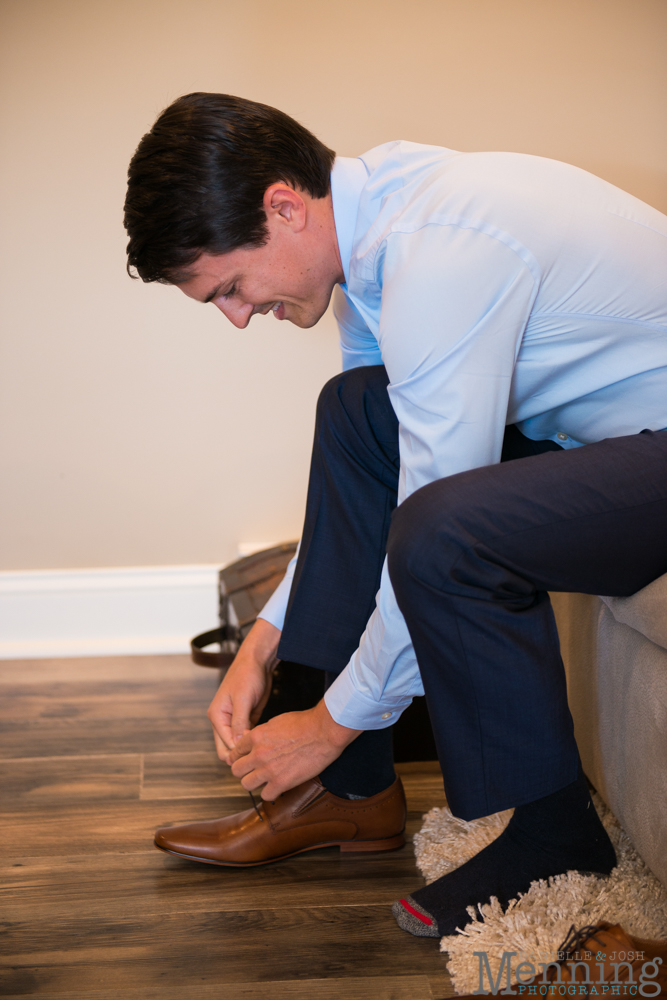 It was time for the first look. We were all full of anticipation & excitement.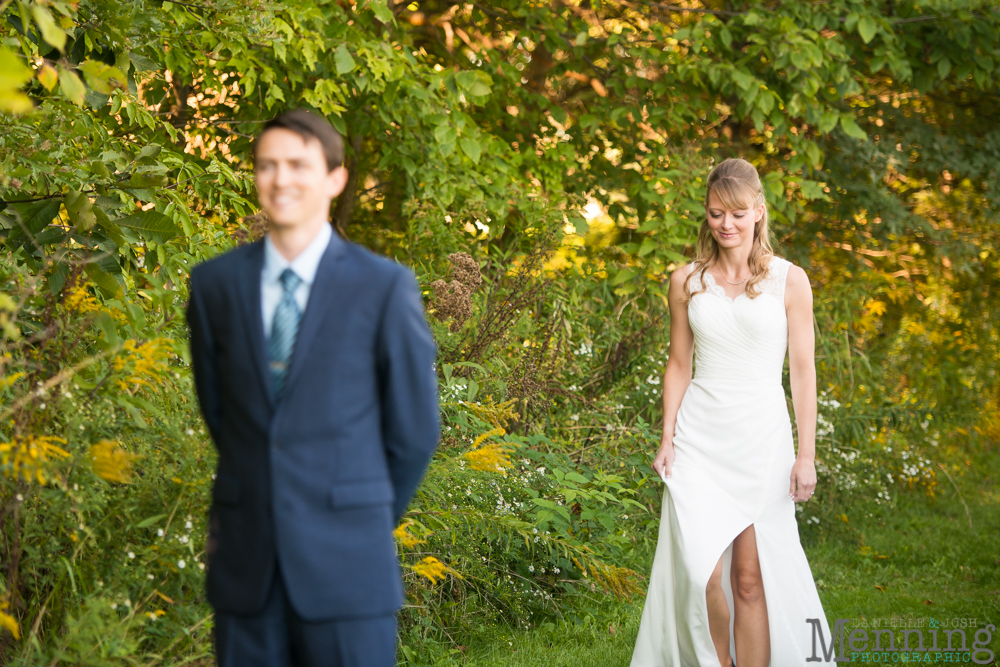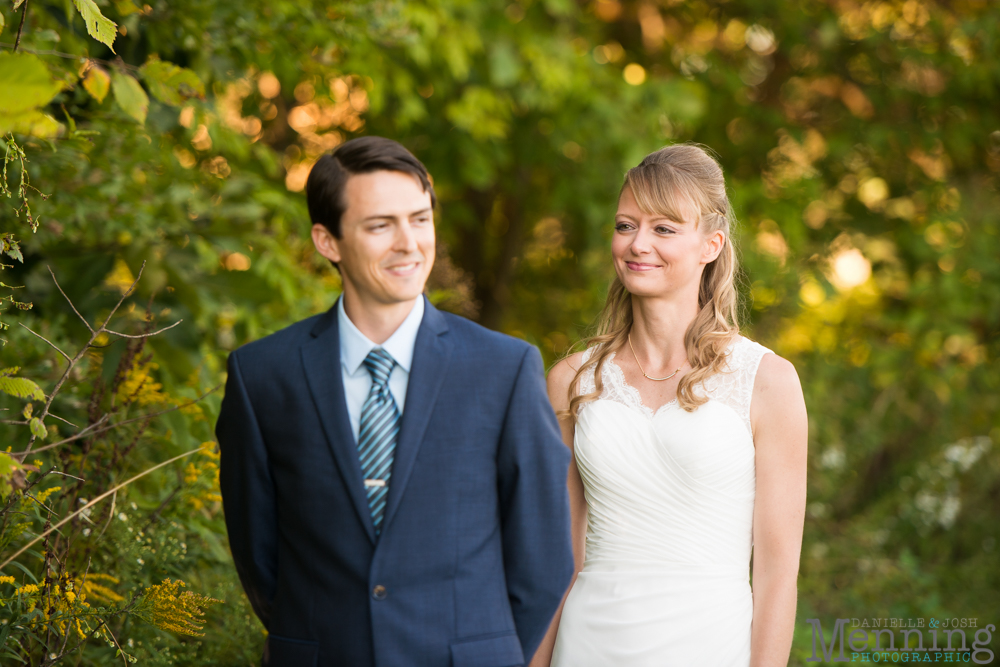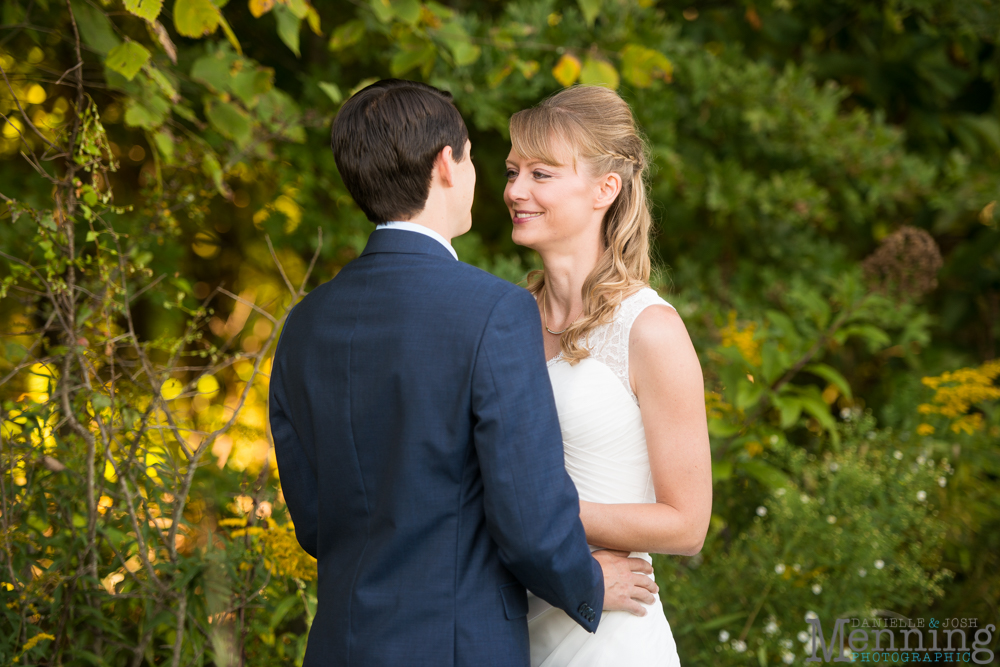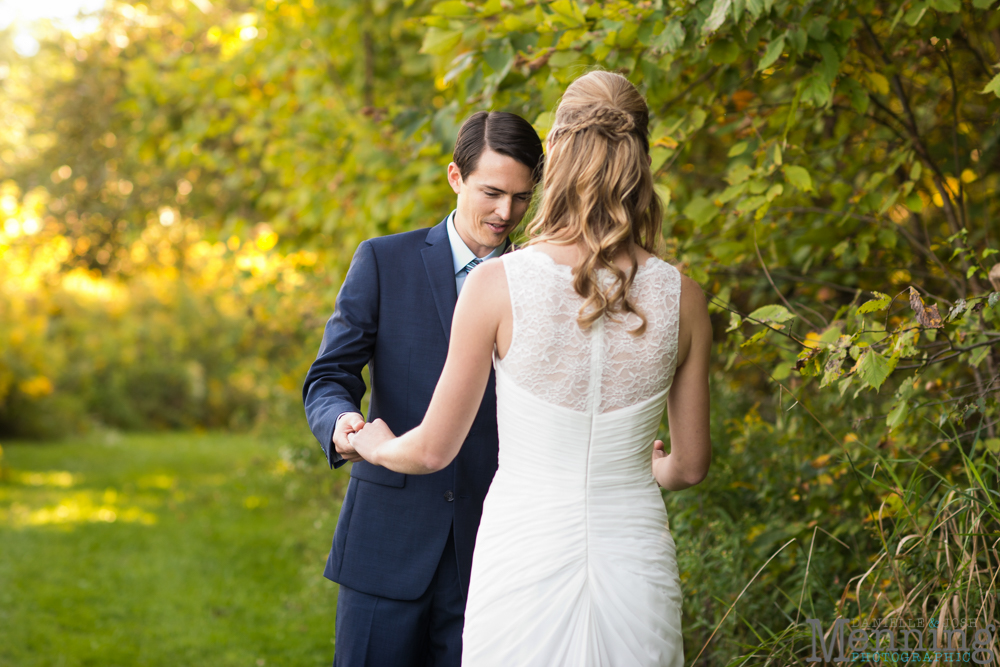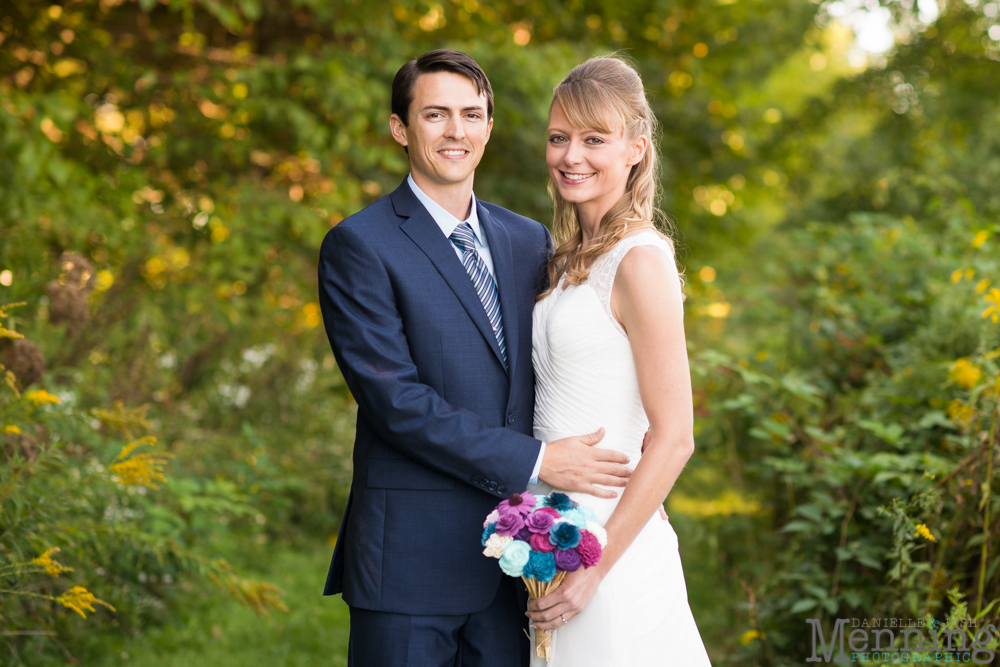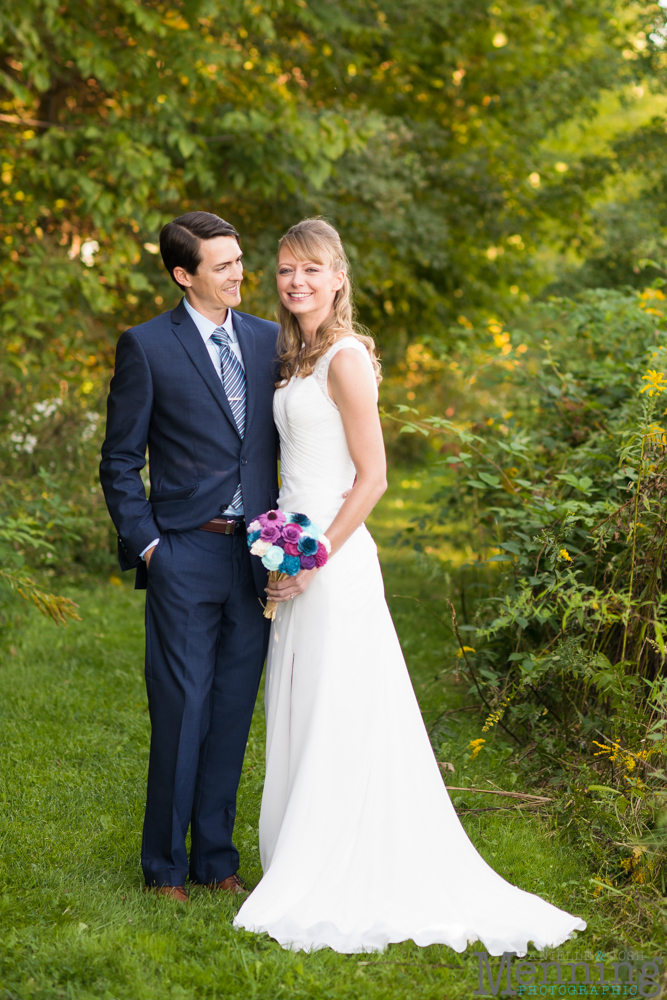 Our youngest sister Angie did Lisa's hair. . . she did a fabulous job!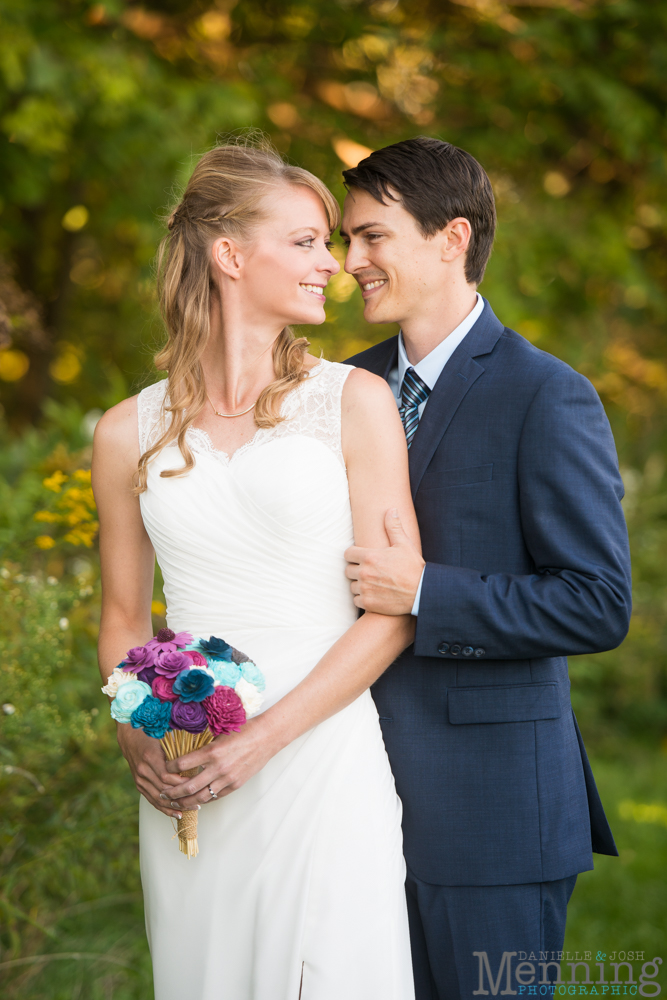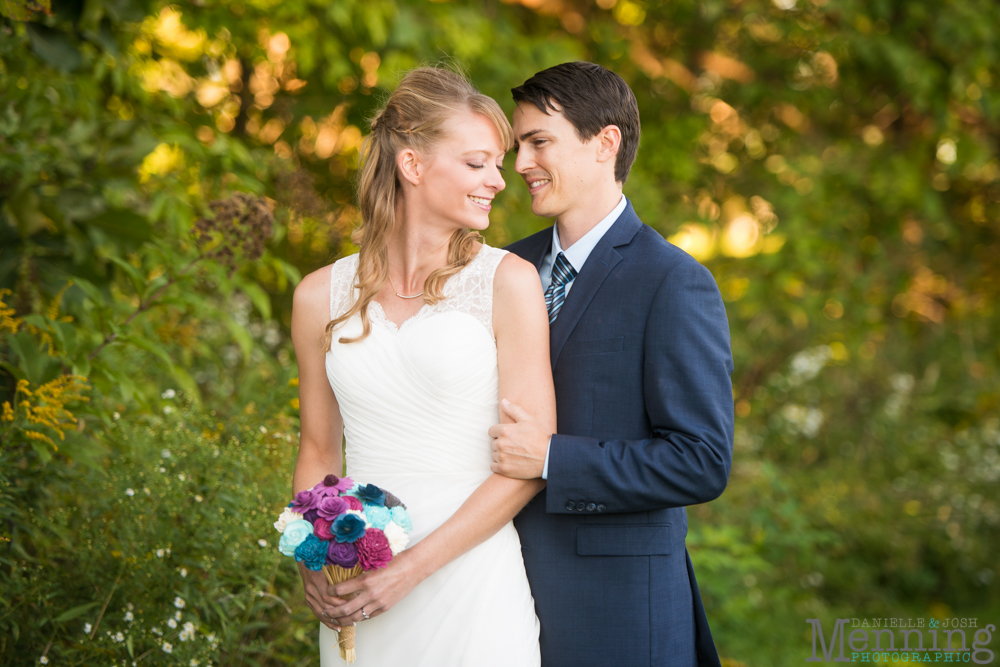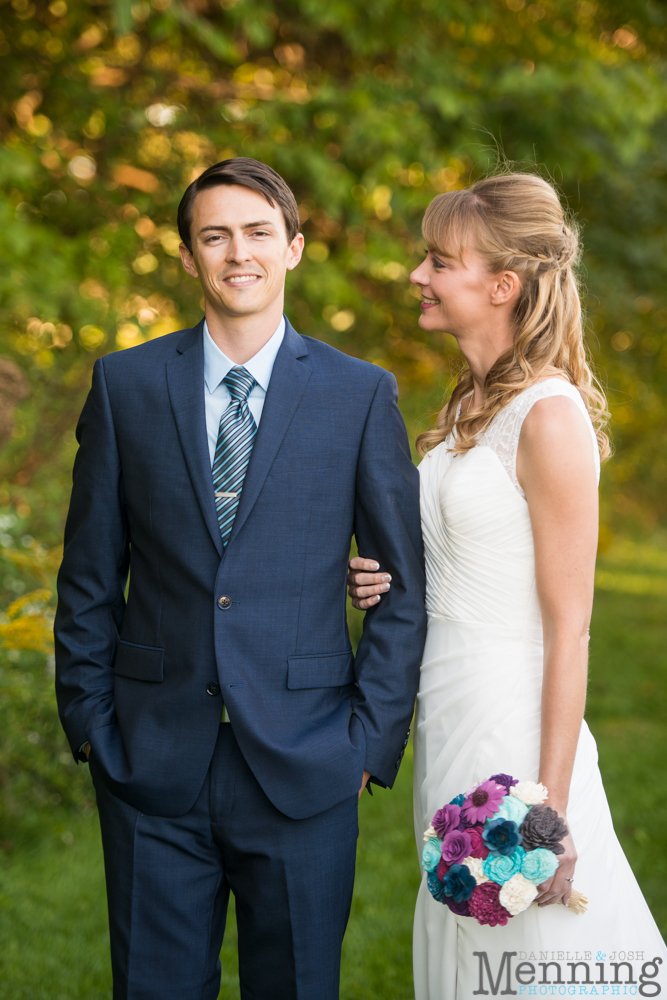 I cannot tell you how happy these photos make me! I sincerely hope that they bring joy to Lisa & Scott! I know that people treasure their wedding photos & our clients tell us that all of the time (which we are so thankful for!), but it's a rare occasion that we get to photograph someone so close to us and that solidifies the importance of legacy & posterity in our minds when we press the shutter on wedding days.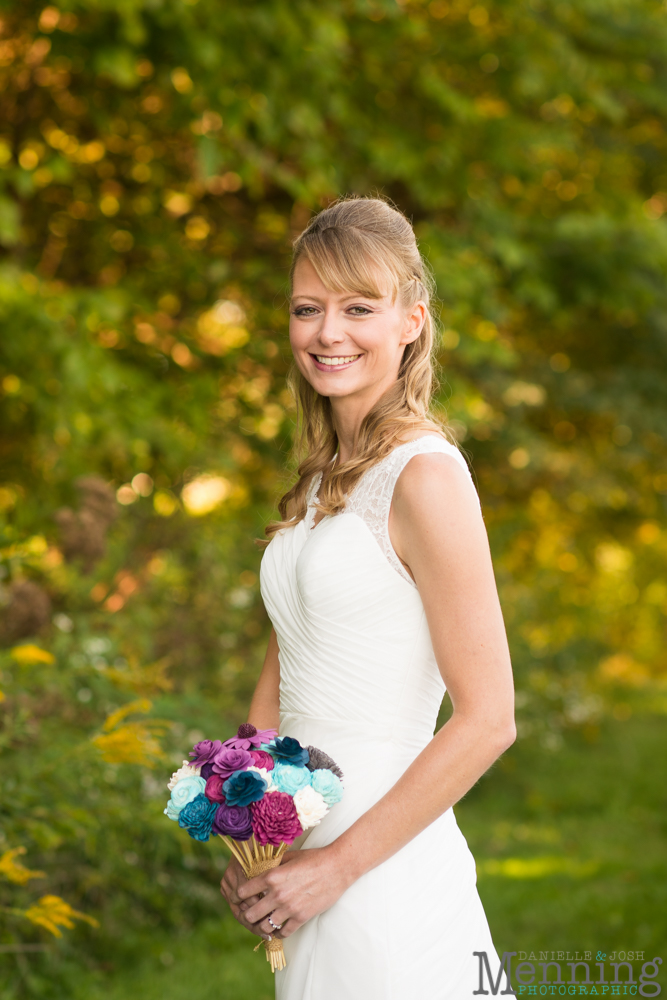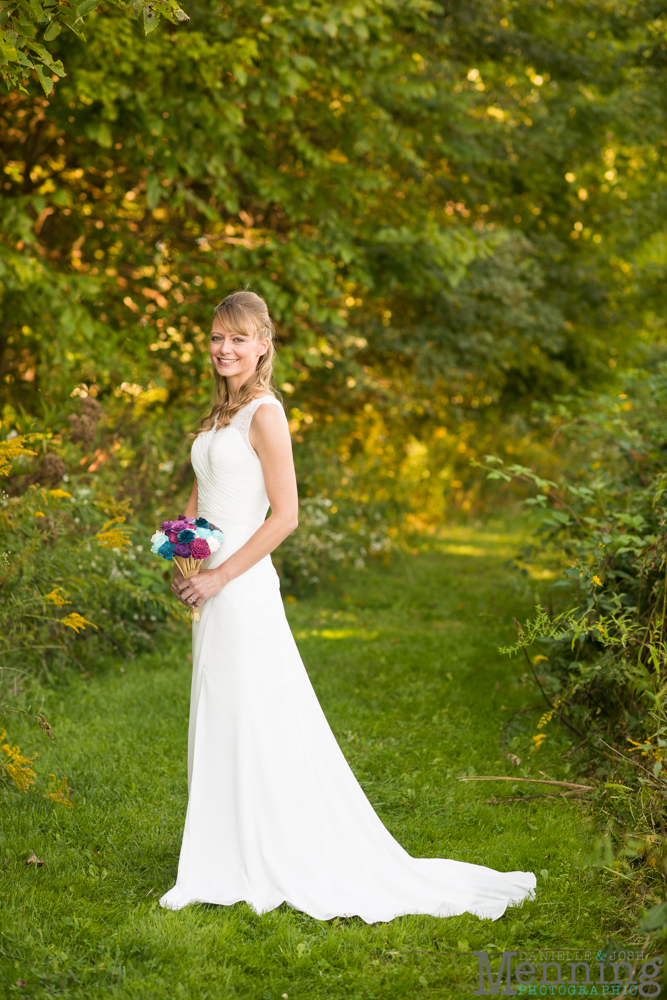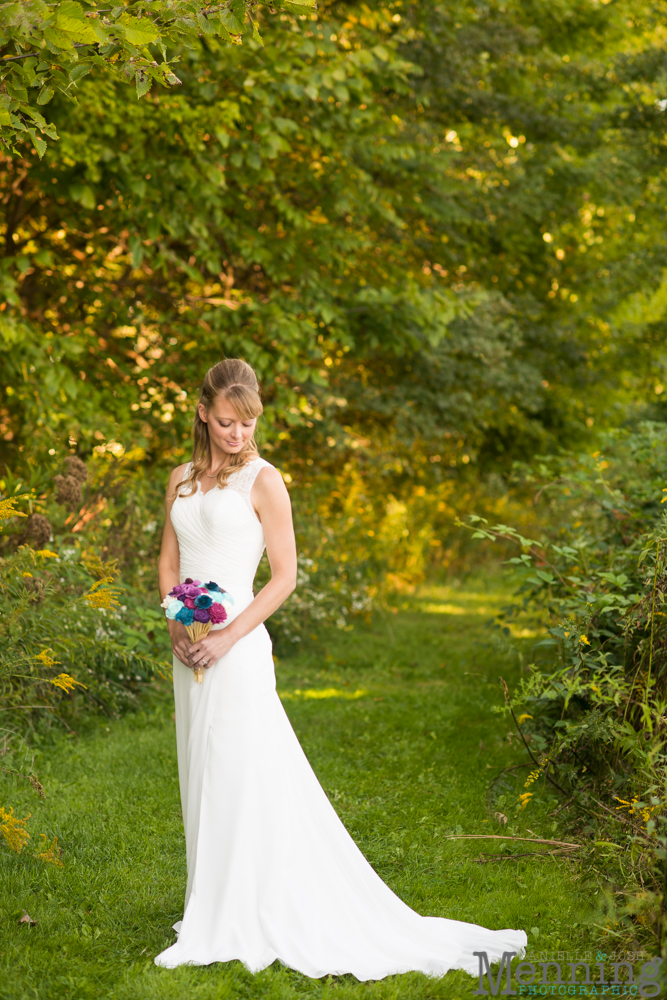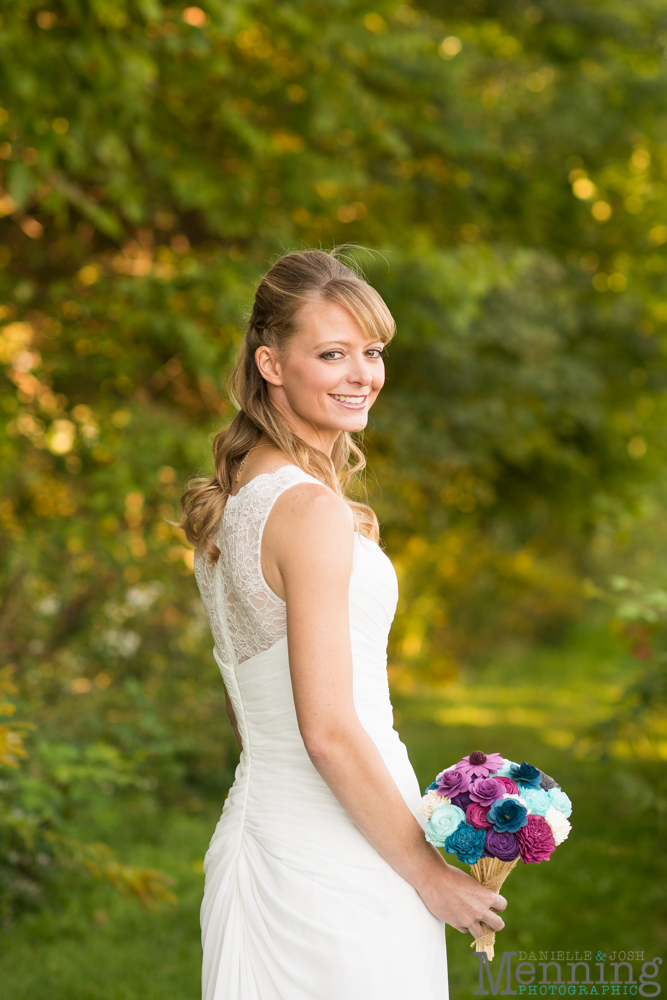 I'd be remiss if I didn't mention what a great guy Scott is! He's funny, handsome, a fantastic cook, family-oriented, caring, generous, and talented at Cards Against Humanity & Exploding Kittens (the game lol). I'm so happy he's my brother now.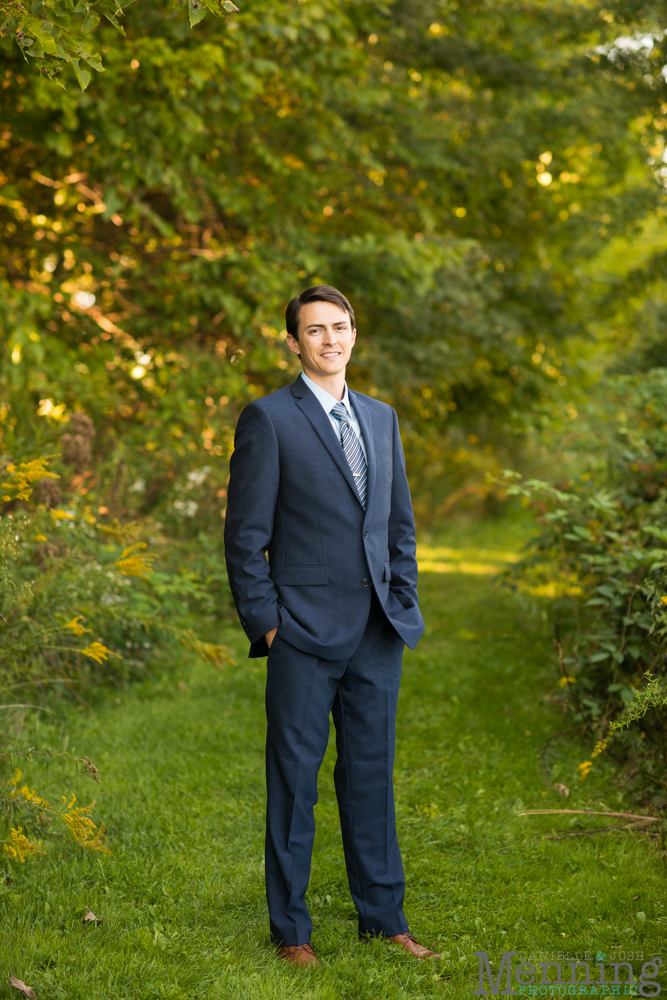 After the first look, we had time for family photos before the ceremony. Since backyard weddings generally start later in the day & have the ceremony & reception at the same location, first looks make the timeline run smoothly & don't keep guests waiting forever in between the ceremony & reception while the photographers are taking photos of the bride & groom & family. If the photos are already finished, the party can commence right after the ceremony! Woohoo! The Cannistraro family is wonderful & we're overjoyed they have welcomed Lisa so warmly!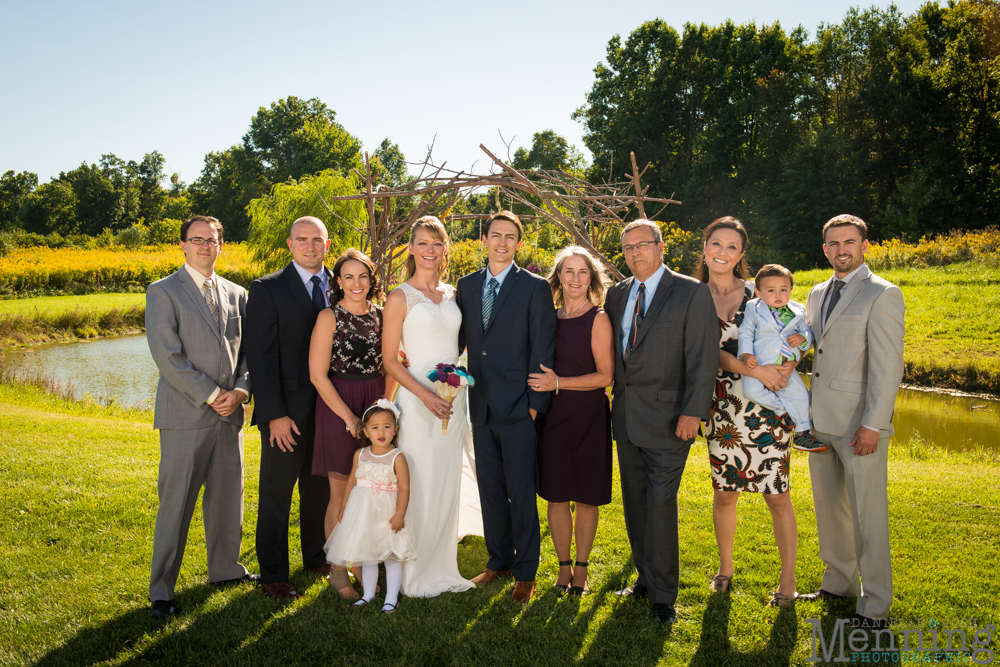 And here's the Workman family. Love, love, love.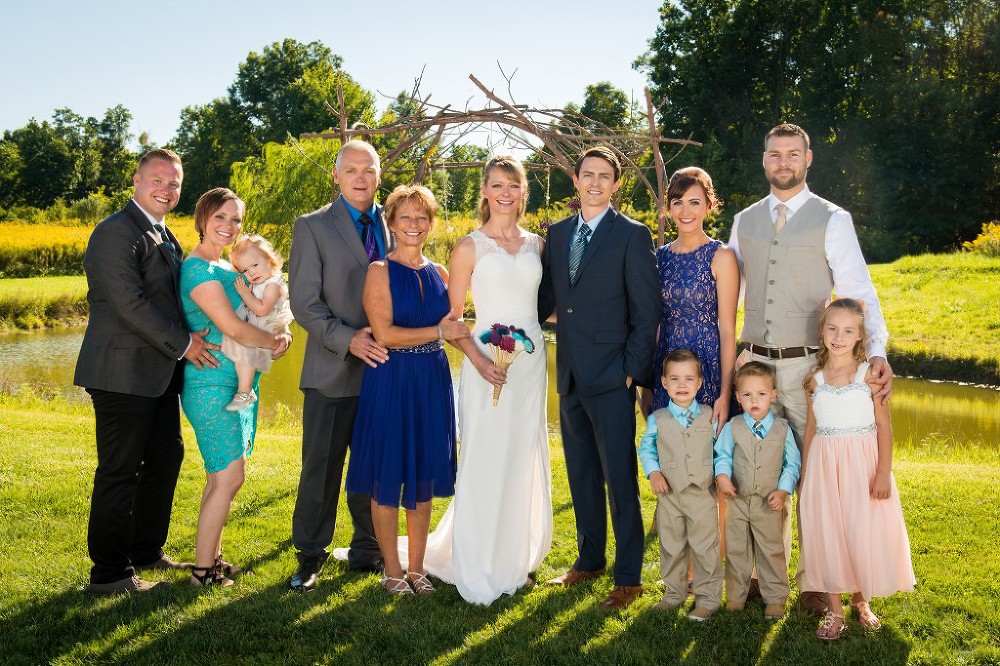 Our cousin Brian played his acoustic for the ceremony.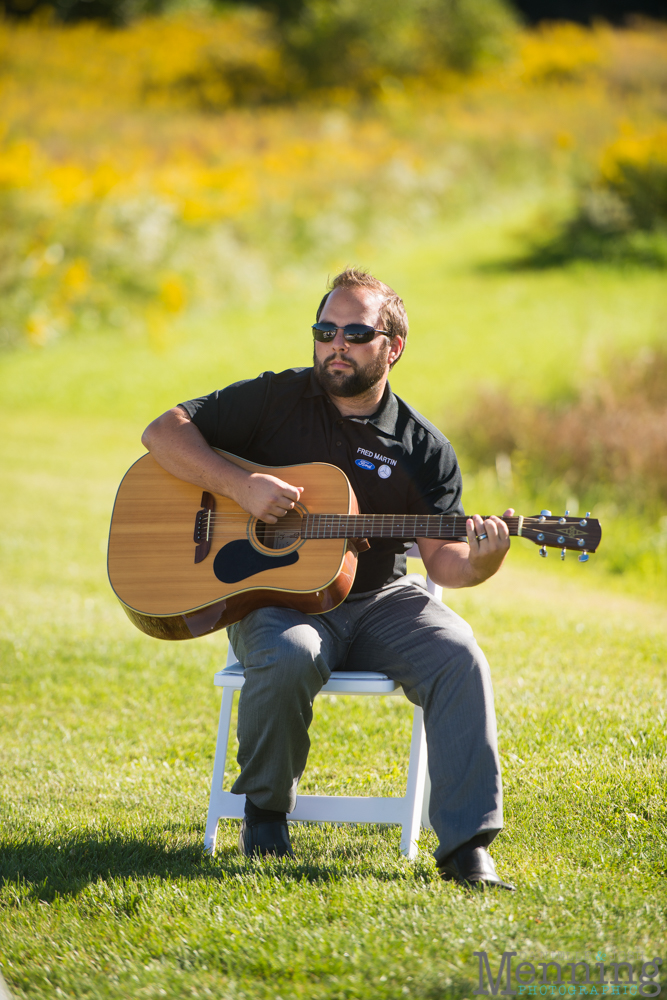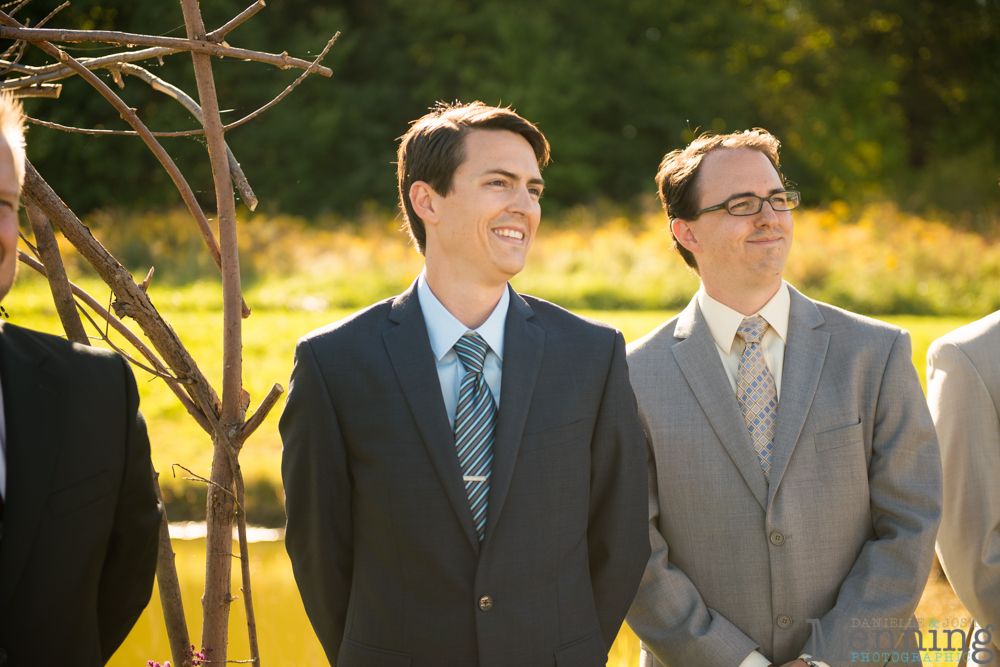 Our niece Addison was the flower girl & we can all agree she is adorable.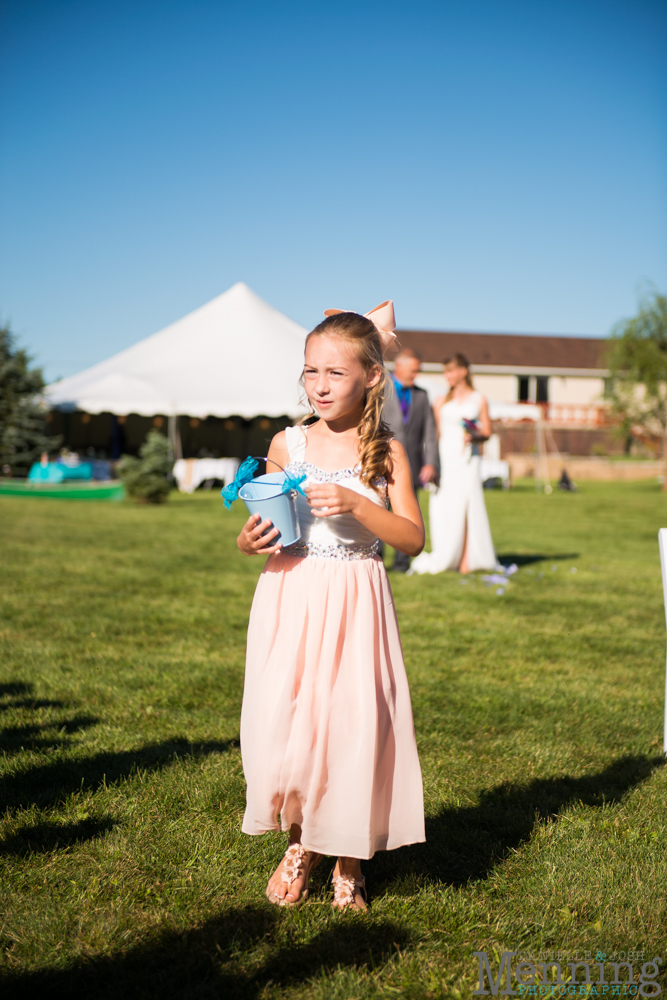 Lisa & Dad walking down the aisle. Feels. . . many feels.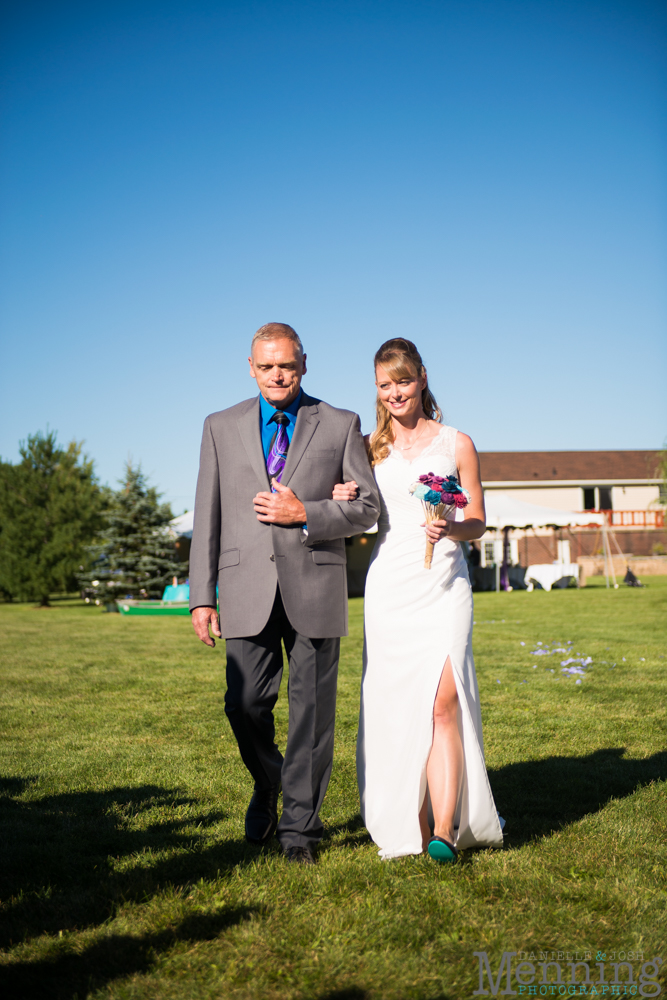 Josh gets the credit for 70% of the photos on this wedding day since I was standing up during the ceremony, giving a toast at the reception, & also trying to be a mom. haha. Lisa & Scott didn't have a bridal party, which, by the way, is a wonderful decision in our humble opinion! Not having a bridal party totally simplifies the wedding day in a beautiful way. The bride & groom's closest family members & friends who would've been in the bridal party will all be invited to the wedding day anyway and the bride & groom can let those people know how much they love them & cherish them without making them buy a dress they'll probably never wear again or rent a tux. We love the simplicity of that. Lisa & Scott did have their siblings stand up for them during the ceremony.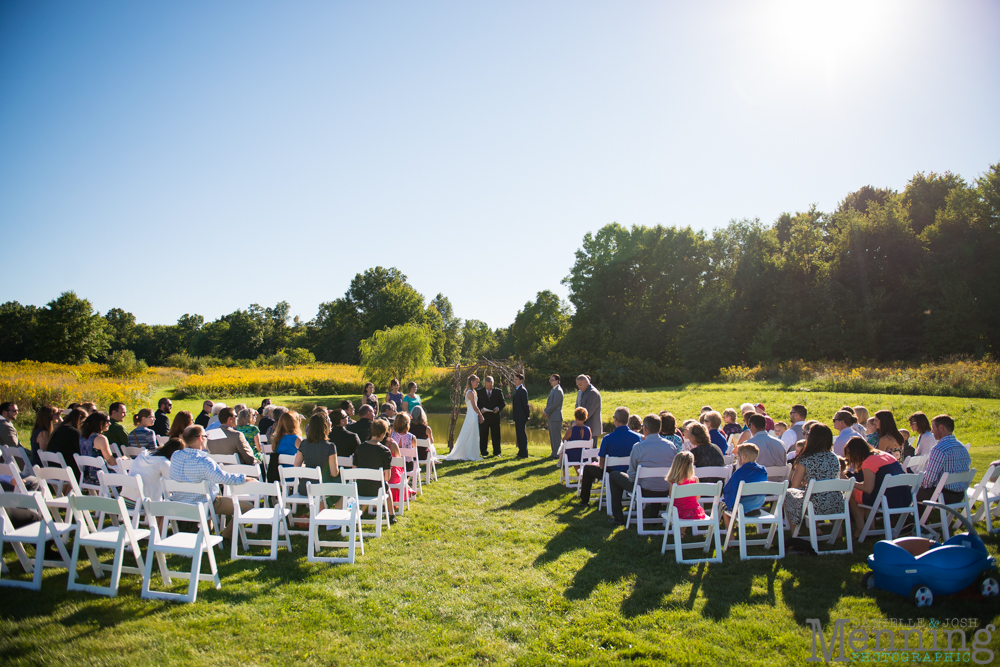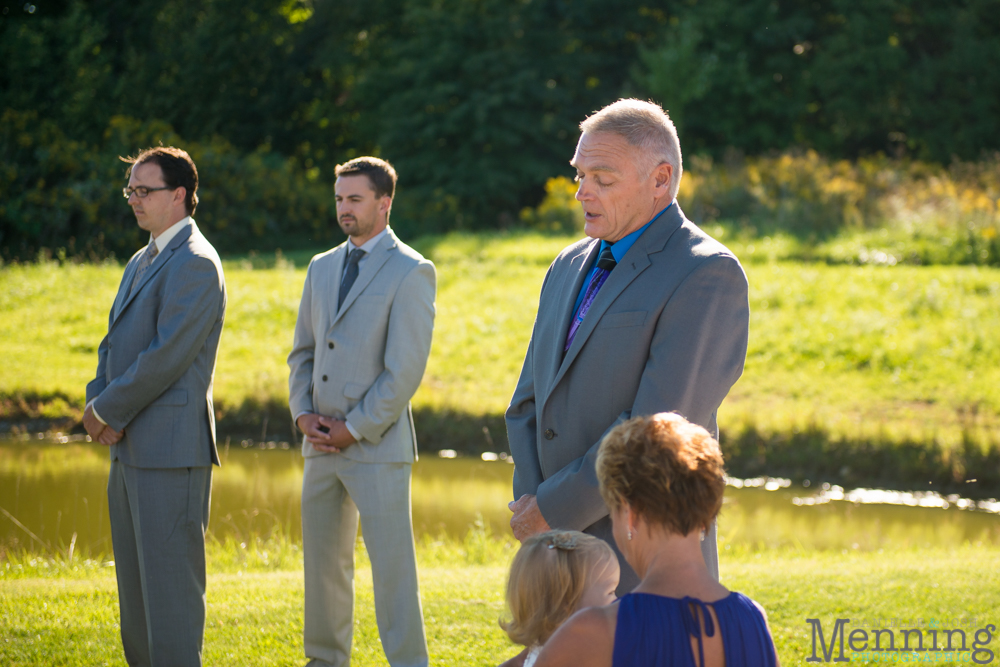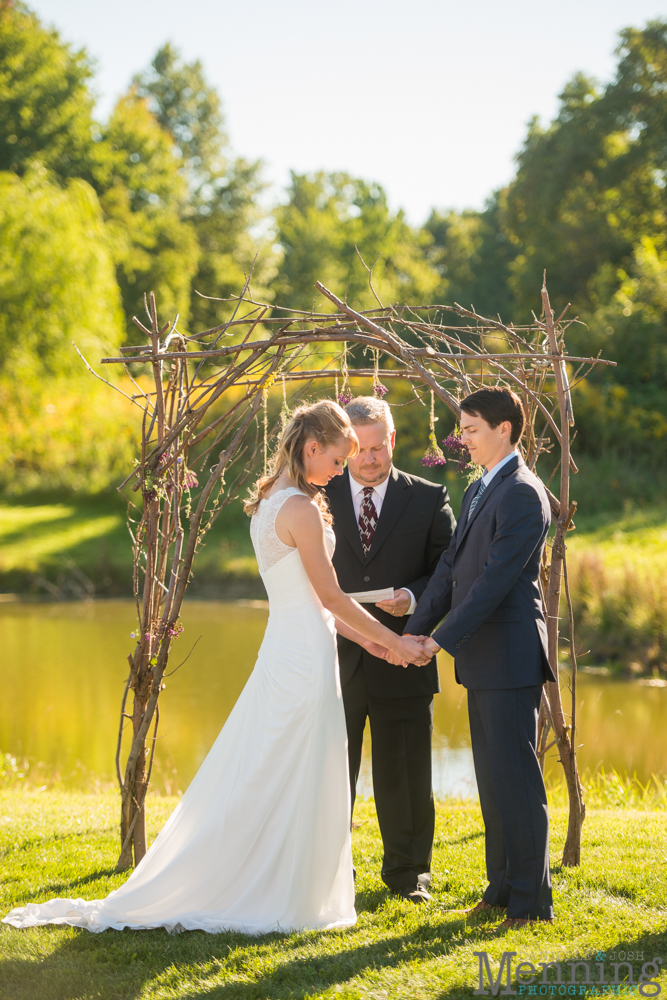 This ceremony was beautiful! The length was just right, the words were lovely, and the way Scott teared up when he said his vows to Lisa was one of the best things I've ever seen. Isn't it the best feeling to see your loved ones happy & loved?!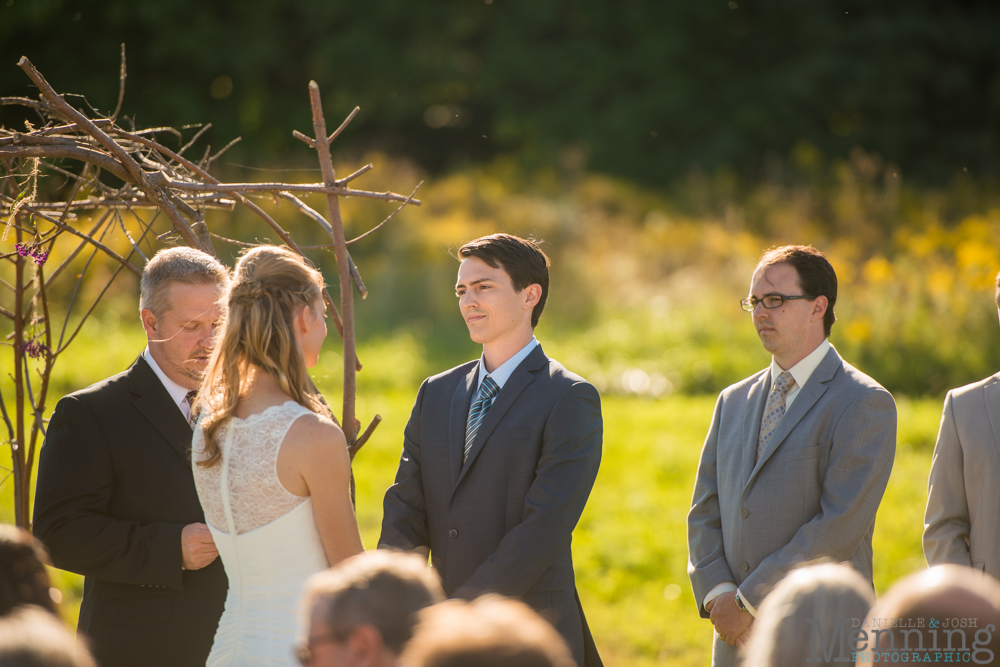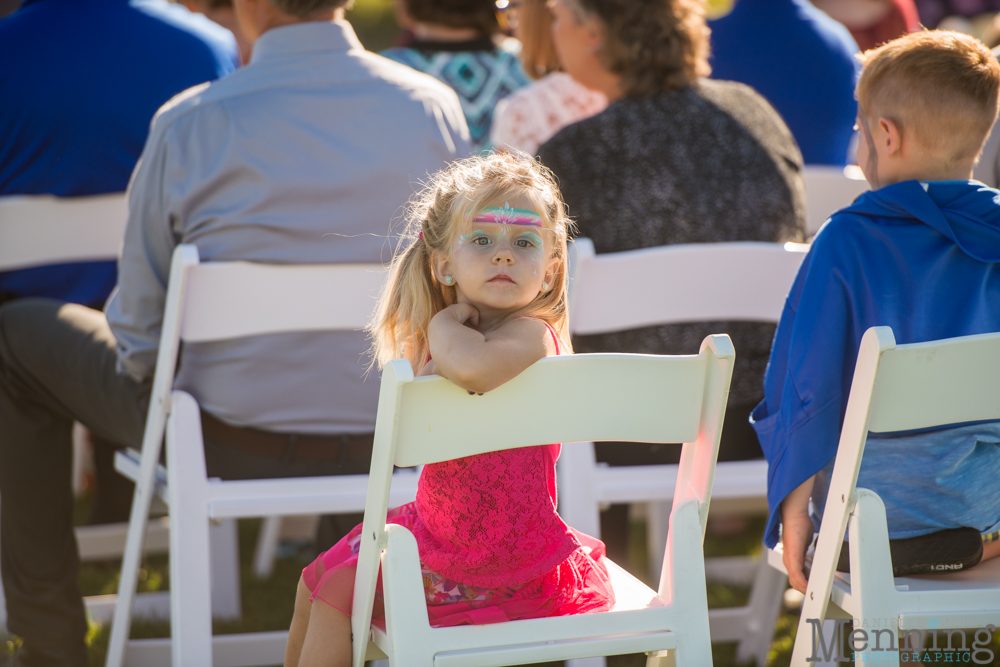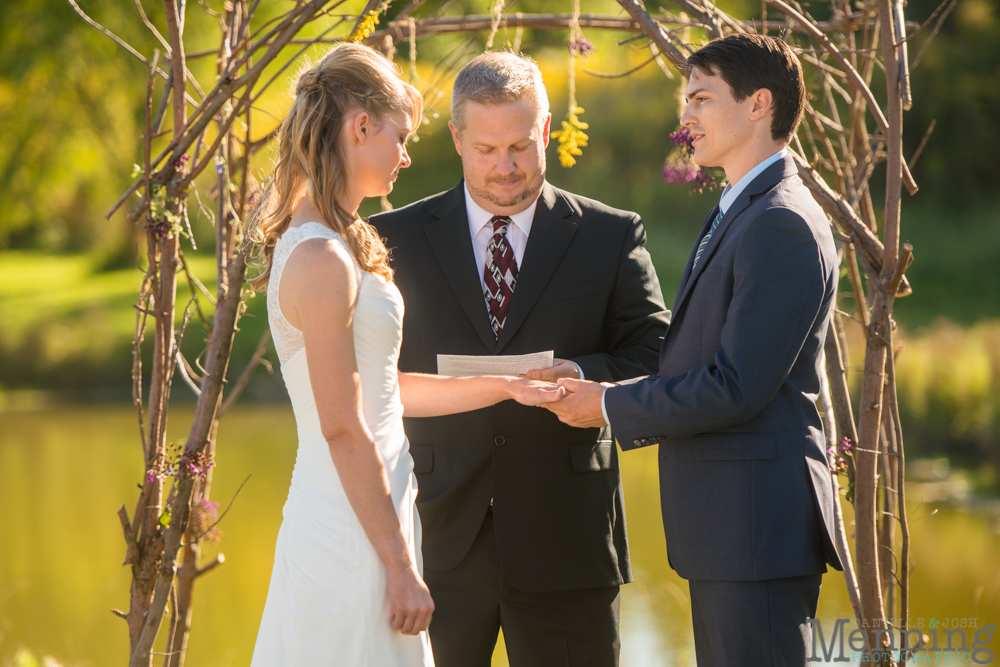 Tenley photobombing: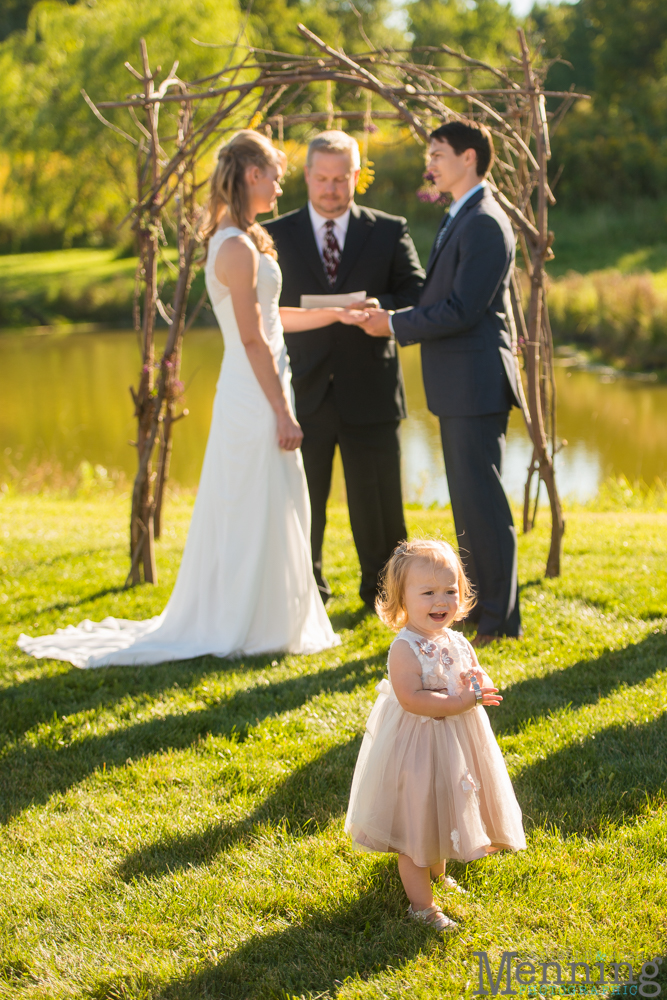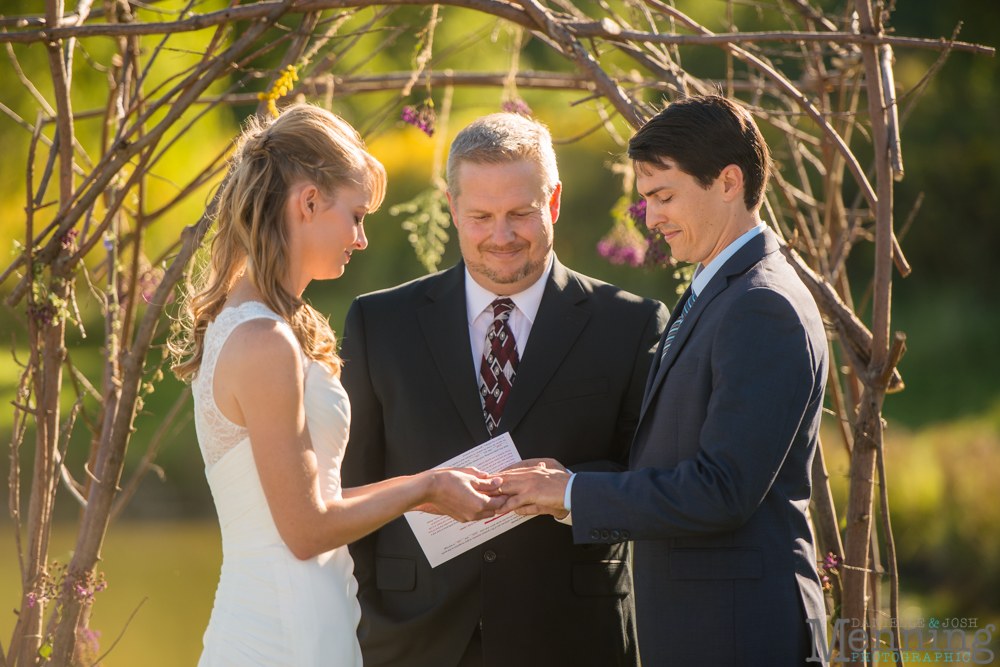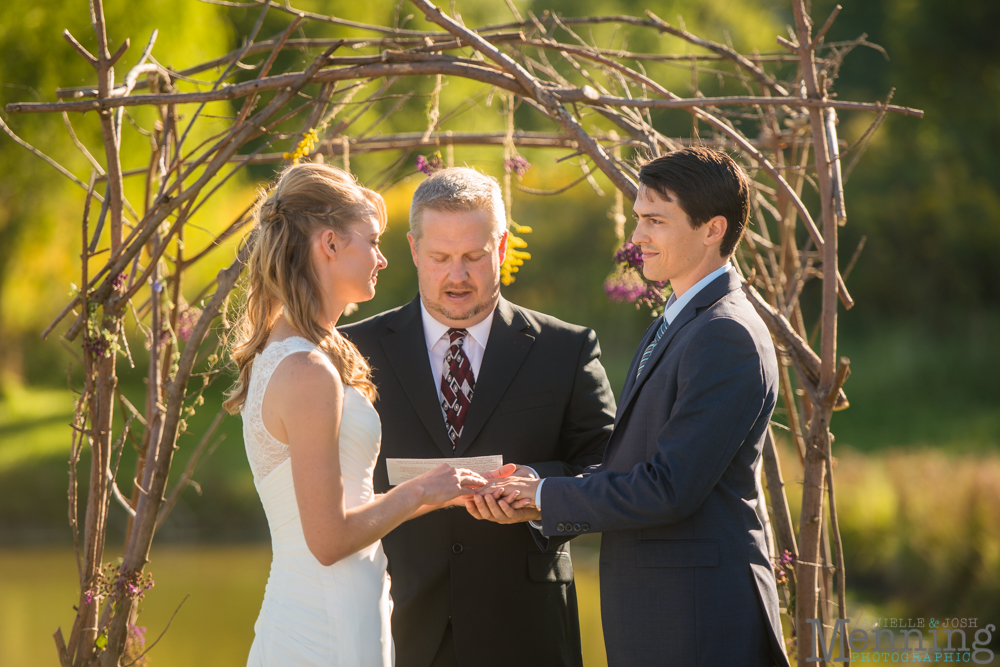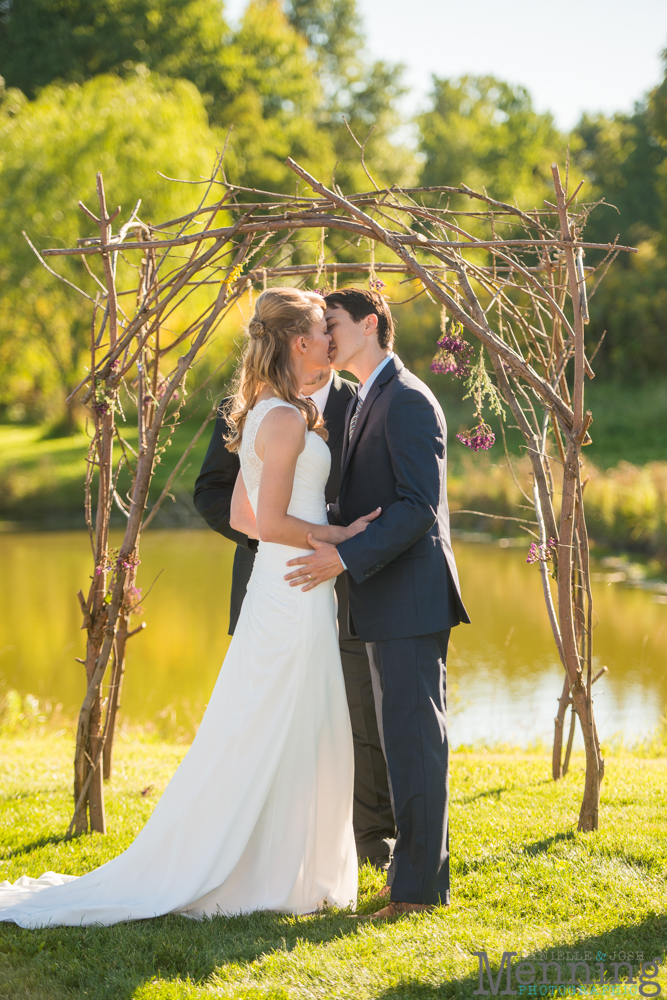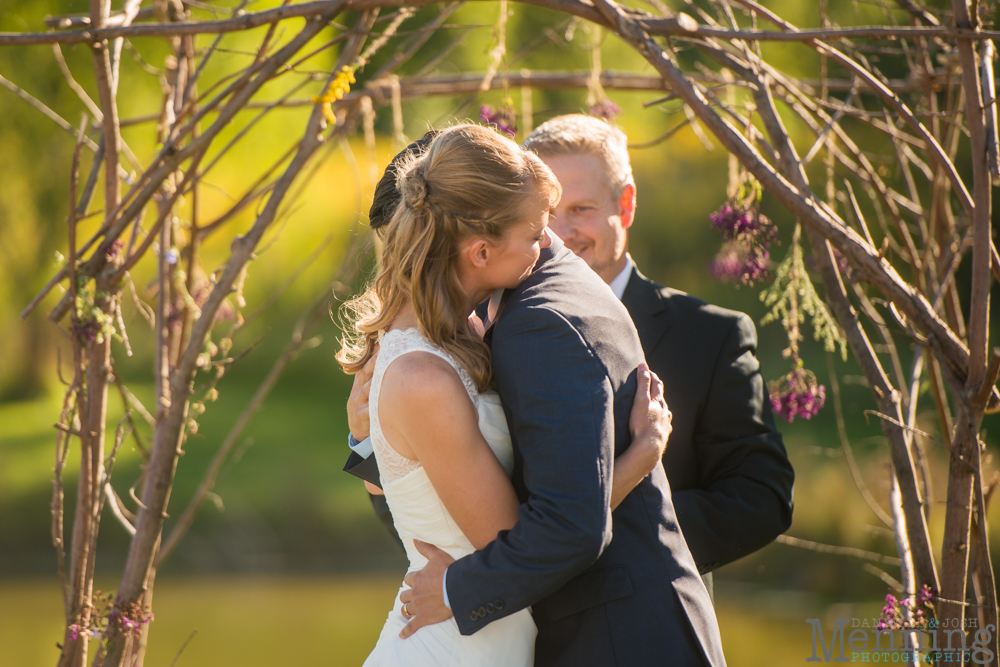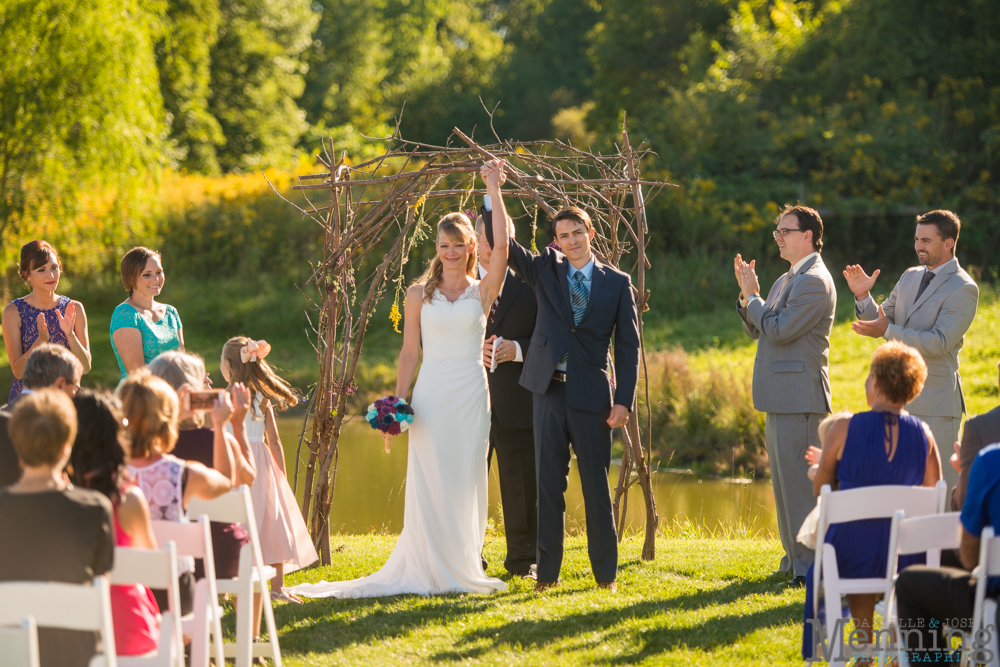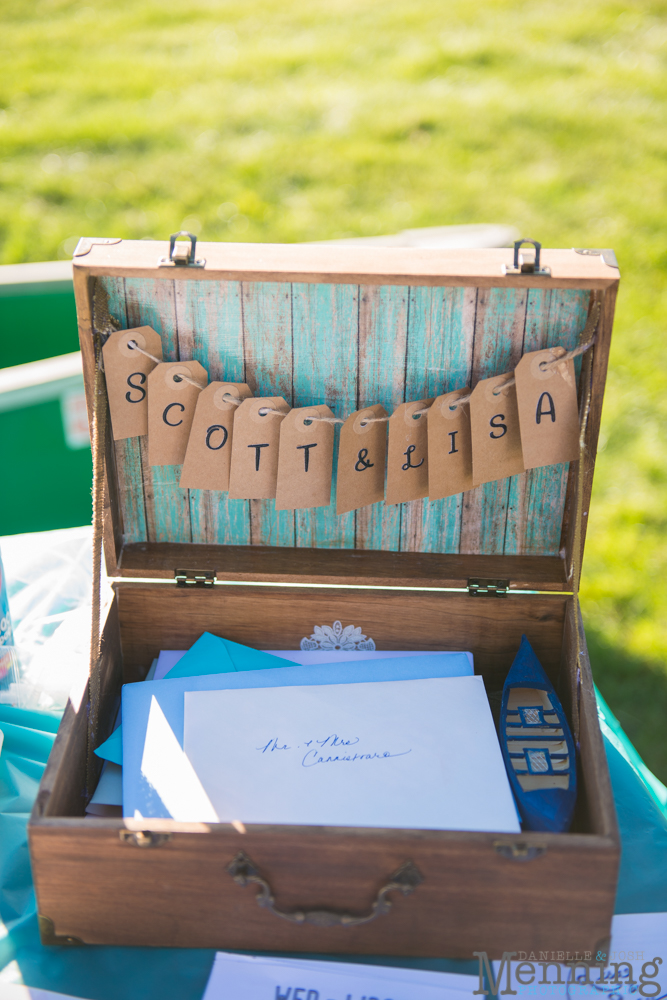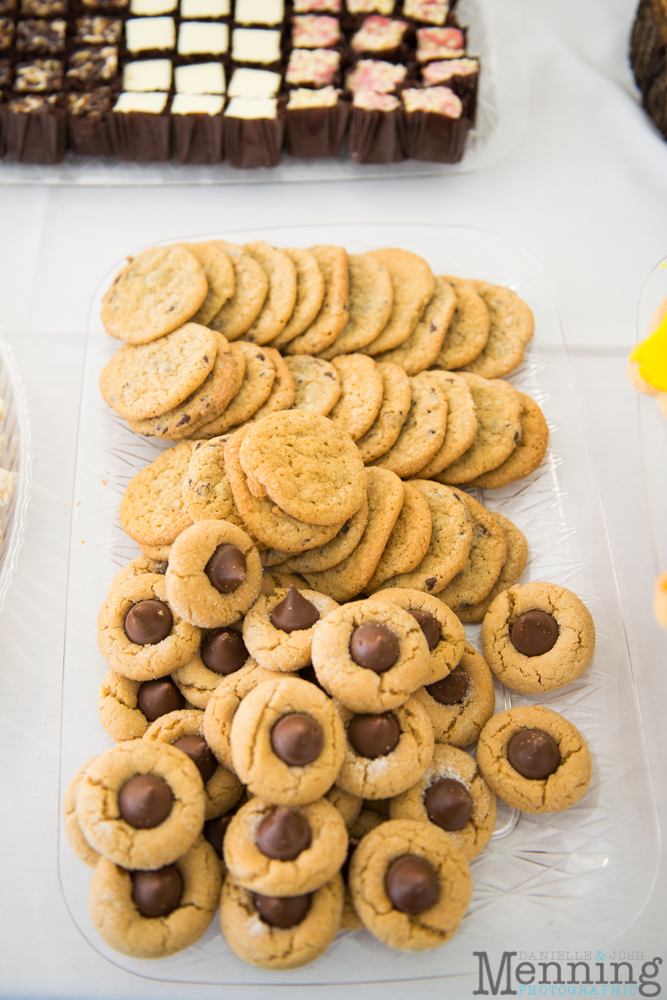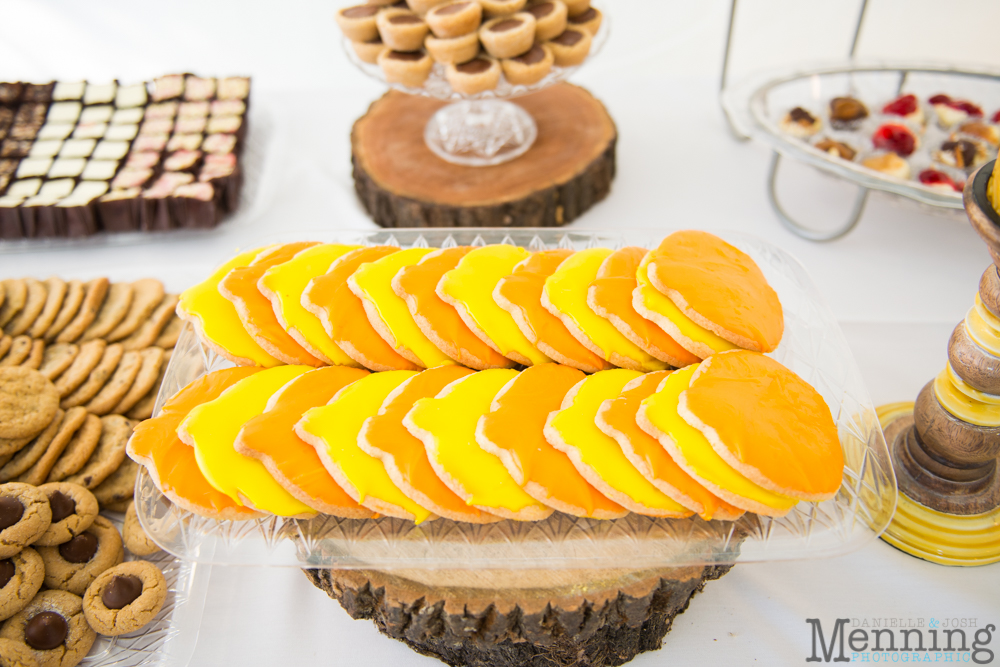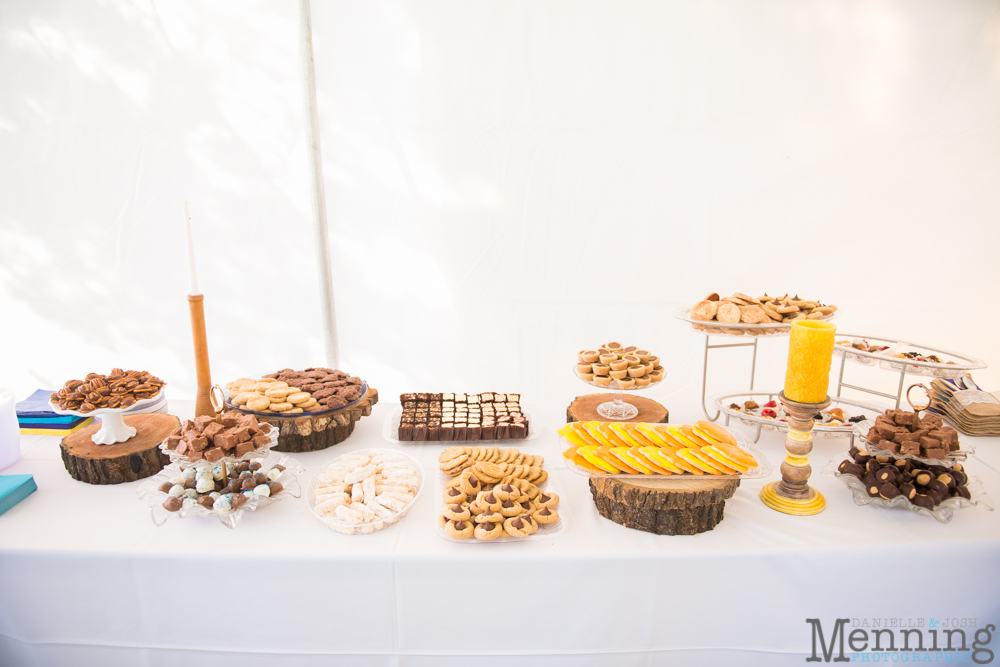 Their desserts were donuts from White House Fruit Farms & the guests were pleased.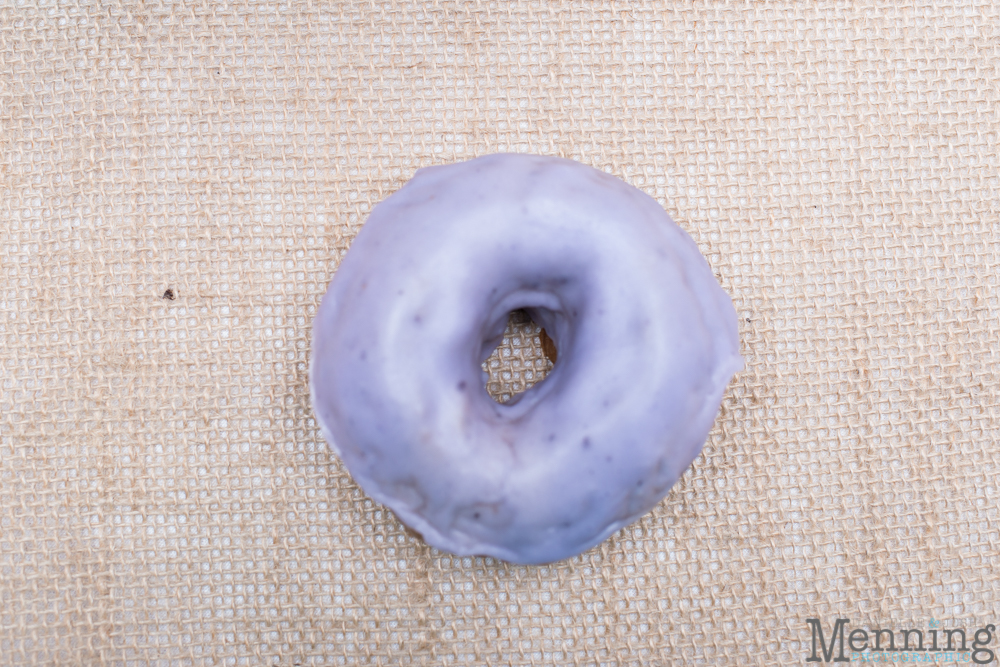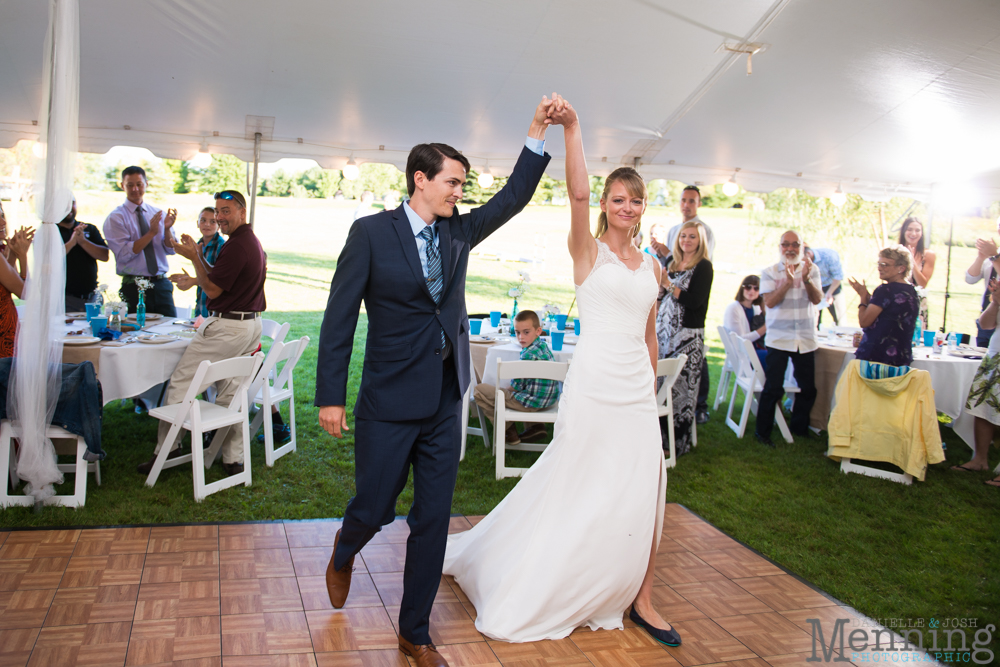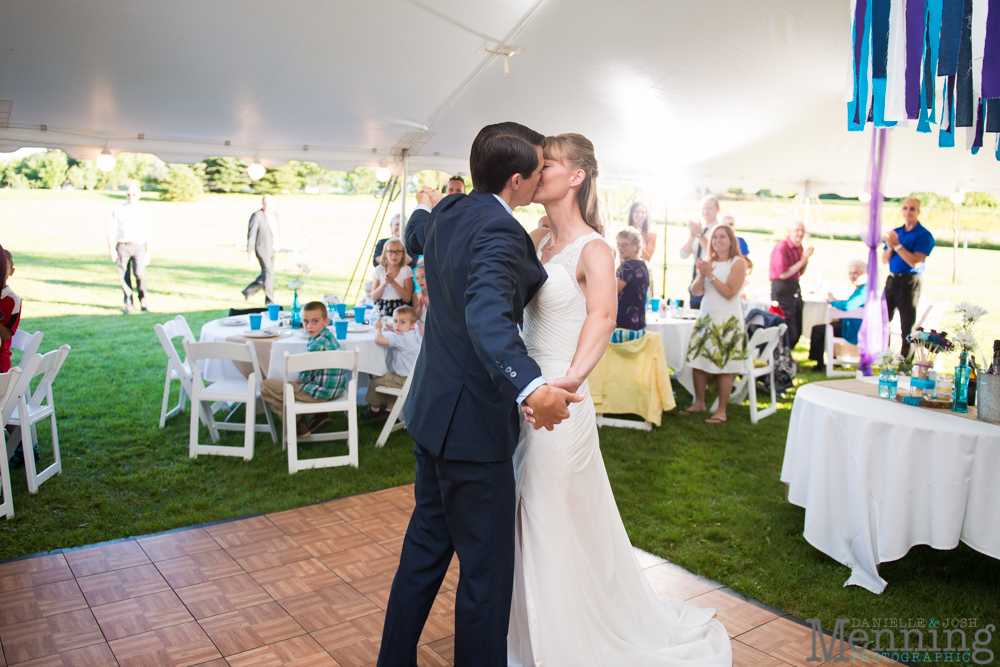 Scott's brother Dave gave a funny & nice toast. It was fun to hear about Scott as a kid and his sister dressing him up as a girl. Â Scott is the baby of four siblings & they lovingly let him know that he is the baby quite often. I love how they joke around with each other & no one gets offended.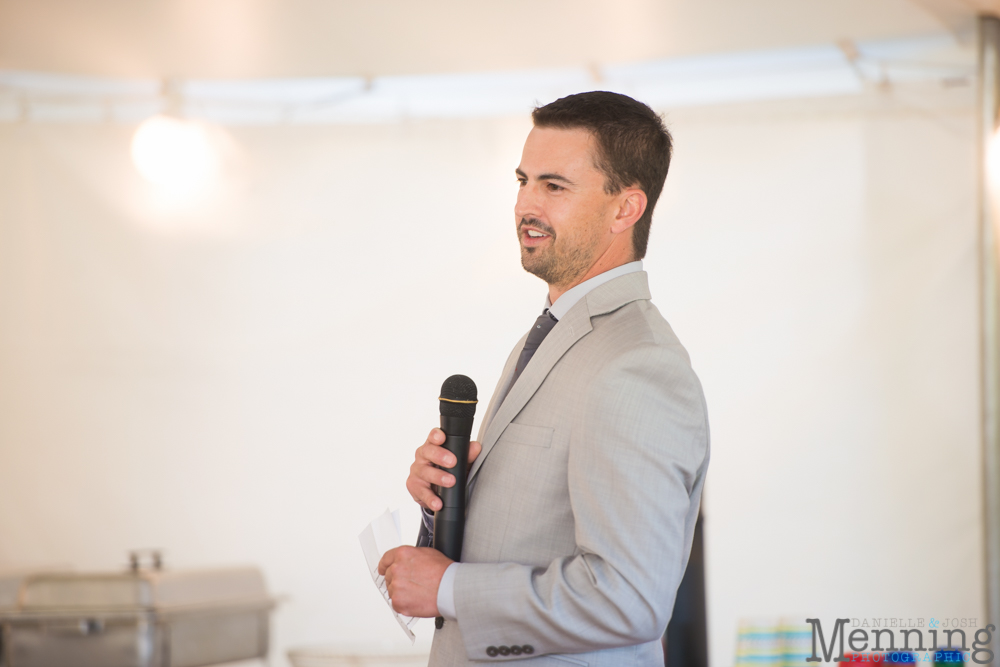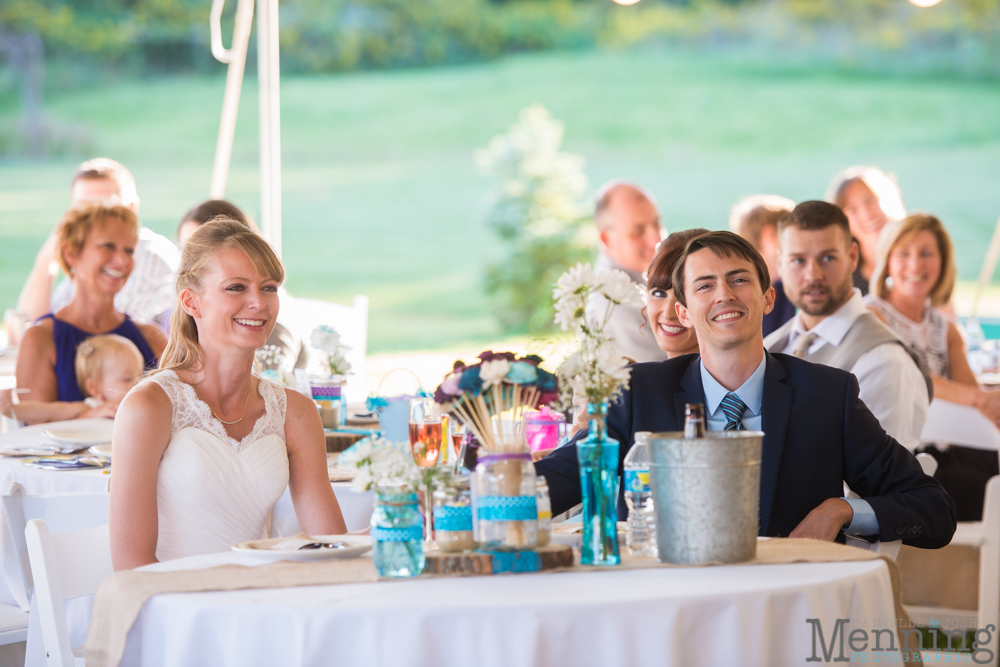 Then it was my turn & I was so honored to get to say a few words about and to Lisa & Scott on their wedding day. Here's just a snippet of my toast (the part after sharing a funny story about very sharp lawn darts).
Josh & I have been married almost six years & we aren't experts on marriage by any means, but I have a few snippets of advice- continue to have fun together, remember why you fell in love in the first place because those feelings will subside eventually, but you'll be able to build an even stronger love because you'll have so much more fun & experience to base it on as you continue to grow closer together each day. Marriage is a blessing and love is so much more than fleeting feelings. Enjoy it. Choose to dwell on the positive things your spouse does, praise them often for those things, and do your best to out-love, out-serve, and out-give your spouse in every aspect of life. When you're each sacrificing of yourself to make your marriage better, you'll both benefit more than you could ever know.
Here's to Lisa & Scott. May you CELEBRATE LOVE all of the days of your life! Cheers!
Also, pro tip: when you're outside all week landscaping your yard for a wedding, beware of what you wear because you're going to have tan lines. lol!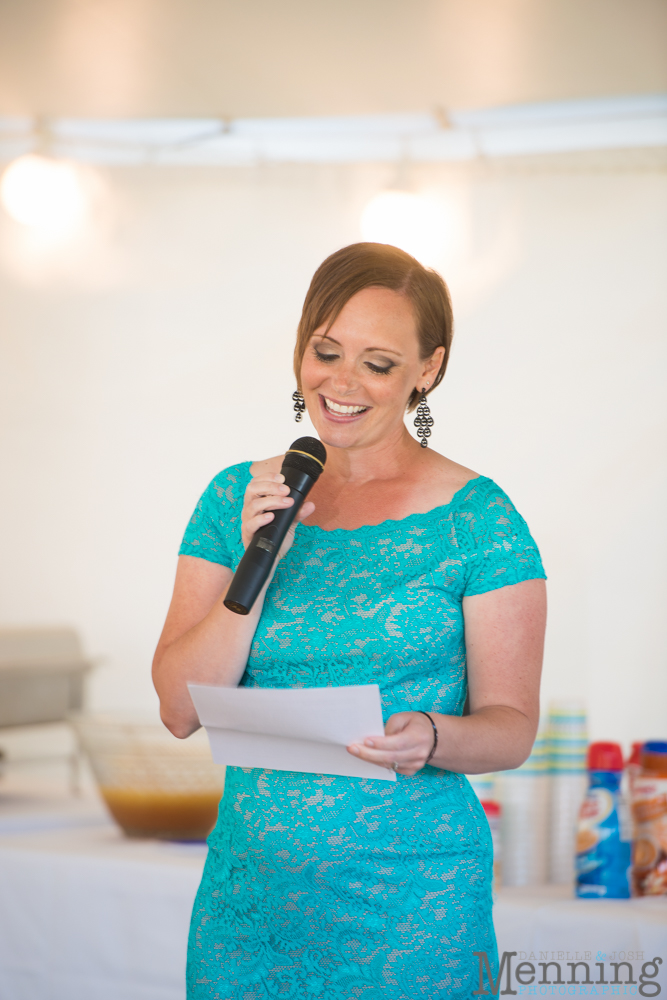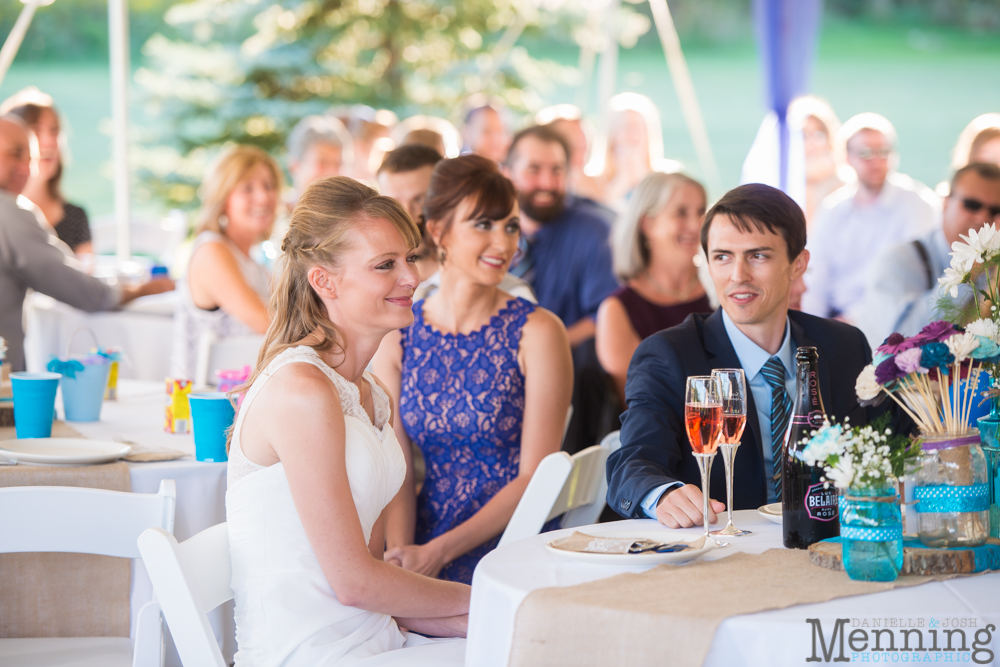 We (mostly Josh & he did an amazing job!) snuck Lisa & Scott away for just a few minutes right after dinner because the sun was golden & glowing & perfect.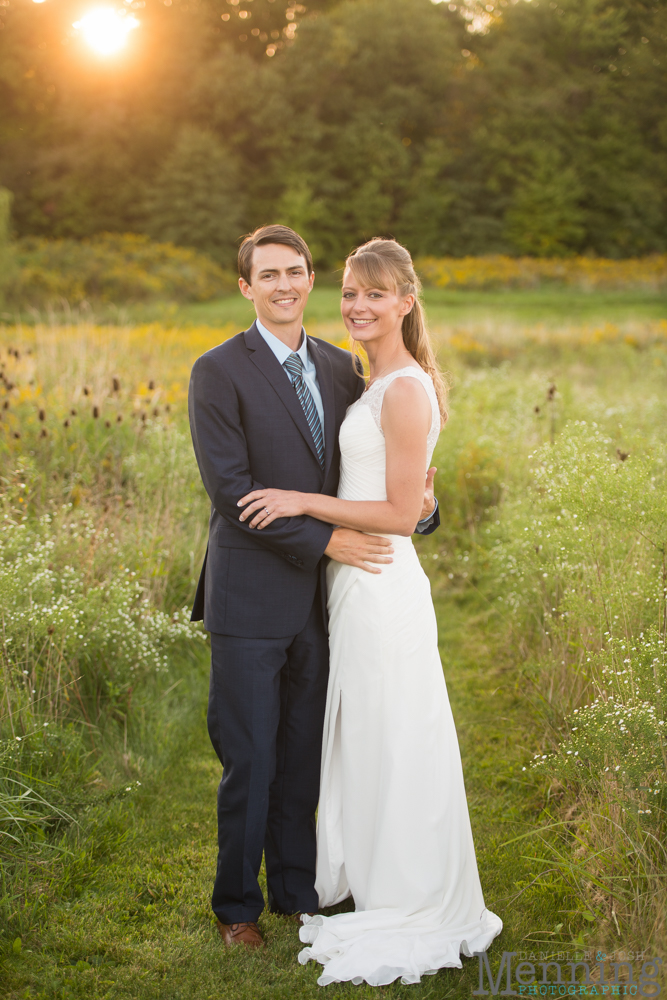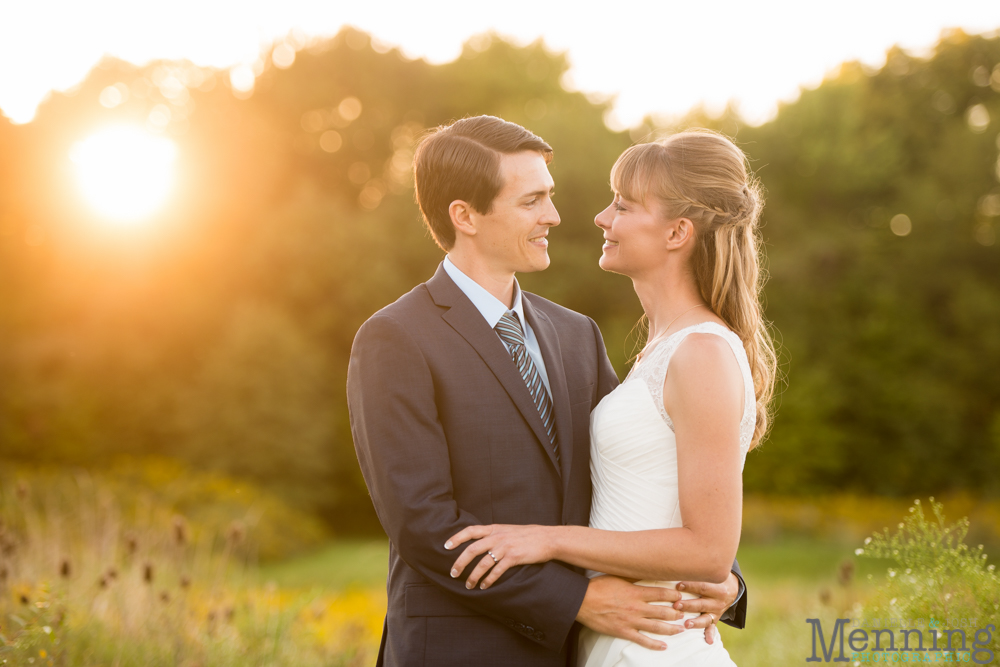 Ahhhh! Aren't they such a beautiful couple?!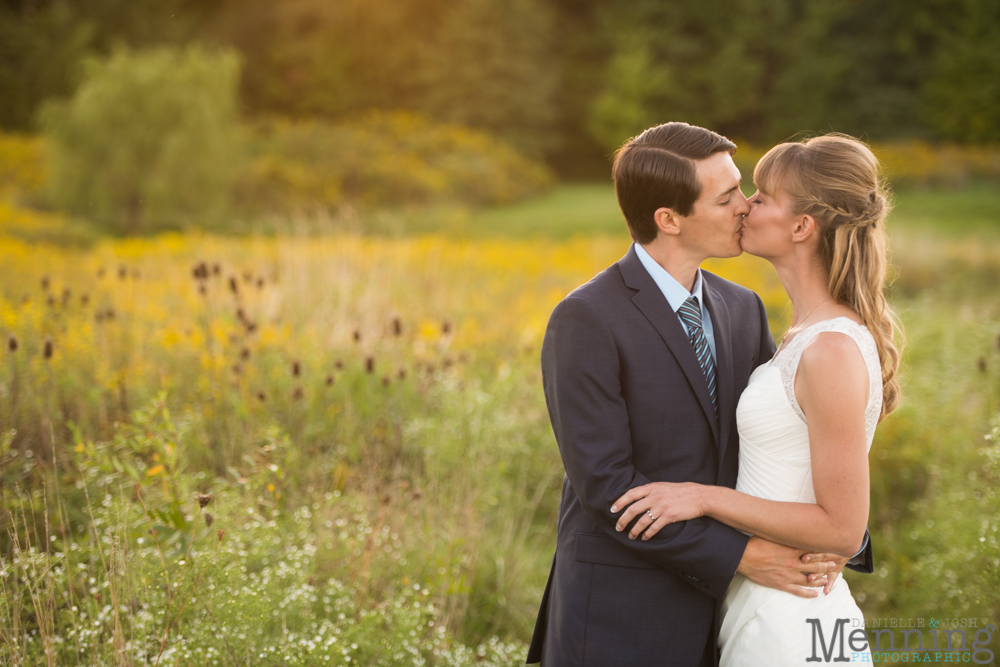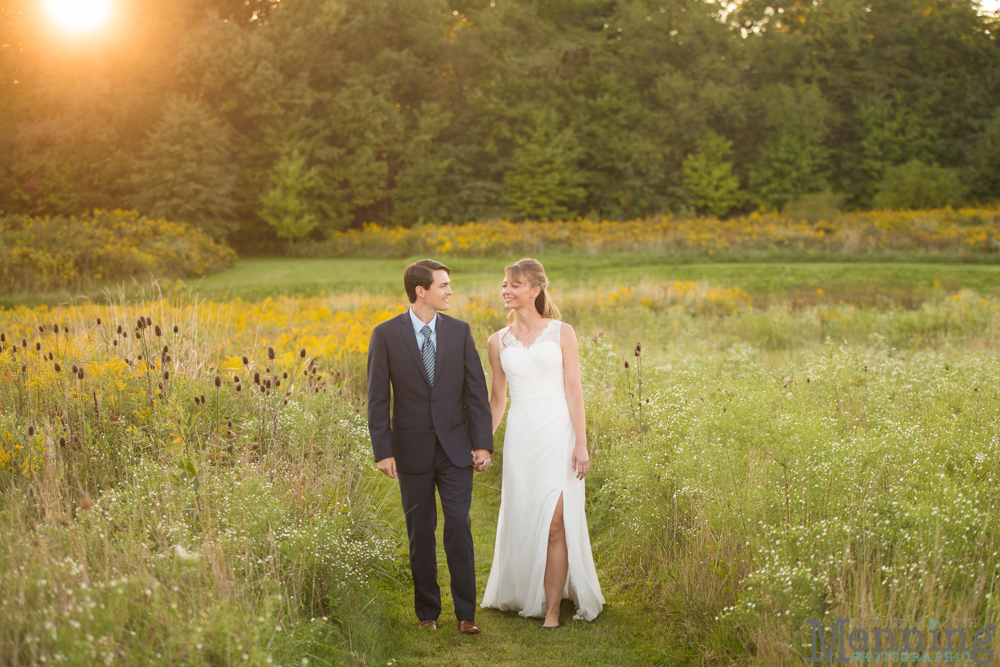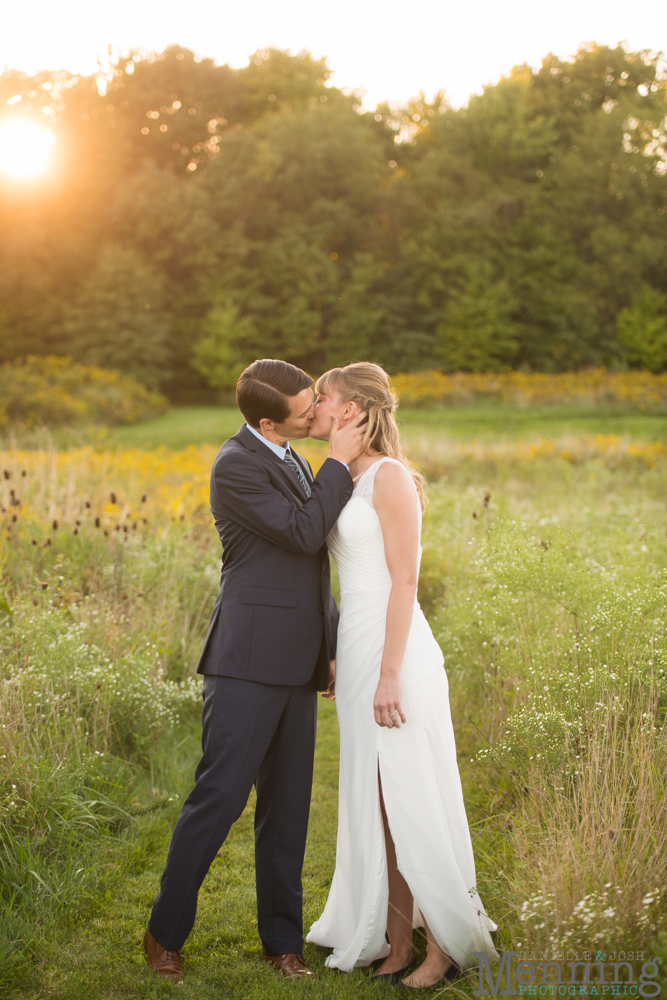 Gorgeous! Lisa, I like your bangs.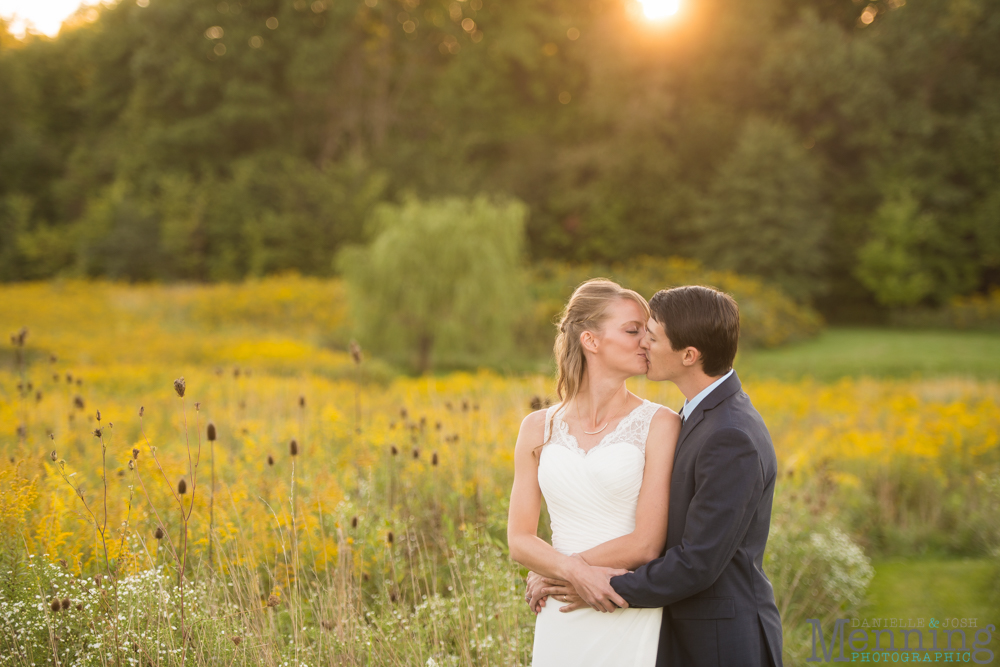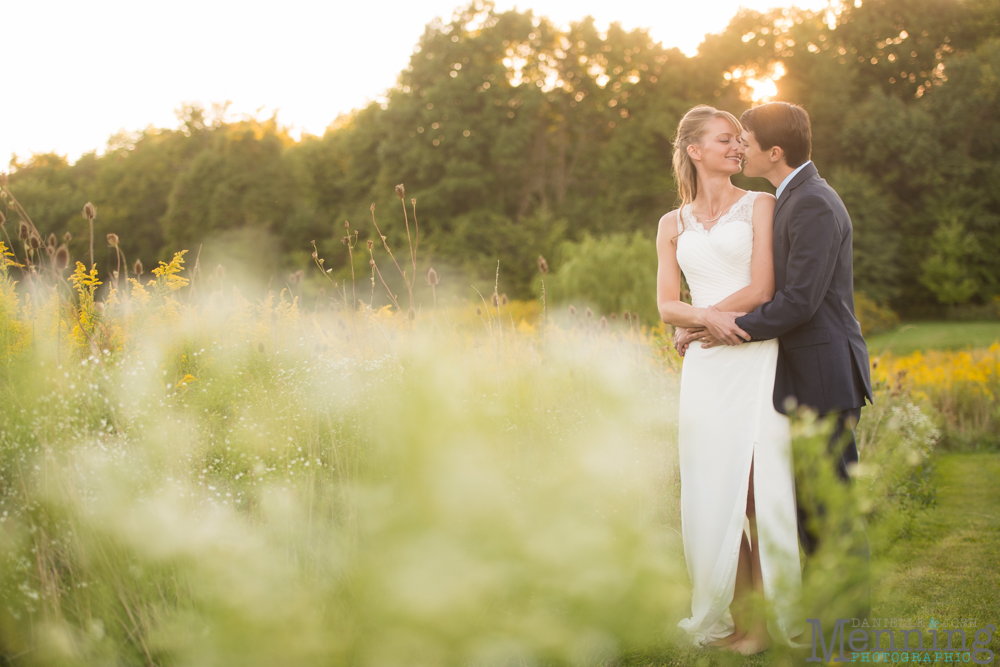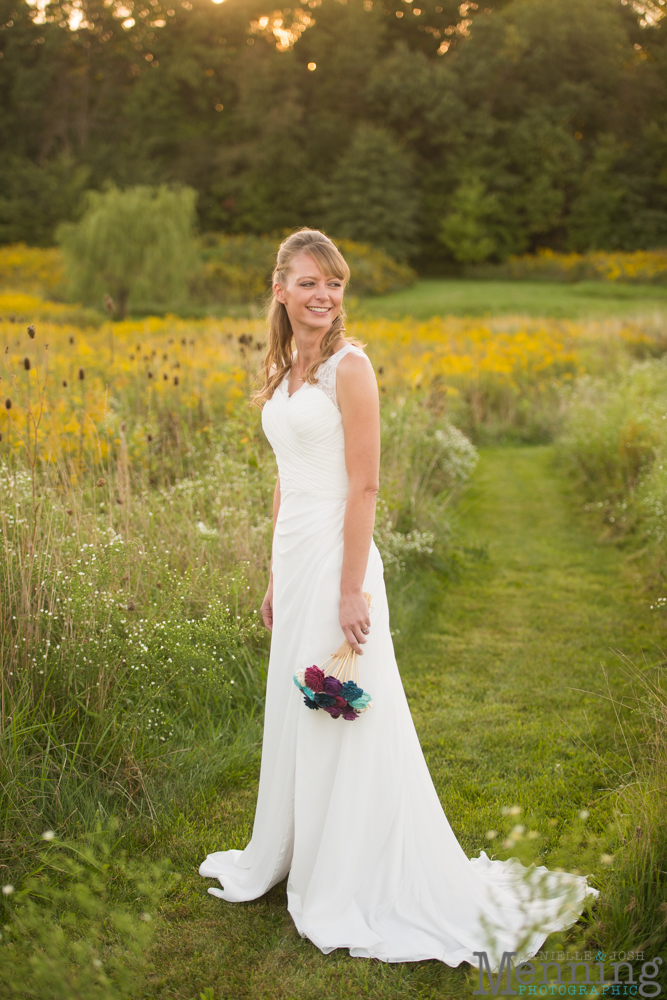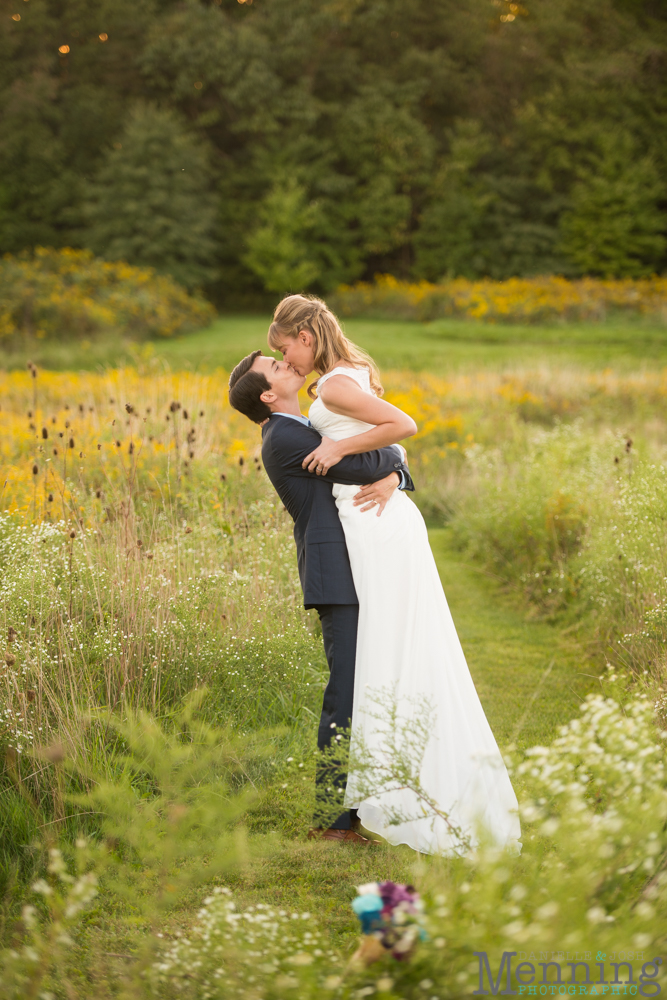 Sisters! This photo had to happen because we have one like this on my wedding day when I was the bride, Lisa was the bridesmaid, and Angie was the pregnant bridesmaid. We switched it up a little this time.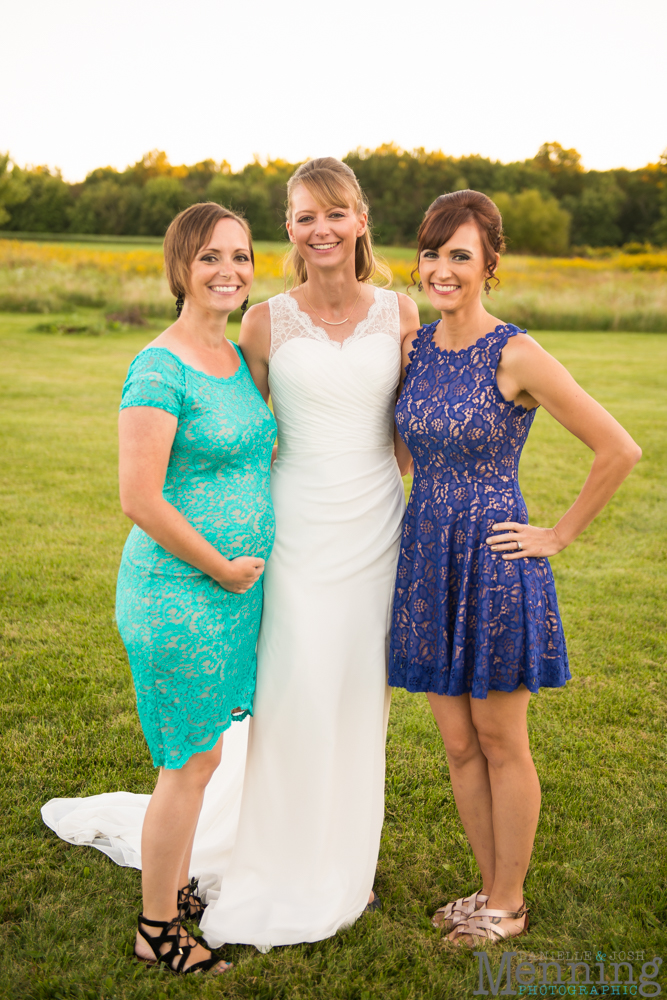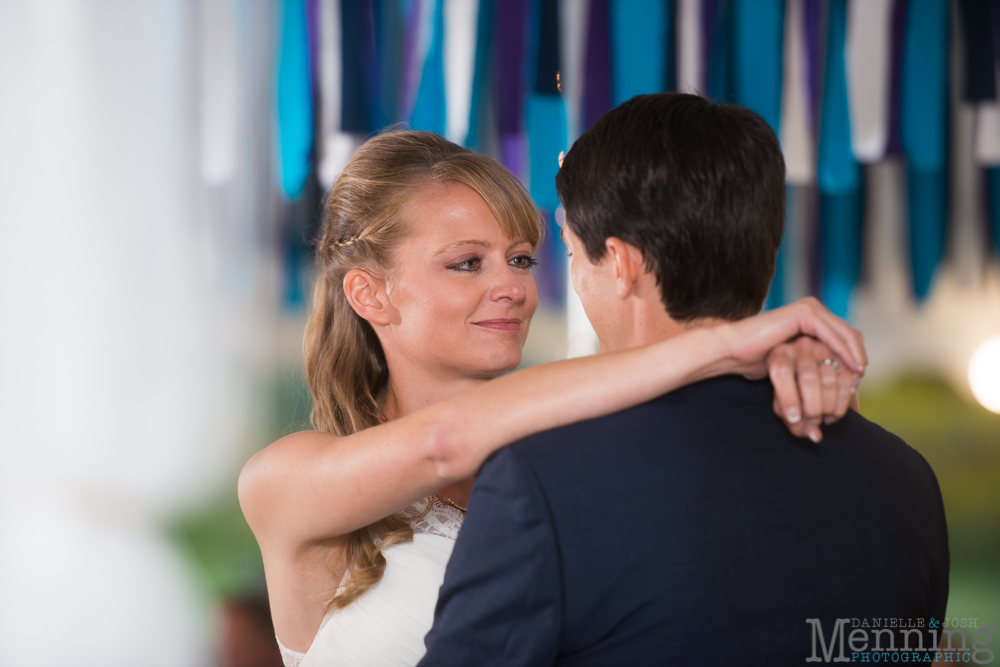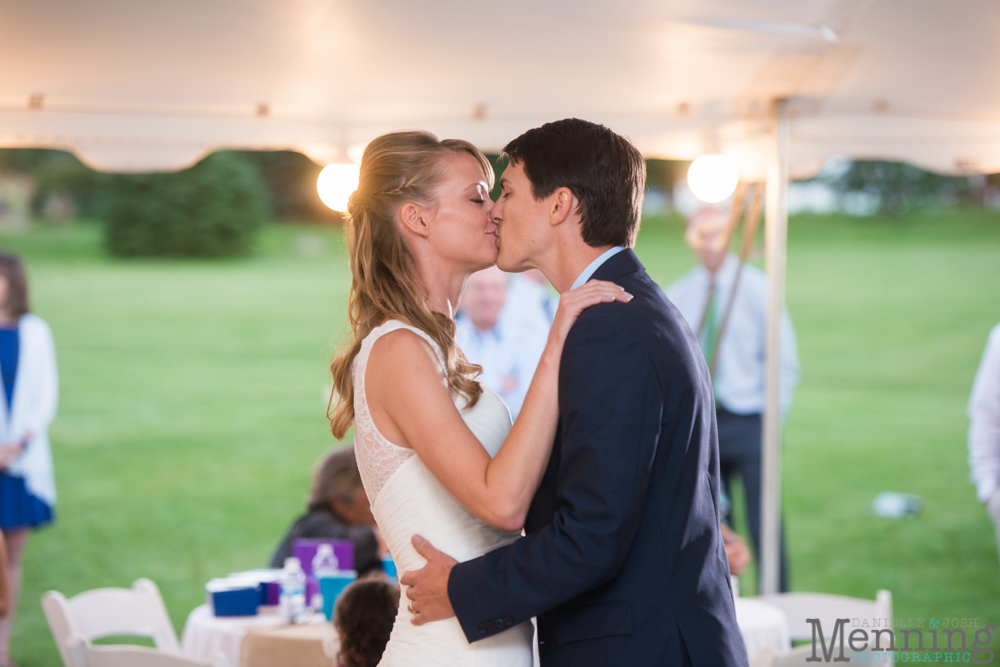 Gotta love Larry!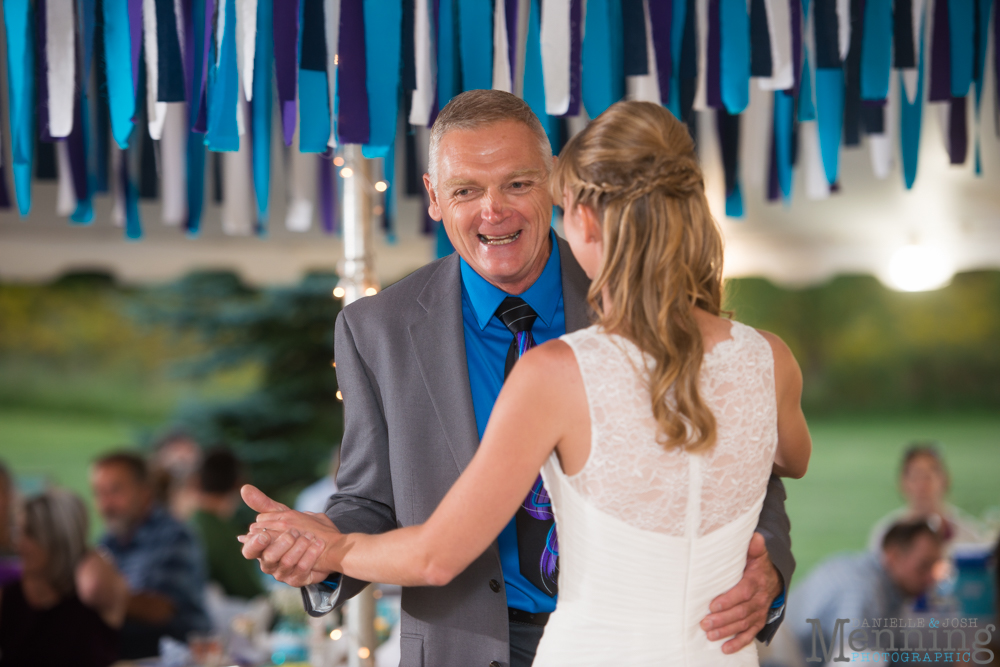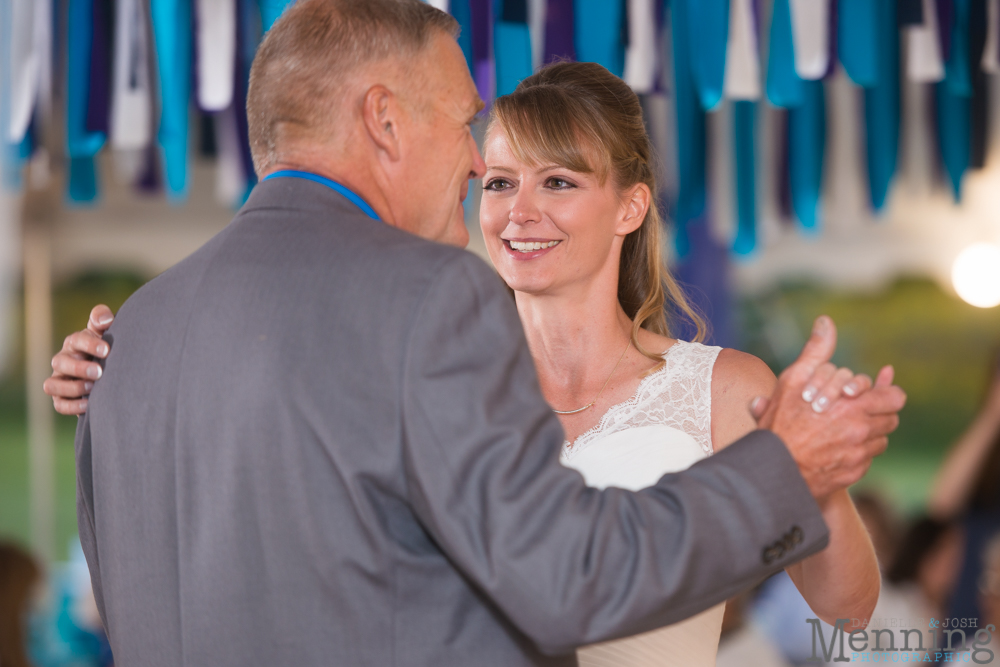 Scott & his mom were so cute during their dance.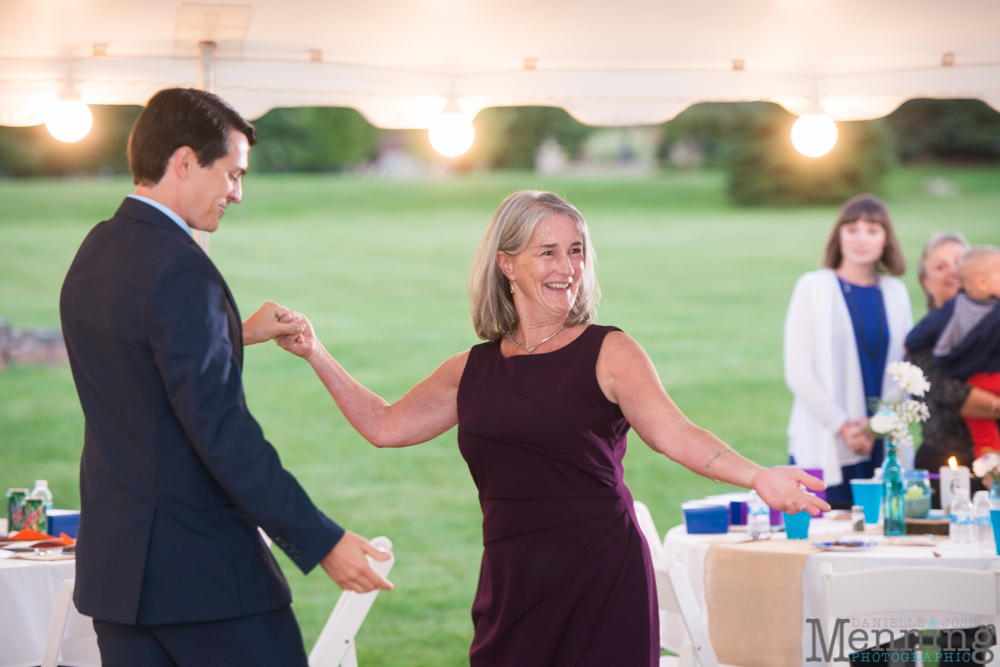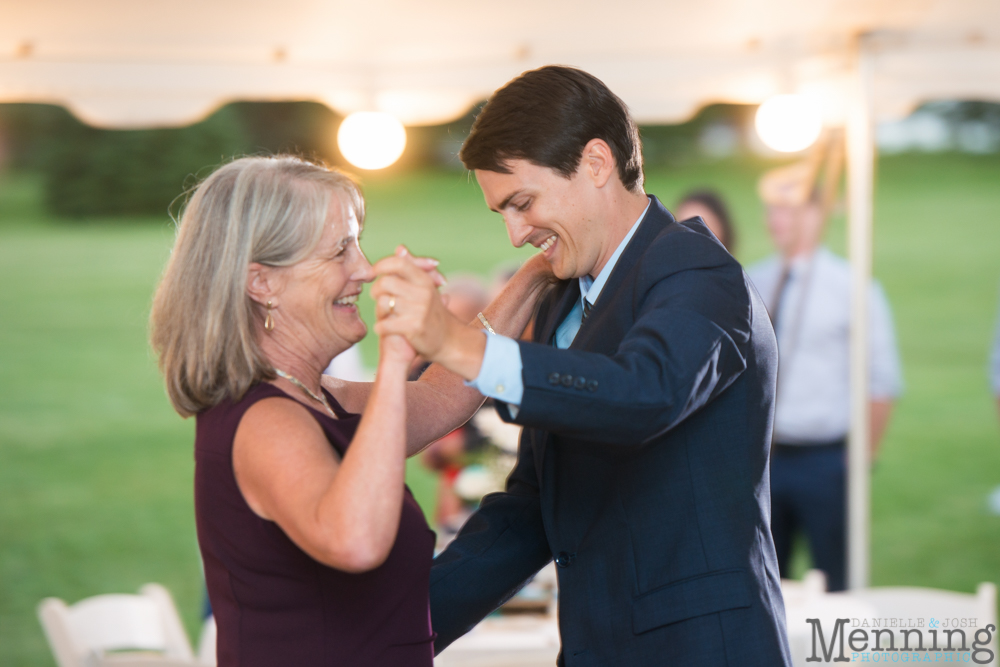 And Scott's nephew Dante joined in at the end.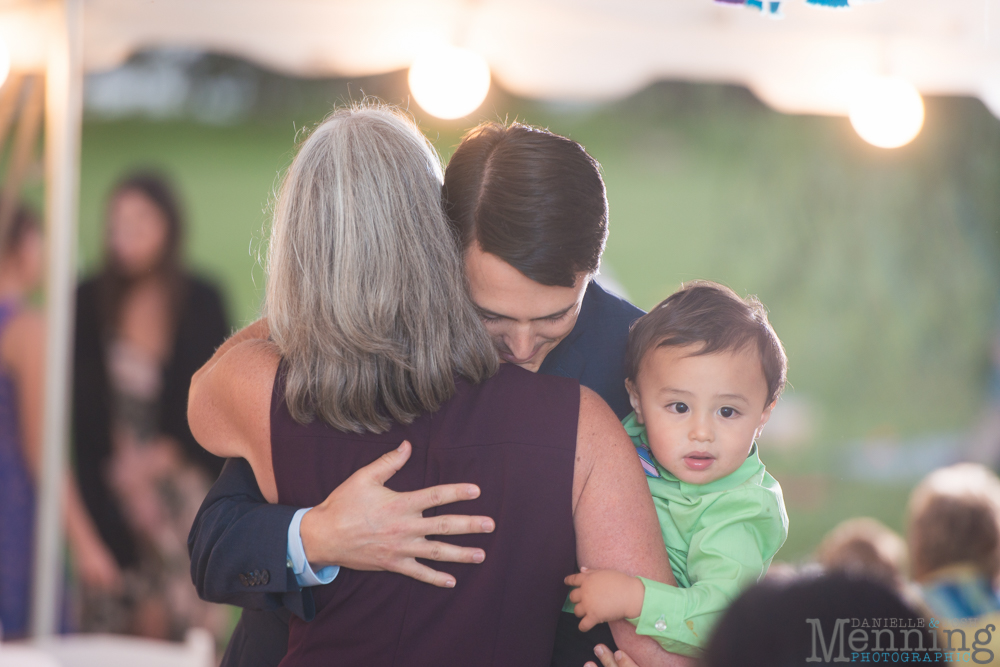 A special thanks to Damon from D&R Audio who was the DJ & did a fabulous job!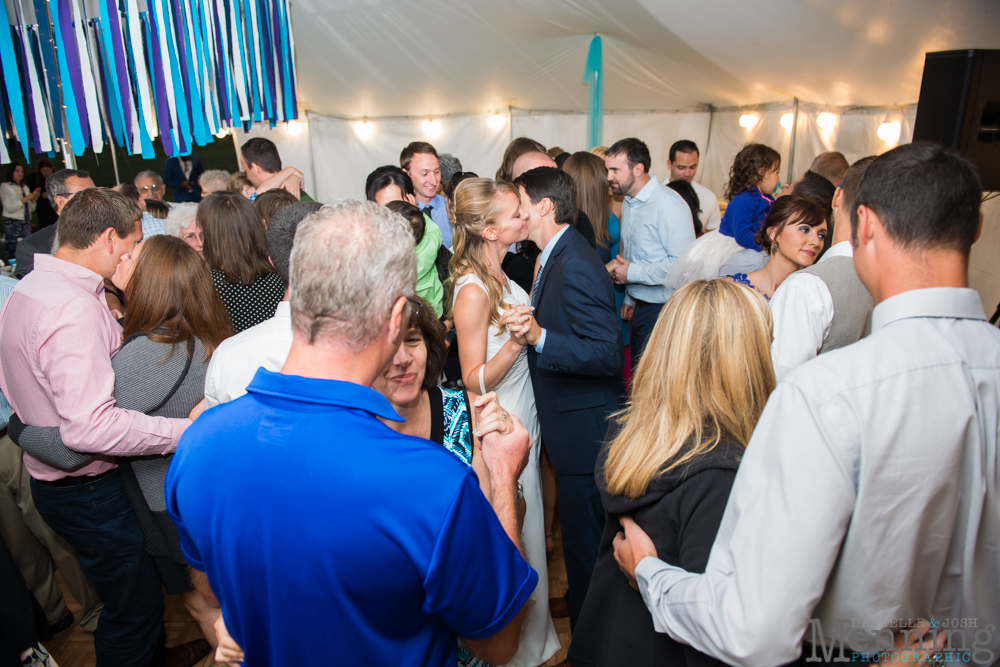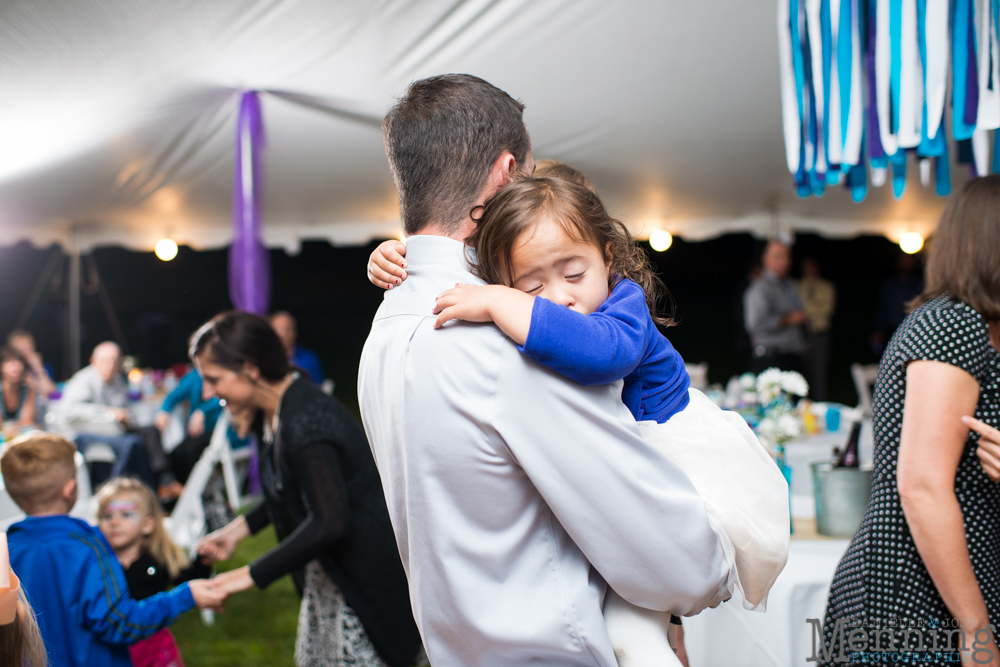 Shout out to my dad who built the tent centerpiece with help from his brother Mike and Scott.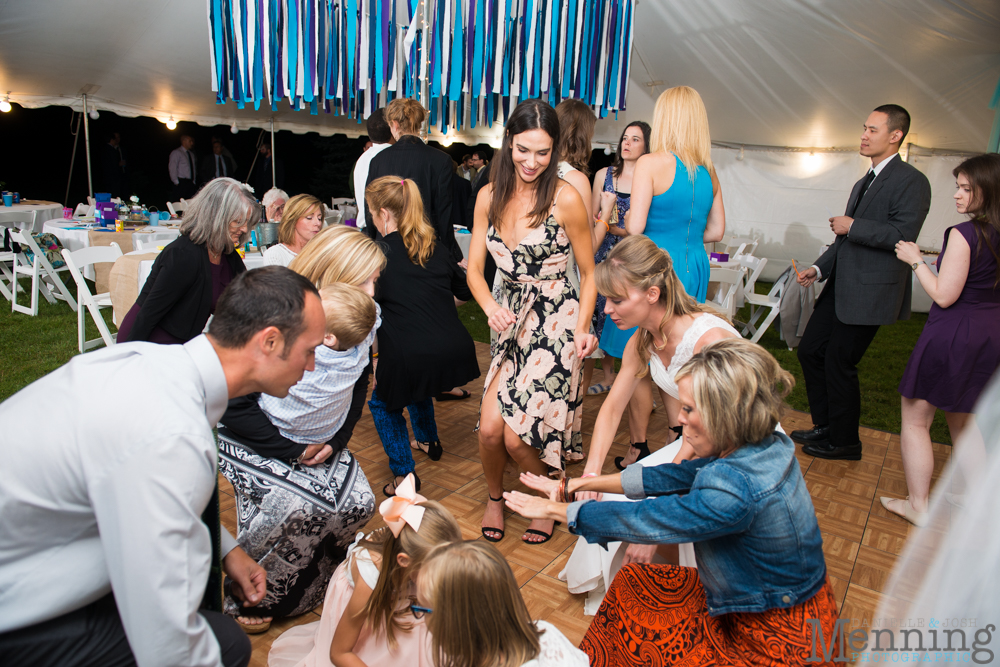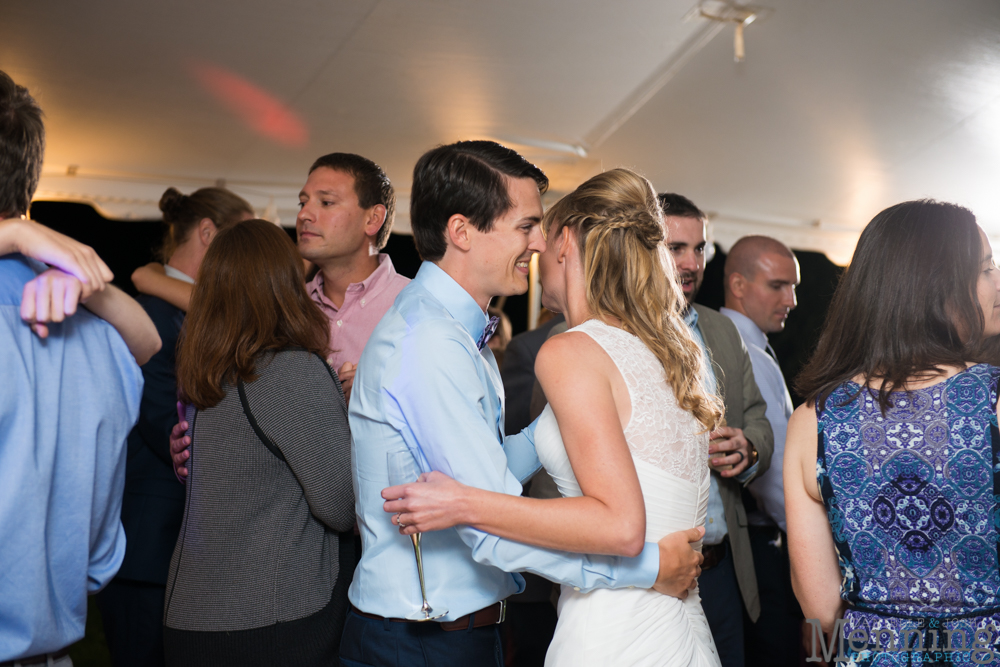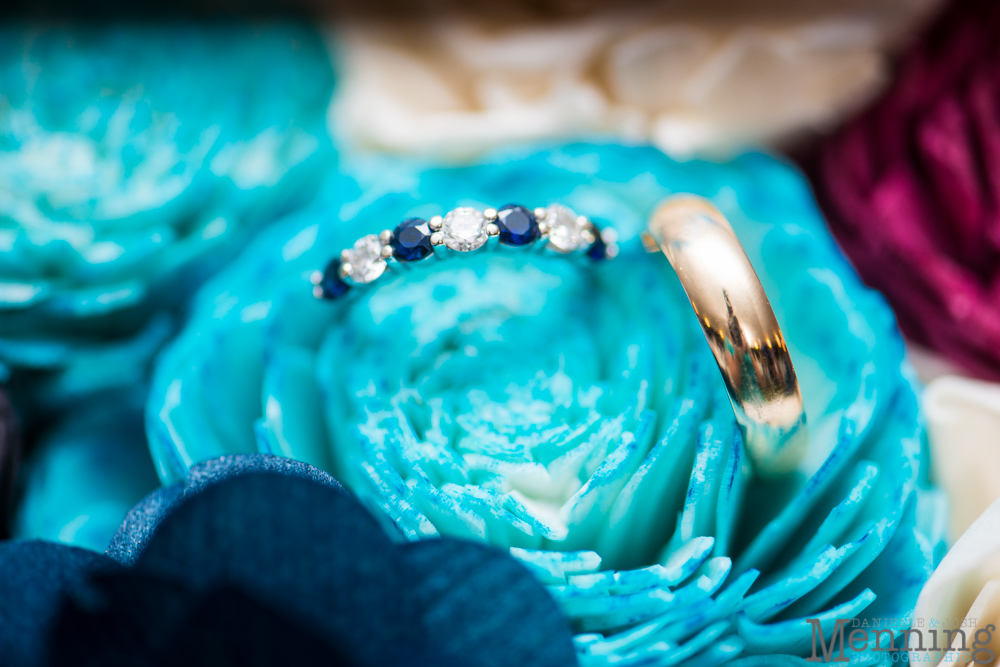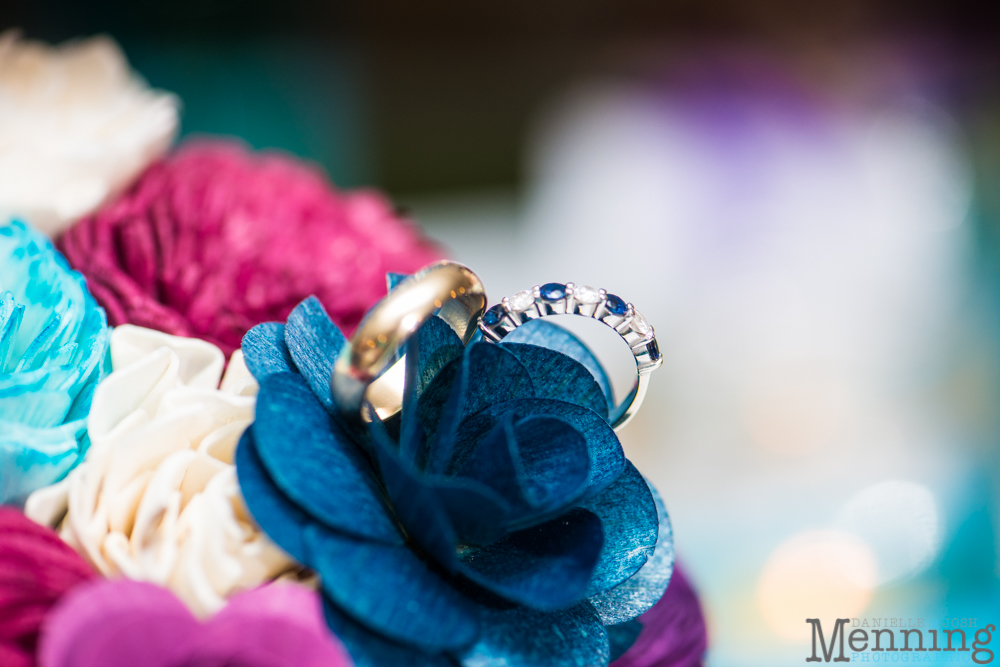 Lisa & Scott, we love you guys & we're here for you no matter what! Congratulations again! We are very happy for you both & are excited to see what the future will be for your marriage. We also can't wait to hear about your upcoming honeymoon to New Zealand & see all of the photos you'll take! If I weren't going to be 9 months pregnant at the time, I'd be very tempted to stow away in your luggage. Thank you for honoring us with your choice to utilize us as your wedding photographers & to trust us to get our usually redneck-looking backyard whipped into shape for your wedding day! Speaking of that, we couldn't have gotten everything prepared without the help of our family members. You know who you are & we are very, very thankful for you every day!
Cheers, Lisa & Scott! May you celebrate love every day of your marriage for the rest of your lives!
If you're a new blog reader here or you just stumbled upon our little corner of the Internet, hello! We're Josh & Danielle of Menning Photographic. We're a husband & wife wedding photography team based in Columbiana, Ohio & serving brides & grooms in the Youngstown, Ohio area & beyond. We write about all kinds of things on our blog from wedding advice to real weddings to fun happenings in our life. We're glad you're here! If you'd like more info from us just email info@menningphotographic.com! We'd also love to connect with you here:
Instagram | Facebook | Twitter | Pinterest | Google +
AÂ few other vendors I'd like to give credit to:
Tent, Tables, Linens, Dance Floor Rental:
Valley Awning and Tent
Chair Rental:
A.M. Party Rentals
Miller & Co (portajohn rental)
Melia: 330-453-9472; MDanner@millerandcompanysvcs.com
Caterer: Susan Payton:  paytonplace12@zoominternet.net The food was delicious!
Officiant: M. Shane Patrone: Â shanepatrone@yahoo.com
DJ Damon LaRiviere of D&R Audio:Â protrain1@gmail.com
Hotel Block:
Courtyard Marriott in Canfield:
Guest Party Bus from hotel:
Larry Glenn: 330-383-7989 (cell) | totaltransportationllc@yahoo.com
White House Fruit Farm Donuts: 330-533-4161
If you missed their engagement session in Boston, you can check it out HERE.