What have we been up to lately? 🙂 If you follow our blog, Facebook, Instagram, Twitter, or Google + (whew, so much social media!), then you know we've been photographing a TON of amazing weddings for great couples! That keeps us very busy and we have so much fun doing it! But what do we do in our spare time? For one, we just planted our garden & we're really excited about its anticipated yield. We love going out into our backyard and emerging with fresh veggies that we can eat! It's such a blessing! We planted tomatoes, cherry tomatoes, grape tomatoes, green bell peppers, red bell peppers, yellow tomatoes, cucumbers, zucchini, watermelon, cilantro, and parsley. We love being outside as much as we can & gardening helps make that happen!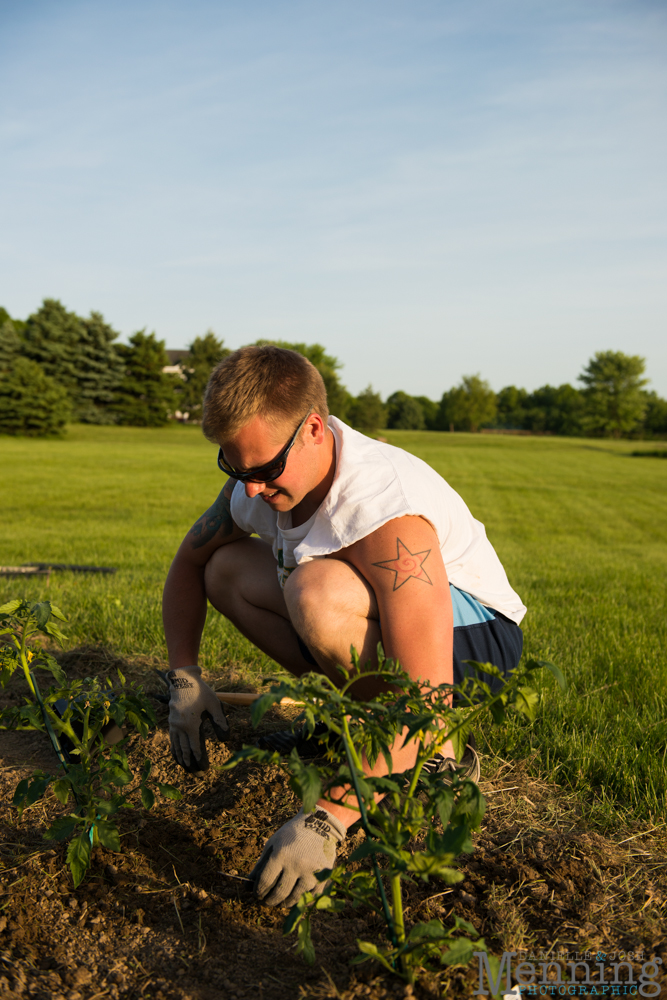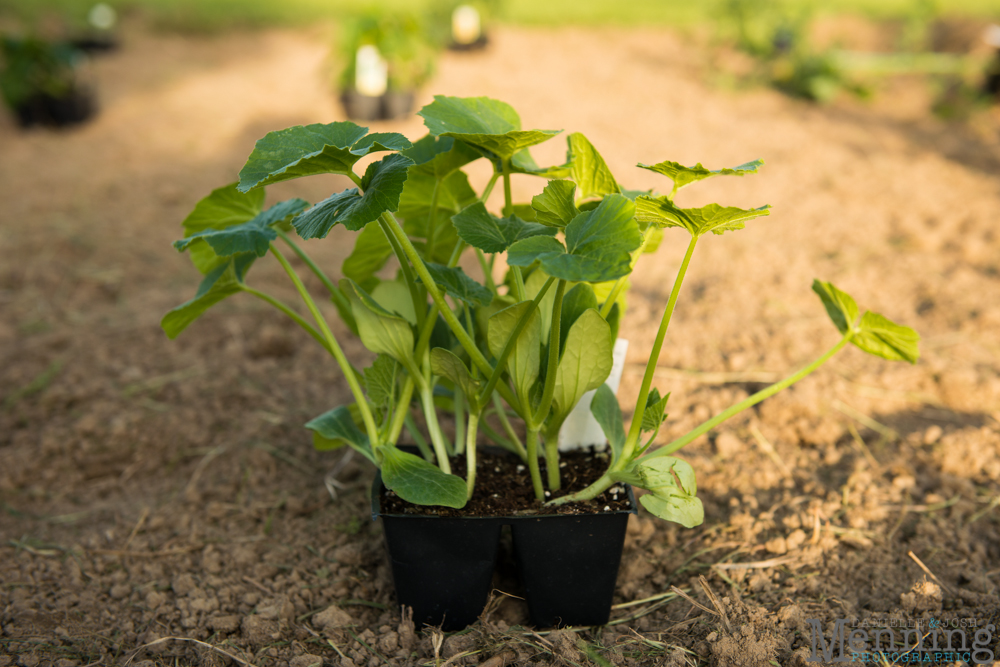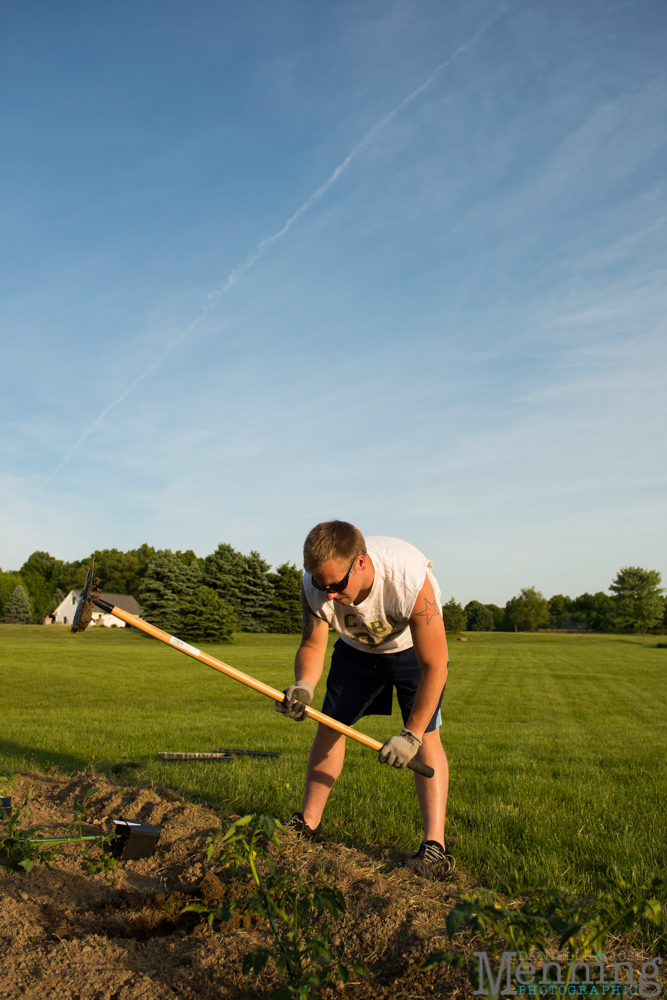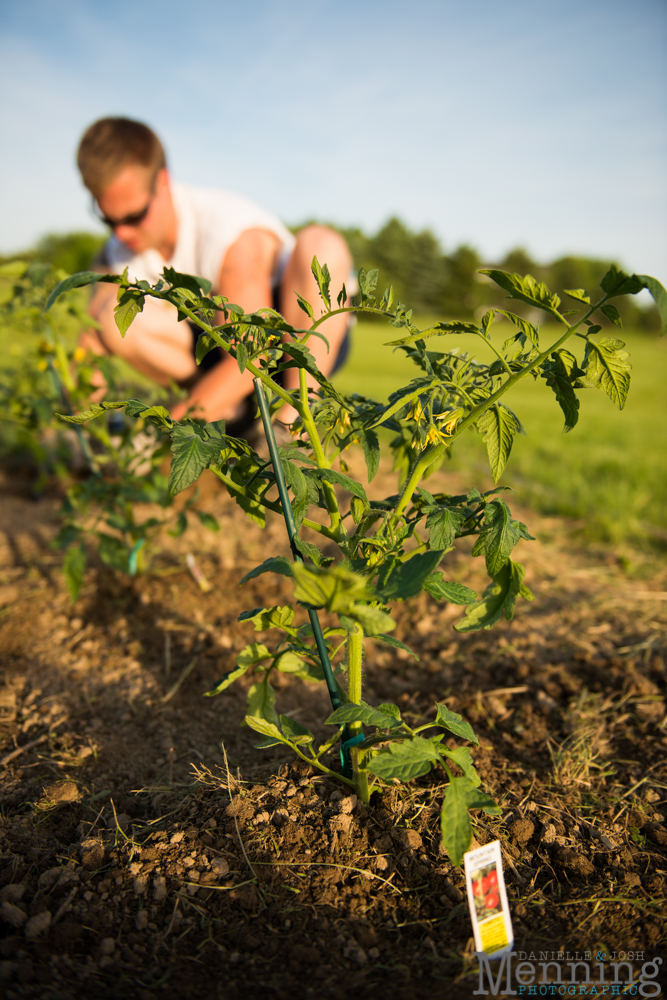 We absolutely love where we live! We're surrounded by amazing neighbors, lots of land, corn fields, farms, peacefulness, country air, and God's beautiful creation. 🙂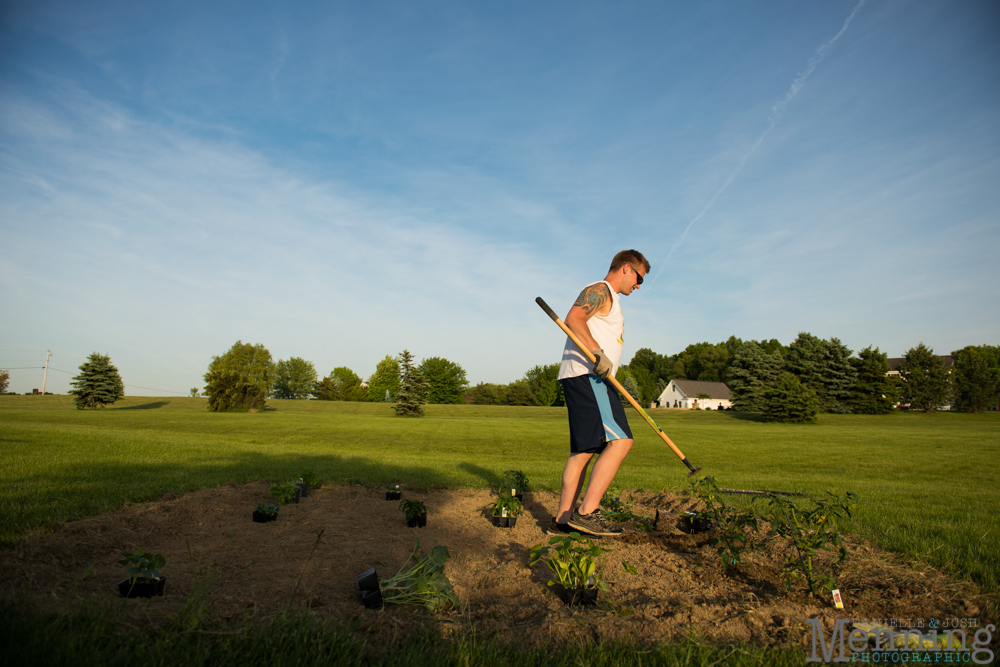 What else do we do with our spare time between shooting weddings? We hang out with these pugs! Punky is getting so big! Remember our very first blog post about her? Back then, she weighed 1 pound 10 oz. She's 8 months old now and weighs 13 pounds 2 oz. She enjoys running around our house like a terror, biting on her big brother Norris' face, chewing her Nylabone, and playing fetch with her tennis ball. She's super athletic!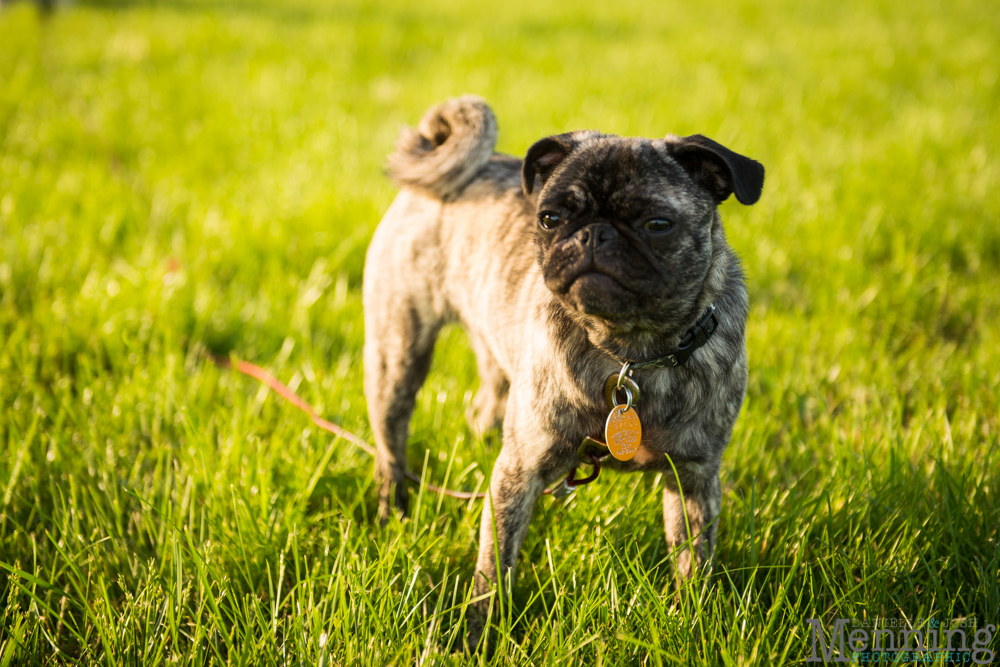 She's also very great at melting our  hearts with her cuteness after she does naughty things like dragging our rugs around the house or chewing pillows to try to get stuffing out of them.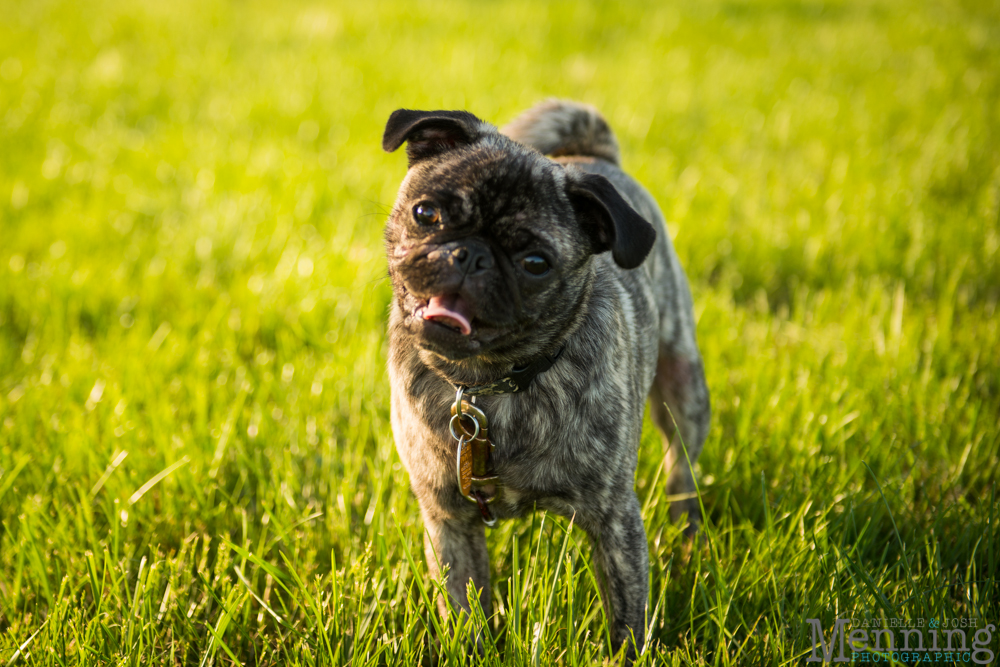 I love Norris in the back of this shot. He's such a funny old man pug.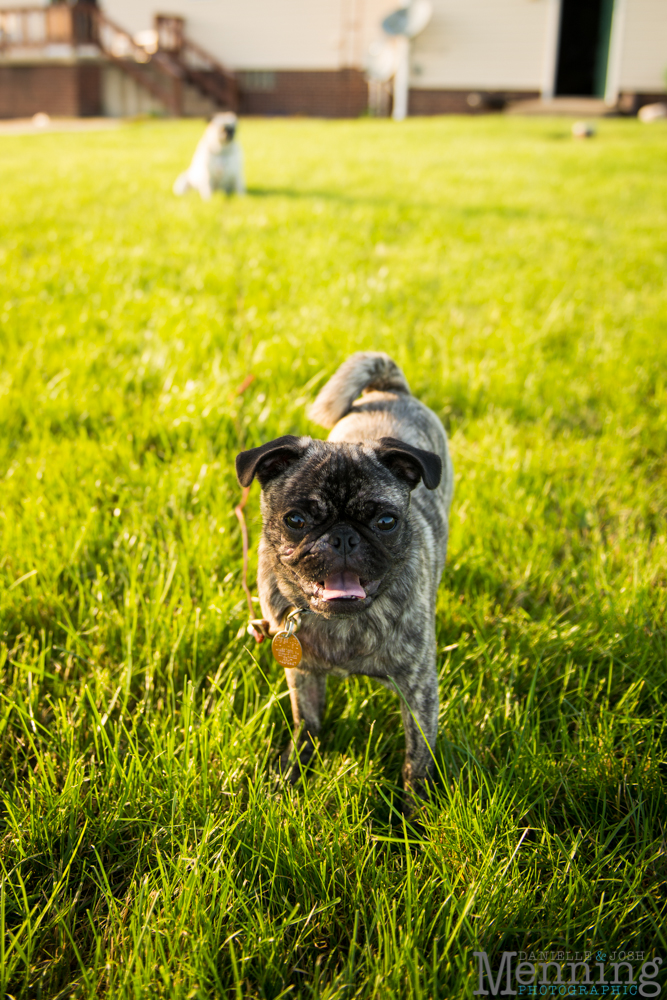 He turned 8-years-old in January.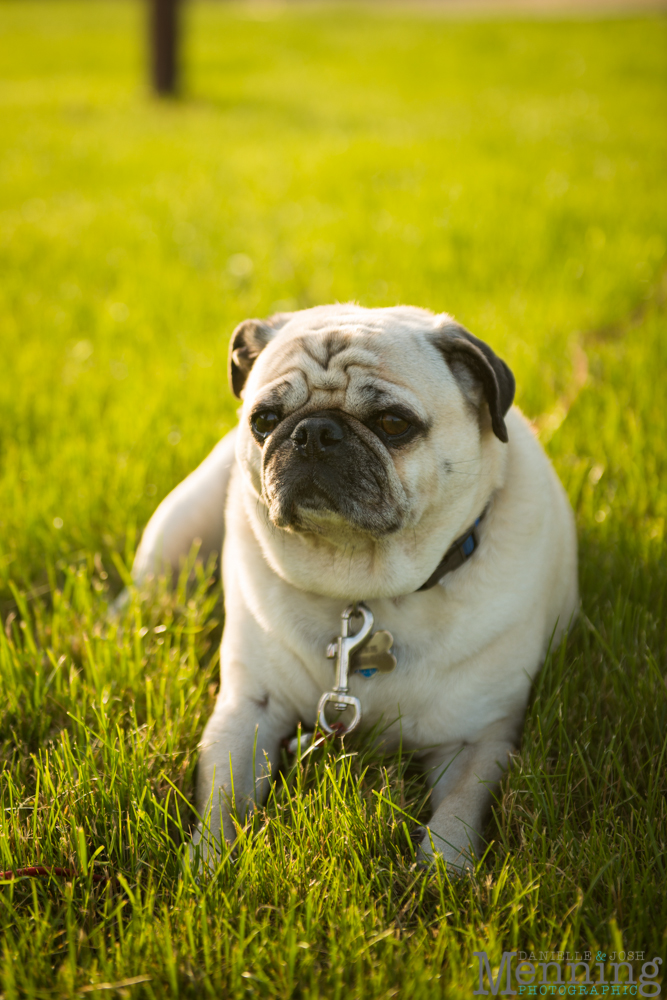 He's comical and the best friend you could ask for in a dog.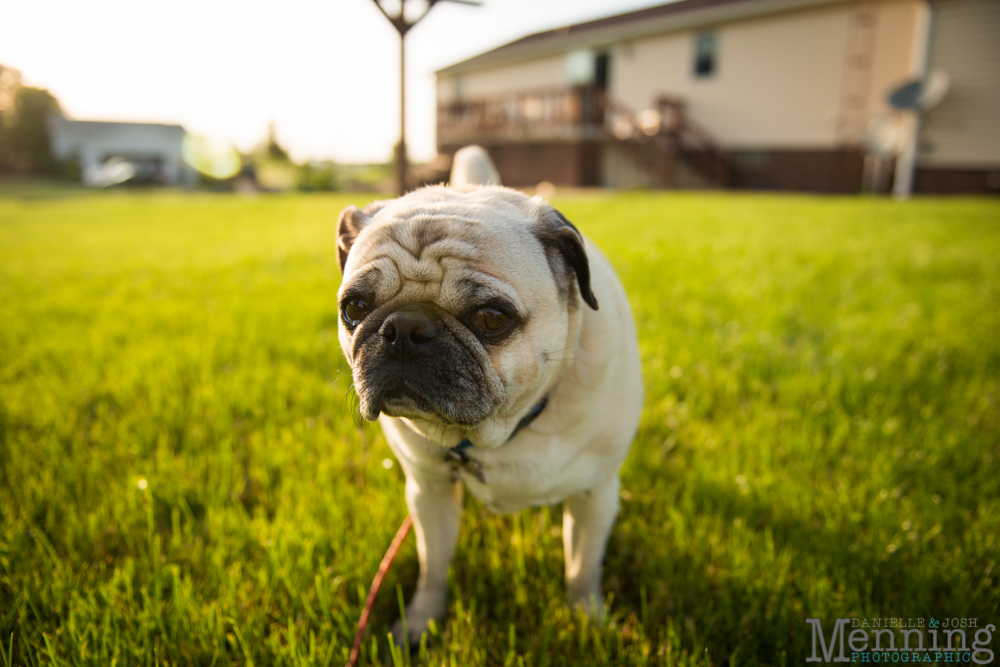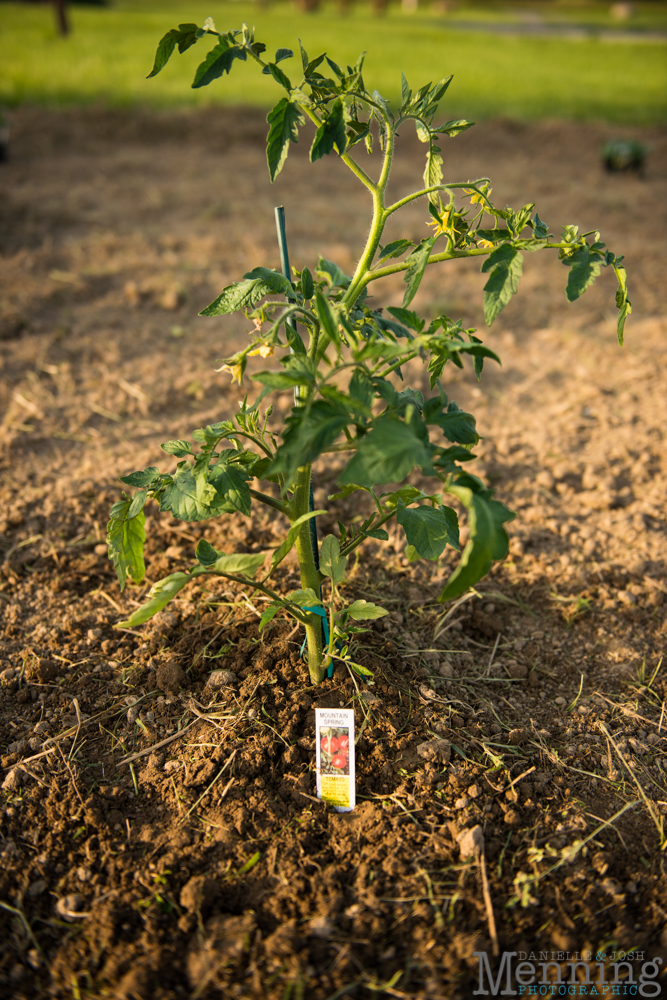 We've already got a cherry tomato growing in there!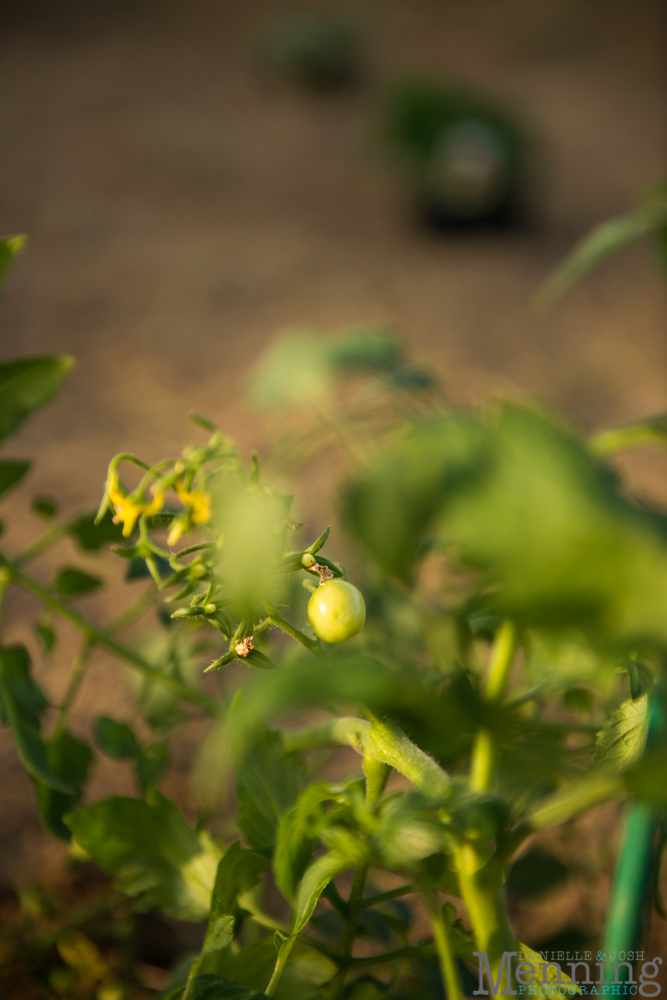 Oh my. As you can see, when I'm out in the garden getting dirty, I'm not dressing to impress anyone. 🙂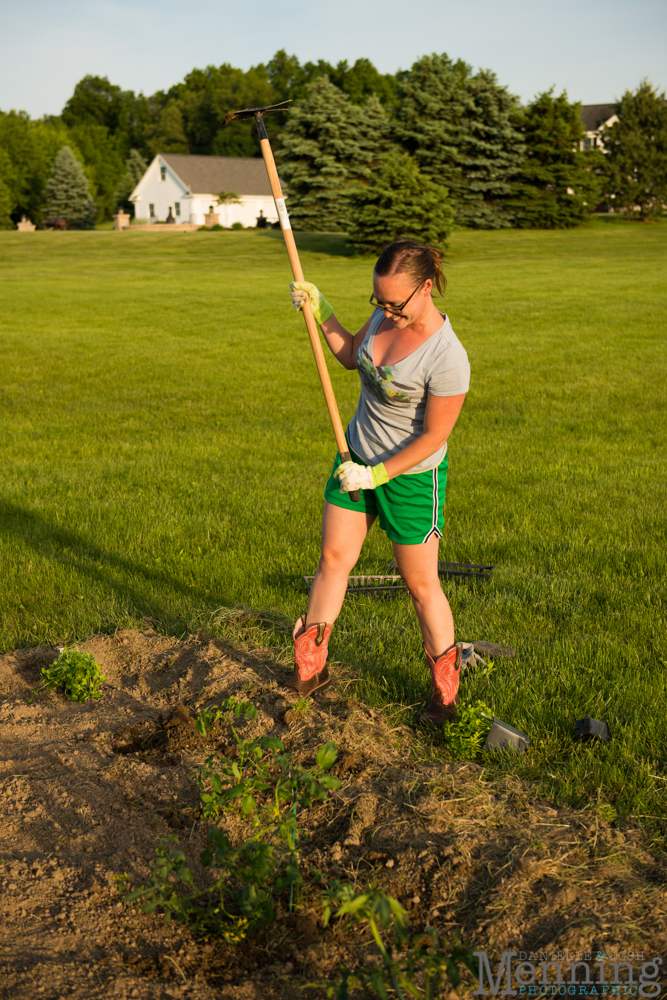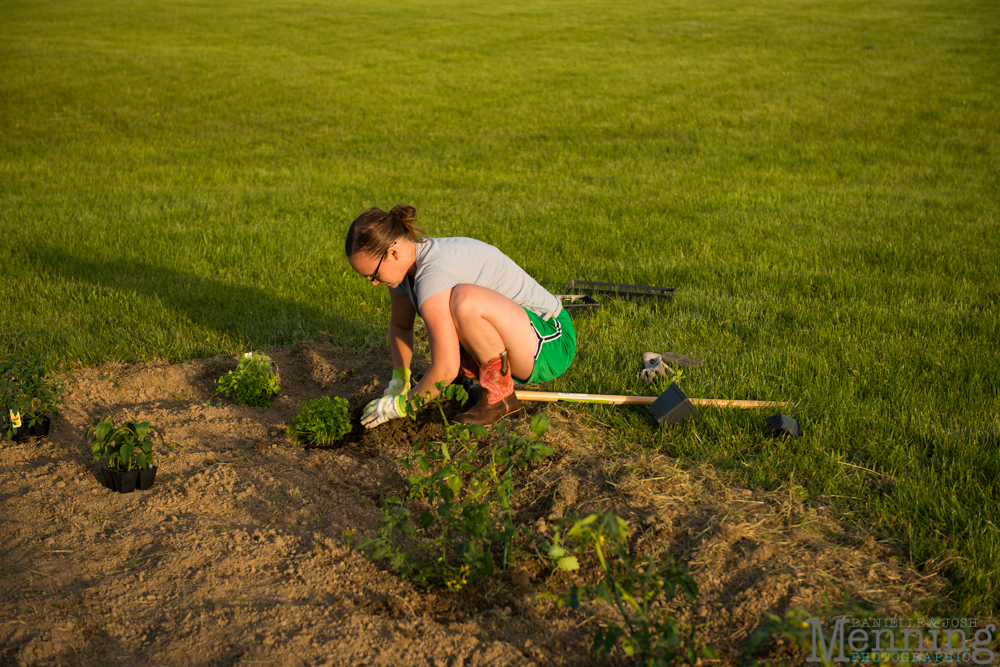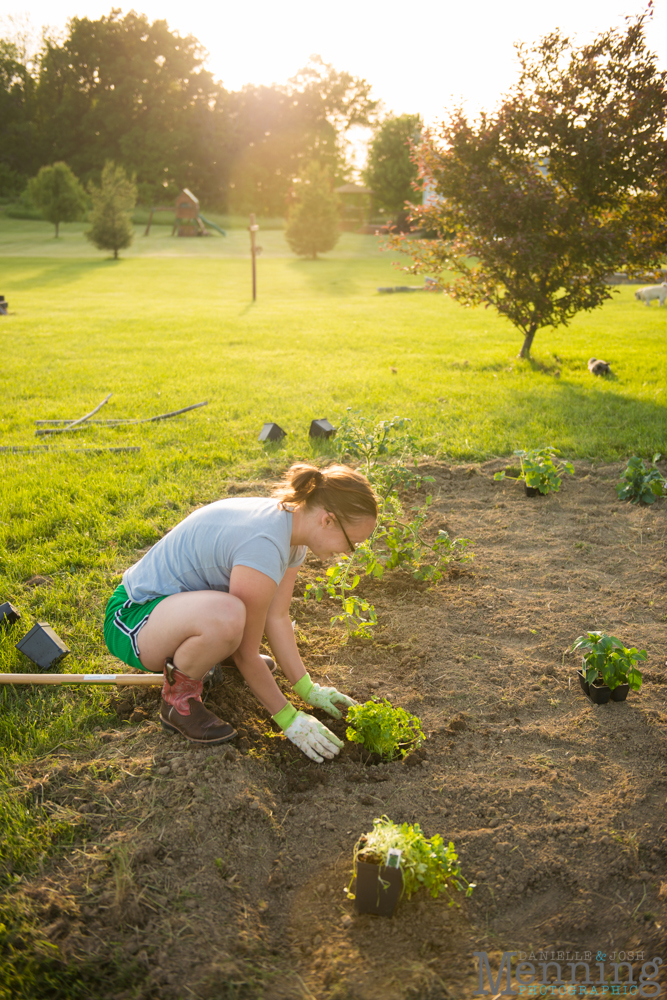 We'll update you on our progress & how our garden grows. I'm sure we'll have zucchini & tomatoes coming out our ears in a month or so. How exciting! We feel so blessed to live in such a wonderful area and to have the ability to till up our land & plant some goodies to eat! Thanks for reading!
♥ Josh & Danielle