I can't begin to tell you how excited Josh & I were when we talked to Cassie (the bride-to-be) about their engagement session & she mentioned incorporating a plane! We always LOOOOOVE variety in our photo sessions, but what we love even more is when a session is personal to the couple & incorporates meaningful aspects of their relationship into the session; it makes the photos more significant, more individualized, & more special. Cassie & Byron are both pilots. So when it worked out for them to use someone's plane in their engagement session, we were so giddy! And it totally helped that these two are absolutely stunning as a couple!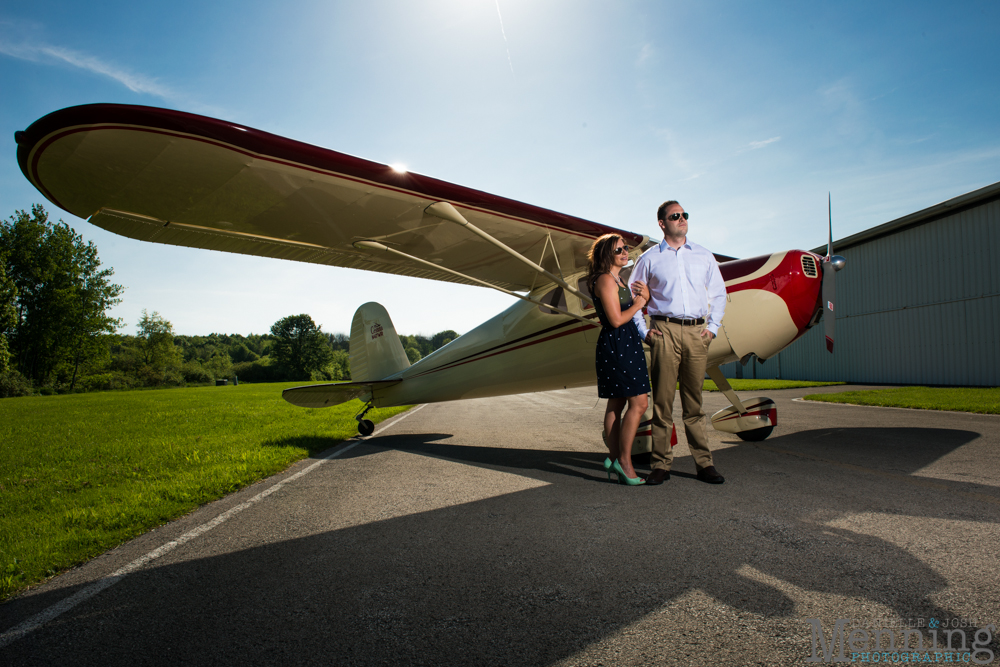 I adore her dress & shoes! The polka dots are just perfectly stylish and whimsical at the same time. And her shoes & nails add that pop of color that really draws interest.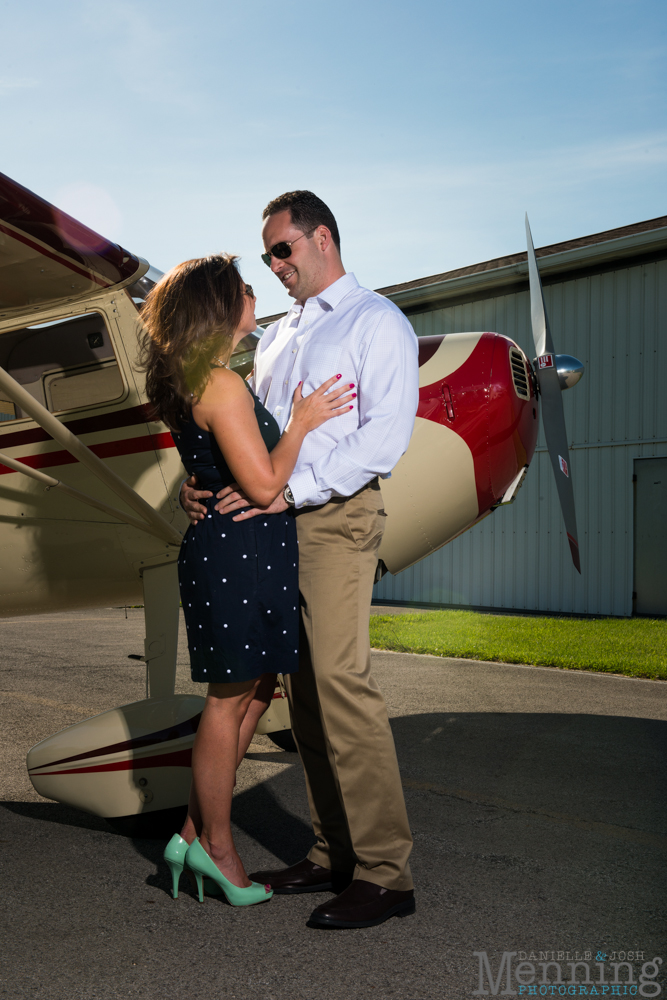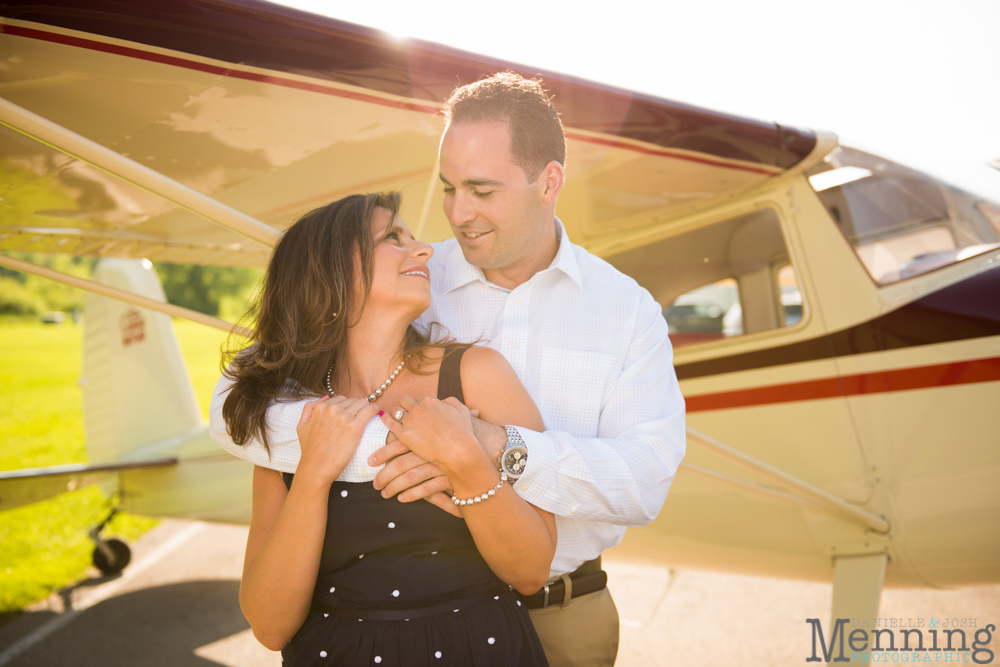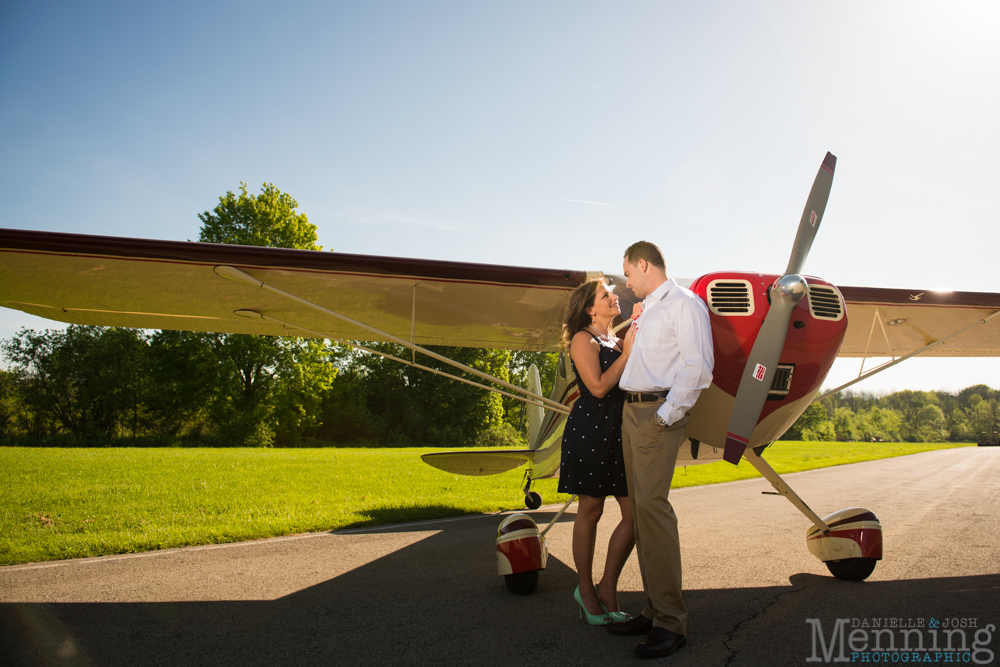 Oh, then there was an absolutely sweet 1950 MG to add to the awesomeness of this engagement session. So very classy! After the portion of the session at the airport, we drove to Mill Creek Park for some photos. Byron looked so cool driving that car through the park! 🙂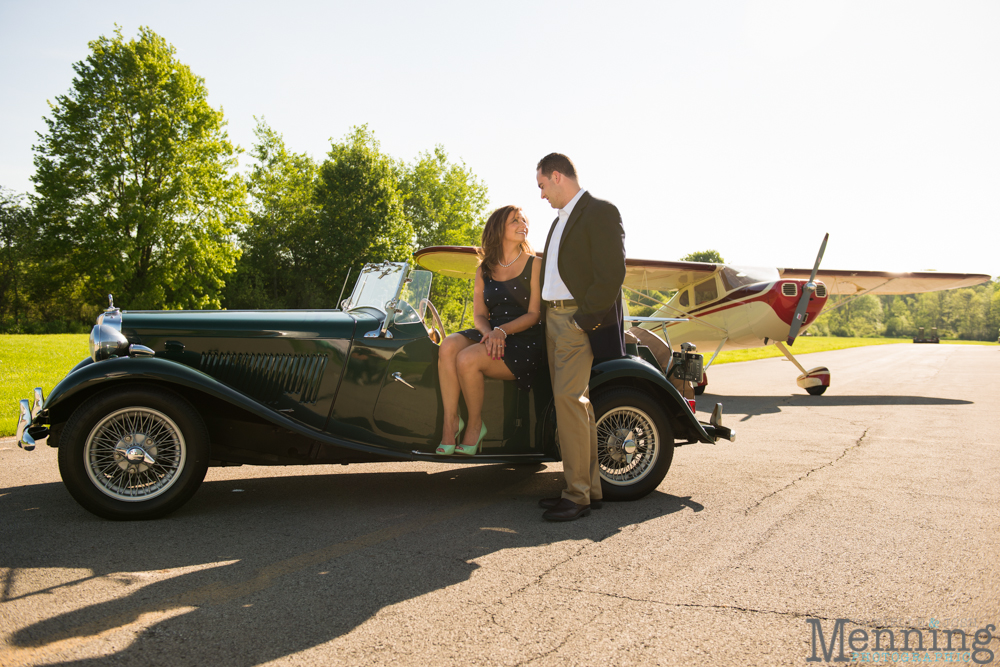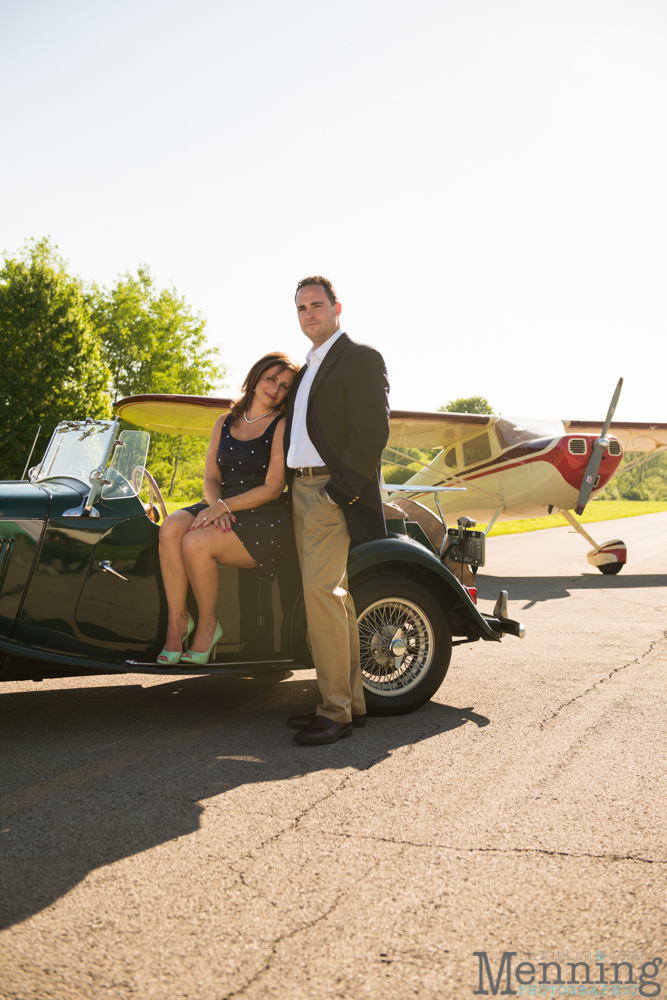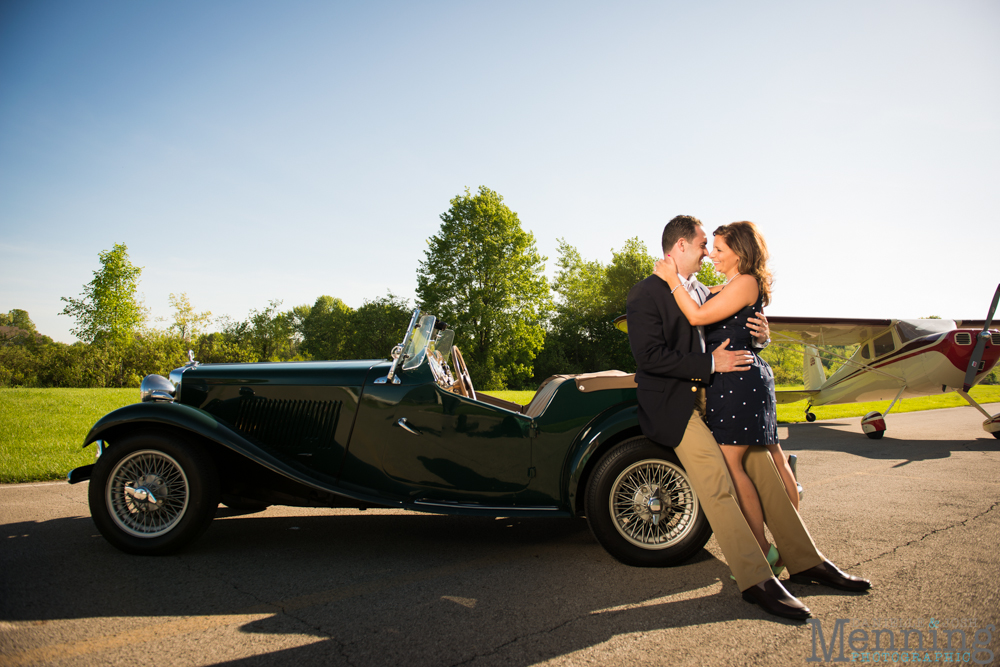 I'm kind of obsessed with this shot. It's one of those photos you could show to someone & ask them when they would guess it was taken & they'd be at a loss.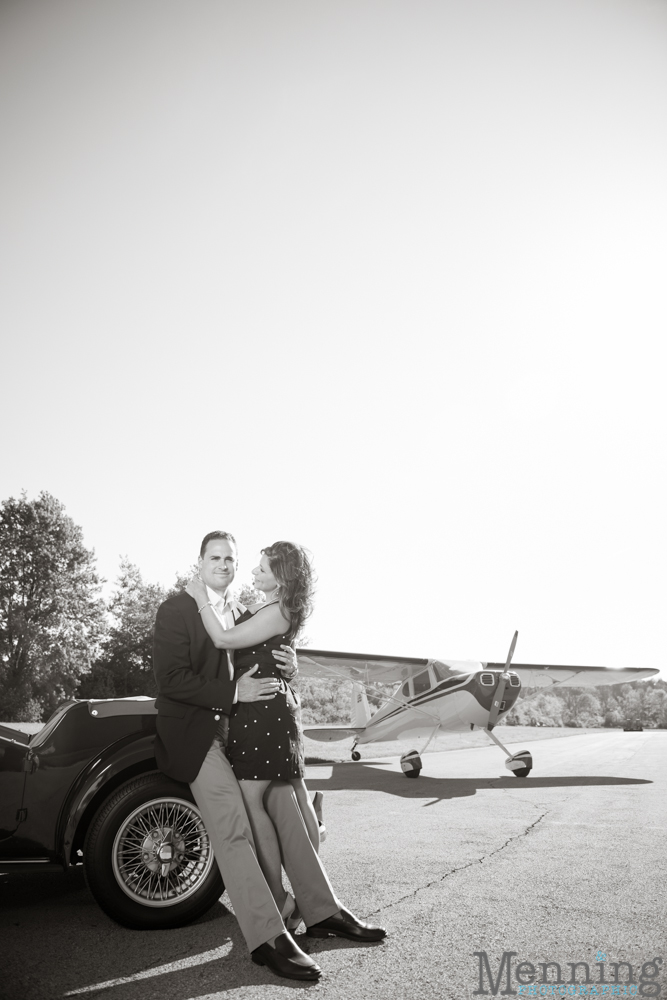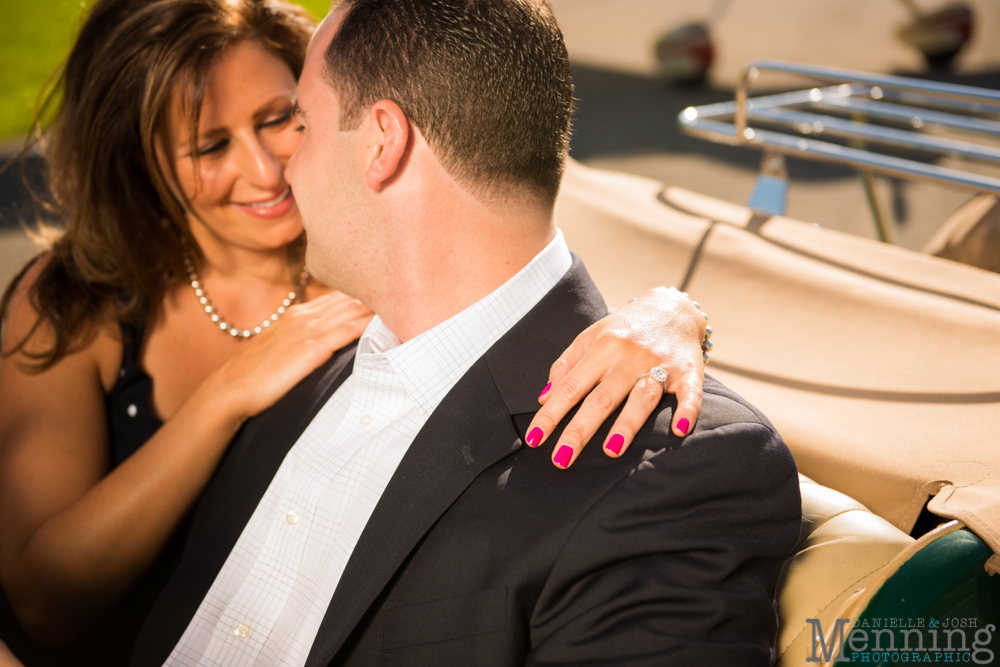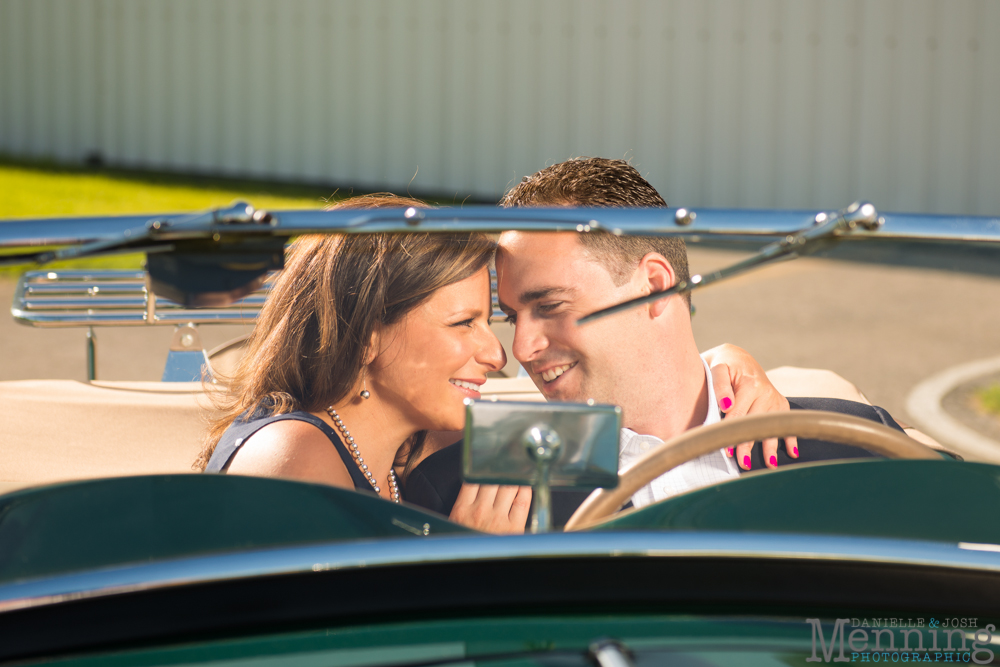 The next sequence of photos is Byron whisking Cassie away in the plane into the sunset. 🙂 Maybe to Nantucket?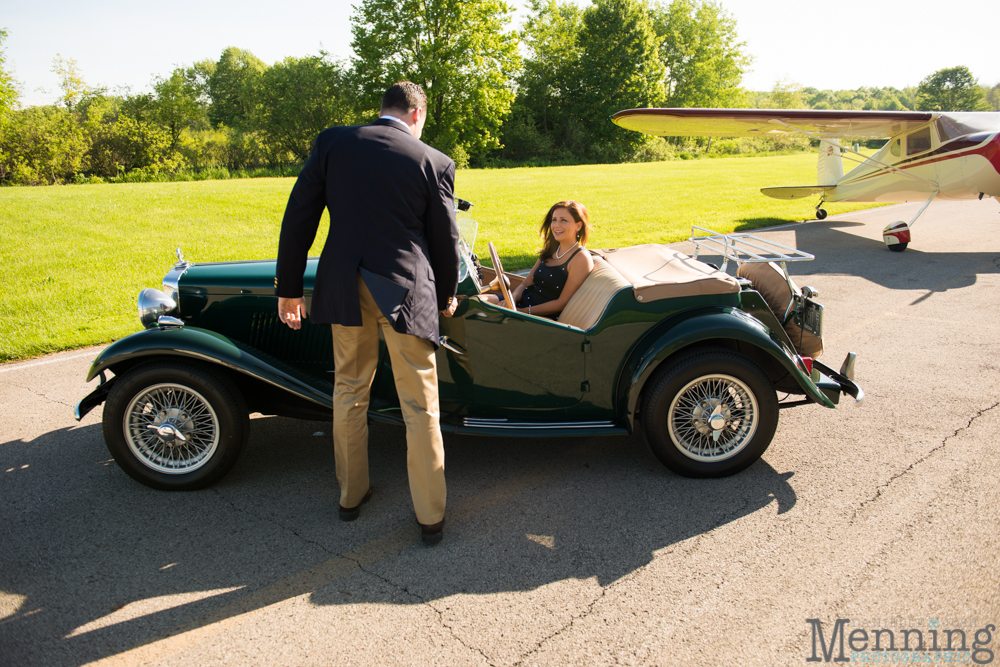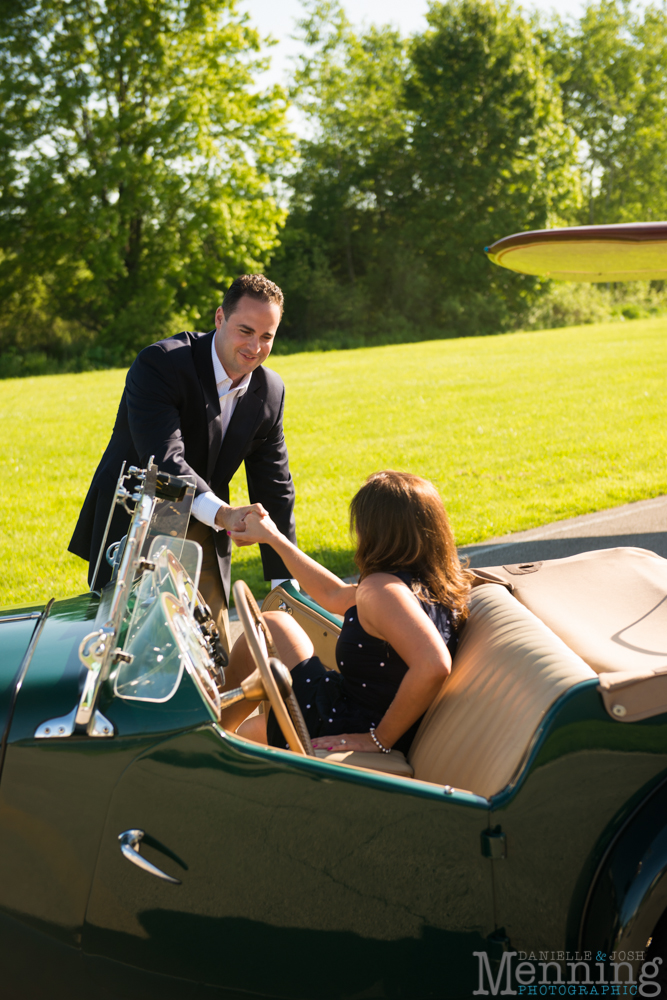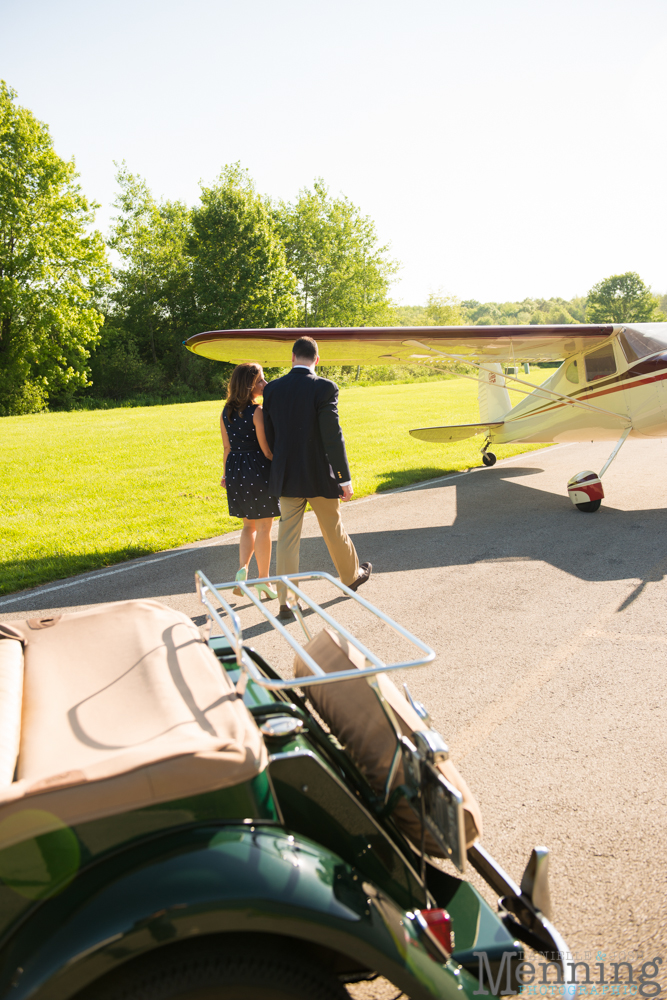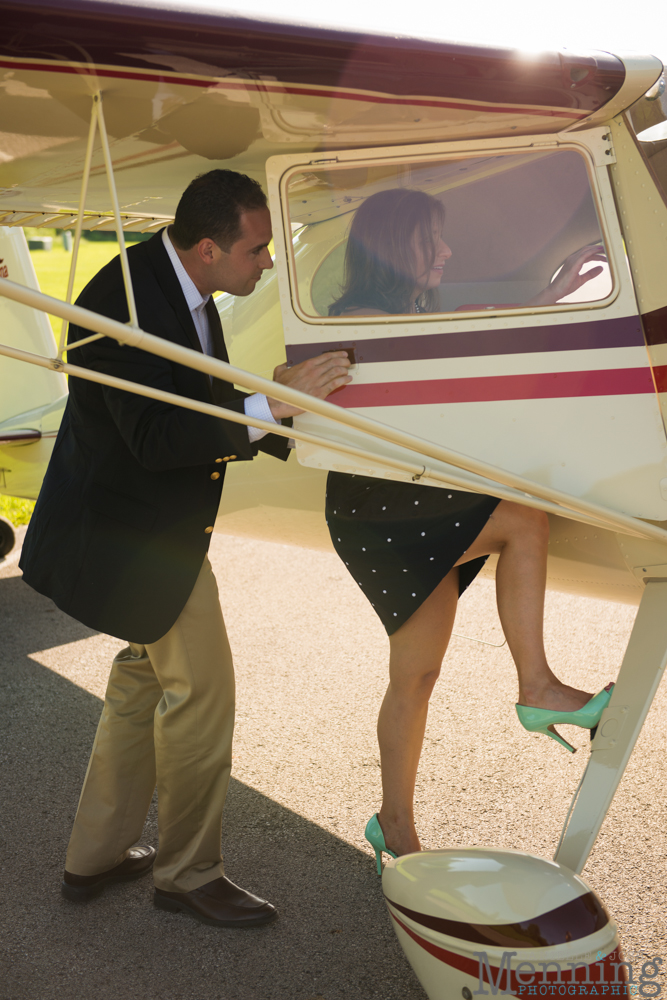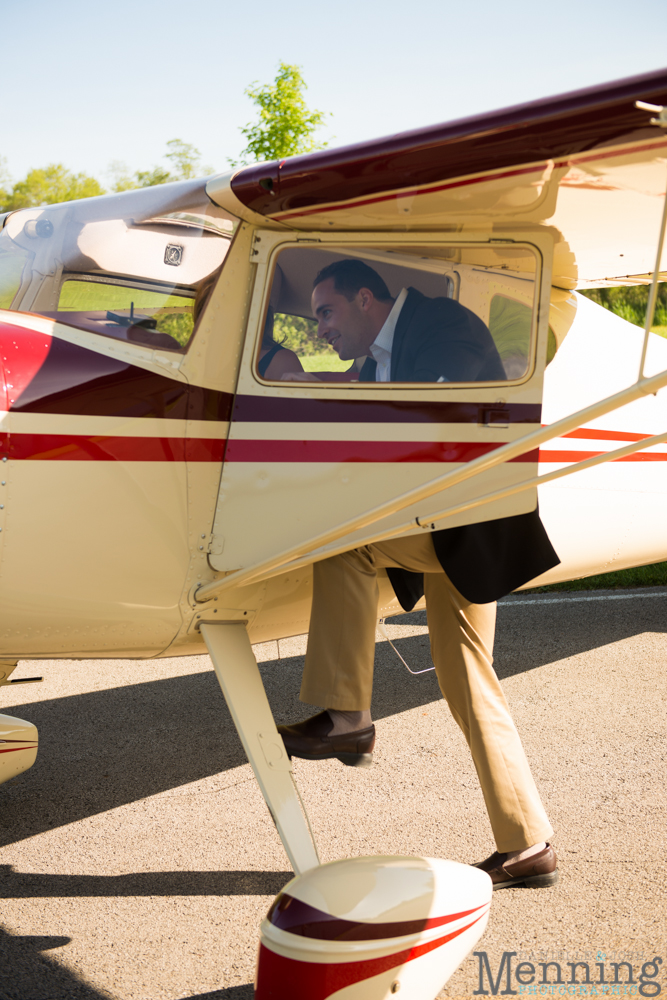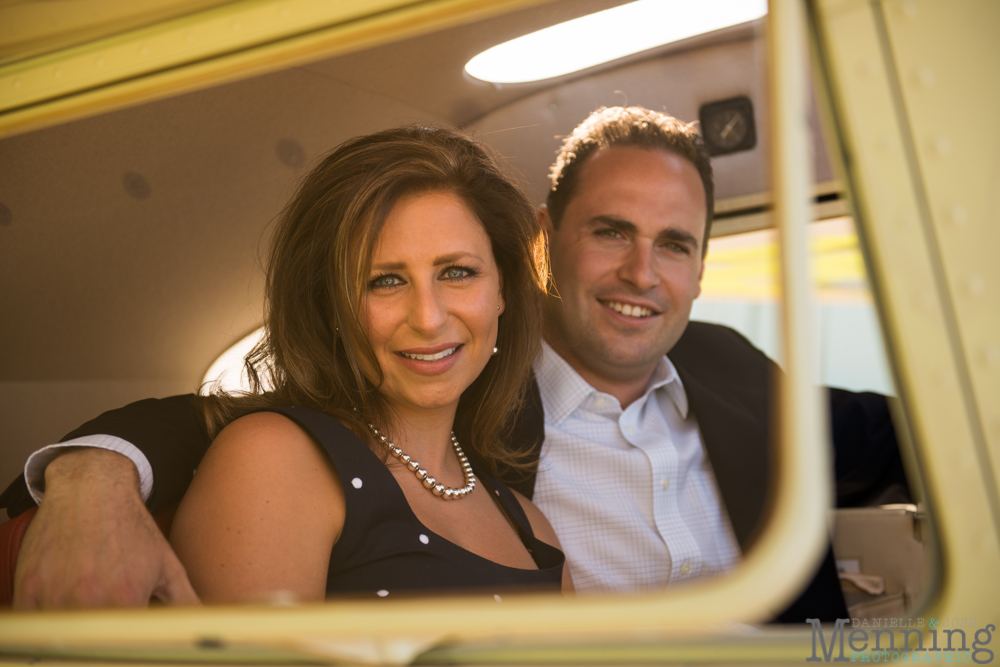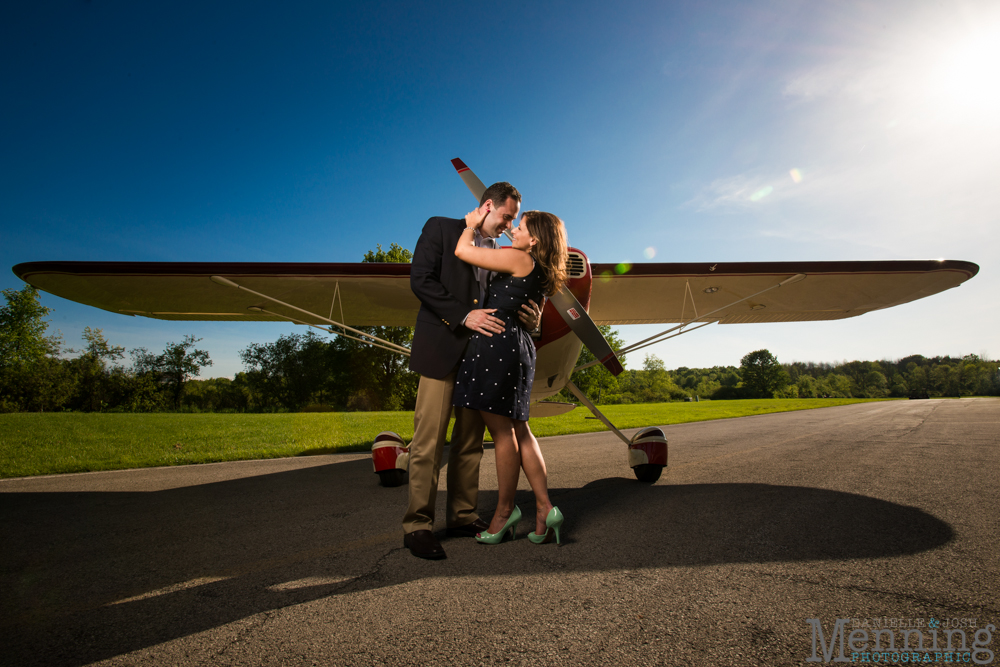 "Why Nantucket?" you ask. Well that's where Byron proposed to Cassie. They were enjoying a fun & beautiful vacation together checking out lighthouses, walking along boardwalks, enjoying the ocean, and having lovely dinners together. All Cassie wanted one evening was a photo of her and Byron at sunset. When they went to pose for the photo, he definitely surprised her by getting down on one knee, asking her to be his wife, and presenting her with a gorgeous diamond ring. And they got photos of it all!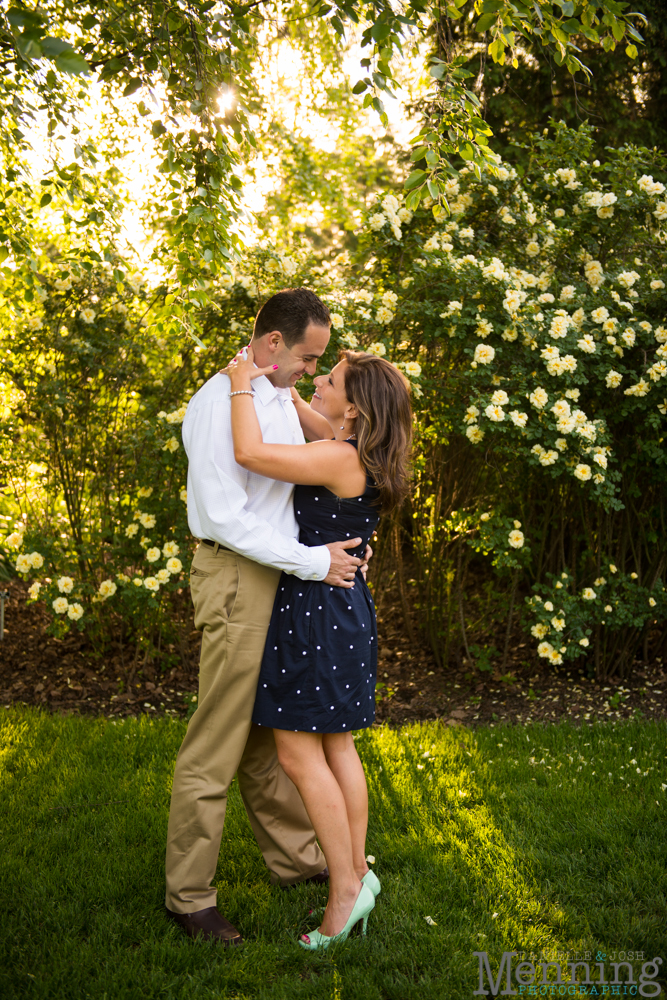 These two are SO great together! They are one great looking couple, of course, but the reason they look so fabulous together is that they're so happy and well-suited to one another. They share a sense of humor and like to joke around, but they're also romantic & thoughtful toward each other.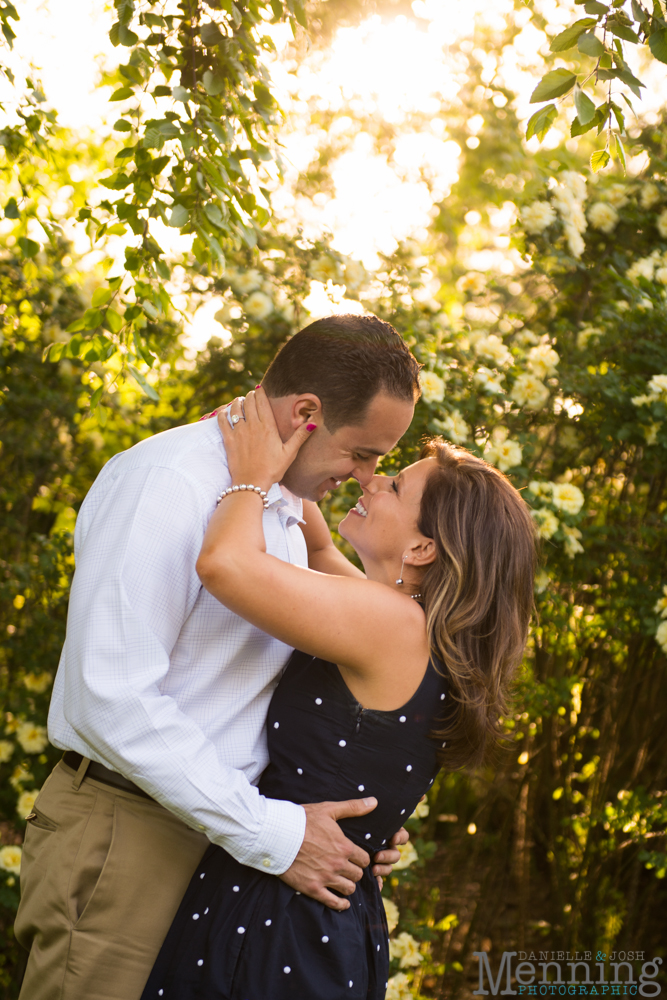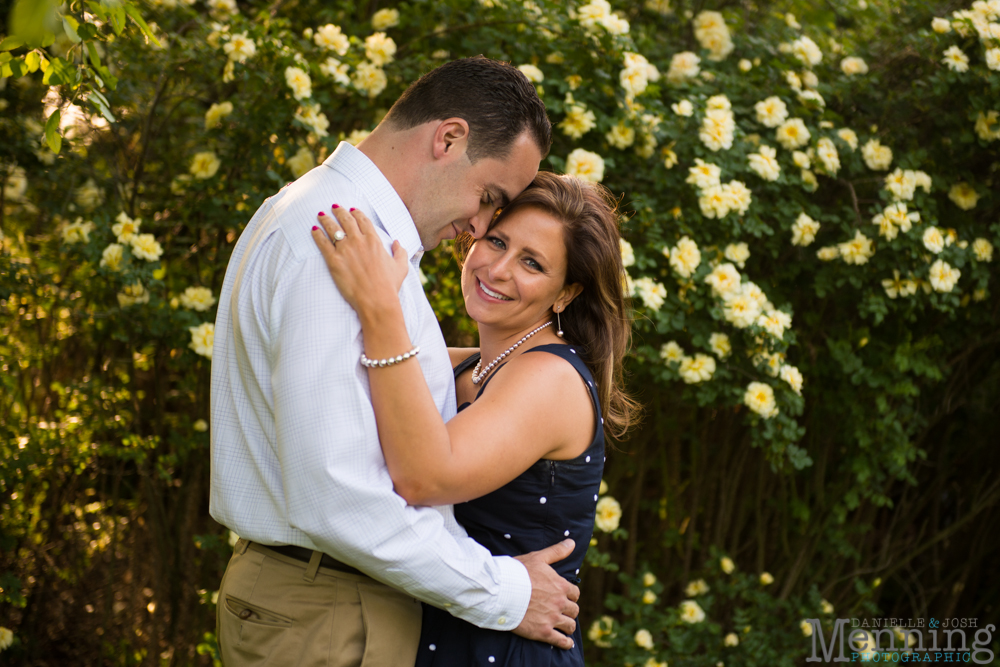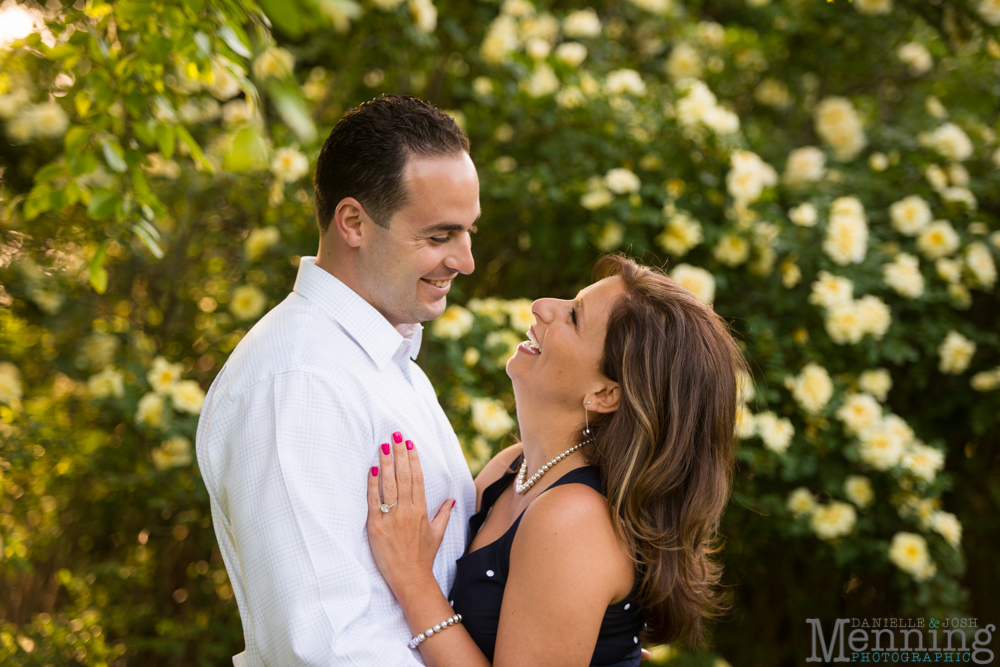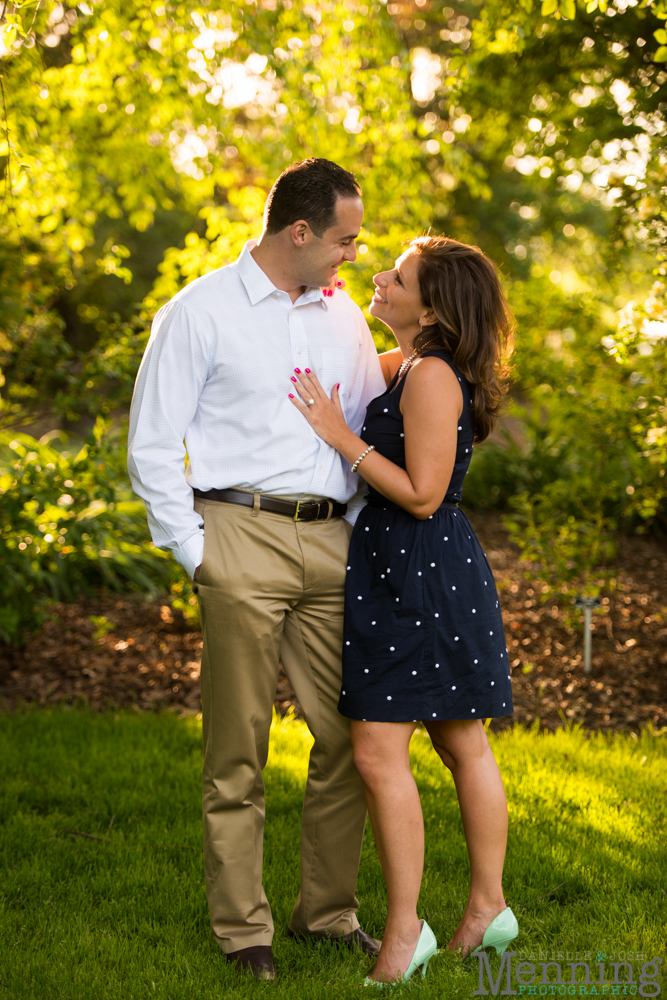 Cassie told us that Byron is camera shy. Don't they both look amazing and very much NOT camera shy?! 🙂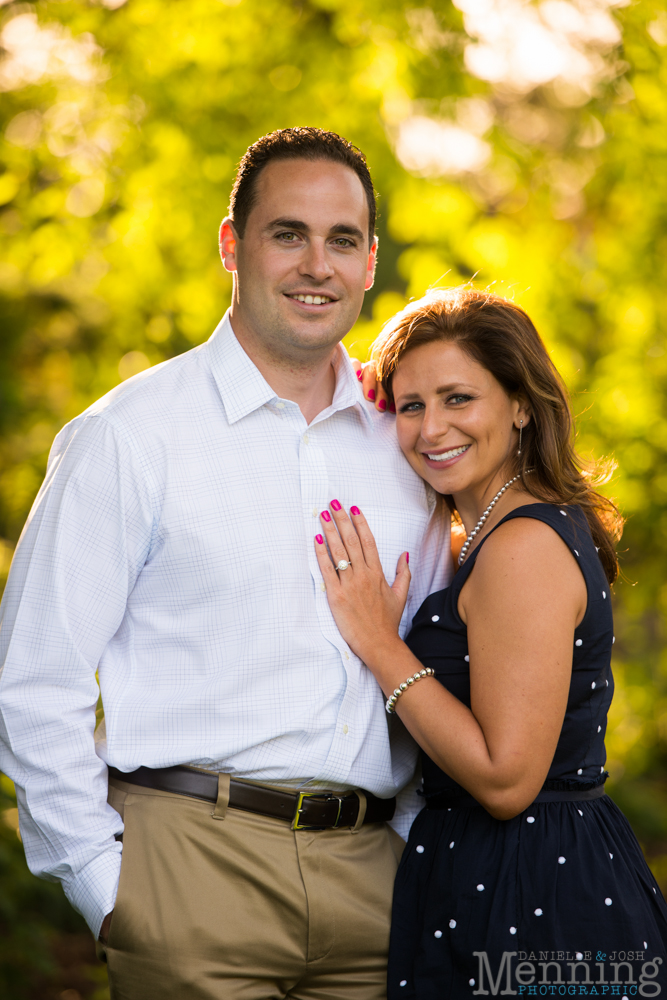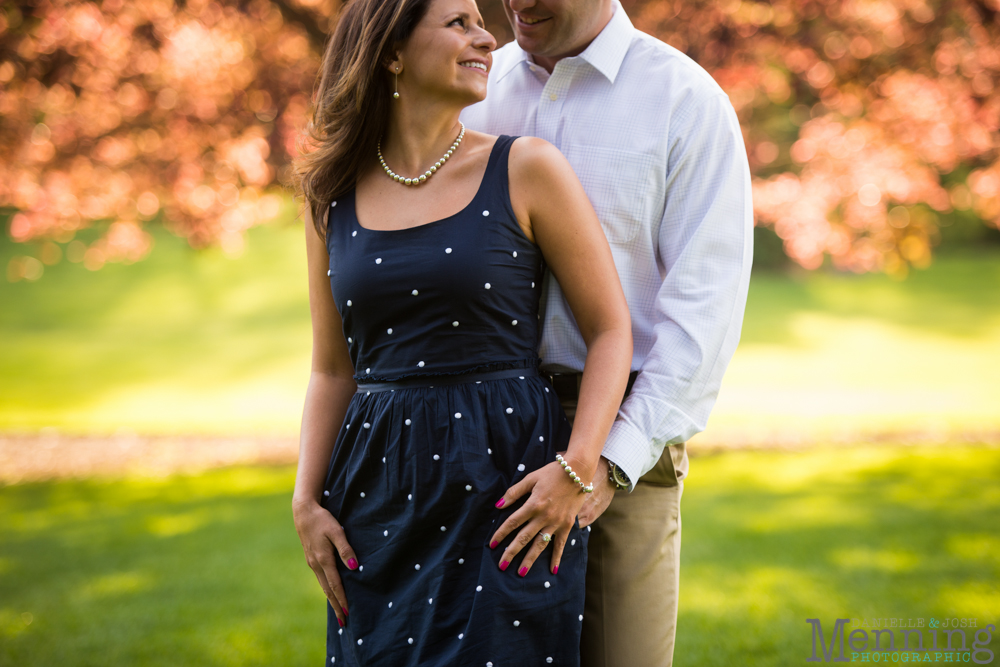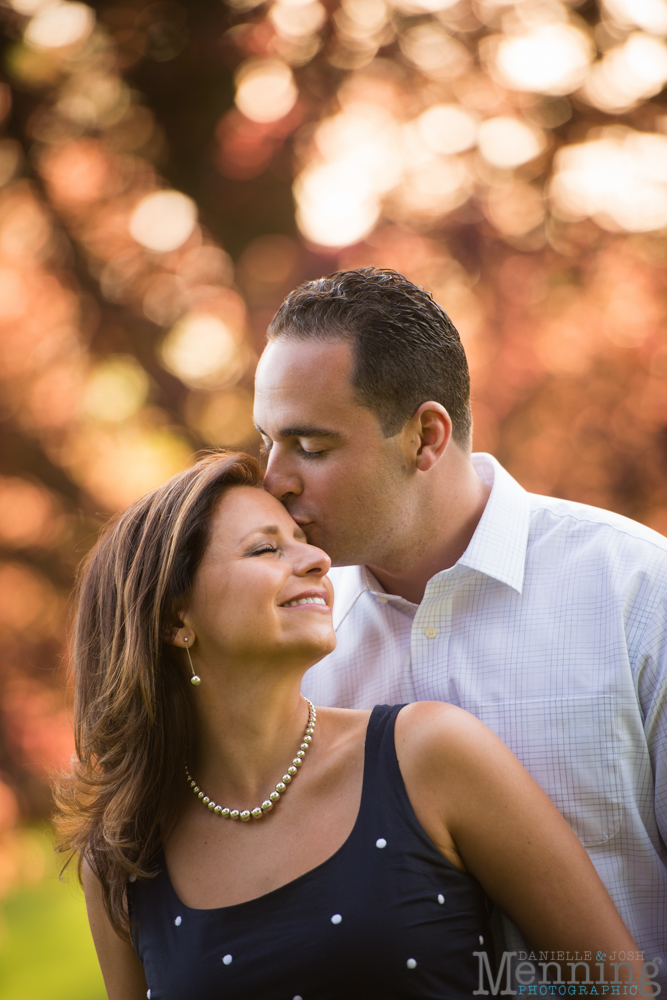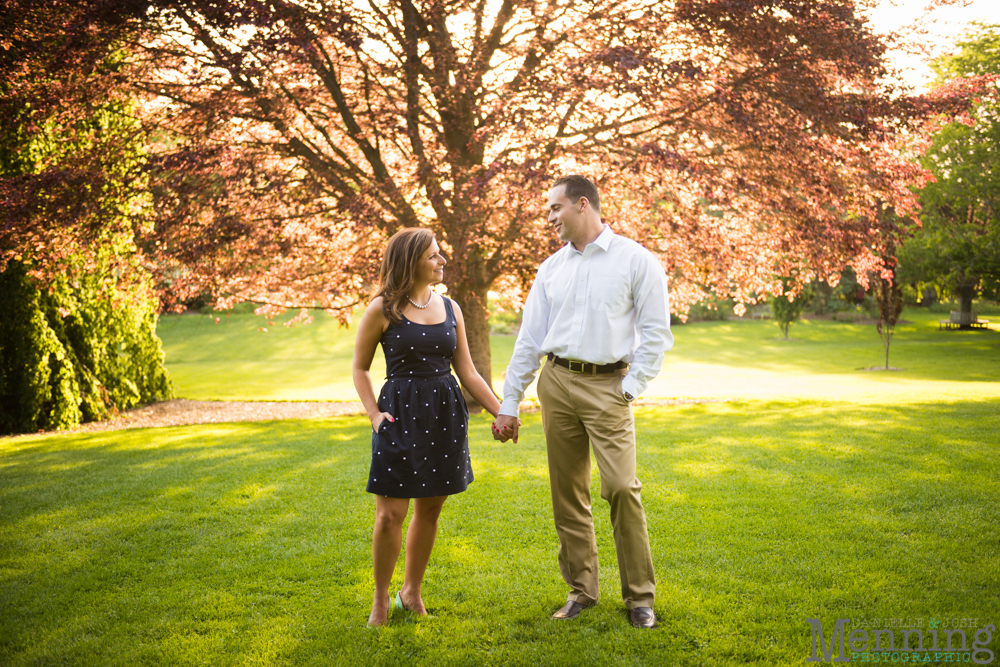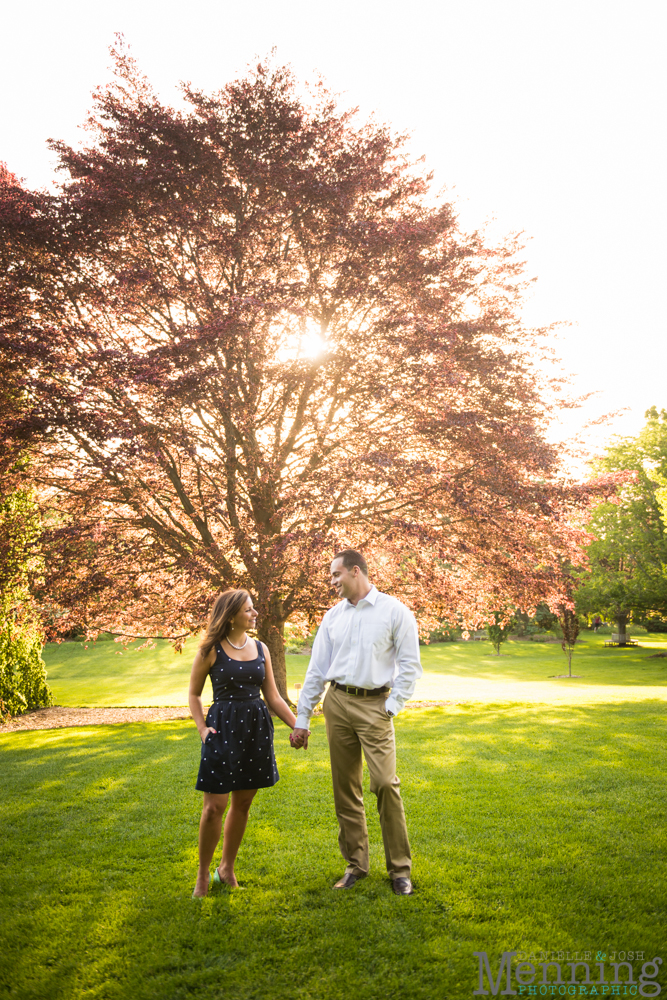 Fav!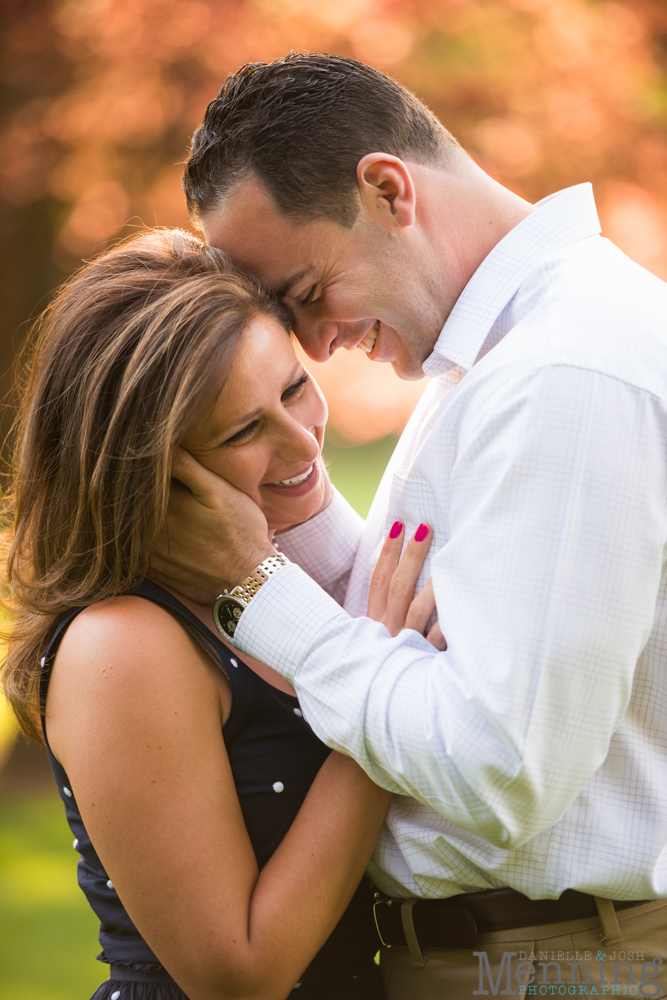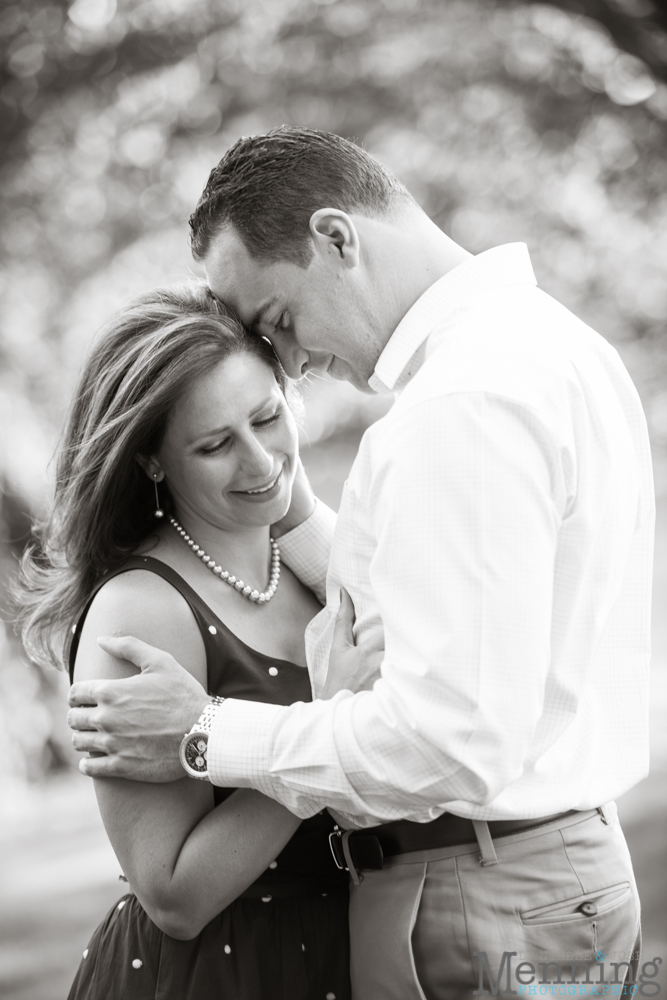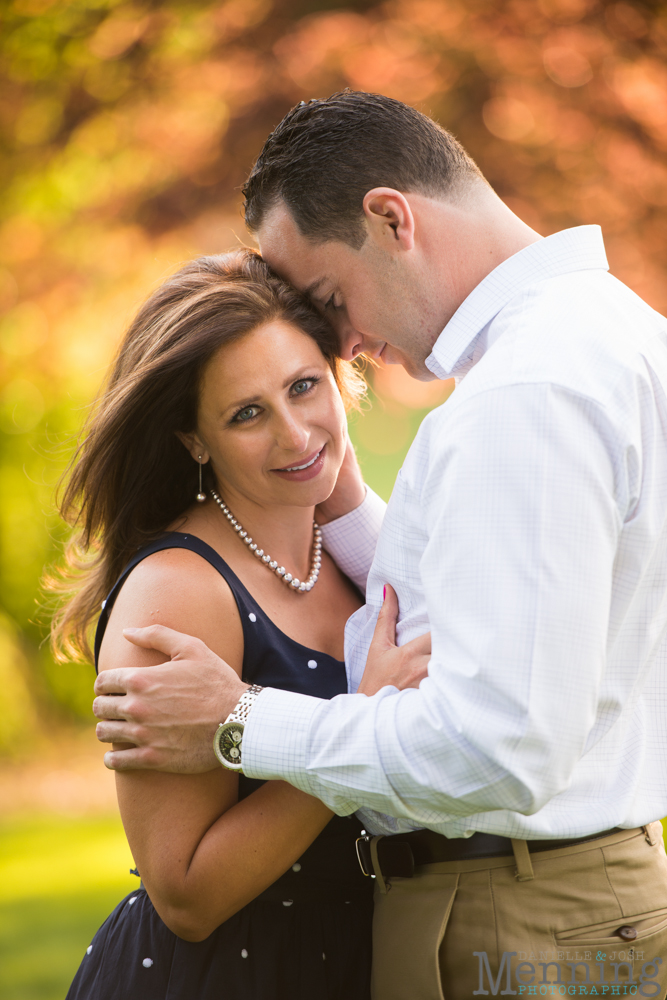 Thank you, Fellows Riverside Gardens, for being such a gorgeous place for engagement and wedding photos!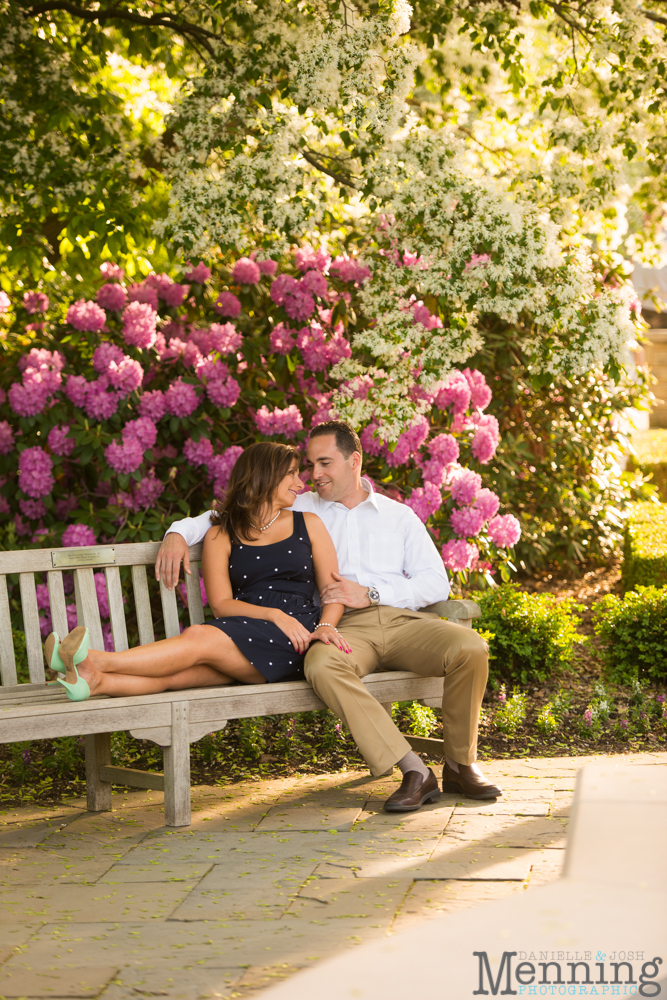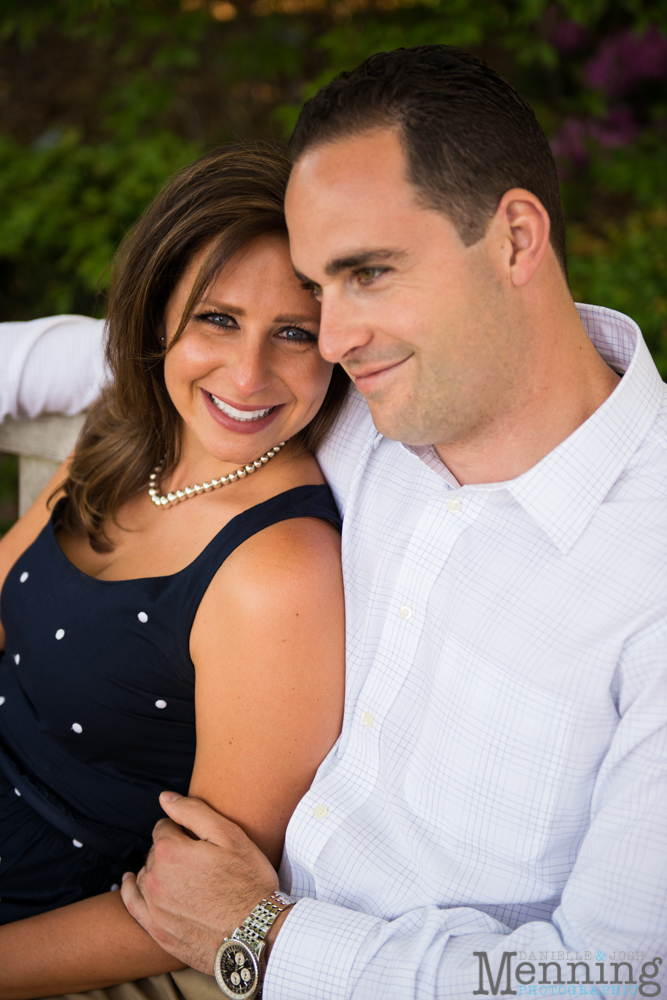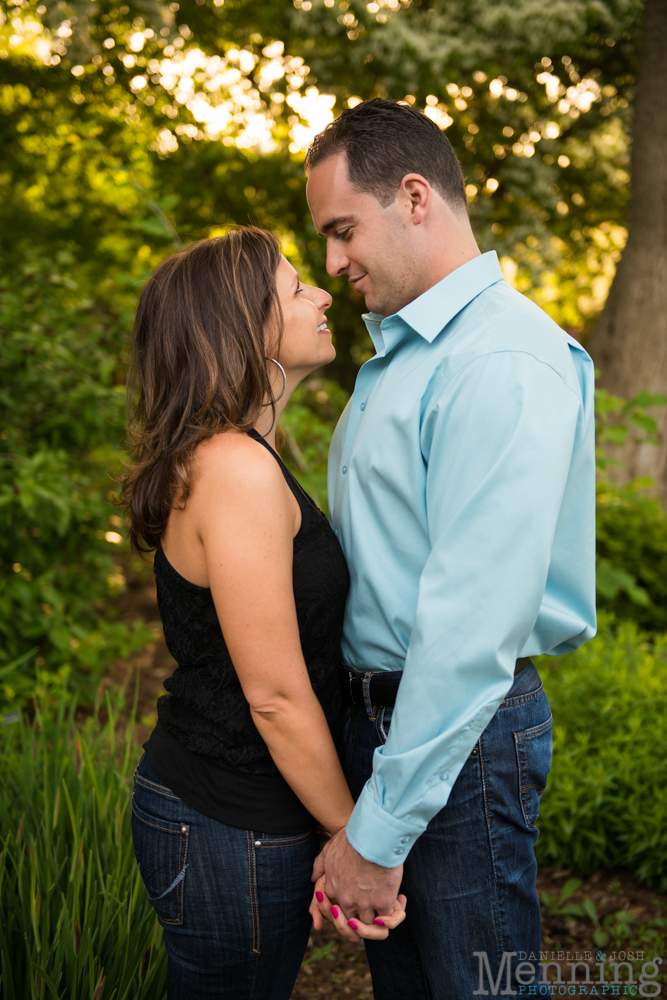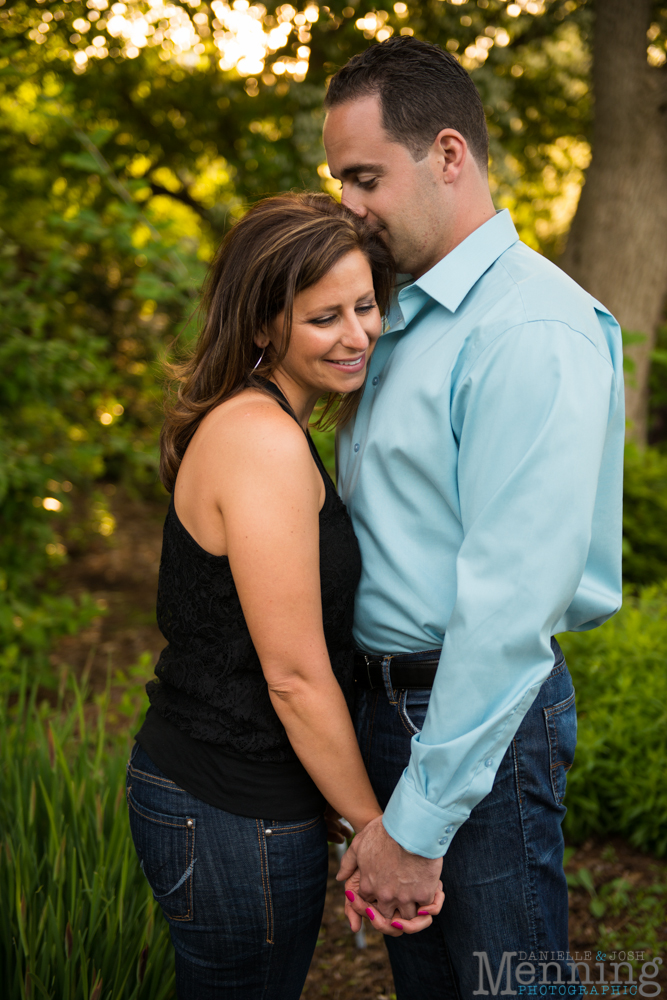 At the end of the session we had all kinds of fun with these two. They're both really athletic so we got to have them do some more challenging poses. They love working out together & being active in their daily lives so they're both in great shape. And the glowy golden hour sunlight was pretty magical.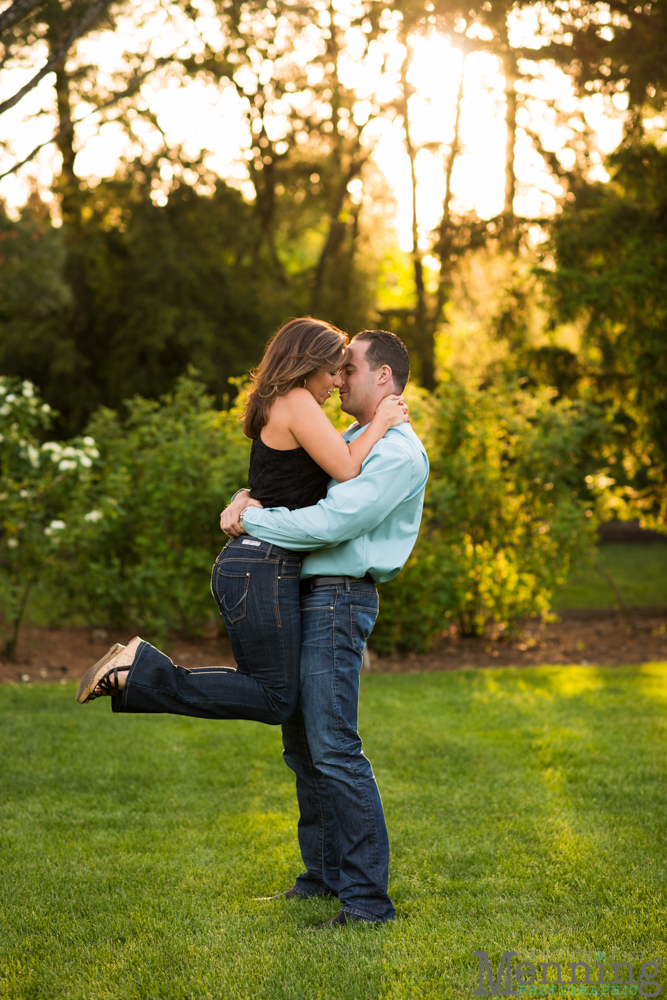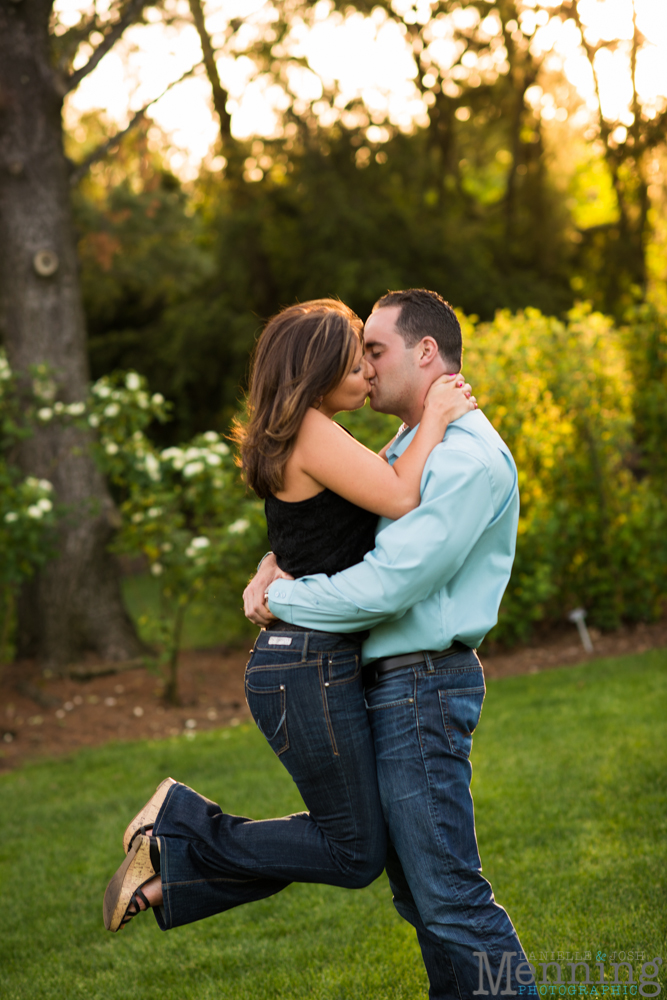 Here was their response to "How about a piggyback?" What a hoot!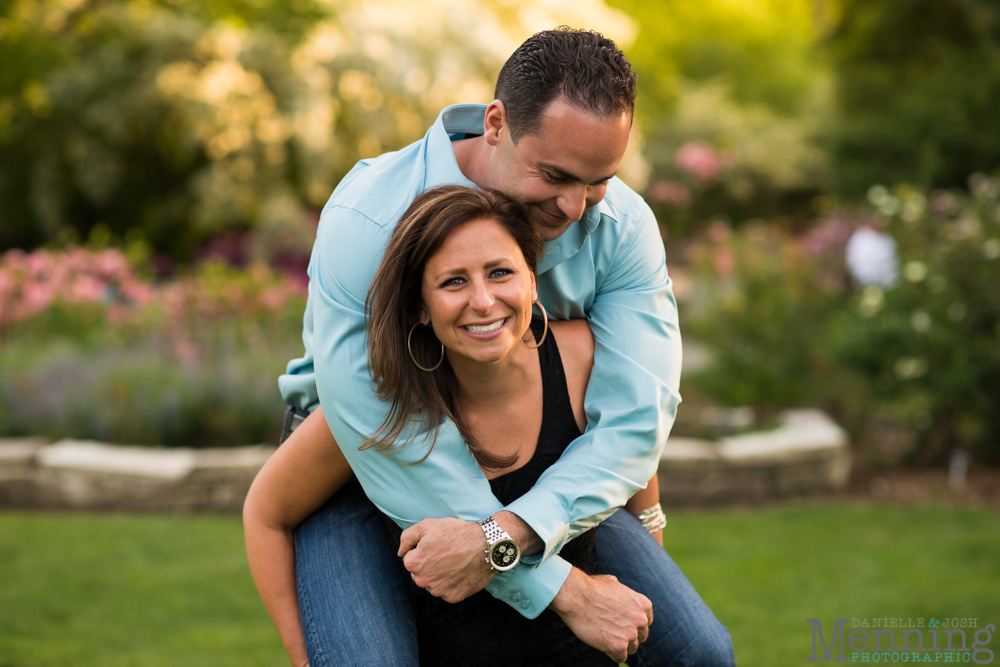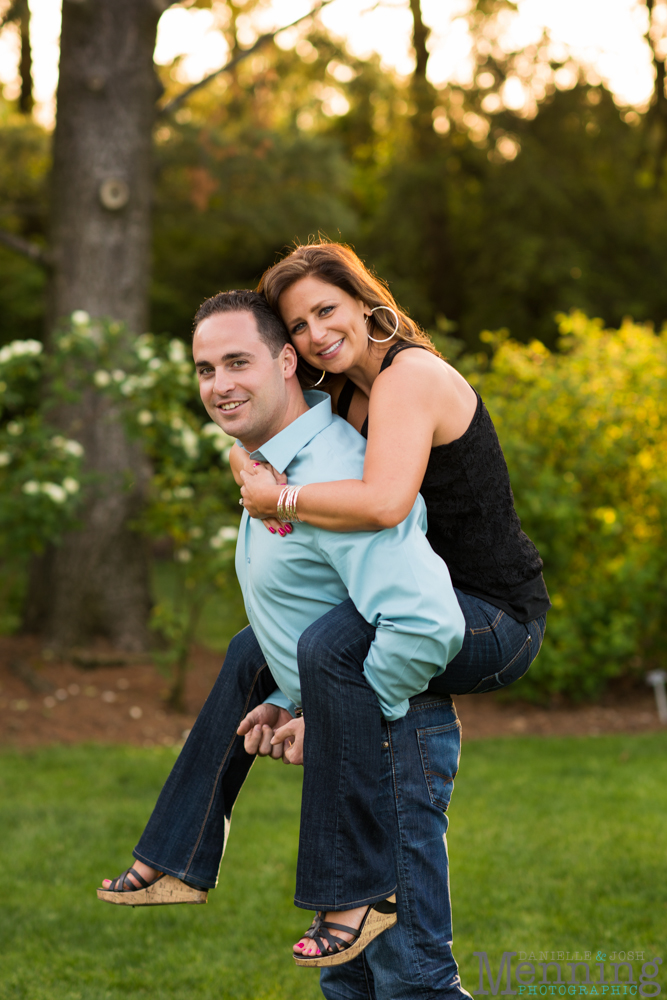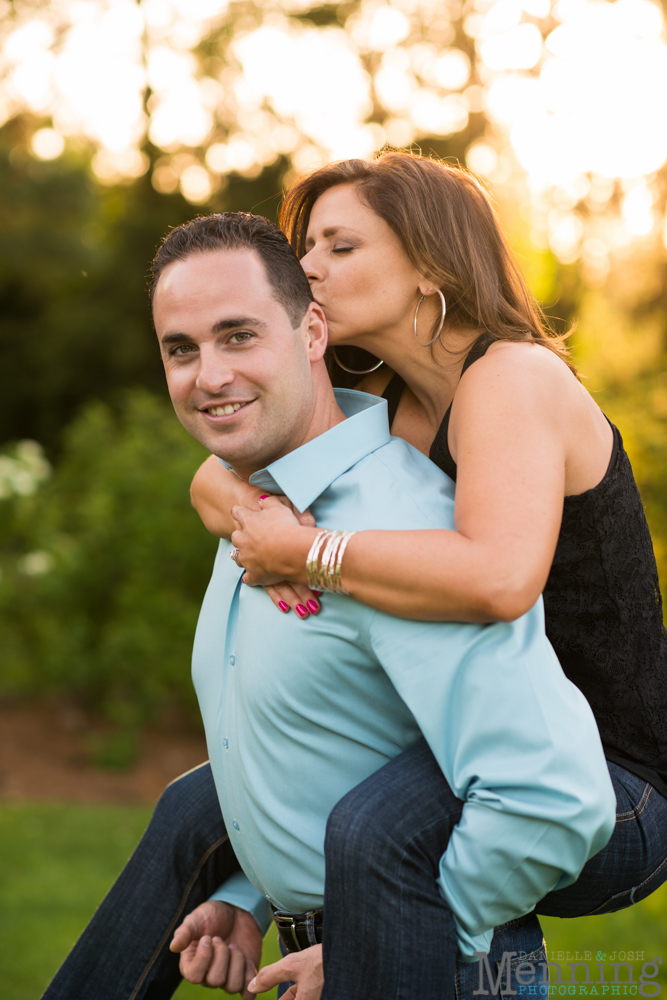 This was all Byron. She was up there on his back and he said, "Now I'm just going to run around." I think that is one of the secrets to continually having fun with your spouse- acting like kids together every now and then and having a blast.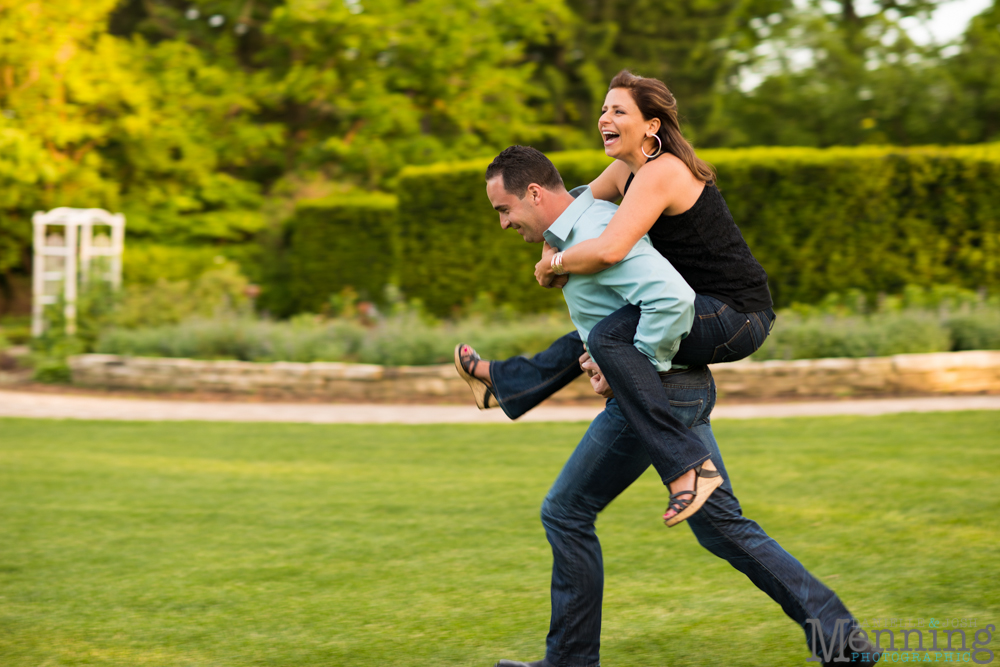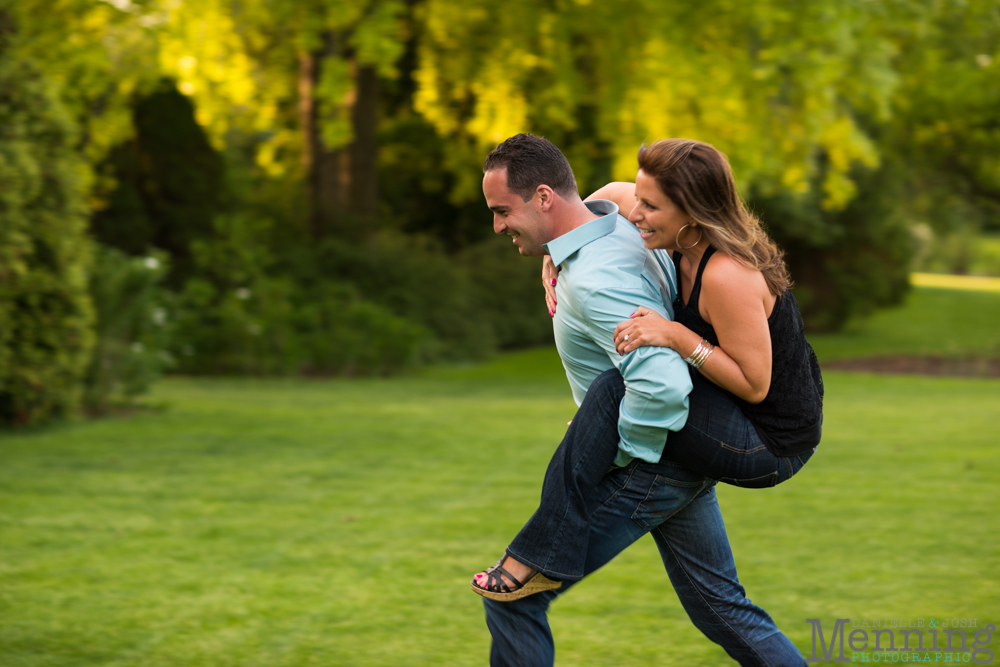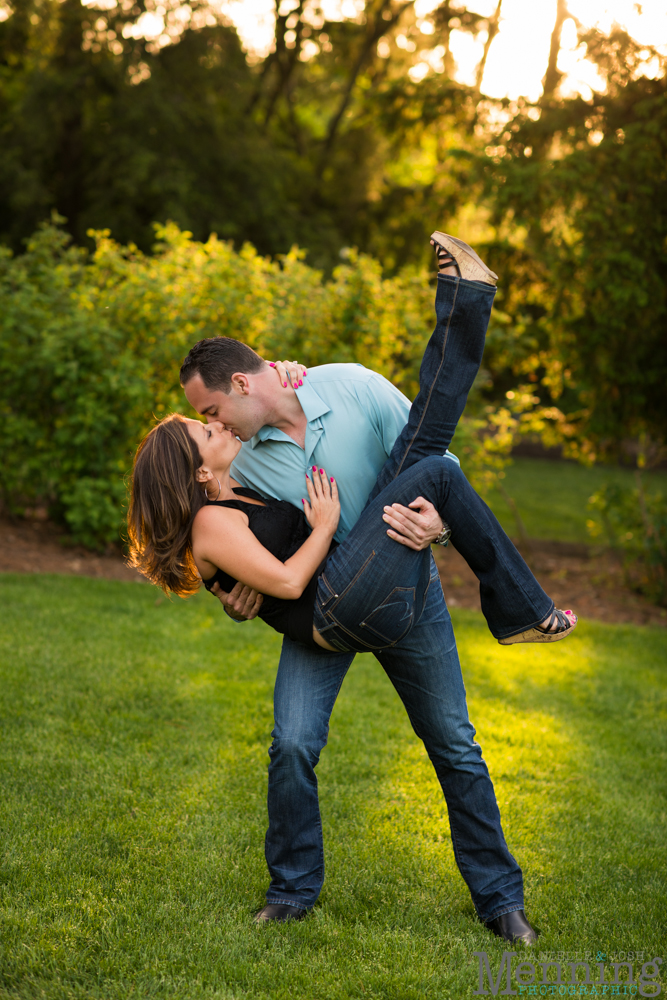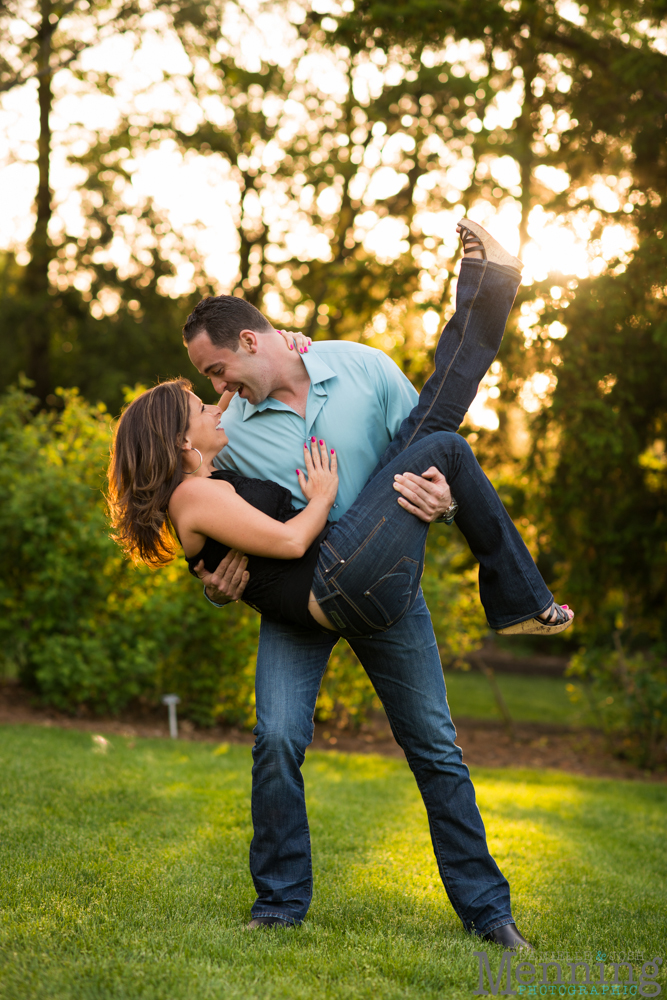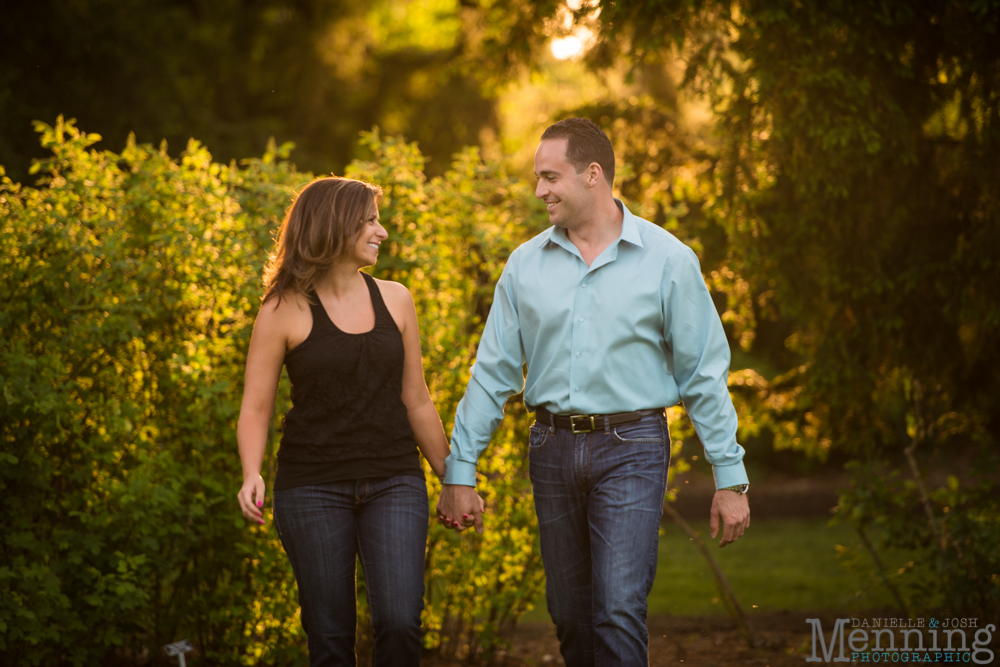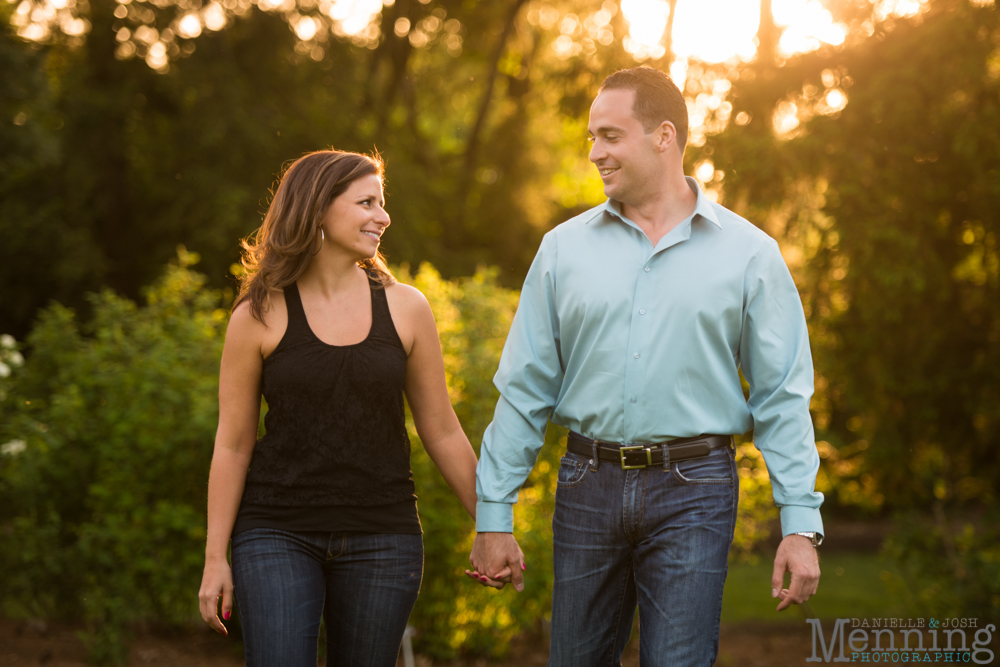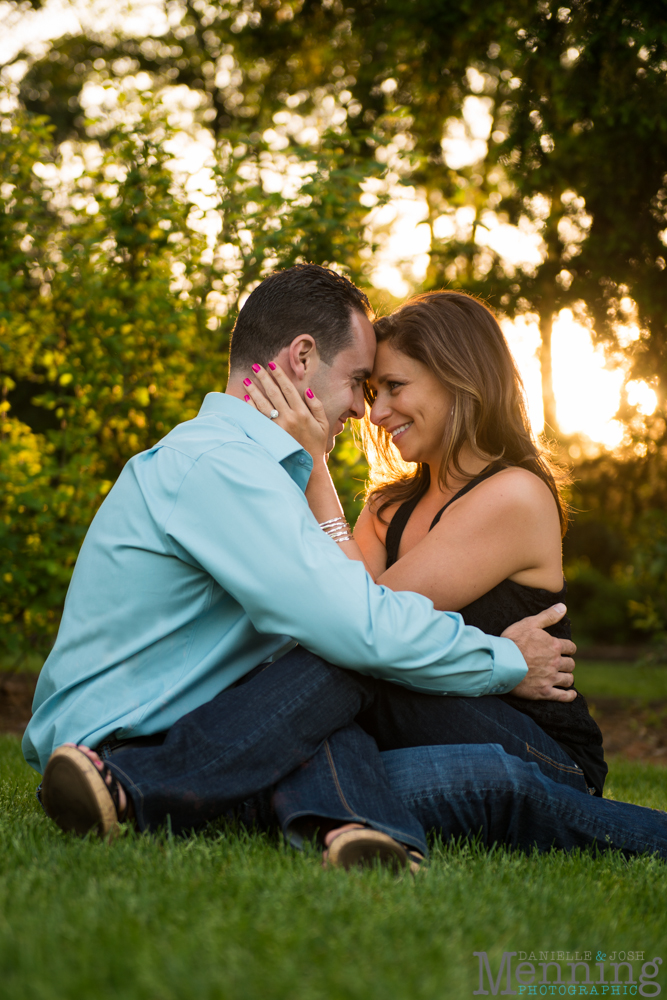 Another favorite photo of mine from this session- that LIGHT! 🙂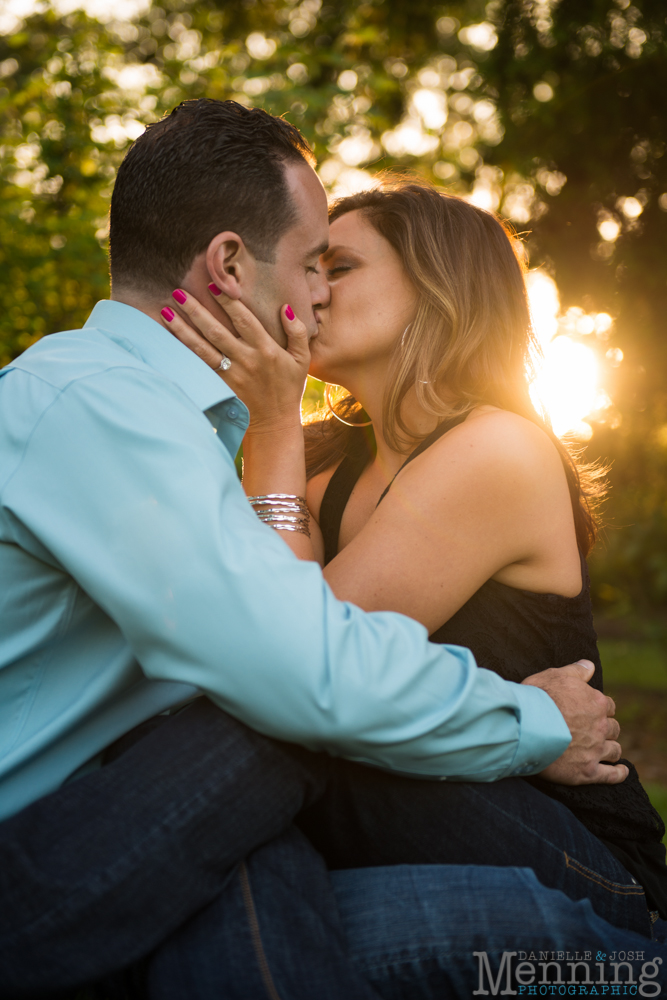 Cassie & Byron, we had a ton of fun with you both during the session & at dinner after. And thanks for the recommendation on the strawberry goat cheese salad. It was delish! 🙂 We're so excited for your wedding this October! It's sure to be a fabulous day because you're a wonderful couple!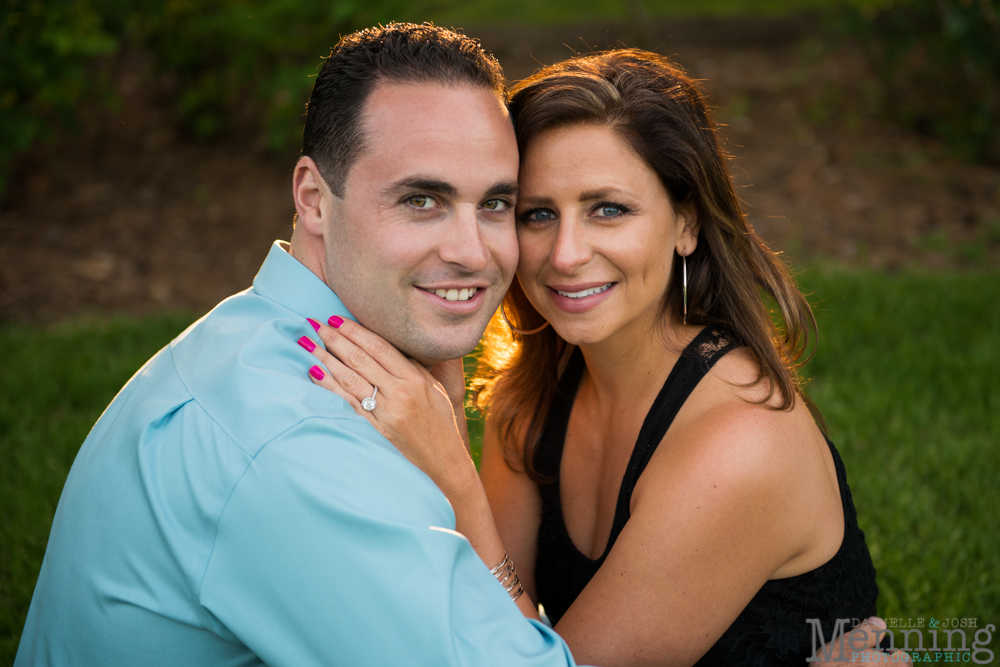 If you're interested in having Danielle & Josh photograph your wedding day, call or email us- 330.651.4849 or info@menningphotographic.com
Feel free to check us out here:
Facebook | Pinterest | Twitter | G + | Instagram