We had the absolute pleasure of hanging out with Erica & Andrew for their engagement session at the Youngstown-Warren Regional Airport last week! We often shoot engagement sessions at parks, which we enjoy, but it's extra fun when we get to go explore somewhere new to create photos for our couples. It's also special when the place has significance to the couple. Andrew takes flying lessons & has even gotten to take Erica up in a plane with him so they thought the airport would be a really fun location for their engagement photos. . . they were right!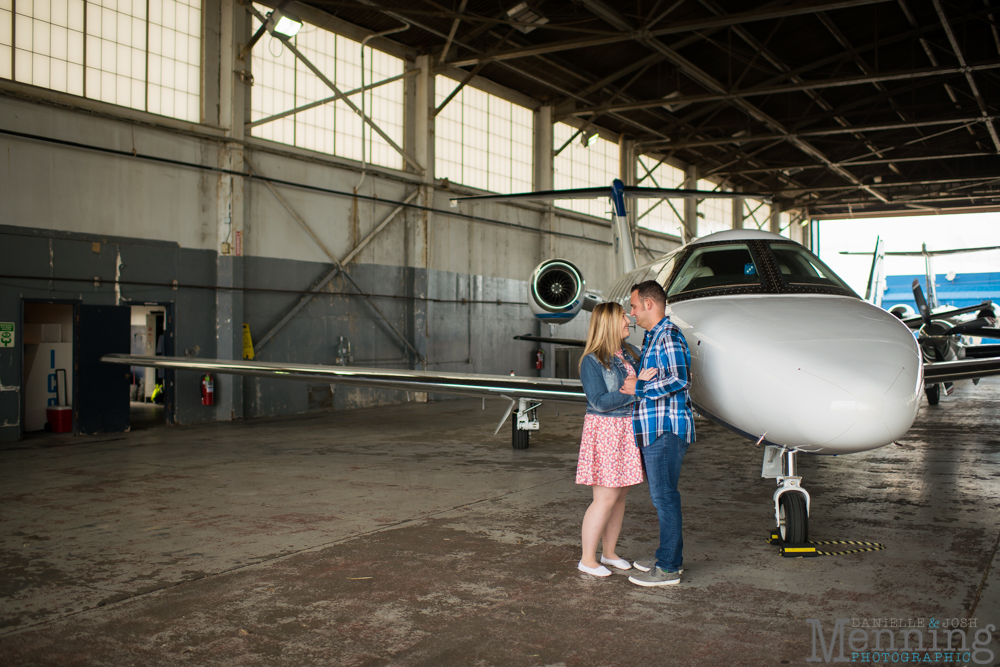 But they're seriously so cute together that we could've photographed them in a crazy location like a room full of garbage and they still would've looked darn adorable. lol! I am silly if you have never read the blog before. . . now you know!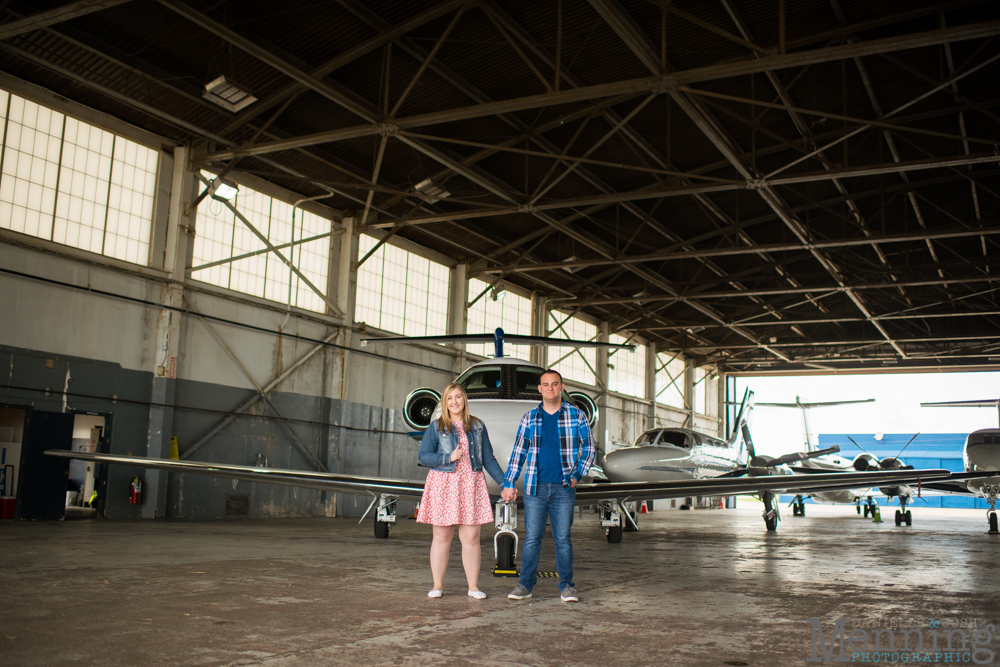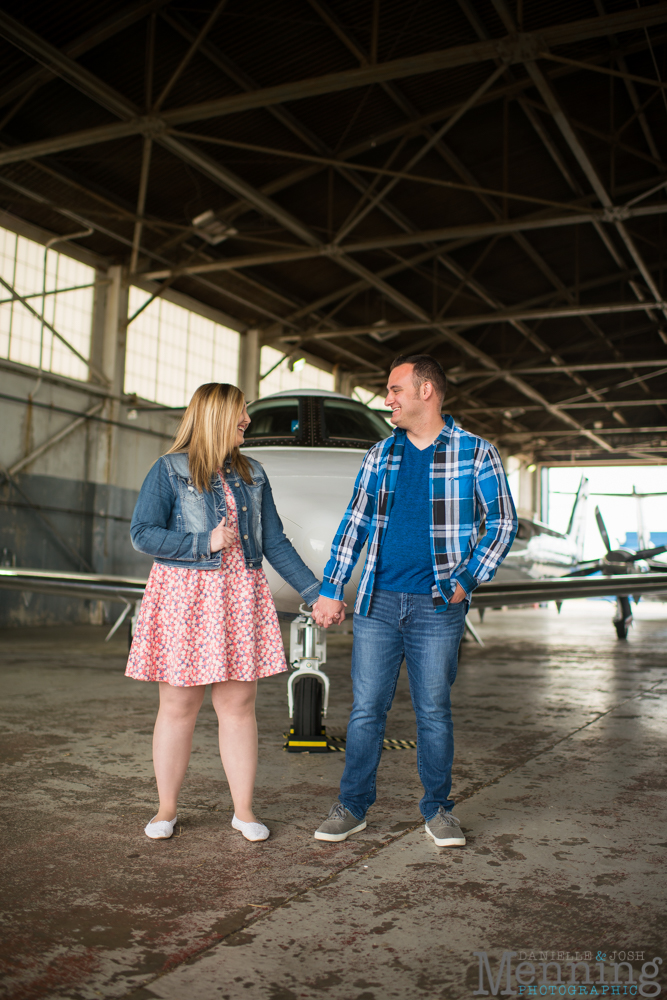 Erica has the best smile & laugh. And her eyes. . . I mean, how beautiful can they be?! She's going to be a gorgeous bride!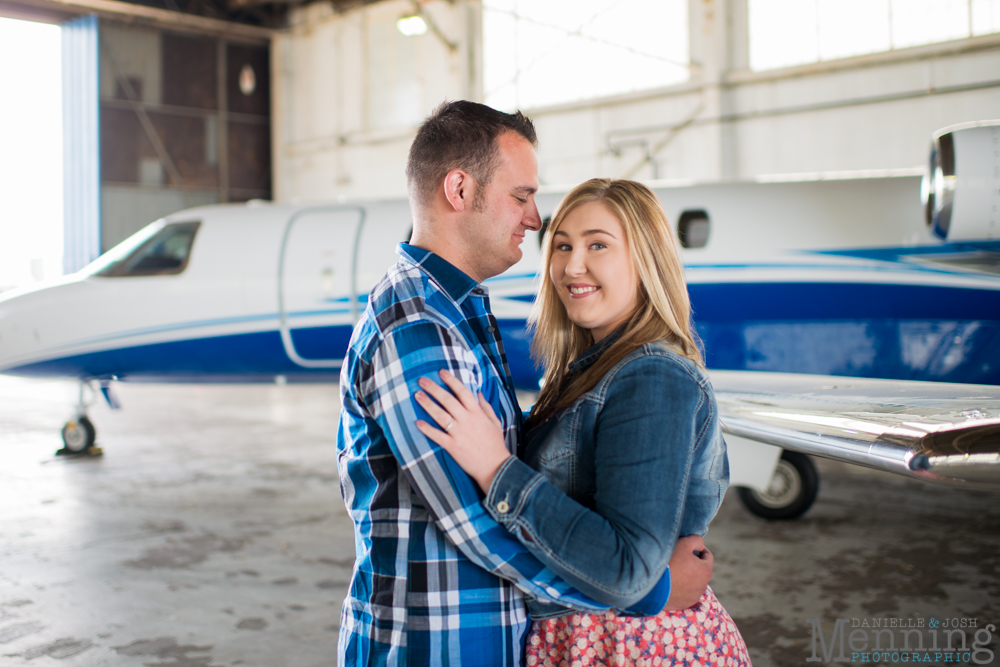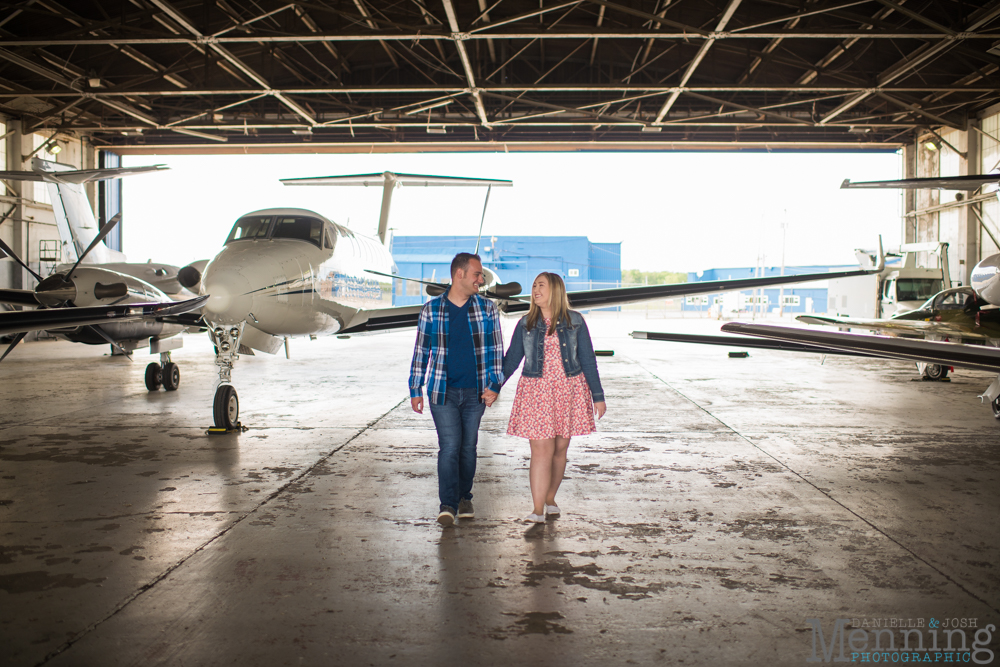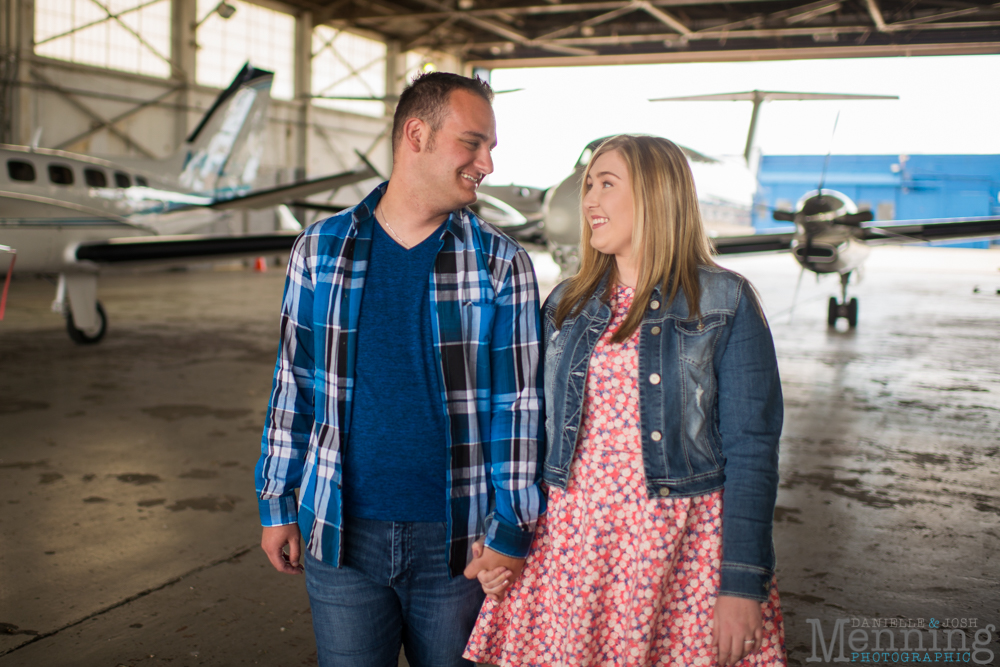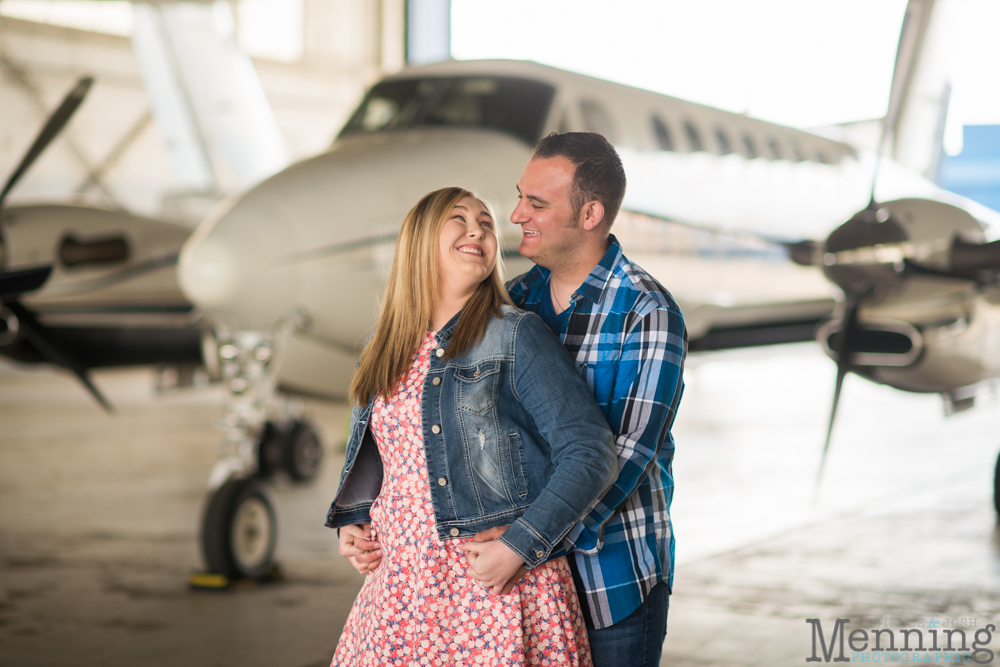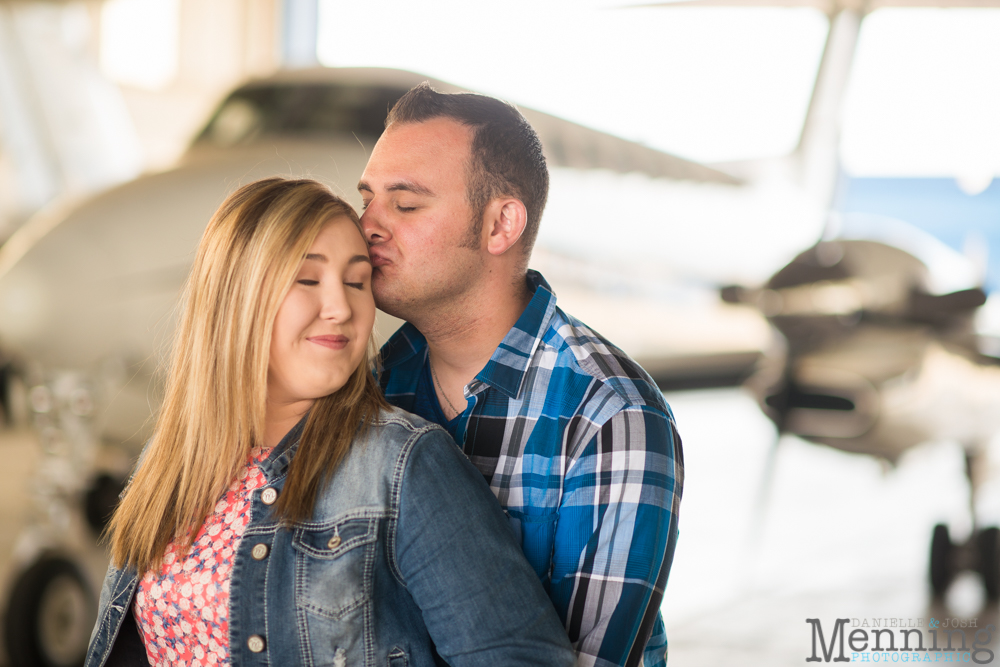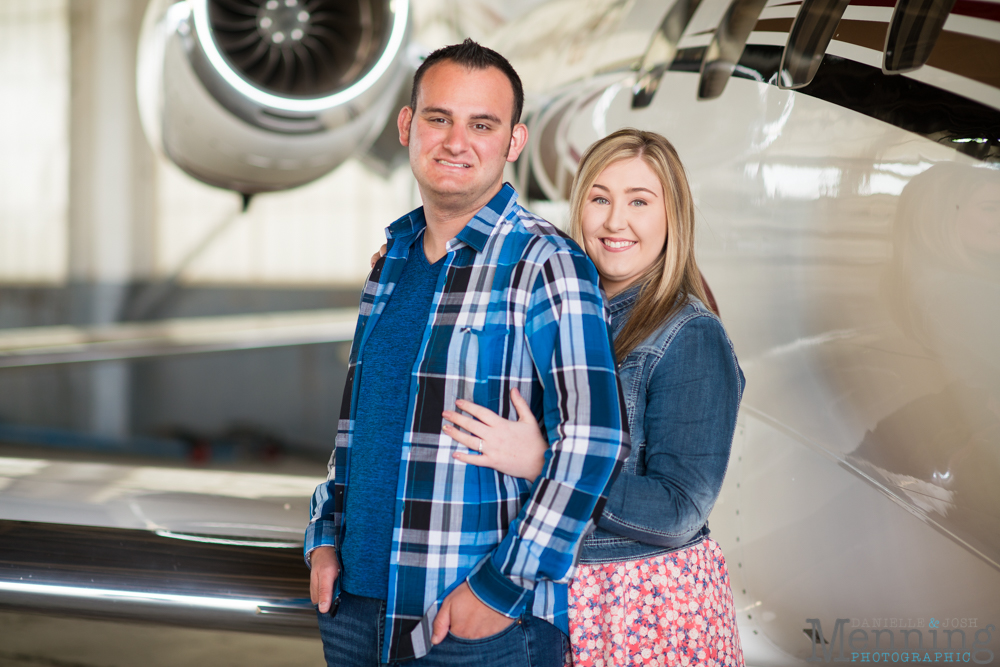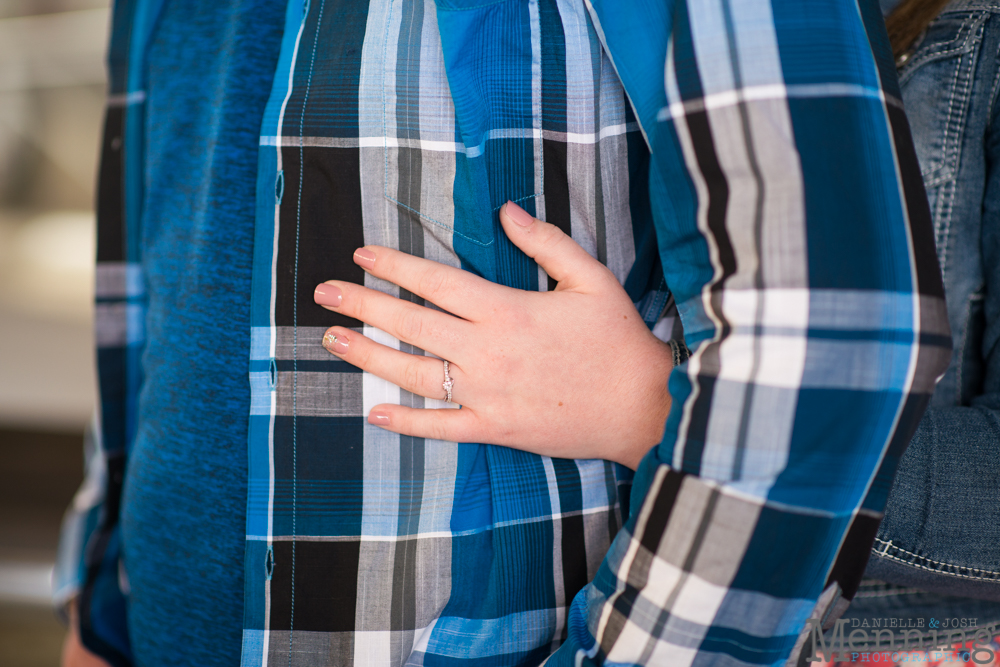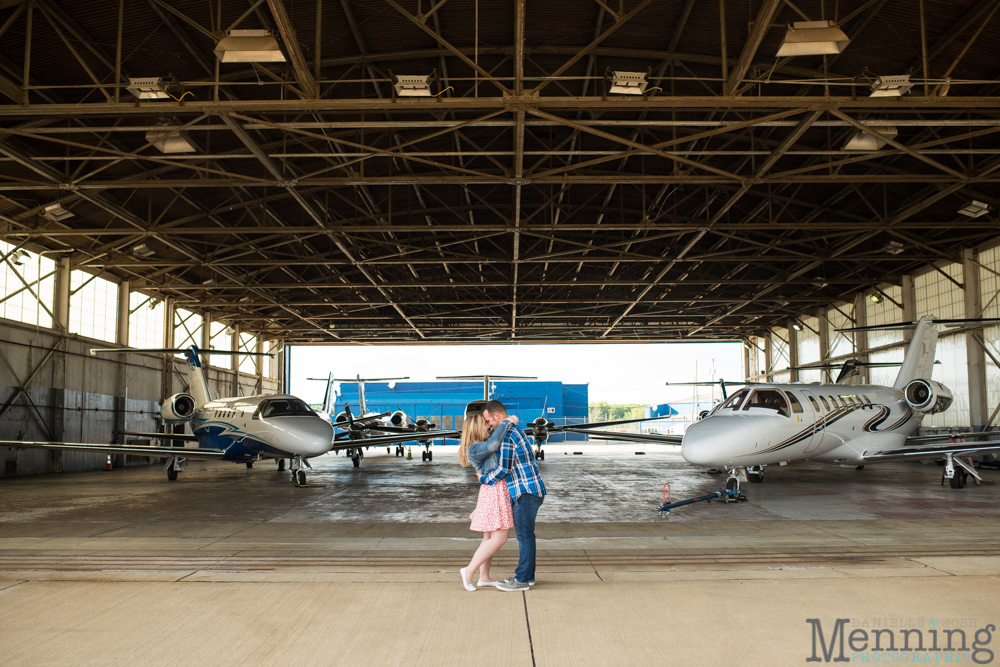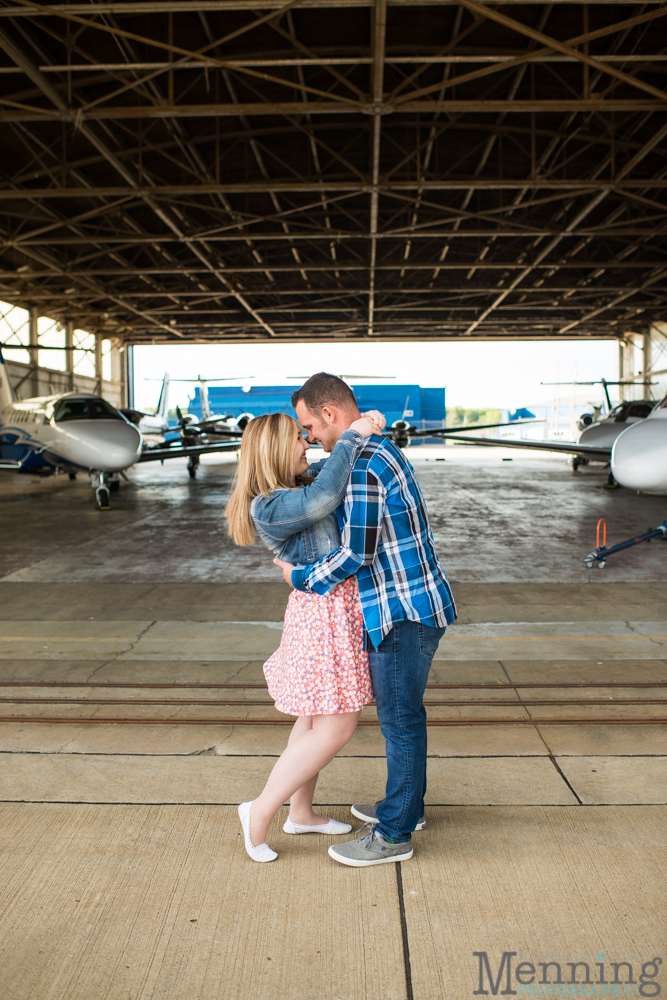 This was so fun! "Come fly with me, come fly, come fly away."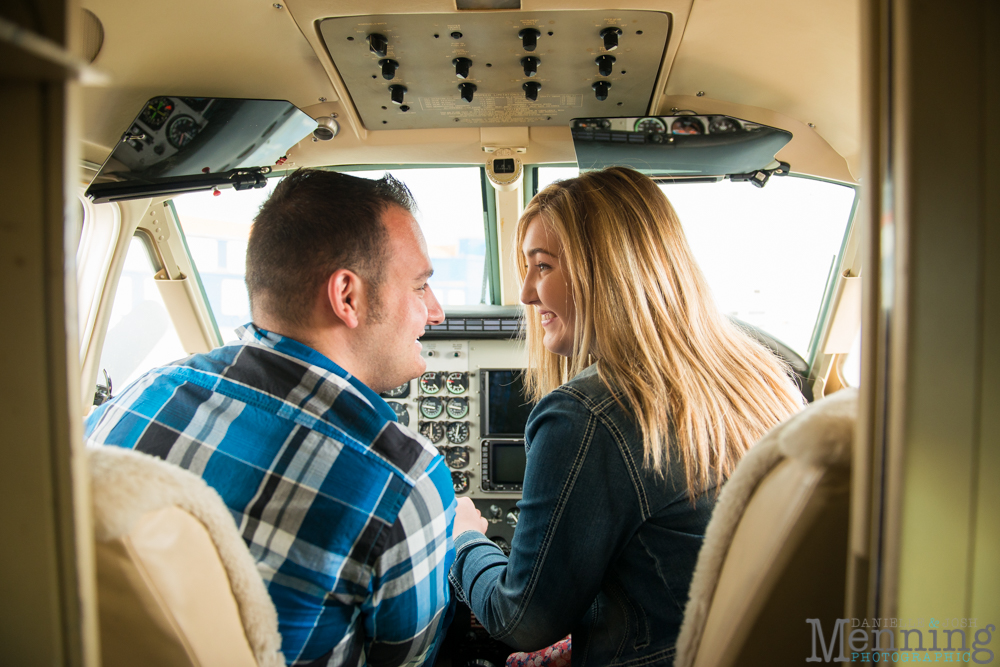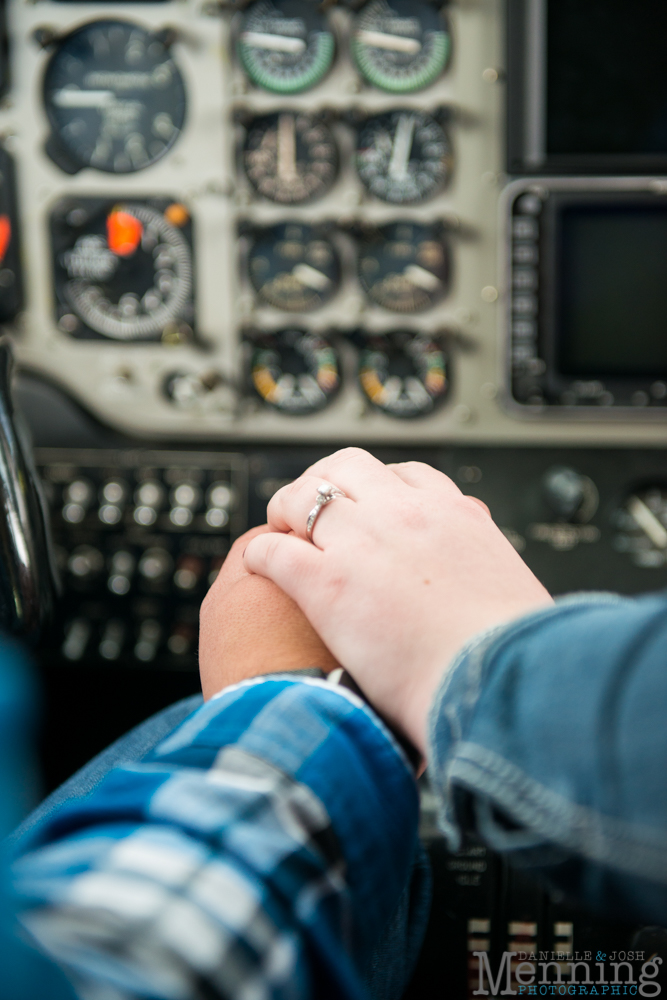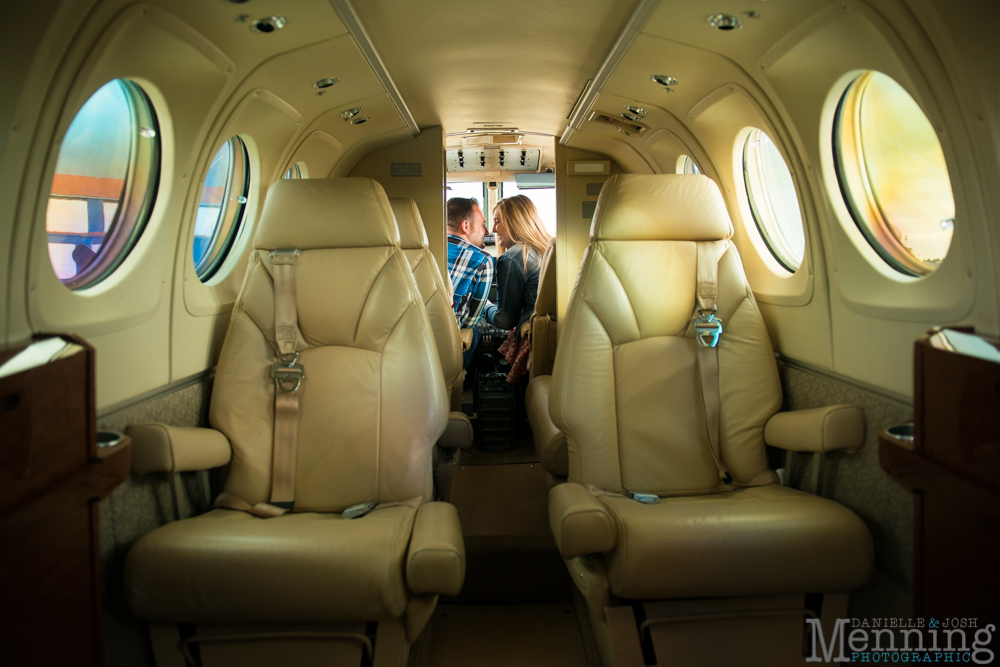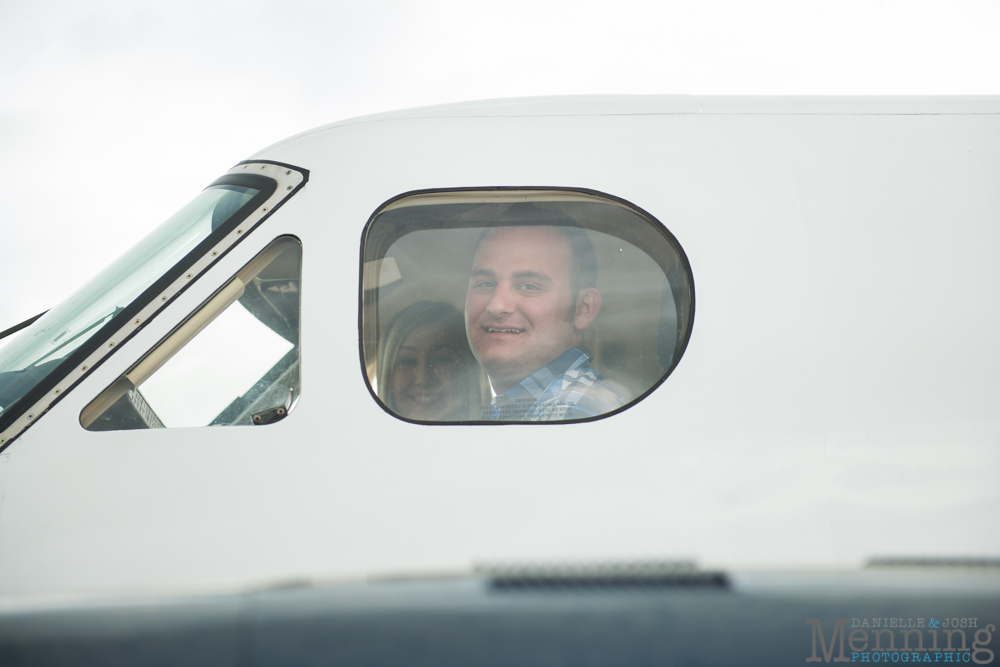 We did get rained on a little bit that day, but it made for some amazing clouds, which then made for downright astounding photos at sunset! Just wait until you see. . .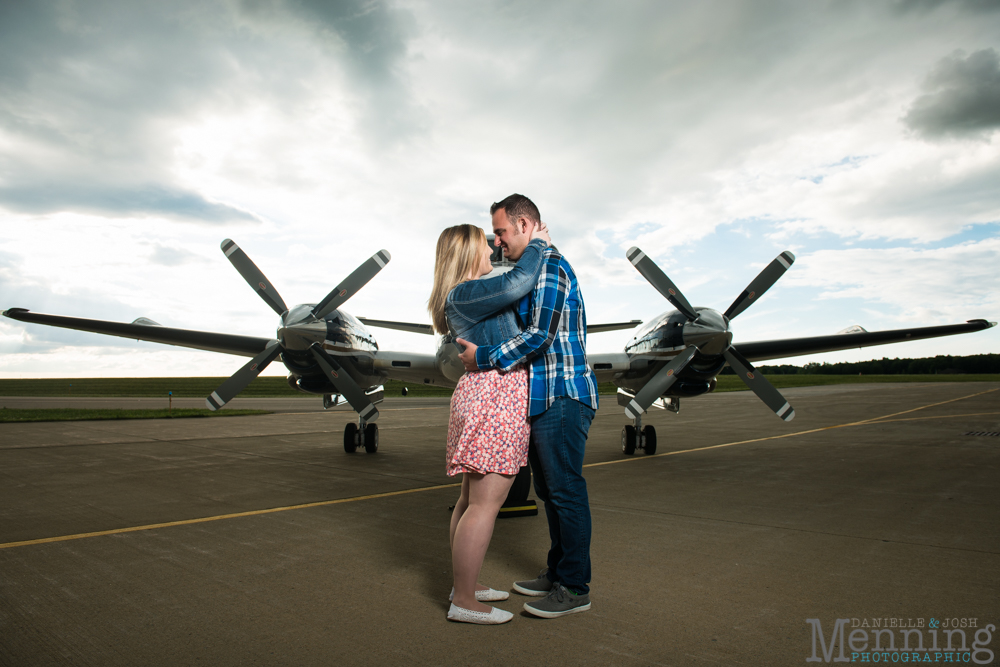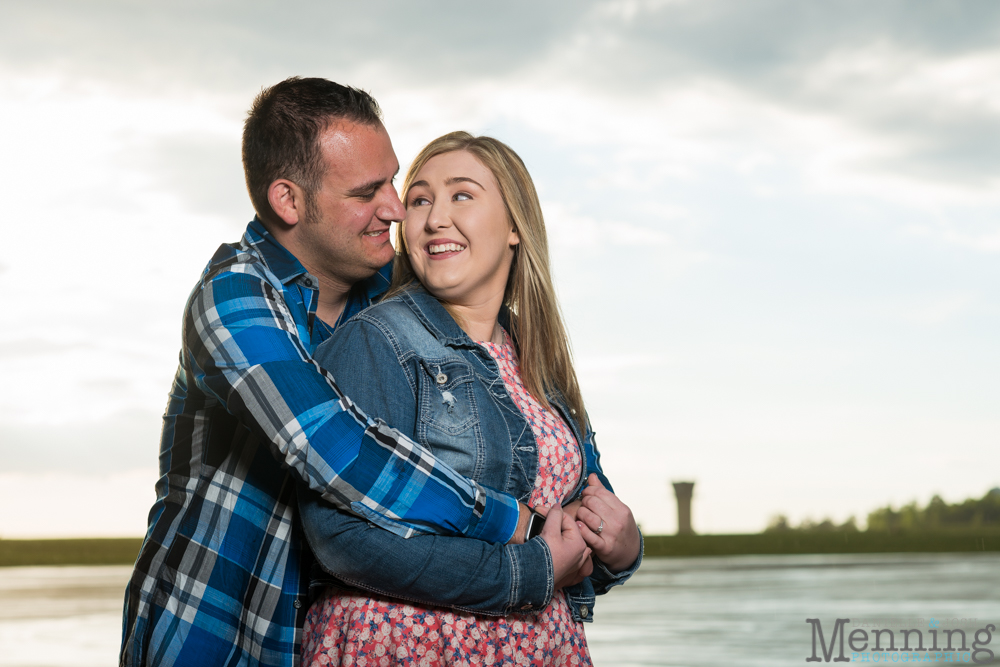 These two have flown together quite a few times during their relationship. And one of their favorite destinations is Los Angeles. That's also where they got engaged.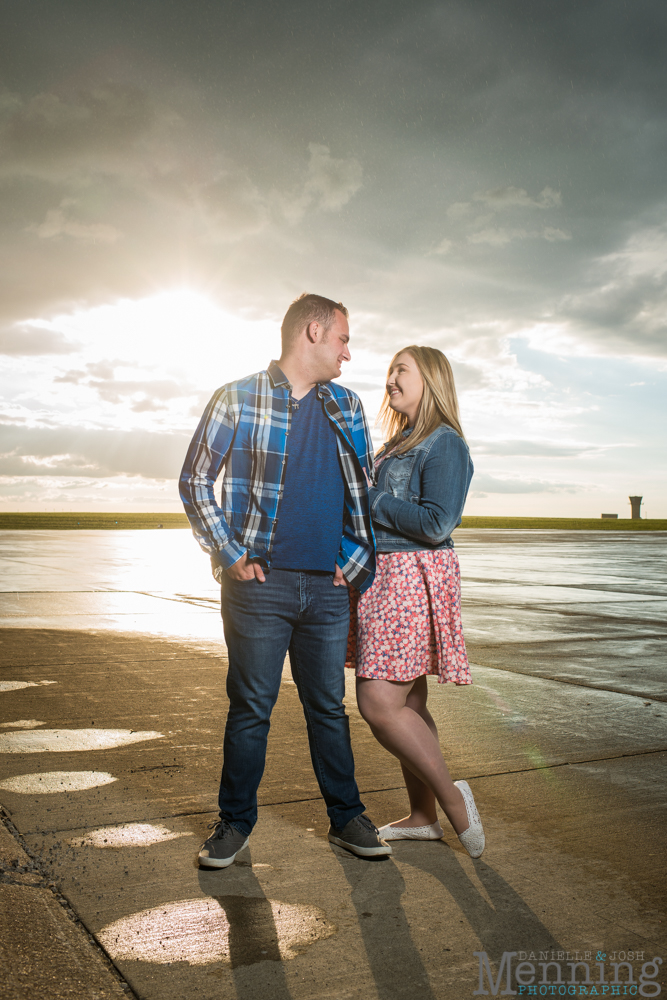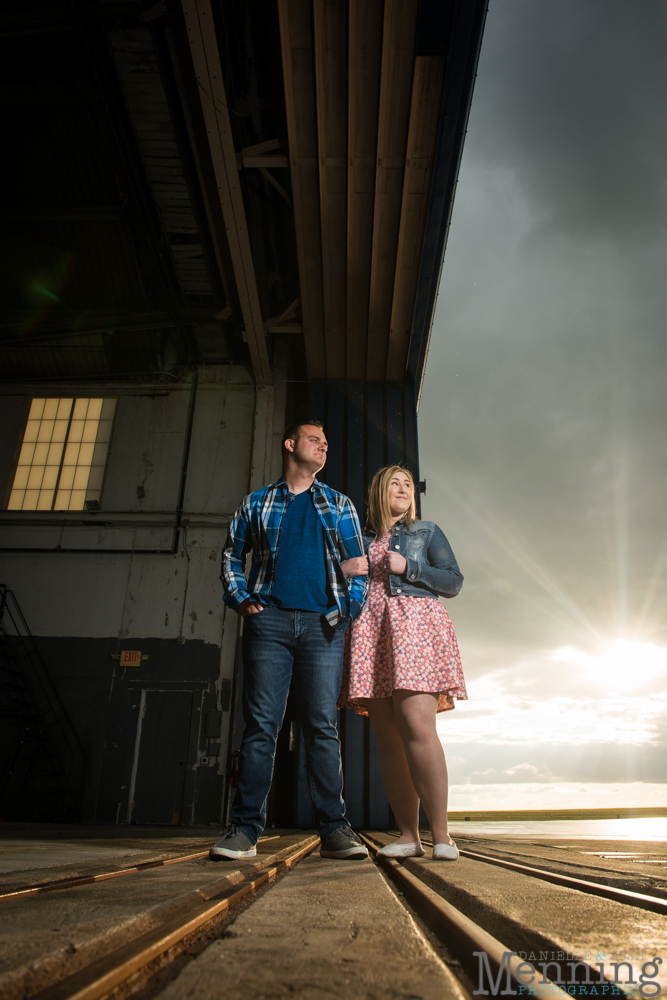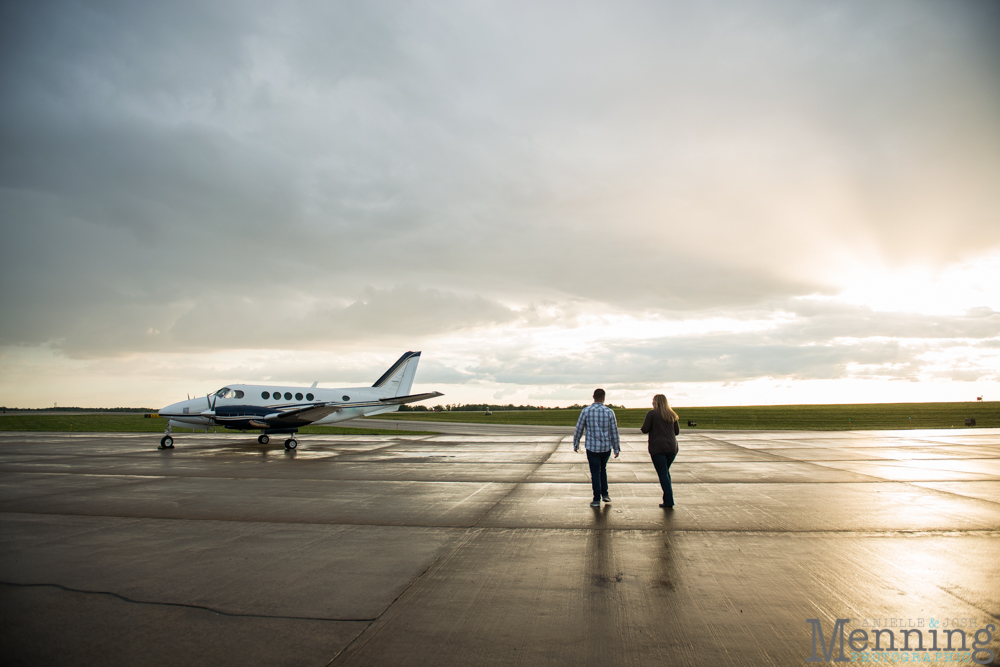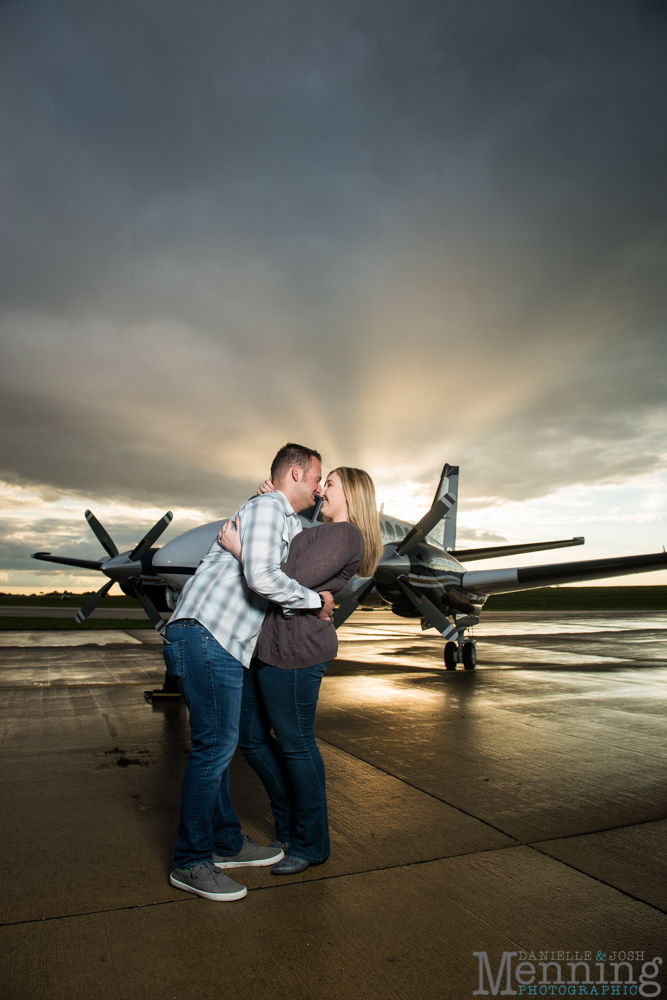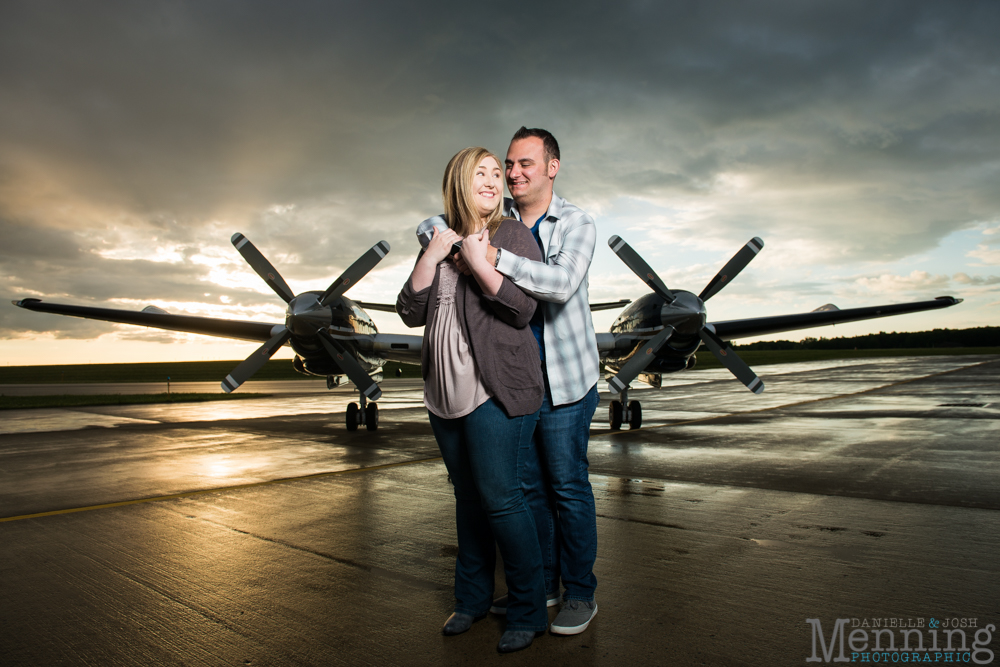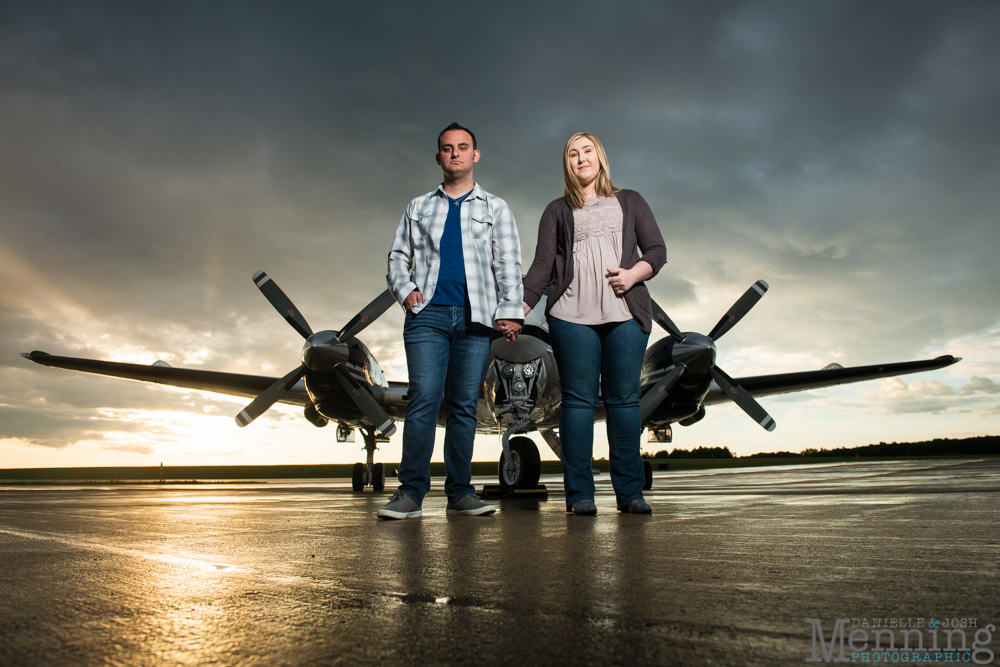 We love bright & colorful walls & buildings.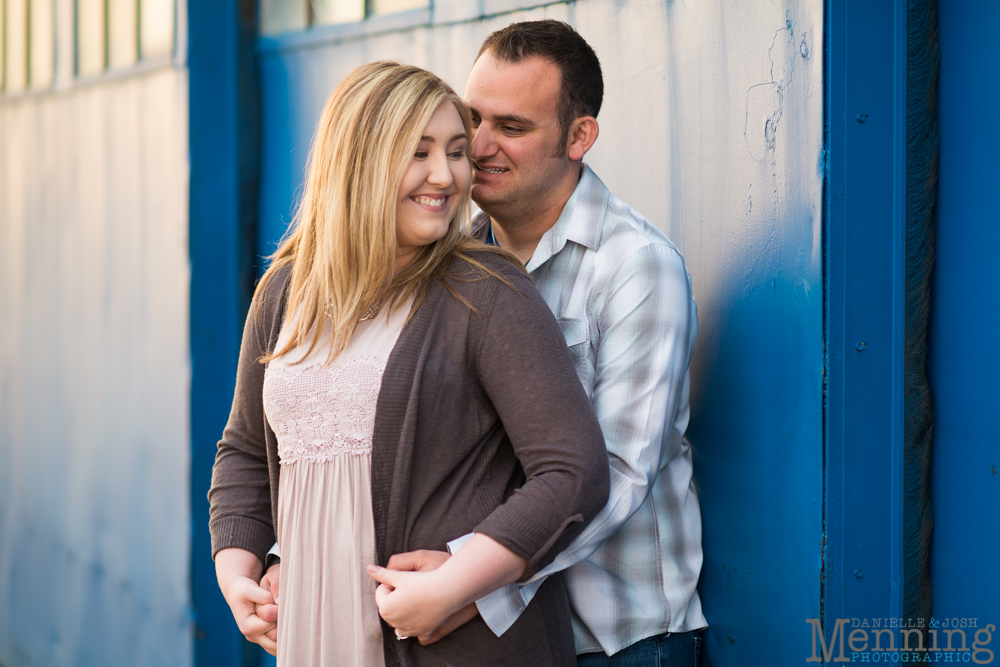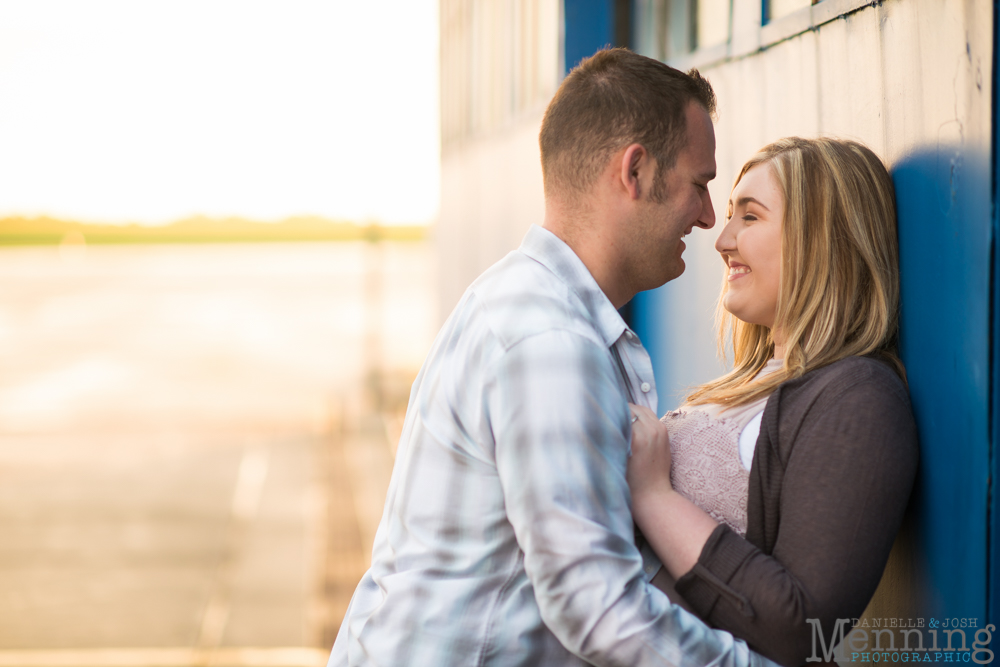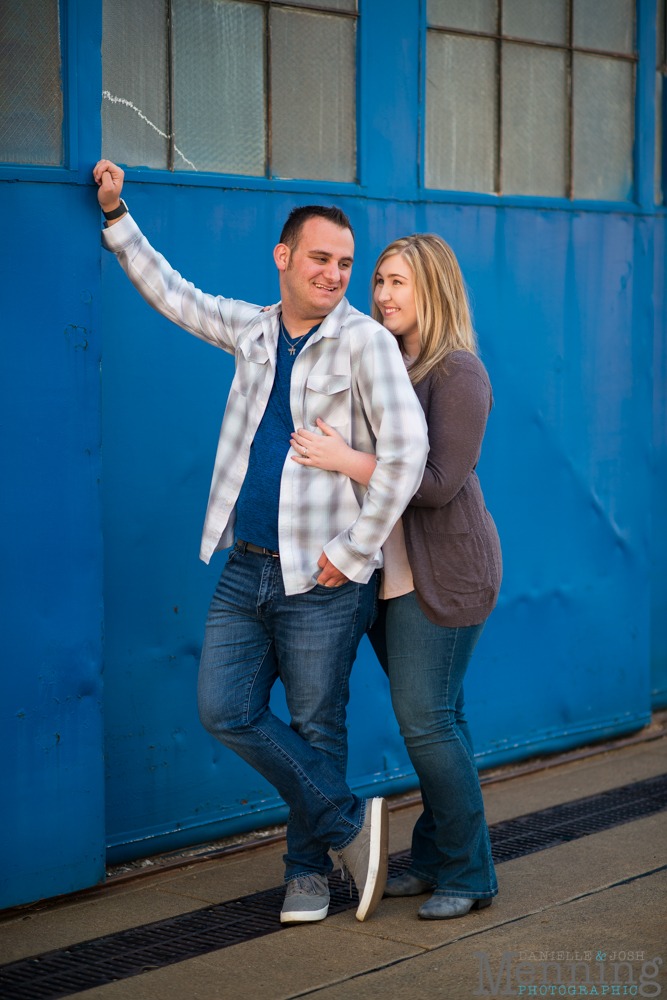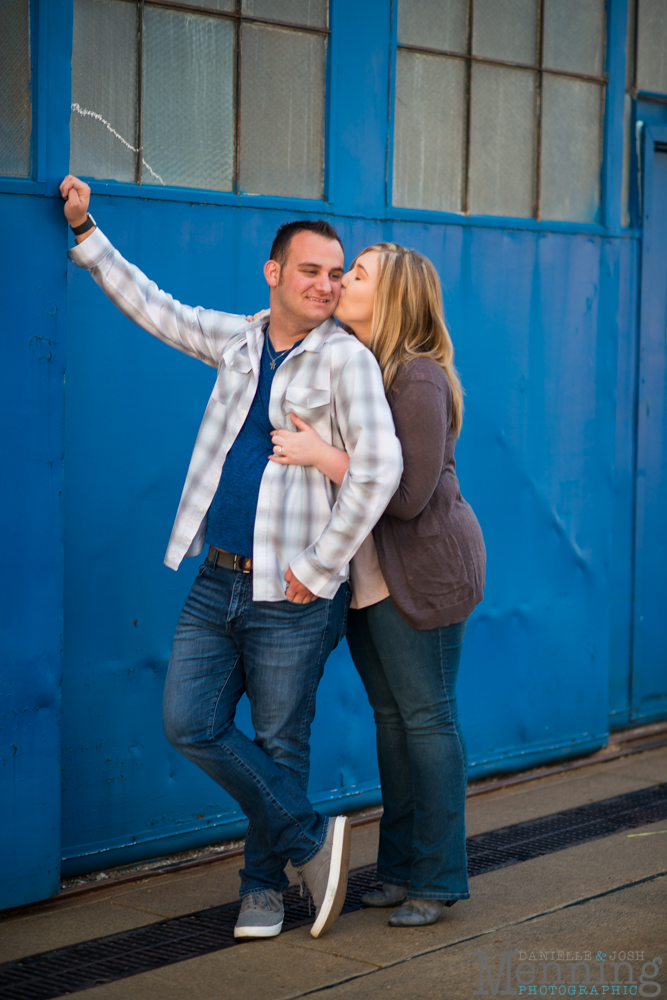 And HERE COMES THE SUN! Woooohoooo!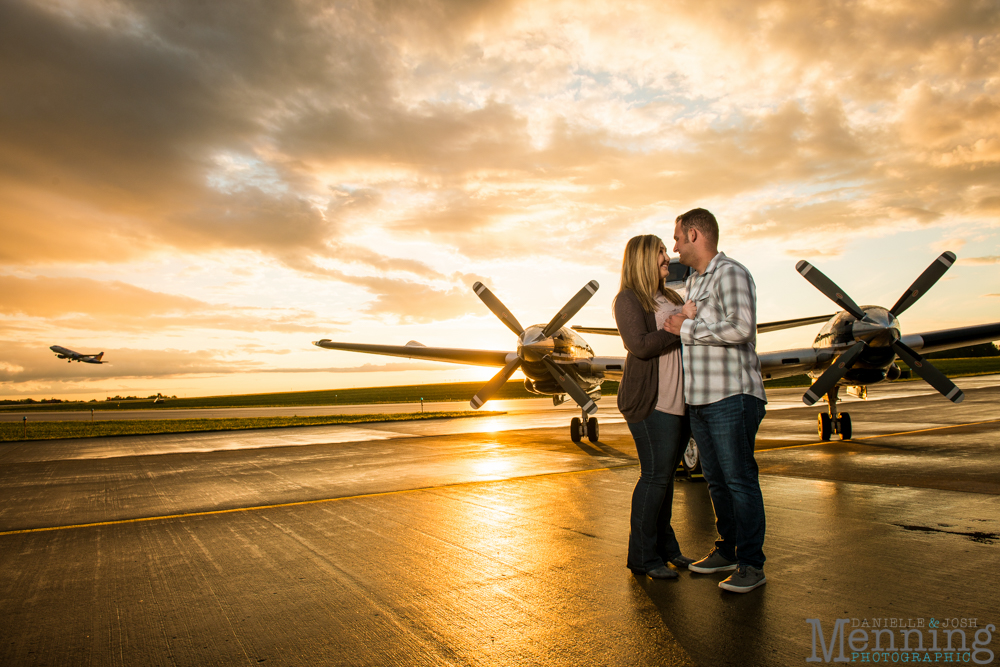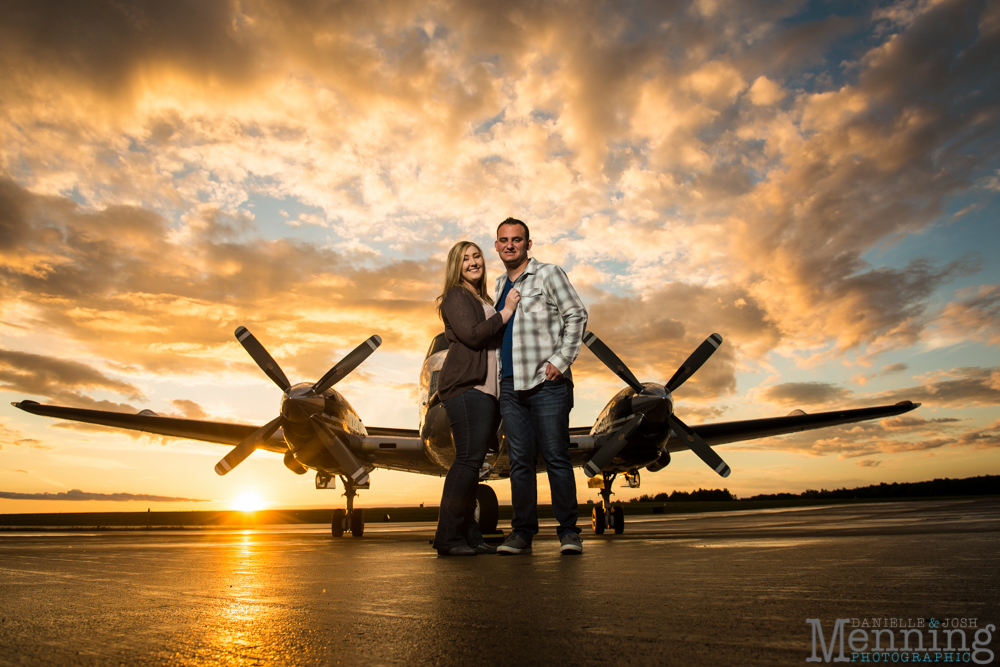 It was most definitely worth getting rained on a bit for the sunset to be like this!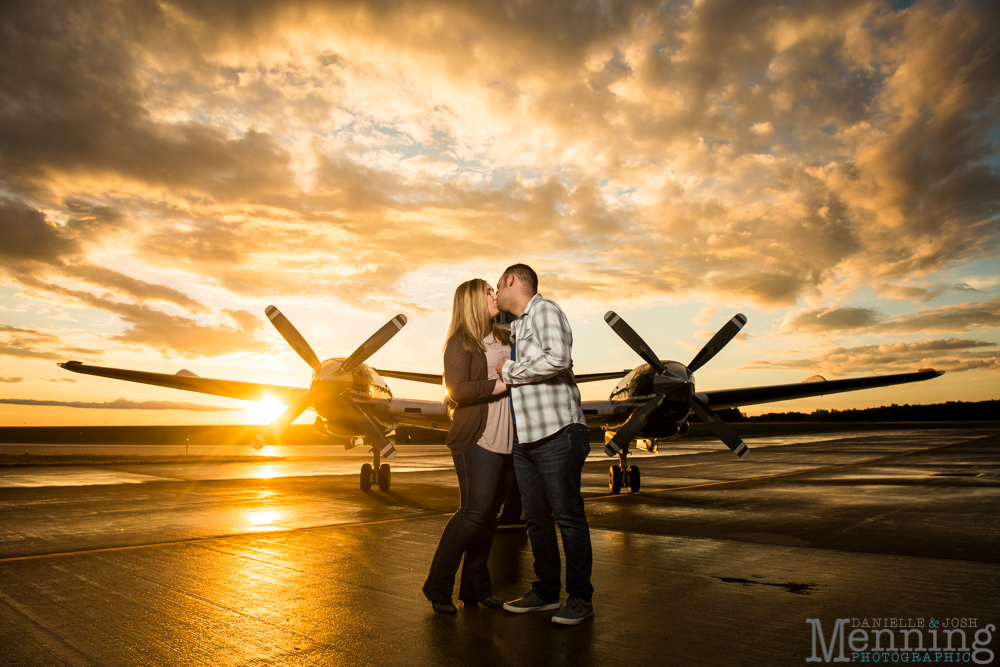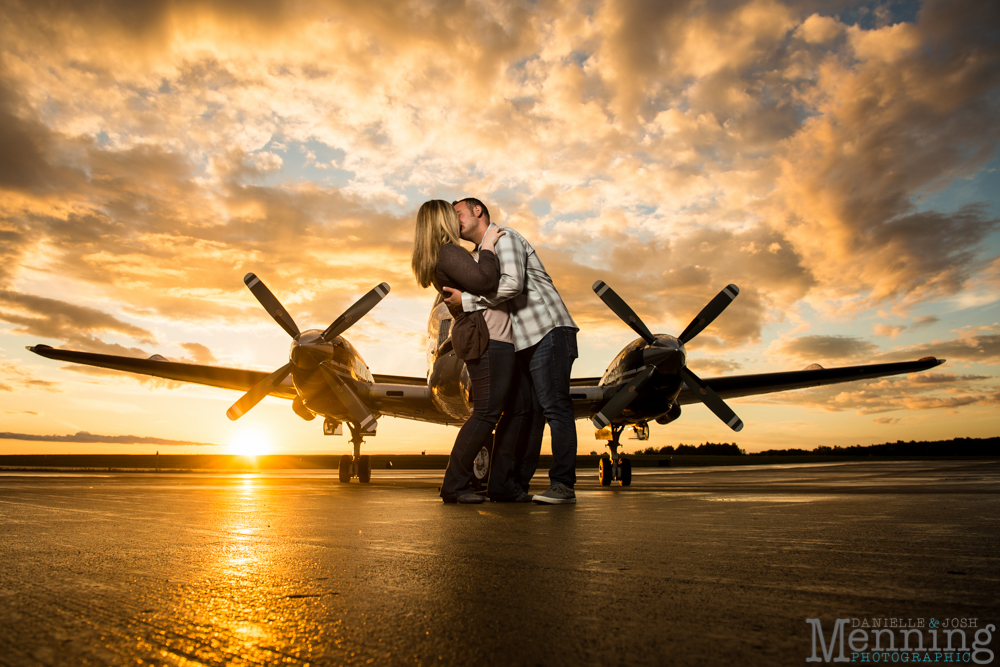 We're so excited to get to hang out with Erica & Andrew again on their wedding day & photograph the beautiful moments sure to happen!
Thanks for reading our blog! We're Josh & Danielle; we're married and we shoot people on their wedding days! We'd love to hear from you in the comments! How did you hear about our blog? Are you getting married soon? Connect with us & see if we're a fit for your wedding day photography! We can also be friends here:
Instagram | Facebook | Twitter | Pinterest | Google +
If you enjoyed this engagement session blog, you may also like:
Romantic 1950s Inspired Airport Engagement Session
Real Wedding with Aeronautic-Inspired Details at The Lake Club of Ohio