Joshua & I met nine years ago on May 27. You've probably heard that story. Nine years ago on May 28 we went on our first date. As I sit & reflect back to the early time in our relationship, I truly cannot help but smile. On one of our earliest dates we hung out at a bonfire at Josh's parents' house. As the twilight blue faded from the sky, he held my hand softly & the way he looked at me, I knew without a doubt that he cared about me to a degree he wasn't ready to admit yet. I smiled just a little, narrowed my eyes at him playfully, and said, "I think you kinda like me." He quipped back without missing a beat, "I know you kinda like me."
[Here we are with little pup Norris in our early days of dating].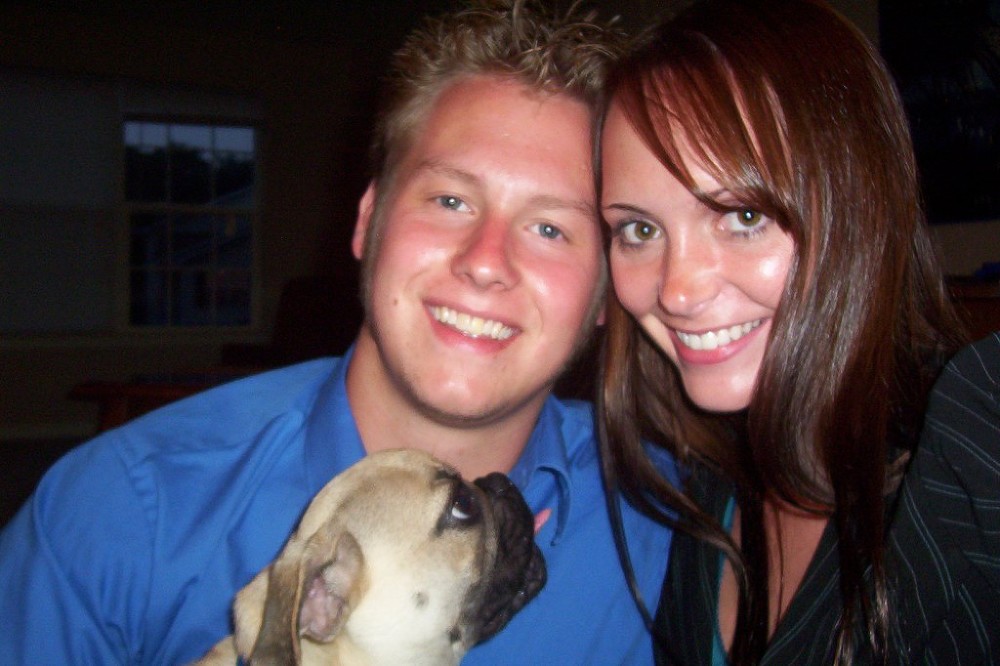 The summer of 2005, Josh & I were fairly inseparable, but neither of us knew what our relationship would become. Even if someone had a crystal ball & came along & told us exactly where we'd be in 2014, we wouldn't have believed him. Two days ago, I told my family that it was the 9 year anniversary of my first date with Josh. My mom said, "Well why didn't you come home from the date and tell me, 'I just went out with the guy I'm going to marry.'"? I responded, "I had fun and I liked him, but I didn't think like that. I had no idea where our relationship would go."  I'm not much of a believer in "love at first sight."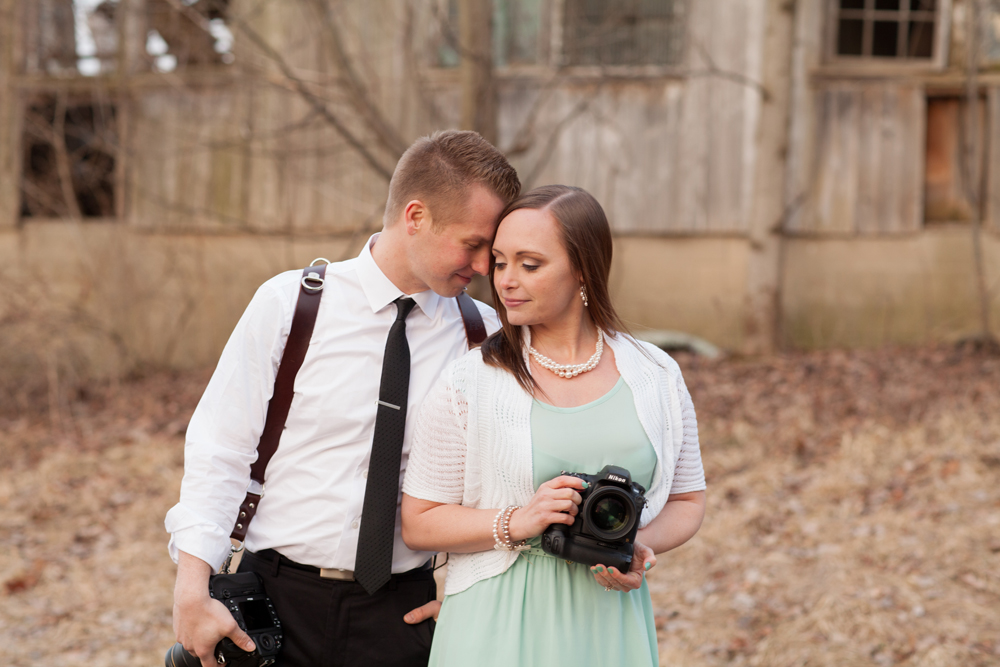 I was overly cautious with my heart in those days because it had been broken. Honestly, it was very difficult for me to trust Josh with my heart, but I quickly learned that he was someone absolutely amazing, someone who would guard my heart, someone who would be there for me, someone to be trusted, and someone to be cherished & loved.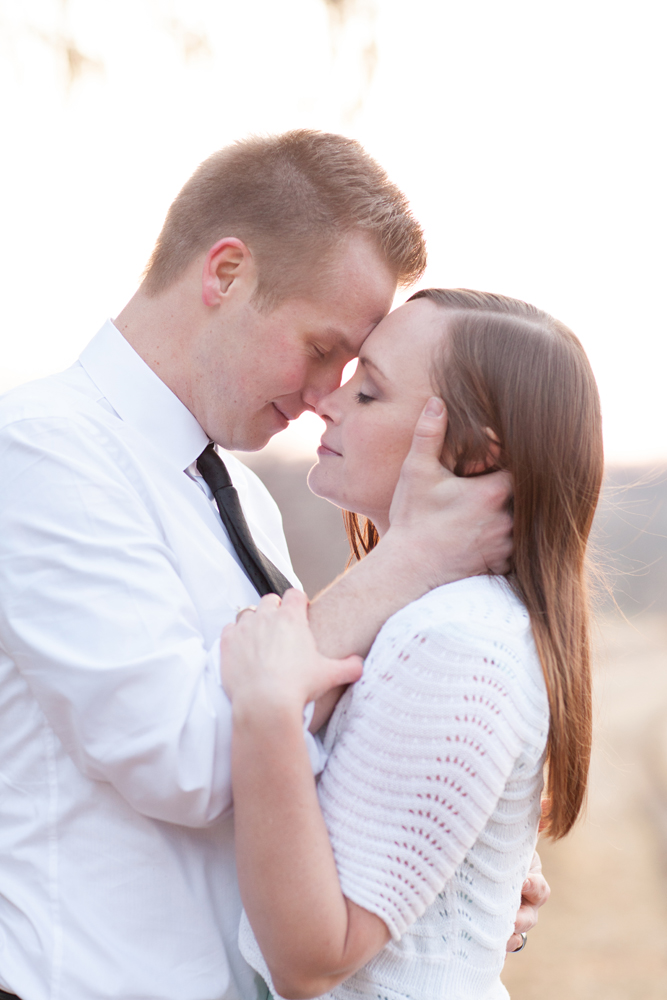 So 9 years after our second or third date 😉 I have a letter to Josh:
Dear Joshua,
Thank you for being a friend, someone to turn to, a source of encouragement to me during law school when I thought I would be perpetually stressed until forever, an amazing hugger with unparalleled comforting abilities, someone who makes me laugh and understands my sense of humor, my workout buddy who pushes me to work harder & become stronger (and also makes me laugh a lot- hey, it's ab work!), my traveling companion who is never afraid of exploring with me, an honest and helpful positive influence in my life, my best friend, my dance partner in the middle of our kitchen on a random Tuesday night, my fellow front porch swinger covered in the electric blanket on a chilly morning drinking coffee as we watch the sun rise, my fellow laugh-until-it-hurts-and-there-are-tears-running-down-our-cheeks silly head, my latte-maker with your fancy handheld coffee grinding/milk frothing tools, a fun & devoted pug dad, & someone whom, though I am with you almost every day all day, I am genuinely excited to see & oh-so-very thankful for!
Your Love Forever,
Danielle
Cheers to 99 more years!