We are blessed beyond measure with the love of our families. Christmas is incredibly special because everyone is together. We'd love to share some photos of the fun that we had with our families this year. 🙂
My (Danielle's) cousins are close; we're so close that I used to think my cousins were my siblings when I was younger. There are nine of us (7 ladies and 2 gents). This is the same group that was together for my cousin's wedding in St. Pete Beach, Florida this summer. Â A few of my cousins live out of state now, but we were all together at G-ma's and Tata's house this year (like all of the other years). I am so delighted in the comfort and happiness of holiday traditions. Now that we're just a little bit older than we were when we were riding Big Wheels down Rogers hill, my cousins have graciously provided my grandparents with 8 great grandchildren (7 are here on earth and 1 is up in heaven). What a chaotic fun time! 😉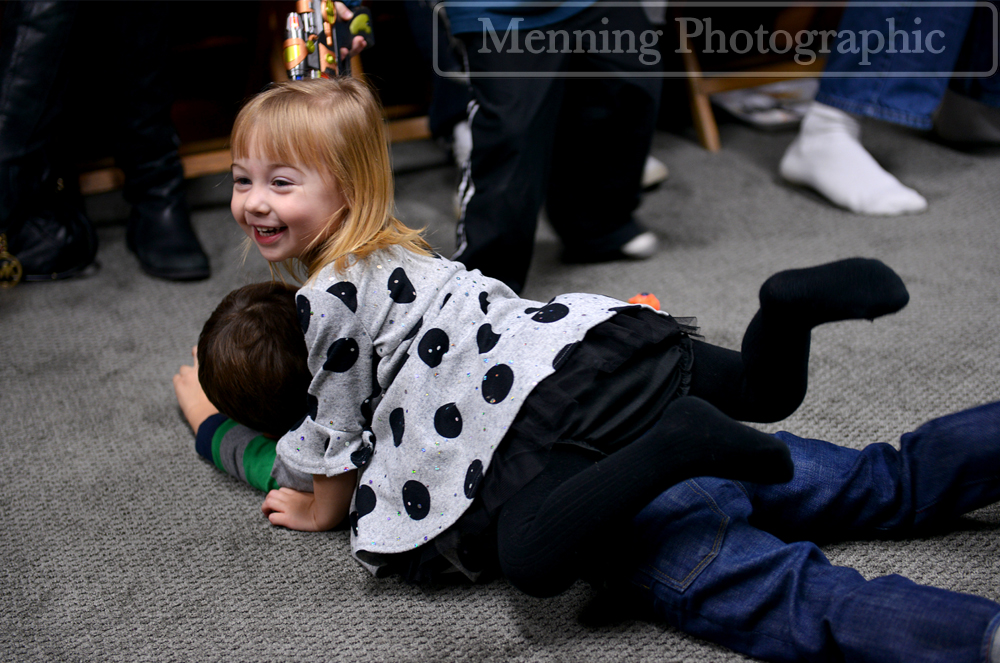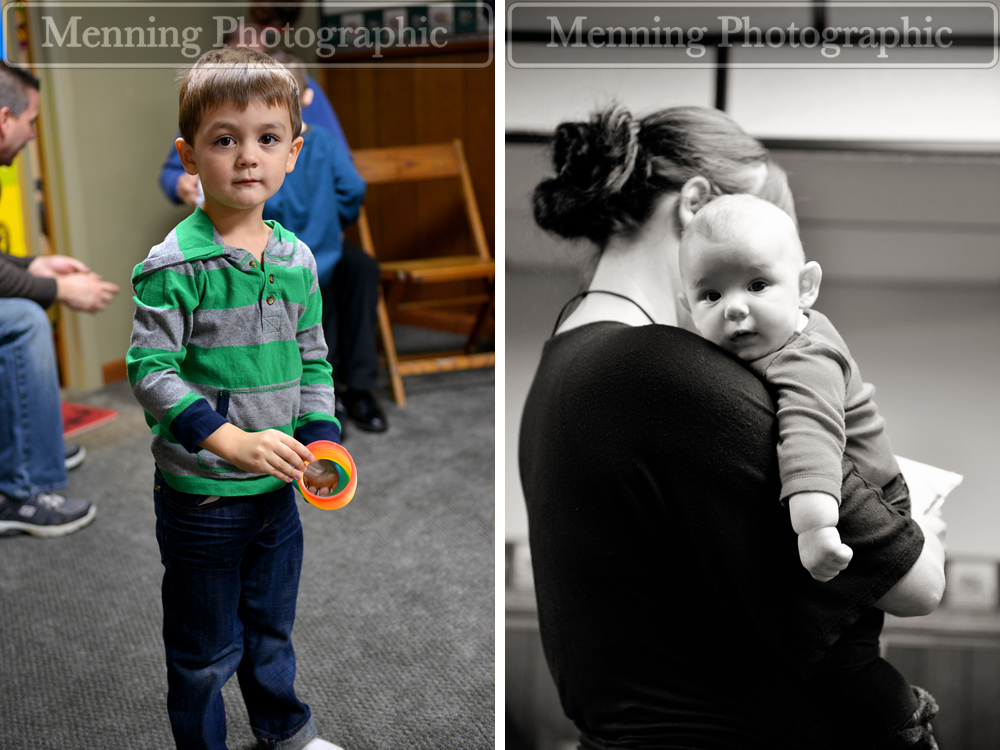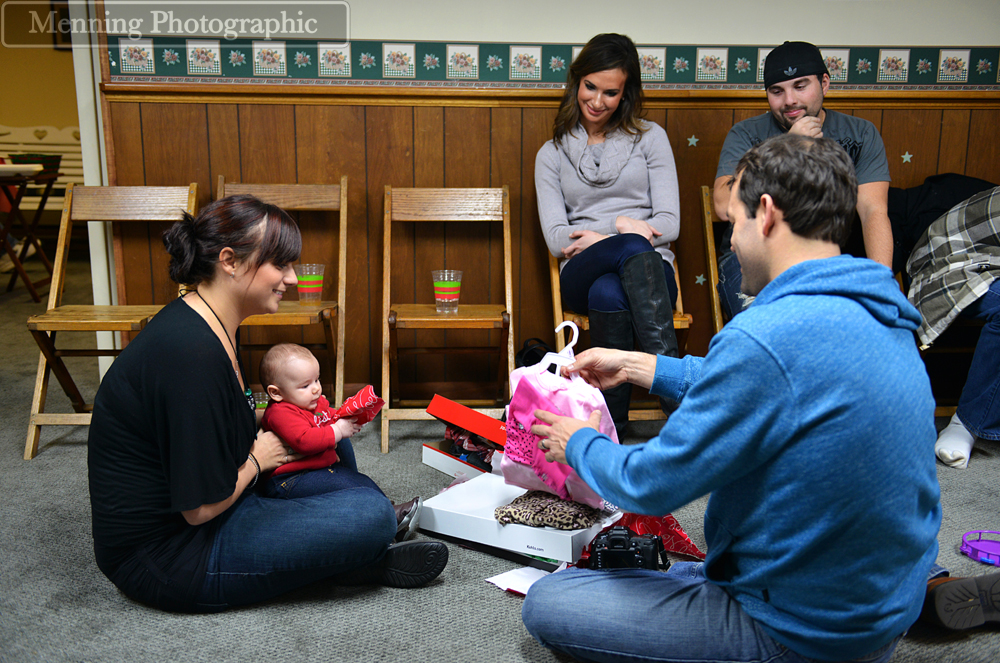 There is a story to go along with this one. My sweet, generous, loving G-ma bought my two guy cousins Coty Musk quite a few years ago when they were first of the age to wear cologne. One of them put some on, and if you've never had the privilege of smelling it, that scent is overpoweringly strong. Ever since then, Coty Musk has been quite the coveted gift amongst those two. My cousin Brian jokingly says, "It'll get ya' all the chicks!"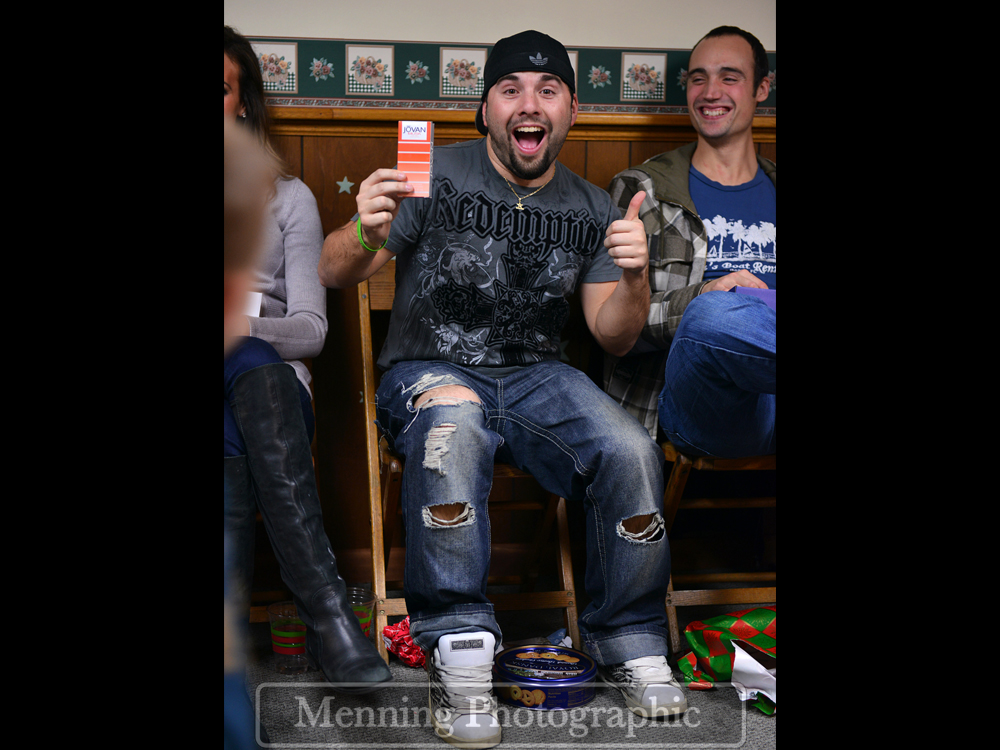 My mom, her sister, and her sister-in-law were laughing hysterically about something- typical with these three. We always joke that it isn't a party until one of them almost wets their pants. None of them could even tell us why they were laughing because they were laughing so hard. That's my Aunt Robin: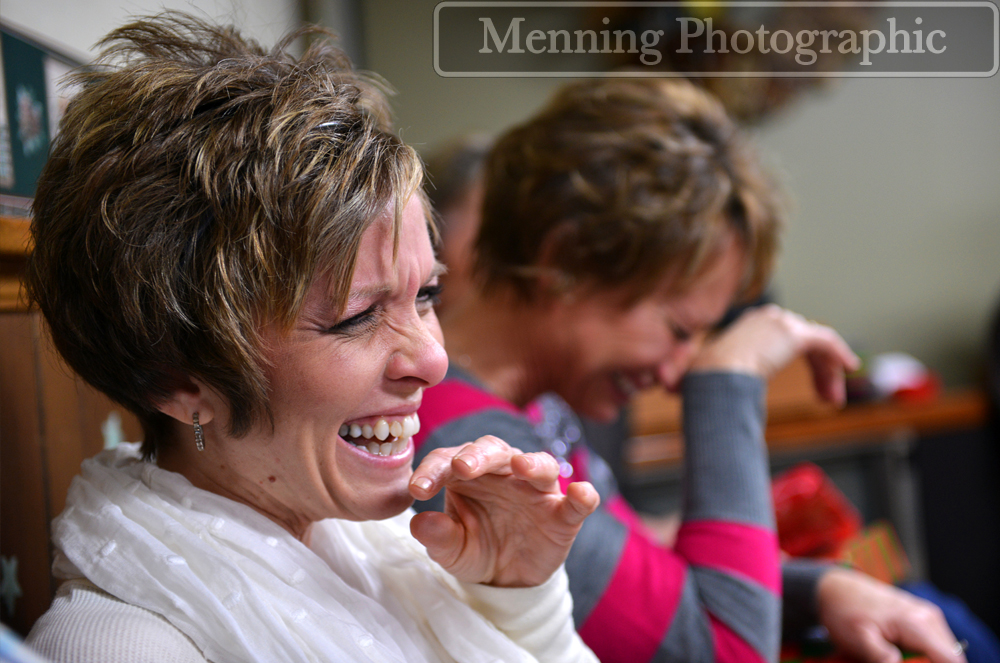 My mom is in the middle and my Aunt B is on the right.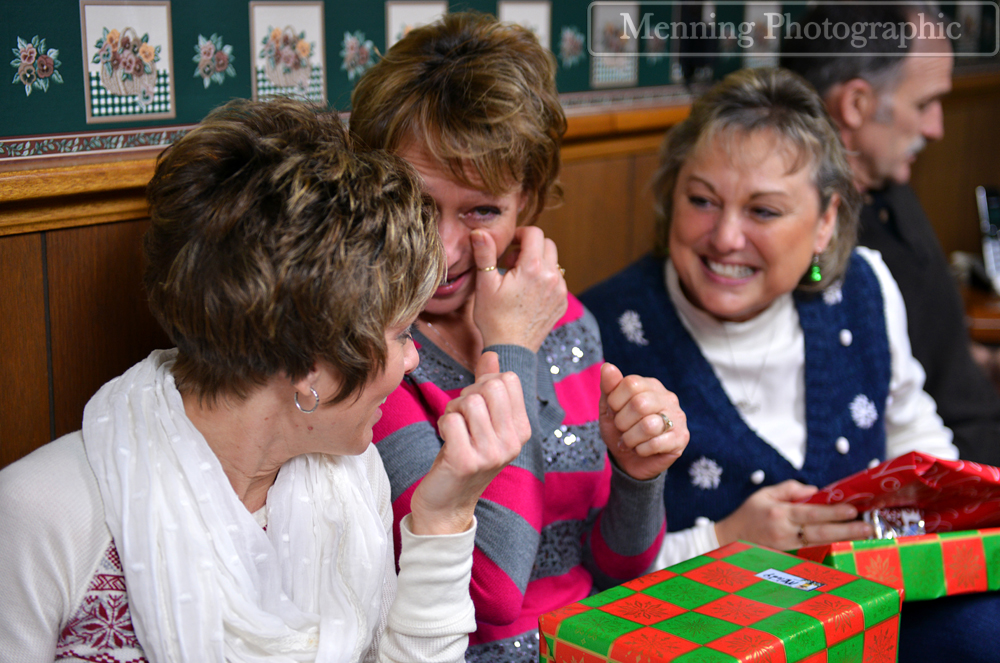 My dad was happy (below left). 🙂 G-ma and my sister Lisa posing for the camera (below right):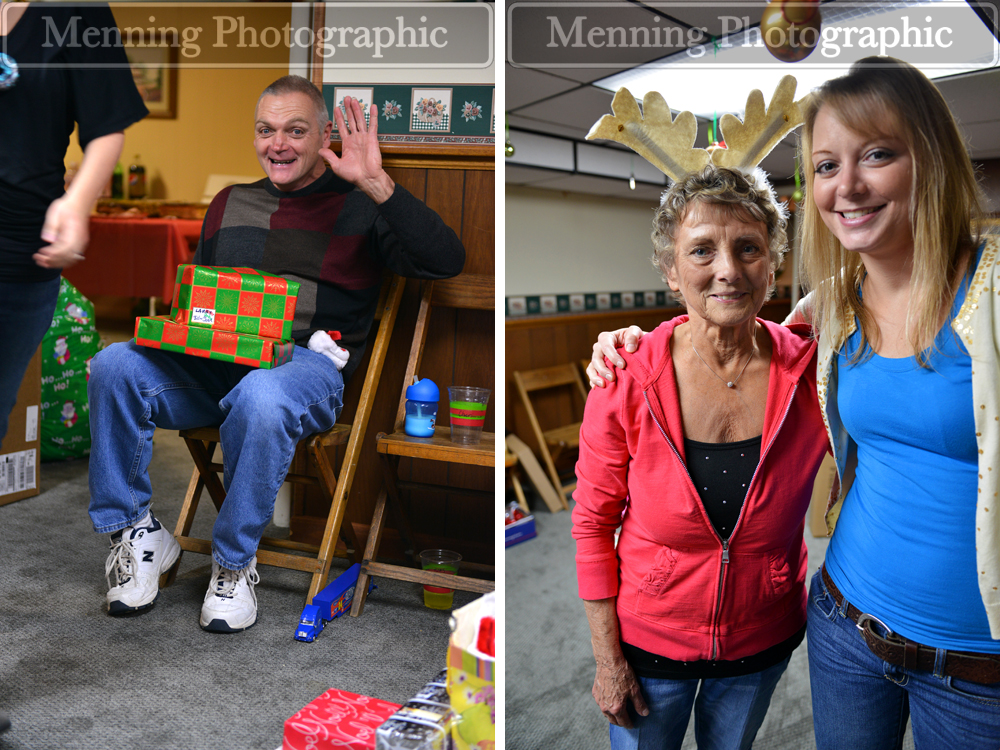 Here's me with my awesome grandparents. I love them both so much and cherish the many memories I have with them. They've always made each of us grandkids feel special and loved in our own way.

Here are my pretty sisters! I so should've gotten into this photo and asked Josh to snap it. I'm going to have to learn to do that more often.

All nine of us cousins signed their card and got them a photo of their sweet, little, great grandkids. Menning Photographic took the photo, of course. 🙂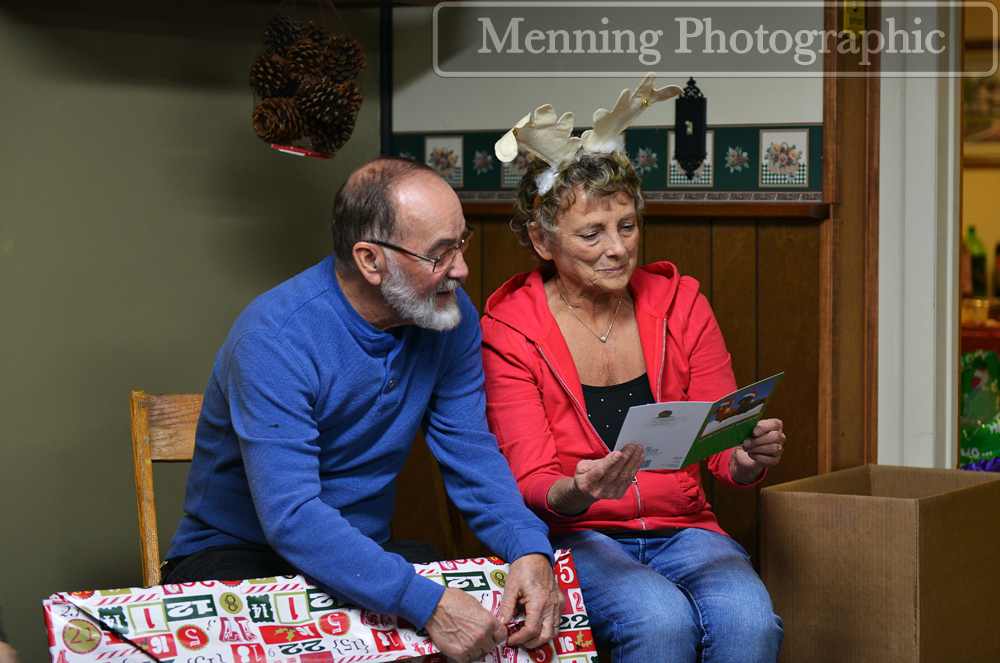 They loved it.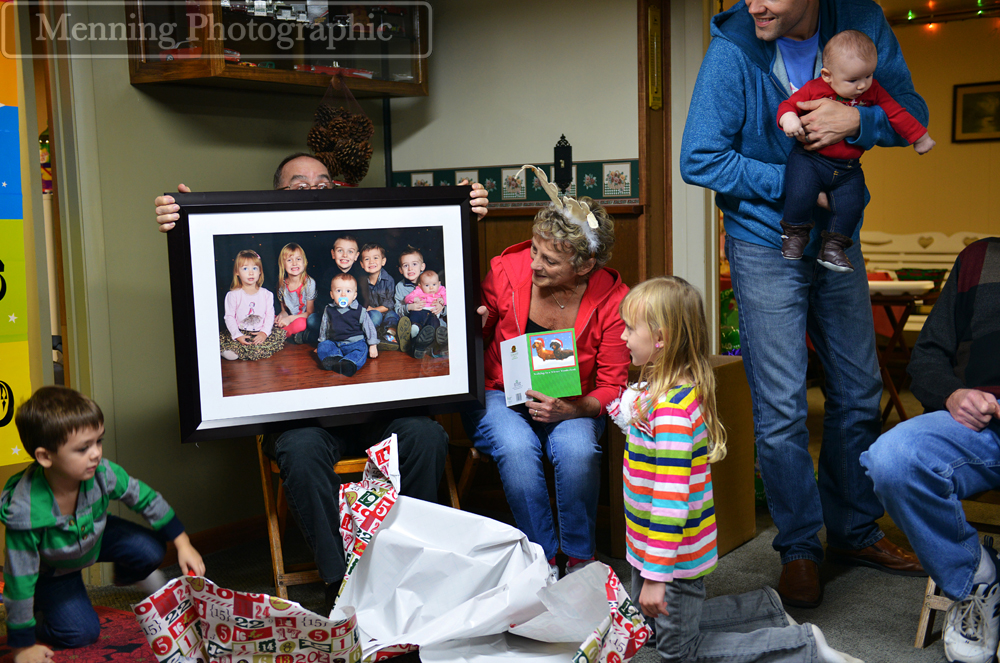 My mom's crazy baby talk face and my beautiful, baby cousin in her stylish jeans she received from her Aunt Jamie. Babies in blue jeans- is there anything cuter?!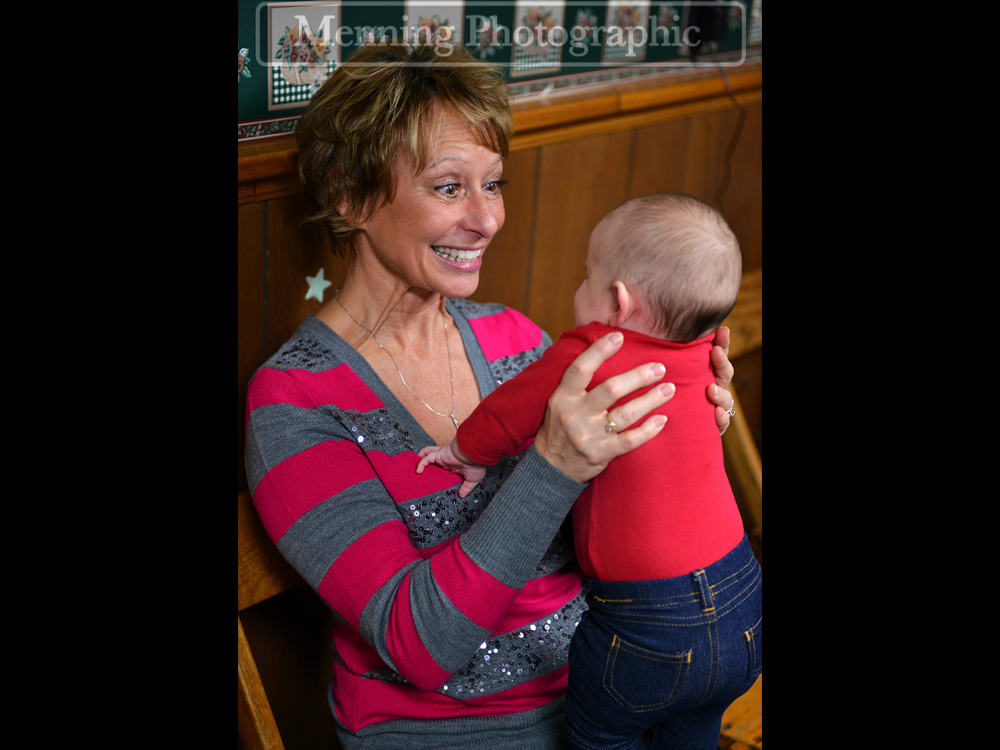 The Christmas gathering at my grandparents' home was fun. I laughed a lot. I love looking around that room, sitting next to Josh, and seeing all of my aunts, uncles, cousins, baby cousins, sisters, parents, and grandparents on my mom's side of the family. They're all beautiful and funny and full of love. Plus, we carb loaded. Who doesn't enjoy doing that at their family parties? 😉
Next up is Christmas morning with our lovely niece. She is spoiled loved more than she'll ever know.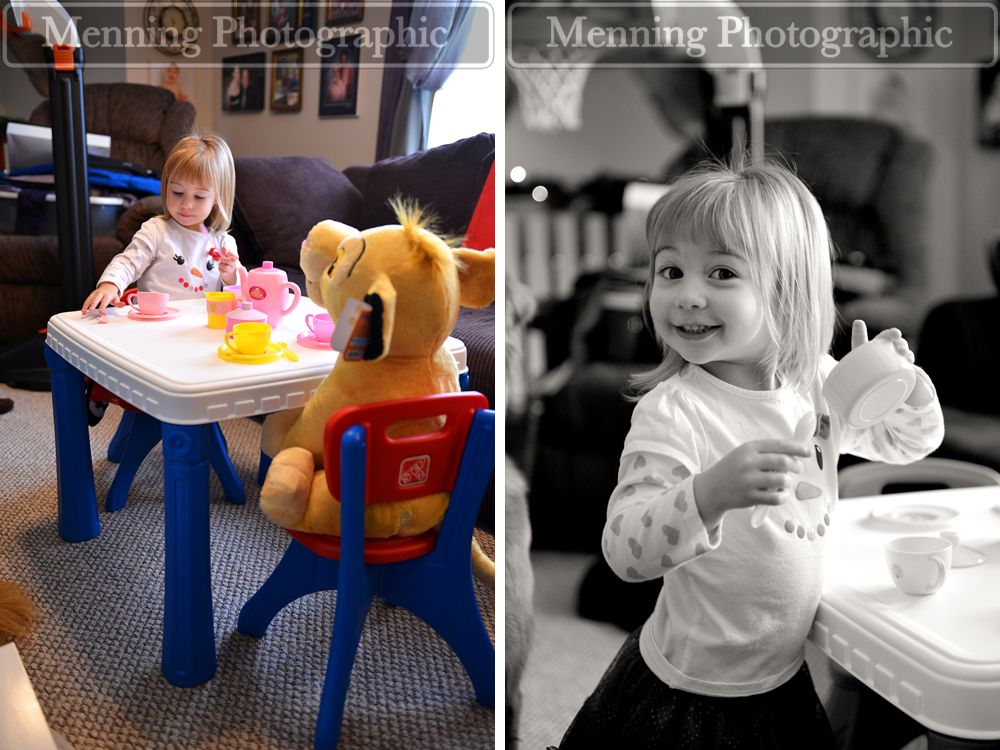 Then we traveled to Josh's parents' house for lunch and gift opening with our niece and nephew and Josh's siblings, parents, and grandma. Josh's mom- awesome cook.  Josh's dad- amazing craftsman. He made us all homemade gifts! Here's the adorable Miss Gianna with her grandma and with  her gorgeous homemade tutu we got her from Tutu Rific. I can't wait to see her wear it!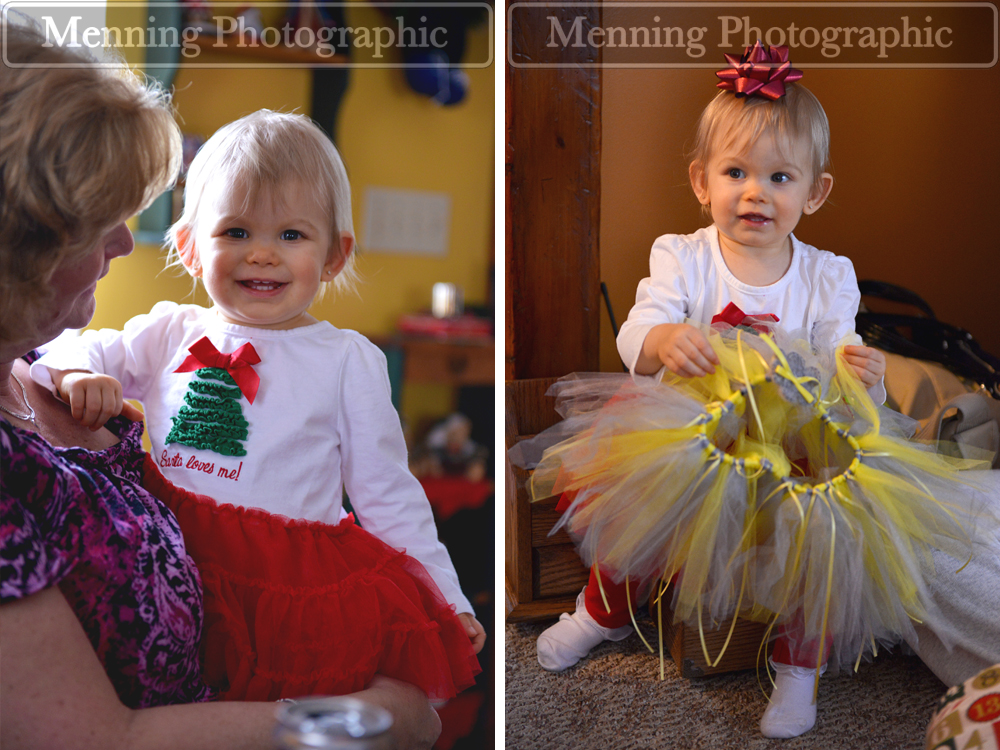 Here's our handsome nephew. I honestly get a little sad that he's this big. When Josh and I met, Josh's sister was pregnant with him. He'll be 8 in July. 🙁 He's not a little boy anymore. His favorite gift was his Oregon Trail game. There's the handyman himself- Damon. He made the guys (Josh and his brother) a chest for storage. He made Josh's brother's fiancée a decorative wagon. He made Josh's sister a makeup storage container. He made me a pretty shelf. 🙂 It's extraordinary to receive a homemade gift these days.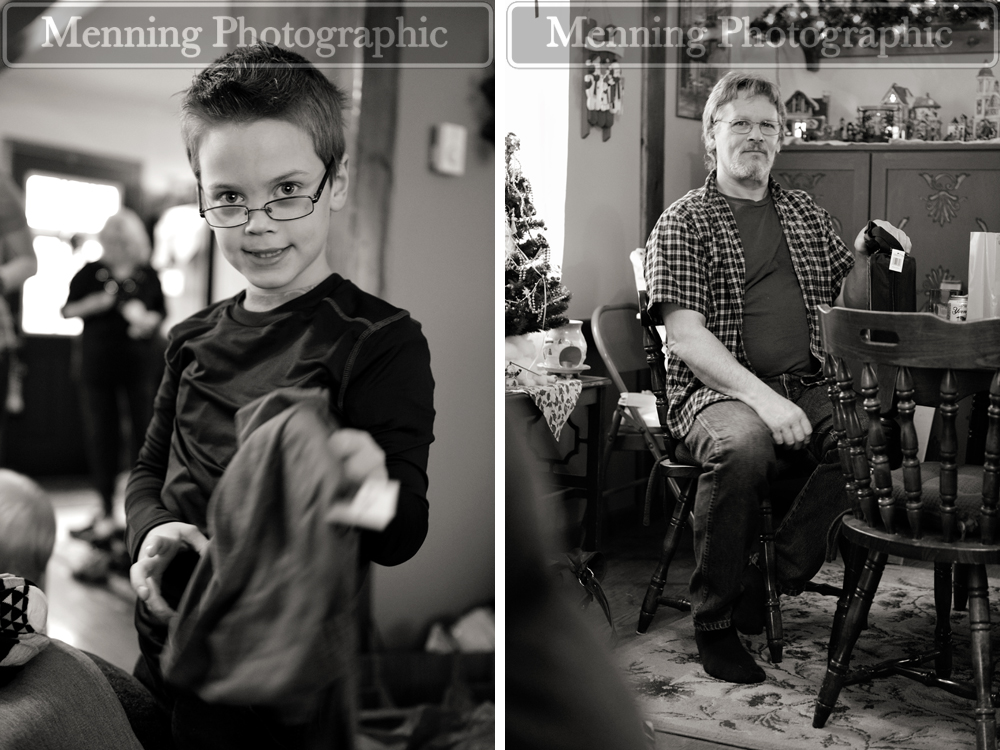 Here's Gianna's standard look. She's quizzical.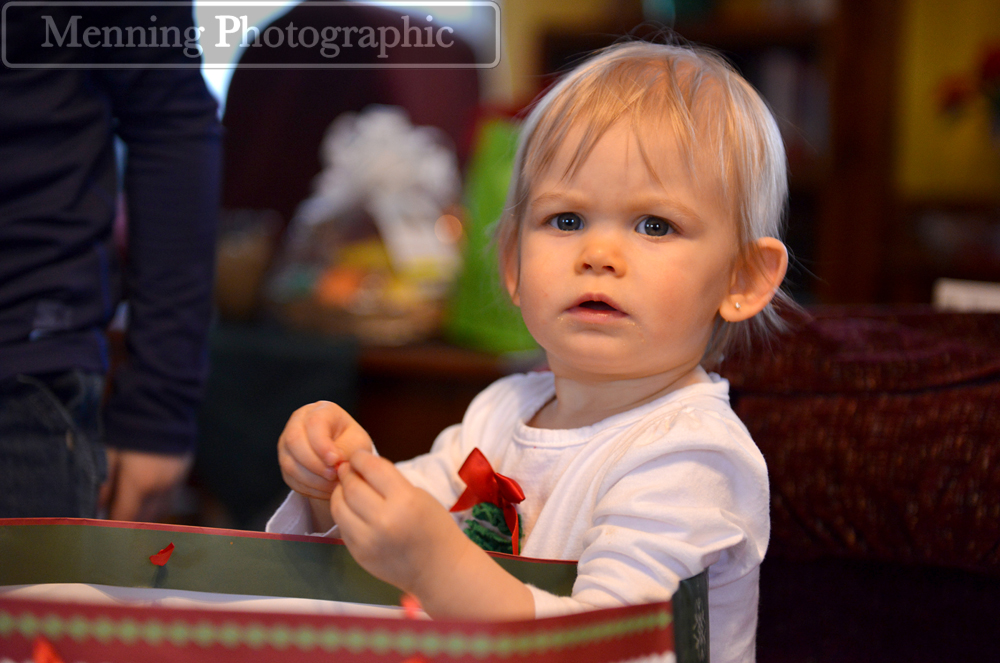 And here we are! 🙂 Why, oh why, did we not pose for a photo together?! Ahhhh! Oh well. We'll just have to set up our tripod in front of our Christmas tree before we take it down.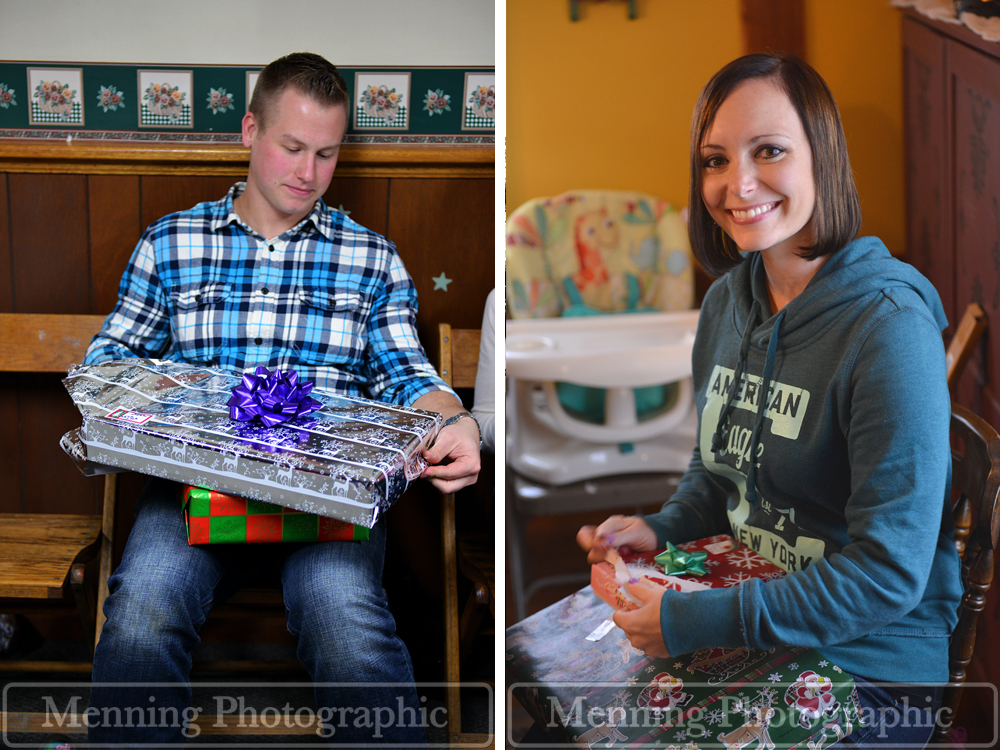 We sincerely hope that you all enjoyed a memorable holiday celebration with your families and friends.
Here's why our family celebrates Christmas: 🙂
Luke 2:8-14
"And there were shepherds living out in the fields nearby, keeping watch over their flocks at night. 9 An angel of the Lord appeared to them, and the glory of the Lord shone around them, and they were terrified. 10 But the angel said to them, "Do not be afraid. I bring you good news that will cause great joy for all the people. 11 Today in the town of David a Savior has been born to you; he is the Messiah, the Lord. 12 This will be a sign to you: You will find a baby wrapped in cloths and lying in a manger."
13 Suddenly a great company of the heavenly host appeared with the angel, praising God and saying,
14 "Glory to God in the highest heaven,
and on earth peace to those on whom his favor rests."
Merry Christmas!