We had the pleasure of photographing my cousin's wedding while in St. Pete Beach, Florida. The bride was radiantly beautiful, the beach was pristine, the sunset was captivating, and everyone enjoyed the time together.

My family has been vacationing in St. Pete Beach since 1994. Jen (the bride) was only three years old the first time we all ventured to Florida together. It was my grandparents, my parents, my siblings, my aunts, my uncles, and my cousins. Pretty crazy of the adults, right?! 🙂 We always had an absolute blast together. We had a ton of fun on this trip, too. There was something extra special this time, though. There was something legendary about this trip. I'm a little older now and find myself reflecting and reminiscing more these days. I am always aware of how blessed I am to have the wonderful family that I do.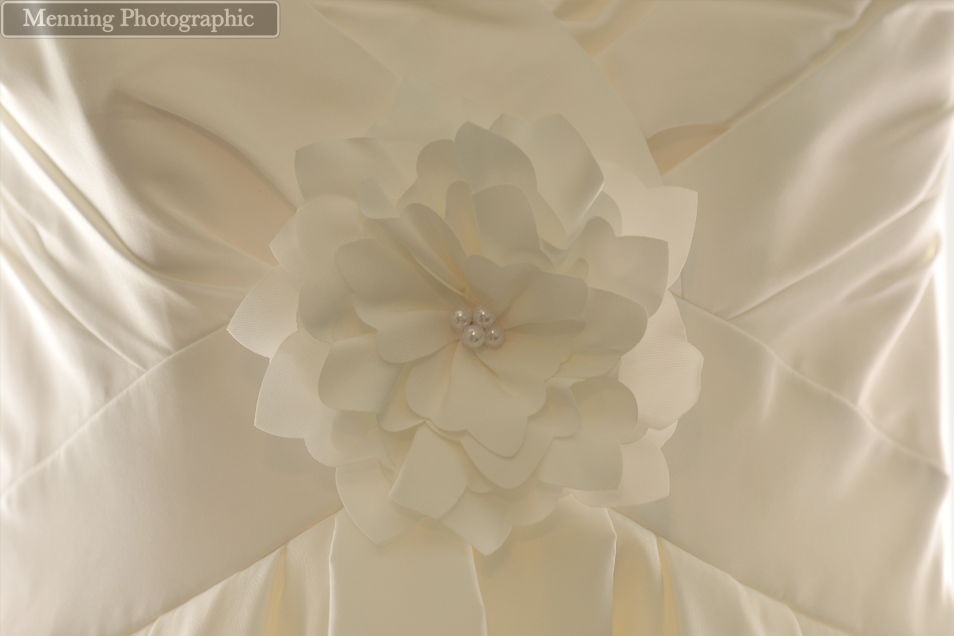 A few beachy details for you: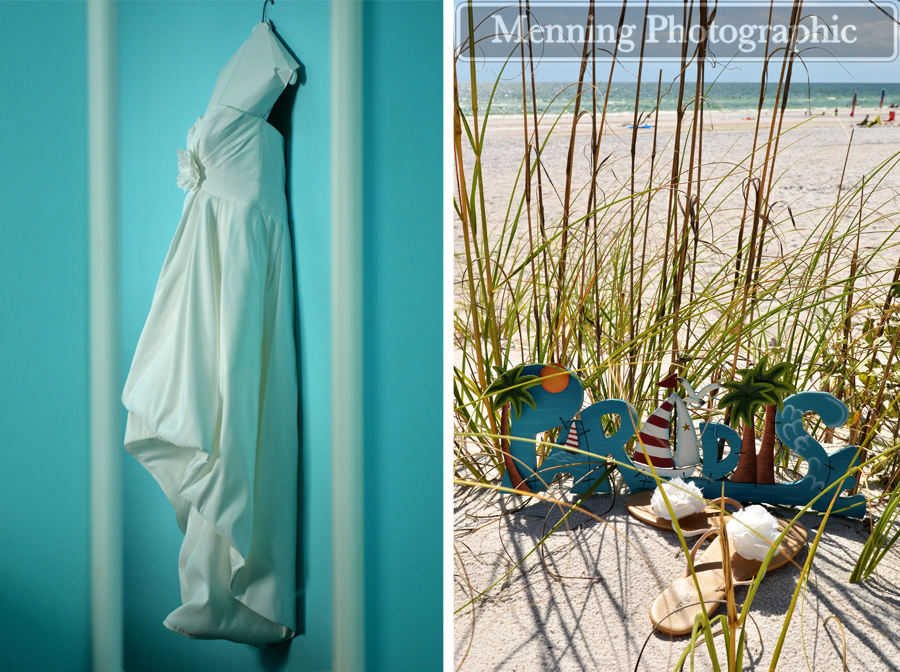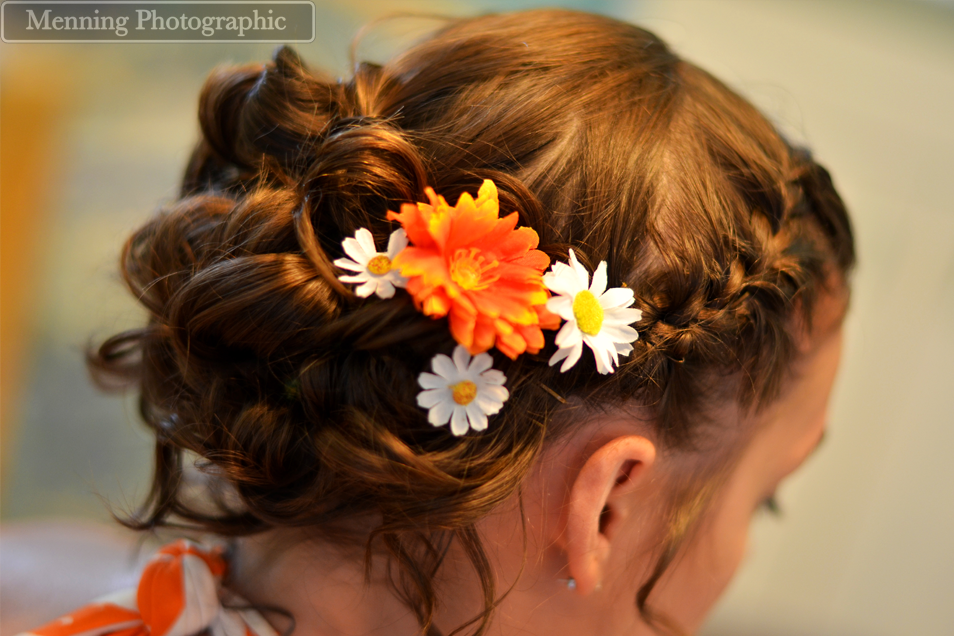 Now that my cousins and I are slightly older than we were when we first started vacationing at St. Pete Beach, some of my cousins have fun, rambunctious, lively, entertaining, gorgeous kids. 🙂 They were a riot the entire week. Flower girl: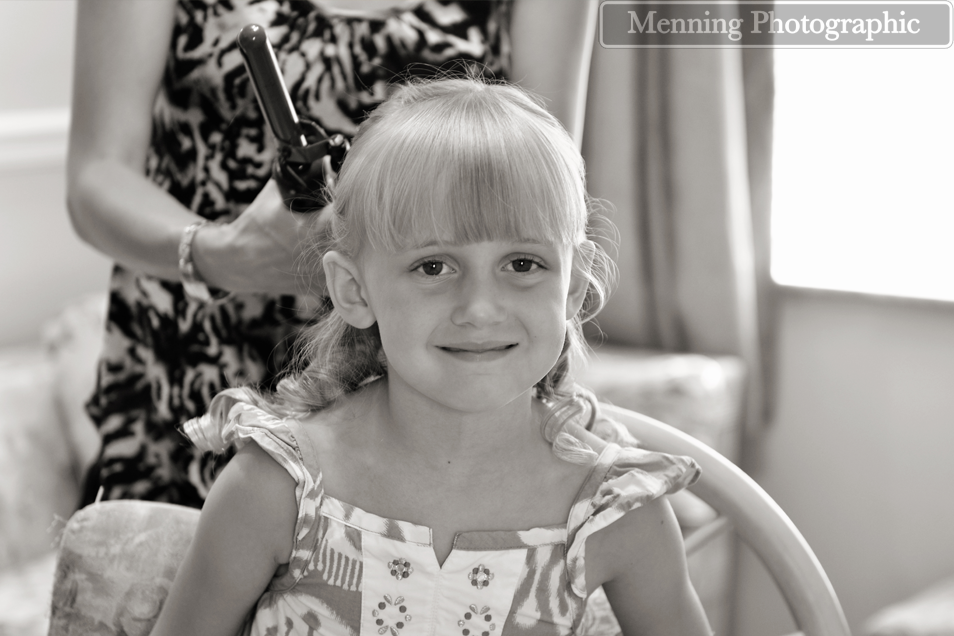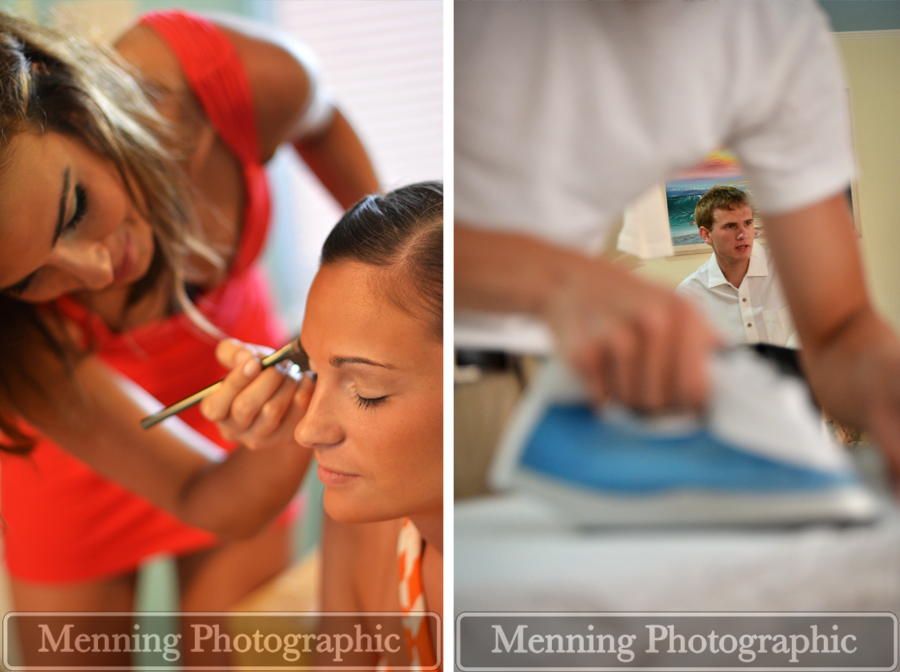 The dashing groom with a tropical vibe.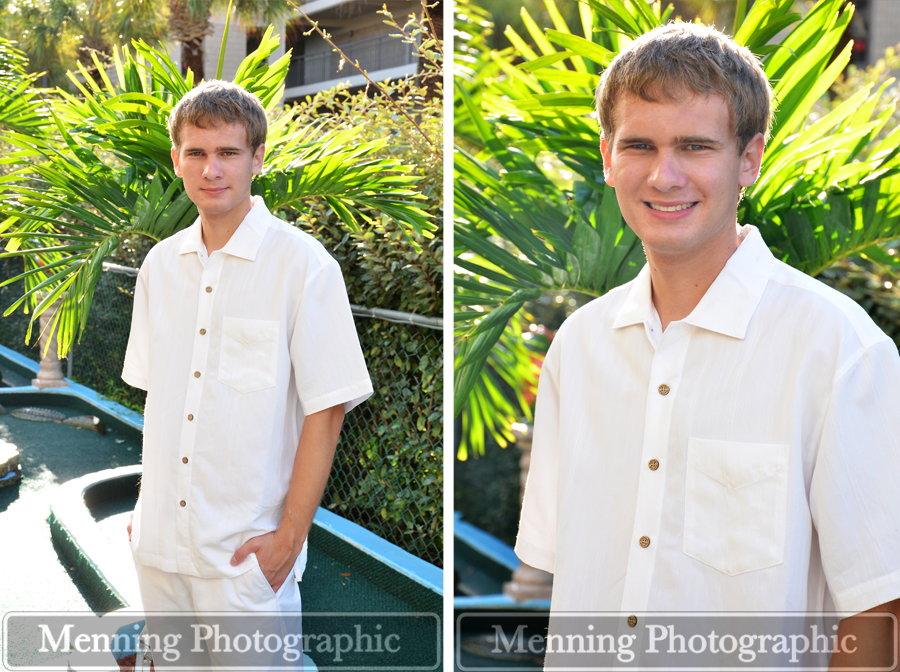 I adored their little beach details. These were magnets that guests could enjoy as favors.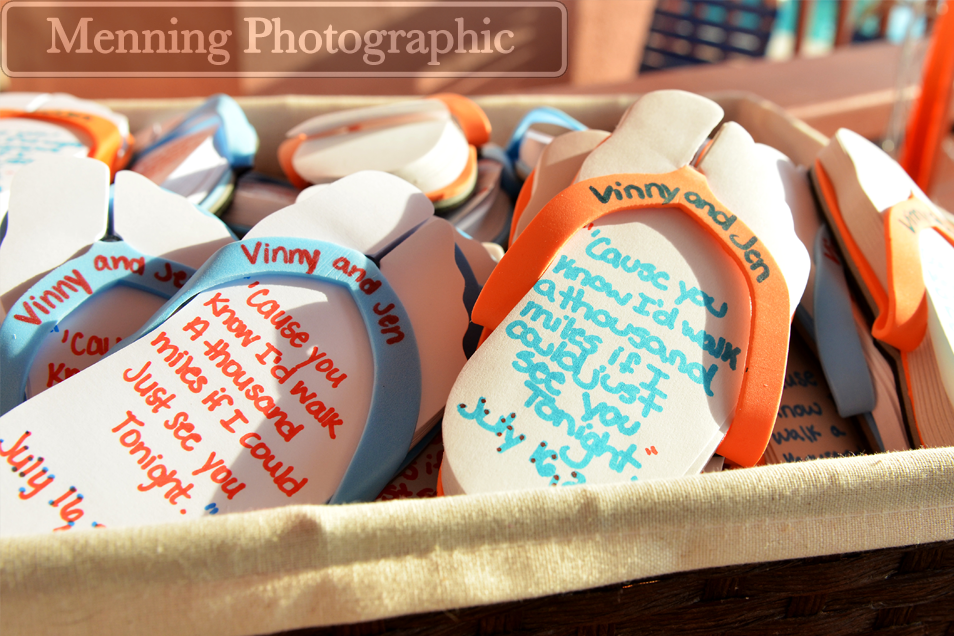 This cake topper completely and totally fits Jen and Vinny! I'll update this post later if one of them tells me where they ordered it.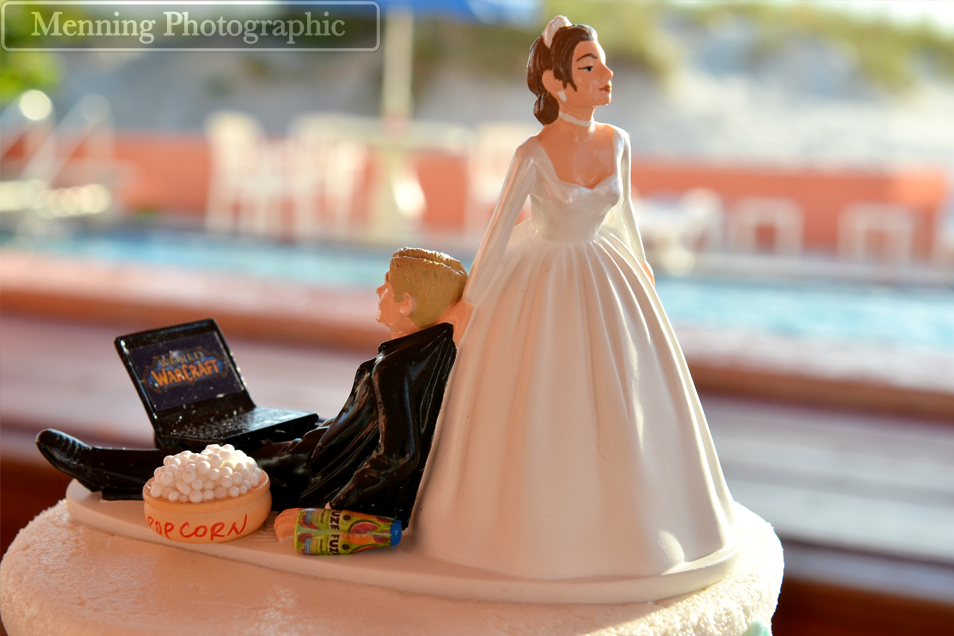 So it's totally normal to get teary-eyed when you're typing a blog about your baby cousin's wedding, right? No? Well then I didn't do that at all…. This girl is just beautiful!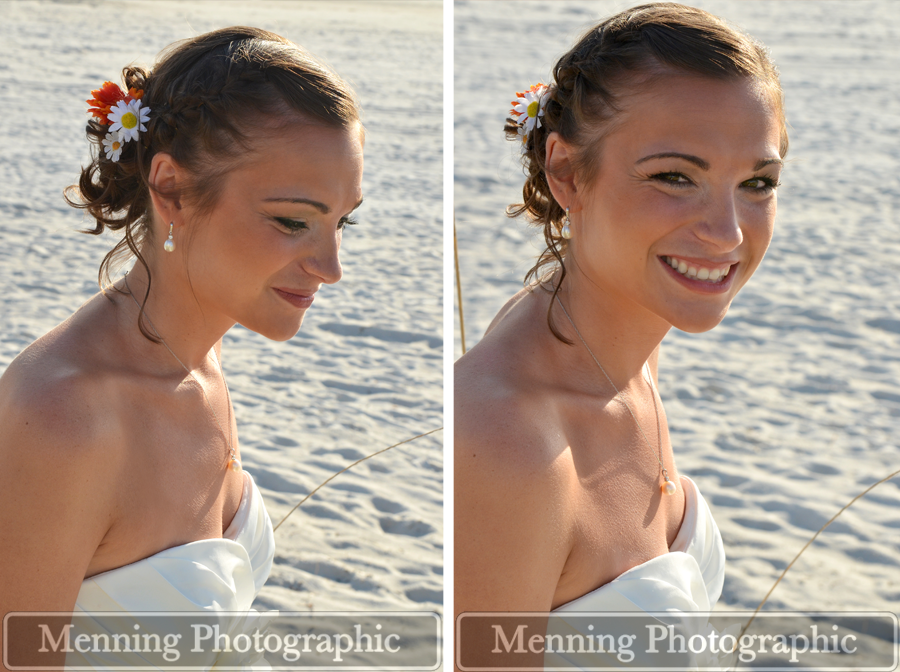 The setting and all of the decorations were fabulous. They were laid back and fun, but also very put together.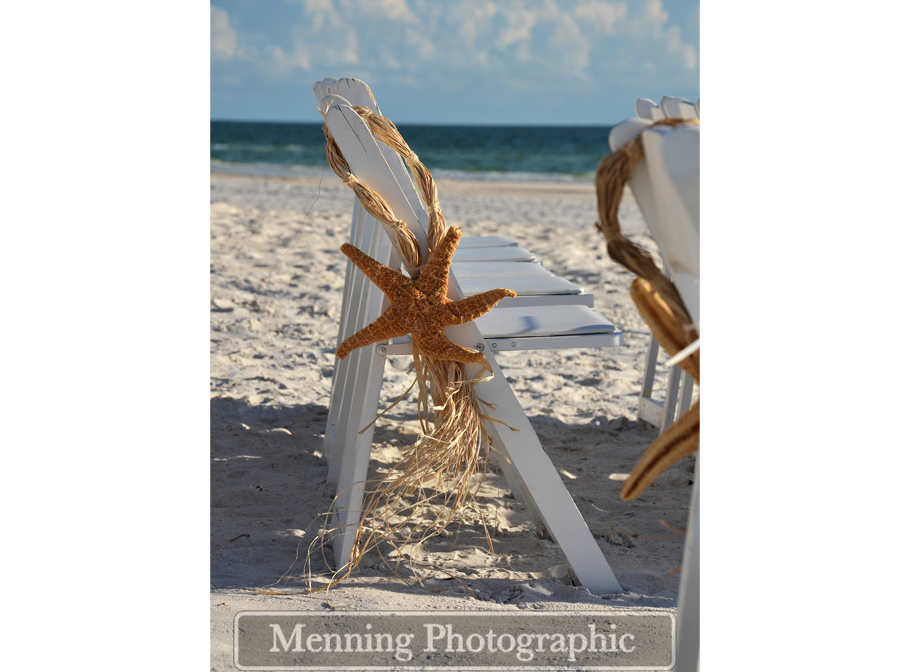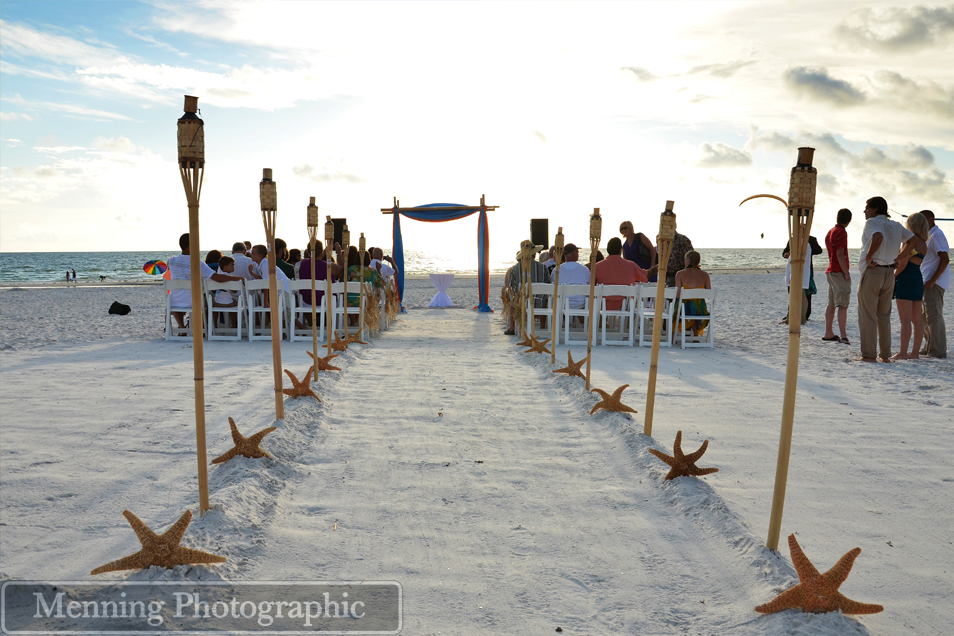 My cousin Amy has a soft, sweet voice. I could listen to her sing for hours. My cousin Brian plays the guitar beautifully and has just the right amount of rasp mixed with smoothness in his voice when he sings.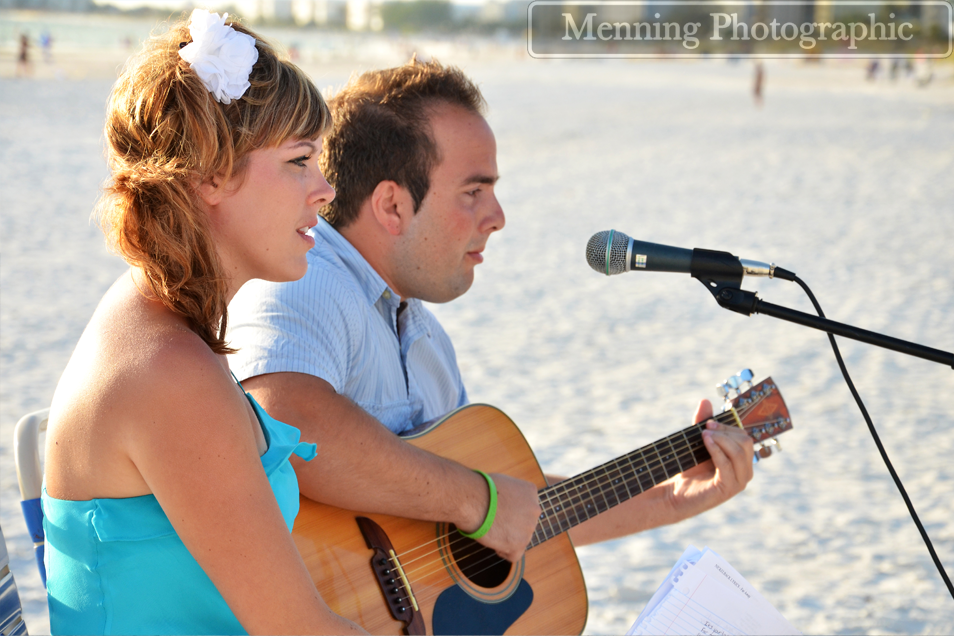 This makes me smile: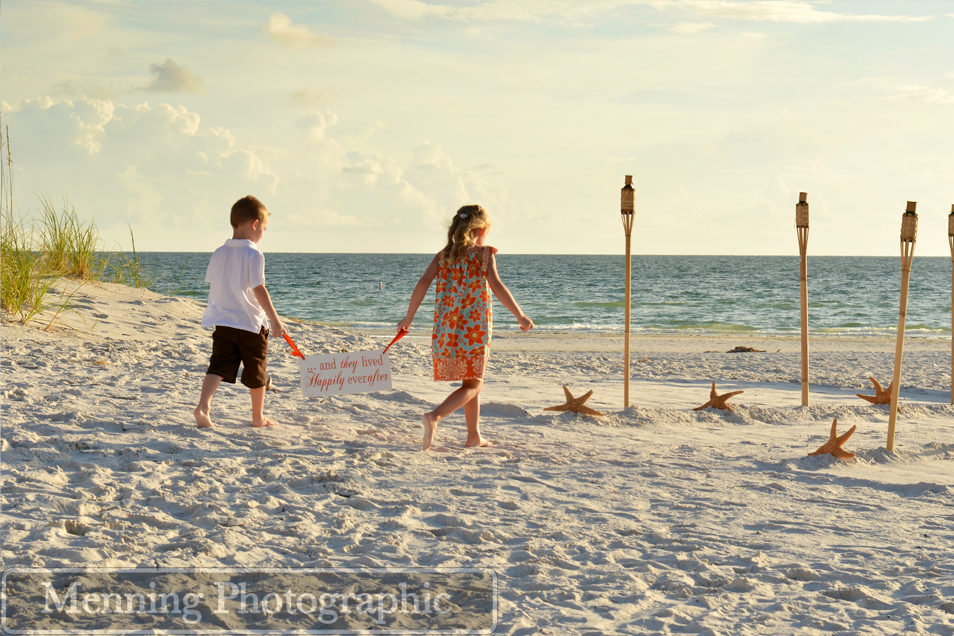 Still not normal to cry while typing a wedding photography blog? Fine then. 😉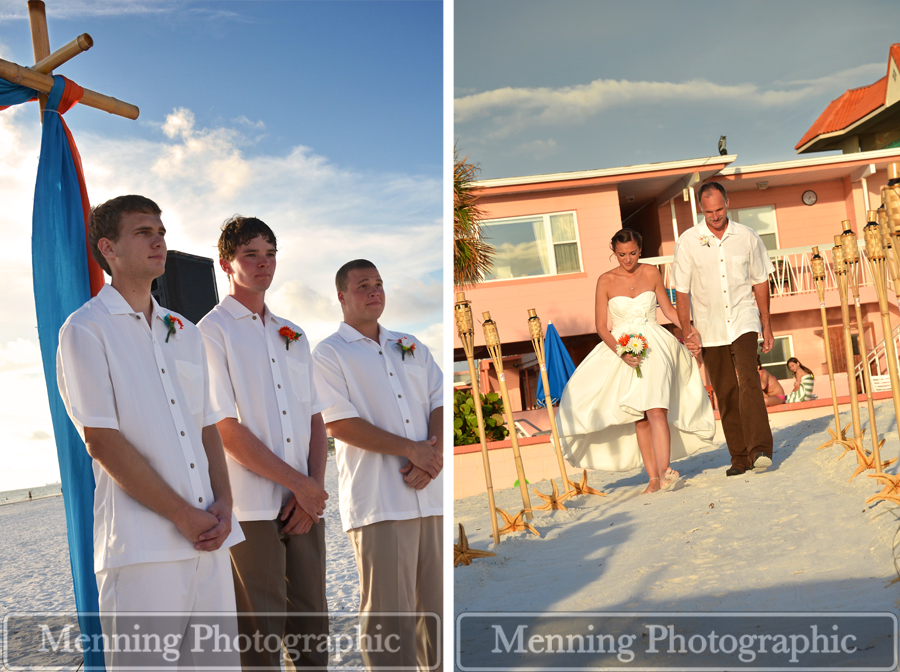 I'll just admit it. These photographs make me cry. I love my family.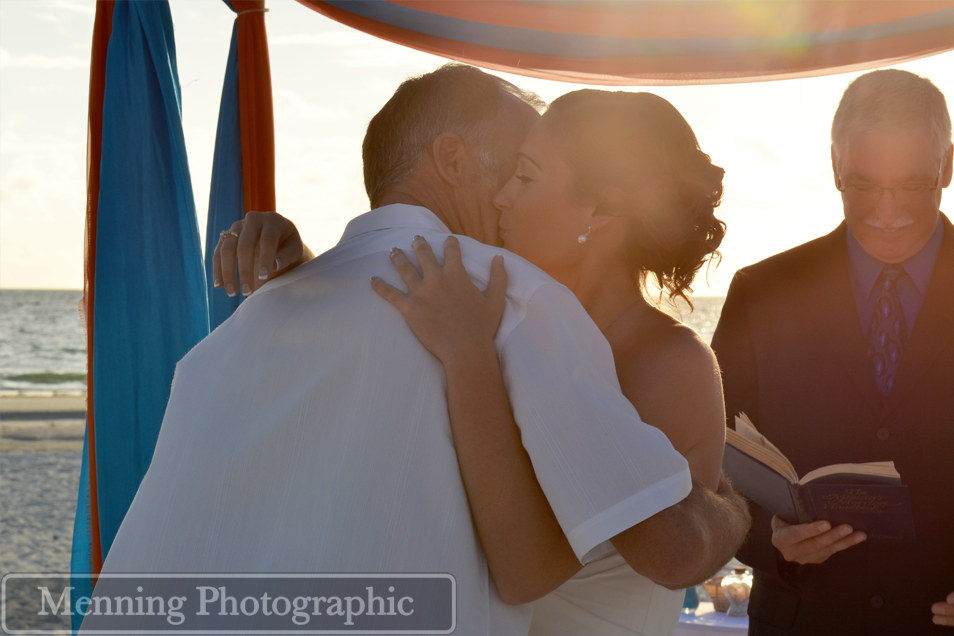 These two care so deeply for one another. Their vows were personal and heartfelt.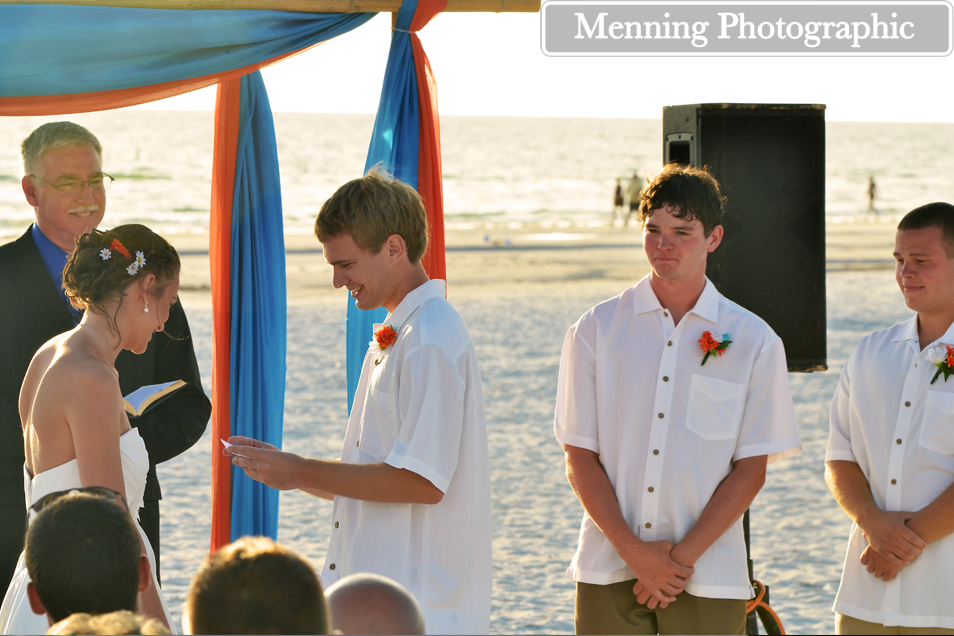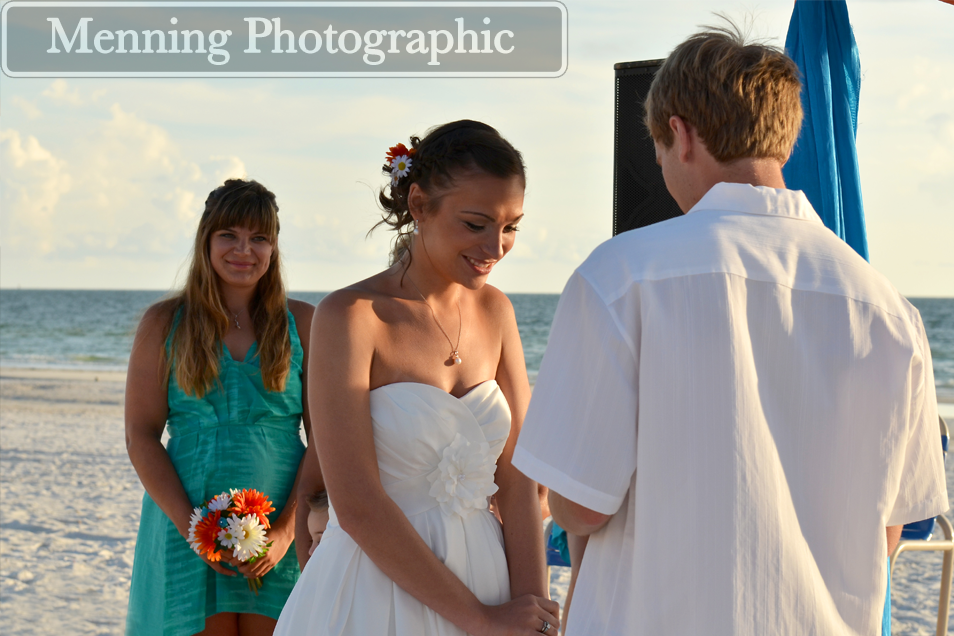 The parents of the groom: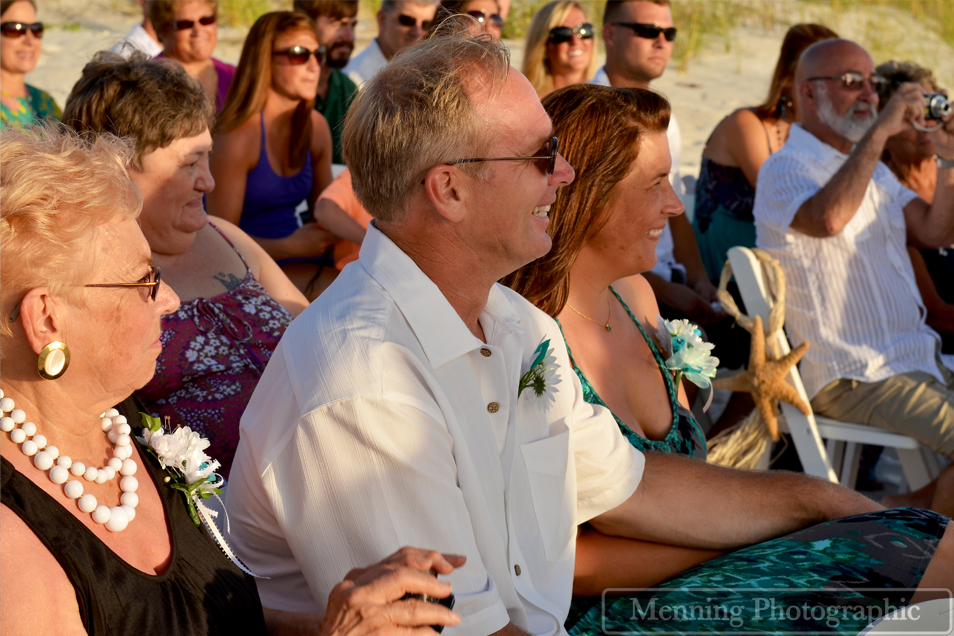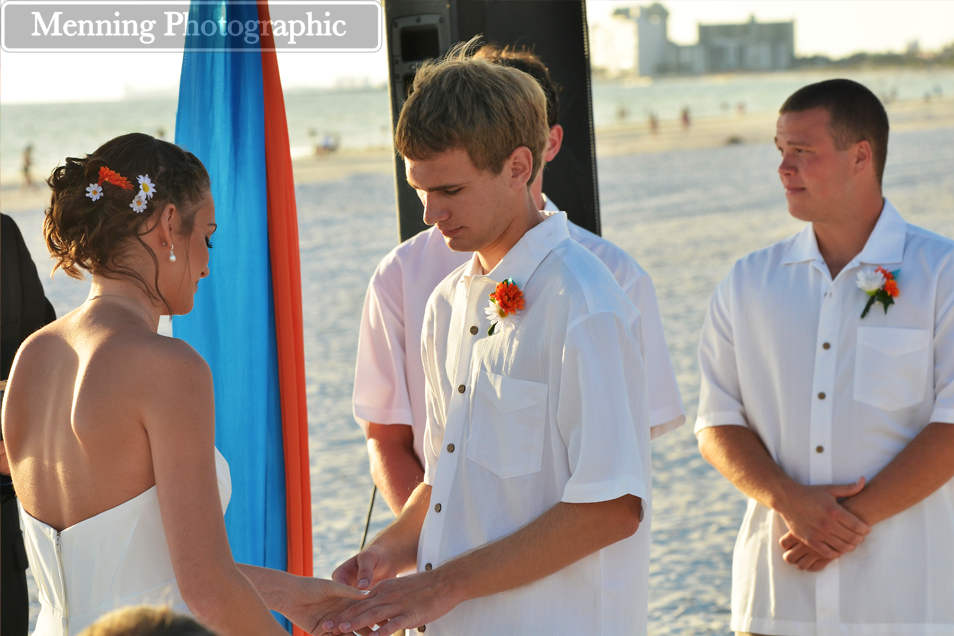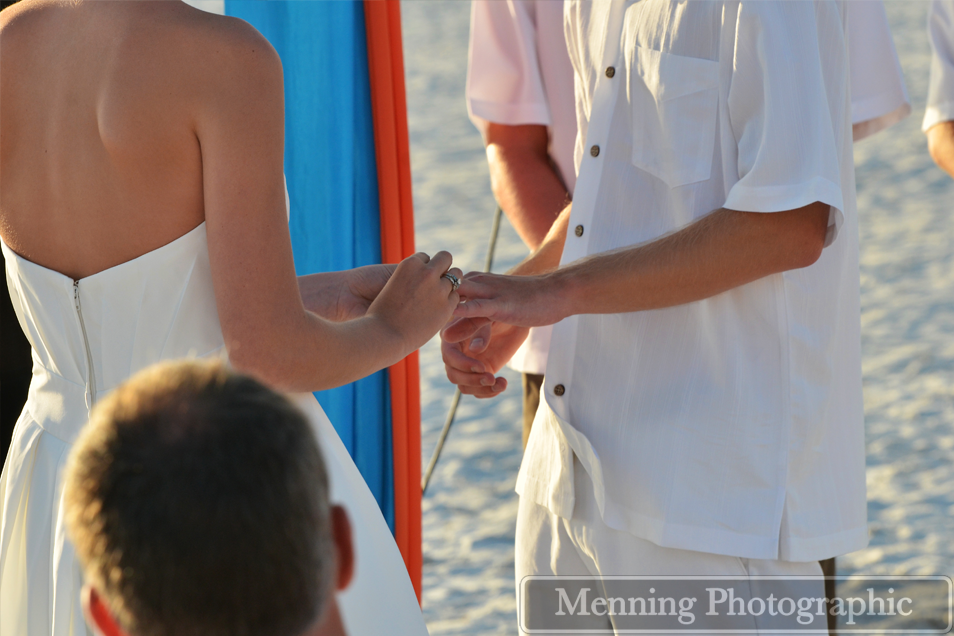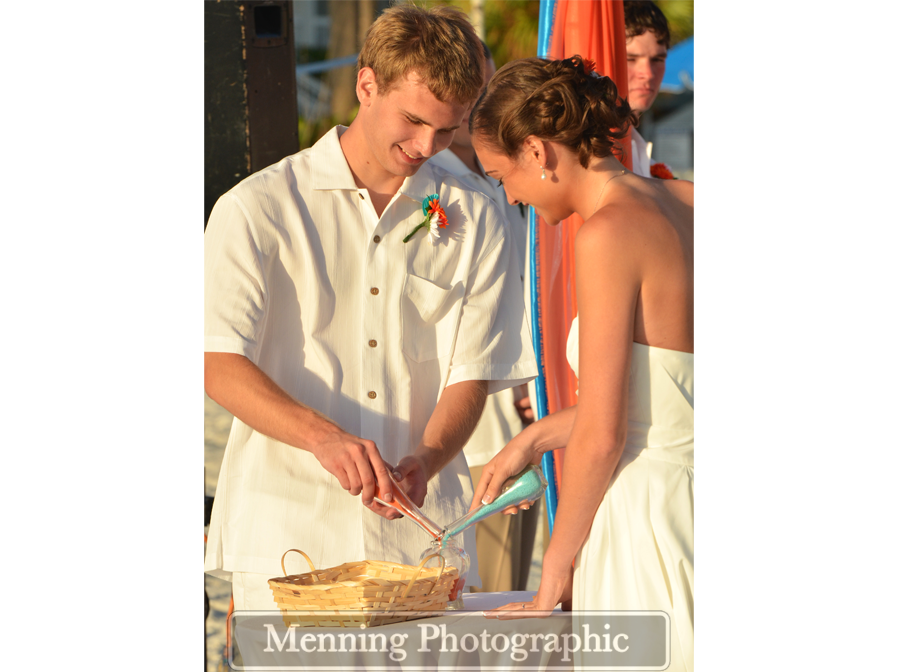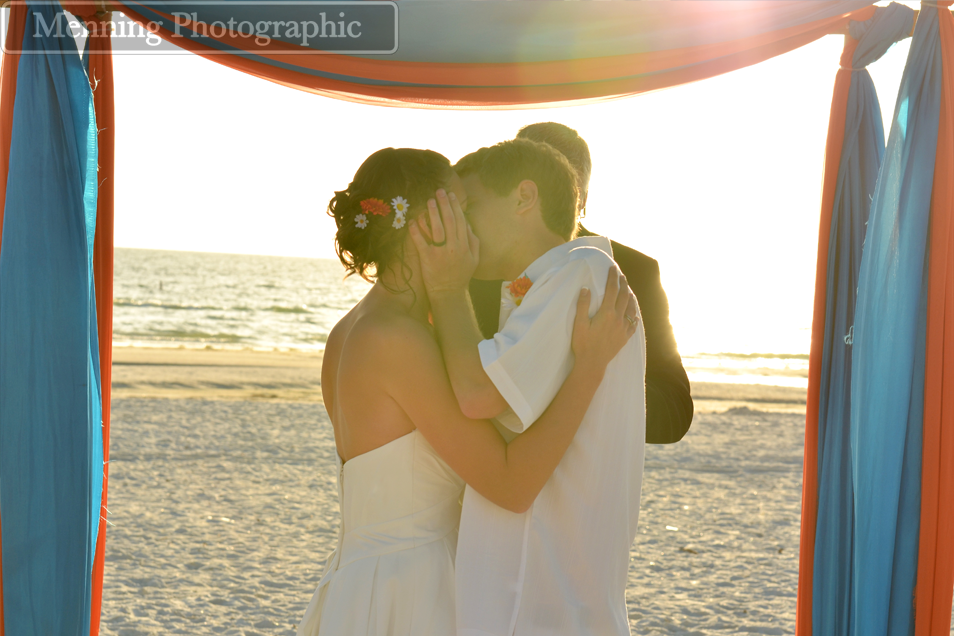 Here's the youngest member of our vacationing clan.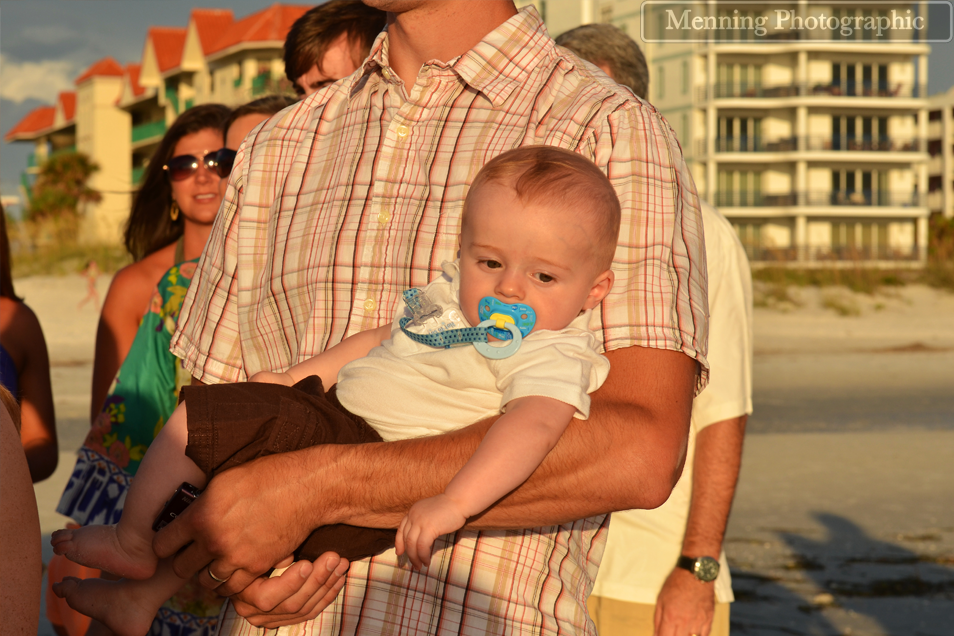 They had a shell ceremony. Each guest took a shell and walked to the water's edge. The guest said a blessing for the couple and wished them well. Then…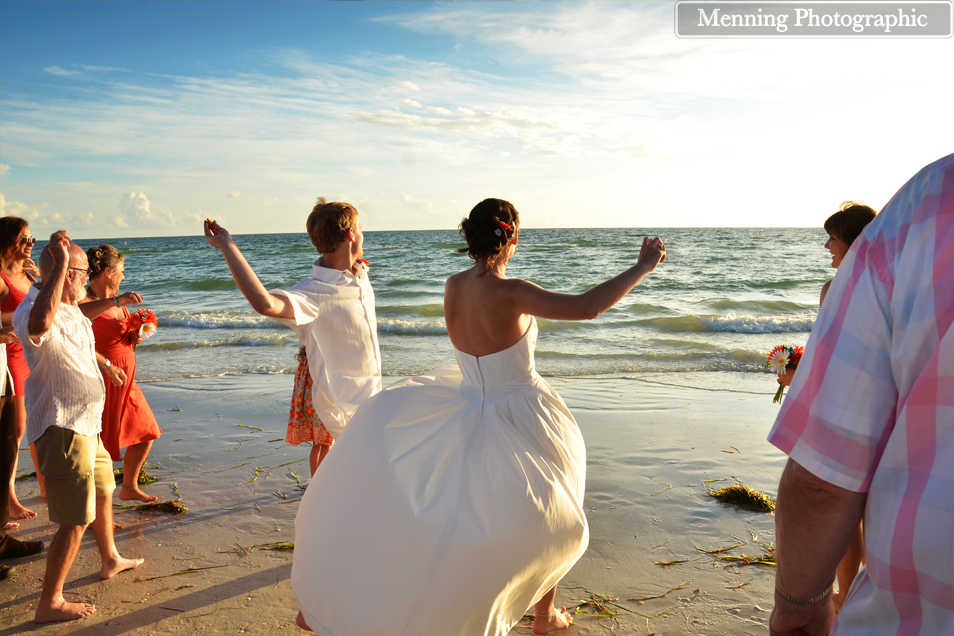 …let 'er rip. Nice sidearm action, Lis.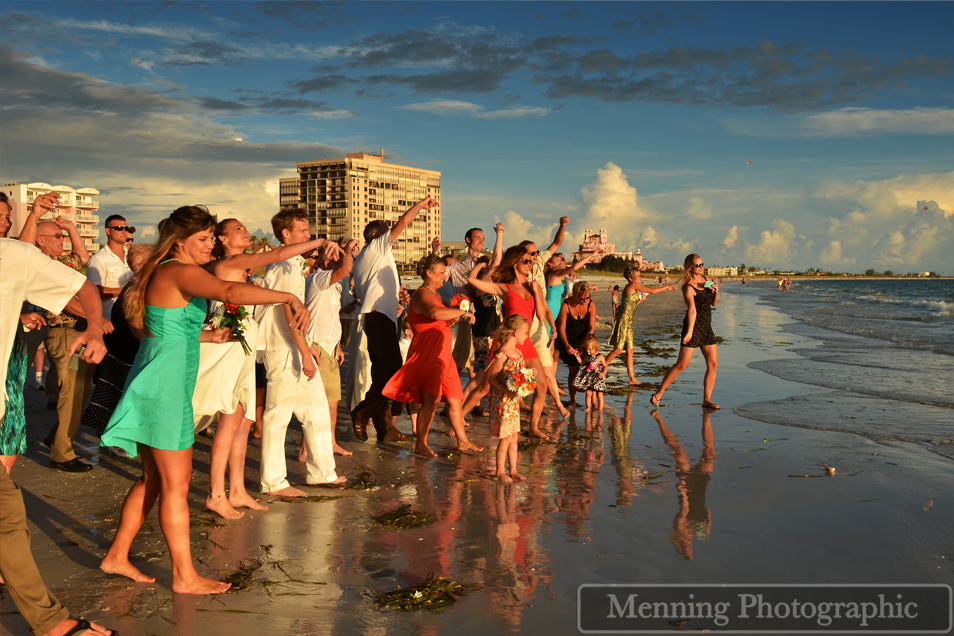 The biggest group hug I think Jen and Vinny have ever received.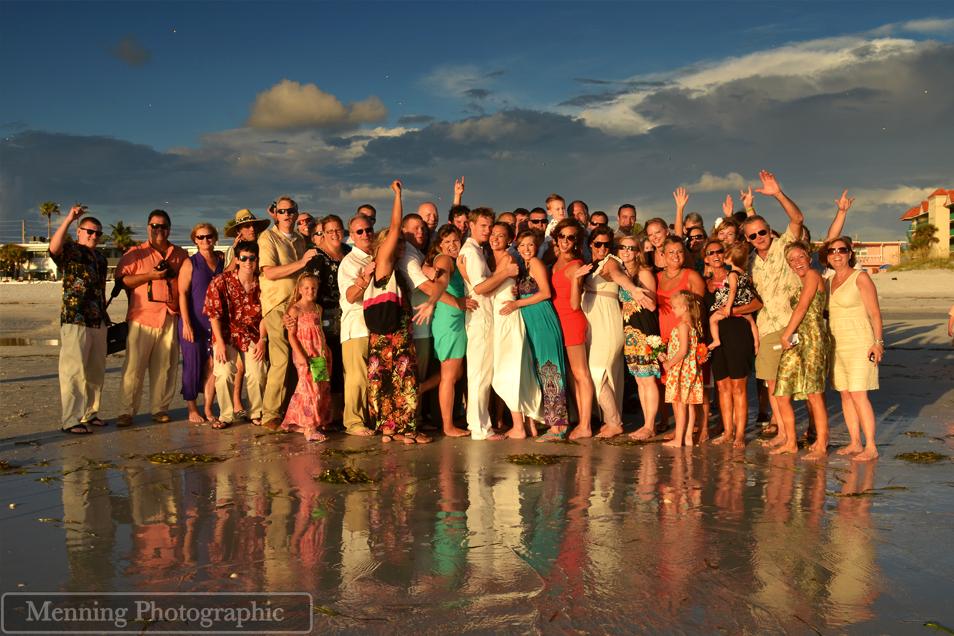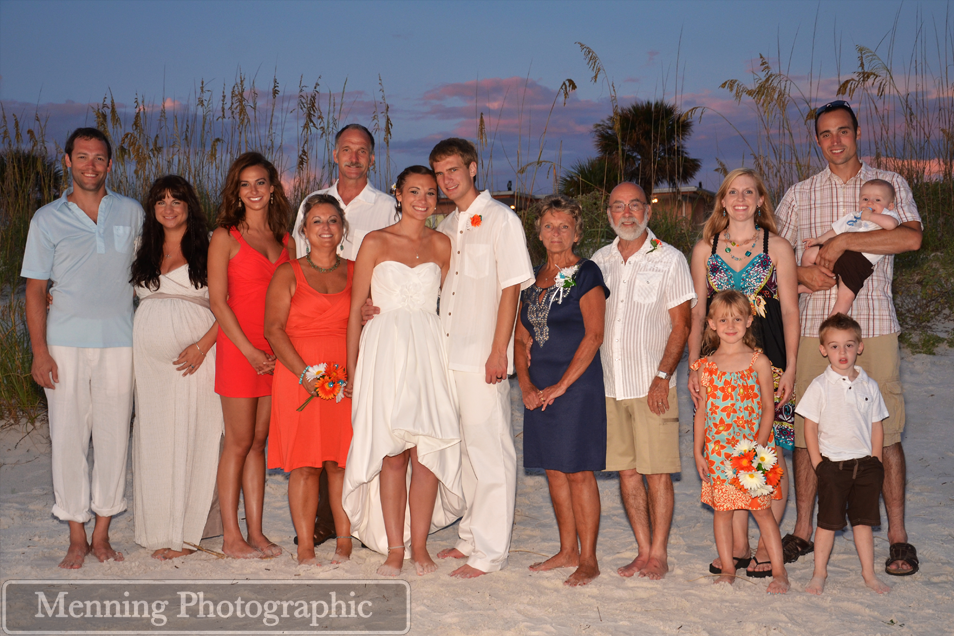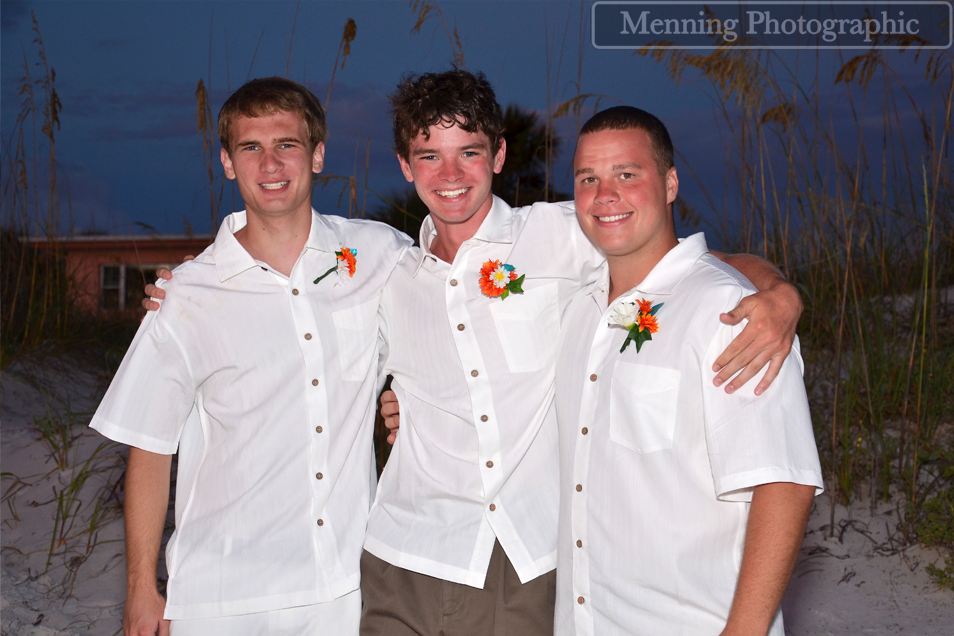 We're pretty sure that guy was purposely photo bombing. We loved it!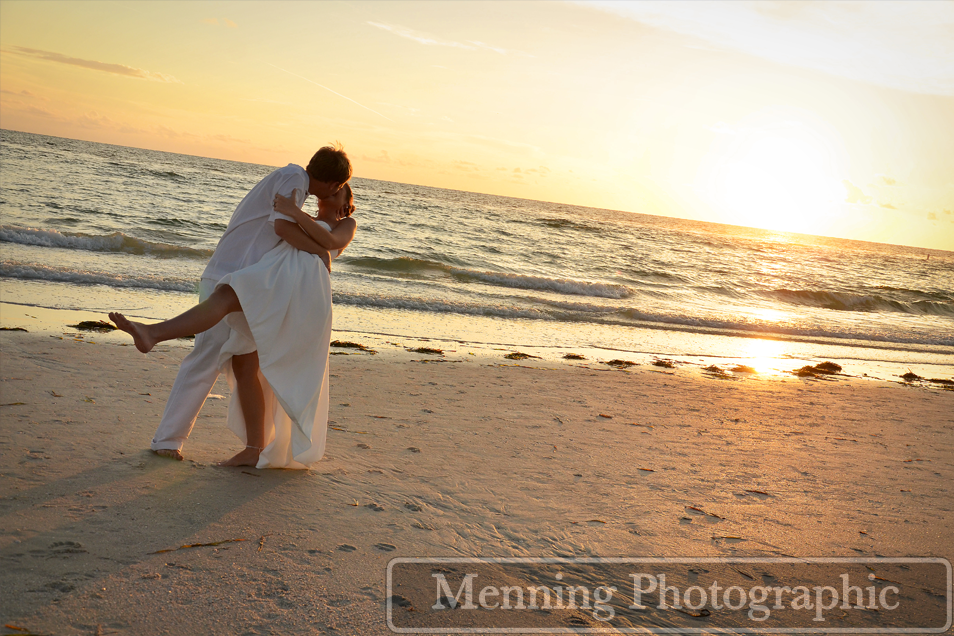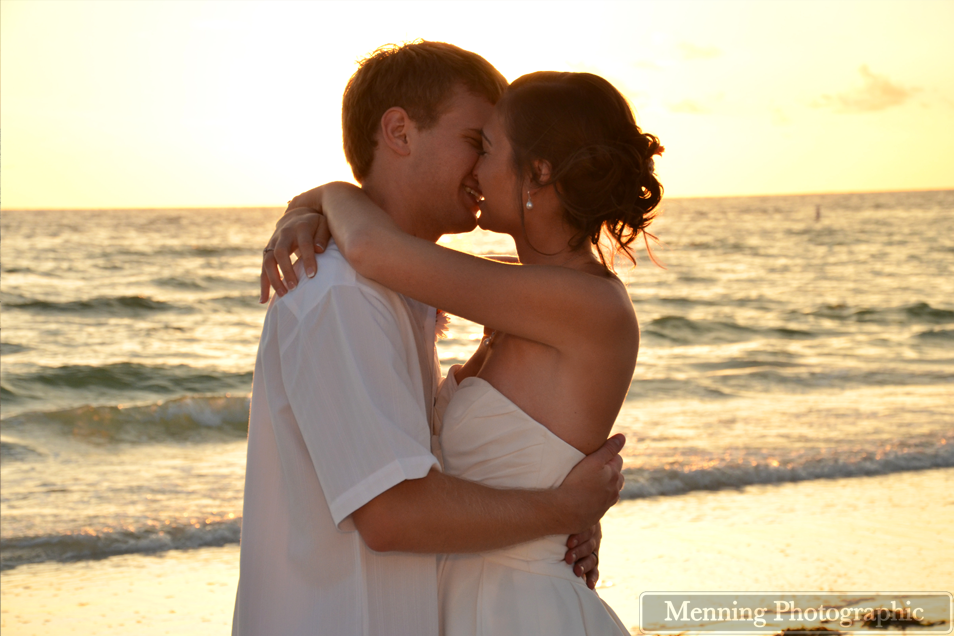 May you be this happy together for the rest of your lives.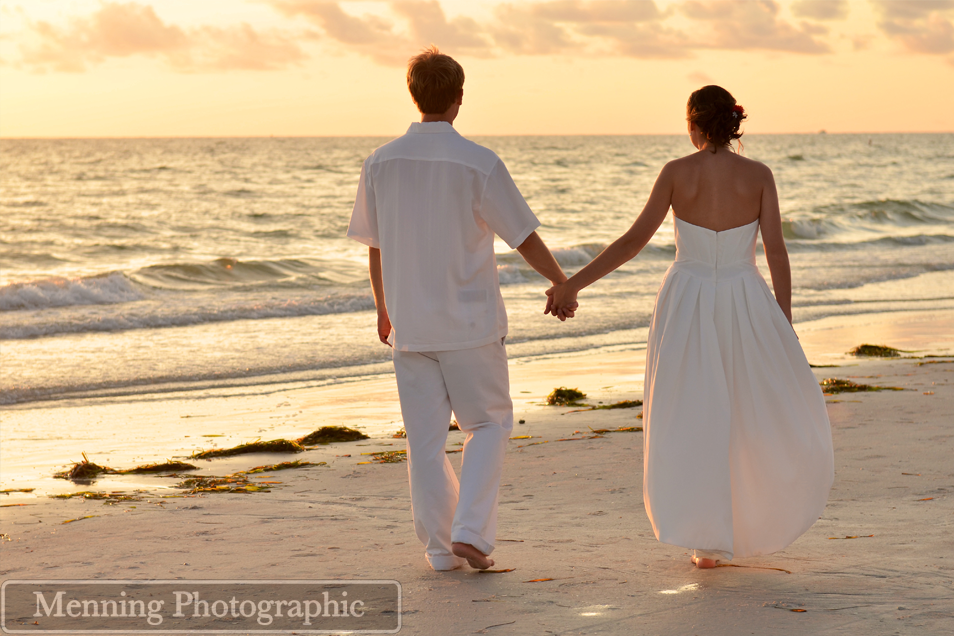 May your love grow stronger each day.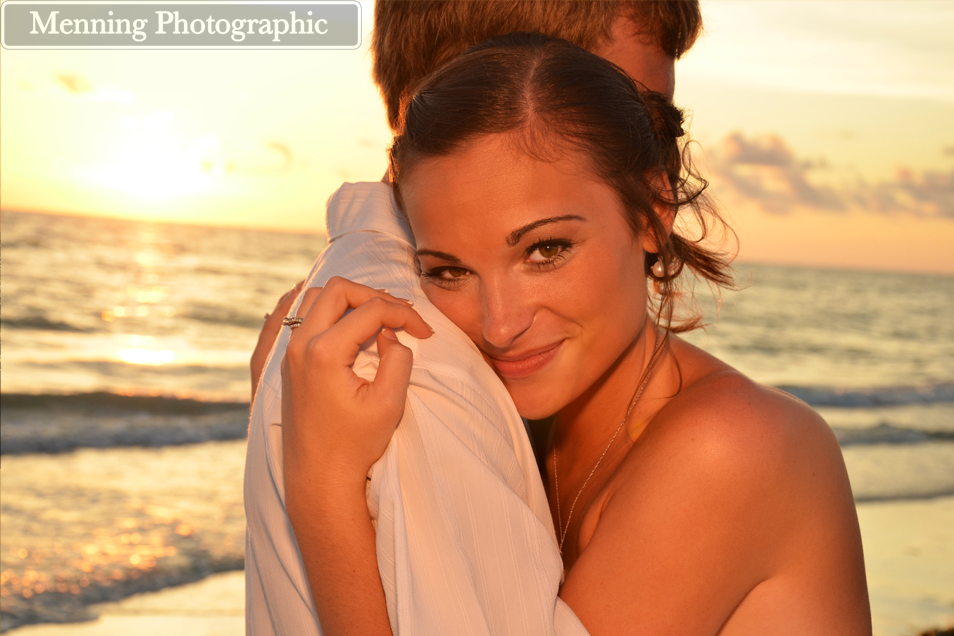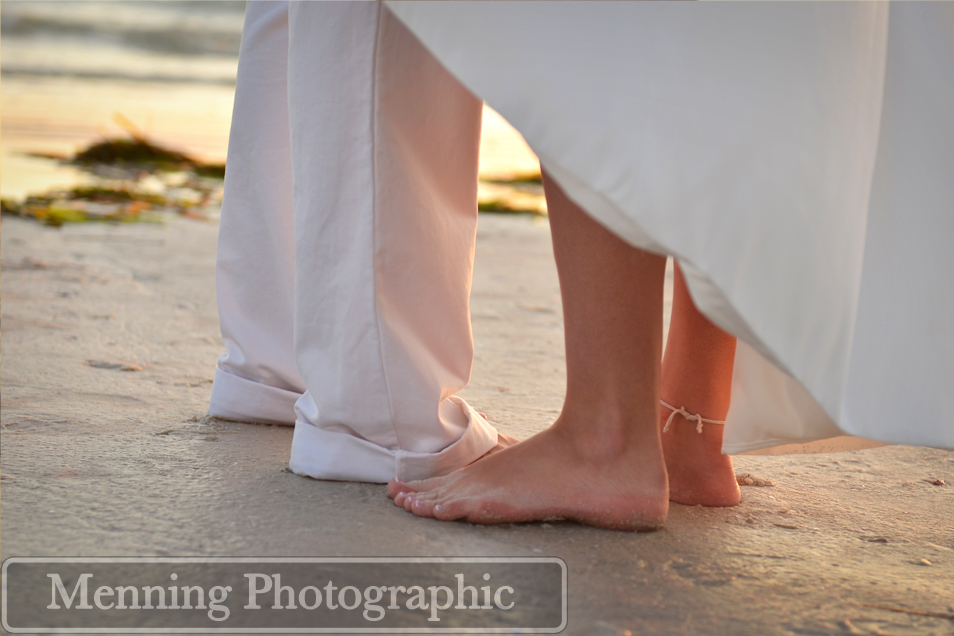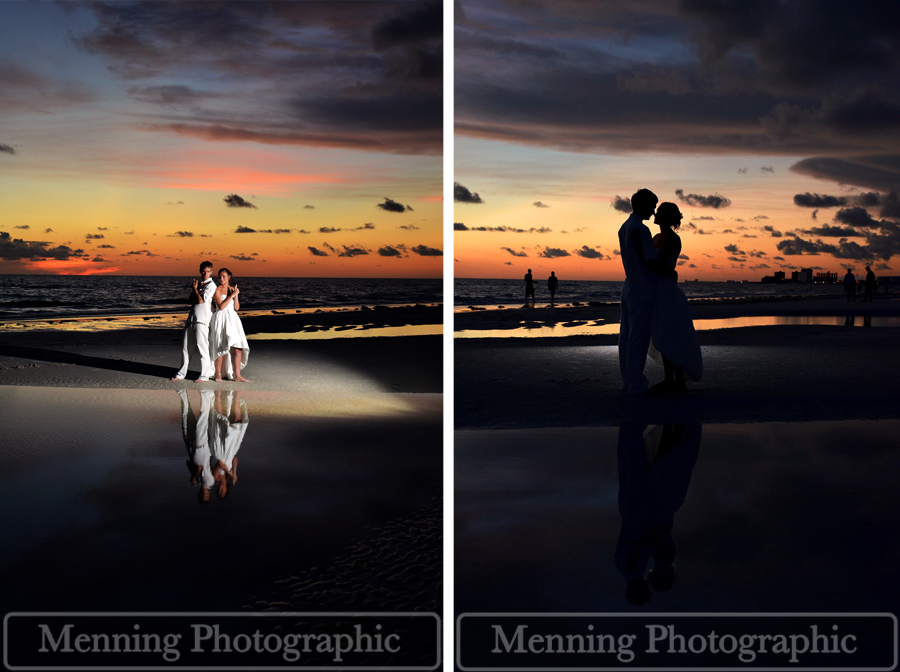 May you always remember this day with fondness.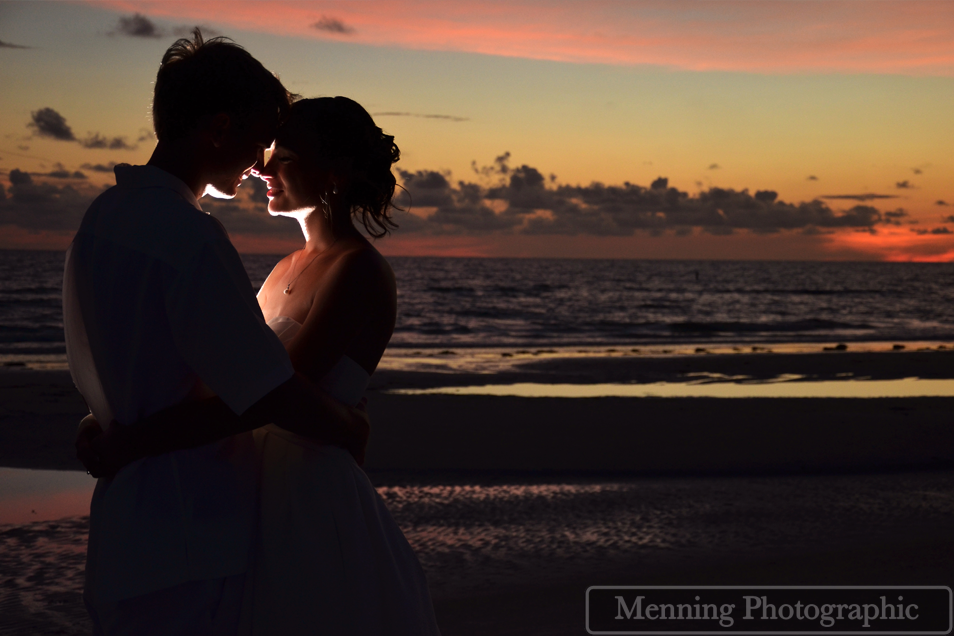 Toast from Vinny's long time friend, the best man.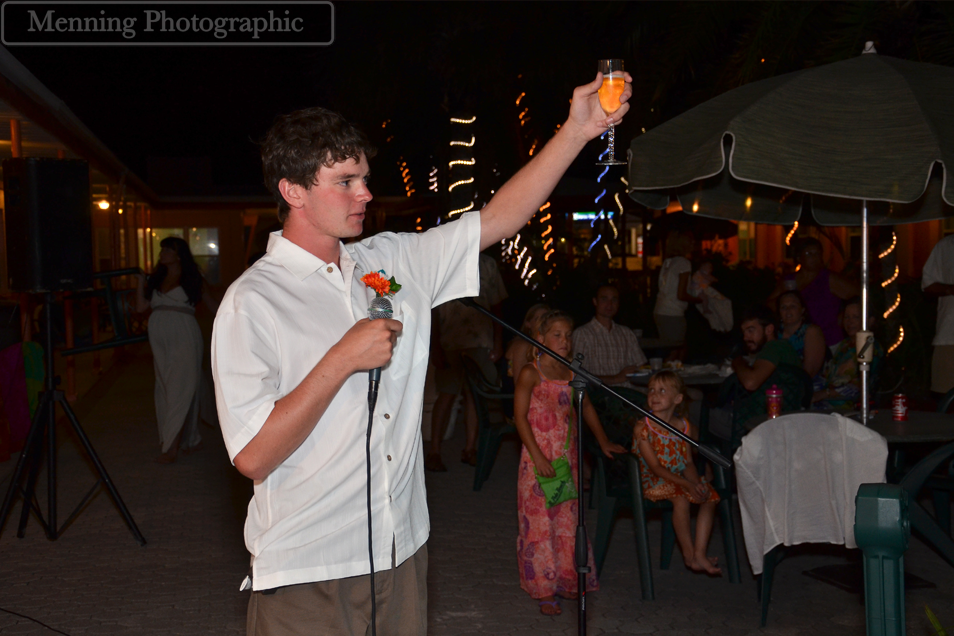 They all approve.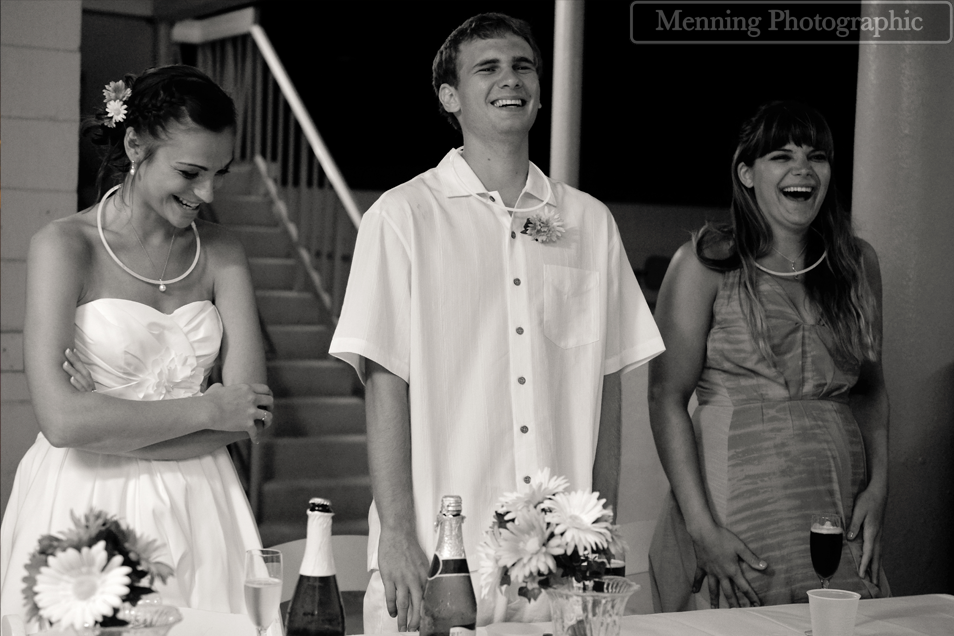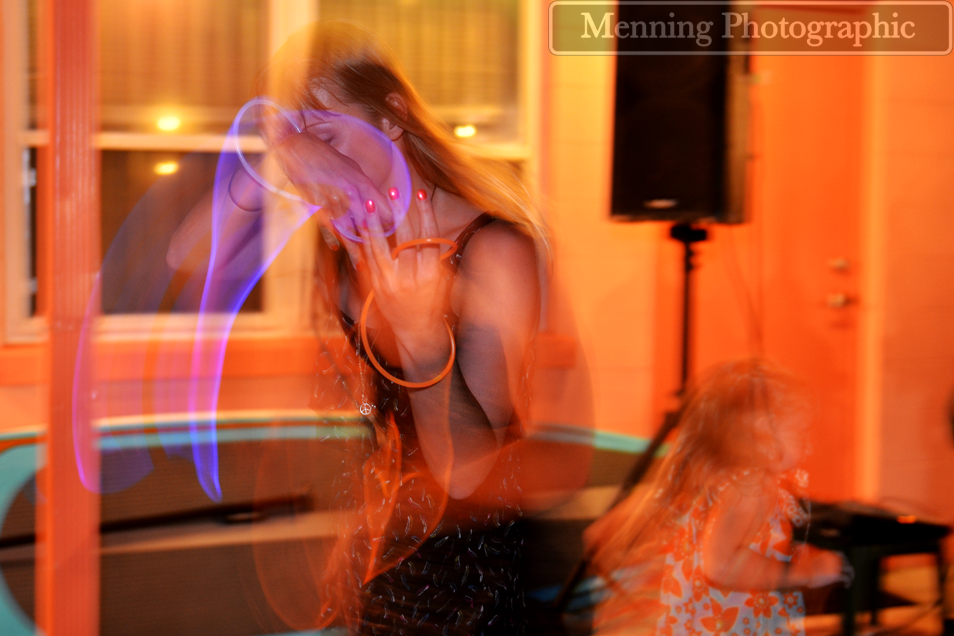 Then we danced the night away. 🙂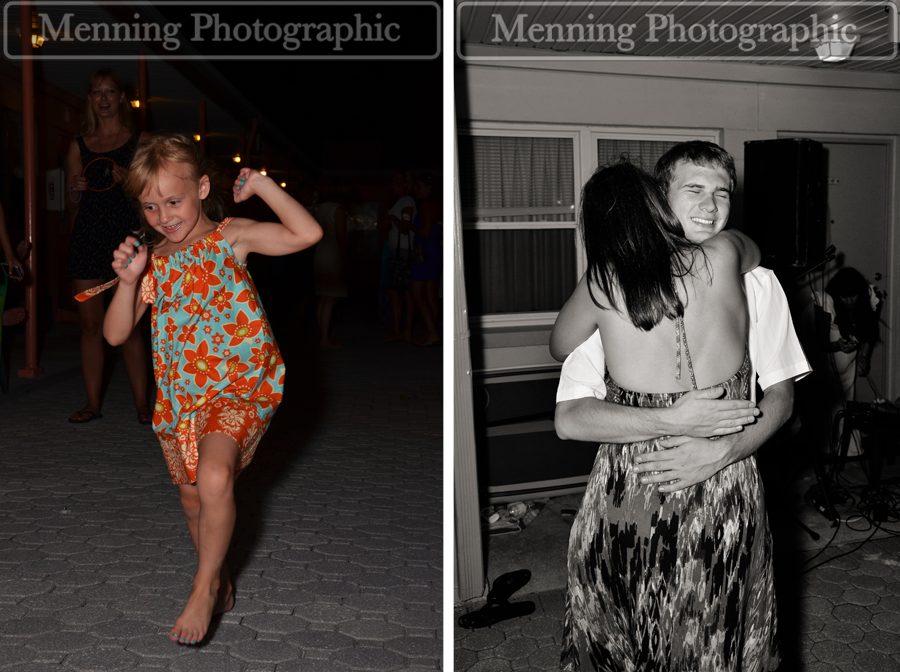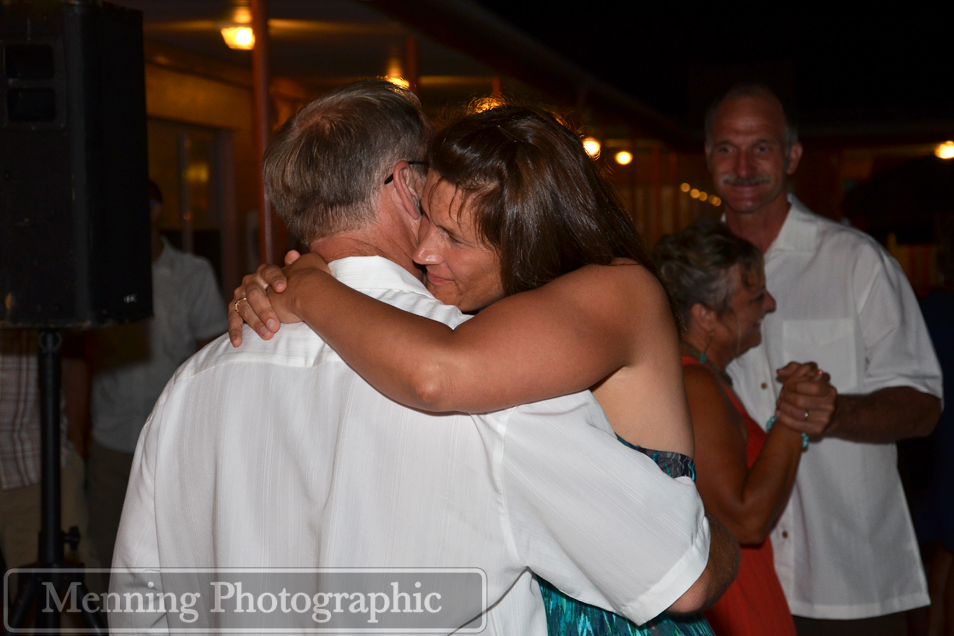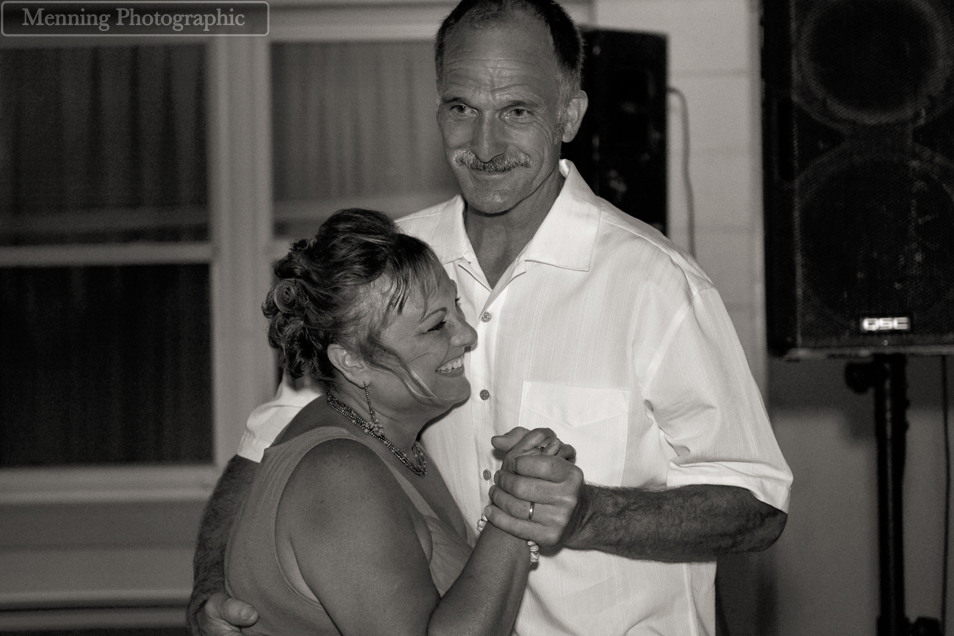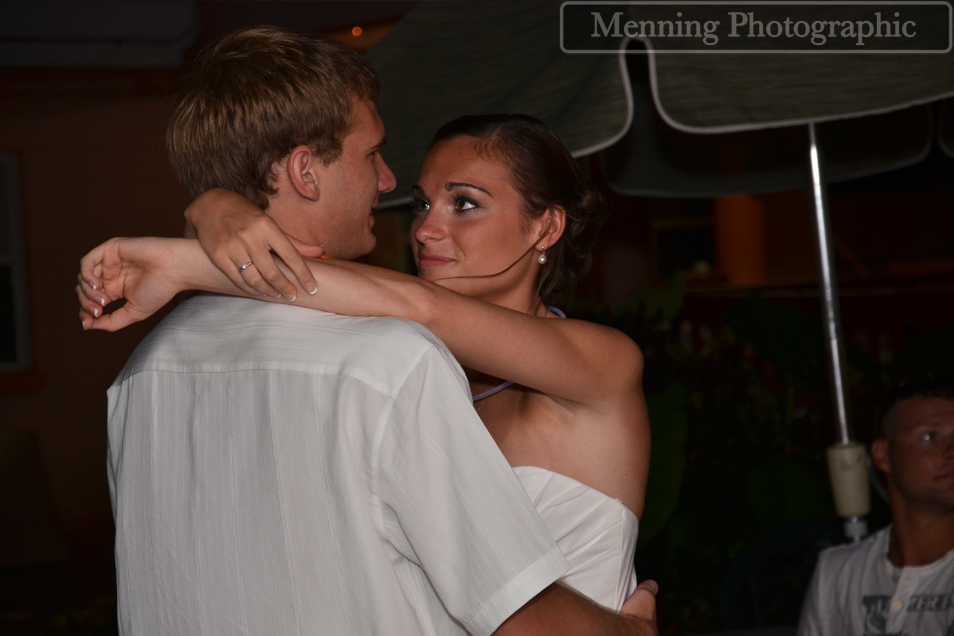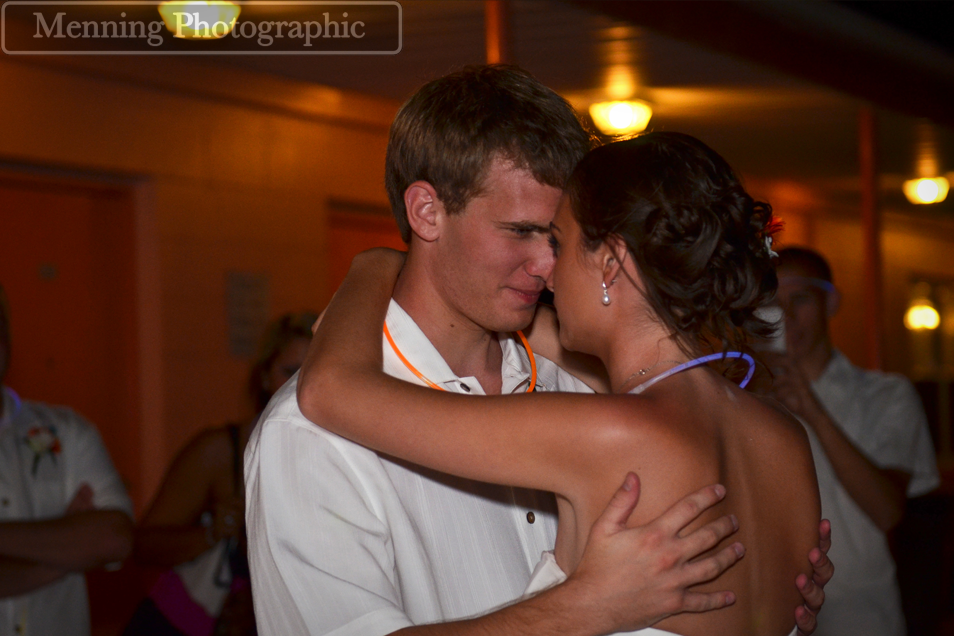 My grandparents are skilled at the jitterbug. It warms my heart to see them like this.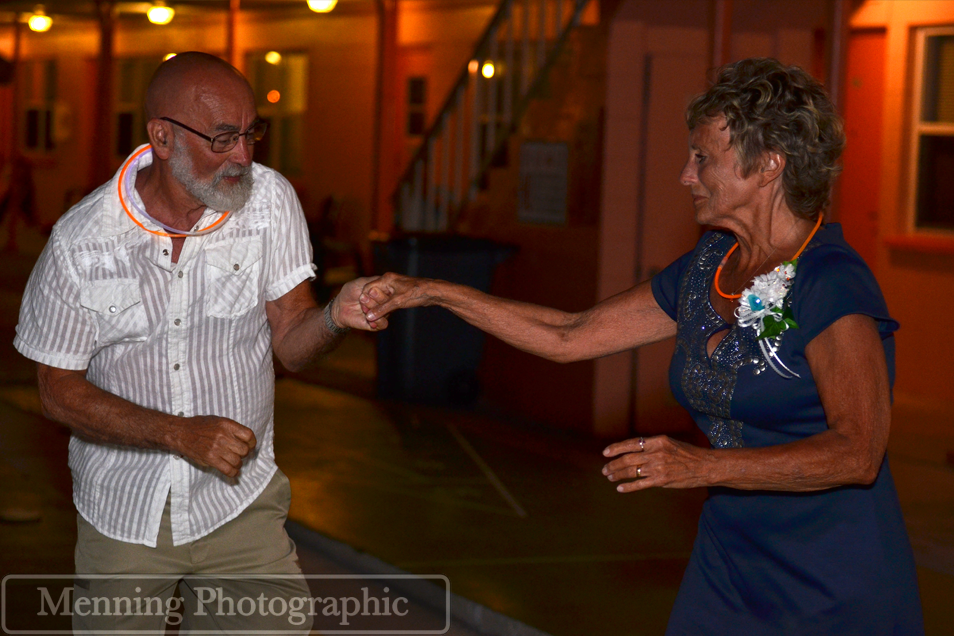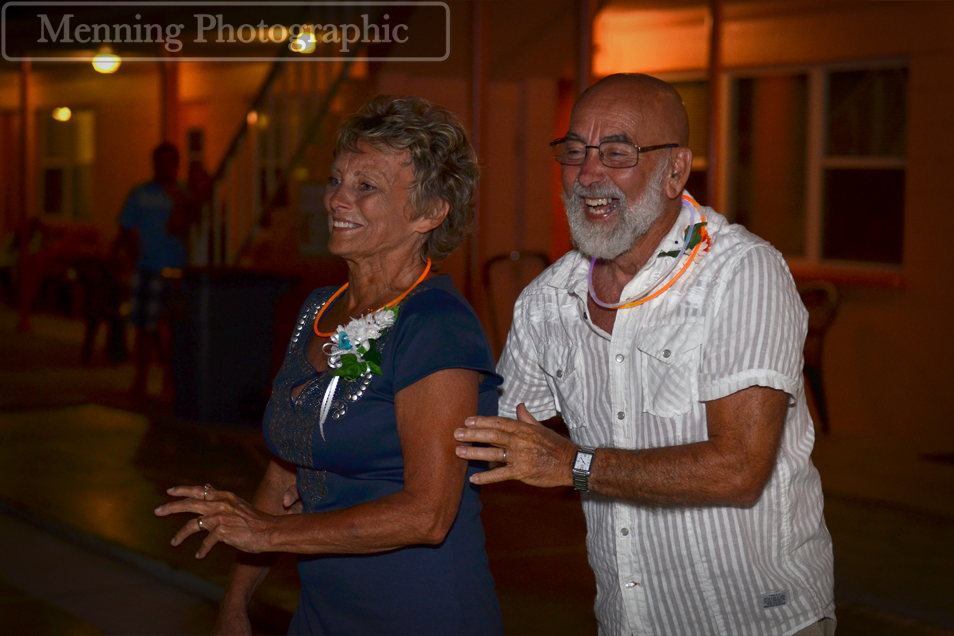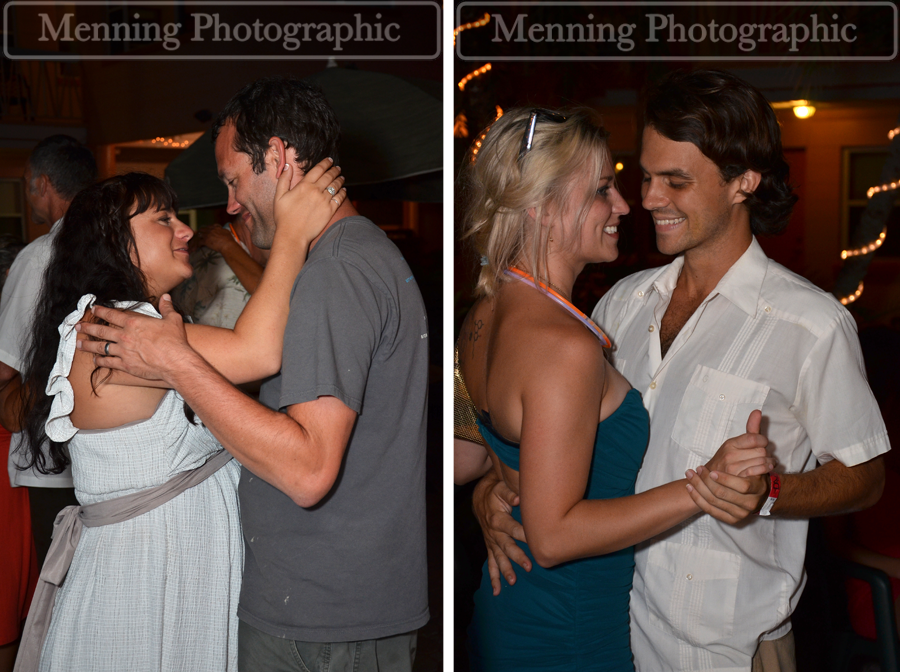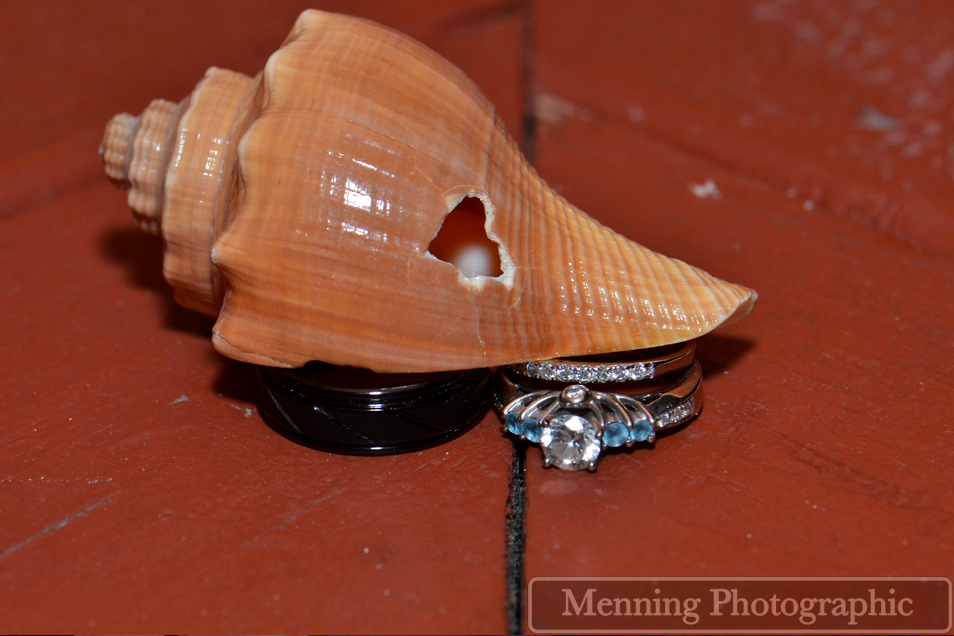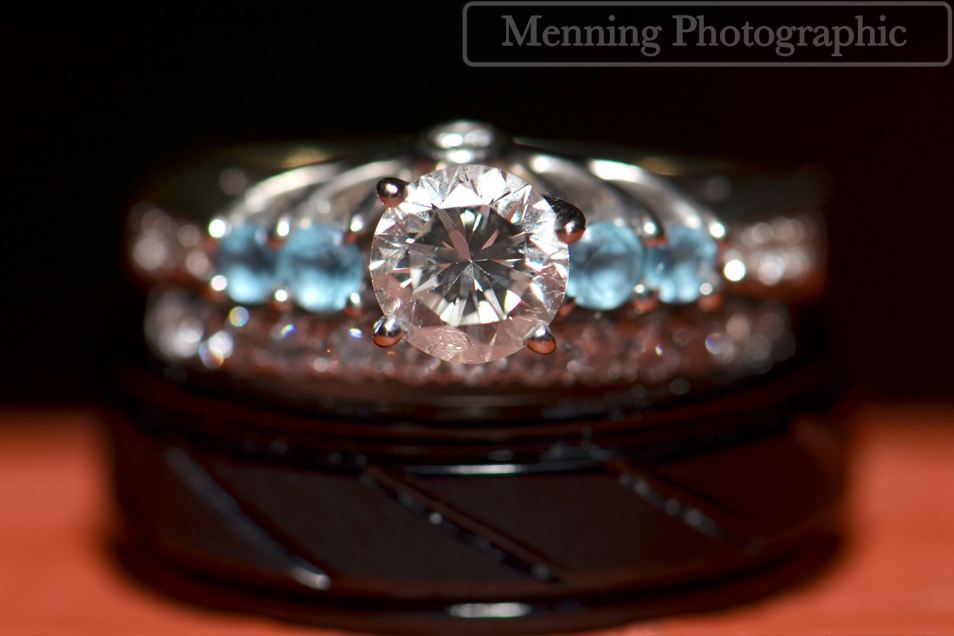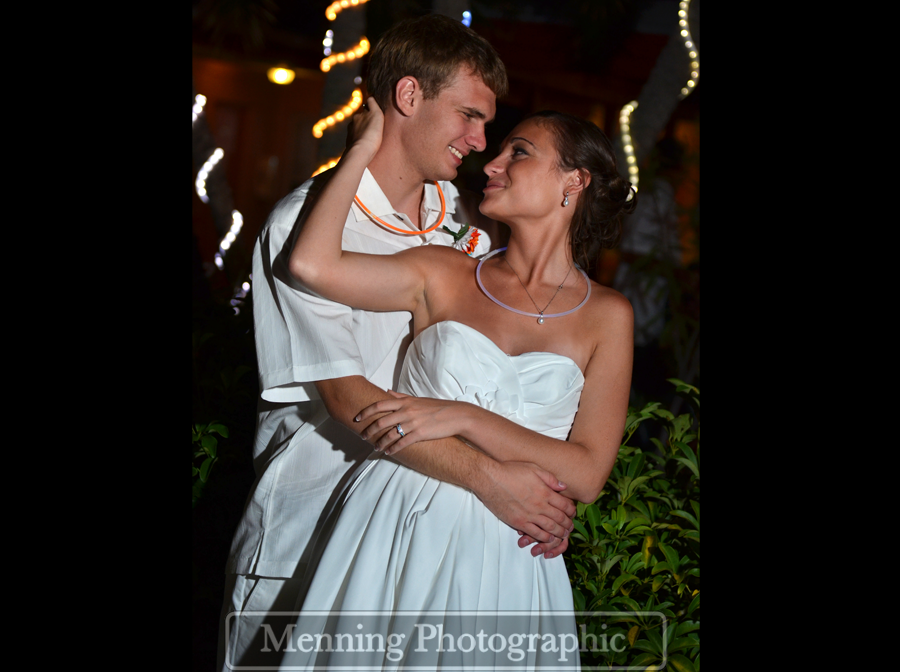 Jen and Vinny, thank you so much for allowing us to share in your wedding day! We had so much fun and it meant a lot to us.
To my family: words cannot express my love for each and every one of you individually and for all of you as a group. The myriad memories I have from our family vacations to Florida are too numerous to list, but I want to mention just a few. (If you just came to the blog for wedding photos, you can stop reading now :)).
When we all went to Crabby Bill's restaurant and stood outside telling the customers entering in unison, "Welcome to Crabby Bill's! Have fun at Crabby Bill's!" and then busted up laughing when they got into the building.
When we all went to Busch Gardens and my dad stood up to that mean lady for Kristy.
When I thought I had my bathing suit top on under my shirt and wanted to play beach volleyball in just my suit. I ended up whipping off my shirt and having nothing underneath. That provided a few laughs.
The countless hours of swimming until we could not swim anymore.
Aaron catching a shark.
Uncle Dale and my dad getting sunburned so badly on the tops of their feet they looked like lobsters.
Aunt Robin pole dancing.
Ice cream at the Don Cesar.
Communicating via CB during the long car rides to and from that, for some reason, just seemed like an extension of the fun for us as kids. ("Swift, here!")
All of us being together as a family knowing without a doubt that each one would be there for everyone else no matter what.
Jen and Vinny's wedding. 🙂