This past weekend we got to experience a day so filled with joy that our faces hurt from smiling. We LOVED Jen & Joe's wedding and we were so thrilled to photograph it! We've known them both for many years. When they first talked with us about photographing their wedding, they gushed about how they wanted an entire day that celebrated all of the fun they've had together over the past twelve years, all of the love they share, and all of the amazing people in their lives who've supported them and made memories alongside of them throughout the years. They accomplished those goals and so much more because their wedding day was an absolute BLAST!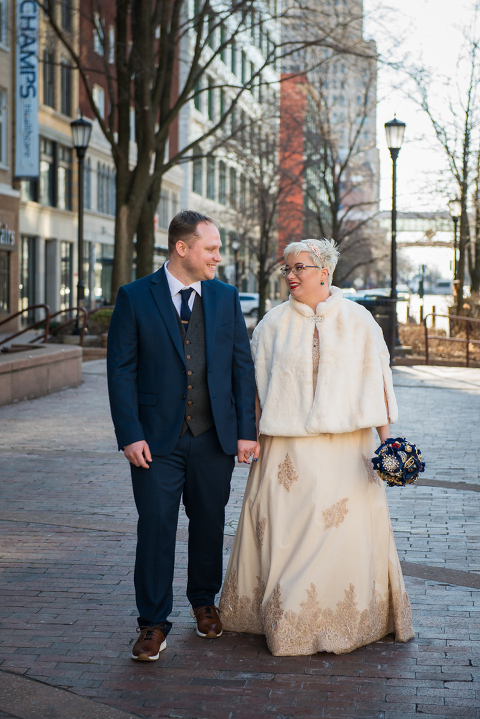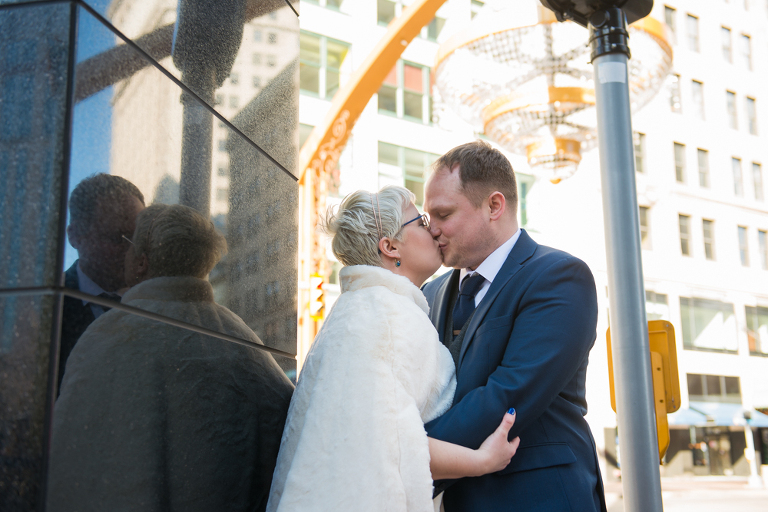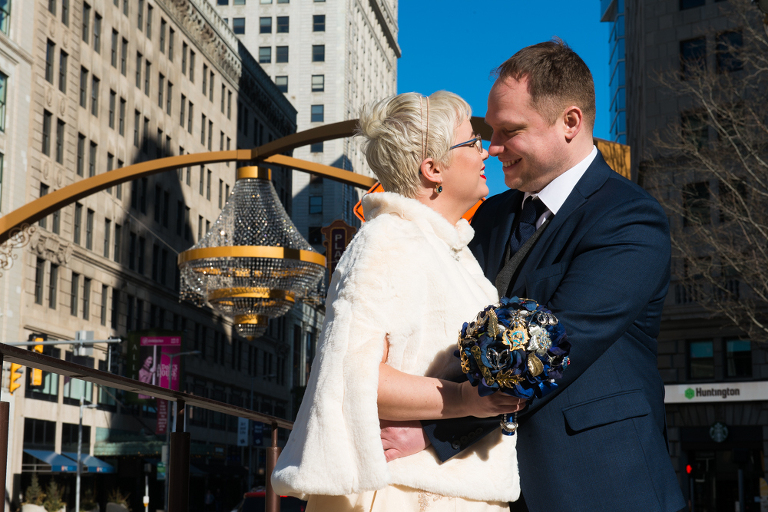 There were a lot of unique touches throughout the wedding day. Jen's bouquet was lovingly crafted by her cousin.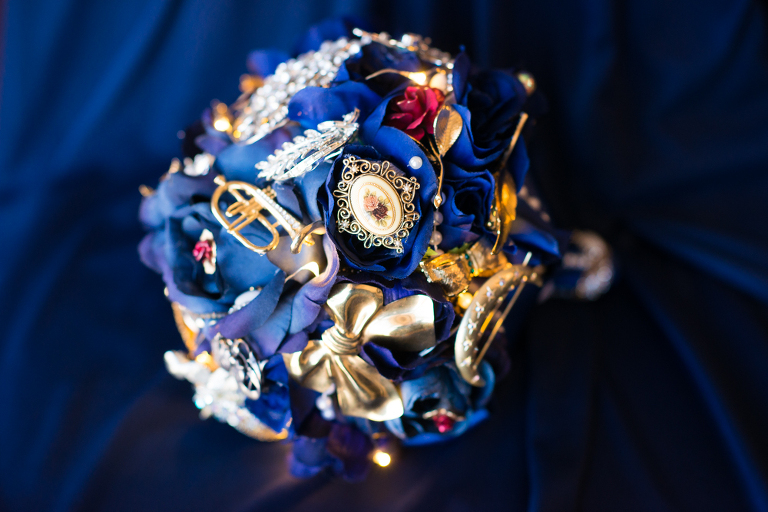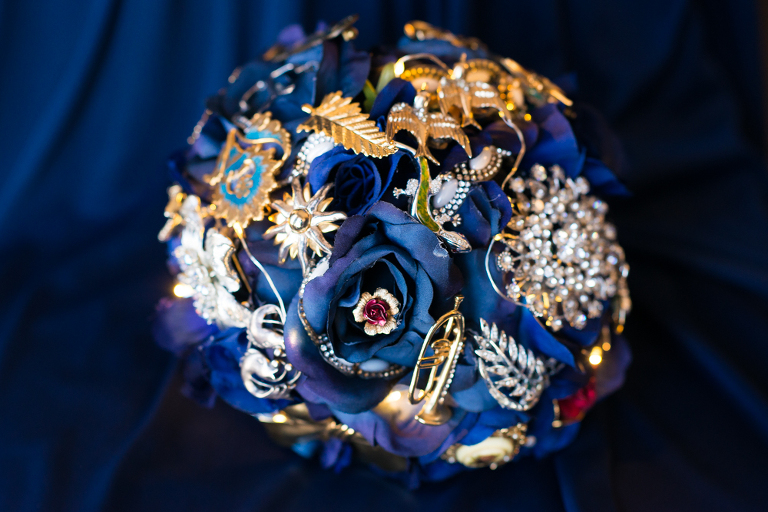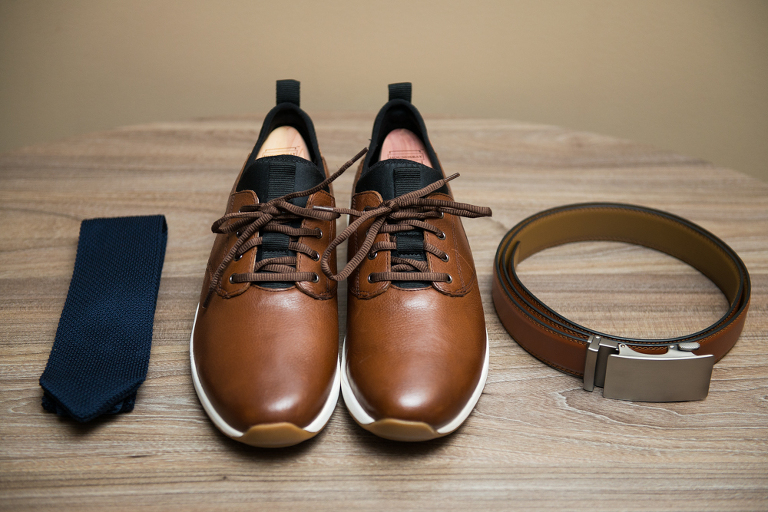 I love this father-son wedding day moment so very much. One of the main reasons we love this career is the people we get to meet and the stories we get to see play out before our lenses. Love is really the best thing in this world.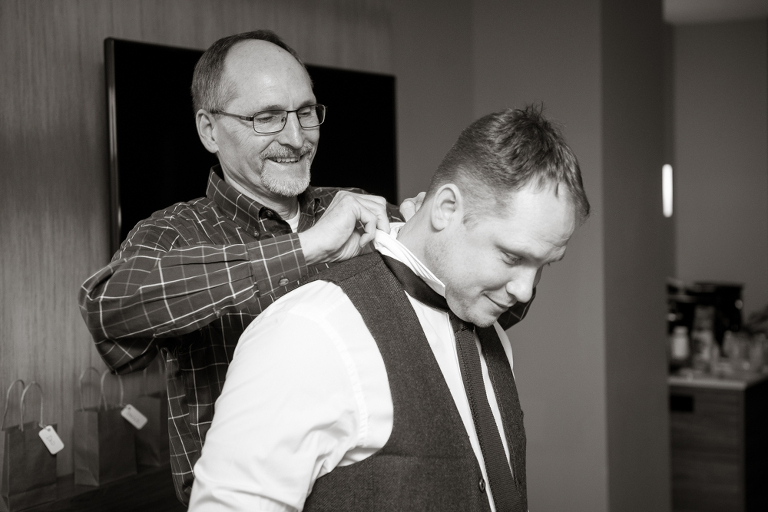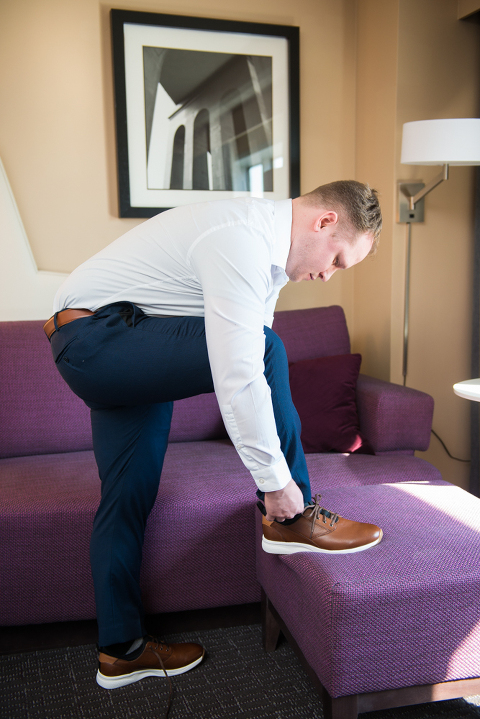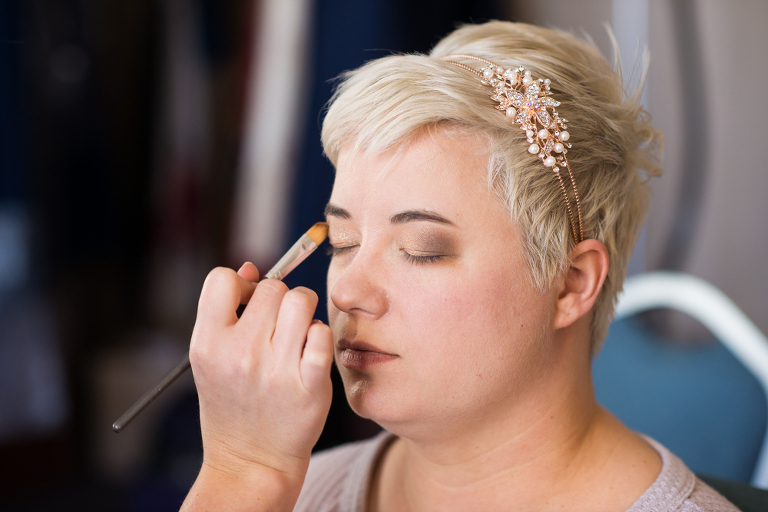 Struck by Beauty did a great job with Jen's wedding day makeup look!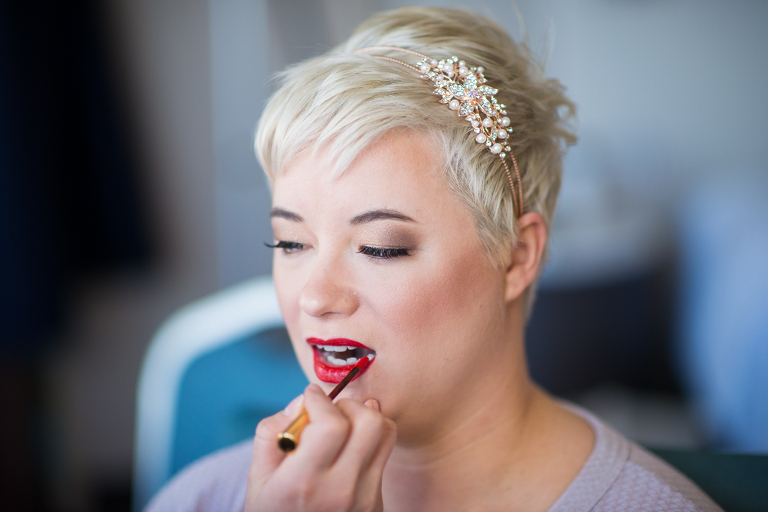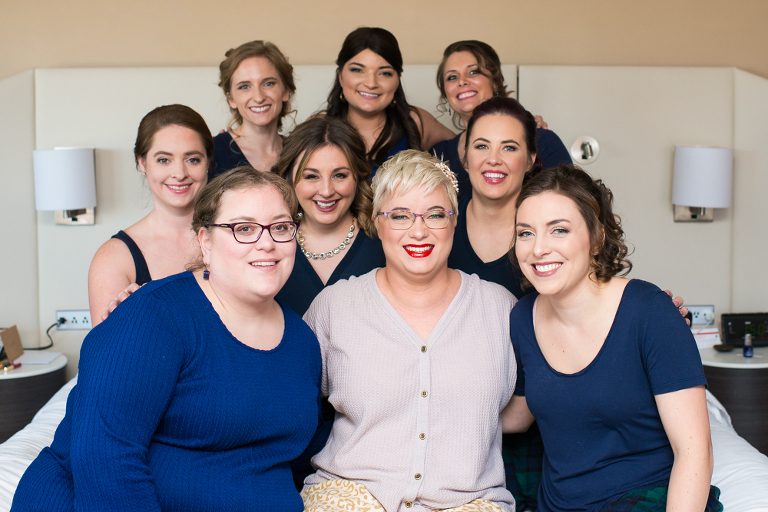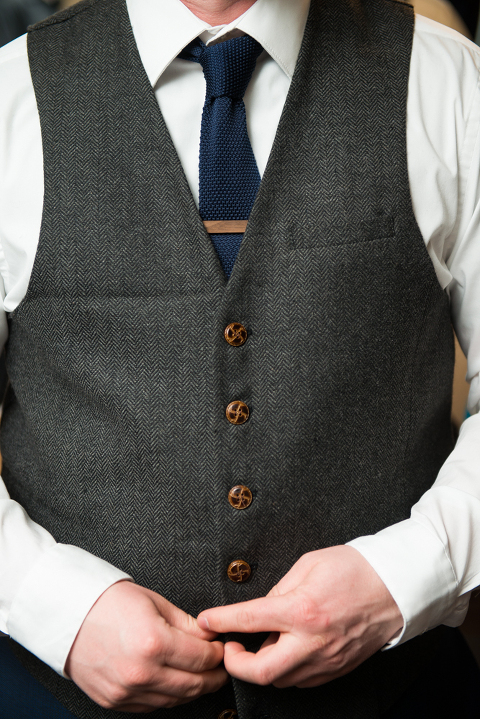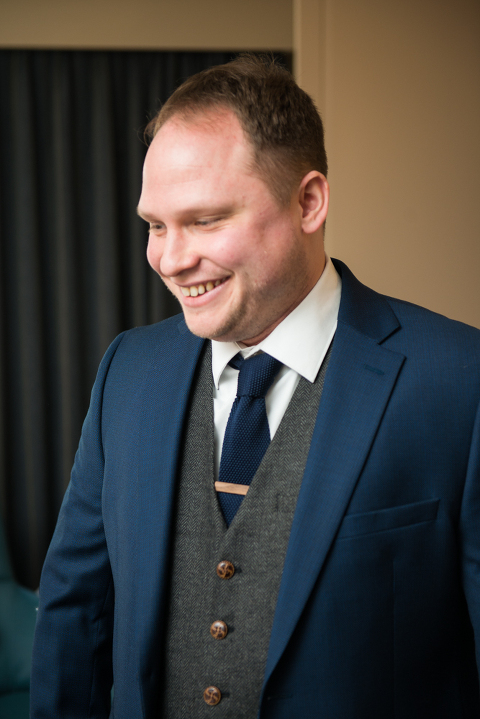 After the Getting Ready fun, it was time for Jen & Joe's First Look at the Crowne Plaza Hotel in Playhouse Square. The anticipation was so good.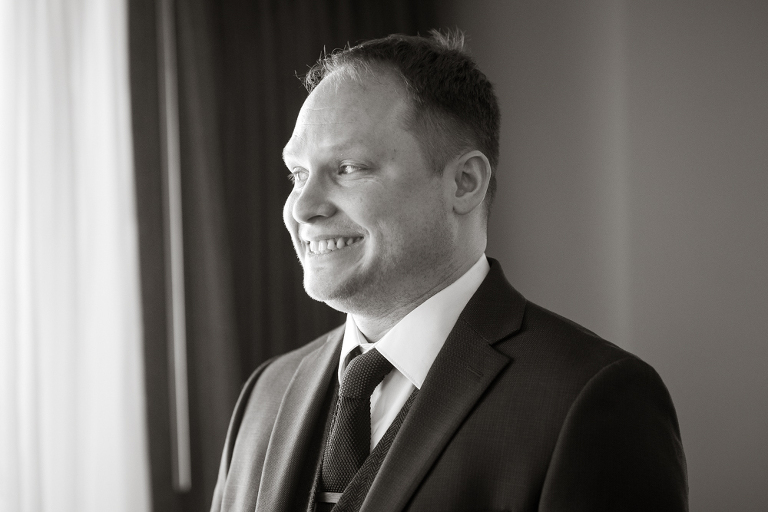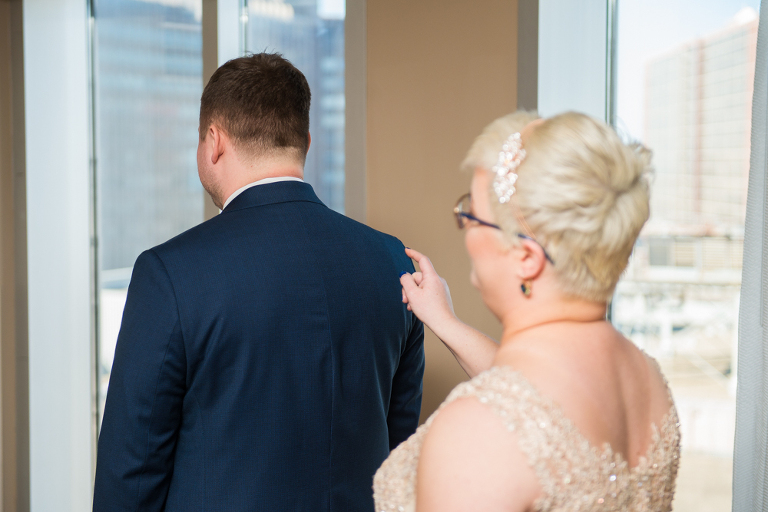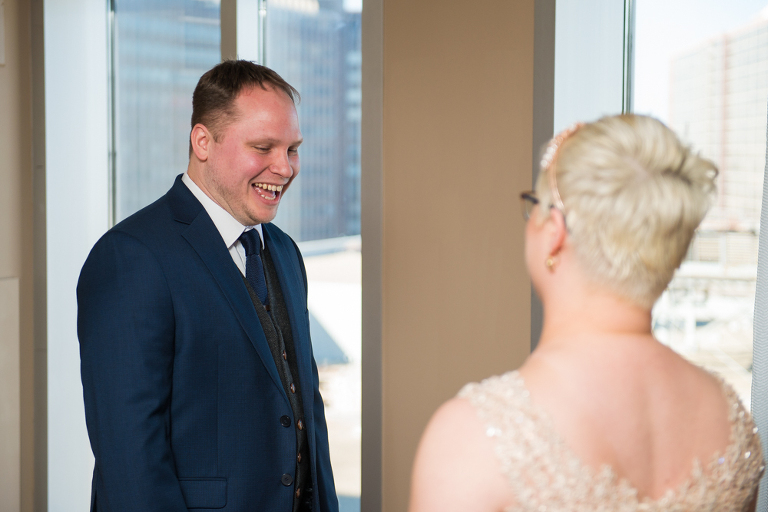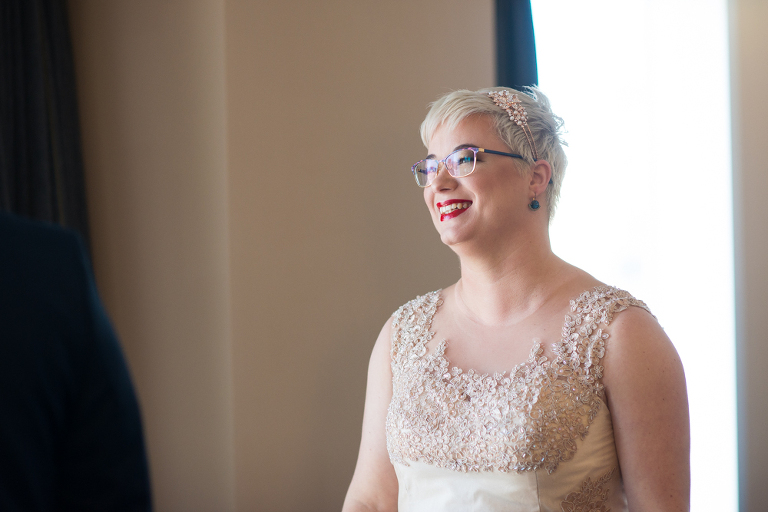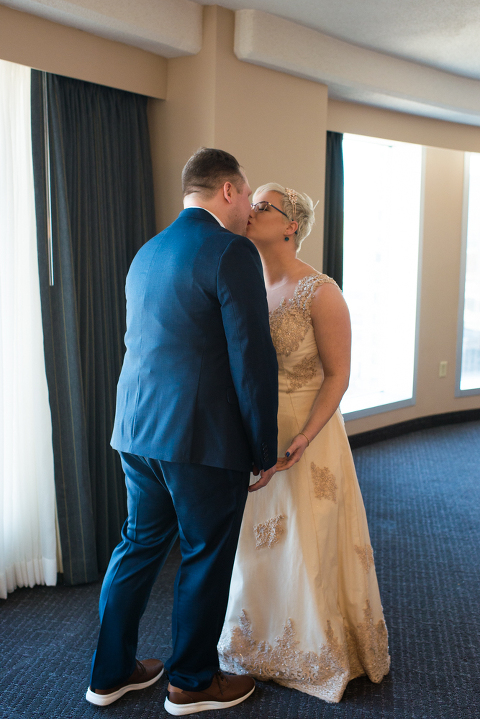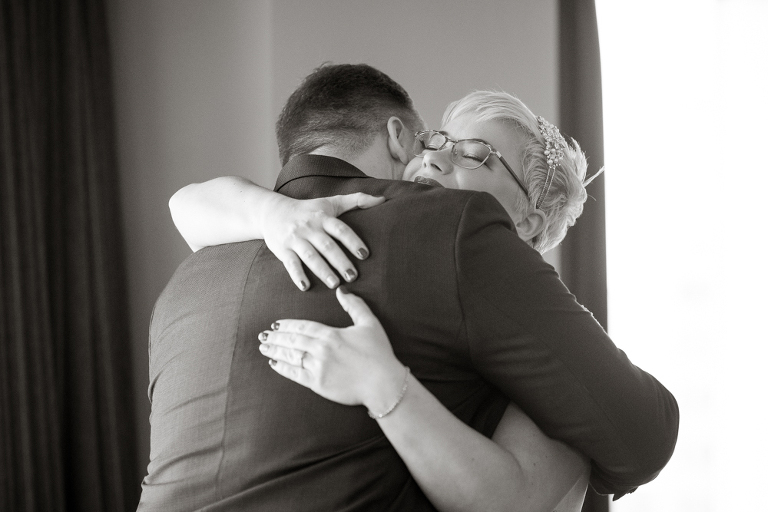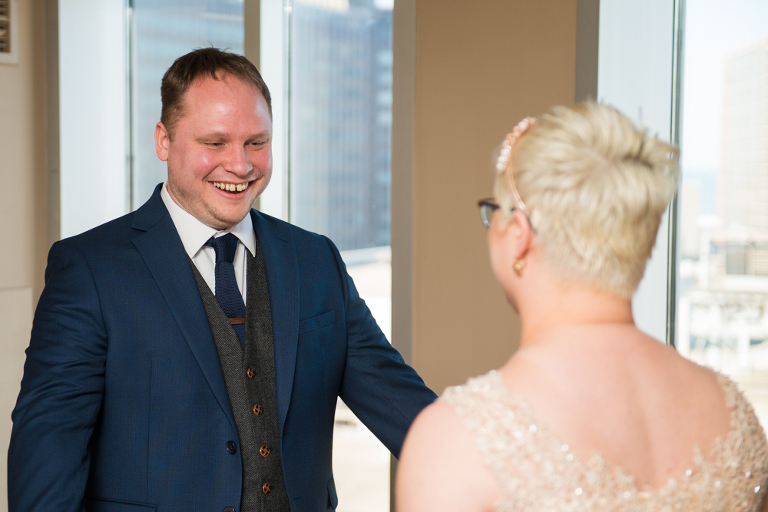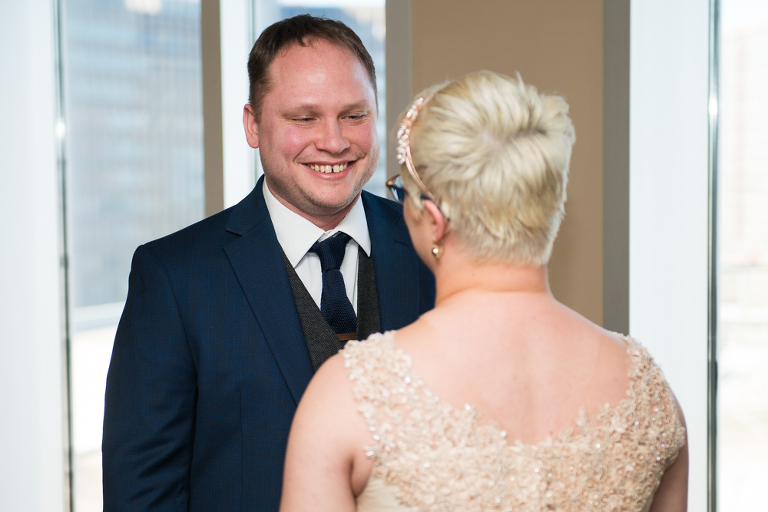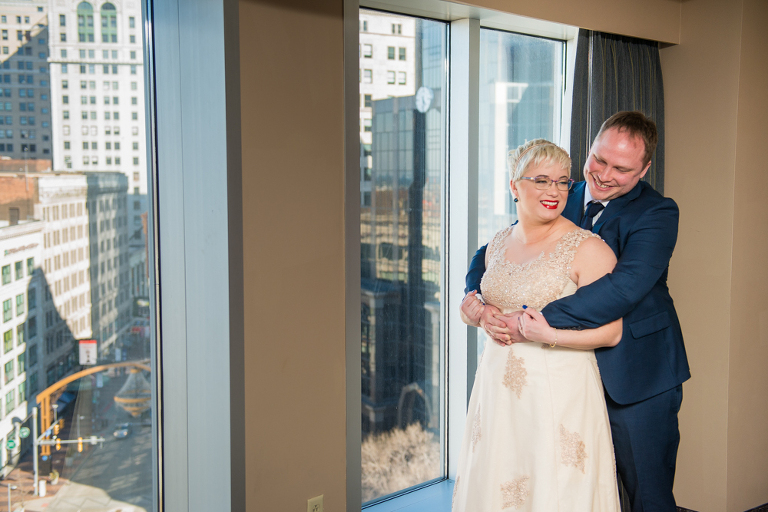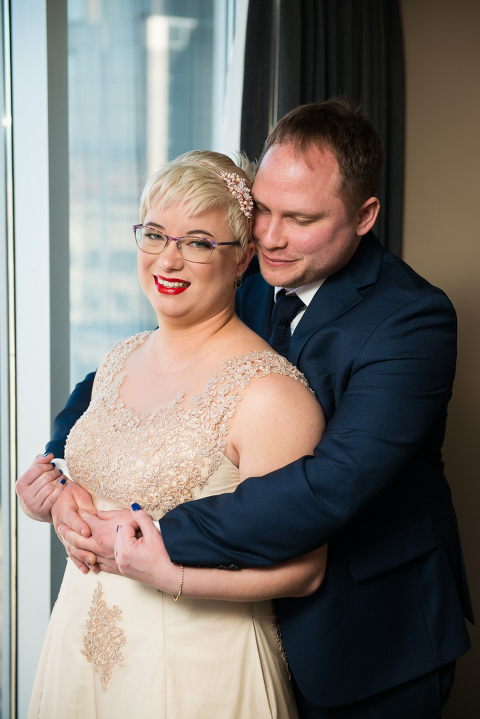 The bridal party was great fun and really supportive. So many of them helped with setup and teardown of the venue and one of the bridesmaids (a costume designer extraordinaire with so much talent) created Jen's wedding gown from Jen's mother's gown, her aunt's gown, and carefully chosen materials to make it unique and special to Jen.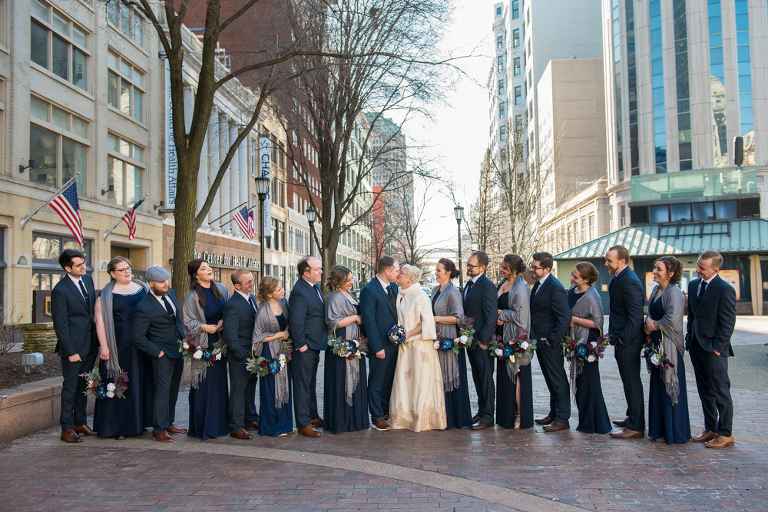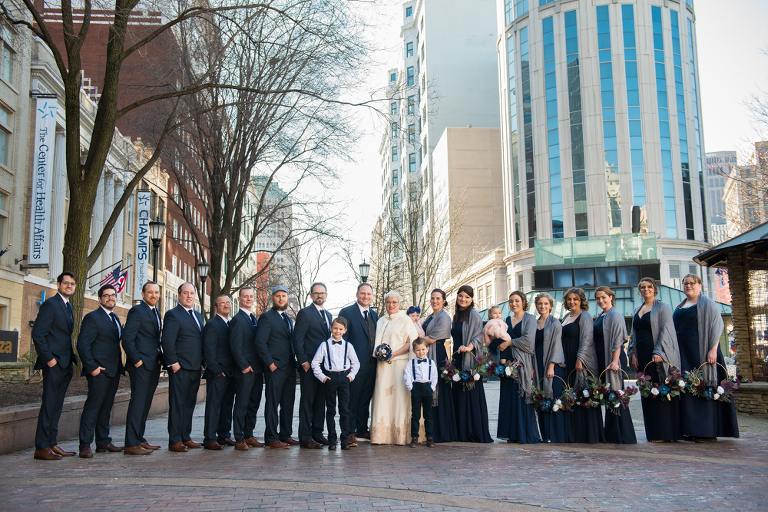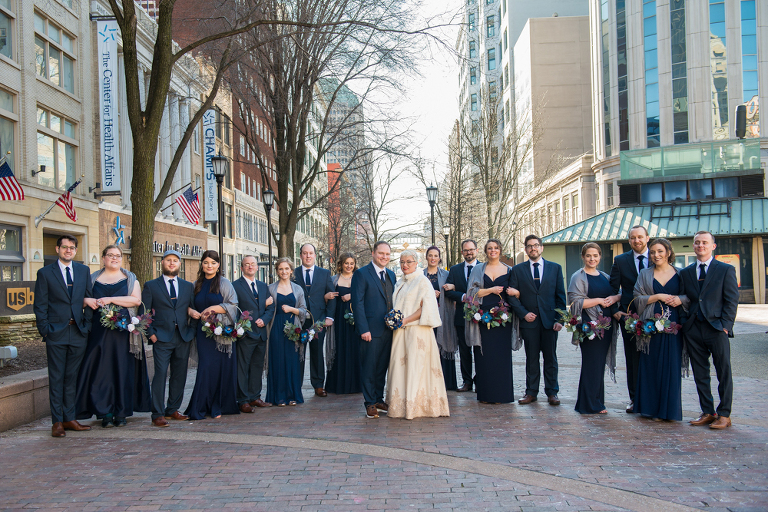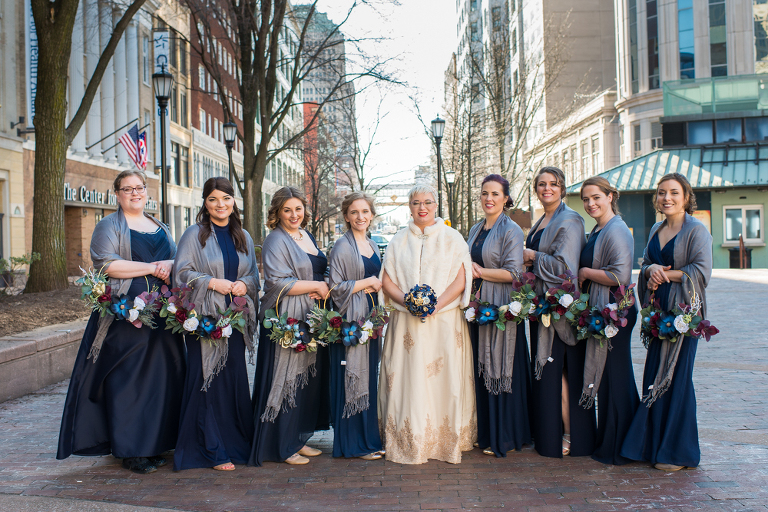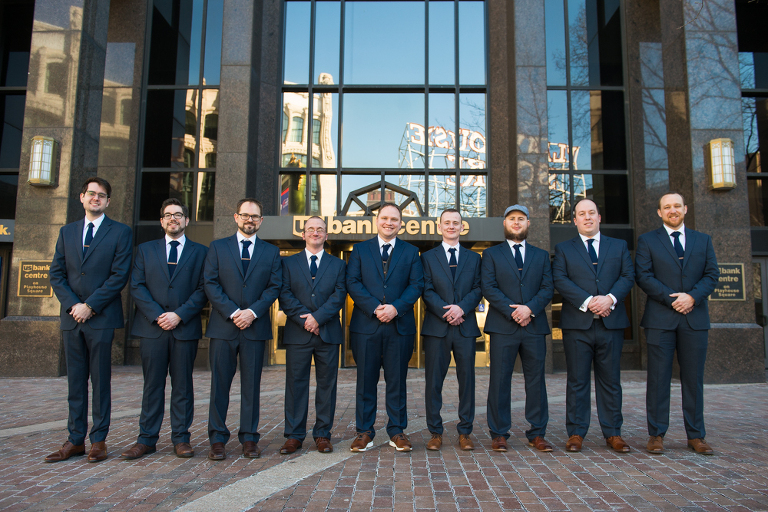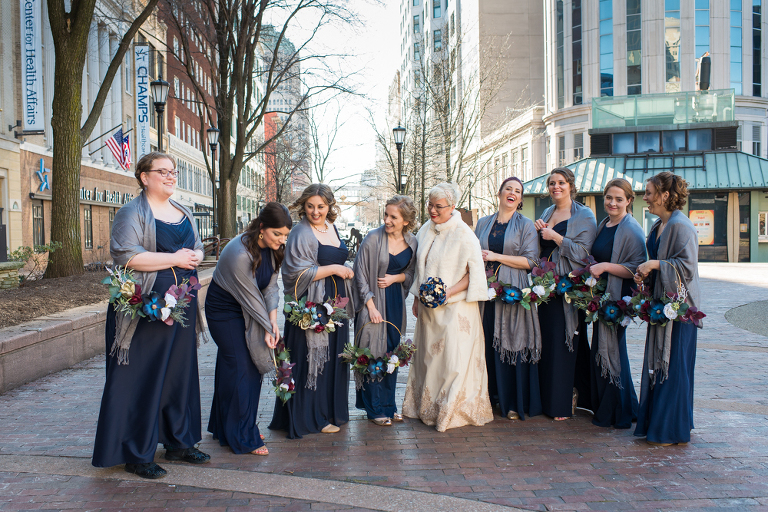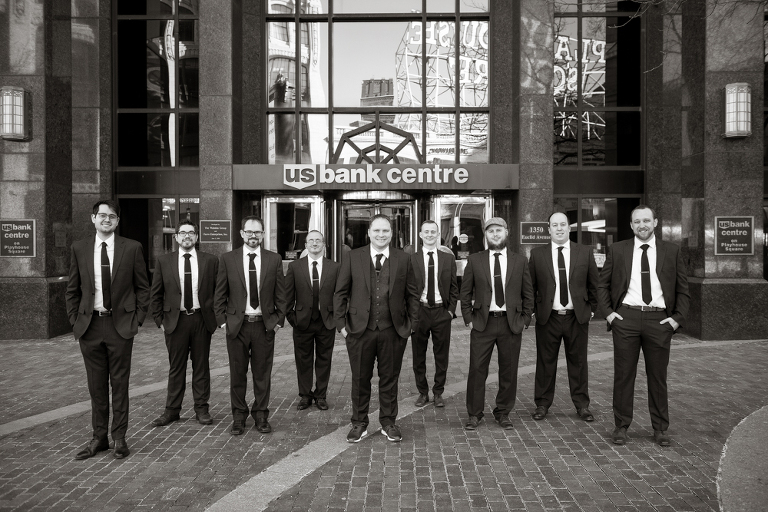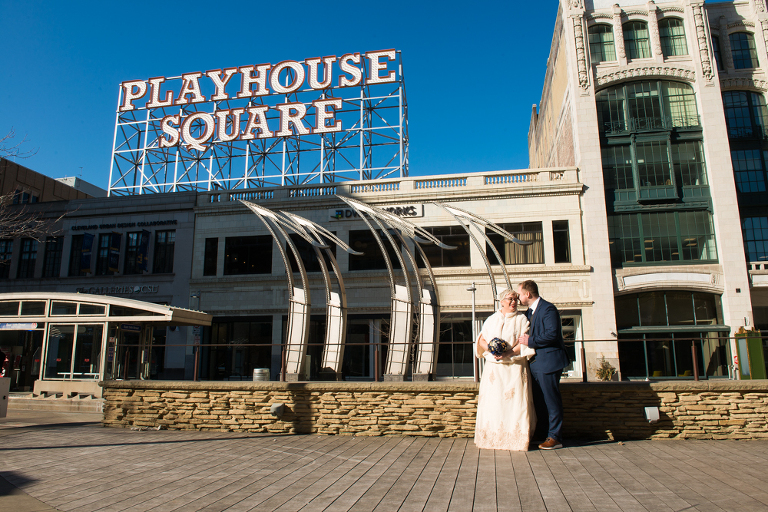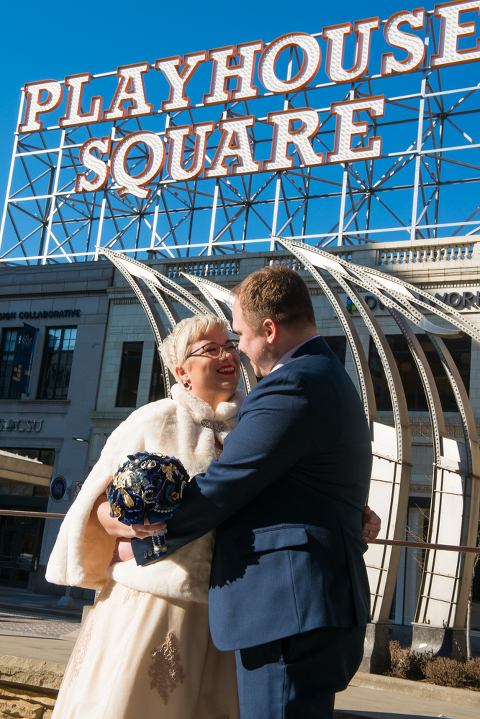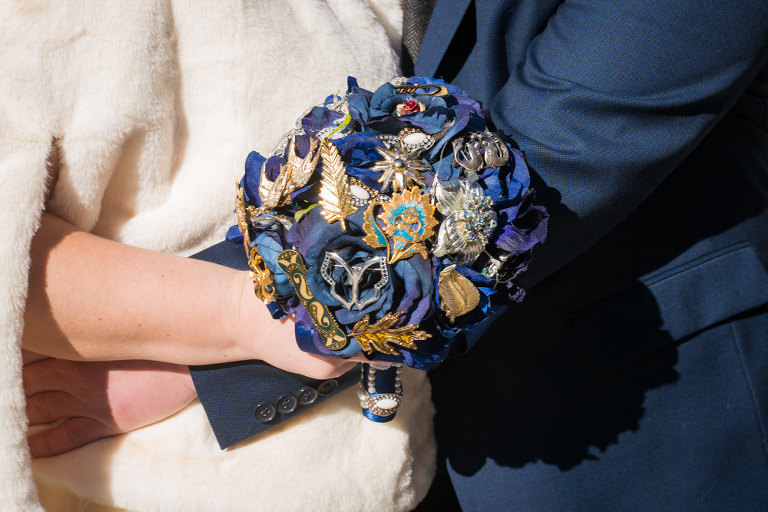 Their cuteness is heartwarming. They laugh together all of the time, which is one of the best ingredients for a happy  marriage in my humble opinion.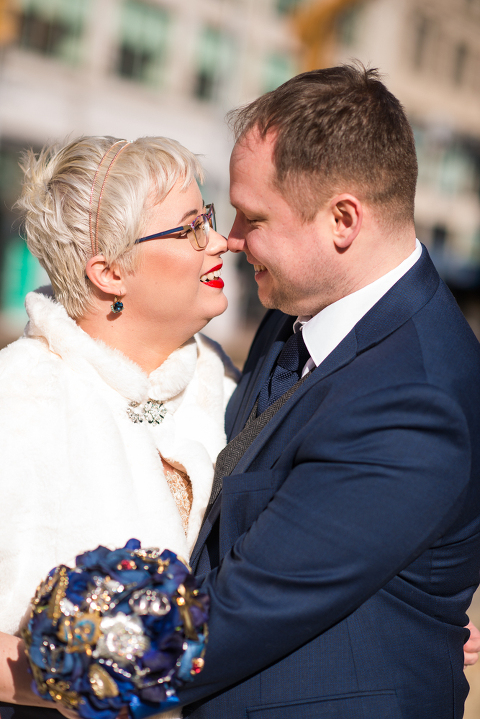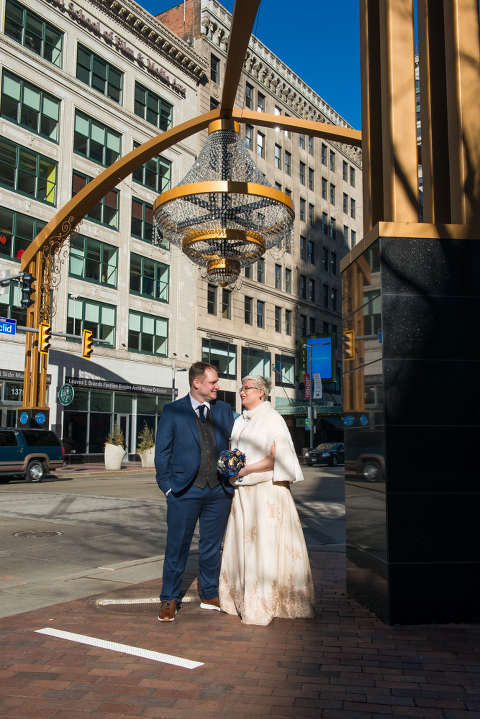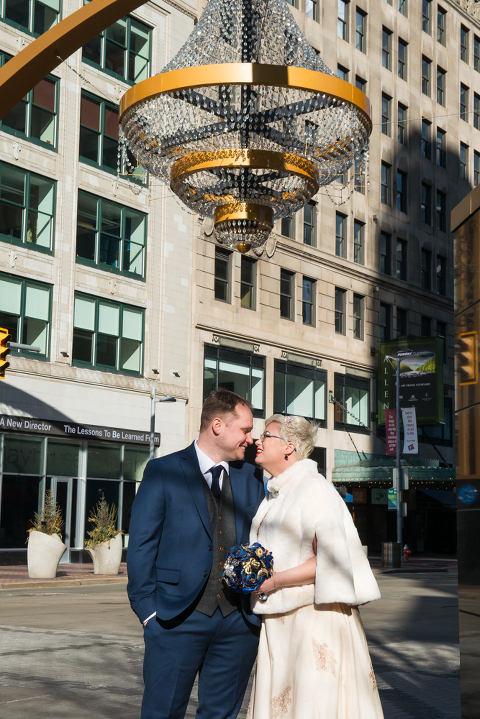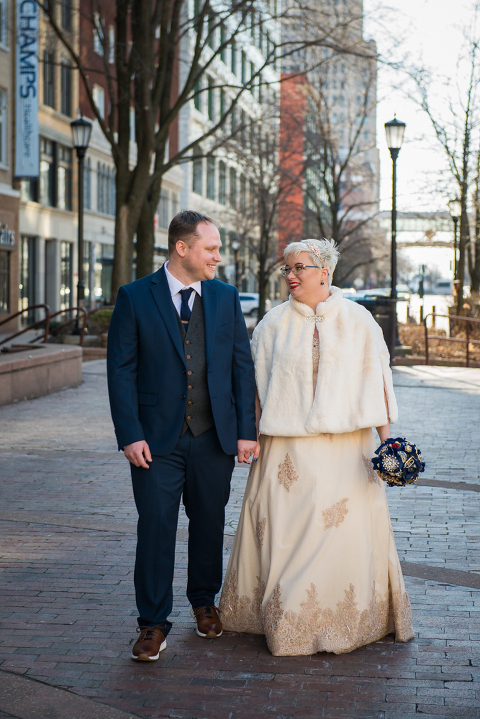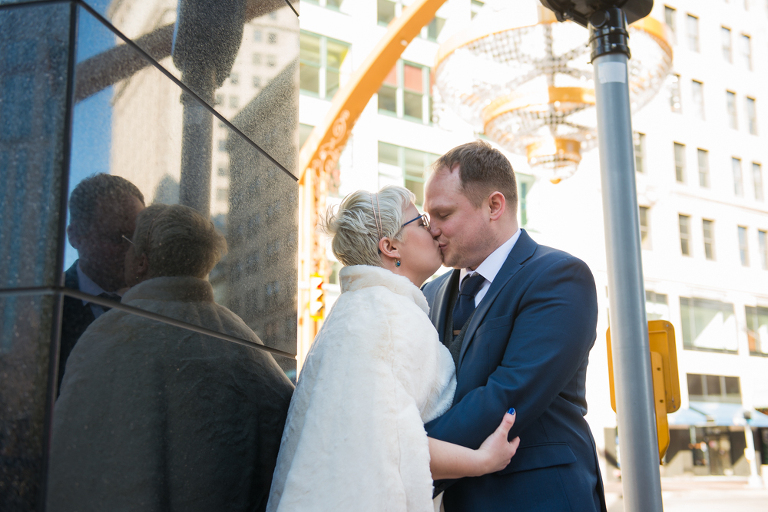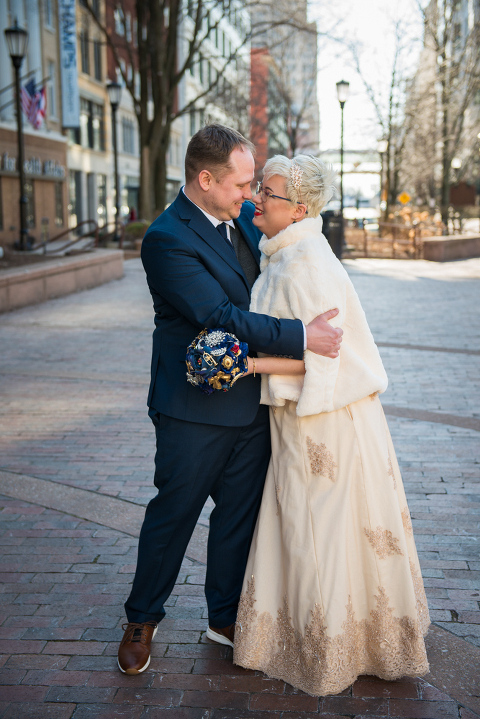 Jen and her huge heart and awesome smile and gorgeous eyes- such a beautiful bride!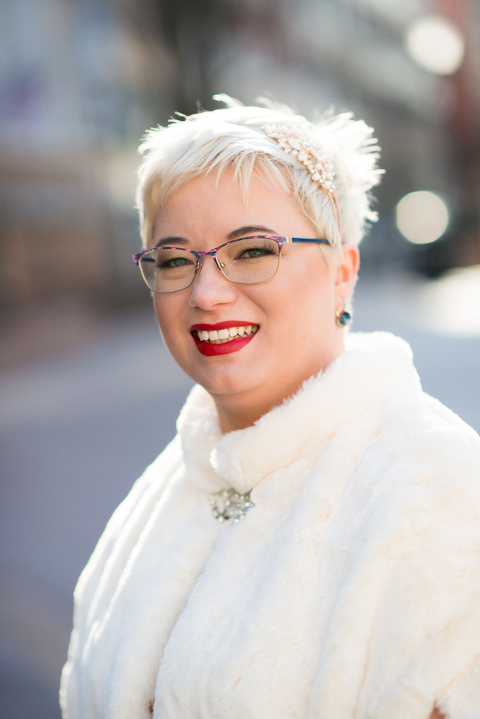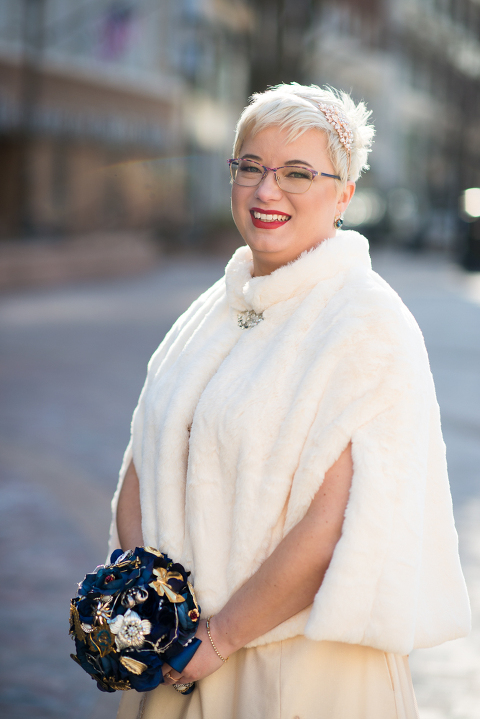 After our fun in Playhouse Square, we headed to the ceremony and reception venue, Lake Affect Studios. And then these rockstars climbed a ladder to the roof! What, what! Jen, in her wedding dress, People. . . climbed a ladder to a roof! Adventure was one of the themes of the day & they nailed it!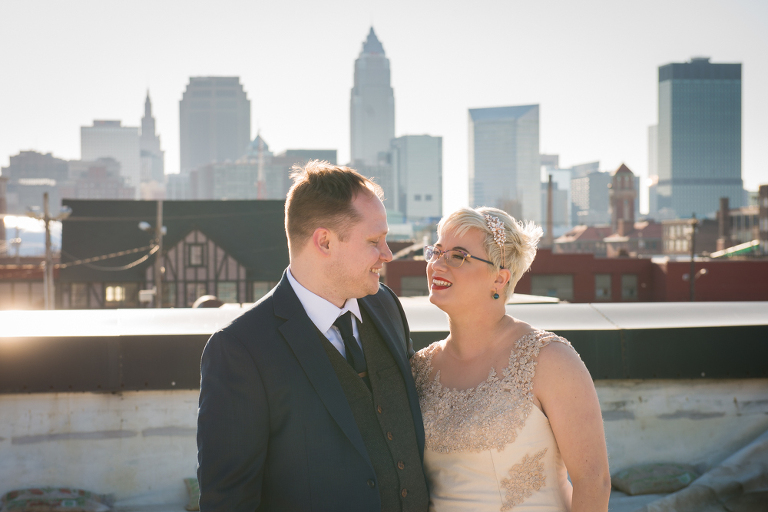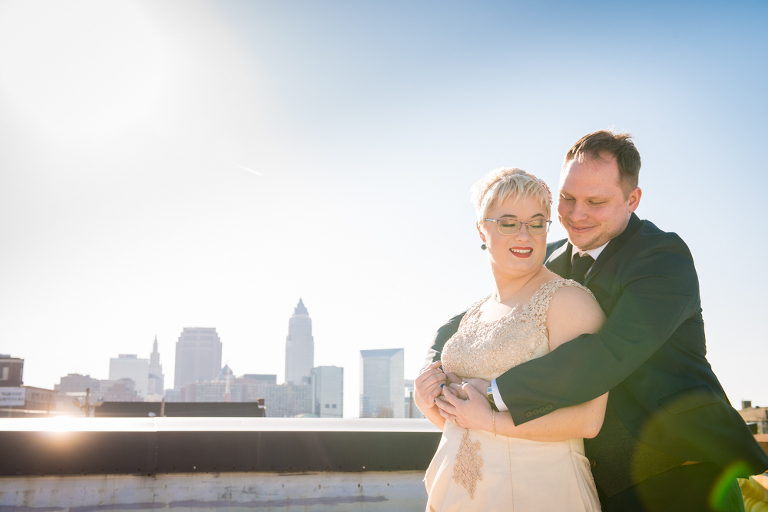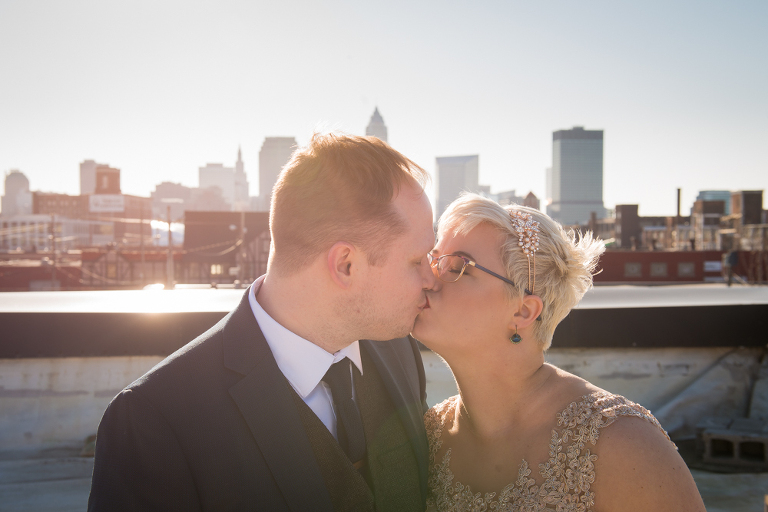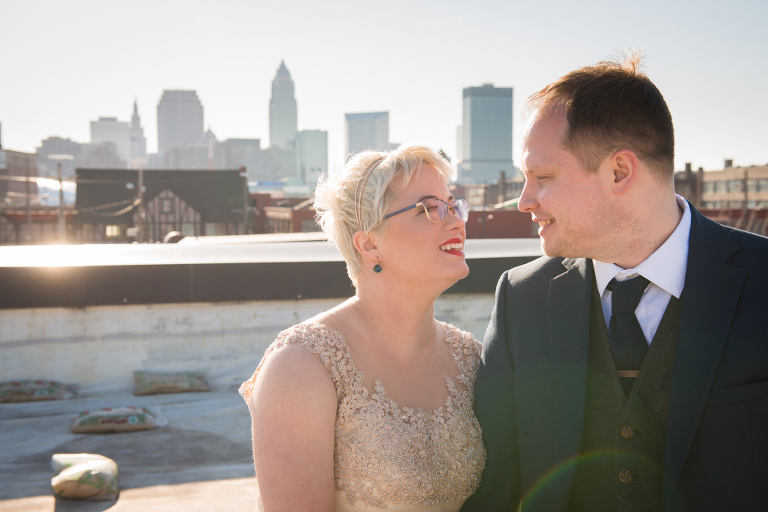 Then reality hit and we realized we had to get back down. HAHA!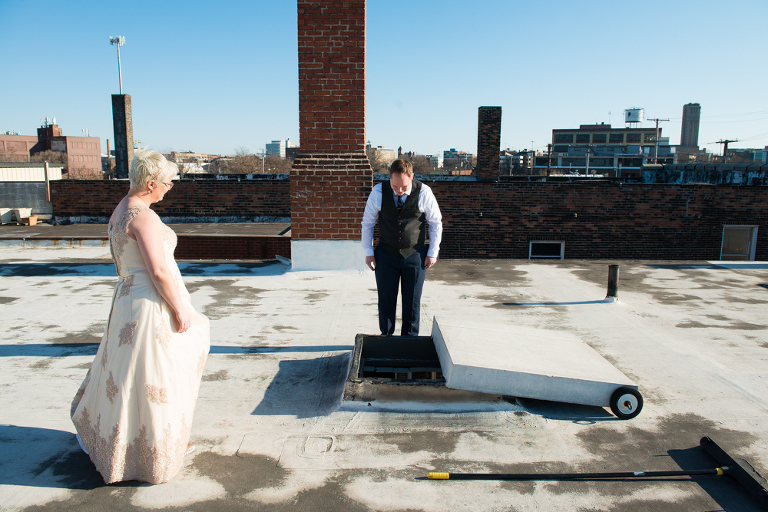 Making sure Jen and the dress got down safely and cleanly!

All of the graphics and design for the invitation suite and the programs was creative and fun.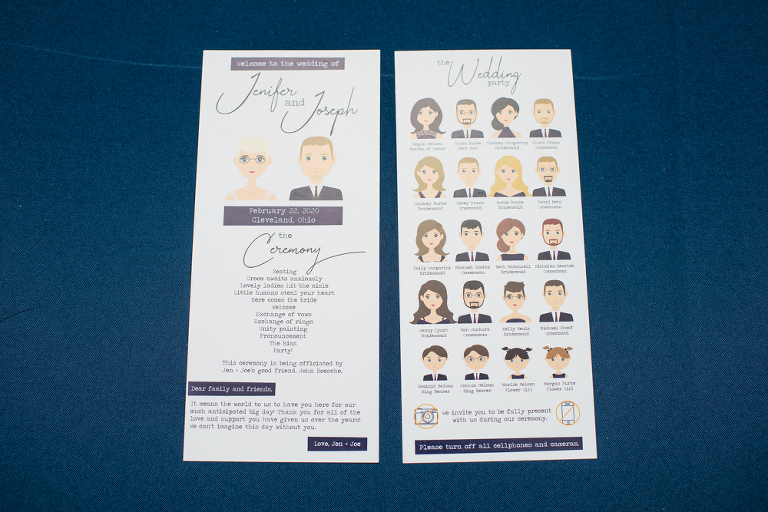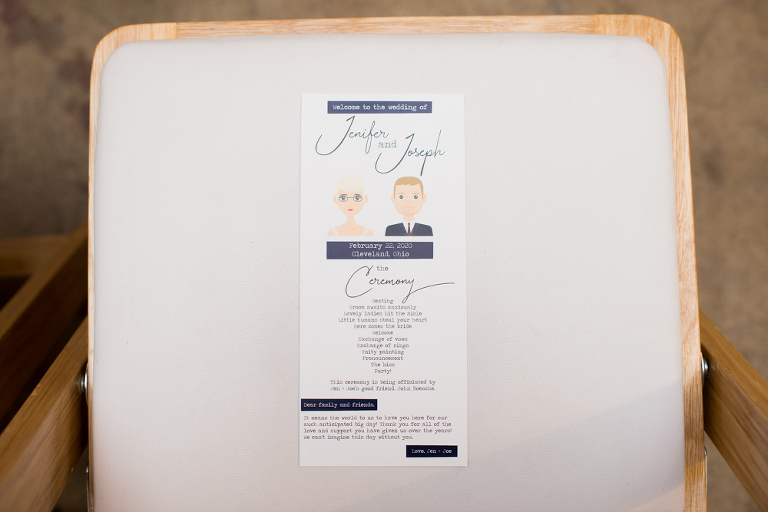 Most adorable ring bearers probably ever. . . just saying!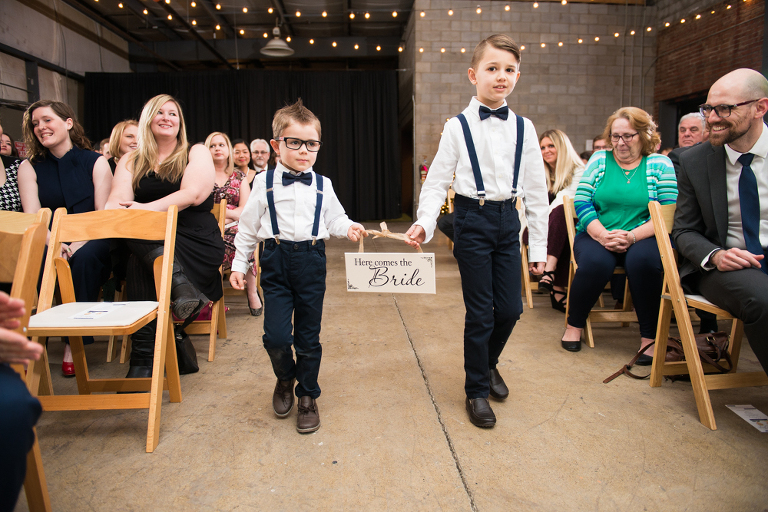 Then Joe saw his bride.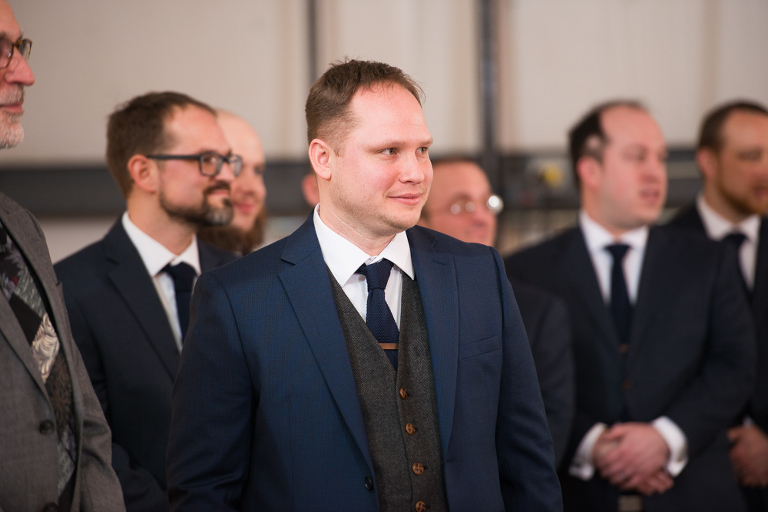 This moment had me tearing up.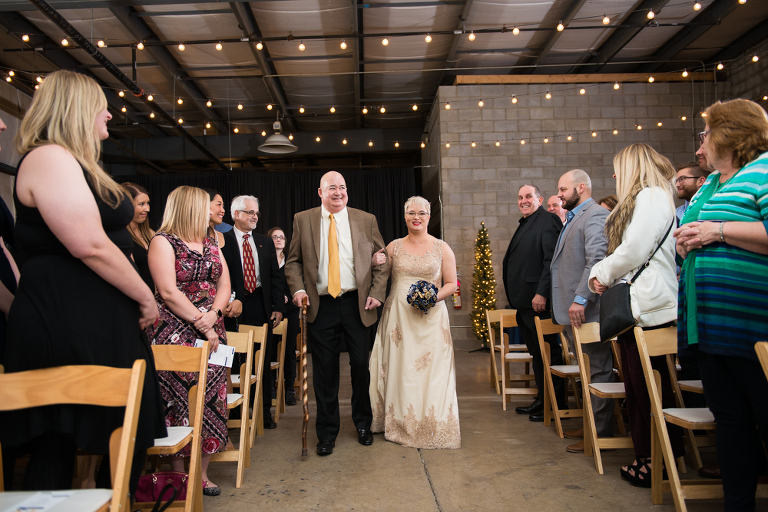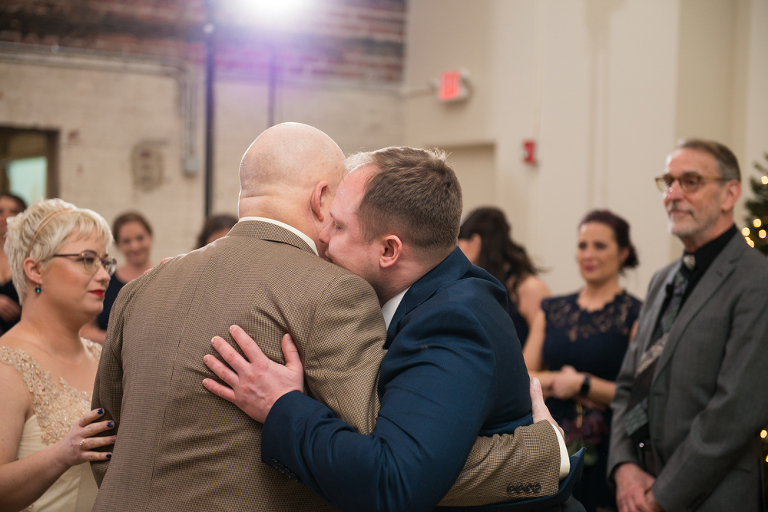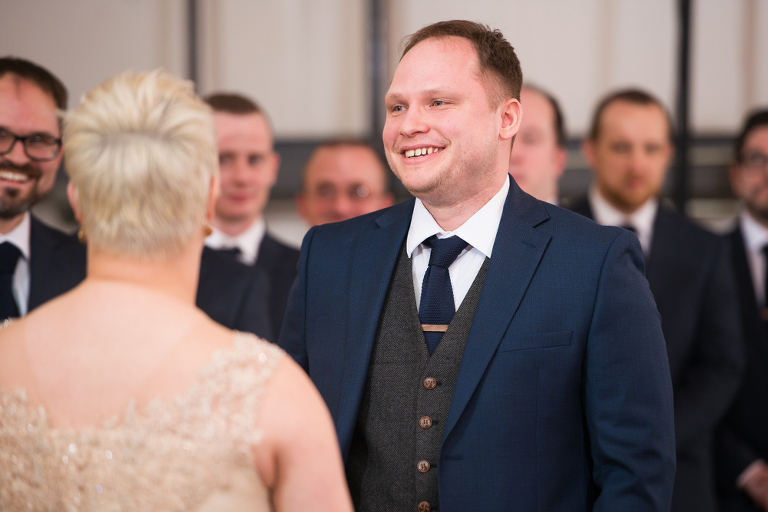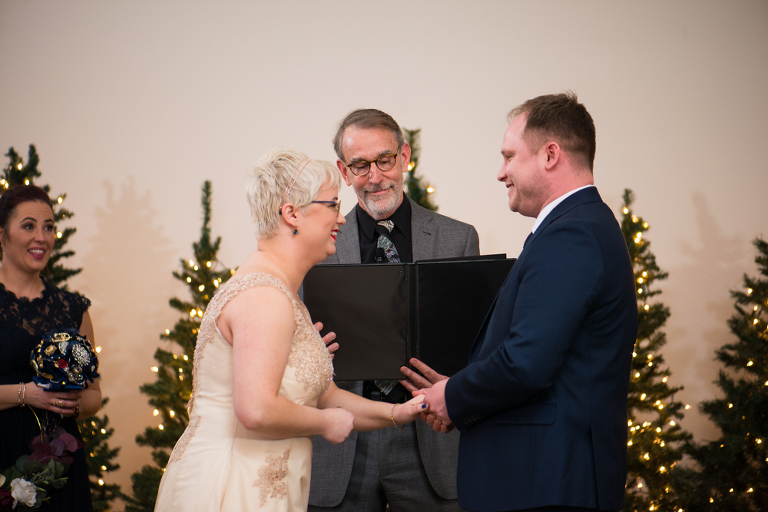 They did a unity painting during the ceremony.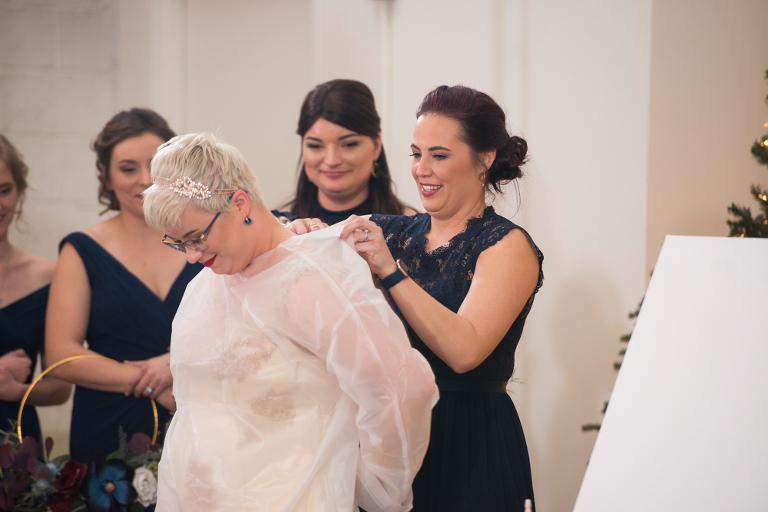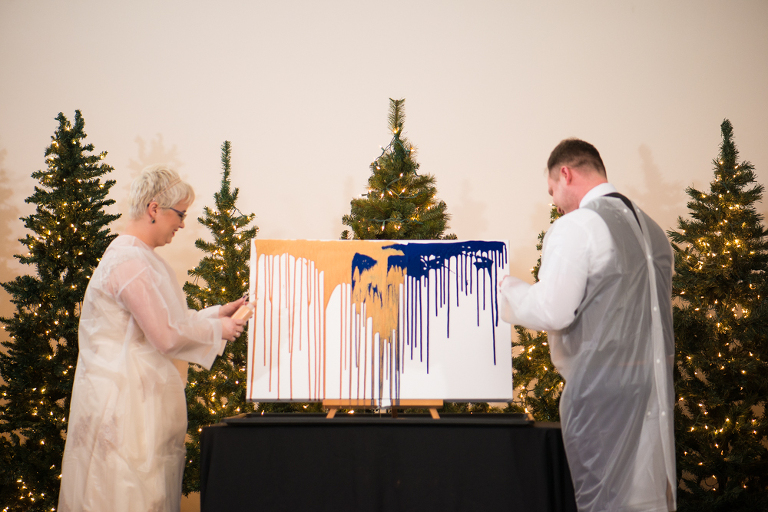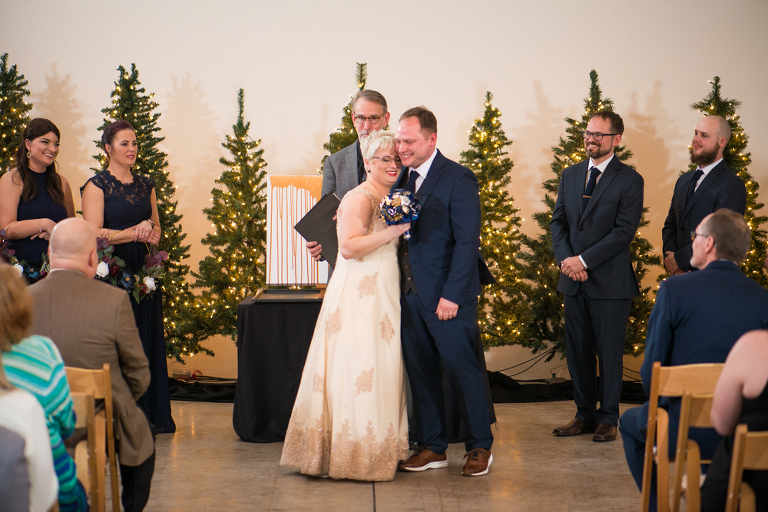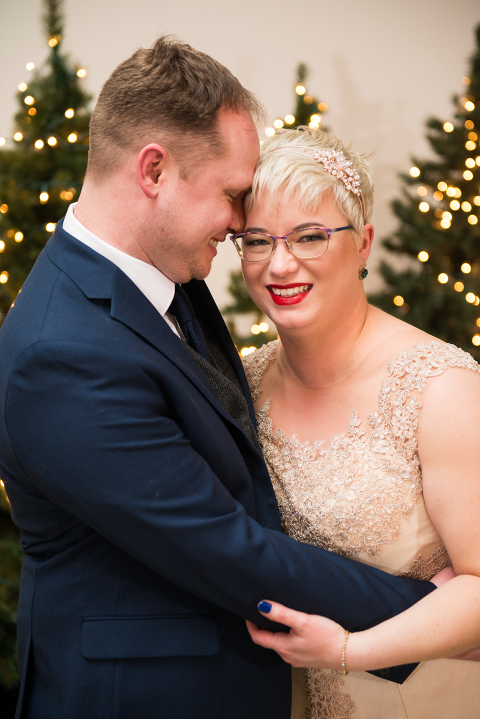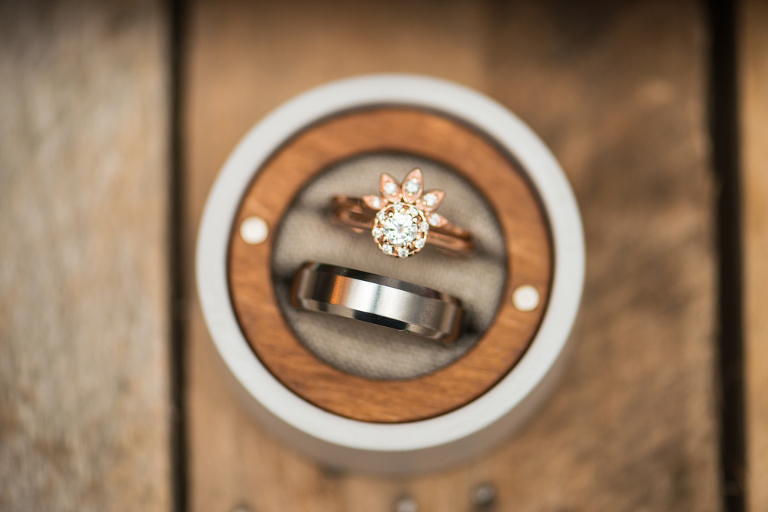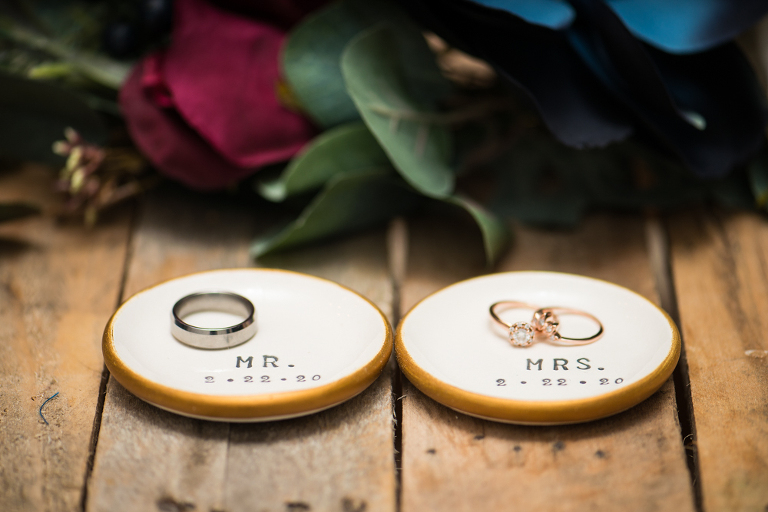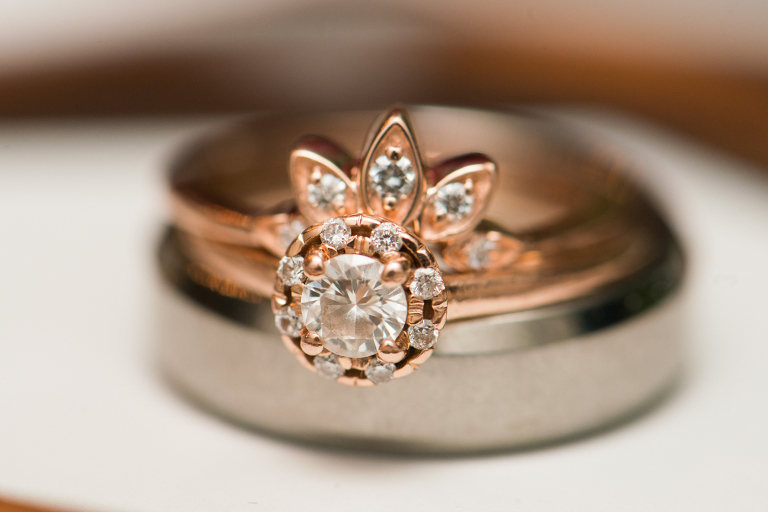 Huge shoutout to Thyme Catering in Cleveland for killin' it with deliciousness and beautiful presentation!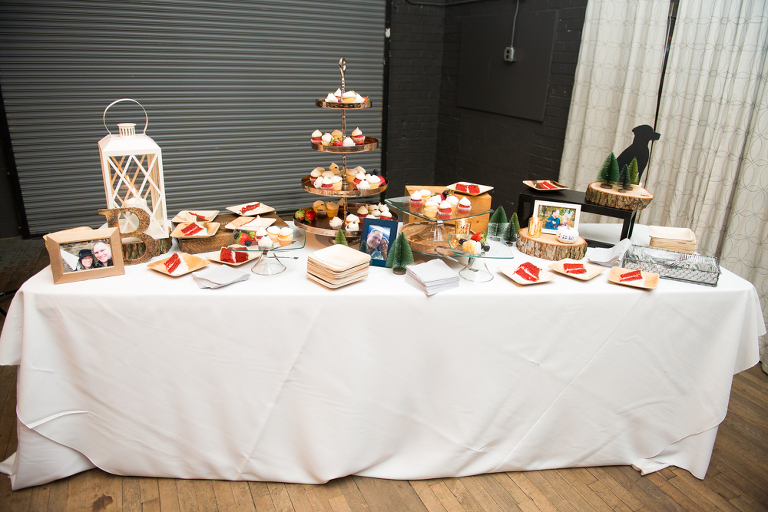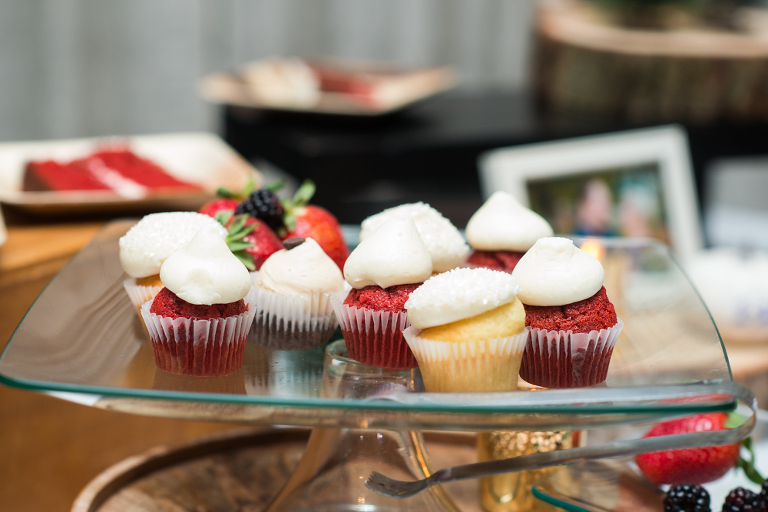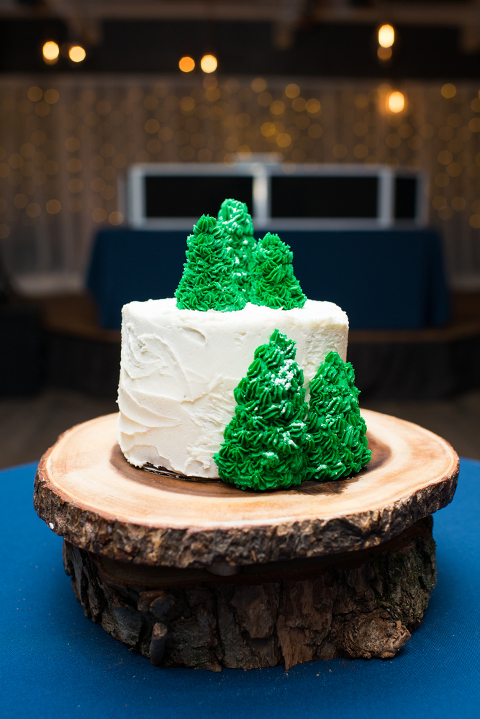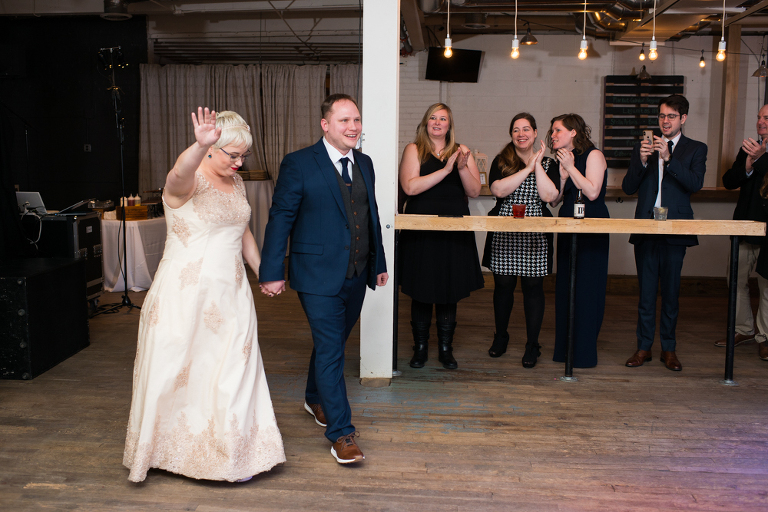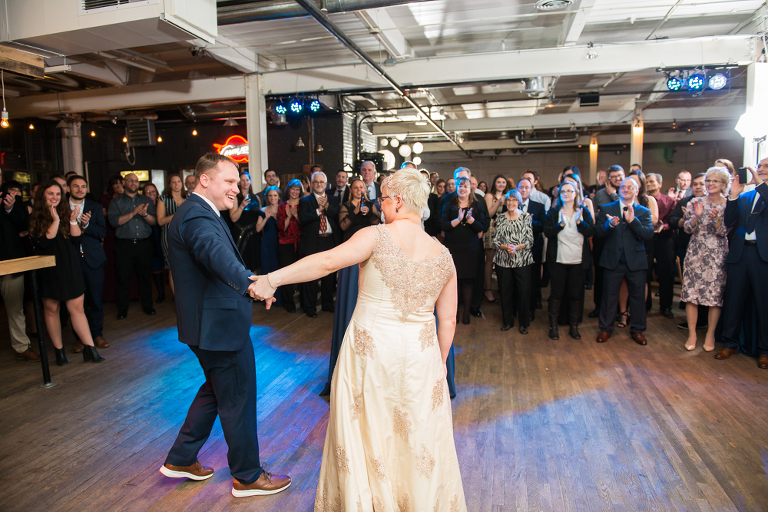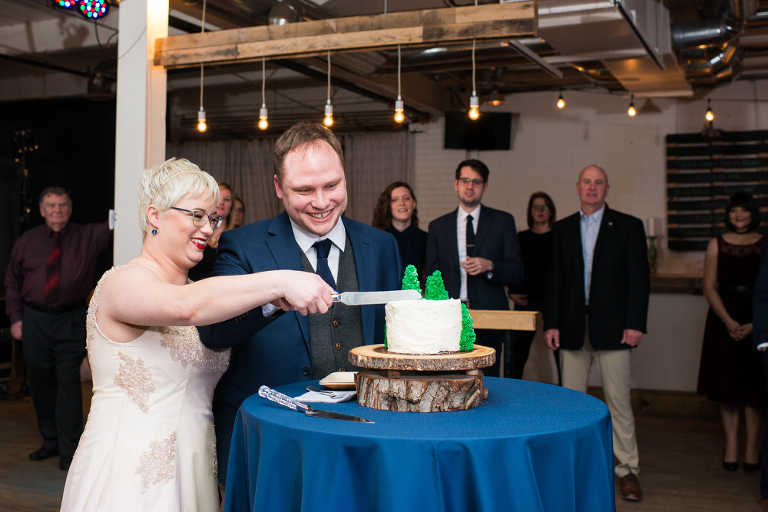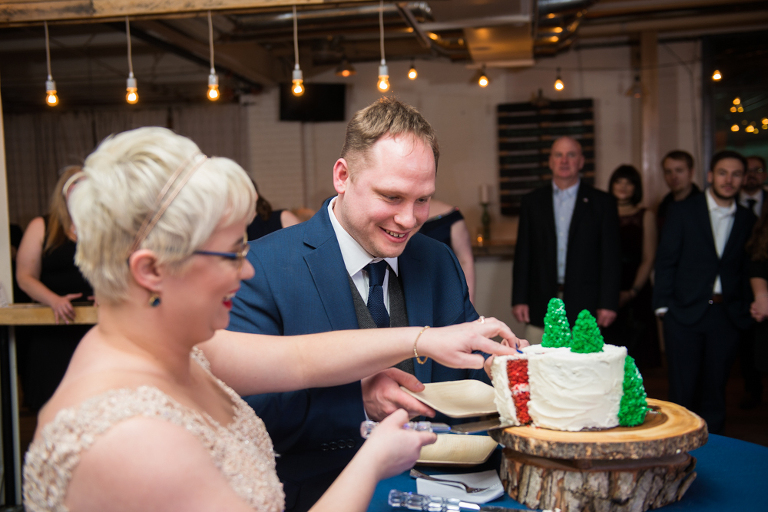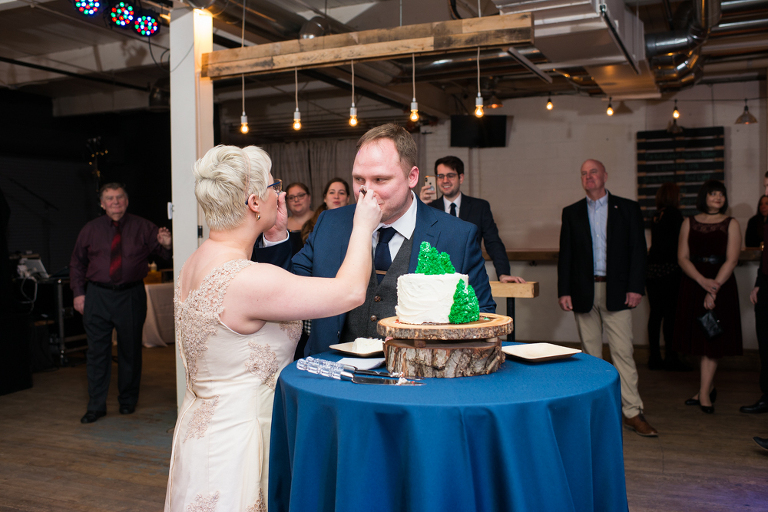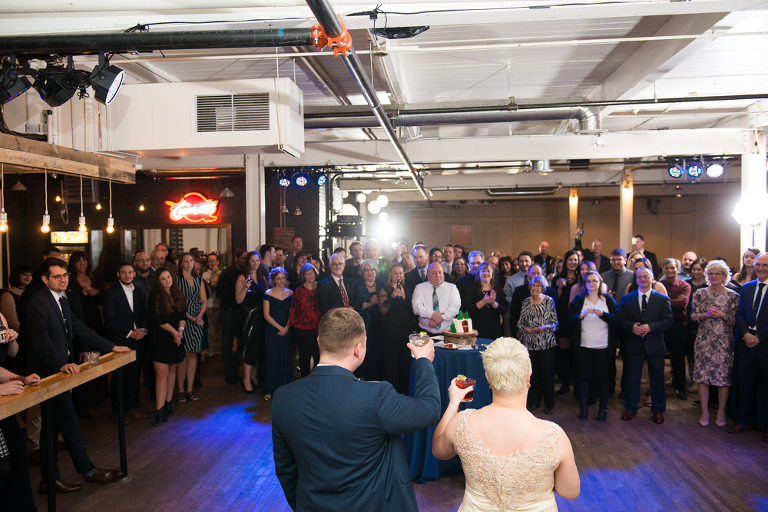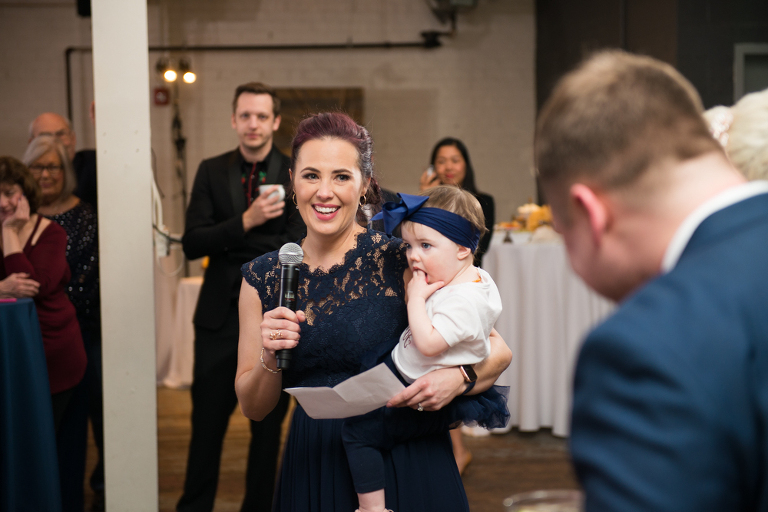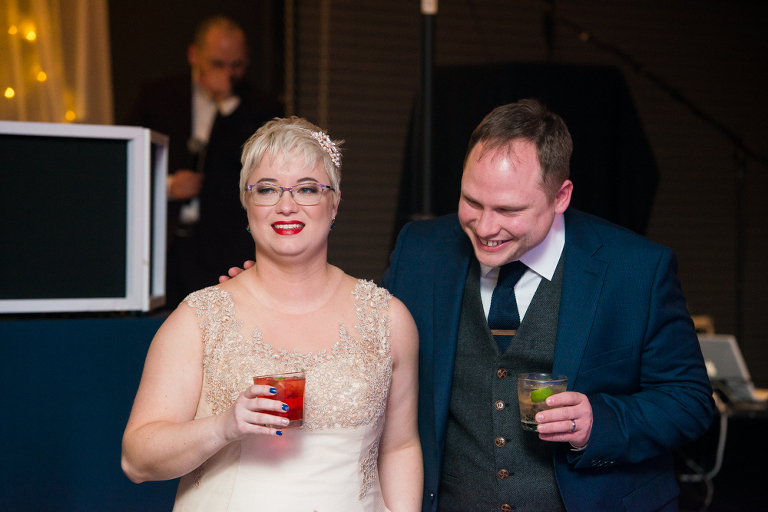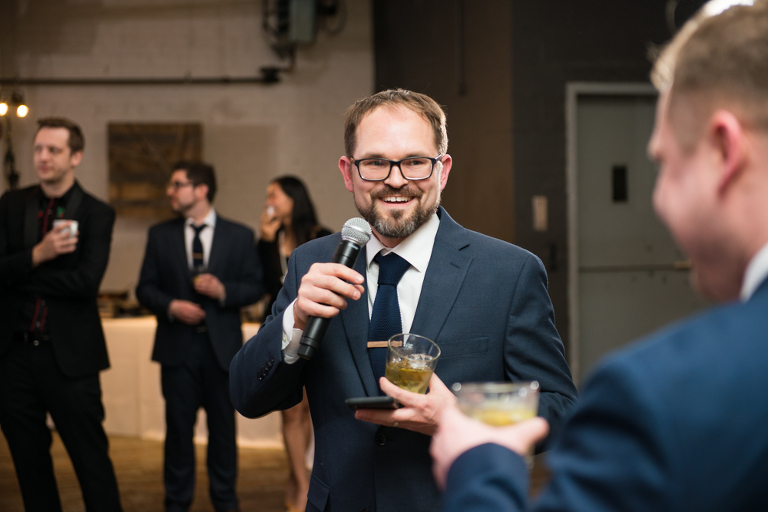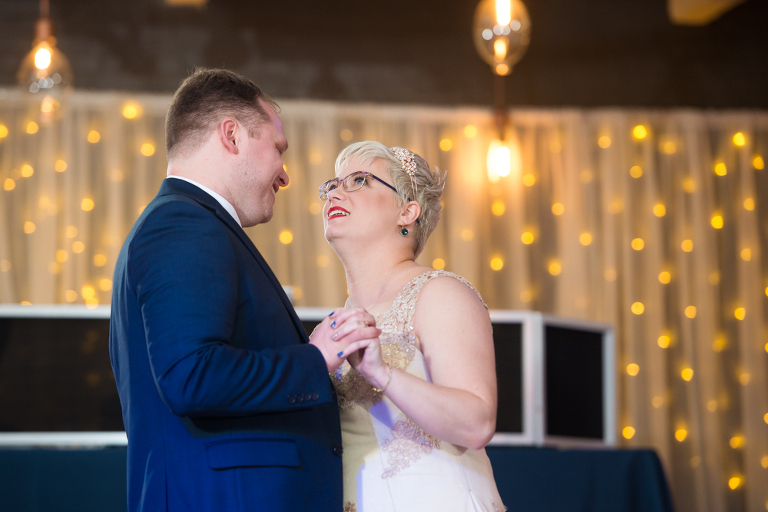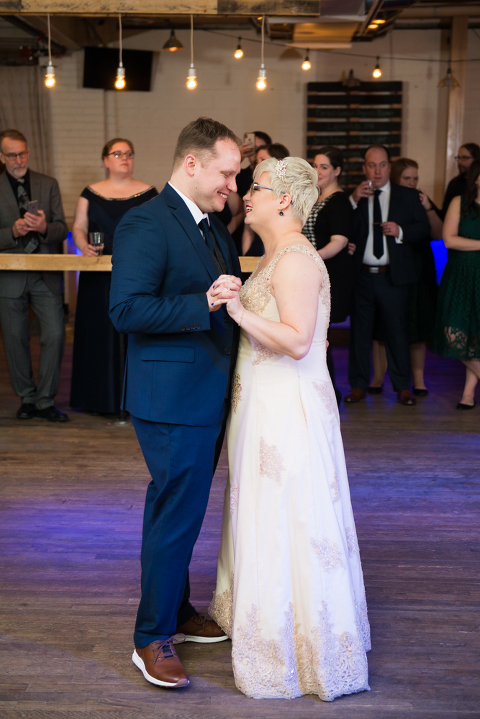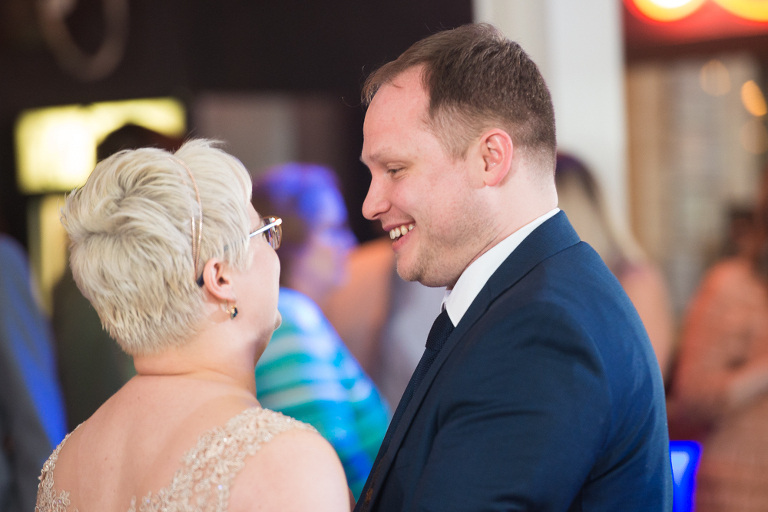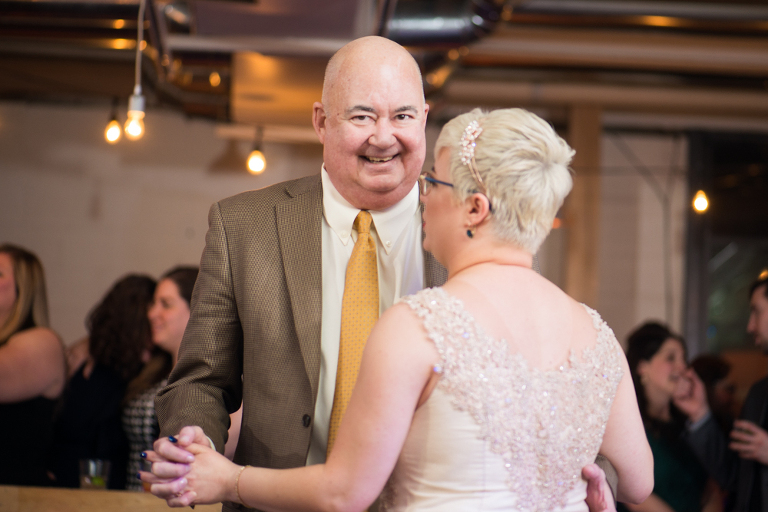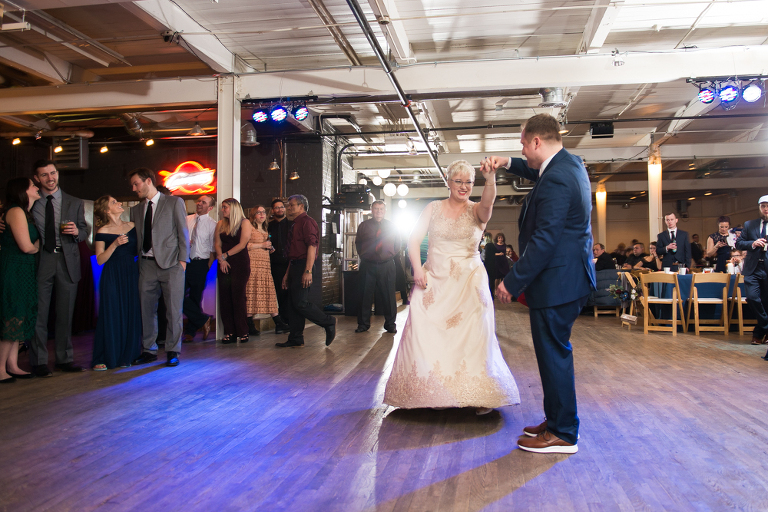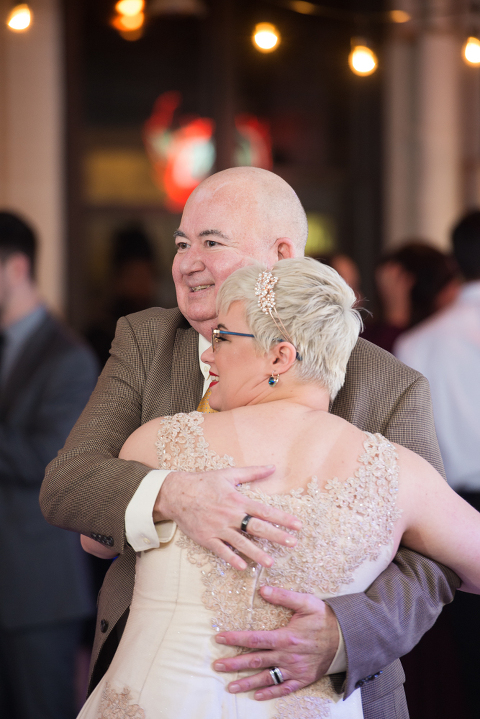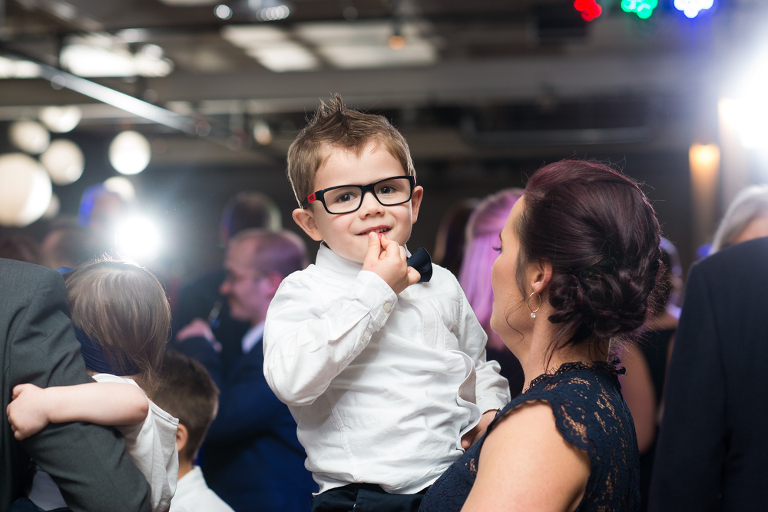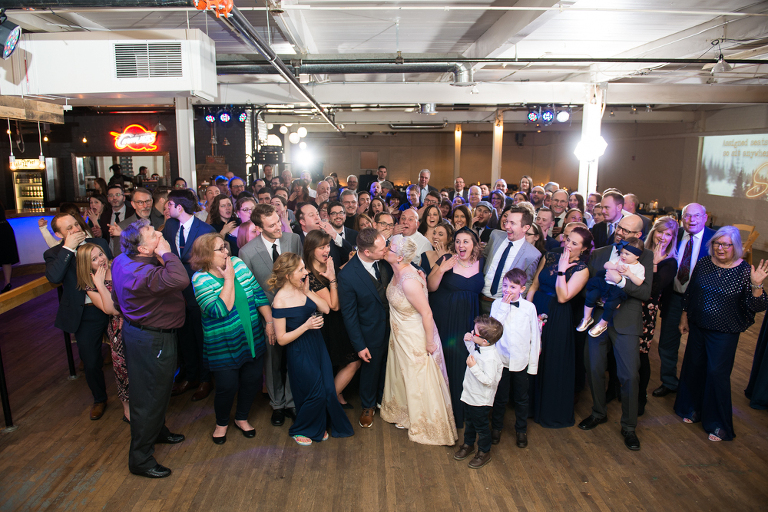 Everyone had a great time and danced the entire reception & DJ Branden read the crowd and played awesome music!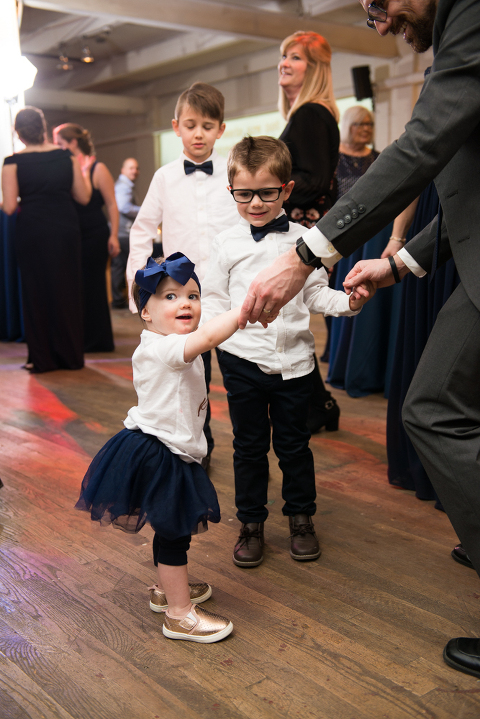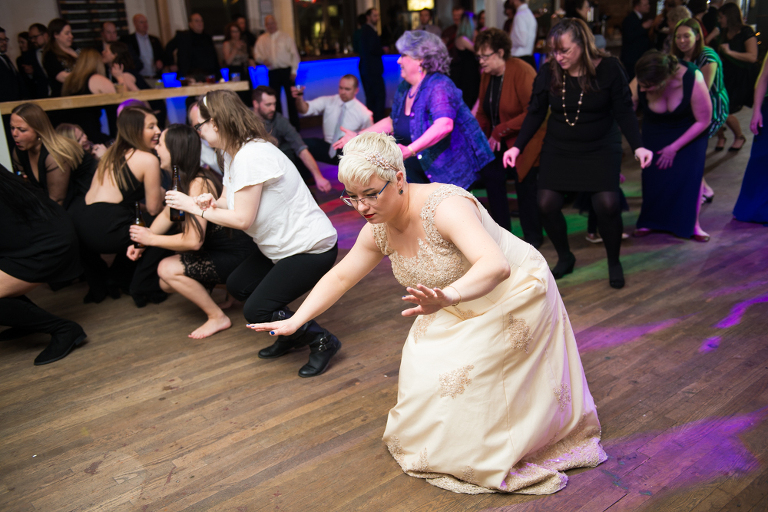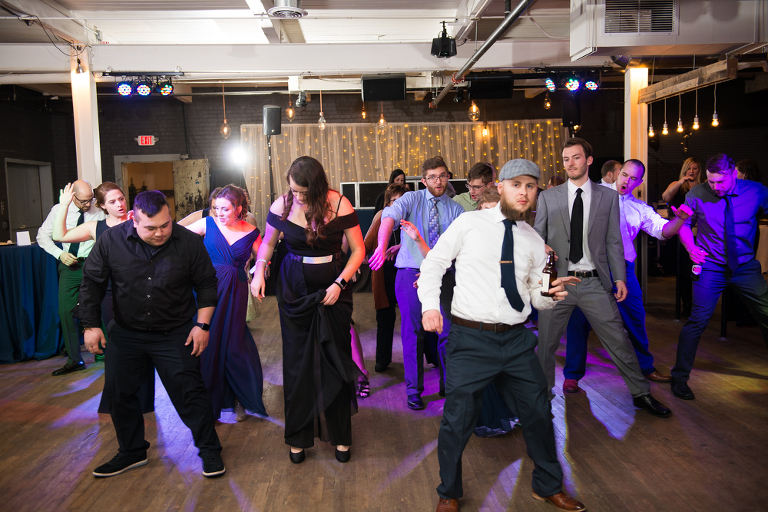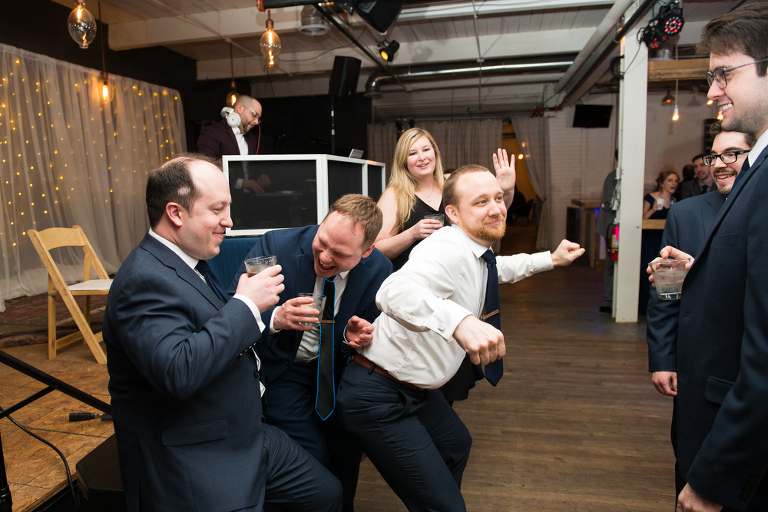 Jen & Joe, we love you guys & the joy you bring to everyone blessed to know you. We wish you all of the happiness possible in your marriage! Thank you, thank you, thank you for being the BEST and for sharing your wedding day with us!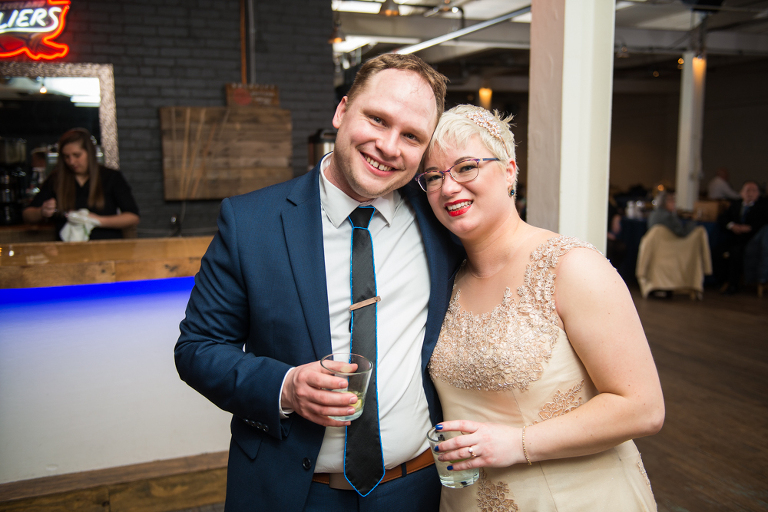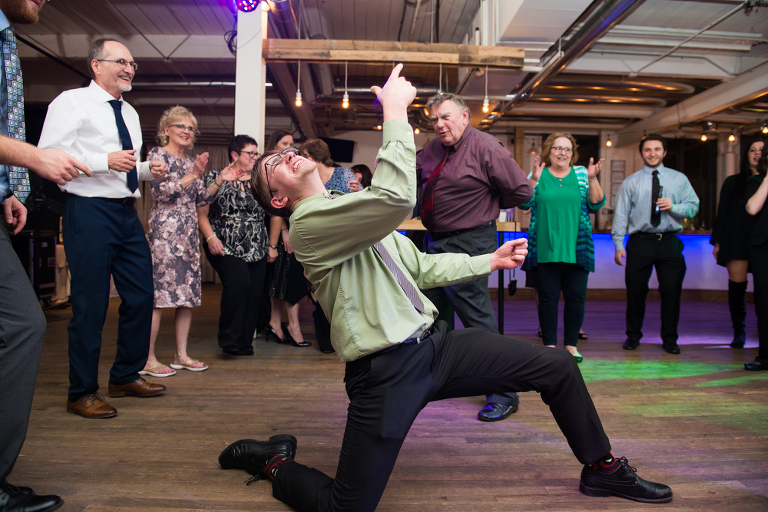 Follow along with more of our fun shenanigans & pretty photos here:
Instagram | Facebook | Twitter | Pinterest | Google +
If you're new to our blog, we're Josh & Danielle Menning, a husband and wife wedding photography team based in Youngstown, Ohio & photographing weddings in all kinds of fun places for joyful couples who believe in the beauty of marriage! You can learn the most about us as wedding photographers from our gracious & wonderful clients' kind words & reviews HERE.