If you live in Northeast Ohio like we do, then you don't even need us to tell you it has been a long cold Winter & we're all more than ready to get outside in some WARM WEATHER! That's why photographing Tabatha & Dustin's late Winter engagement session was SUCH a fun treat for us! It has been awhile since we got to hang out with a fun couple & make some pretty photos & we missed being behind our cameras! This is our off-season for weddings & we definitely LOVE when we finally get to get back in the swing of shooting & laughing with people & having a blast with engagement sessions & wedding days! Tabatha & Dustin are hilarious together and love to tease each other & laugh a lot so their engagement session at Beaver Creek State Park in East Liverpool, Ohio made us feel like we were hanging with old friends. They also brought their adorable daughter Athena along with them for a few photos because OF COURSE they would want this precious face in their celebratory photos! She is super cute, smart, and beautiful. She's 18 months of spunk and energy & it was a great time getting to chase her around a bit for some individual shots & also really lovely to get to see Tabatha and Dustin light up when they saw her smile.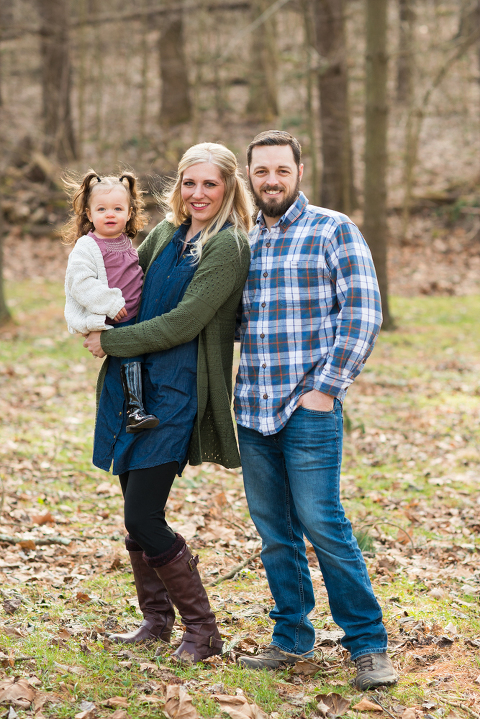 They are a beautiful family. We can't wait to take photos of these two getting married in August!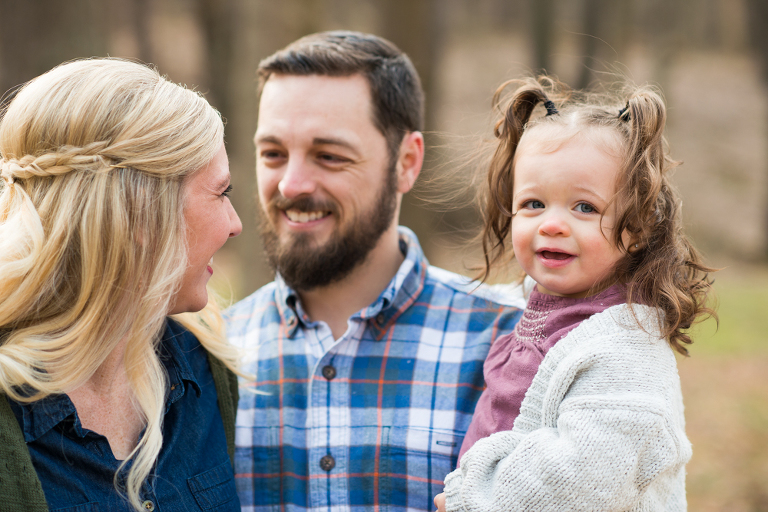 There are just so many things to love about this photo! All of the smiles are heartwarming. Then there are those adorable boots! And those pigtails! Love it all!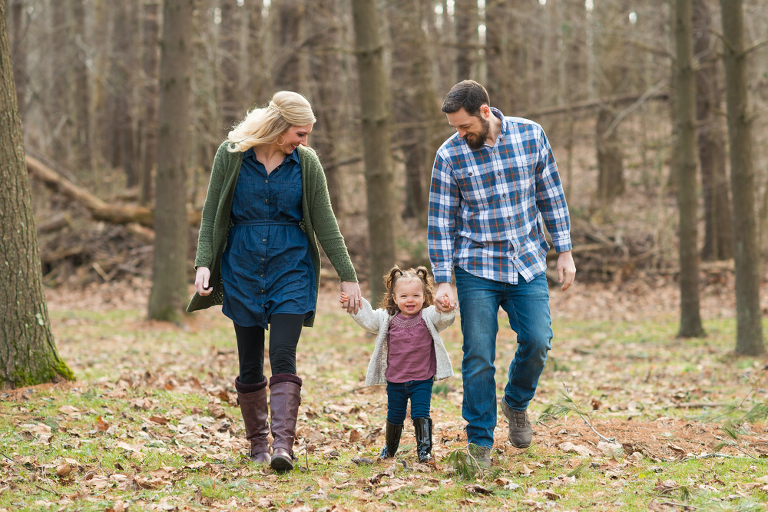 A mama & her baby girl; they'll be best friends forever.
And a little girl who has daddy's heart.
Then Athena got to go snuggle up & warm up a bit in the vehicle with her grandma. And these two were so stinkin' cute together. The End. 🙂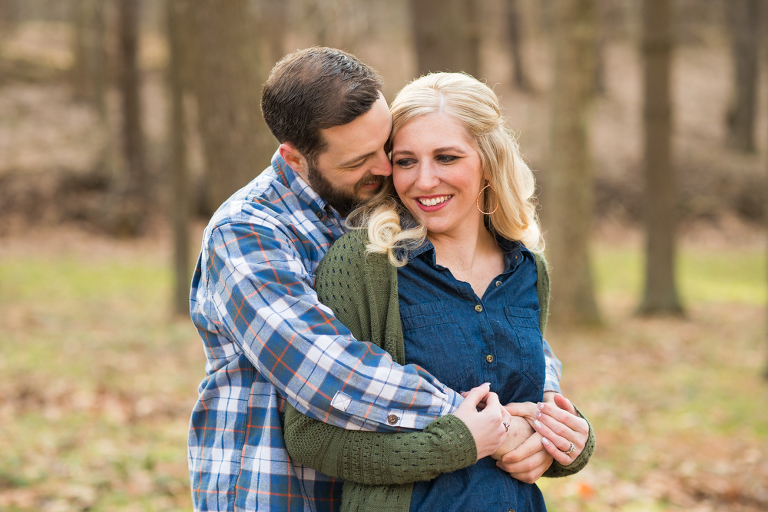 Tabatha with those gorgeous eyes & beautiful locks is going to be one stunning bride!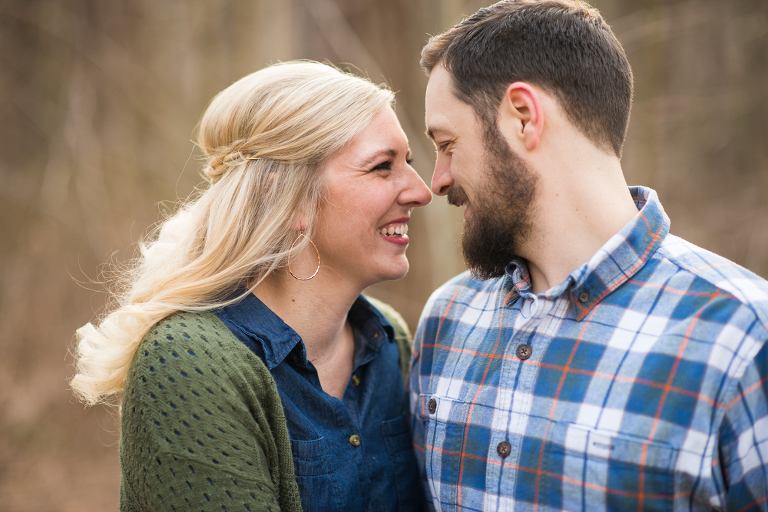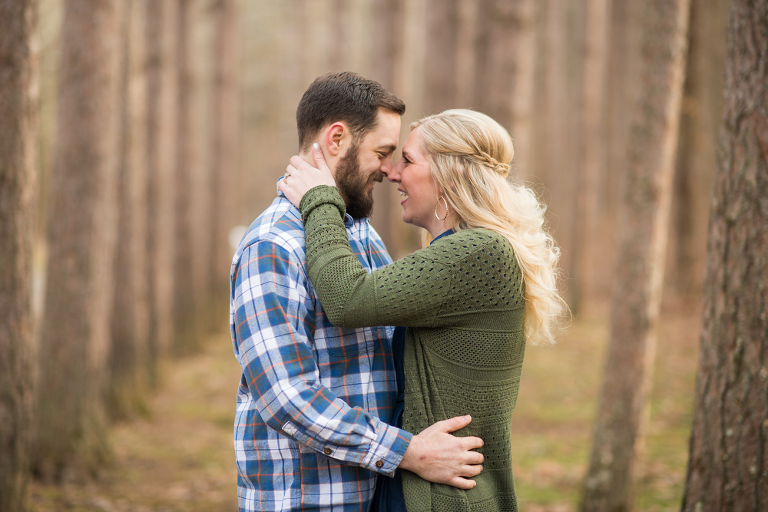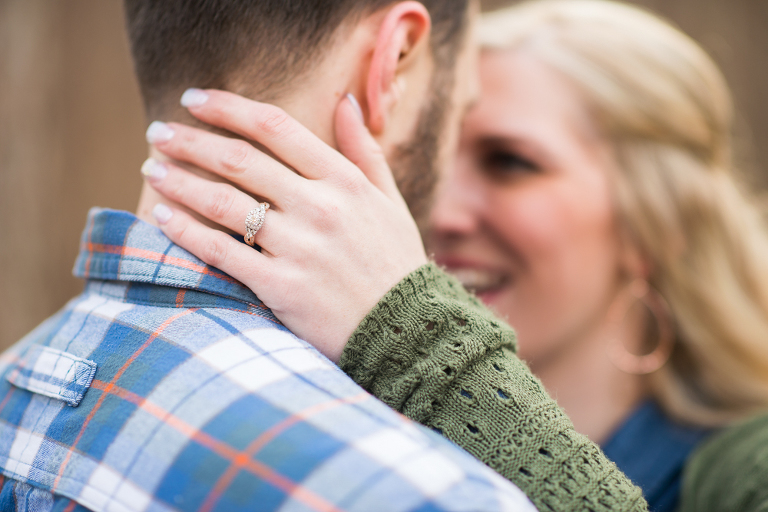 These are always our favorites! Those snuggly laughing moments that make your heart bubble like fizz in a soda can.
These smiles! So good!
And Athena joined us for a few more photos and this is one of my favorites from their whole engagement session.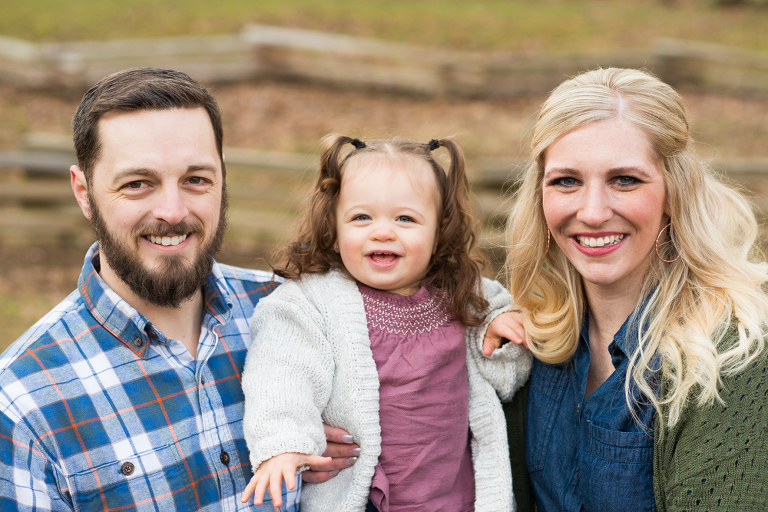 And even though it was around 30 degrees and really windy, Tabatha was a brave & strong soul & rocked this dress for her second outfit. Yes!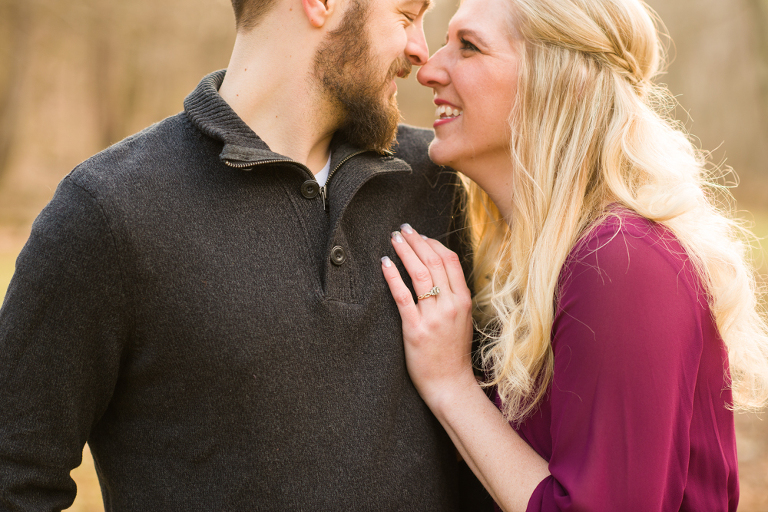 Laughter is truly one of the most important things to have in a marriage & these two have it down.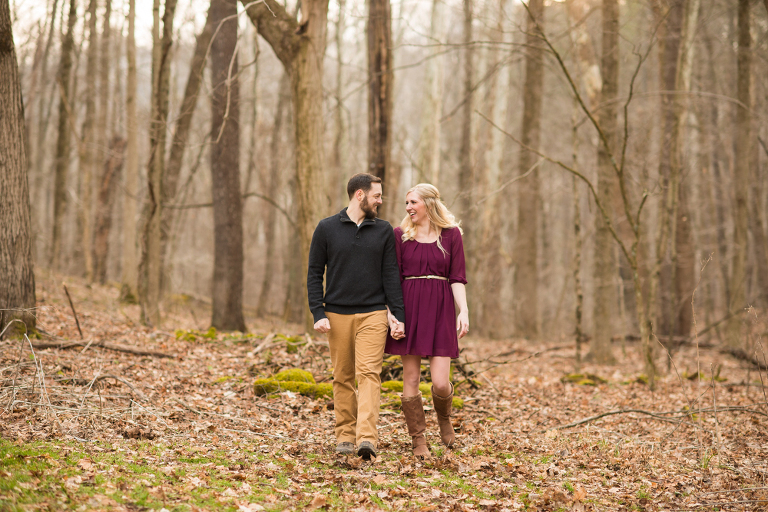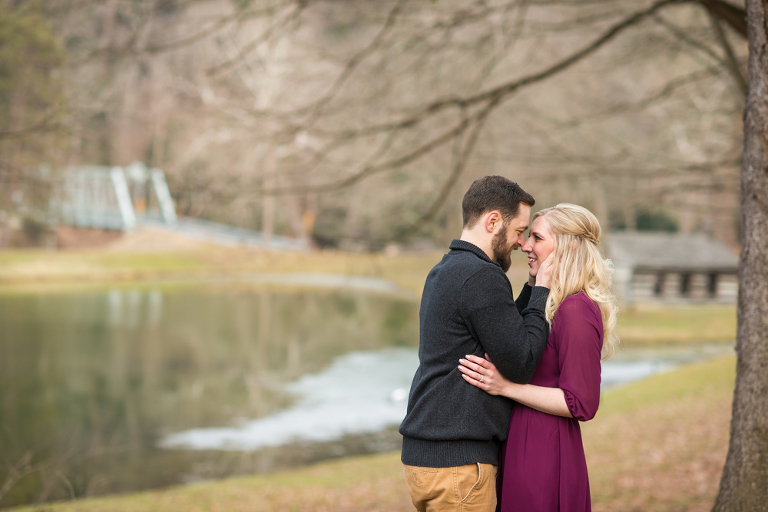 I'll leave this one a mystery as to how we pulled it off. Leave a comment if you can figure it out.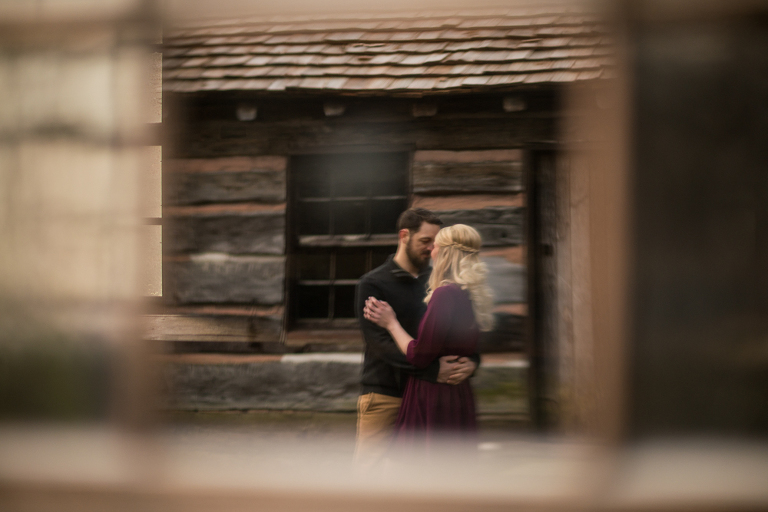 Oh, and those goofy jokester ways I've been talking about with these two? They were definitely employed during Dustin's proposal. He wrapped her ring in a small box then in a couple of dozen or so more boxes- ha! She had to work hard to get to it and she said she almost just gave up because there were too many, but she was glad she kept going because it was the best surprise ever. He just laughed and said, "I wrapped Every. Single. One." haha!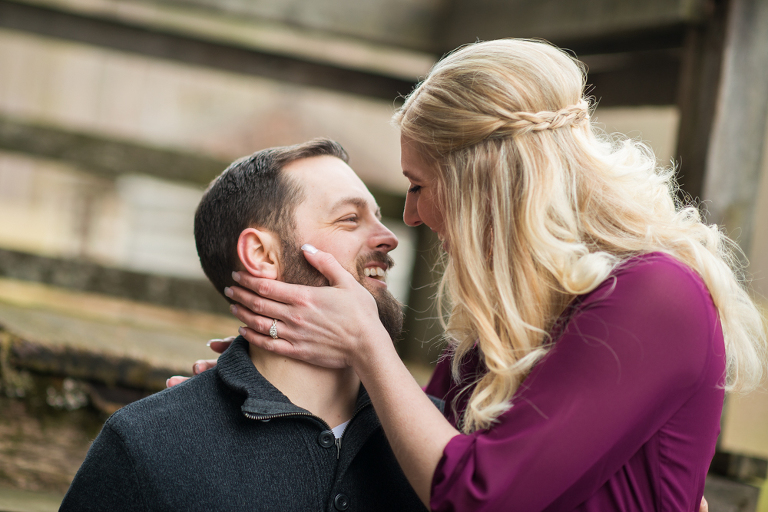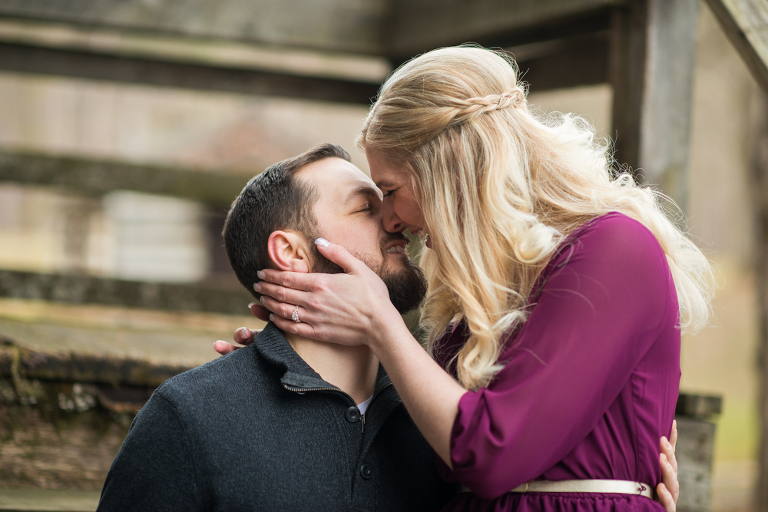 We're so glad these two reconnected after going to the same high school a few years apart & we can't wait to celebrate alongside of them & their family members & friends as they say, "I do" to forever this Summer!
If you're new to our blog, hello! We're Josh & Danielle Menning of Menning Photographic– we're a husband and wife wedding photography team based in Columbiana, Ohio. Most of the weddings we photograph are in the Youngstown, Ohio area, but we do travel, too. We love uplifting marriage and try our best to do so on our social channels. We also like to share our every day life there, too. You can follow along here:
Instagram | Facebook | Pinterest
Since you liked this blog post, you'll also enjoy:
Castle Engagement Photos in Cleveland